Completed in 2020 by Indian architecture & interior design firm Atrey & Associates, Somany's residence located in the bustling neighborhood of Engineer's Enclave, New Delhi.
Architect's statement: The residence stands tall with its unique and sharply angled façade. The client- a well known fashion designer herself, wanted a simple but unique, eye catching house. The main idea was to have a house with large fenestrations but keeping privacy in mind. The north facing 28' x 58' has 'A' frame in façade- enveloping upper ground and first floor. It stands out as an architectural marvel giving powerful energy to residence in modern style.
The left and right angled corners envelopes a water body attached with main lounge and a green area next to powder room on first floor. Whether seen in day or lit up in evening this bold structure is hard to miss.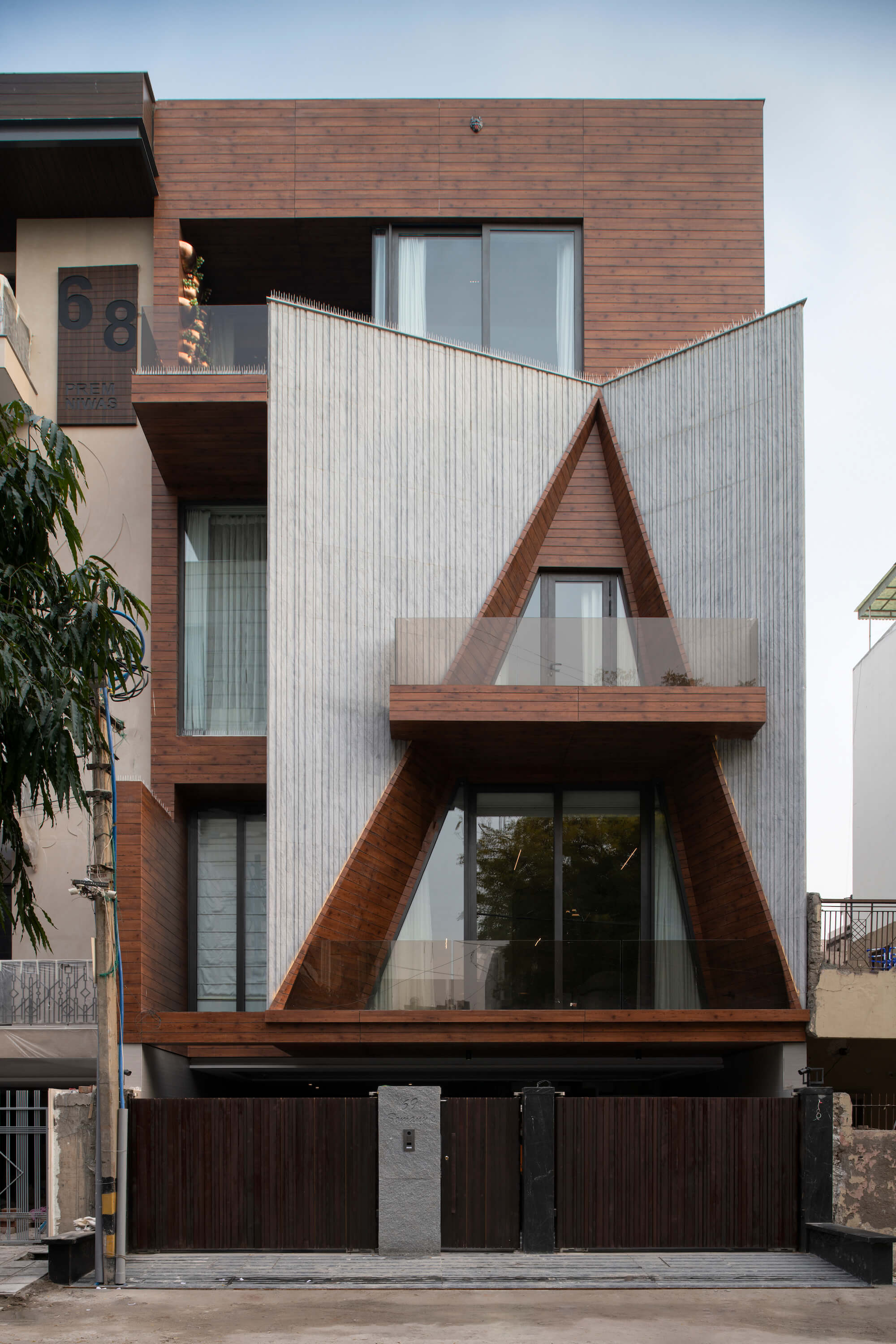 image © Bharat Aggarwa
The ground floor has both formal and informal spaces with open kitchen at back. the main feature walls are part of double height area intricately cladded with stone. The magic of monochrome enhanced with rich material and subtle final variations result in a calming and luxurious space. Merging love for nature with comfortable living creates interesting psychological effects that fuse the conception of interior and exterior, the common and private.
The first floor has a guest bedroom and a private lounge in front which connects to master bedroom on second floor. The guest room is simple in look and makes for a calming set up that's ideal for getting a good night rest. A place of rest and relaxation this bedroom is solace from hustle and bustle of everyday life.
The second floor has a guest room at rear side. The front has meticulously designed master bedroom. It truly defines the personality of client in all aesthetics- bold and beautiful. From the life size picture of couple on the wardrobe to intricately used metal detailing in custom made furniture, it is truly lavish. The mirror used in the double height wall connecting bedroom to lounge doubles up the space by volumes.
The skylight is greatly inspired by the wood work. the use of back lit stone adds glamour and drama.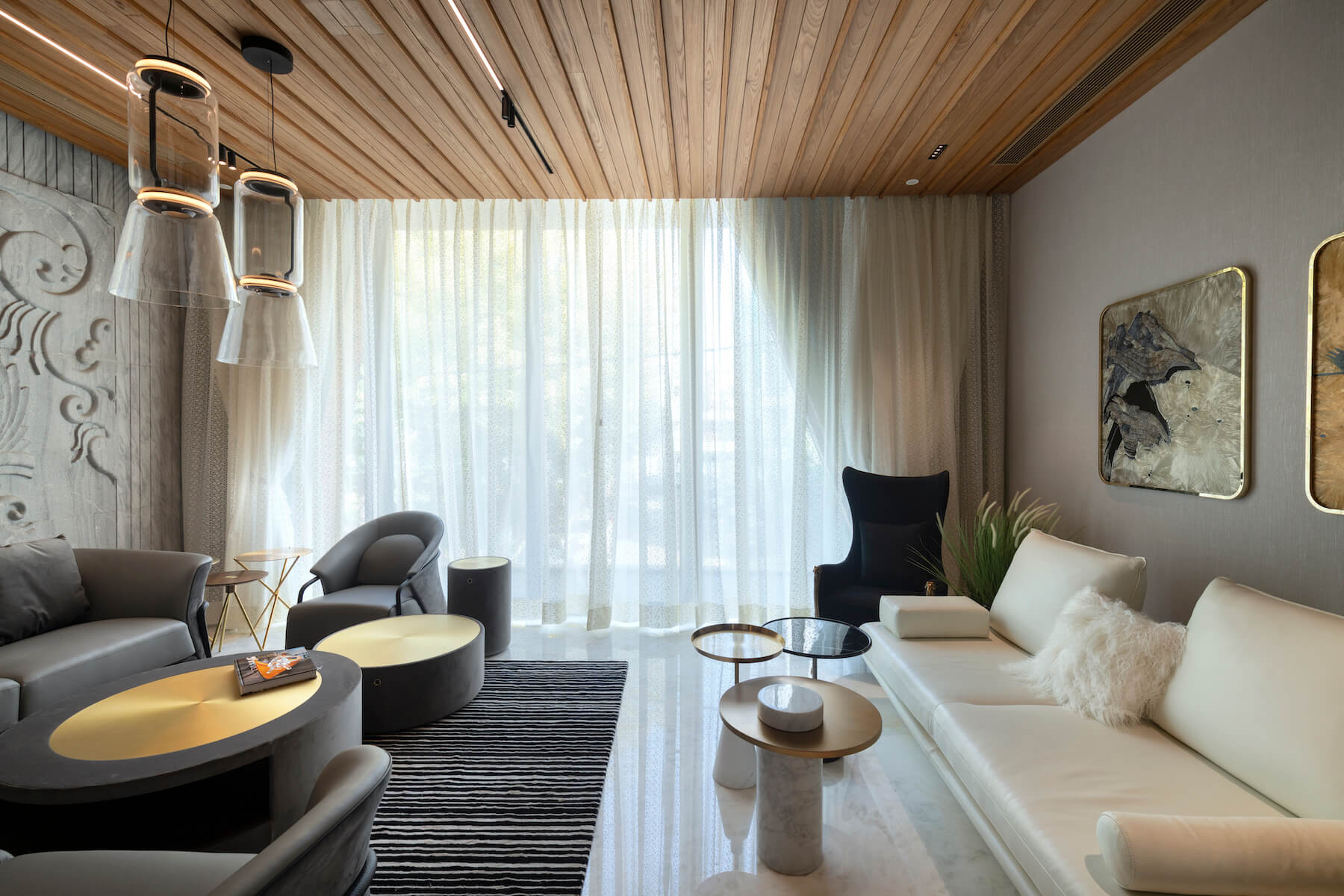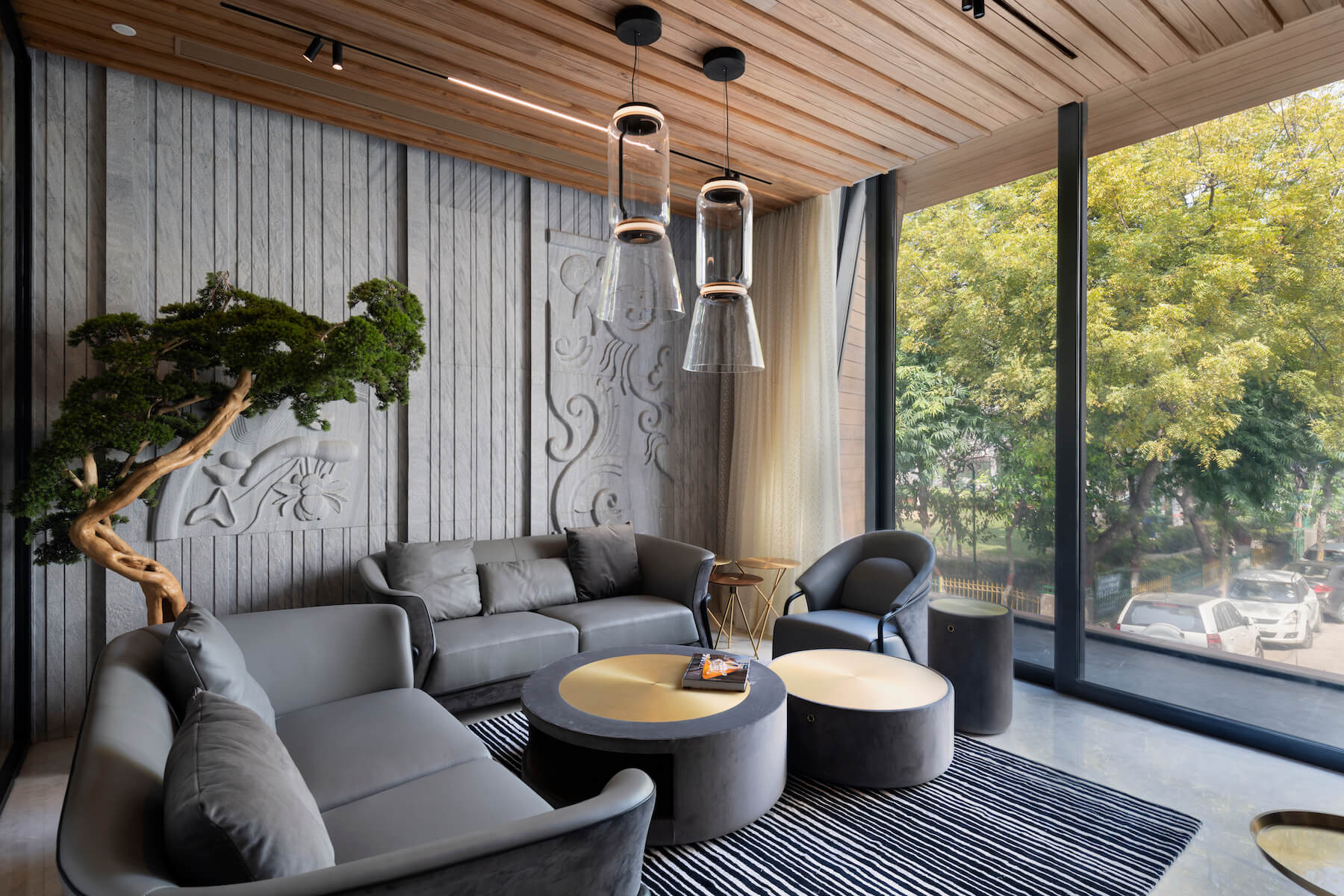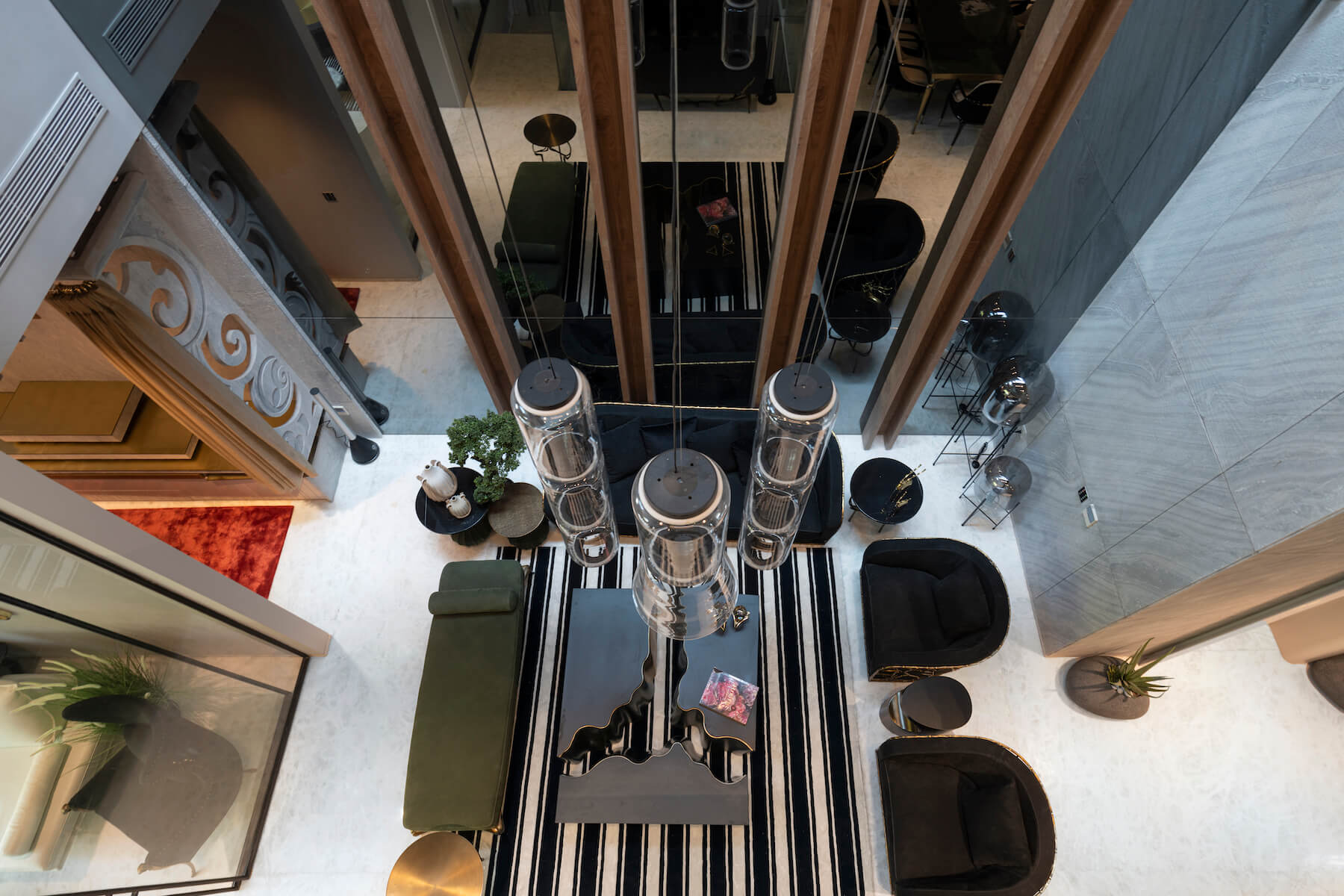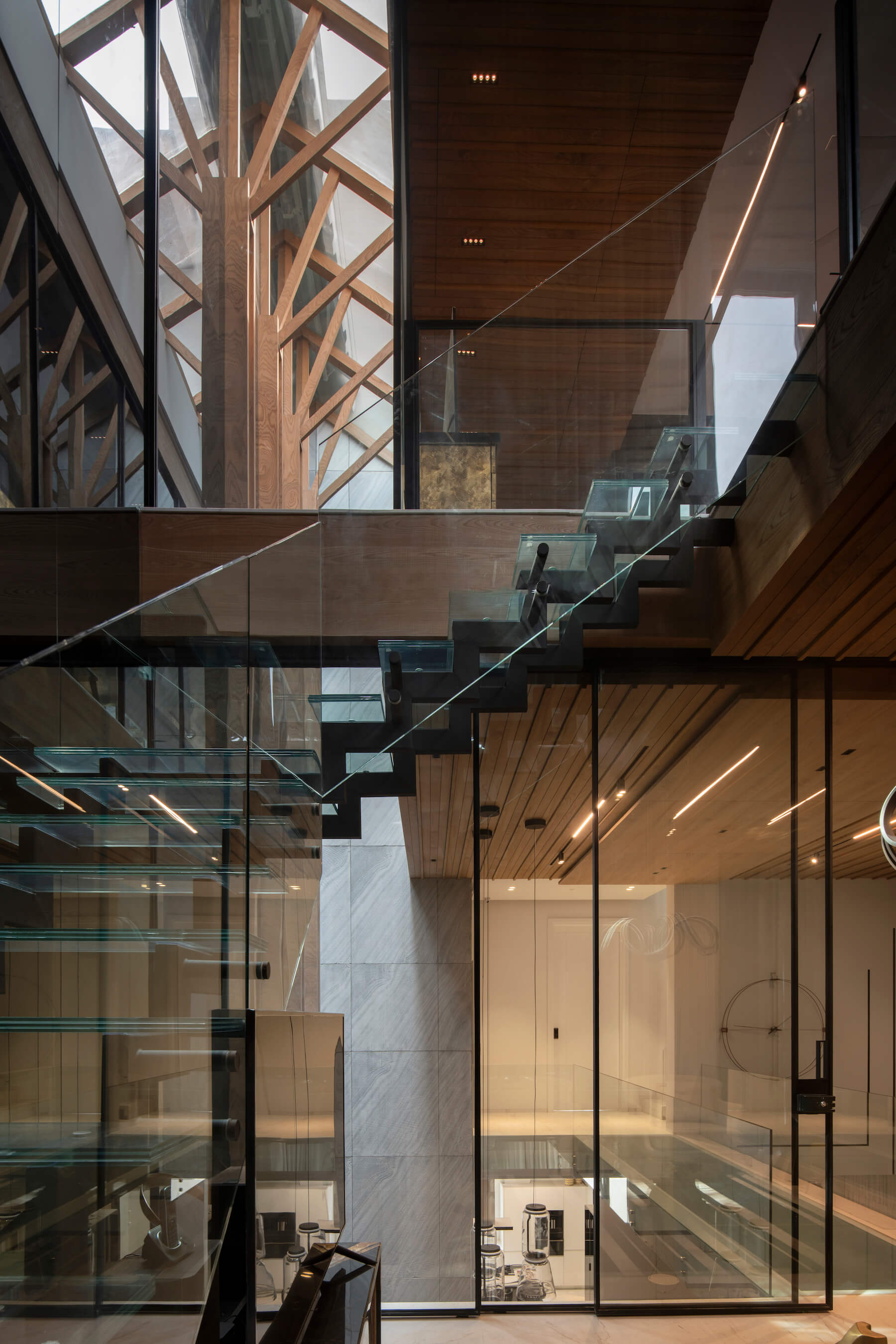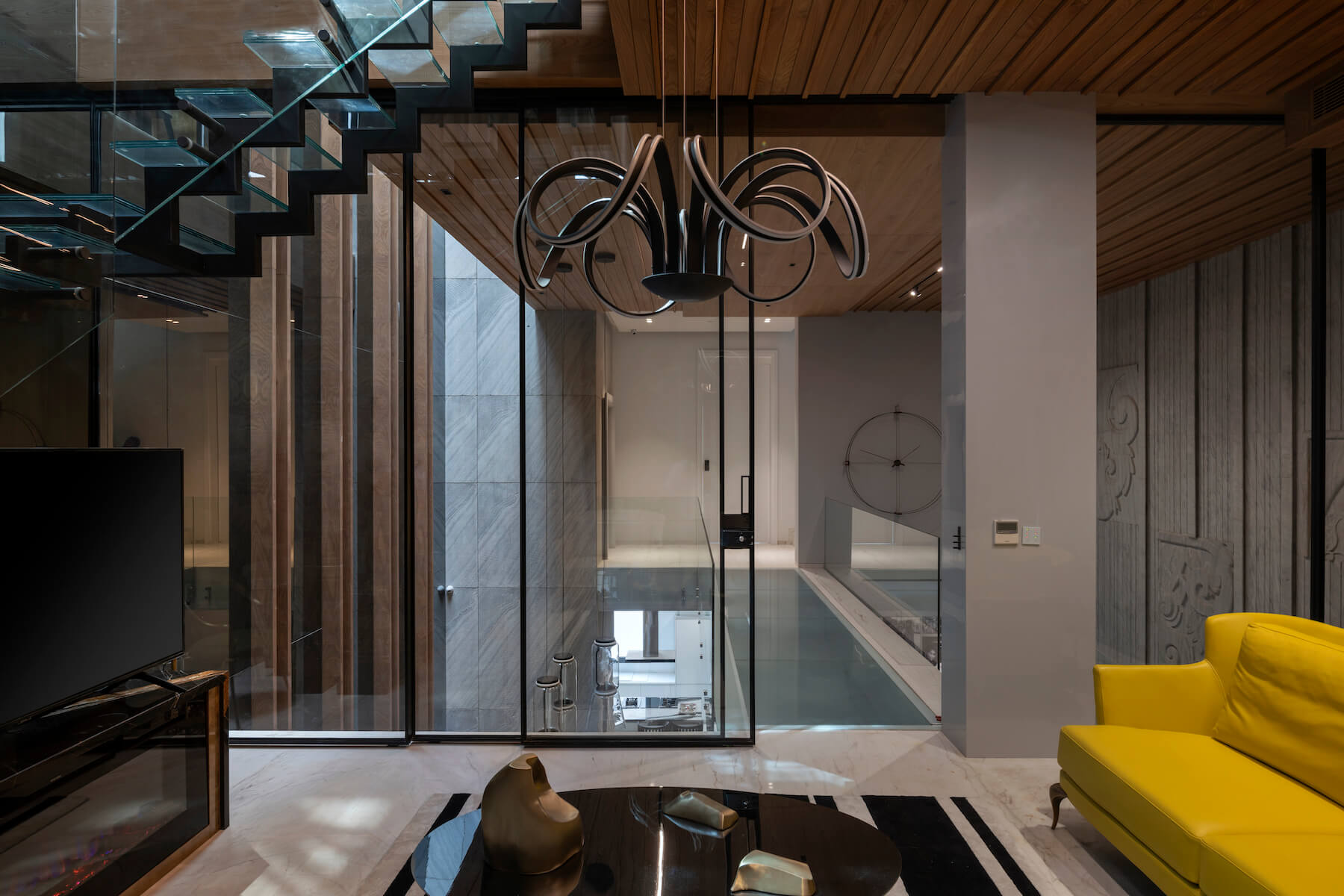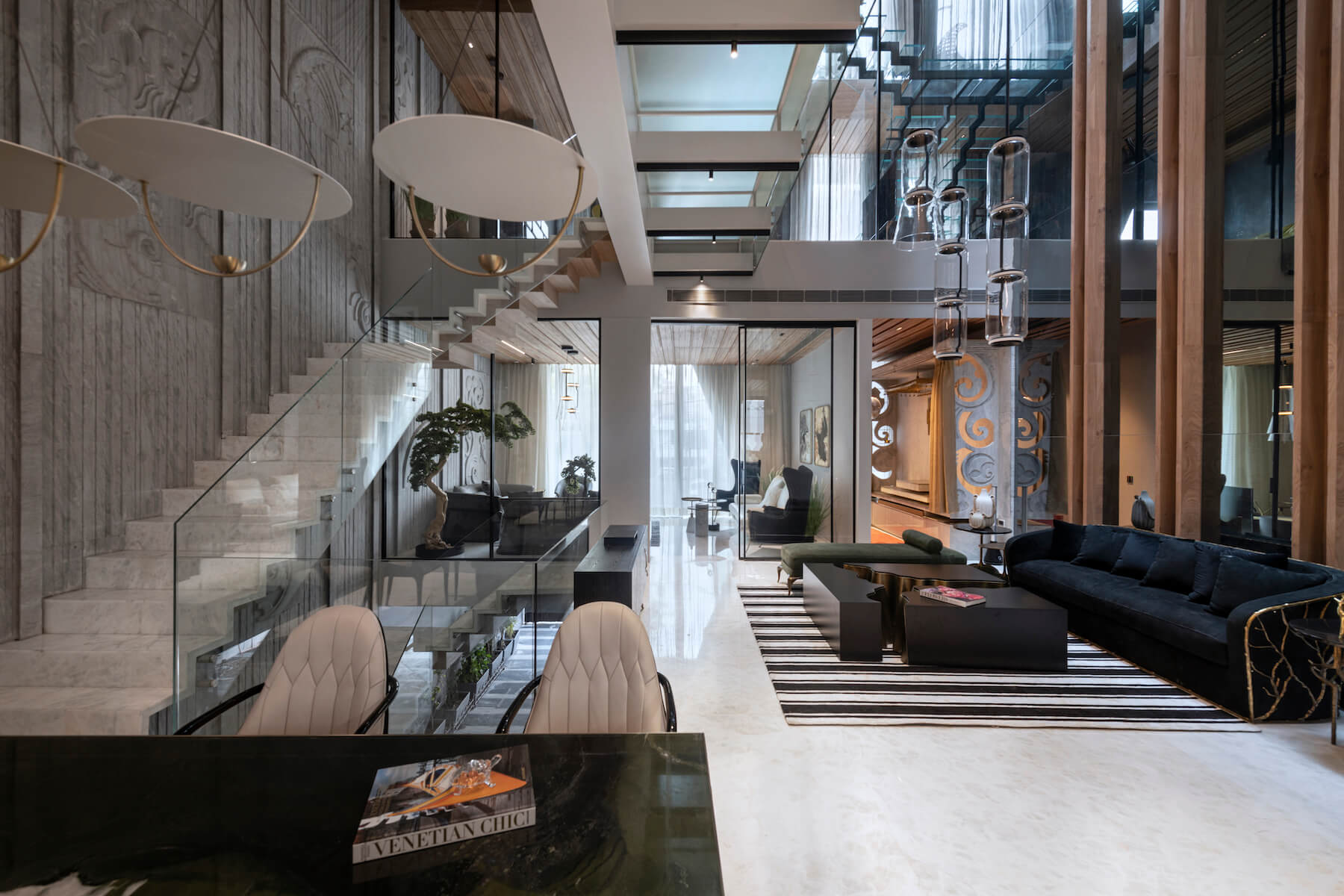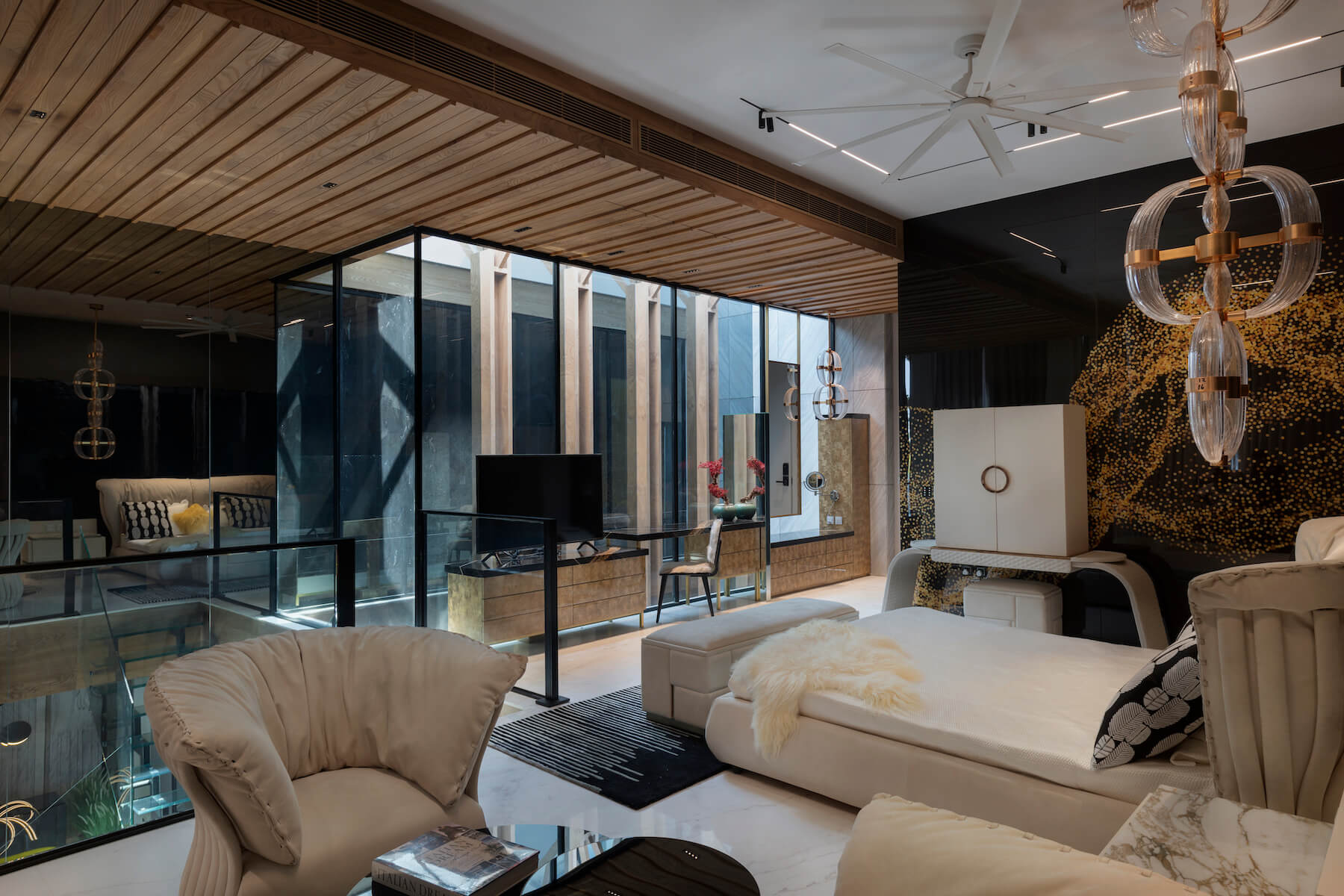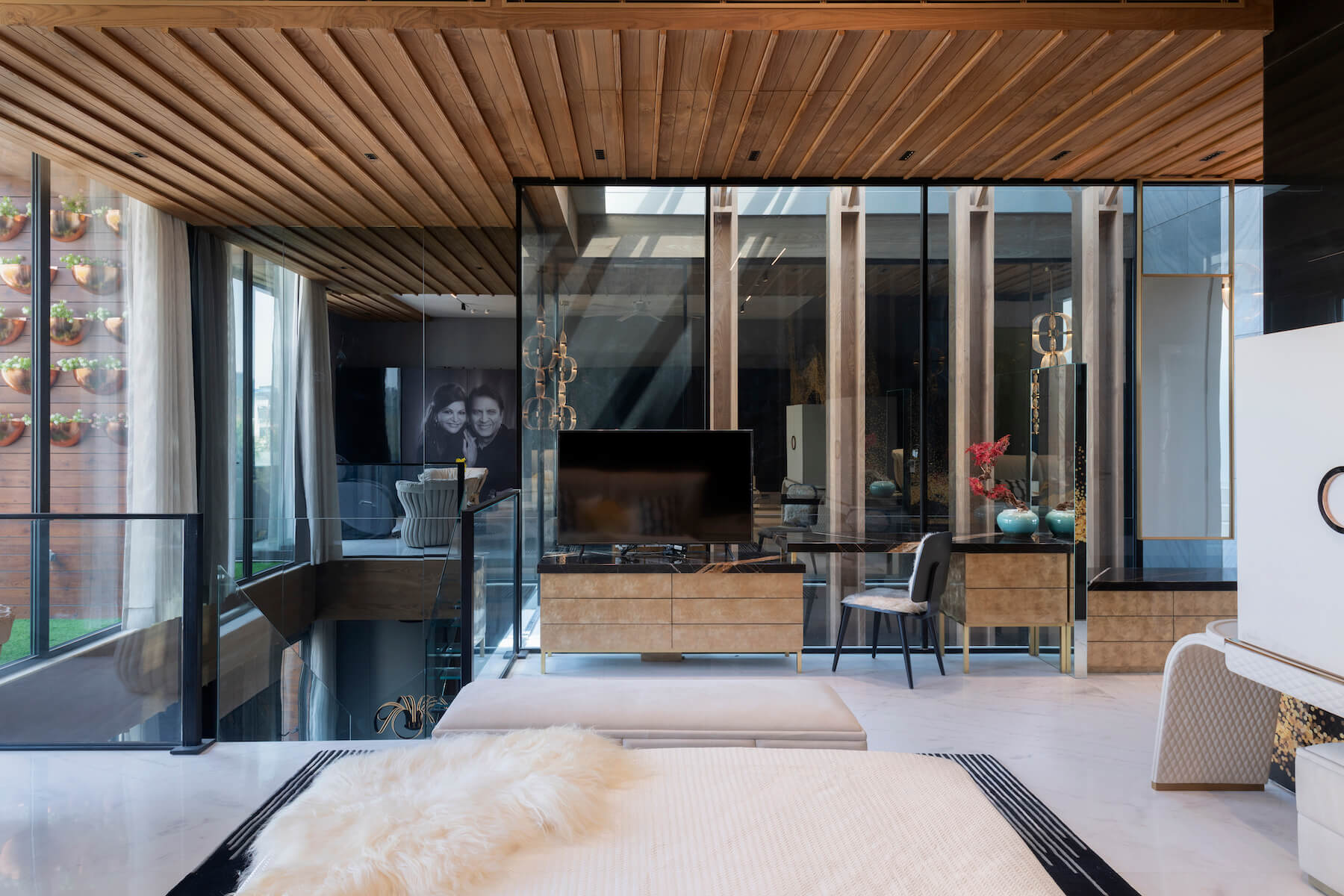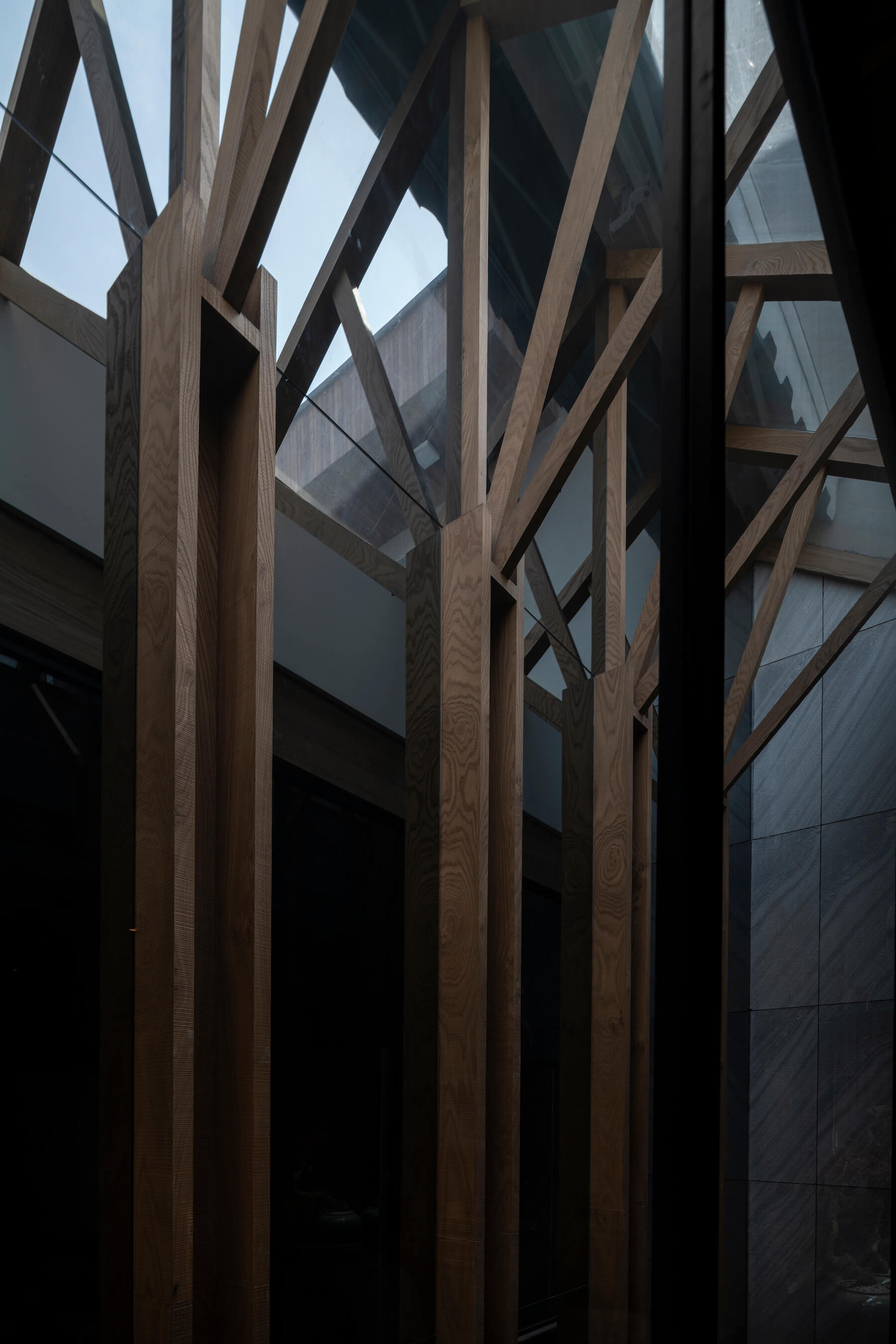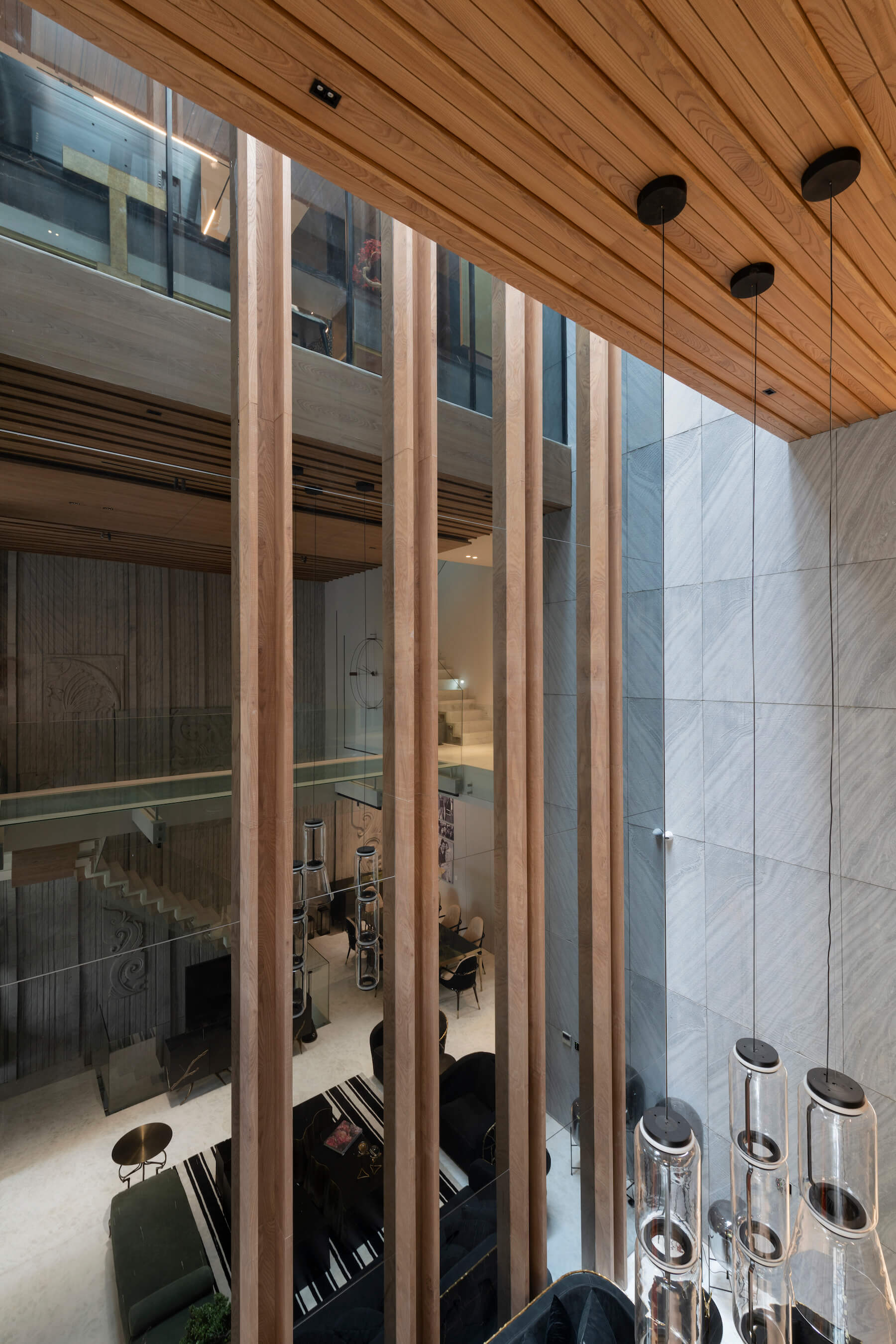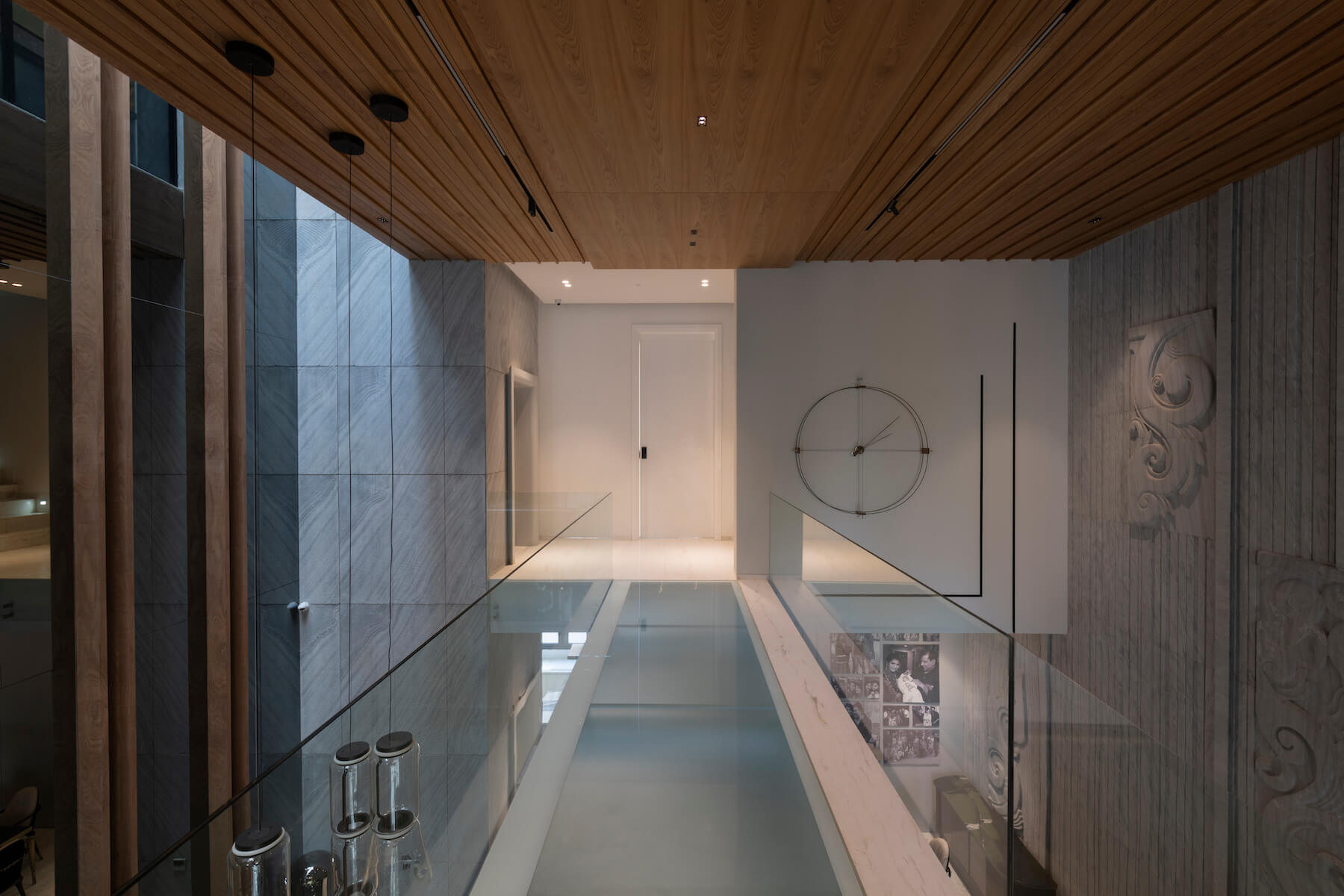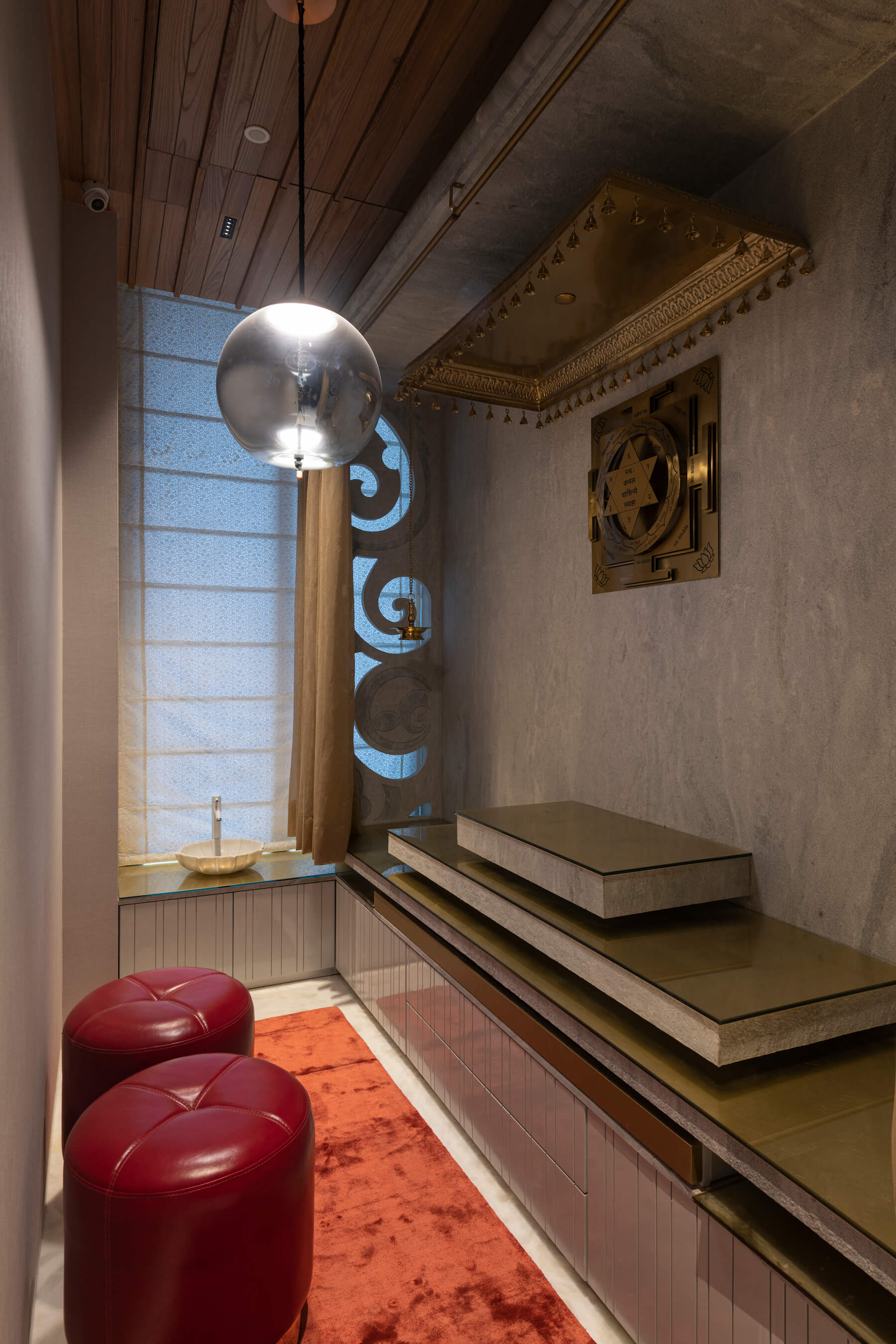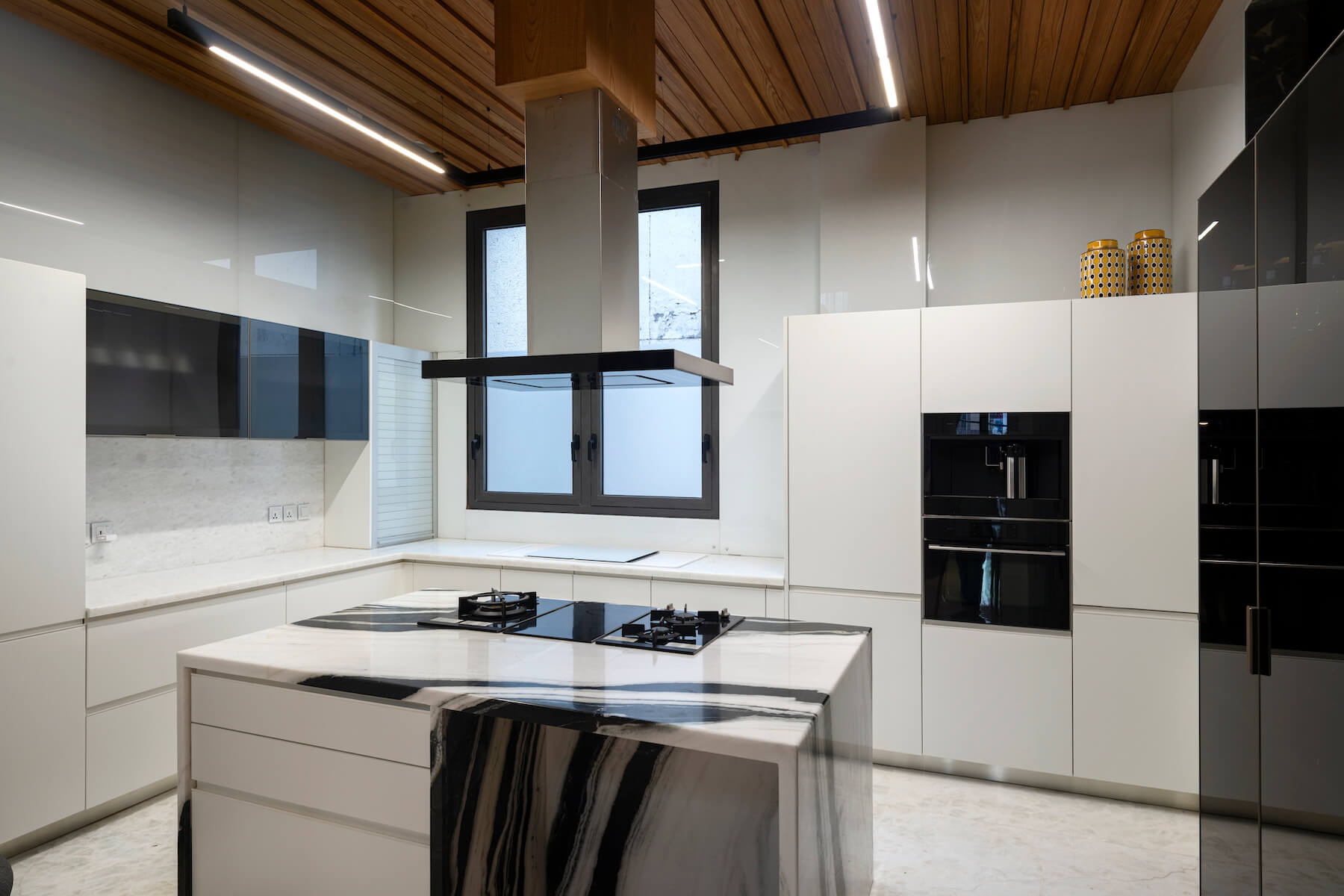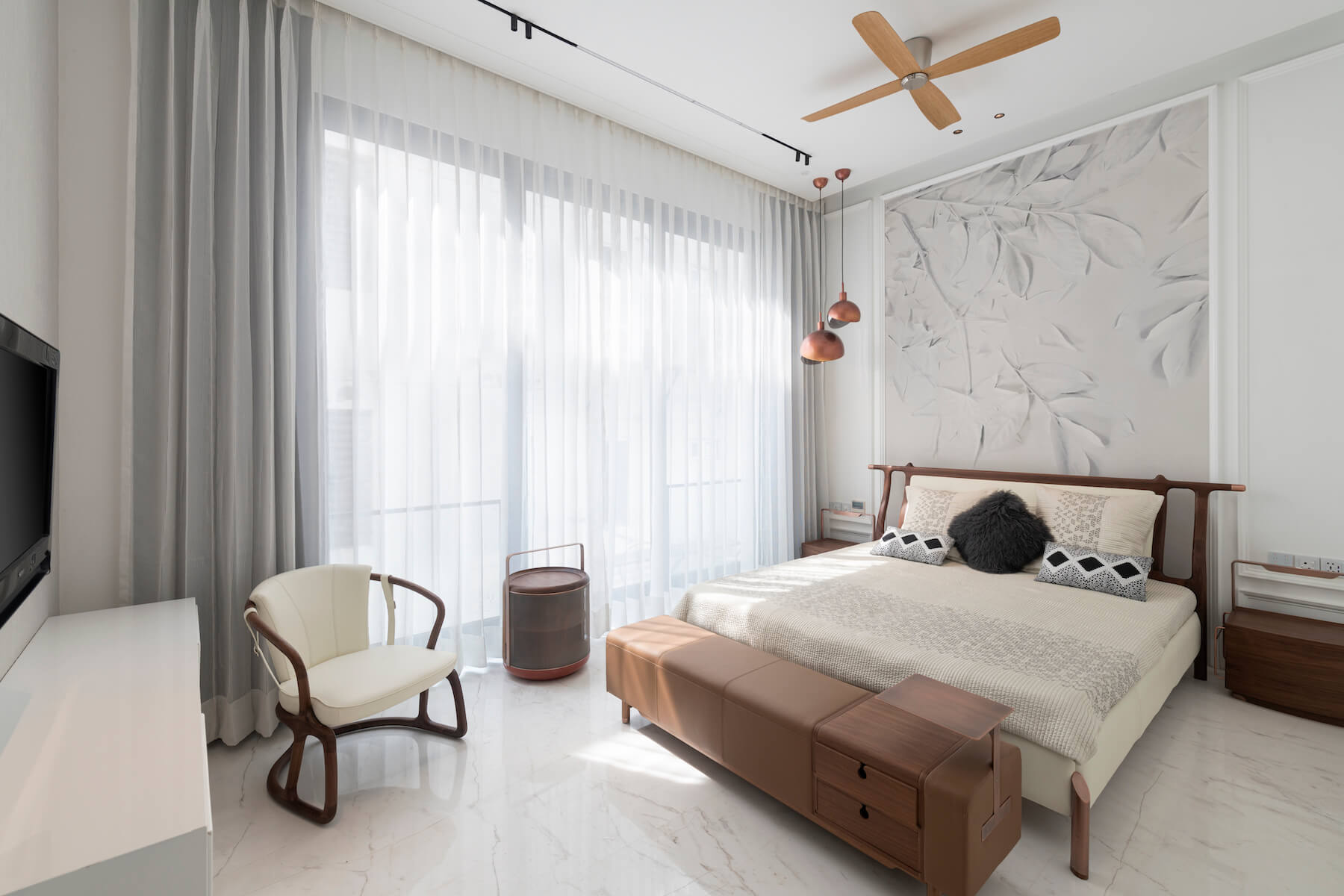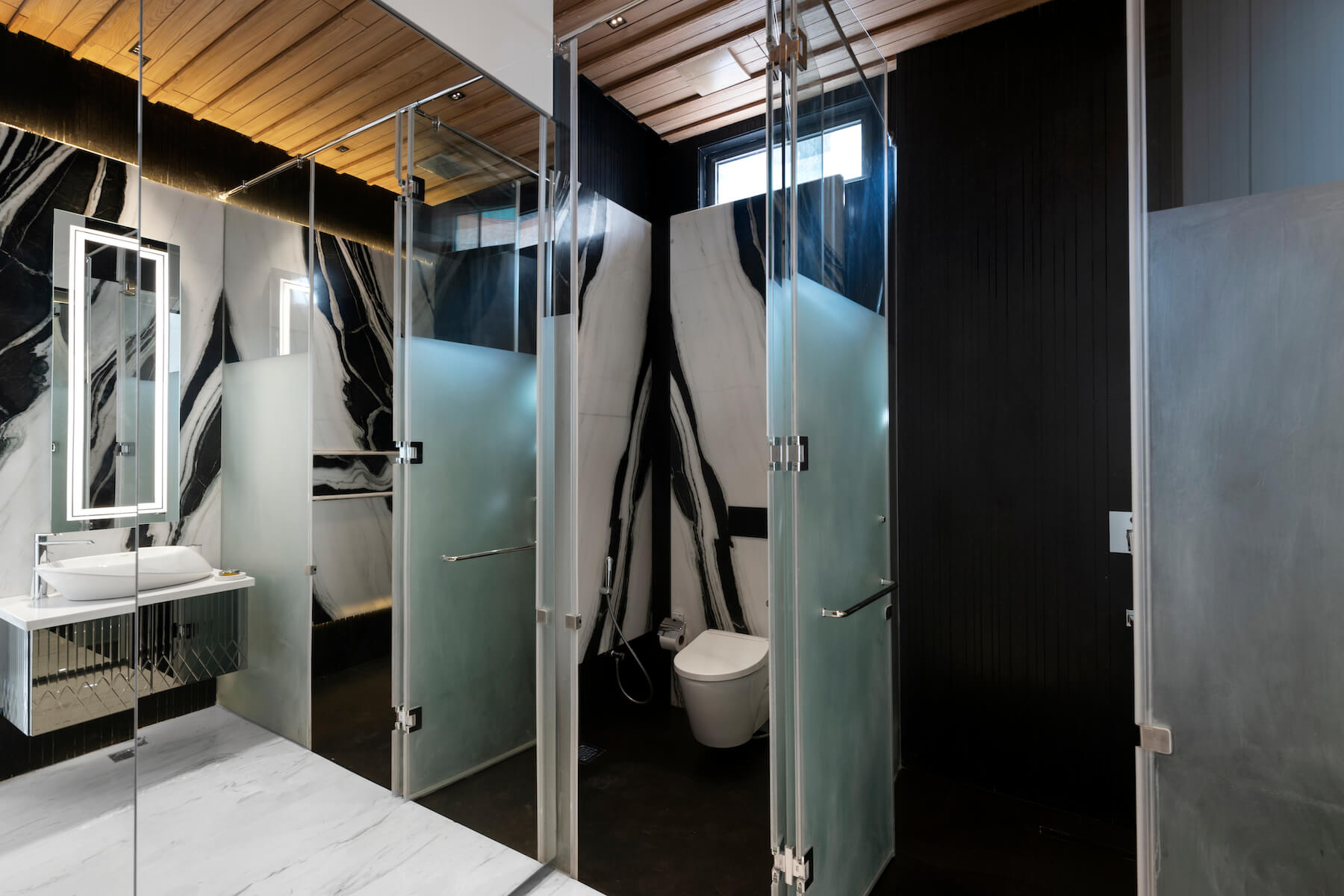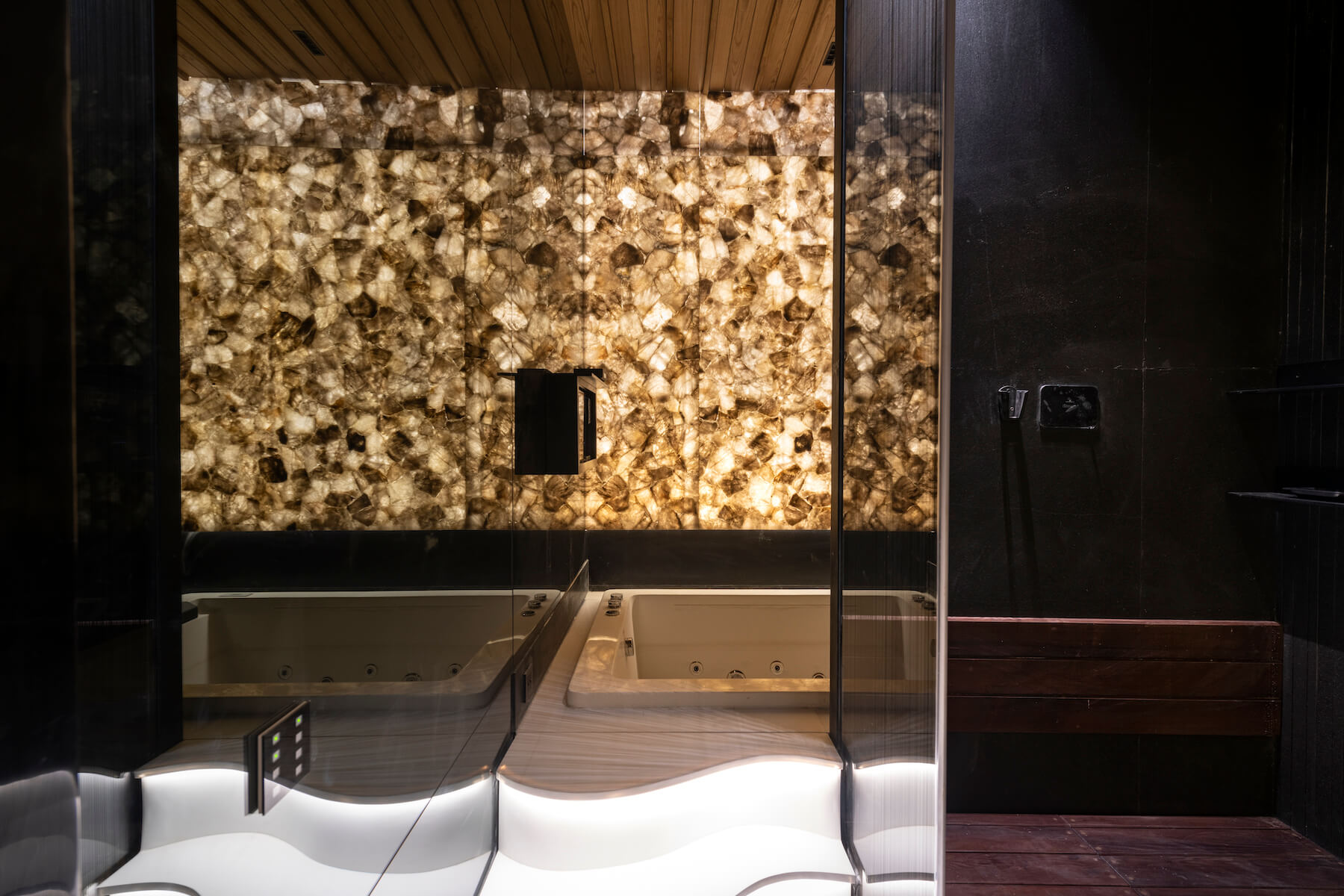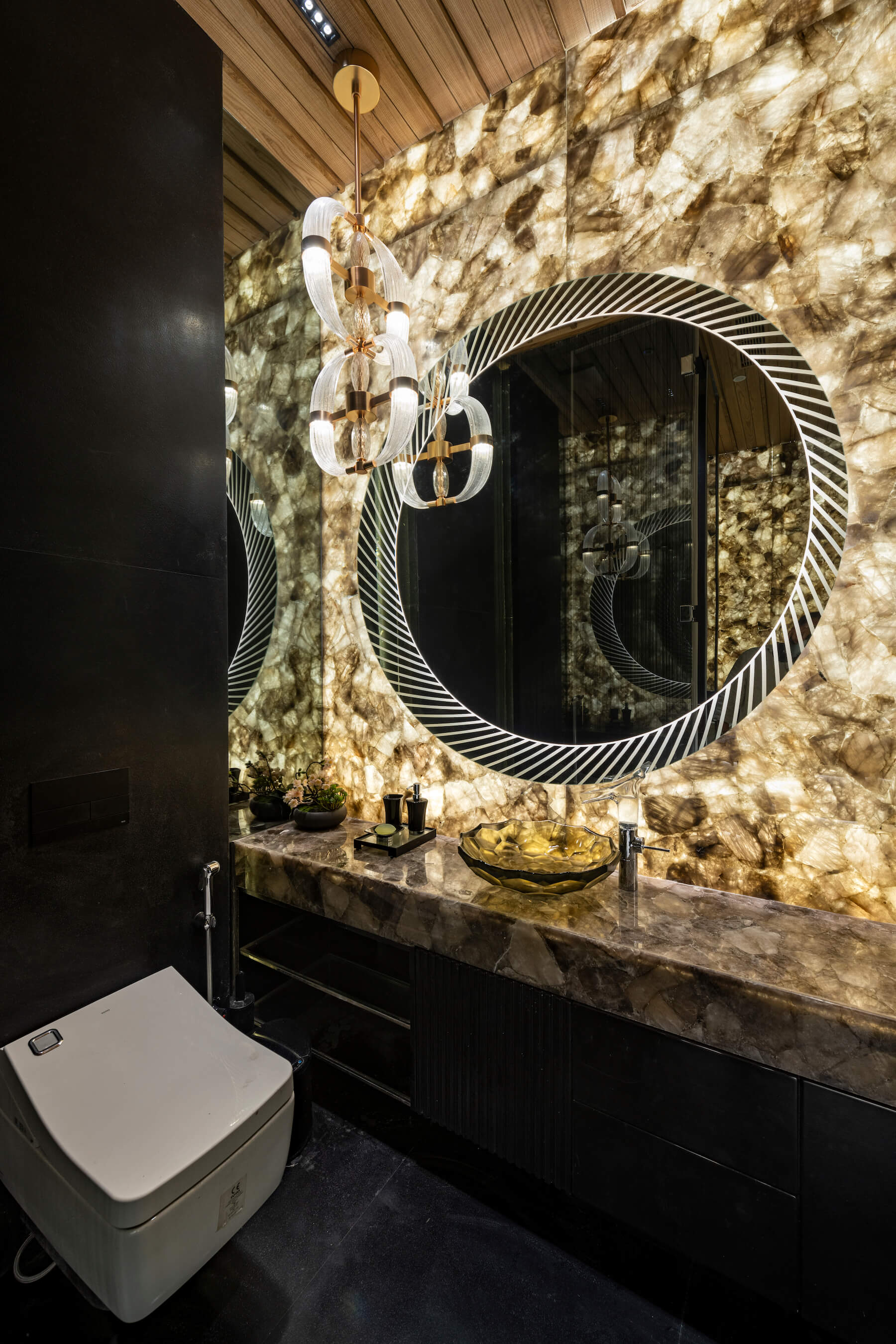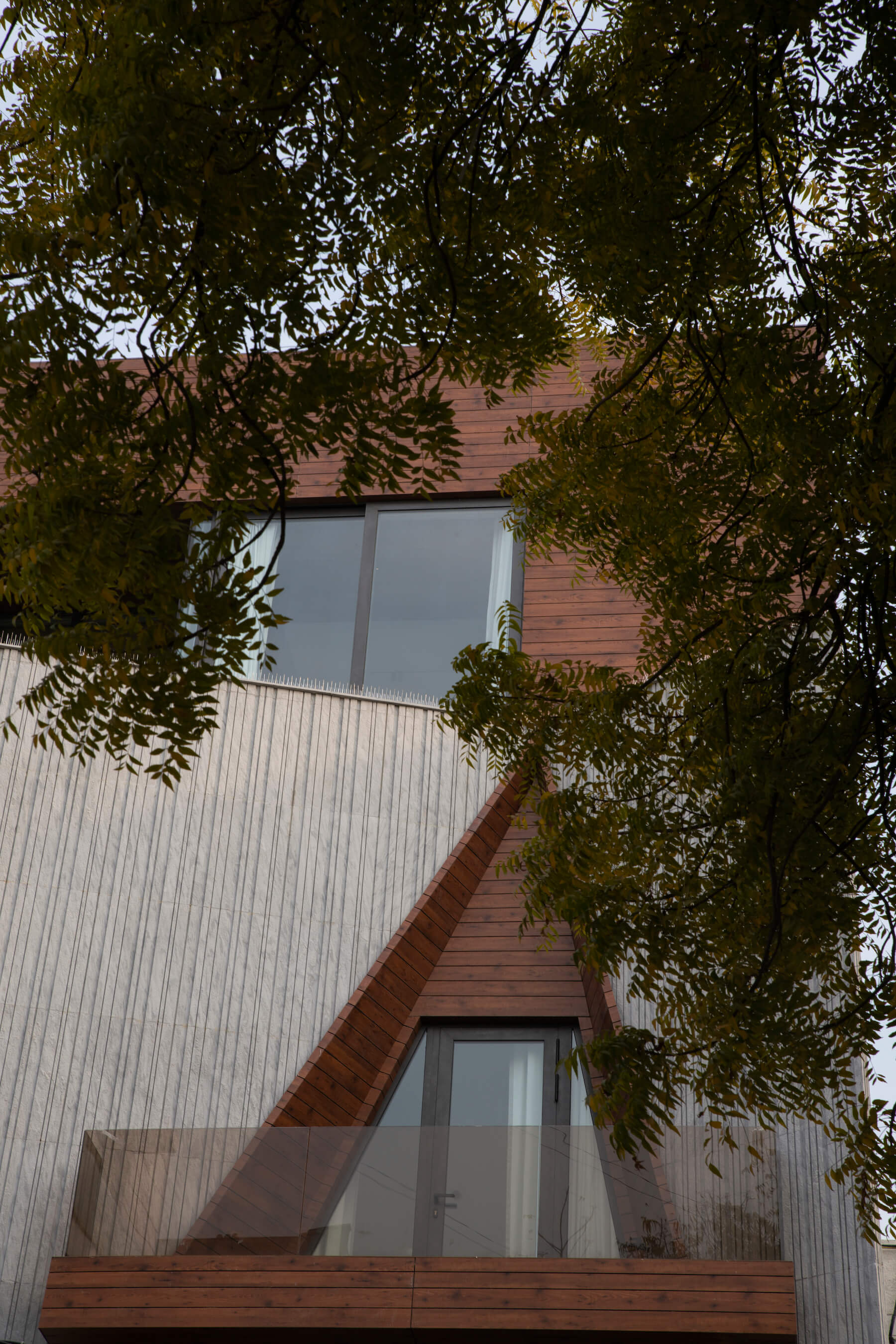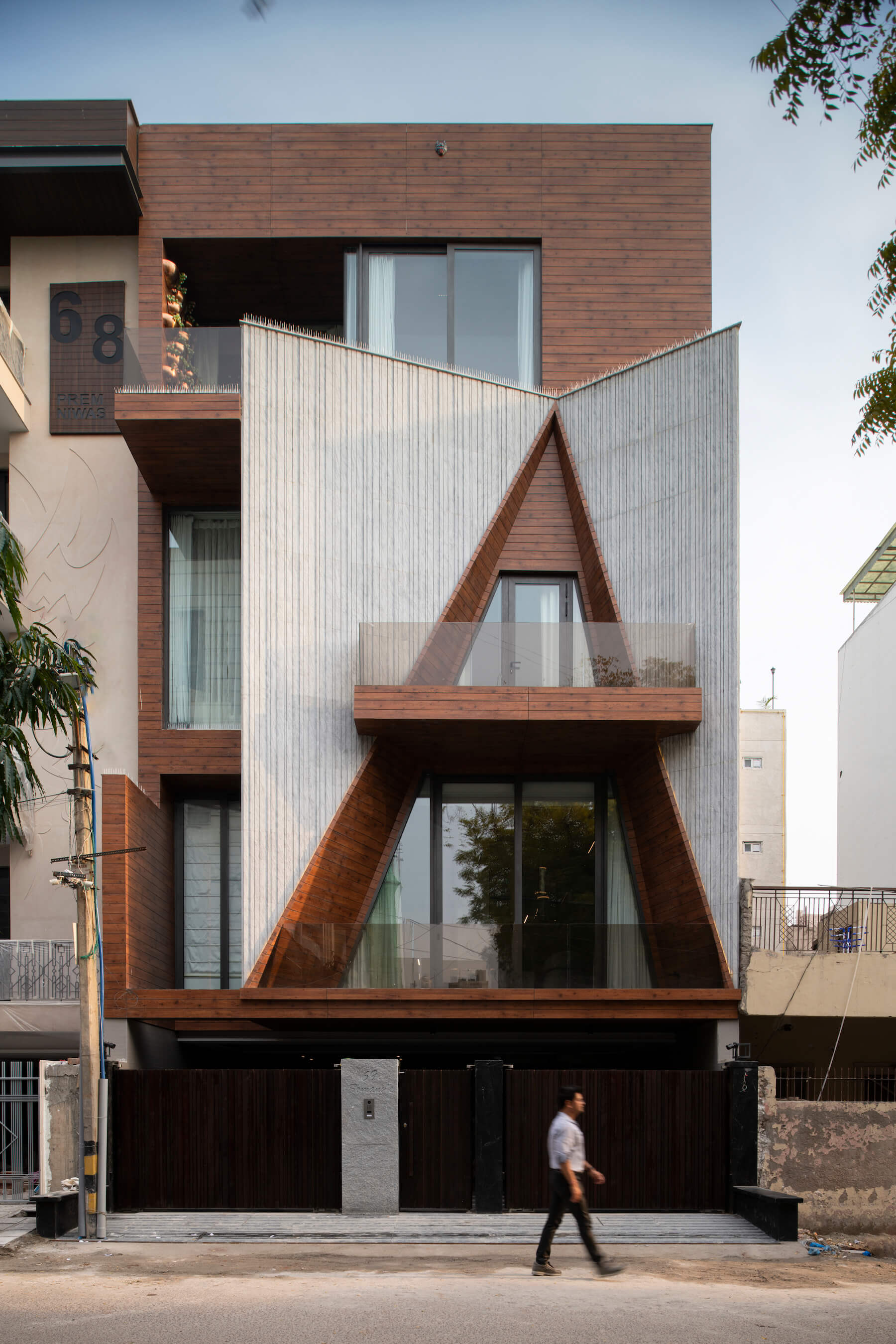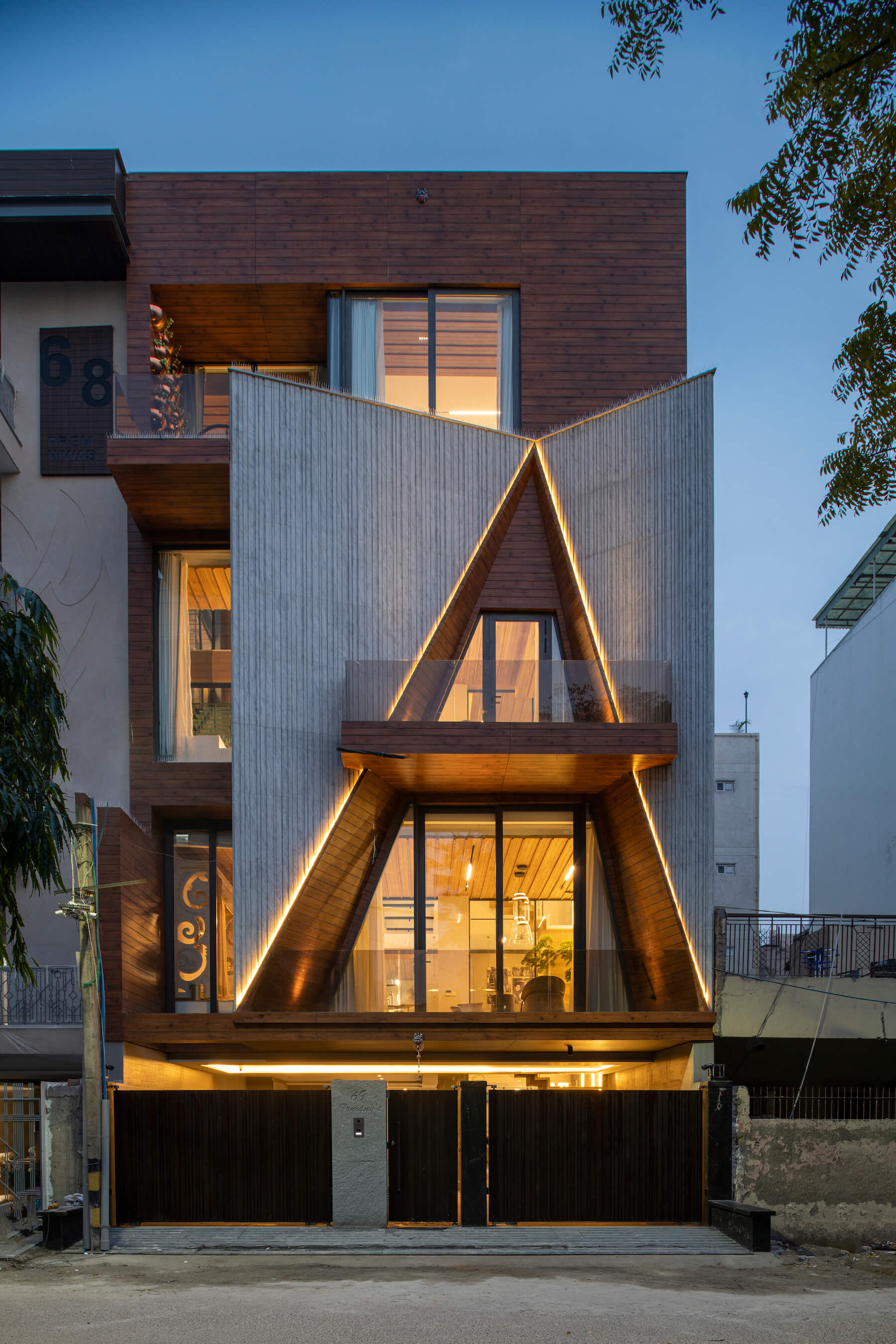 Connect with the Atrey & Associates
---