Easst Architects: The house with courtyards was built in the densely settled suburbs of Poznań. A relatively small plot of approx. 1,700 m² has been fully used in terms of its urban planning parameters.
Since the house is designed for an elderly couple, it has all of its main functions on the ground floor, while the first floor is intended for the visiting family members. The dense neighbourhood and busy street prompted us to design a house with 2 courtyards that will give the residents privacy and quiet. The first courtyard is the front courtyard formed by a large pergola with vertical openwork elements hiding the house from the street. 11 m long beams are an additional partition between the house and the street space. Meanwhile, the other courtyard is a relaxation area next to the living room and indoor pool. It provides shelter from the neighbouring properties. Each courtyard has greenery similar to Japanese gardens.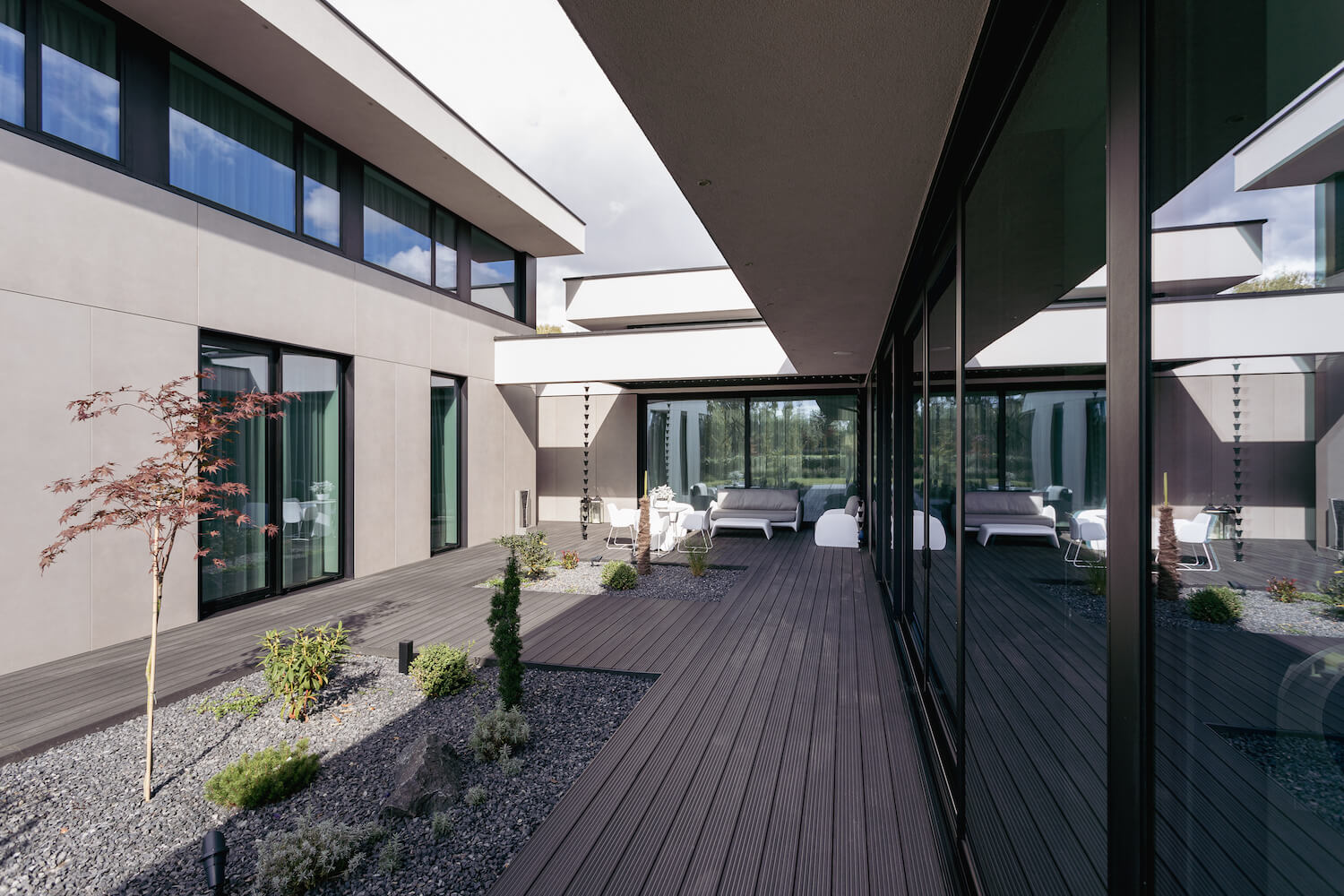 The living room is 1.5-storey high. The upper line of windows provides additional lighting without the issue of overheating, thanks to the protruding canopies. The remaining glazing is also protected against excessive sunlight by flat roof overhangs. The lounging space on the terrace is covered with an automatic pergola with shutters that are closed when it starts raining, which allows the residents to use the garden in worse weather conditions as well. The pool has horizontal sliding glazing with a total length of 12m. When the window modules slide to the sides, it creates an 8-metre wide open space.
The house's elevations are covered with sintered ceramic using a ventilated facade system. Flat roofs have been used to a great extent to ensure efficiency of the photovoltaic installation. There are also air handling units (1 for the swimming pool space) equipped with a heat recovery system.
The interiors are designed in a subdued style. Many furniture elements and wall coverings are individually designed and made-to-order. Other elements, like kitchen furniture, wardrobes, sofas, chairs, tables and beds come from renowned Italian furniture brands.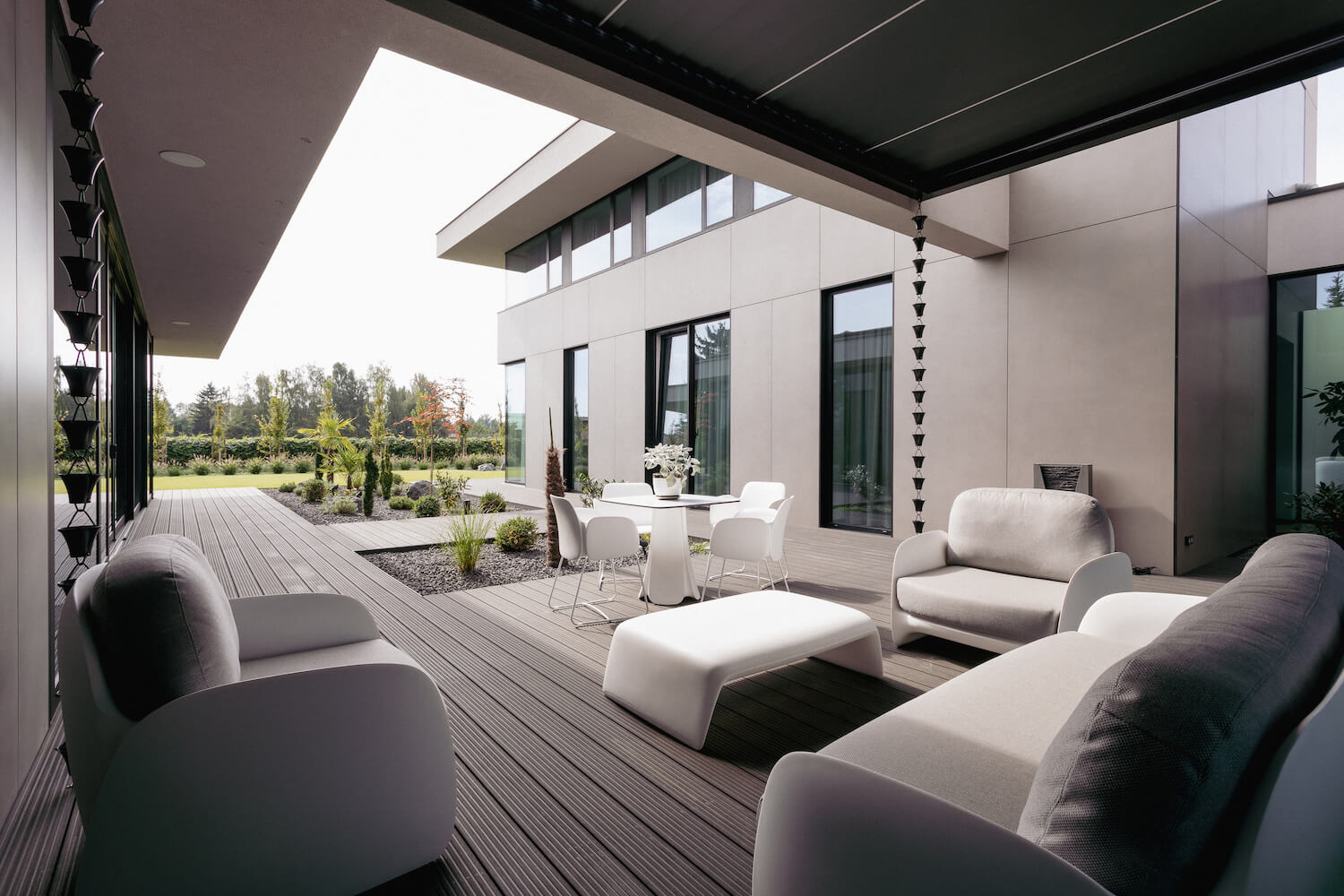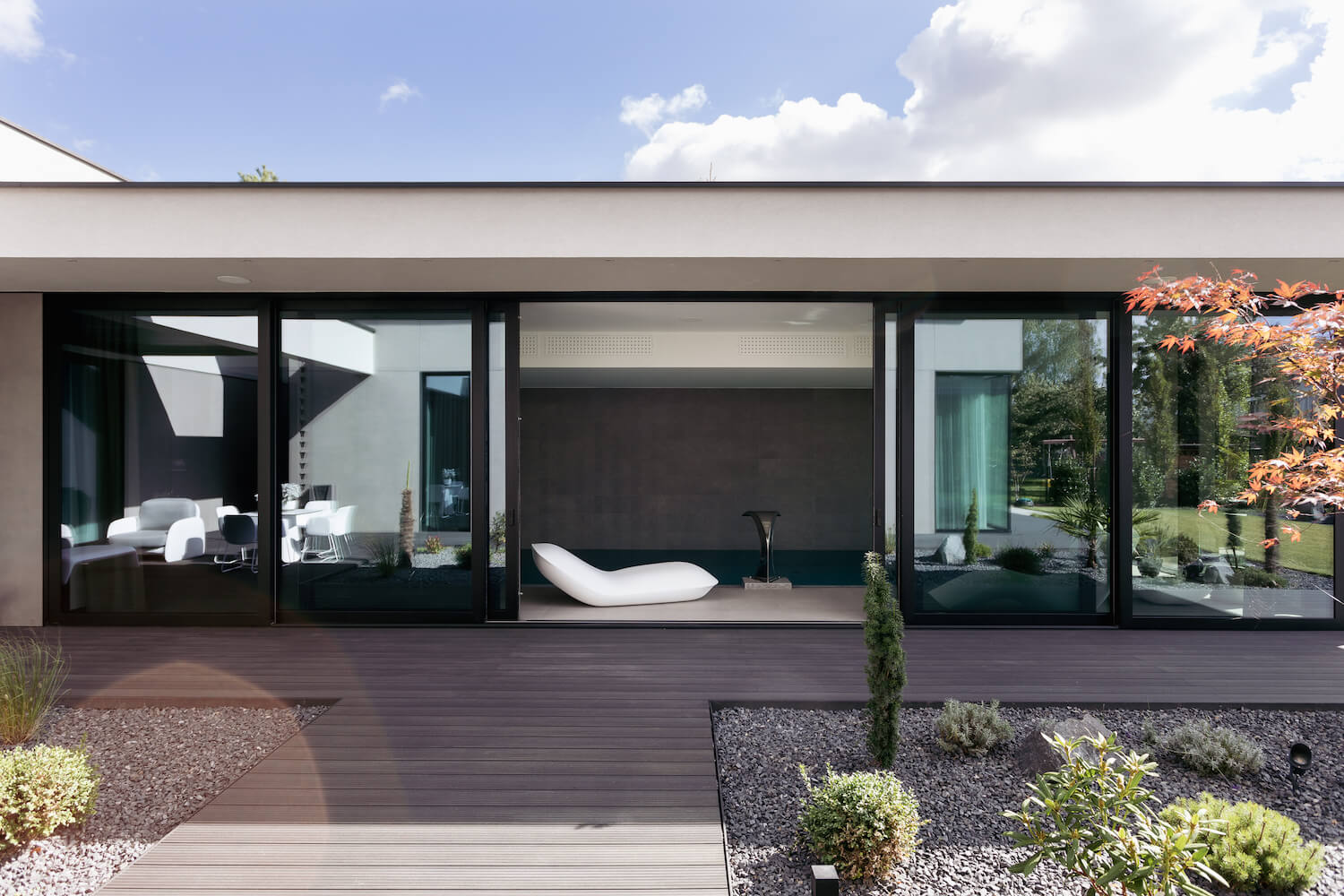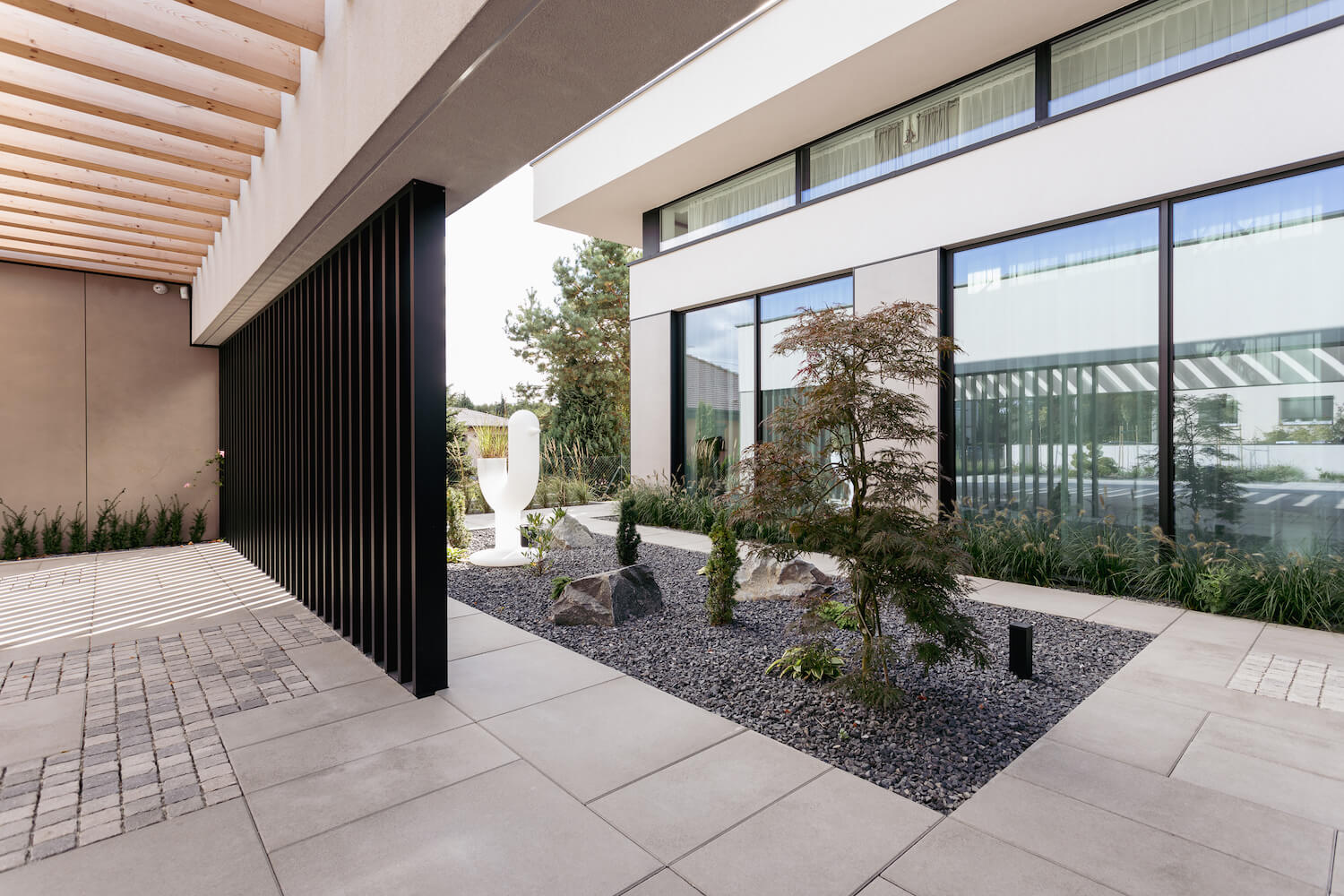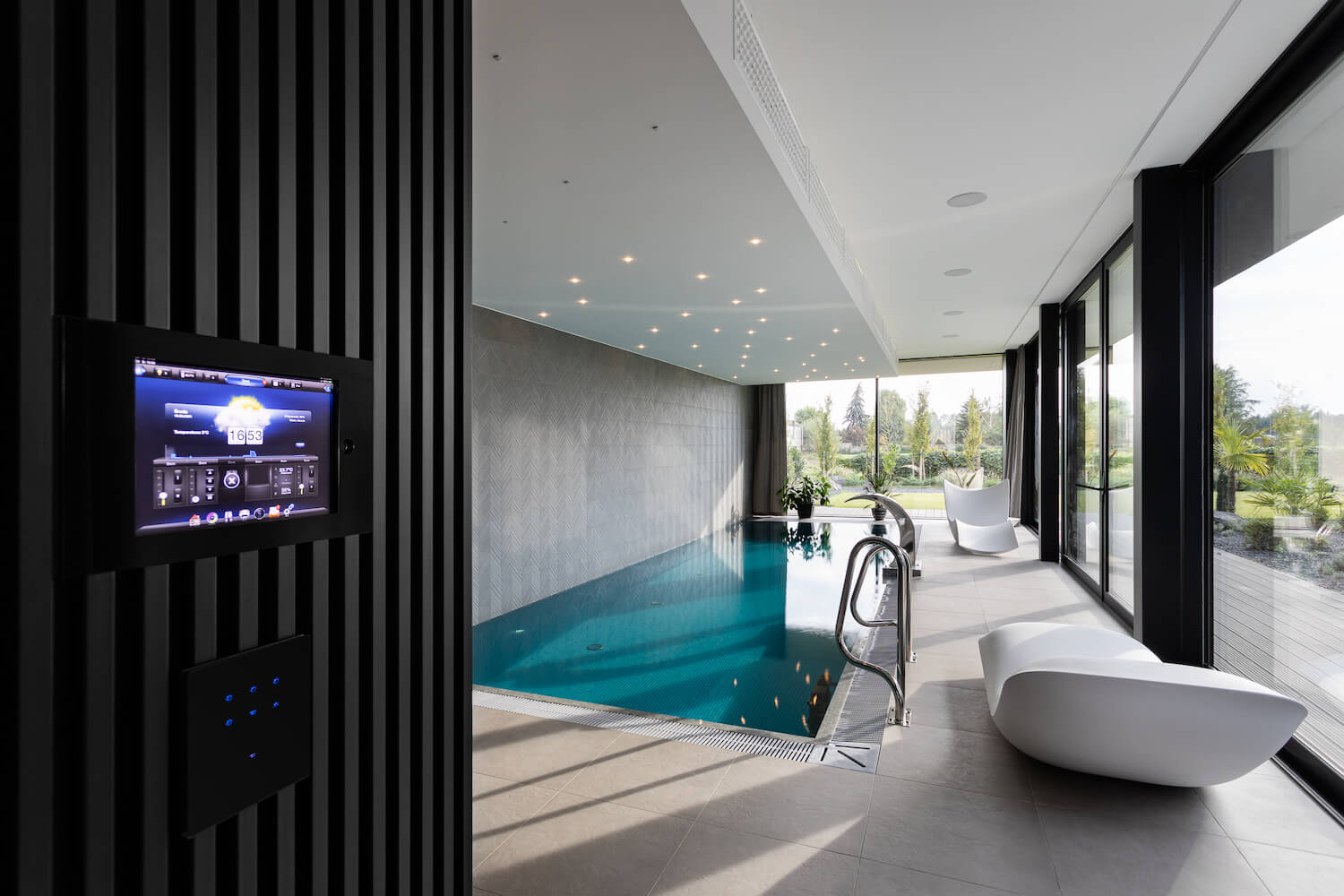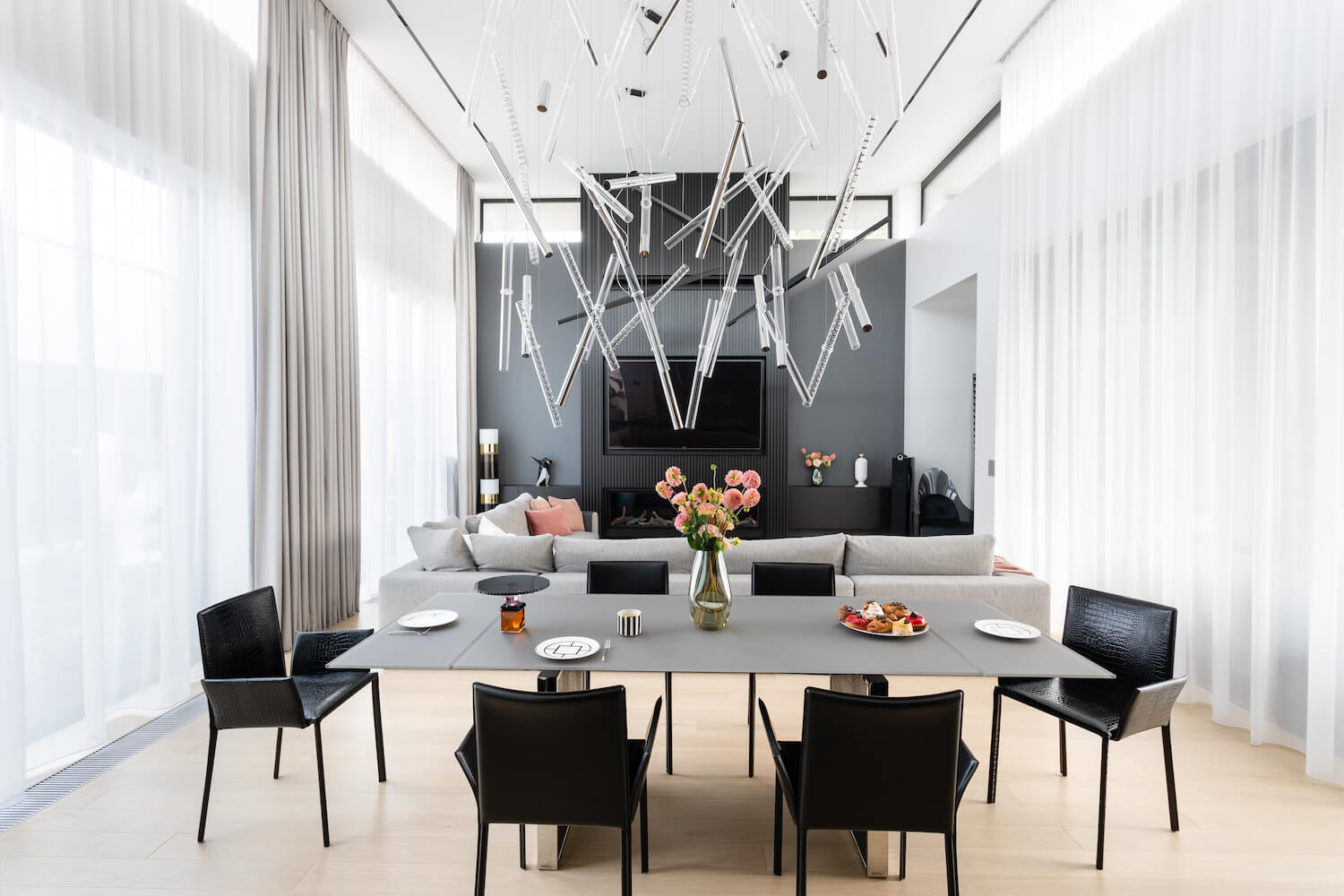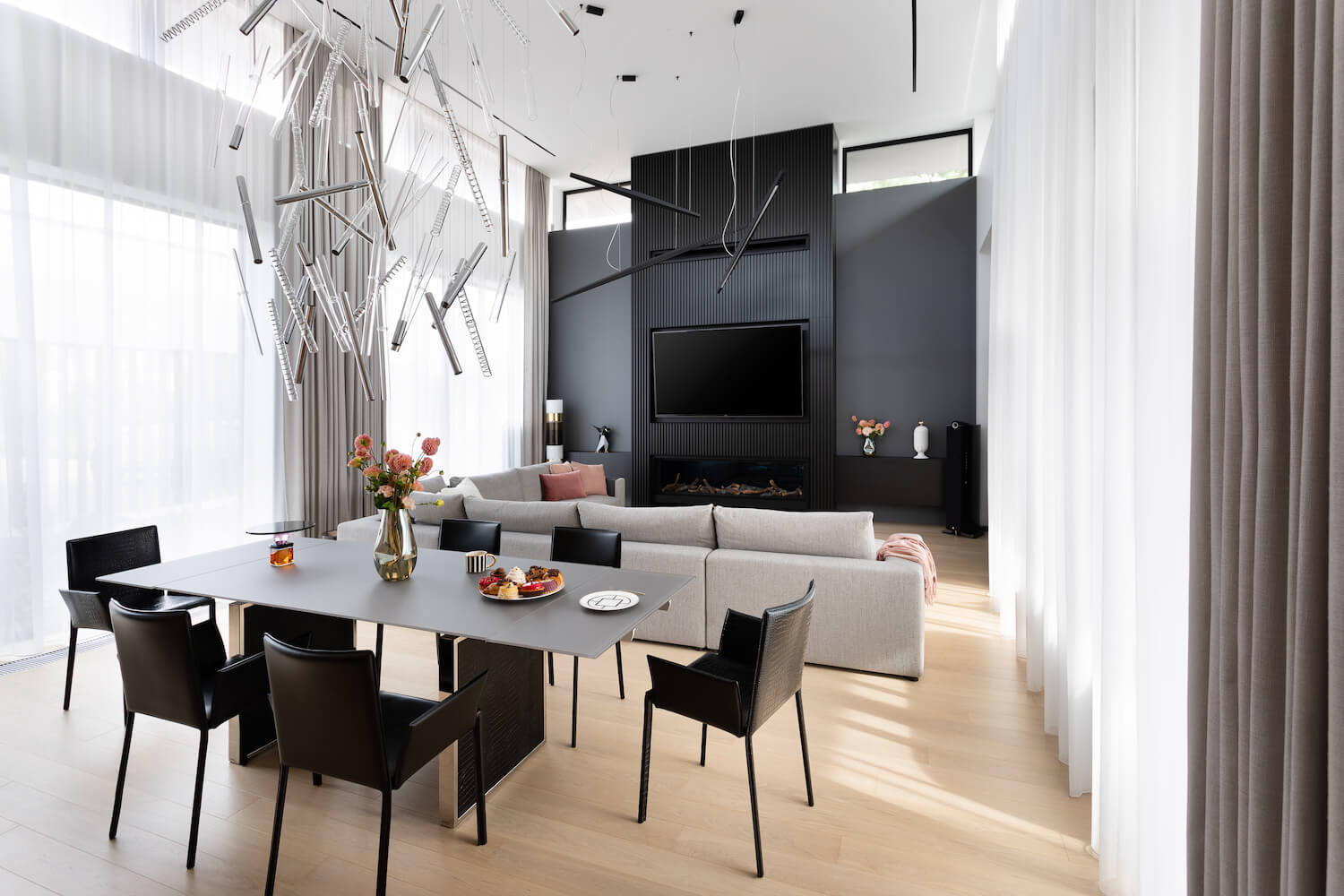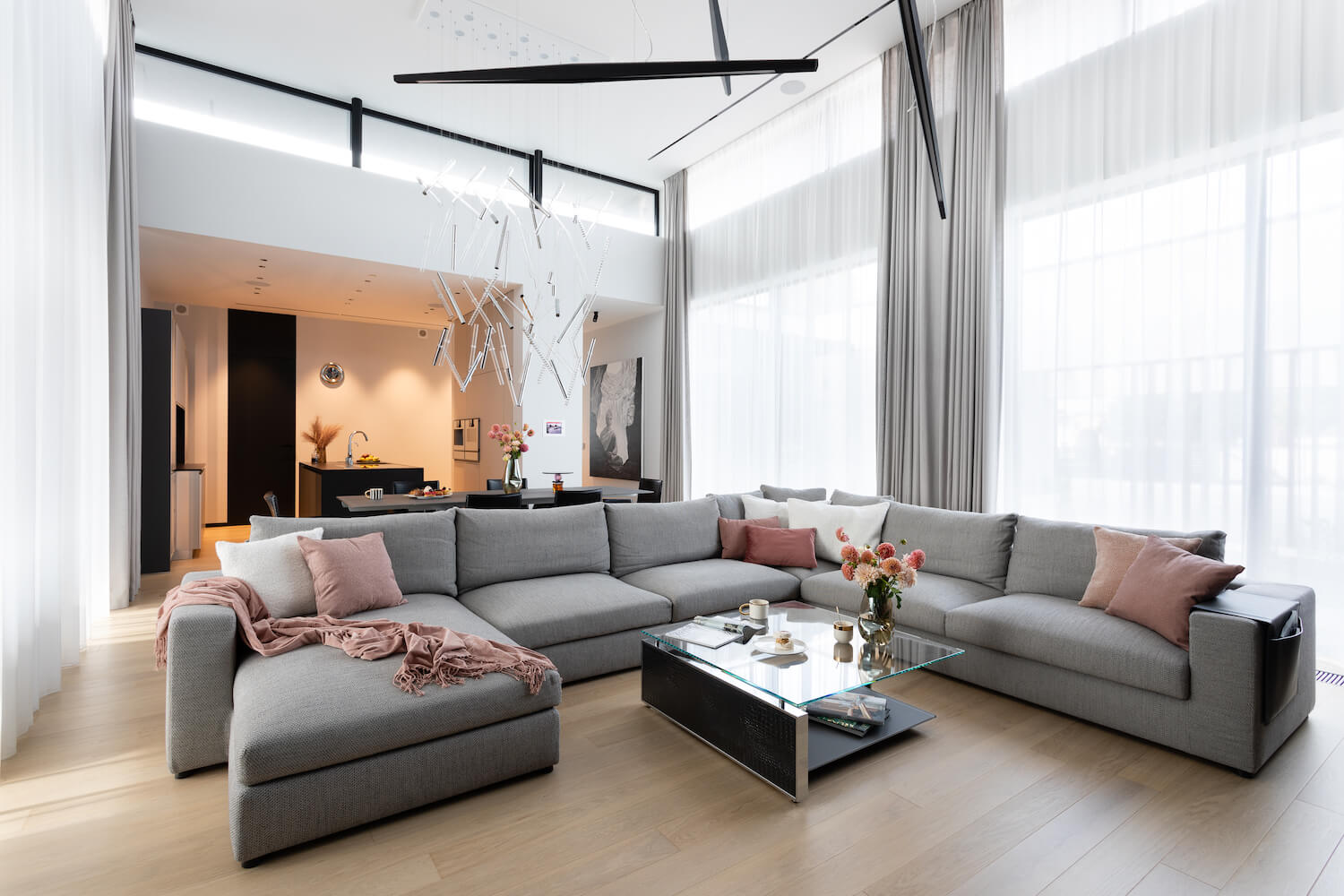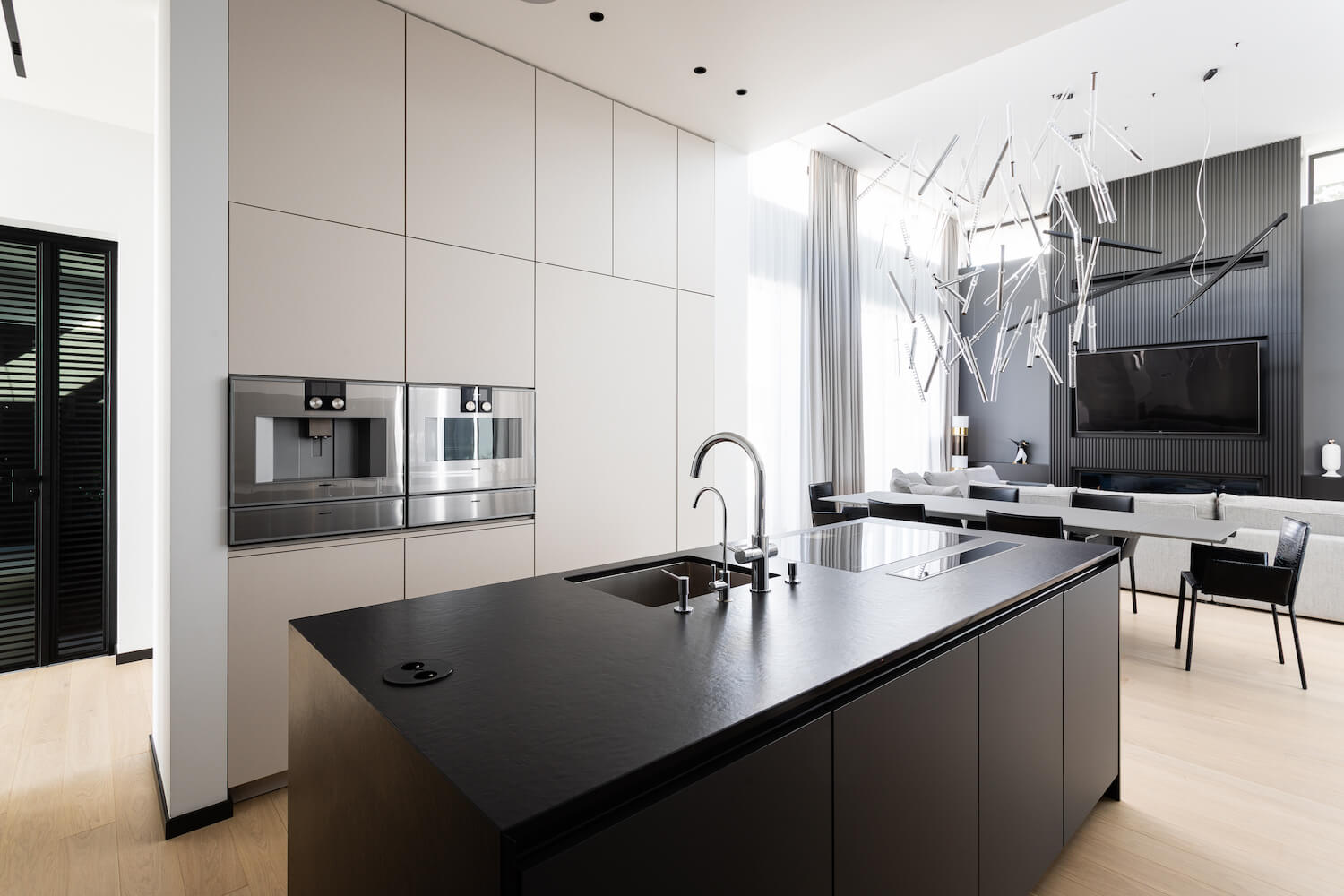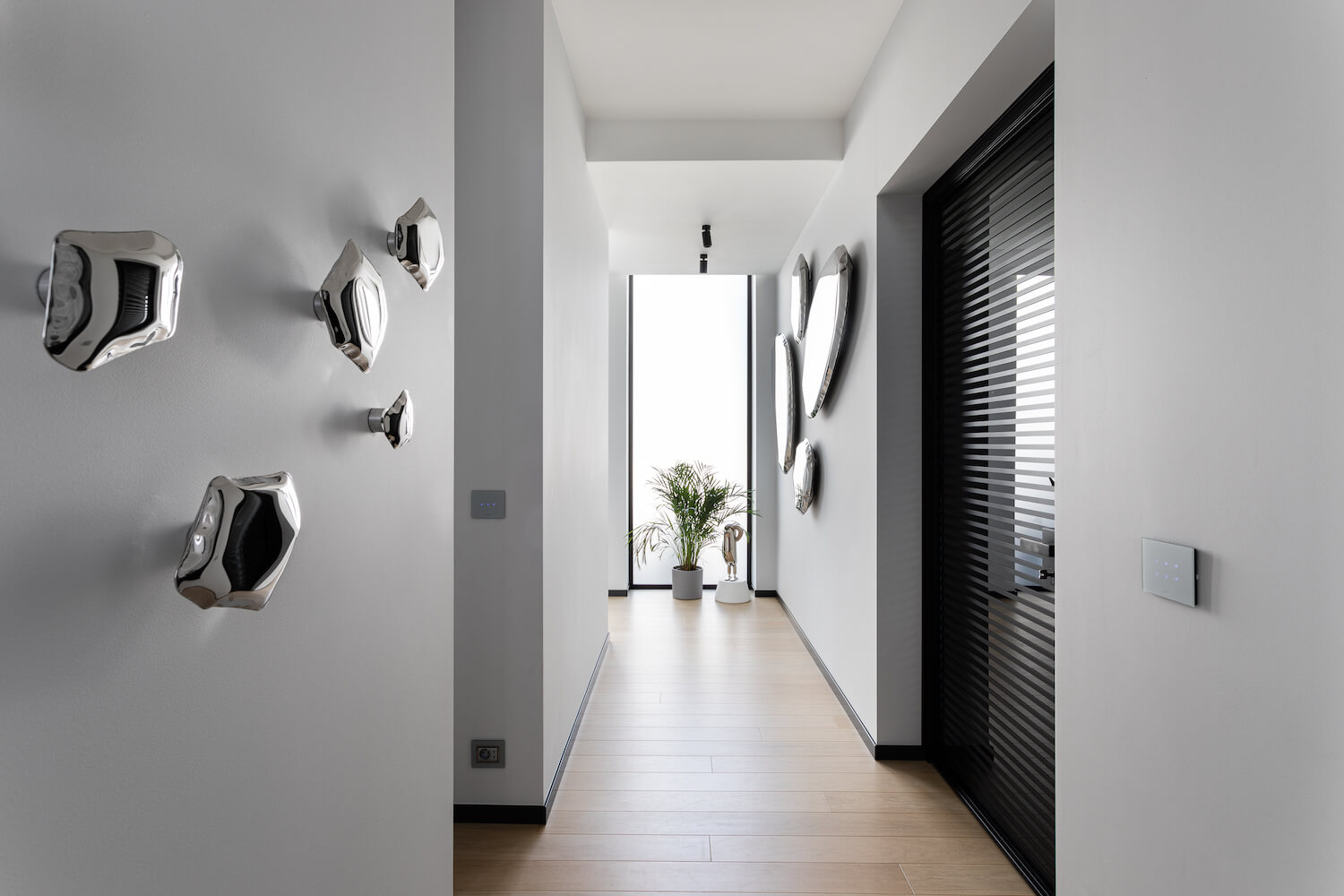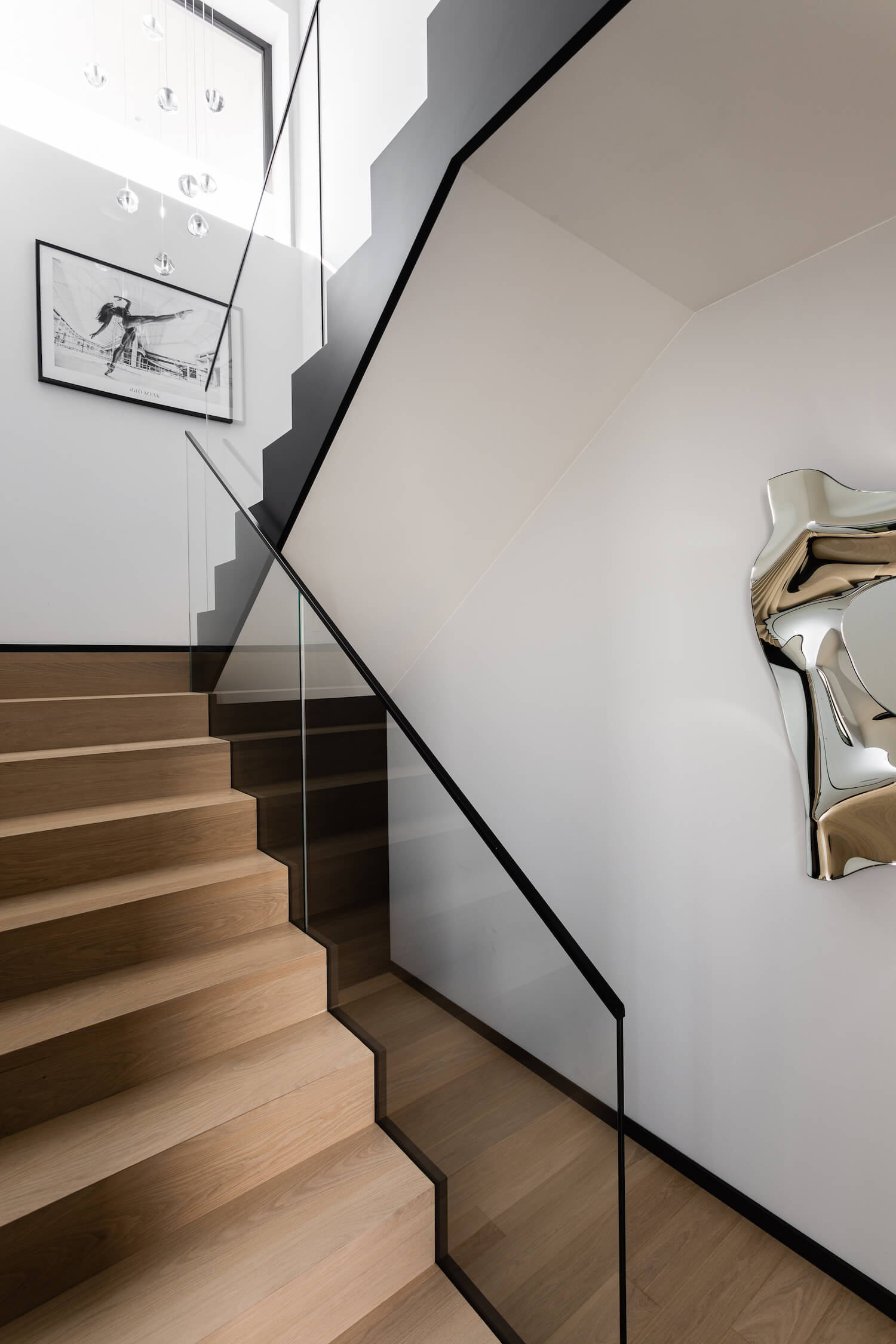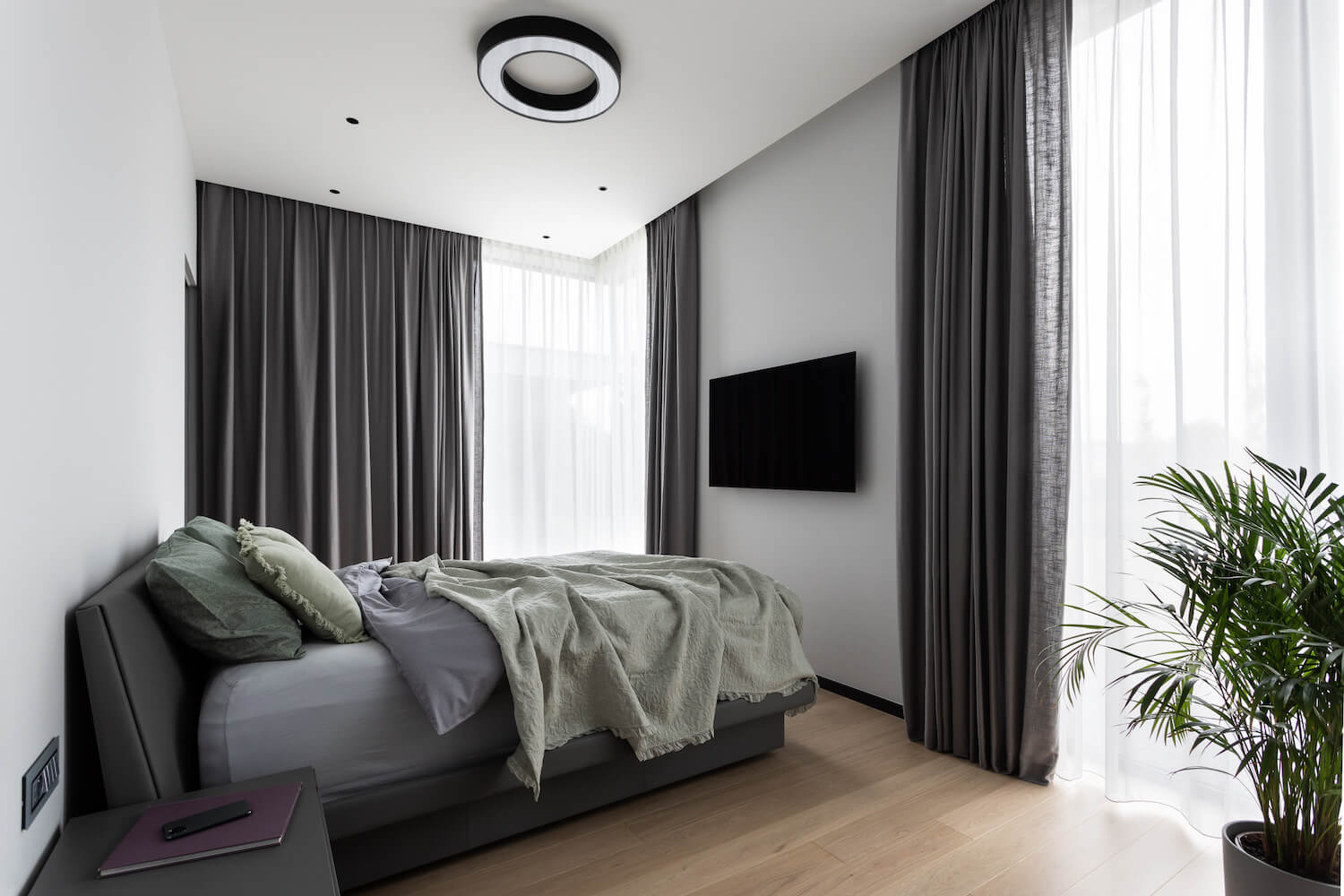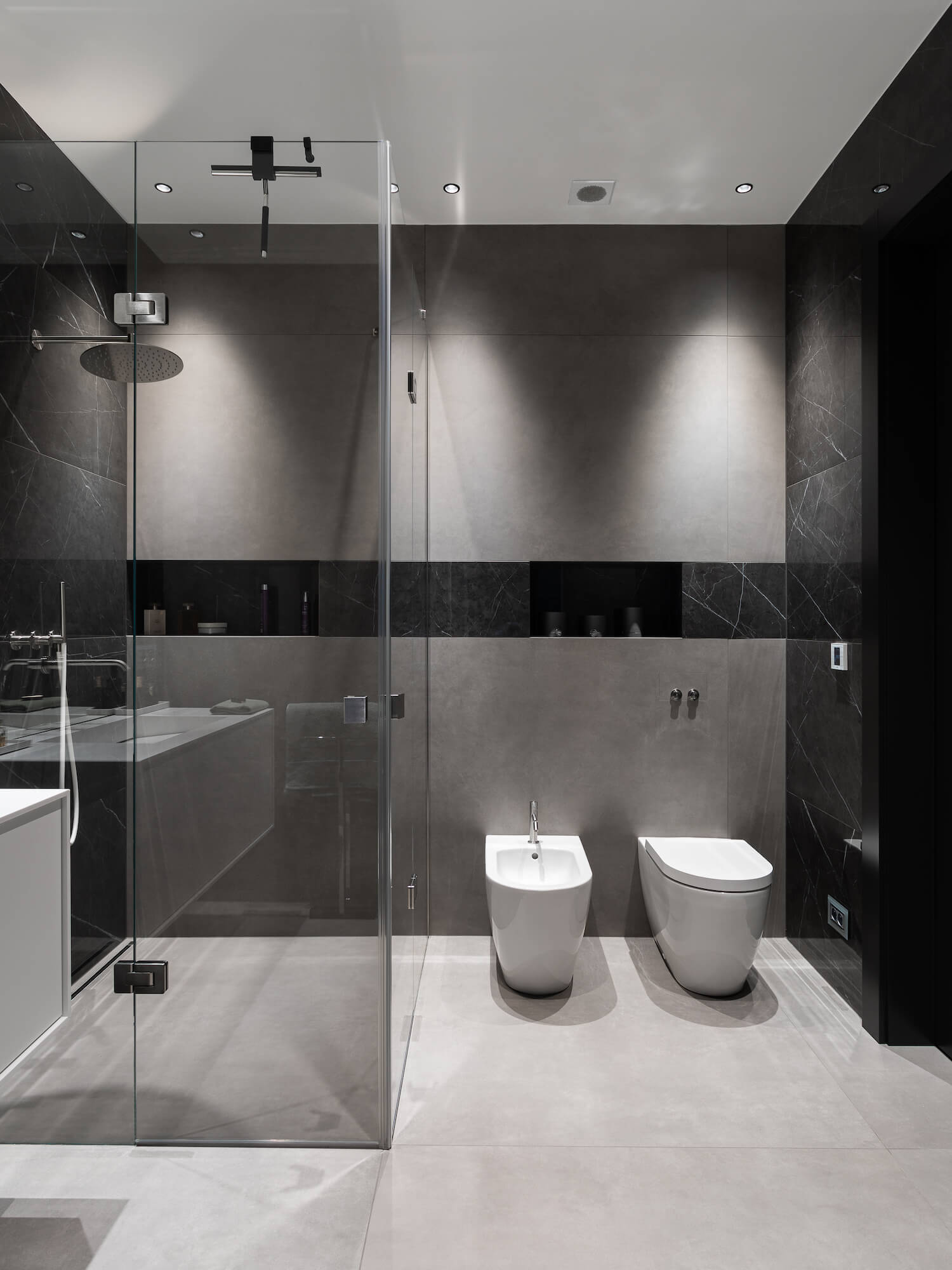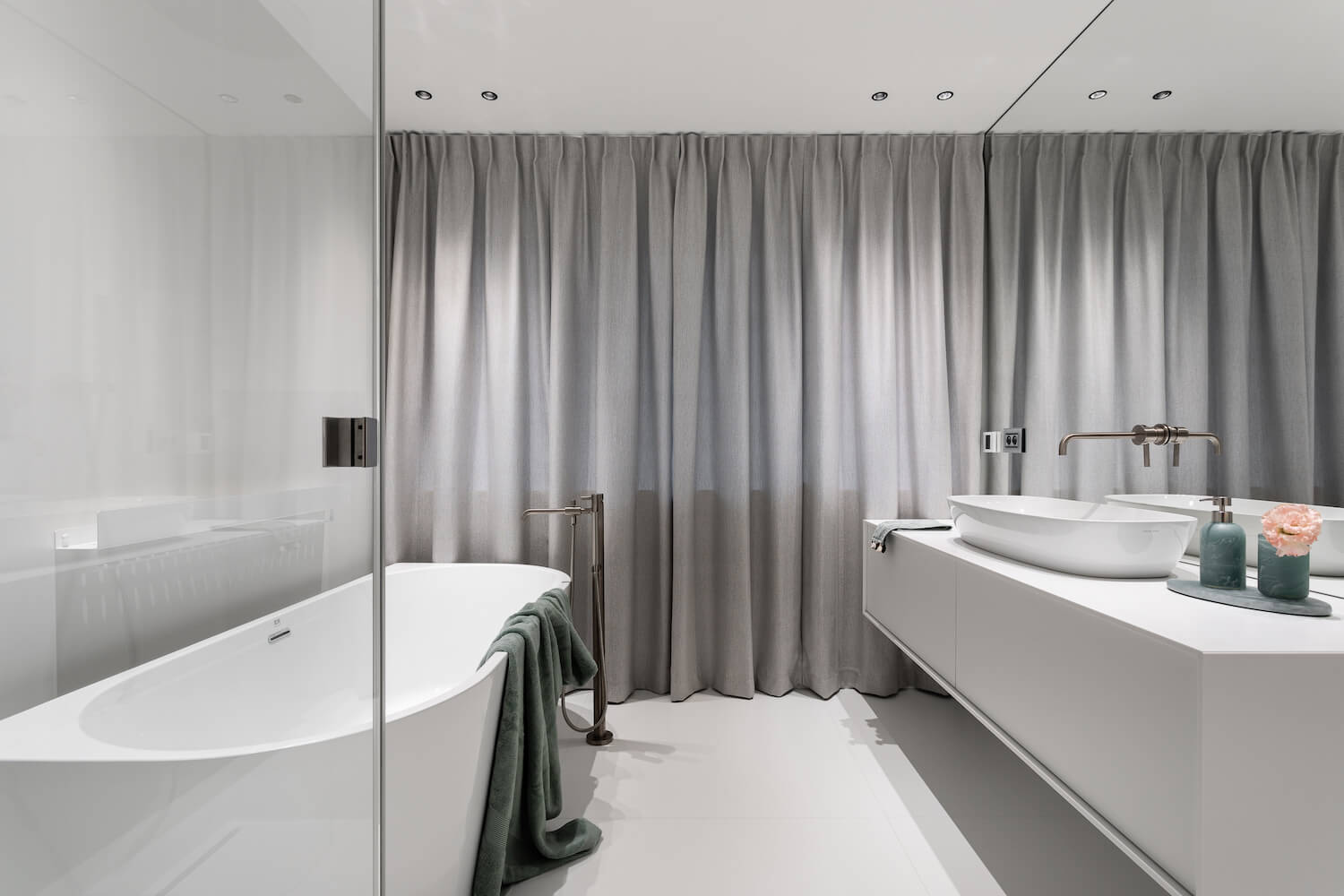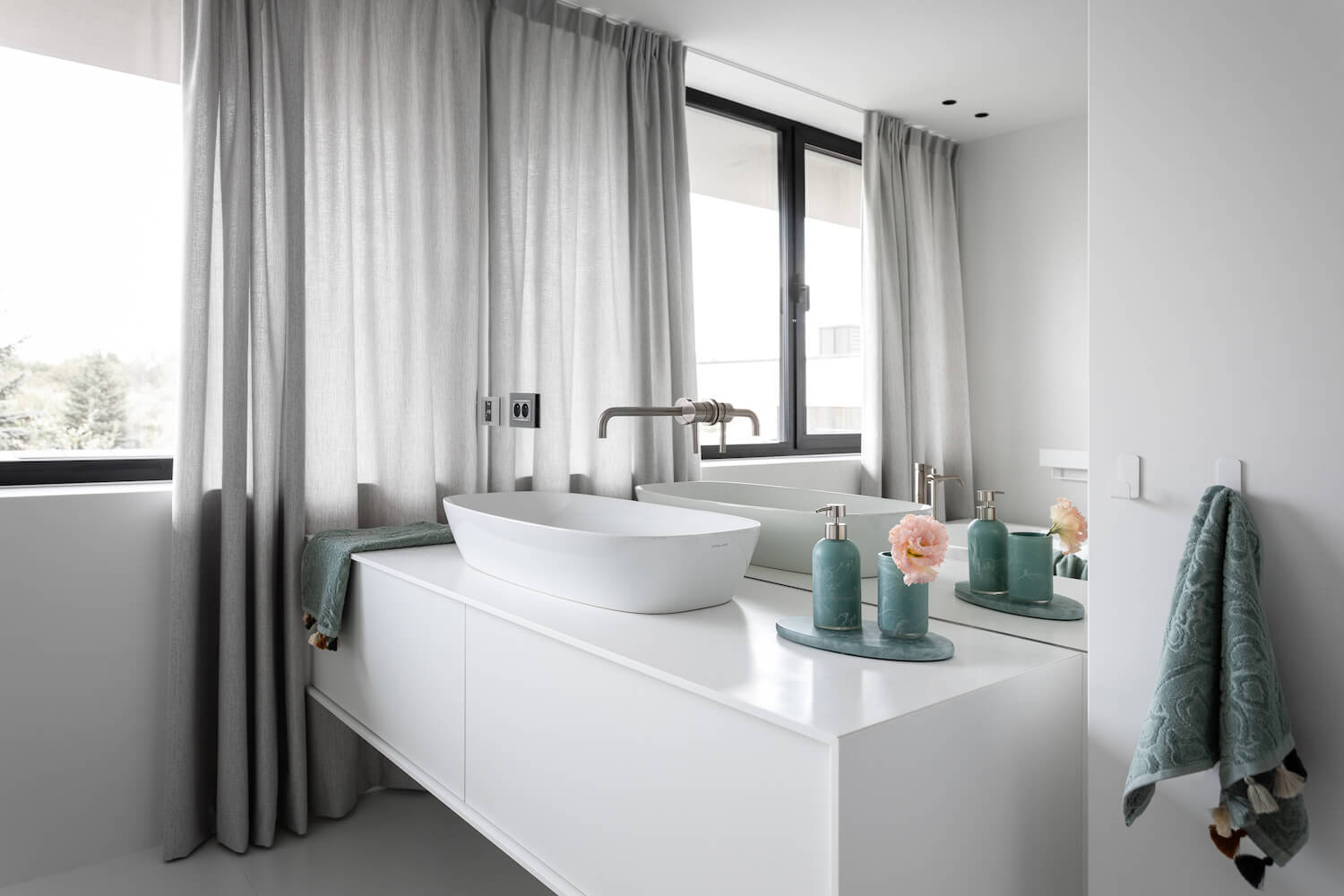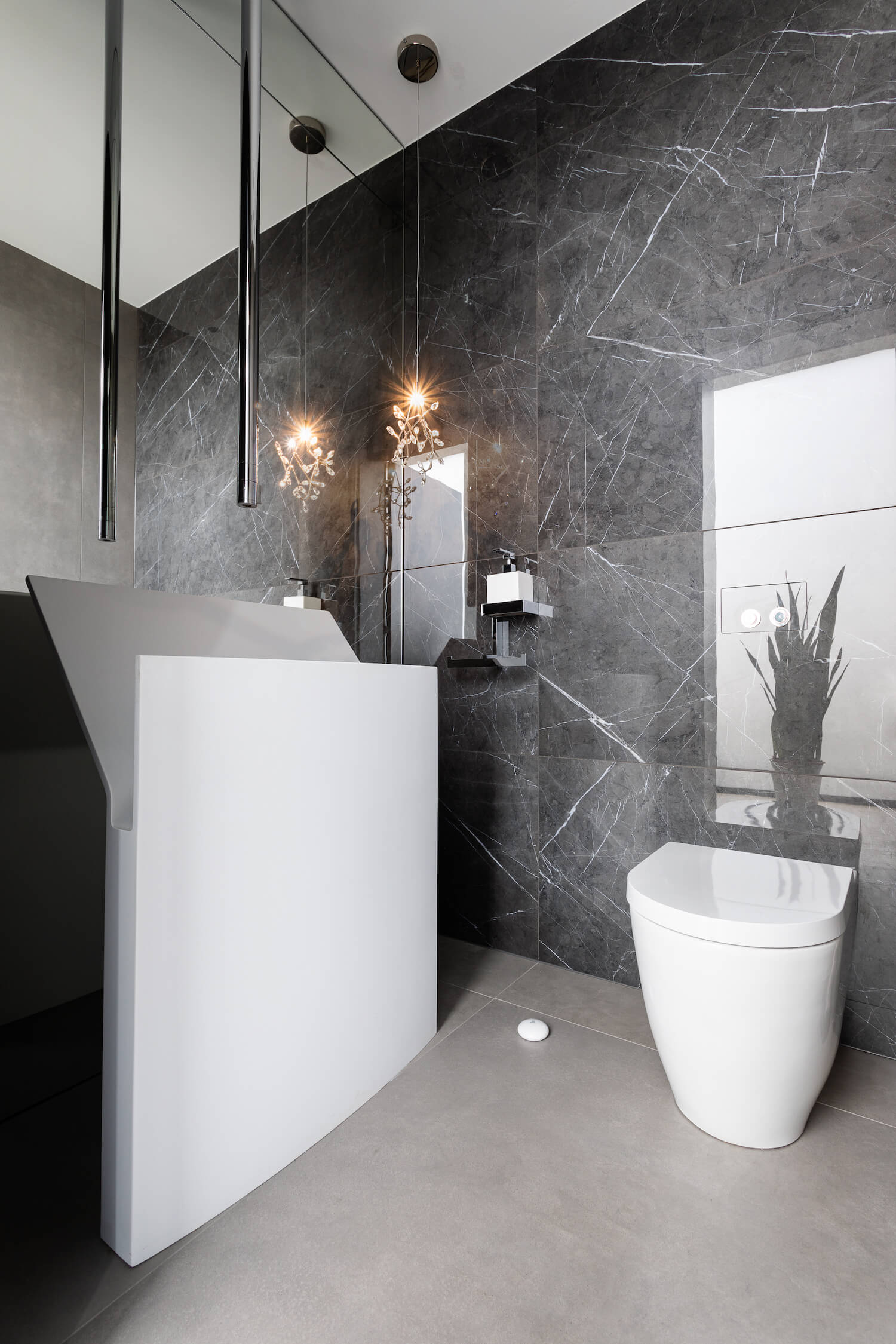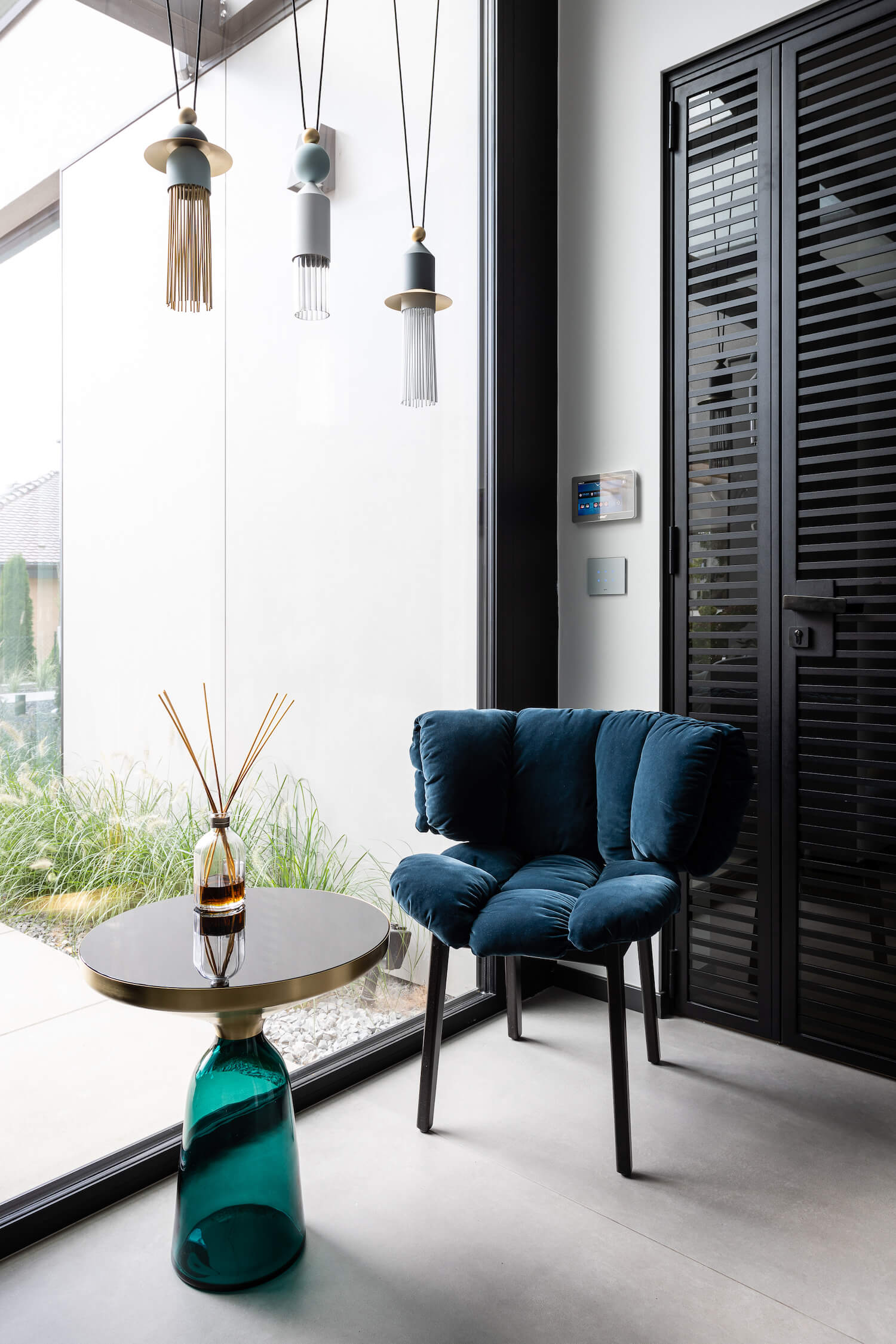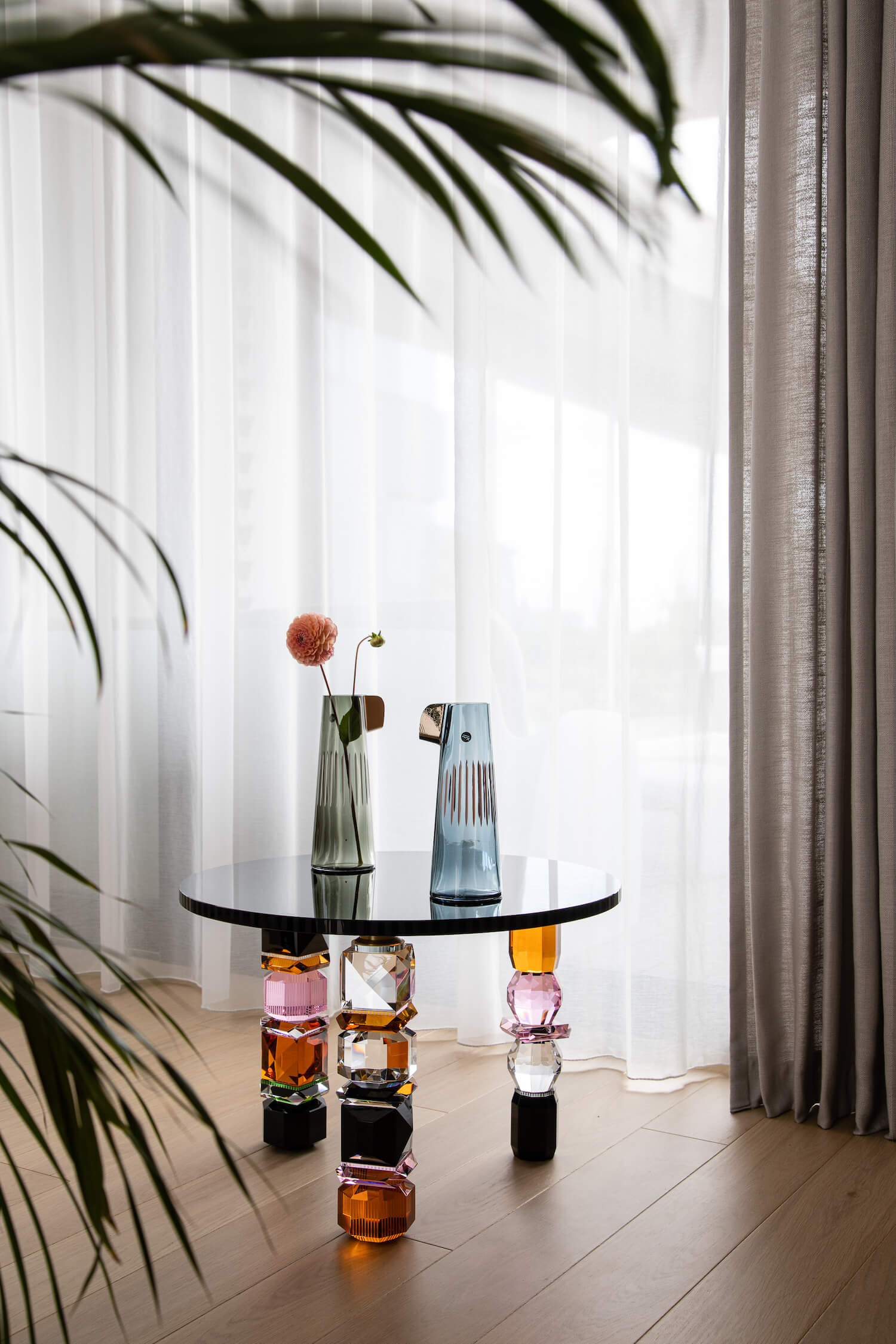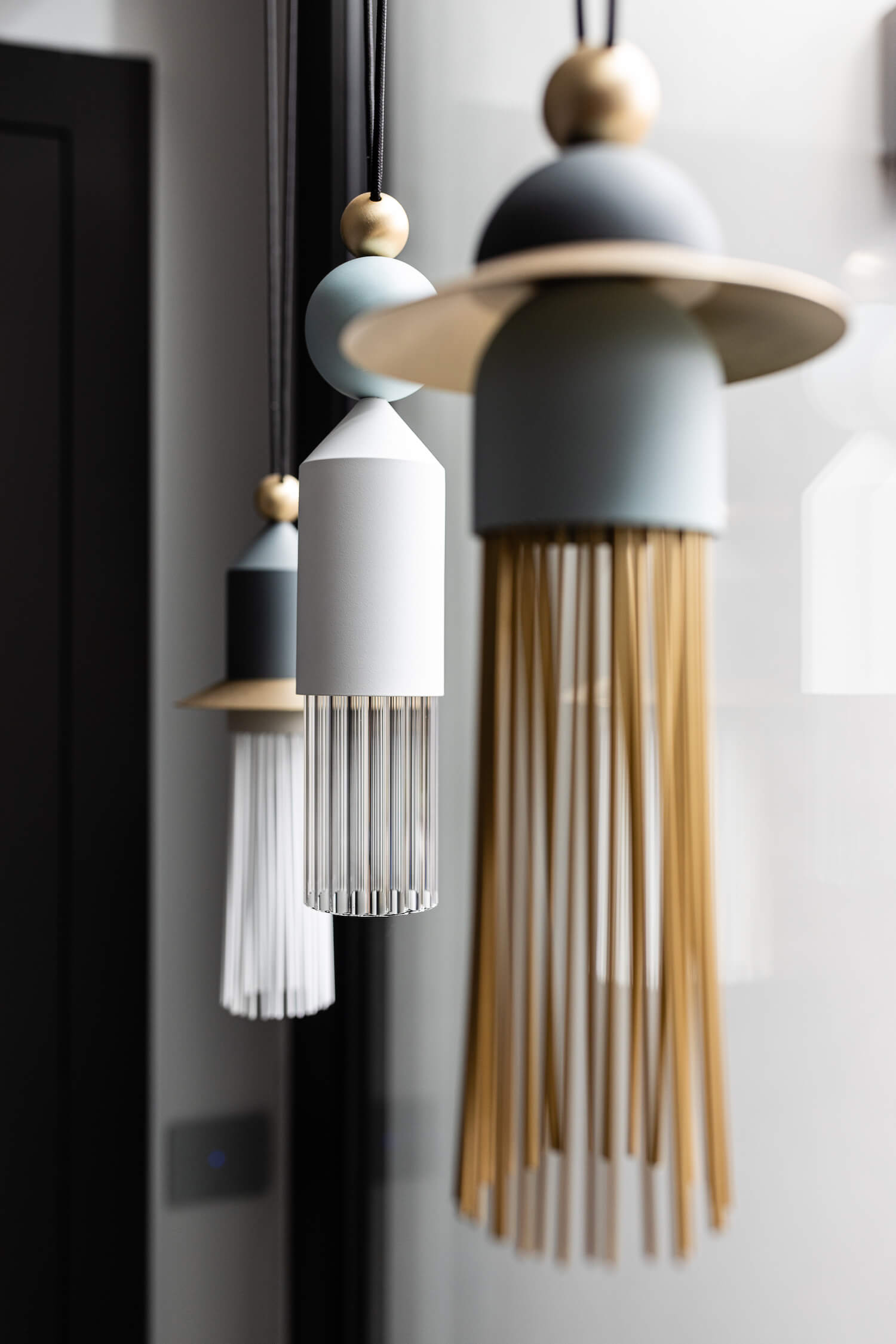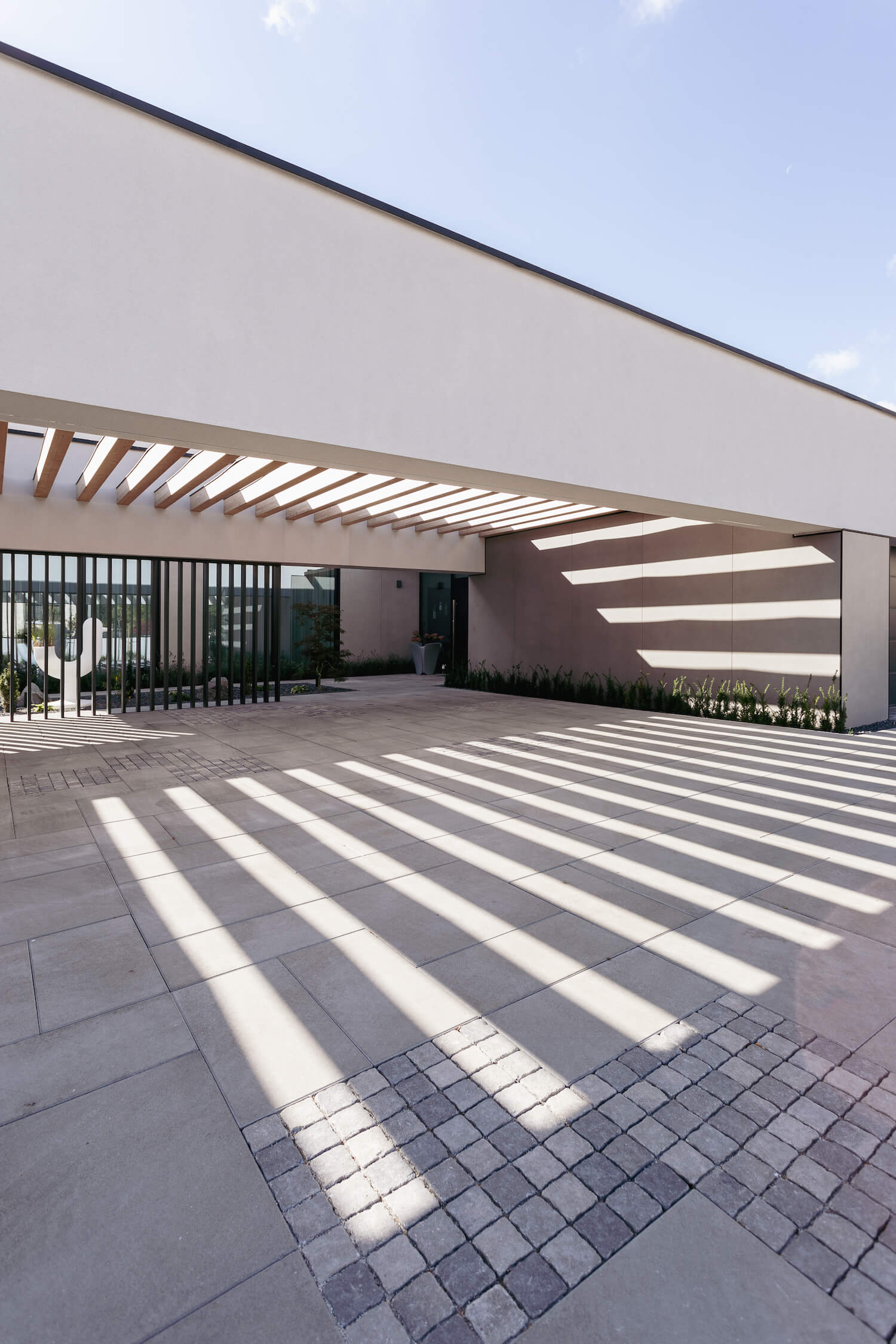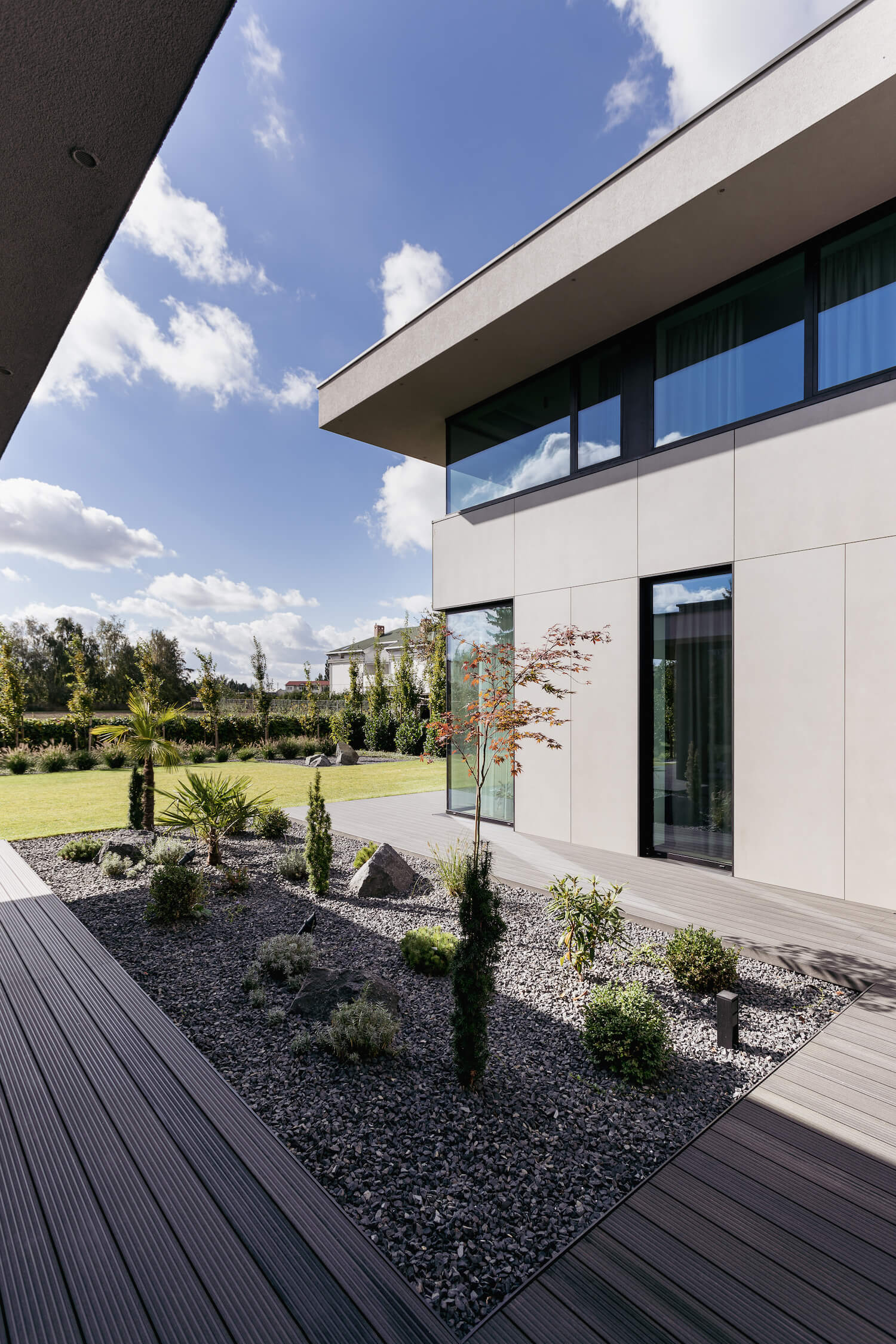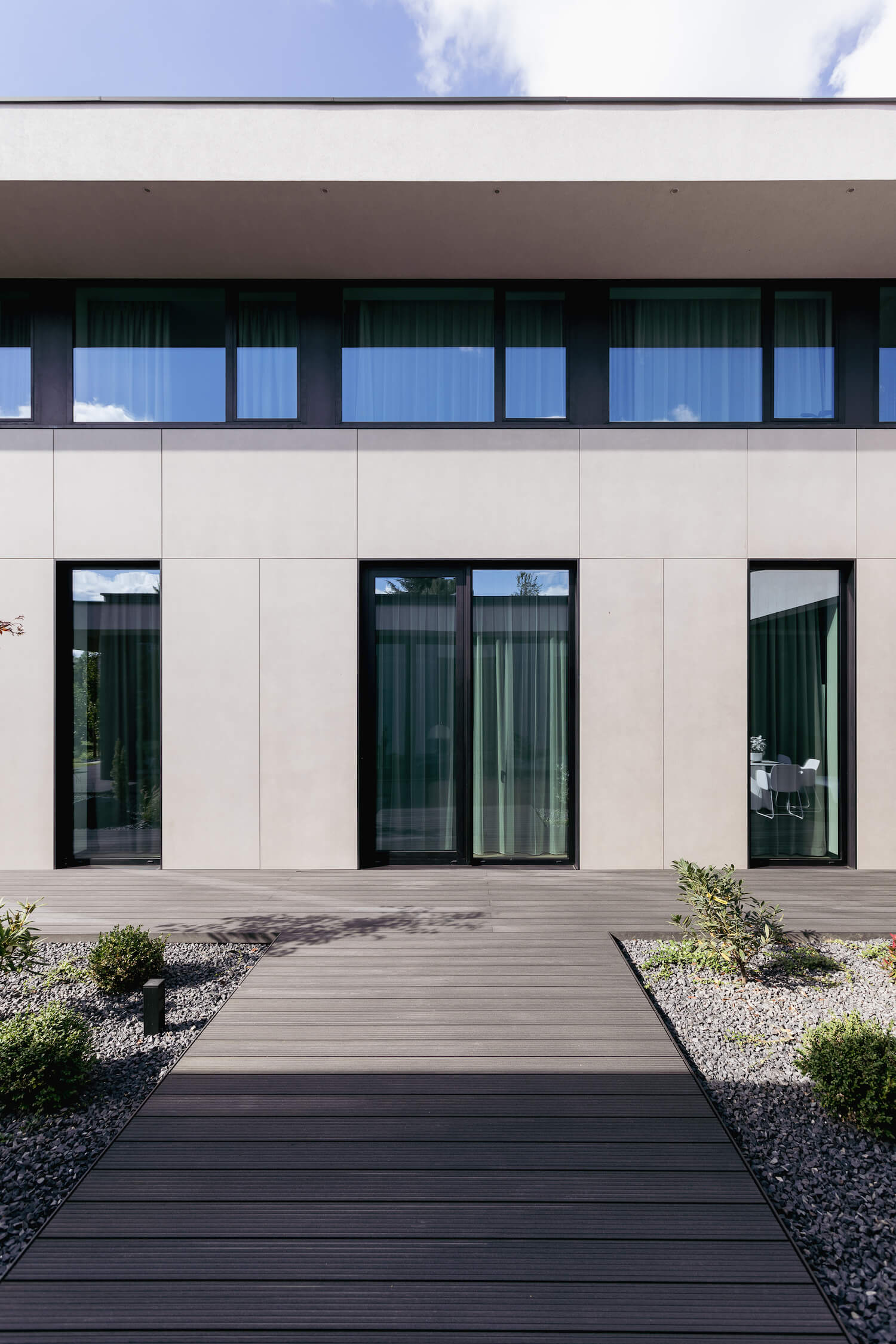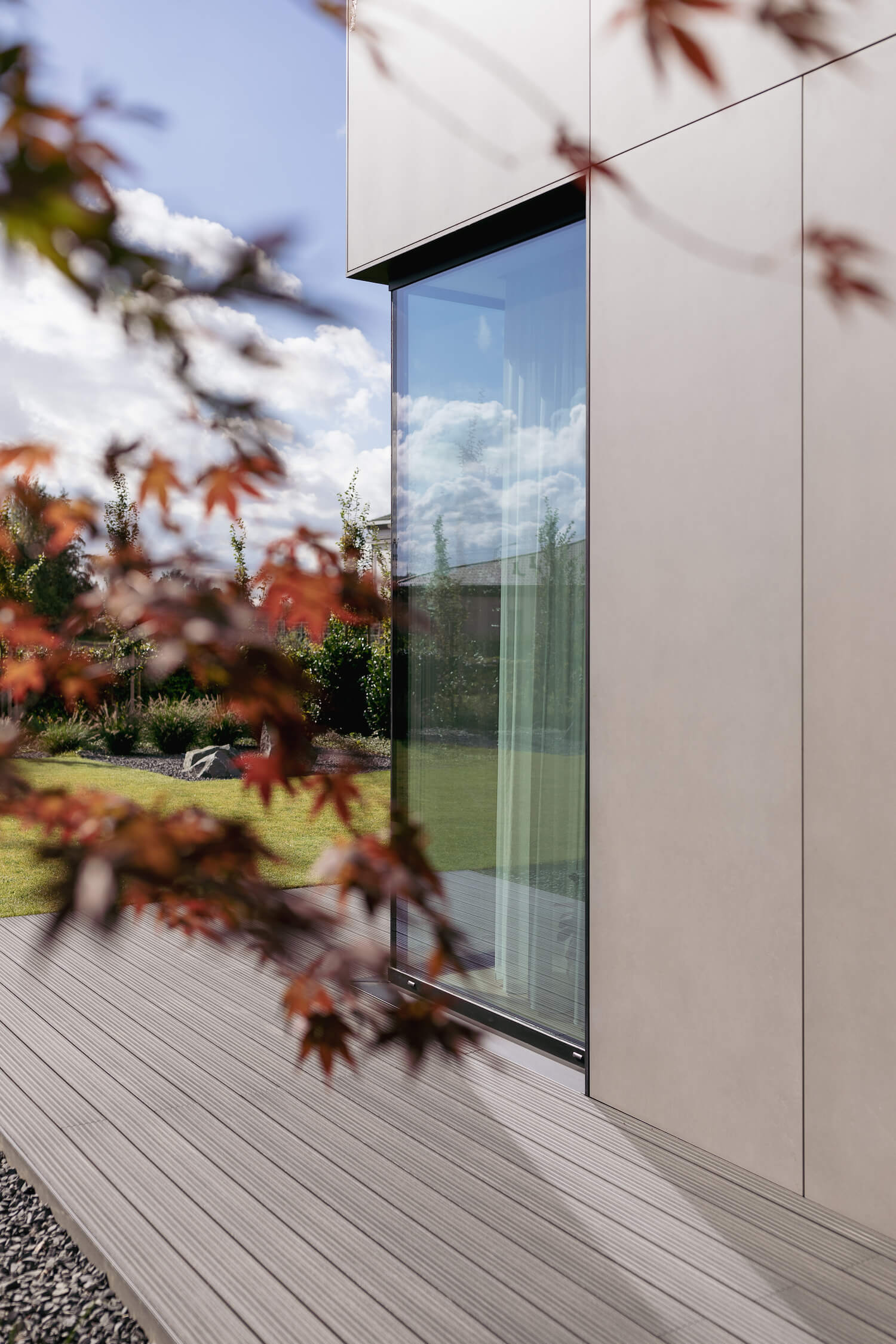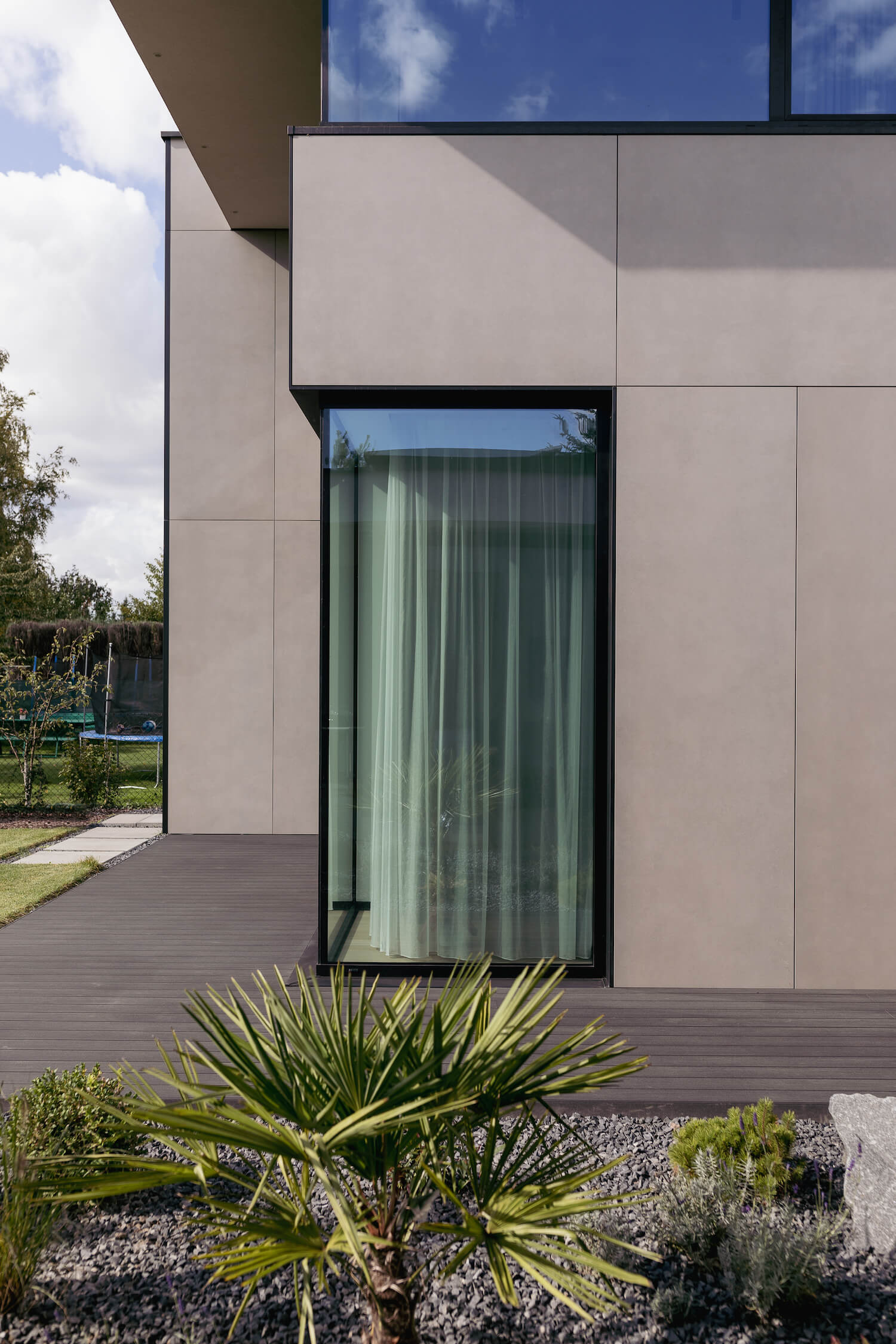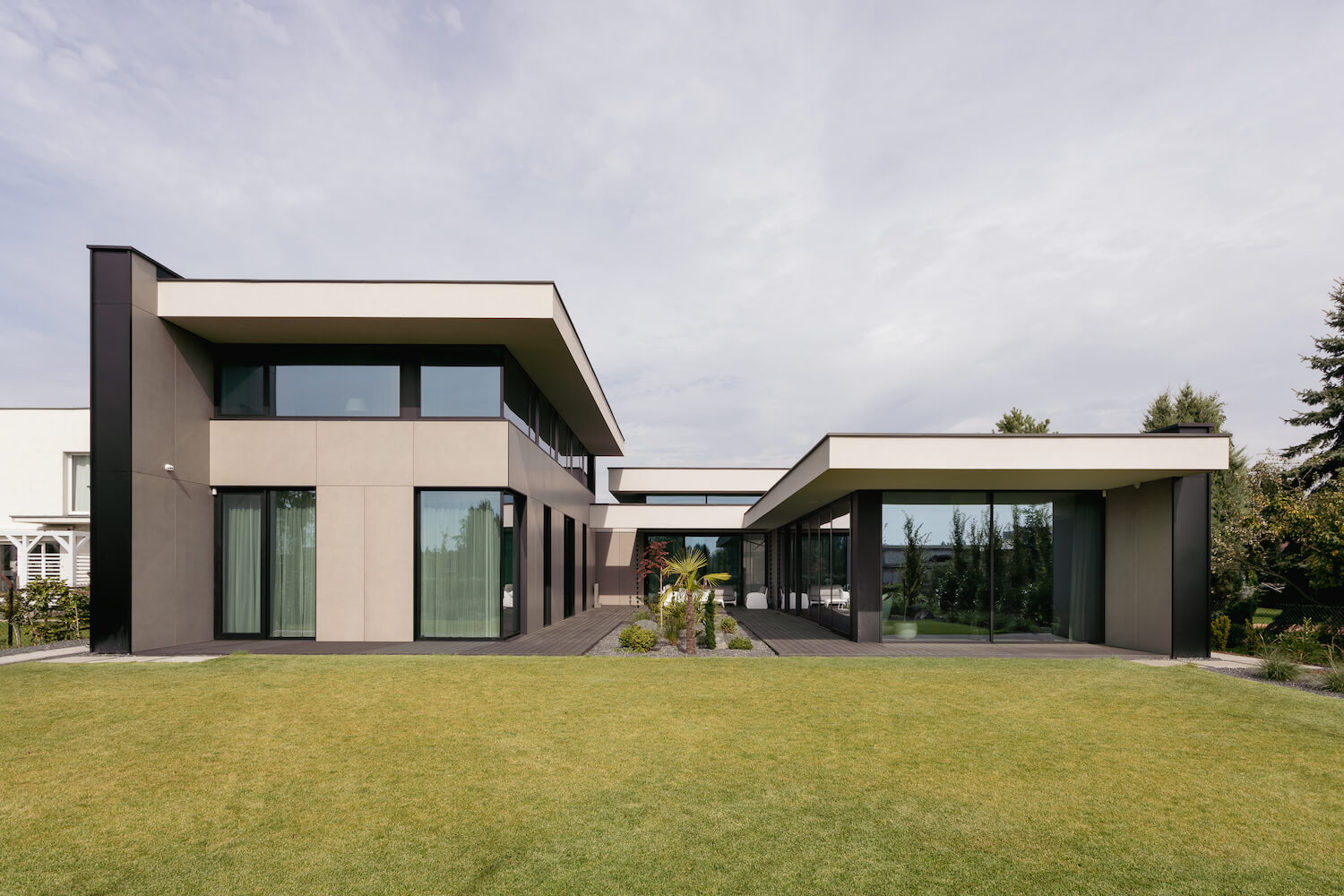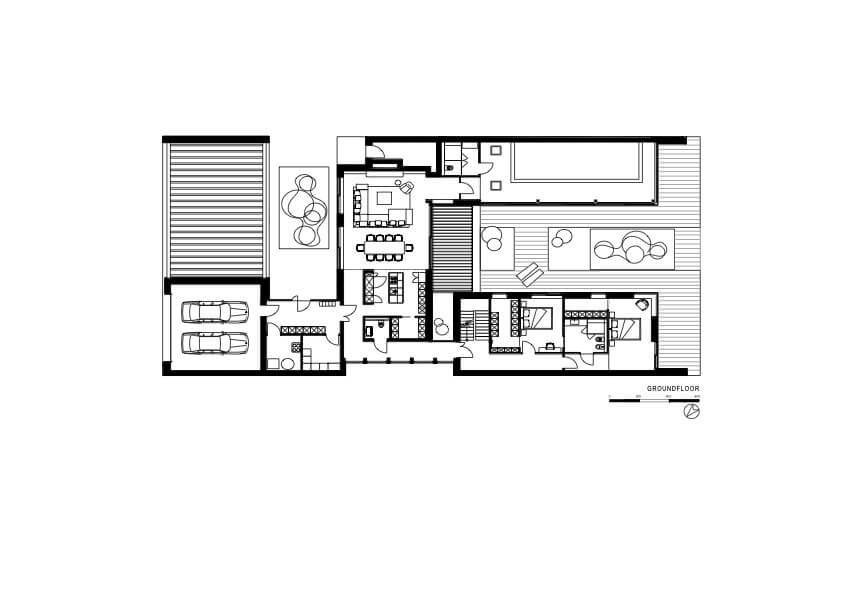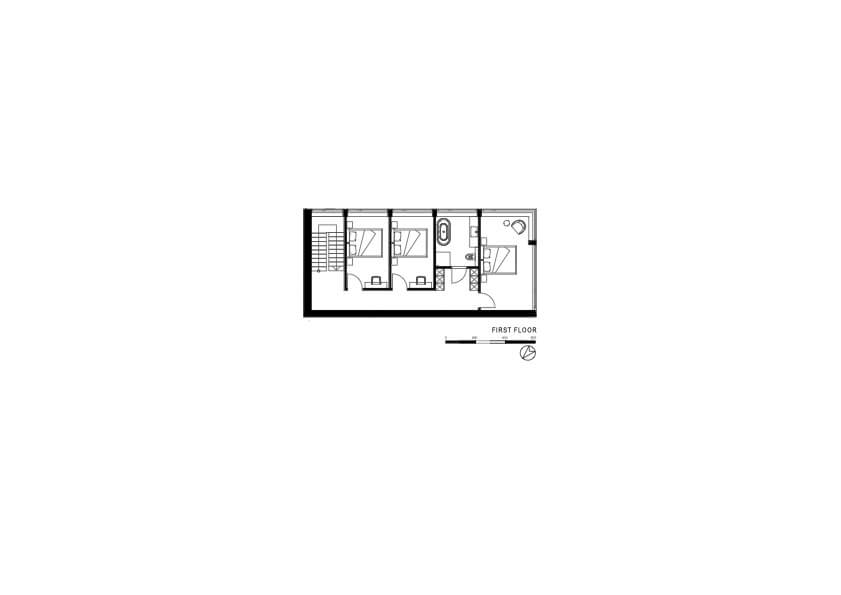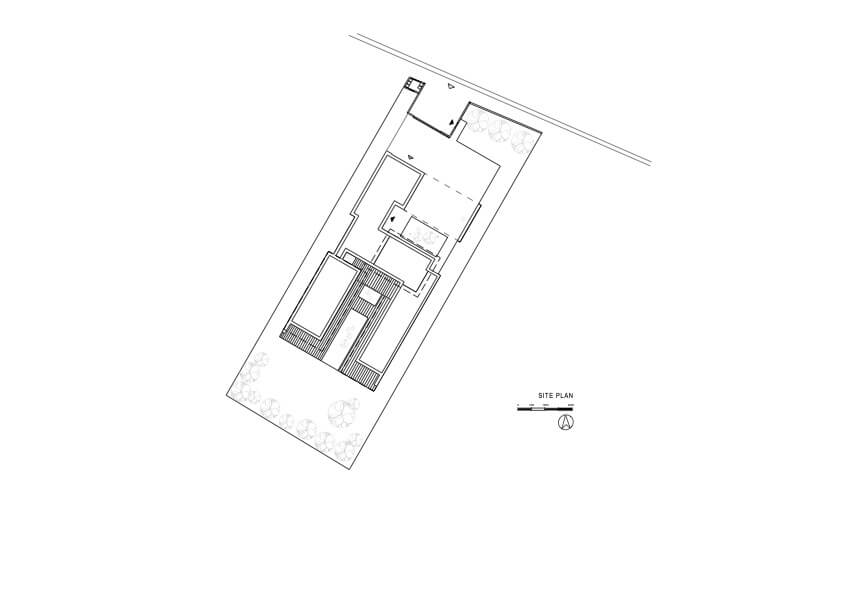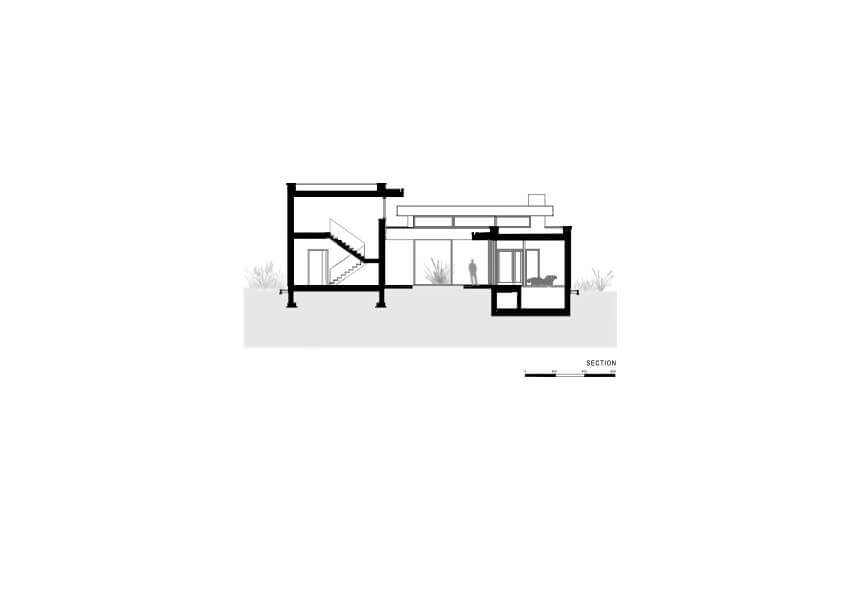 ---