Richard Beard Architects: Invisible from the nearby Pacific Coast Highway, but open to views of ocean and landscape, this house is an exercise in restraint in its dramatic setting. "The ocean view is not the only asset, so we put the house close to the bluff, but with a foreground presence," Beard says. "It's not too engaged with the water – but you can still appreciate the ocean crashing on the rocks." The home's simple, elemental volumes are built using a limited palette of materials.
Derived from both classic English country houses and modern coastal California homes, the narrow, two-story plan limits site coverage yielding space for a series of protected outdoor rooms. "Diagramming the project's essential elements, notes Richard Beard, principal architect for the project, "led us to expose the rugged inherent nature of the site. You want to see the cliff and the trees leaning in the wind—and you want people to be comfortable out in the wild." Inside, the house features an eclectic collection of regional art and antiques. Coffered ceilings, wood paneled walls, stone flooring and metal accents come together to create a rich interior.
The site itself, much of which had been compromised prior to the owners acquiring the property, was restored with the addition of extensive native landscaping.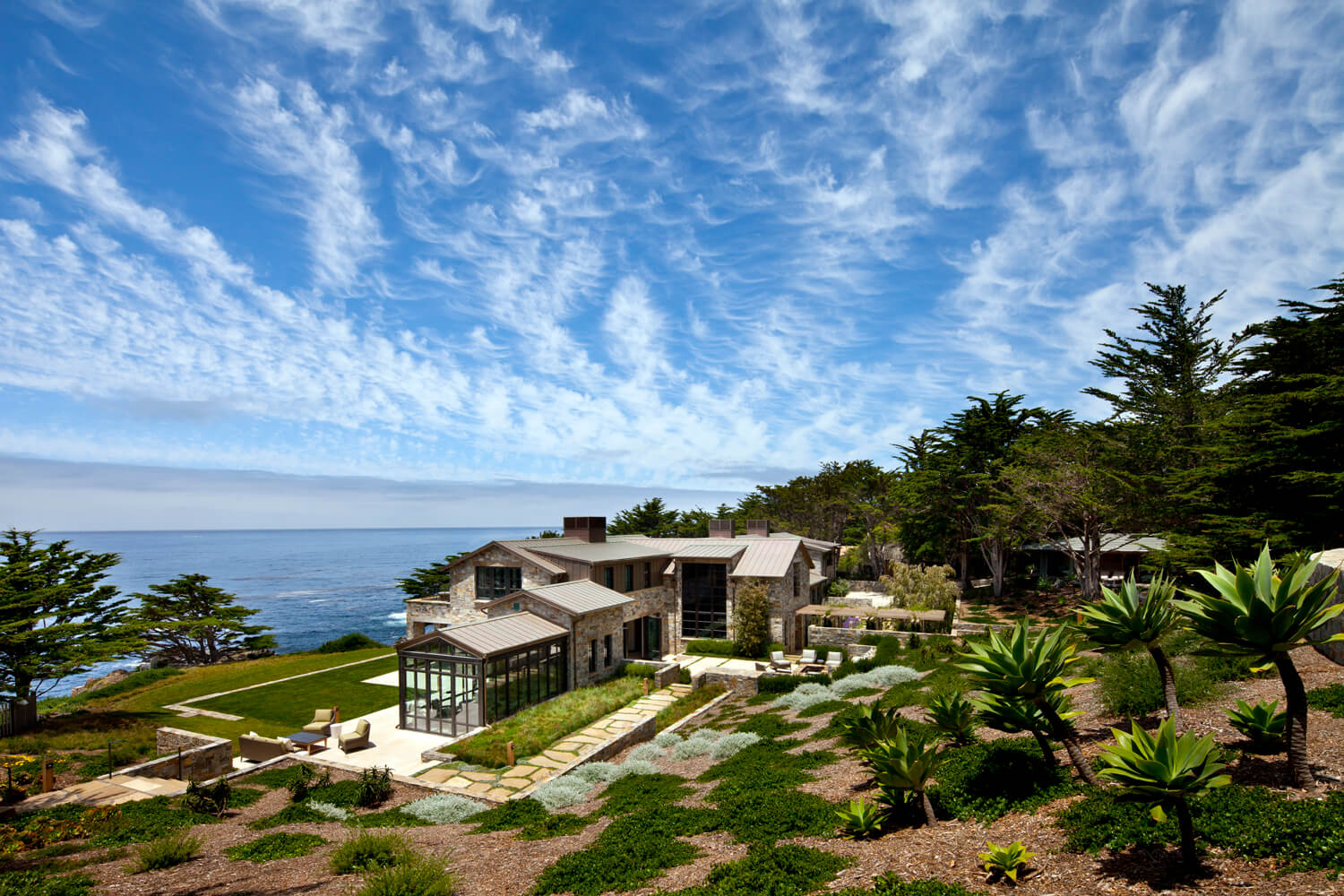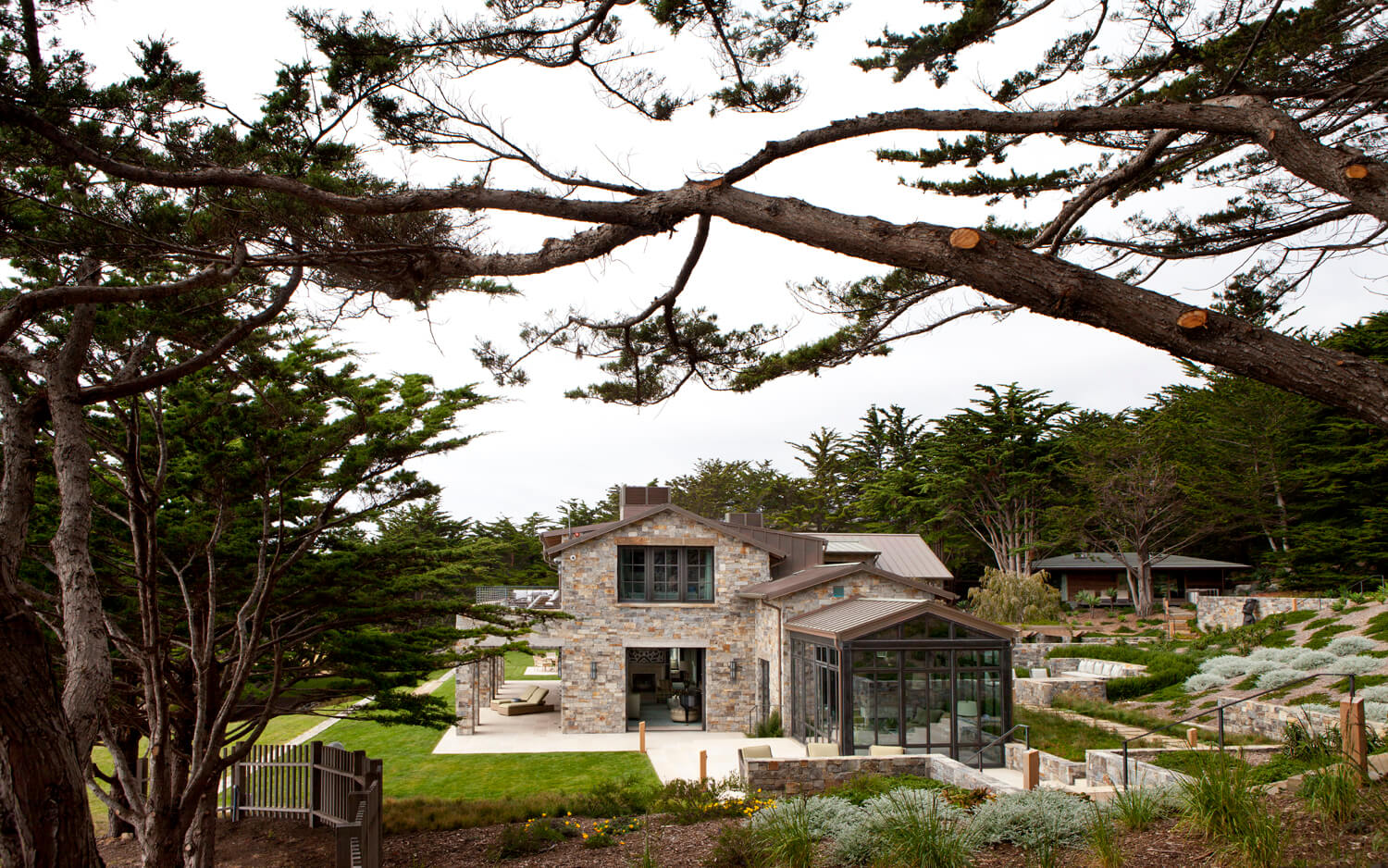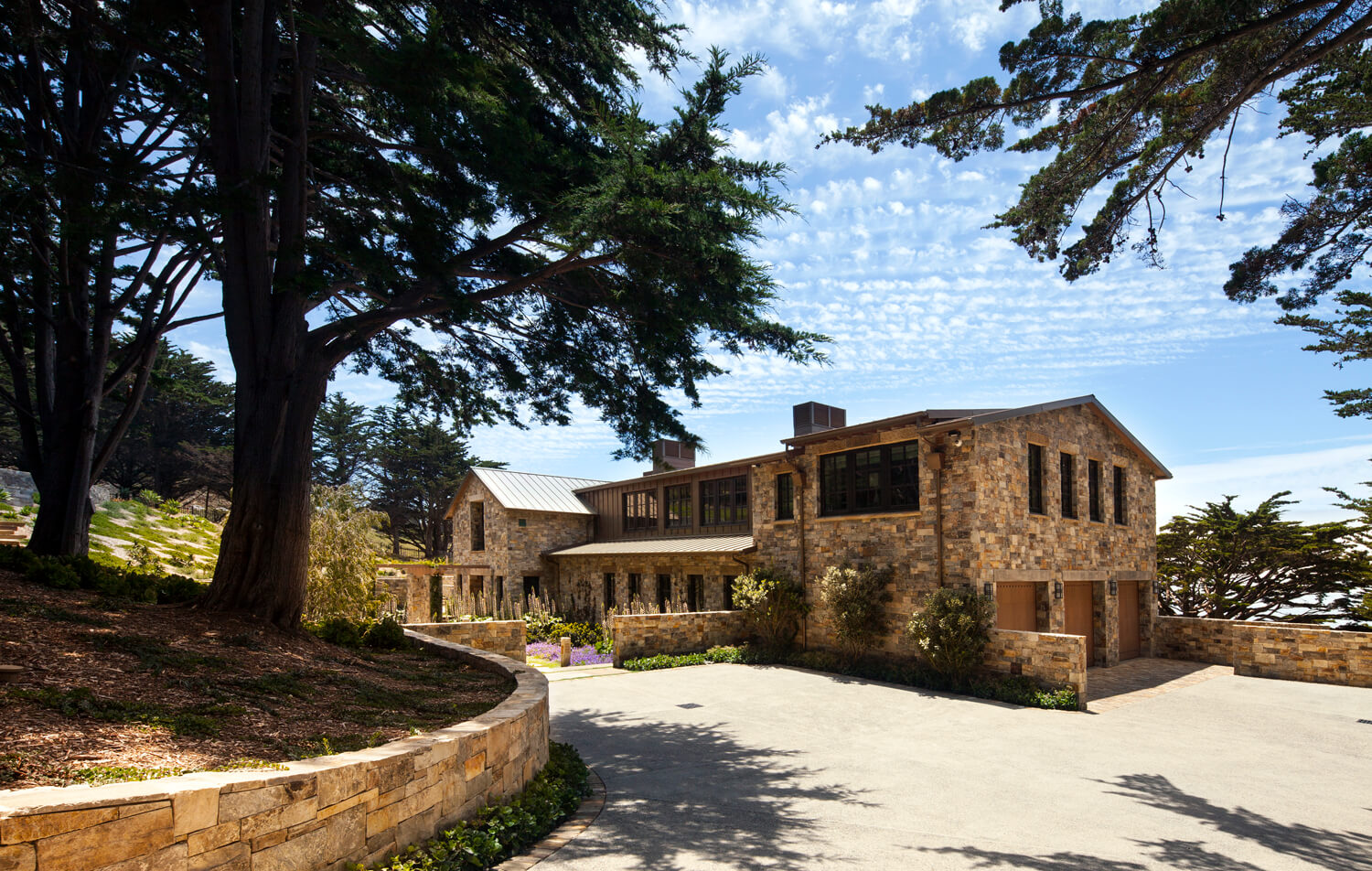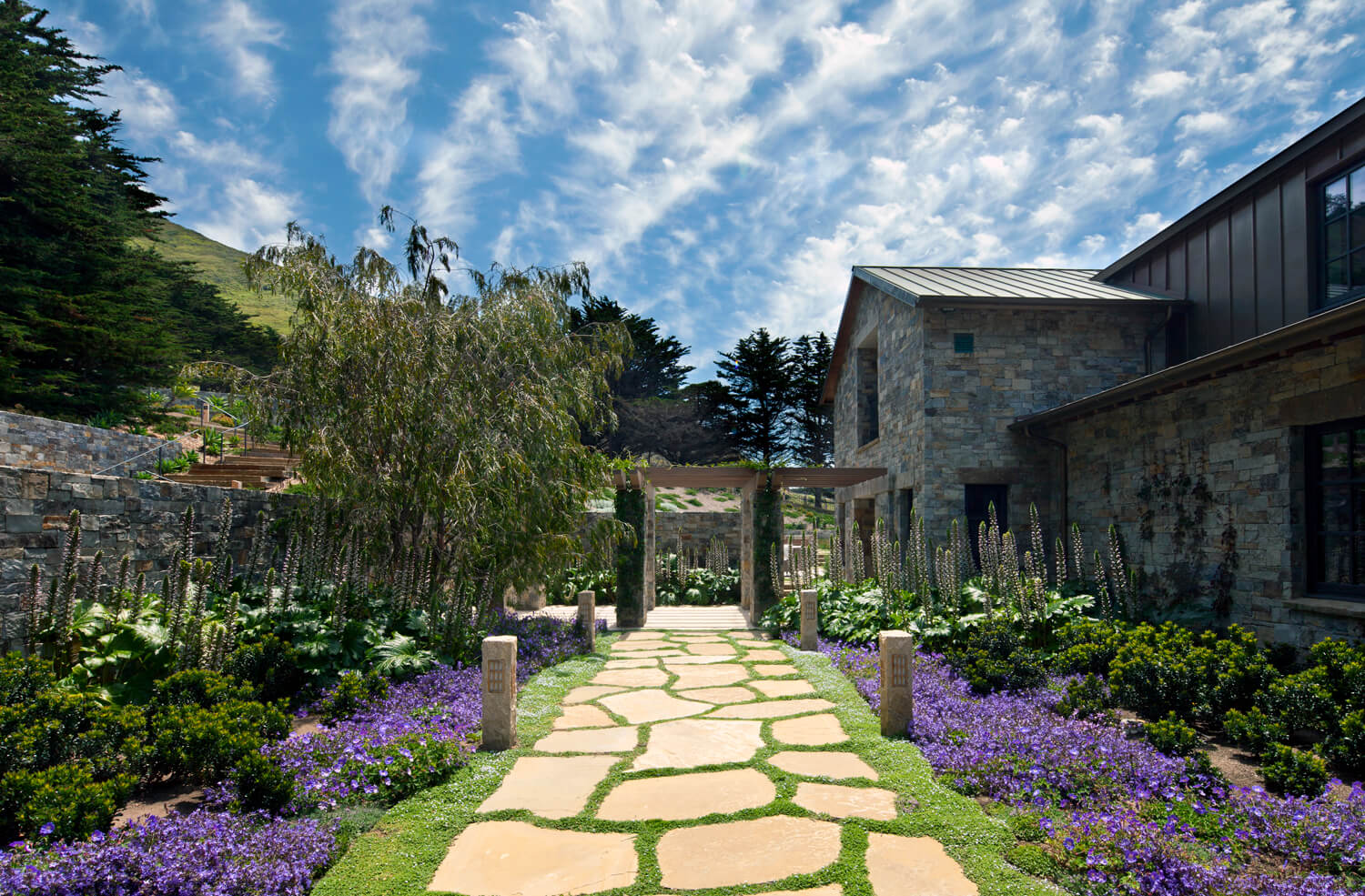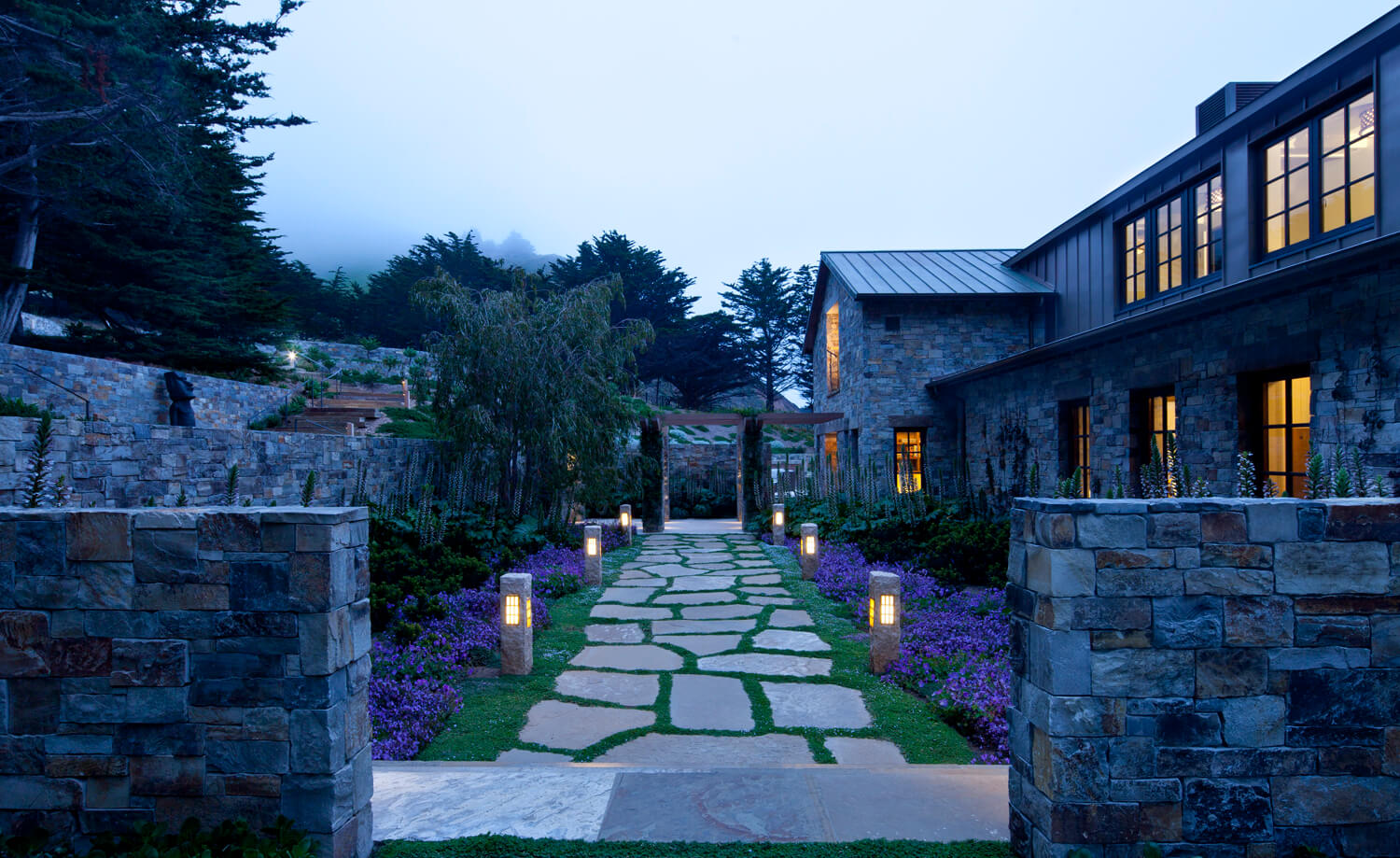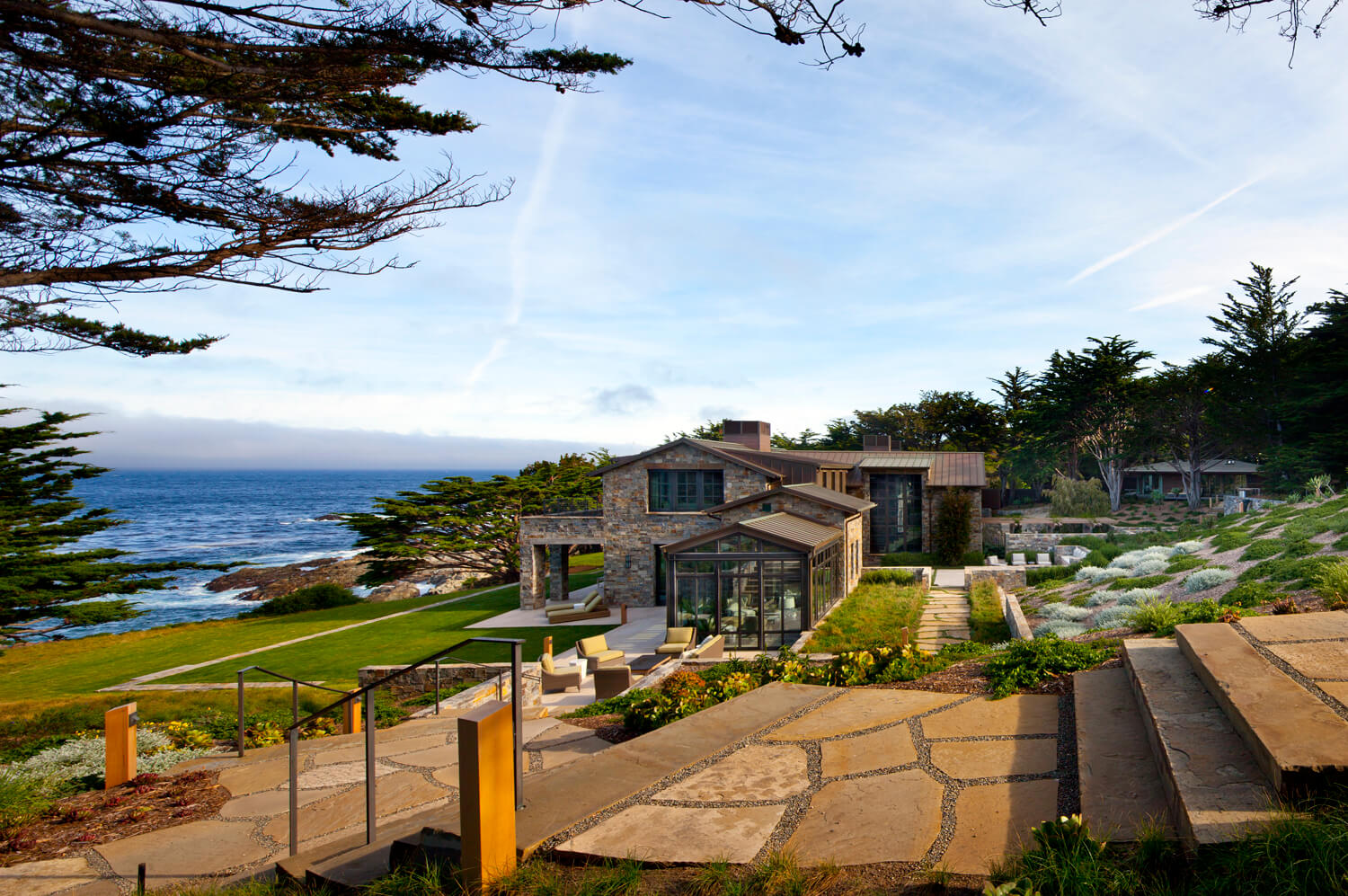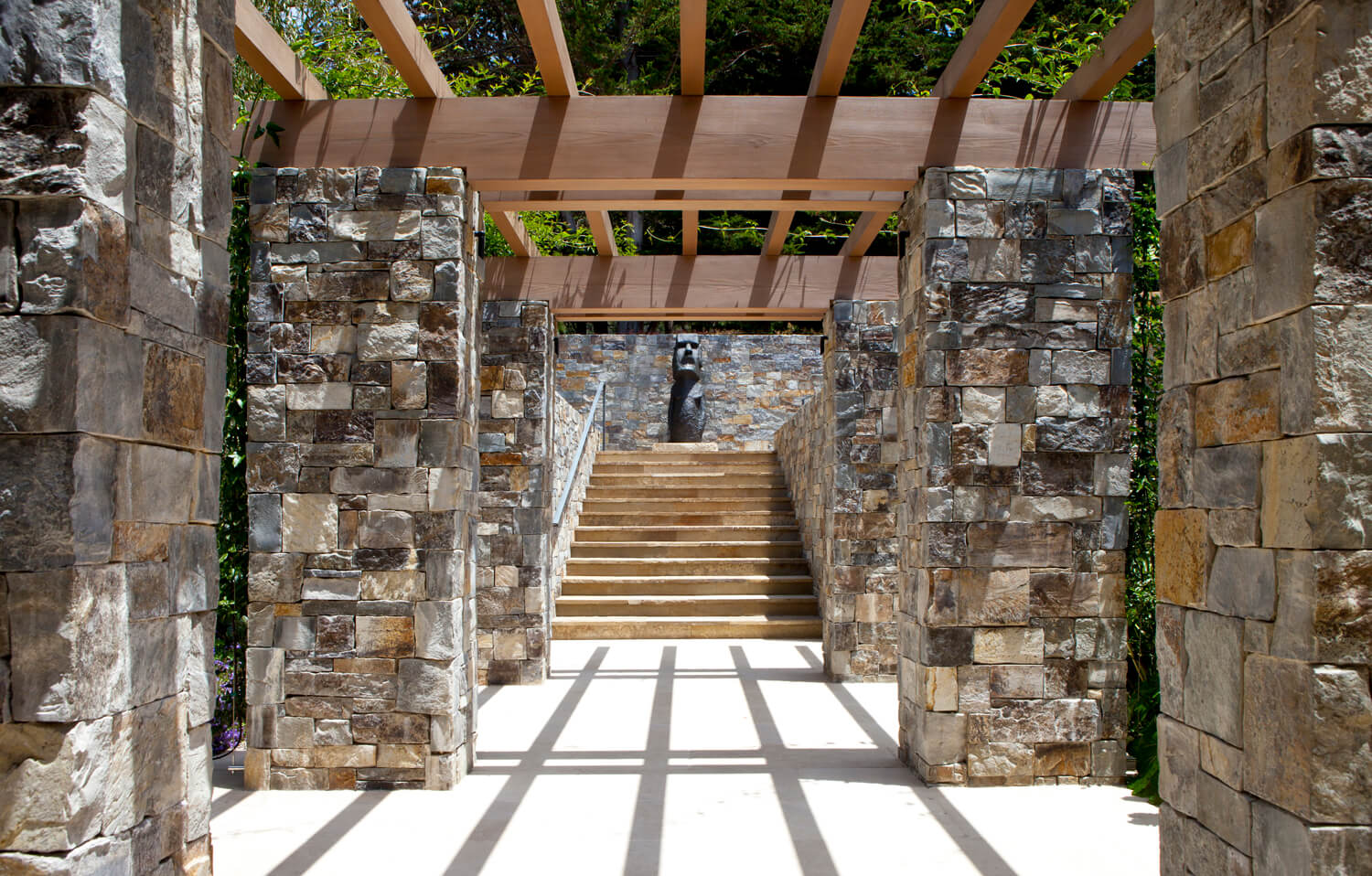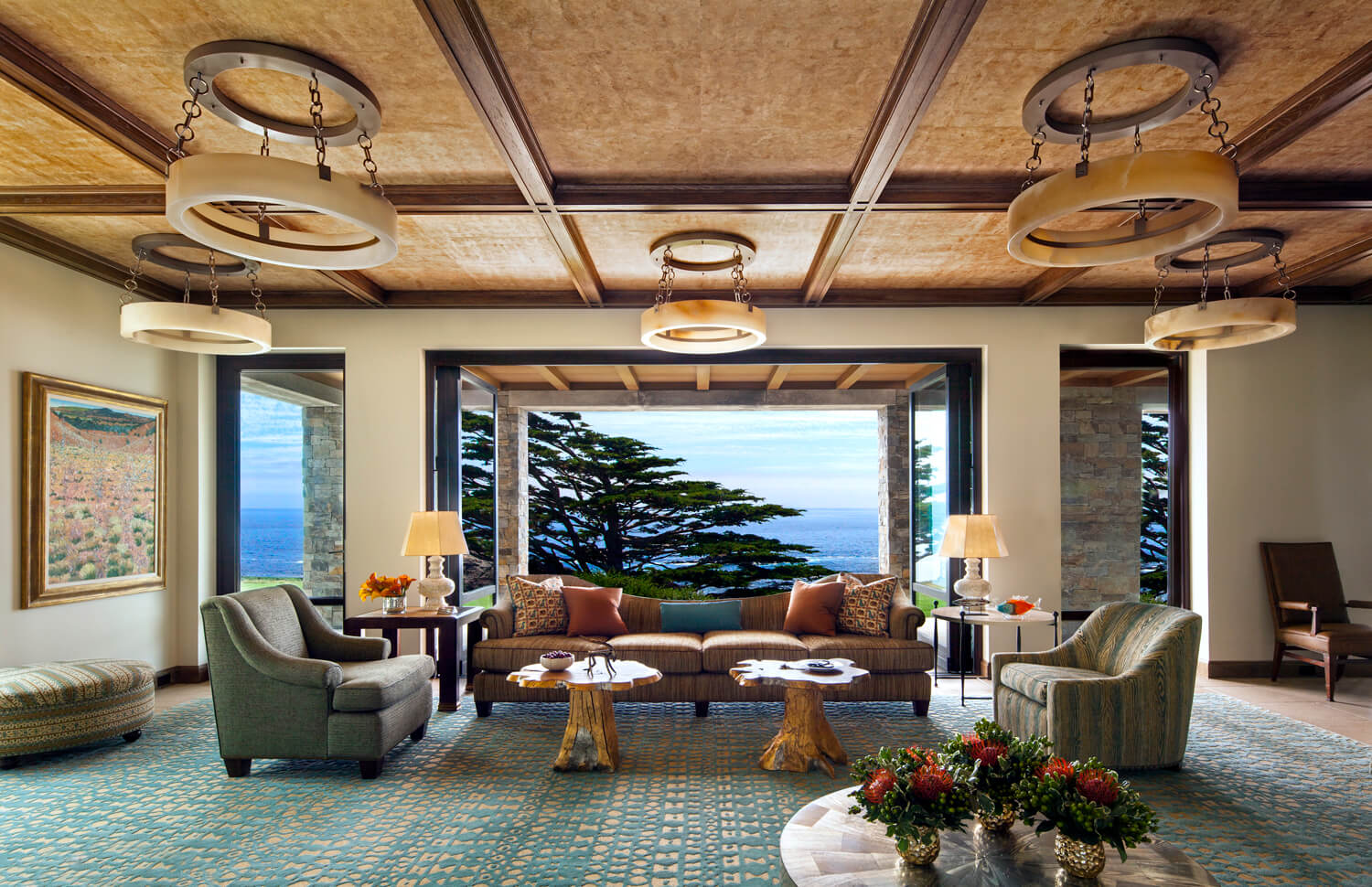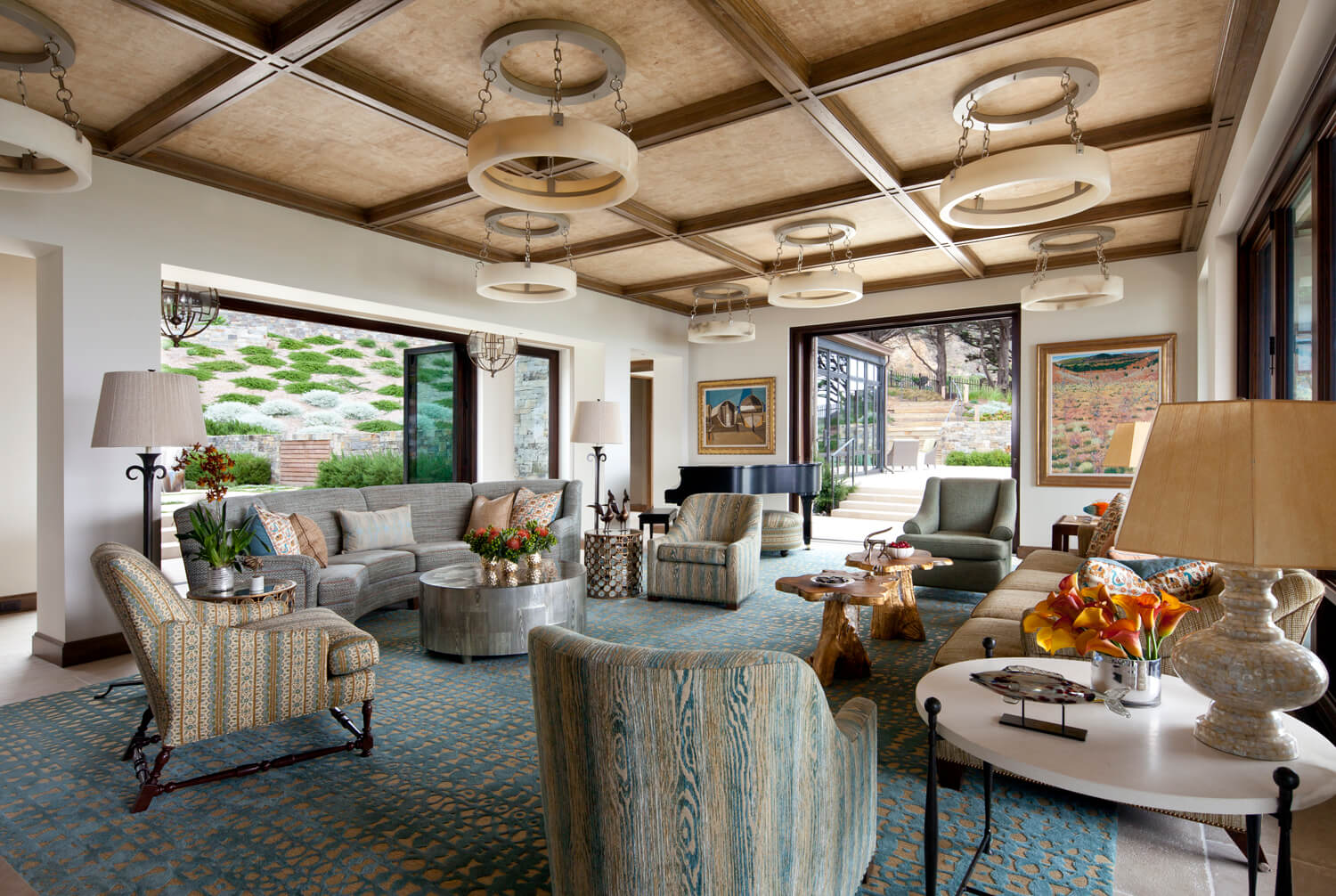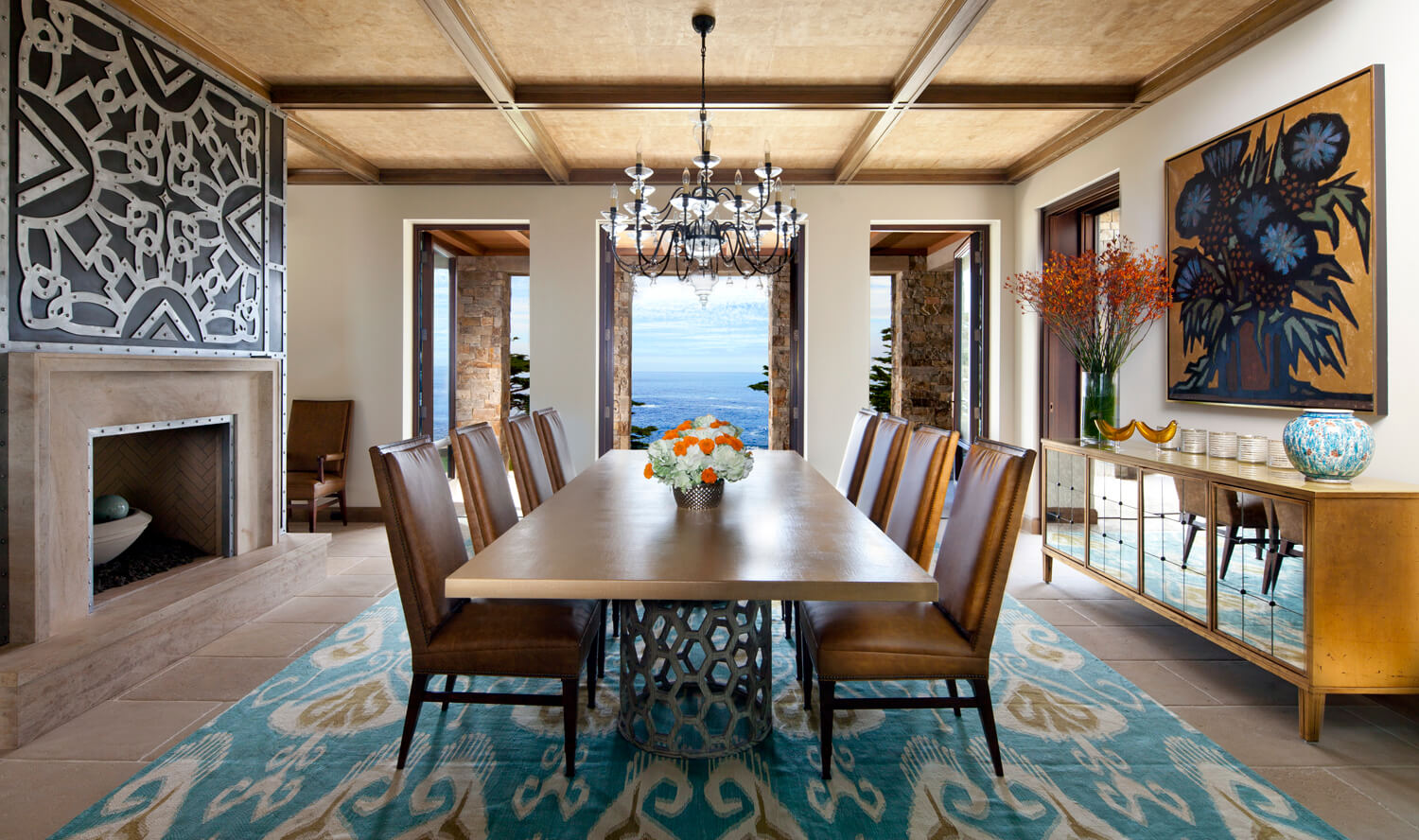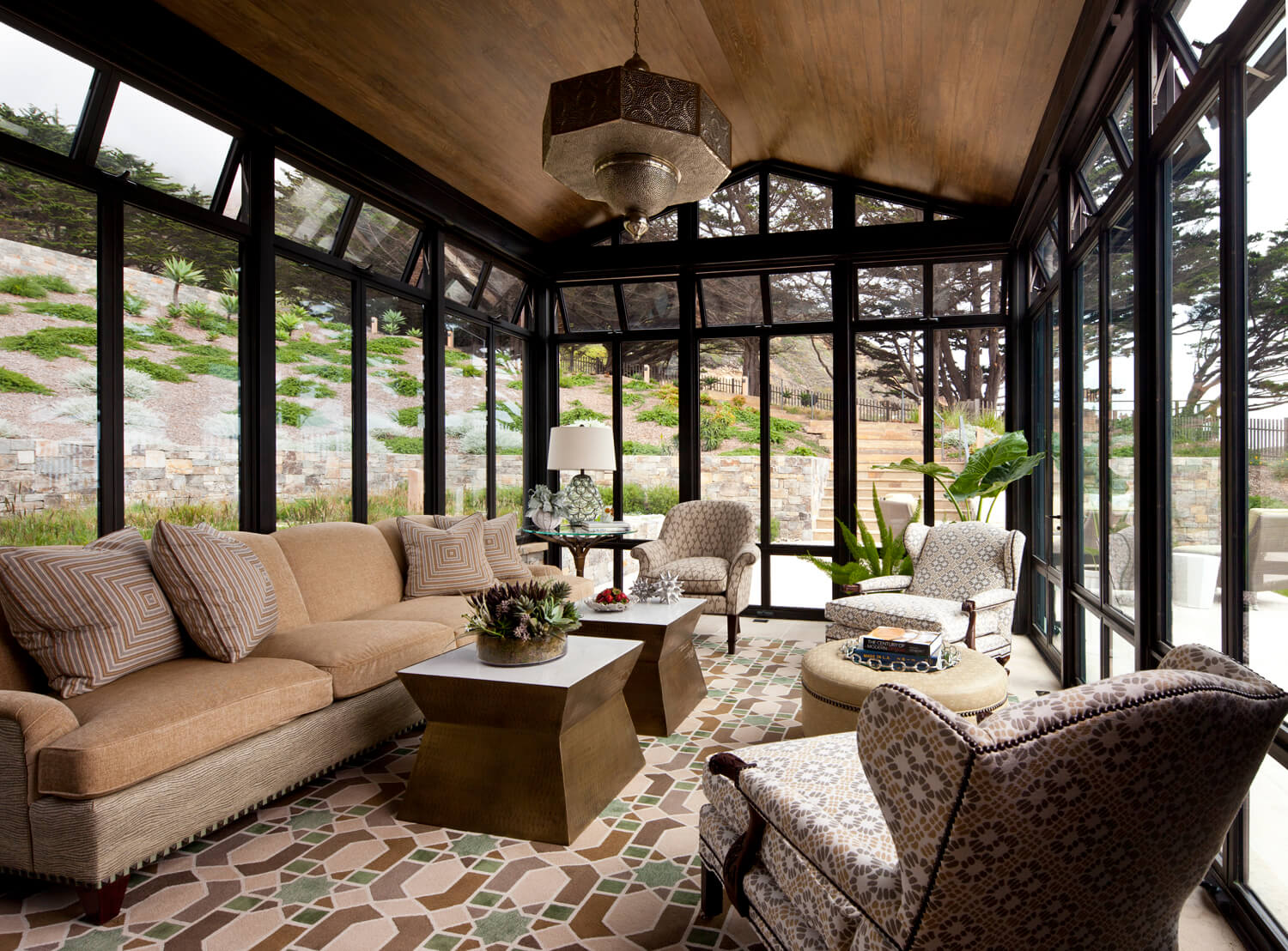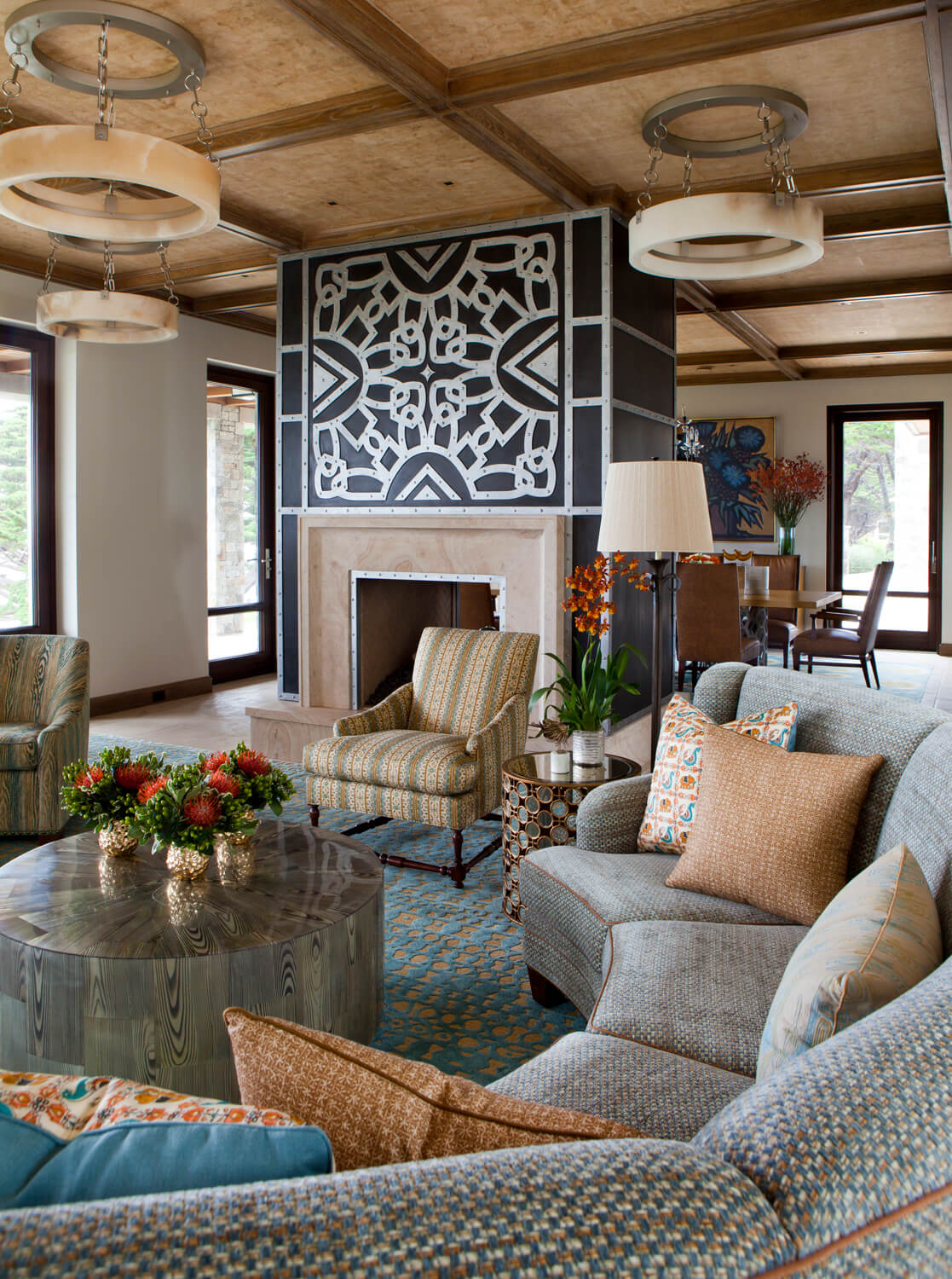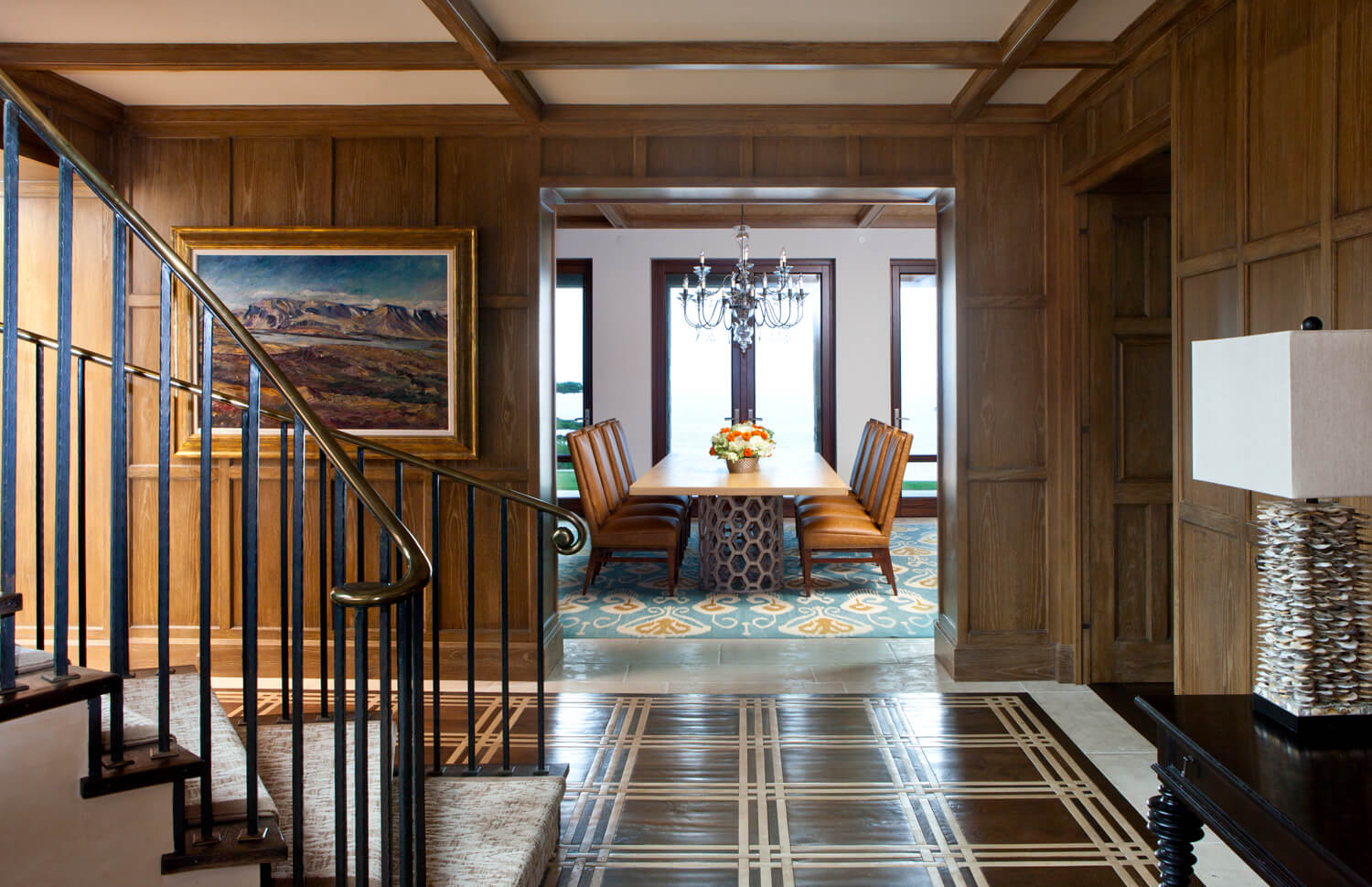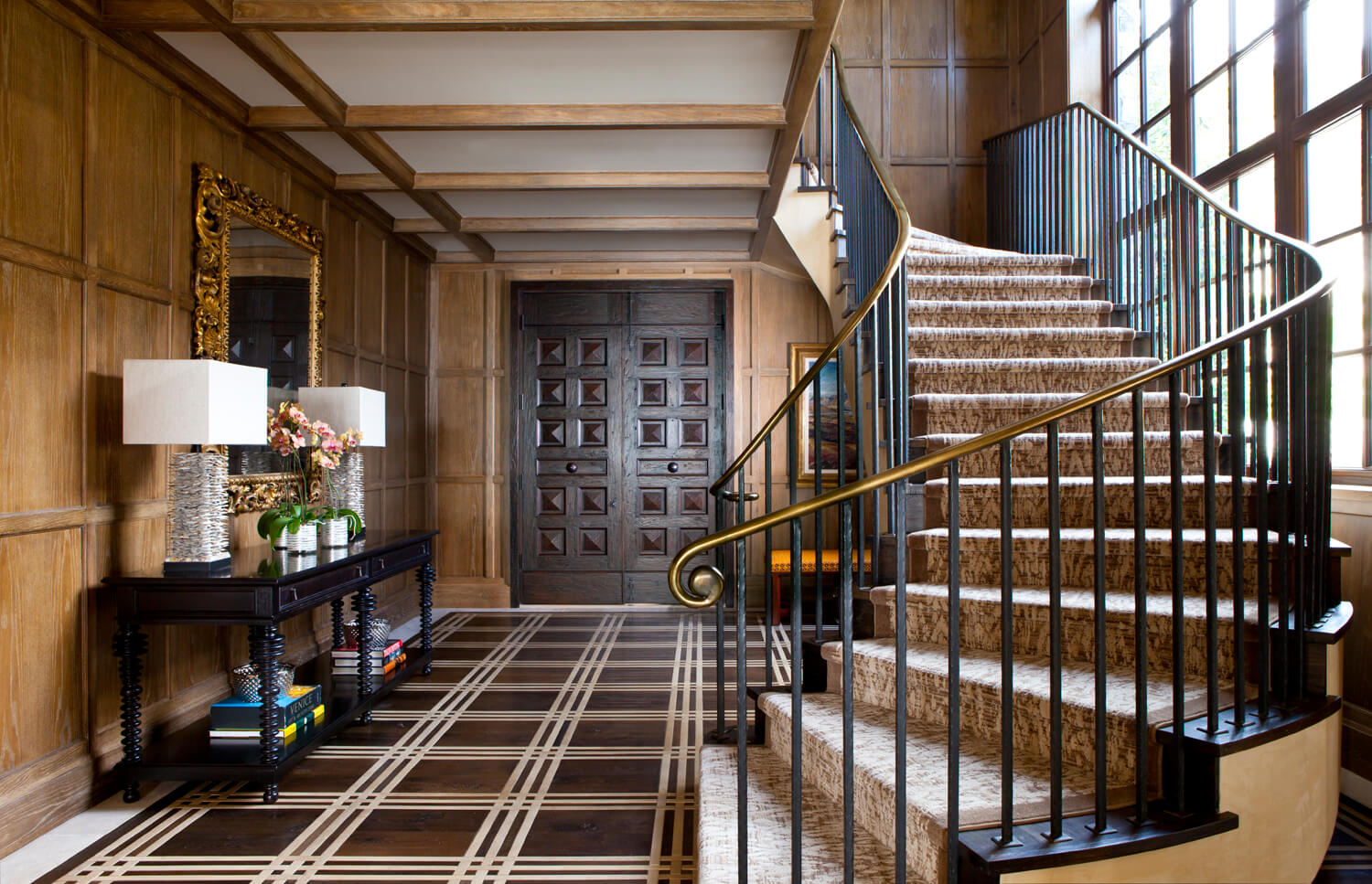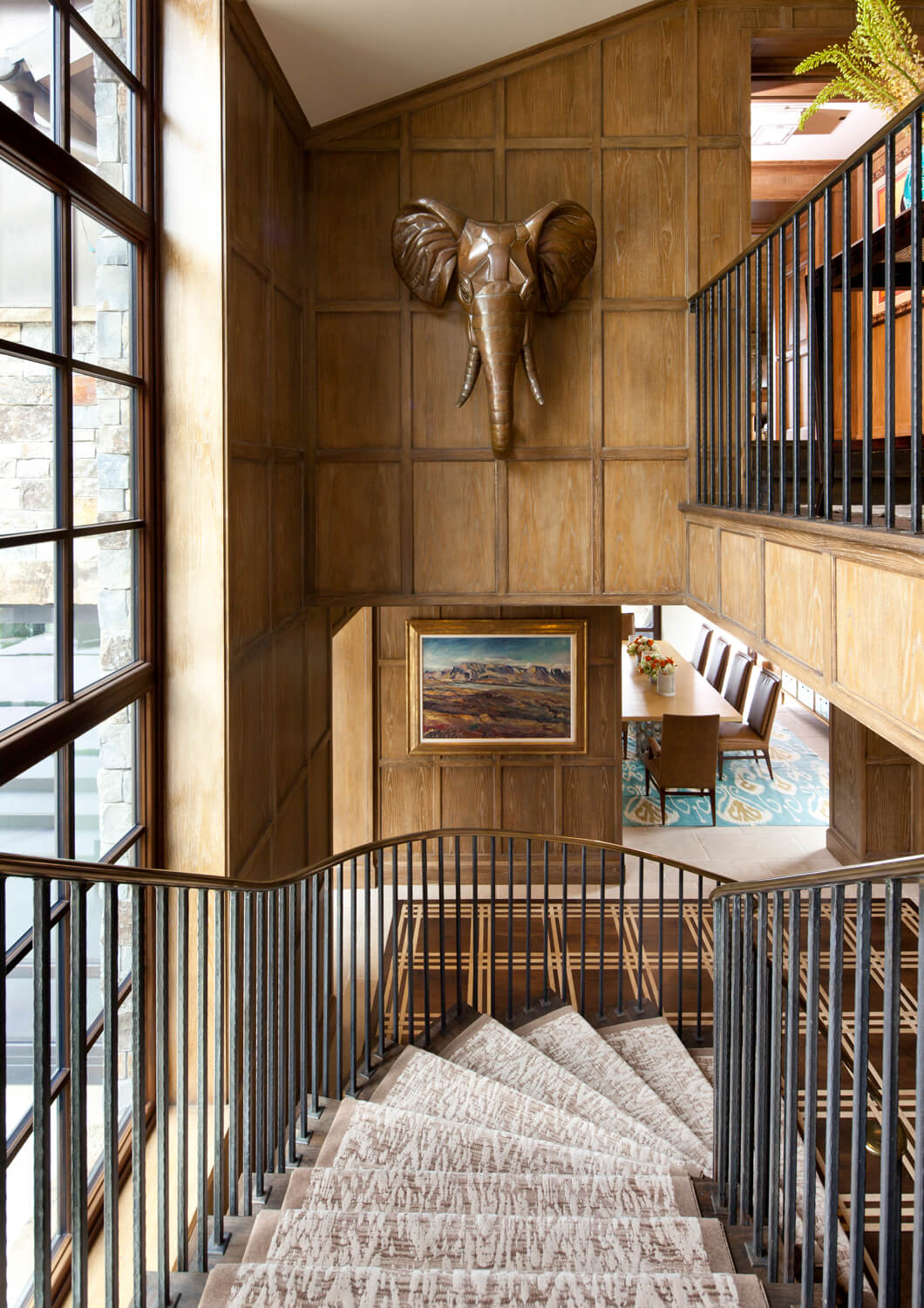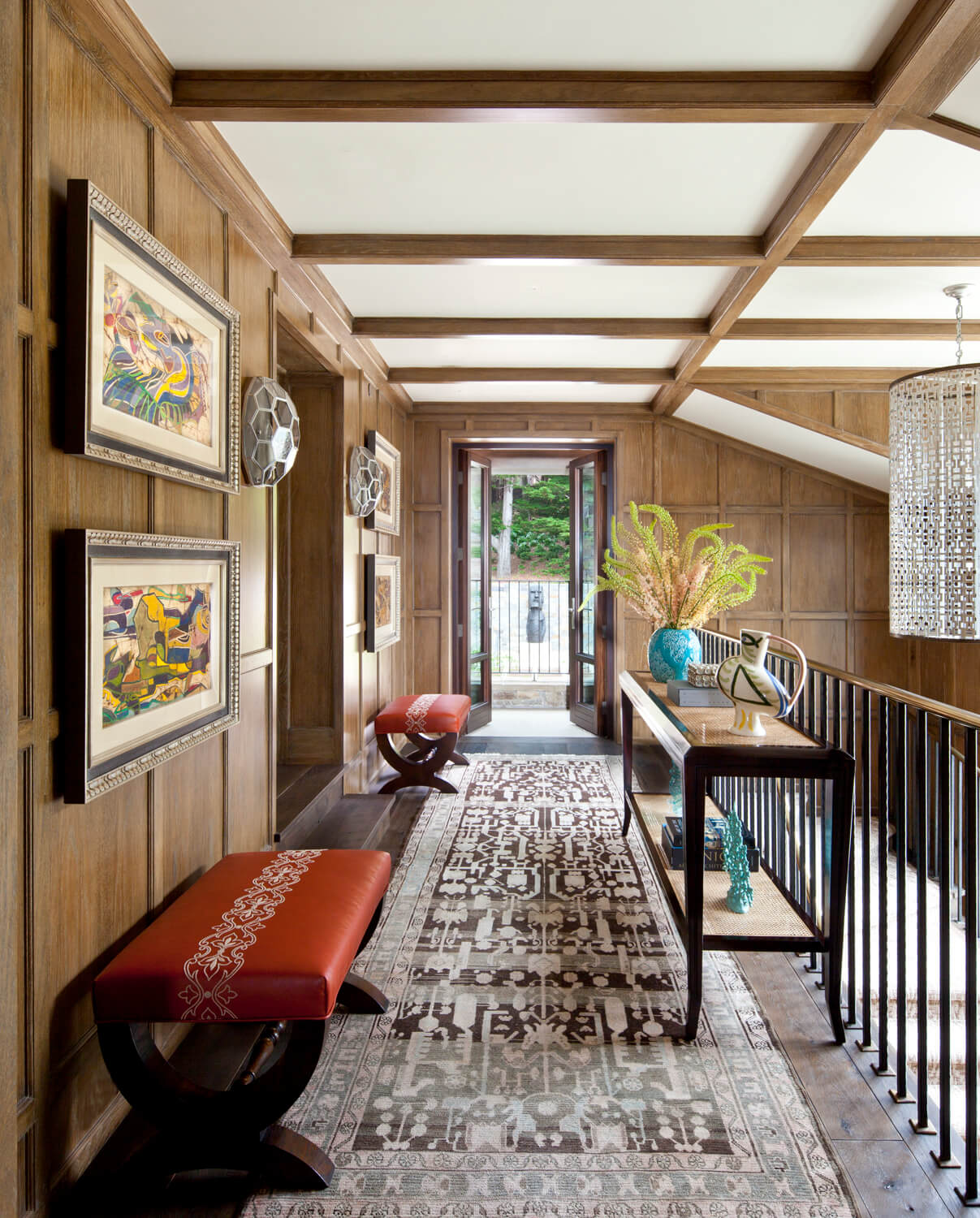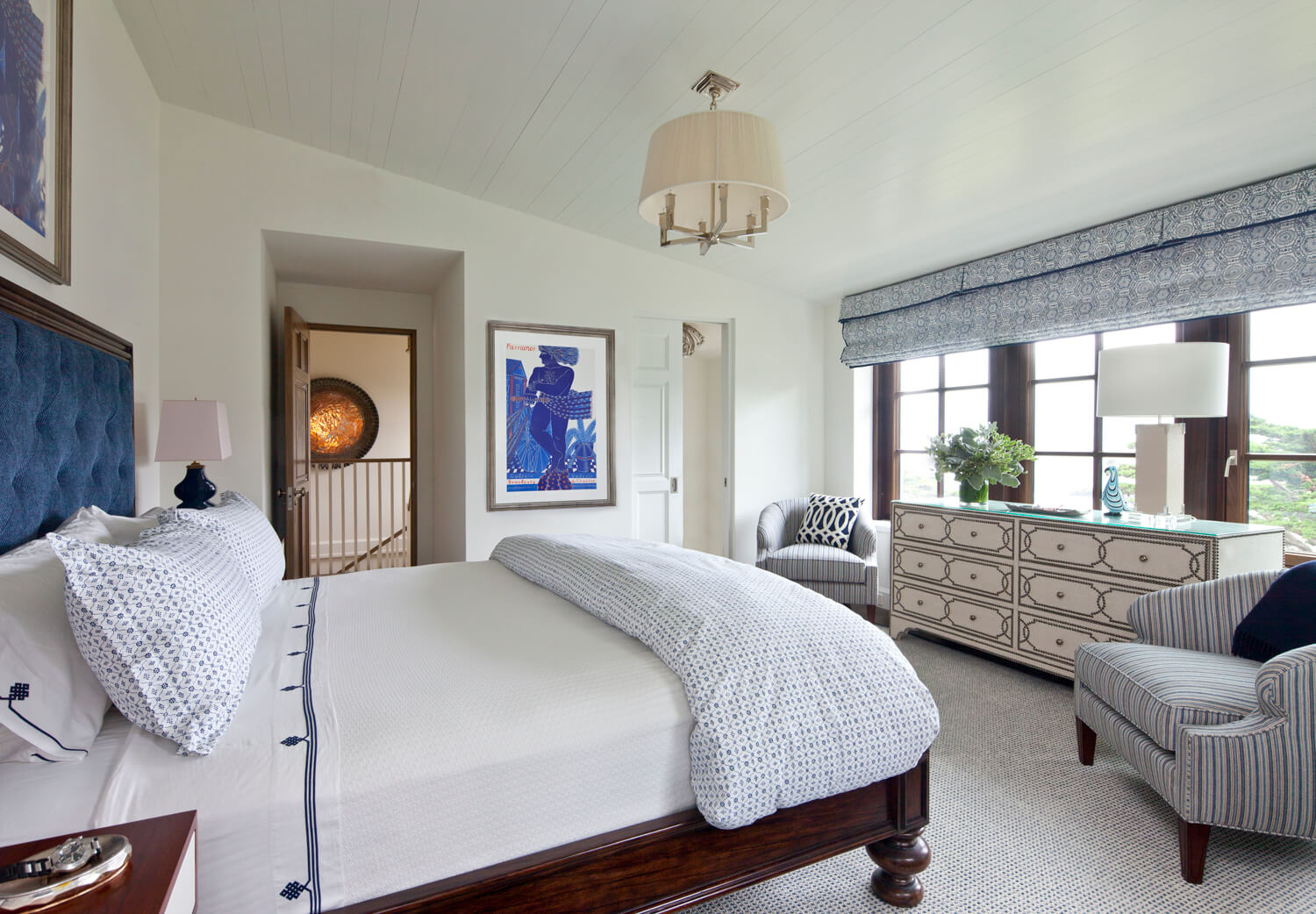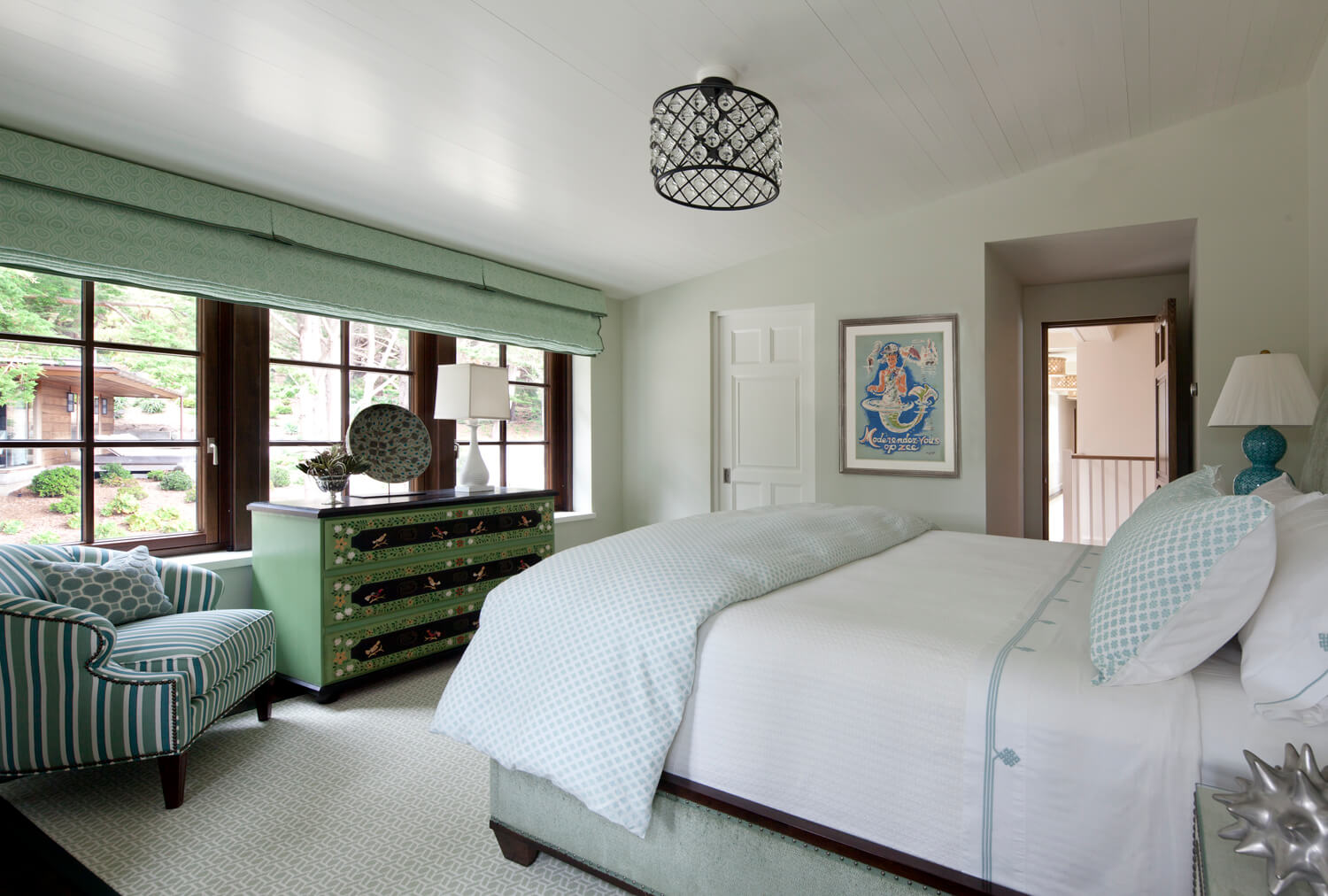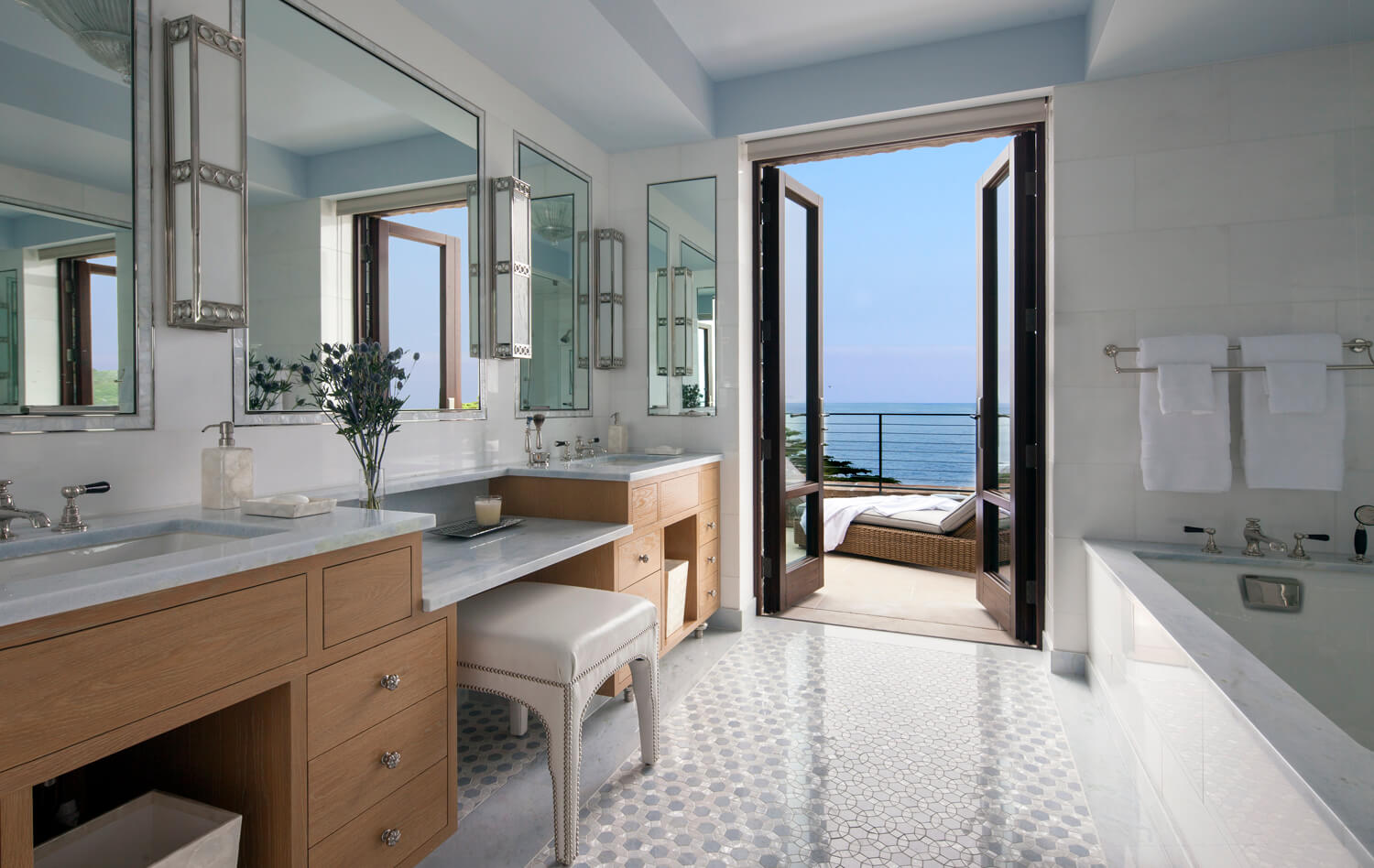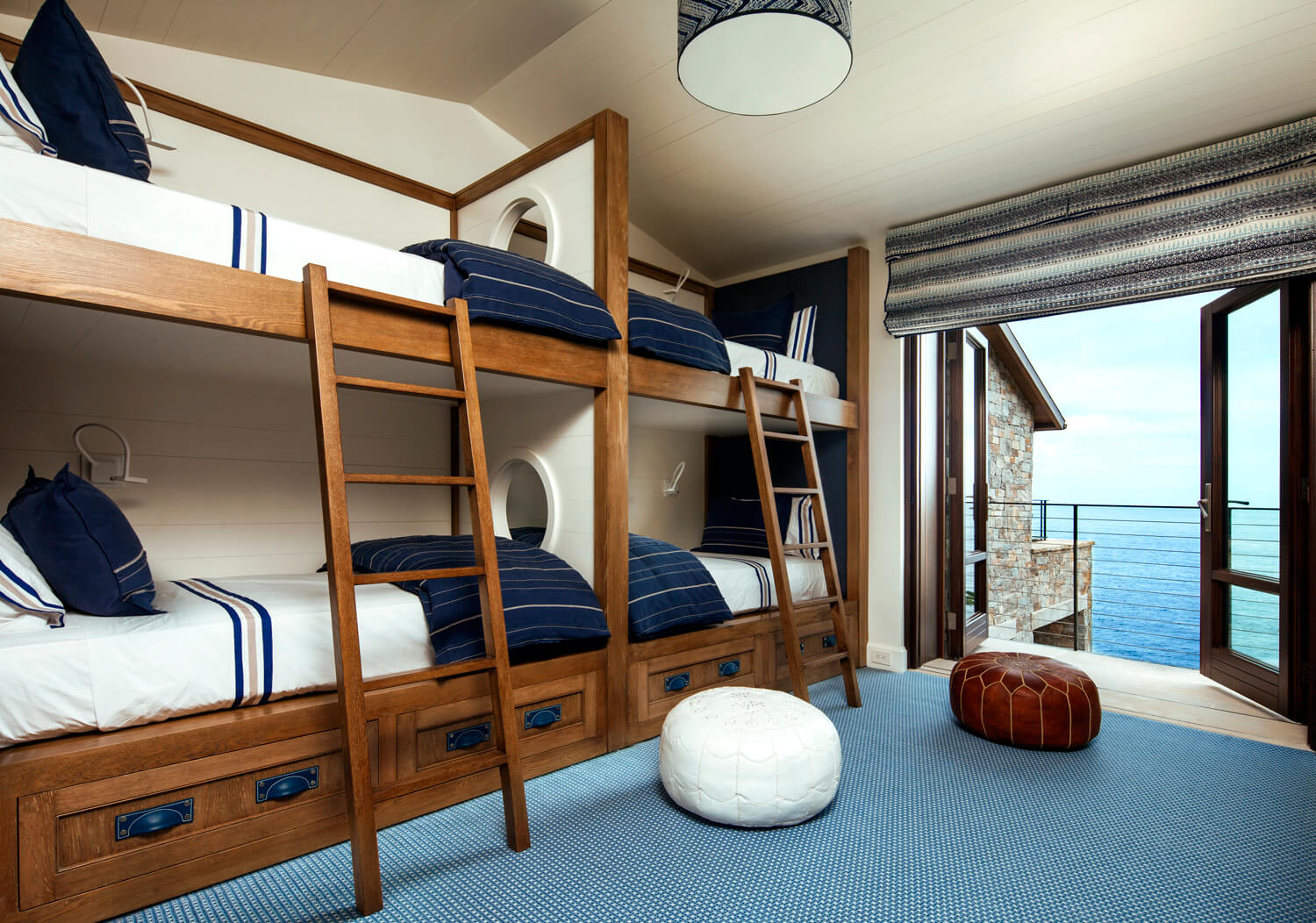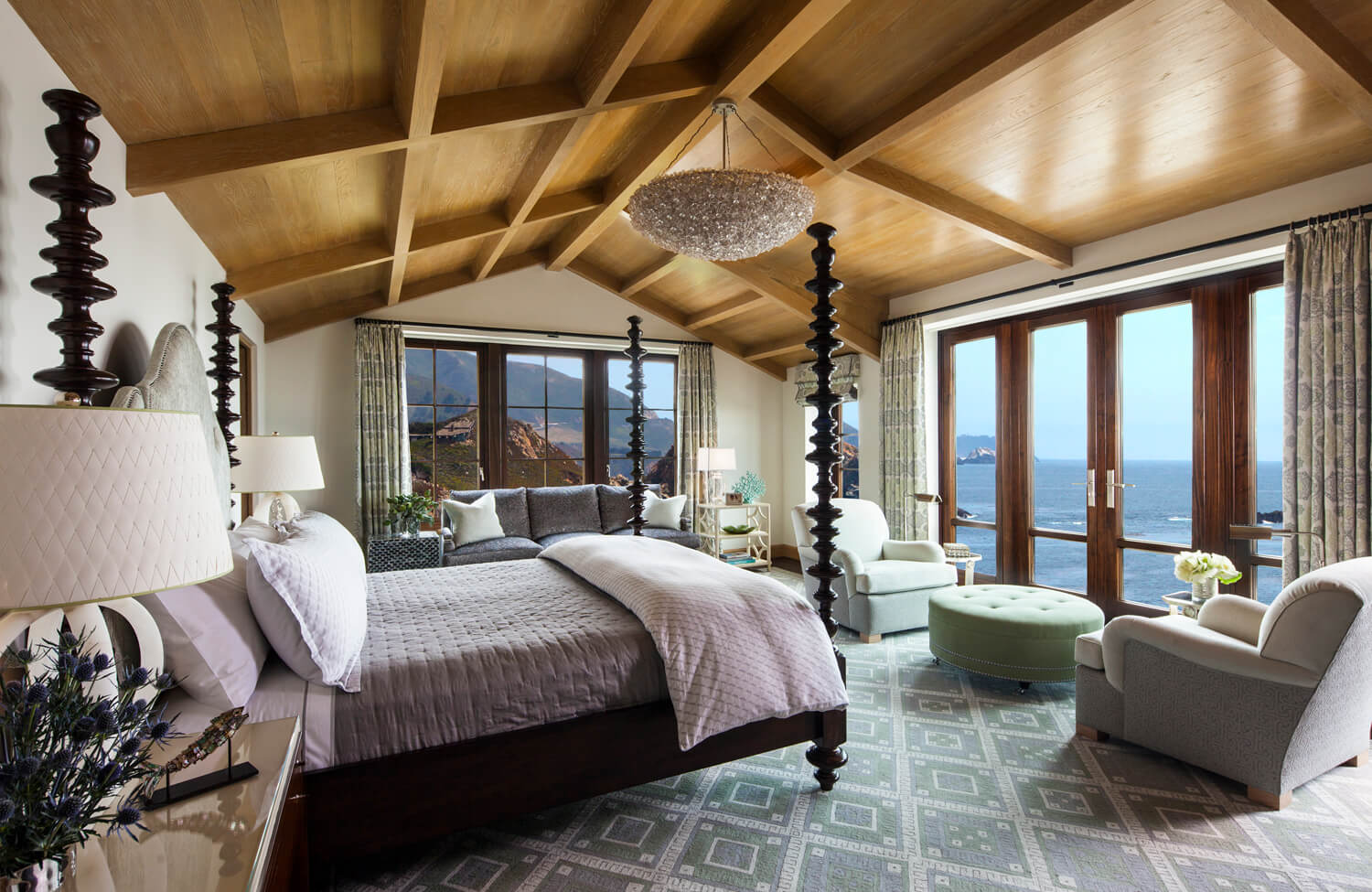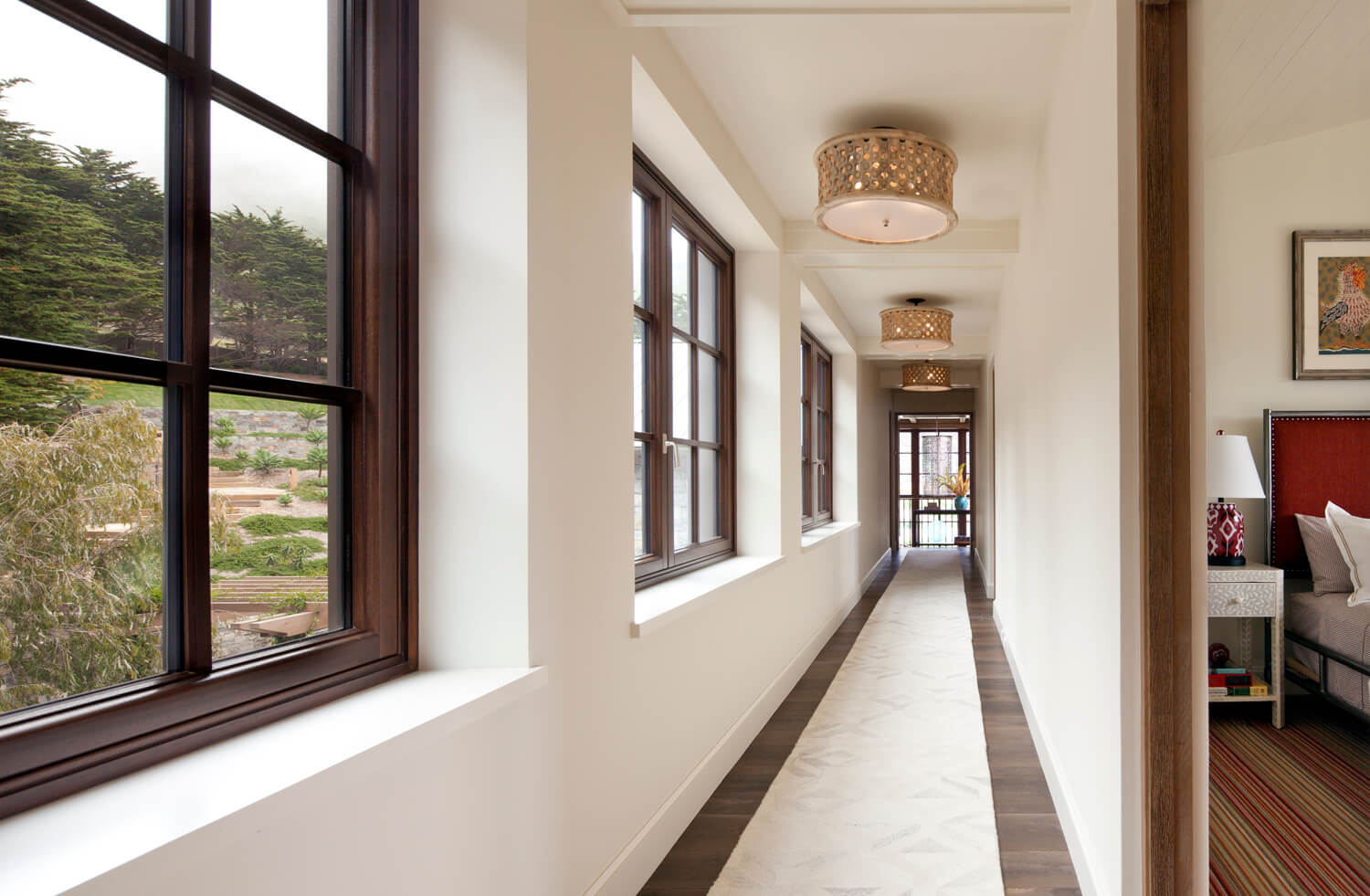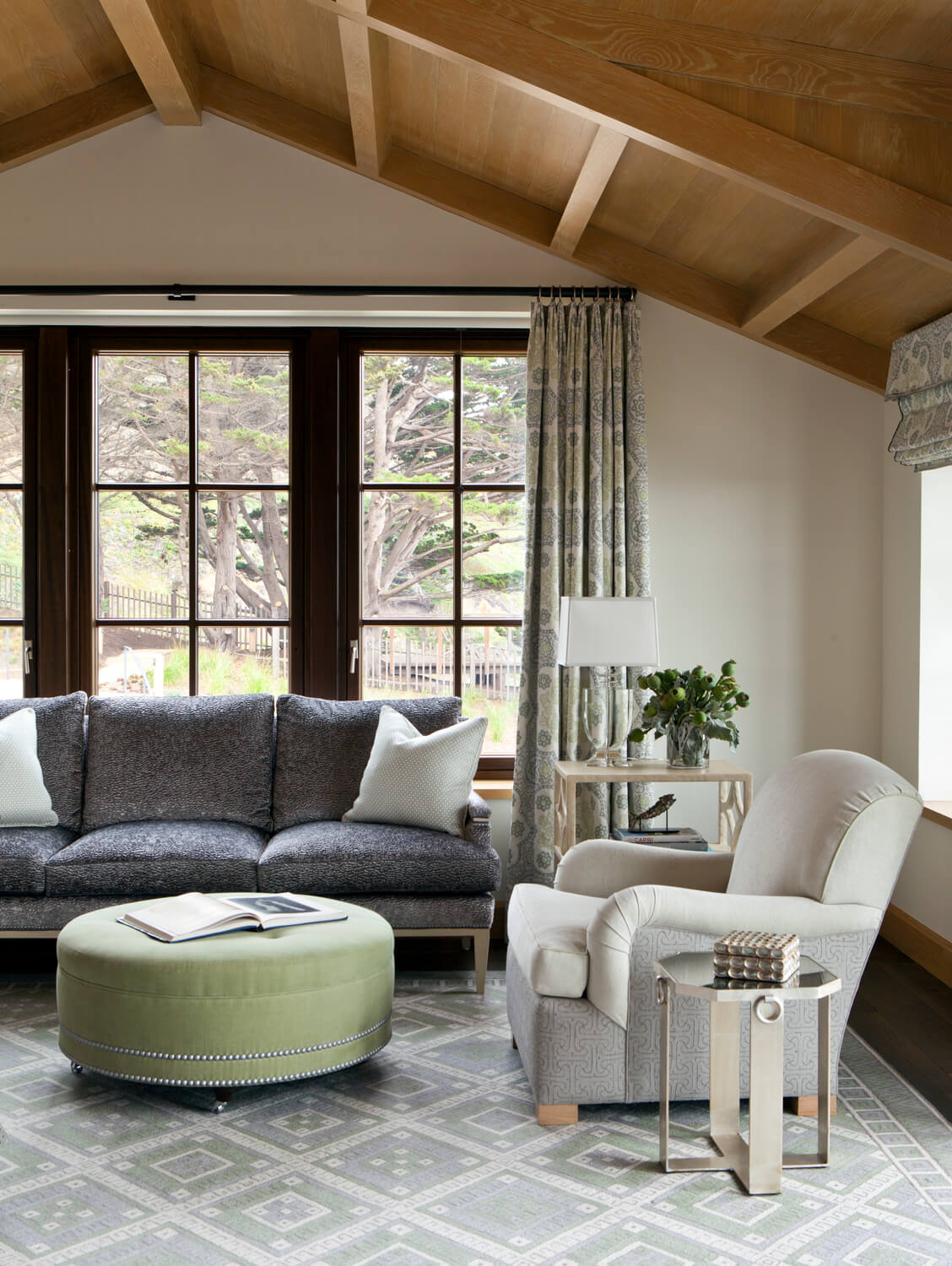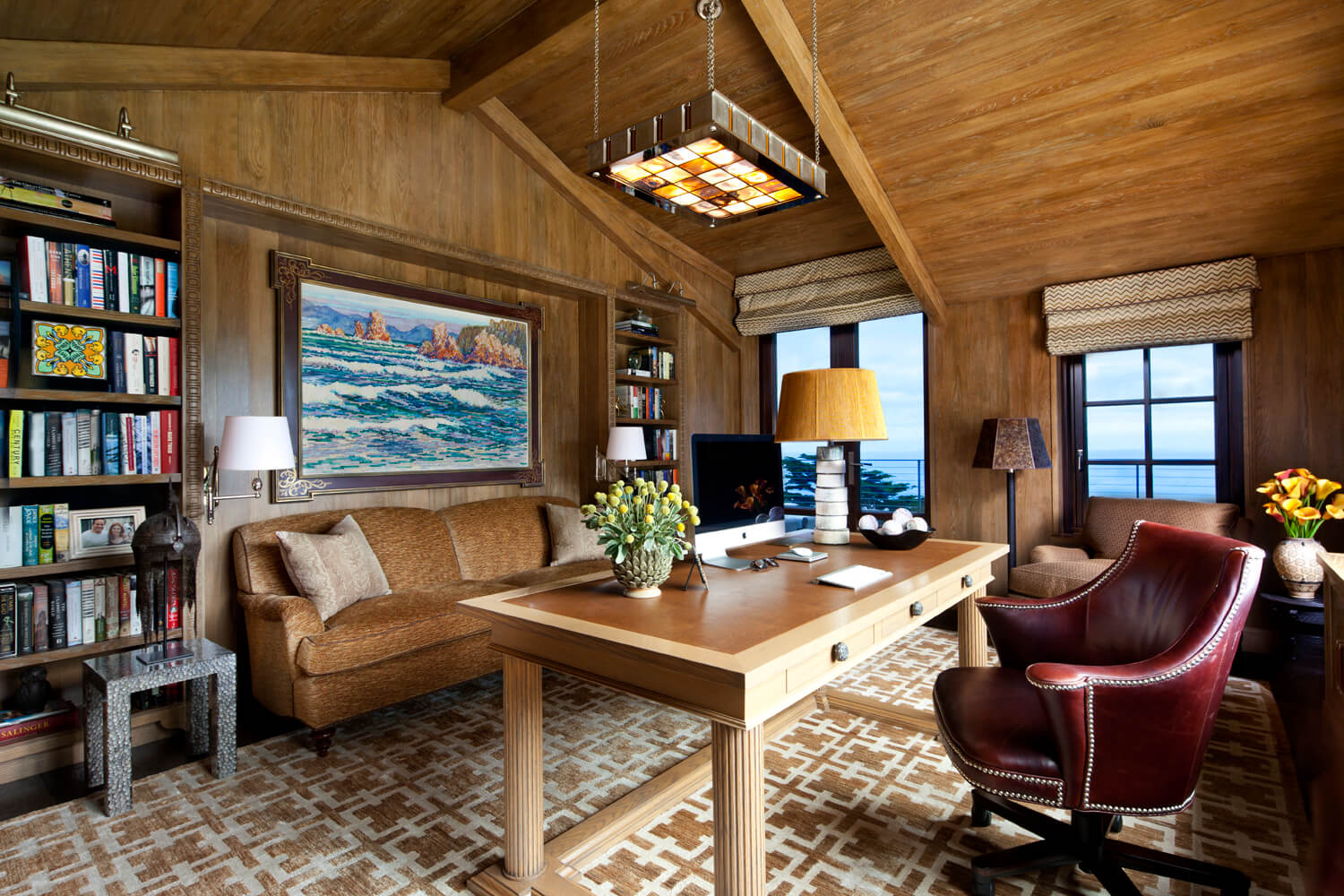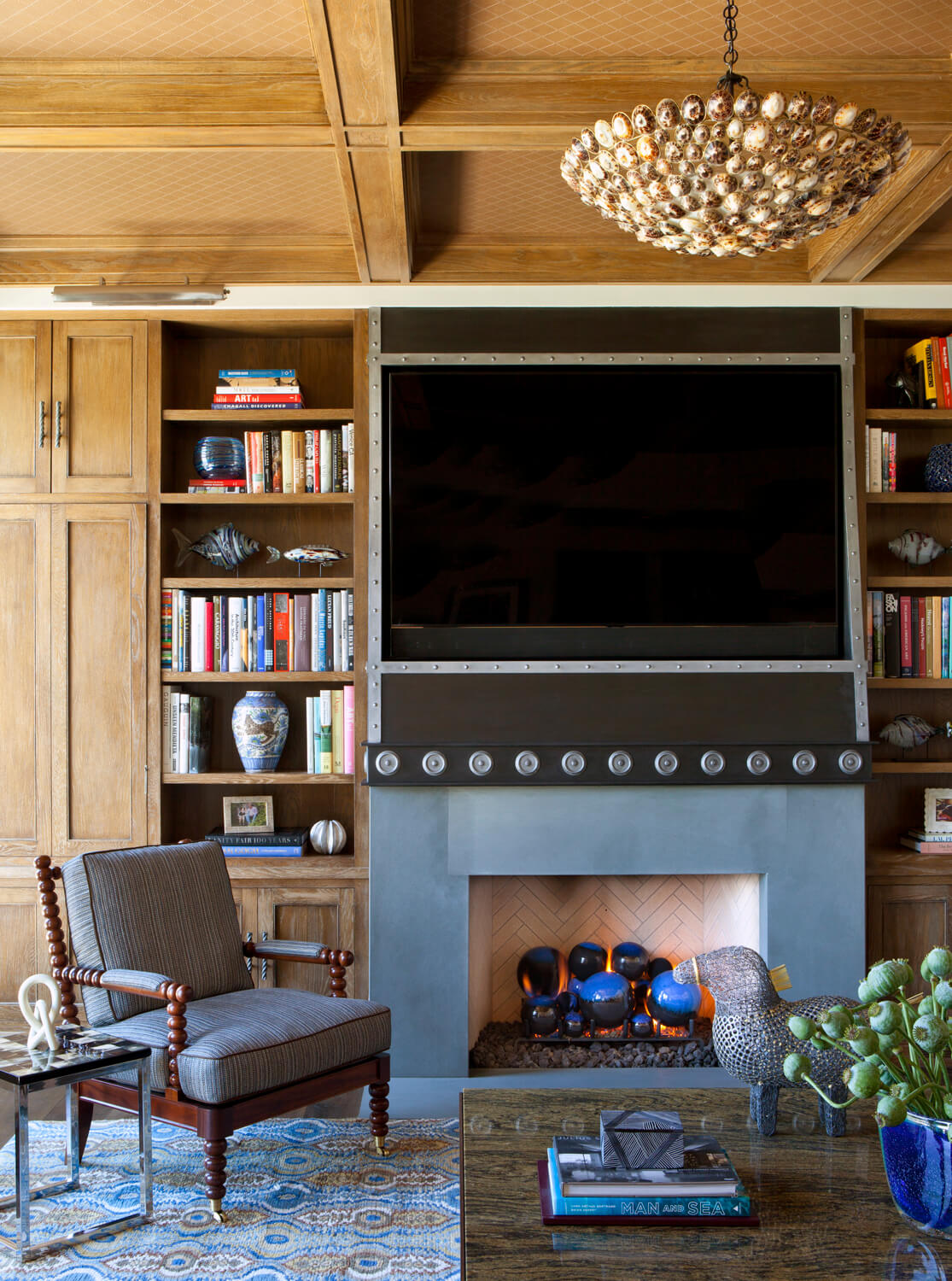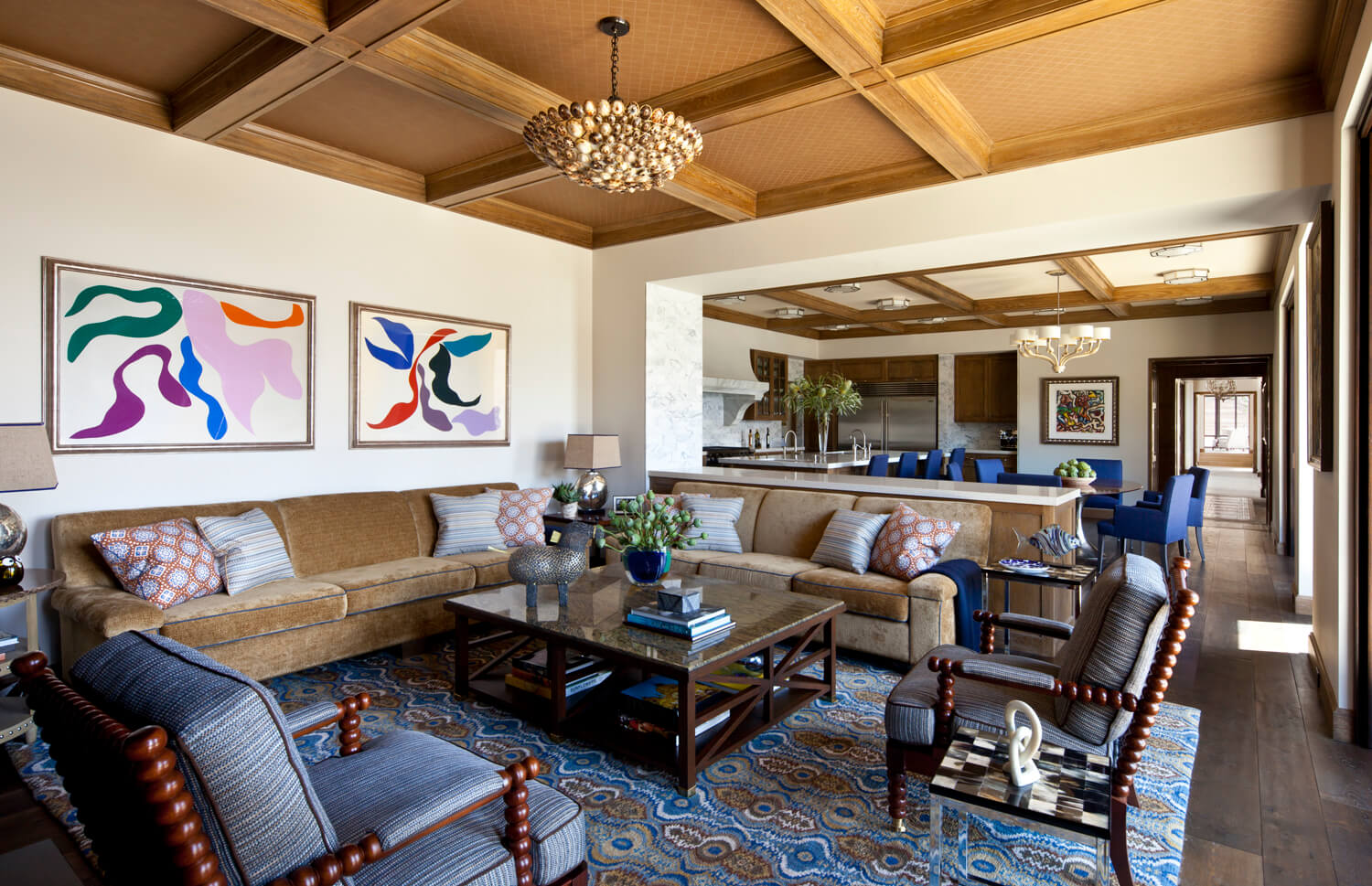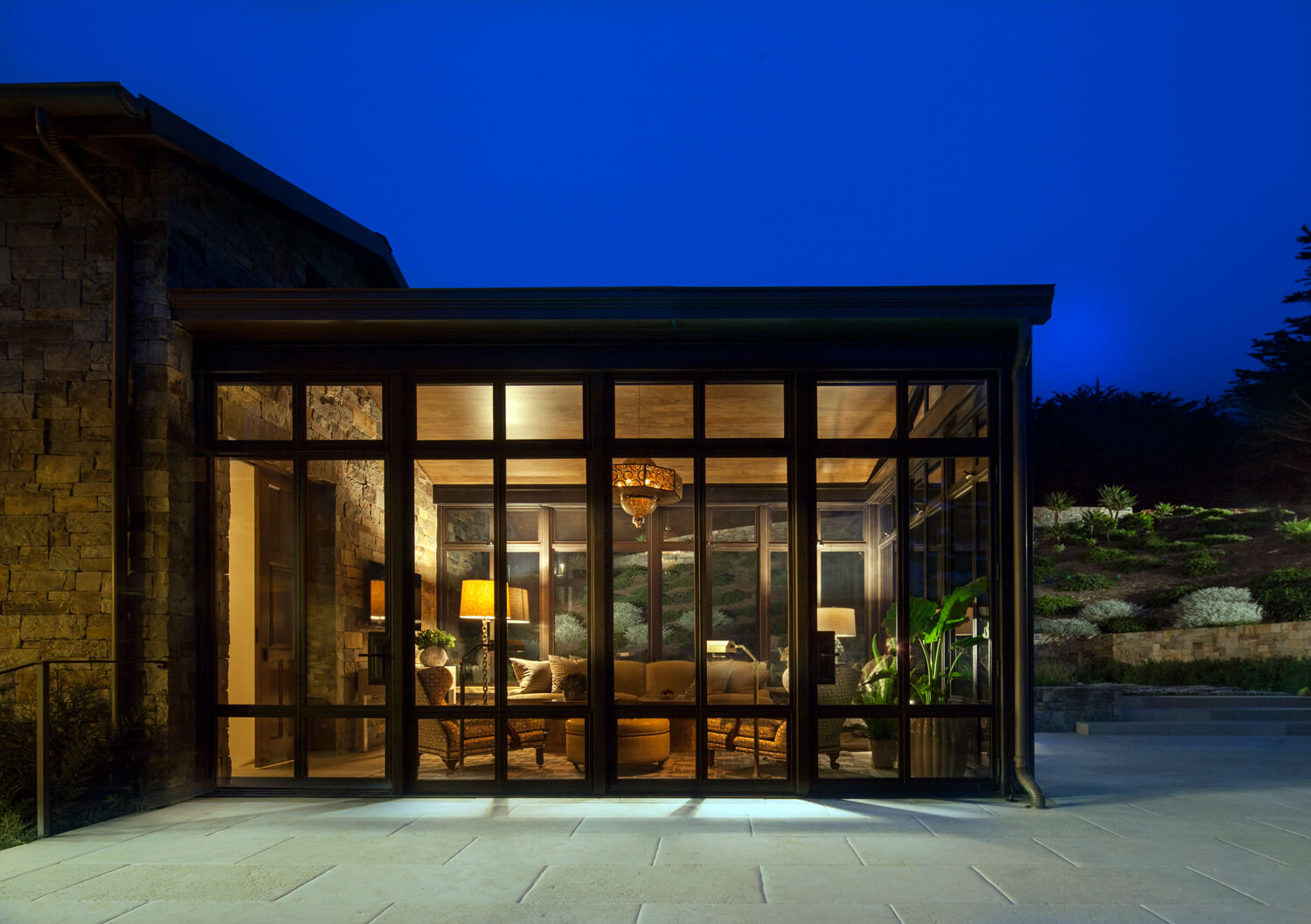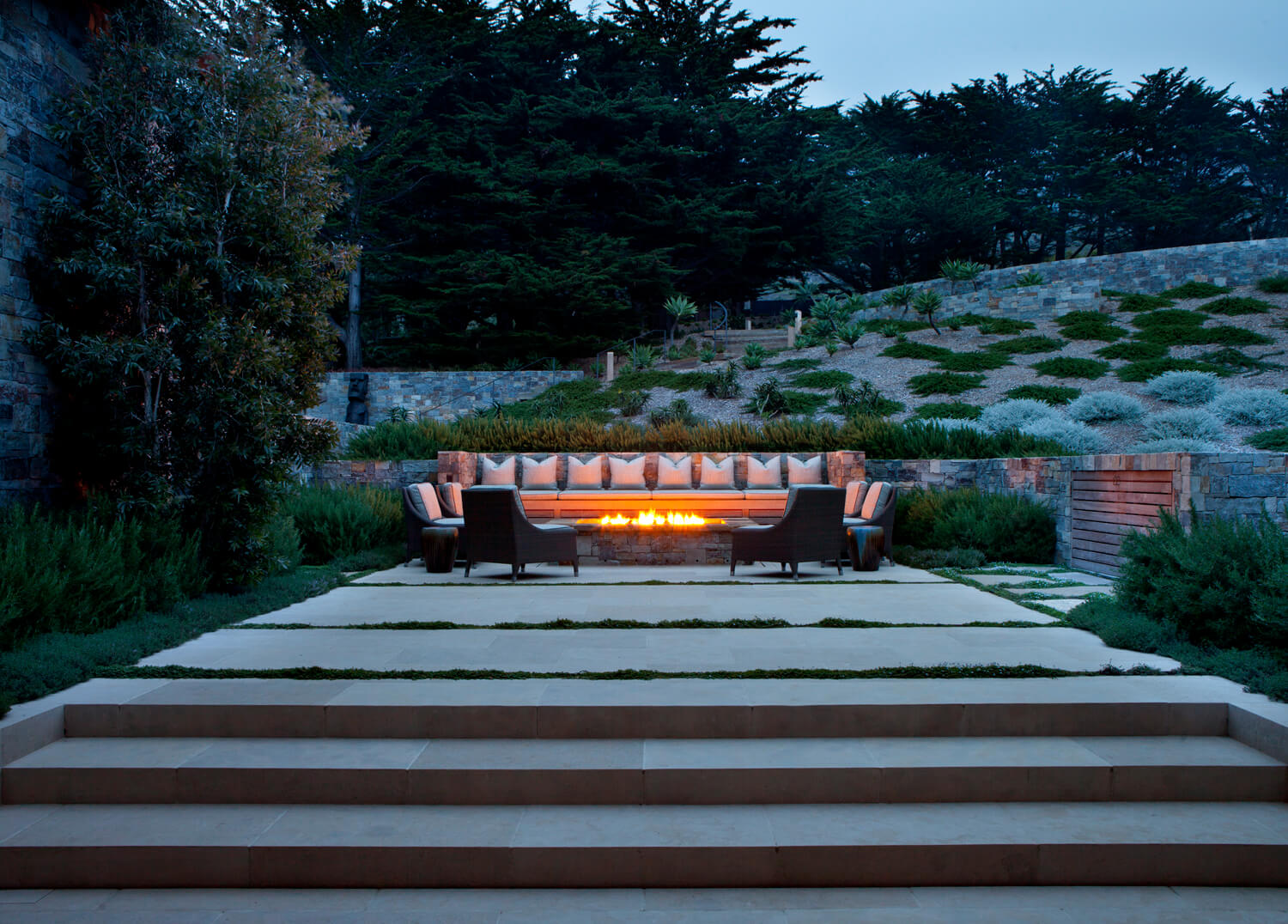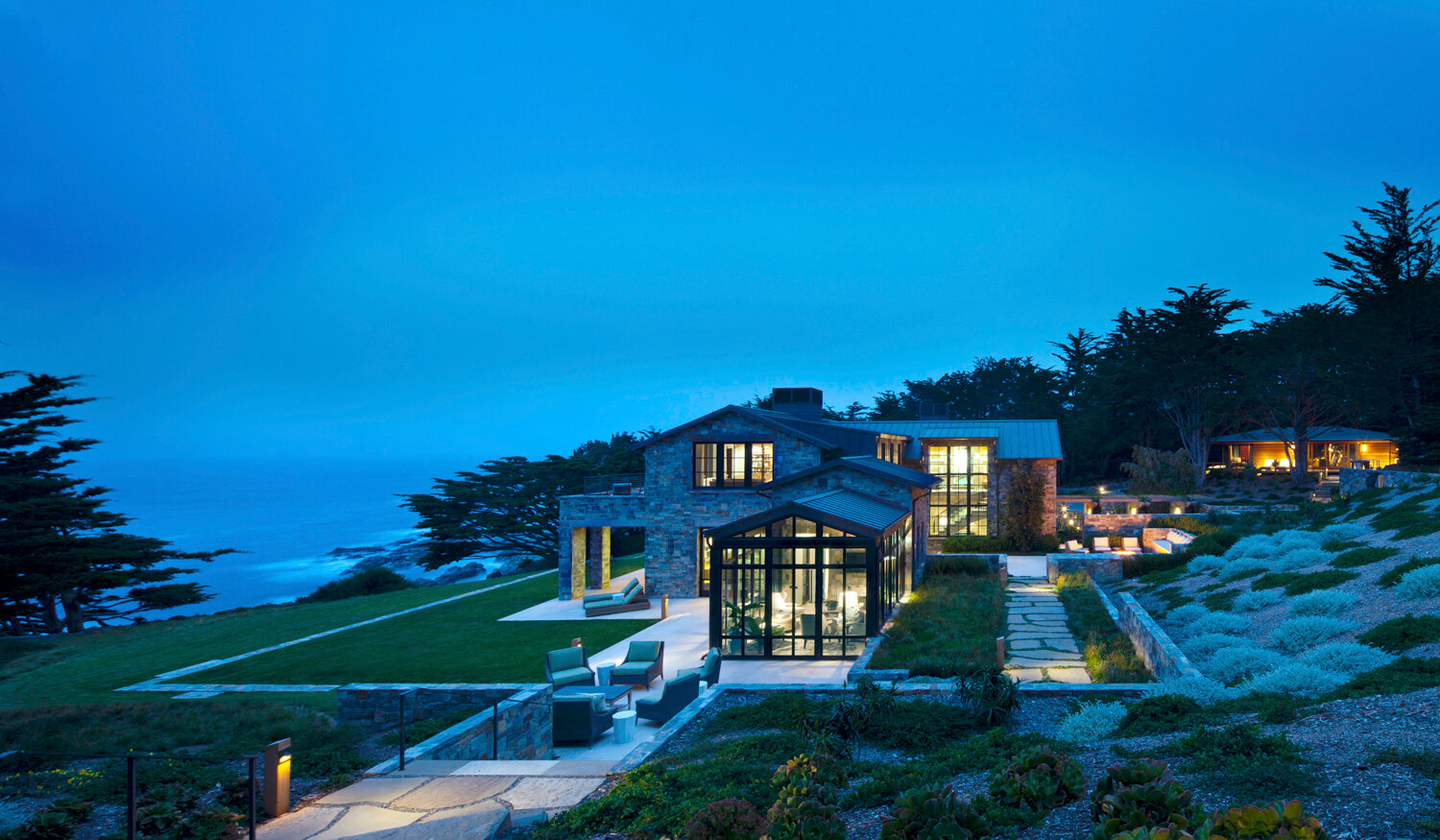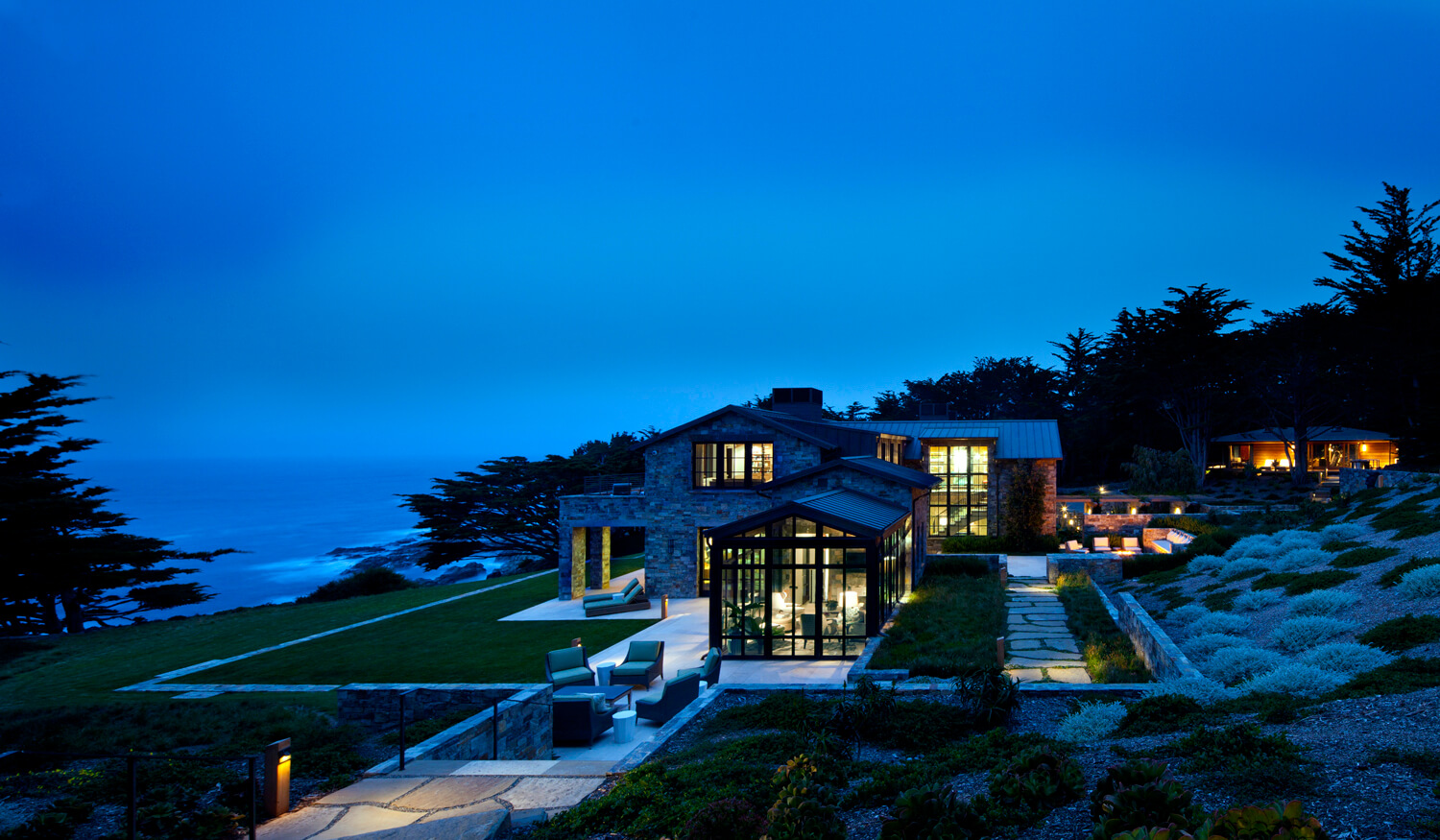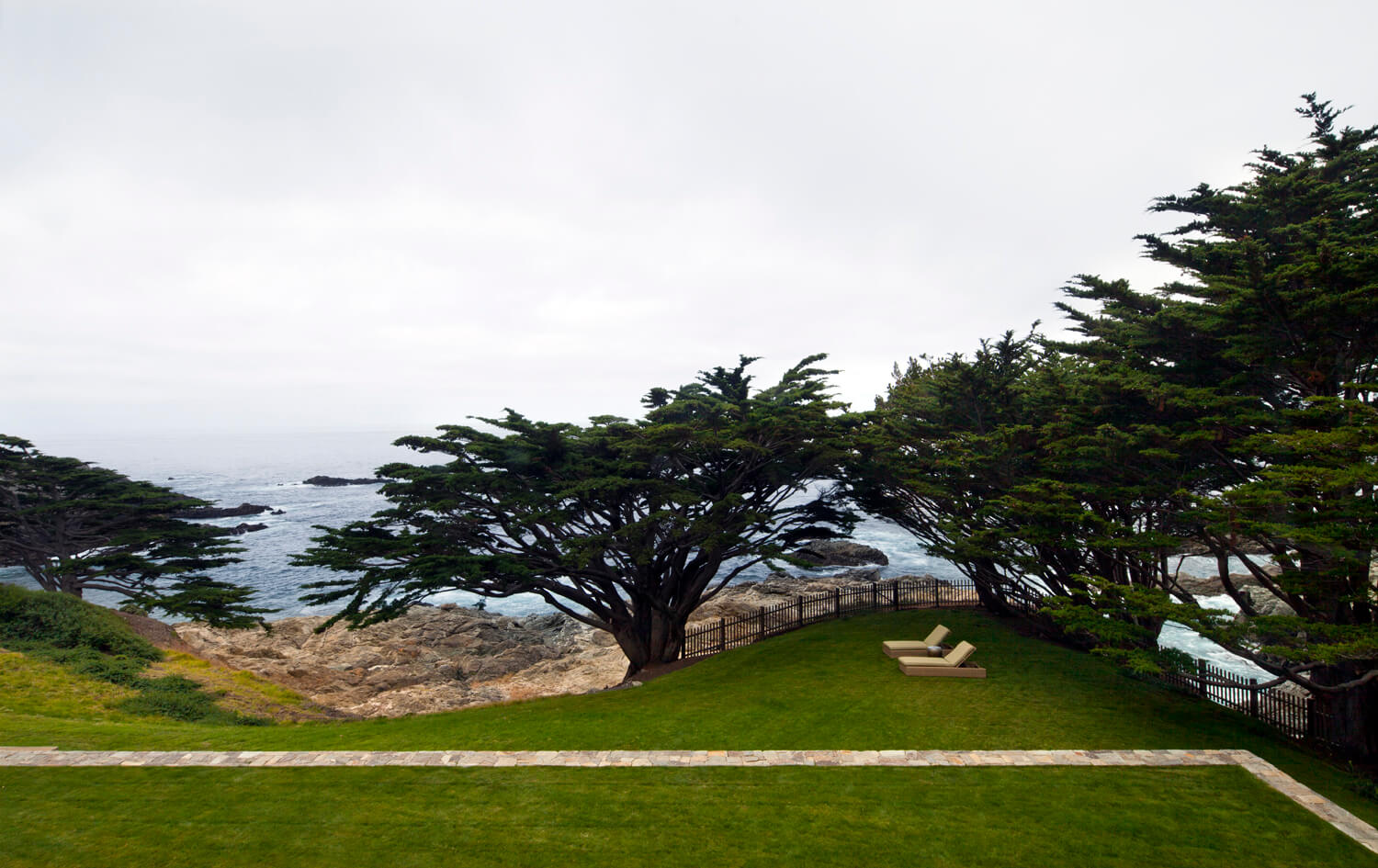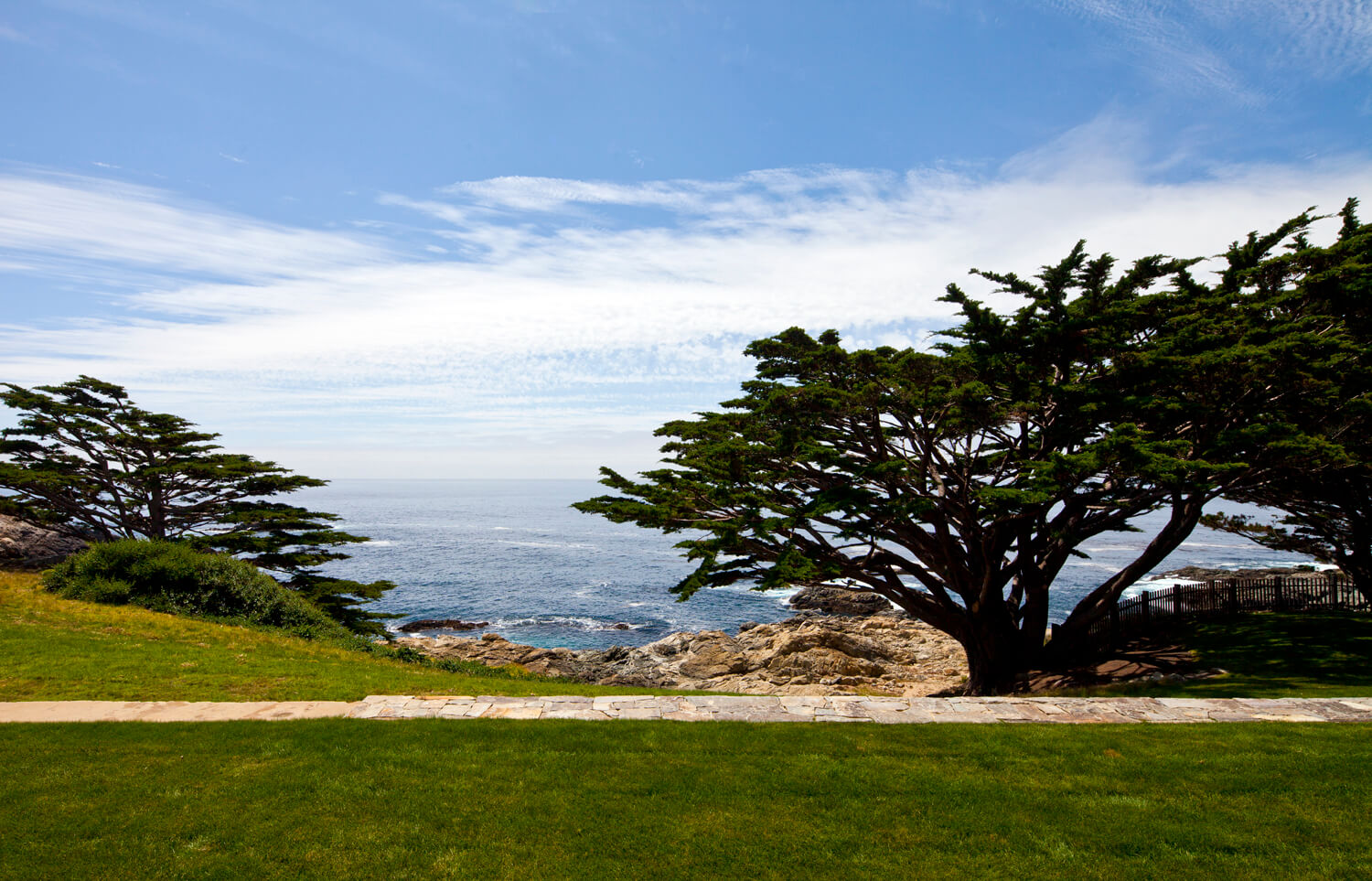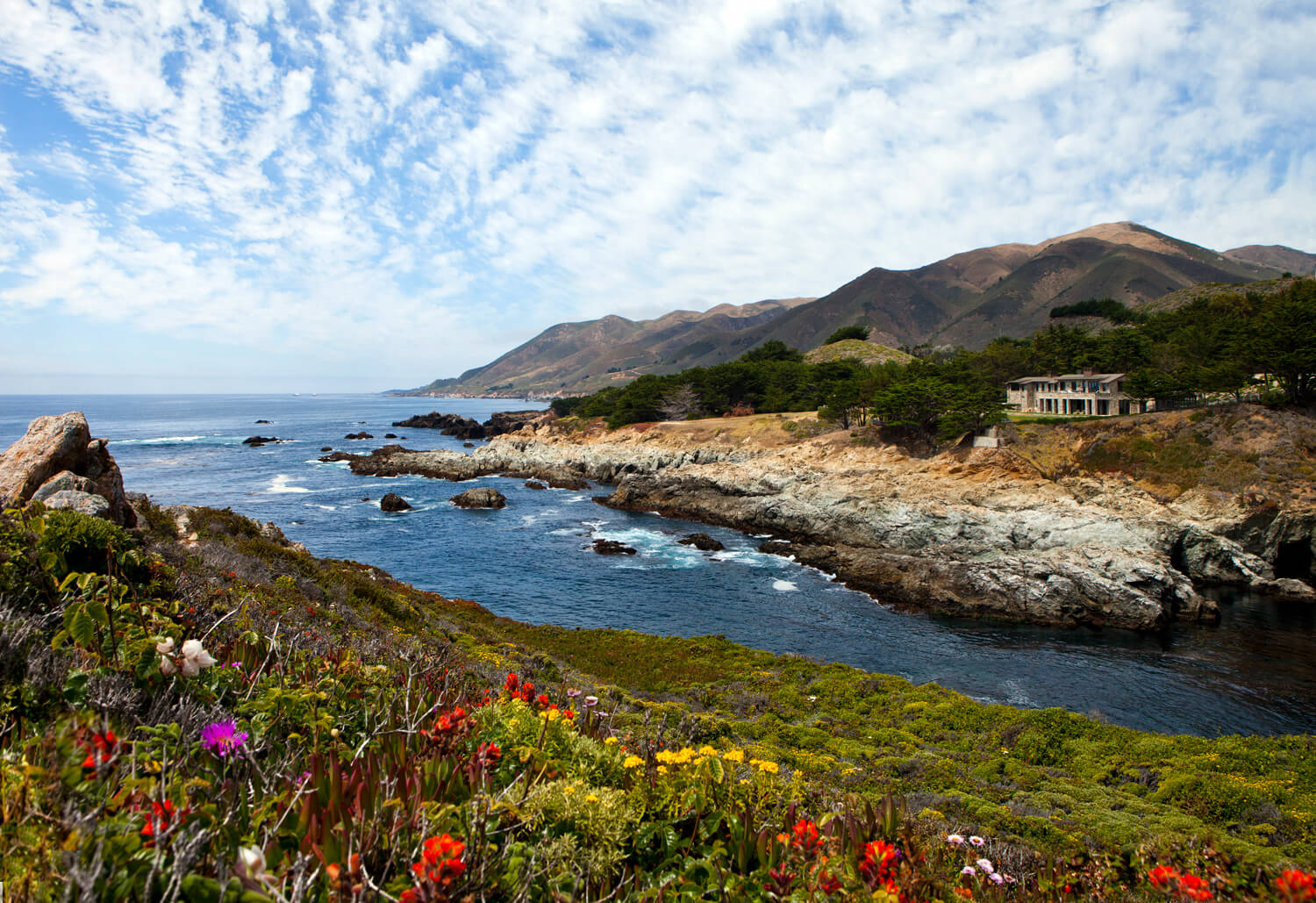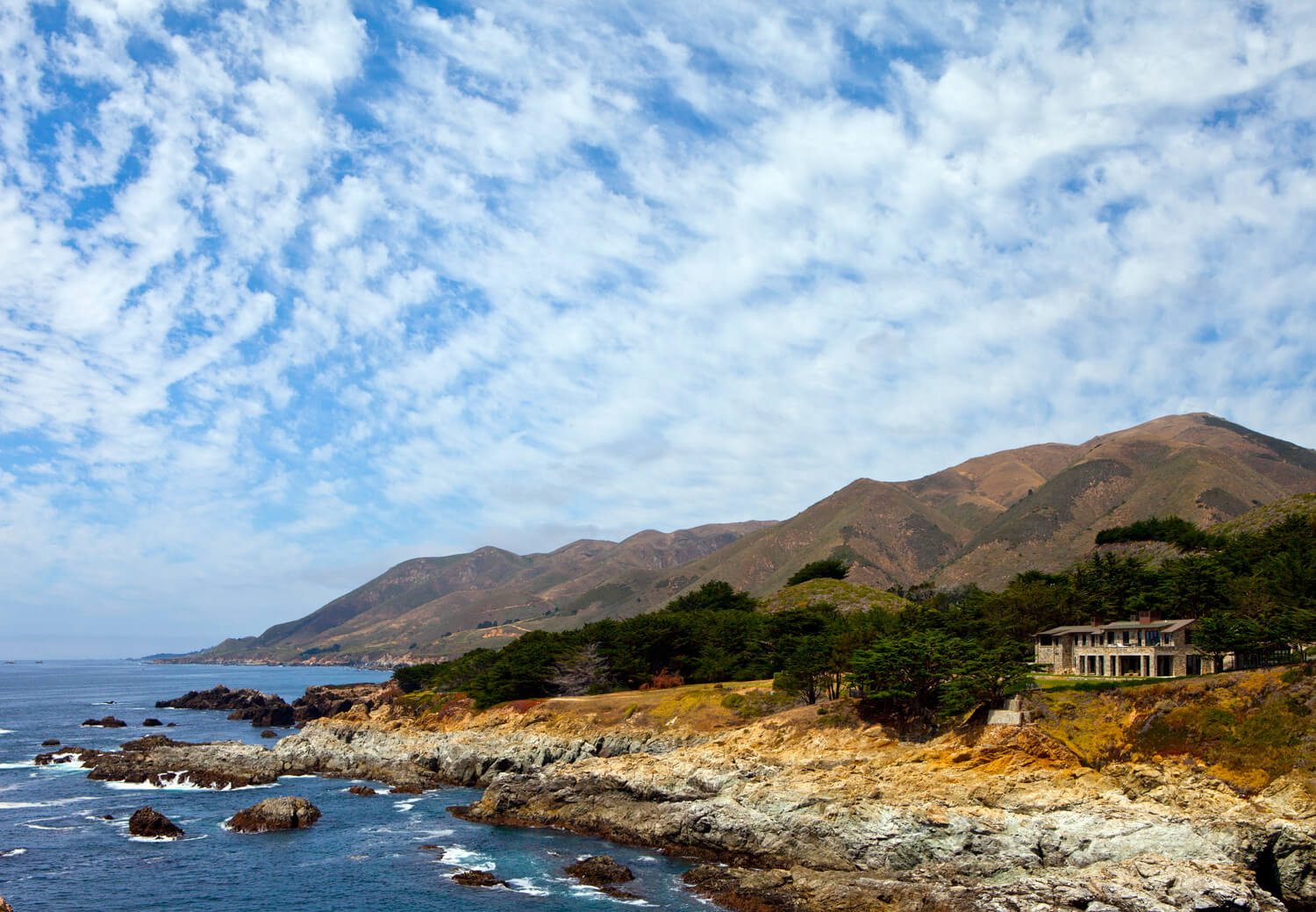 ---