The Iranian Architect & Interior designer

Milad Eshtiyaghi

has recenty designed "Mountain House'' a family cliff house that located in Quadra Island, British Columbia, Canada.
Architect's Statement: The idea of ​​the design start from the base that was already there on the site of the 4 old trees, and we wanted to building our project without cut or move the trees so we built our project around the trees and in the space of between we made a backyard in front of the trees.
We divided the project into three levels according to the client need:
One level for family parents. One level for son's of the family and his wife. We connect these two level by the level above which is the recreational sports space.
Project canopies can be mechanically opened and closed depending on sun move or depending on person. The windows of the valley side can be opened and closed so that windows become a terrace and terrace becomes a windows and the structure of this system is a cable structure.
The modeling of this project is done in 3-D MAX 2019 software and after completing material and exposure modeling in V-RAY 4.1 and check out rendering steps with Adobe Photoshop post production operation has been applied to get perfect result and real render.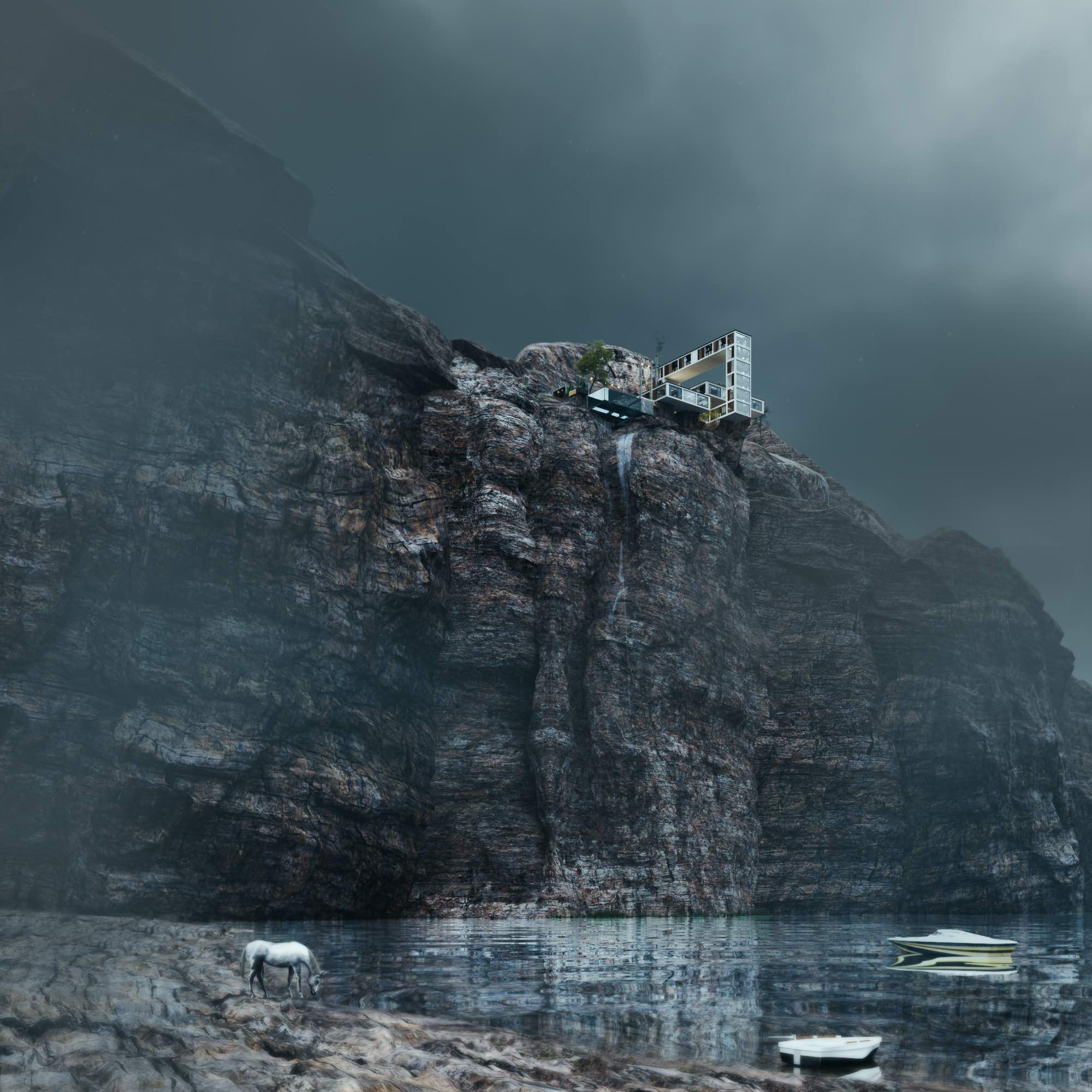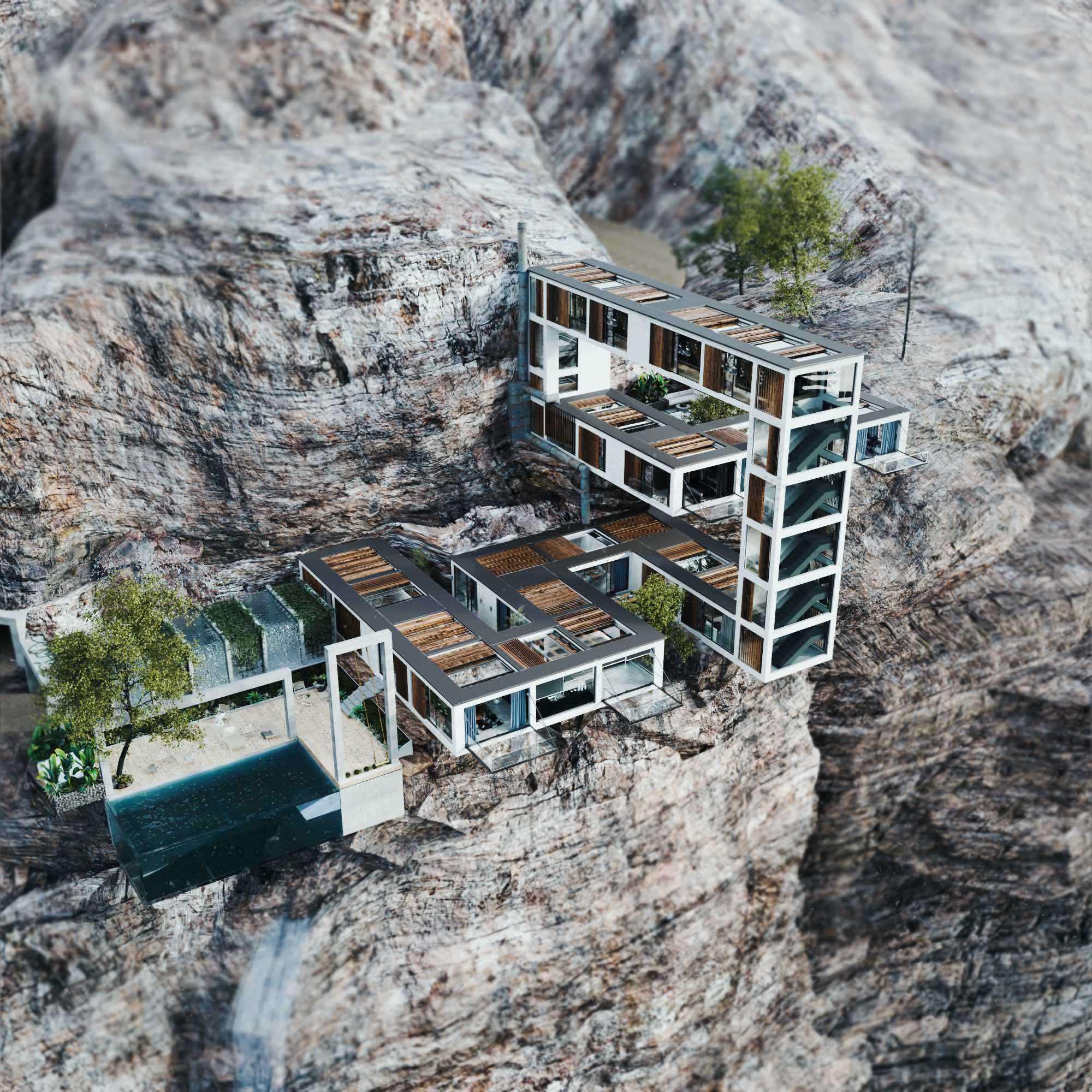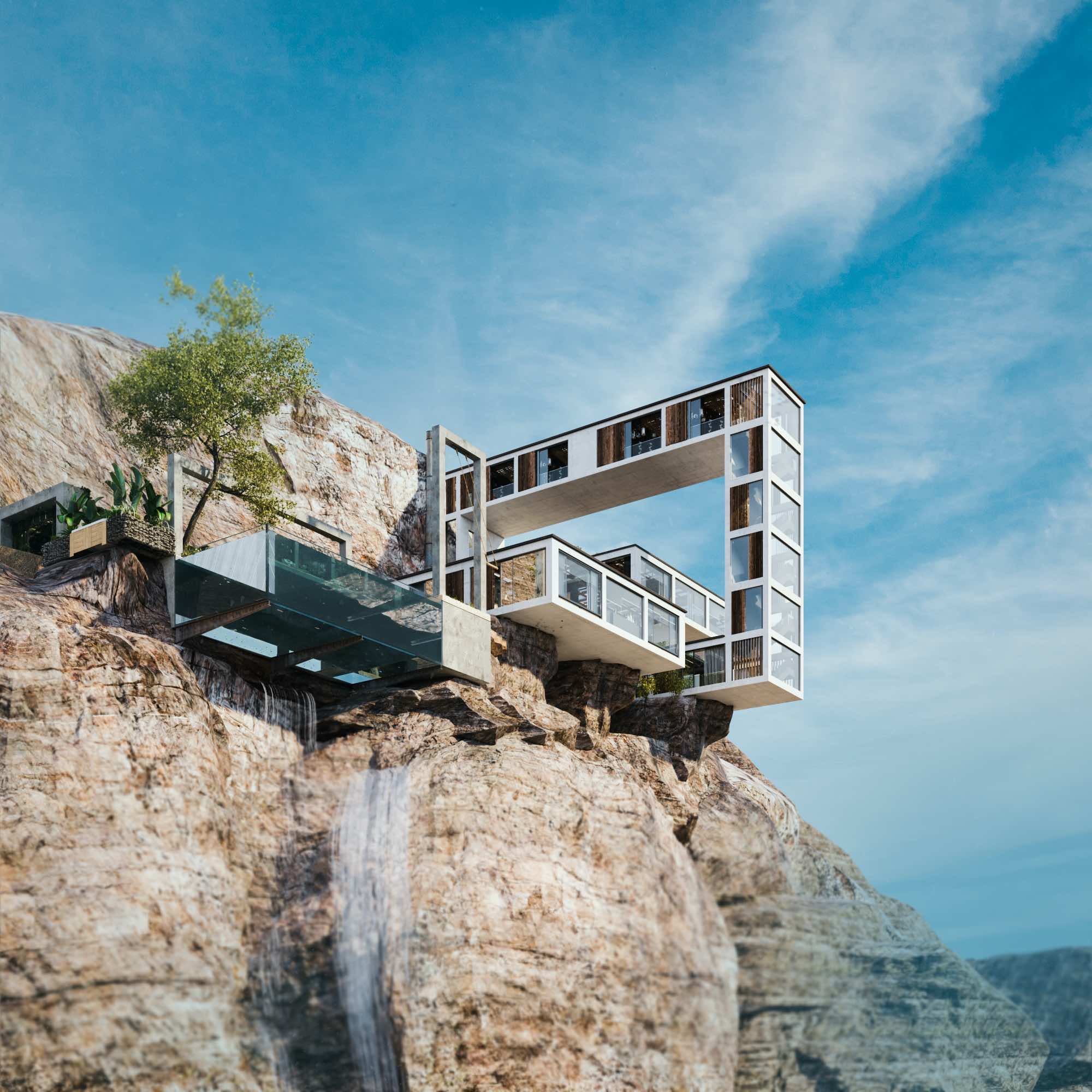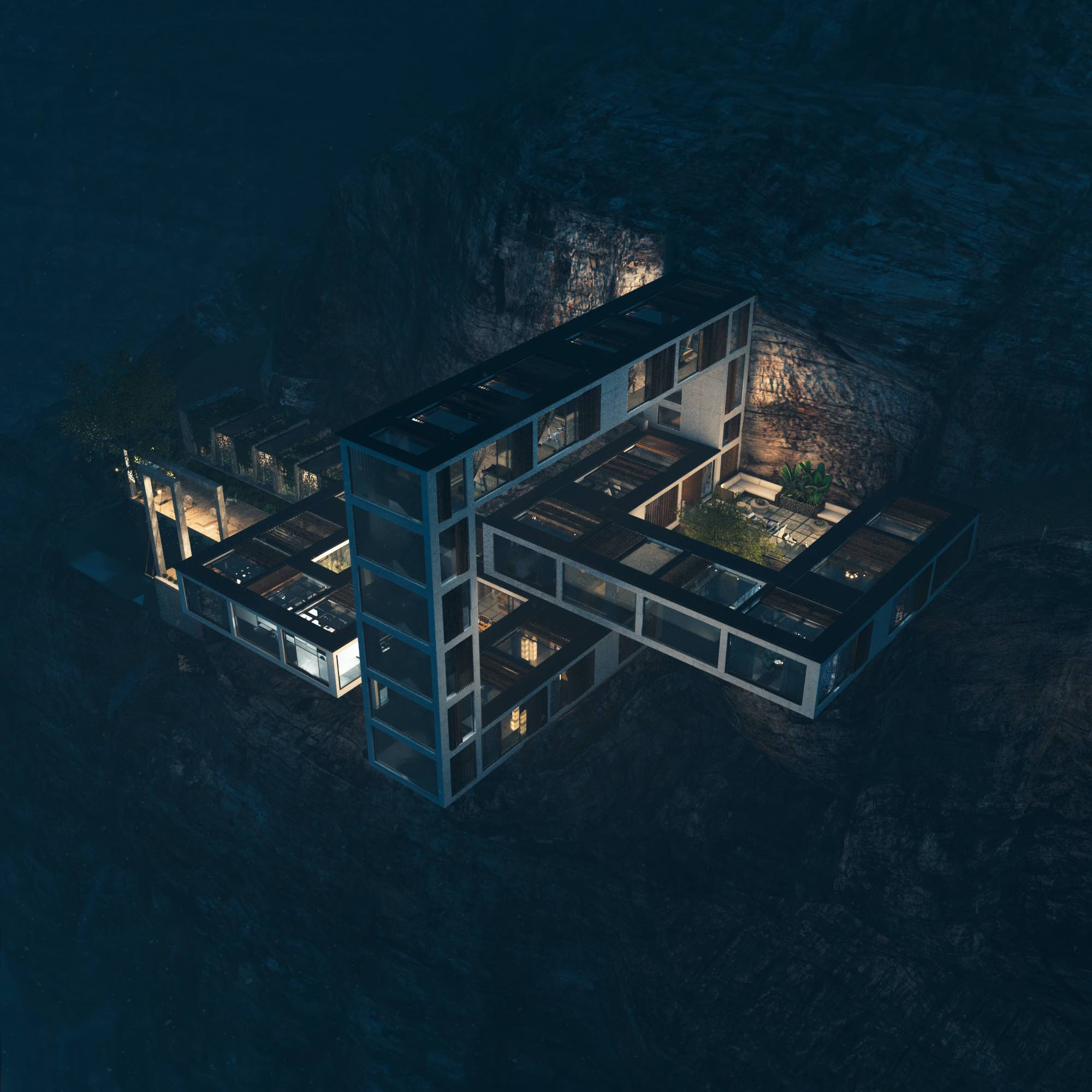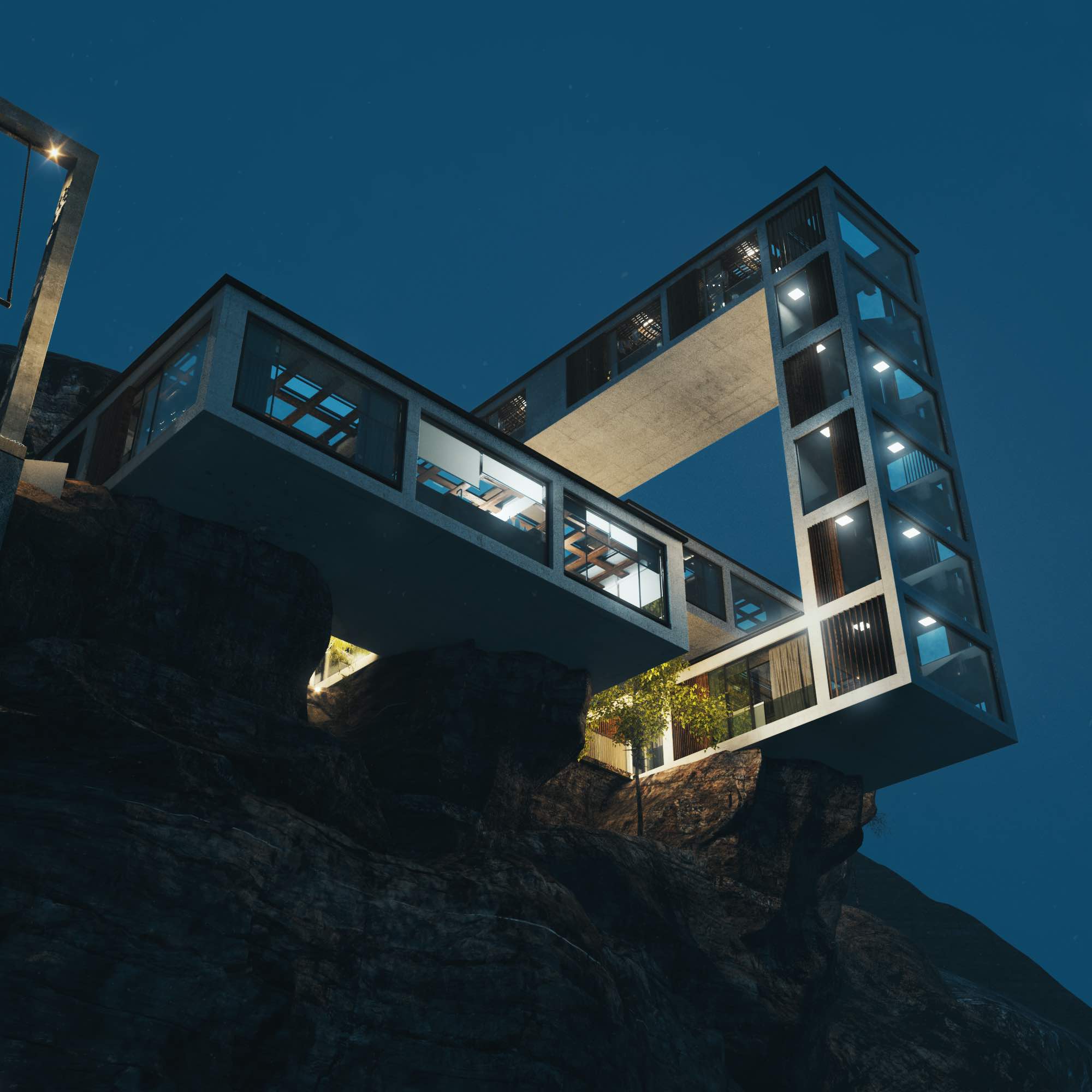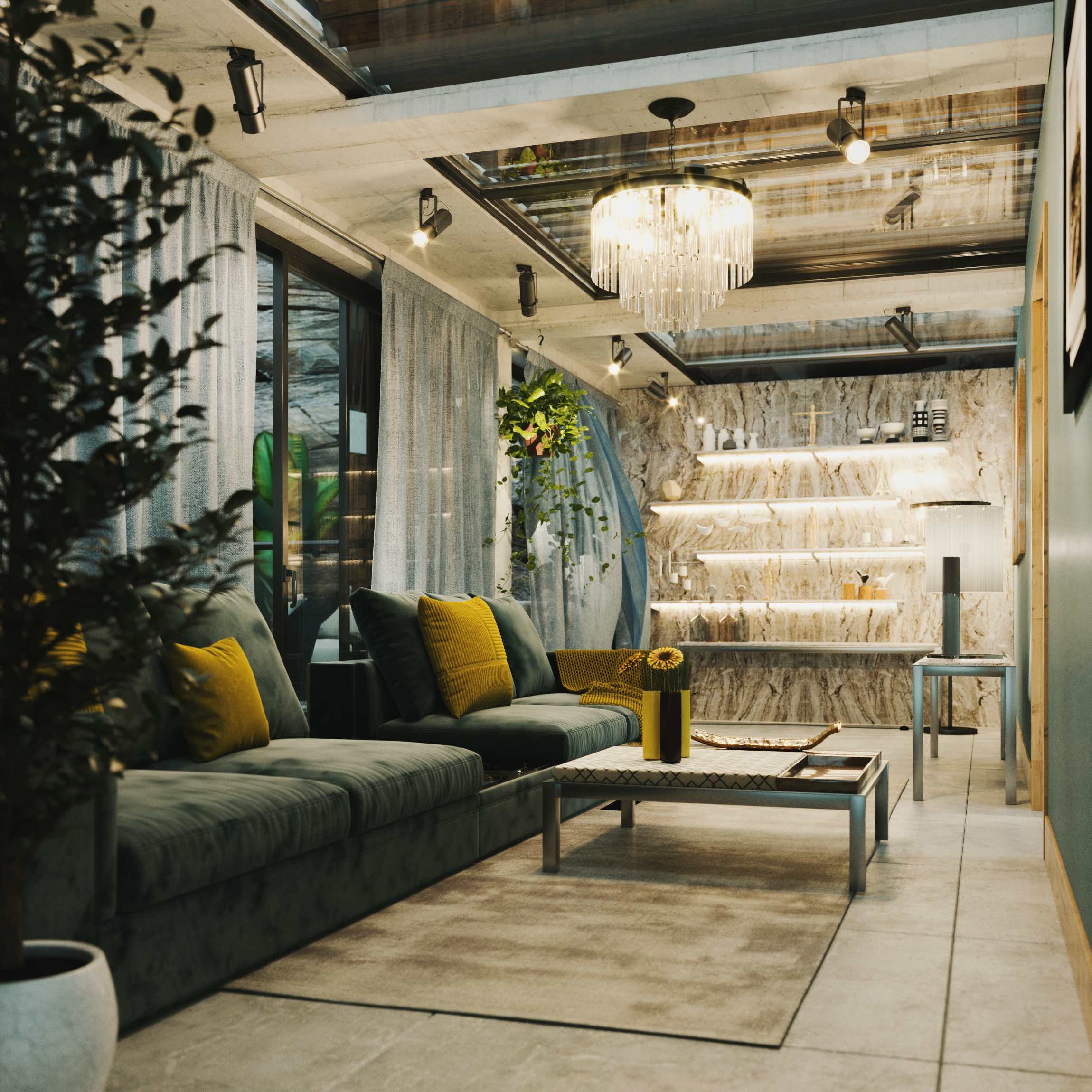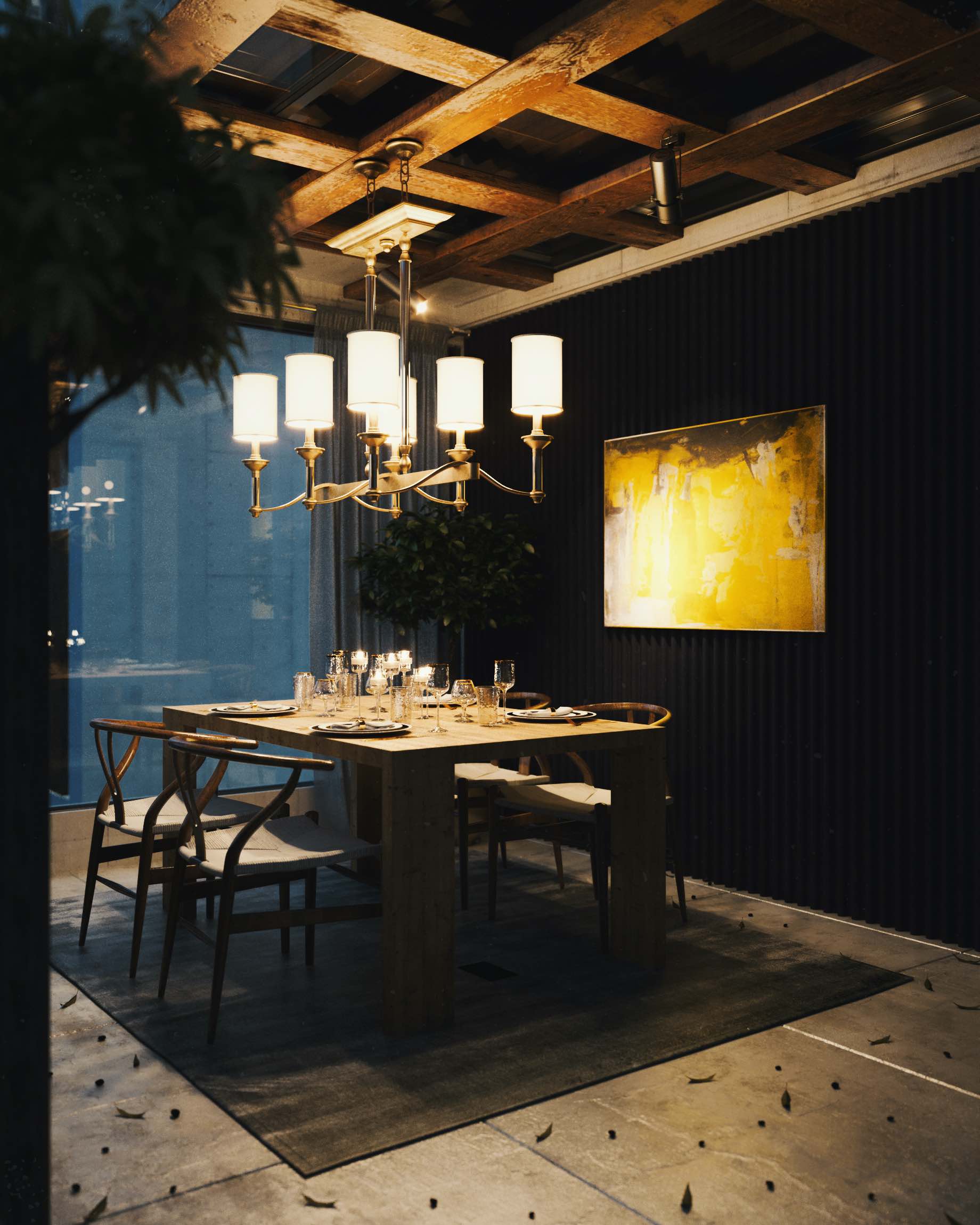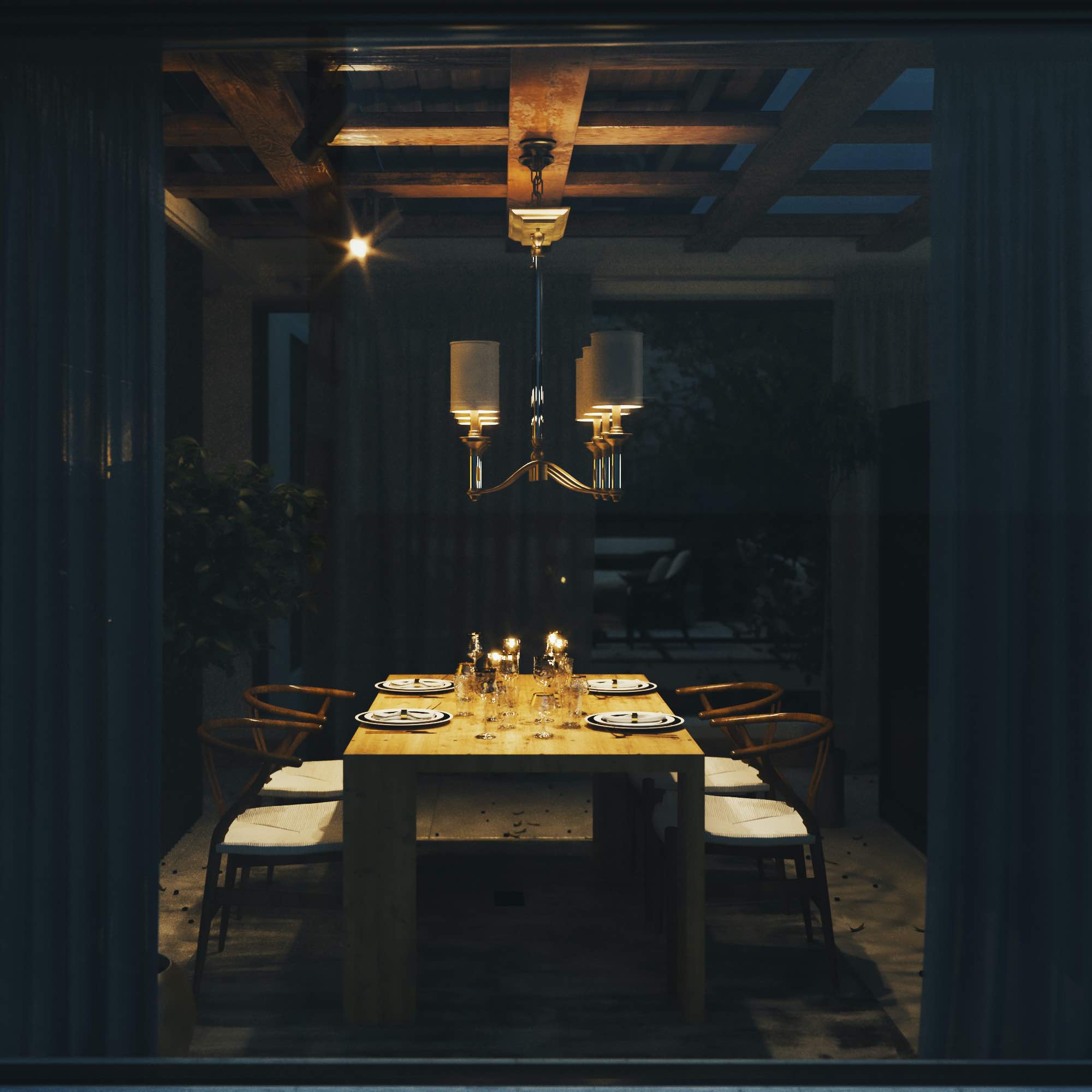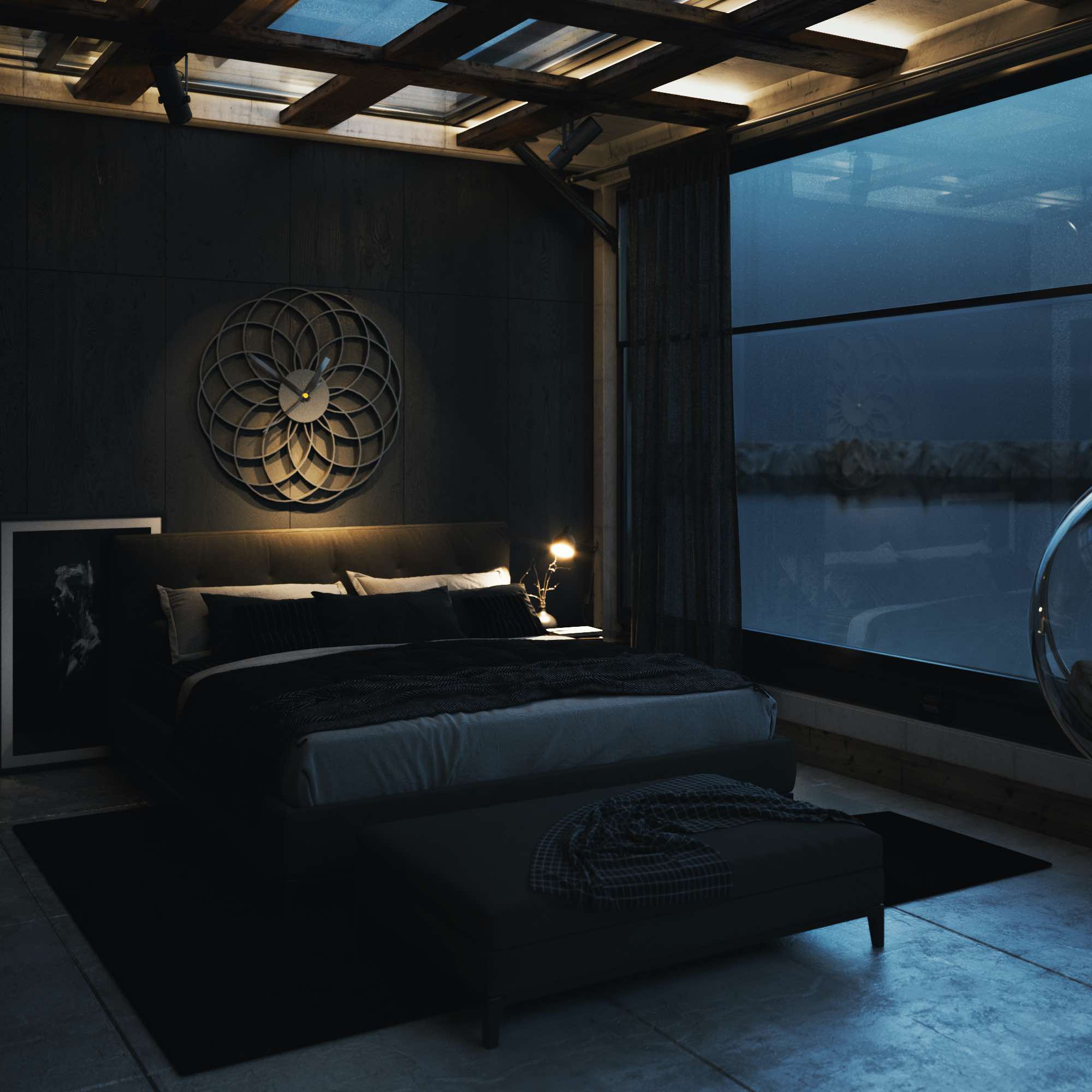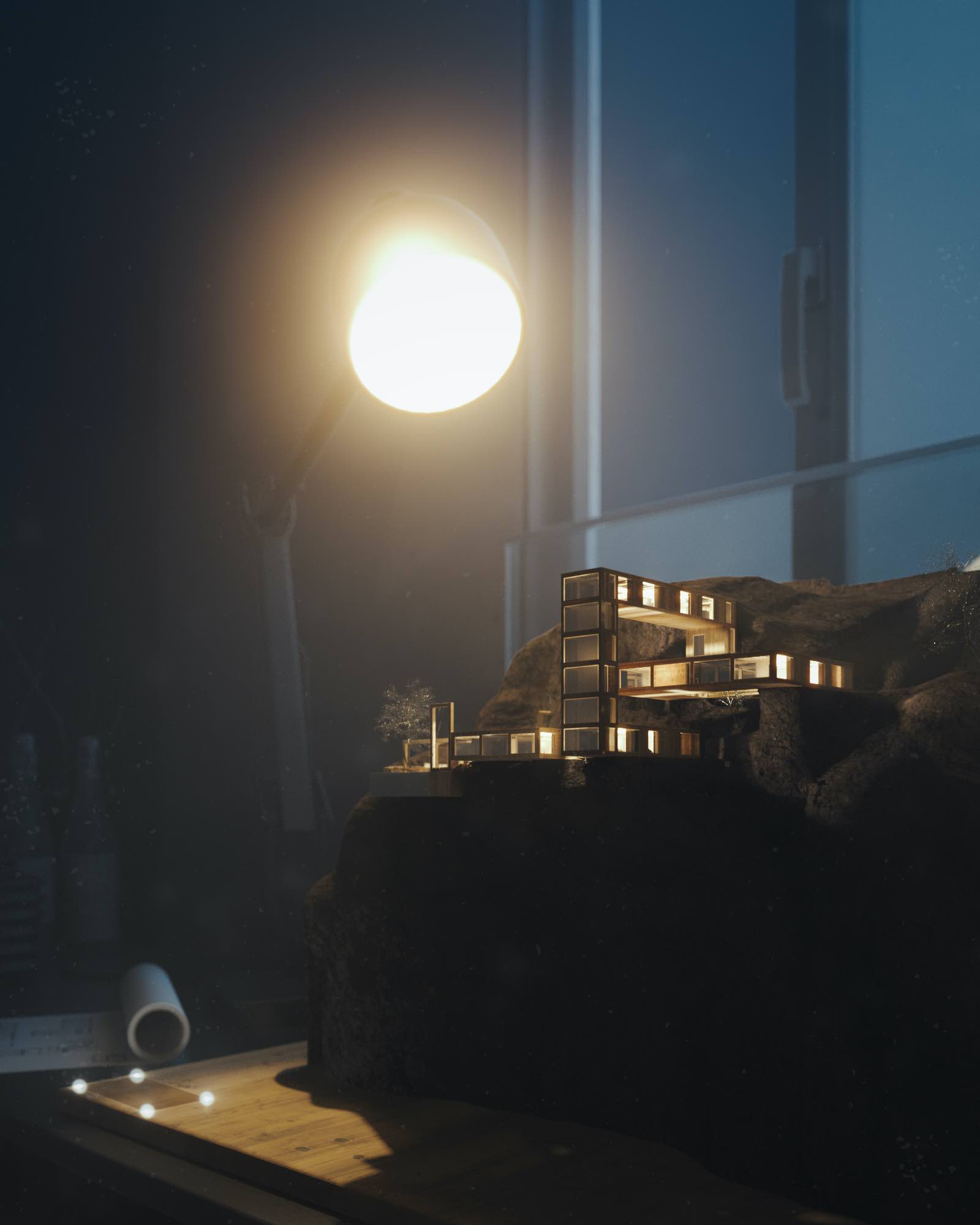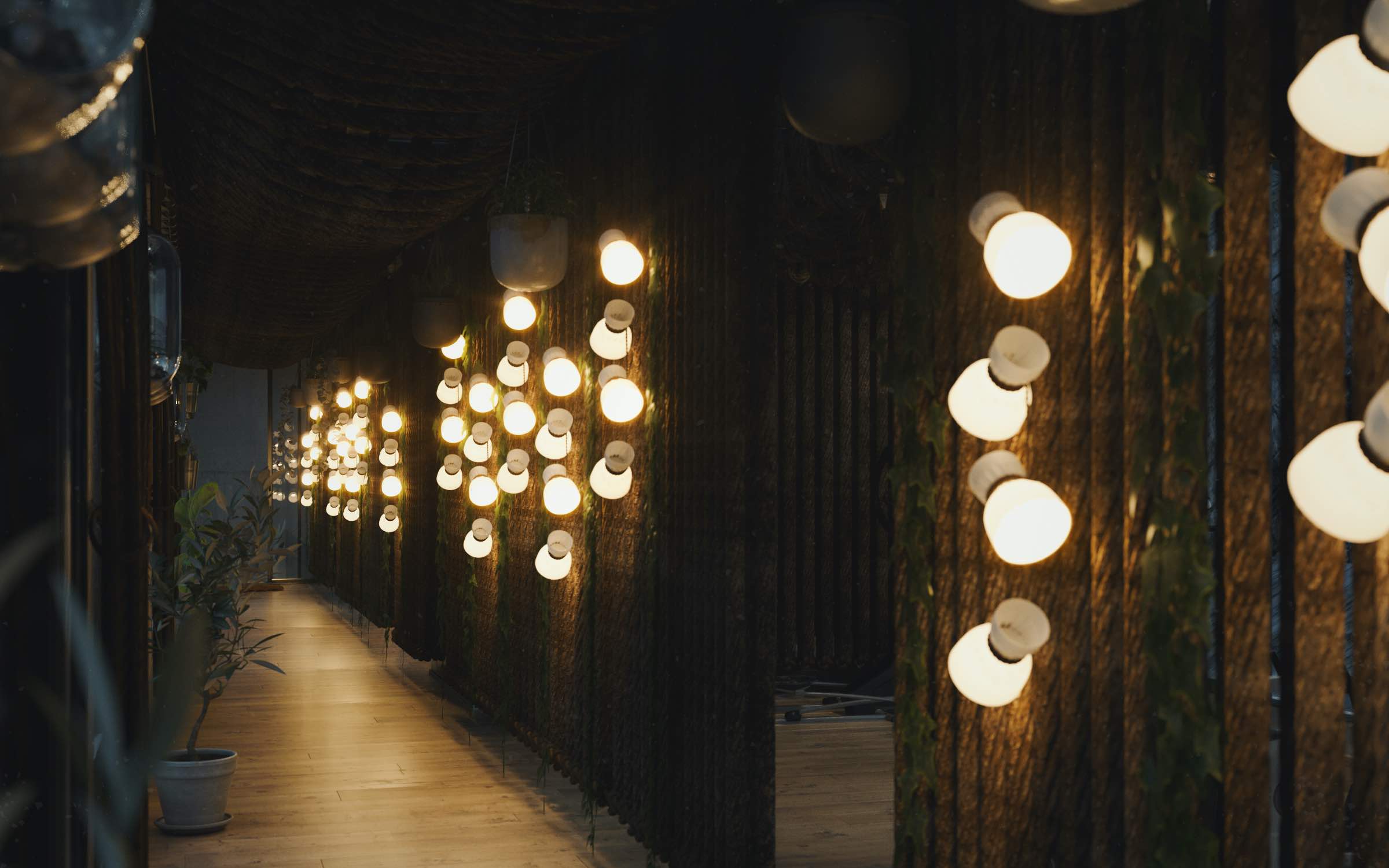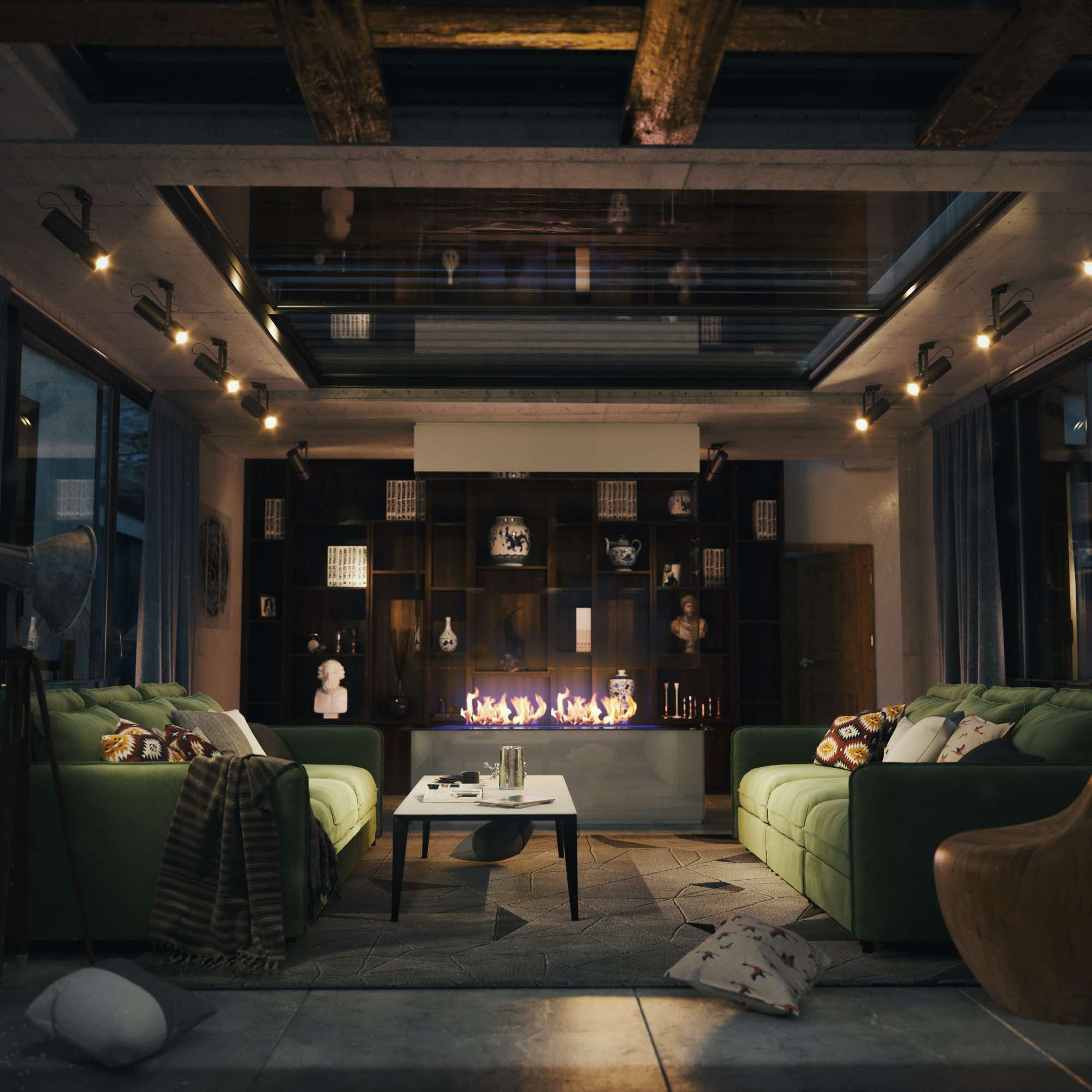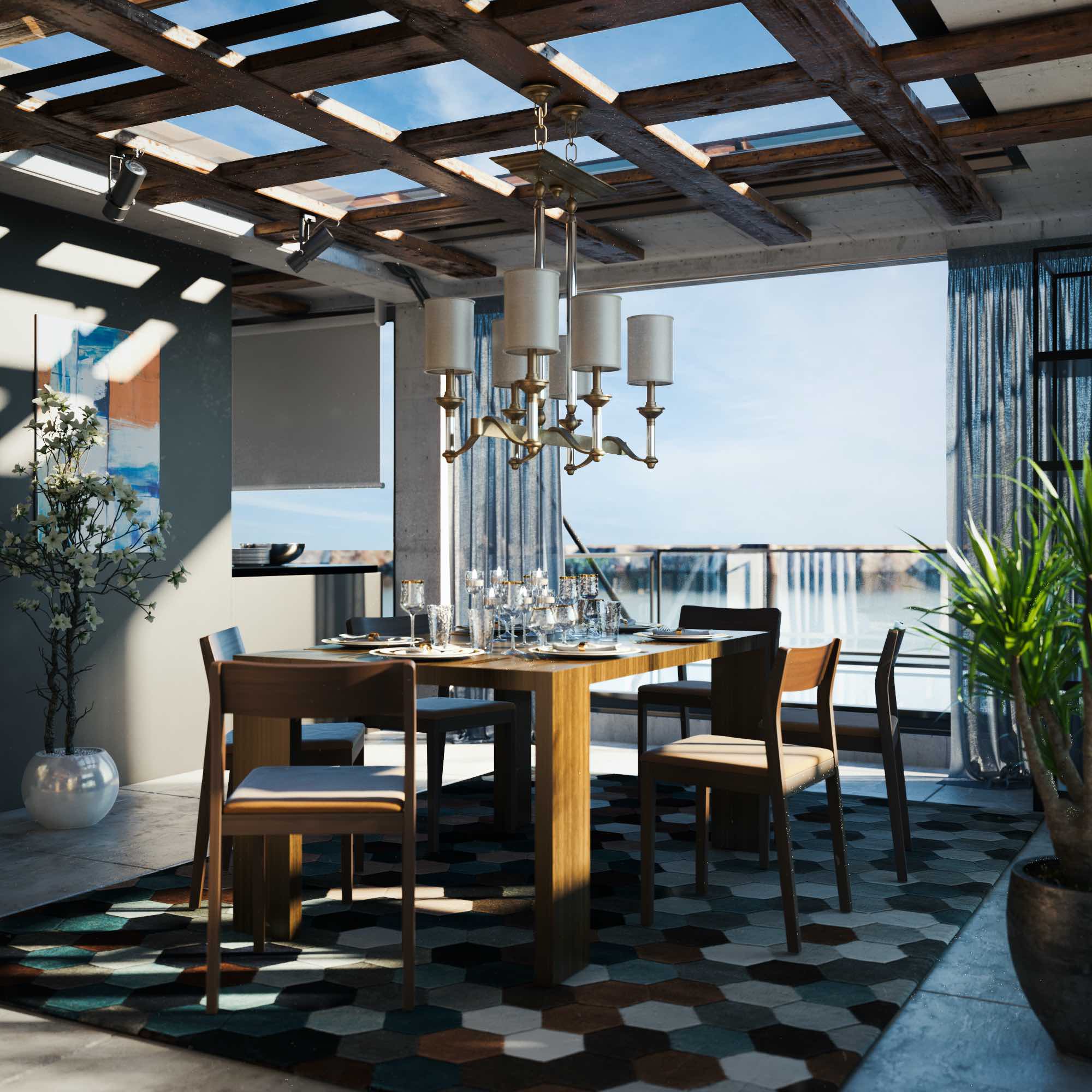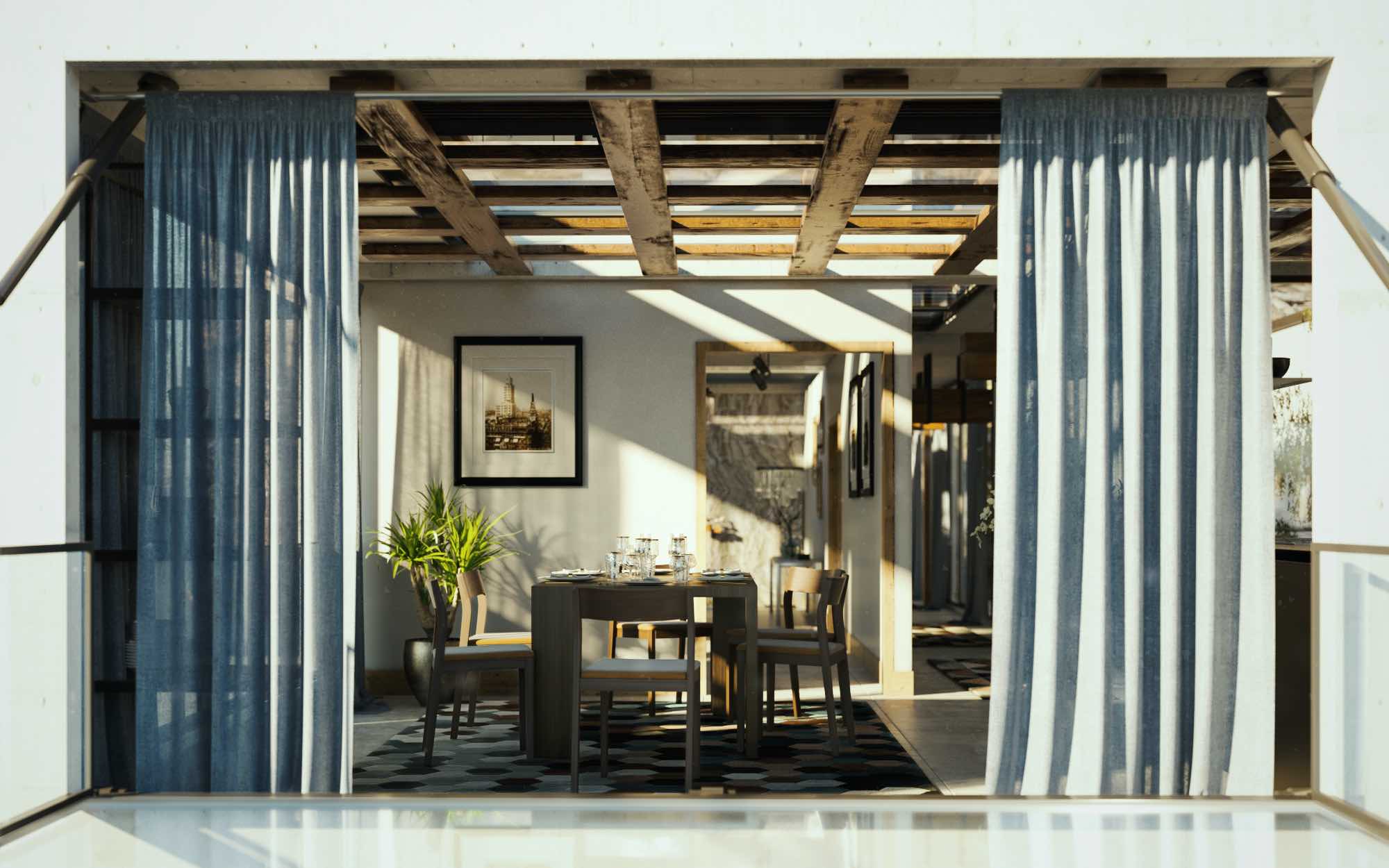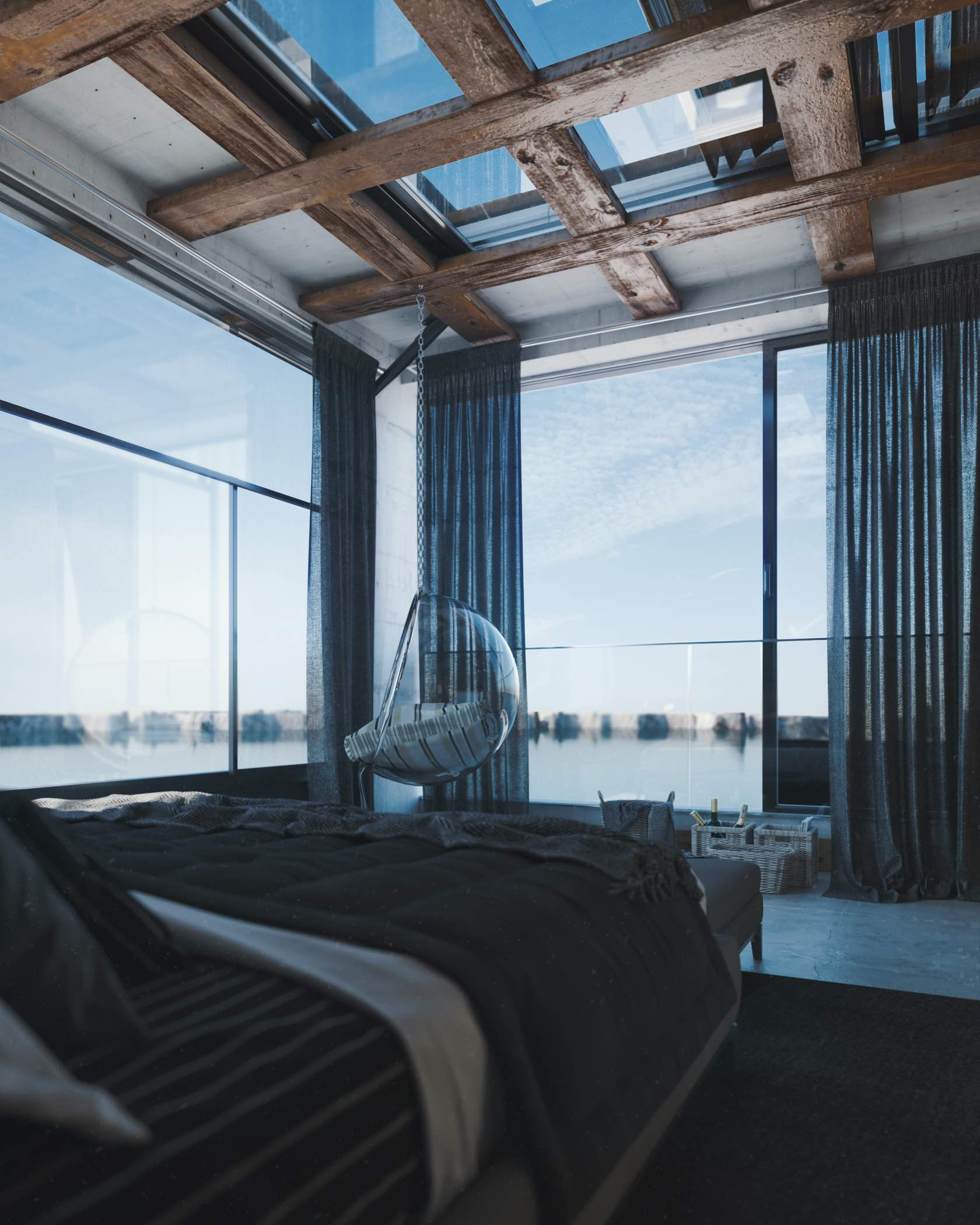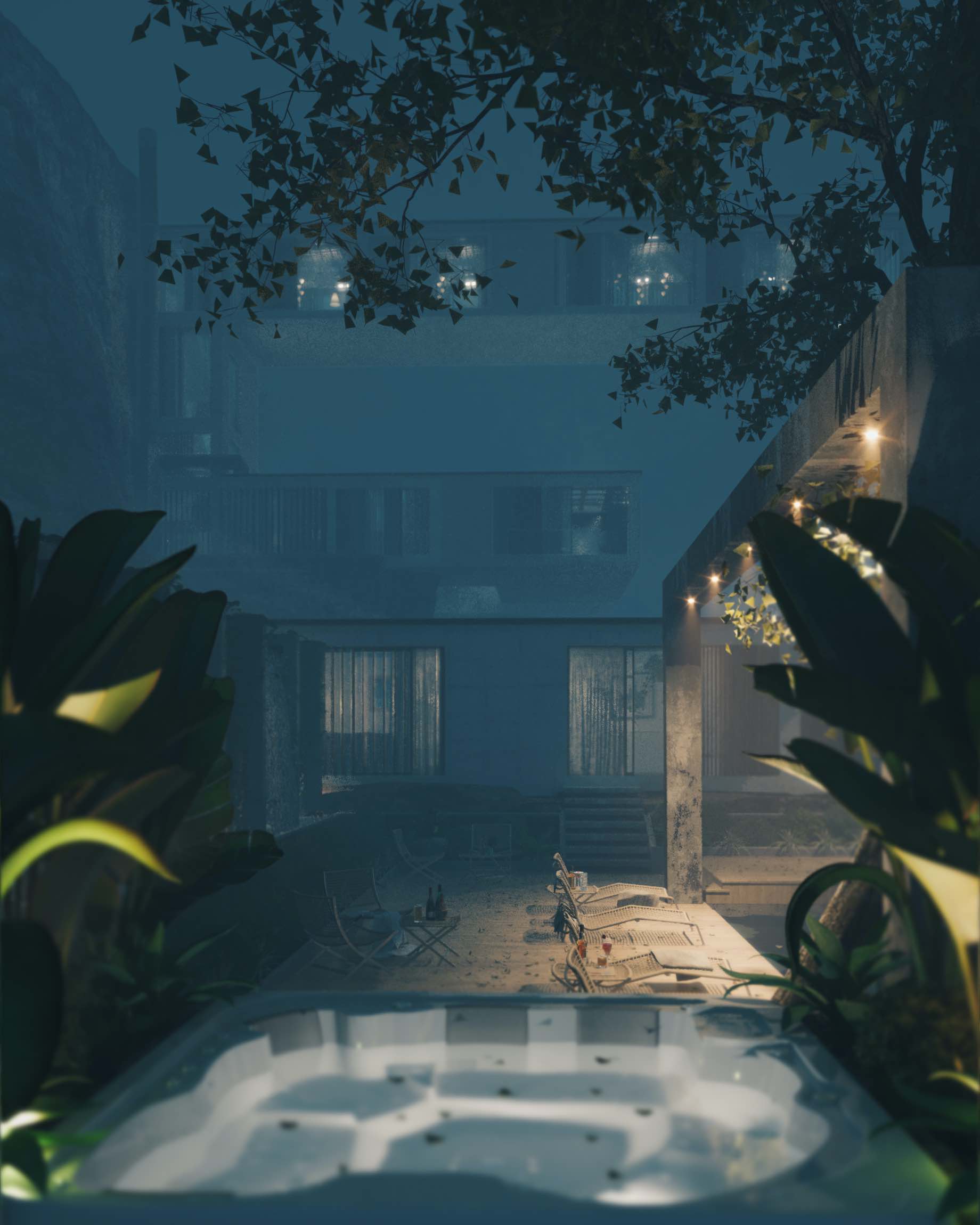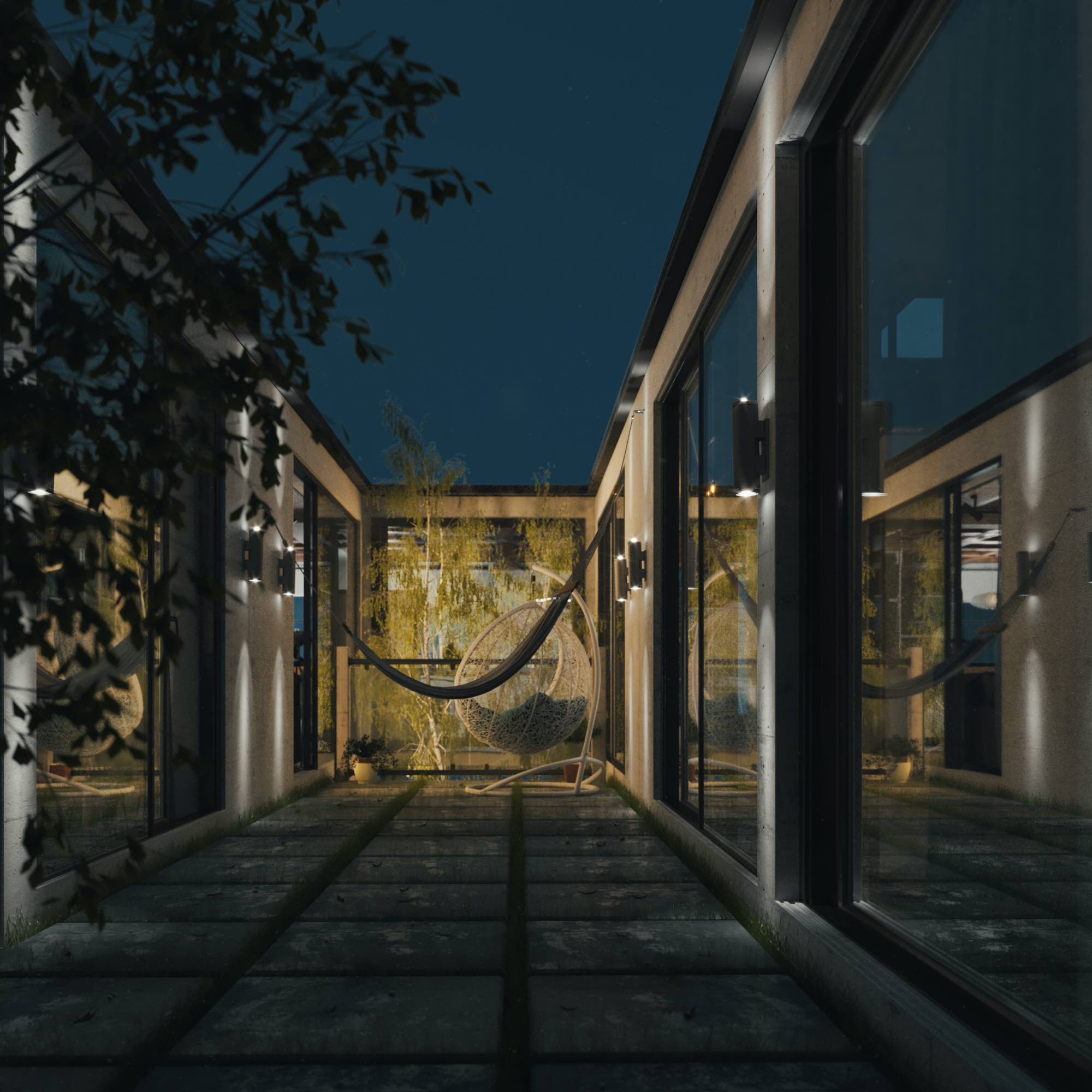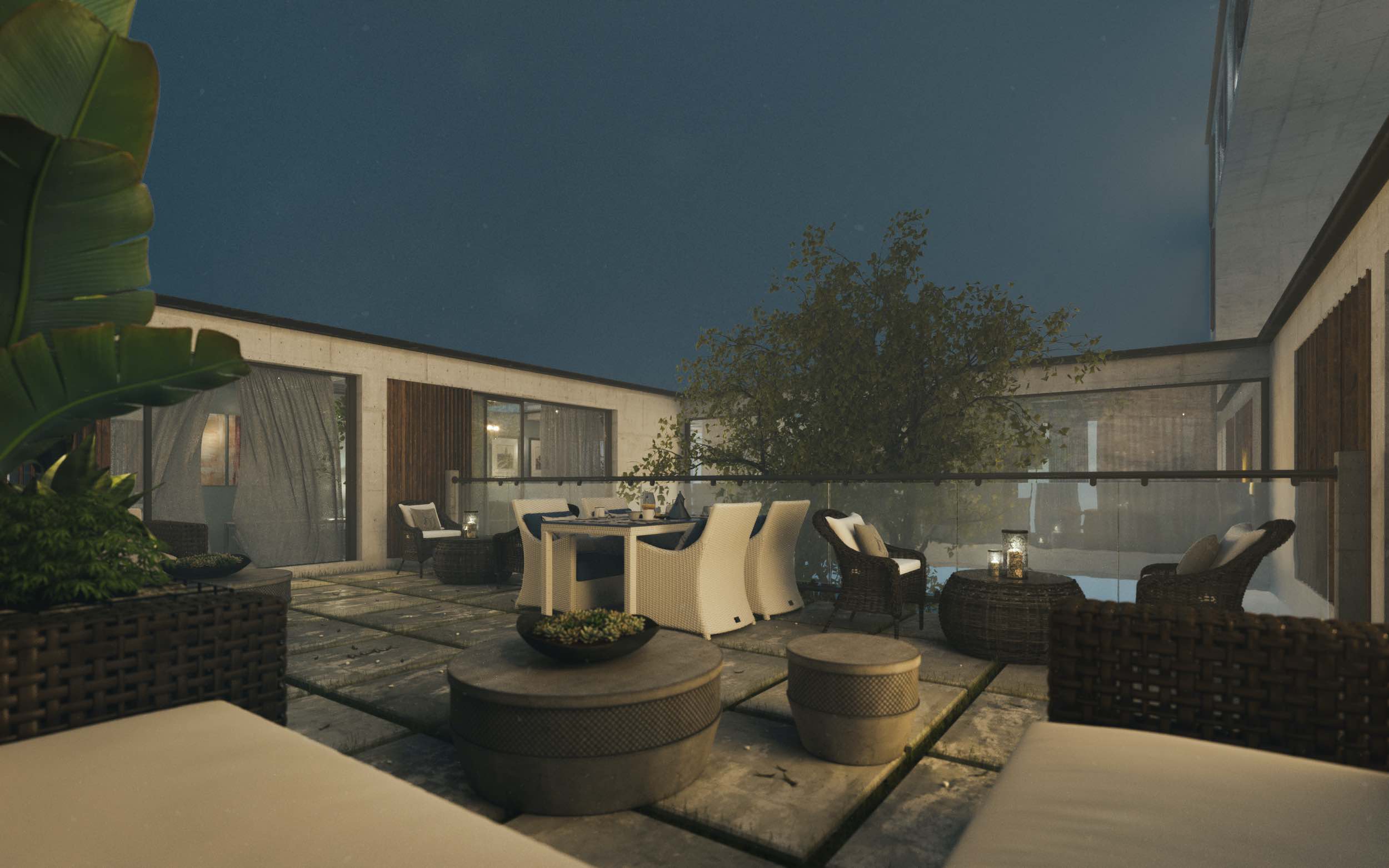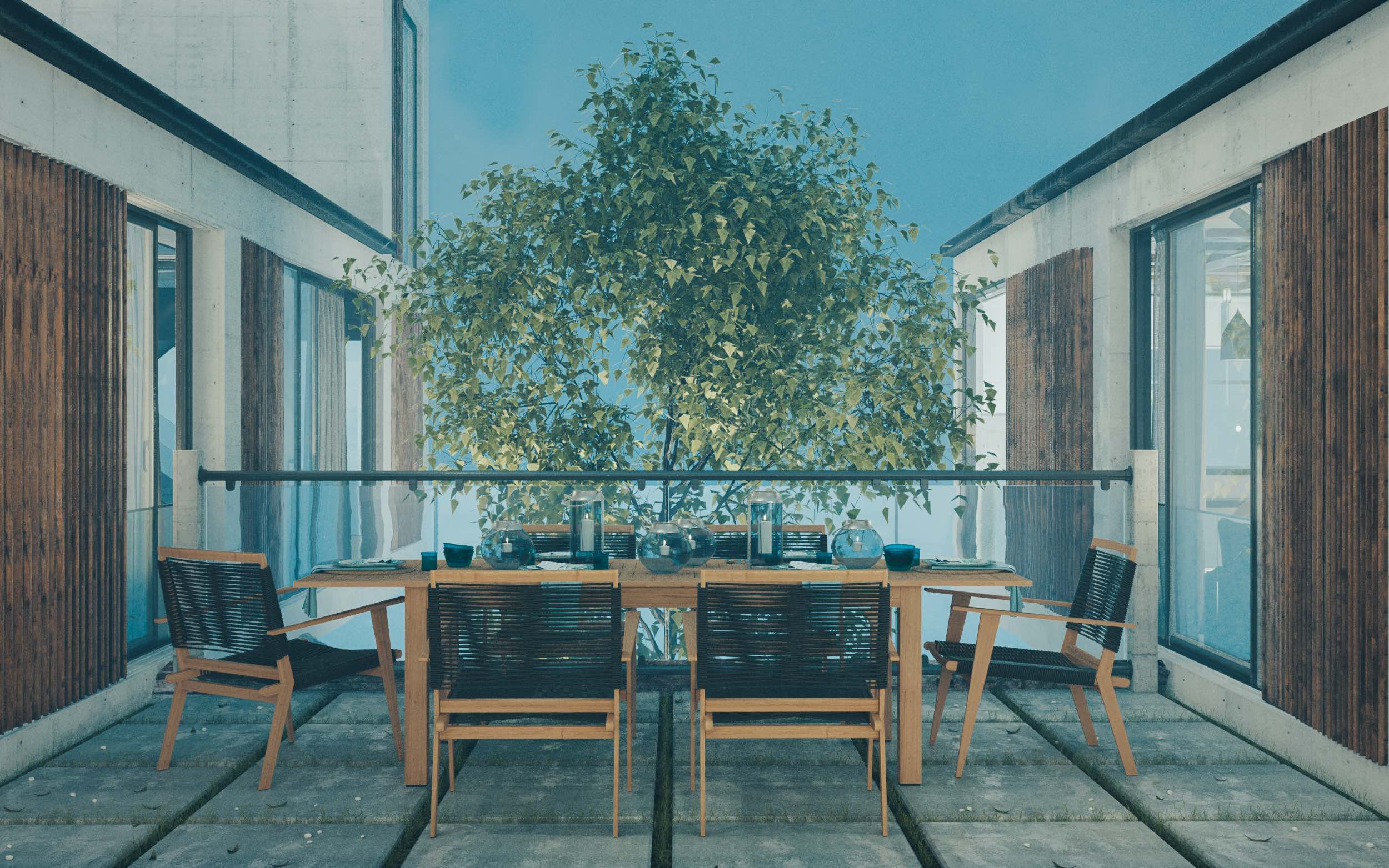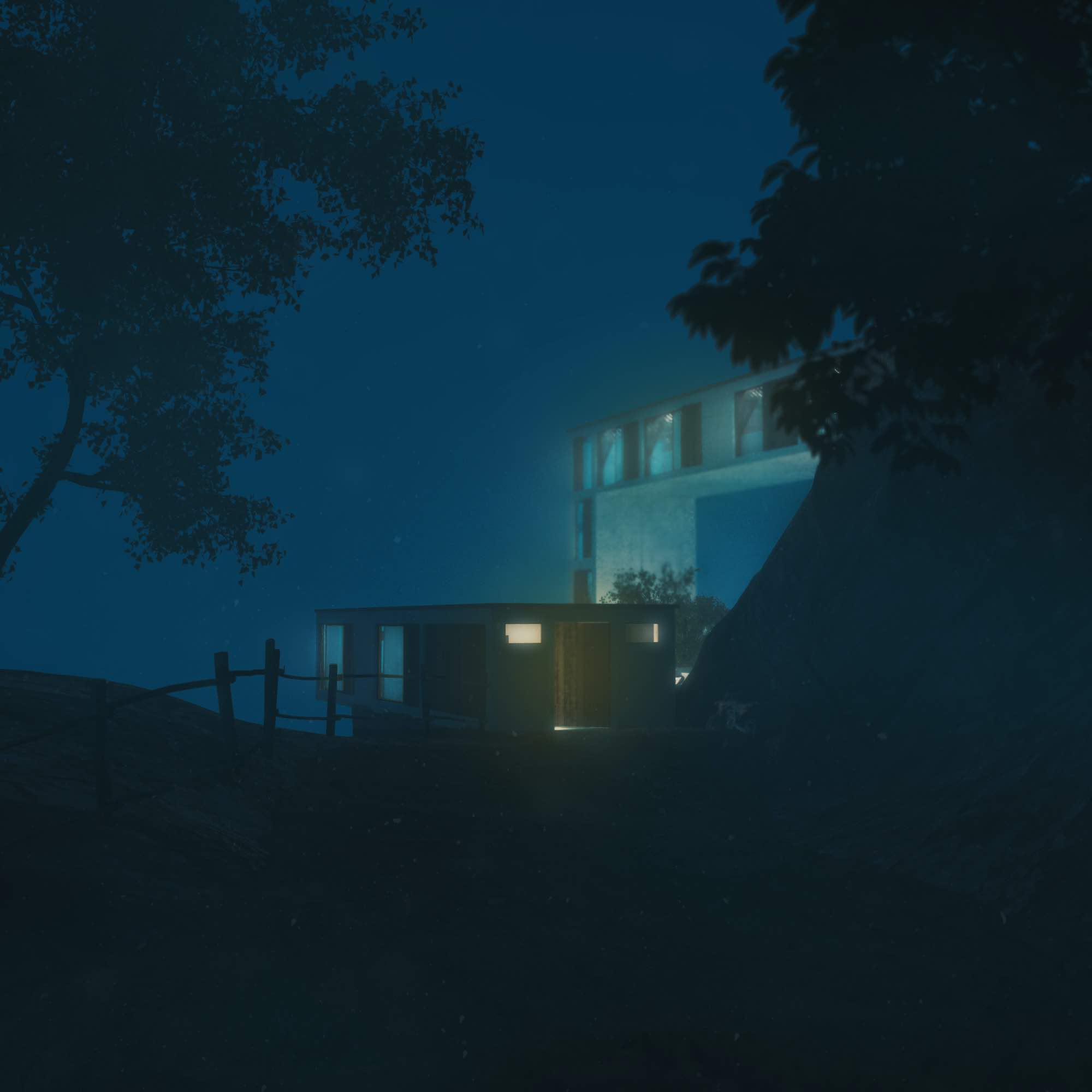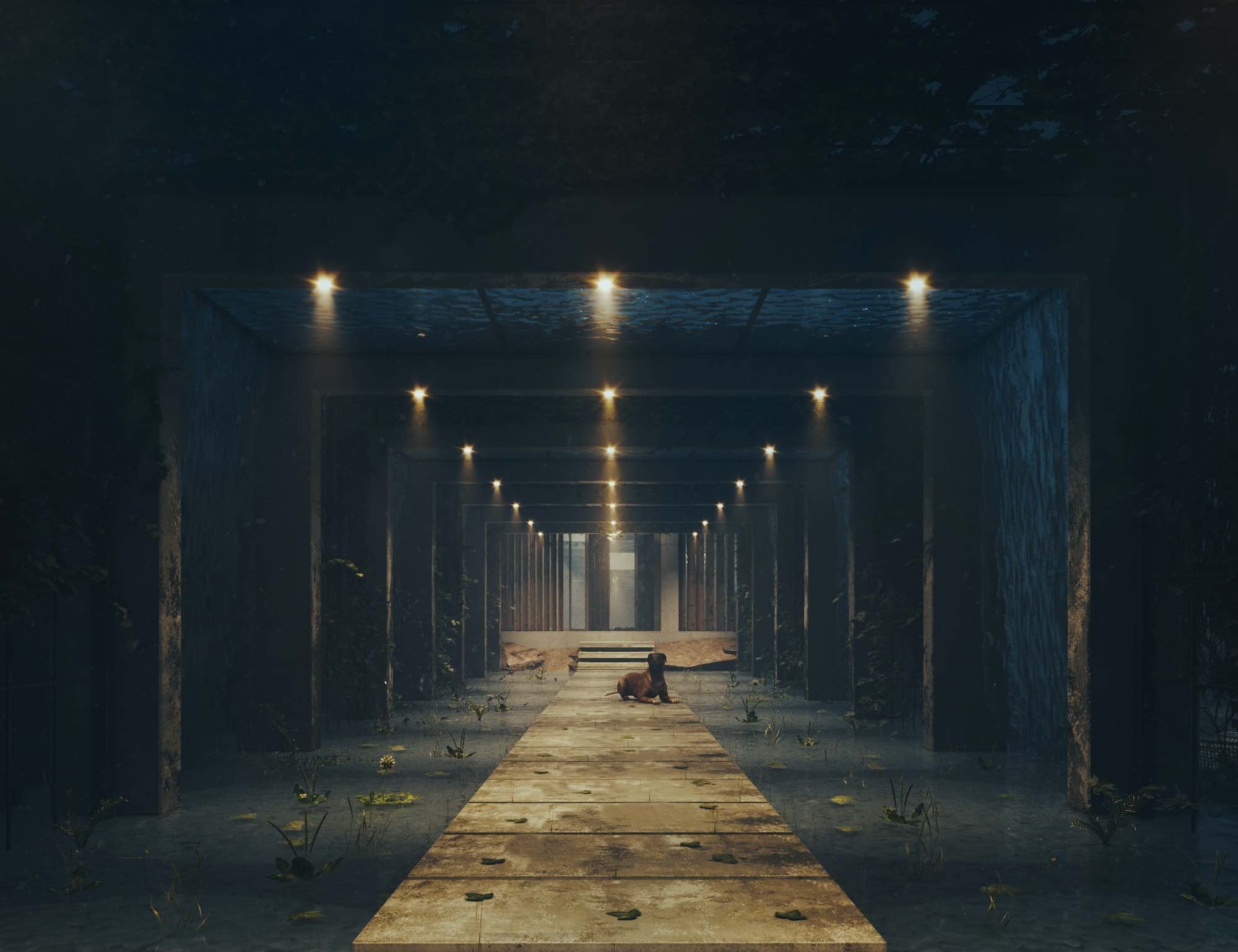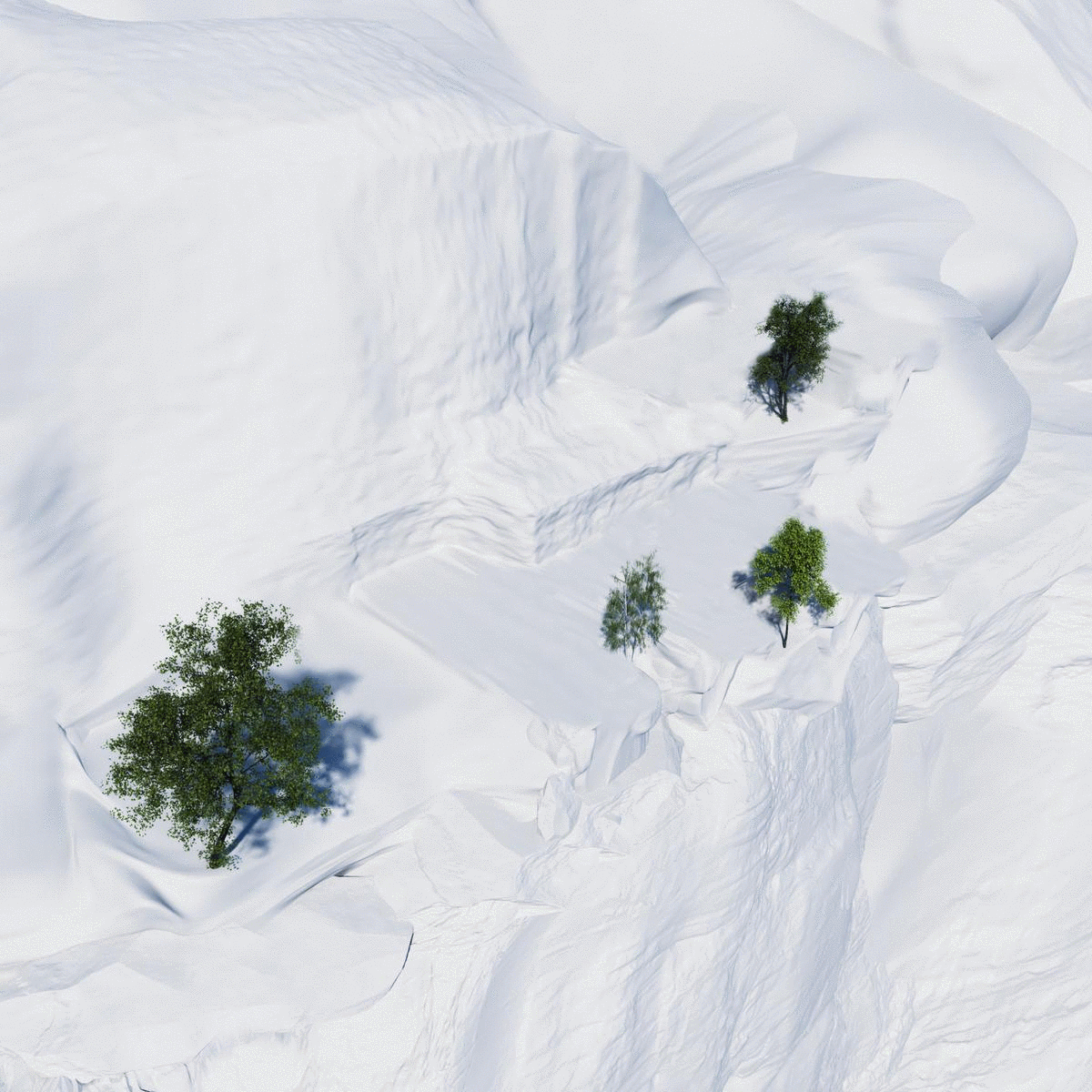 Architect: Milad Eshtiyaghi
Location: Quadra Island, British Columbia, Canada
Client: MR Mendoza
Email: Miladeshtiyaghi@yahoo.com
Tools used: Autodesk 3ds Max, Vray, Adobe Photoshop
---