Glasshouse Projects : With views spanning 180 degrees, Mitcham Abode is a premium realisation of a design which comes alive in its surroundings. This architect's own home is a balance of solidity and robustness, coupled with the homeliness and warmth of the mid-century influence of the internal spaces. Working with the natural slope of the land, the rational design sees a series of rectangular and square boxes, edged with thickset cantilevering concrete and wrapped in iron-ash hardwood. The geometrical design capitalises on the views, with extensive north-facing floor to ceiling fenestration framing Adelaide's skyline.
Nestled into the side of a steep slope, the house is aptly grounded by a sandstone stonewall, all of which was salvaged from the original mid-century home. The bagged brick wall, complete with its 'hit and miss' detailing is an expressive connection to the mid-century style which predominates the Mitcham and Belair suburbs. Every opportunity to add richness via materiality is undertaken. Finely crafted natural sustainable veneers, stone and brick provide texture, weight, and longevity, creating a hard-working home, designed for family life. Internally, high grade 'integrated' joinery offset the dark hardwood and concrete tones, also minimising the need for loose
furniture, ensuring an effective internal footprint.
"It's a wonderfully expressed home, contemporary but warm, hard-working but sophisticated, it has an unique earthiness and wholesomeness which makes you feel content from the minute you step inside" Lead Architect, Don Iannicelli.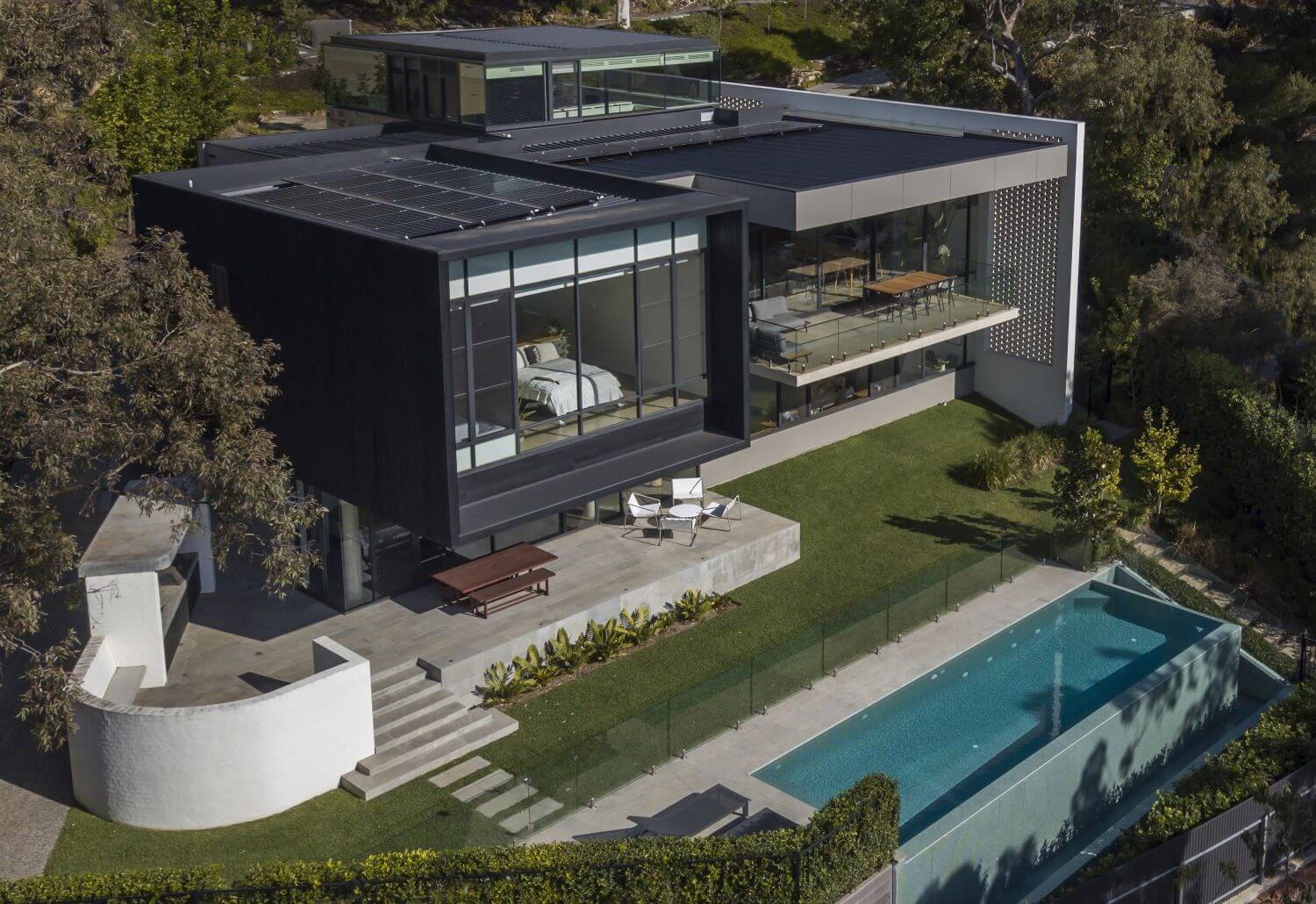 What unique building solutions were adopted?
Working with the existing contours of the site, using softscape and hardscape, we were able to address drainage requirements whilst adding functionality to otherwise steep unusable spaces. This can be seen in the landscaping to the primary and secondary driveways, with steeply battered ground covered areas reducing potential erosion, whilst dry-stack stone retaining walls and steppers allow practical conversion of space for veggie patches and garden beds.
Working closely with the design engineer we were able to cut into the block at lower levels, creating solid, well drained subfloor spaces that could be utilised for storage. The air-condition provision in the studio required us to develop a bulkhead supply air solution. This involved recessing grills into the bulkhead, ensuring they were not visible from inside the studio, which provided a continual curtained wall of air supply to the perimeter of the glass box.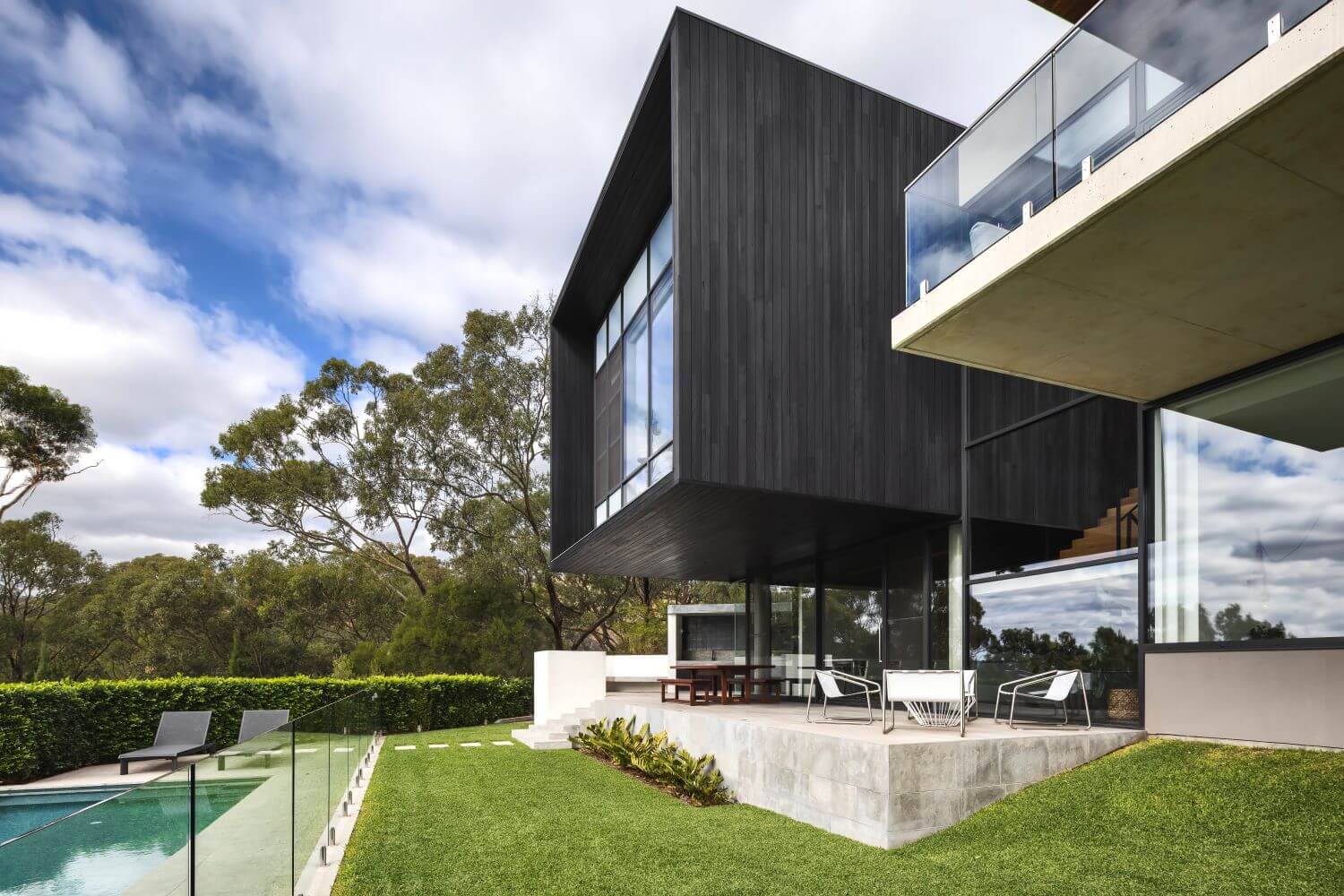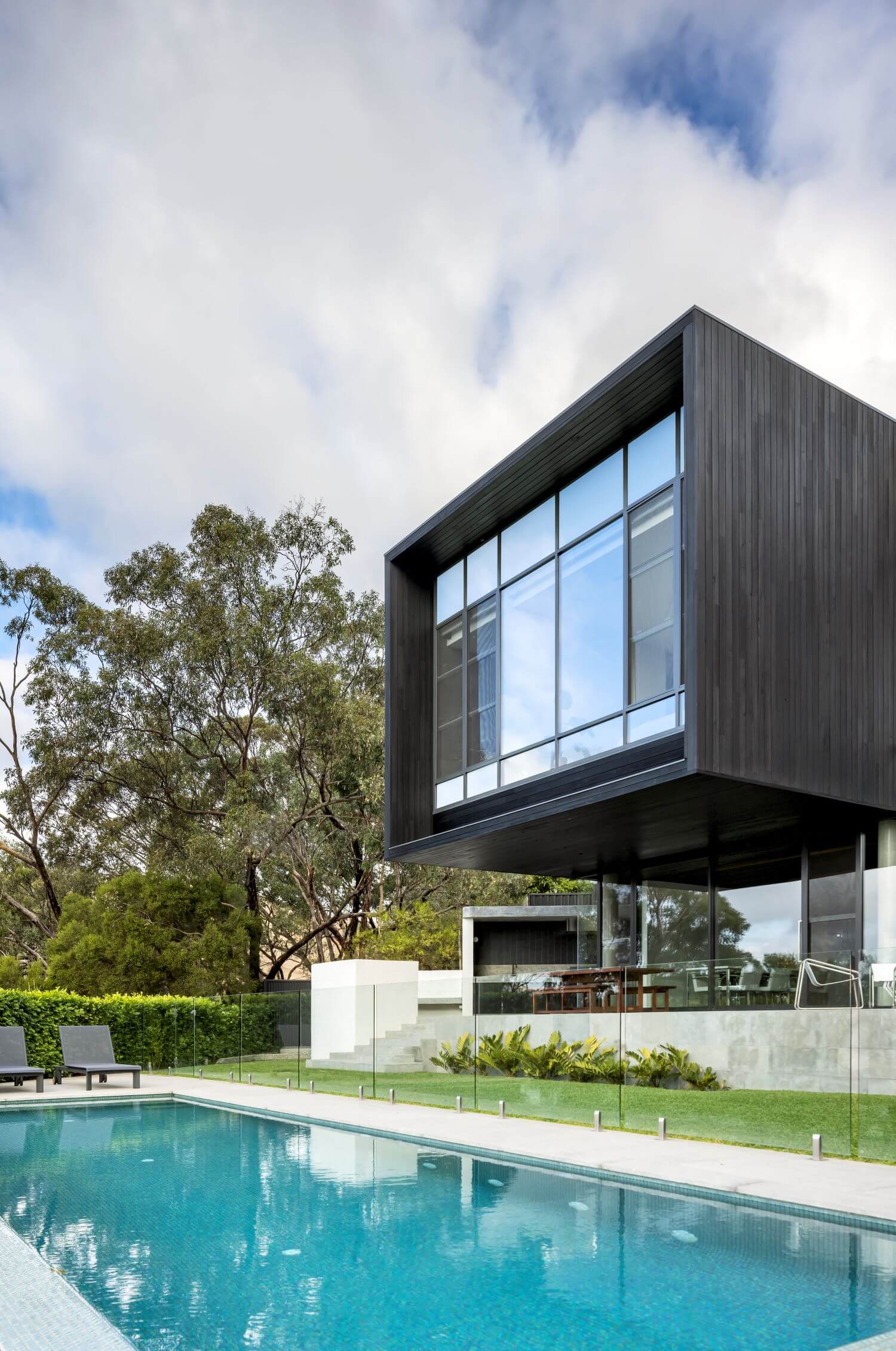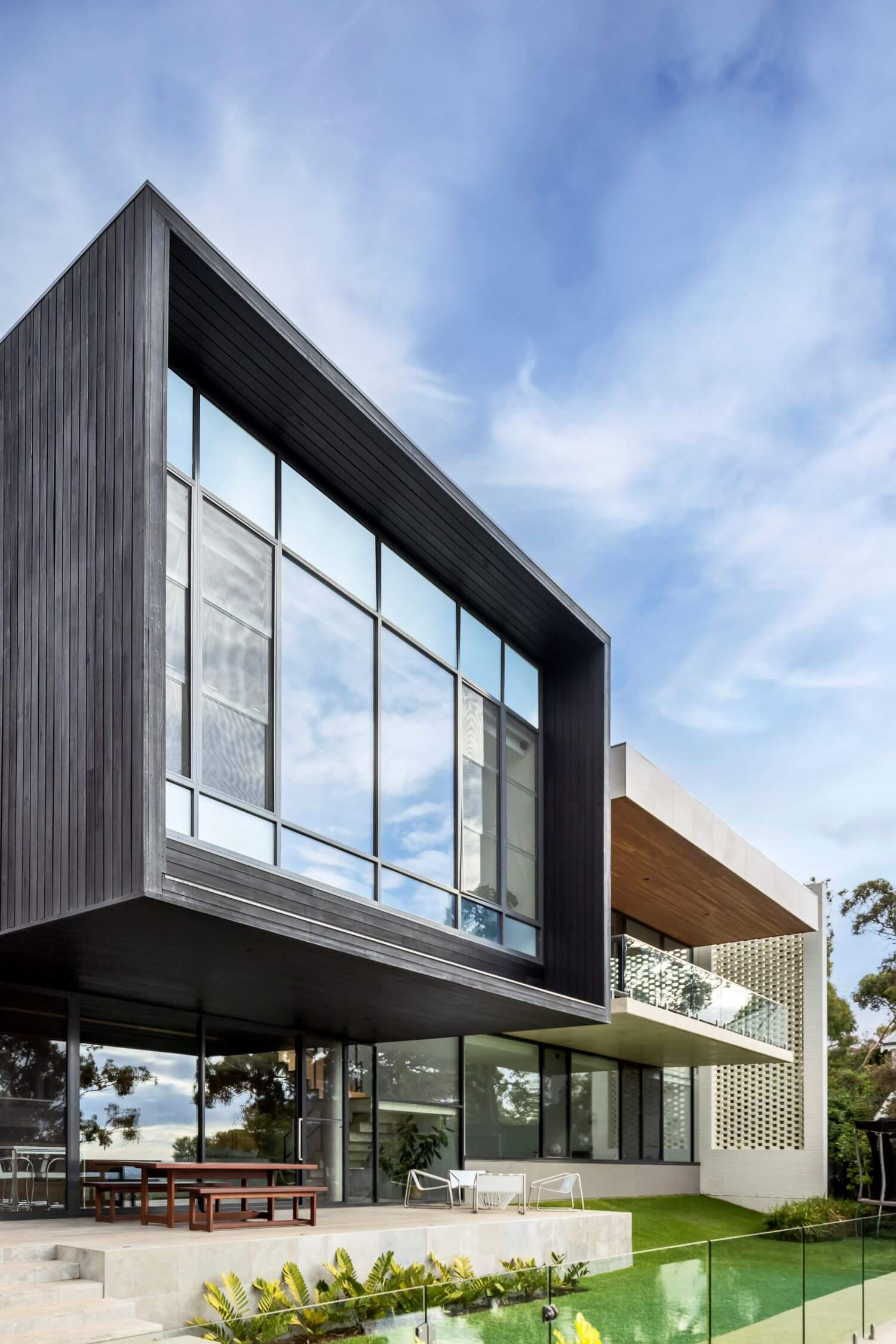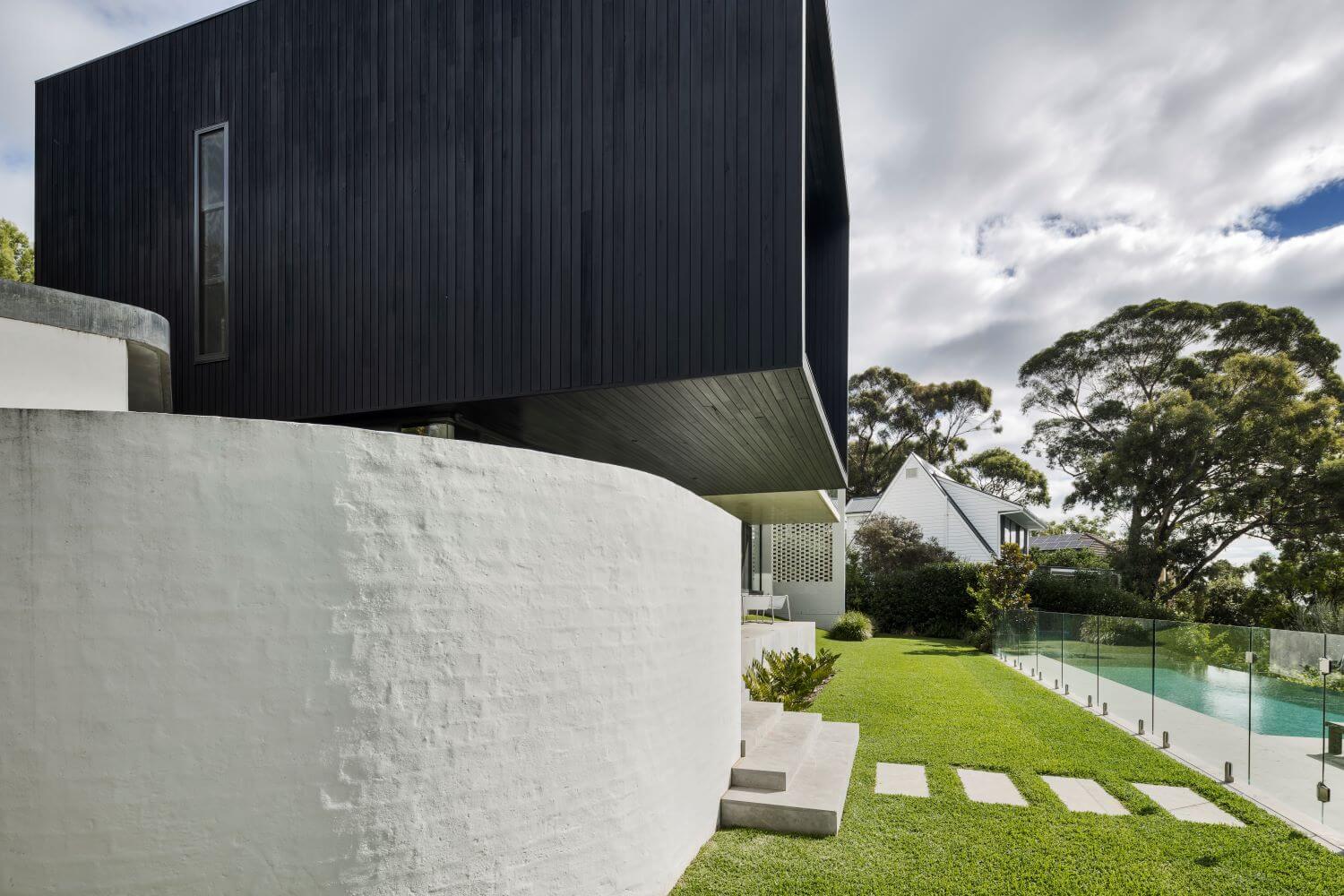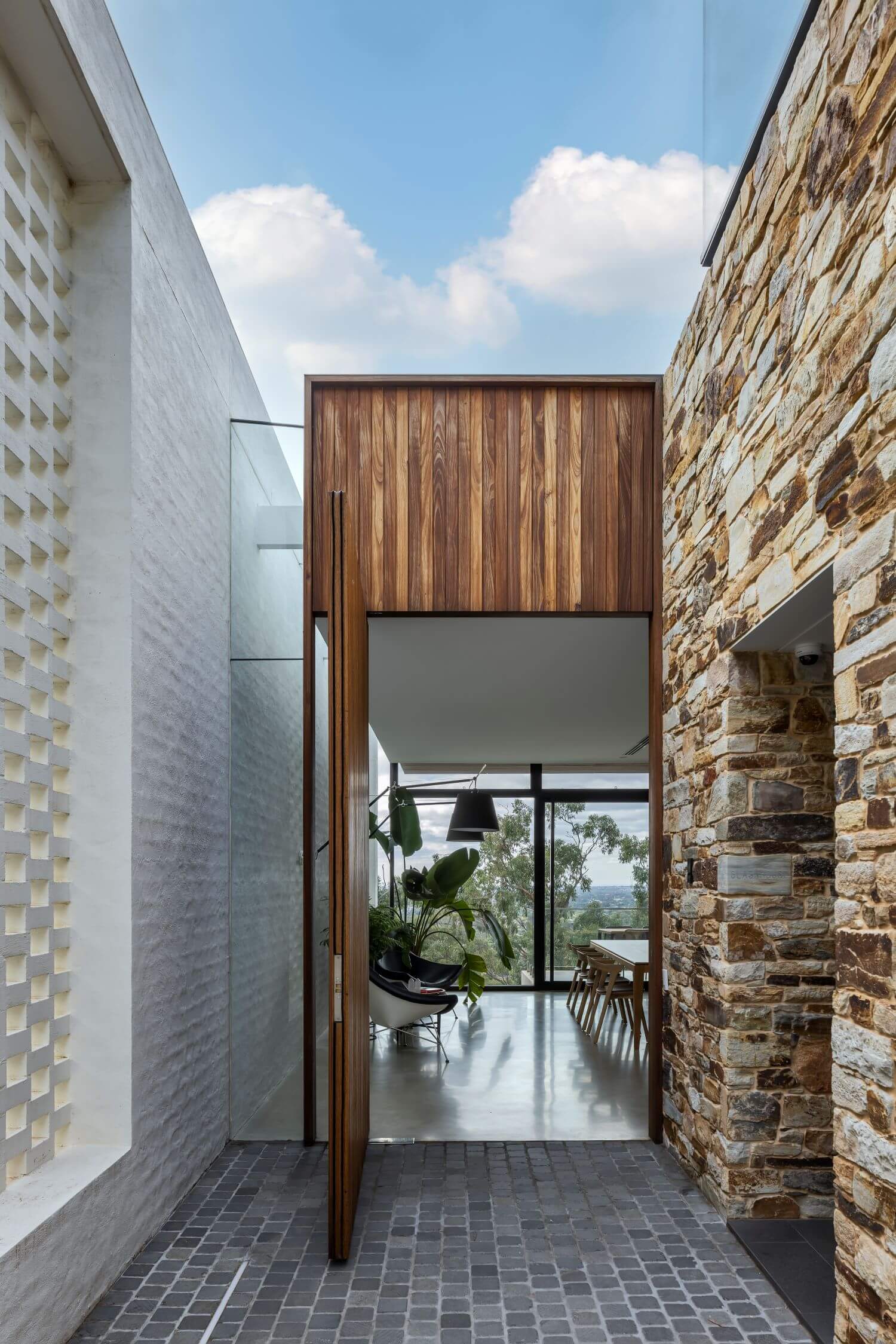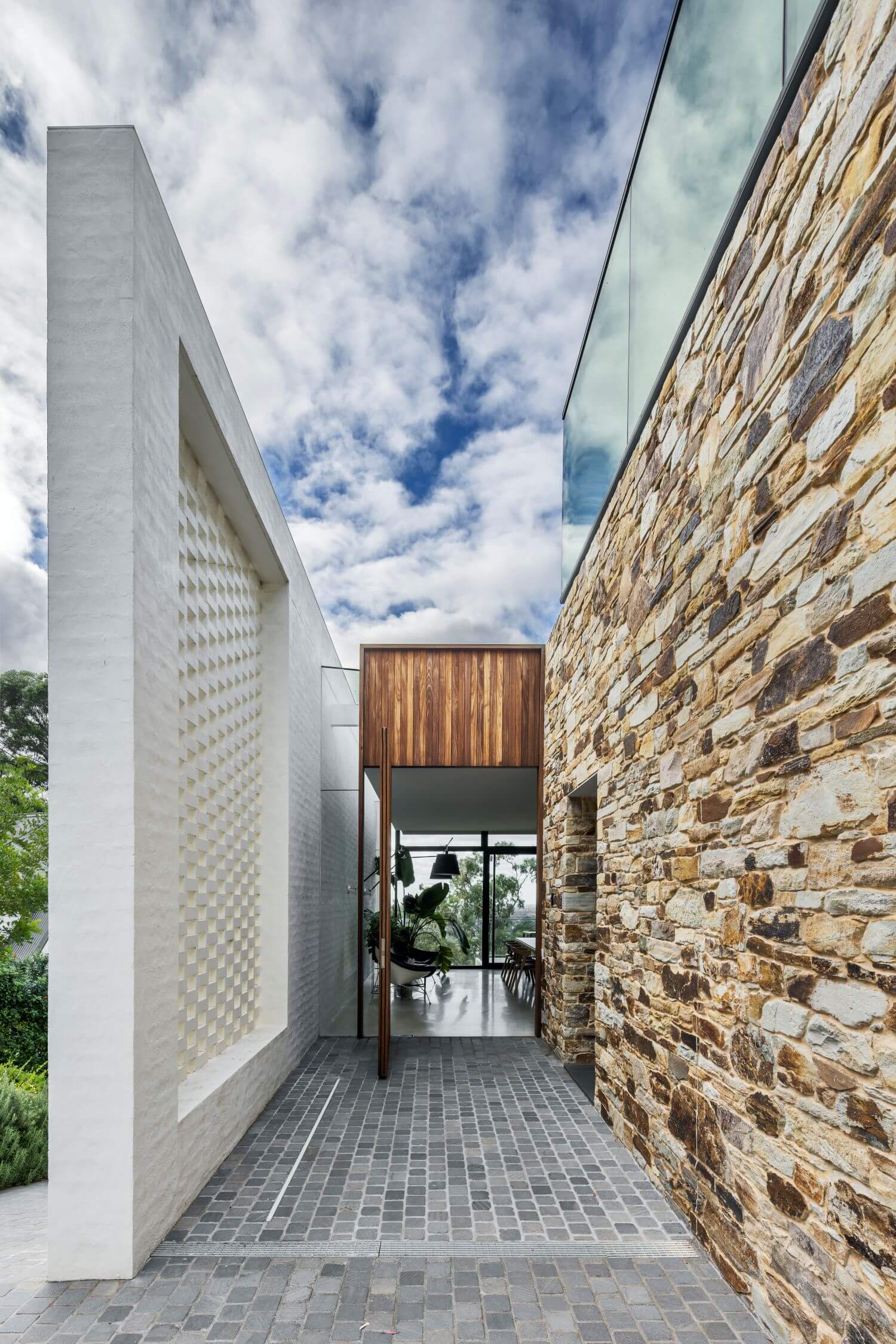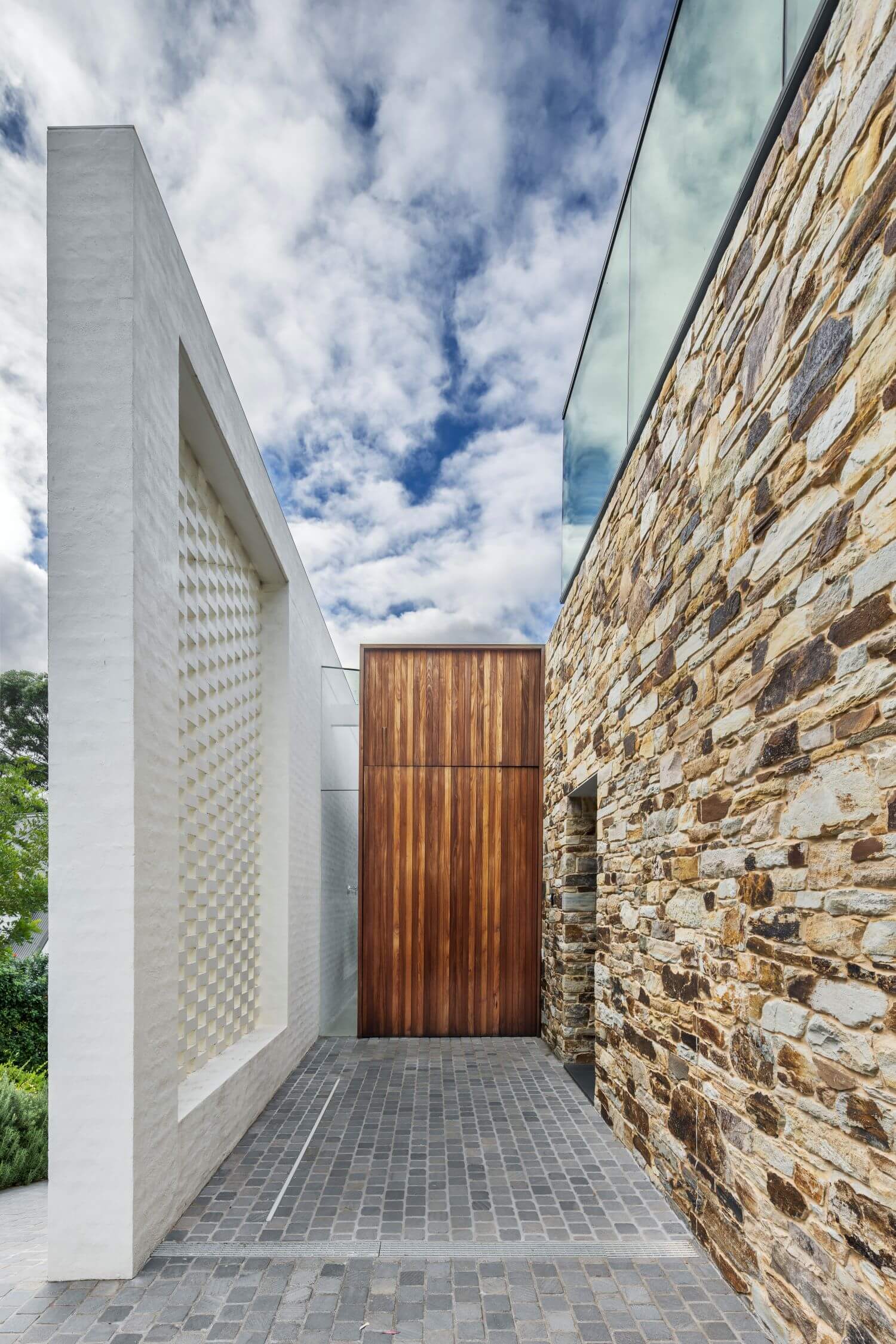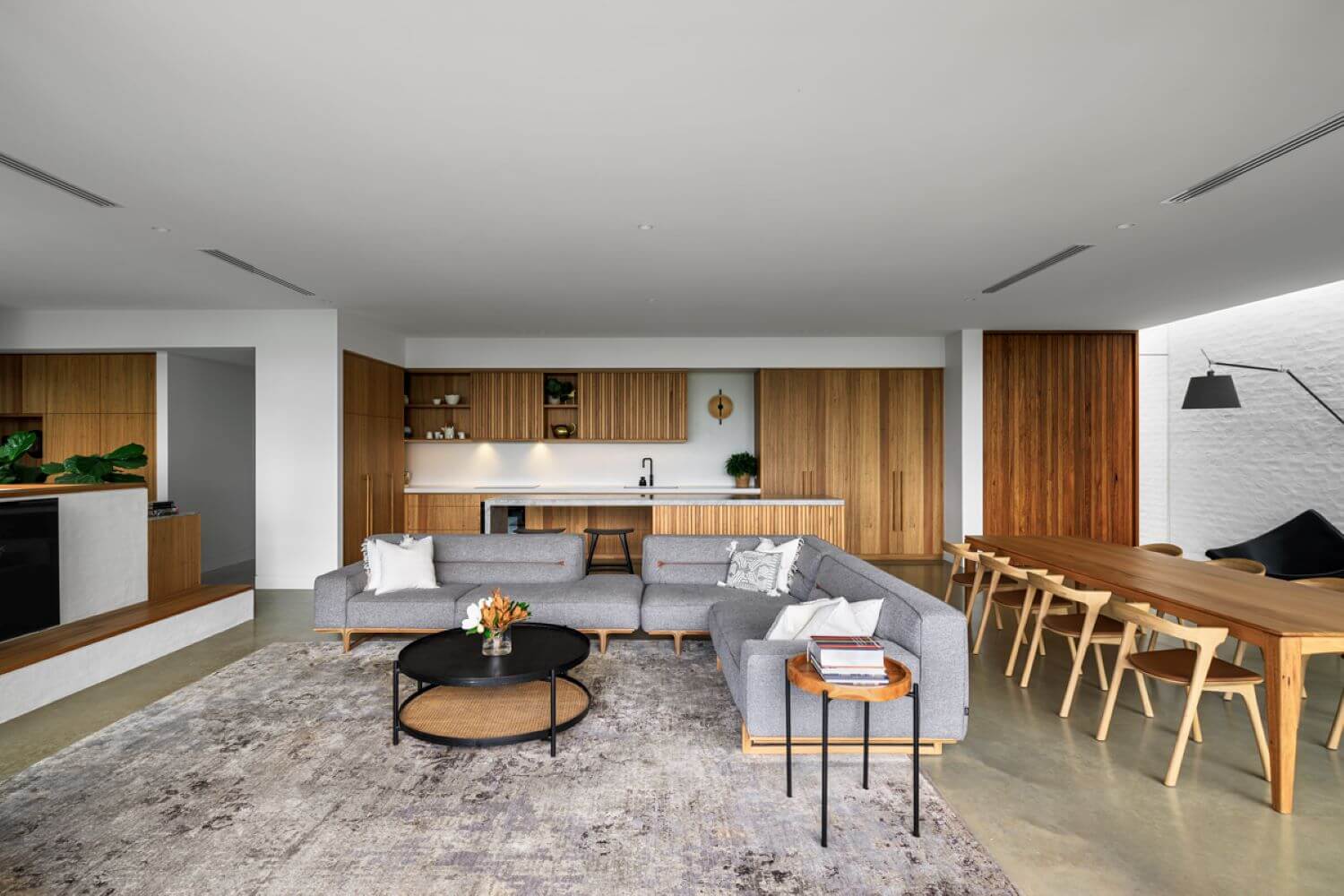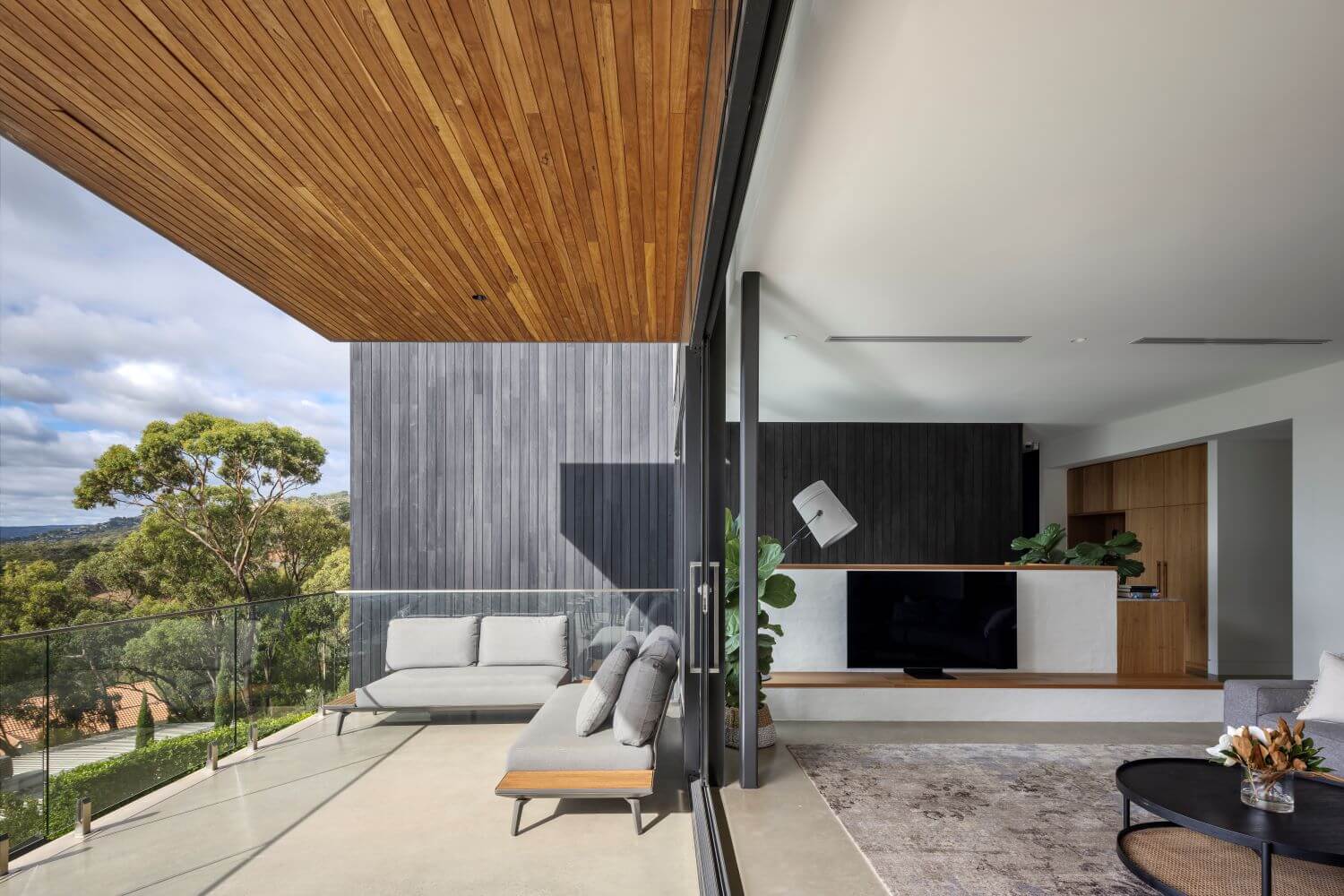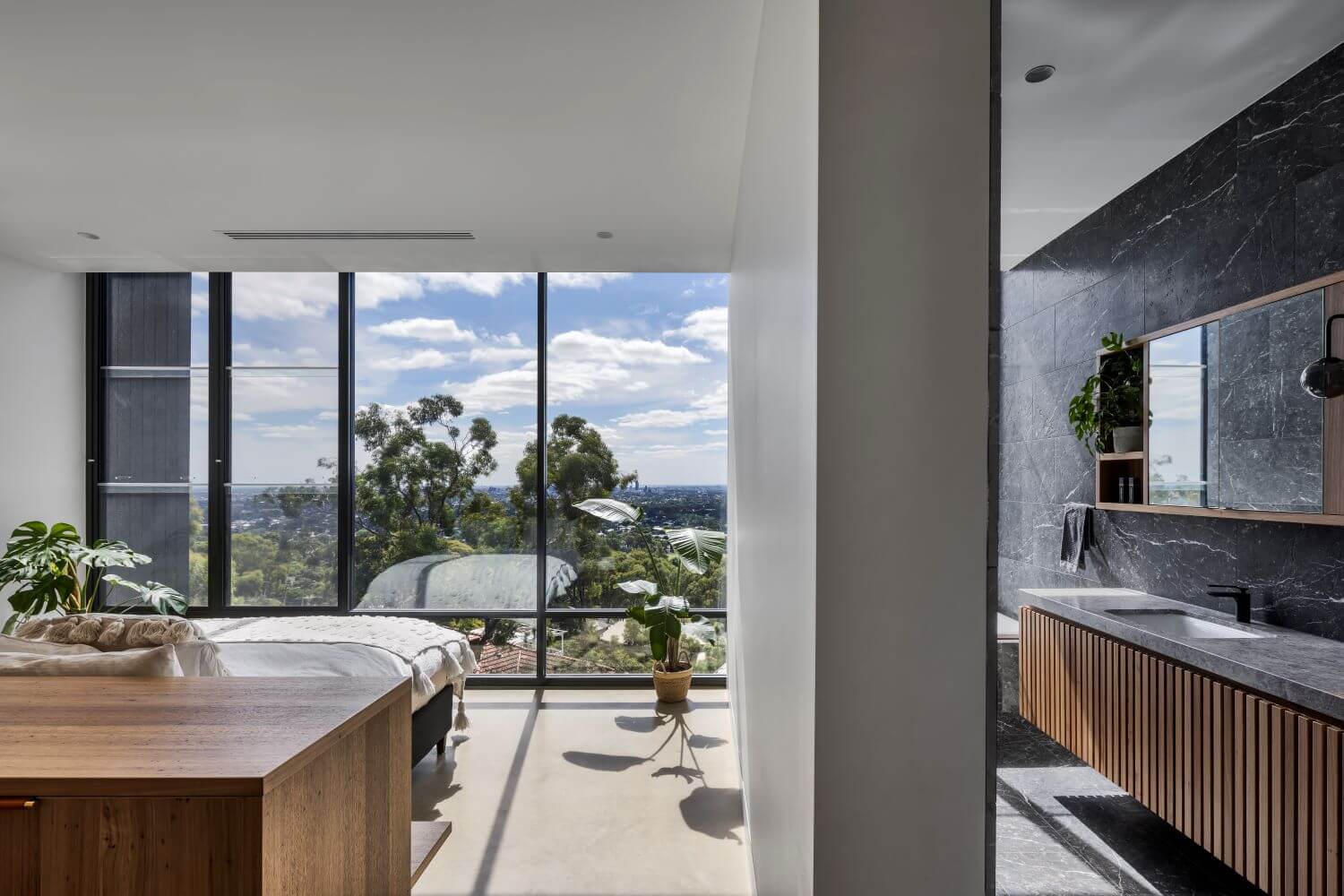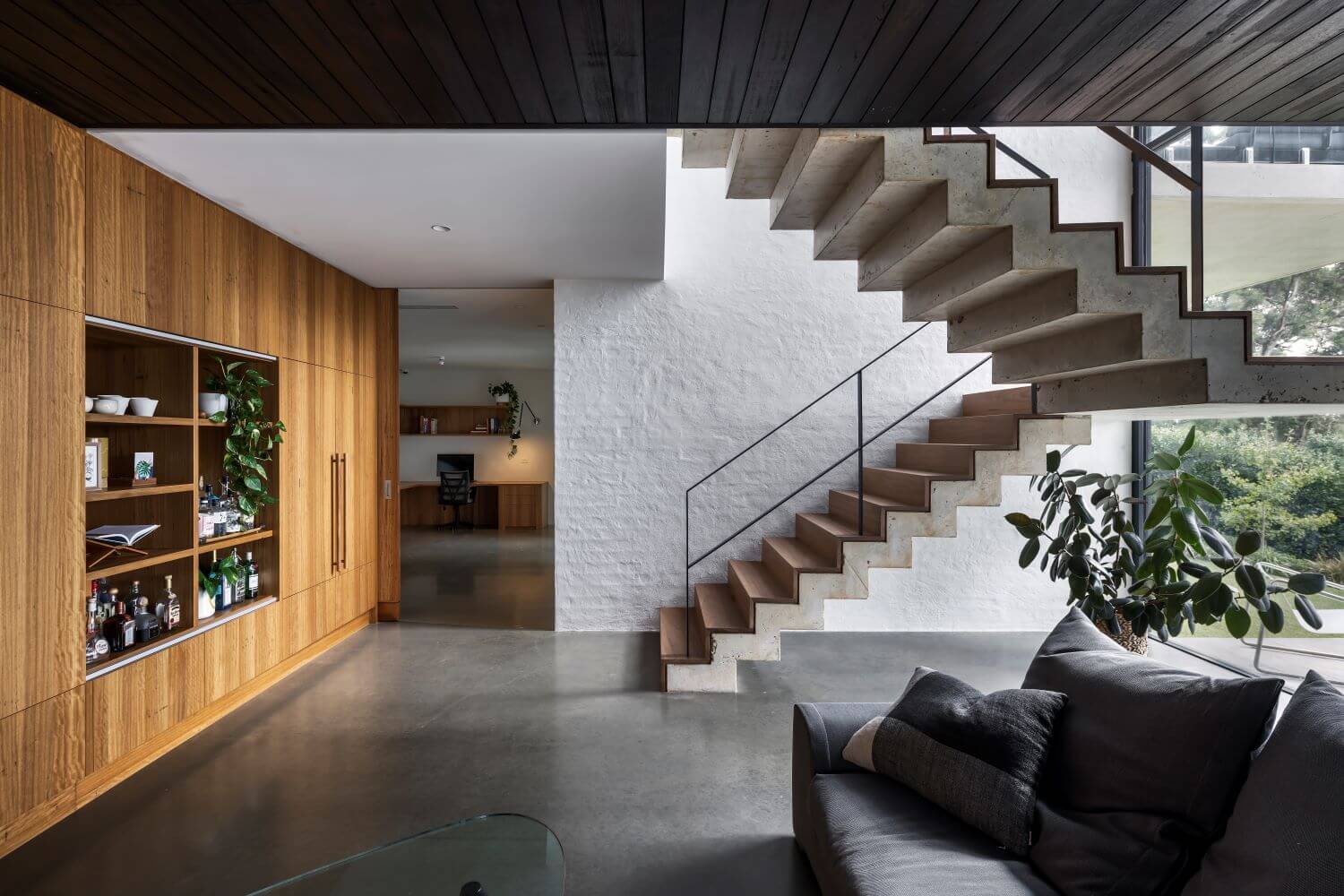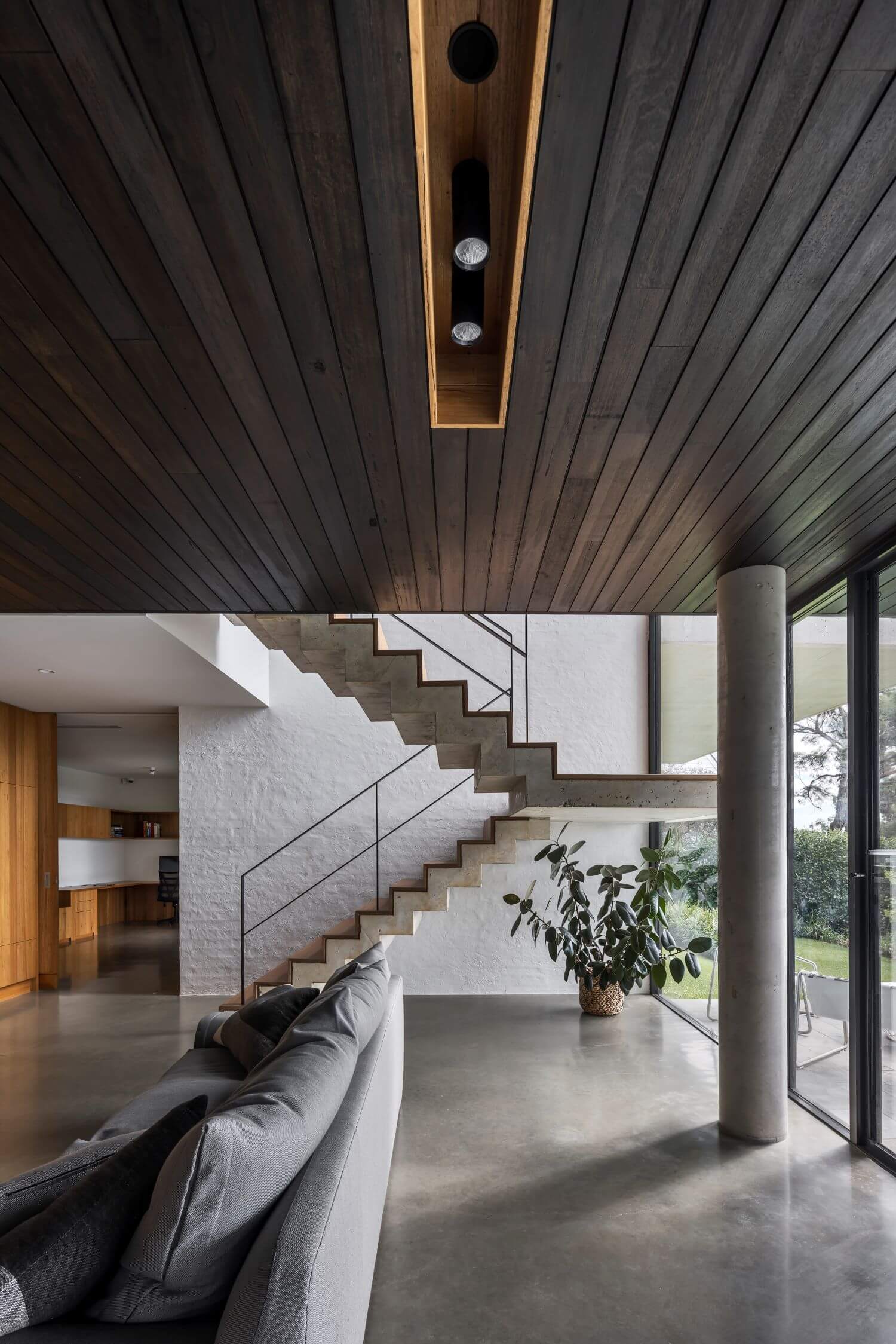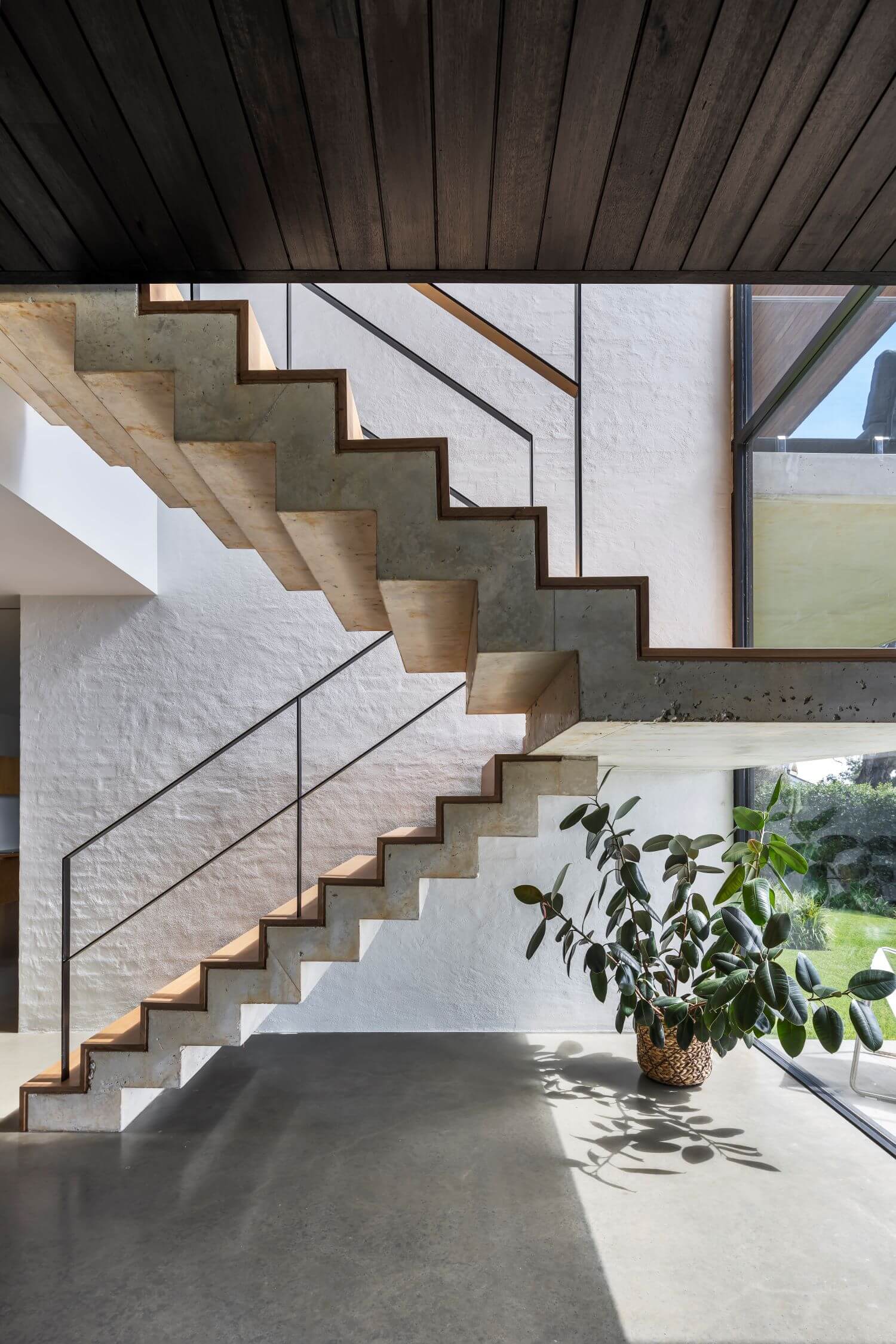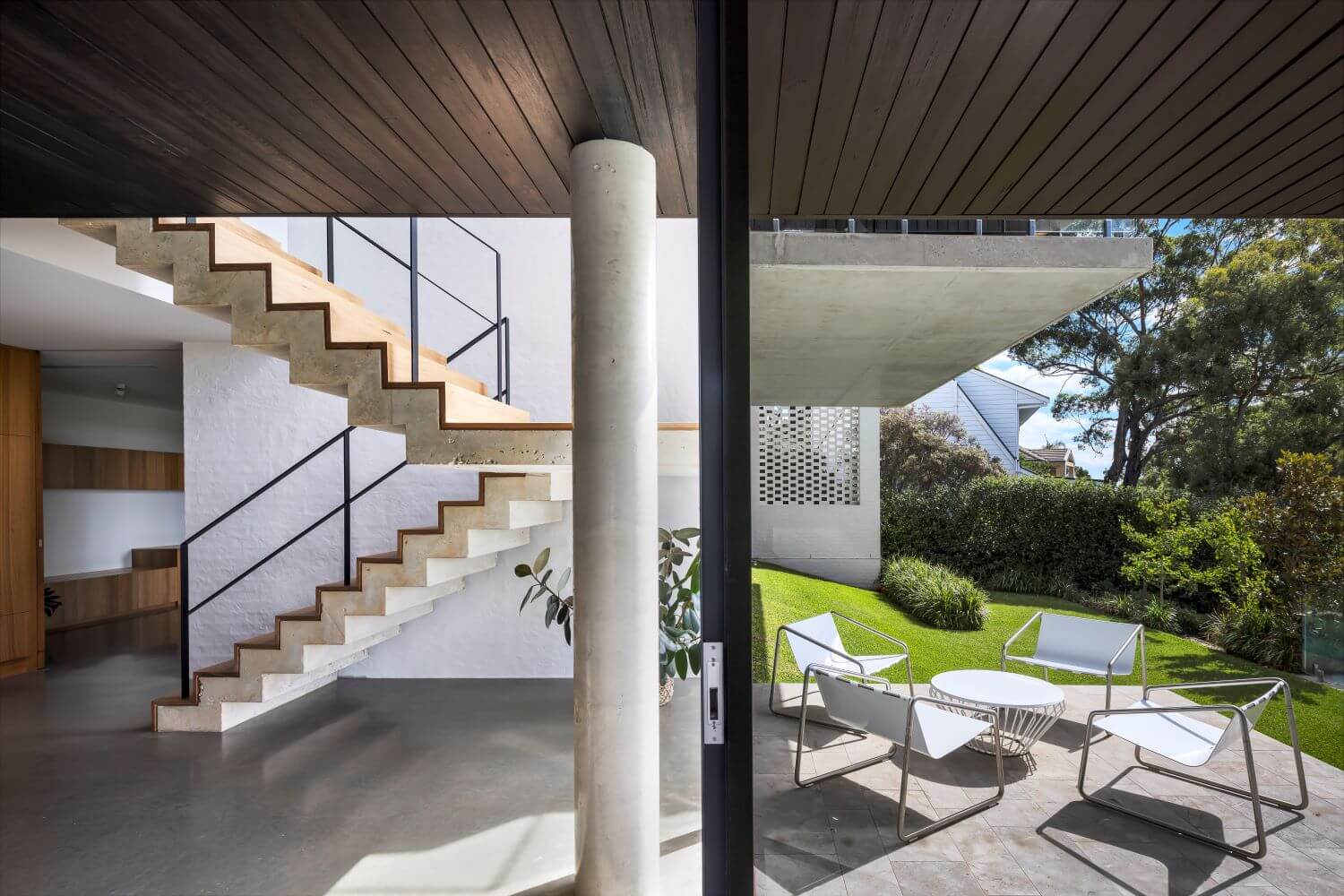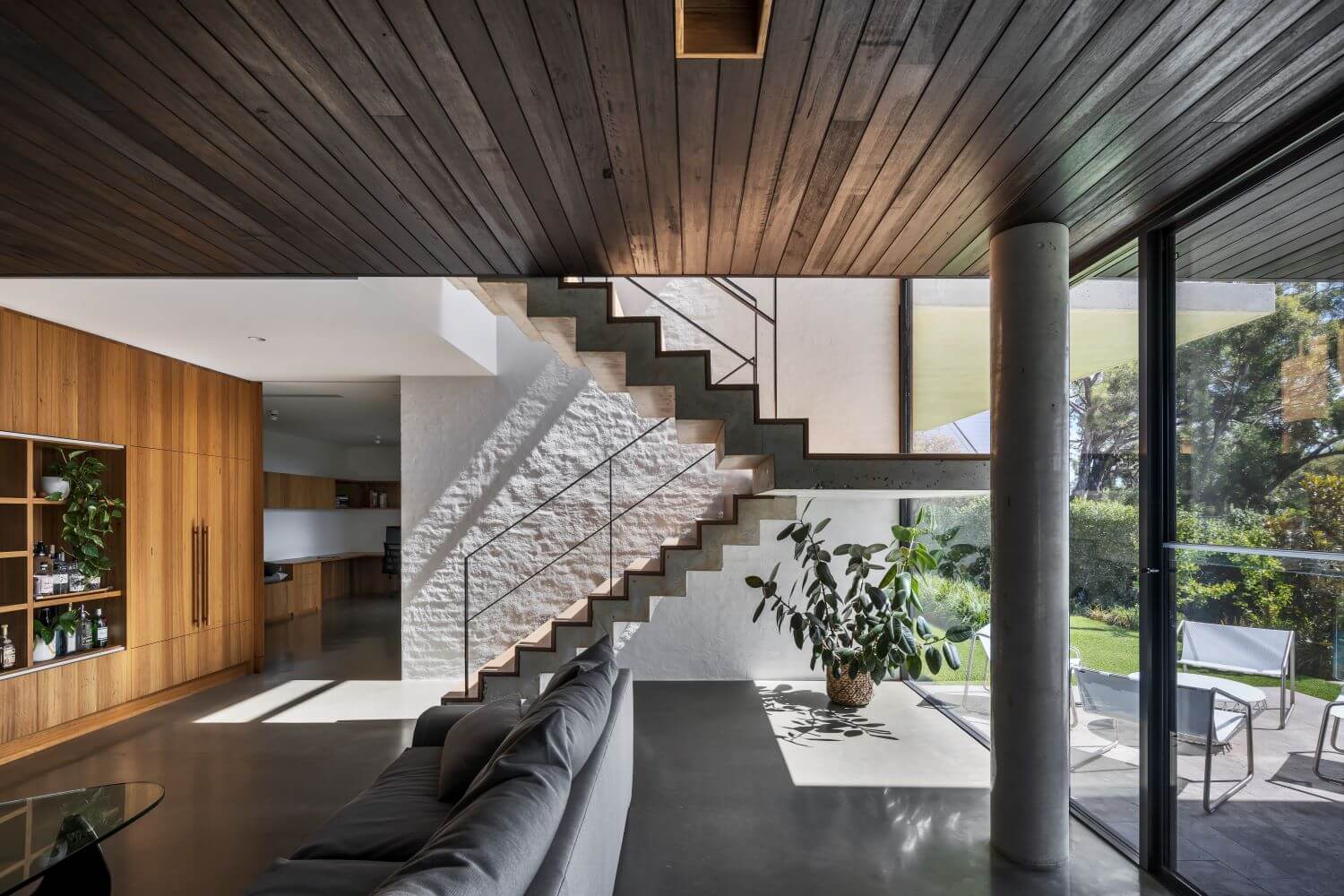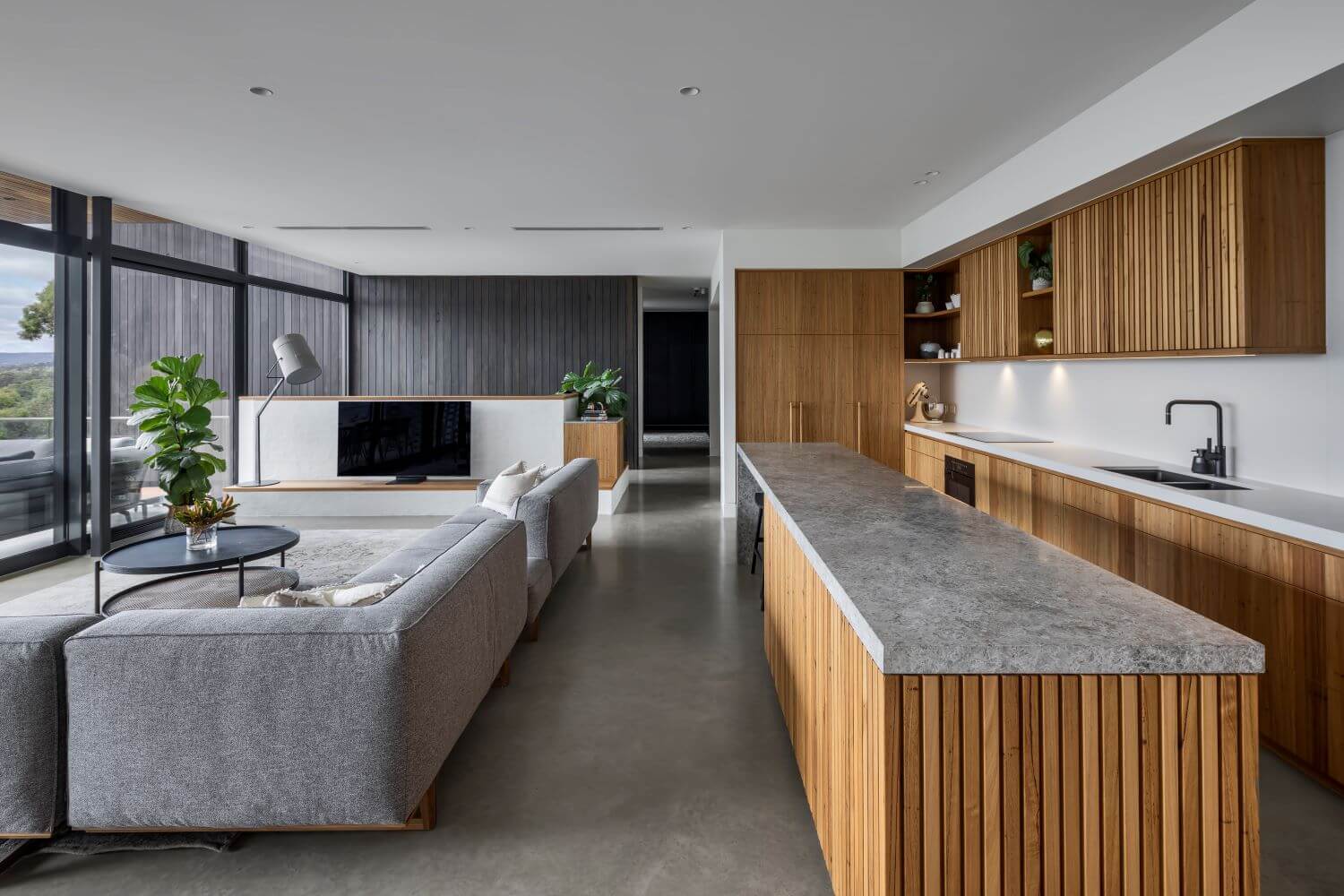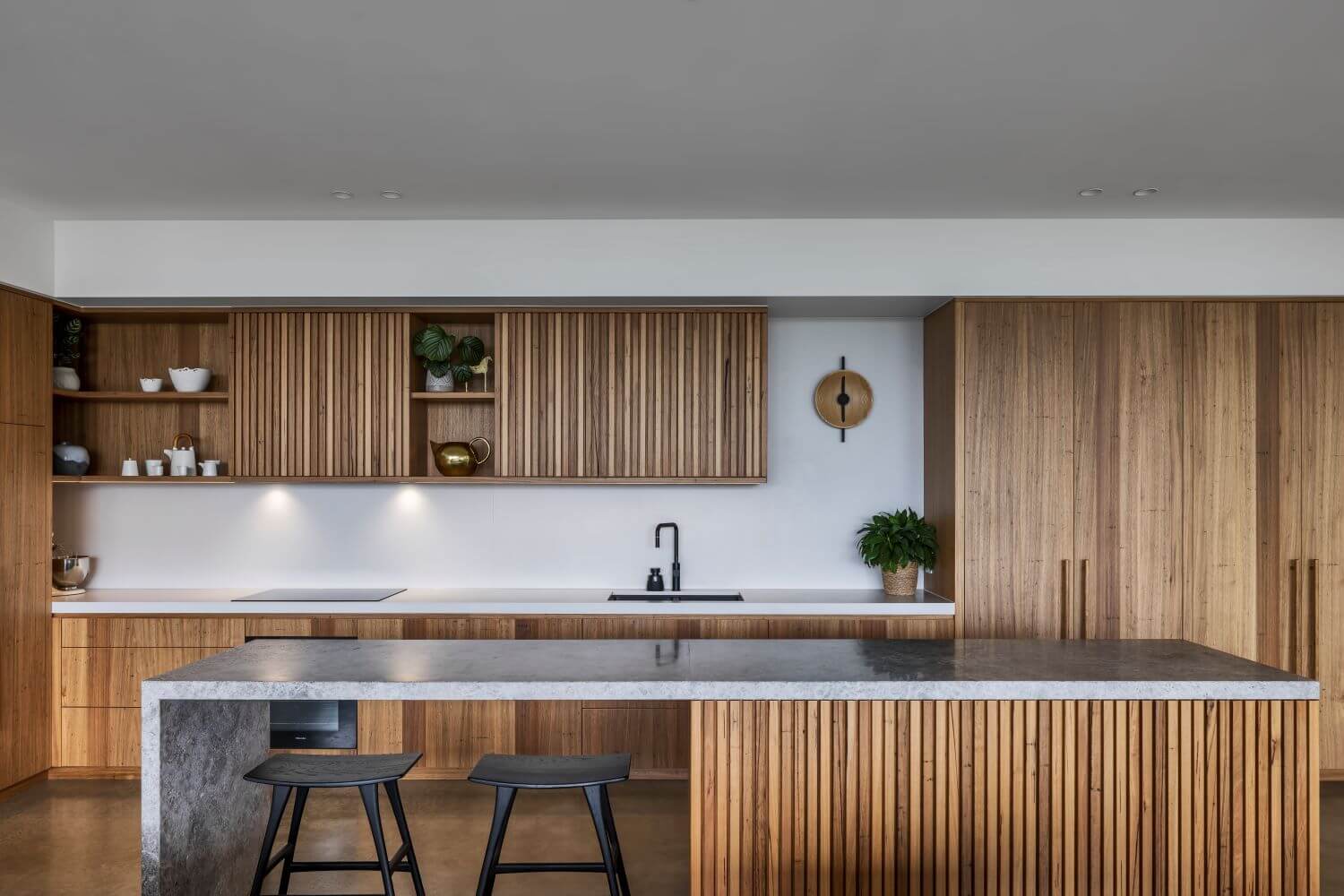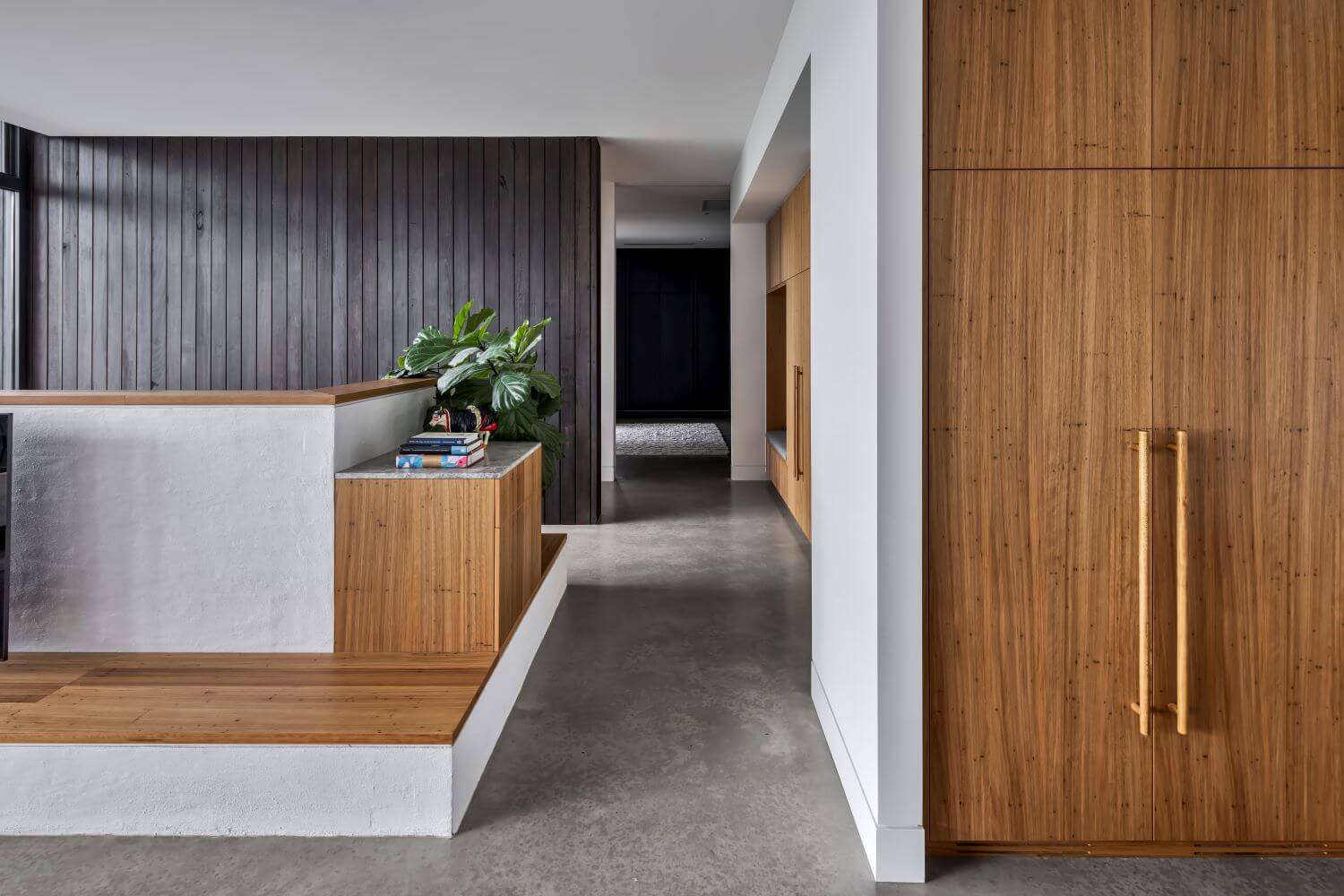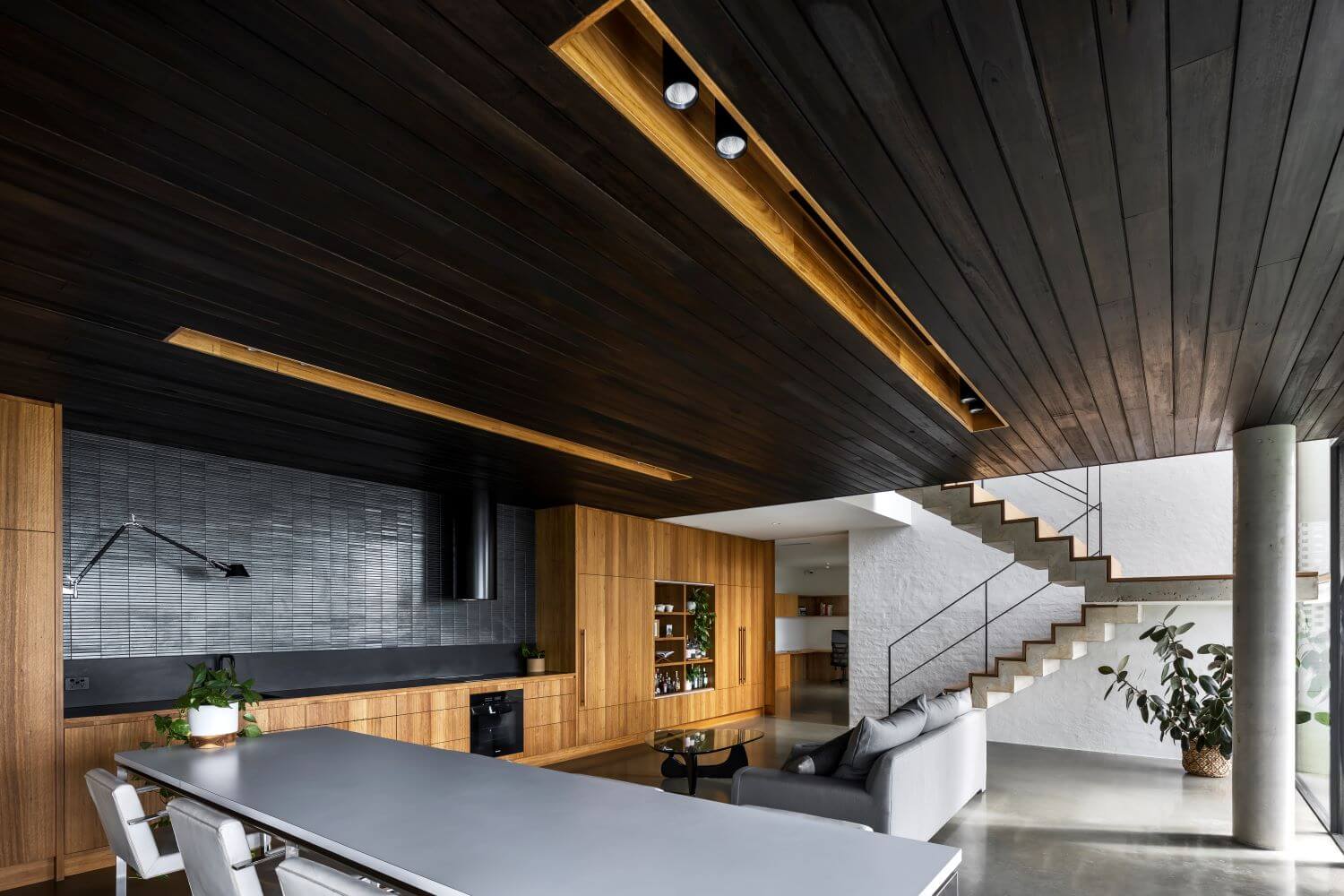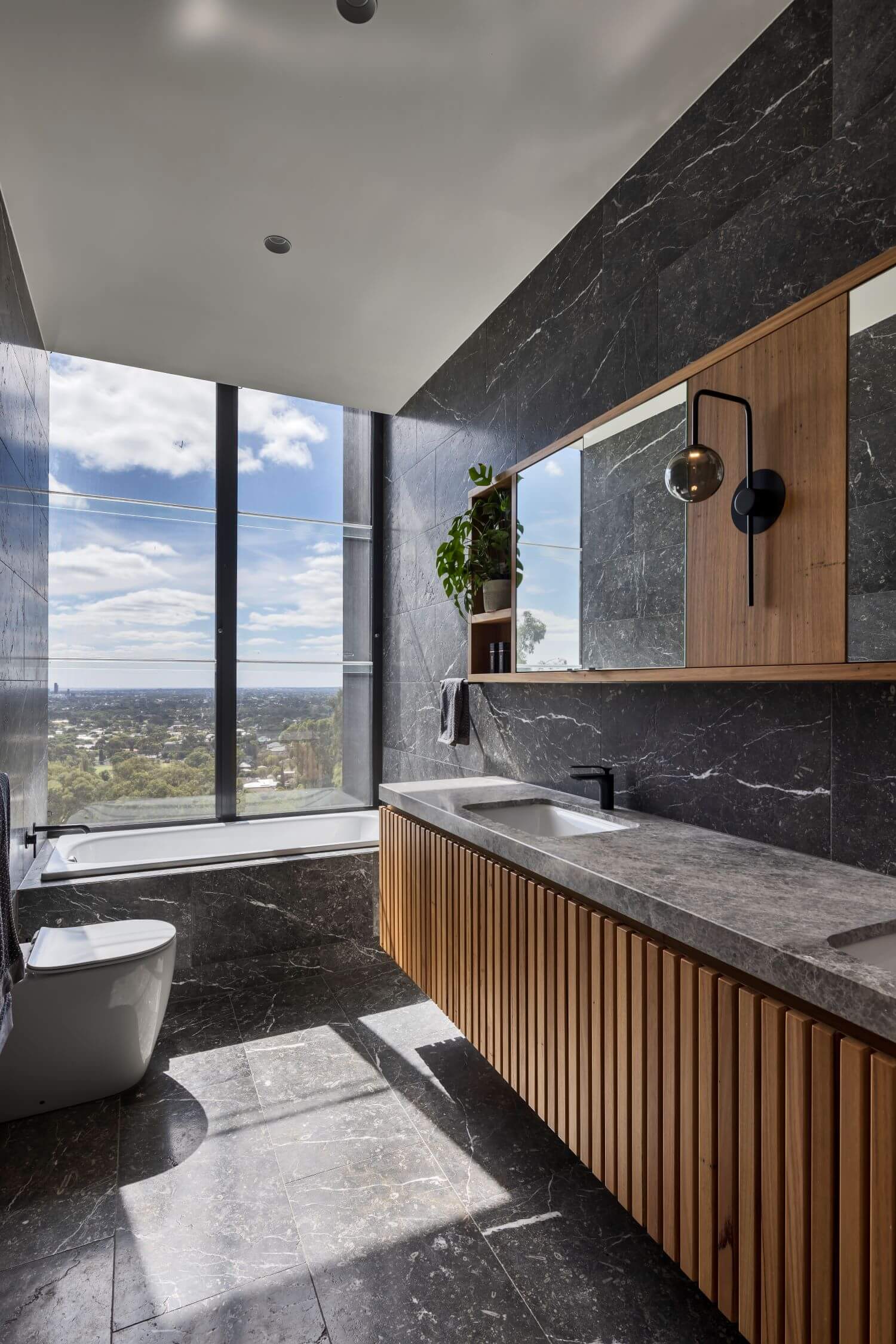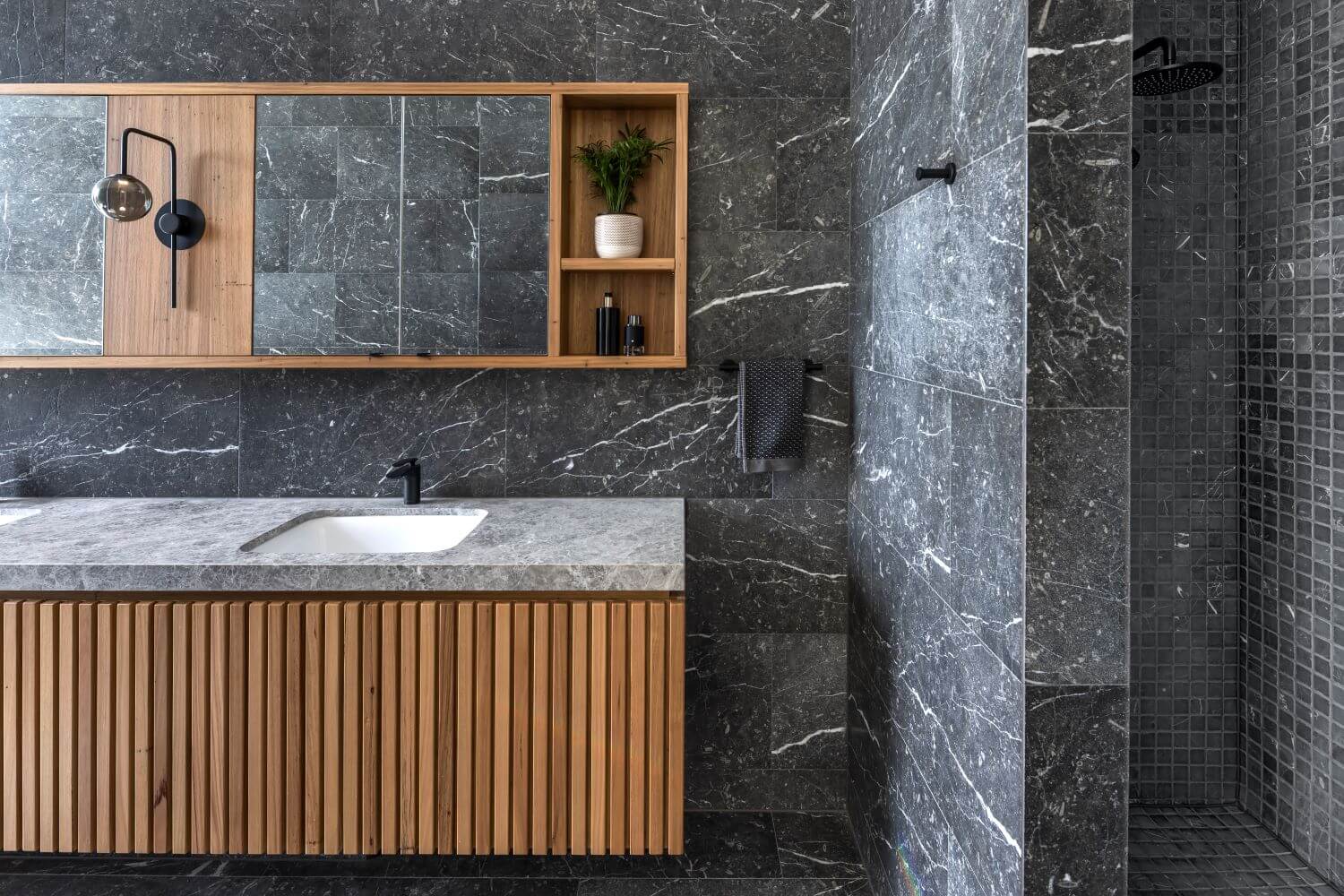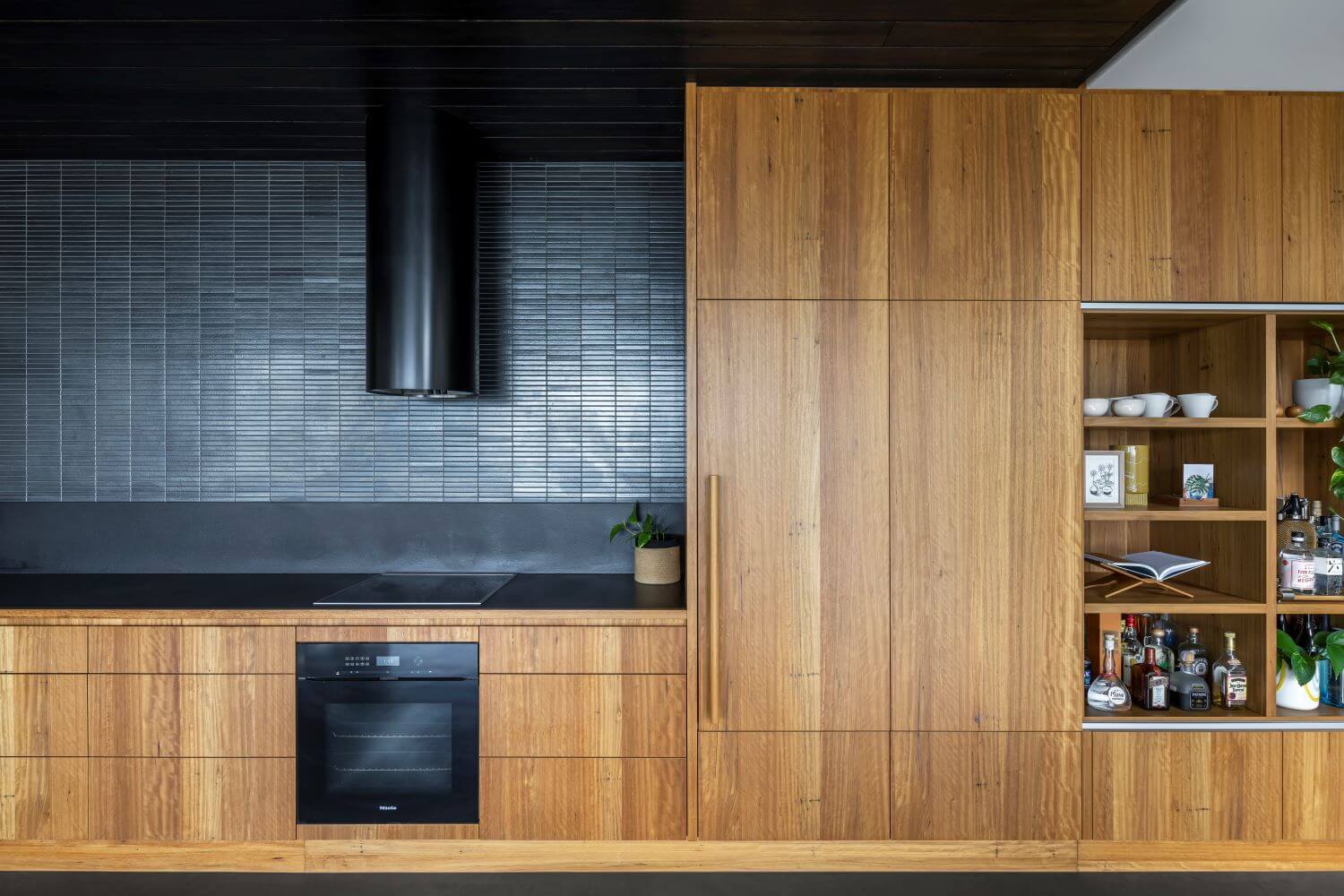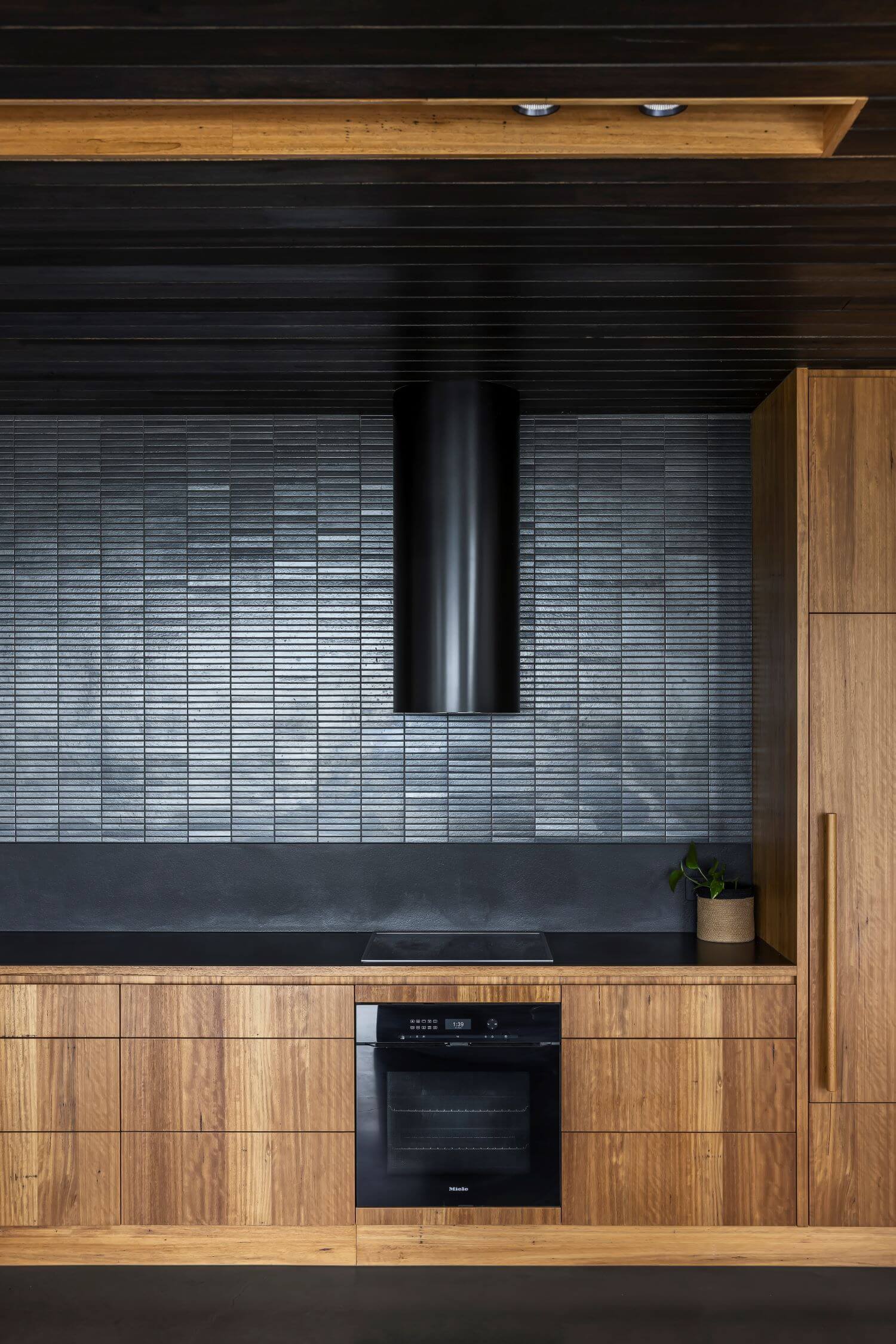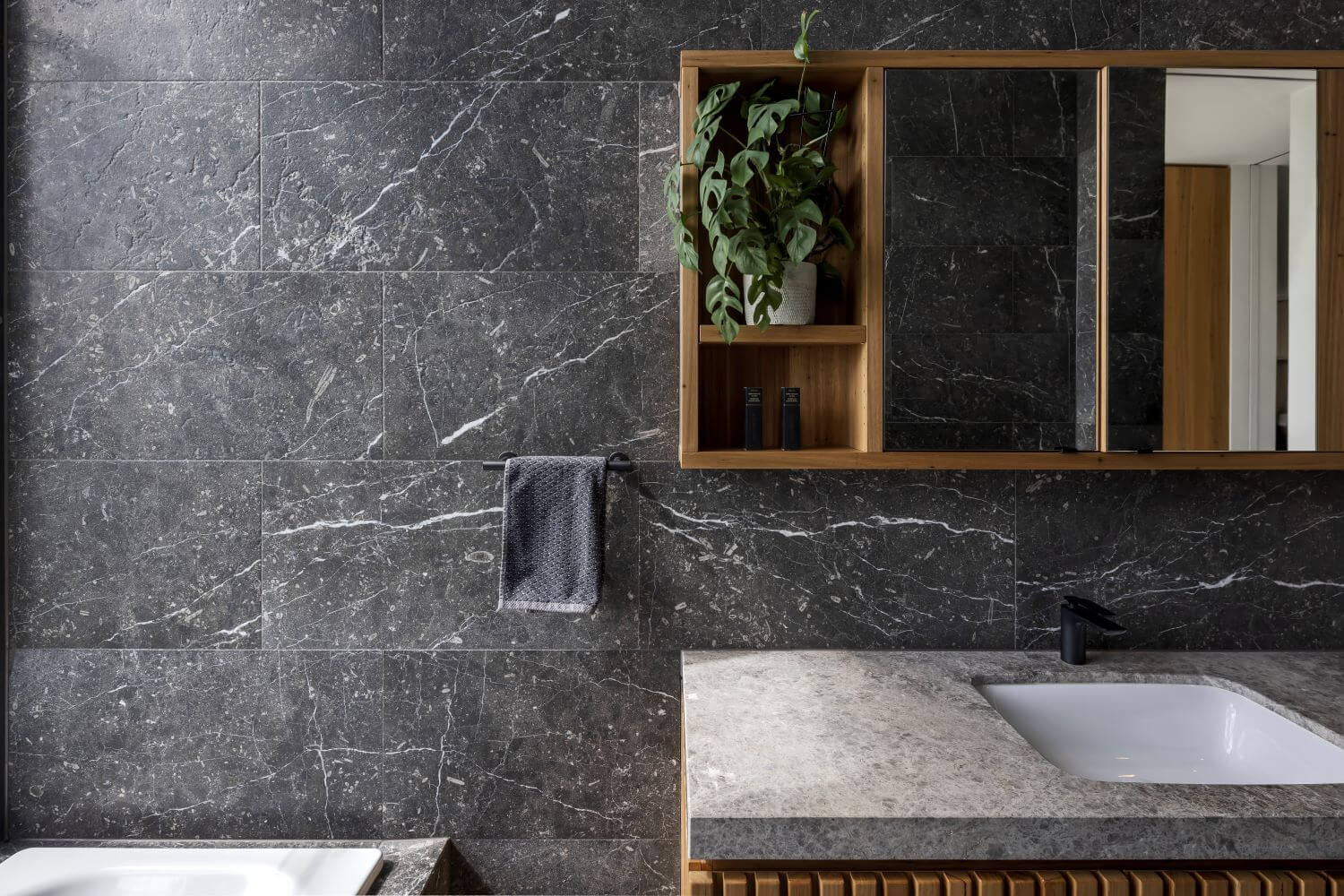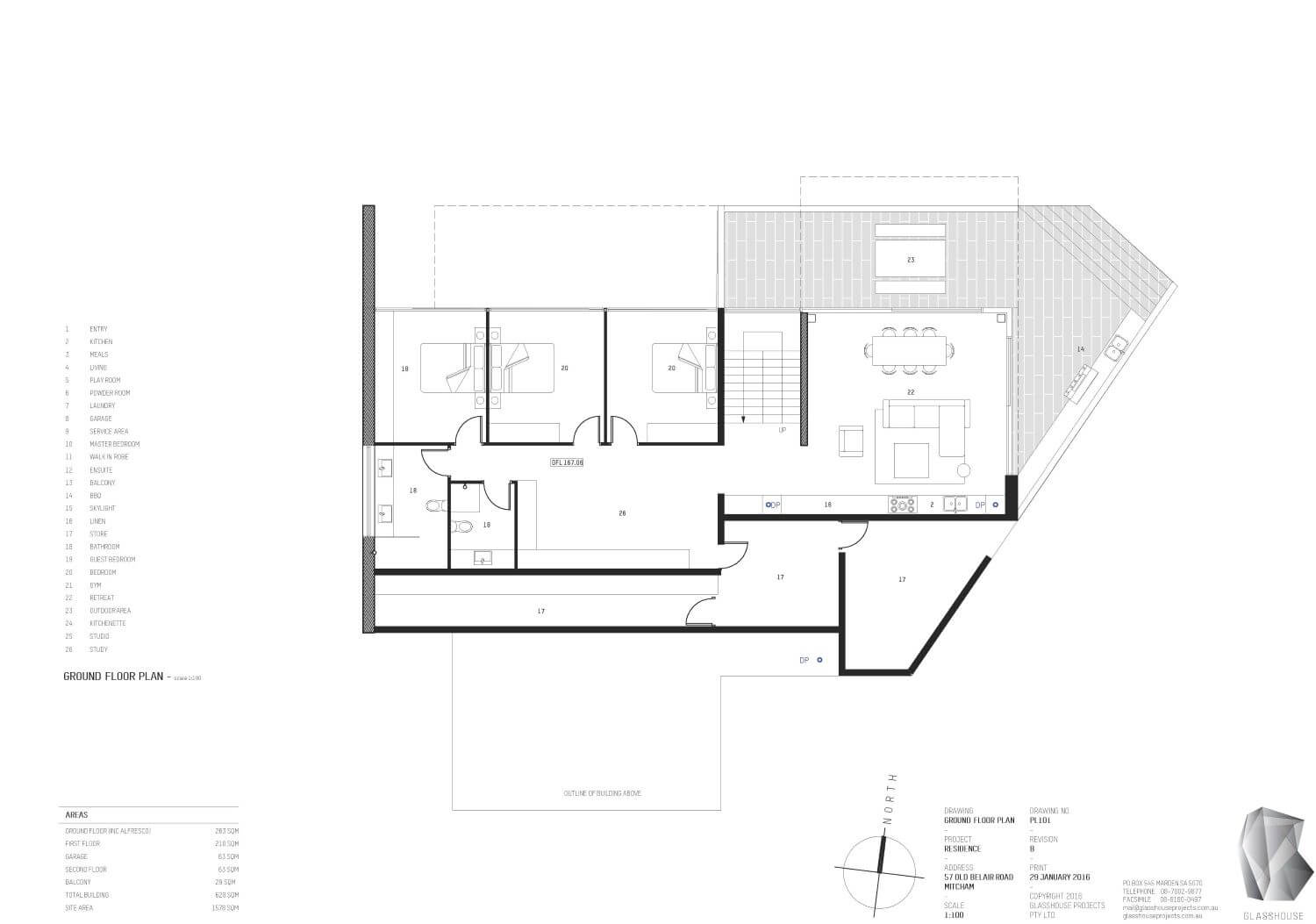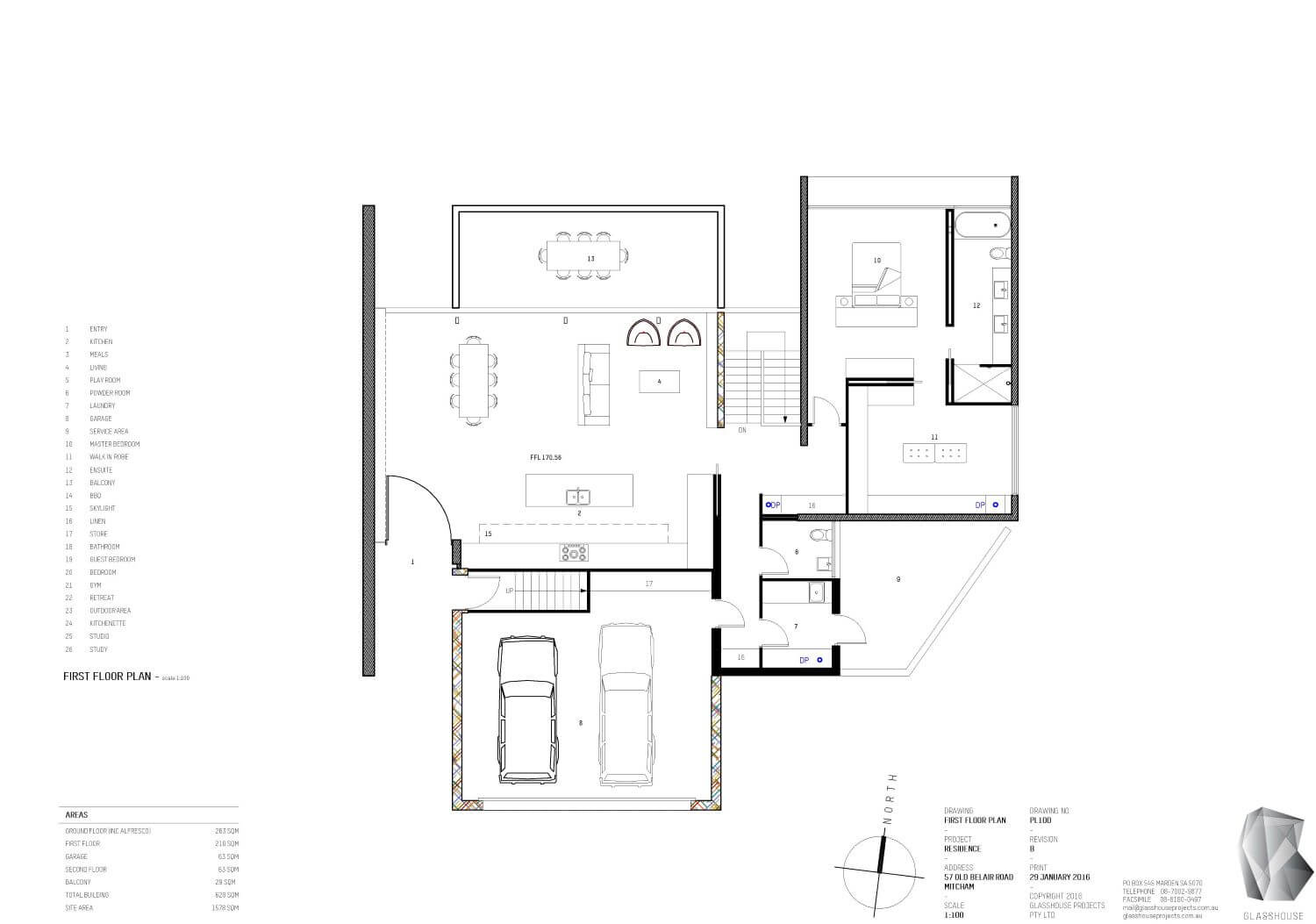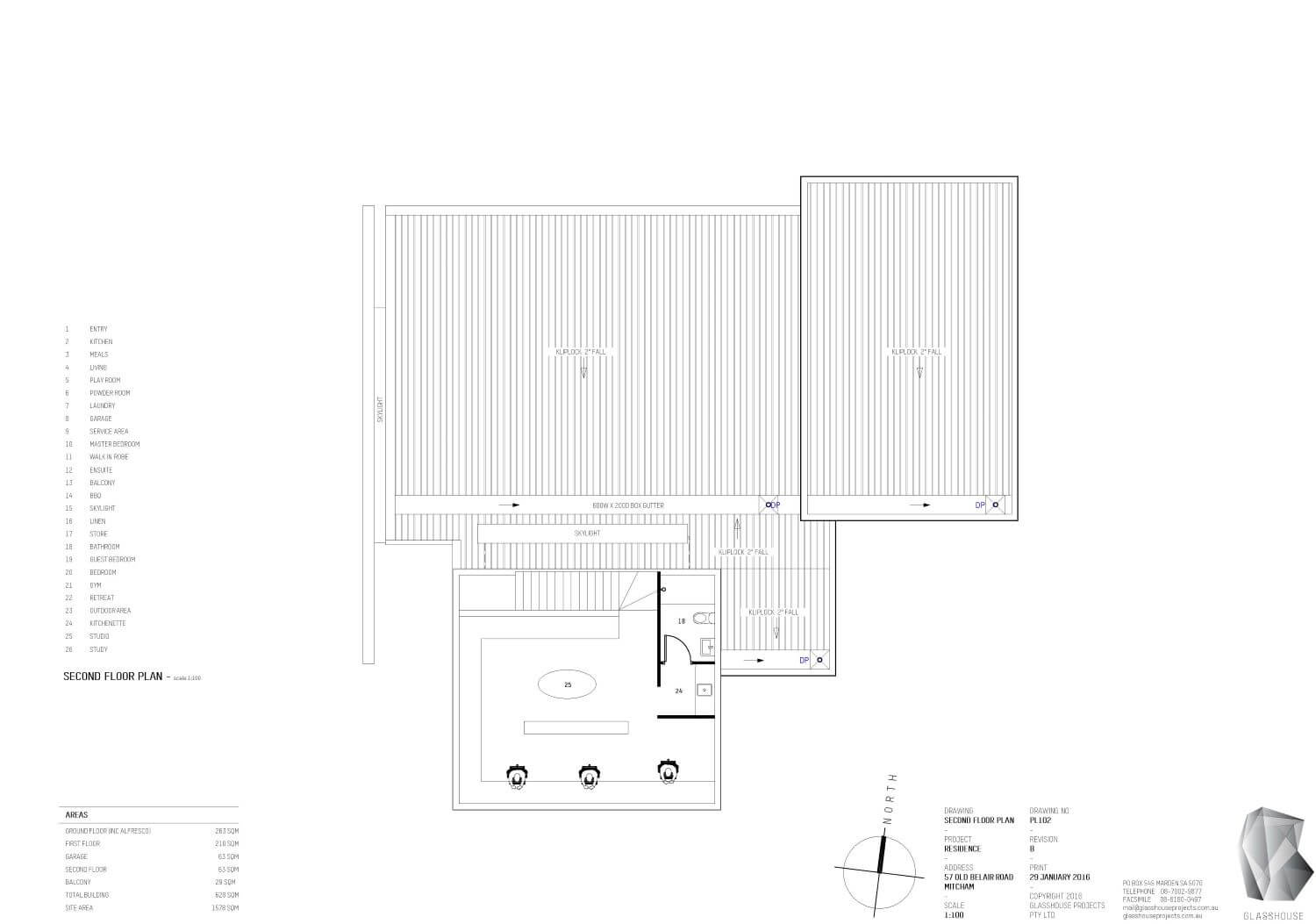 ---