Special Space Studio: Eye Contact with a Poplar, this project is located in Kordan, Karaj in an area of 900 Sq.m and it is being used by a family as a leisure villa.
The first step in designing this project after site analysis was to plant a poplar tree approximately at the middle of the area and then placing windows around it in order to be able to look at it, Then connecting this tree to the entrance of the site, and then placing stairs around it in order to circle around the tree and to be able to look at it from higher level. After the first step the masses were discovered.
Kaboodeh is the Persian name for poplar tree. This is how the Kaboodeh villa was formed. Around a White Poplar tree, with eyes on the trunk and hands facing the sky. The poplar, which is said to be a symbol of compromise, takes root in every soil and grows under every sky. And what better way to watch and learn.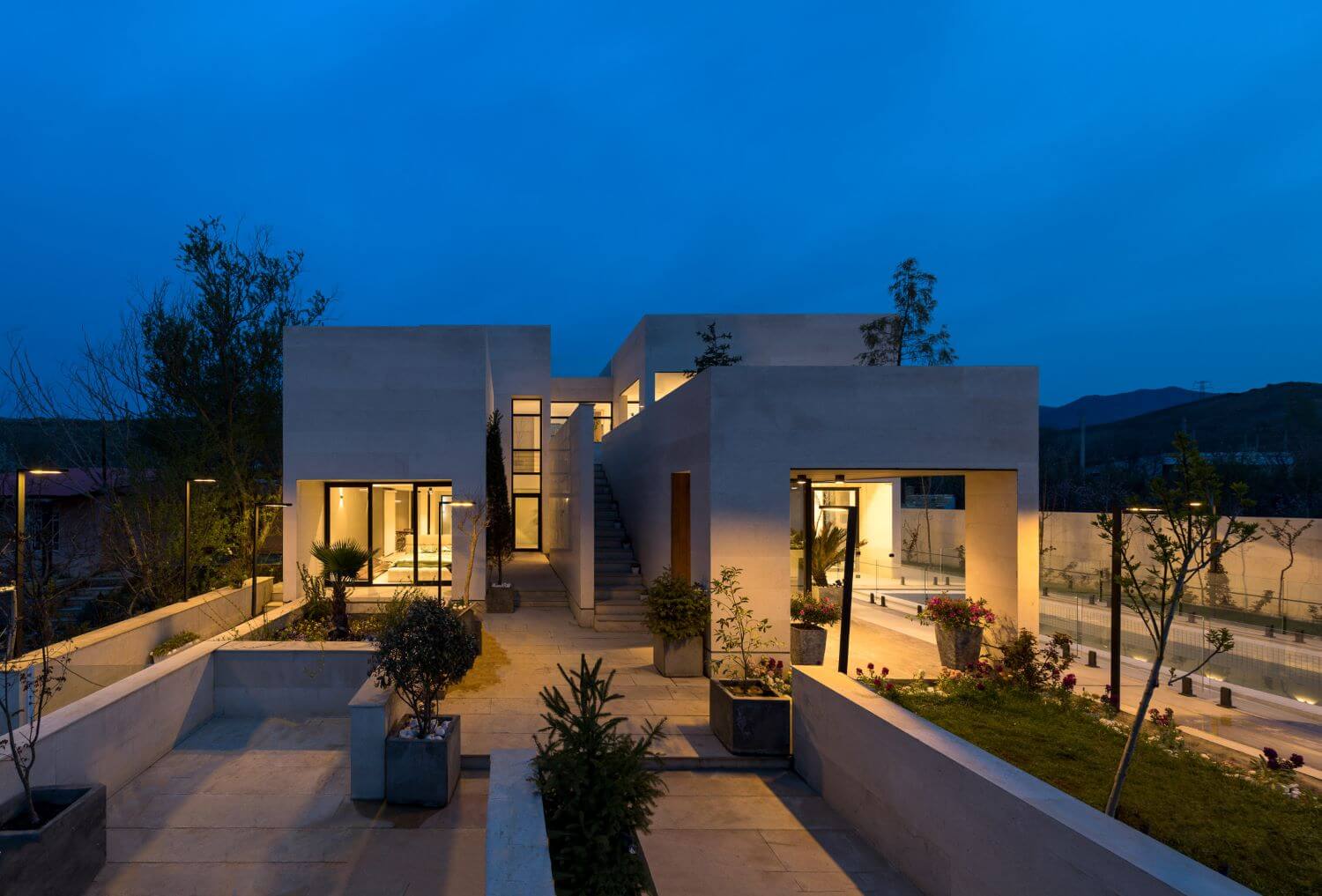 On the other side is a valley with a river that flows through the green line of trees, and the rest is the sky and a few trees at the top of the hills. A scene full of silence with continuous lines. The openings and walls became frames to see through them, and the ceilings and stairs, an excuse to walk around the poplar and watch the calm valley.
And so it was the architecture that was formed with smooth lines and pure volumes on the bed of a slope, and its main task was to see and not to be seen.
Kaboodeh Villa is an experience to respect the landscape and the poplar that is involved is a symbol of being and living in adversity.
The plan of this villa is formed from the two main axis of north-south and east-west. In this building, important parts including the main bedroom, kitchen and living room have a complete view of the the site. In addition, we have balconies on the same front that create a good connection between the closed space inside and the view from outside.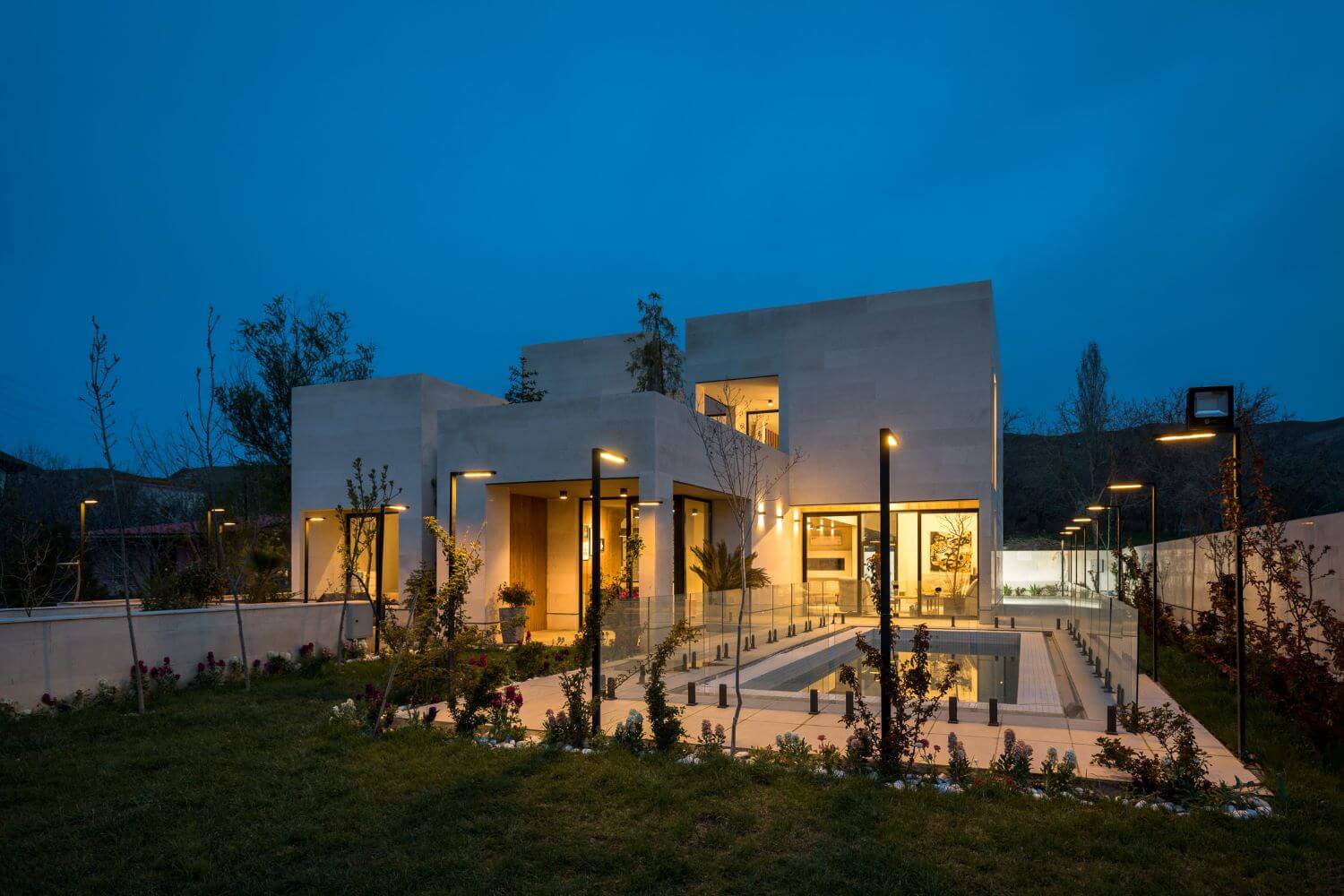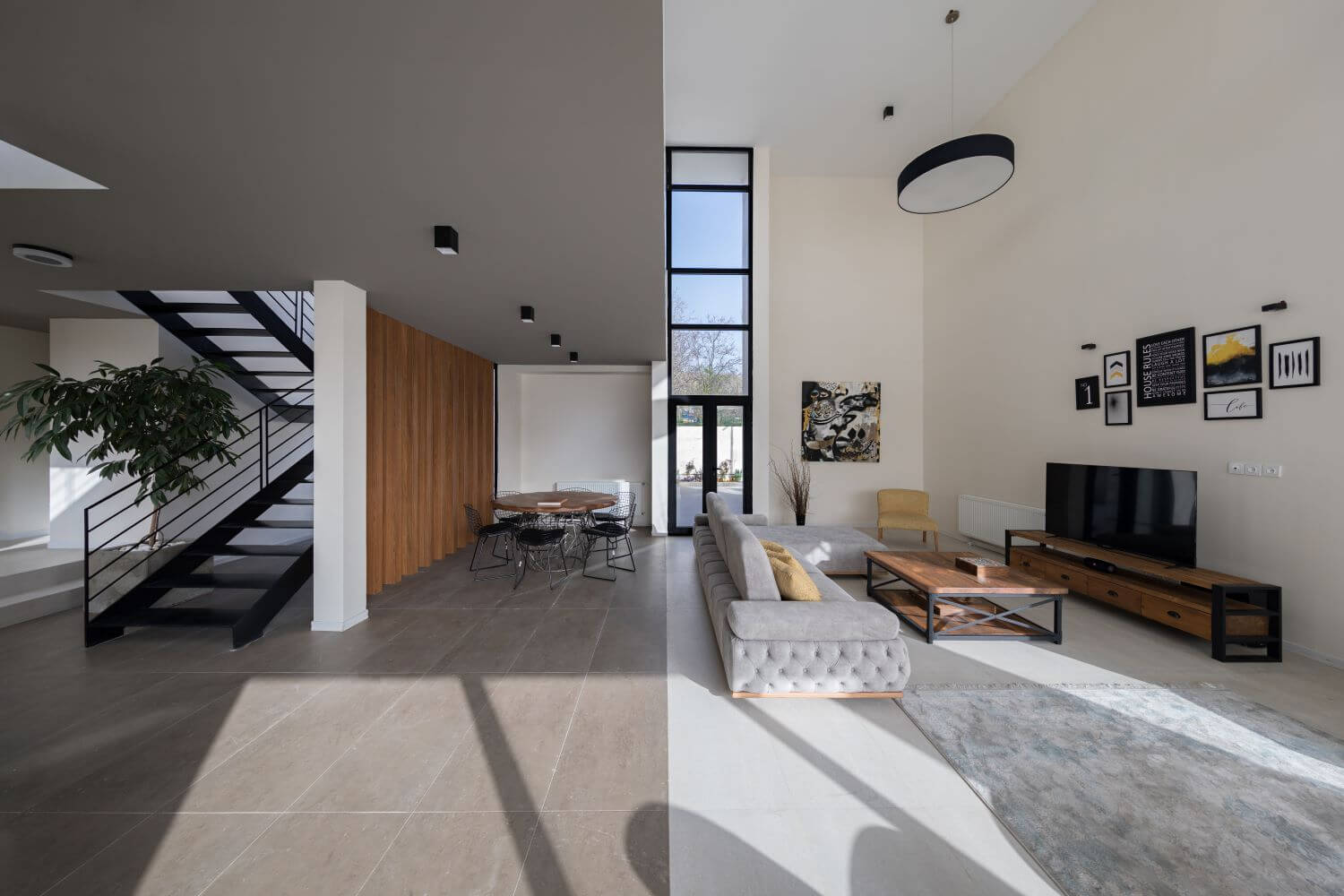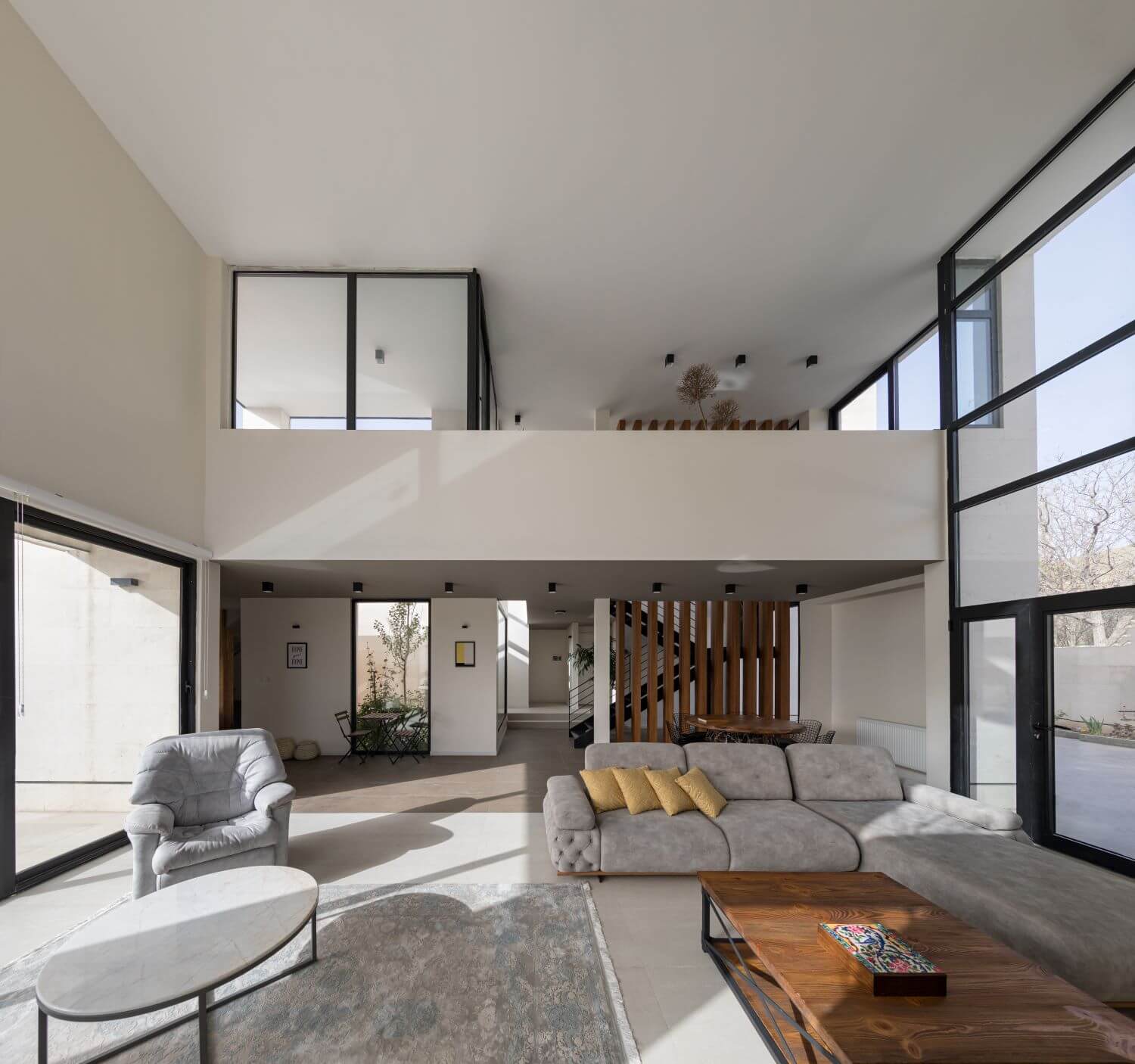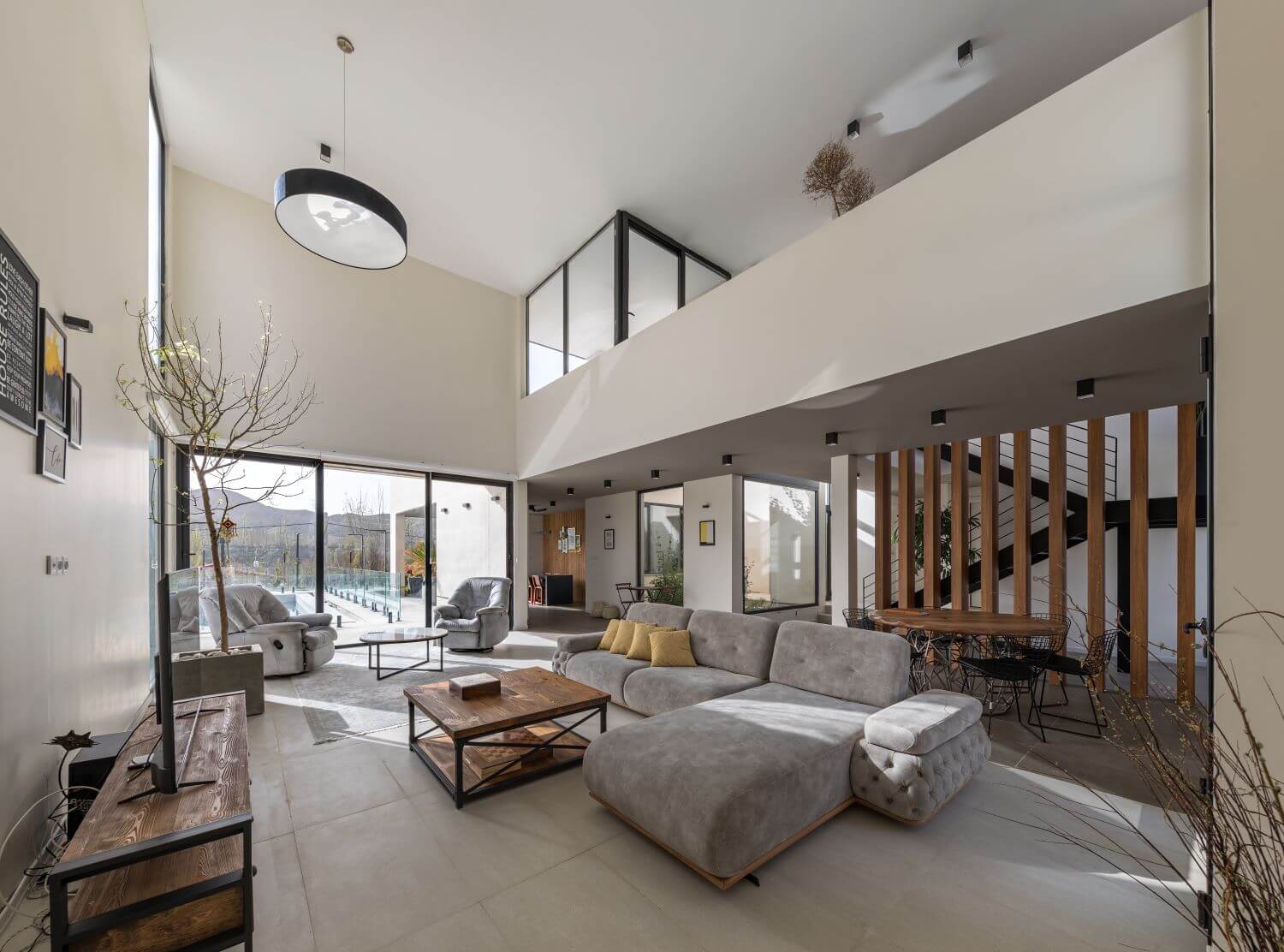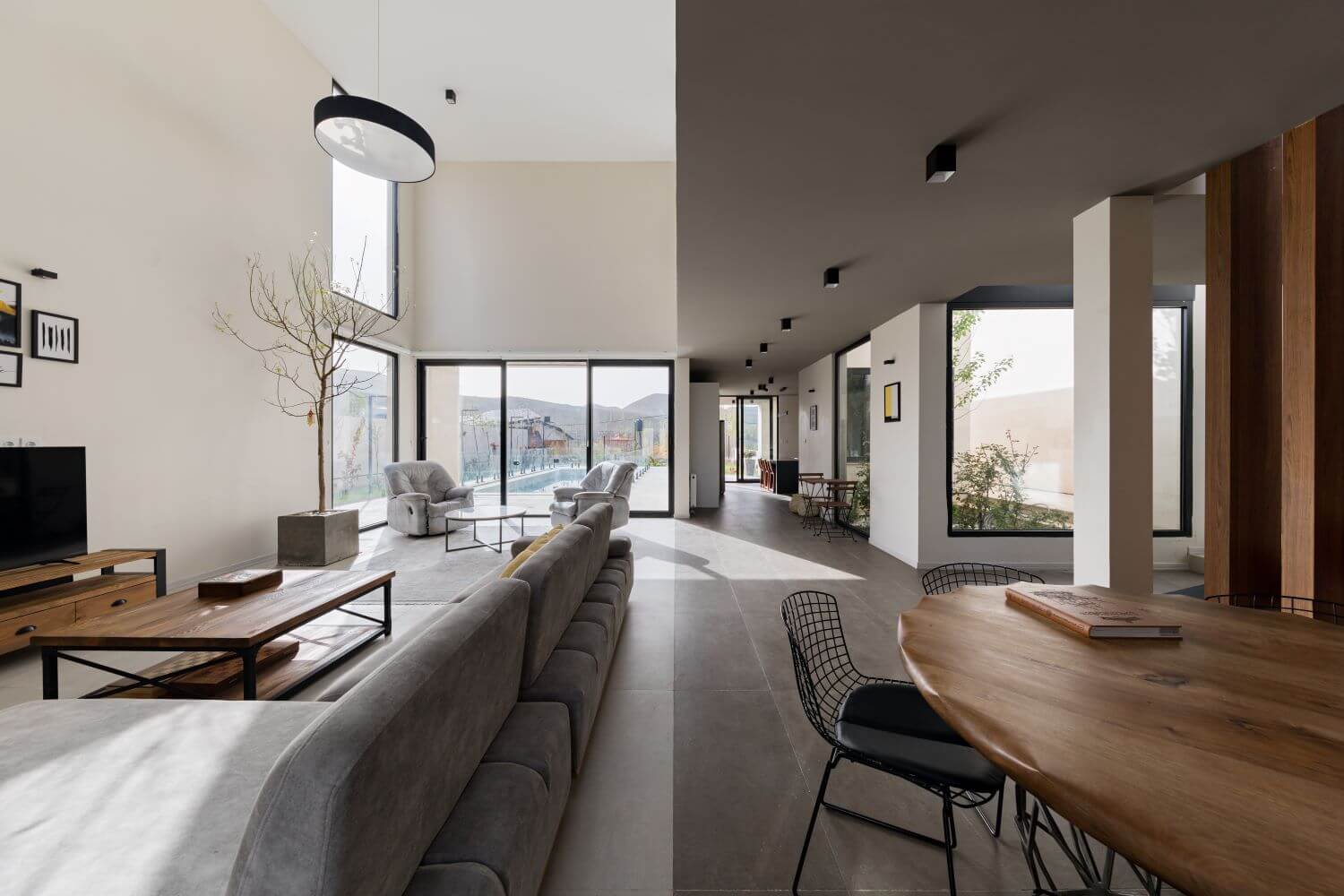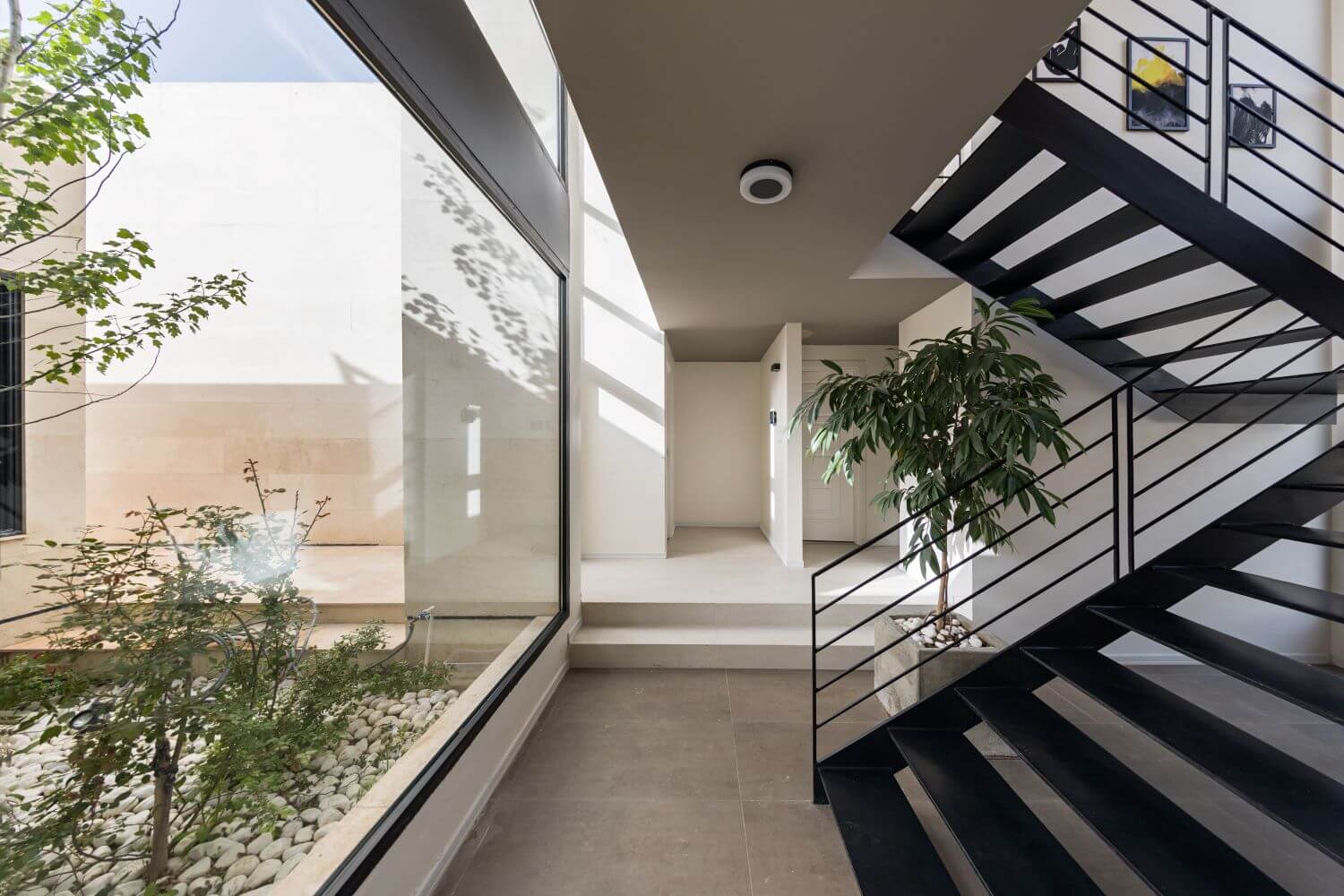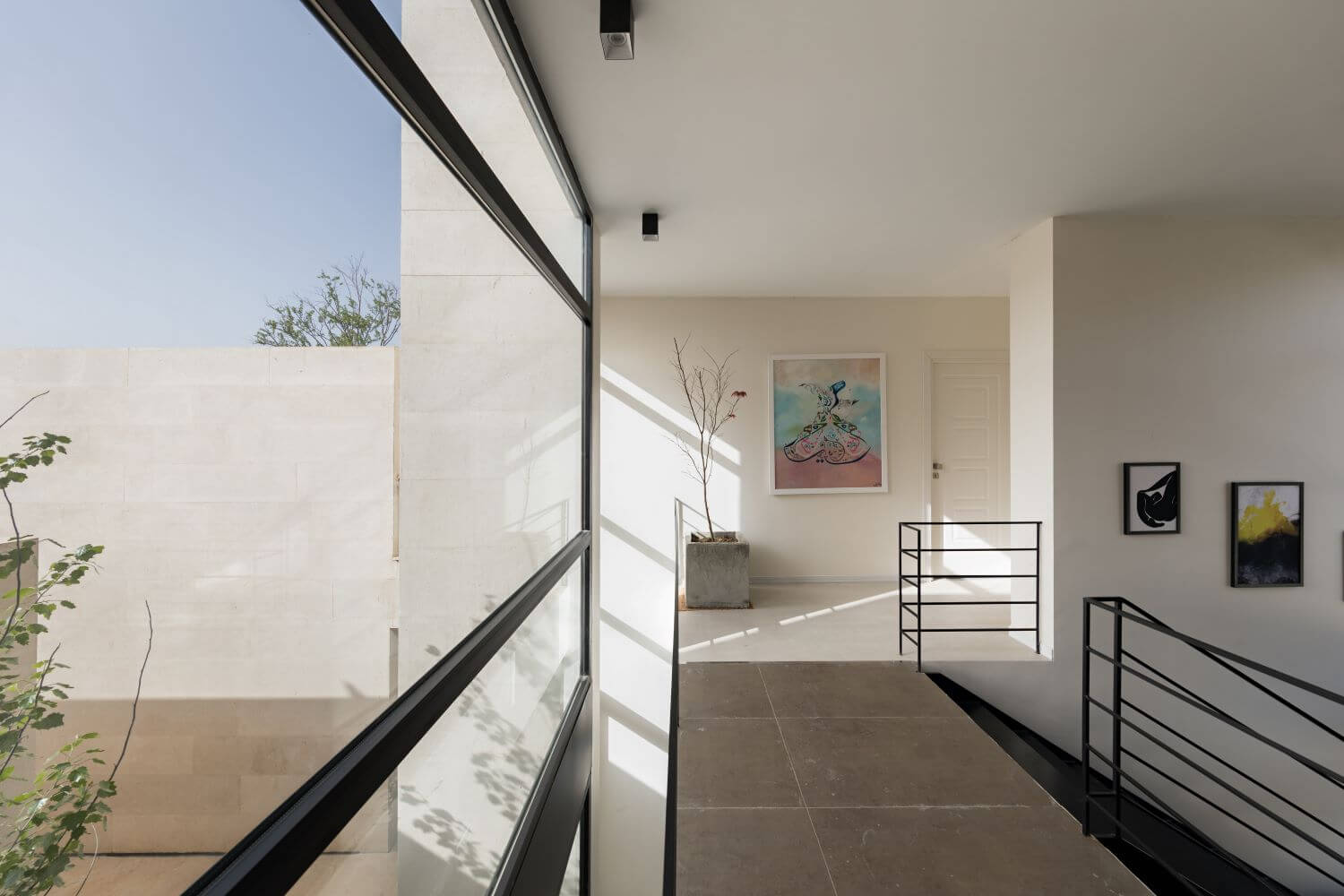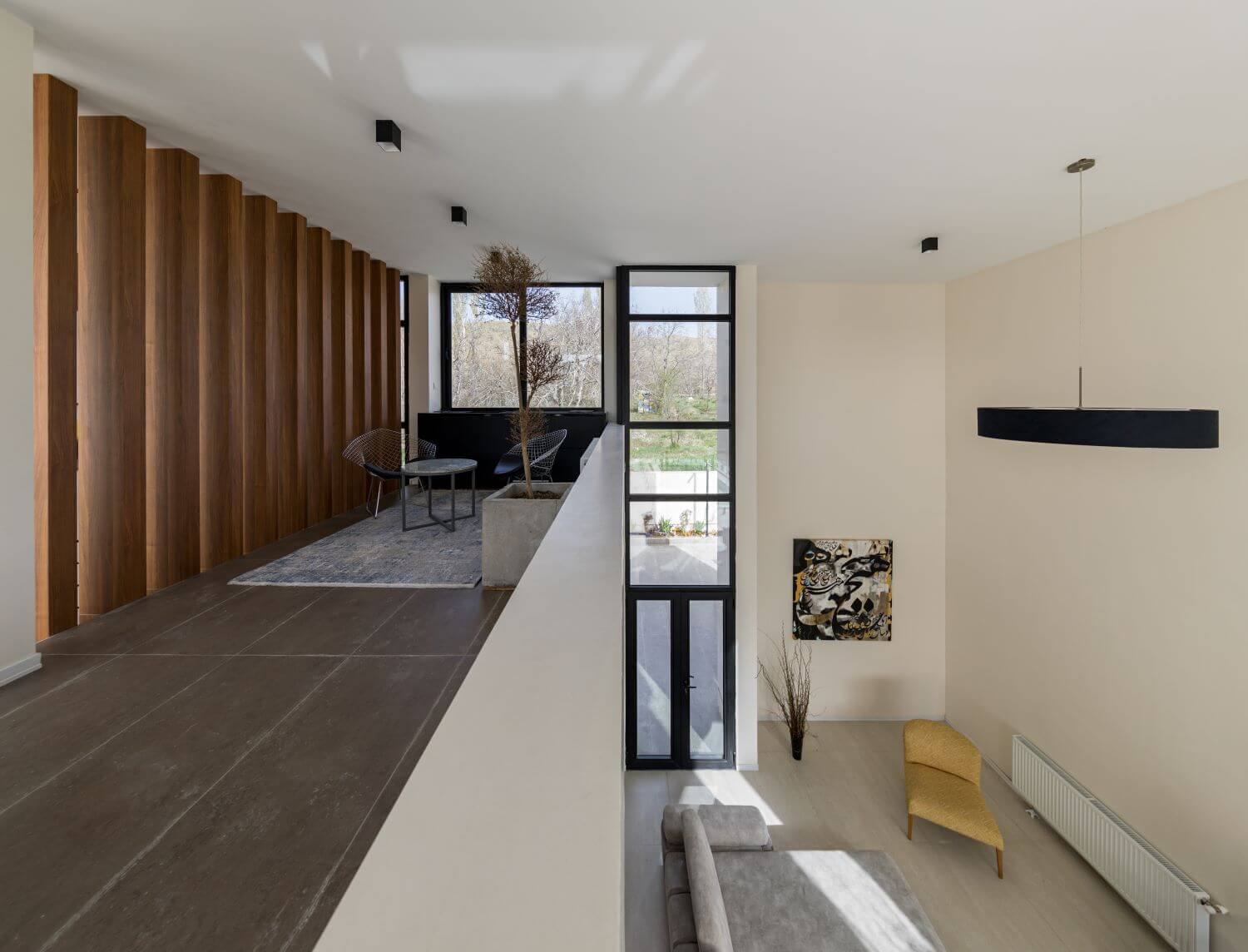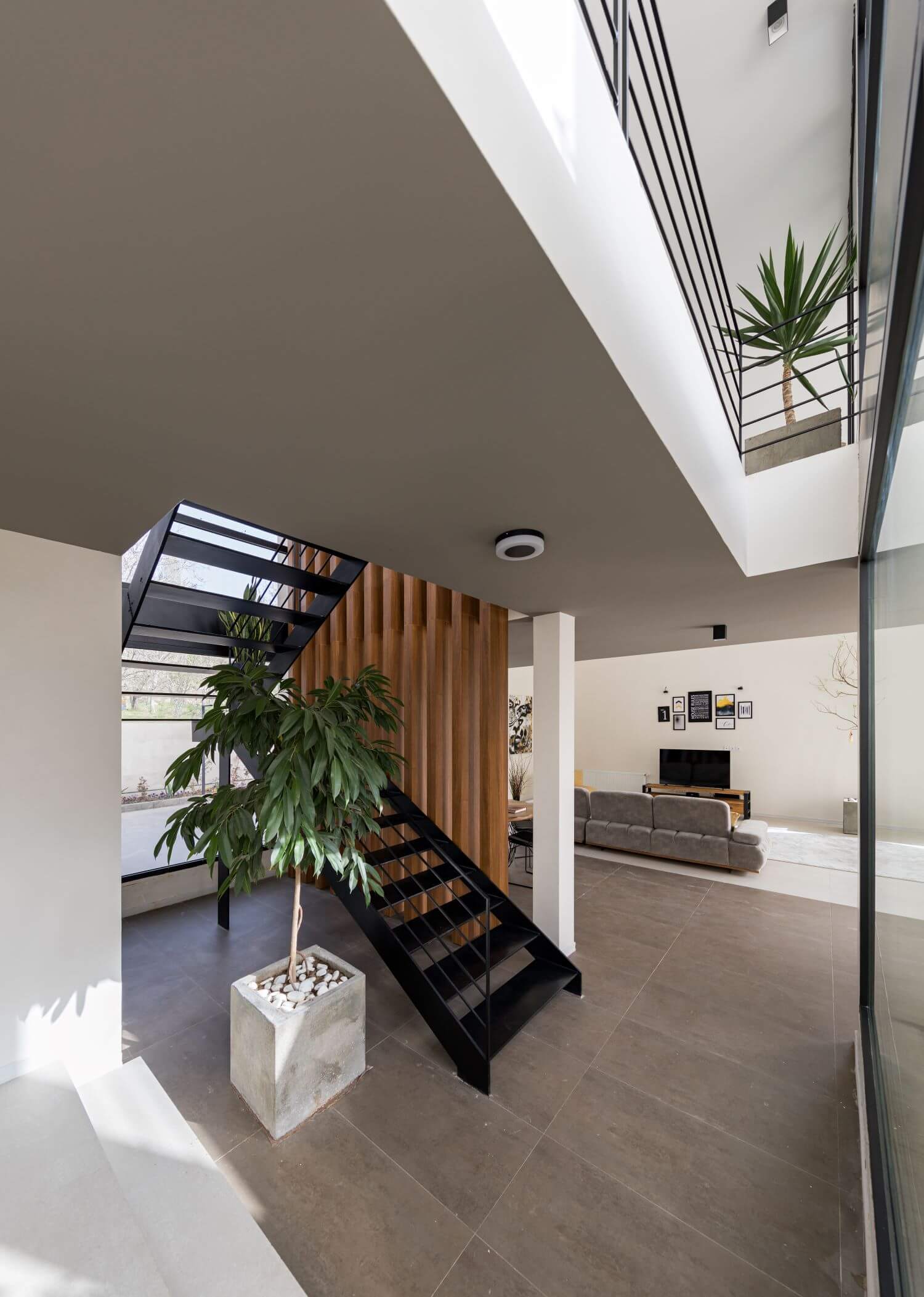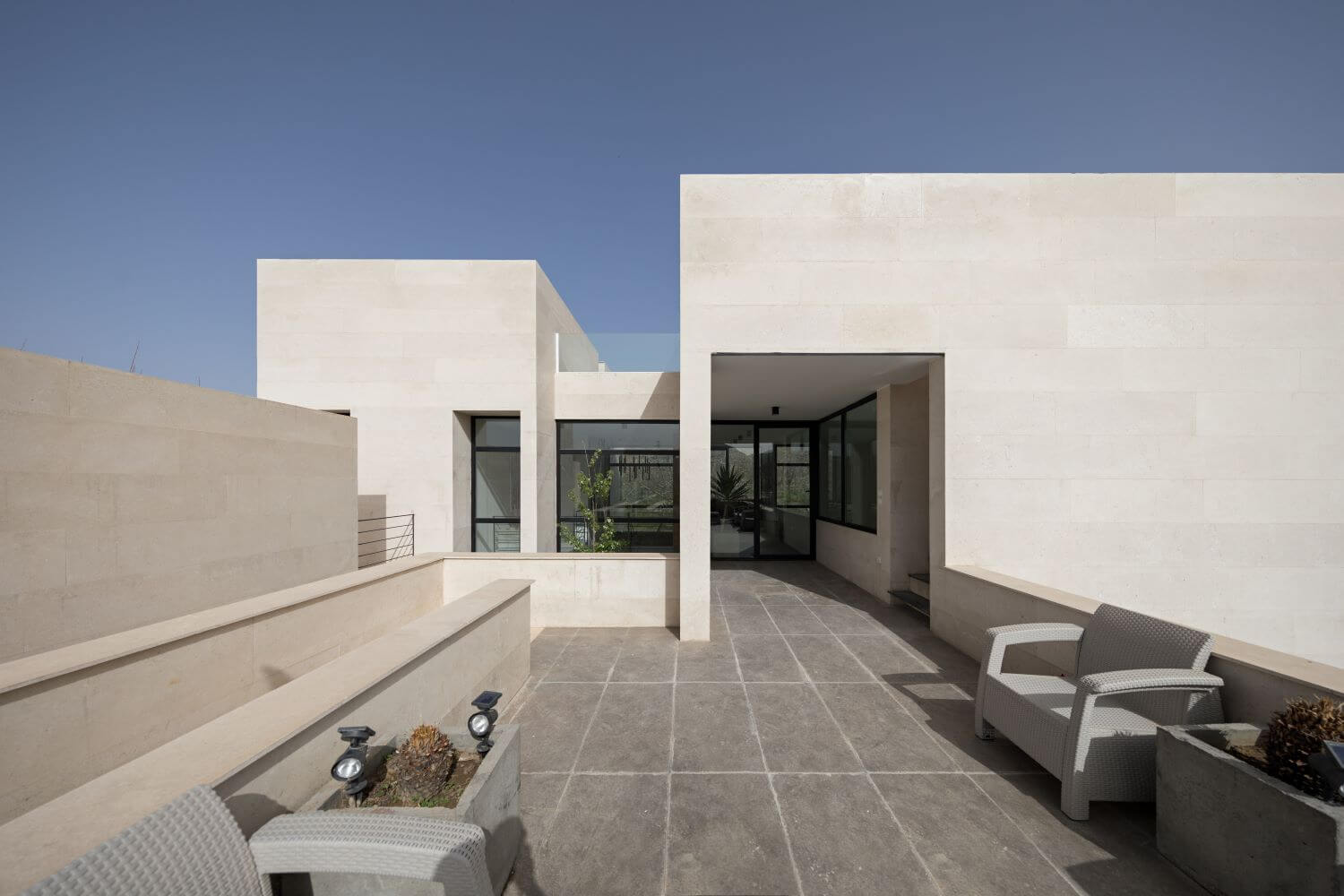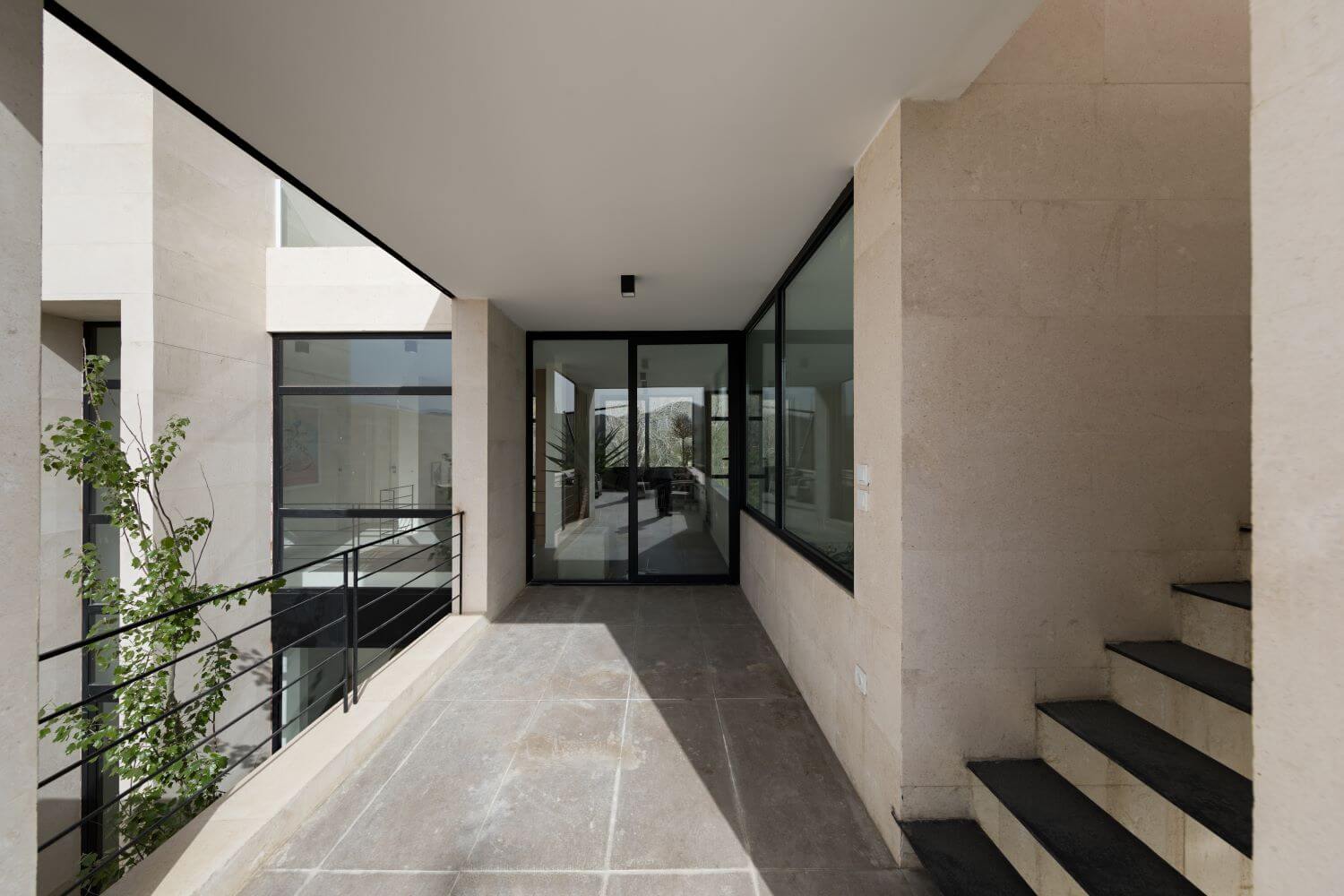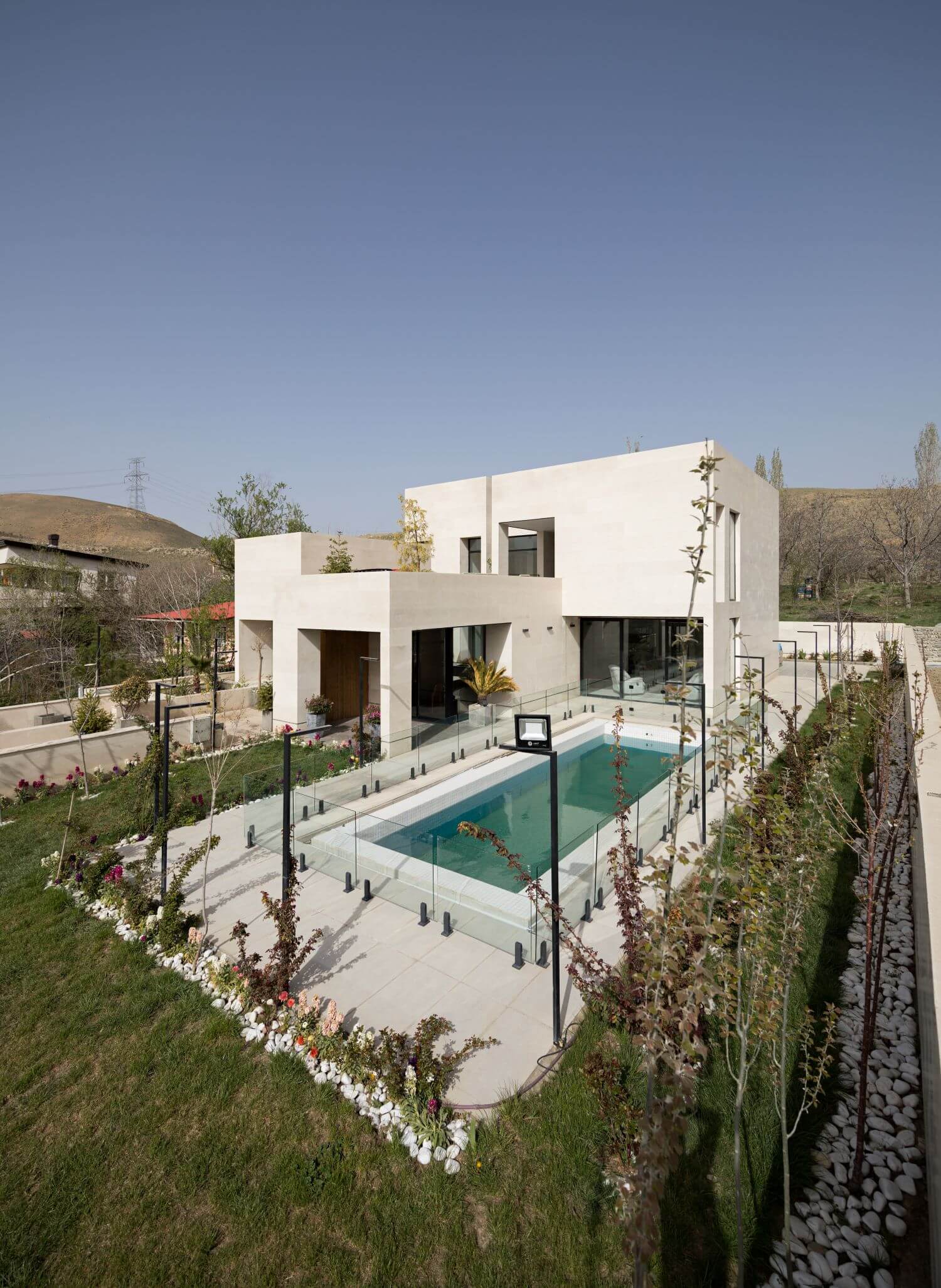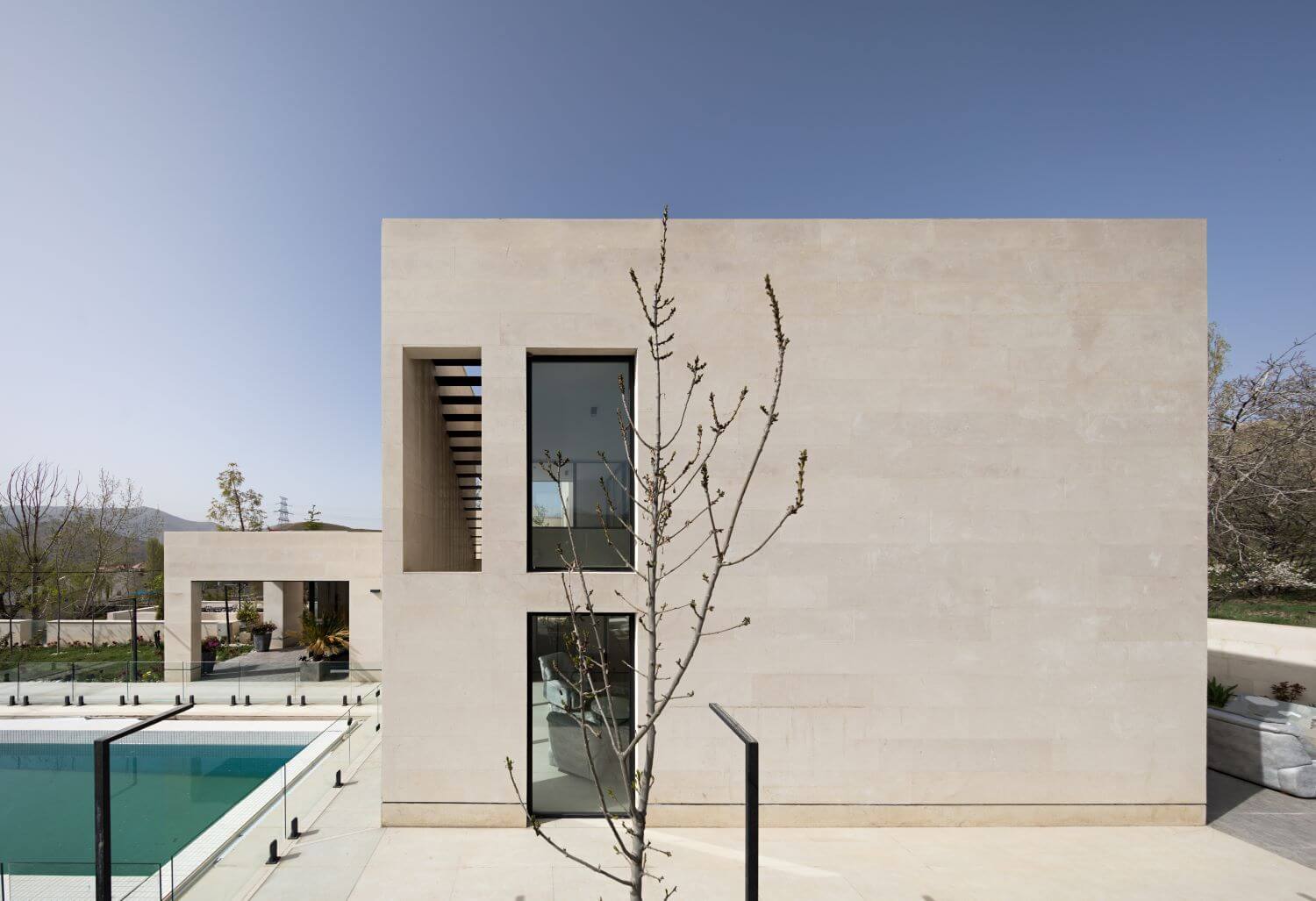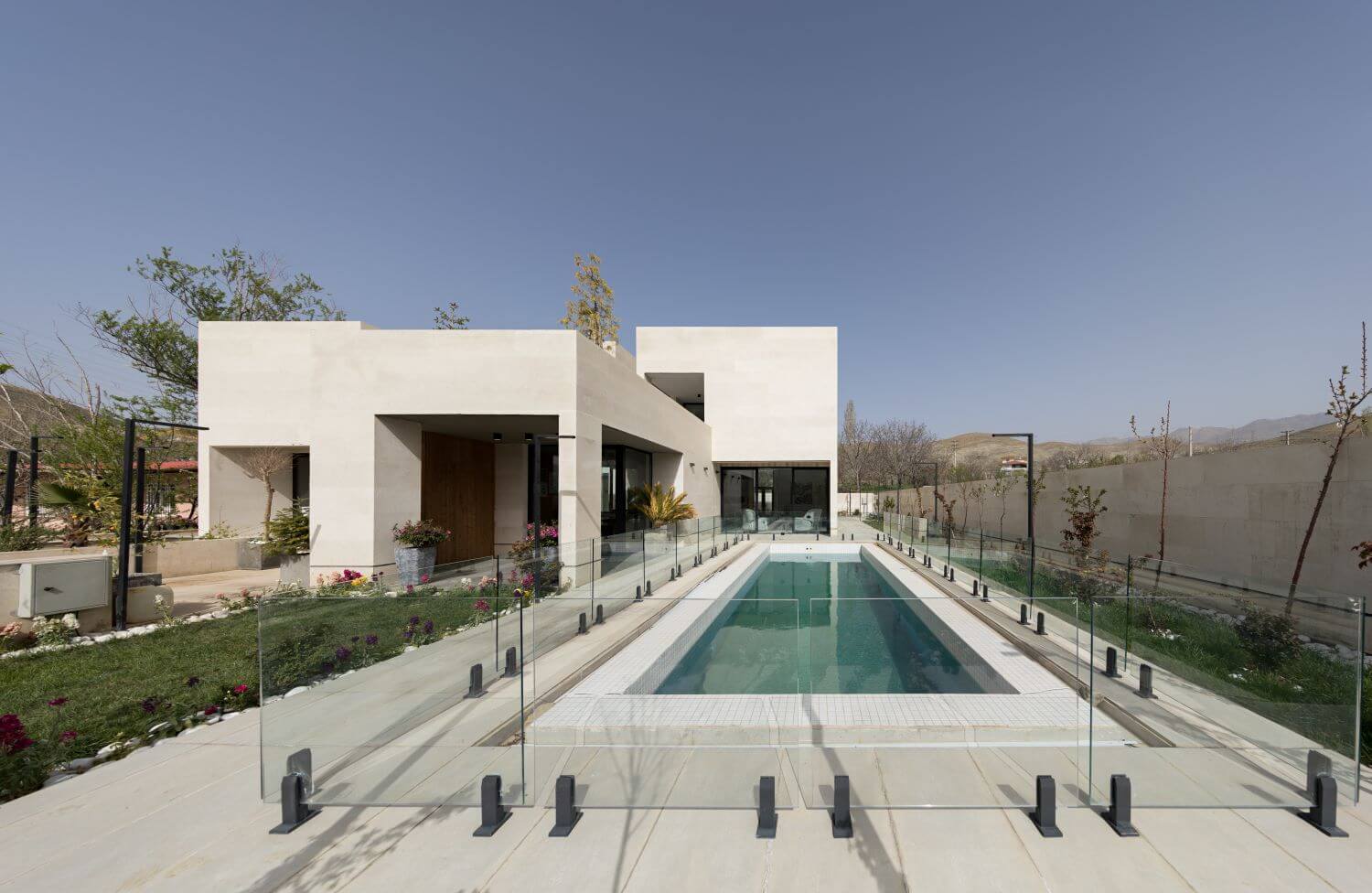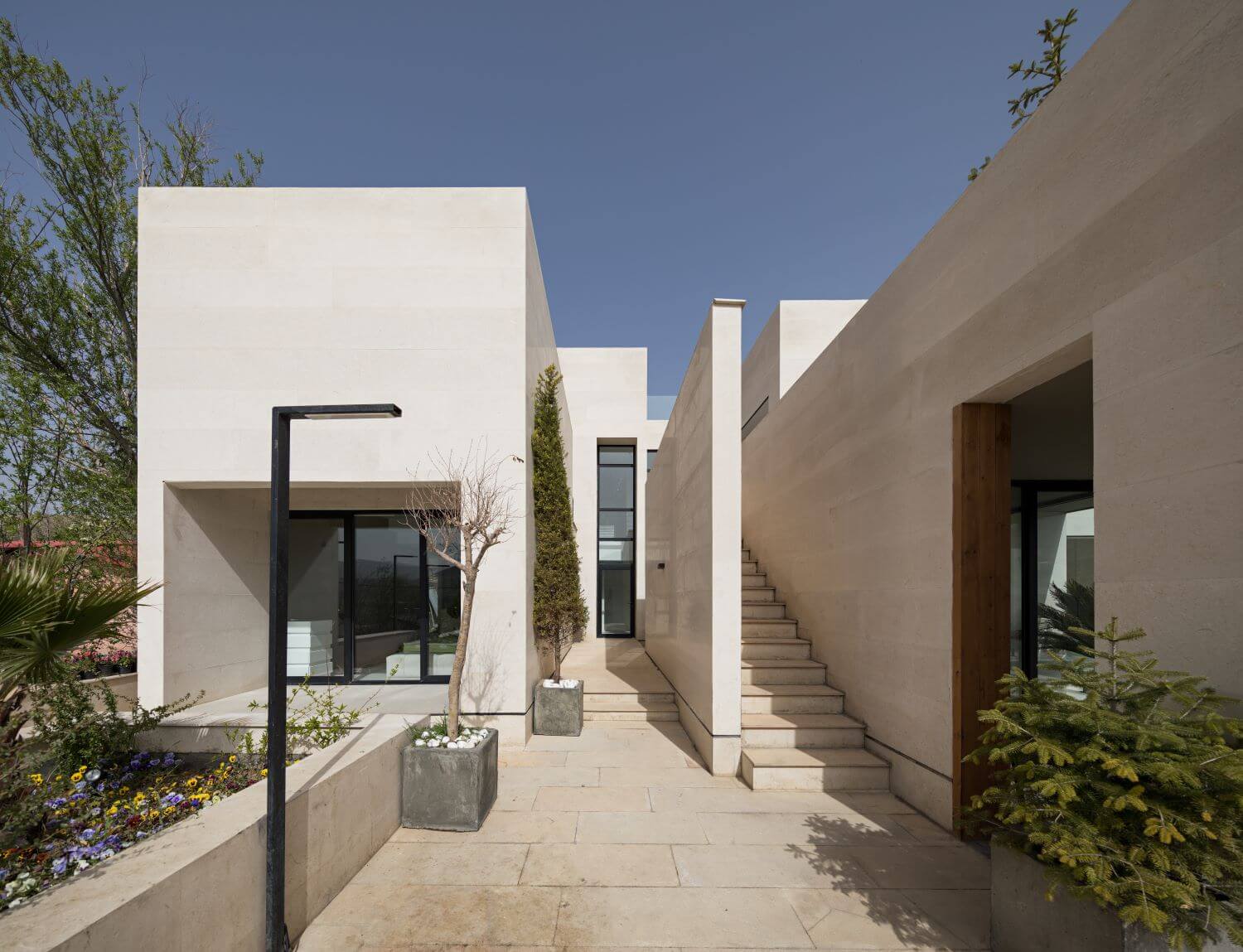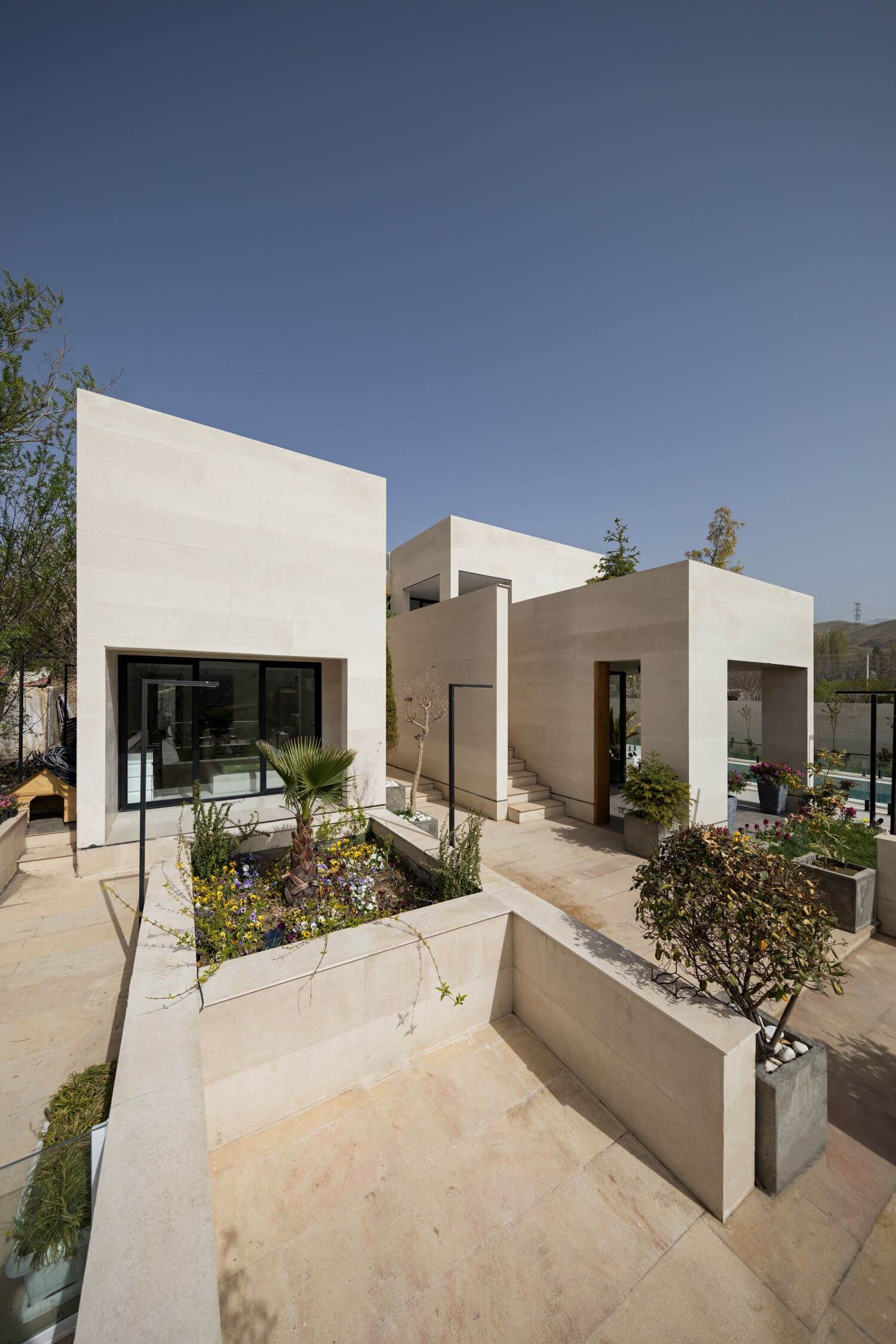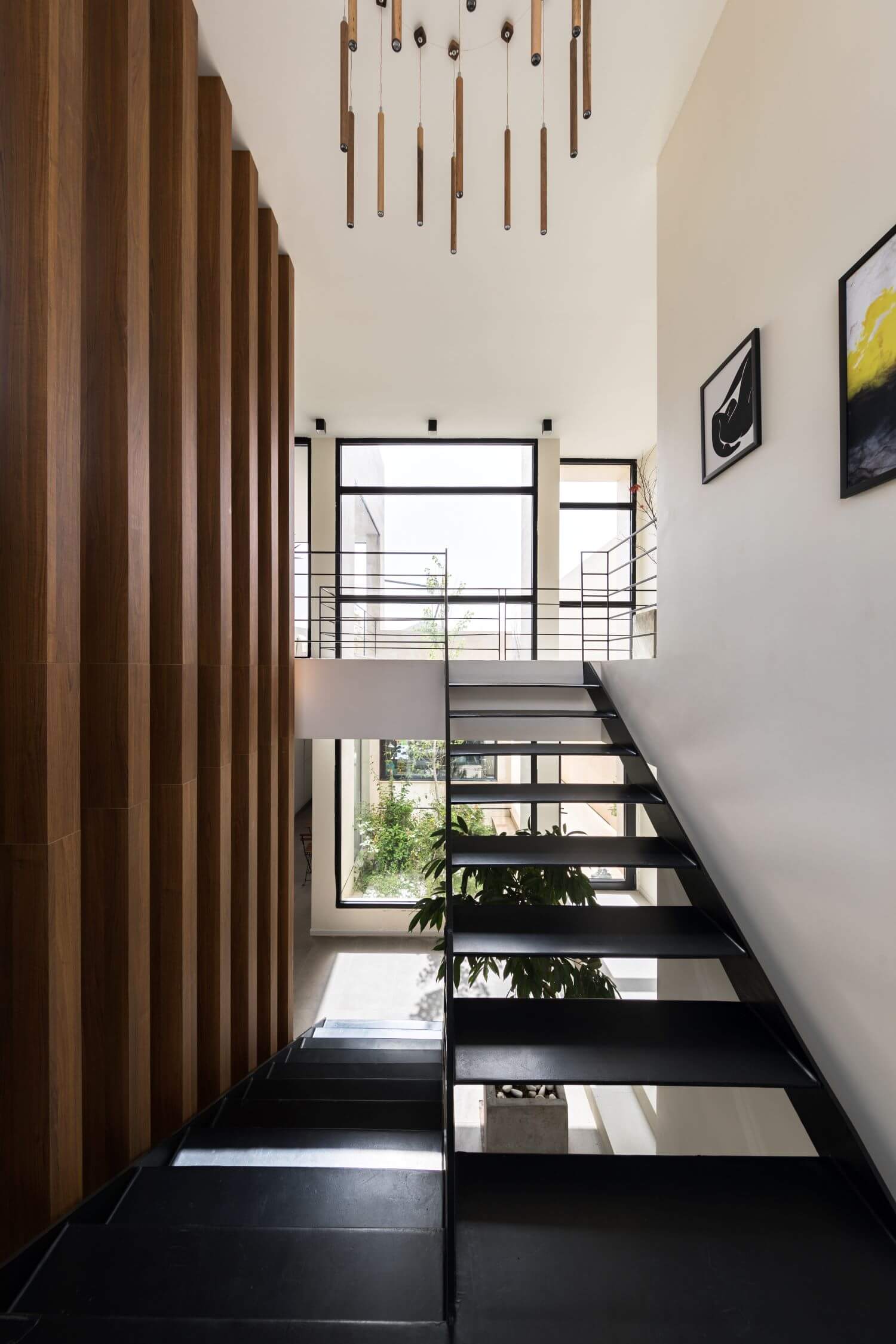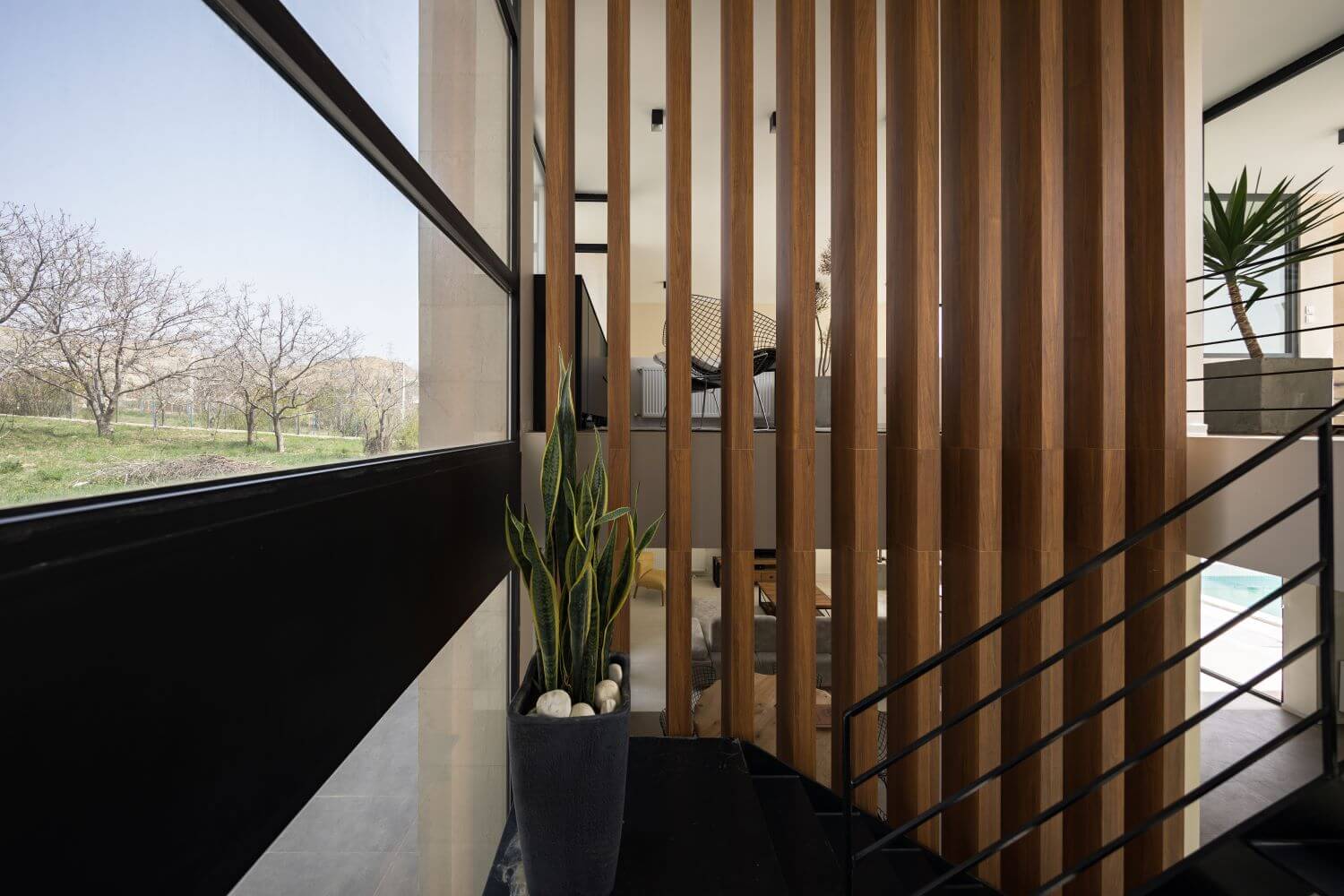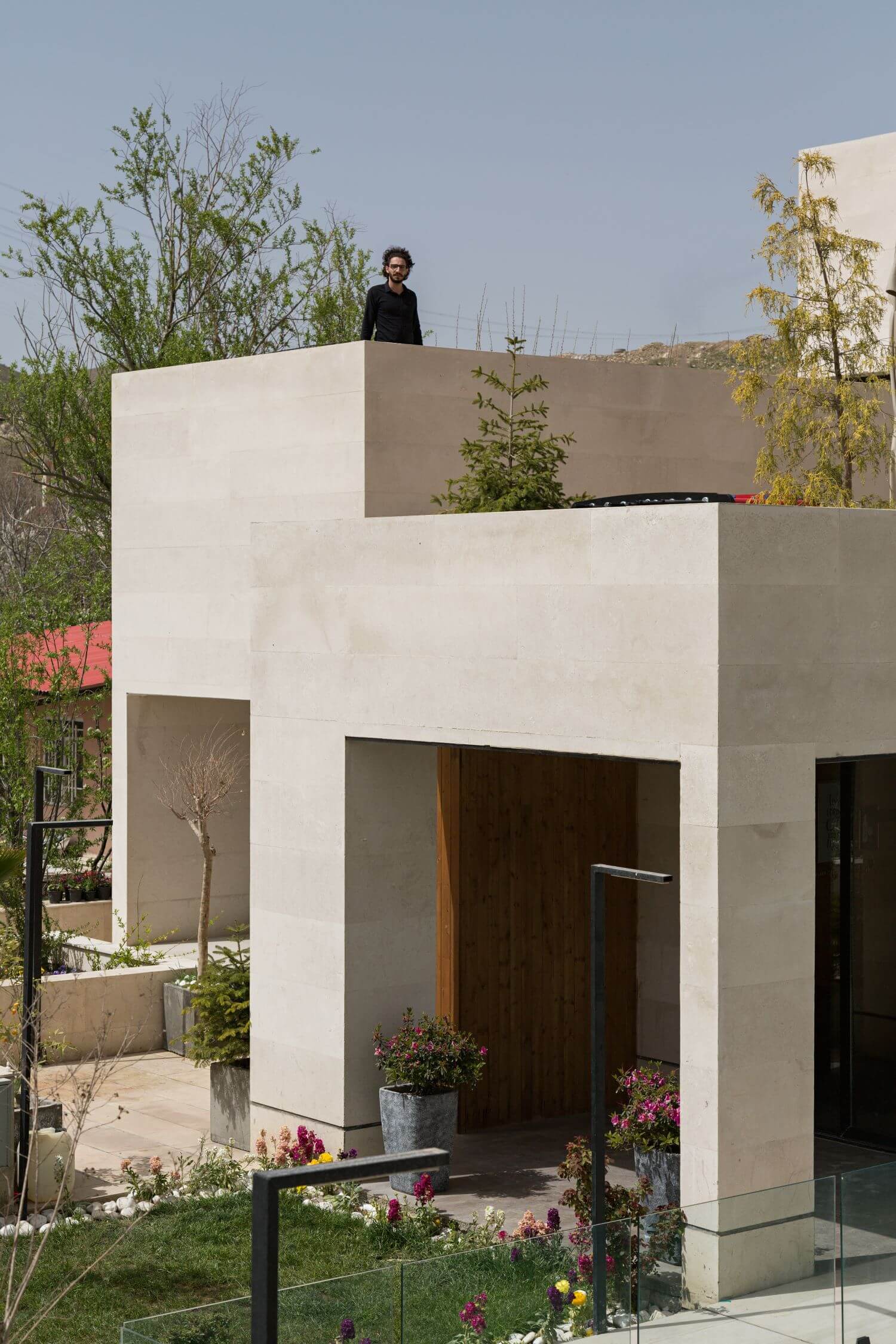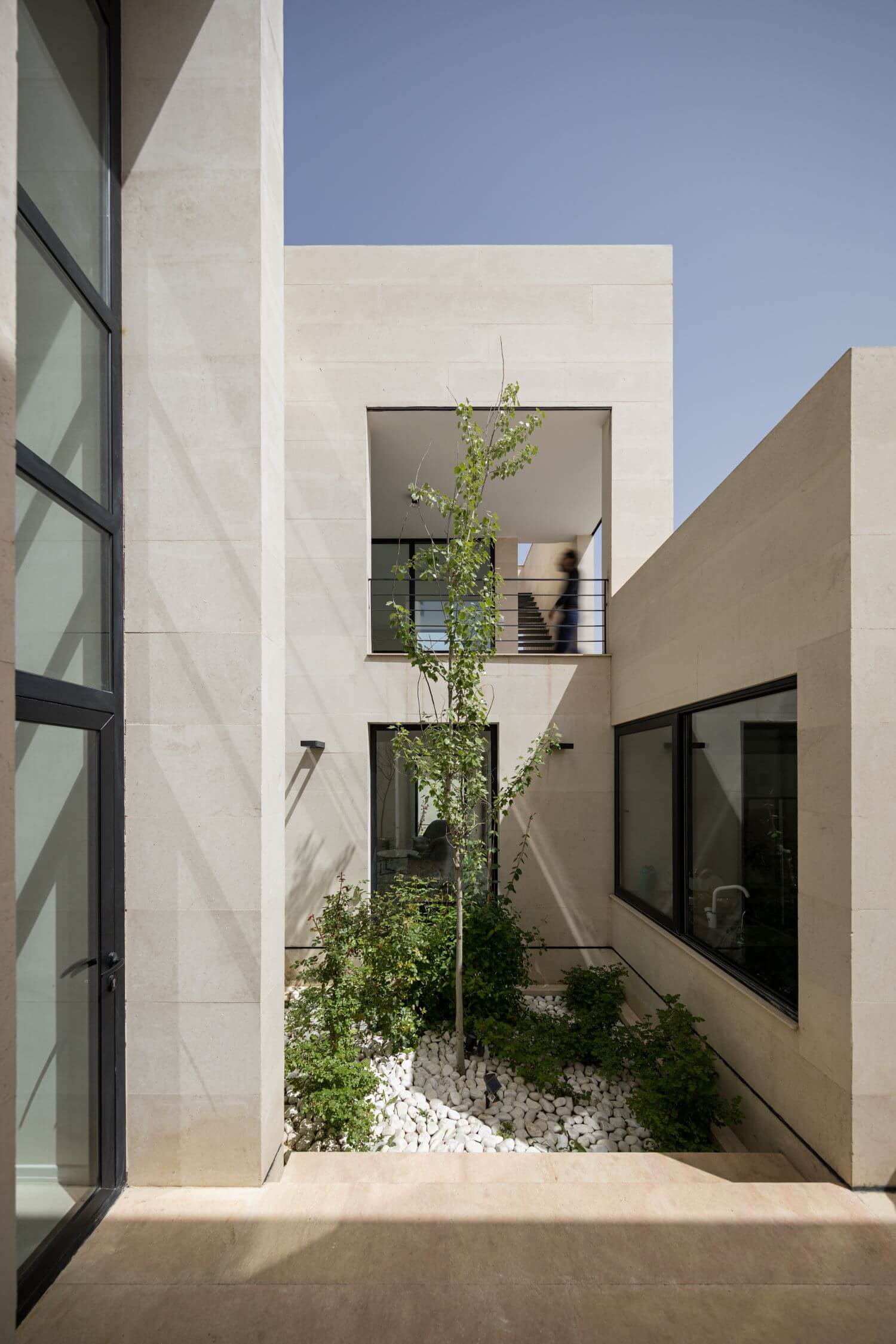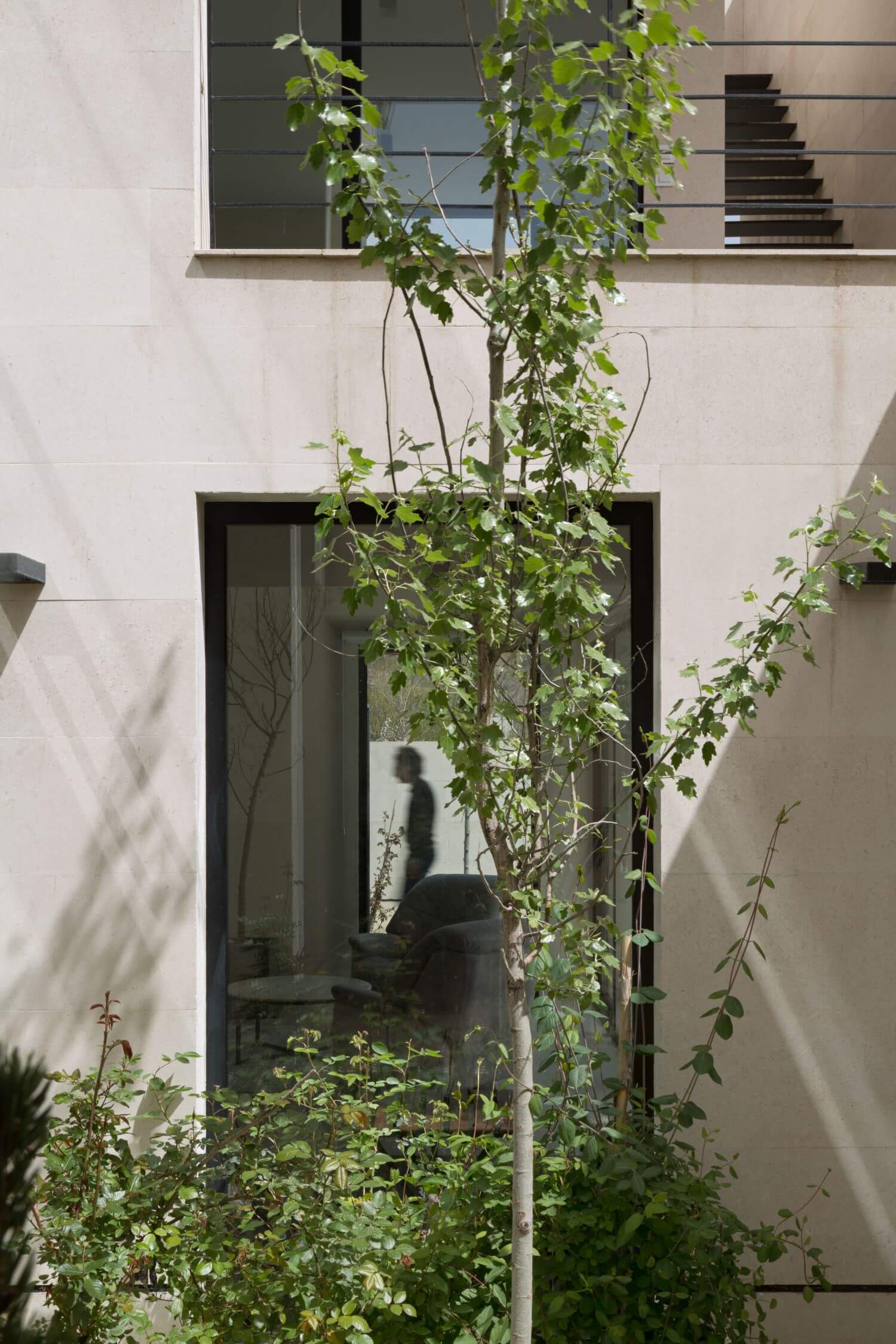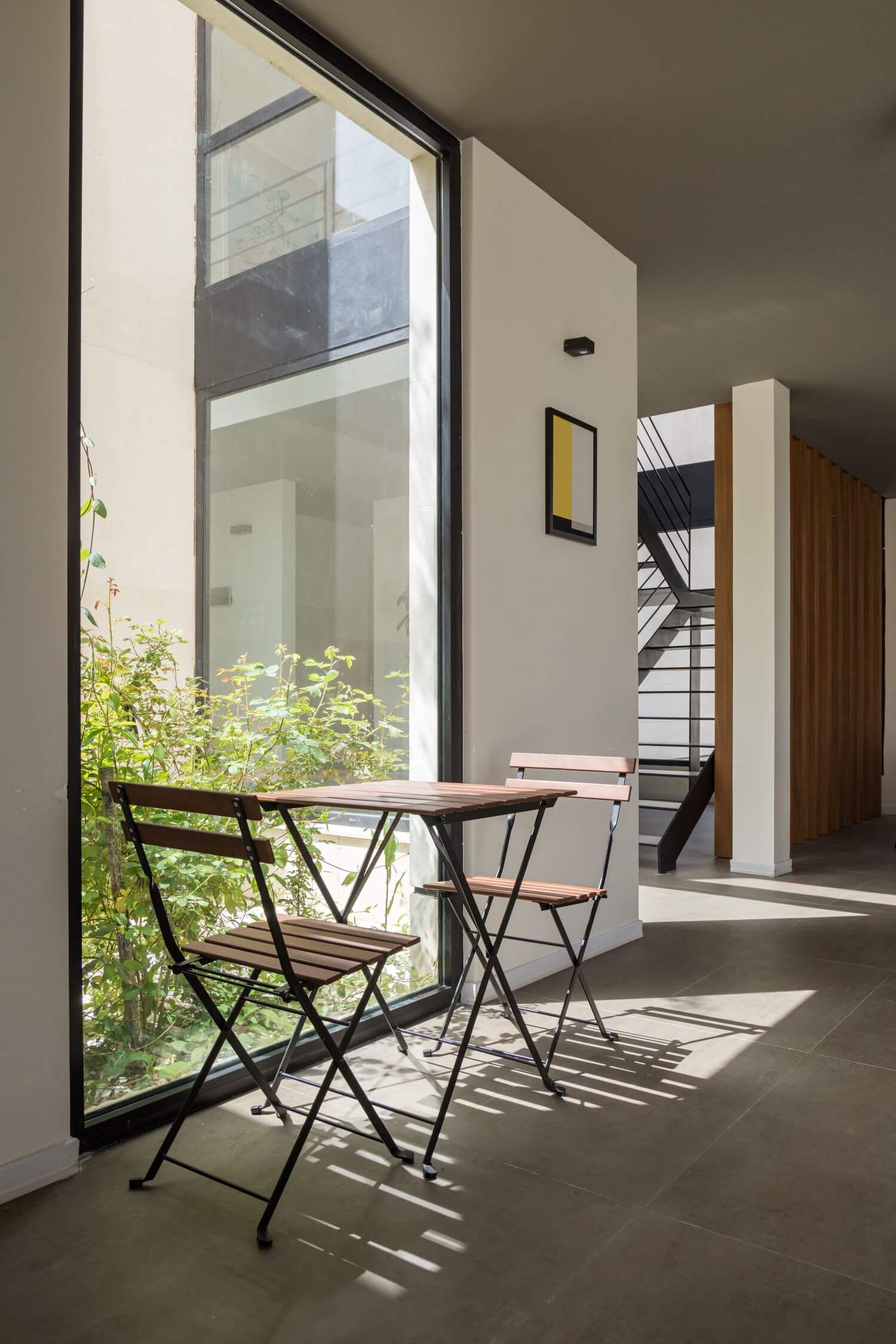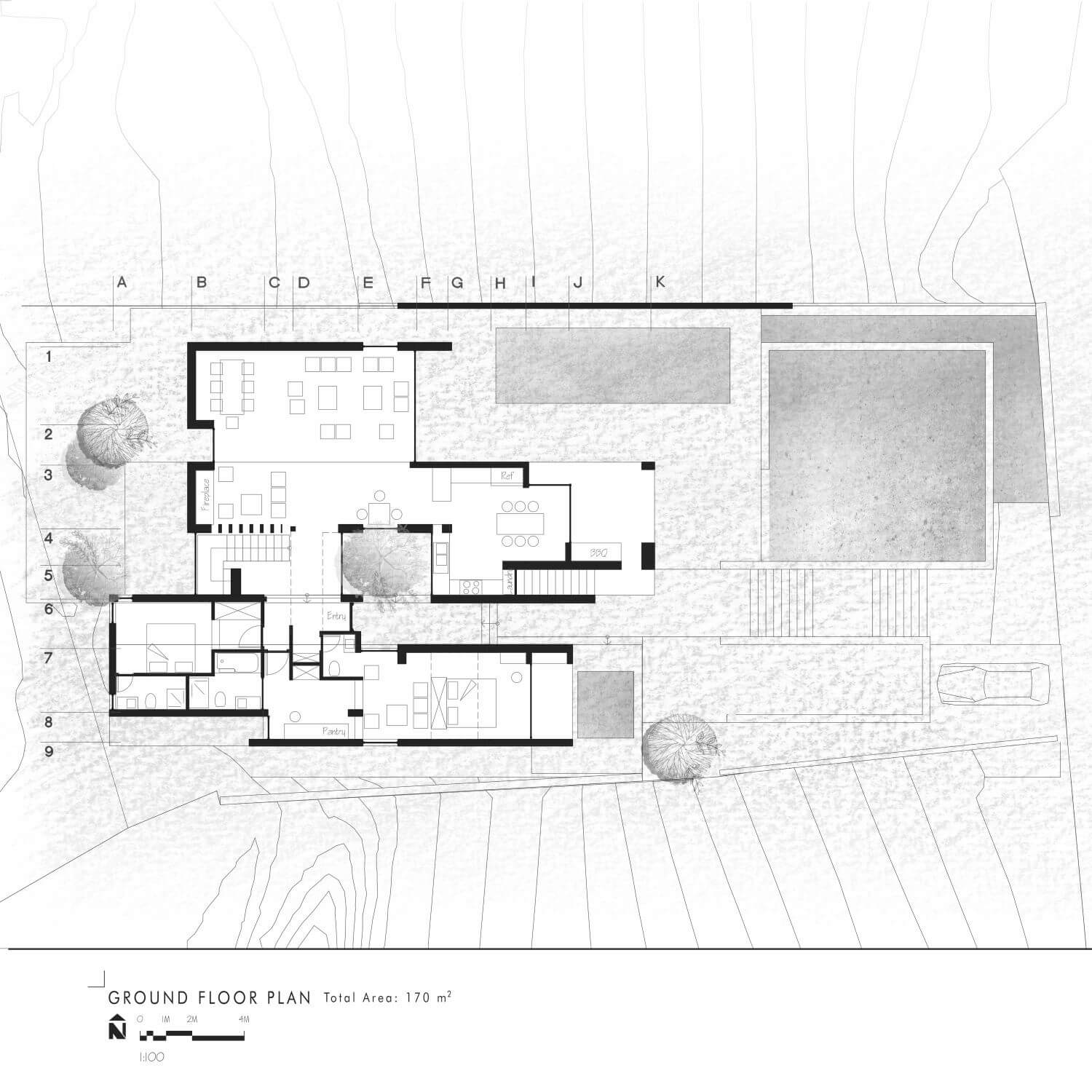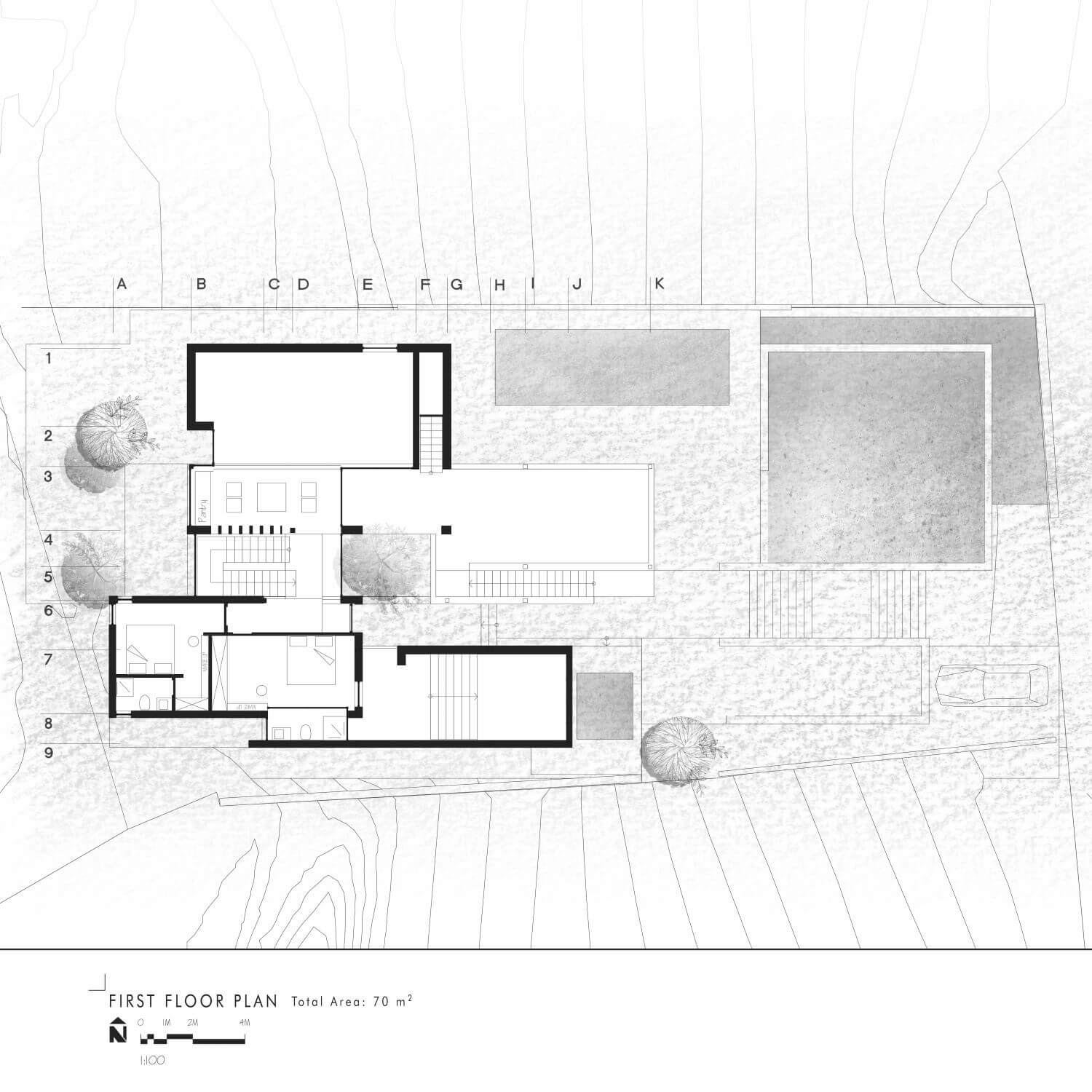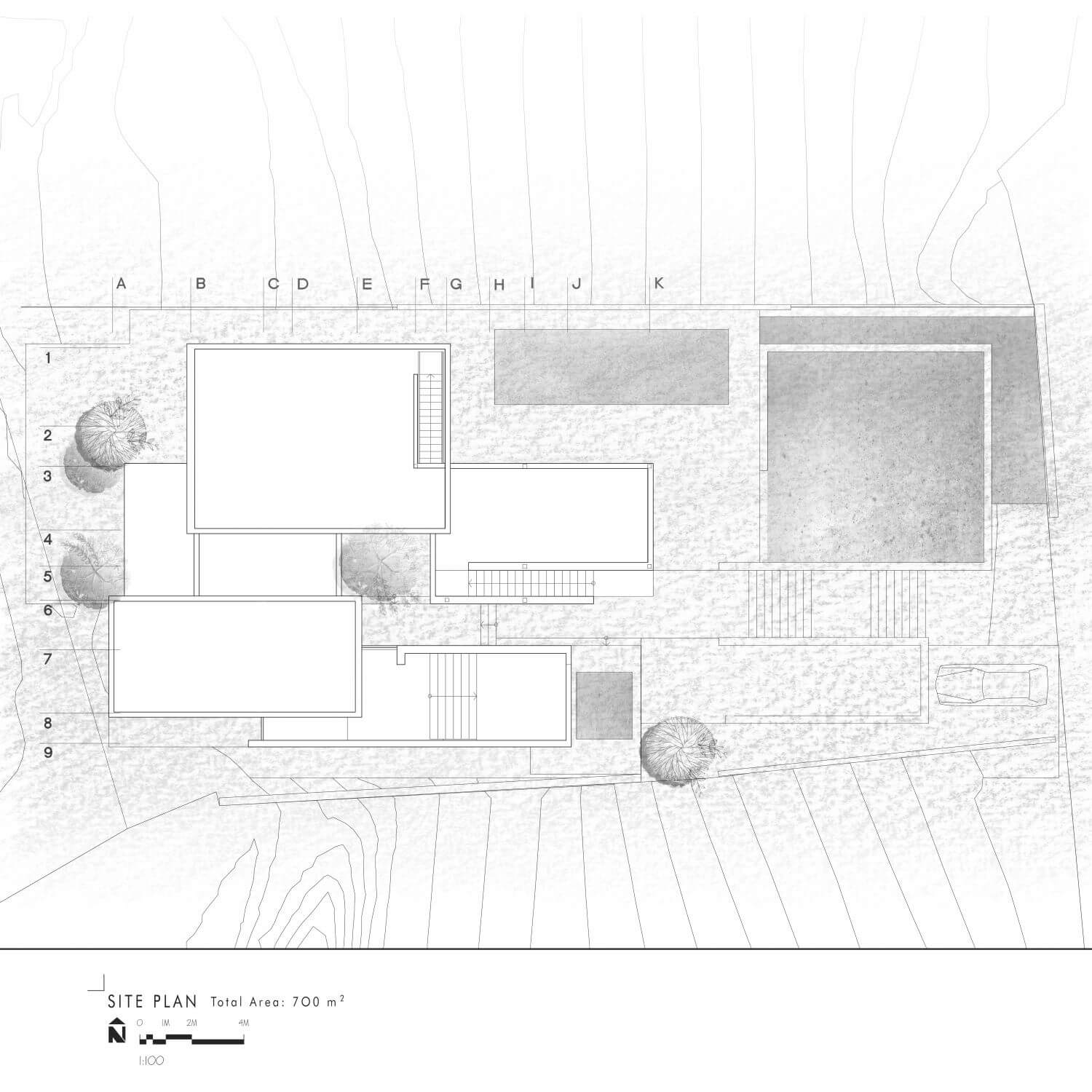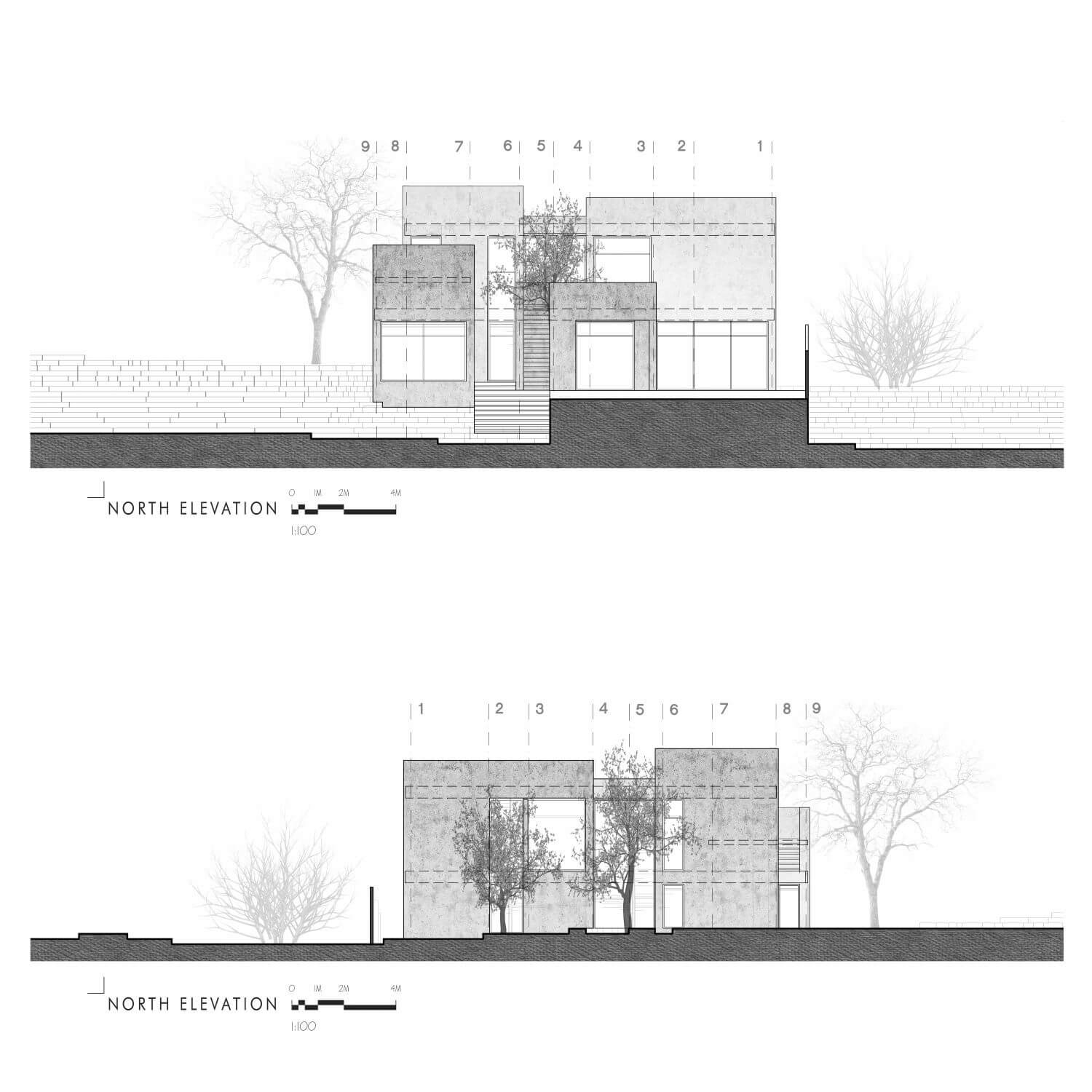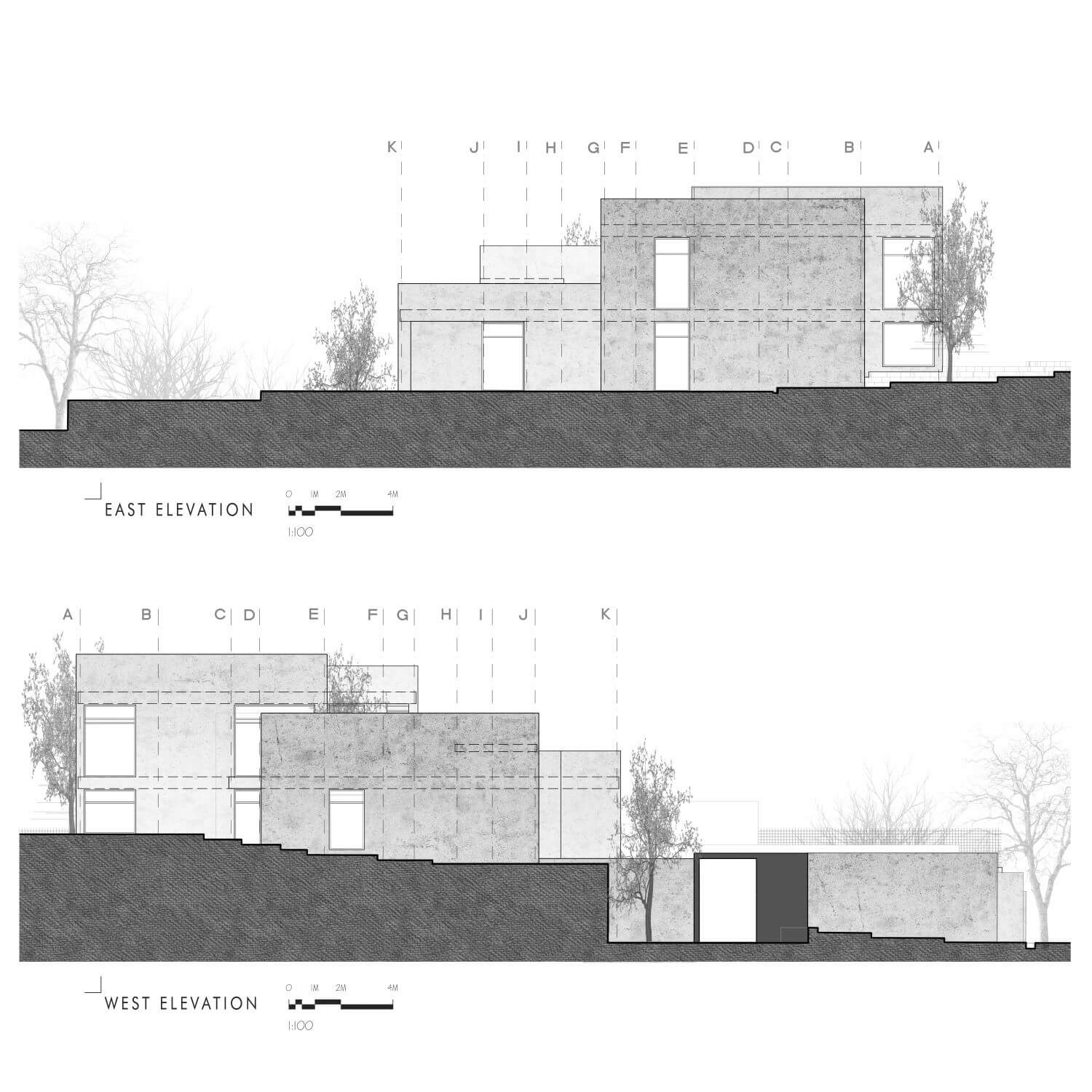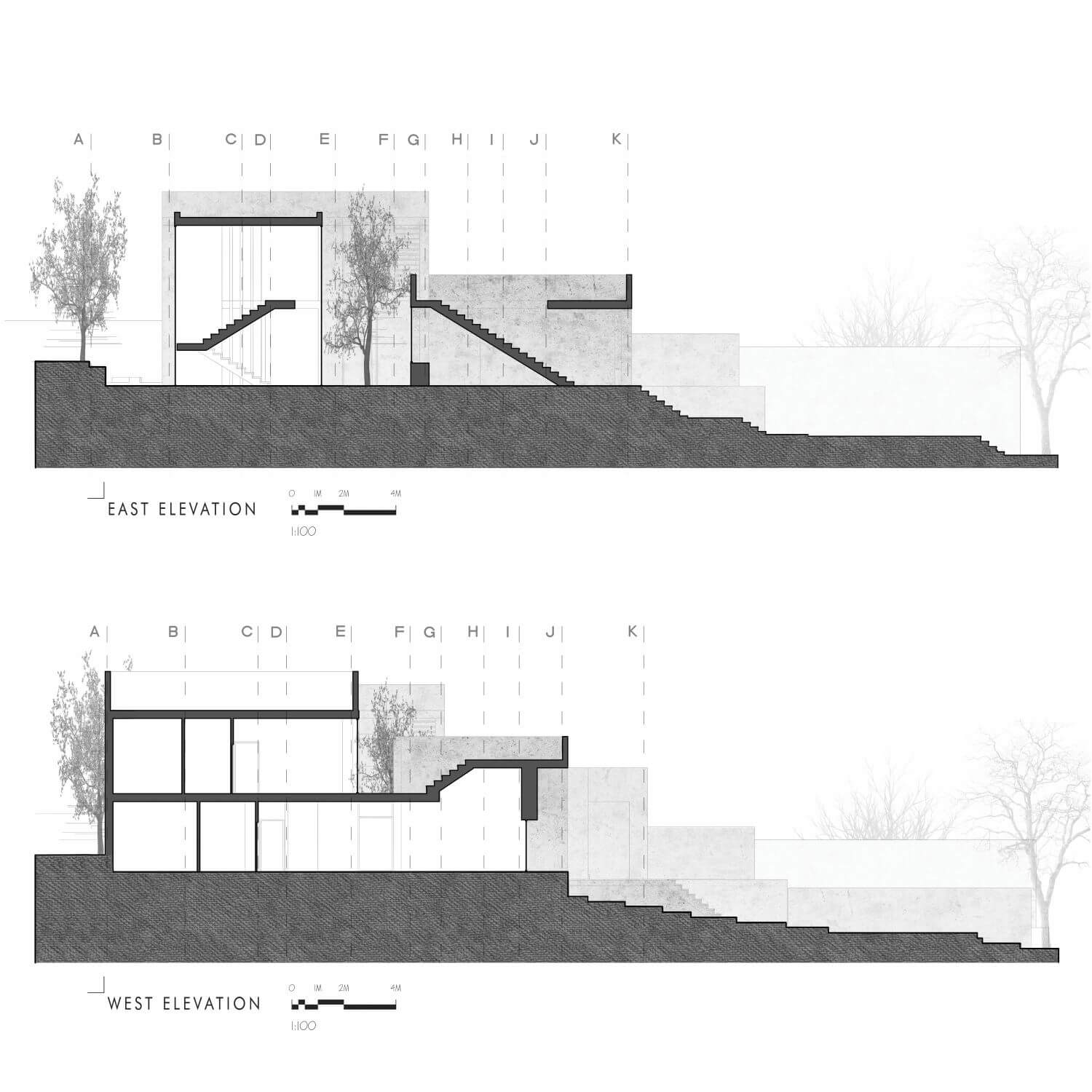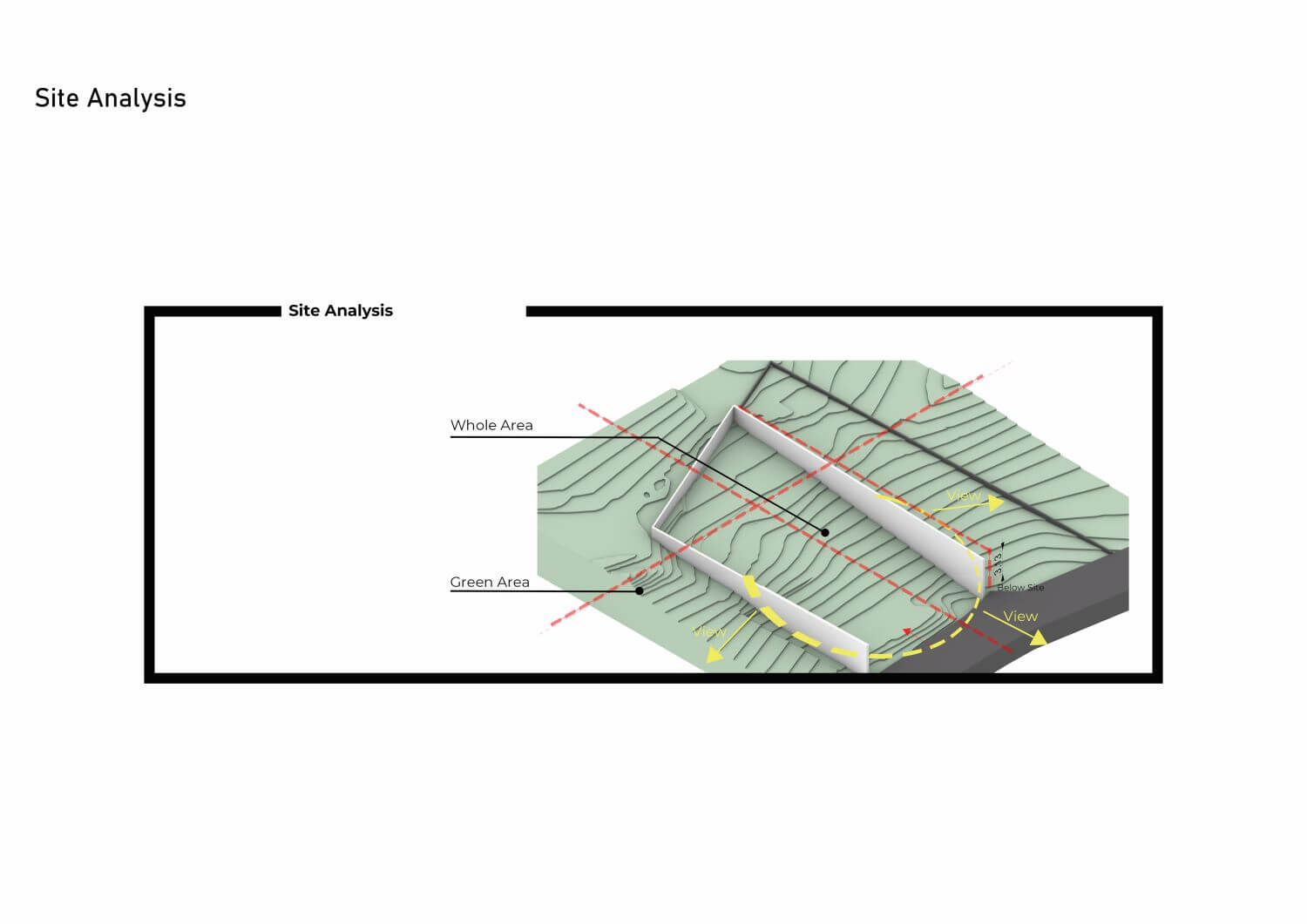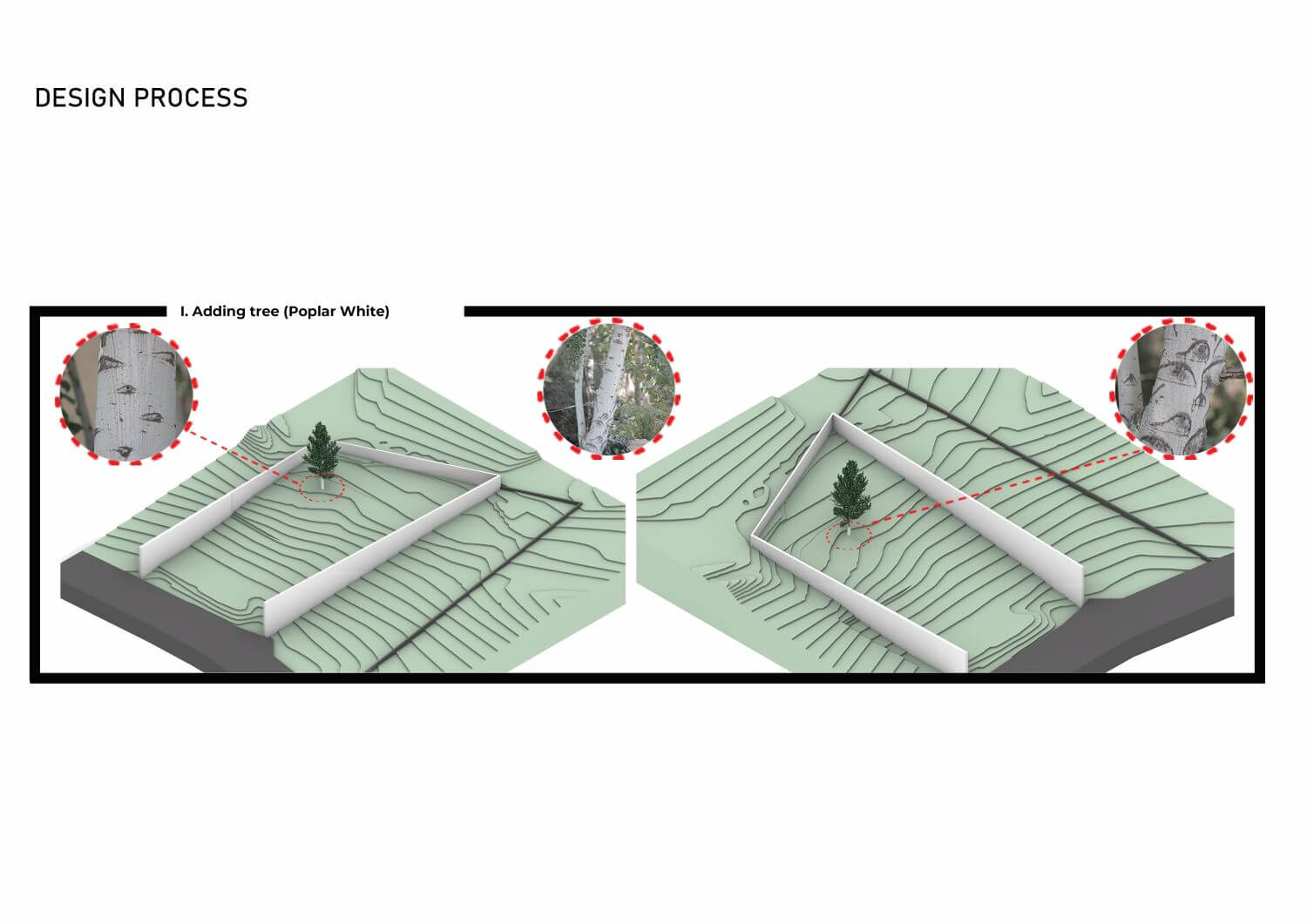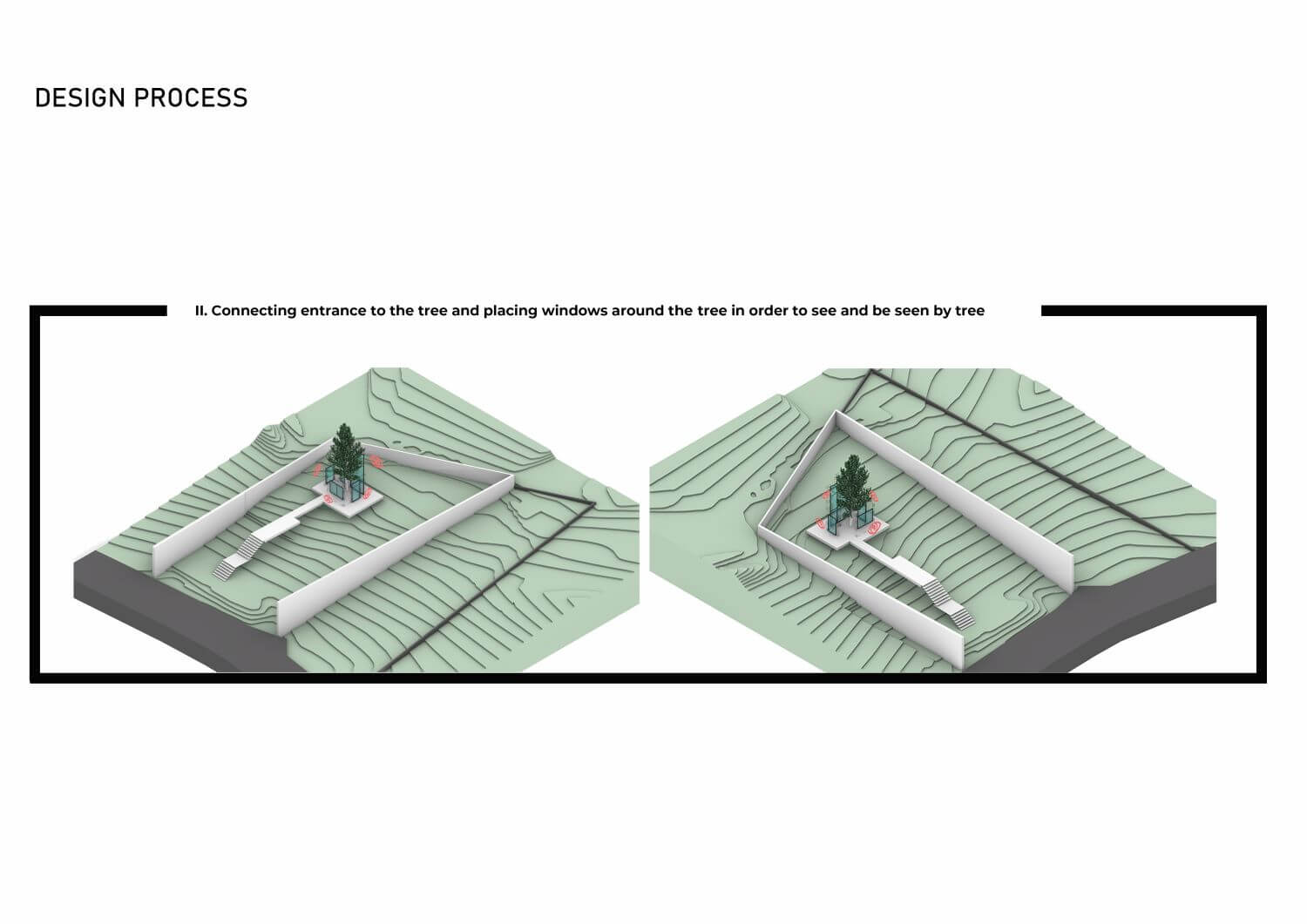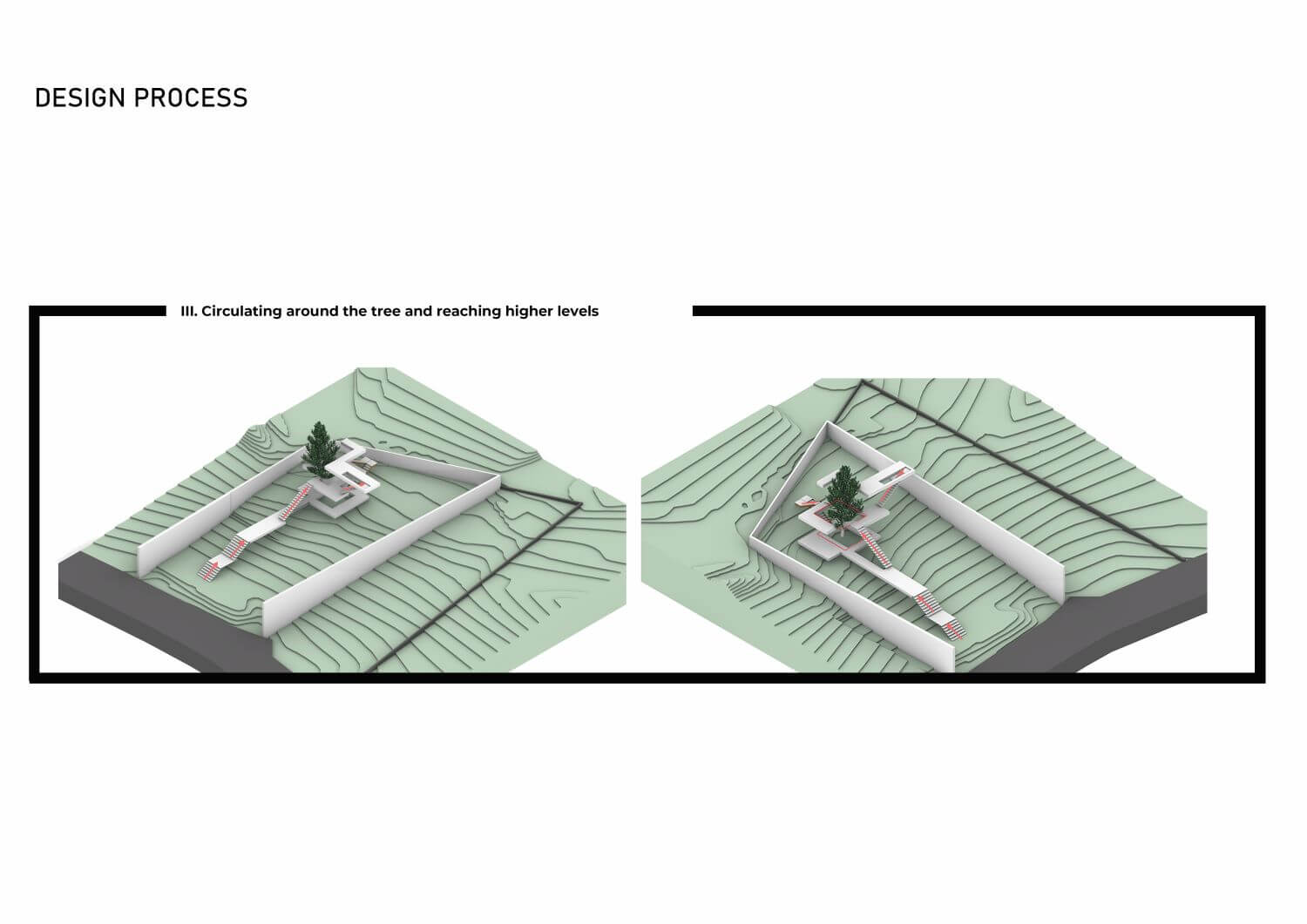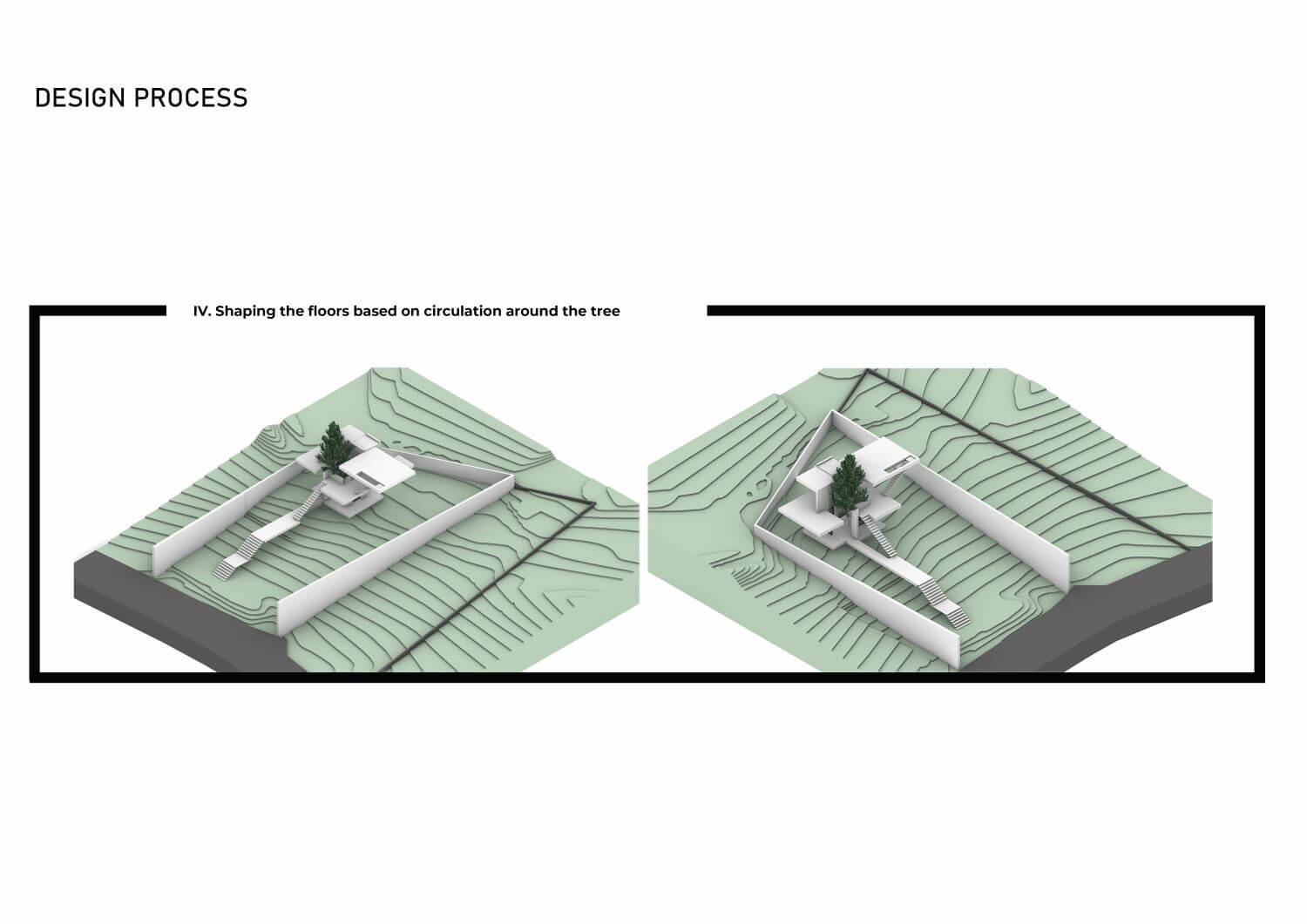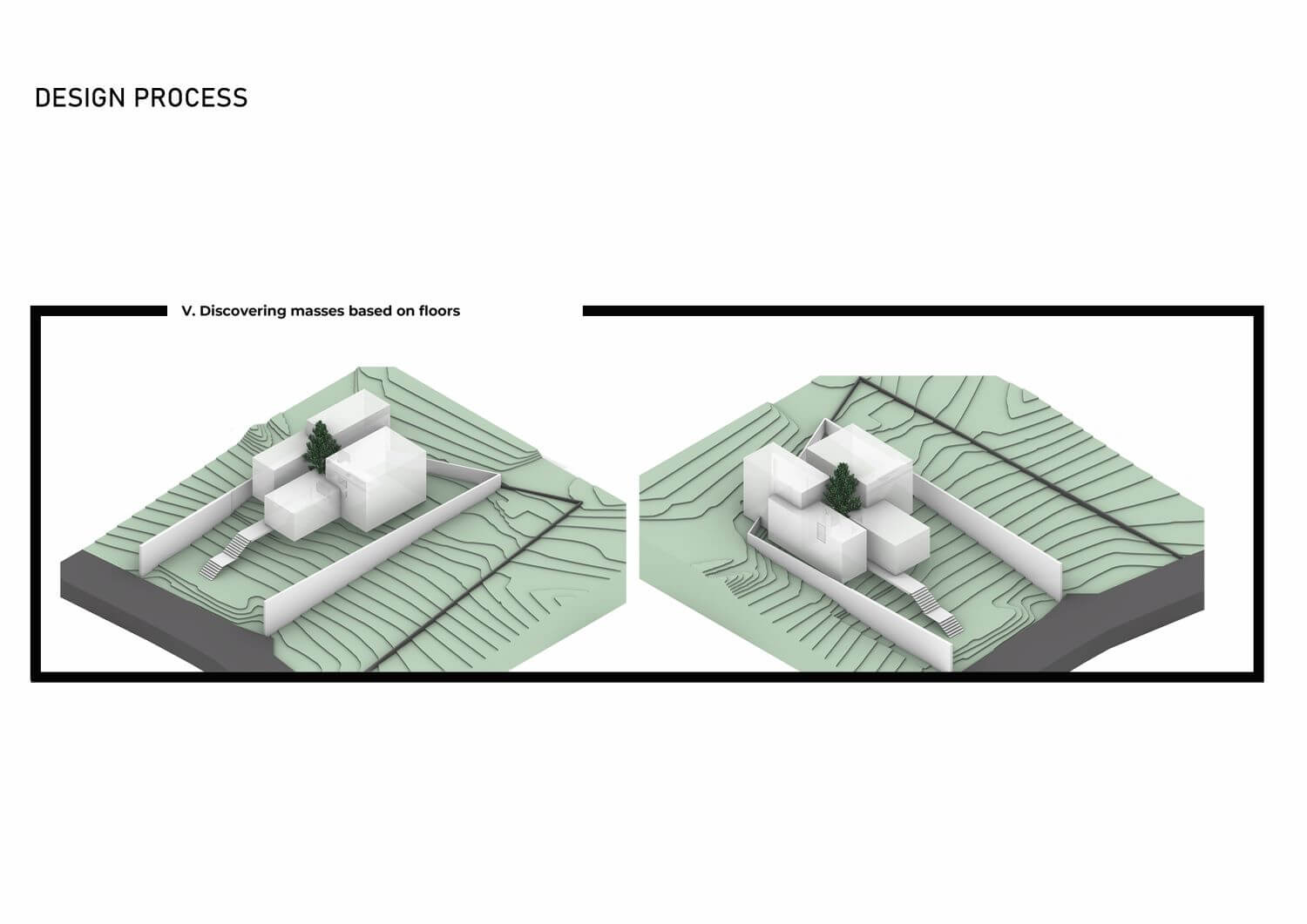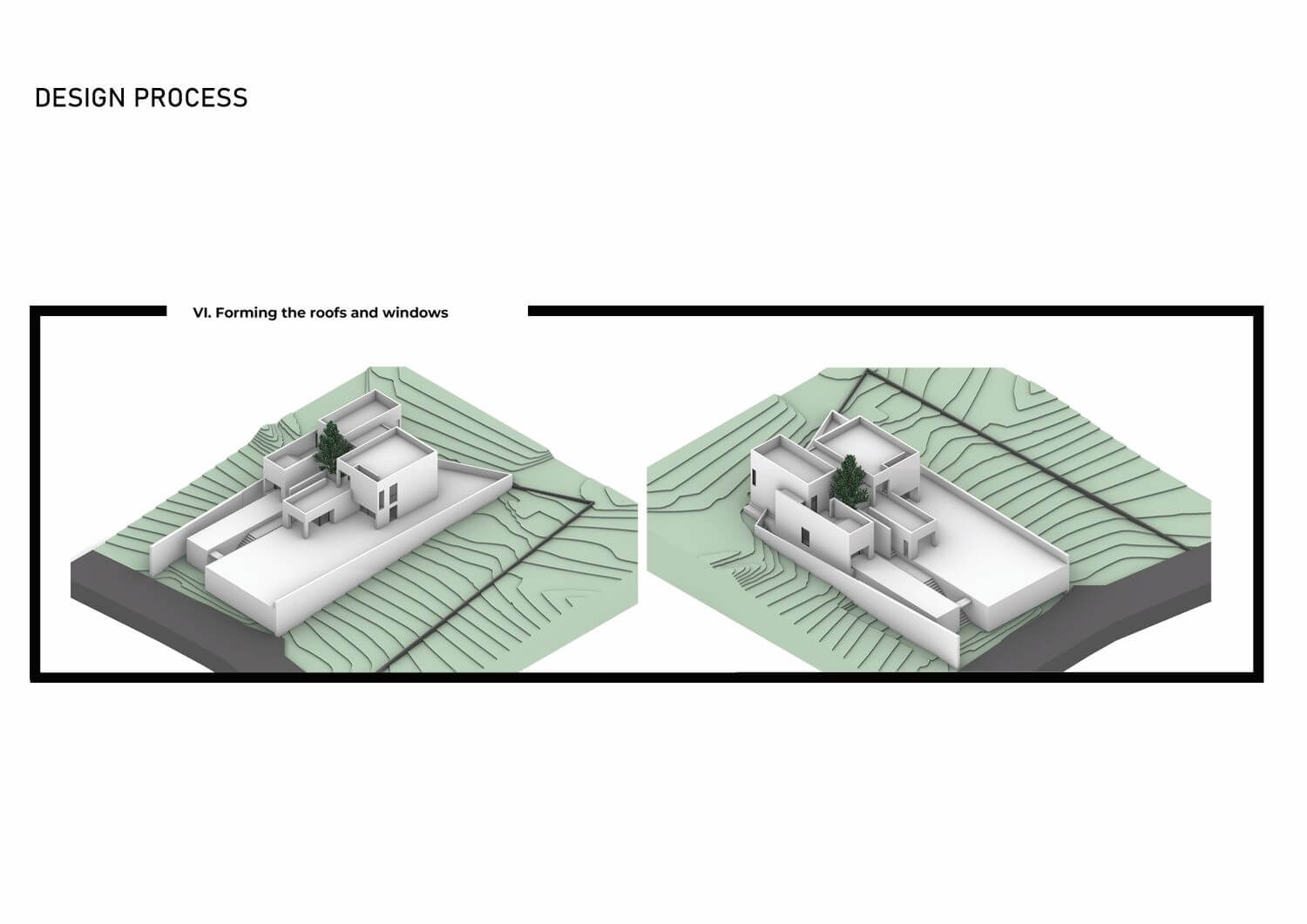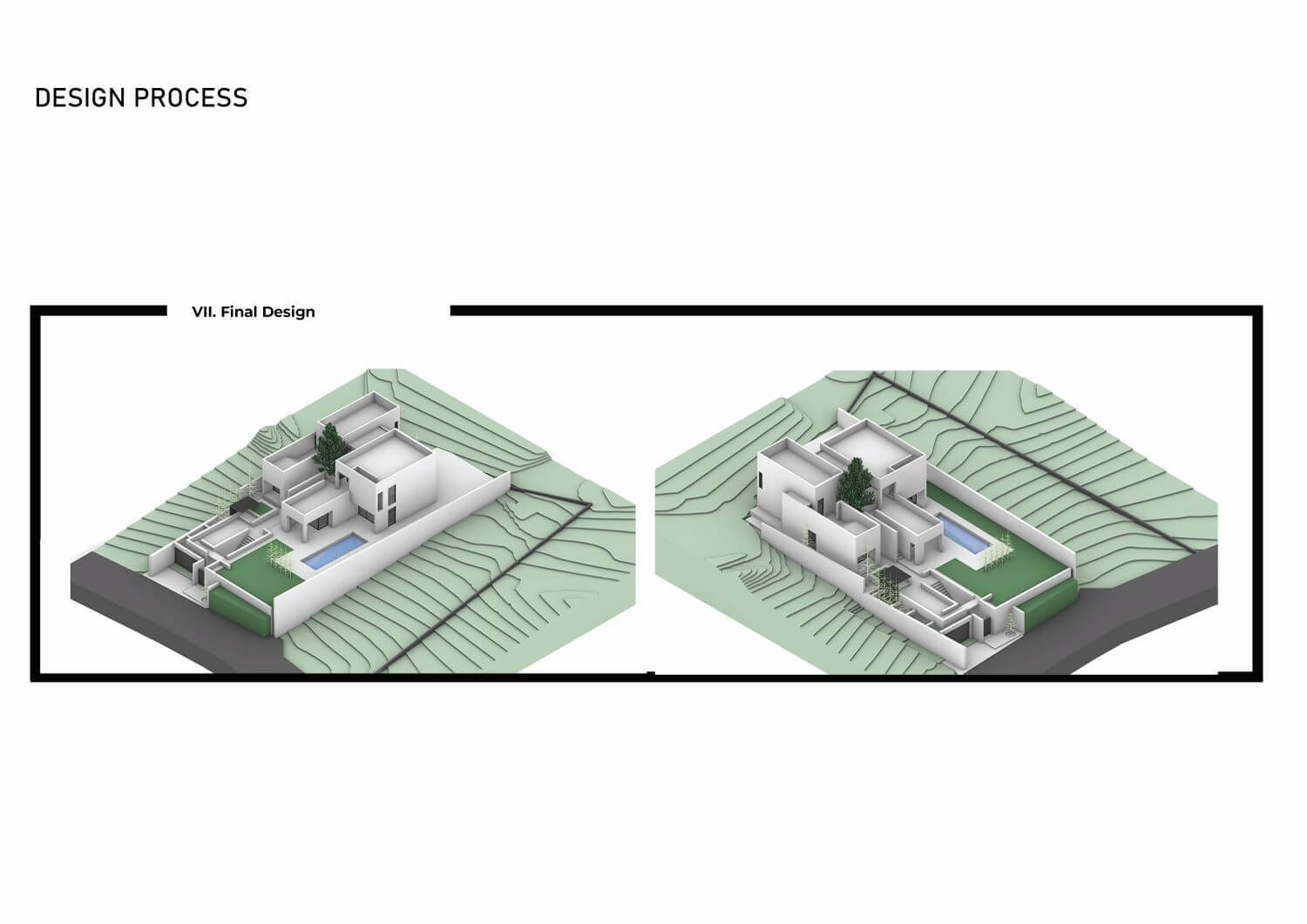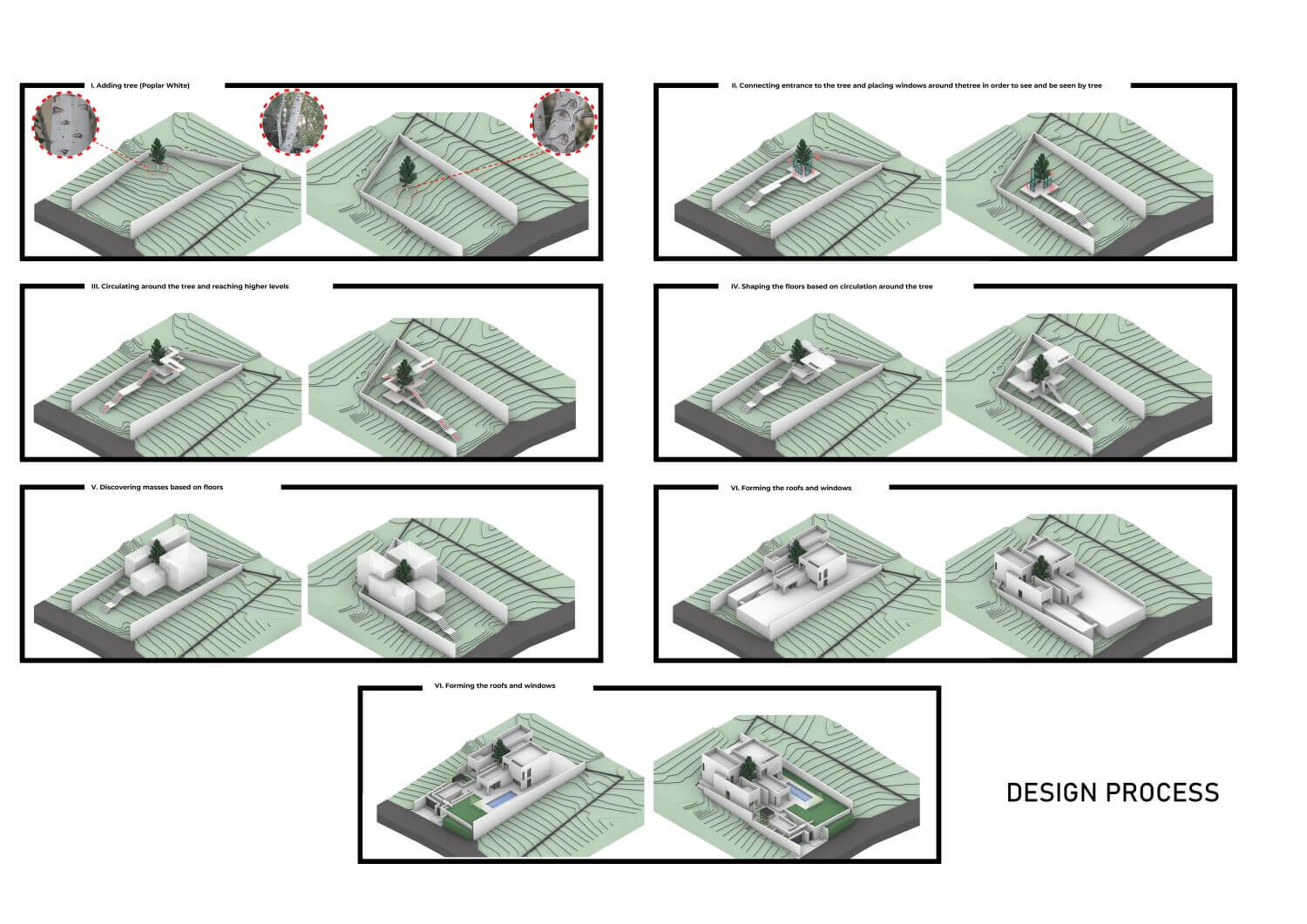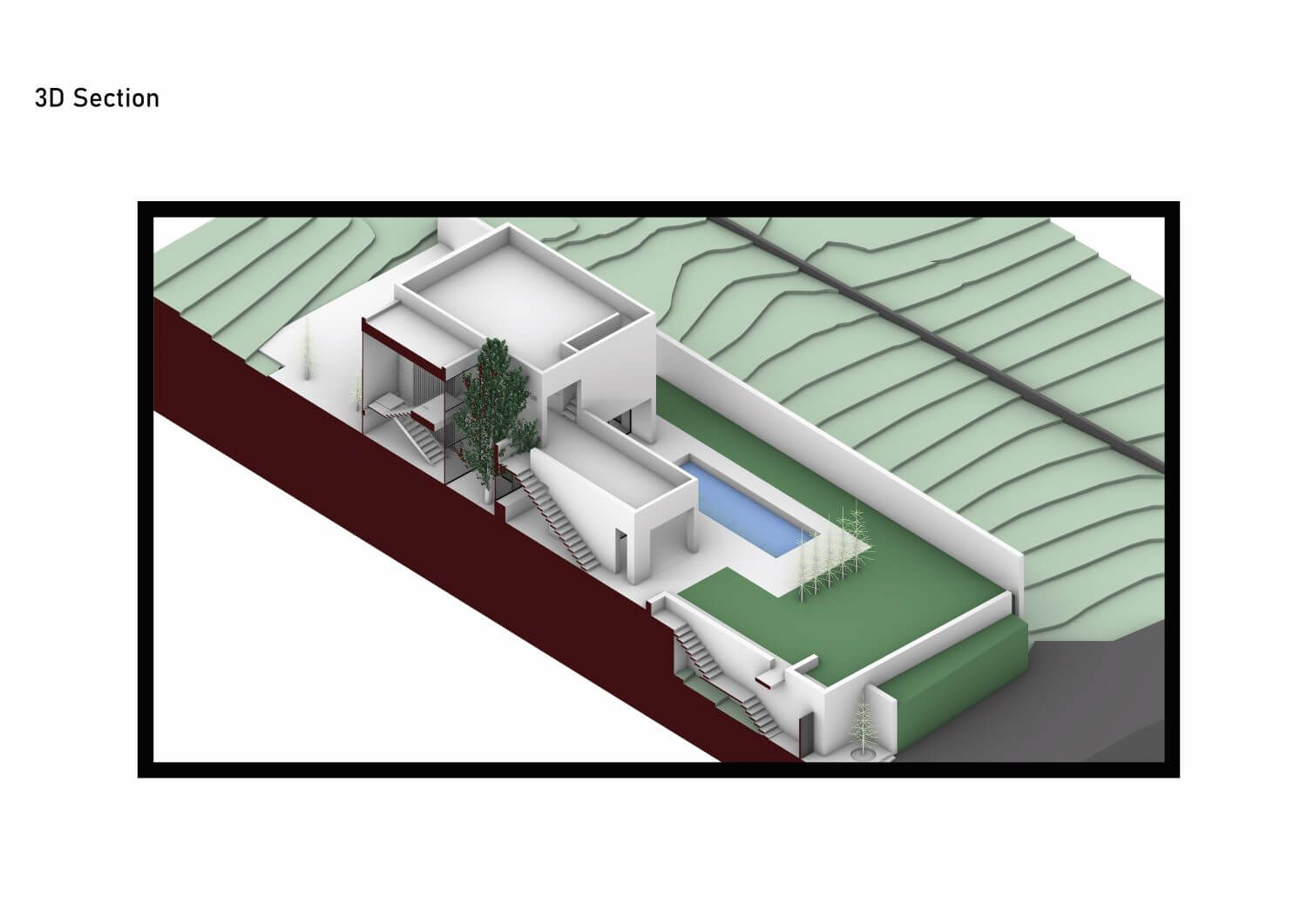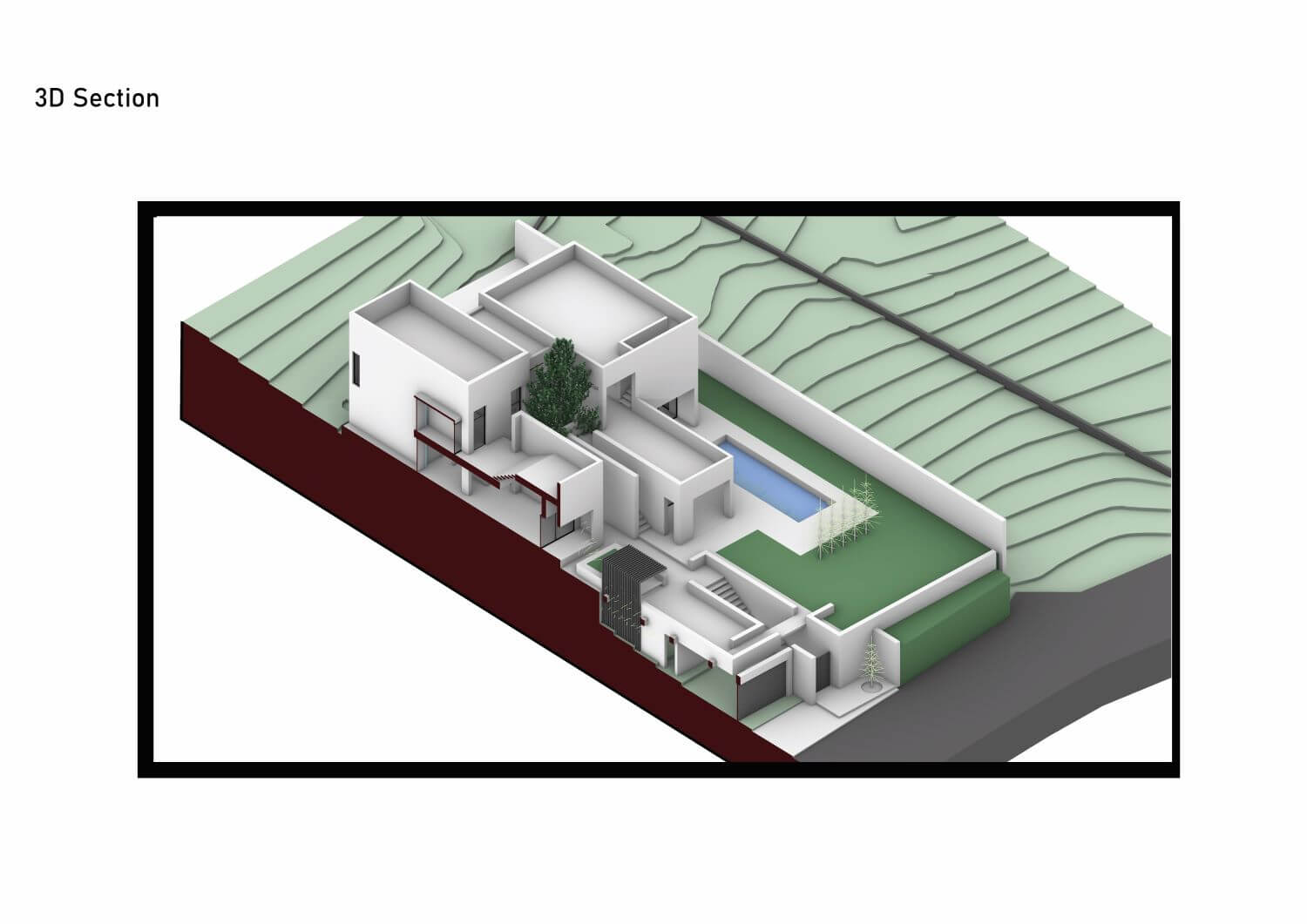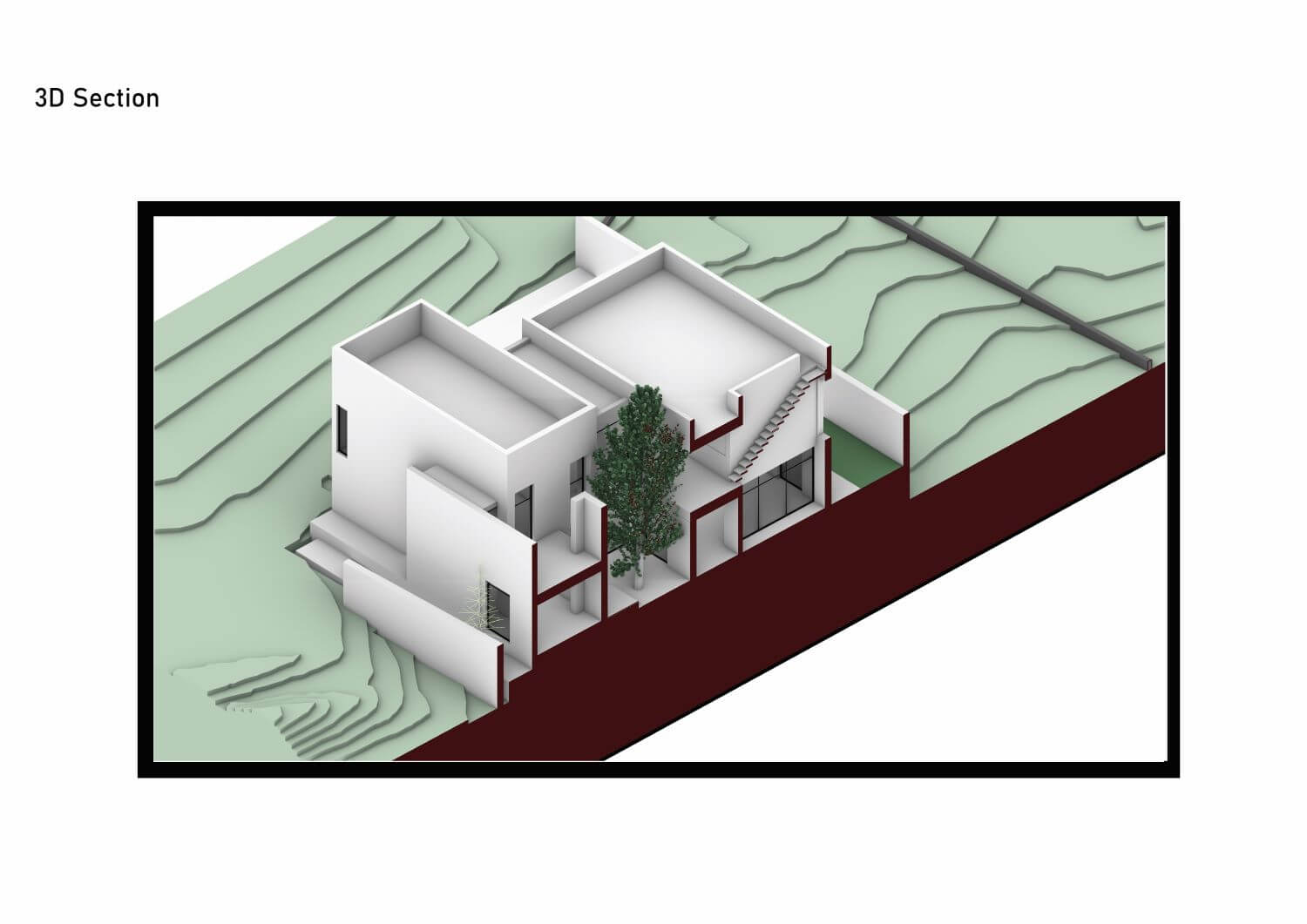 ---