Najas Arquitectos: House + transcends the traditional notions of a home. It stands as a living embodiment of architectural finesse, where design principles are meticulously honed to create a harmonious living experience.
Boundaries between interior and exterior are blurred through an ingenious layout, featuring two circulation axes – transversal and longitudinal – each emphasized with double-height dimensions. This thoughtful arrangement invites natural light to diffuse throughout, evoking a play of shadows and subtle nuances that add depth to the living environment.
Here, the focus is on timelessness rather than fleeting trends. The architecture prioritizes spatial clarity, encouraging occupants to engage with their surroundings through cross-shaped skylights that introduce zenithal light, unifying interior spaces with the dynamic sky.
This design philosophy fosters unity both horizontally and vertically, cultivating an atmosphere conducive to family connection and a profound engagement with the surrounding landscape.
Craftsmanship extends to material selection, with steel, elegantly toned in gray and copper, harmoniously complementing the warmth of eucalyptus wood and the transparency of glass. These materials are chosen with care to ensure a lasting, elegant appeal.
House + transcends the role of a residence, representing an architectural achievement where form, function, and aesthetics converge in a symphony of precision. It beckons architects, designers, and aficionados to explore a realm where subtlety and sophistication are celebrated.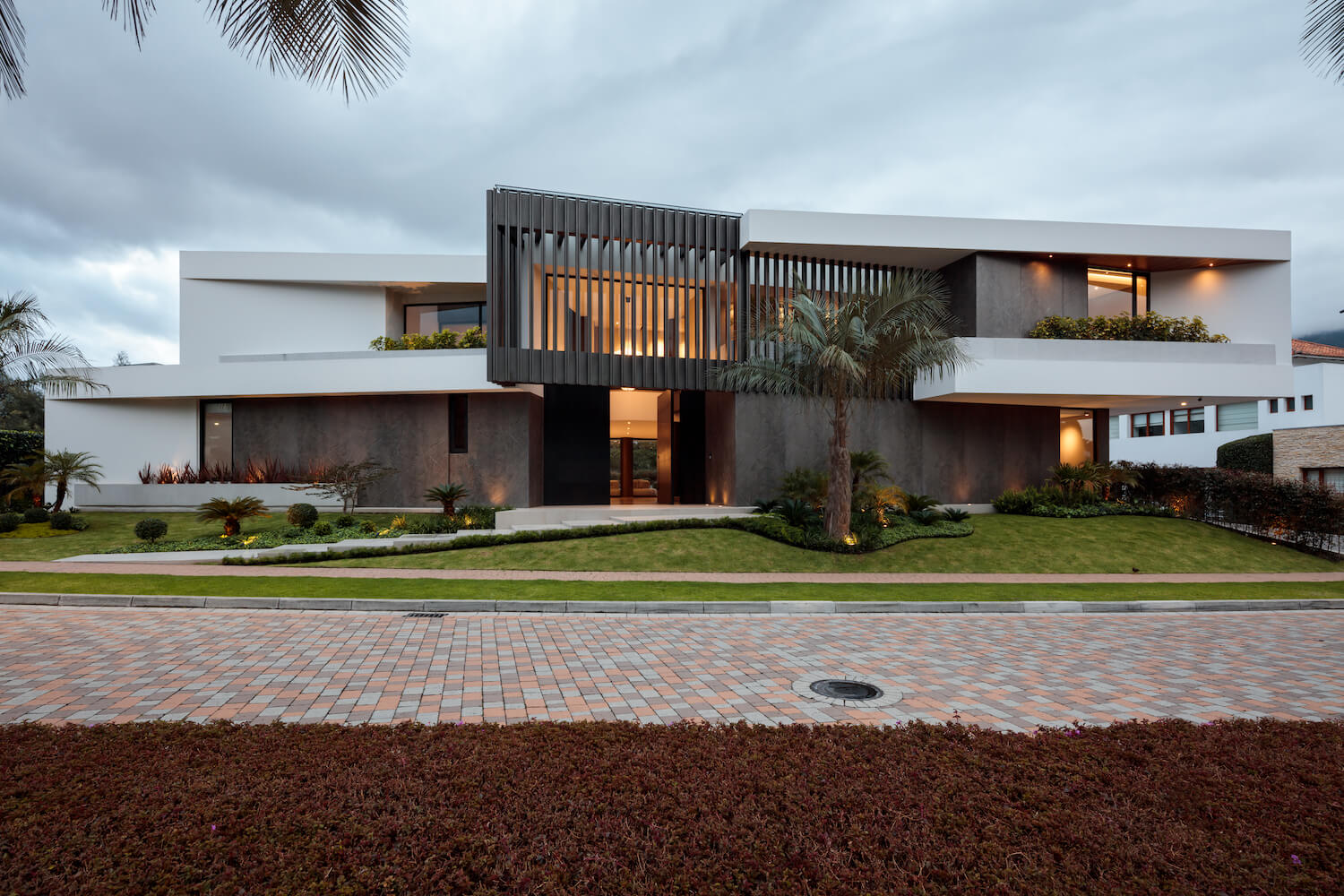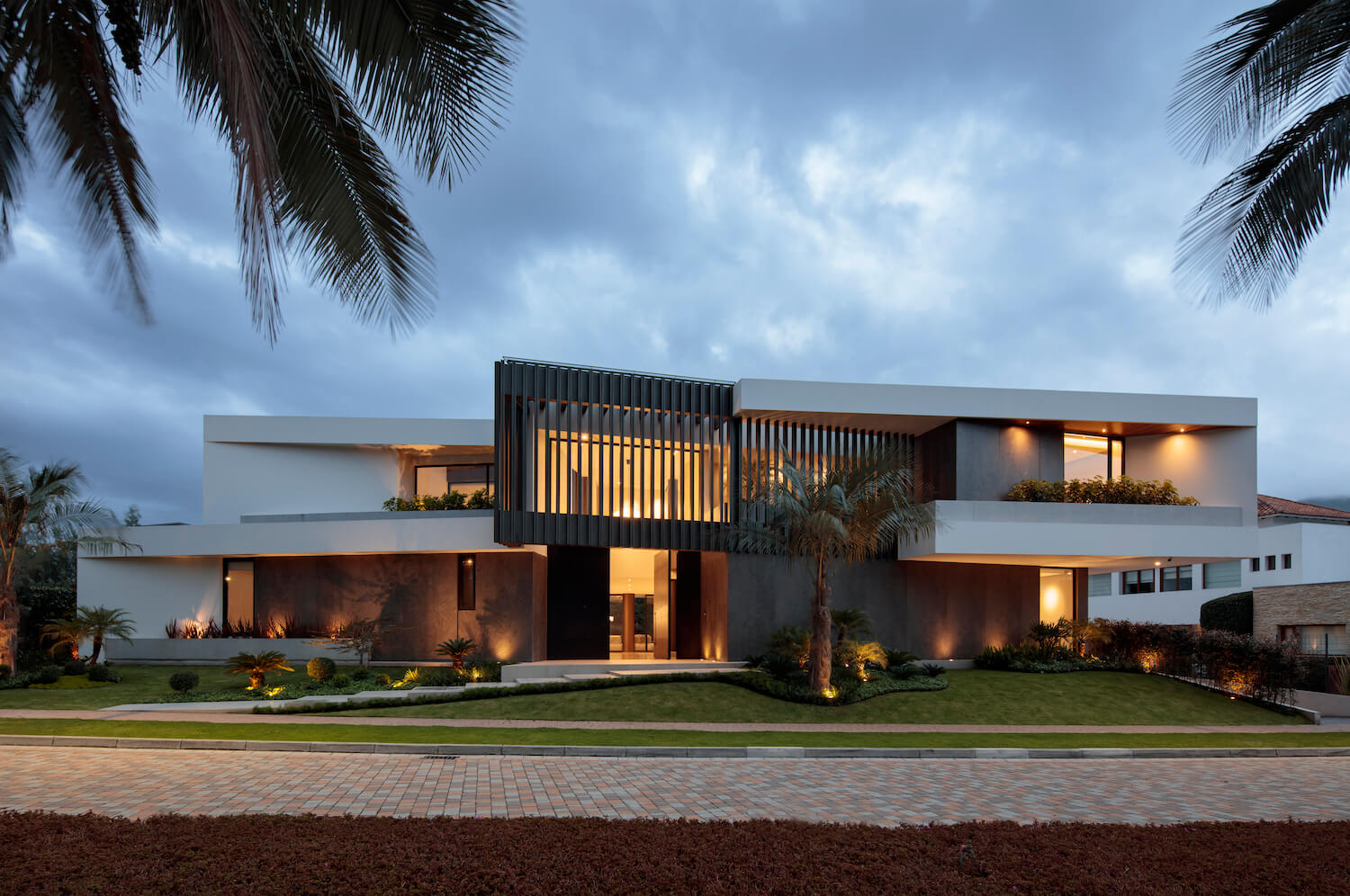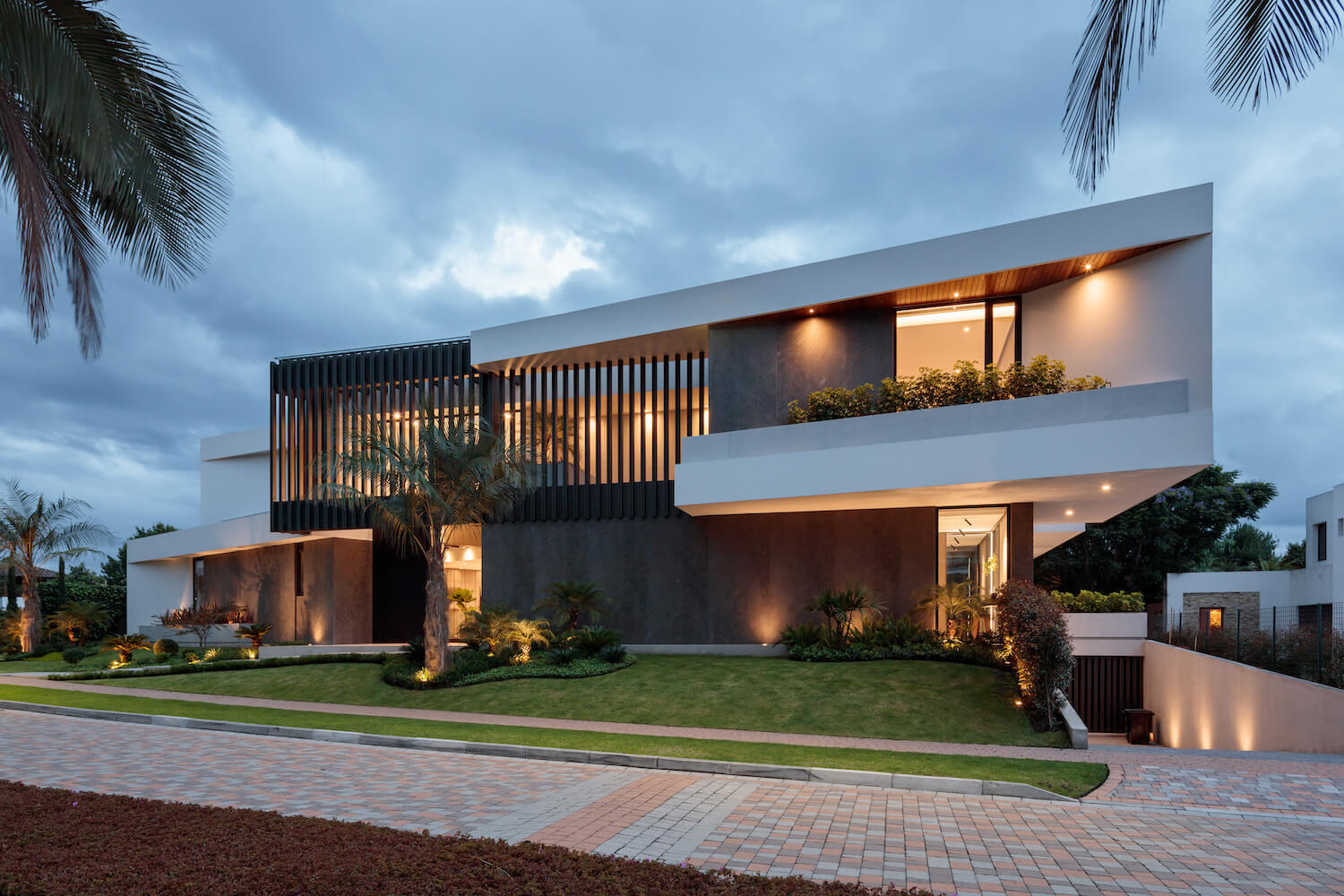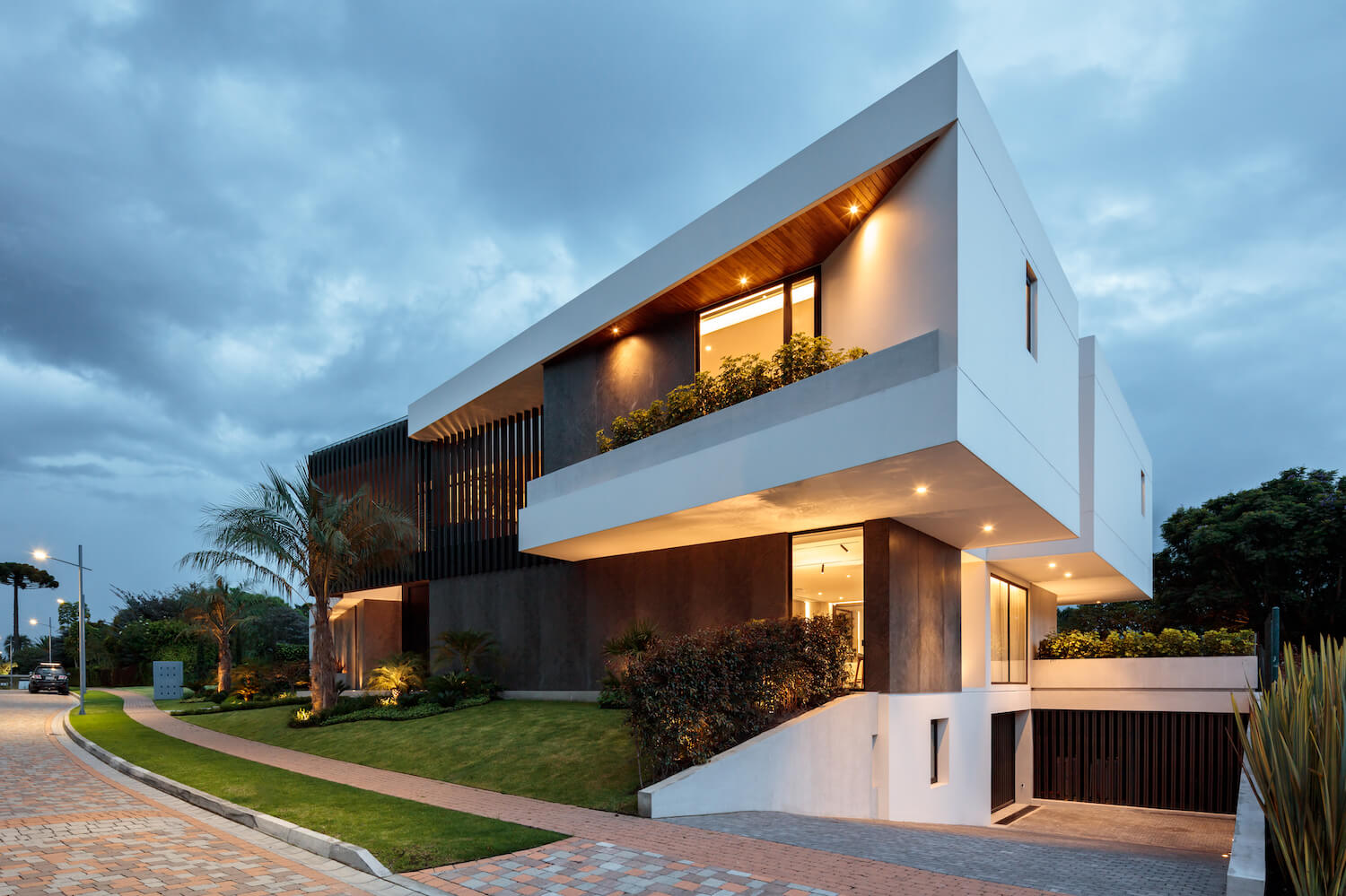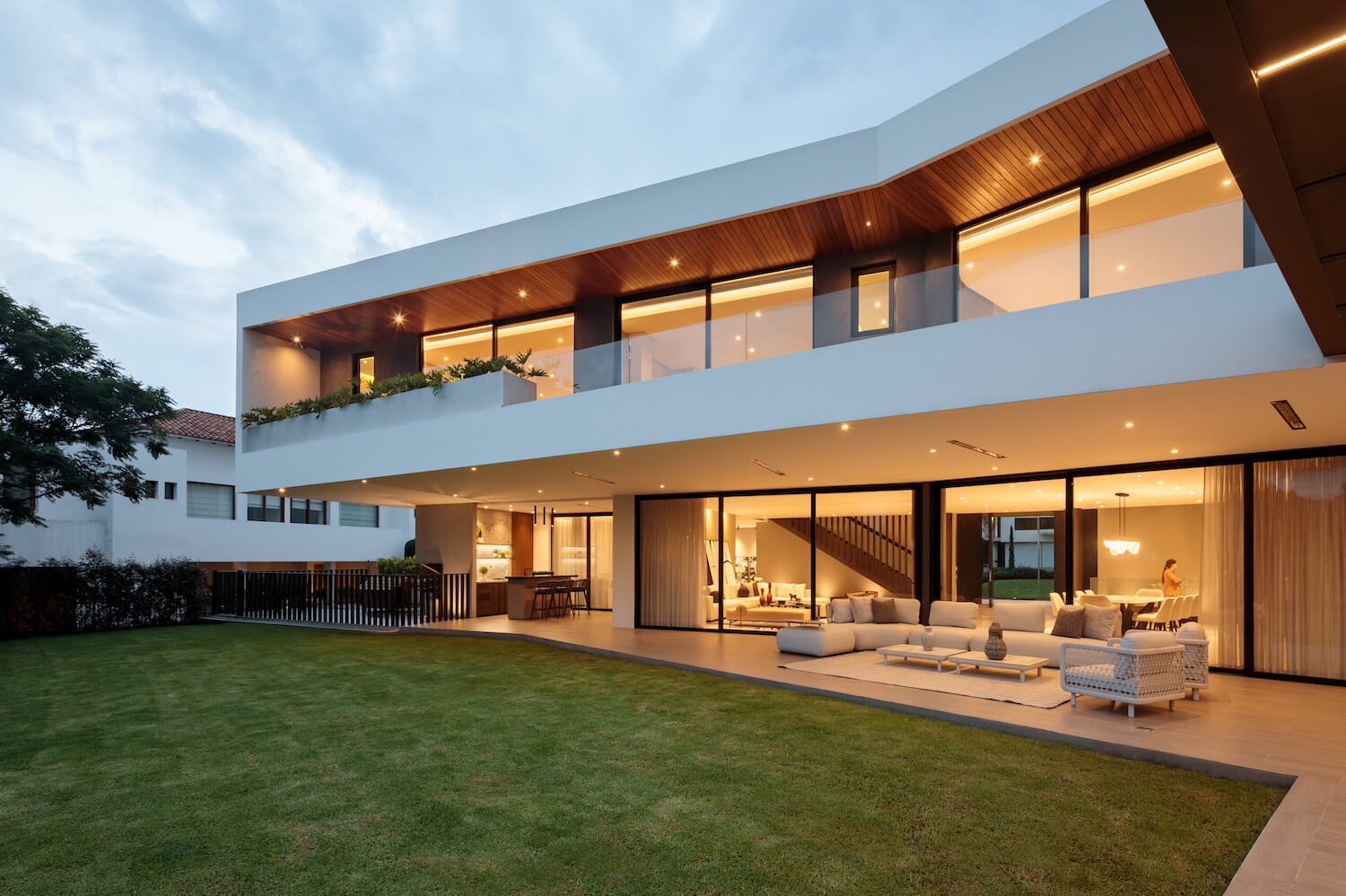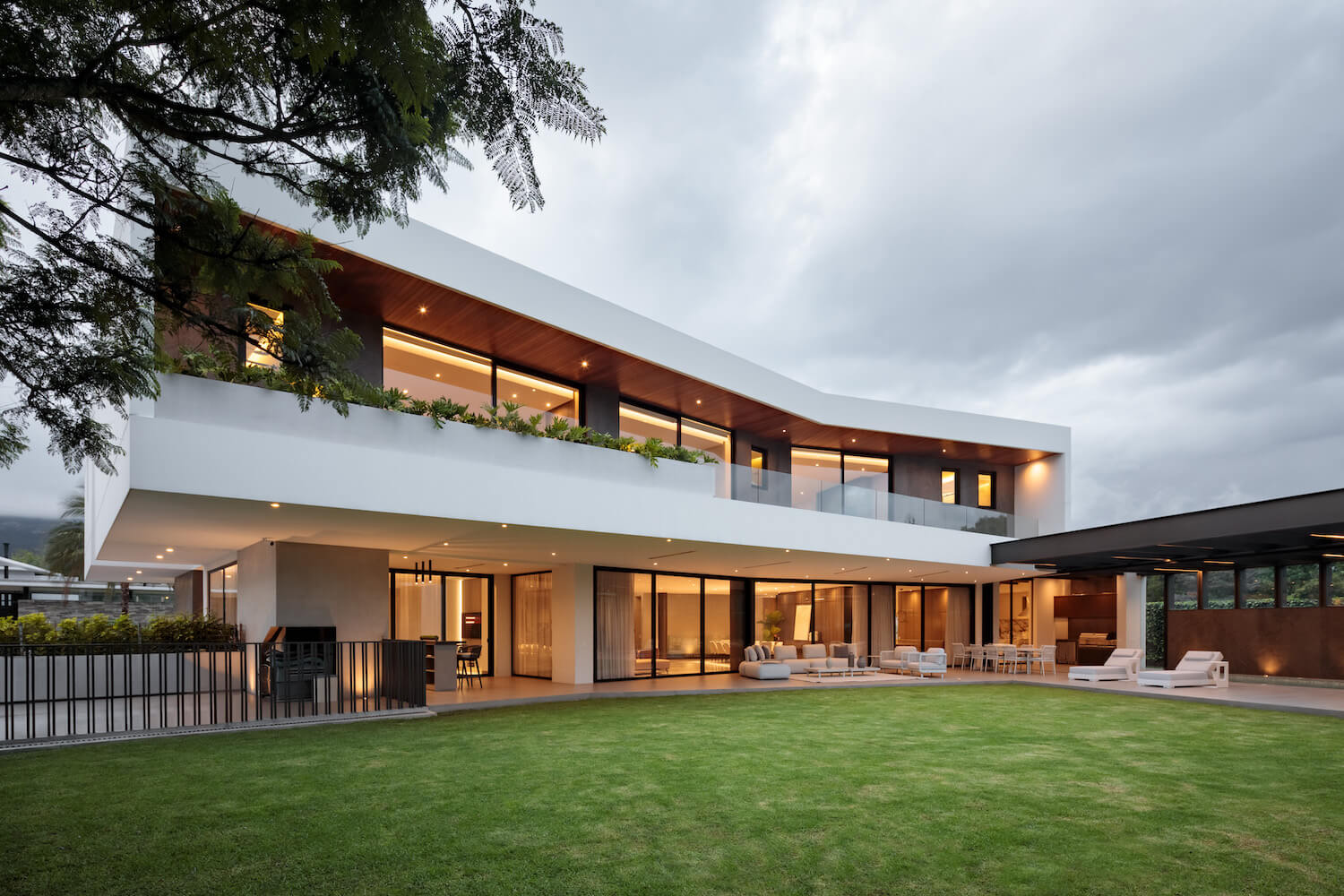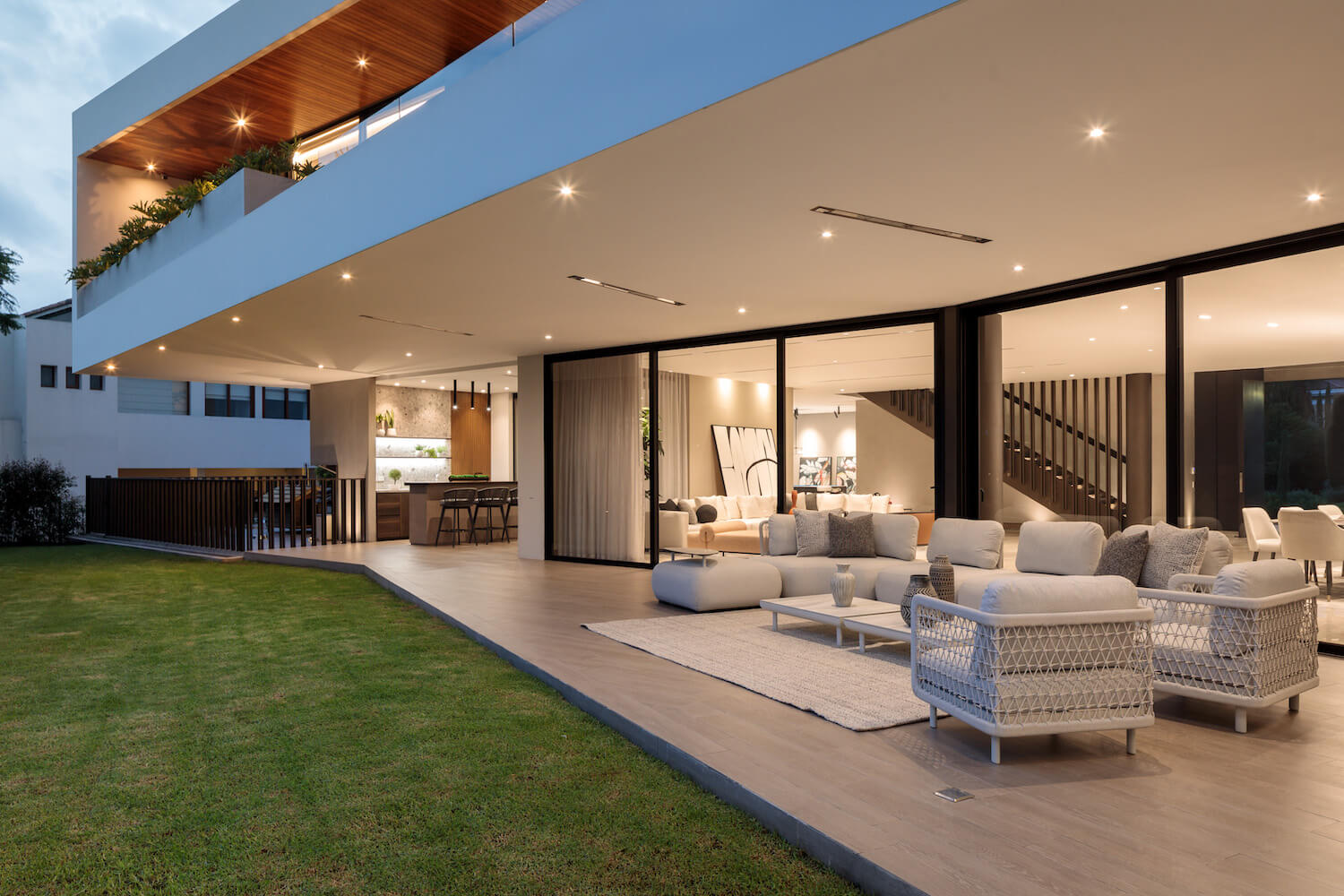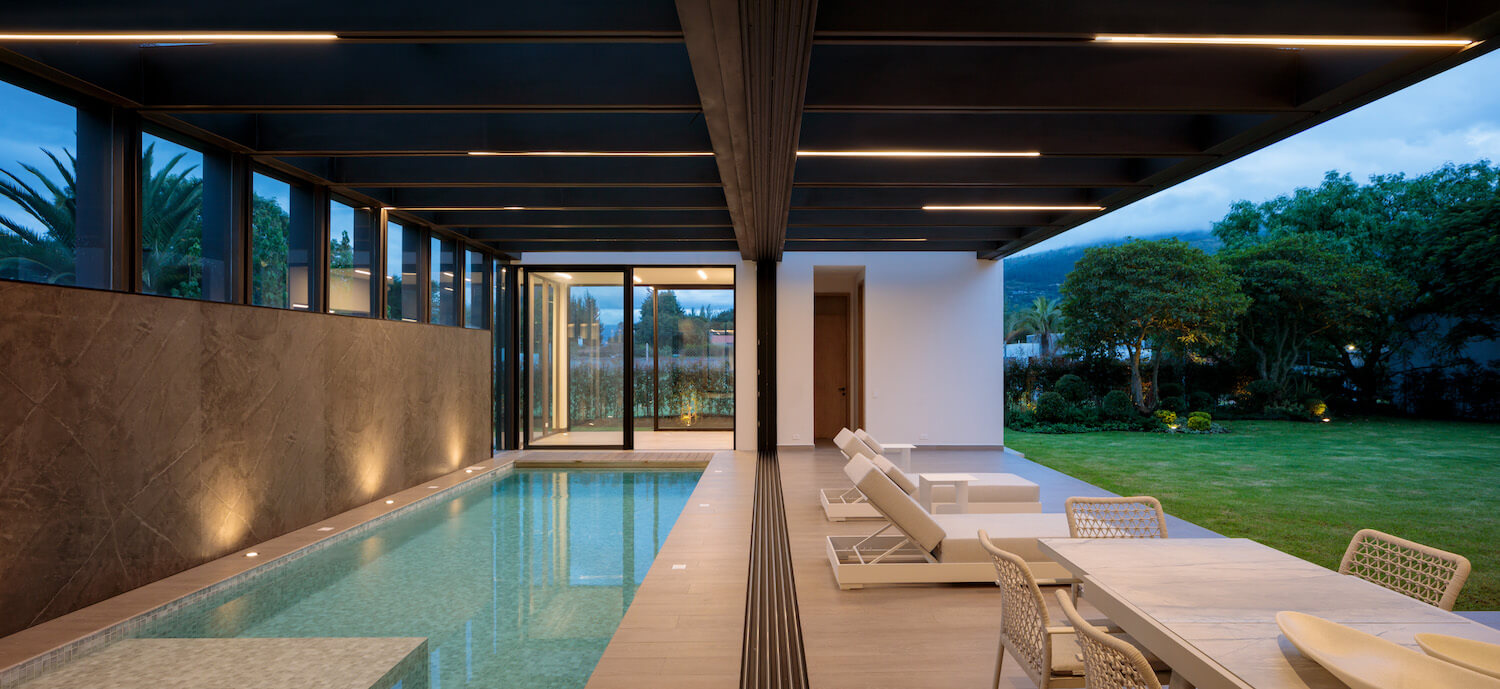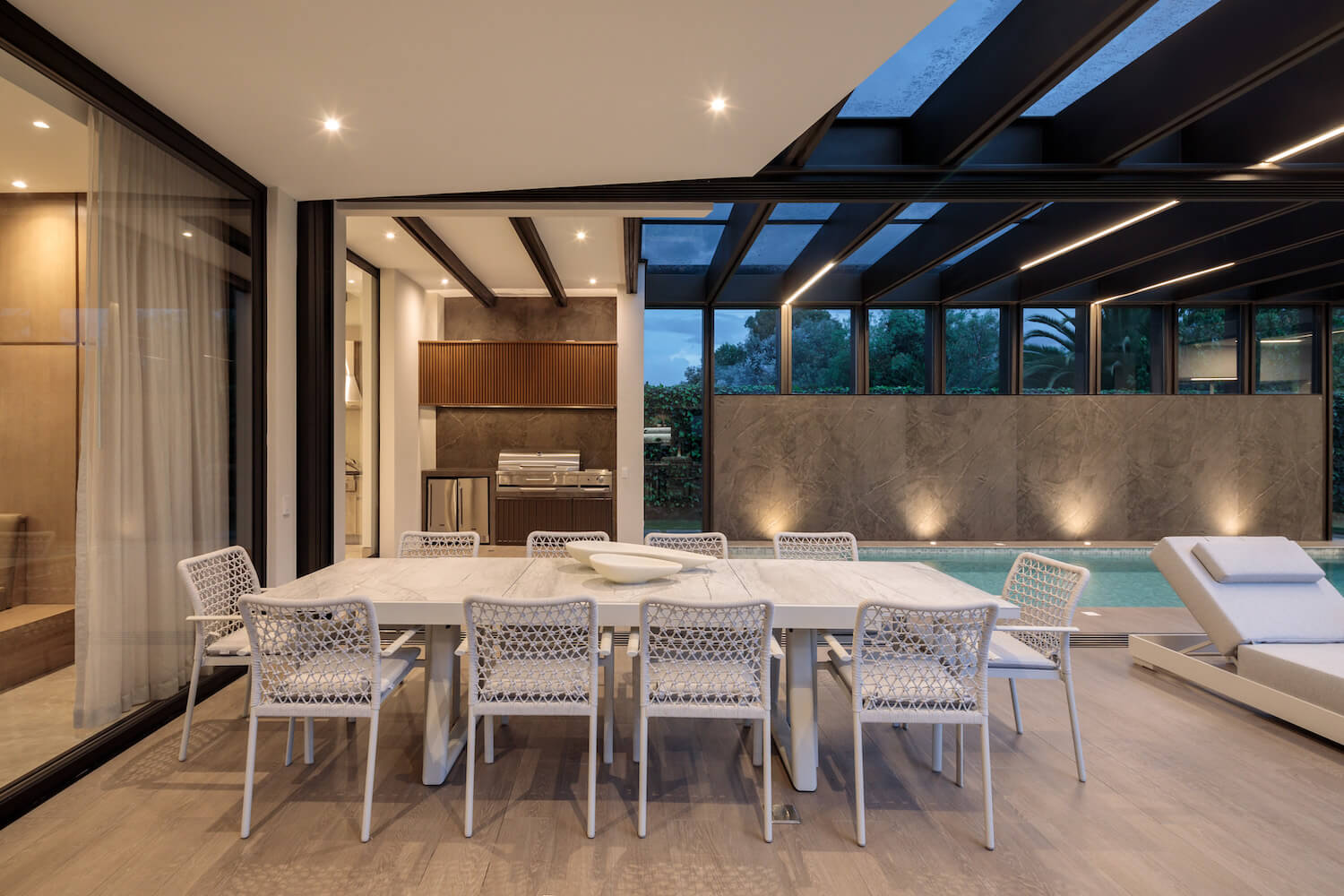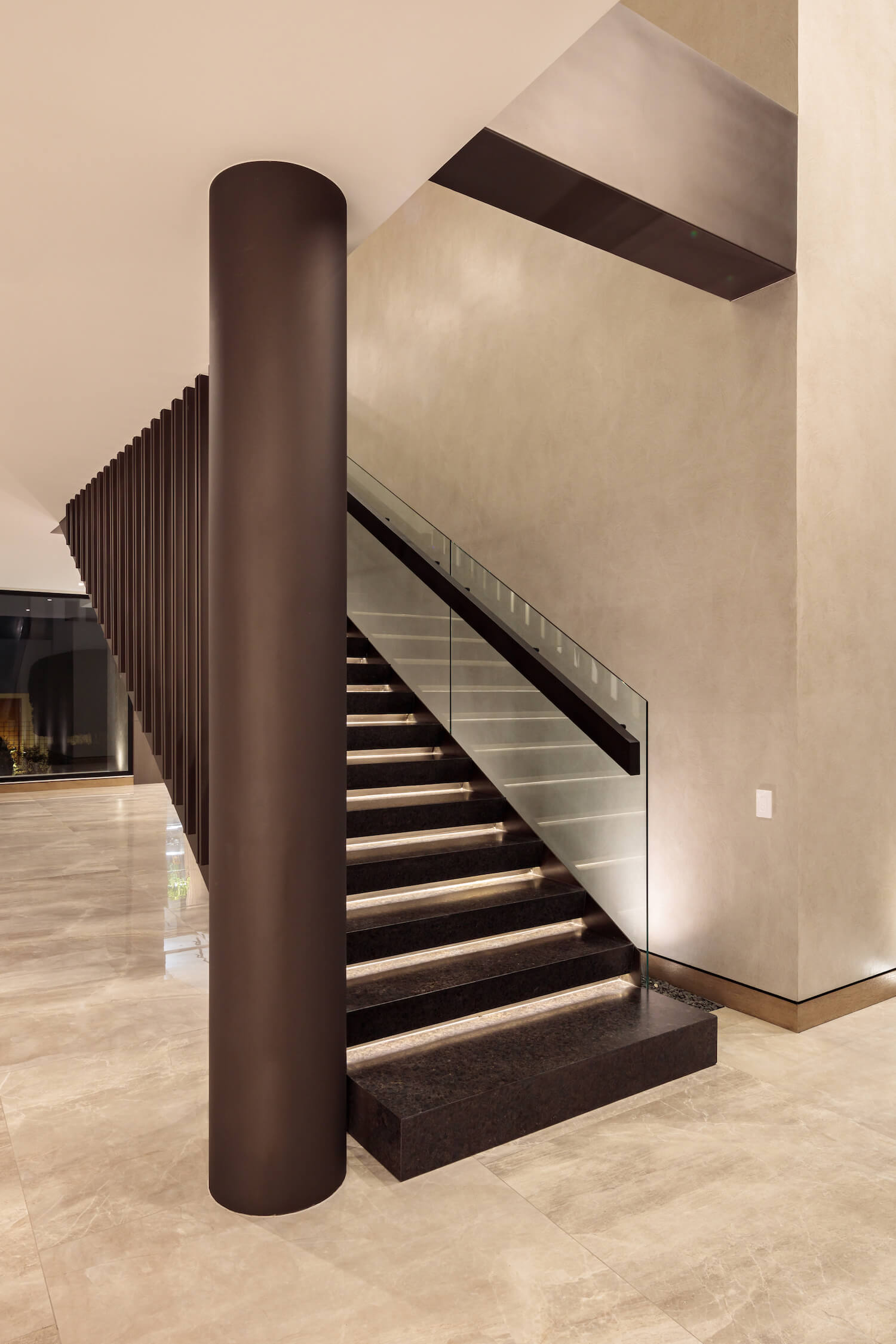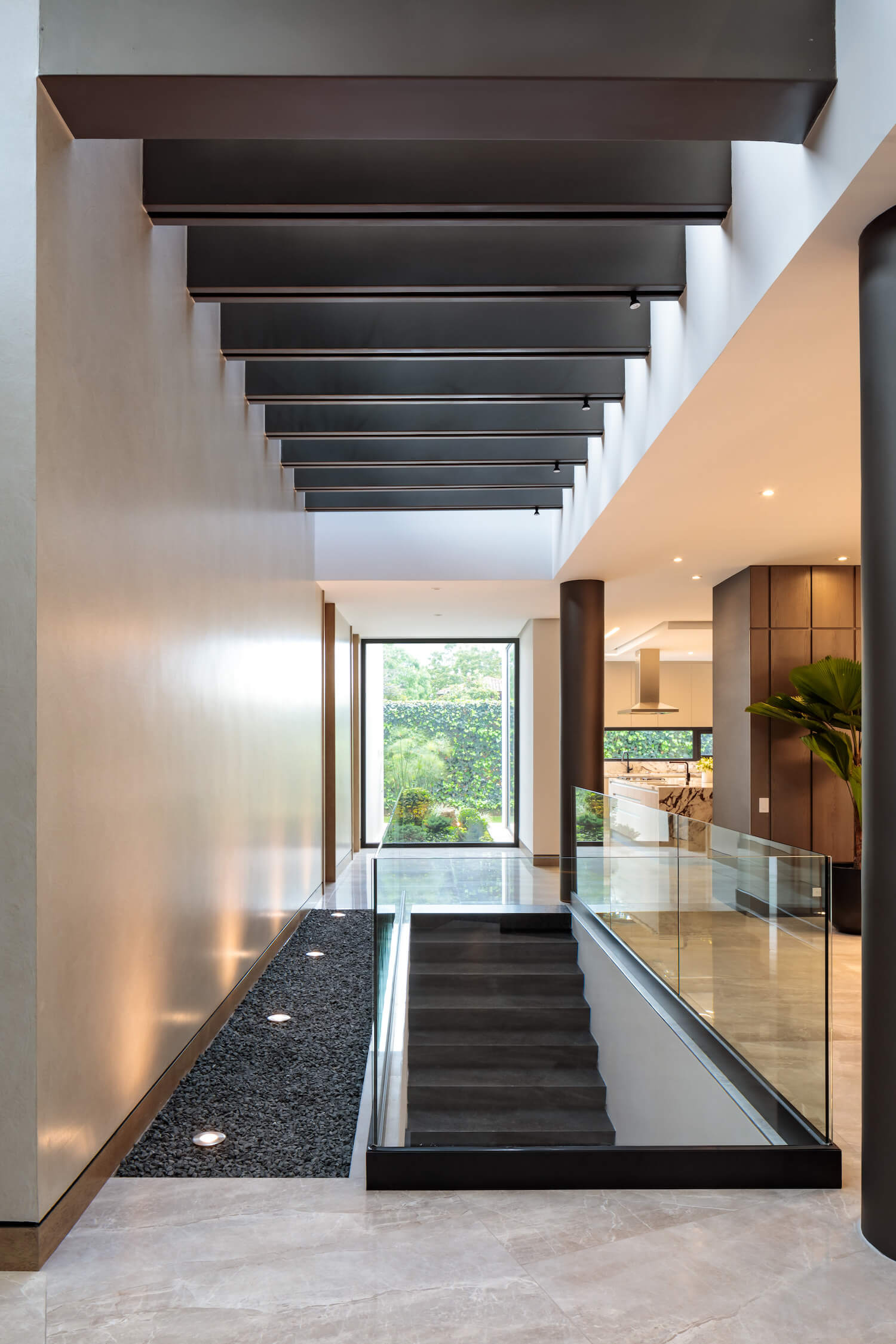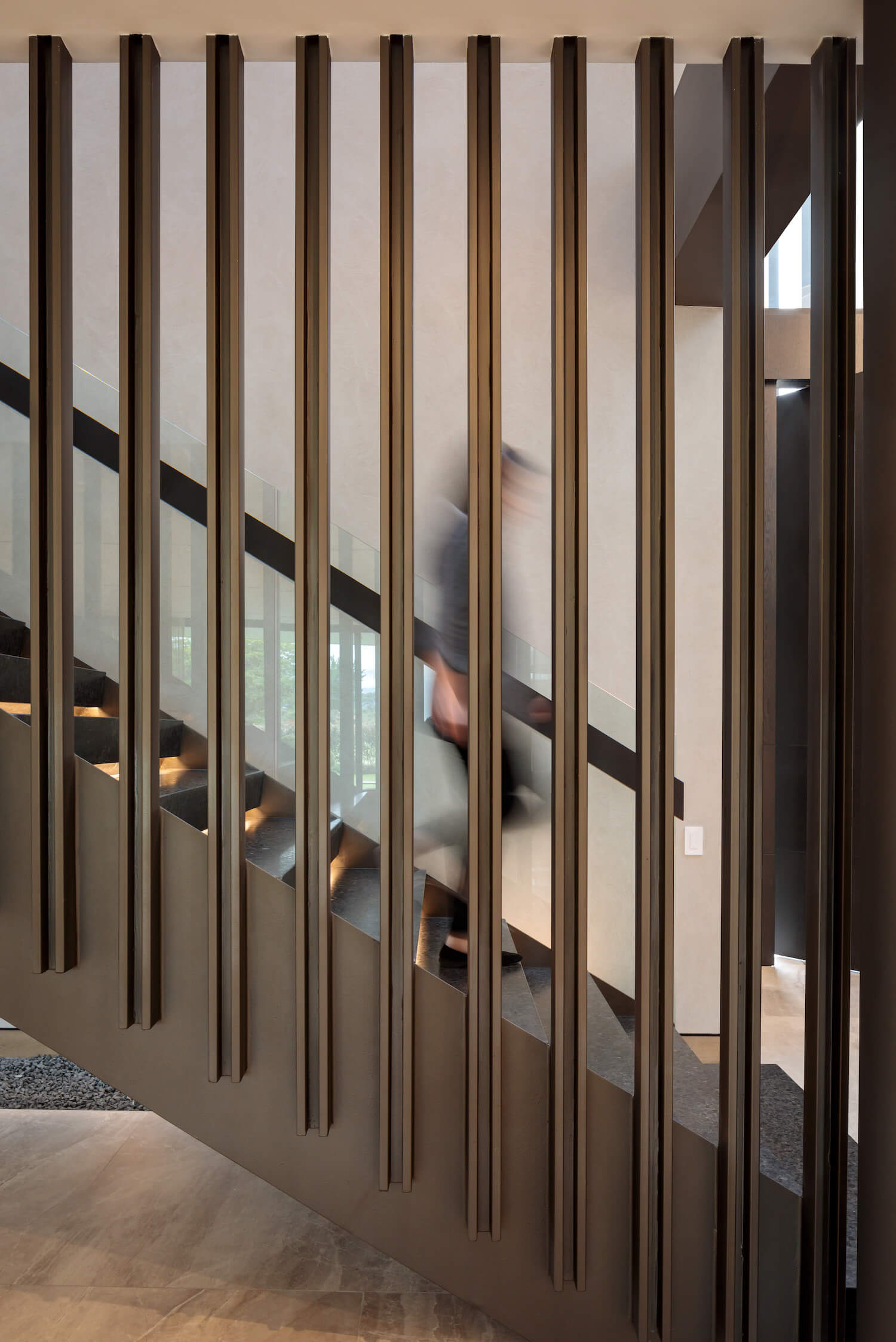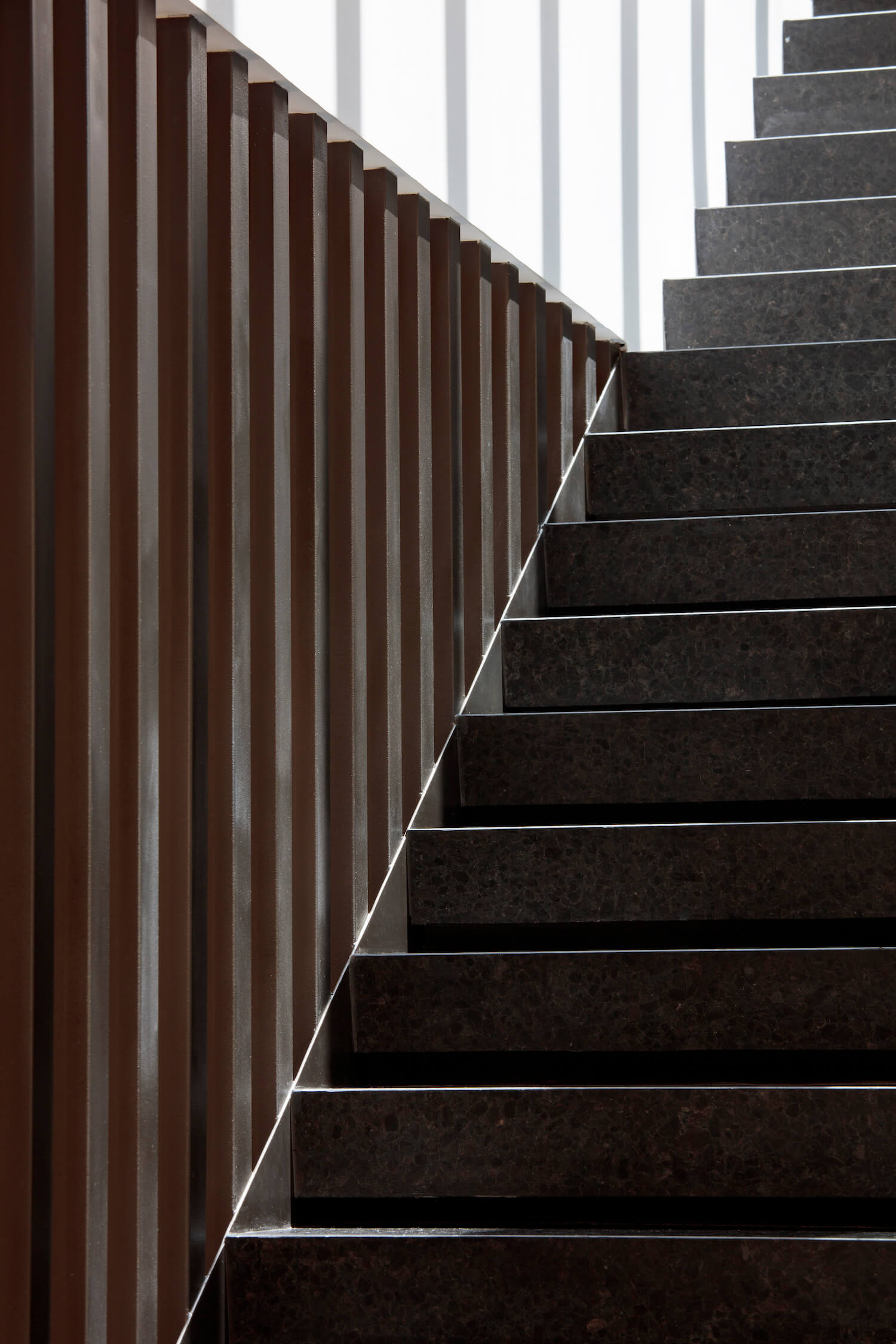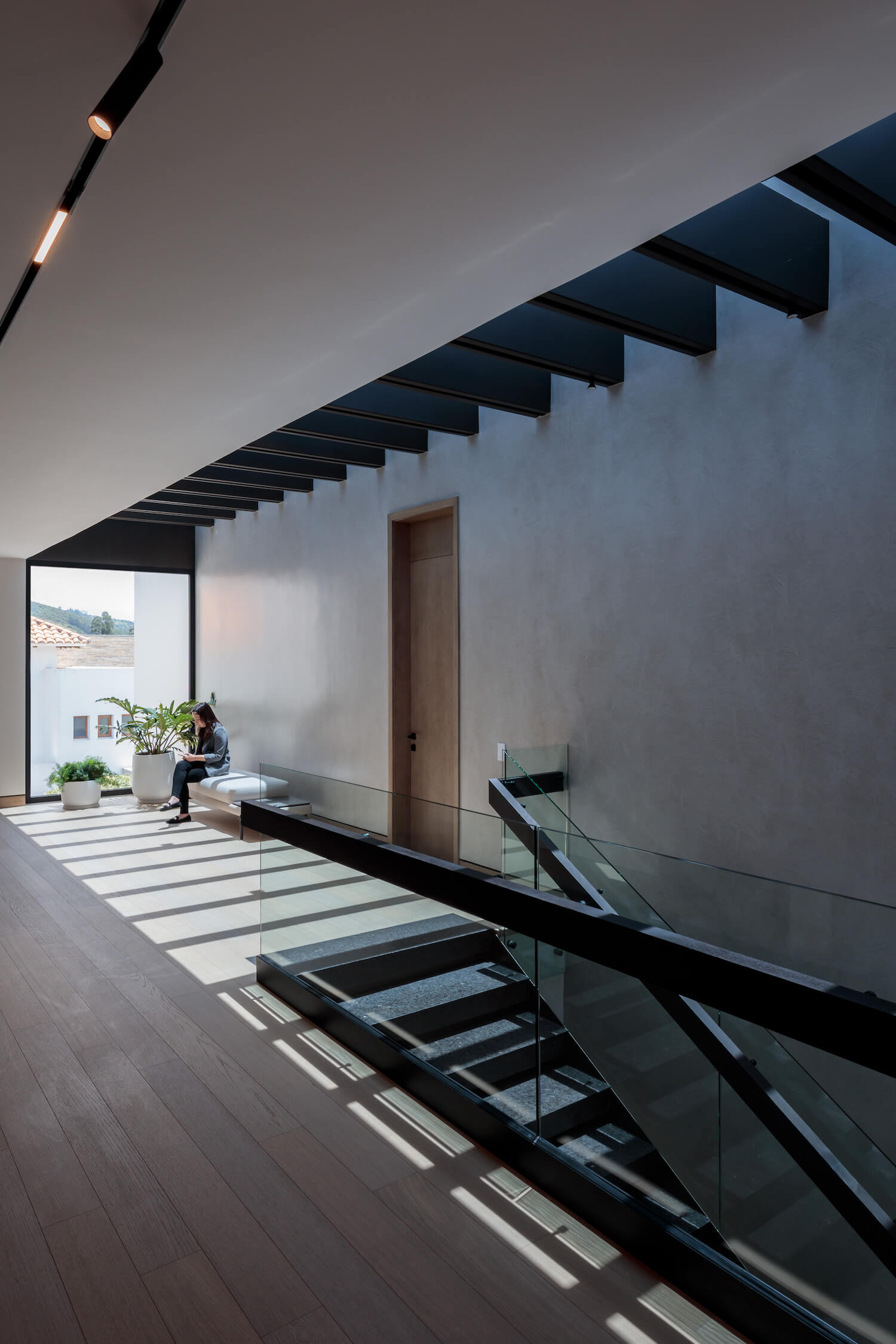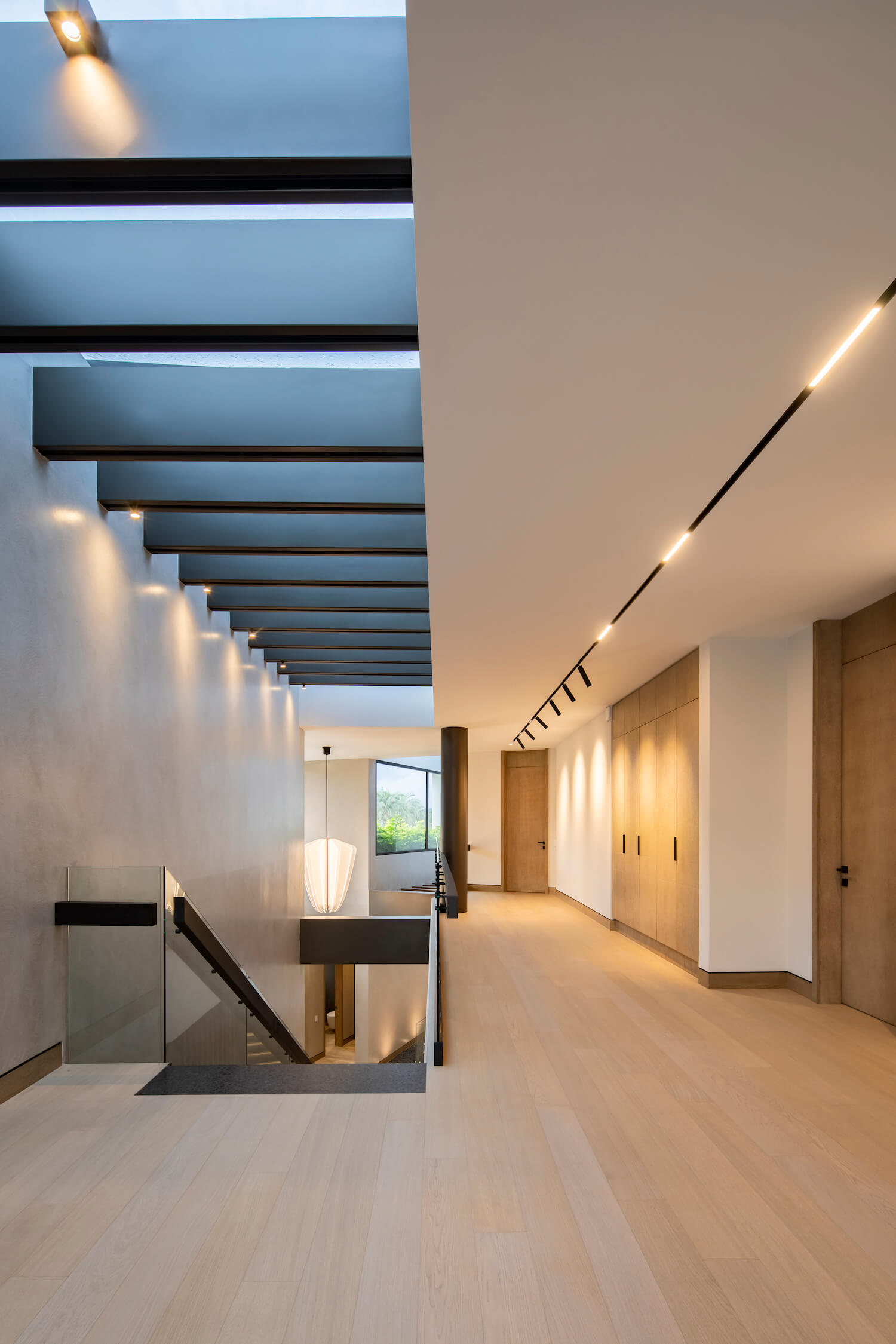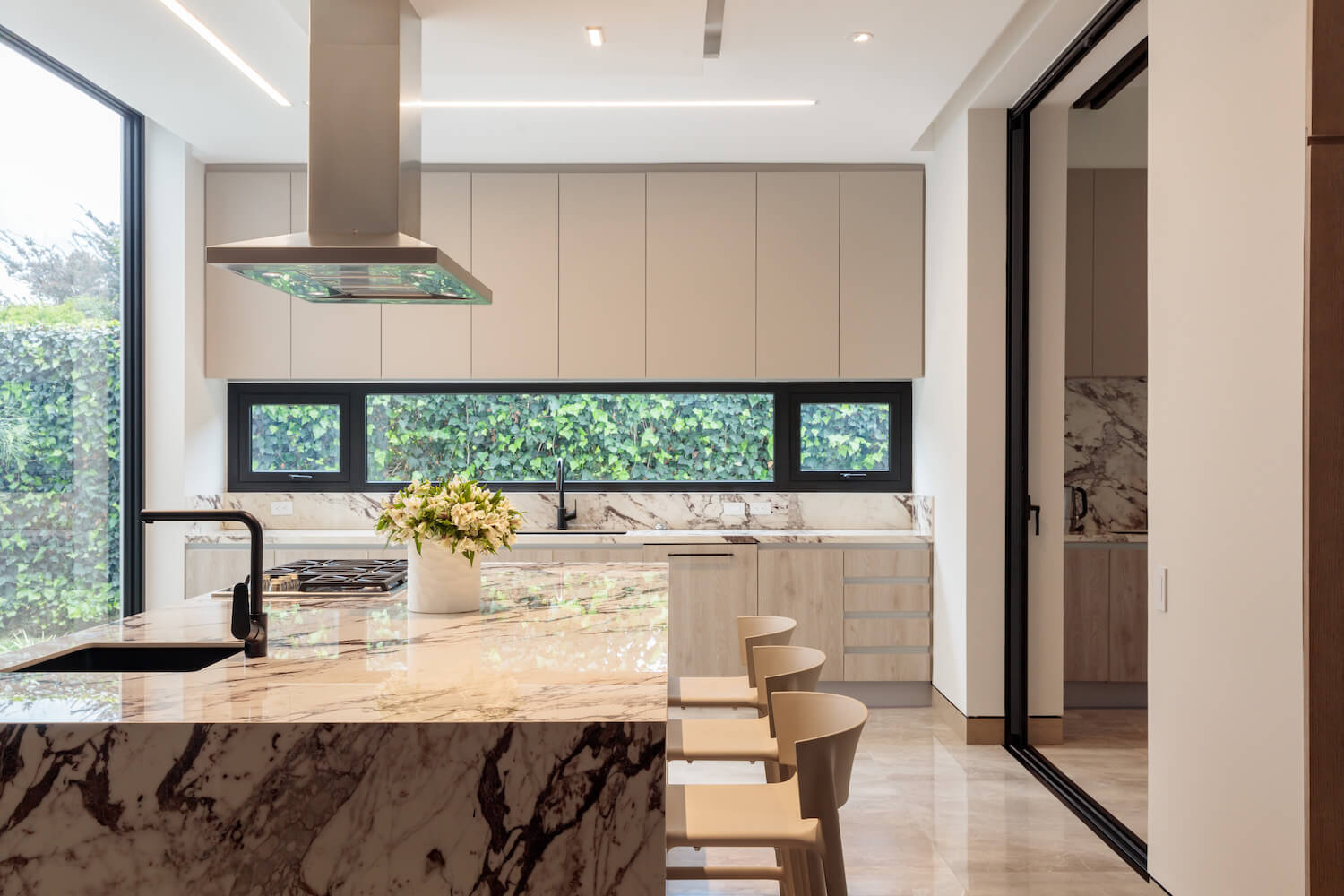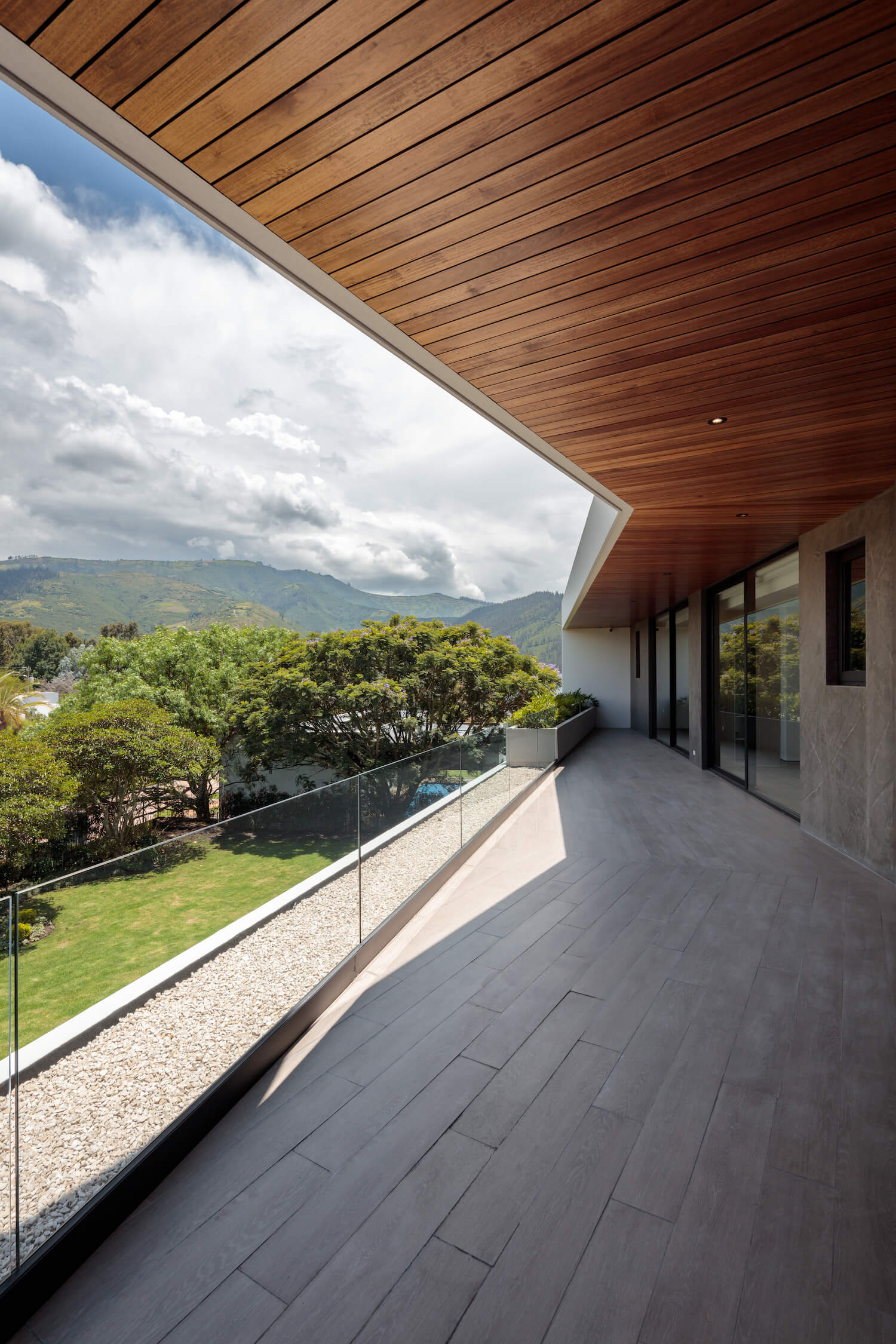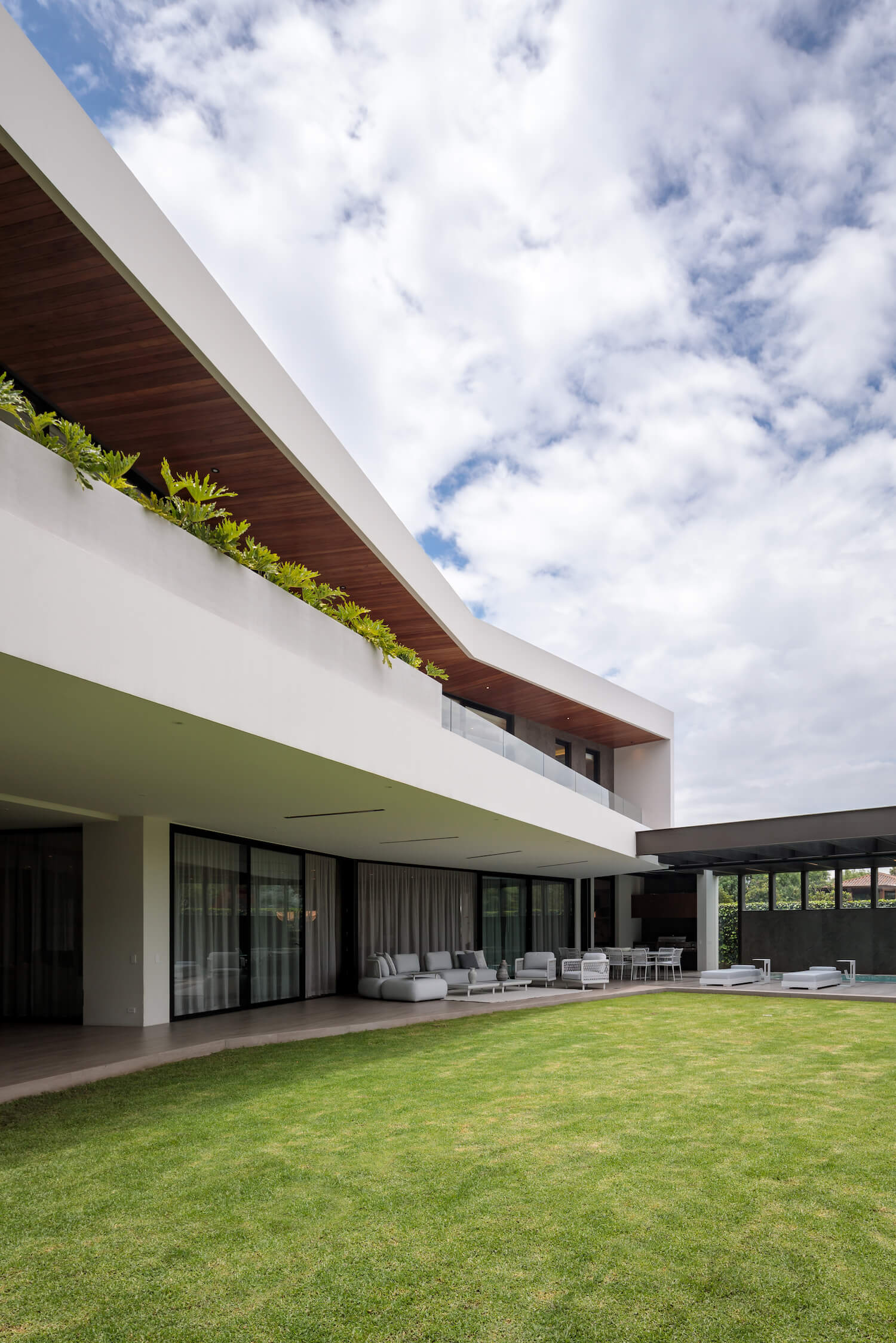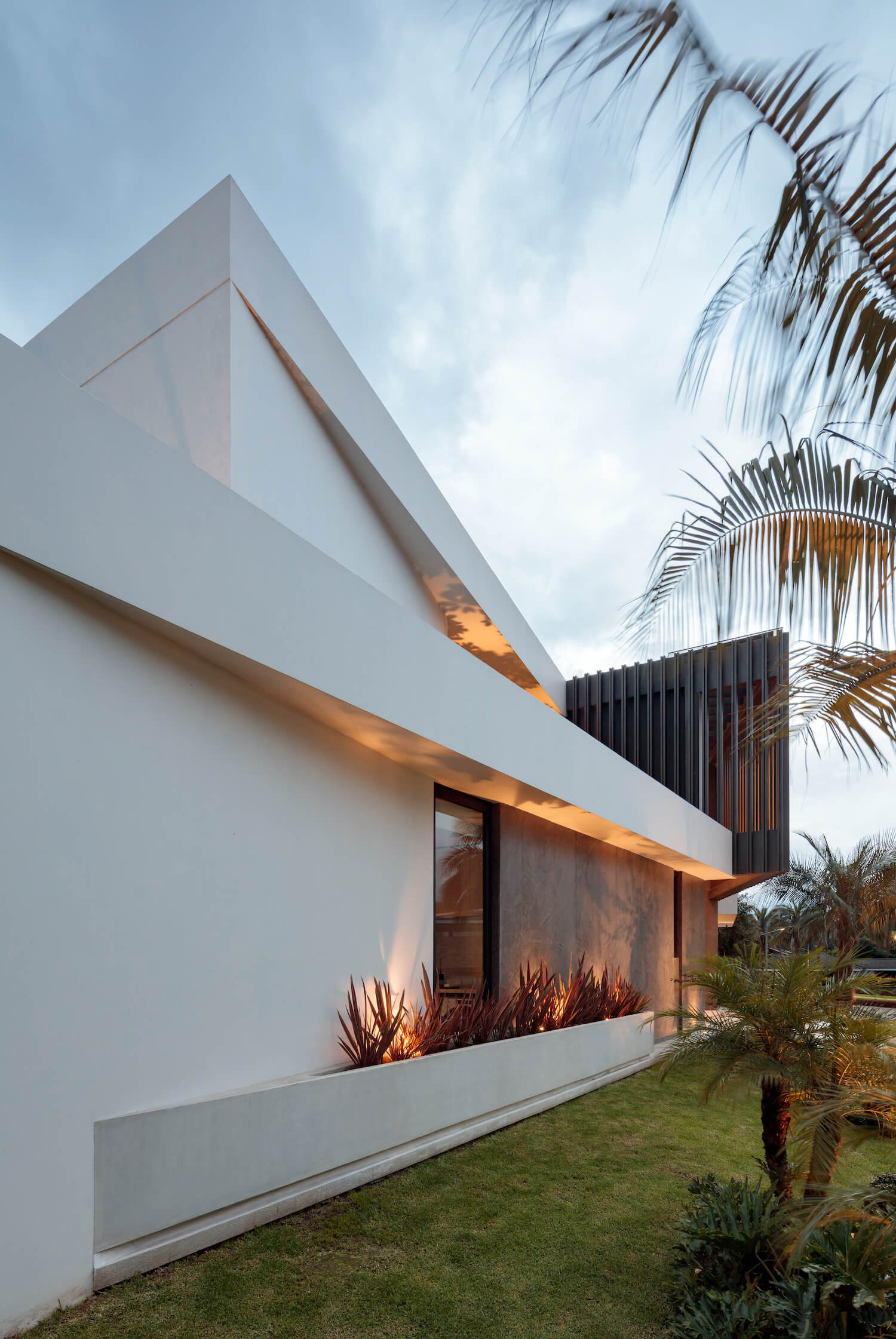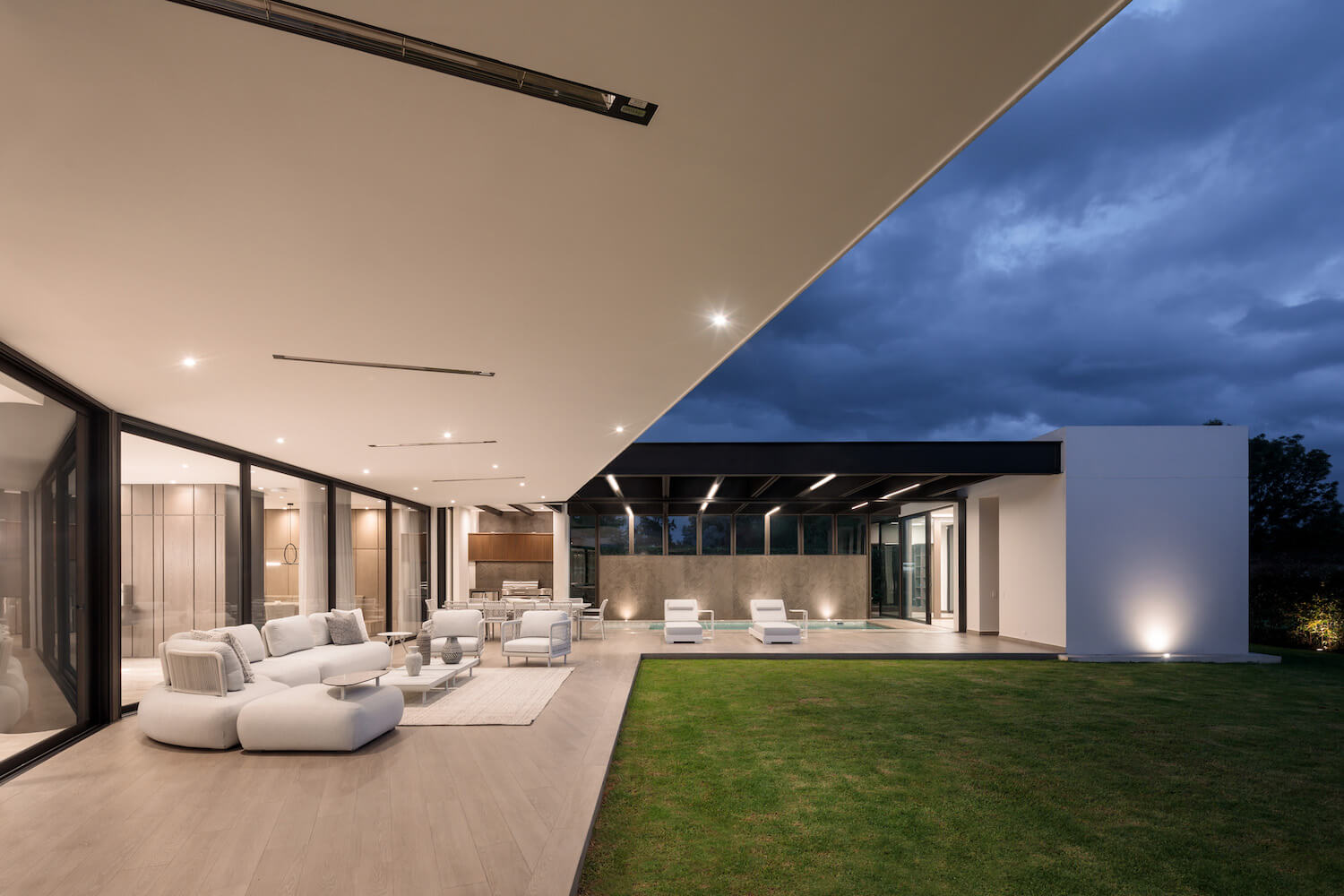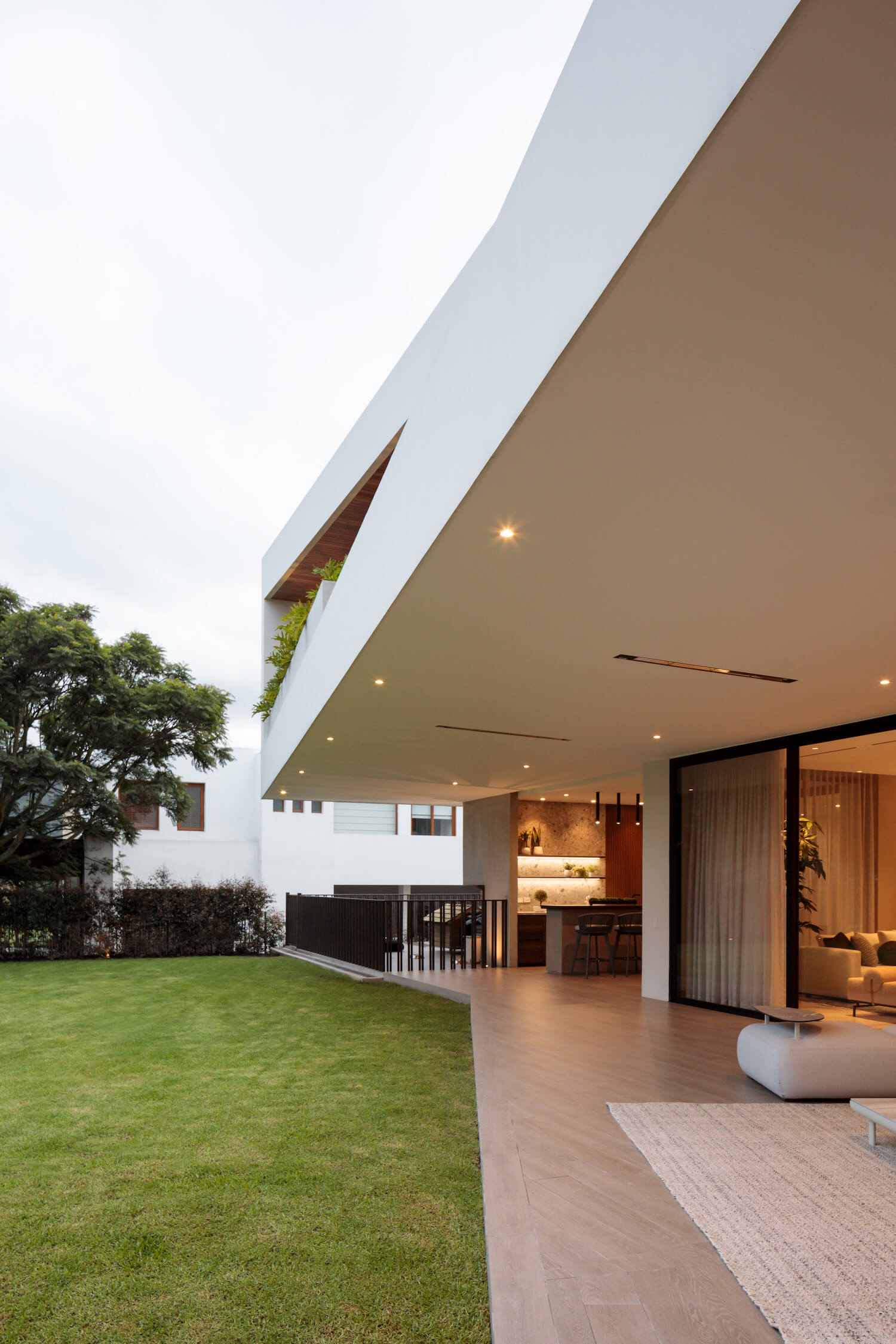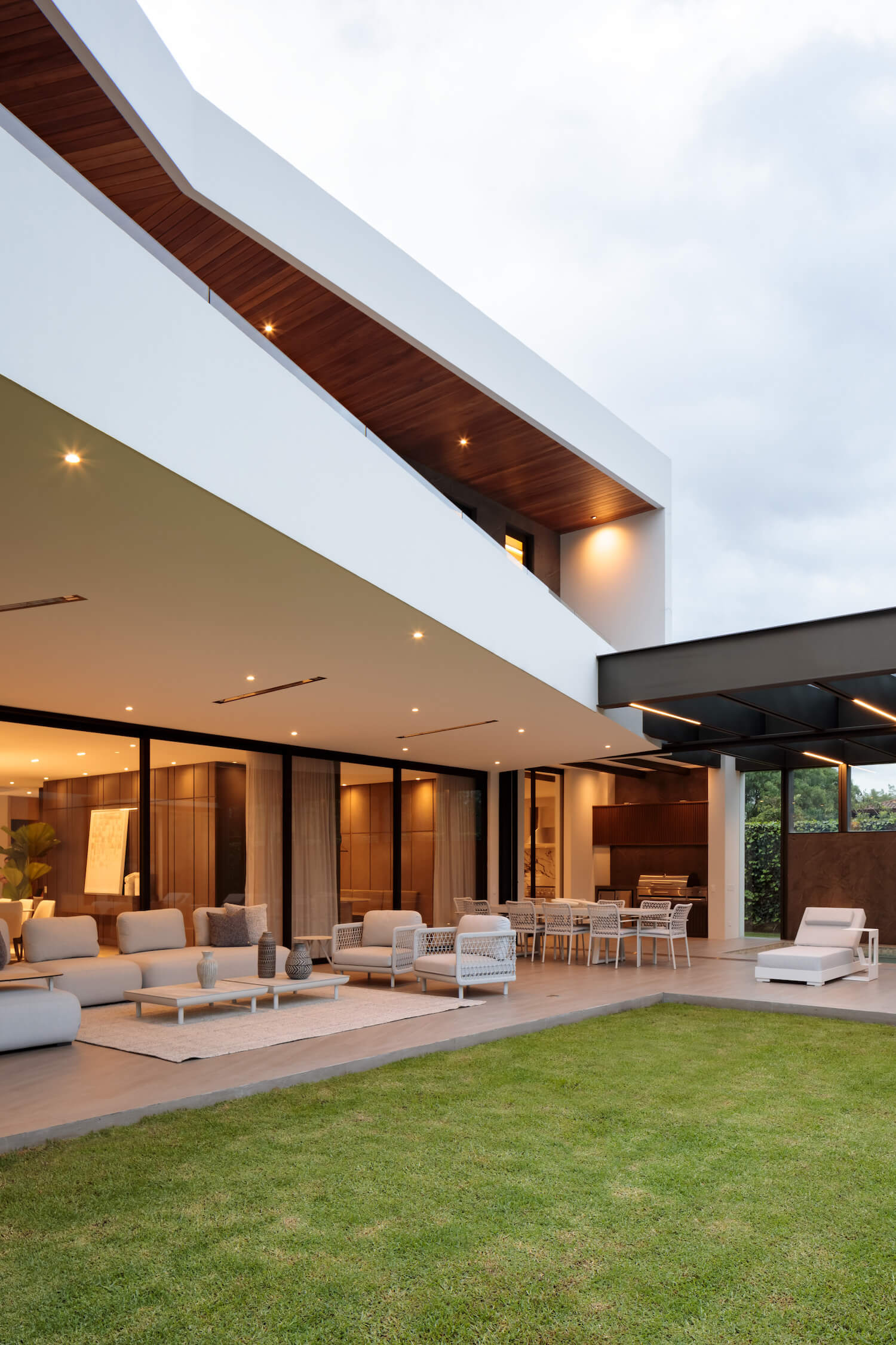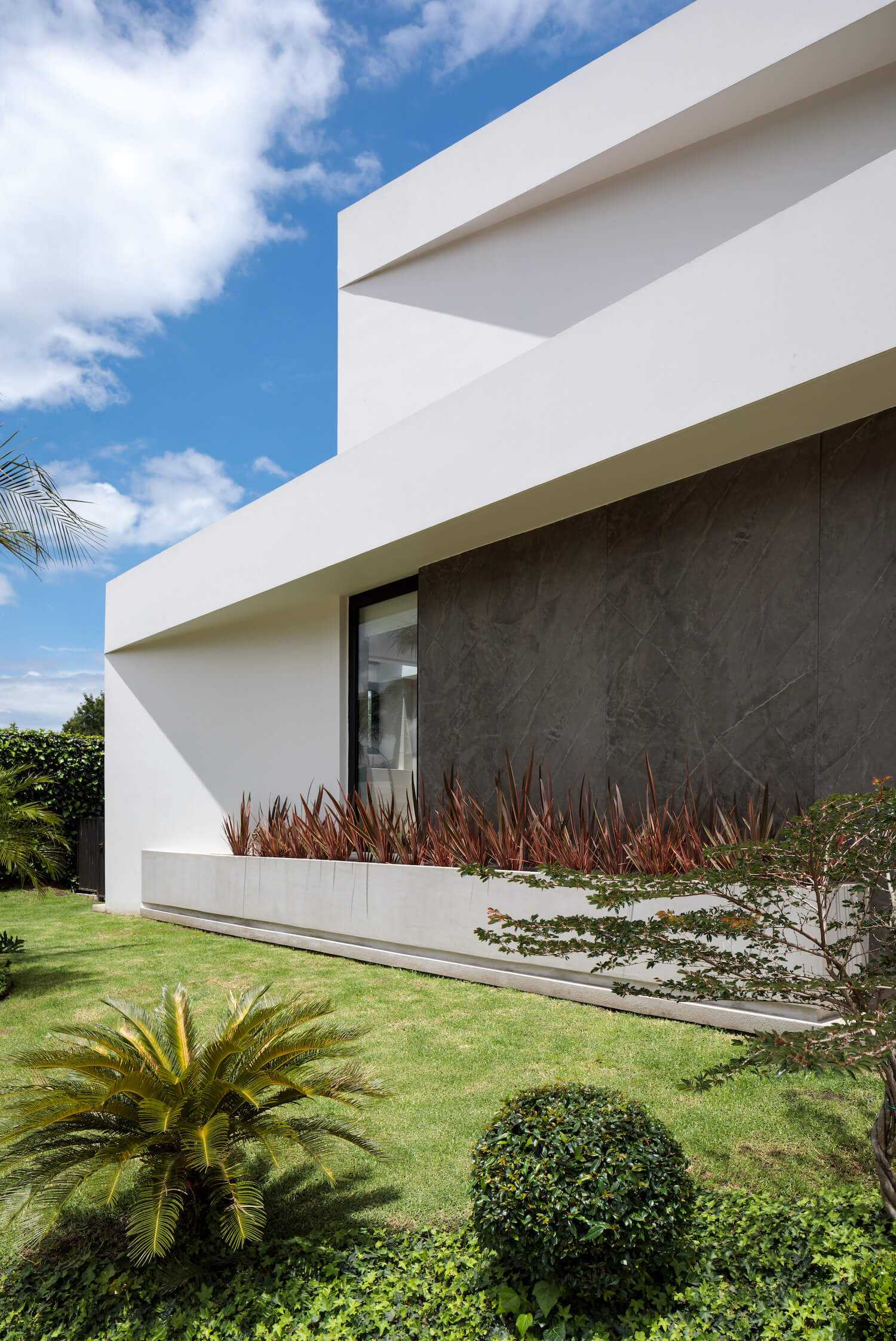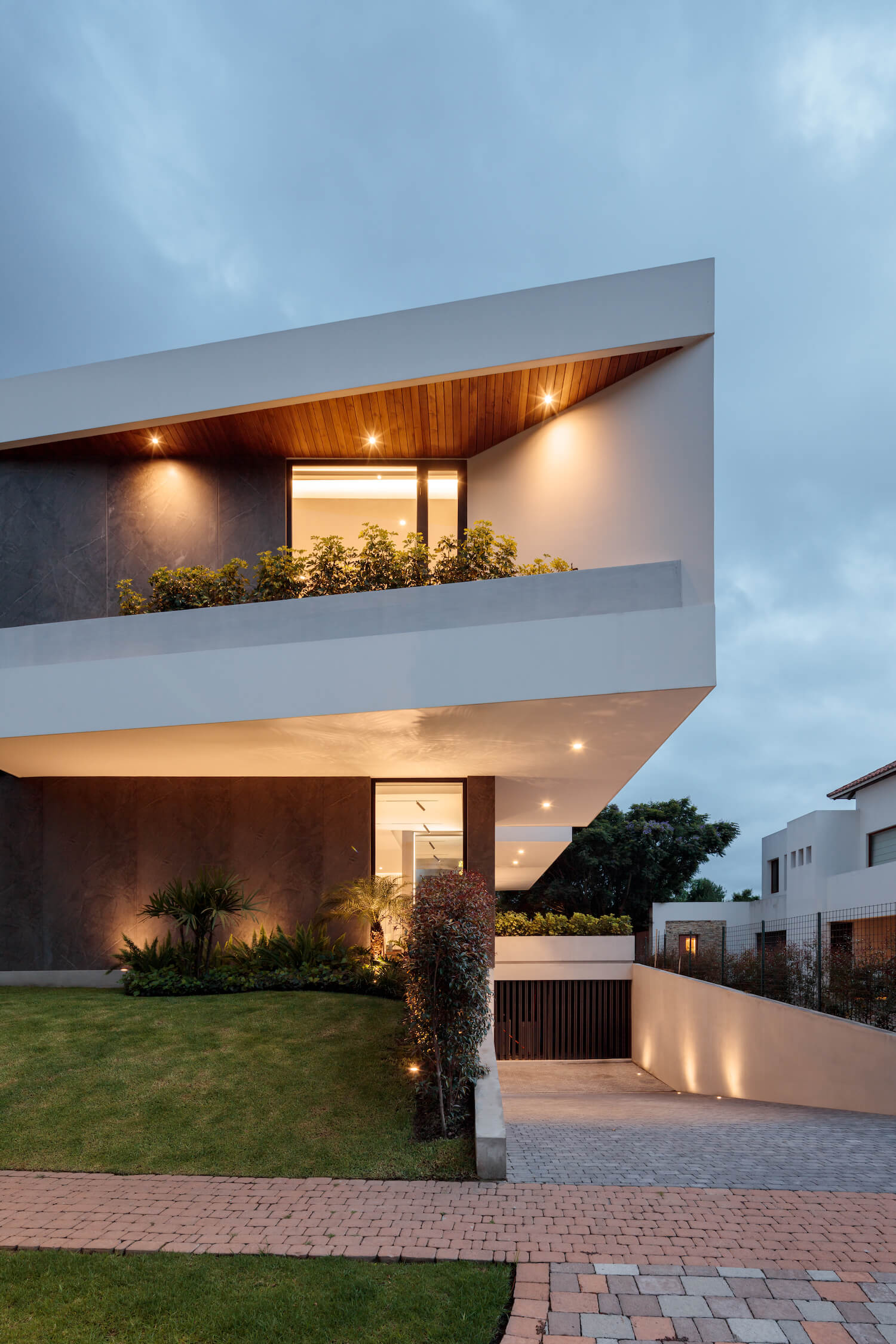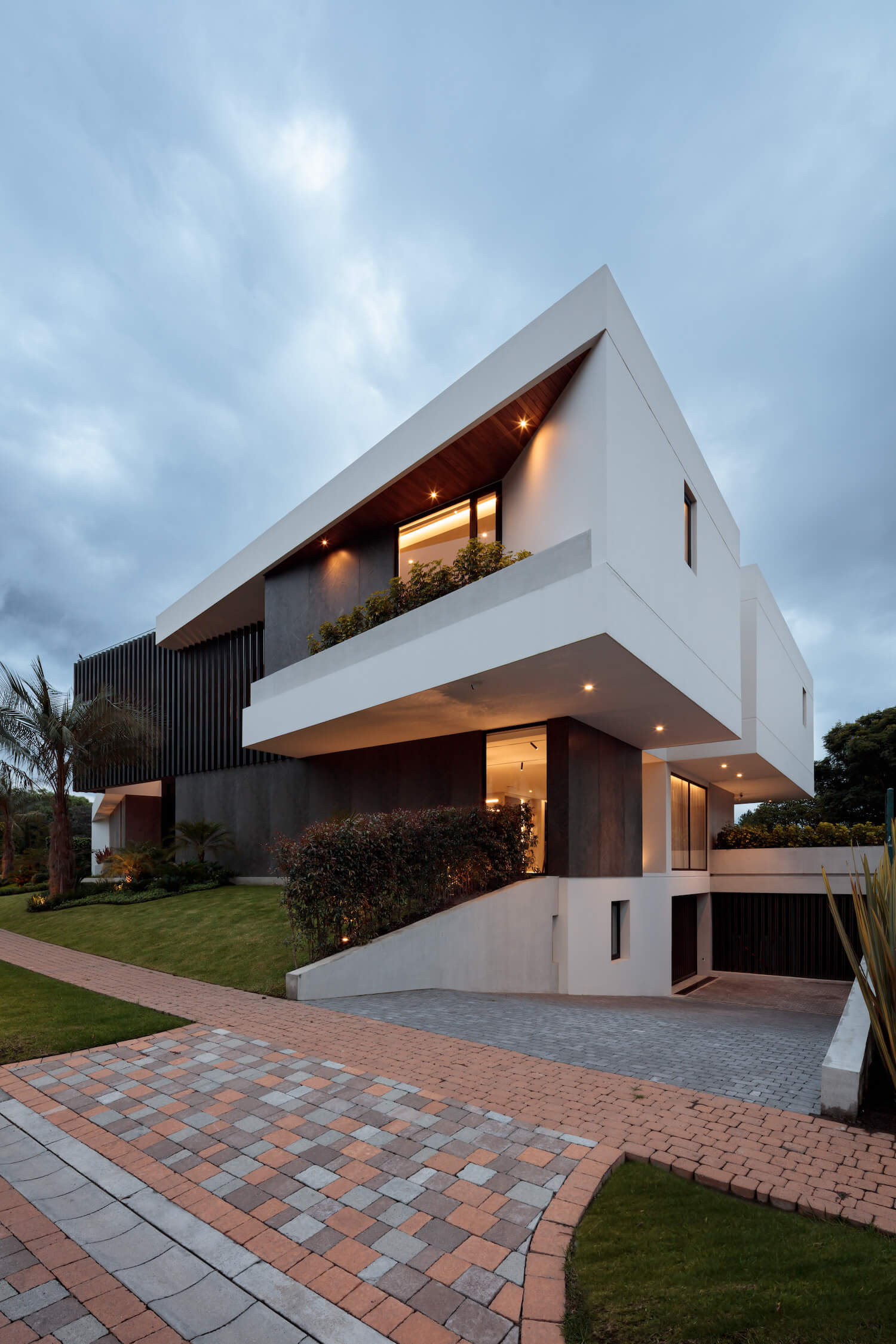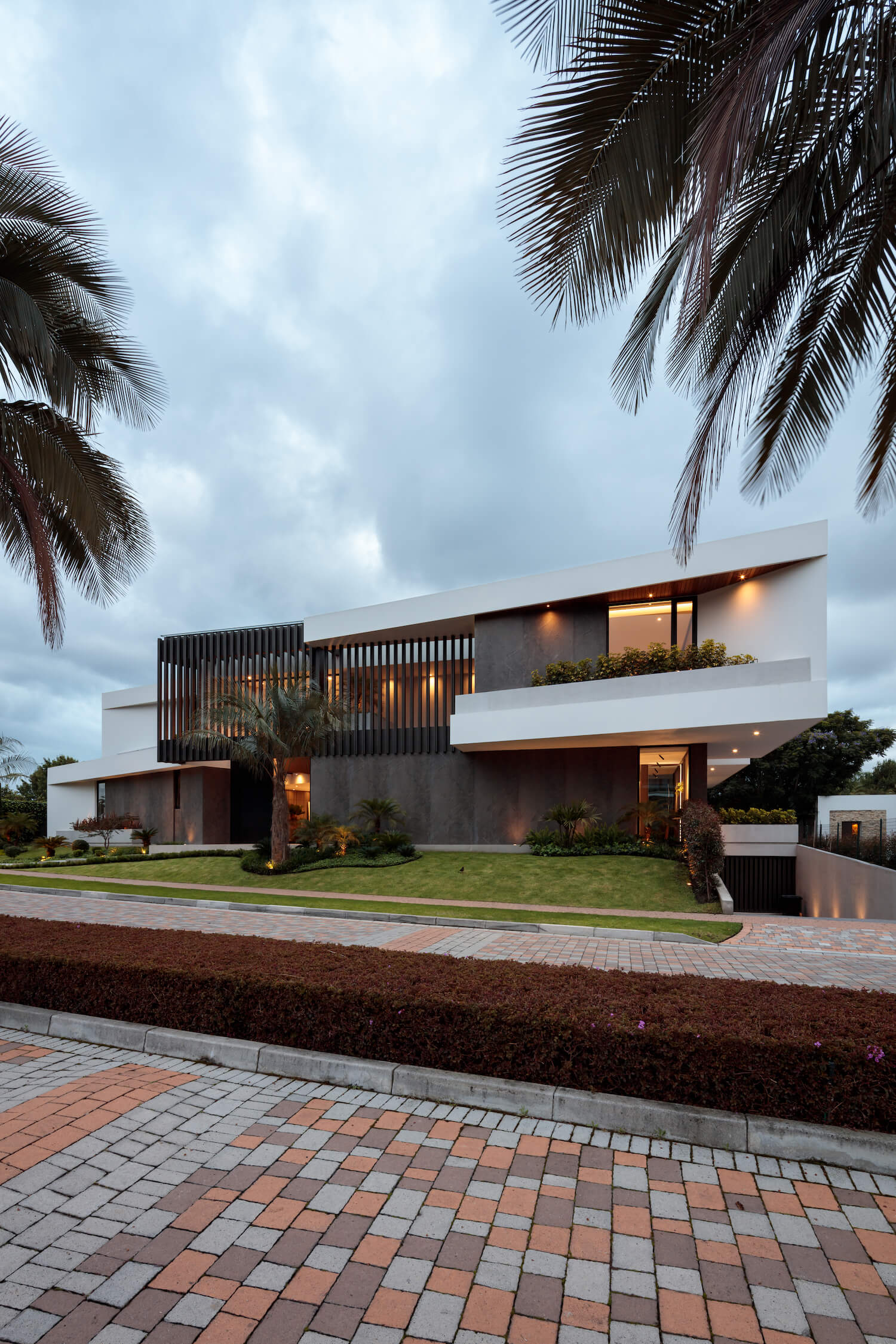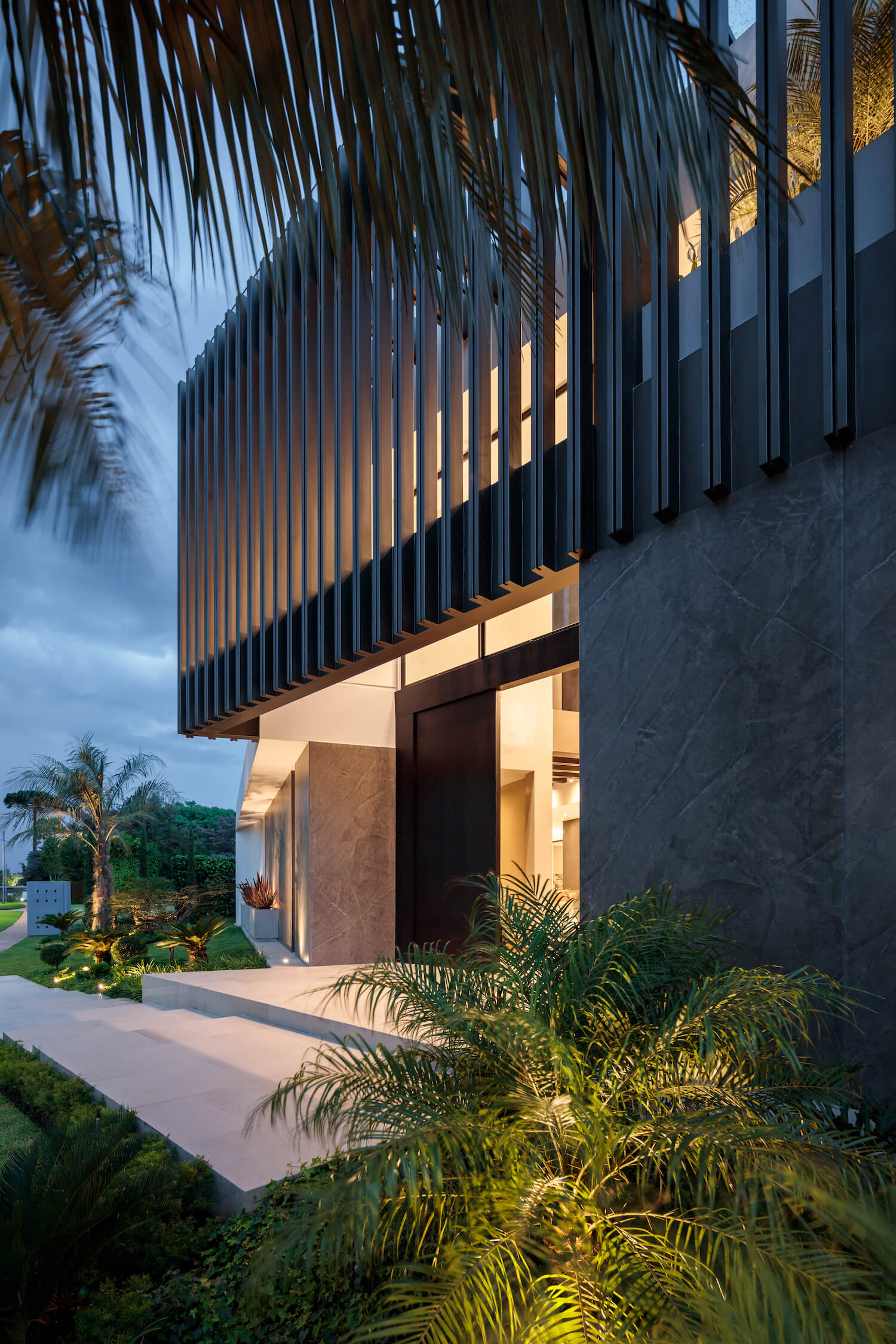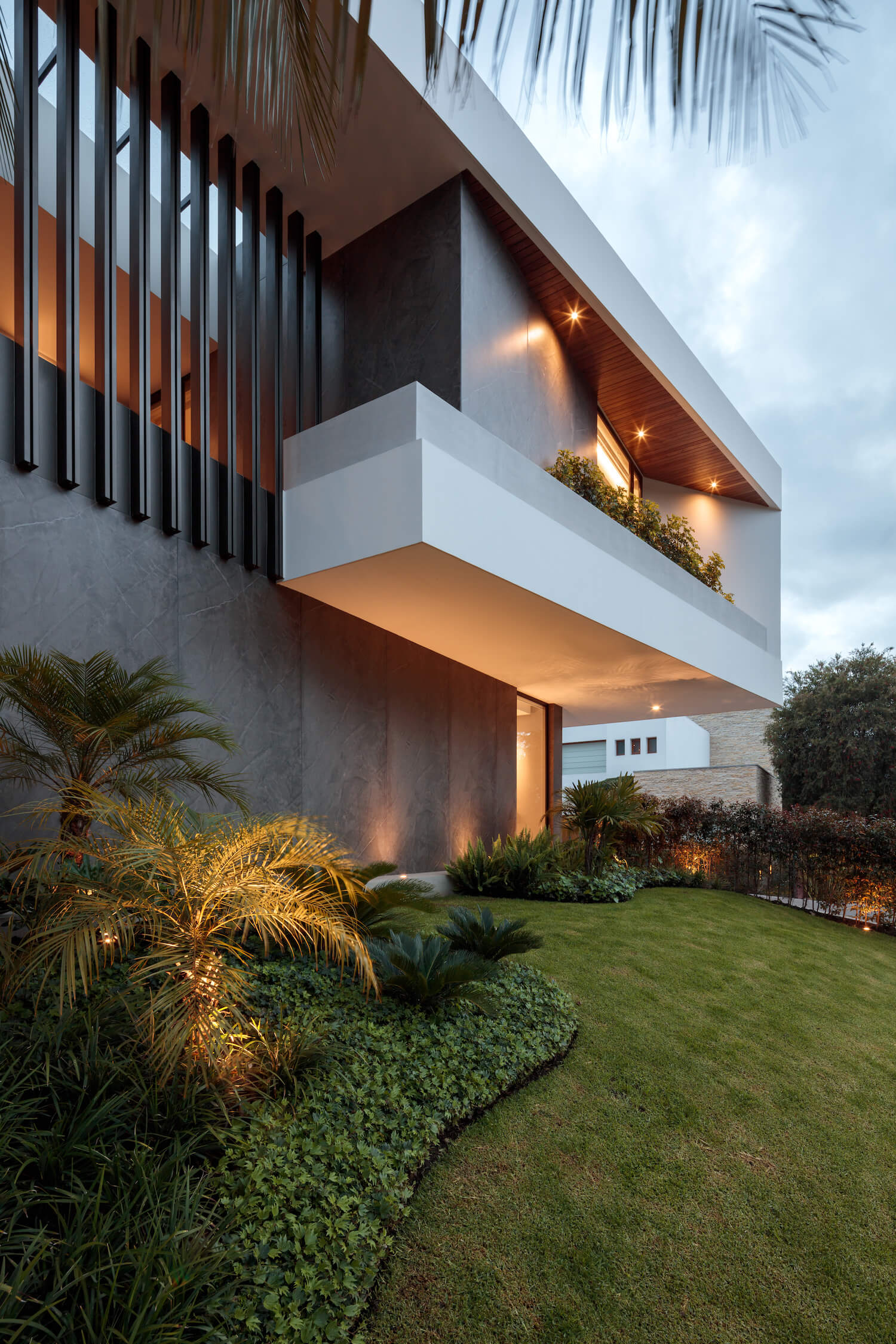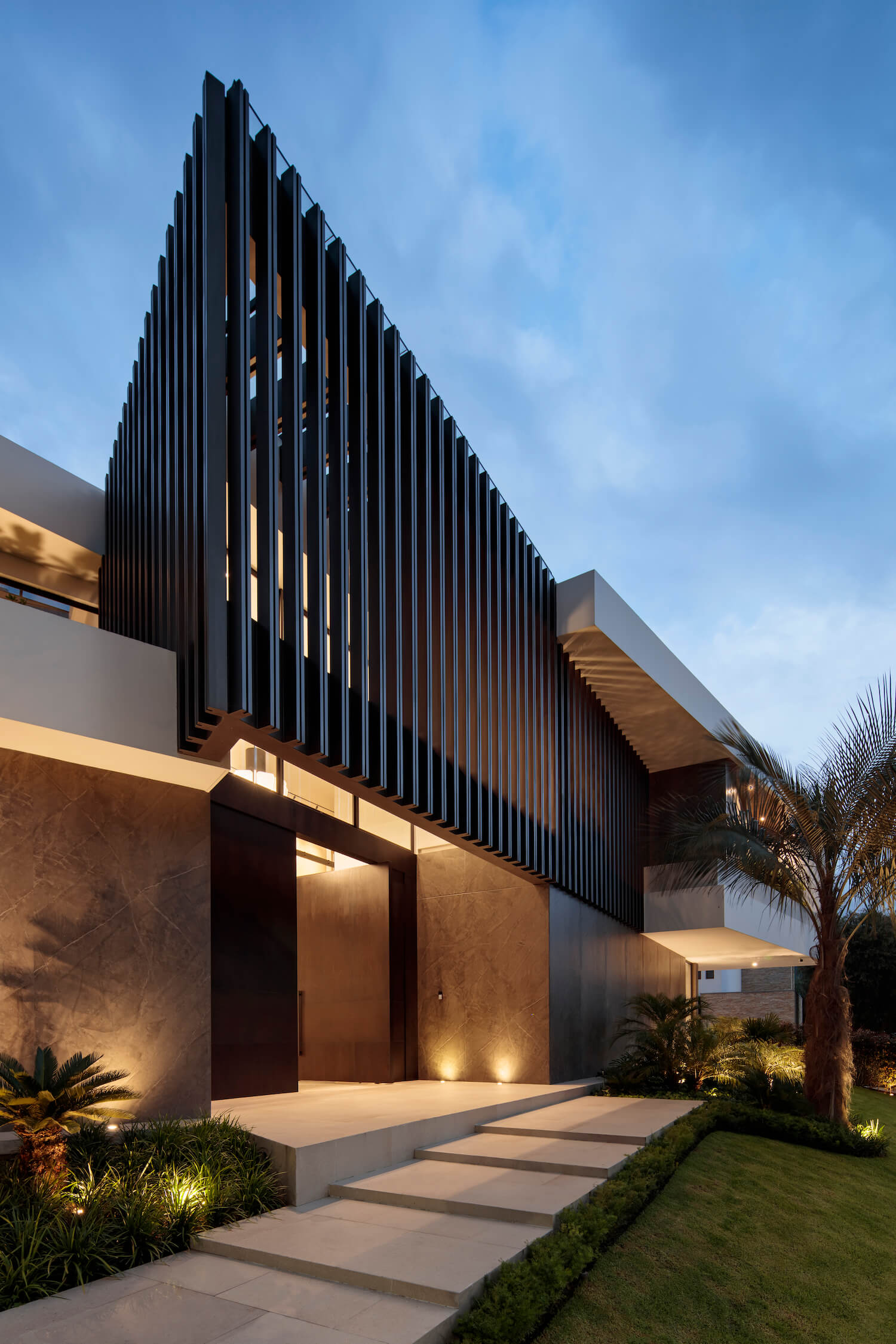 ---