felixARQS - Daniel Félix Arquitectos: This house reflects the integration of the natural characteristics of the site, assuming a topographic character with a semi-basement construction that adapts to the inclination of the plot to the west.
This solution is a reinterpretation of the traditional house of Minho region , and three architectonic moments are recognizable: (i) semi-basement where the auxiliary areas are placed (garage, technical zone, storage), that represents the alfaias (farm implements); (ii) the generous balcony at south/west, that represents the eira (threshing floor); and (iii) the housing area on the ground floor.
Programmatically, the solution defines two main zones: private spaces in the east and social areas in the south/west; the service functions (toilets, pantry, laundry) are in between. The balcony presents high continuity with the living room and the kitchen, promoting a natural indoor-outdoor flow. The identity of the house celebrates the presence of stone, a noble material from Minho. The granite defines the basement of the construction, and its presence continues to the ground floor, on the south side, designing one of the most expressive moments of the house, the entrance path. The interior is clean and white, where some details express the presence of wood texture, hoping the dwellers to transform it into their home over time.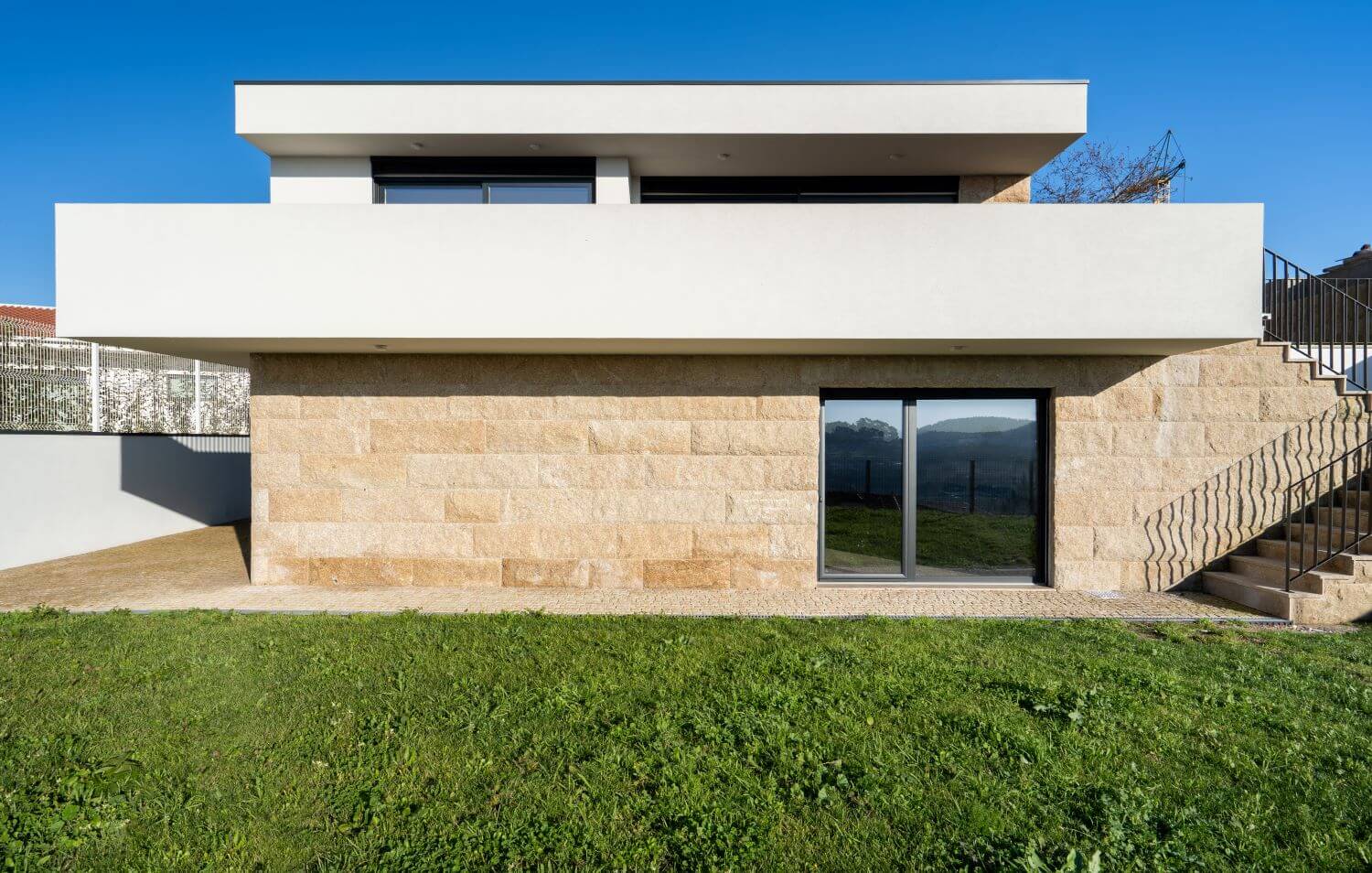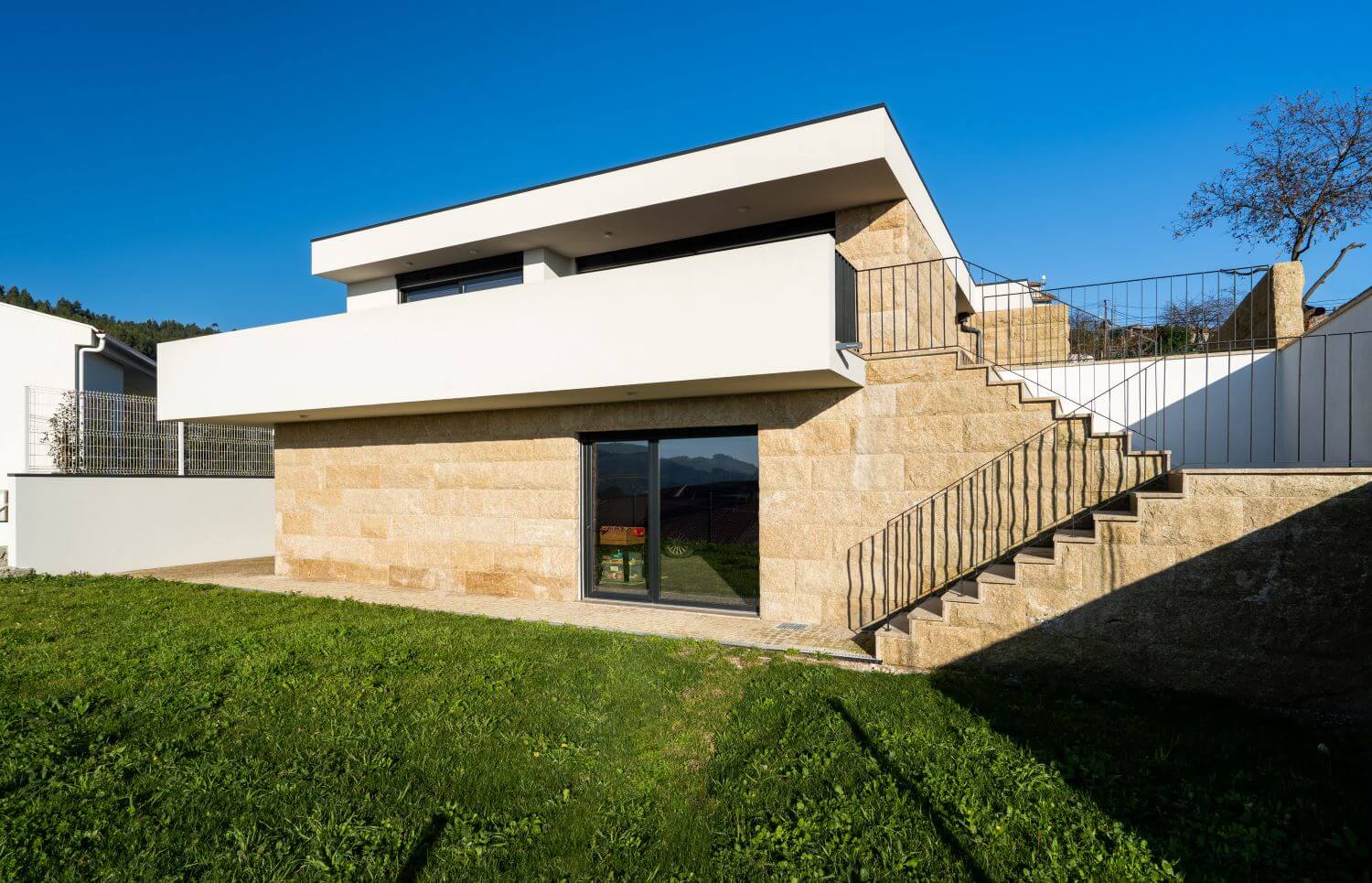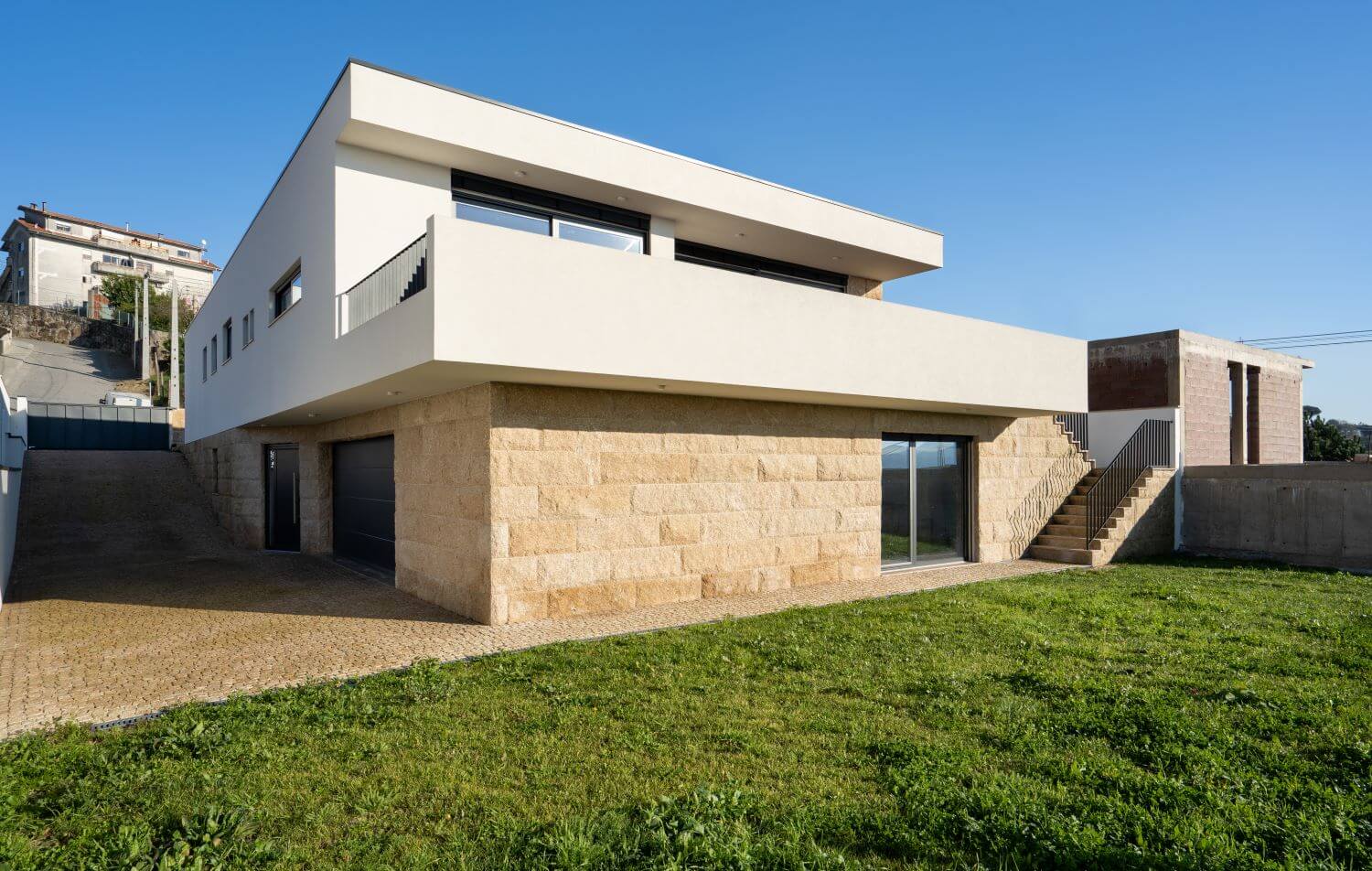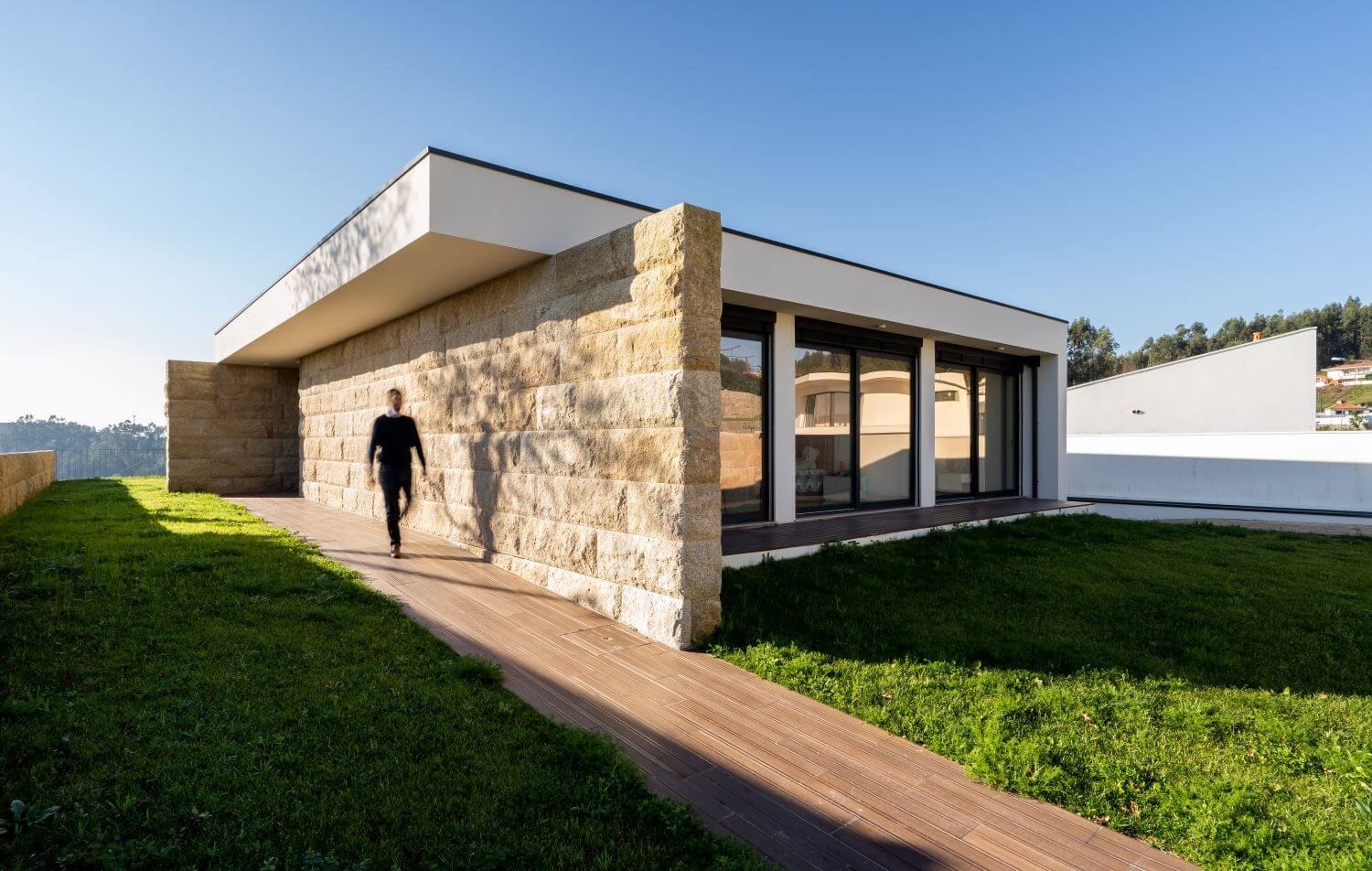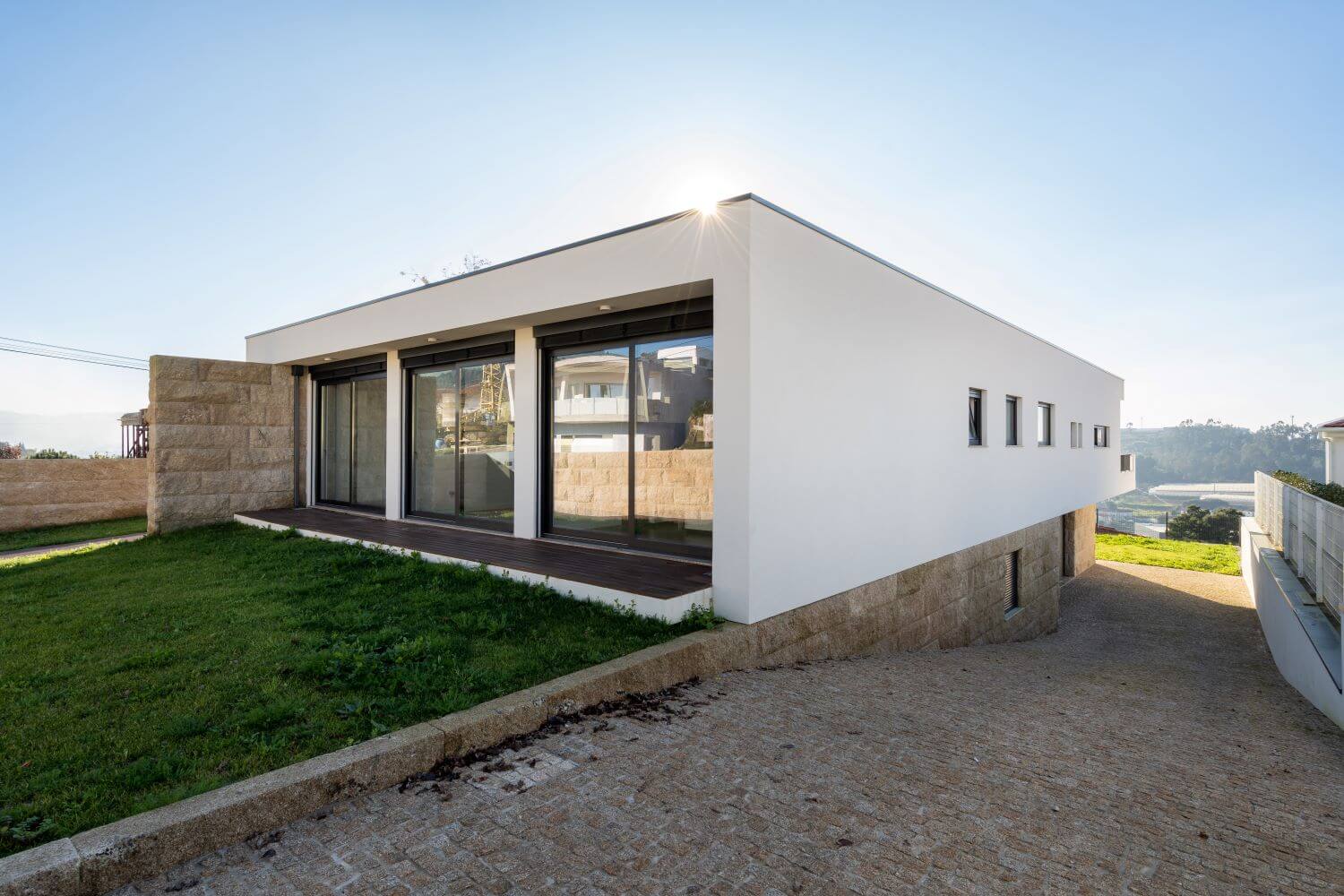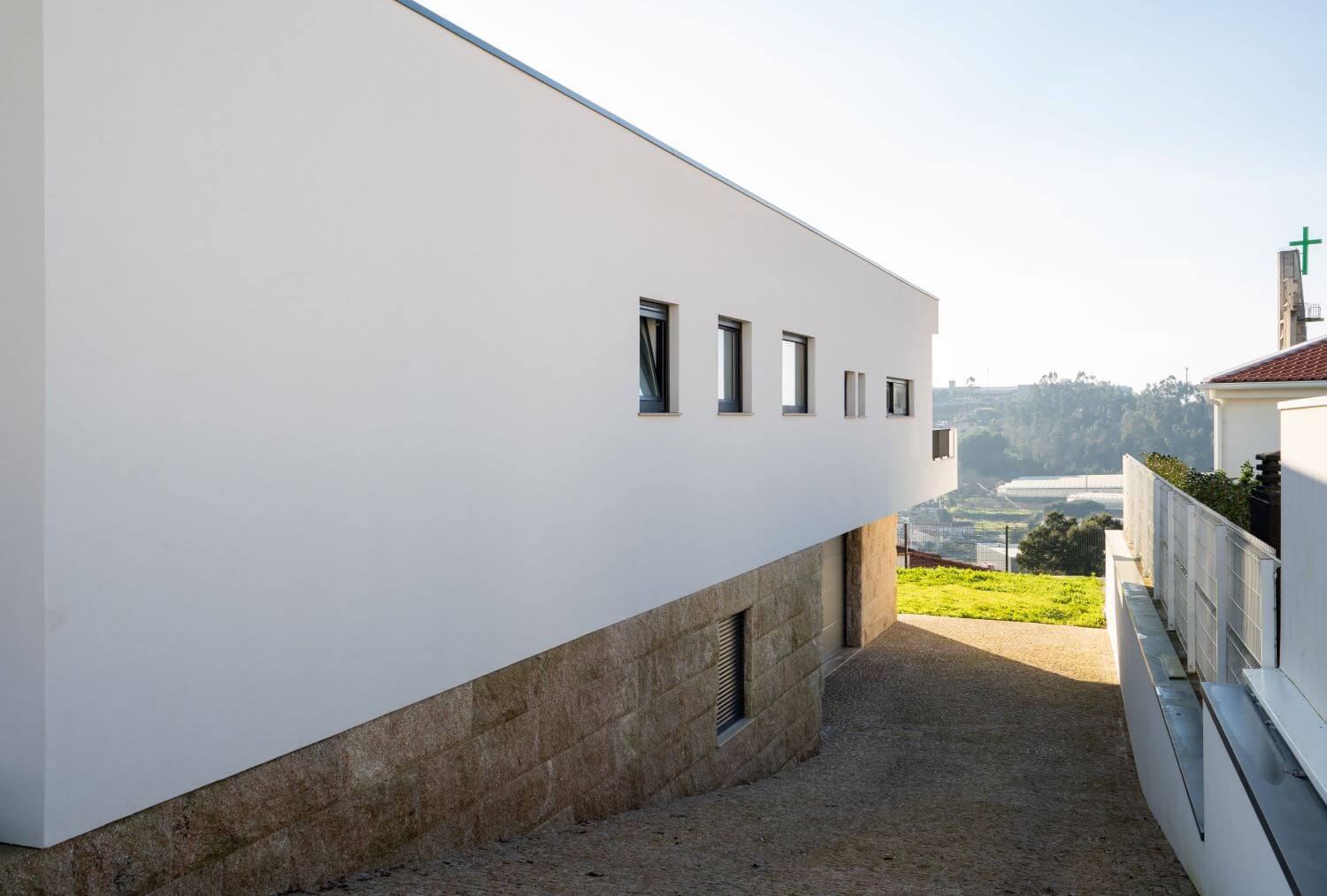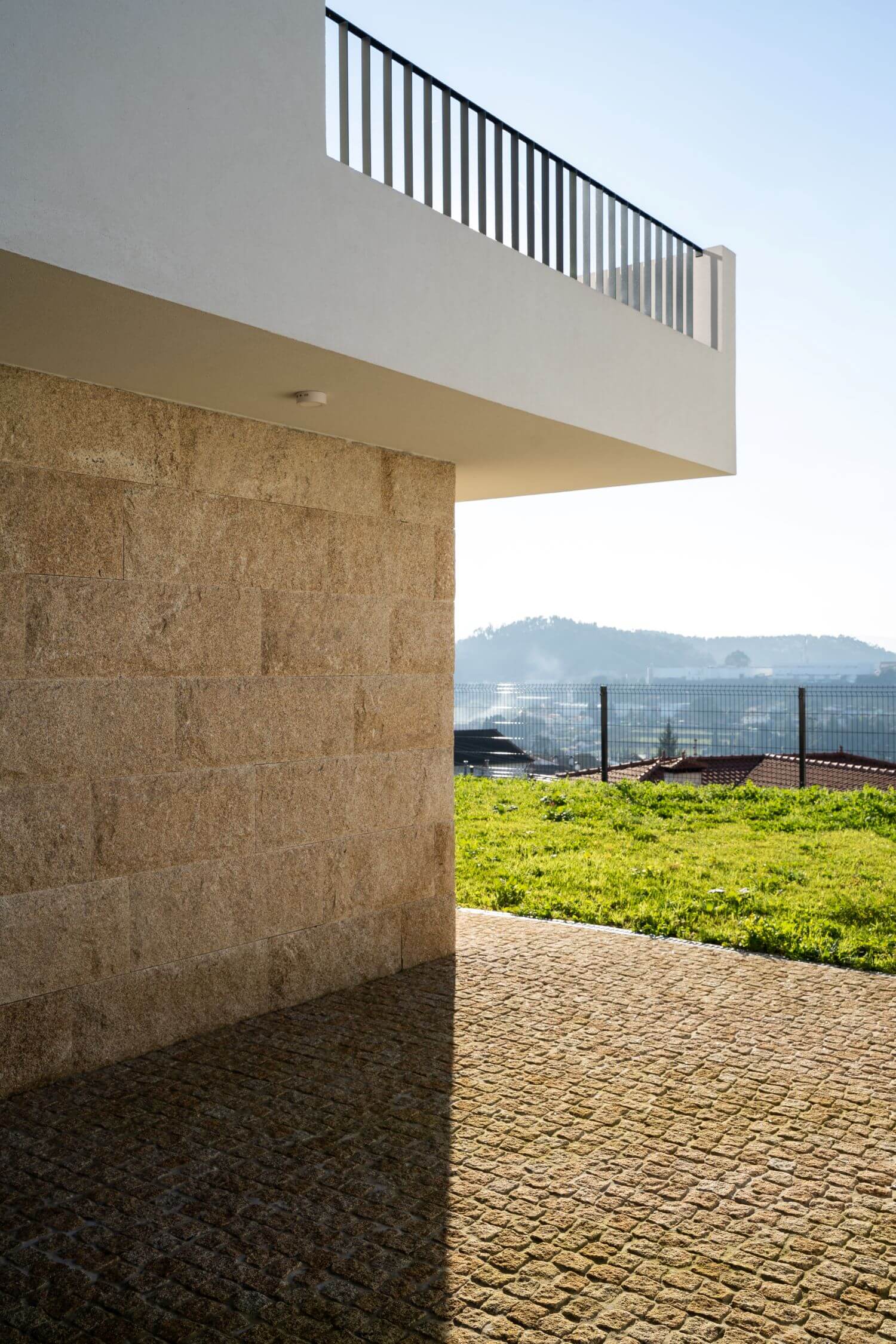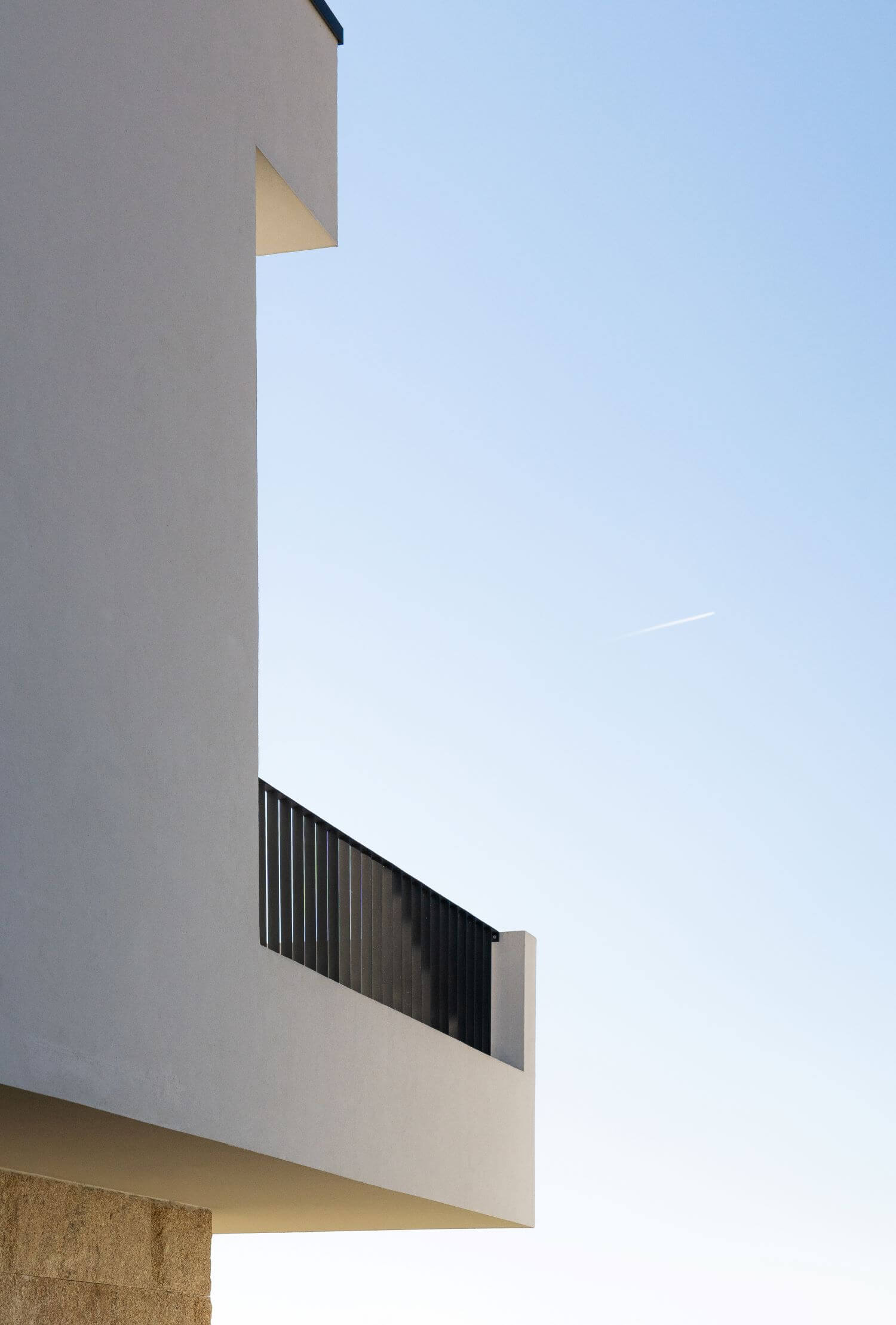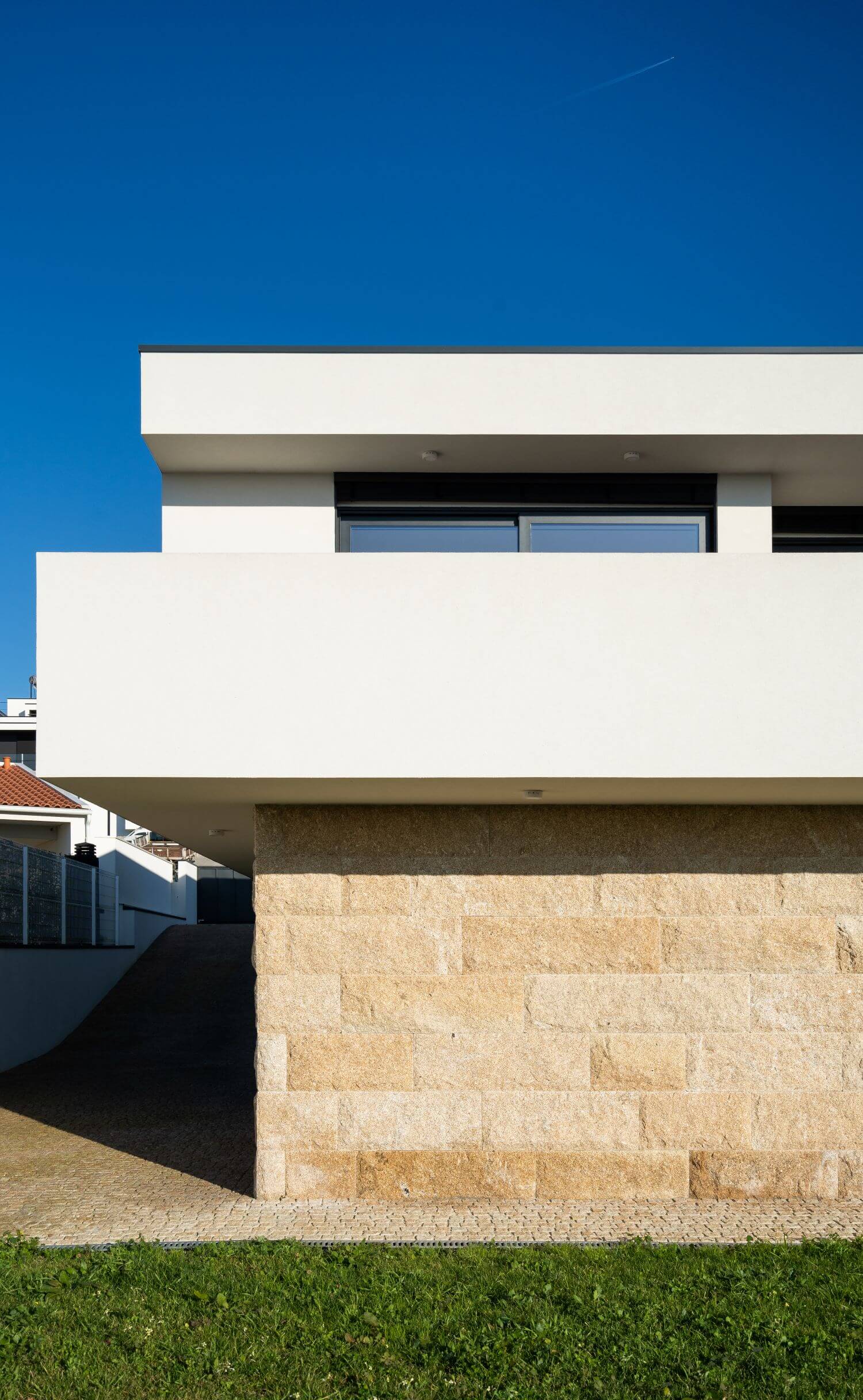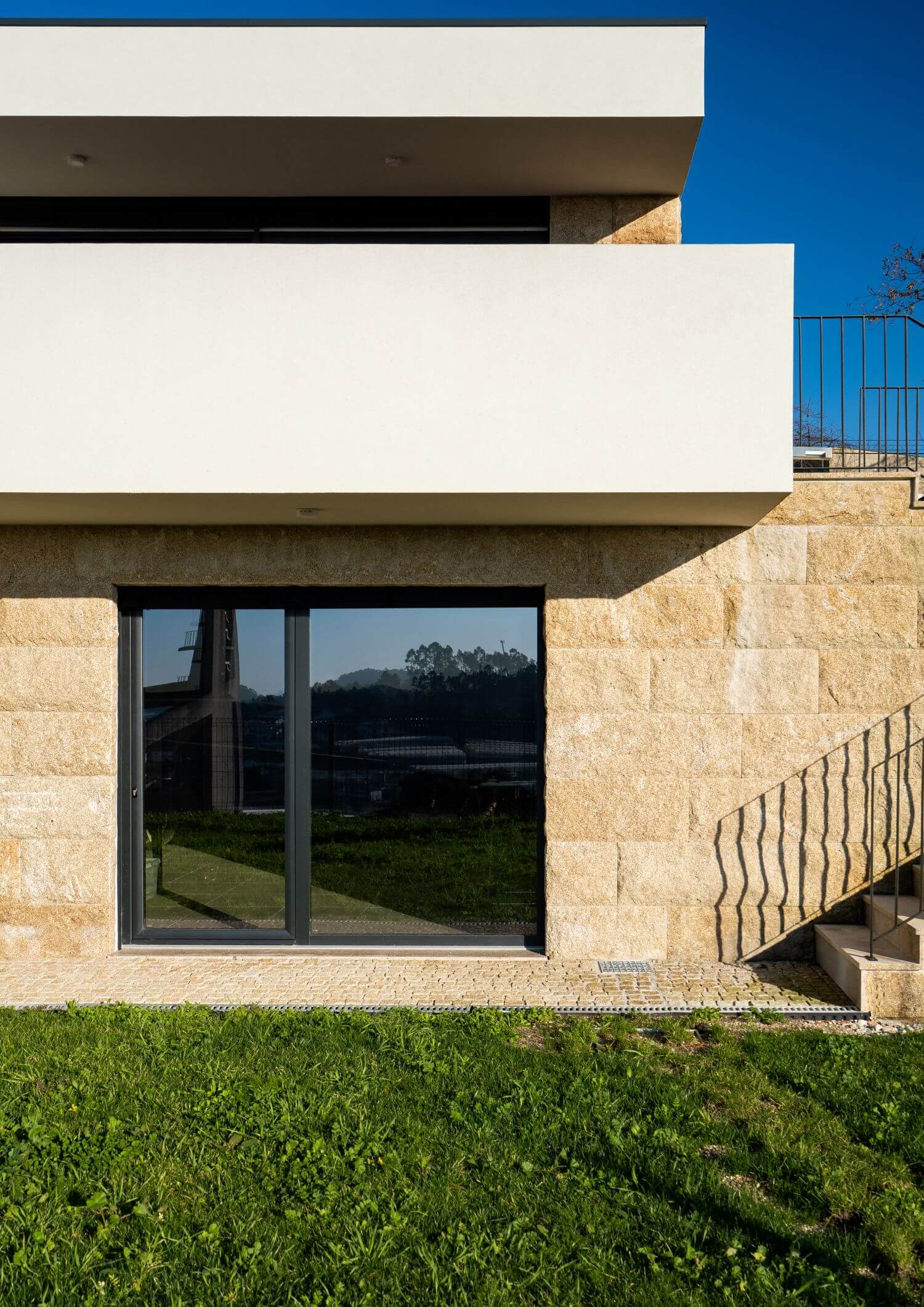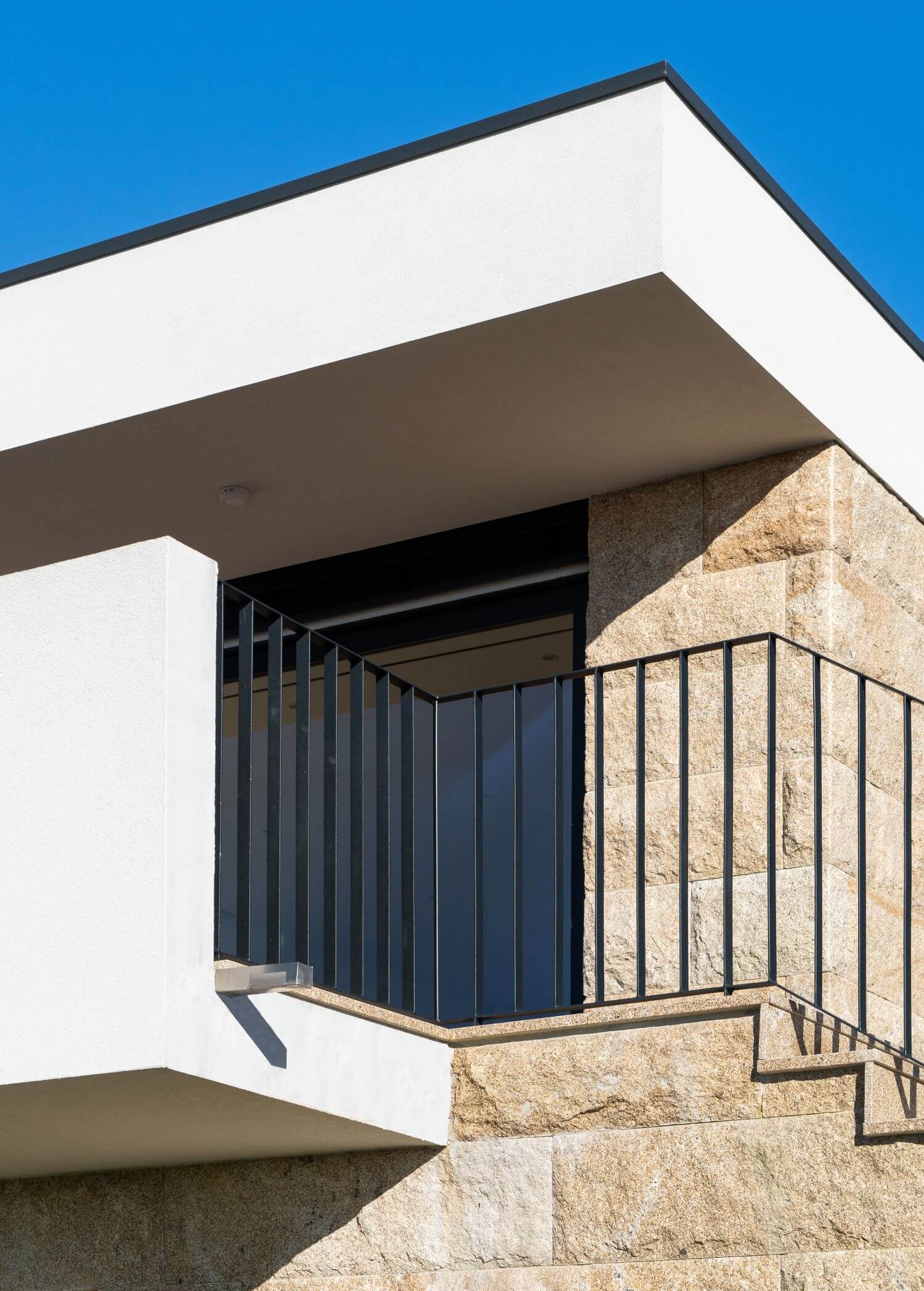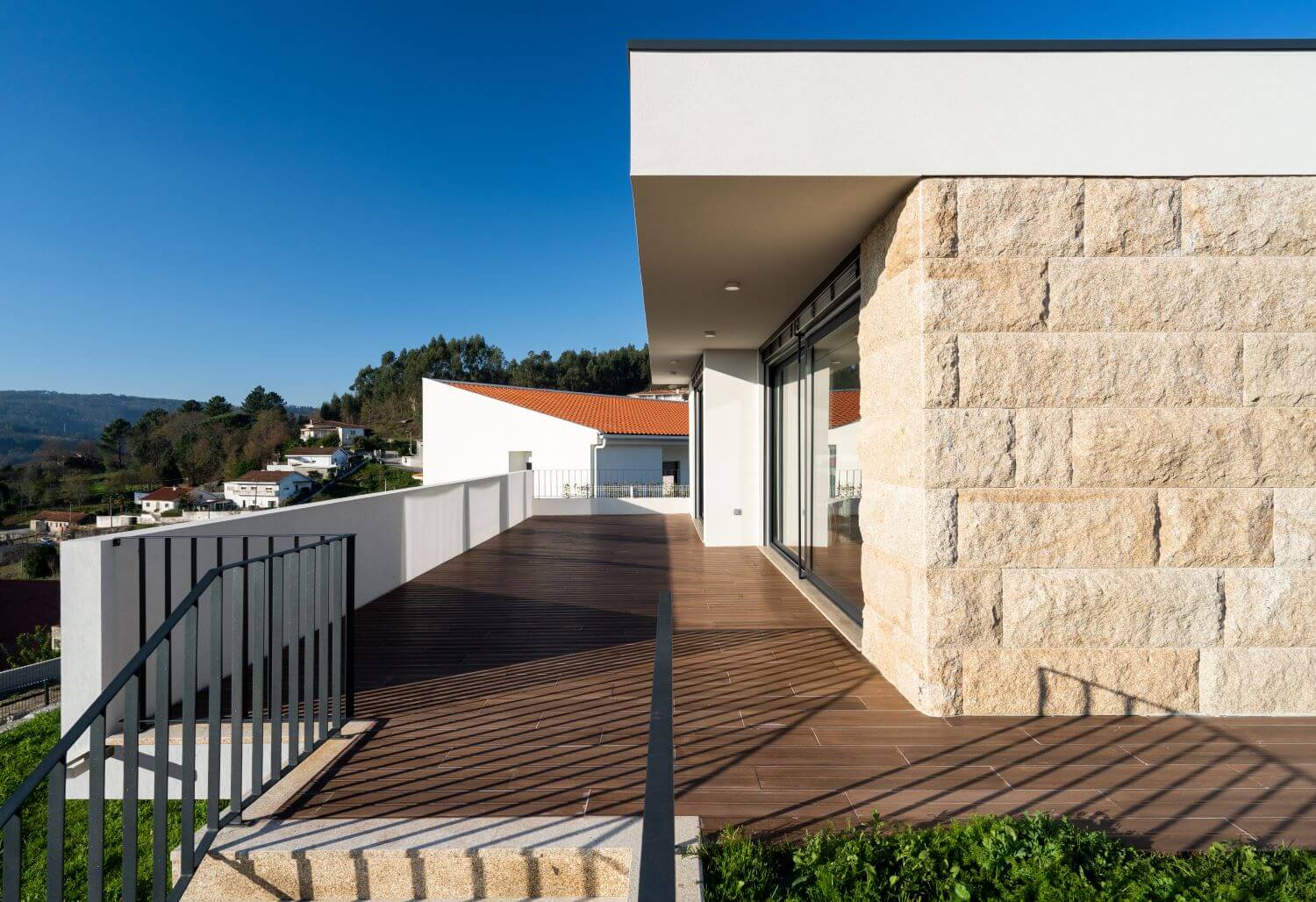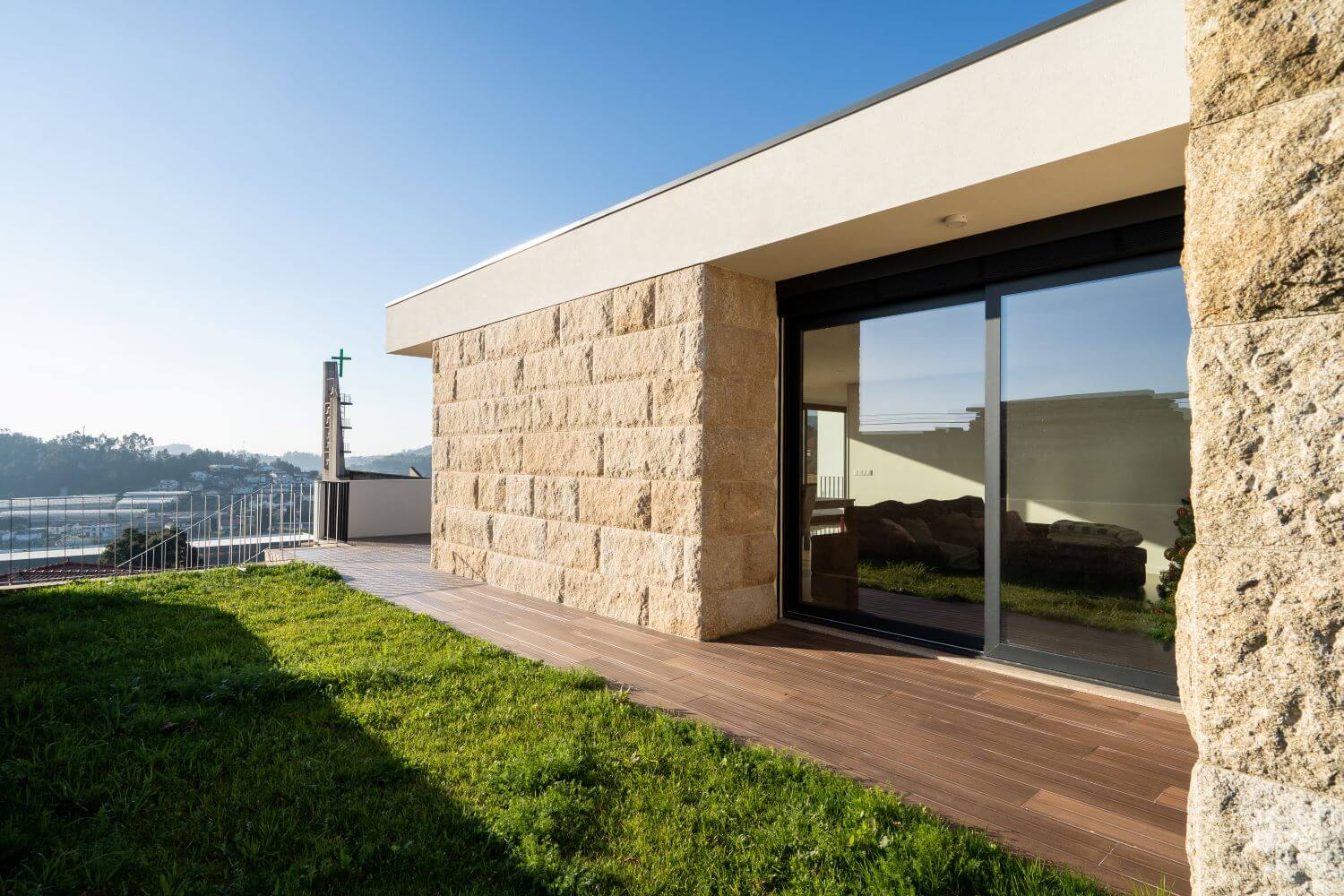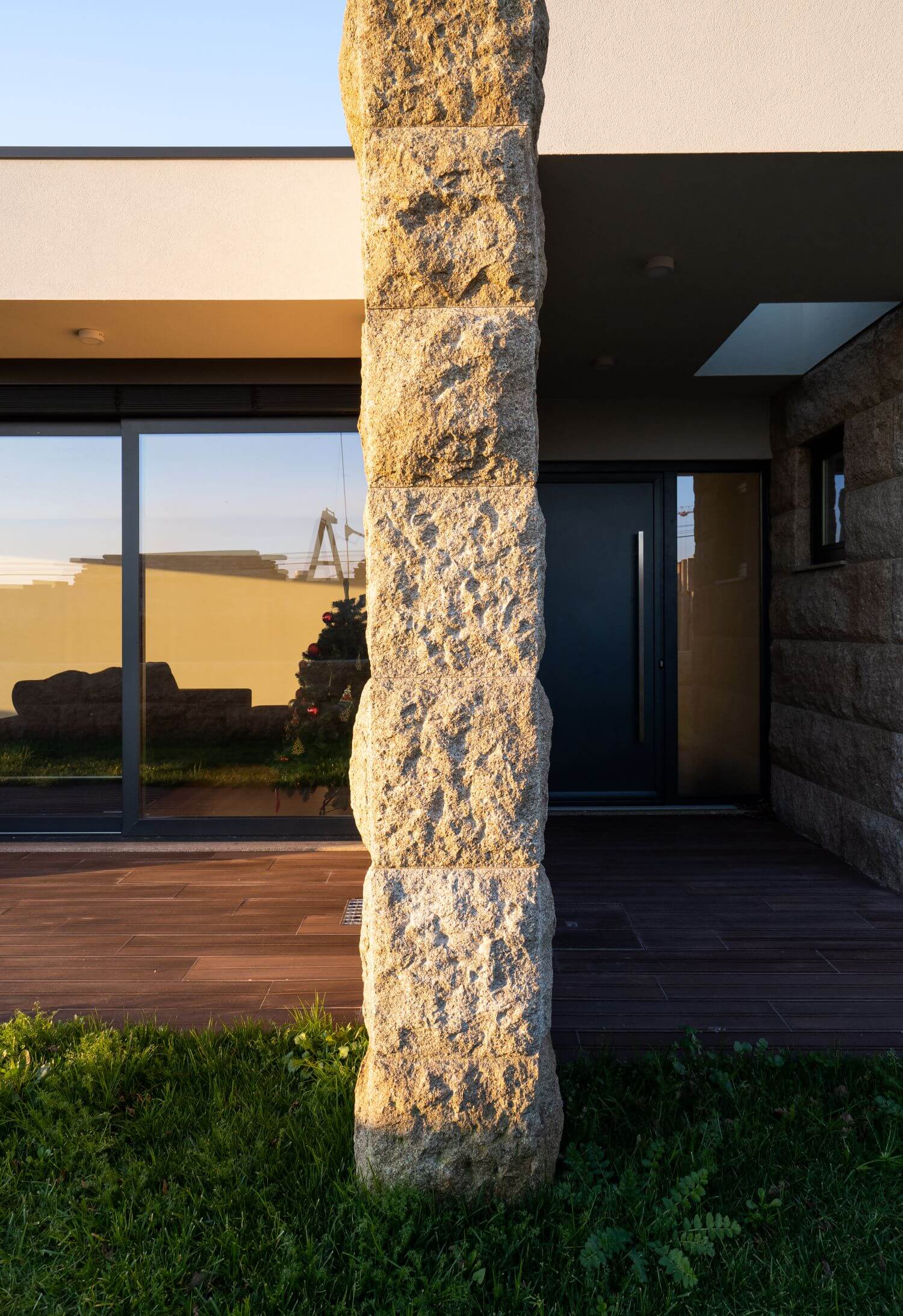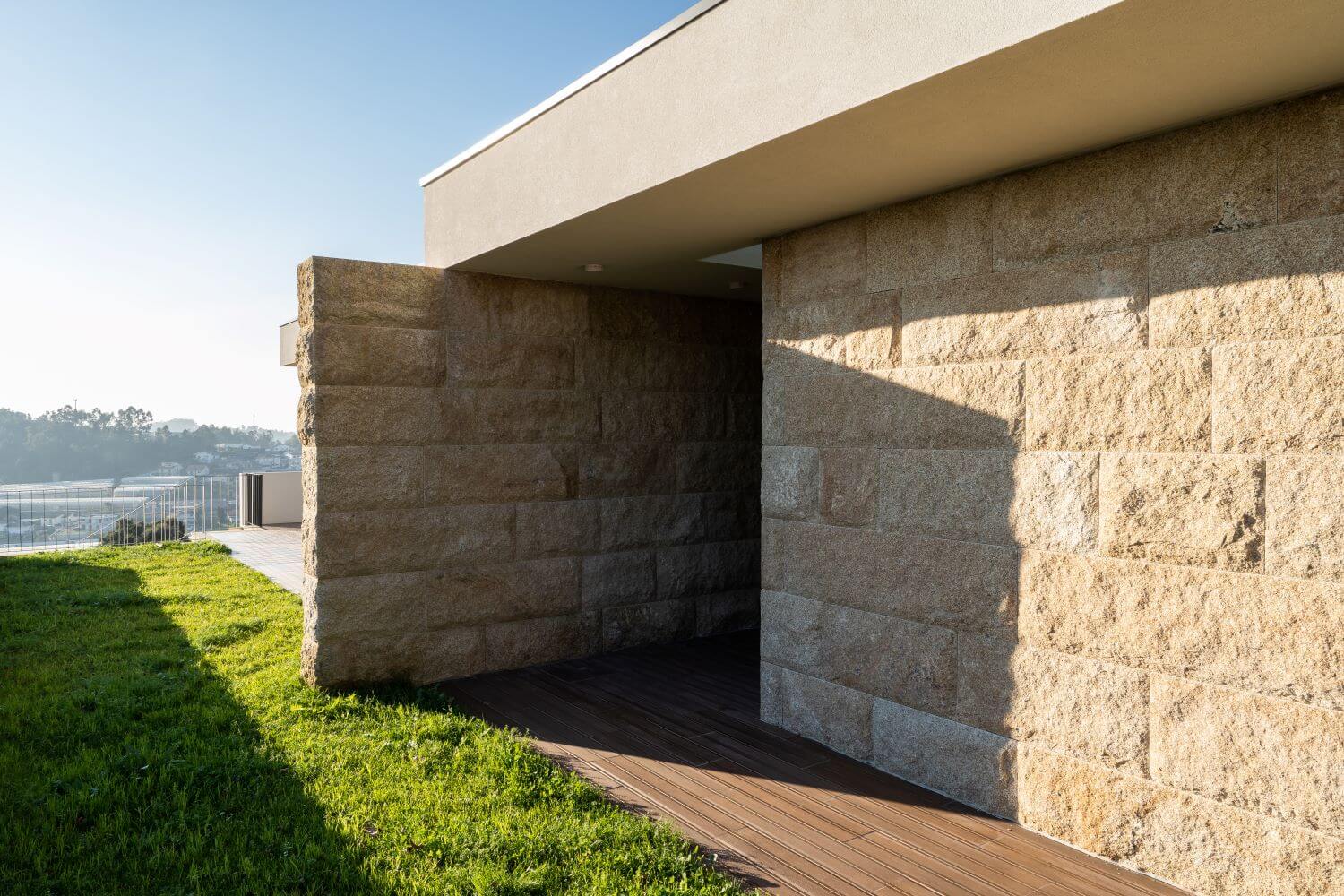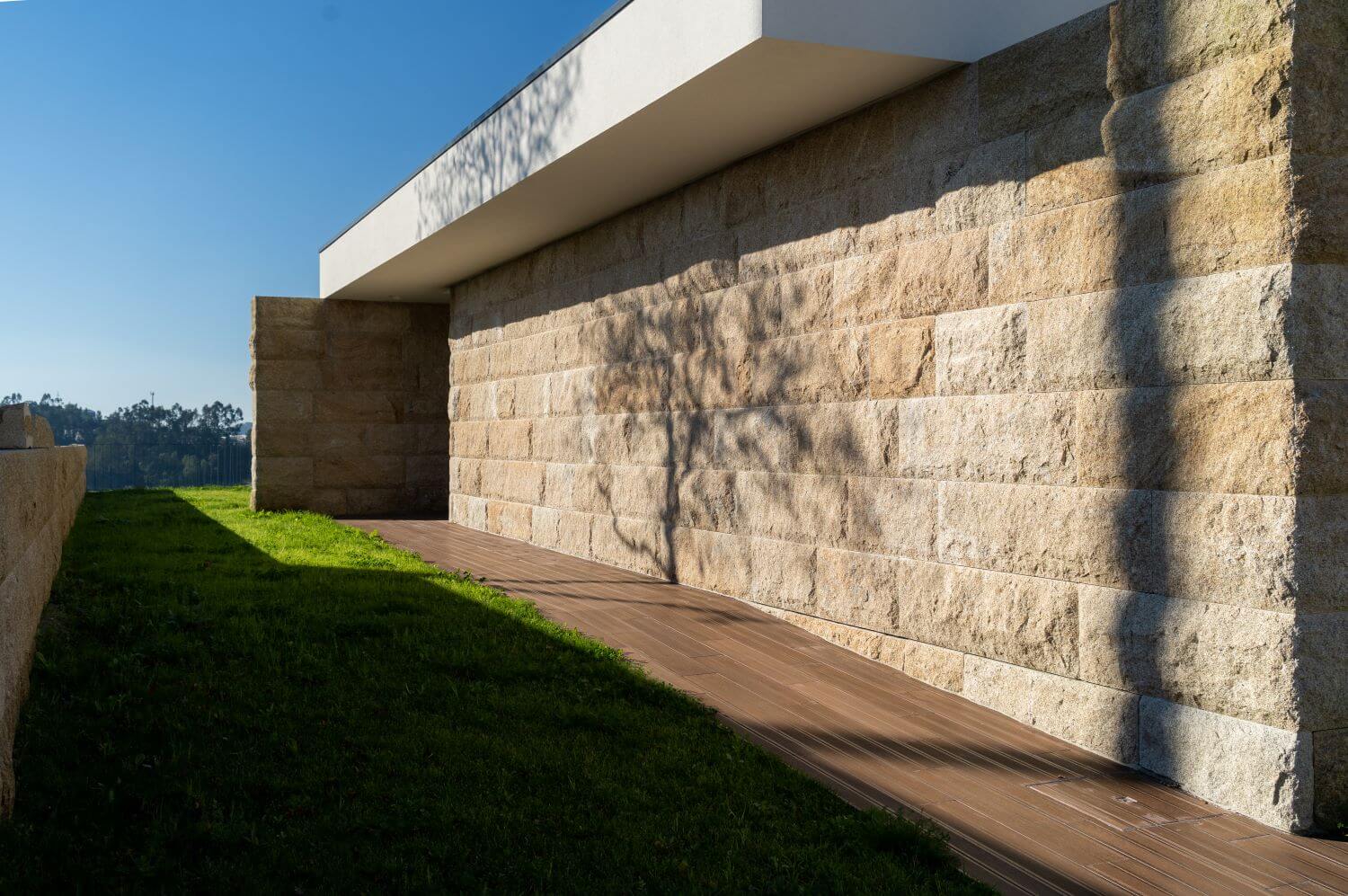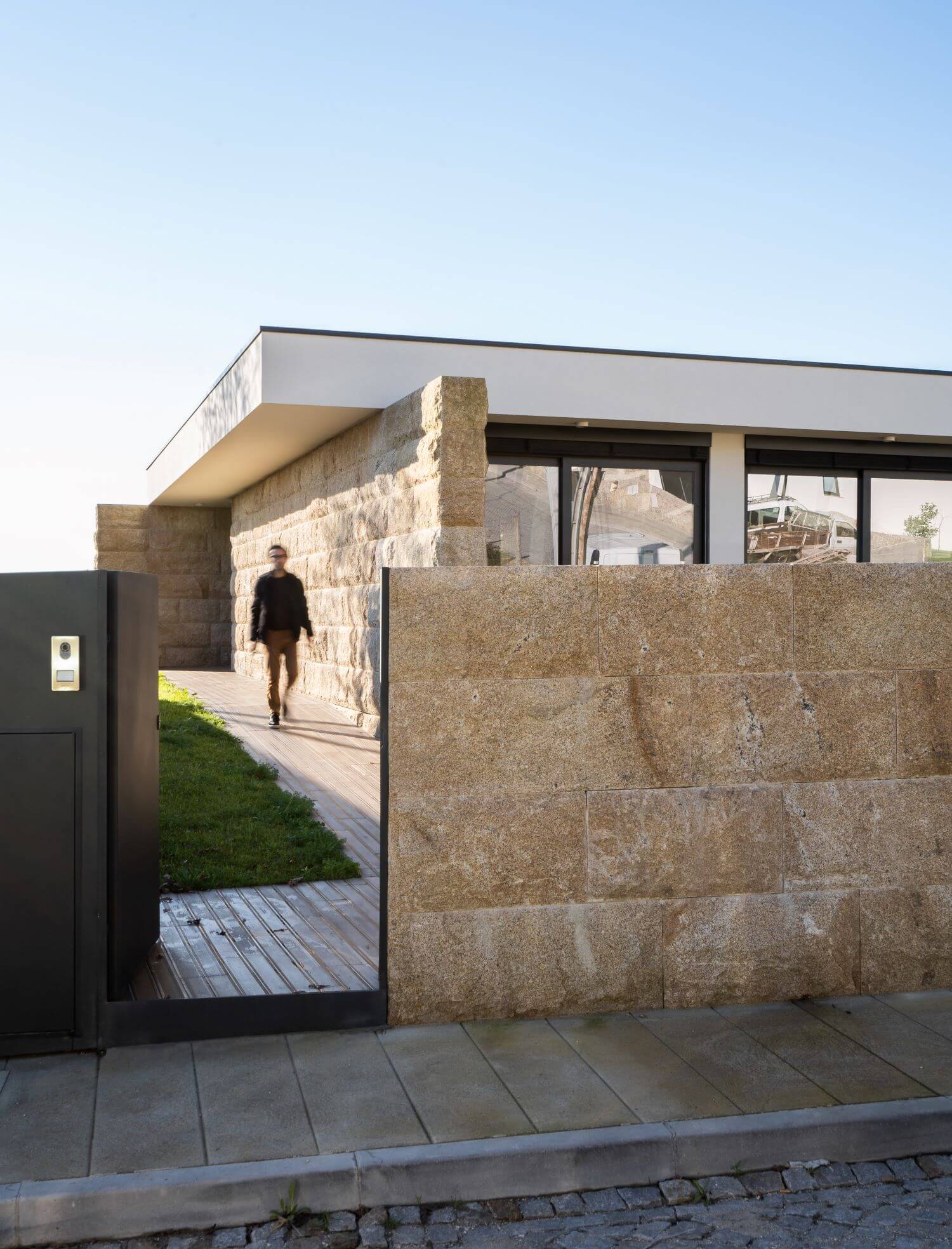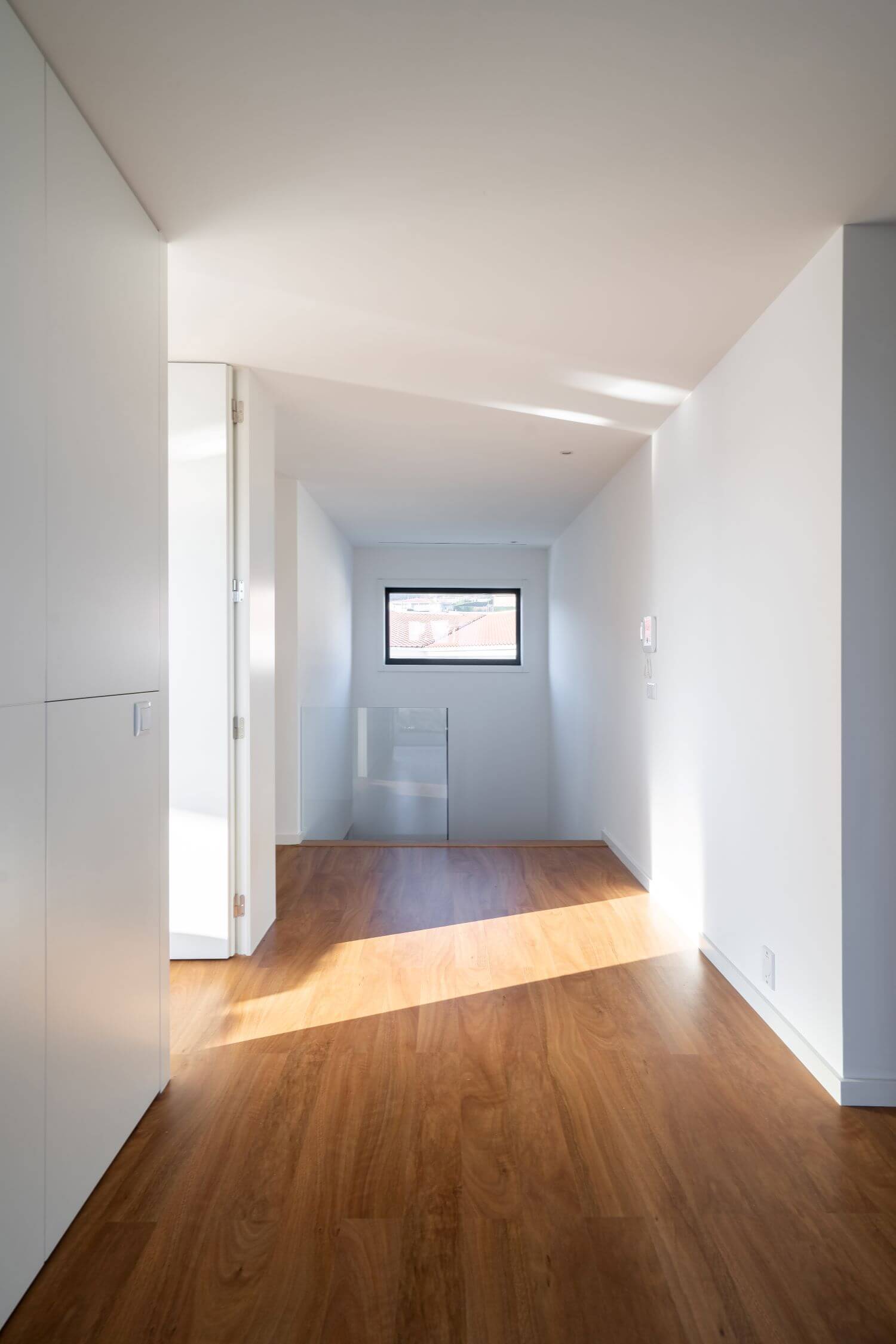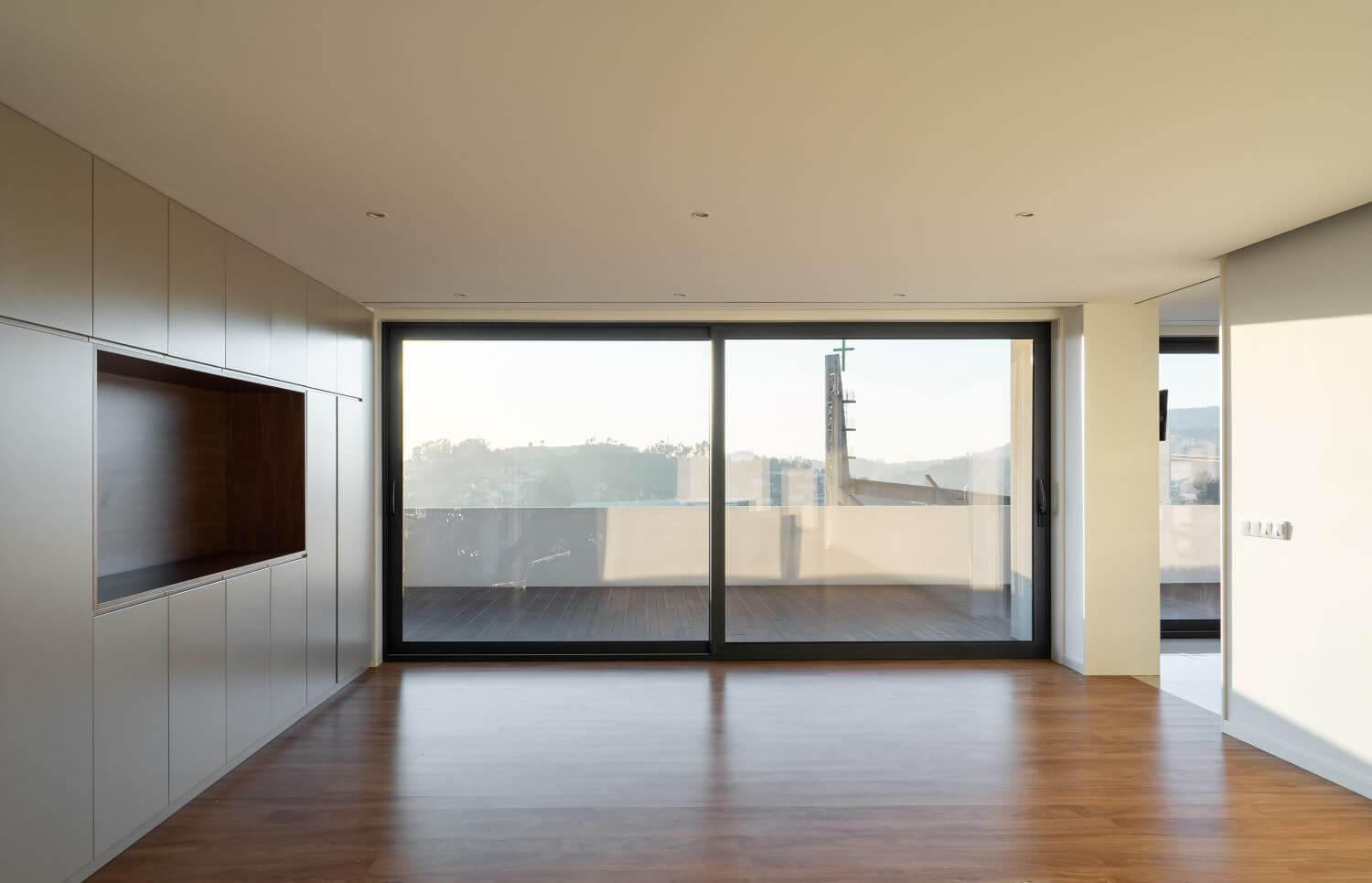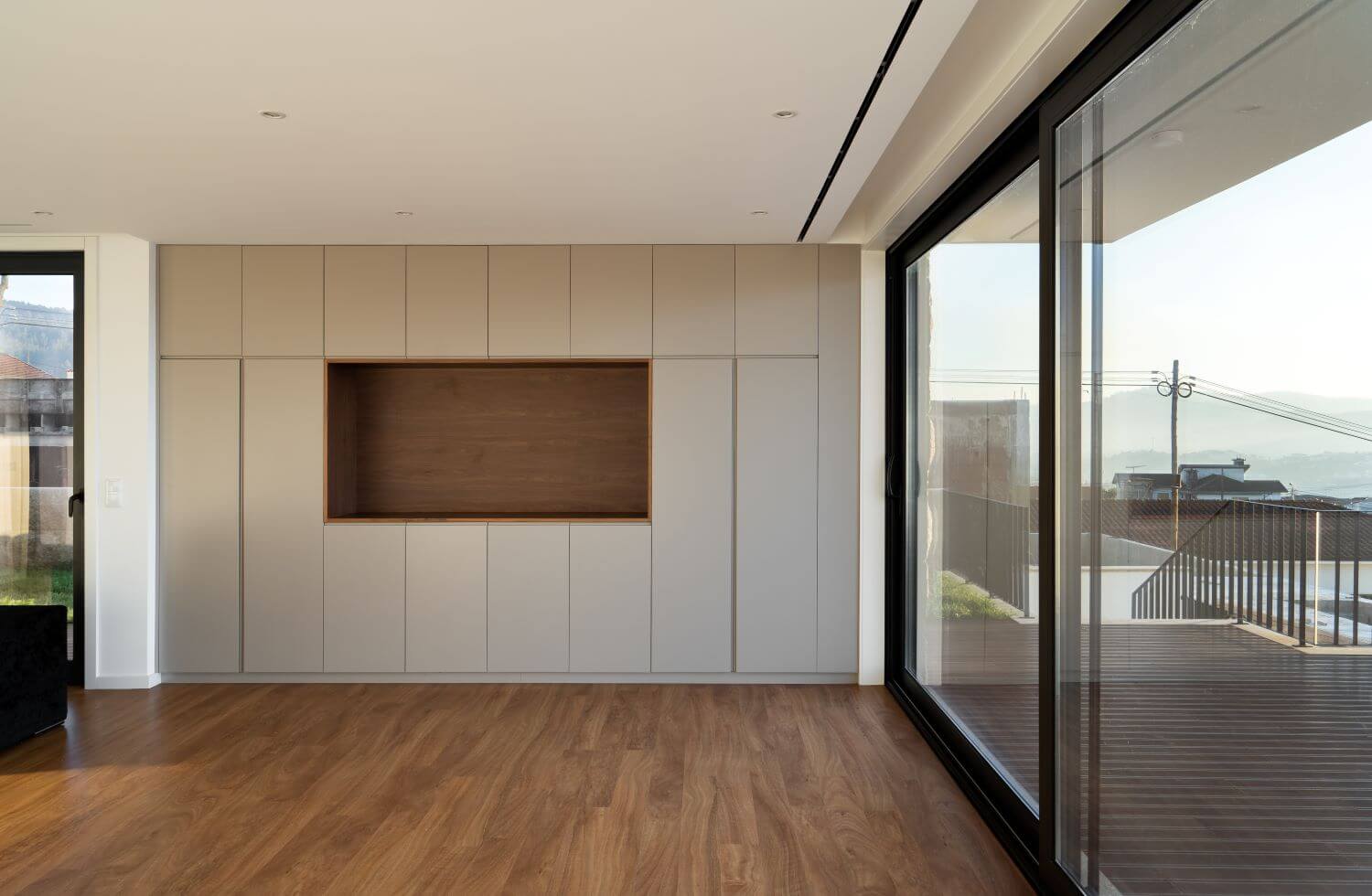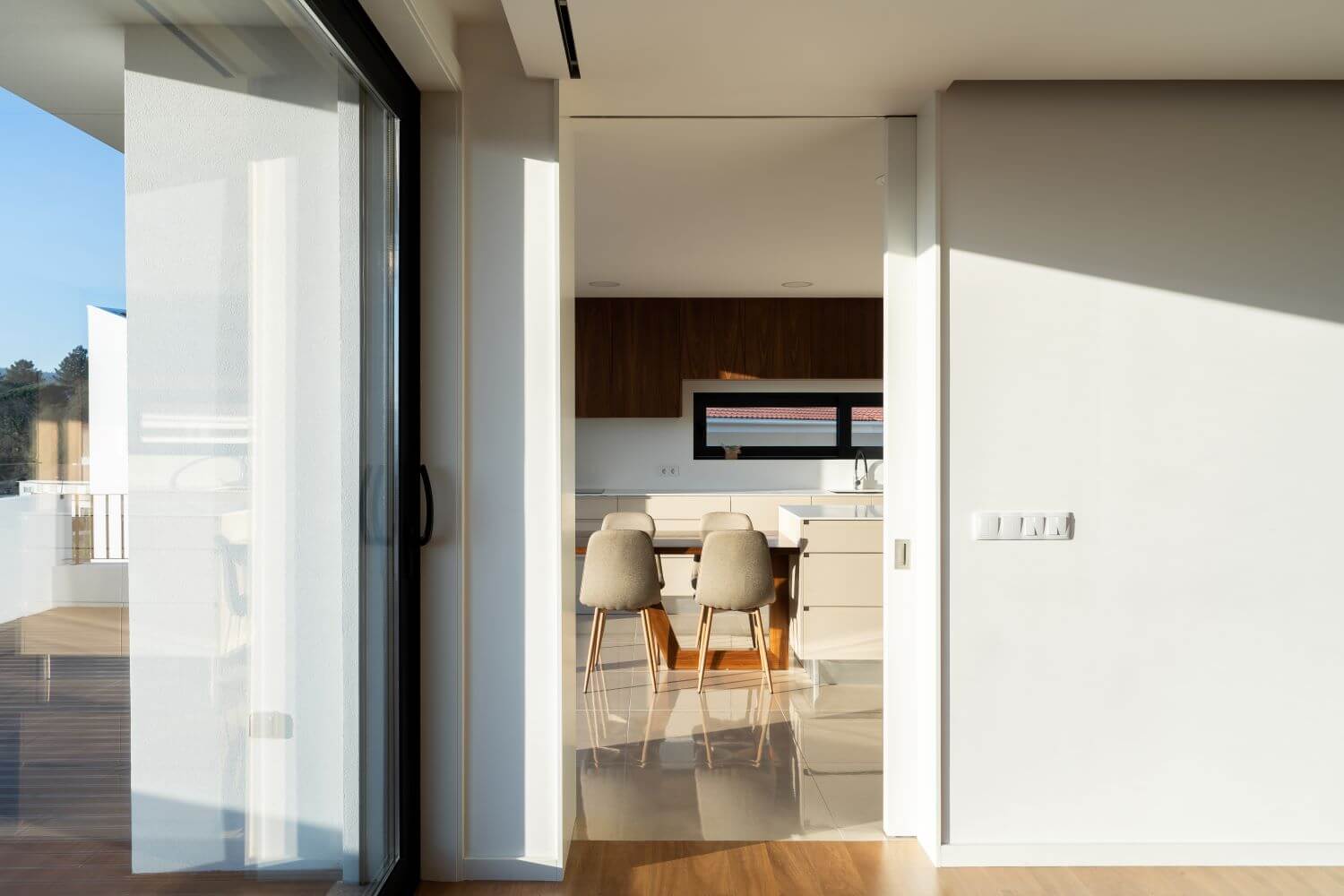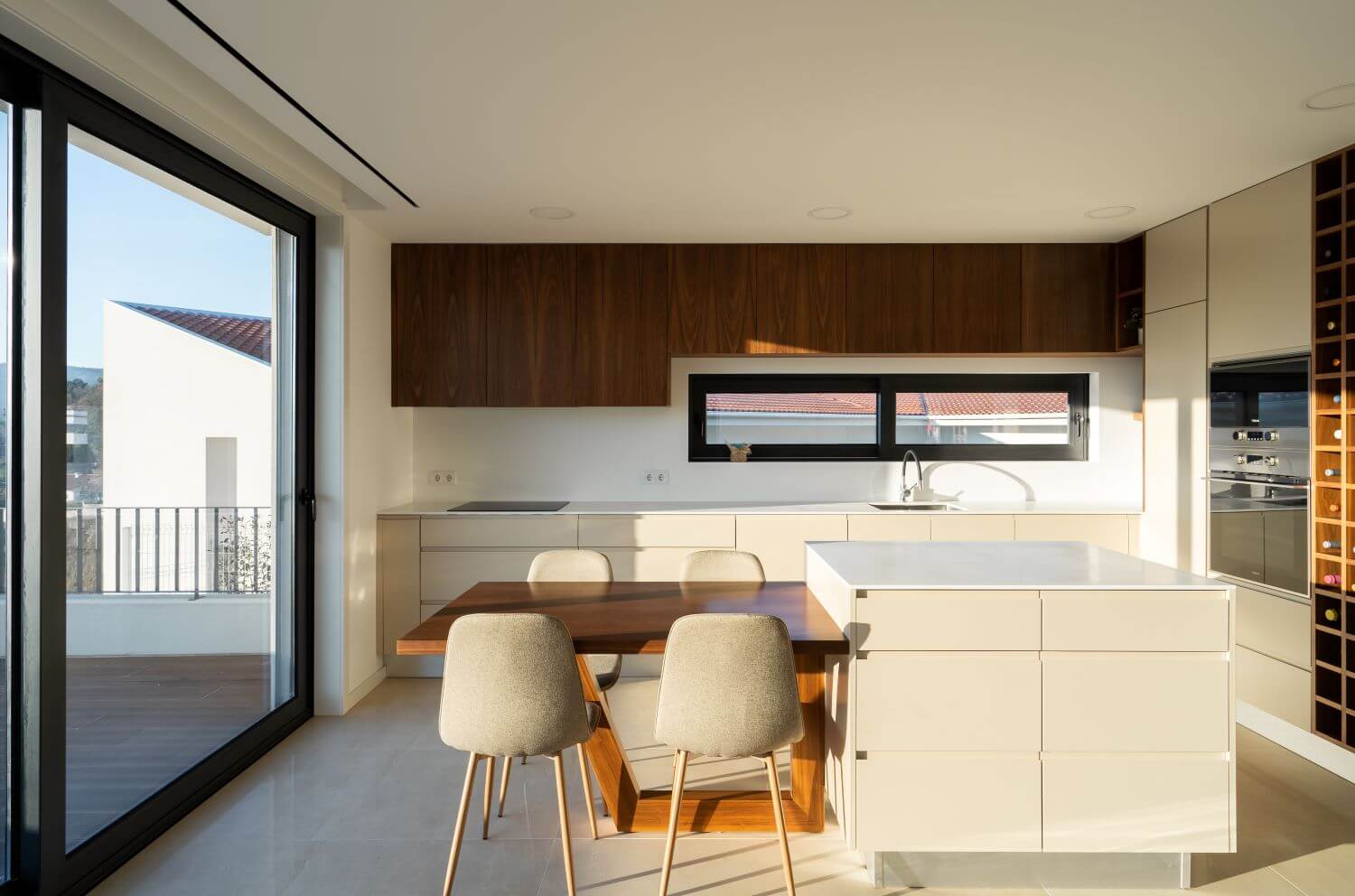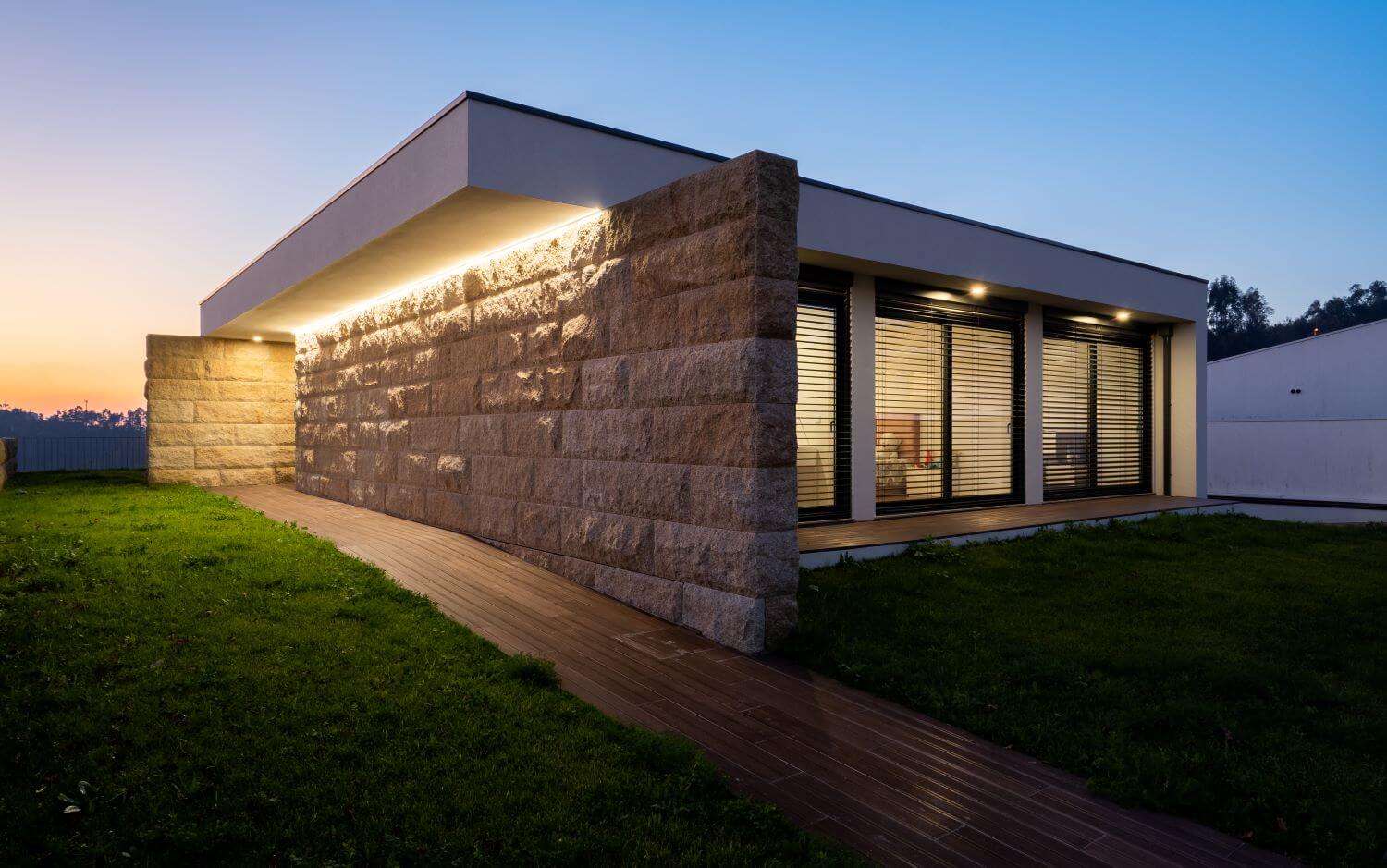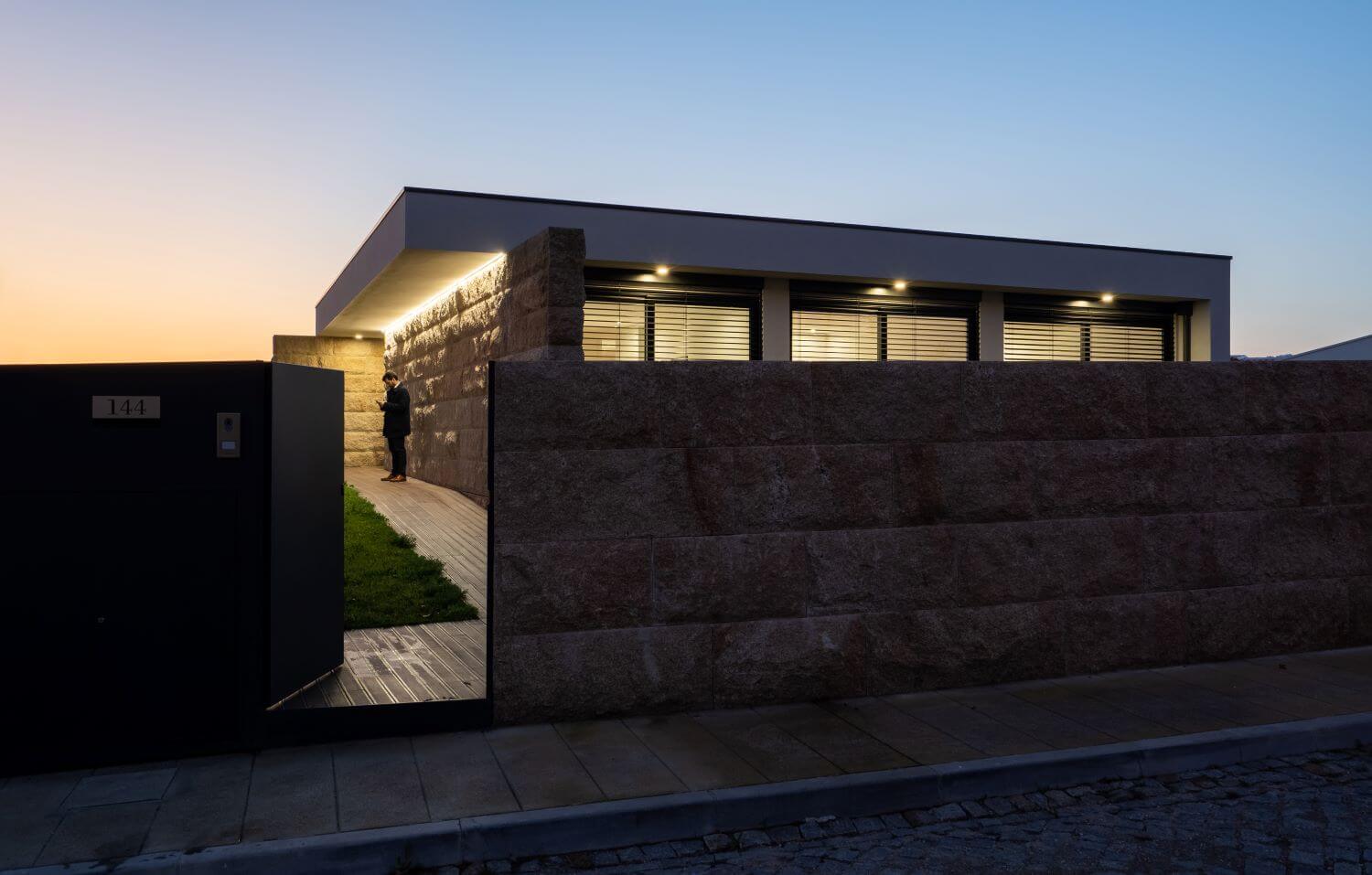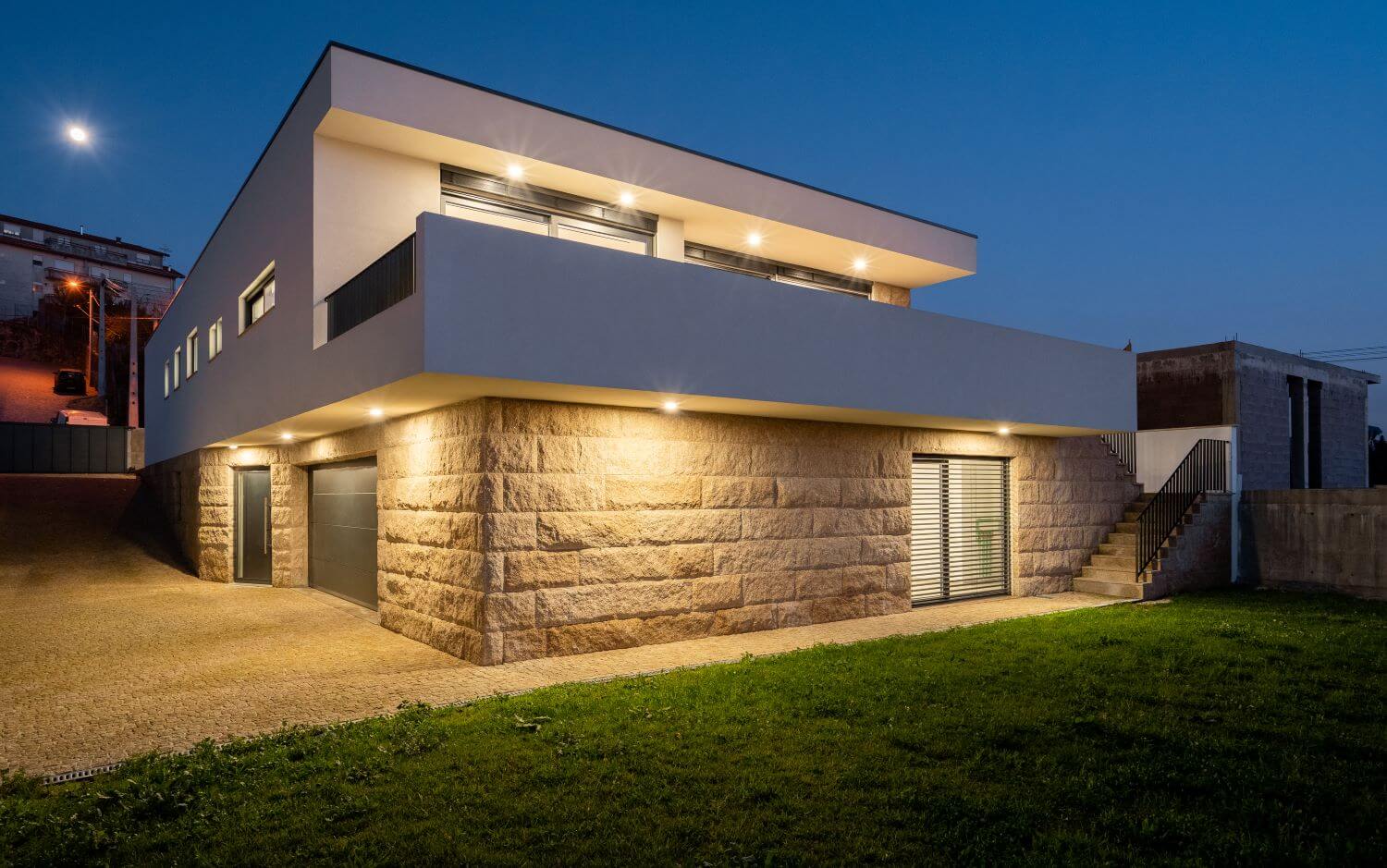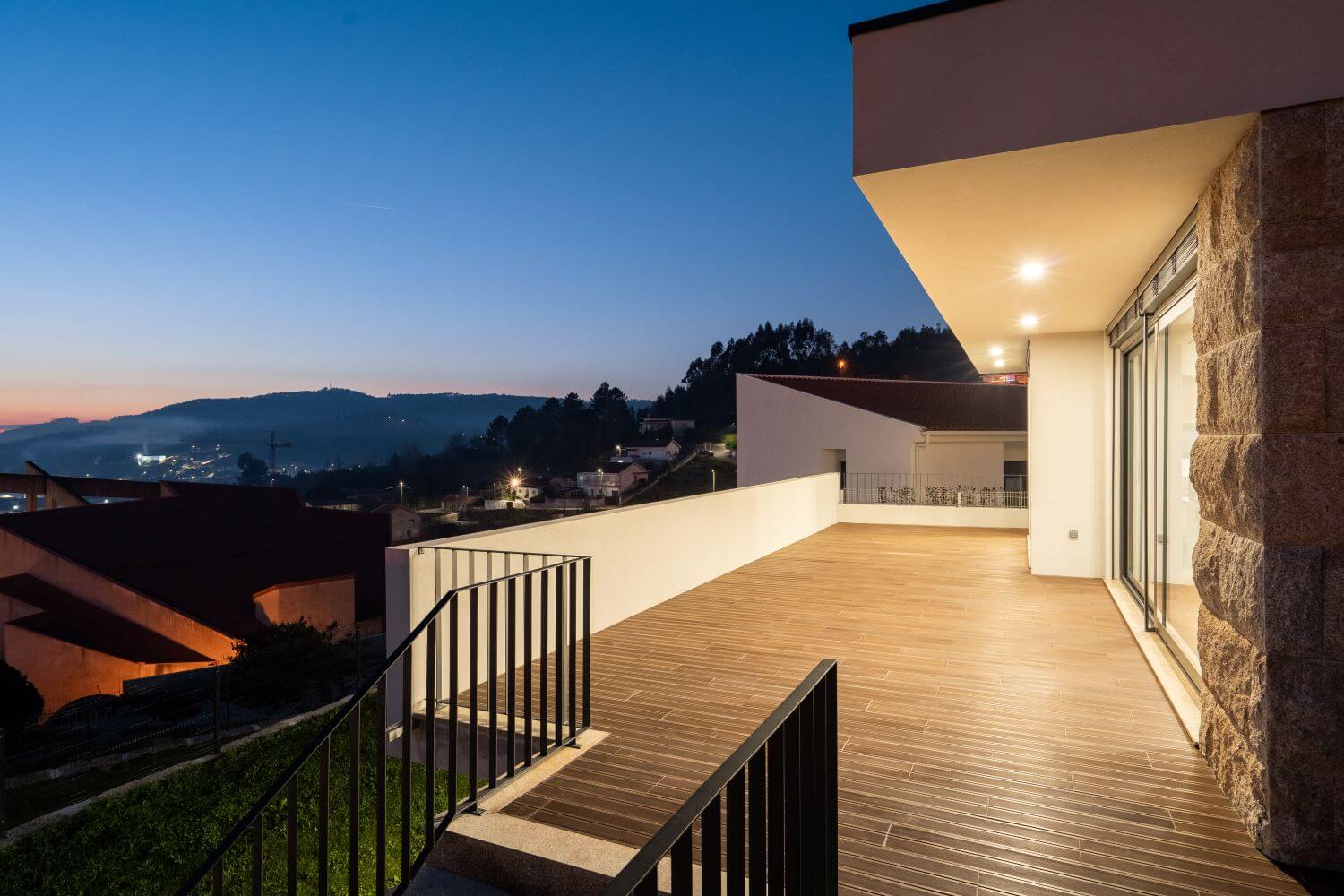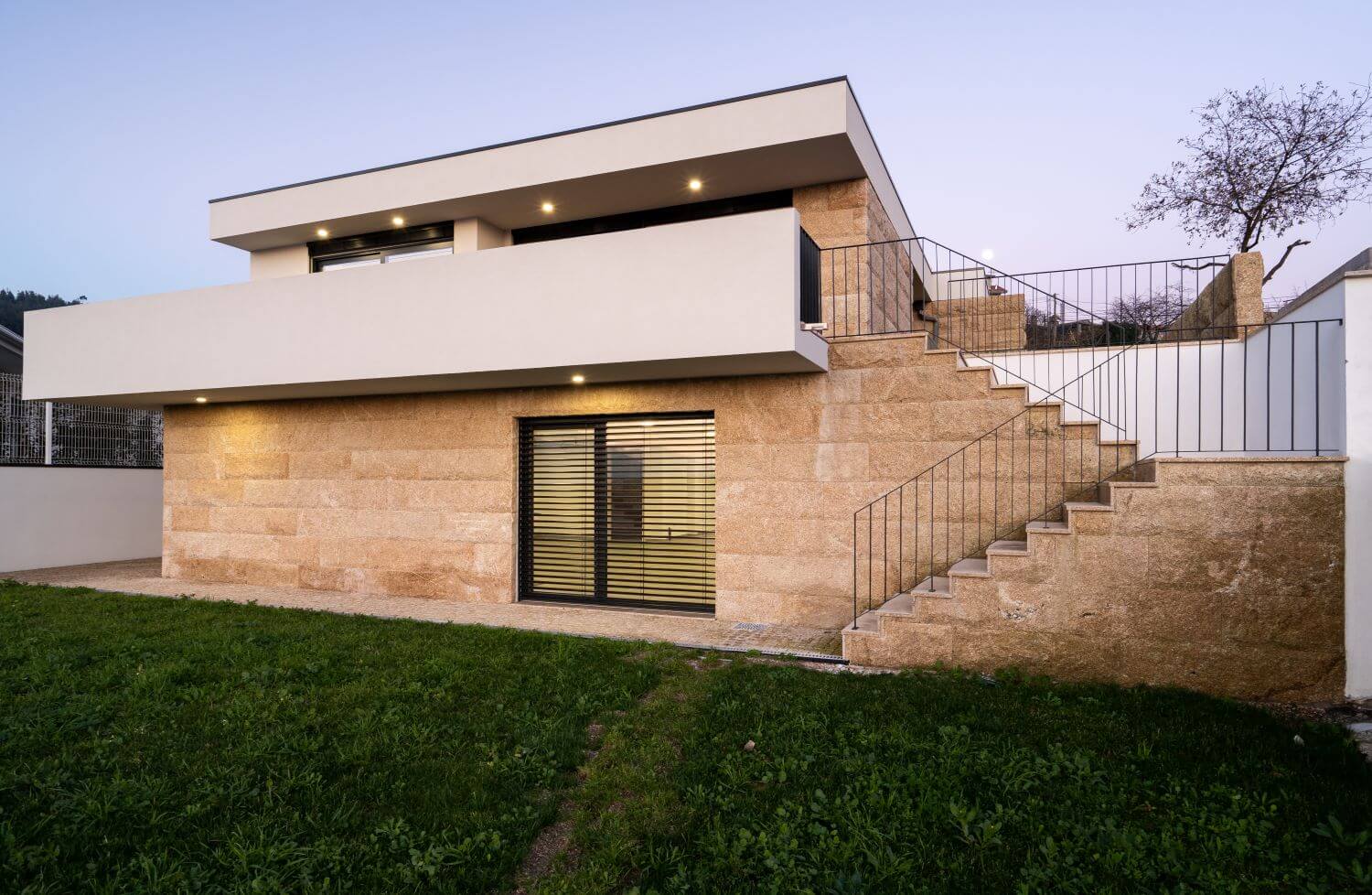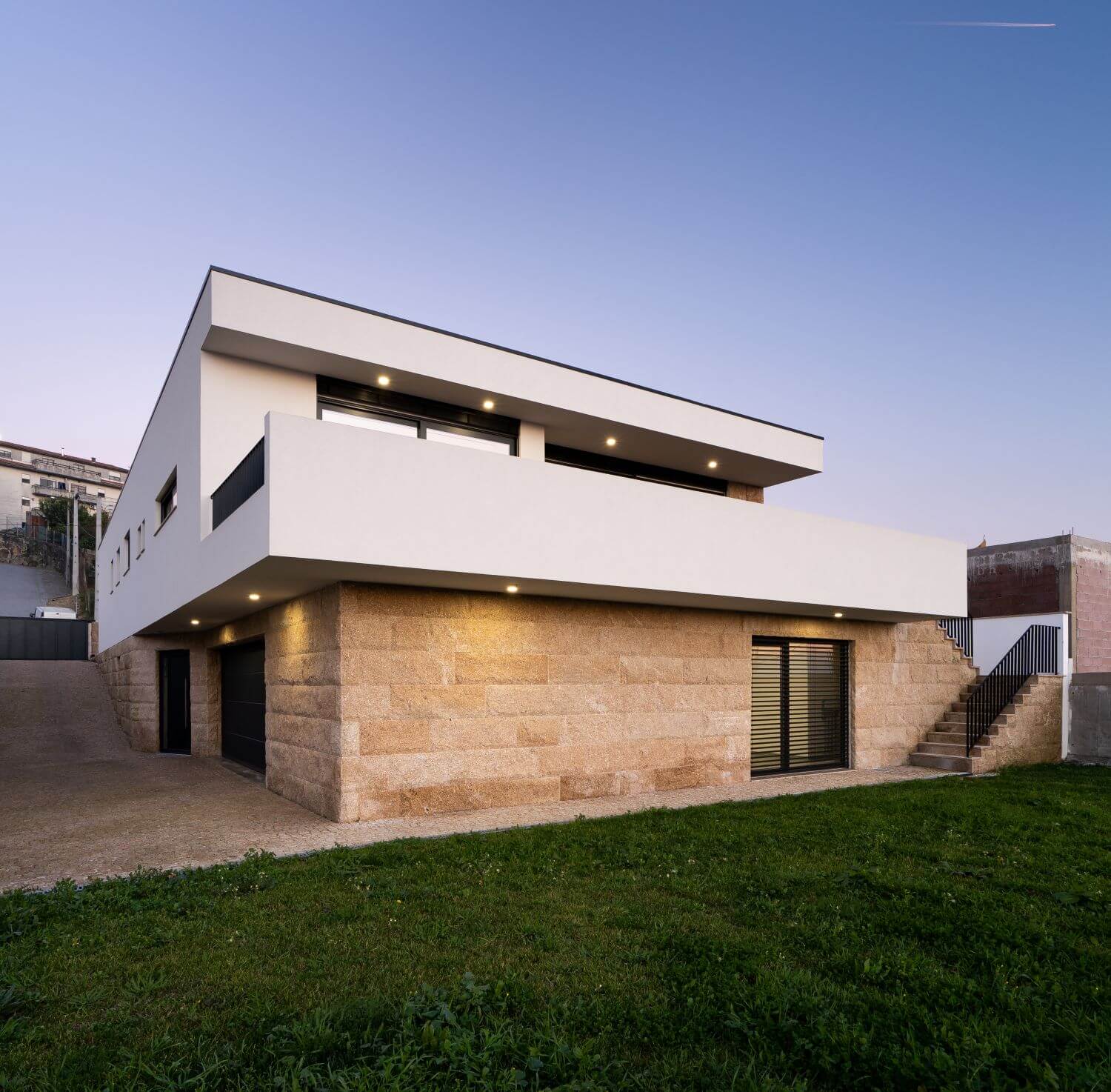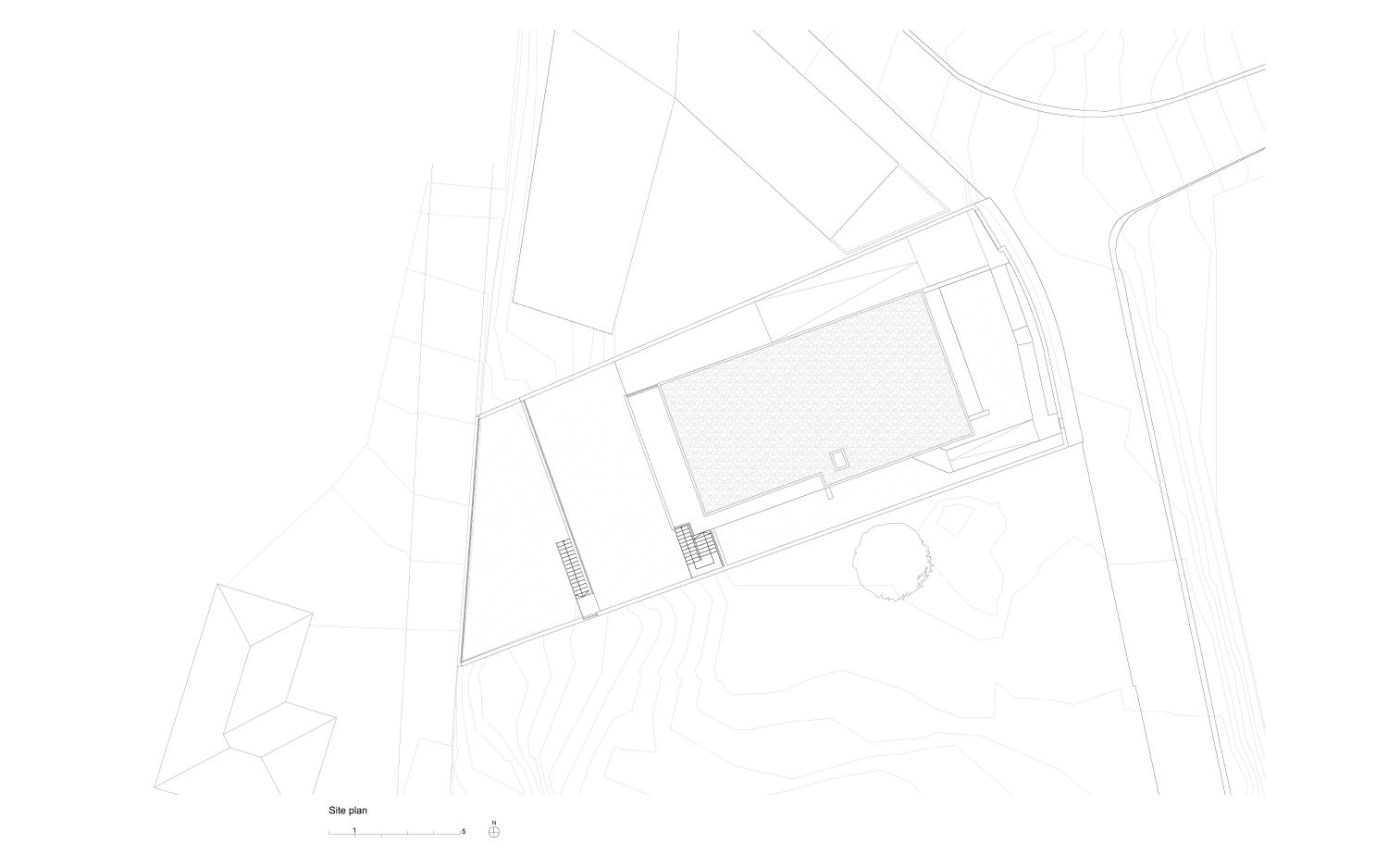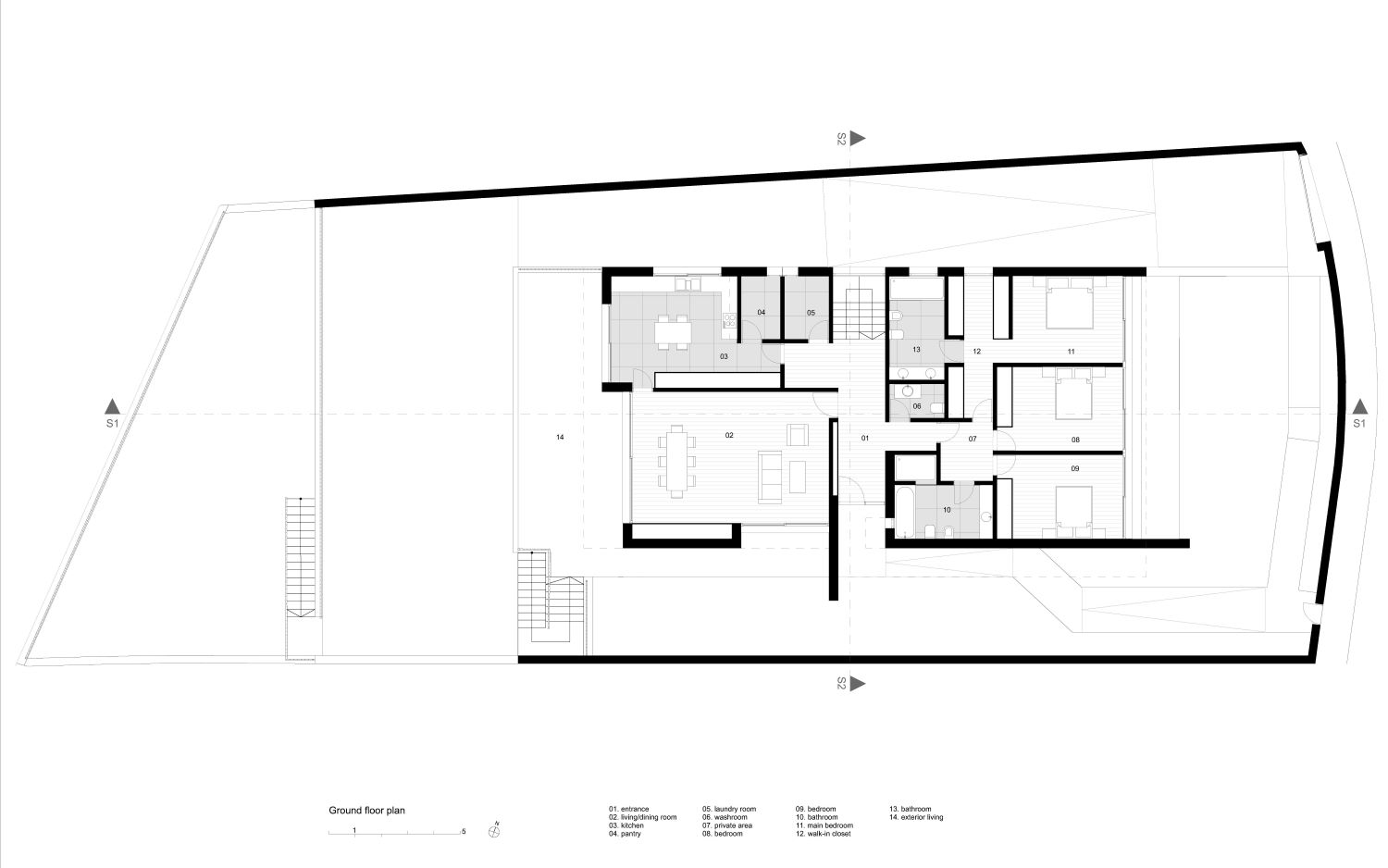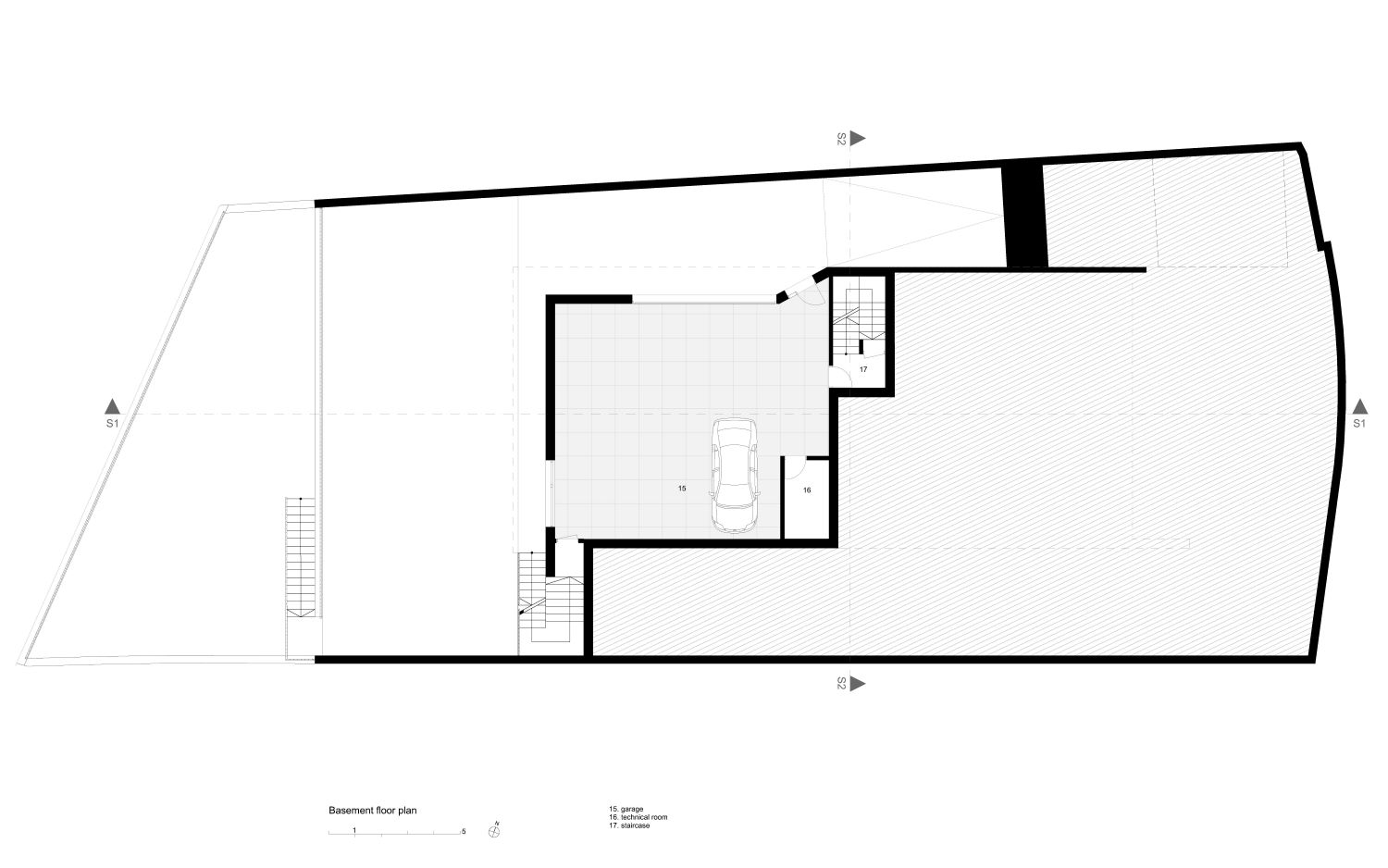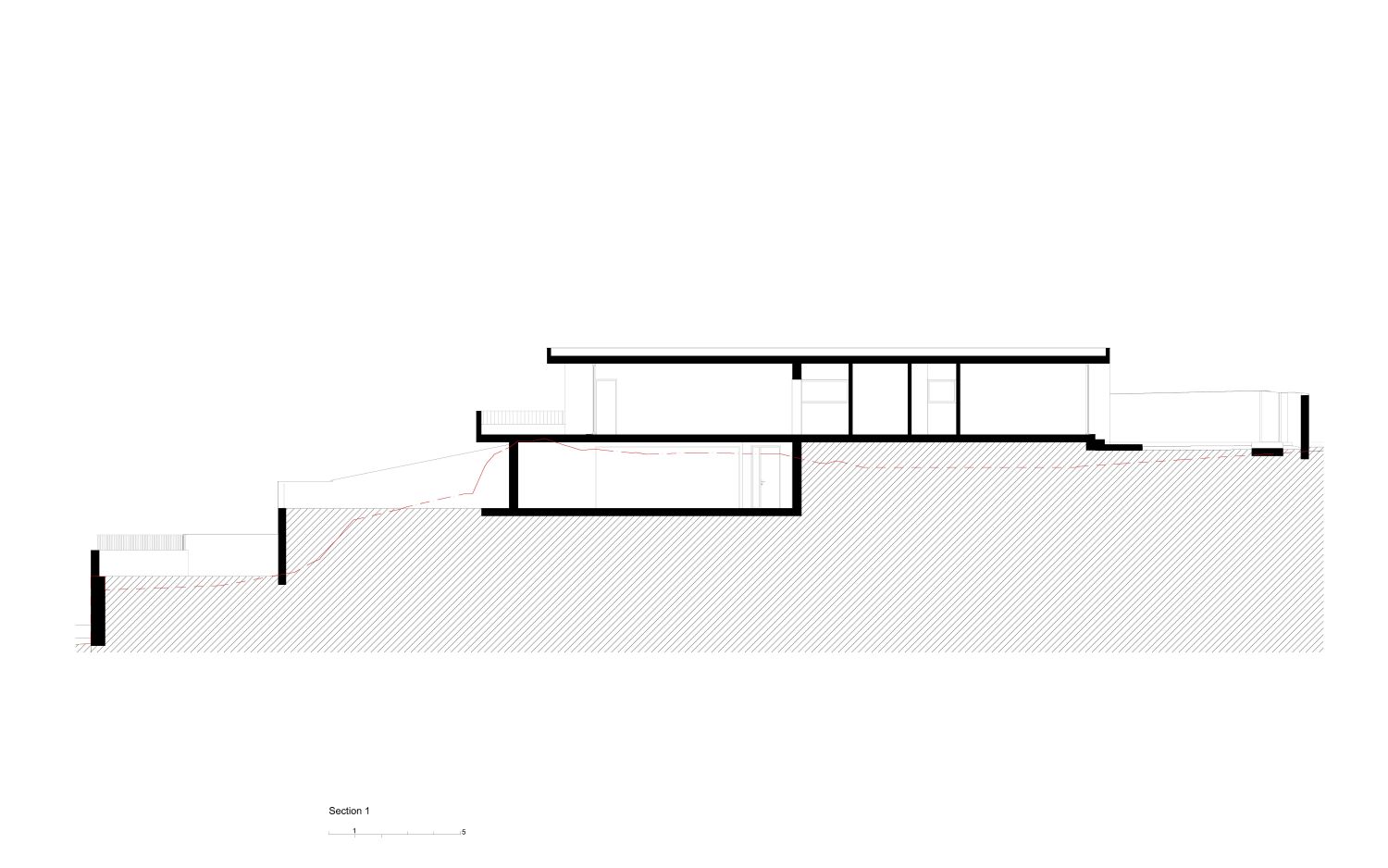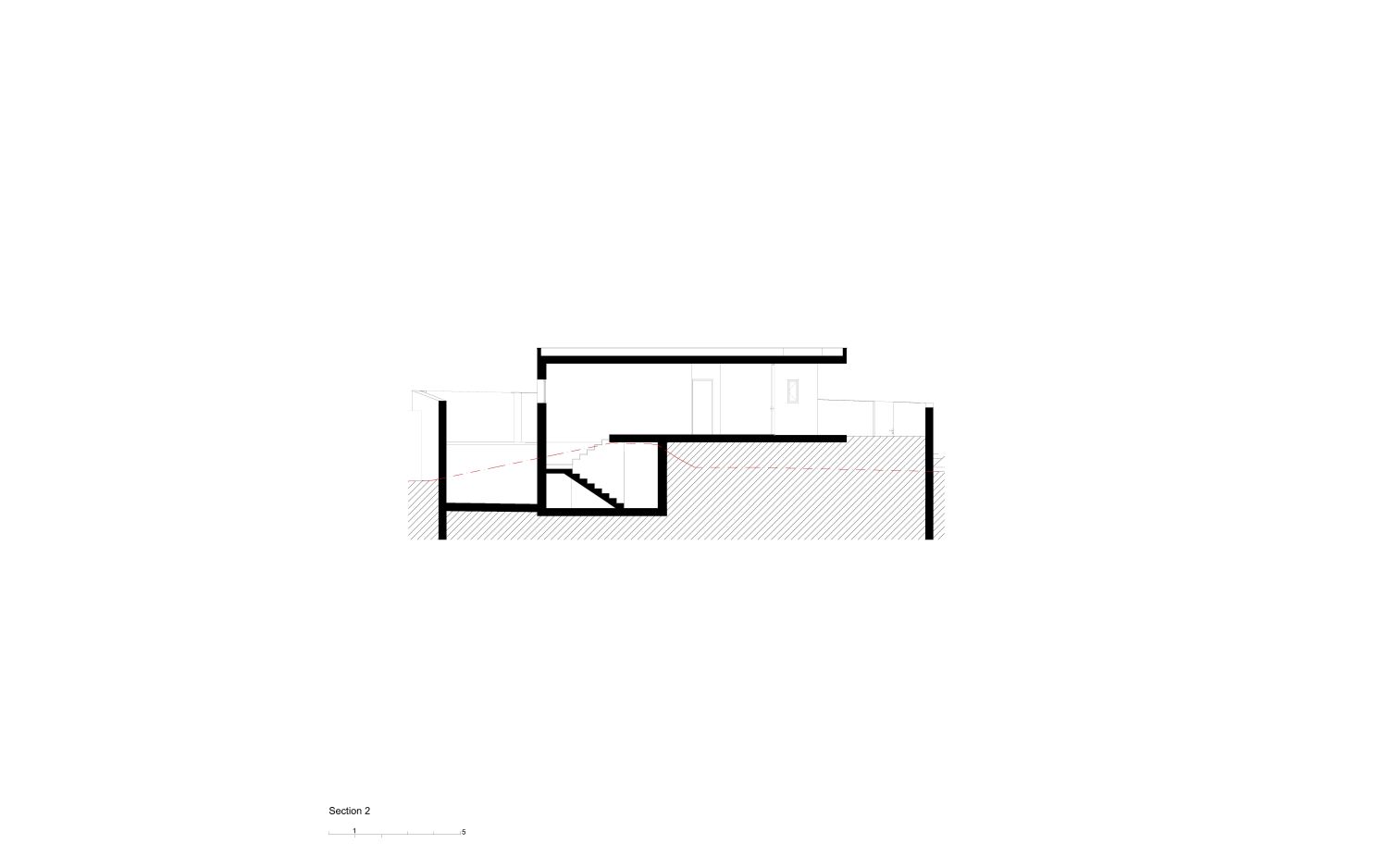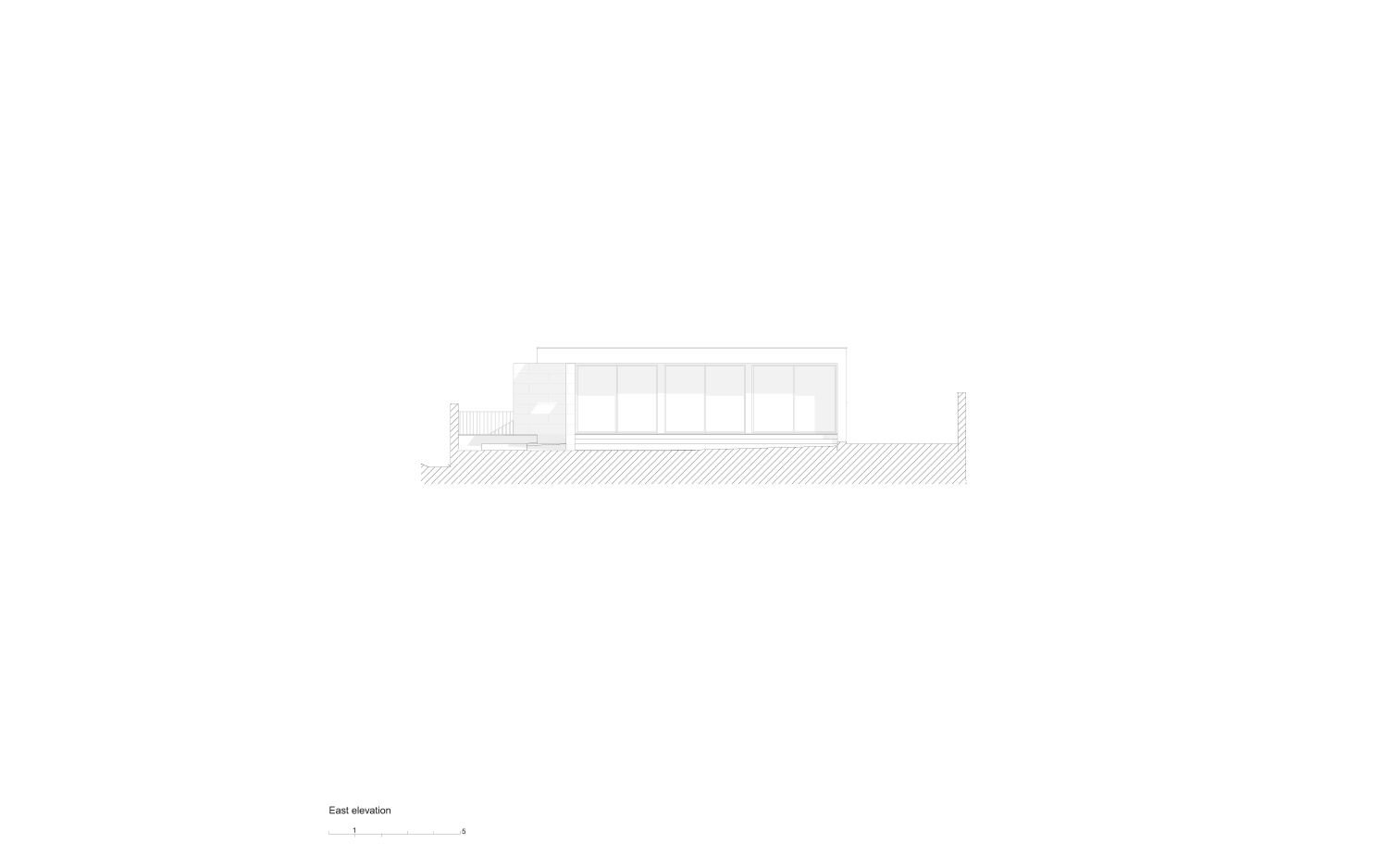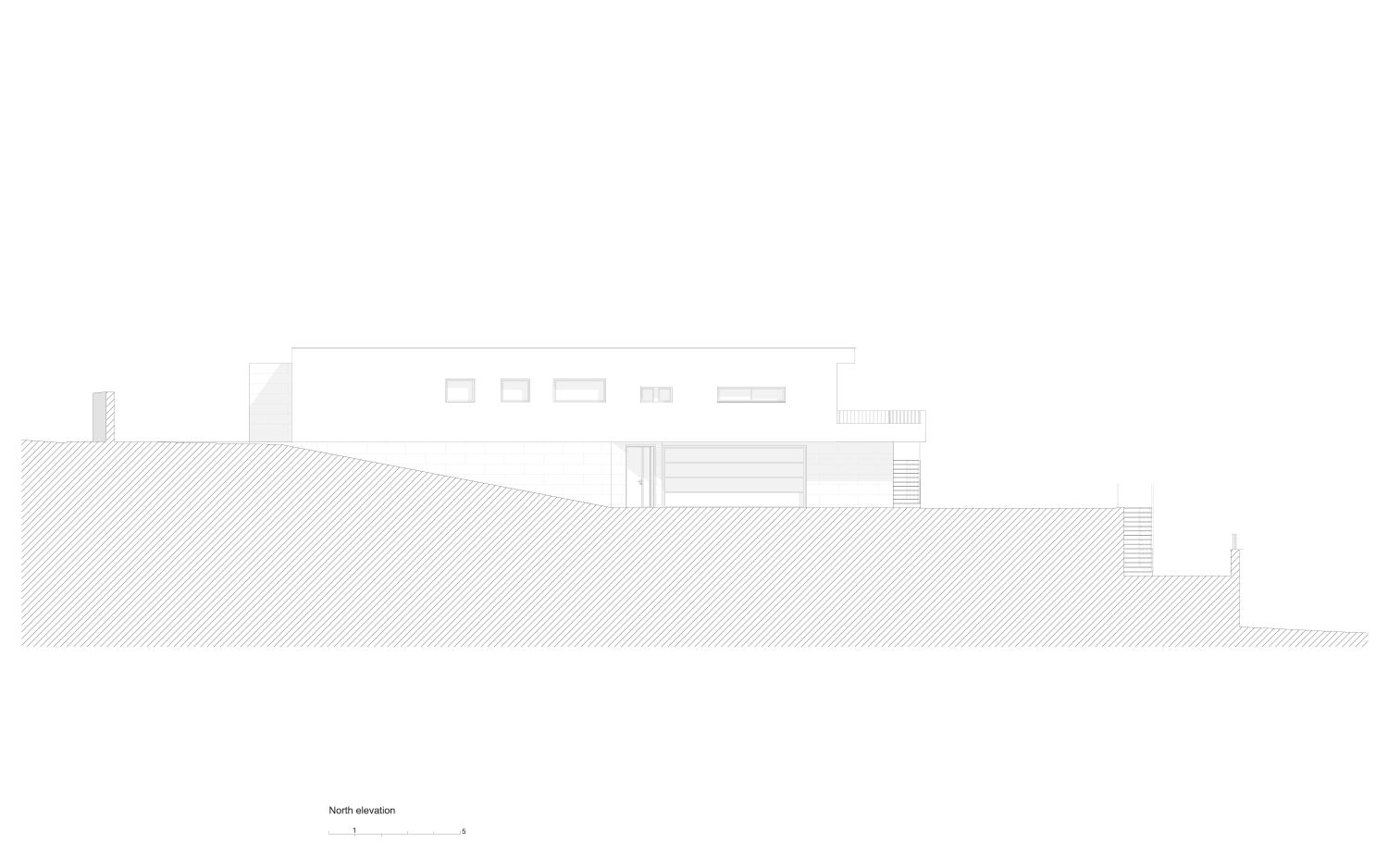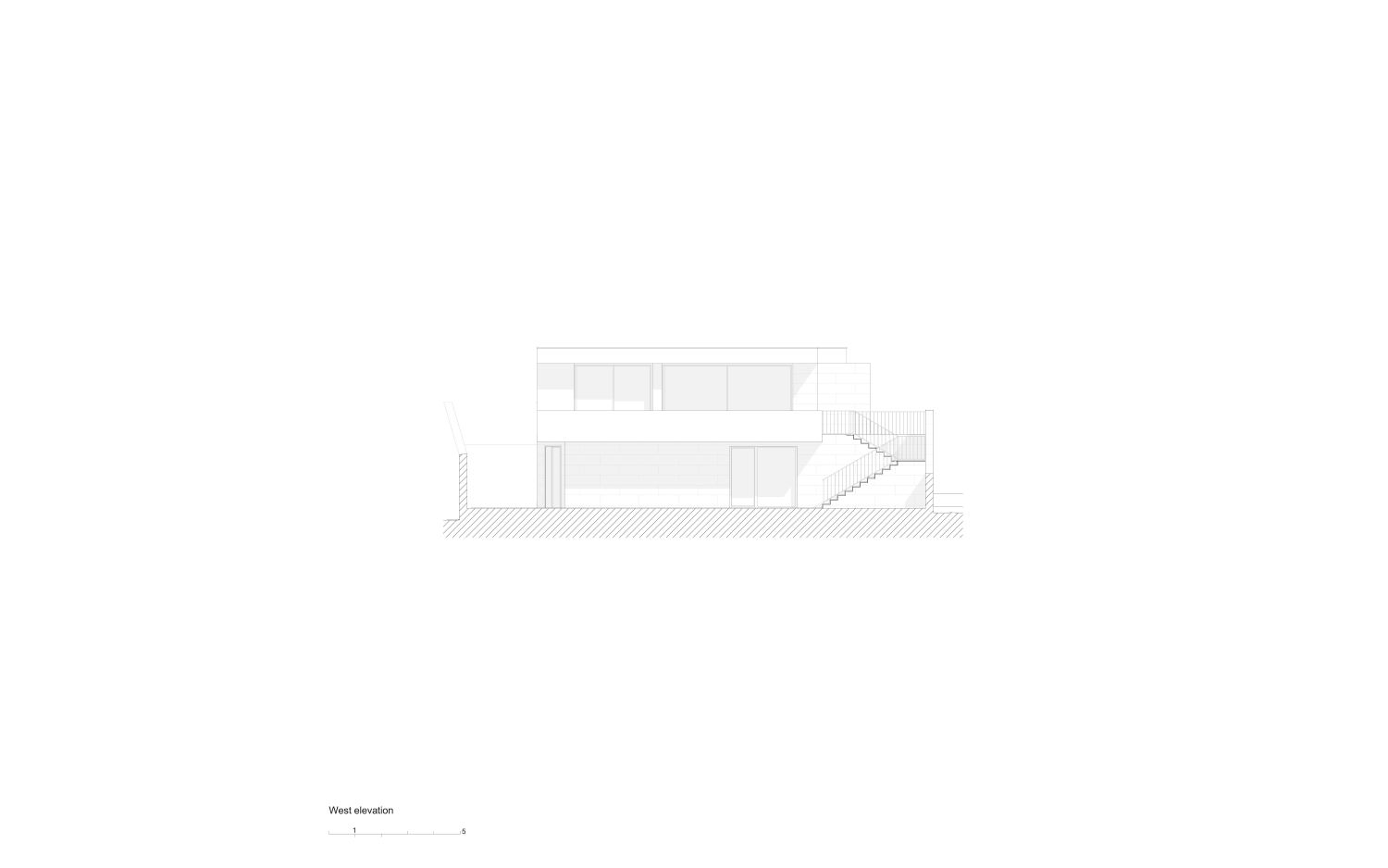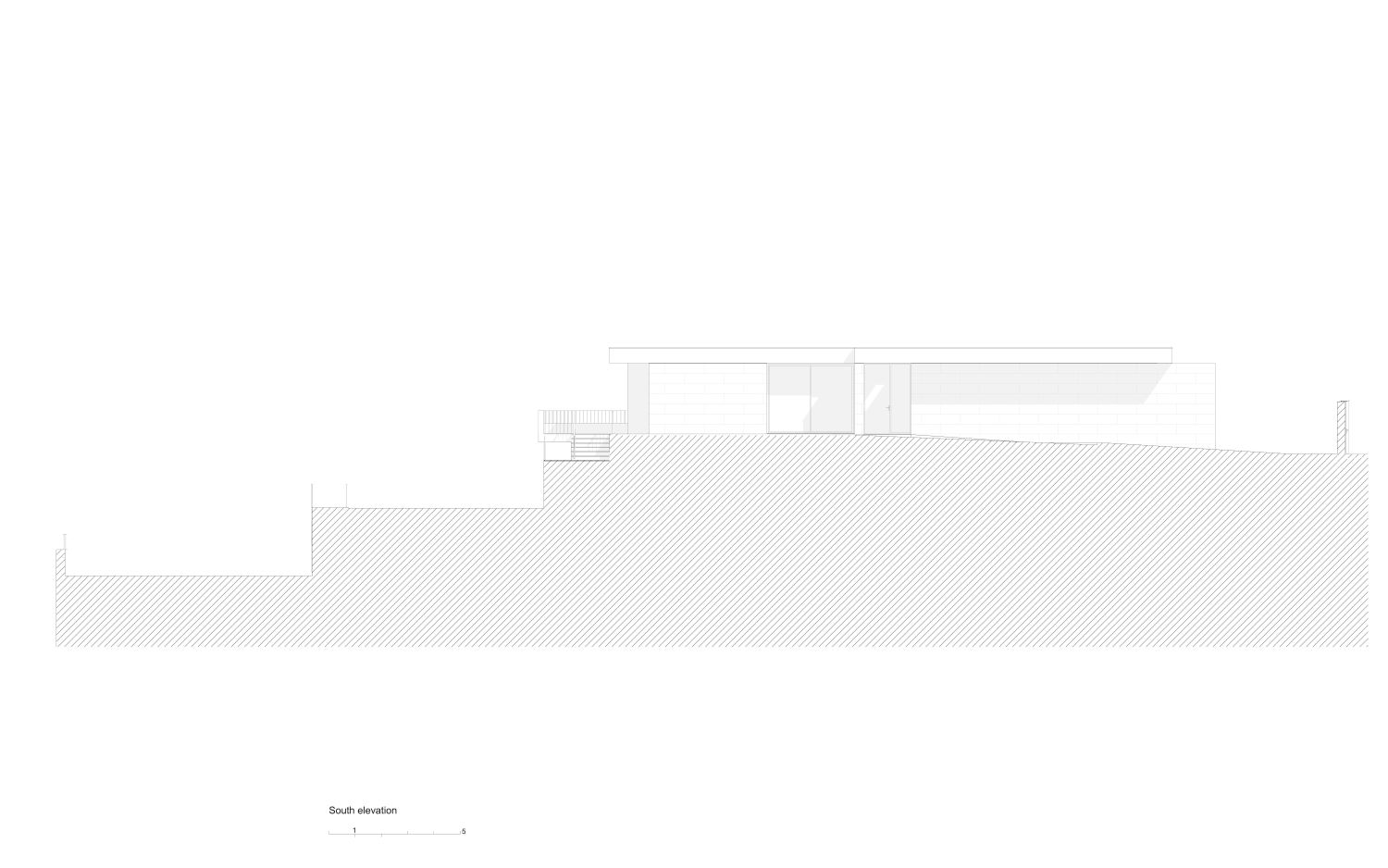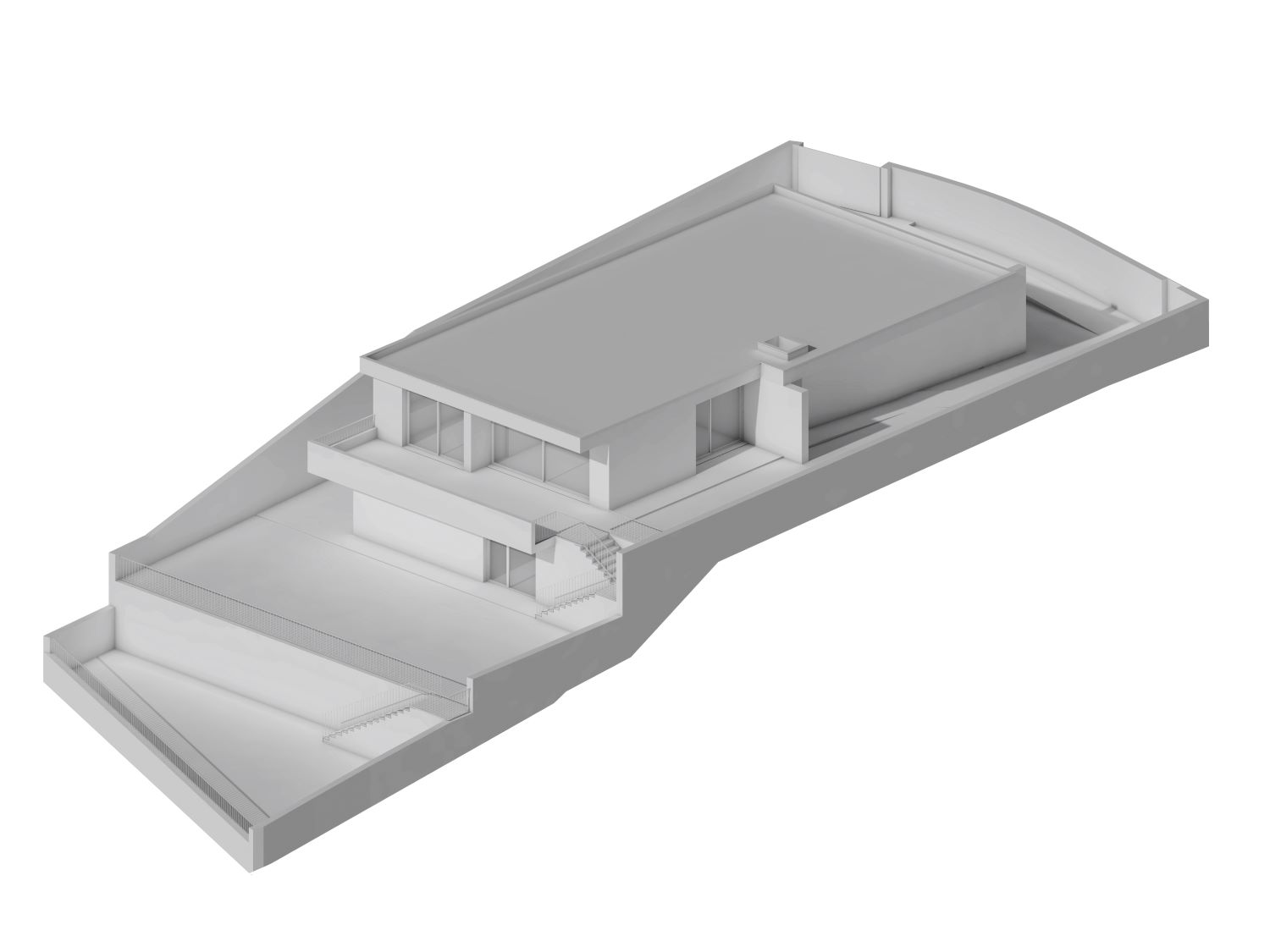 ---