LTd Arquitectura & Interiorismo: "ELE House" was designed with an introspective intention on the outside, but inside it becomes a container element for environments that seek to create non-linear routes and with their own character, we intended that visiting the house provoke a certain curiosity or perhaps mystery of wonder... What is on the other side of the wall? What will I find when I go down or up that staircase? What will happen at the end of this circulation?
The project is developed on a 216 m² surface area, and with a 380 m² construction divided into a basement, a place that is destined for an environment of family coexistence and at the same time disconnection with the outside, here it connects with a terrace where an olive tree becomes the protagonist of the space, we wanted to emphasize the tree by delimiting it with large-scale walls and a visual escape by closing their angle towards this natural element.
The main social areas of the house are located on the ground floor, in the front half a bathroom, kitchen and laundry area and in the back the living-dining room, a place that we consider to be the heart of the project since it becomes a space with greater height By creating an unevenness in both the floor and the ceiling, the project was to merge these spaces with a terrace framed by a natural green wall that refreshes and contrasts with its greens the neutral tones of the walls and furniture, turning it into a single environment where they blur the limits of the interior with the exterior.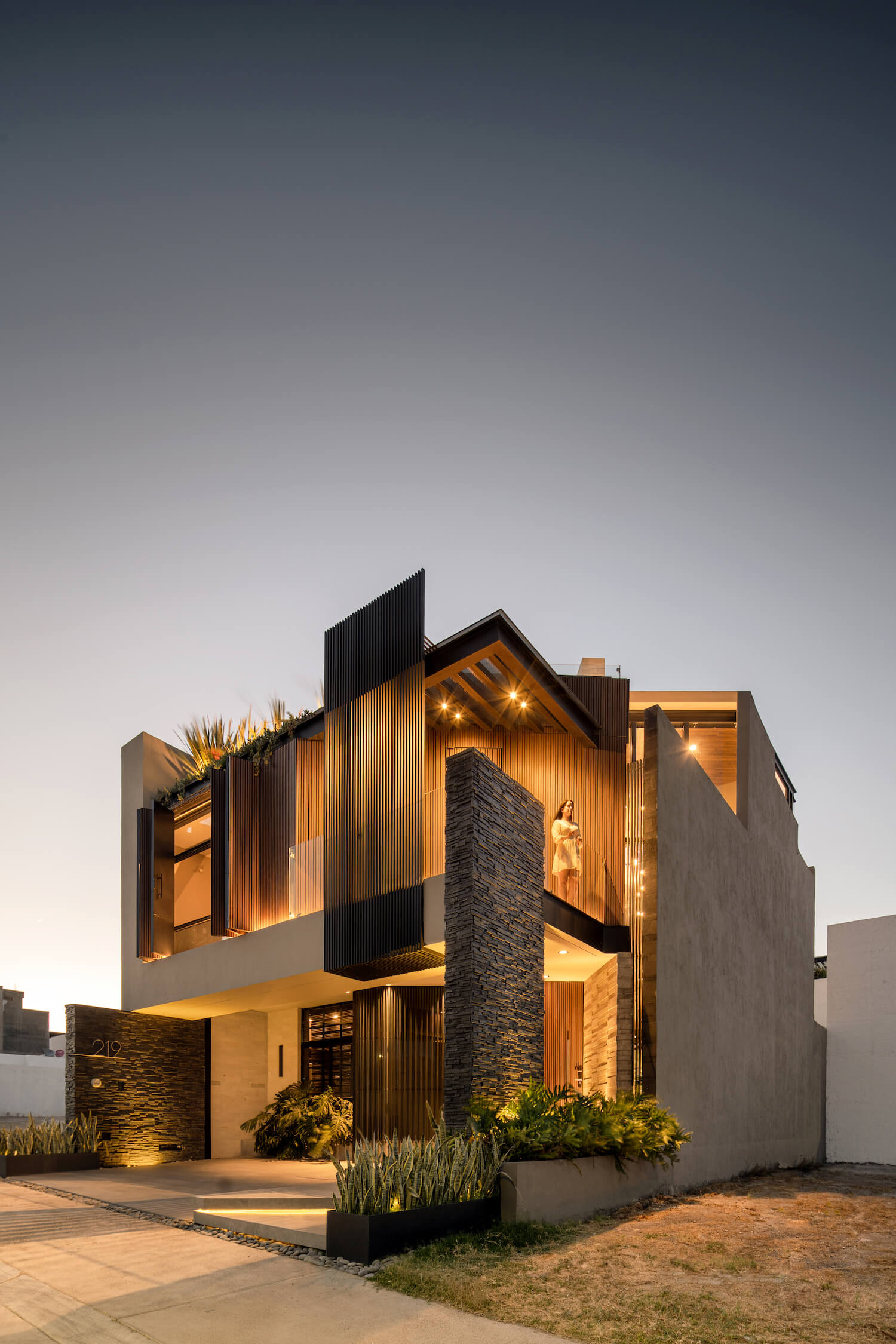 When taking the stairs, the route is delimited with a triple-height window to the terrace area with olive trees, the circulation to the different levels was designed with the intention of having privacy with the exterior of the house but at the same time a large amount of light that generates various plays of light and shadow during the day.
The rest areas on the upper floor are divided into two secondary bedrooms at the back and the main bedroom at the front. At the end of the stairs you reach the roof garden itself, which was divided into 2 areas, one of these (part back) with an area with a fire pit, jacuzzi and bar, and the second area (front) with a barbecue area and multipurpose space where you can enjoy the emblematic sunsets in Aguascalientes on one side and the city on the other. in constant growth.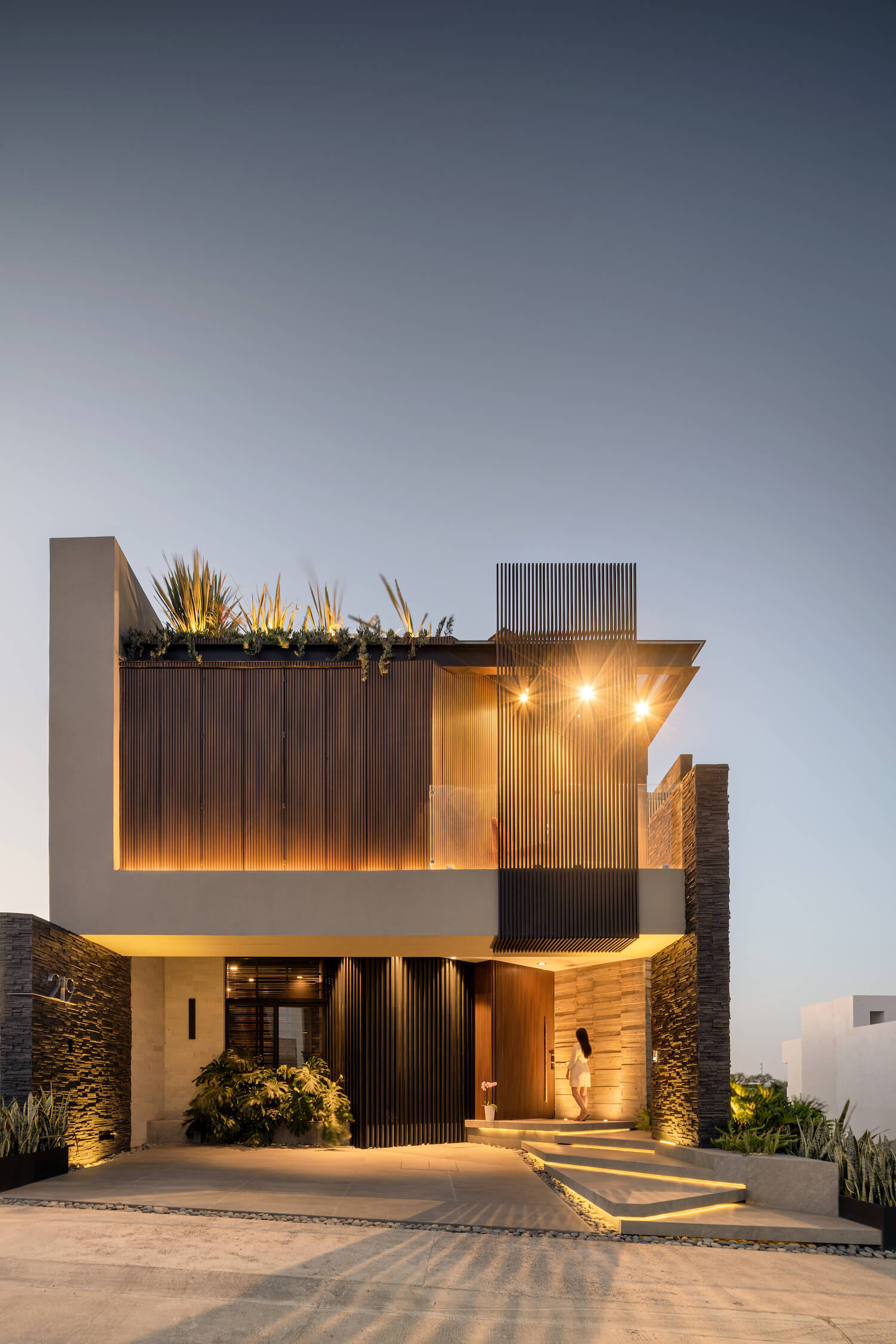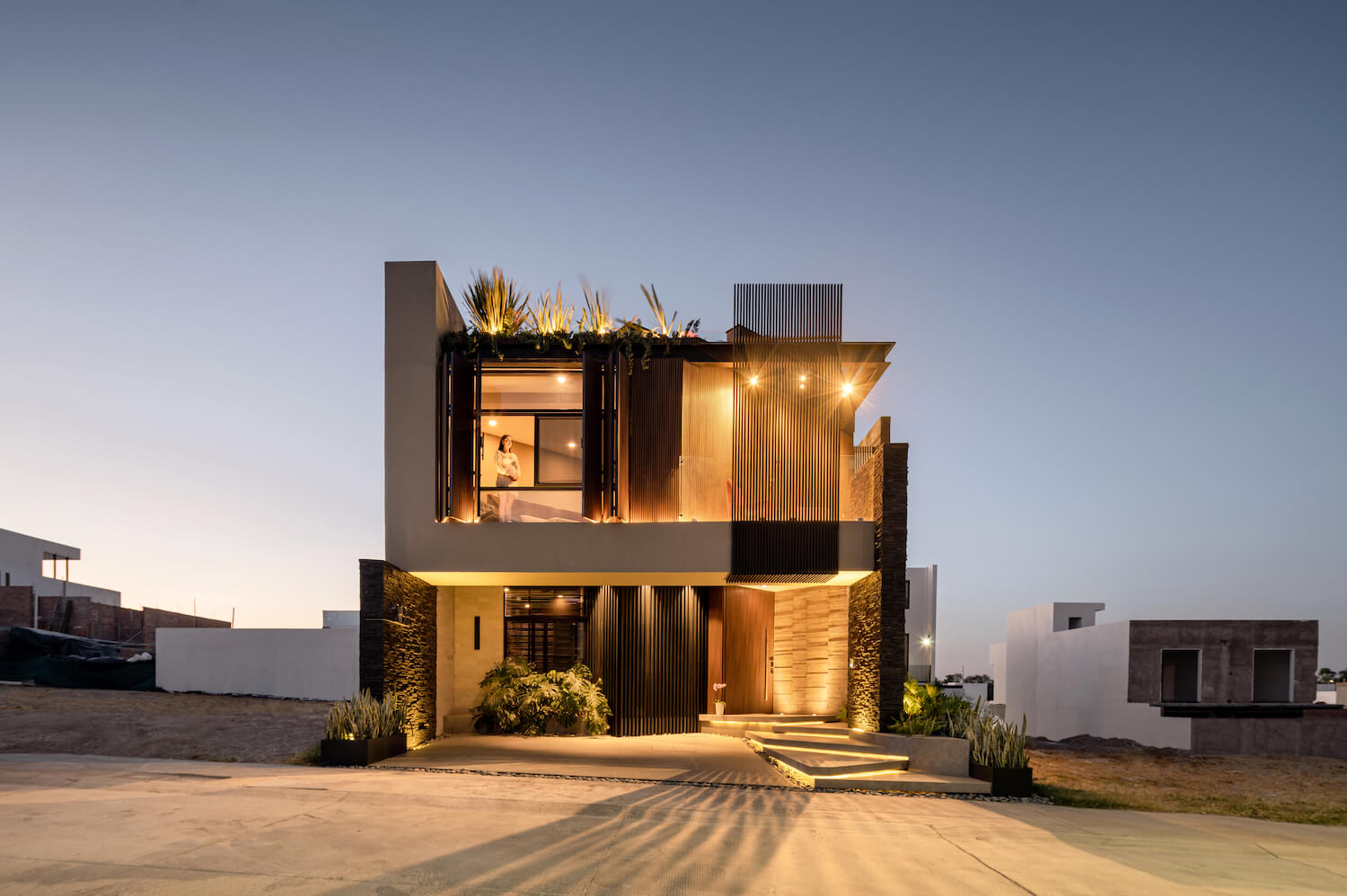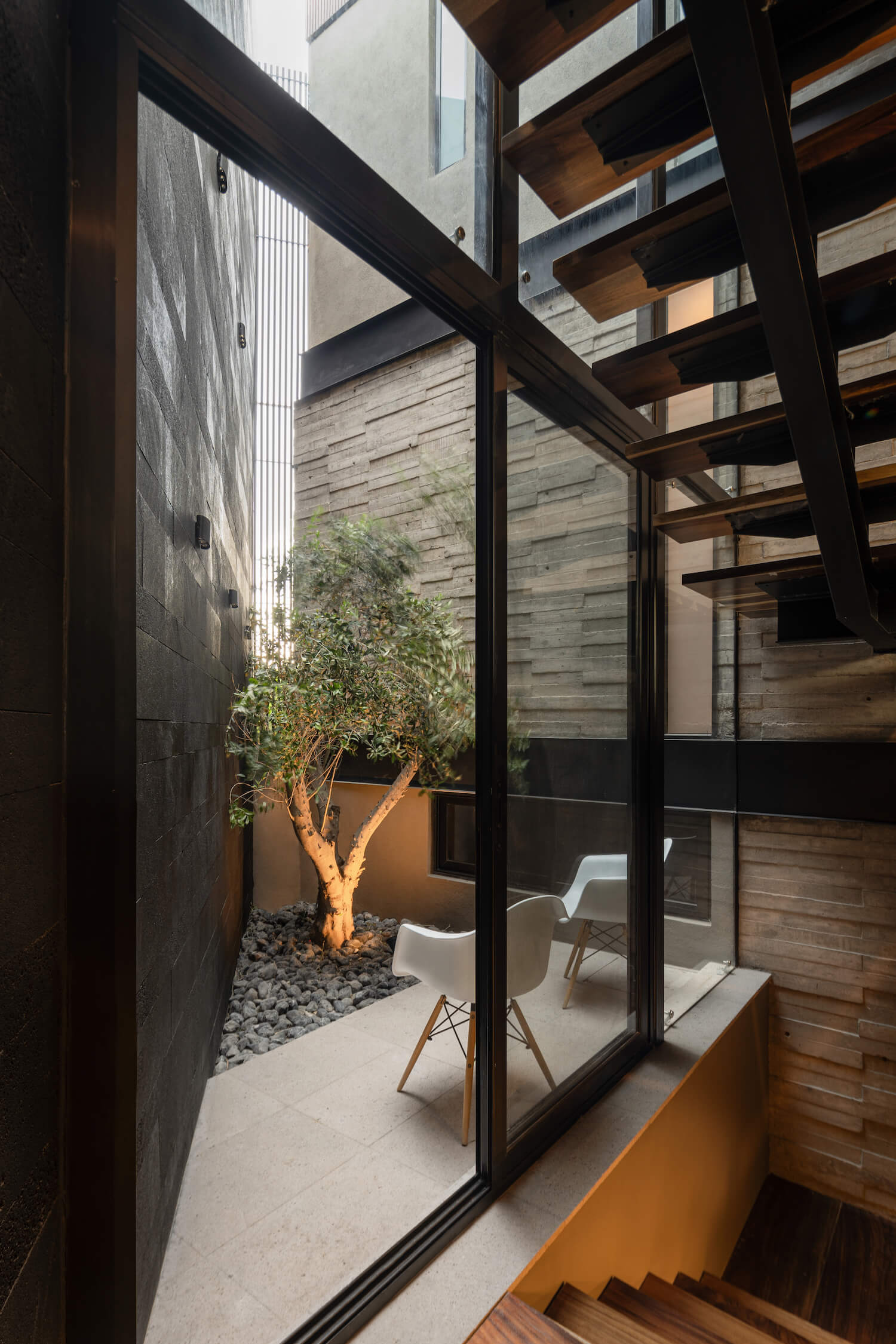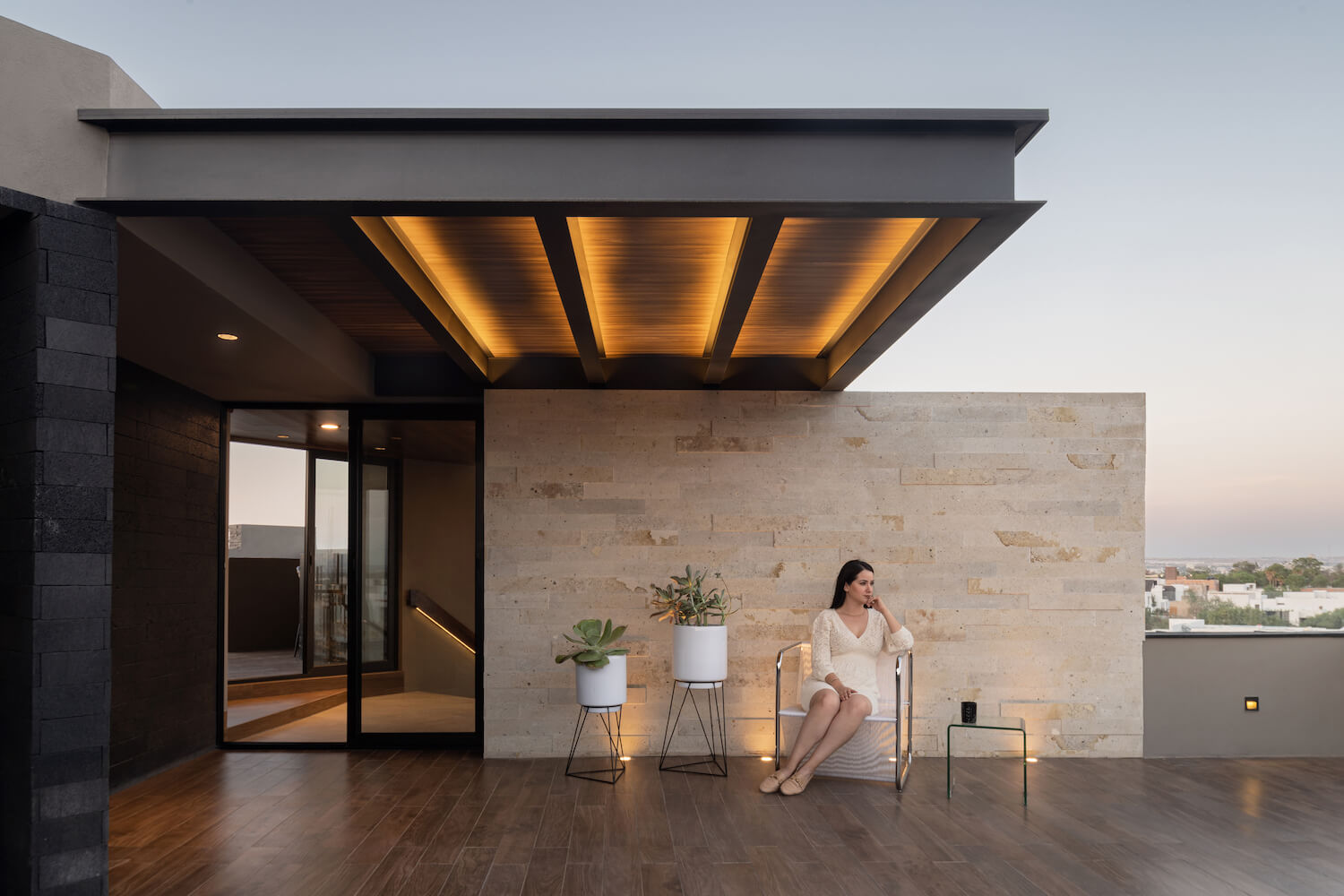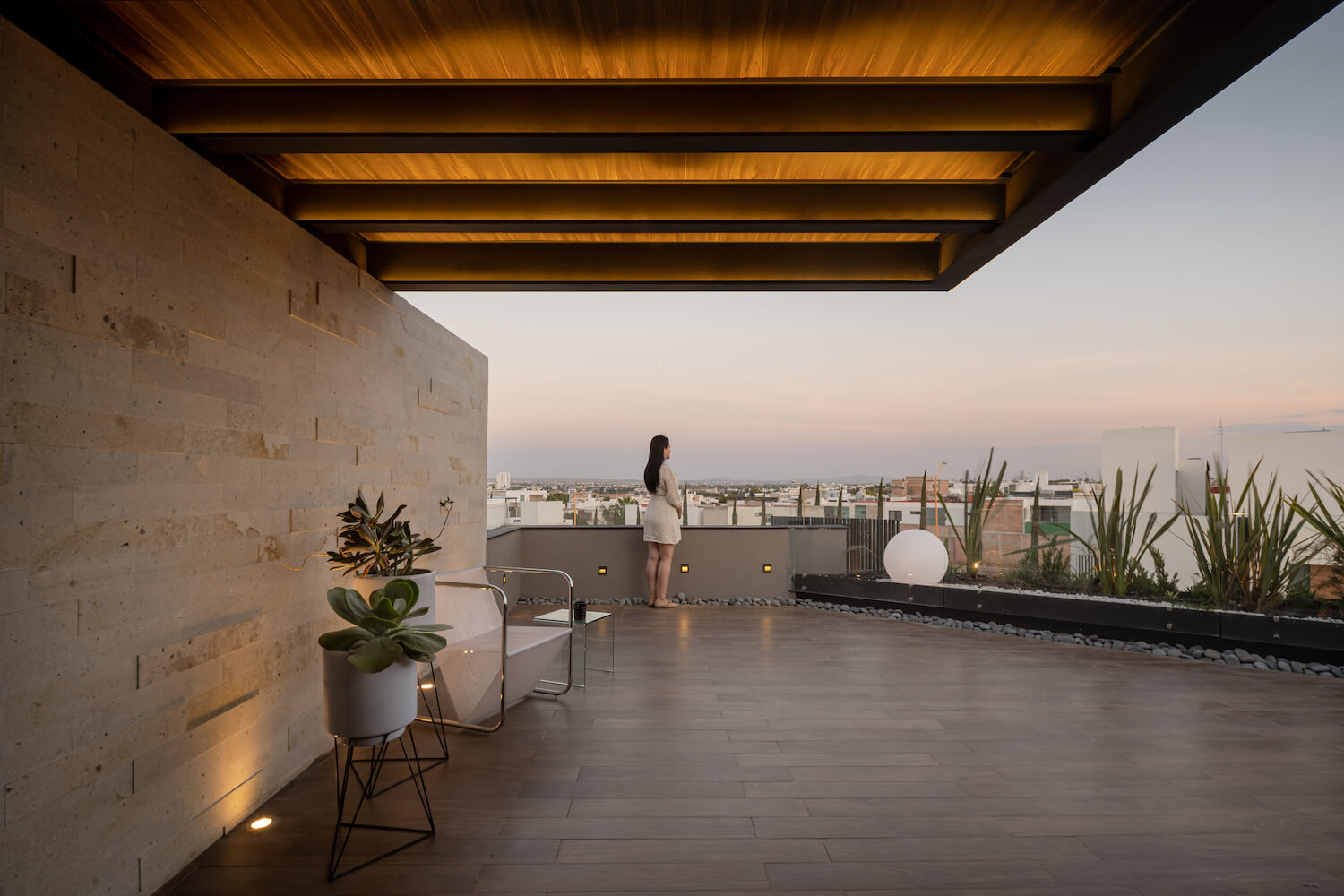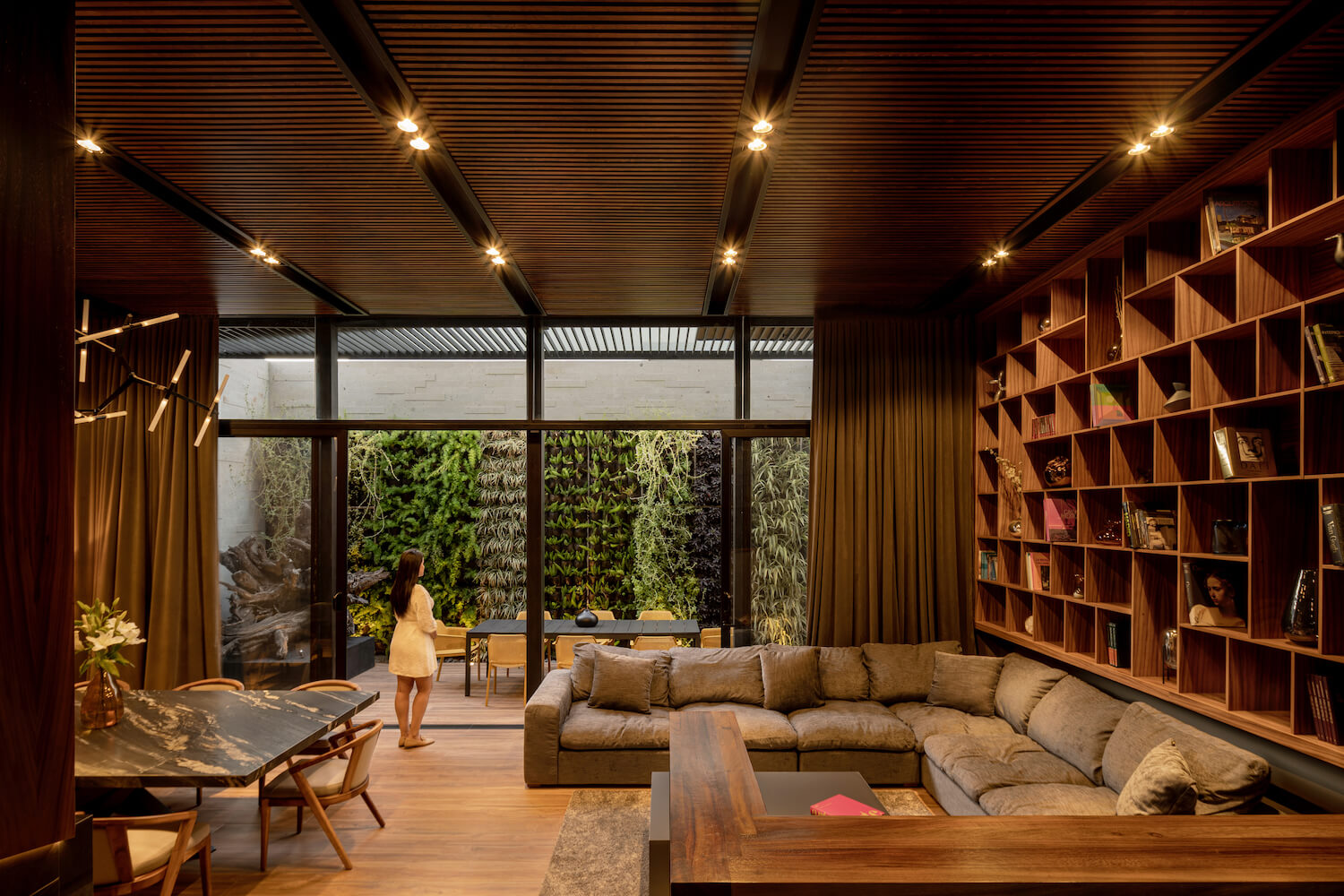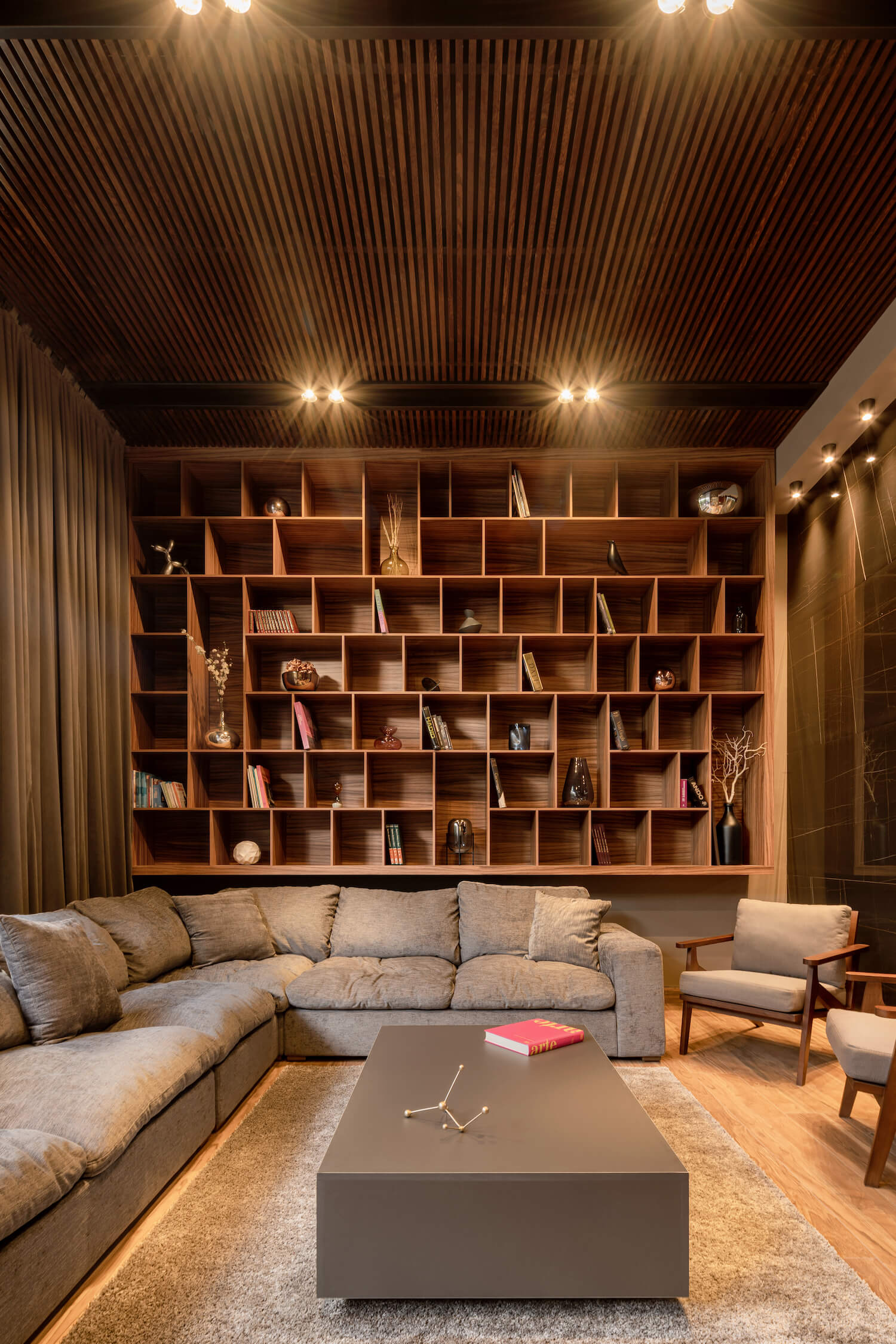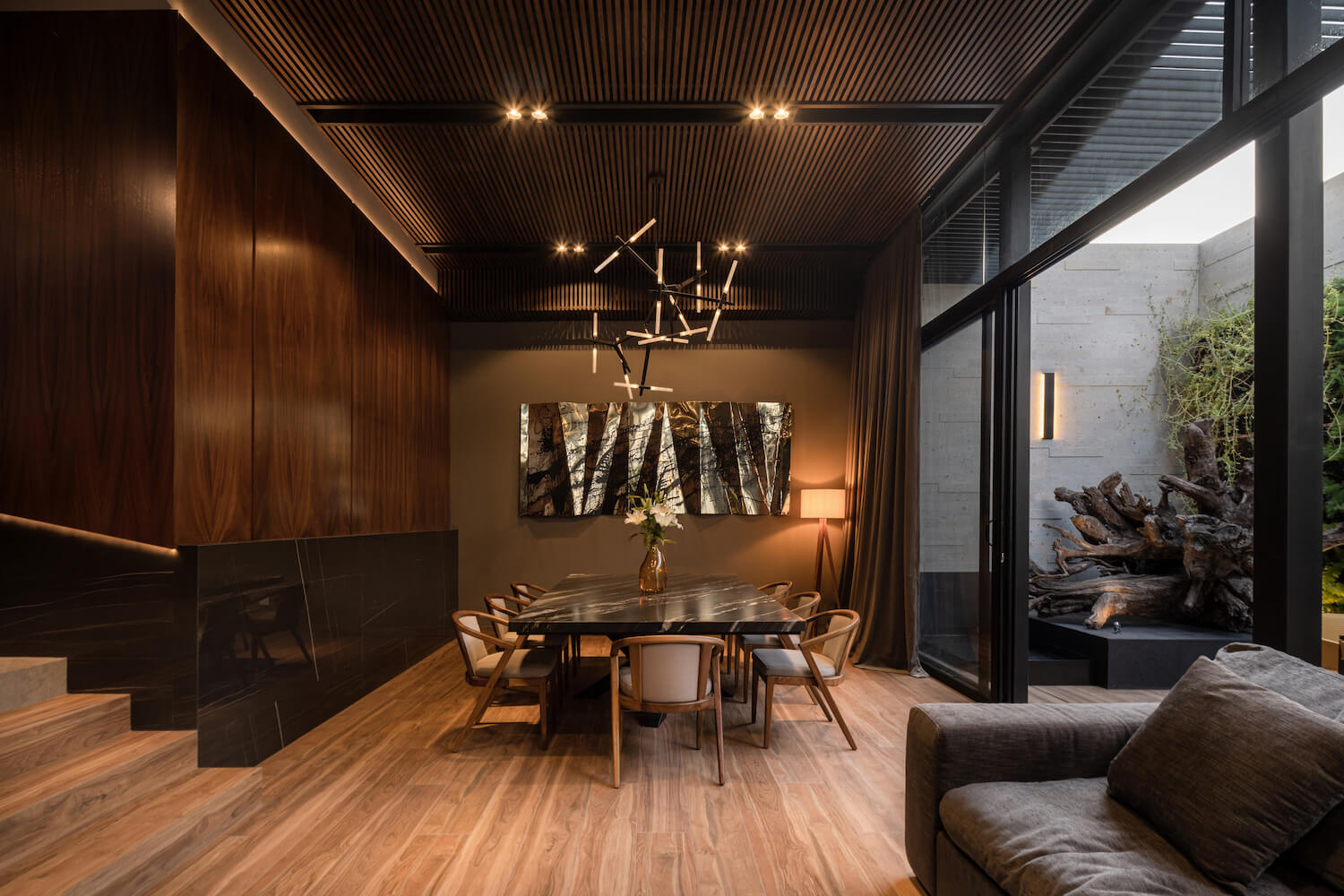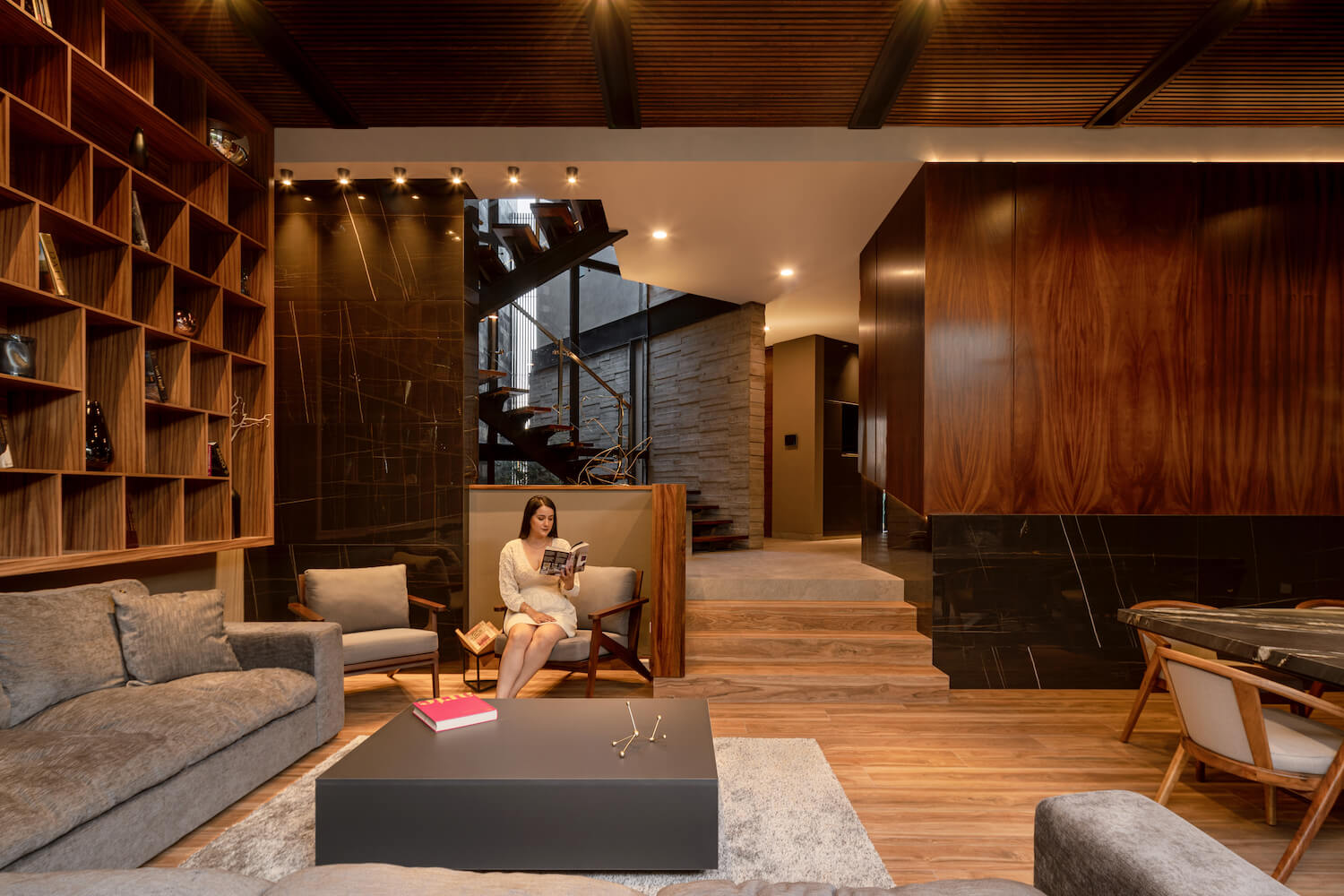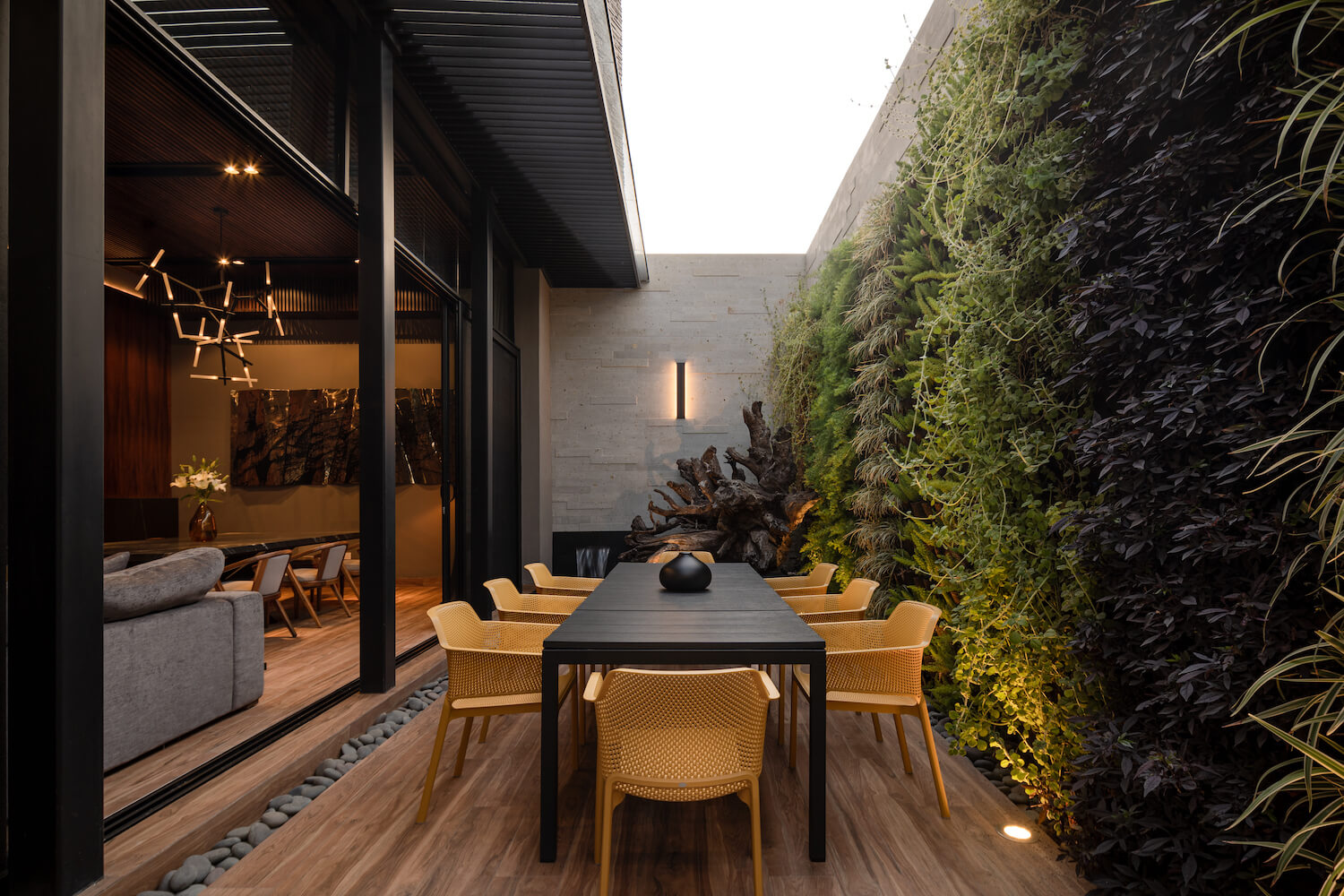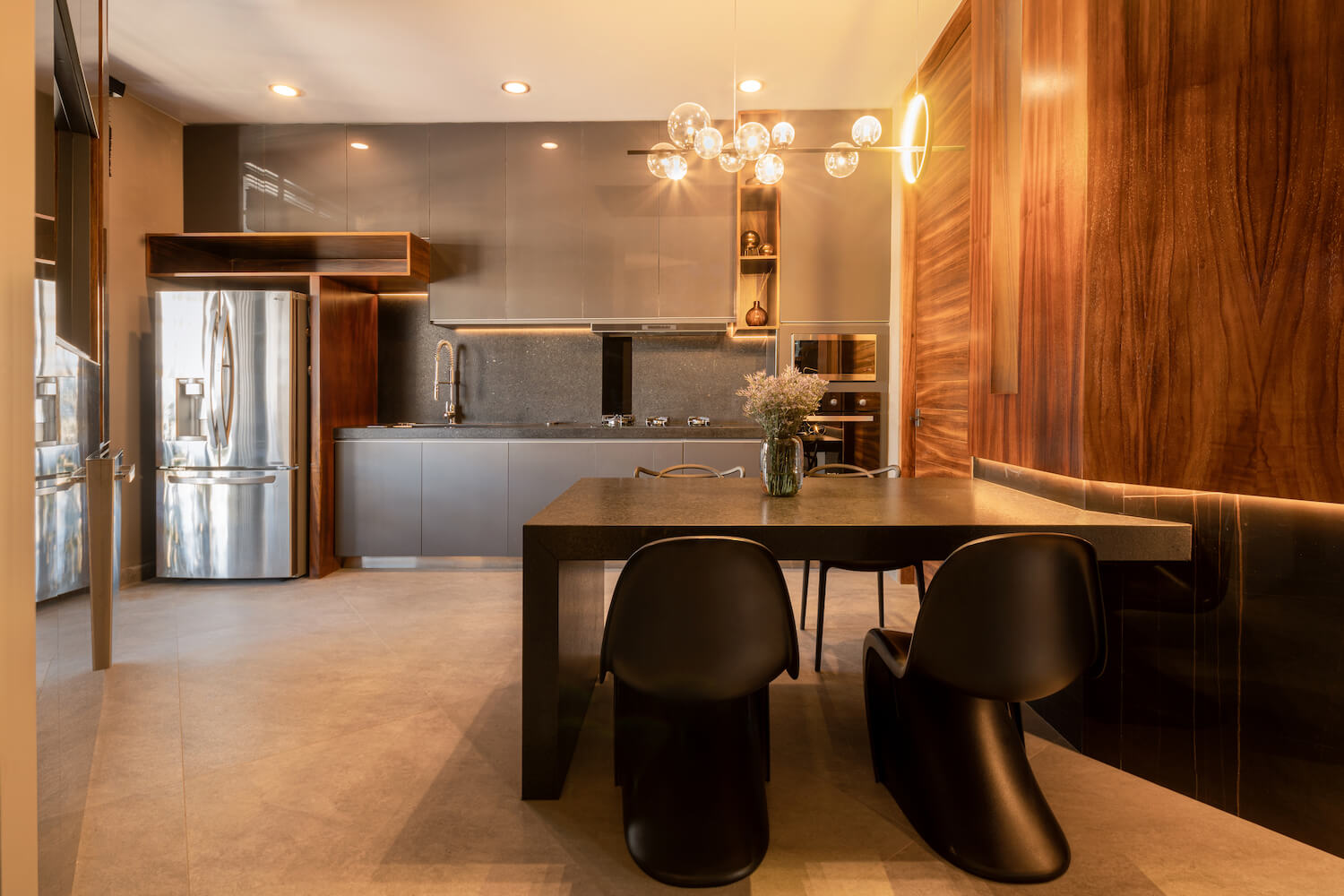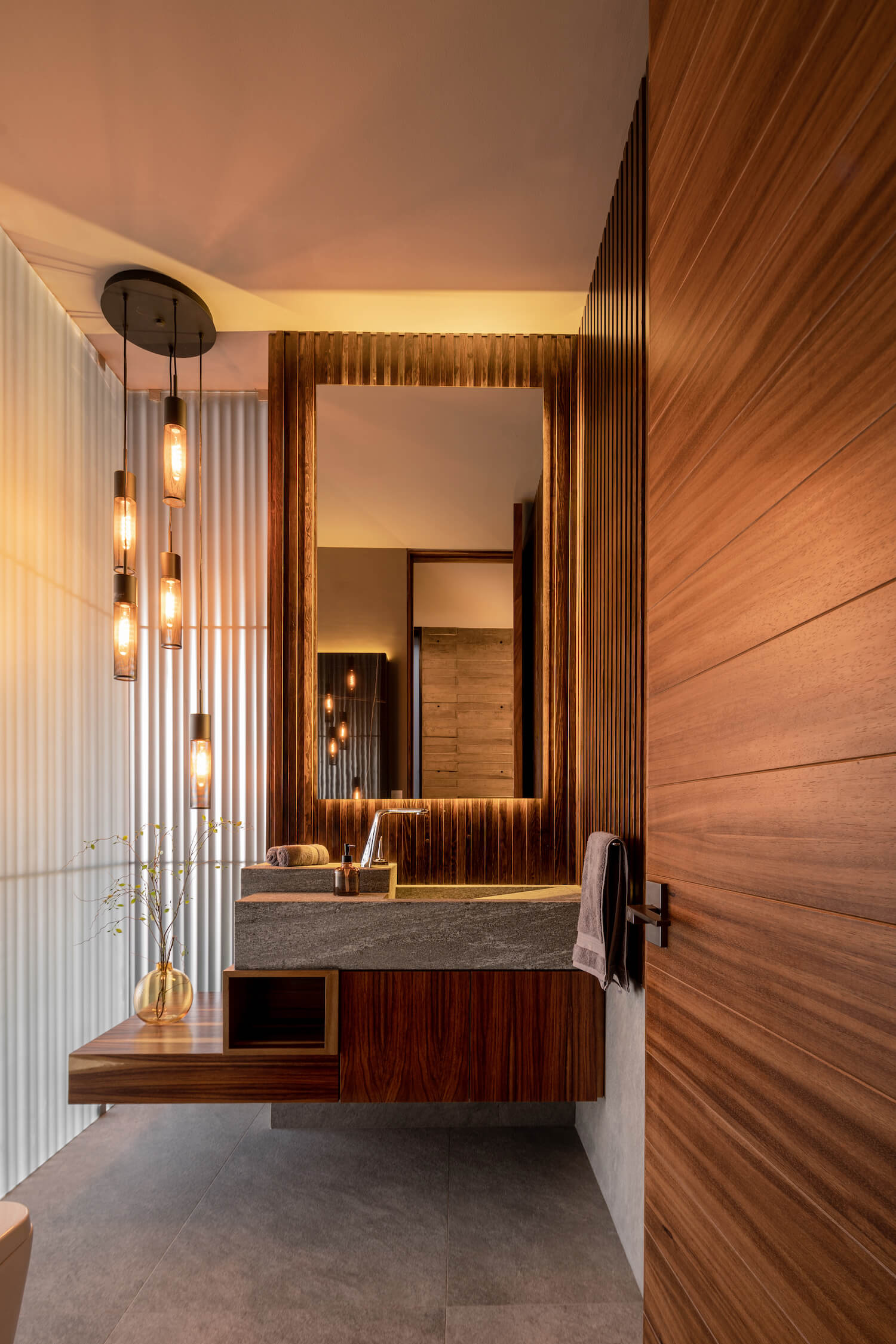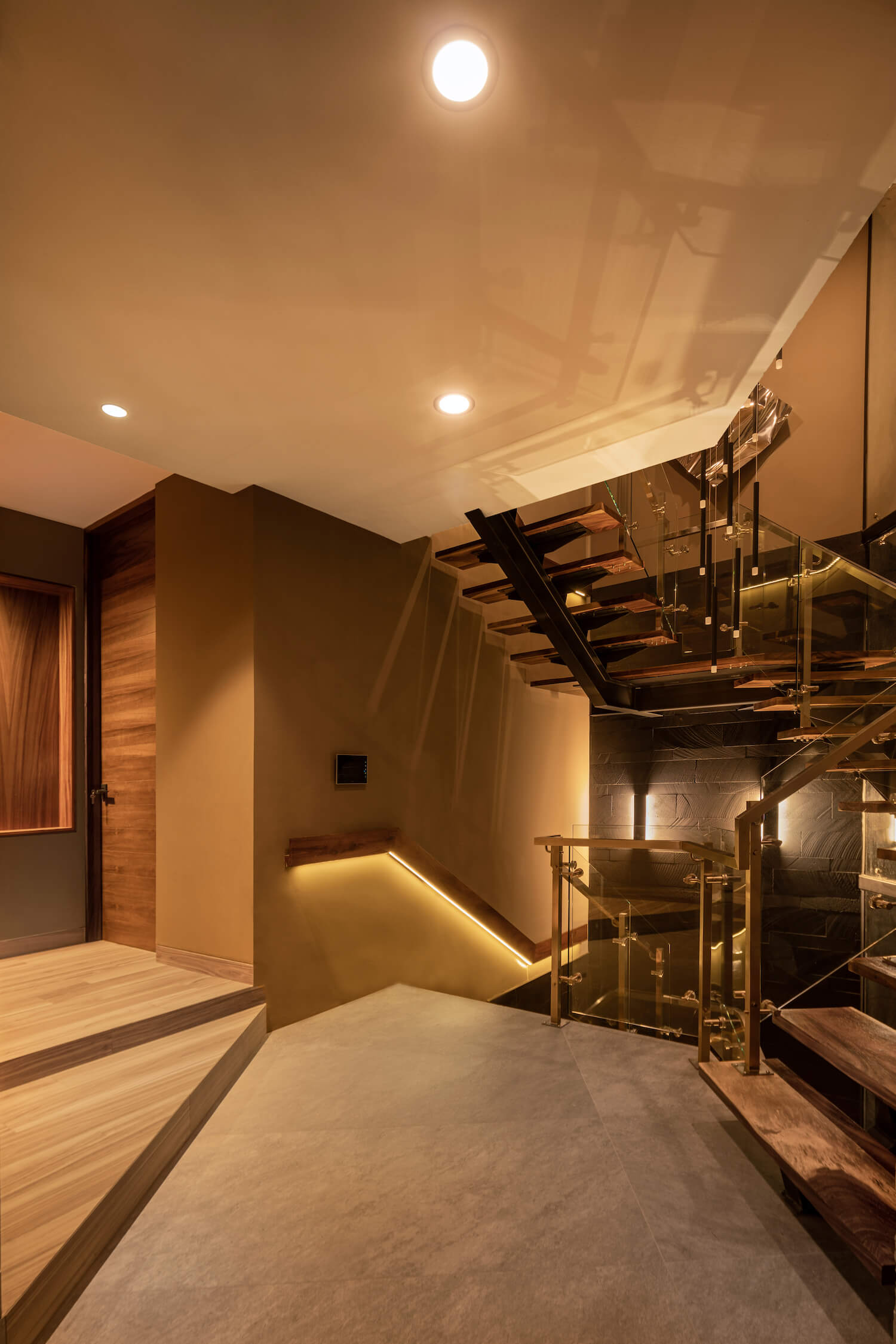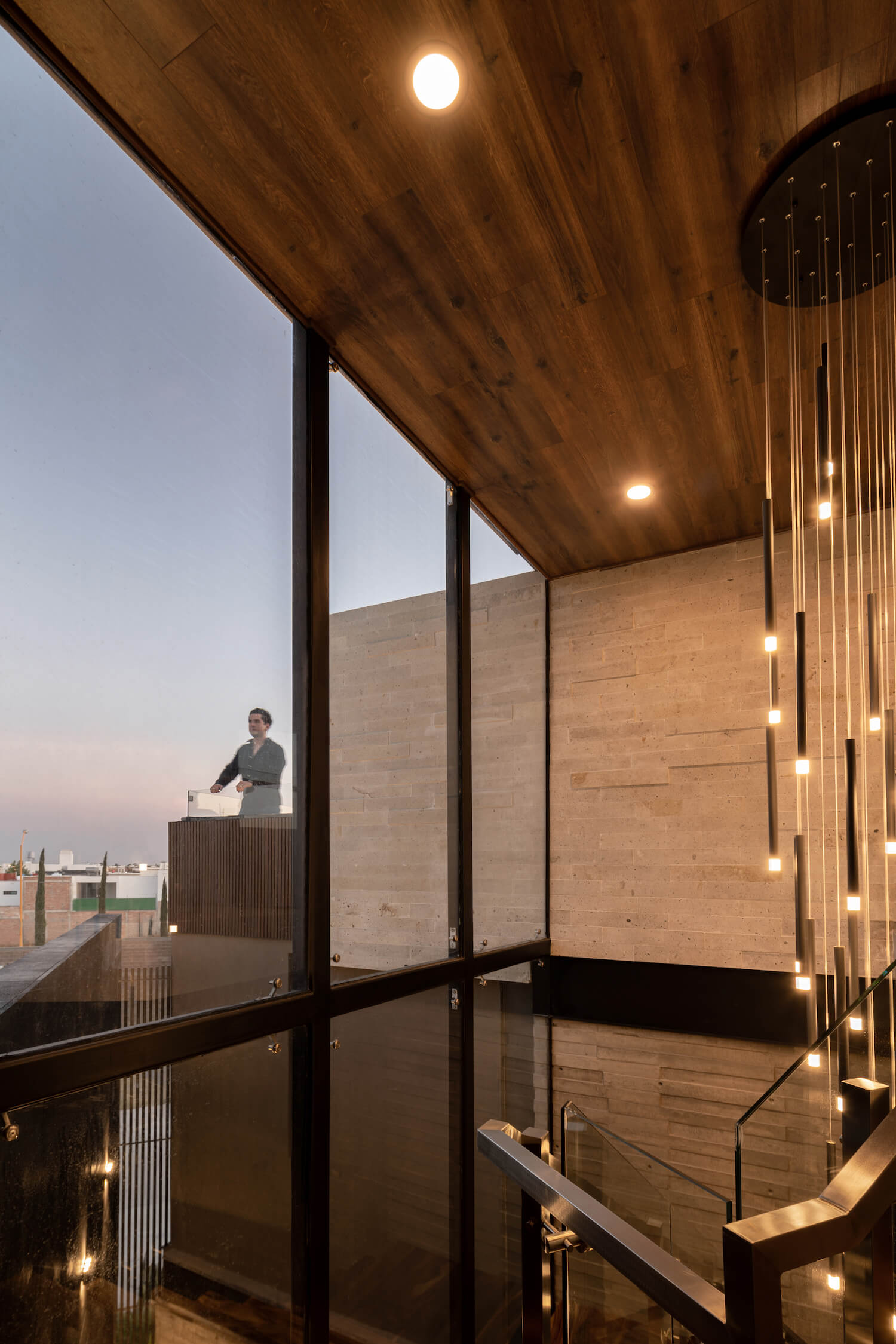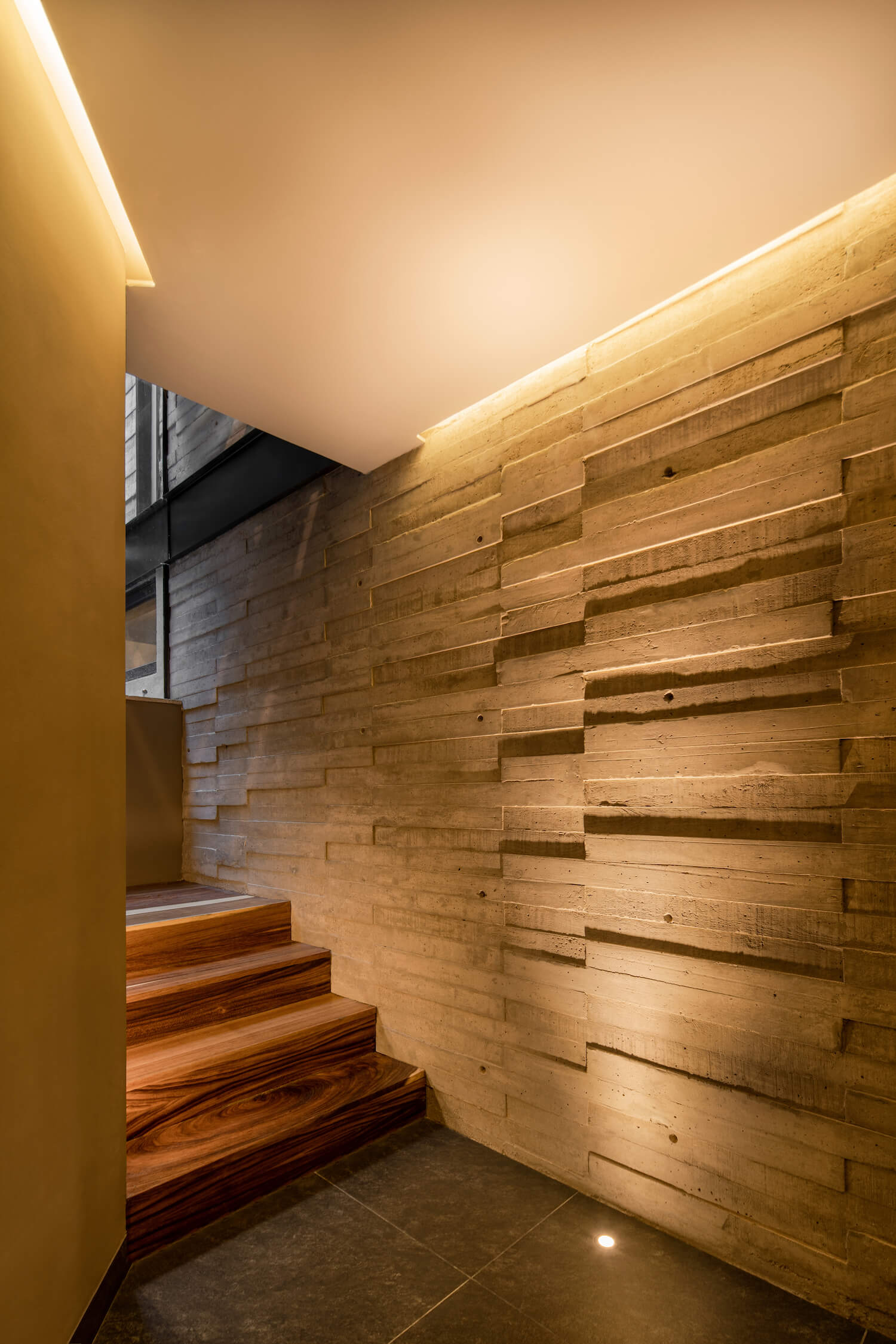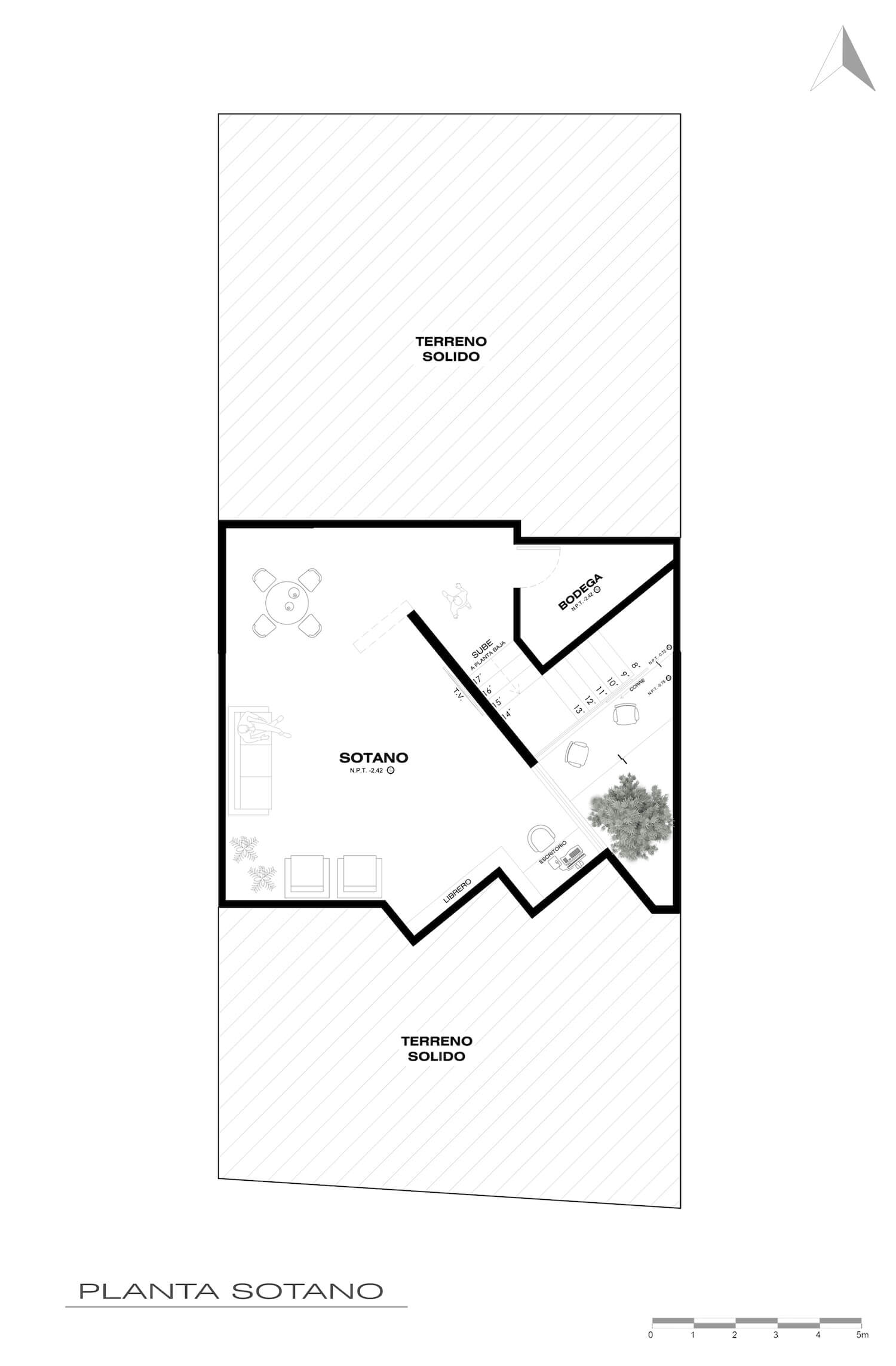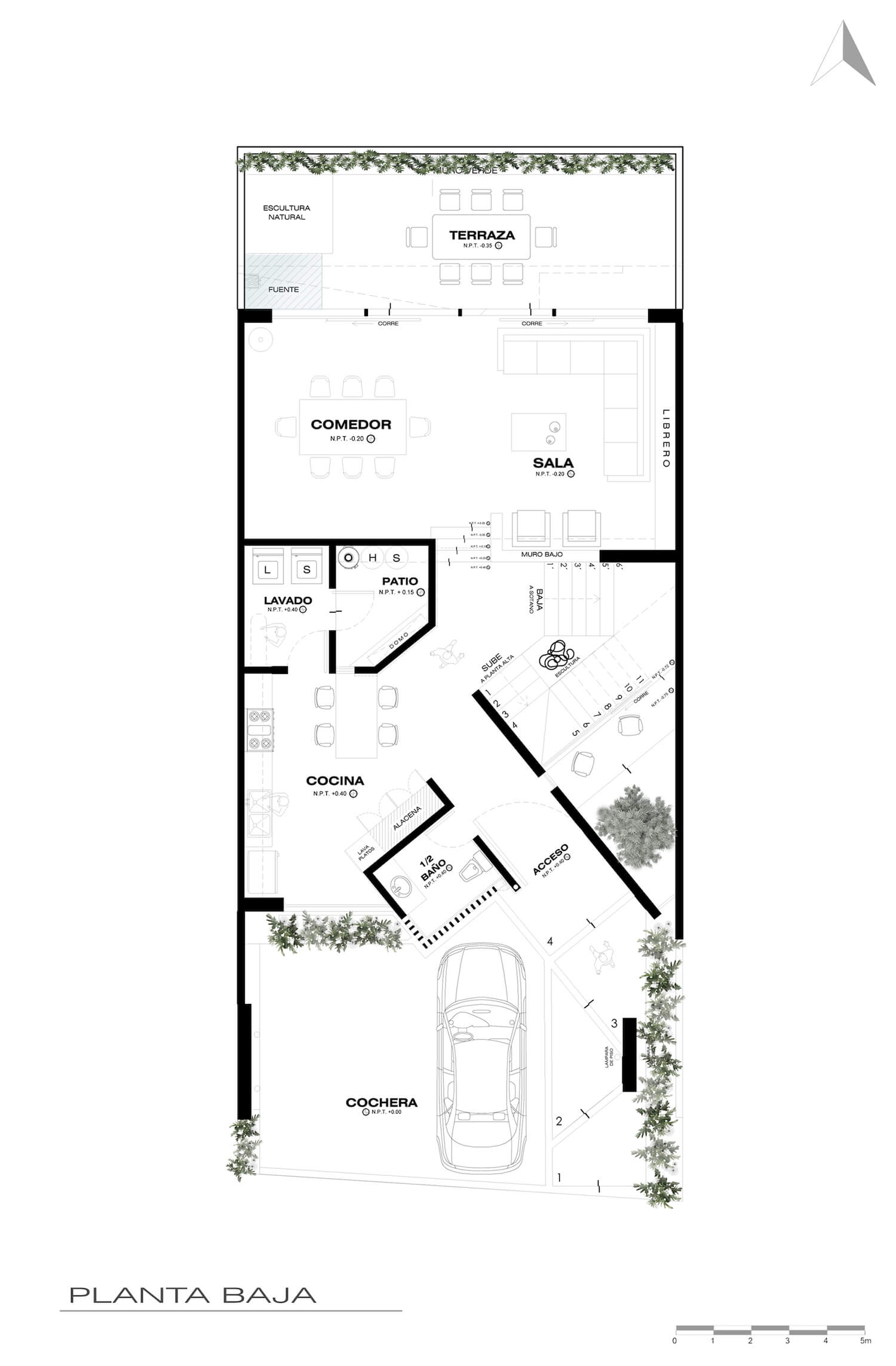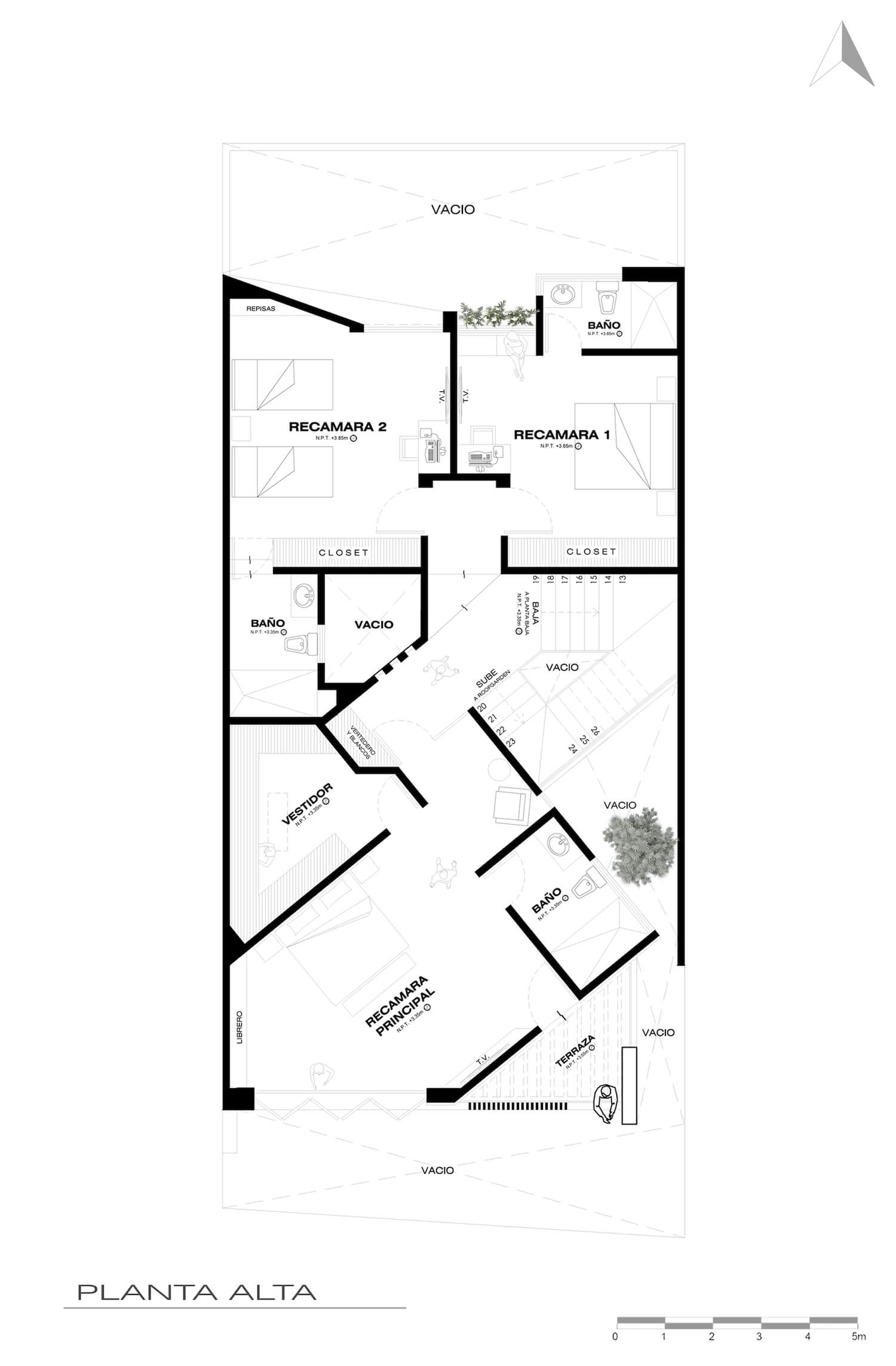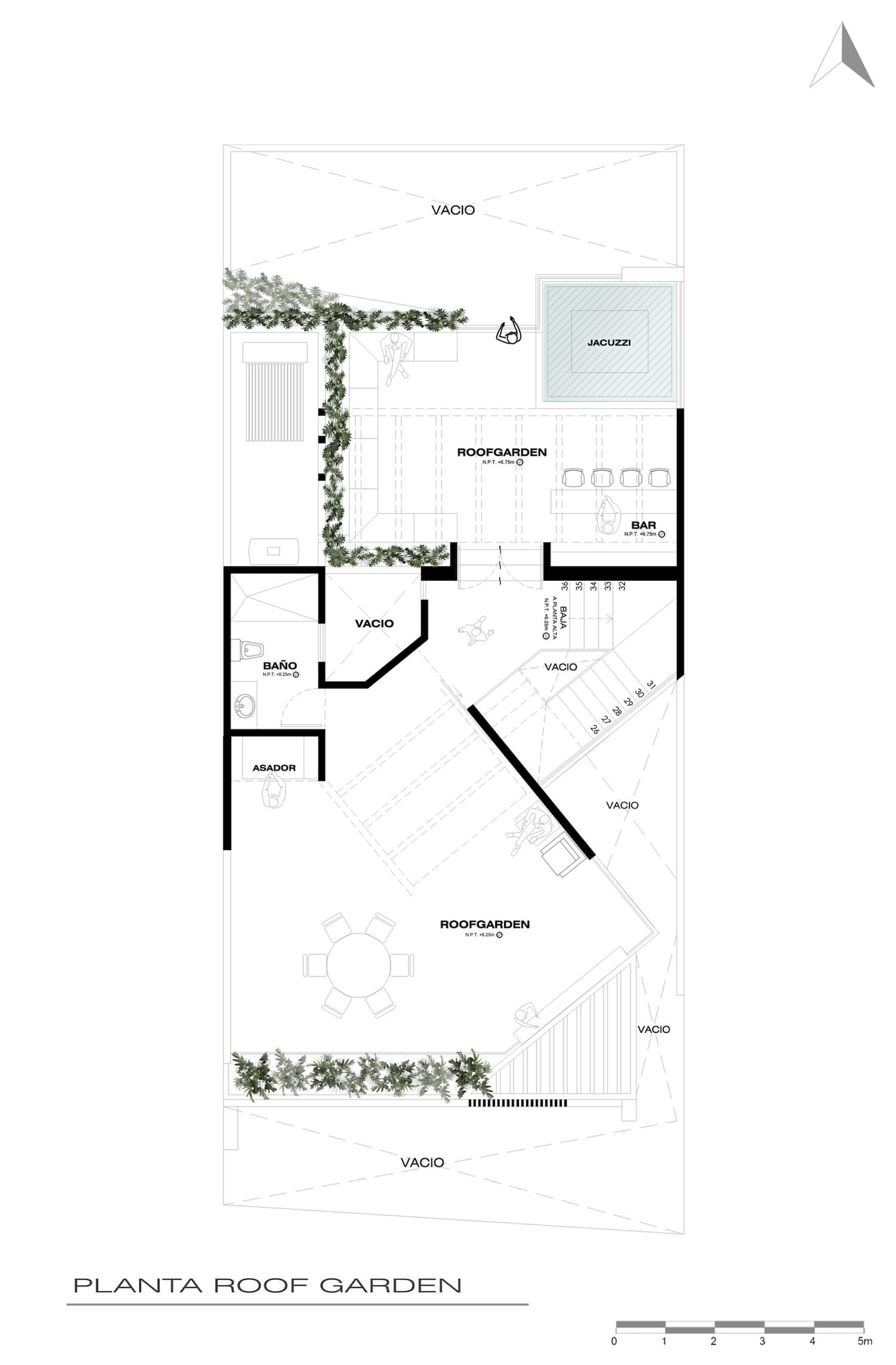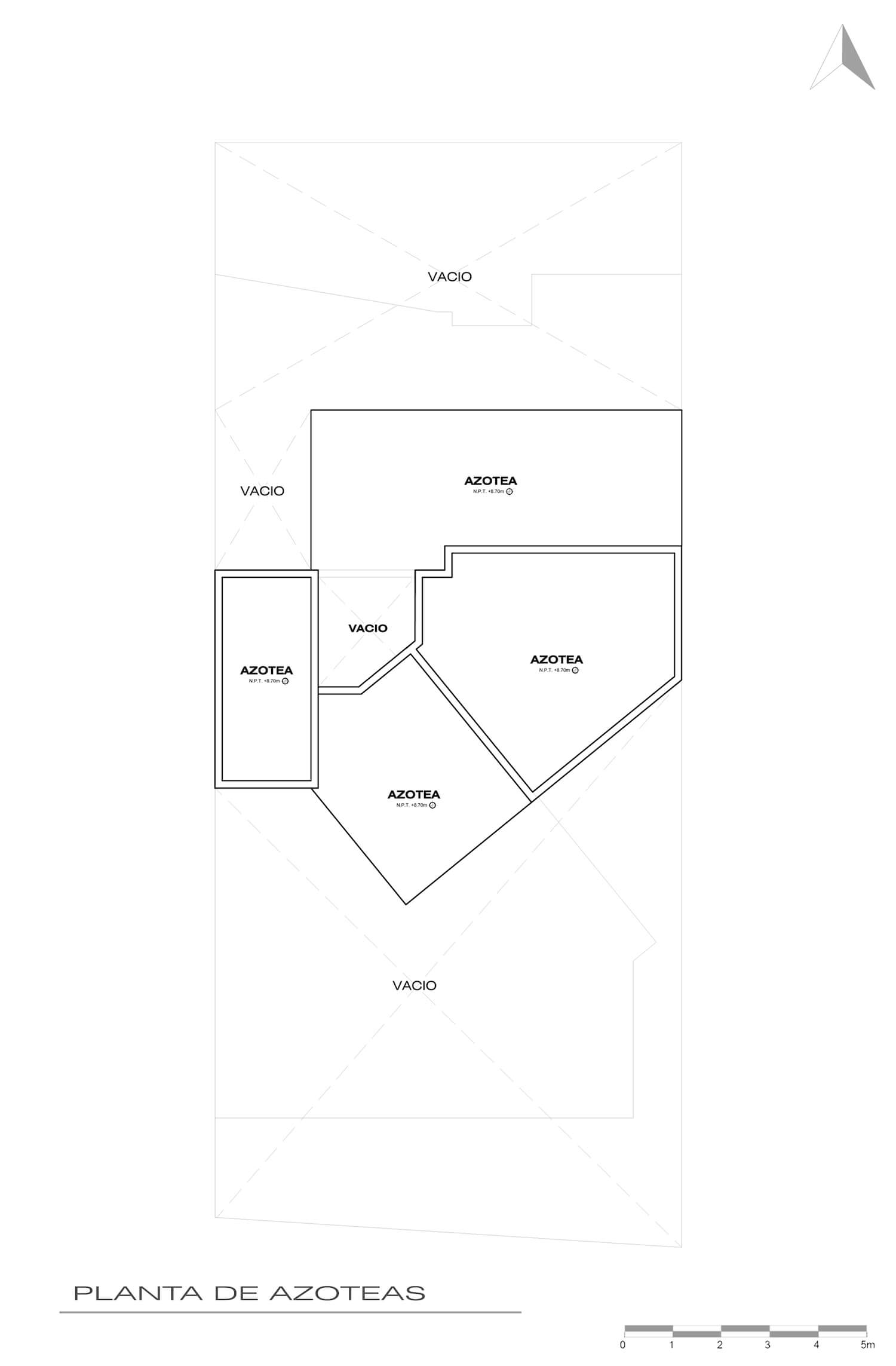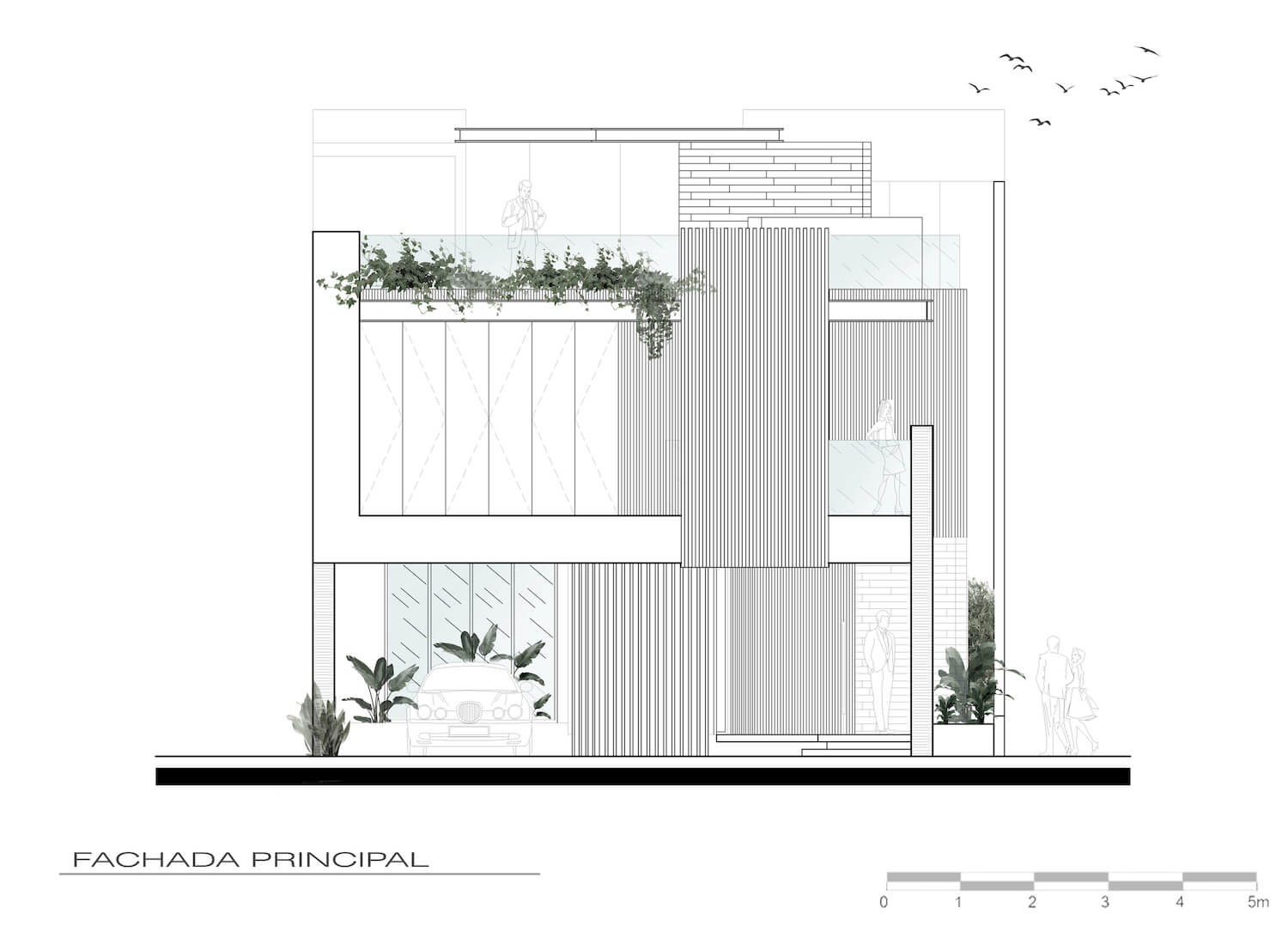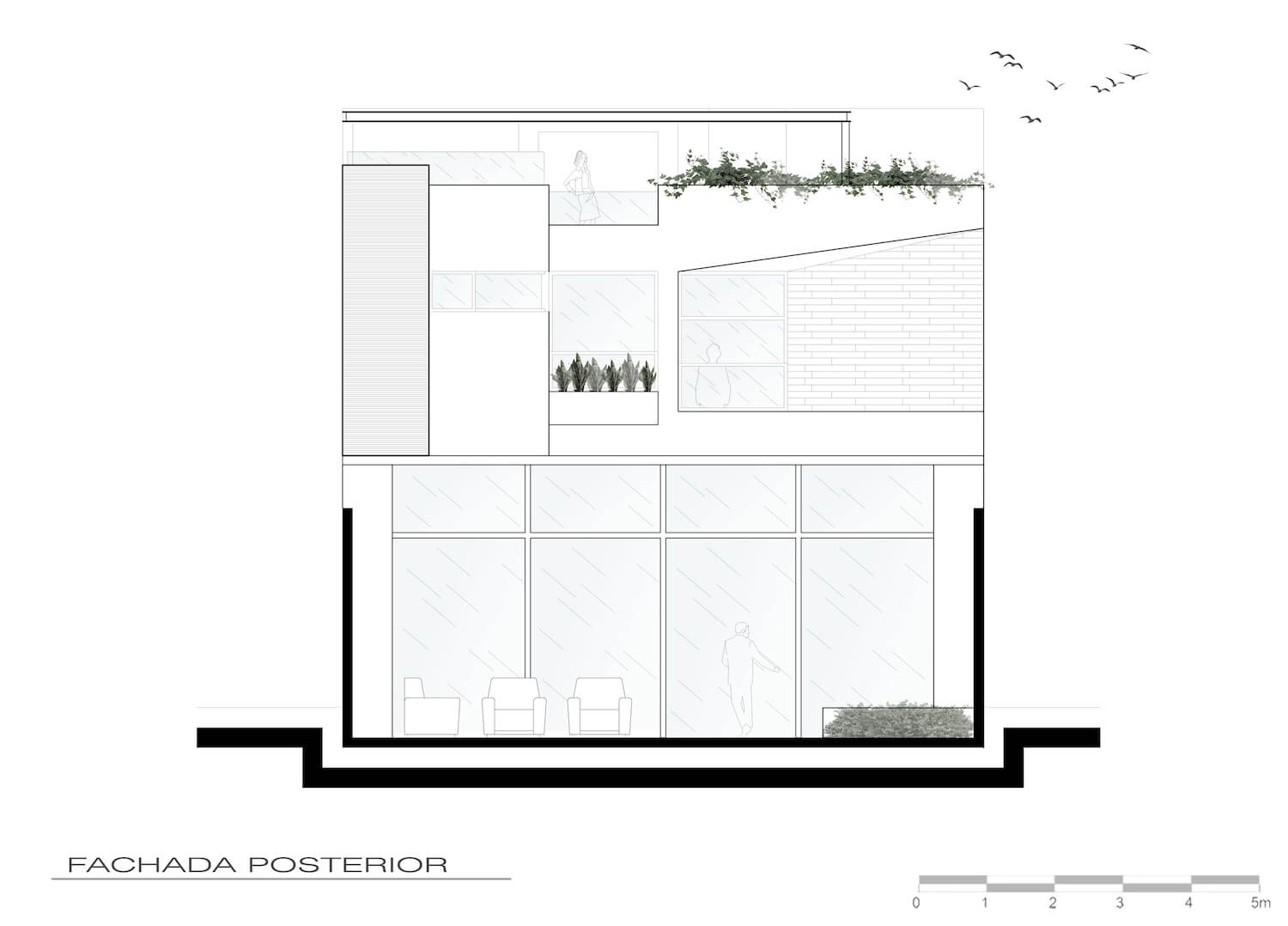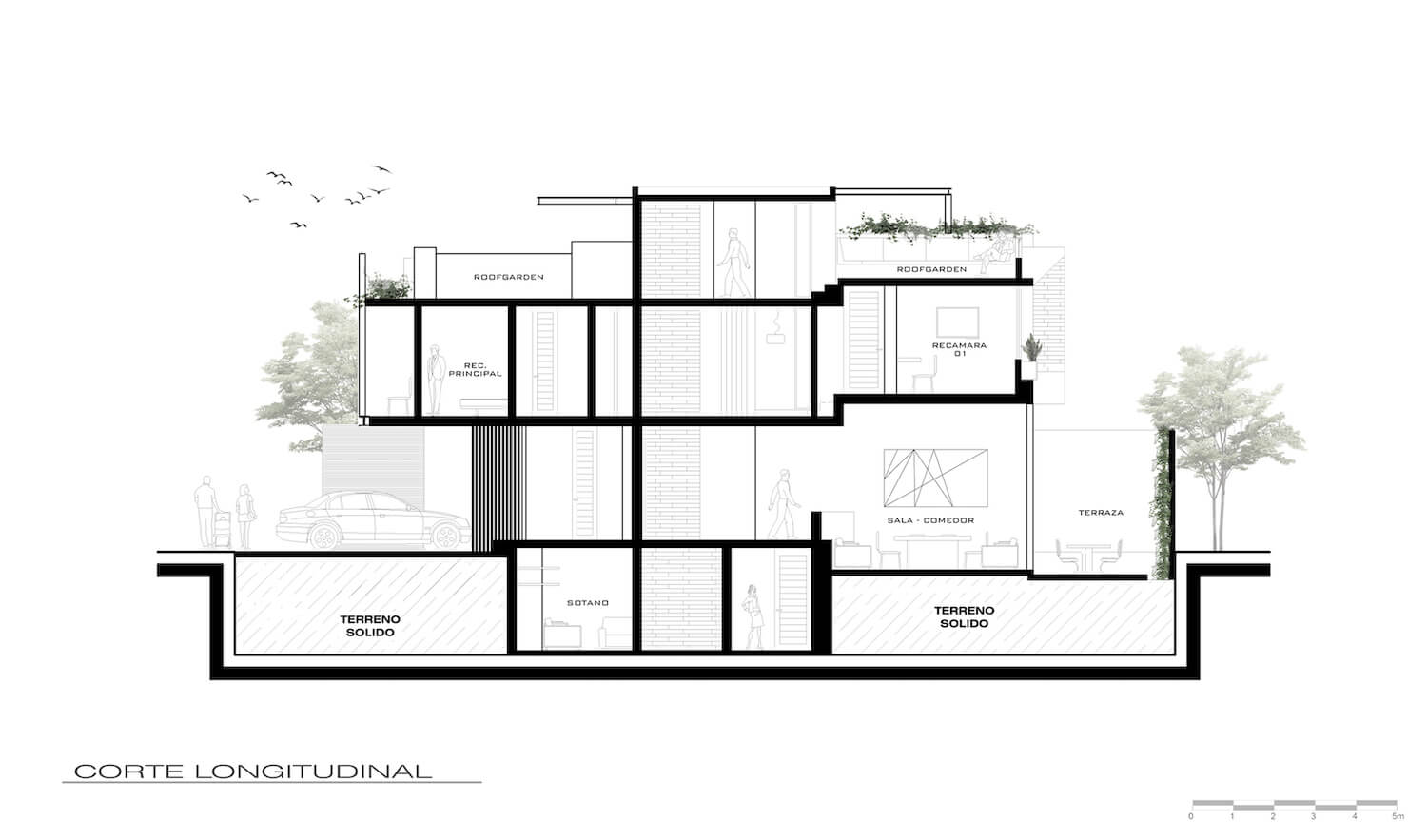 ---