DS House - Permata Buana
Wahana Architects: The house boasts a design that seamlessly integrates nature into every aspect, embracing a strong connection with the outdoors. From the exterior, lush greenery surrounds the property, creating a serene and inviting atmosphere. The woven facade, with its intricate patterns, not only adds a touch of drama but also serves as a filter, allowing glimpses of the vibrant garden from every room. As you step inside, the interior spaces are carefully planned to maximize the views of the surrounding greenery. The open space concept on the second floor, comprising the living room, dining area, and pantry, features expansive windows that frame the beautiful garden landscape.
Natural light floods the rooms, accentuating the vibrant colors of the plants and creating a sense of tranquility. In the private area on the third floor, the master bedroom takes full advantage of the green aspect. The balcony, covered with woven materials, provides a cozy spot where the owner can enjoy a cup of coffee while overlooking the lush garden. Large windows in each bedroom offer panoramic views, allowing the children to wake up to the sight of nature and experience a sense of harmony and well-being. The green aspect continues to thrive on the top floor, where a lush rooftop garden is nestled.
This verdant oasis, complete with carefully selected plants and a variety of textures, creates a peaceful retreat for relaxation and contemplation. The adjacent semi-outdoor multifunctional area, enclosed with woven materials, provides a versatile space that can be enjoyed in any weather, further enhancing the connection between indoor and outdoor living. With a strong emphasis on incorporating nature, every room in the house offers glimpses of the beautiful garden, infusing the interior with a sense of serenity and harmony. The design creates a seamless integration between indoor and outdoor spaces, allowing residents to bask in the beauty of nature from the comfort of their own home.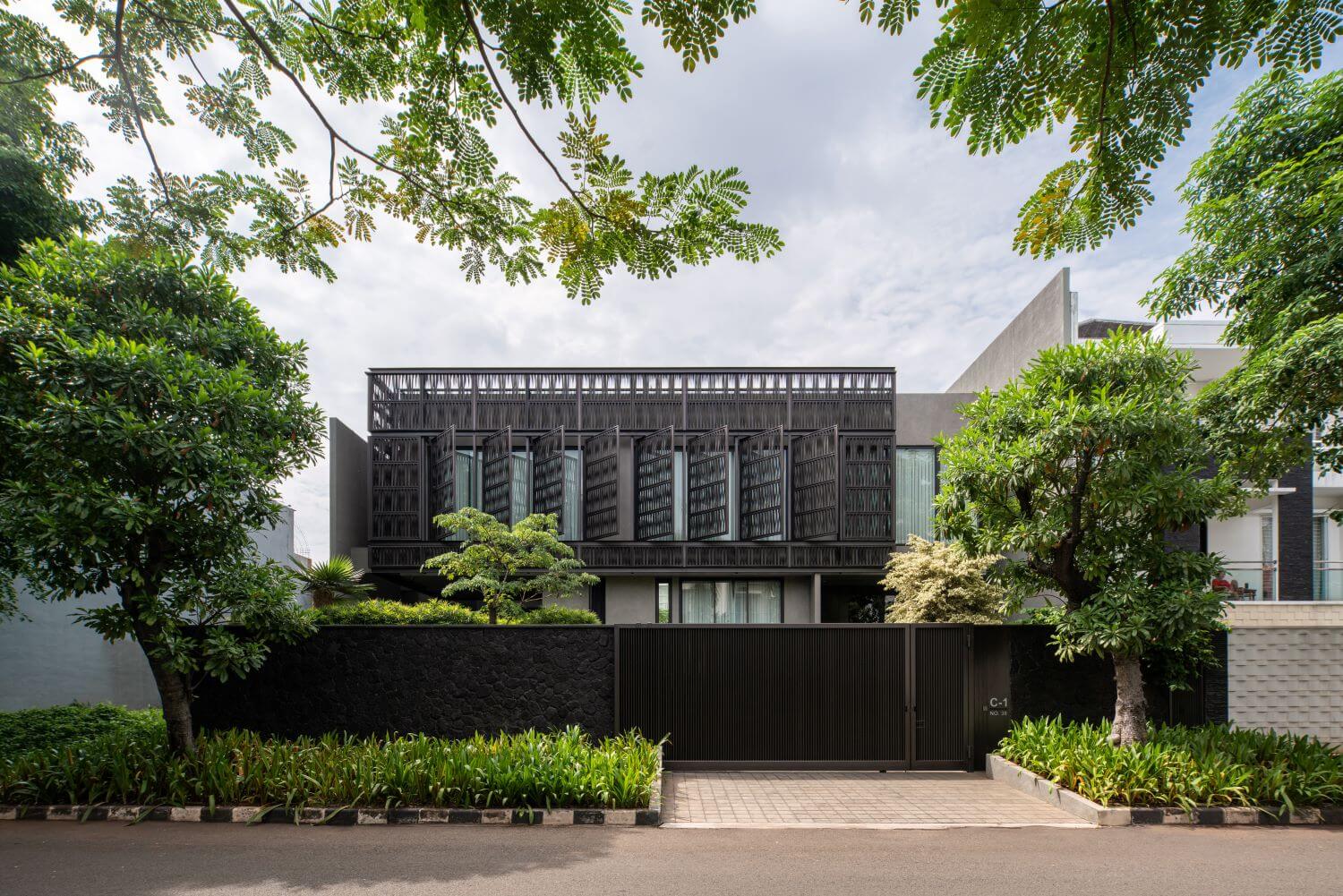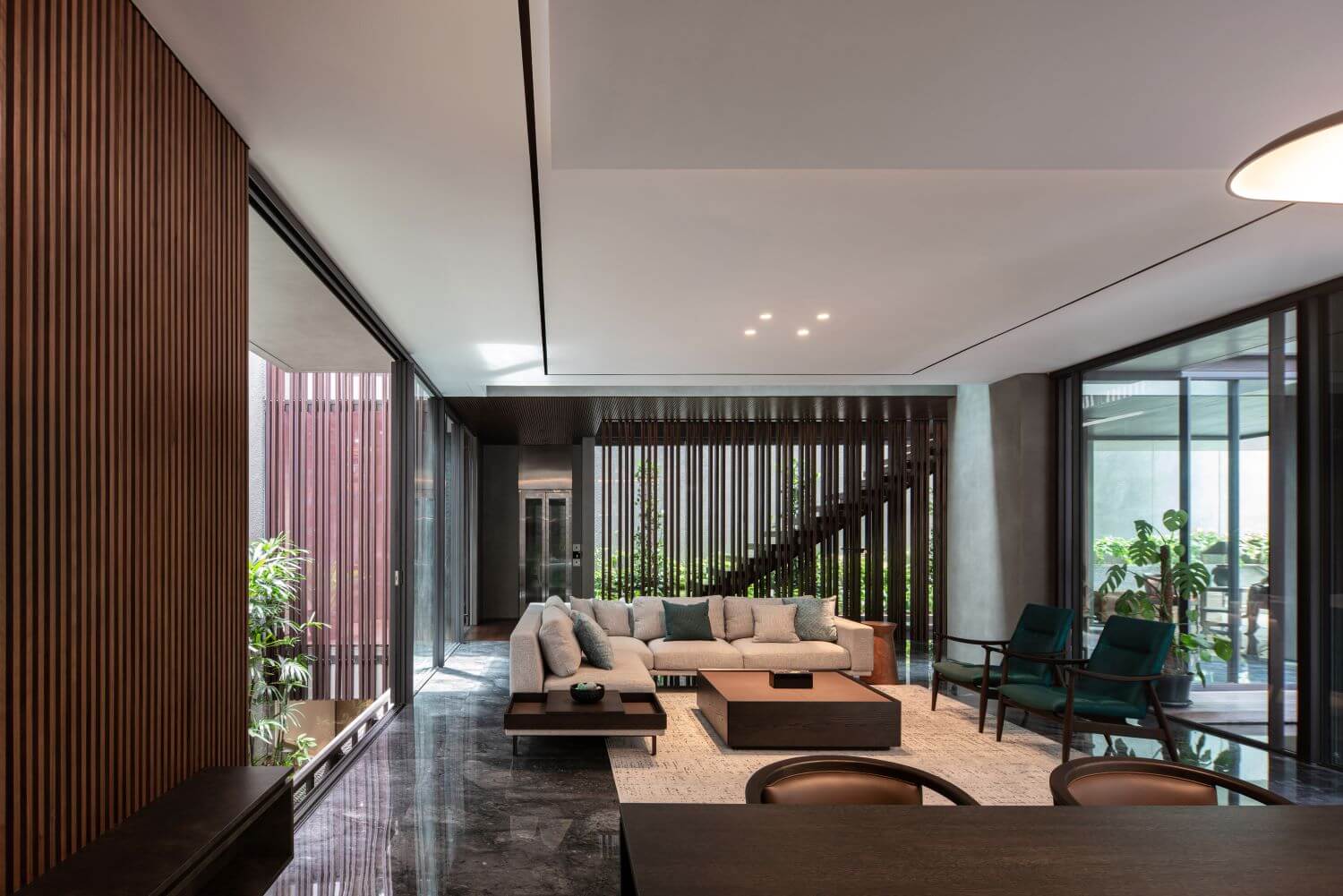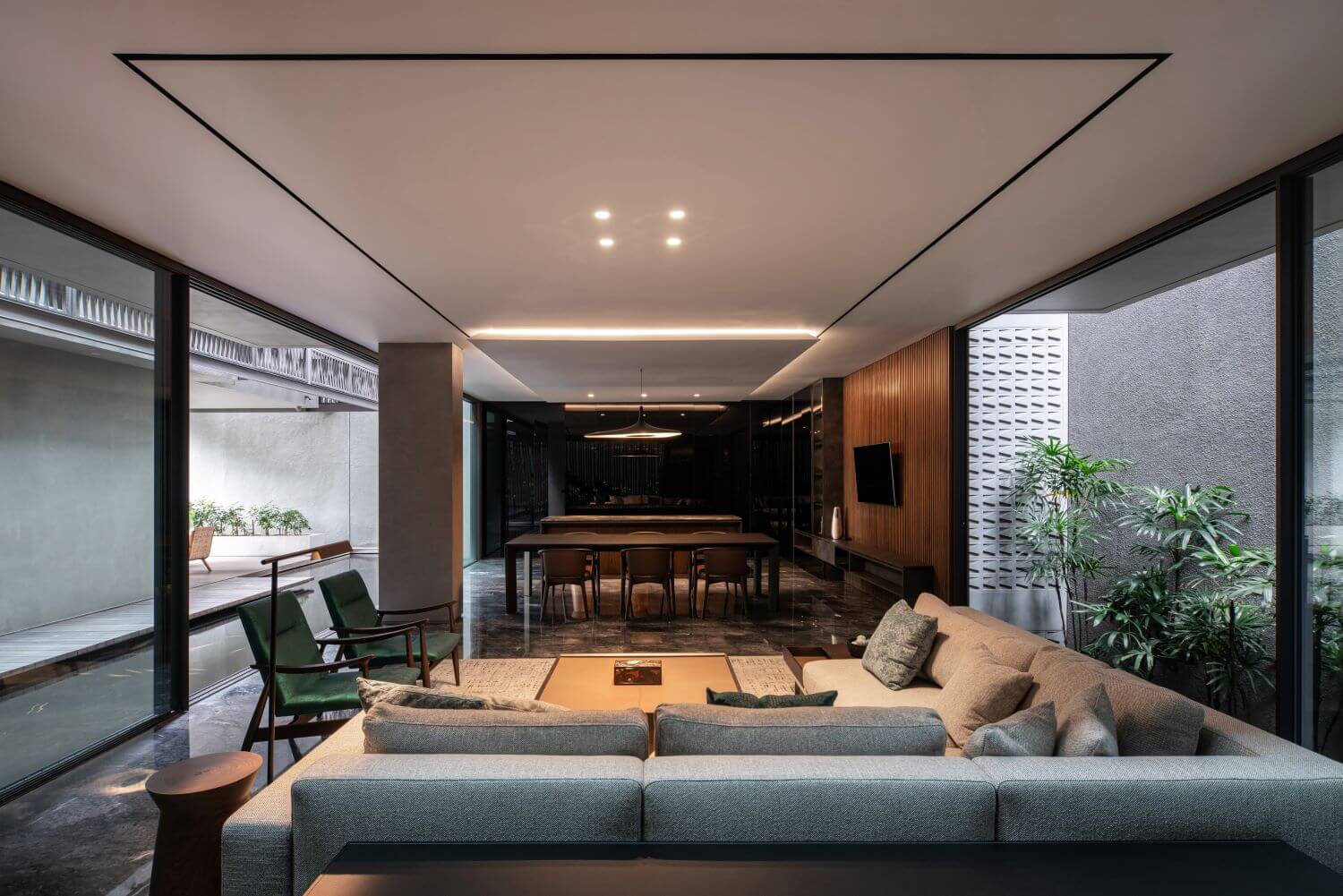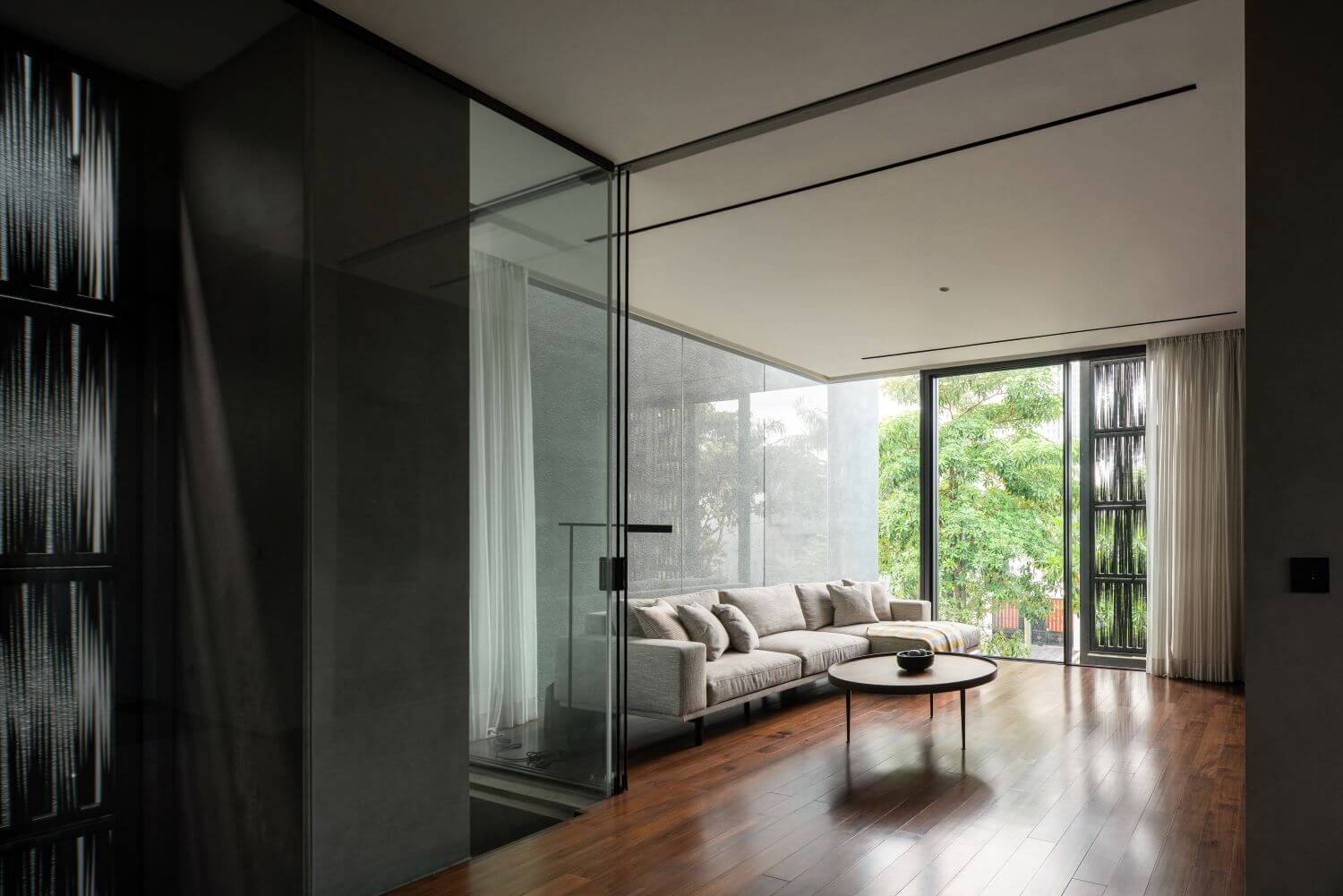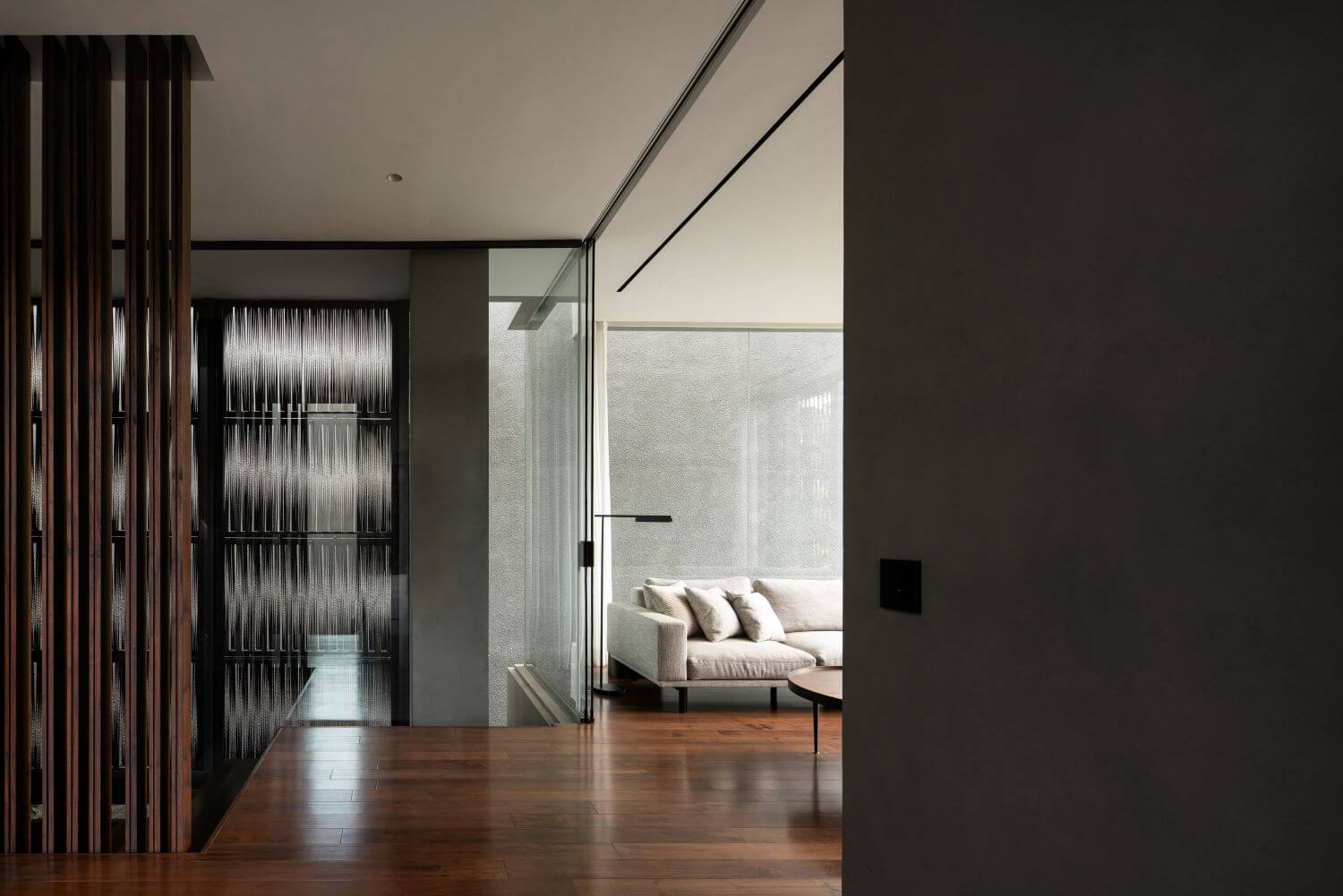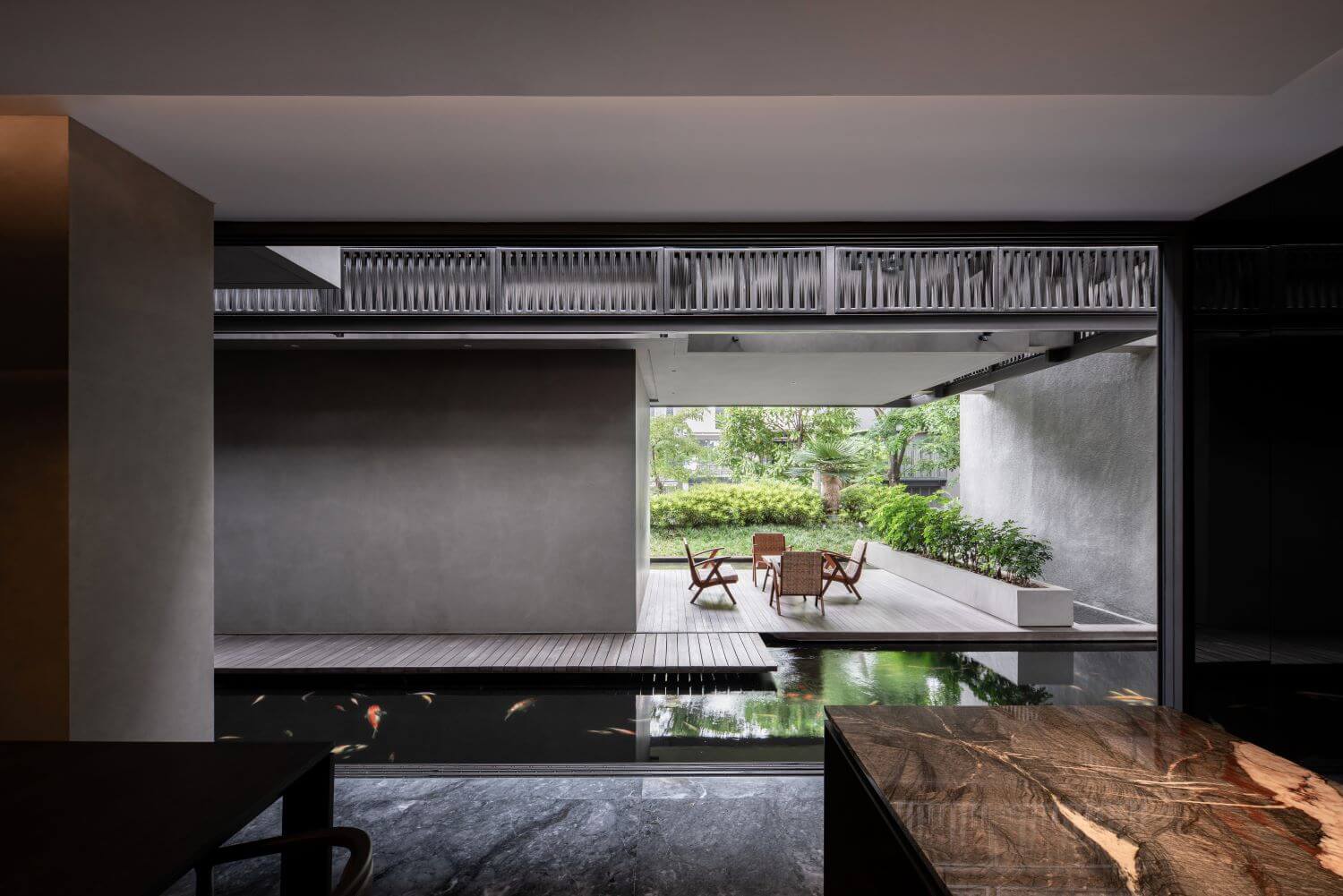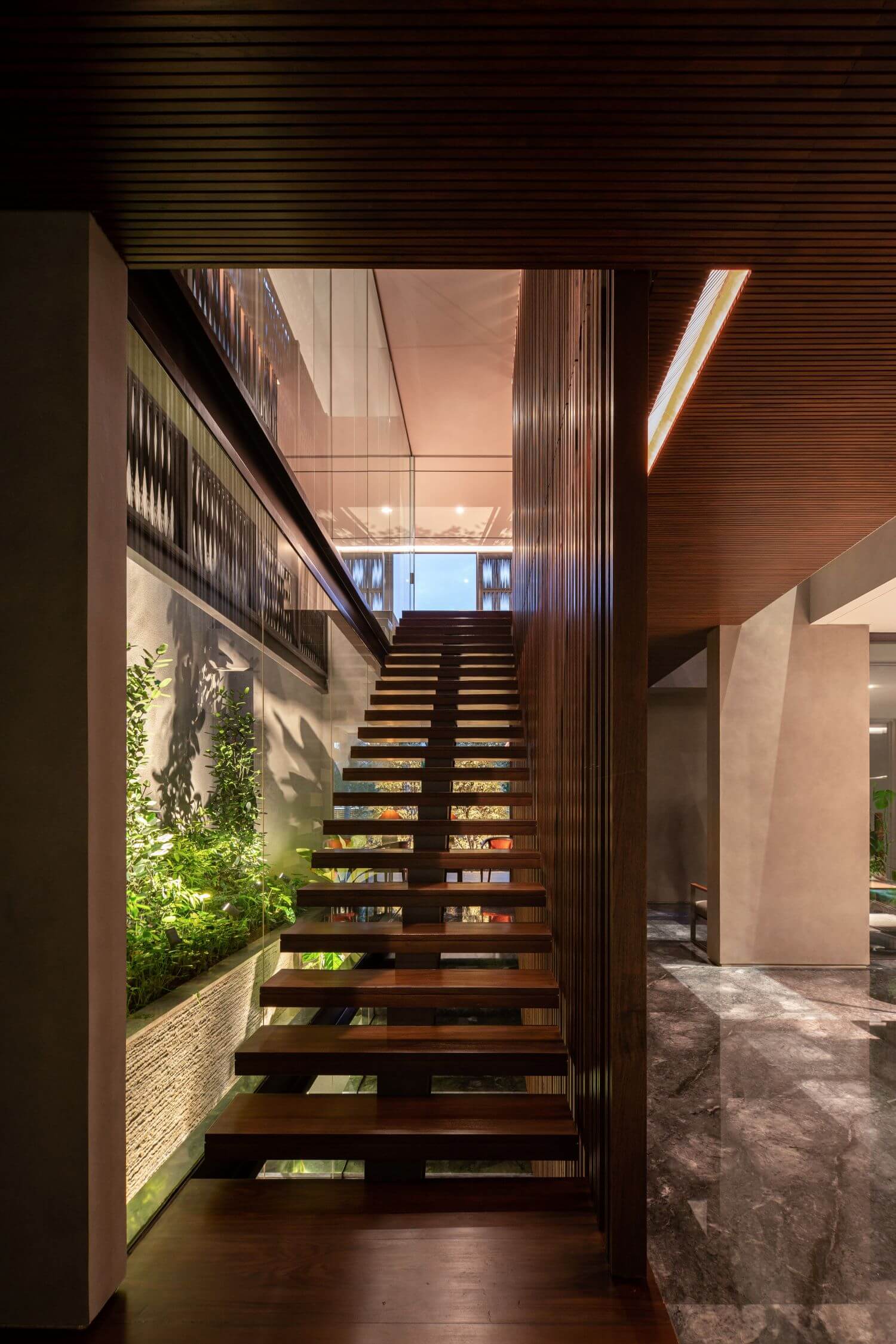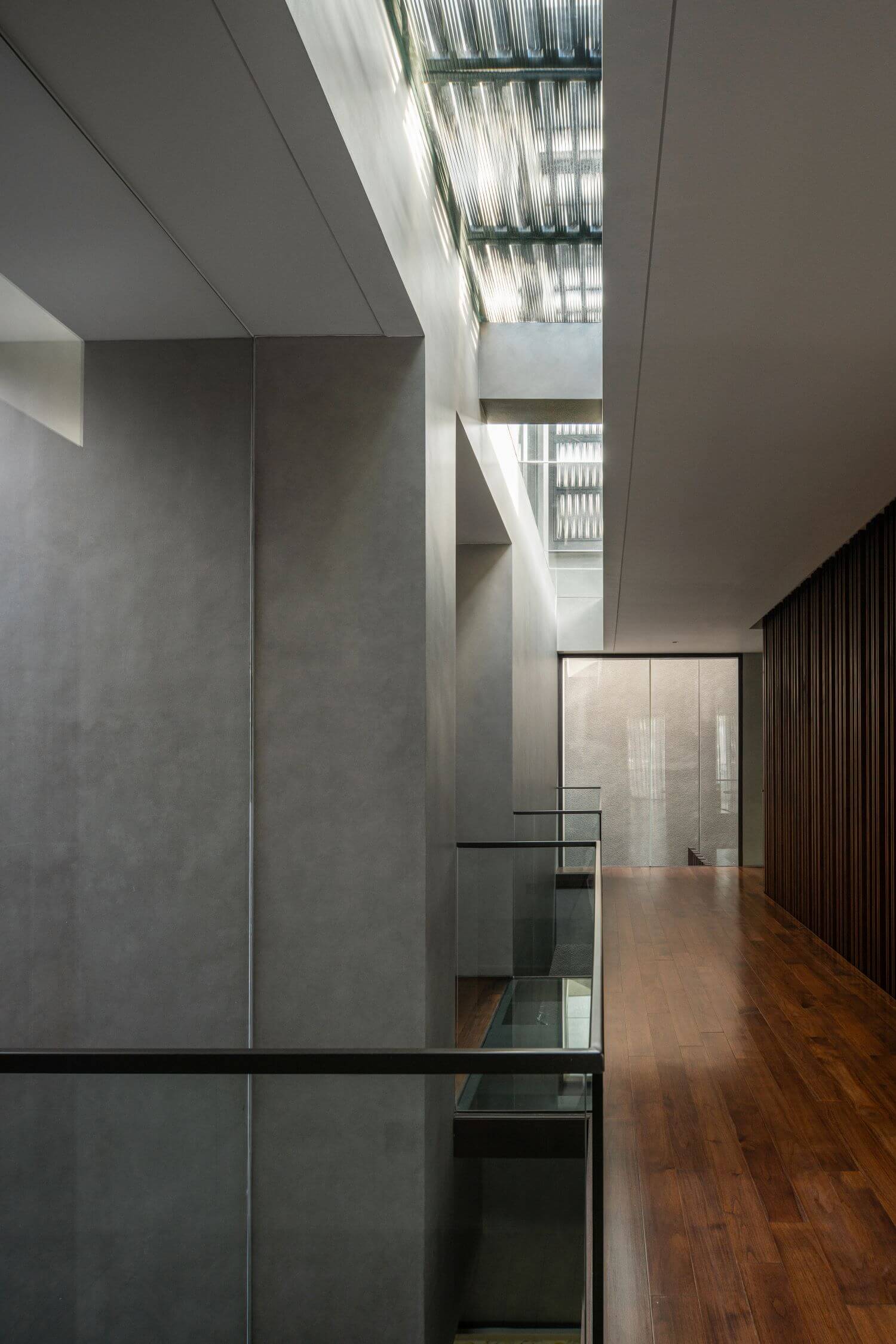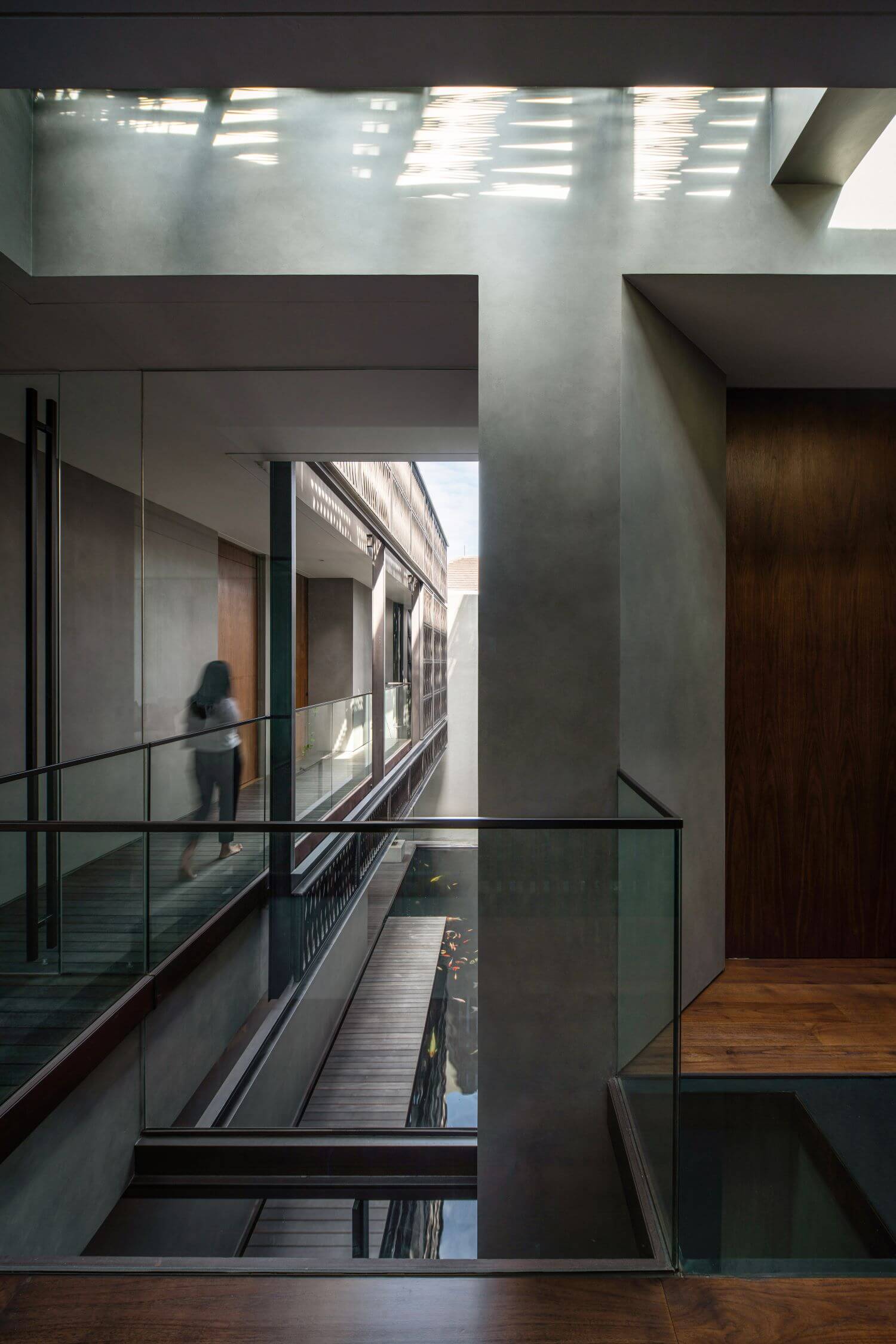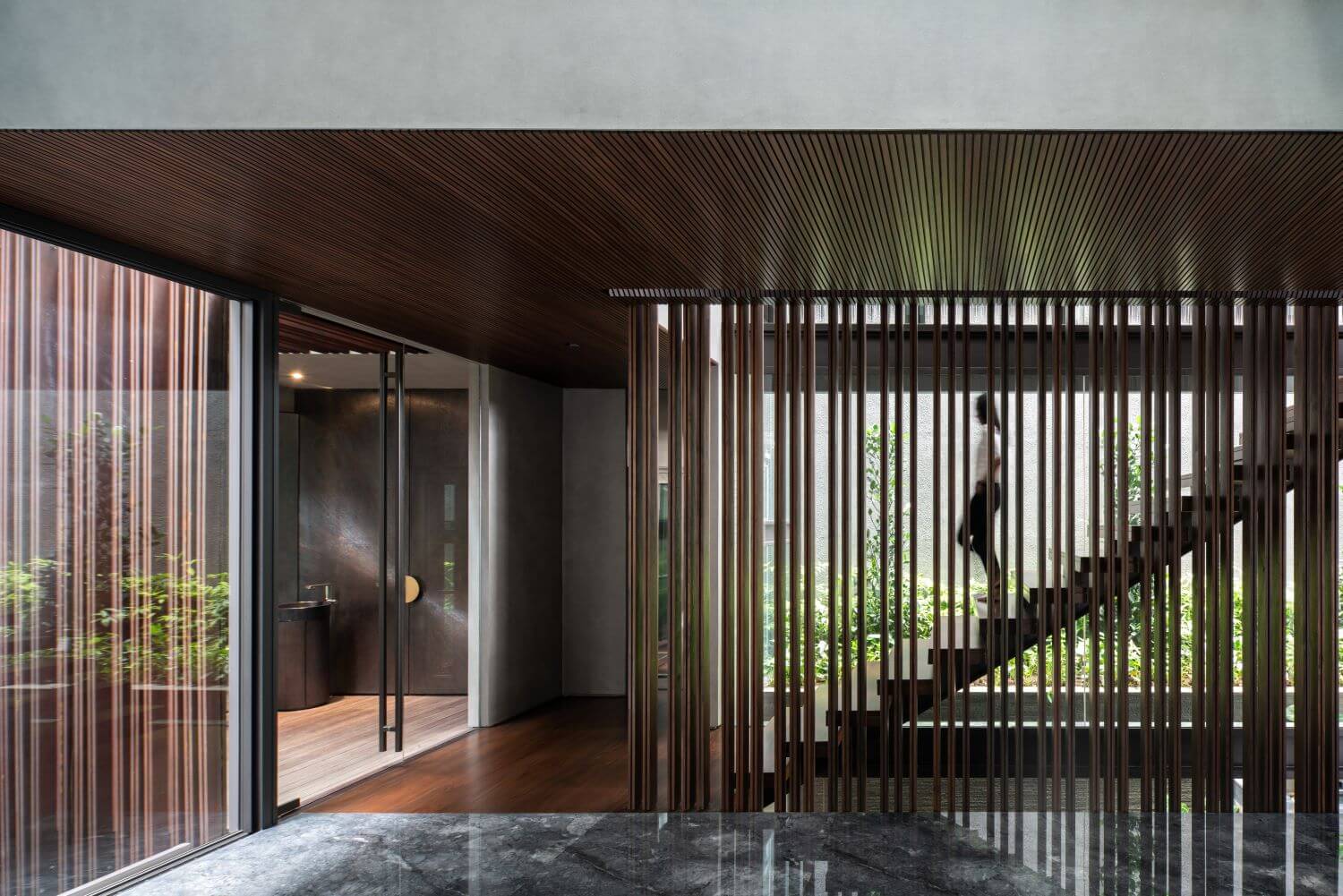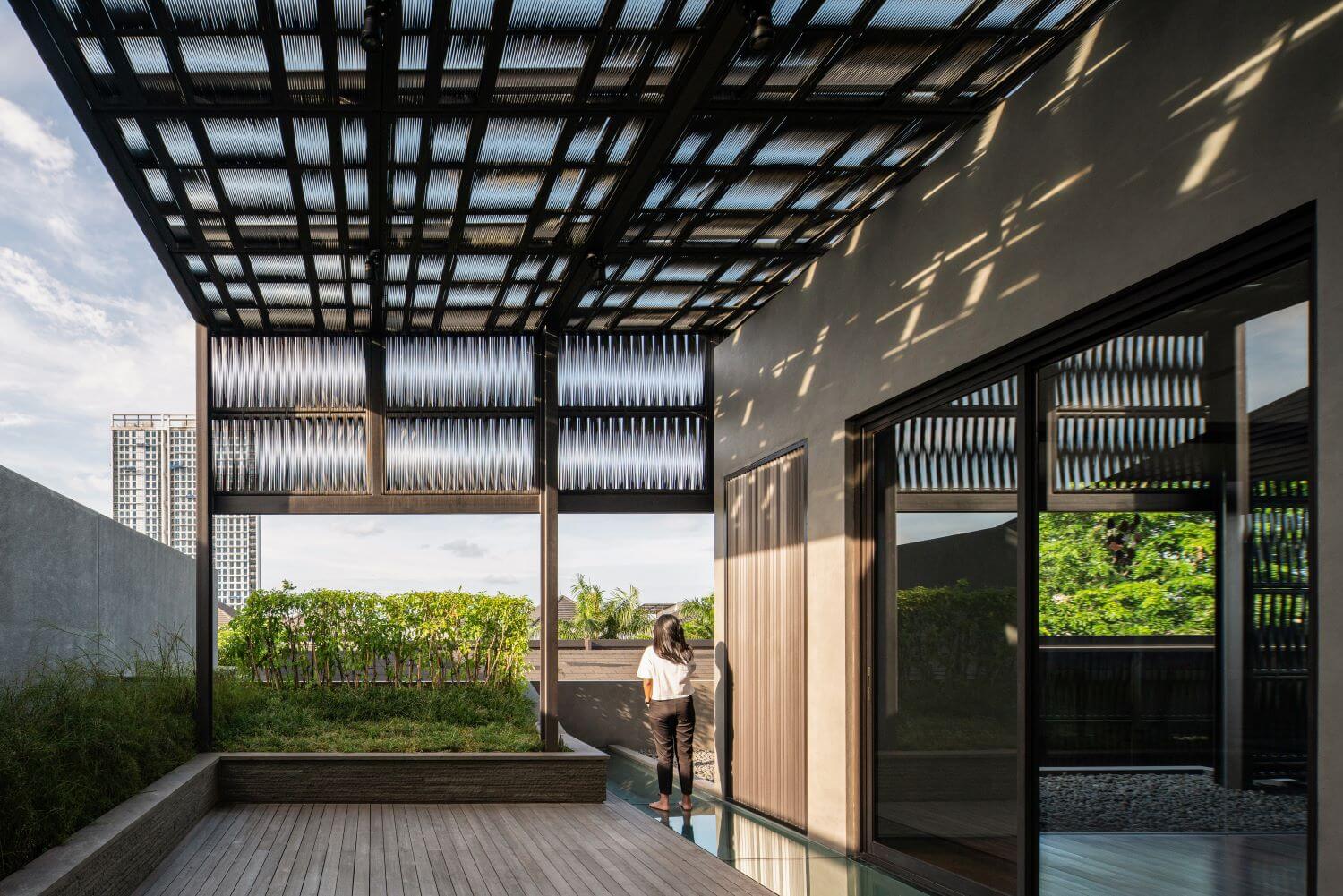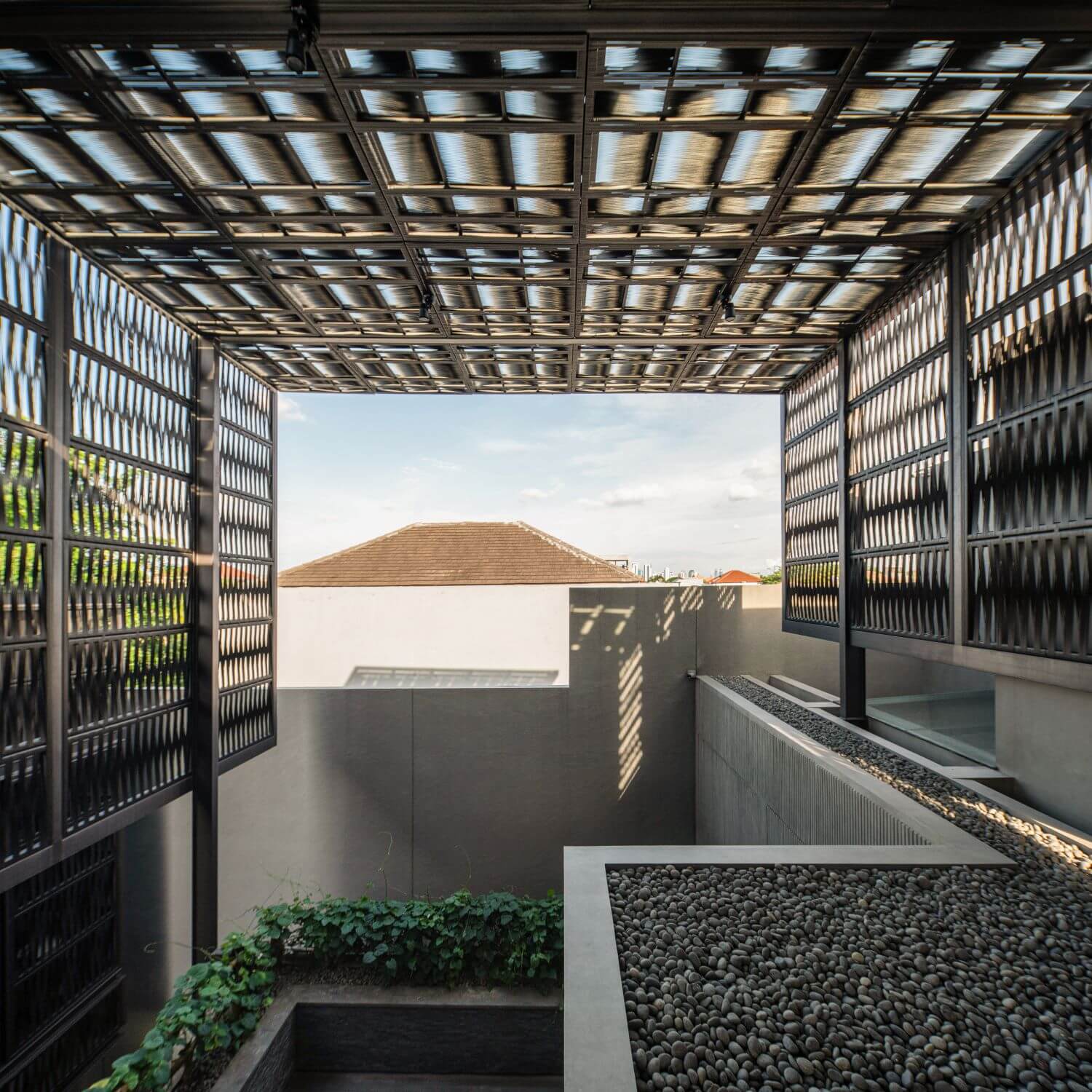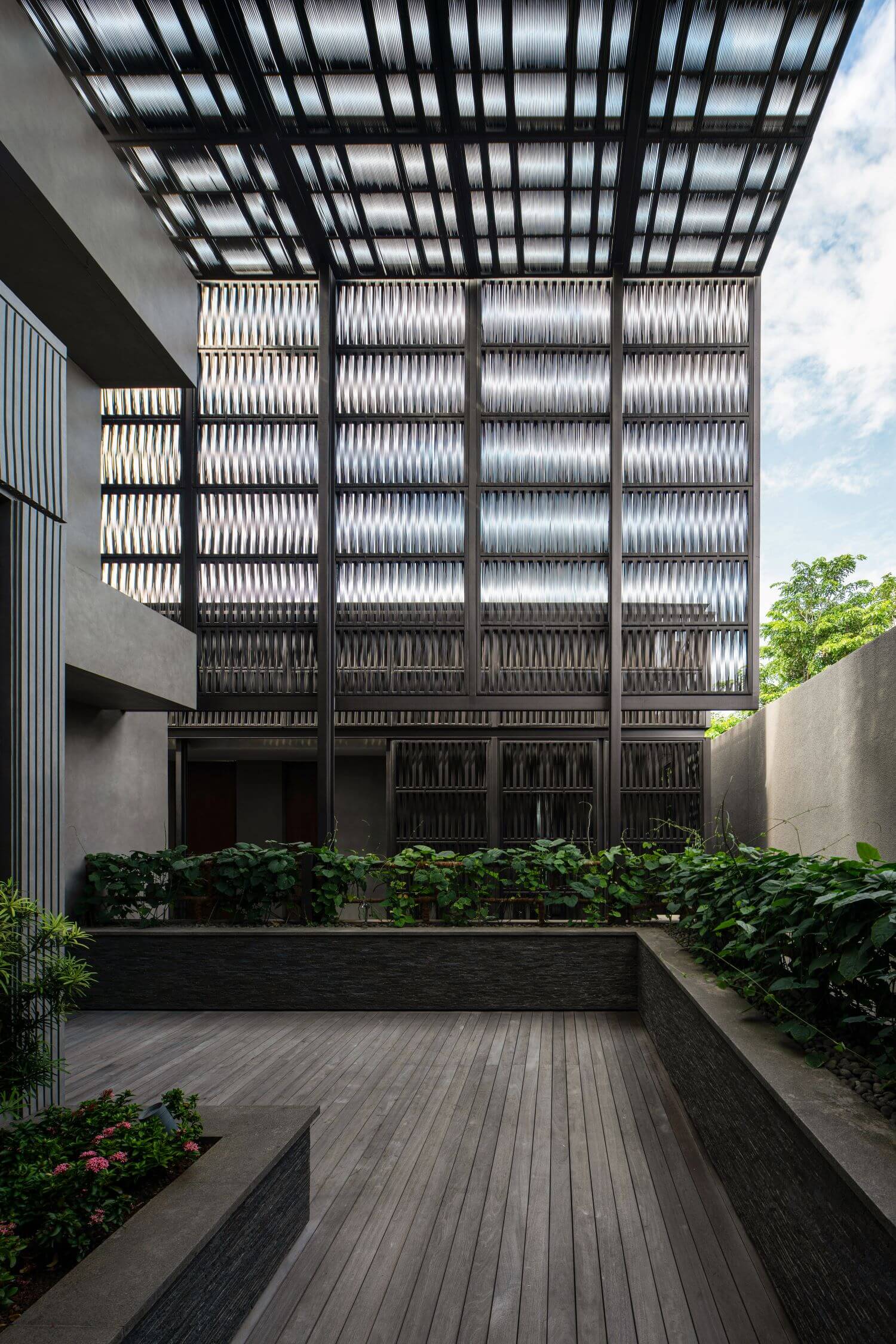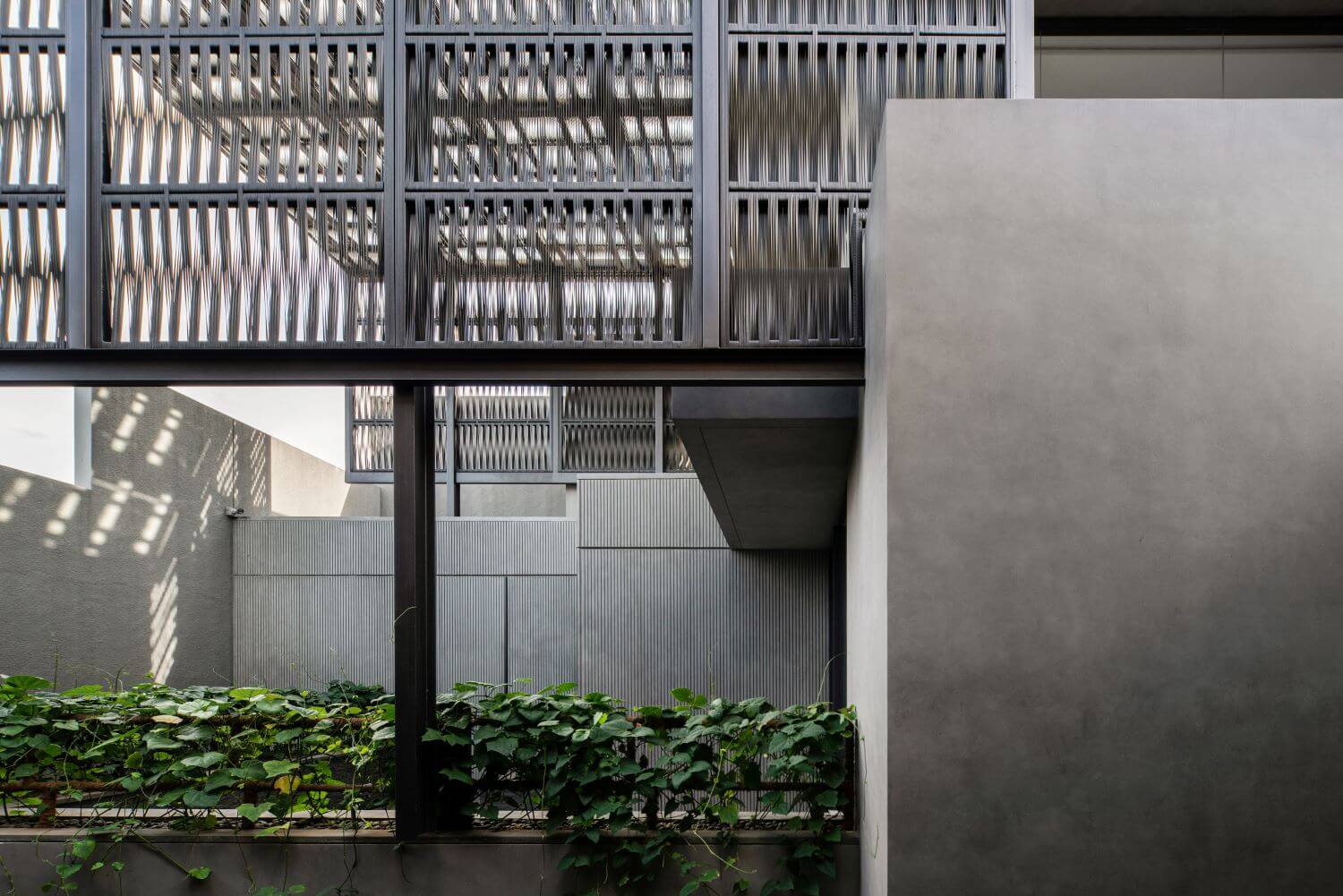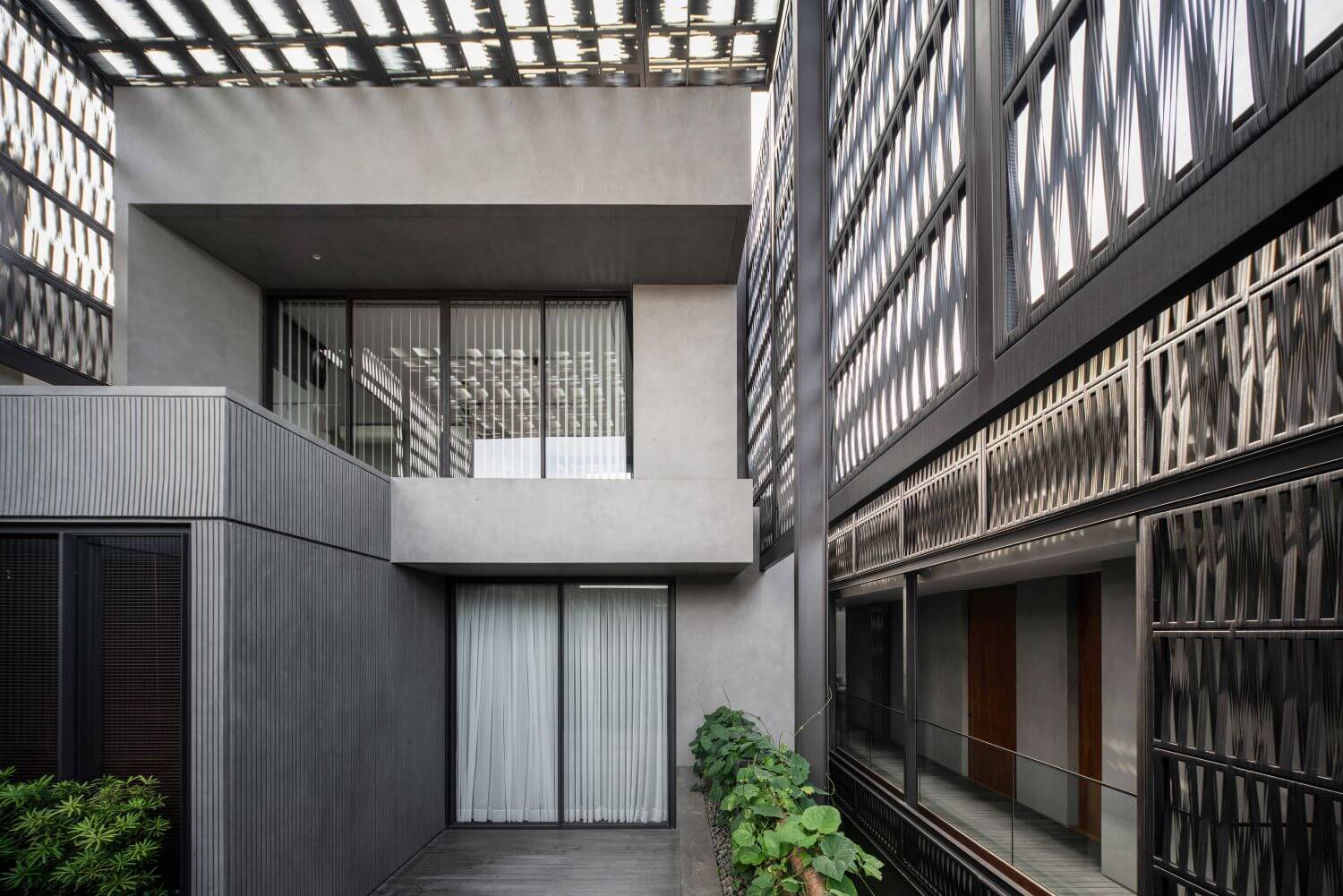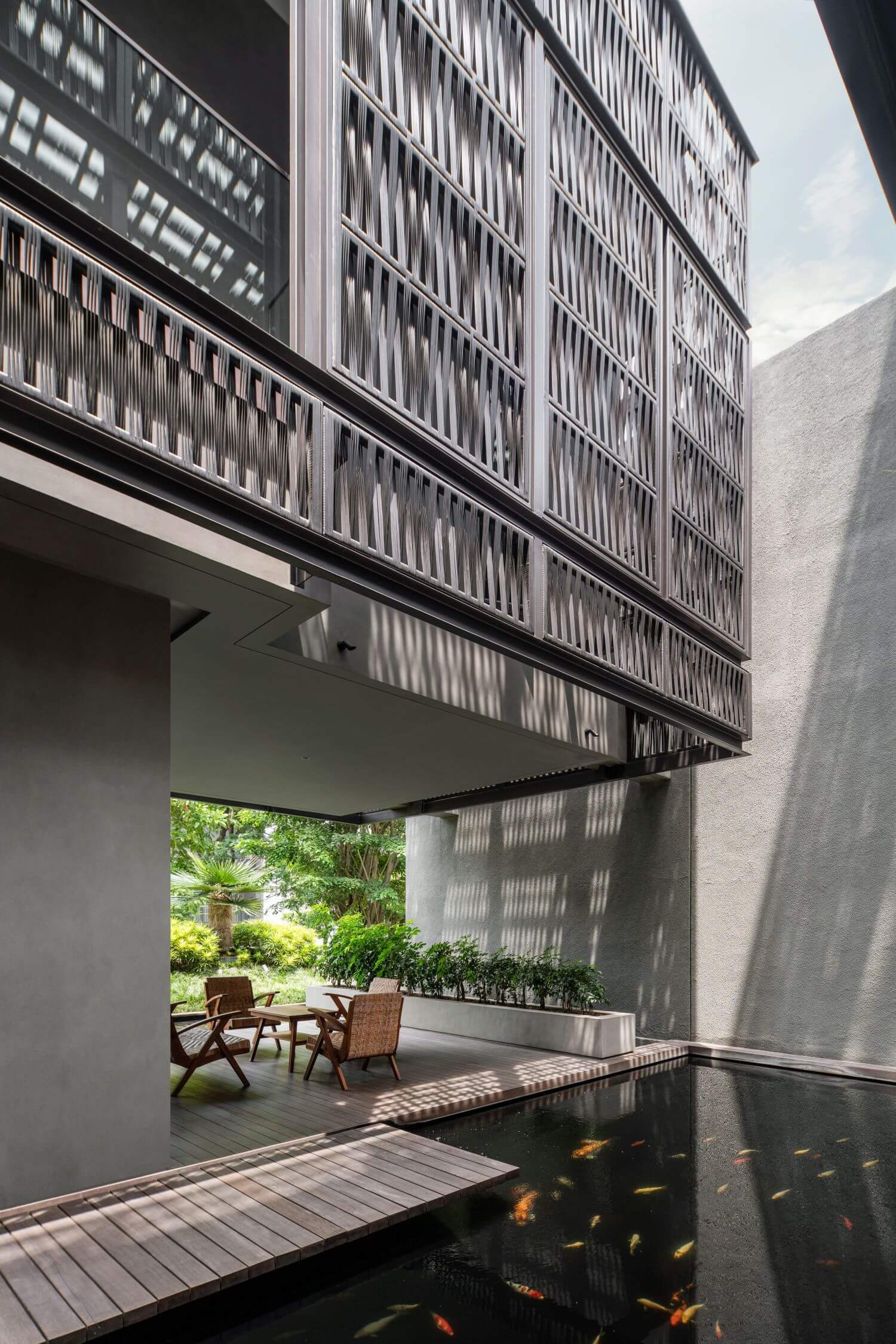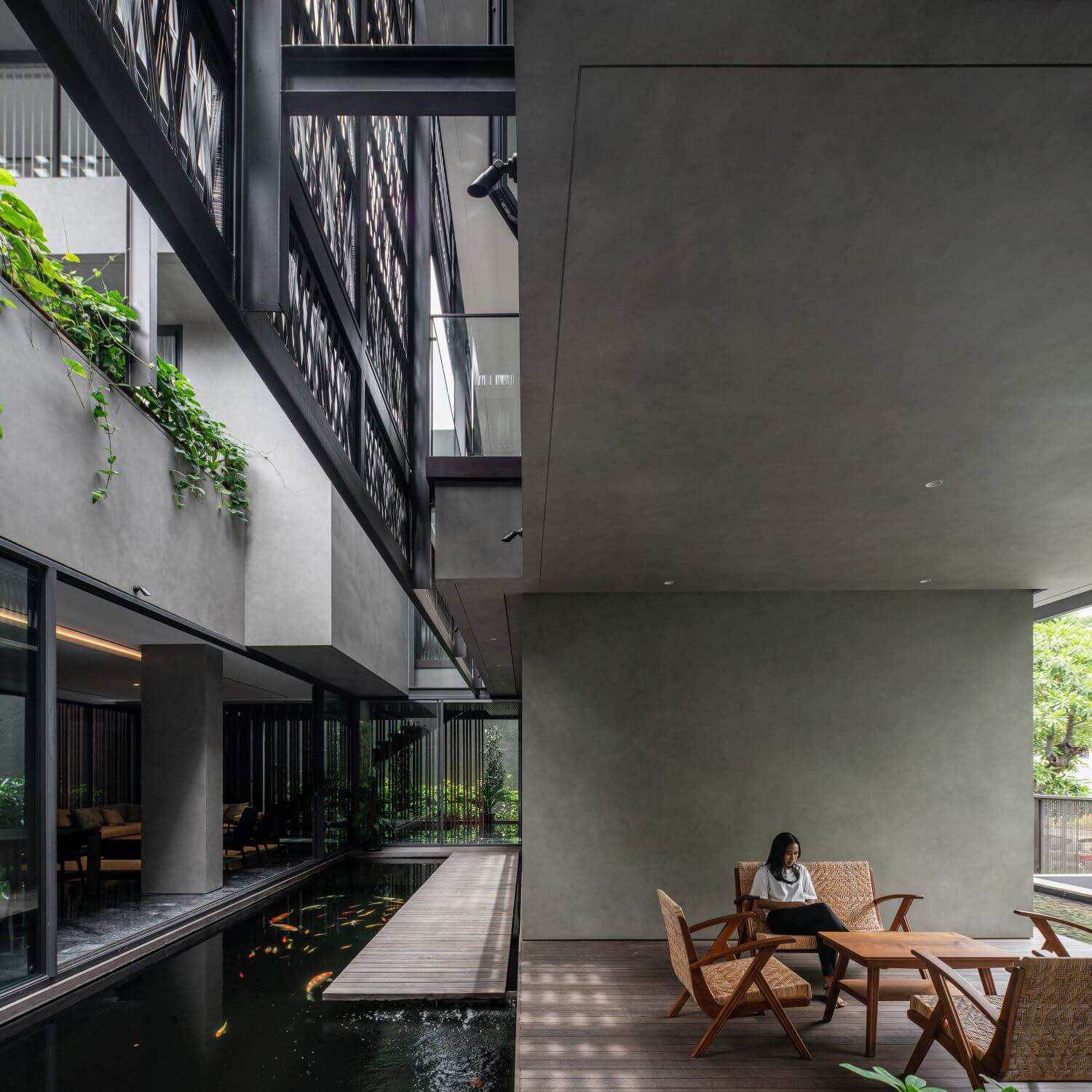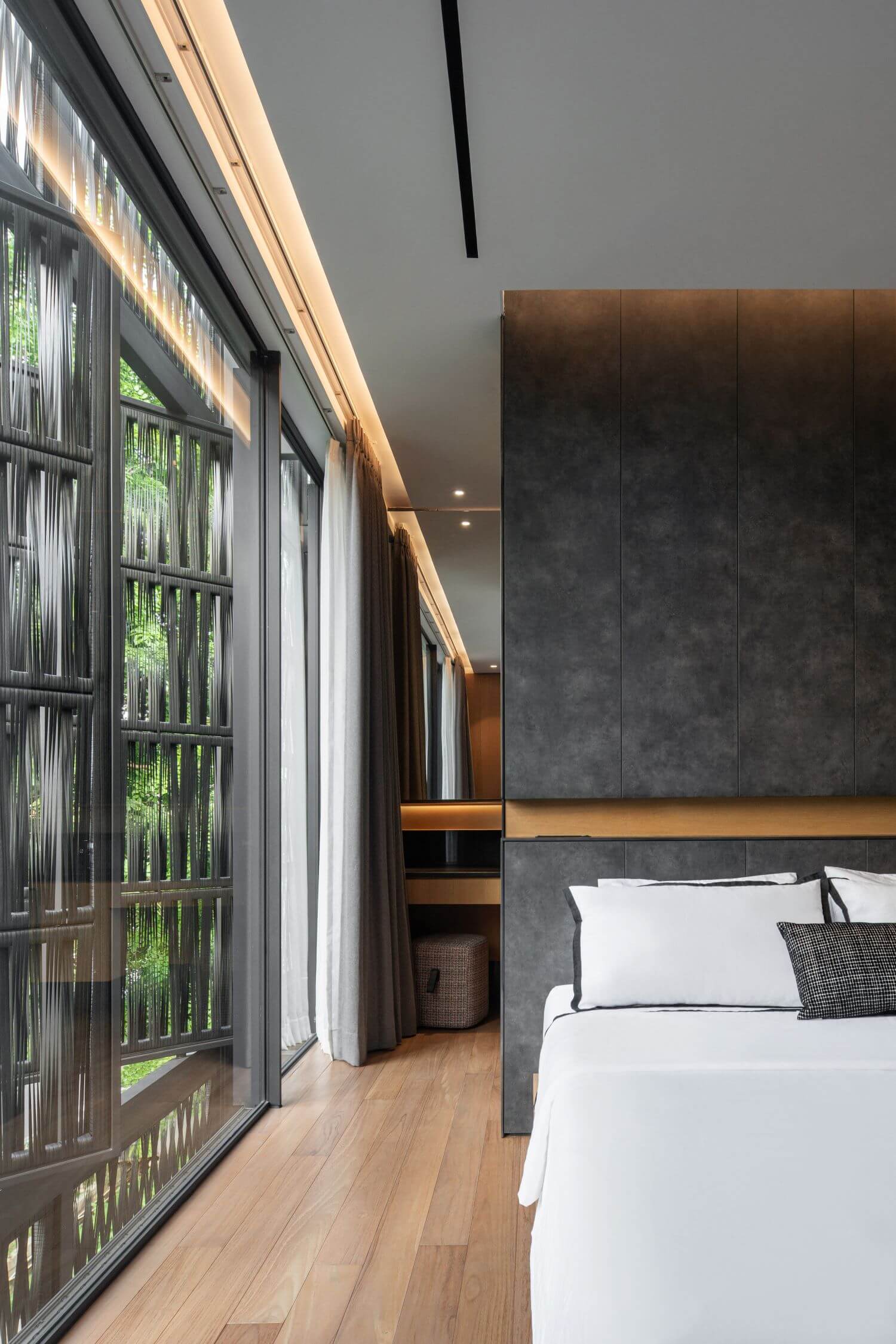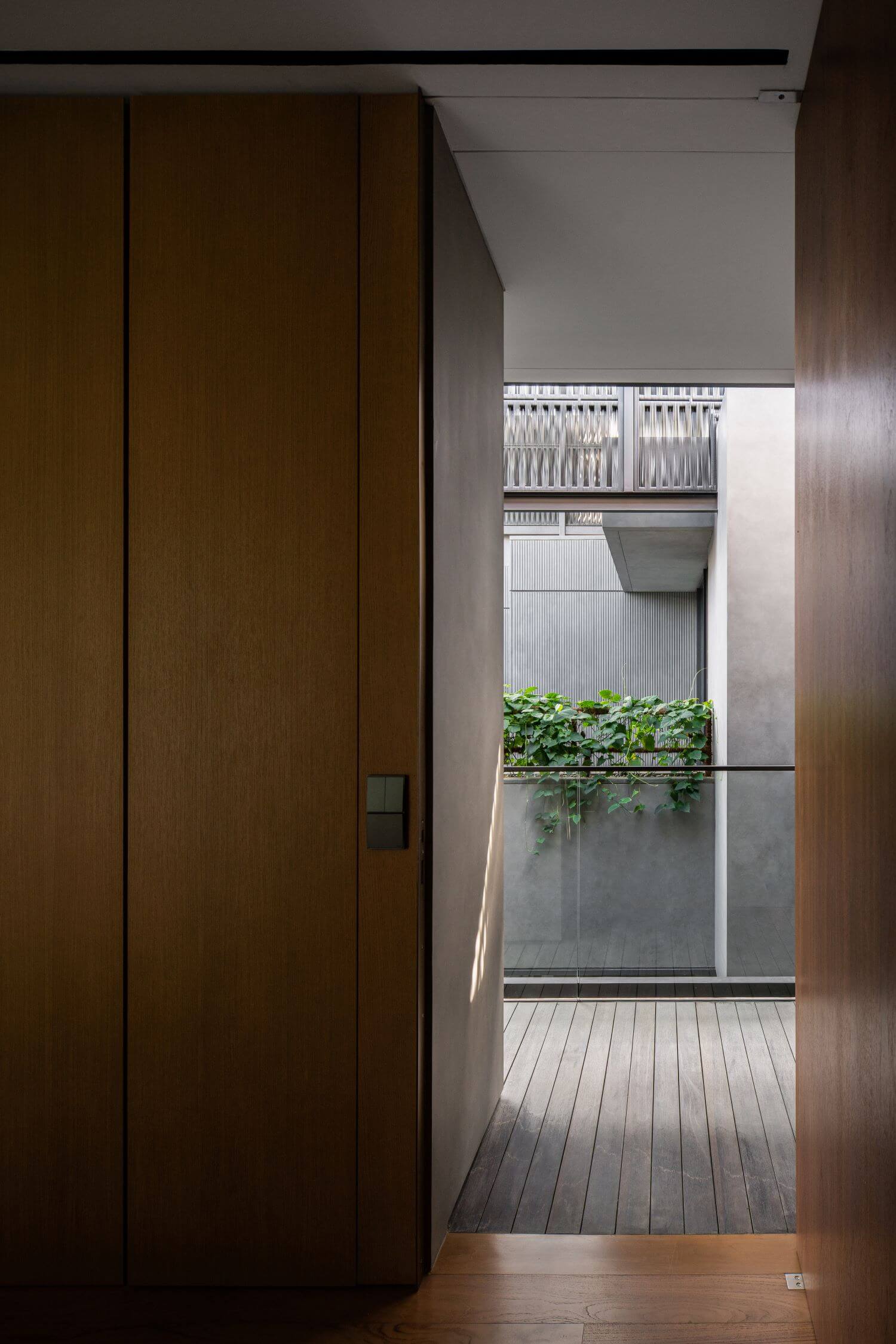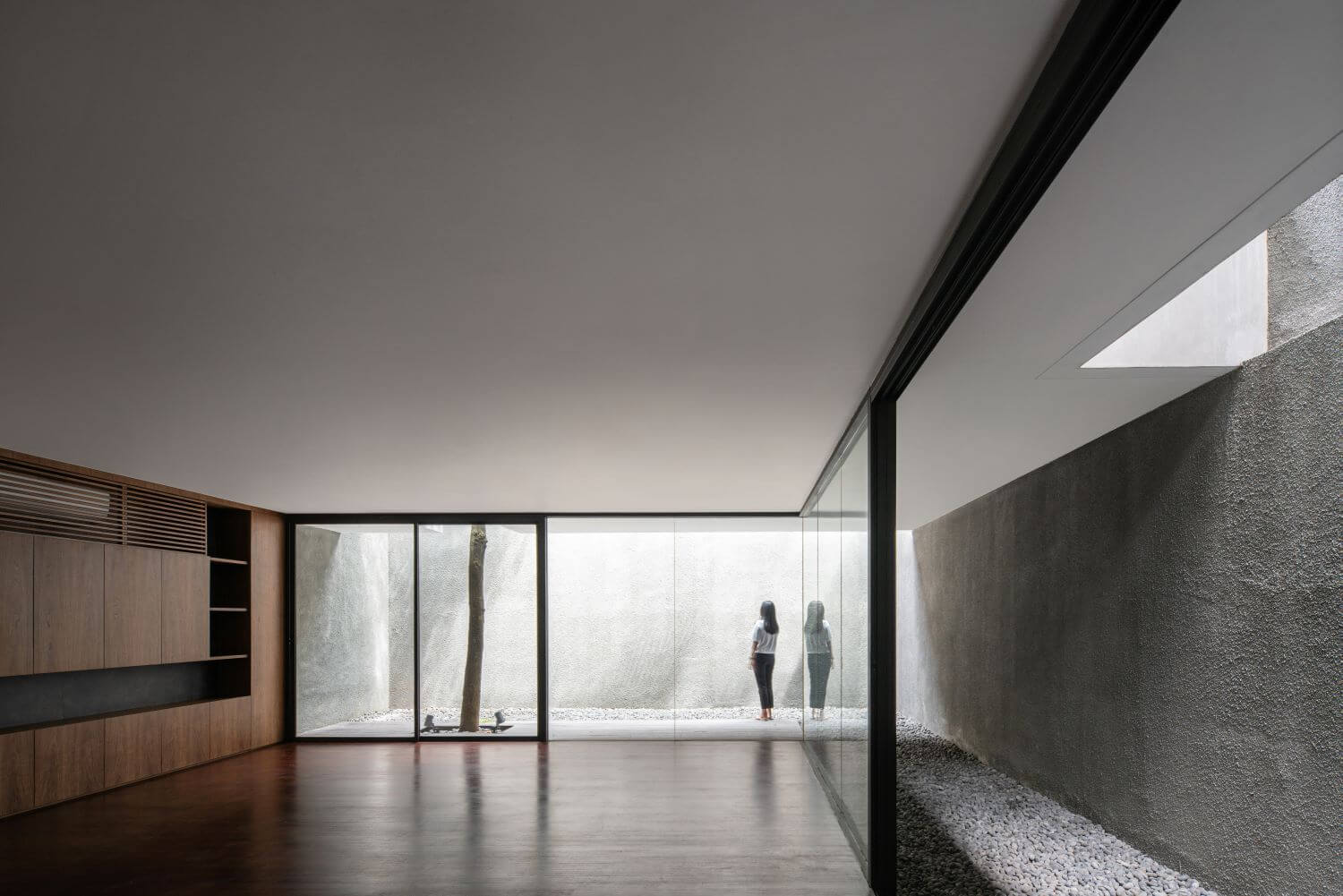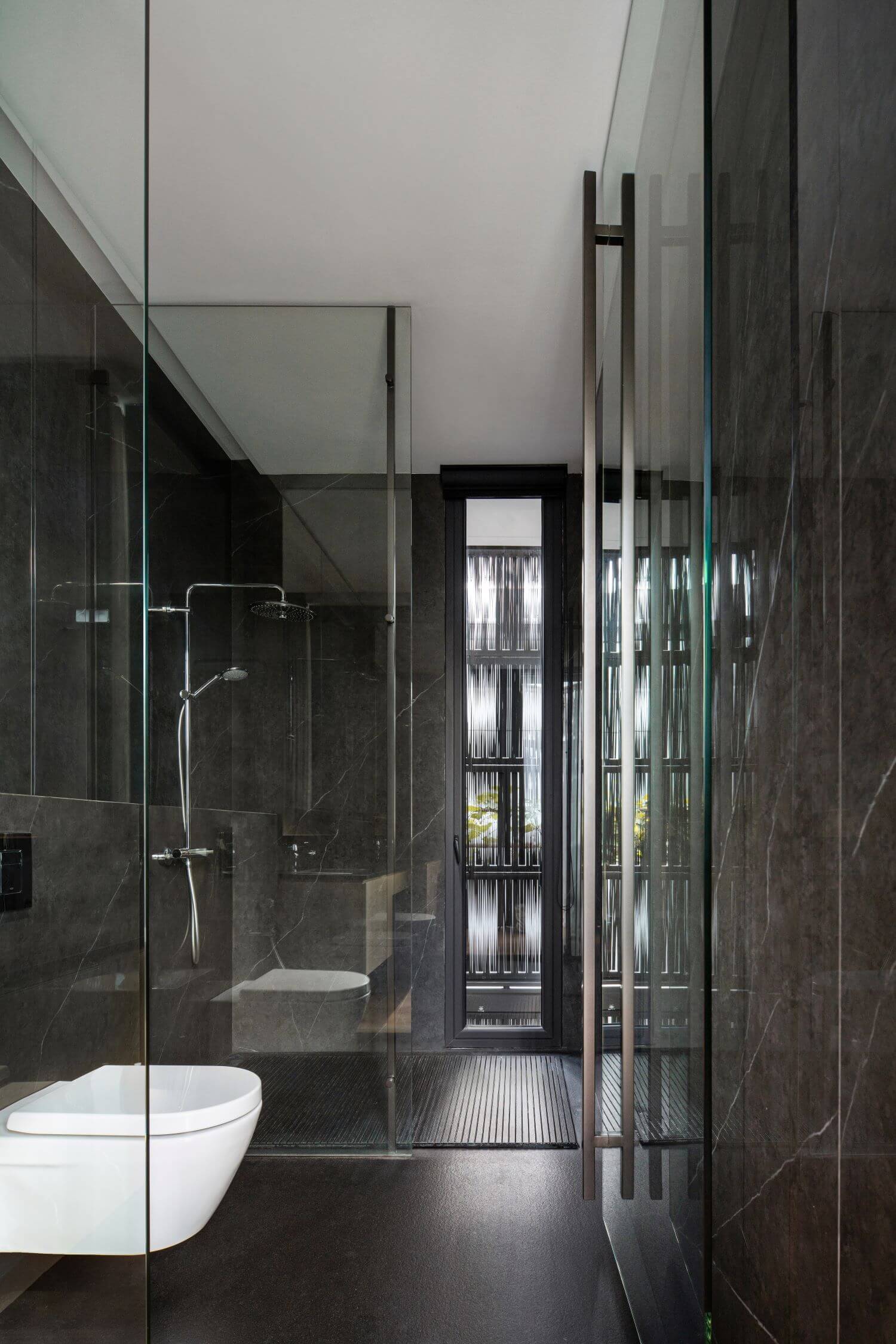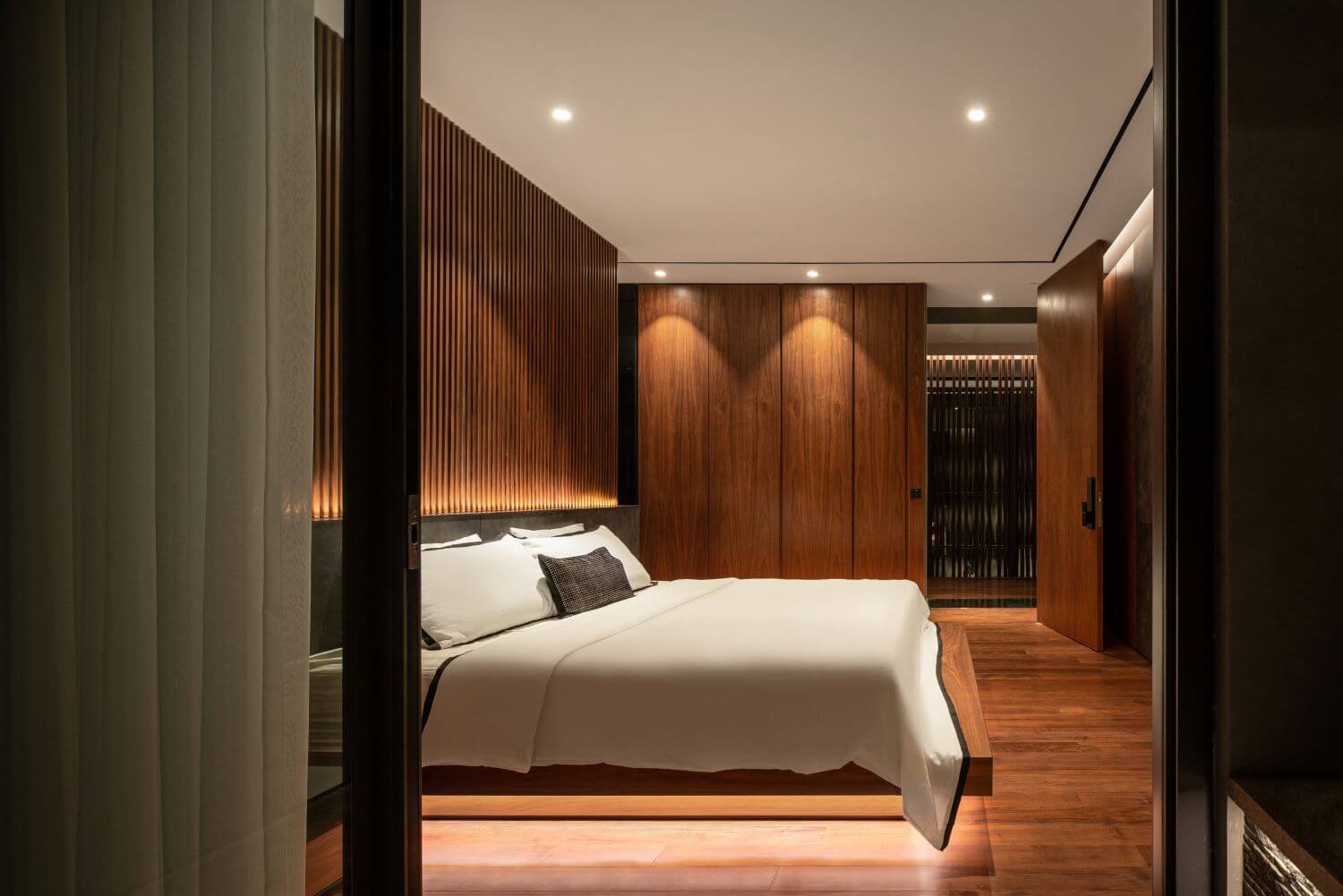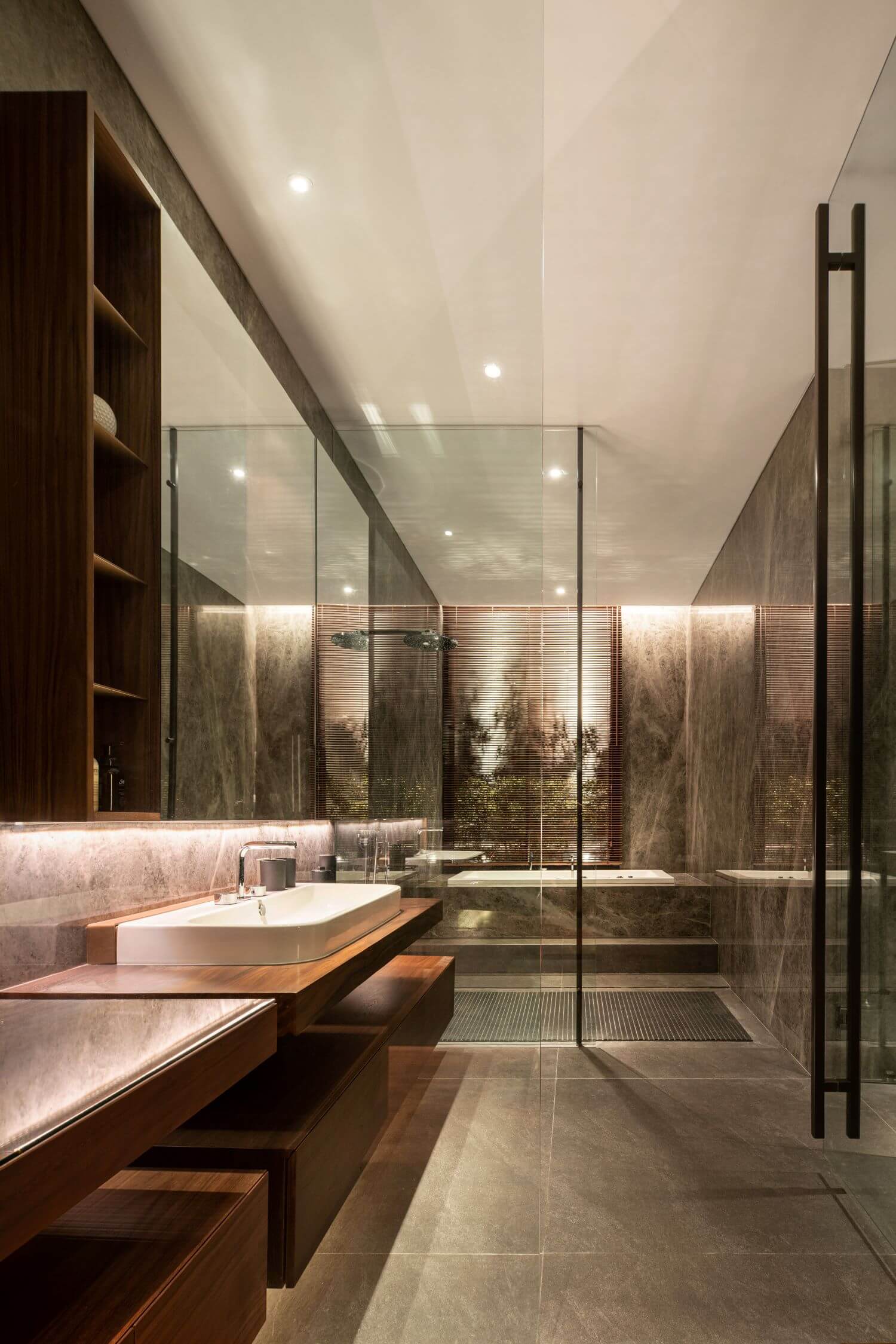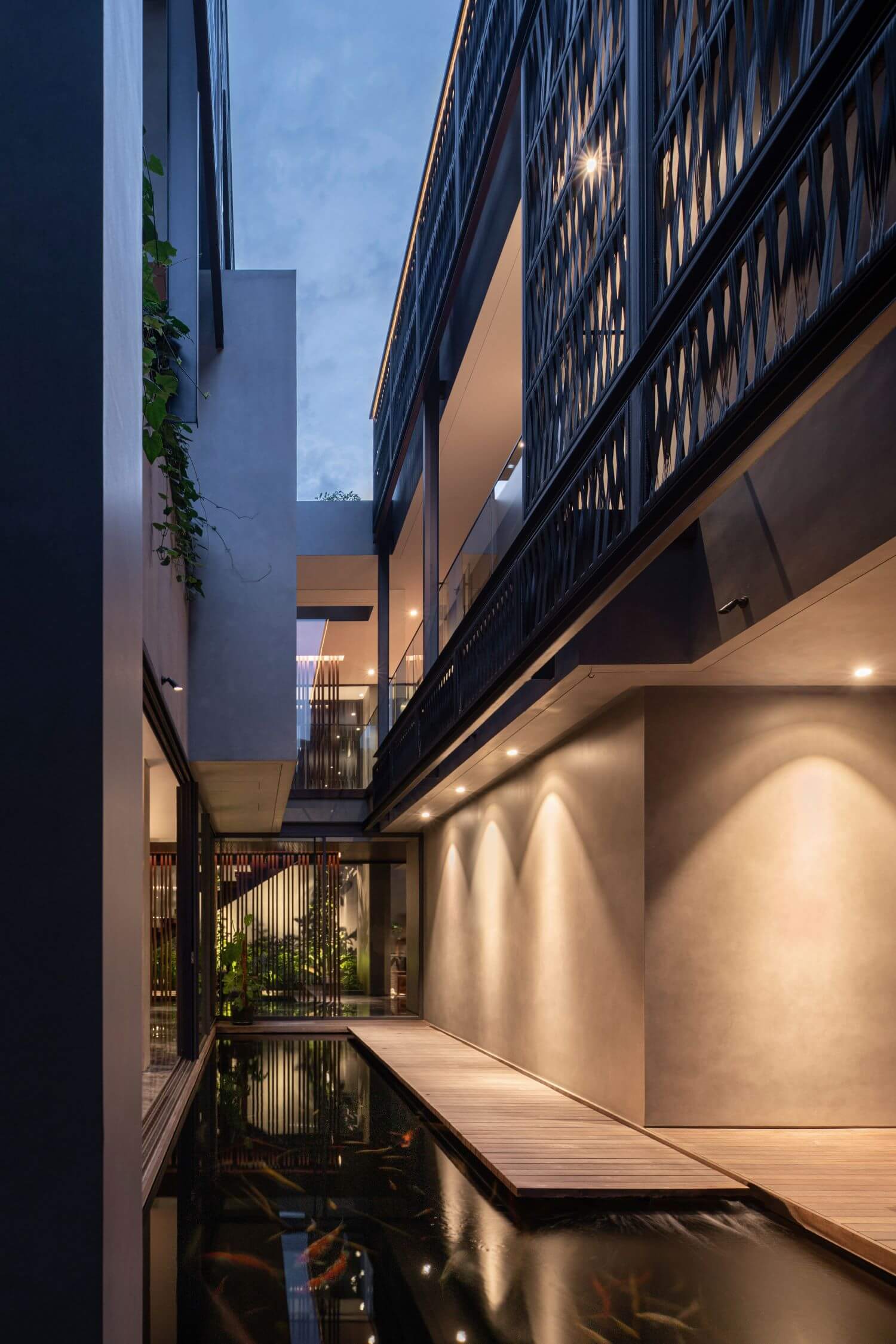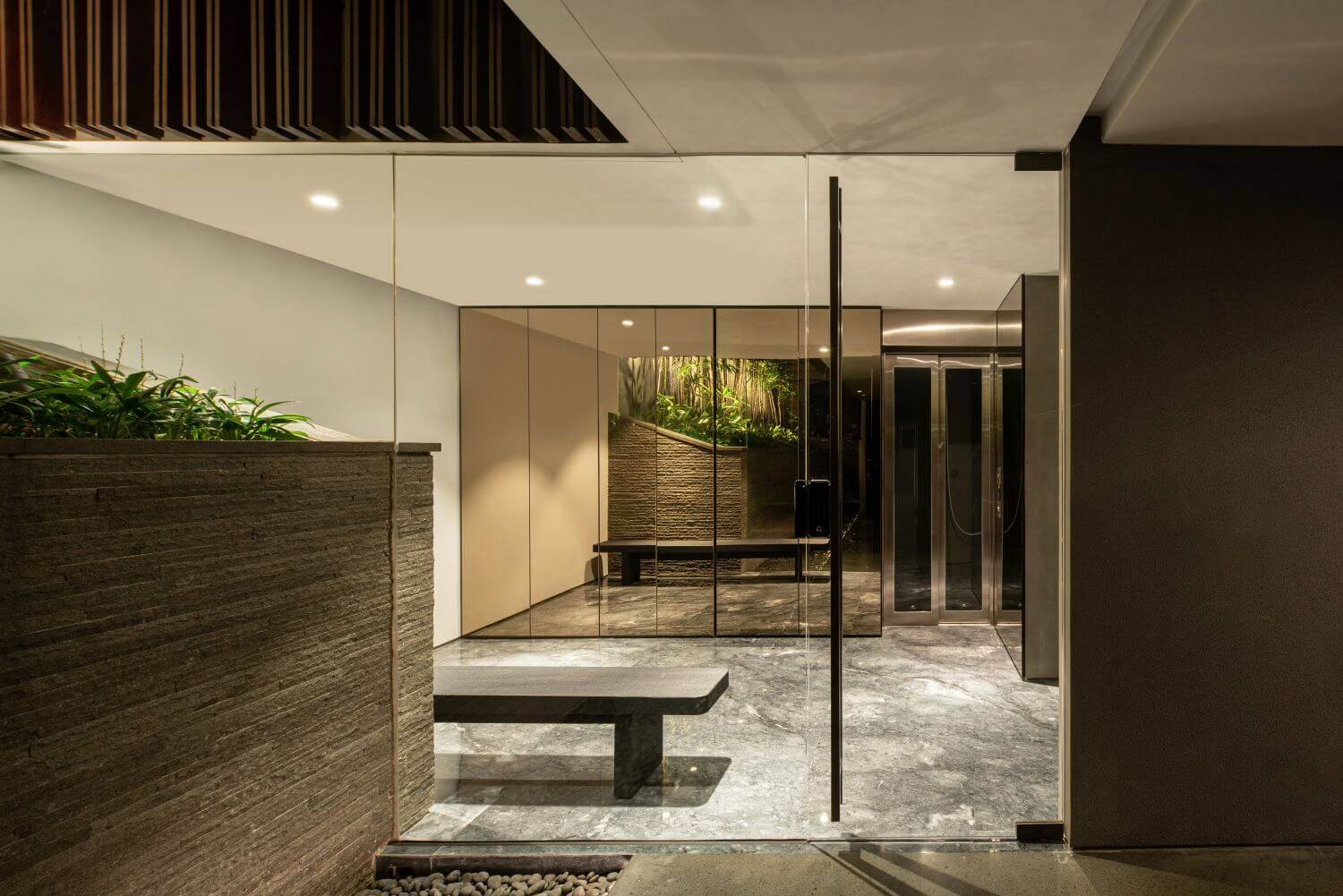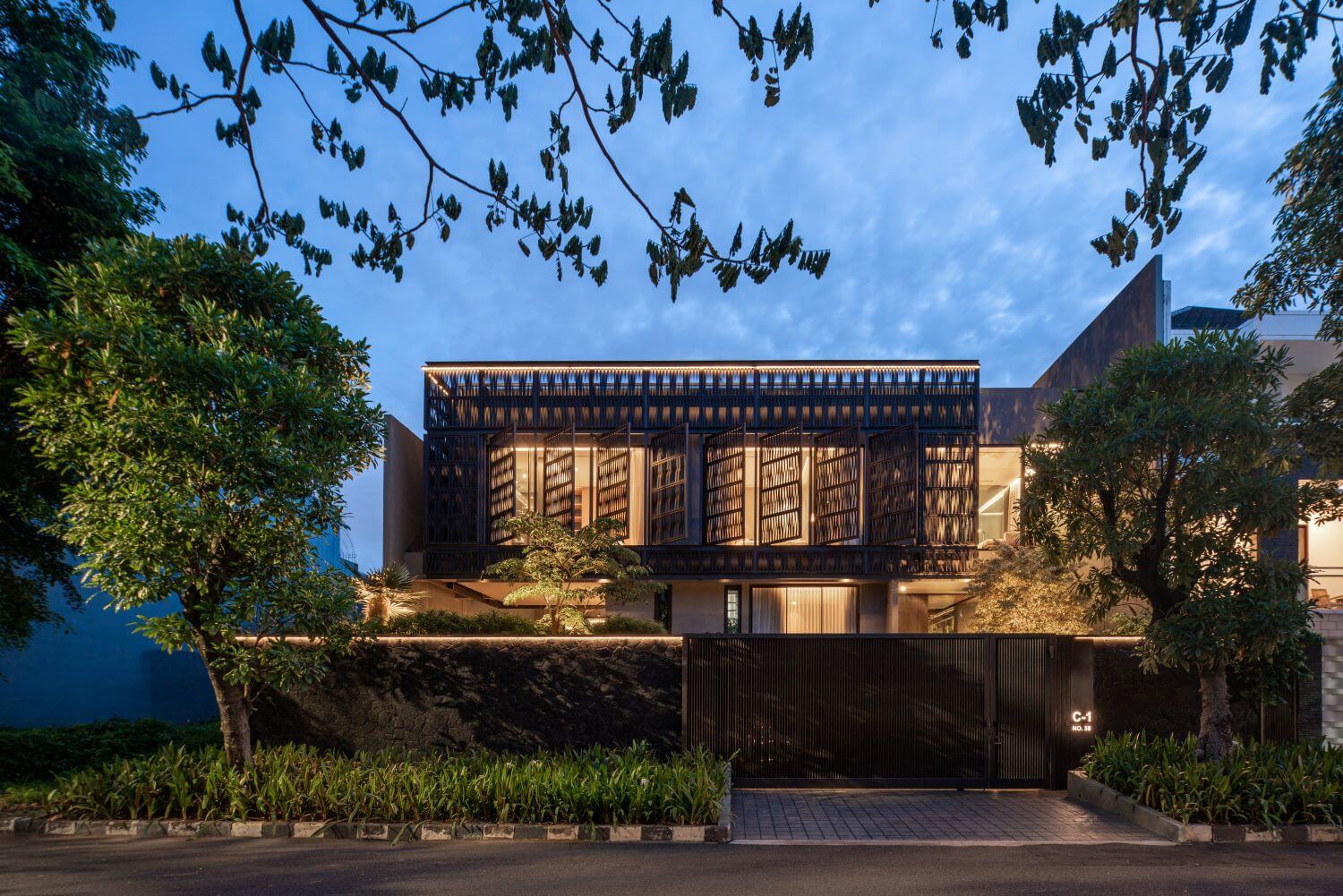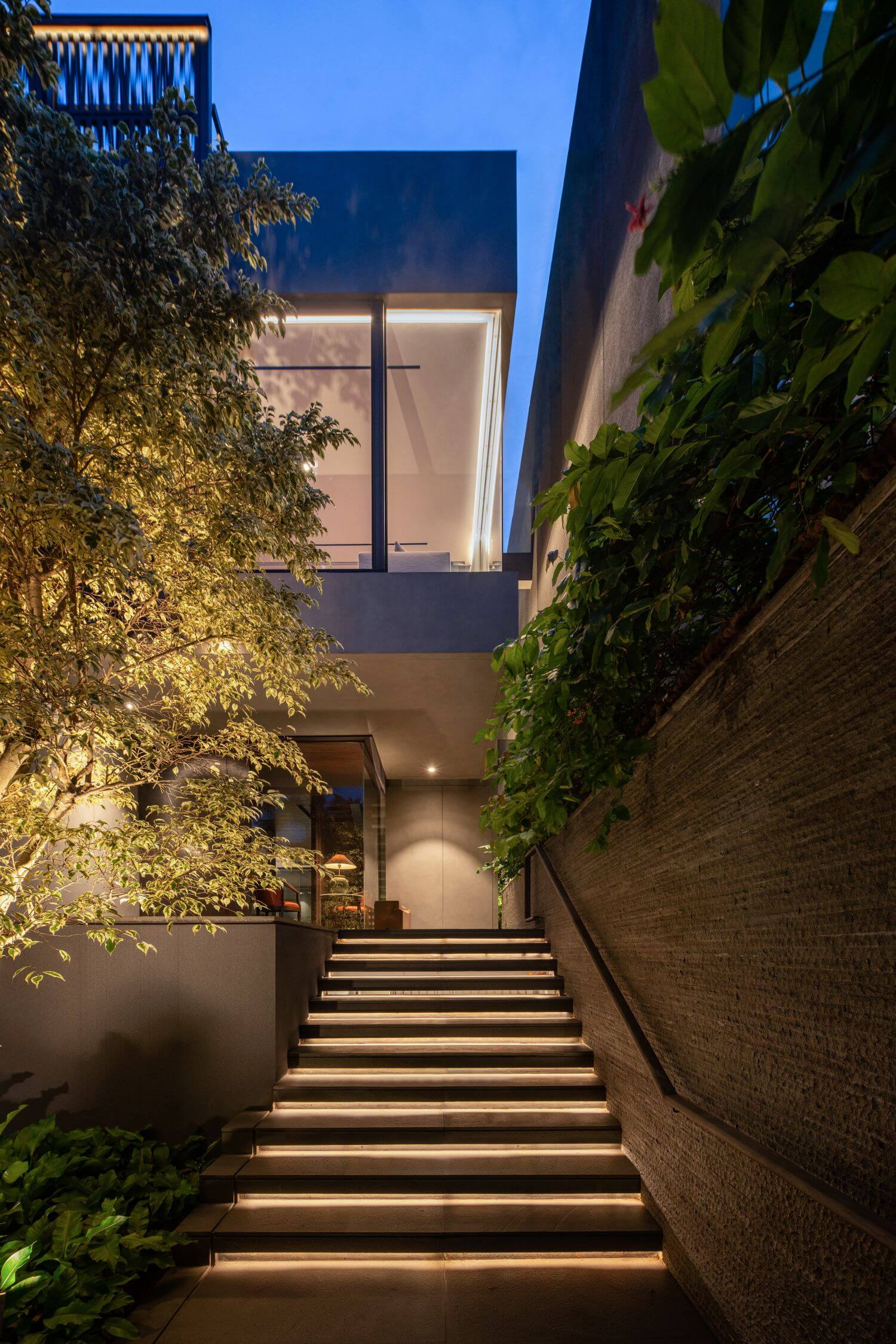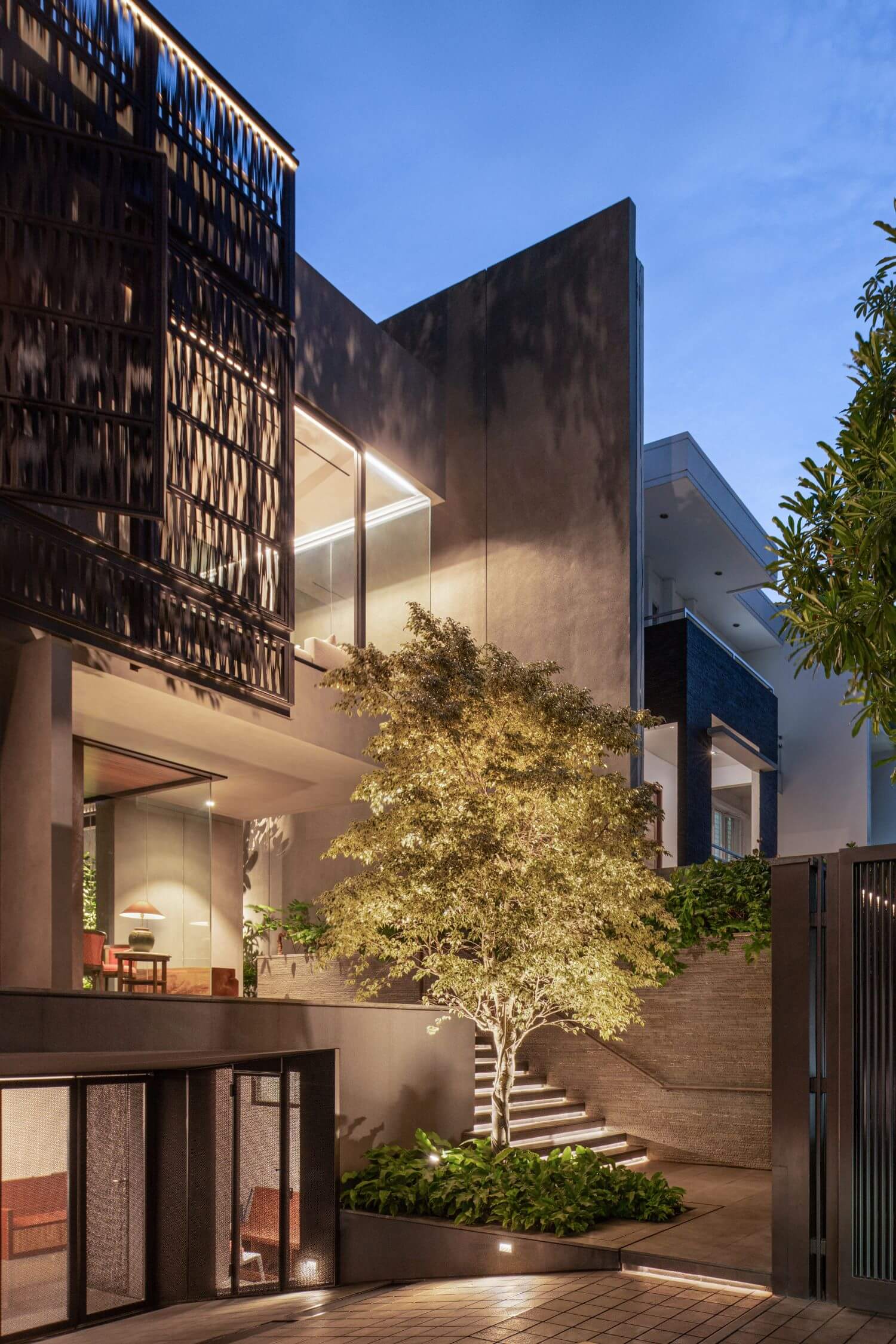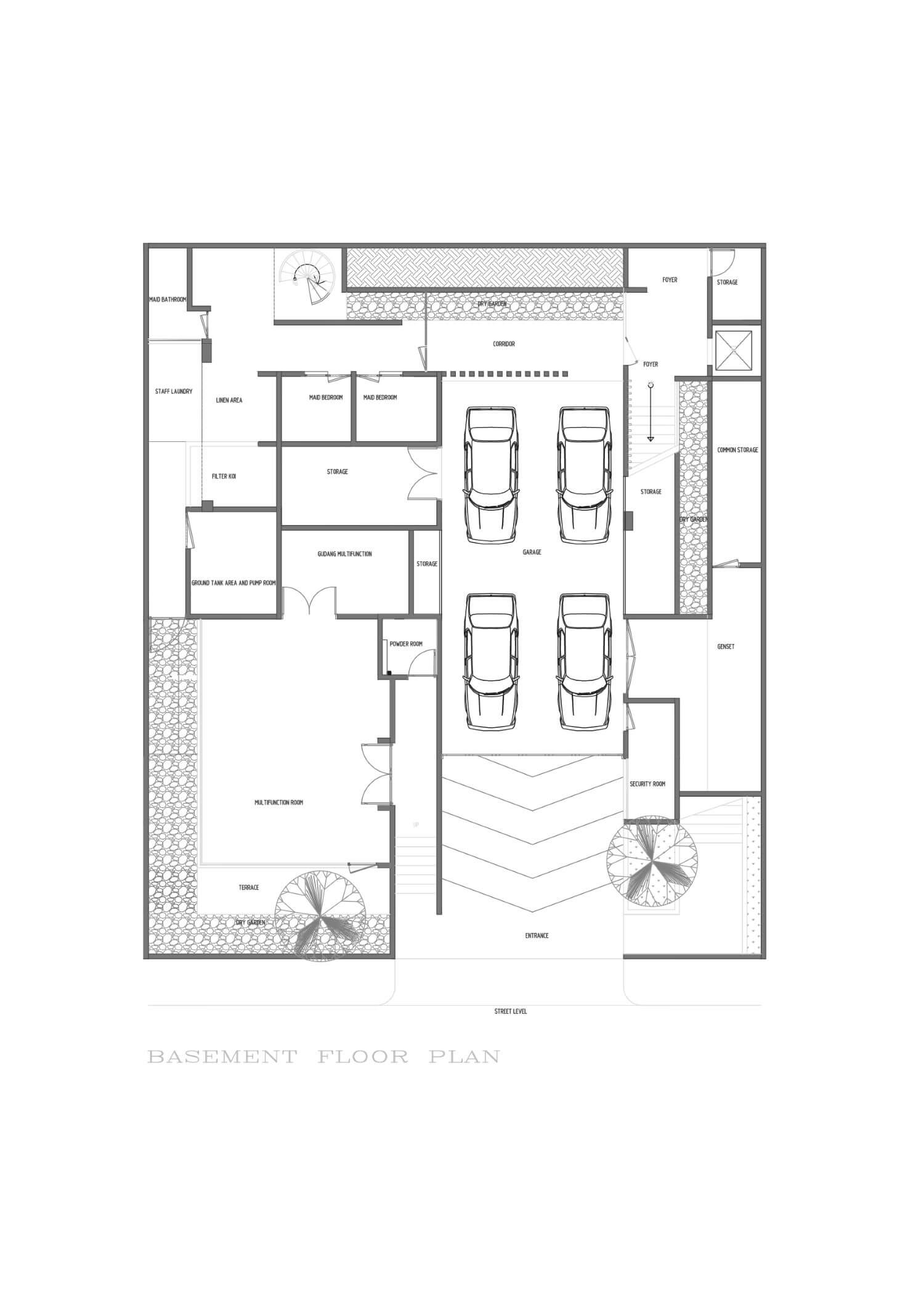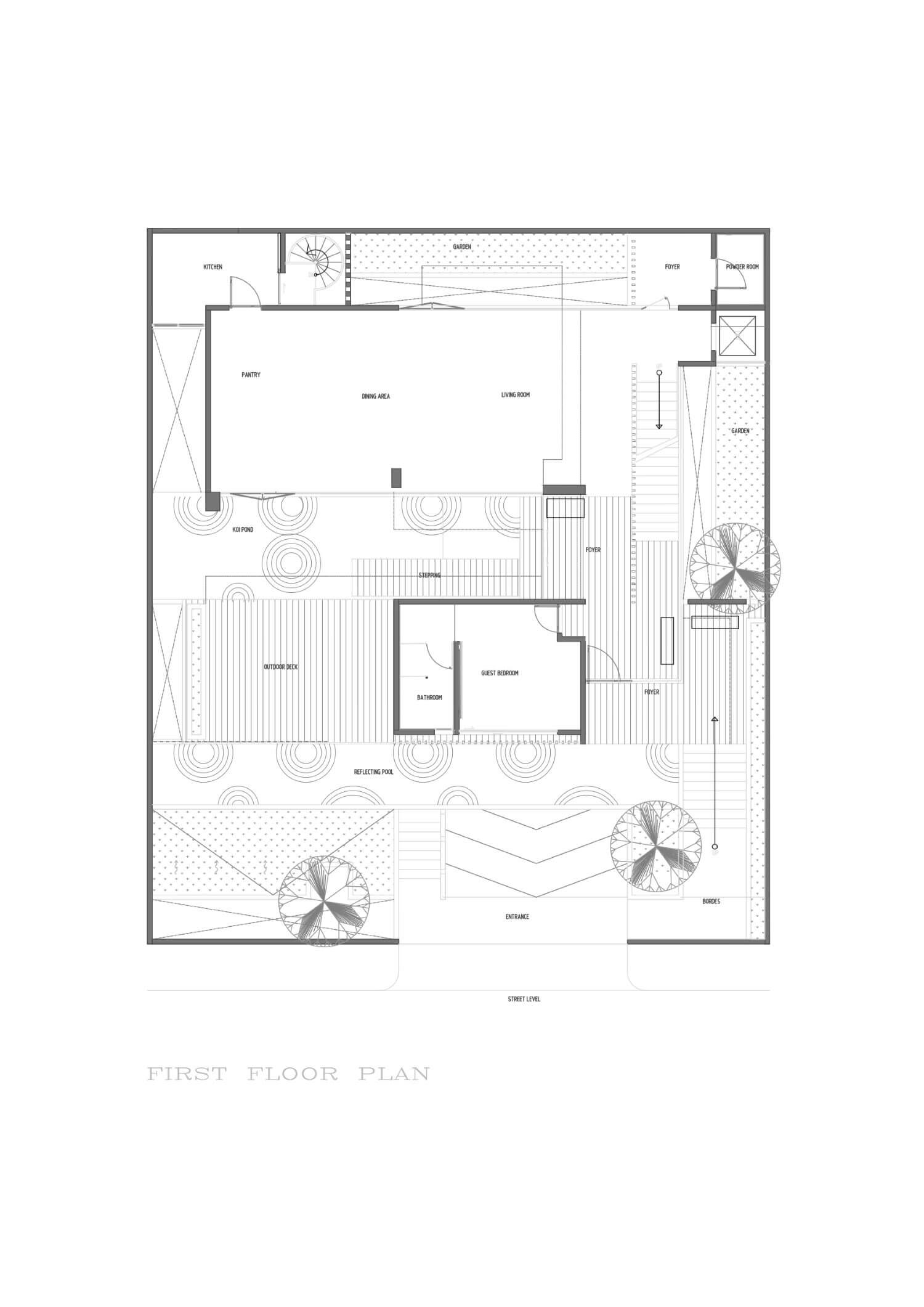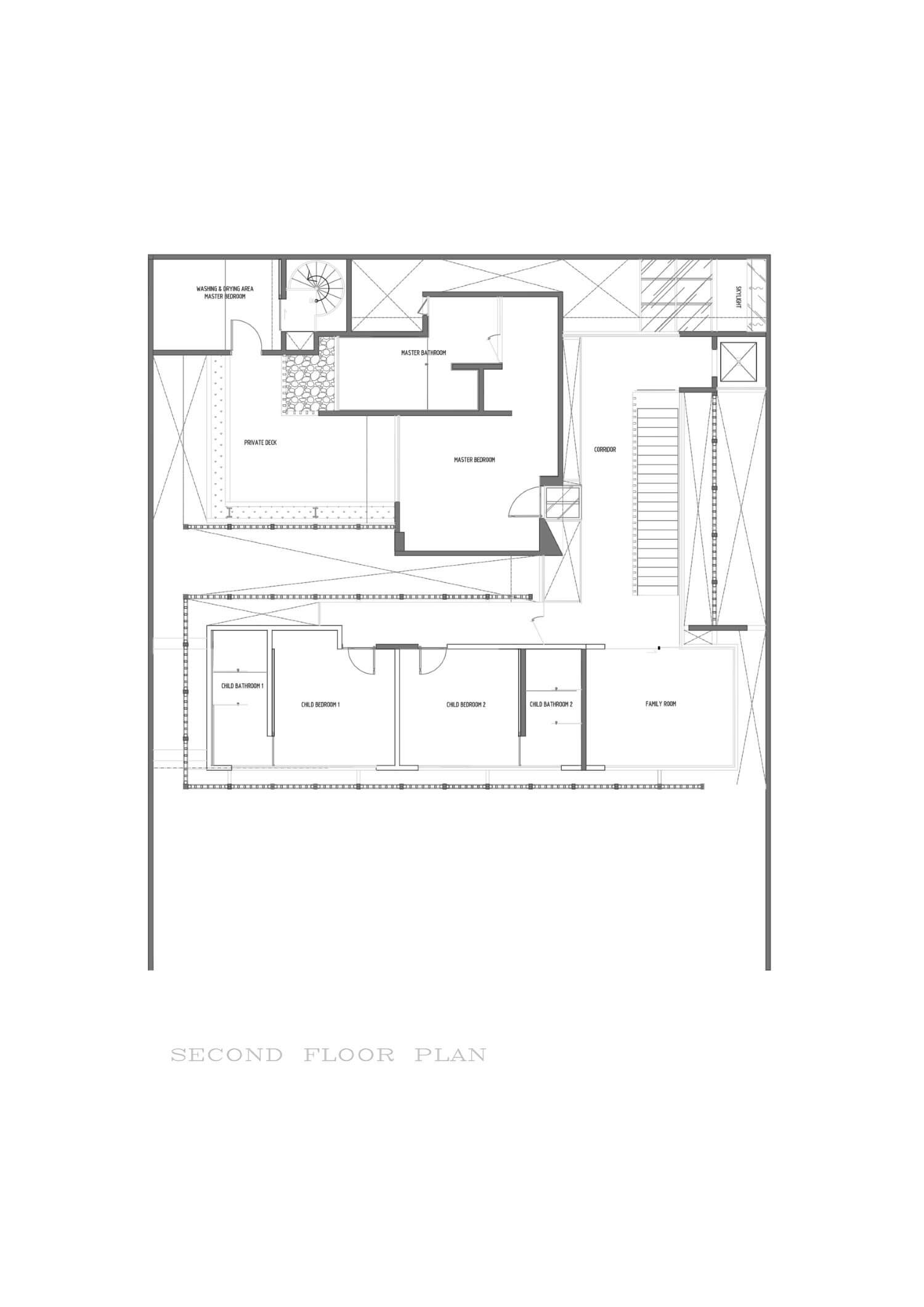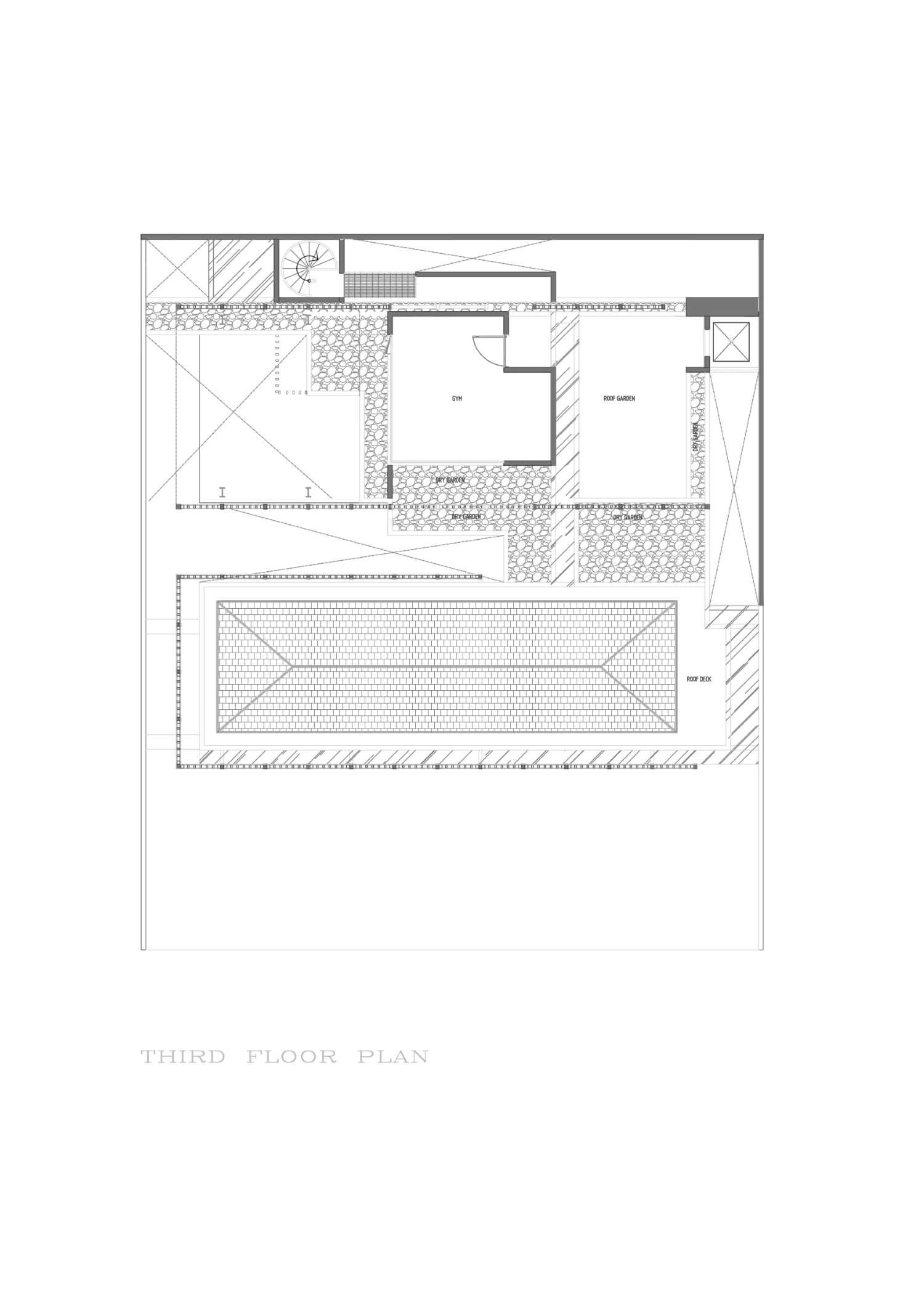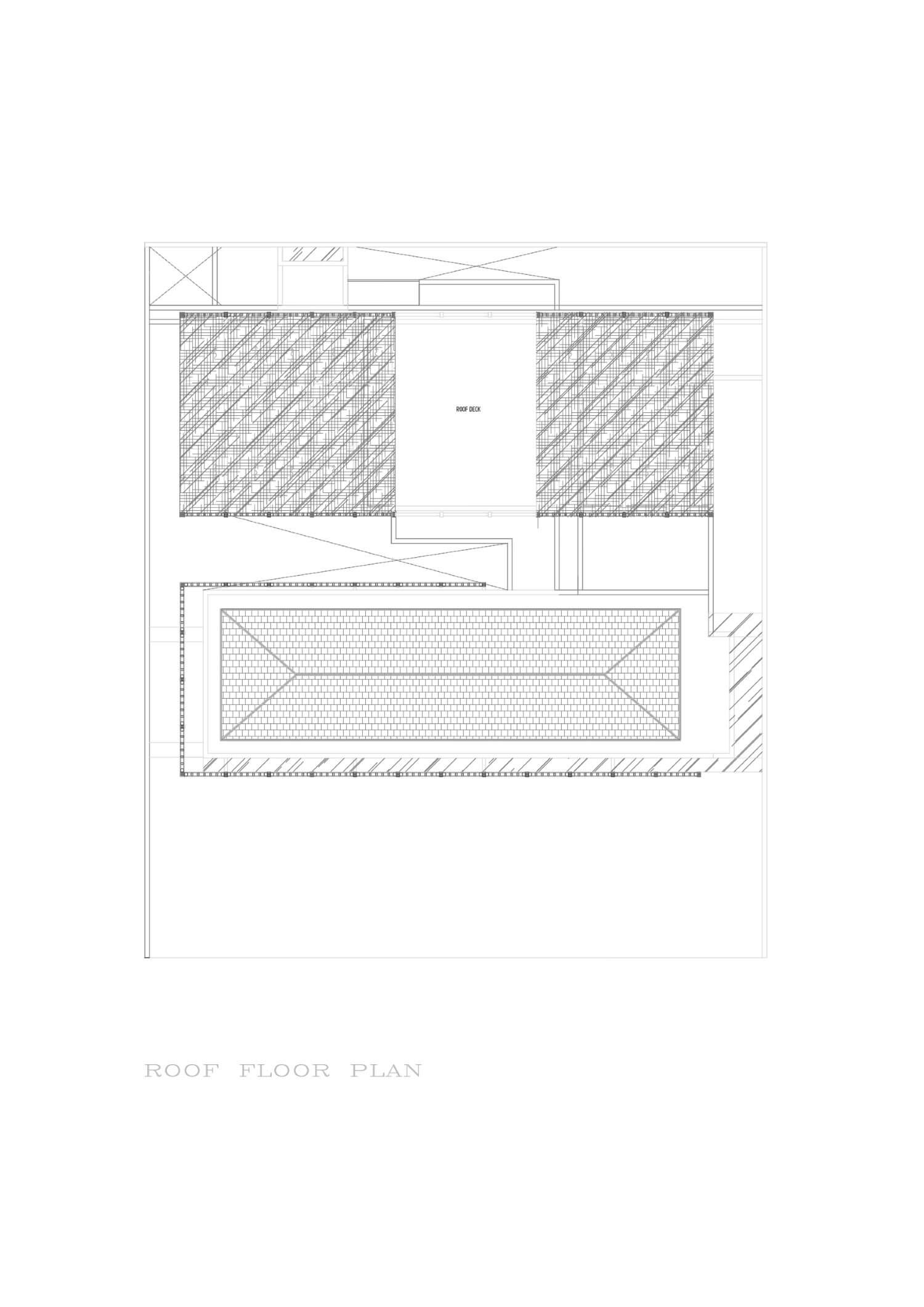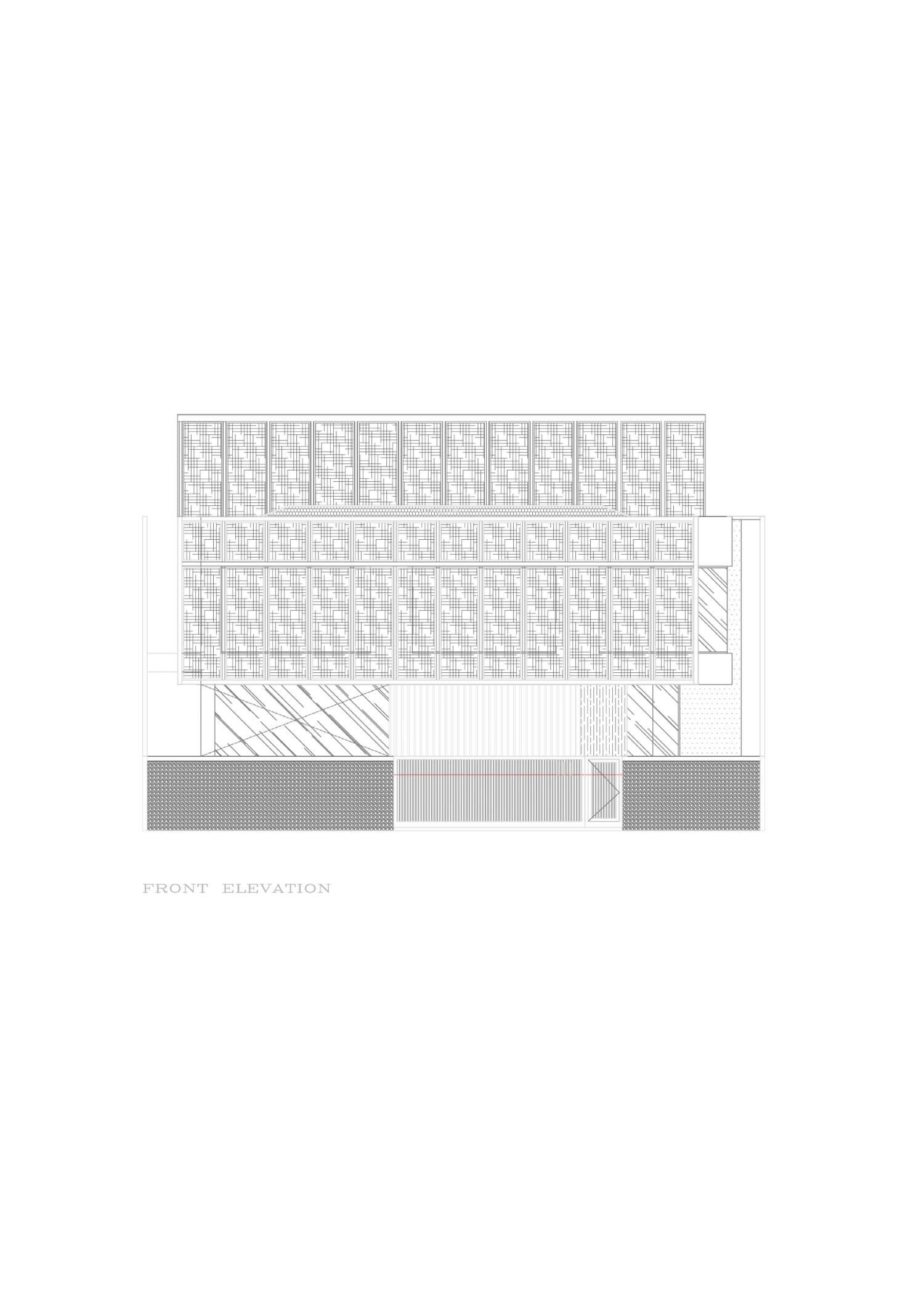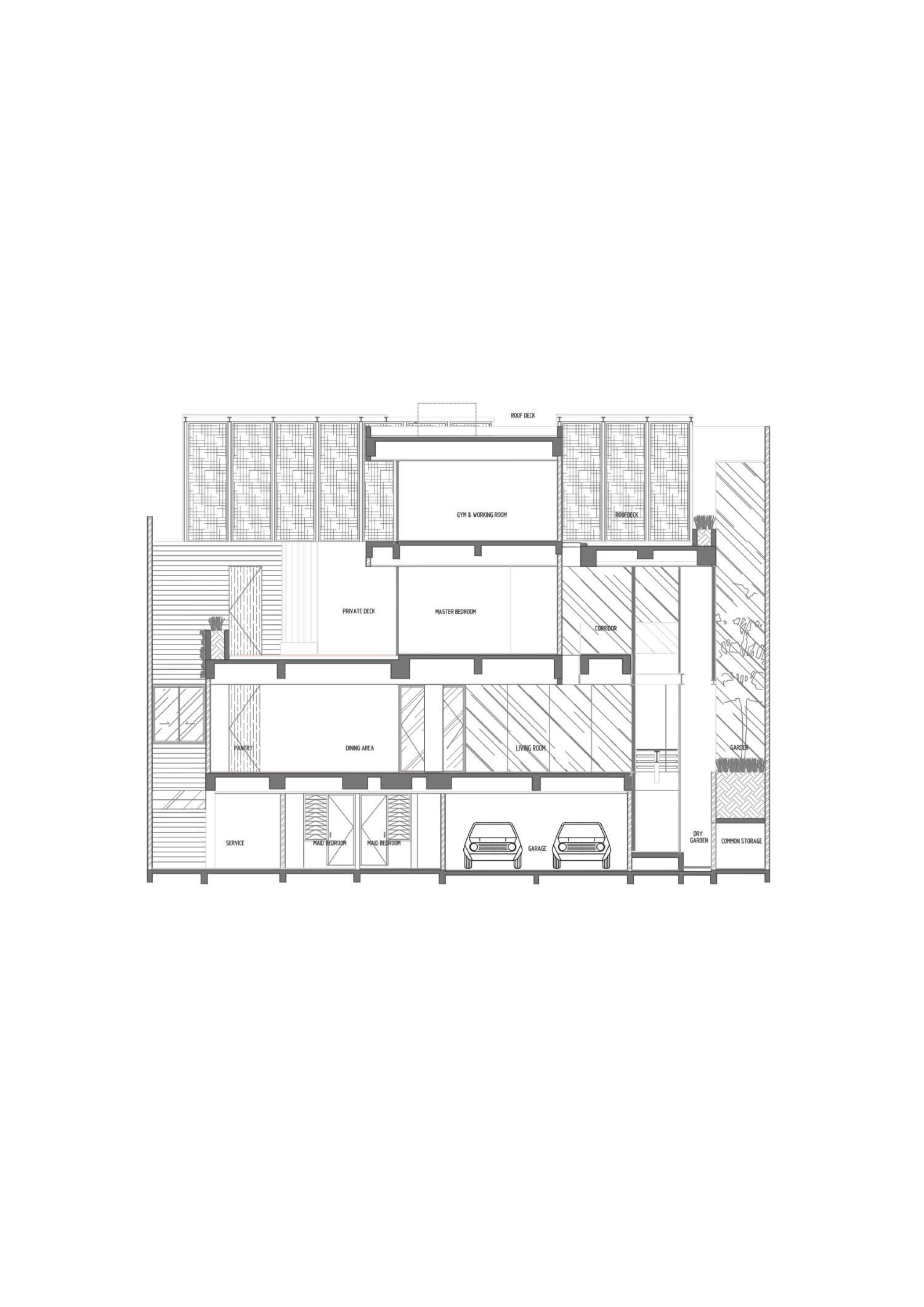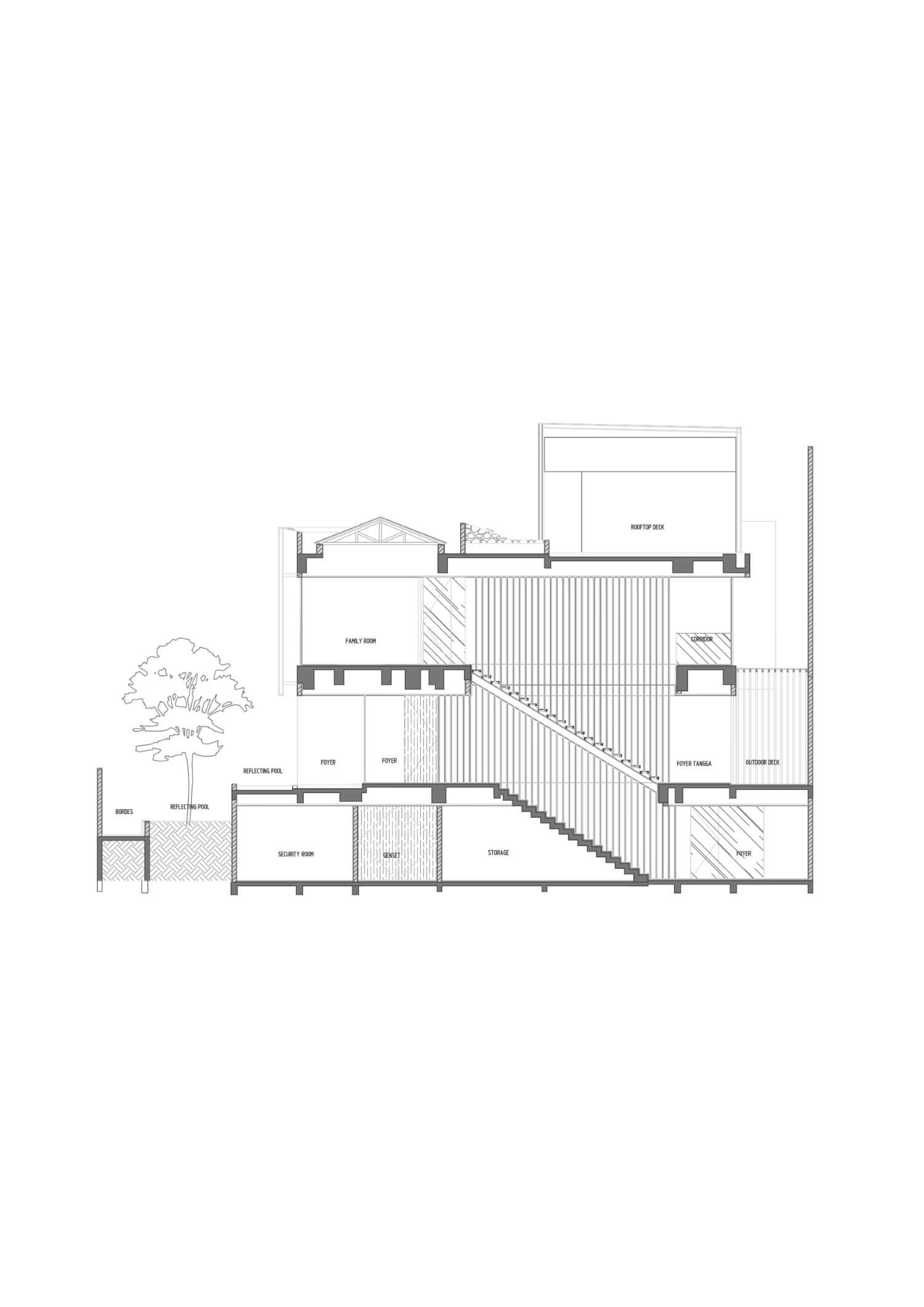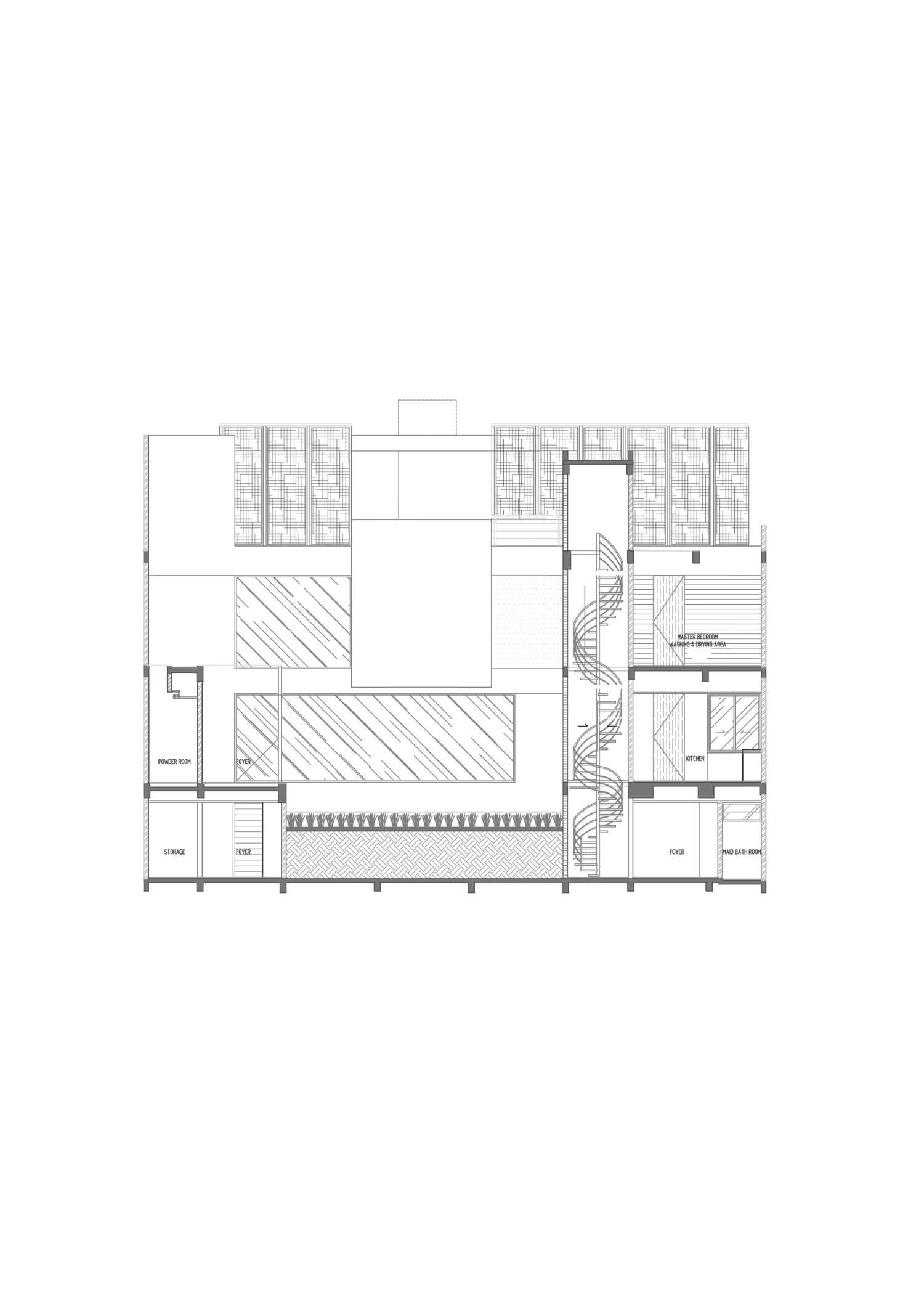 ---