SPIRIT: Architecture is to find meaning sense of Space, the Vibrations, the rhythm of Life. This house was designed to realize the lifelong dream home for an industrialist. It is created out of the belief in the transcendent possibility of a profoundly "humane architecture" that contributes to the lives of its inhabitants physically, emotionally and functionally.
The inspiration came from jazz great Charles Mingus who said: "Making the simple complicated is commonplace; making the complicated simple, awesomely simple, that's creativity." The design of the house with its complex asymmetrical curves at multiple levels required a thorough understanding of geometry, structure and construction. Its unique curvilinear structure symbolizes the flow of life – smooth, free, with its highs and lows, ebbs and crests. The idea was to create a timeless kind of space that revitalizes and enhances the life of its inhabitants.
Instead of concentrating on historic detailing and intellectualized rationales, we focus on the client's feelings about space and shelter and work to incorporate these emotions into our designs. The spaces designed by us seek to bring out feelings of shelter and joy from people inhabiting them. Shelter is that warm, enveloping nurturing feeling that is so absent from new buildings today. The curvilinear spaces seem to embrace and assure, making secure and comfortable spaces. There is a point of release, a freeing of spirit in the same space.
Understanding the total picture in order to achieve total harmony in the designs is essential in order to conceive the whole idea. Following this idea through the whole design process, so that it is reflected in even the smallest details achieves this harmony.
The design evolved in an organic way, much the same as an embryo. It begins as an undifferentiated mass of feelings and impressions, and gradually became more focused and specific idea. Developing an idea in this manner is a process of designing from inside out. The exterior of the house reflects the function of the interior. A rough approximation of our design process could be achieved if you were to experience the building first from the inside.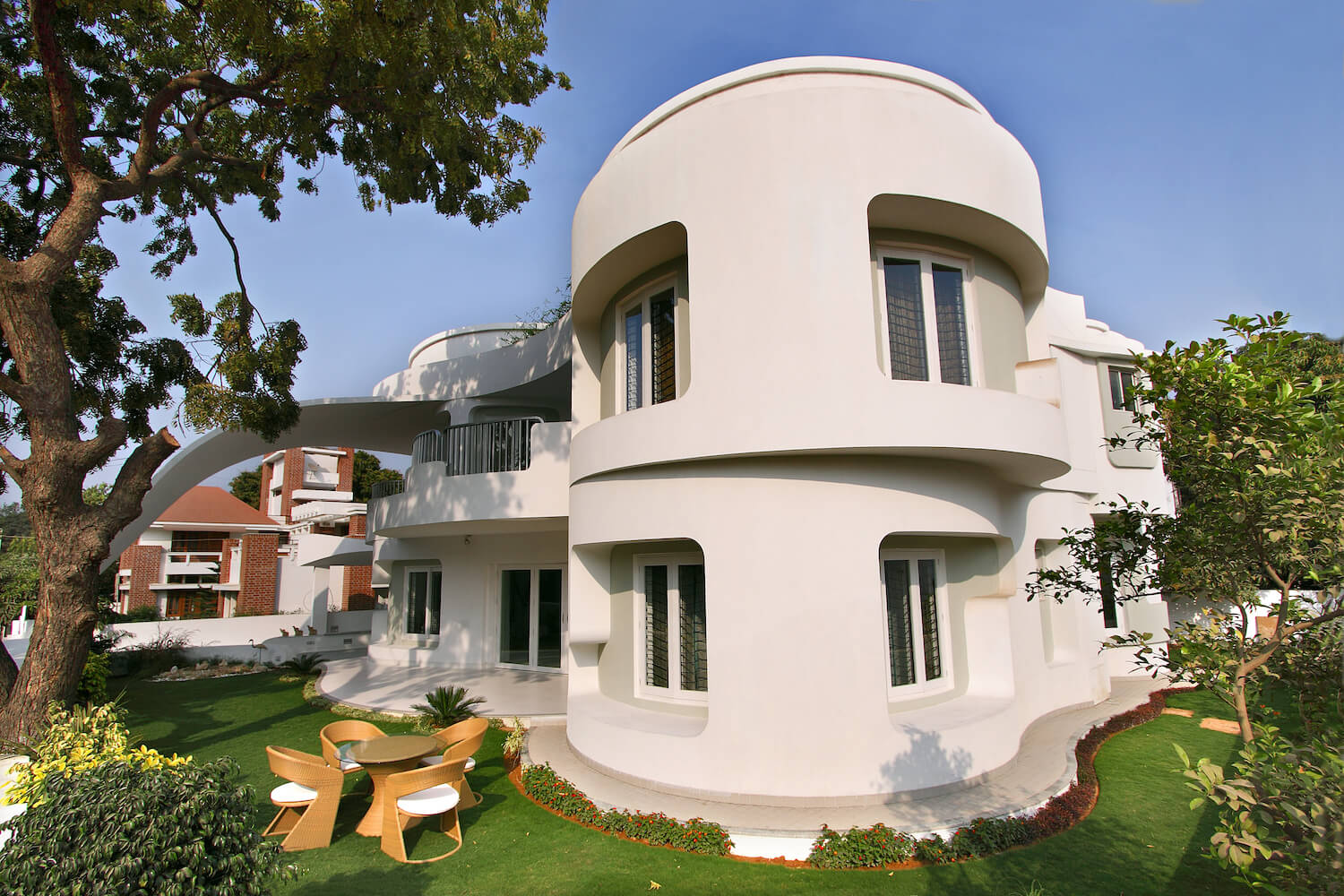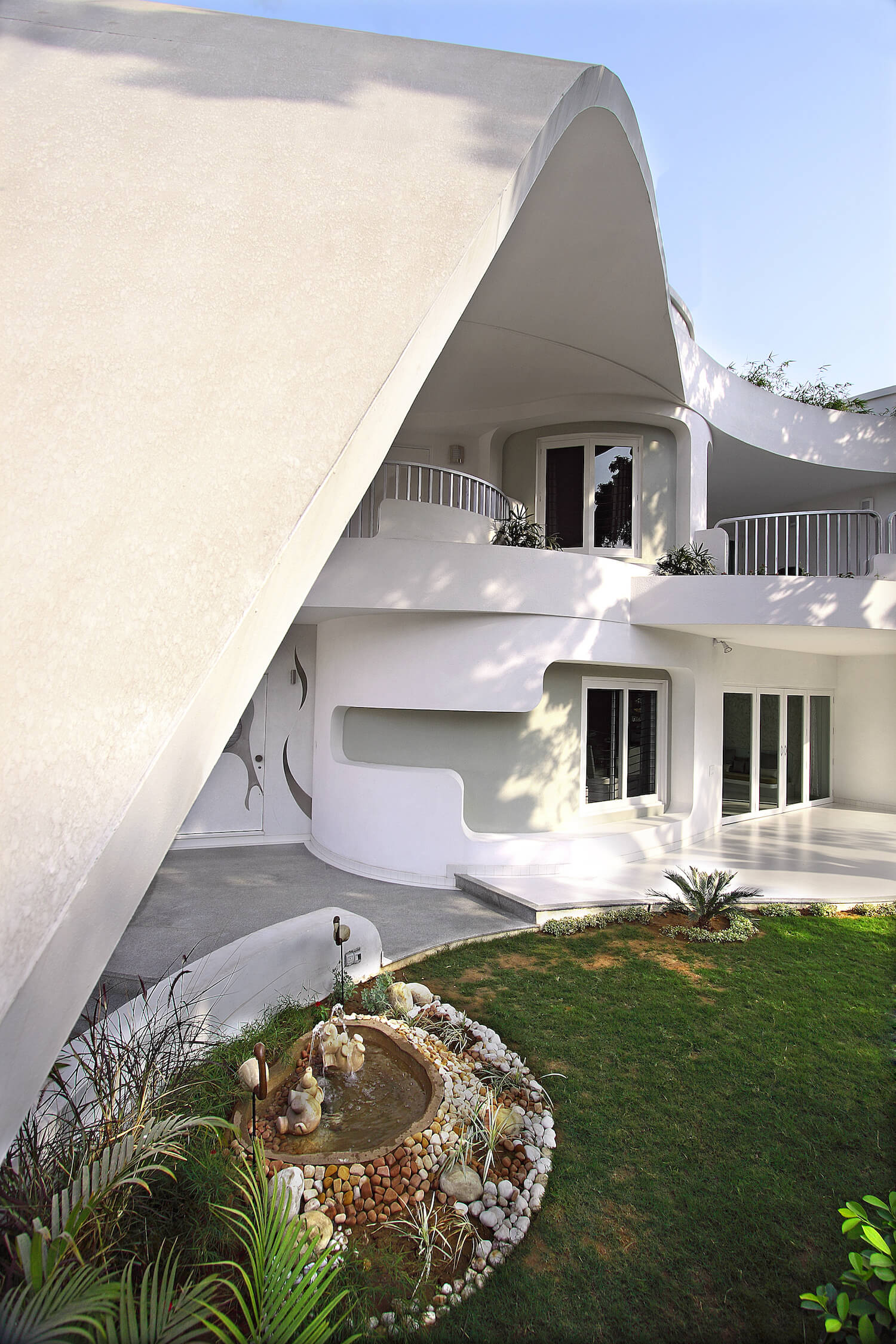 About
SPIRIT was founded in the year 1992 by Ar. Shailesh Veera, with one simple vision to design spaces for Happiness. SPIRIT offers Consultancy services & Design build solutions for all types of Architectural & Interiors projects Pan India. We strongly believe in "Completing the Project on Paper" before the work at site begins. A simple philosophy of "One Client one Design" will take you onto a journey beyond the "obvious designs".
We are part of the Nature of the Earth. By default, all our designs make responsible use of natural resources, appropriate building and energy systems and hence by default, our clients participate in the process of sustainability.
---