Araujo Galvan Arquitectos: CASA MATE, stands on a piece of land south of the city of Guadalajara, conceived as a country house in which geometry plays a key role in articulating the project through a corridor with a central walled garden that seeks to be a solid generator of privacy in each one of the interior spaces.
The architectural floor plan and volumetry are made up of orthogonal lines, seeking at all times for the interior spaces to interact with the visual finishes generated by the project. In the front part of the house is the entrance terrace with kitchen and living room that connects with the entrance plate that, when opened, becomes a single space.
Connected to the terrace through an exterior corridor, the main bedroom is isolated and takes advantage of the spatial fluidity of a double height and view towards one of the side gardens. Inside it there is a dressing room and a study with a view of the double height and an interior garden bathroom.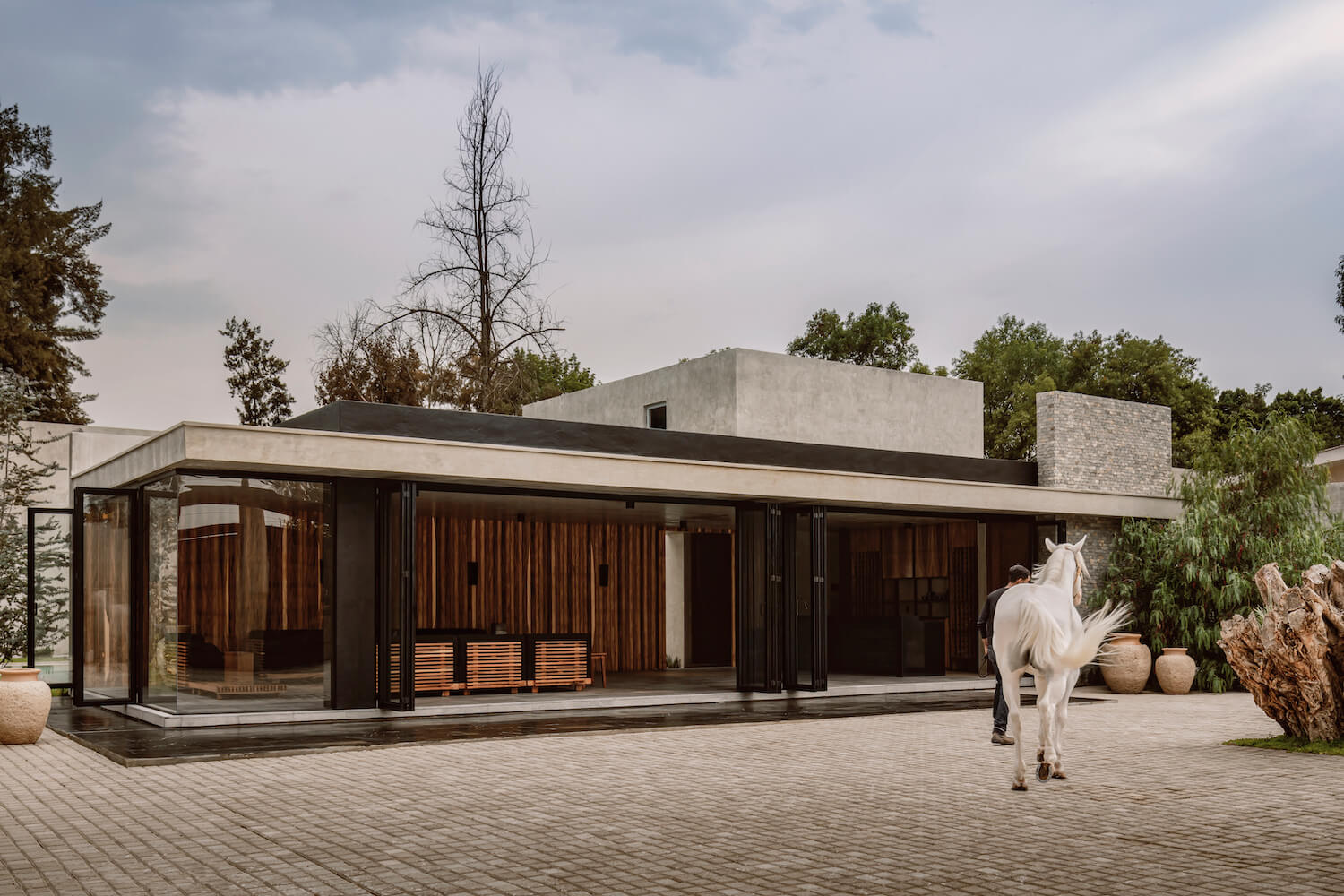 In the central part there is a central garden with an apparent concrete swimming lane and a private terrace with a fire pit, which articulate the modules of the project.
In the back of the land is the nucleus of rooms, placing 3 on the ground floor and 3 on the upper floor, seeking privacy at all times, on the ground floor hiding the entrances through mere wood lining and on the upper floor entering through a staircase and corridor. at the back of the volume. In this space, an esplanade of rustic stone, pots and trees is developed, seeking harmony with the polished cement that surrounds the development.
In the vegetation, we sought to rescue the existing vegetation and incorporate roots of dry trunks belonging to the owners of the house with the intention that they become pieces of exterior art.
The materiality of the project is reduced to walls covered with polished cement and wood, marble floors, and granite details, allowing the solid volumes to become the protagonists of the house.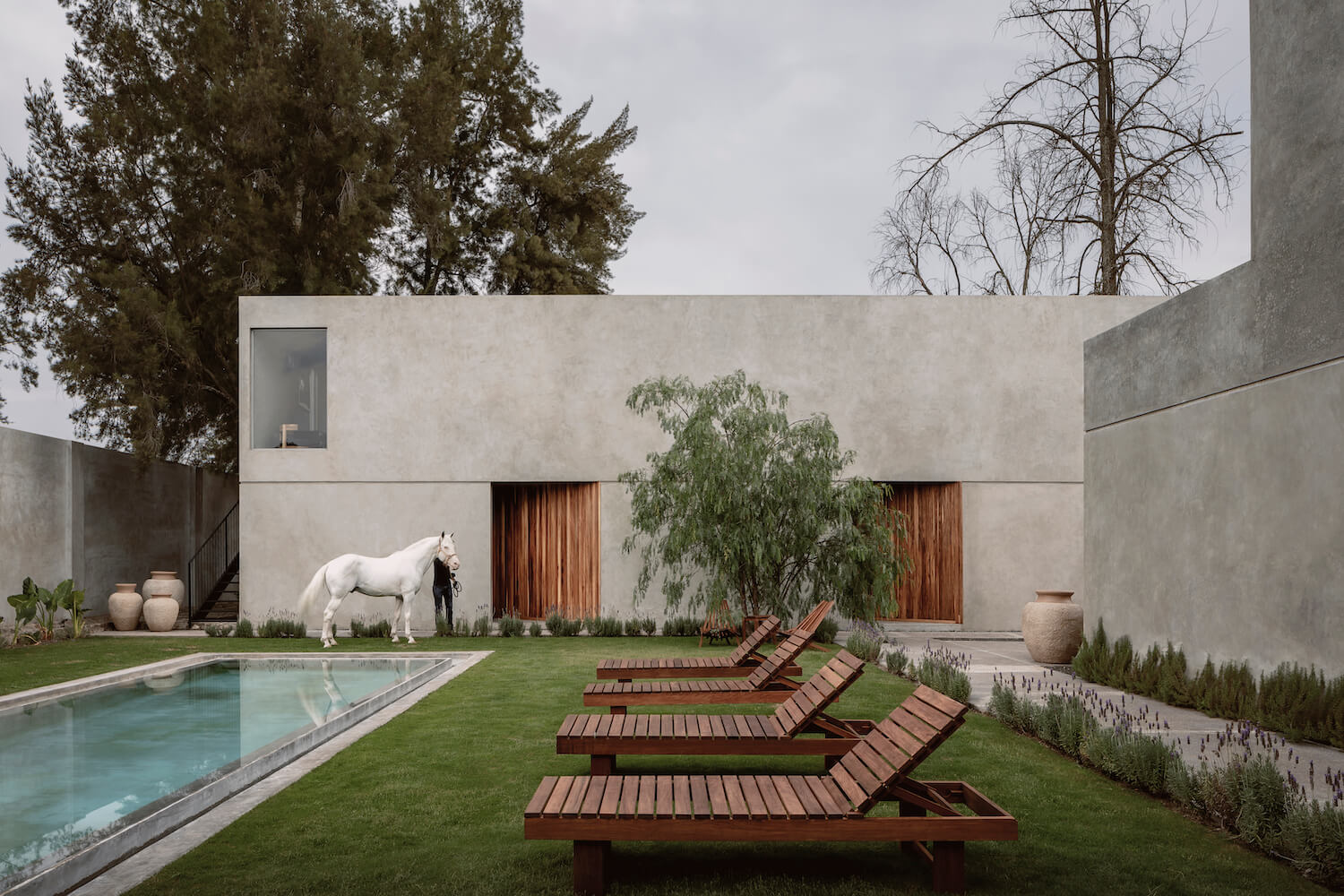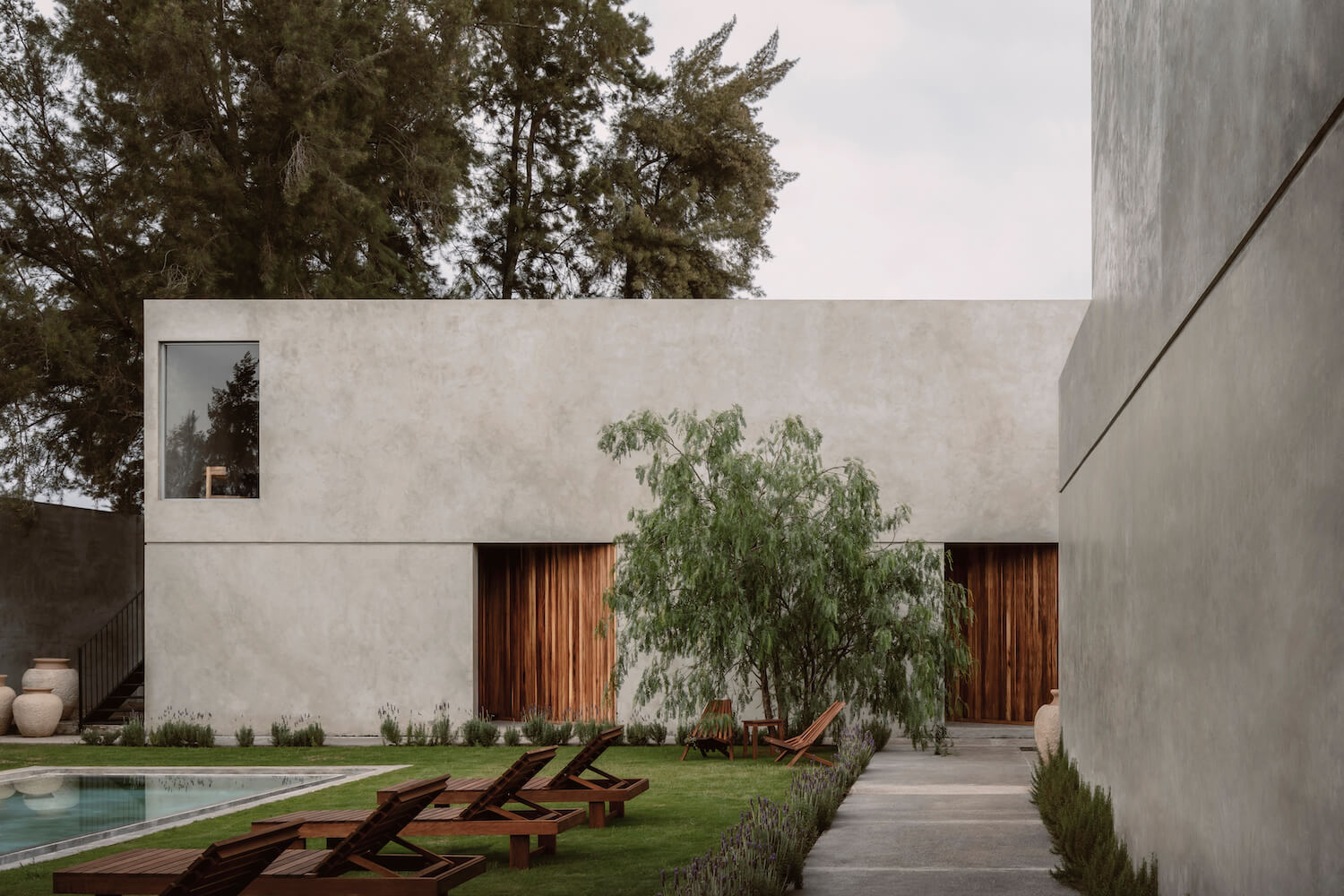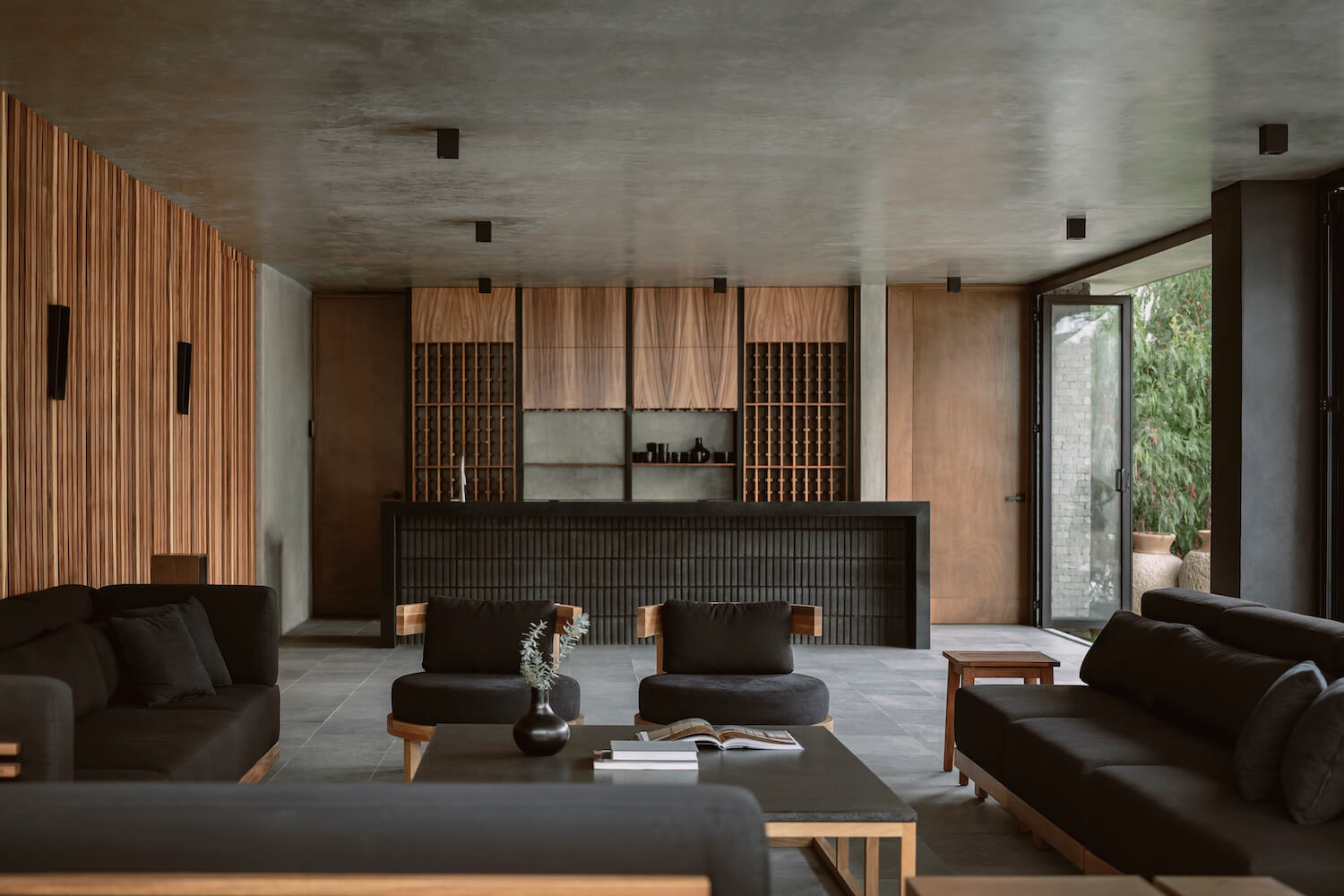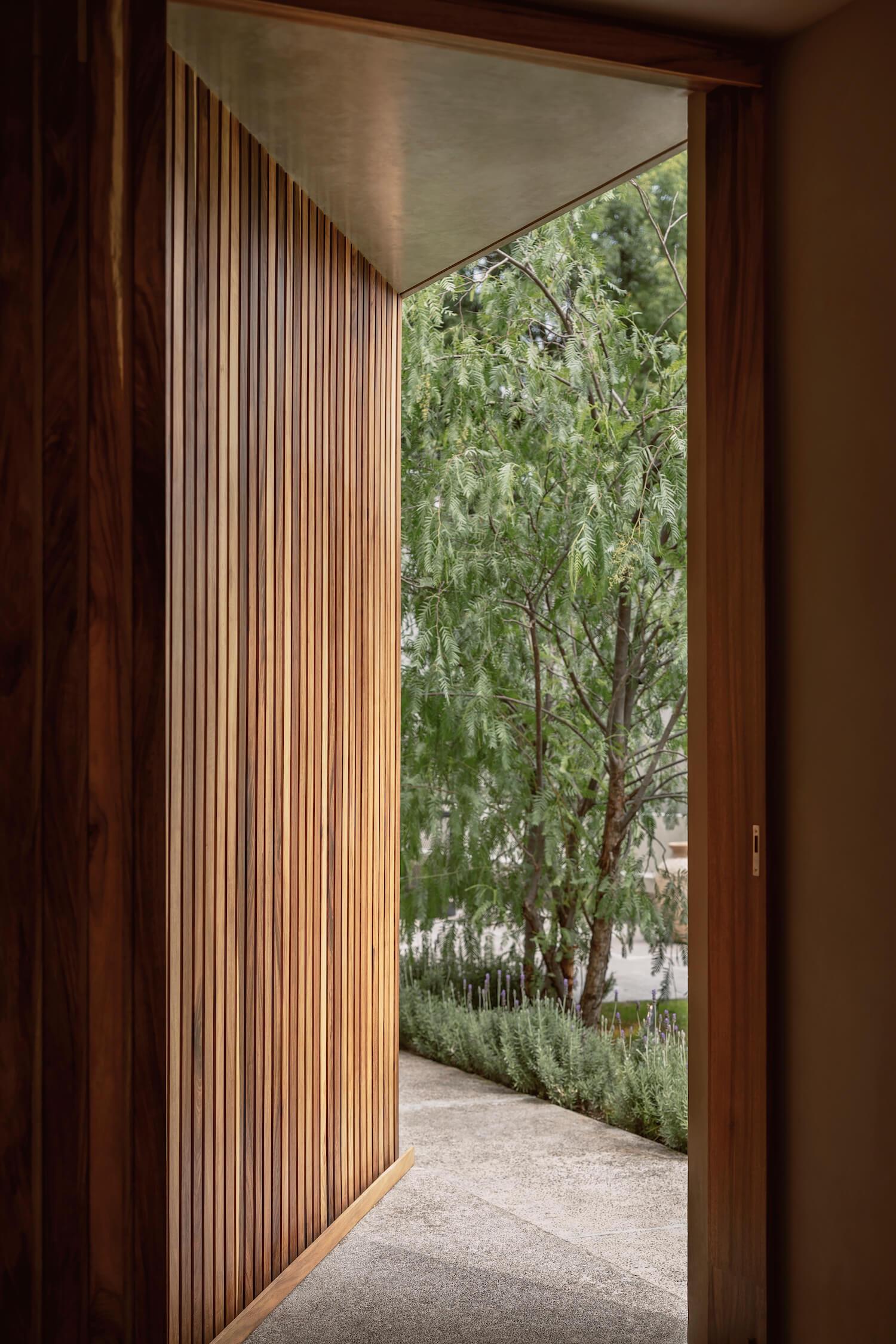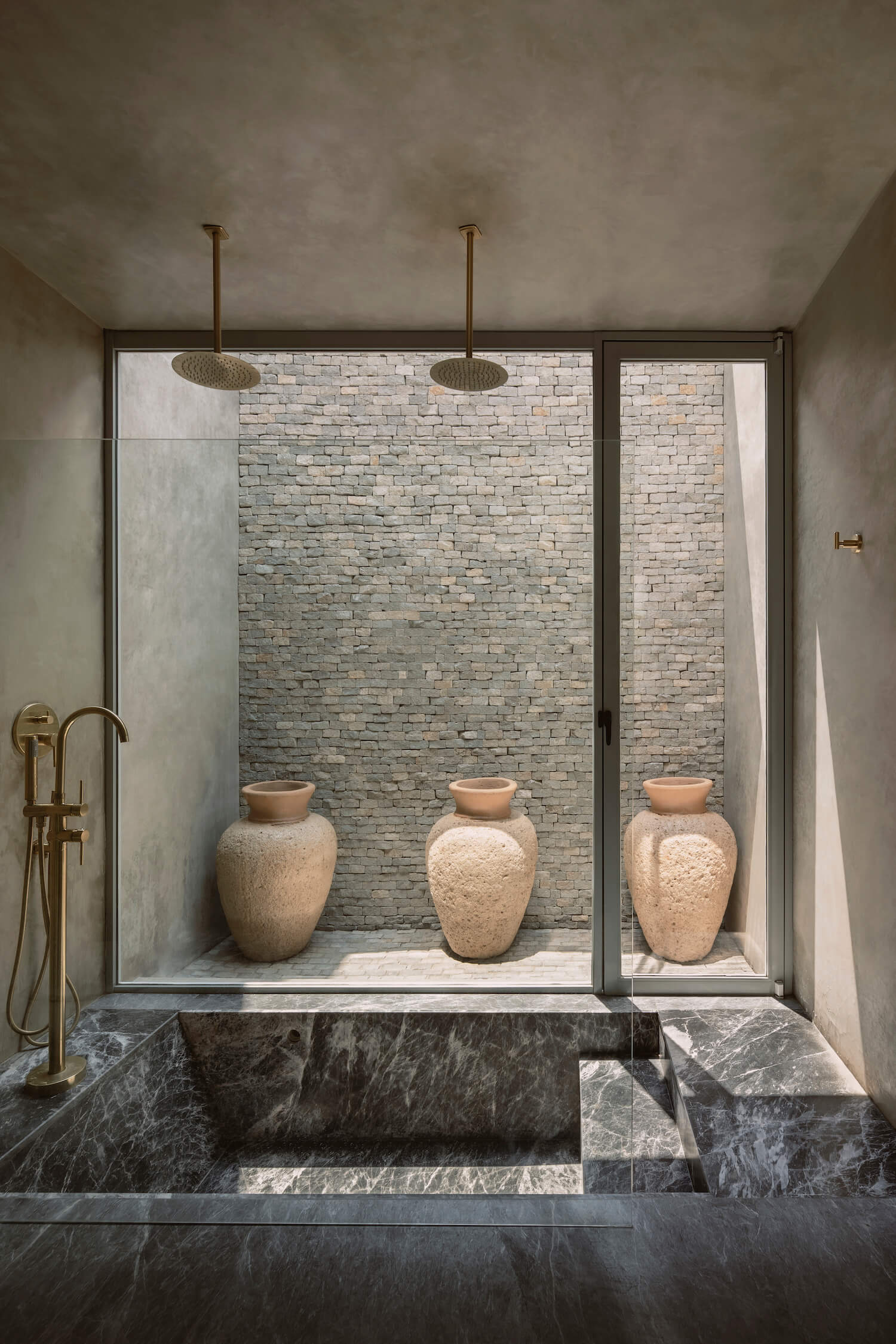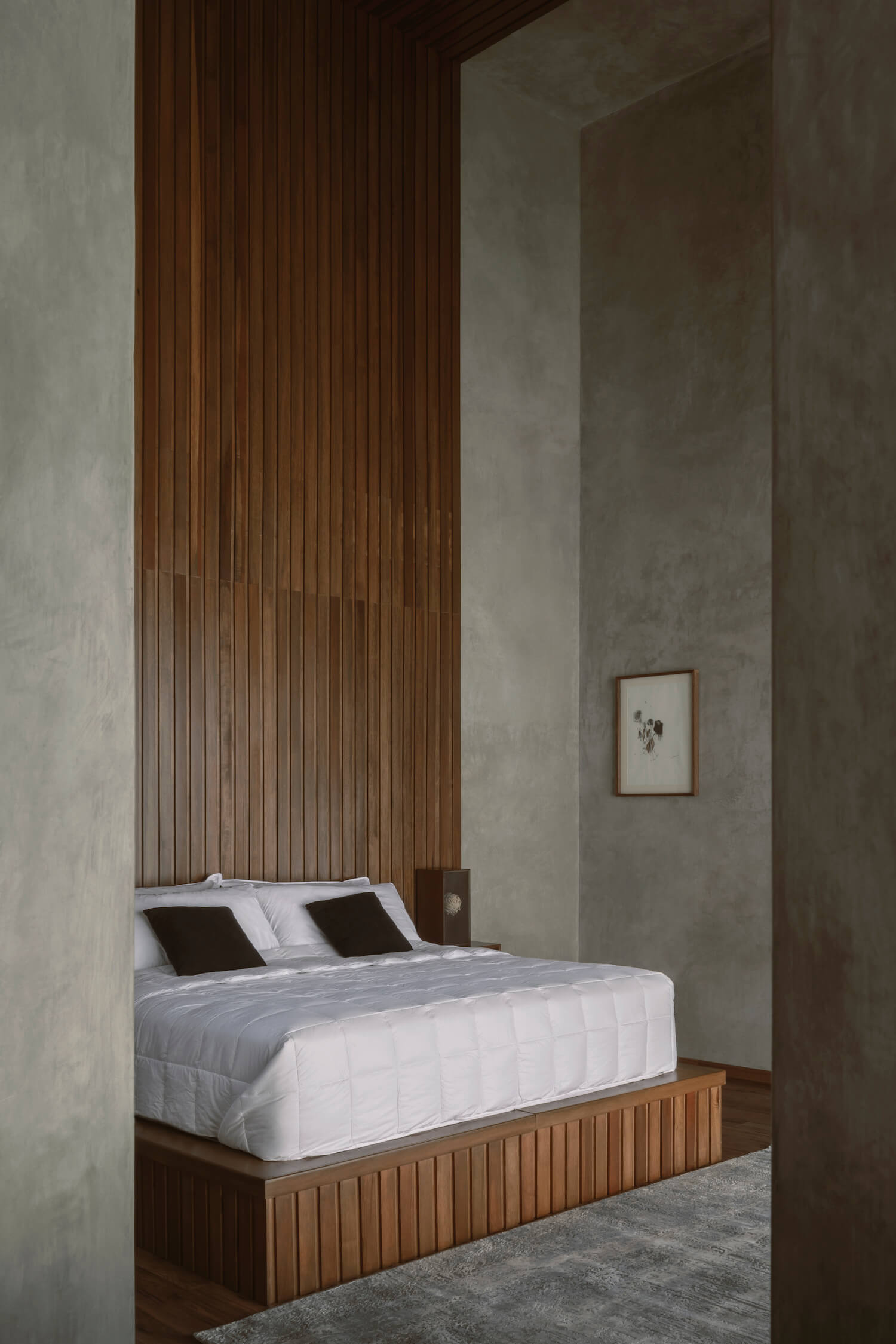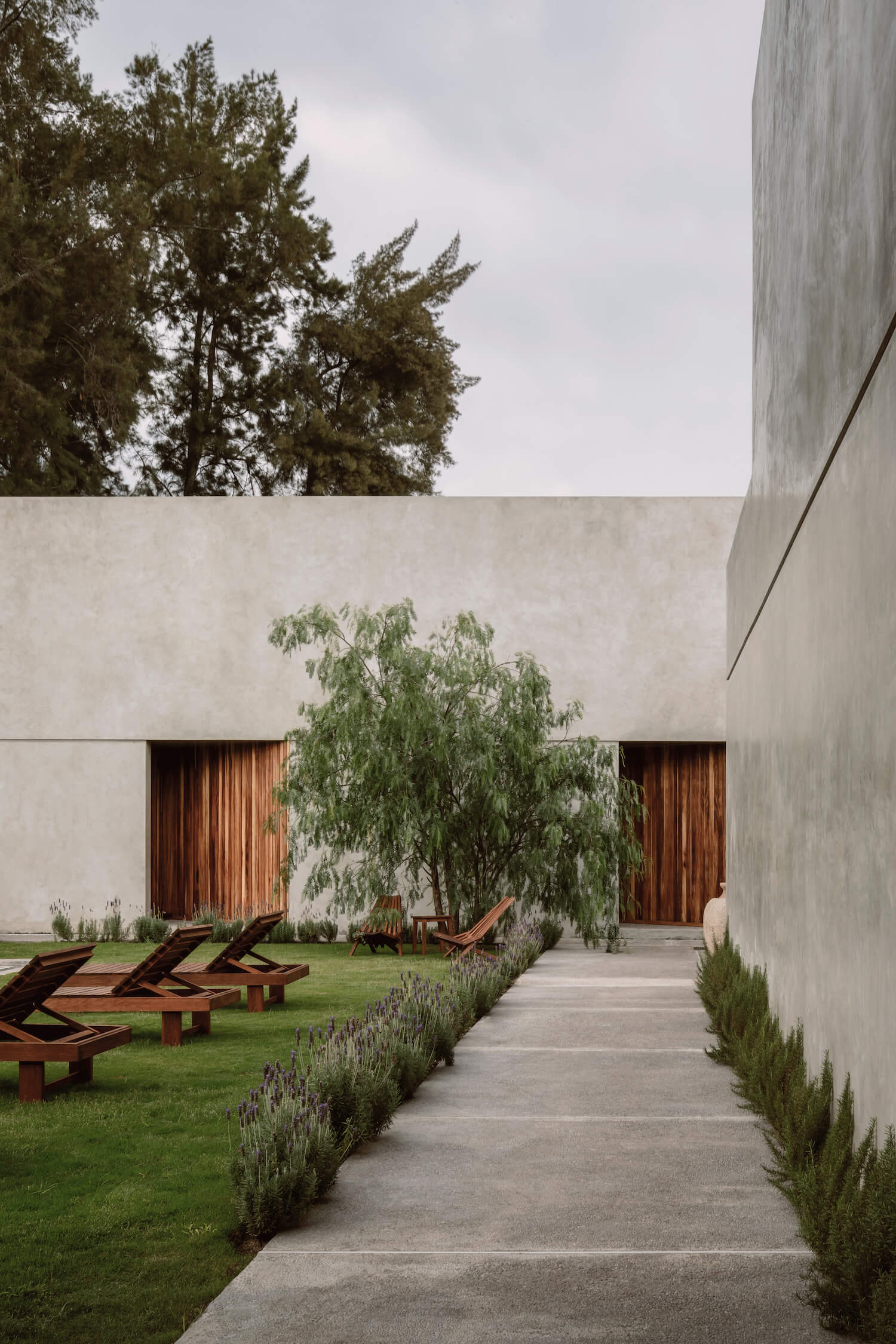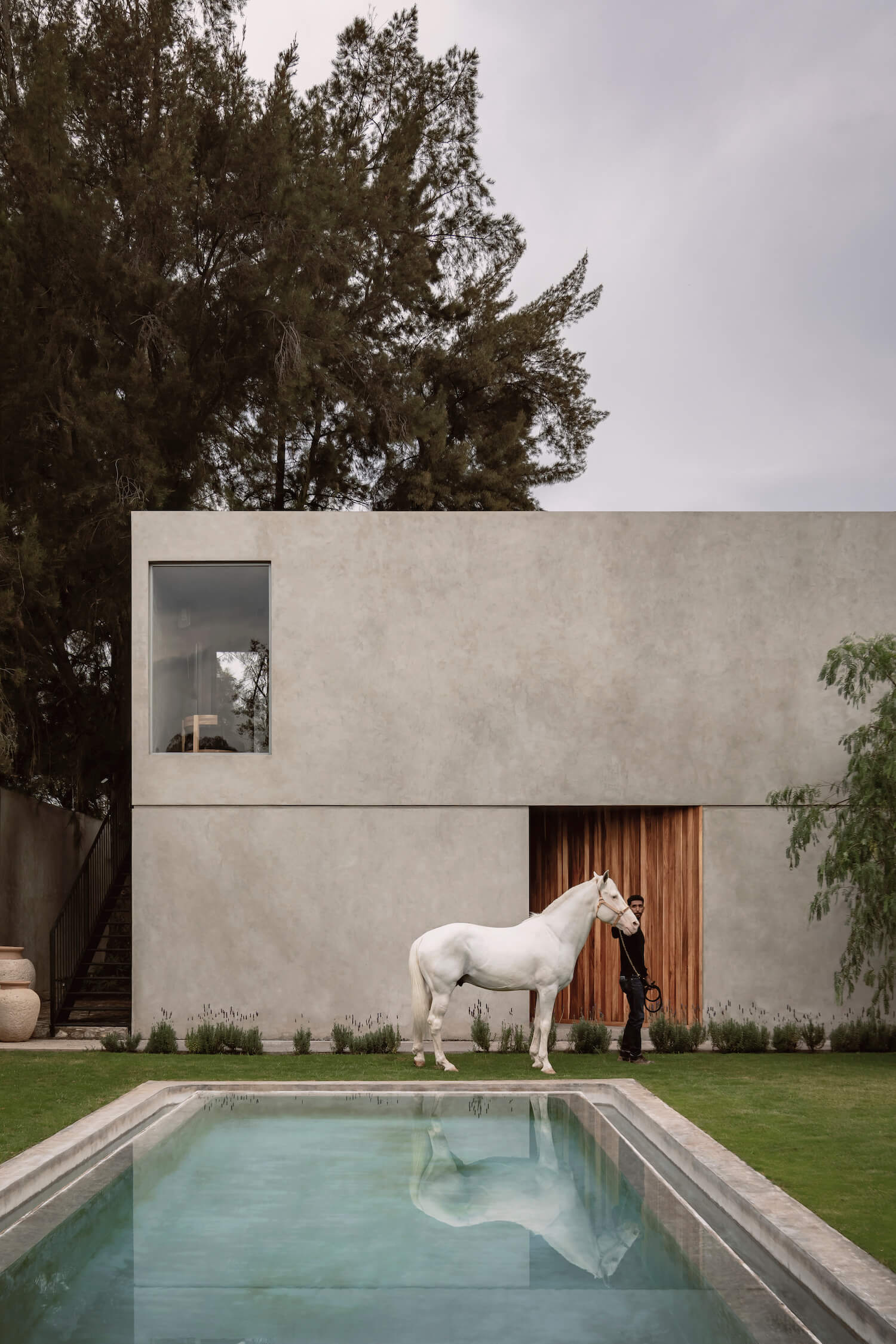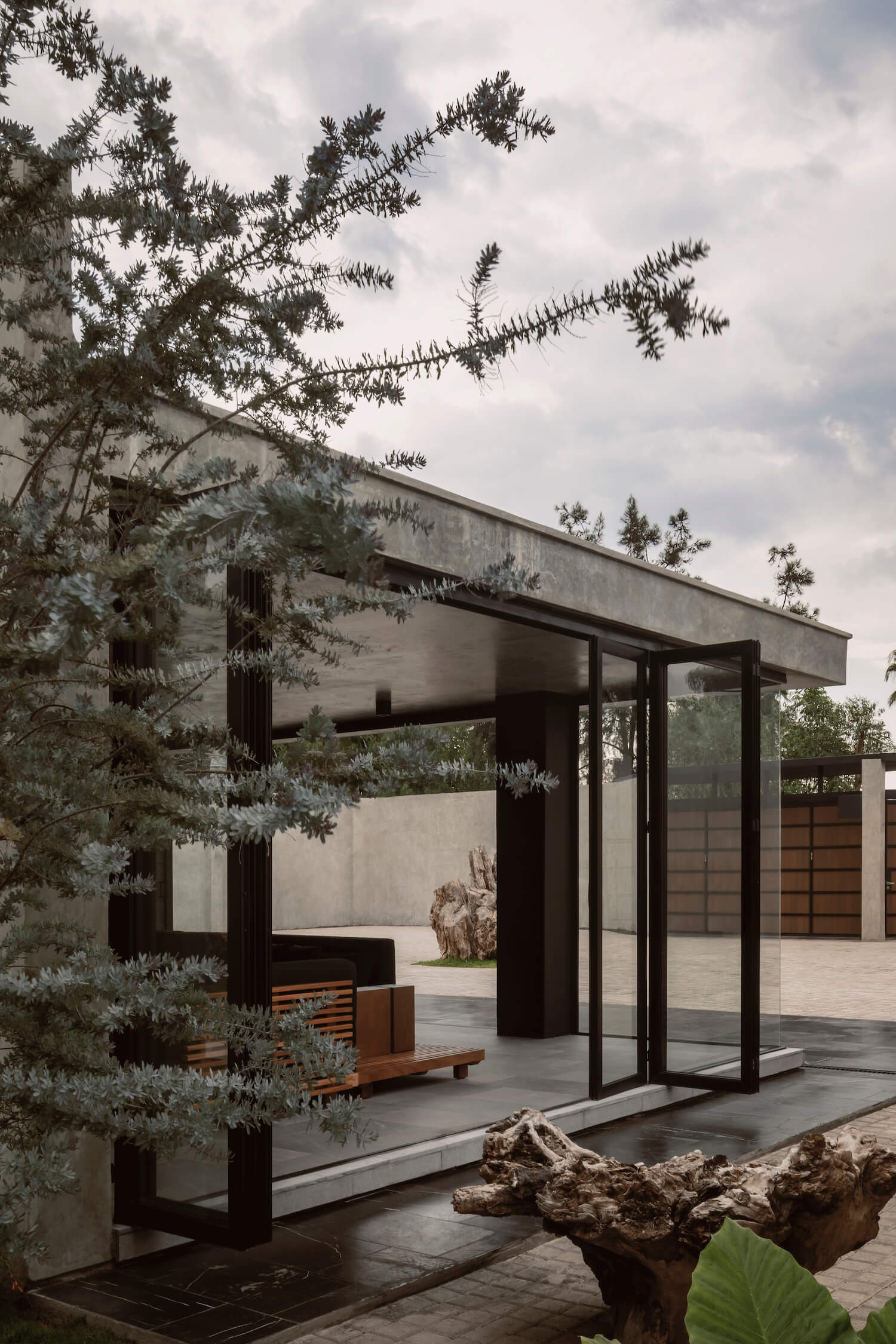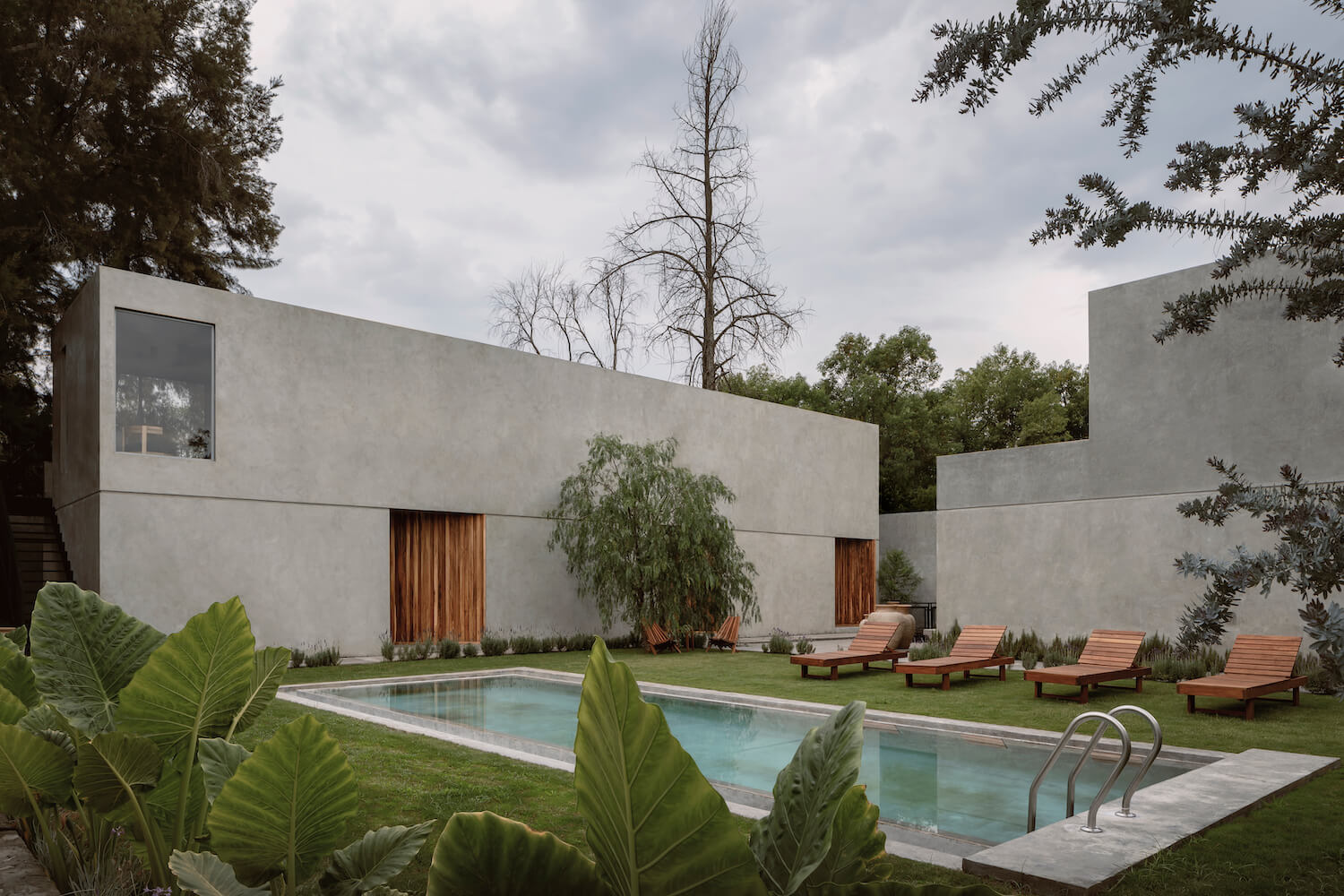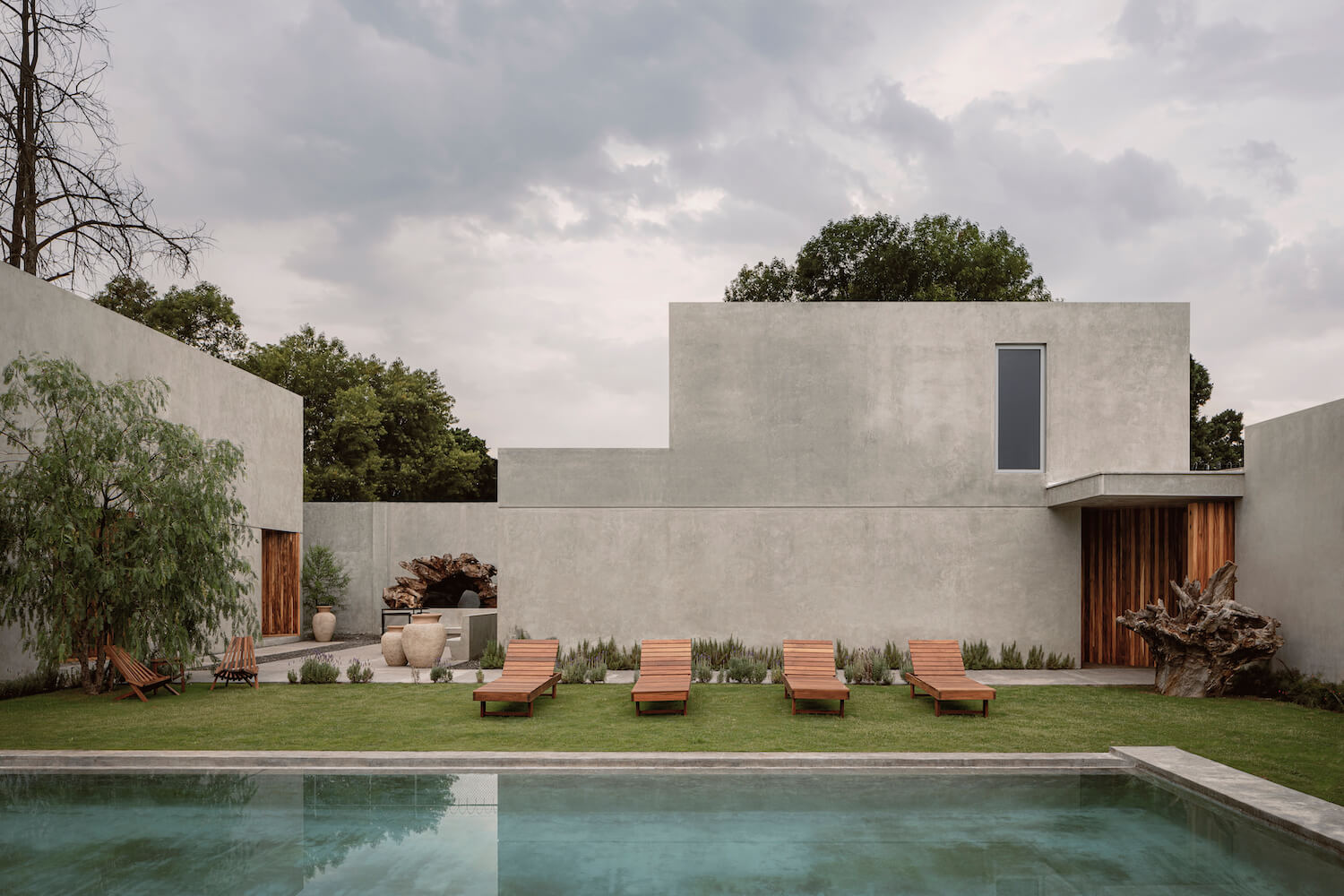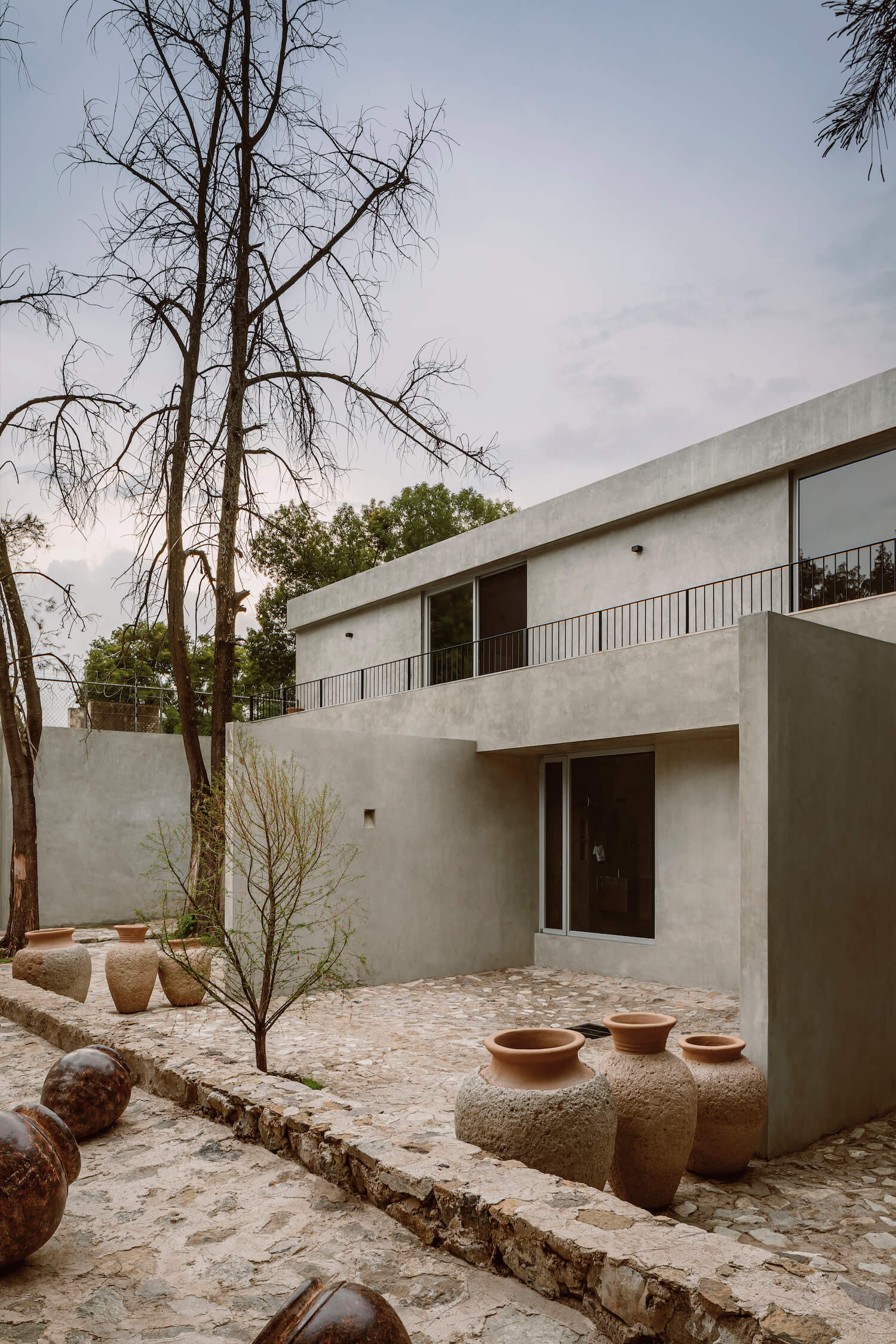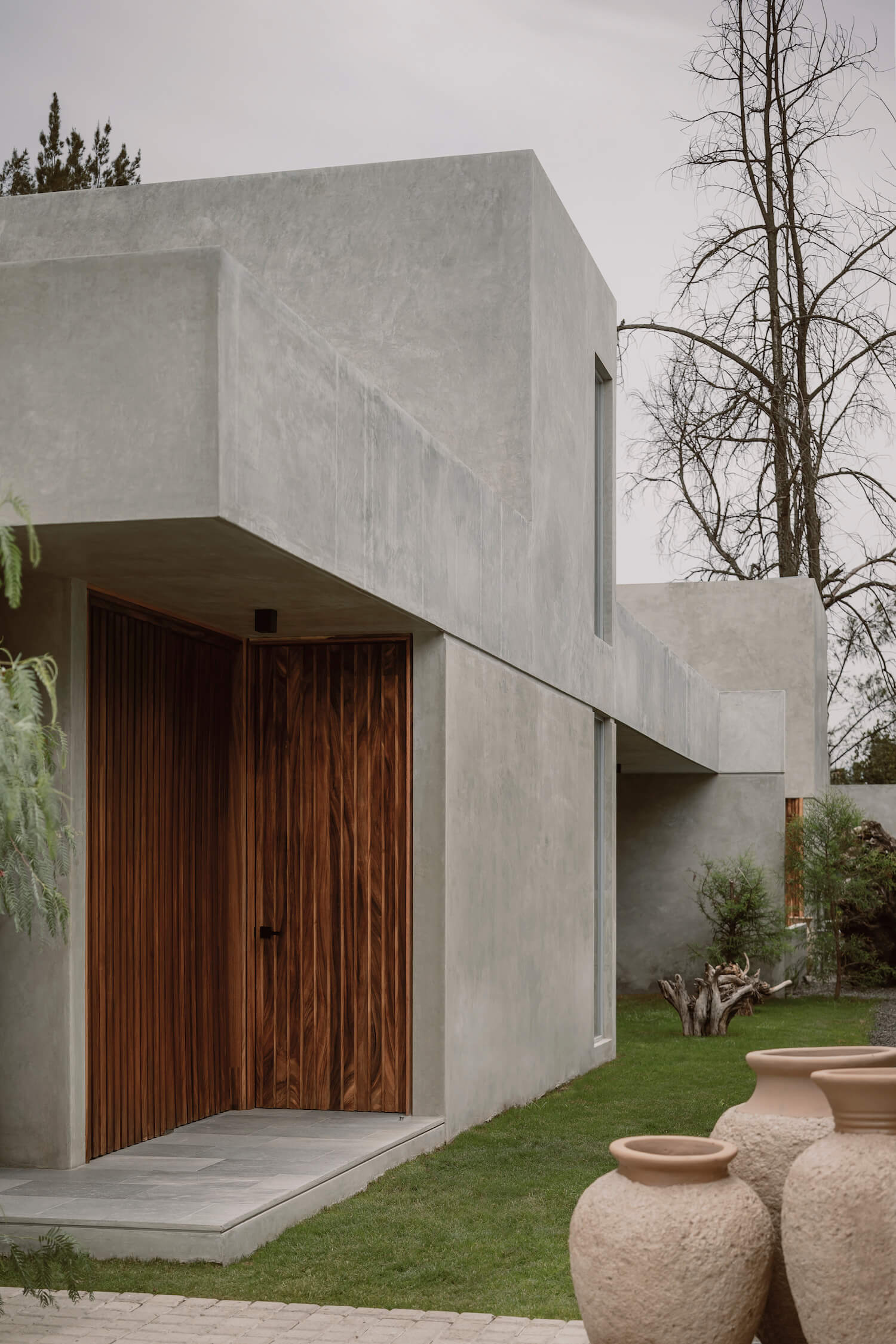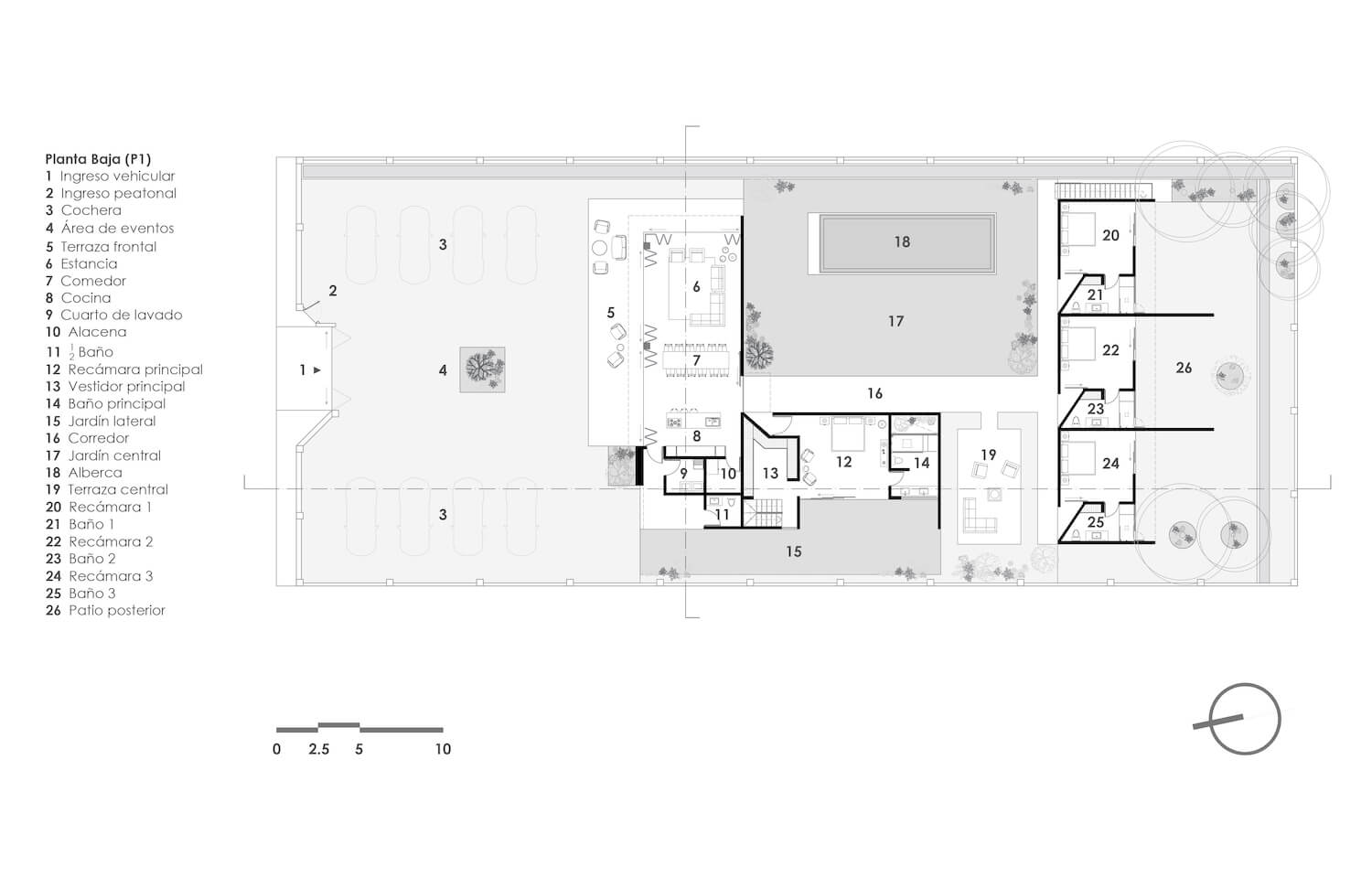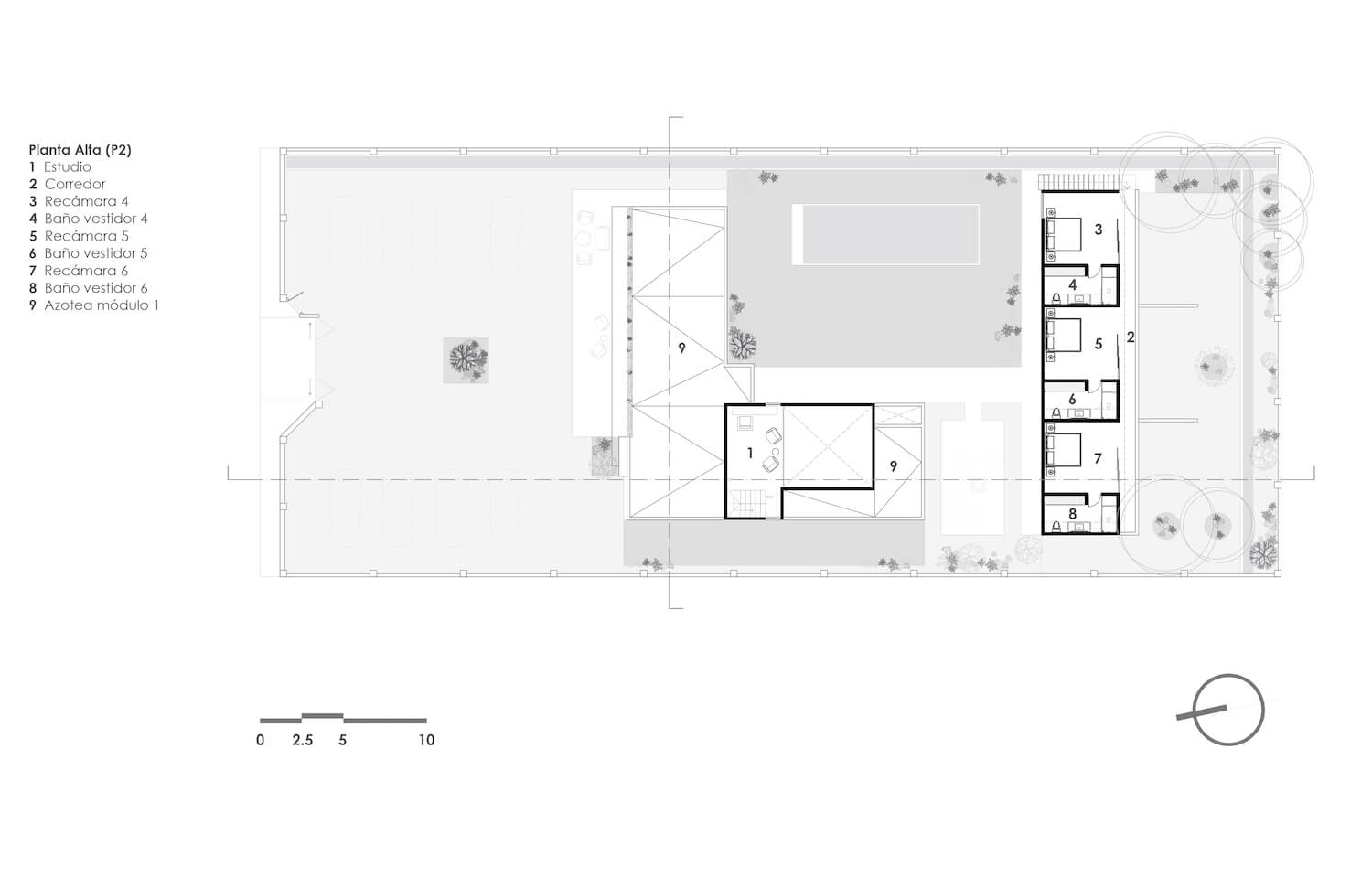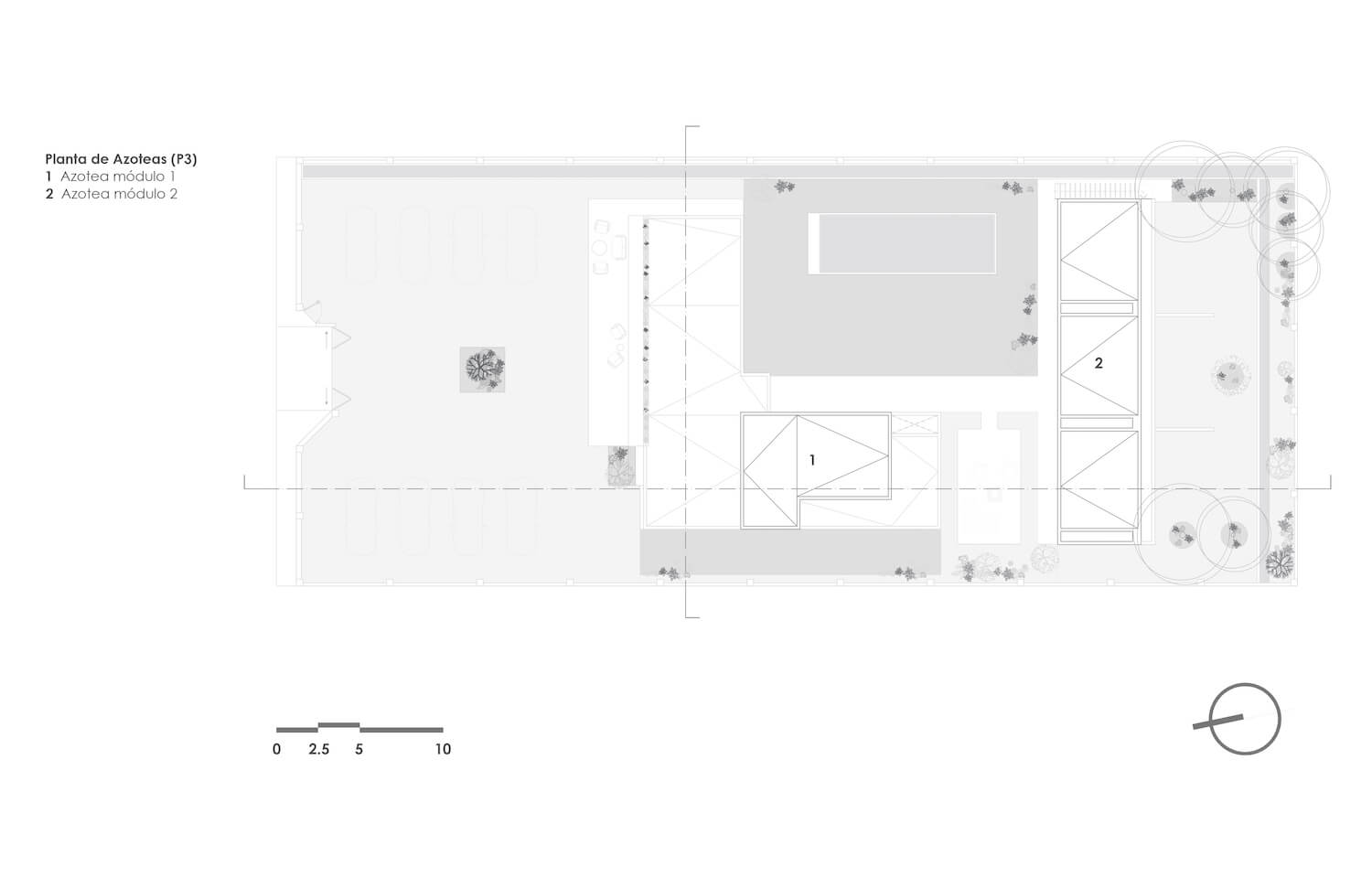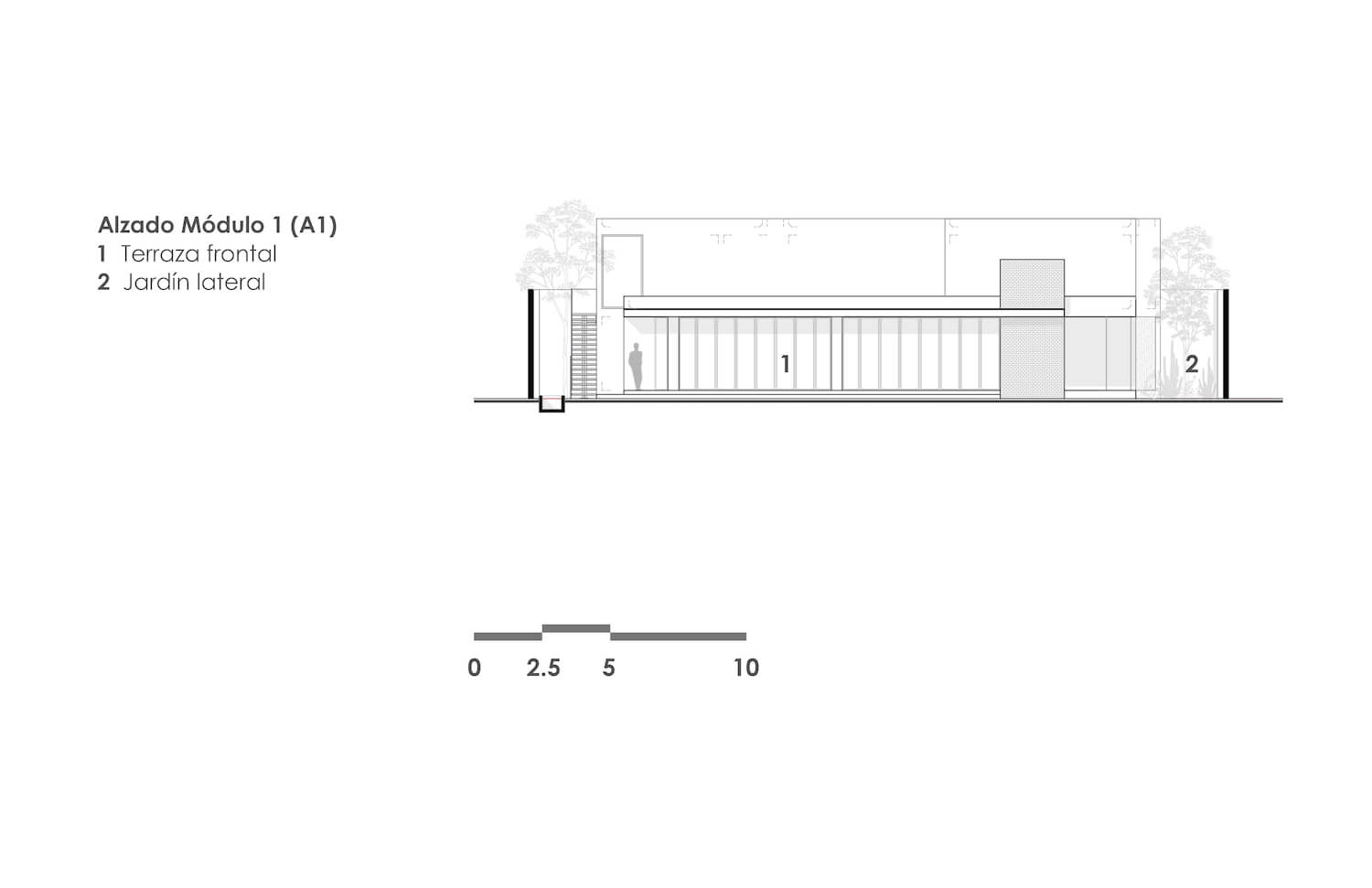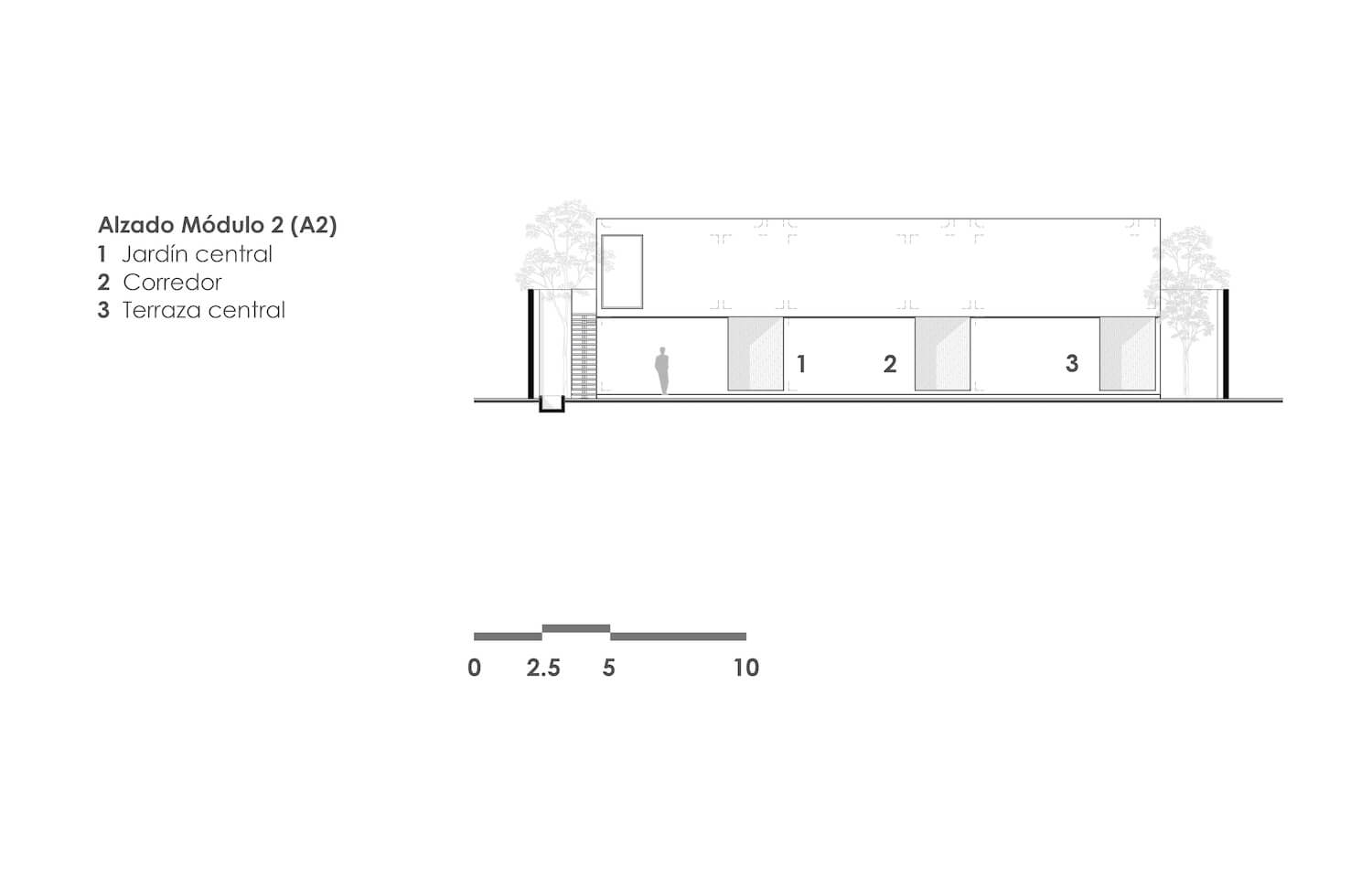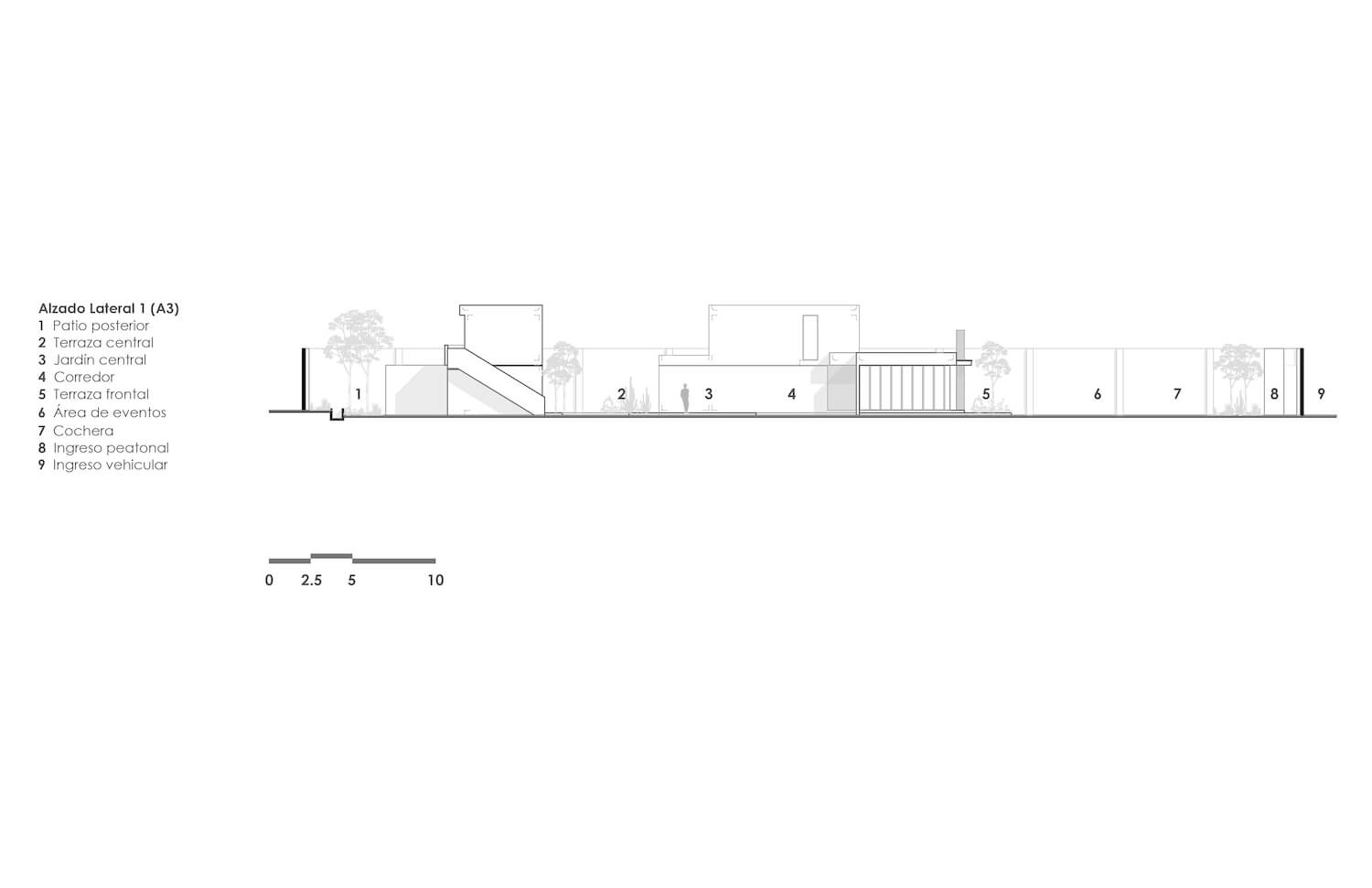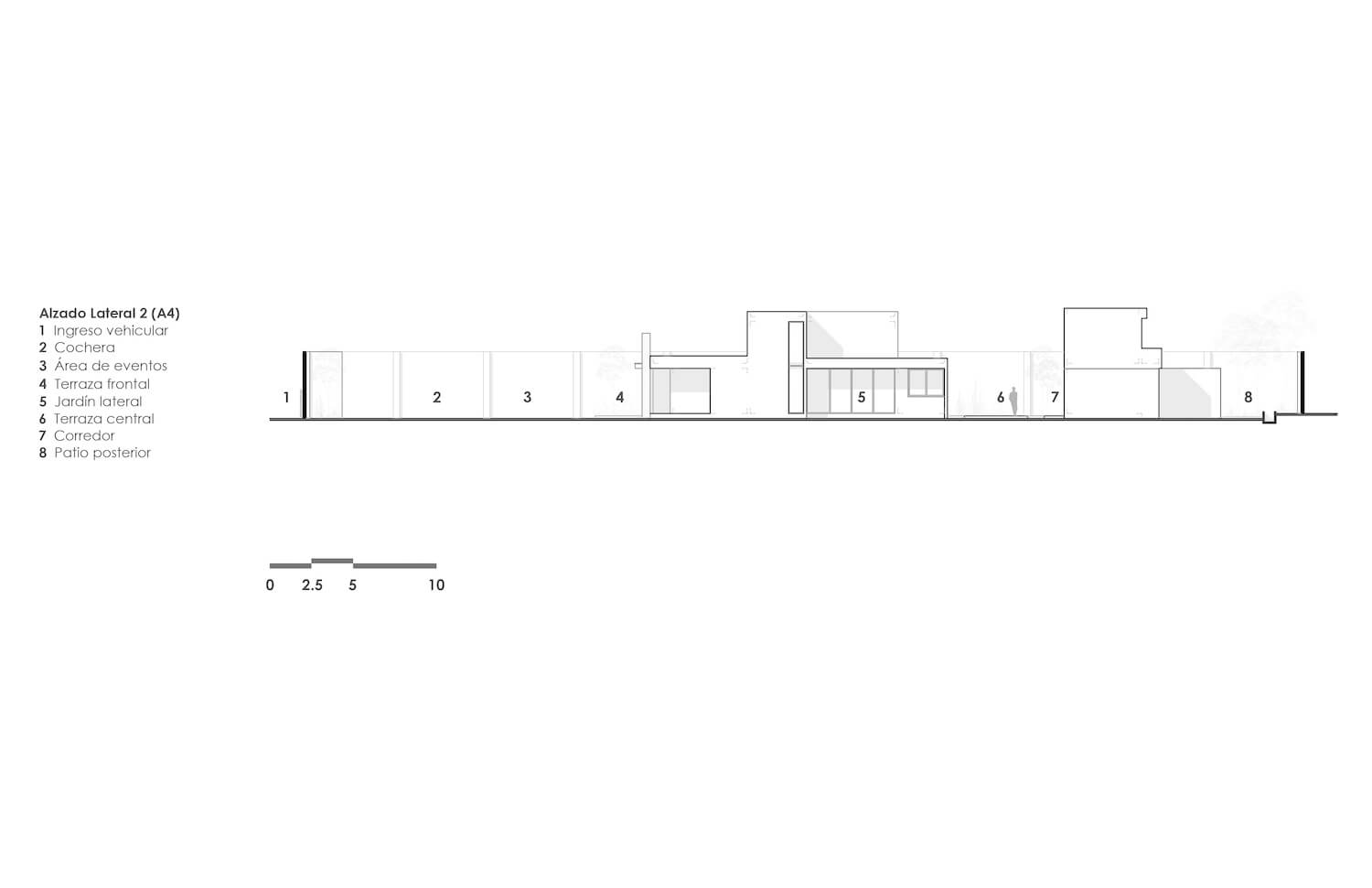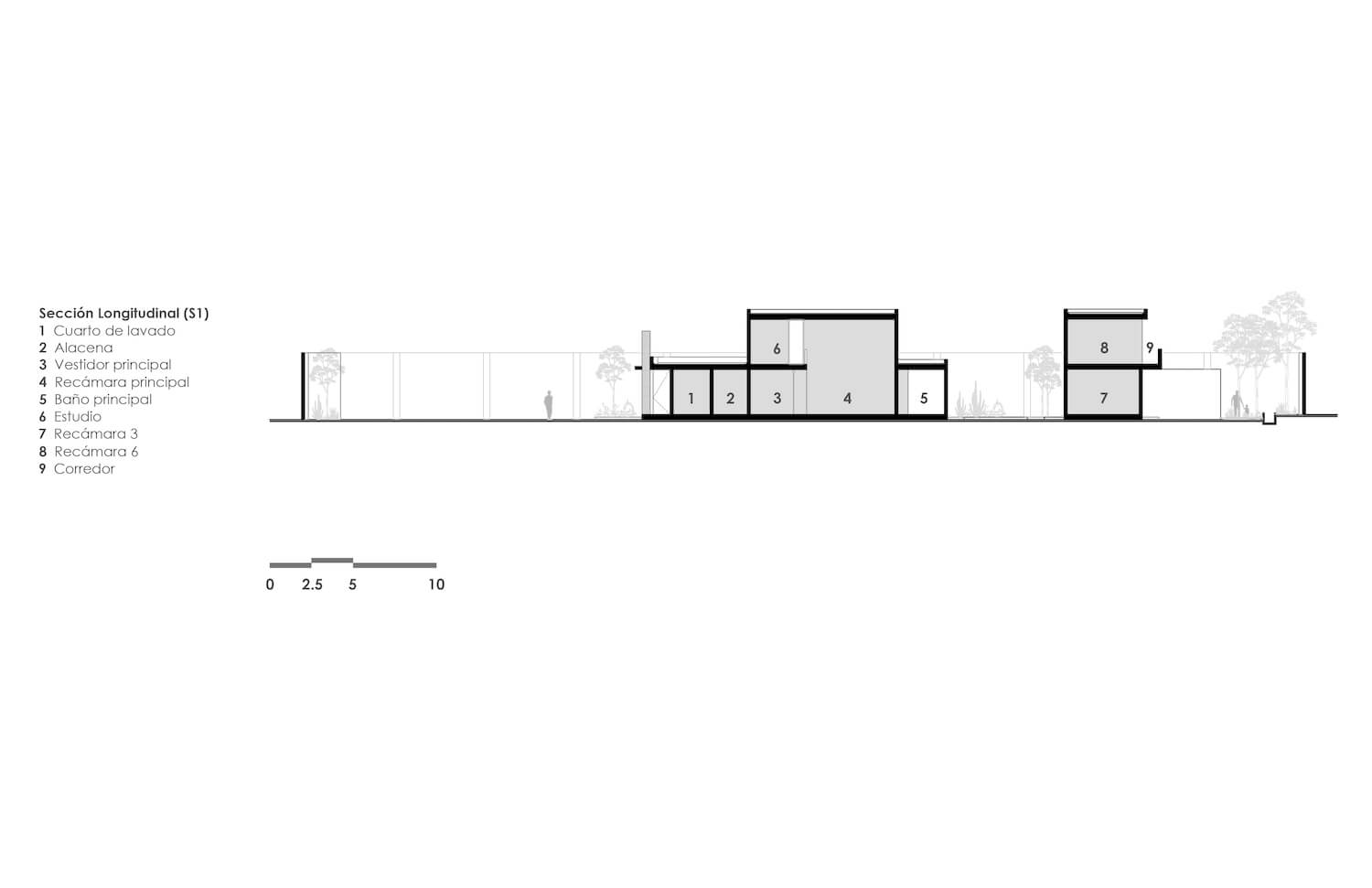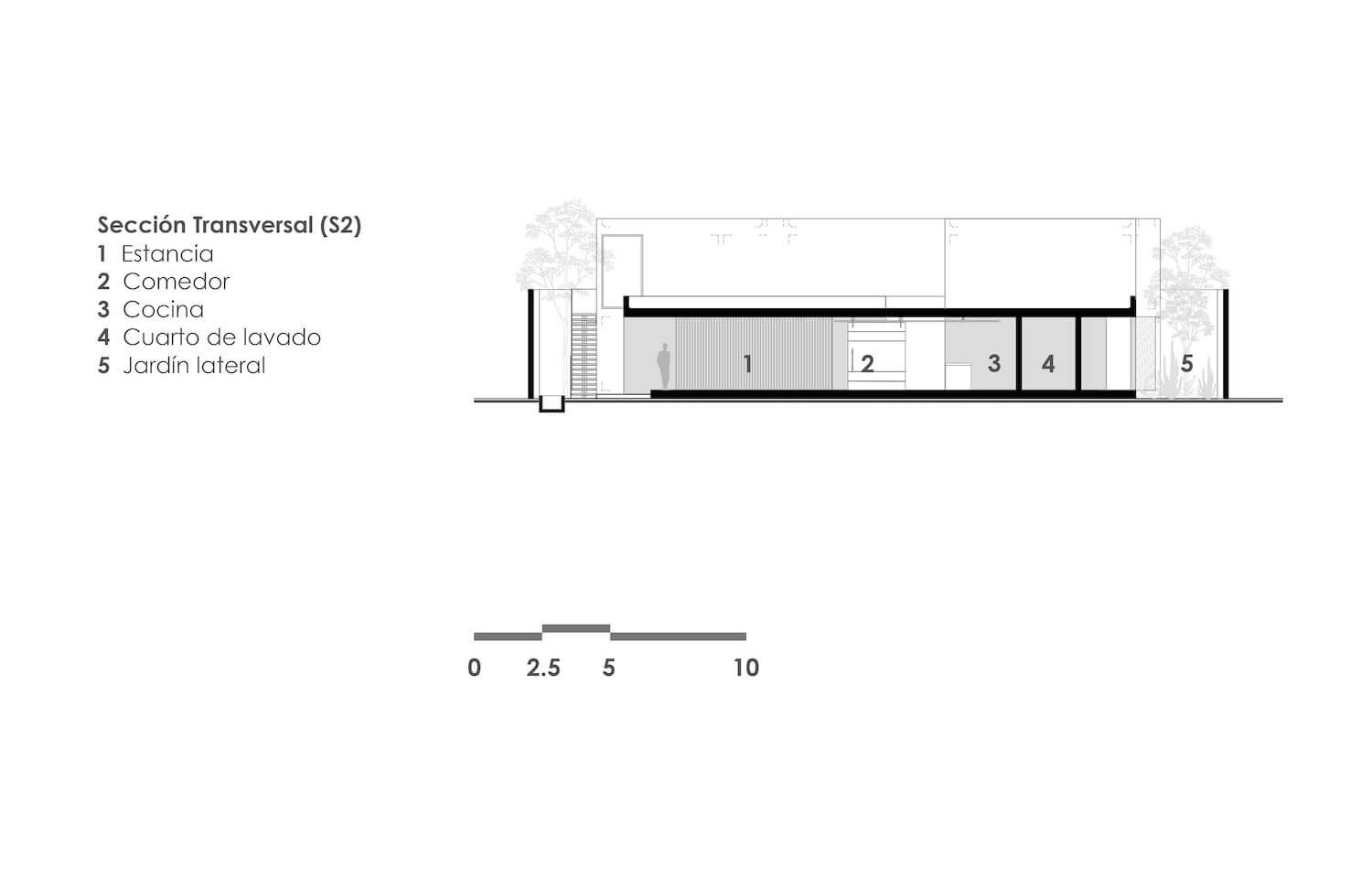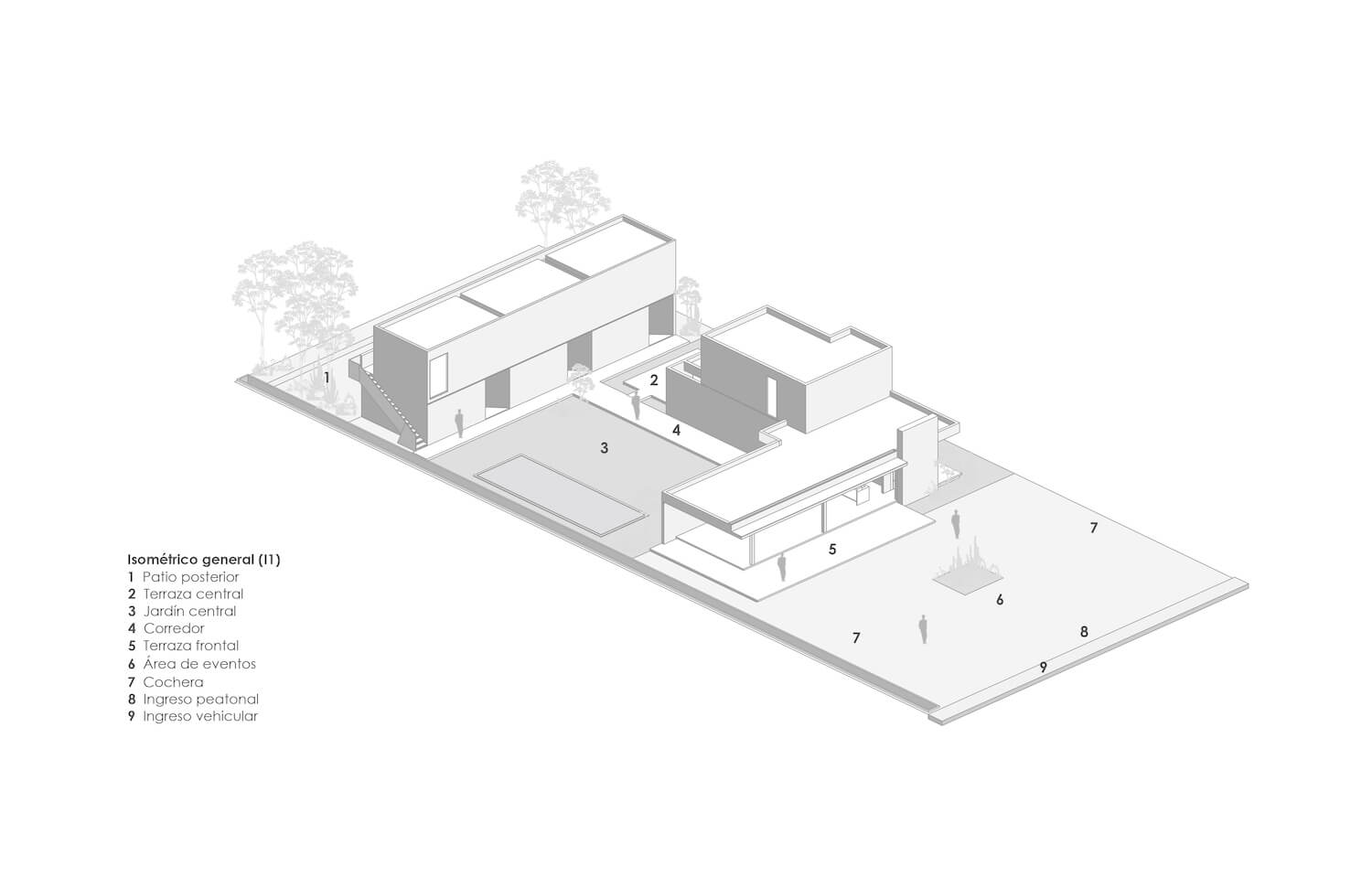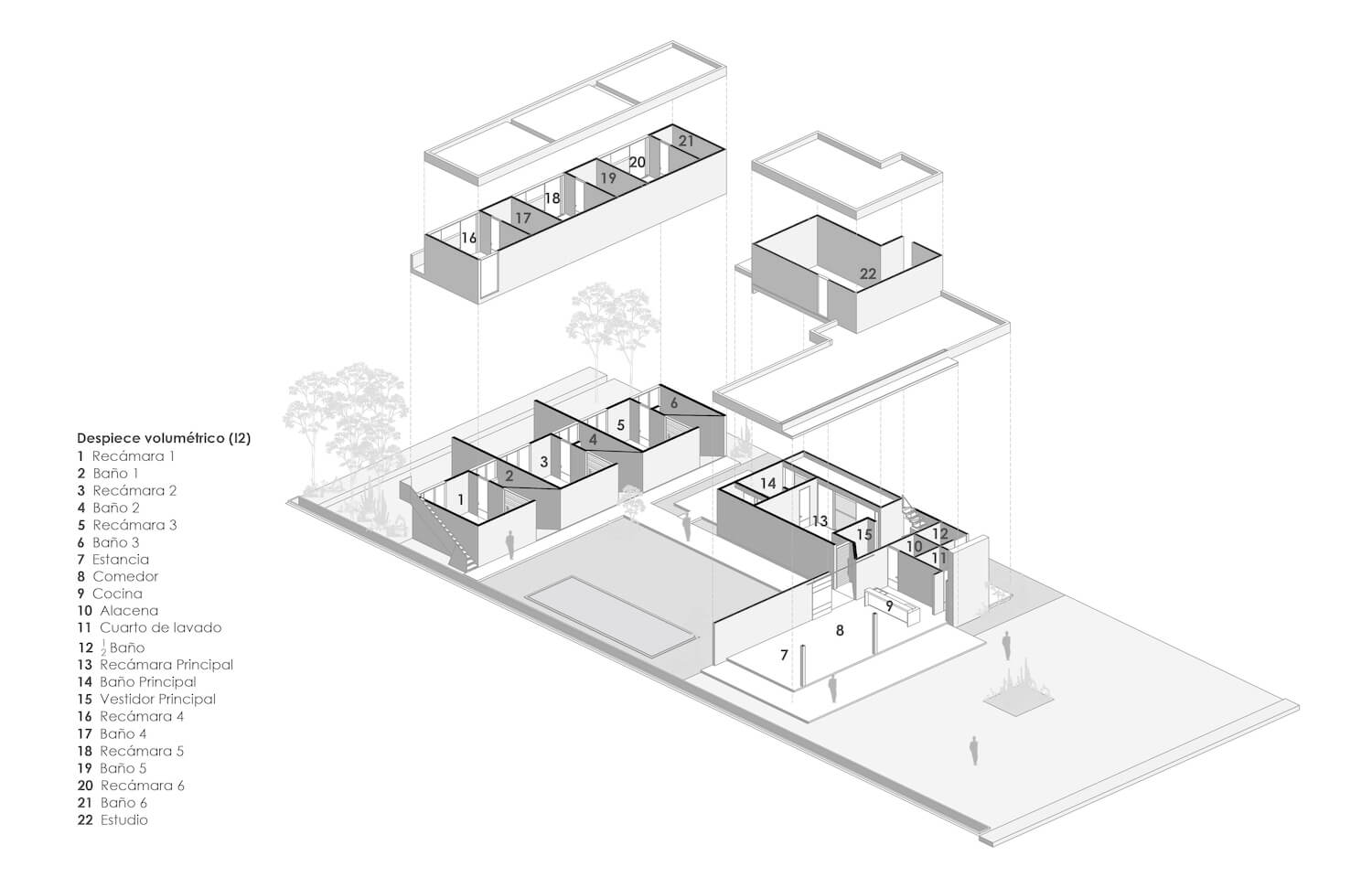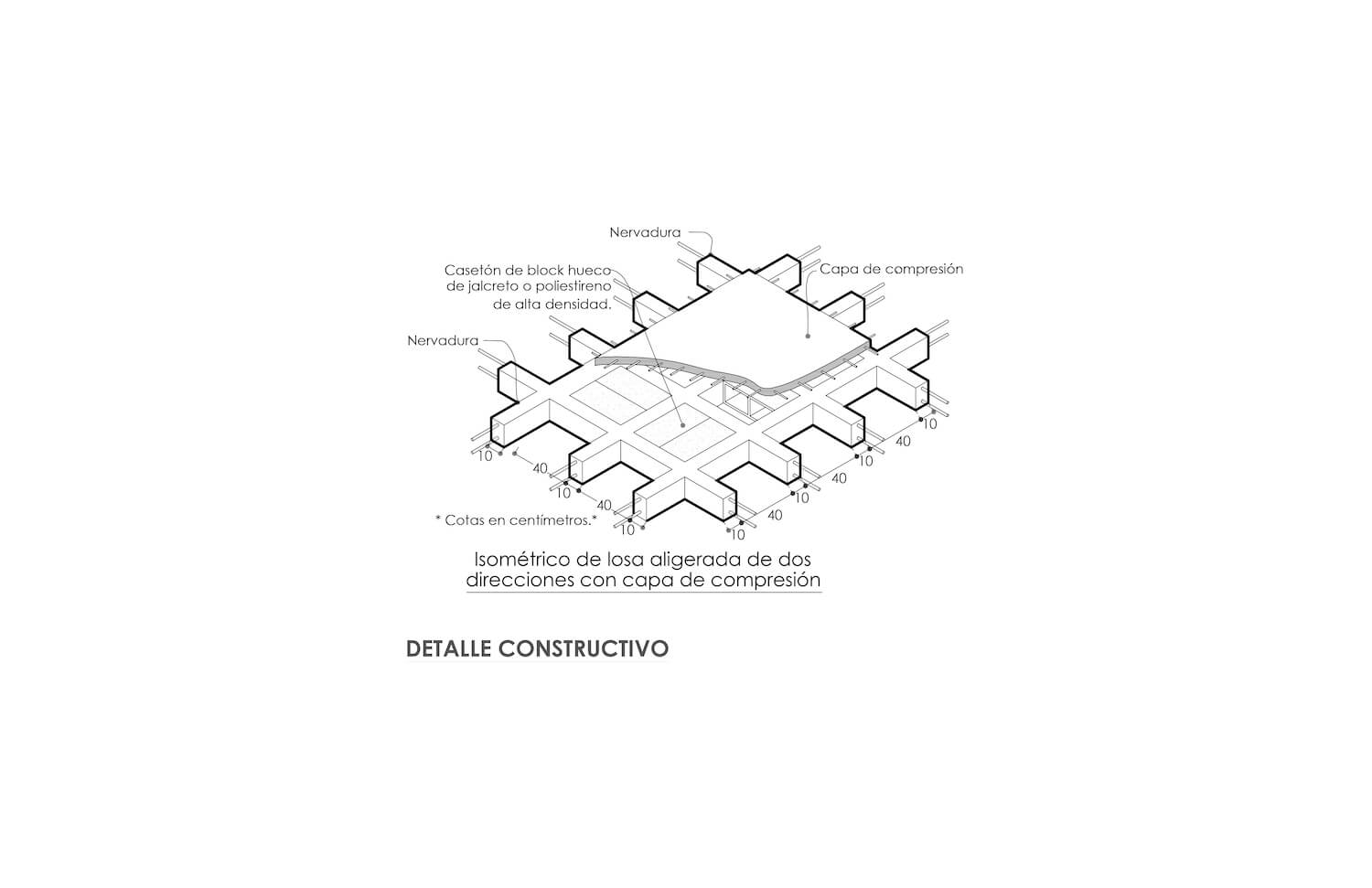 ---