CE Office of Architecture: Casa Chabacano (A glass concept). The intention of this architectural project for a single-family house is to distribute the spaces on a single floor, except for a basement, which is dedicated to storage, service and garage areas.
The project program is solved with an "L" scheme, which is integrated into the irregular geometry of the property. The central and articulating point of this scheme is the kitchen and the connection with the basement.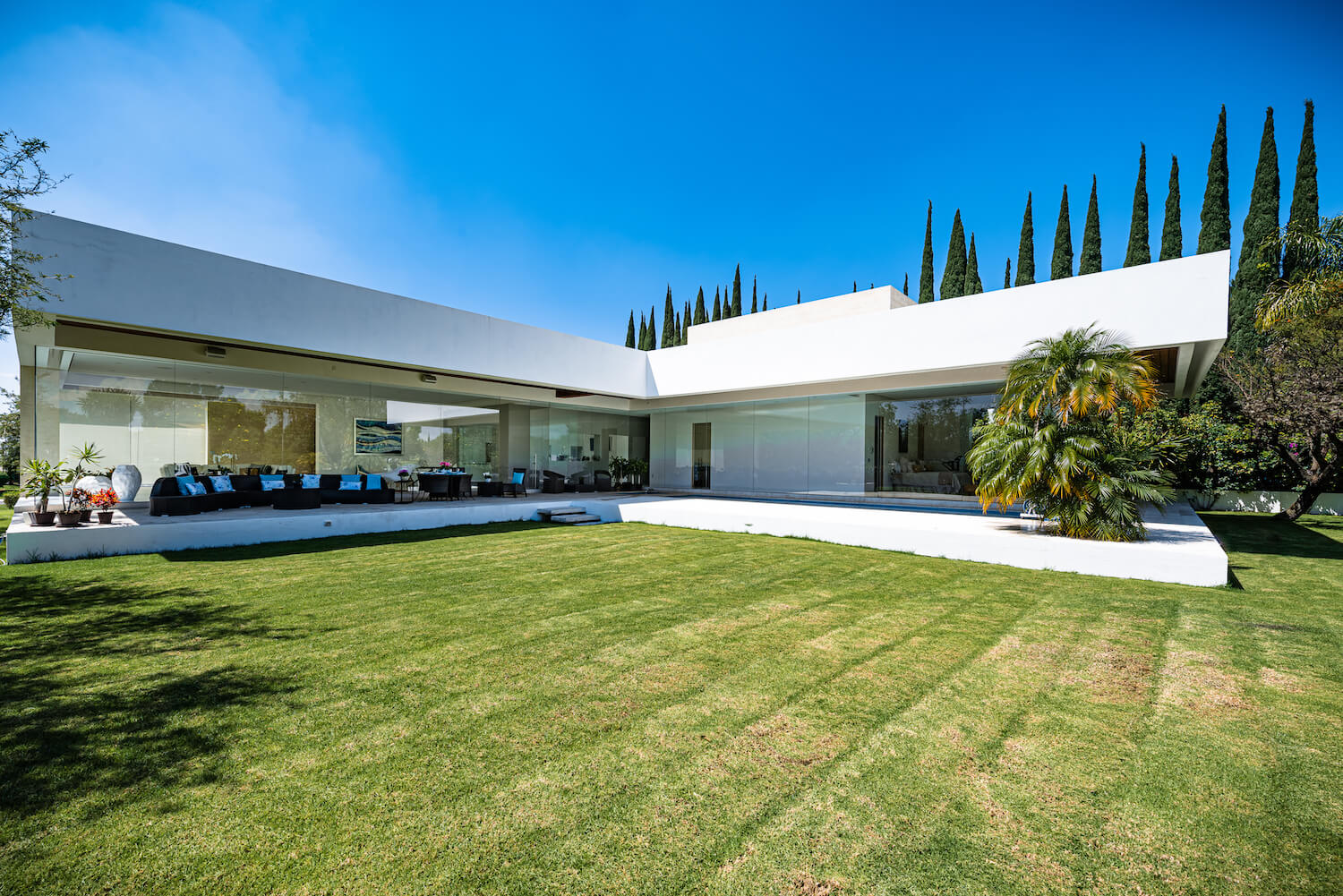 image © Fotográfica Mexicana
Transparency and glass become the most important concept to respect, which begins gradually in the main facade, being visually solid for the most part, except for a third open part and as it makes its way to the side and back garden, where it becomes lighter, until it becomes completely transparent, generating a glass canopy. The cantilevers are essential to achieve the concept of lightness and transparency being of 11 x 16 meters of span.
The palette of materials proposed was mostly of natural and stone materials, all in white and sand colors. For example, the floor is a white marble with sand-gray grain, the stone of the walls (Niwalla) is a porous sand-colored limestone.
The structure is essential to achieve the intentions of transparency and lightness, so the project is solved with a mixed structure of load-bearing walls and columns in 3 general points of the project and a scheme of specially manufactured steel beams of variable and continuous section.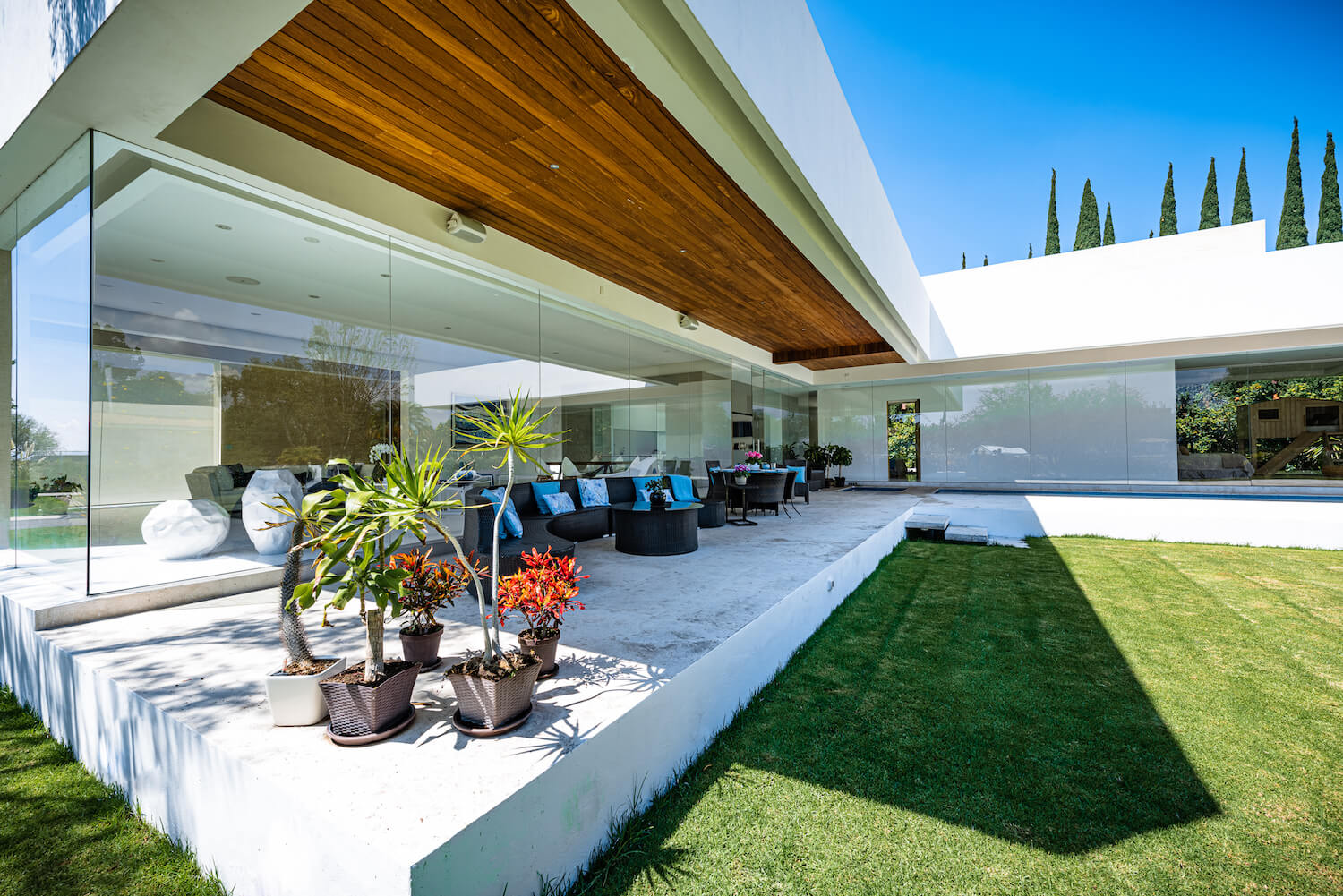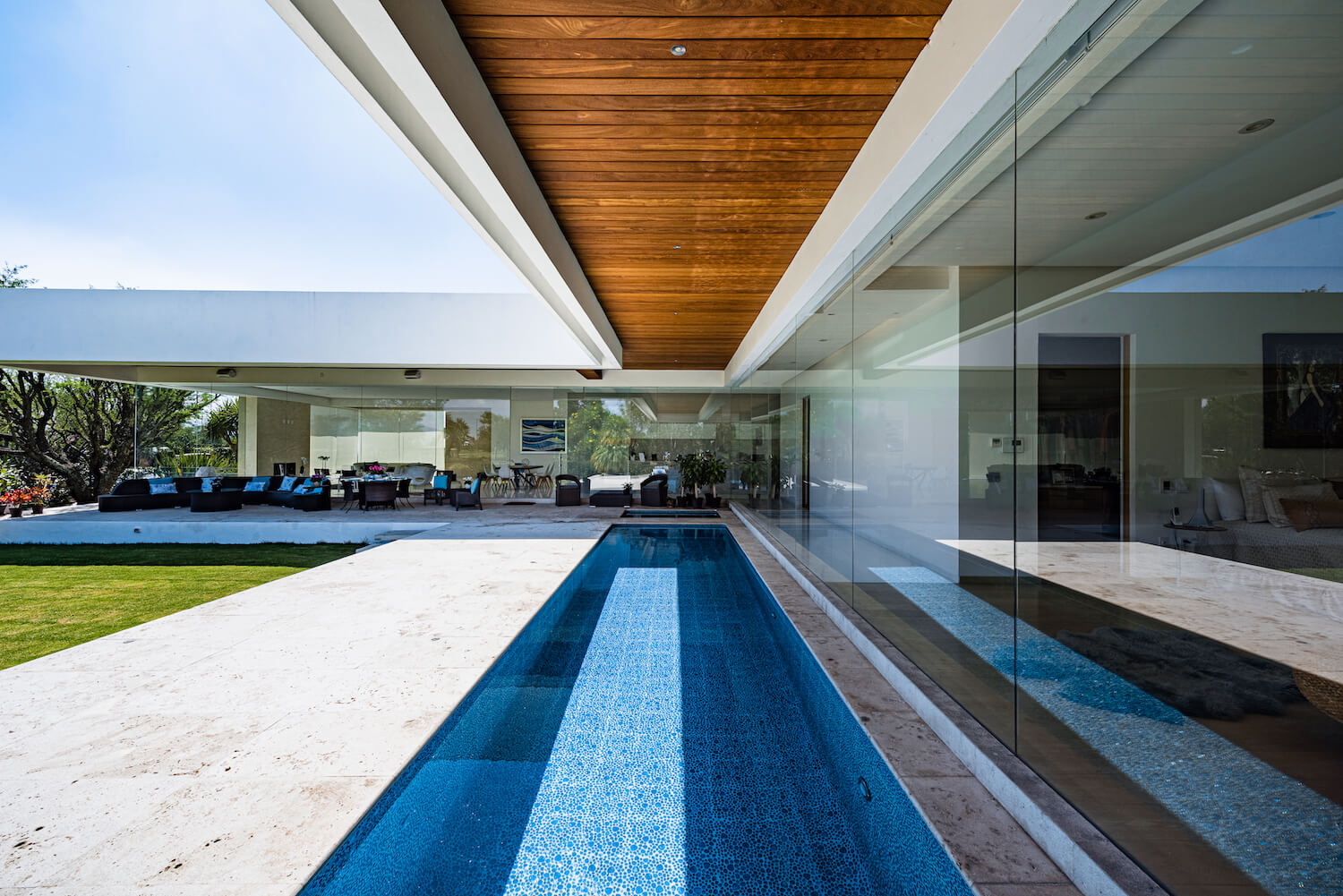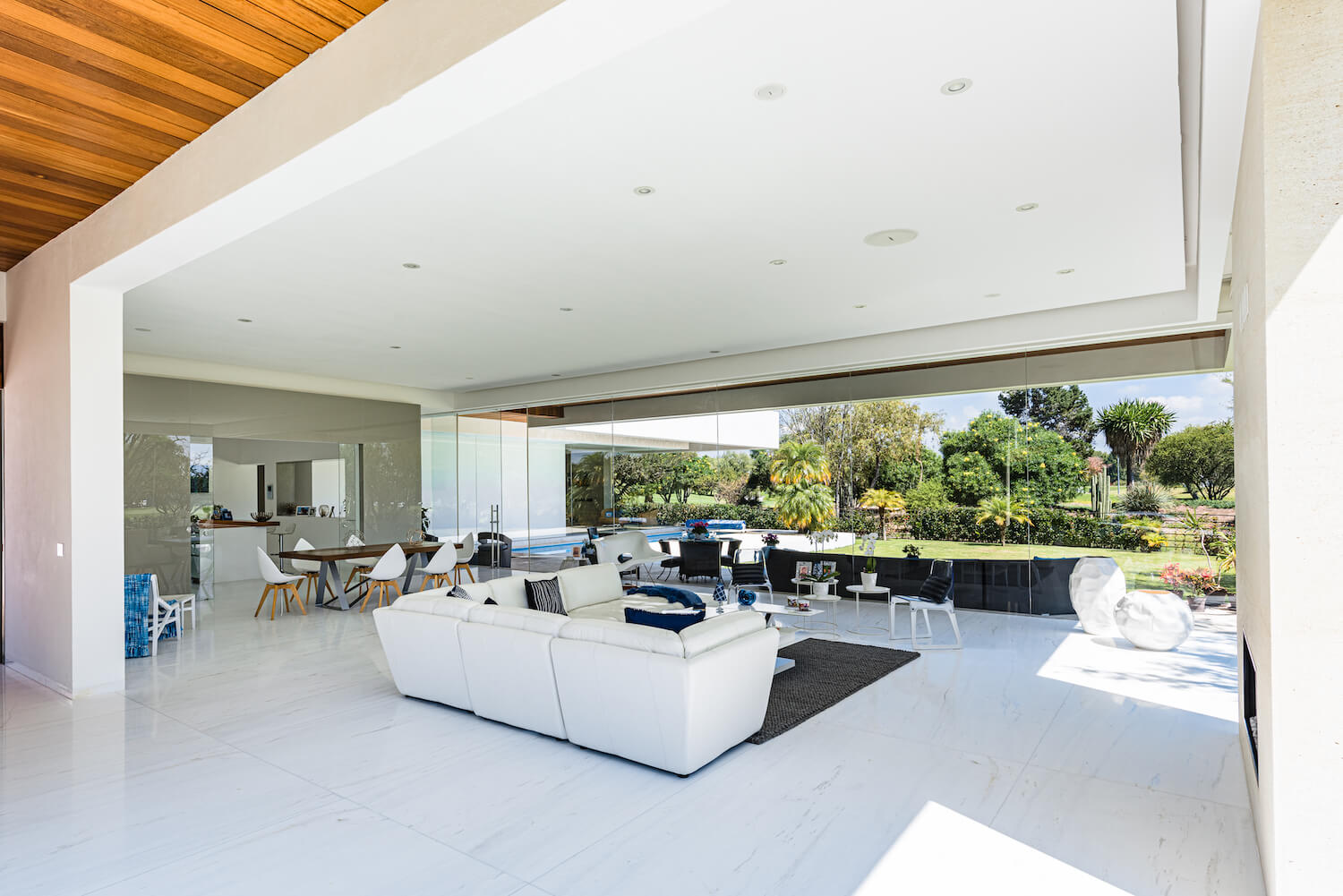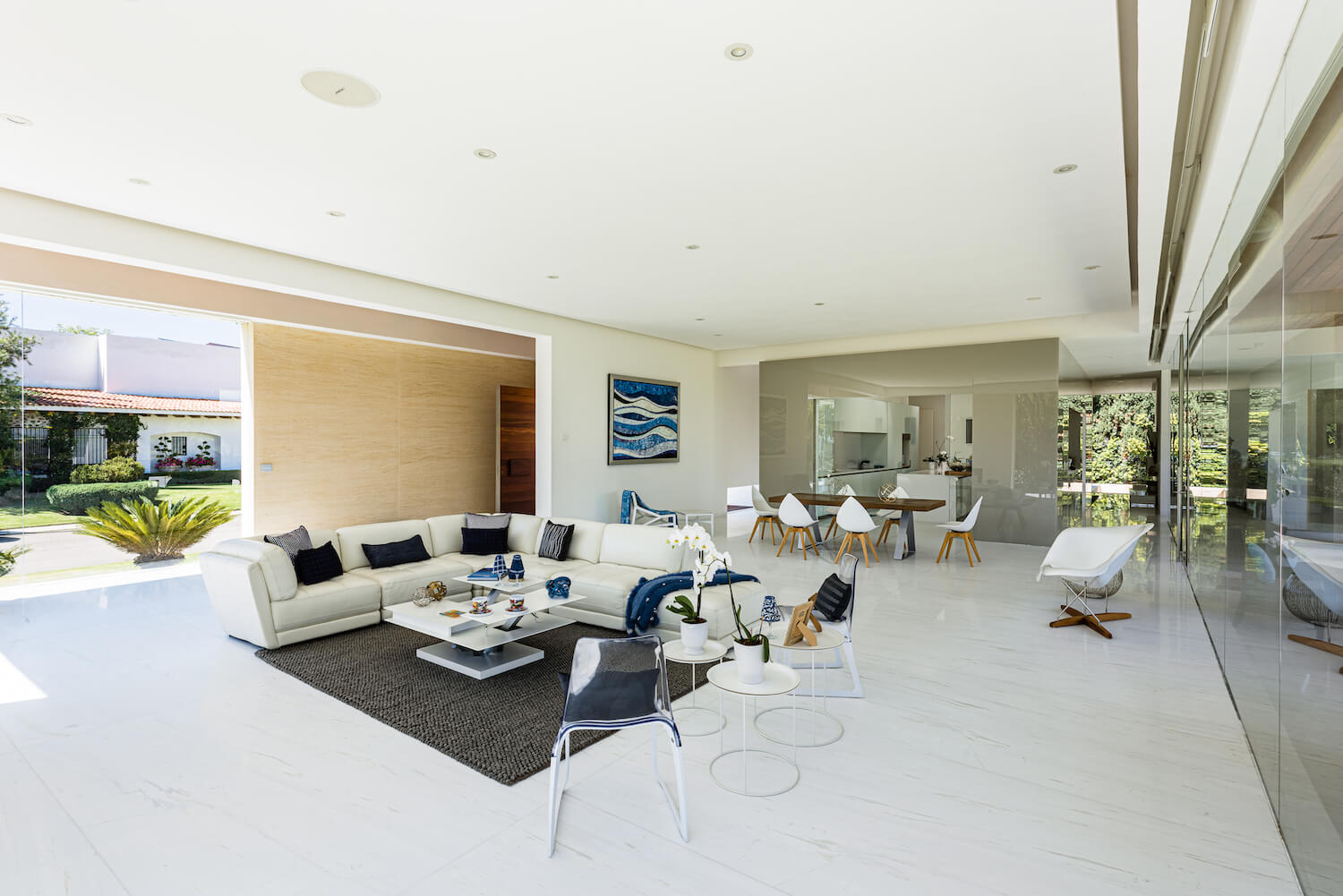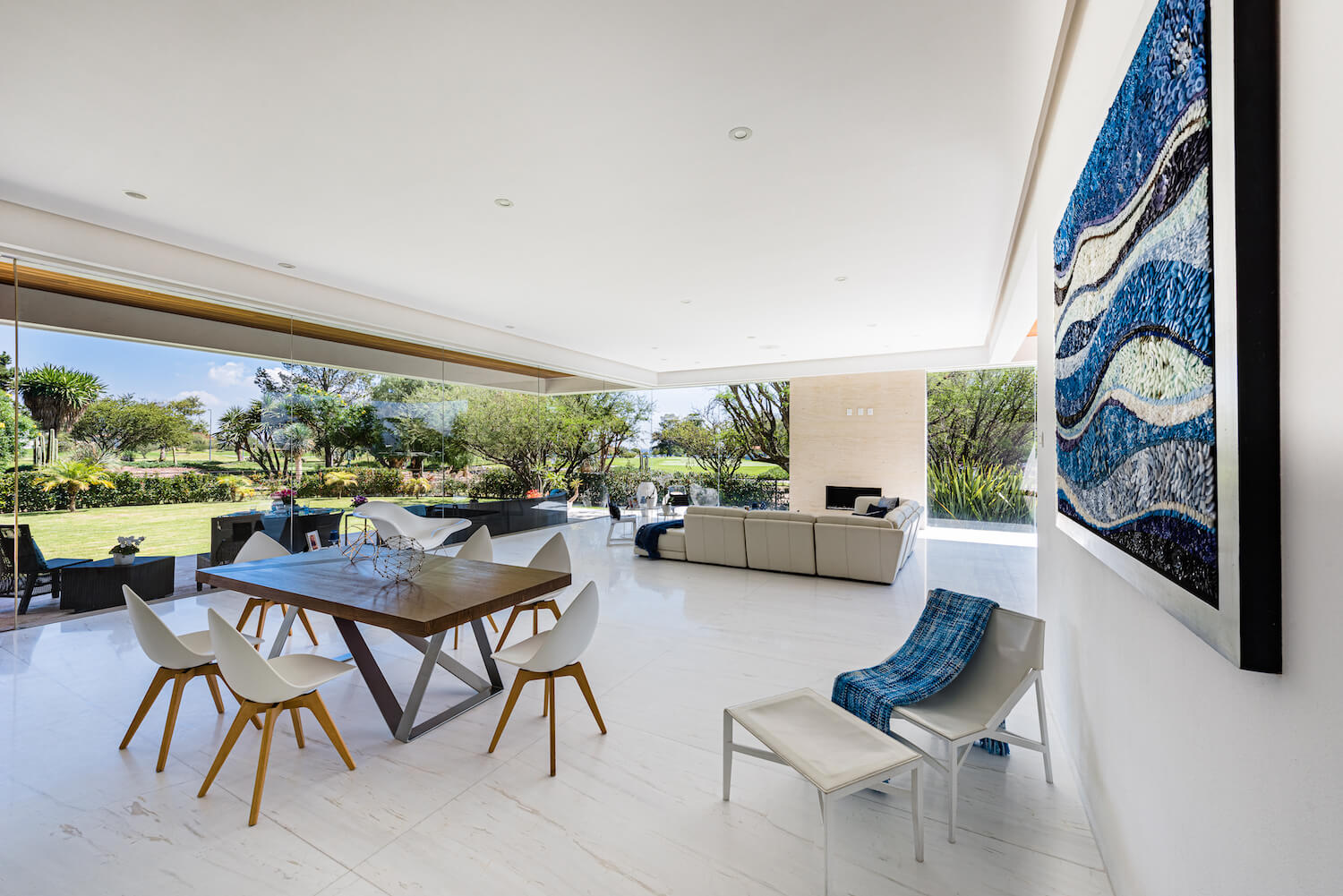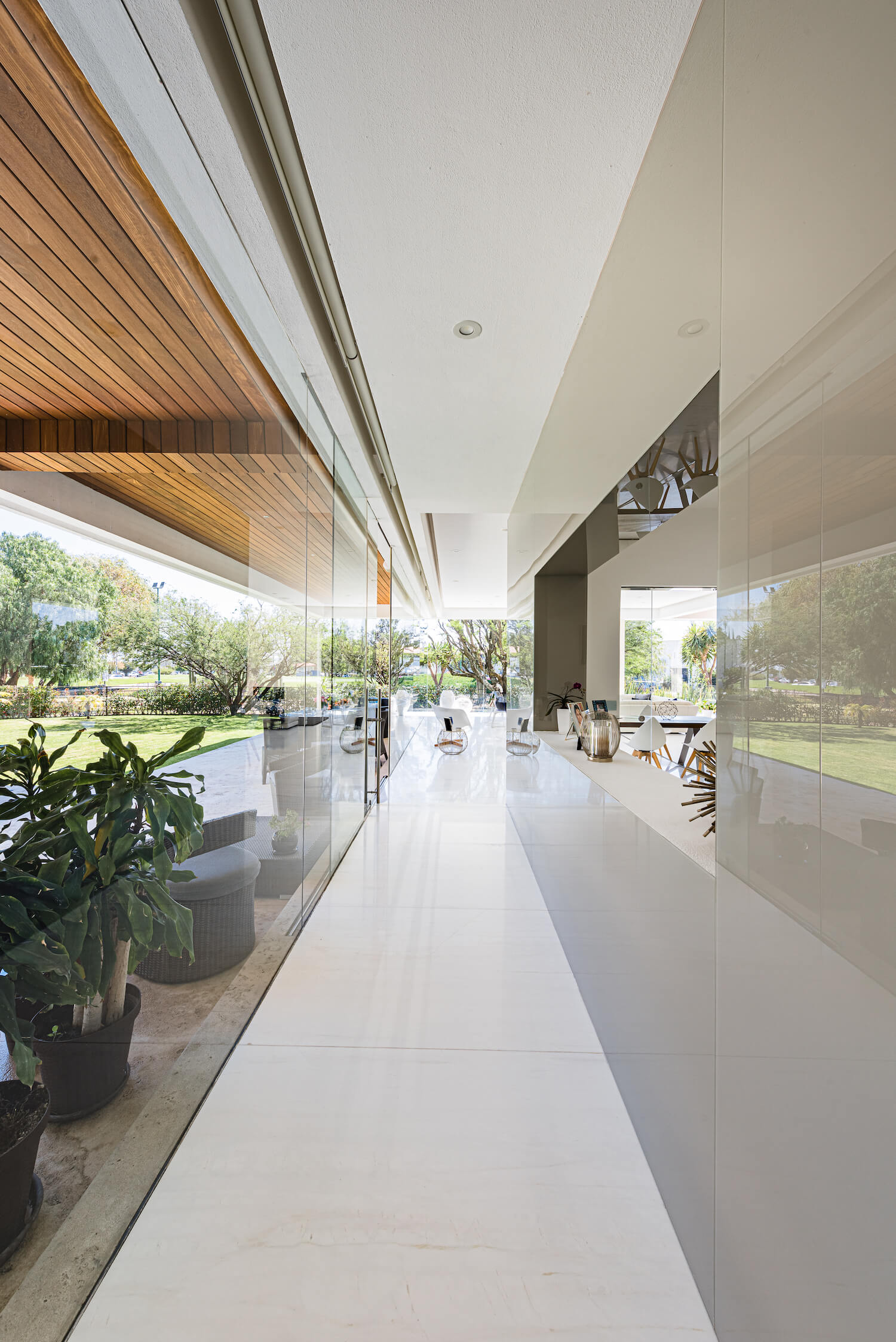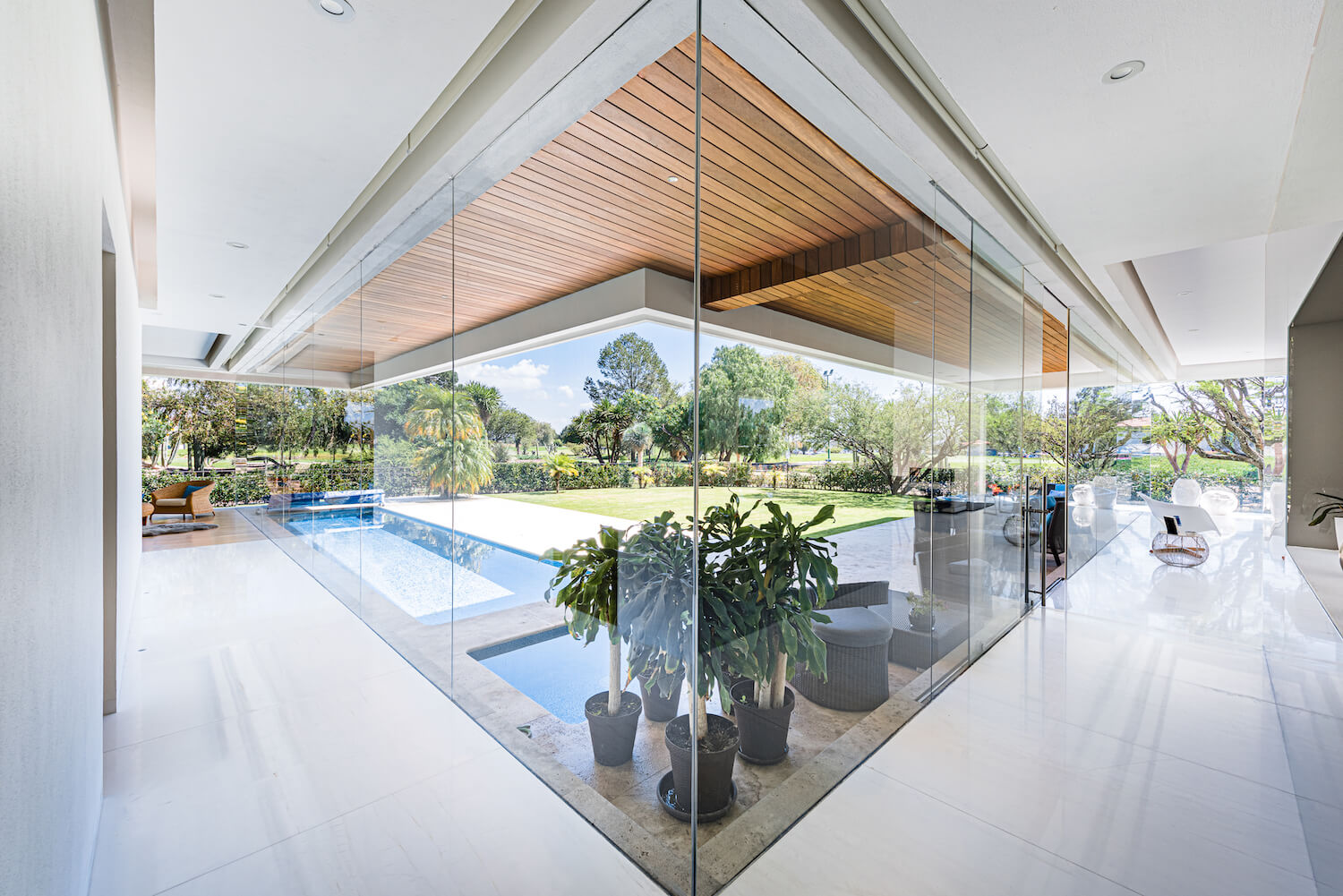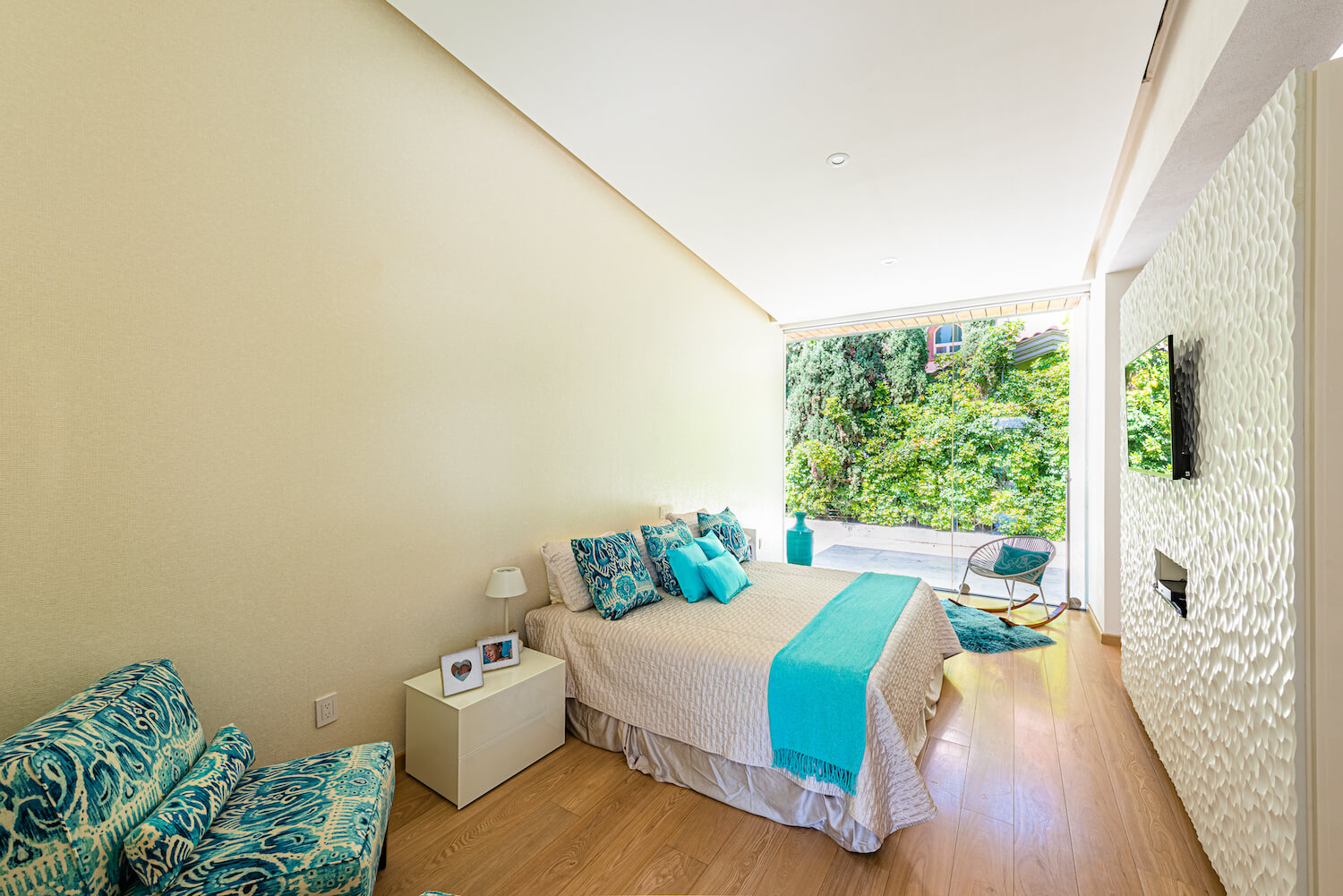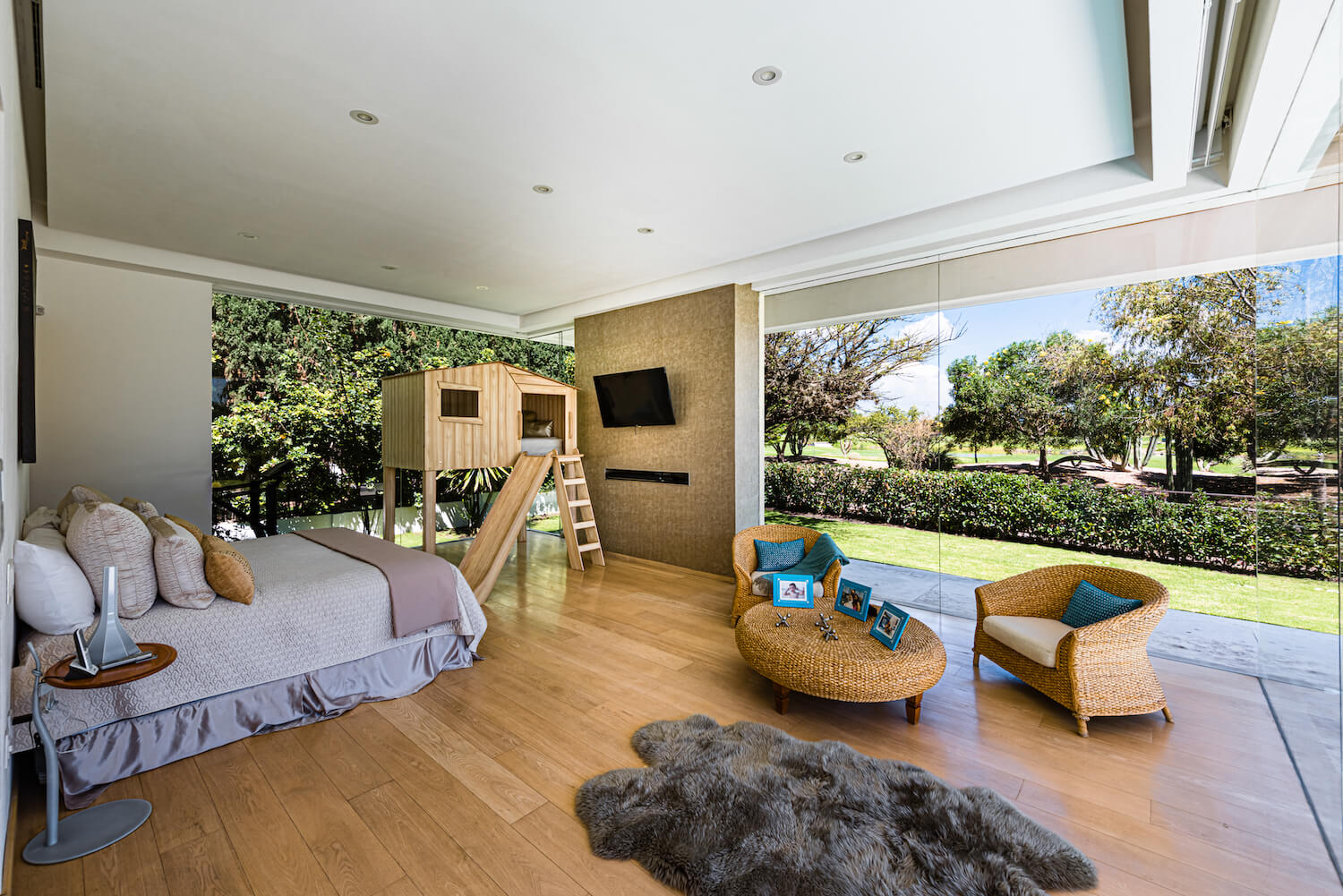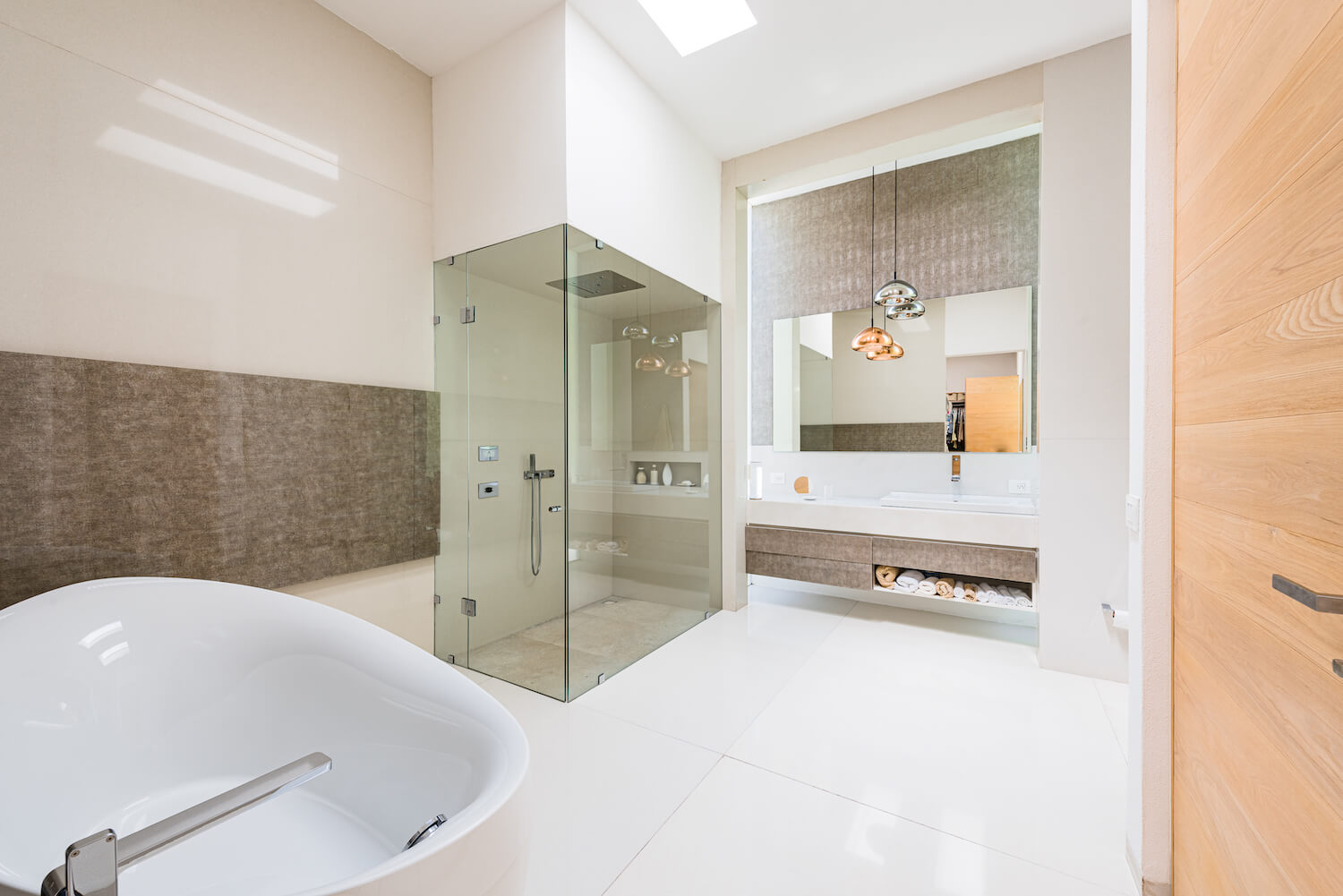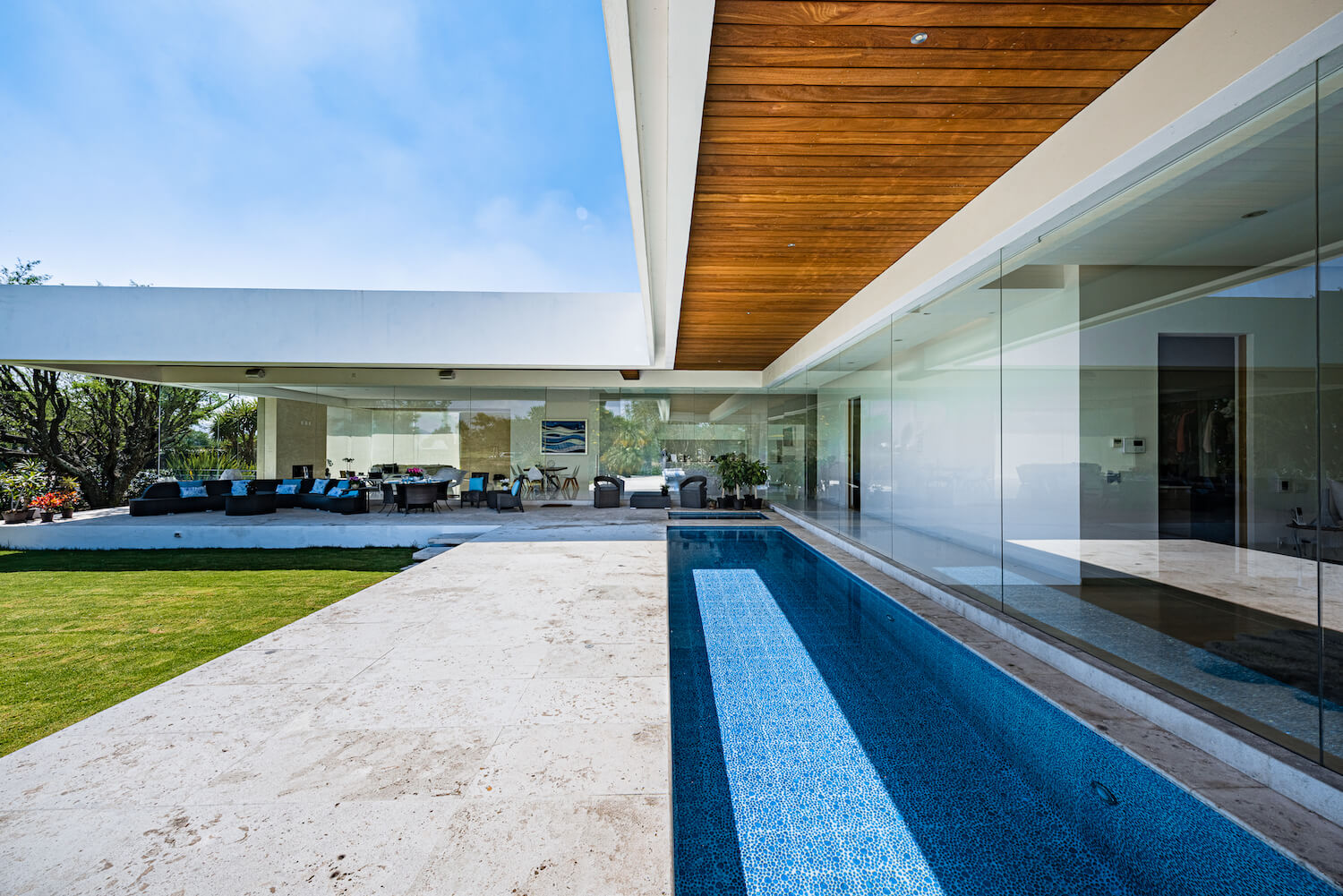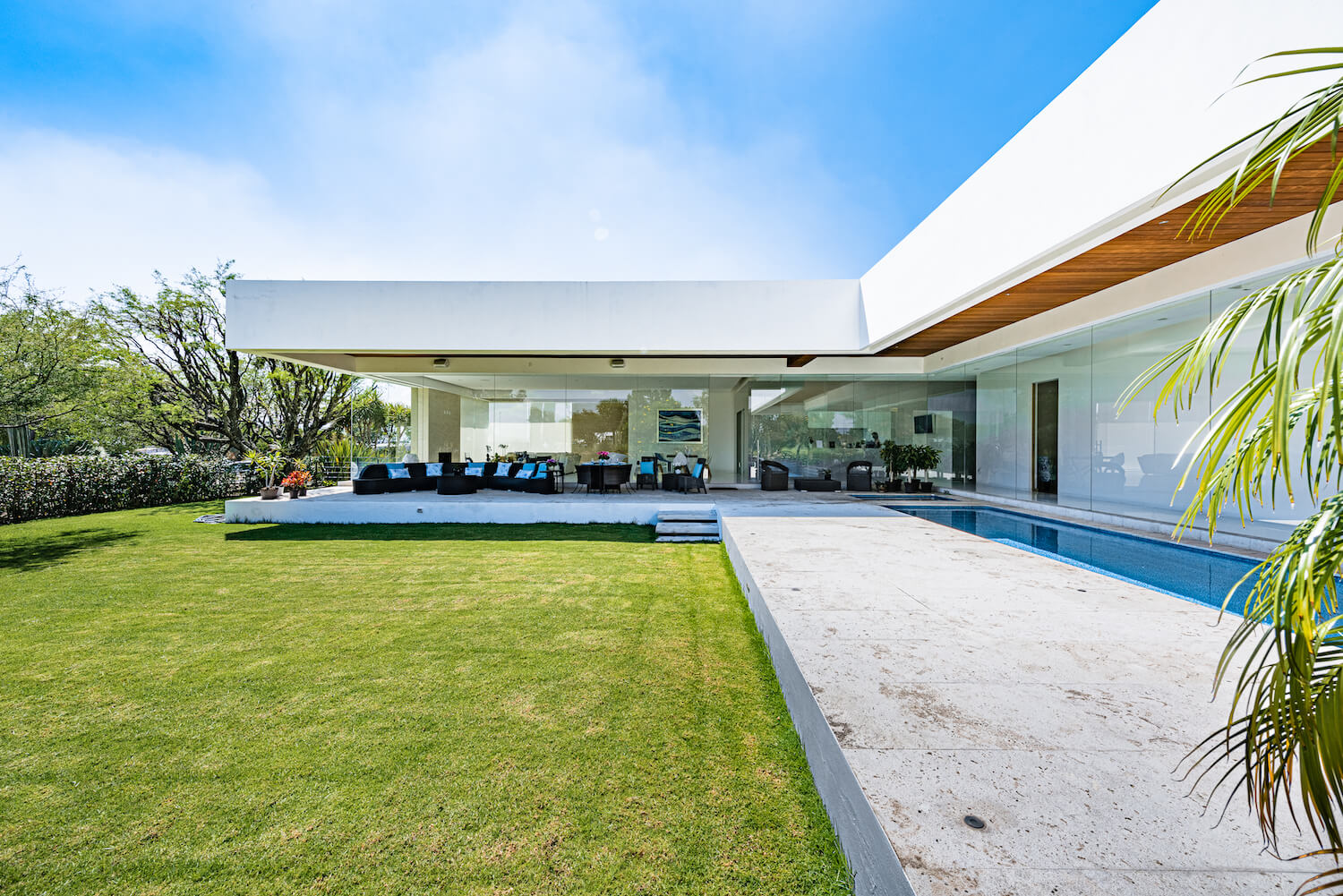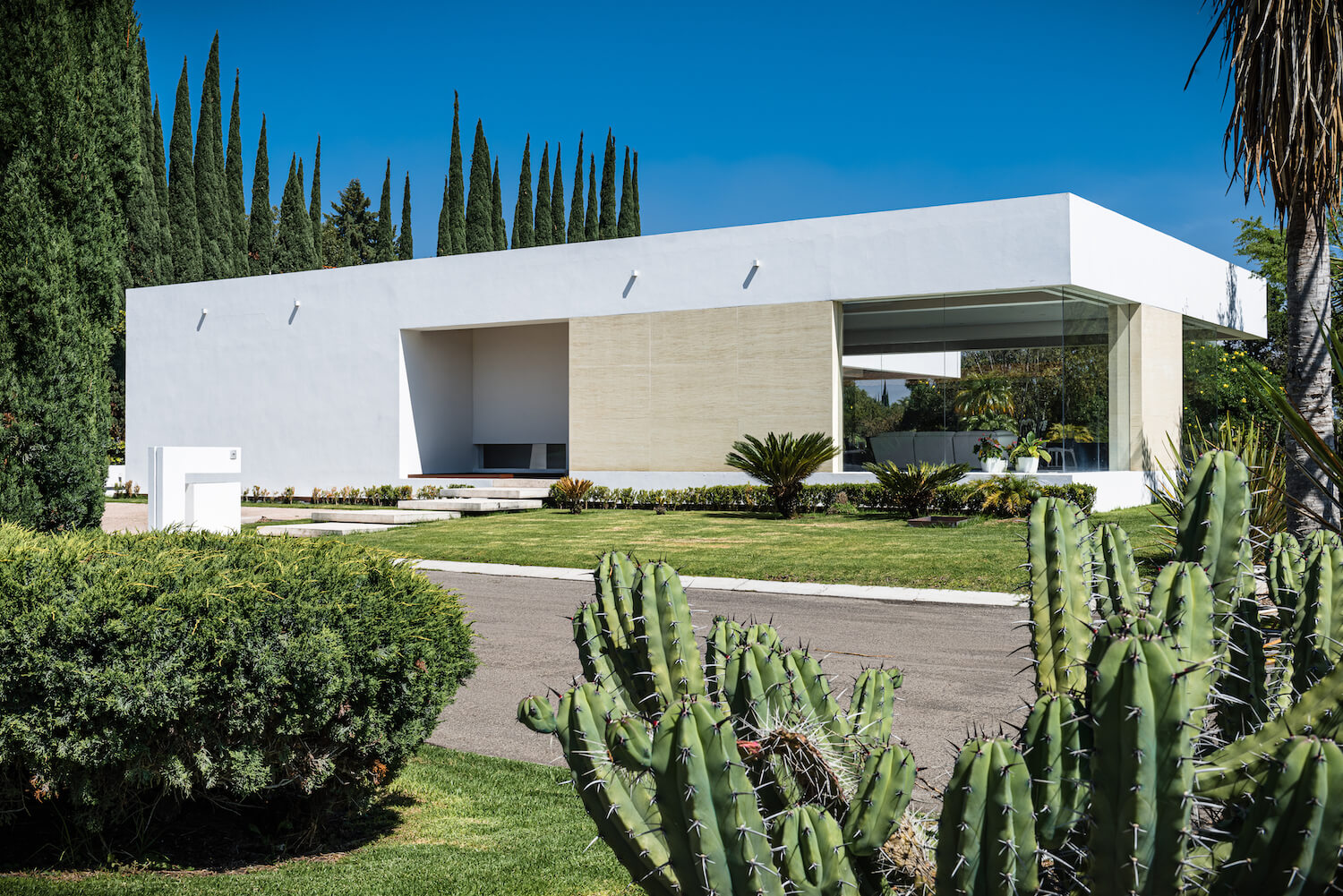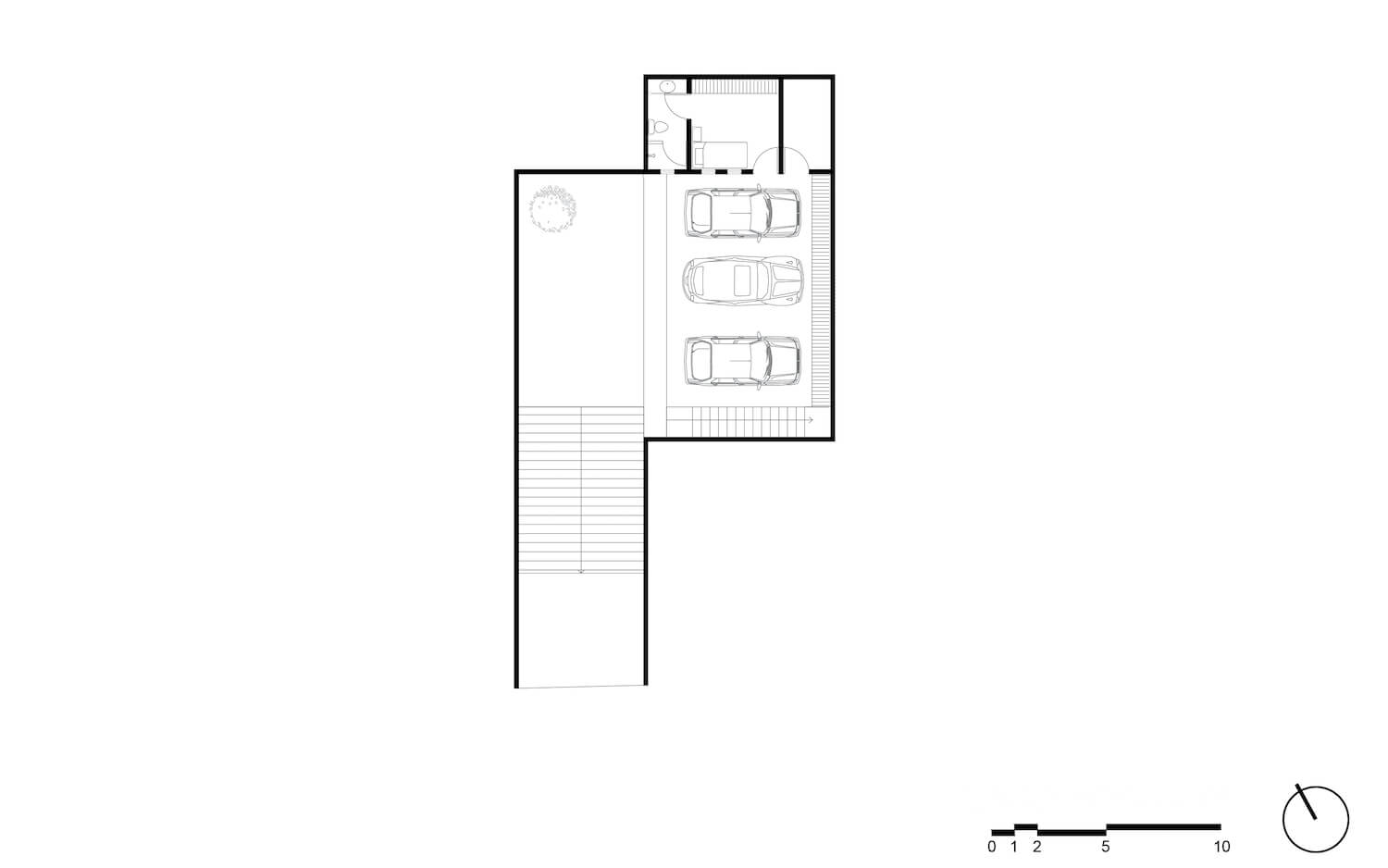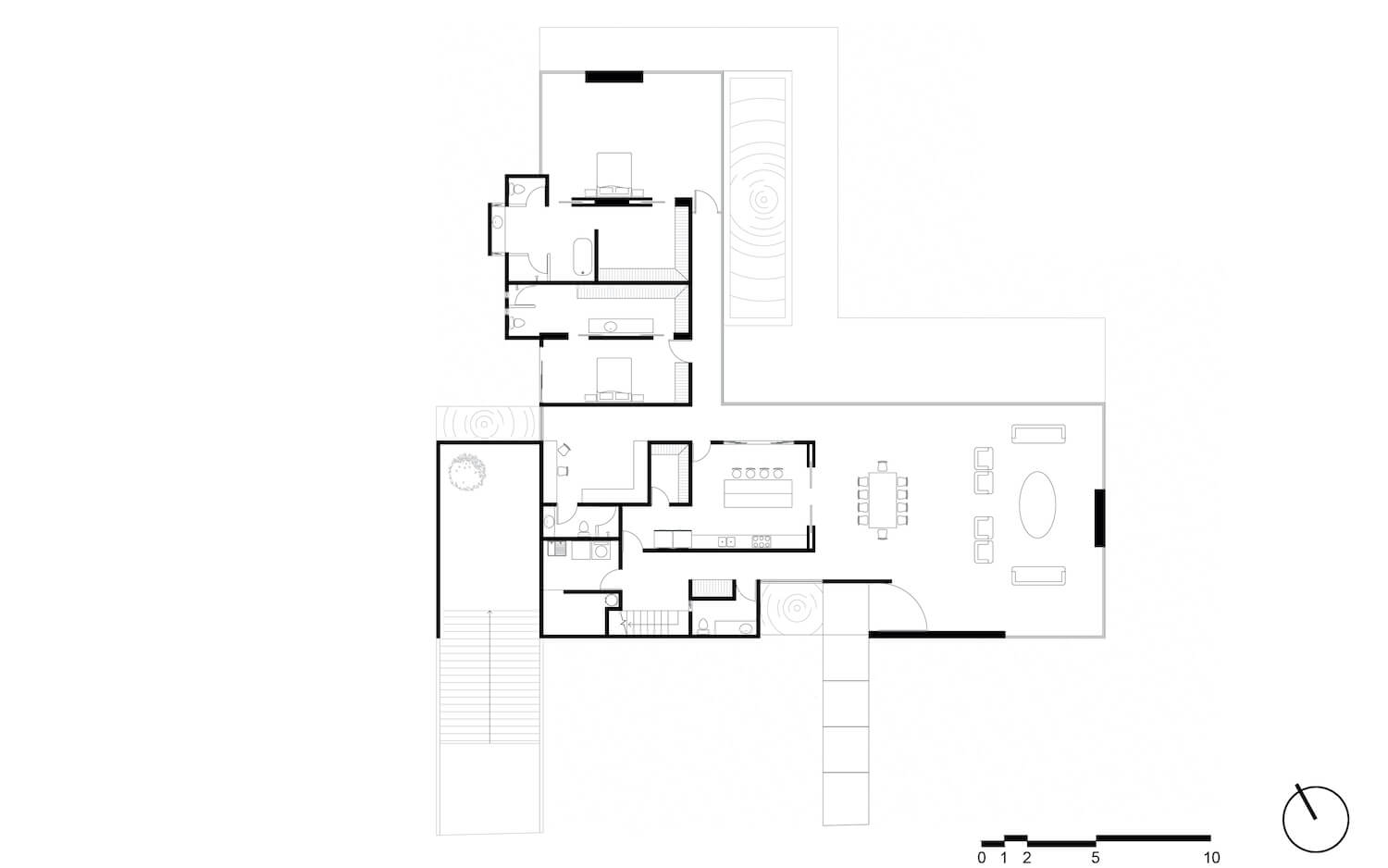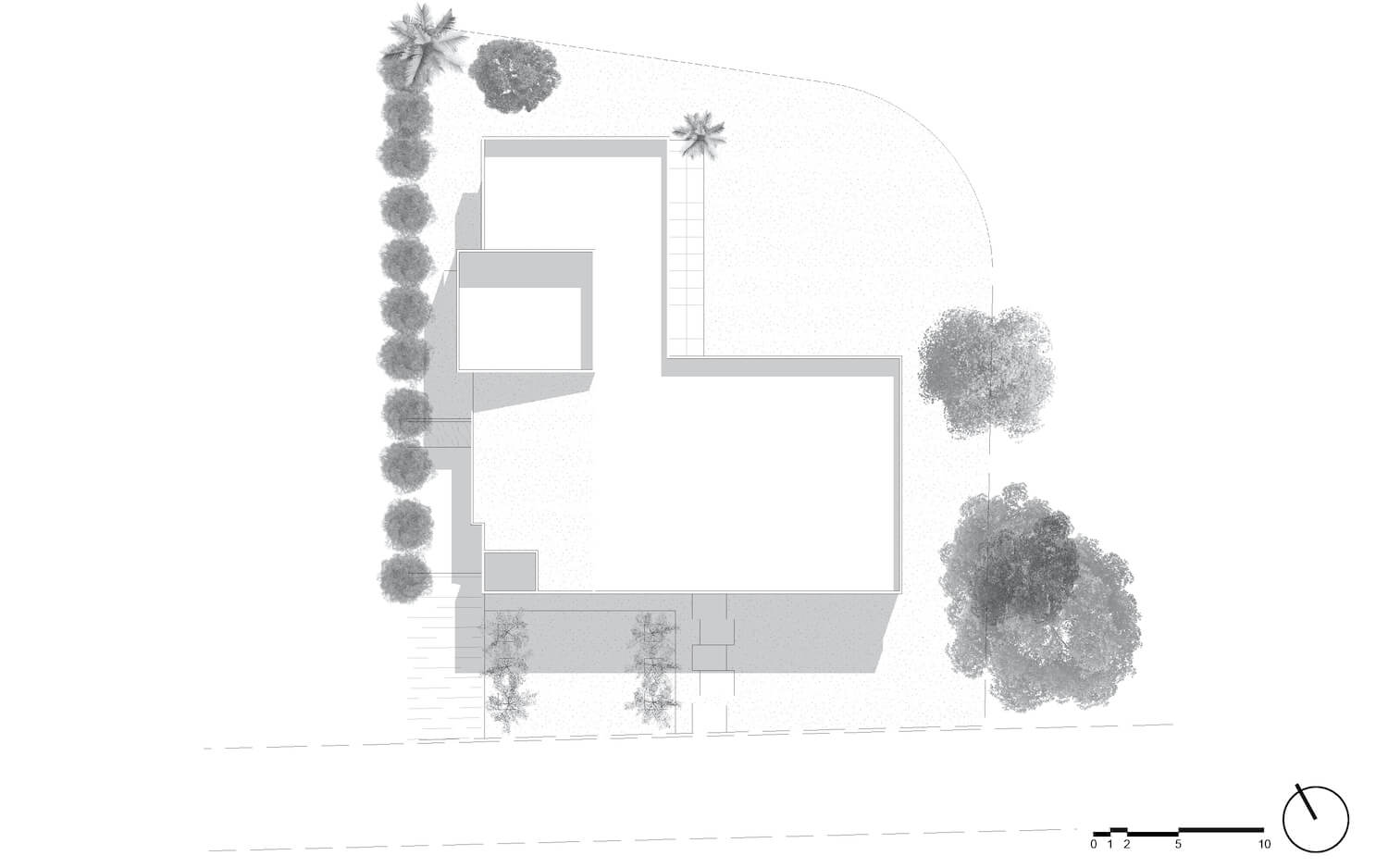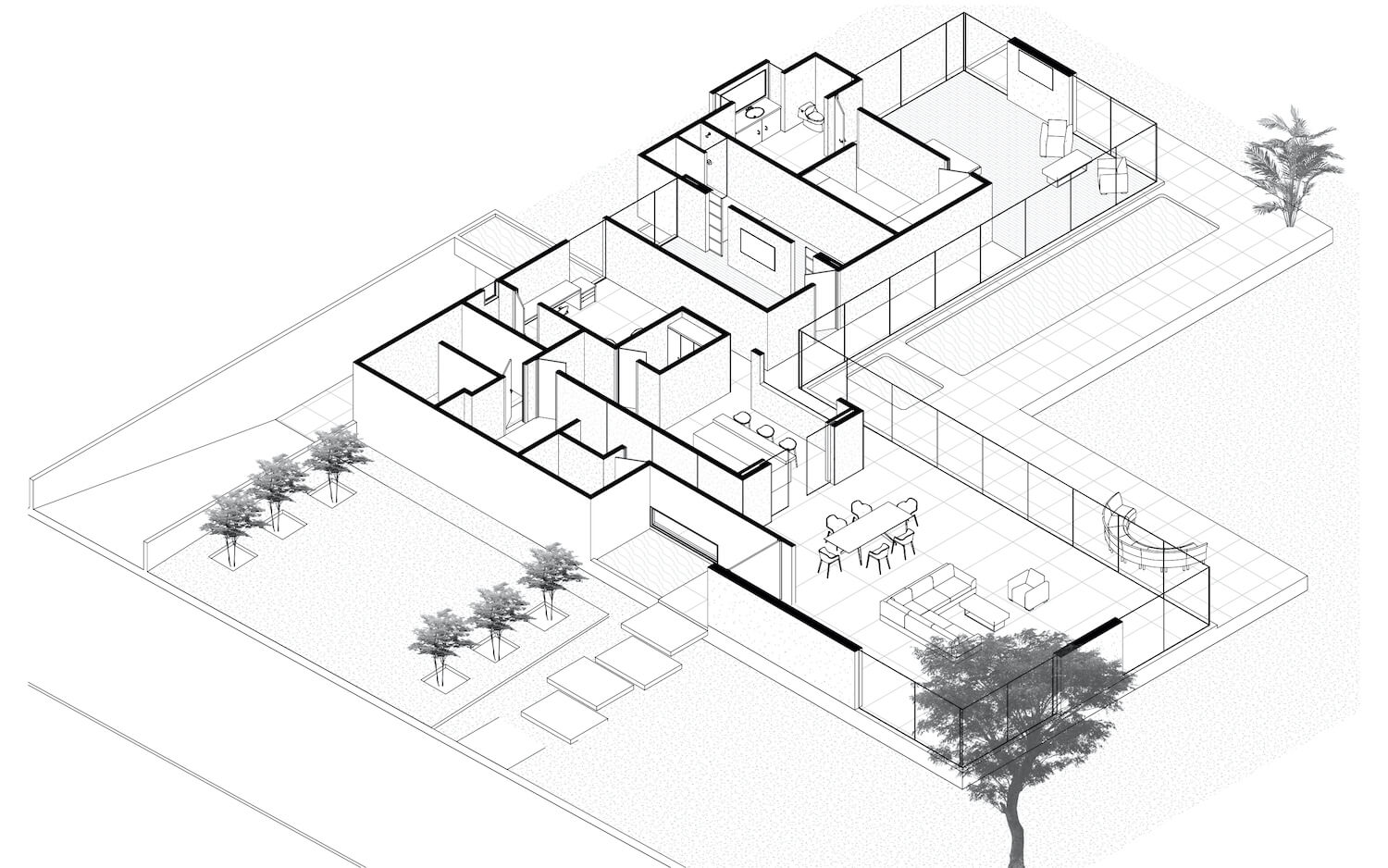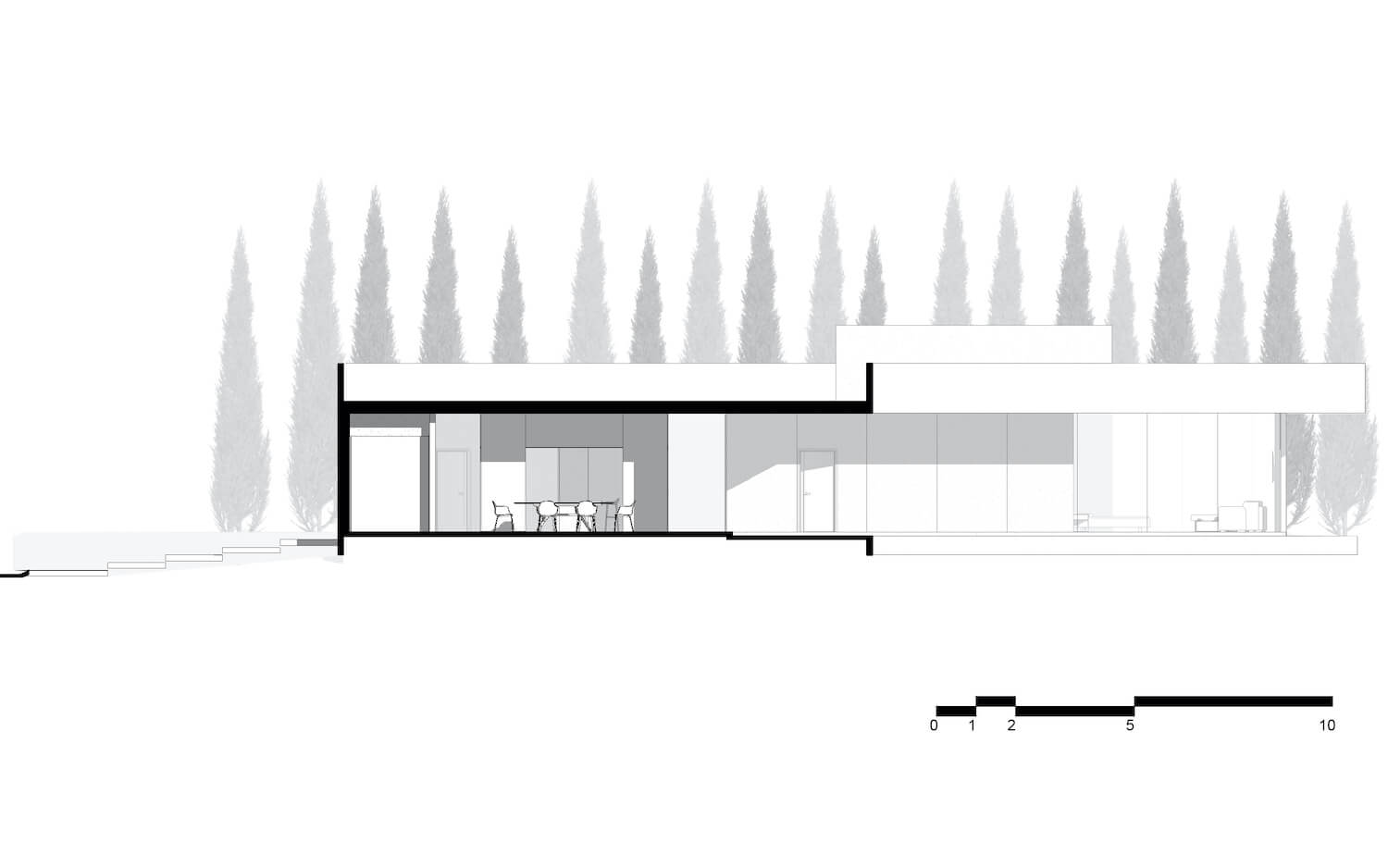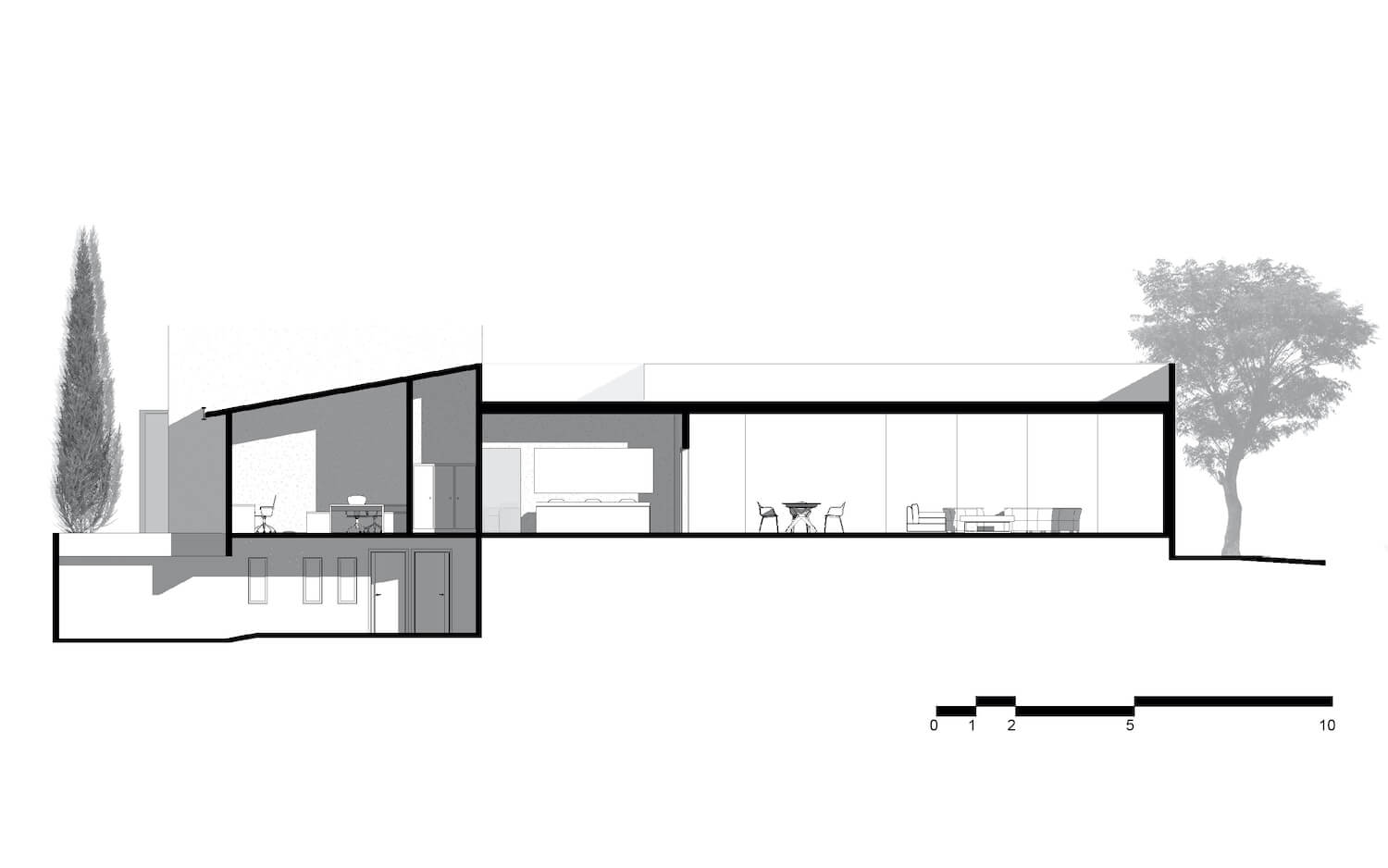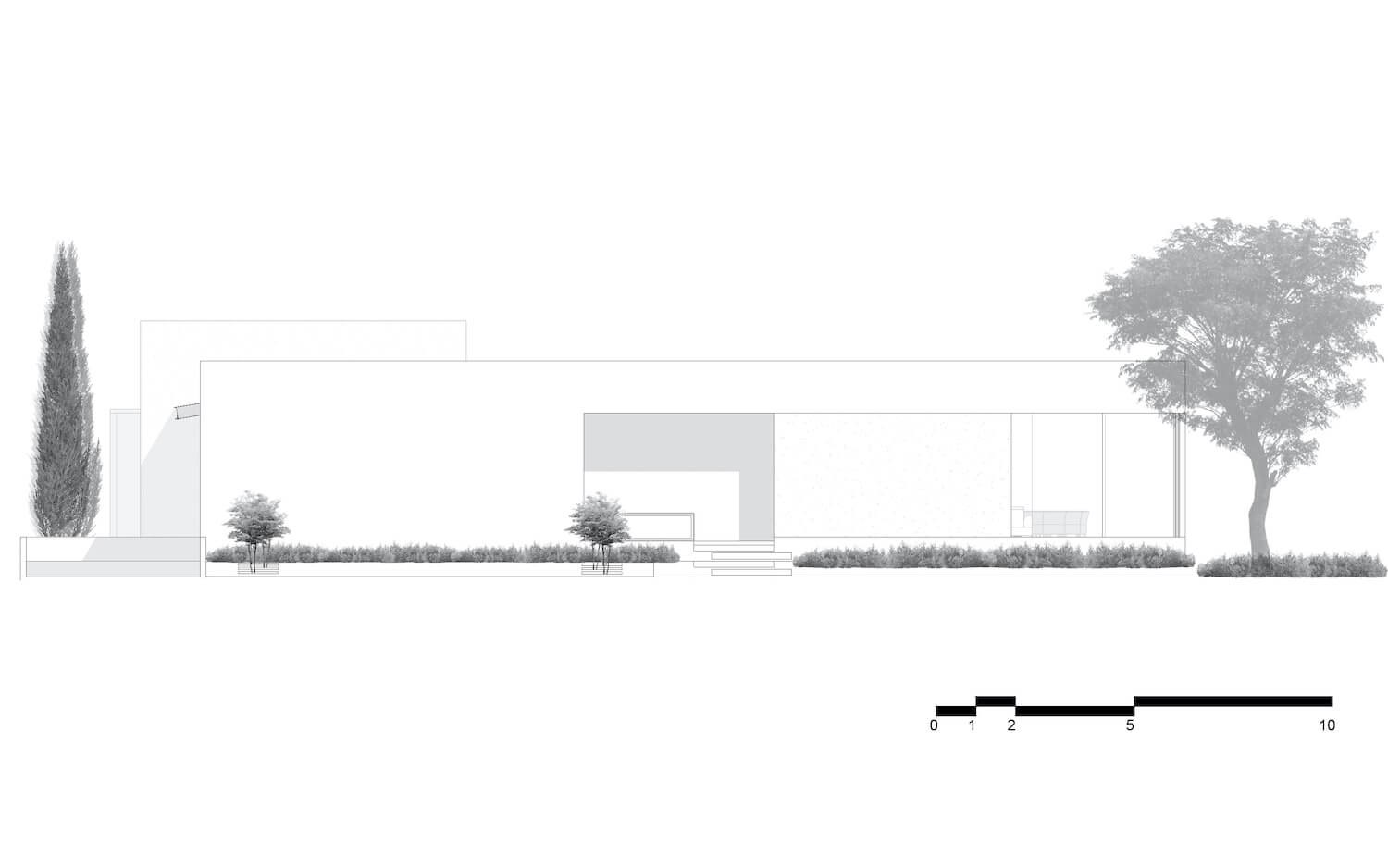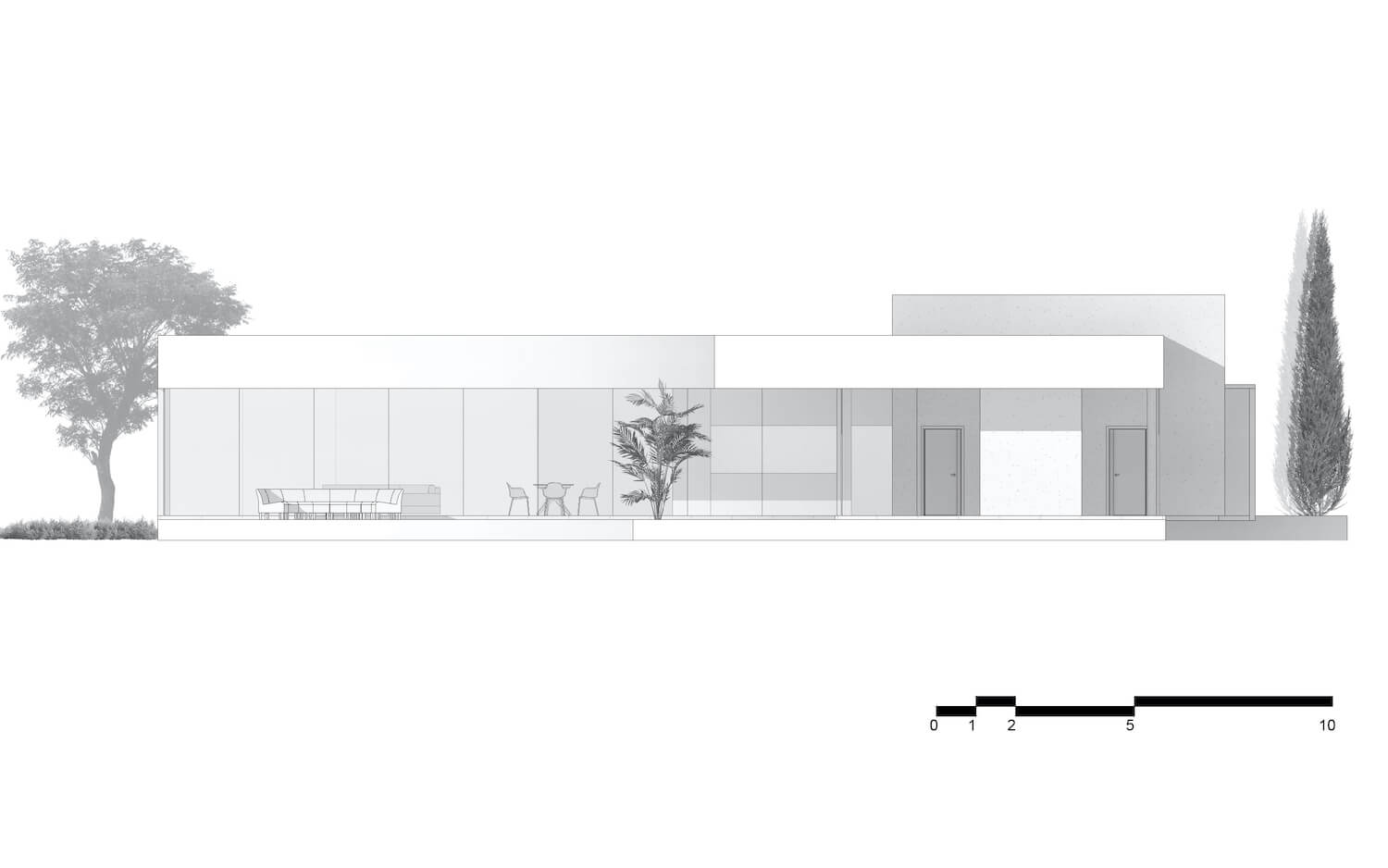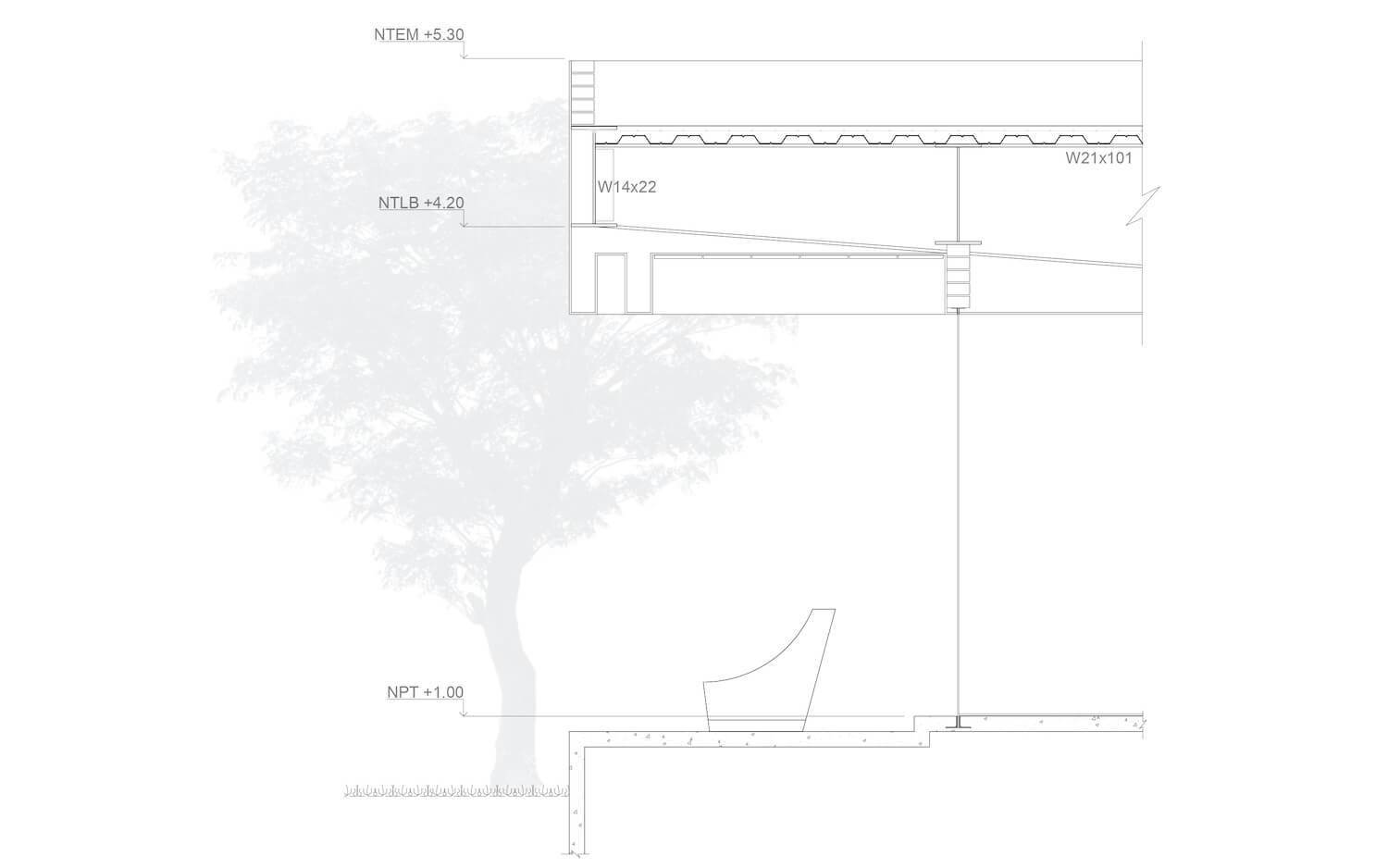 Connect with the HCE Office of Architecture
---