Atelier de Artekitektura: Recipe from home in the country:
Ingredients:
This quote was the starting point of the project or the main ingredient:
"Architecture is not four walls and a roof but the space and the spirit that is generated within." Lao Tse.
We wanted a balance between the craftsmanship of the stone façade and the modernity of its interior. A massive and heavy exterior, sculpted in stone, as opposed to a bright and voluminous interior that would also frame the landscape thanks to its almost museum-like openings.
On the other hand, we respect the use of natural materials, such as stone in the floors and worktops and wood in the window sills and doors, these are intentionally combined with modern elements such as the double height, the cantilevered staircase, the exposed reinforced concrete pillars and metal beams that are simply painted or the Corten steel framing of the framed windows and the slanted metal pillars of the porch on the outside. In short, honesty, what you see is what you get.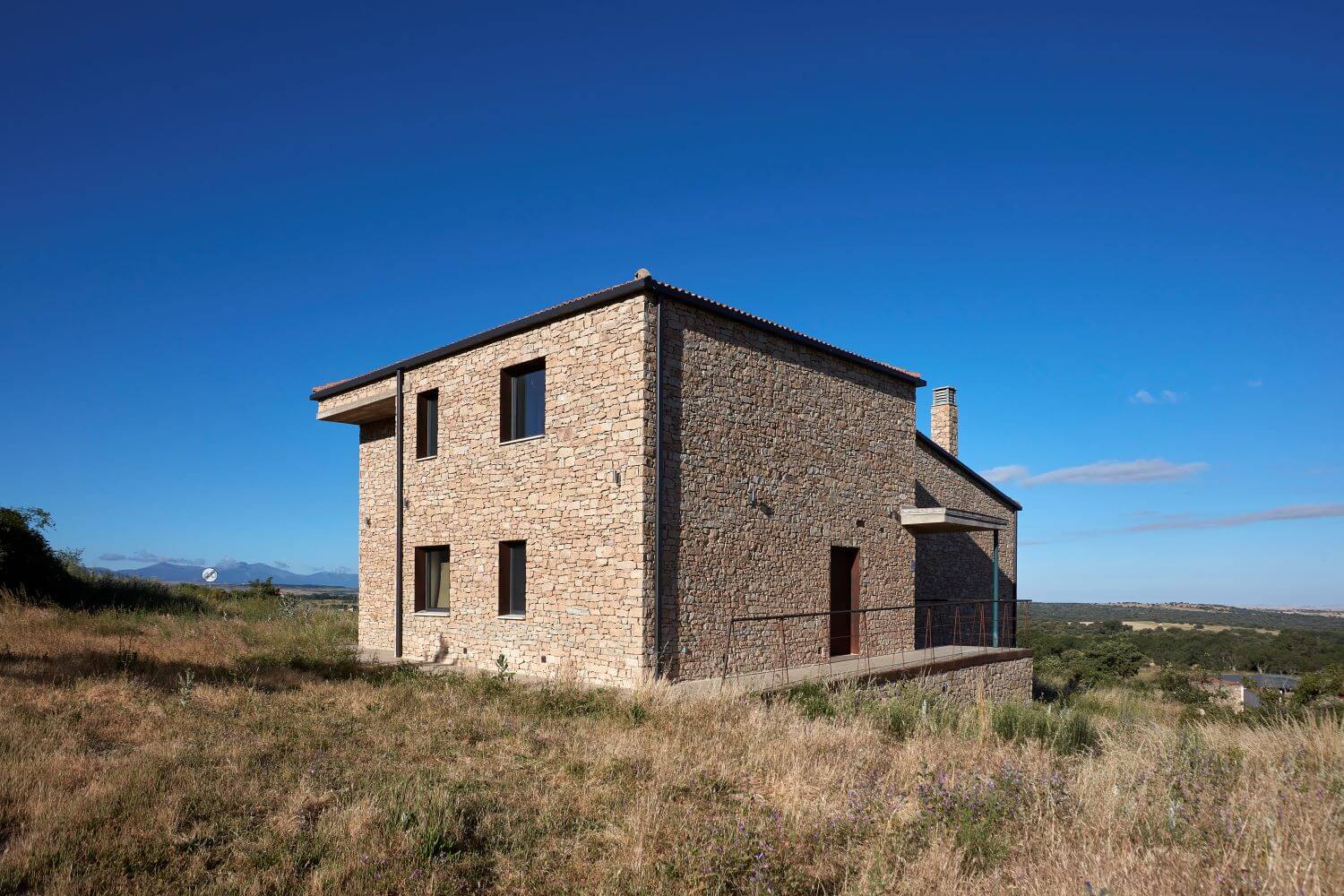 One of the key intentions of the project was to have a simple circulation, this is circular around the staircase. You can go up to the upper floor, go to the living/dining room, enter the kitchen or access the main bedroom, pure functionality. The height of the main entrance to the house is a nod to the height of the Romanesque church. There are no architectural barriers, access is via gentle ramps or directly from the garden to the porch and from there to the kitchen or living room. The views are at the client's request.
"As soon as I enter, I want to see the landscape". Contemplate the sunsets. What's around? The imposing Guadarrama mountain range, a Romanesque church from the late 12th and early 13th centuries... and storks and griffon vultures in the sky.
The sensation of having no limits thanks to the large museum windows makes it seem as if the house is always open to the landscape. The boundary between inside and outside is blurred.
Finally, the construction is seasoned with bioclimatic criteria as standard. The north is radically enclosed, the south is open, it has thick insulation, form factor... aerothermics... comfort, light and cooling underfloor heating... "Cooking on low heat".
Et voilà! A combination of sensations that undoubtedly encapsulates good experiences.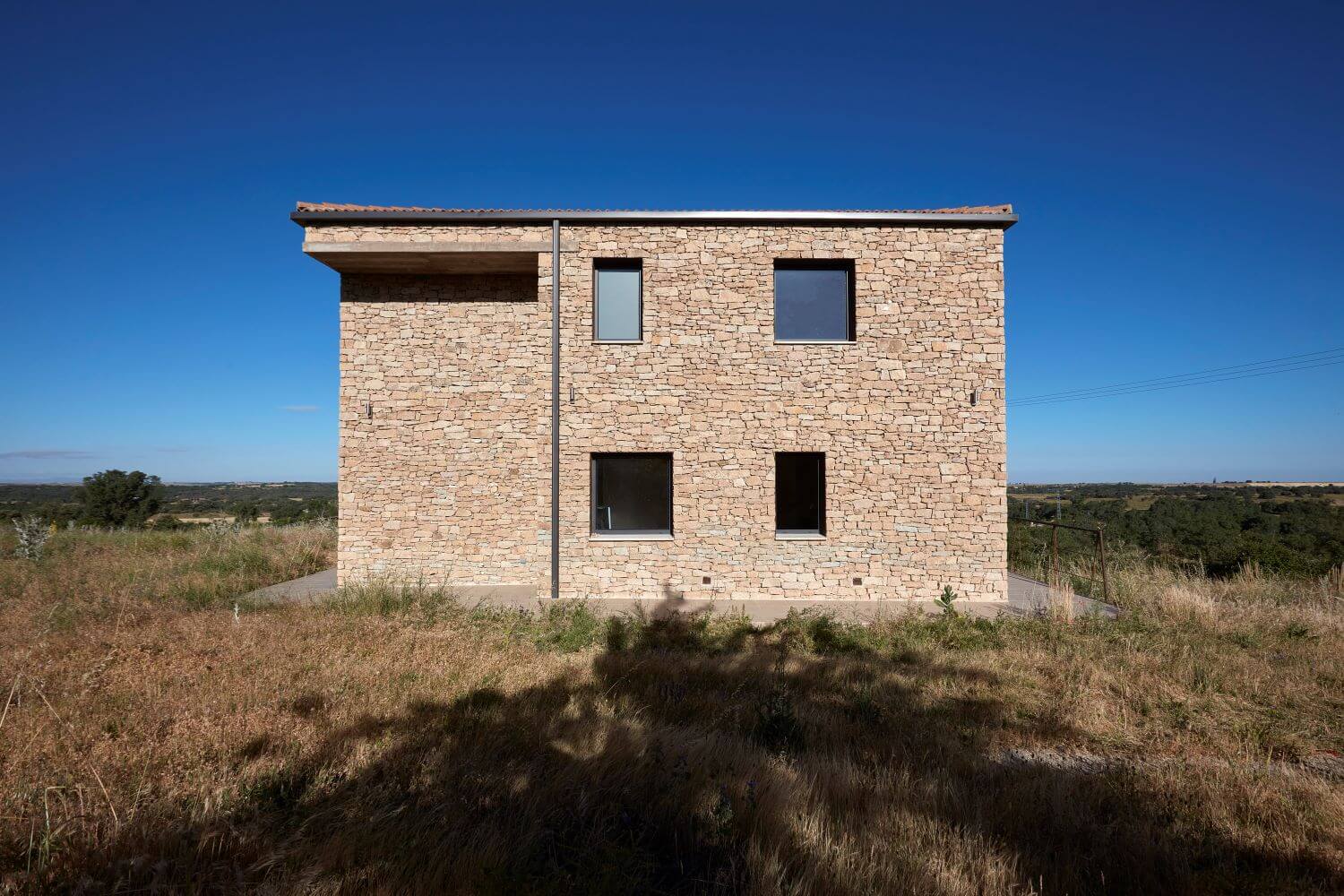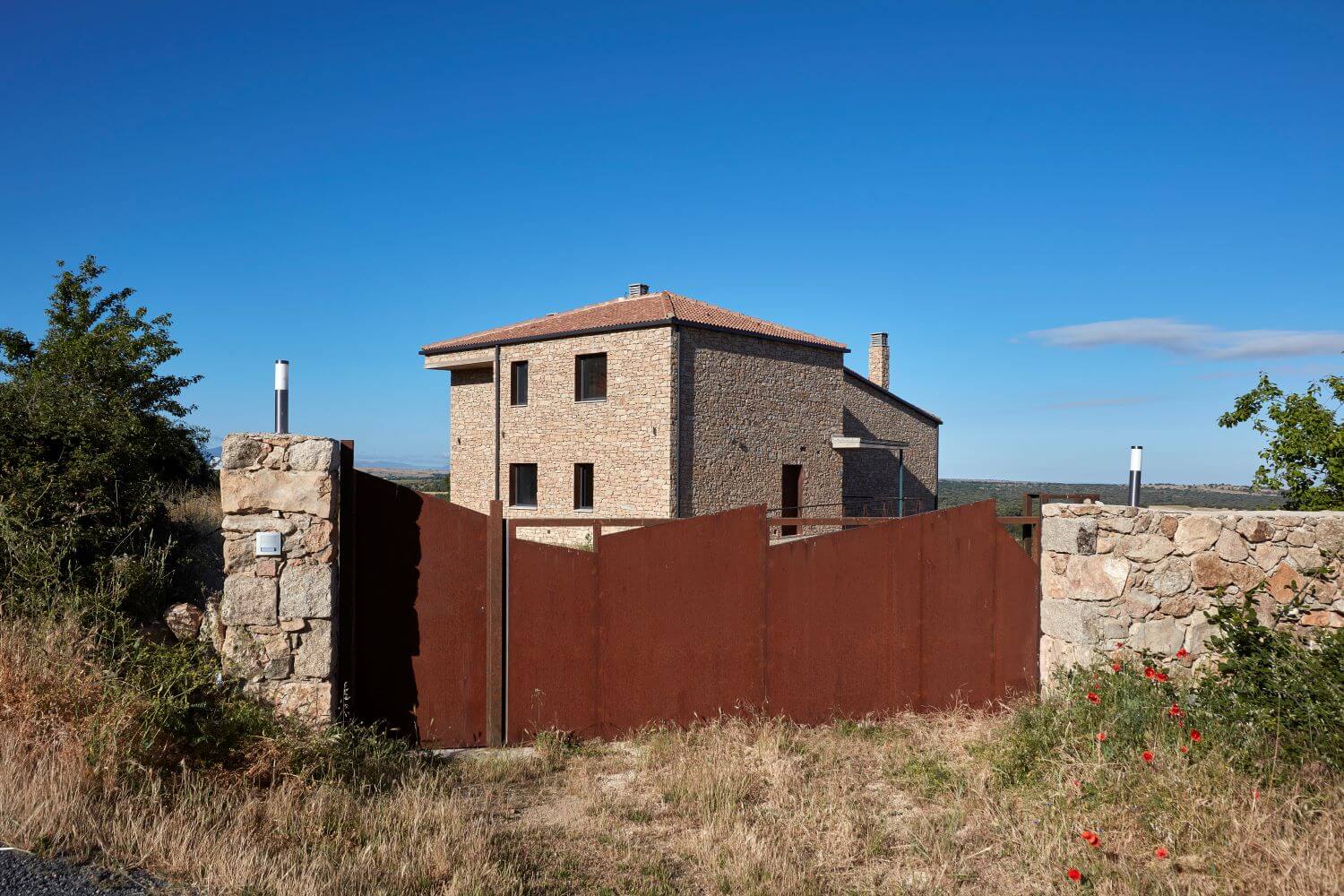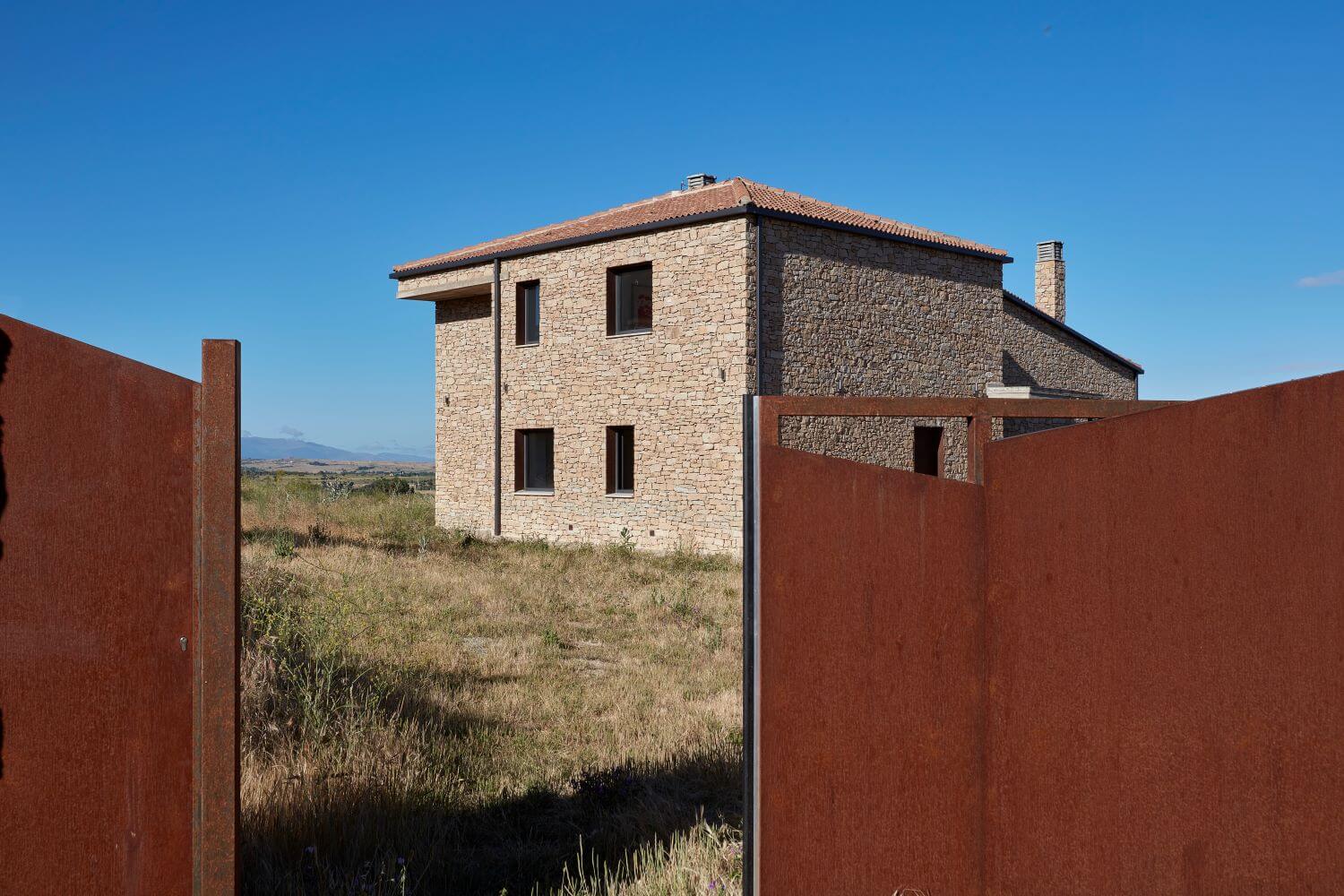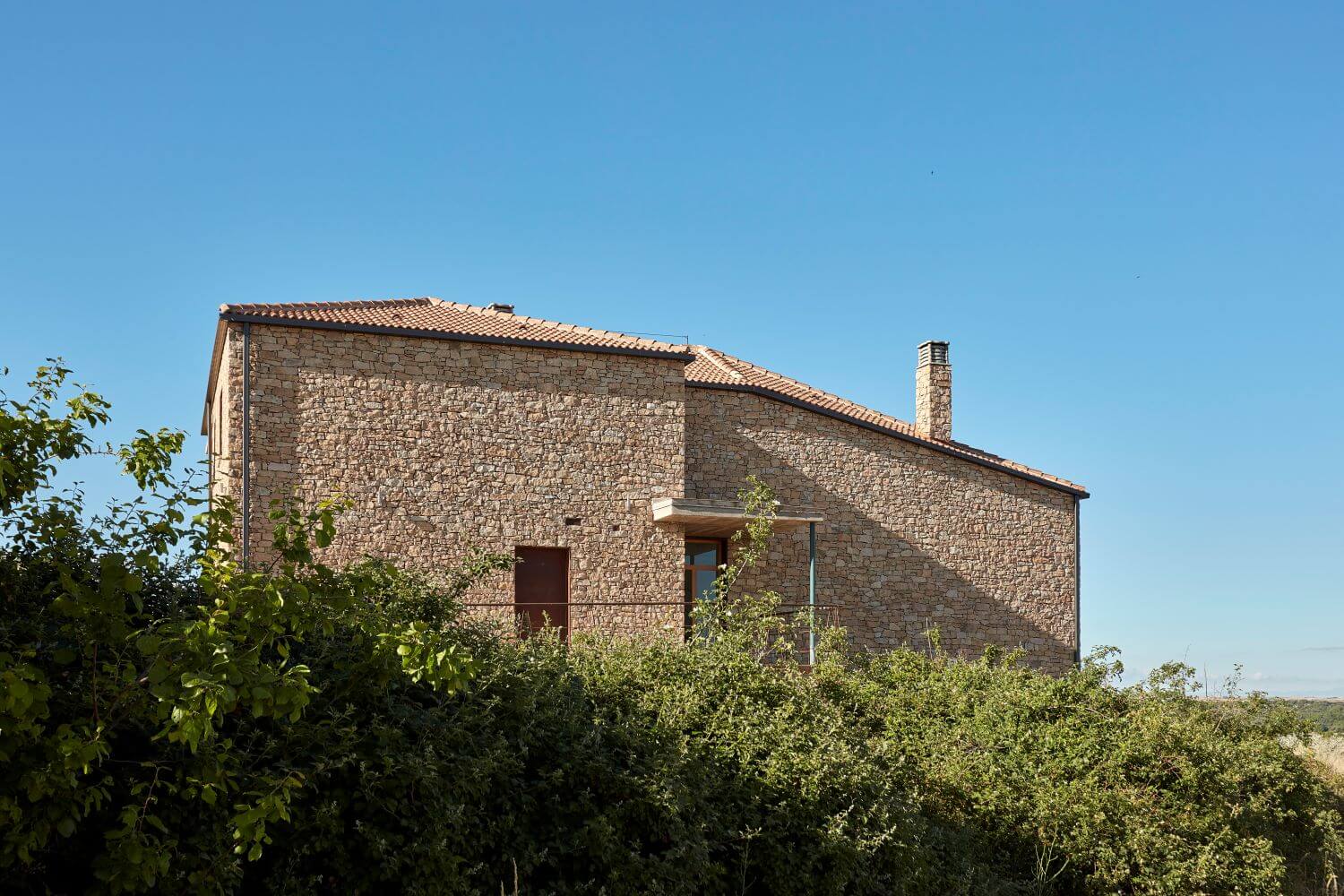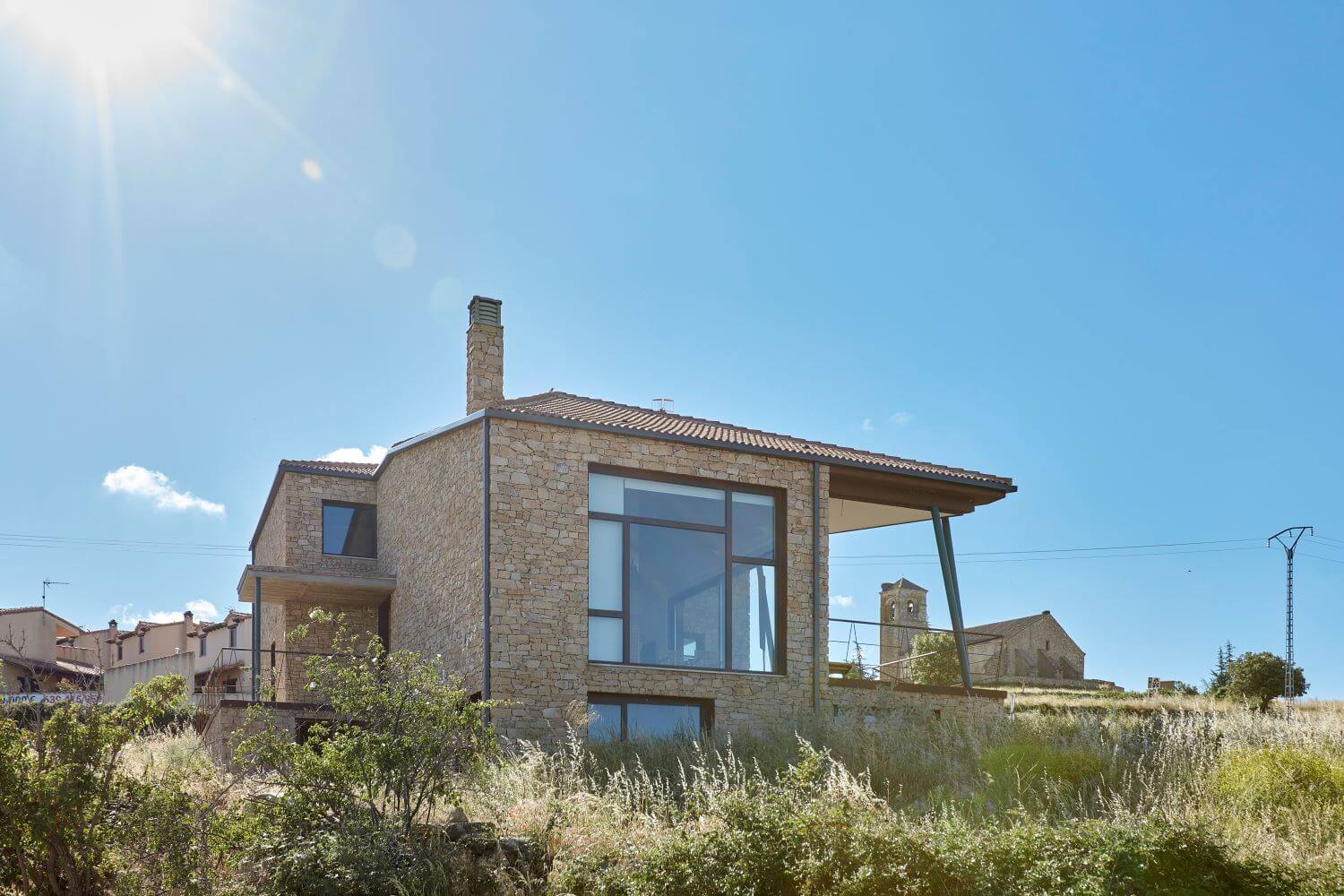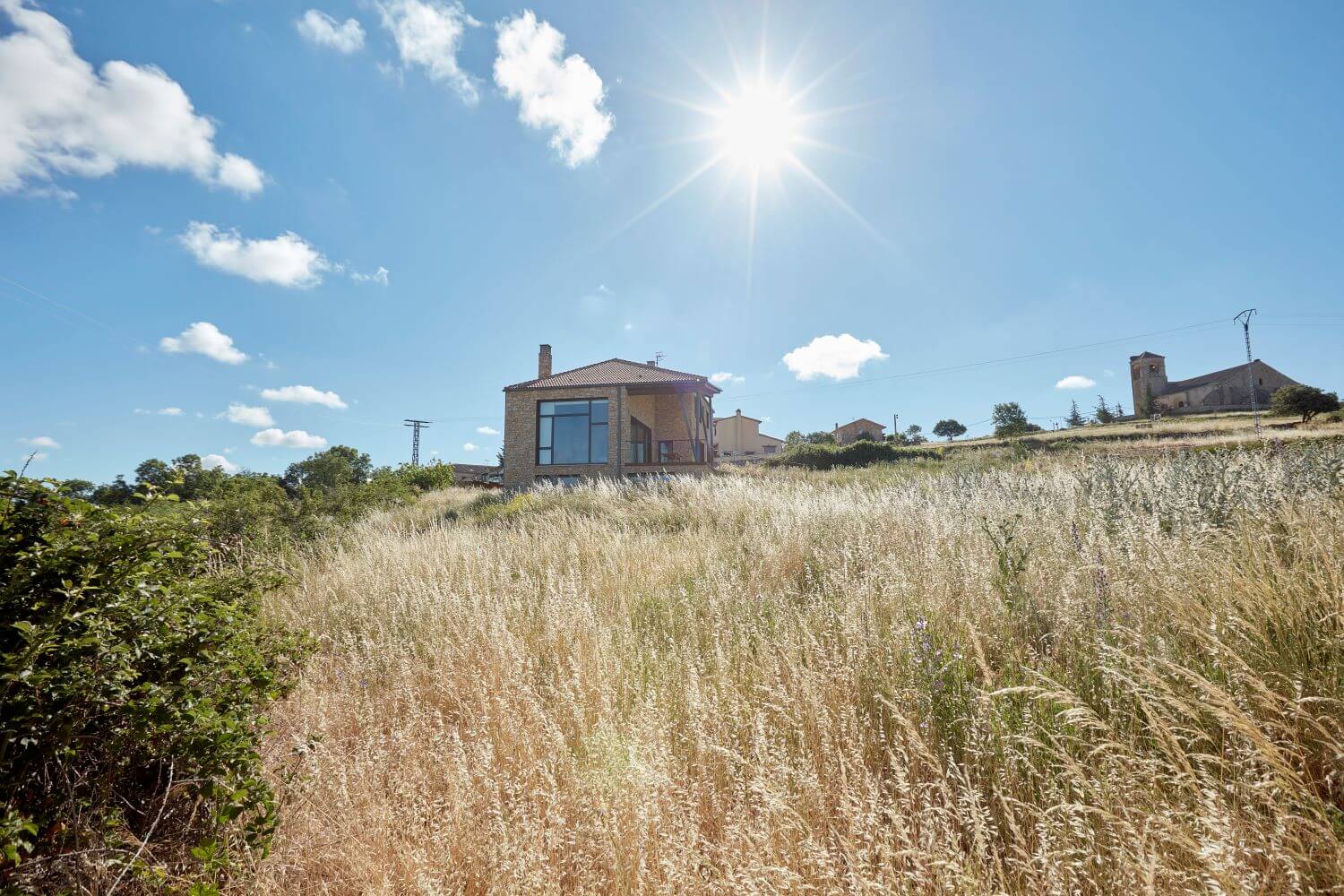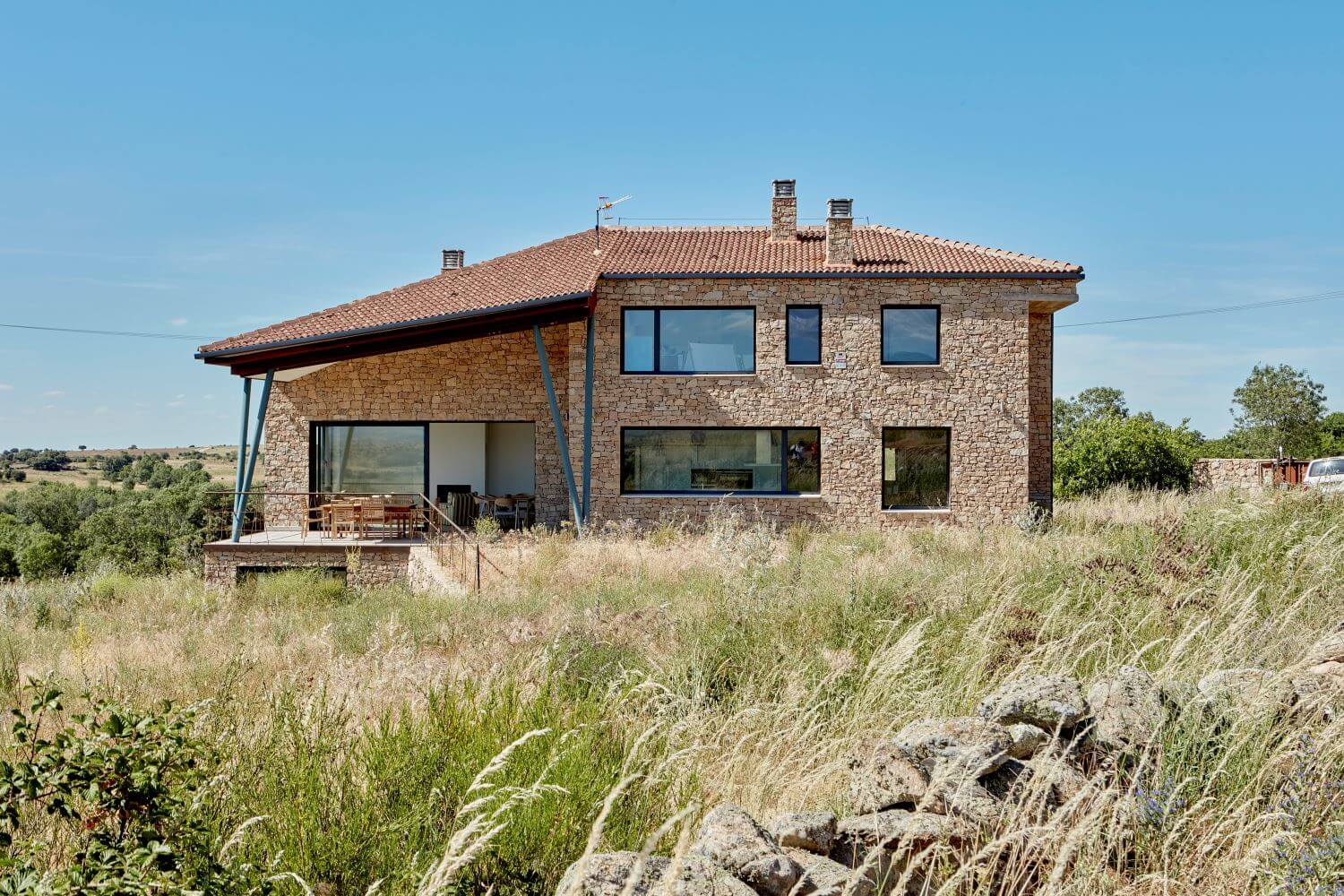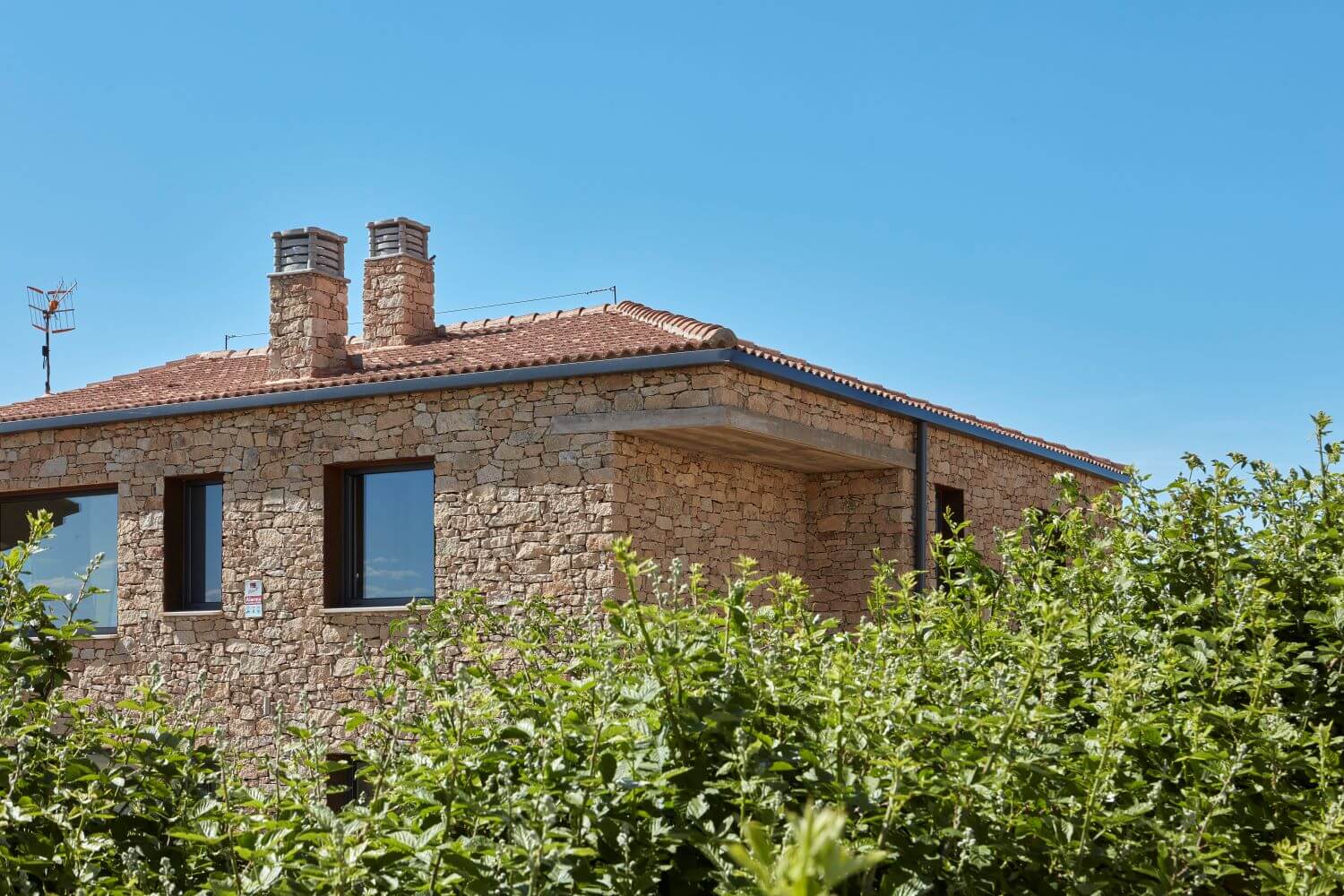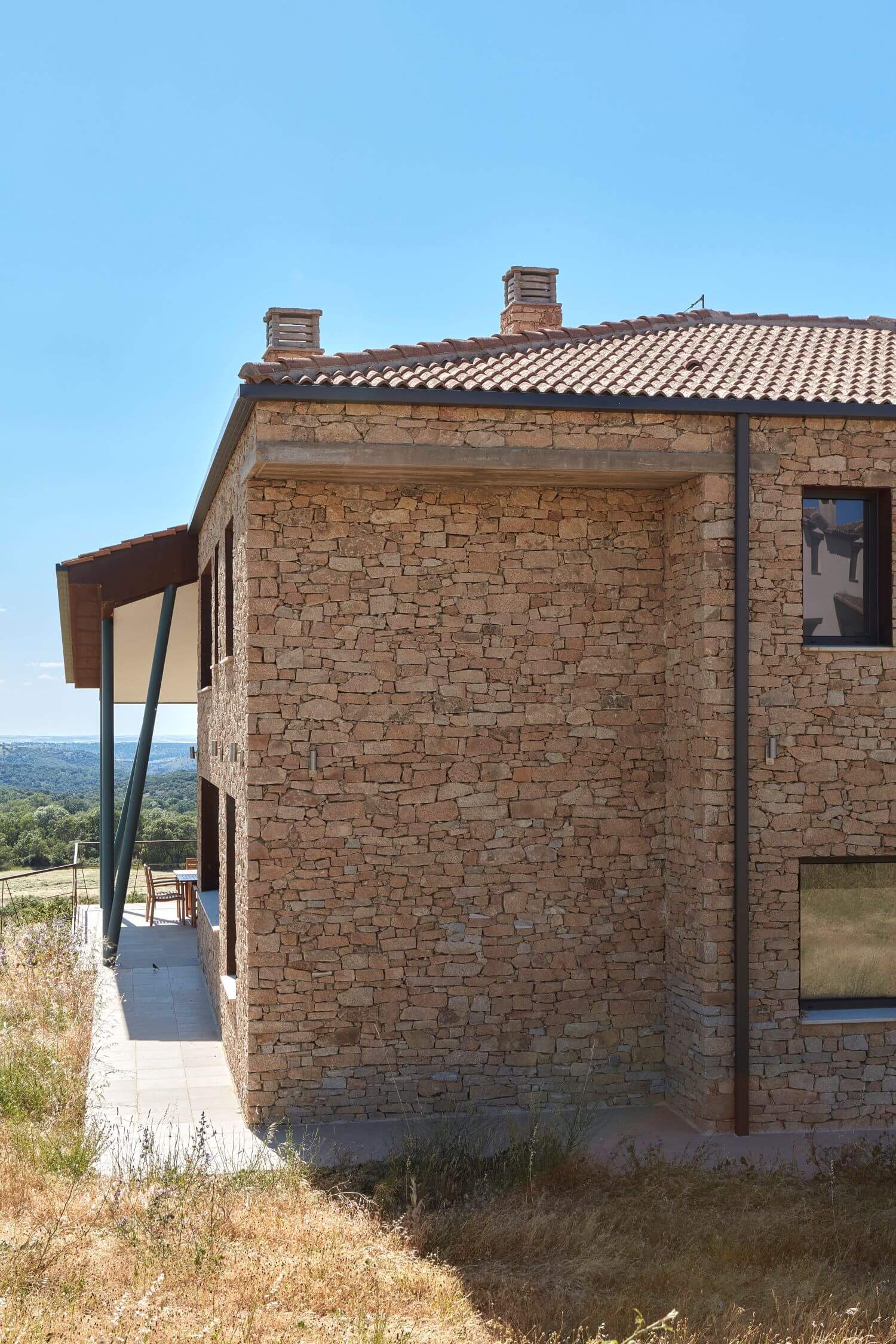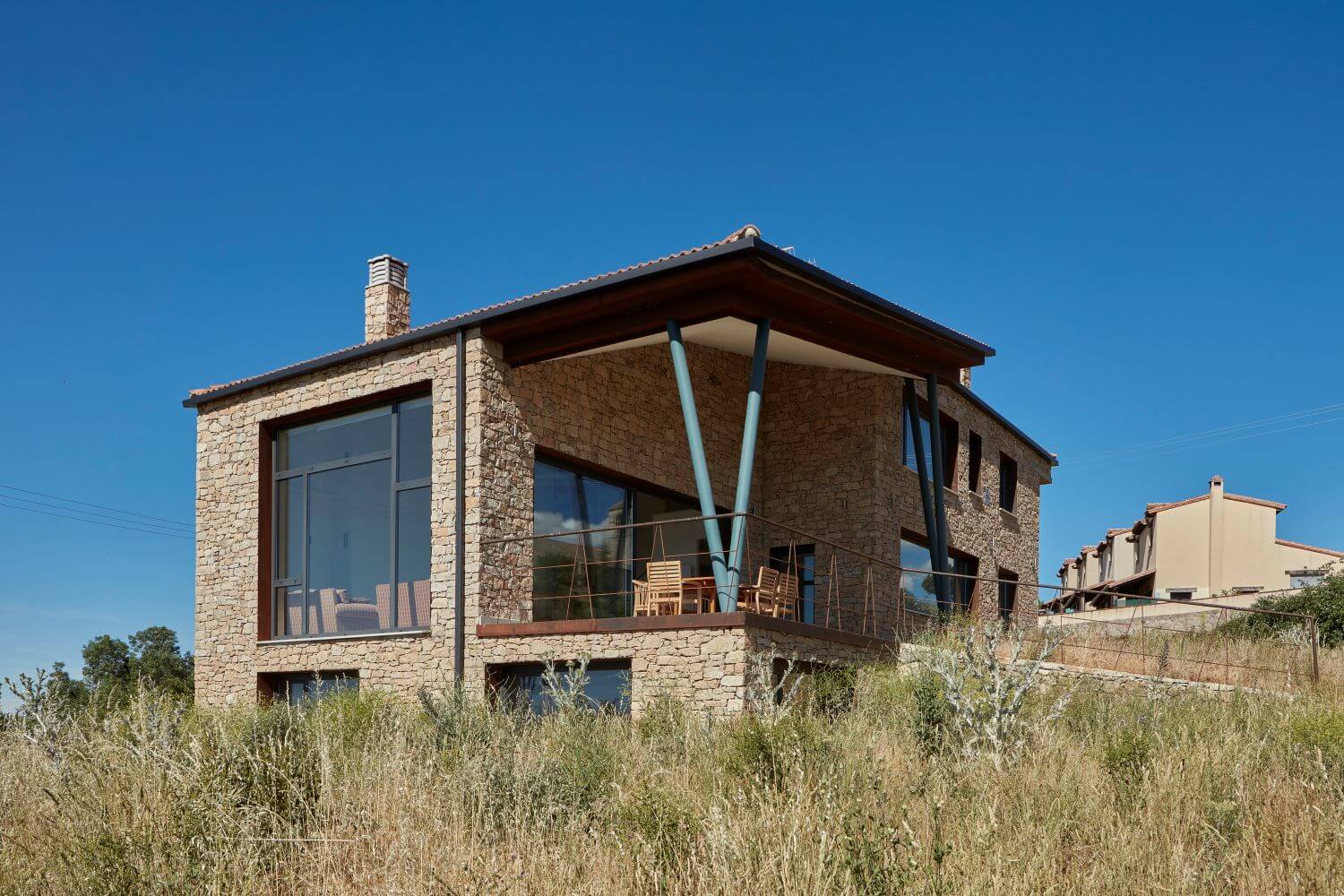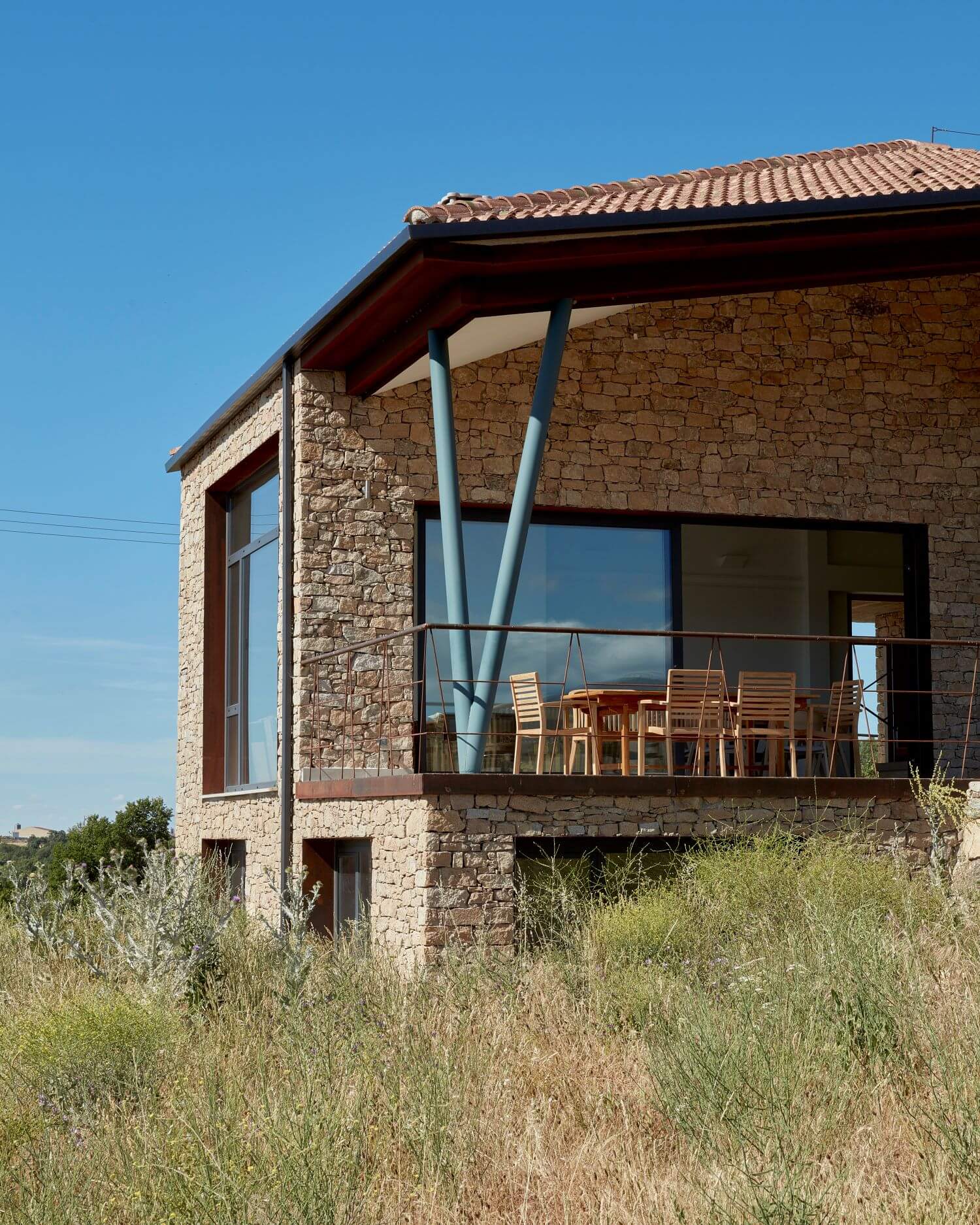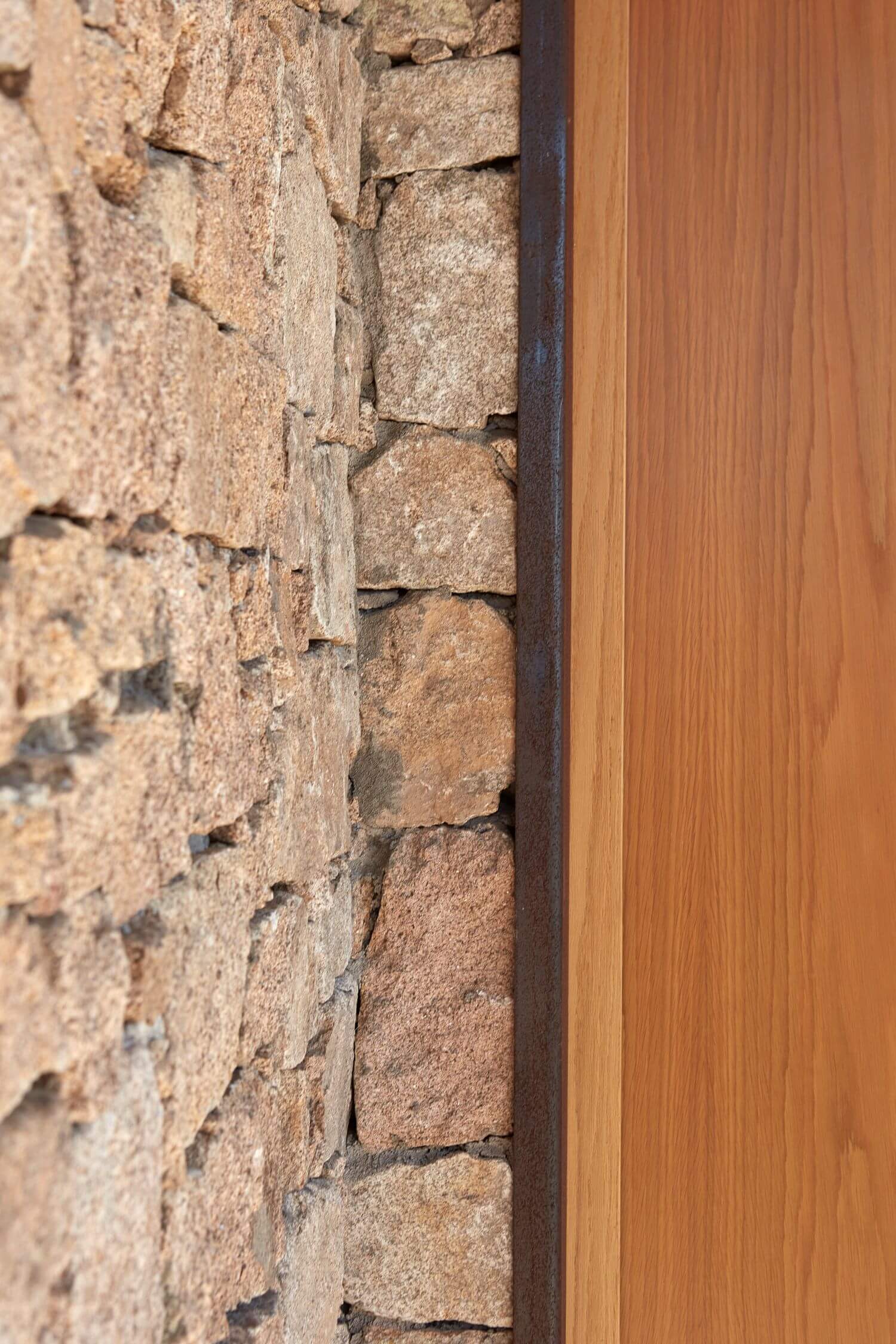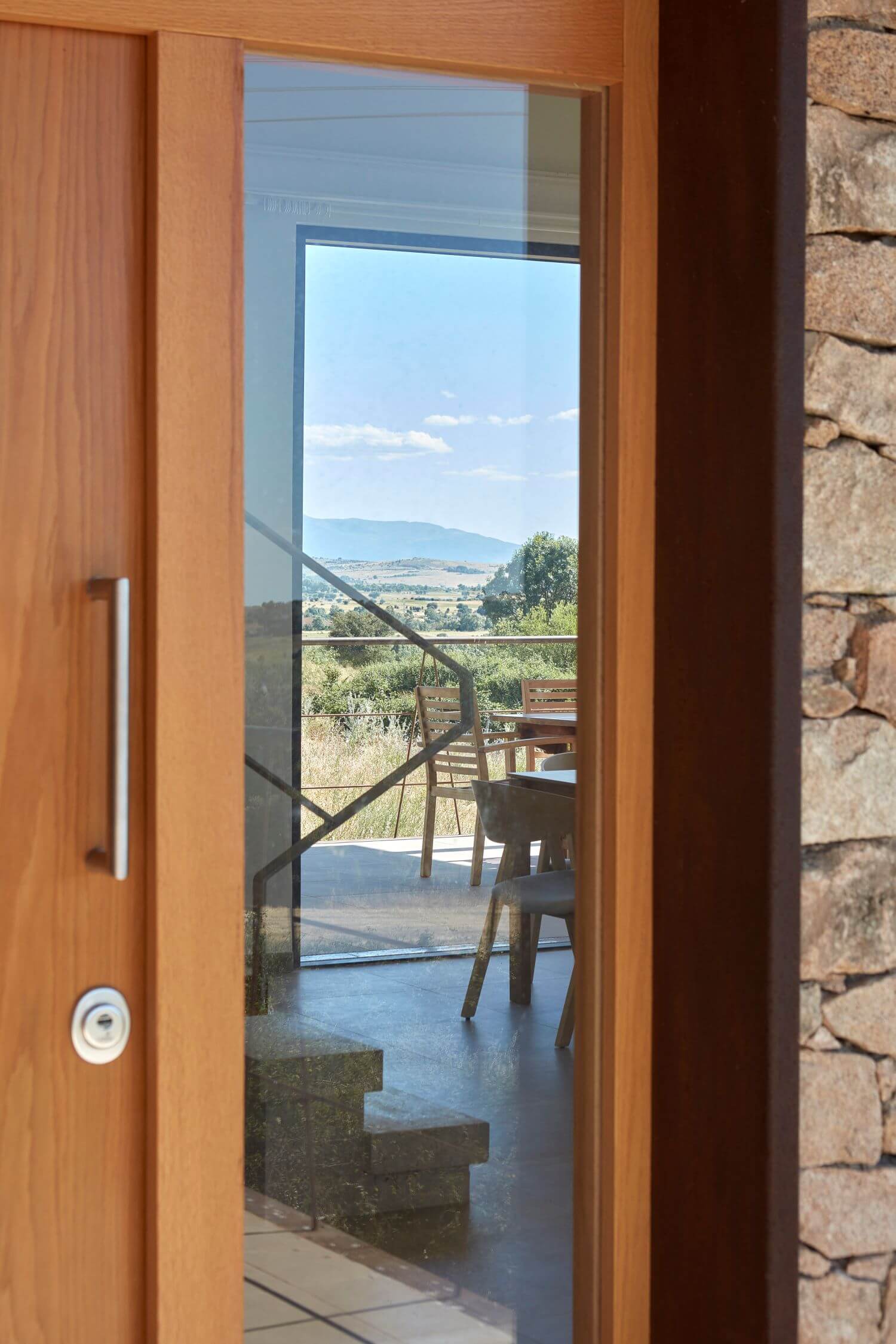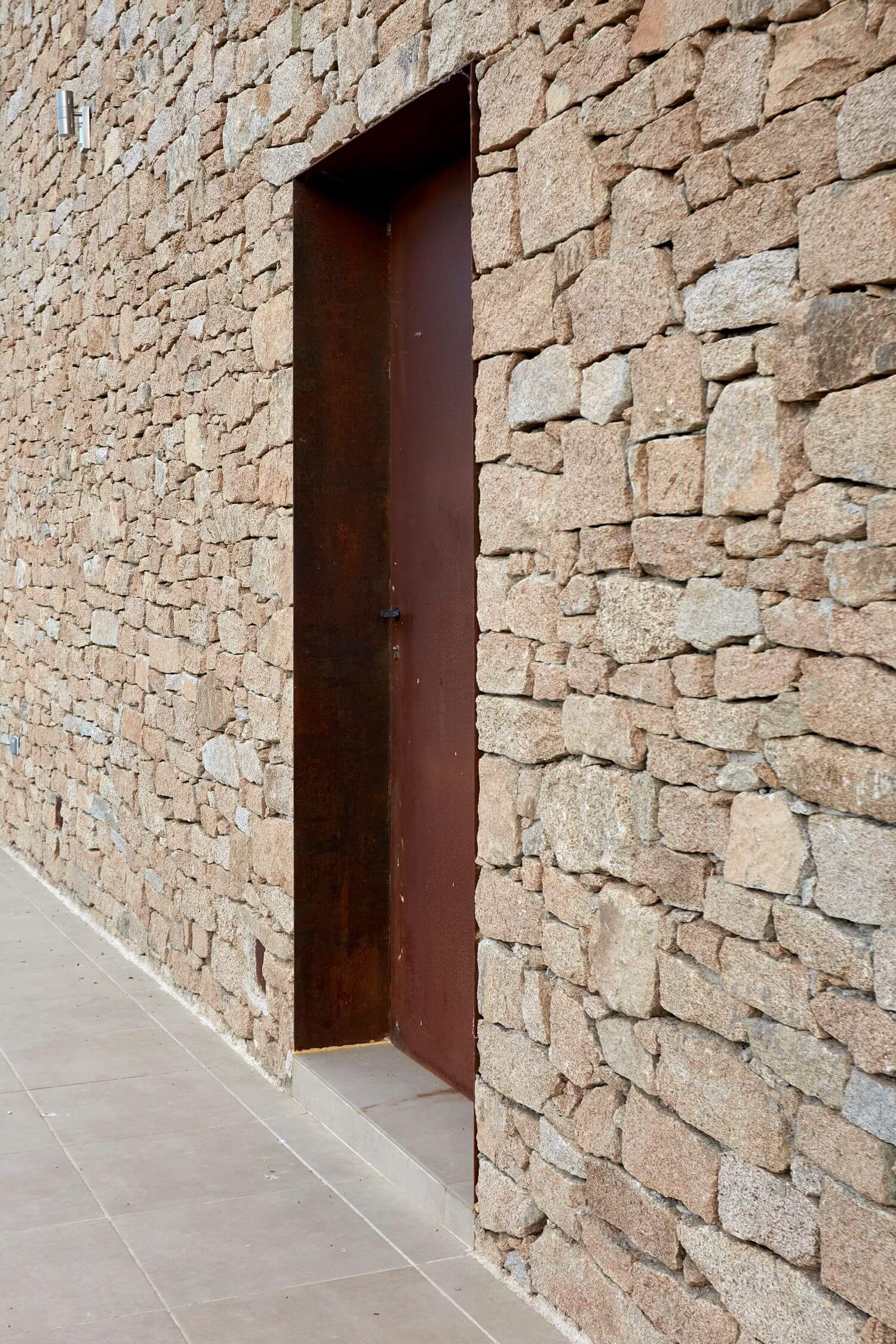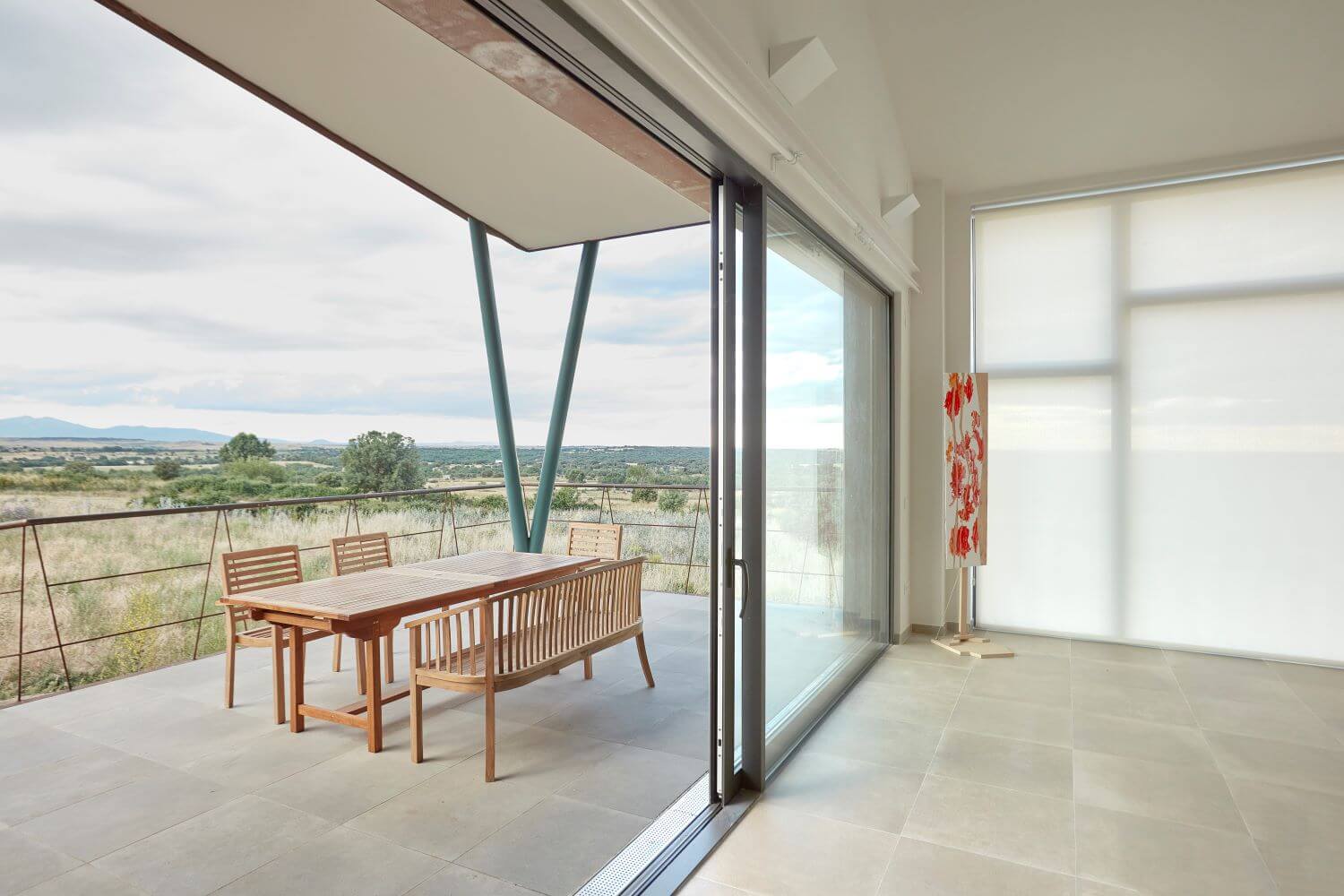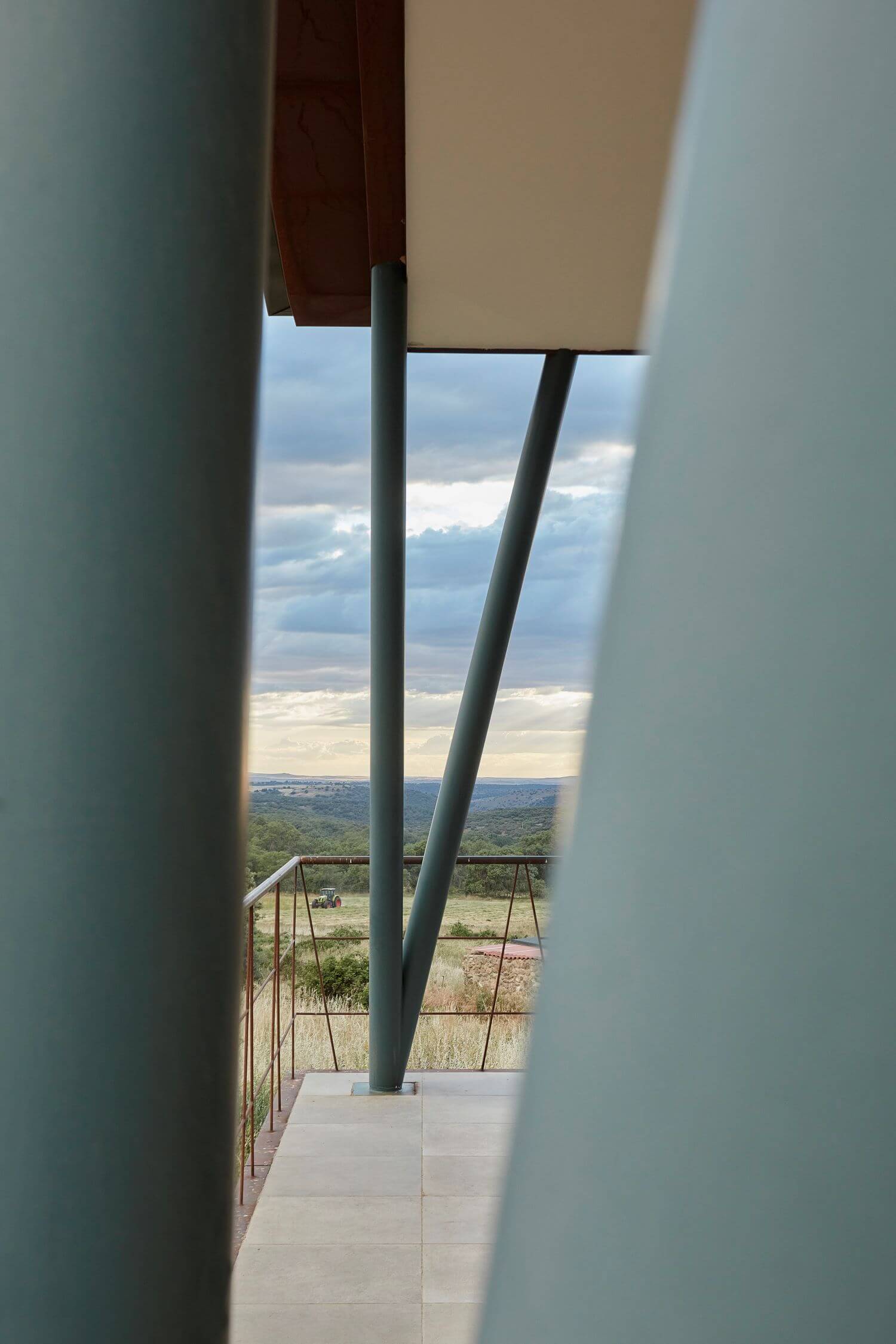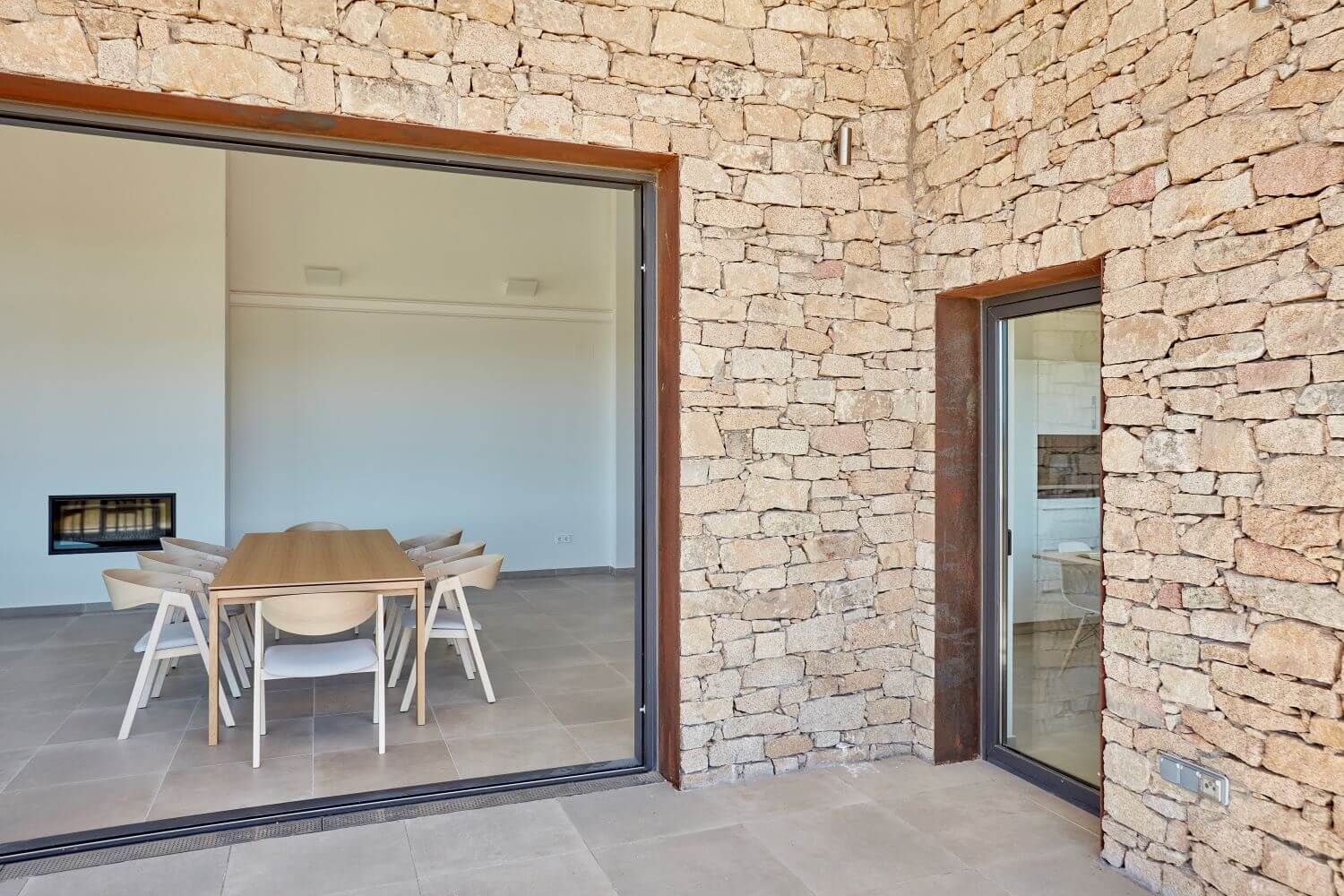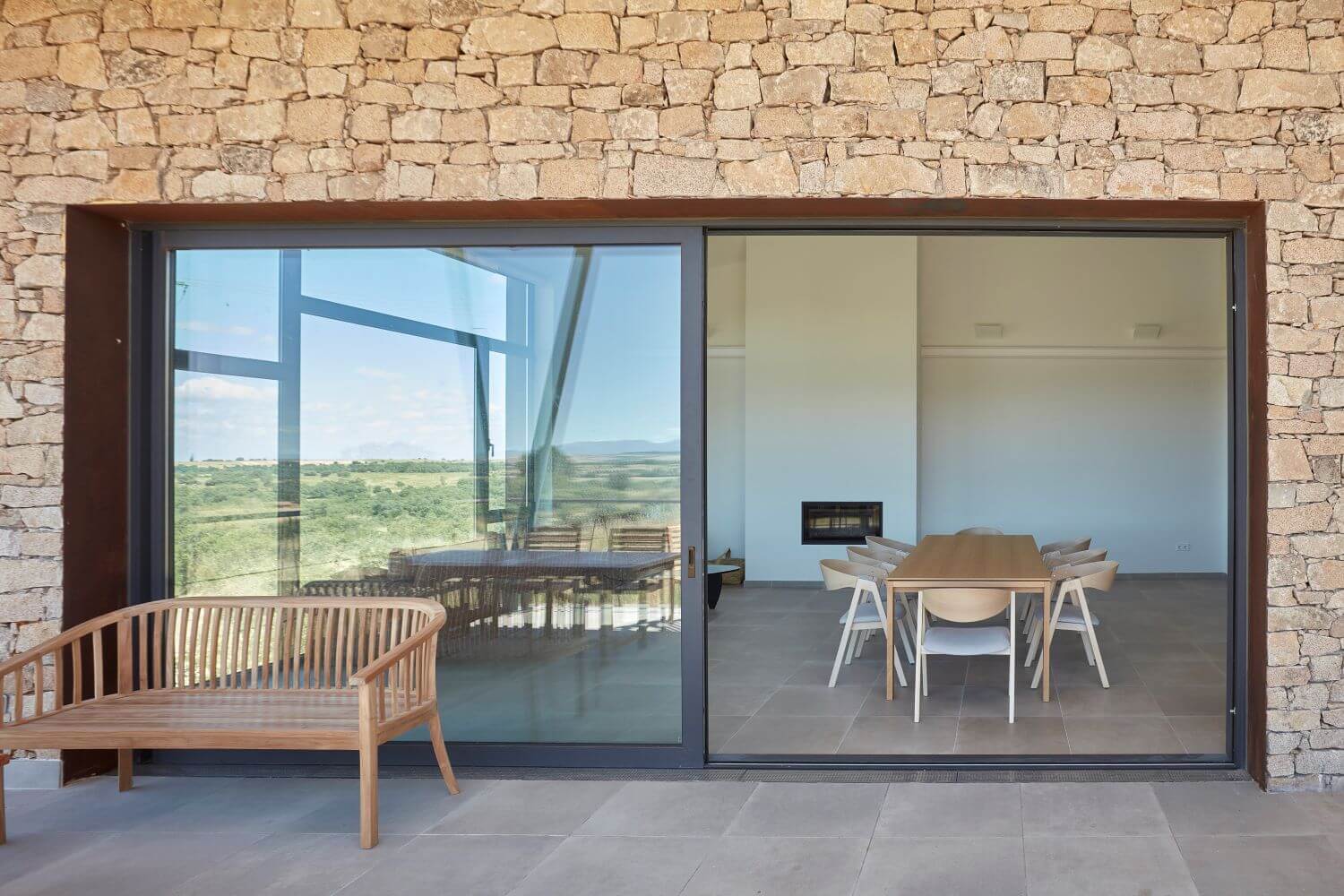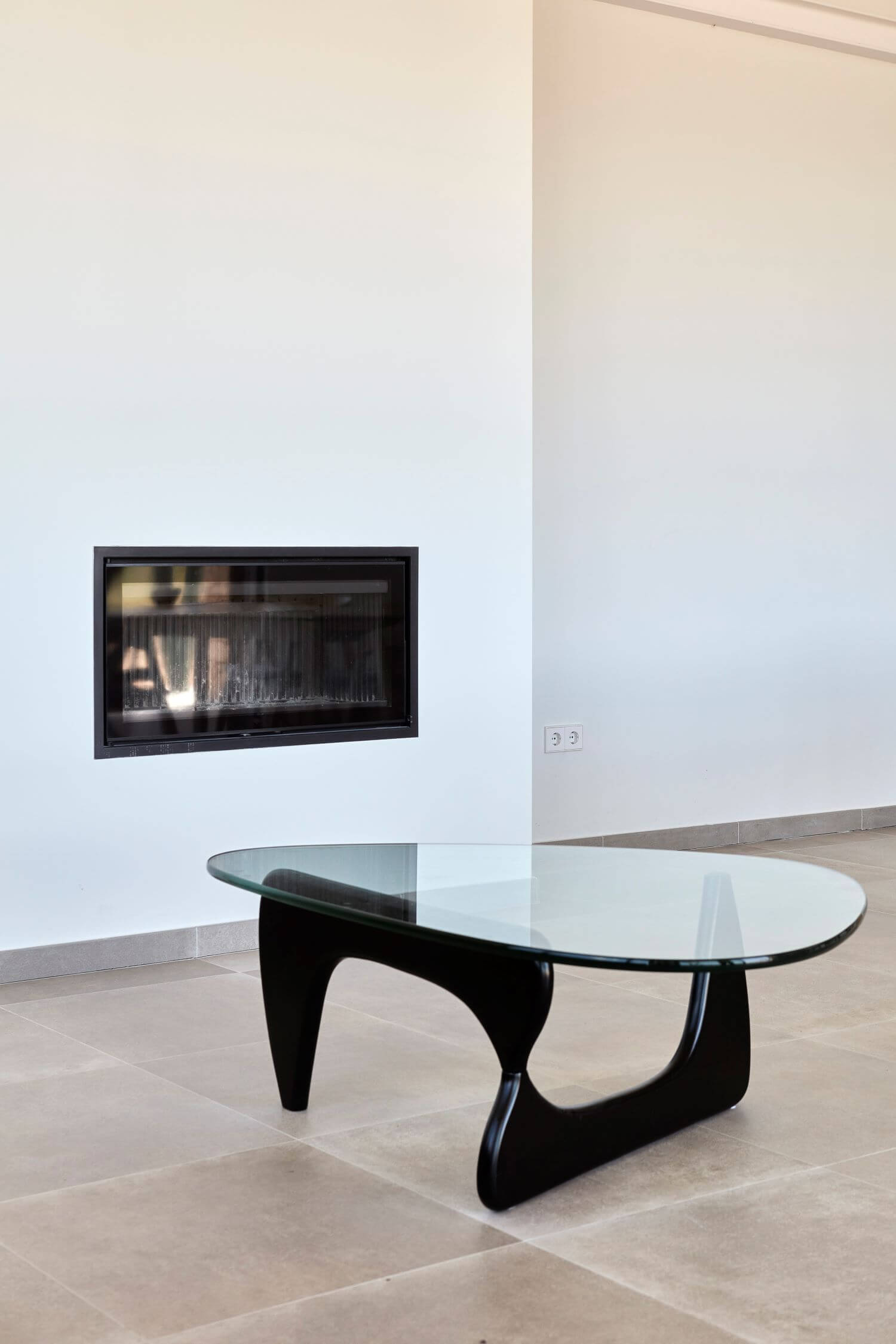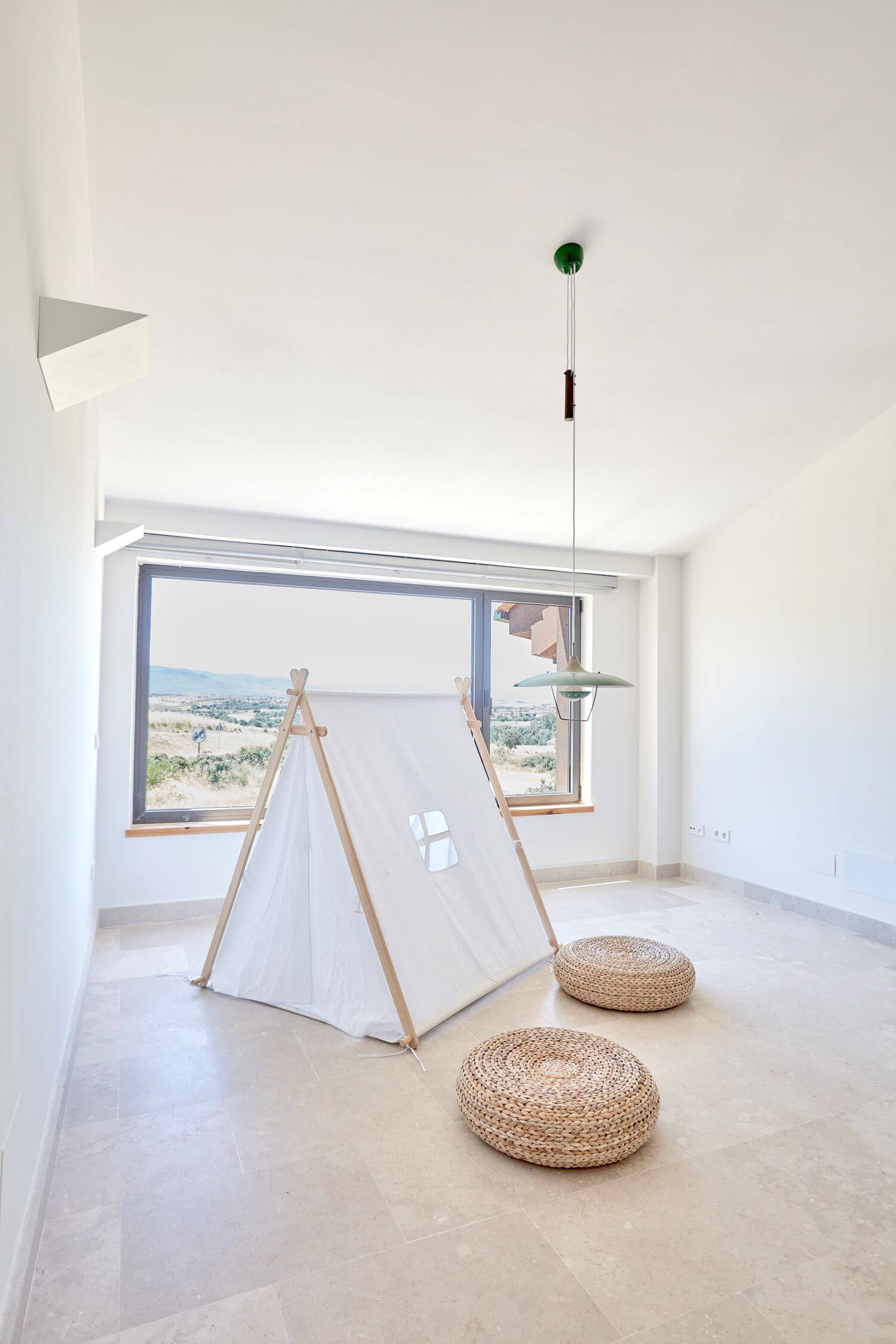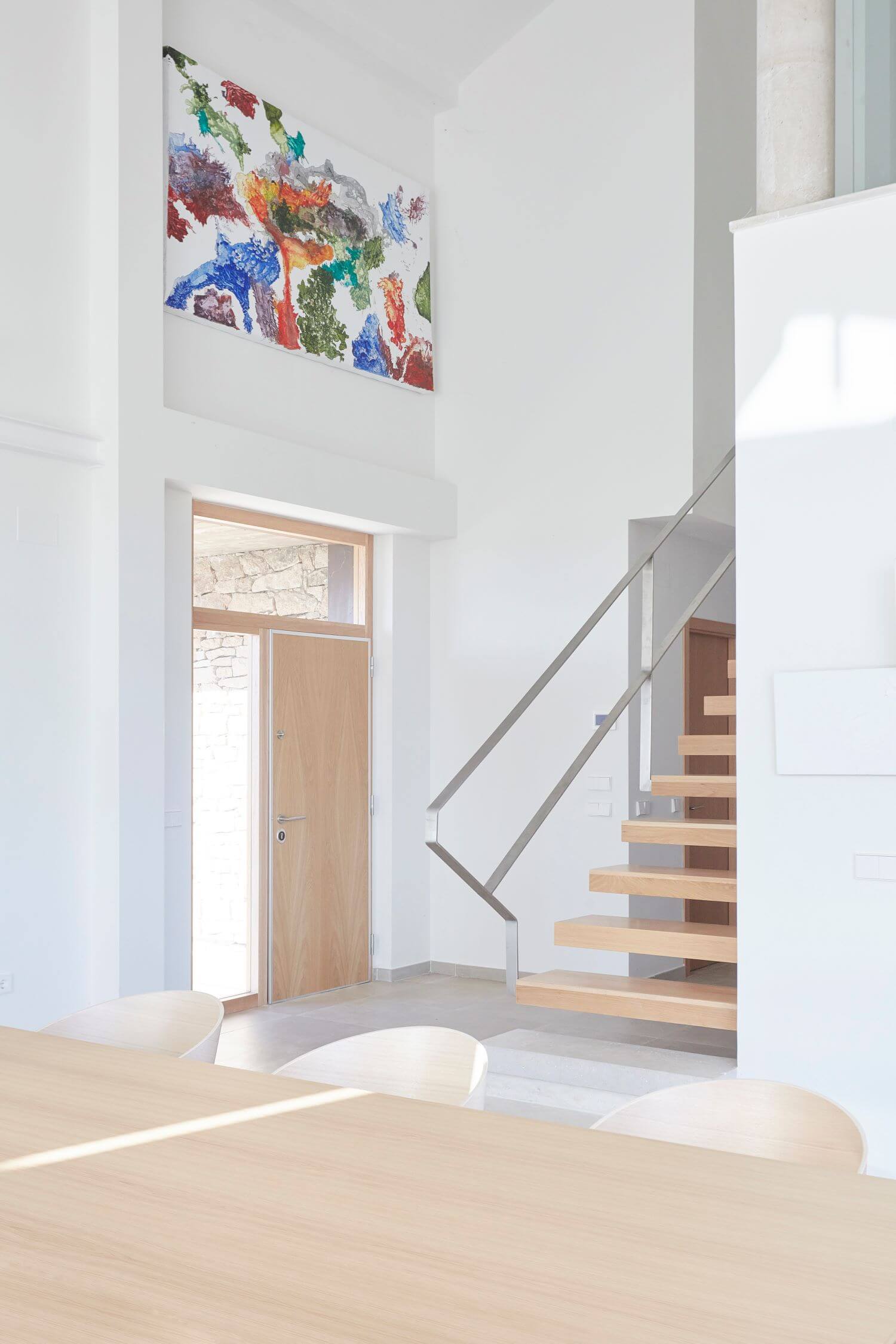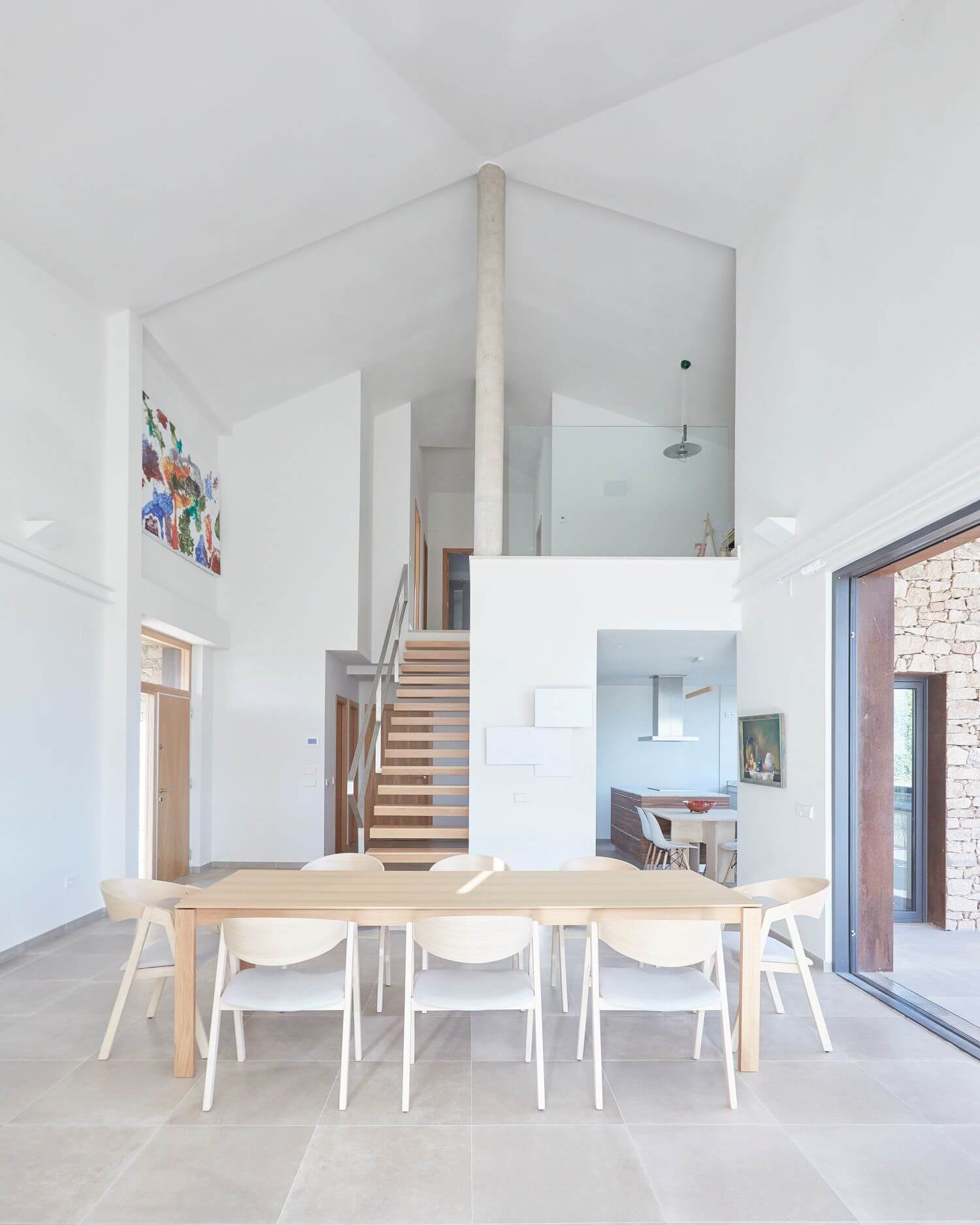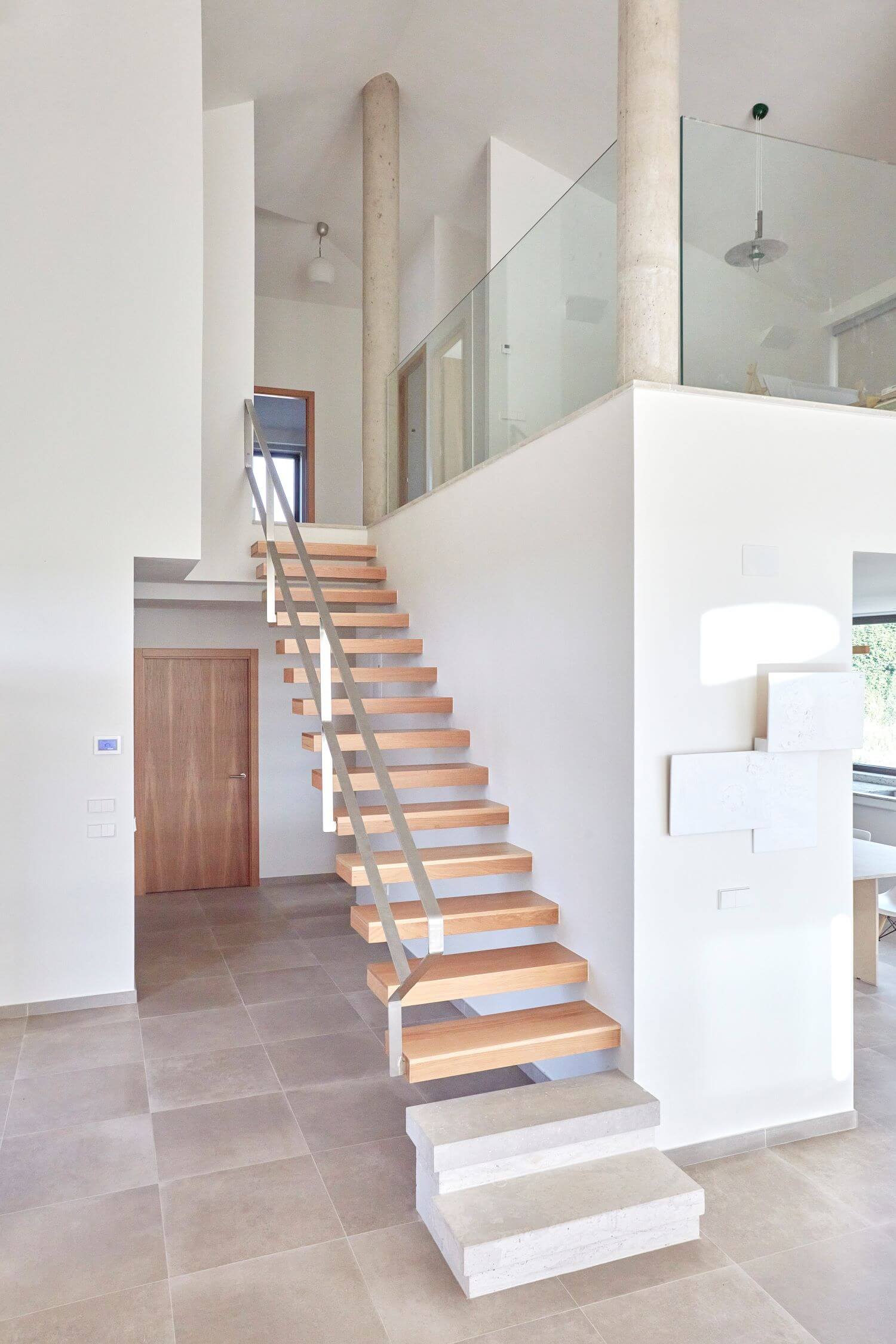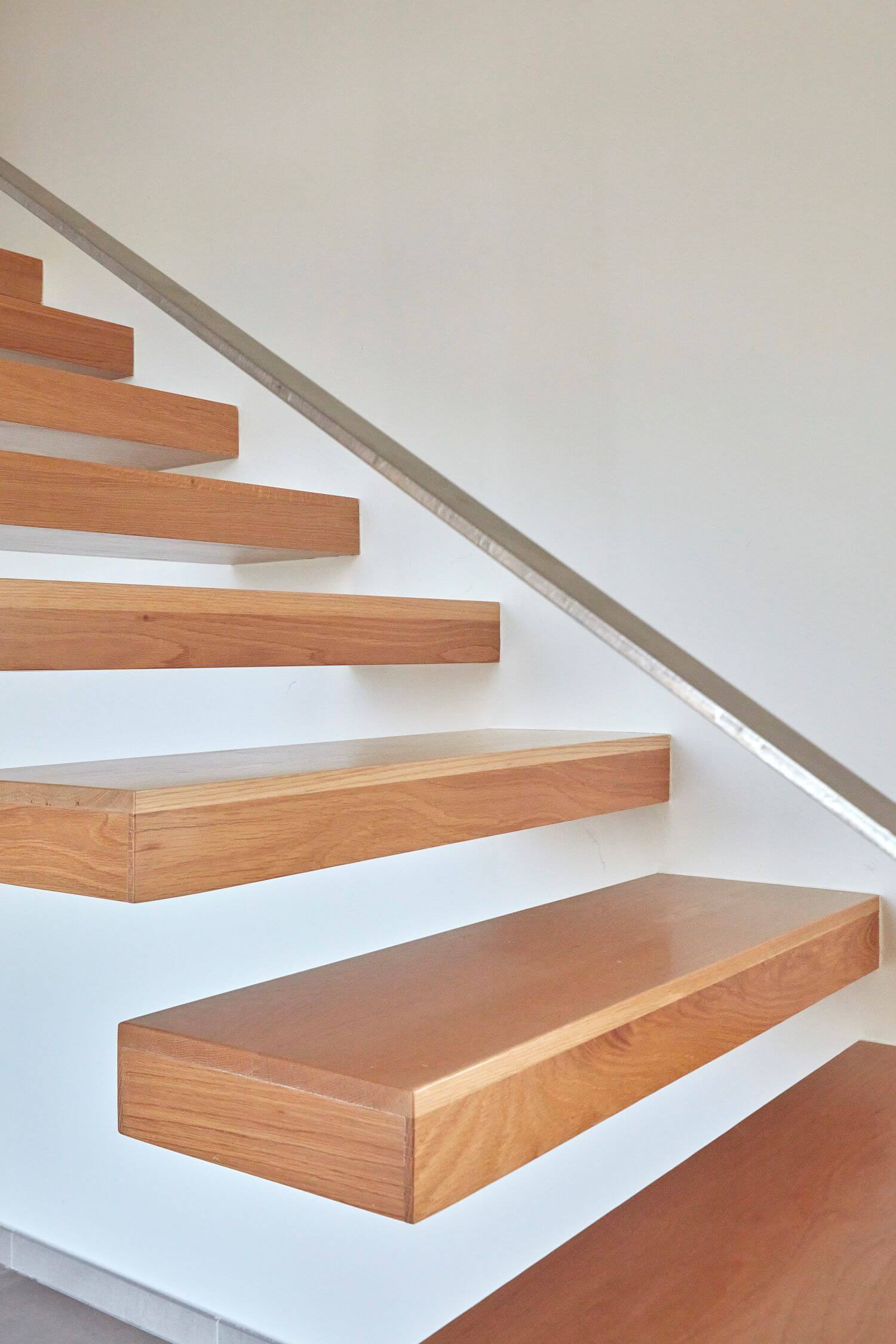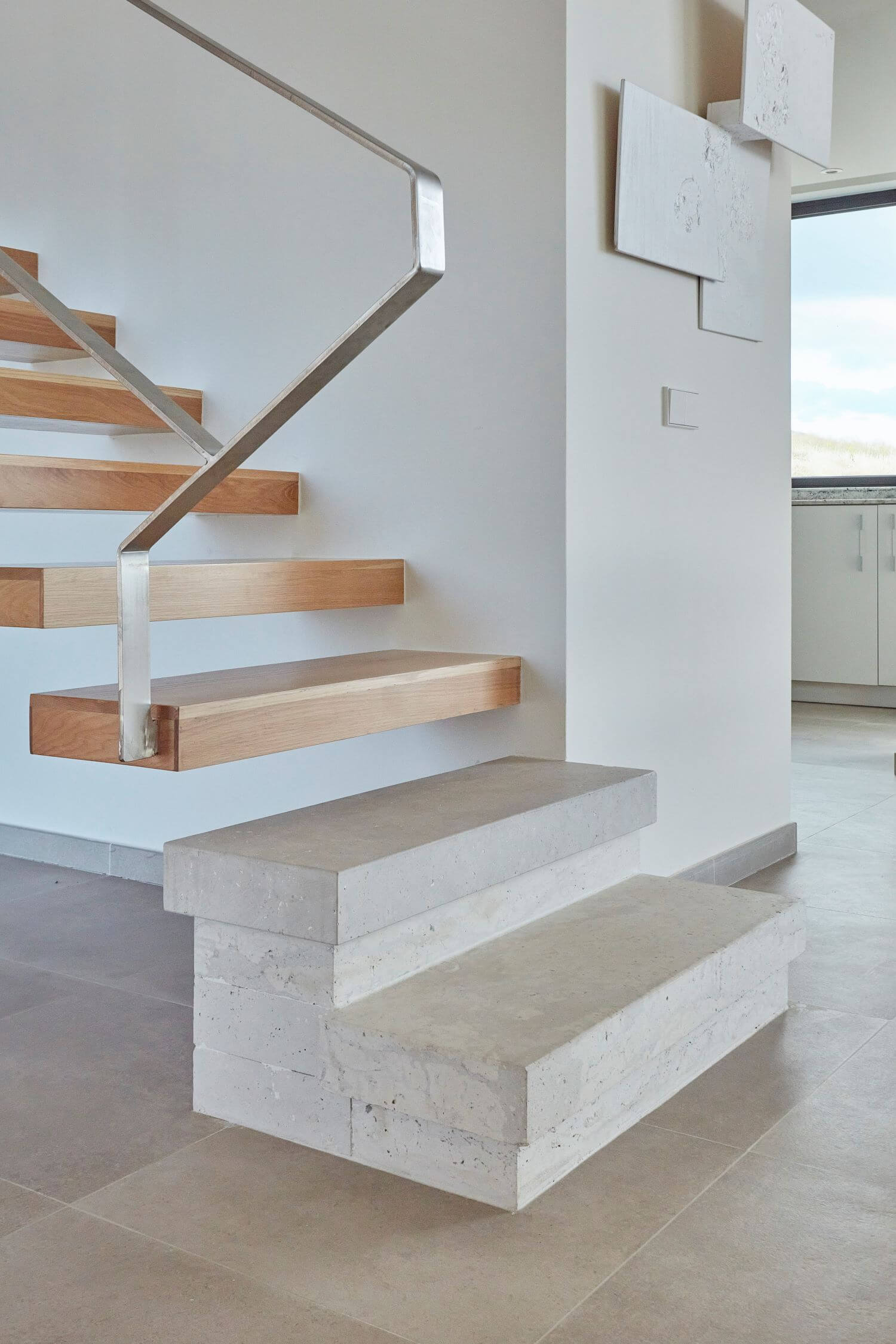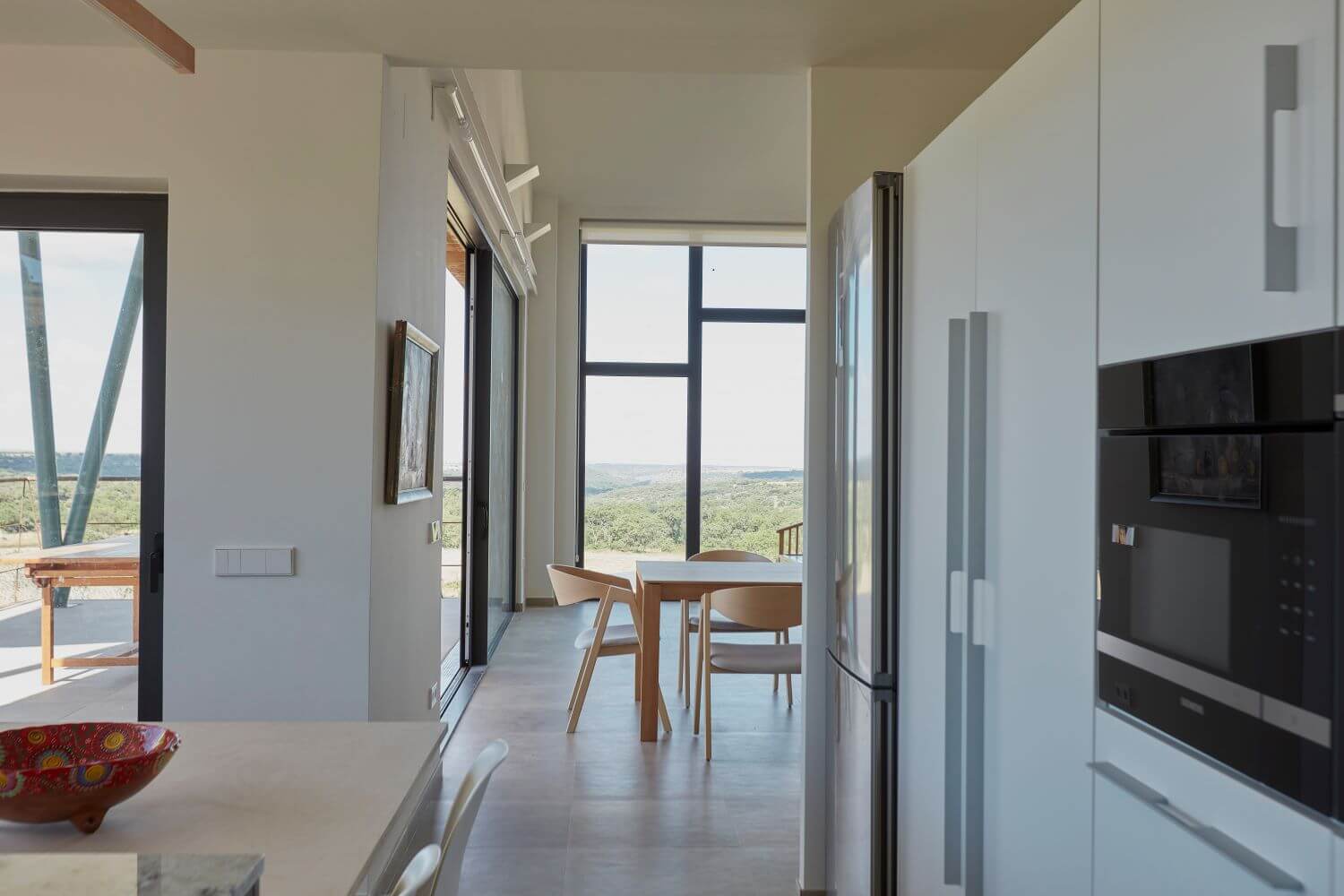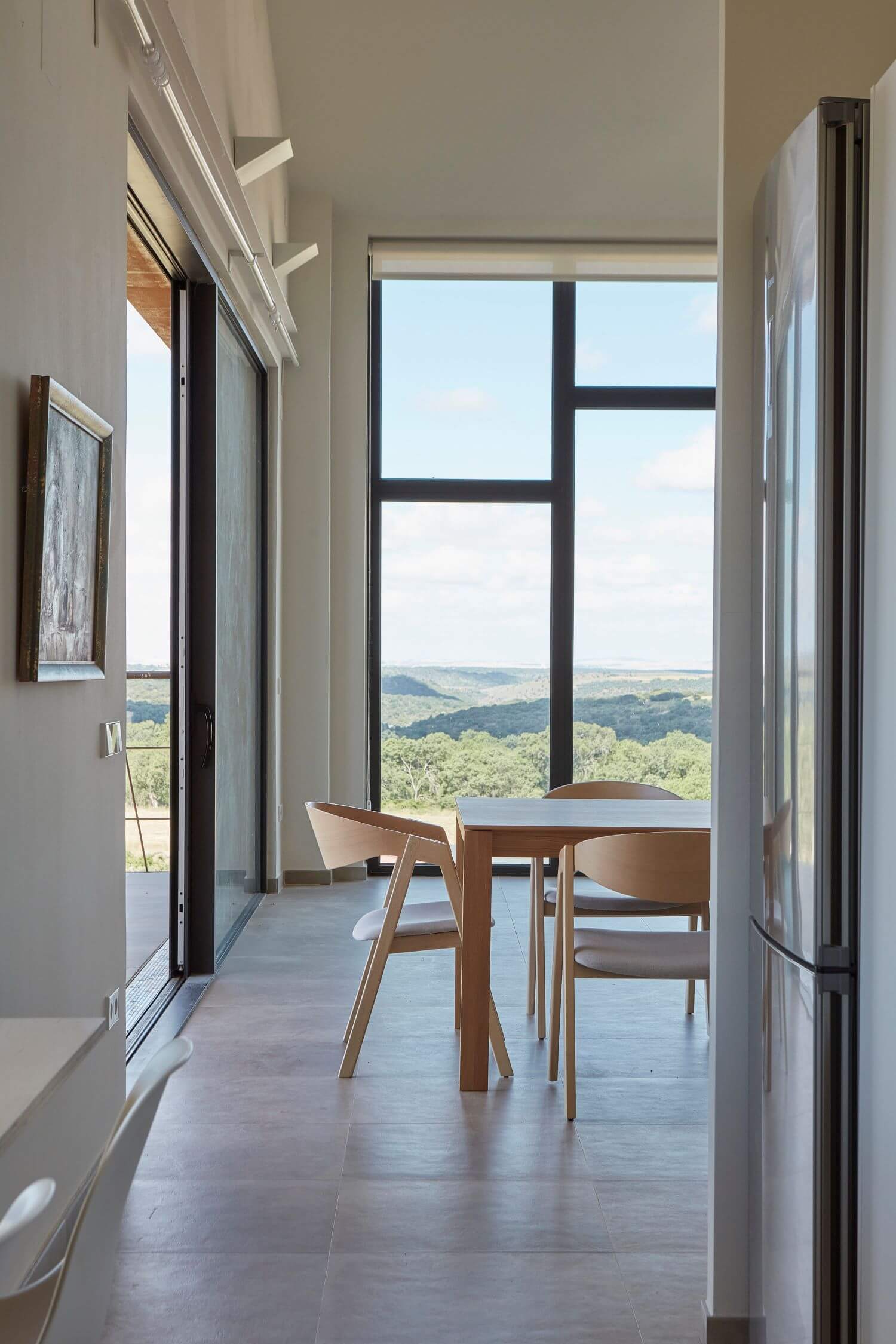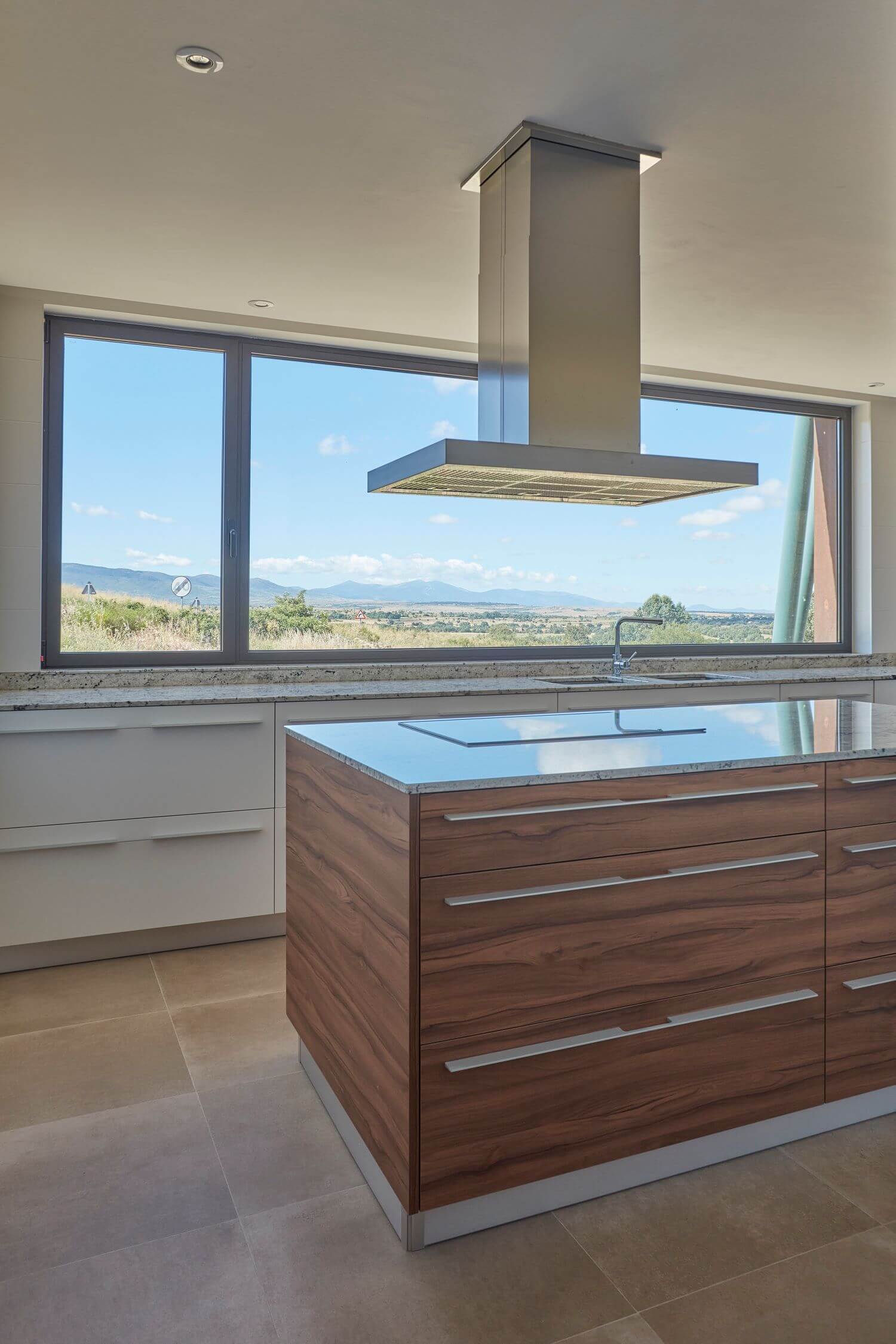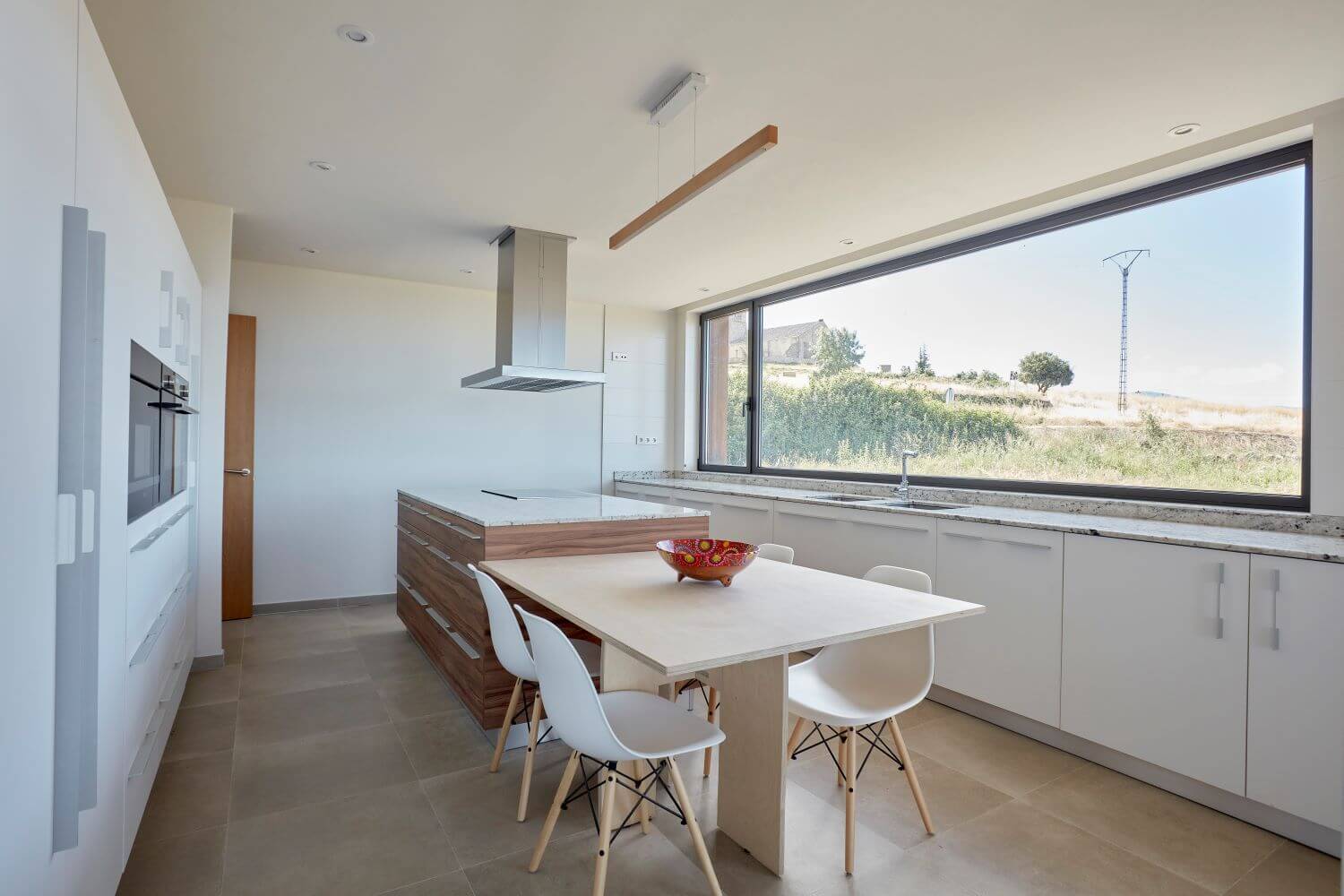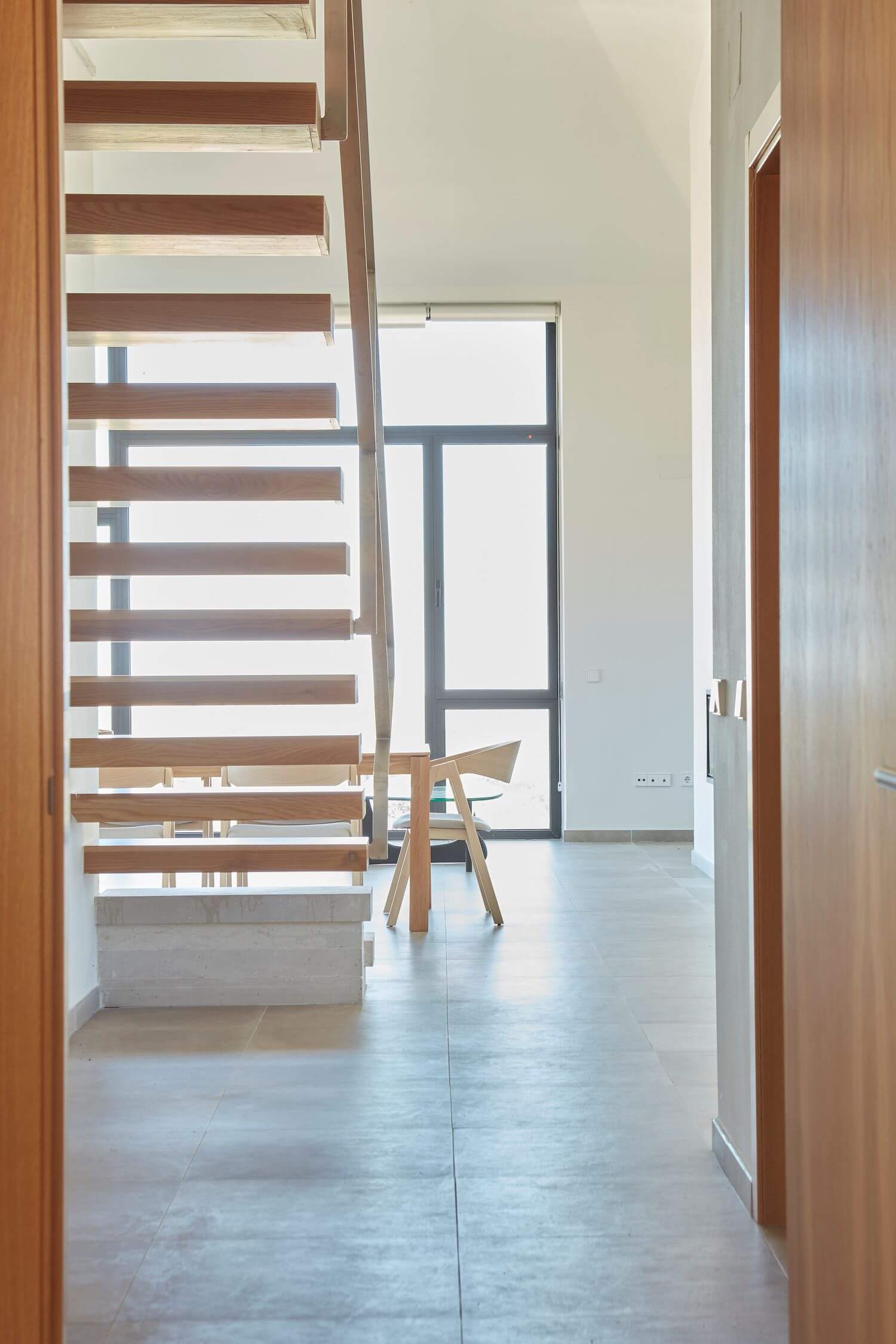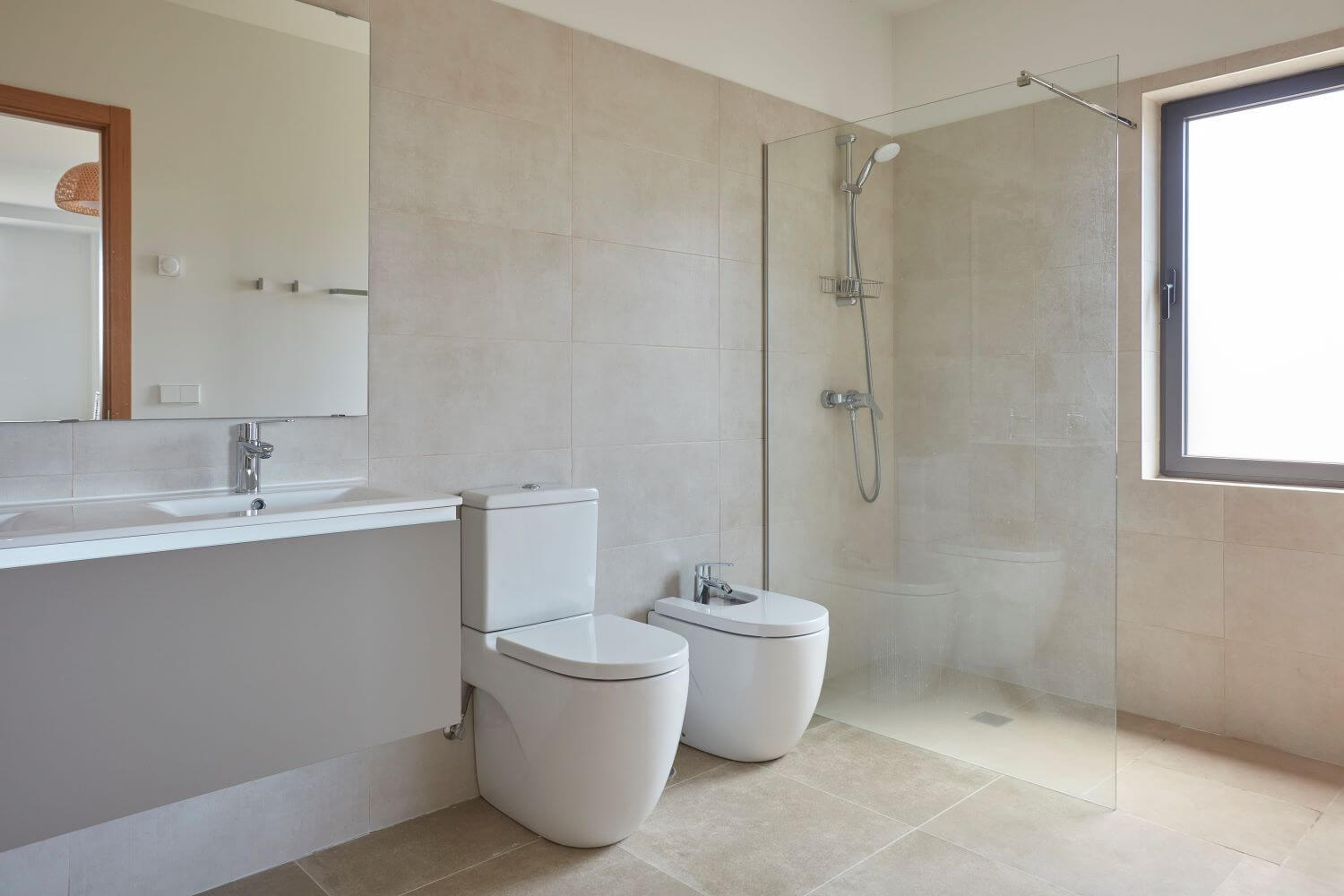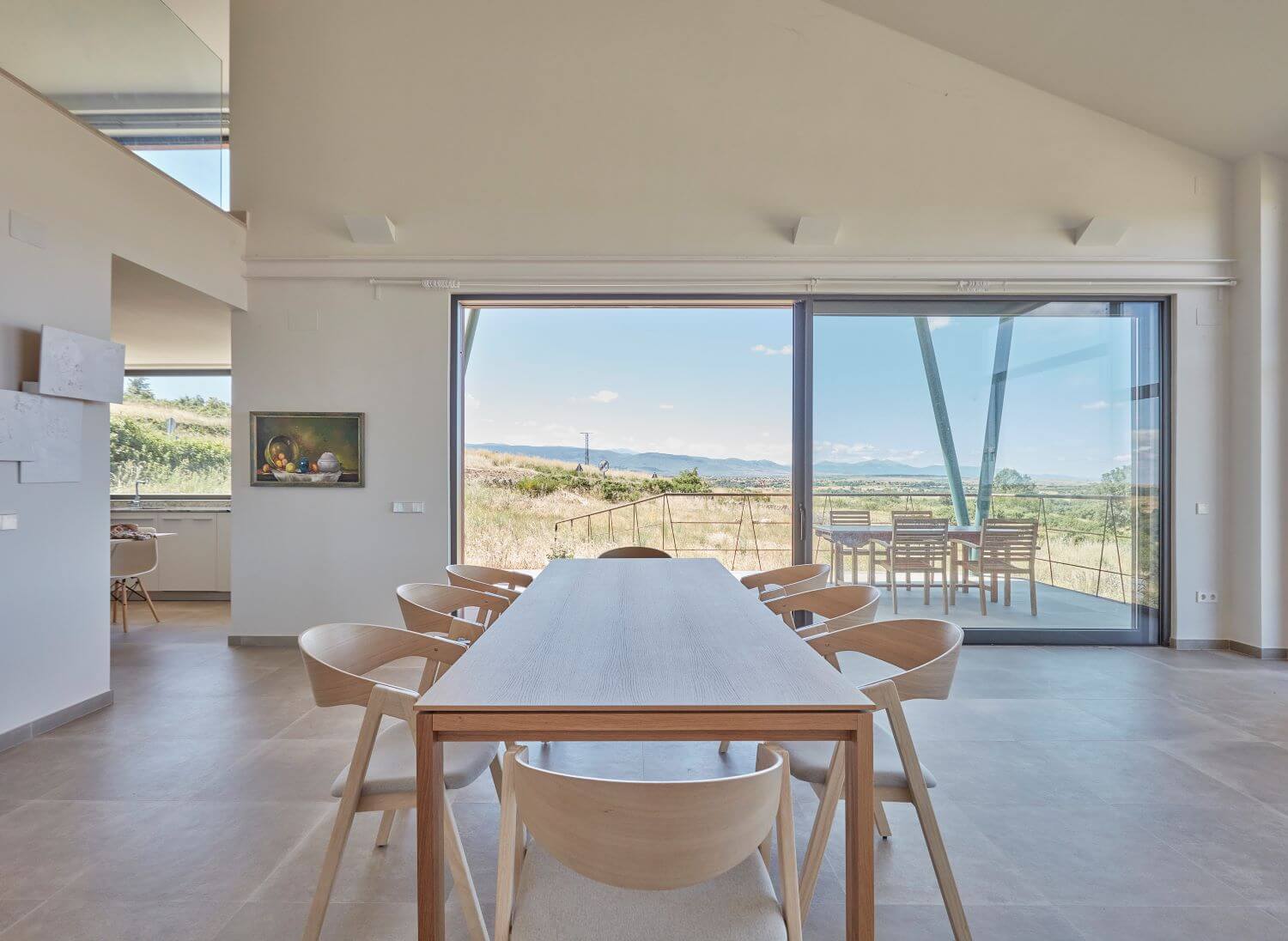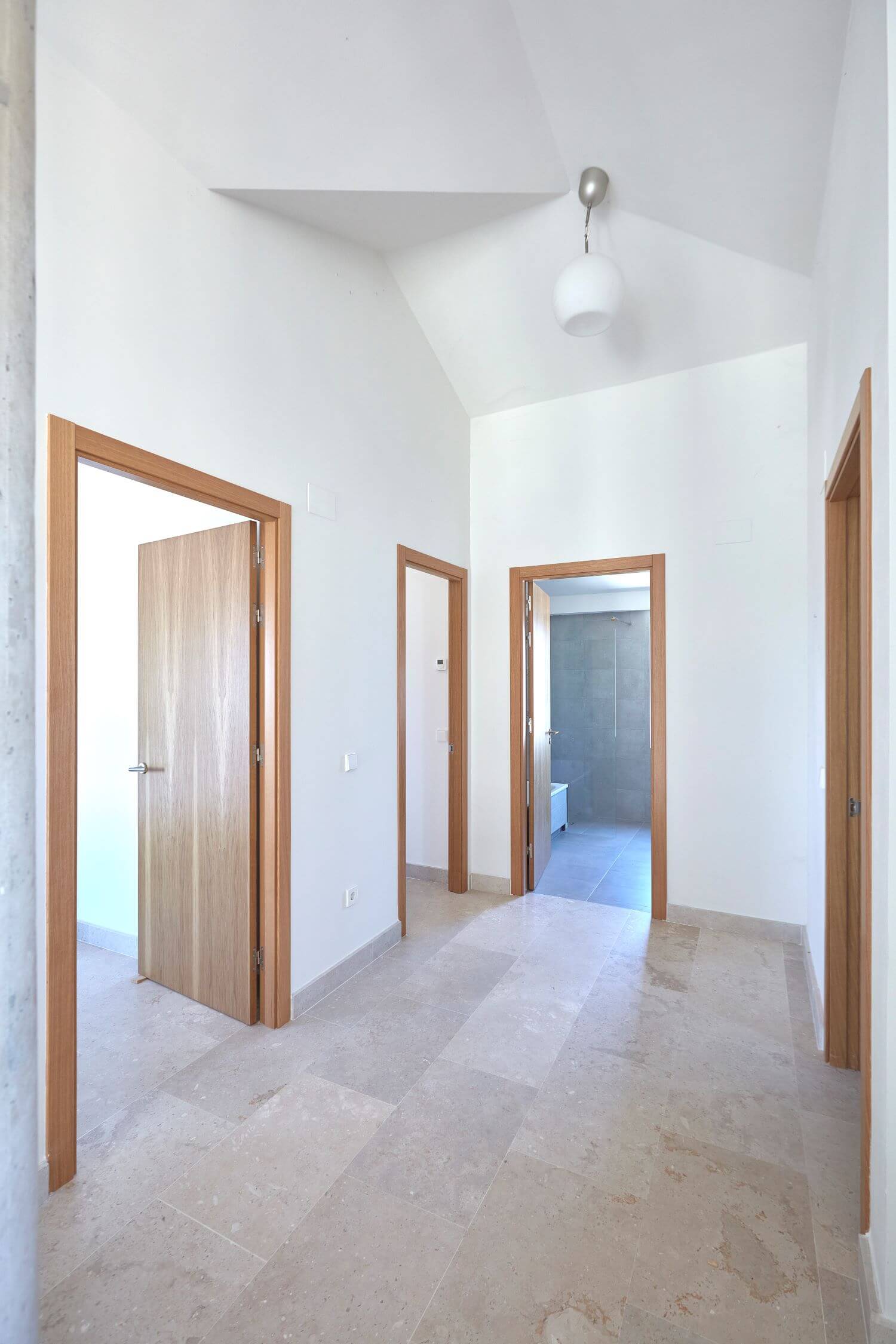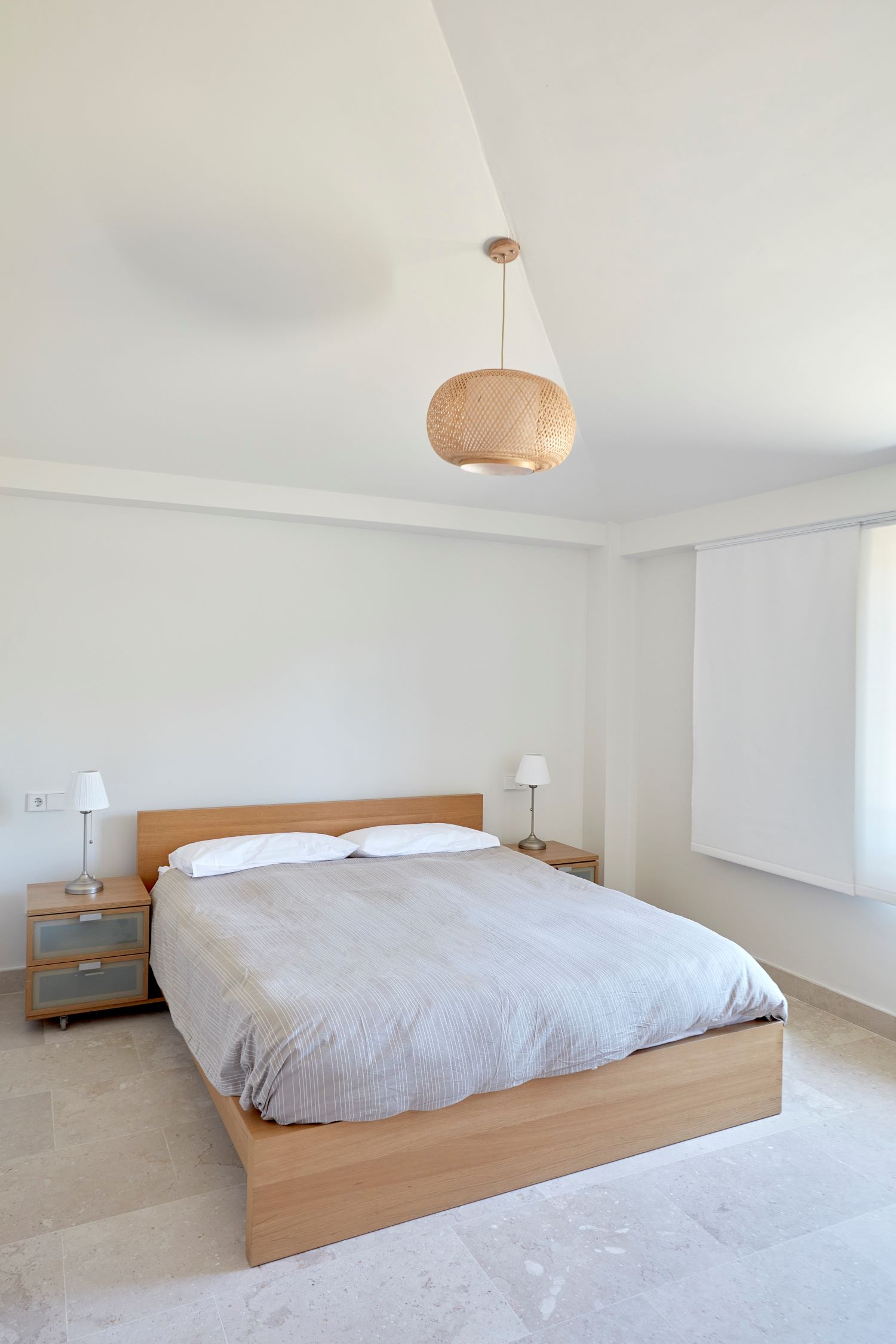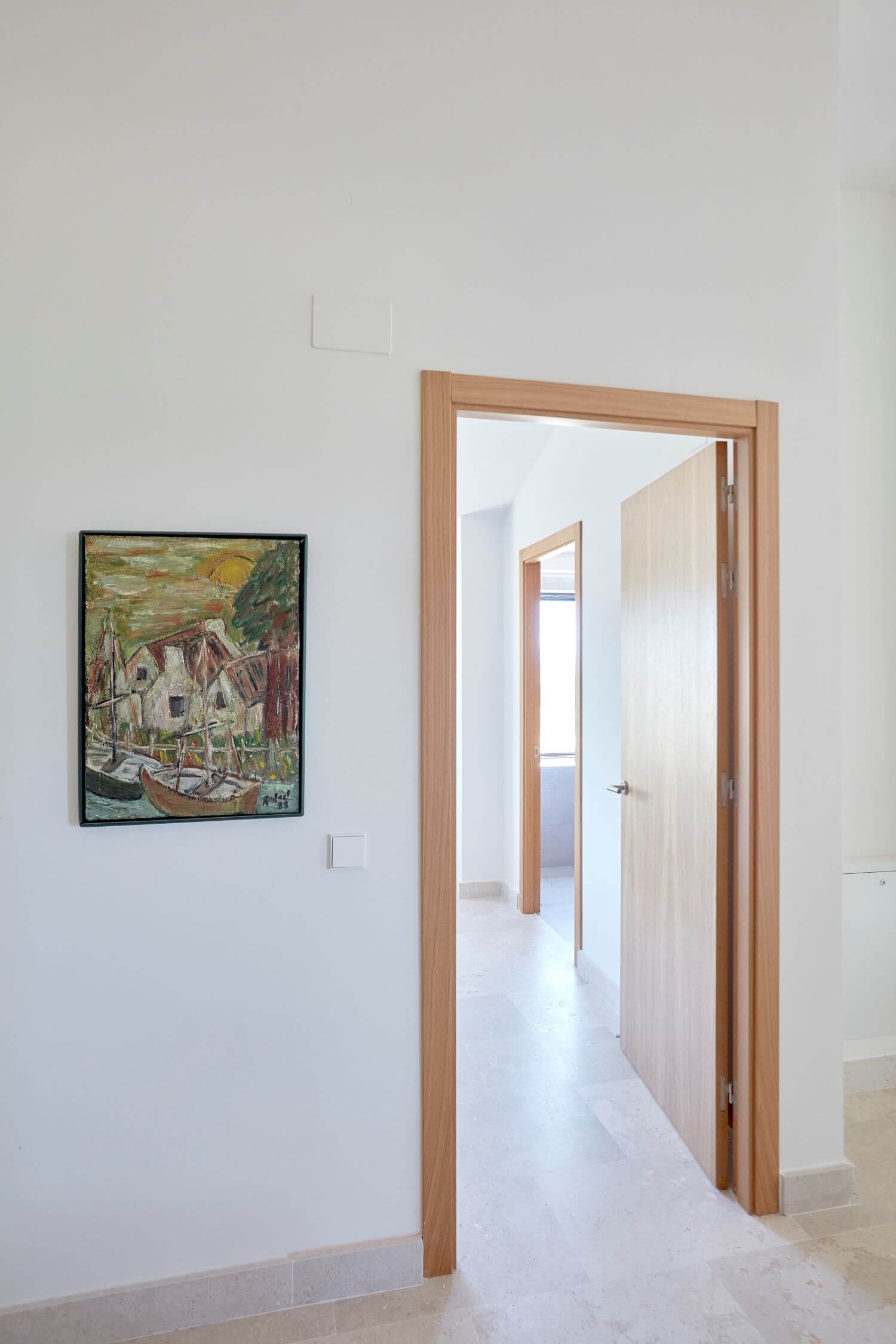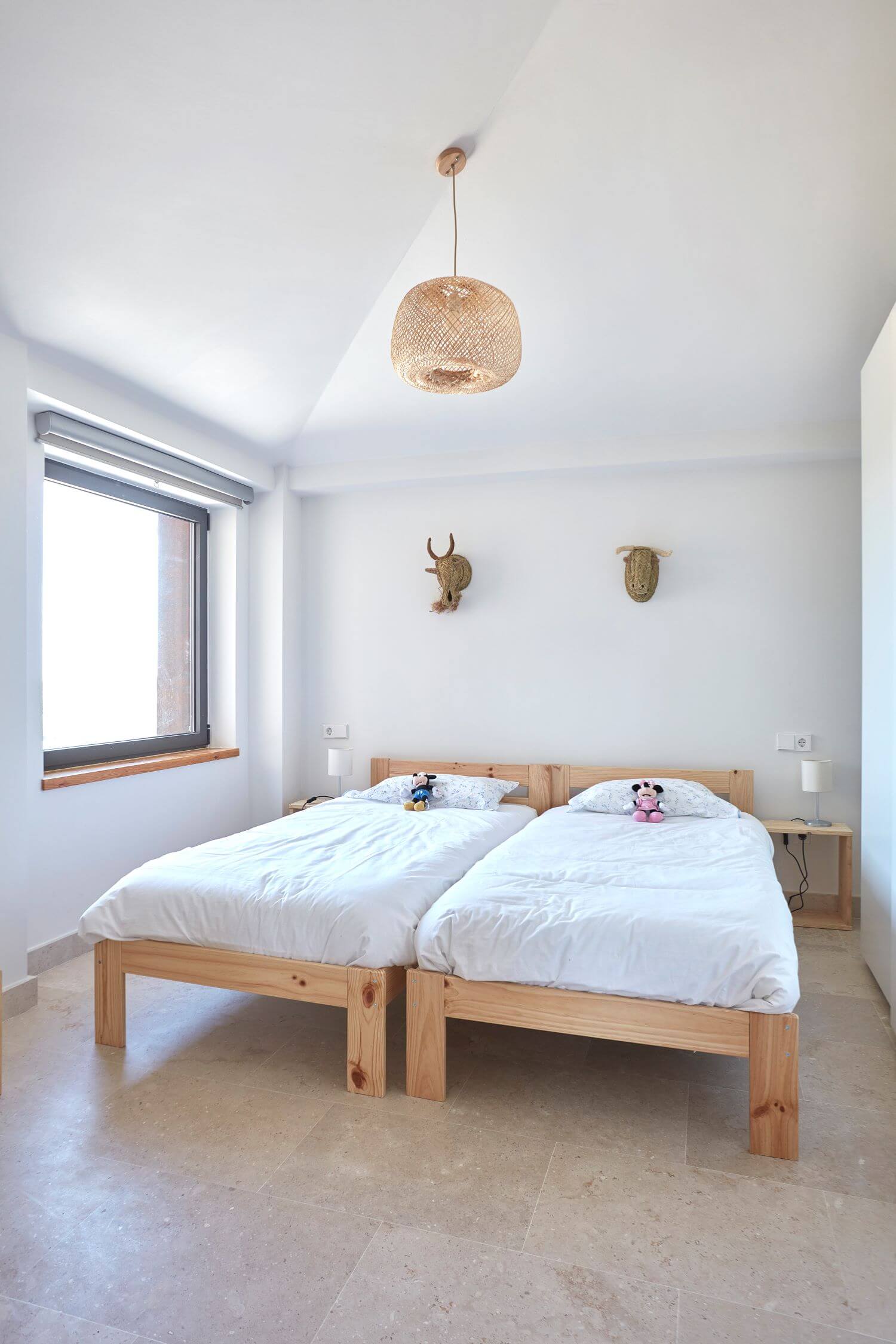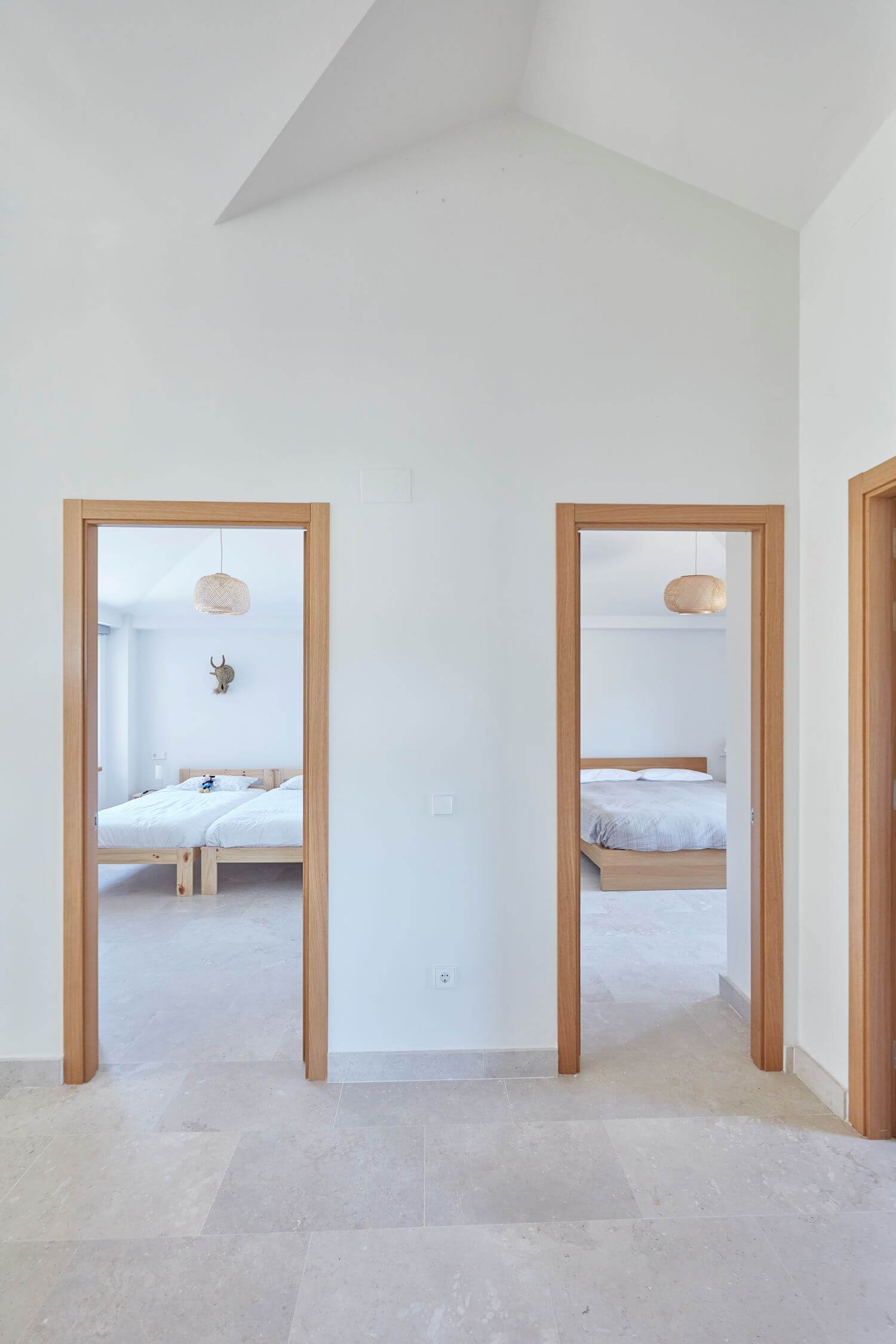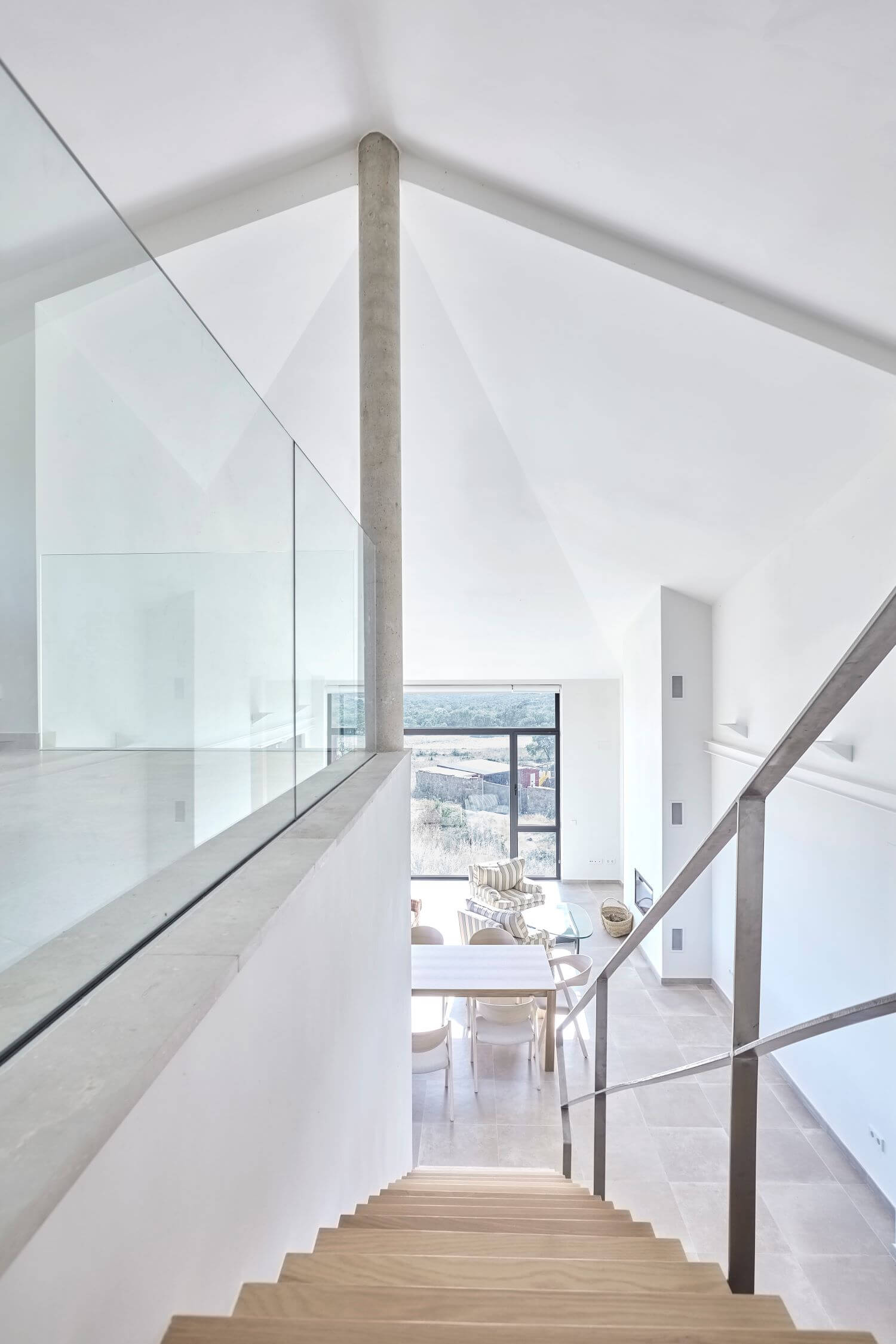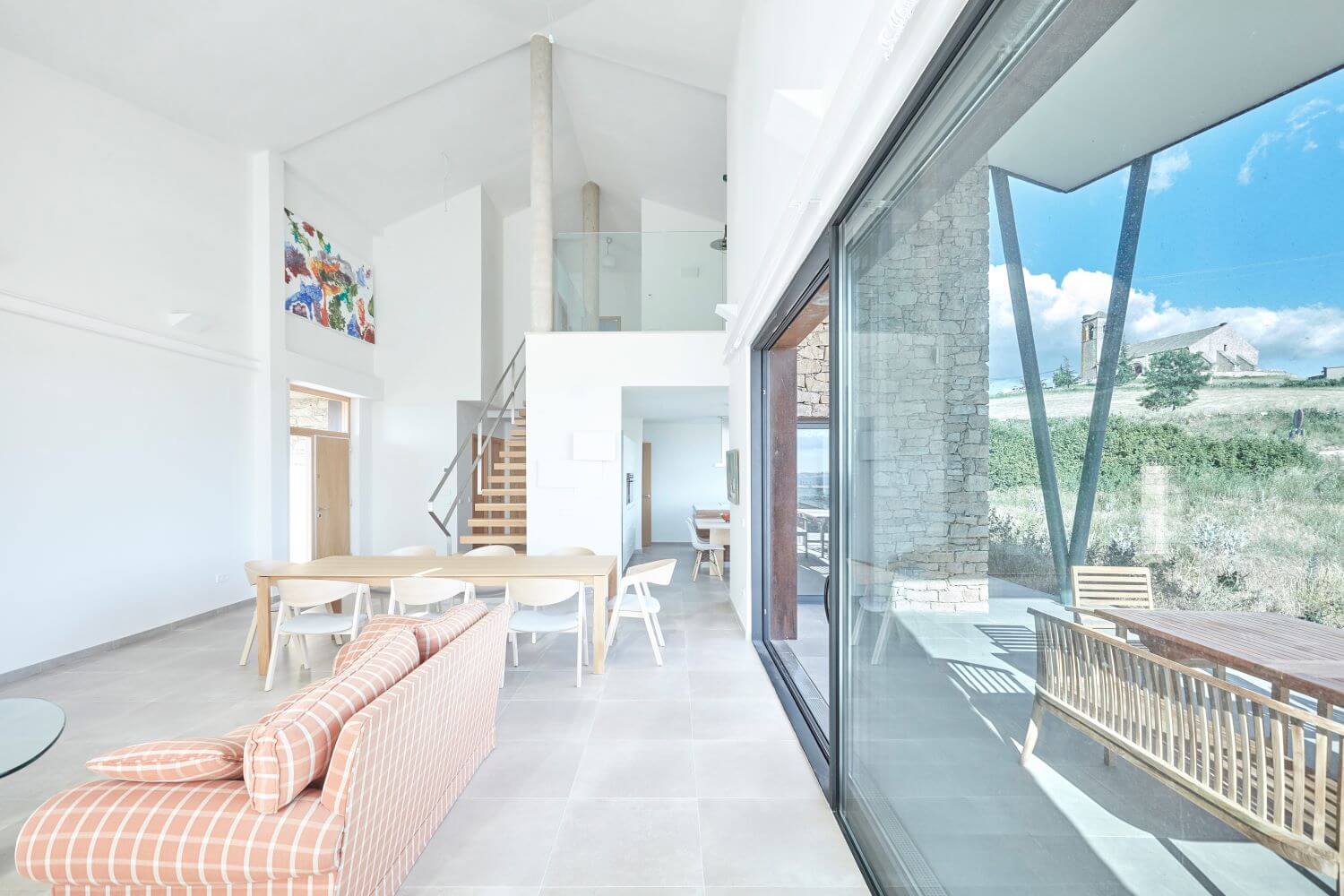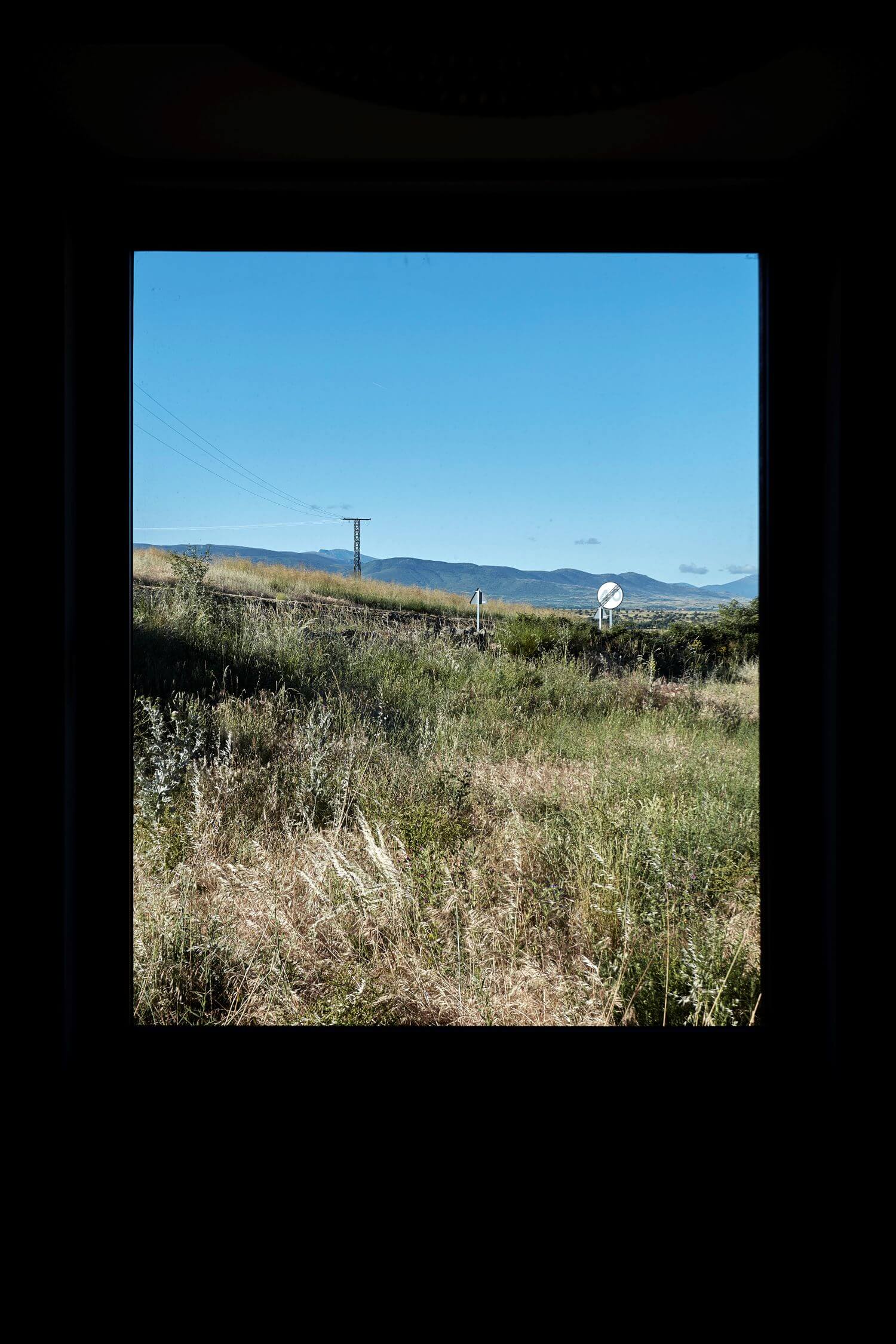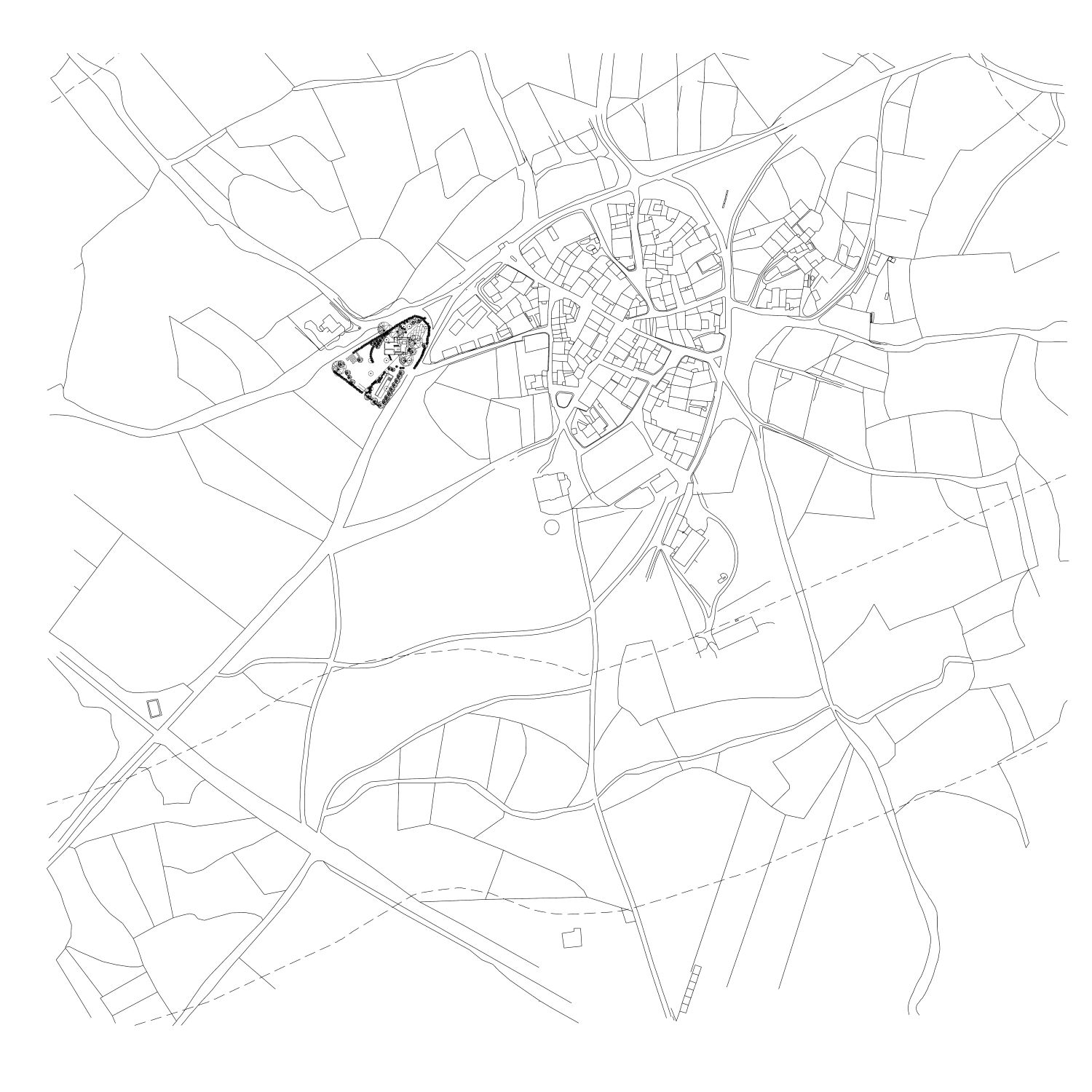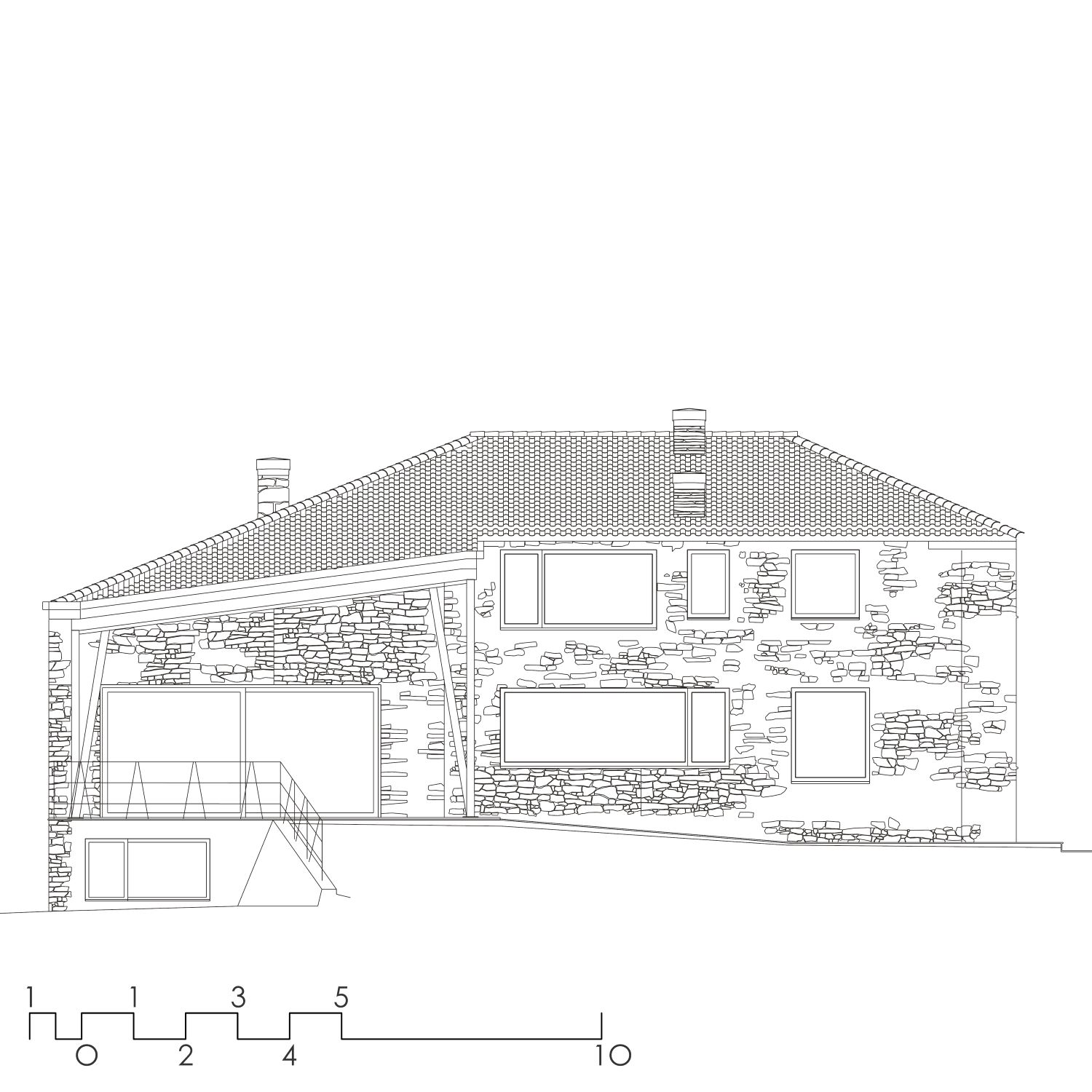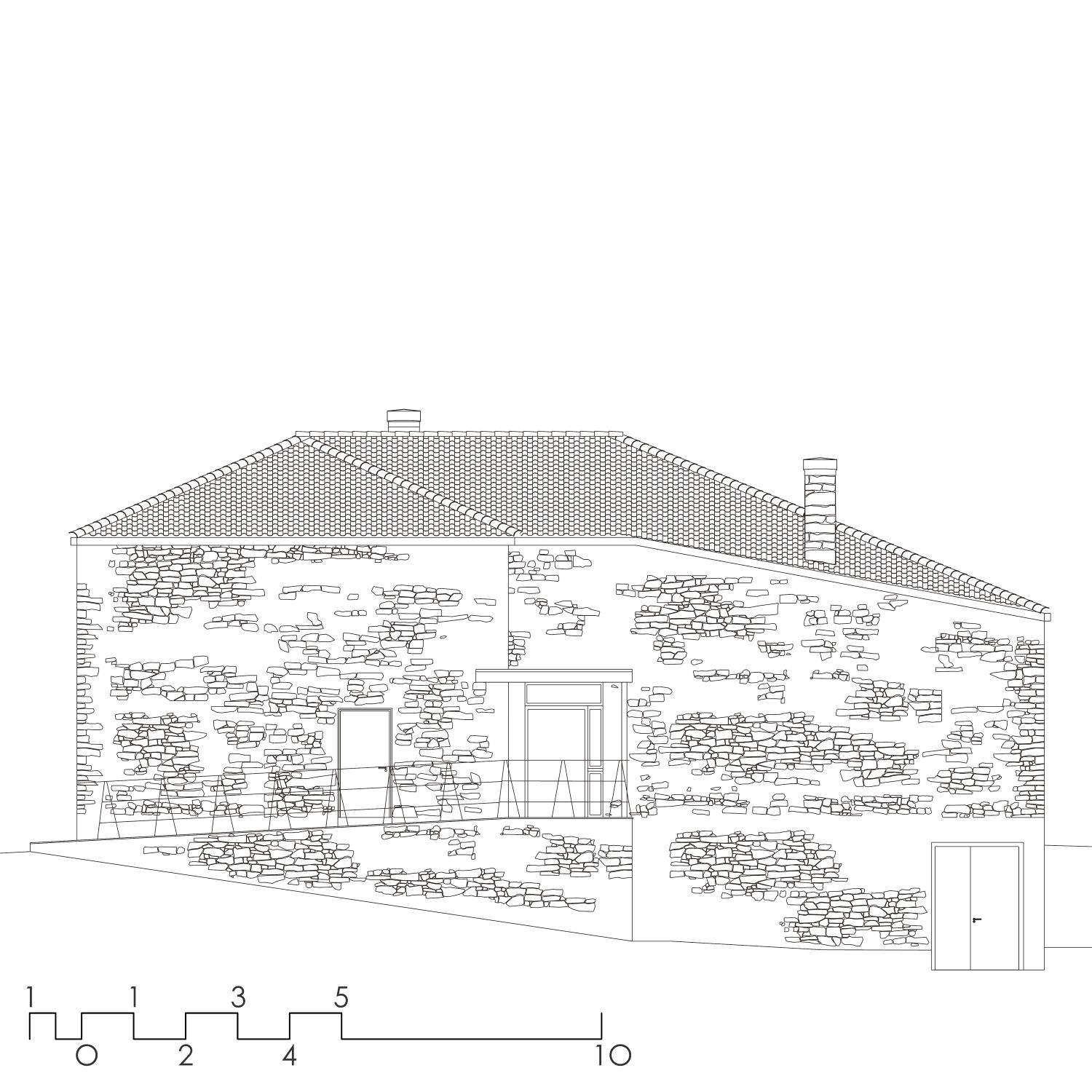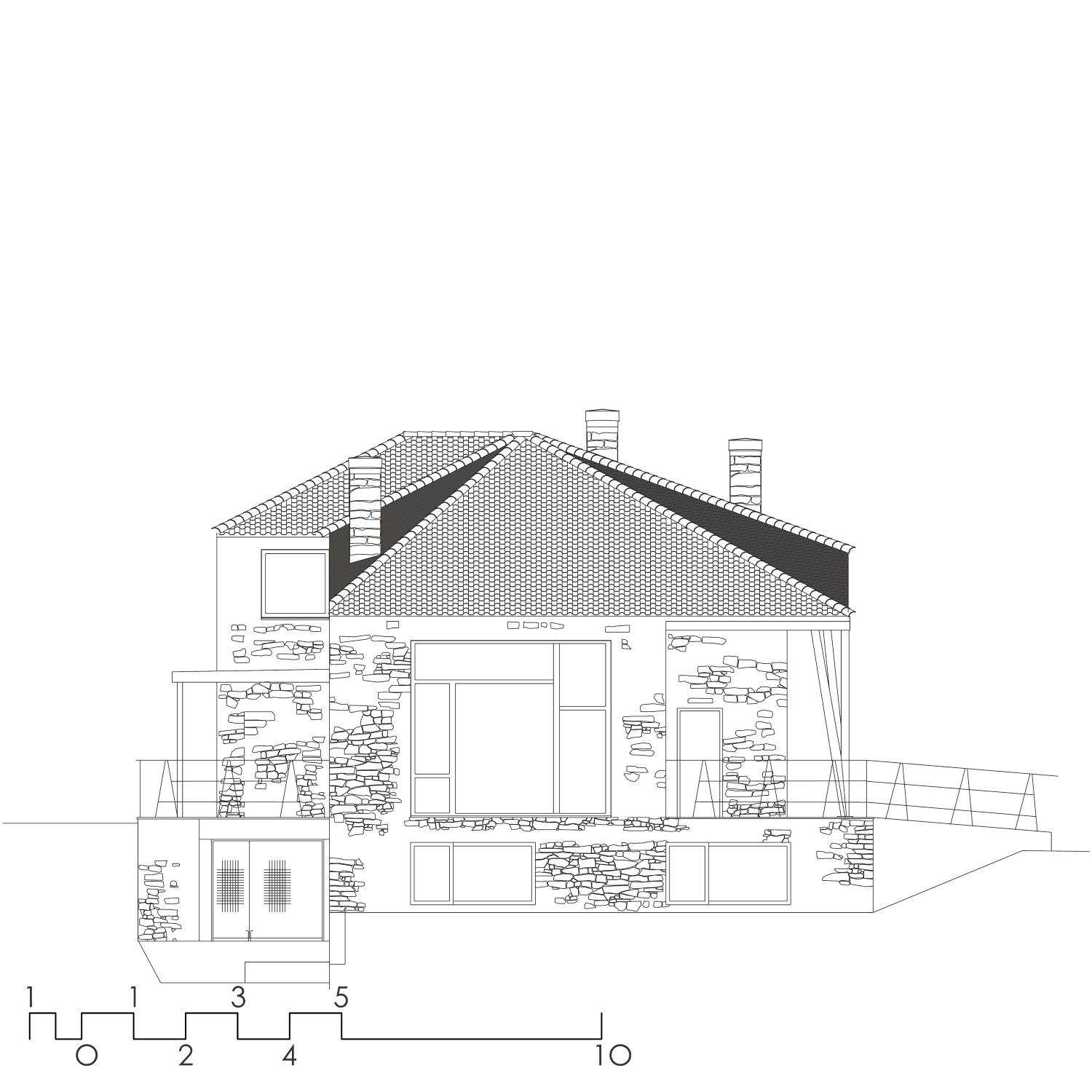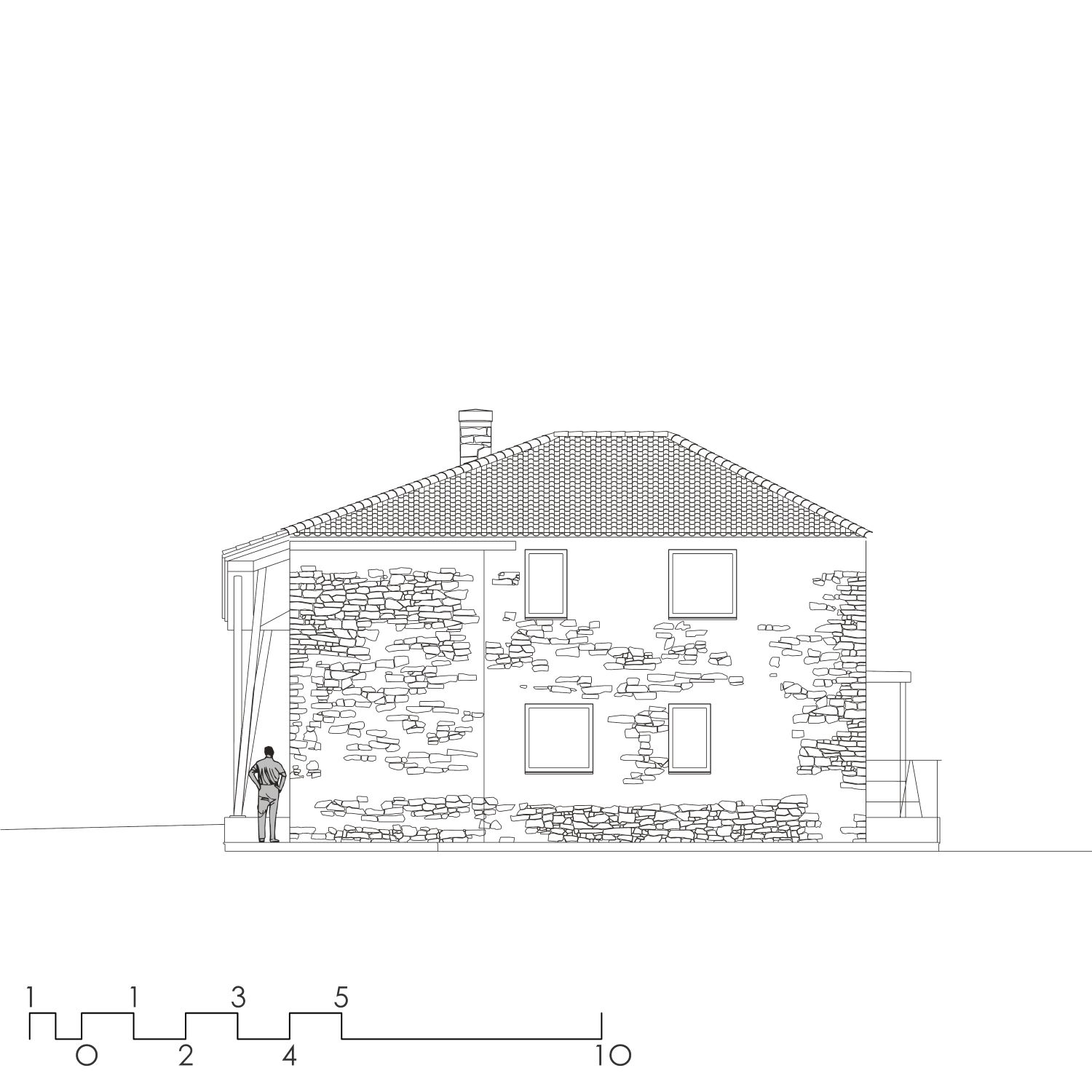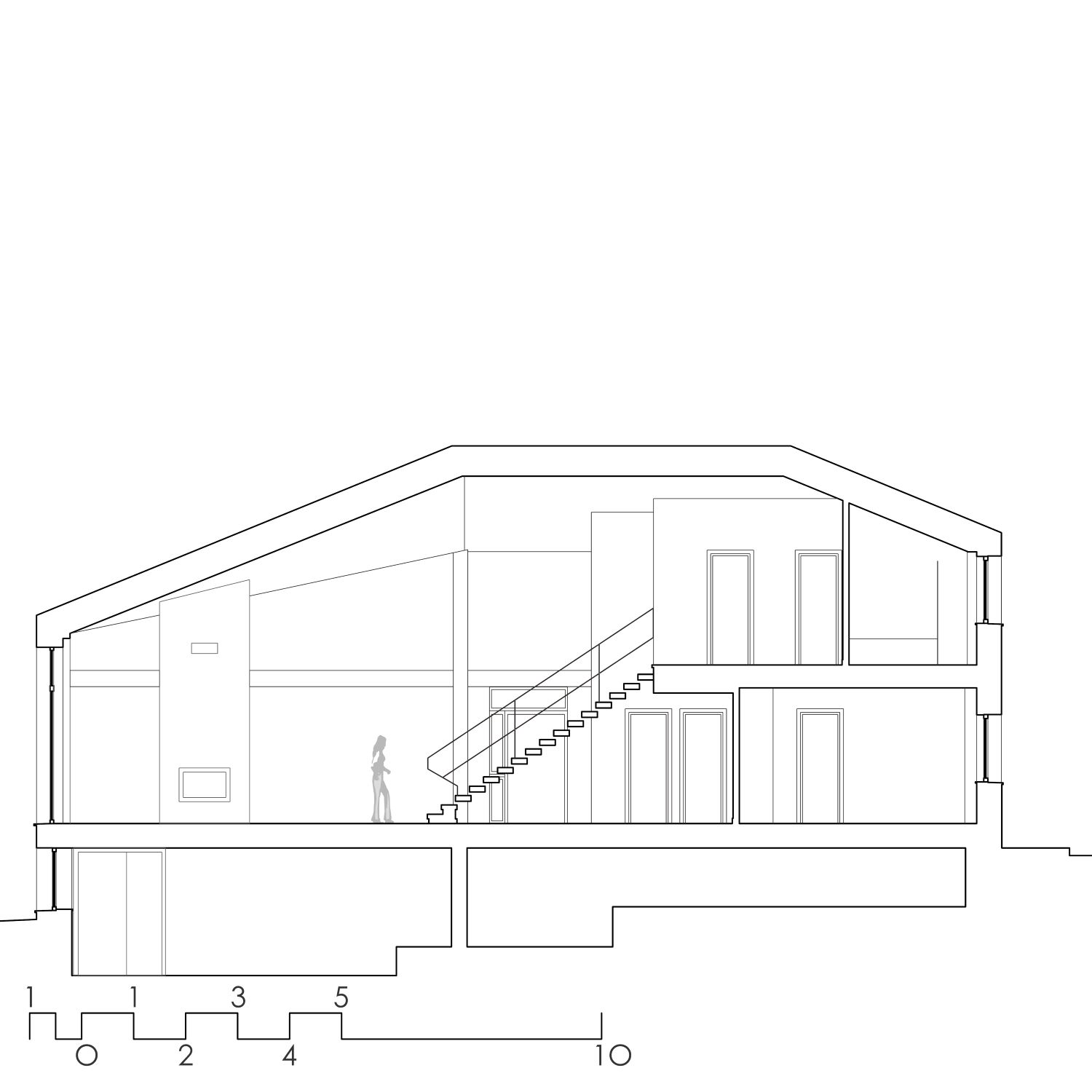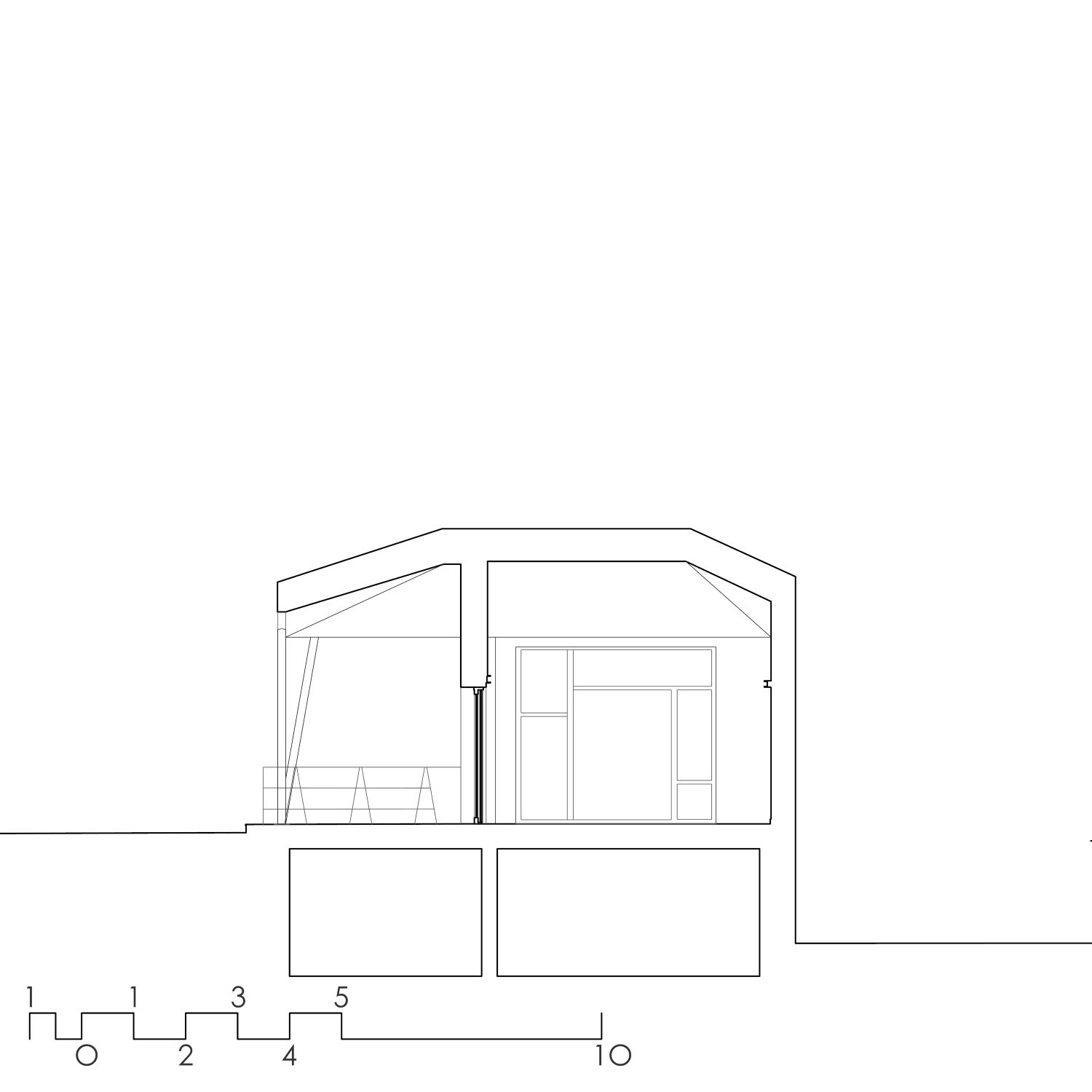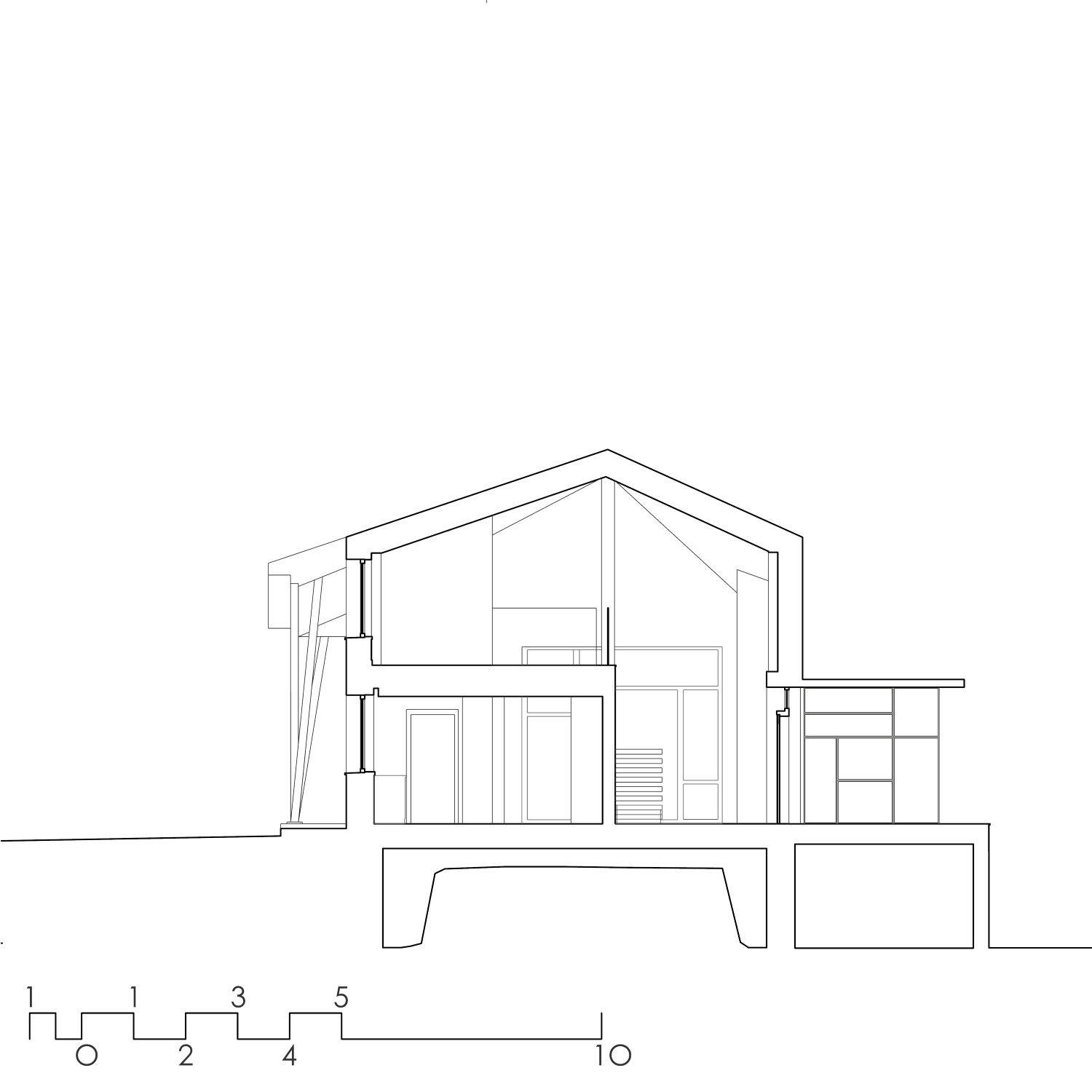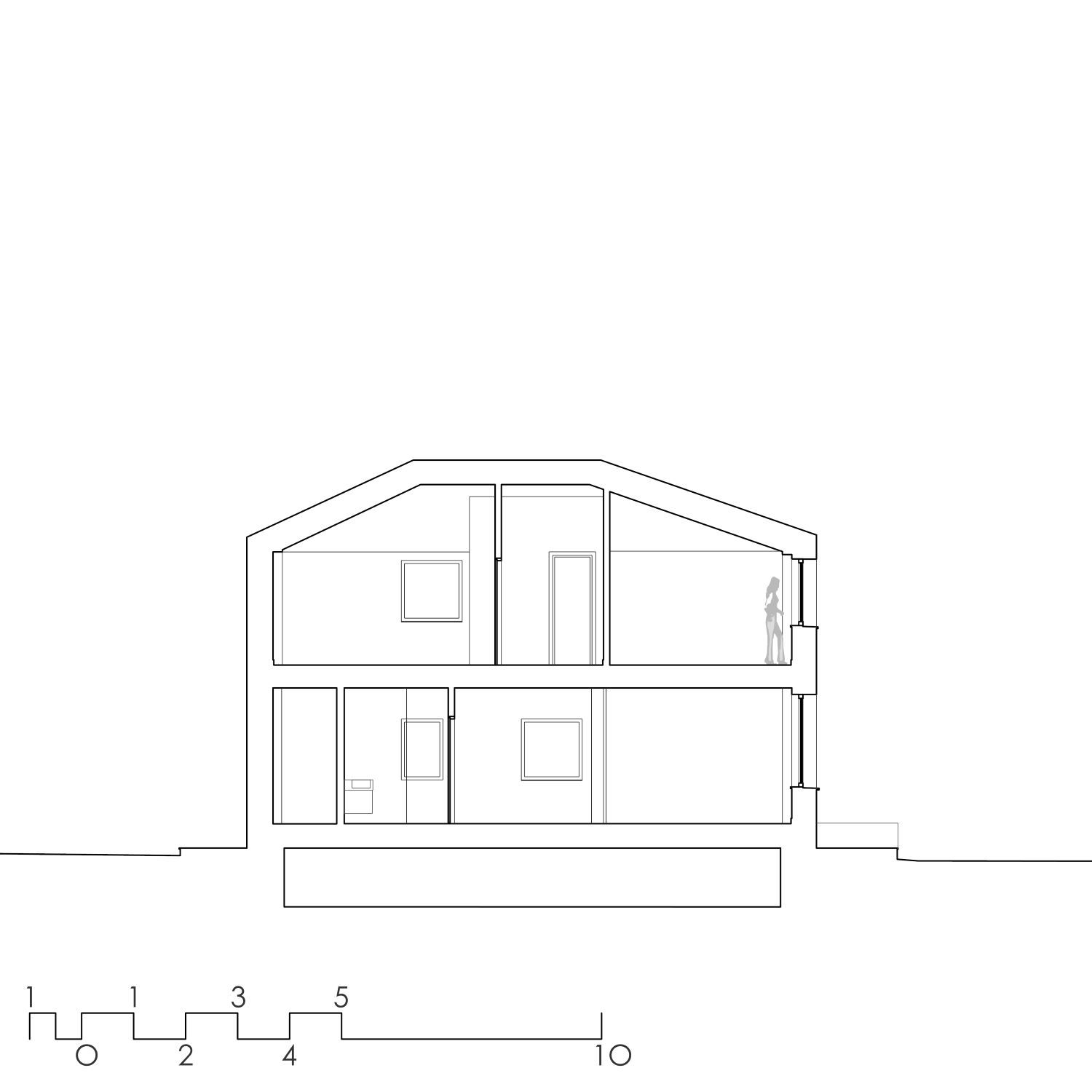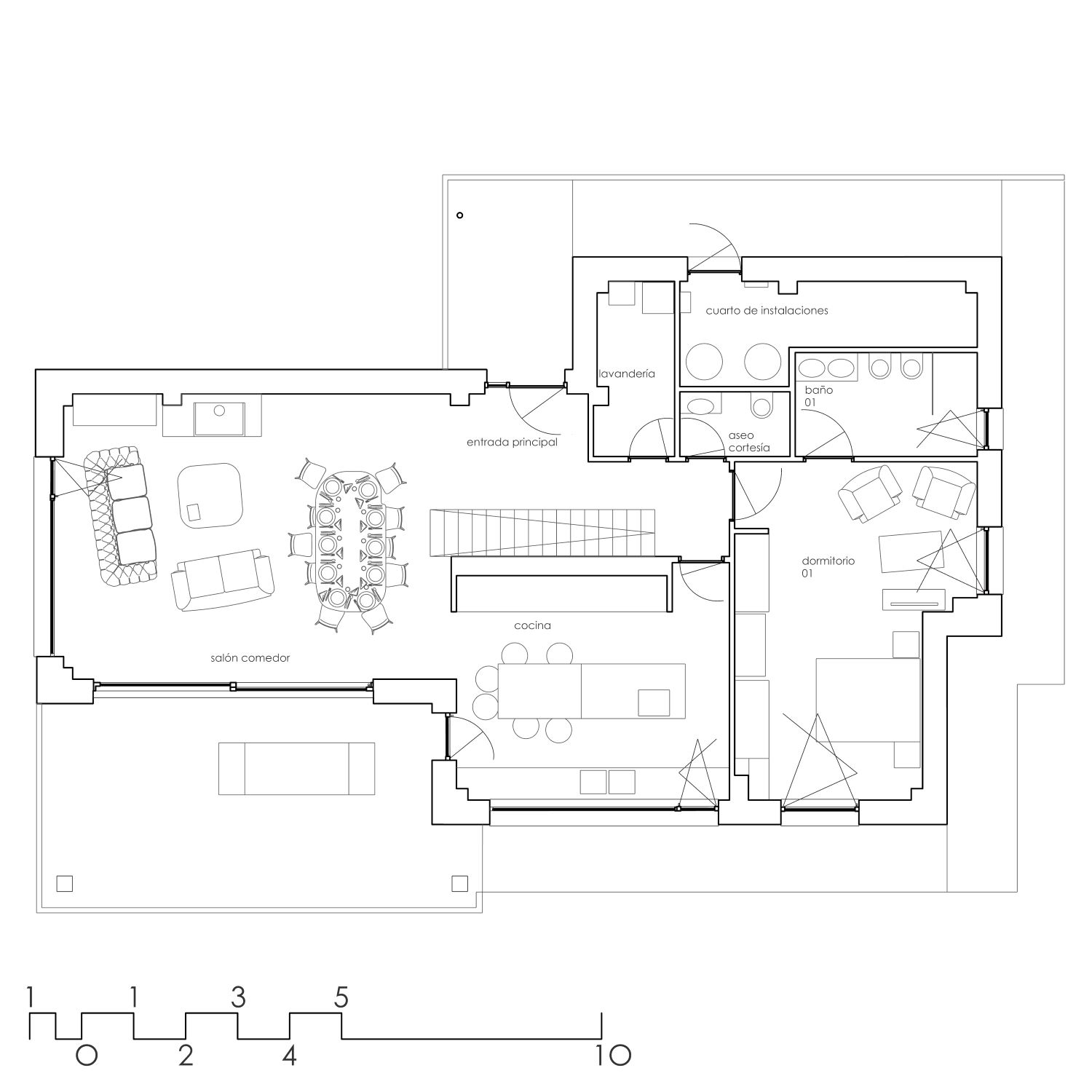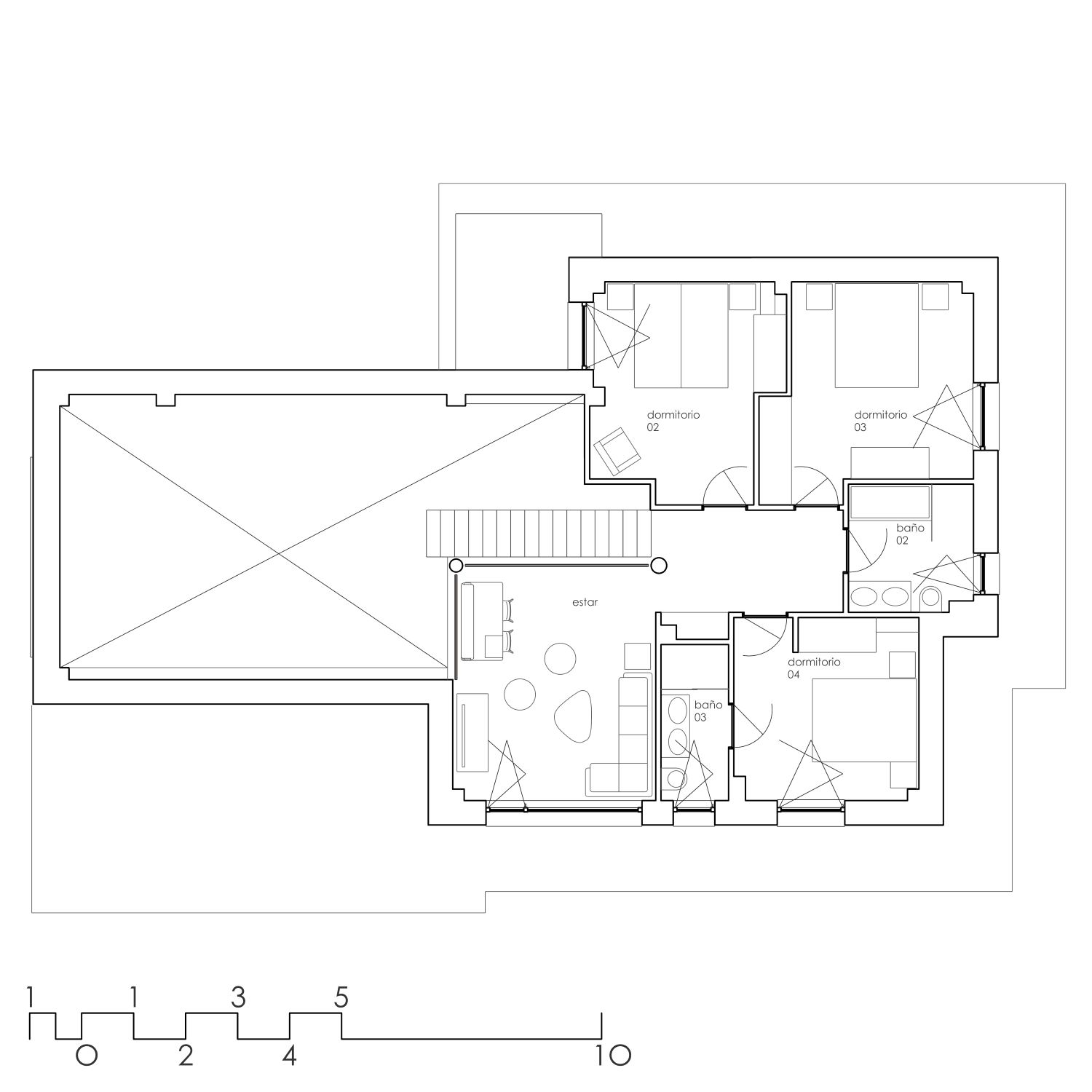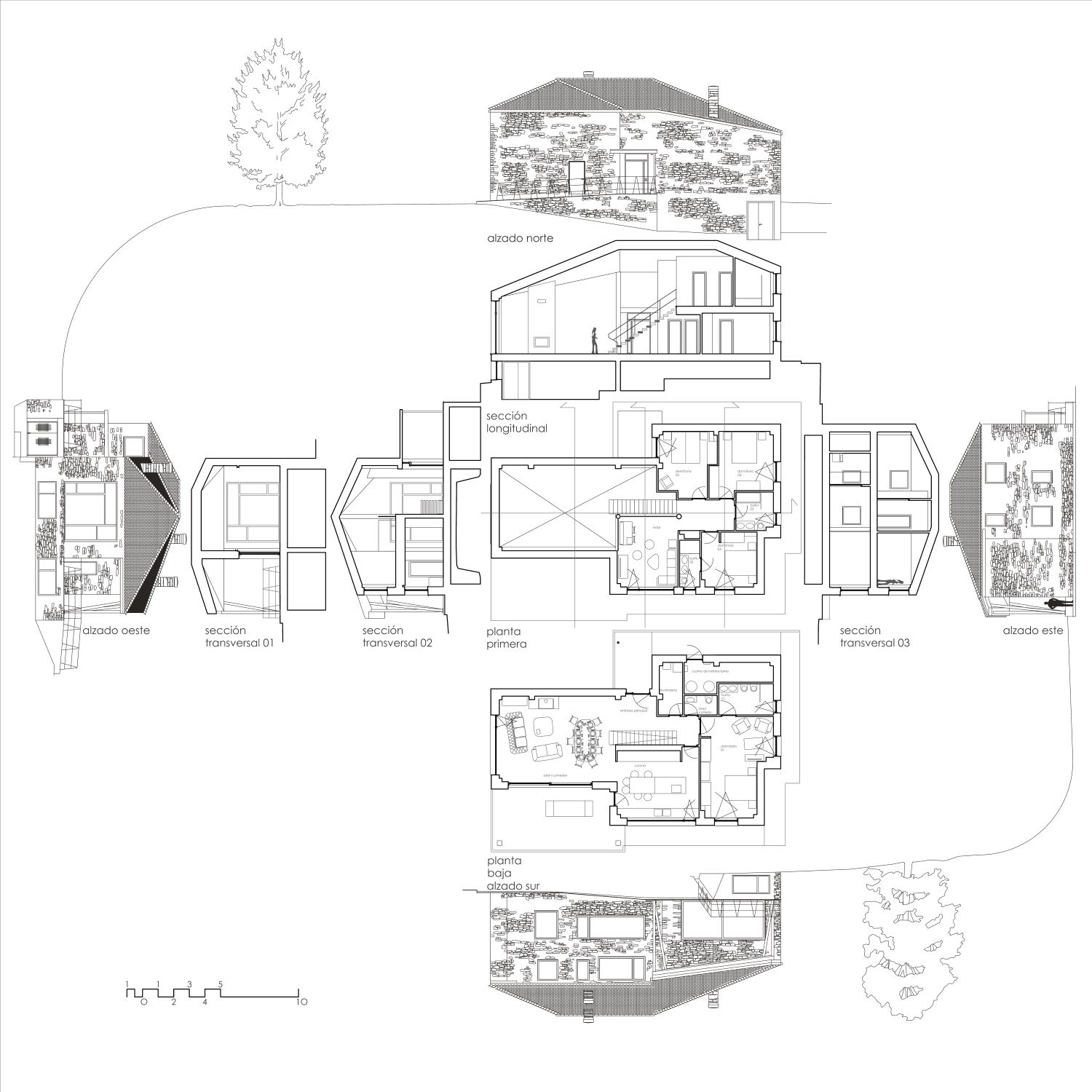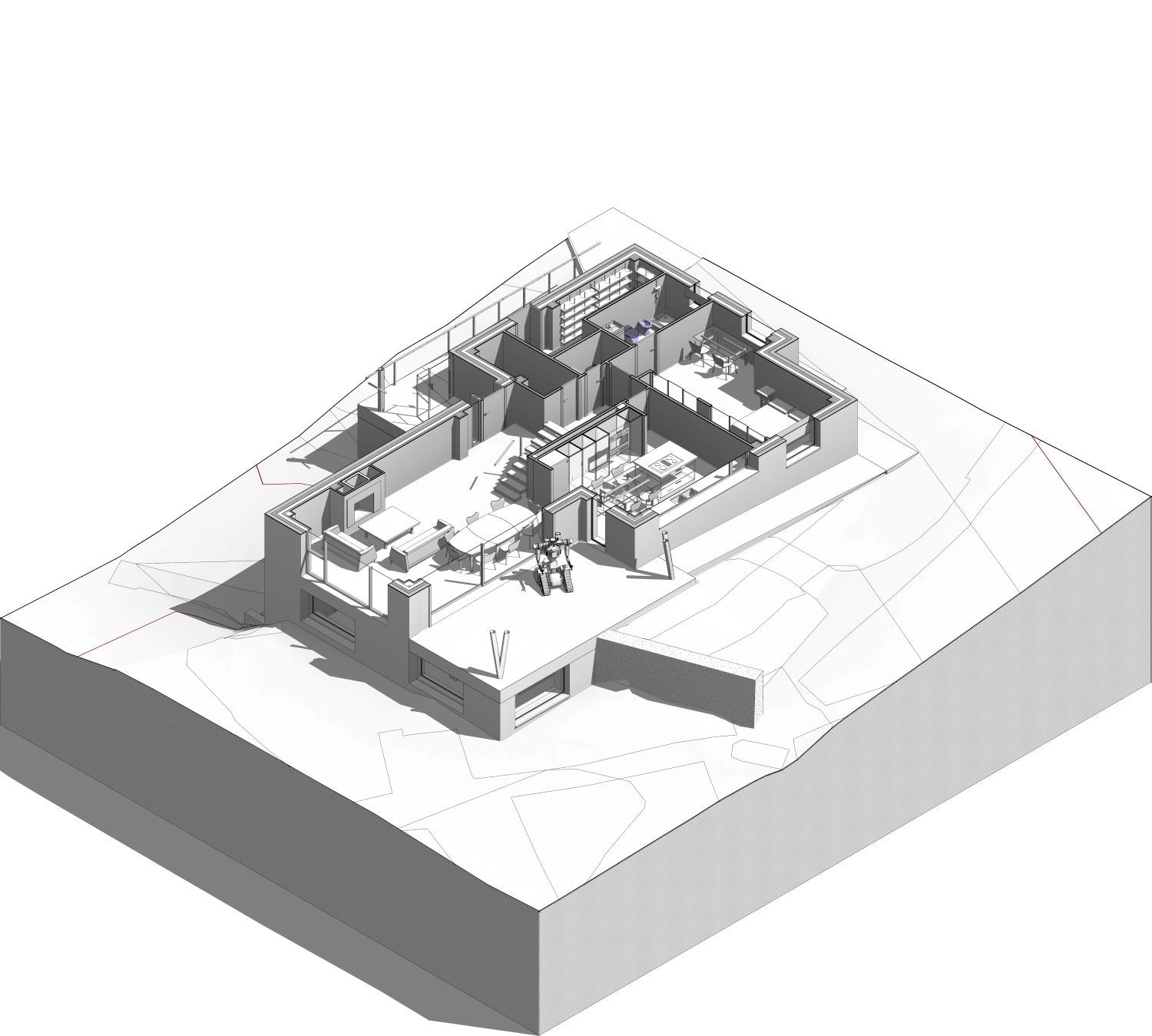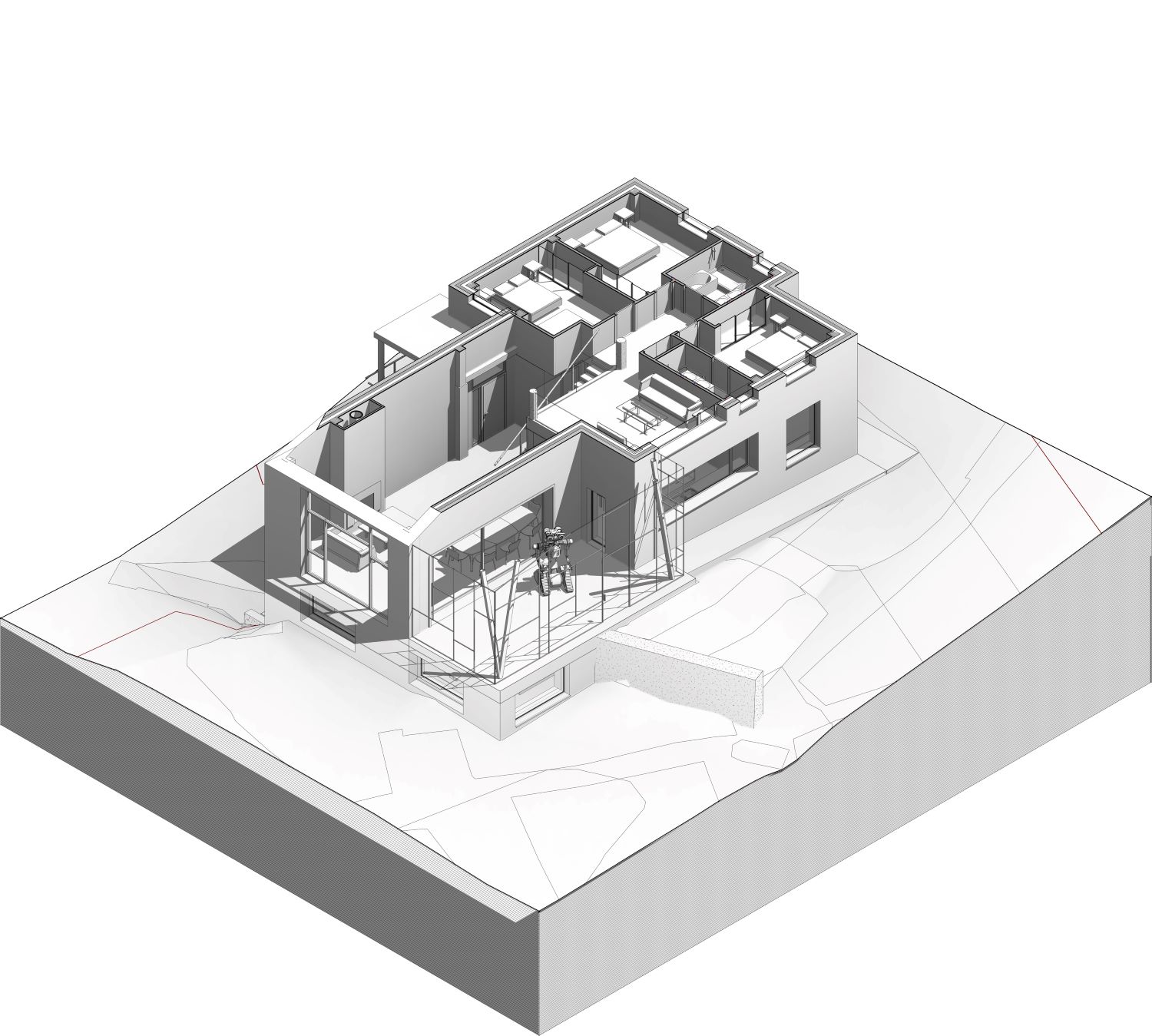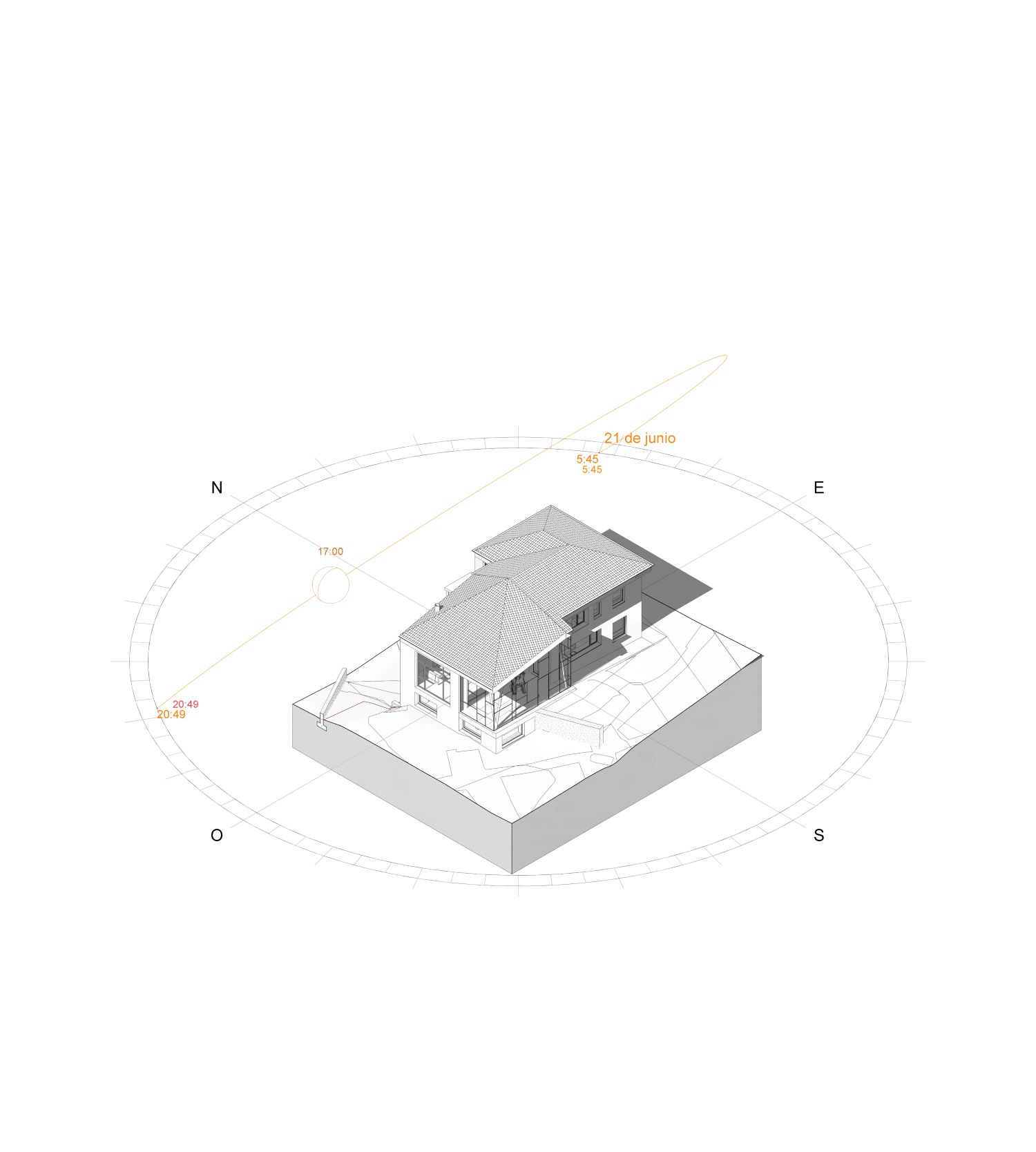 ---