Milad Eshtiyaghi: The location of this project is in Homestead, Florida. In designing this project, the employer asked us to design 6 villas so that these 6 villas are for familiar friends and families , One of the main demands of the client on this project was to create an environment and houses that are free from stress and create peace in every person who enters the project site.
Due to the context of this project next to the trees and the pond on the site, we have tried to preserve all the elements on the site and our design adapts to the environment and becomes a part of nature, so in the design According to the needs and desires of the design, we came to the conclusion that the general design is in the shape of a tree so that the main path is like the trunk of a tree and each villa is shaped like the leaves of a tree.
When we look at the site from above, it is like a single tree that has the sky in its background (because the existing pond reflects the sky) and it is like another tree that is planted in nature next to other trees and lives next to other trees and lives in It flows inside this tree.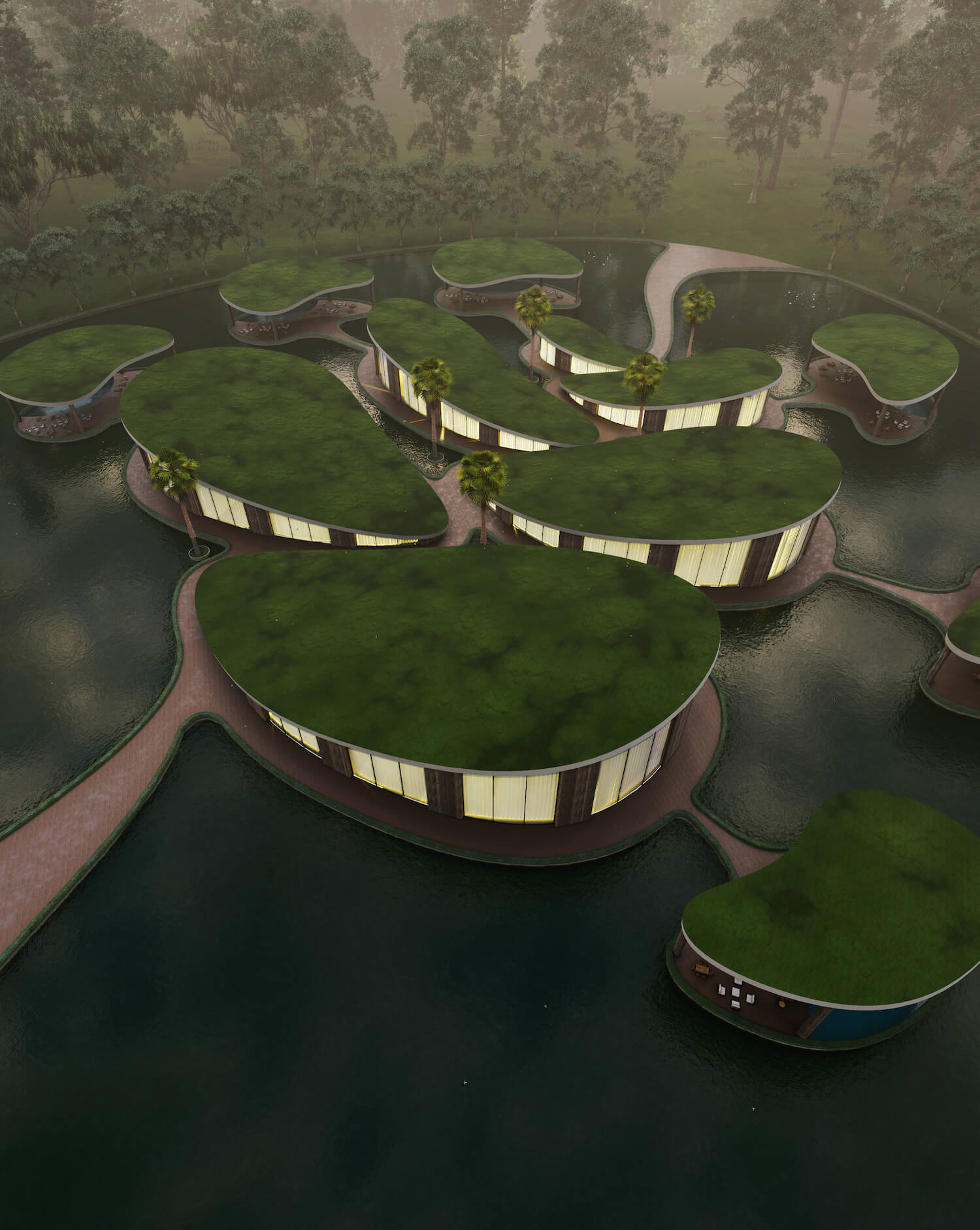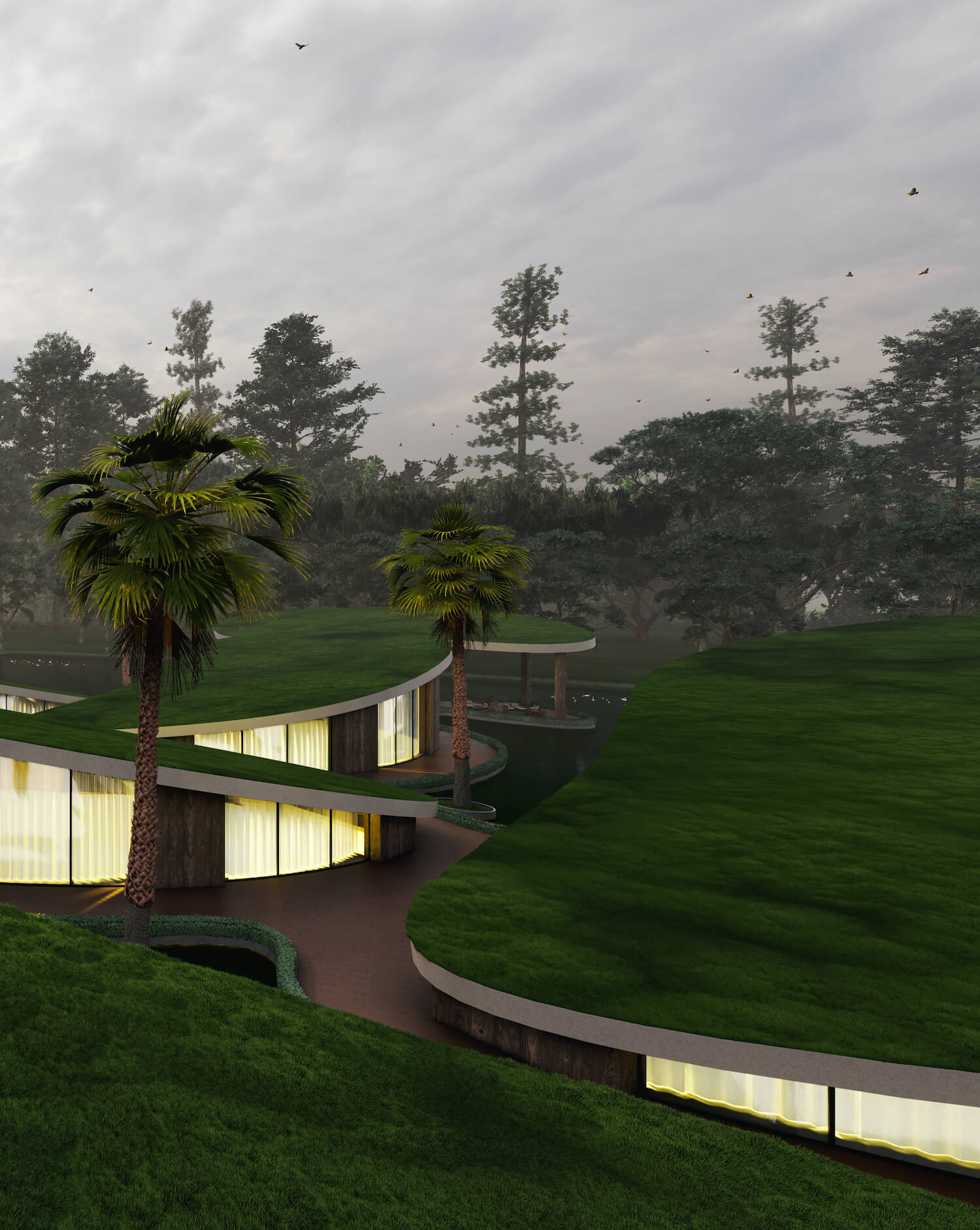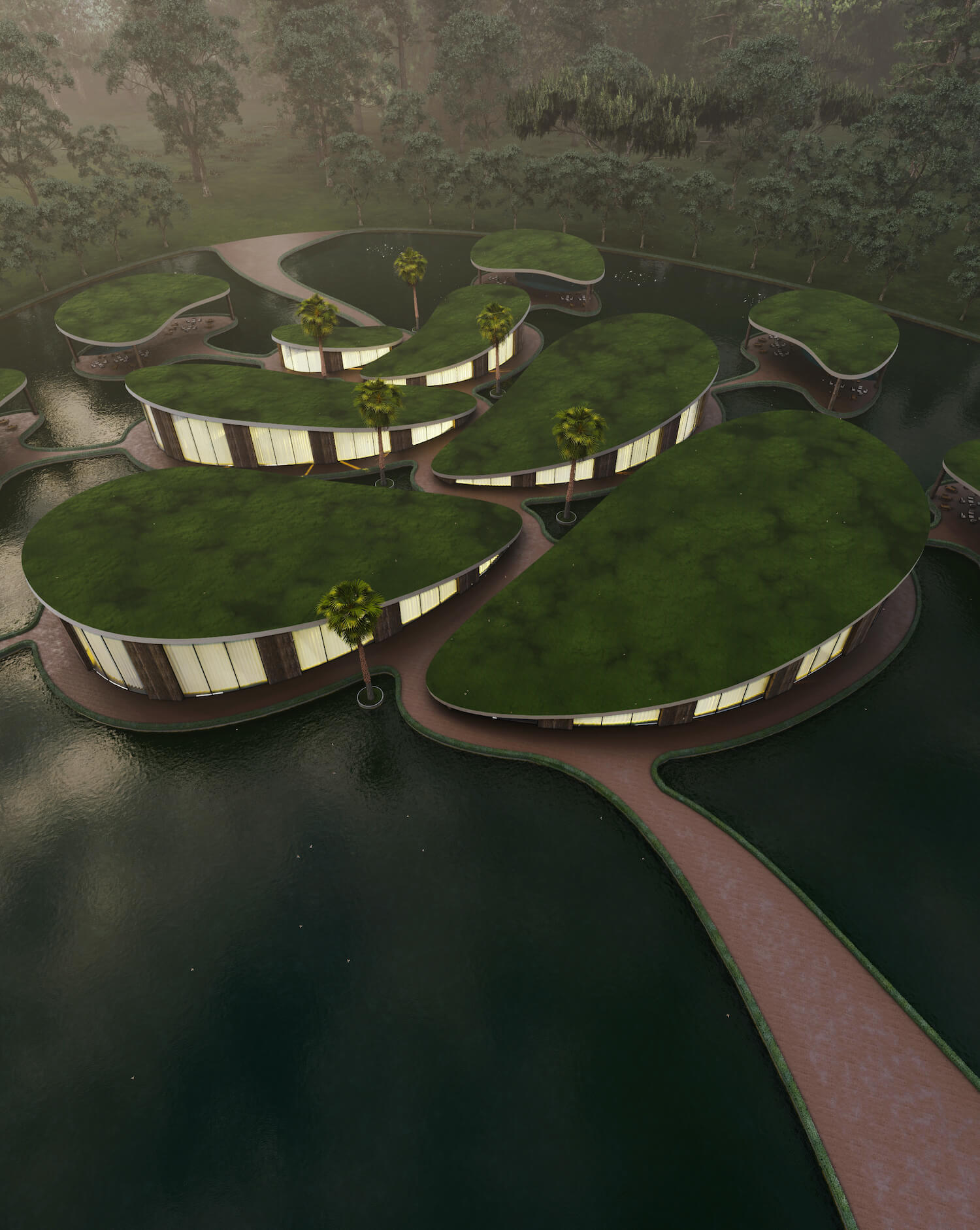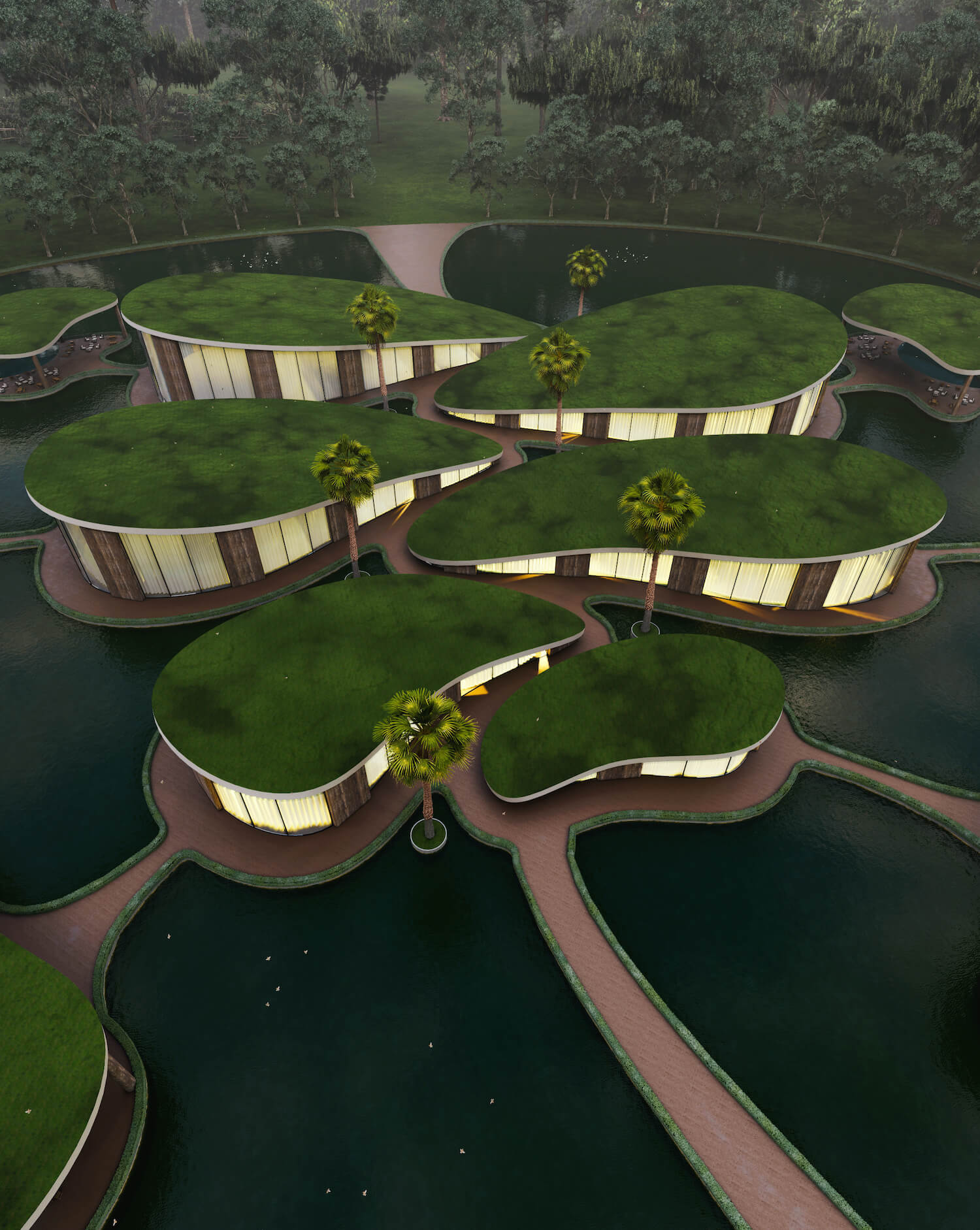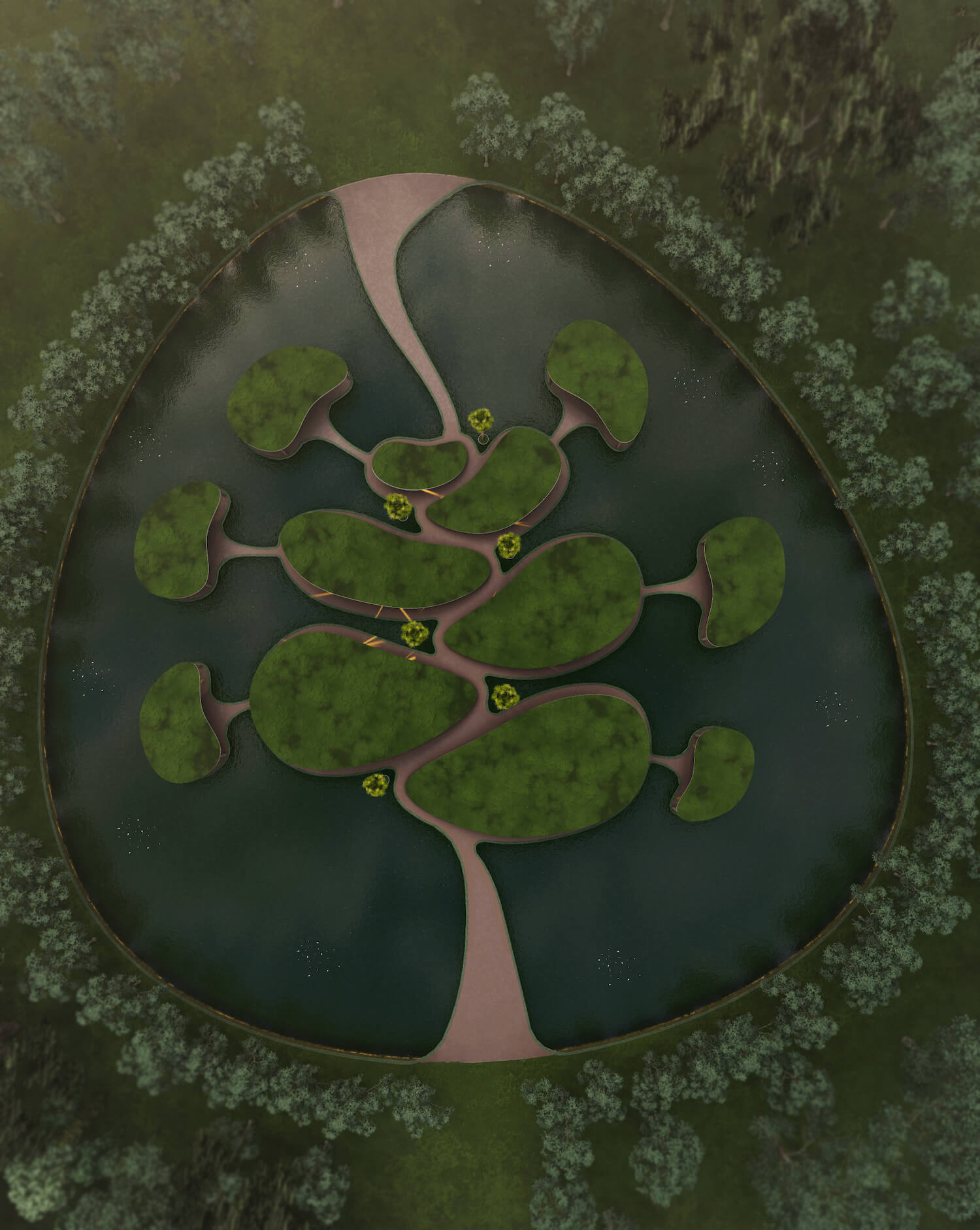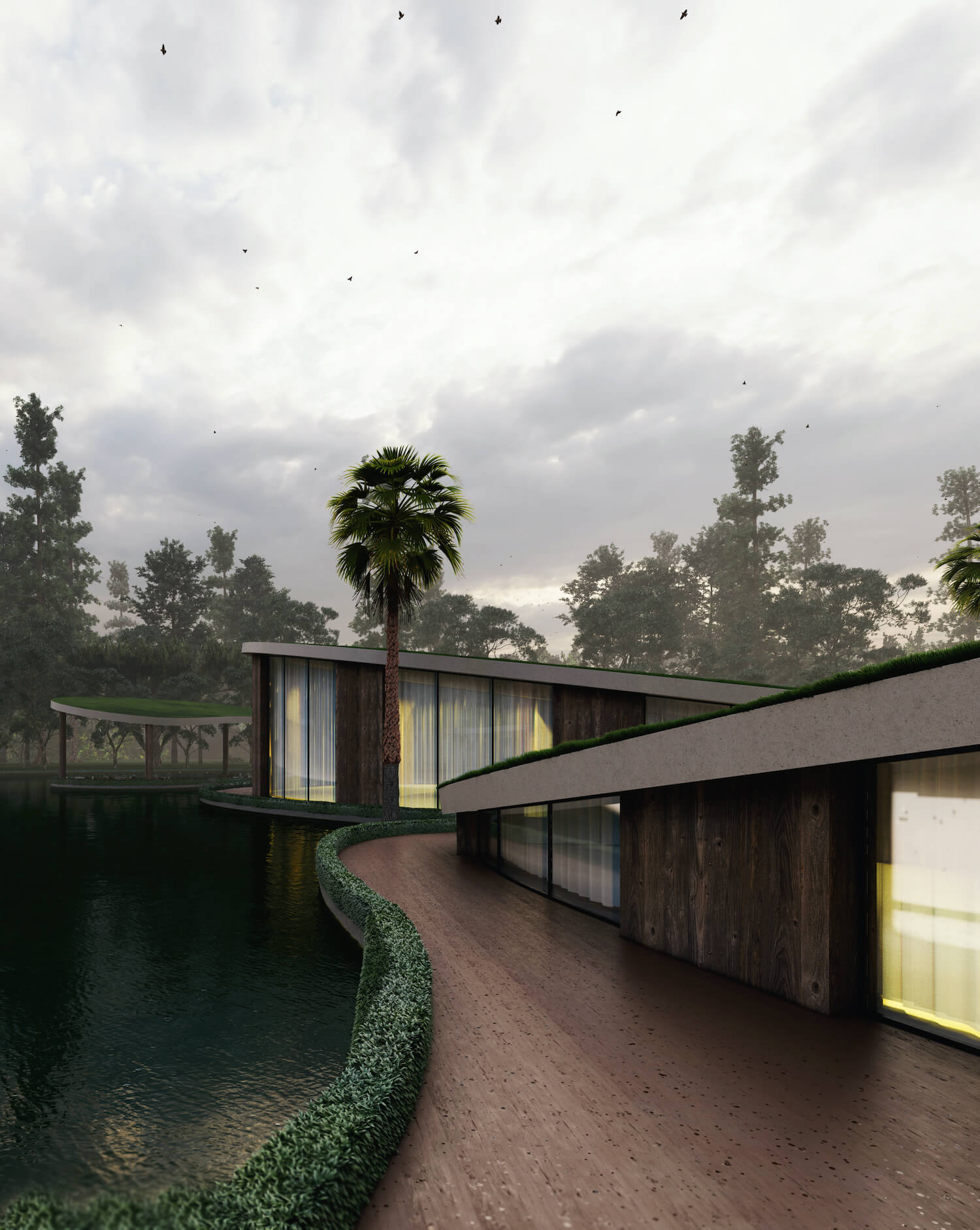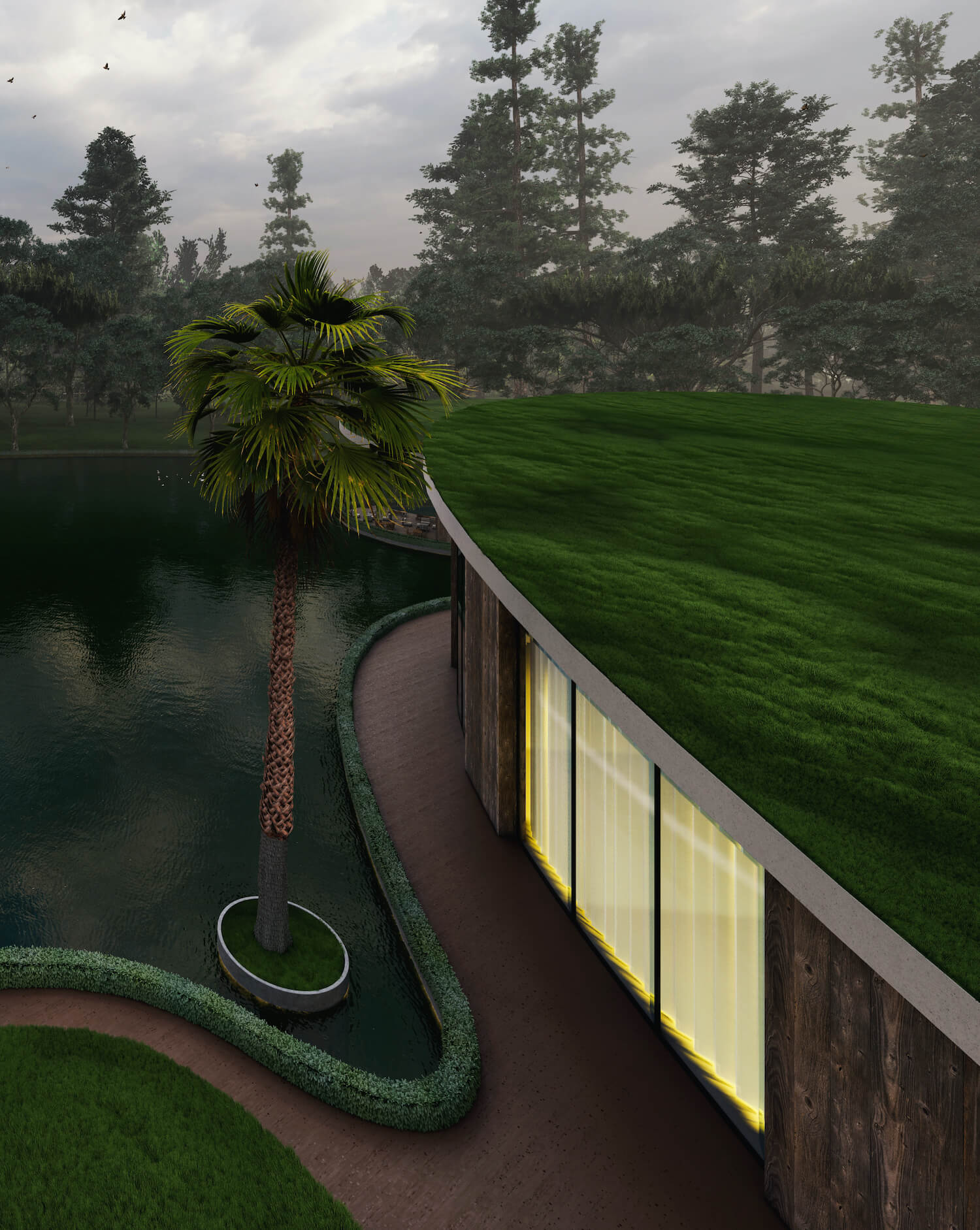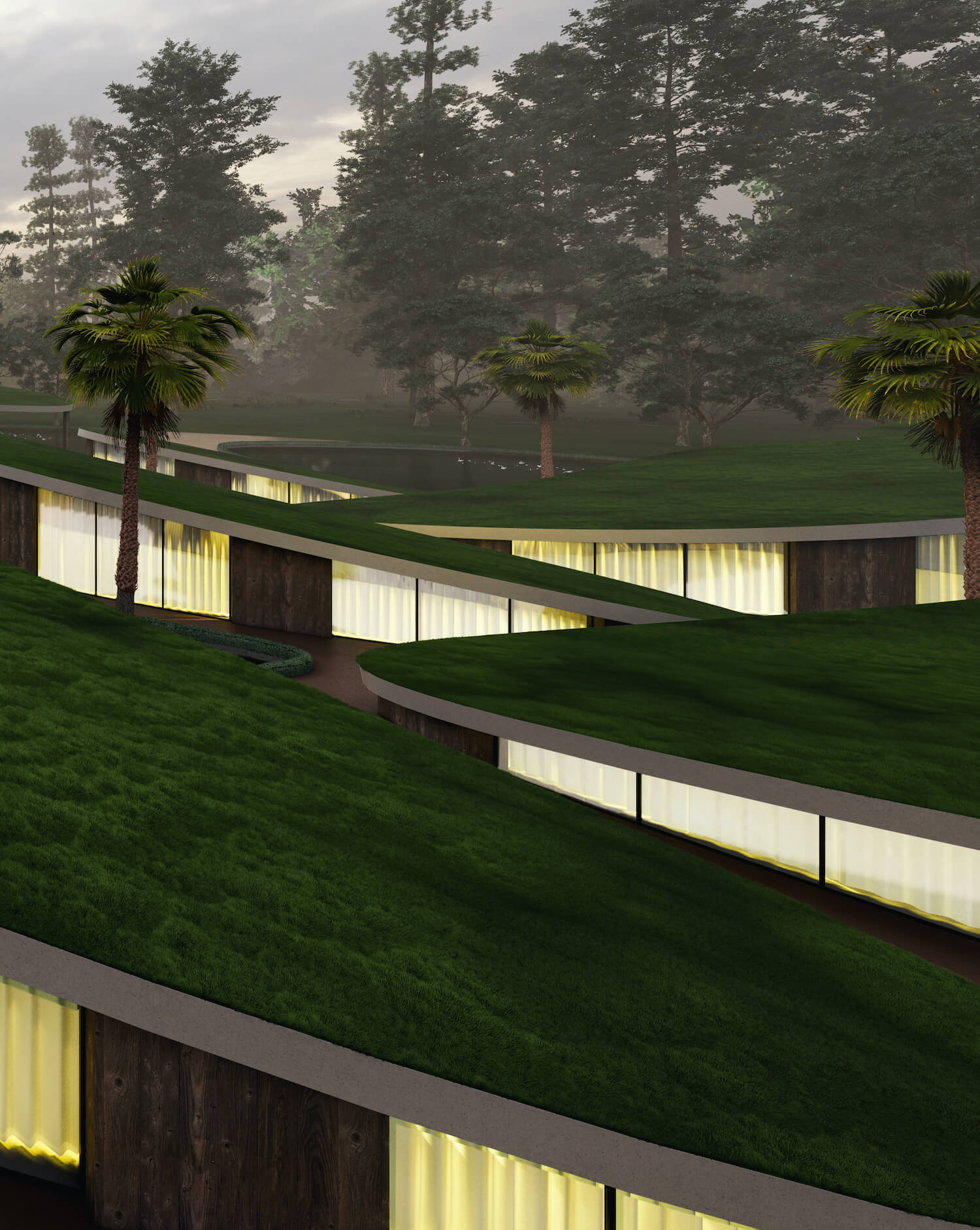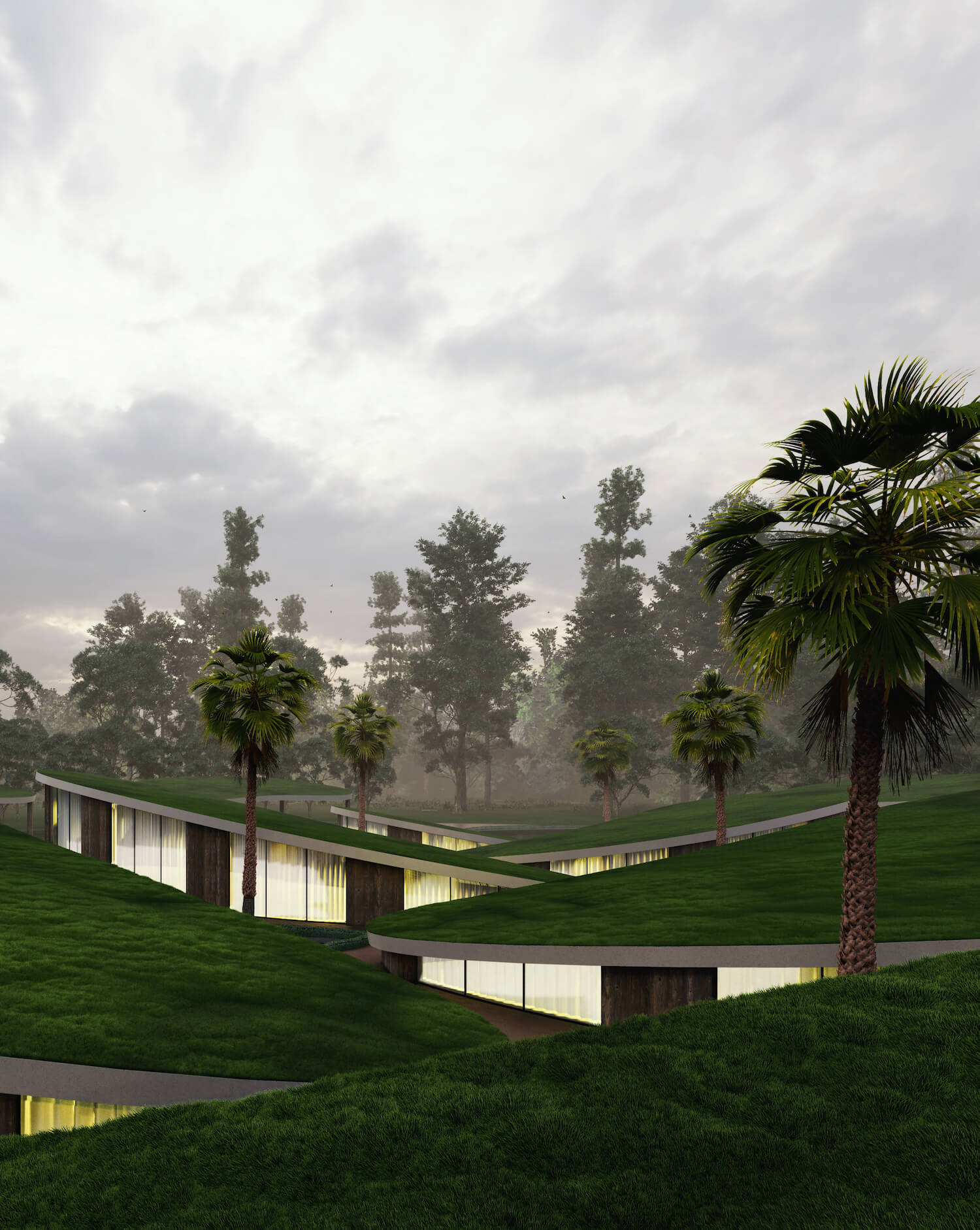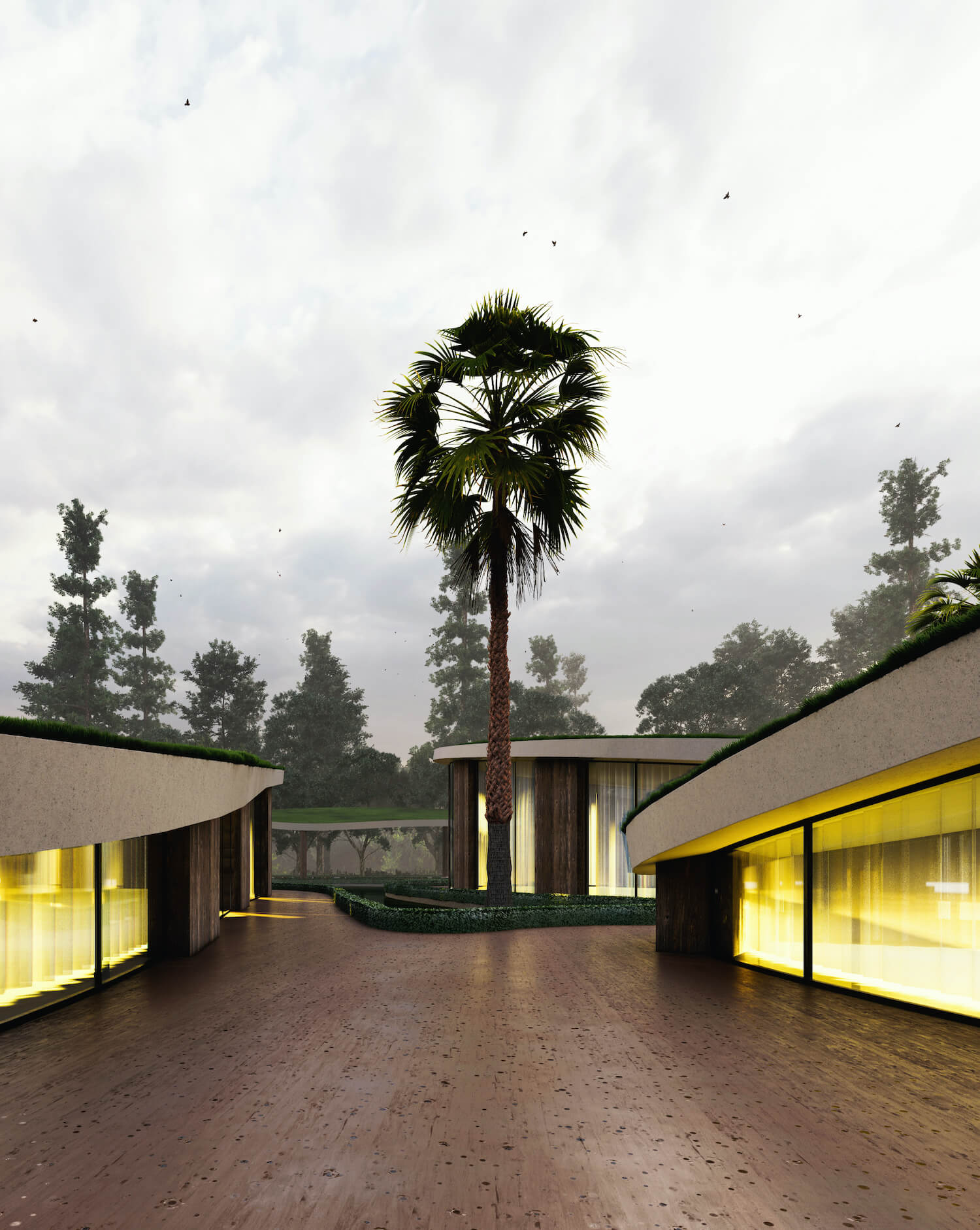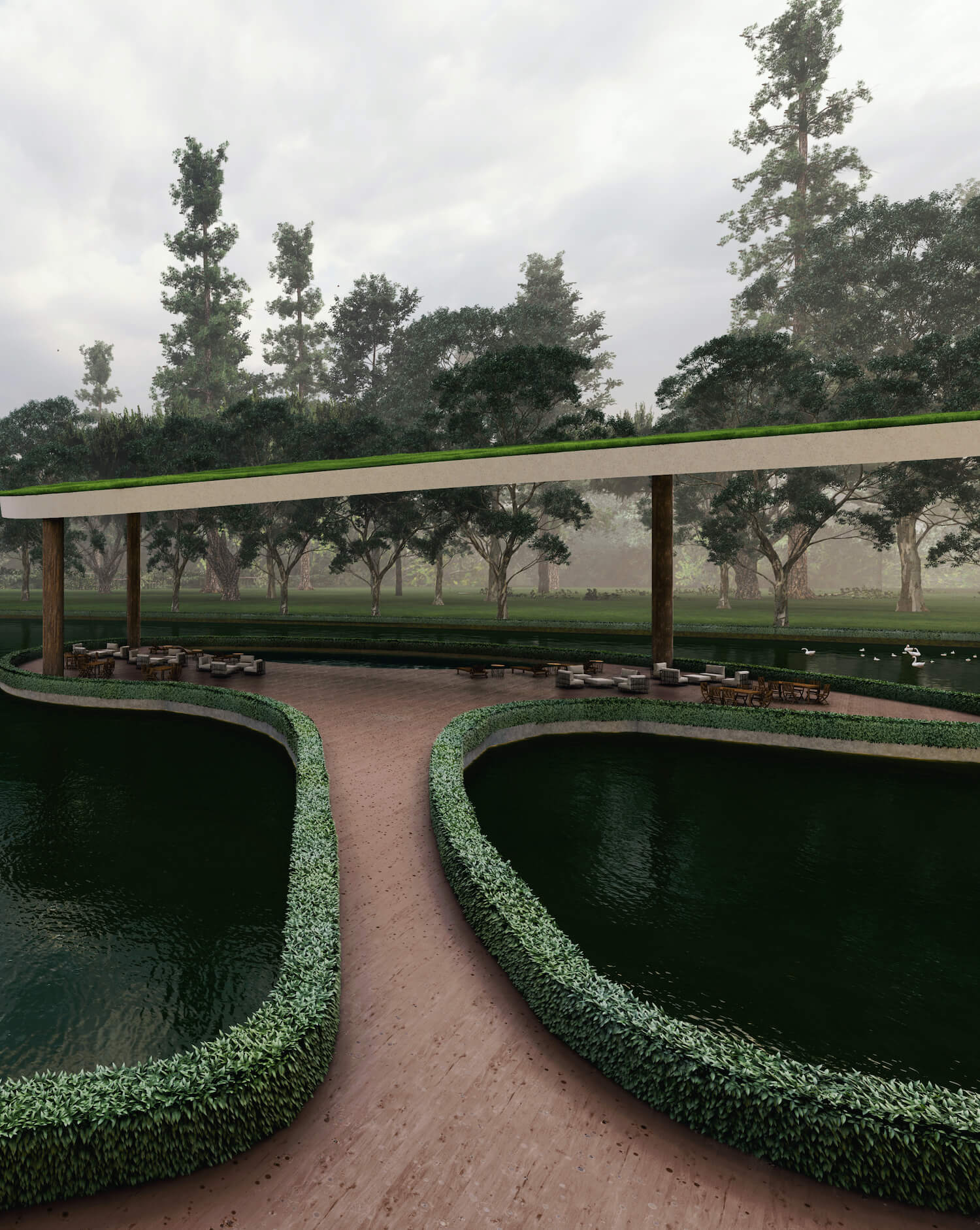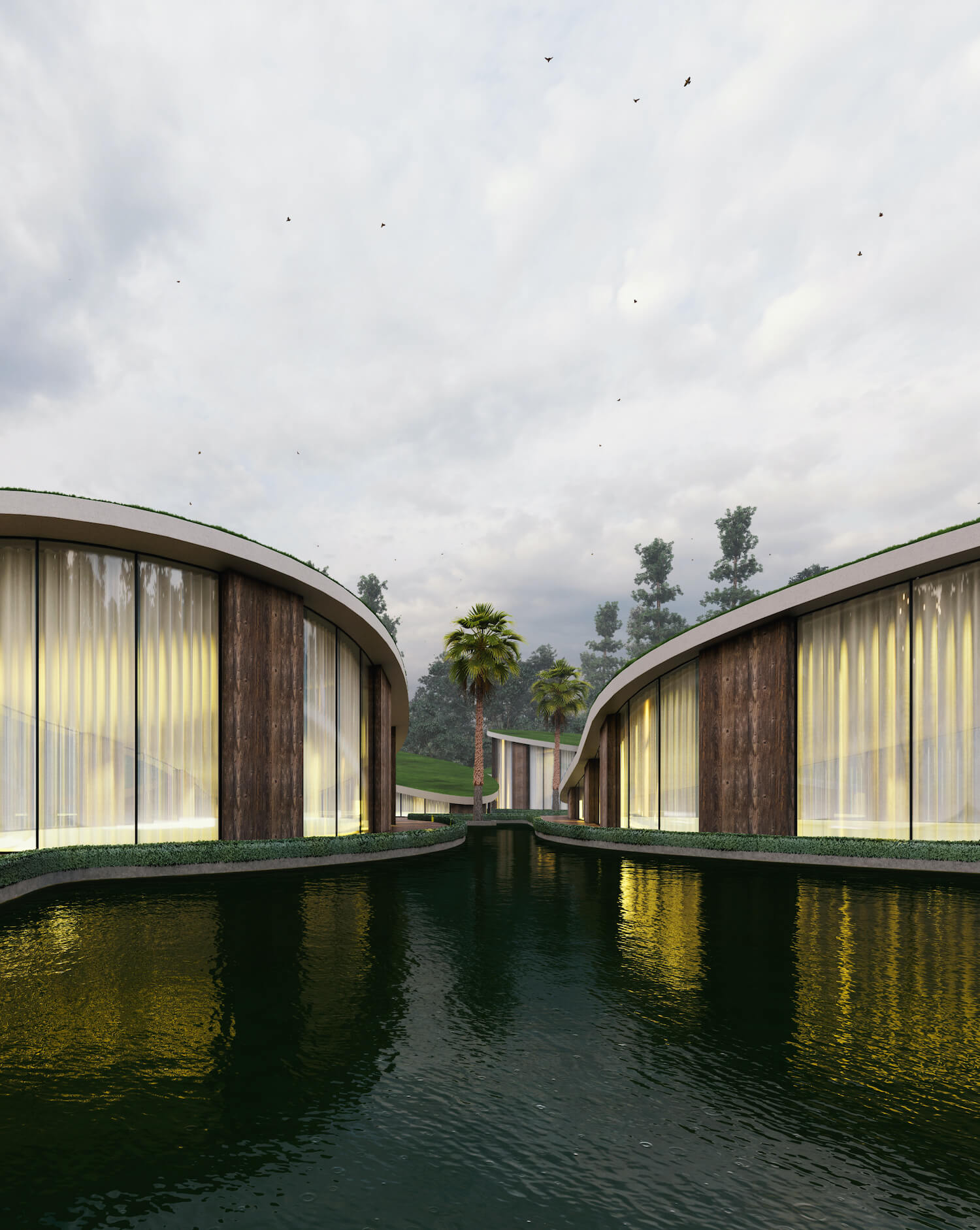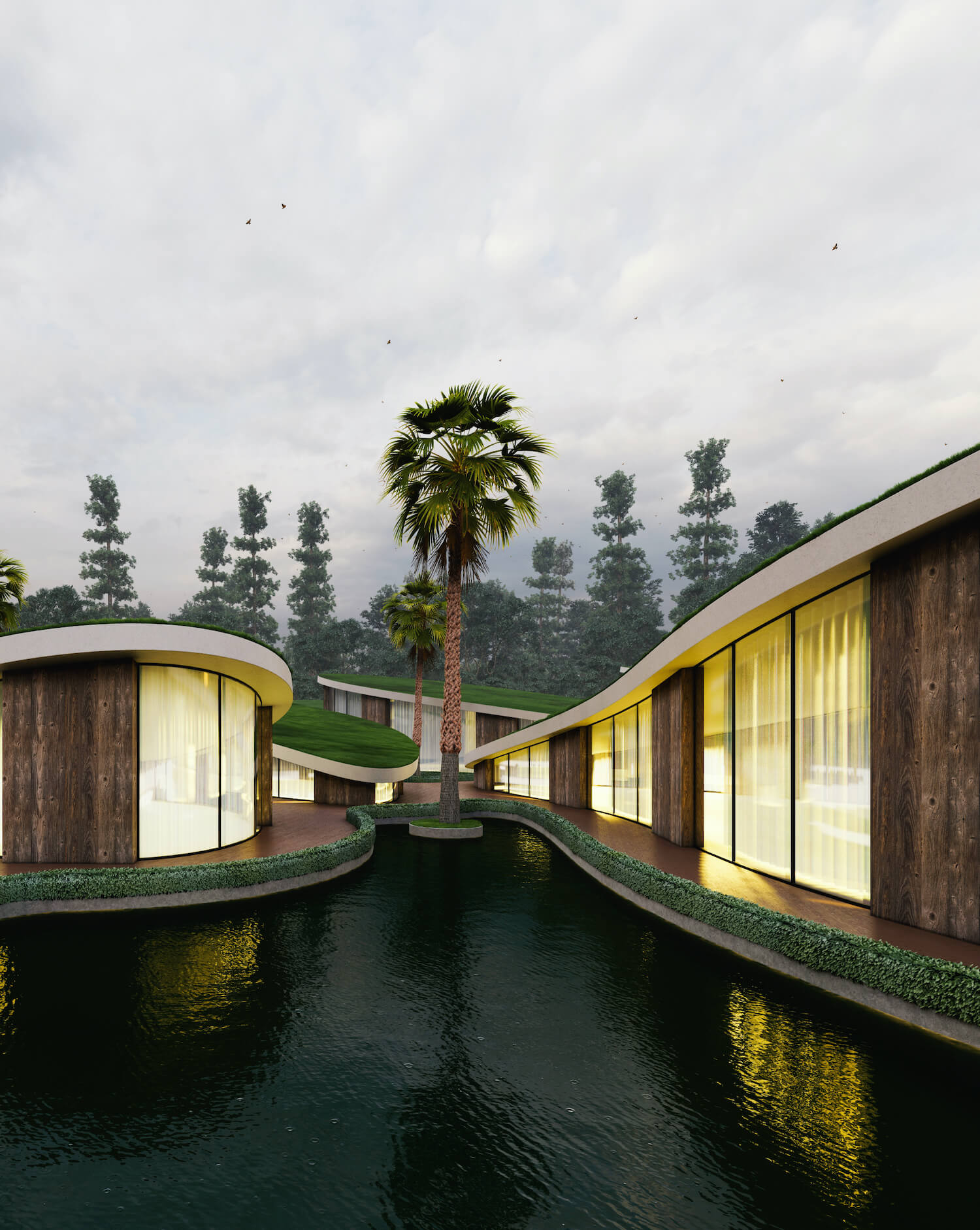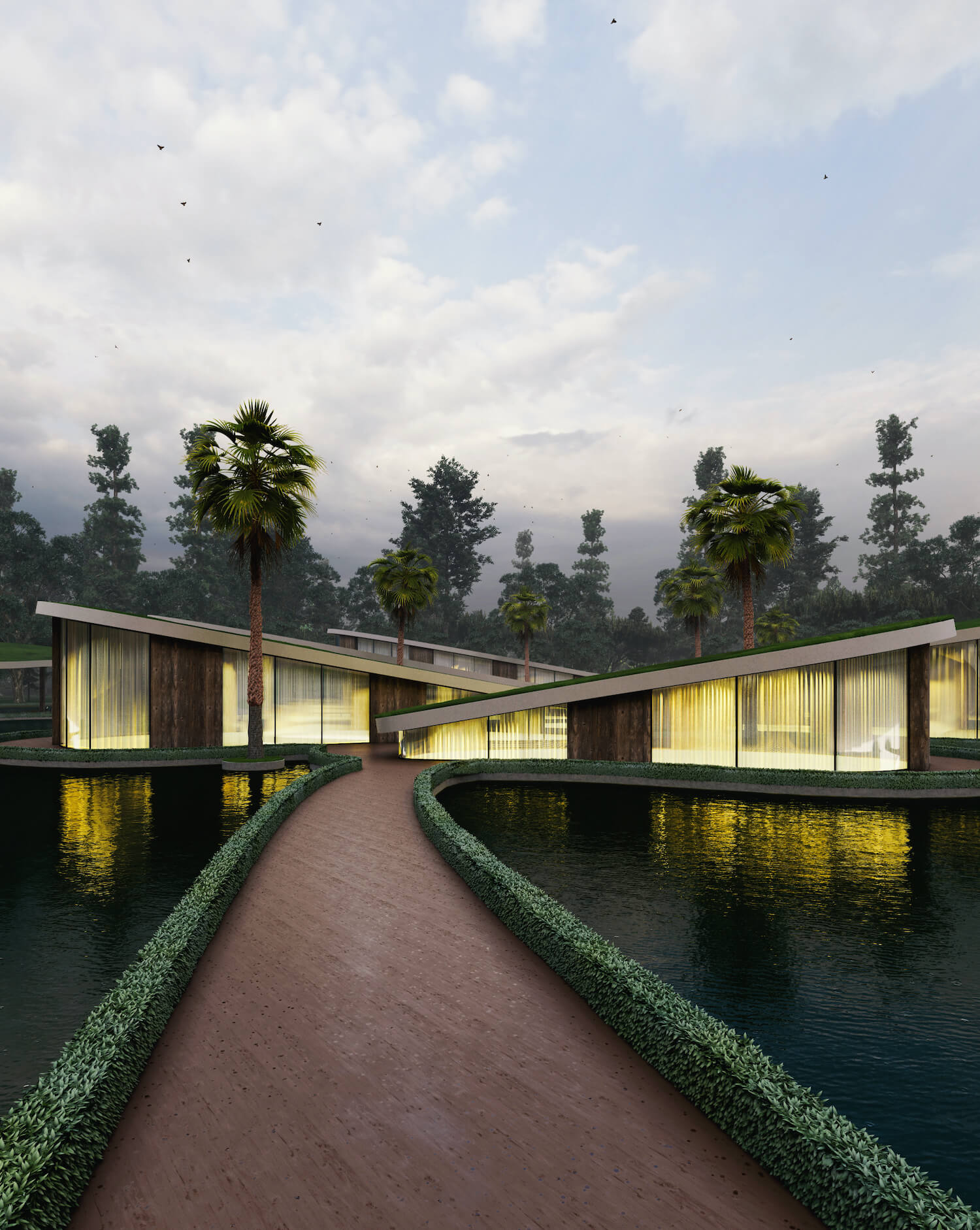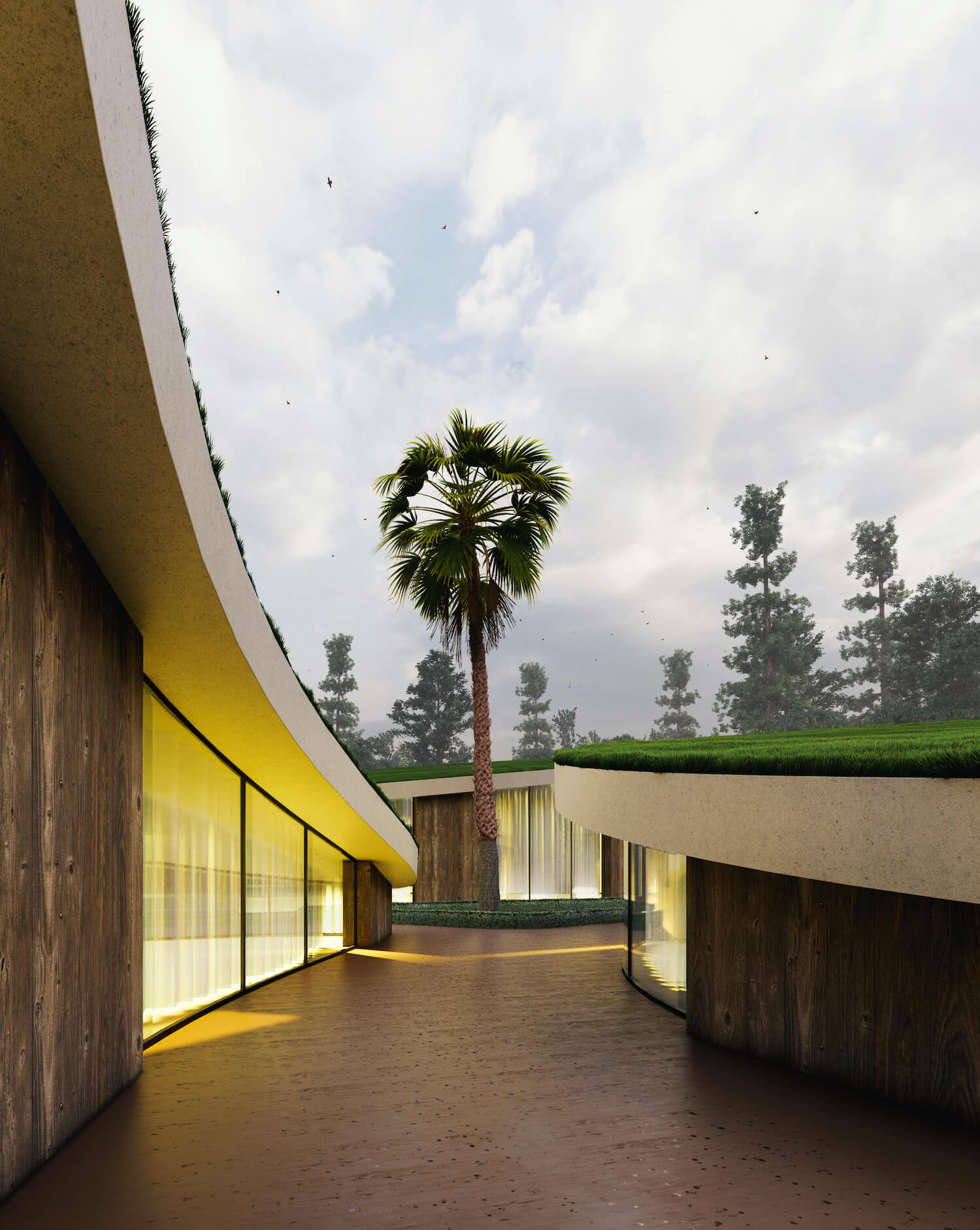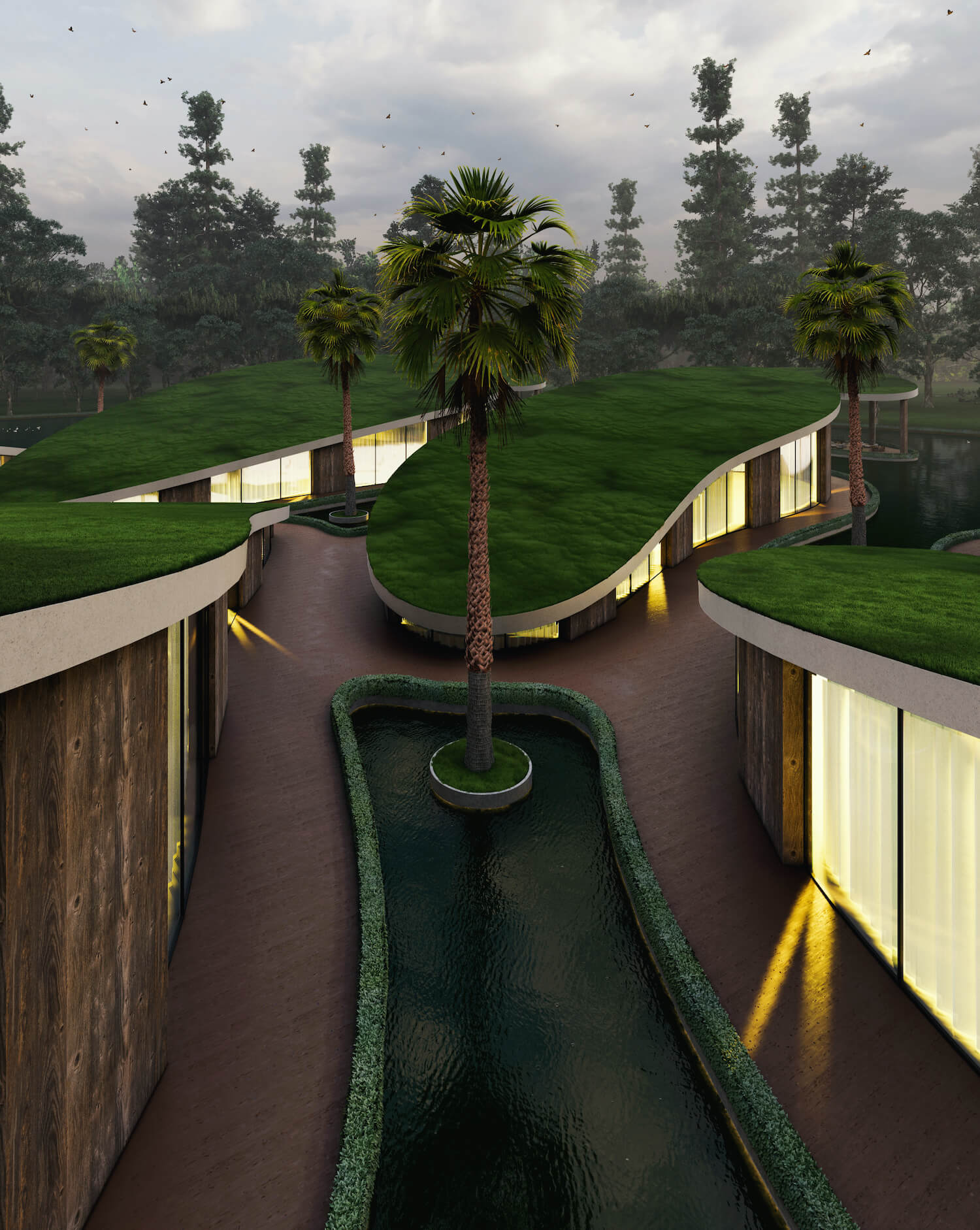 ---