Oppenheim Architecture: Sympathetically carved into desert dunes, this coastal spa and resort sits silently in awe of one of the world's most influential civilizations. Our design for Destination Spa + Resort draws on rich regional cues, paying homage to Qatar's historic architecture, and to ancient Arabic discoveries in mathematics, astronomy, and navigation—and the new worlds that they opened.
Located within 650 acres of desert in Ras Broog, a tourist destination and home to one of the most extensive neolithic archaeological sites in Qatar, the design is monumental, and reverential. It reflects the country's architecture in its simplicity and clarity of composition, and the quiet power of each component.

Reflecting this sense of the eternal, we created a symbiosis between the architecture and the otherworldly desert terrain. Carved into the dunes, our design transitions from sand to sea, drawing on sacred geometric principles to display rhythms that enhance the natural beauty of the site. We also utilized the ancient vernacular traditions of in-earth building with materials from the region and a combination of primitive and advanced construction techniques.
The landscape dissolves into a scattering of the luxurious units, a composition of bold forms interspersed with verdant gardens. Shafts of light penetrate deep into subterranean spaces, molding a sublime environment that invites visitors to explore its network of pools, gardens, and spaces, and enjoy spectacular views of water, sky, and desert. Here, we have pushed the architectural illusion to just within the limits of reality. Like a magic trick, the design simultaneously establishes itself and recedes into the landscape.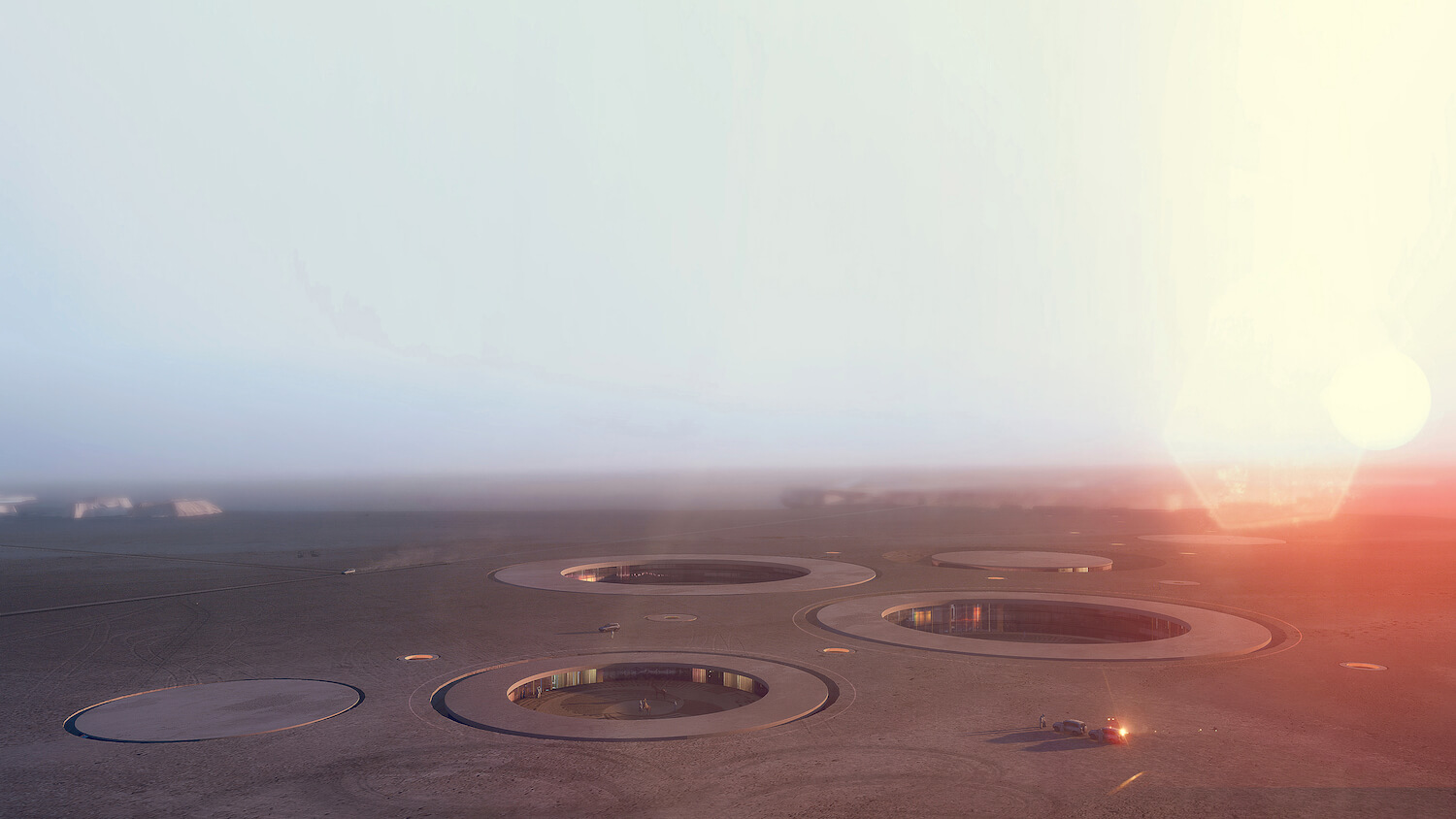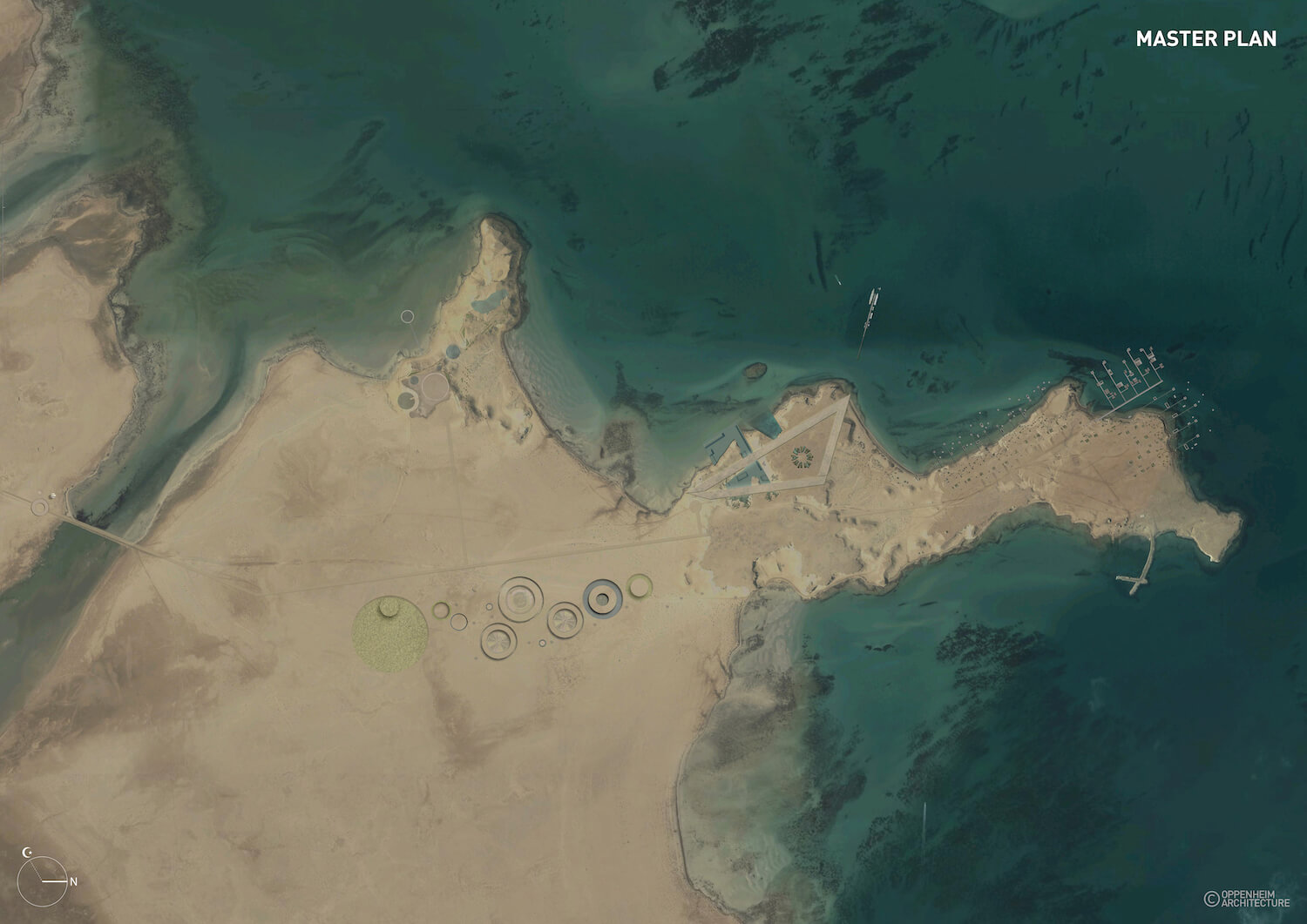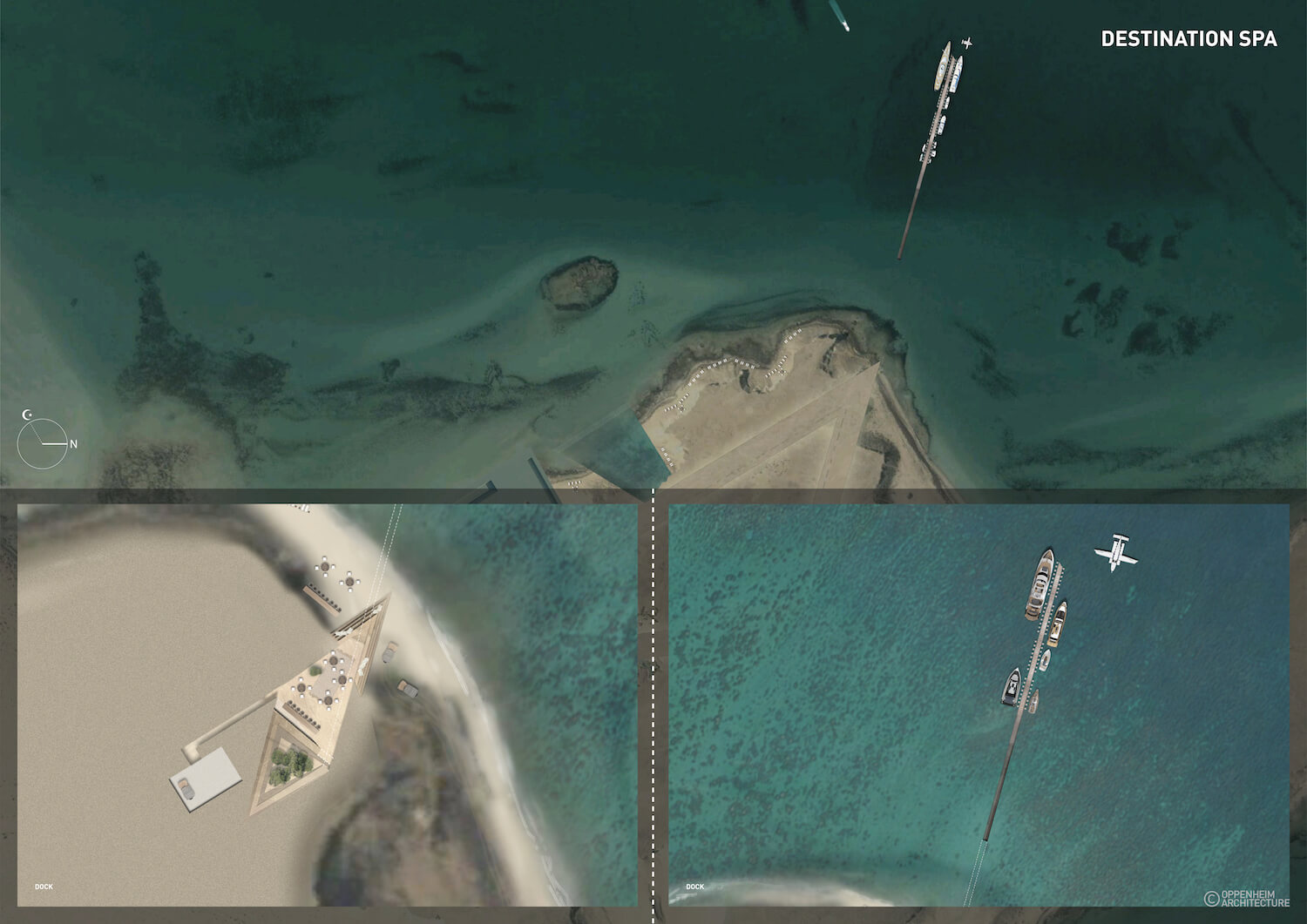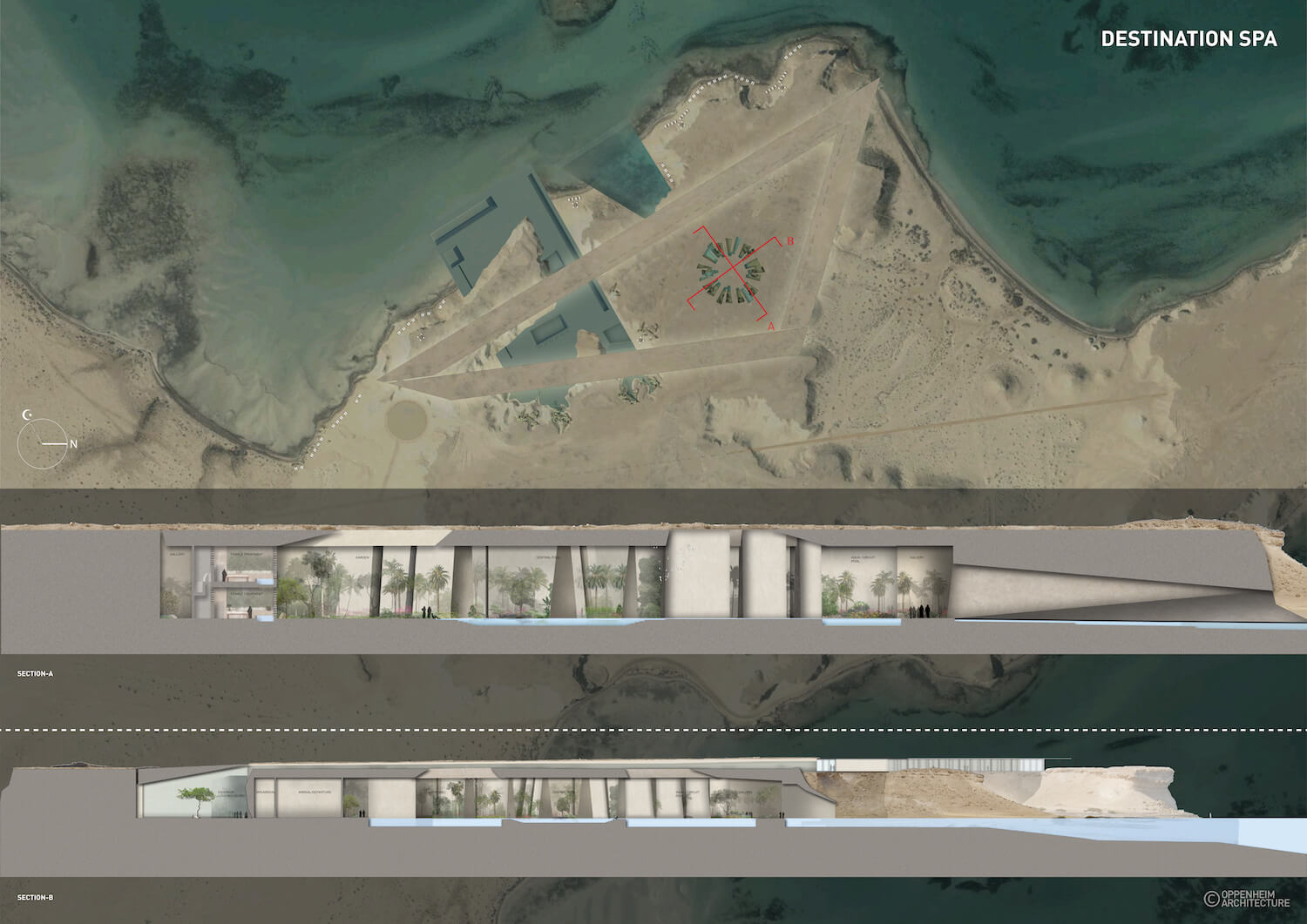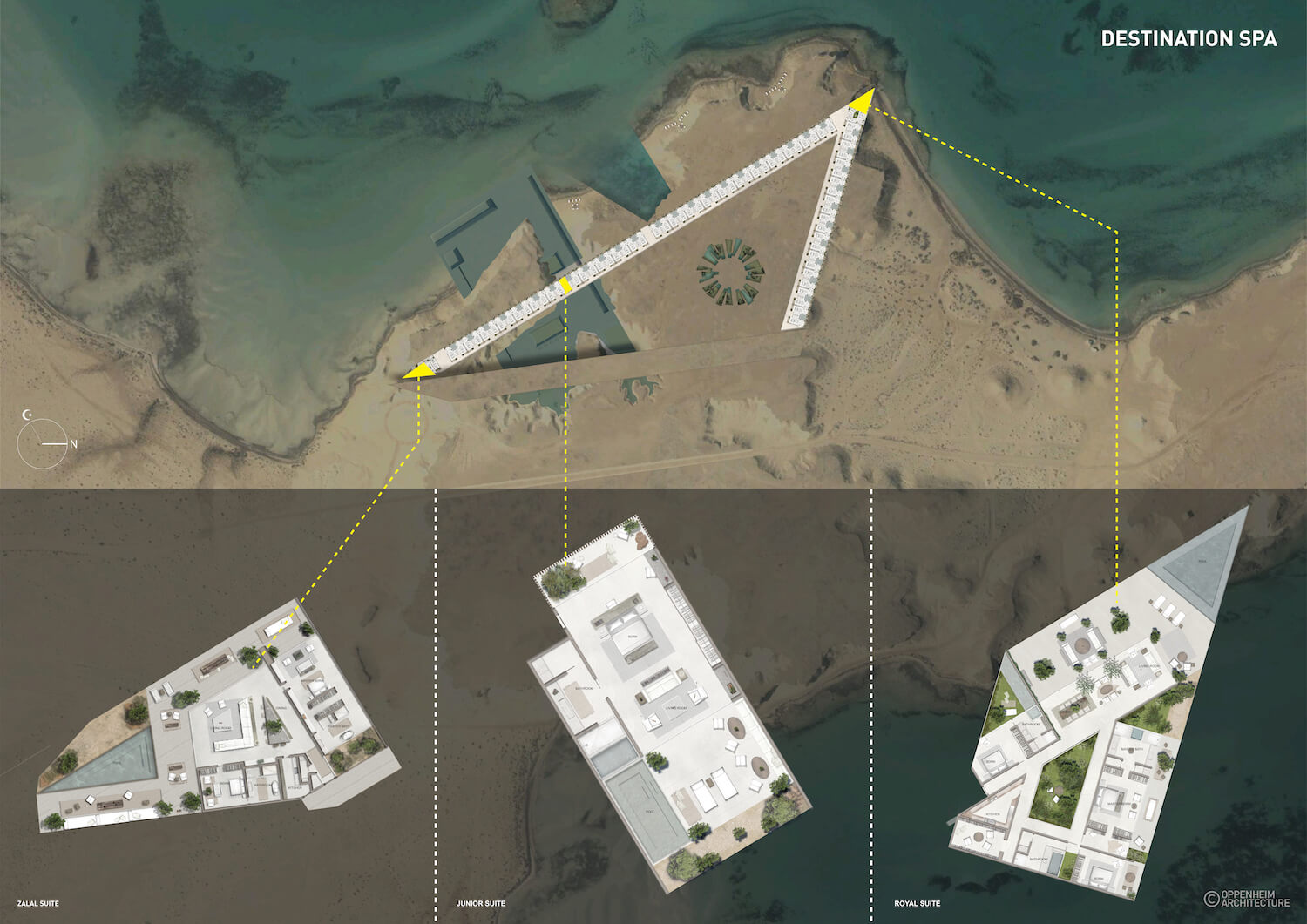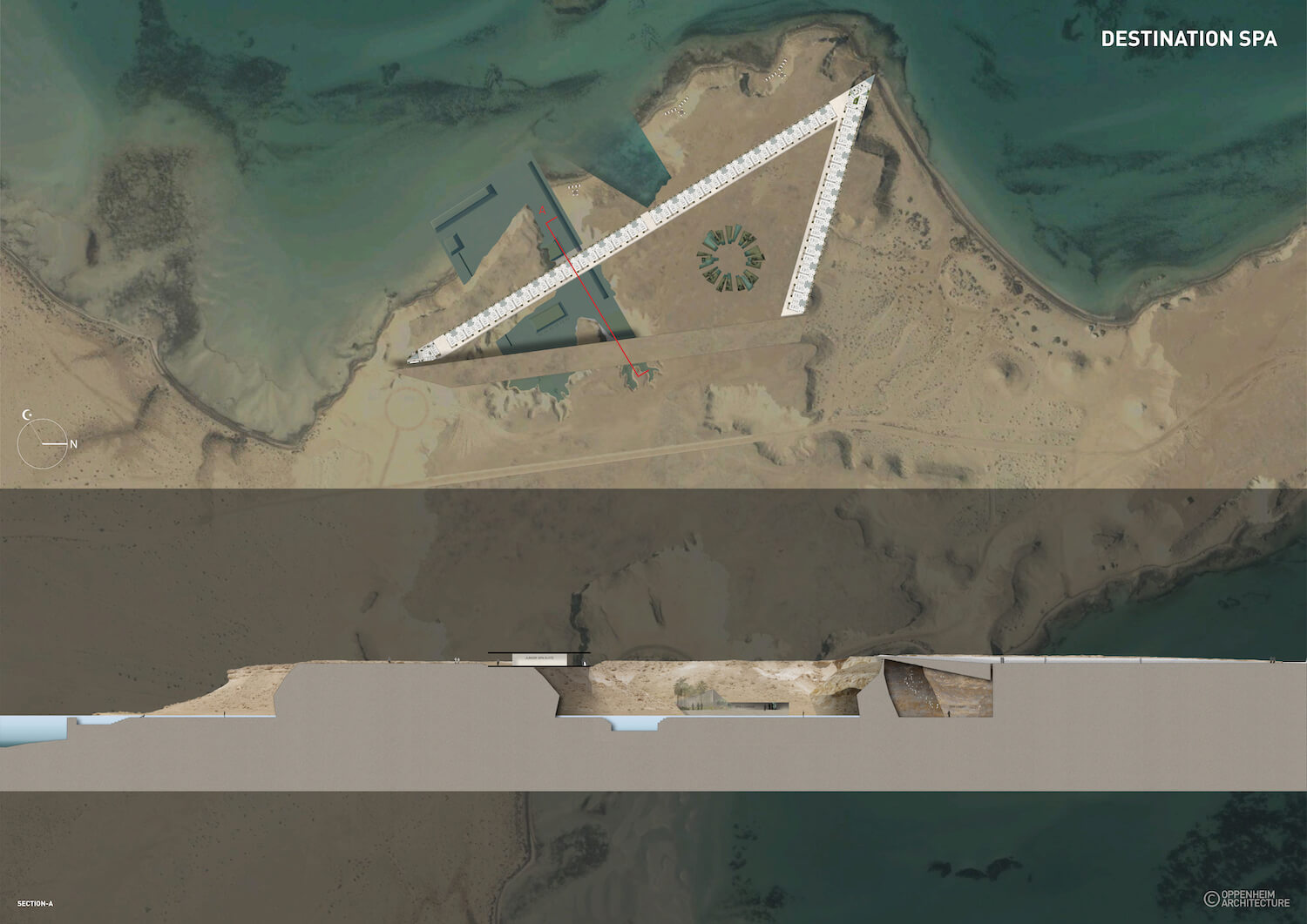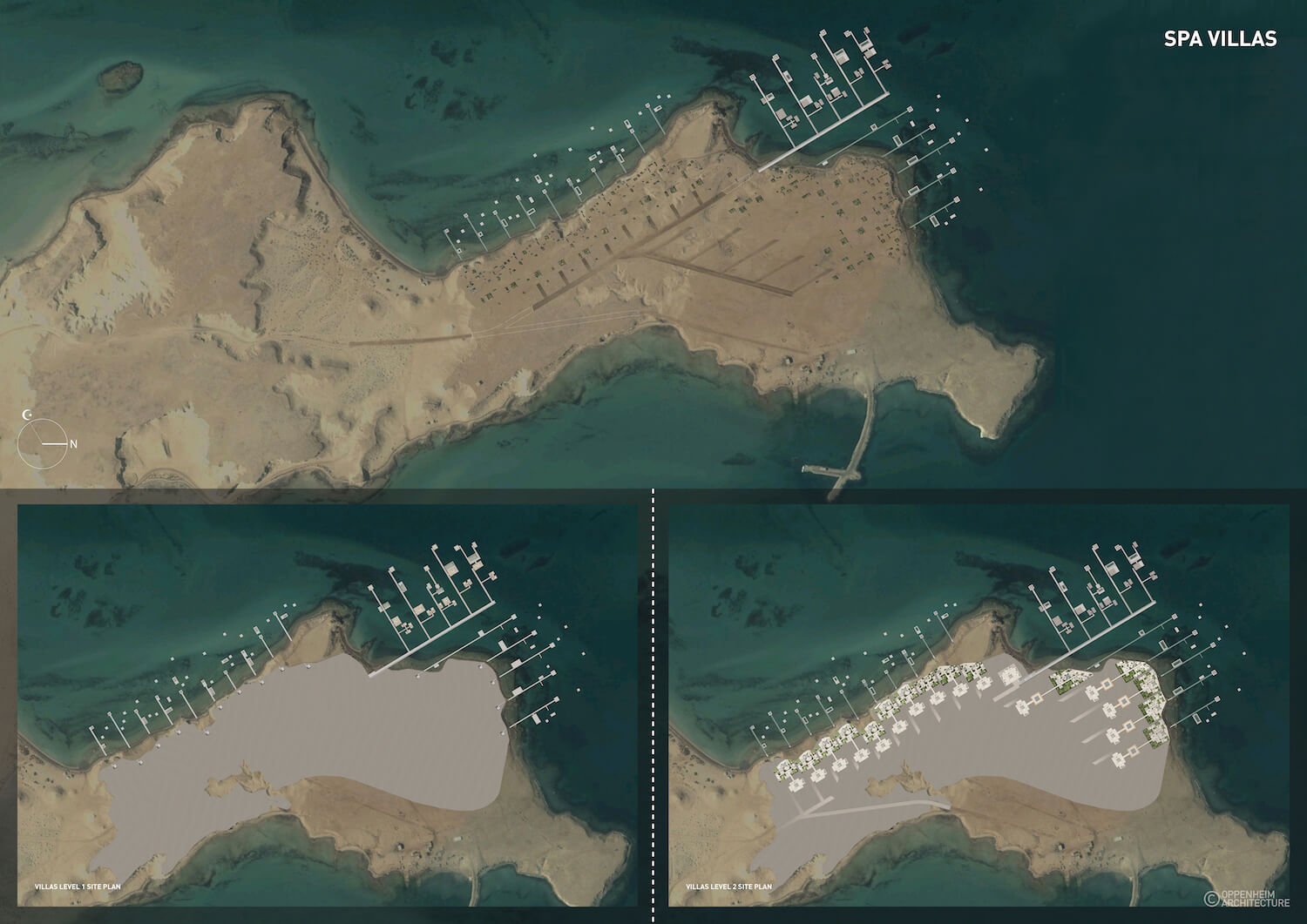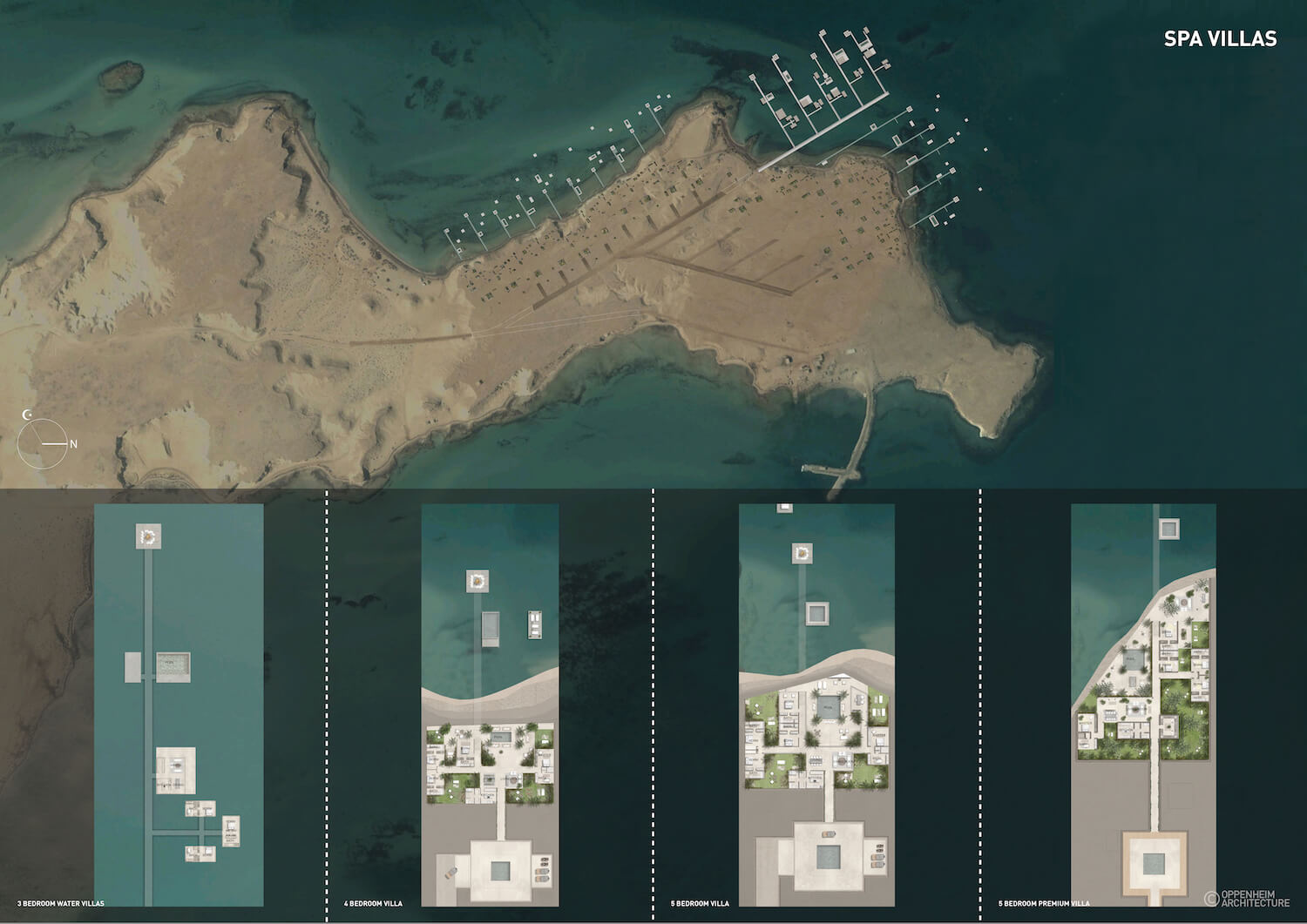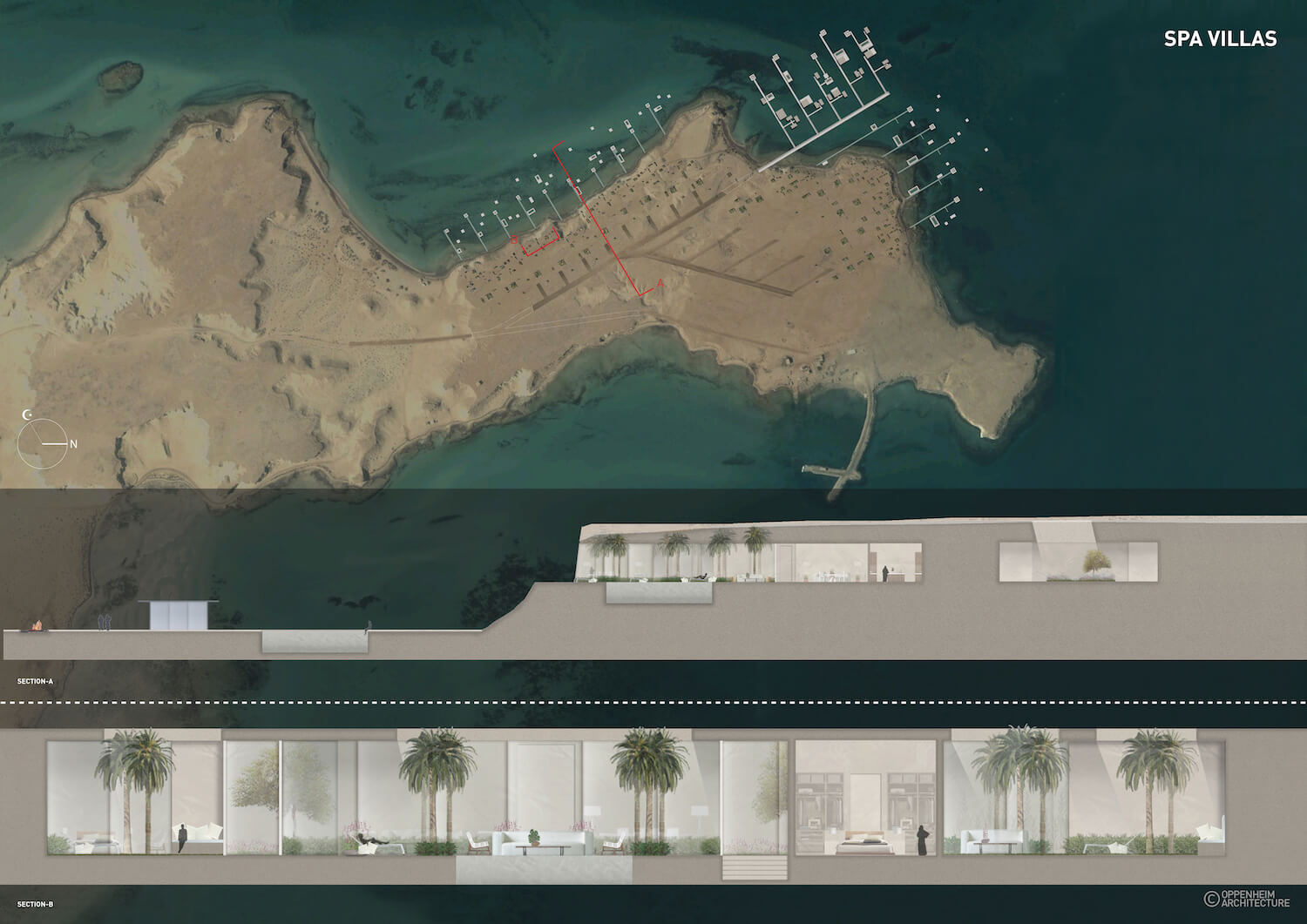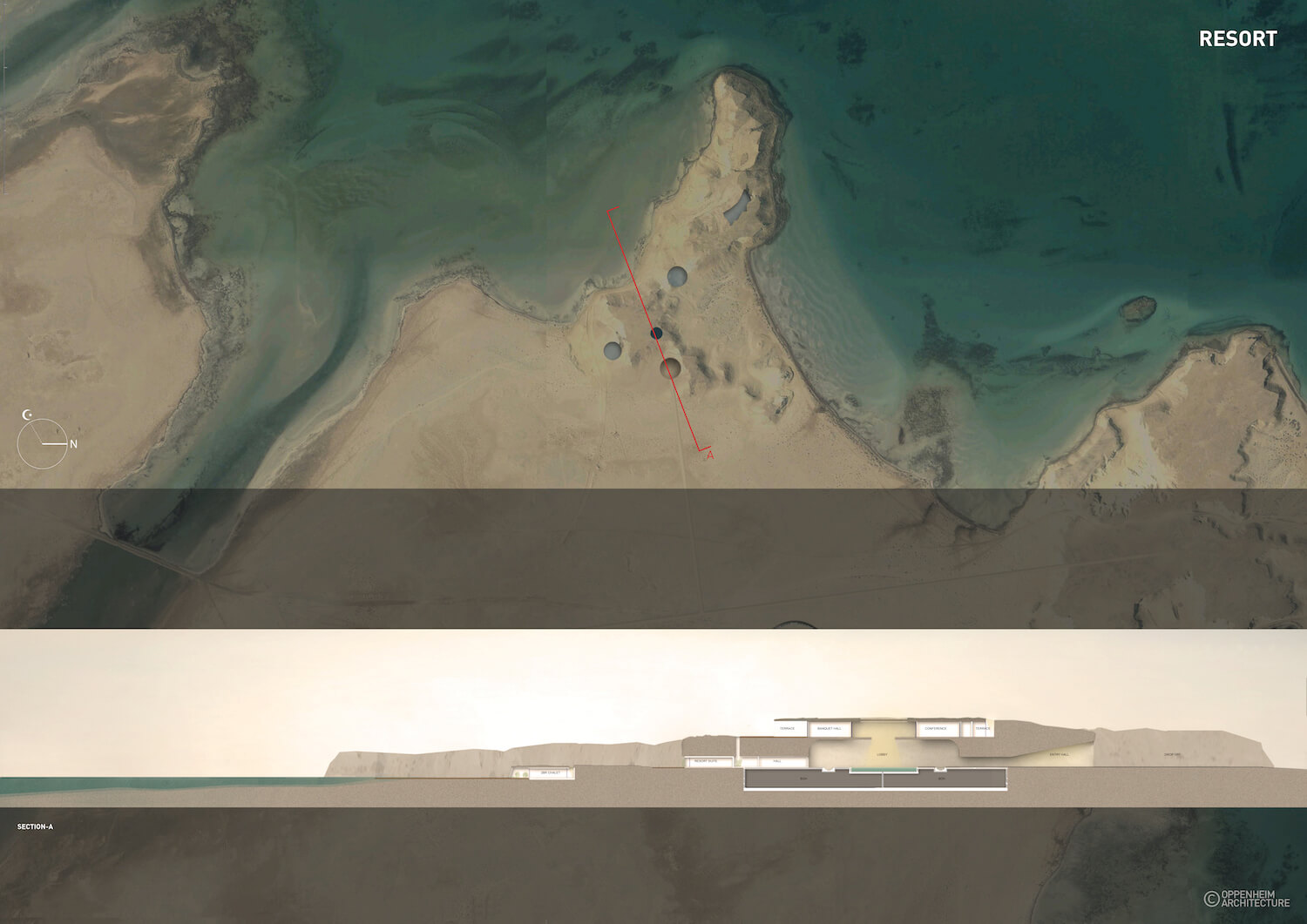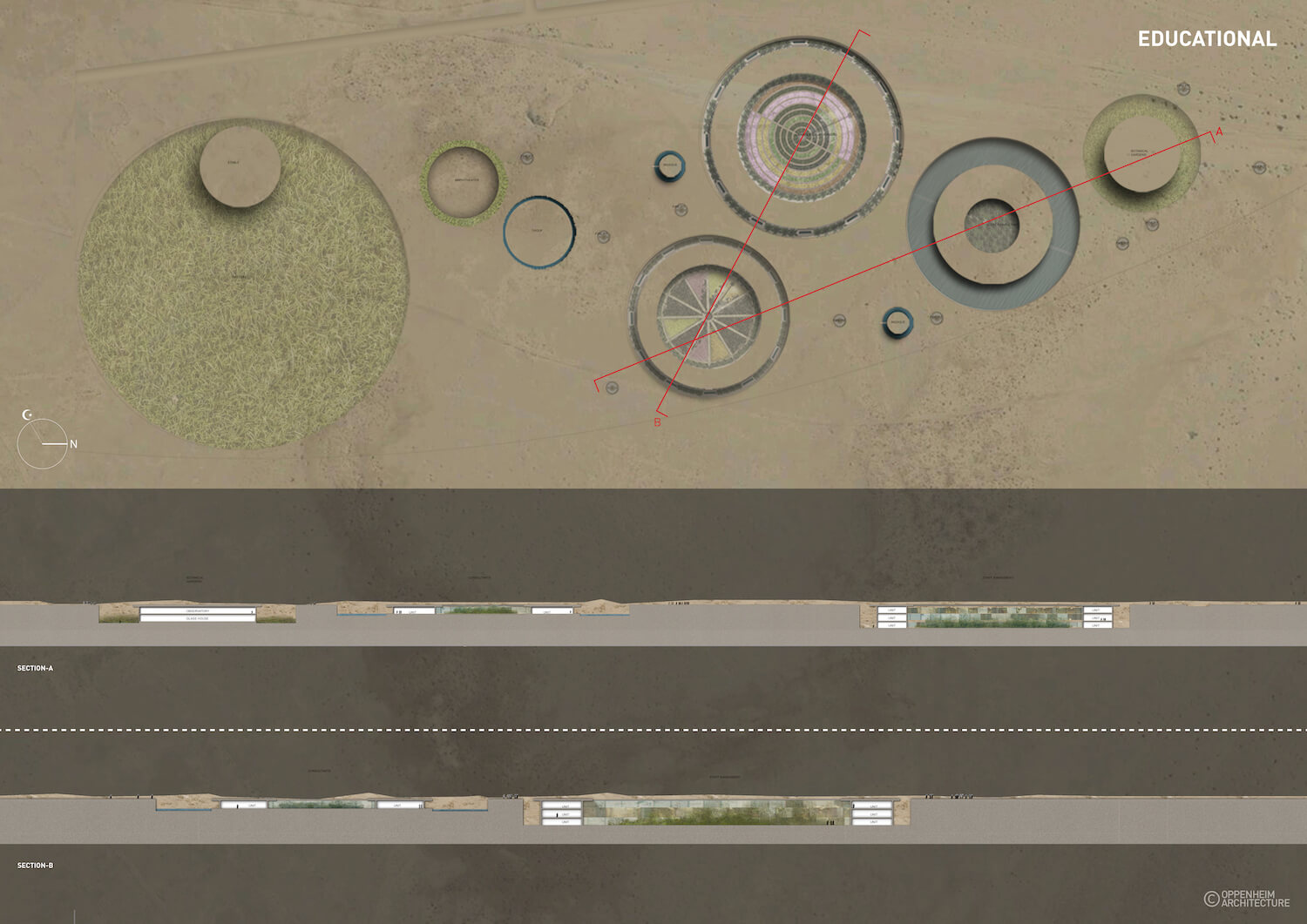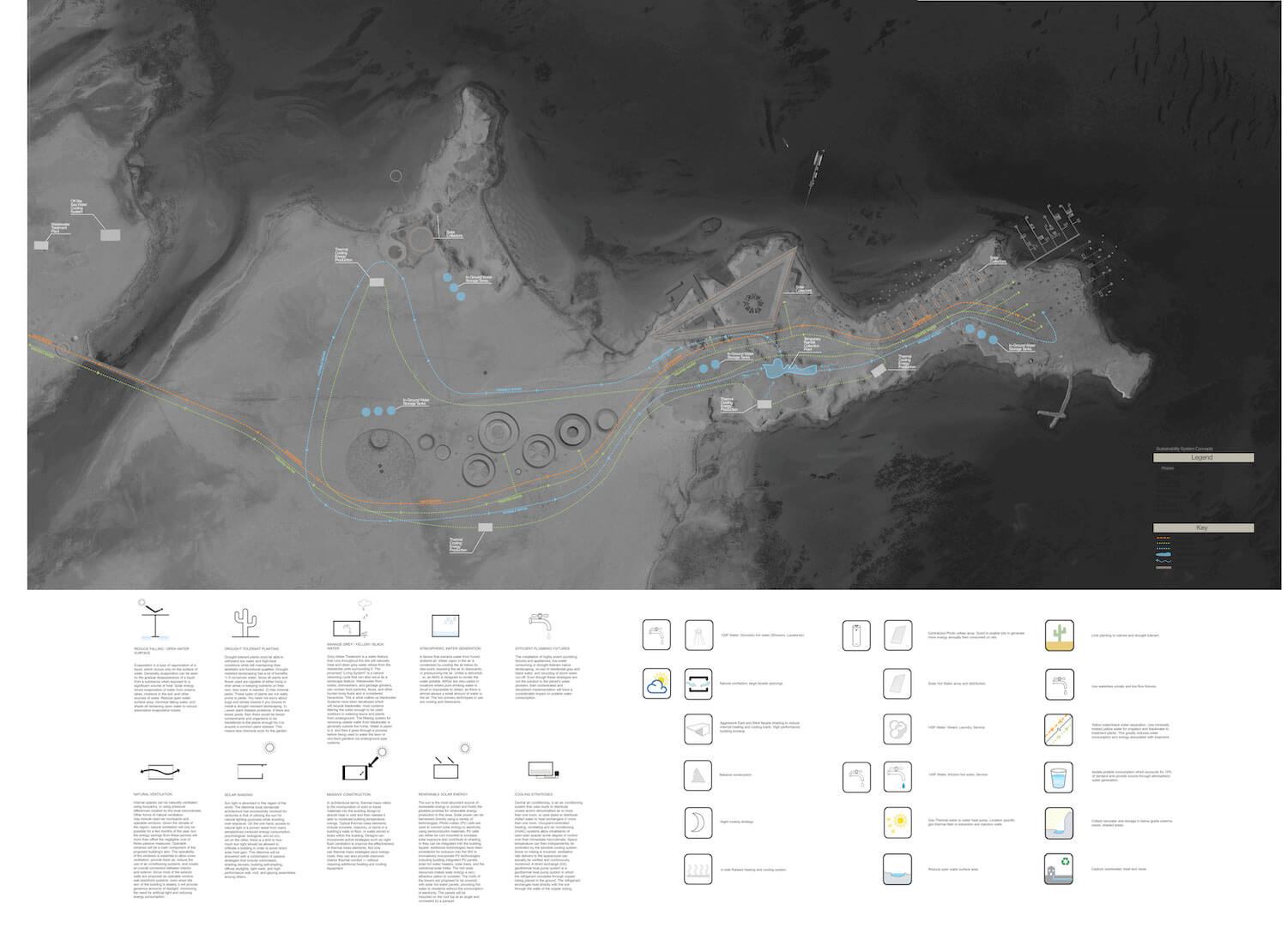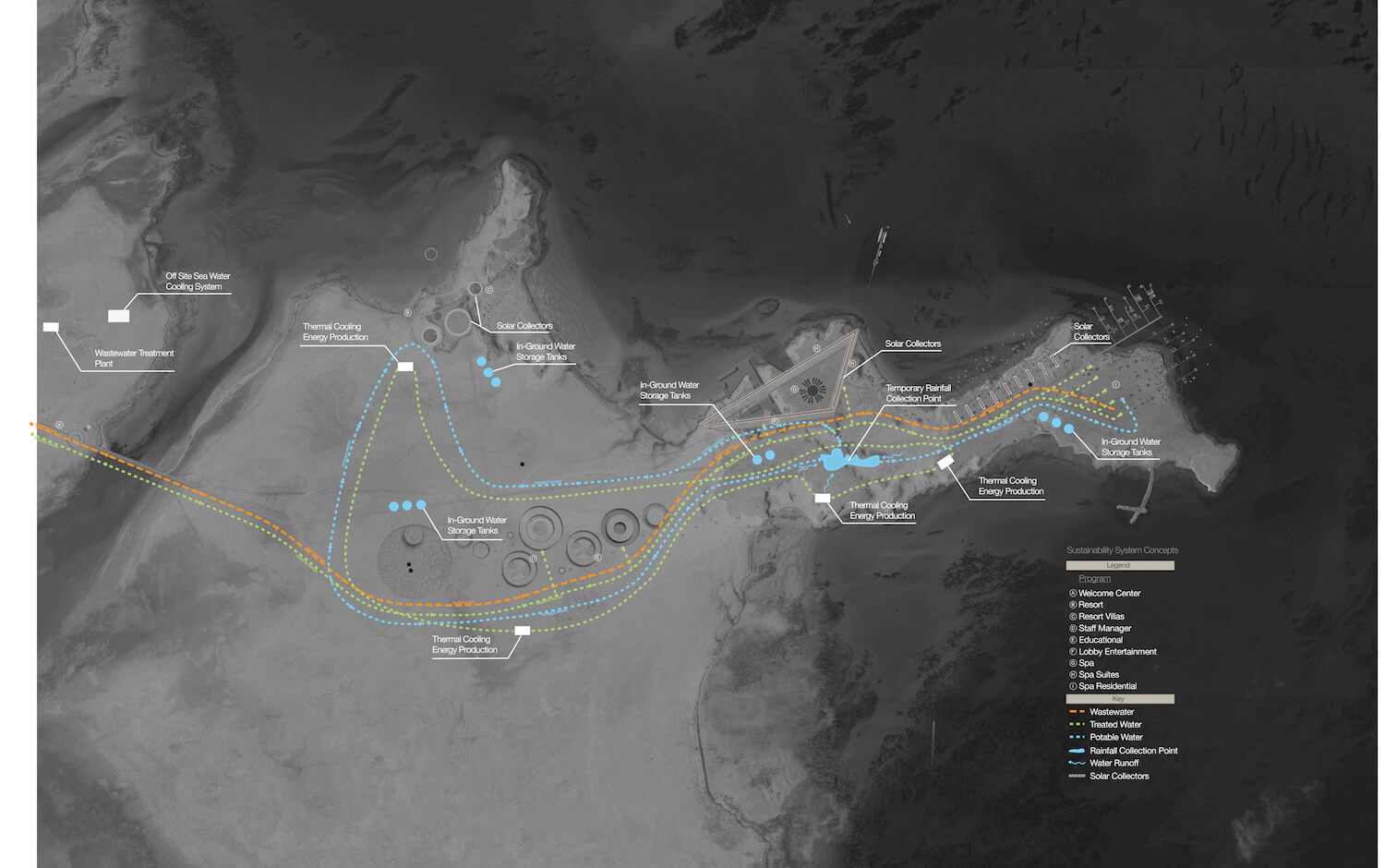 ---