S Squared Architects: The "urban Ideogram" is a 5310 sqft café building located on one of the main streets in Trivandrum city. Since the commercial sustainability of such ventures is of high relevance, the challenge here was to address the question, "How can the architect bring success for a business through design?" Two factors were considered as the answer to this. First, was using the element of curiosity to nudge passersby into exploring the content for themselves. And the second was to give a hint of comfort and ambience to invite people to experience the quality of space created.
In Trivandrum, the maximum solar glare is from the South. So south facing facades need to be well screened to reduce solar glare and thereby reduce ac load. However, it is important to strike a balance between the solids and glass ratio to reduce dependency on artificial lighting and to allow for visual connection from the outside. Consistent deconstructive iterations to the conceptual sketches resulted in the present form. A circular turbine overhanging over a glass wall that allowed for natural light into the double height entry space carved into the ground. Over and above the shading provided by the circular overhang, random inclined circular metal posts screened the glass wall, giving enough shading and at the same time maintaining enough day lighting and visibility as to raise the curiosity of a passerby. Within the circular turbine, spokes were deconstructed into radiating random wooden planks in front of the upper floor glass walls. The circular façade along with the wooden spokes ensured around 50% of screening from the solar glare in the Southern façade.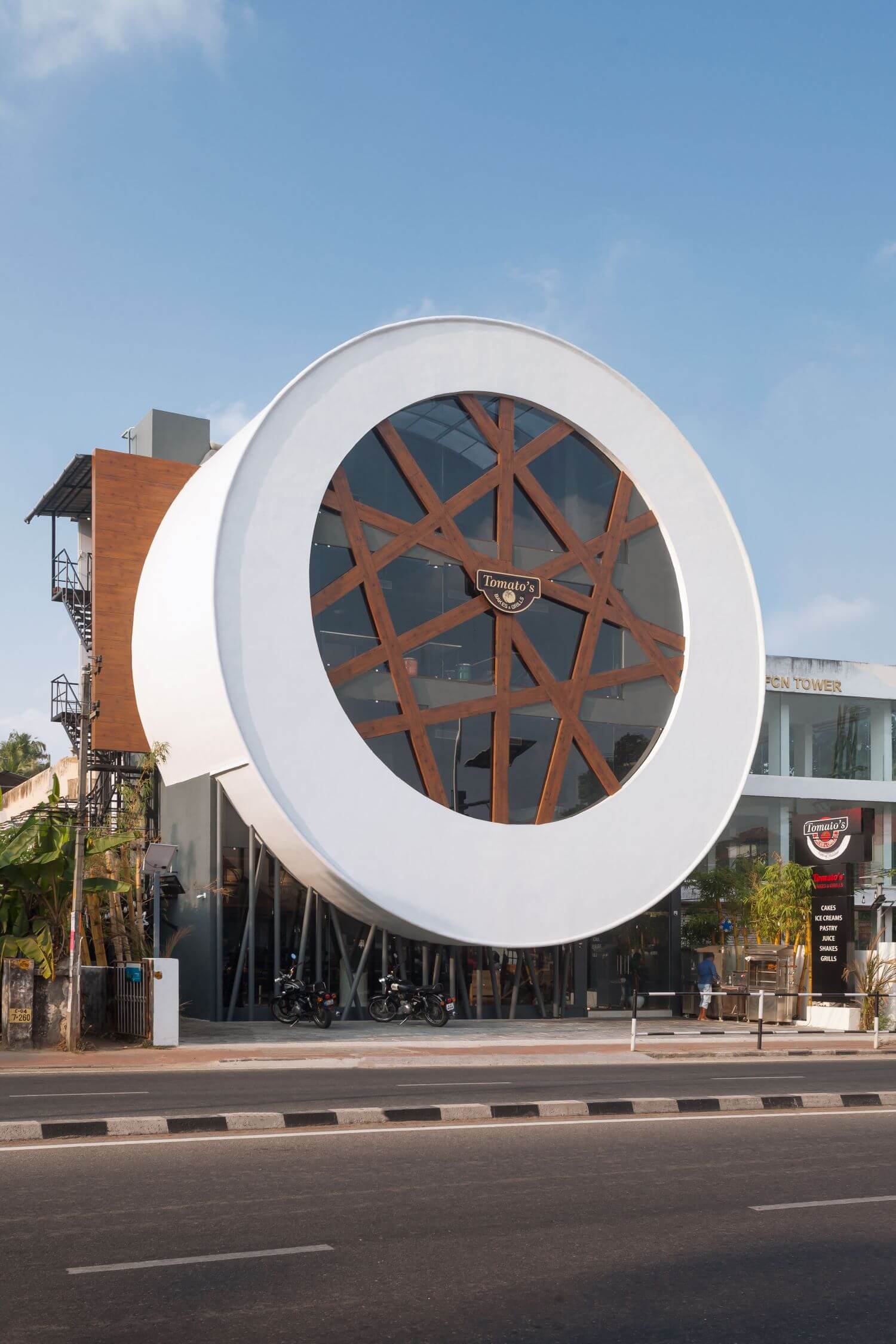 A double height entry space creates a welcoming area and overlooking into this is a mezzanine floor with comfortable fine dining seating area. This was achieved only because of the thorough design iterations tried and modeled within a very confined and limited space. The "back of the house" design was specifically done to allow for the smooth and efficient functioning of the café and restaurant. Separate kitchen facilities were given for both the bakery and restaurant with common cold and dry storage facilities that were easily accessed from a loading bay located from the service entry. A separate lift was given for visitors and dumbwaiter for transferring food and plates between the various floors.
The scheme developed is a creative solution incorporating the science of creating sustainable facades besides catering to the emotional side of design. The pivotal idea was the parallel thought of a jet engine with its spokes which lead to the derivation of its form. Symbolically, the jet engine is what keeps the jet flying. In retrospect, as Corbusier once mentioned in his book, flight has always been a symbol of pioneering ideas and technologies, thus creating an iconic sculptural form, an "urban ideogram" symbolizing adventure, progress, and wild possibilities.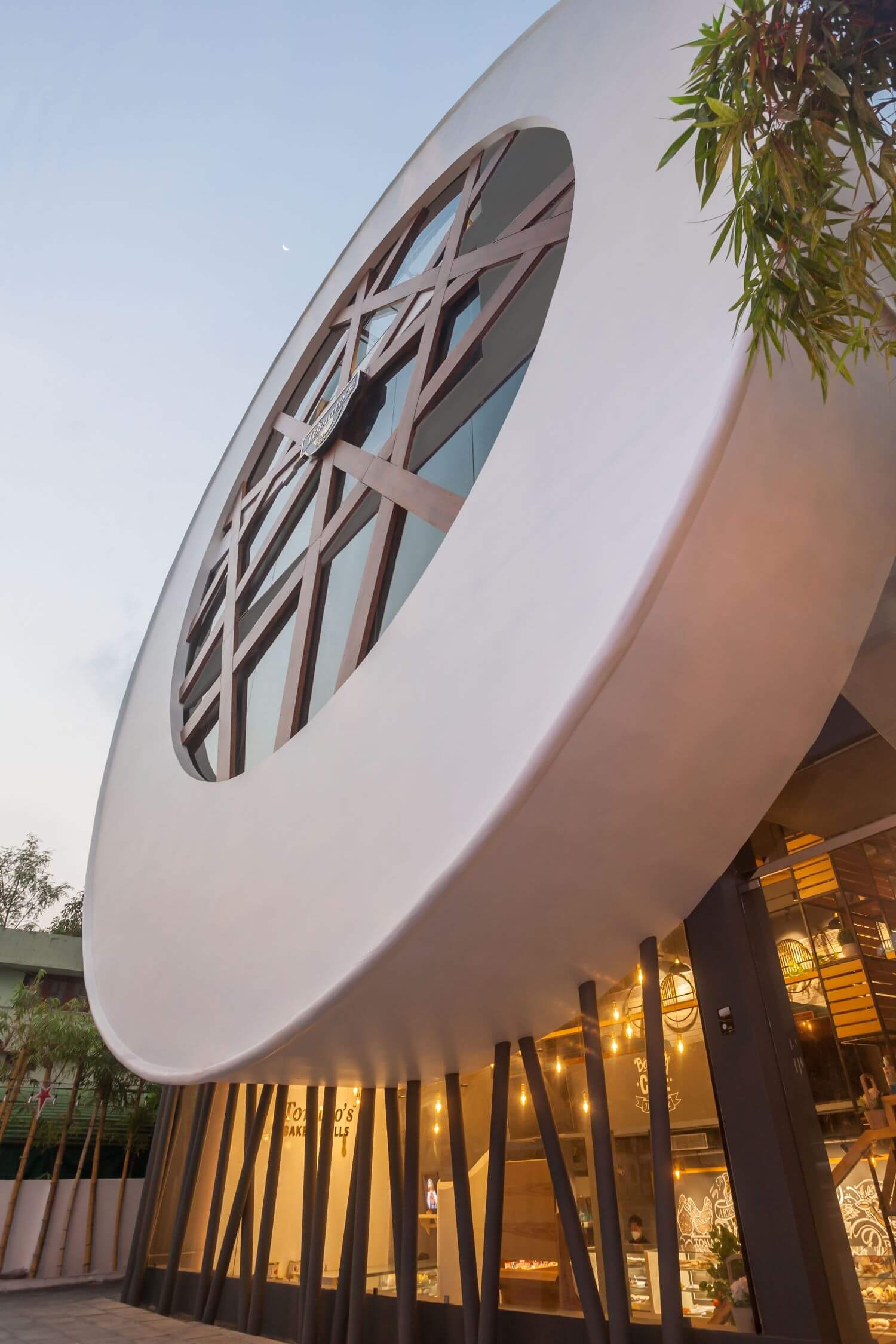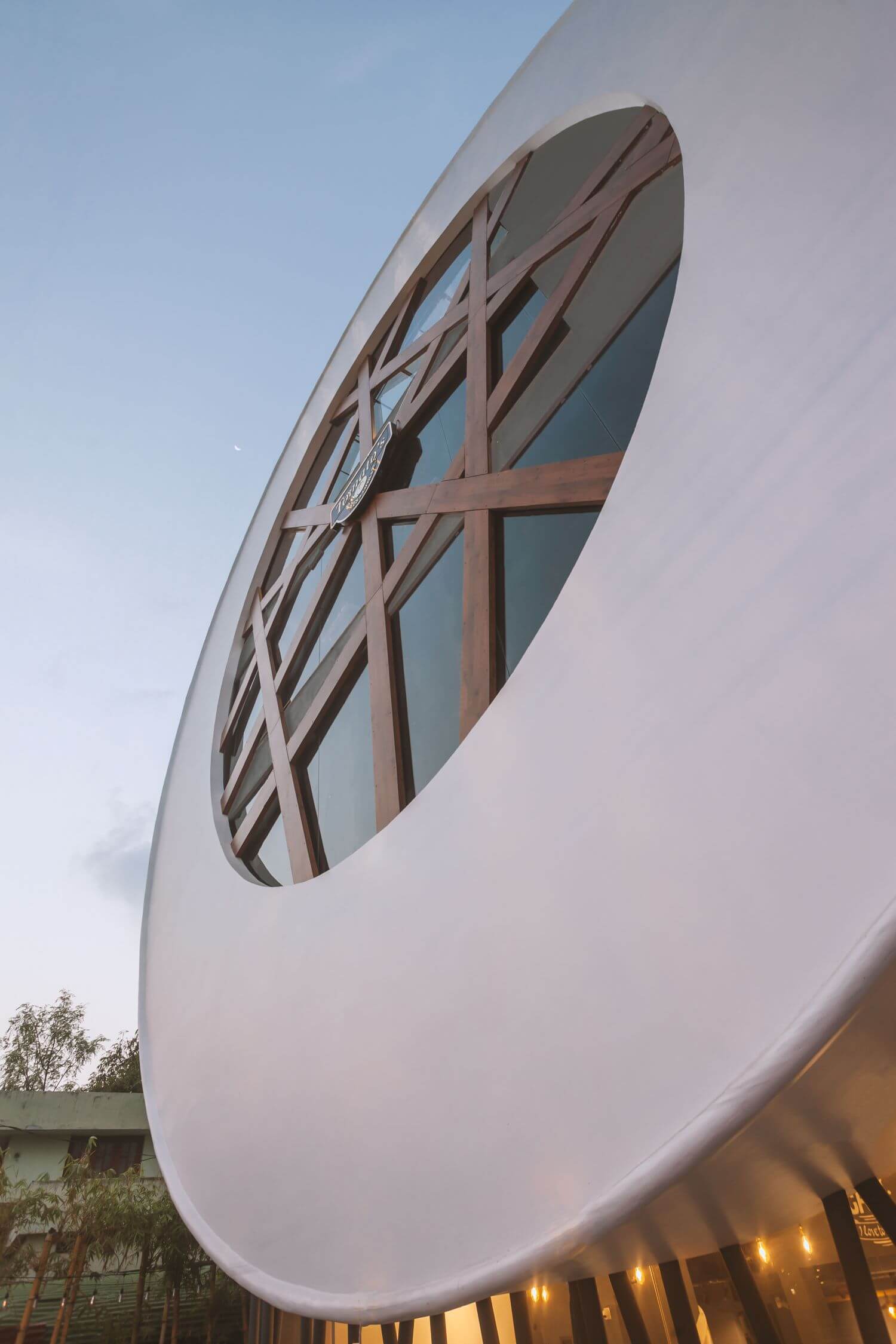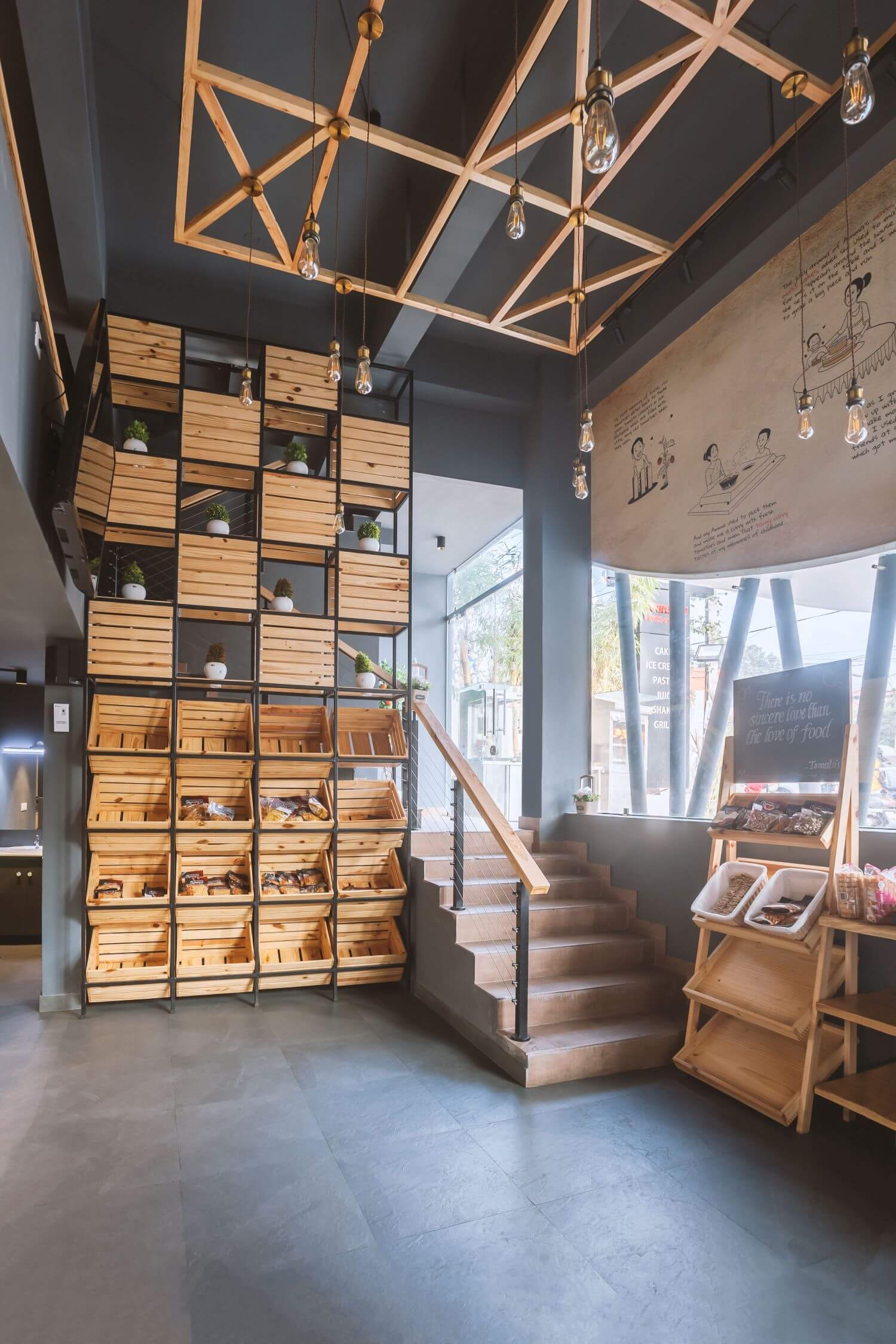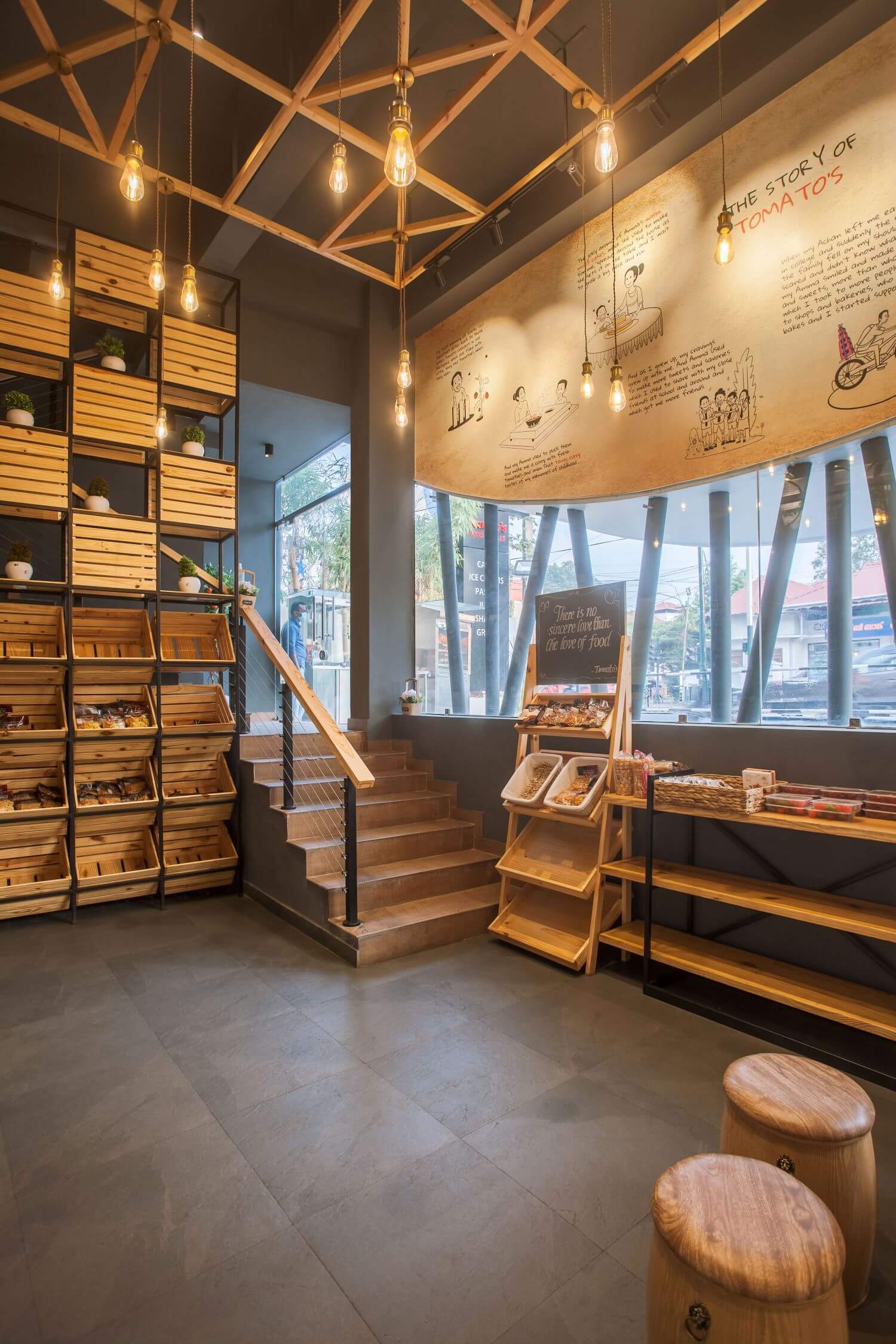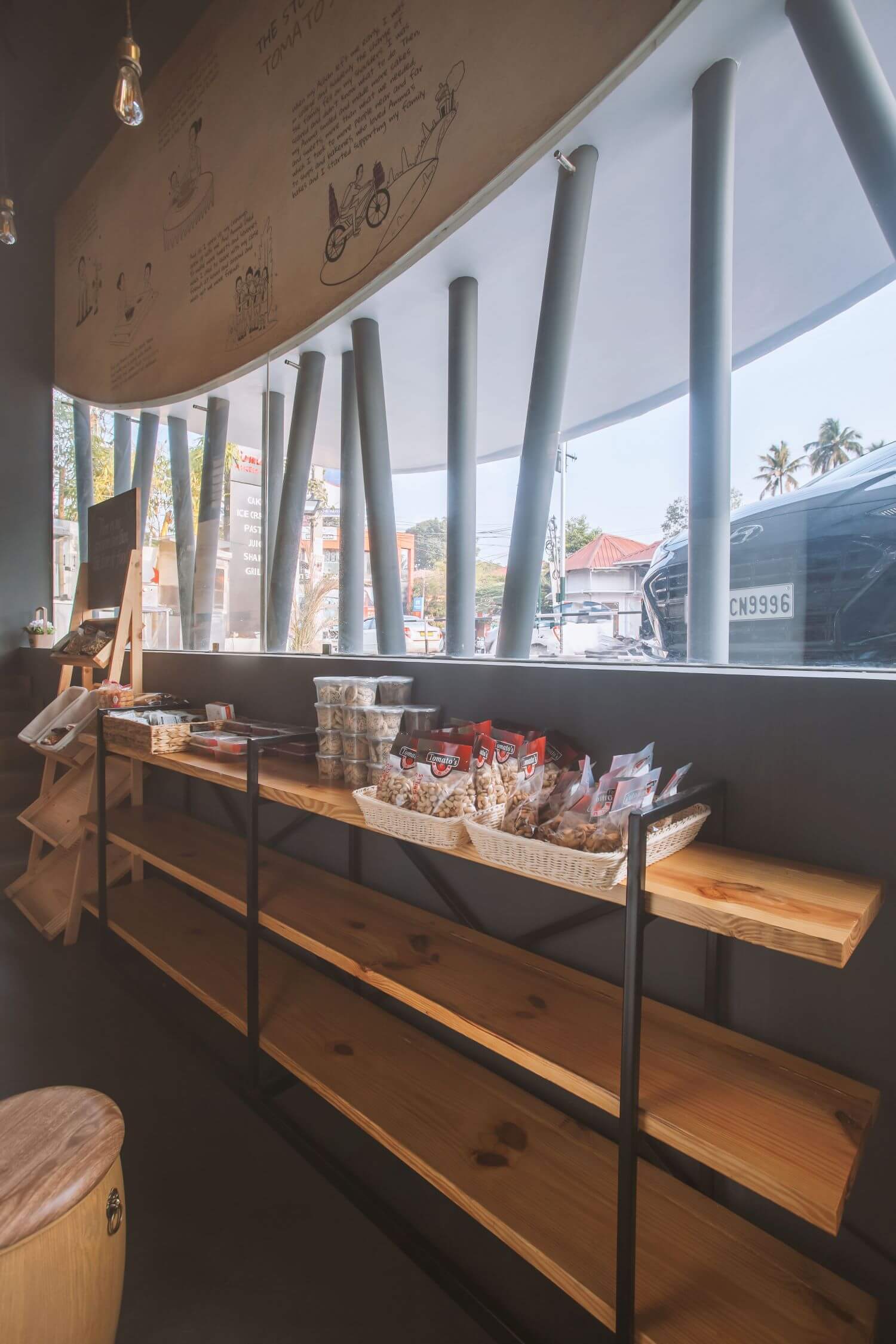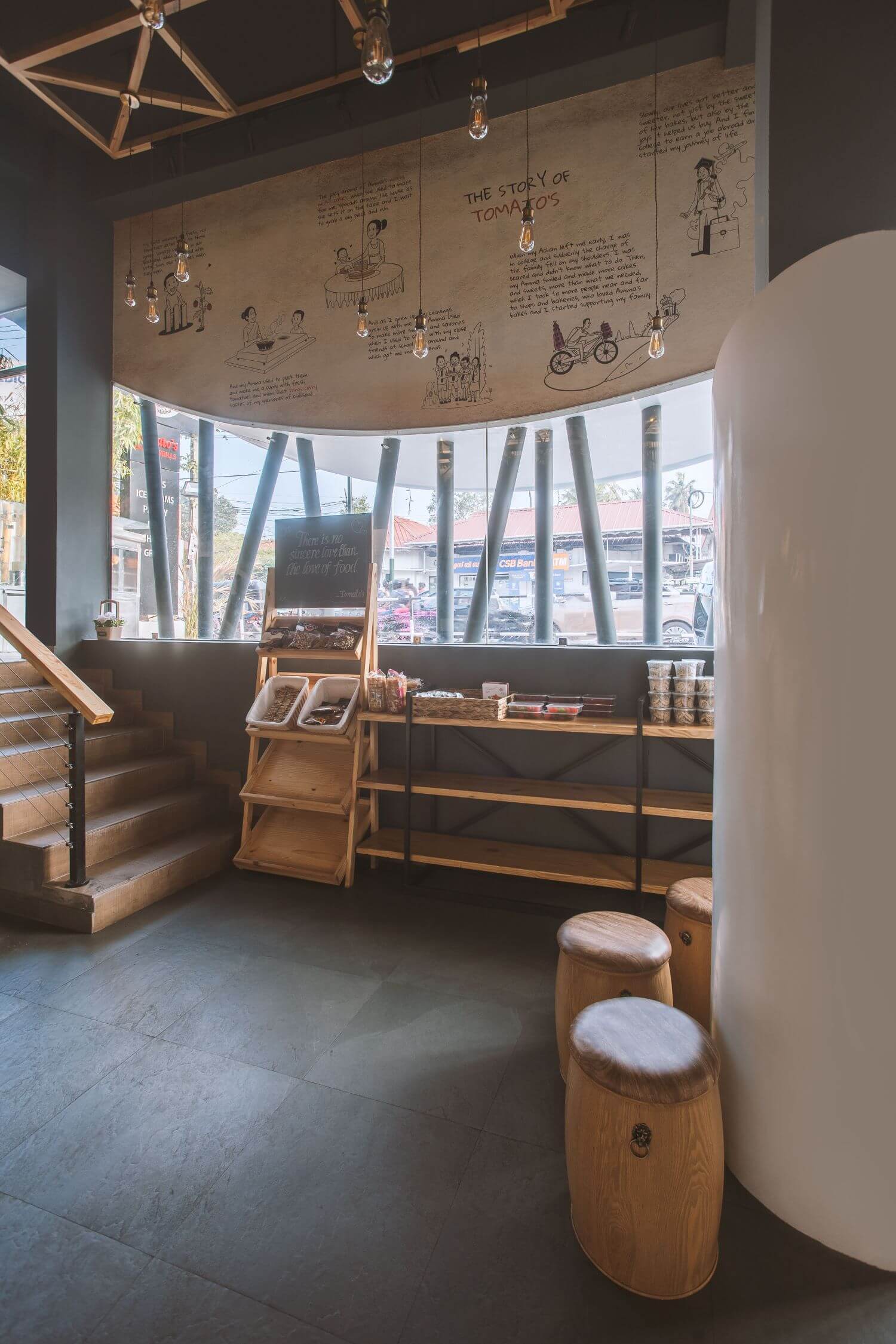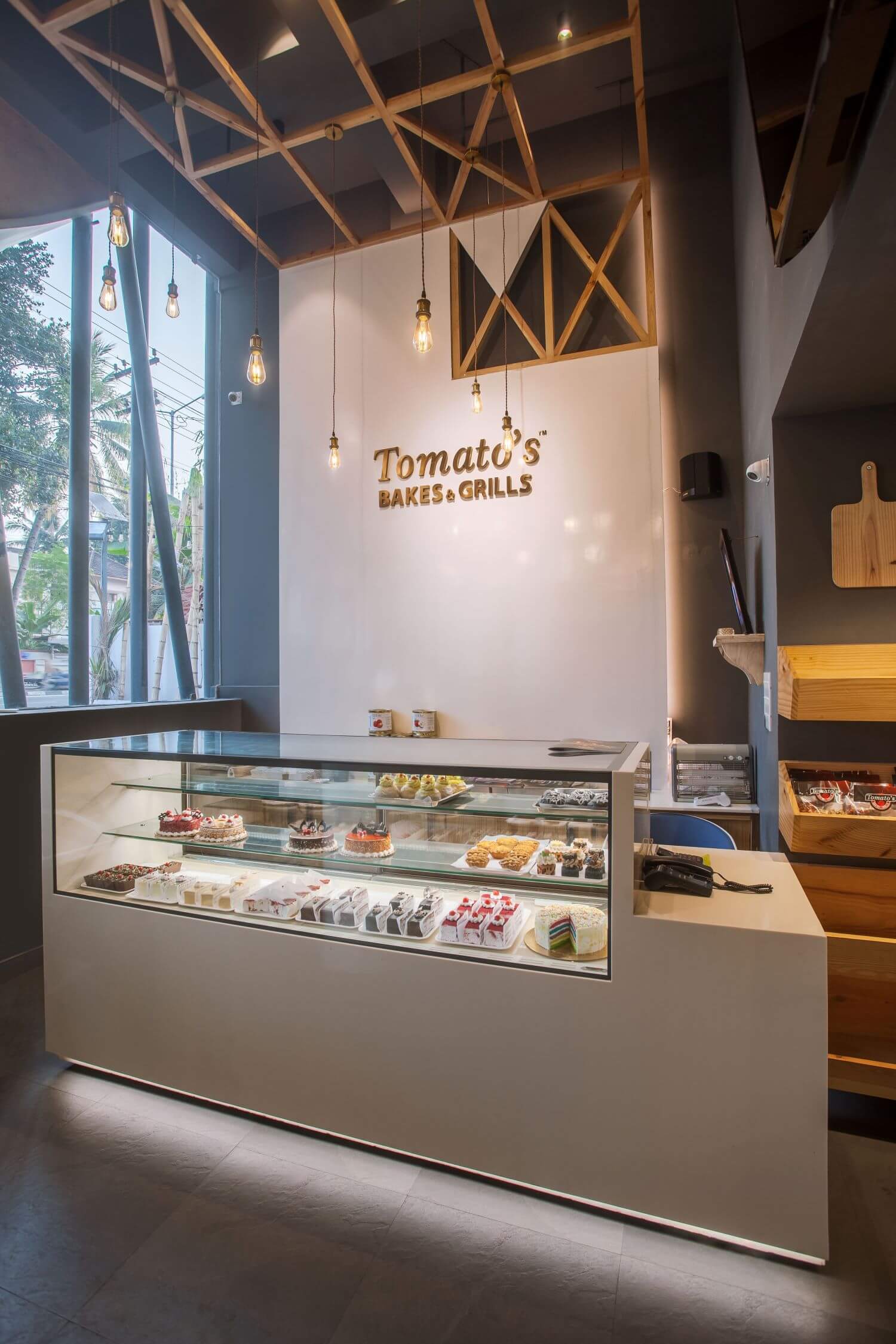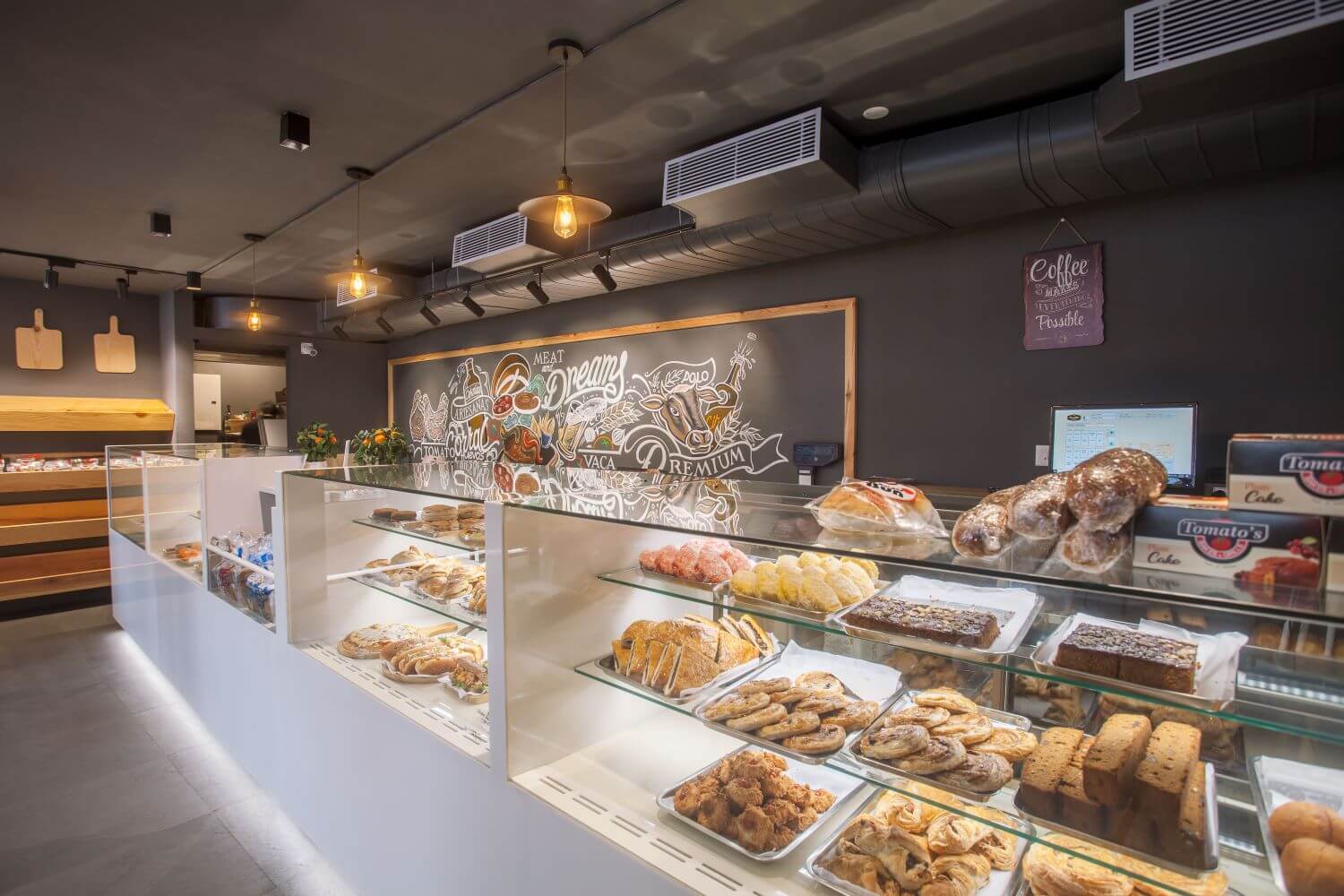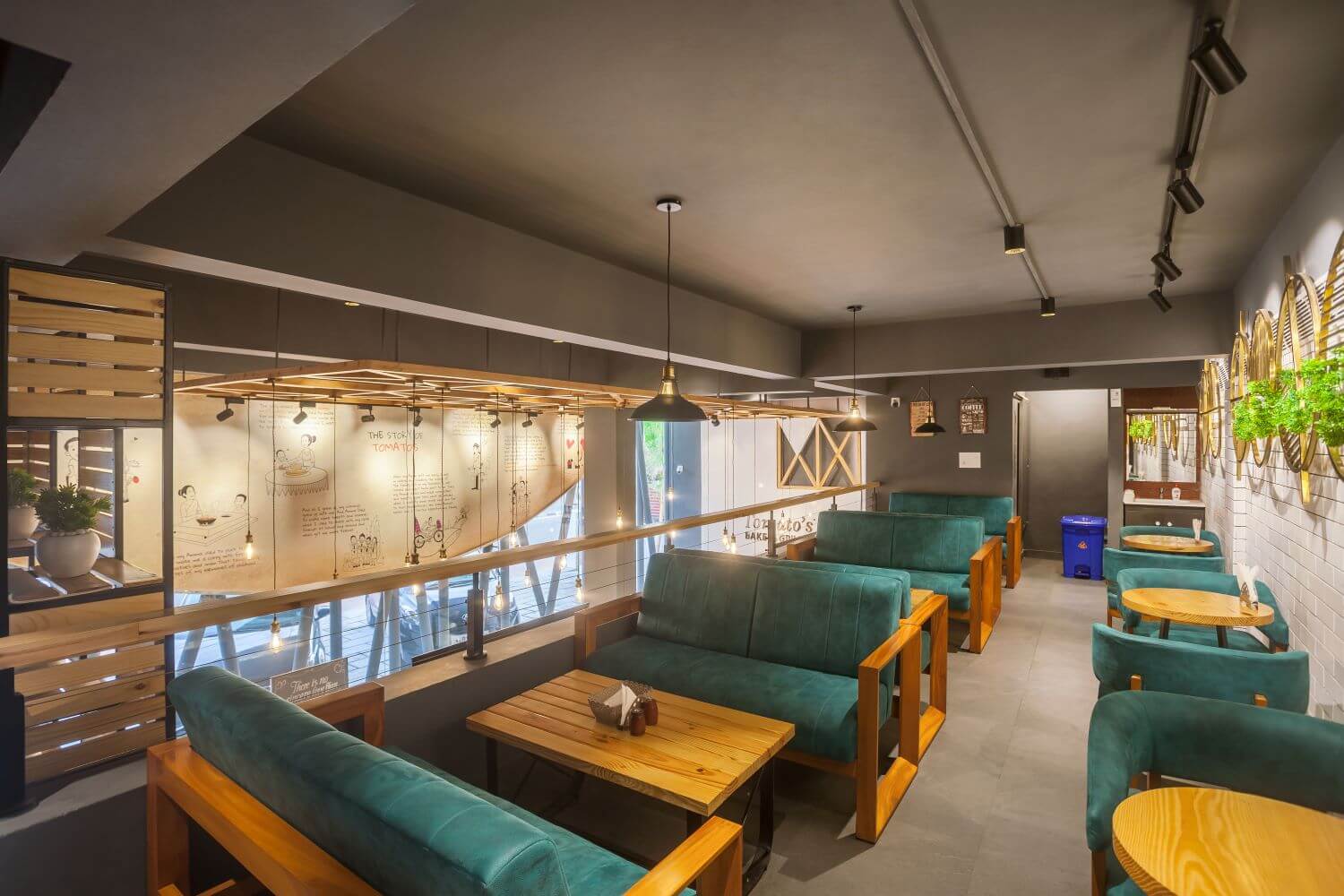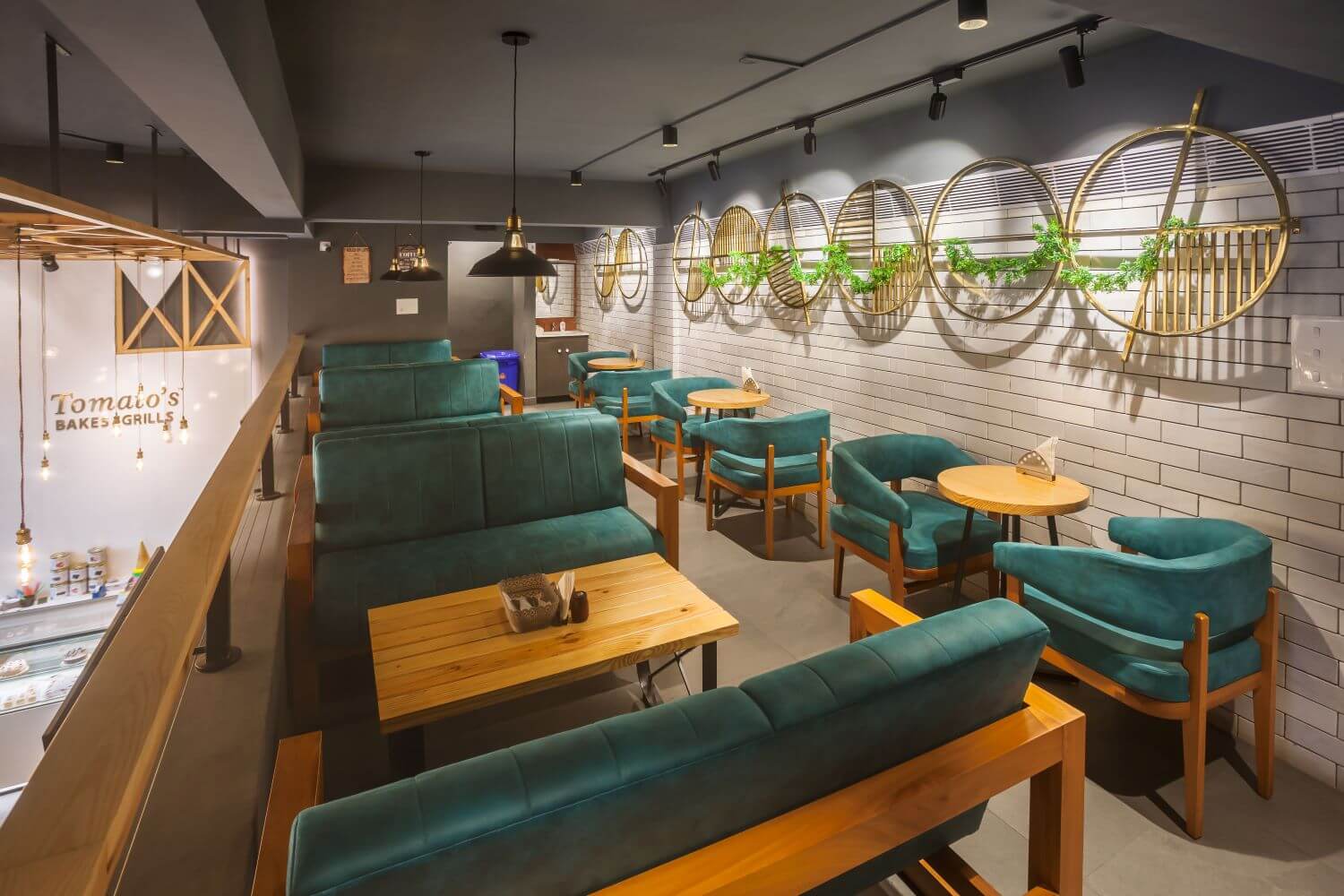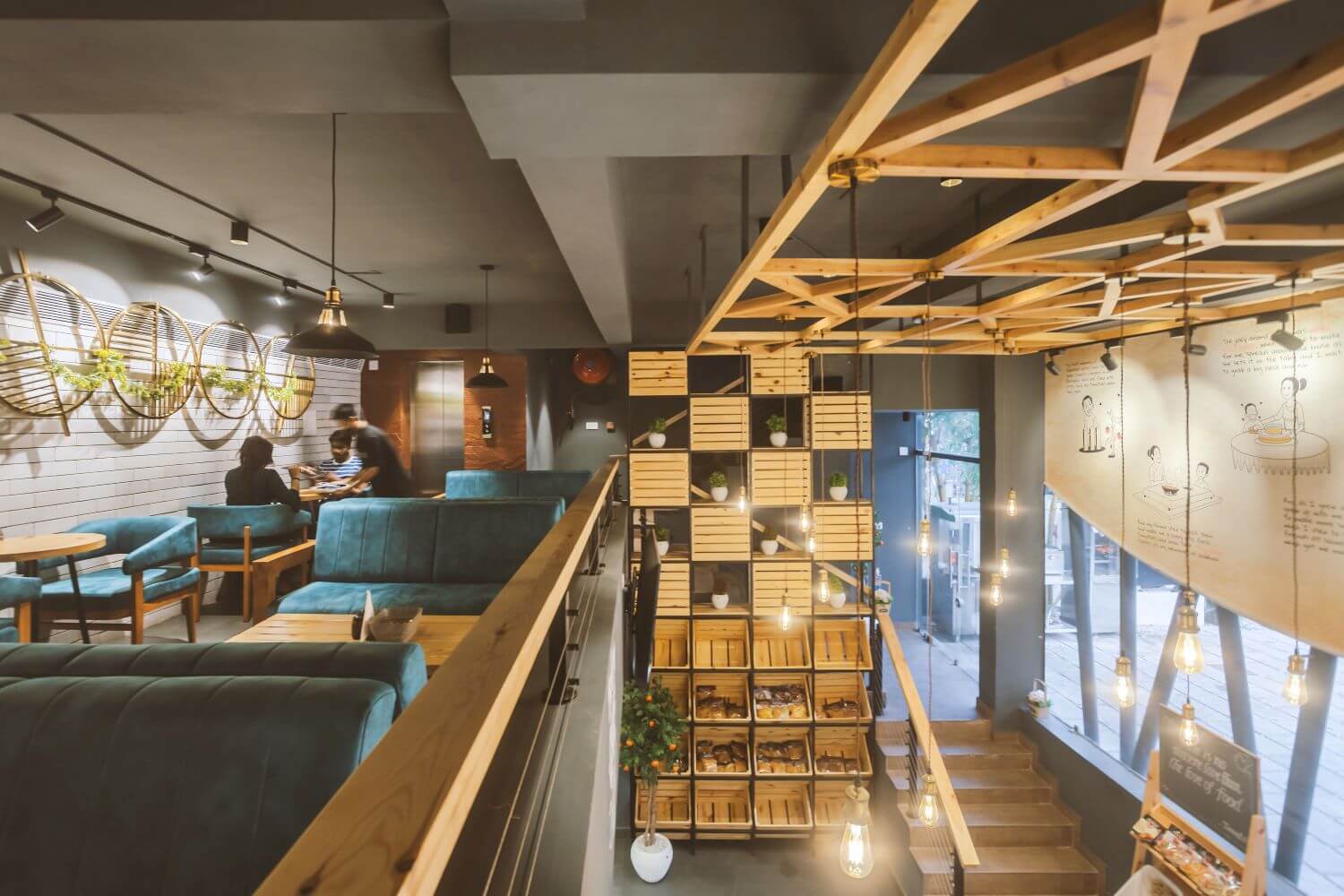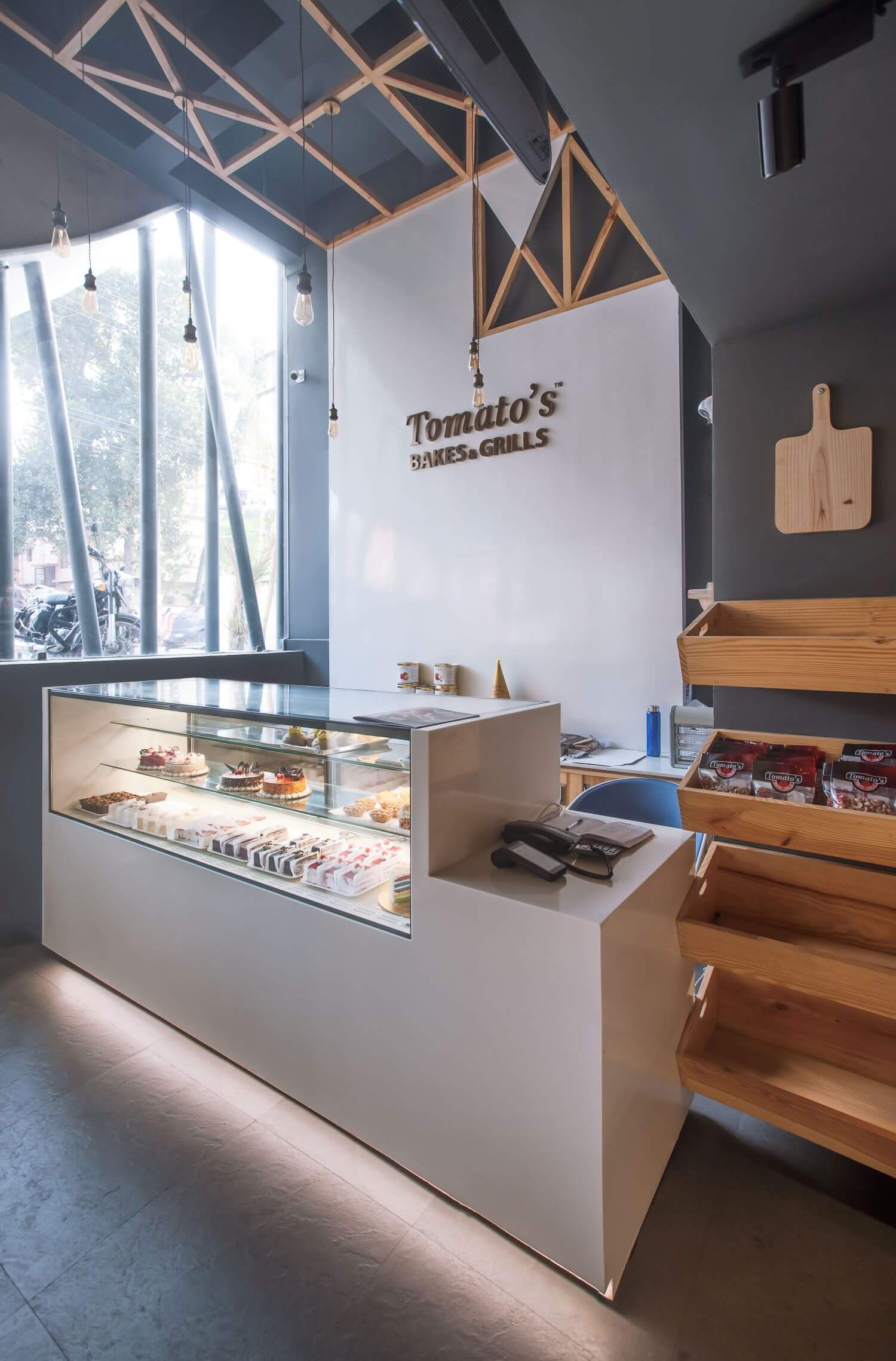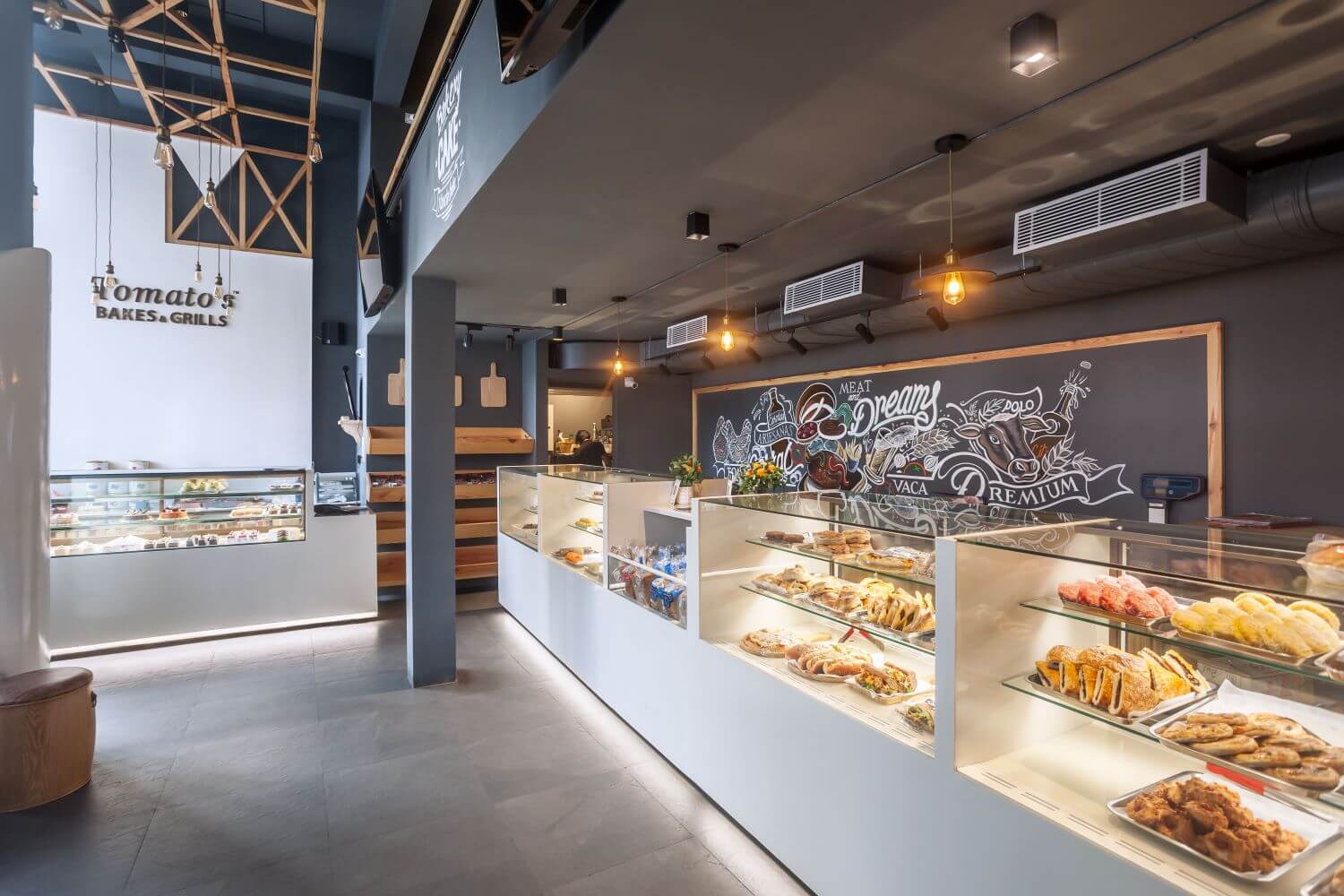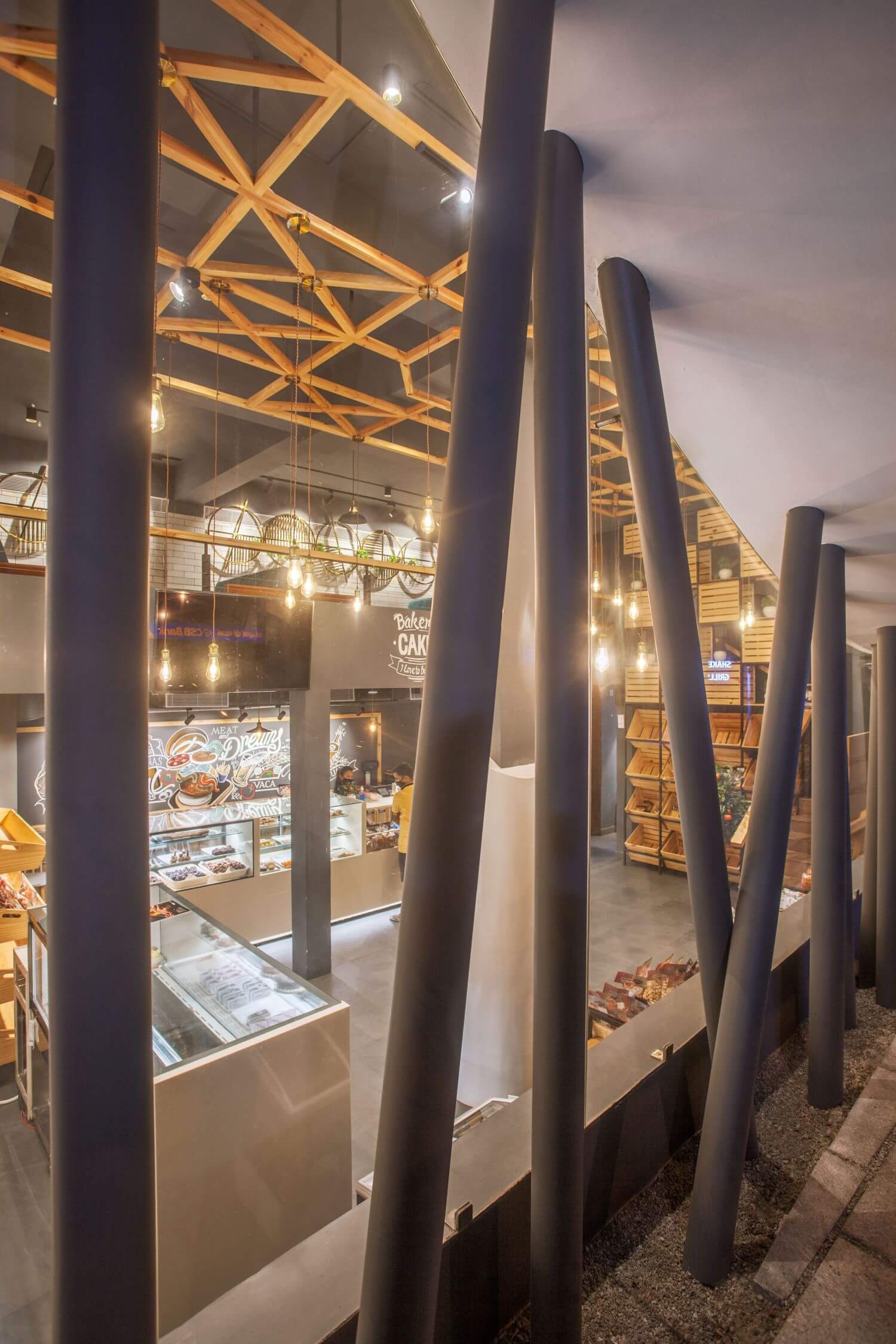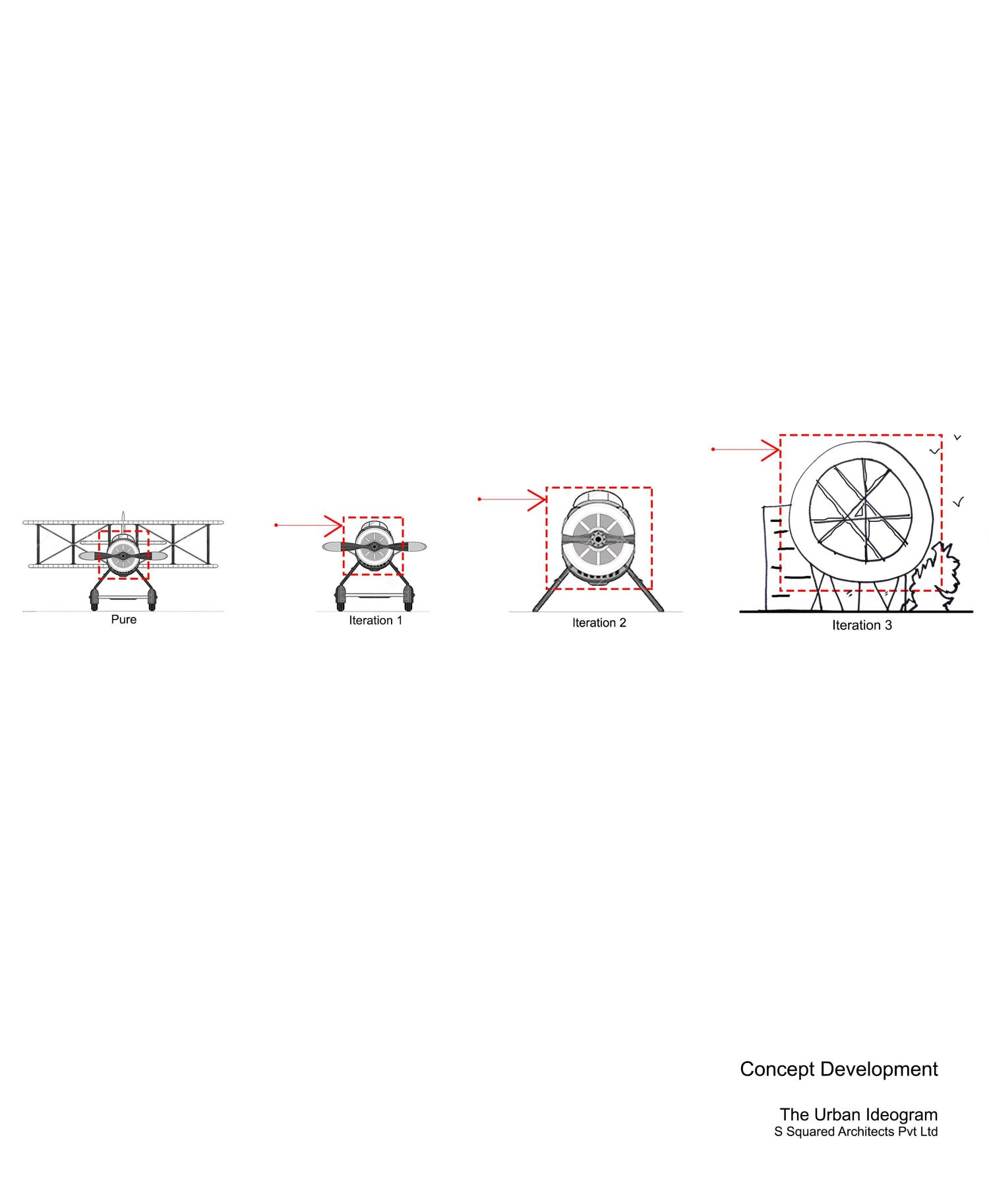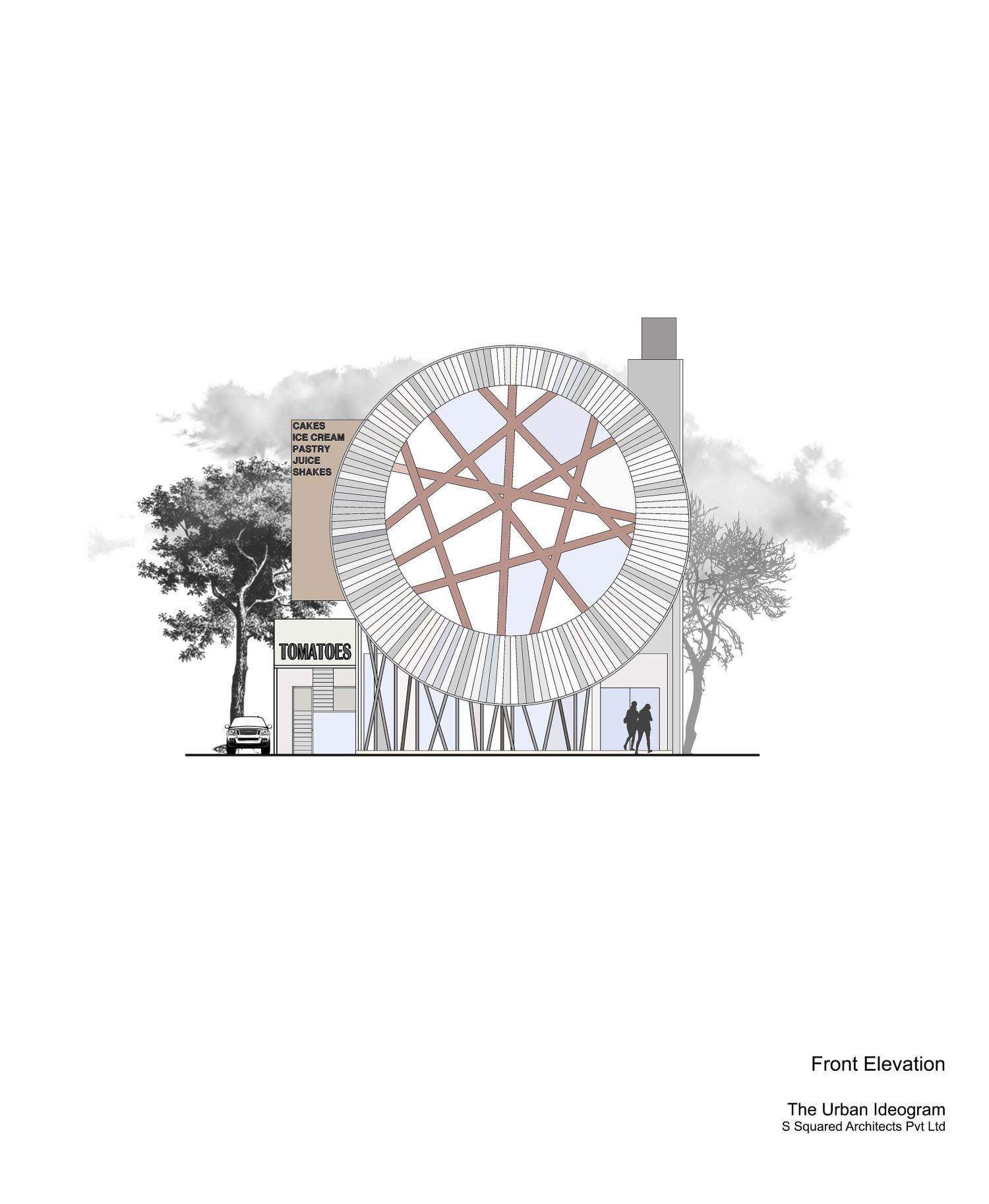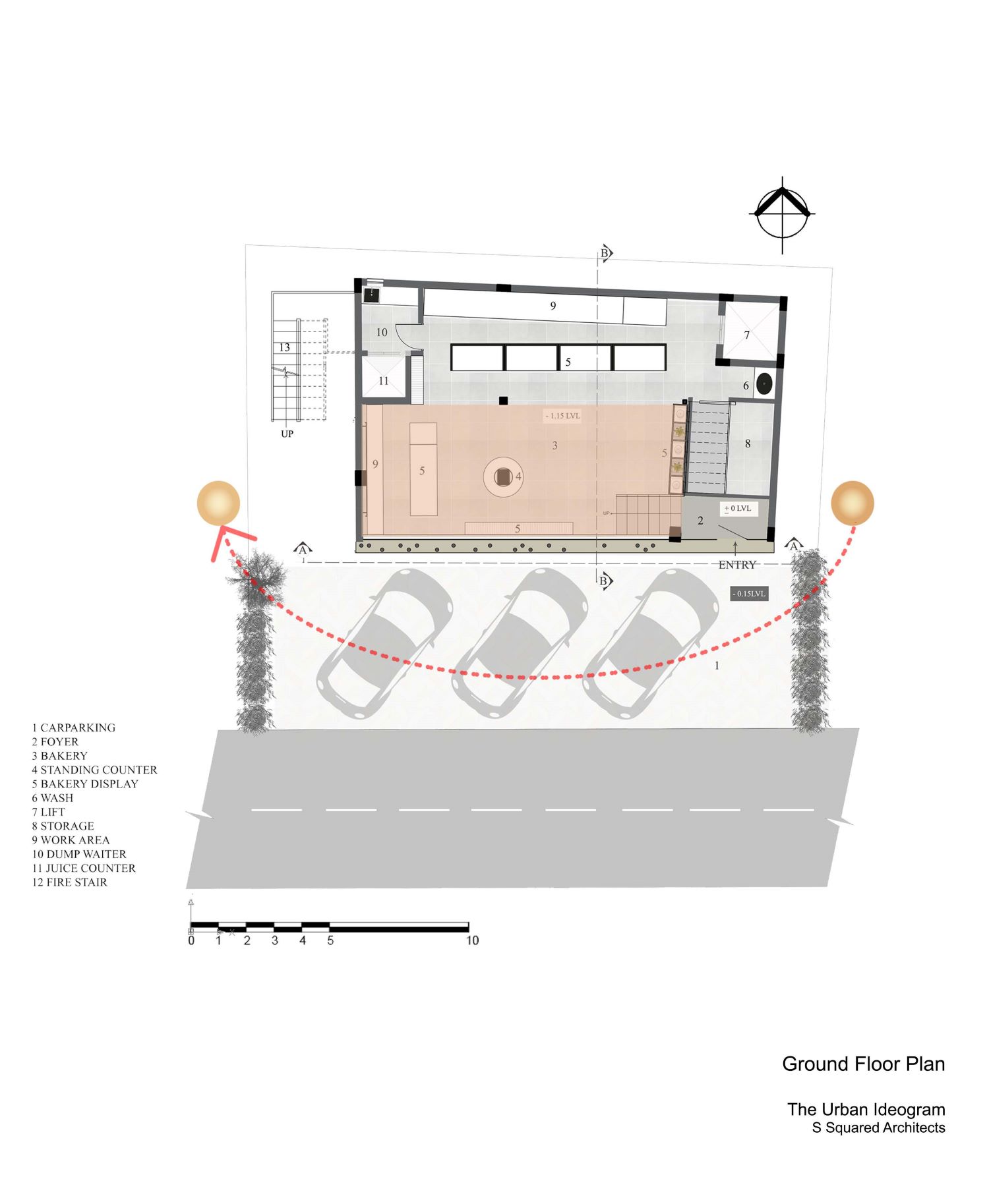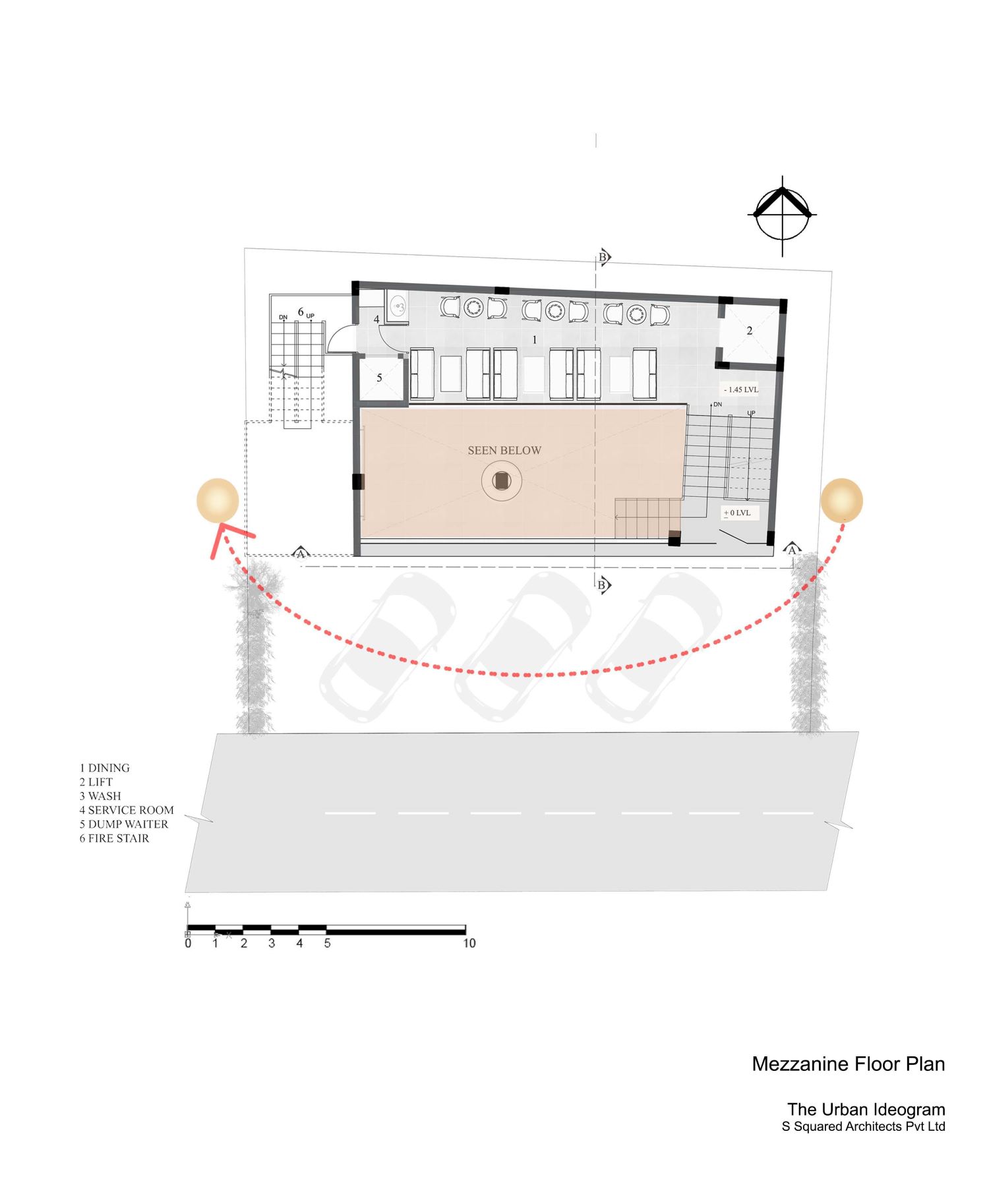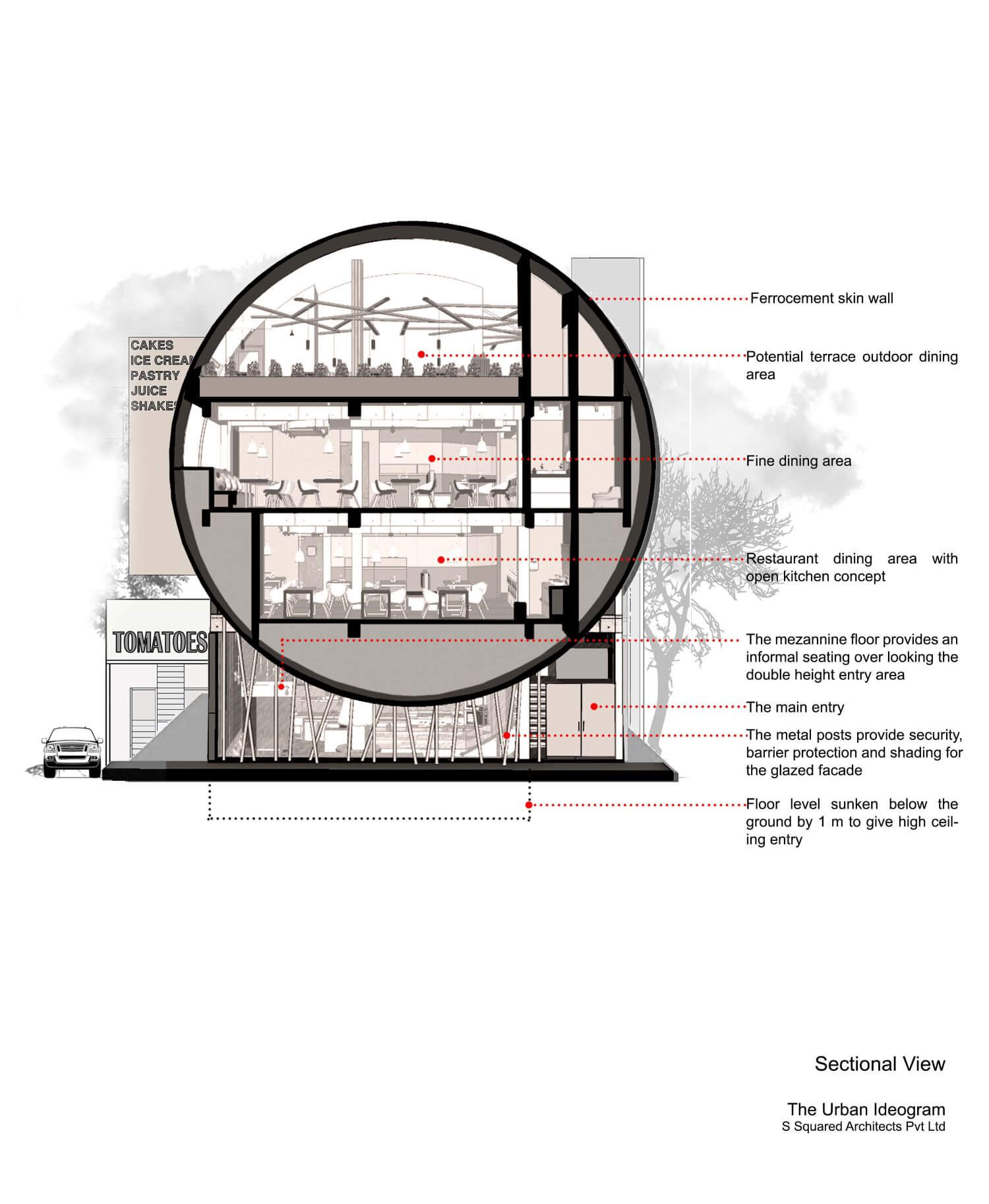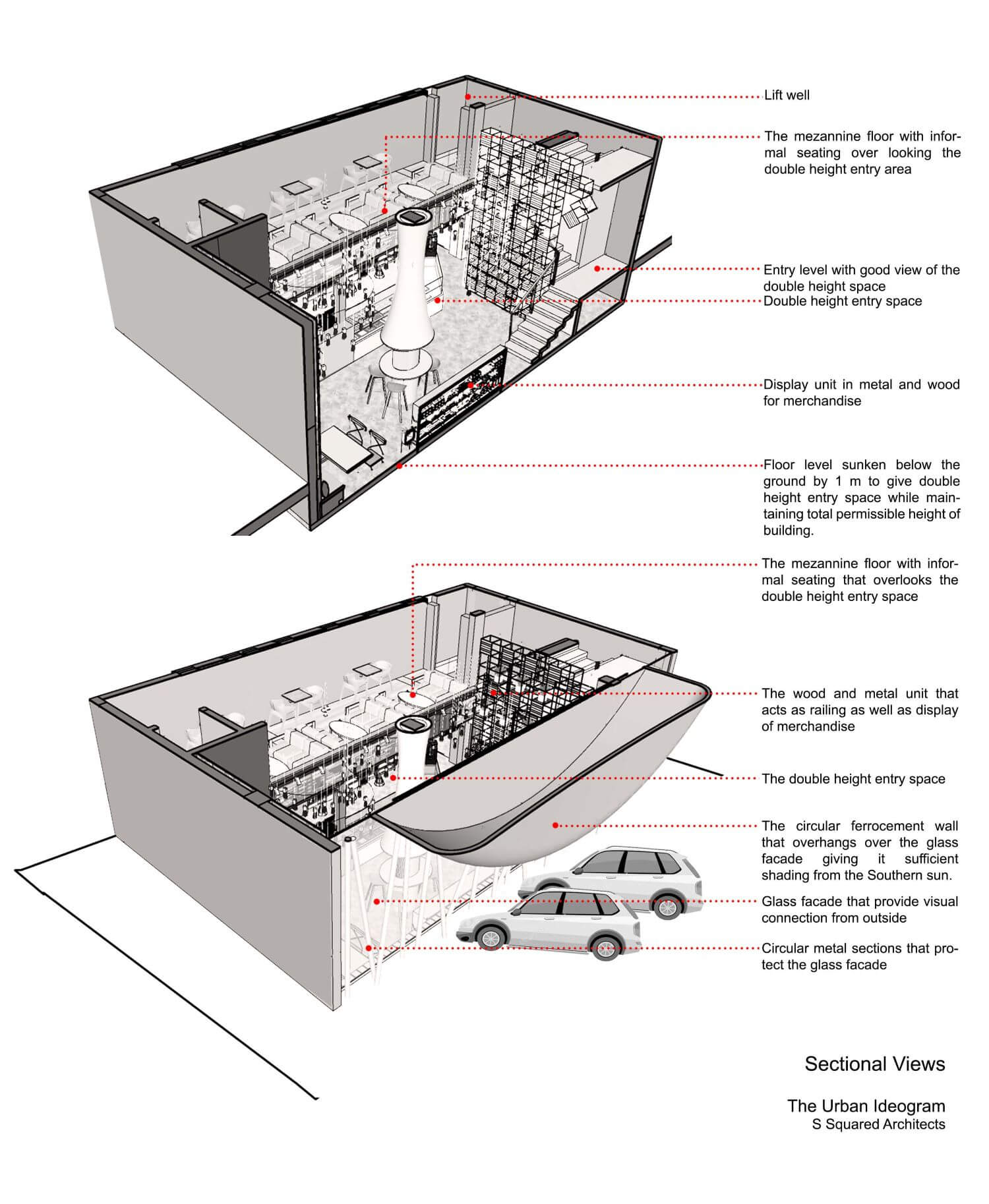 ---