Anik Péloquin architecte: The owners purchased a small house on a secluded lakeside lot in La Malbaie. For its first three decades, the house was used as a hunting lodge, then it became the summer home for the Sisters of Charity. The urbanite owners lived there sporadically for six years to acclimate themselves to the natural setting and define their needs.
Because it would have been very expensive to renovate the house, they soon decided to opt for new construction instead. The existing house would remain standing as the "big sister" bearing witness to the history of the place. It would become a bunkhouse for guests.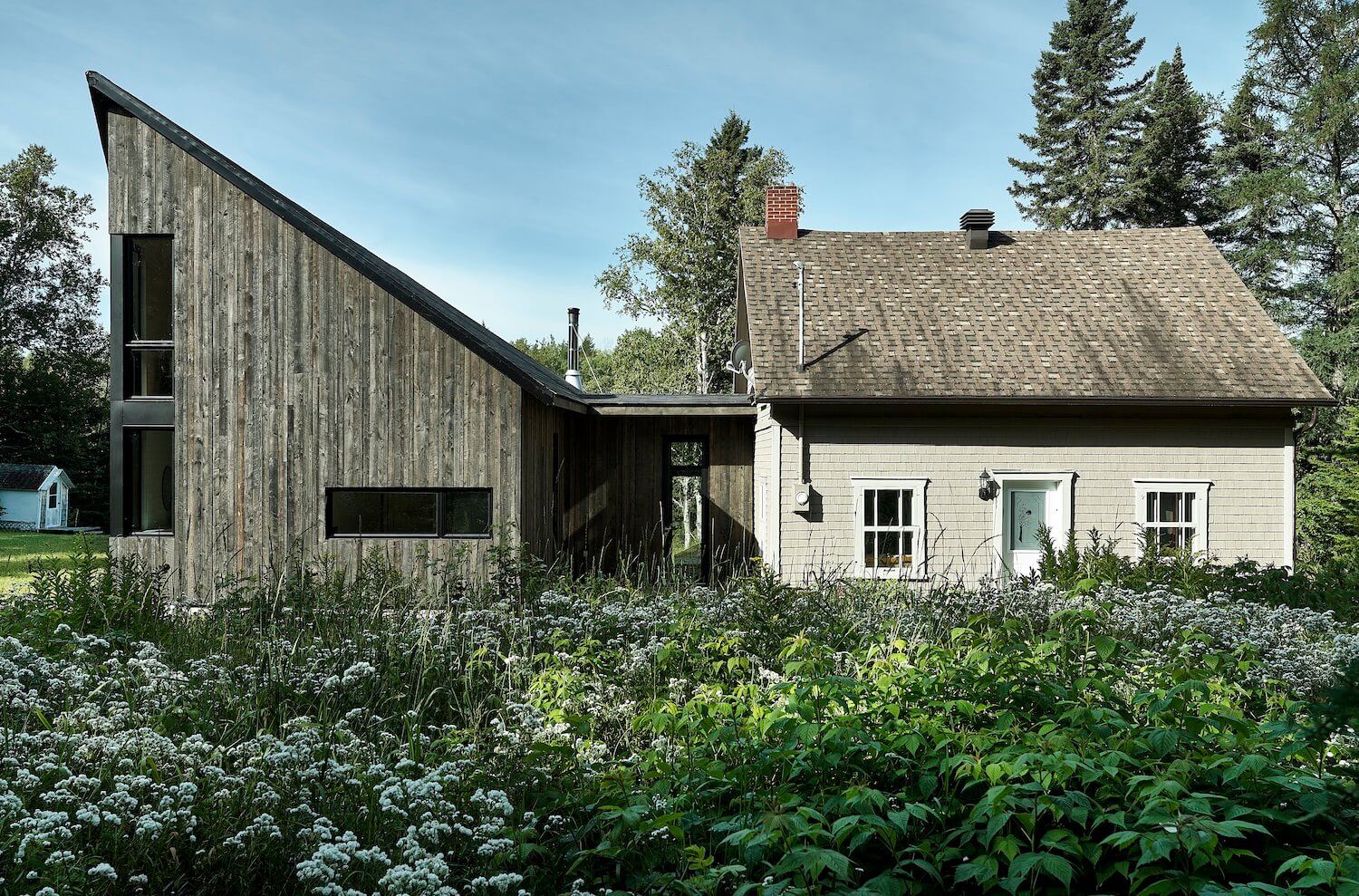 image © Louis Prud'homme
The new house – the "little sister" – is clad in tamarack. It has two bedrooms, a bathroom, kitchen and lounge areas. To ensure strong integration, the volume was defined before the interior was laid out. Its size is modest, and the unique shape of the roof meets the owners' requirements while harmonizing with the big sister and the landscape. On the west and south sides, the roof's overhang makes it possible to keep the outside walls low, consistent with the scale of the older house.
The proportions are also in line with the lake and the tree line on the far shore. To the east and north, the roof rises steeply to the ridgeboard, more than 25 feet off the ground, echoing the surrounding trees and a church steeple, evoking the site's history. Inside, the edges defined by the roof shape the volumes of the living room and the master bedroom, the only room on the second floor. White-stained pine softly diffuses the light.
The project is a reflection on the integration of a new building into a natural setting. It is not intended to dominate the landscape, but to be a part of it. The volume, scaled appropriately to the site, becomes an ideal setting for the lives that unfold here, both indoors and out.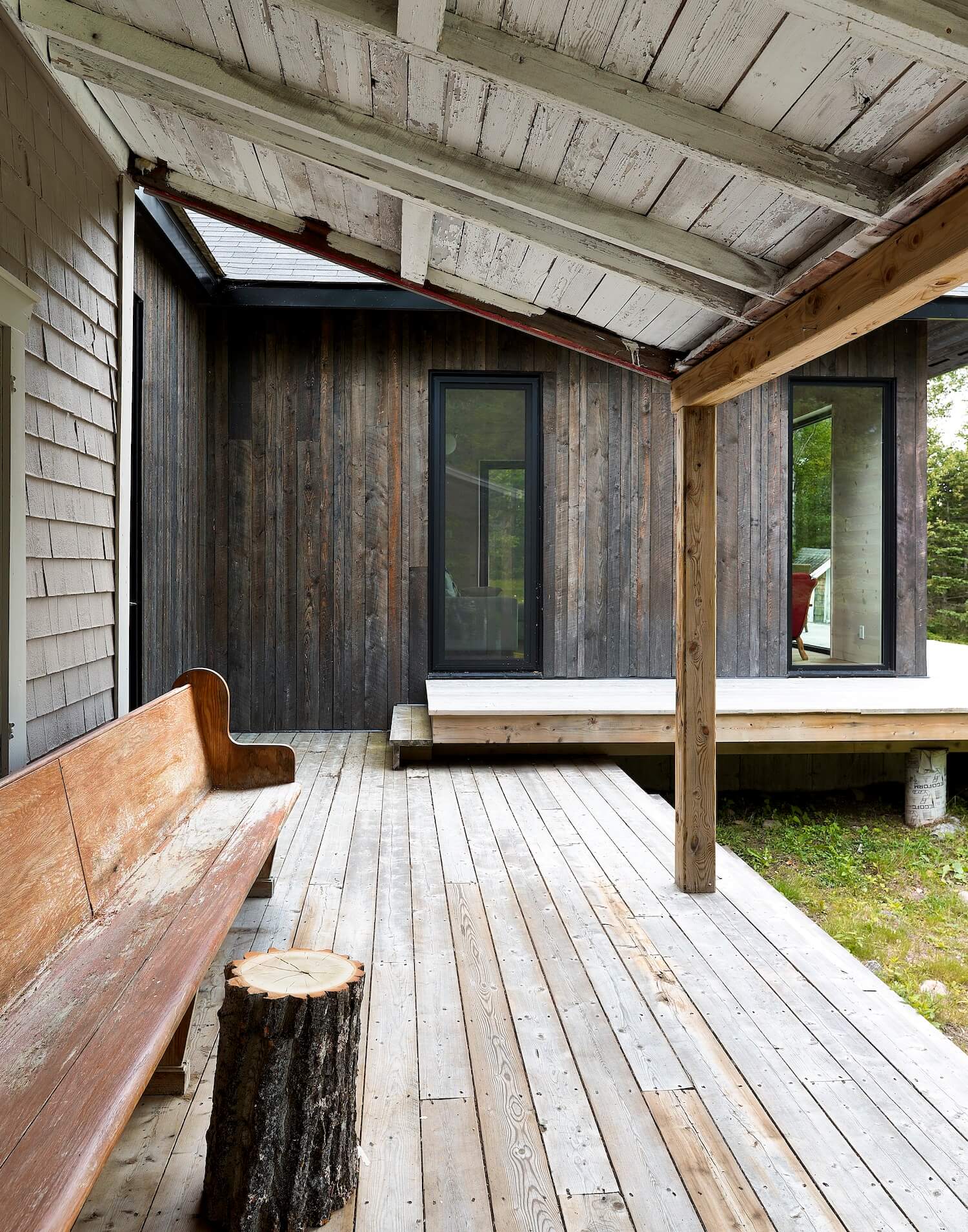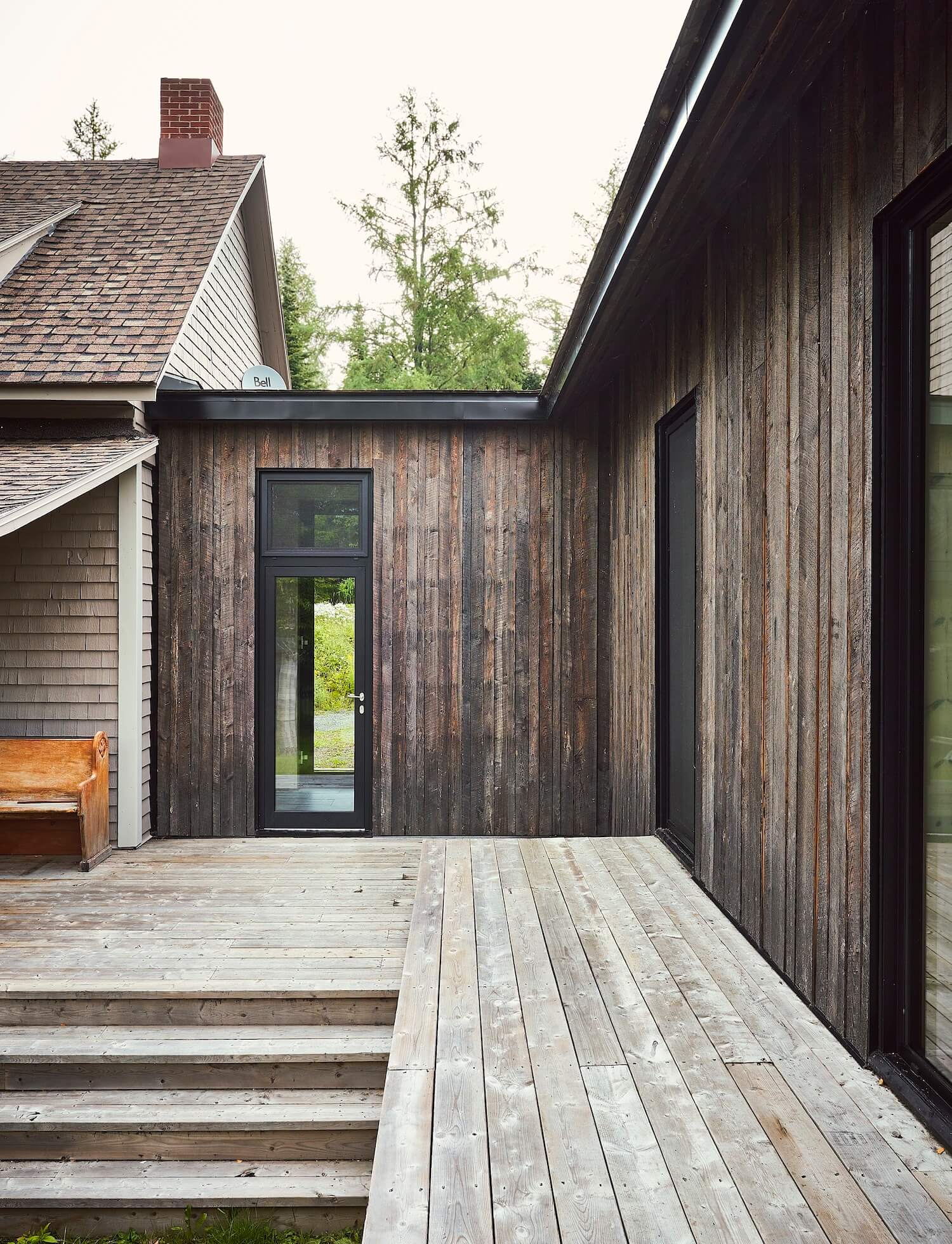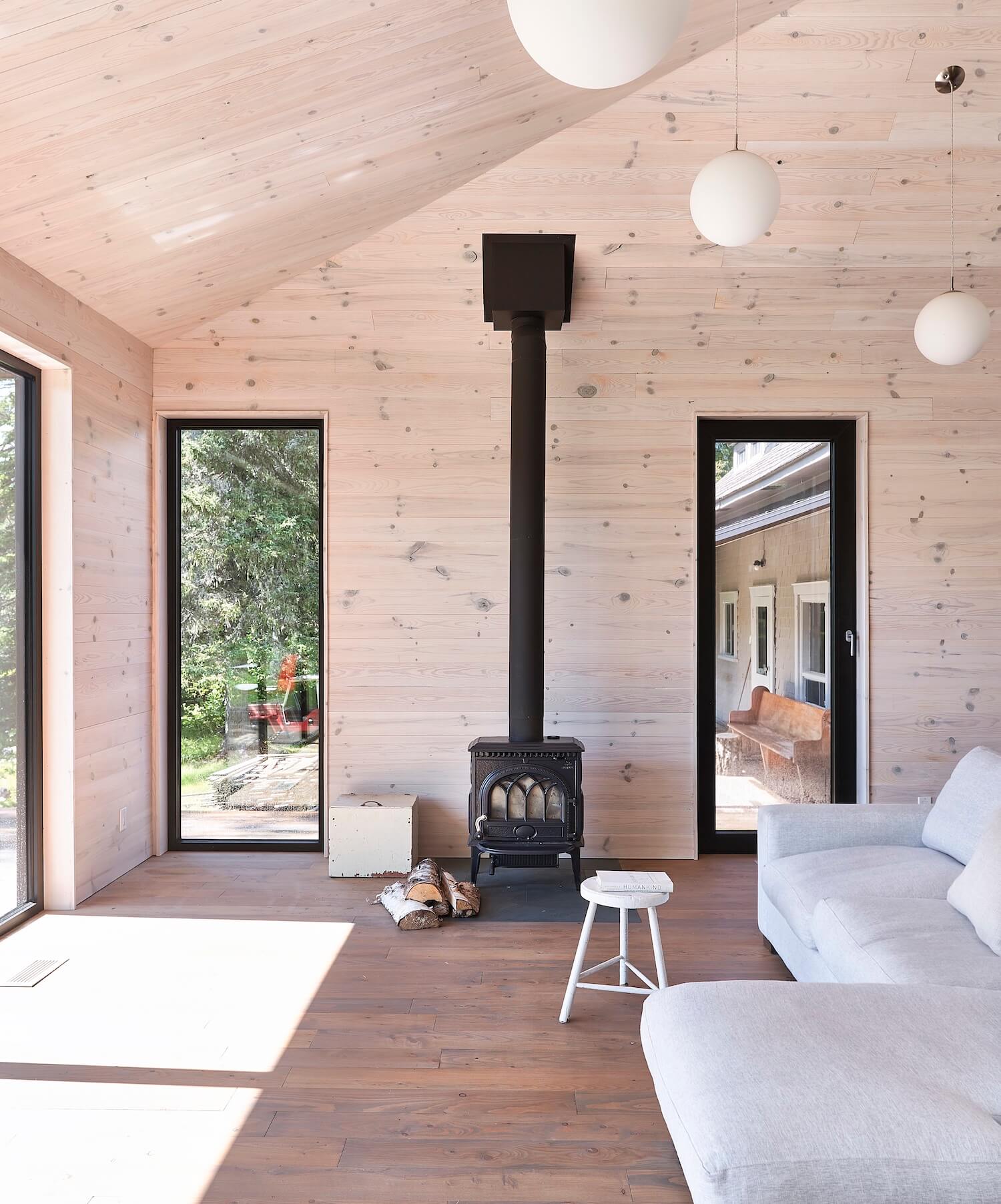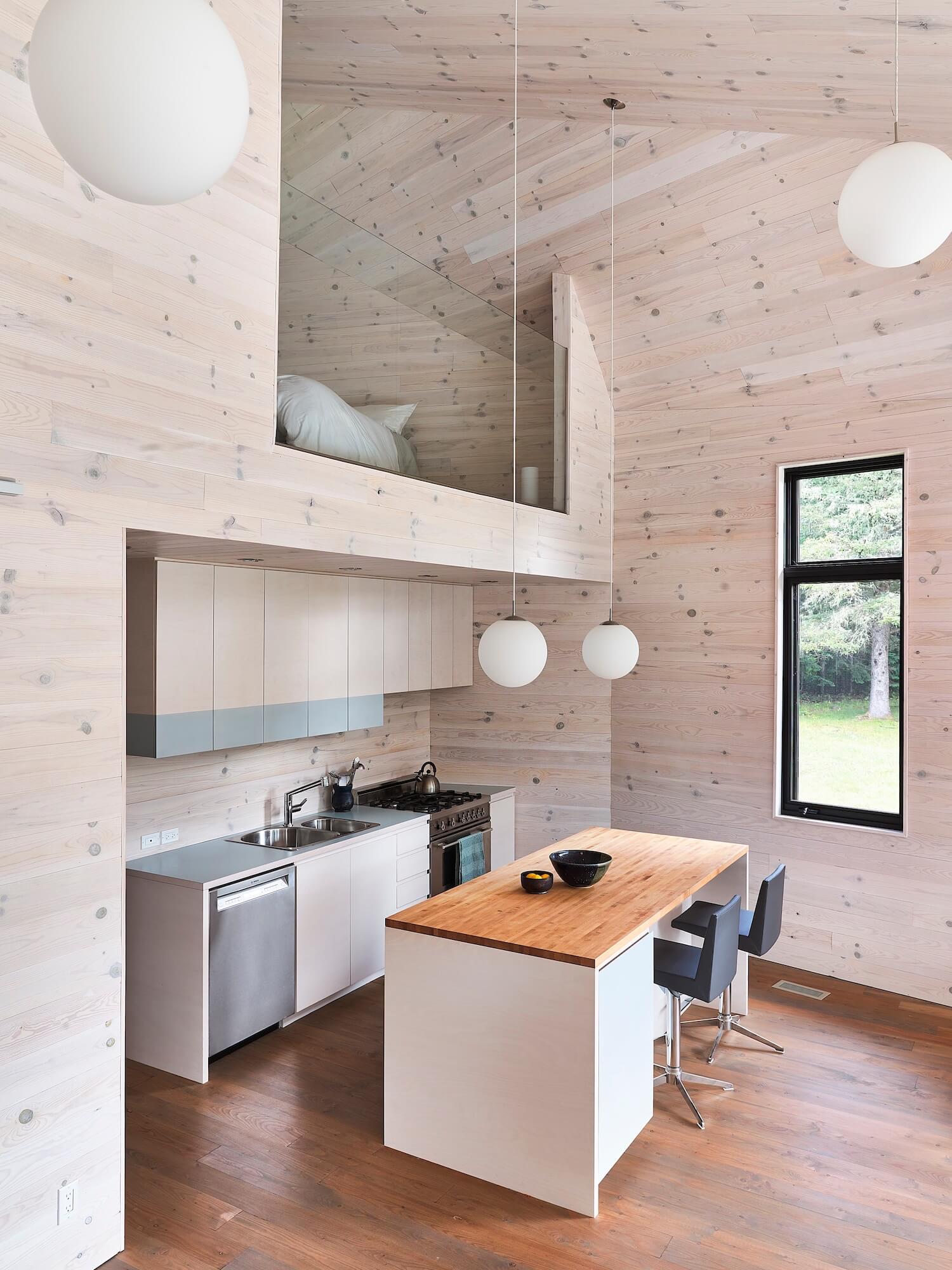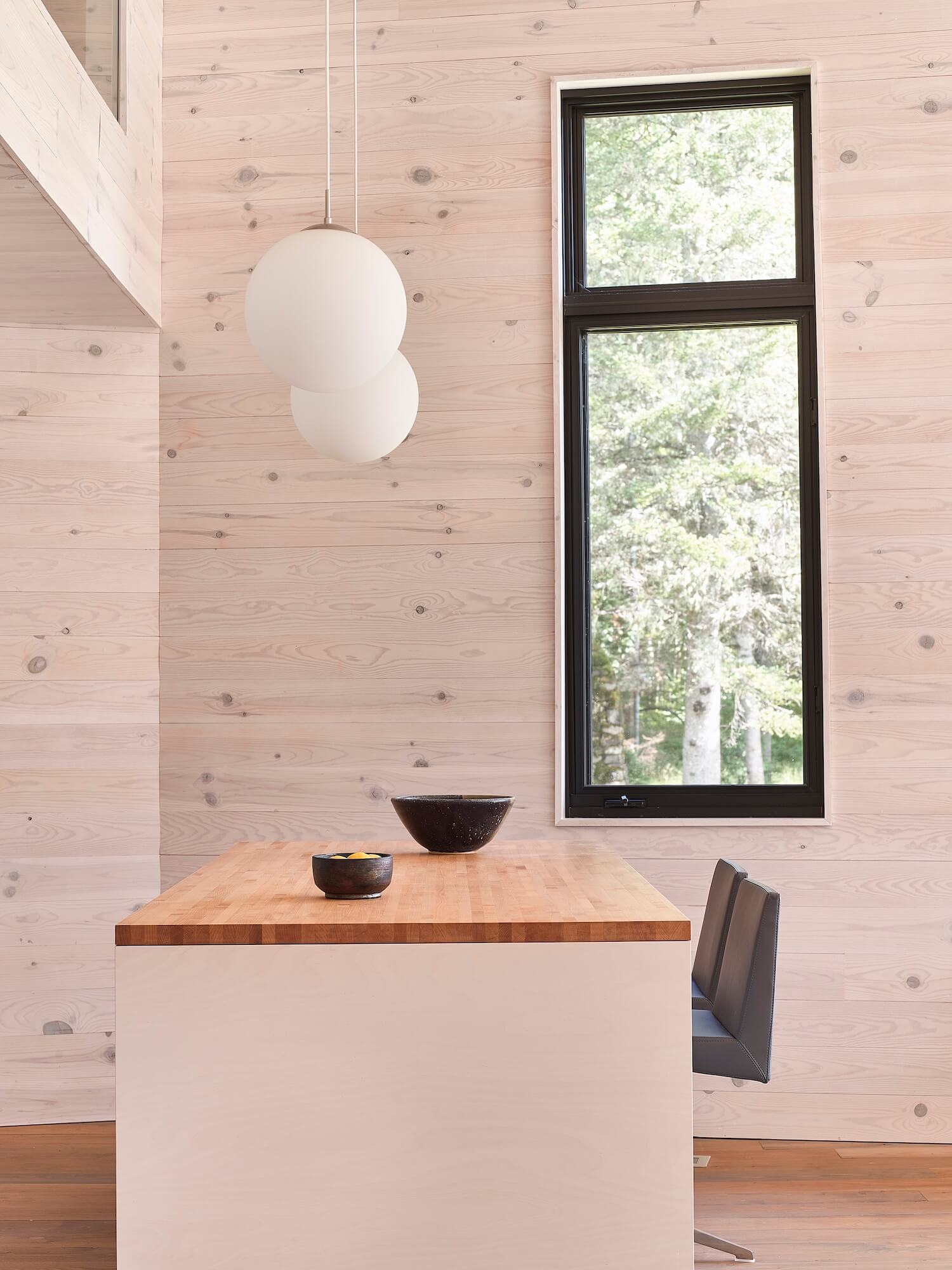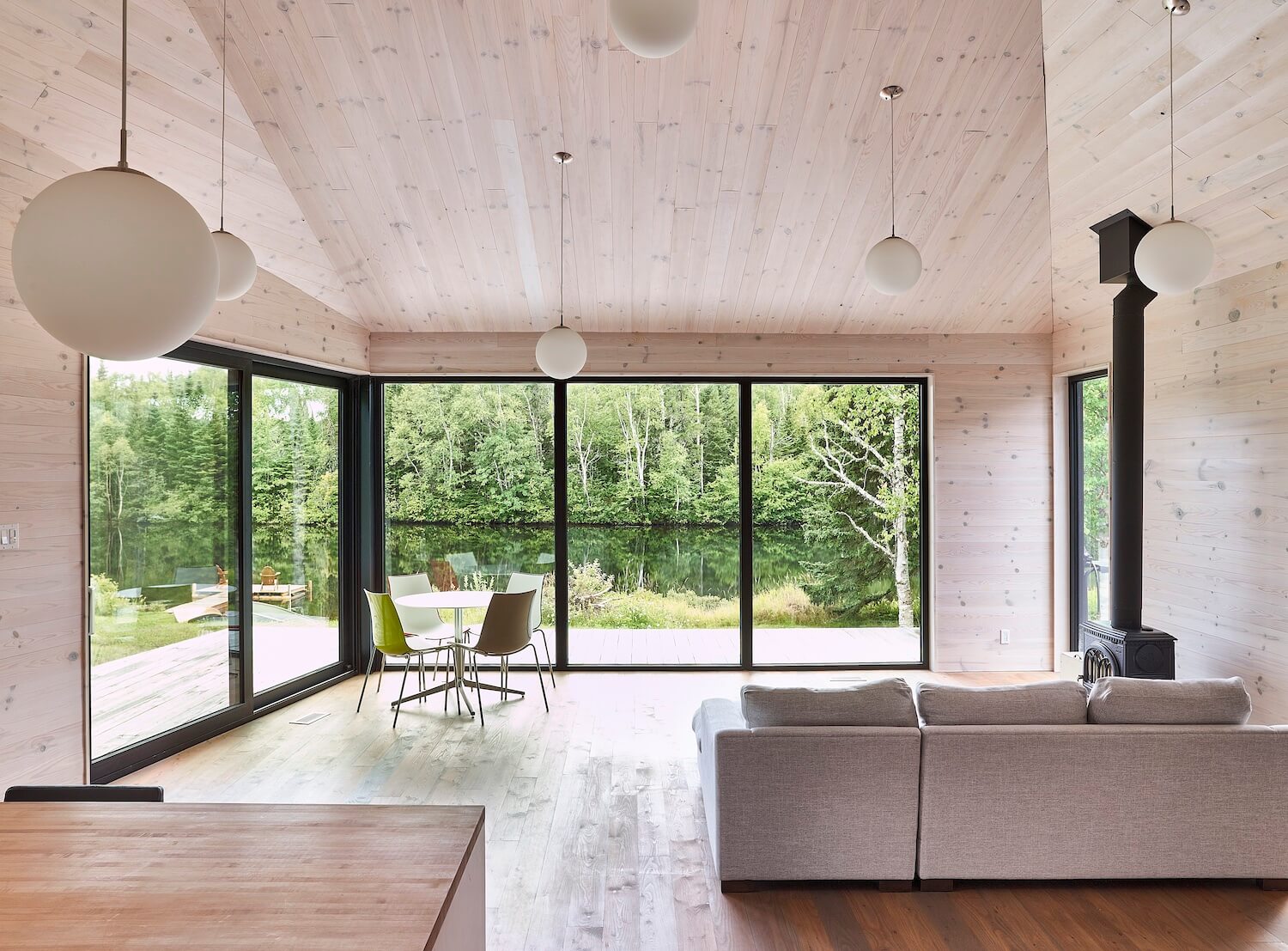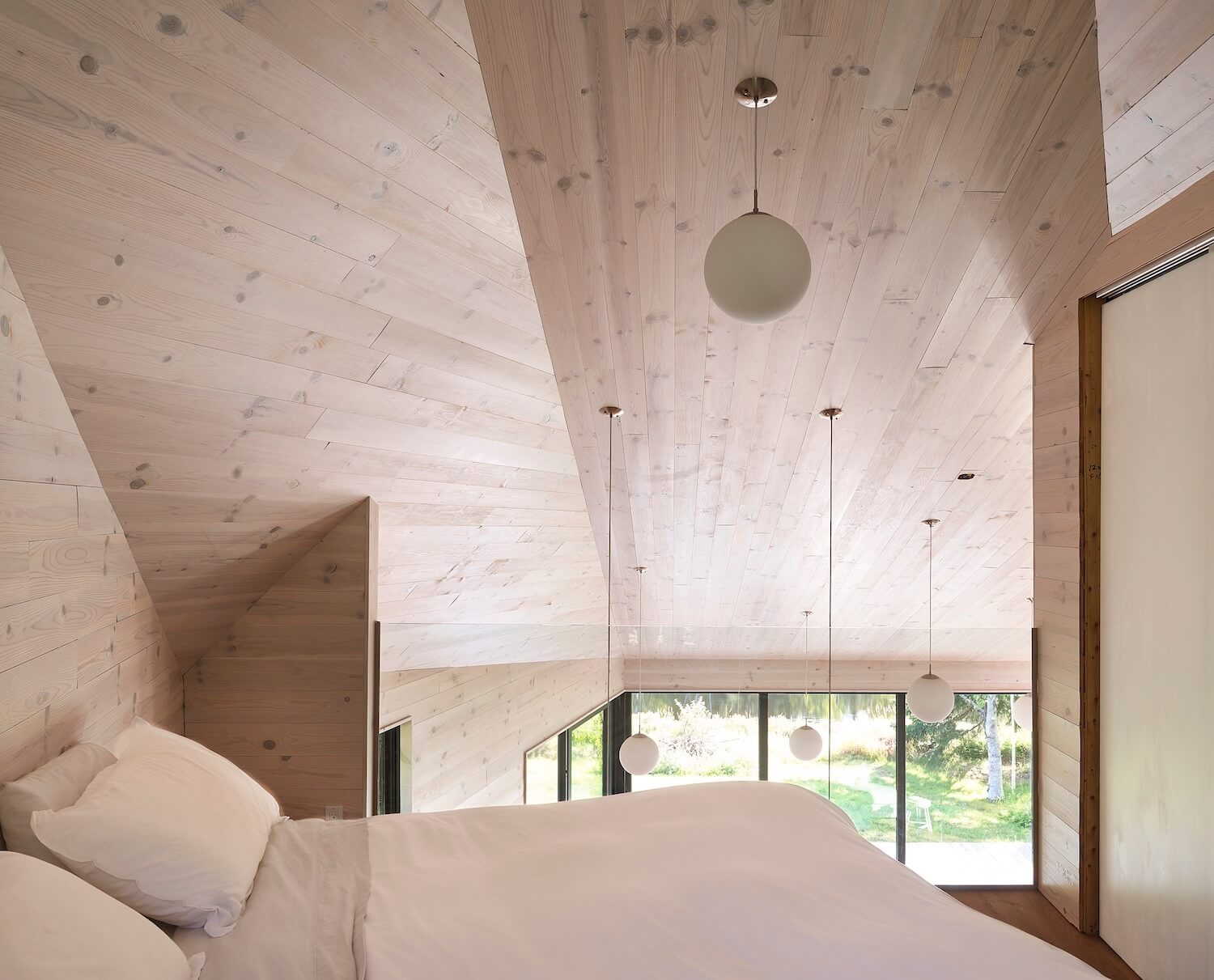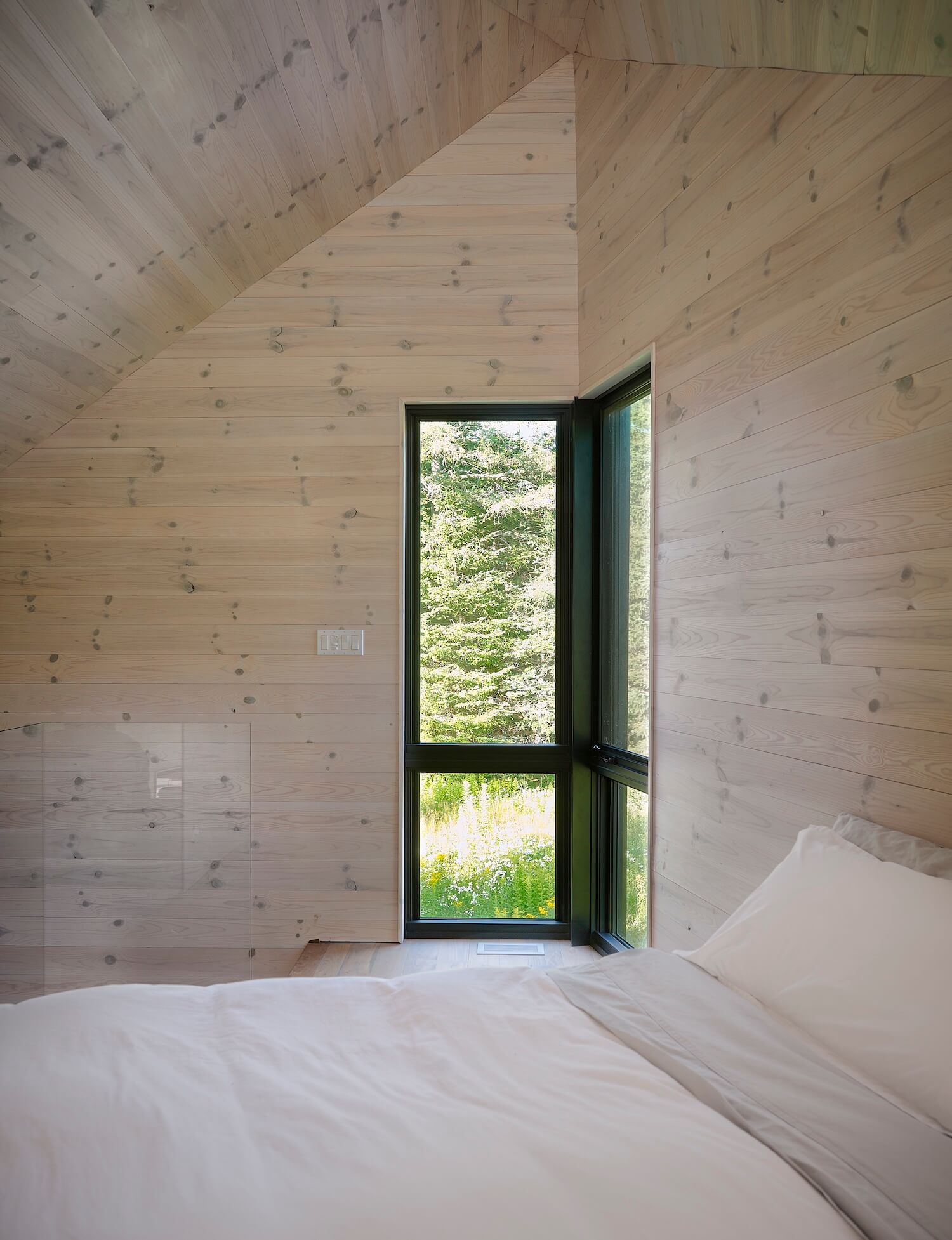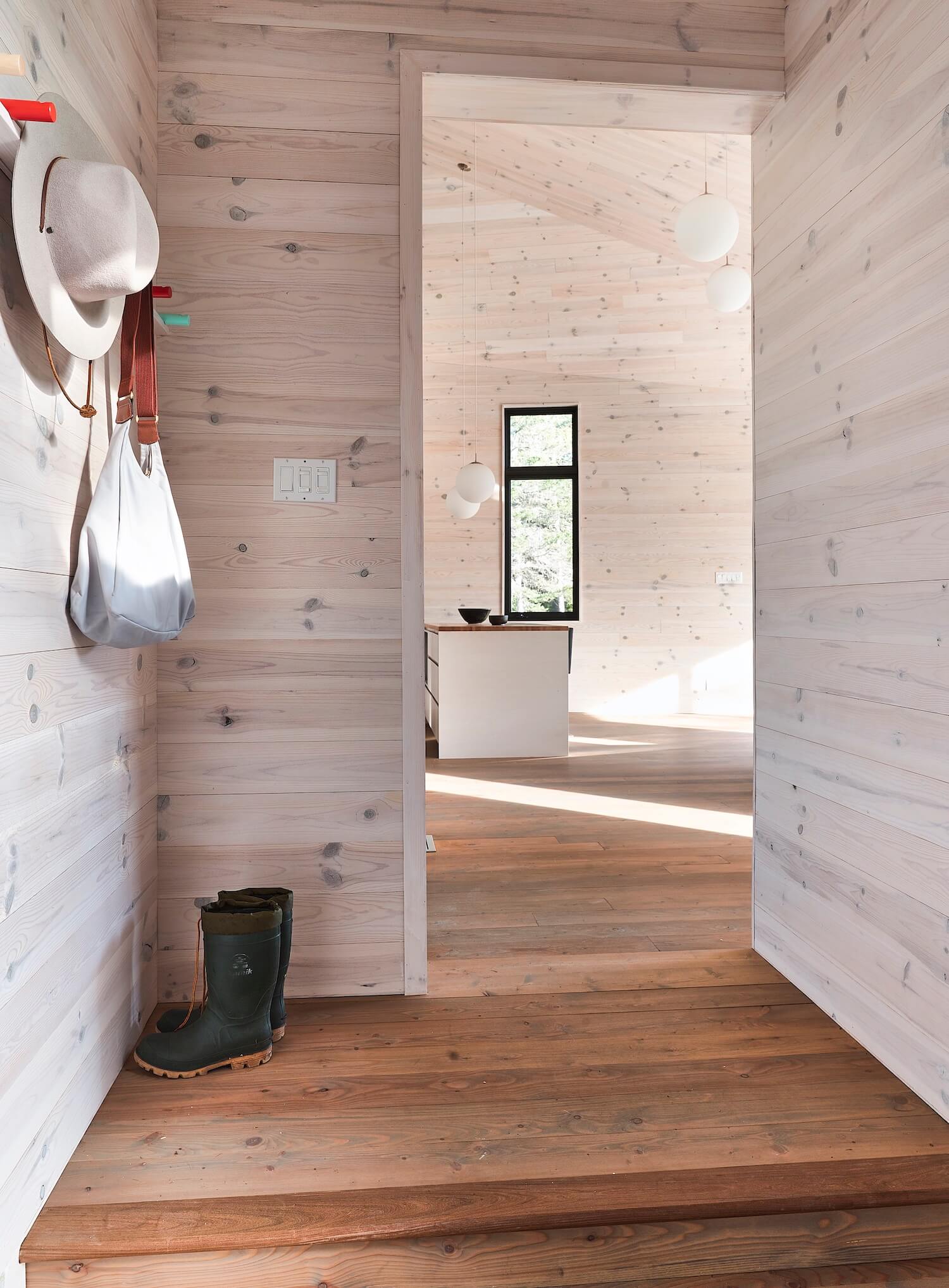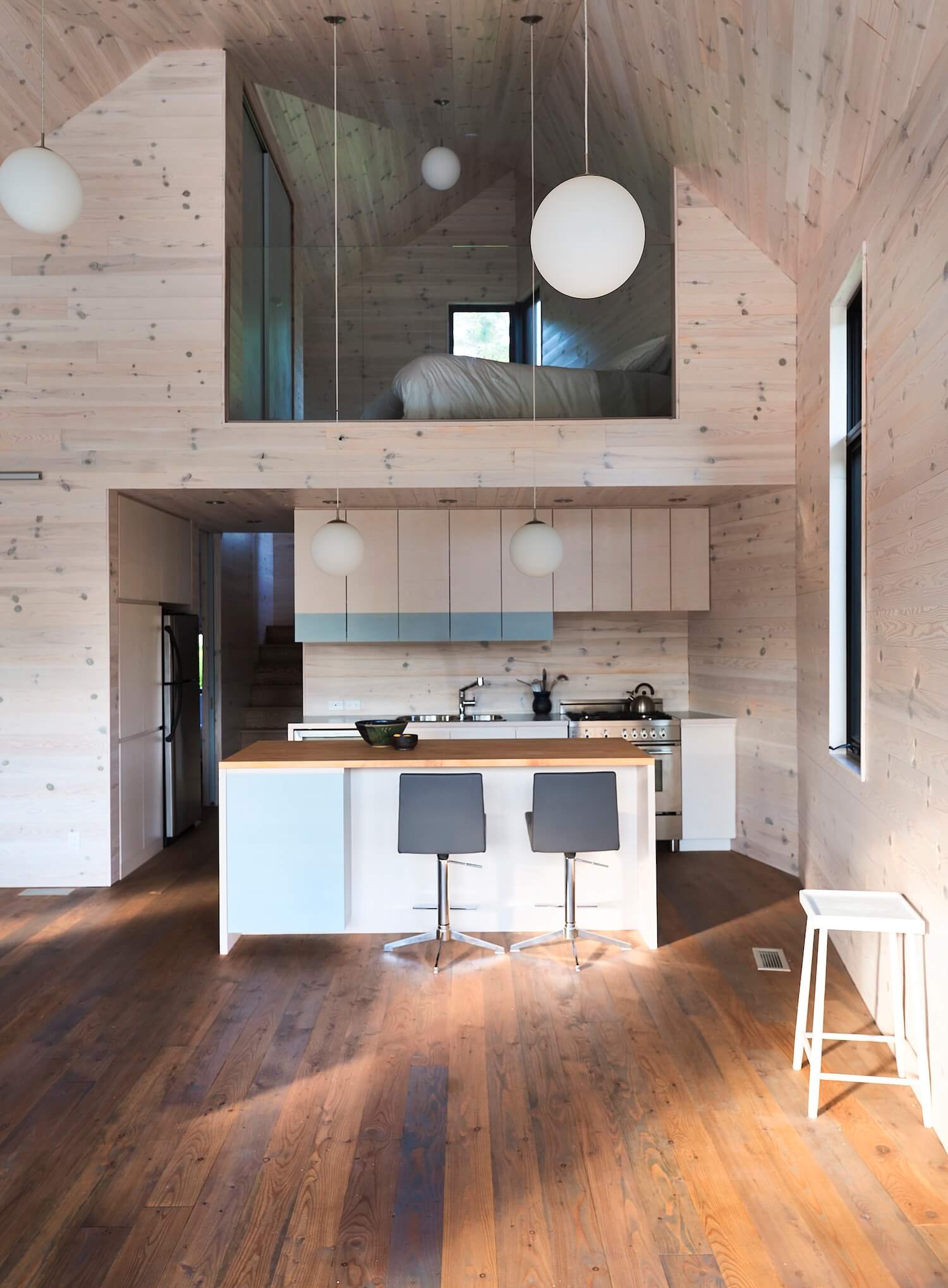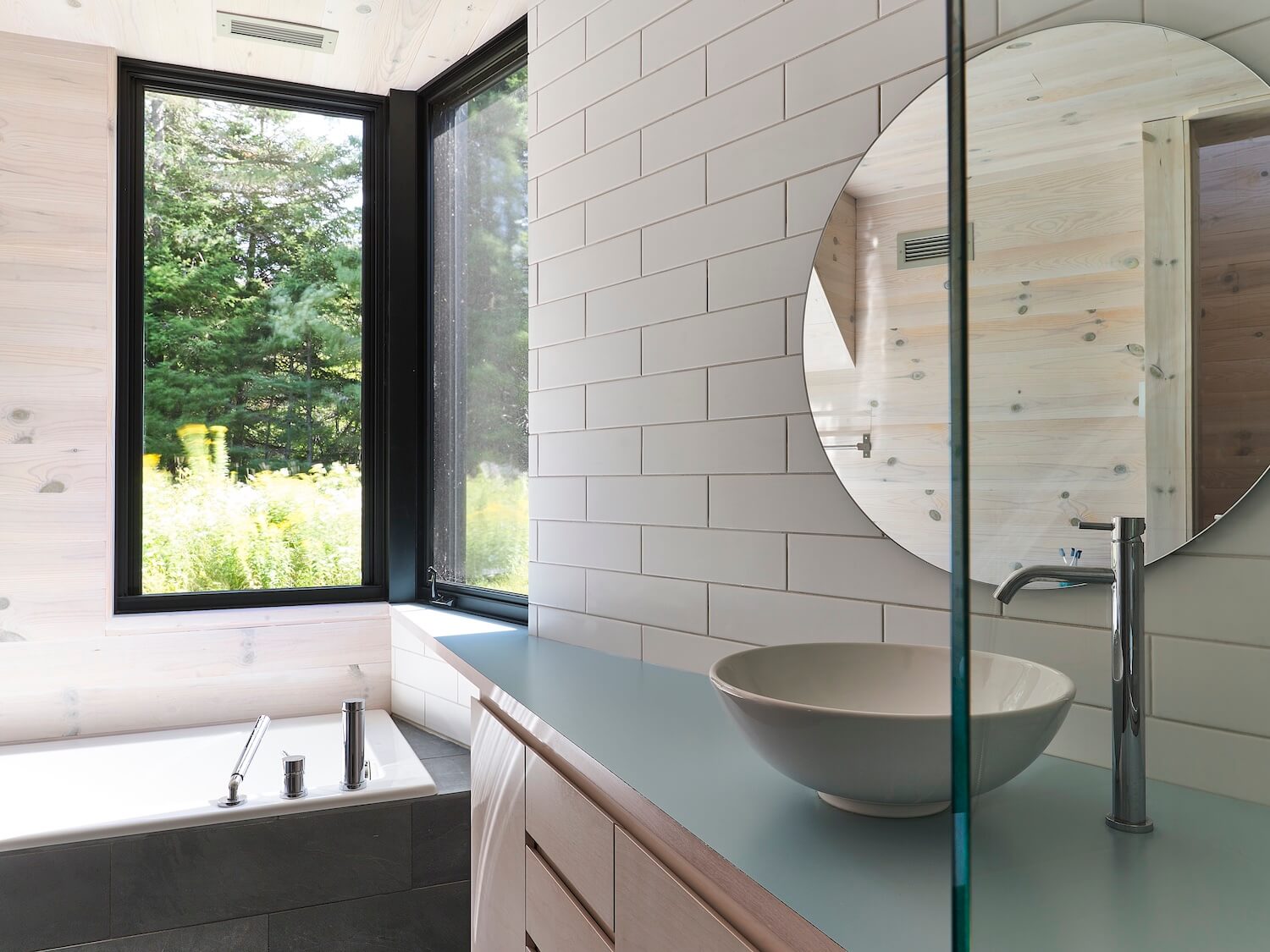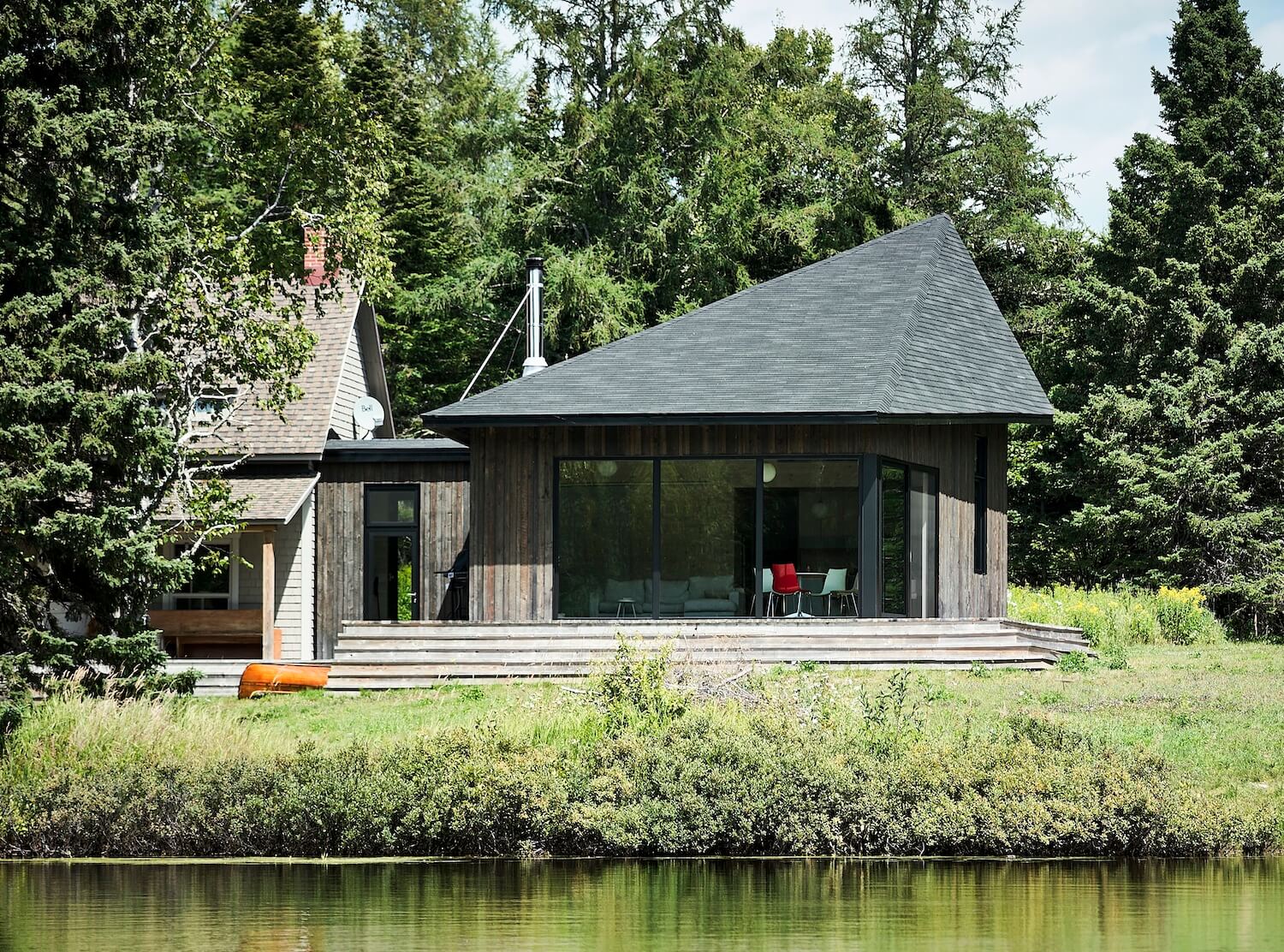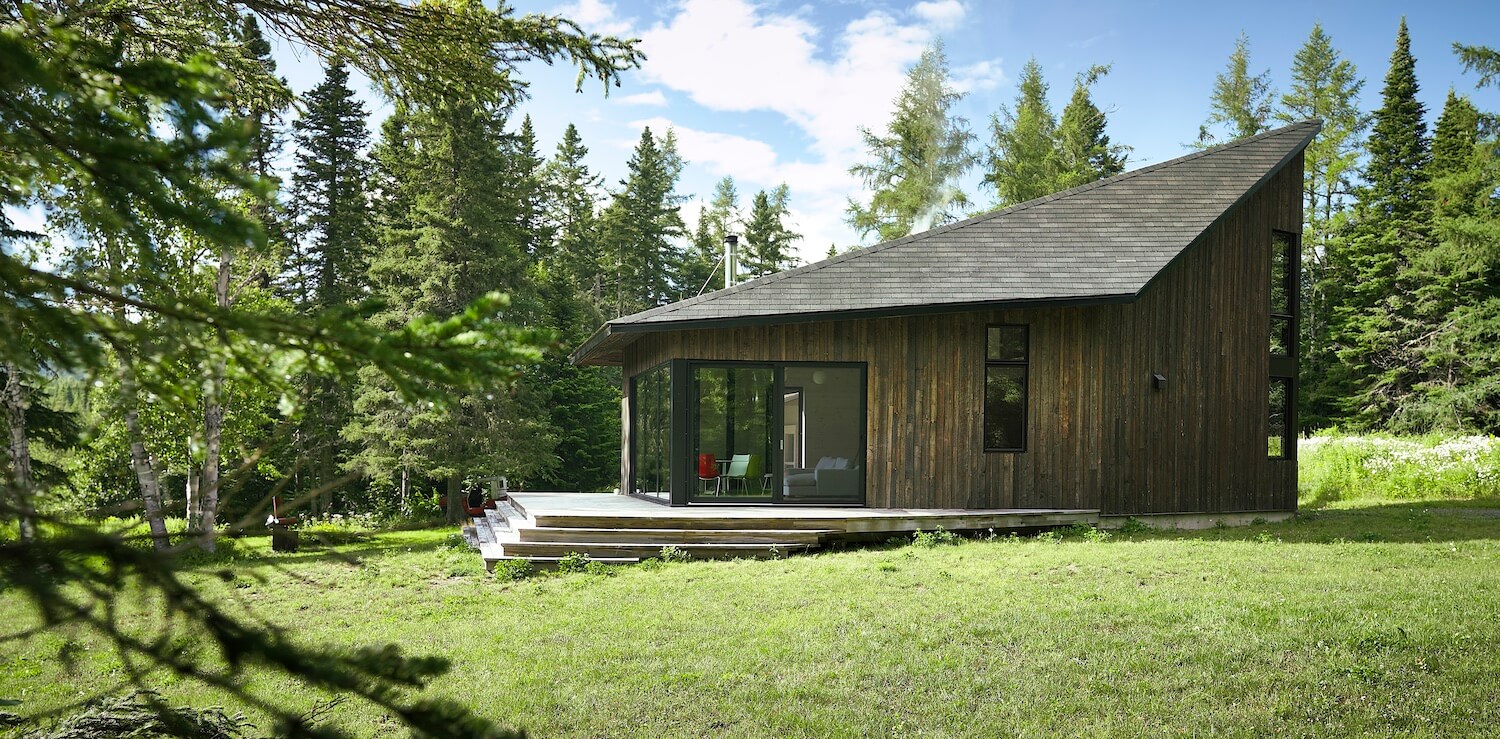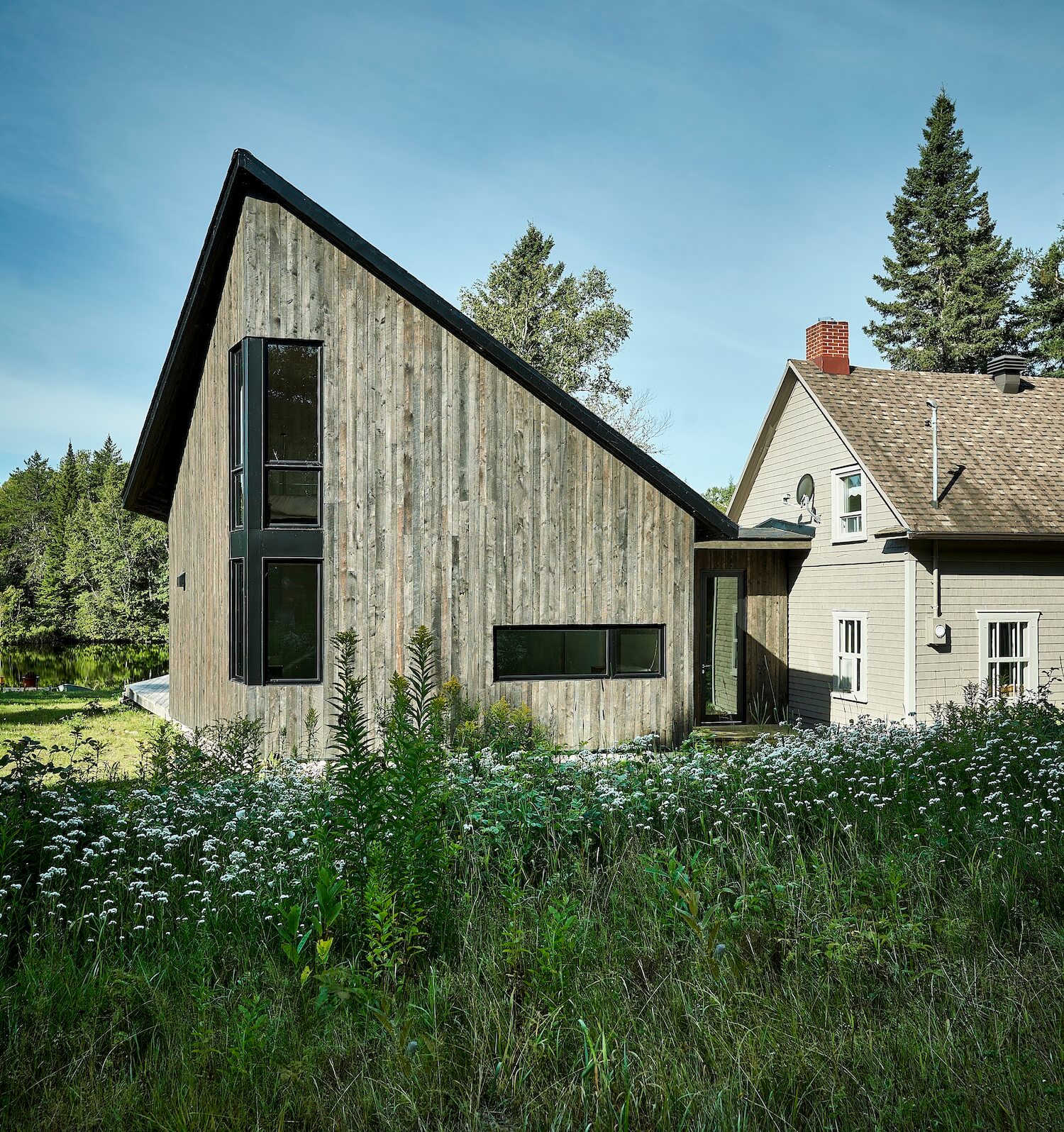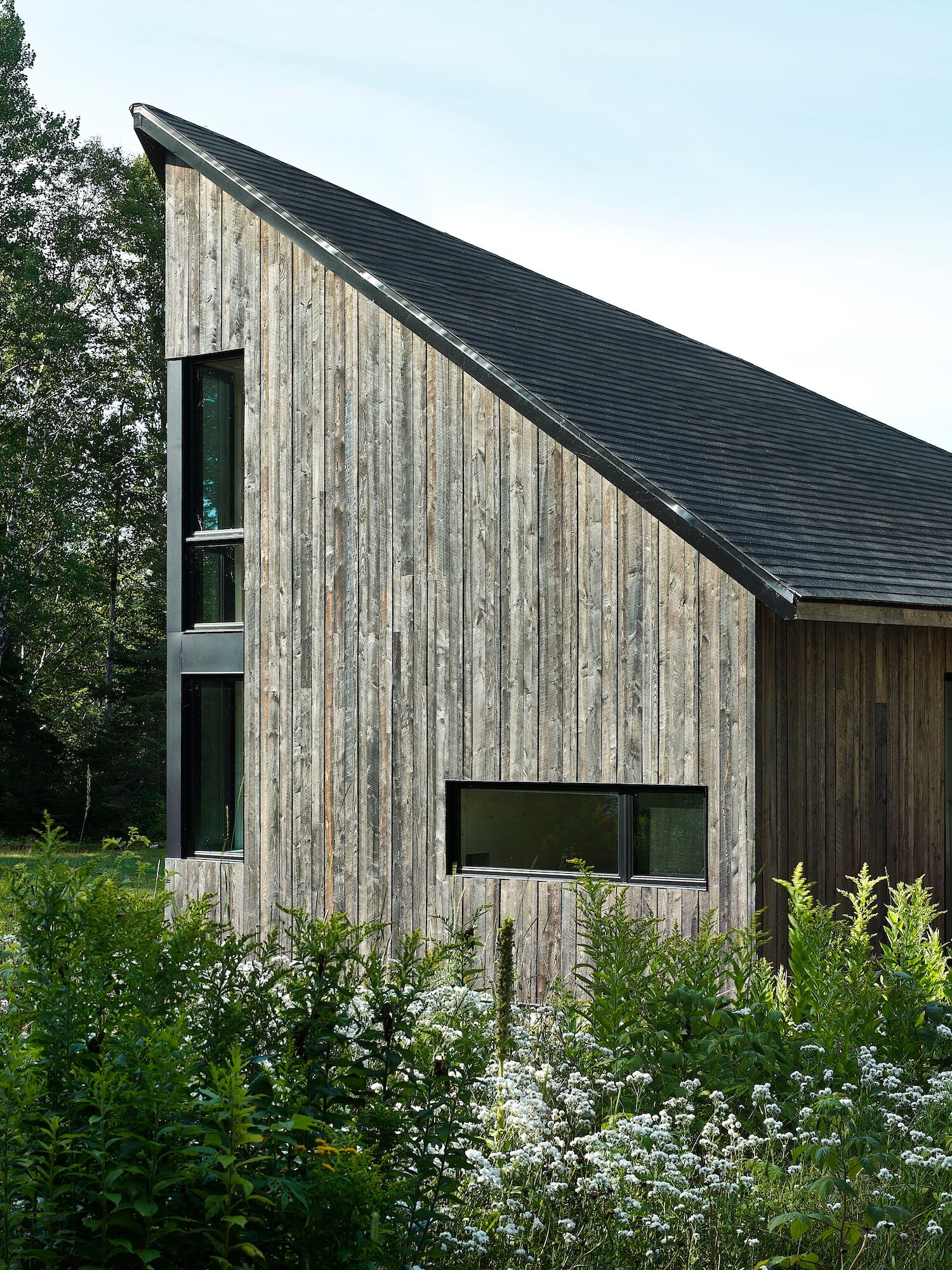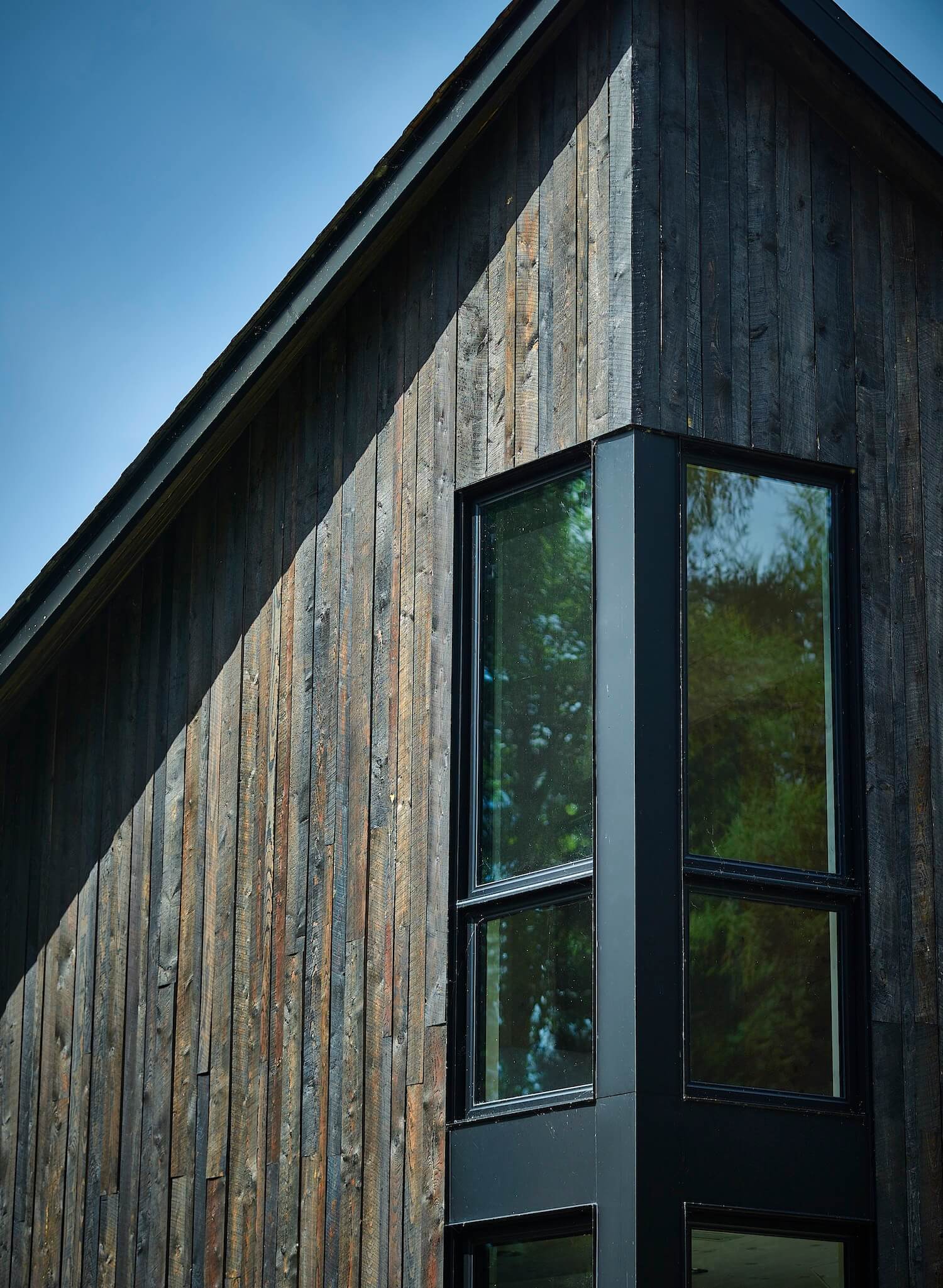 About Anik Péloquin
Anik Péloquin is a graduate of the school of architecture at the Université de Montréal. She has been a member of the Ordre des architectes du Québec since 1994. After graduating, she spent more than a year travelling and working in Europe.
Context, constraints and everyday actions define her projects, where architecture and interior design come together seamlessly. Using simple, unpretentious materials, she creates personalized spaces for private life. Her work is regularly covered in international architectural journals and magazines.
---