Snegiri Architects: The House That the Architect Built for Himself and His Family.
K4_cabin
K is for our last name since we're the Kapiturov family.
4 is because there are four of us.
Cabin is because our family house is located in a forest.
This project started from a noble idea of preserving wood and a desire to push the limits of log construction. We bought a land plot with a pile of logs left from an old disassembled house. You should know that I was born in Karelia so love for forest is in my blood. I didn't have the heart to saw the log shell up for firewood. So, I sorted the logs out, and then it dawned on me: "What if I combined a log shell with light and heavy timber framing?" Thus, this project appeared. Here, the lower space is made of logs, and the upper space is a framed structure coated with Japanese ceramic panels, similar to a shipping container. The second floor with a simple monumental design is floating above the log shell thanks to the glass band. The massive roof is overhanging the "container" as a result of the same technique using glass. The operation intended to rescue the aged well-worn logs yielded dividends — after sanding, wood revealed a beautiful texture with a red-and-blue pattern, which we carefully highlighted with flax oil.
As for the trees on the plot, we treated them with just as much respect and tried to preserve them to the maximum extent possible. And the terrace — which is a logical continuation of the house — is growing into the landscape around the boulders.
Inside the house, we tried to move away from the setting of a log cabin and create a hybrid interior, filling the space with easily recognizable bright classic design objects, family heirloom, and cherished items.
The k4_cabin floors are completely different in terms of vibe and visual appearance. The space downstairs has log walls, a light floor and a dark ceiling. It's comfortable, and all the family members like to spend time here. The space upstairs is an environment for creative work: it features natural light and high ceilings and filled with air. The open to below area ensures a connection between the floors and gives a sense of a single space.
Natural lighting plays an essential part in the project: each room has a window, there are two roof windows right above the staircase, and in between the floors a net is suspended, creating a place to read or have a rest and illuminated with the ceiling lights.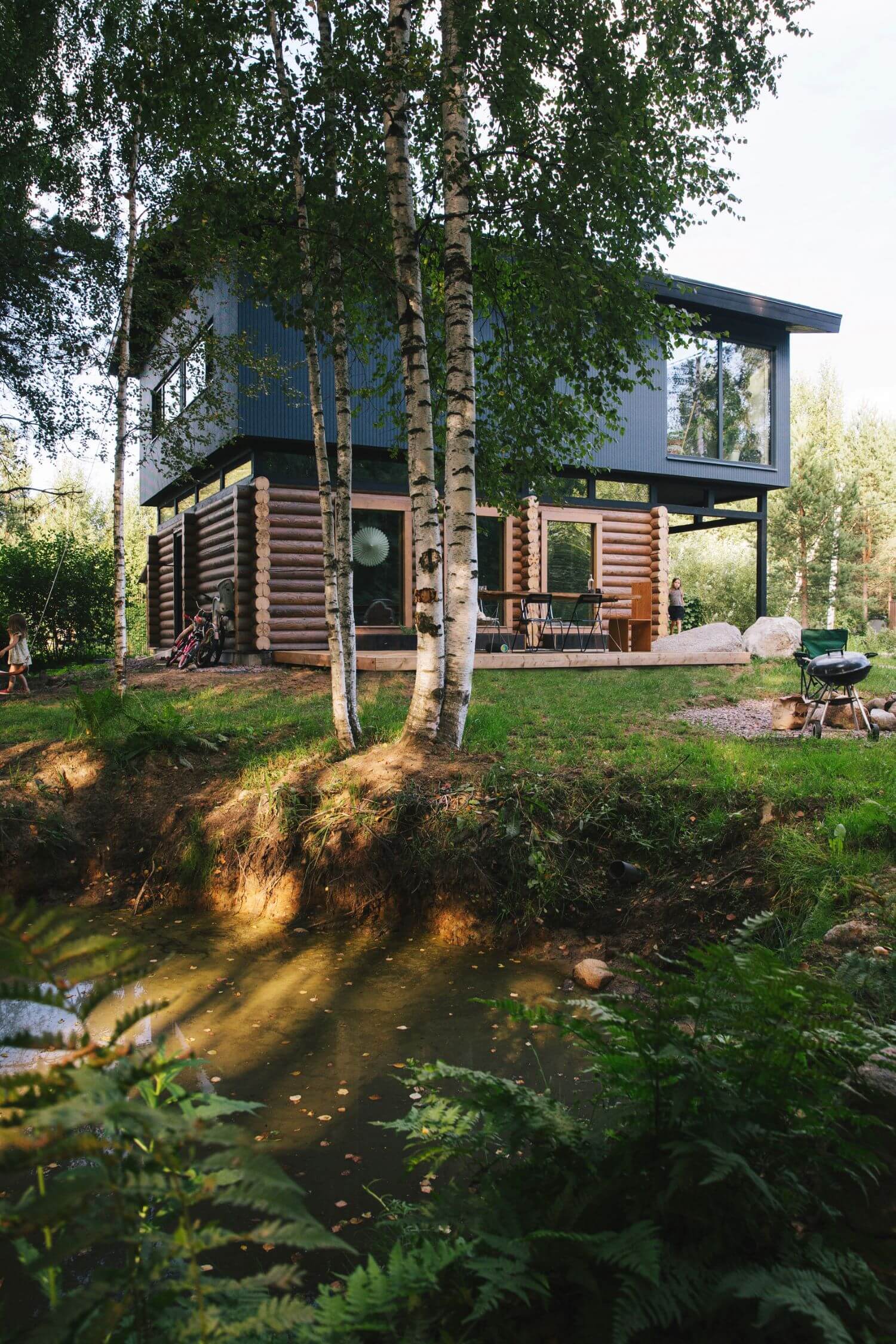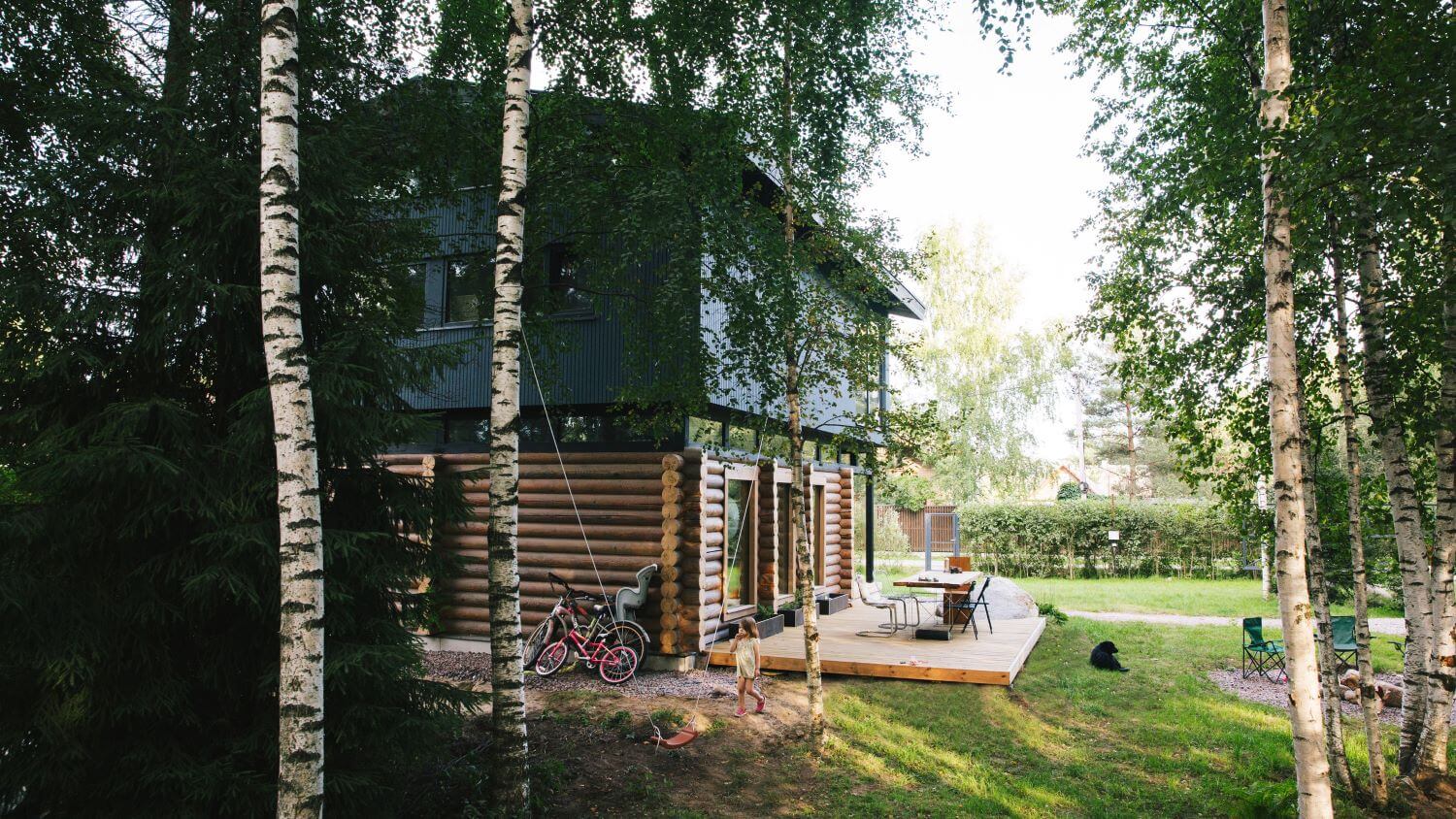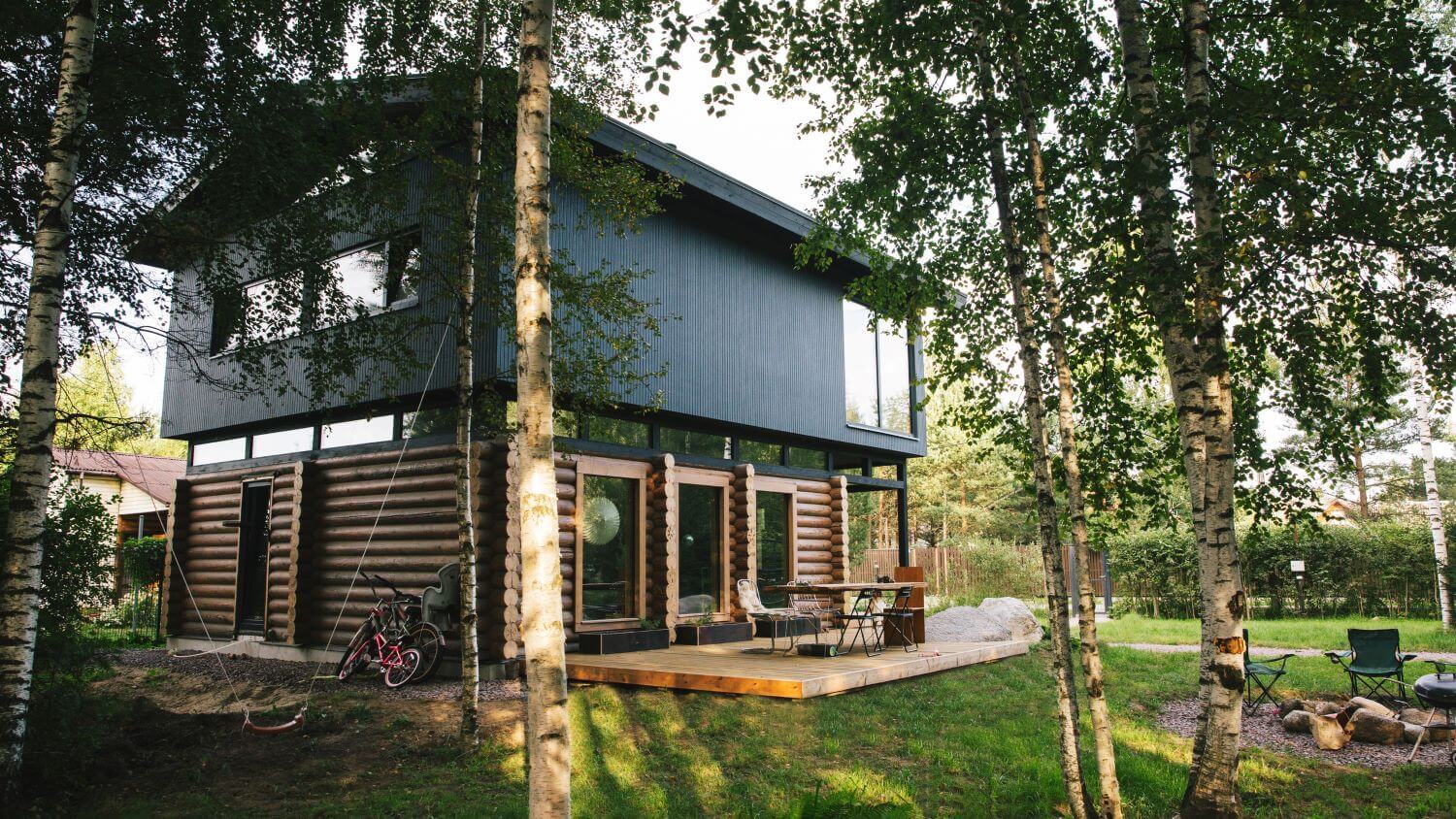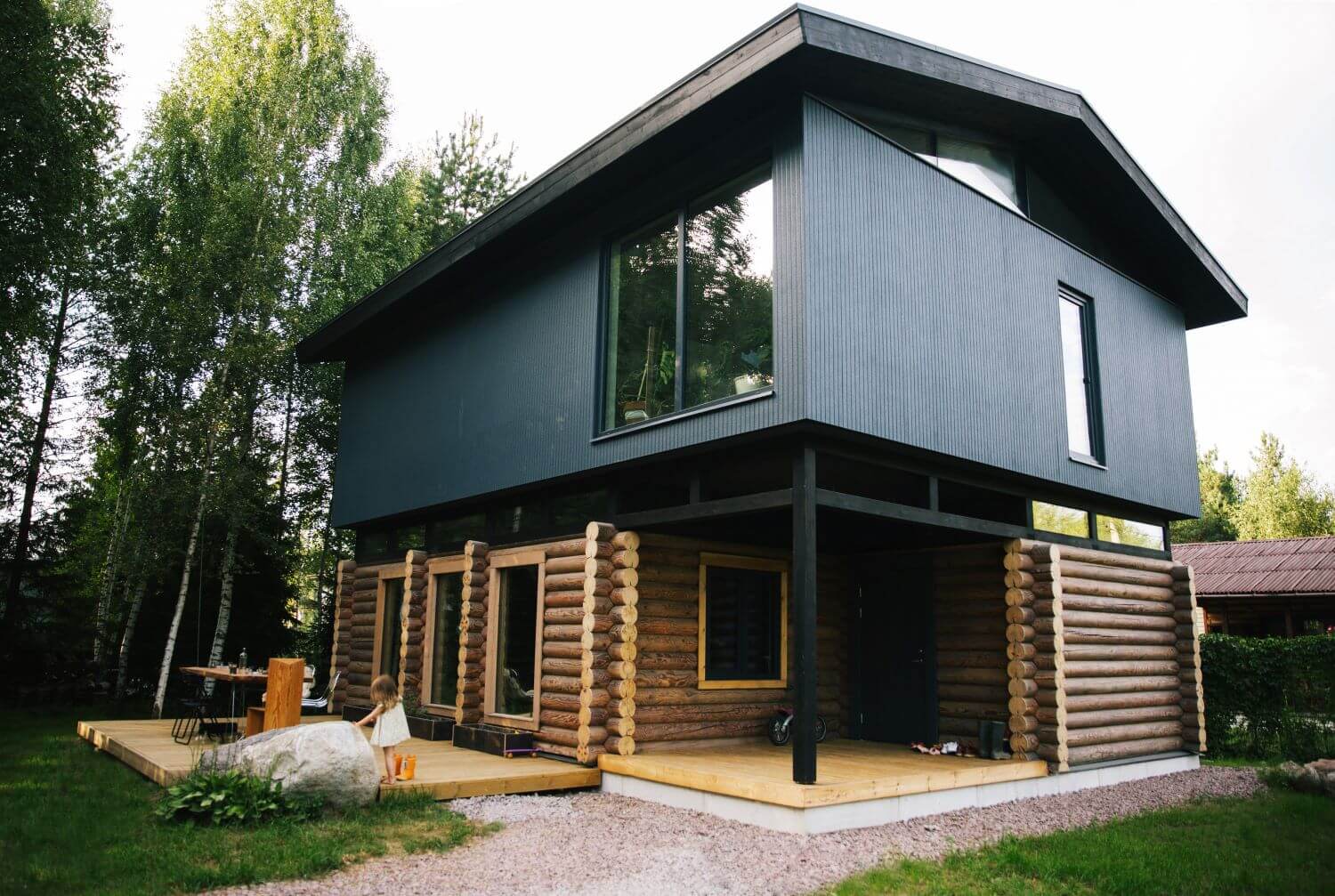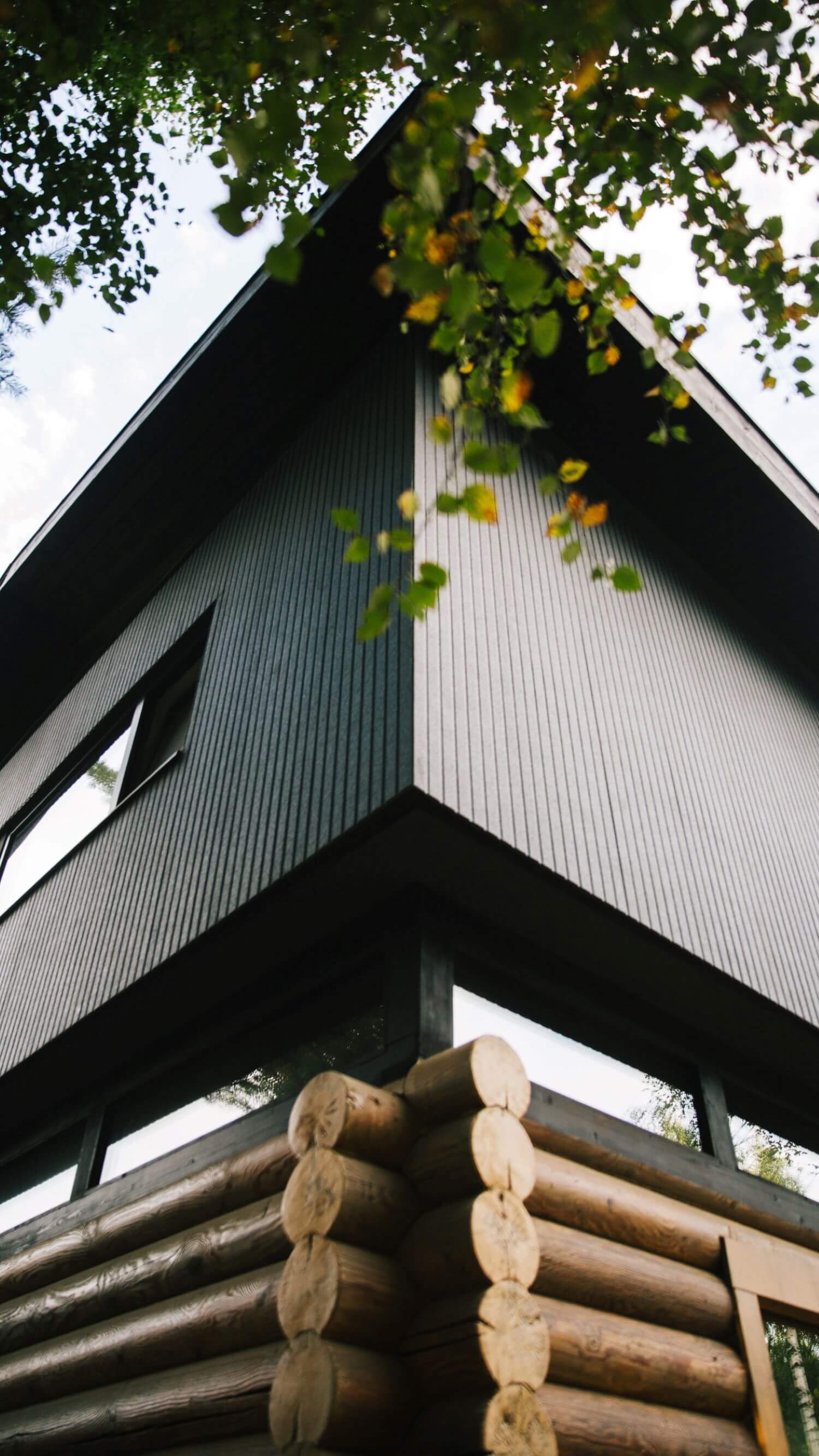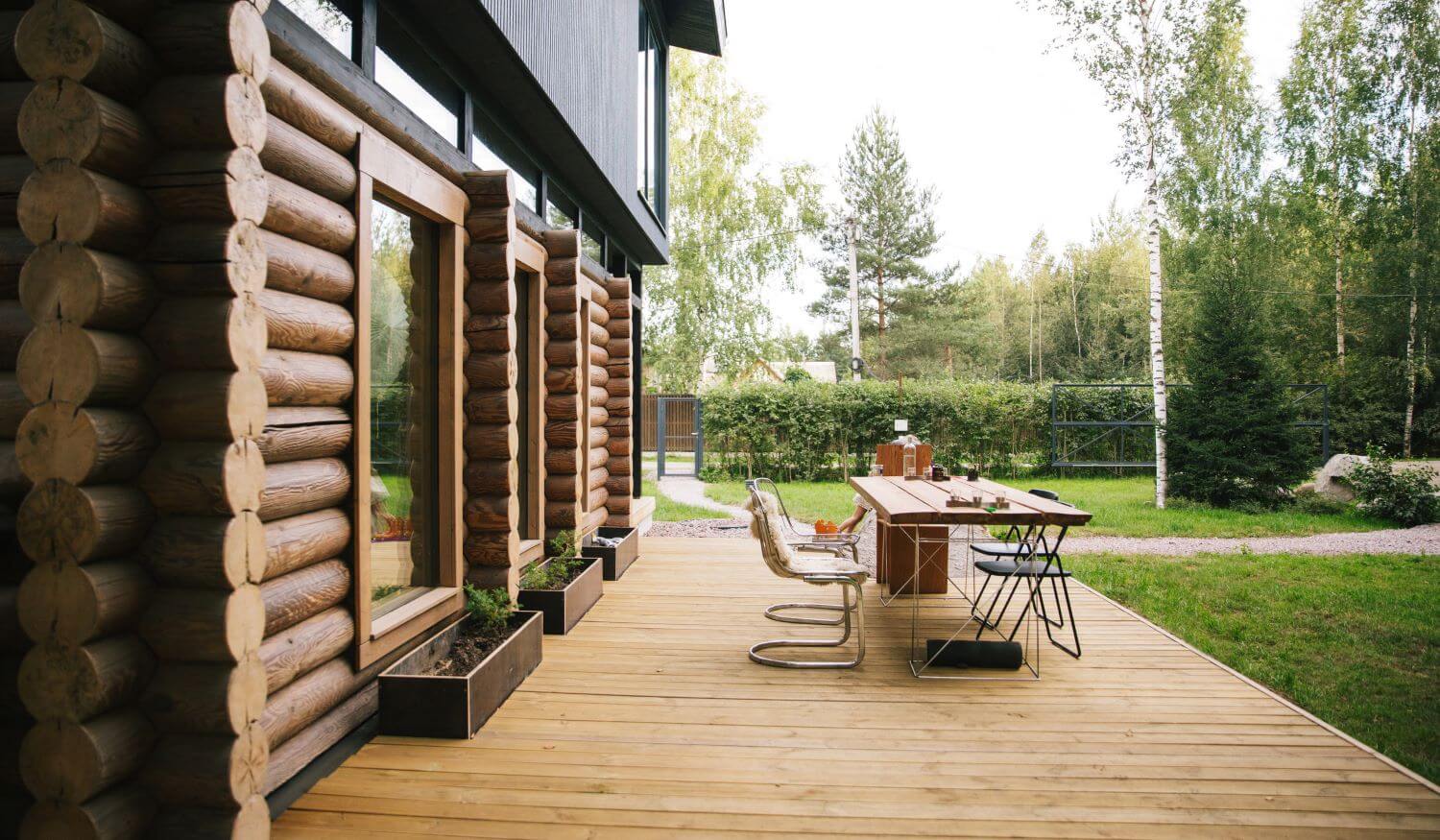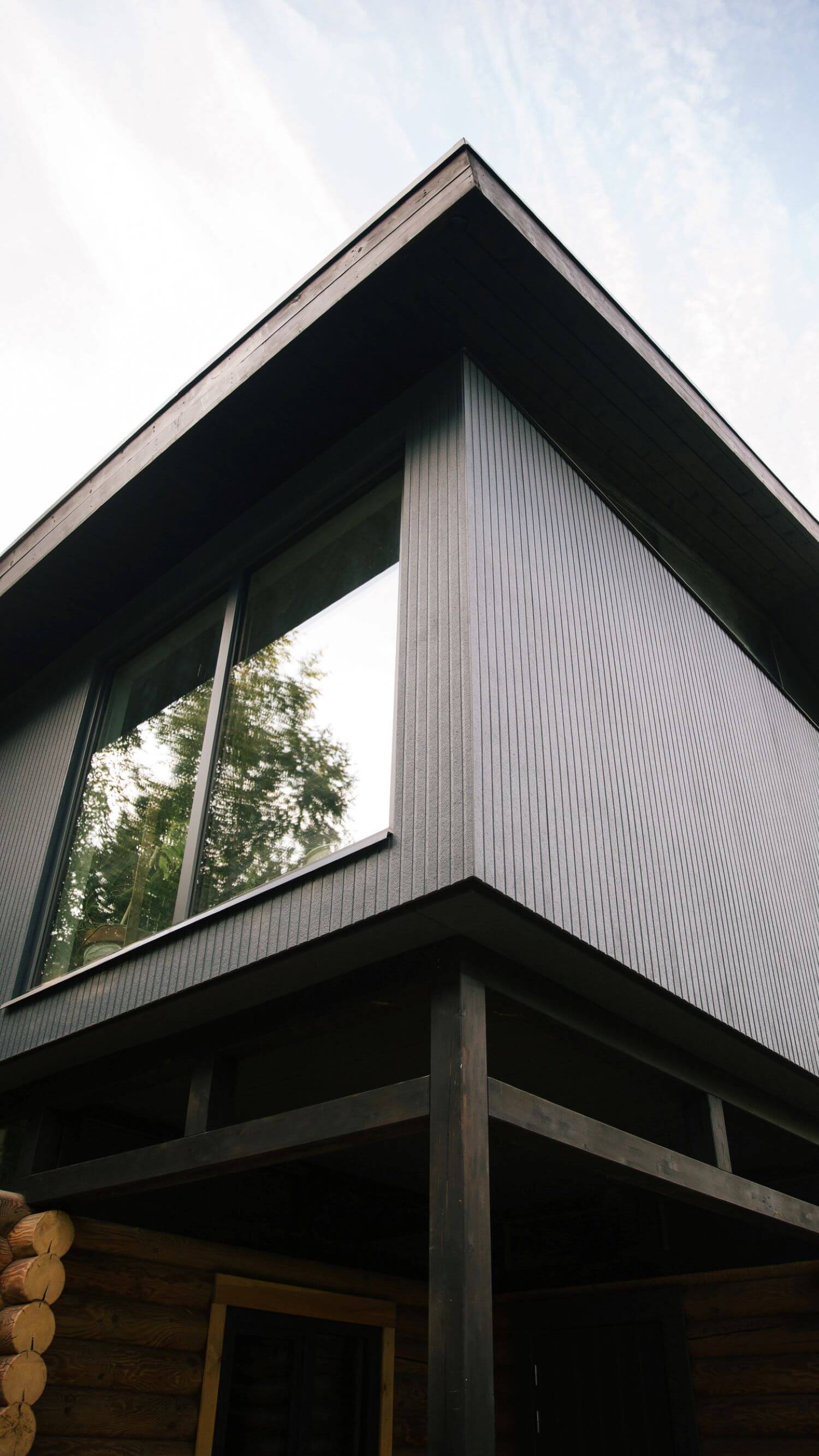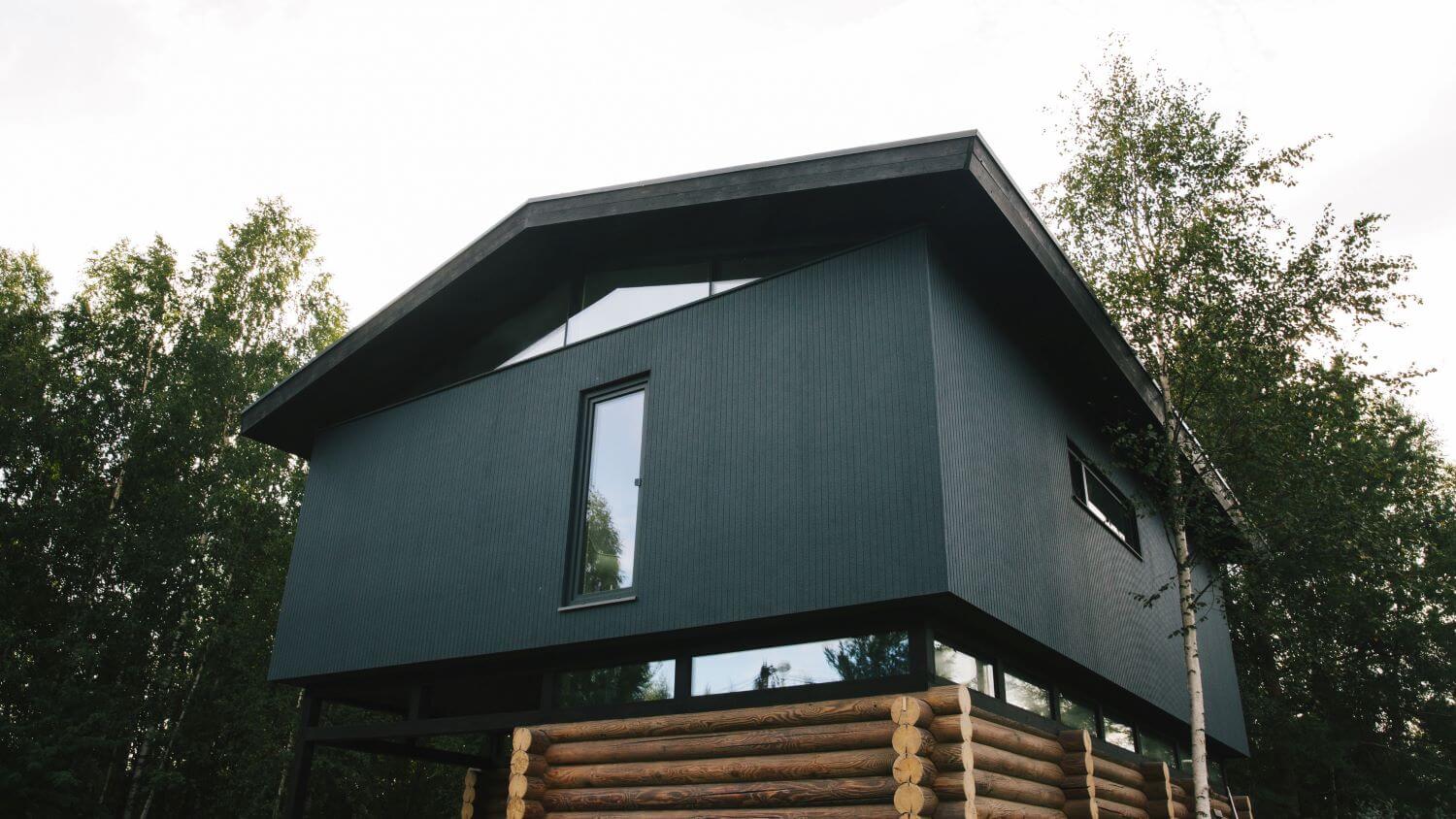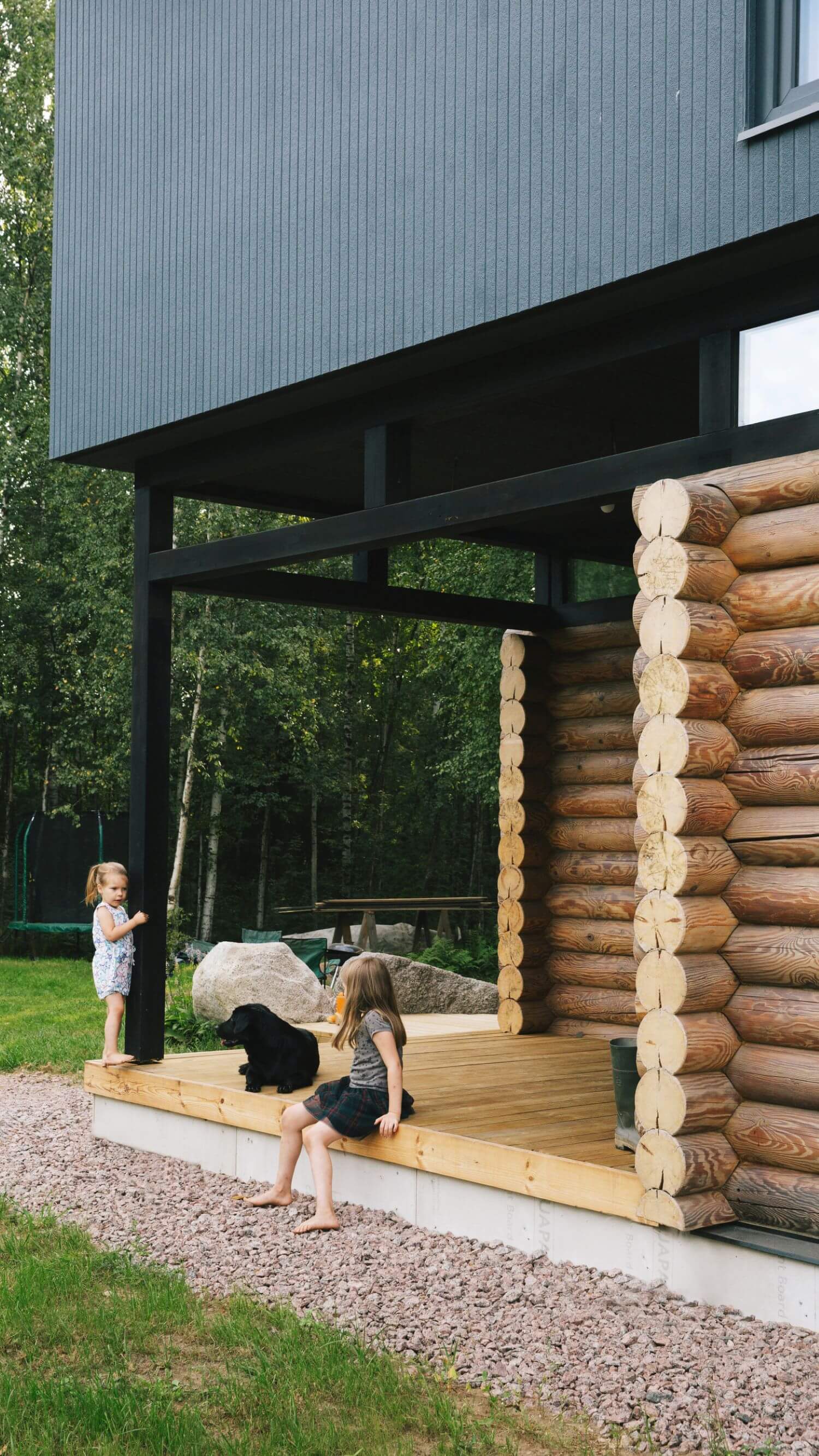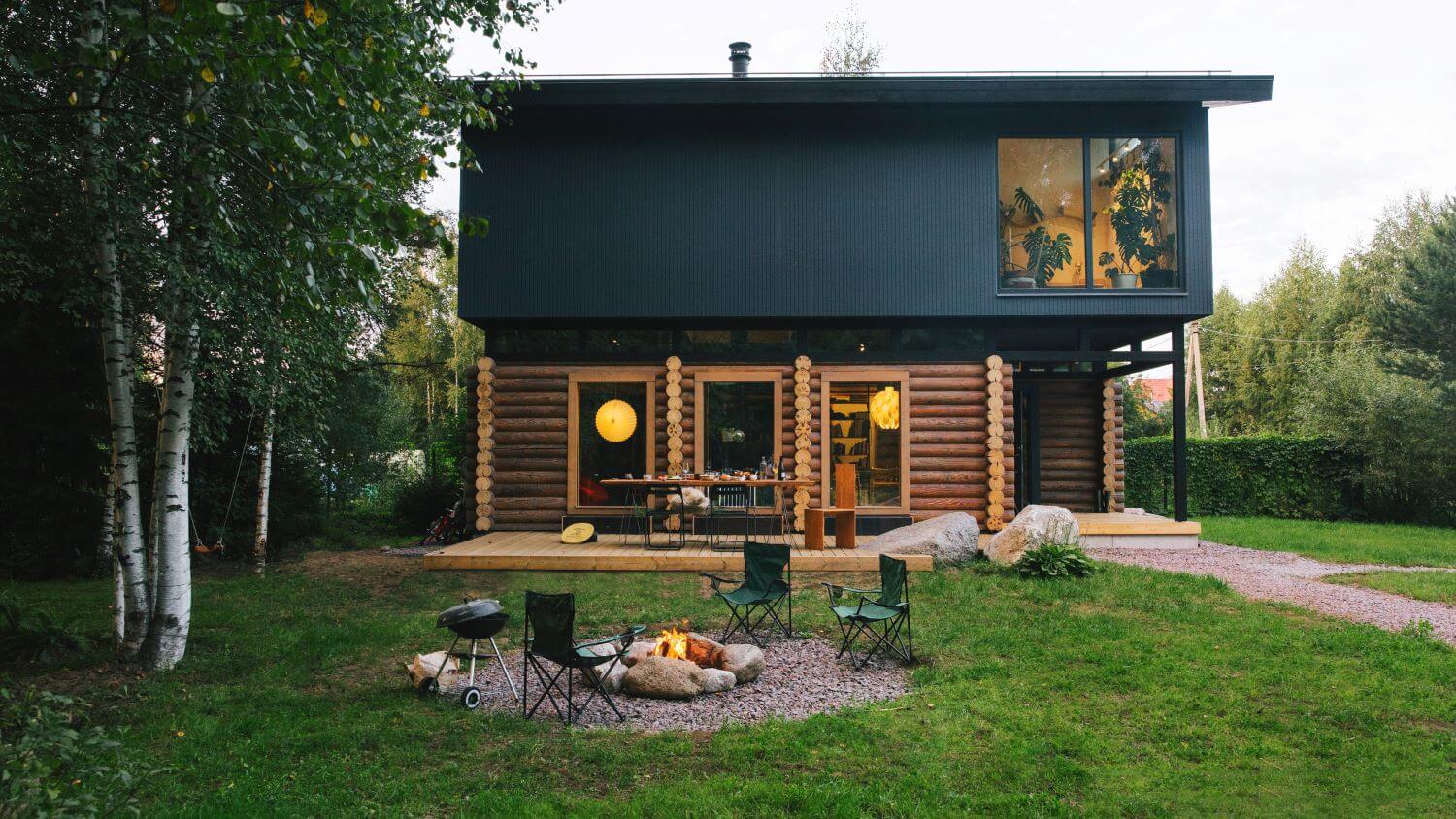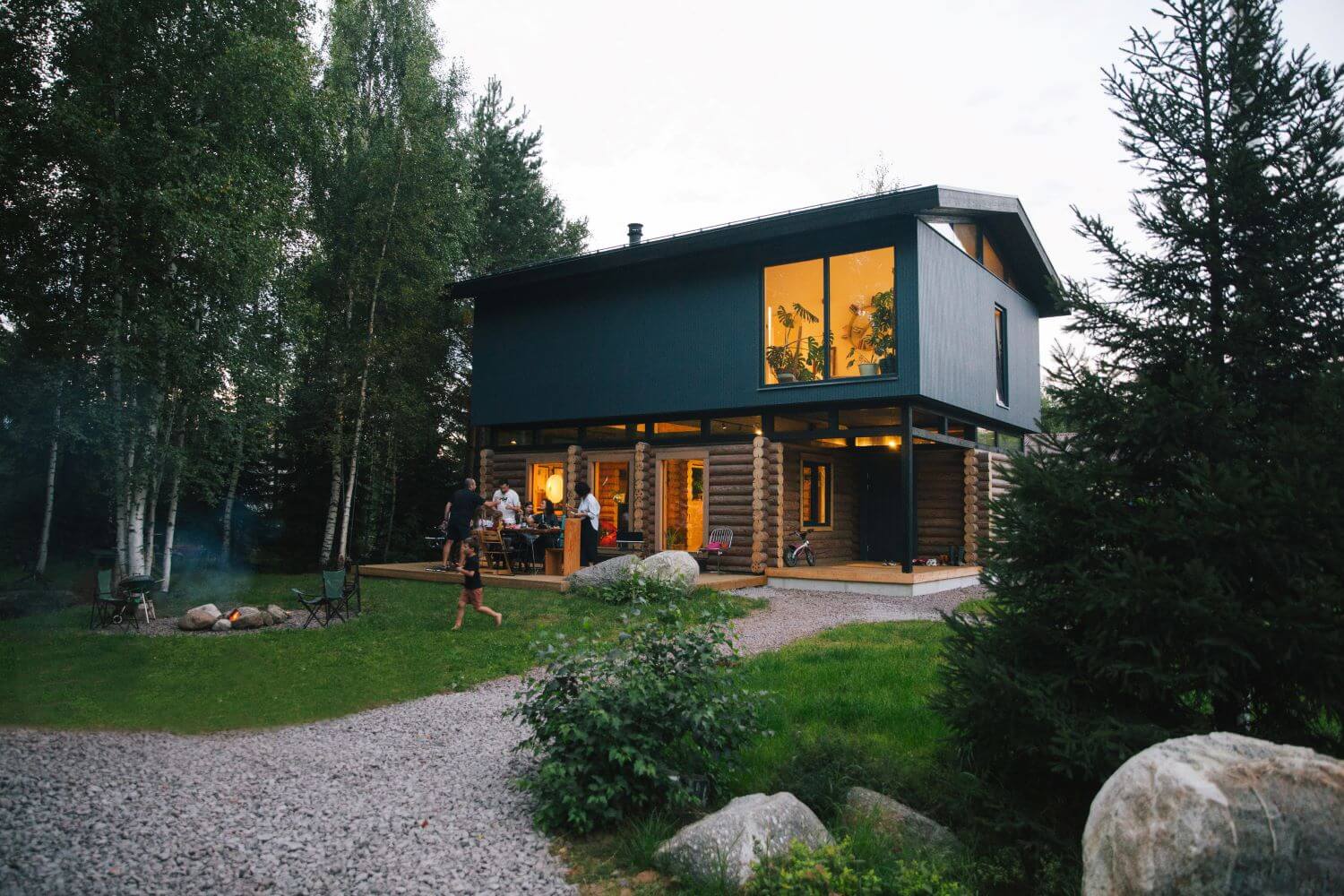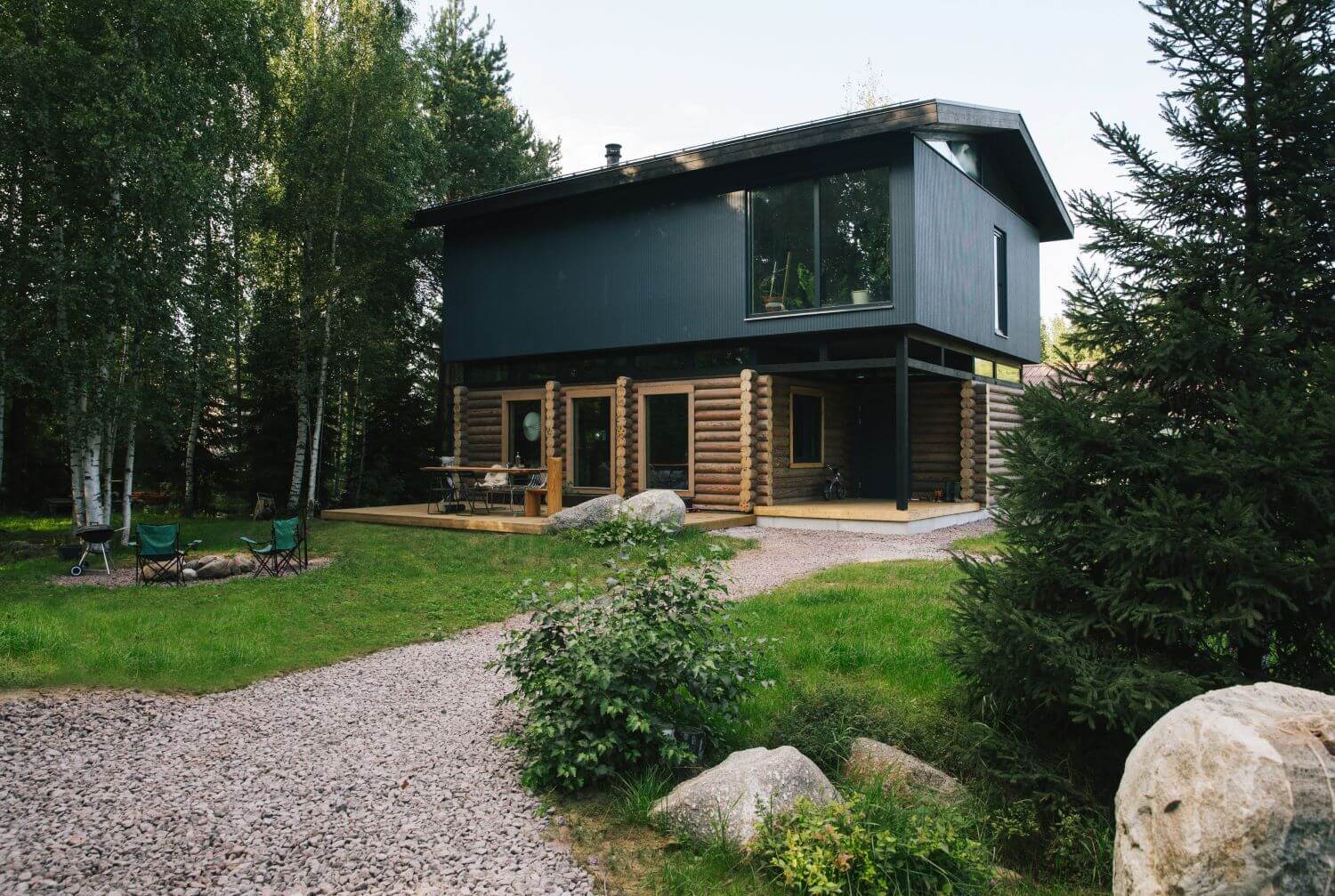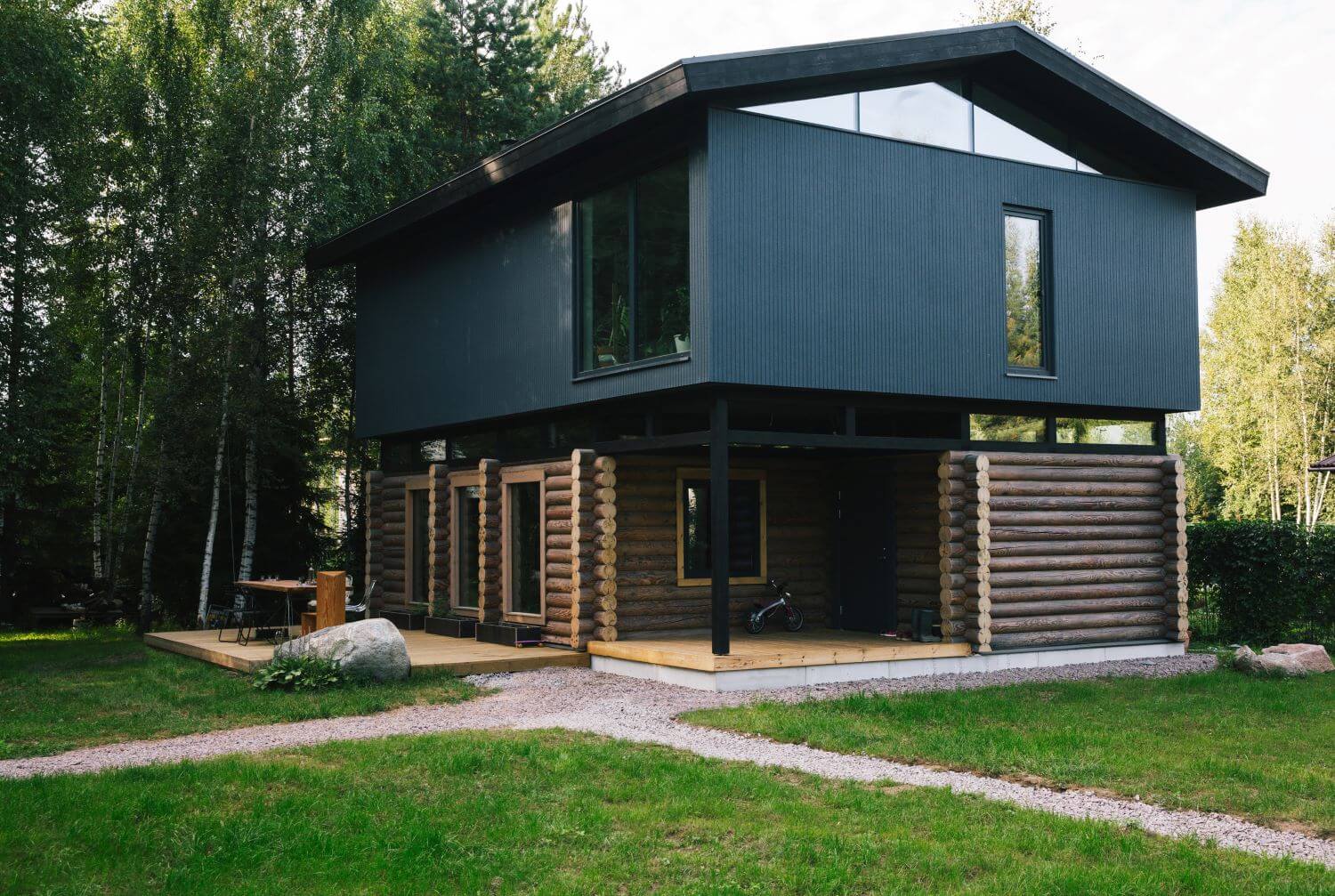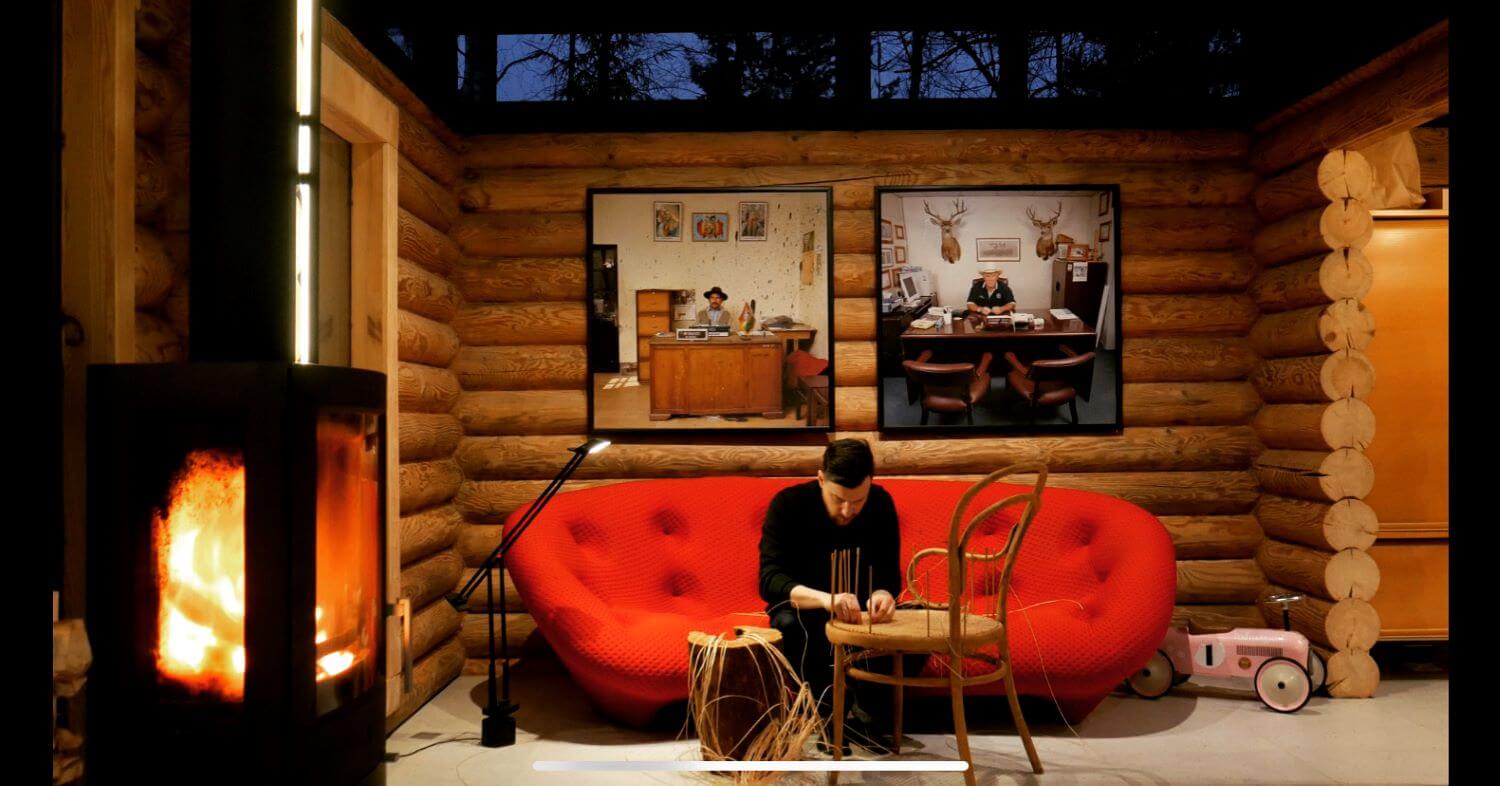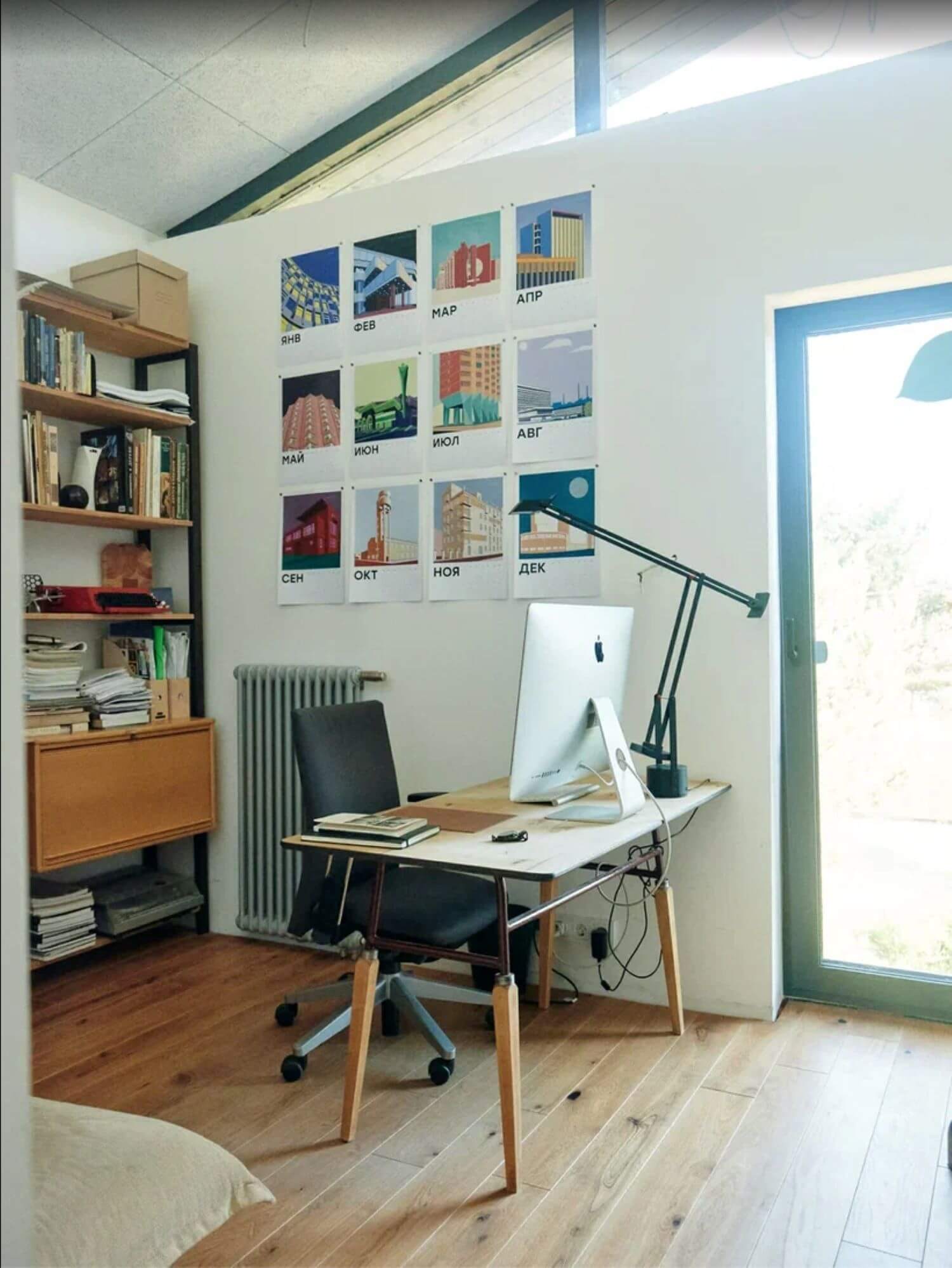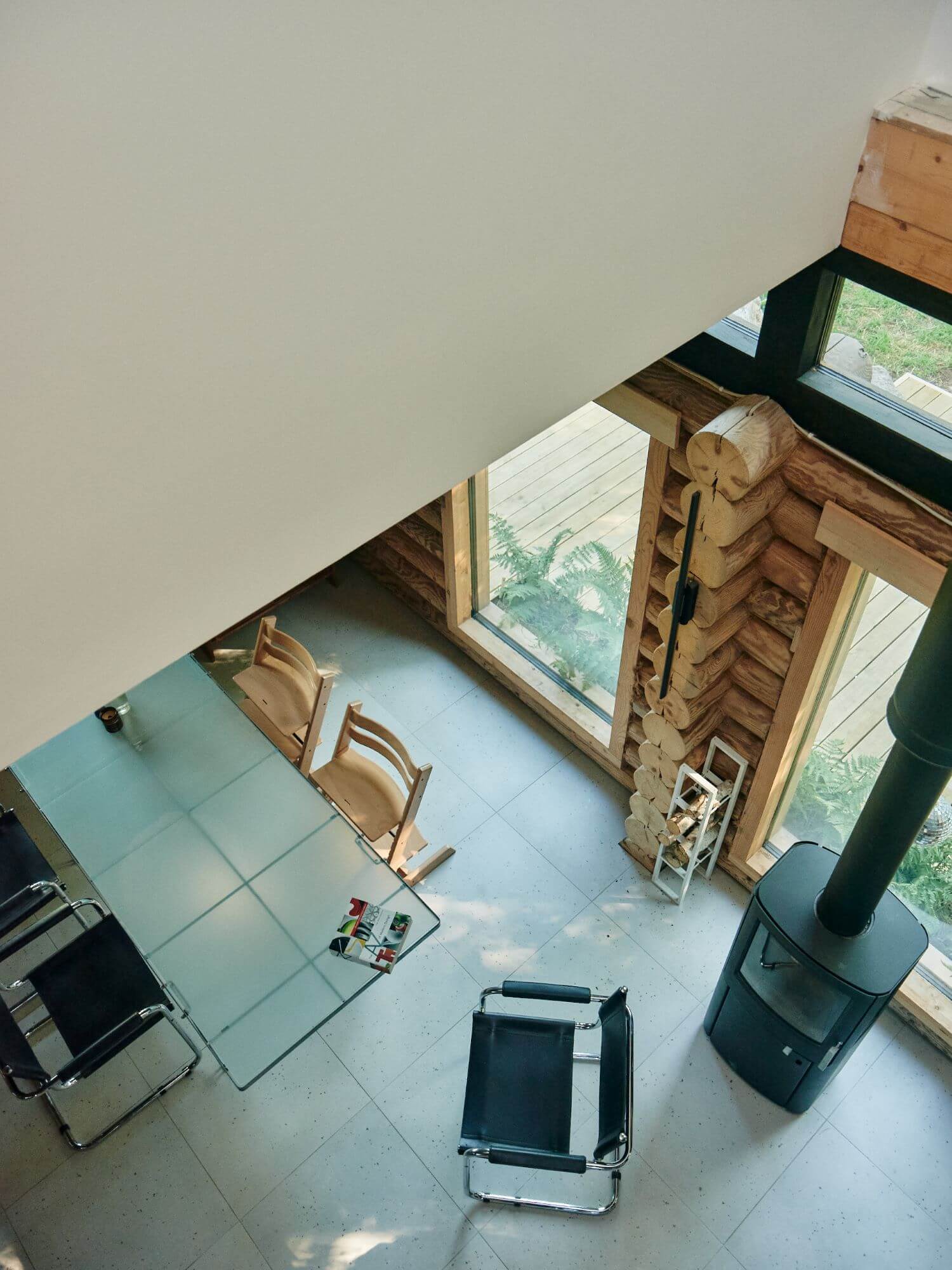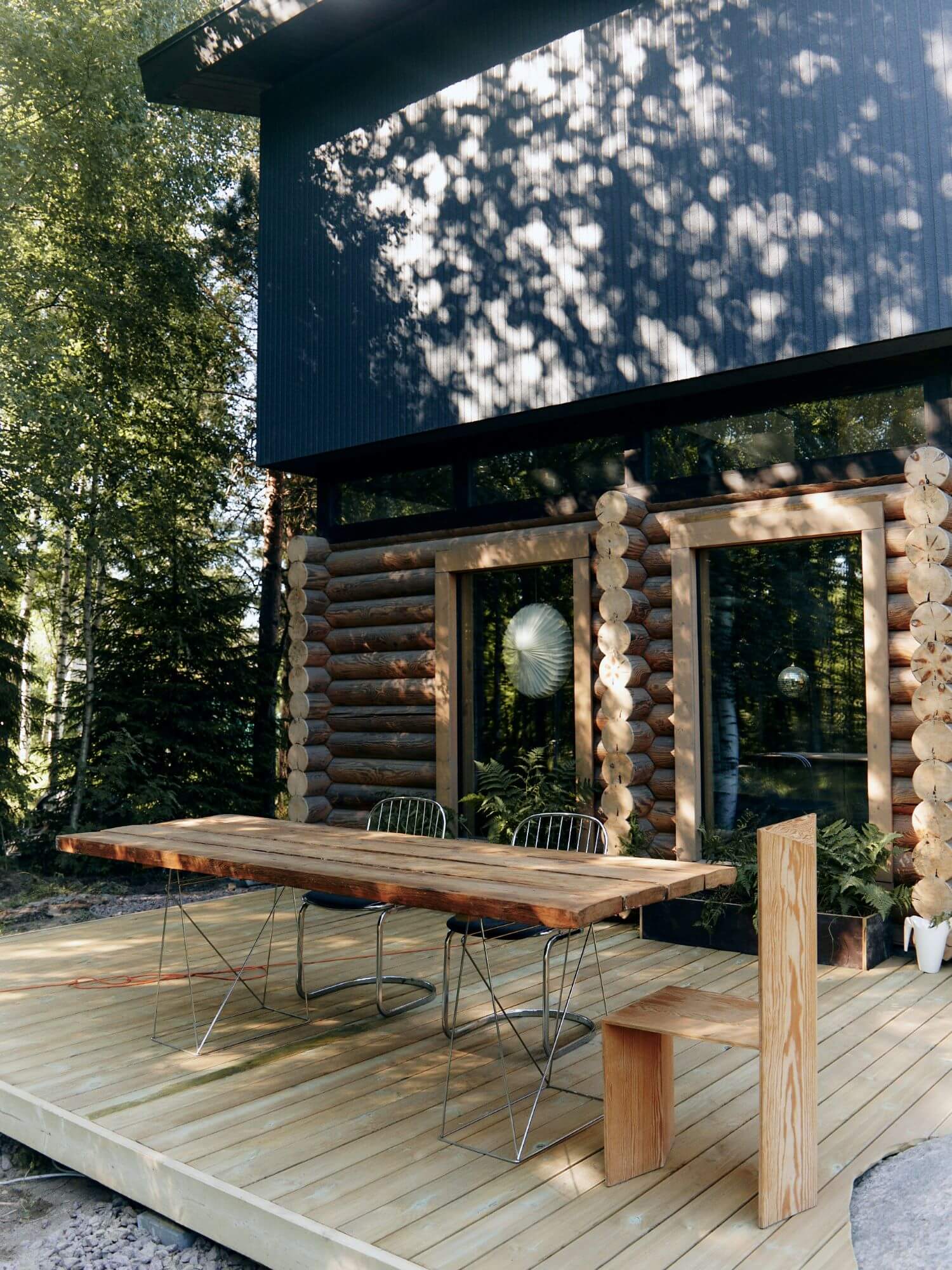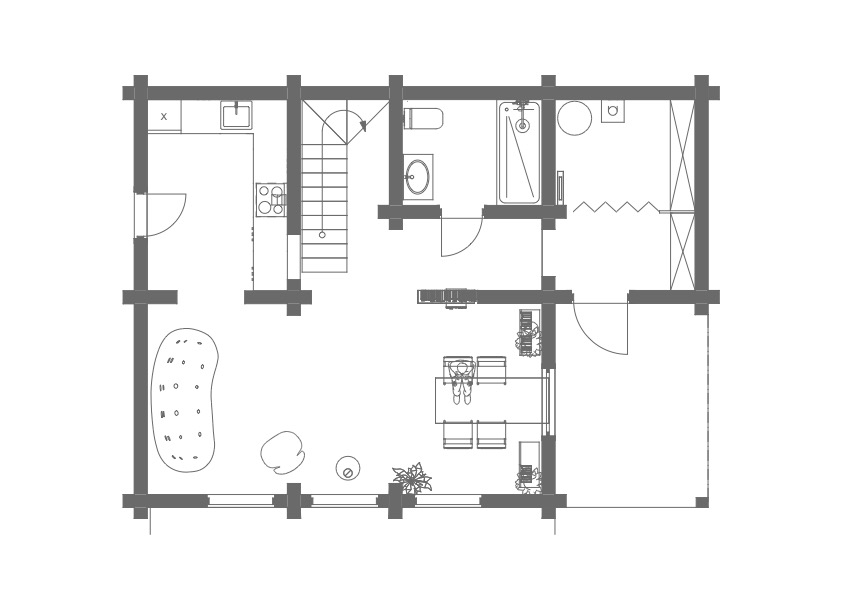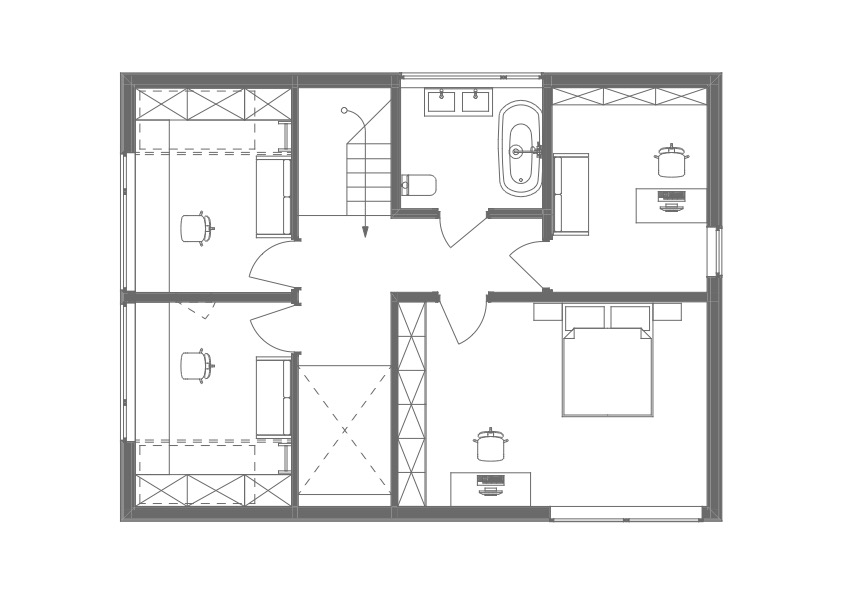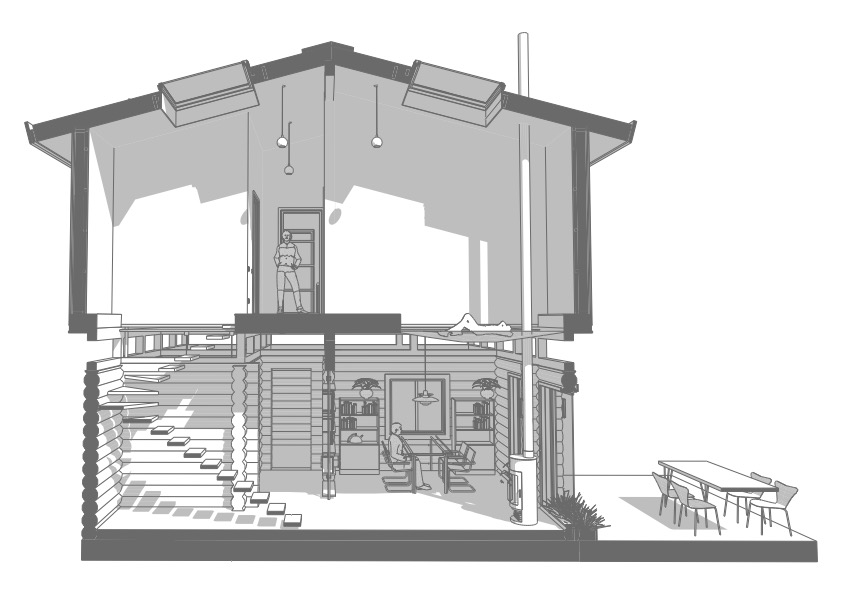 ---