Kimberly Peck Architect: This mixed use building in the West Village was purchased by a California couple as an investment with the vision to remove the office cubicals occupying the first floor and cellar, converting the square footage to a duplex home for themselves that enabled them to be bicoastal. The design of the first floor is a modern open concept where areas devoted to dining, cooking and living are all merged in the front of the street level space. To give this area privacy LED film was installed over the large street facing window that can be activated to block all view while still letting in light. The bedroom is in the more private rear of the space overlooking a small courtyard and is separated from the front space by the units bathroom. In the bedroom a folding glass wall can be opened completely to fully connect the space with the outdoor courtyard.
This connection with the outdoor space continues in the adjacent bathroom with a floor to ceiling window located inside the shower. The bathroom has a unique open plan design. A huge rain shower head hovers over a large unenclosed shower that is separated from the main circulation space to the bedroom by a mother of pearl clad partition. The partition features a bench inside the shower and a custom oak vanity on the opposite side. The space in the cellar was fully finished to act as an overflow space for recreation and for guests visits. The overall space has a minimal aesthetic warmed up with the selection of finishes such as wide plank oak flooring, oak cabinetry, mother of pearl mosaic tile and playful touches such as neon lighting in the cellar.
What was the brief?
convert a mixed use commercial and residential building to fully residential. the former commercial space was converted to a duplex pied a Terre for the owner
What were the key challenges?
to create privacy for a residential space at street level. there is a street level window that looks directly into the main open living space of the apartment. LED film was installed over this window to activate when privacy was needed but to still allow light to enter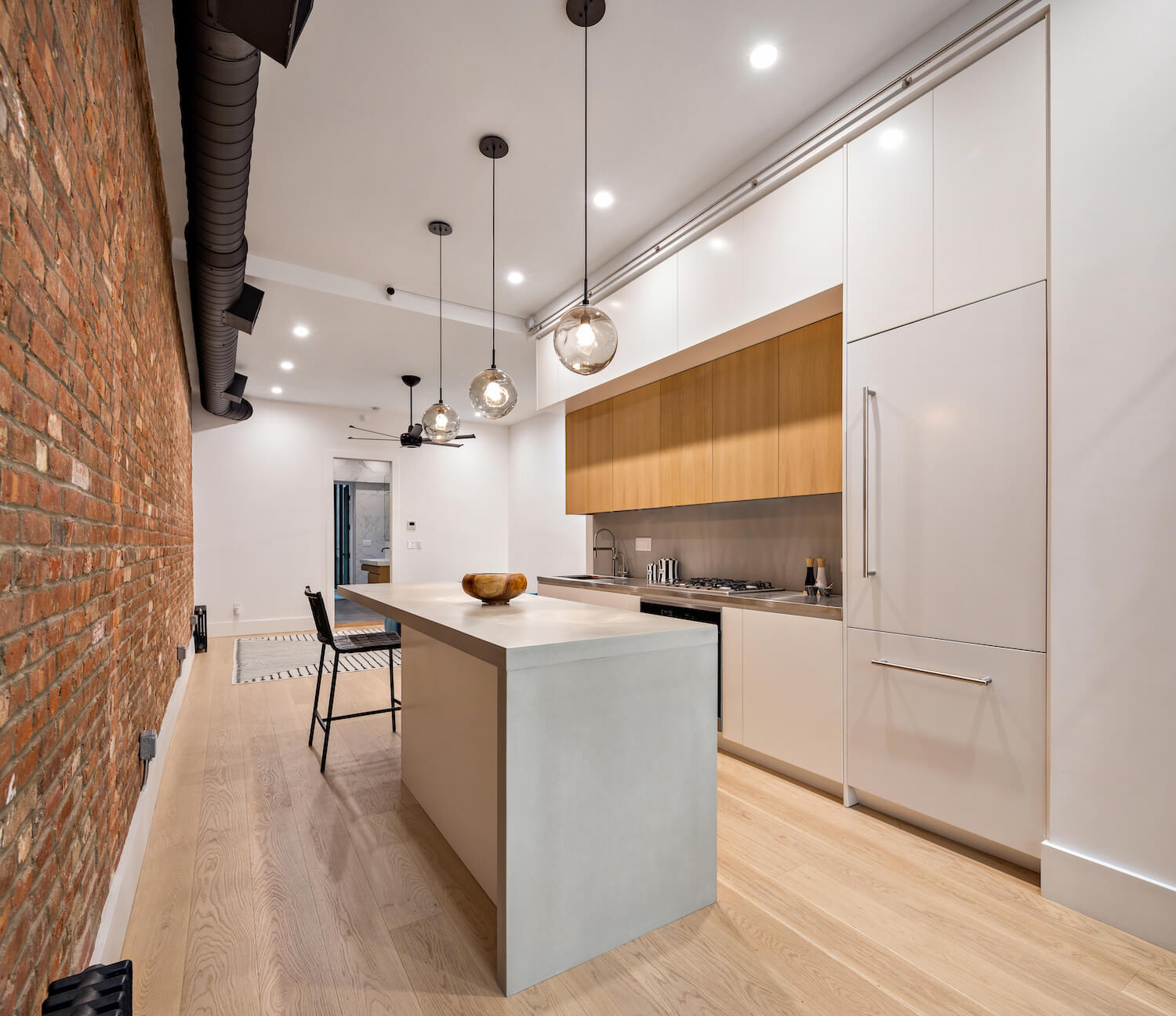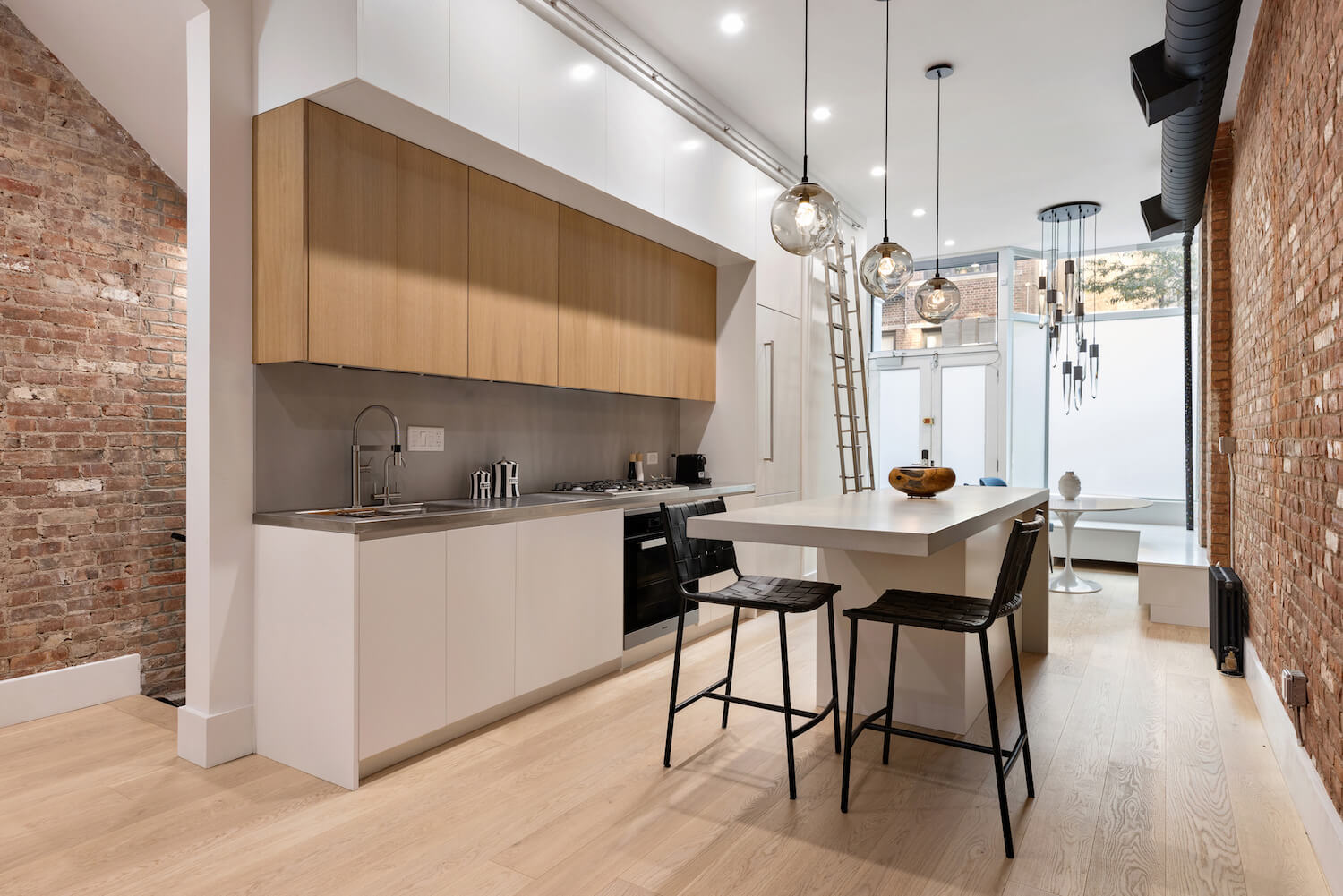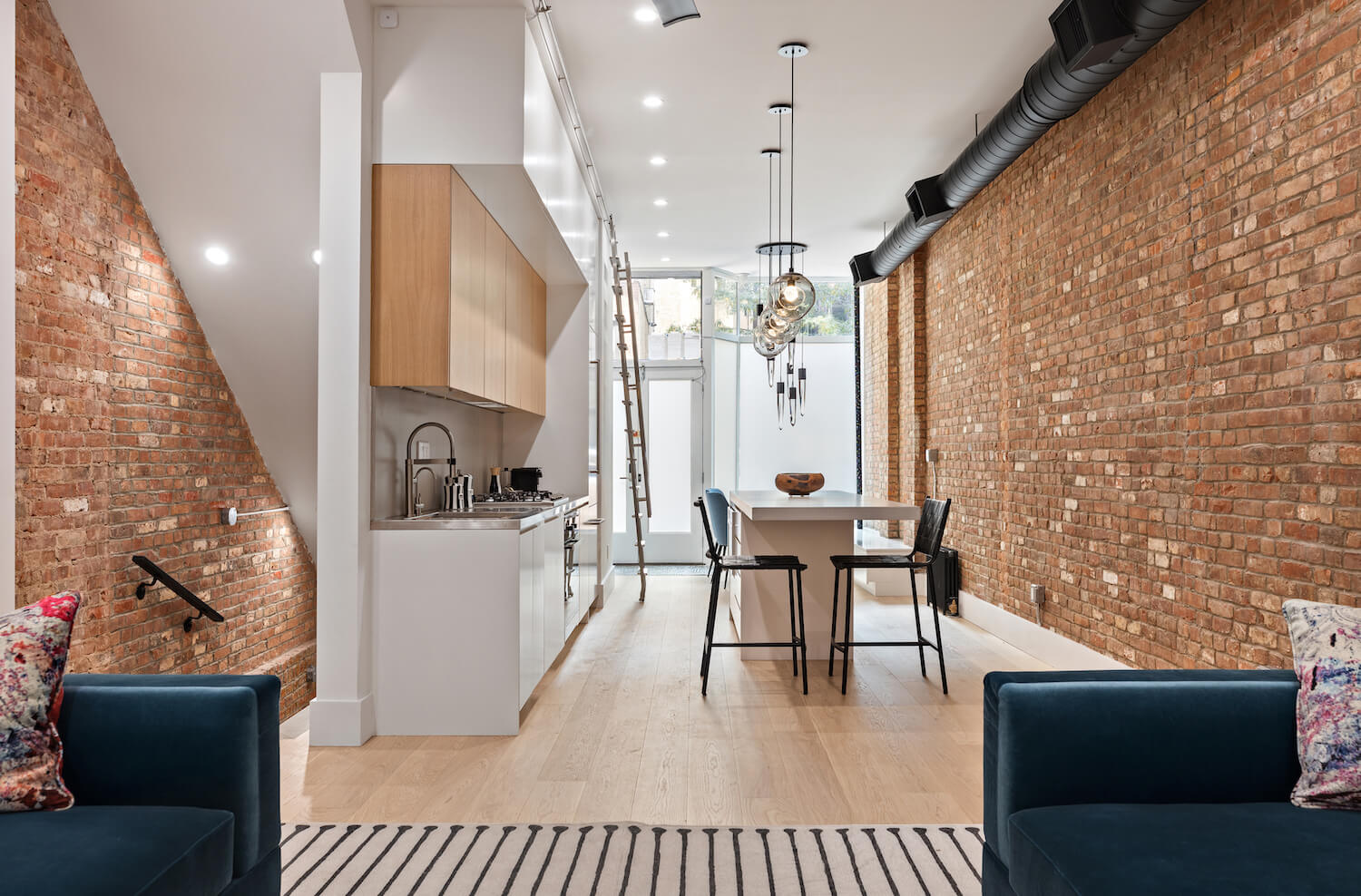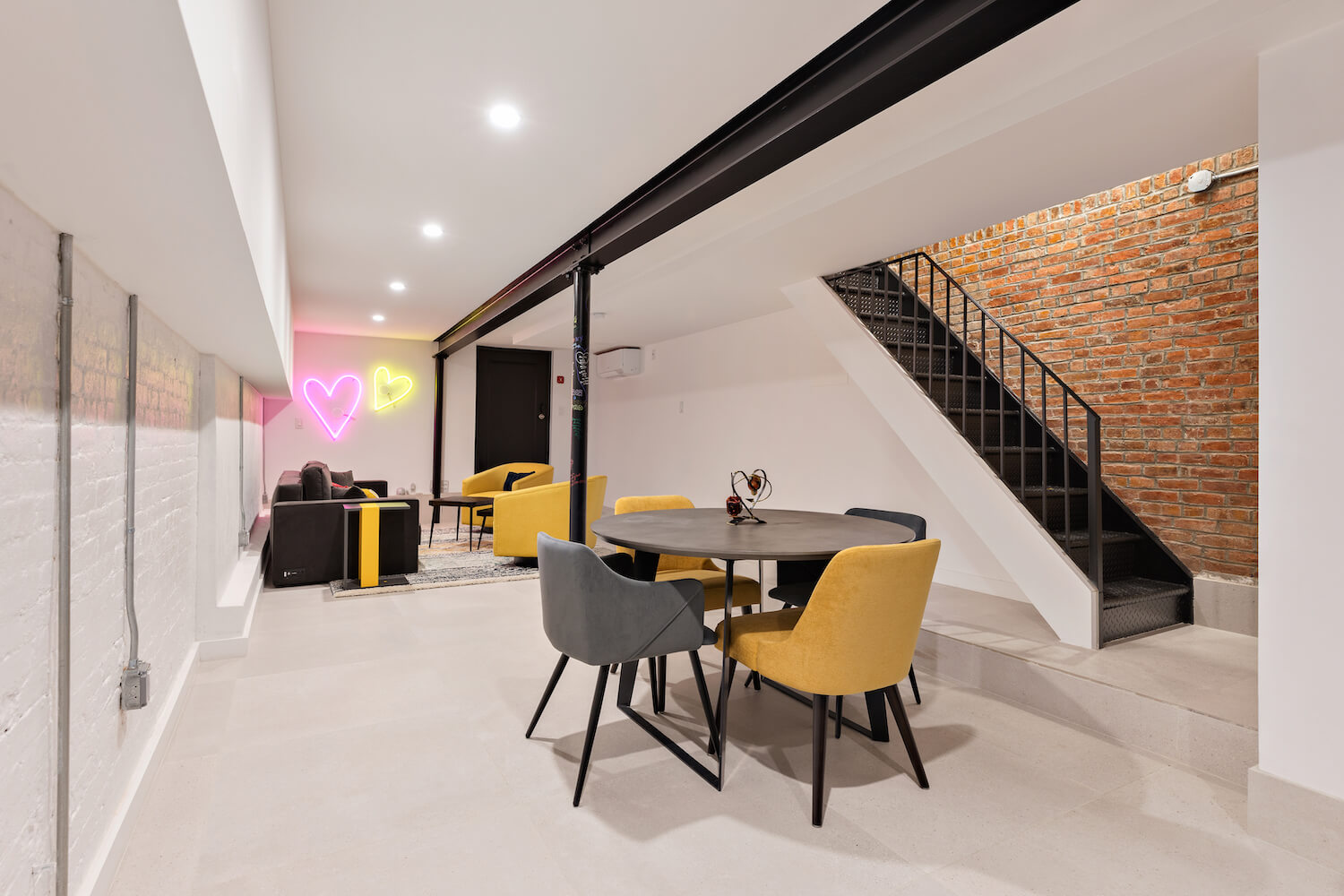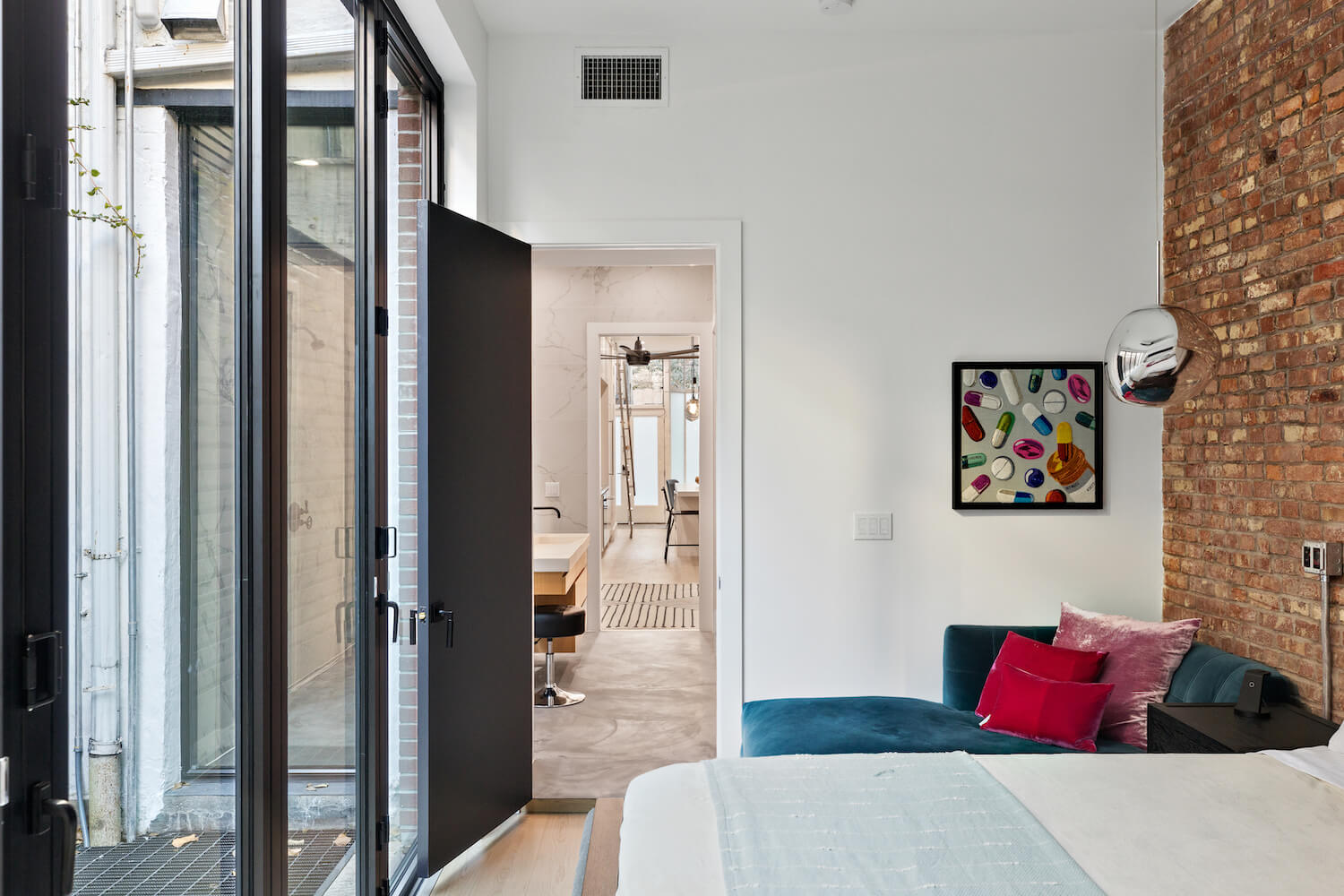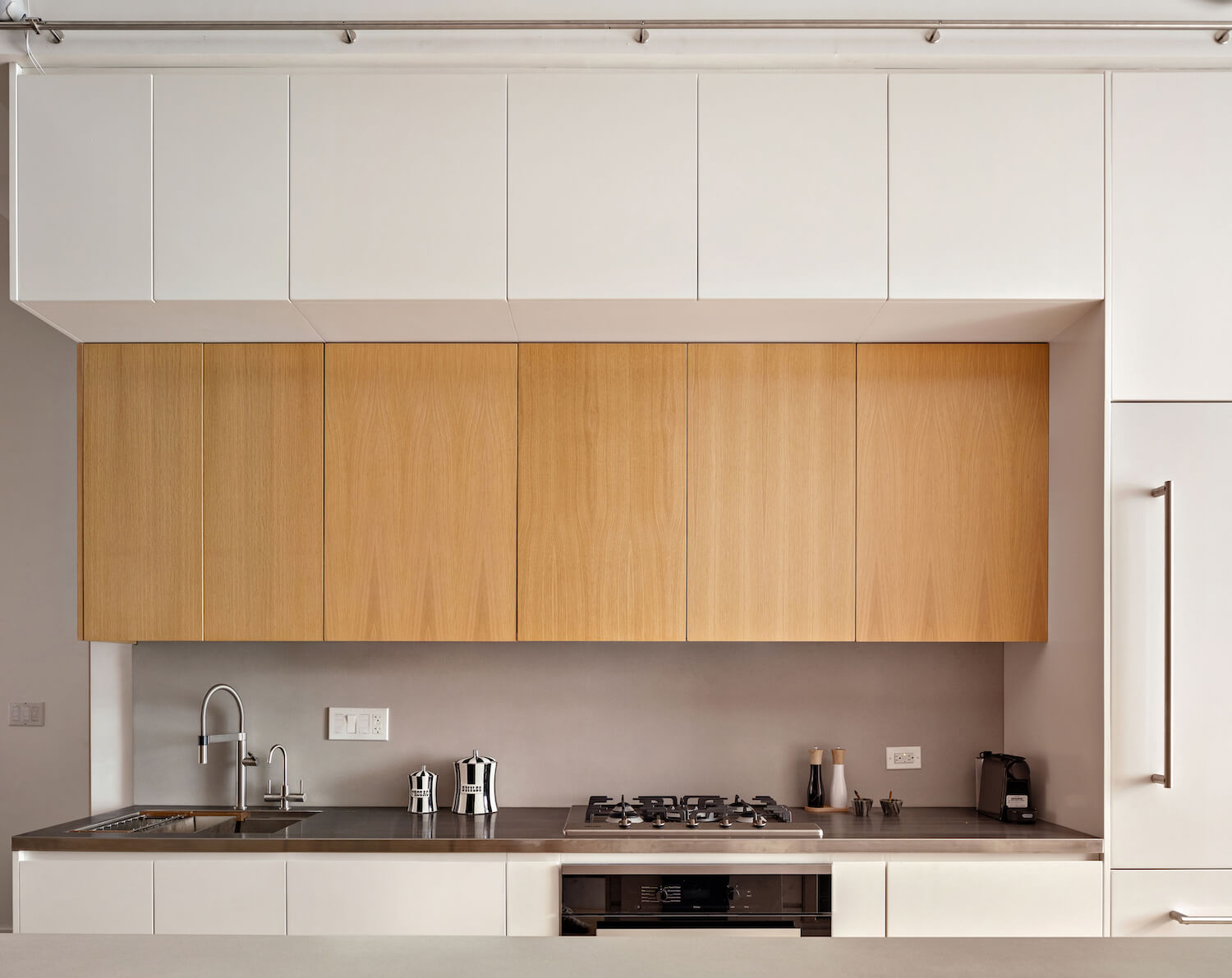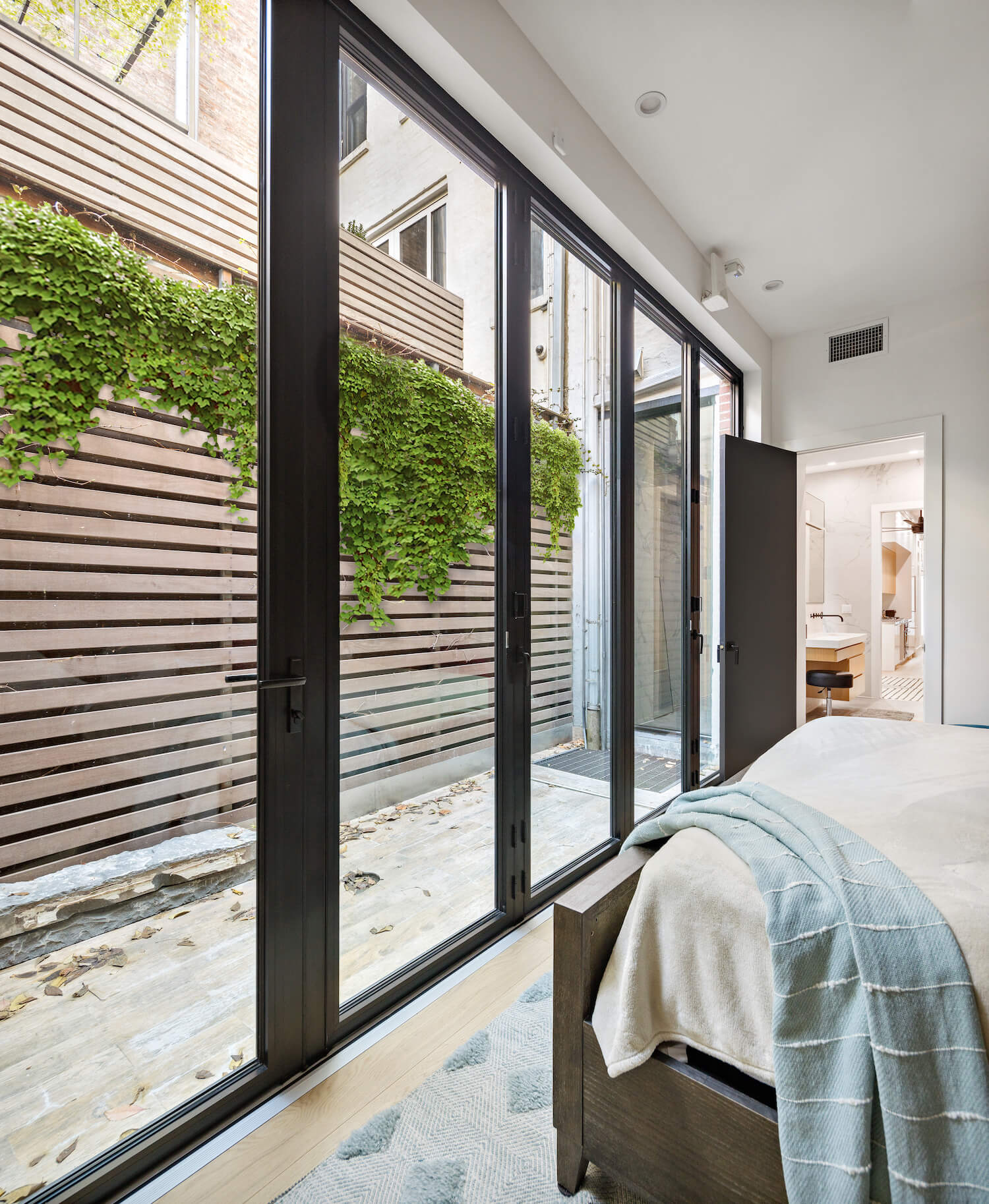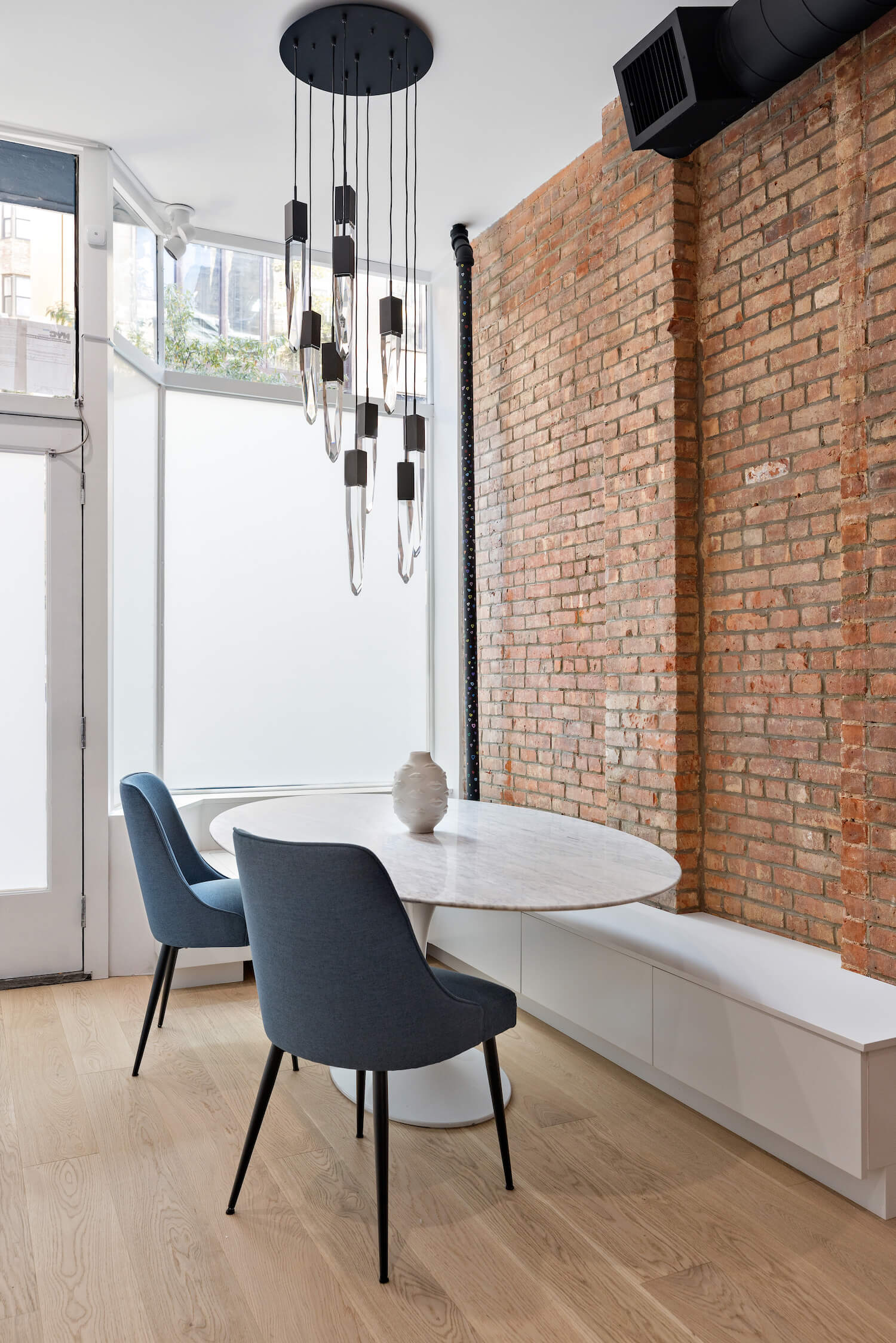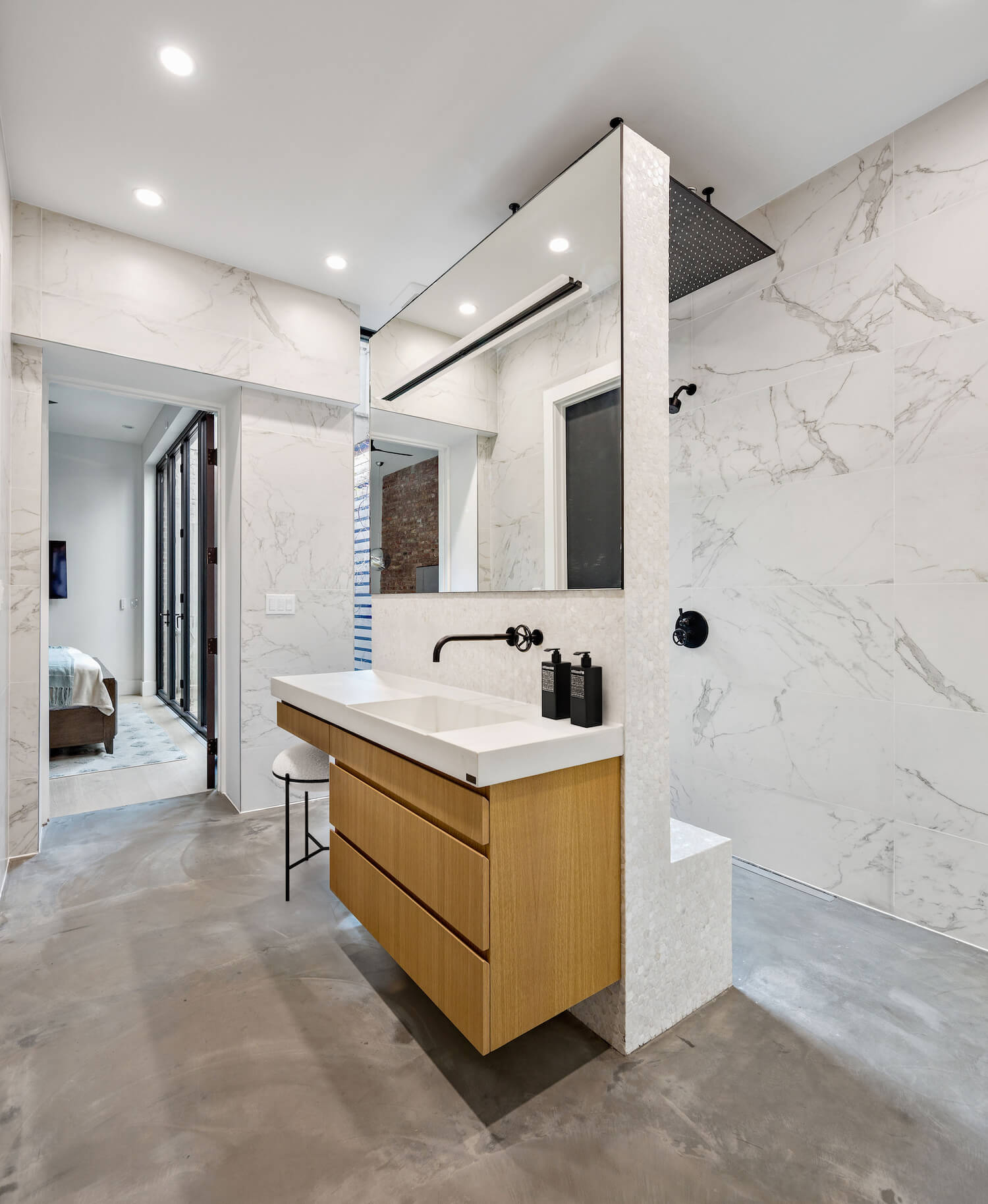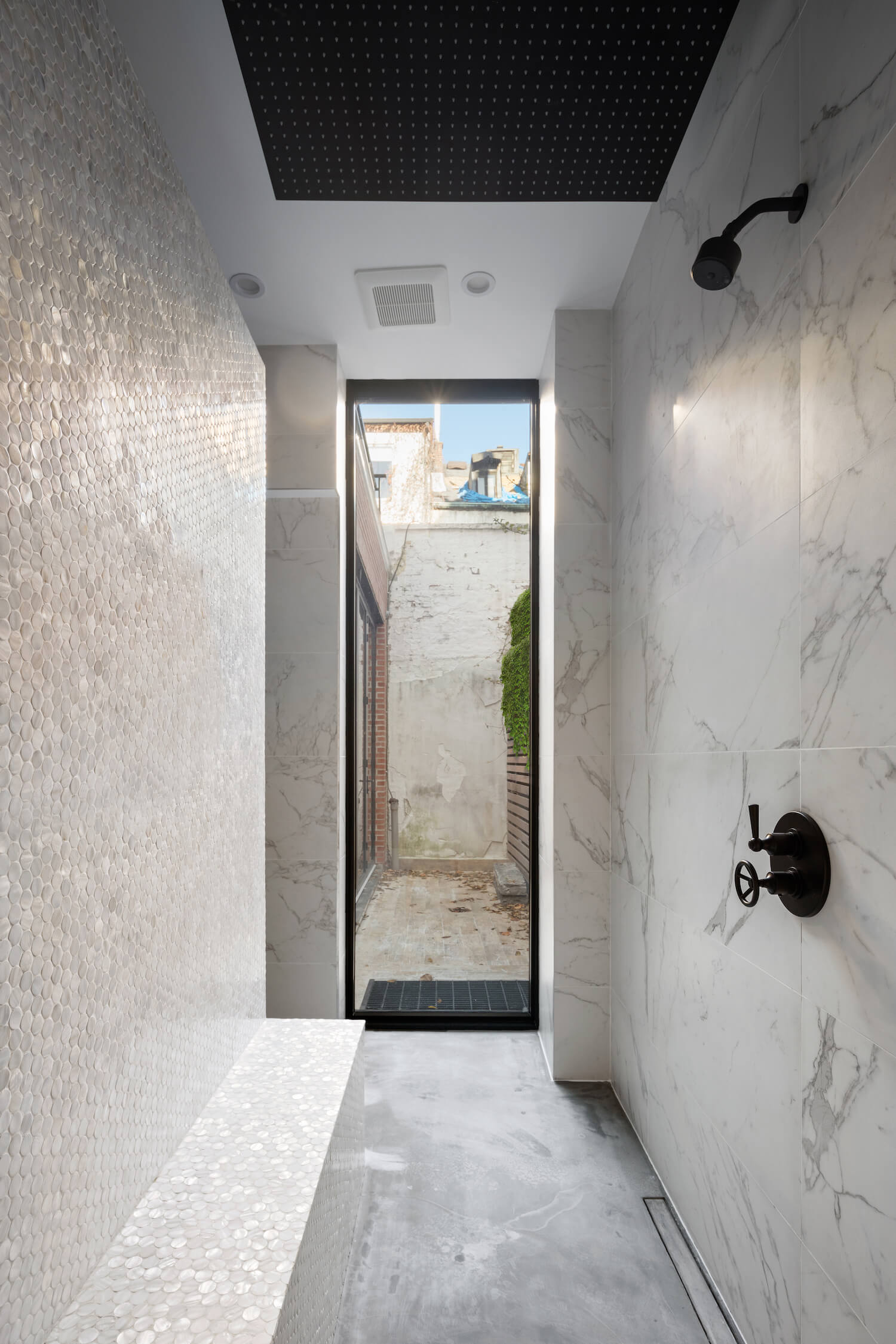 ---