Brazilian interior elegance unveiled: Radiant light and exposed wood in RAL project.
The 355m2 apartment, located next to Ibirapuera Park, has a well-lit living area thanks to the large windows, where planters blend into the external landscape.
Located in Sao Paulo, this 355 sq. m. apartment is a tribute to the firm Patricia Martinez Arquitetura's ability to create spaces that combine elegance and comfort. Overlooking the treetops at Ibirapuera Park, project Ral offers the experience of living in harmony with nature. The design prioritizes natural light and follows a soft color palette.
The apartment has a very well-lit living area, thanks to the large windows where planters blend into the external landscape, bringing comfort and a connection to nature. Another highlight of the project is the Living with a wood ceiling, incorporated by Patricia Martinez in response to a special wish of the client. The extremely welcoming apartment has three in-suite bedrooms, an office connected to the master suite and a family room that becomes the central point of the family's life.
RAL's aesthetics is a representation of Patricia Martinez's unique approach, with its quiet architecture. "Natural elements merge with the casual aesthetics, while materials like metal and glass add a touch of technology to the design," added Patricia. "The soft color palette, with various shades of beige with the subtle addition of green on the dining chairs and cushions in the living room transpire serenity," she concluded.
The carefully selected furniture complements the elegance of the project and celebrates design with signature pieces like the Lina Bo Bardi pendant in the dining room and the metal tables in the Living, created by Studio Orth.
All wooden cabinets are made by Ornare and their design was customized to serve the needs of the clients. Another highlight is the transformation of the gourmet area, that is now used as a coffee and wine corner. Here, the architect used quartz counters by Via Appia, making the area even more welcoming.
"RAL showcases our approach to create spaces that combine harmony, comfort and aesthetics. It reflects our passion for understanding the needs of our clients and transform them into spaces that touch their souls," concluded Patricia.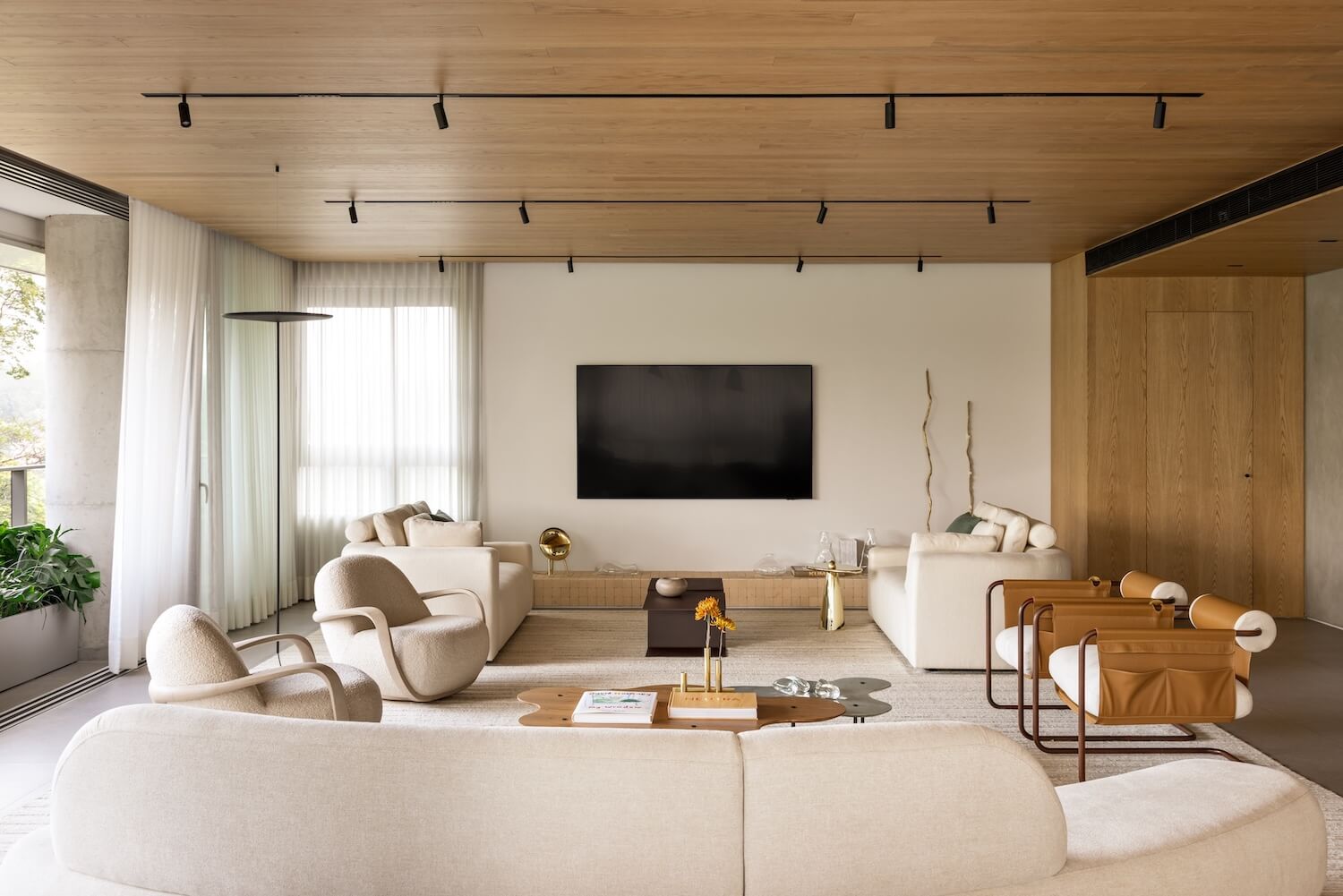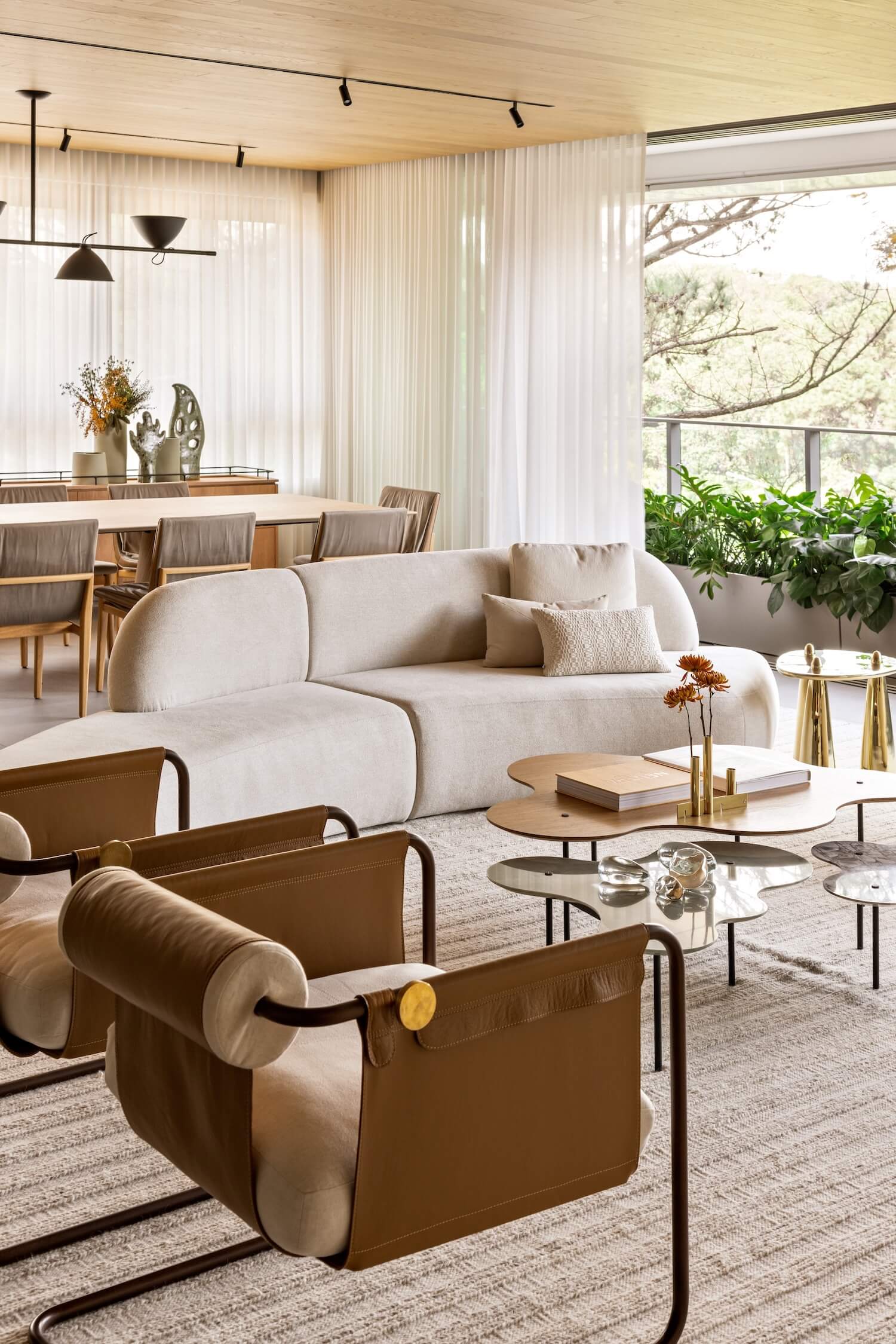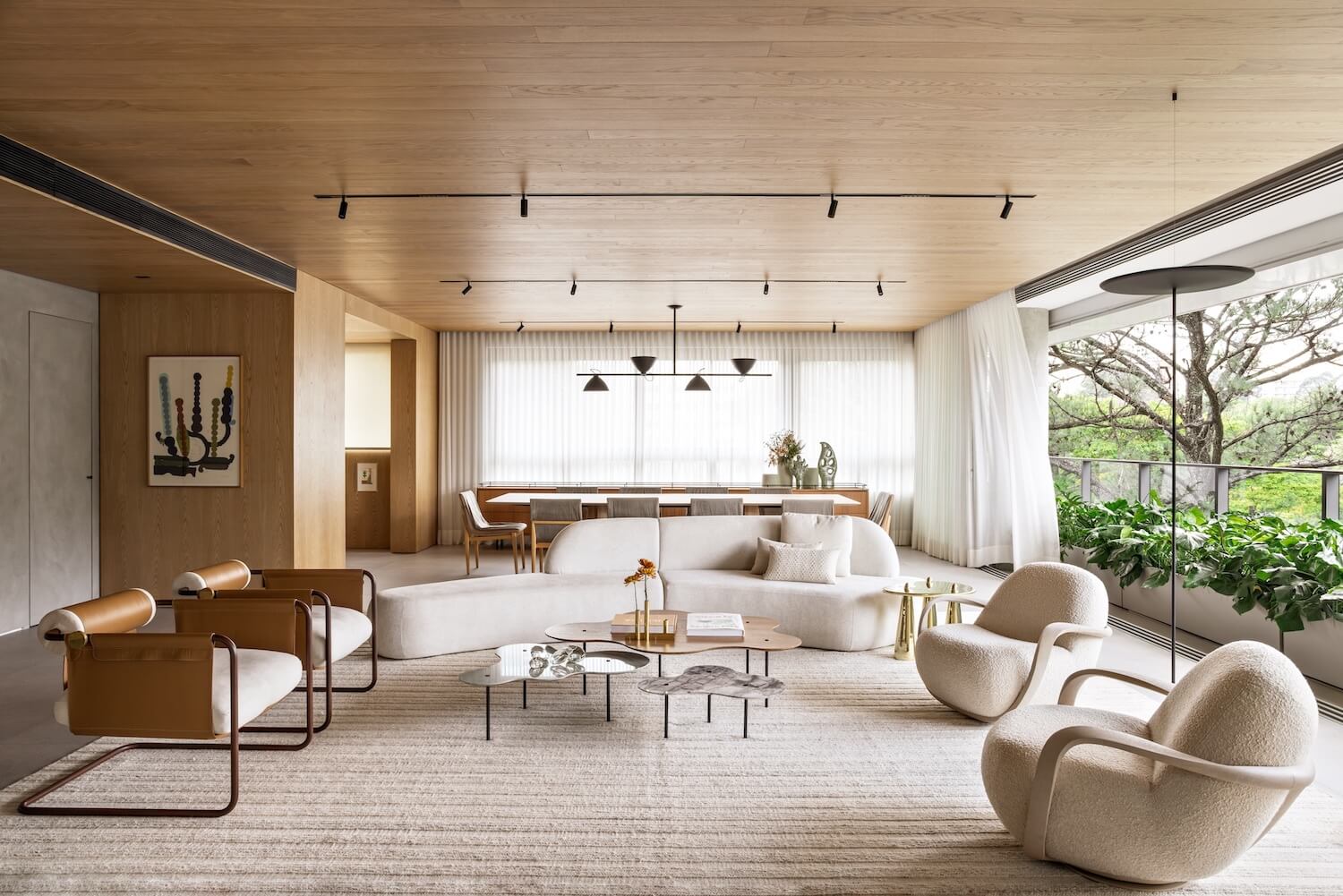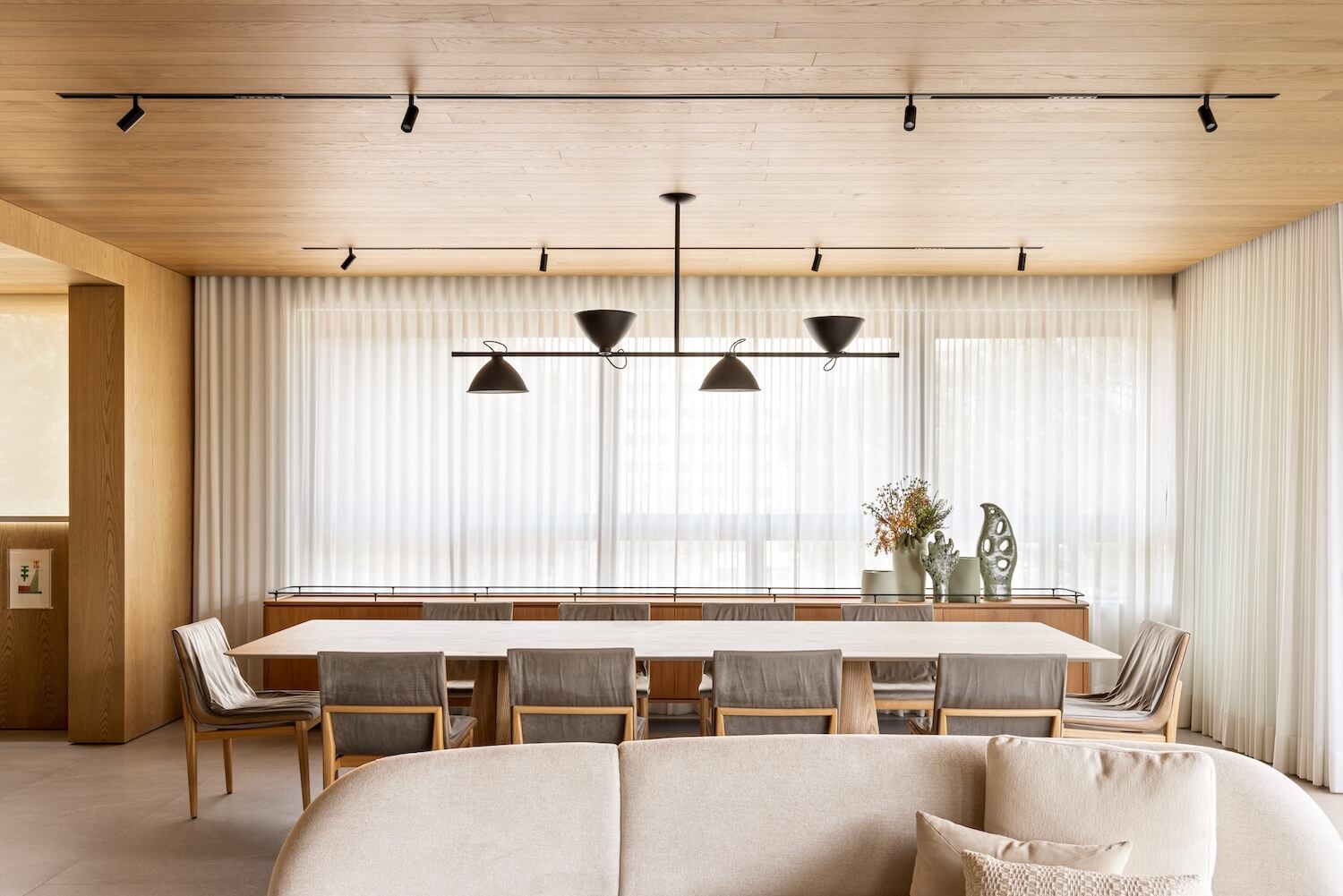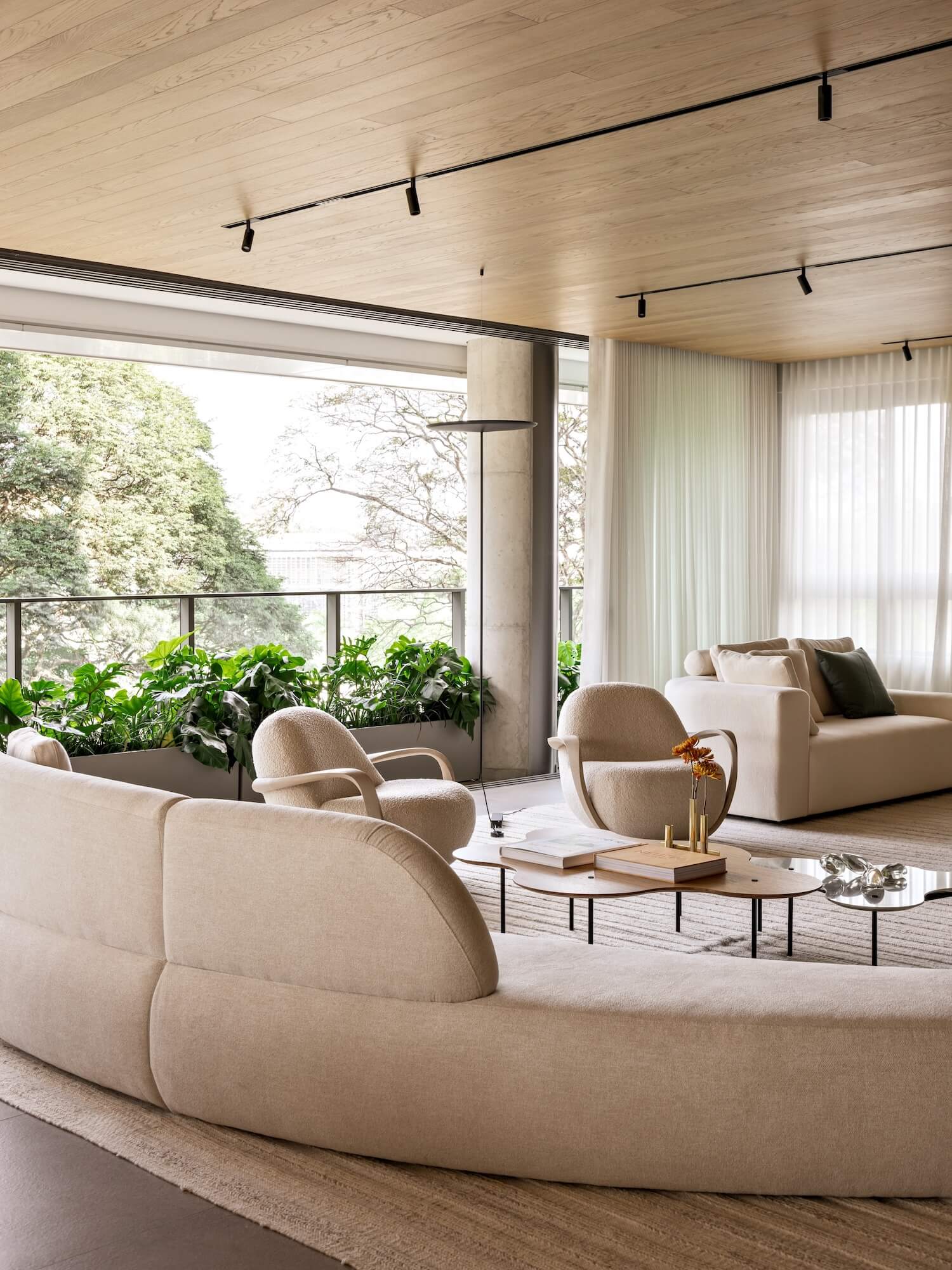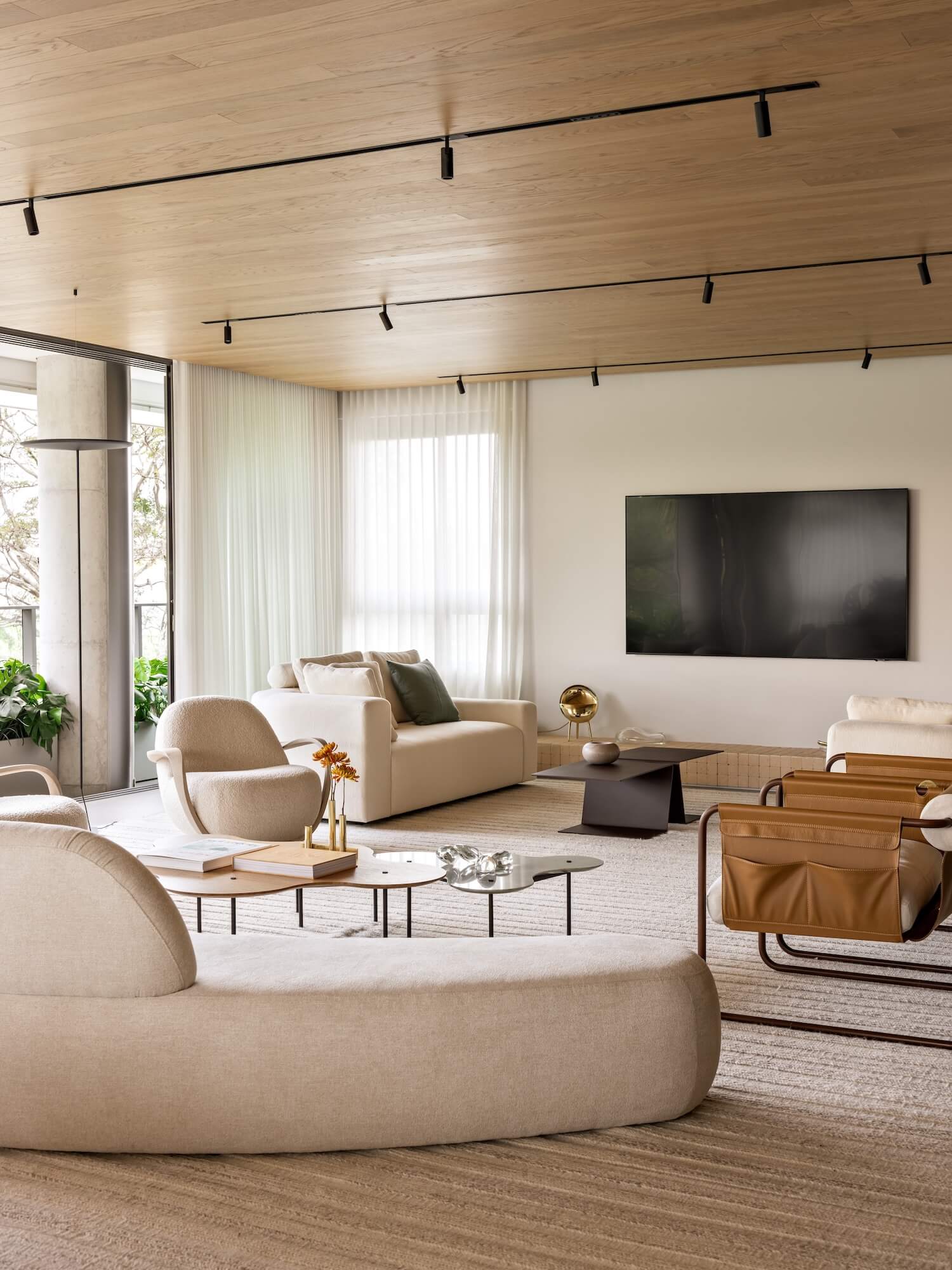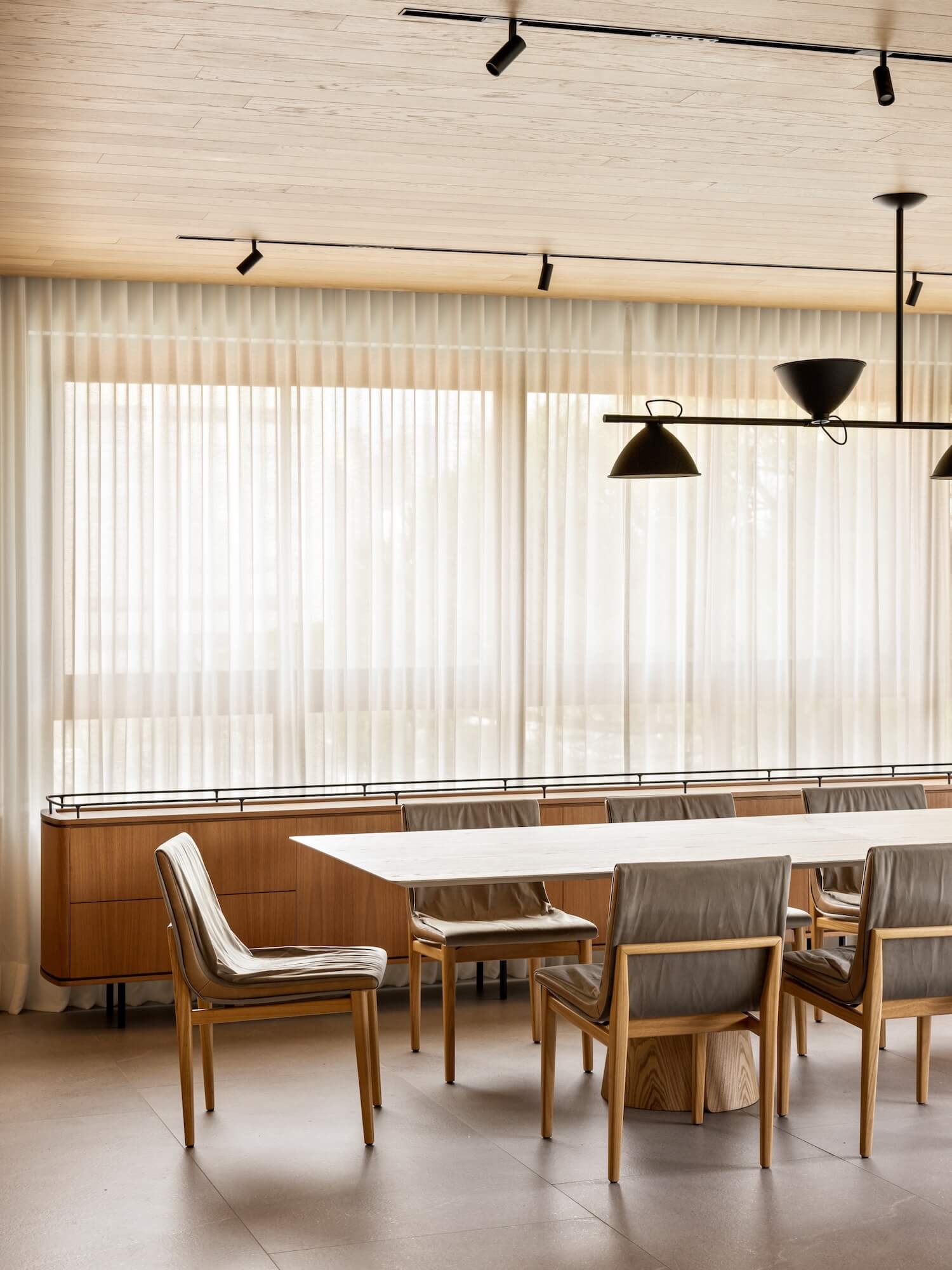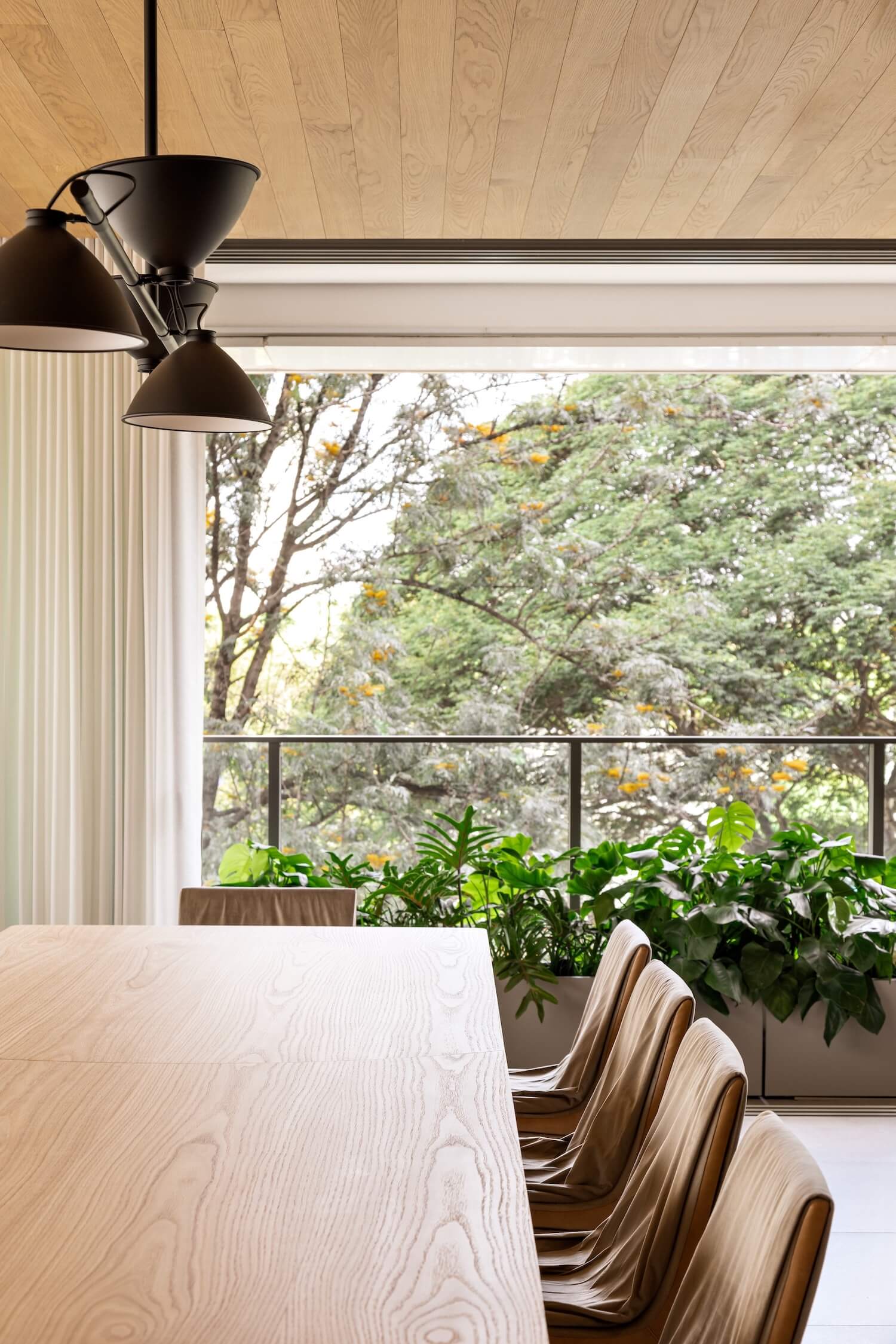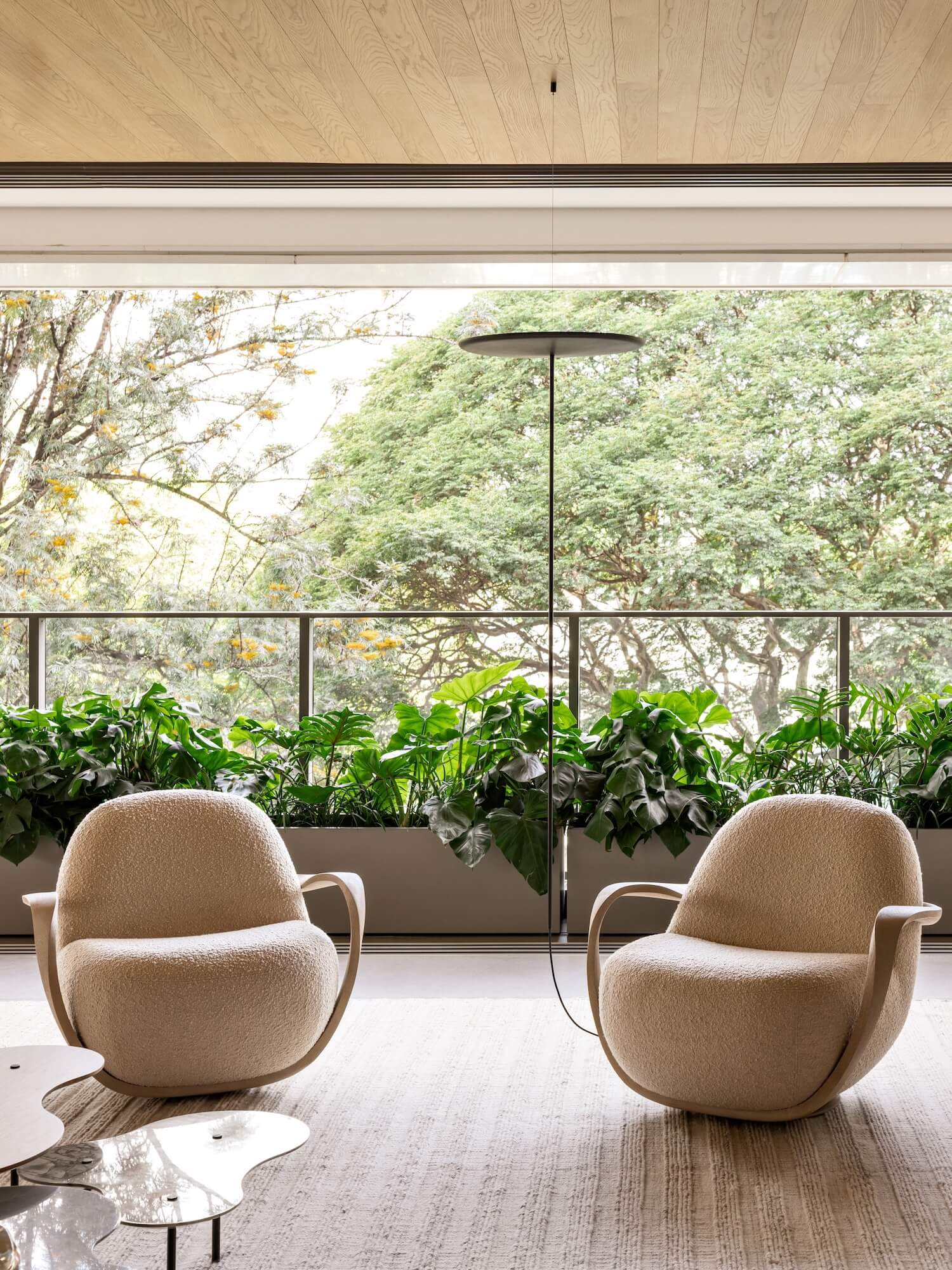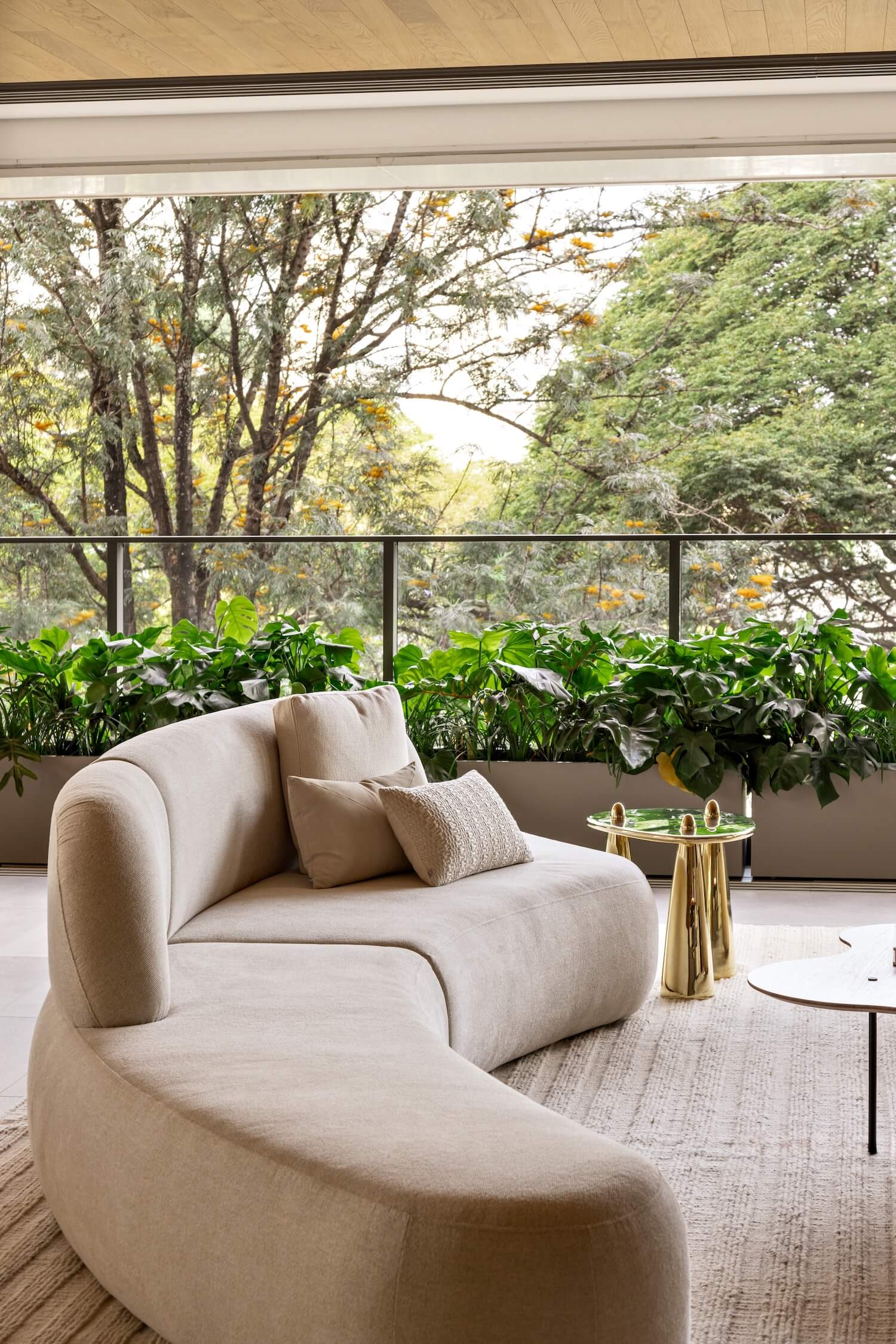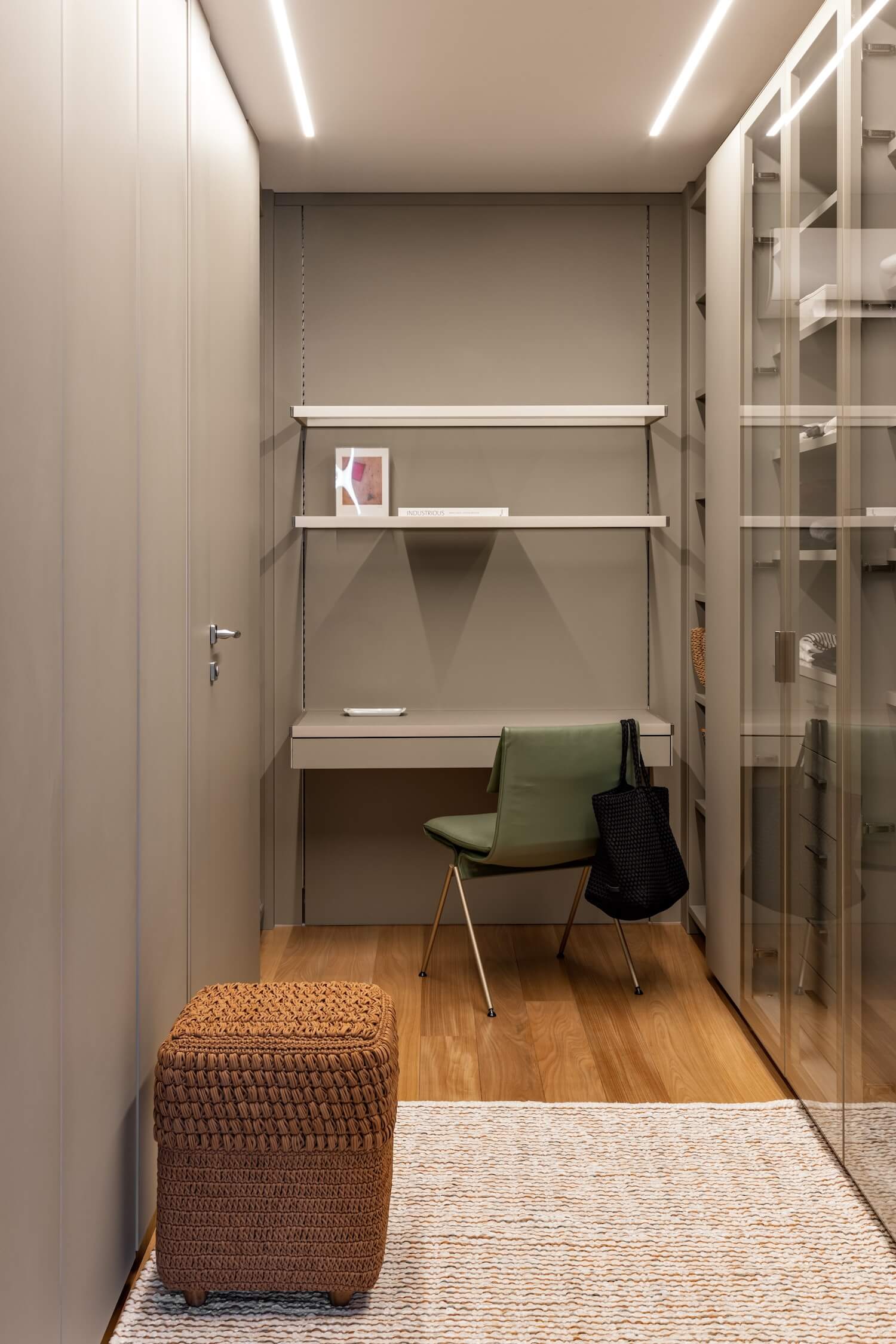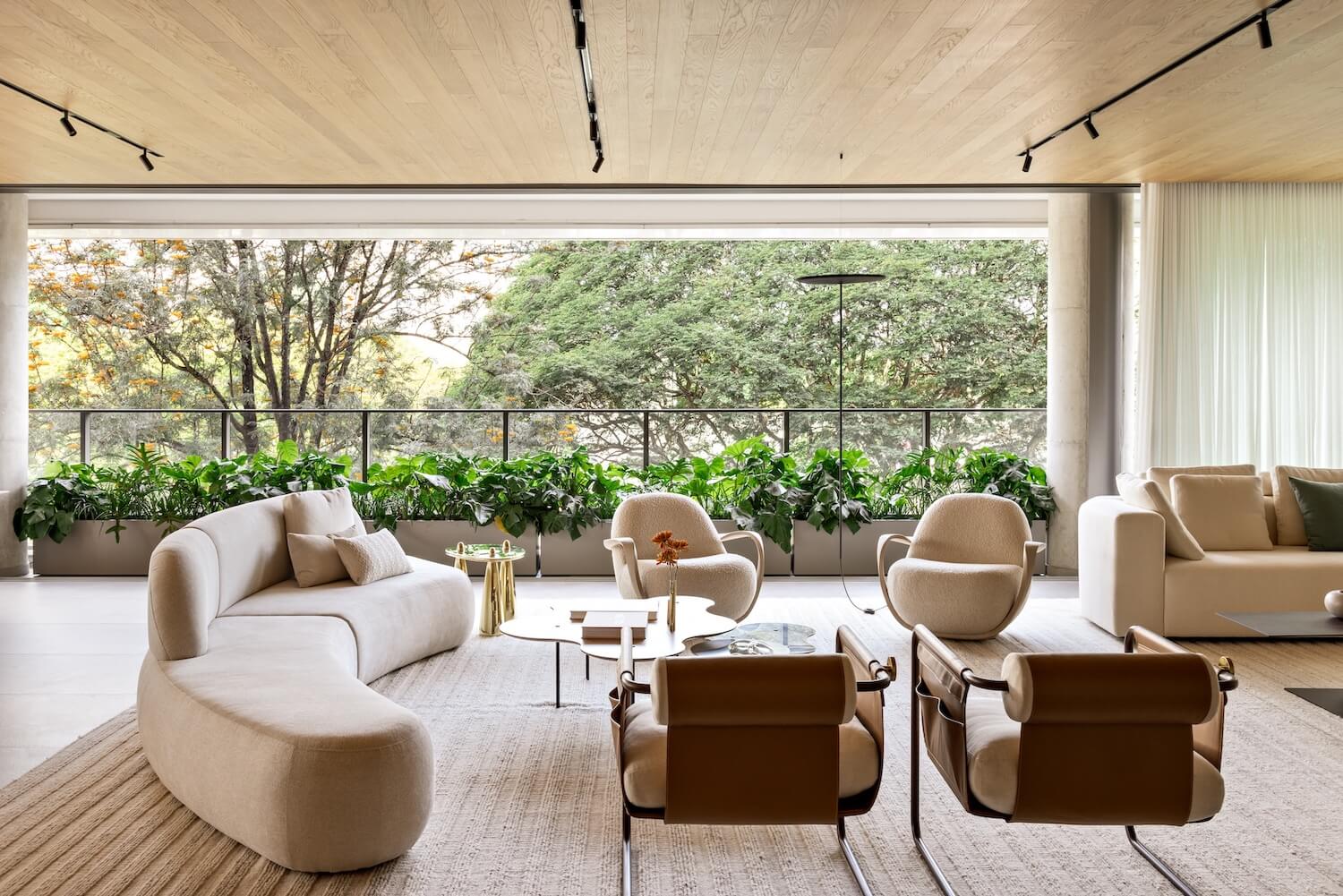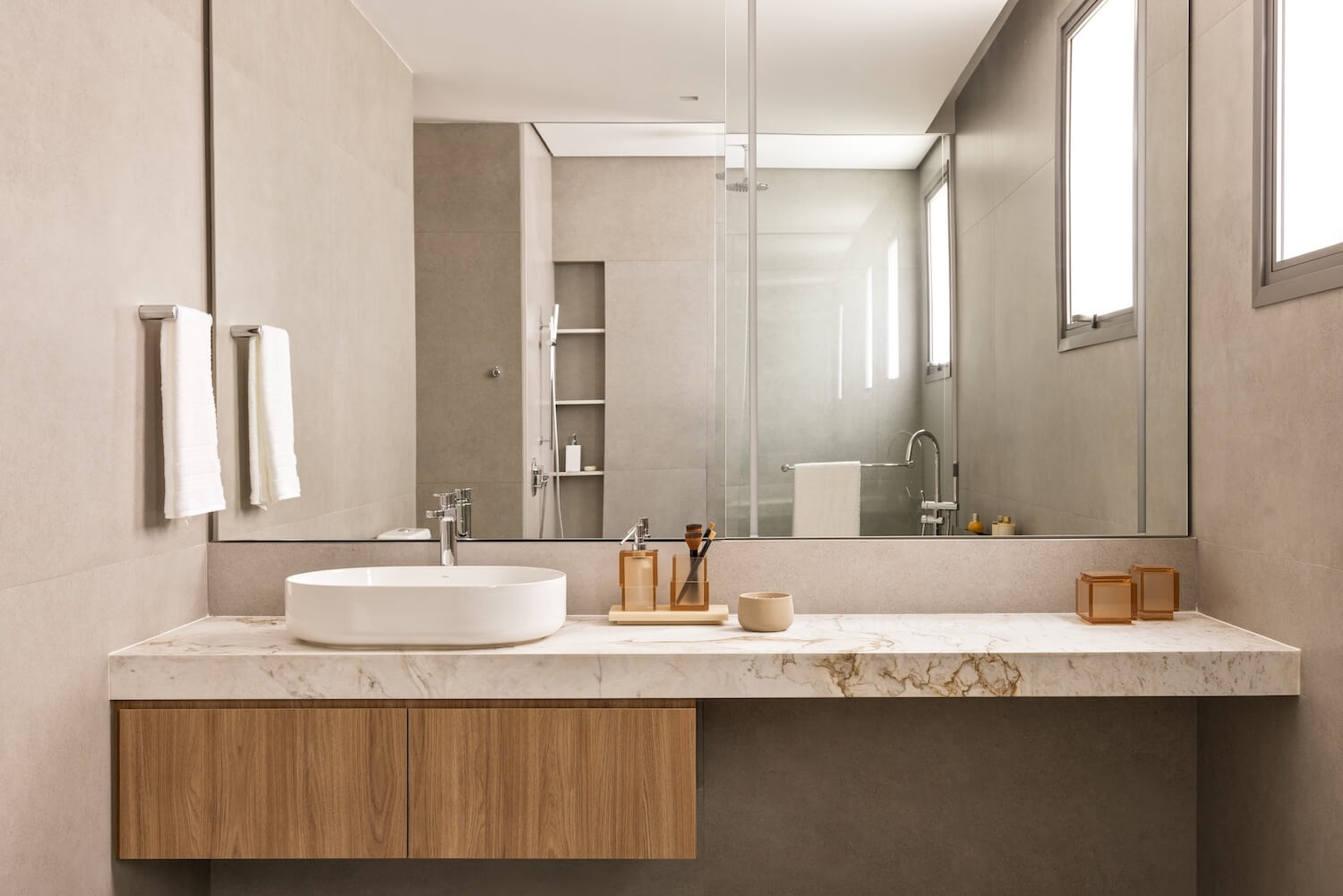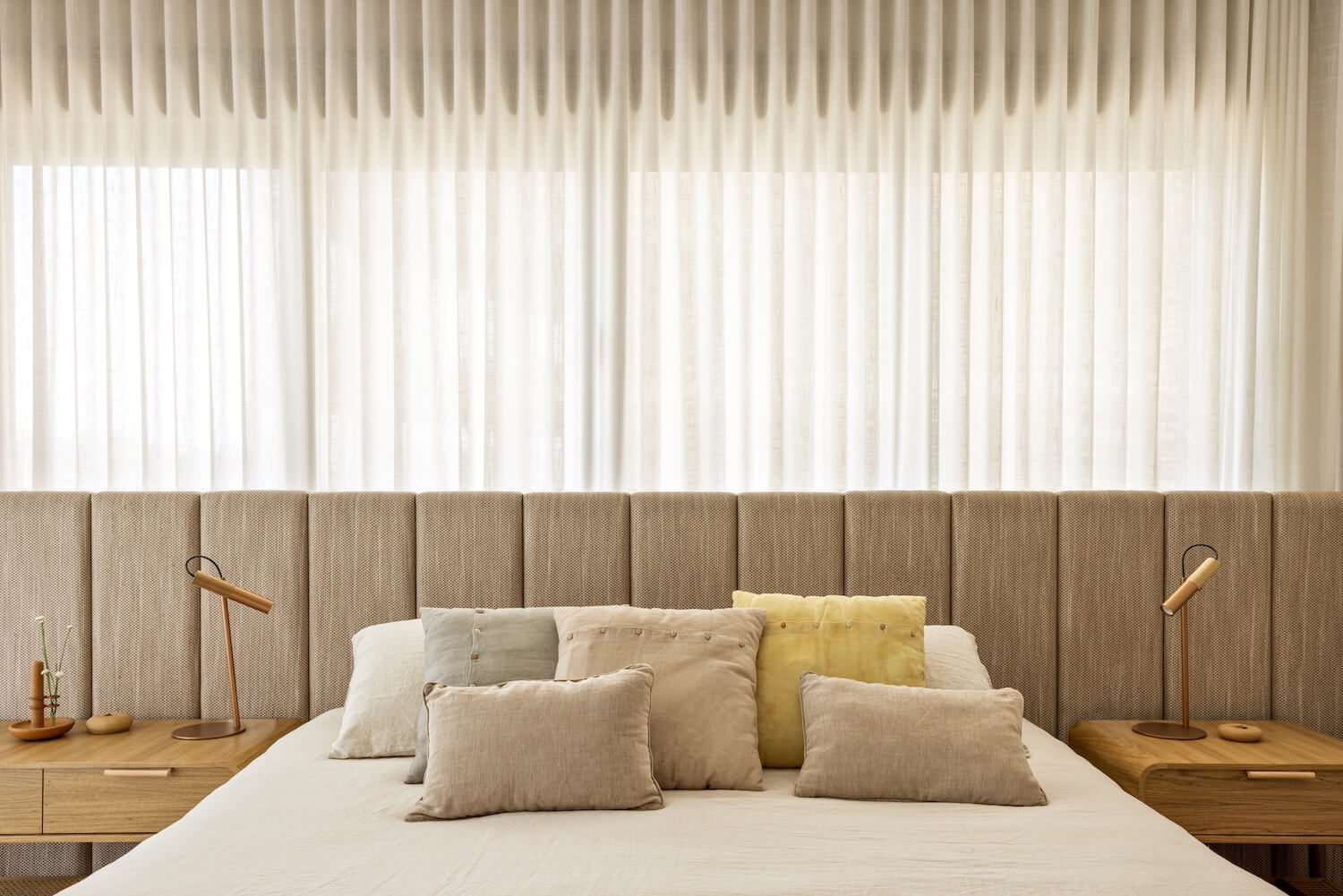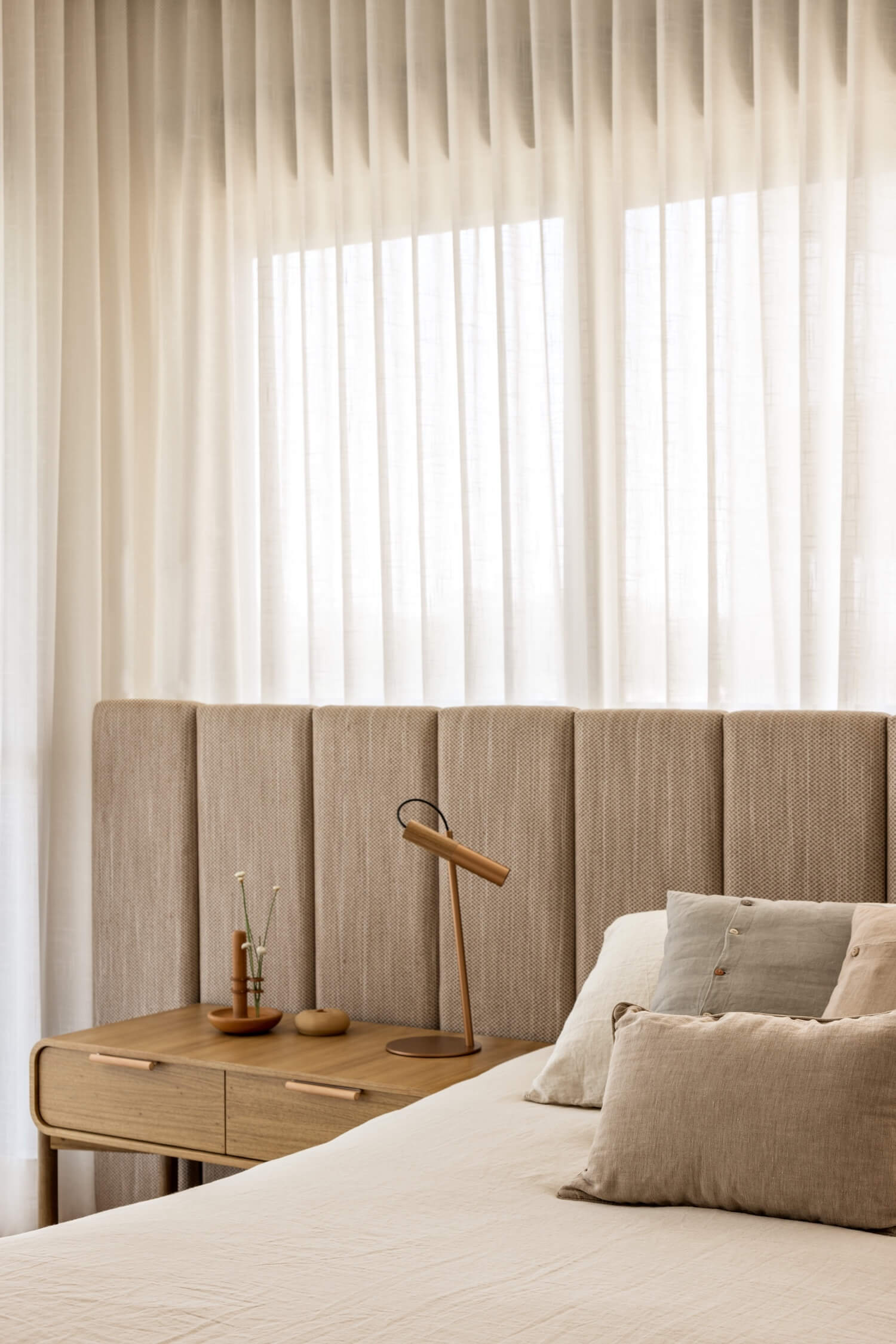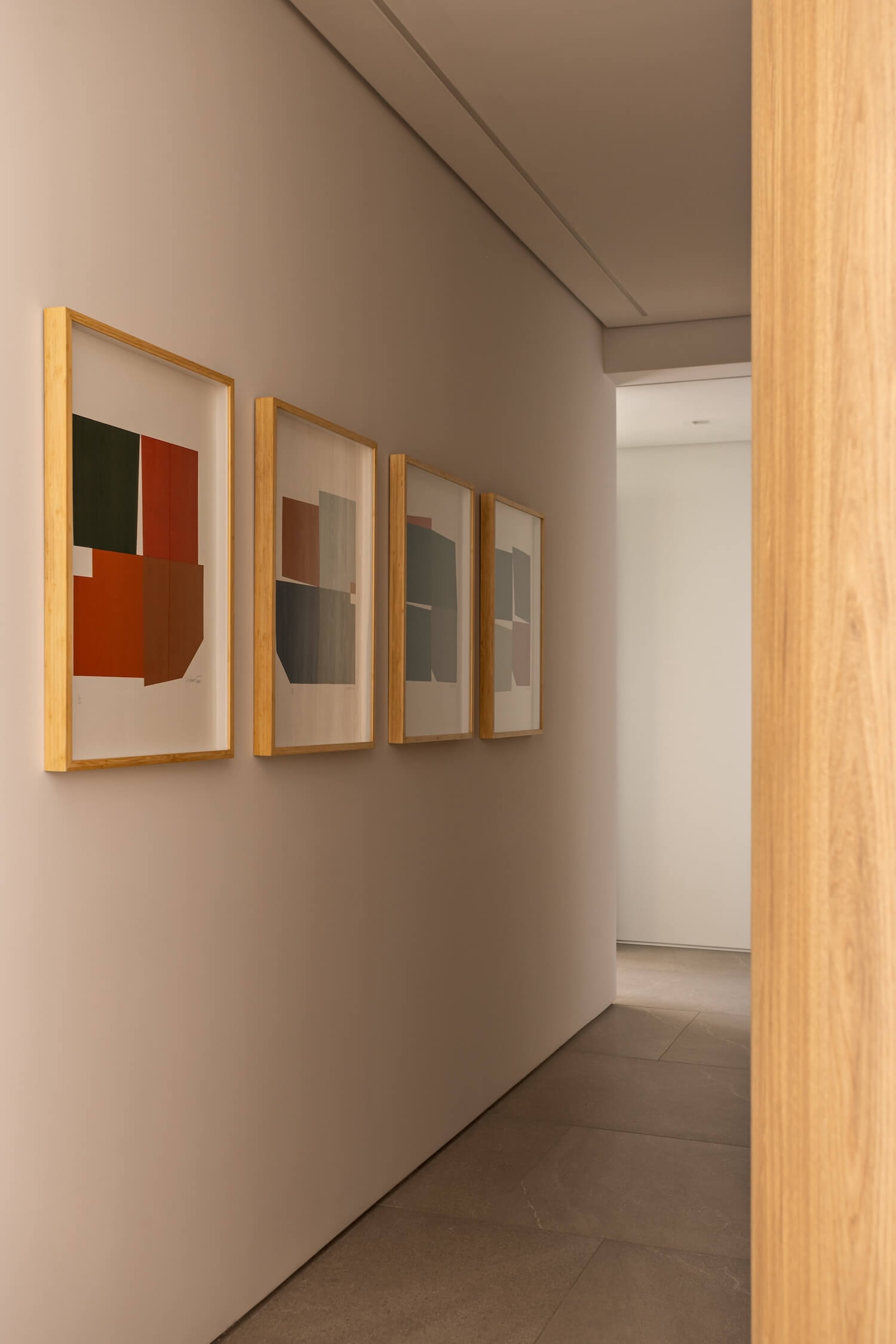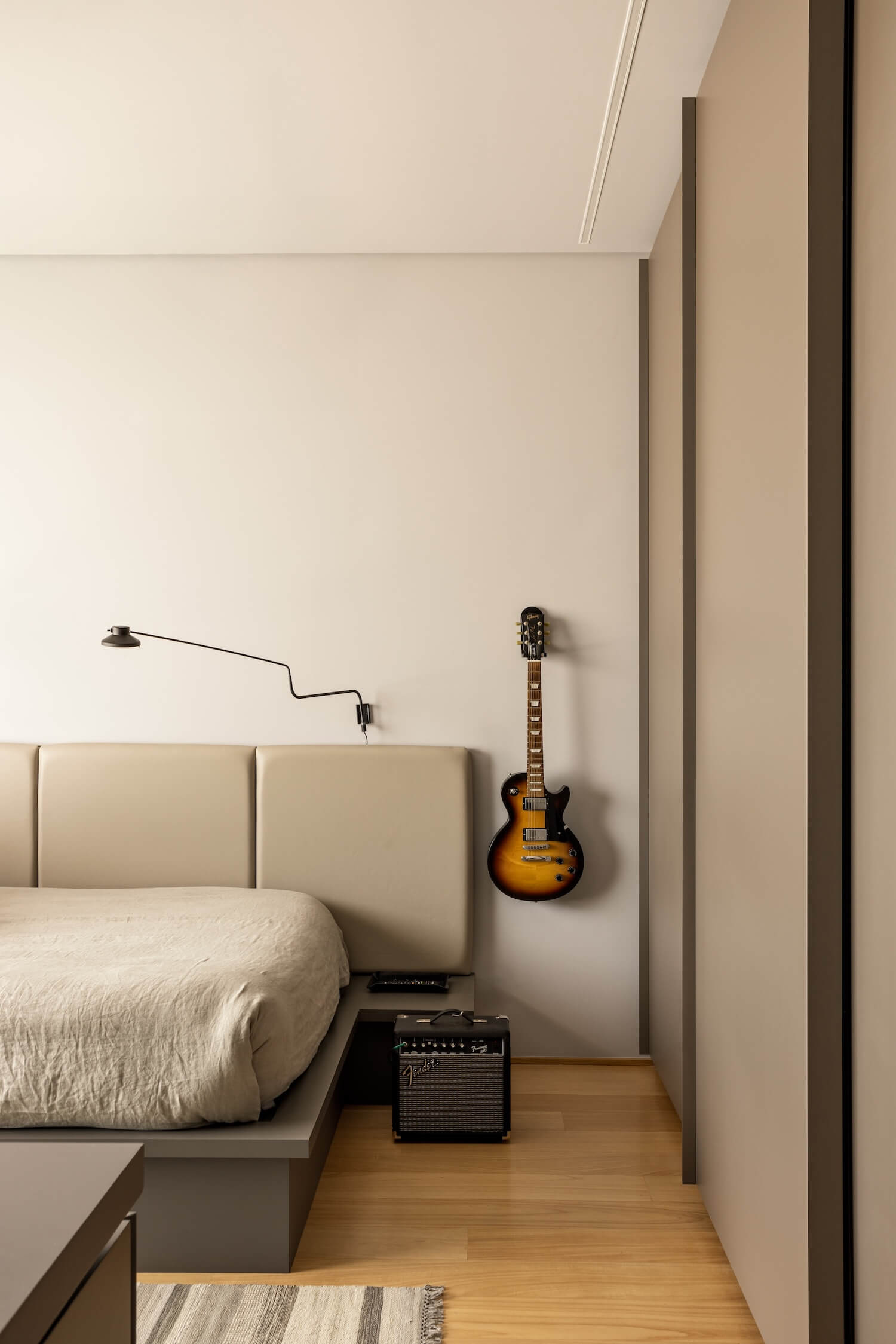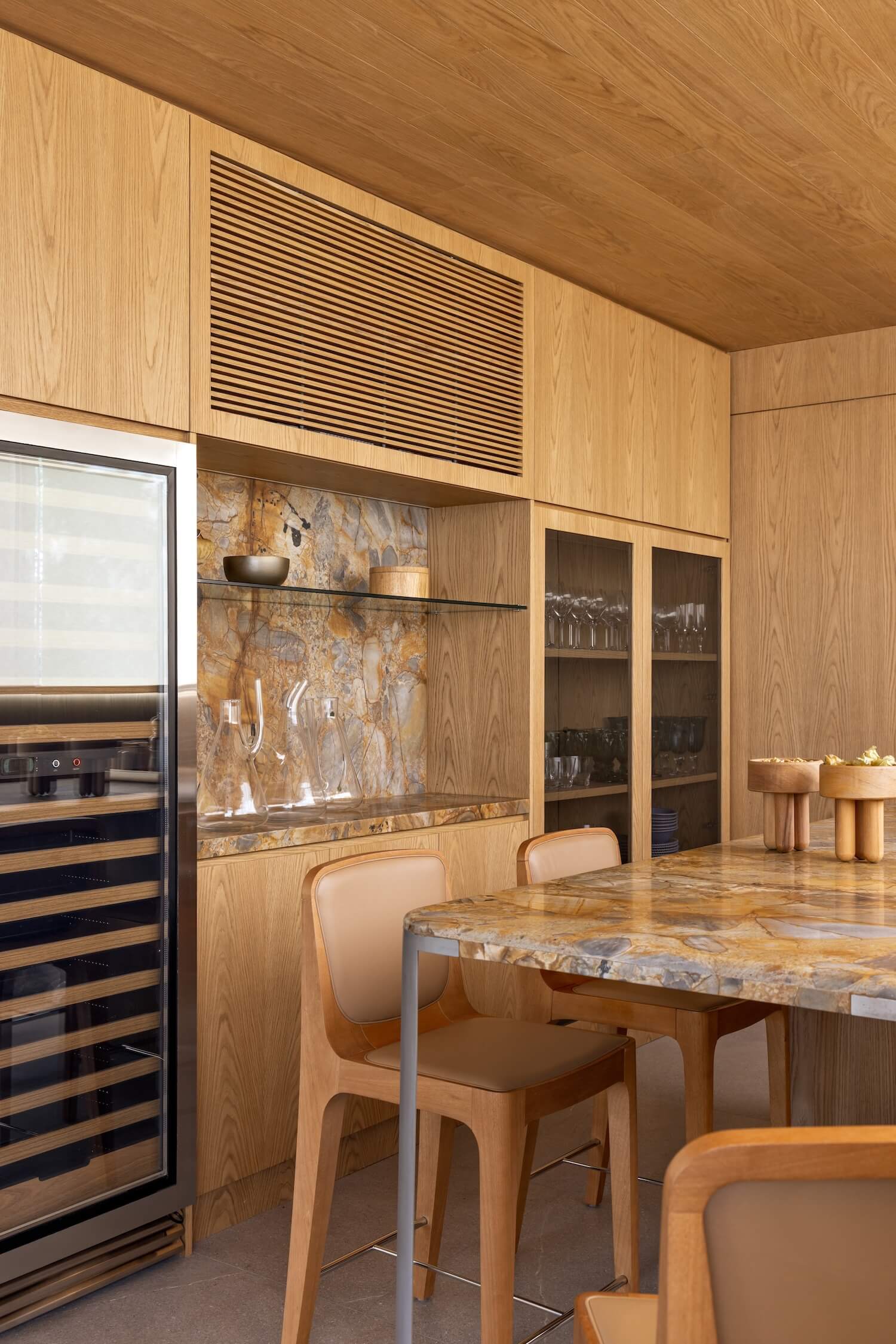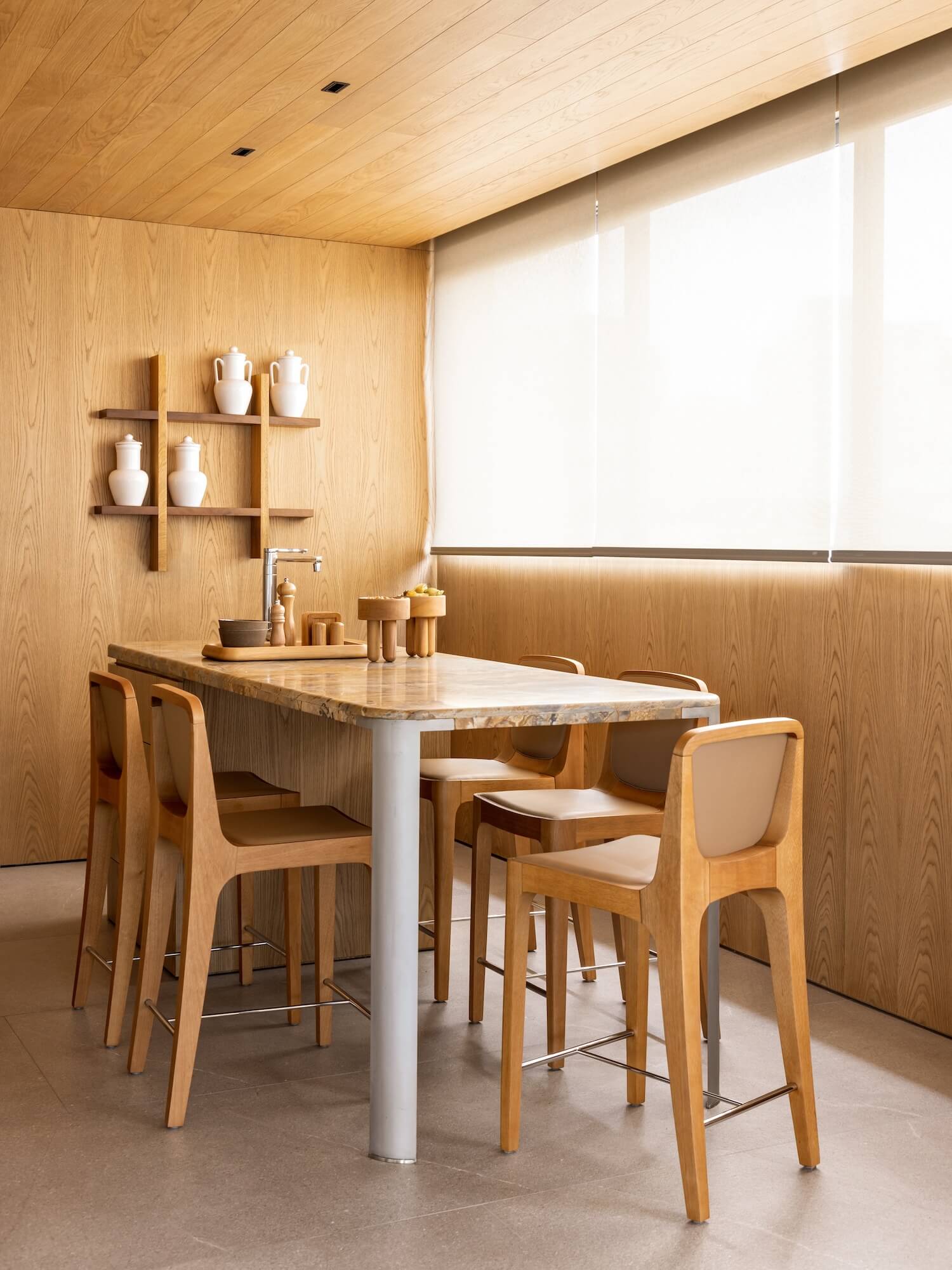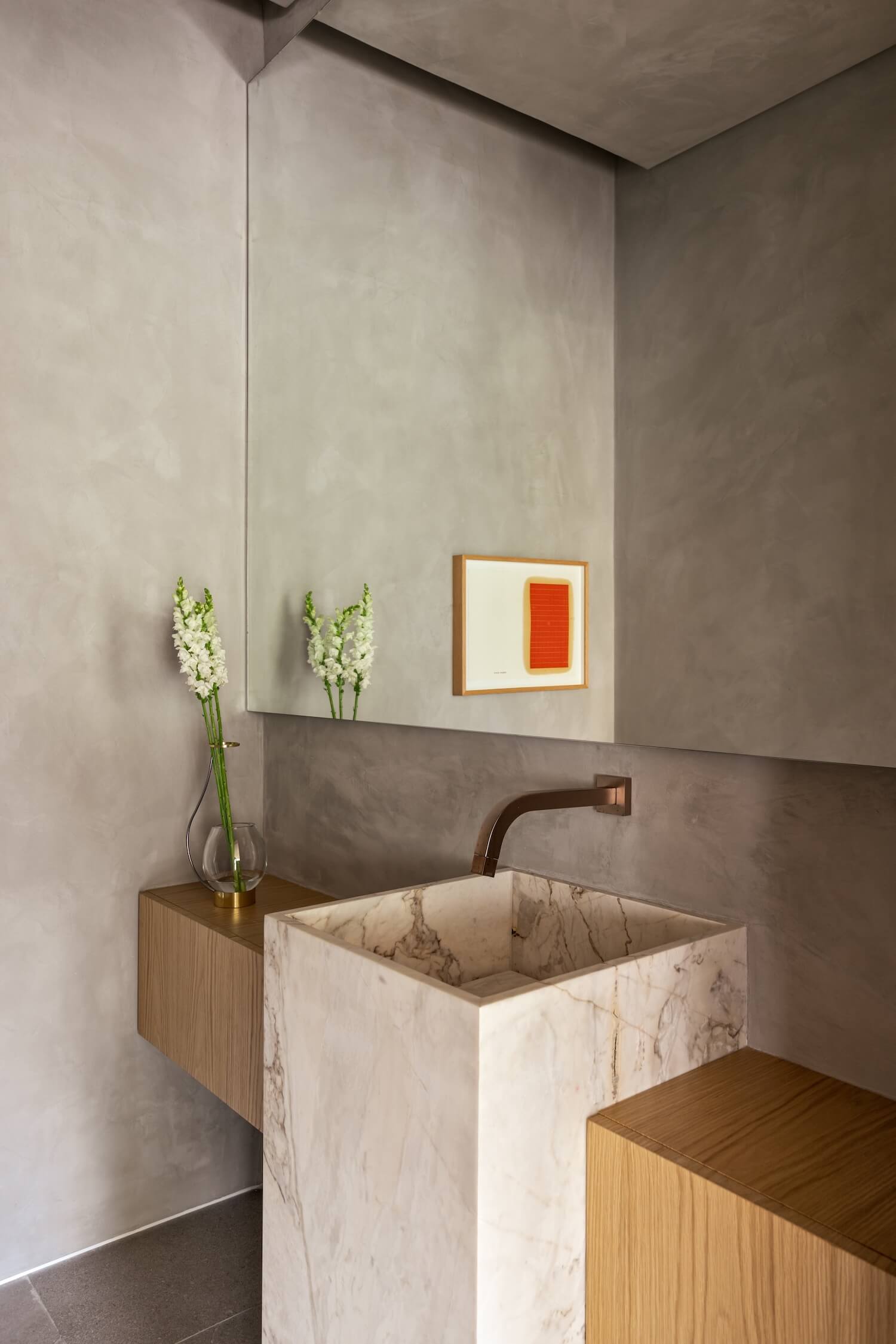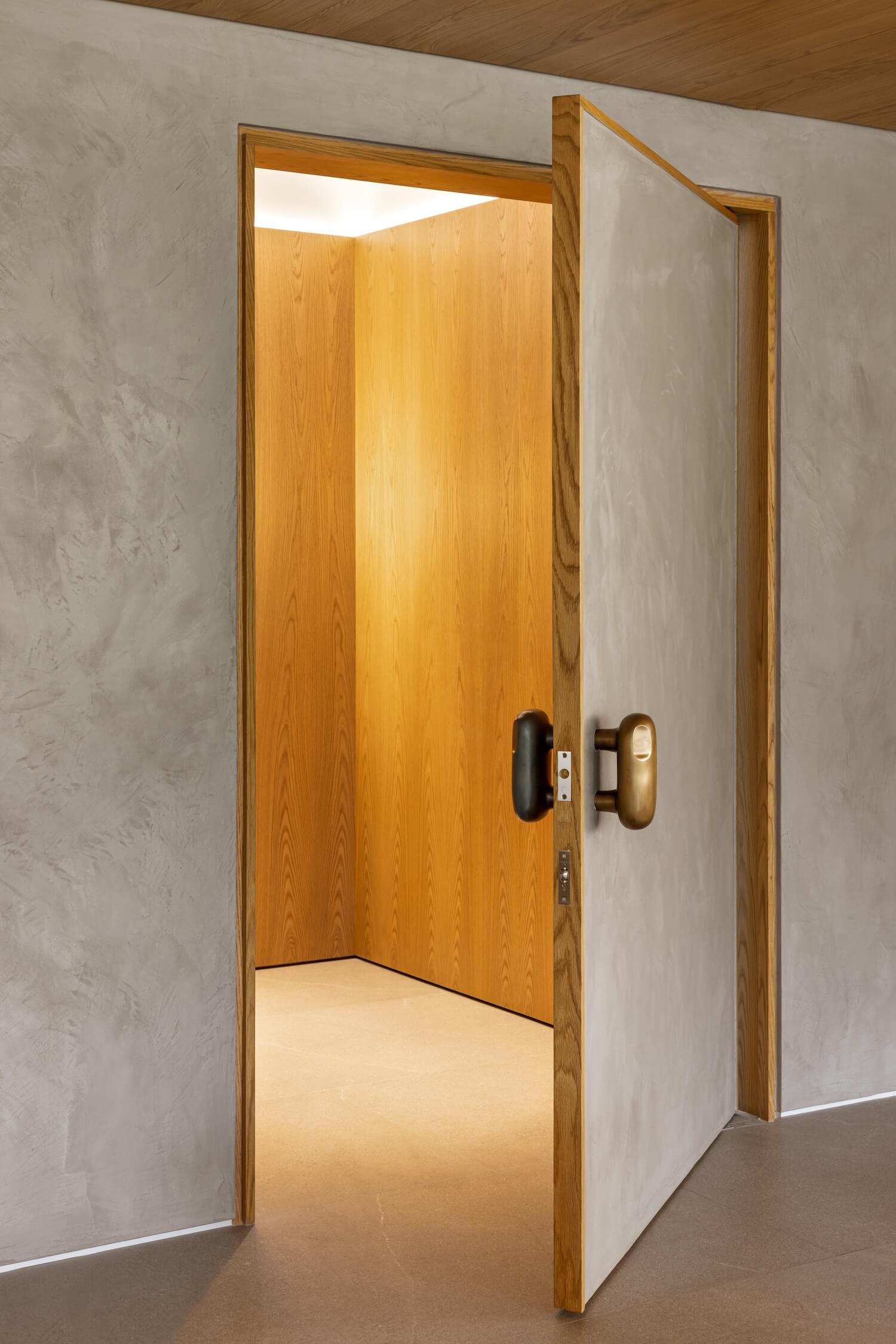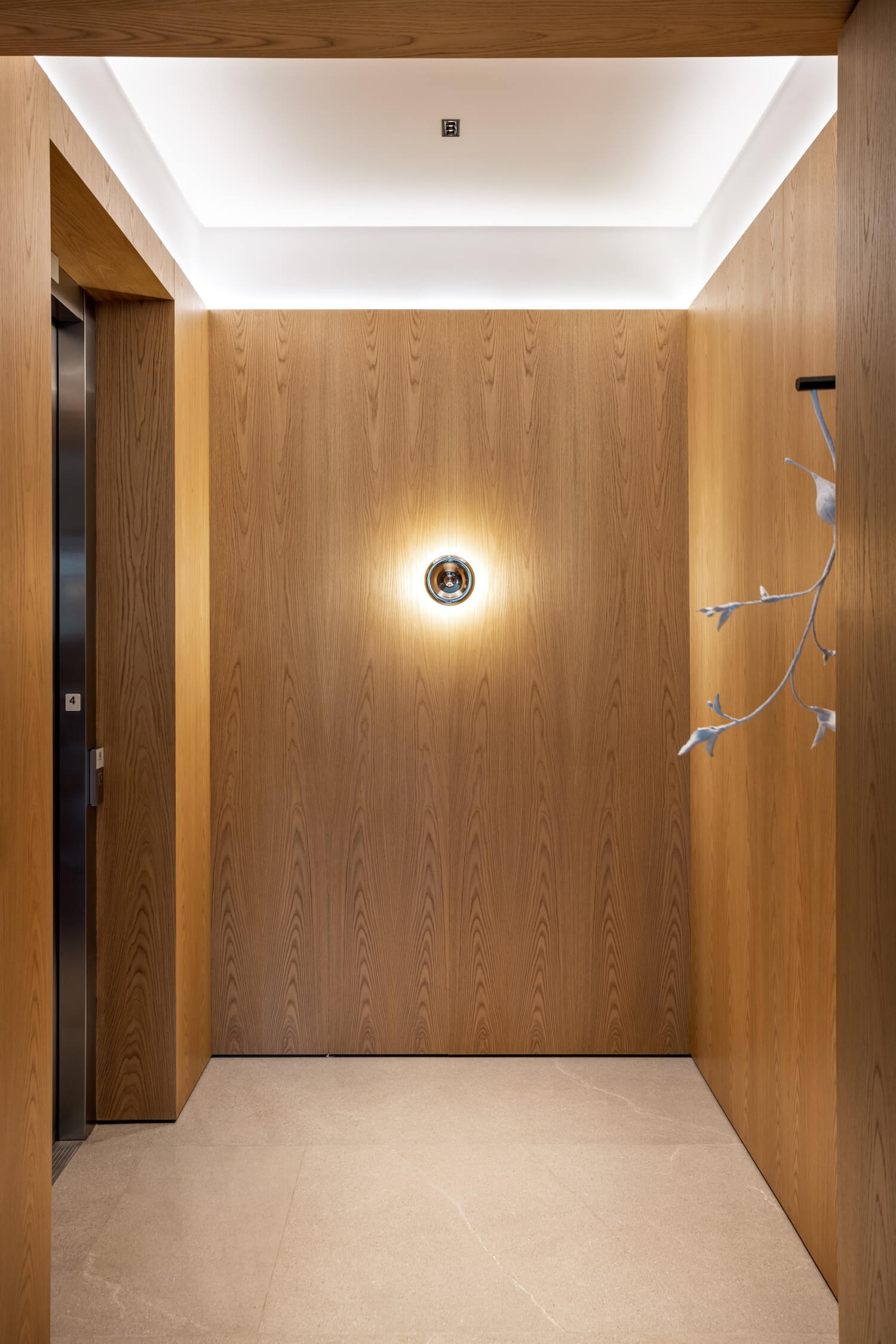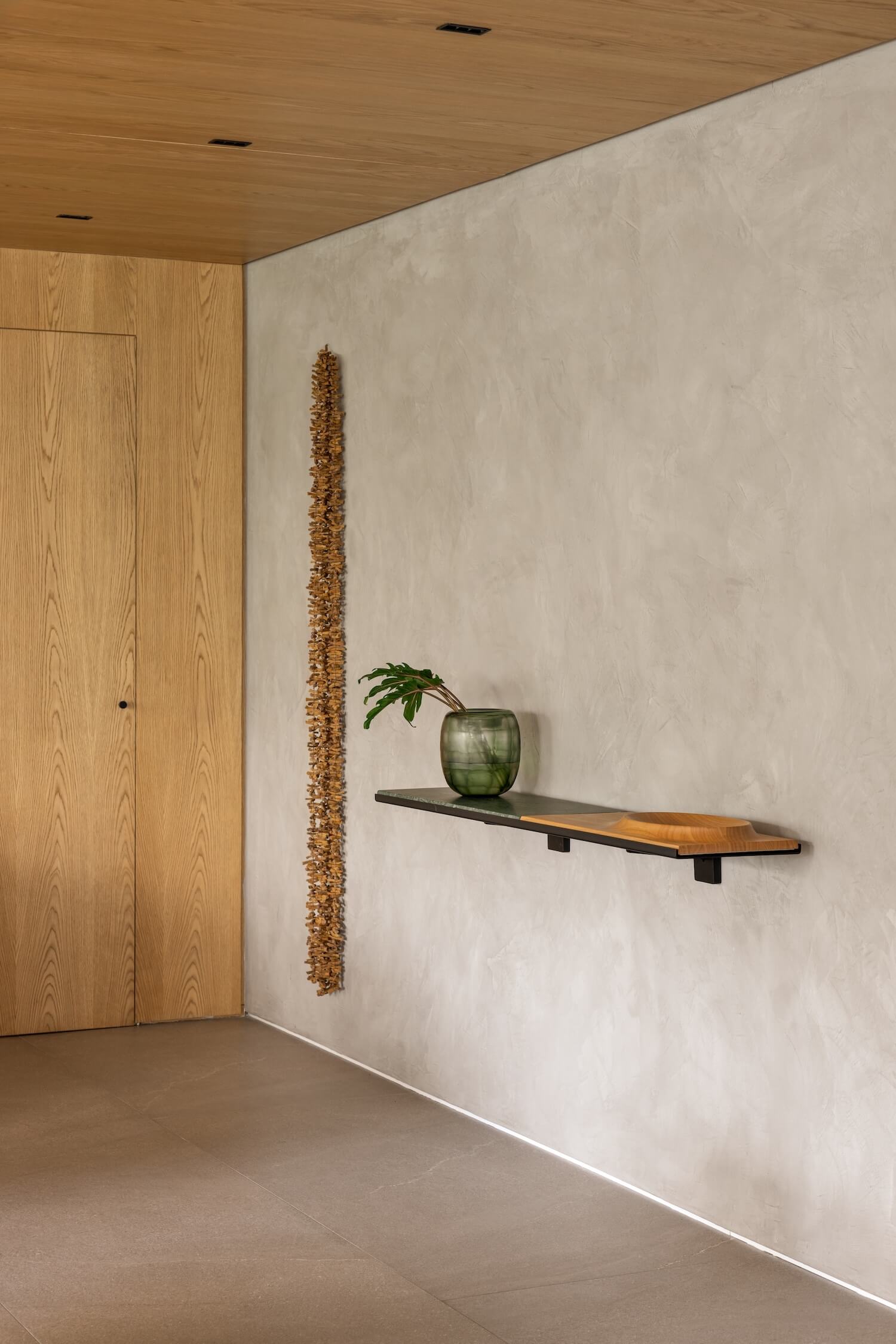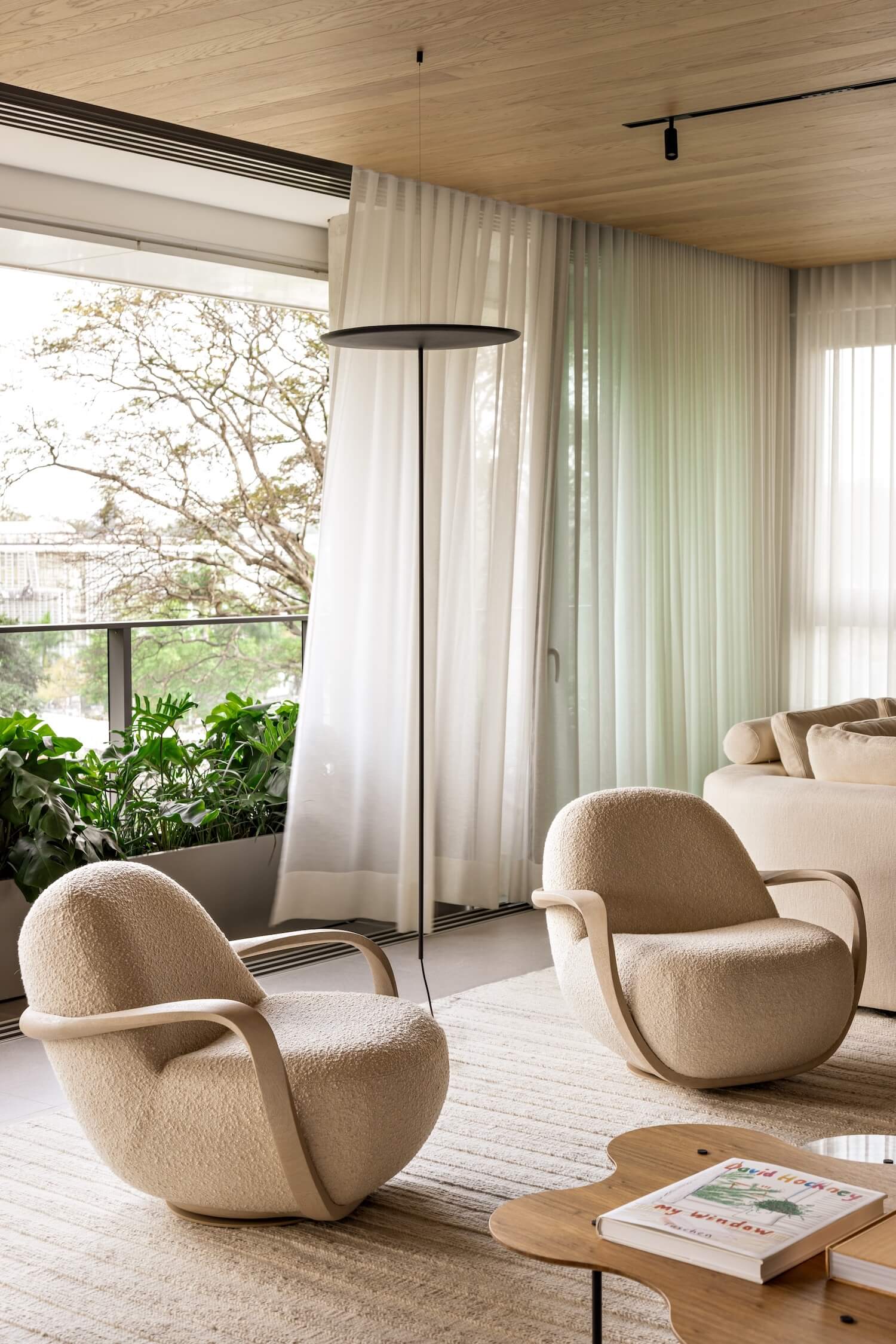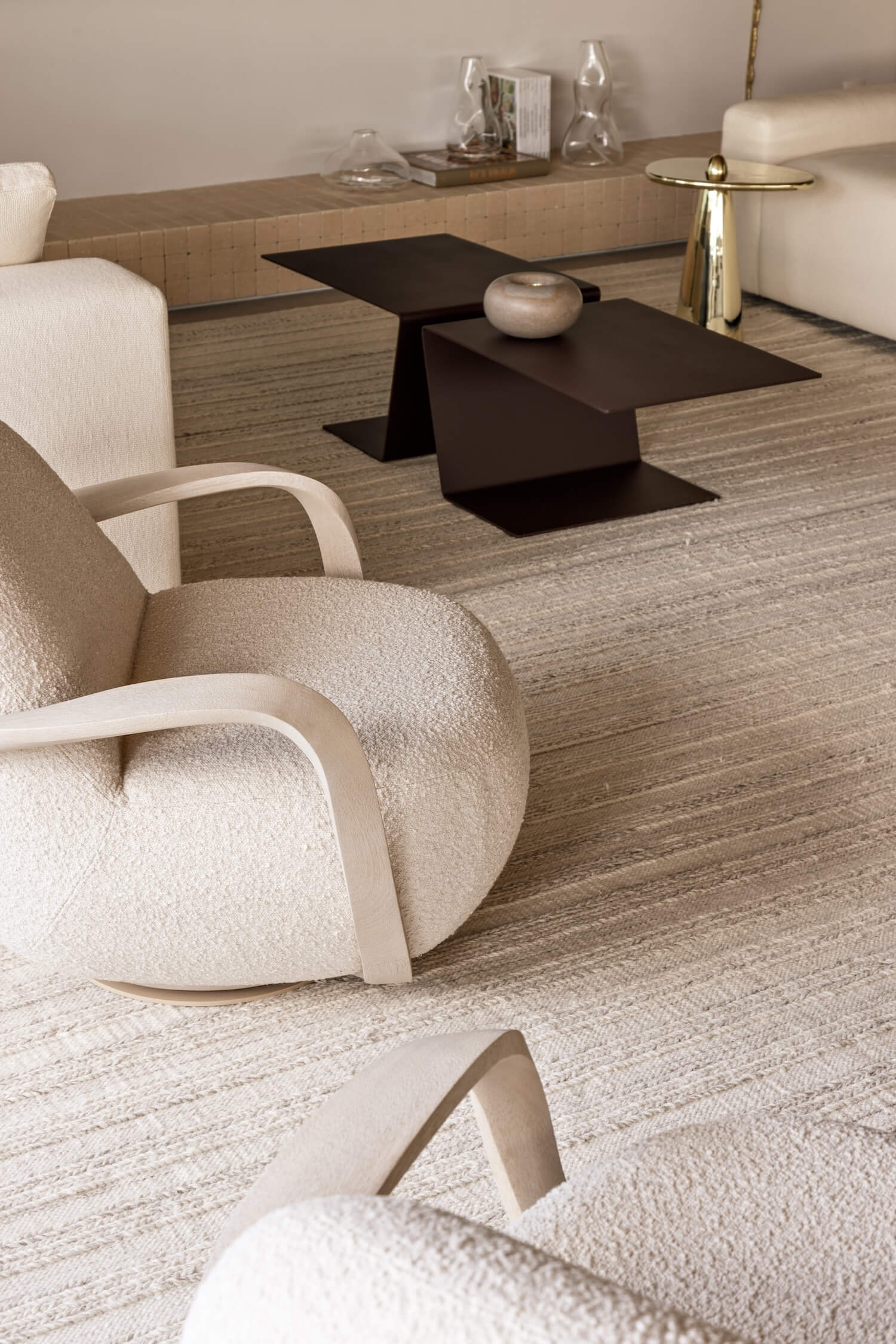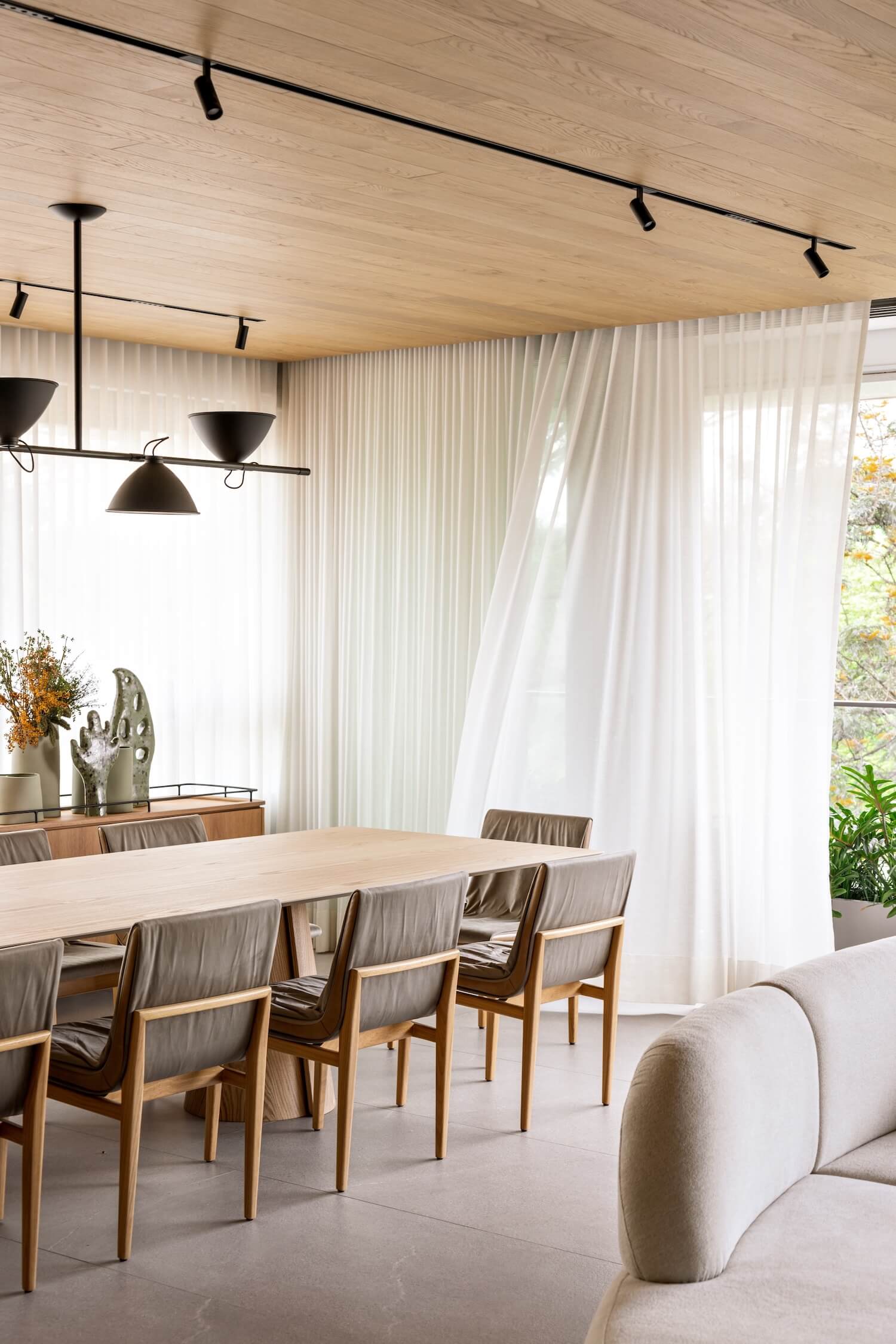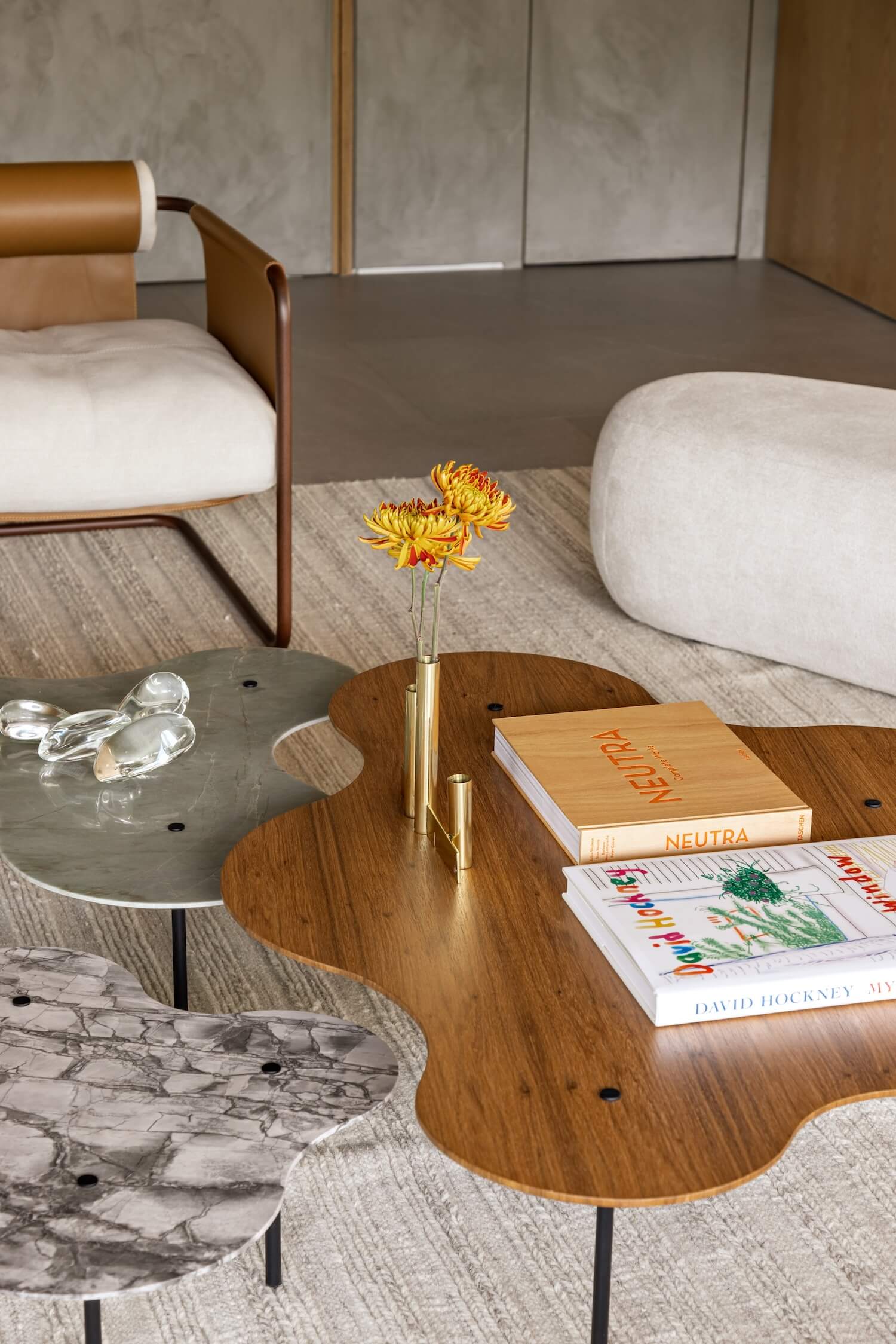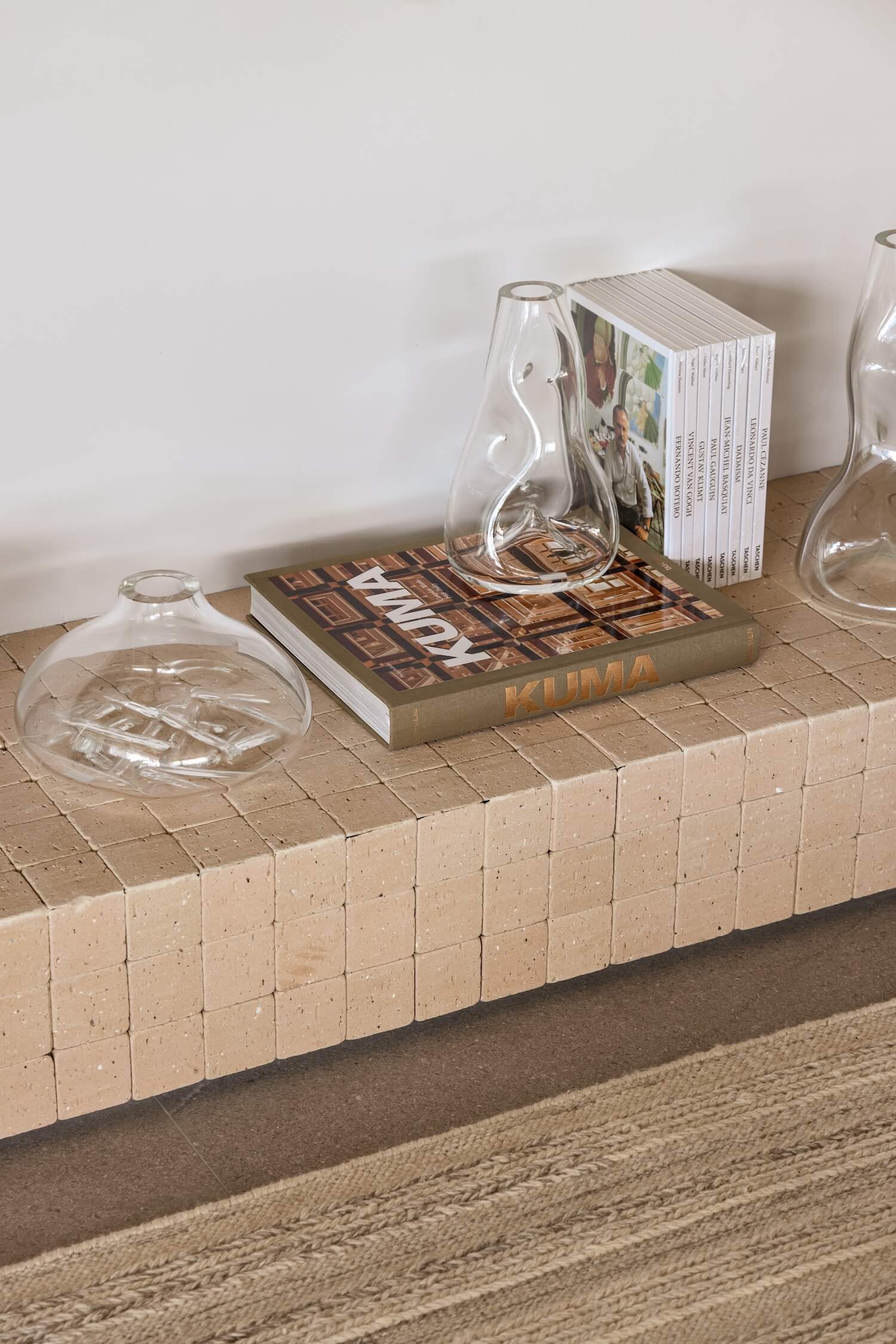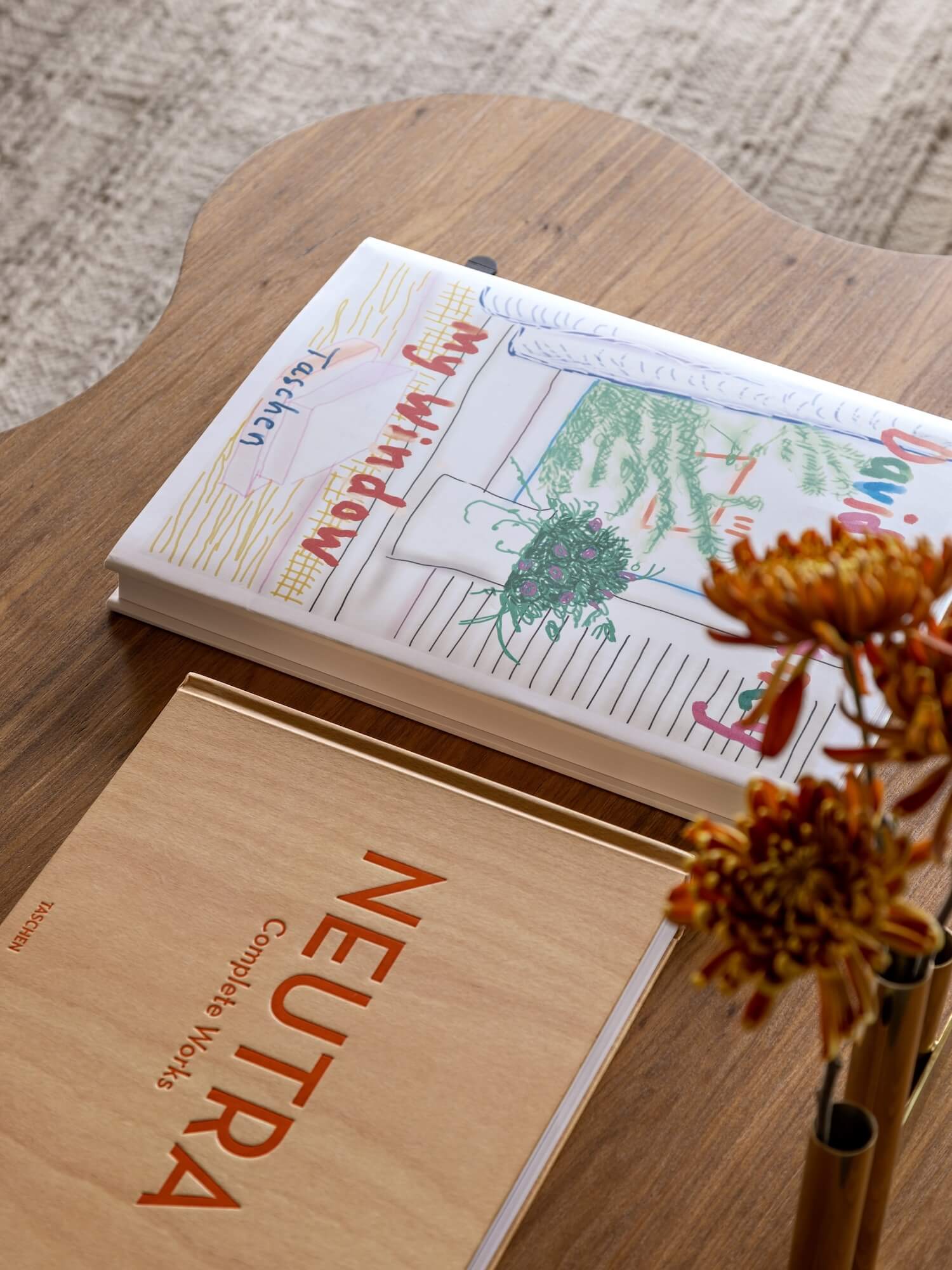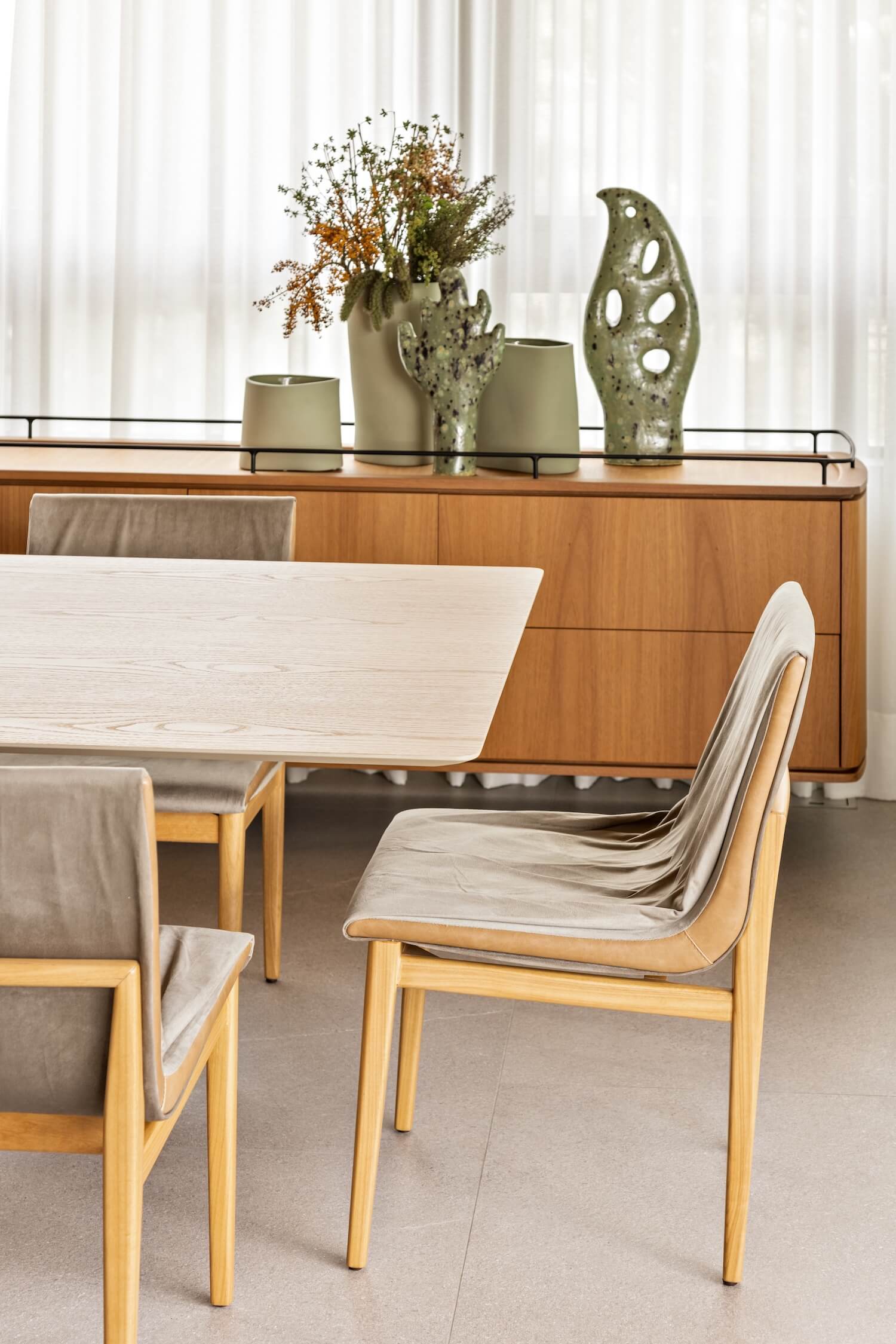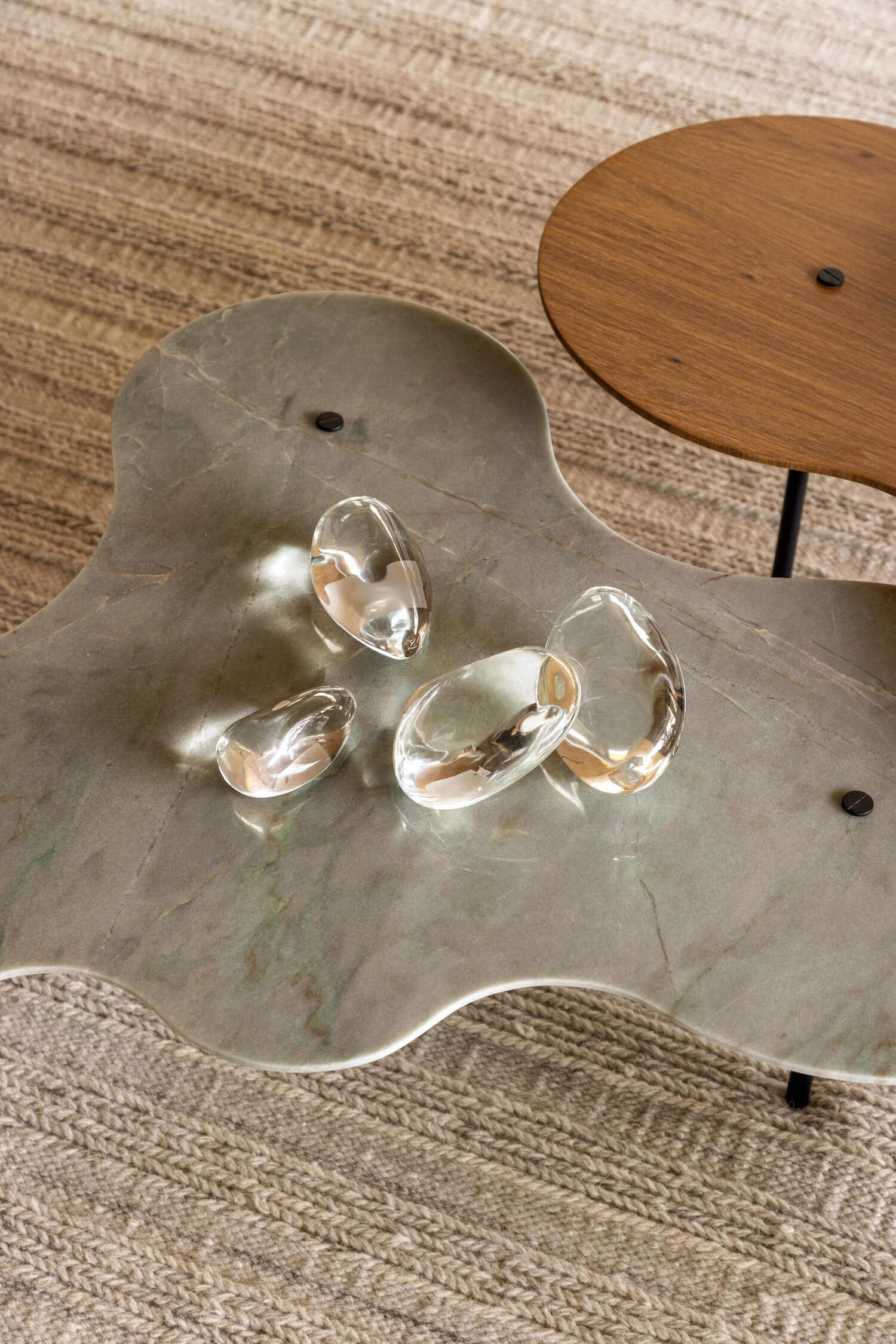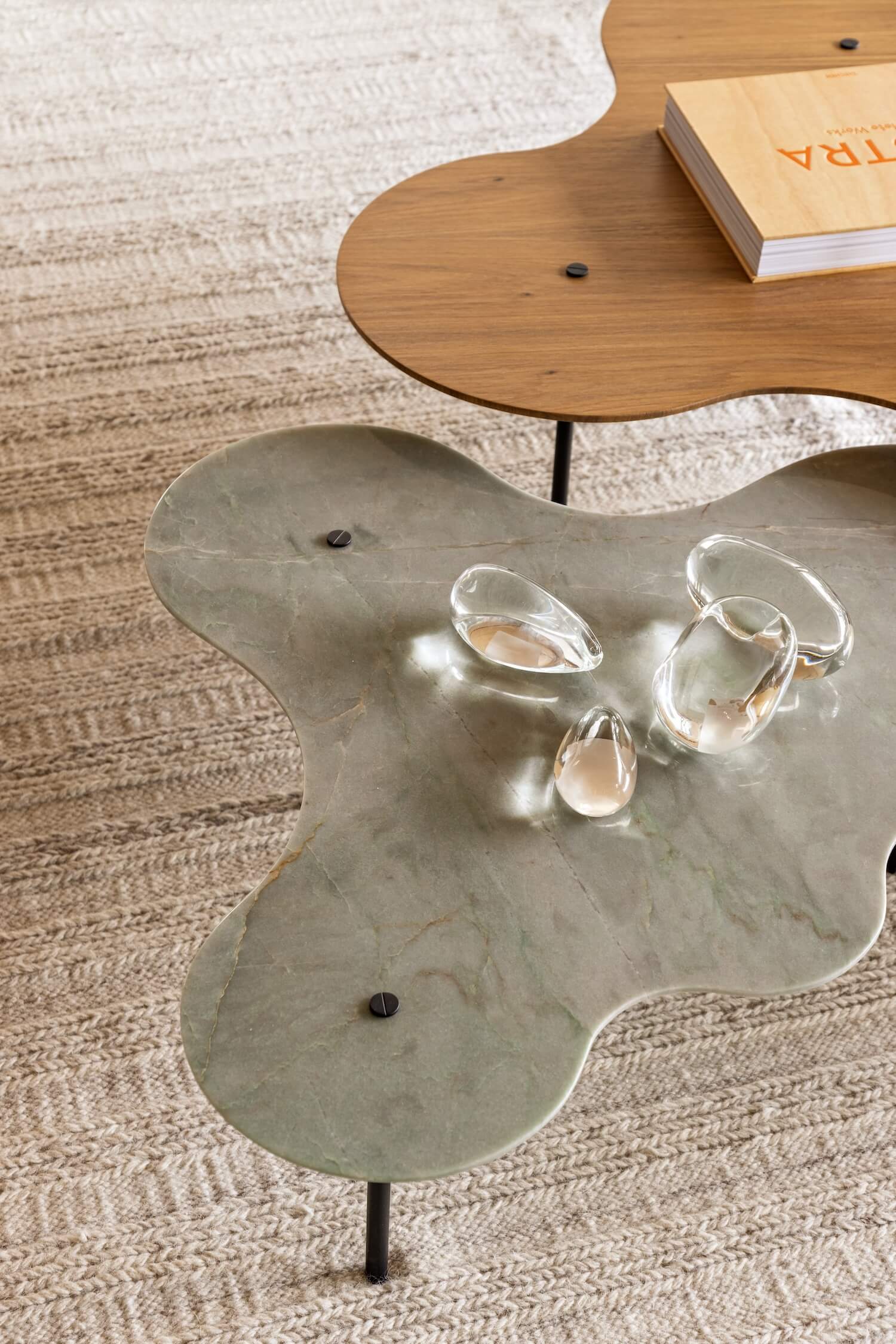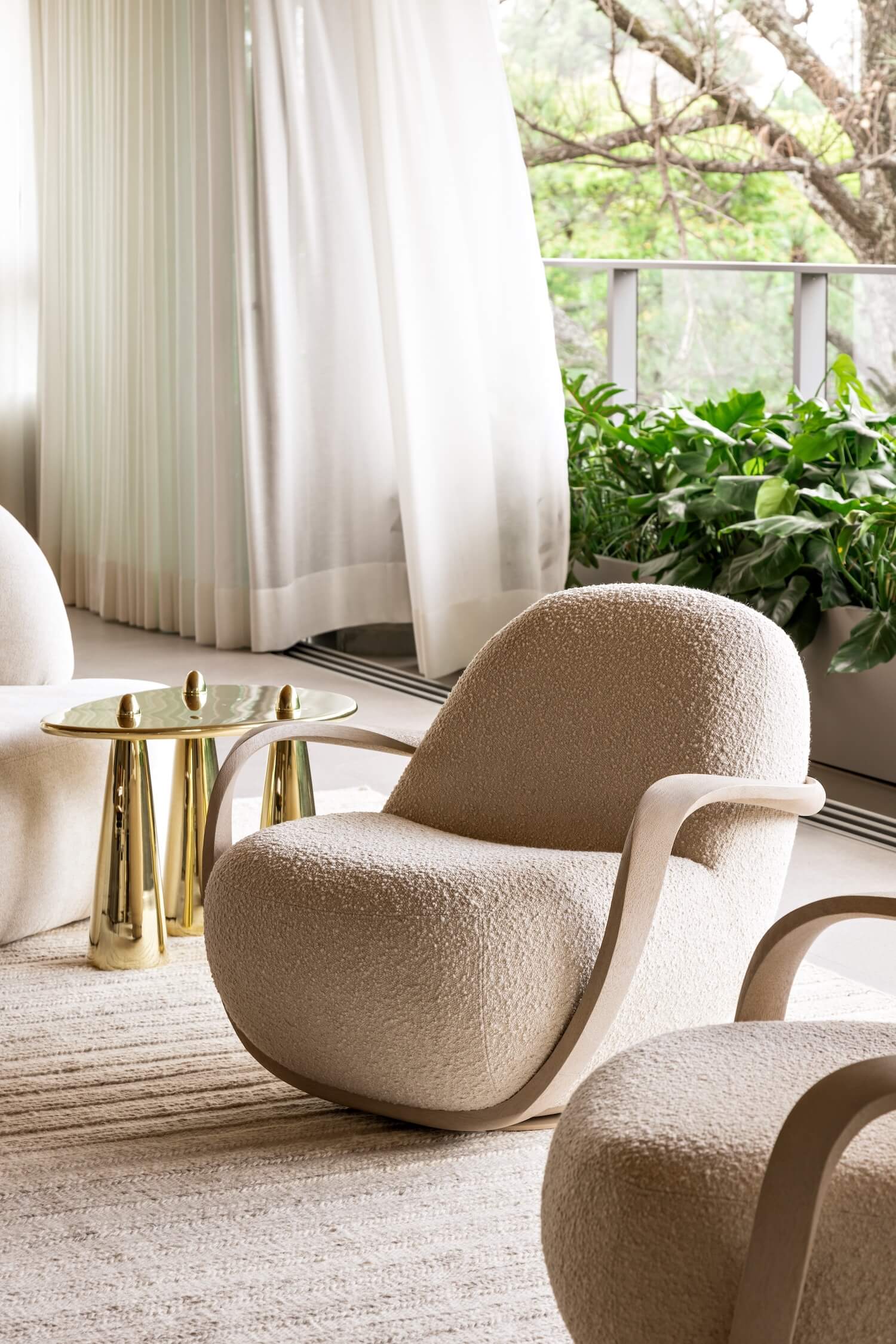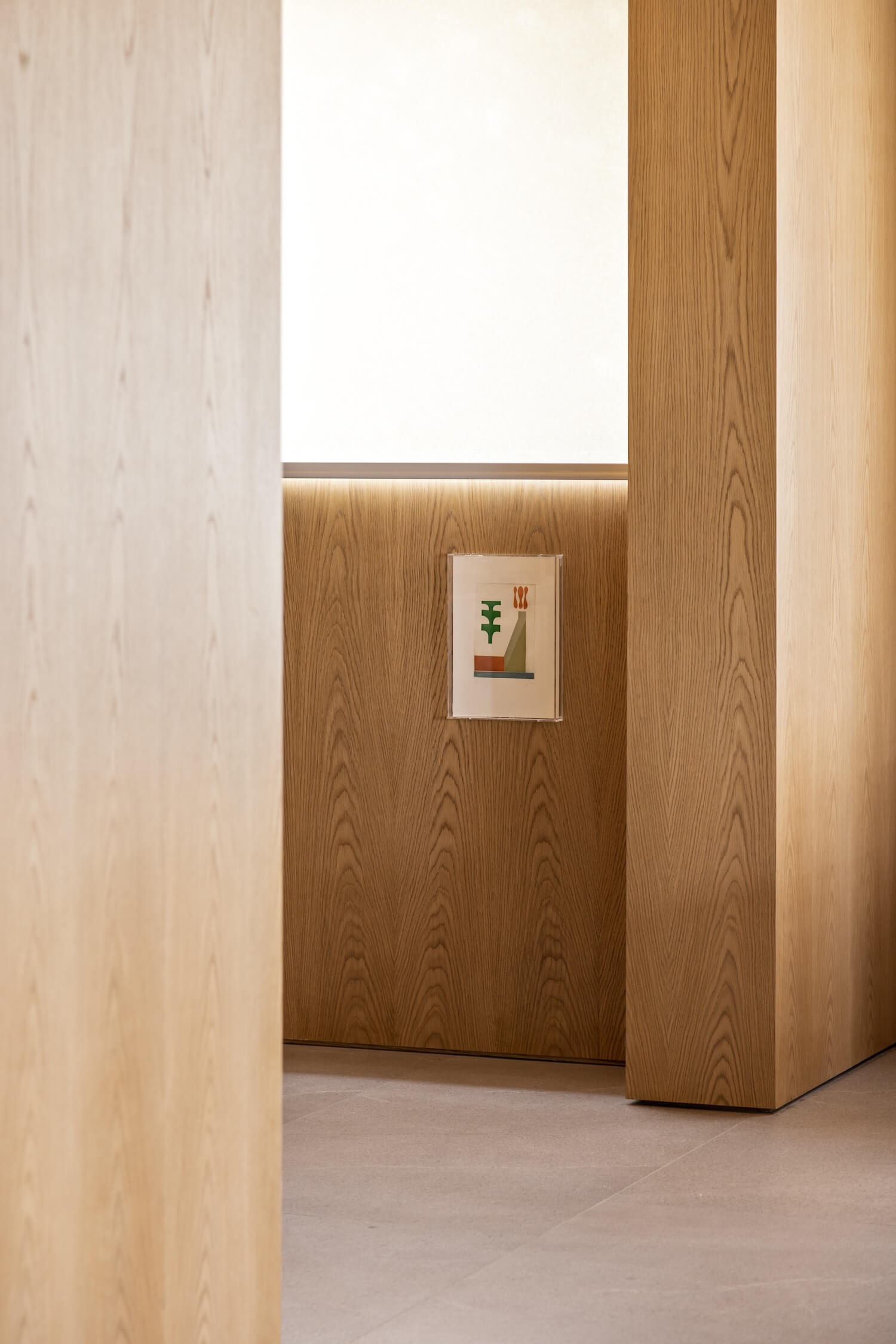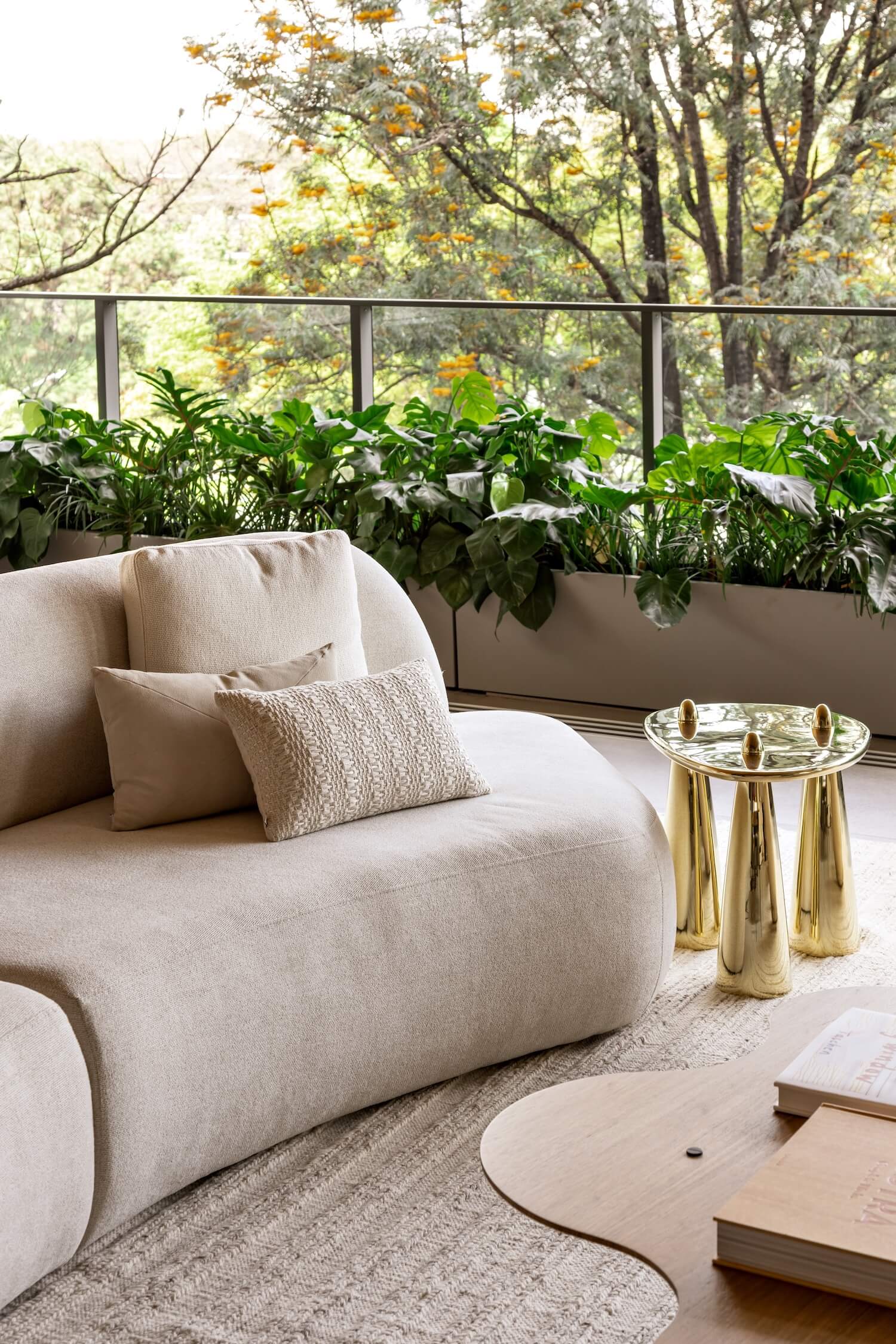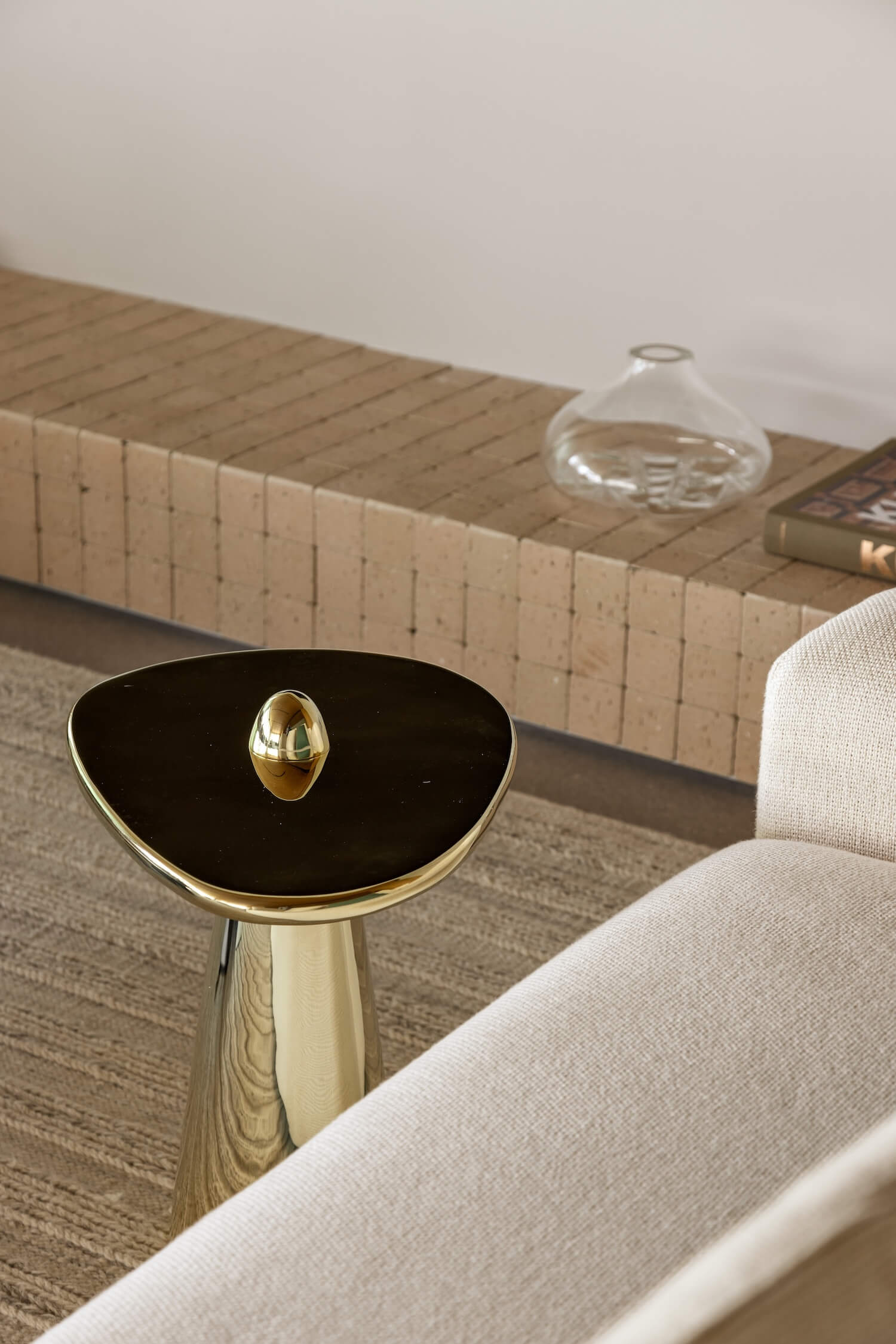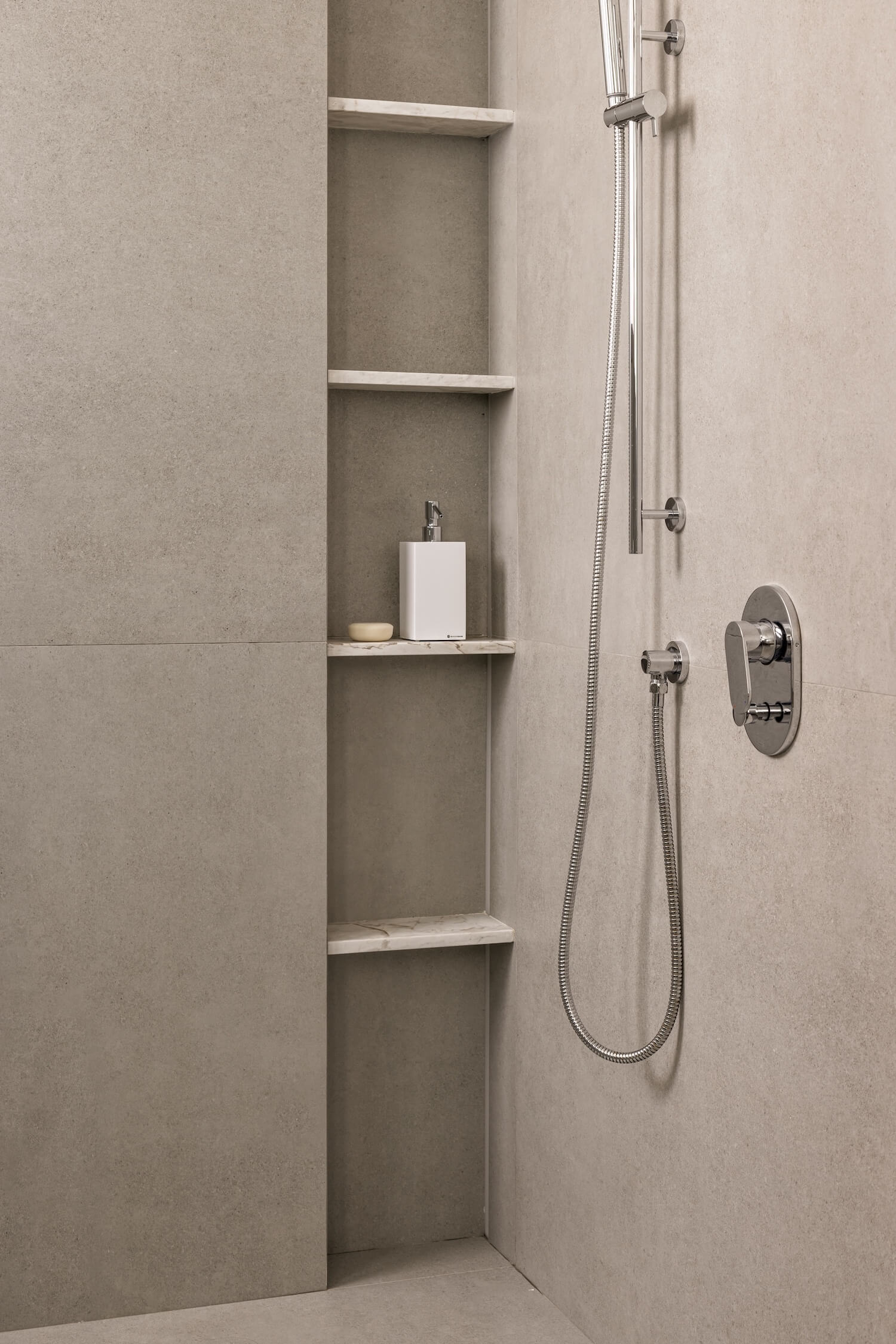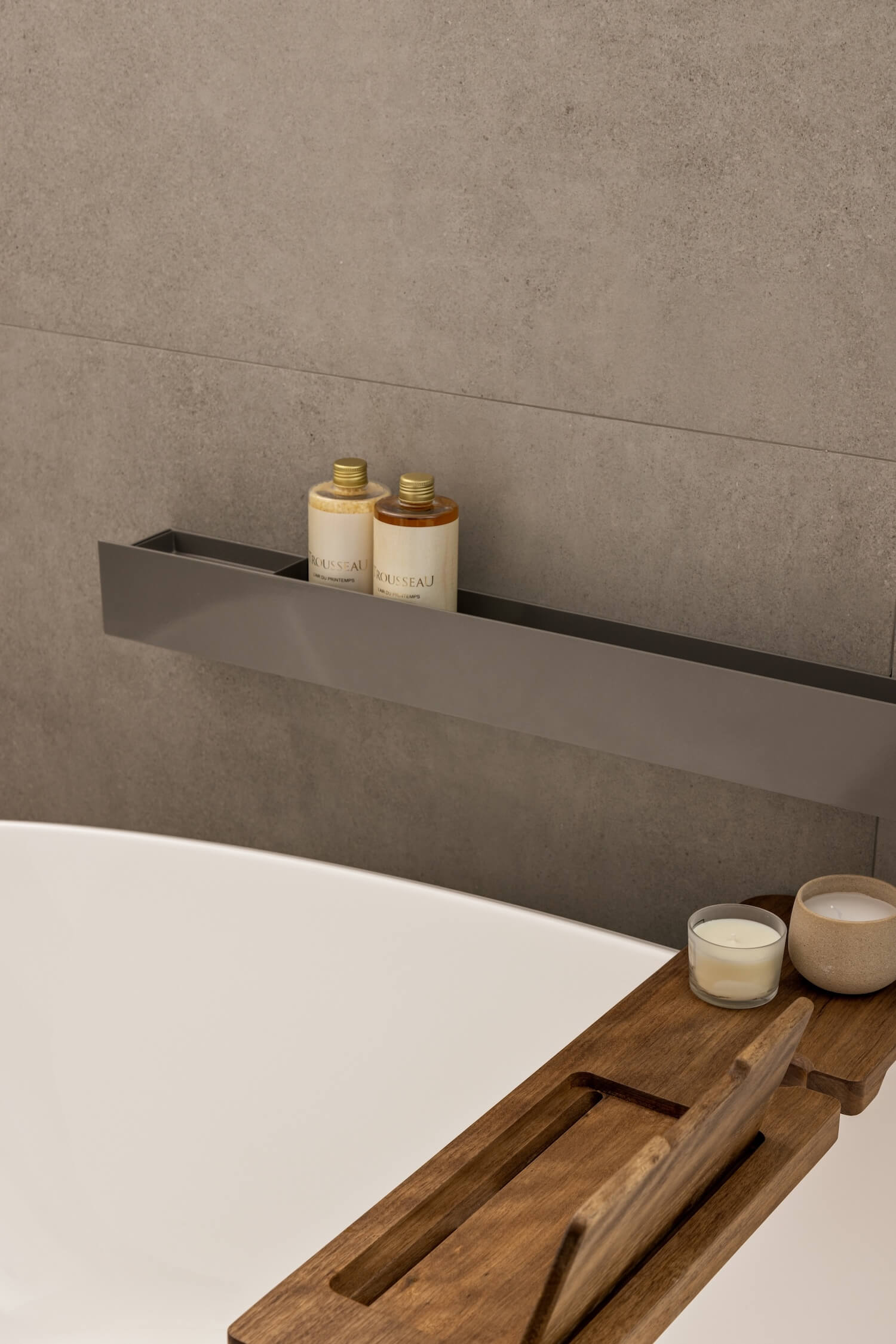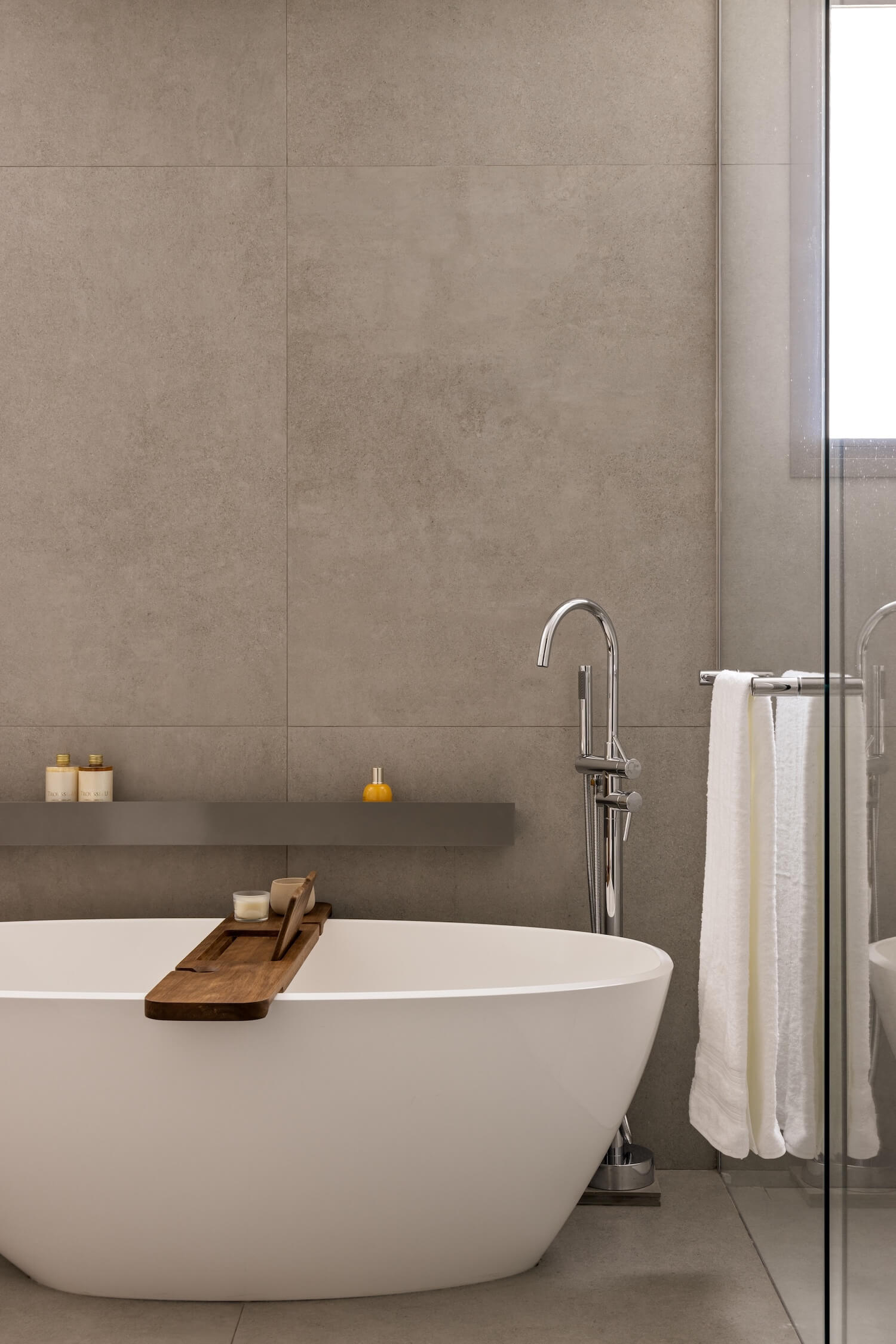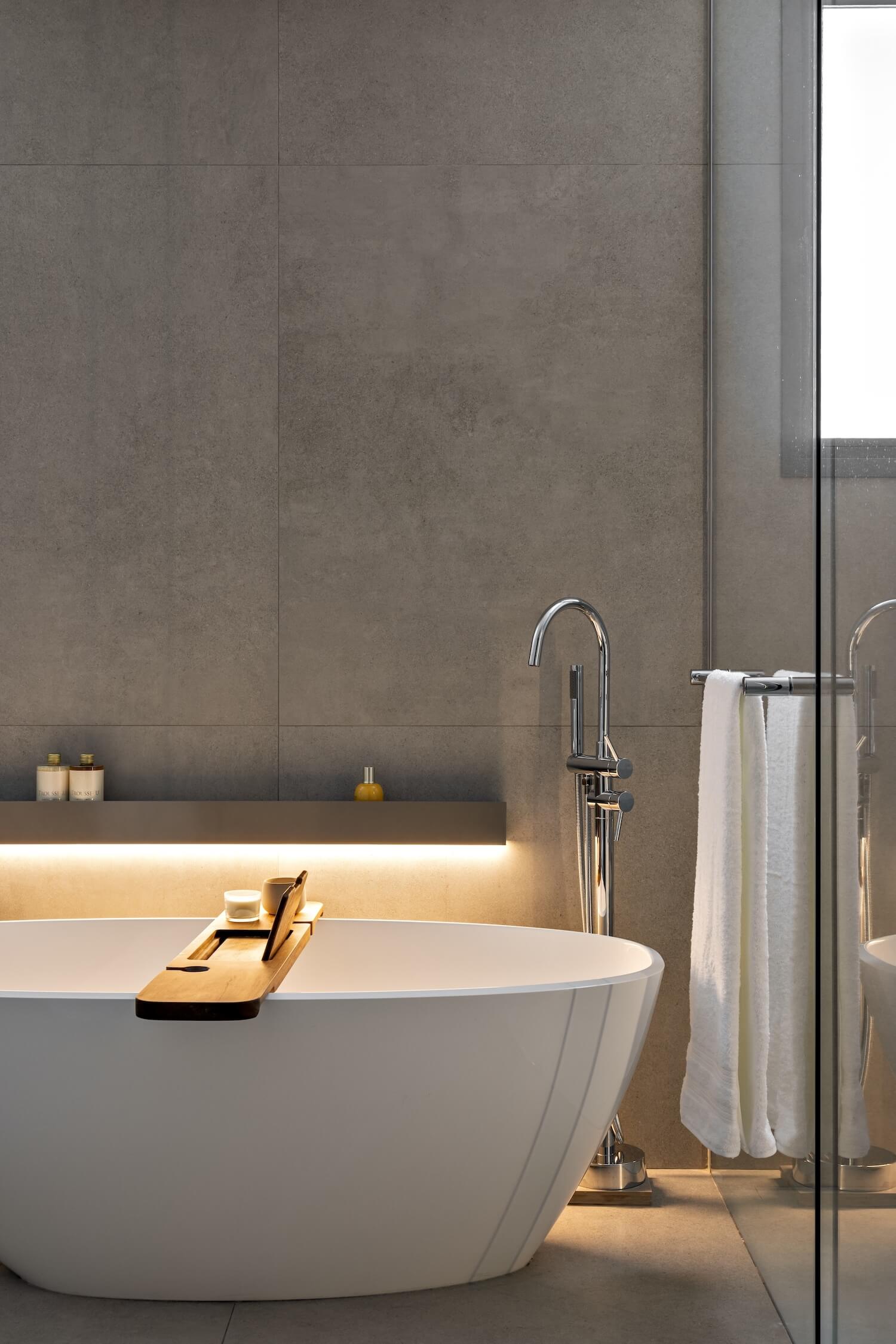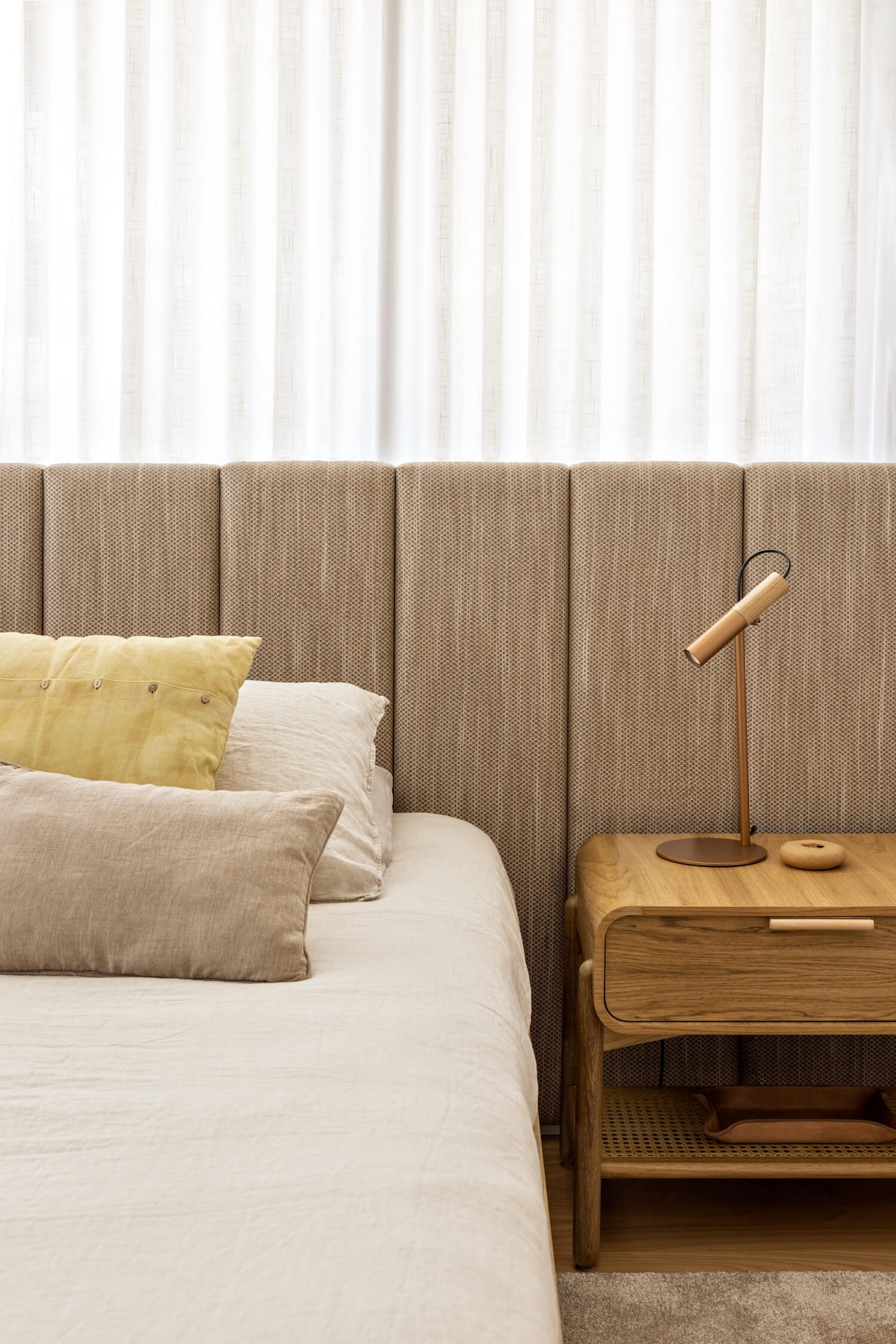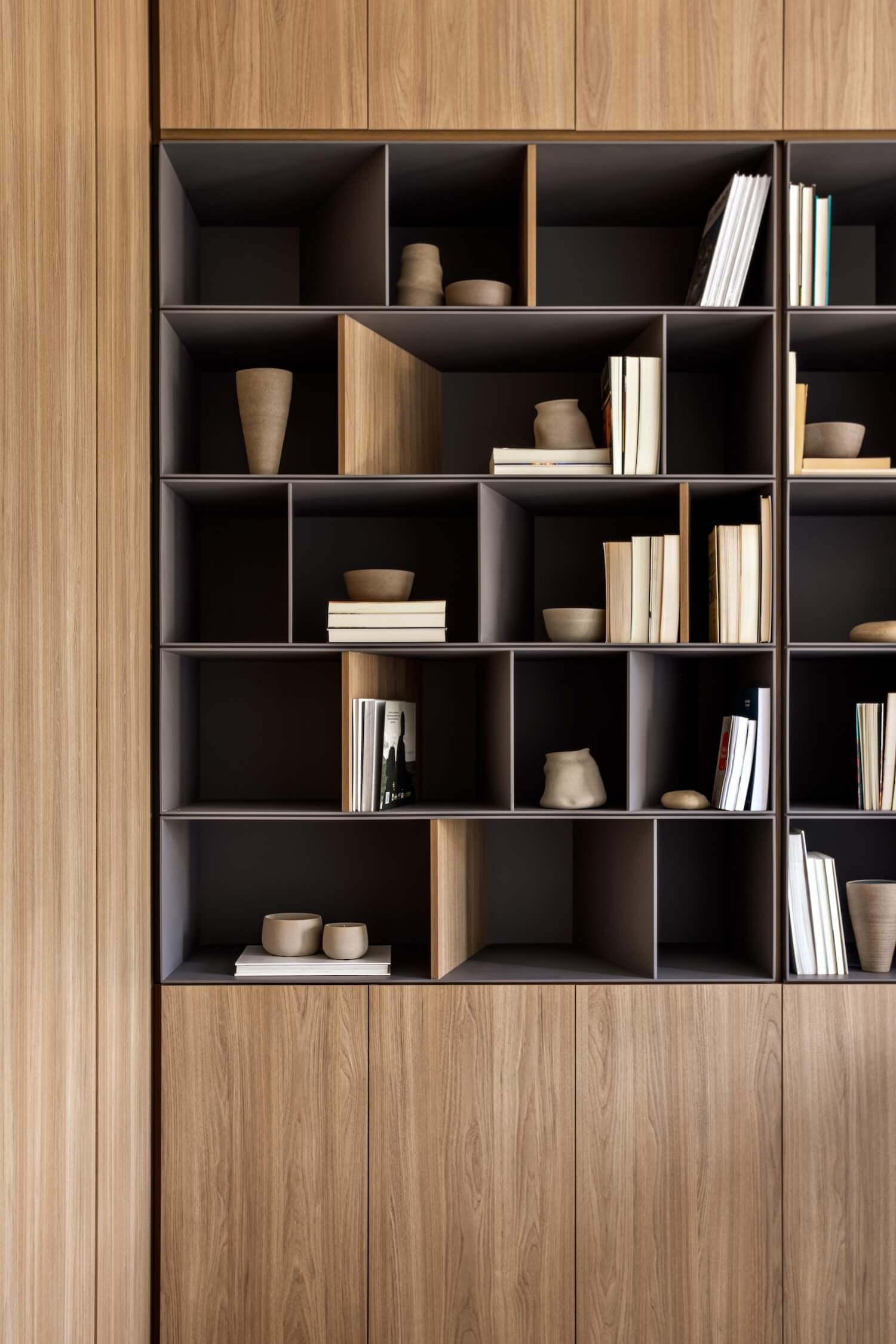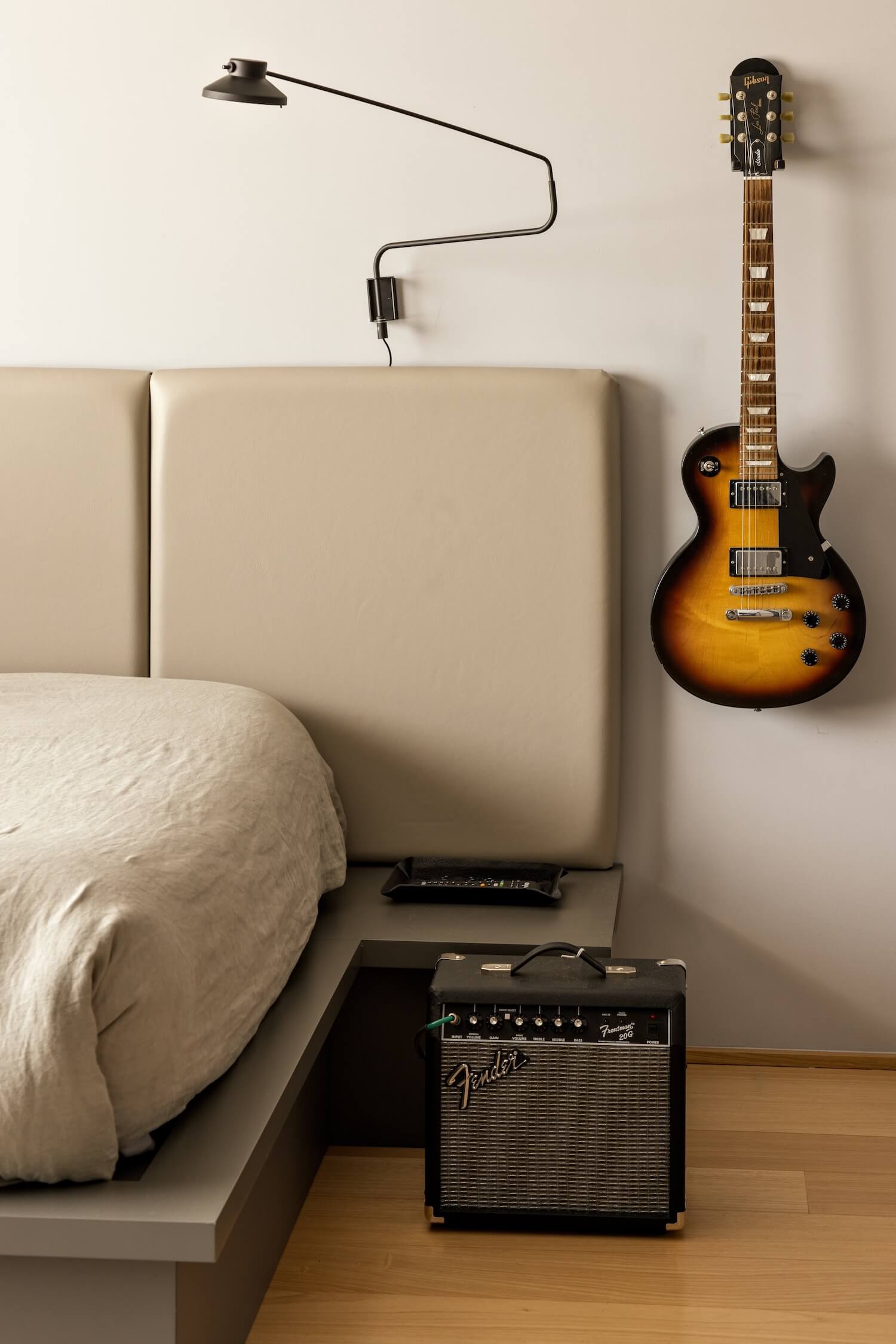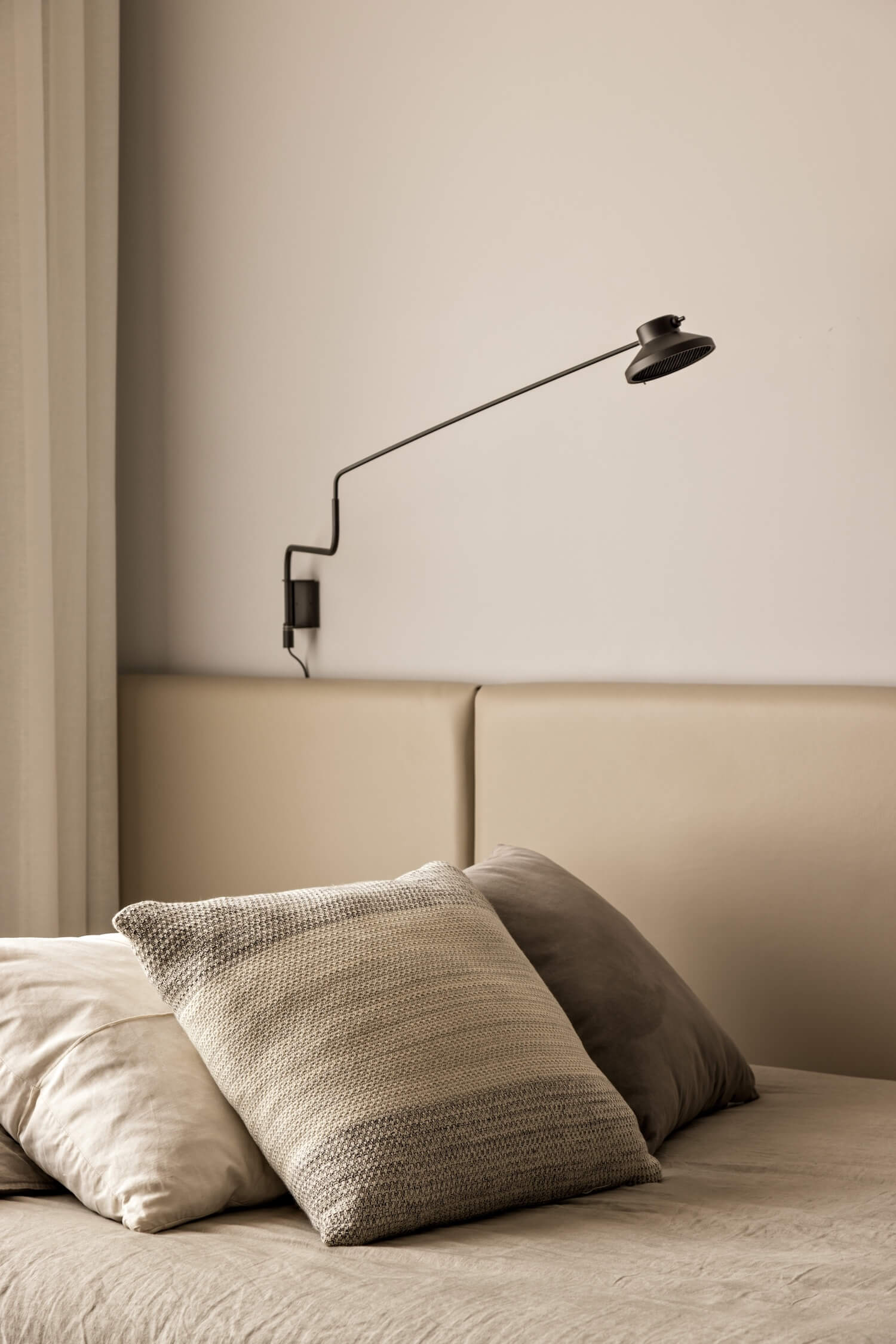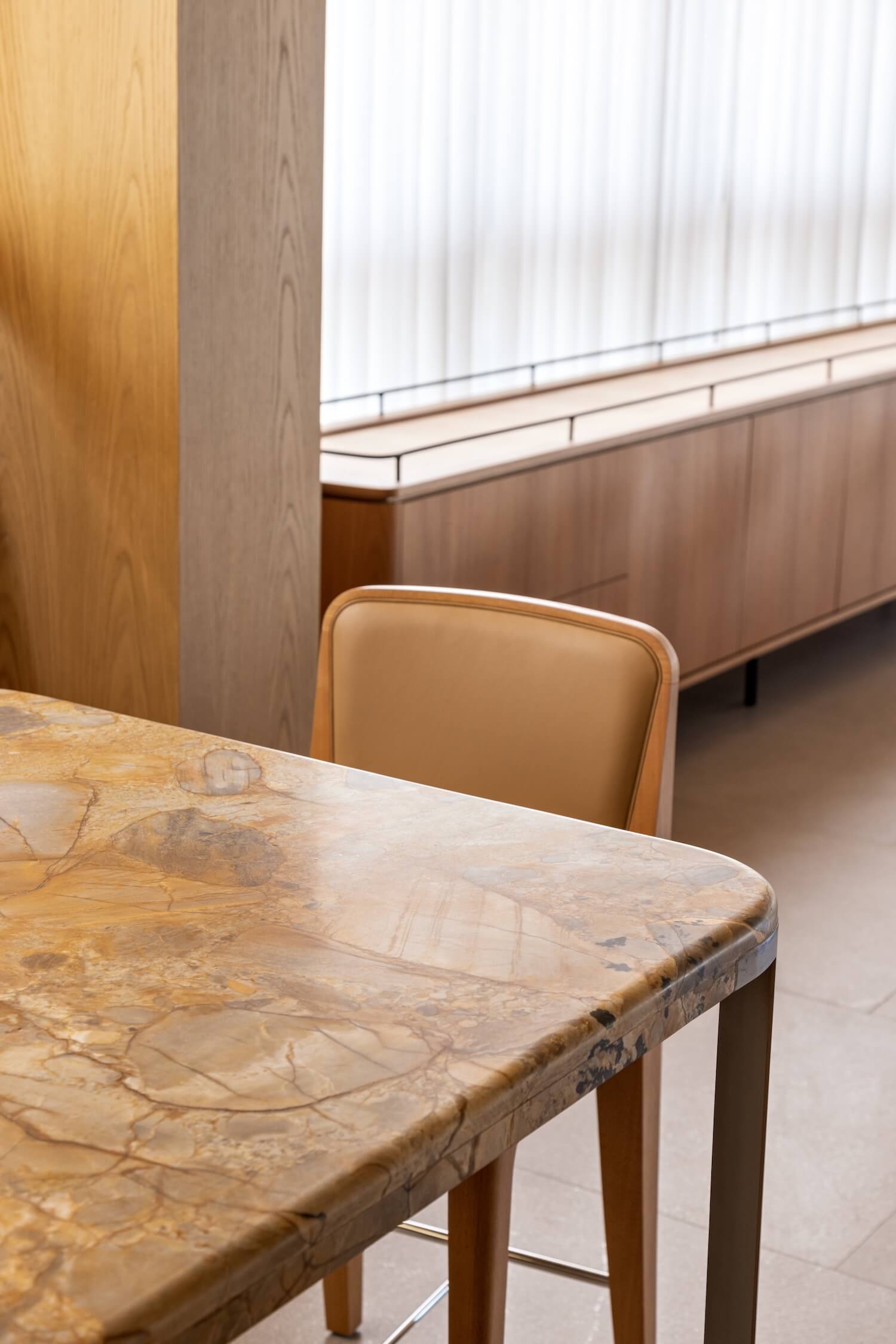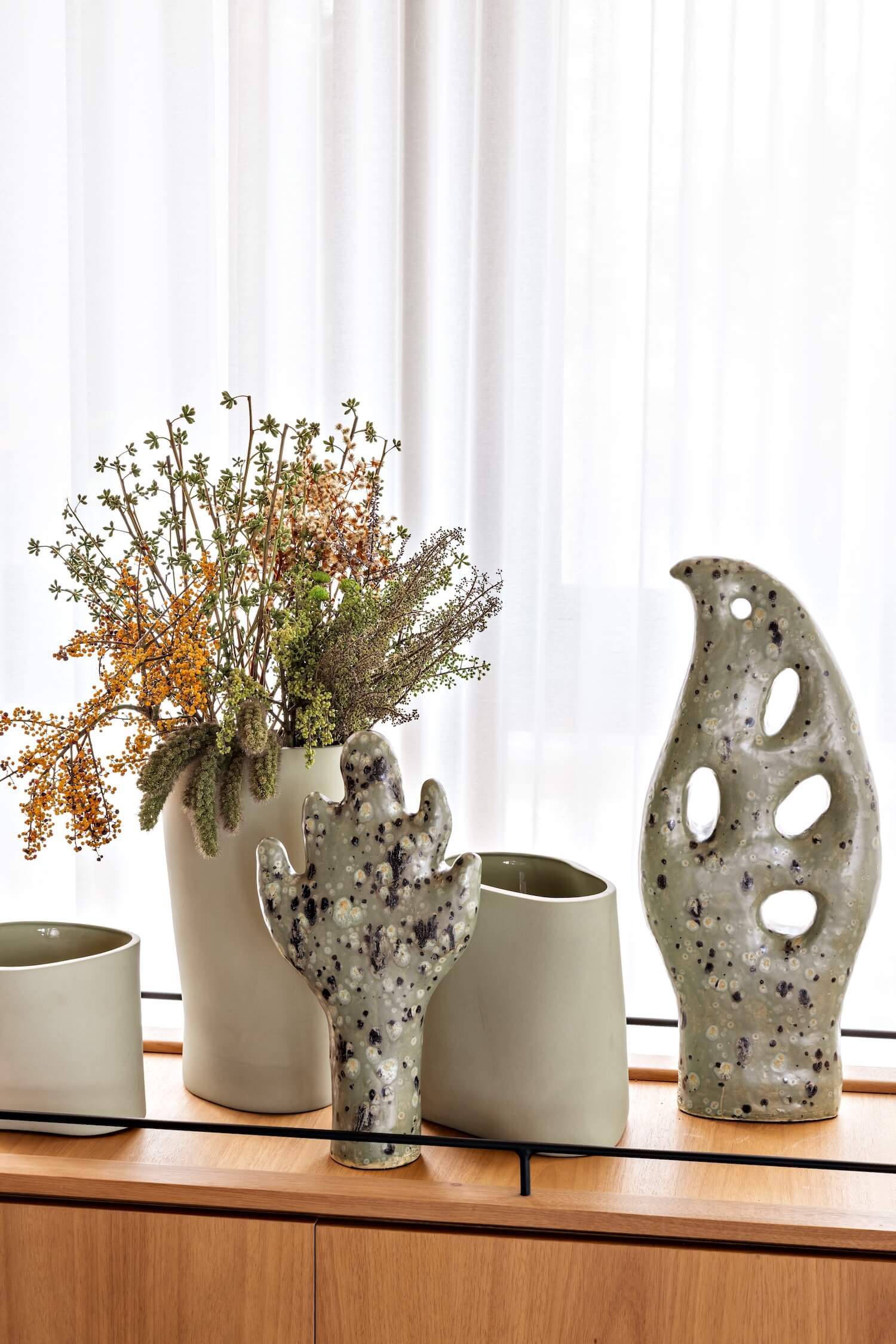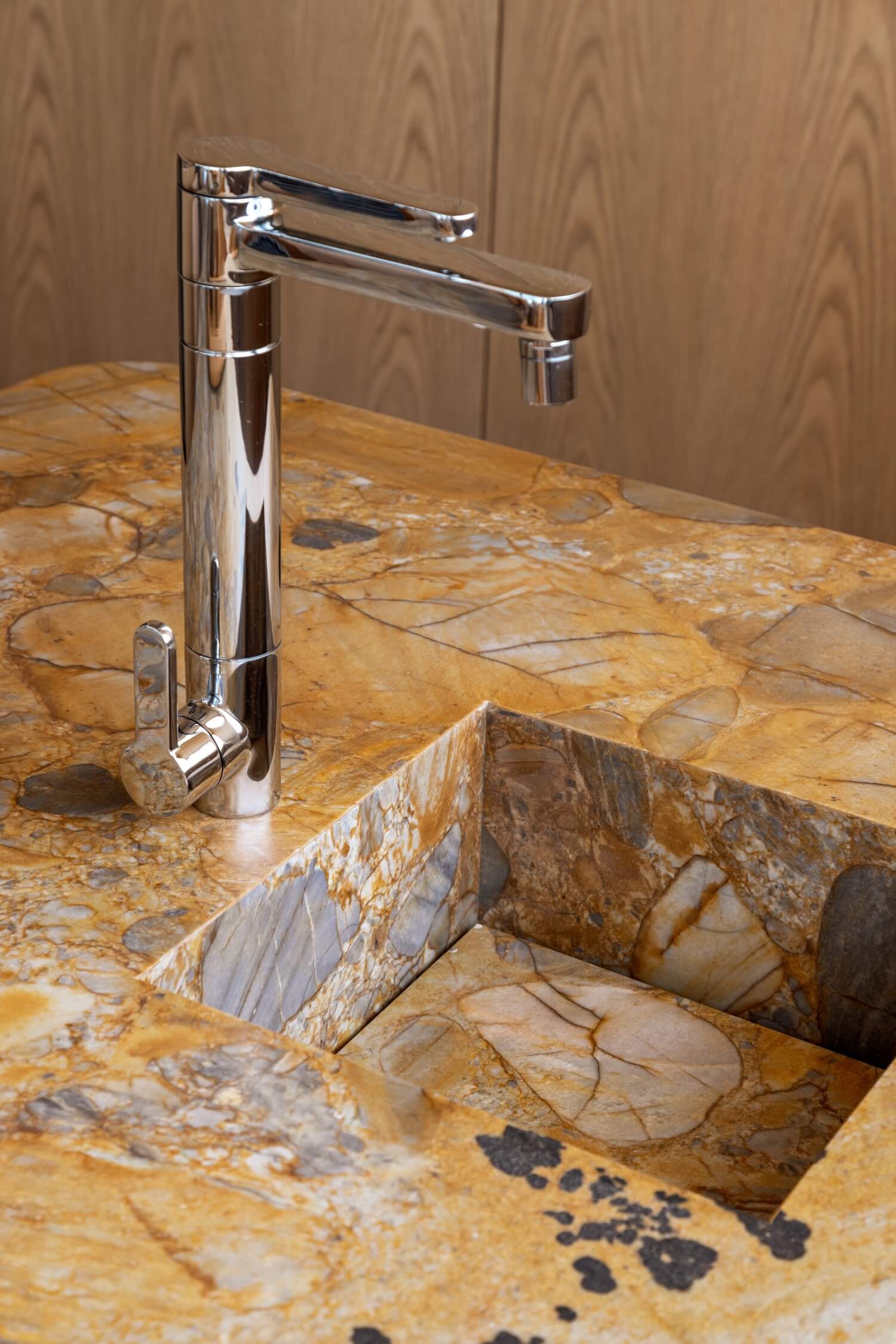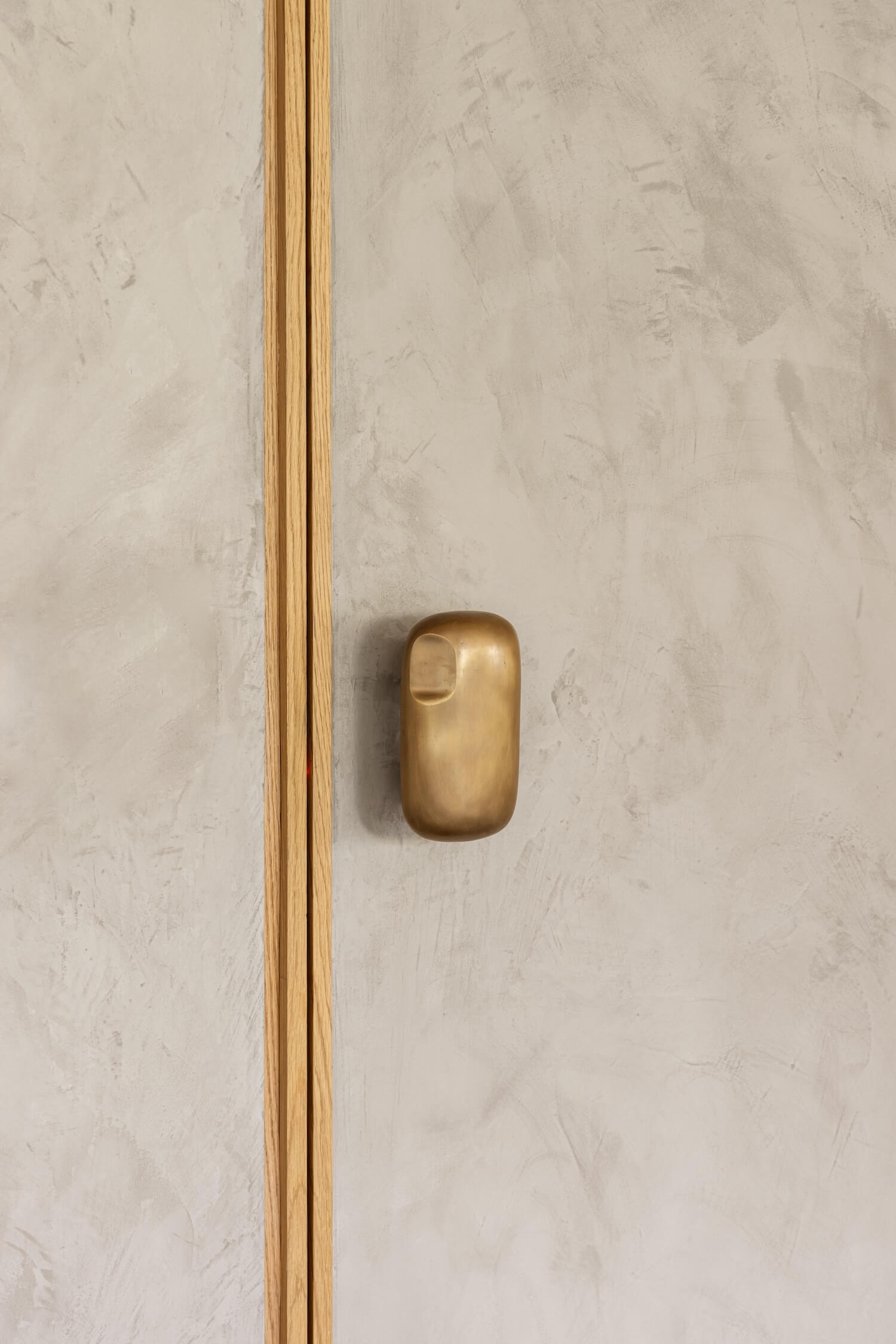 About Patricia Martinez Arquitetura
With a degree in Architecture and Urban Planning from Universidade Presbiteriana Mackenzie, Patricia Martinez's work is strongly marked by essentialism, valuing the link between people and space, adding beauty through the simplicity of items and colors, In 2005, she founded the Patricia Martinez Arquitetura studio, to develop corporate and home designs focused on the harmony of proportions and shapes aligned with the well-being, comfort and function of spaces. Her affinity with Scandinavian and Japanese references reinforces her interventions, marked by the attention to the sensations caused by the details and its proximity to the art universe. There have been more than 400 designs developed in Brazil, Sweden, Spain, the United States and Panama, including Architecture and Interior Design.
---