Zeropixel Architects: In the Apokoronas Region, on a hilltop with a panoramic view of Souda Bay and the Cretan Sea to the north, and the White Mountains to the south, we were asked to design a holiday home that also serves as a short-term rental accommodation. The goal was with a simple design, to offer quality and comfortable spaces, privacy between users and the feeling of luxury (since it is intended as an investment property).
With simple design moves, separating the private zones from the user osmosis spaces, both on the interior and the outdoor space, offering maximum views to both sides. The view to the north and the south allowed us to achieve transparency, ideal views but also shading - natural lighting, creating a bioclimatic - passive house.
Two ground level tangential volumes, slightly offset, are separated by stone walls both in the interior spaces and in the courtyards, and a vertical water feature "slits" the building, creating a lake on the mountain side that turns into a pool on the sea side. As all the areas of the residence are on the ground floor, the users have access to nature from all areas, through the large openings. Inverted beams create clean views. Thus, each surface on the faces consists of only one material. Stone, mortar, wood, glass / void.
The natural contour lines of the ground allowed the building to have a part of the basement without us intervening. With the exterior design, the basement was hidden, maintaining the direct connection of all the exterior spaces with the interiors.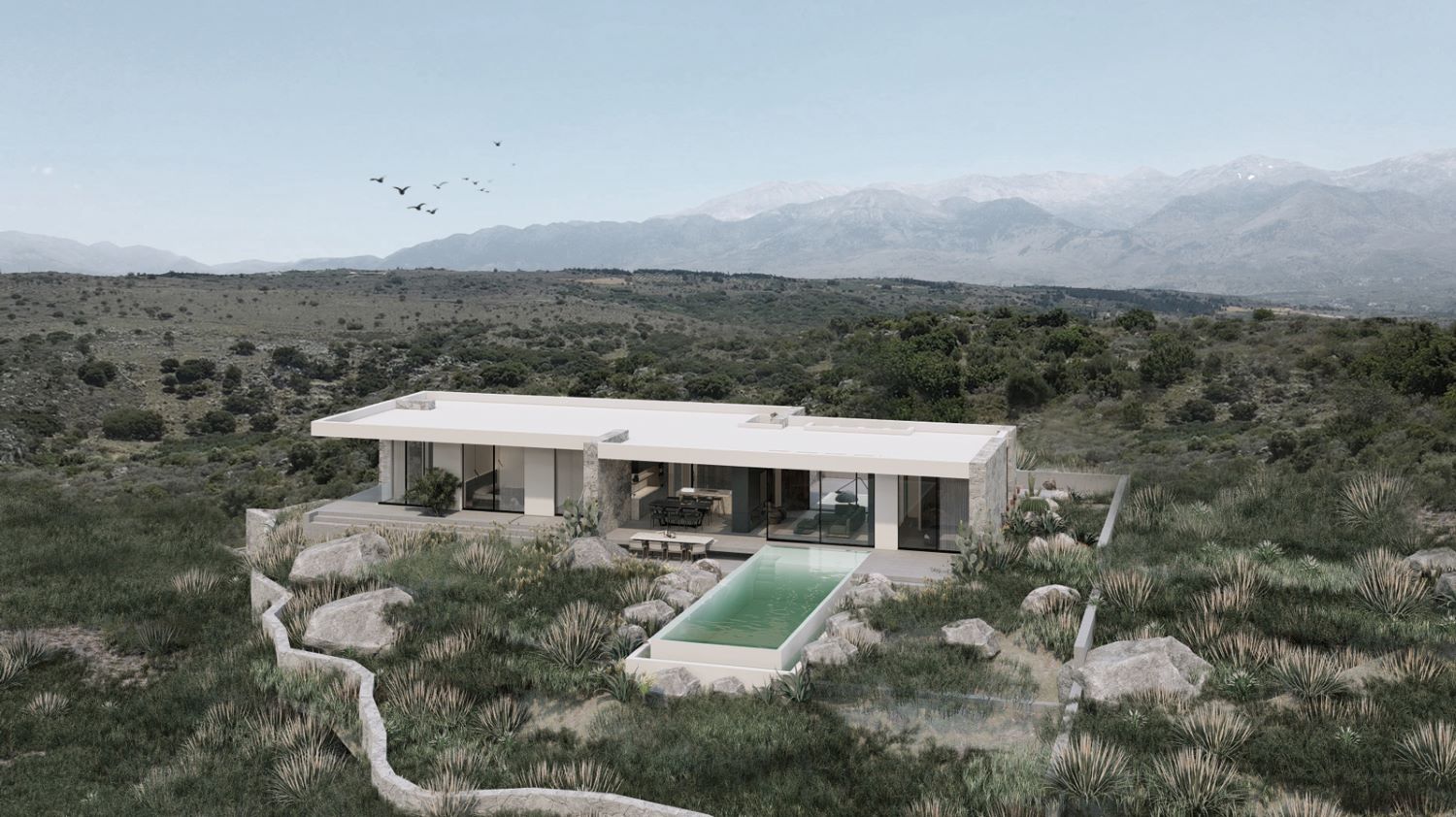 In the western part of the building, there is a large bedroom with its bathroom and the living areas with wc and laundry room. In the eastern part of the building is another large bedroom and two regular bedrooms, all with double beds and en-suite bathrooms. The basement is in the same volume. Access is externally via the south bedroom garden. In the basement there is a gym, cinema room, wc and storage areas.
The position of the stone walls of the building in combination with the lower stone walls of the fence creates the entrance to the south-western part of the building where the most "public" garden - parking area is located.
In the south garden there is a green area for outdoor exercise, yoga, etc., a jacuzzi and an outdoor shower. The favorable microclimate of the garden and the panoramic view of the White Mountains, intensify its use on cold days of the year.
The main outdoor - living space is located in the northern part of the house. In the eastern part with the three bedrooms, three independent patios are created with gardens between them. In the western part, privacy in the courtyard spaces between the living areas and the bedroom (master) is achieved by the vertical to the patio, long narrow swimming tank, one side of which almost touches the glazing of the living room and the other side offers the maximum possible view to the user.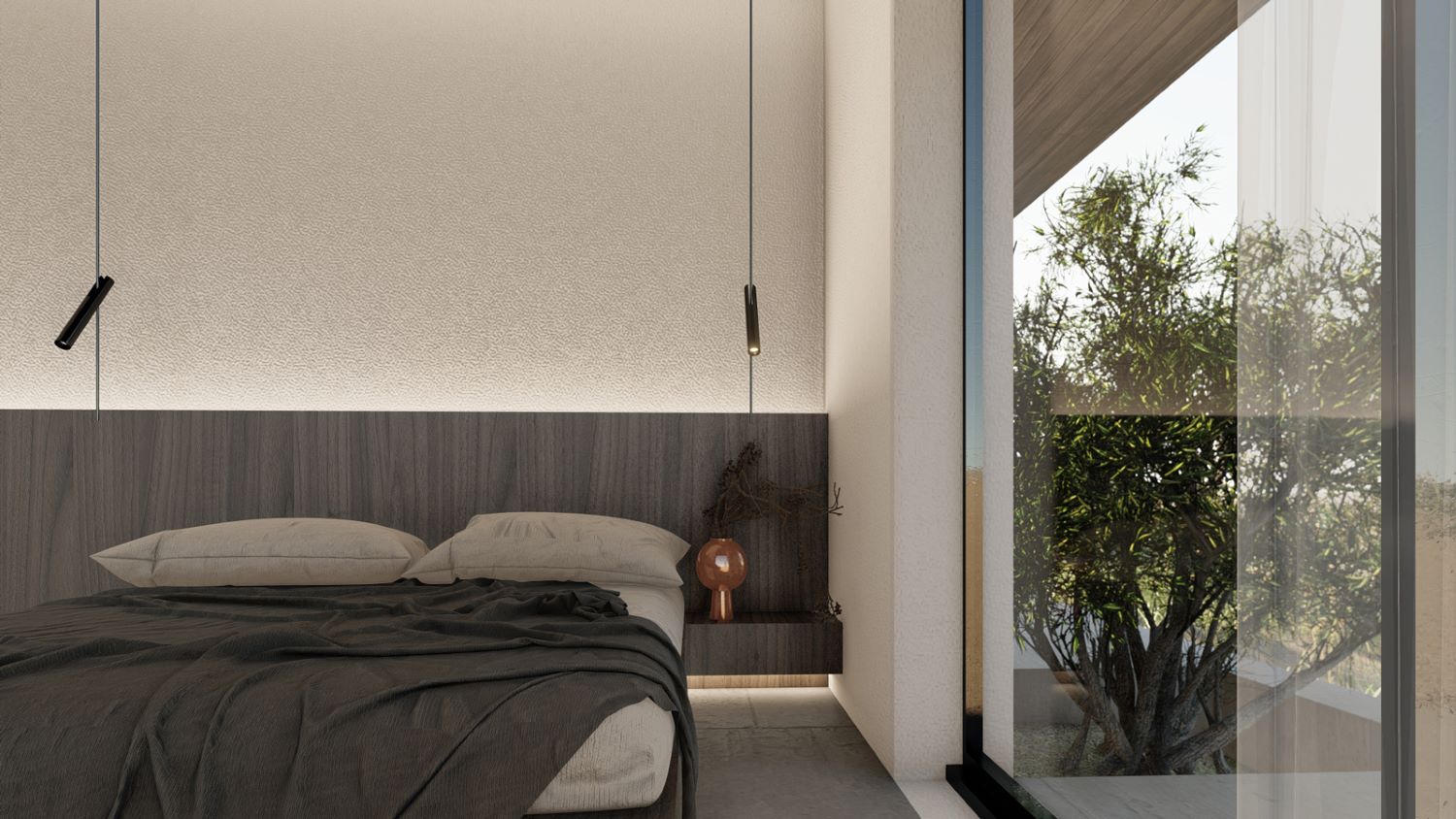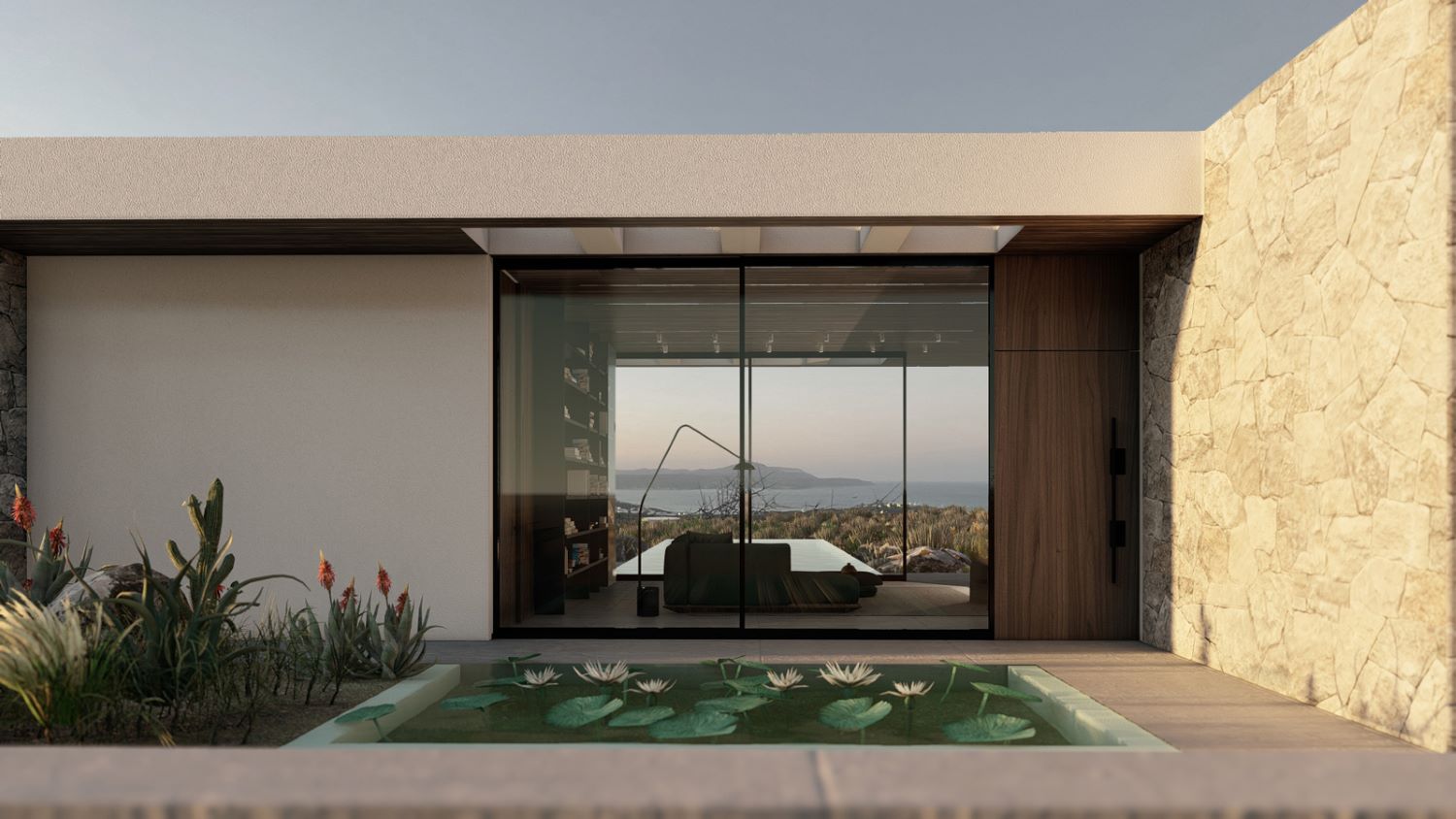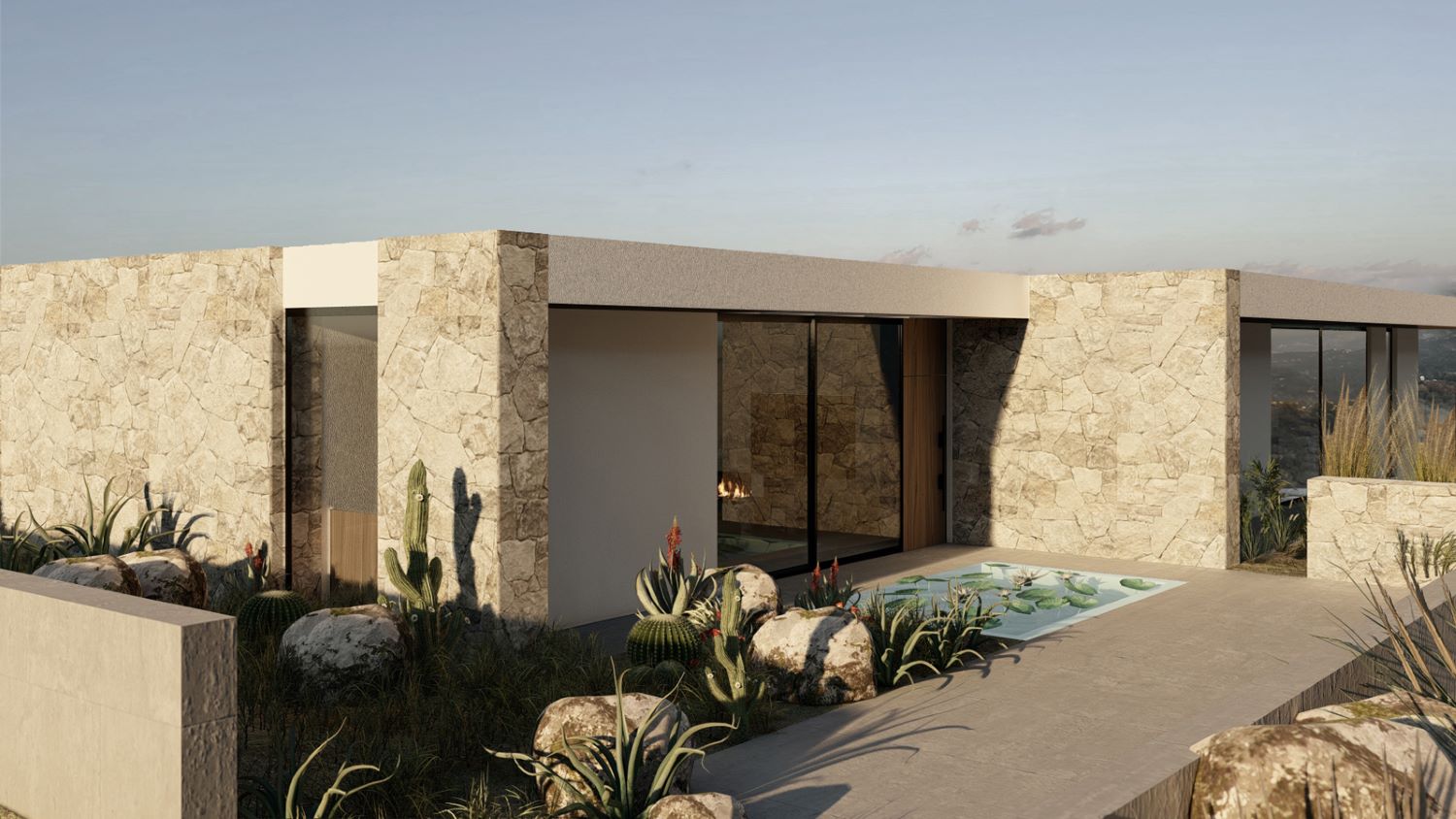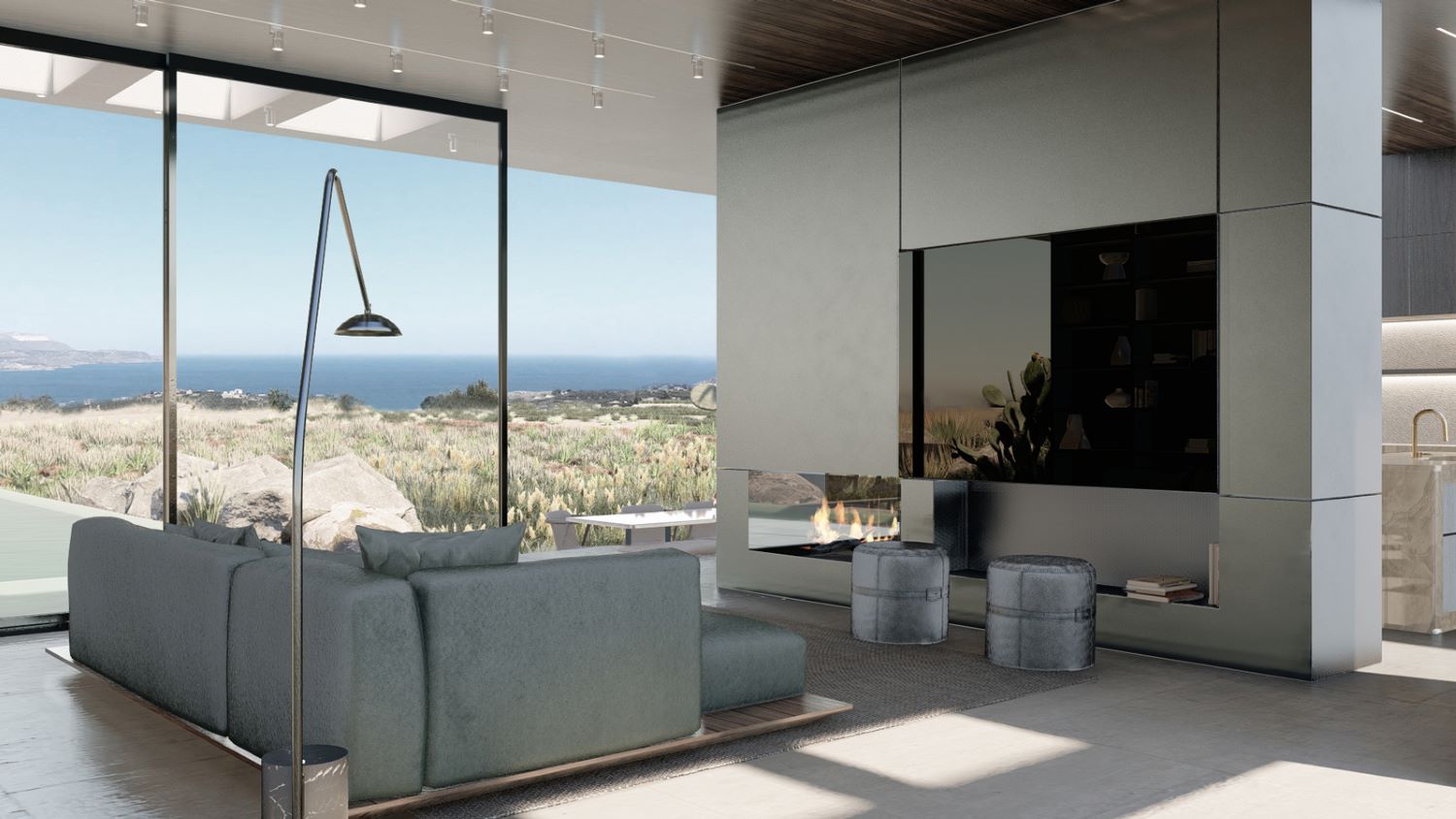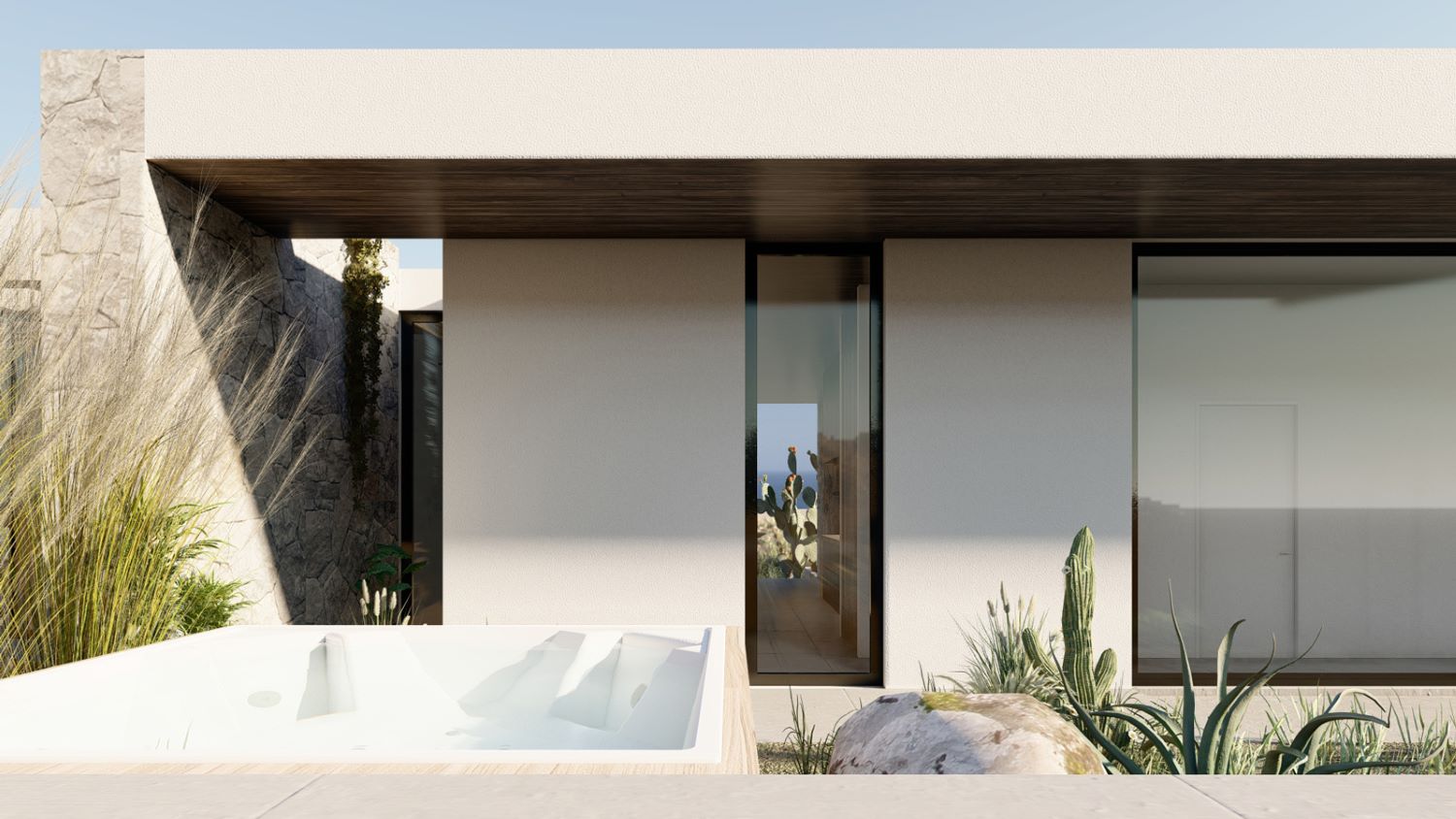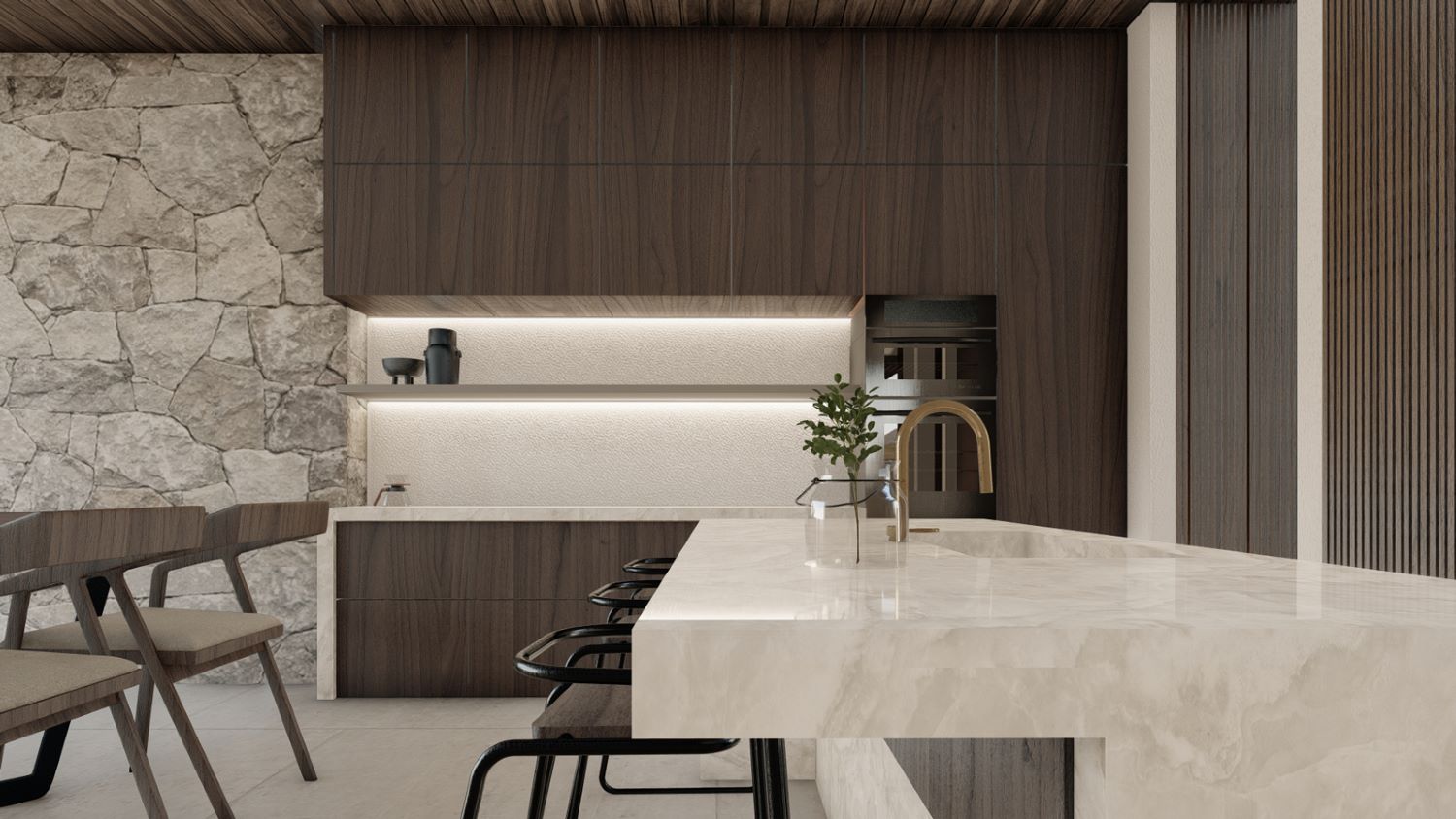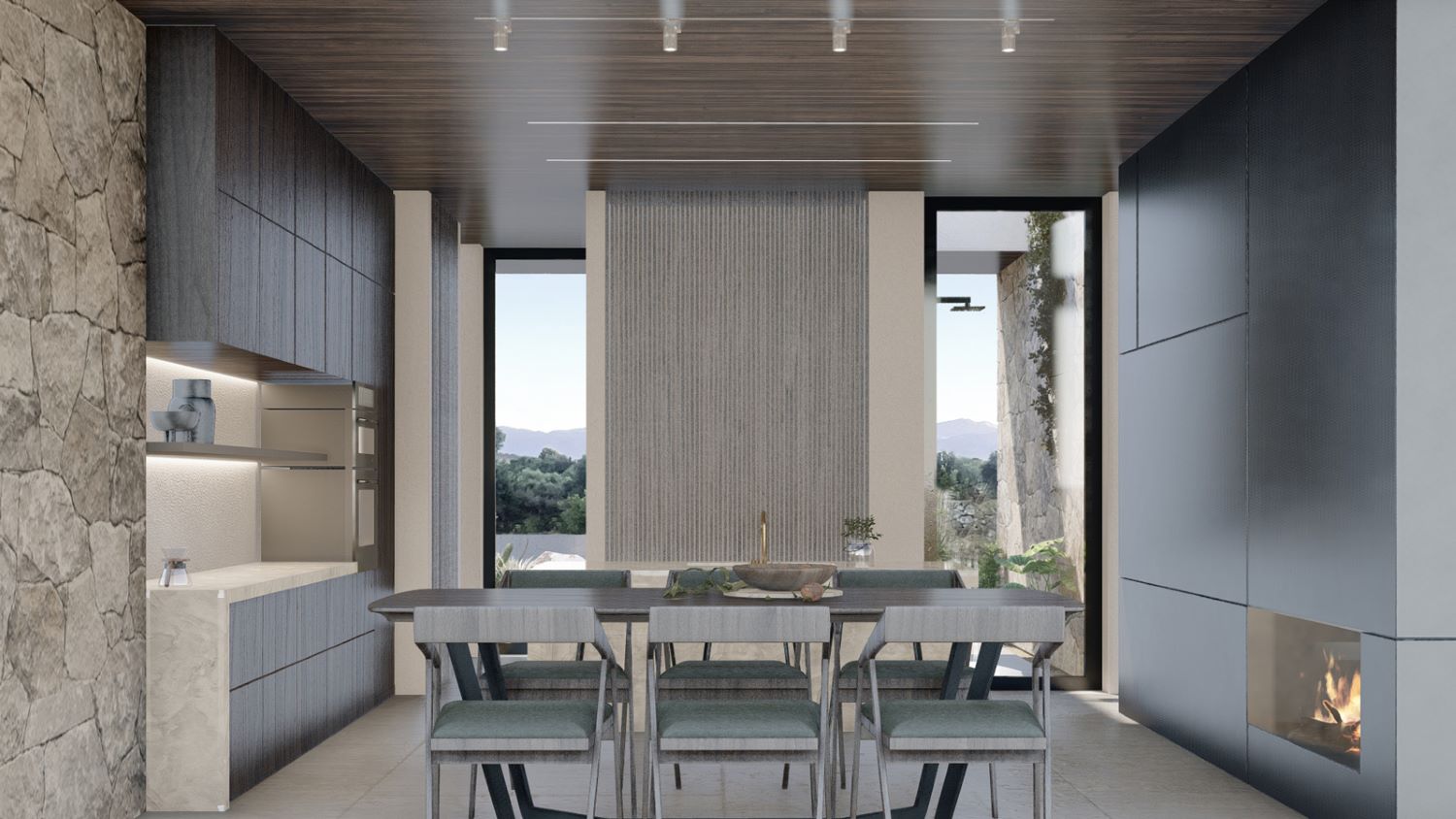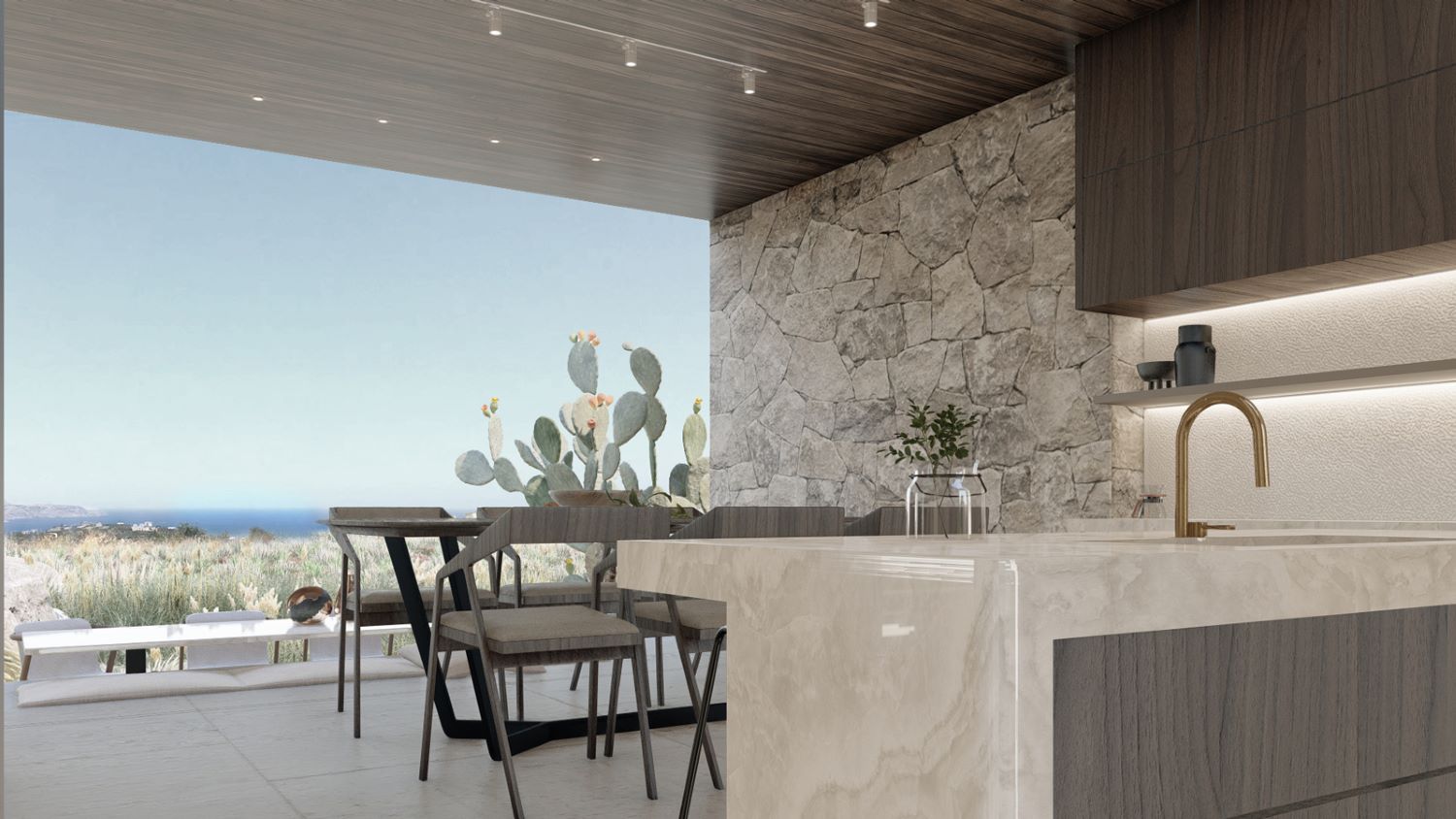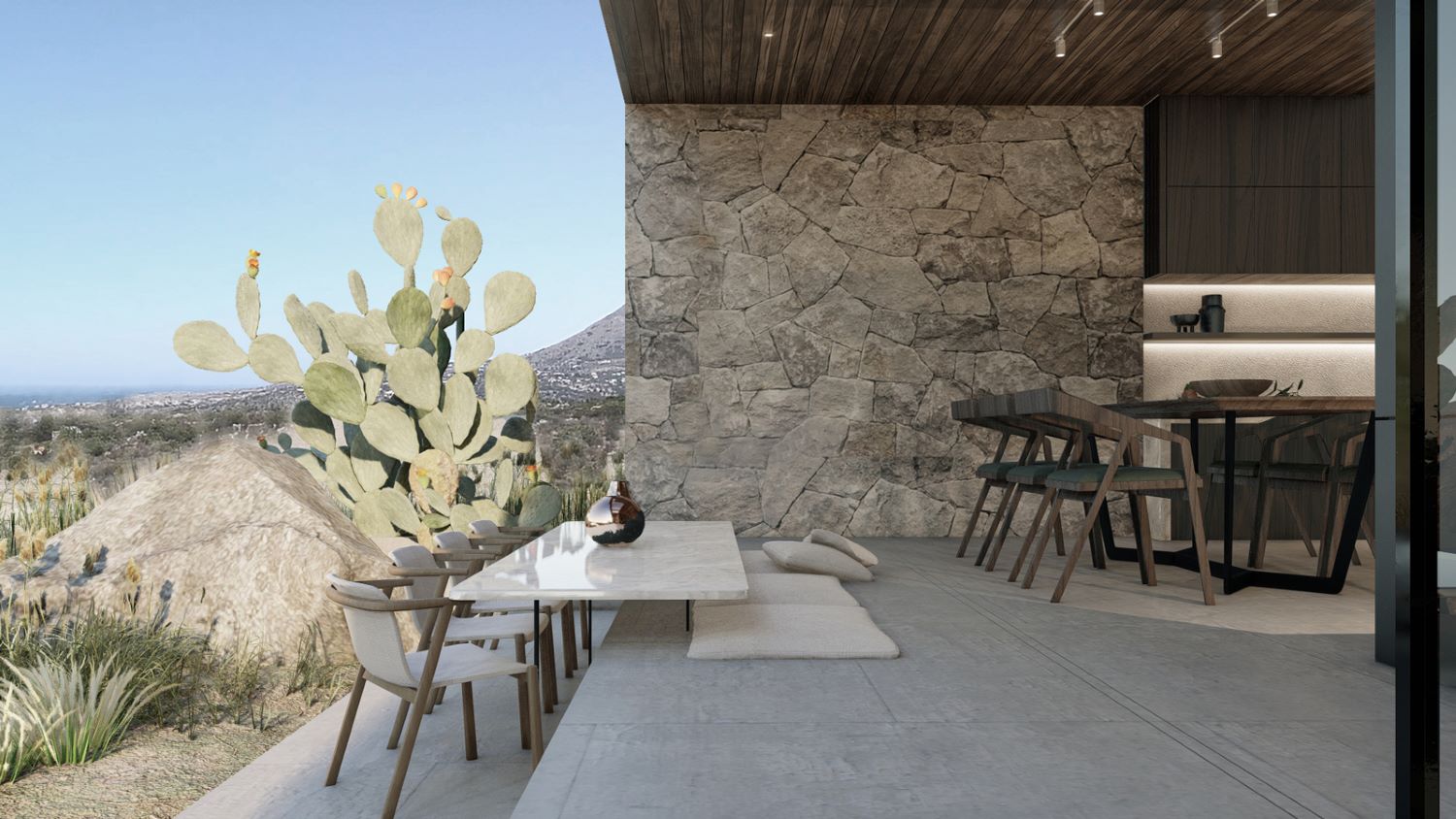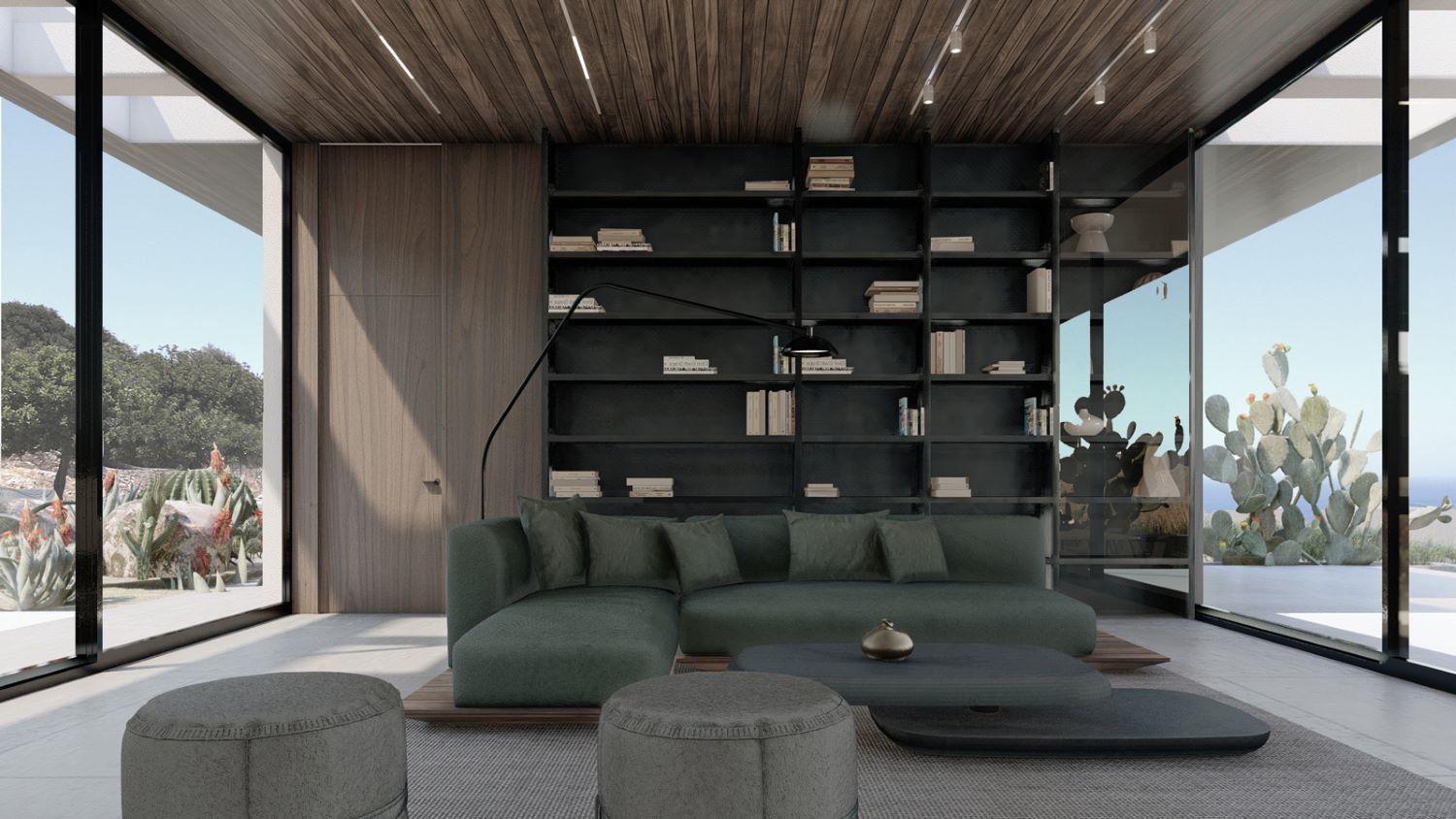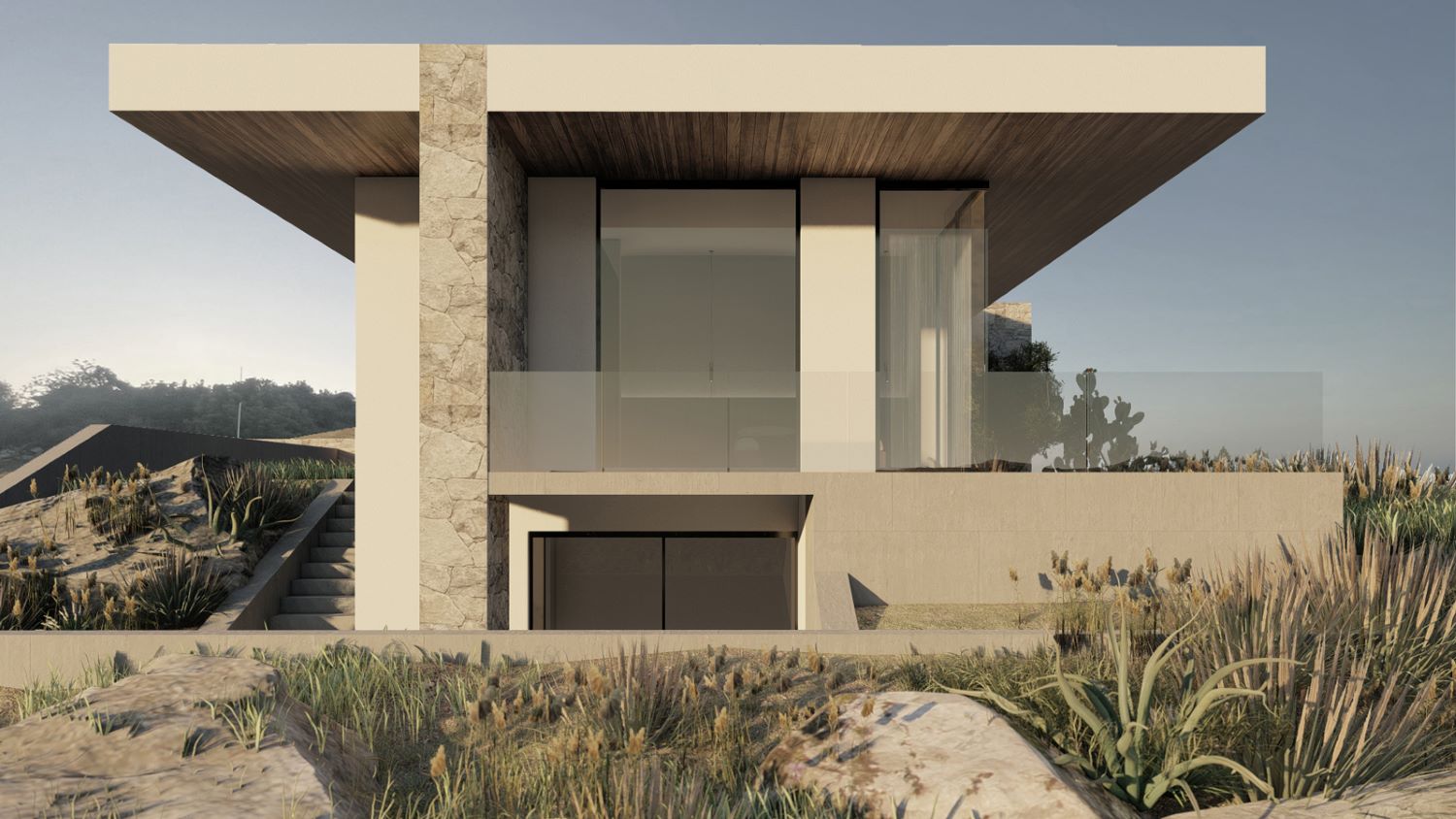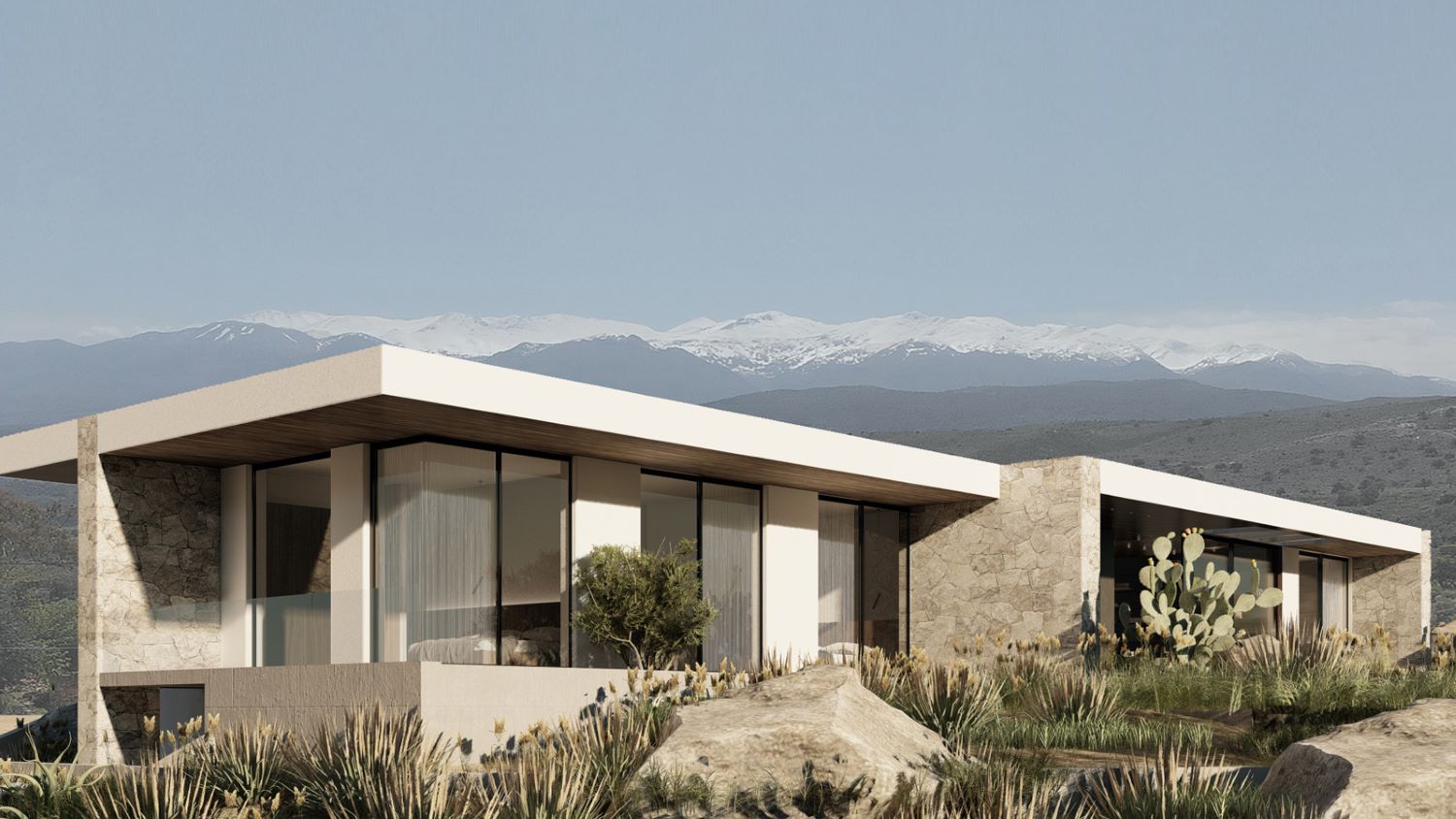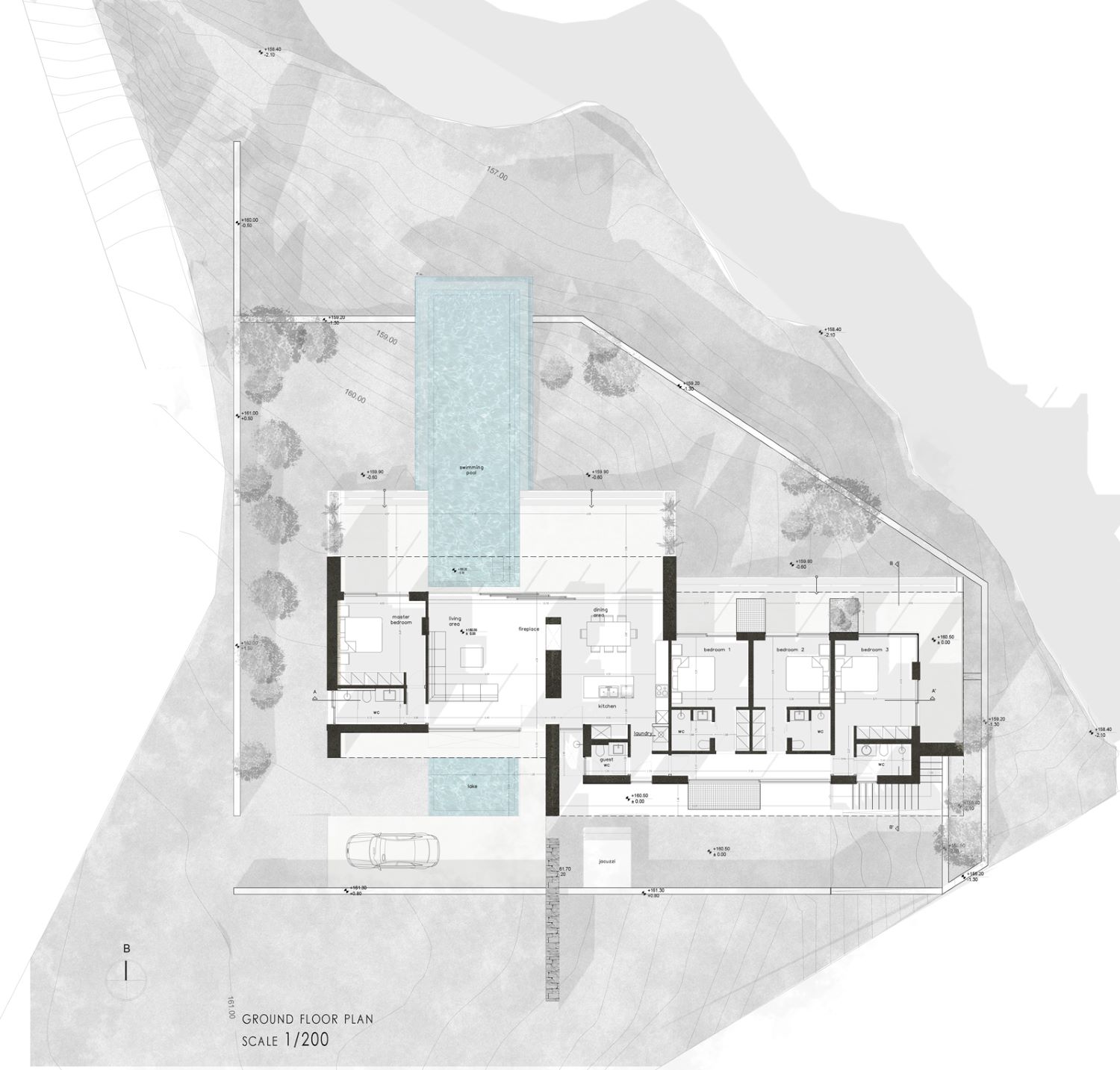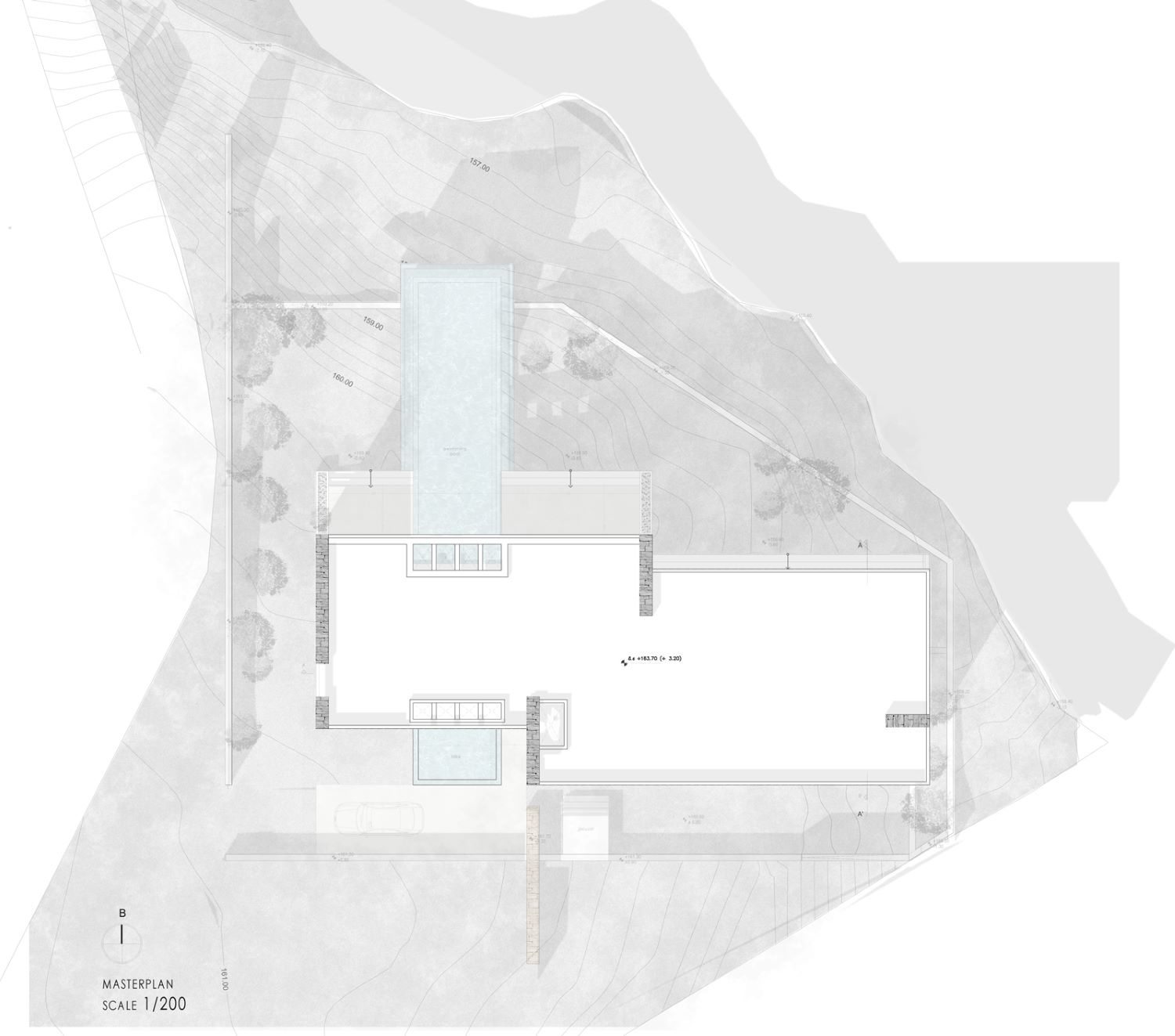 ---