The customer purchased a house under construction with an area of 800 sq. m in Marbella (Spain), but he didn't like either color or shape and asked Kemirov Architects to reconstruct the building. Here came a difficult task to transform a typical white box into a unique object that meets the customer's taste and the natural context of the area.
To begin with, architects asked the Spanish architect who designed the house to provide the drawings. Then they analyzed them, studied the typology of local buildings, and proposed a project for the reconstruction of a private villa. In the original drawings, there were the dominant directions of the layout, dictating the "horizontality" of architecture, which was though not evident in the original project. The architects reconfigured the volumes, created the awnings and façade screens, and emphasized the logic of shaping and the architectonics of the building.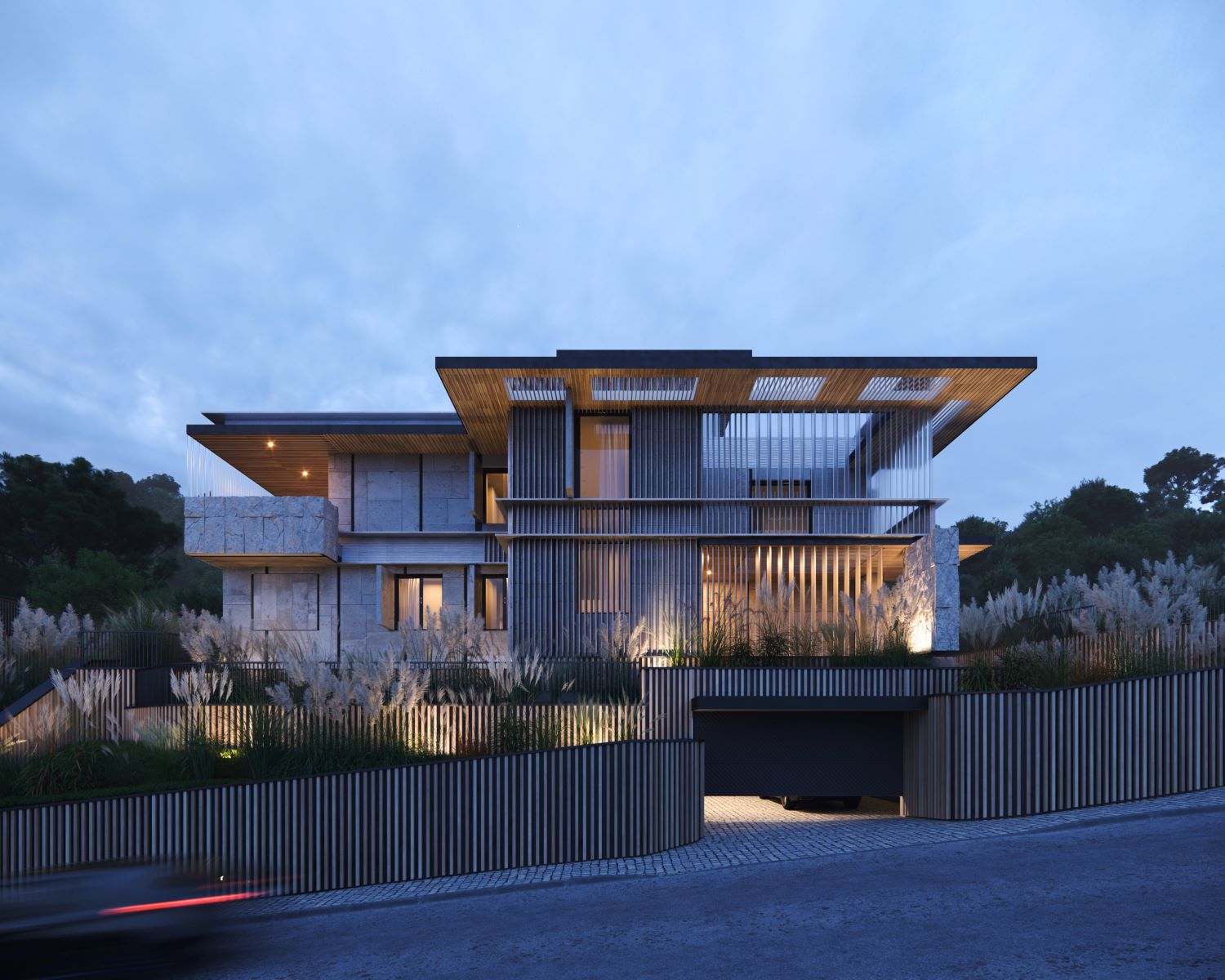 Stone shutters on the windows protect against burglaries and theft, which is, unfortunately, inherent to the luxury area where the villa is located. Awnings and blinds keep out direct sunlight. With their massiveness and fundamentals, the load-bearing columns made of stone resemble the architecture of Spanish fortresses and look spectacular in contrast to lighter materials, rhythmic and metric rows of facade elements. The contrast of massive and light in the architecture of the renovated villa is inspired by the landscape itself: the cherries growing near the house are simultaneously monumental, like stone columns, and changeable during the flowering period, as glass elements of the facade reflect the different state of nature.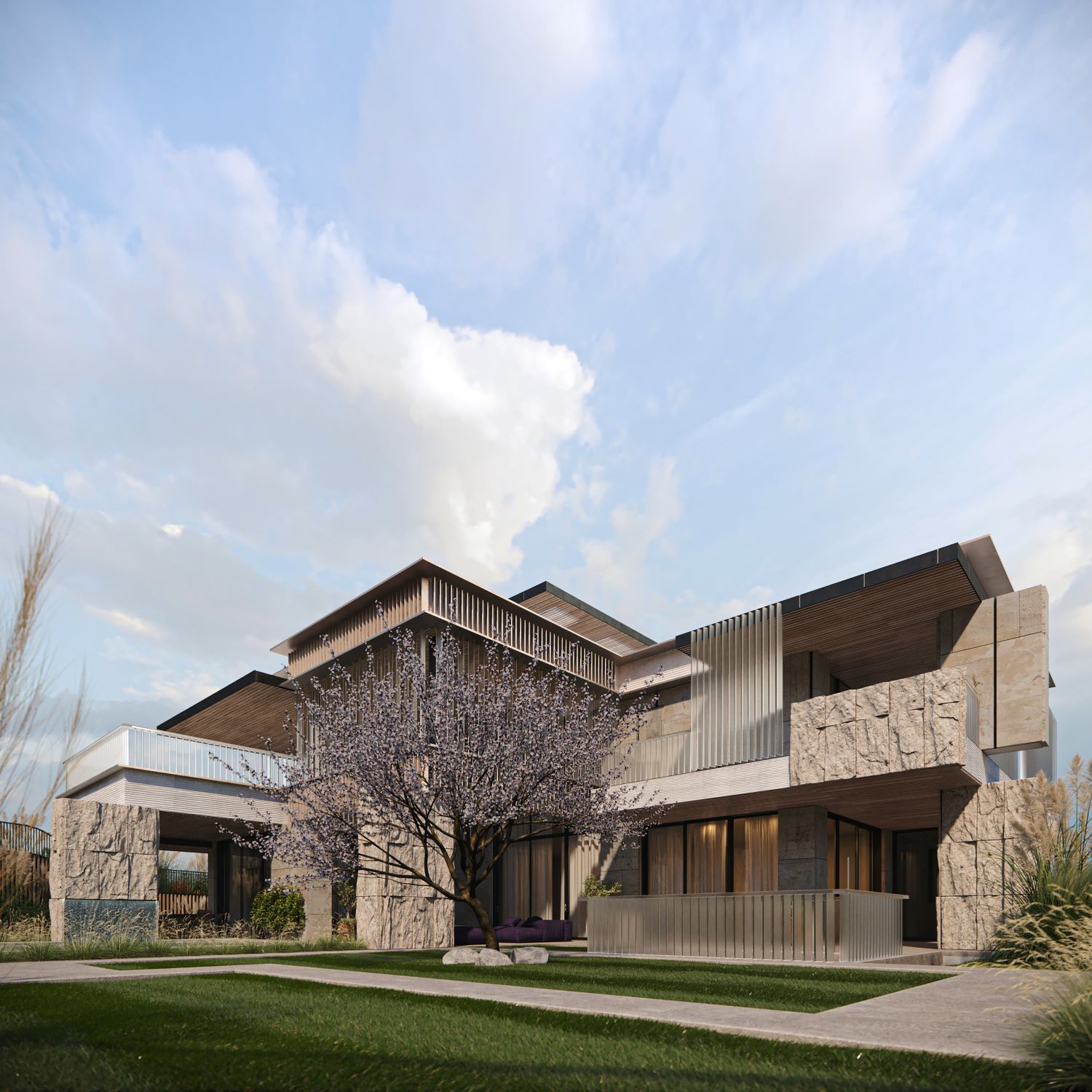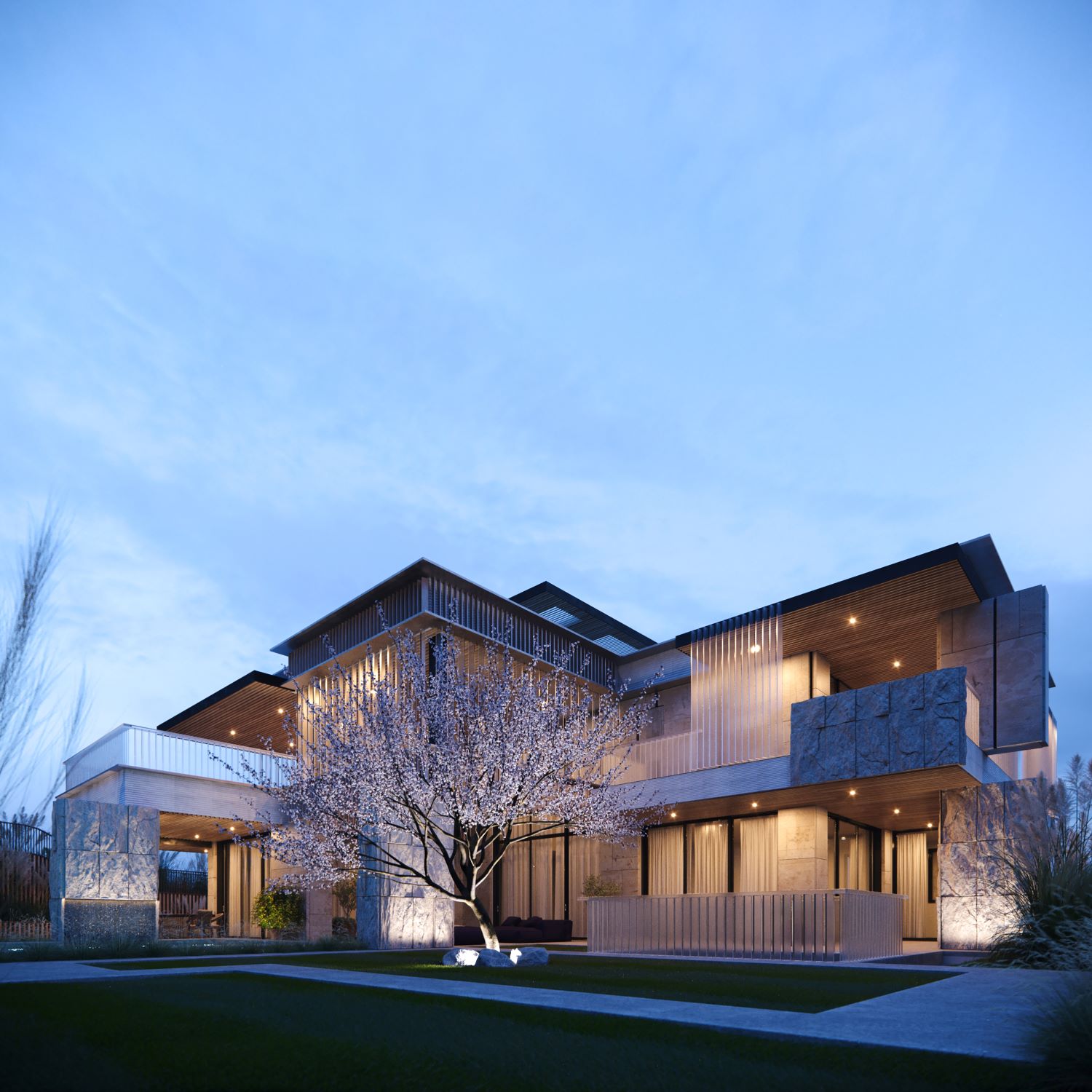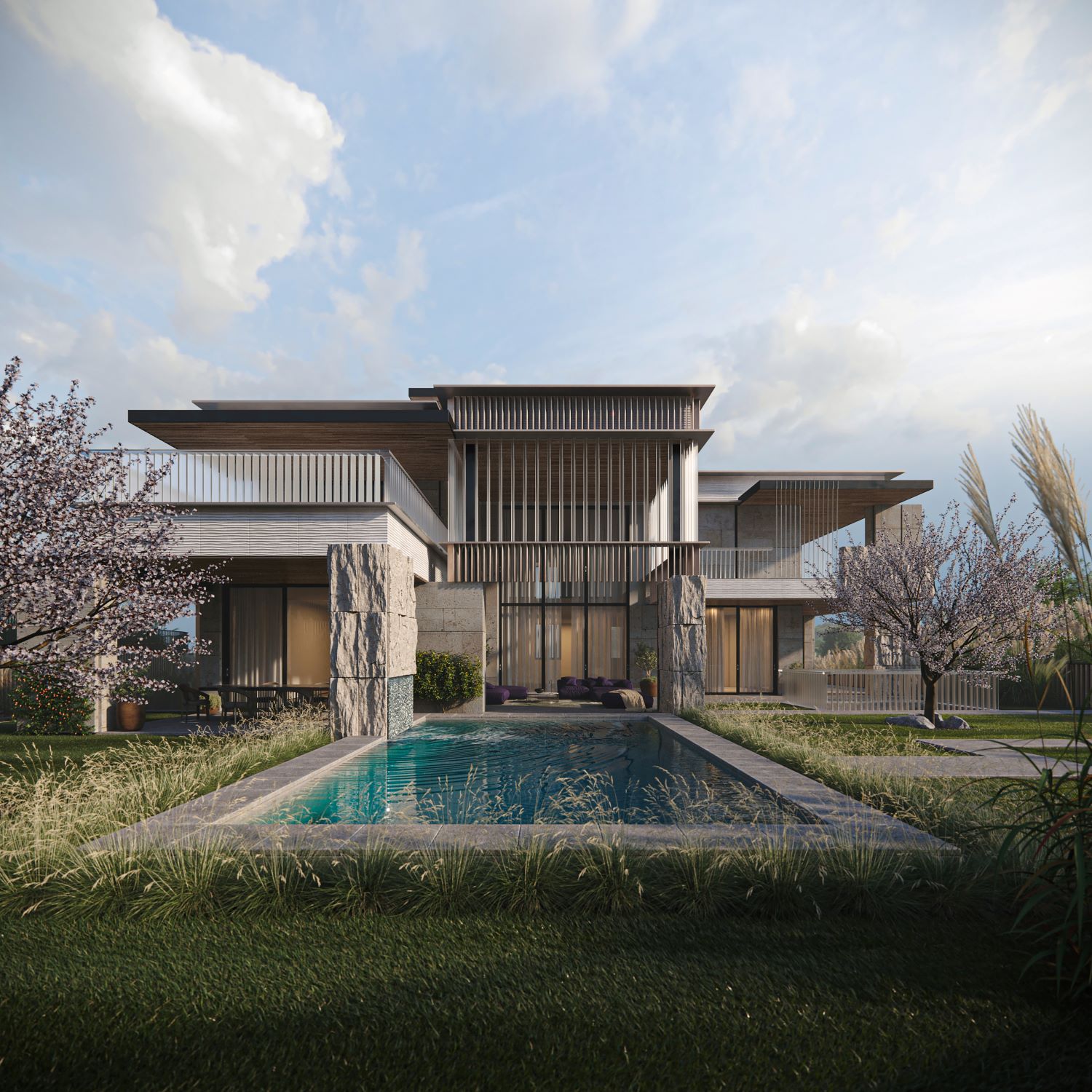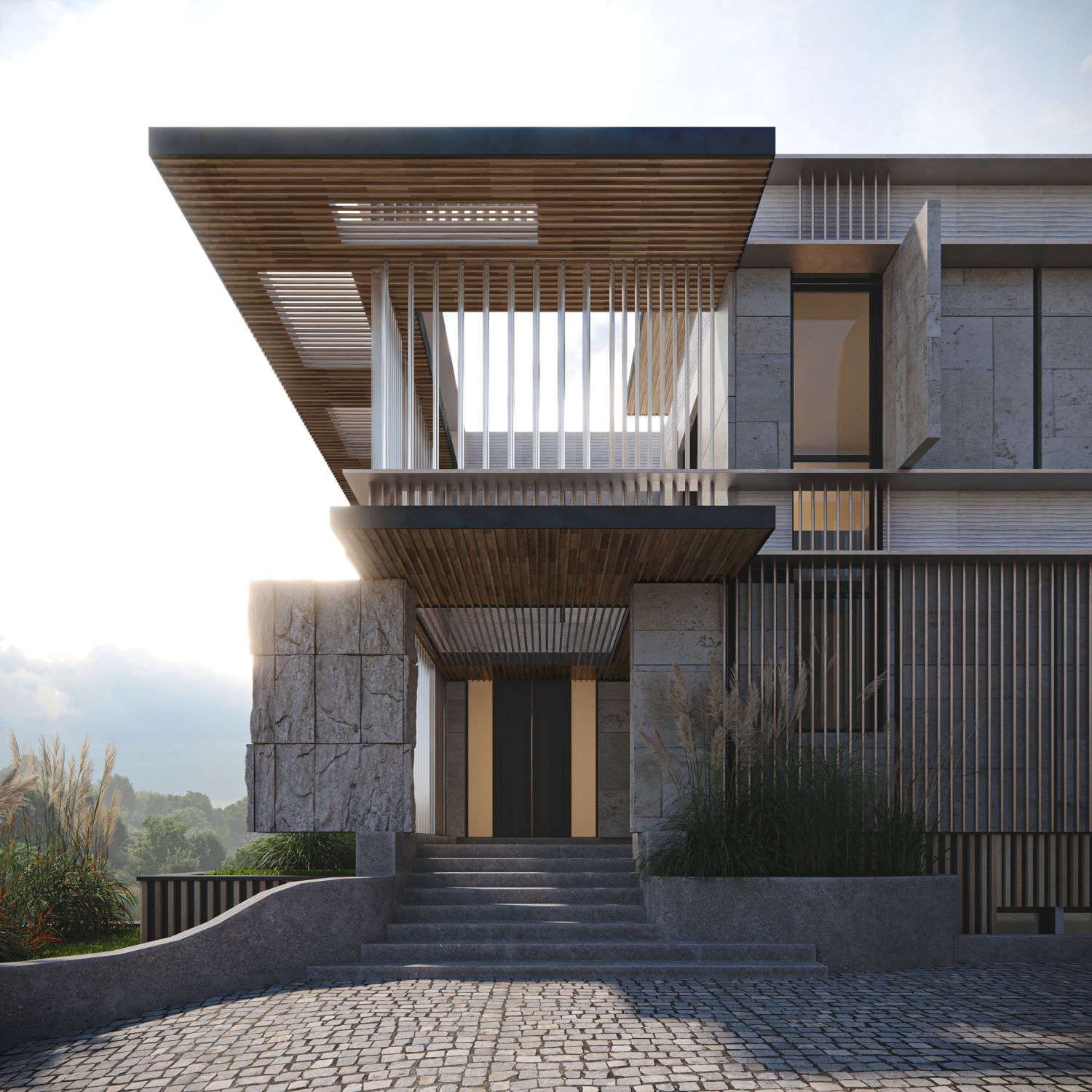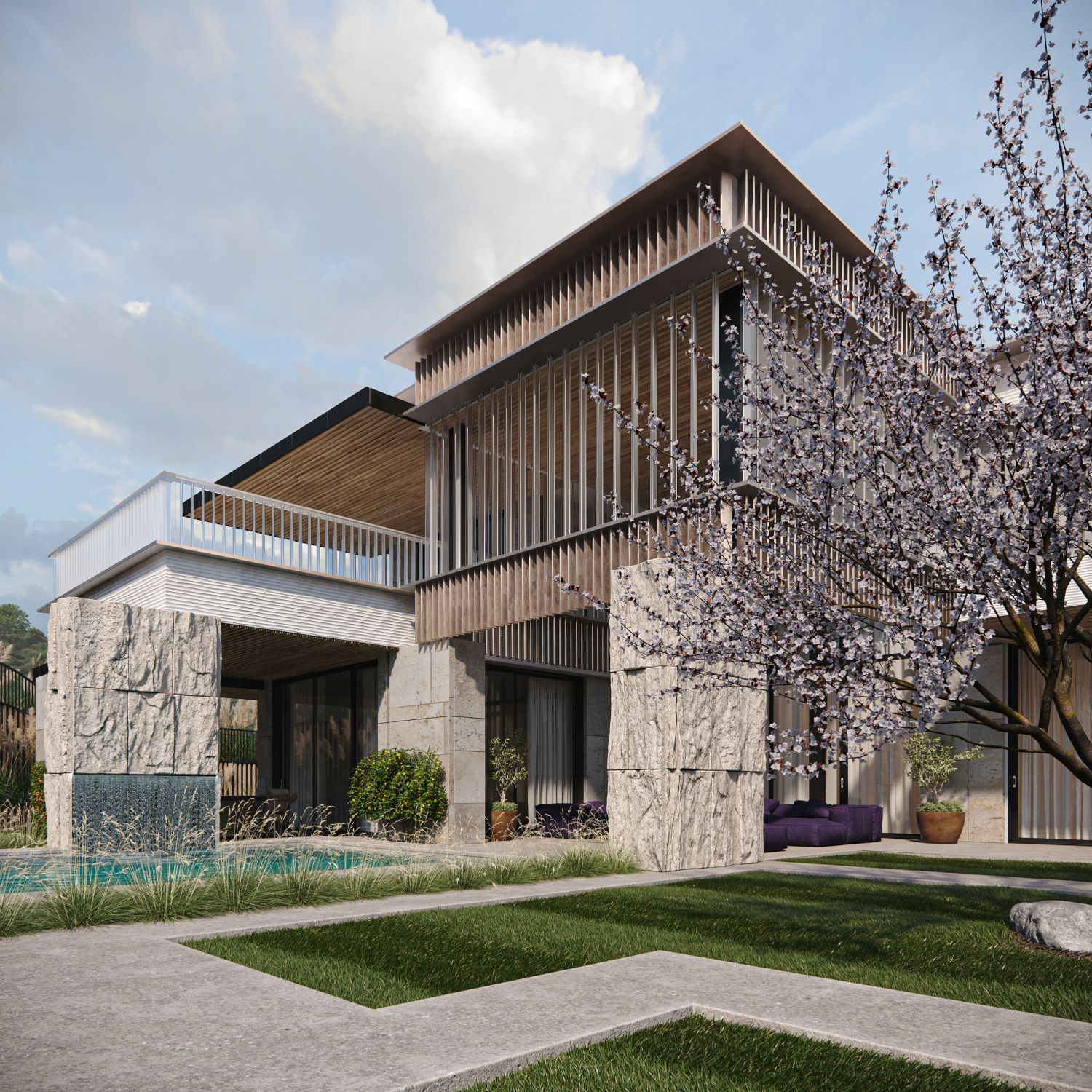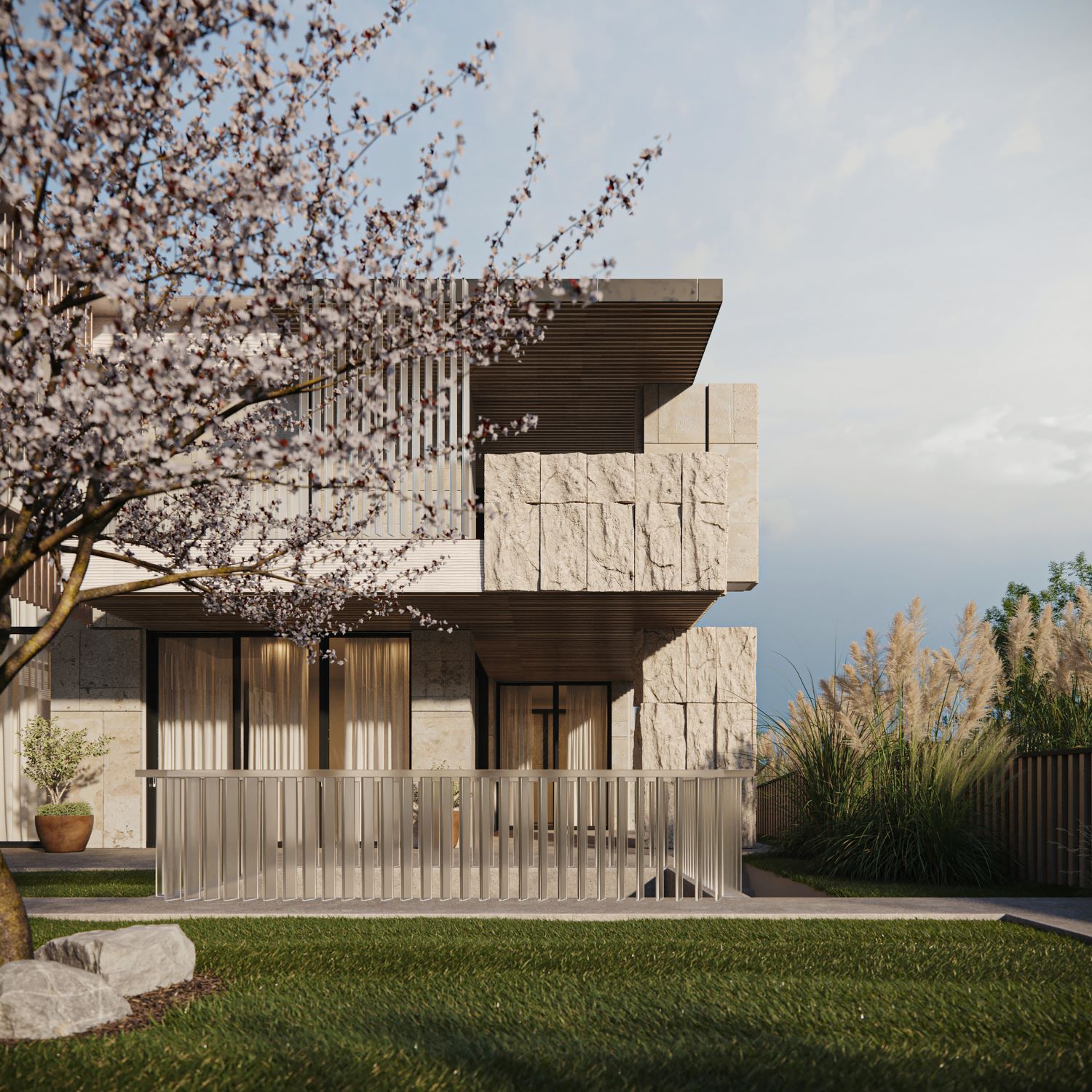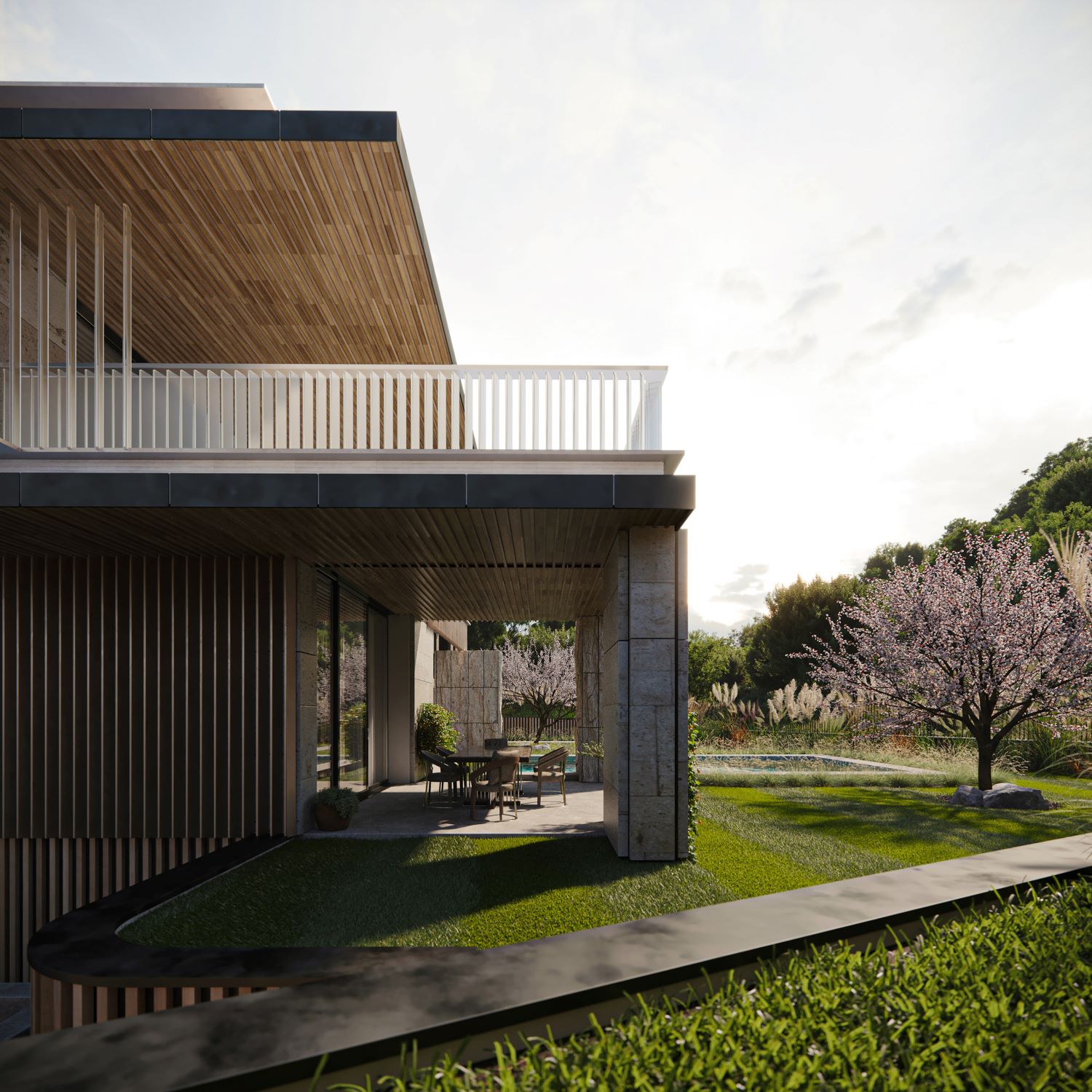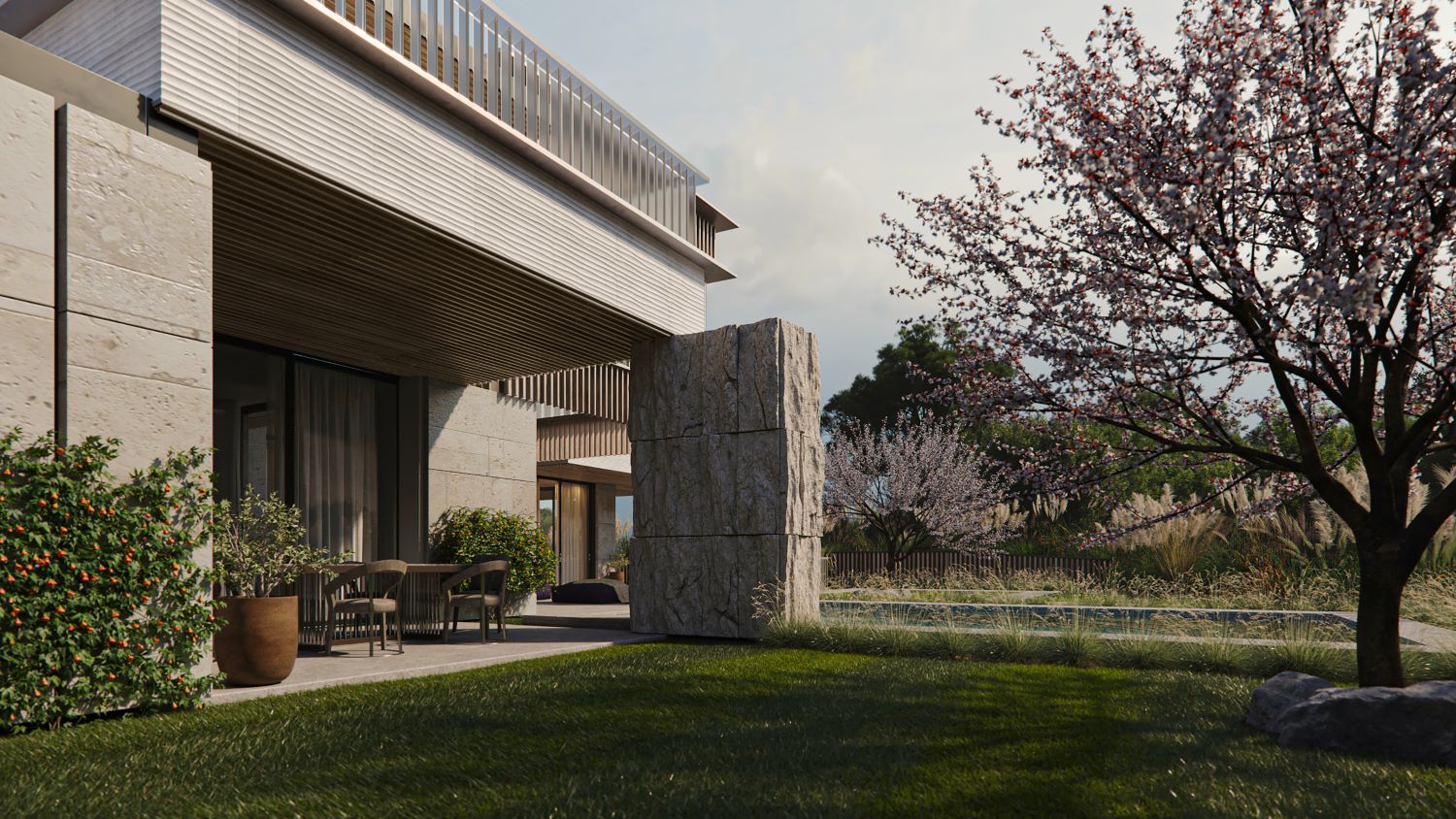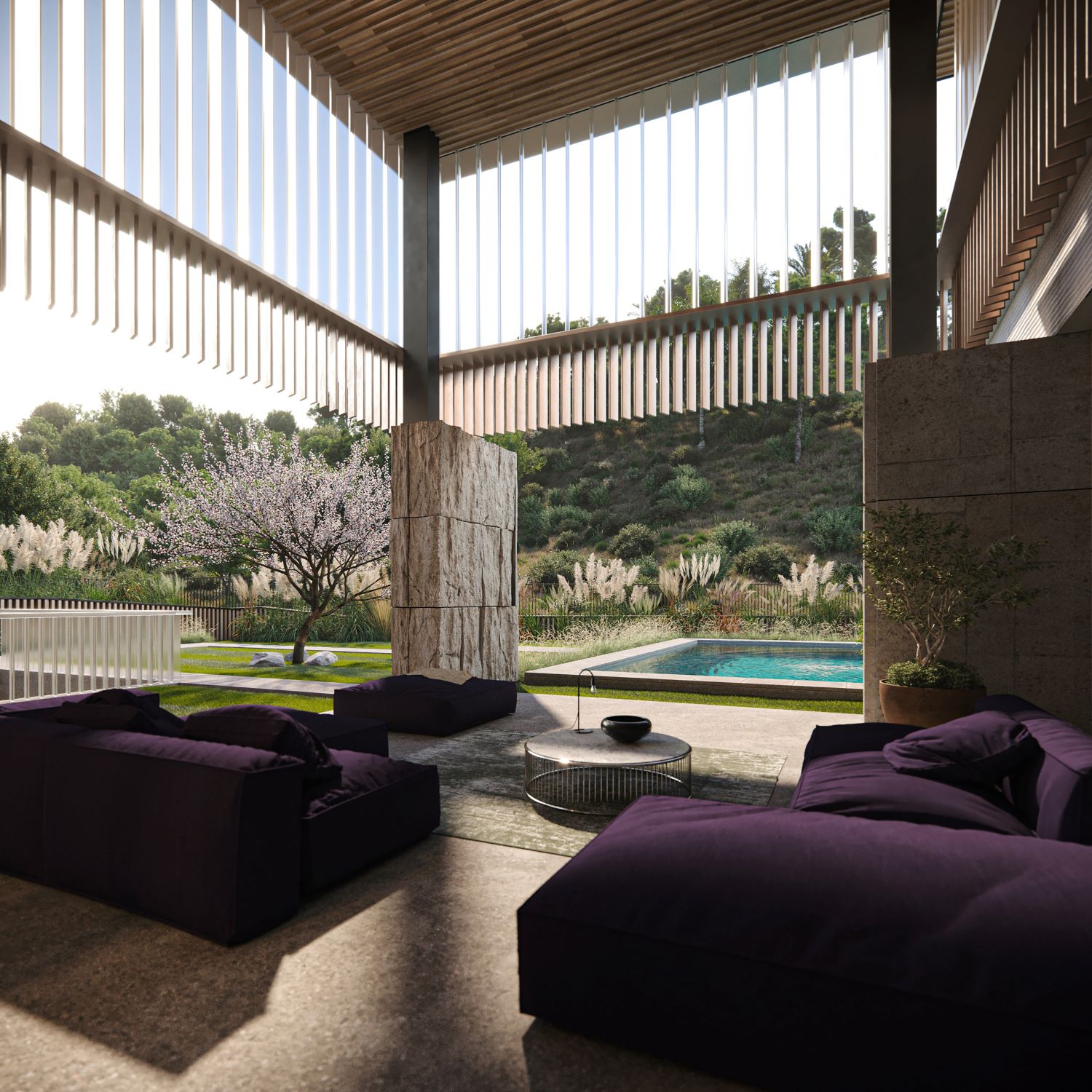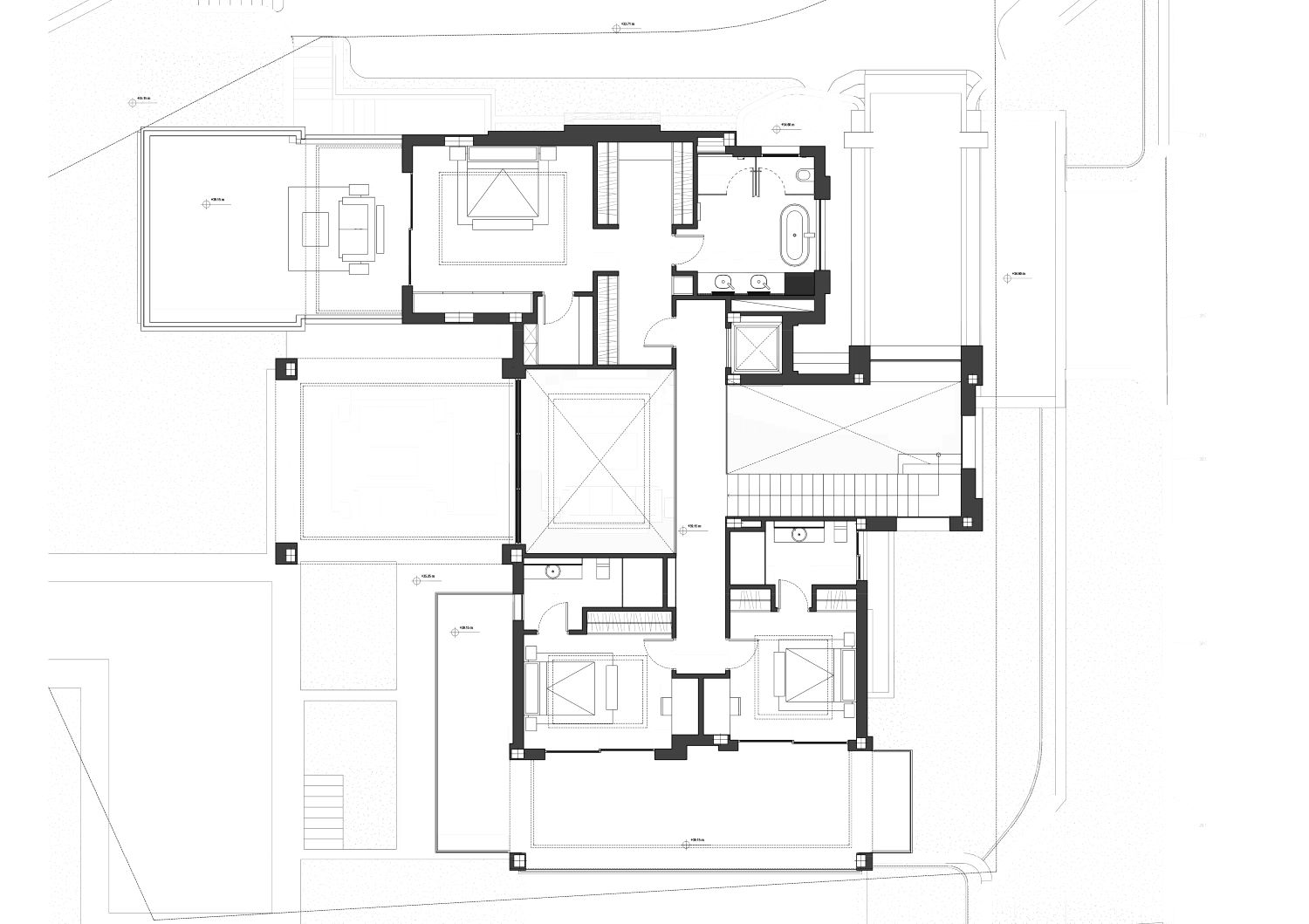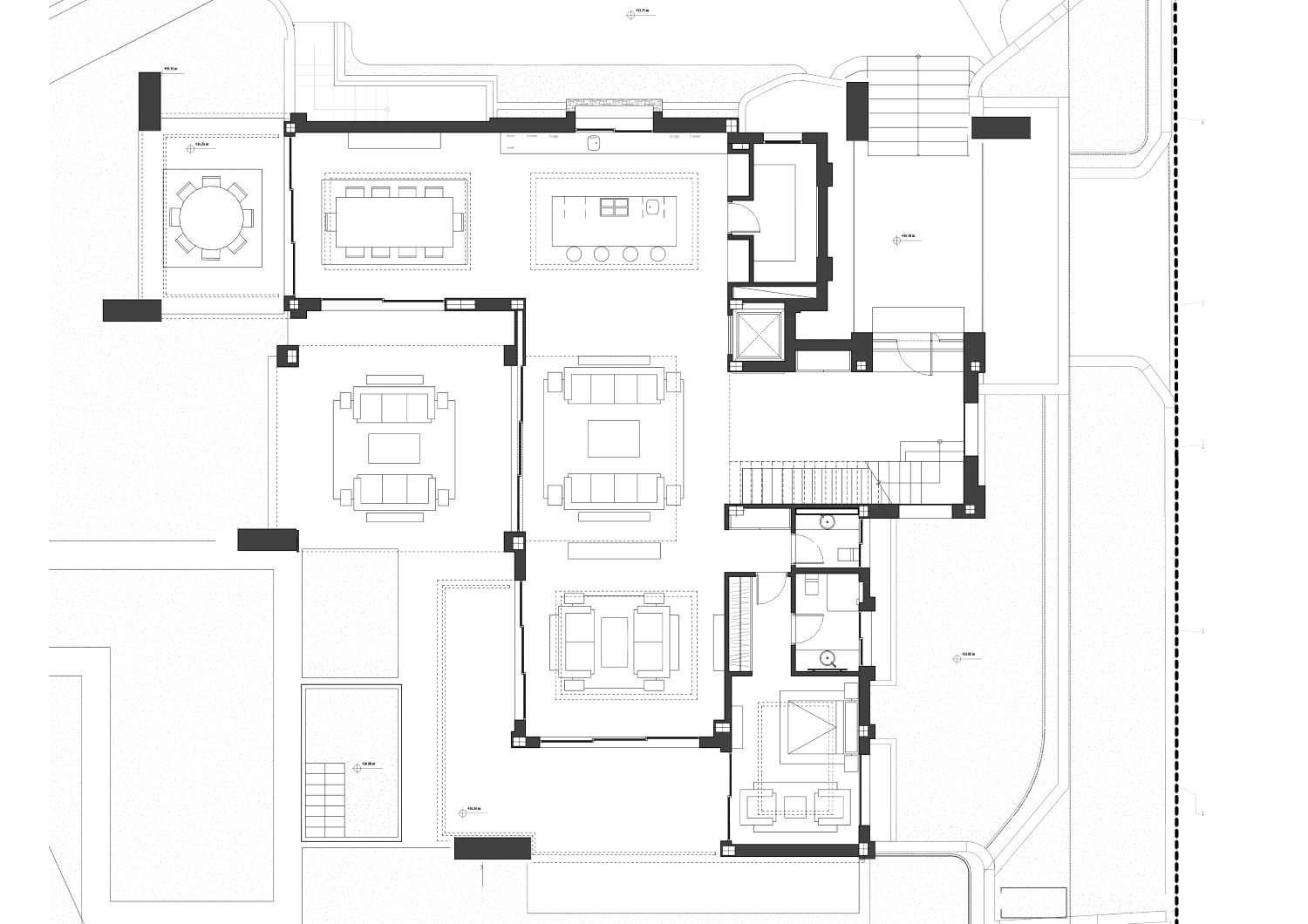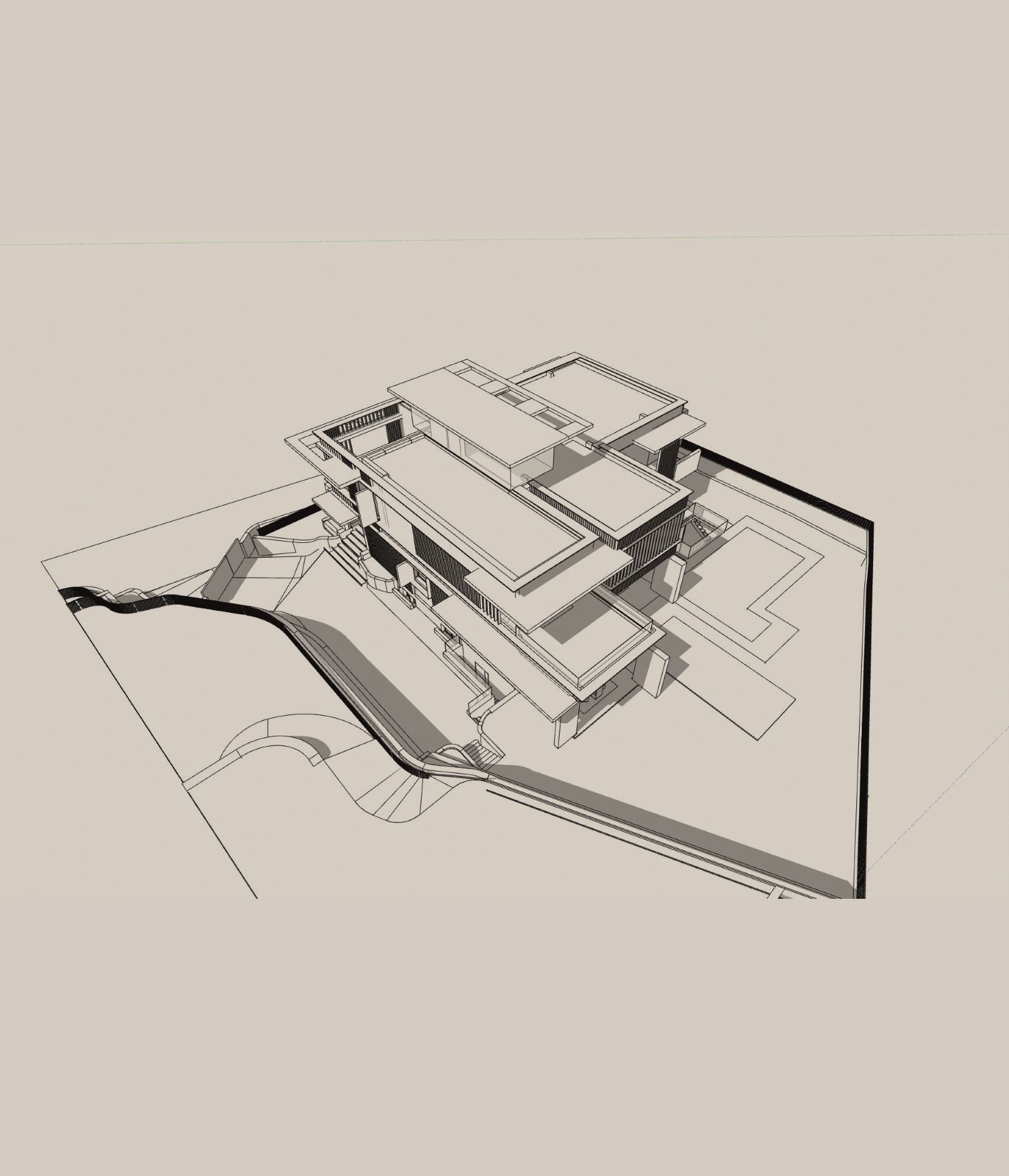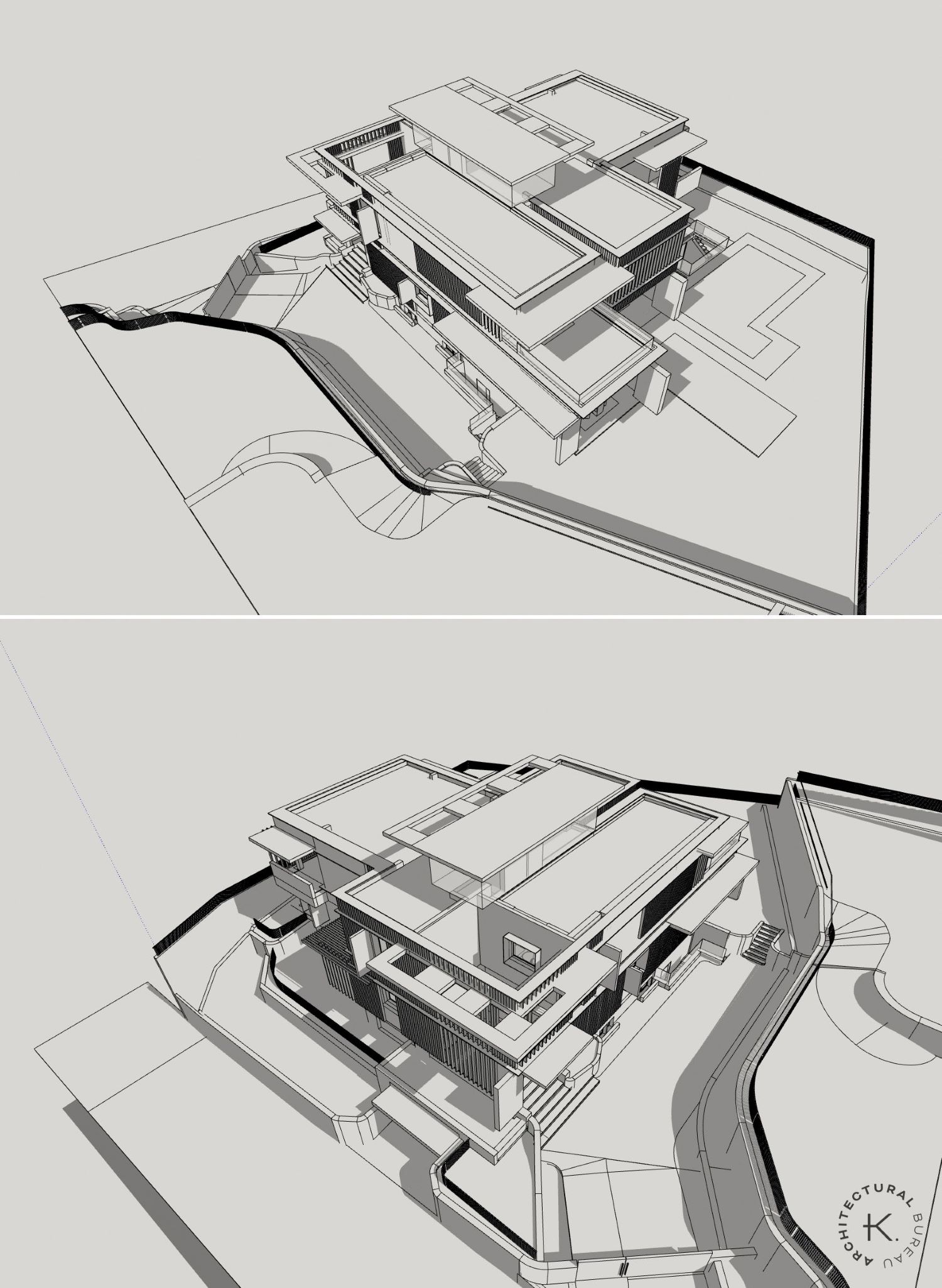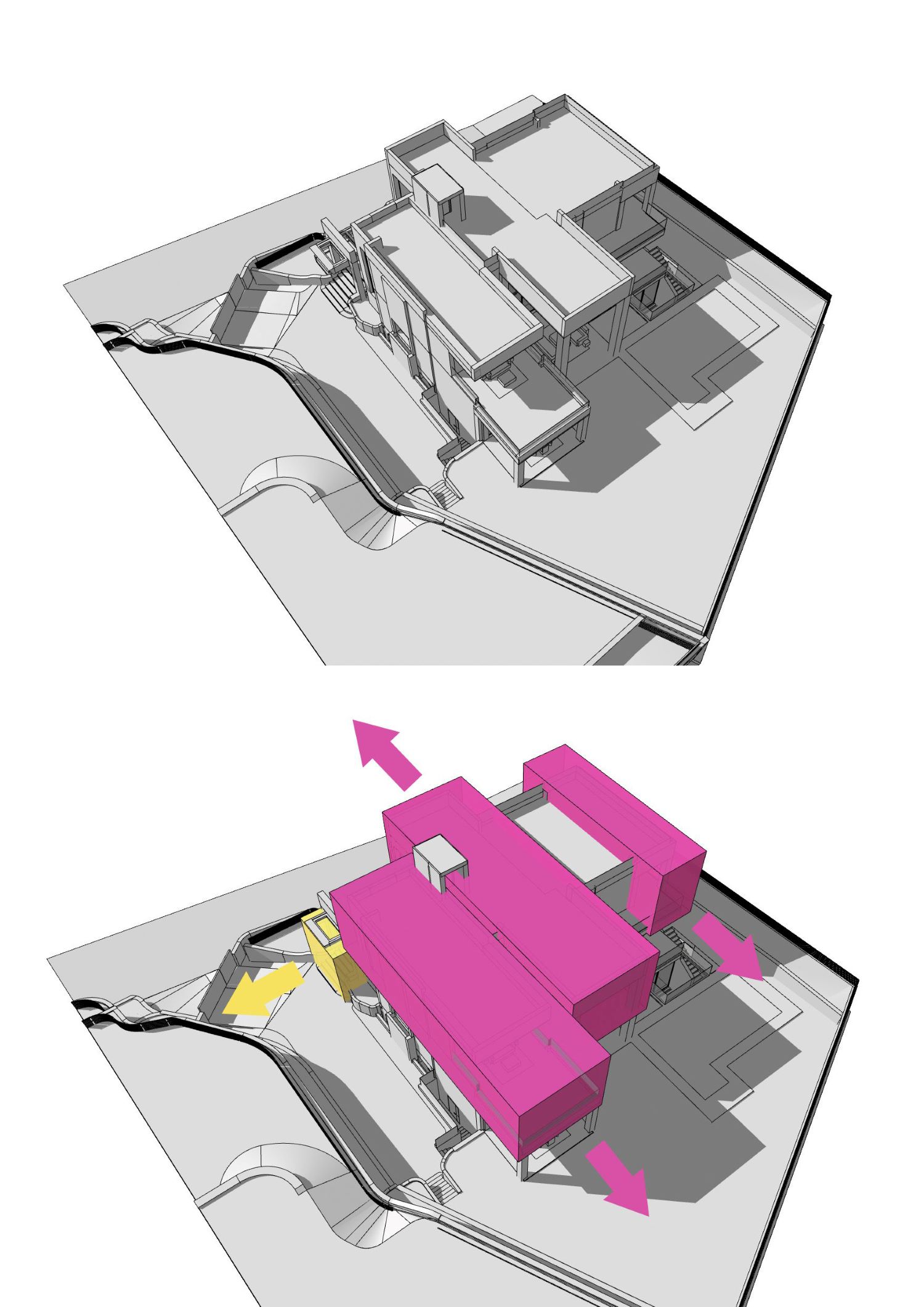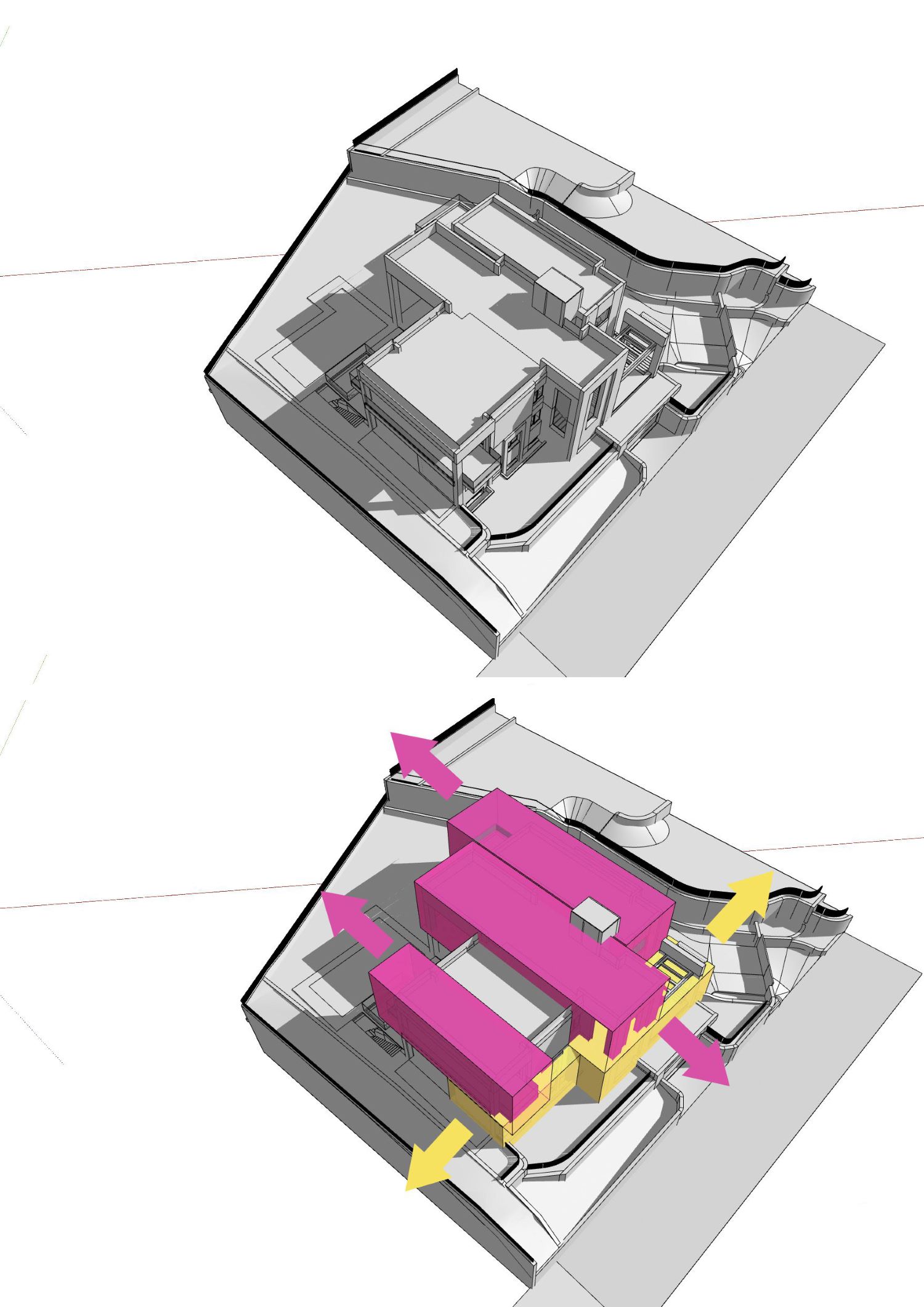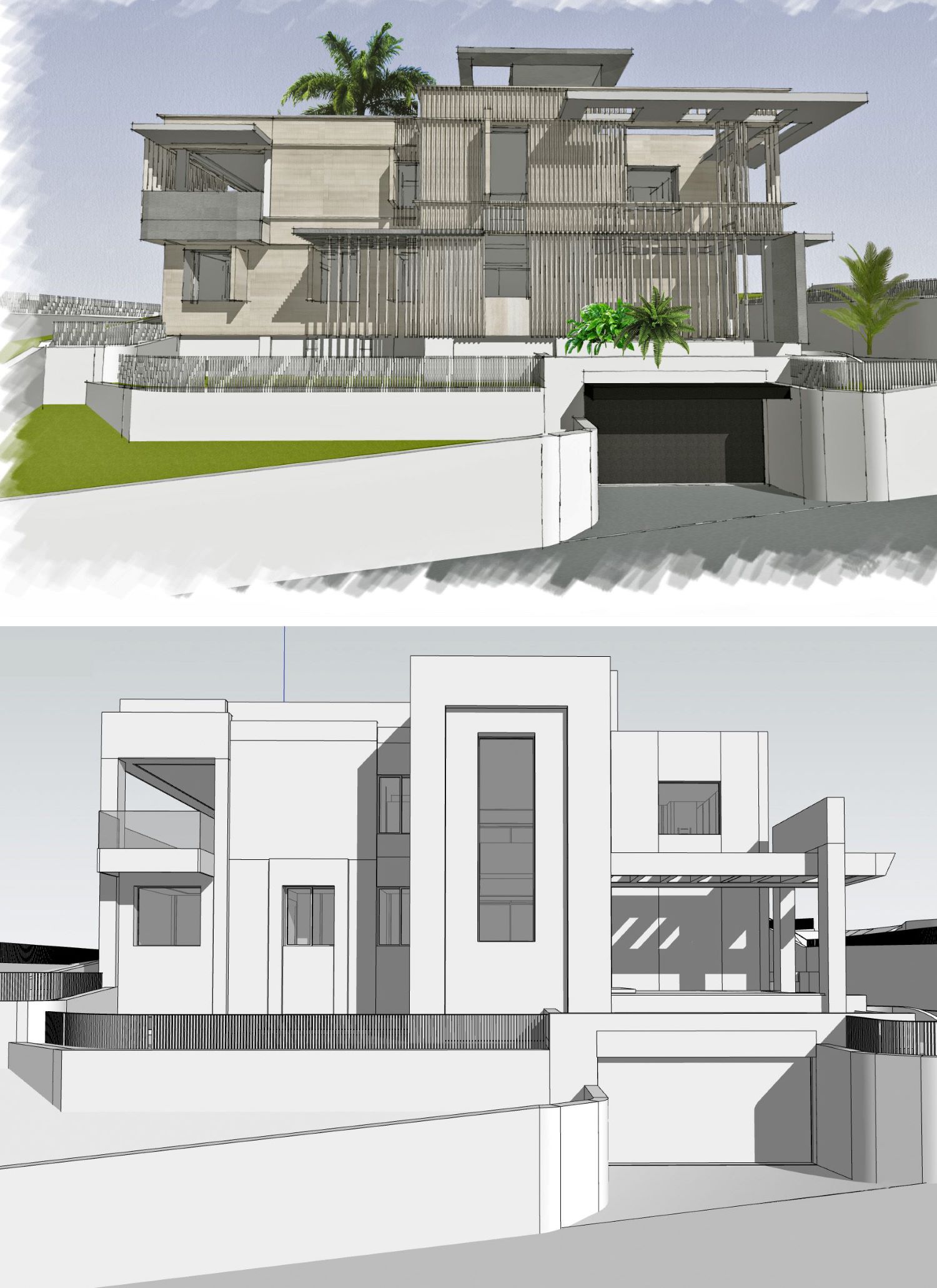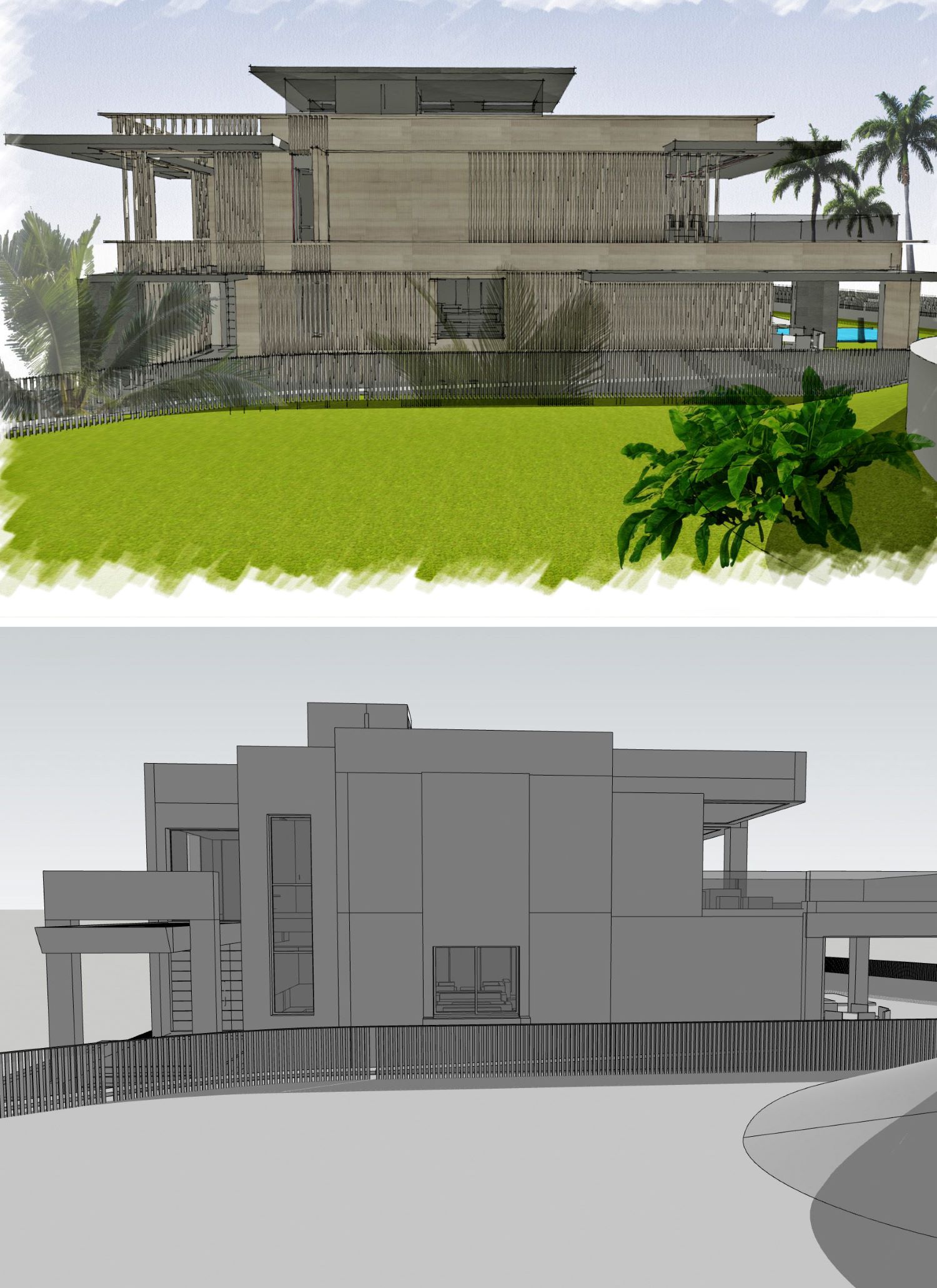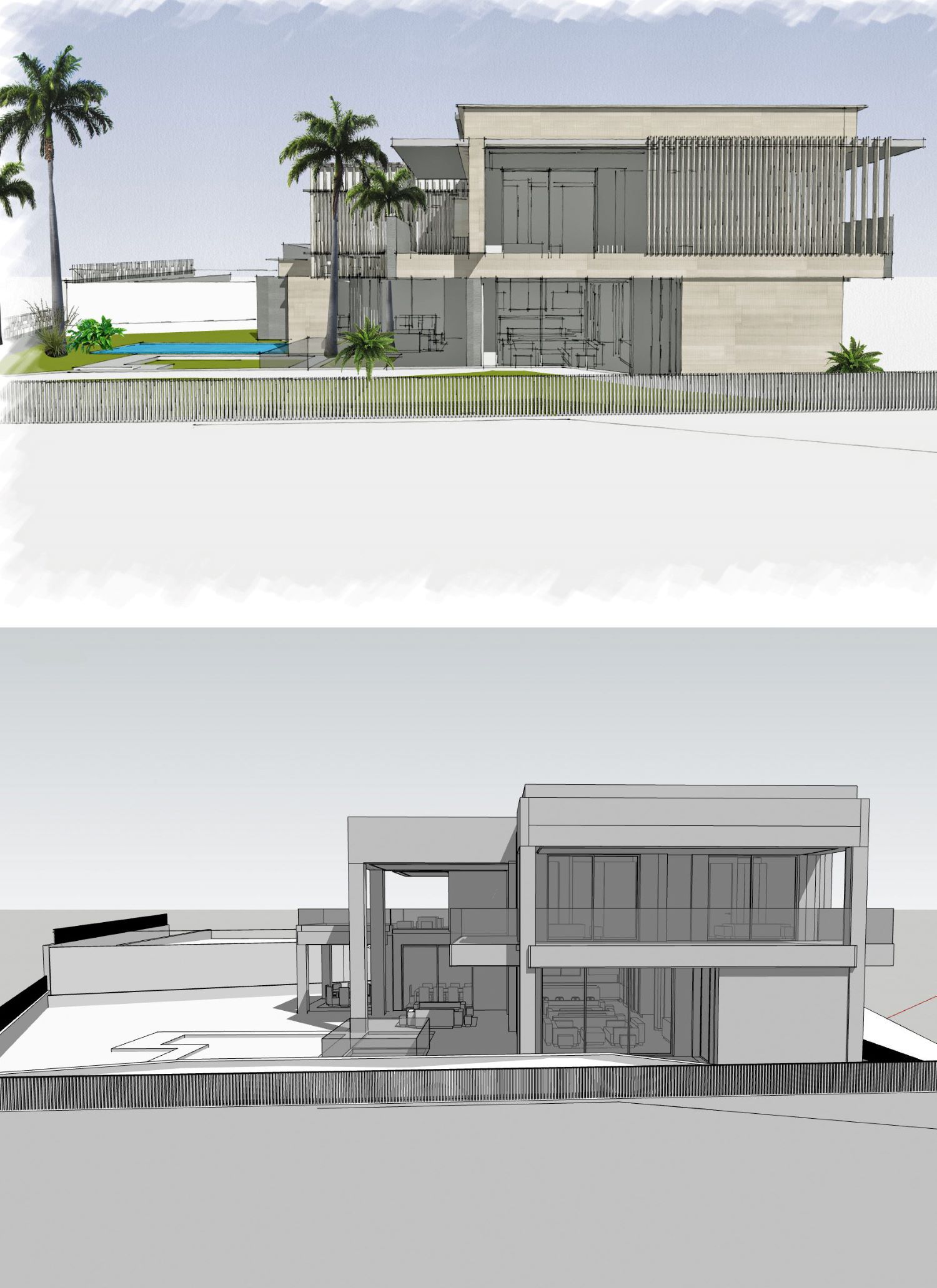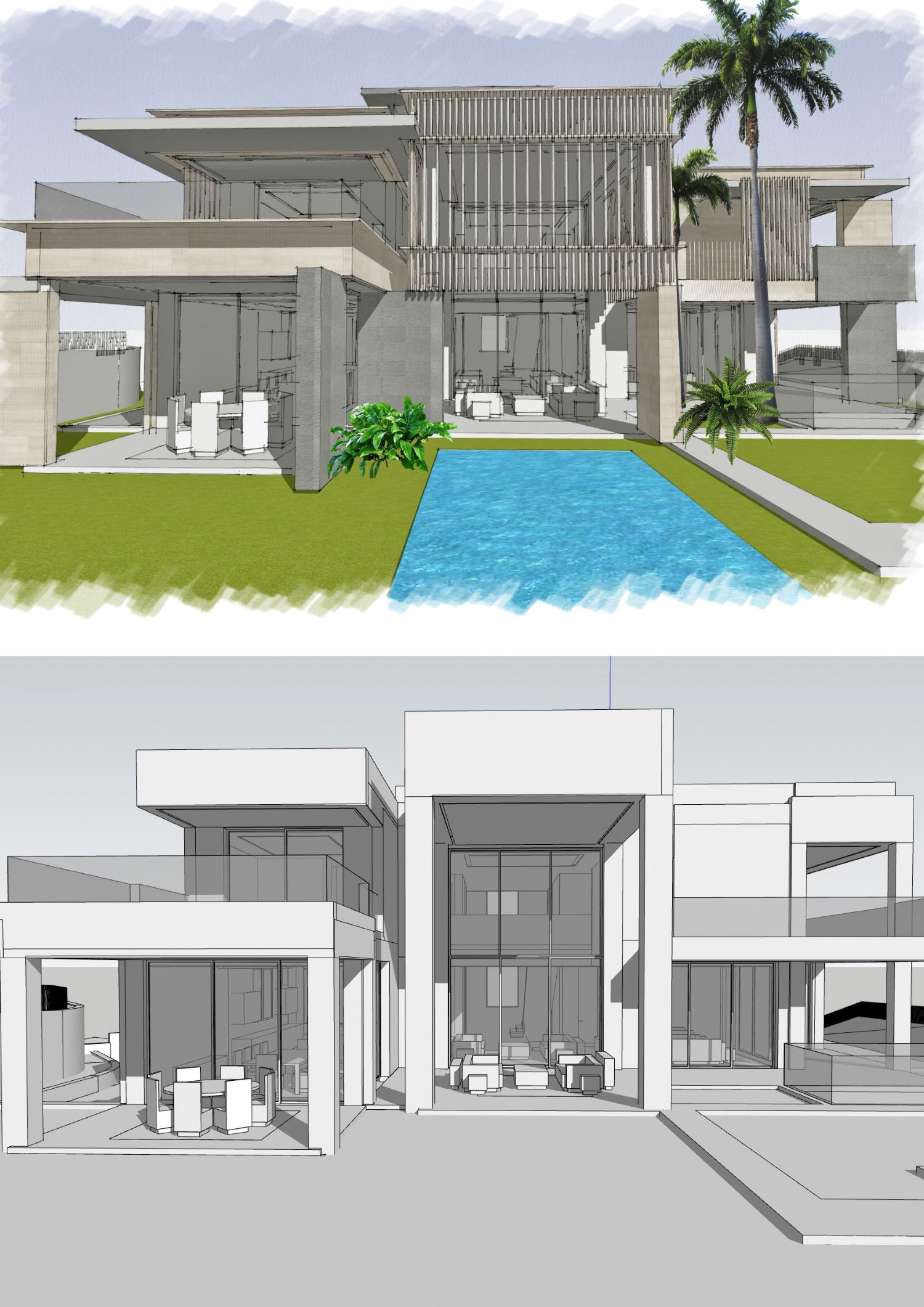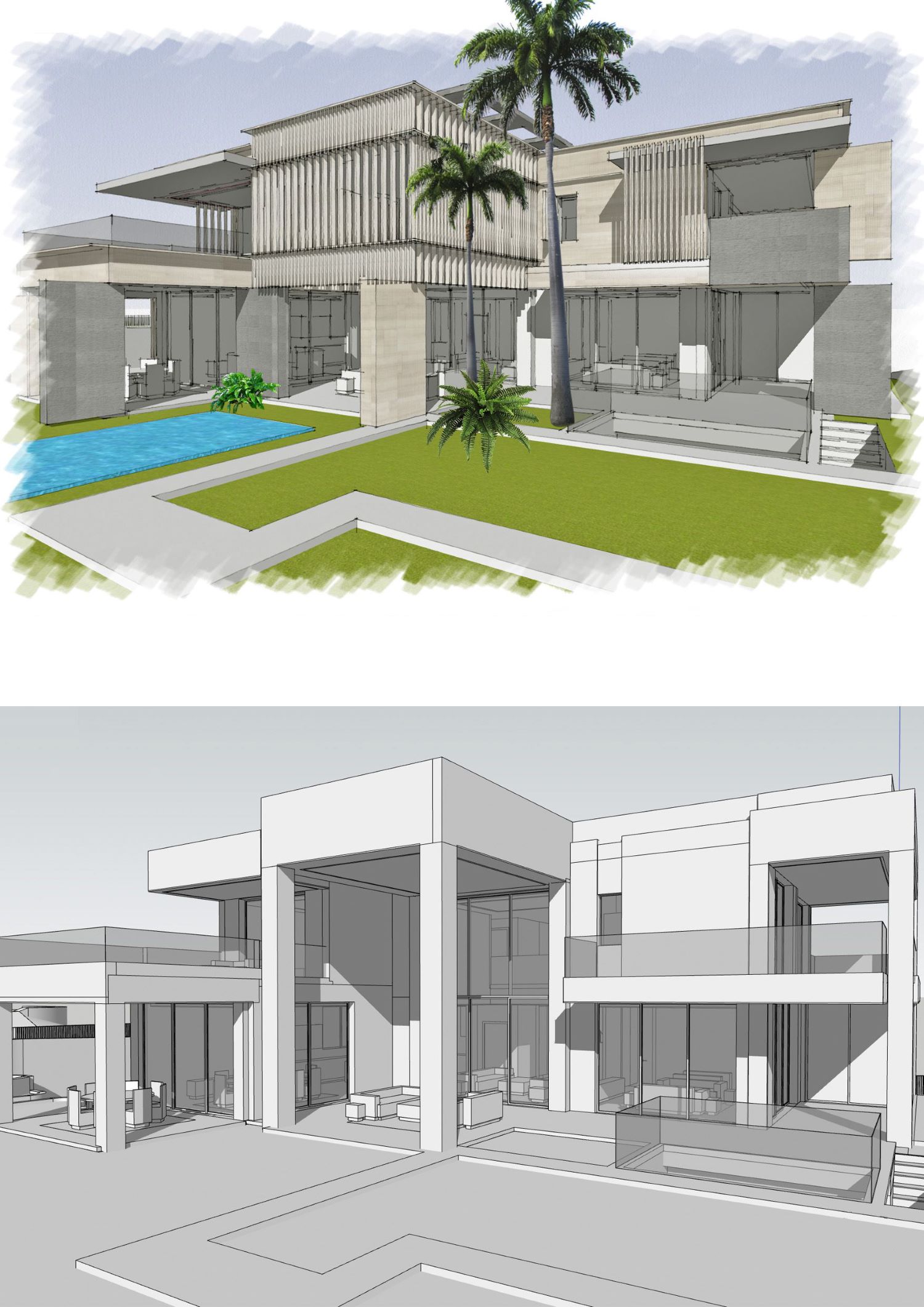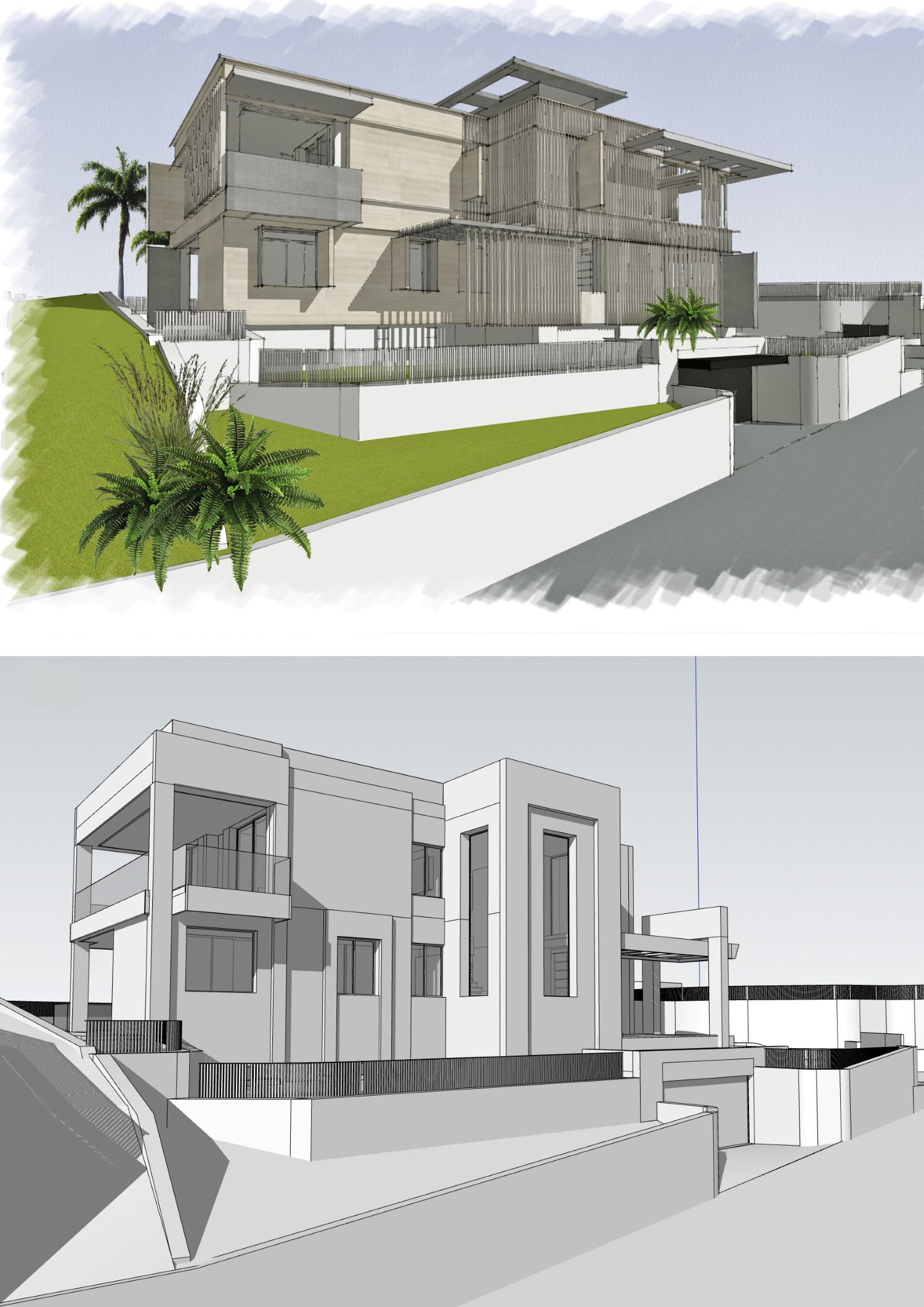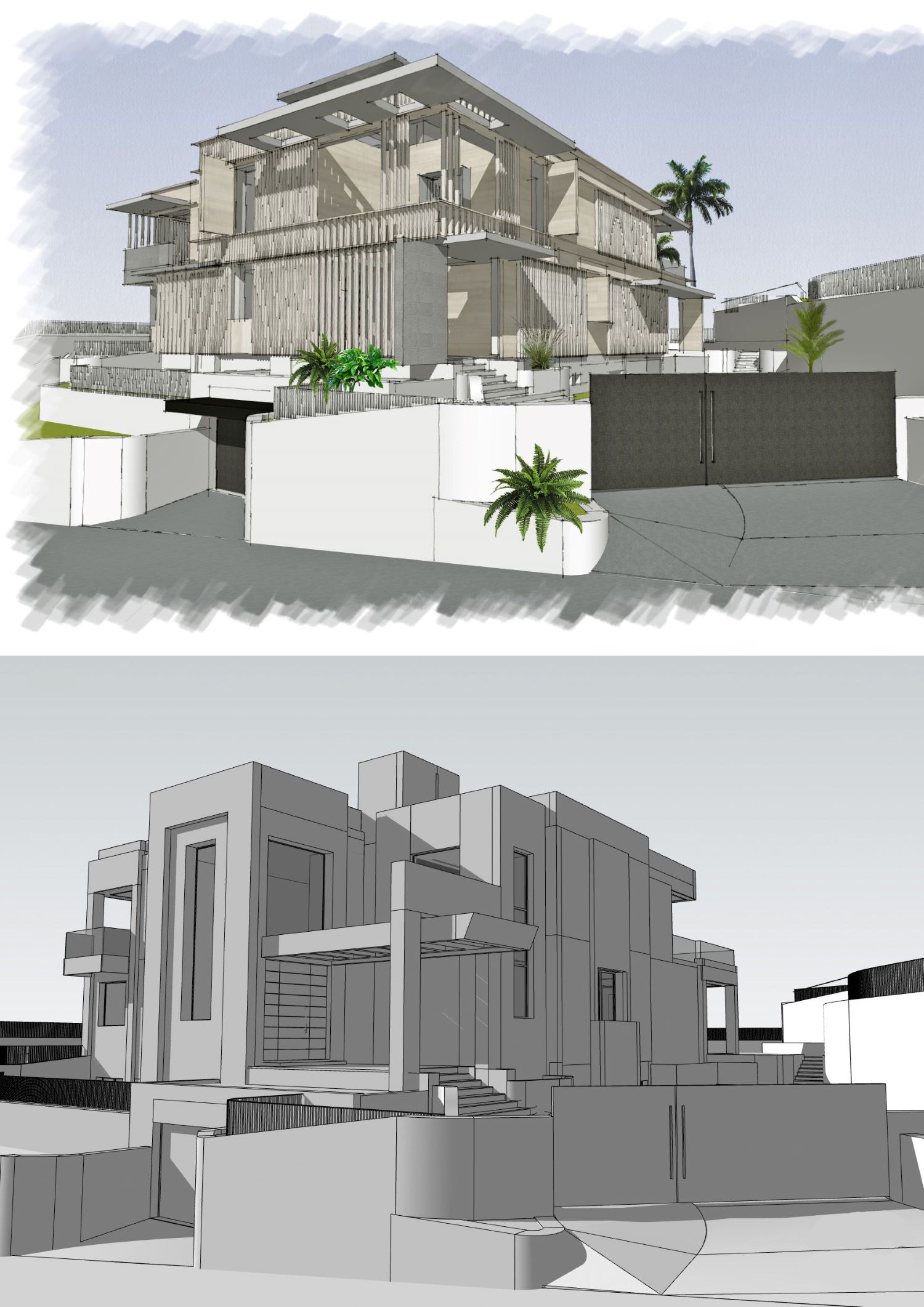 ---