Babayants Architects: Revealing the genius loci and stopping time was the task of designing this project. To create a relaxing atmosphere with a touch of old times. In this villa, there are no standardized and obvious solutions.
The interior palette is burned out by the sun. The textures are smoothed. The emotions as well as the colors we worked with are damped down. Scuffs of natural stone on the floor and perfectly smooth surfaces glare in the light. The lighting we designed mimics the setting sun.
We elected not to use the classic zoning in the master block on the second level. The bedroom, the living room, the office, the reading area, and the walk-in closet are united and made with "large strokes". The iconic pieces placed logically but without excessive perfectionism set the functionality.
The different epochs' pieces coexist in this interior, for instance, earthenware, beautiful in its flaws, and top-notch equipment. Miraculously, these pieces are not conflicting with each other. They are united by architecture and follow it.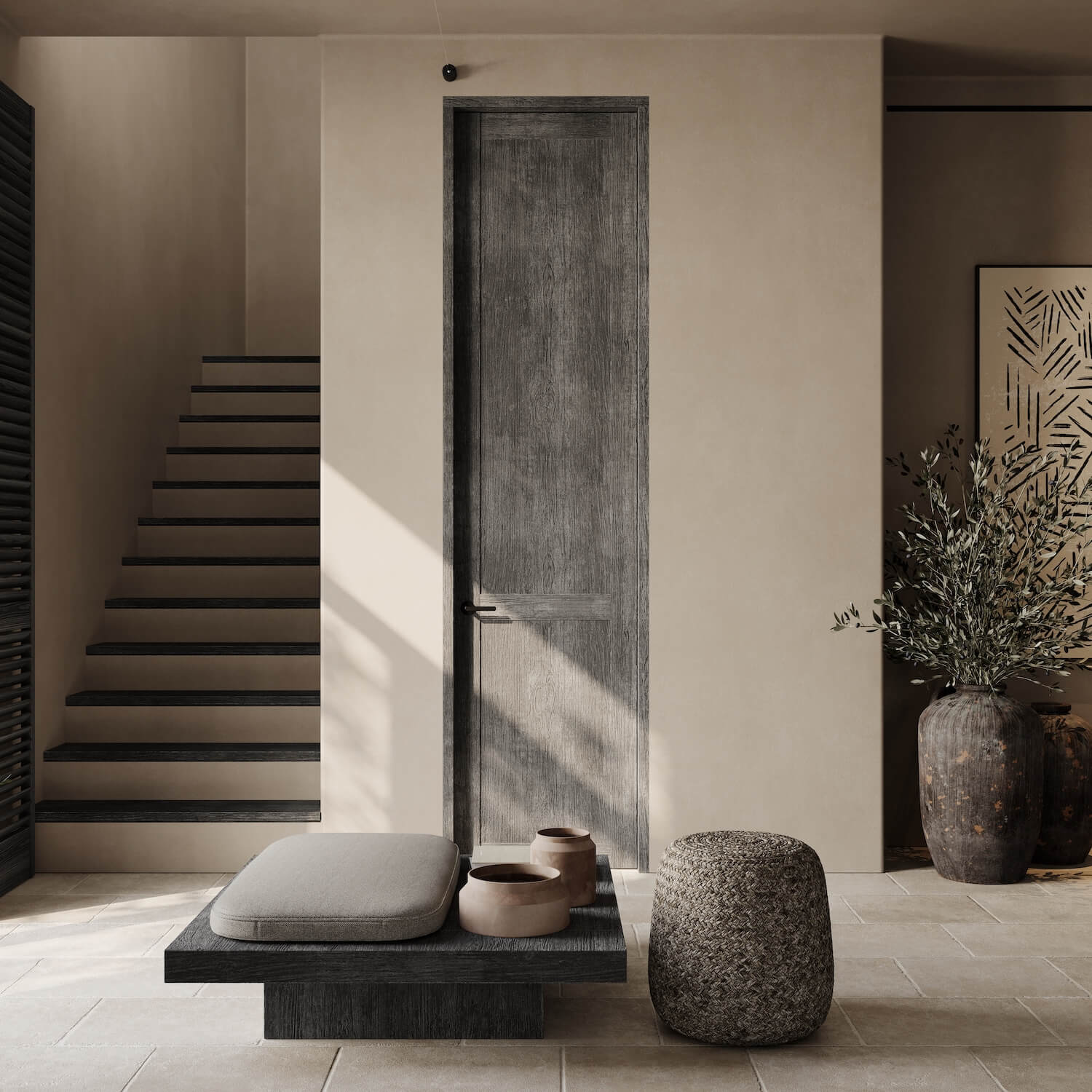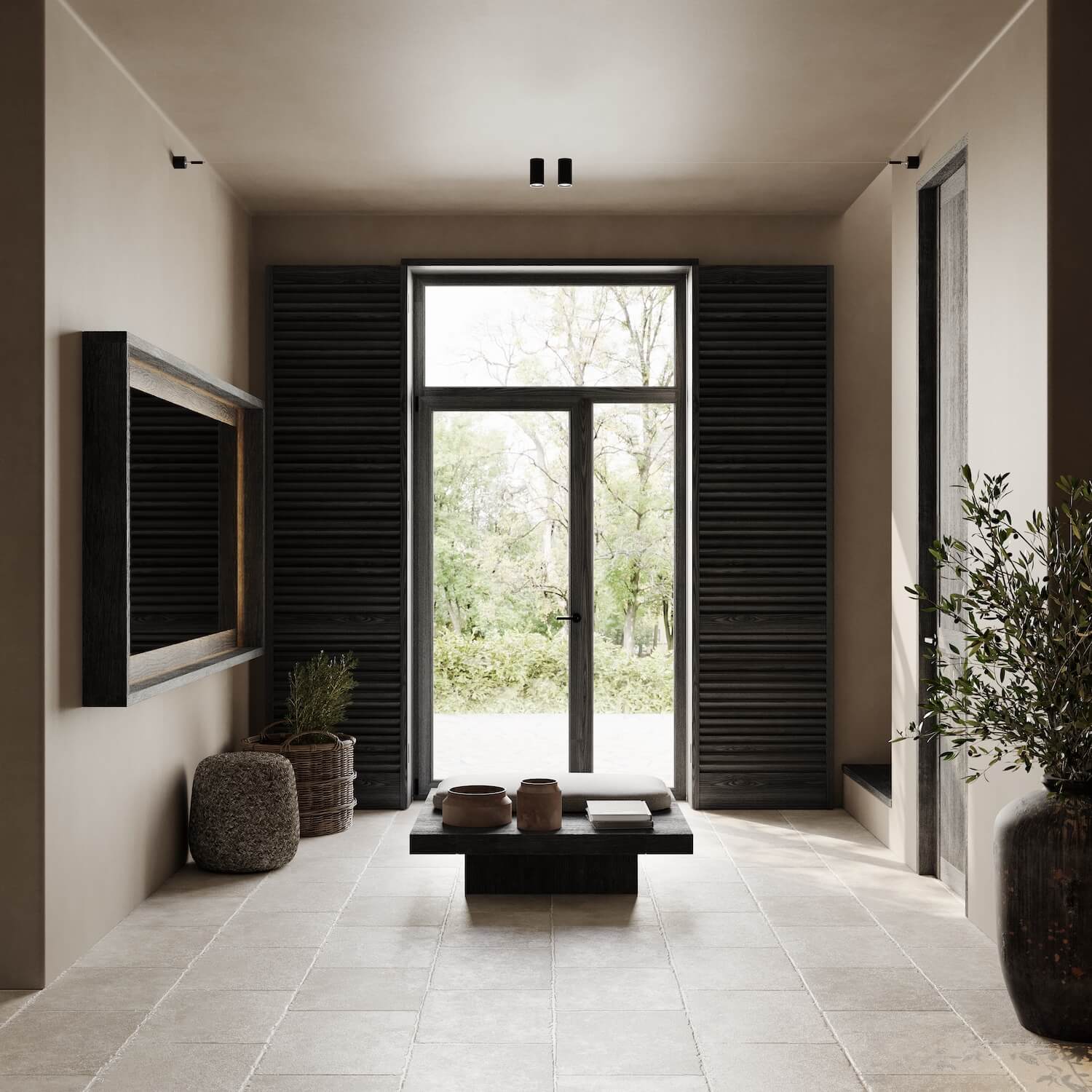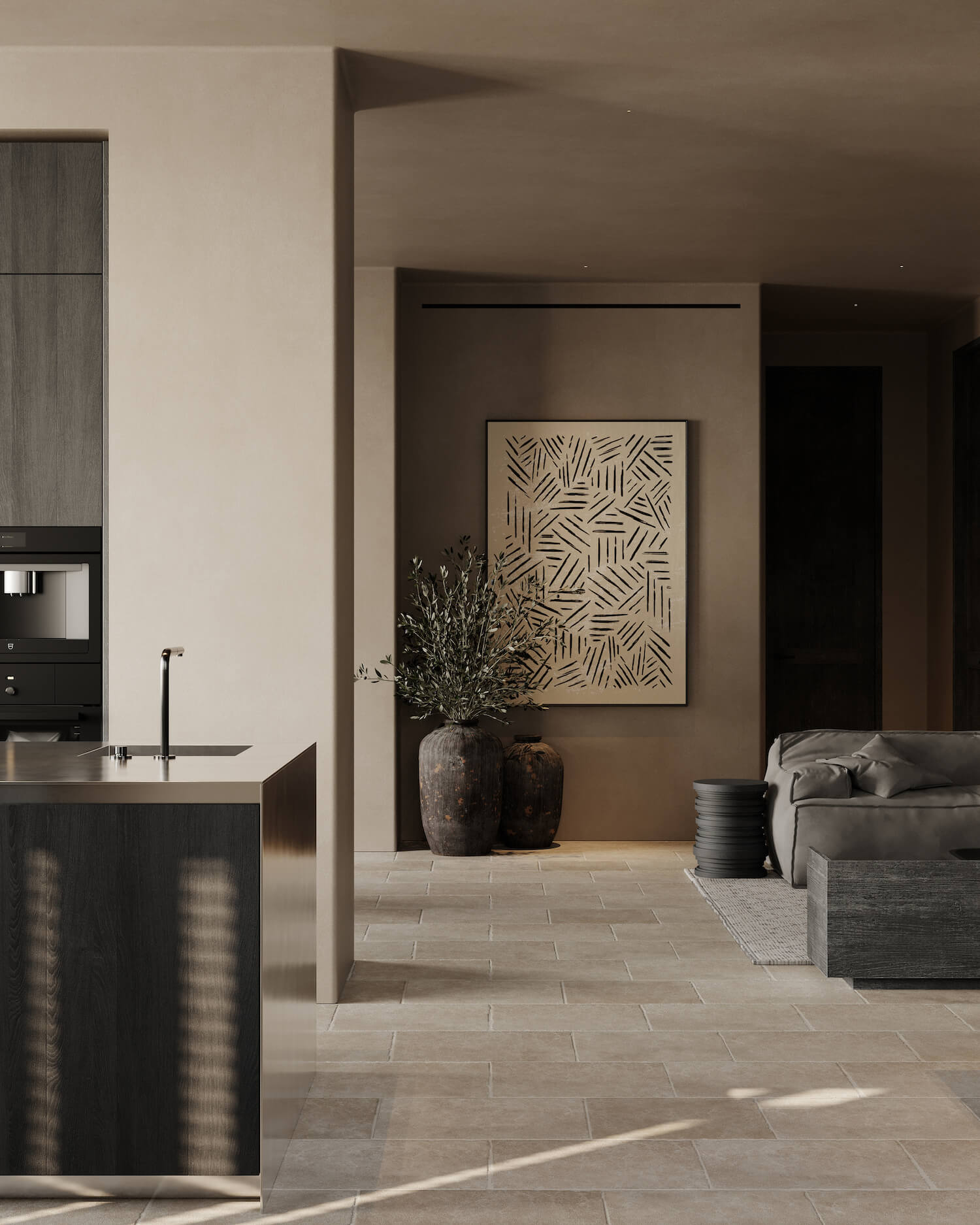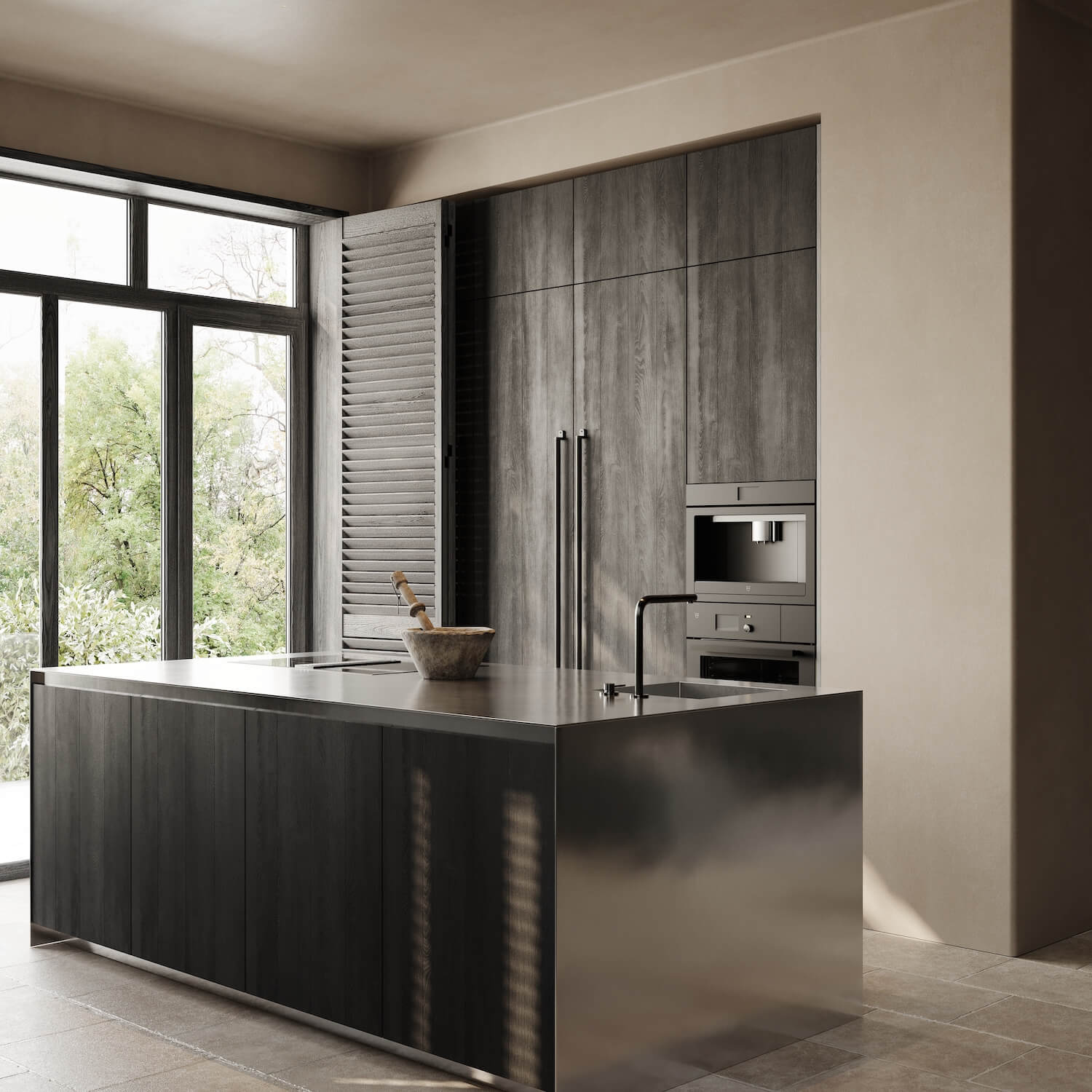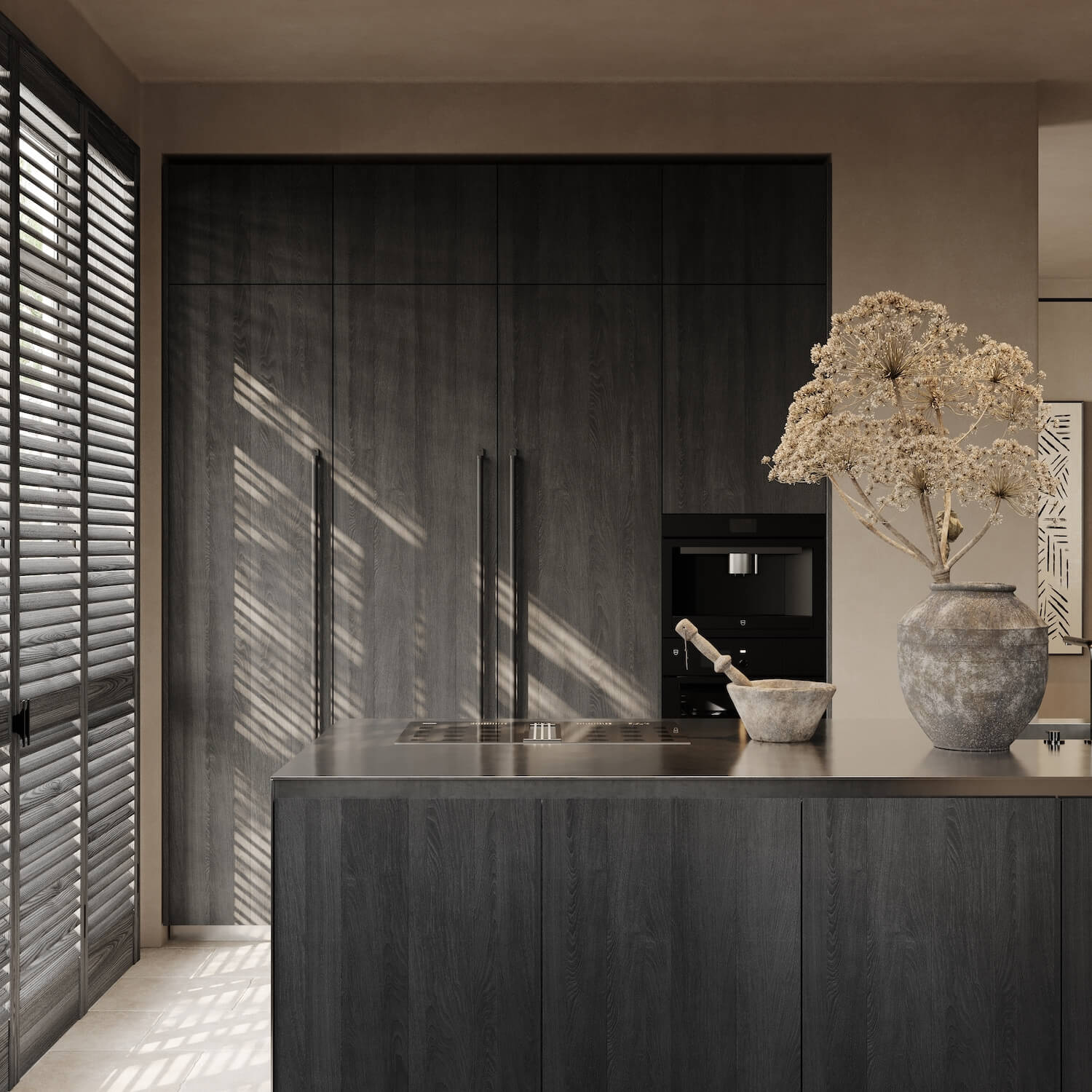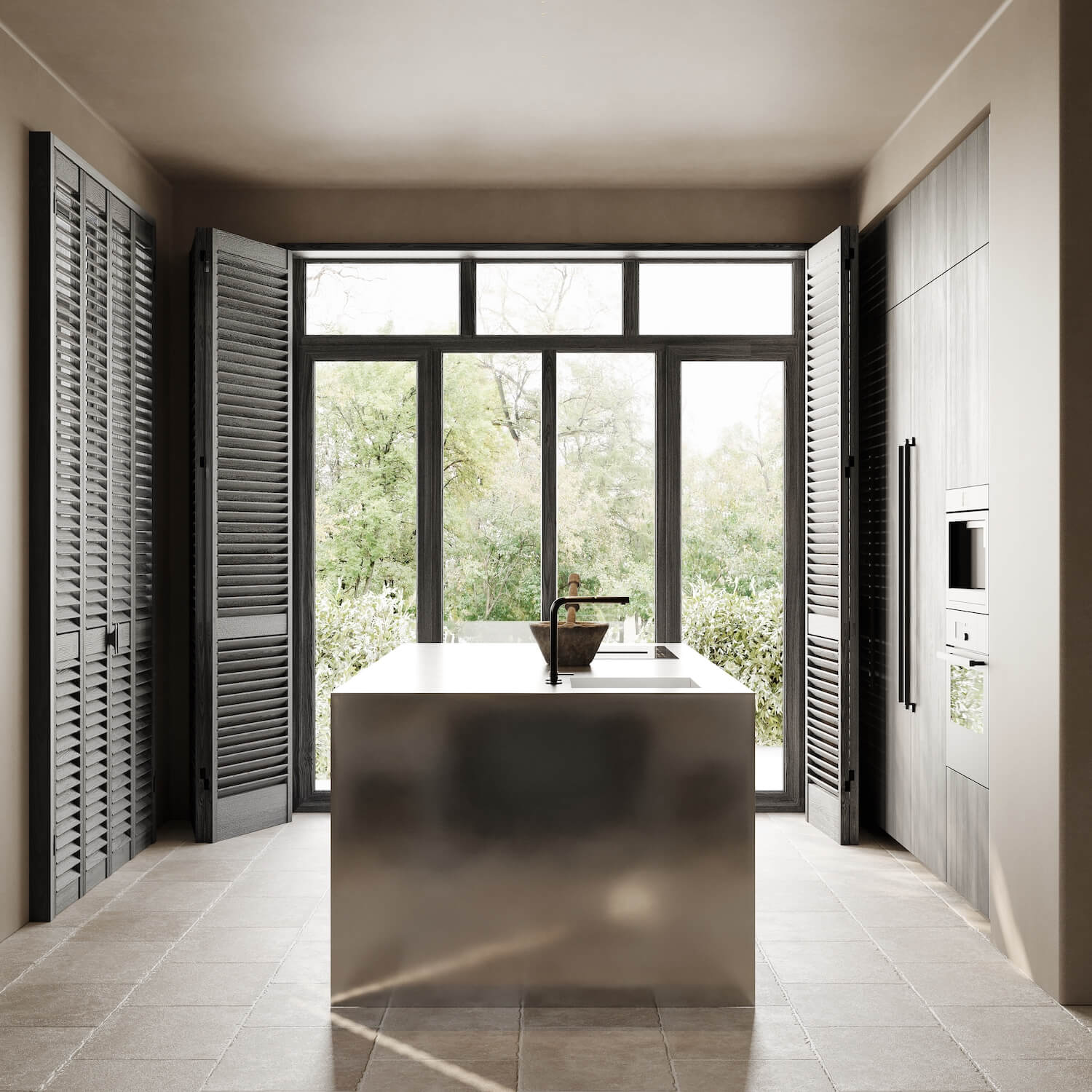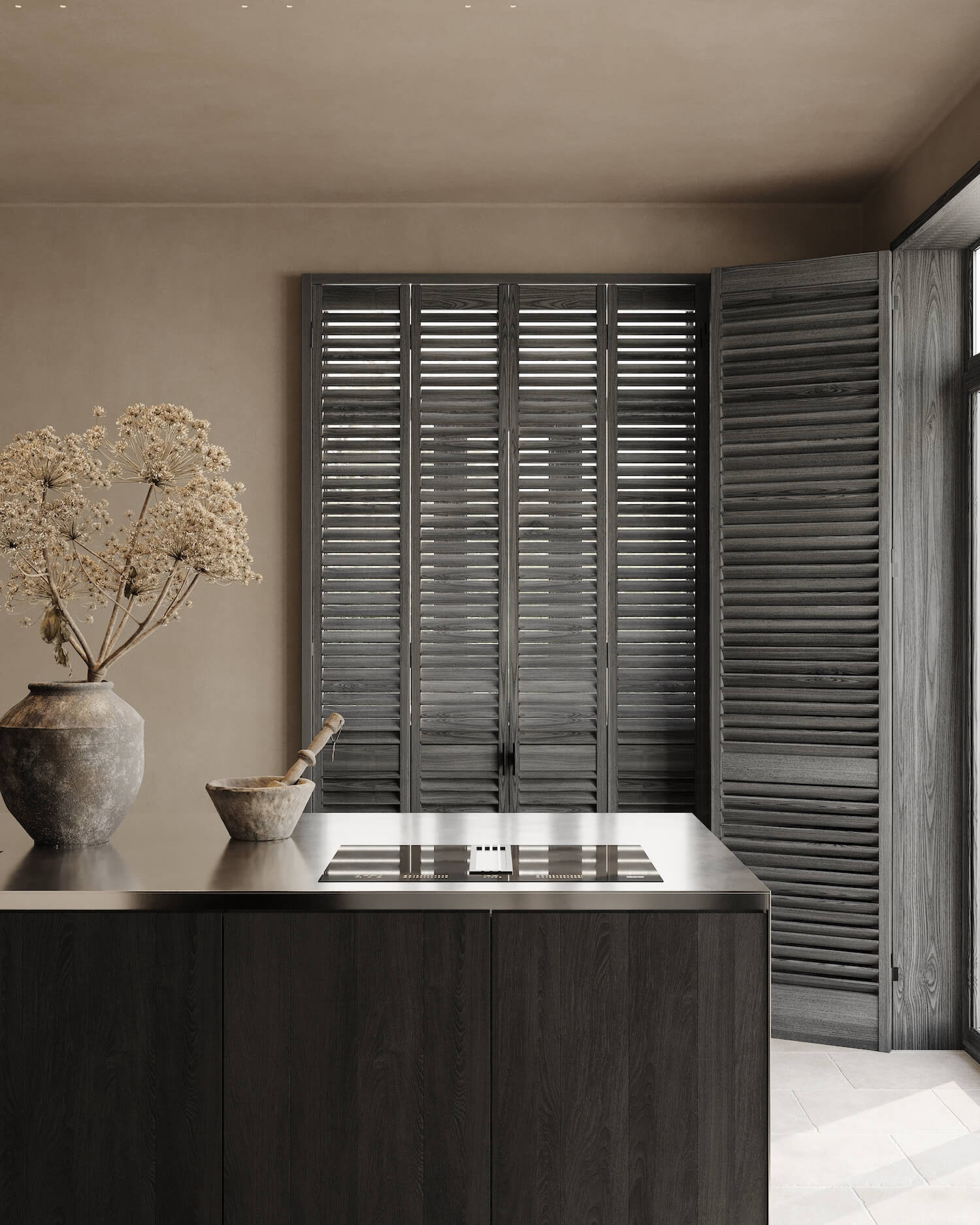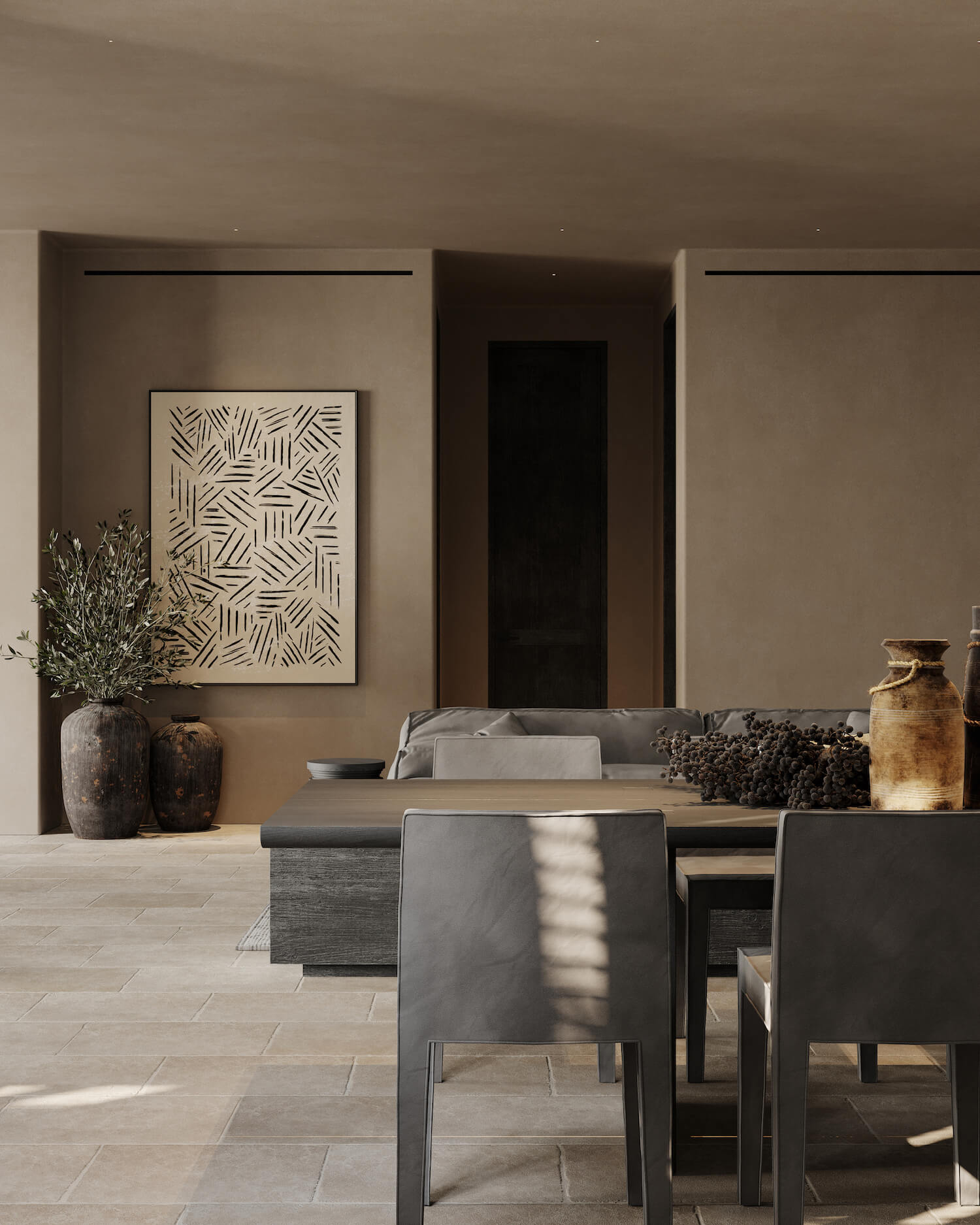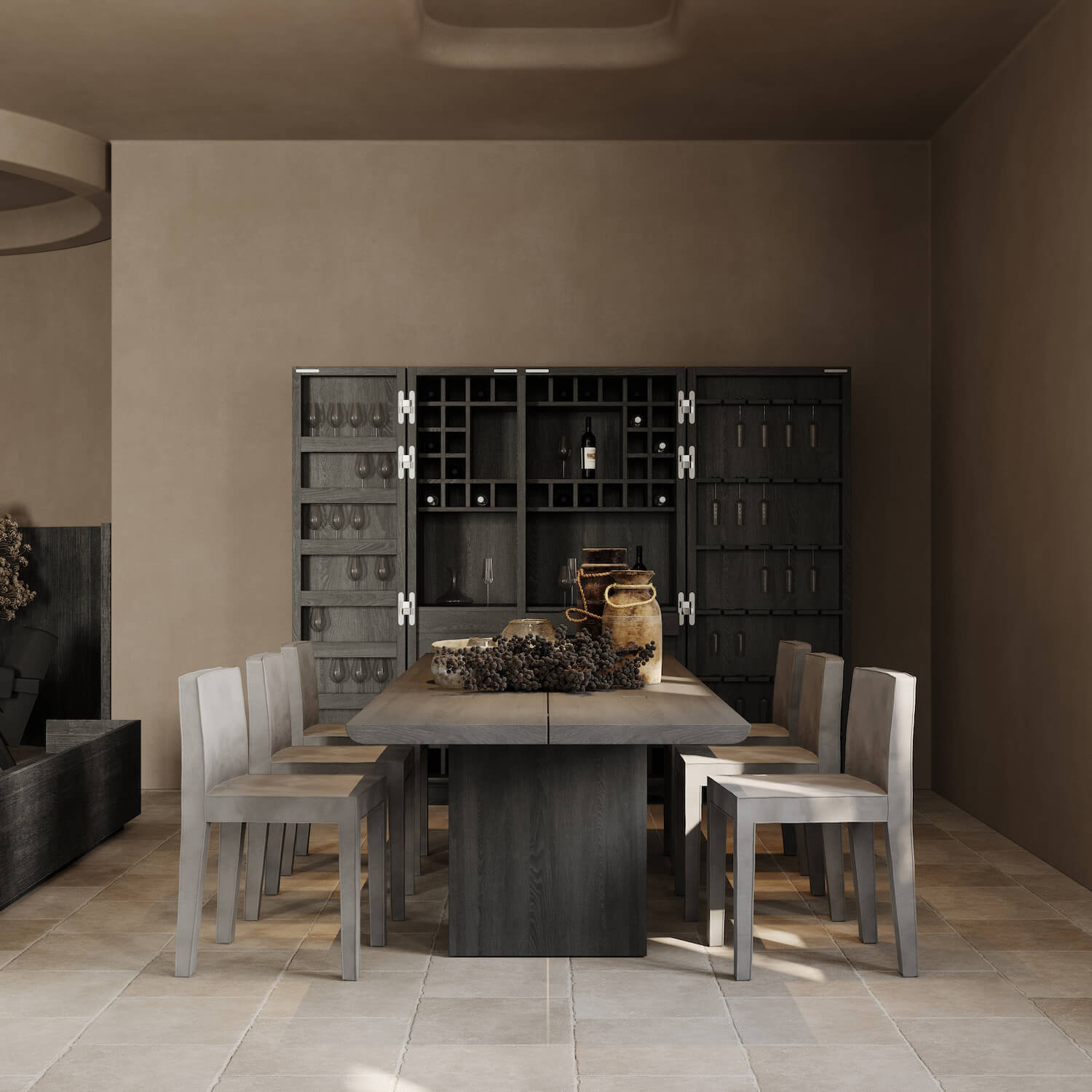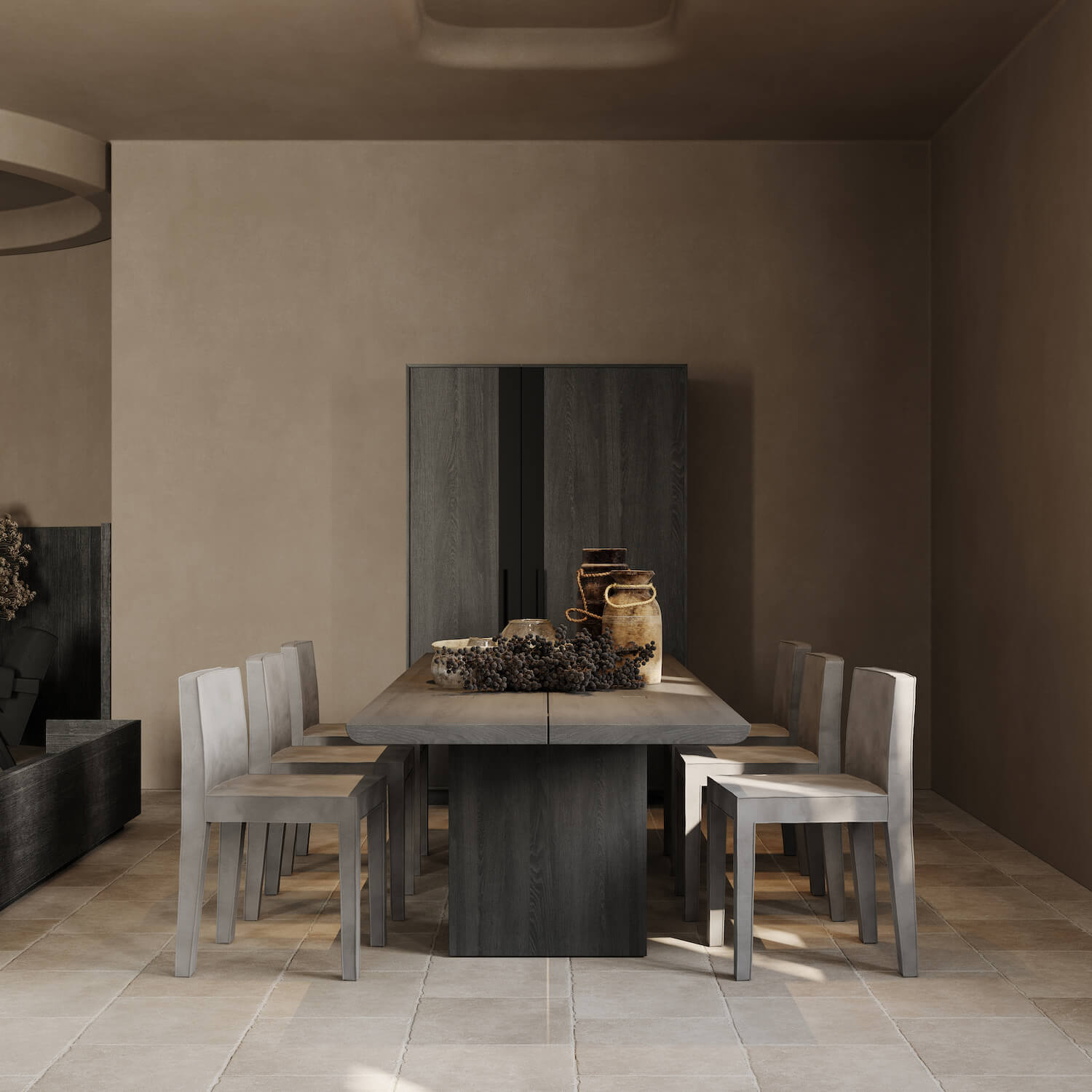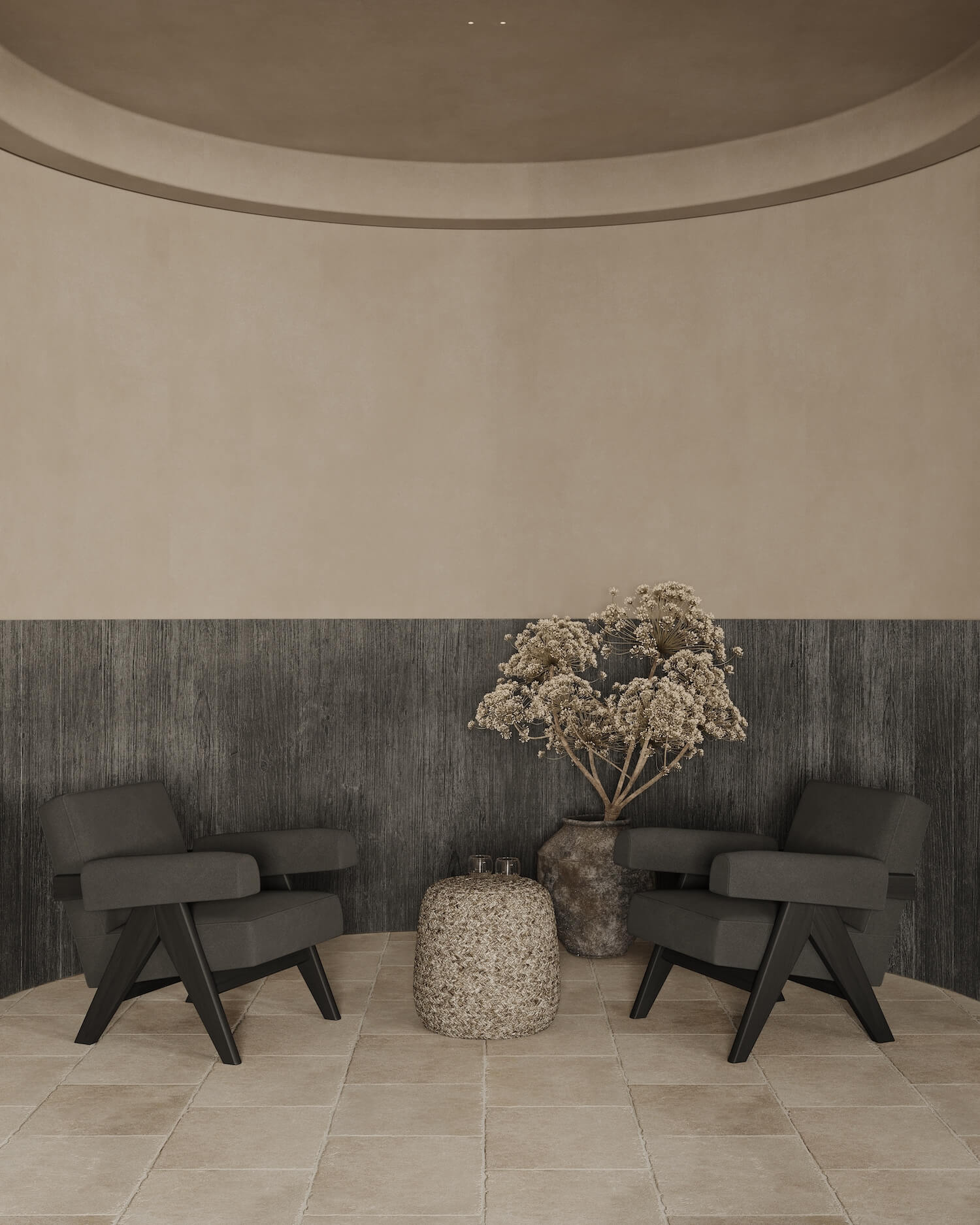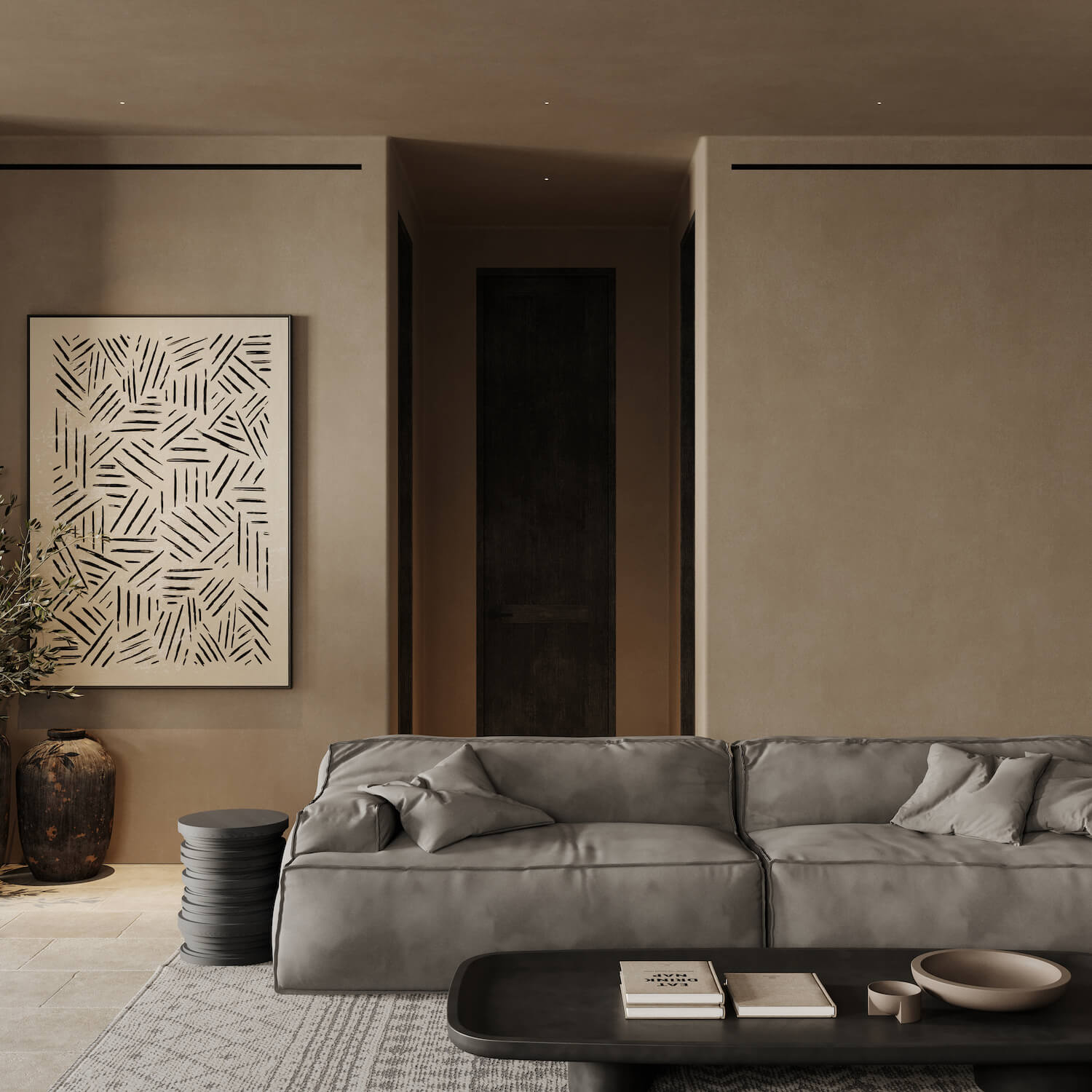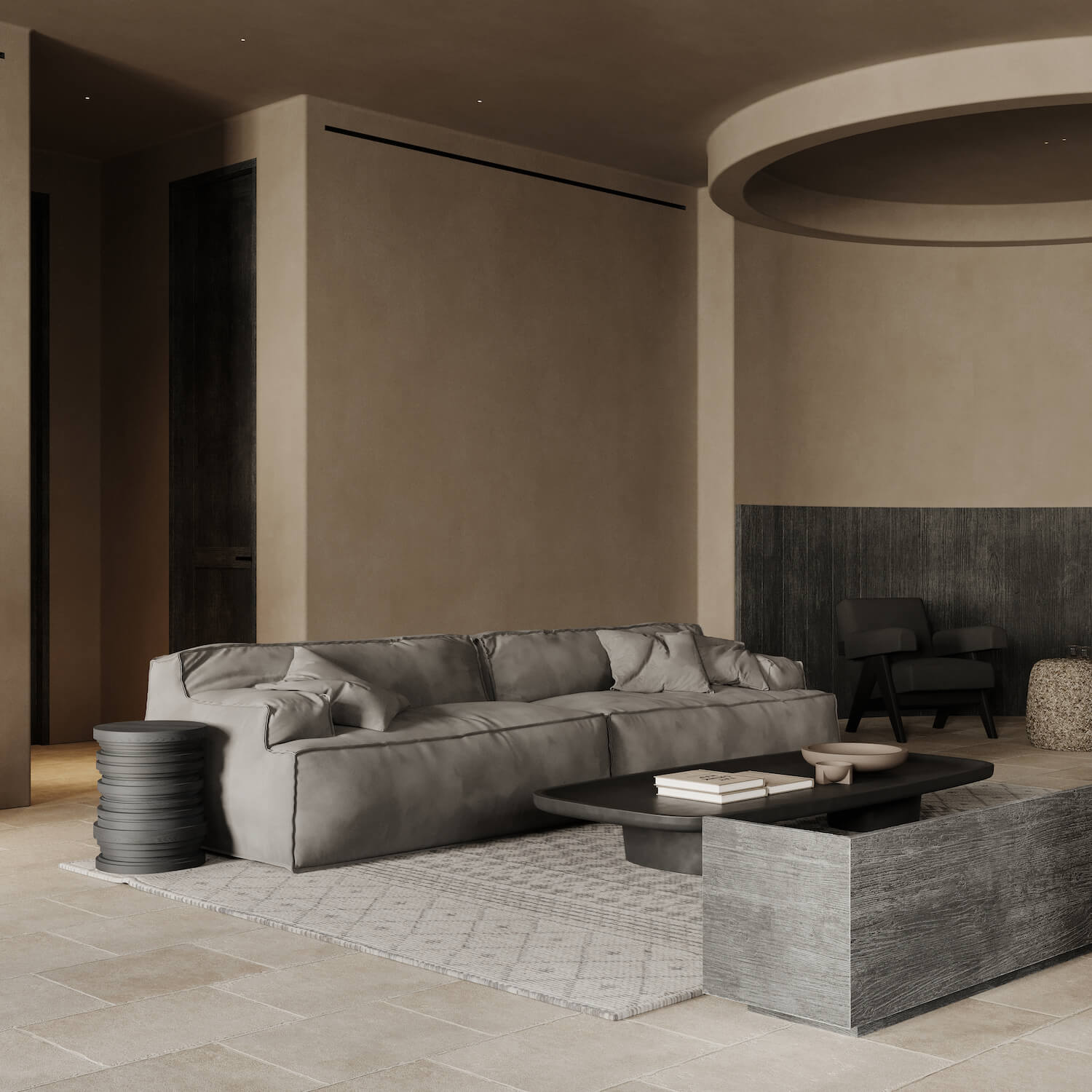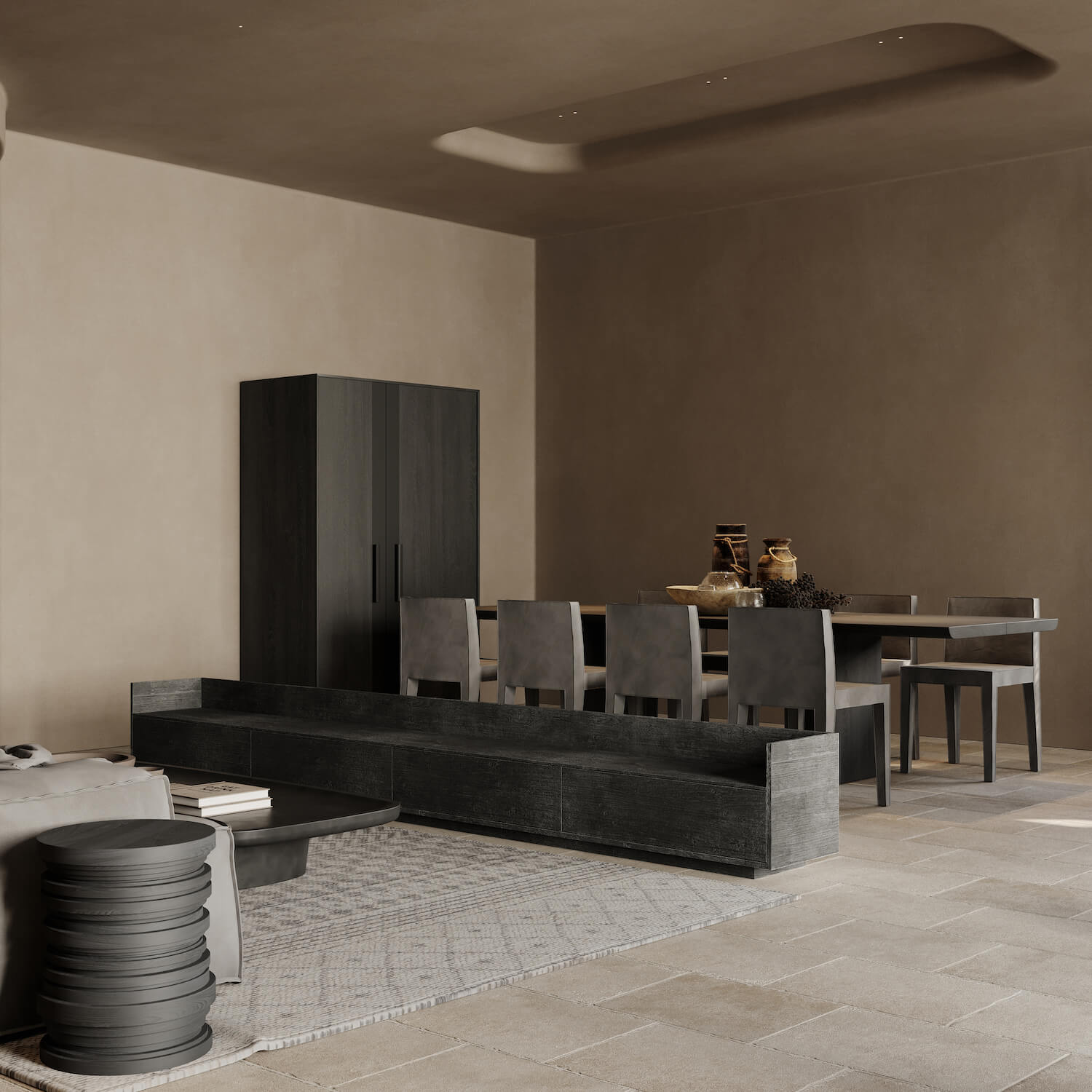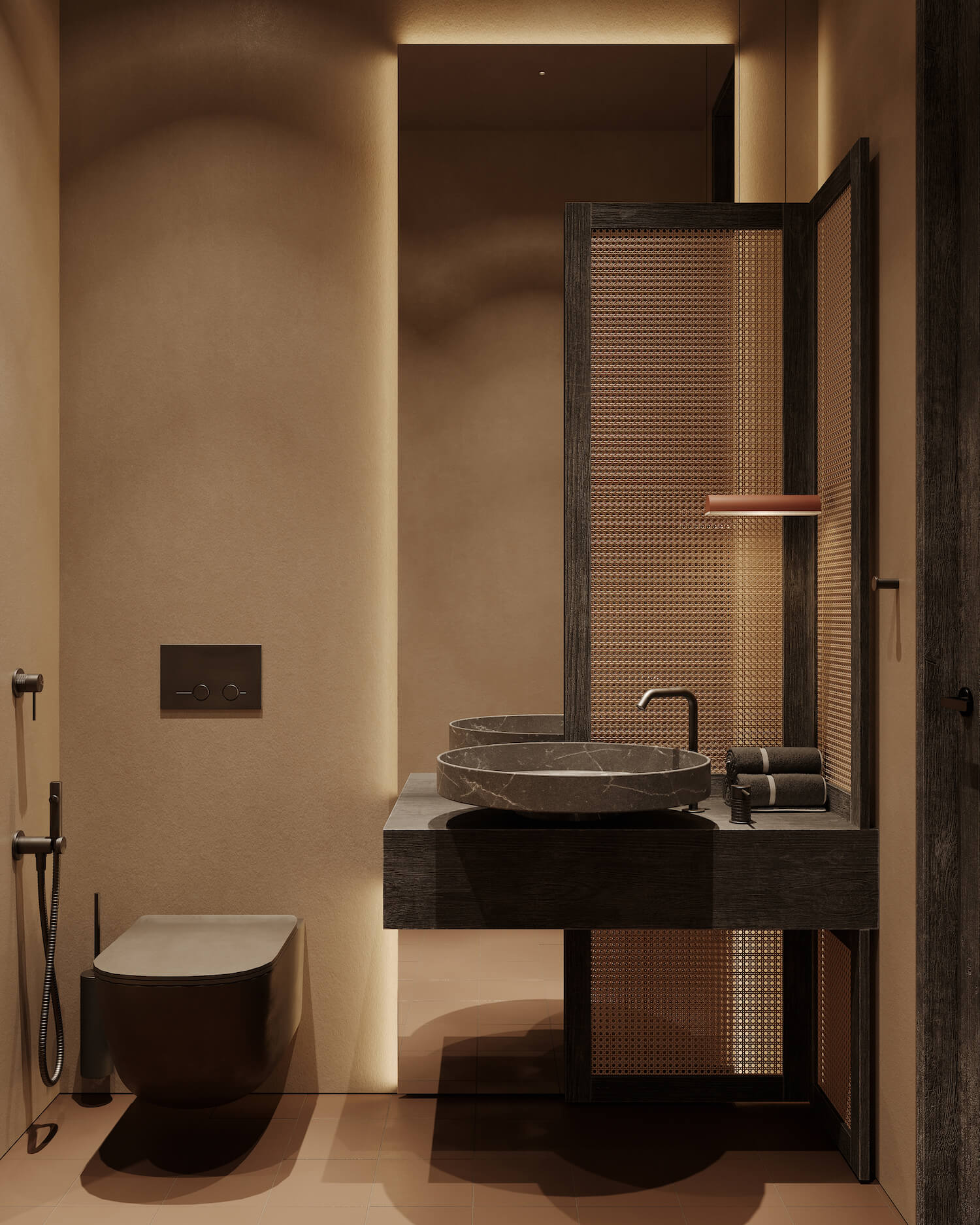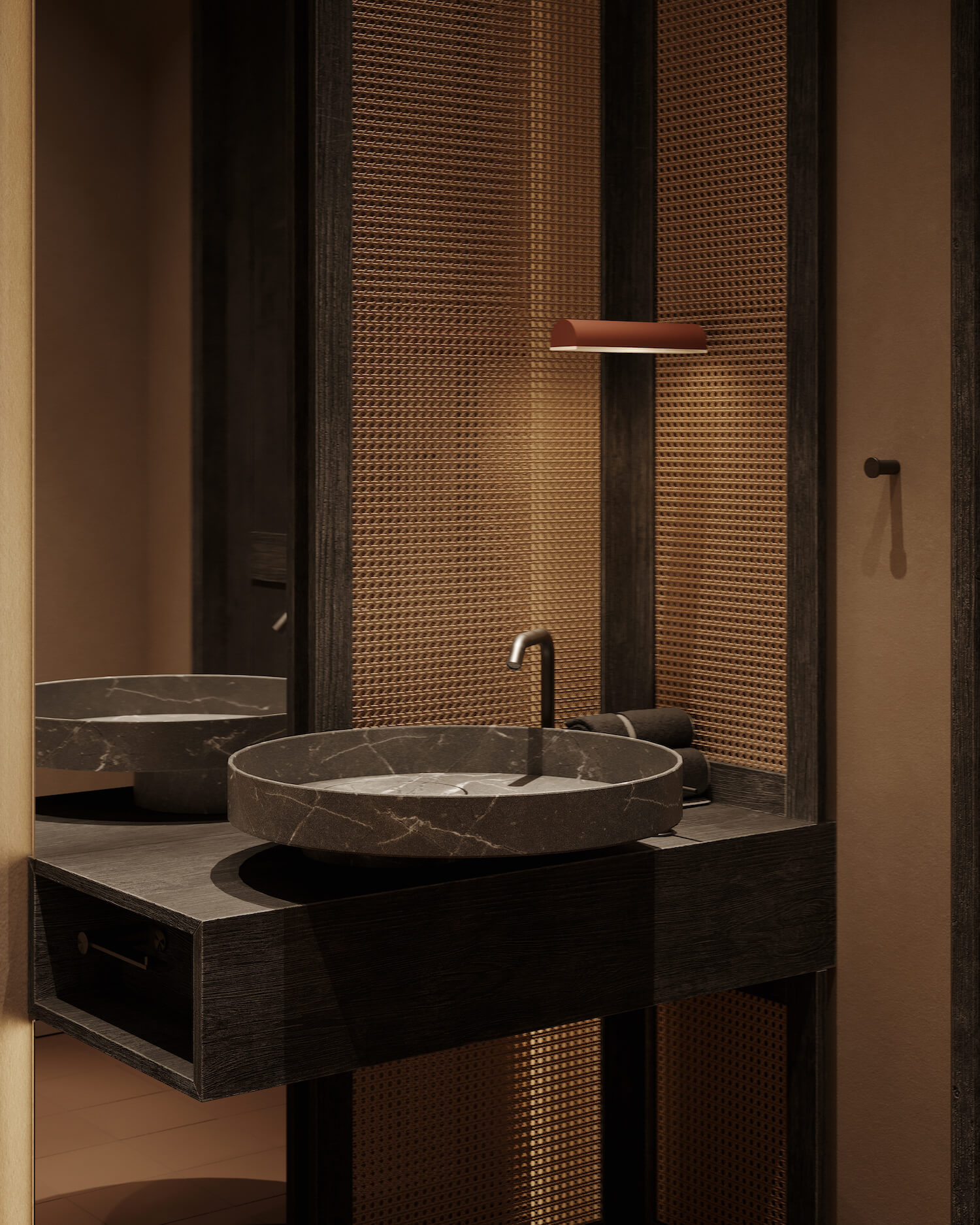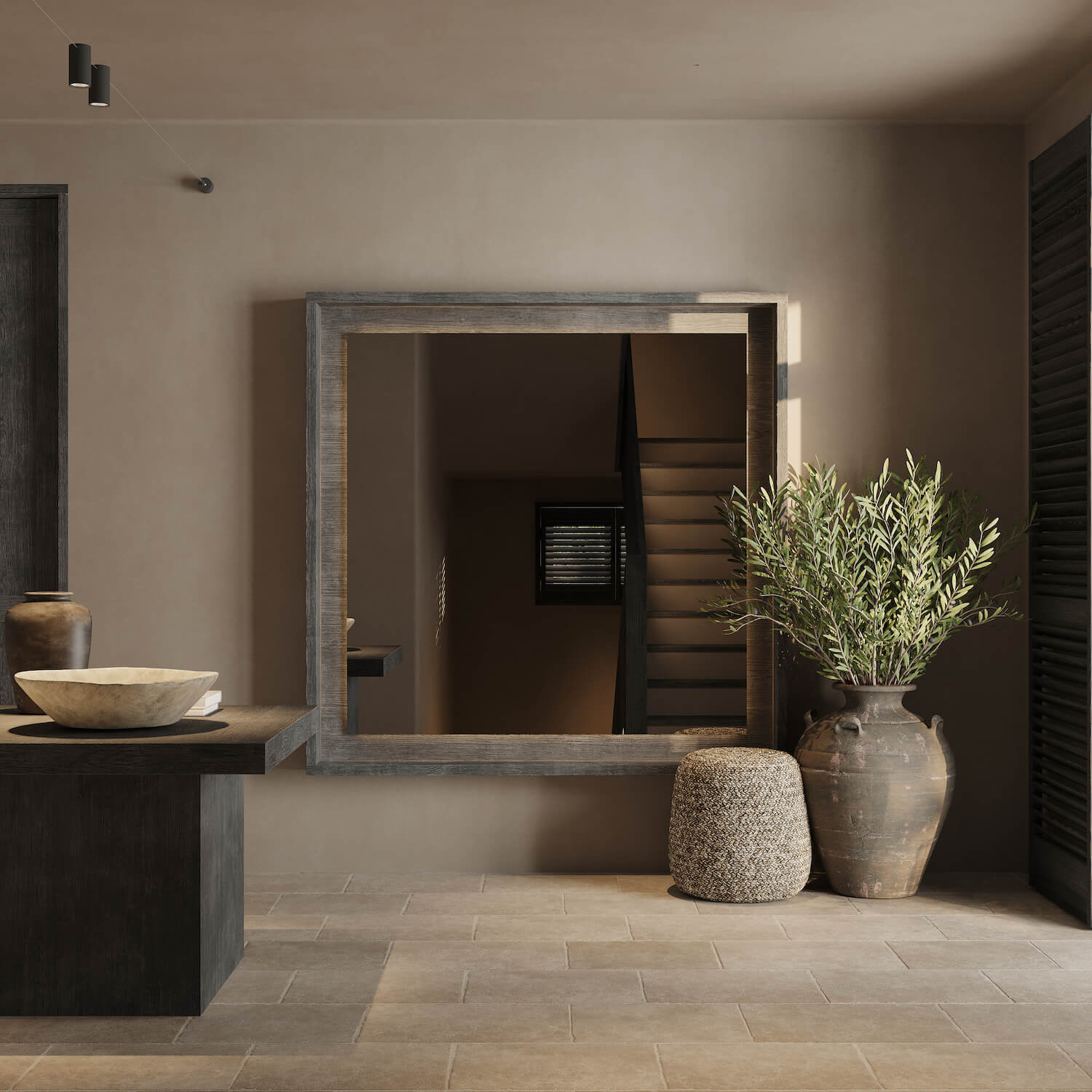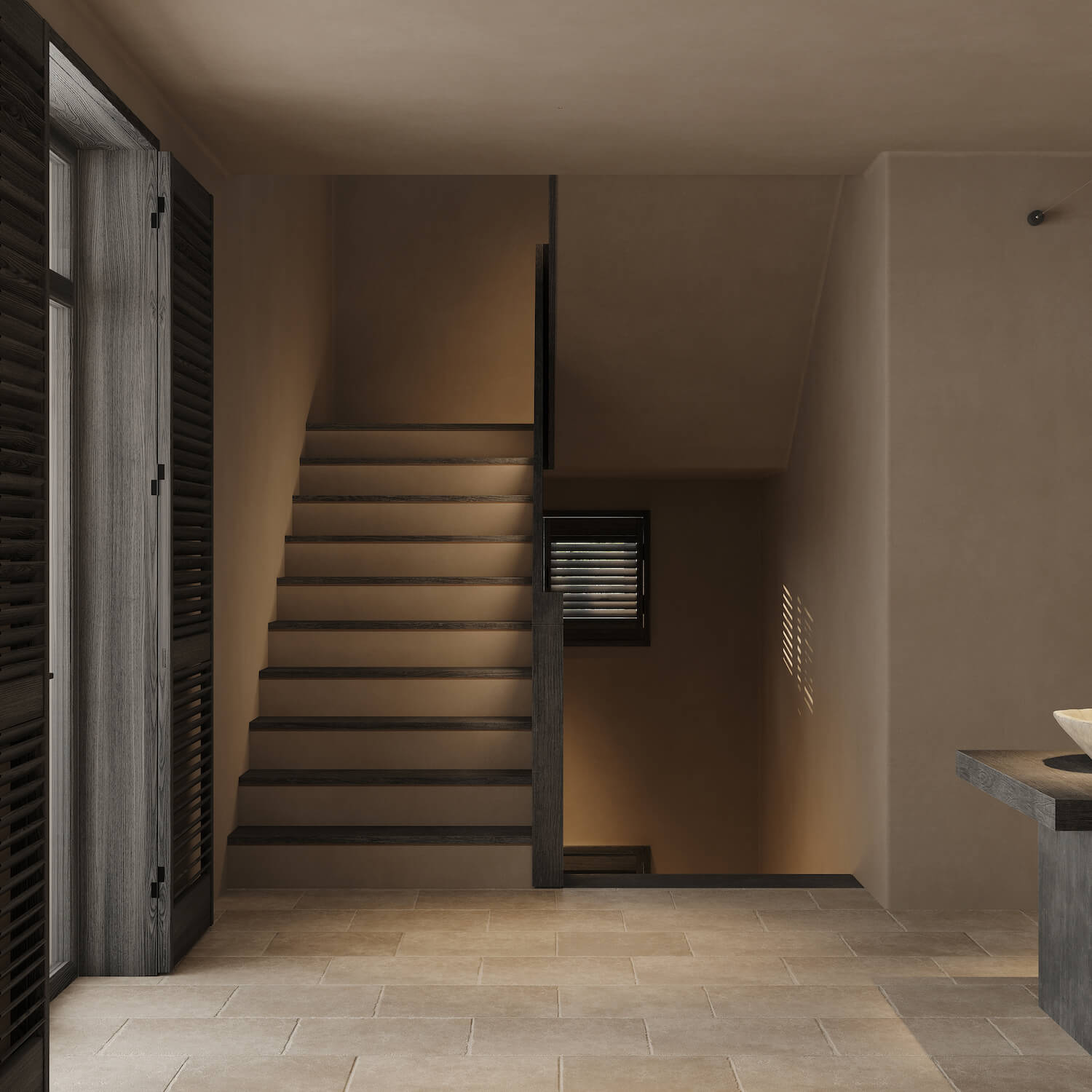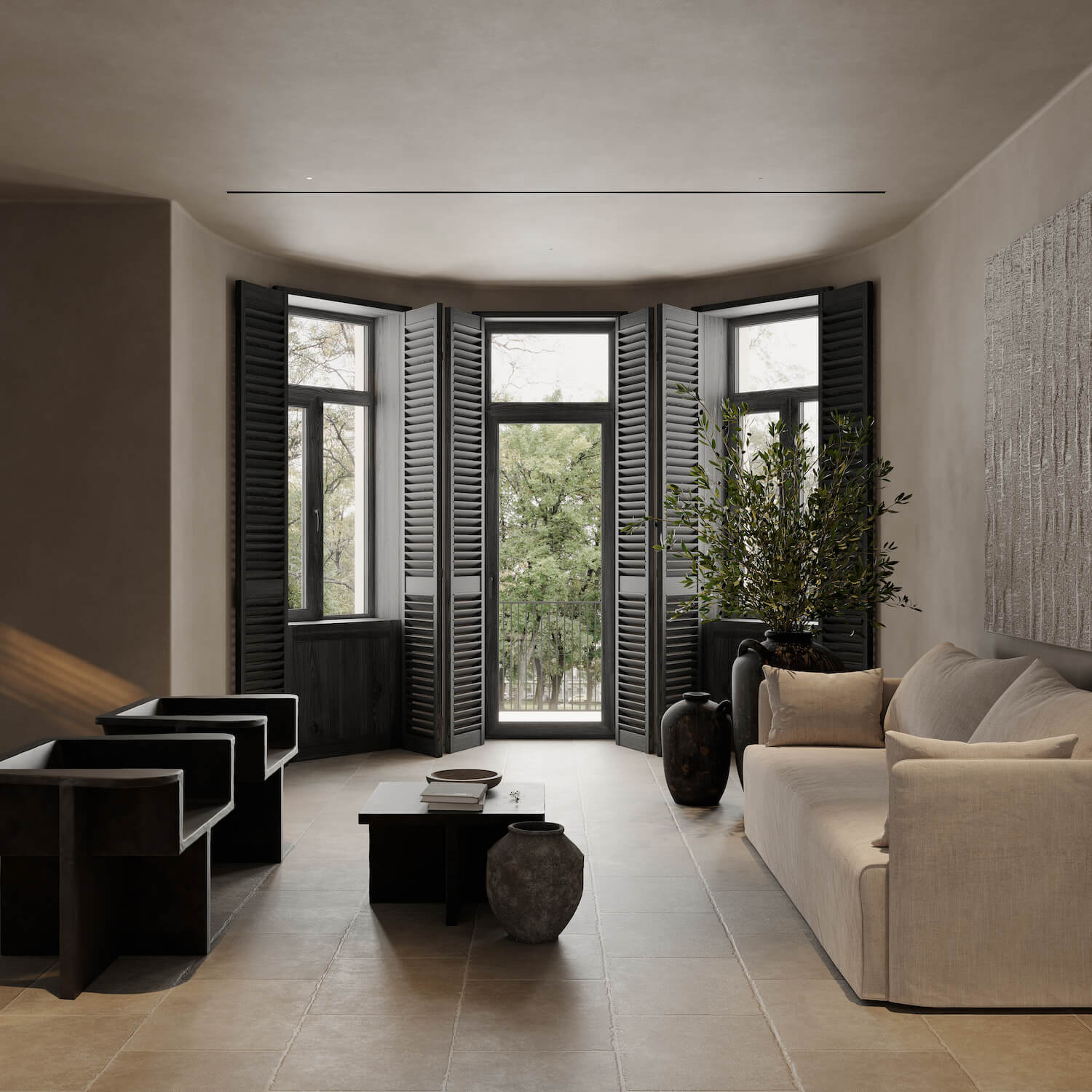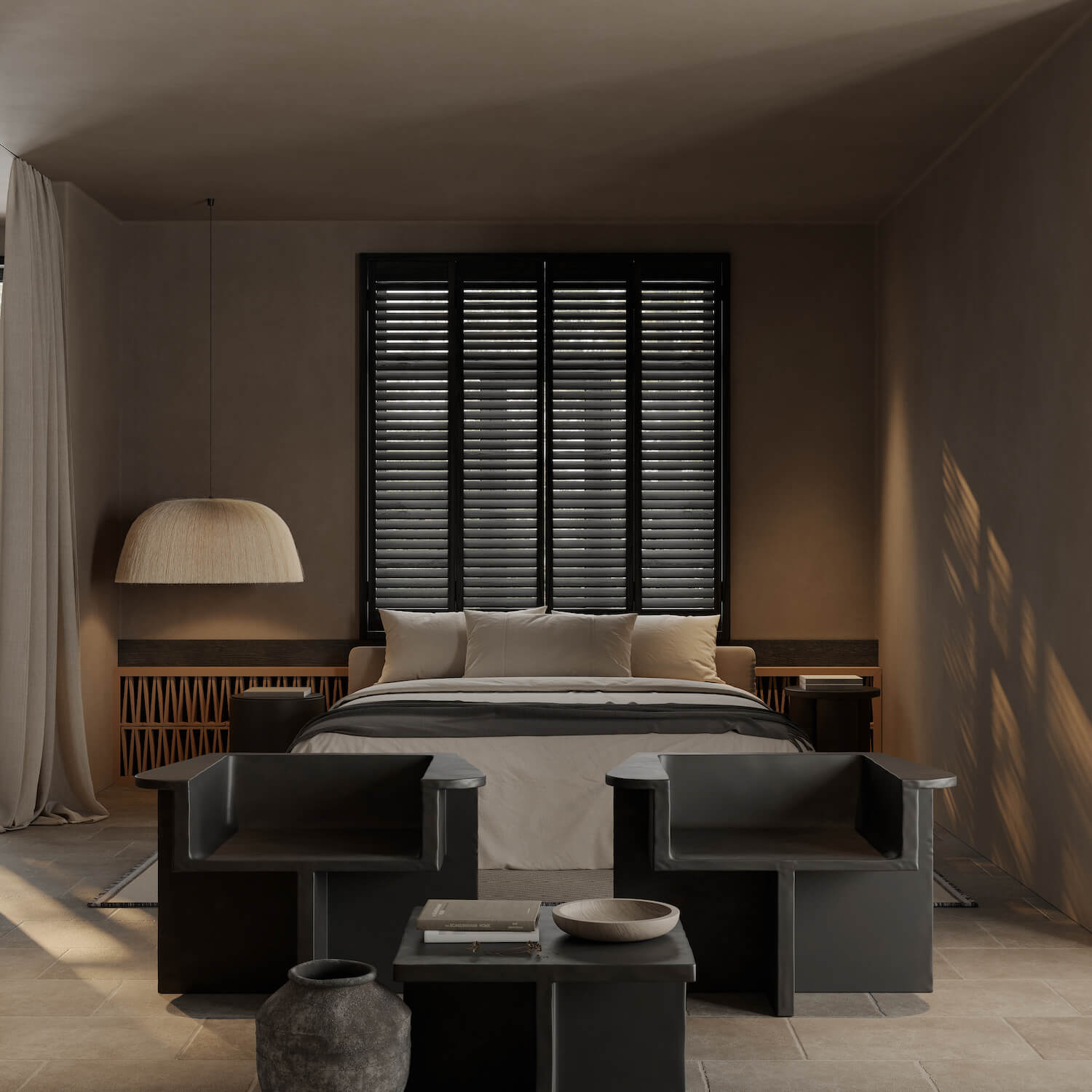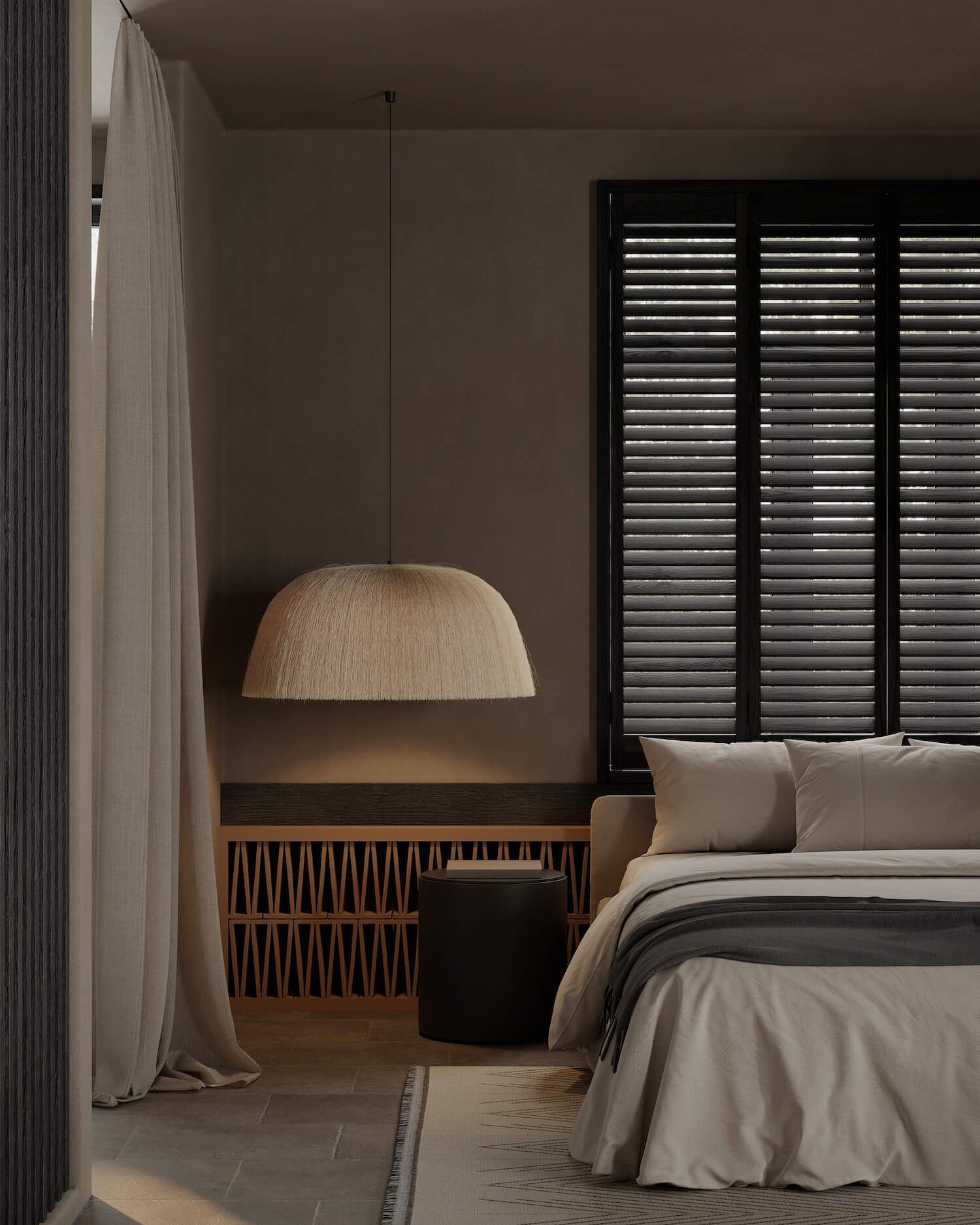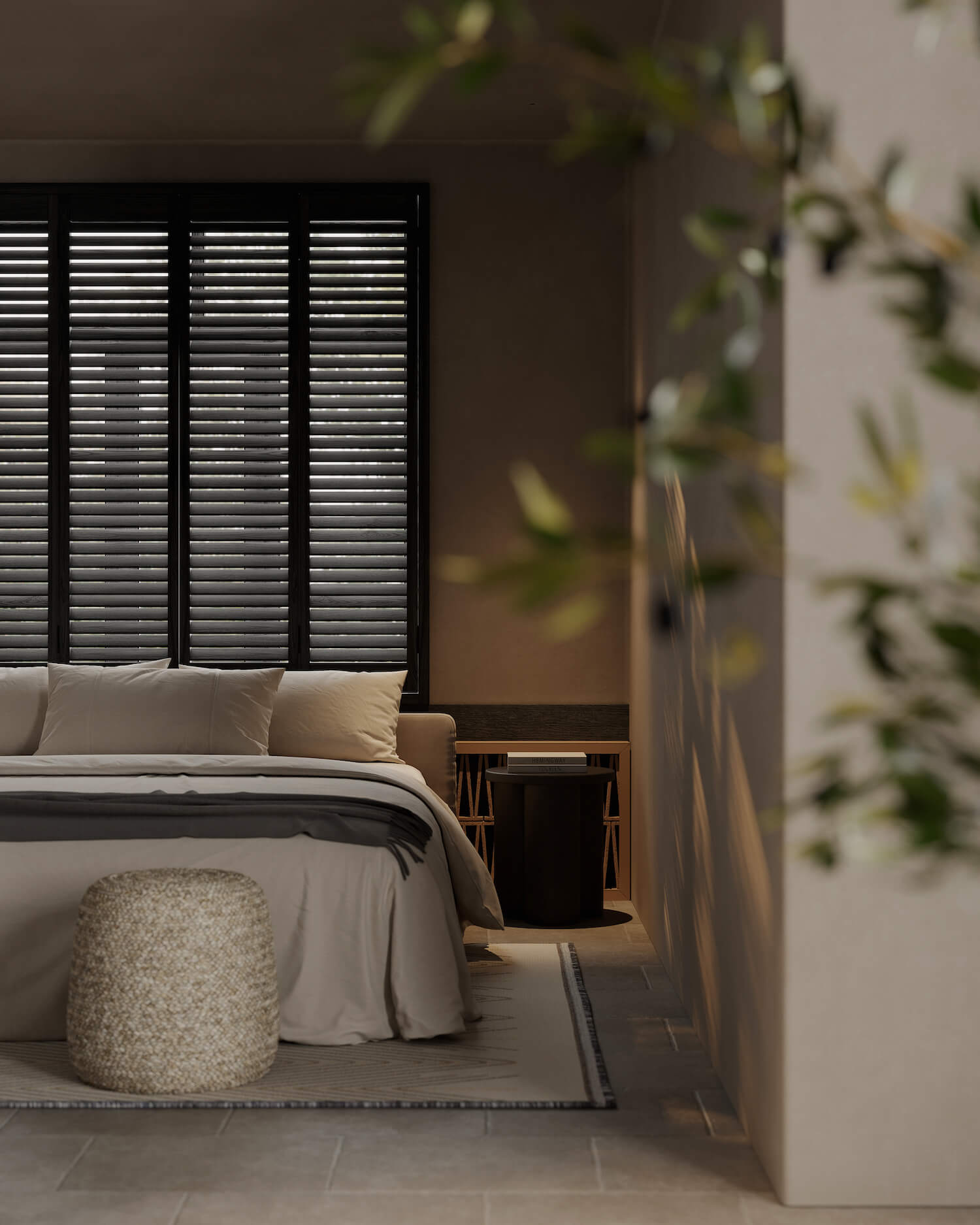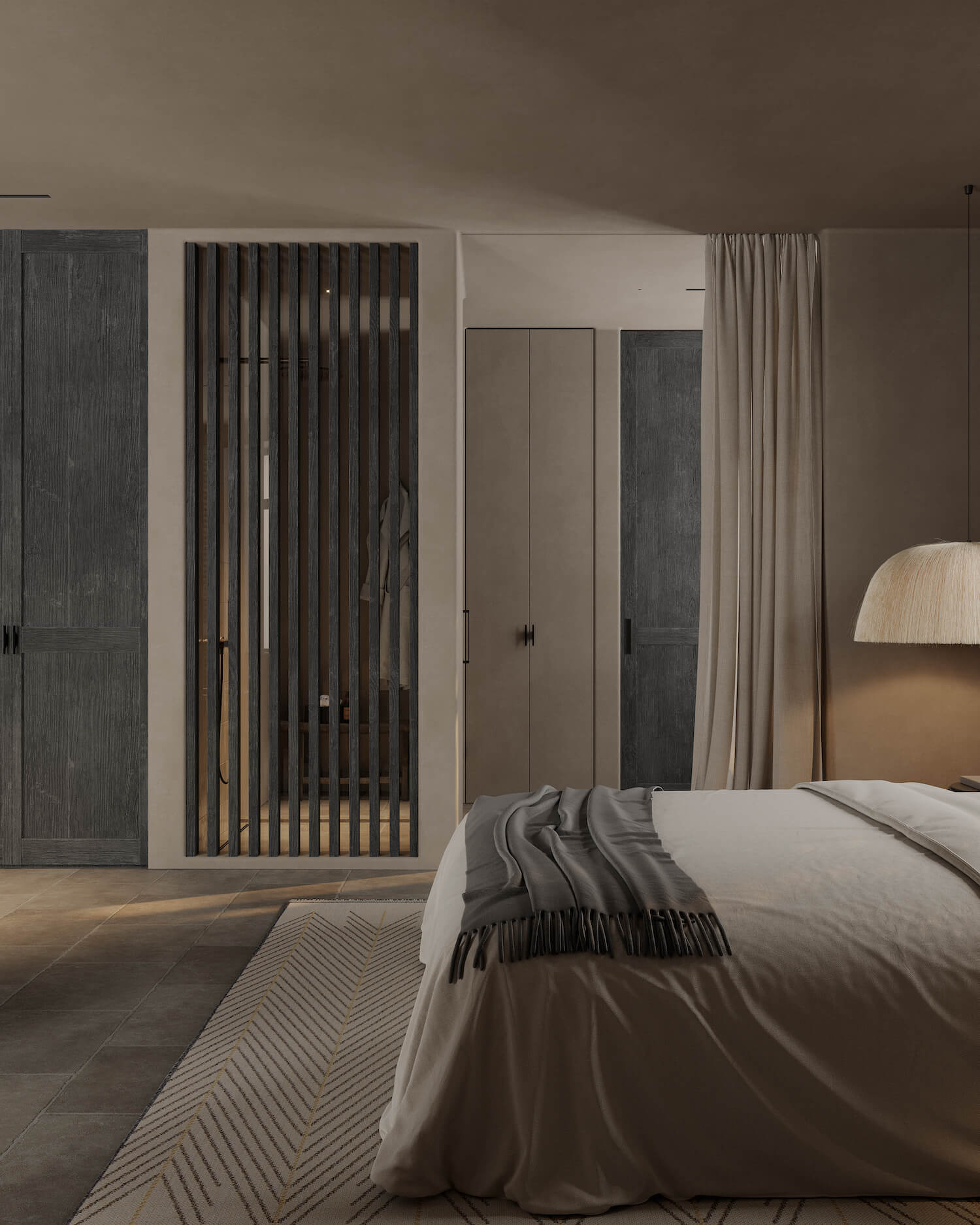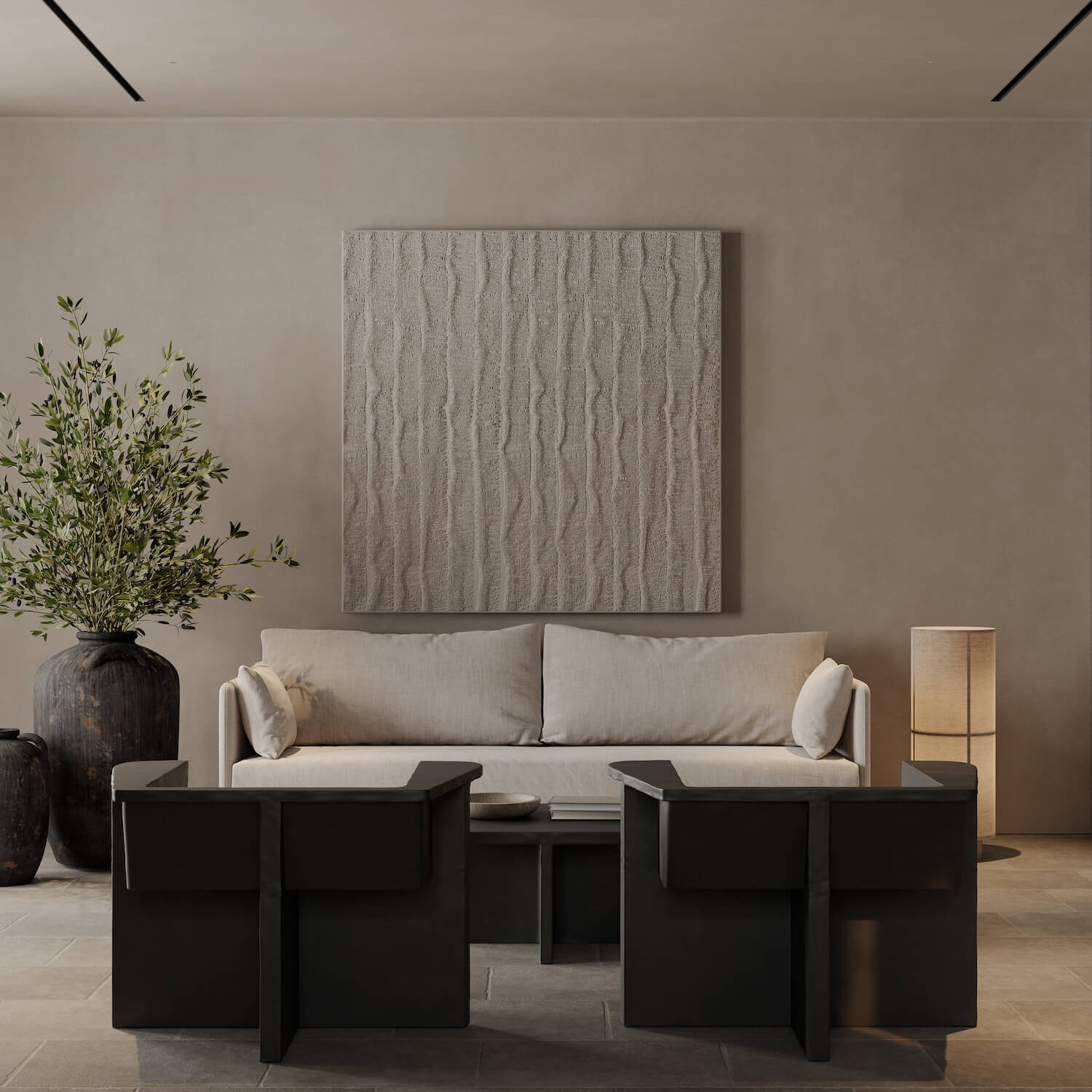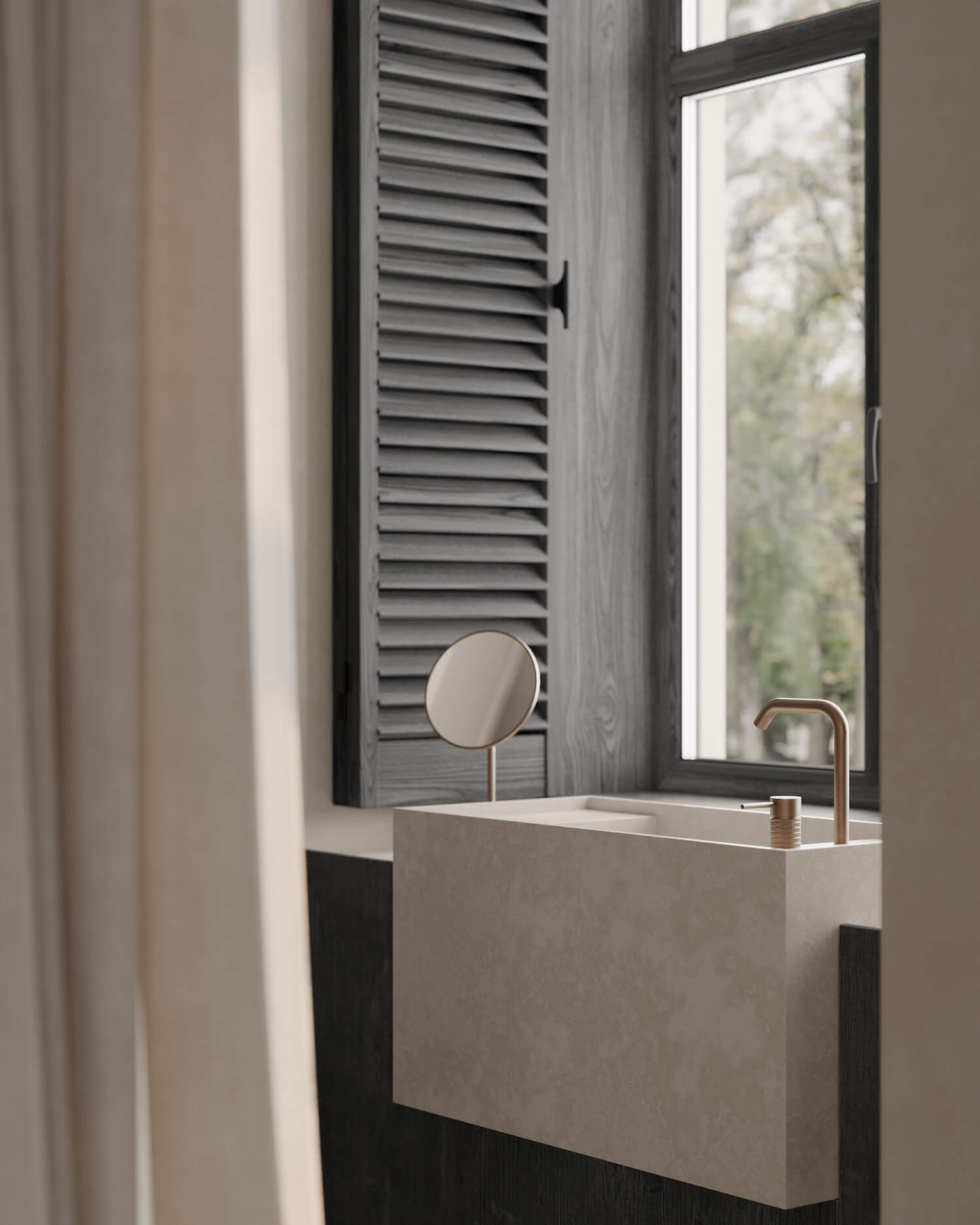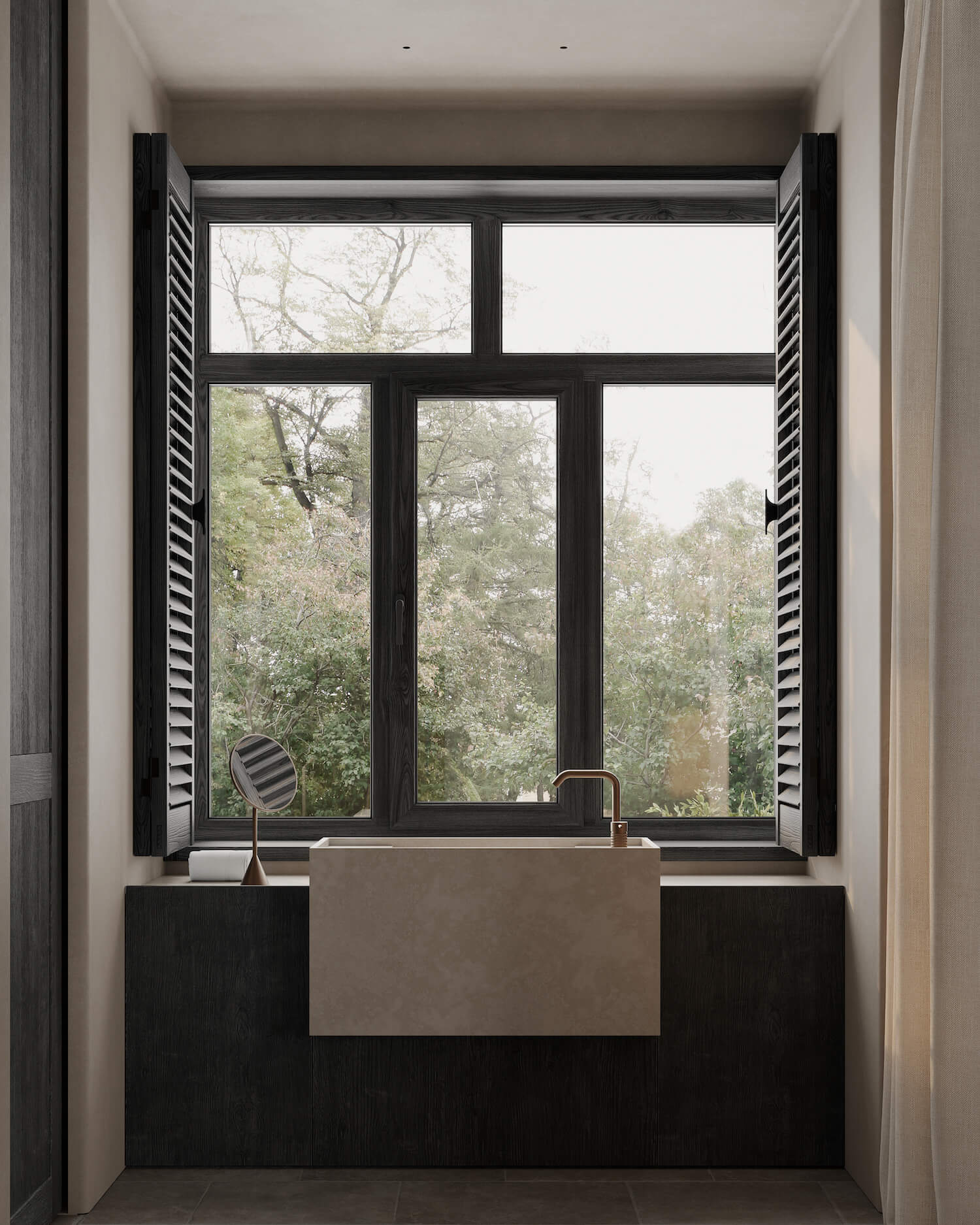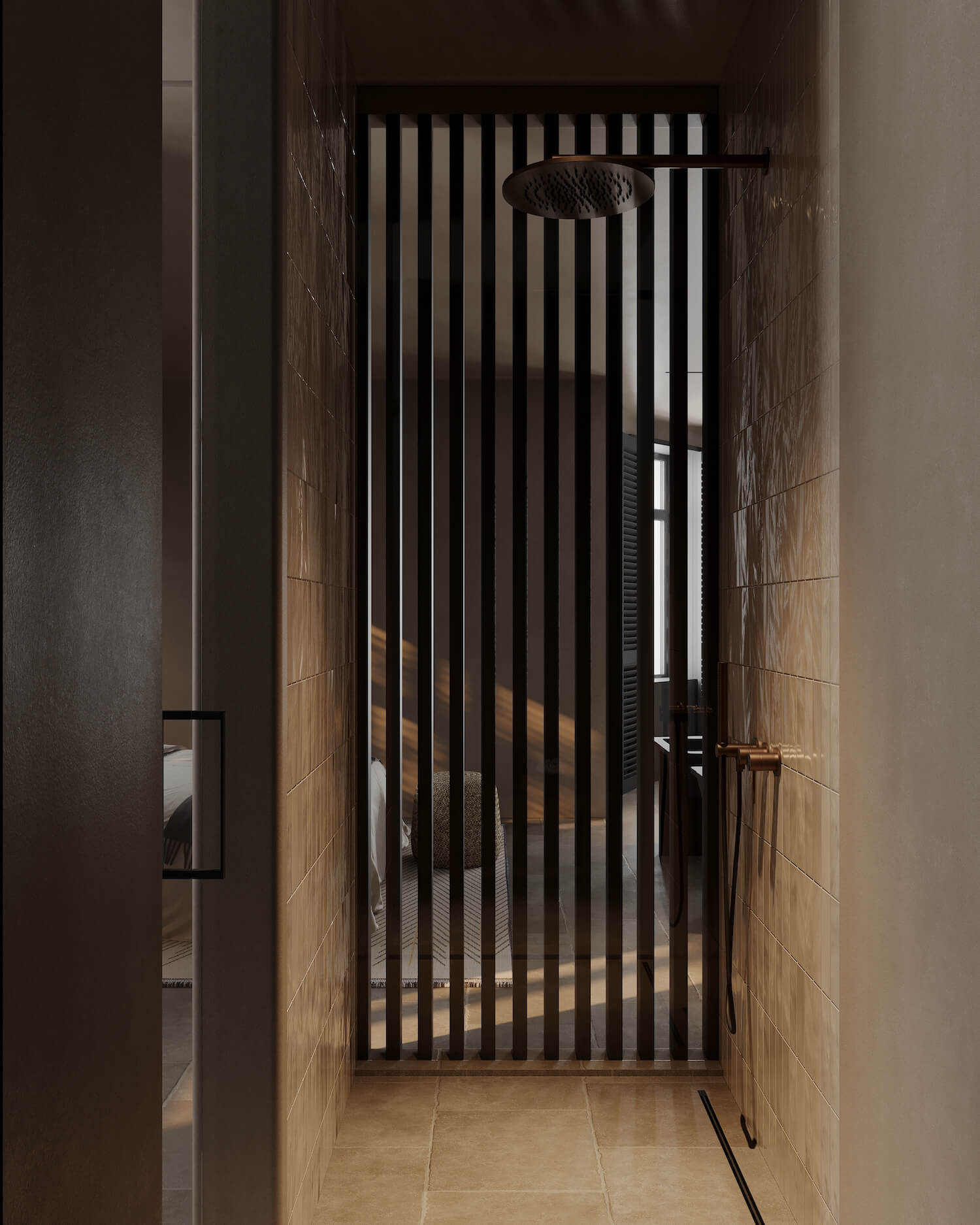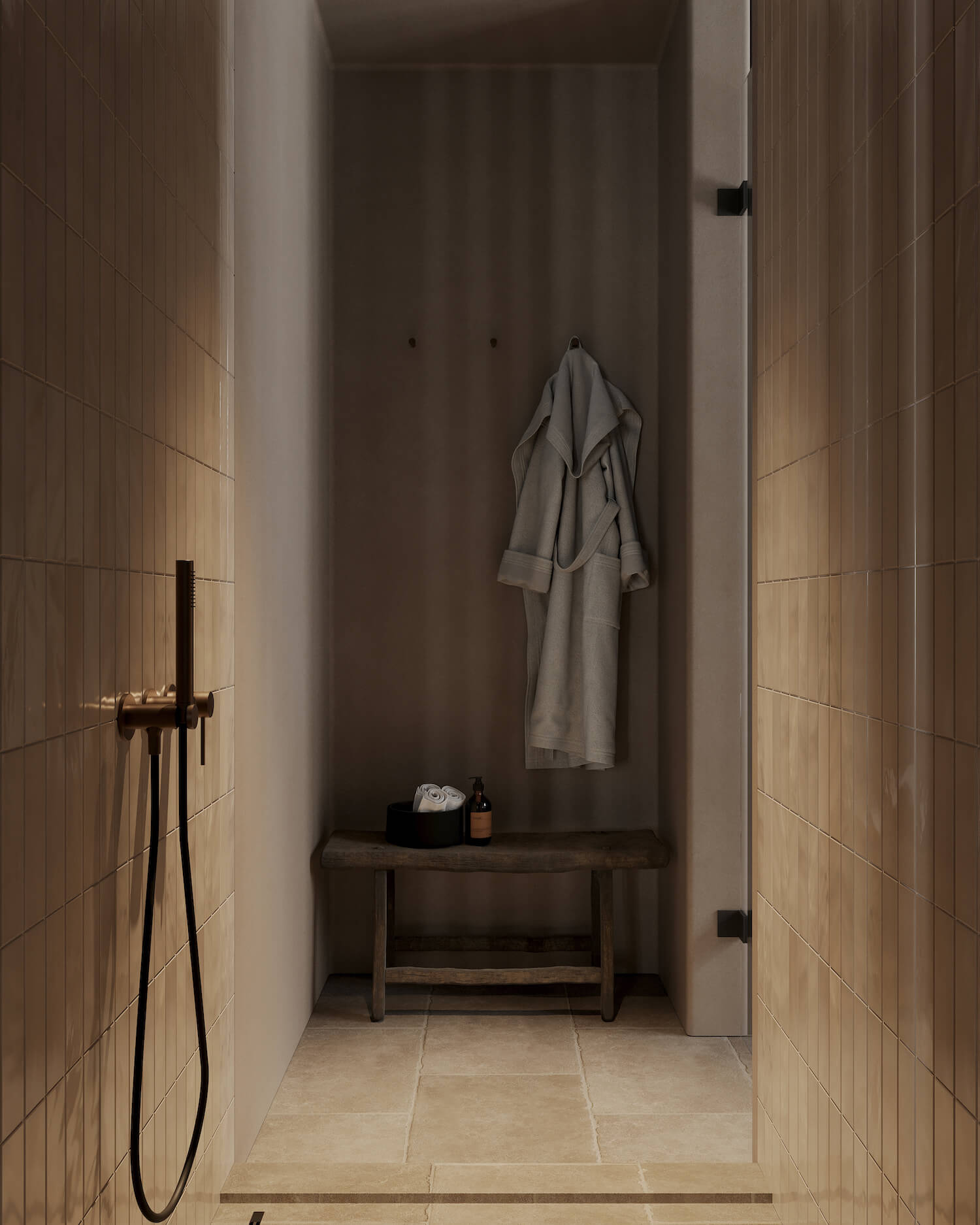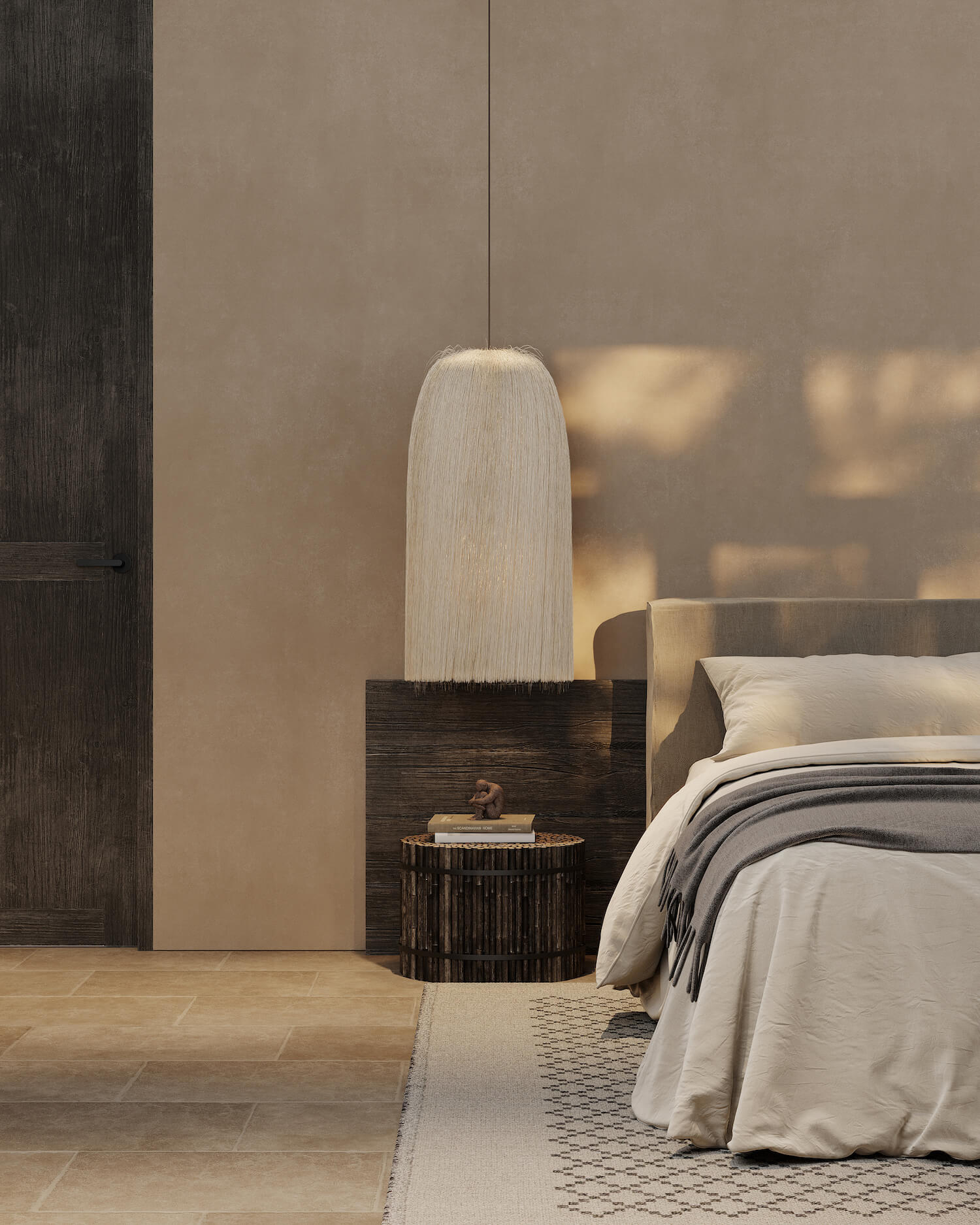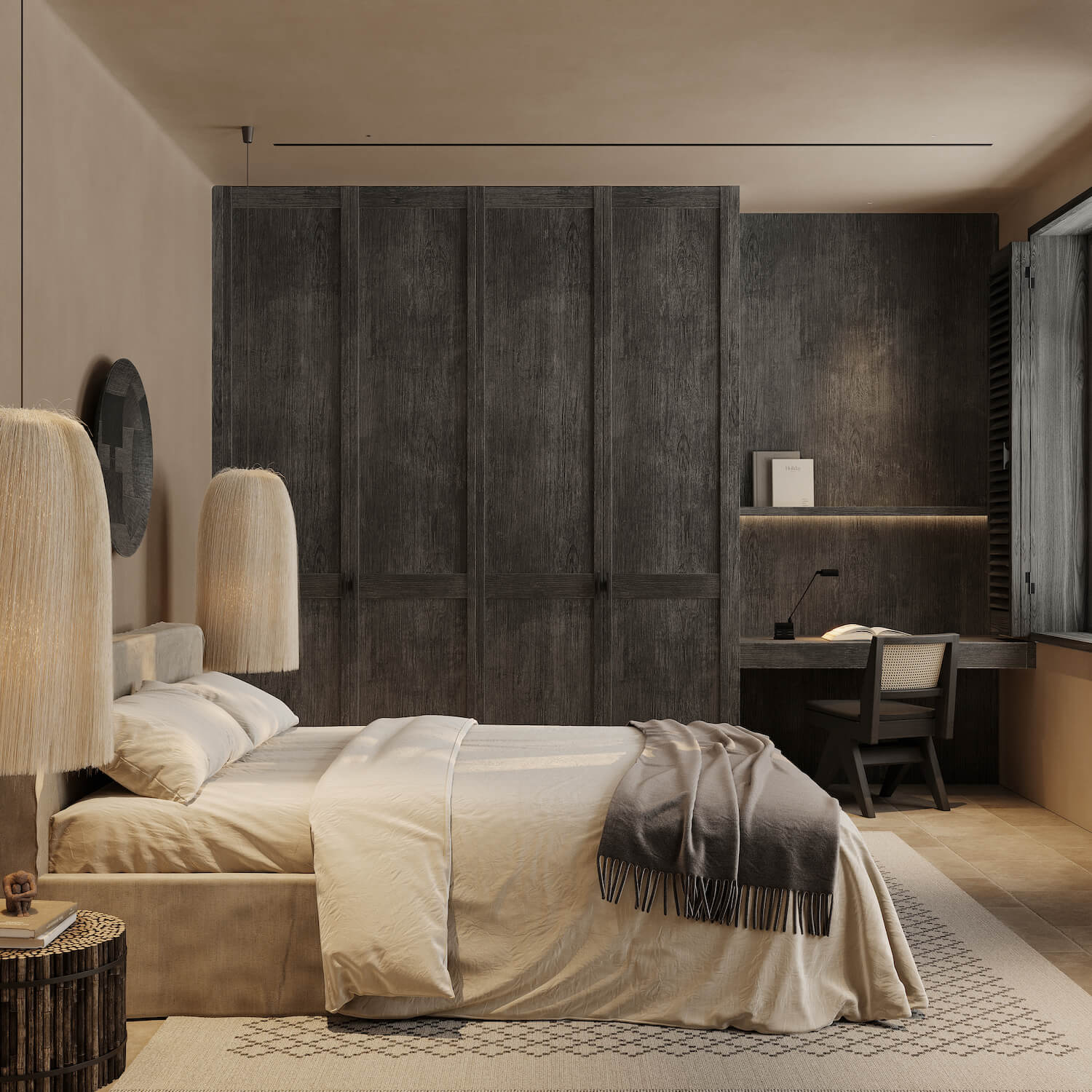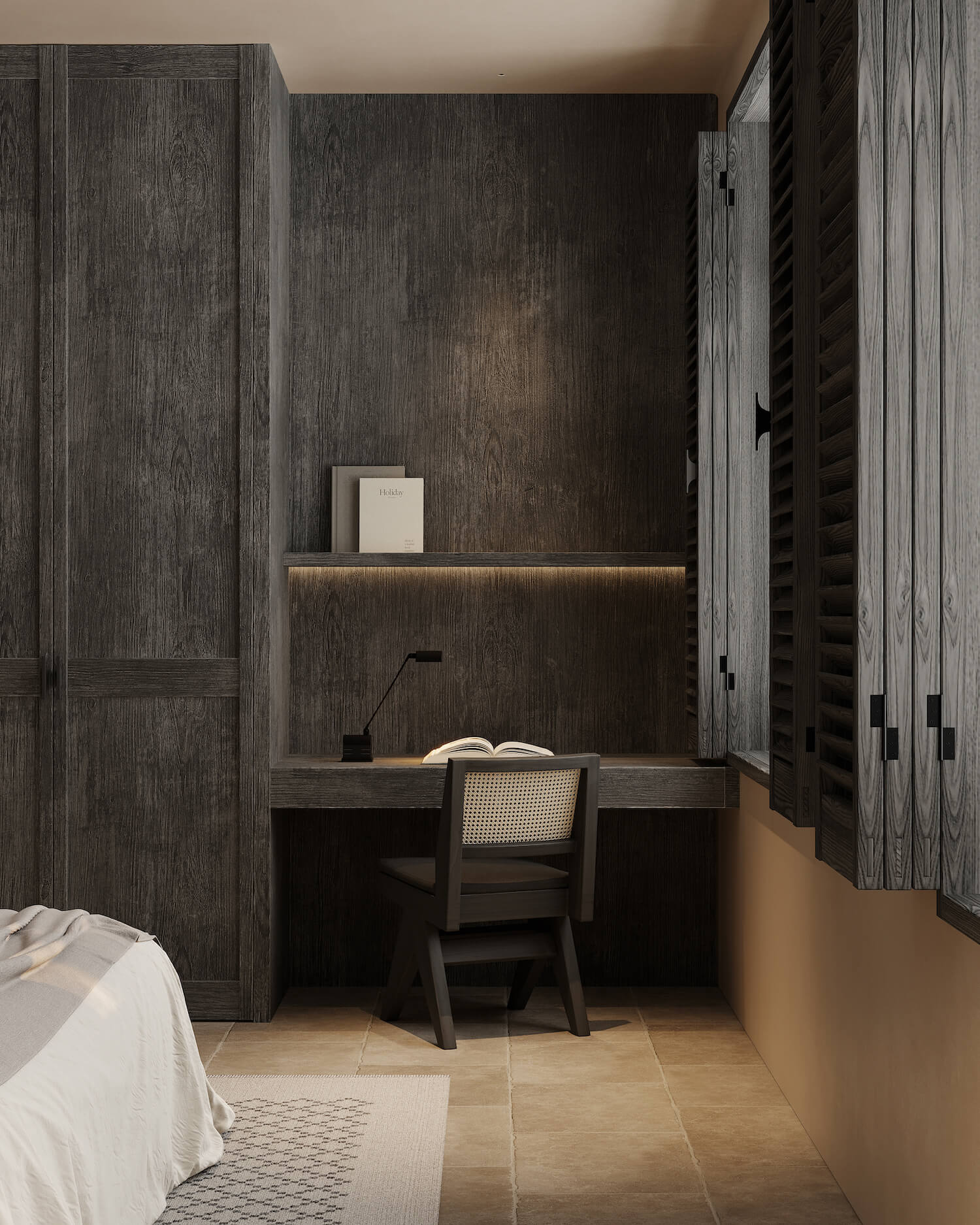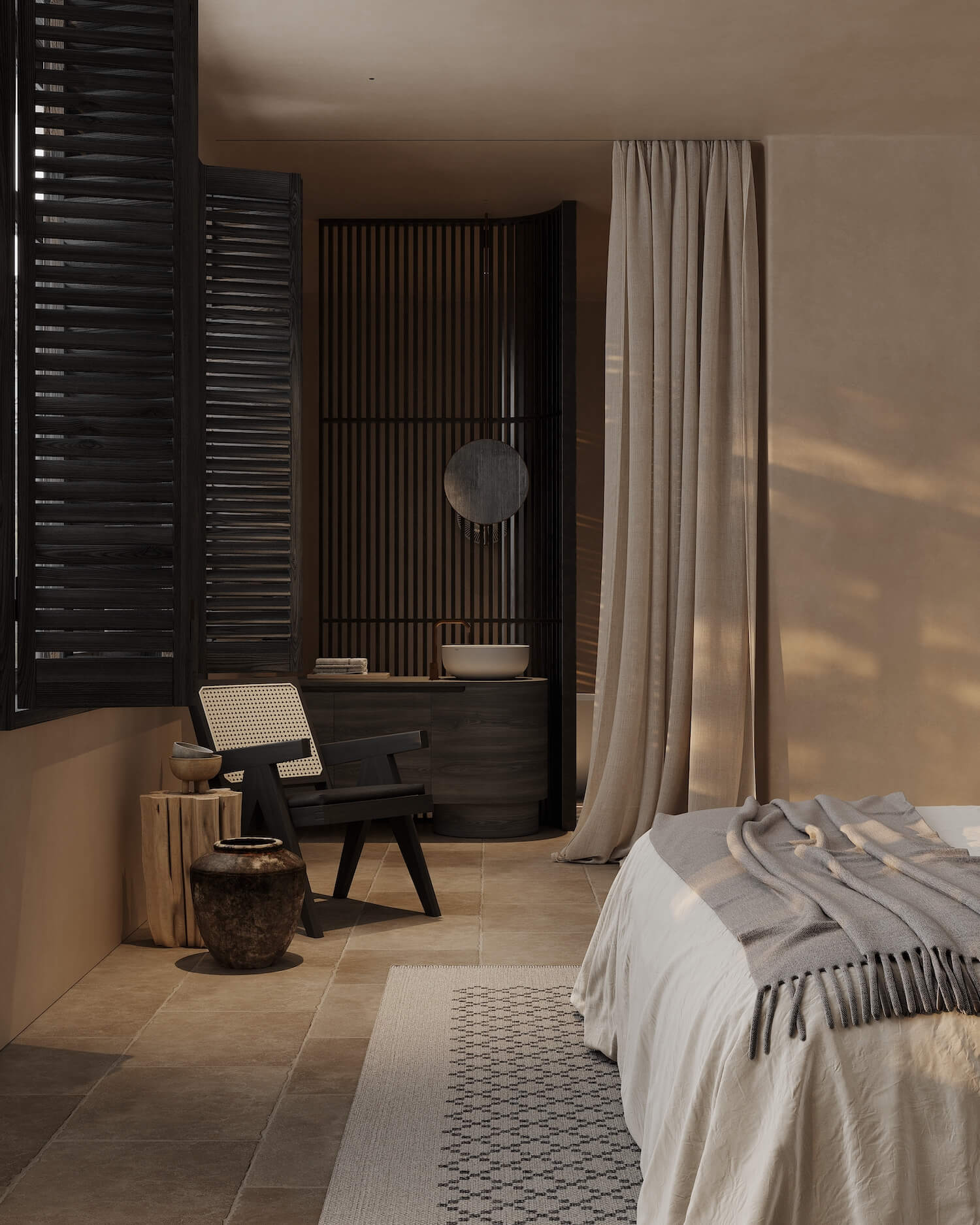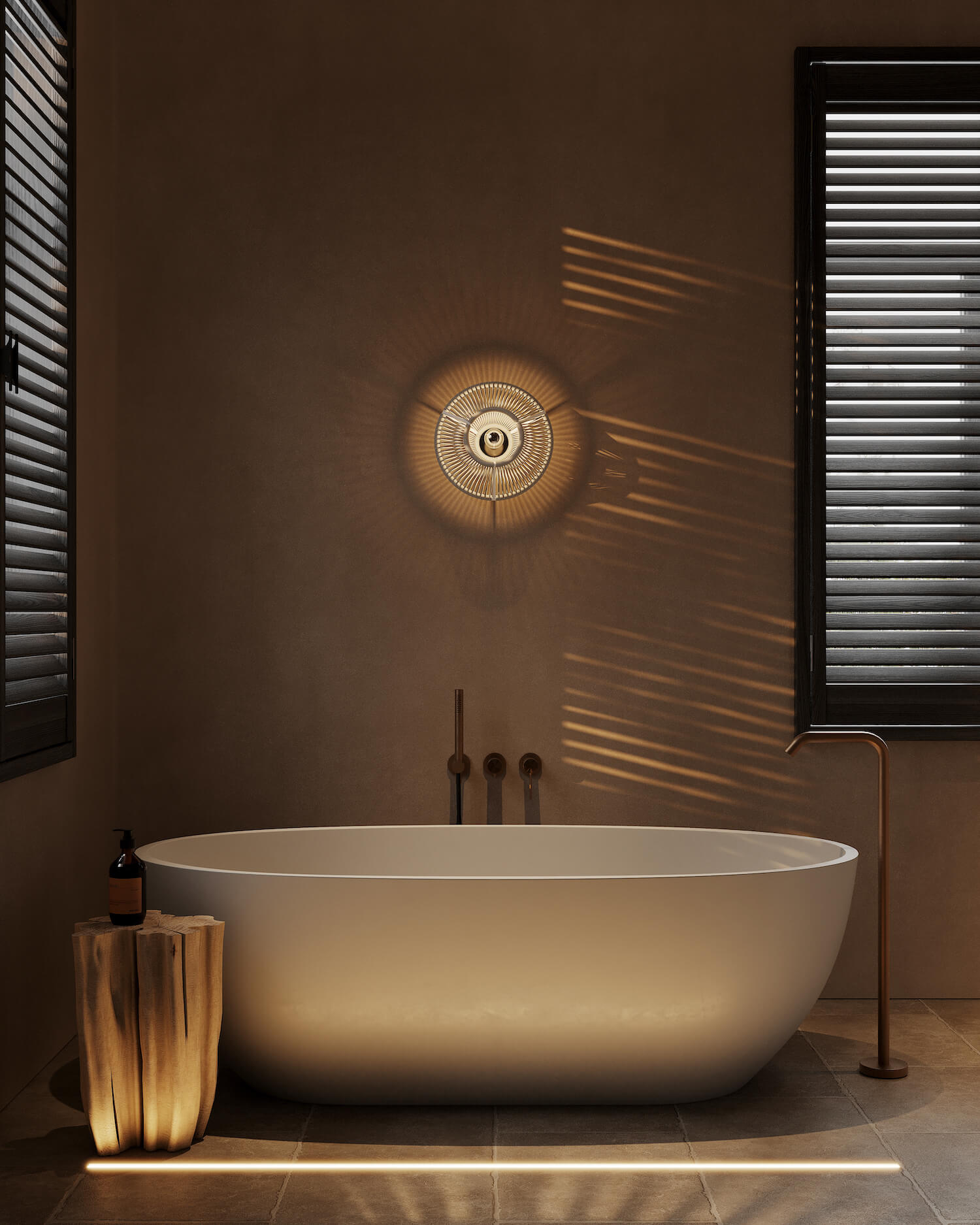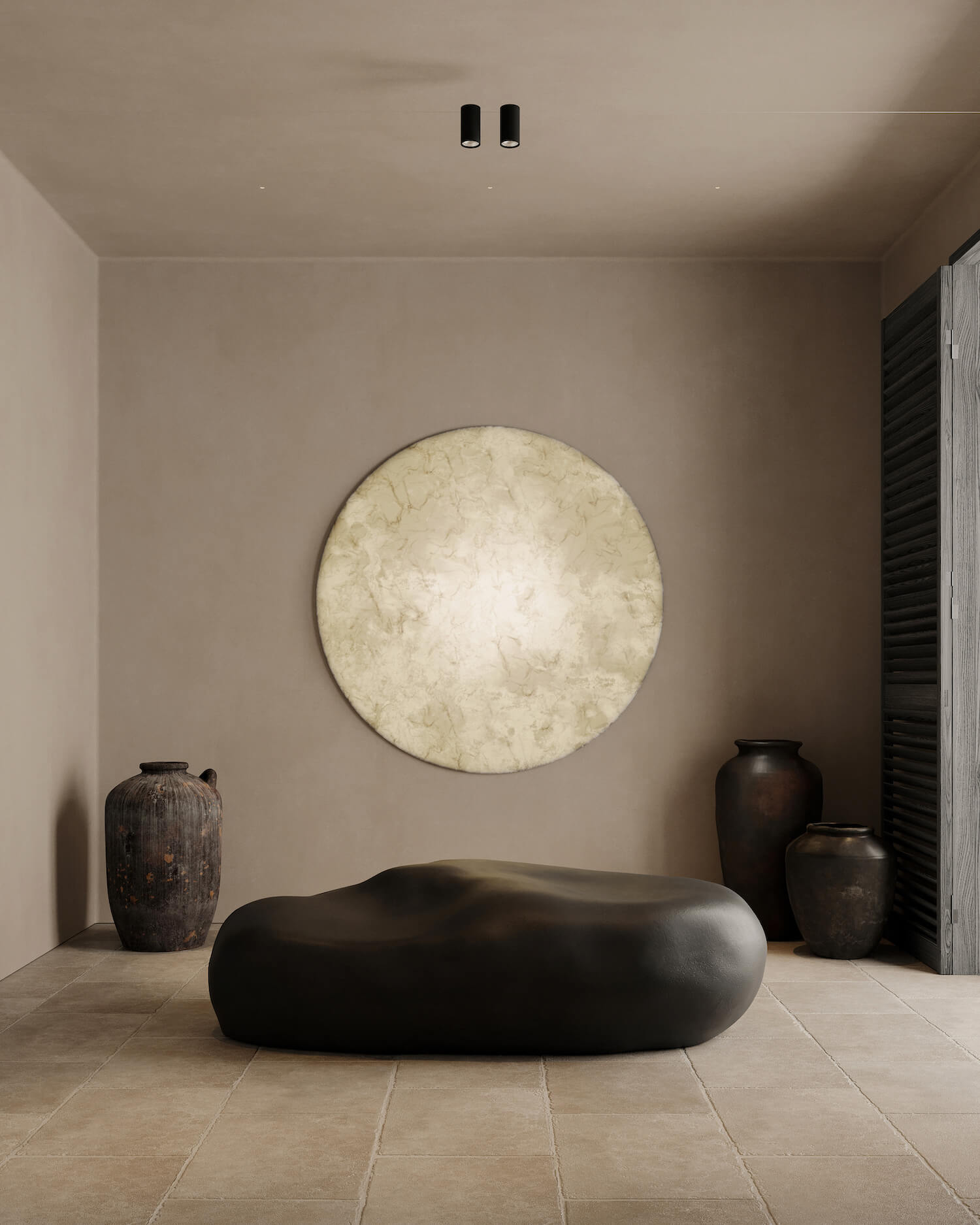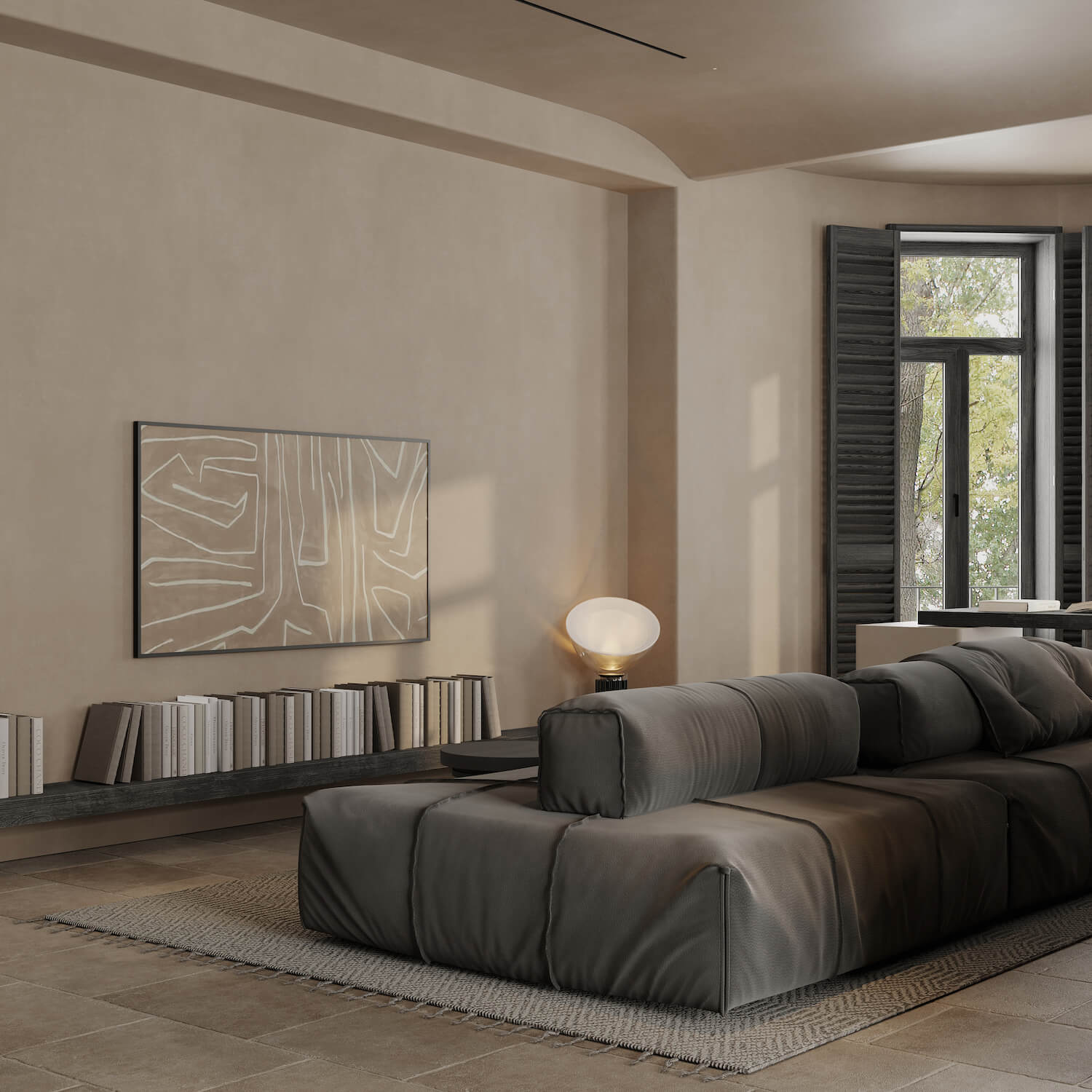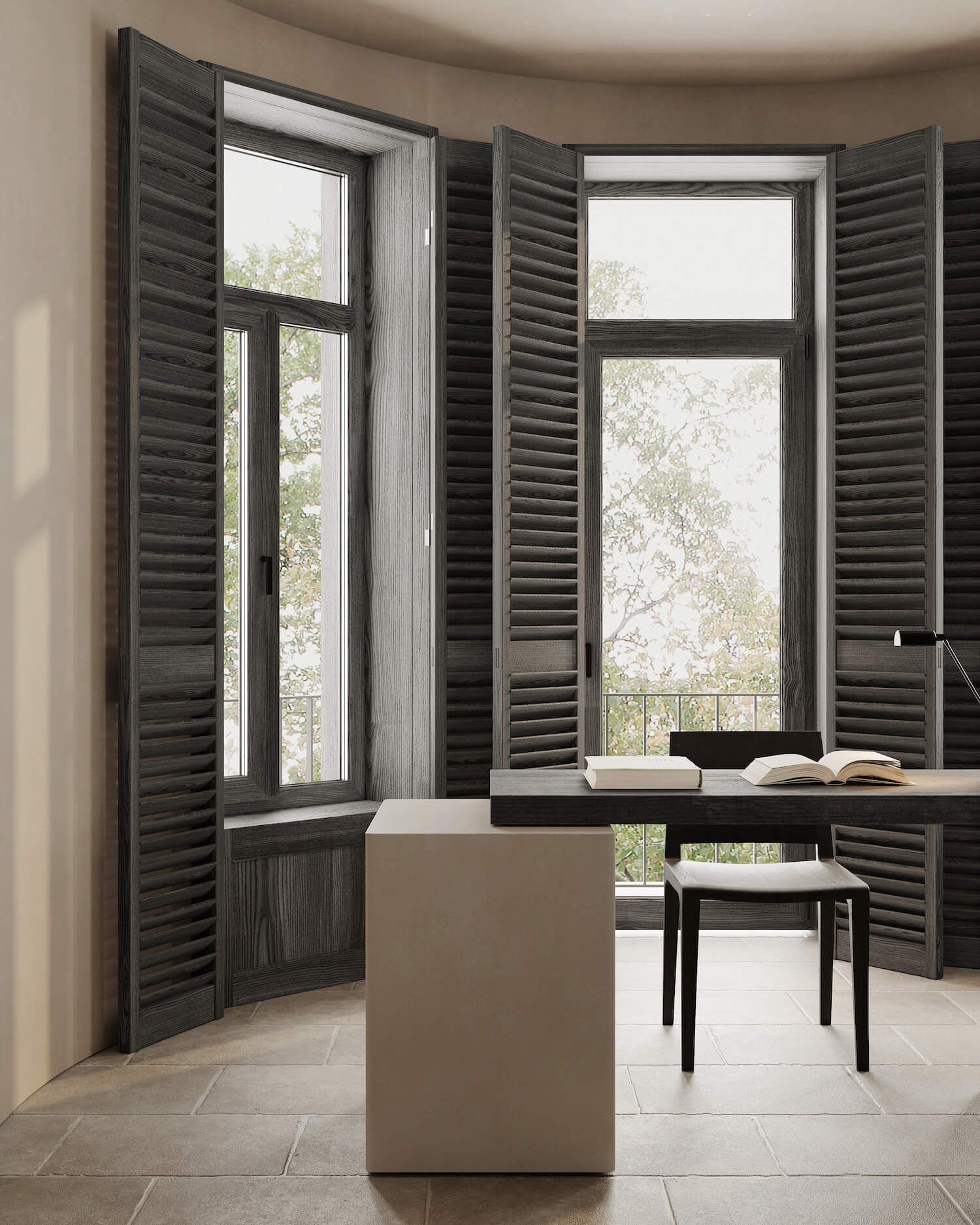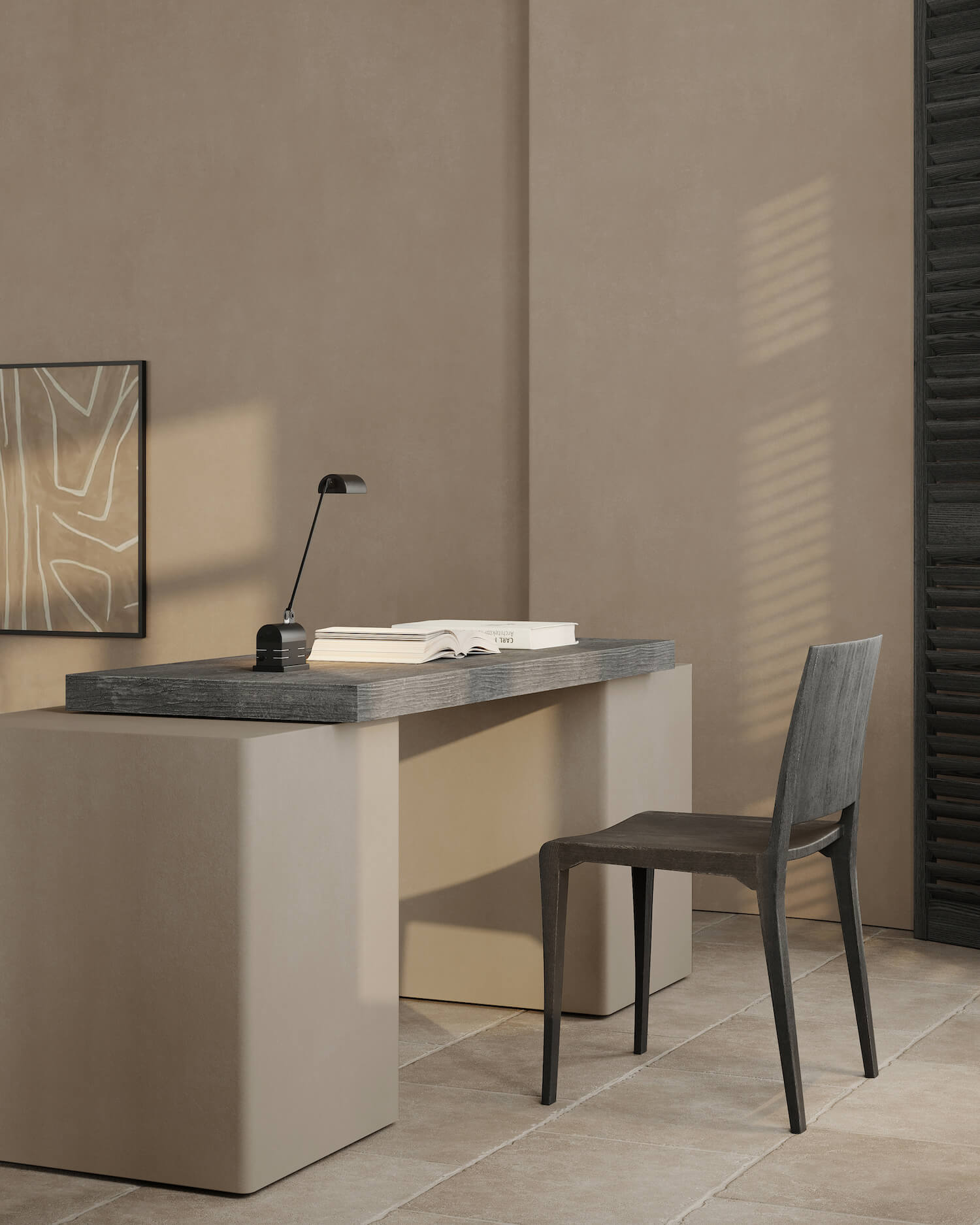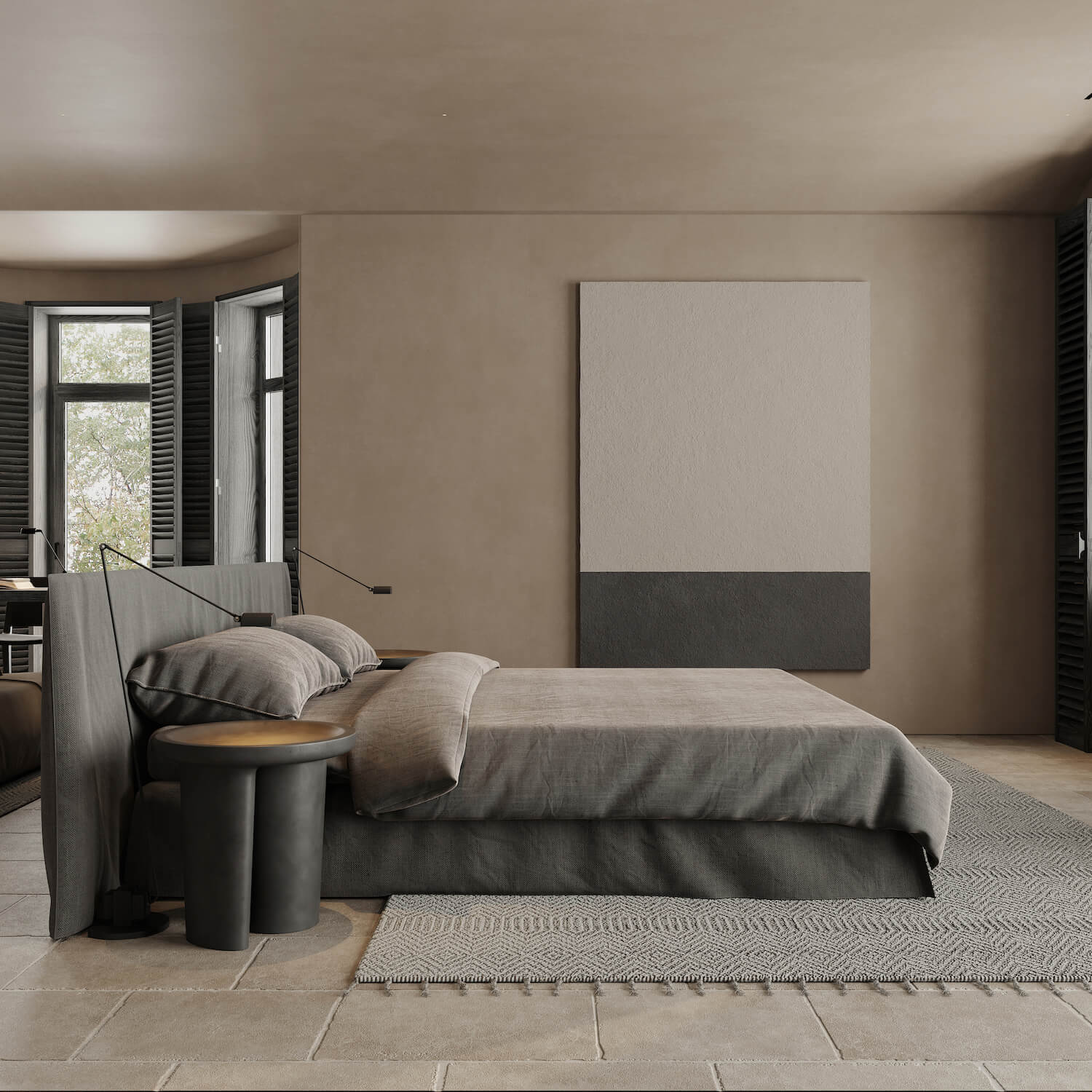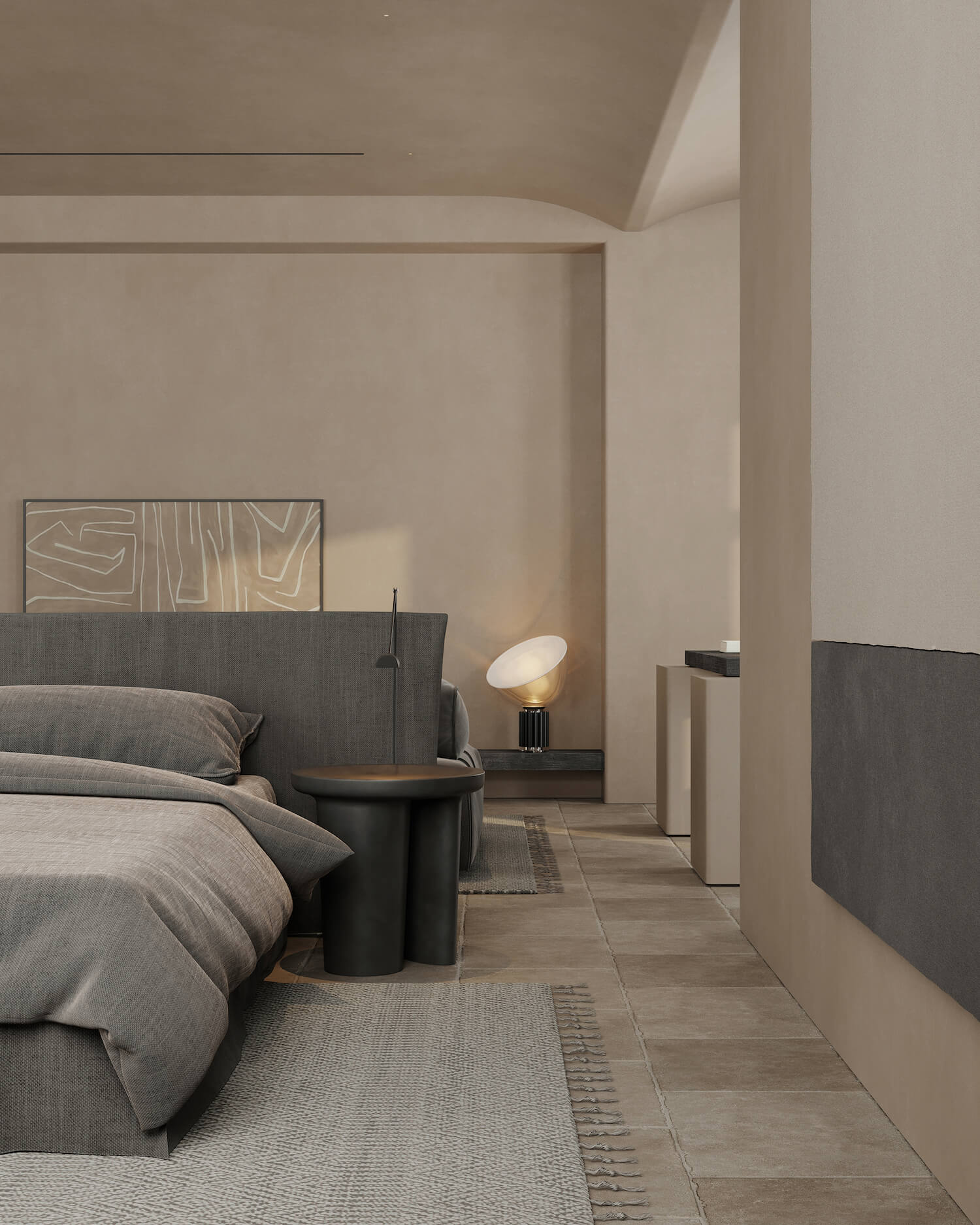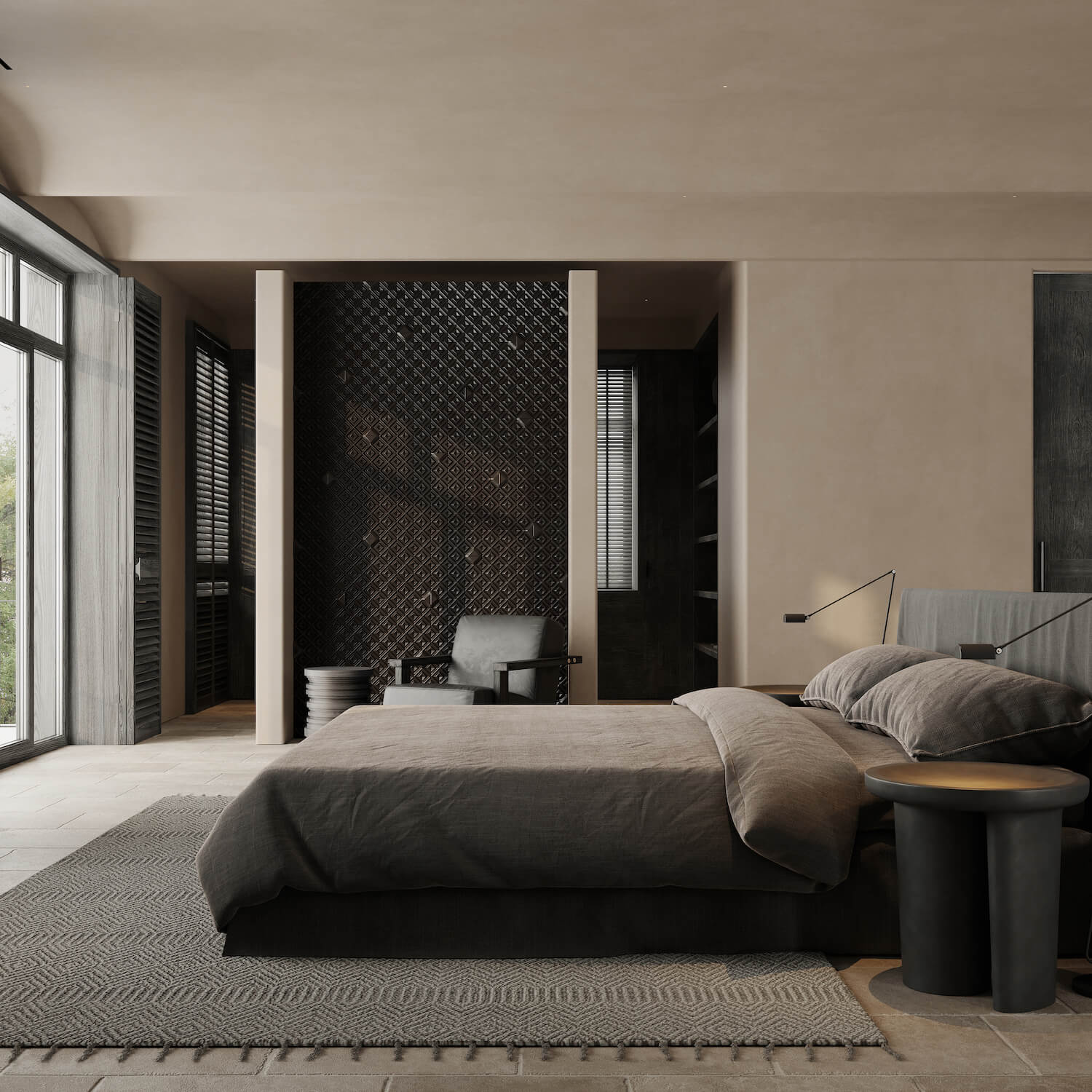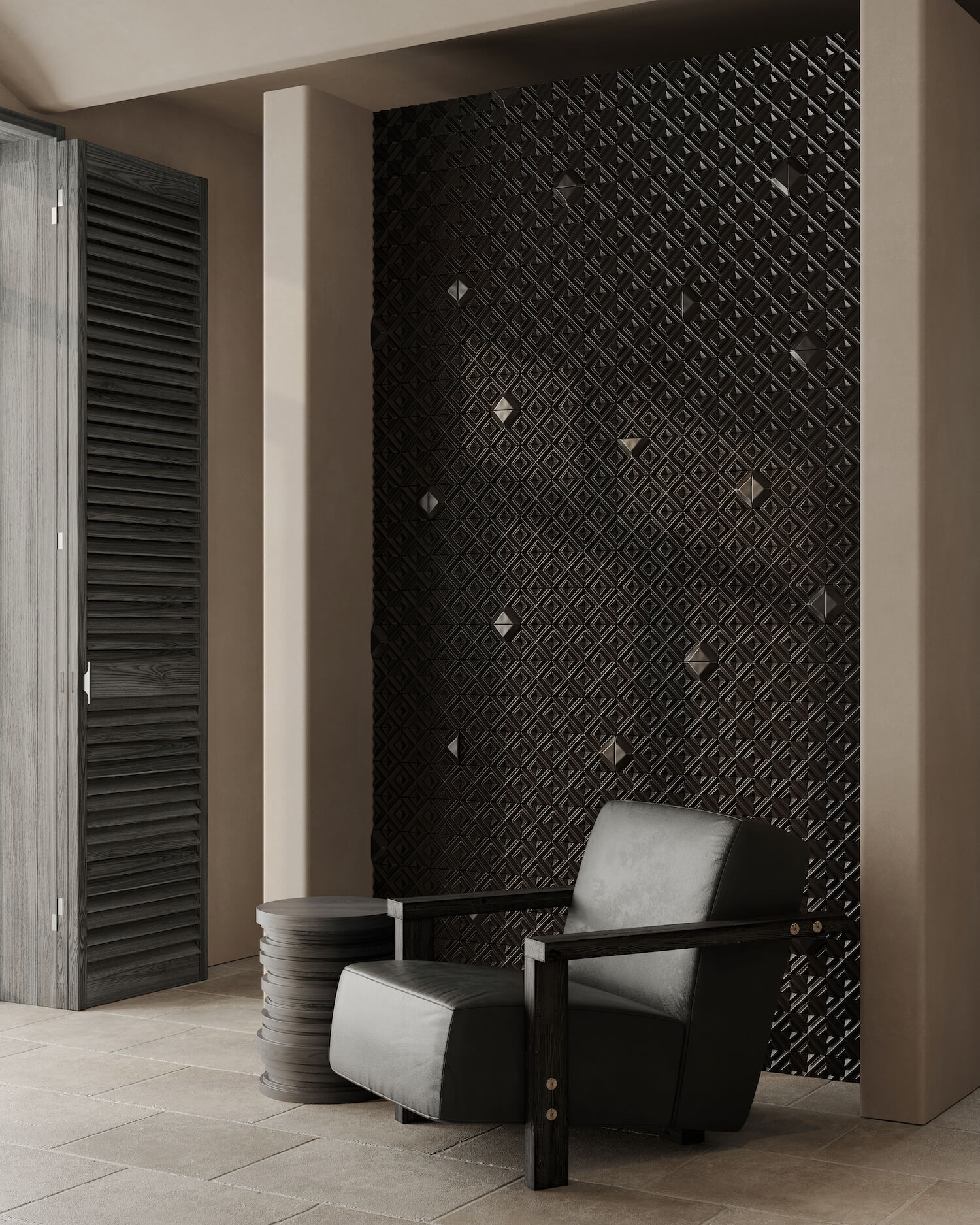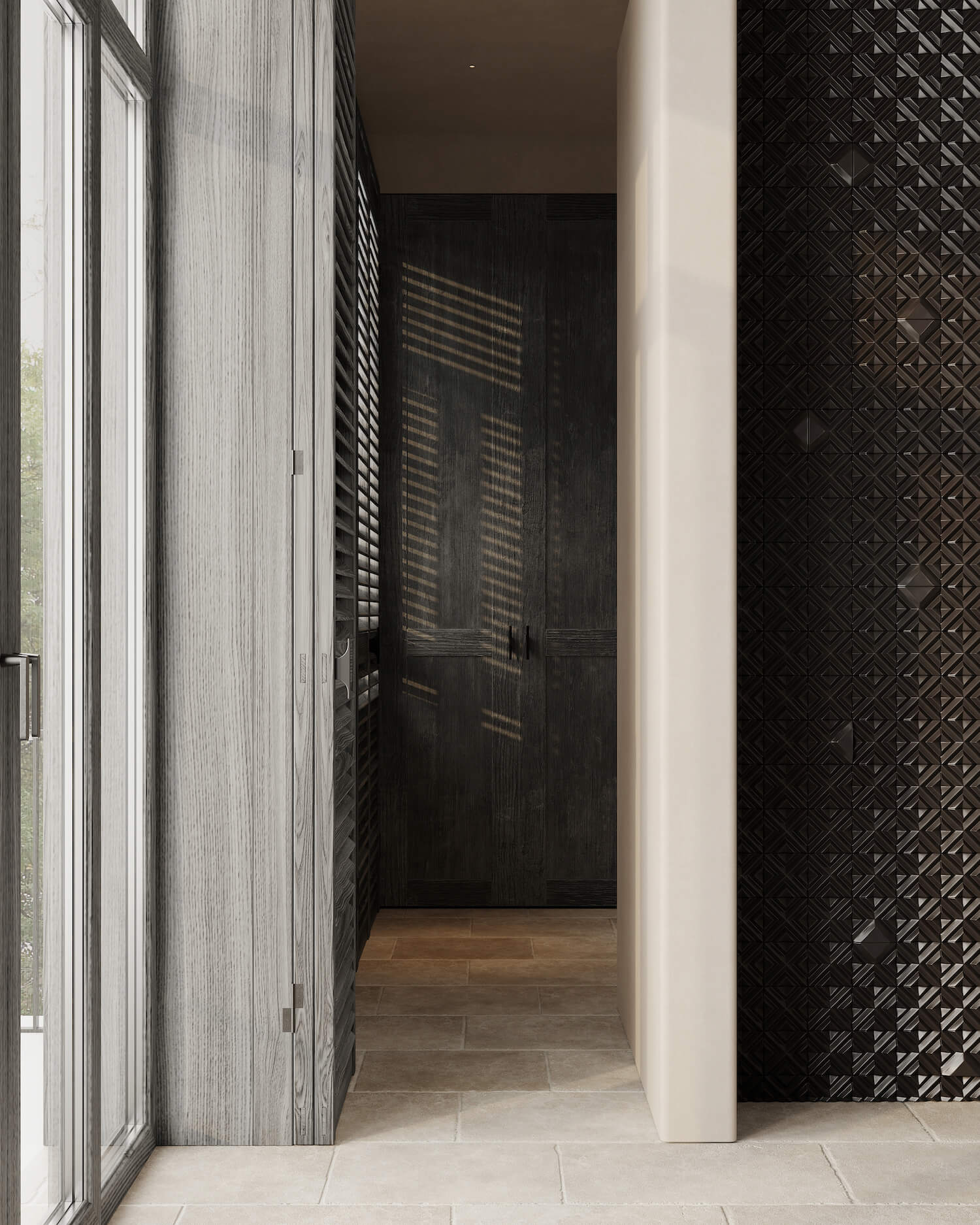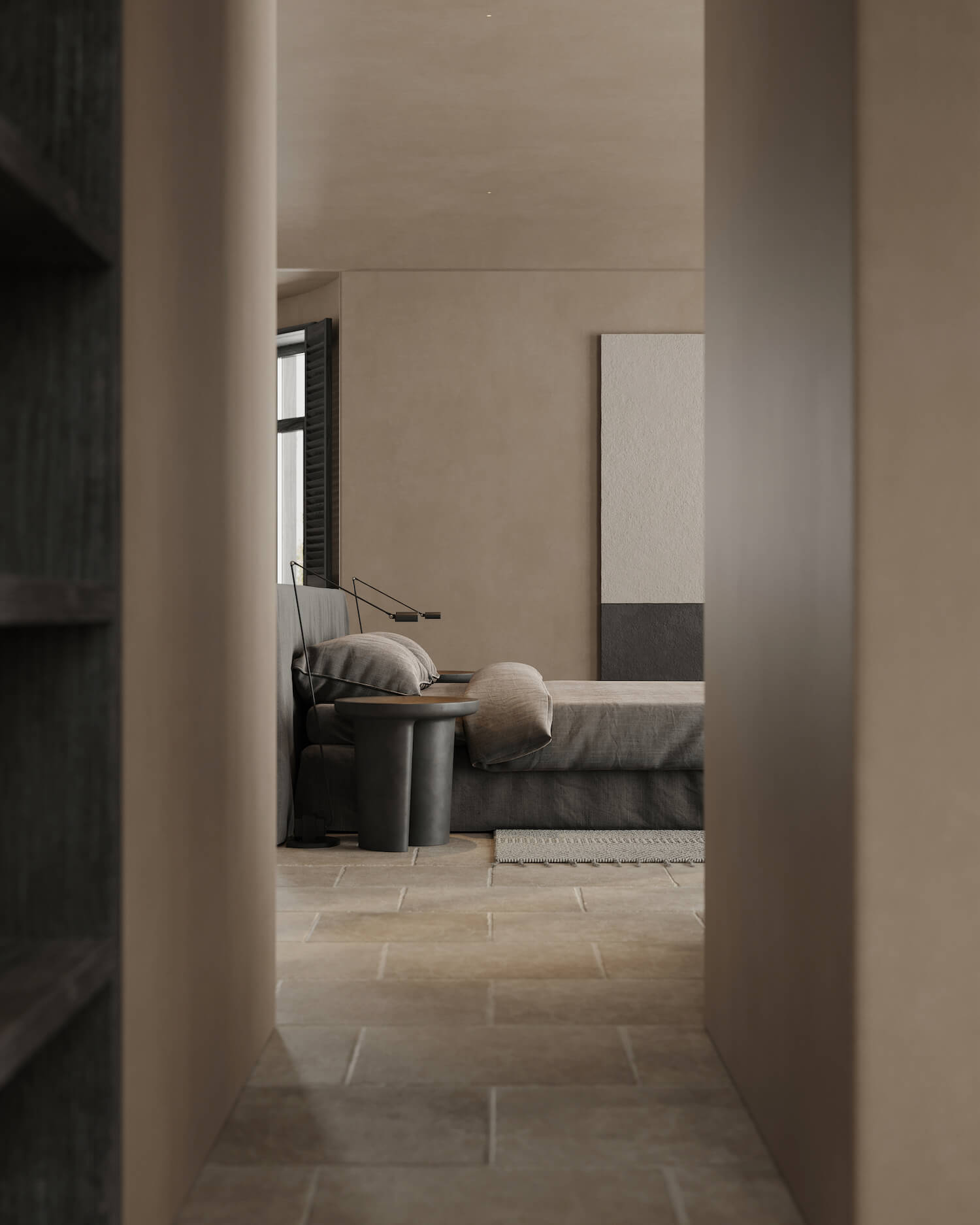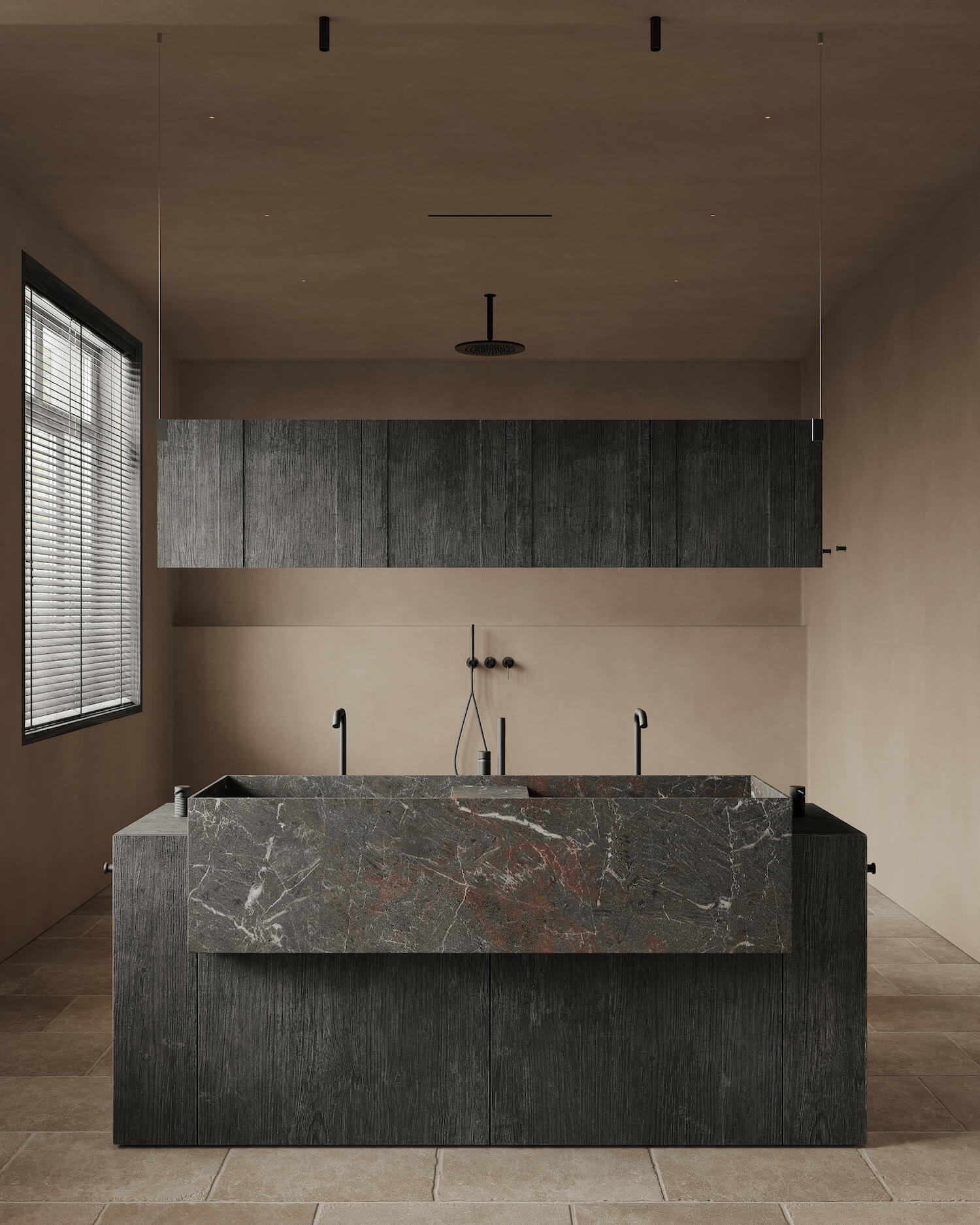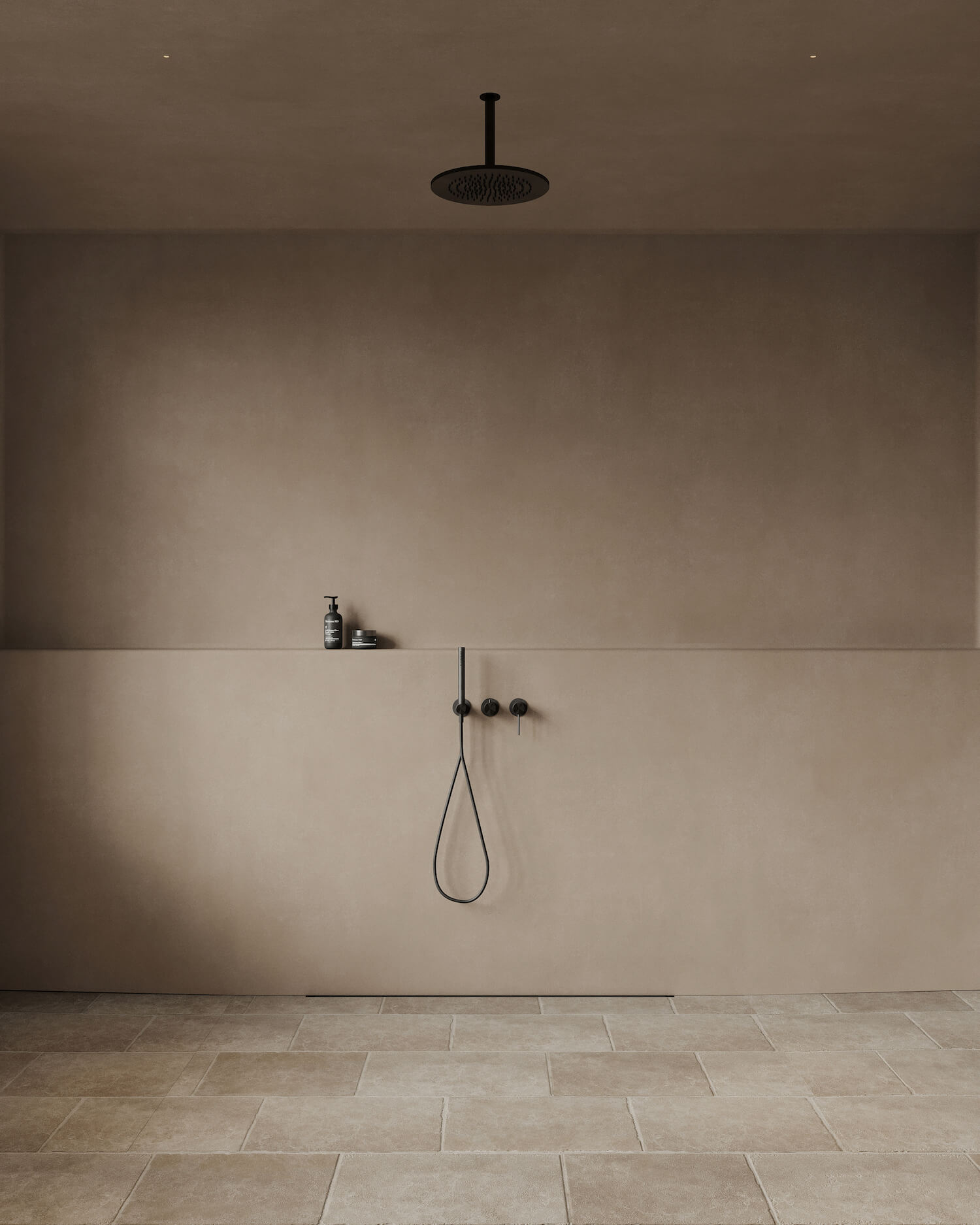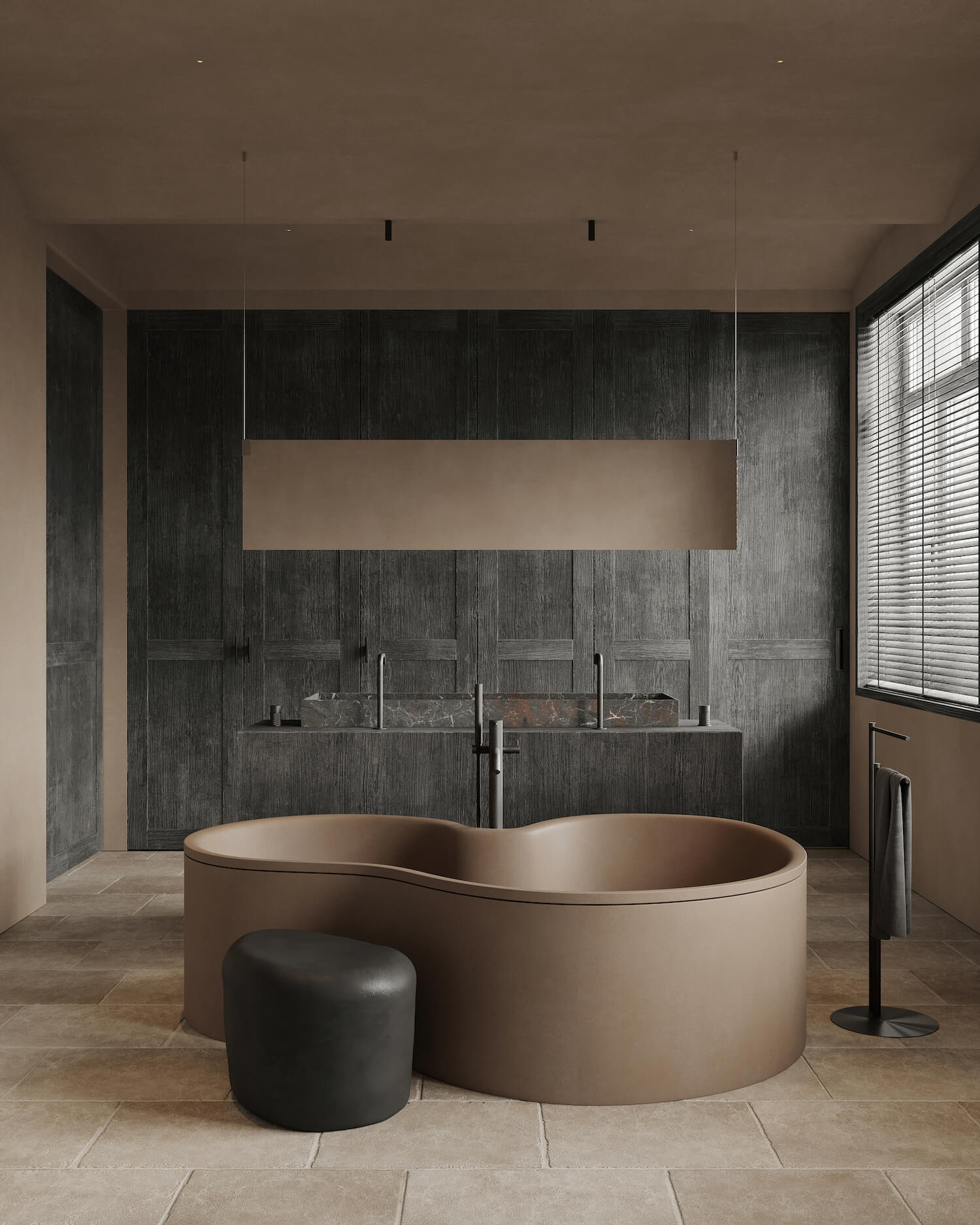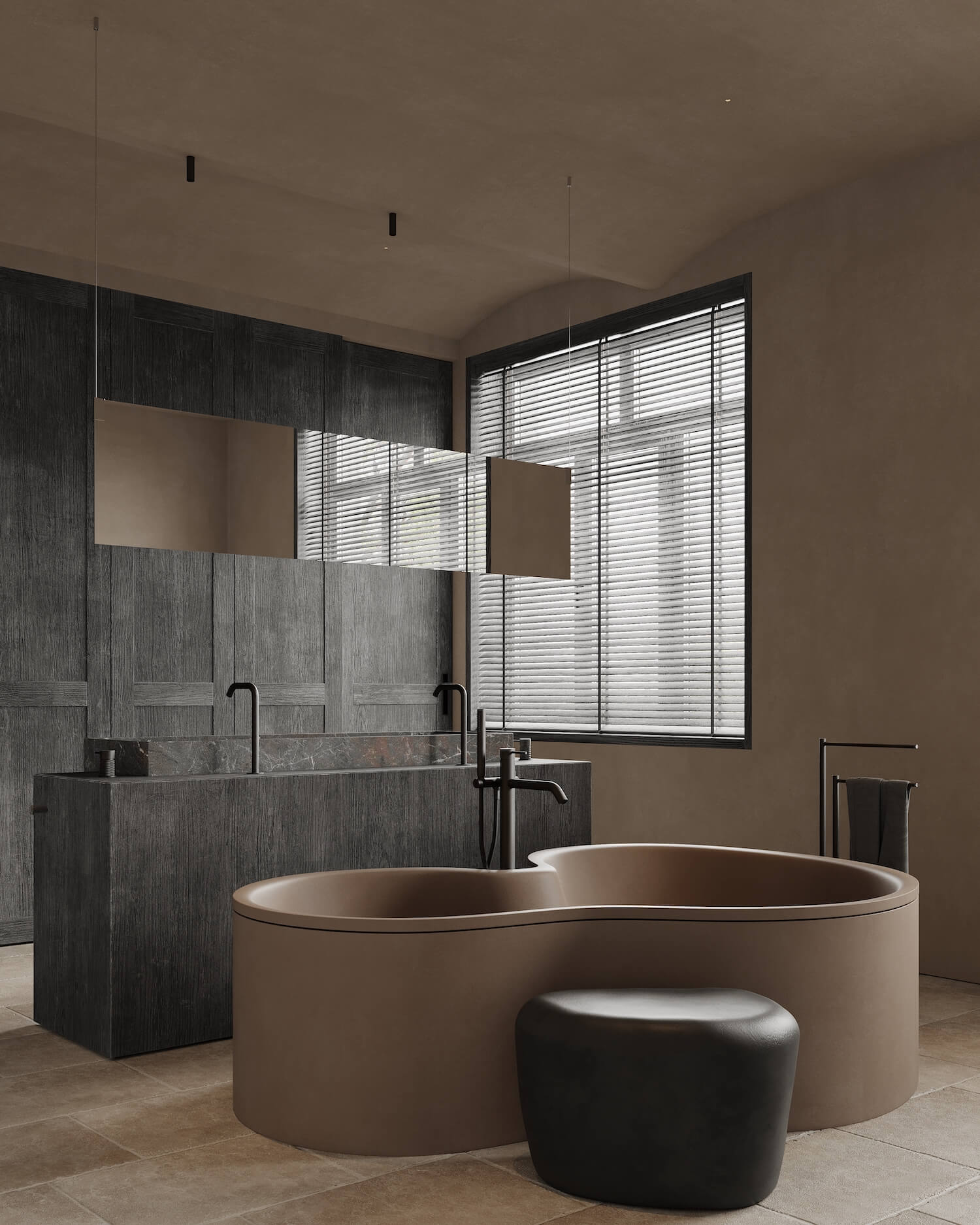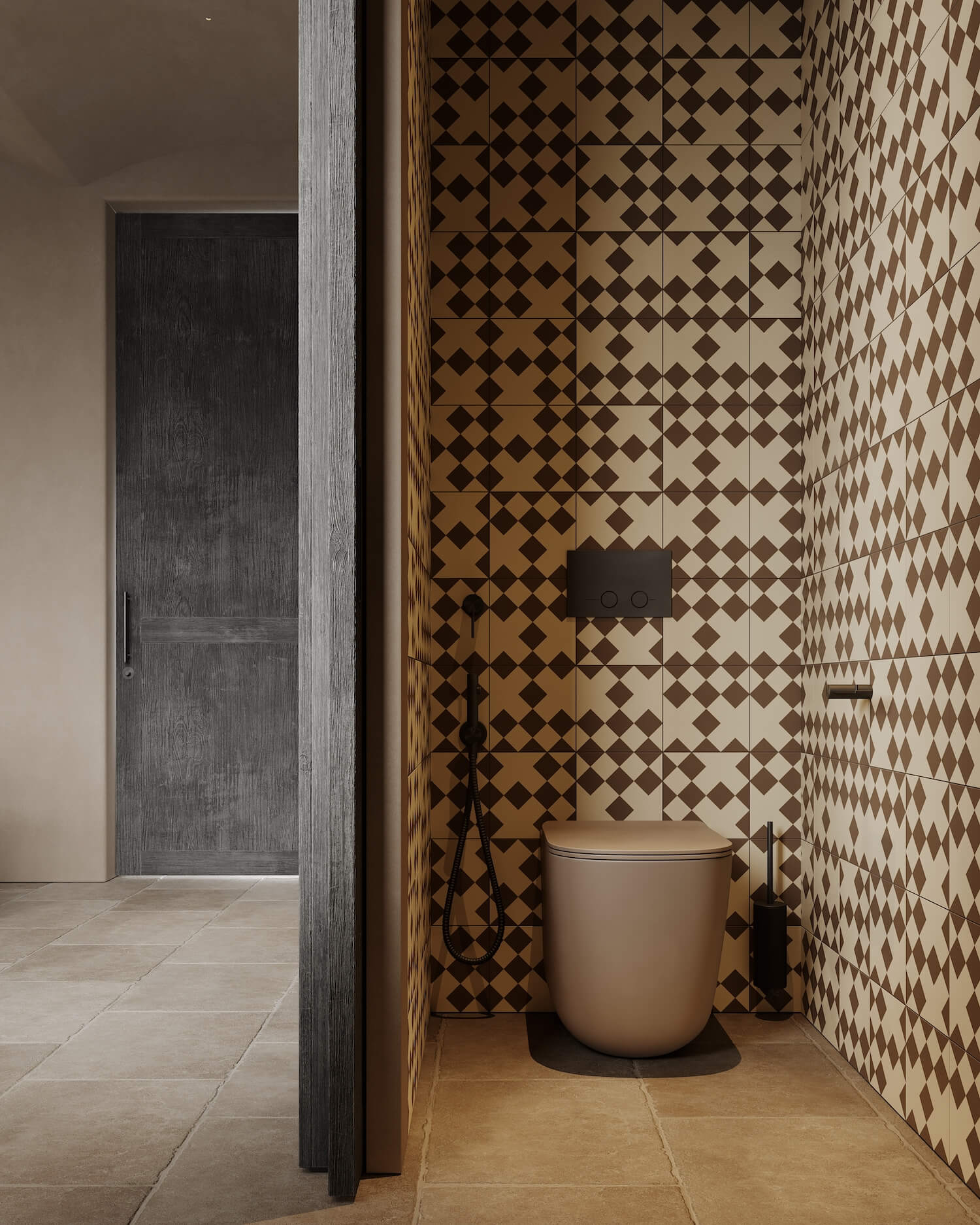 ---