ORCA Design: The Terrazas House contemporary housing project located in Puembo, Ecuador. The location of the lot in the highest part of the urbanization is a determining factor that defined the concept. Thus, strategies are applied so that each space in the house has a main view of the natural landscape.
Within the requirements, it is established that the house is integrated from the outside to the inside from any point of the land. In addition, within the user's necessities, a showroom for classic and modern collection cars is established, where the topography of the land made it possible to develop it in the underground.
The steel structure used allows to generate large spans that permit flexible spaces, in addition to the permeability of the interior to the exterior and the integration between the levels with double and triple heights.
The circulation and walking roads produce a continuous route from the main access to all the environments, defined by the materiality of the ground where the water mirrors also accompany the user within this route. A main vertical circulation is established that takes advantage of the triple height and a service one where the elevator is located, complying with the accessibility of the home and facilitating daily use.
Horizontality predominates in the project, in search of natural lighting in all environments. This includes the underground showroom, which is illuminated through translucent walls that line the pools and upper gardens, producing a dramatic effect thanks to the caustic of the water.
The terraces that define the volumetry are used as a barrier to excess solar radiation, this together with the overhang gazebo that was created as the final finish of the house, fulfilling the main concept of Terrazas House.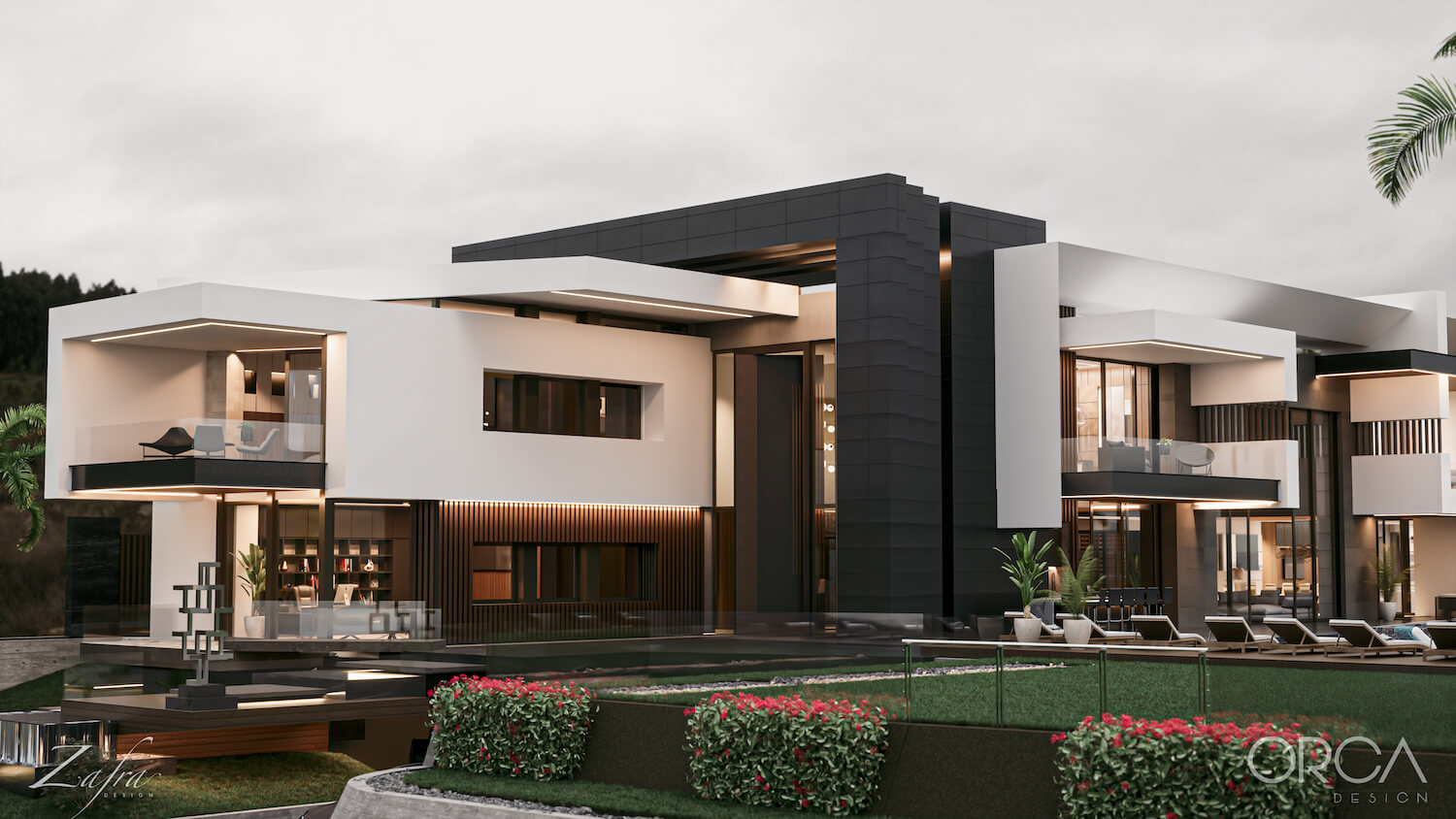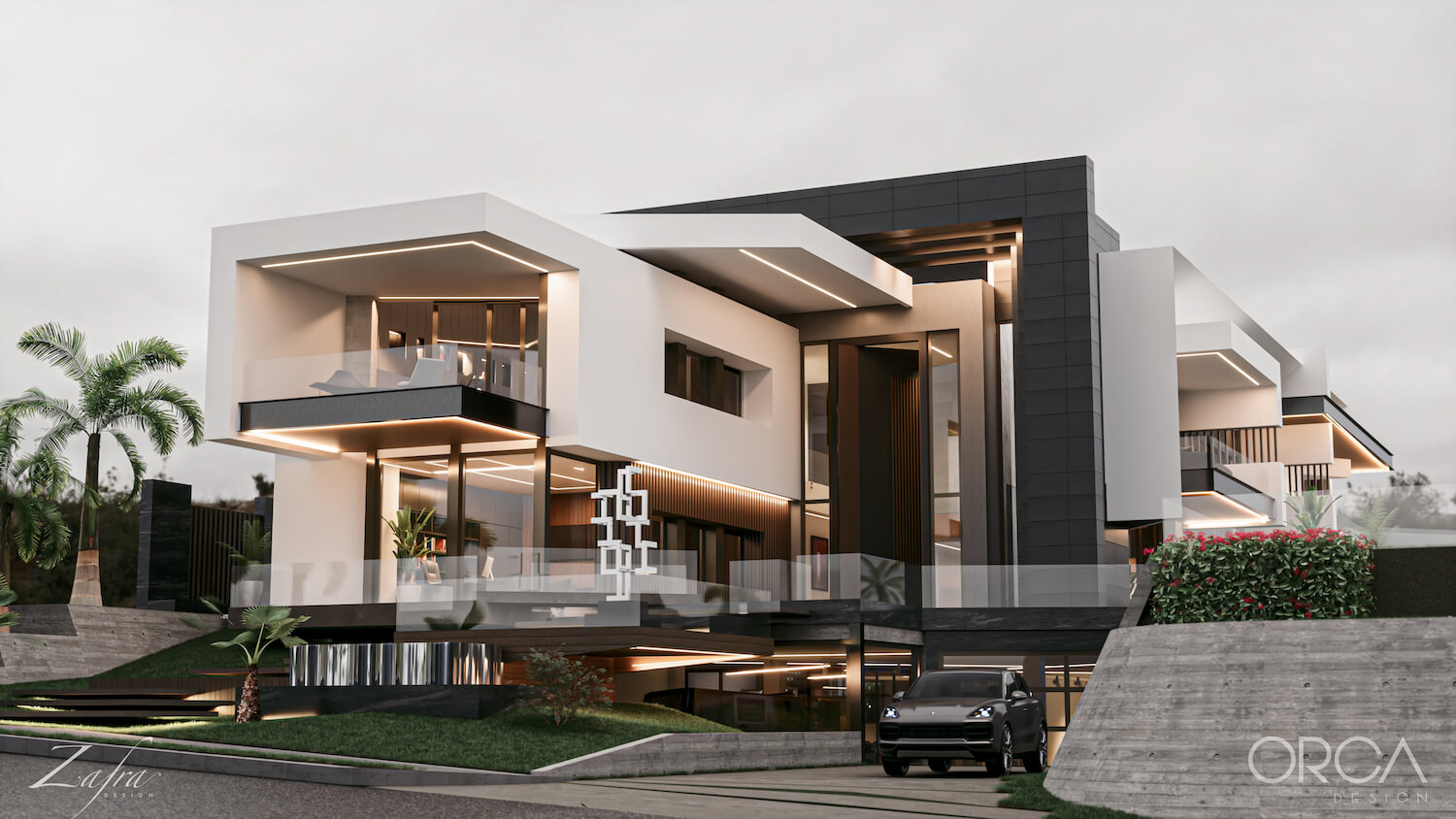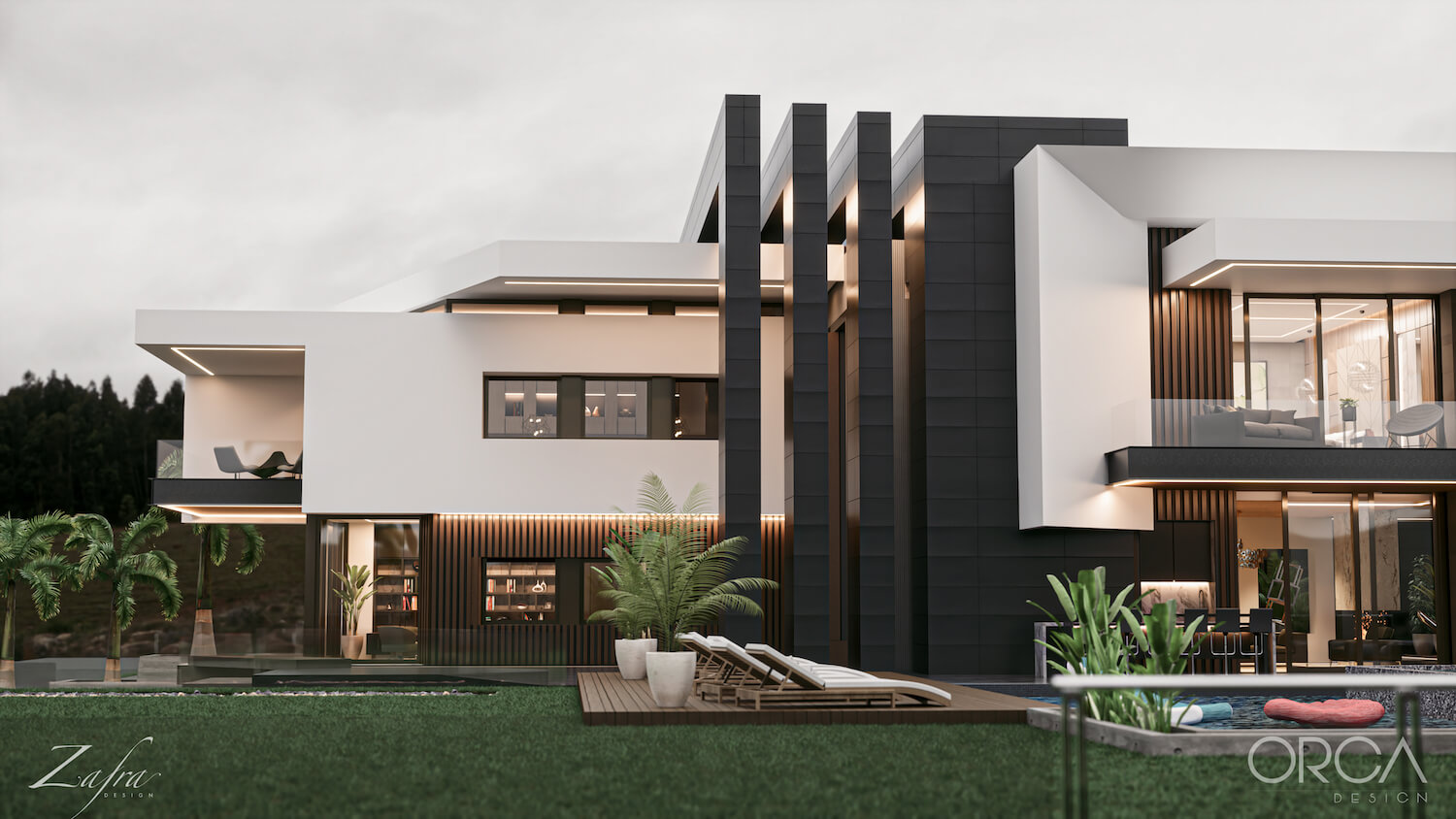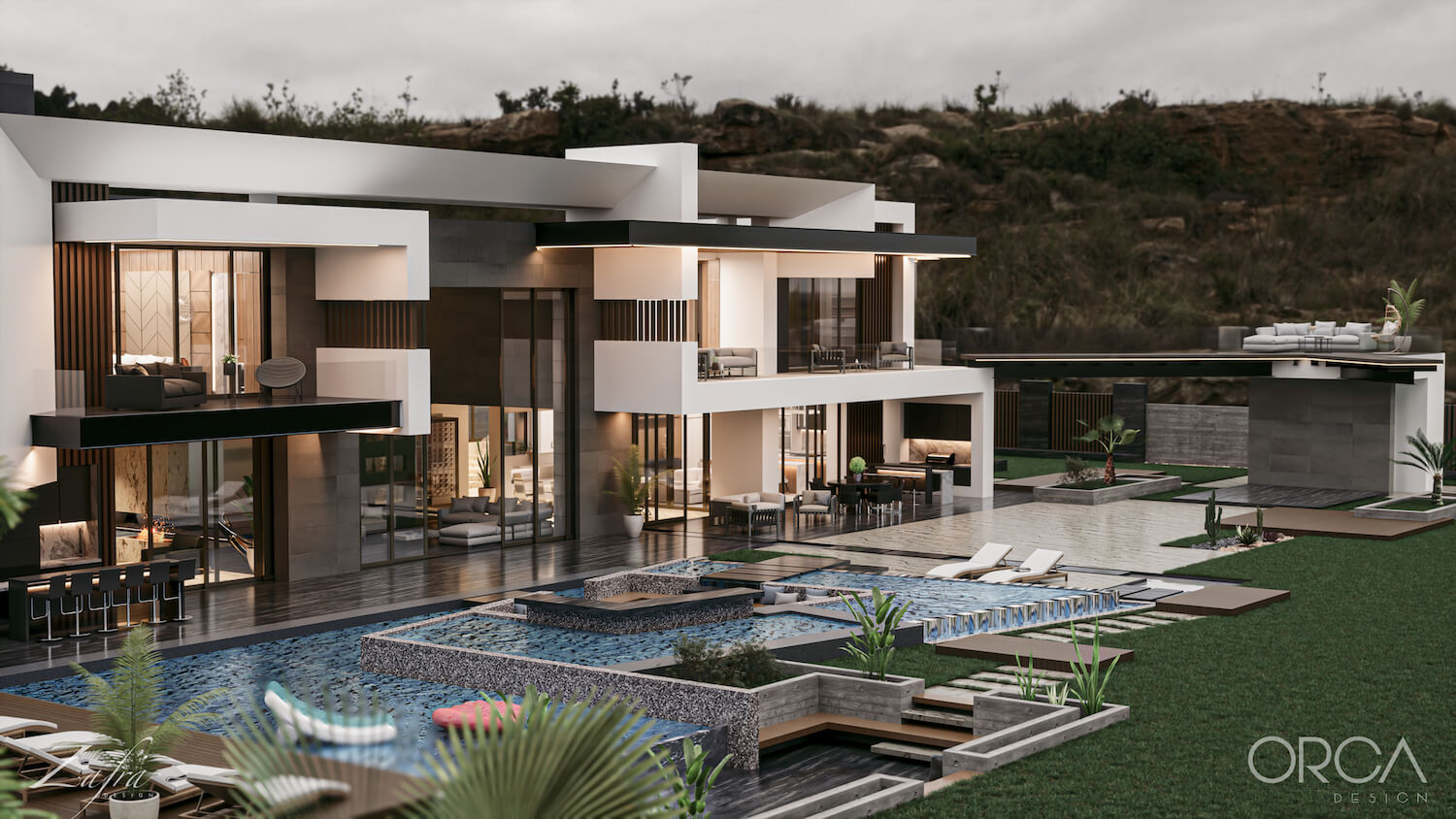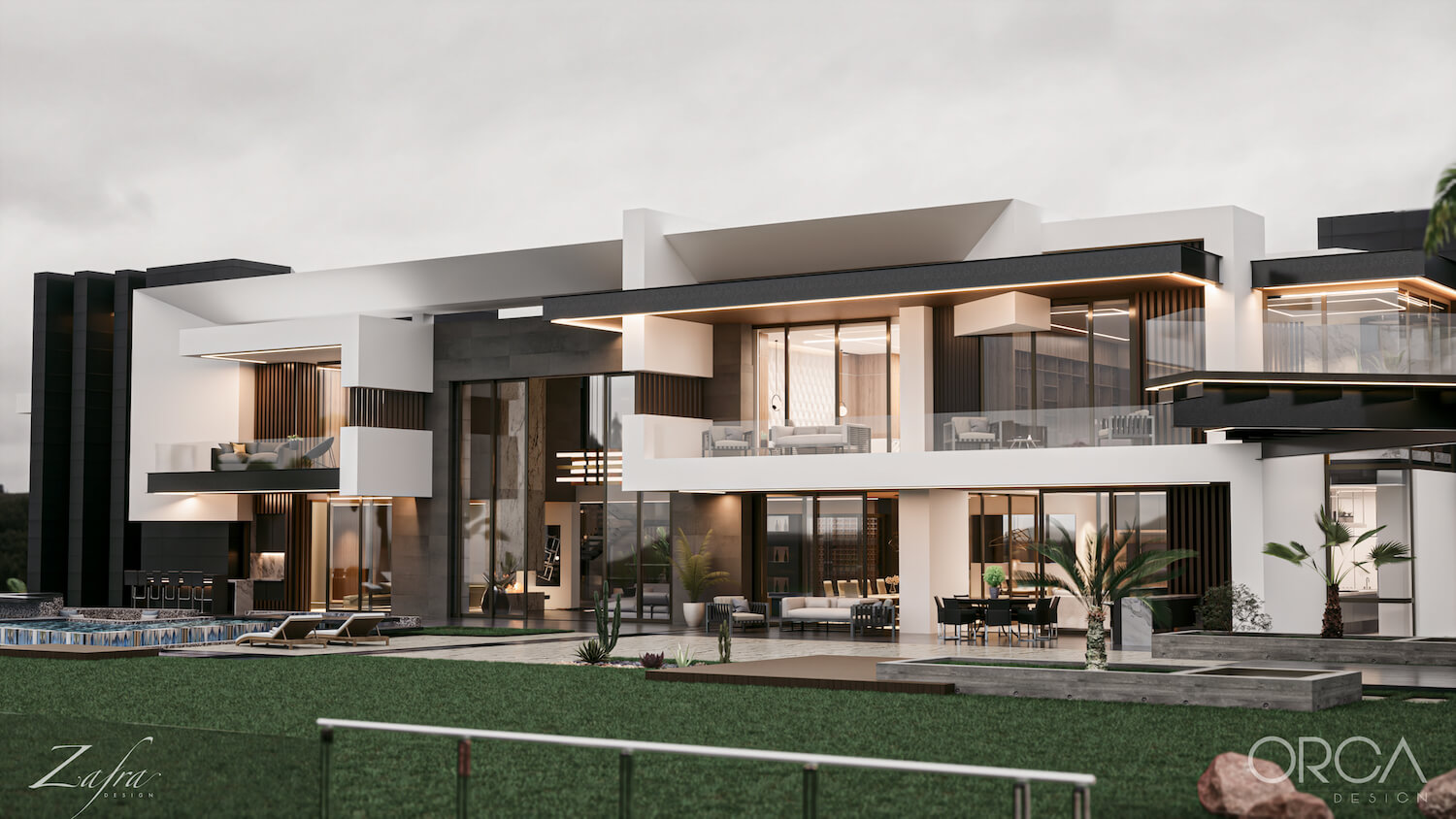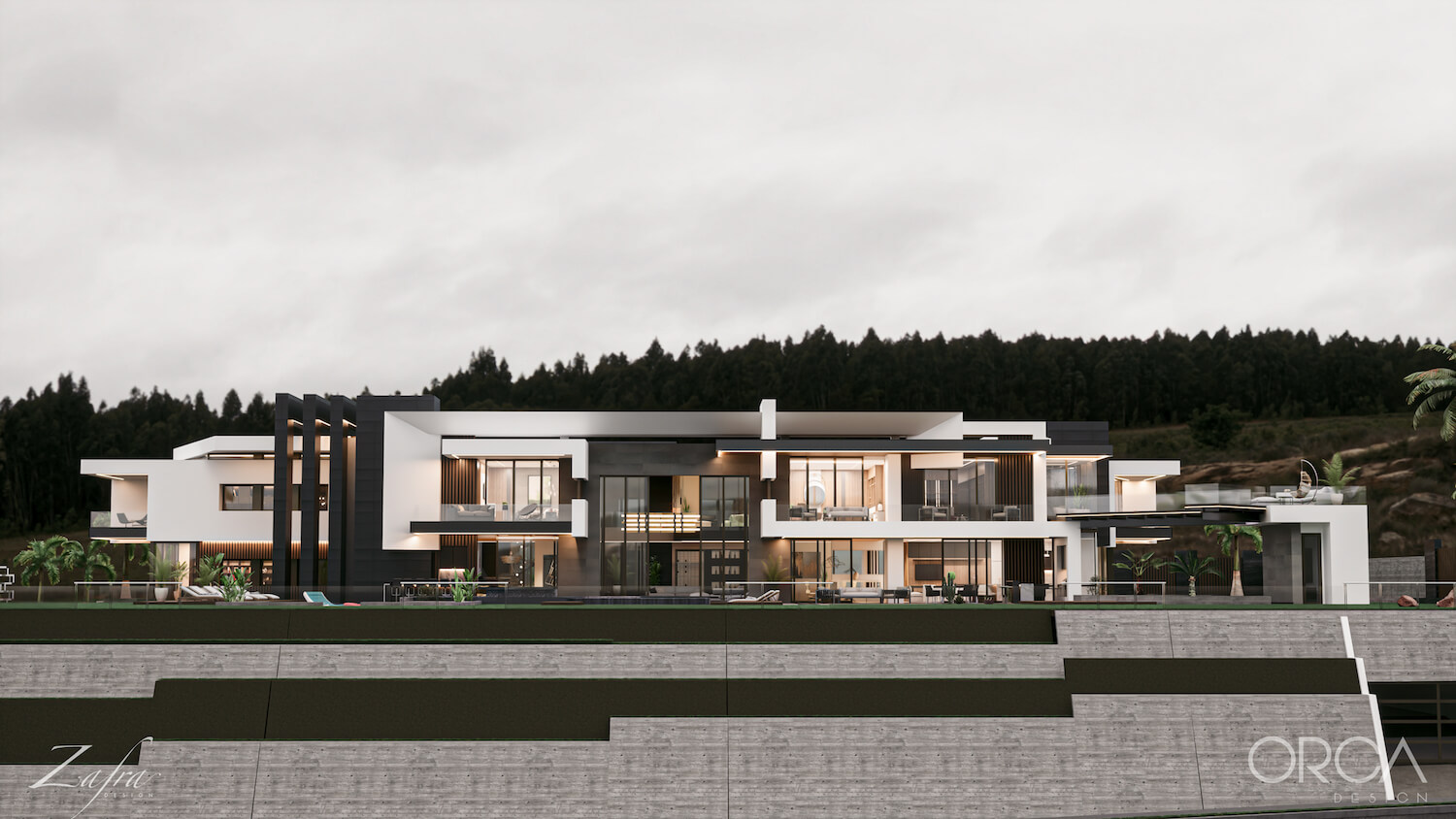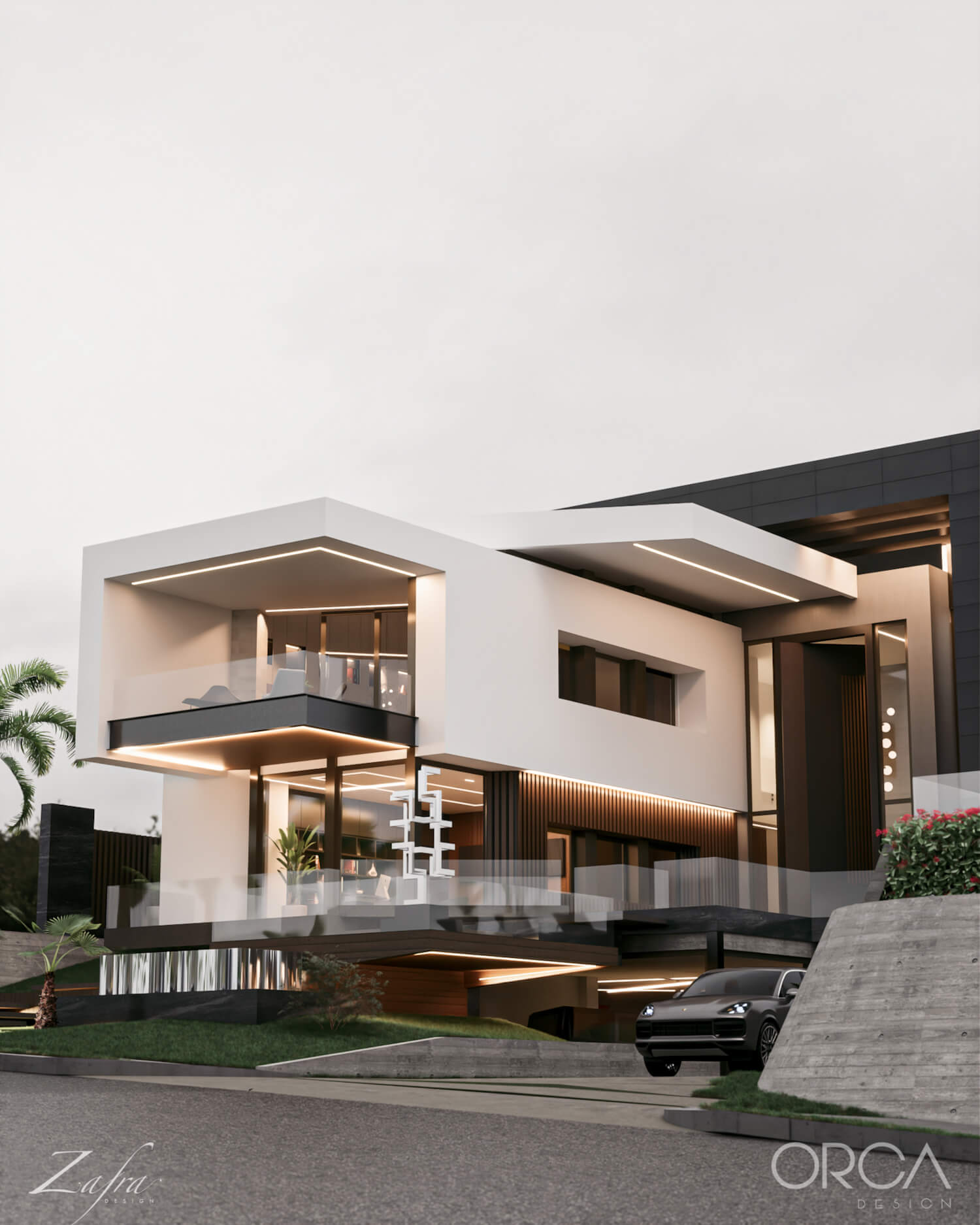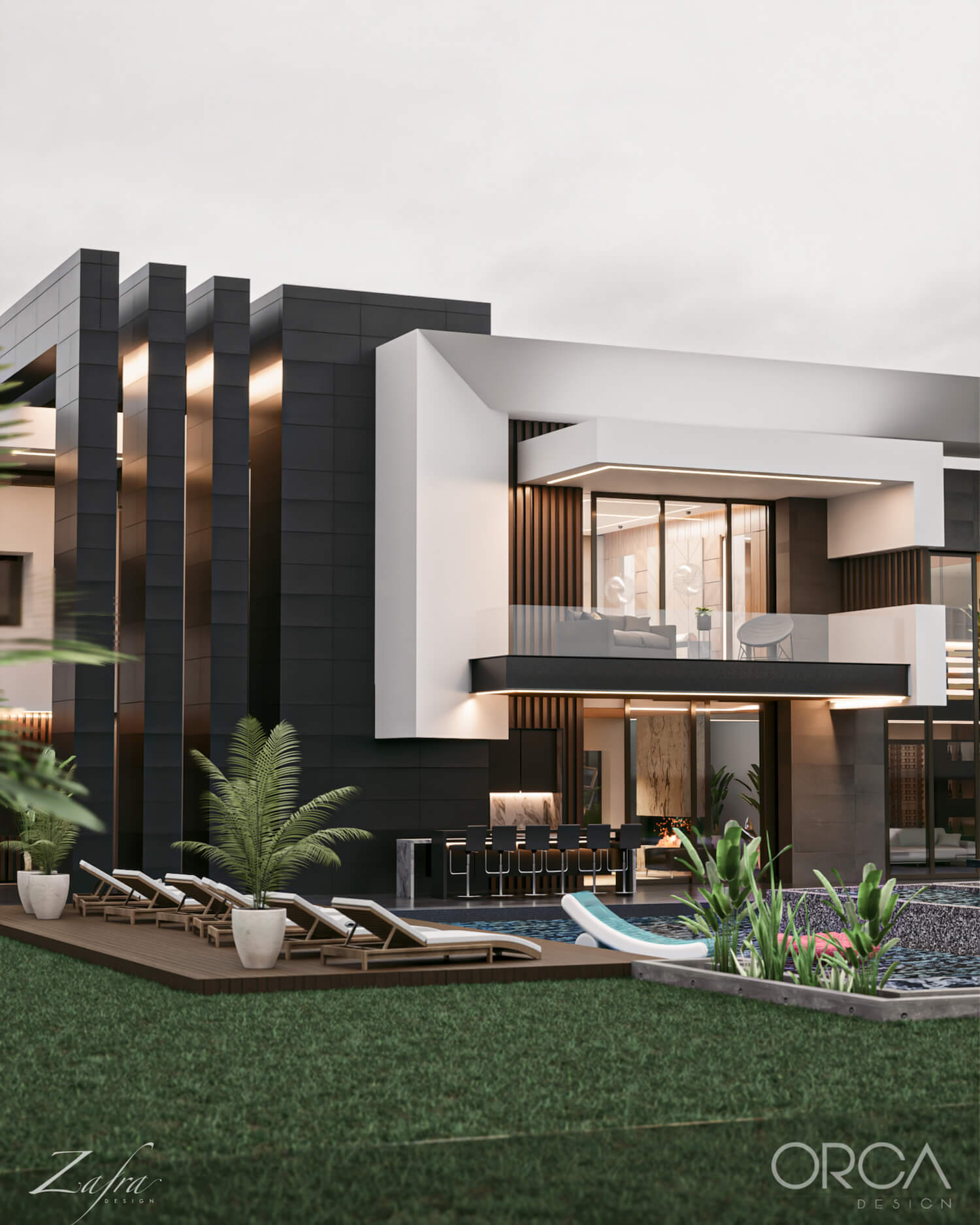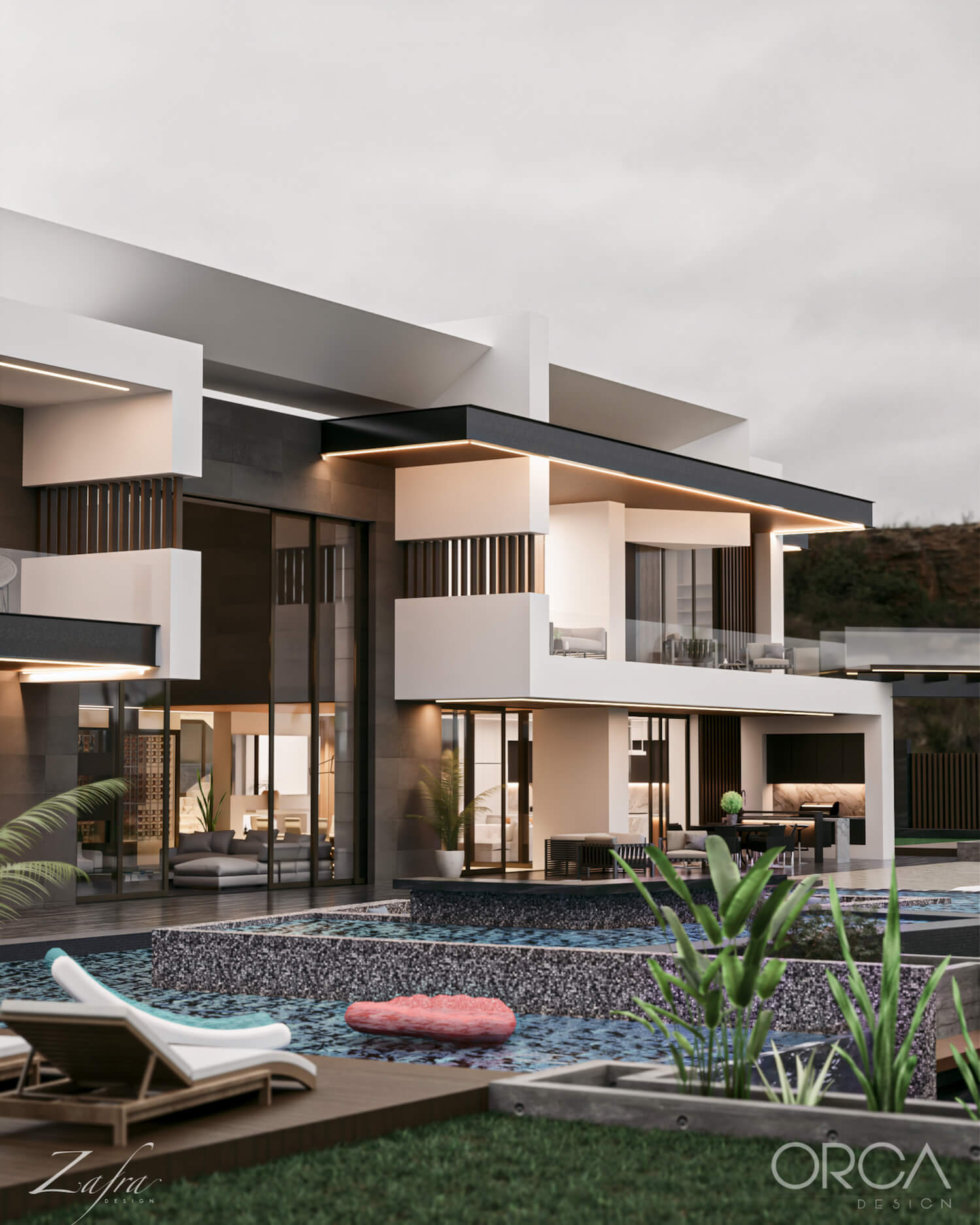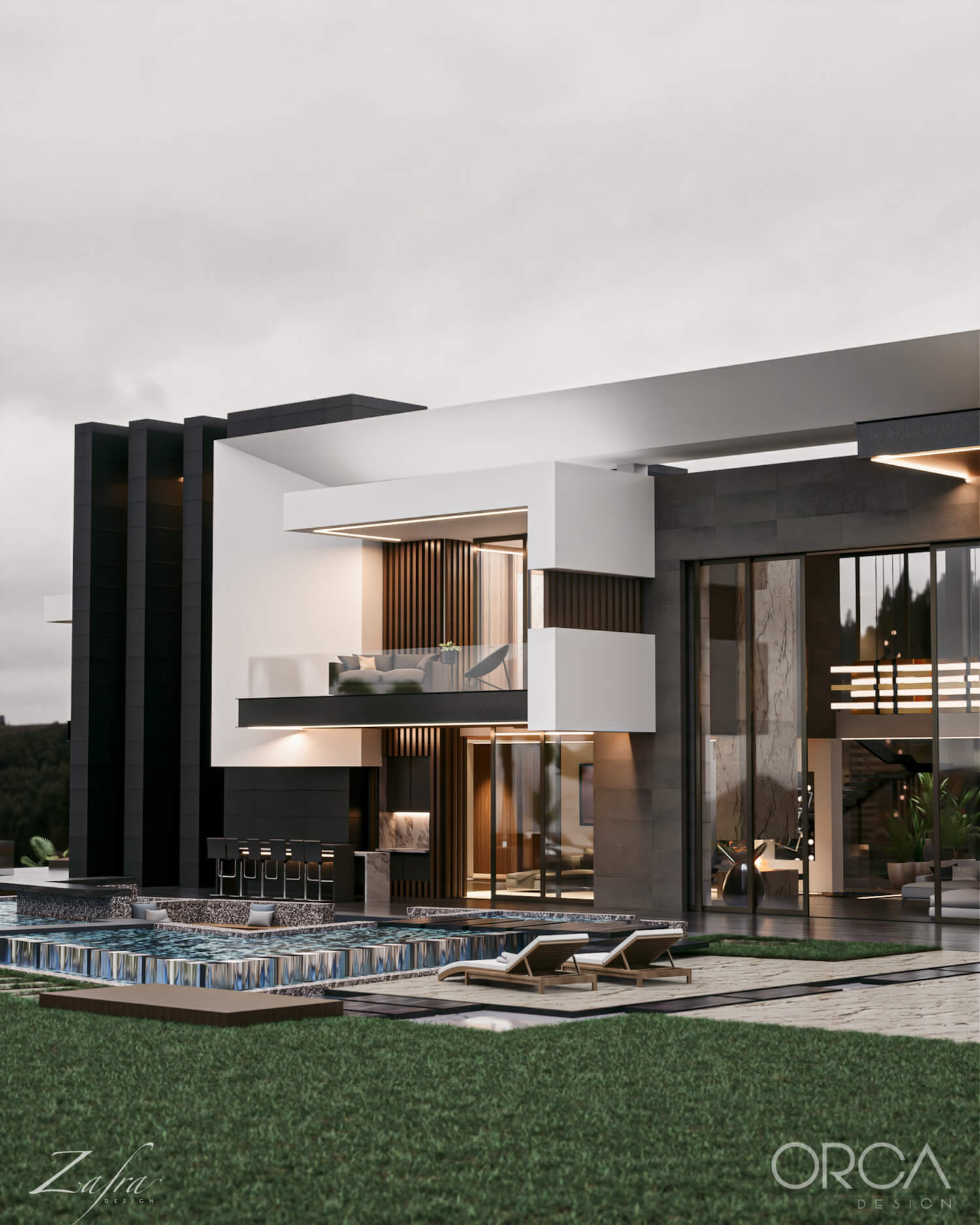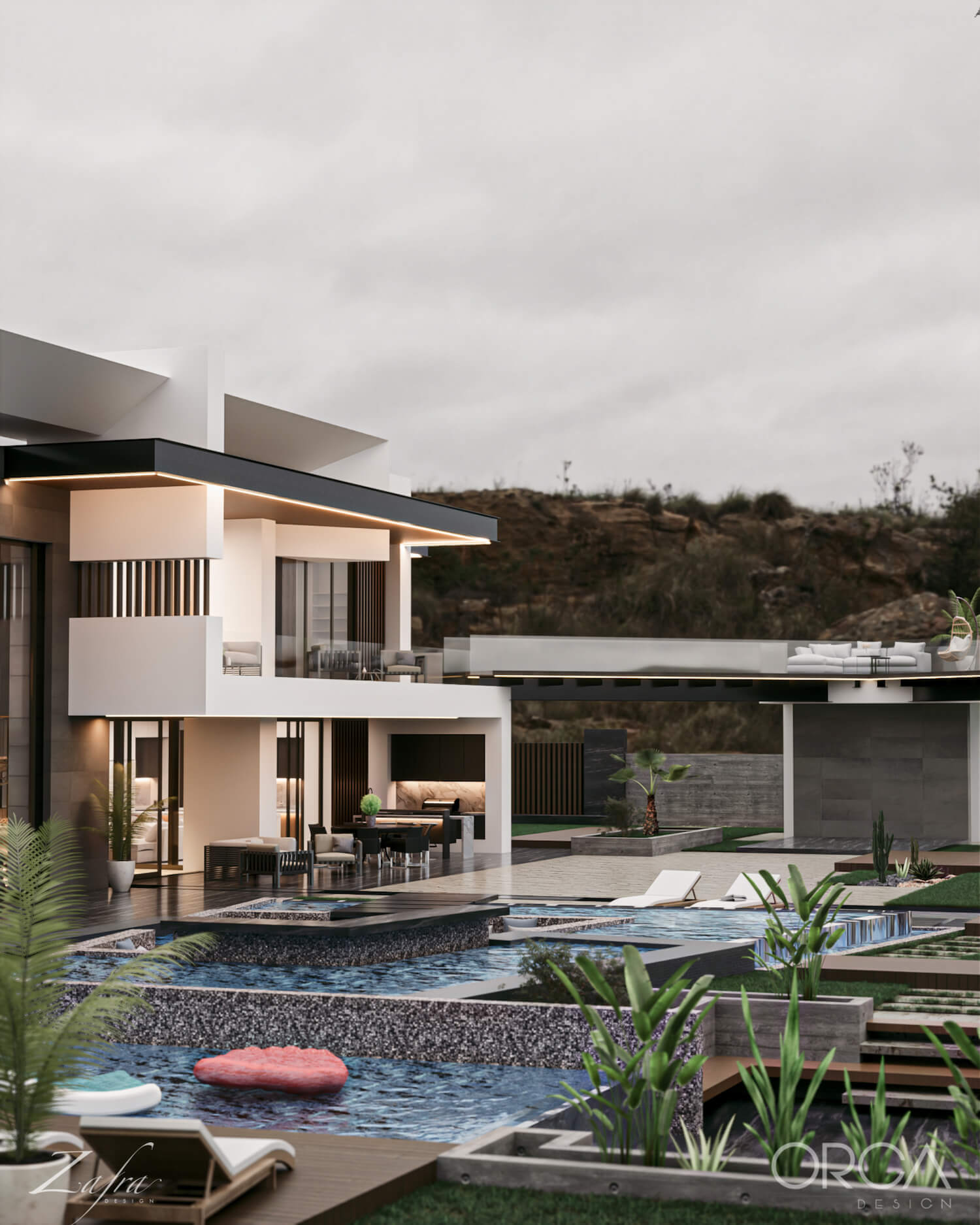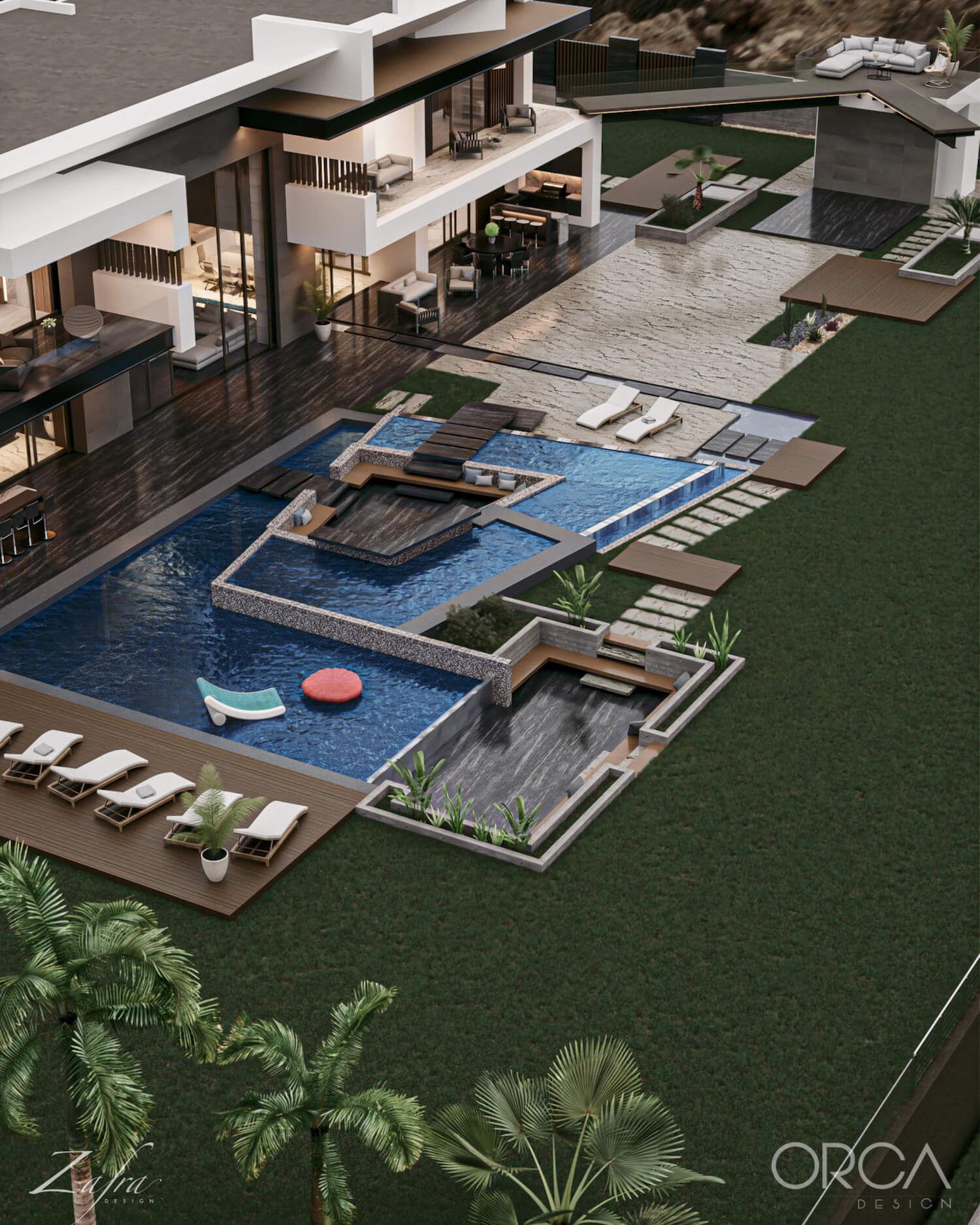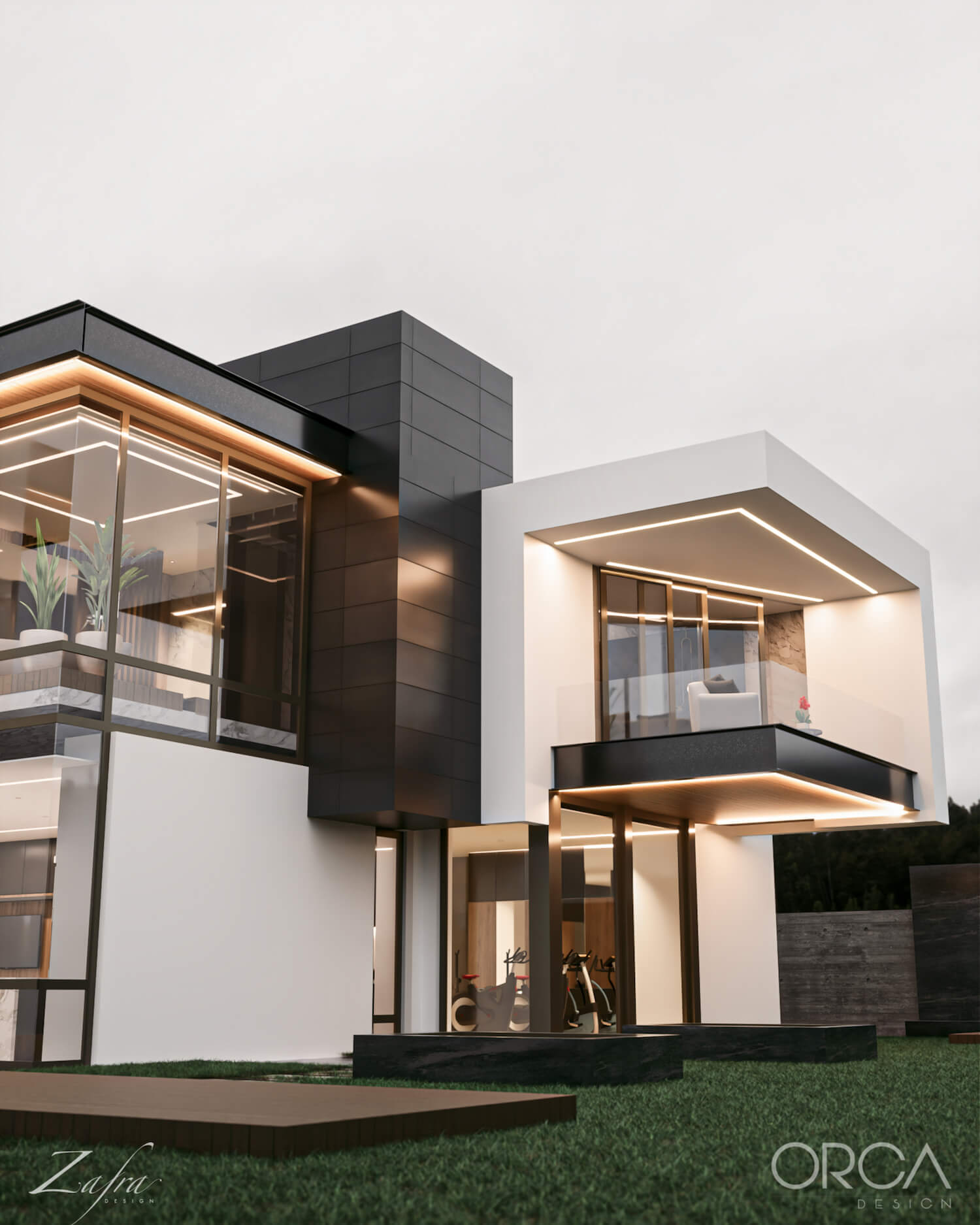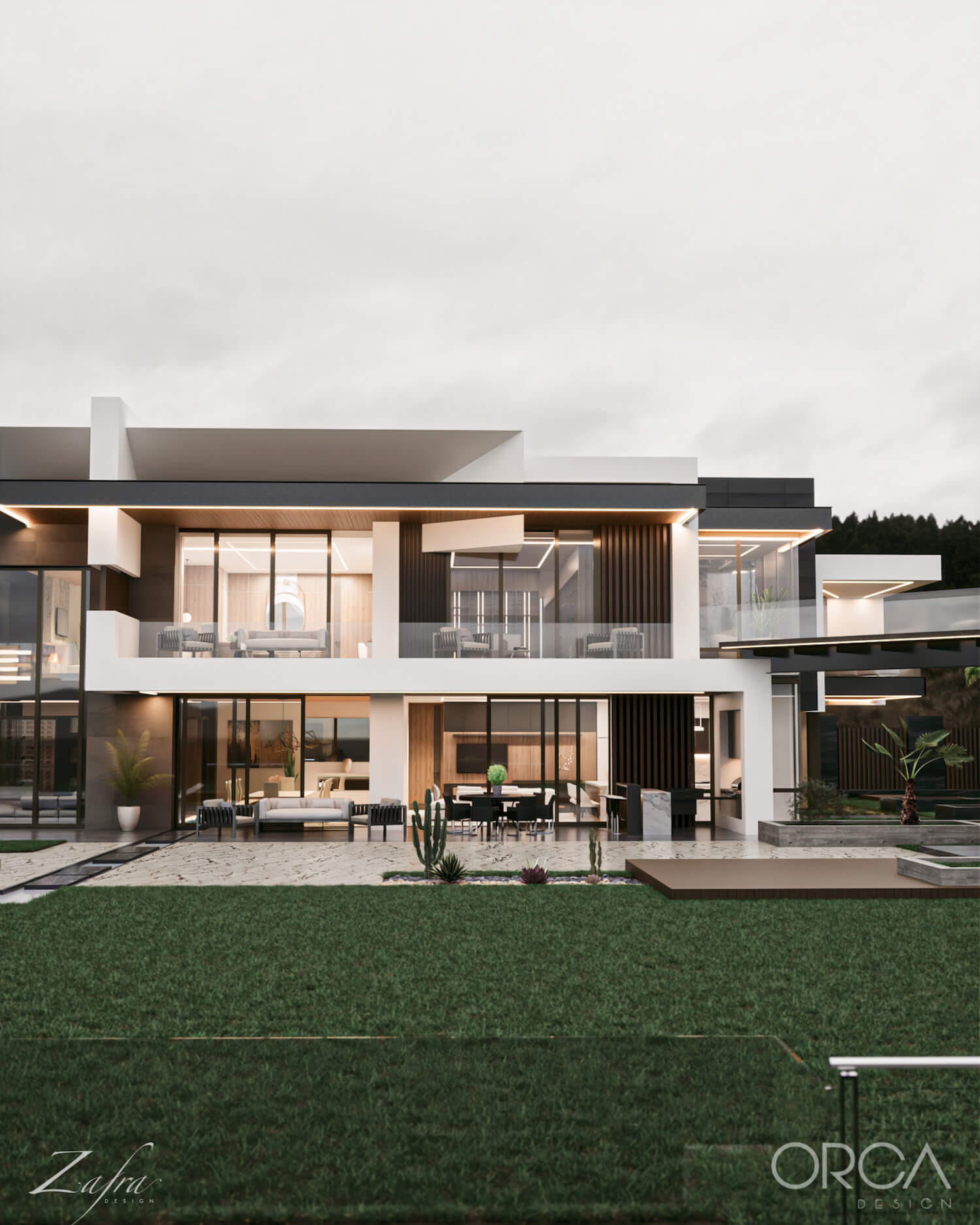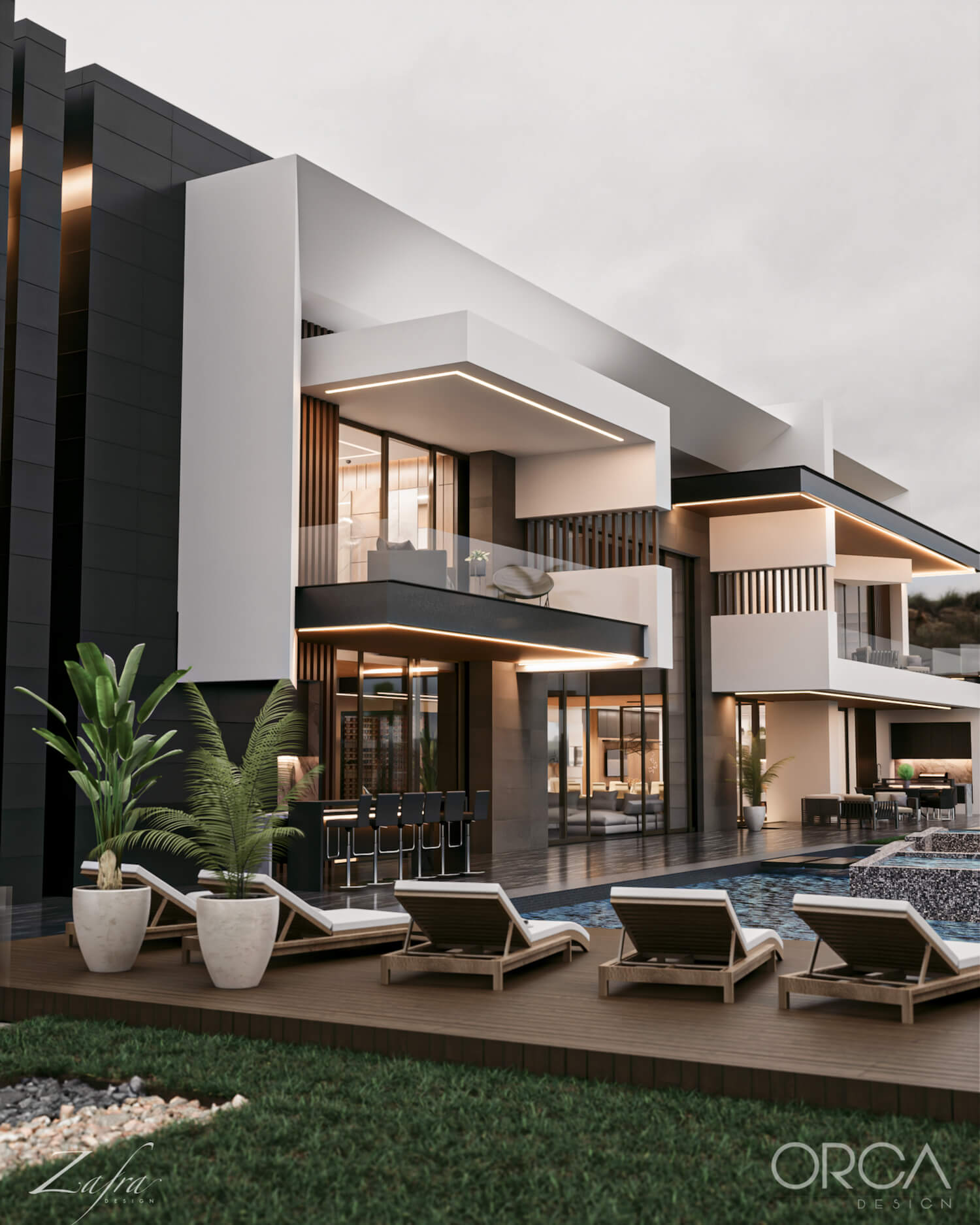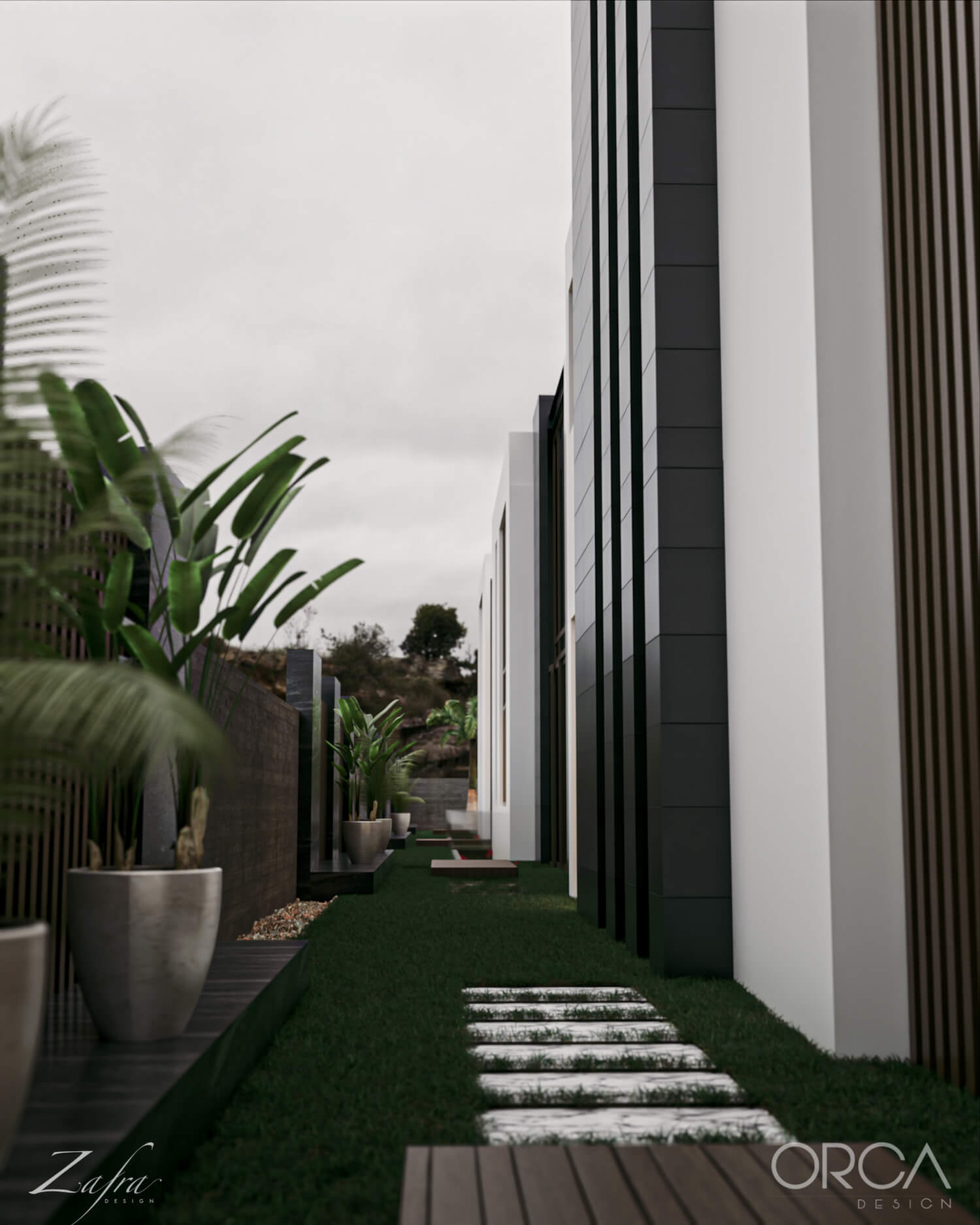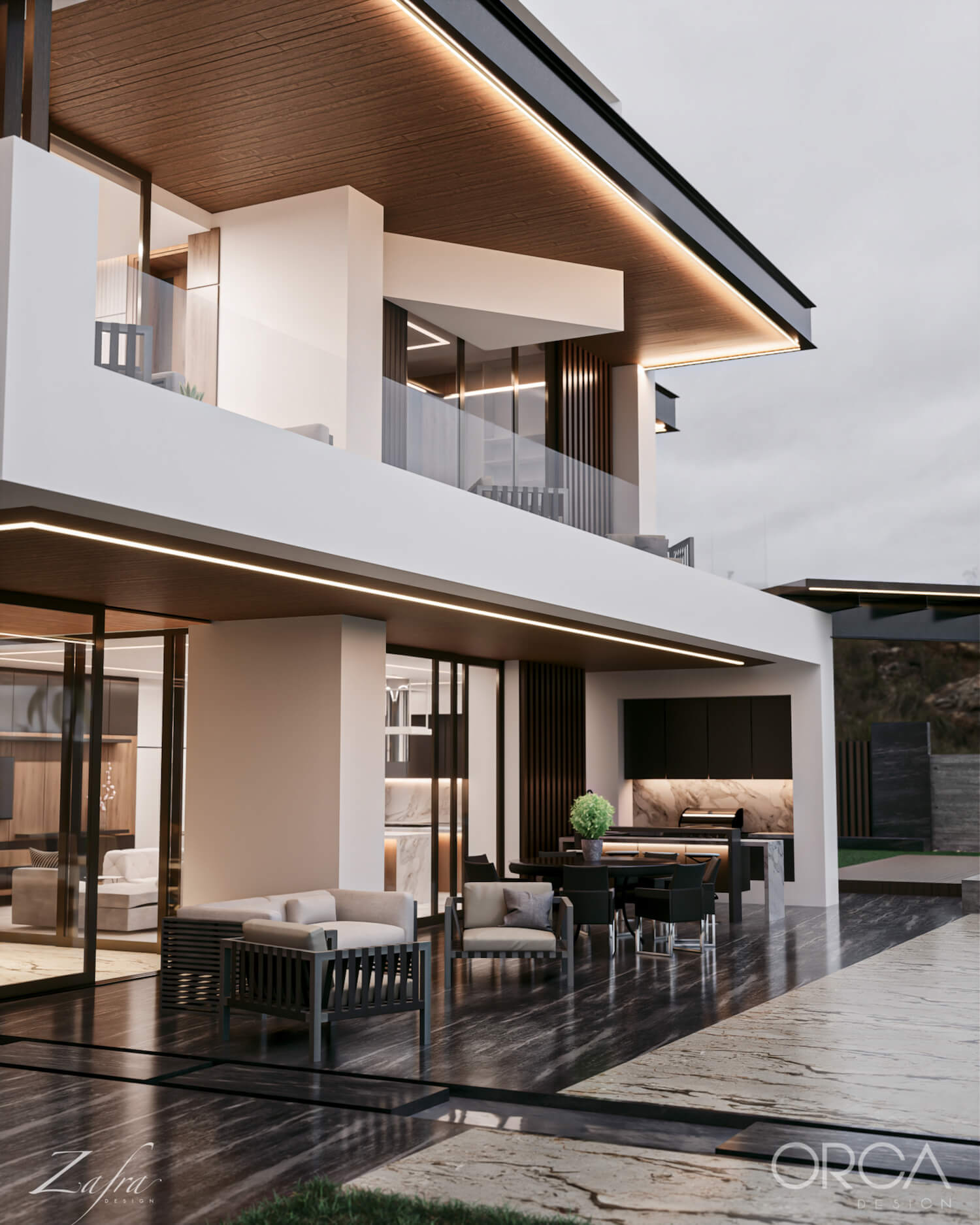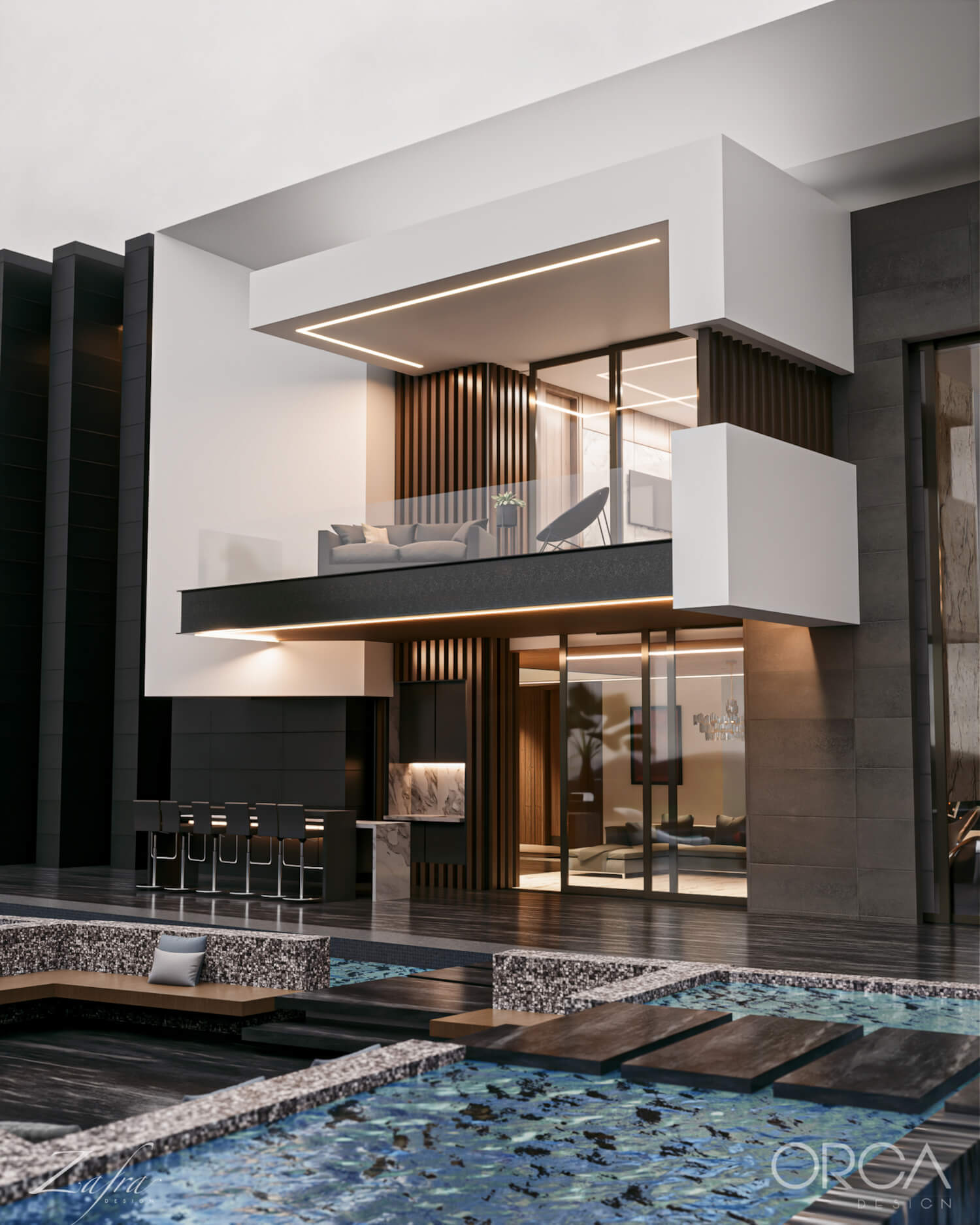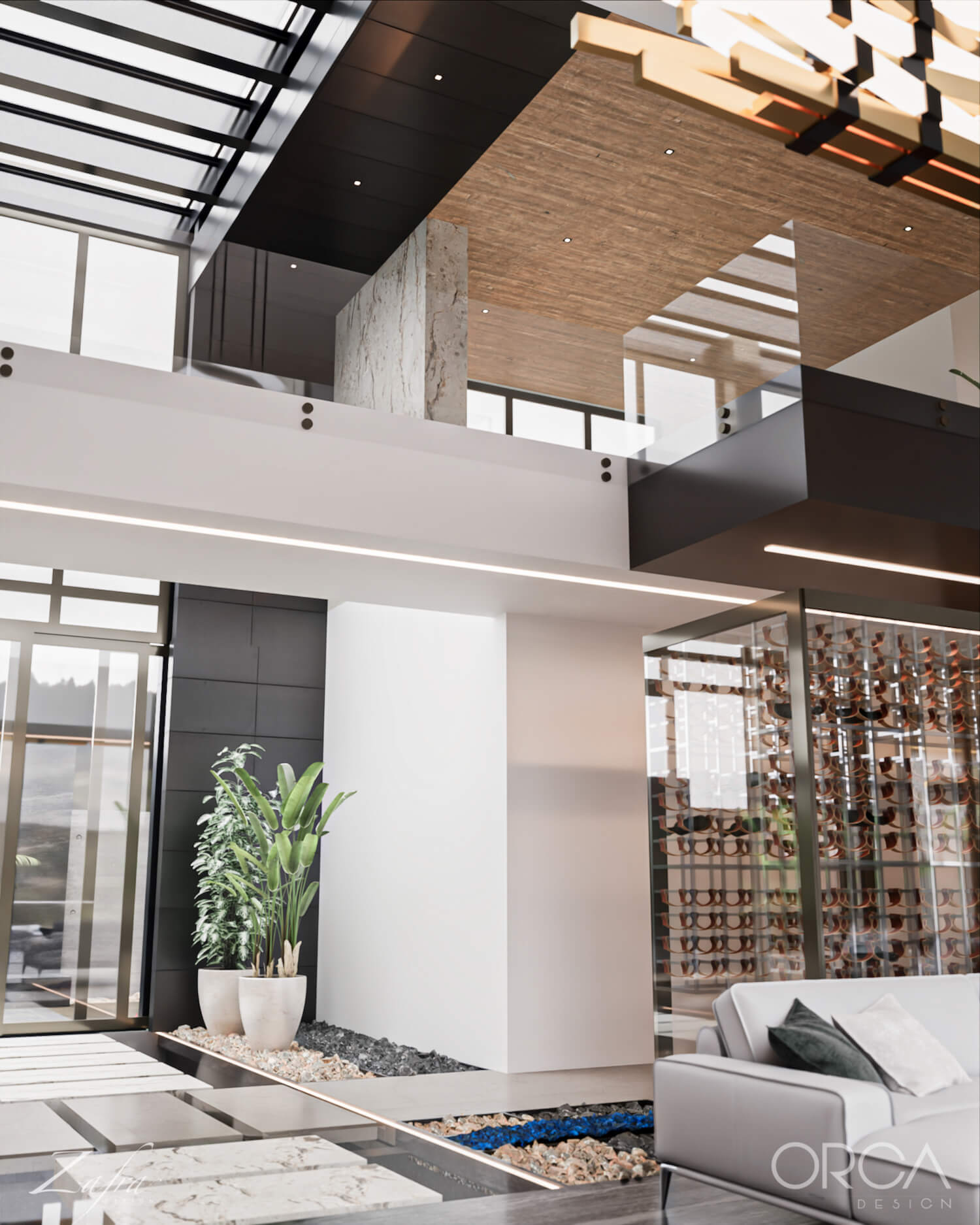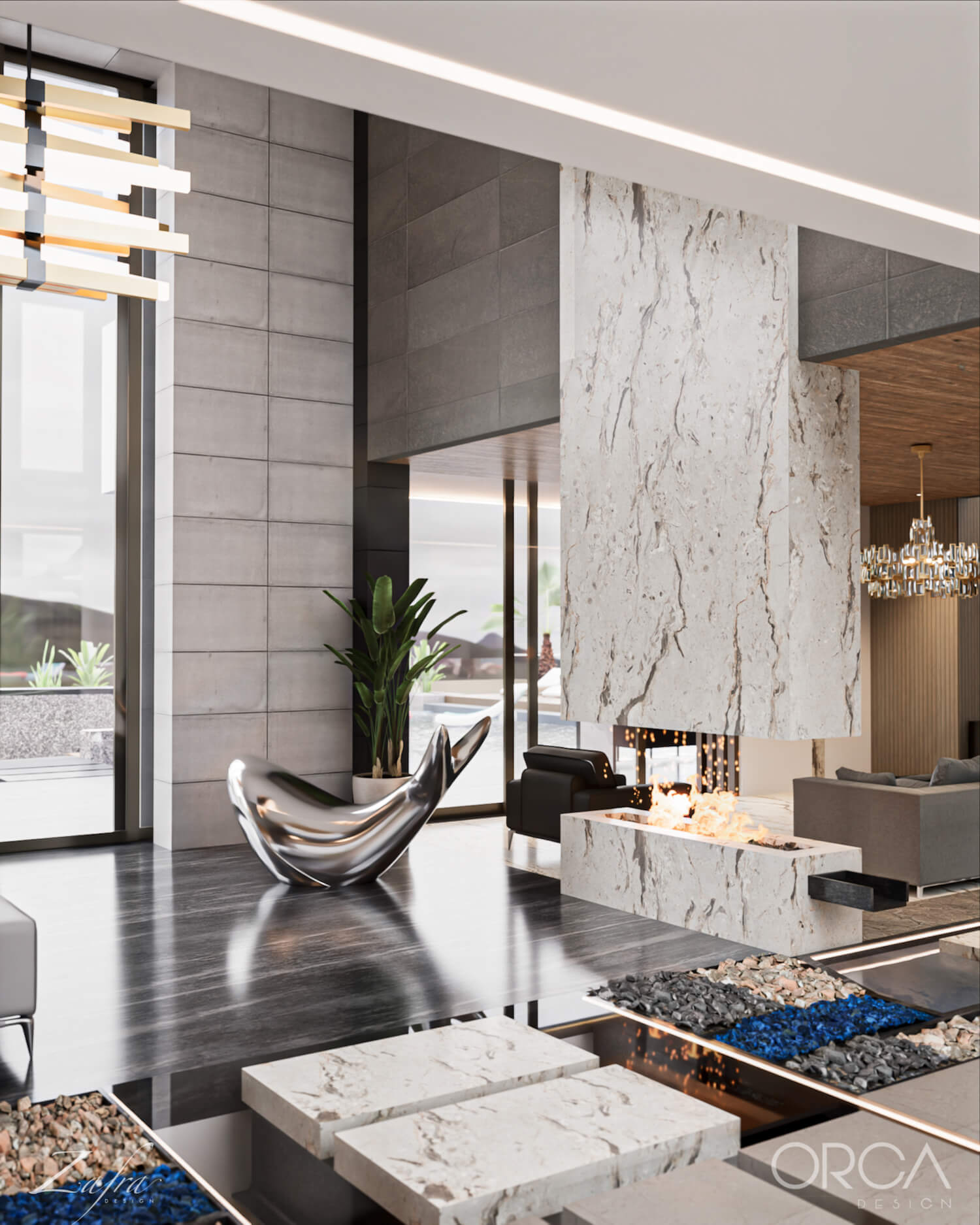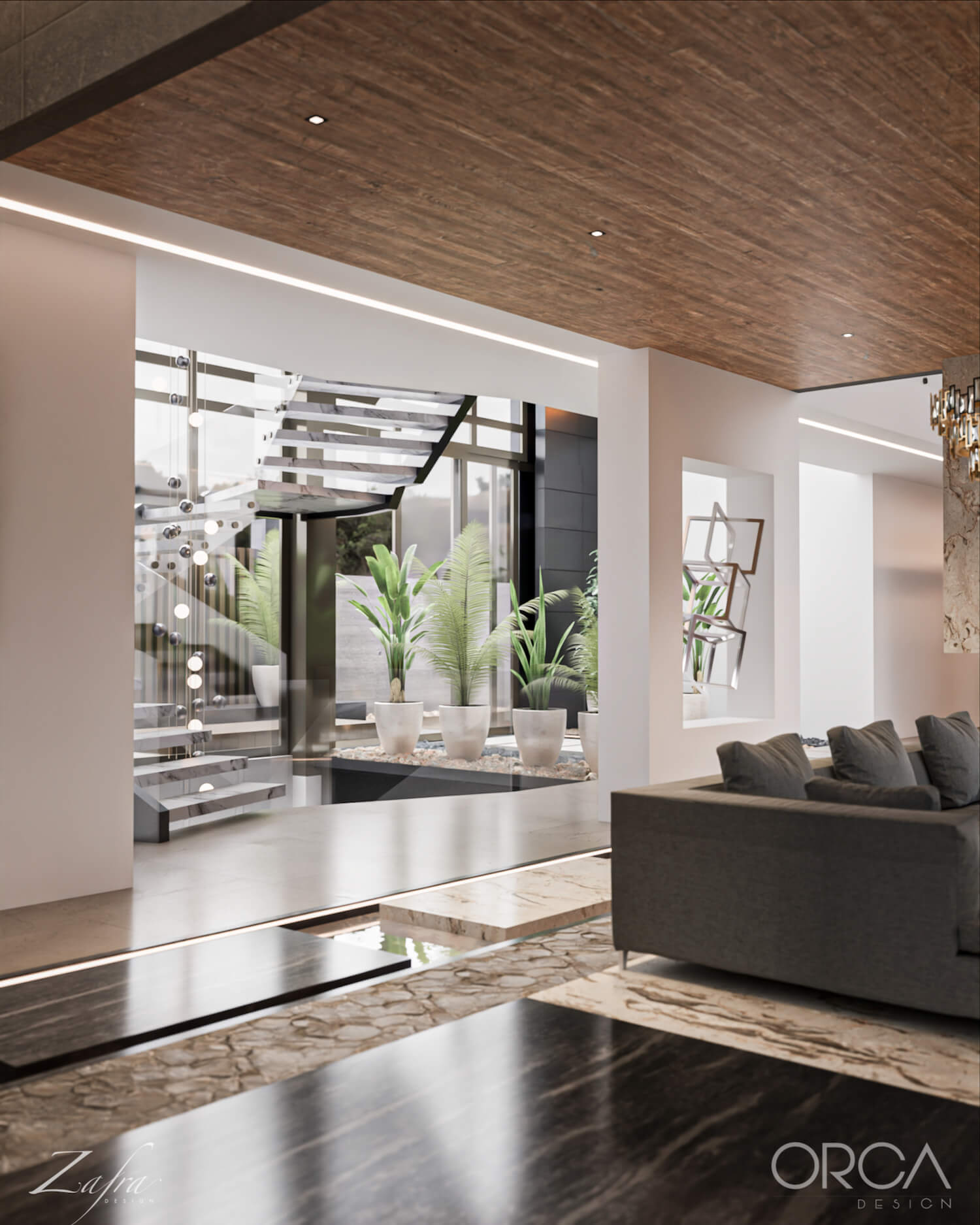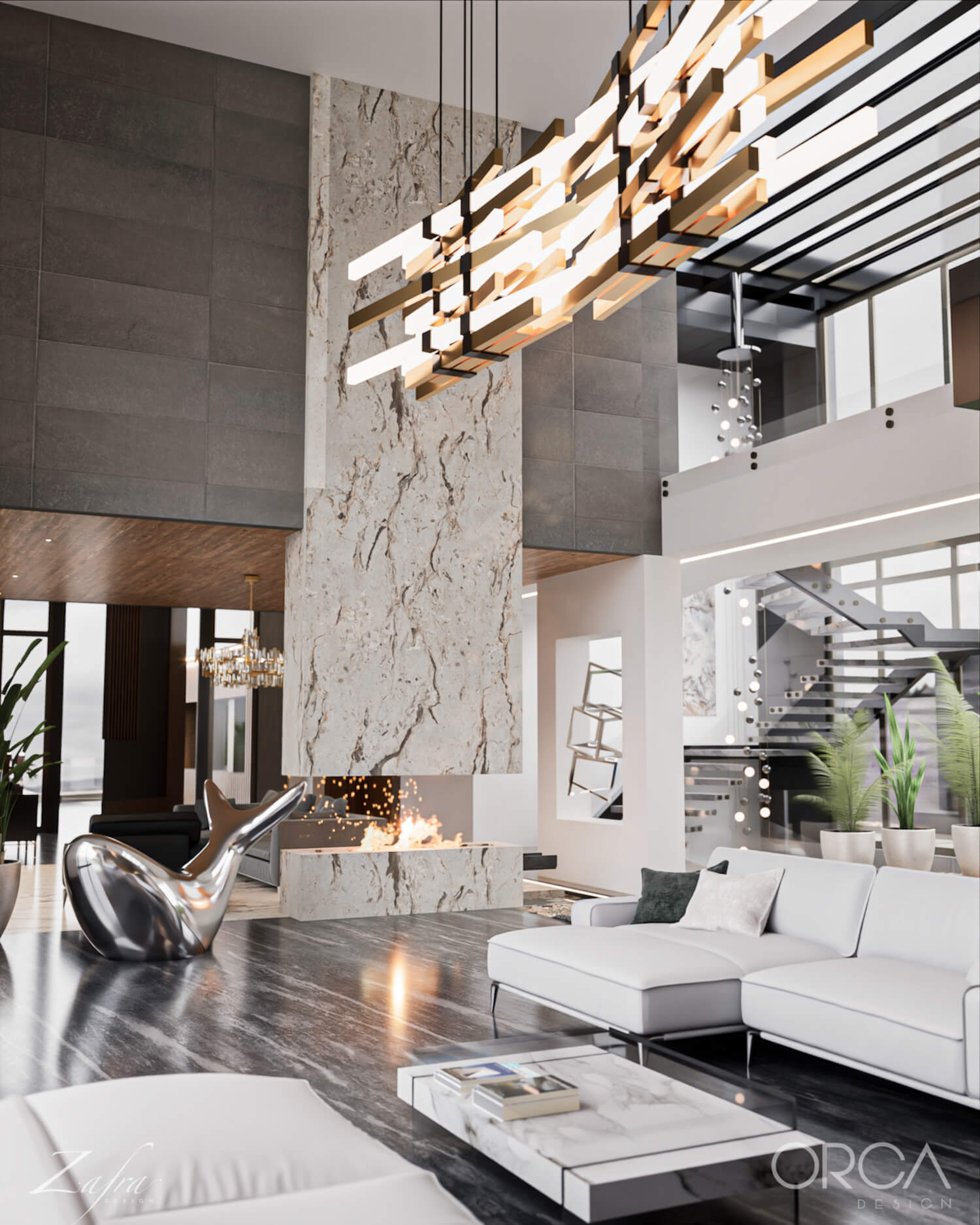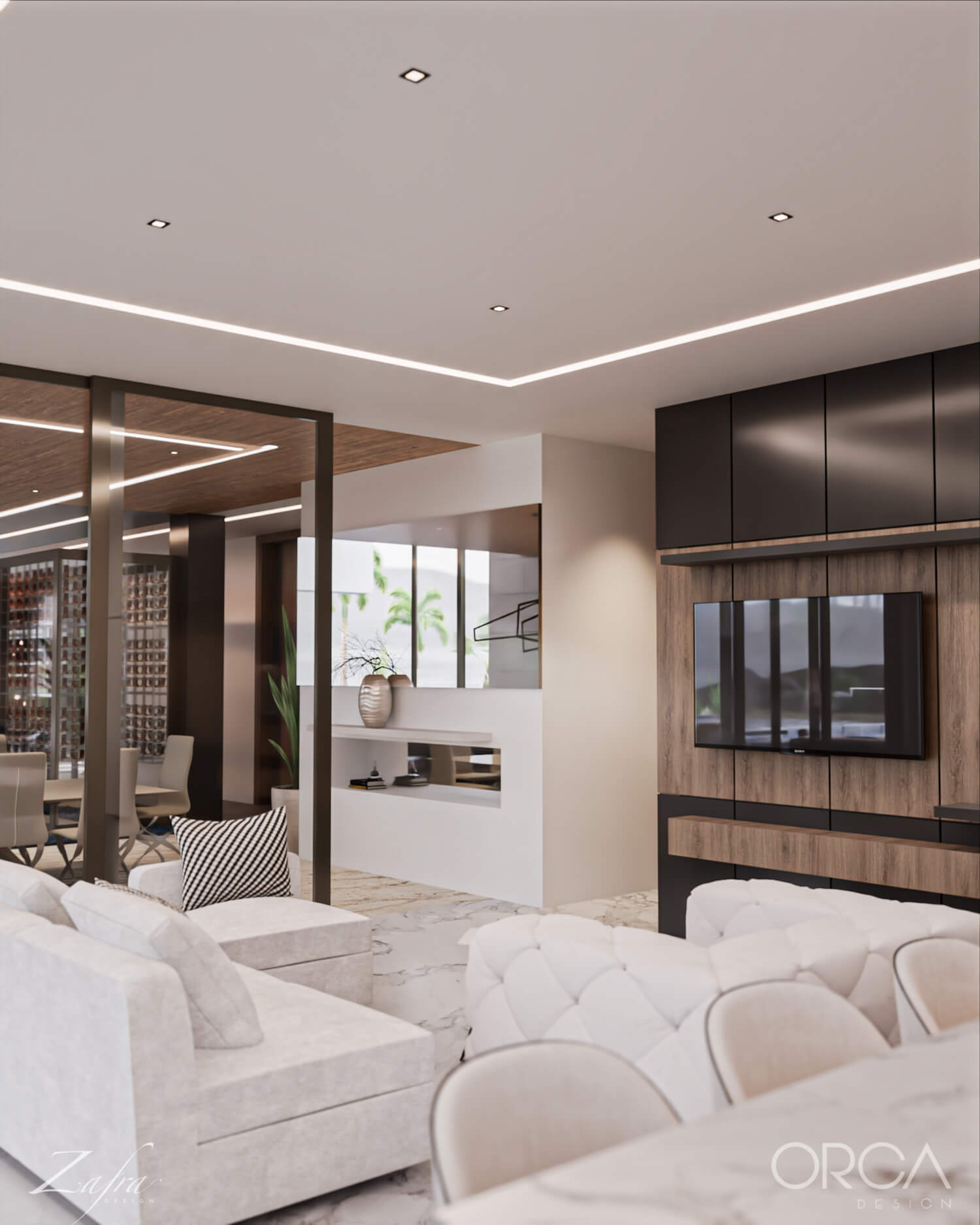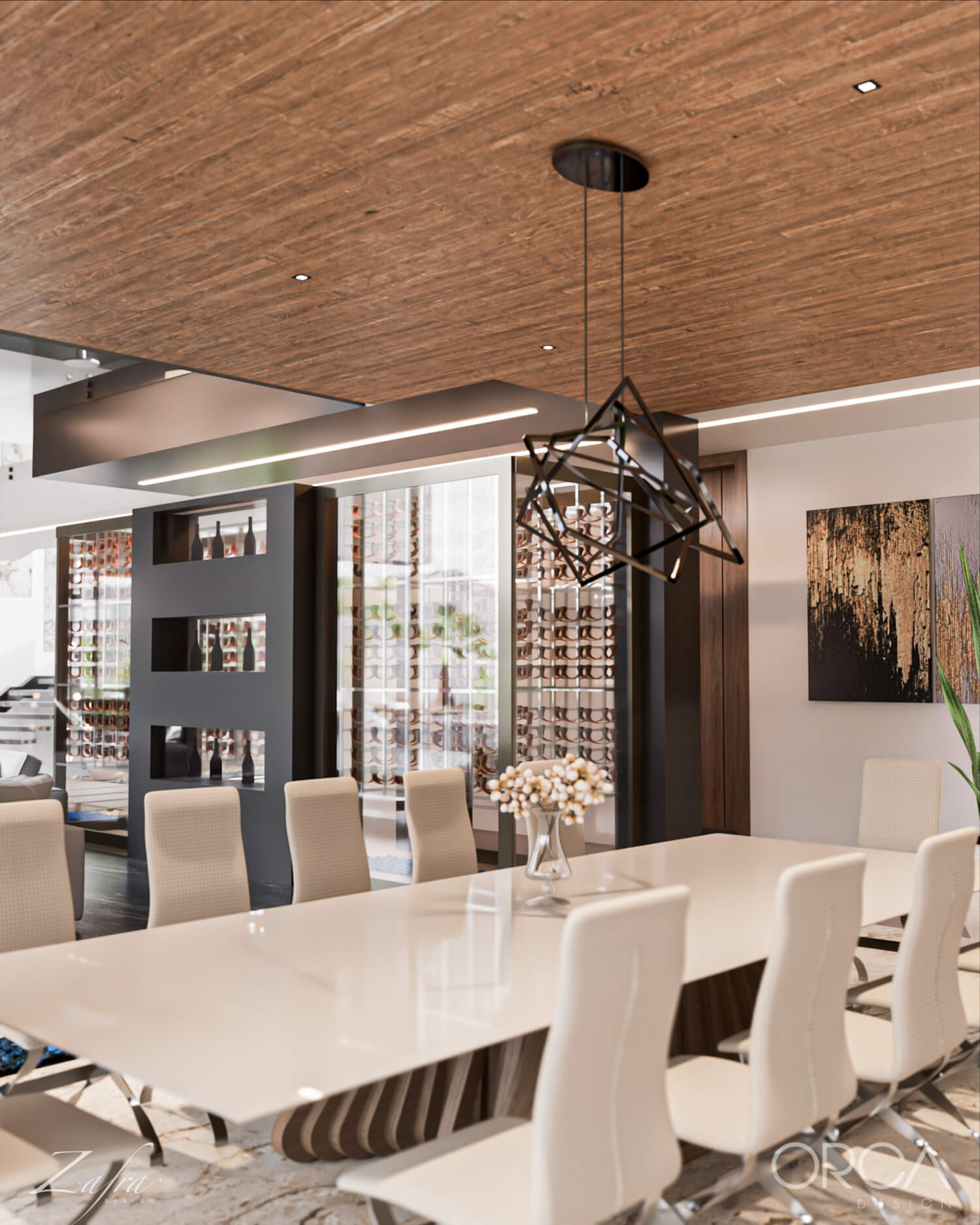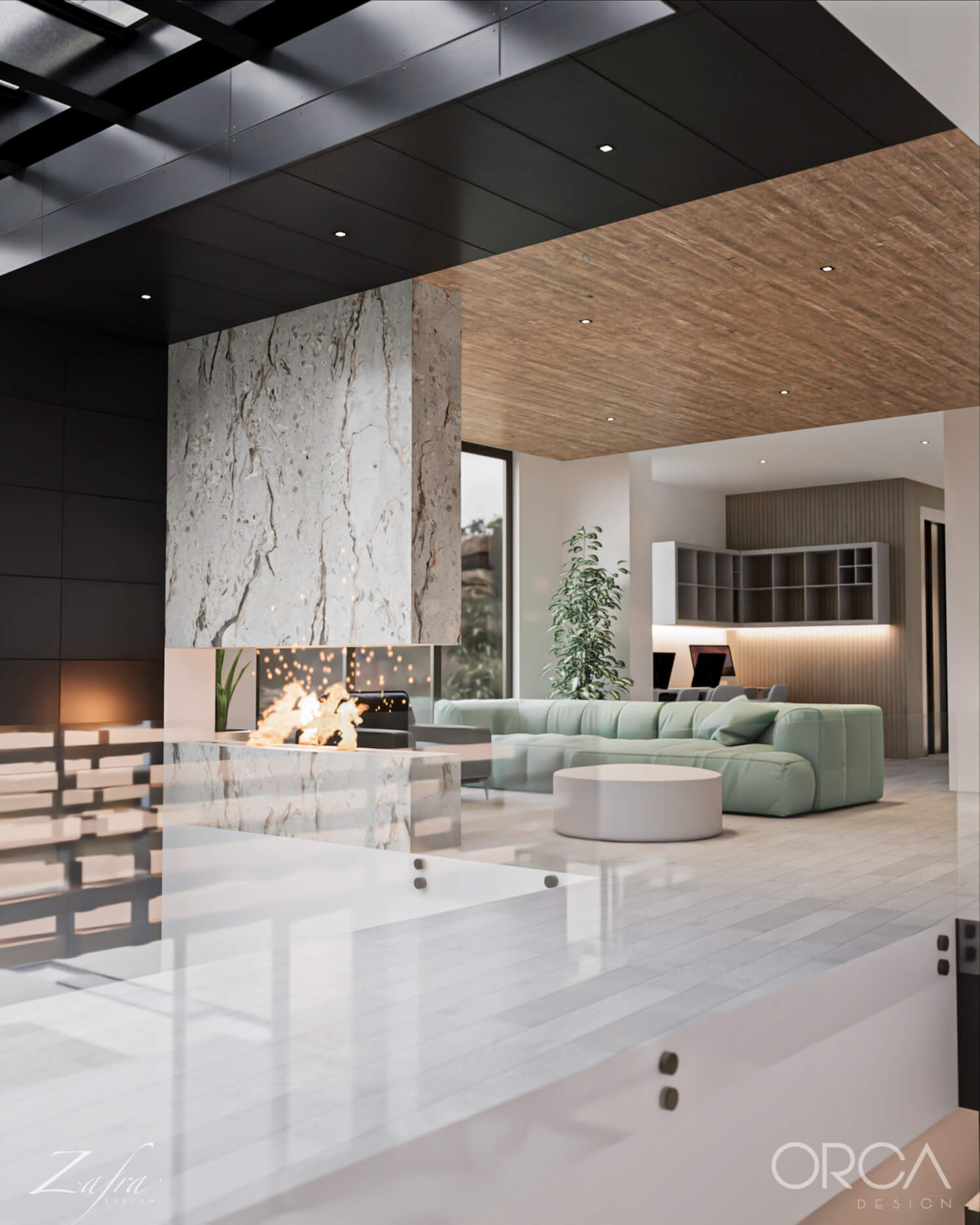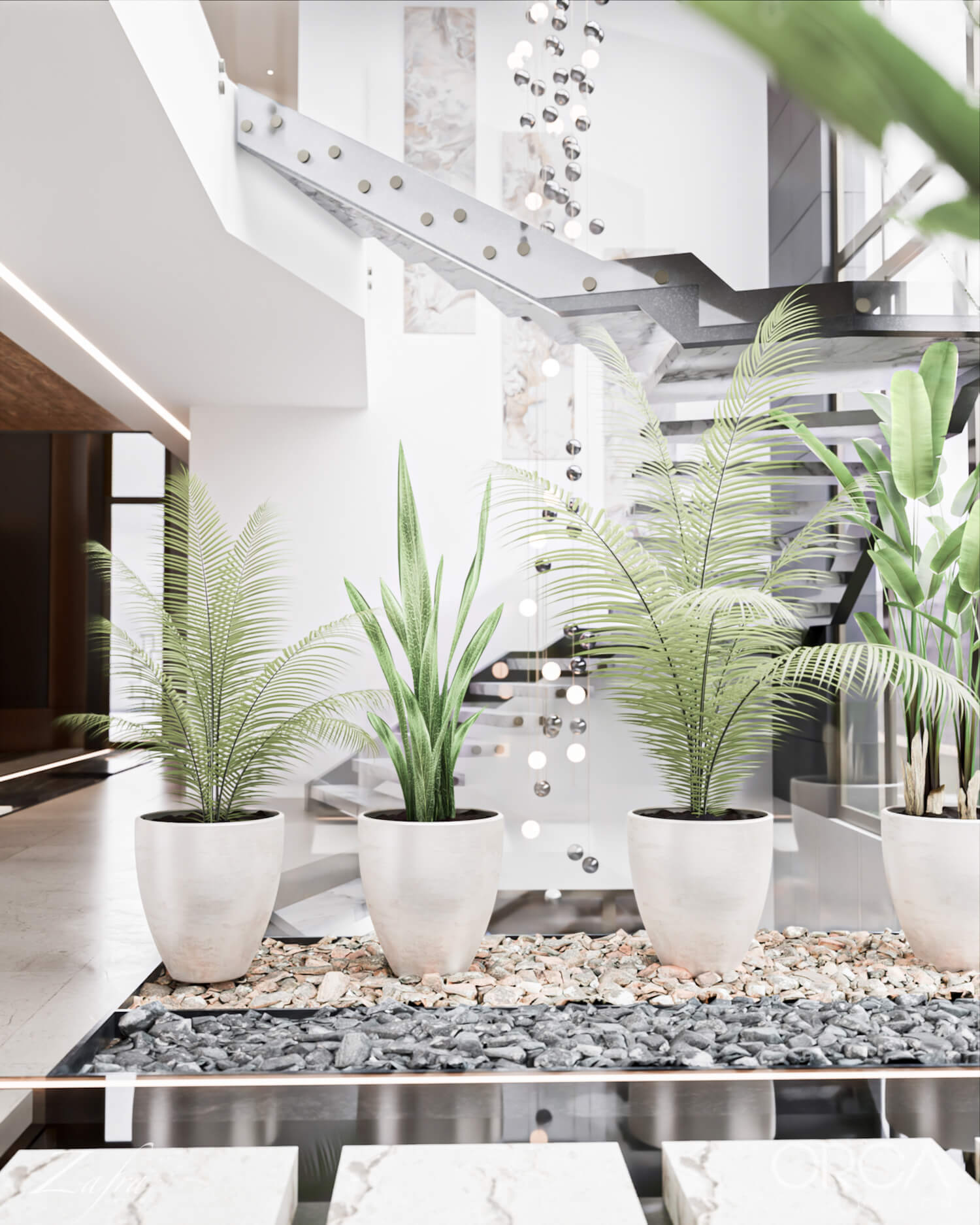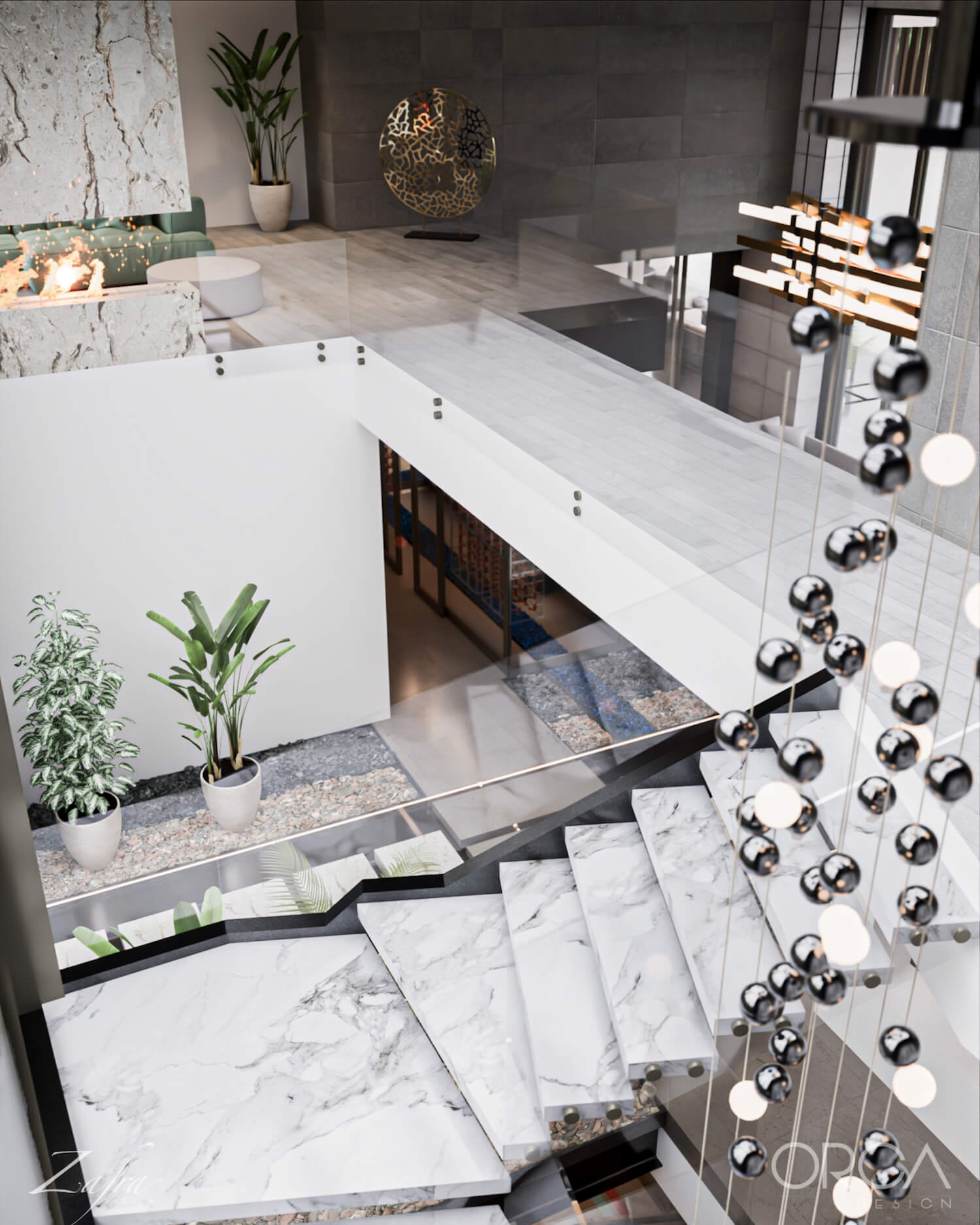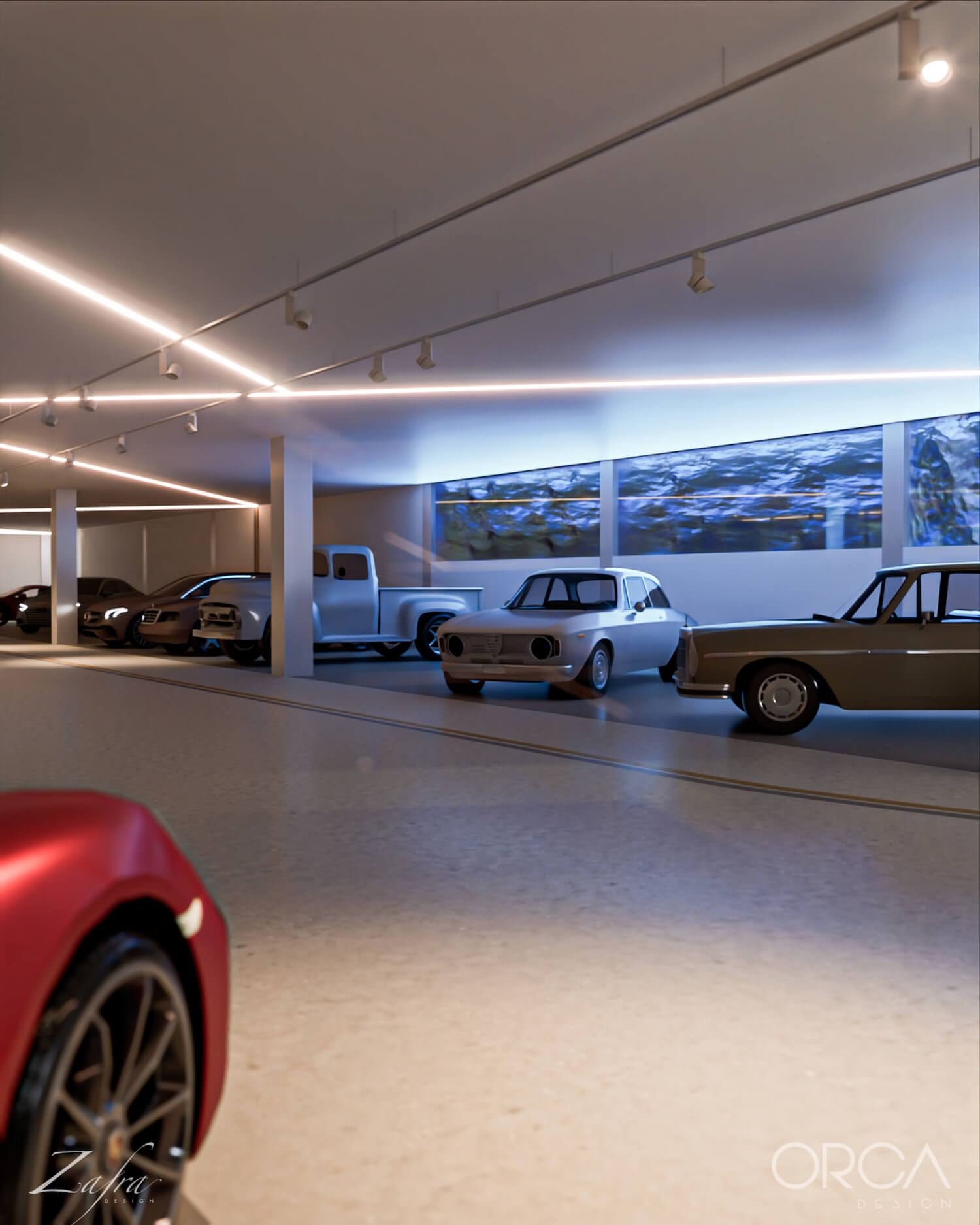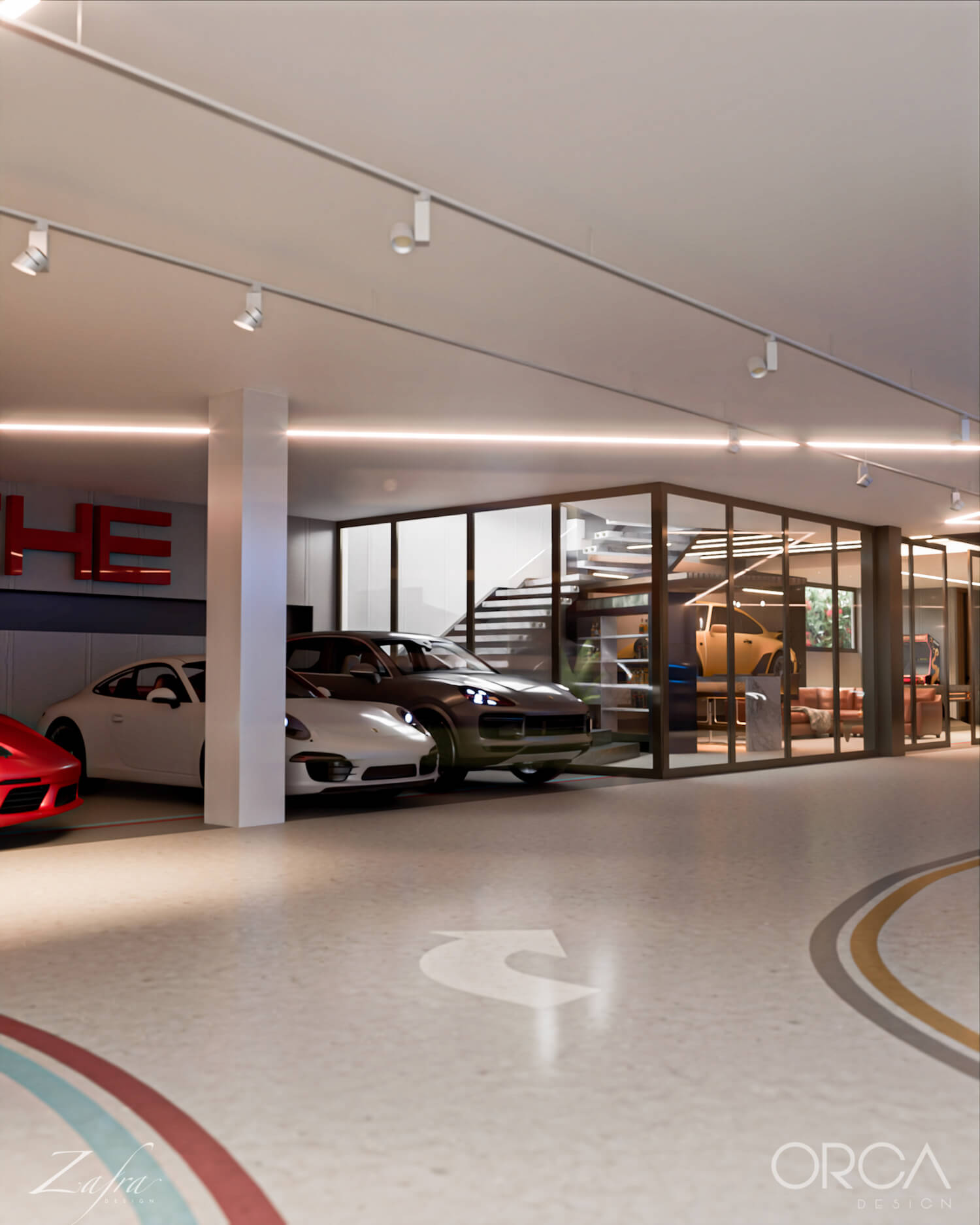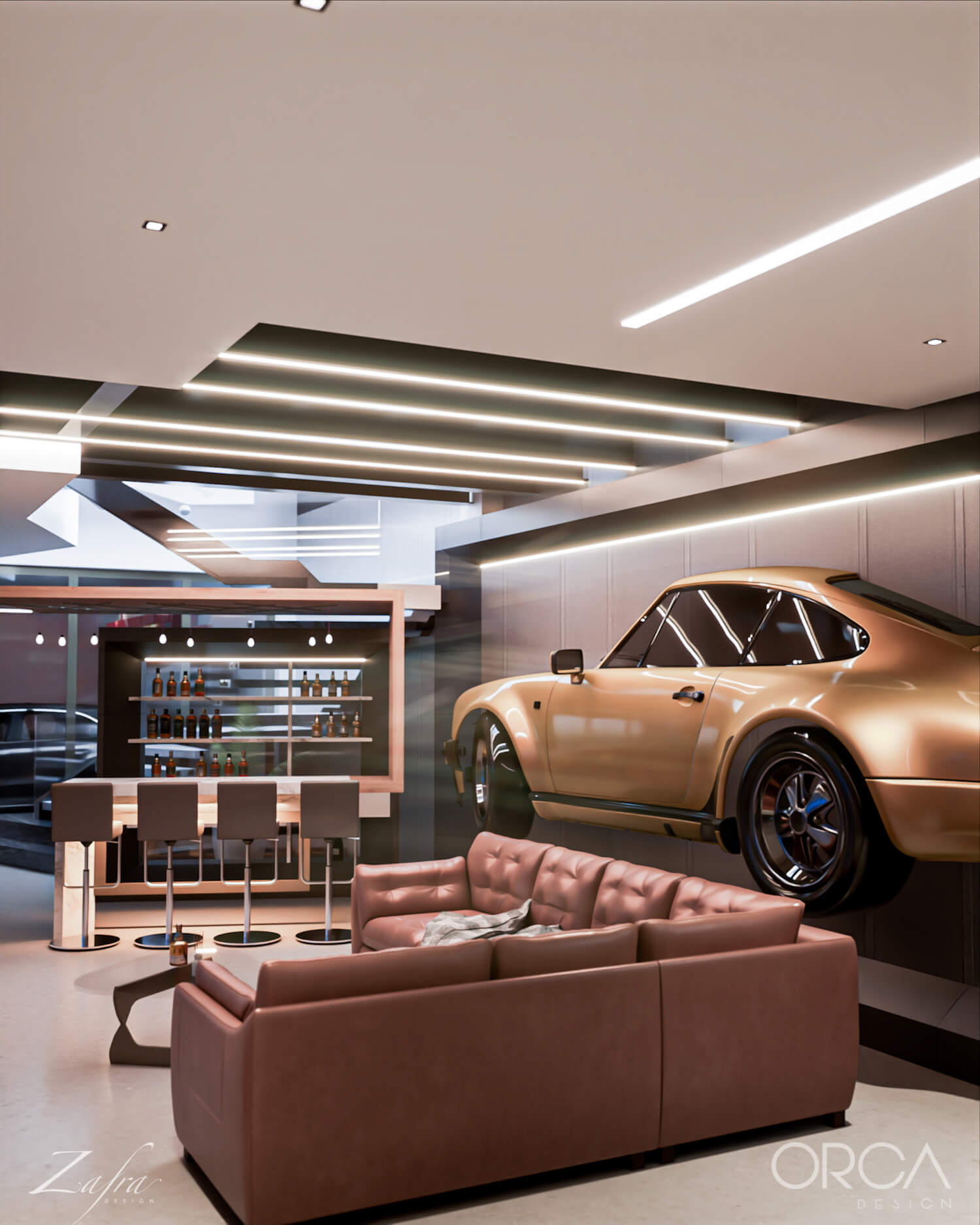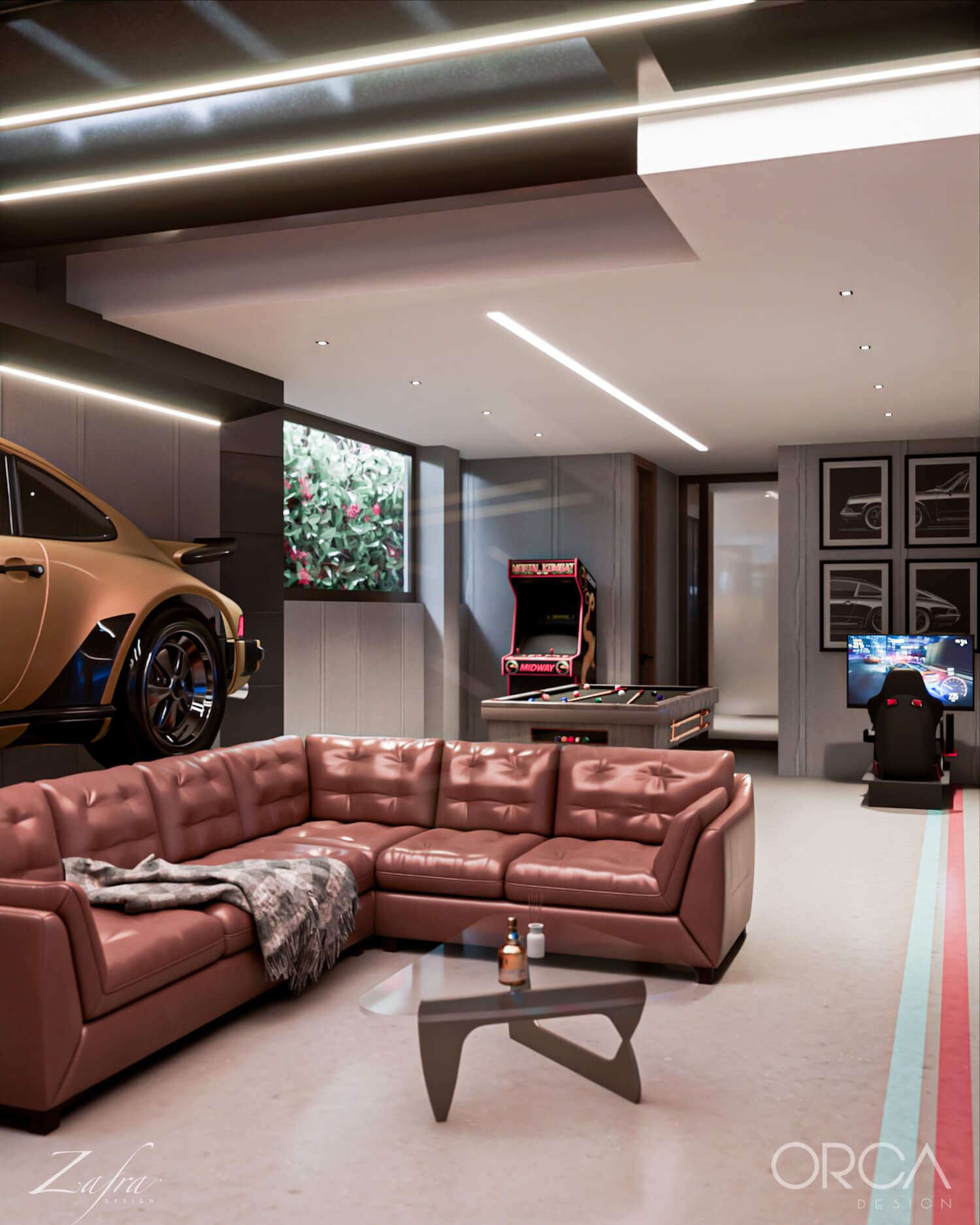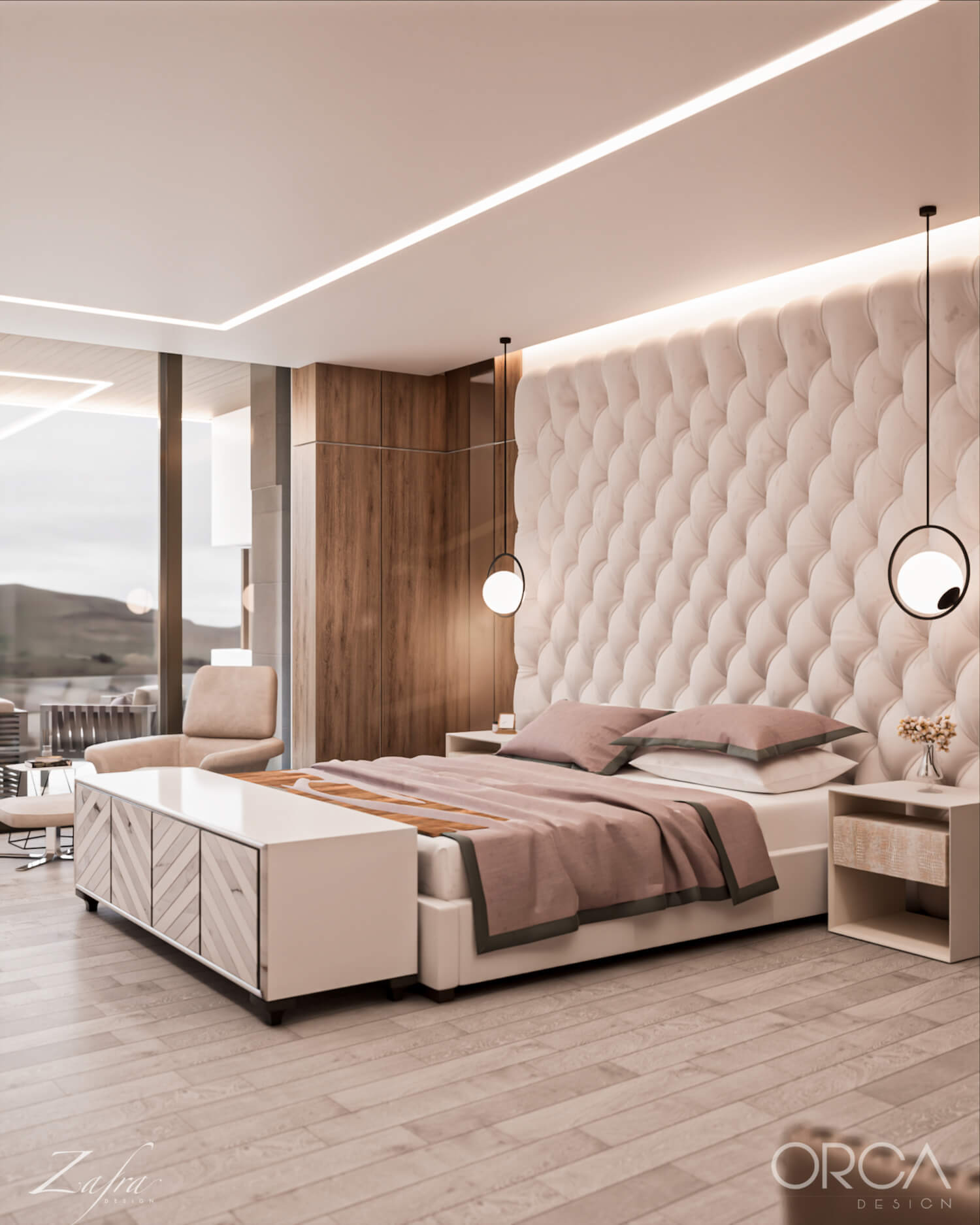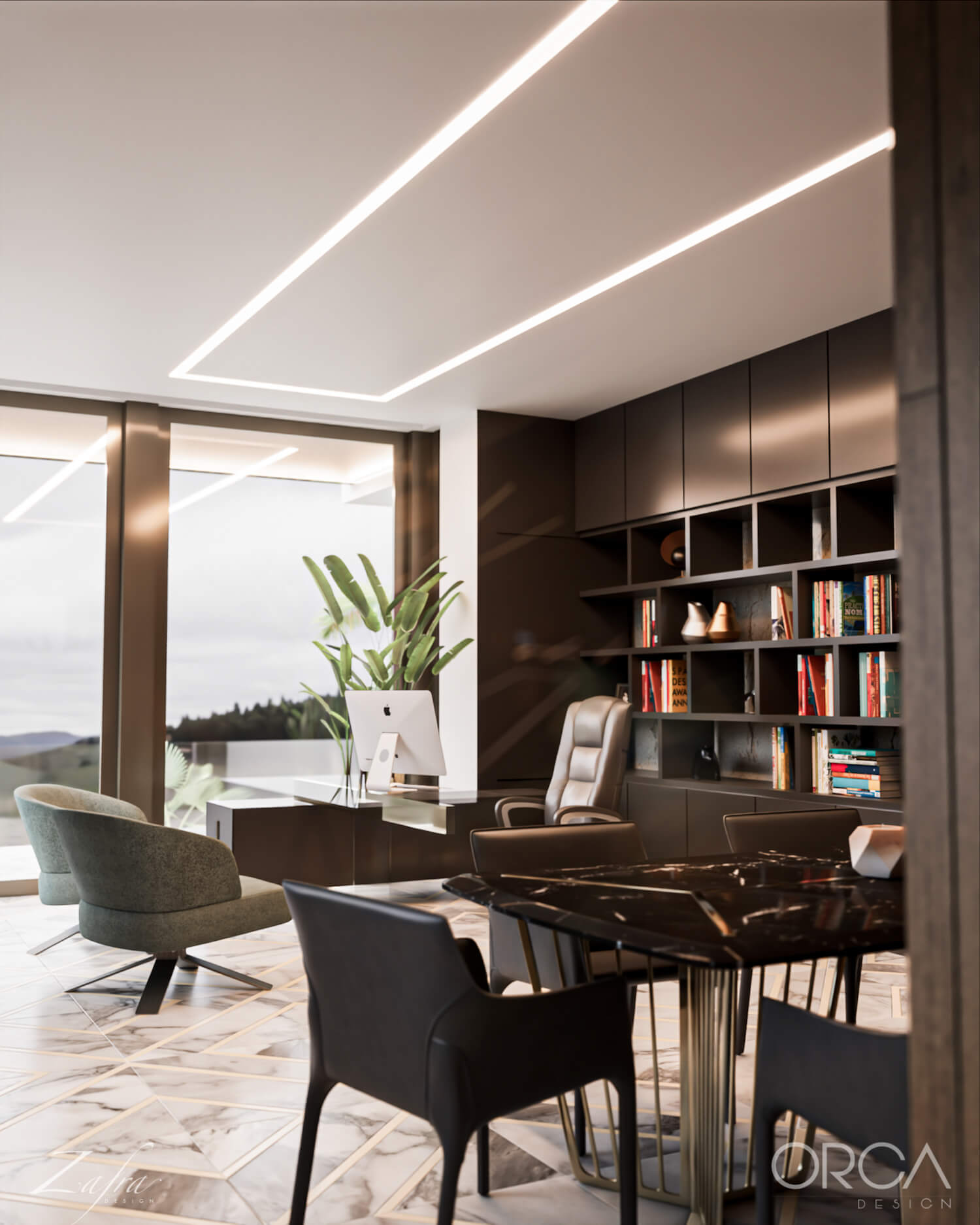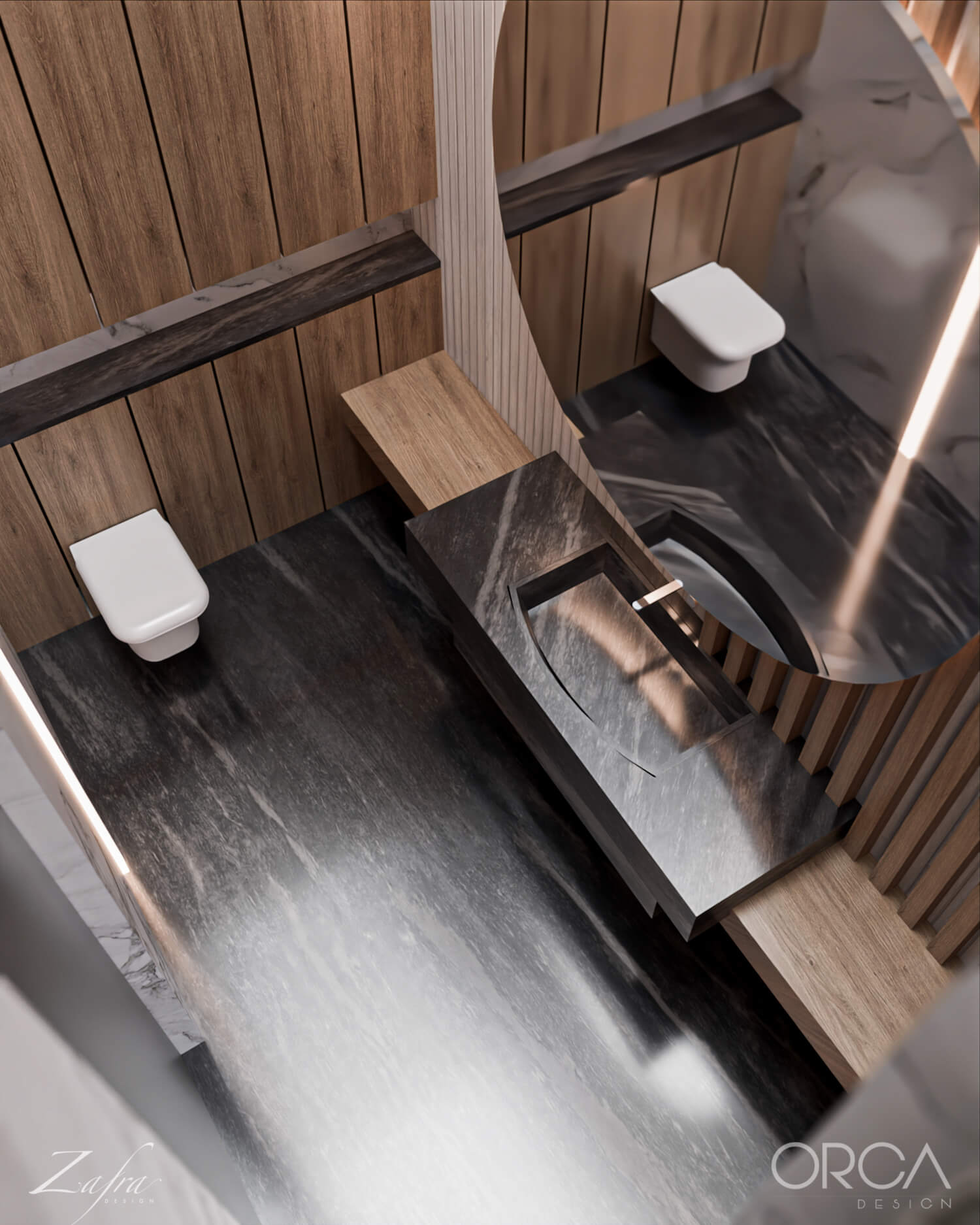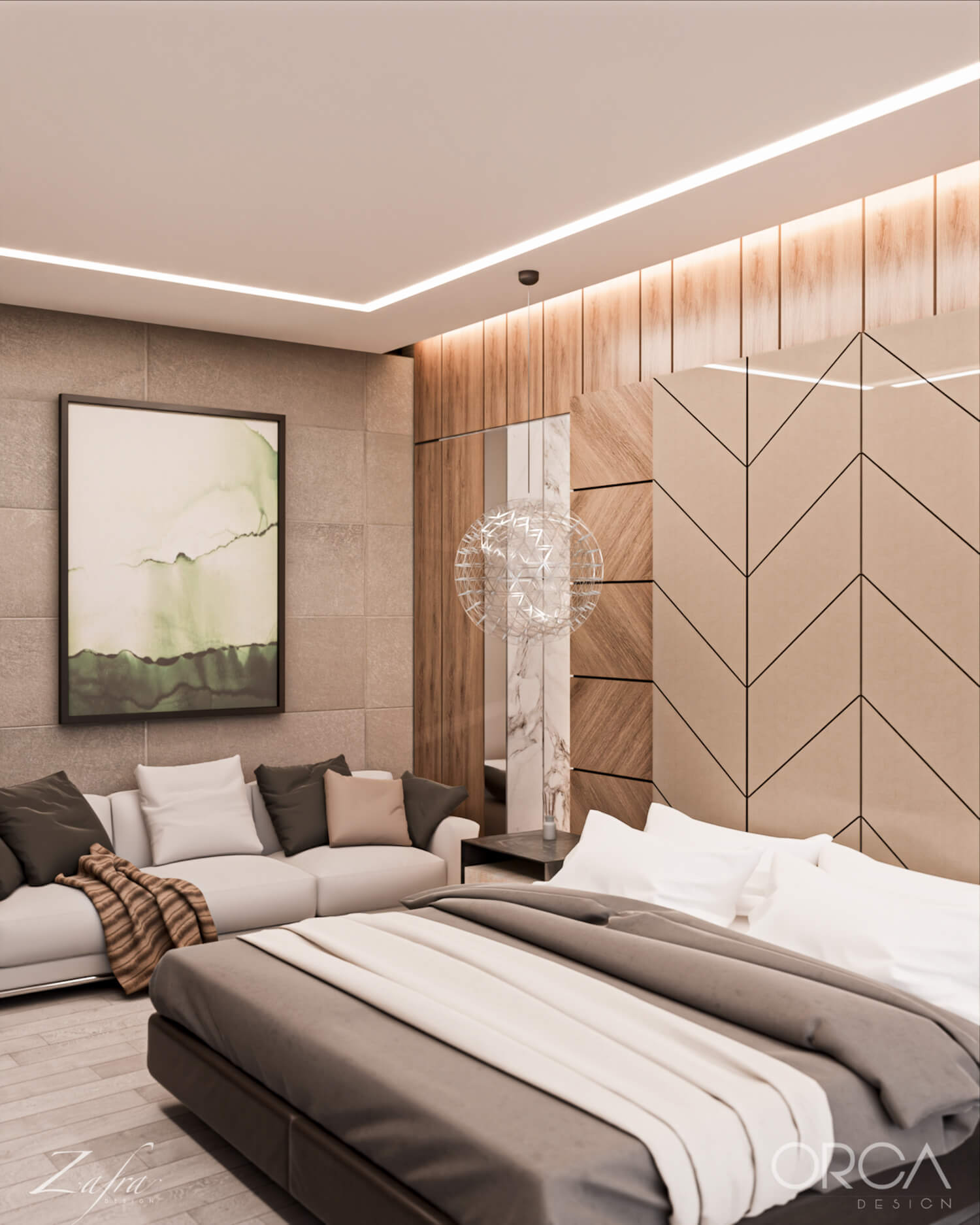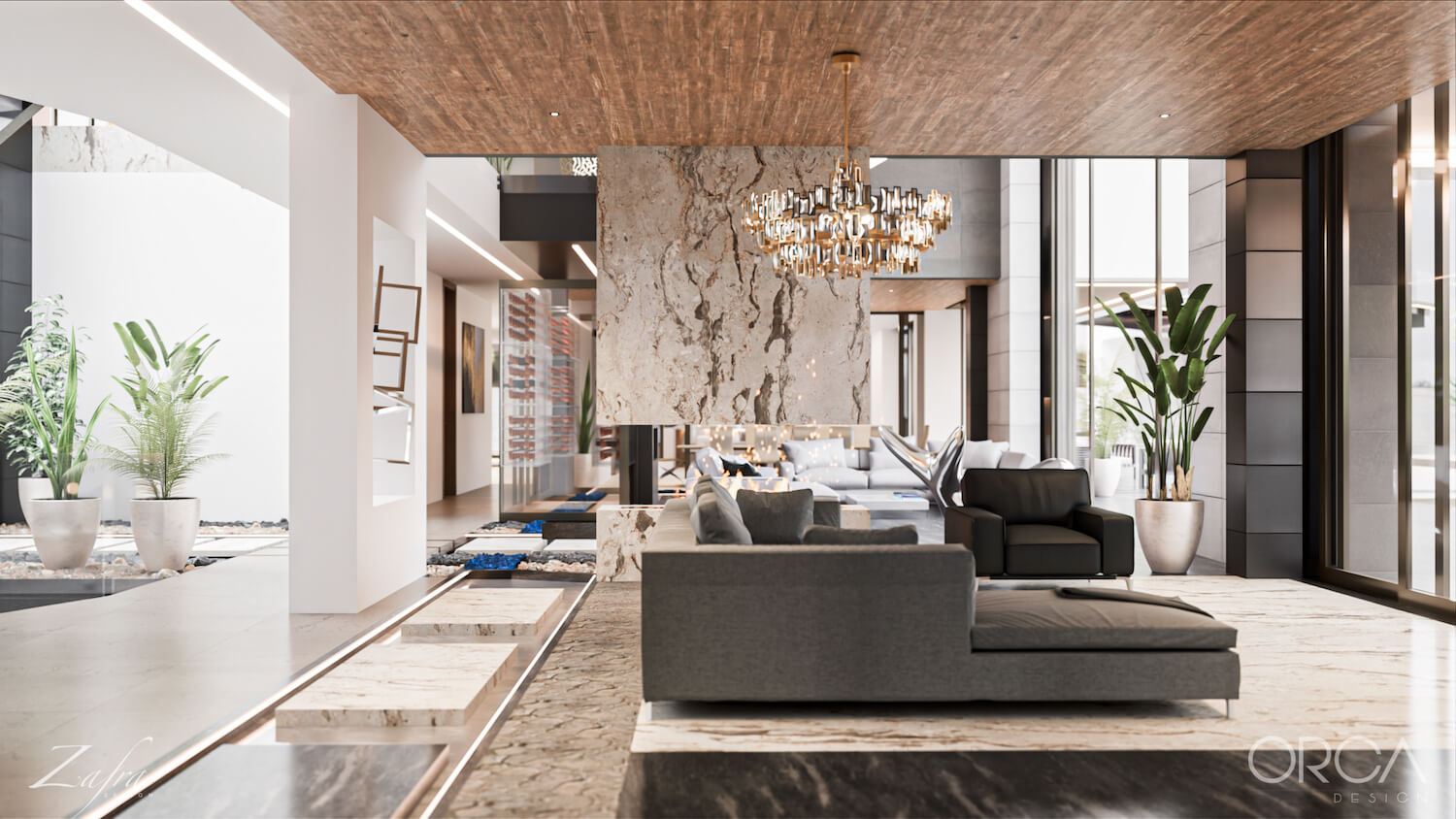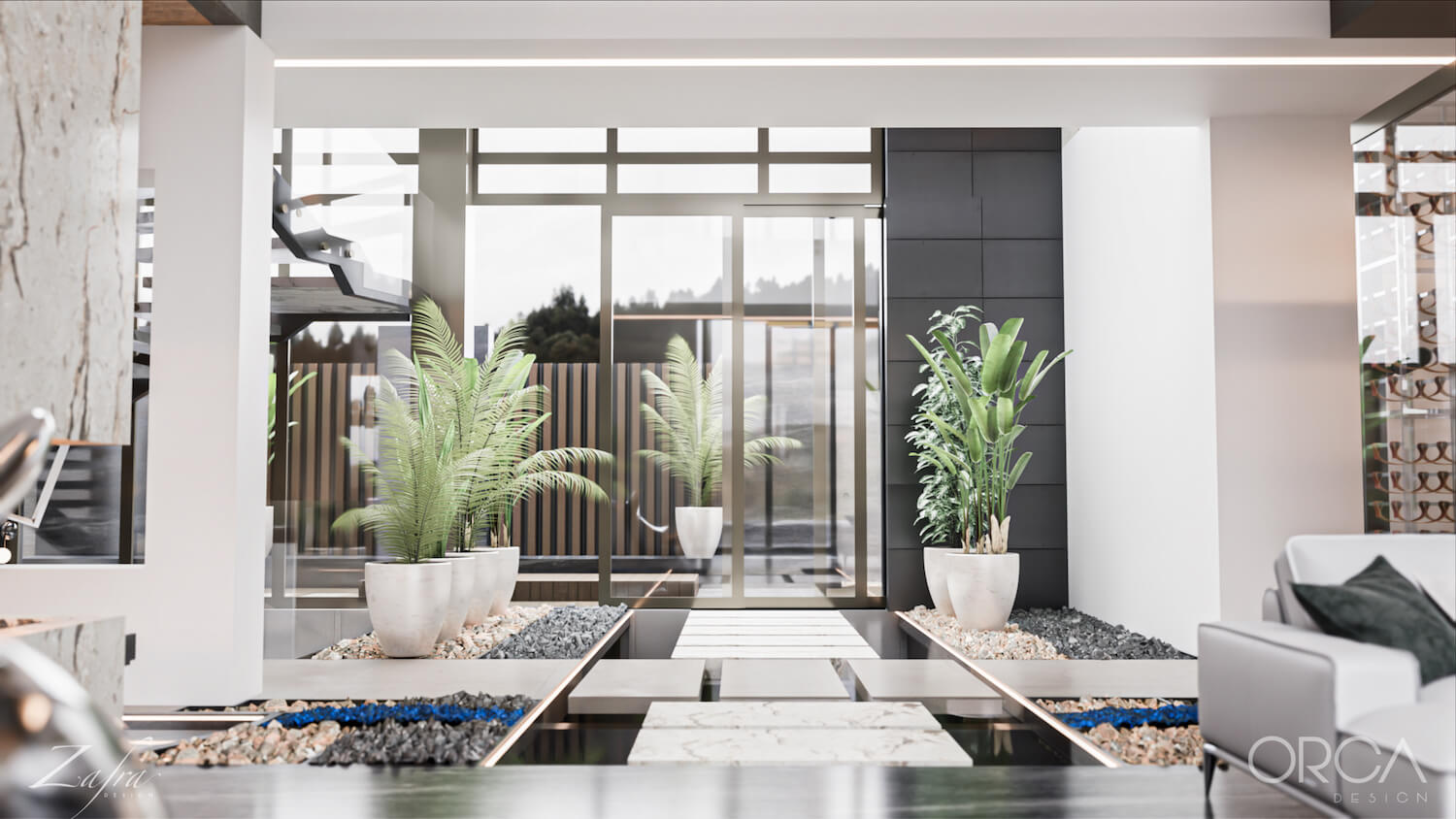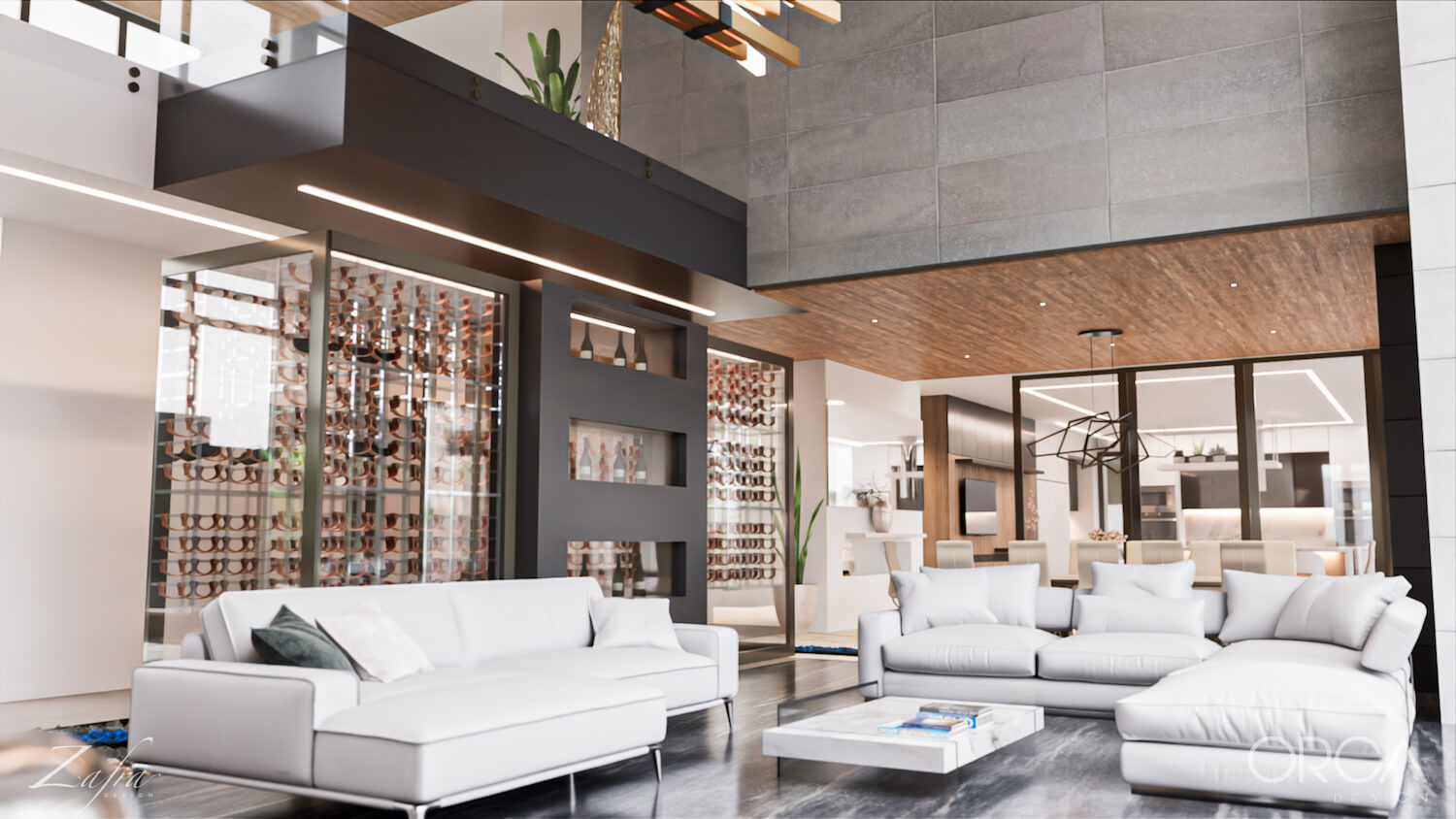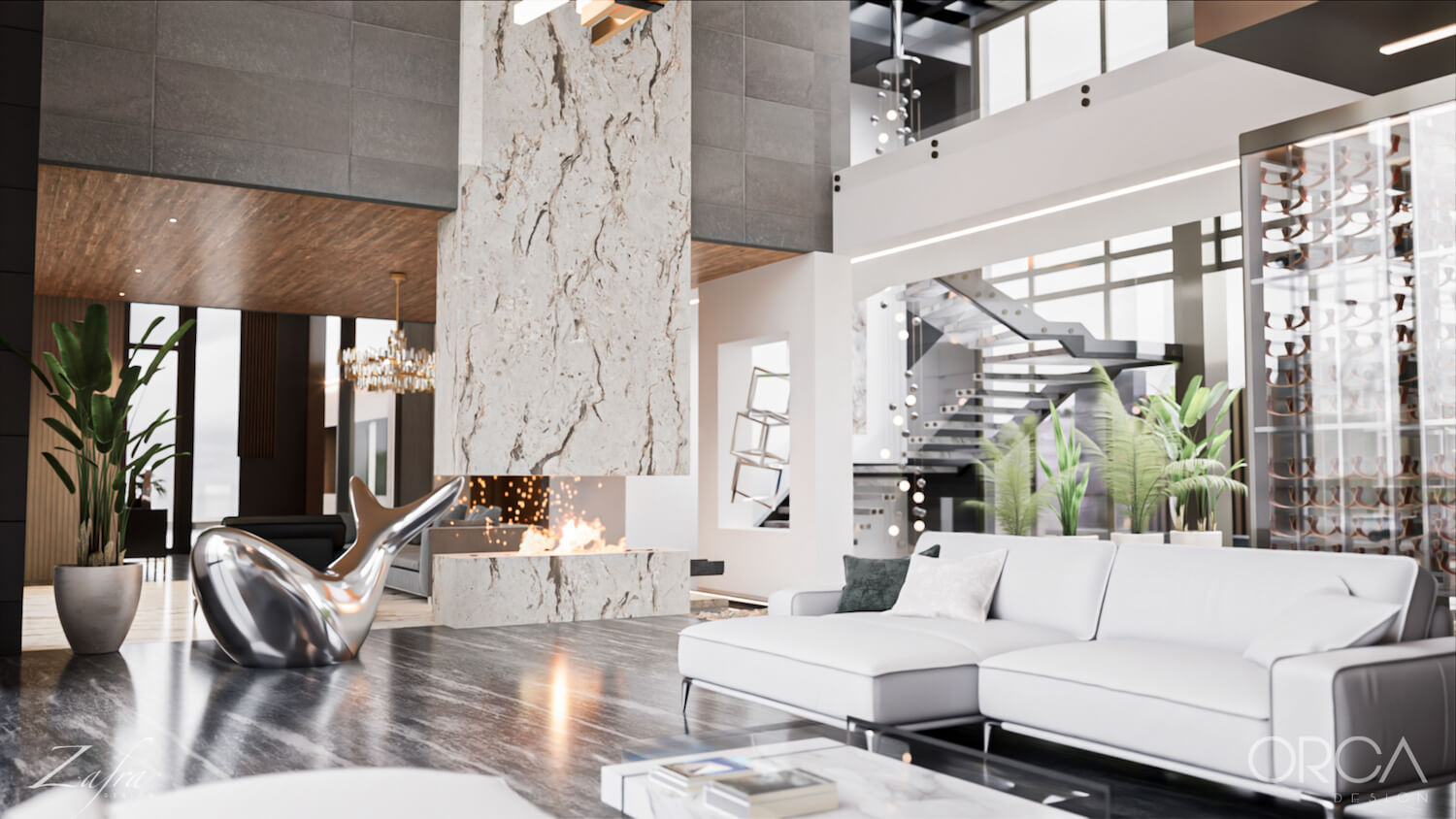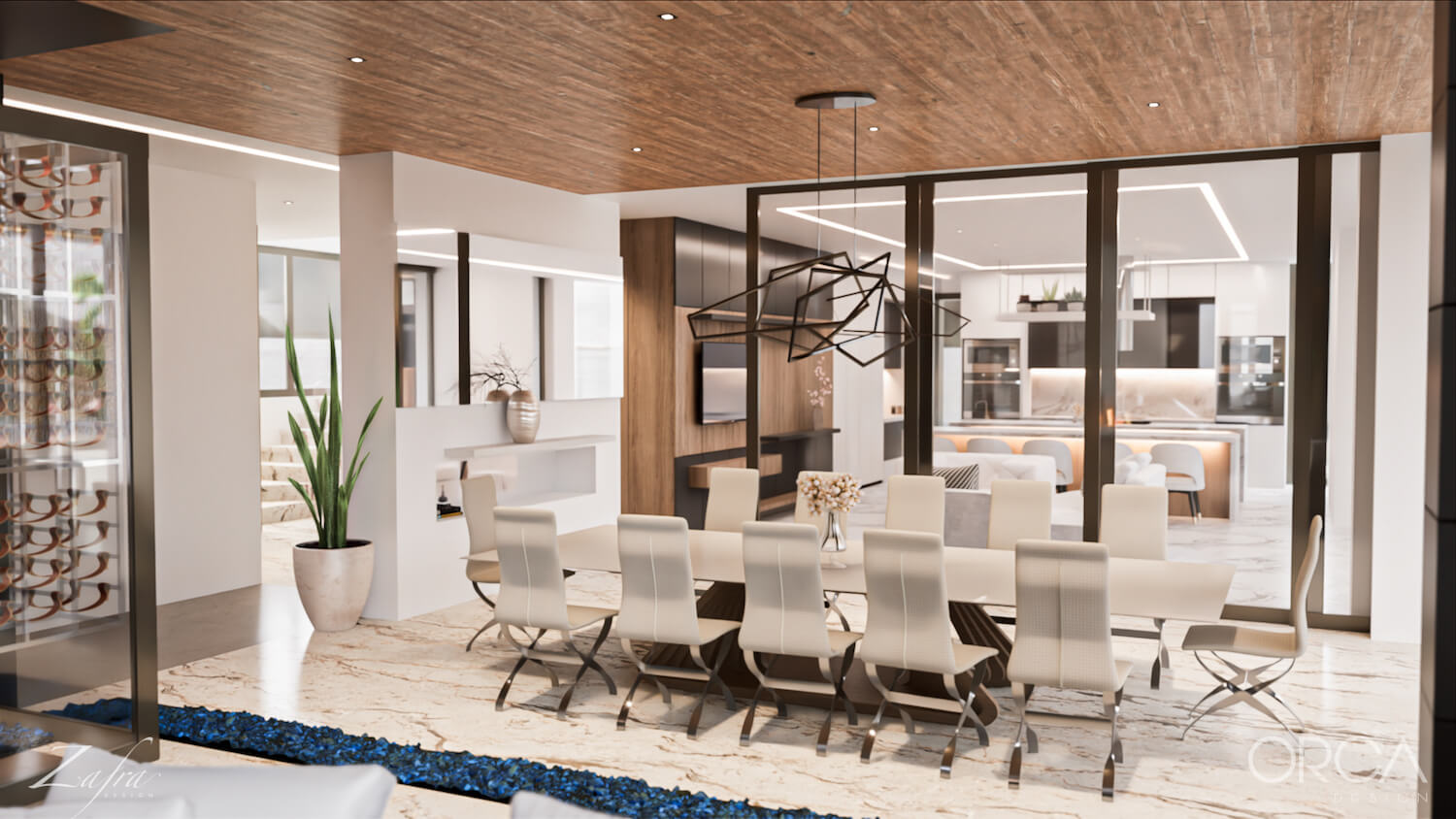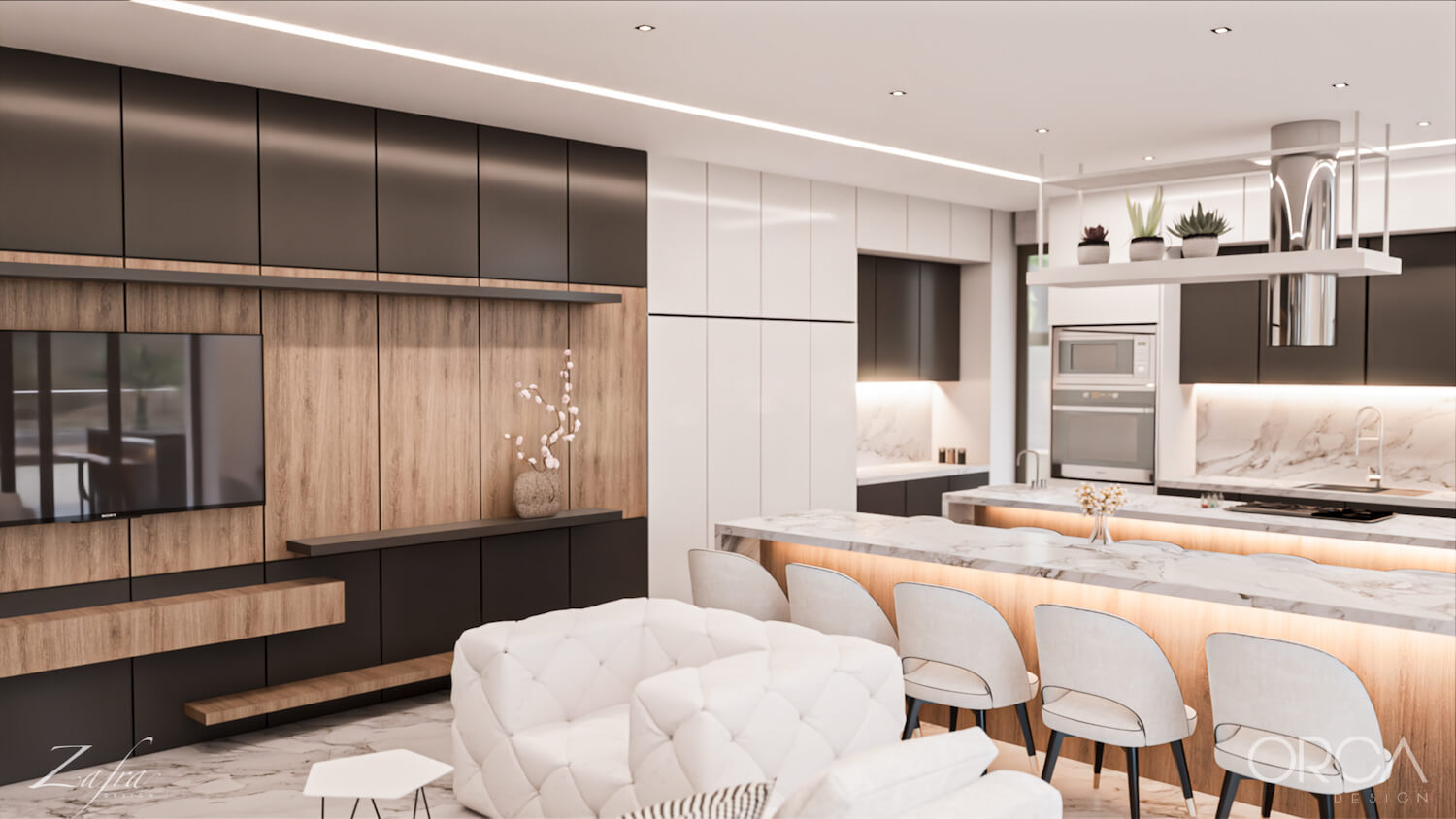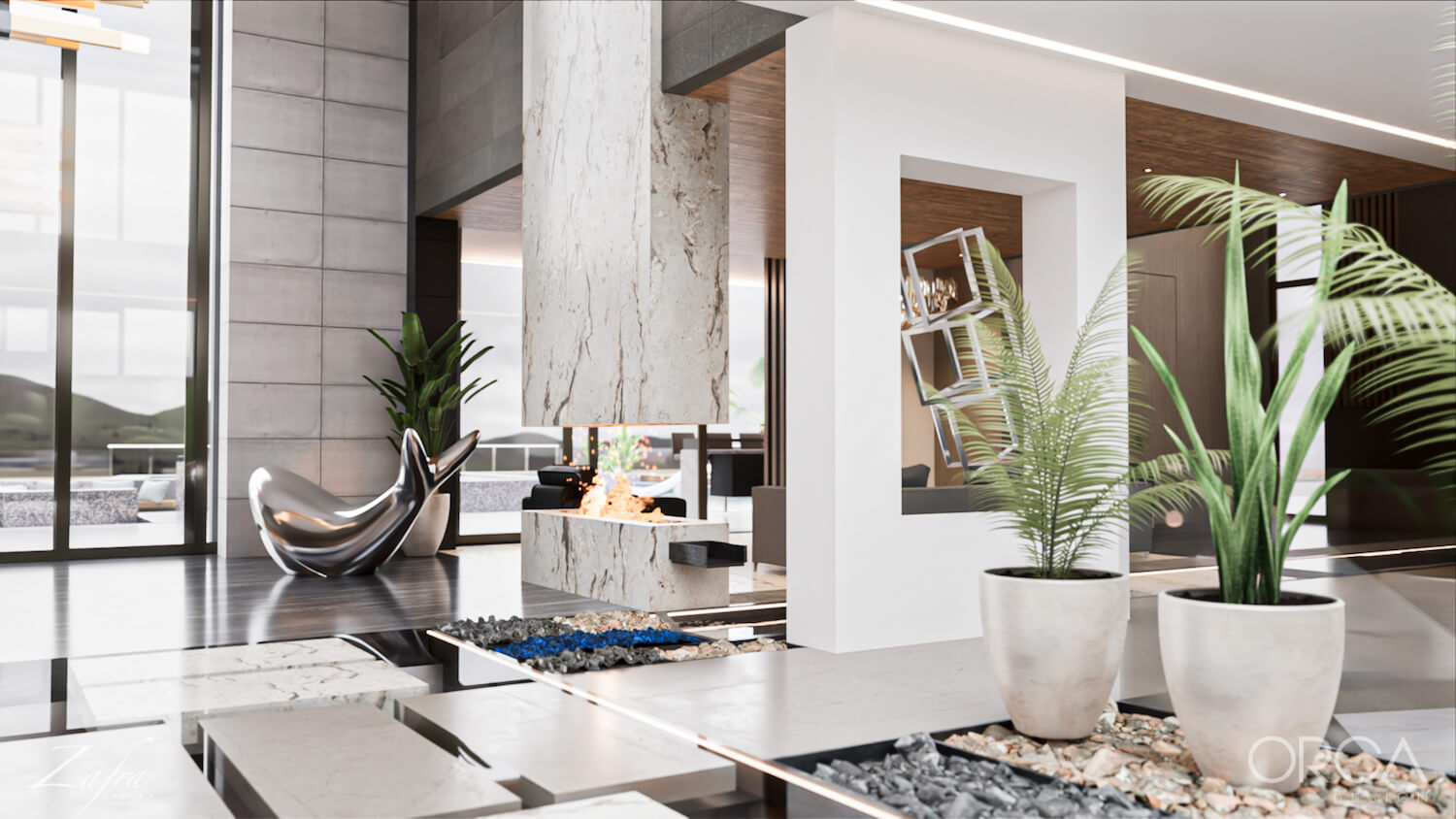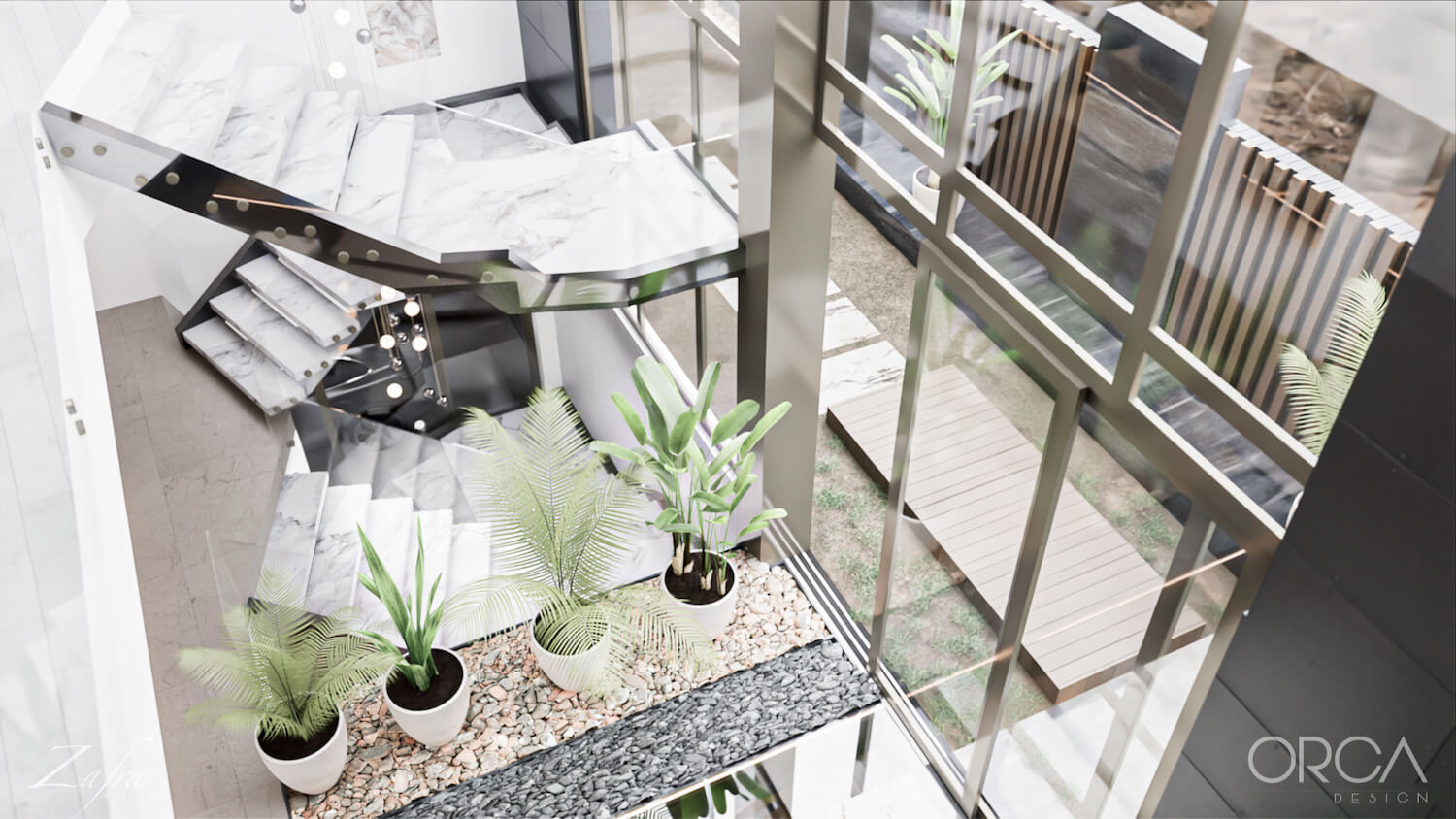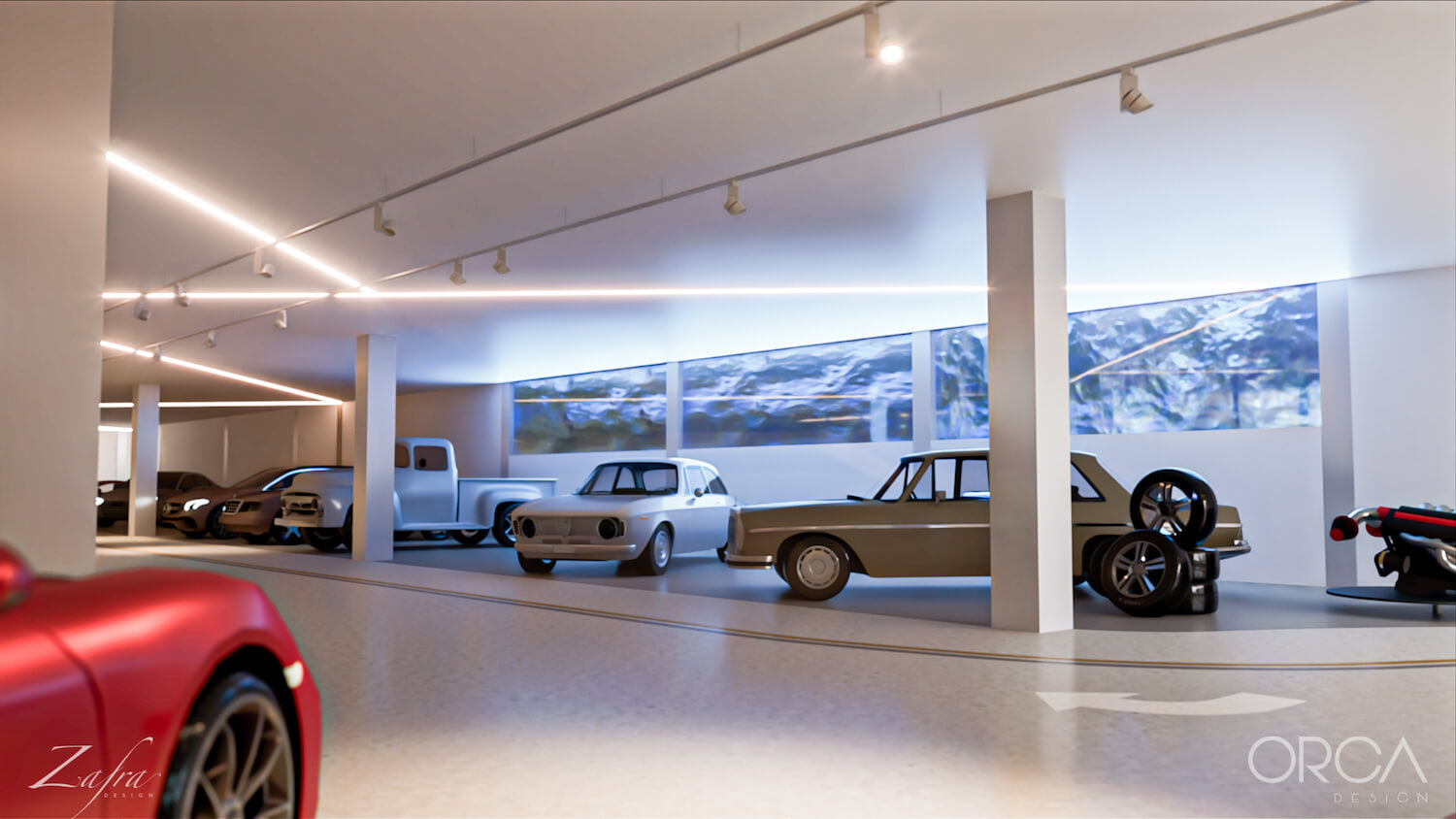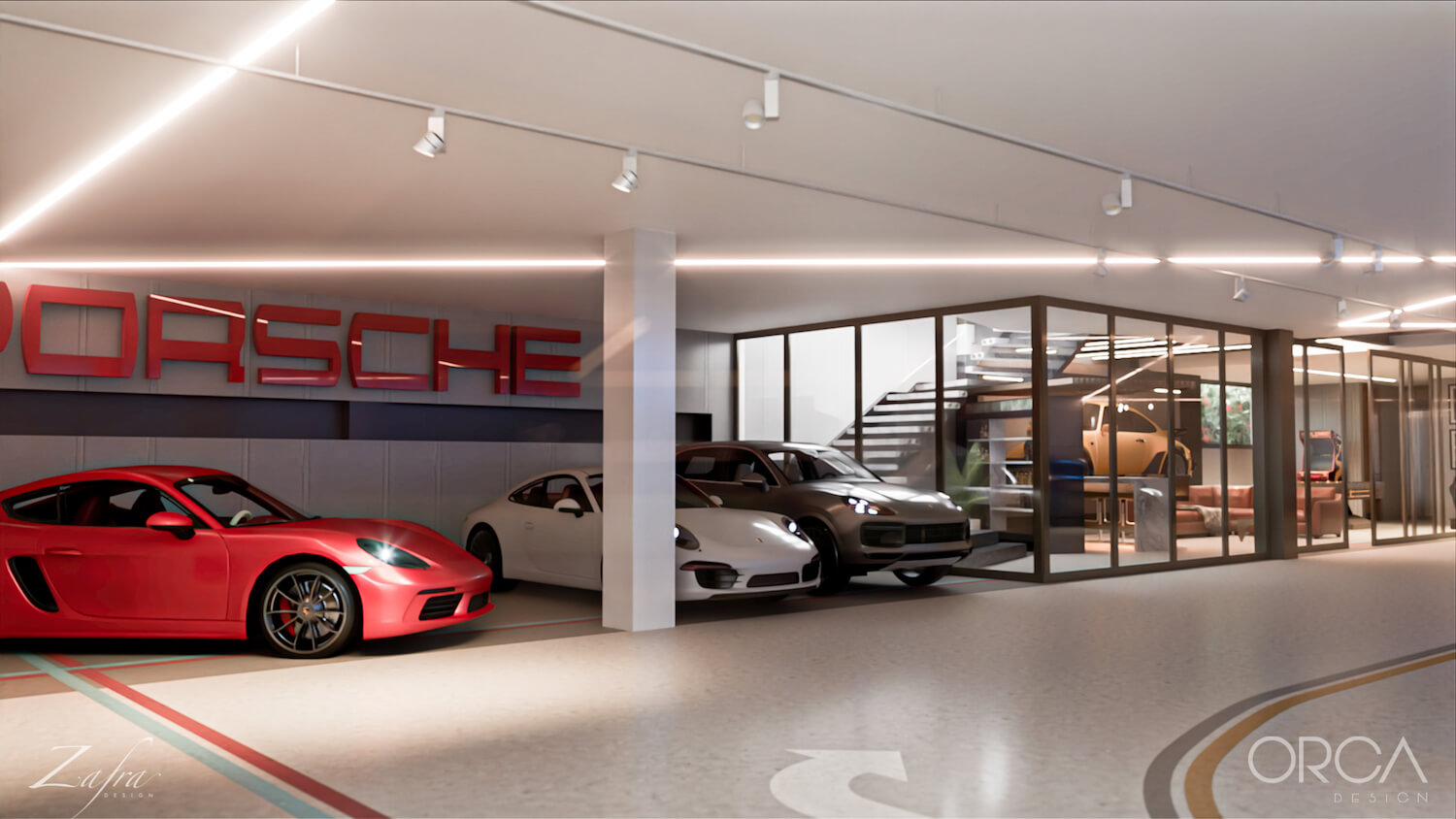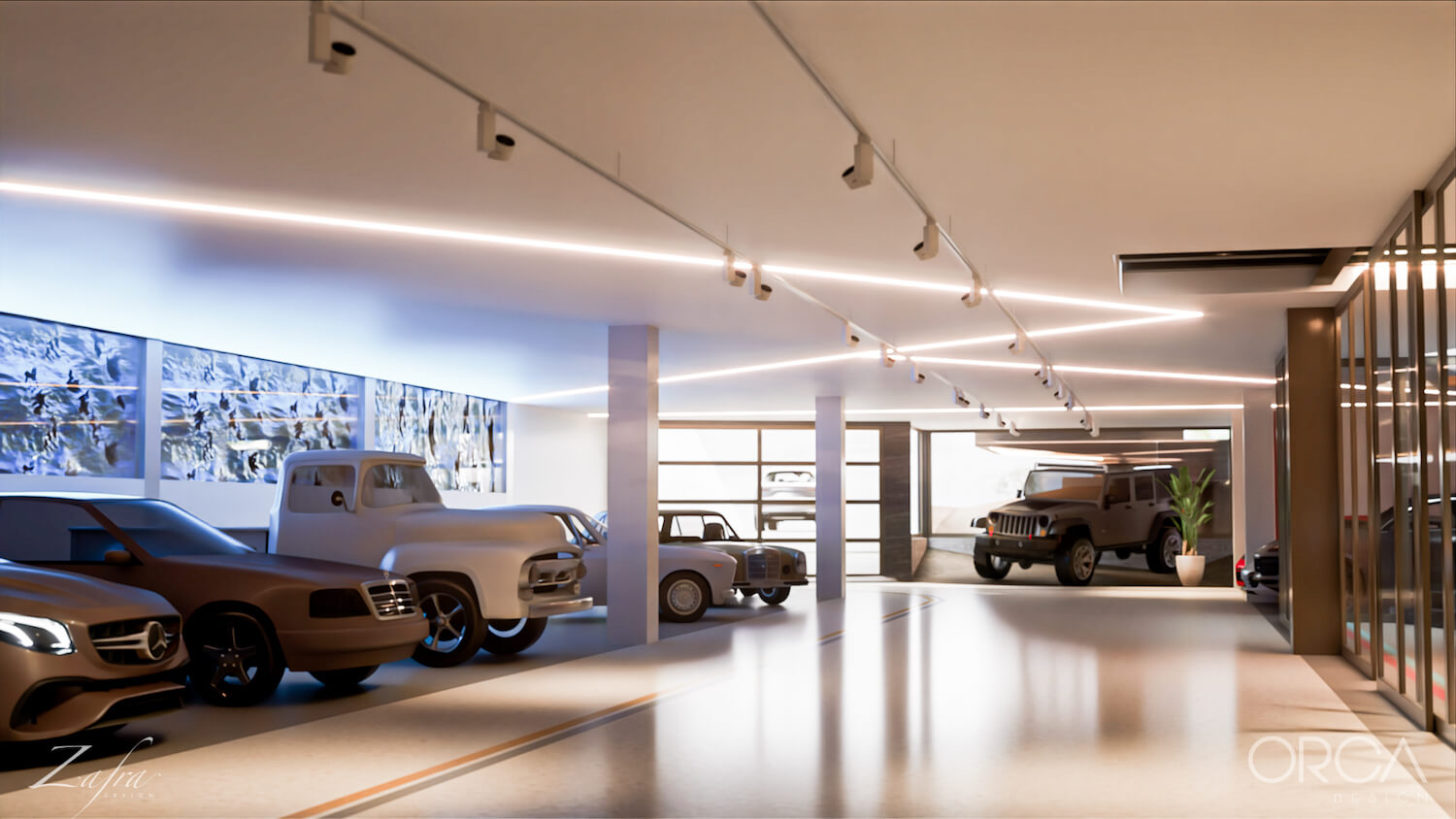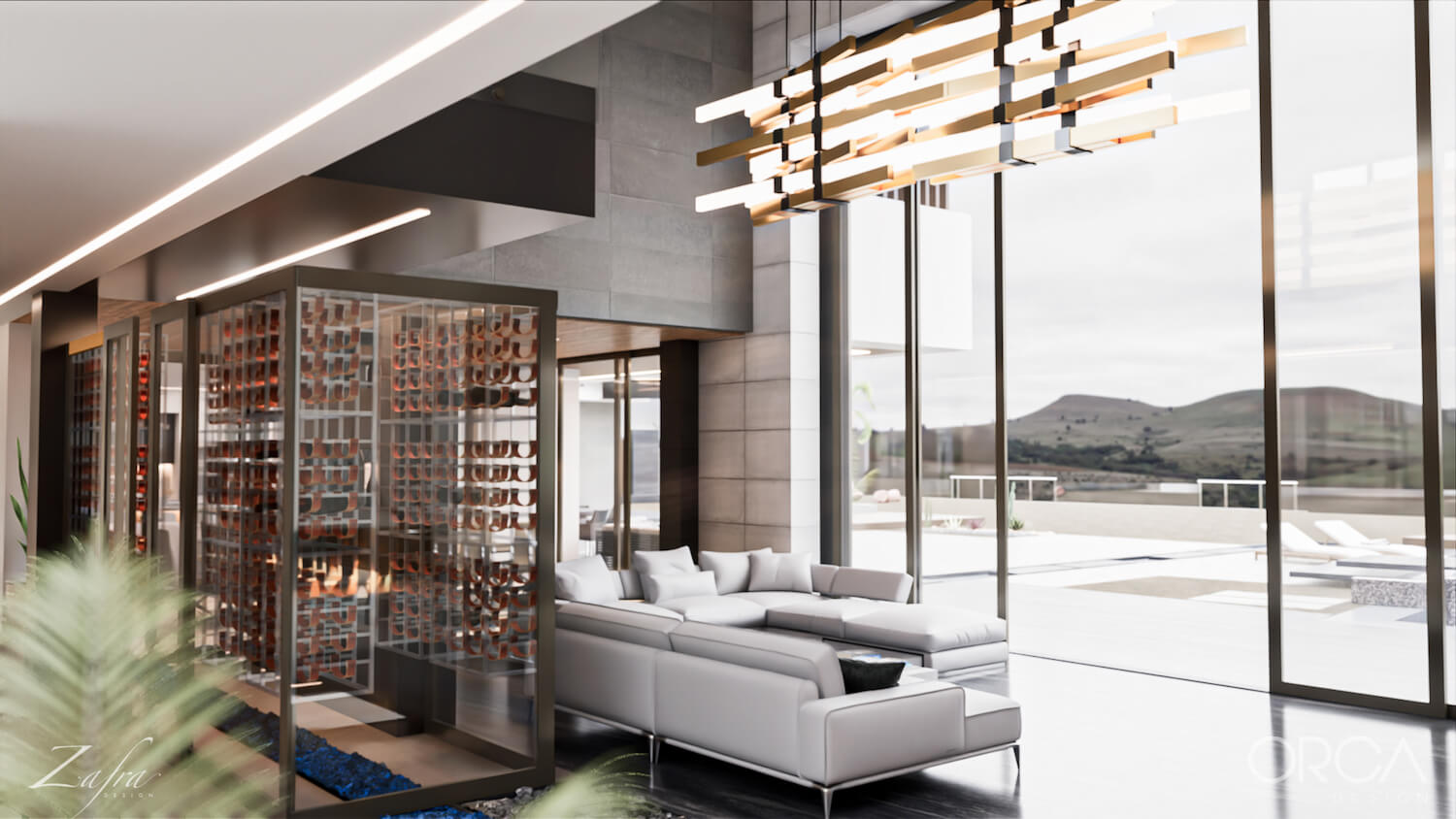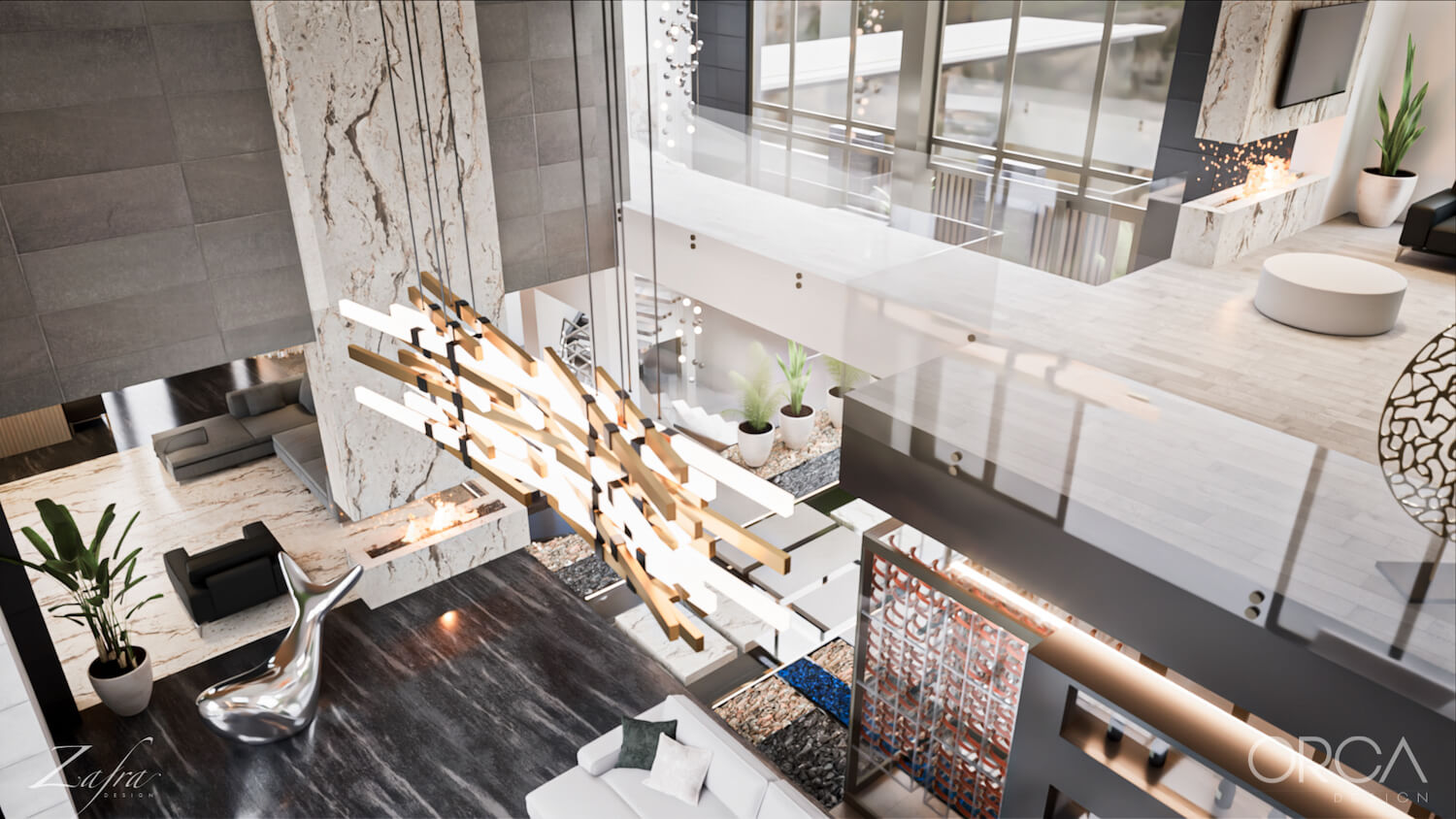 ---