Slika Studios: Surrealism, after the World War 1, was a cultural movement in which artists depicted unnerving, illogical scenes aiming to revolutionise human experience, allowing the unconscious mind to express itself. One of its most celebrated artists was Salvador Dali. This concept directly echoes Dali's works depicted in a form of architectural reinterpretation, titled the House of Dali.
The house is located in a deserted coastal area with minimal backdrops similar to the artists' paintings. Organised as a set of stacked floorplates, positioned in an unnerving yet balanced form, and shielded by an external, (melt-like) semi- translucent polycarbonate cladding. Private sleeping zones are on the top level, with living & dining areas on the first and ground floor joining the pool amenity.
The concept is a fictional depiction of Dali's celebrated painting envisioned in habitable and domesticated three-dimensionality.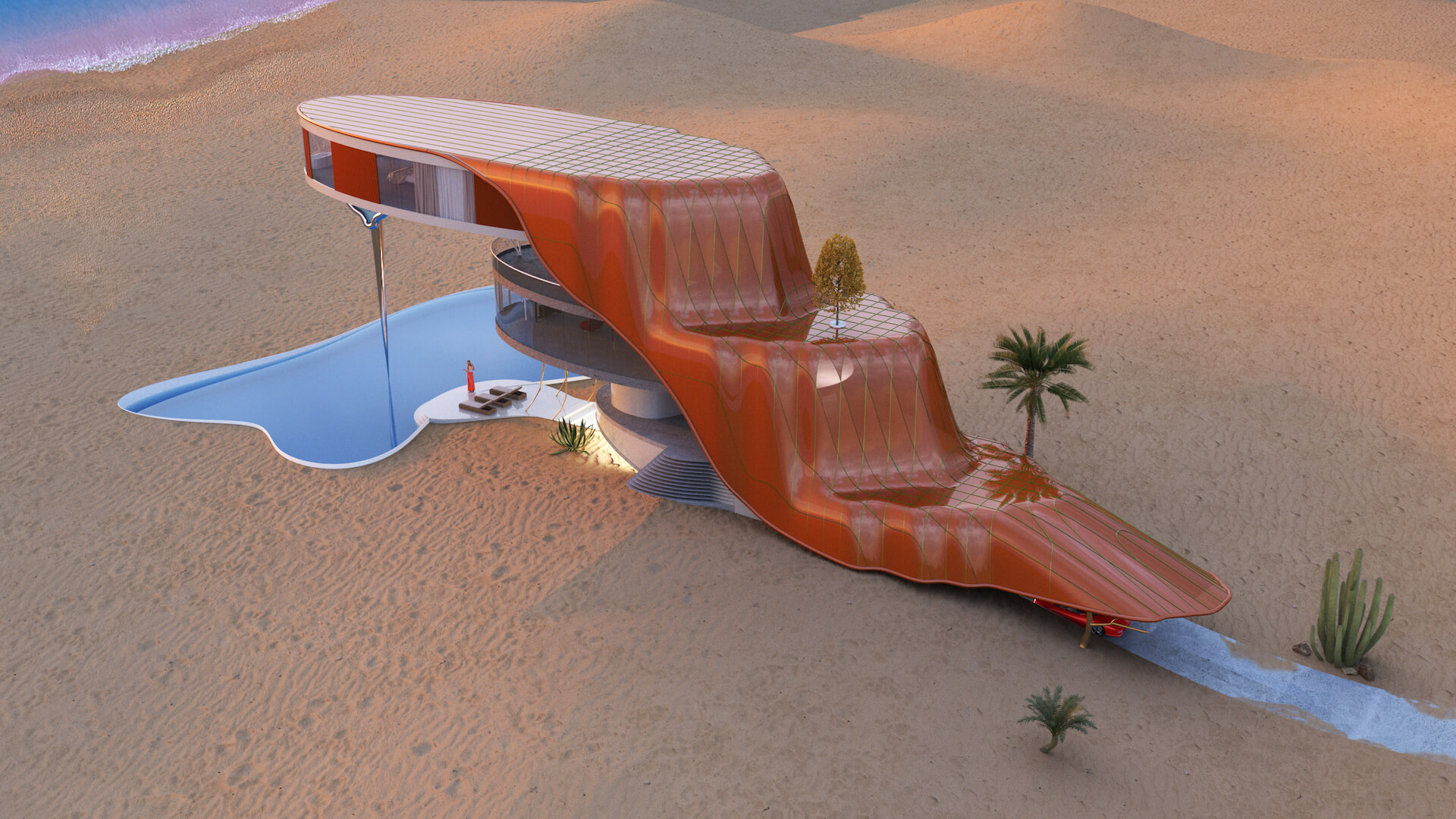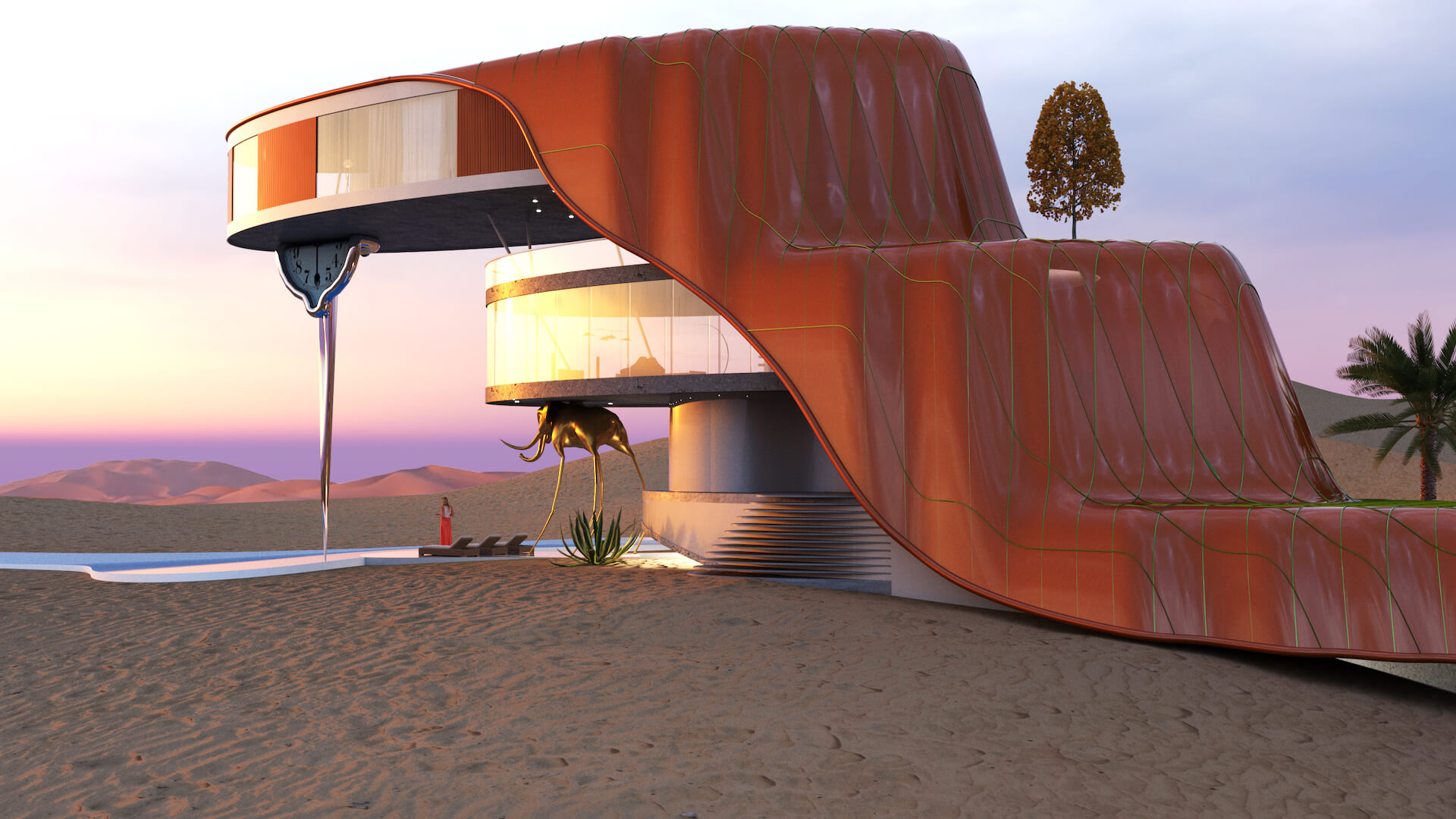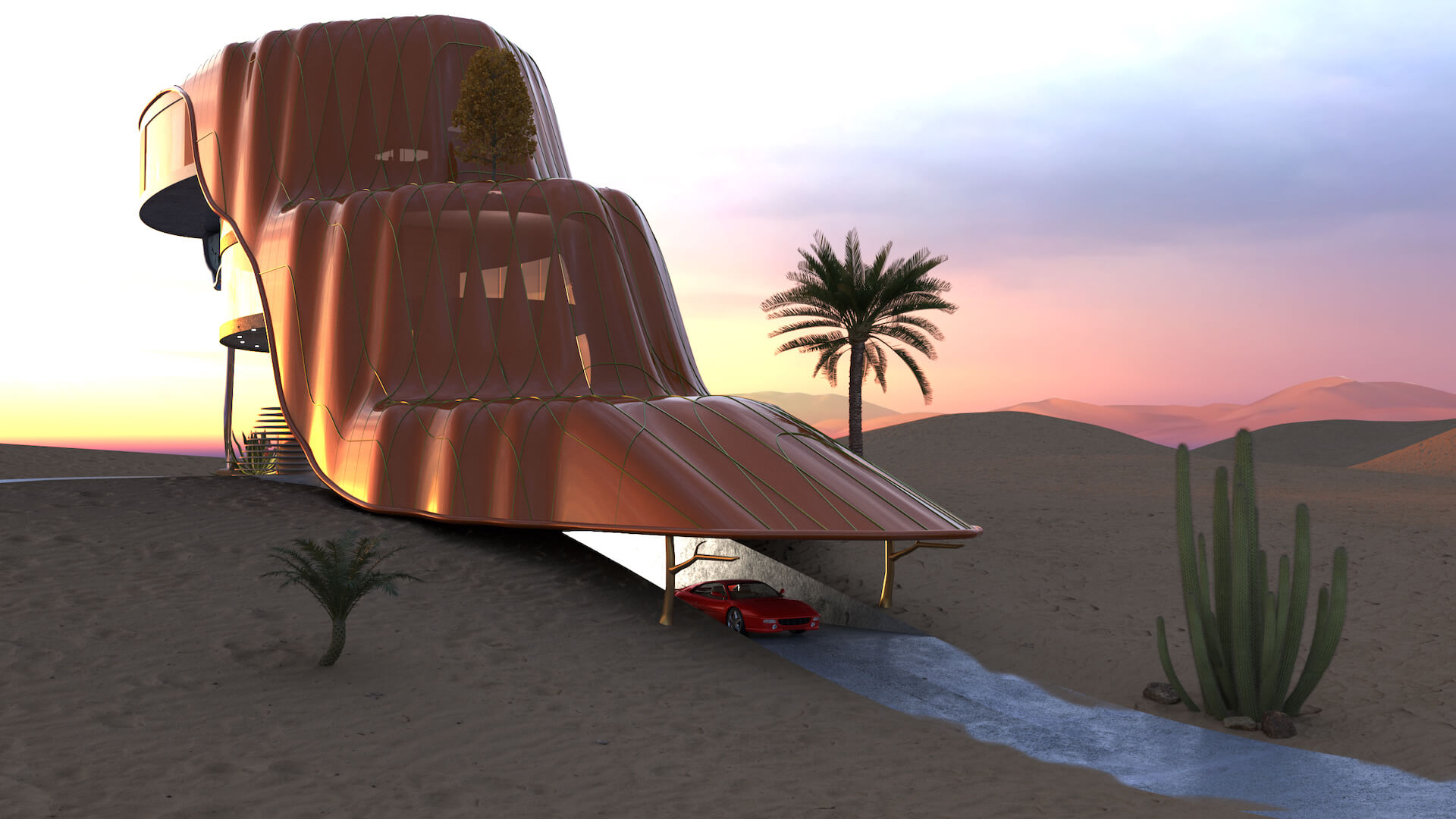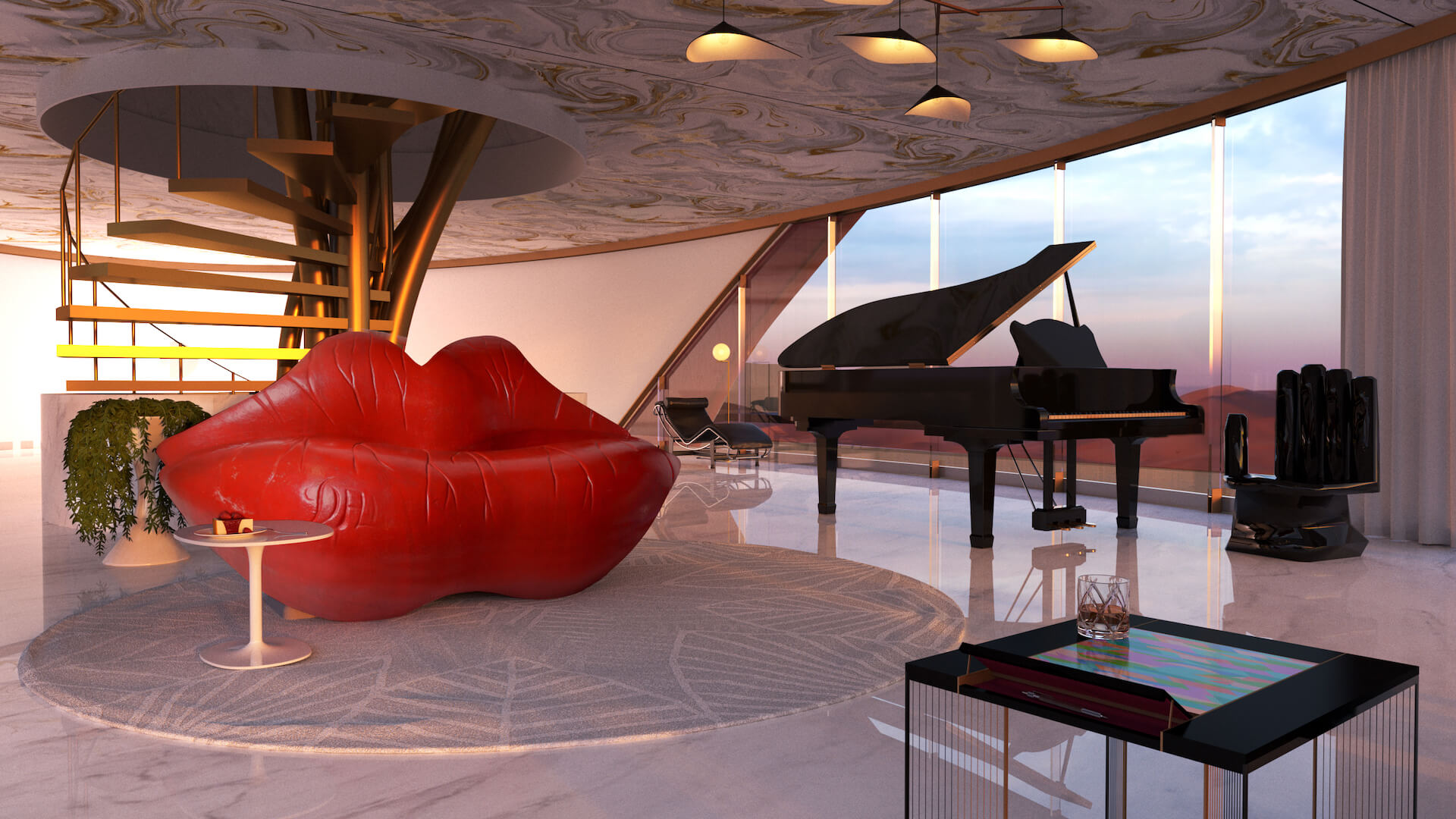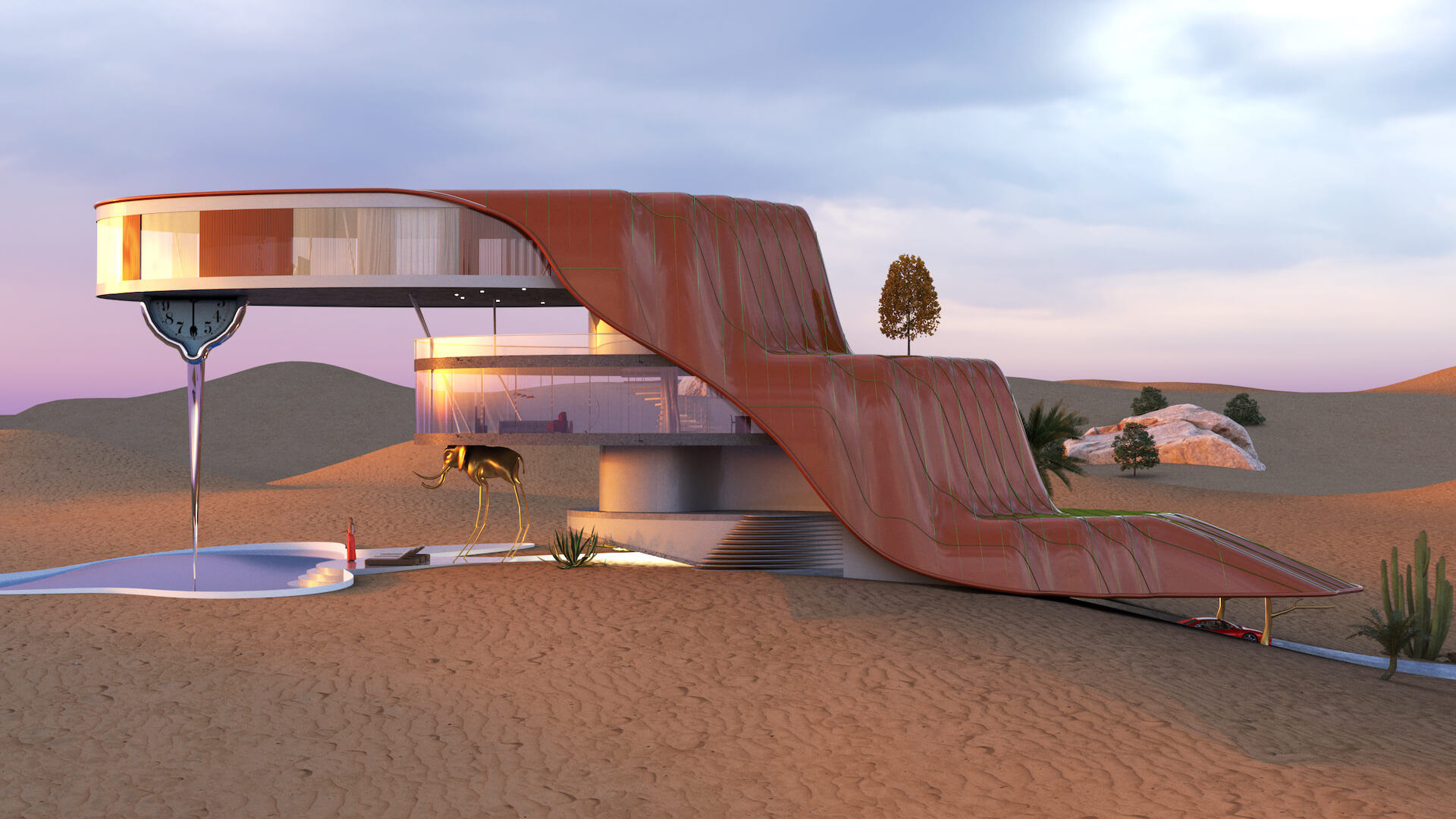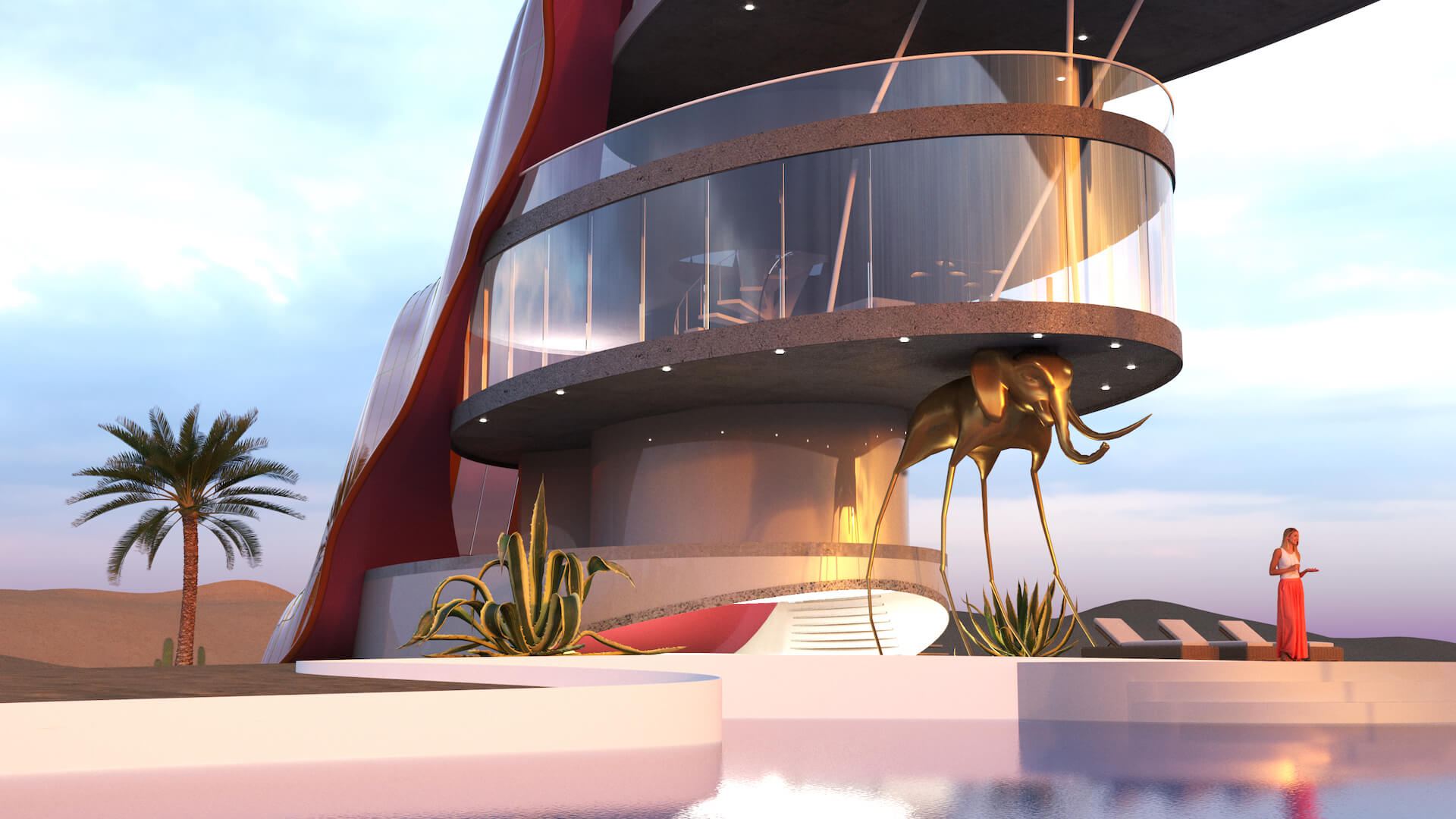 ---