Inverse Studio18: This project is our winning project entry for the international competition organized by Archdais with the theme based on "The House: Interiors-crafting Home through Space."
A unique home built in the depths of Dzukou Valley, away from the hustle modern life, an escape for finding peace and serenity. Tired of the city lifestyle, tall buildings, and endless concrete, we always dreamed of a place in the valley. Finding the moon, stars, sun, and lush greenery as far as you can see dazzling us every day. Living life in serene and peaceful surroundings, growing our own food and being one with Mother Nature all with a direct view of the mountains. These thoughts and ideal location lead us to designing this unique home celebrating its location and surroundings.
Concept:
The concept is to focus on the views of the Dzukou Valley. The entry hallway staircase leads to the full view of the valleys. Each room has a complete view of the surrounding nature and acts as a connecting space. Also, the roof creates a cohesive design providing a fluid like form.
The interior spaces are also inspired by the Naga traditional lifestyle and culture. Each space reflects its culture providing a touch of traditional prints and sculptures meanwhile blending them with modern furniture and fixtures using locally available material.
Design Process:
The raw material of steel and stone are balanced with the careful use of crafted wood and bamboo screens, floors, and roofing to ensure the design is rooted in local traditions and building techniques. The steel I beam structure is provided in bold red color giving a dramatic look to the building which was inspired by traditional Naga tribal ware.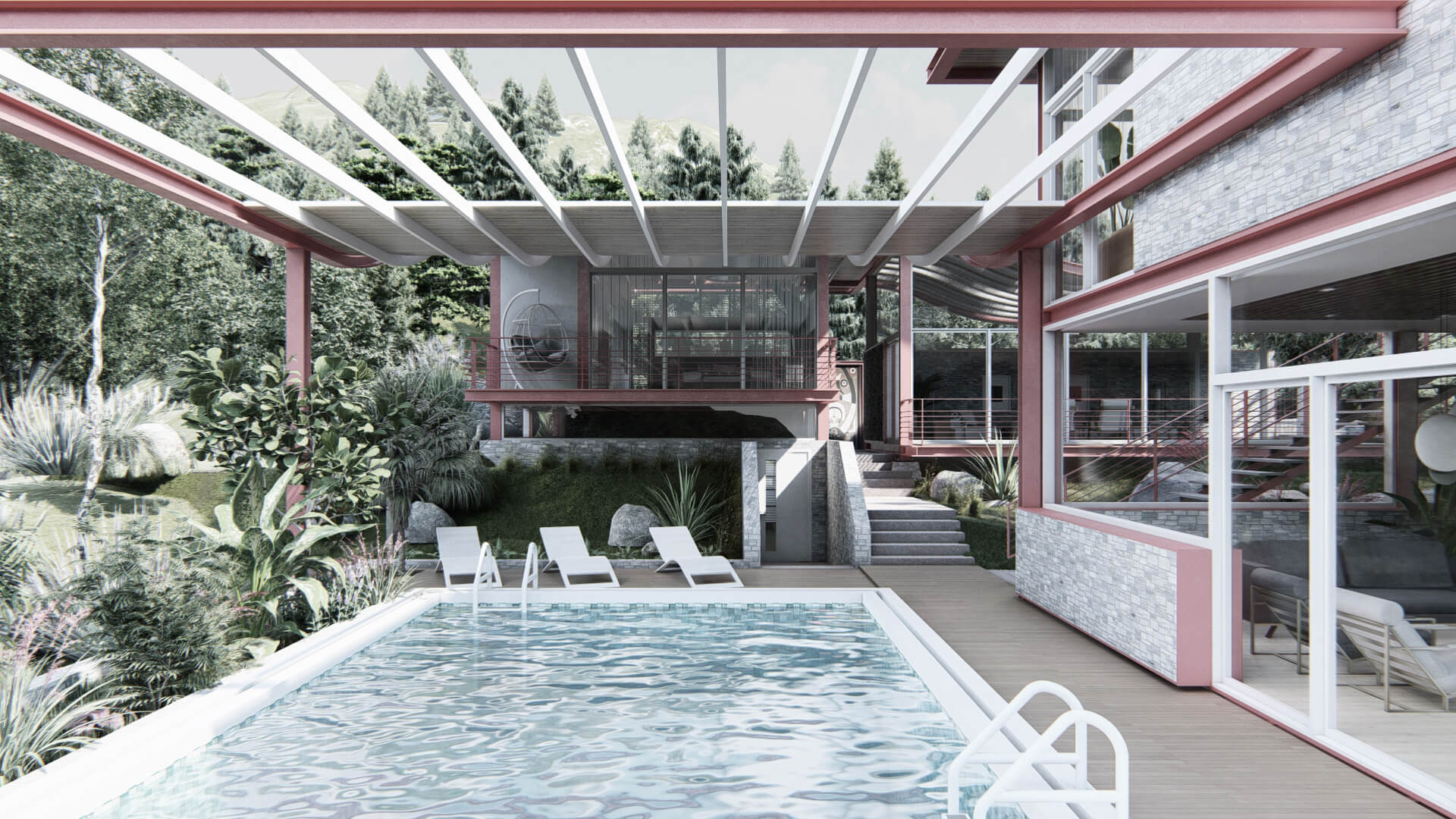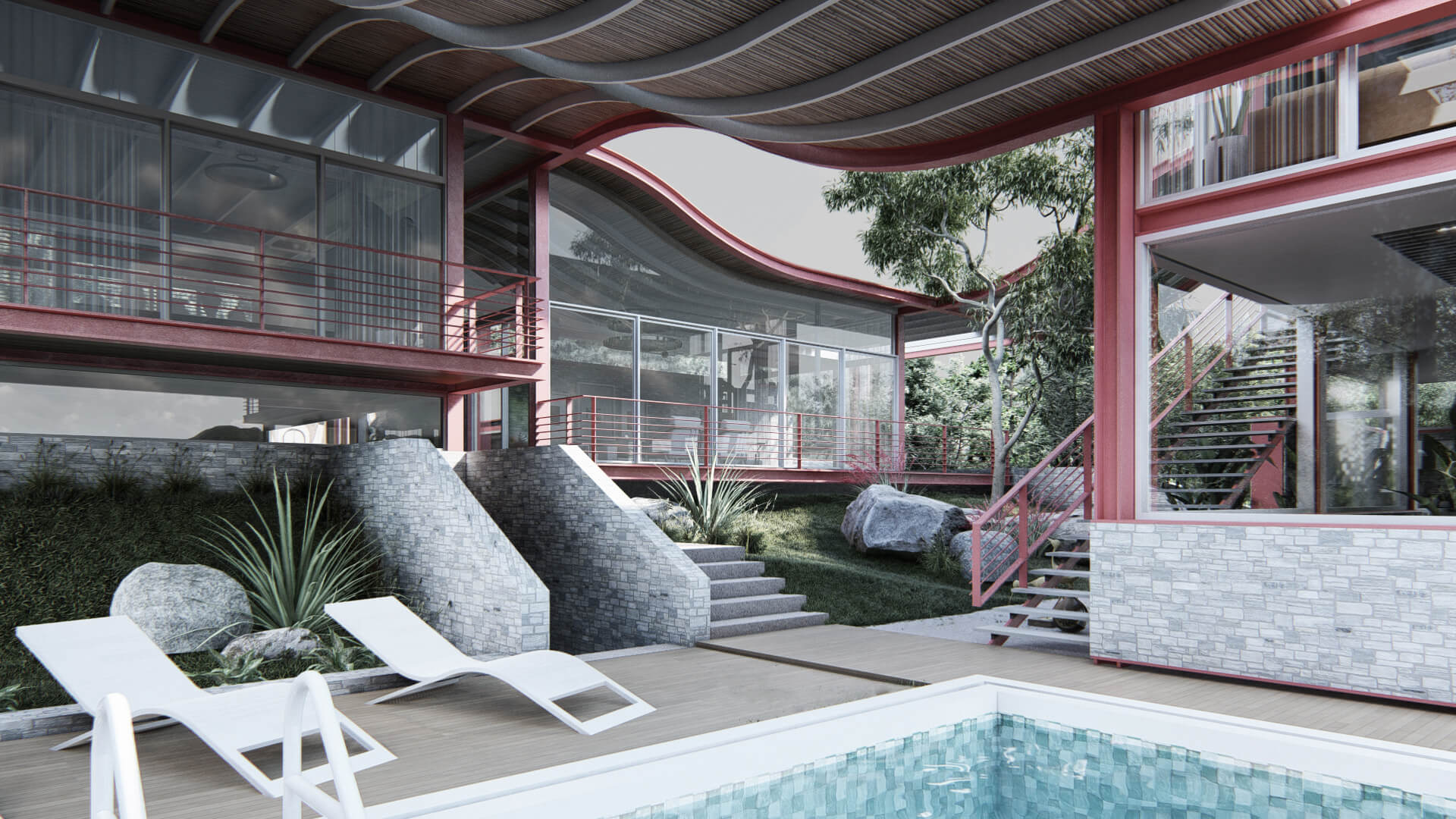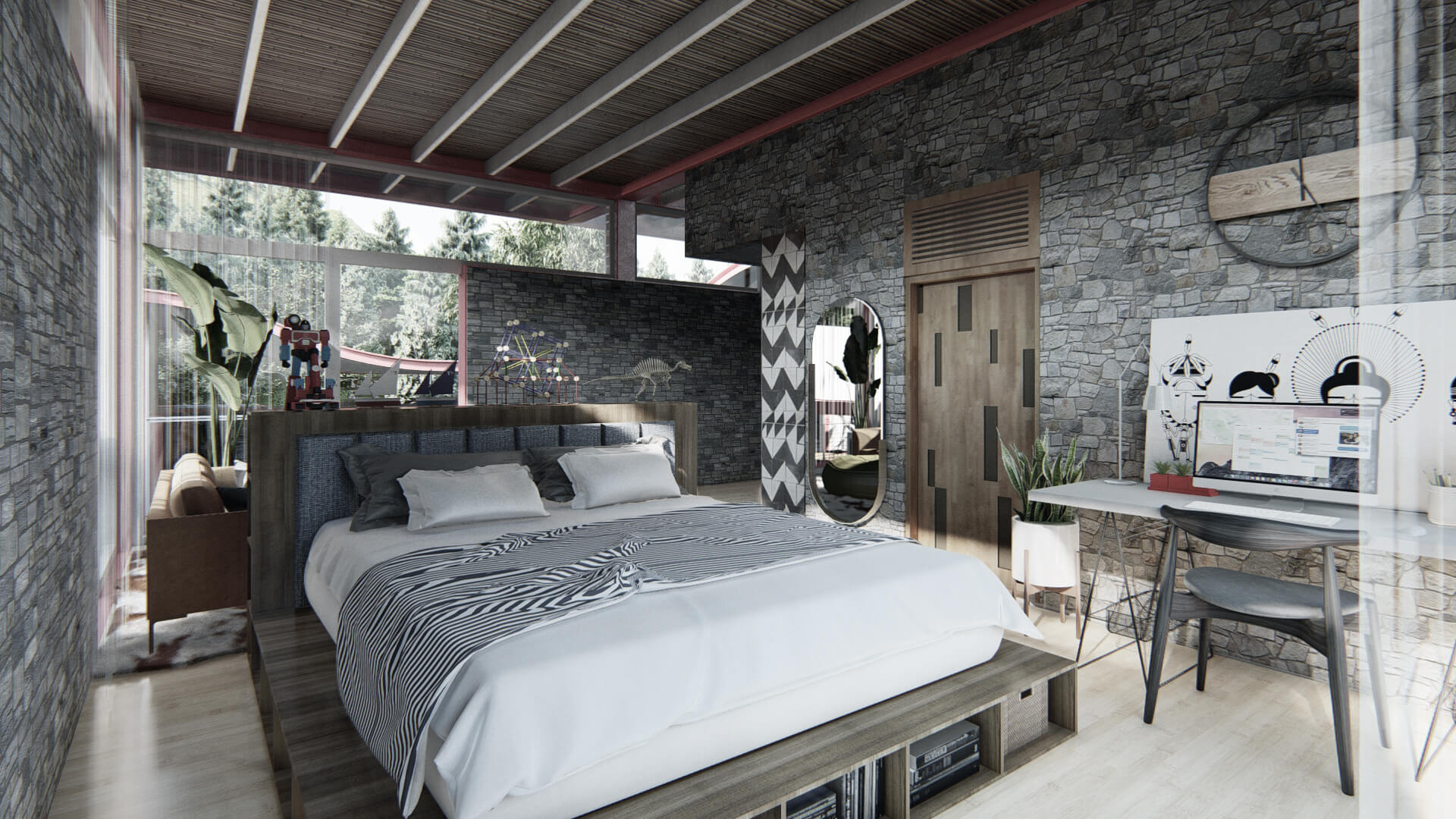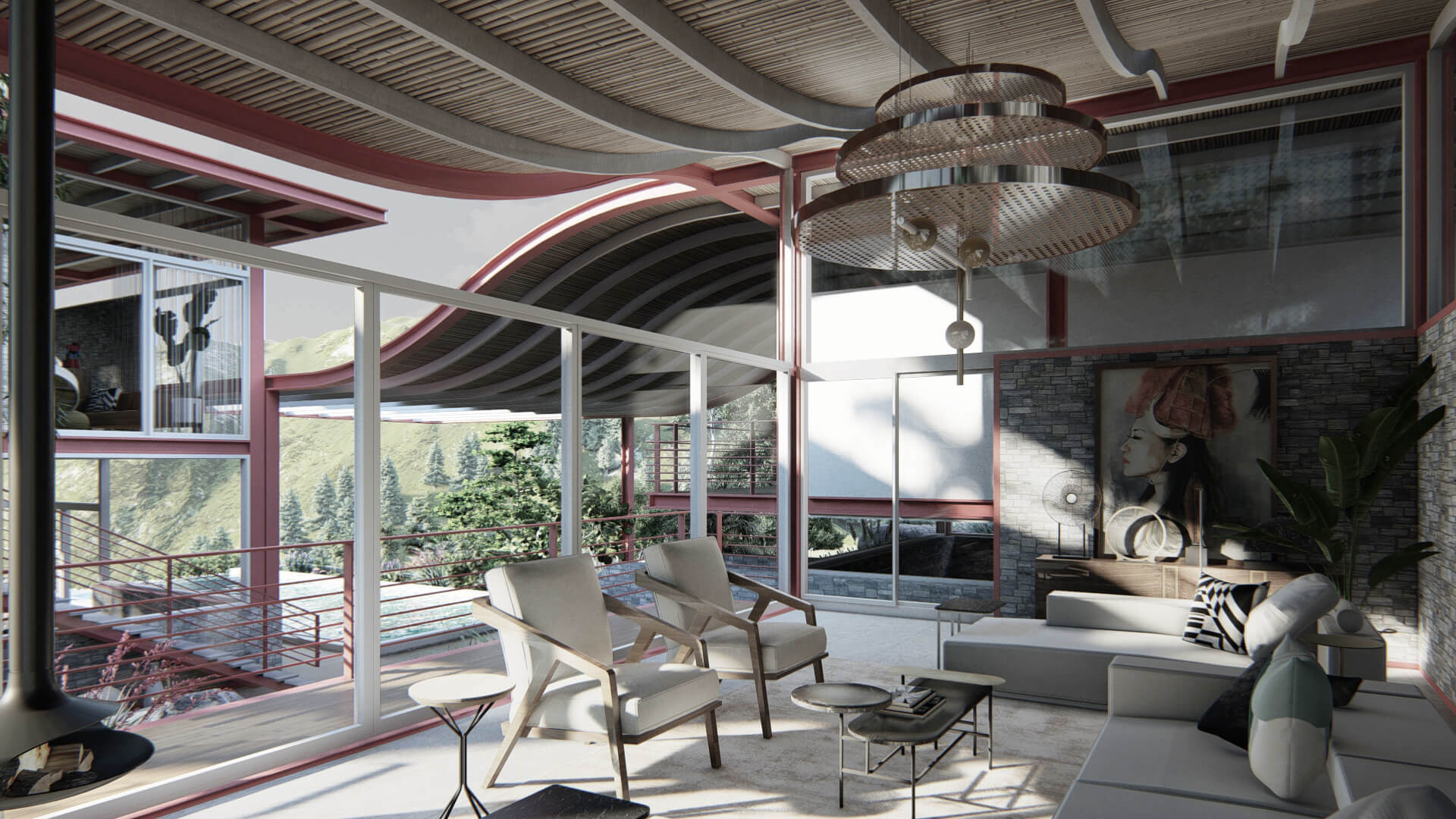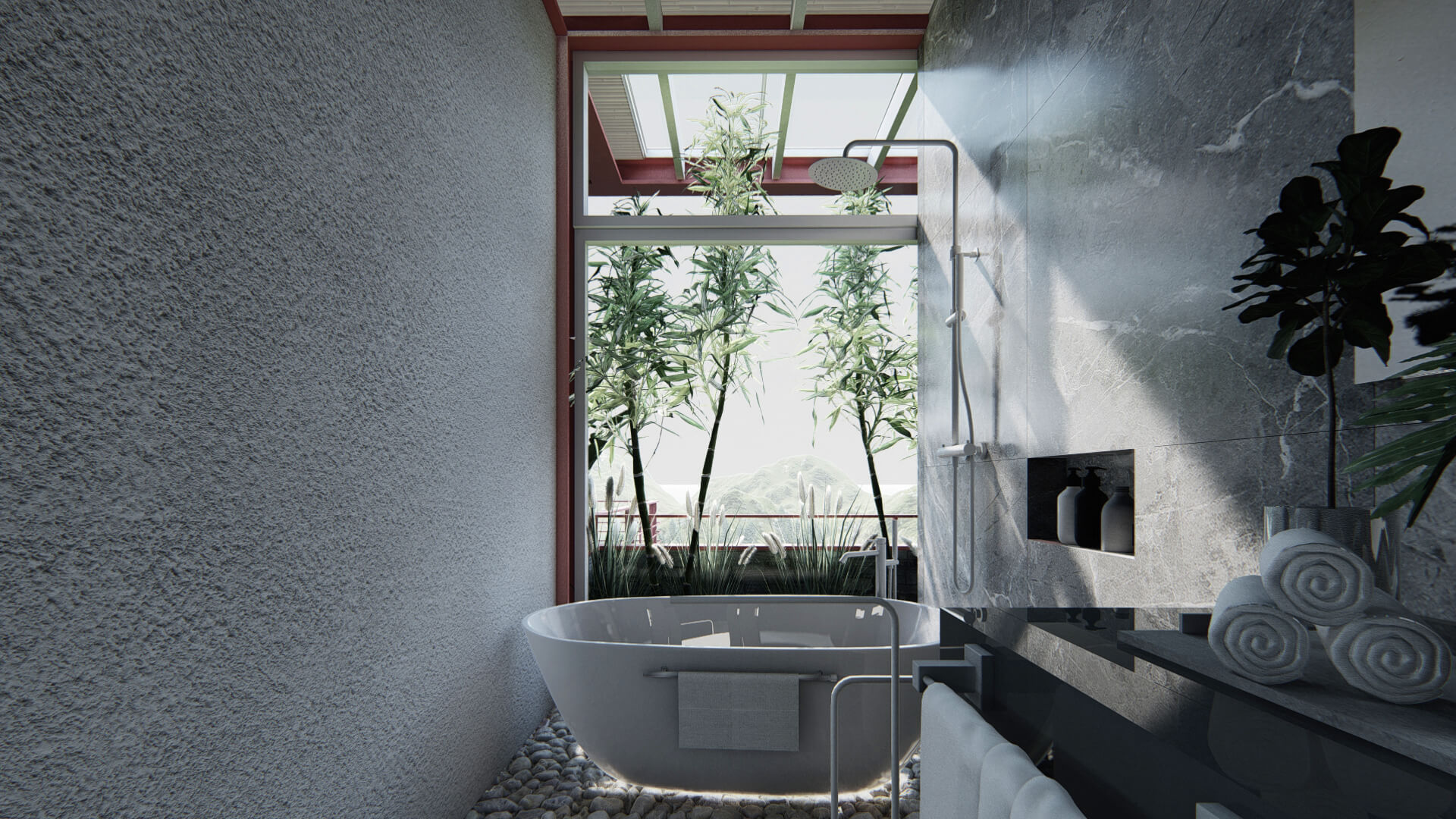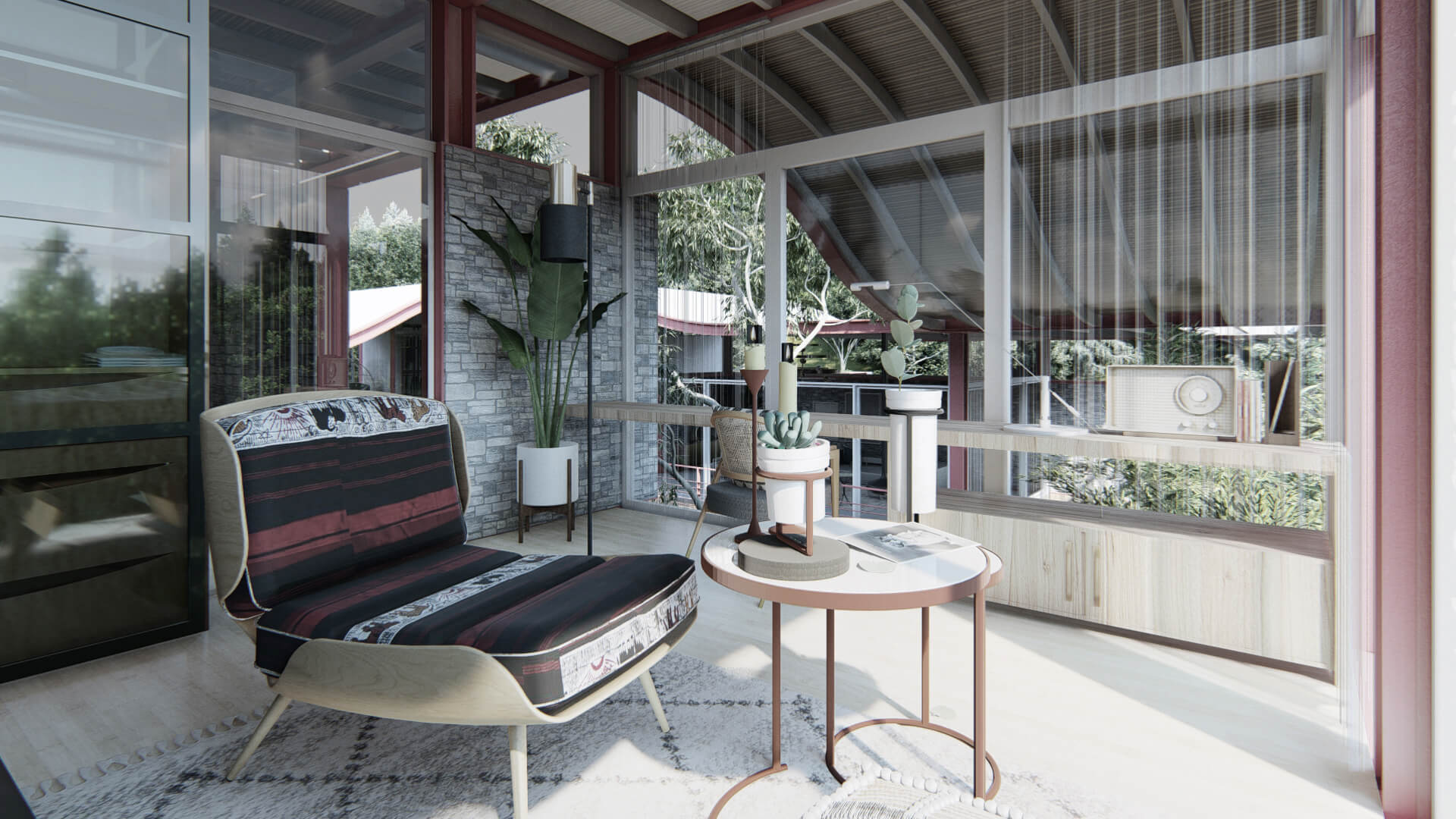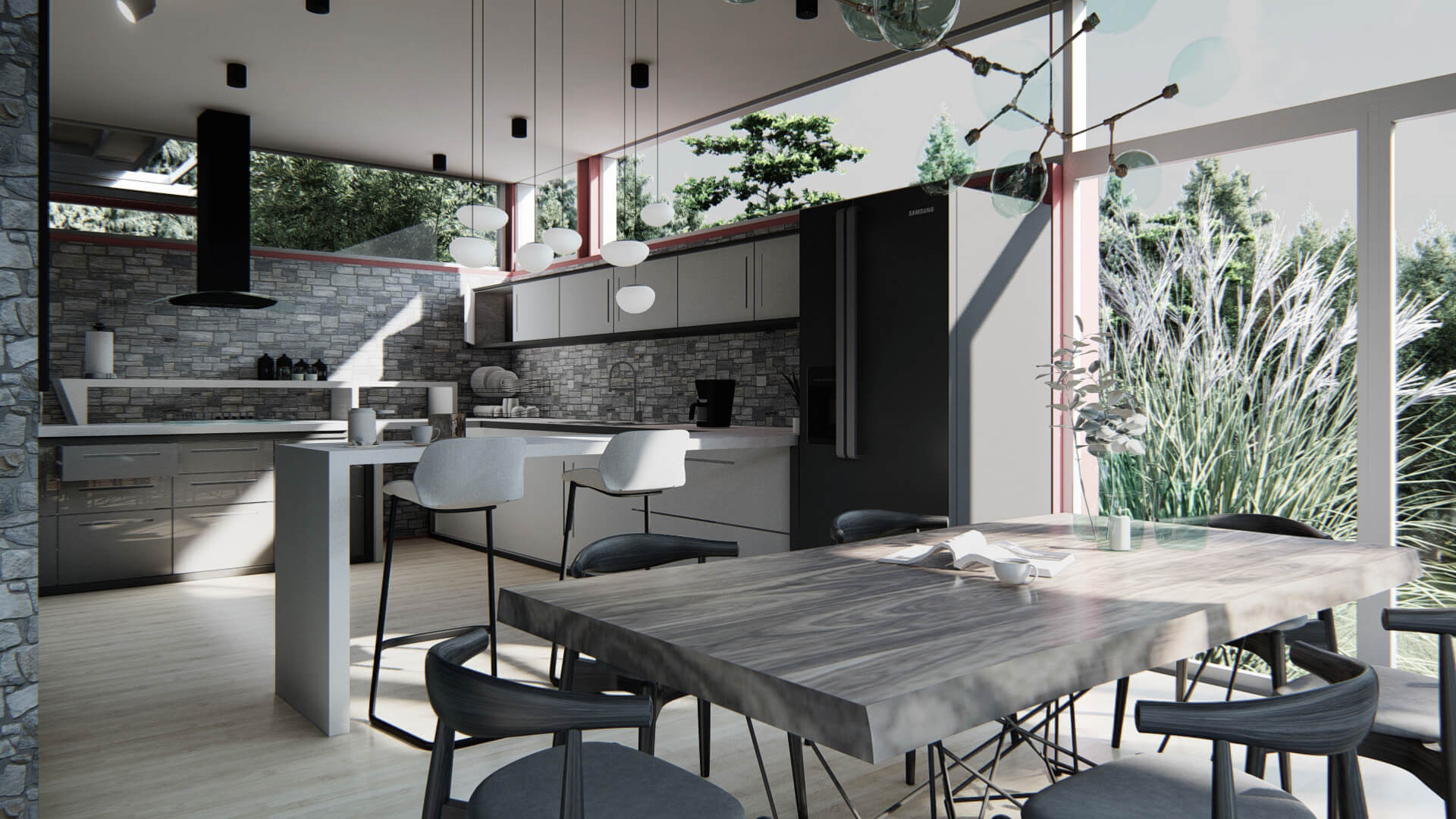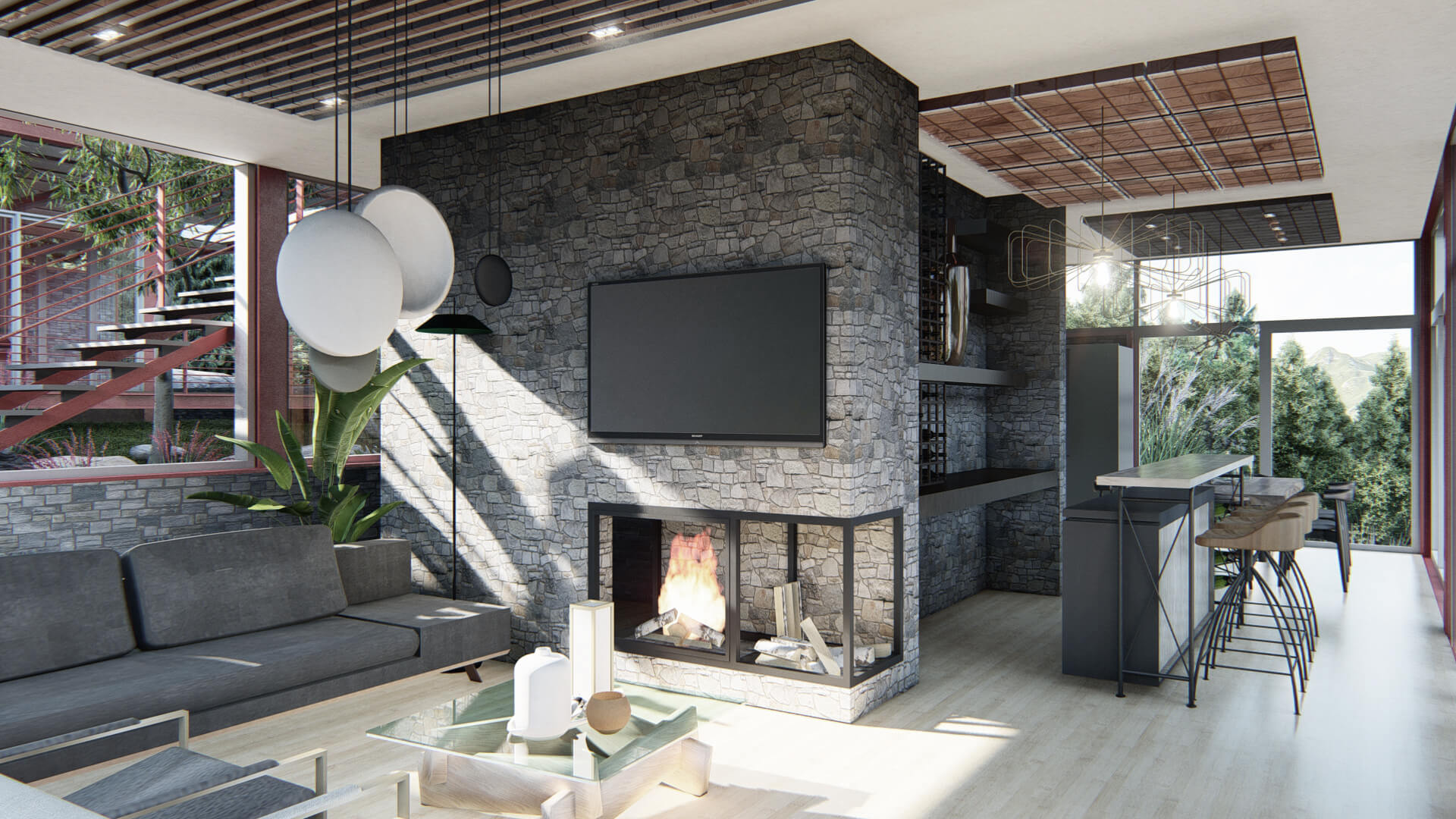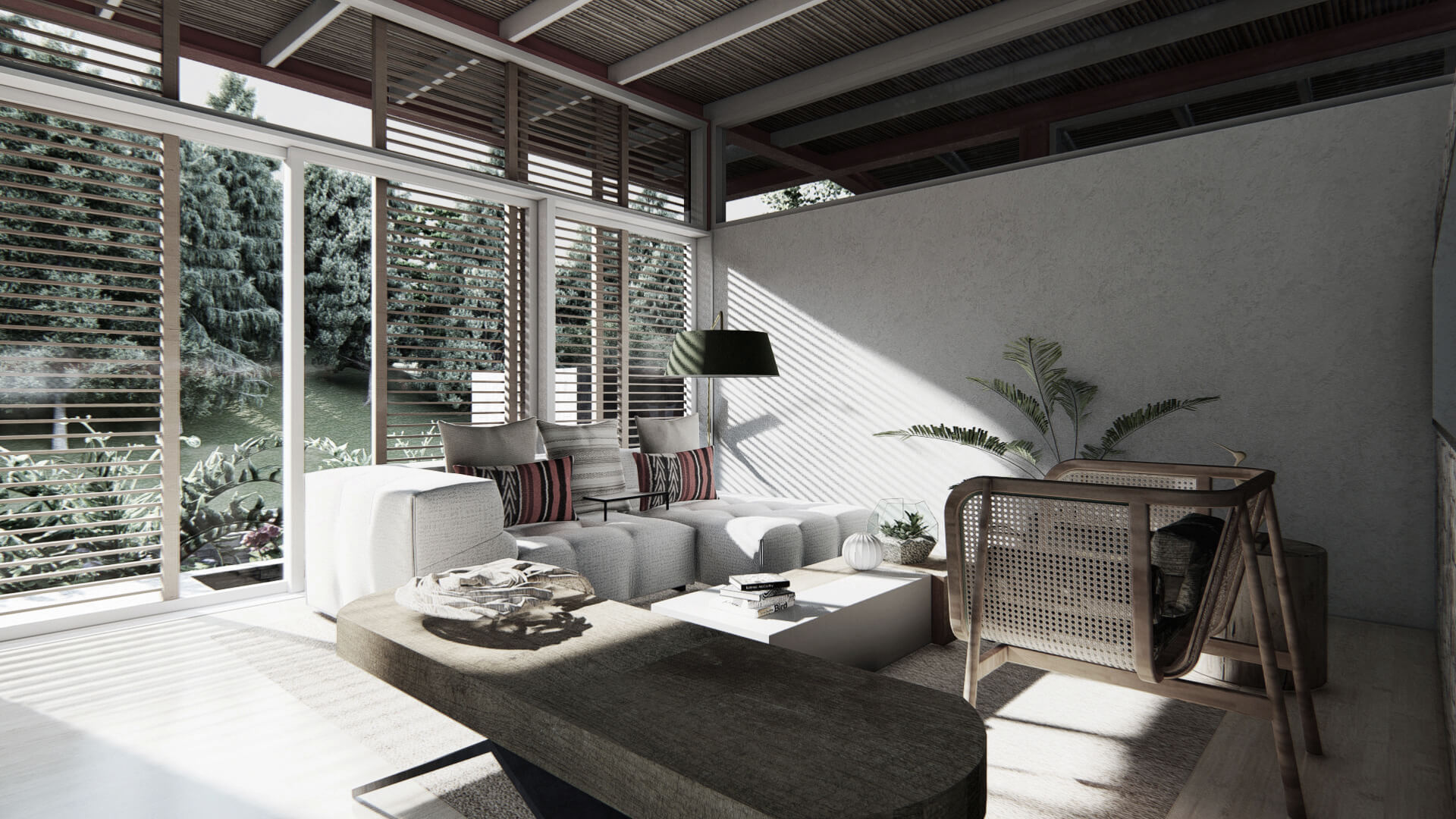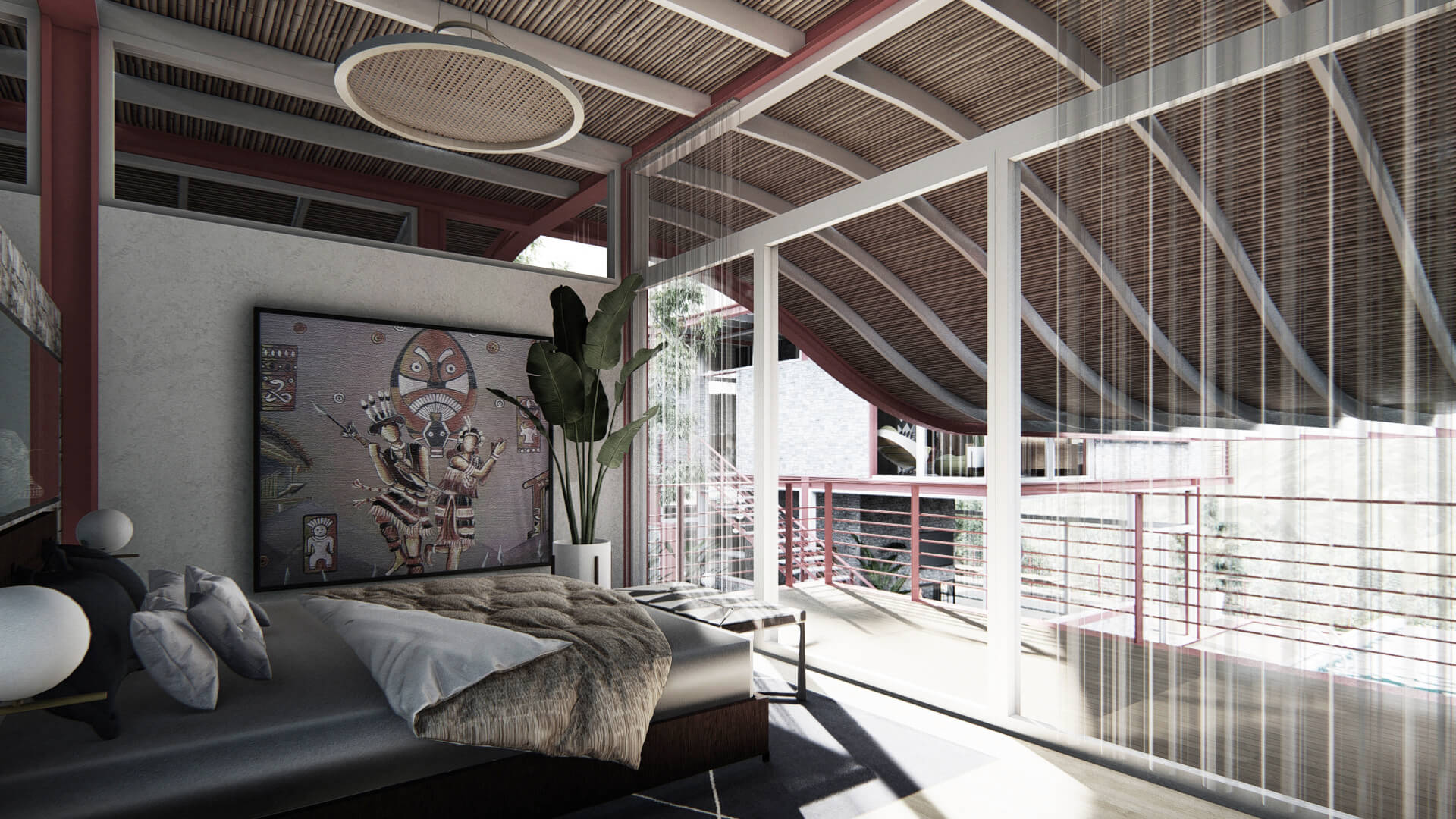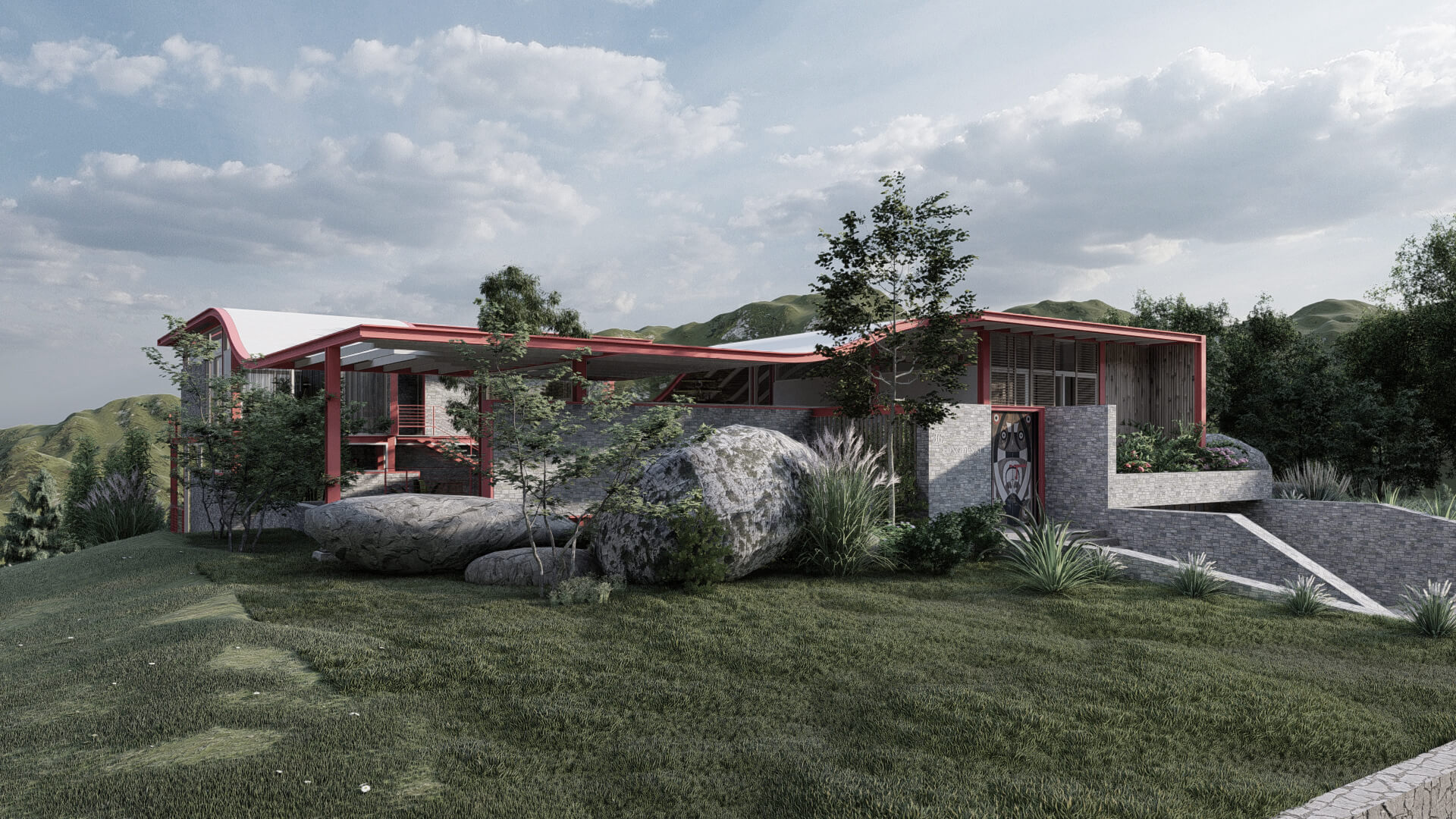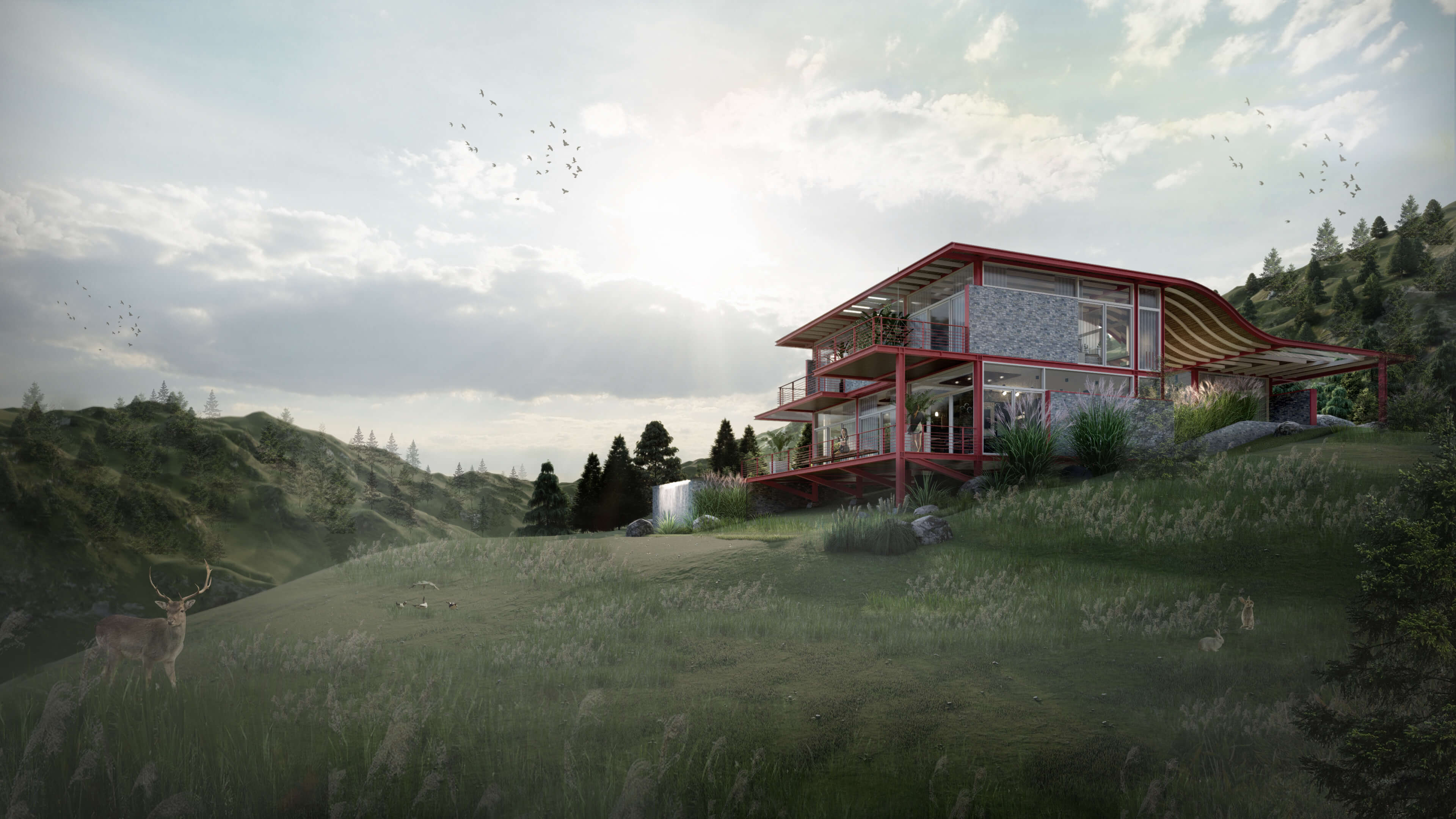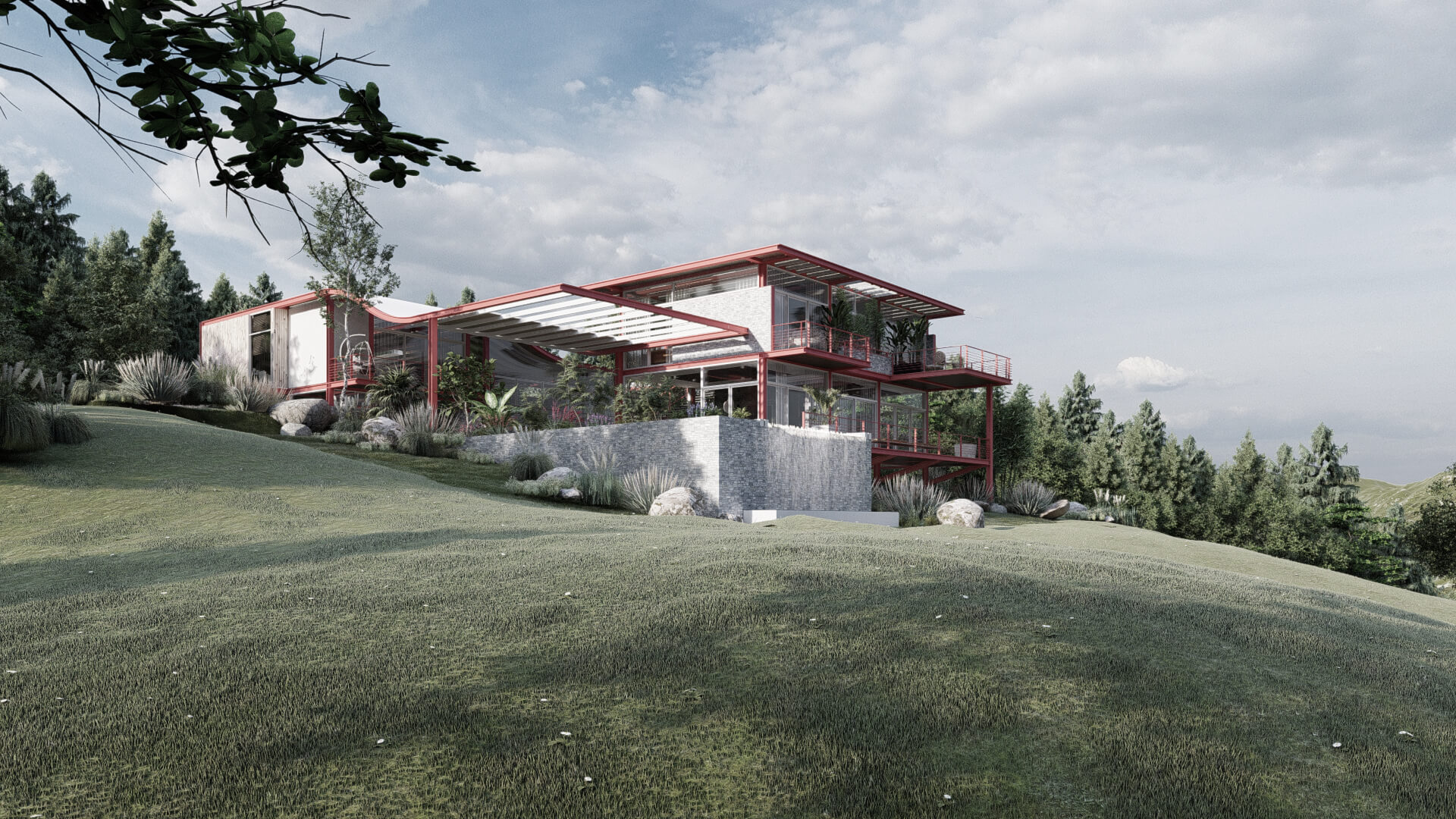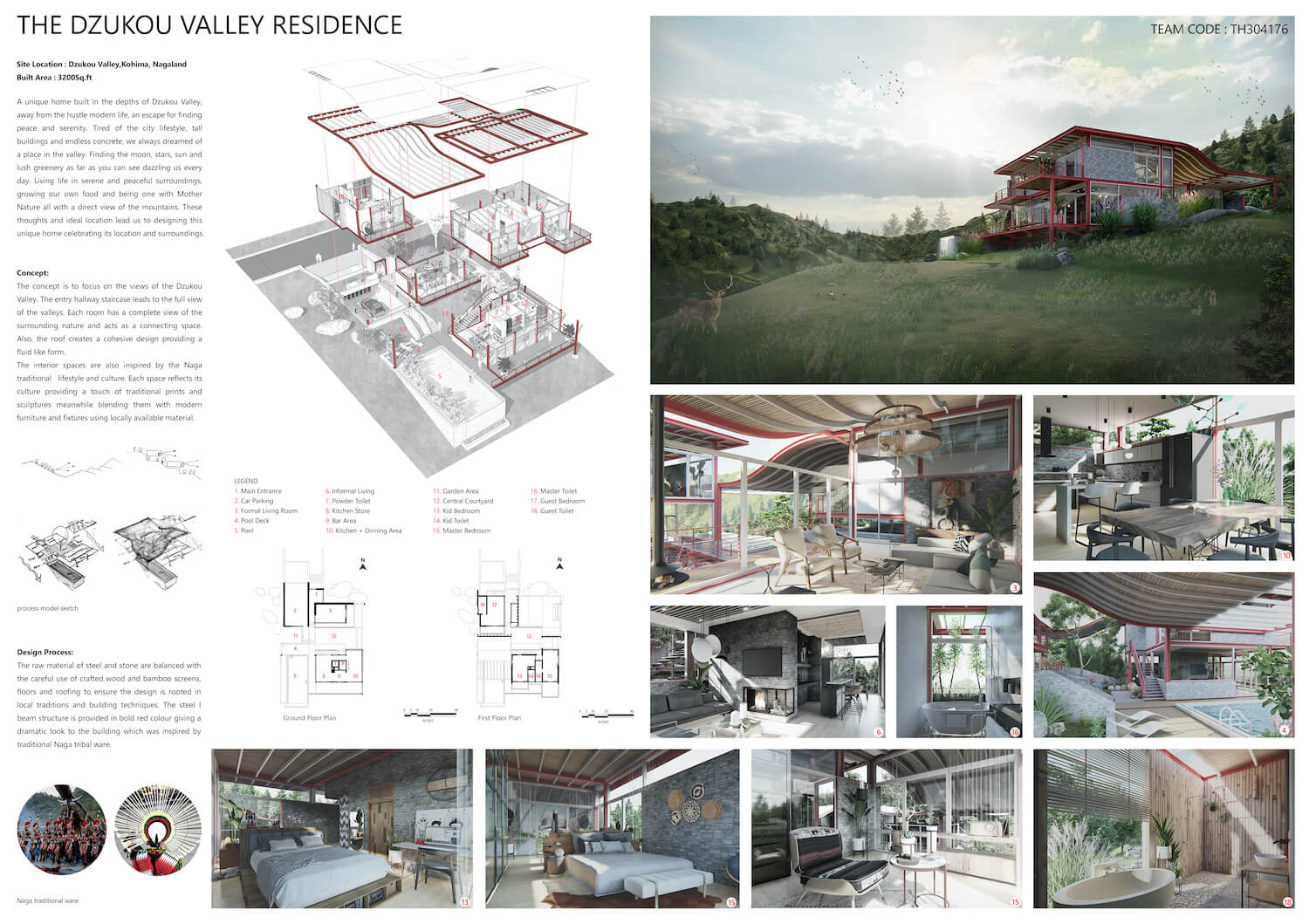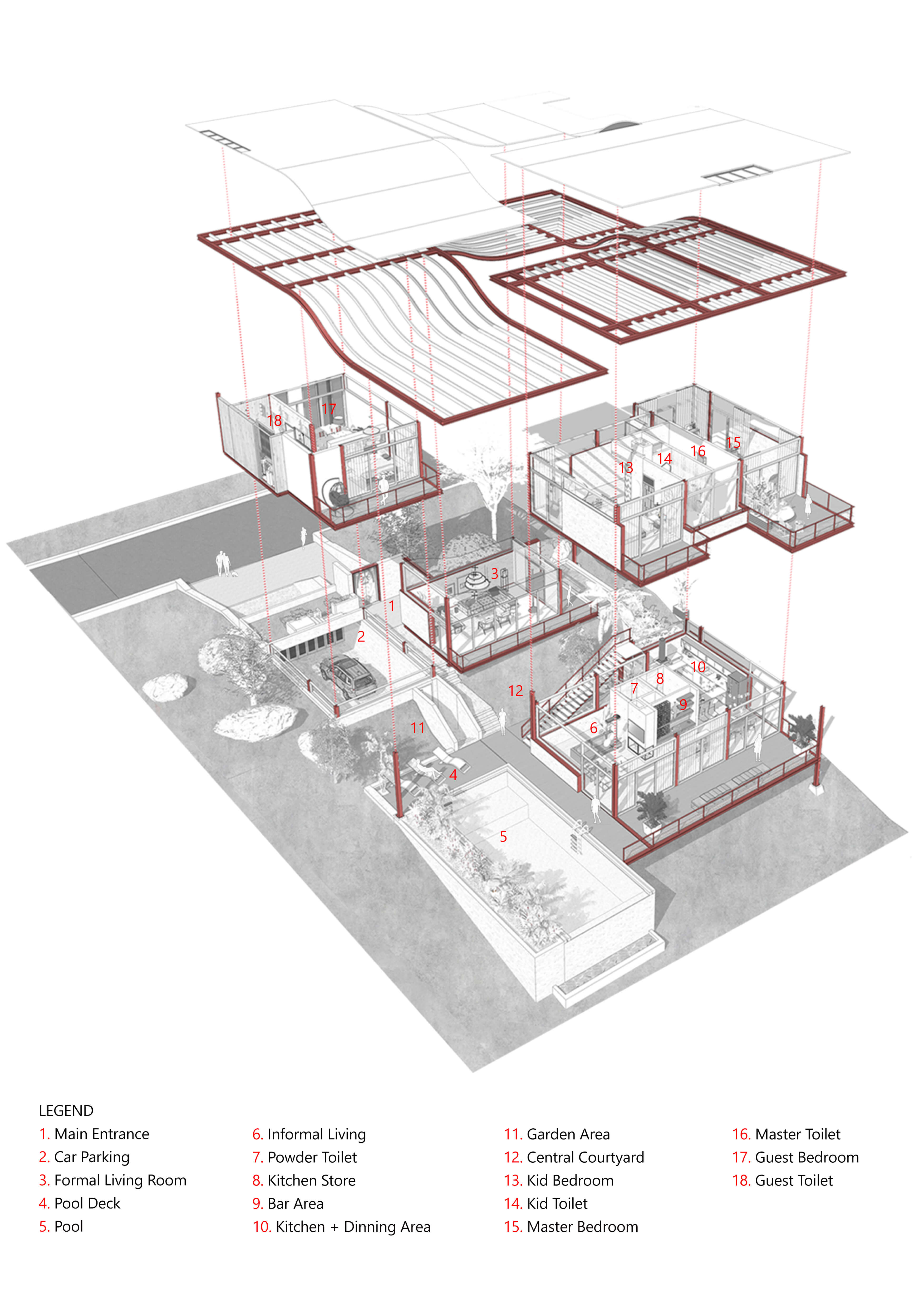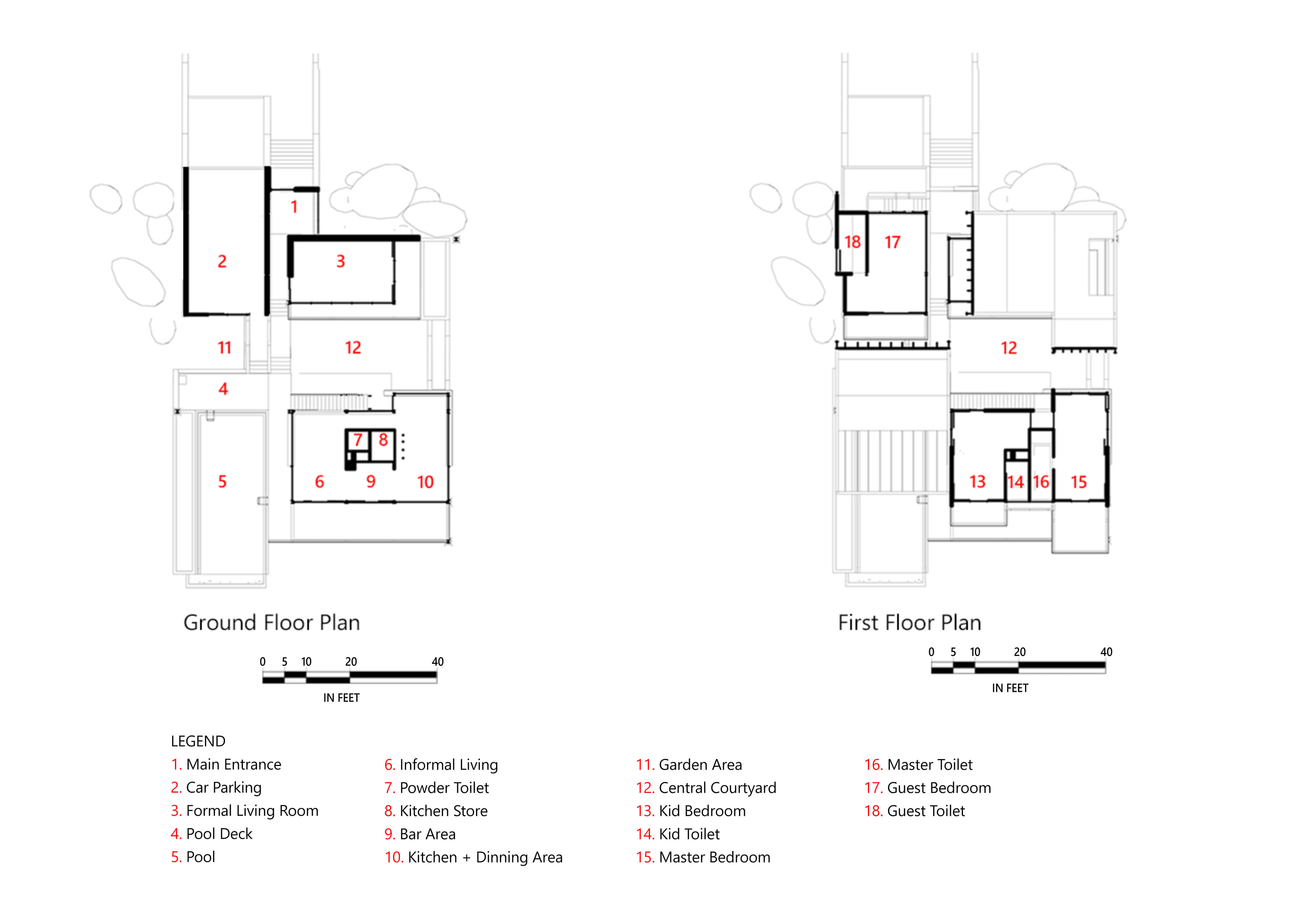 ---