STIPFOLD: Situated in the village of Tskneti, in the eastern part of Georgia, the house is surrounded by lush almond gardens, mountain ranges, and a picturesque view of Tbilisi. The newly developed area has a low population density, making it a perfect refuge and an alternative to the bustling, polluted city center.
Even though the land plot is sloped, with the furthest points approximately 20 meters apart, it has road access from two sides, providing comfortable entry to the house. Taking the program volume into consideration, a significant amount of effort was put into efficient and functional planning during the design phase in order to lighten up perceived house mass. Thus, the lower floor of the building was completely submerged into the ground in order to accommodate parking spaces, while the remaining three floors stuck out of the sloped terrain in the form of terraces. The volume of the upper two levels was partially split, creating a calm retreat in the middle of the two volumes, featuring a veranda with a breathtaking framed view, much in the style of Le Corbusier.
There are no decorative elements on the facade, which gives the house a sense of simplicity and neutrality. Strict geometric lines contrast the organic shape of the terrain. The external finish of the house is composed of porcelain tiles with a natural stone texture and wooden shading elements. The main volumes are divided by large windows that allow plenty of natural light to enter the interior of the house.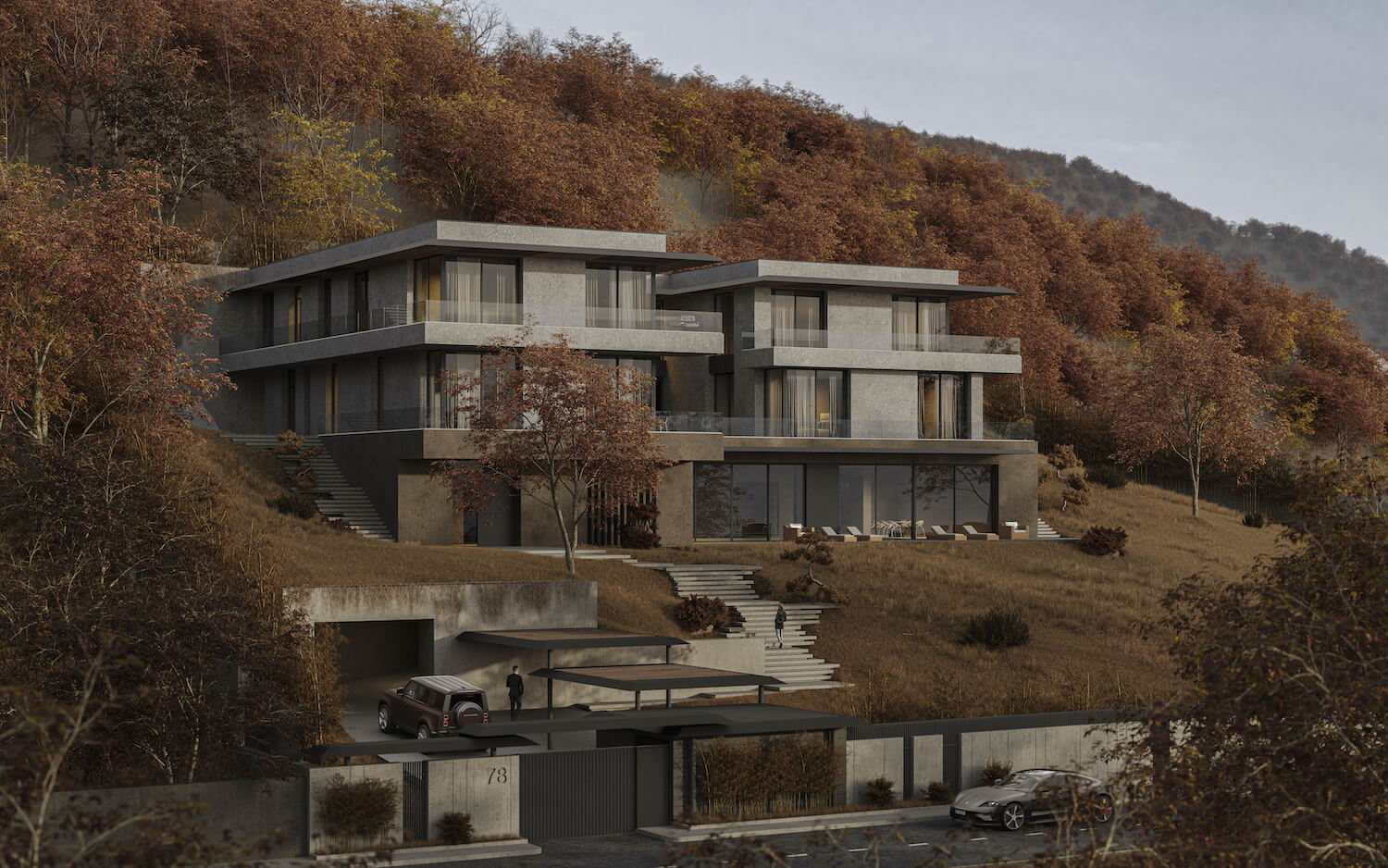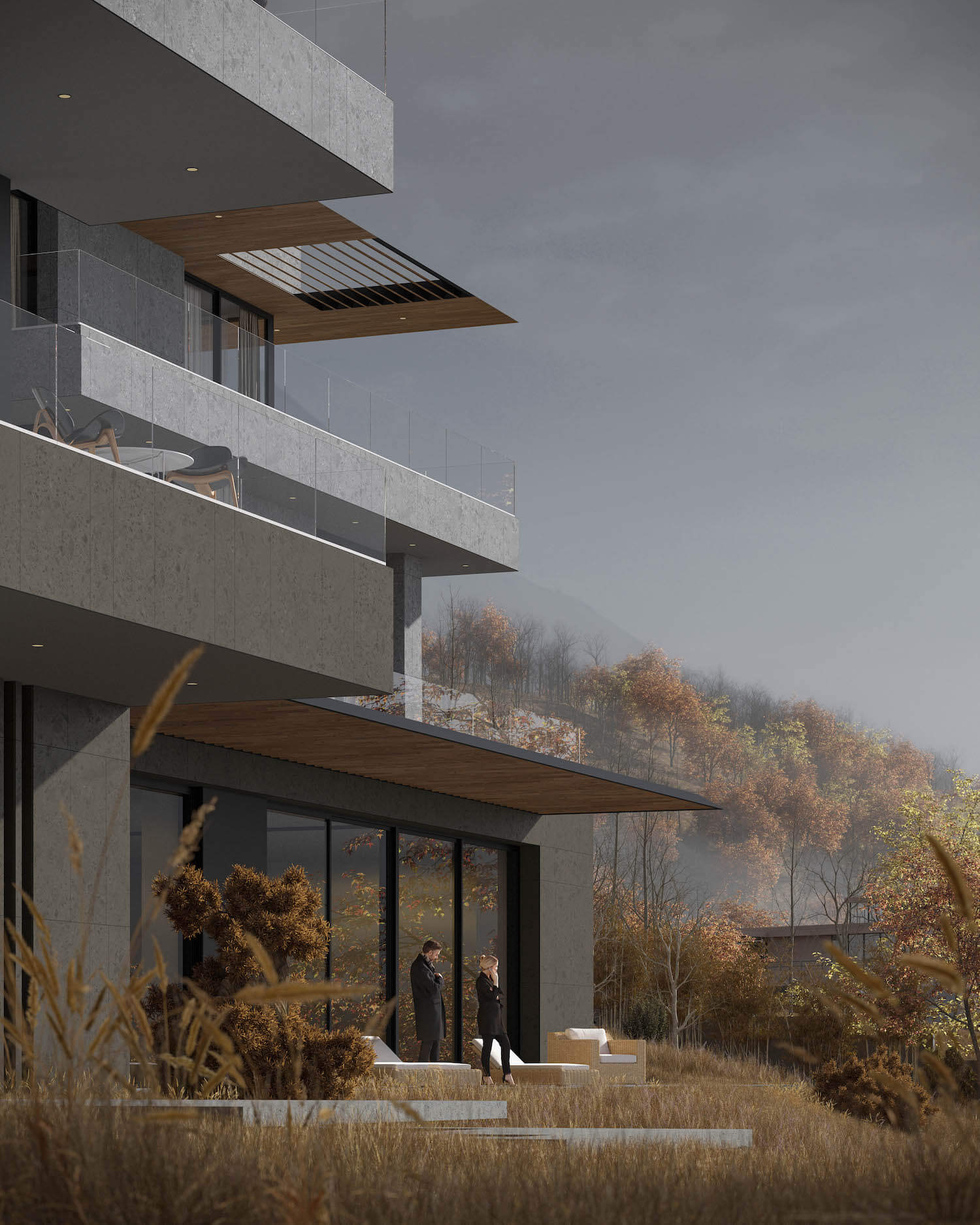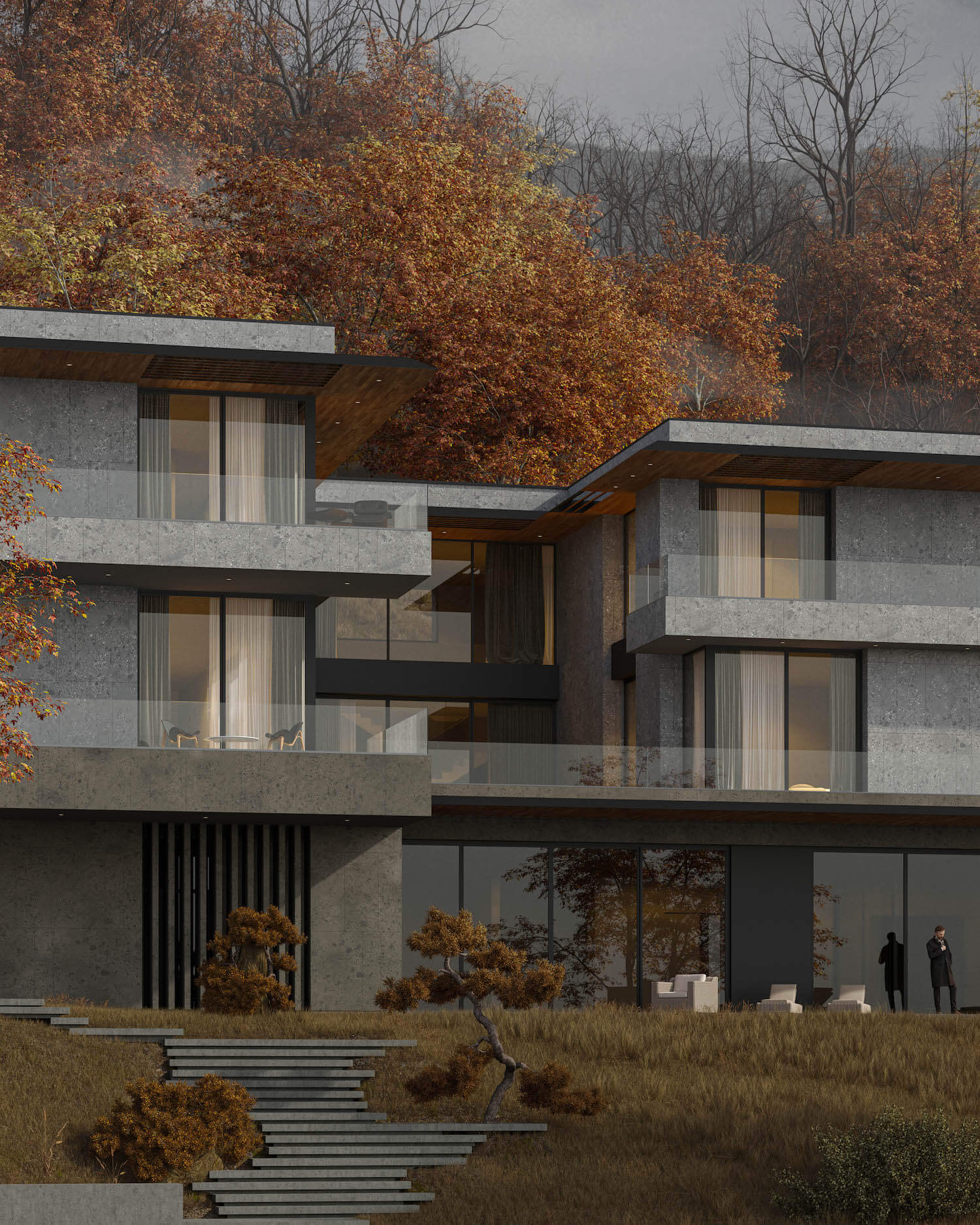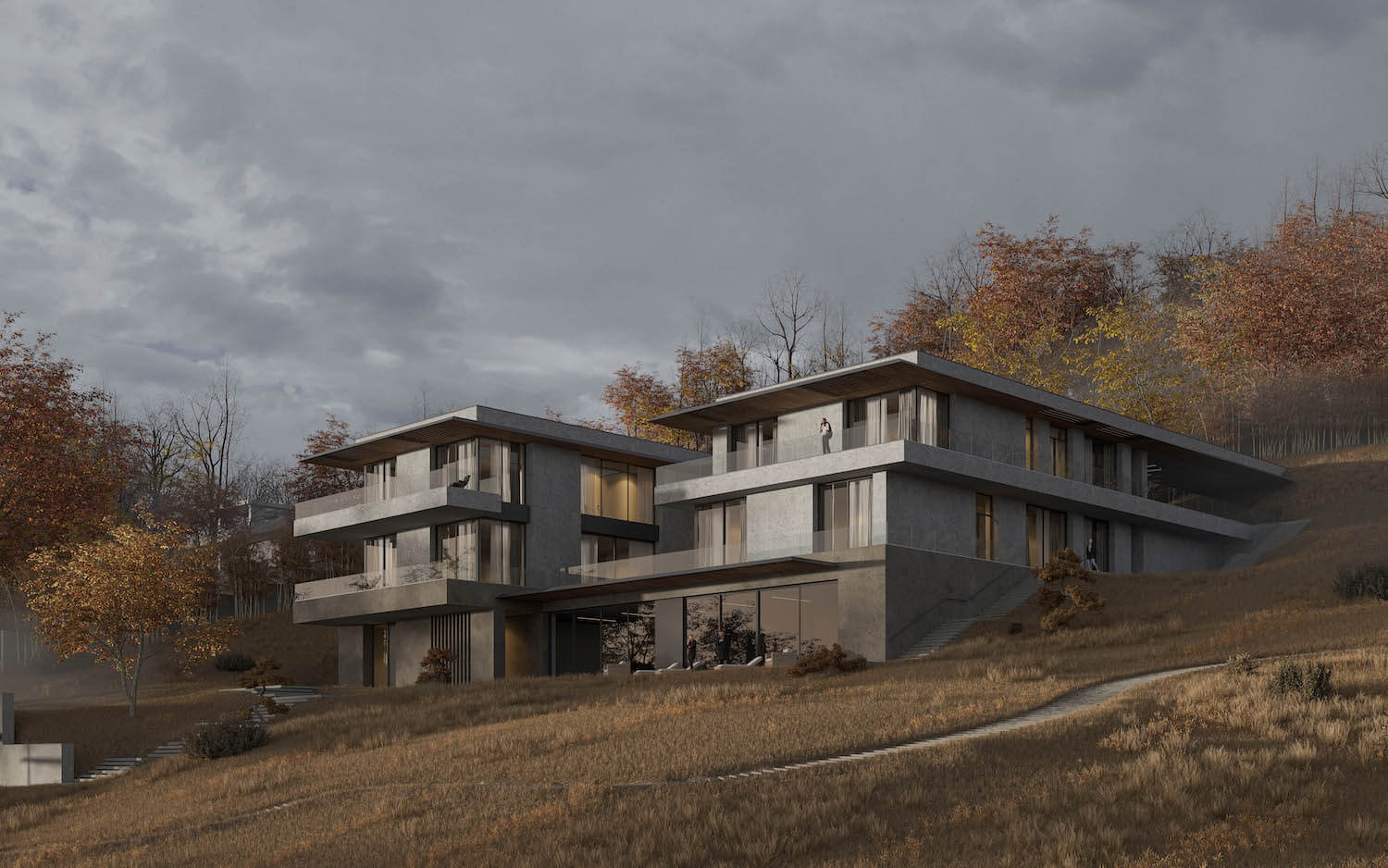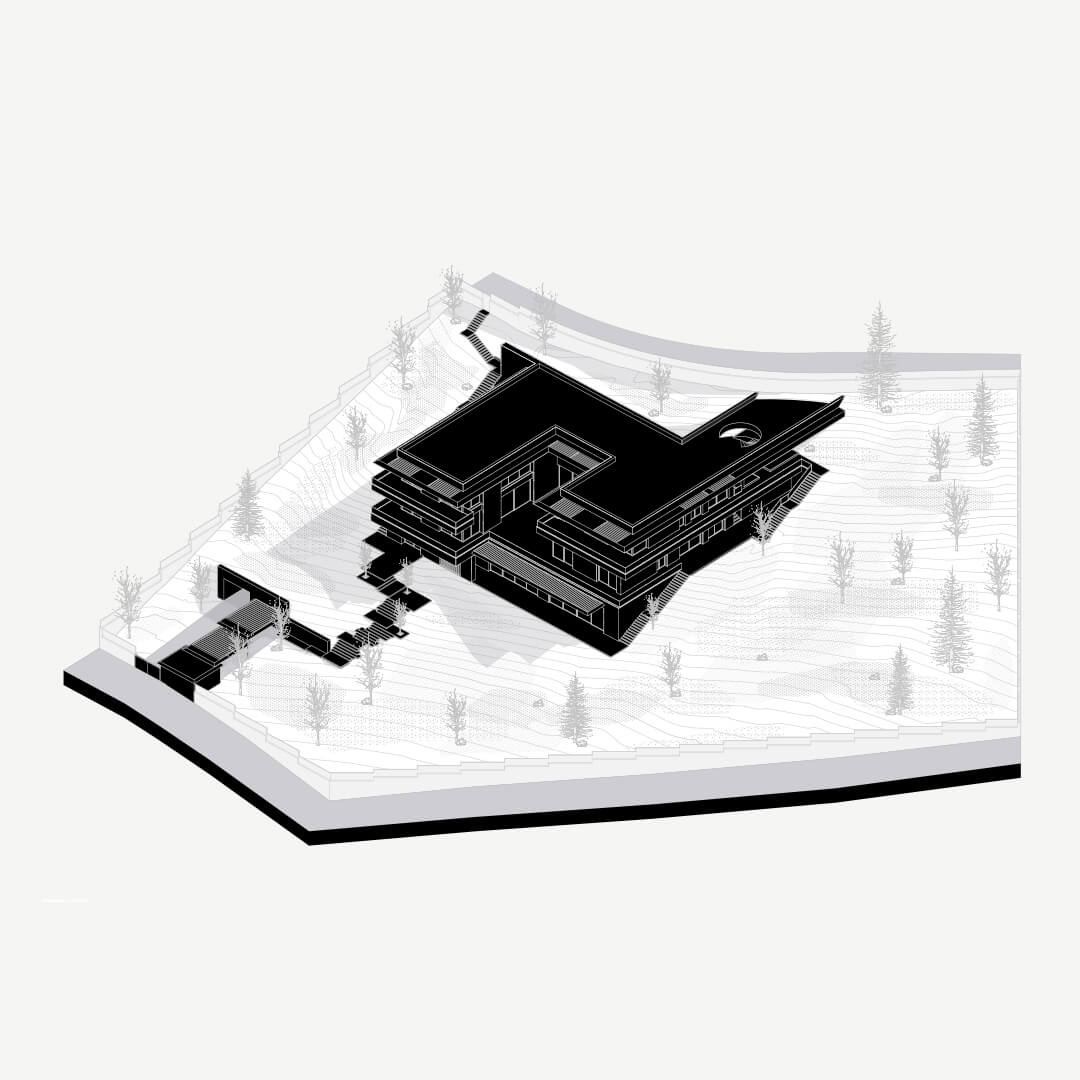 ---