Studio Organic: The house flows smoothly into the surface of the lake, surrounded by a forest, with the southern exposition. It sounds like a dream of every nature lover. This is what the latest project of the Studio Organic looks like. Modern habitat, which greatest asset is a soothing view from any interior.
When designing a house on a shore of a lake, Aga Kobus and Grzegorz Goworek have made the lake and the surrounding landscape an integral part of the concept. They left the nature around them untouched, in its pure, wild, unaltered by human hand form. The water, the trees, the landscape and the building became one organism, began to breathe in the same rhythm. By glazing the entire south façade, the interior and exterior becomes one.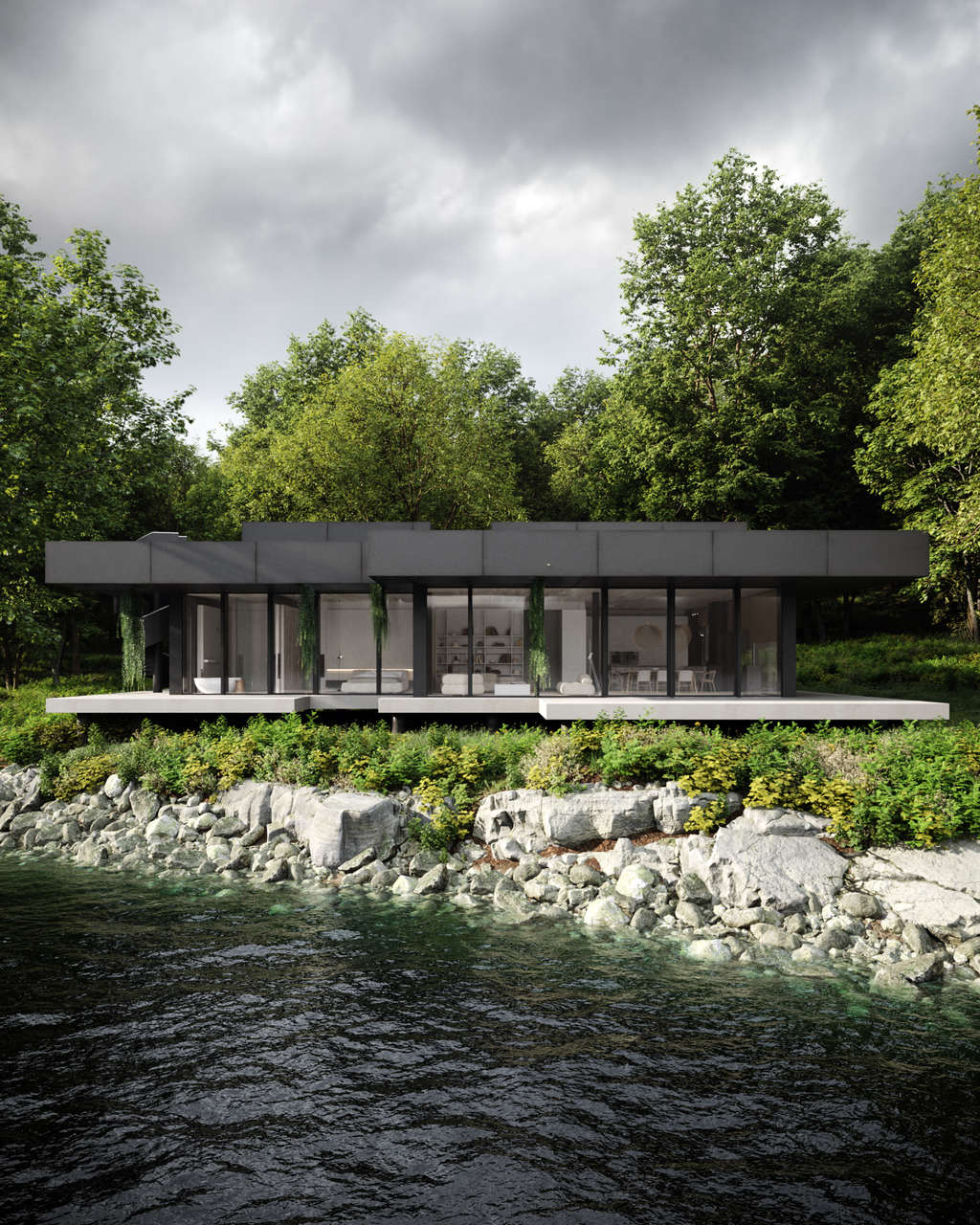 A house blending in with nature
The main building blocks of the house are stone and wood - both being perfect creations of nature. The architects used real Polish limestone as a facade material with a warm cream colour, which they combined with a black plank of burnt larch wood. The body is simple and noble, it does not compete with the surrounding landscape. Its decoration is the staircase with a modernistic balustrade, leading to the viewing terrace on the roof.
Tamed minimalism
The interiors subtly refer to Japanese minimalism and are its free interpretation. Thanks to large glass surfaces, the interiors have unrestricted access to natural light. The rooms are kept in natural, light colours, broken by a dark accent in the form of a black board - the same that appeared on the facade. The colour rhythm is harmonious, natural materials: oak wood on the walls and floor, oak board on the ceiling, table finished with oak veneer, linen and cotton in curtains and upholstery fabrics. The dominant shapes are rounded, biomorphic shapes with soft lines and rounded edges.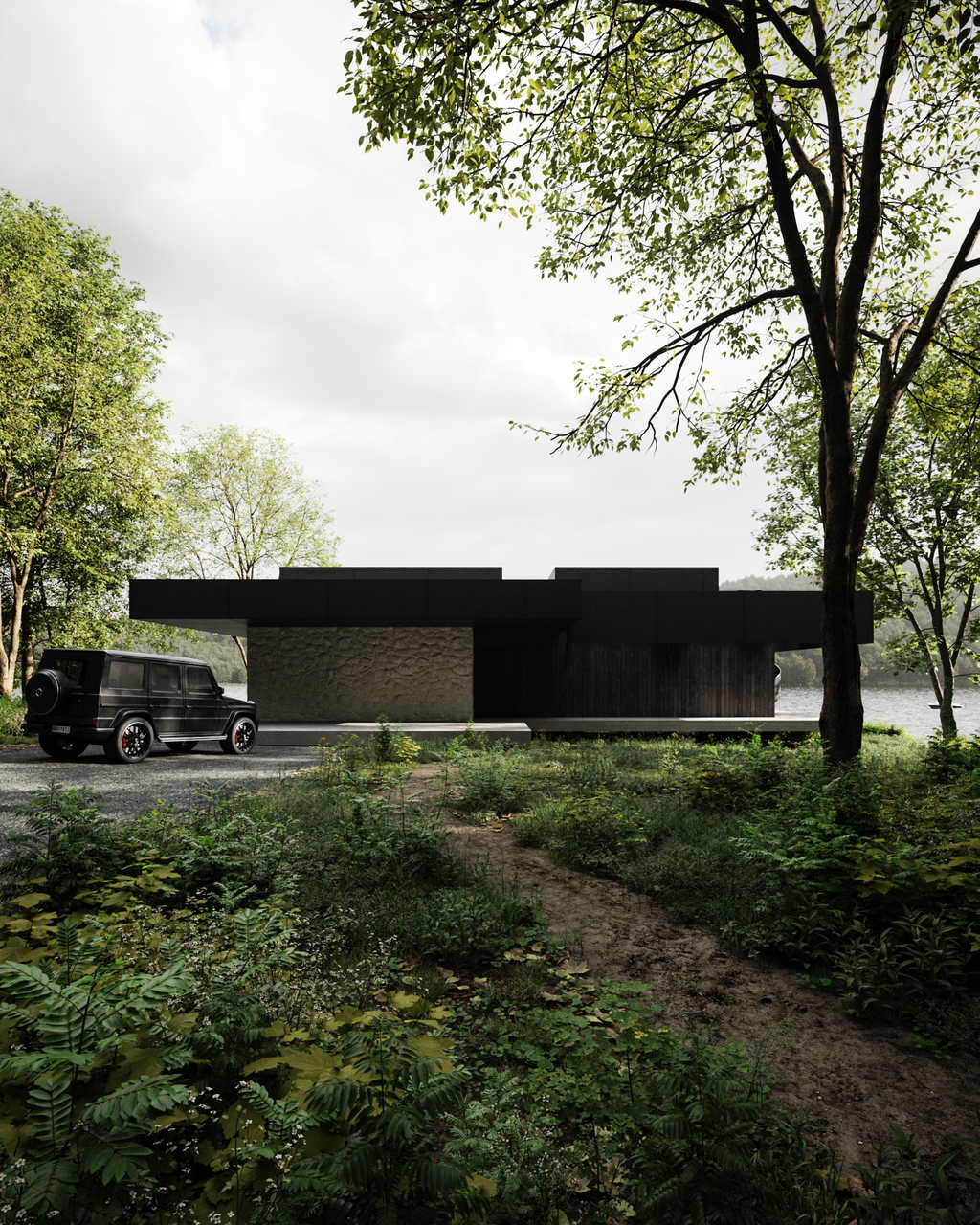 A game of hide and seek
The habitat is devoid of divisions. The spacious living area is made up of a lounge area with fancy, curvy sofas overlooking the lake and forest on its opposite shore. This part seems to merge with the surface of the water, especially when there are no waves. The kitchen is almost invisible, it consists of an annex with minimalist cabinetry and an island with a worktop. The meeting place is a large dining table, over which decorative lamps woven from wooden strips have been suspended. The bedroom is hidden behind sliding doors. The coziness here is given by the natural wood, which lined the walls and ceiling. In the middle of the room there is a comfortable bed, which is the only piece of furniture in this interior. Glazed south wall provides a soothing view of the lake. It can also be admired while taking a bath. Just off the bedroom is a glass-enclosed bathroom, with a door leading to the outside.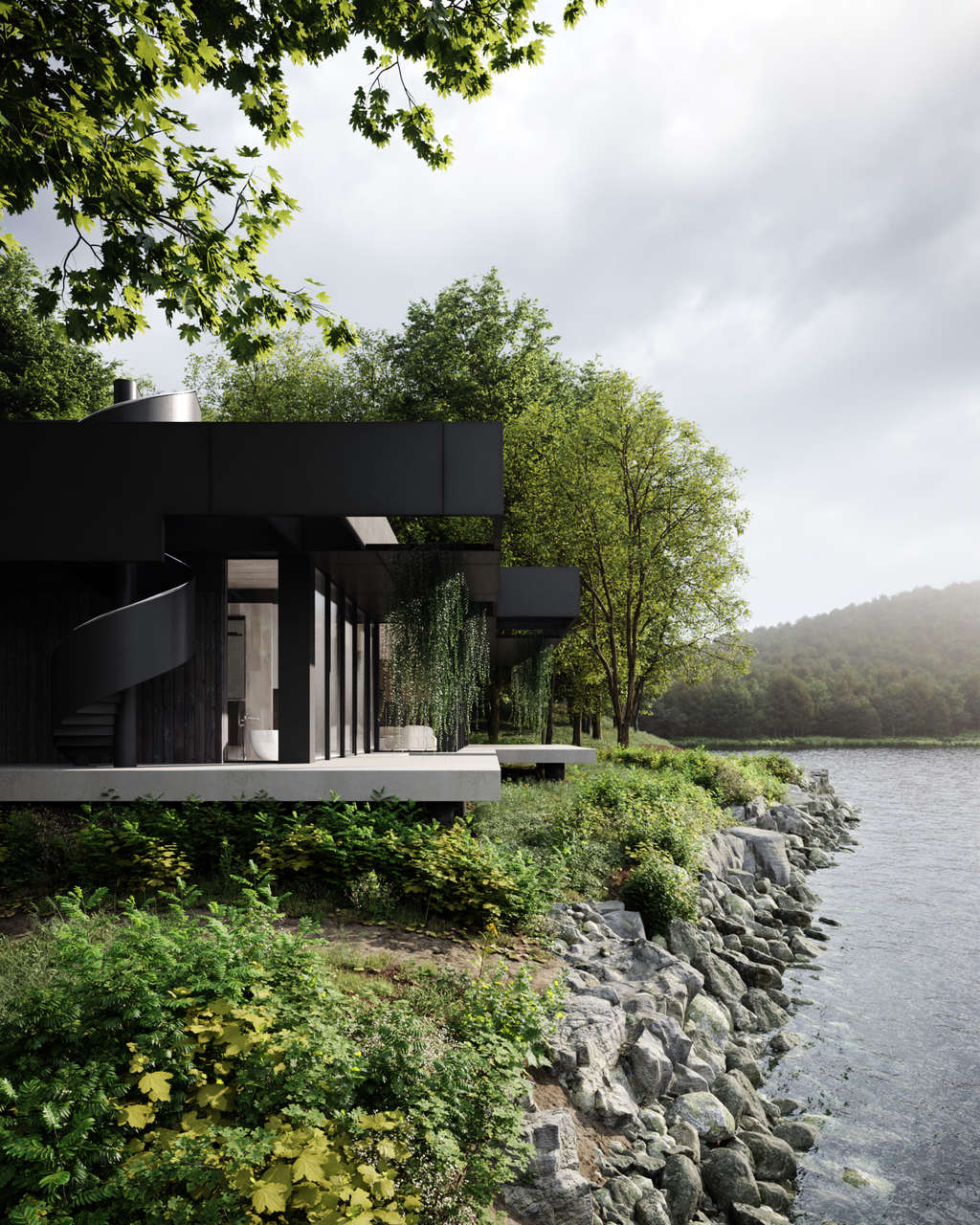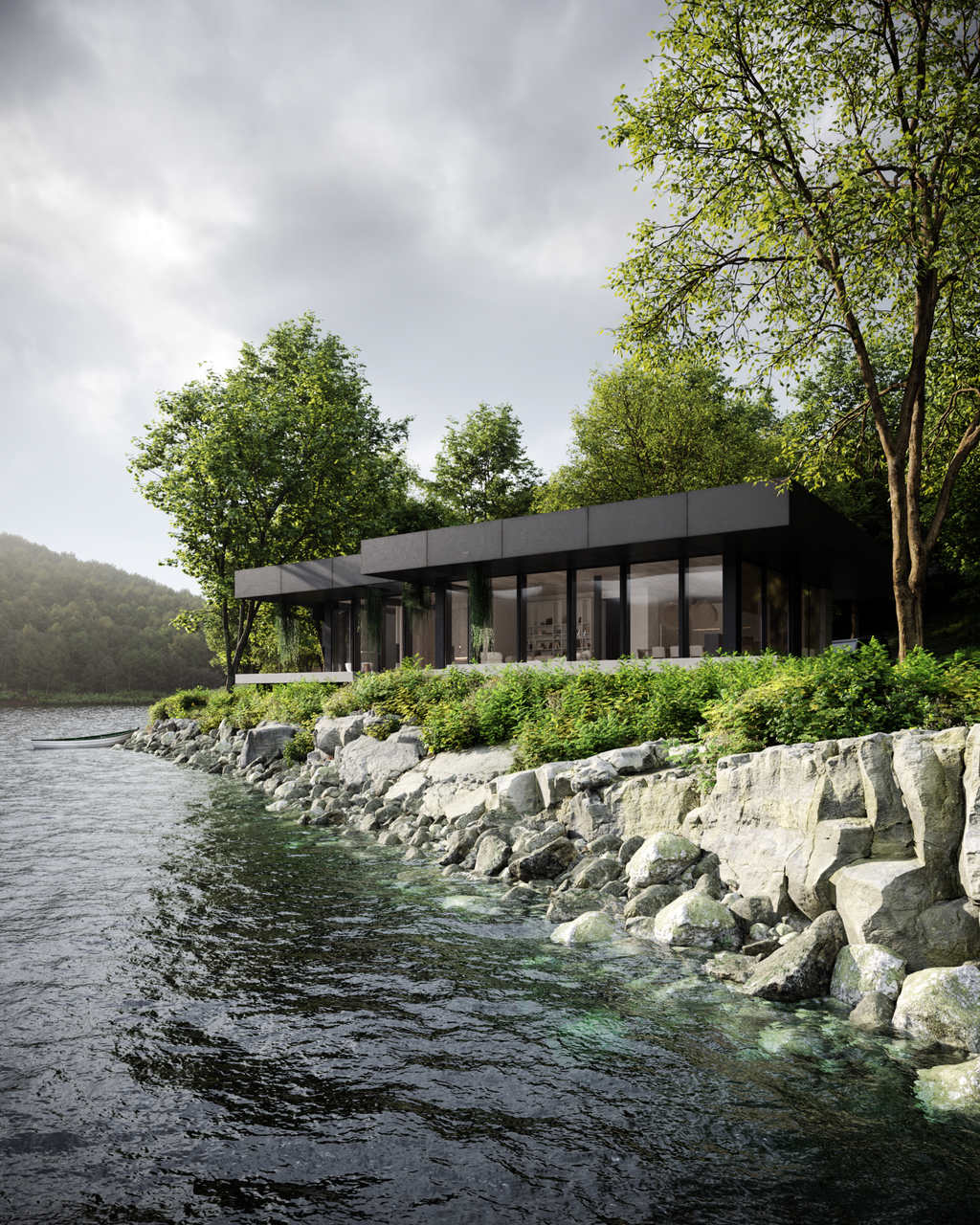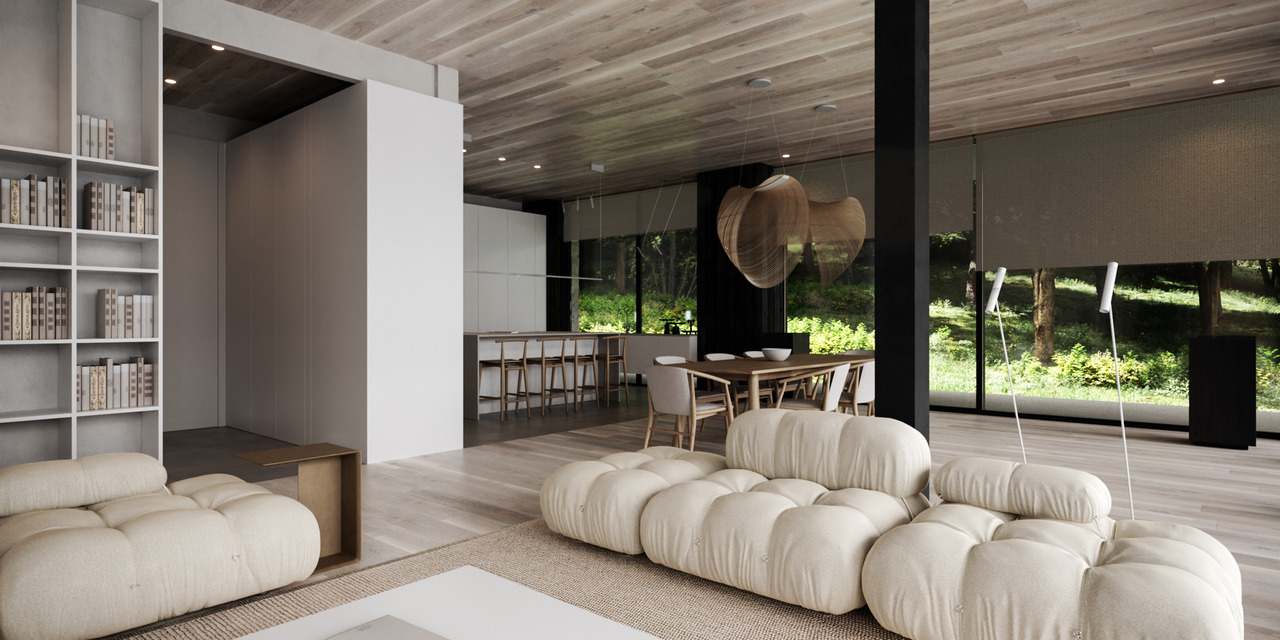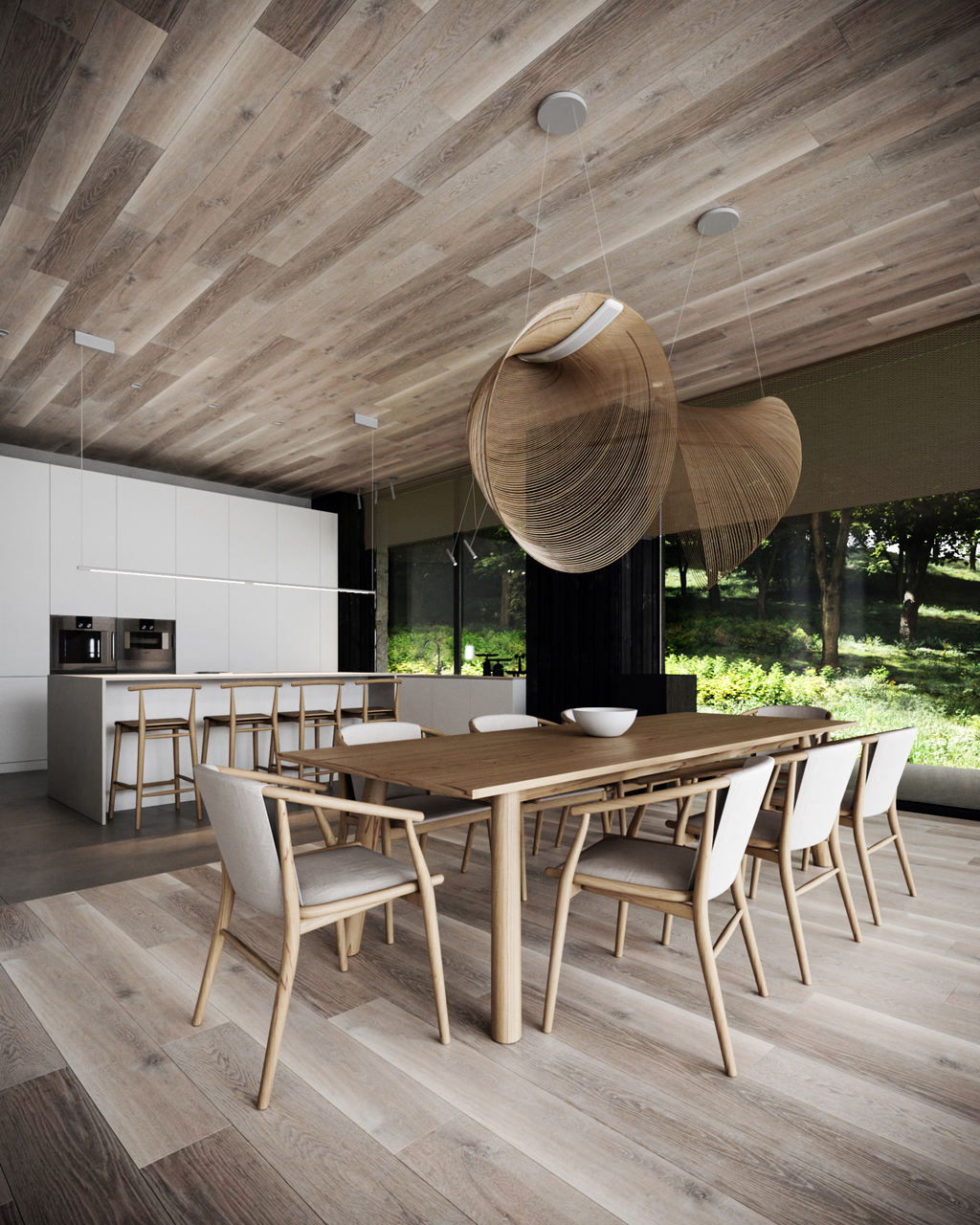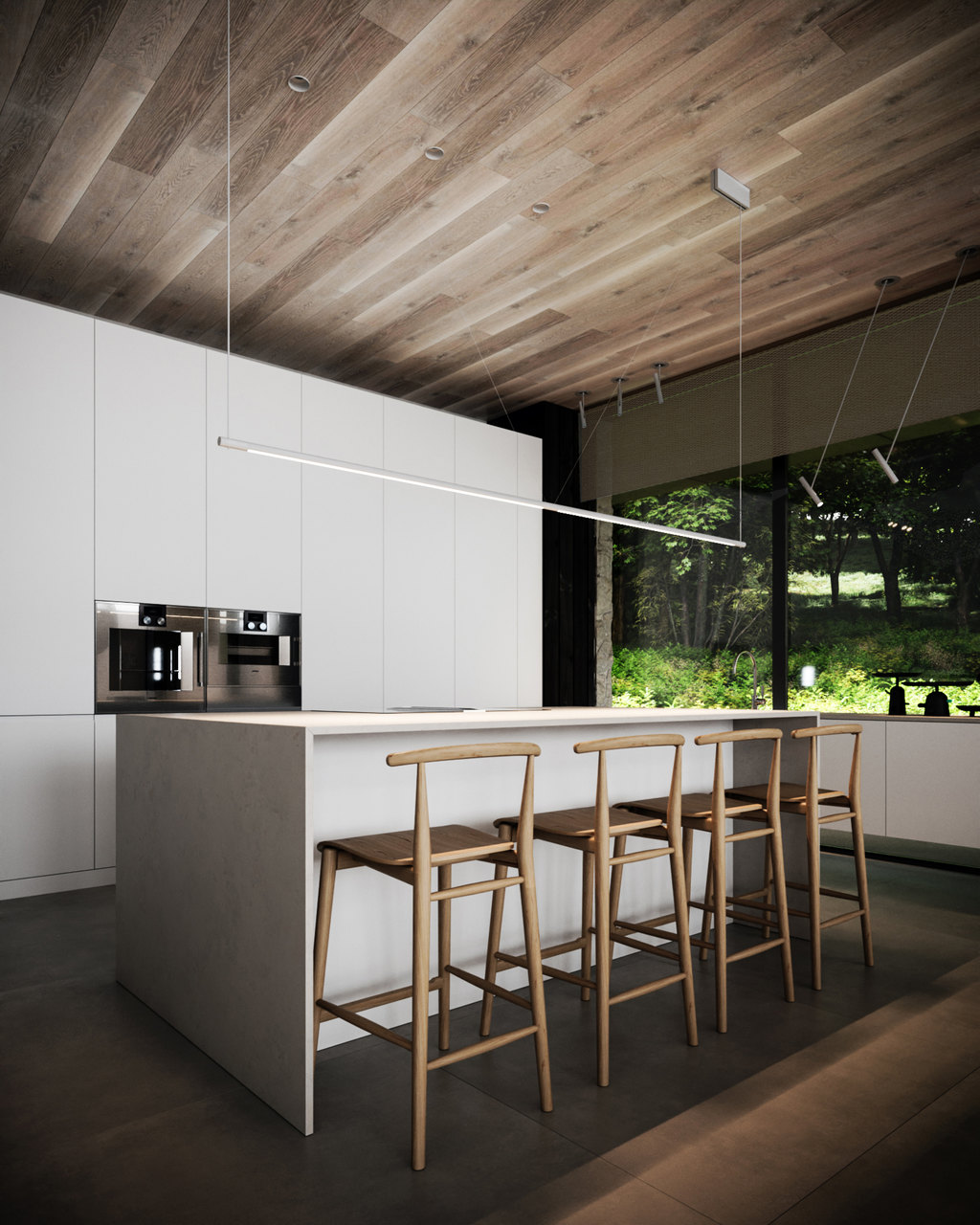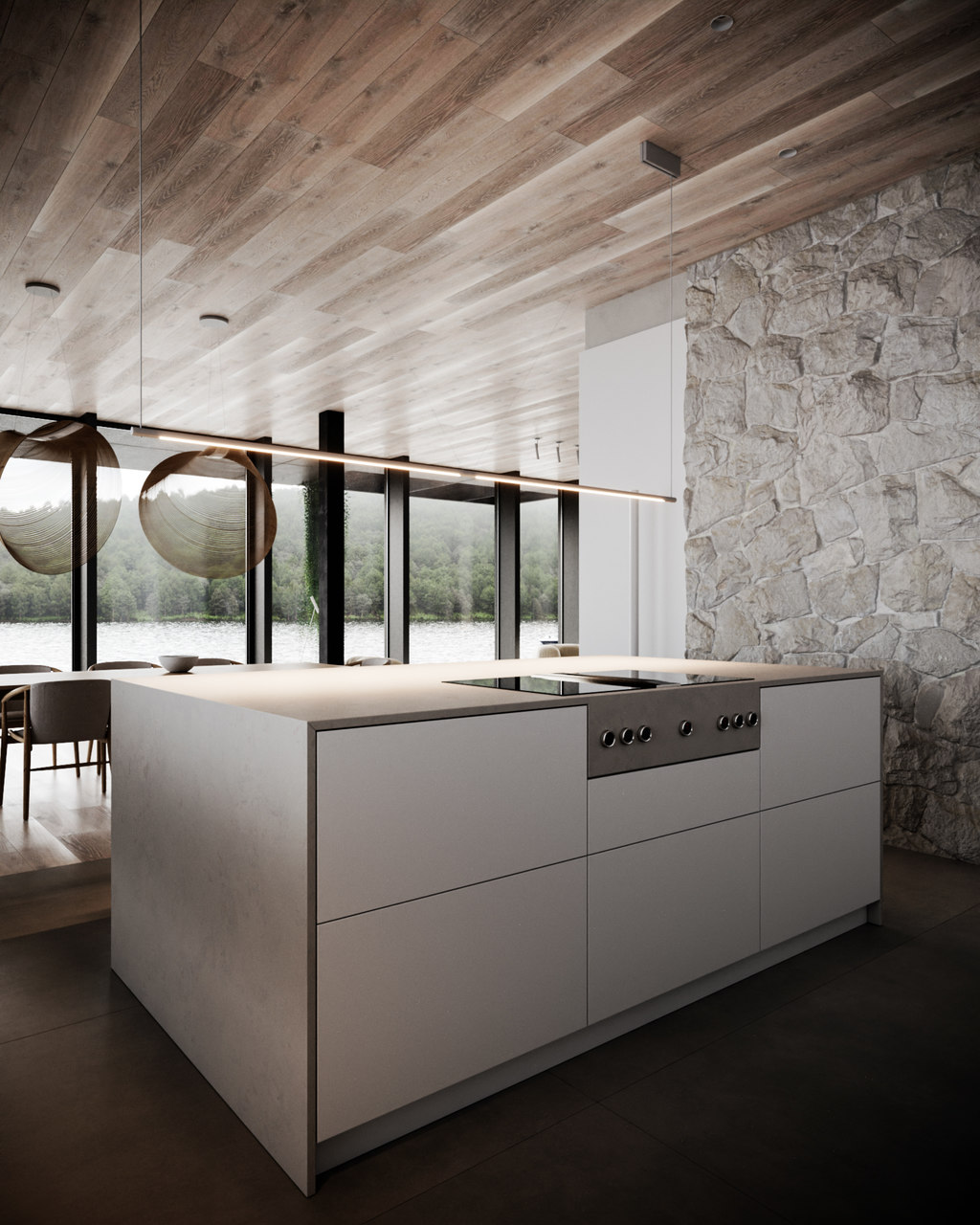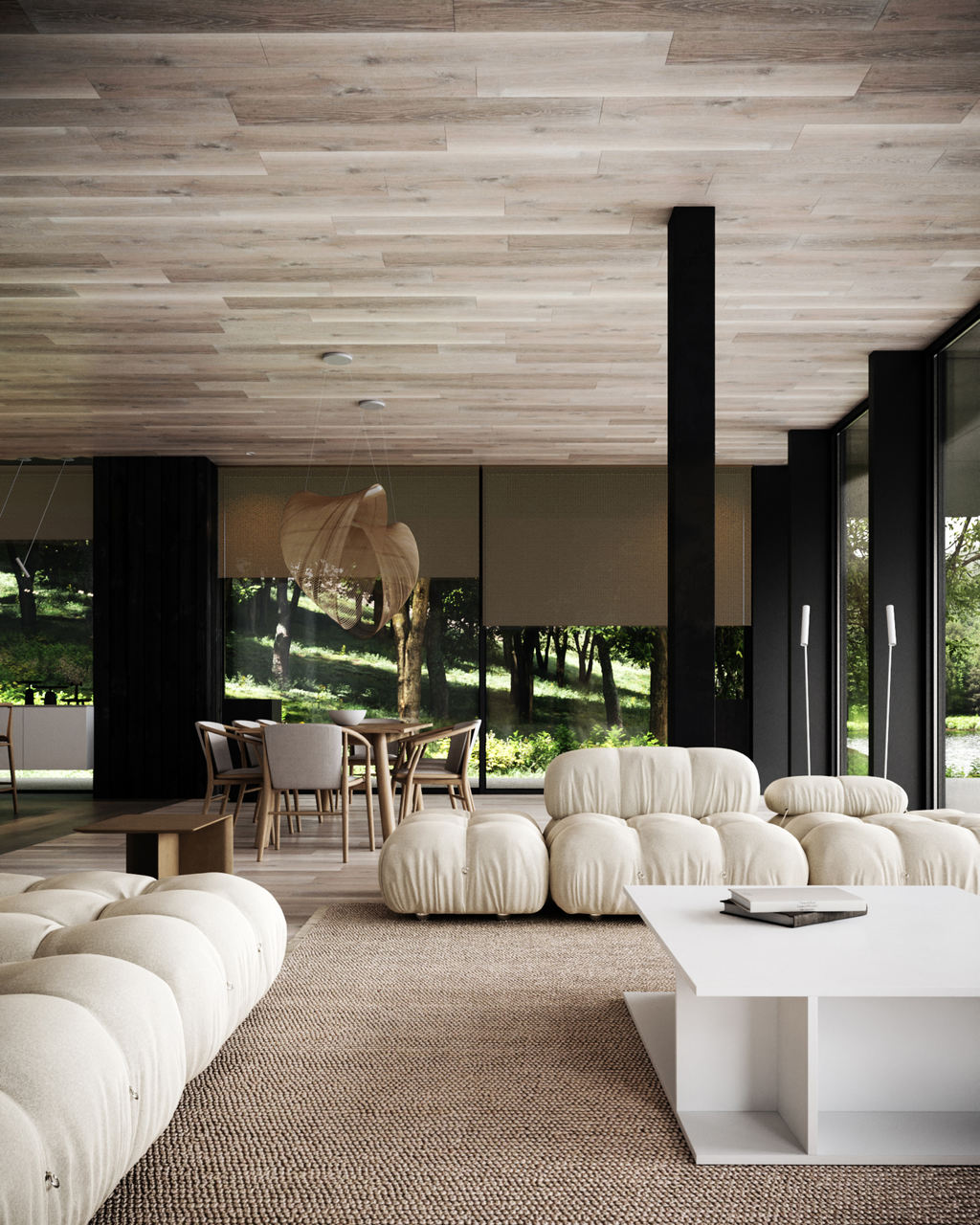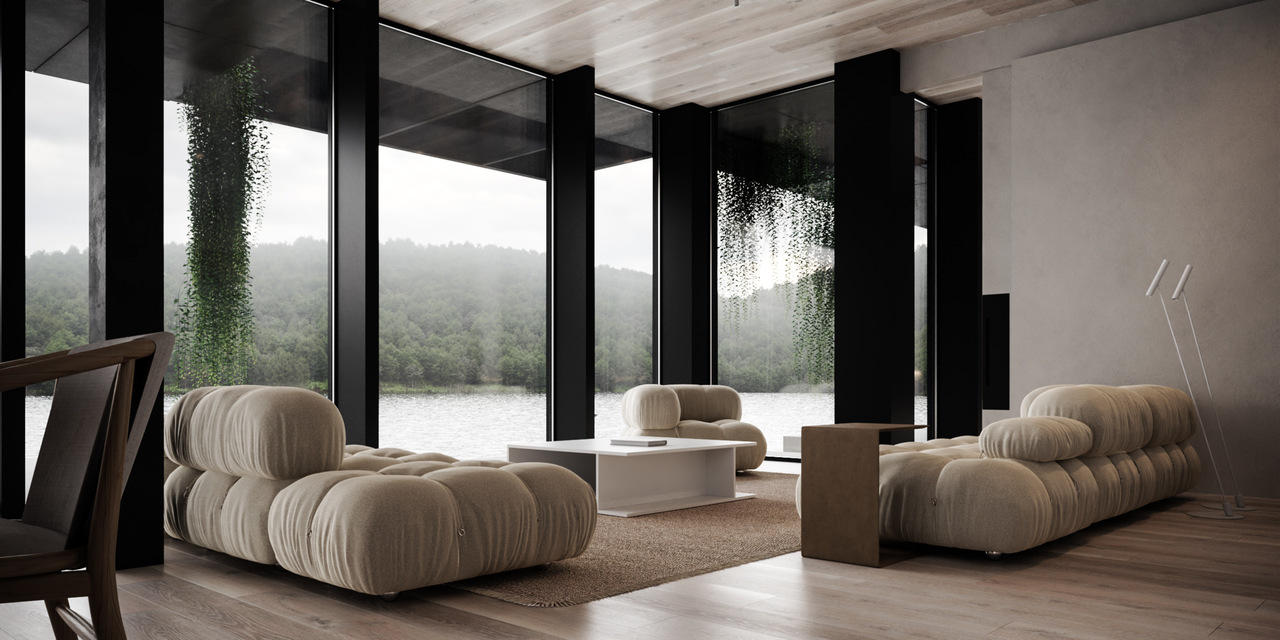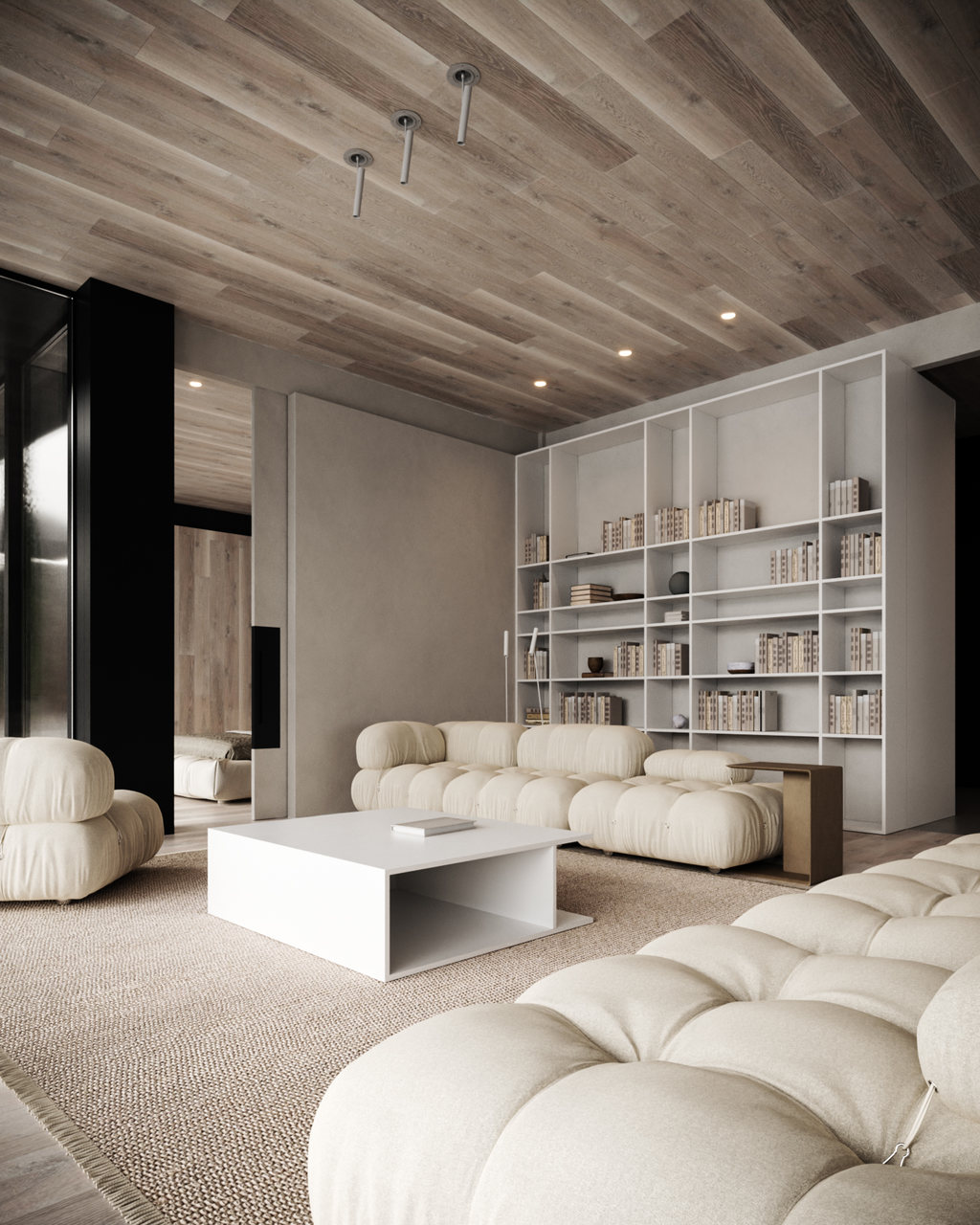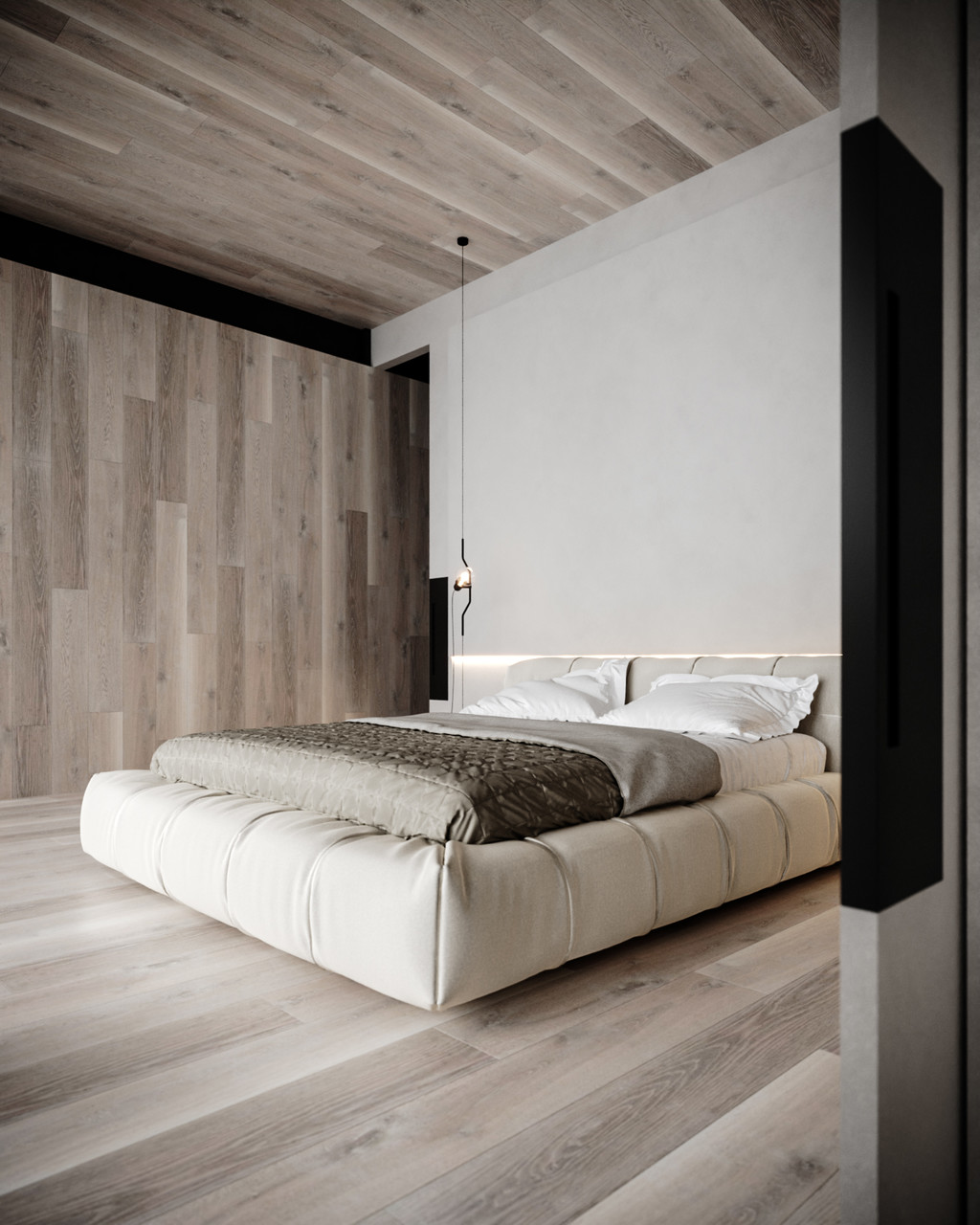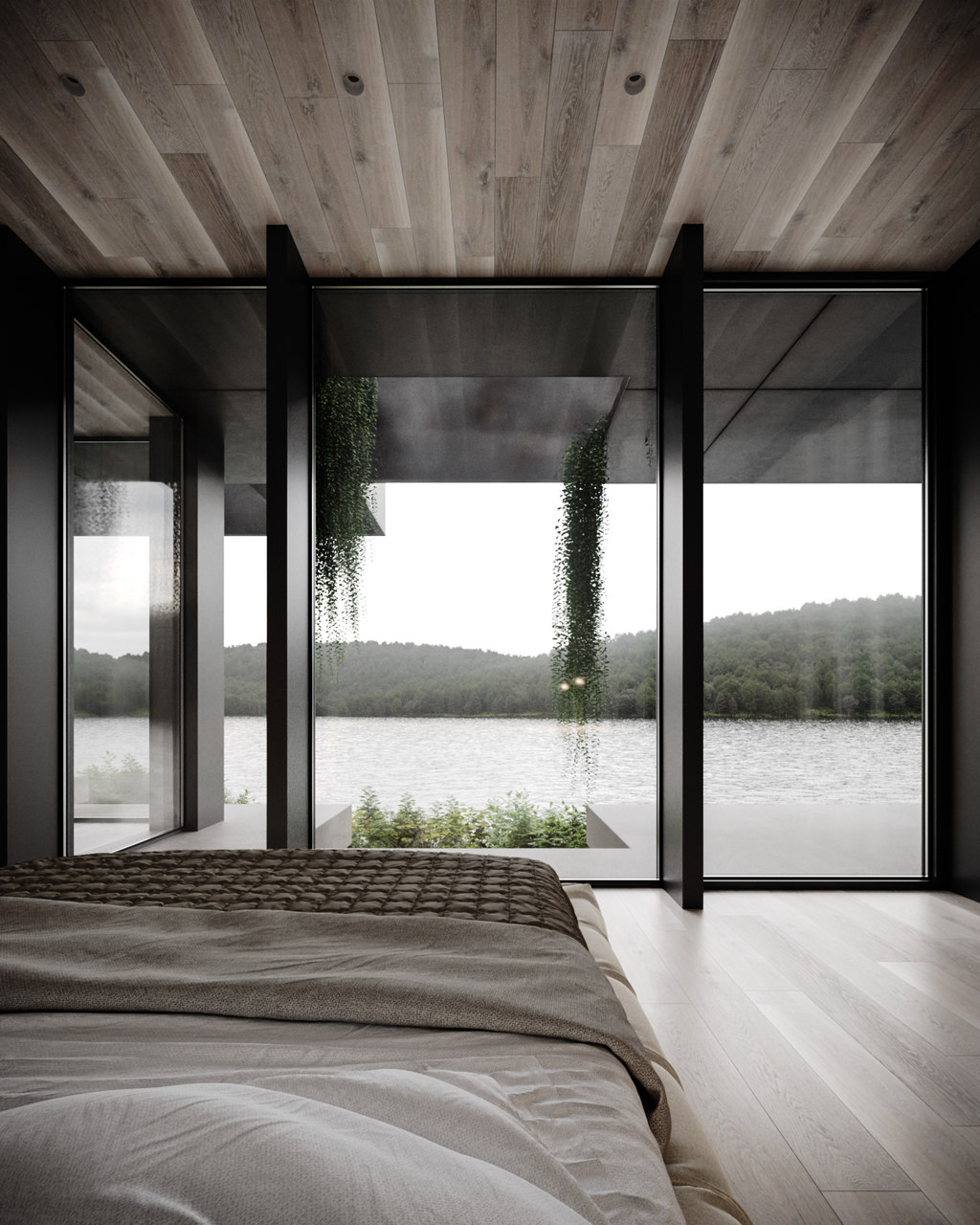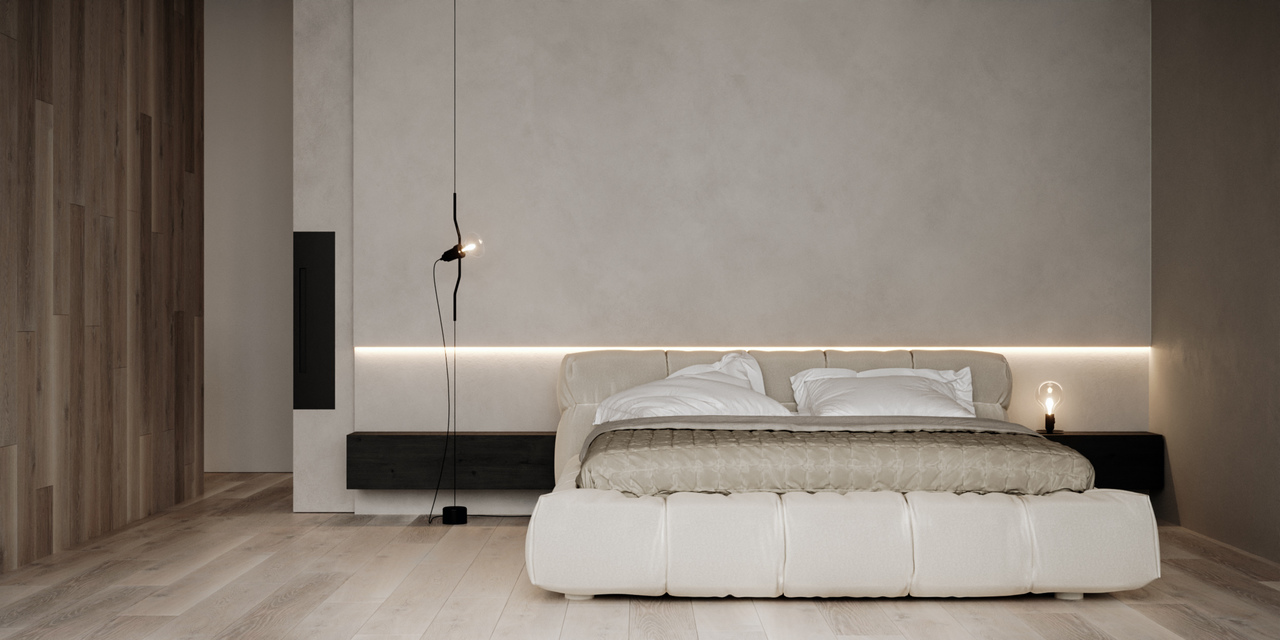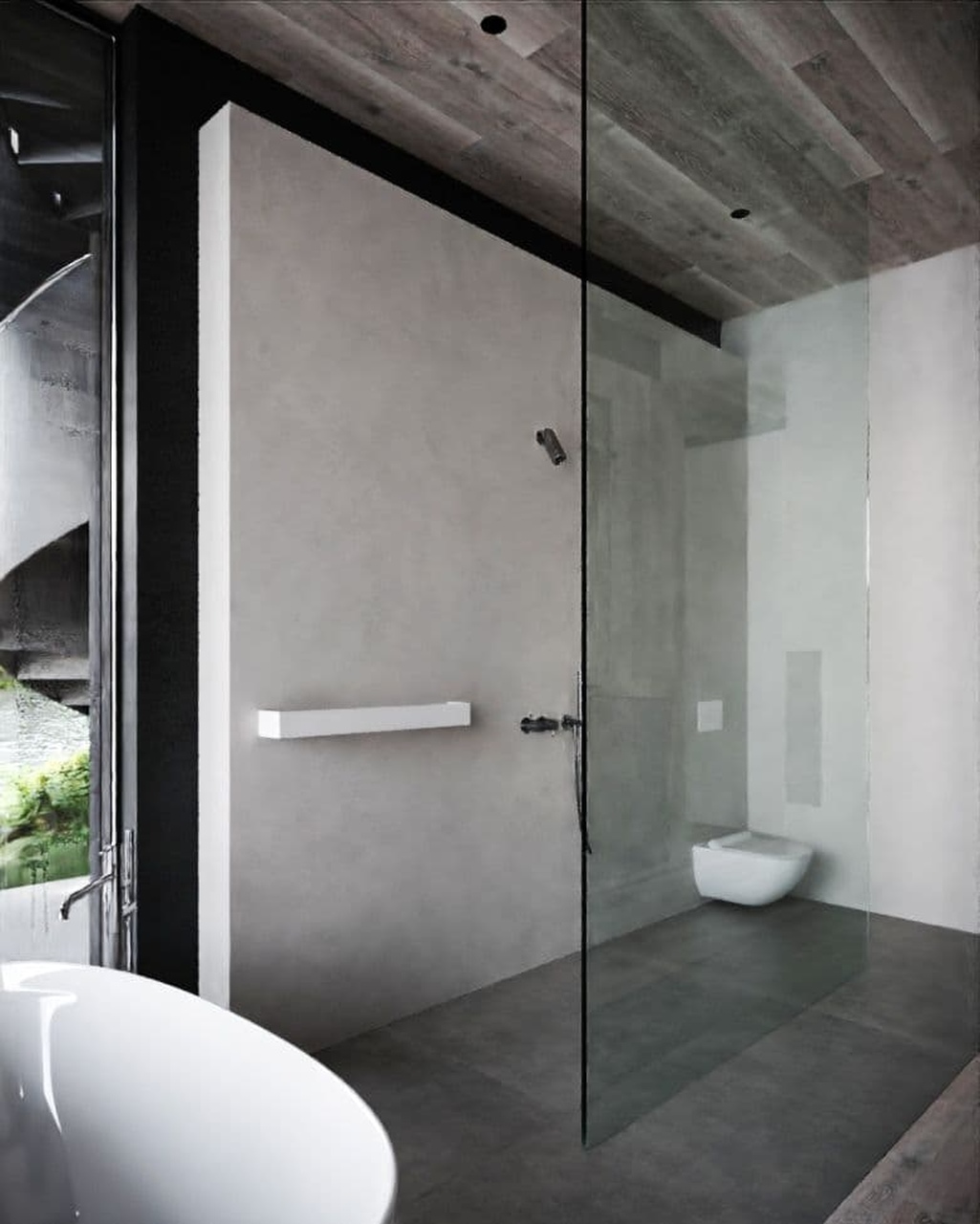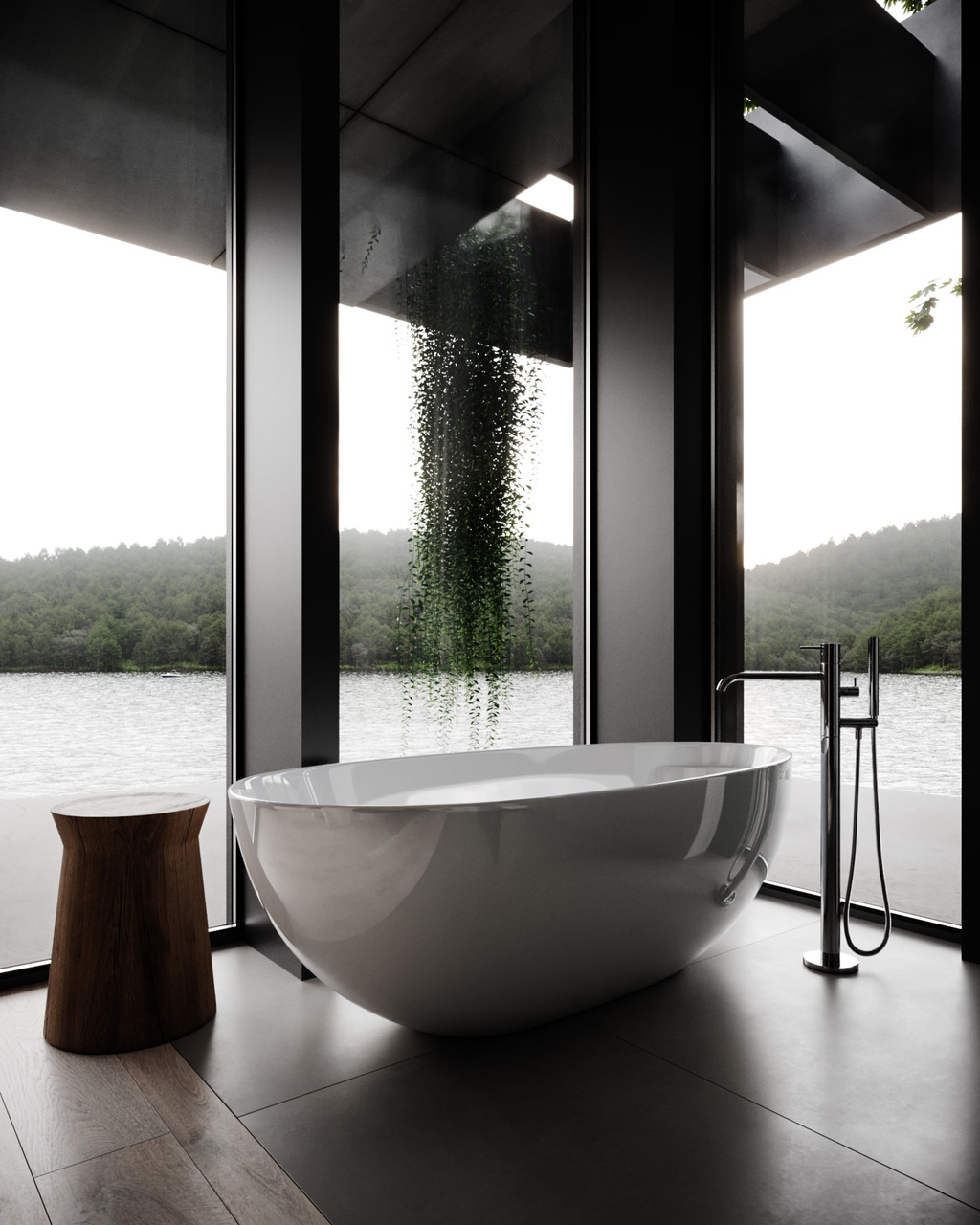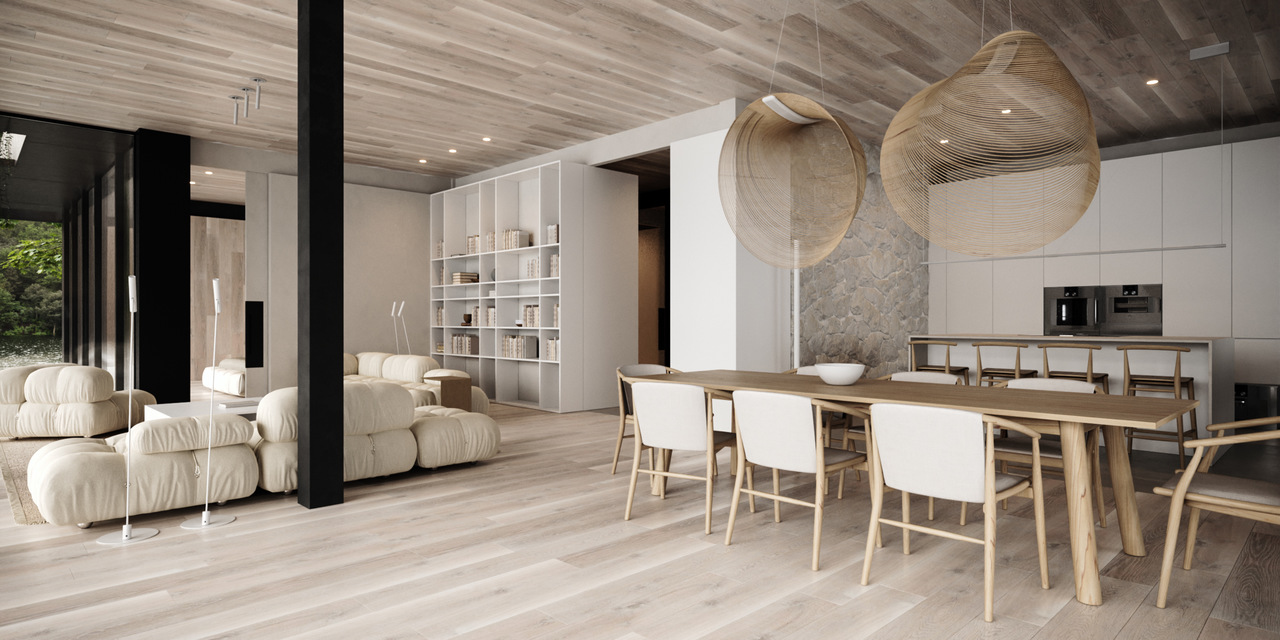 Connect with the Studio Organic
---