Ney Architects: Architecture is knowing the needs materials and the right techniques to create a living space that will inspire and give happiness. Combining natural elements, textures and colors, that is what we wanted to get with this individual living area design.

The warmth of wood, the familiarity of natural brick, the warm color palette also applied in furnishing fabrics, they are all chosen to arise the feeling of comfort and sincerity.

The client is a young man who wanted his living area to be personalized and be adapted to his needs. The small kitchen space which is nothing more and nothing less than what he needs with all the needed equipments. The high bar right next to the balcony is another happy moment our client would love to enjoy.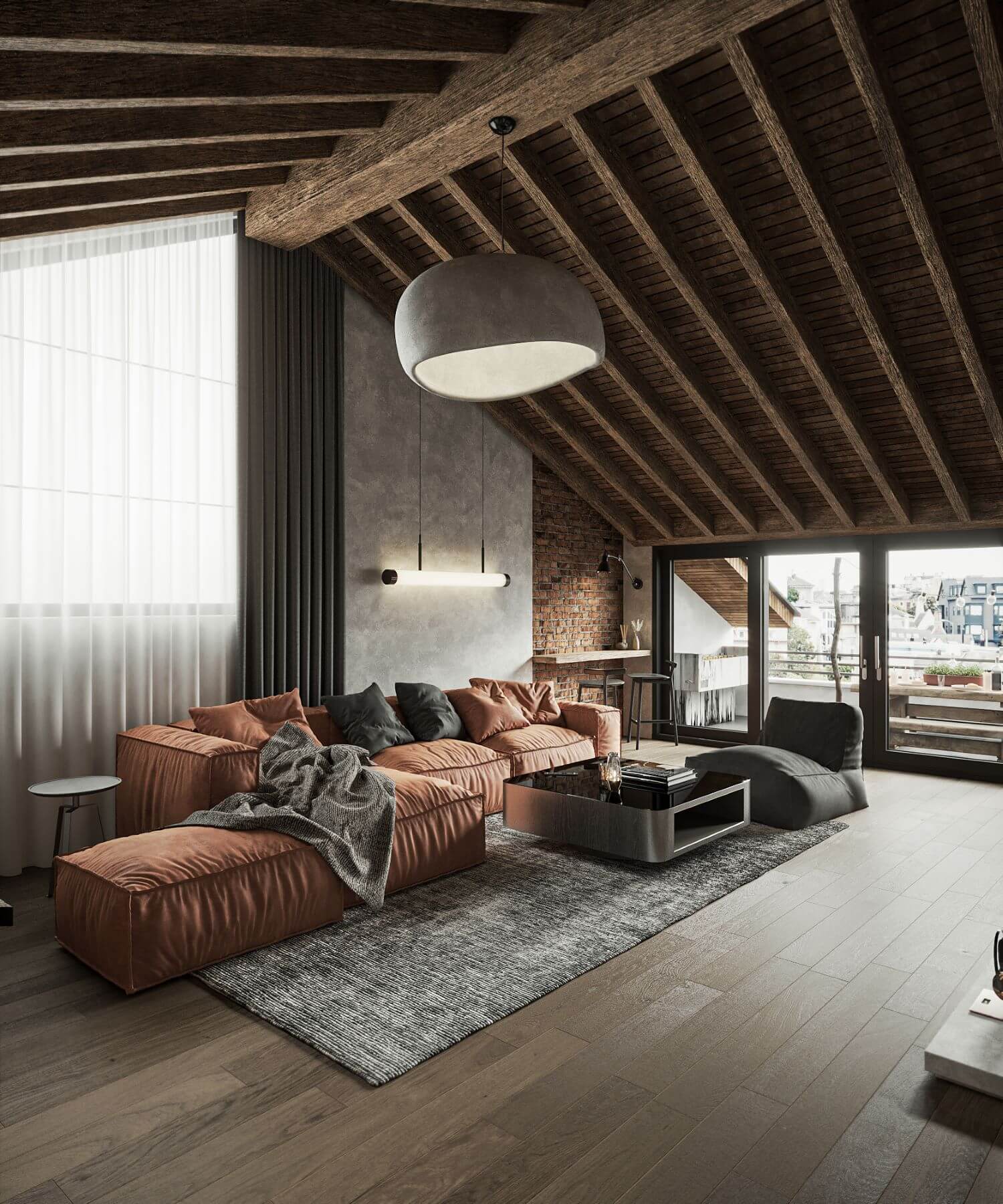 A custom made library that is completed by a soft seating having the big window as a view is also planned to bring an emotional layer to the place. As young people facing pandemic and mostly having to work from home, in this project we wanted to create a space that radiates with positivity and making it enjoyable staying at home.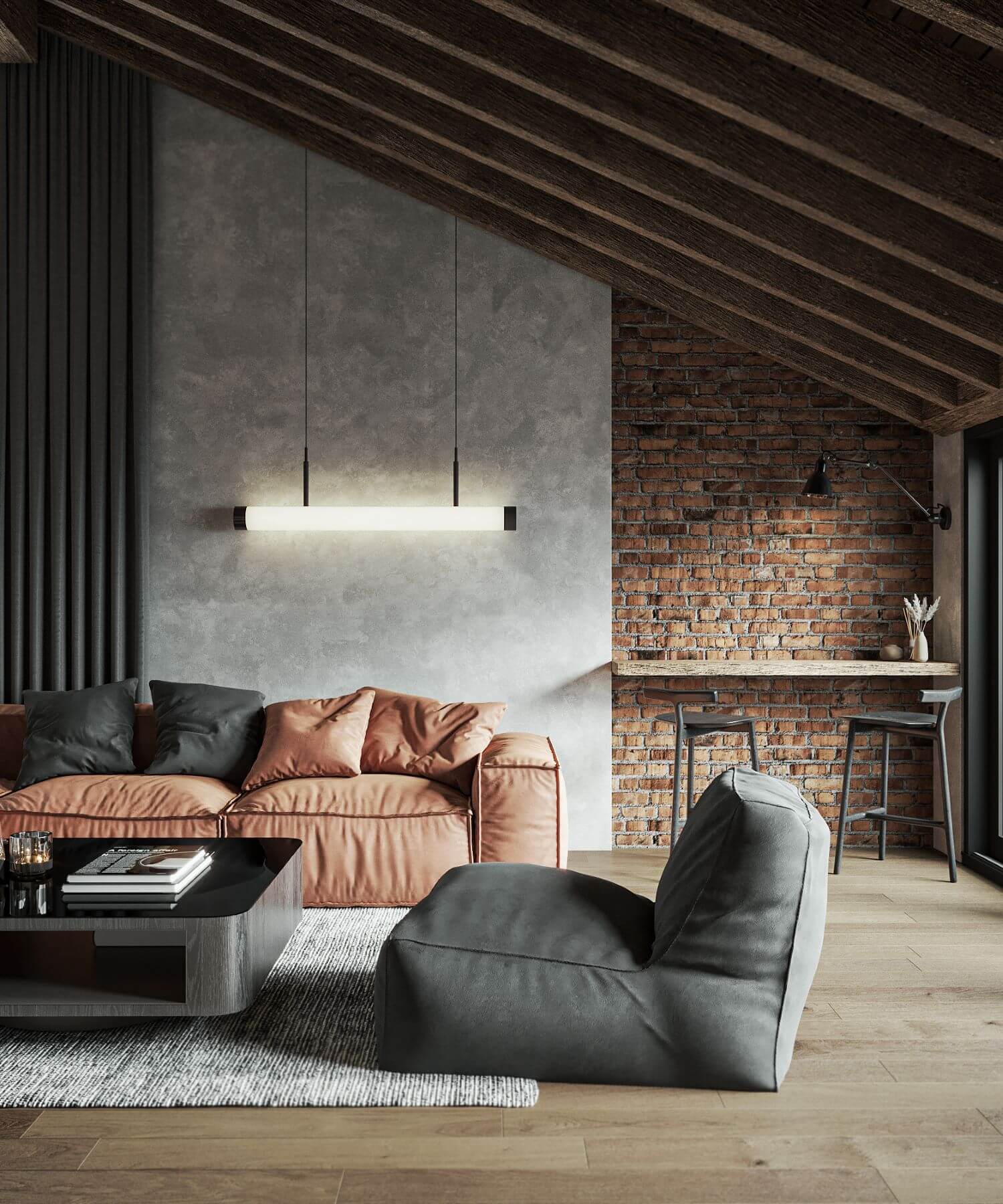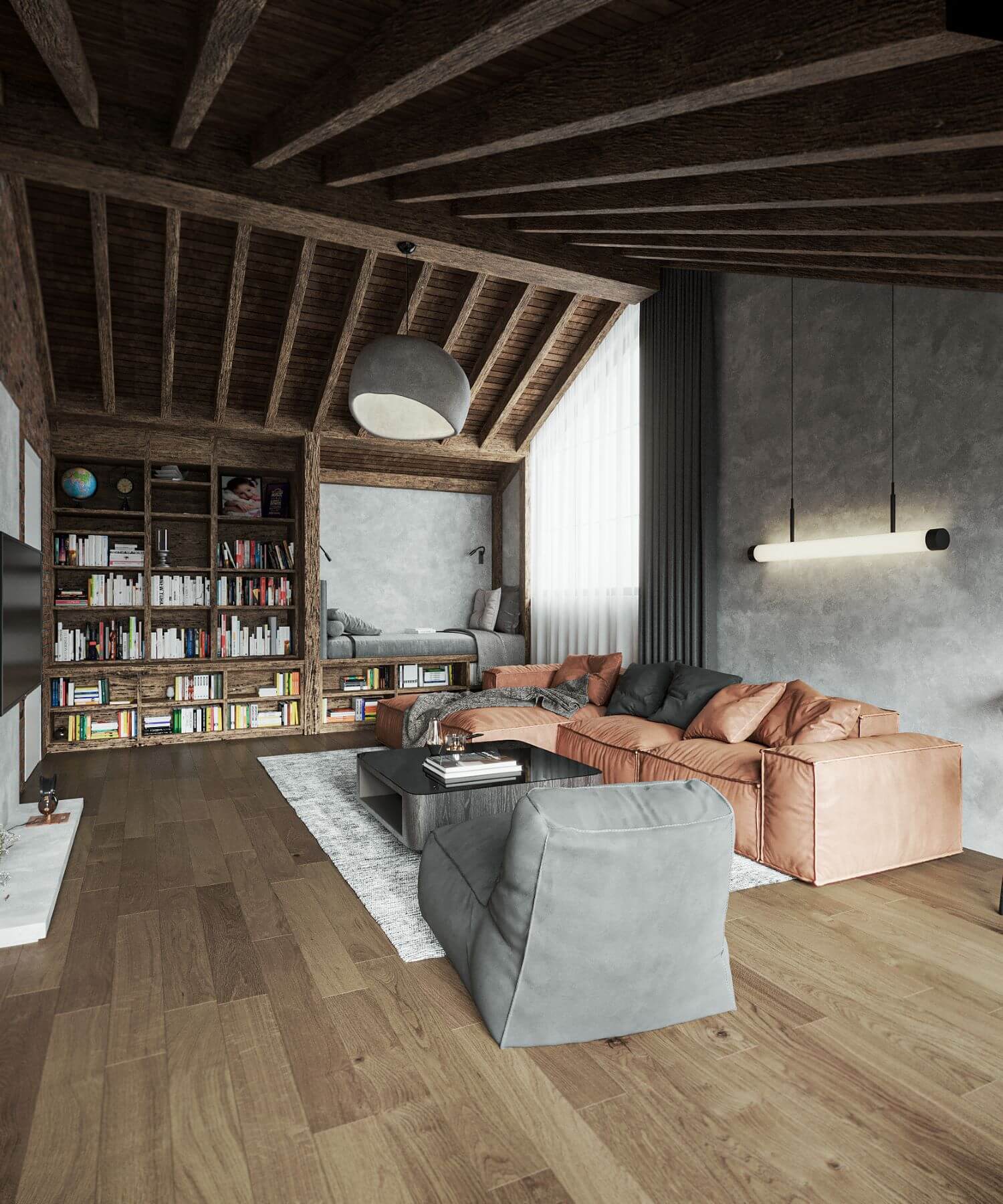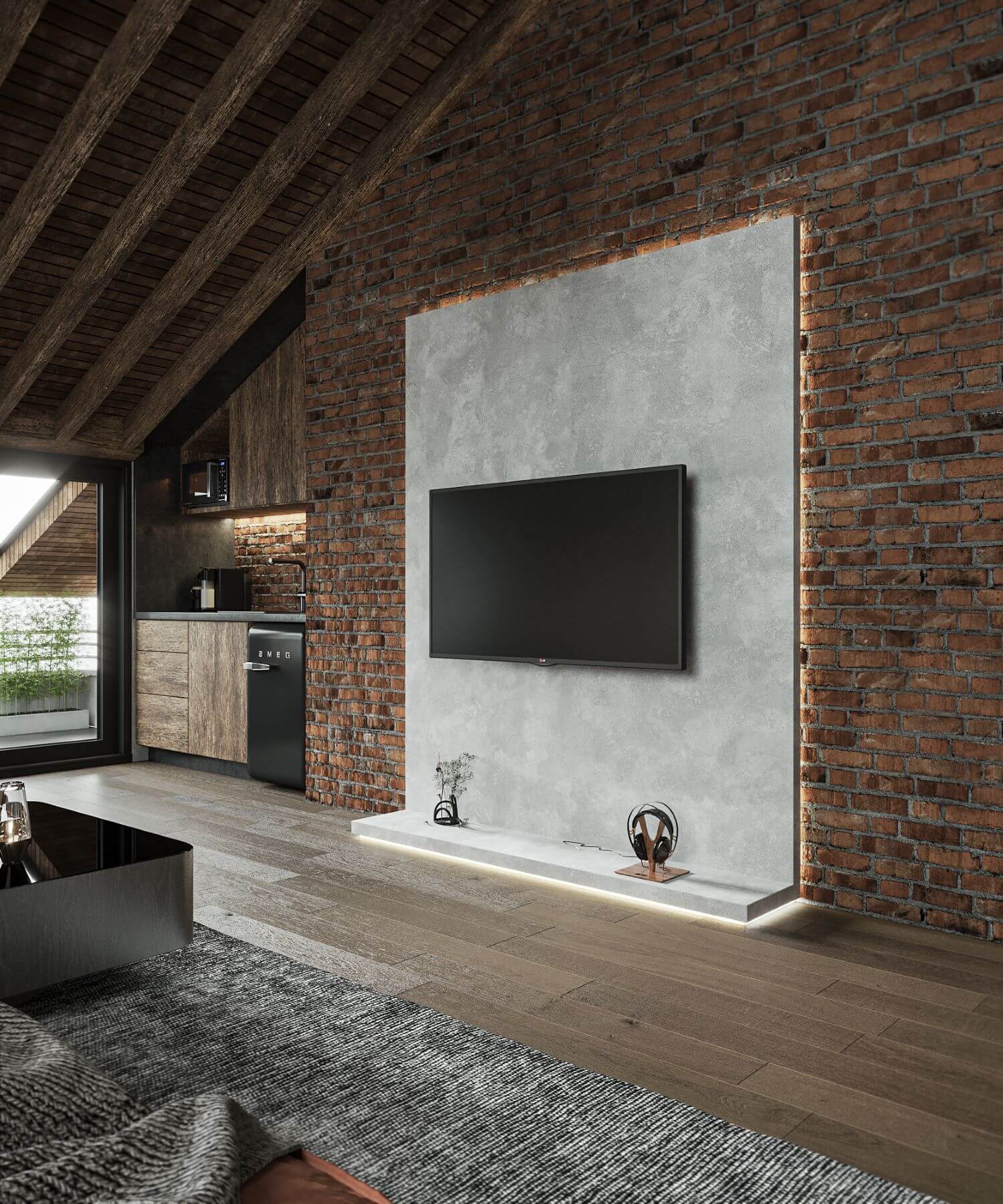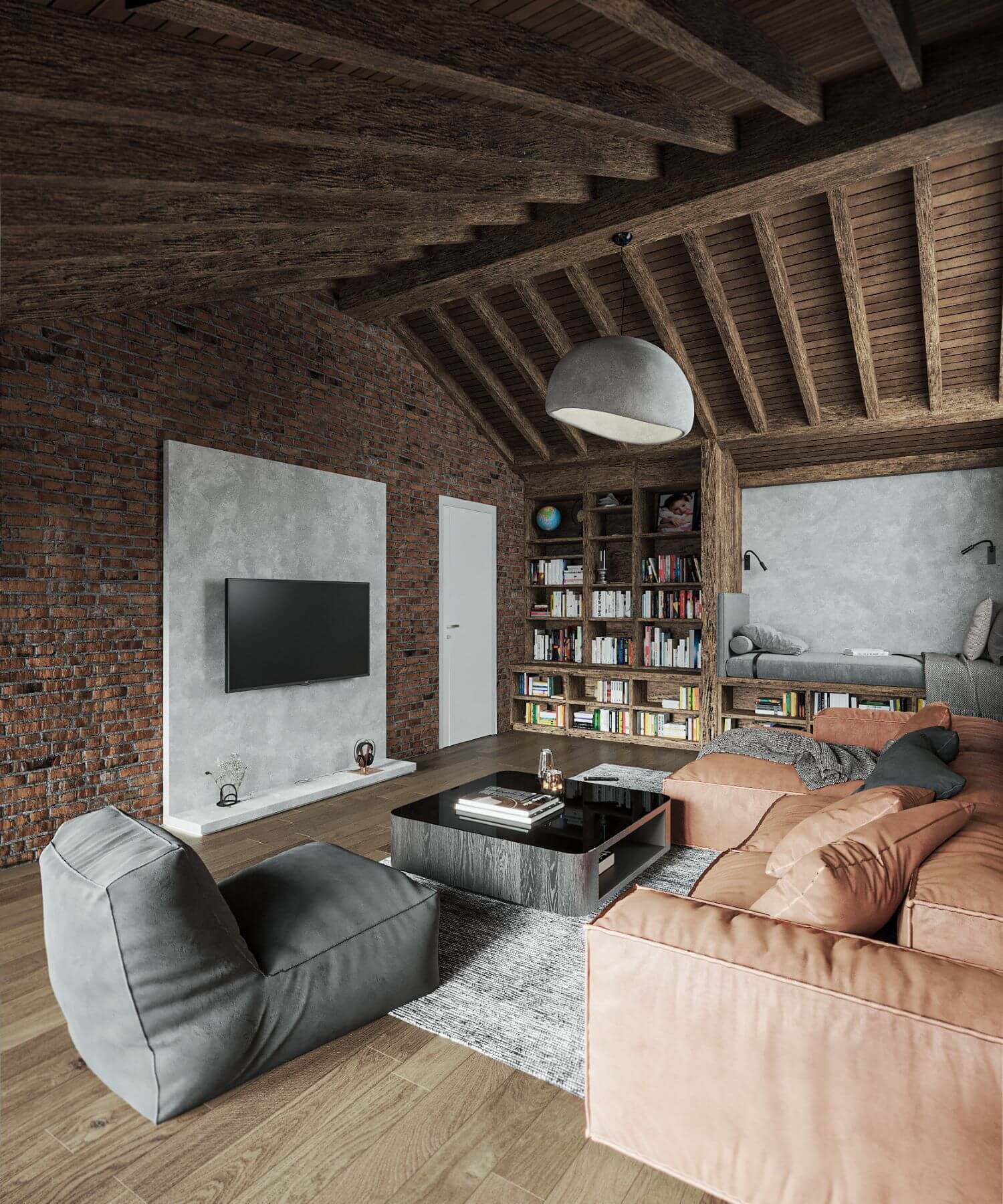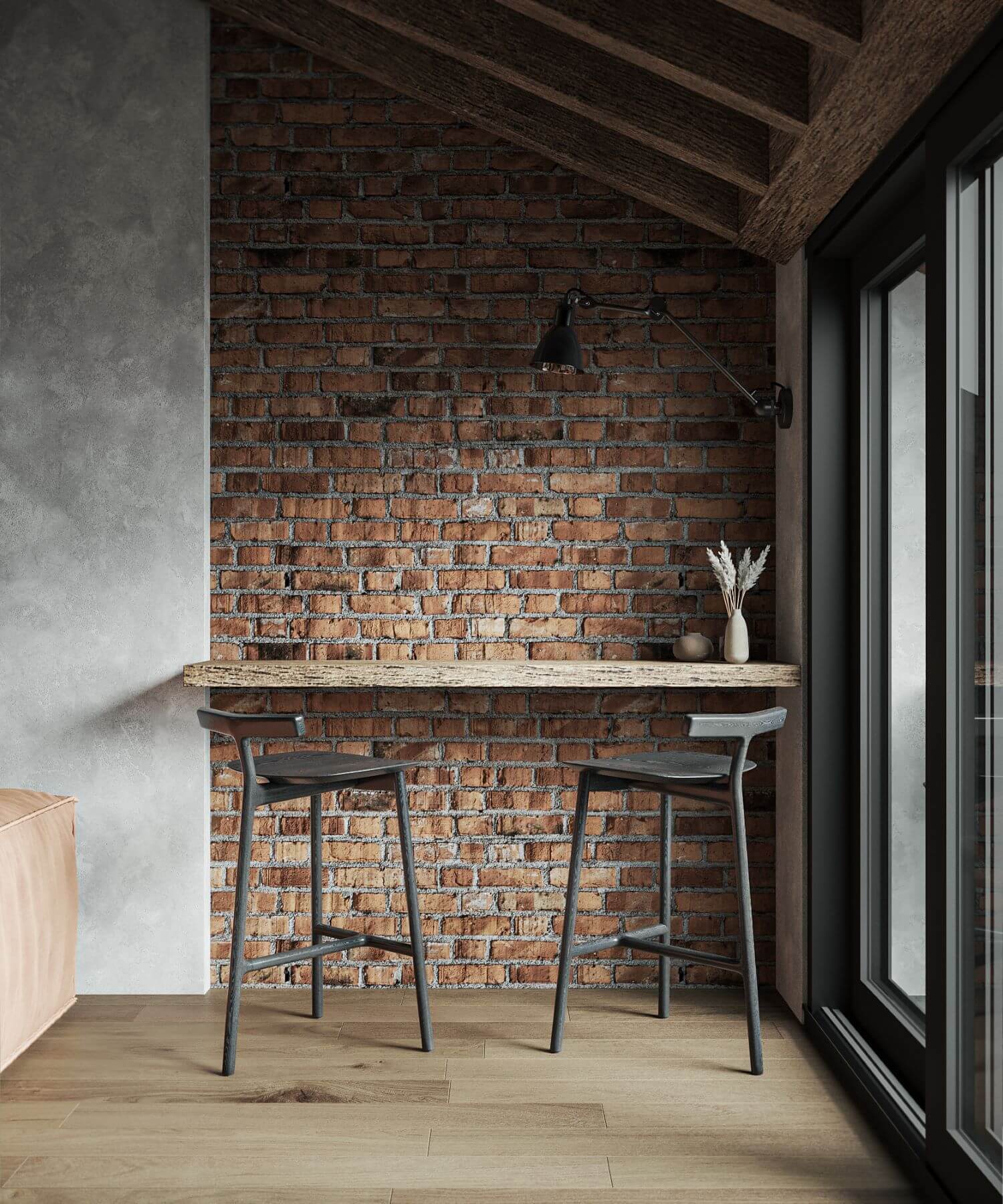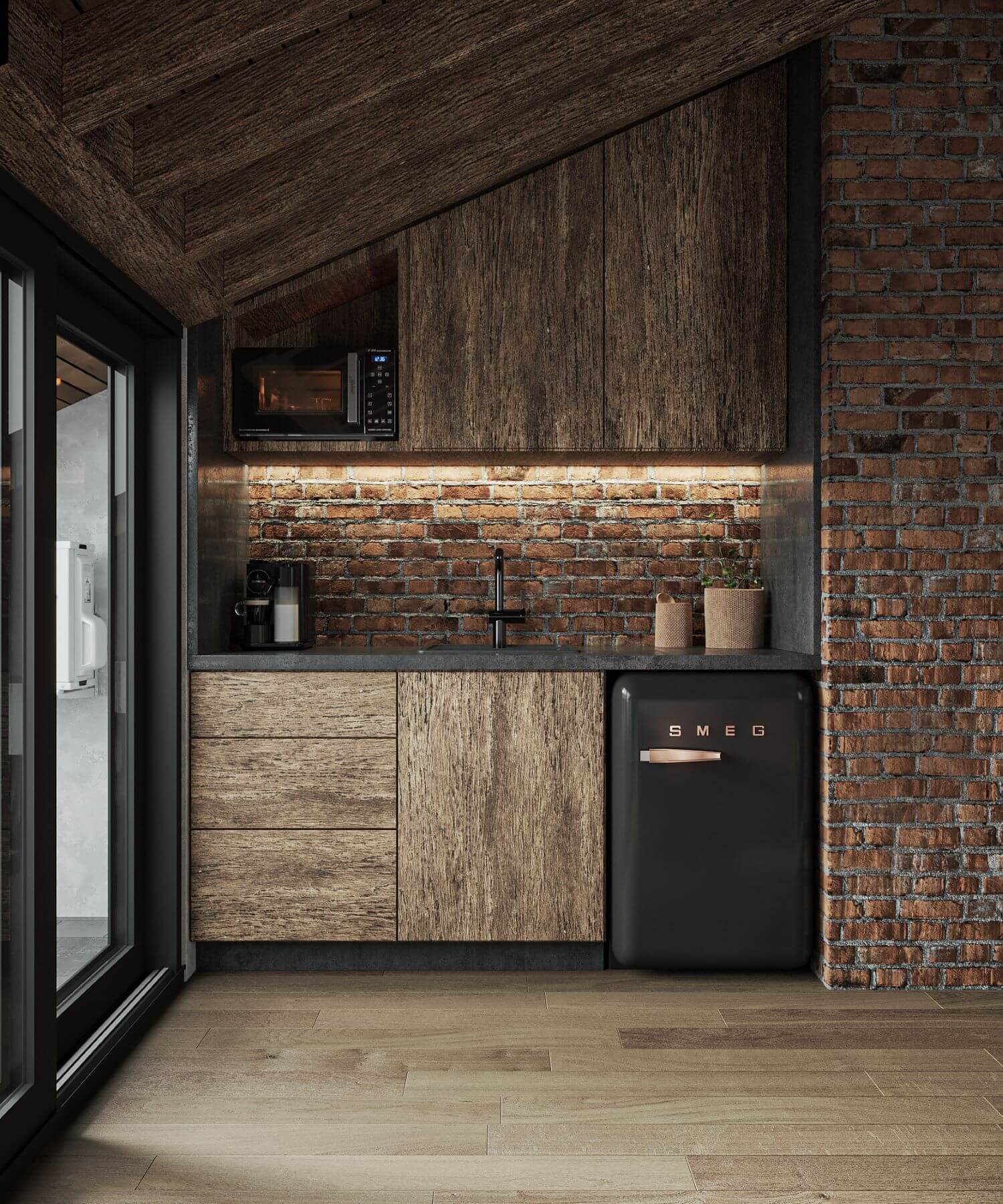 ---