Between The Walls: Kaunas is a project of a modern style two-storey apartment with a spacious terrace.
It is important to start the description of this interior with a person that will live in it. This is a young man from Lithuania who sometimes comes to Kyiv with his family.
Kaunas is the city where the owner of the apartment was born. It is European, beautiful and comfortable to live in, just like the interior we designed. We wanted to create a place that would remind our client of his home and be just as cozy.
This apartment has two kitchens: the main is on the first floor and the secondary is on the second, so you can spend time on the terrace or in the living room and not go down the stairs every time as the refrigerator, sink and microwave are always at hand. We used the same idea with the bathrooms. By the way, thanks to the height of the ceilings, we managed to create a mezzanine above the bathroom on the second floor which is accessed via stairs.
Planning this apartment was initially very difficult due to the location of the stairwell which dictated the rules of the whole space. The most important primary task was to divide the apartment into zones on the floors, so we gave the second level for a guest room with its own terrace. There is a bedroom on the first floor, a main kitchen with a bathroom and a children's room. The children's room has a very comfortable workplace and a second level bed.
The most beautiful thing in this interior is its conciseness which was created with the help of the client's full trust to us. As always, this is the most important aspect of a good design, and we confirmed it in this project.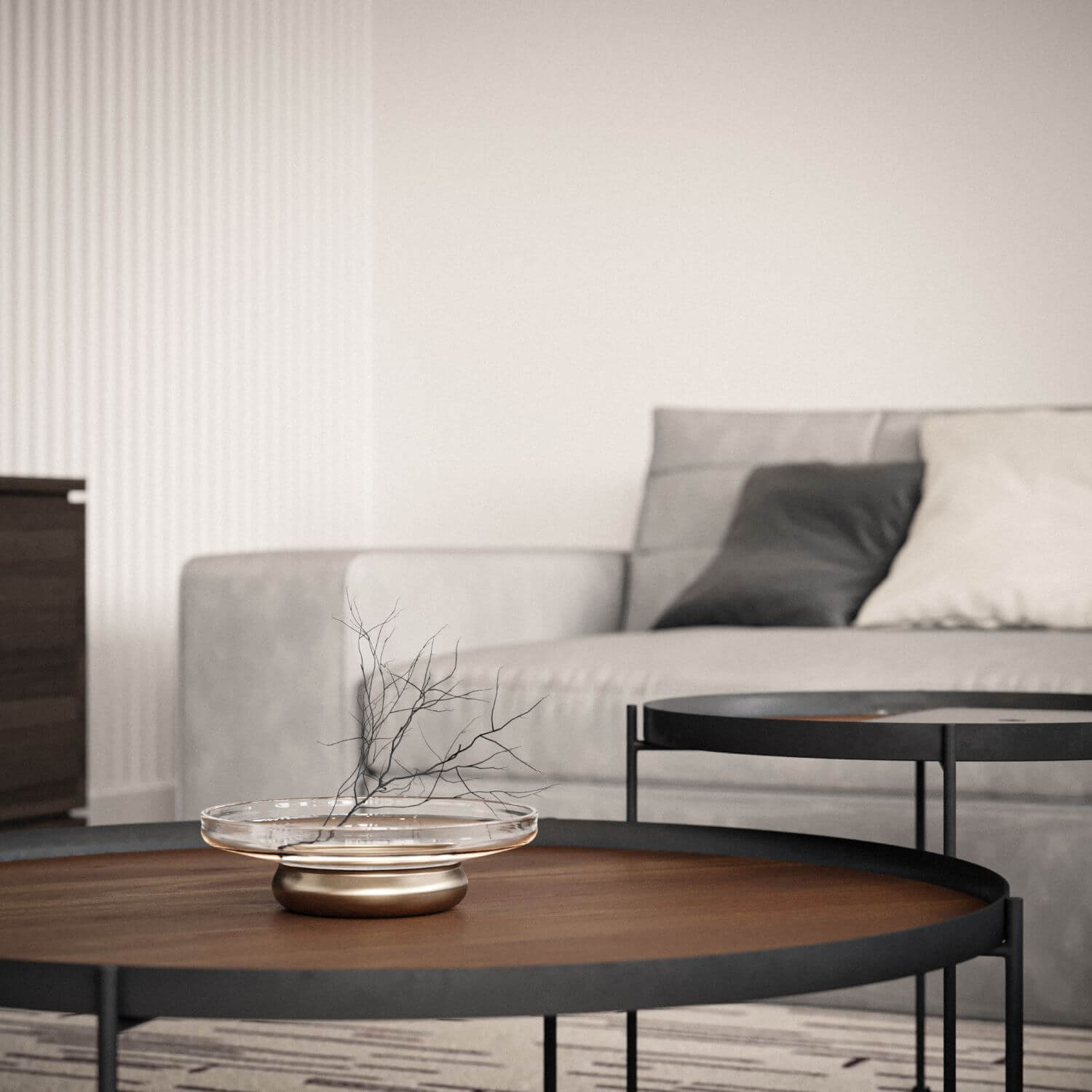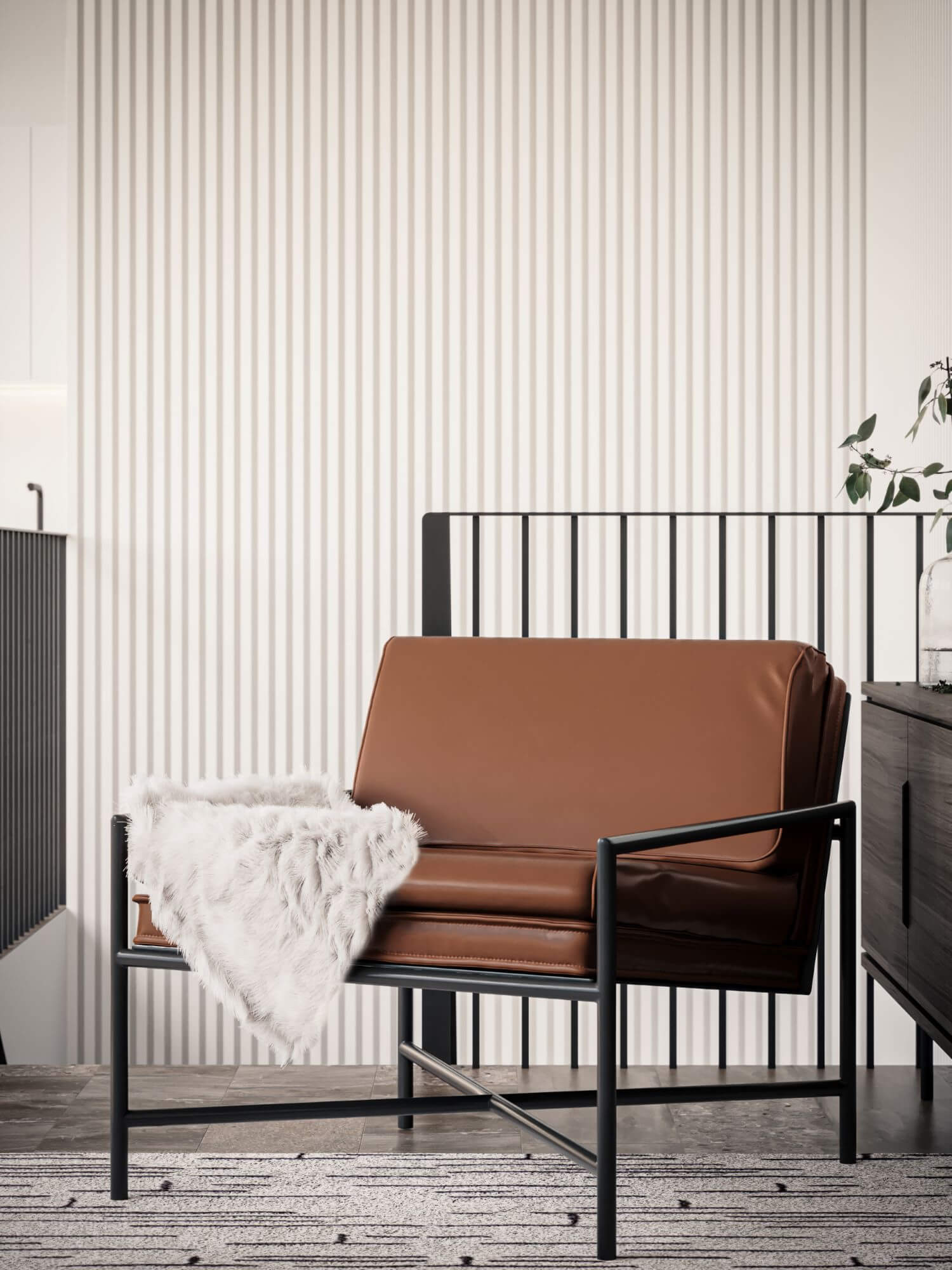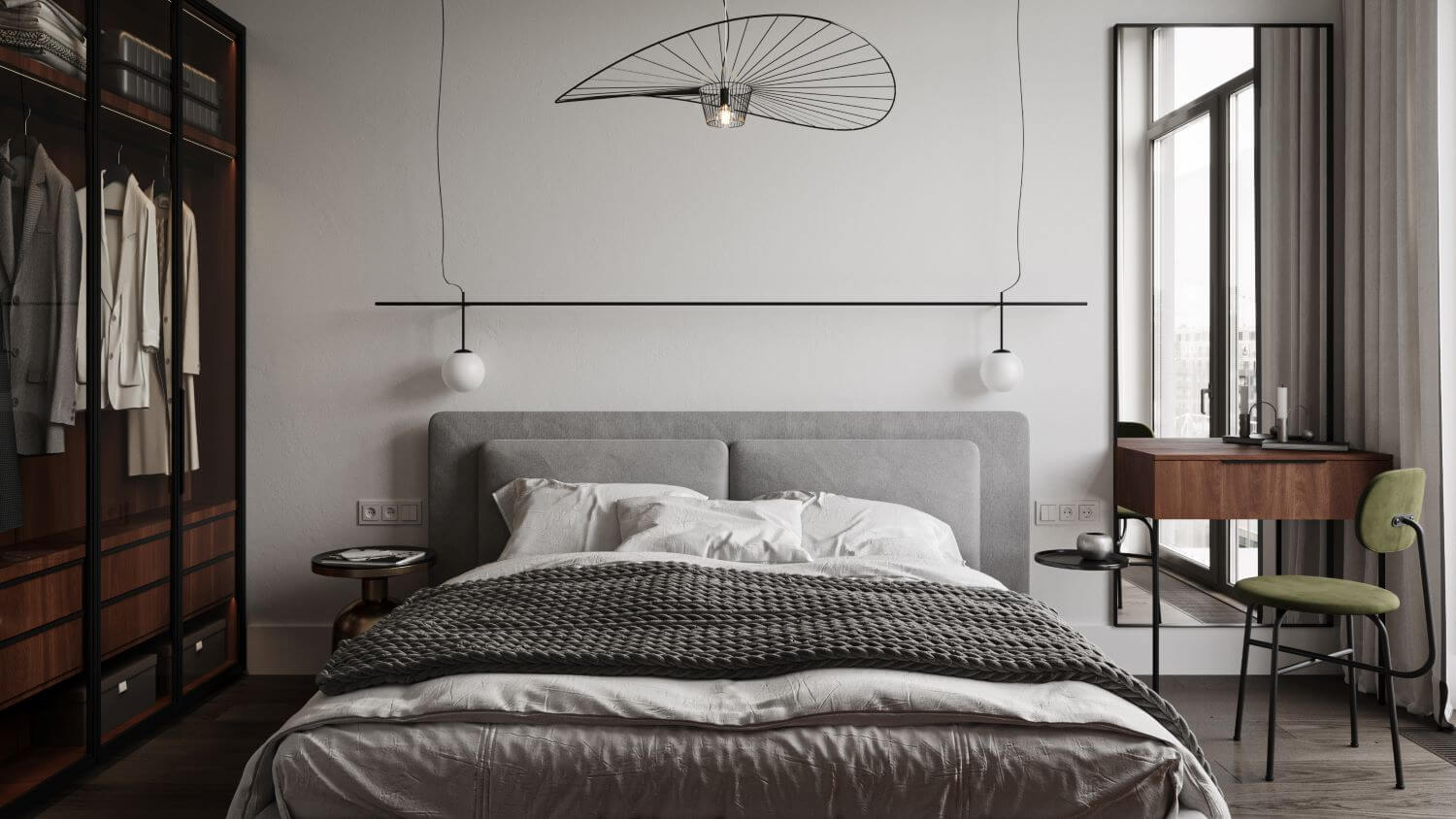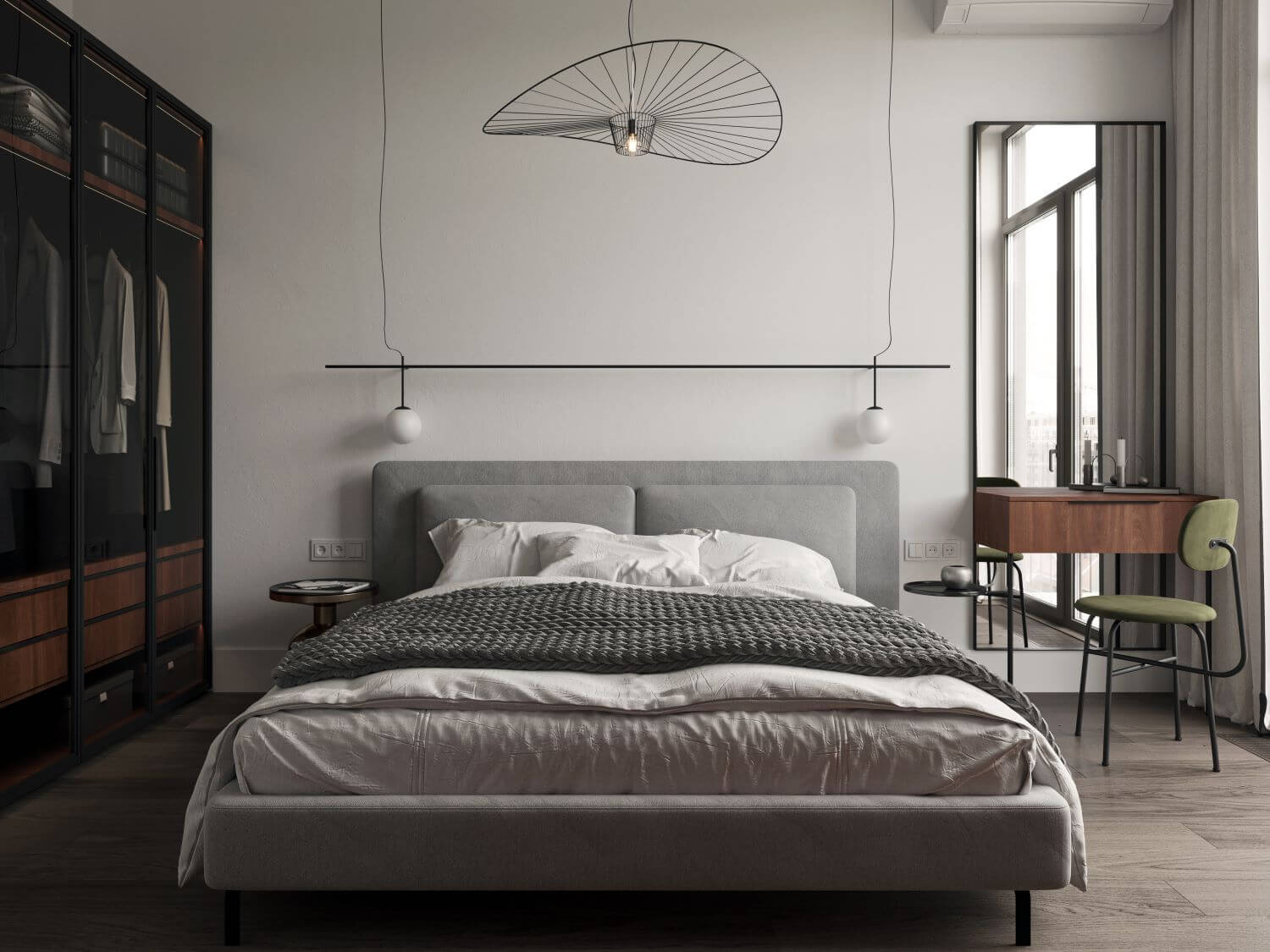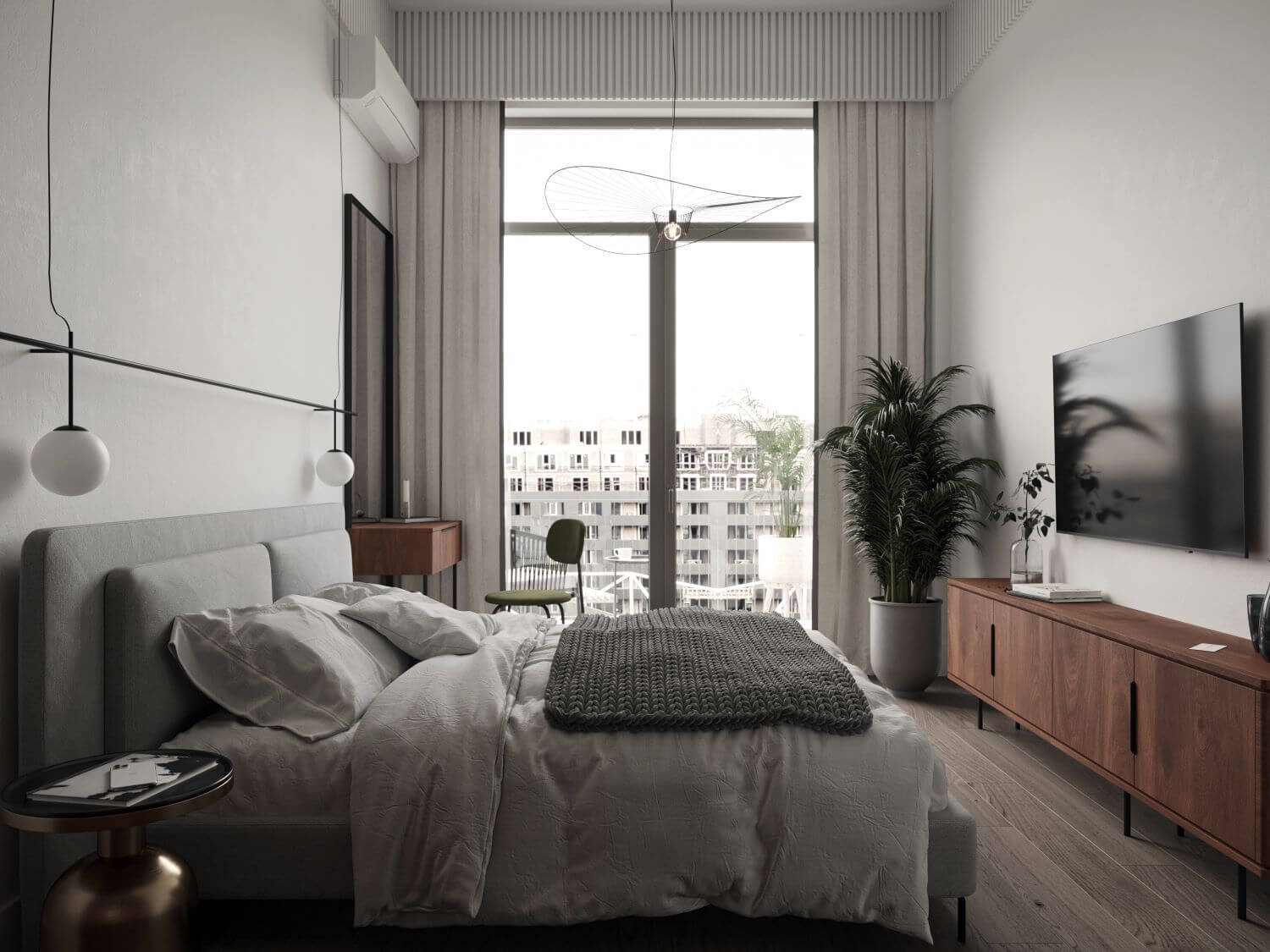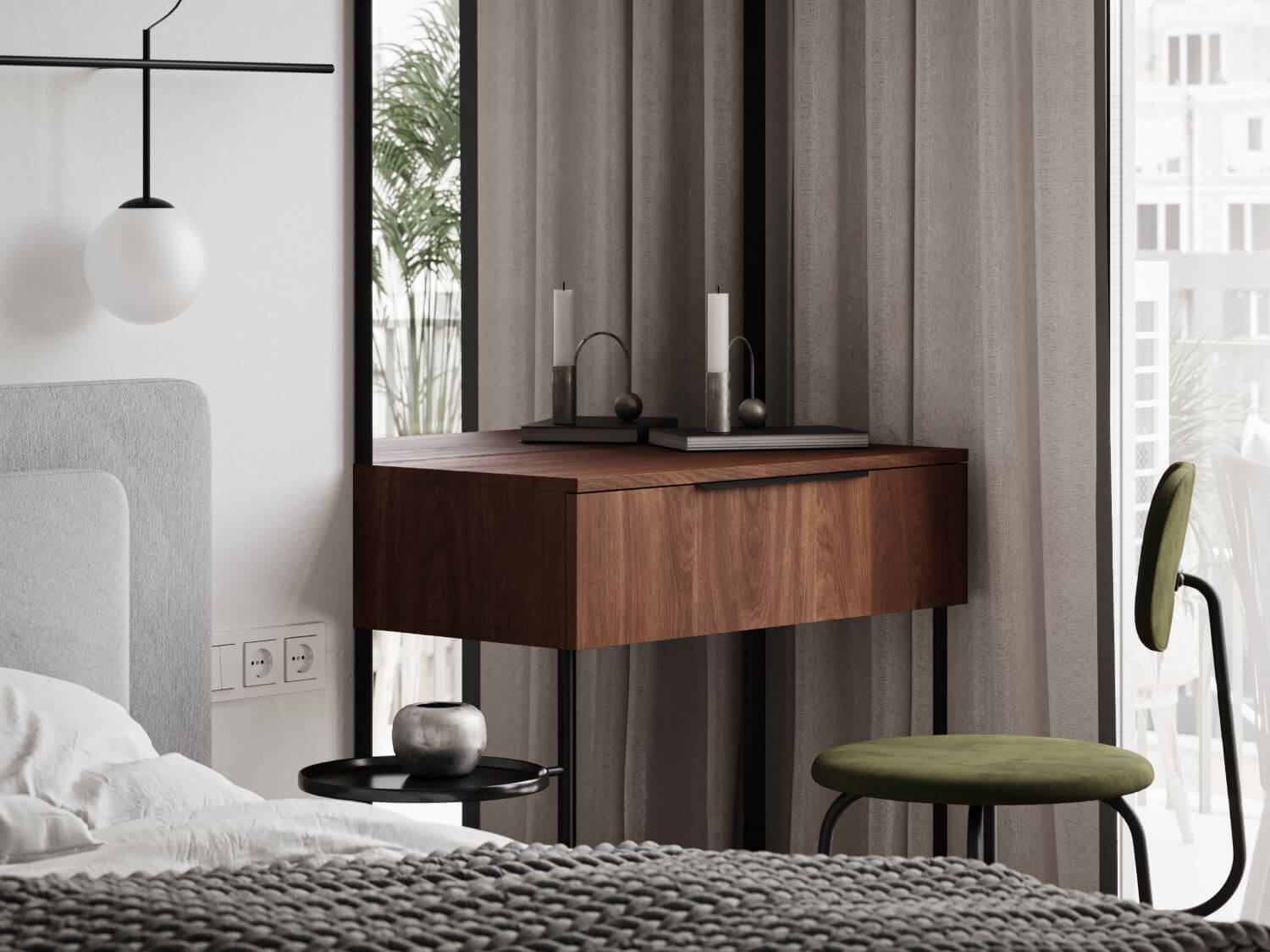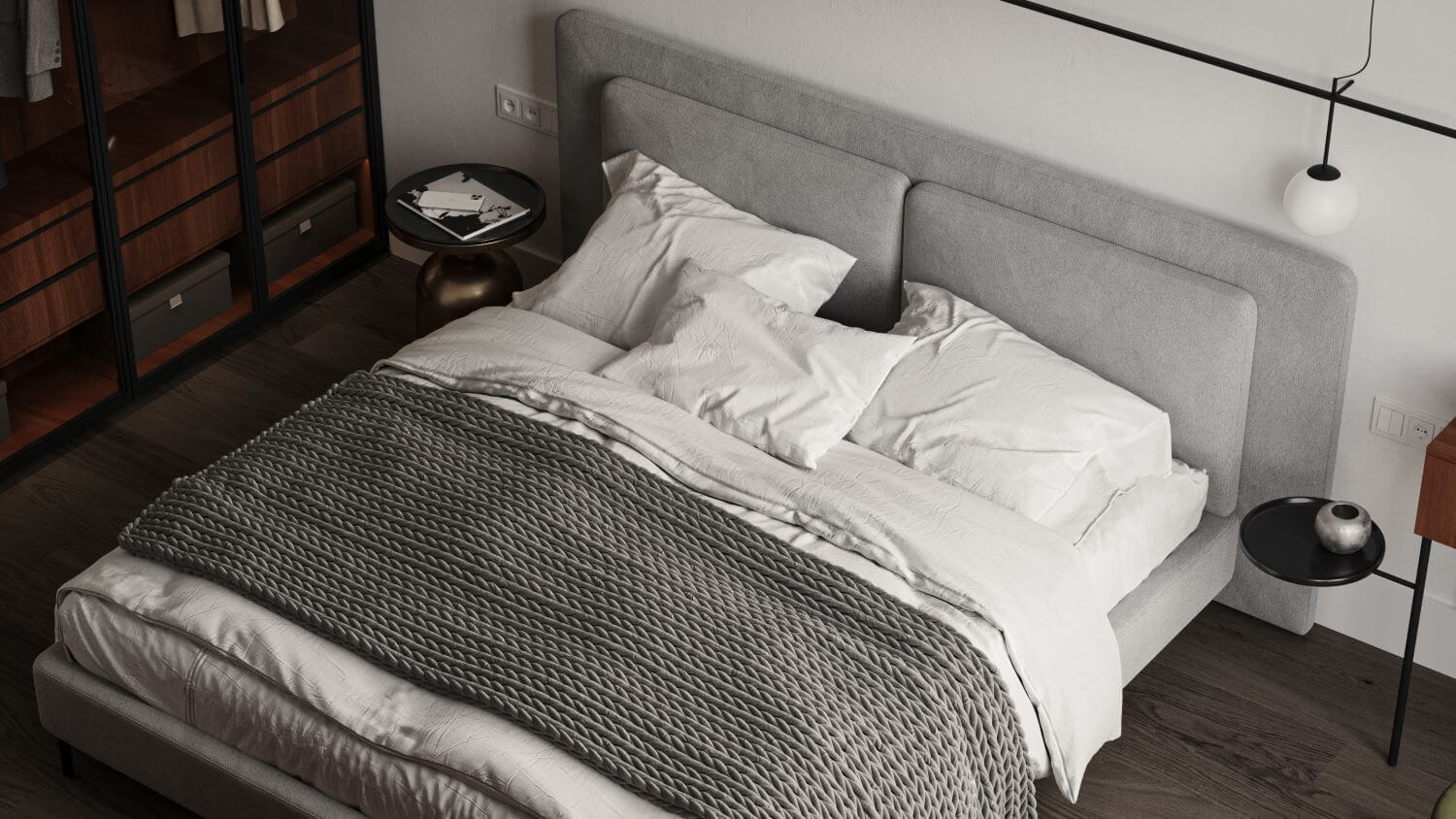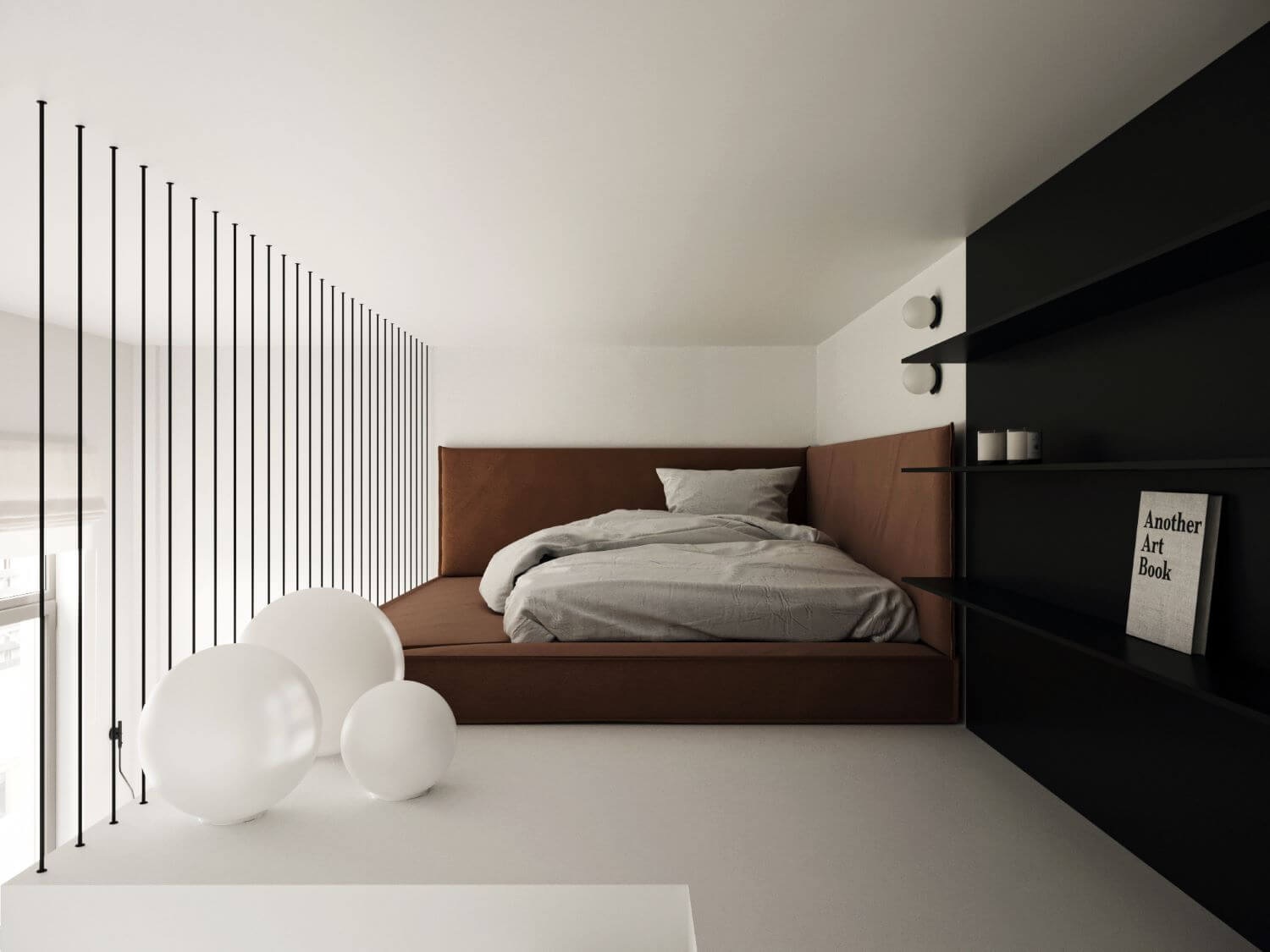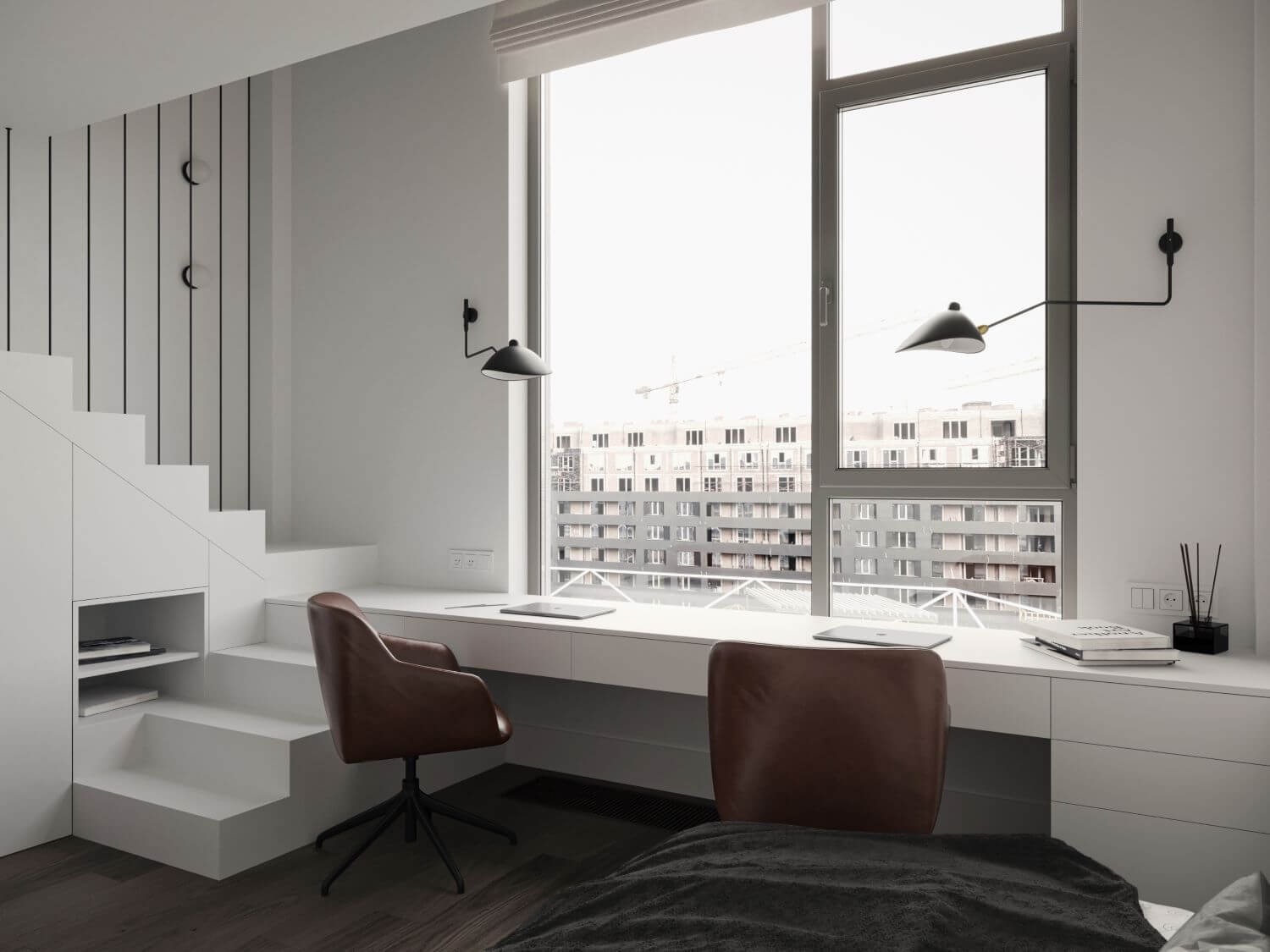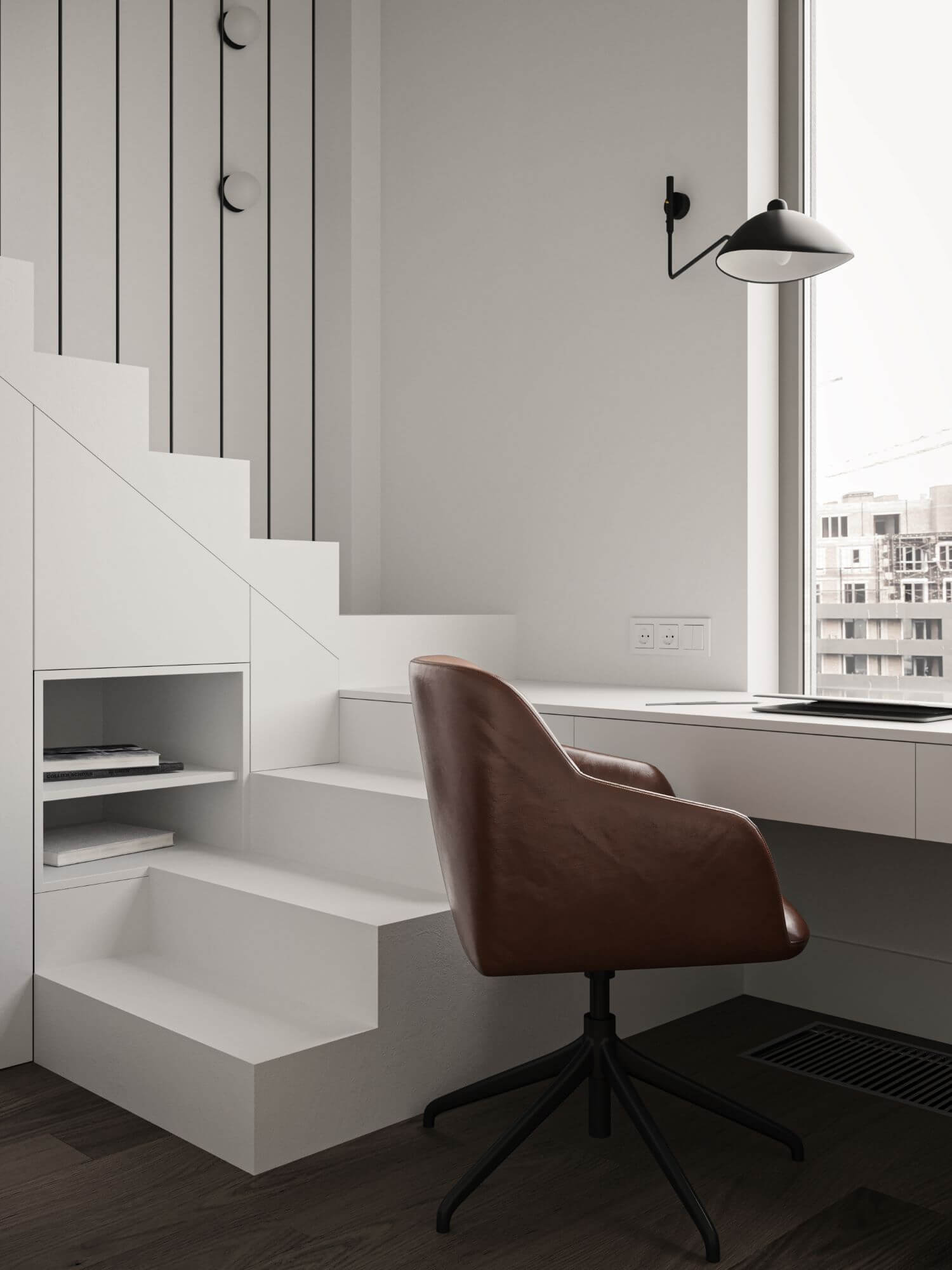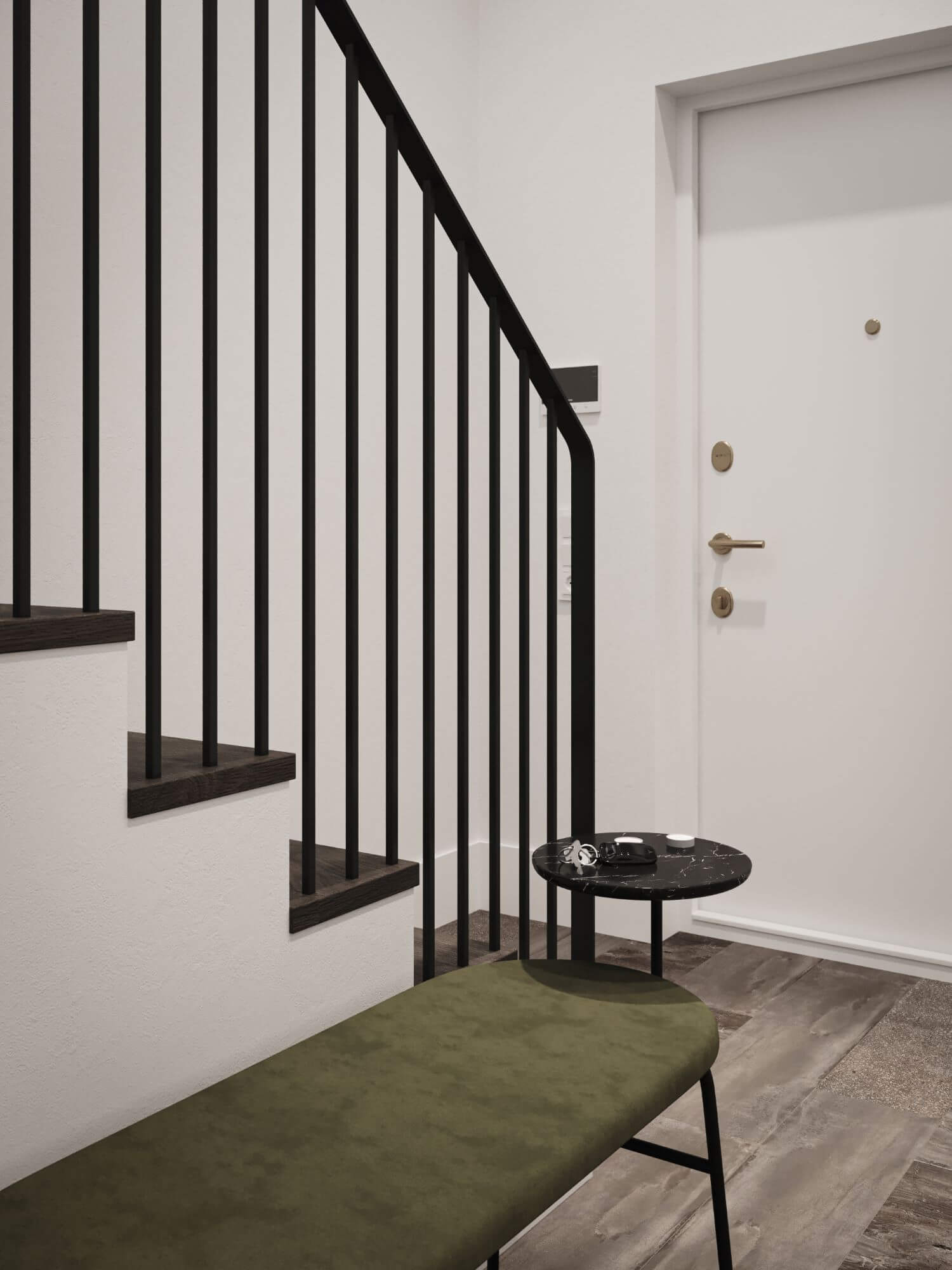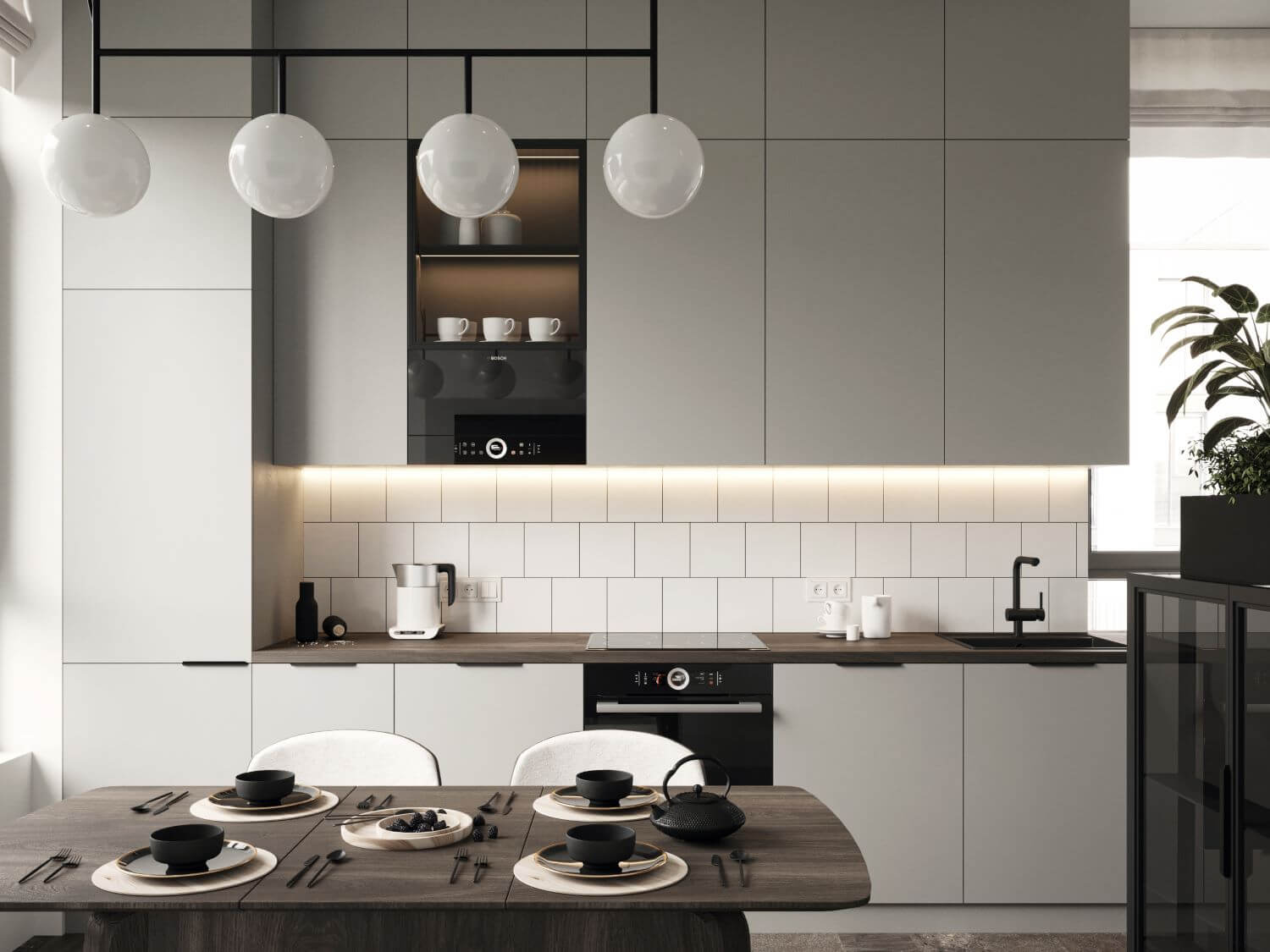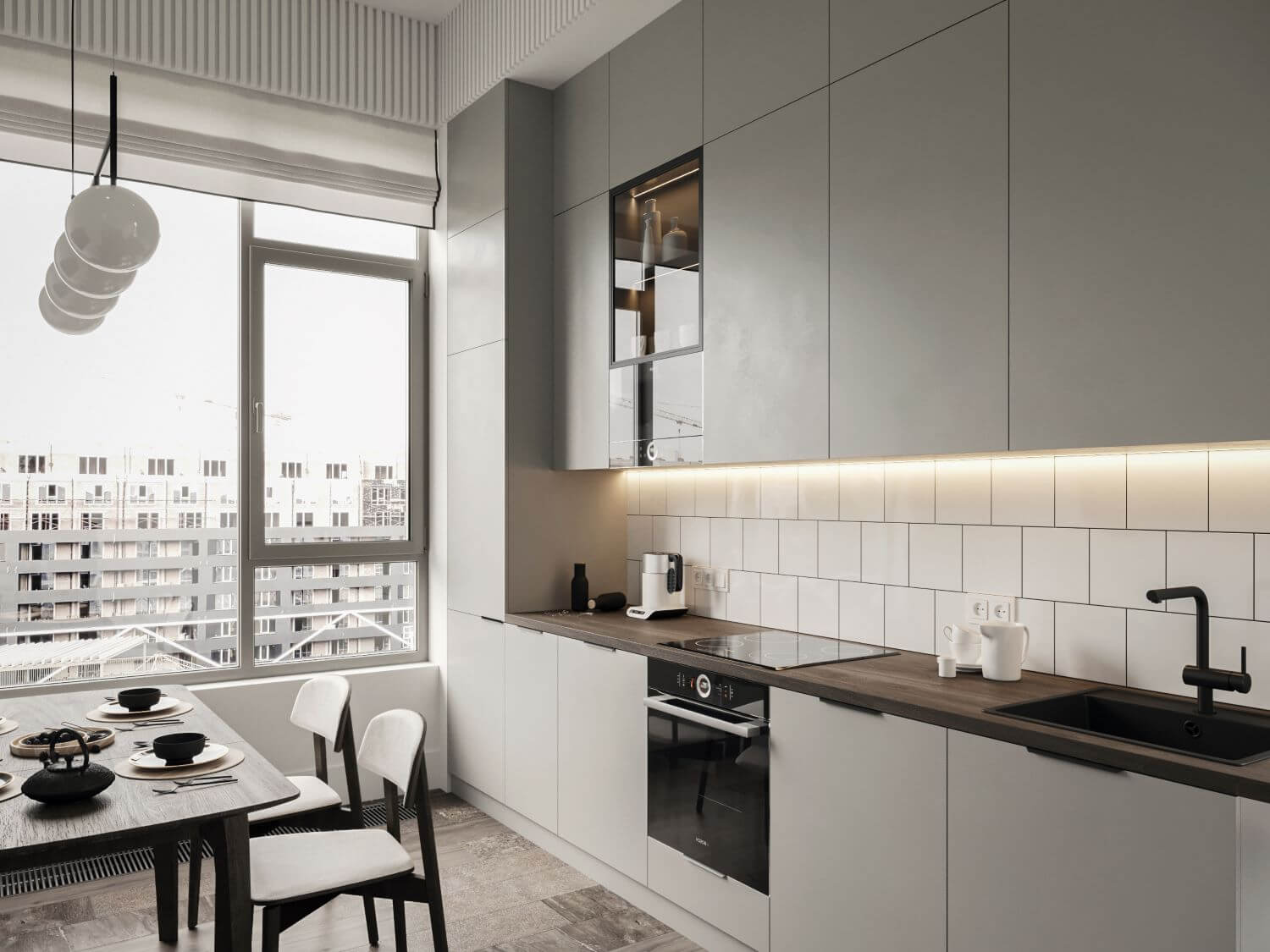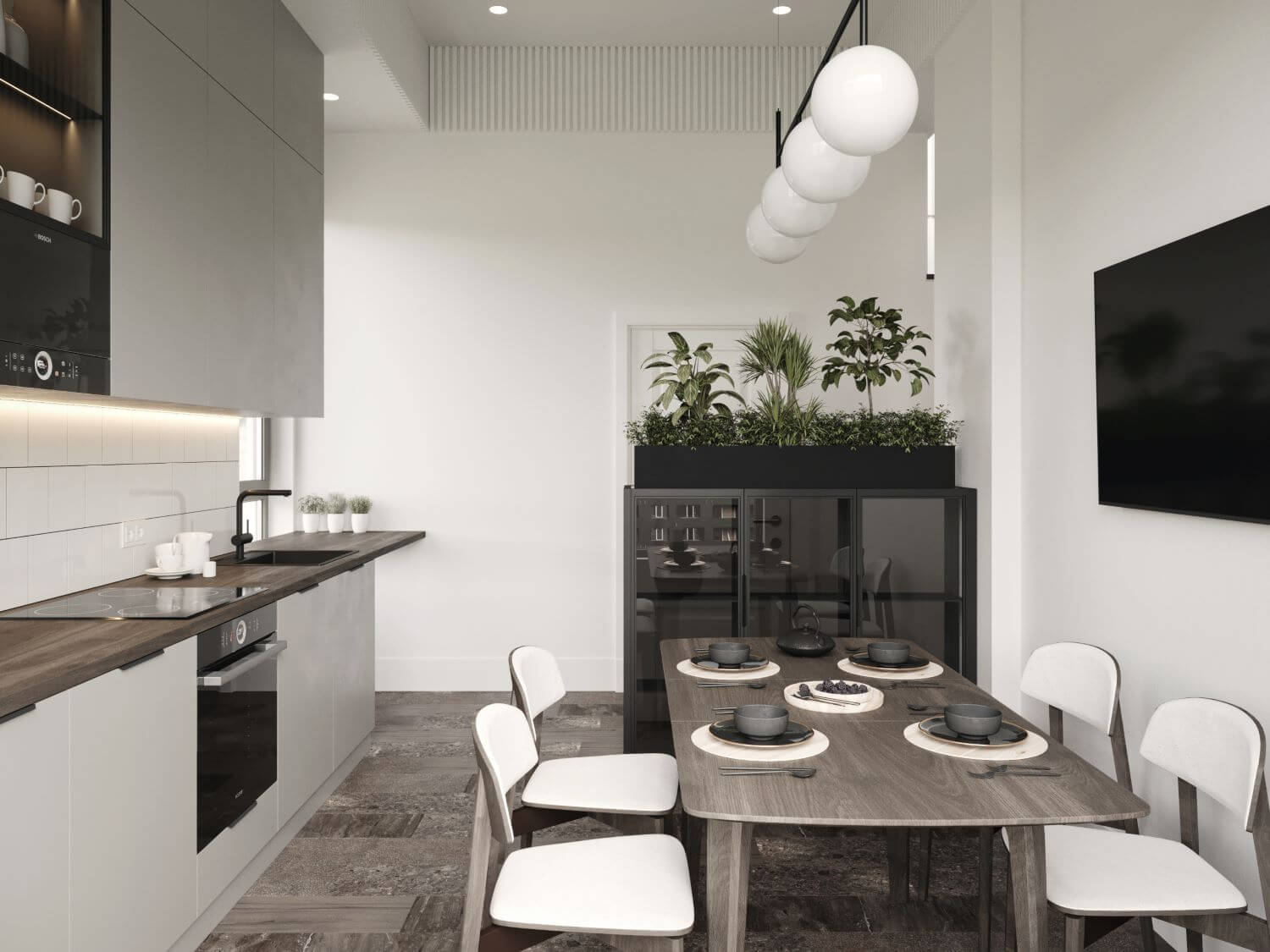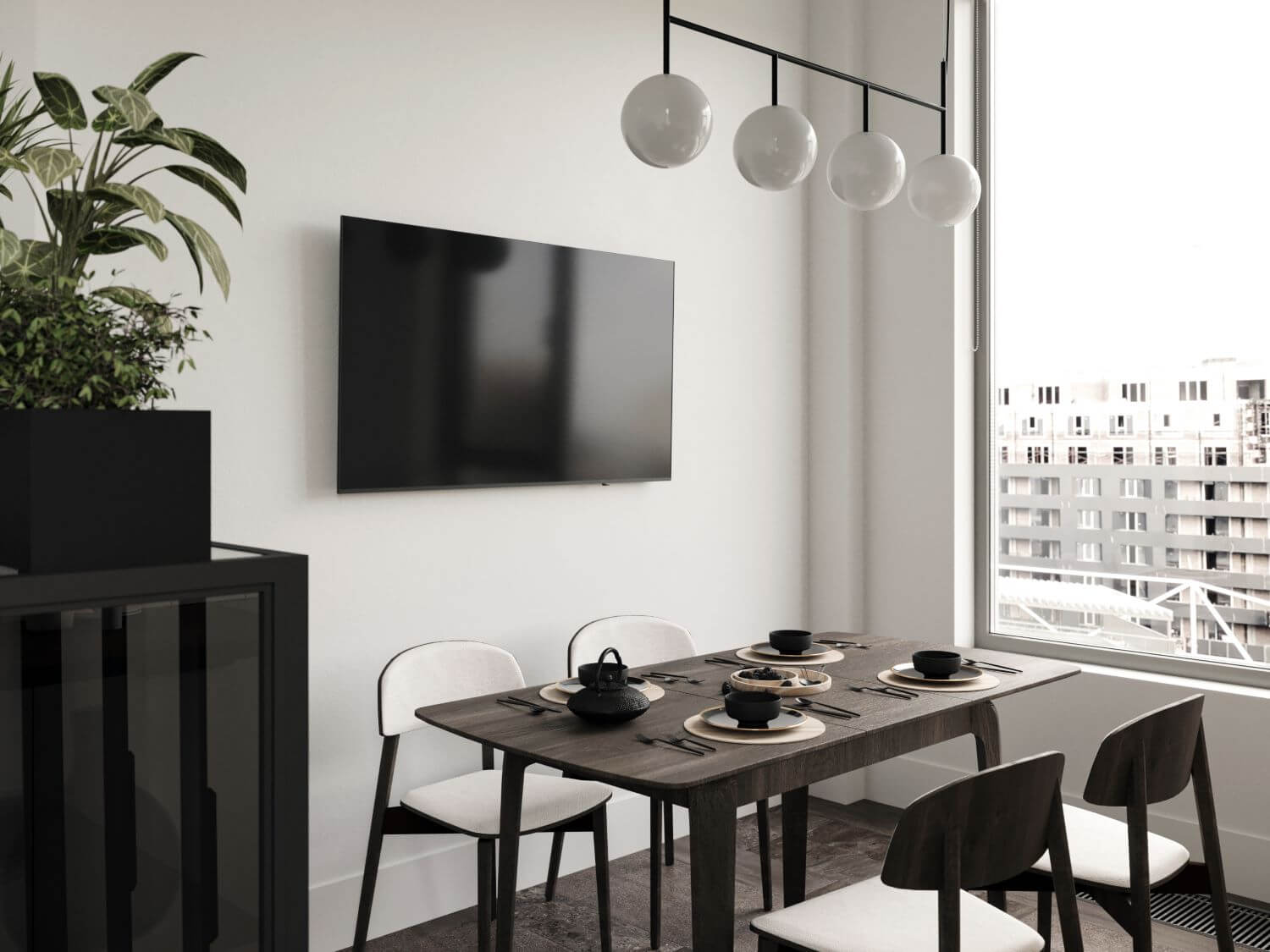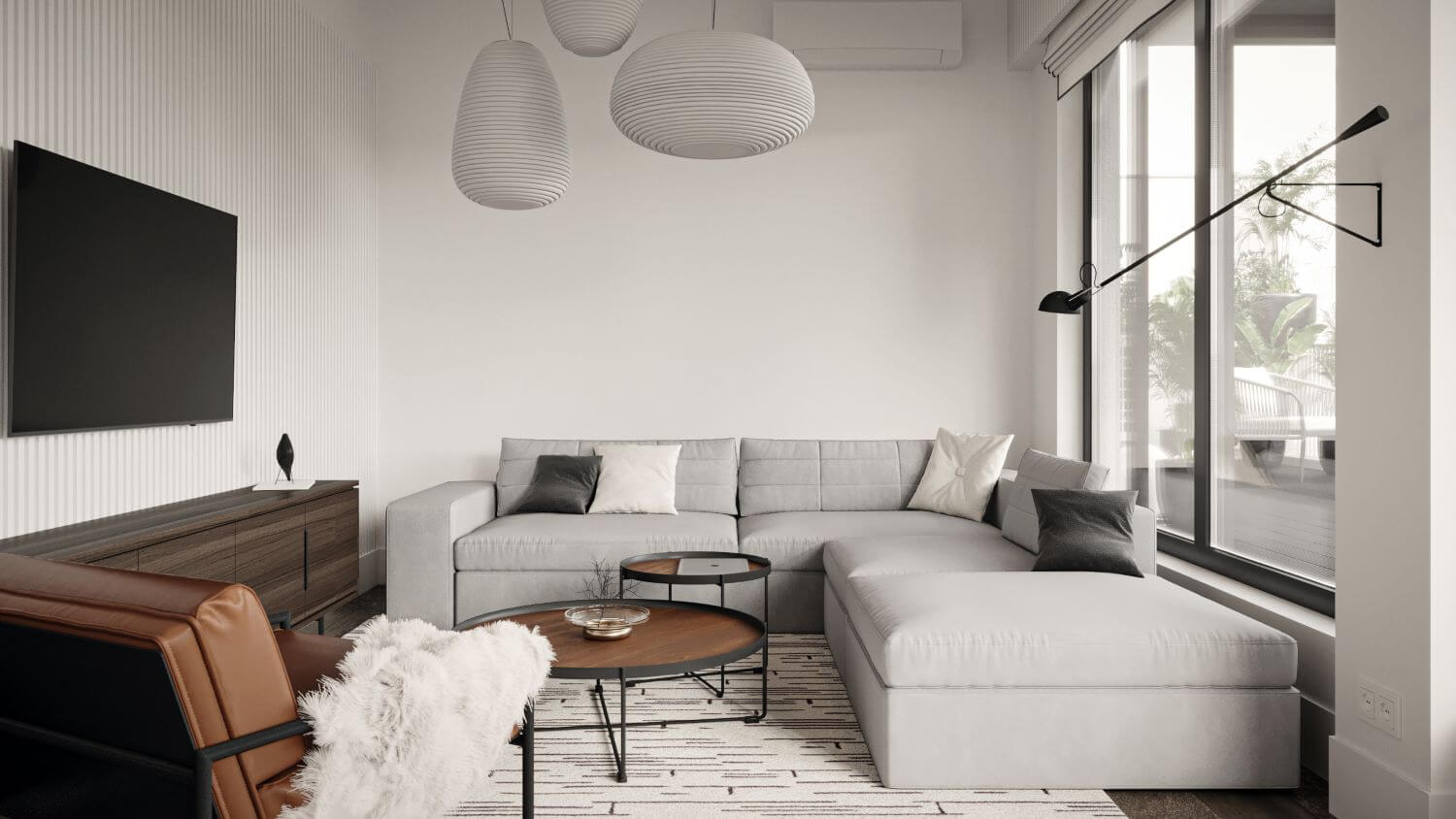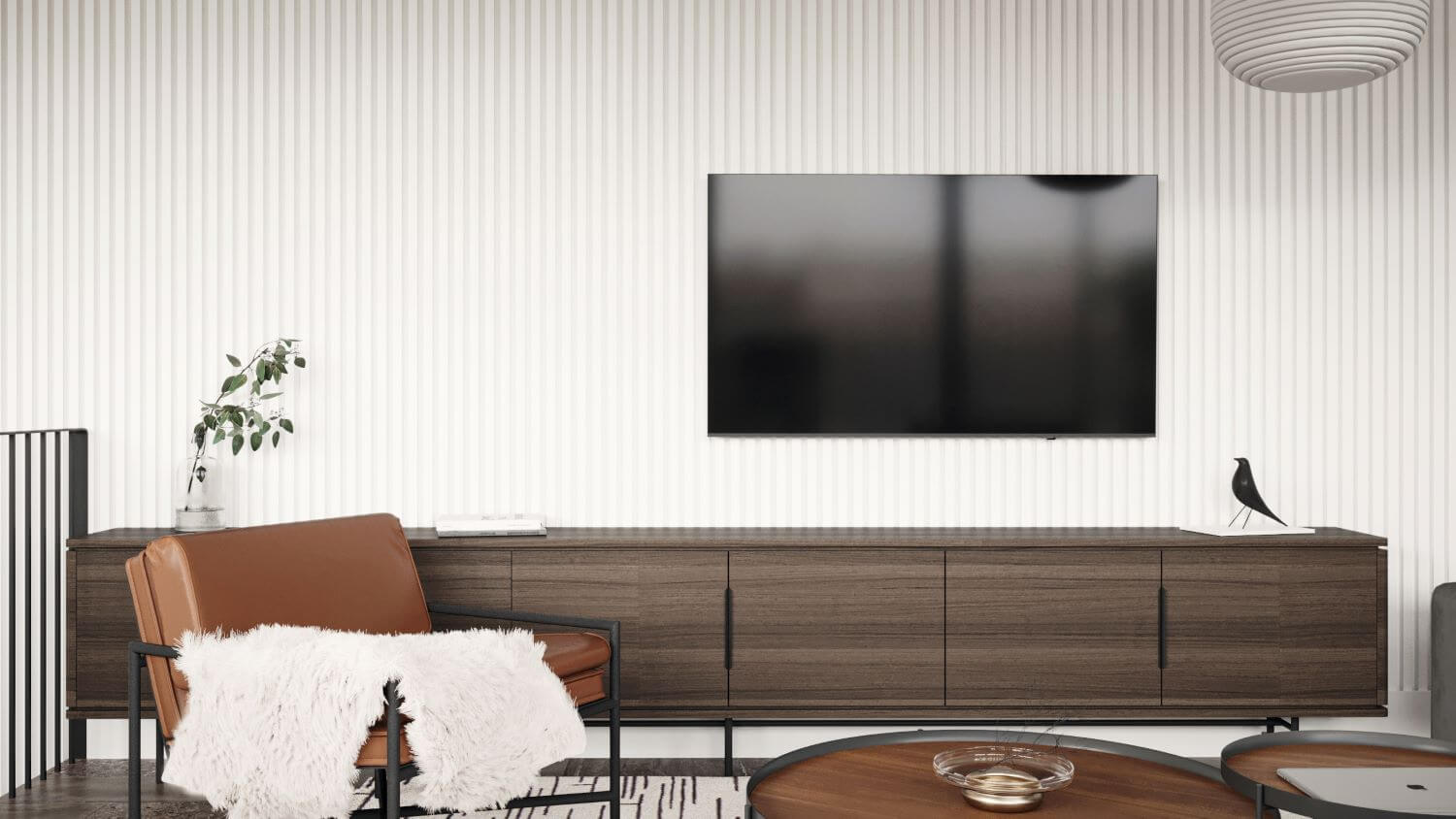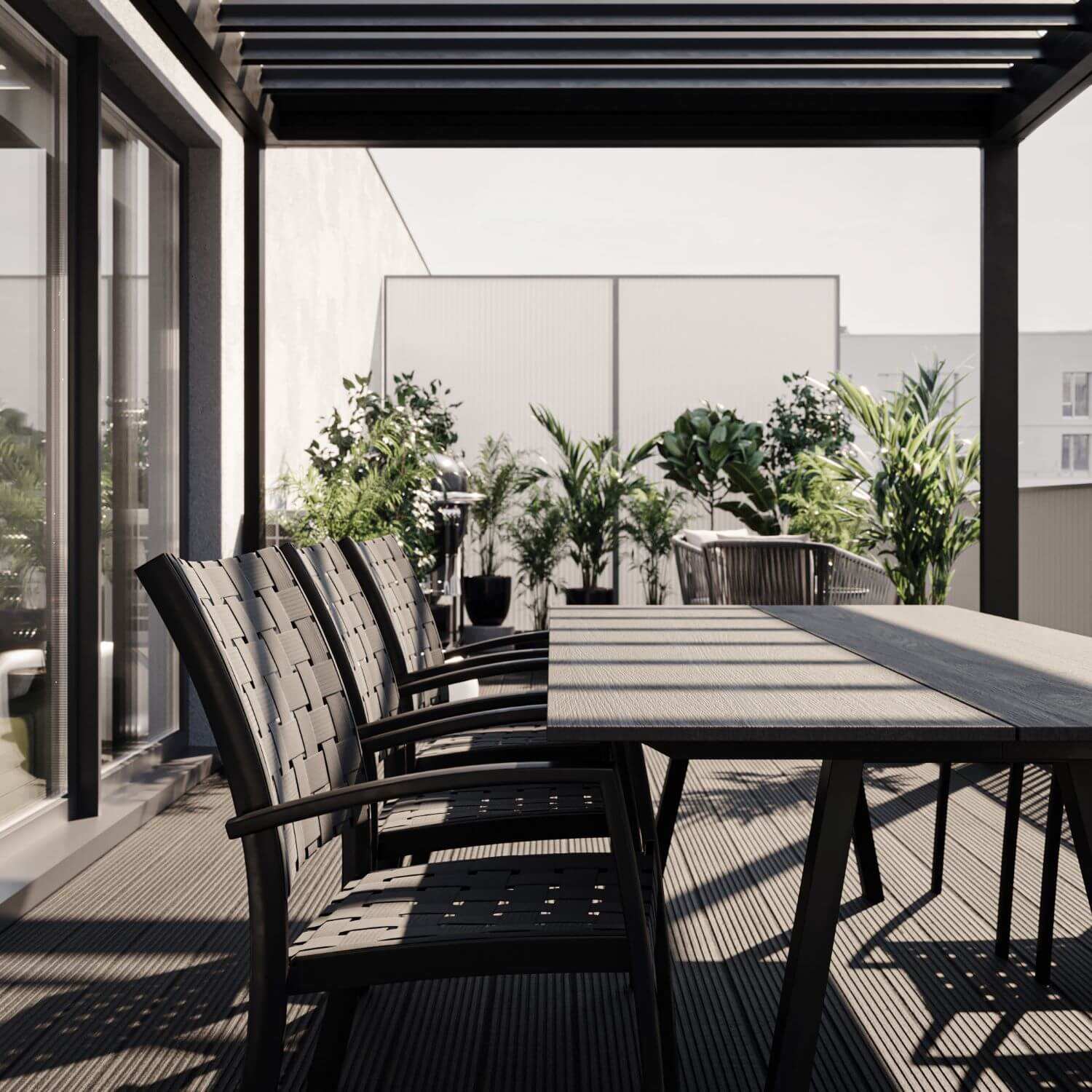 ---