Antonio Duo: As a sculptural monolithic piece, this house designed in a town of Zacatecas, Mexico named Jalpa, which means in Nahuatl "place over sand" enhances this concept through his introspective atmosphere with the off white color of the piece abducted from the natural color of the sand in the zone.
The house closes to the cahotic exterior due to a solar incidence in the west and a search for introspection and total disconnection with the outside, generating inside a world of its own full of visual simplicity and nature, while in the middle of the façade it's open to the exterior due to comercial use of that space but avoiding the solar incidence of the west, moving the glass back a little and protecting itself with the upper overhang. Below, the rock basement that supports the whole house, is the access to the parking lot in the basement, that basement remind us a bit of the caxcan refuges that were the tribe that inhabited the area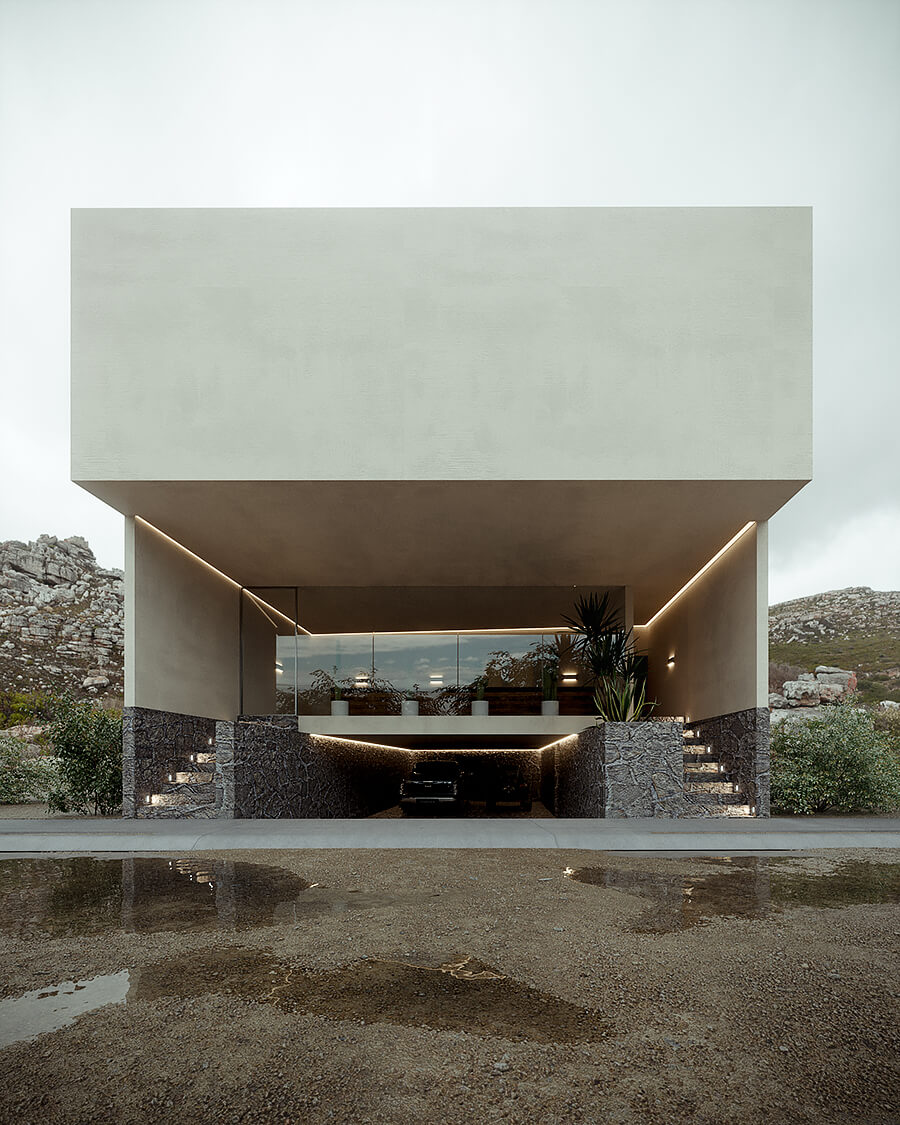 in his interior you can visually perceive a visual tranquility that the space generates through colors, proportion, light and the small amount of objects.
The social zone is drawned in a garden with huge interior-exterior connection and there you can find a water mirror that in addition to being a perceptual element also works as an ecotechnological element since it works as a humidifier of the environment since Jalpa Zacatecas has a climate with a very dry humidity in the environment.
This house remind us the baroque temples in town but looking forward to the future in a minimalistic and majestic piece.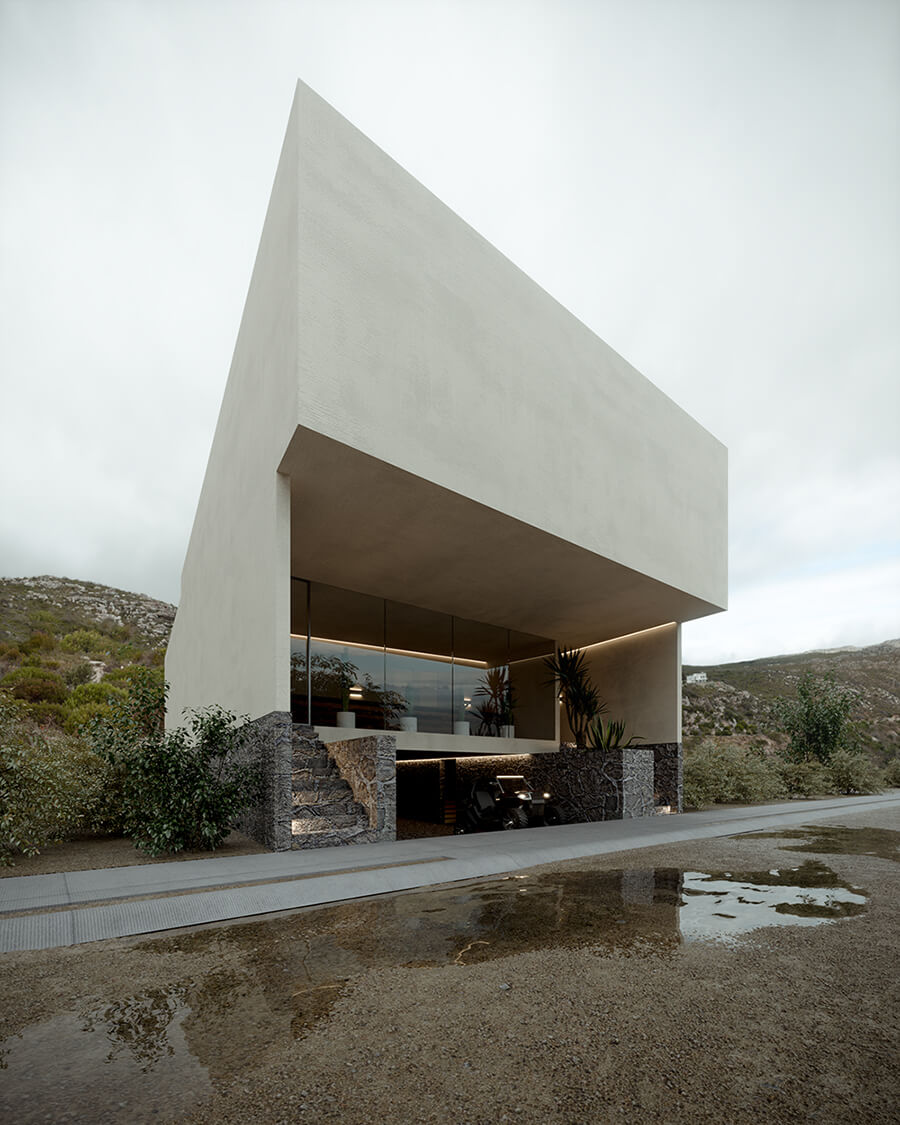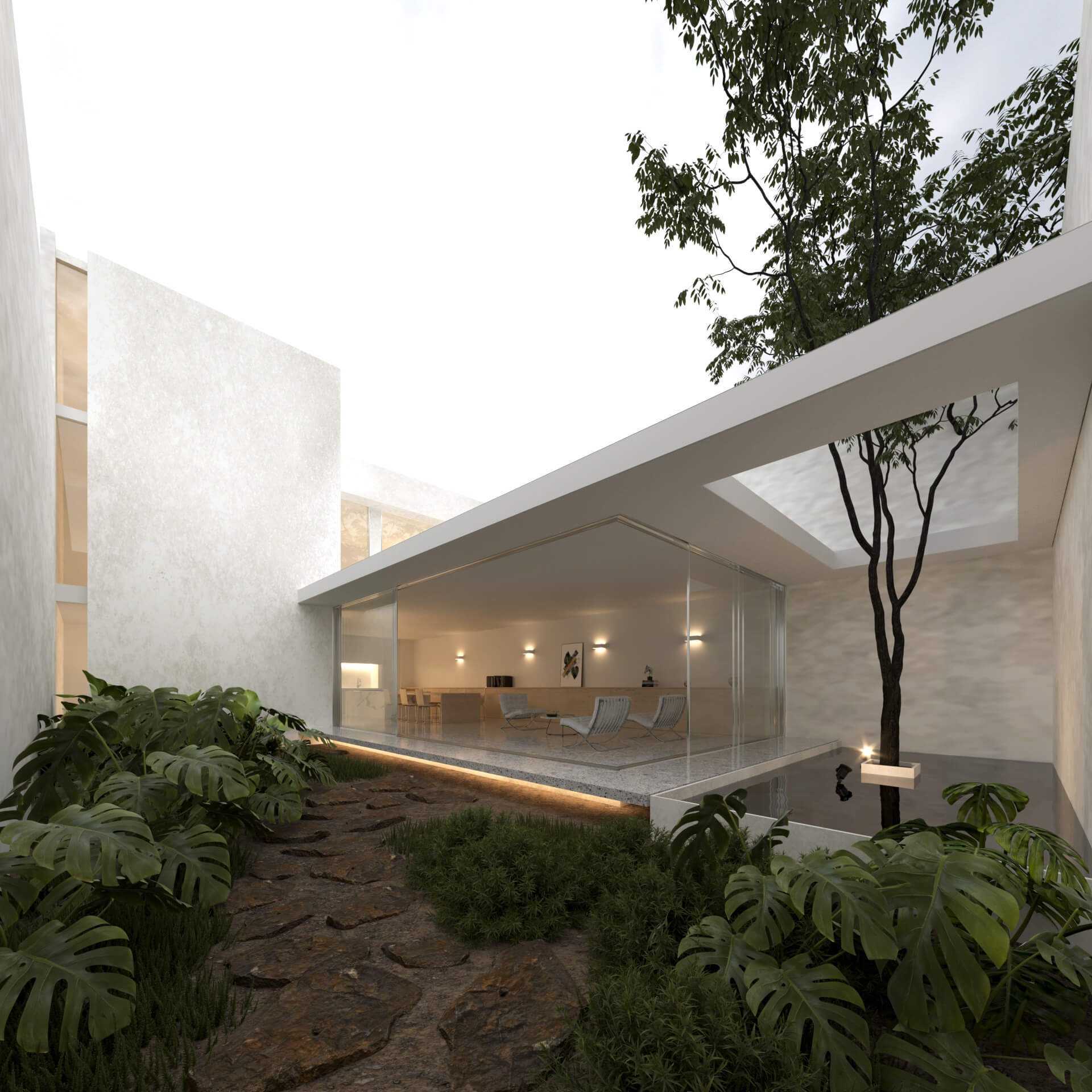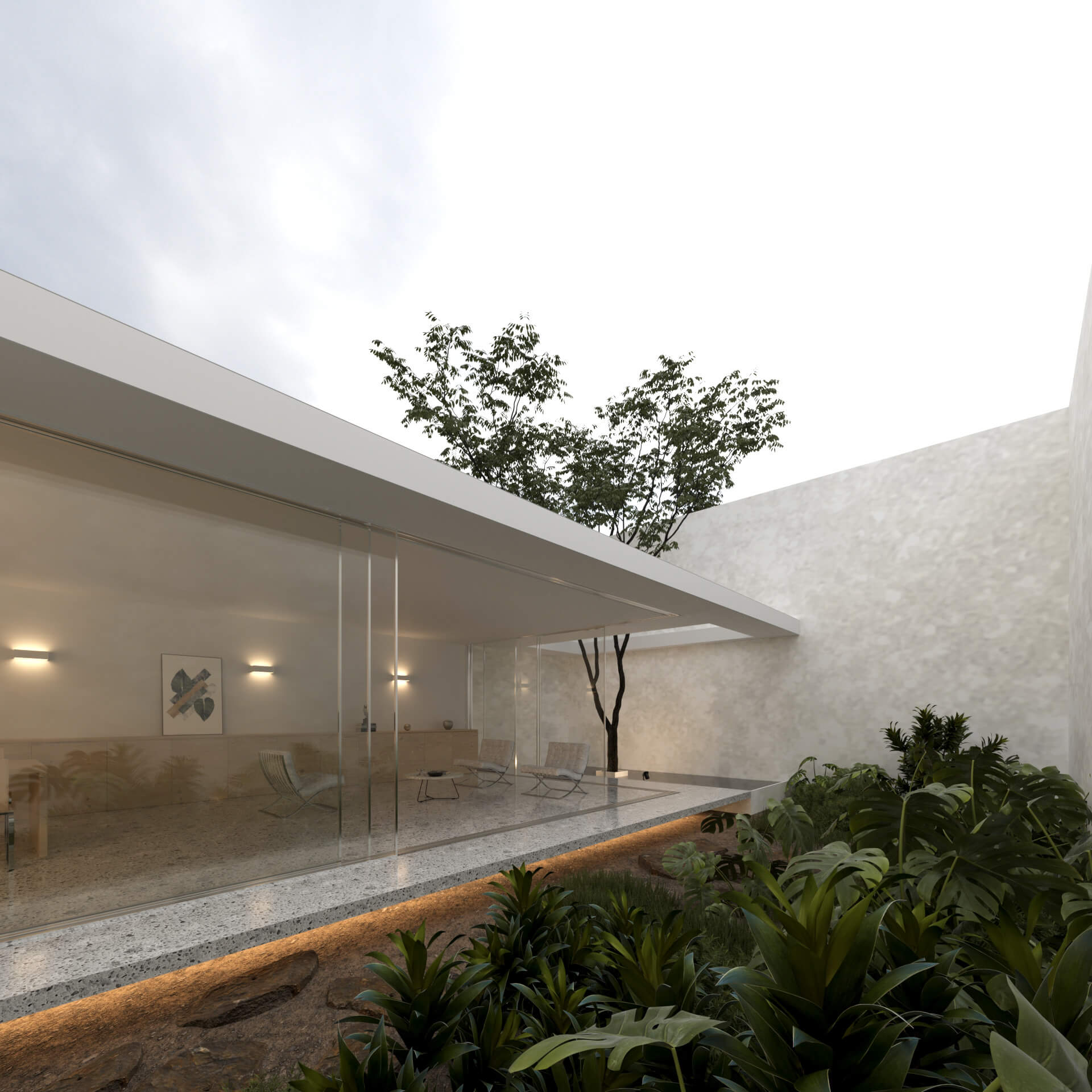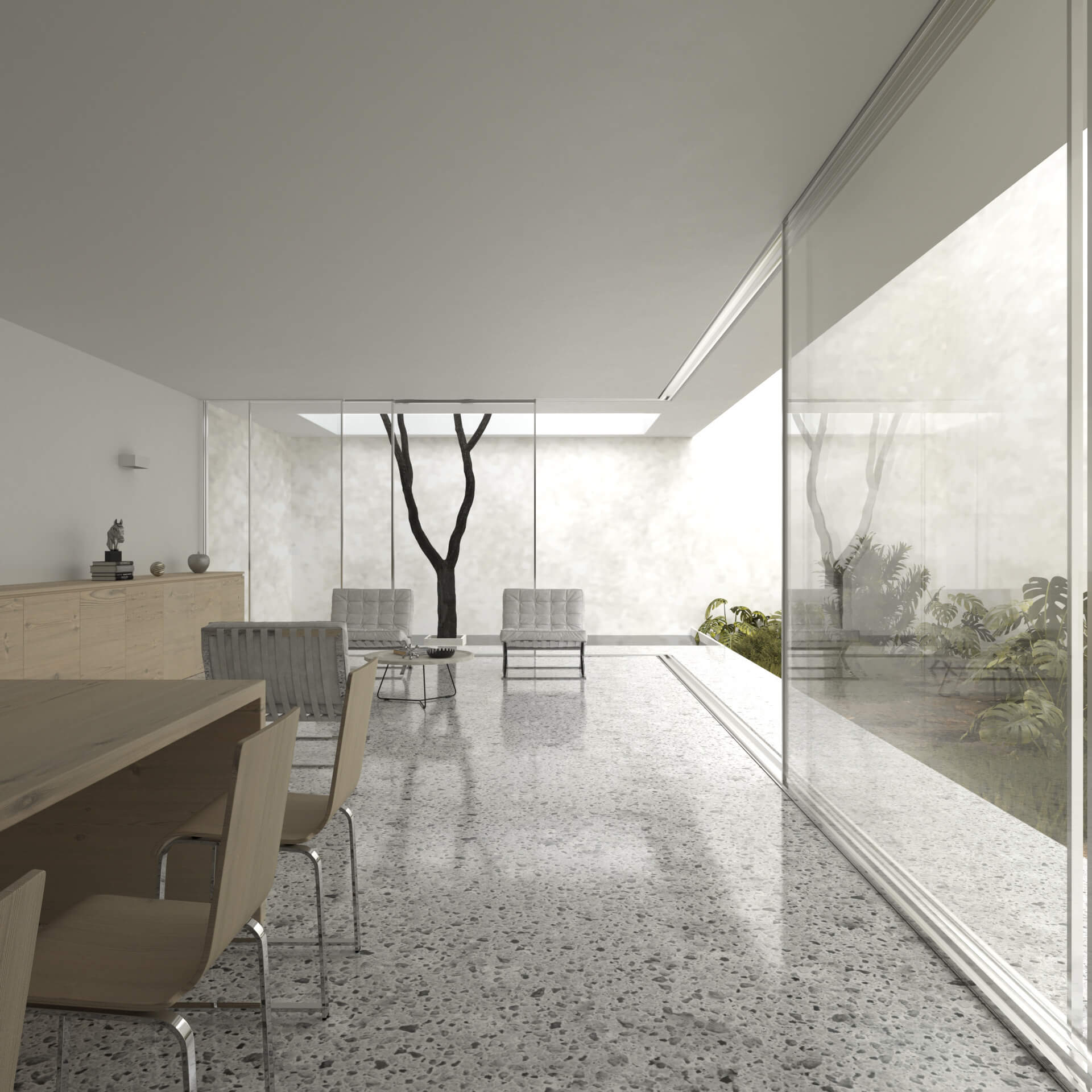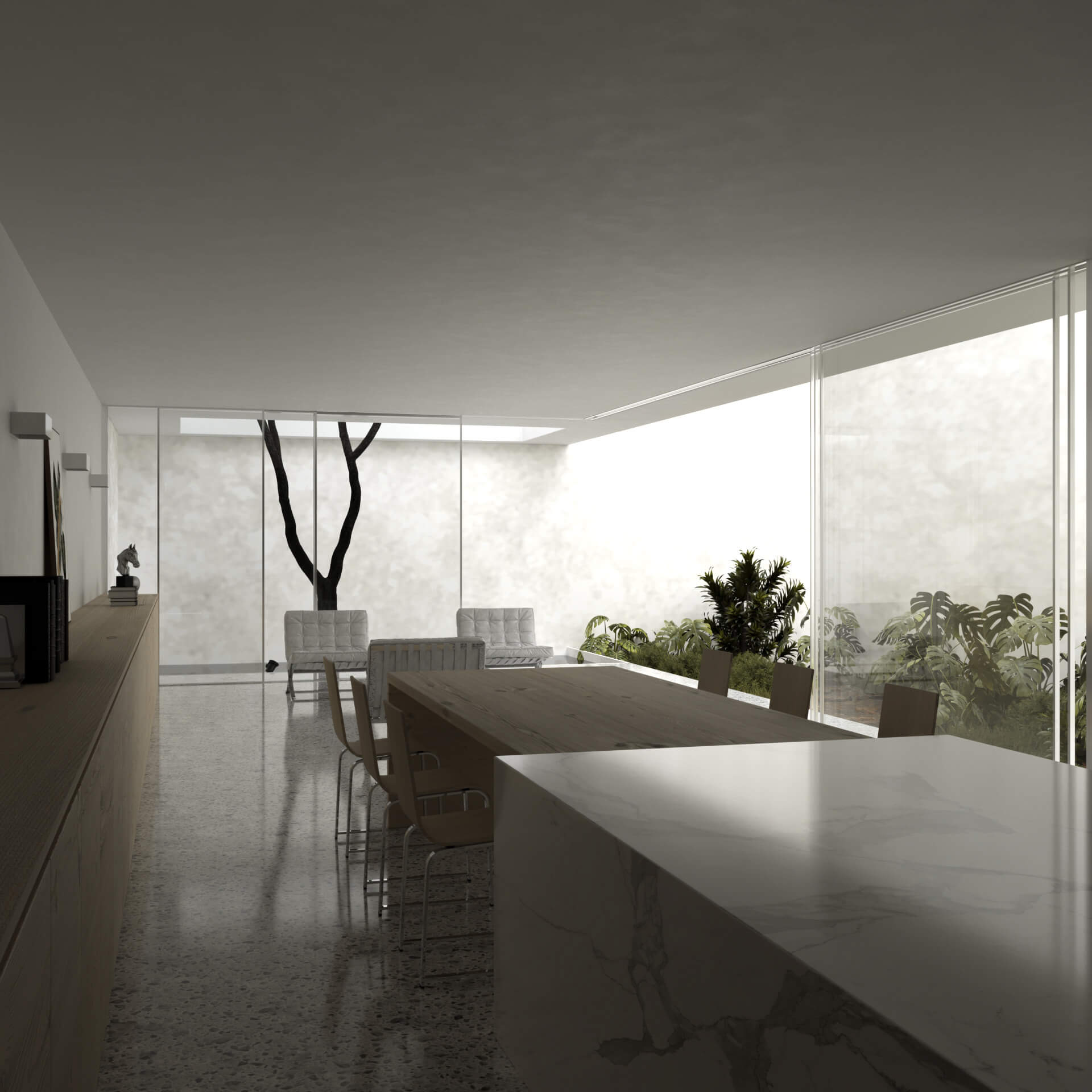 Connect with the Antonio Duo
---