Molina Architecture Studio: ''A house in the forest'' read the subject of the email. It was an invitation to design a house in a beautiful valley deep in a small town in Spain. The premise? A vast forest that dances with the wind, connecting two platforms by a stone slope.
The goal was simple: located inside that forest should exist an architectural piece capable of coexisting with nature and sheltering life.
To promote a constant interaction with the environment, our intuition lead to imagine an architectural piece that portrays masses and curtain walls creating autonomous rooms that connect each other through hallways and internal patios. A checker pattern structure rest on top of the programmatic needs and the natural stone slope, blending architecture with the existing landscape.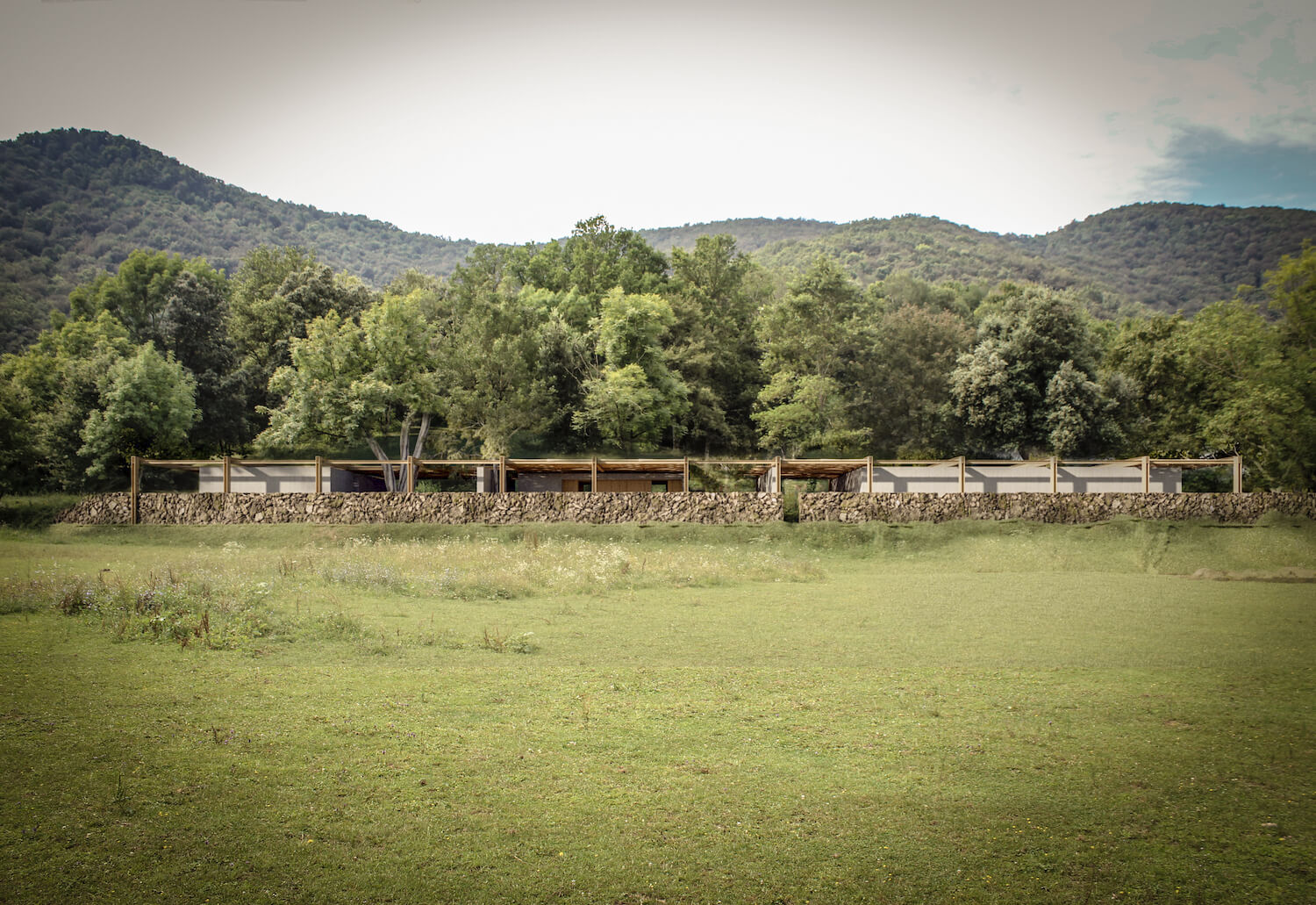 Site
The site is located in a small town in Gerona, where a beautiful forest coexists with the amazing landscape. Nature itself feels as if it is still uninterrupted by humankind. A place that invites you to enter it walking along a slope, where our intuition suggested the placement of the architectural piece: a place where it could connect with the forest behind it and allow a view to the mountain valley.
PROGRAM
The initial brief for the program was very simple: bring the forest to the house and bring the house to the forest. The user wanted to break the false dichotomy between indoor and outdoor and reimagine the typical forest house program into a new typology that states a clear division between private and social, having its surroundings as the main actors of the scene. A house that changes the indoor/outdoor perception throughout the day as the sun showers the structure casting infinite shadow combinations along the day.
CONCEPT
We believe that concepts should drive a design intention and not a specific form. One of the initial concepts for the house was that we wanted to make it feel as part of the landscape. The house is recessed just enough where the stone slope becomes part of the house.
The house wants to stay low, following the landscape´s horizontal rhythm, while connecting to the forest surrounding it. A checker pattern structure shelters the programmatic needs, allowing a transparency that casts changing shadows throughout the day.
ANSWER
A very unique piece in the landscape that blends seamlessly with its surroundings. We believe that every time that an architectural piece is placed in a landscape, it should enhance it in every way possible, and not the other way around.
A house that strikes curiosity since the first moment making you ask where you are inside or outside. A complete experience of connection and protection in a unique and special way. Social spaces completely open up to the forest scenarios and nature, while private spaces close to the inside, allowing introspection while framing the views, bringing it inside.
A truly House in The Forest.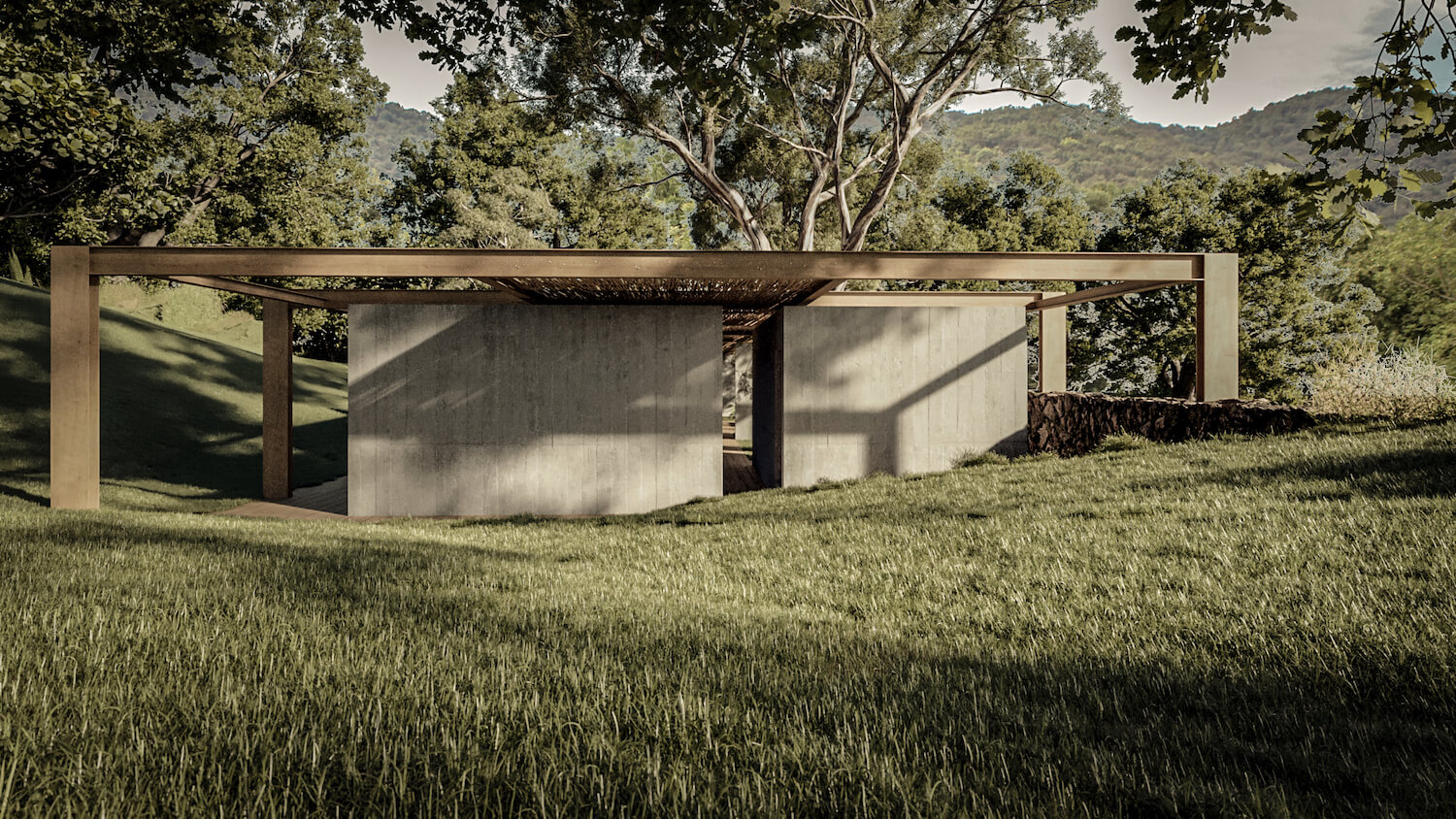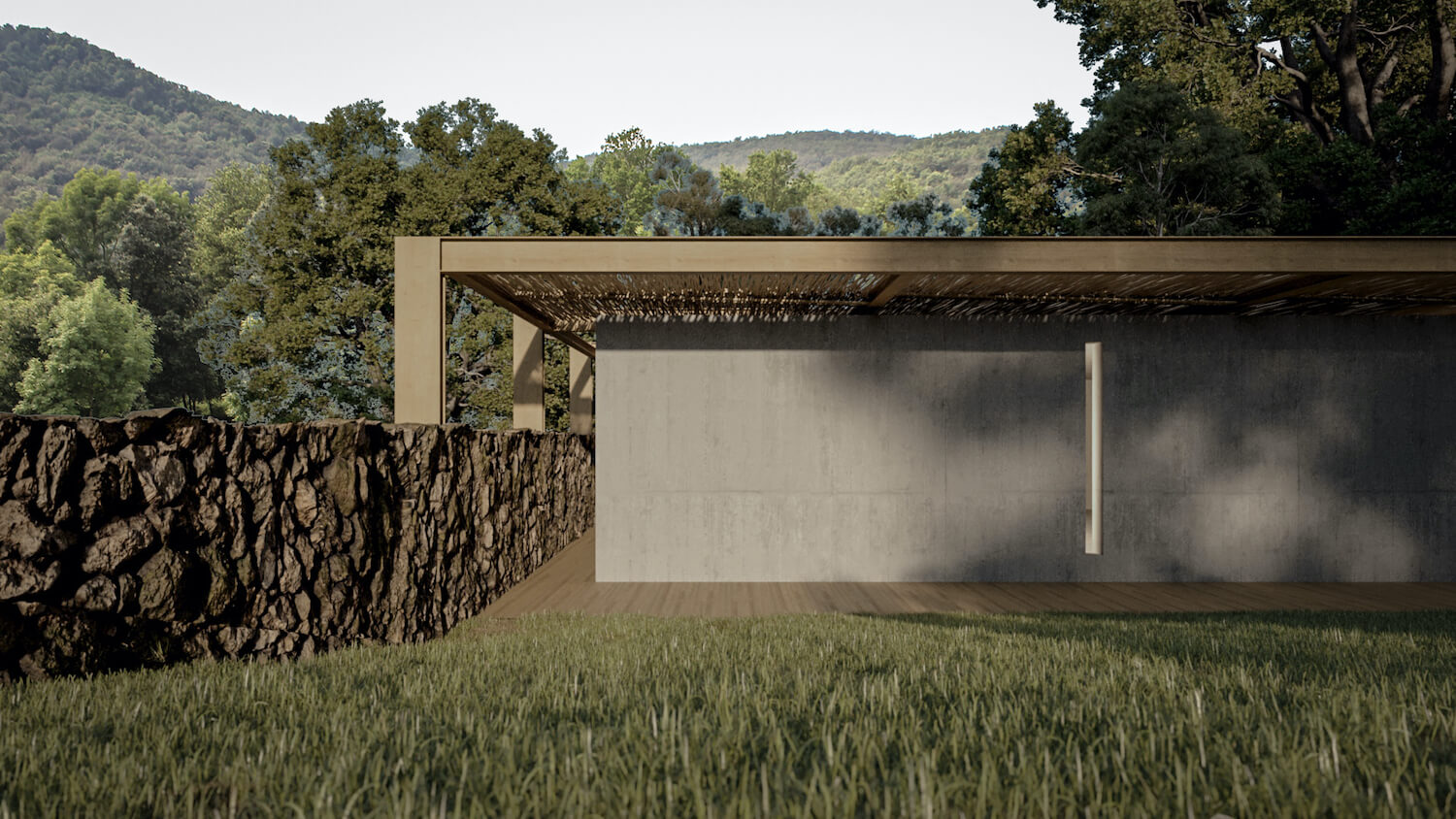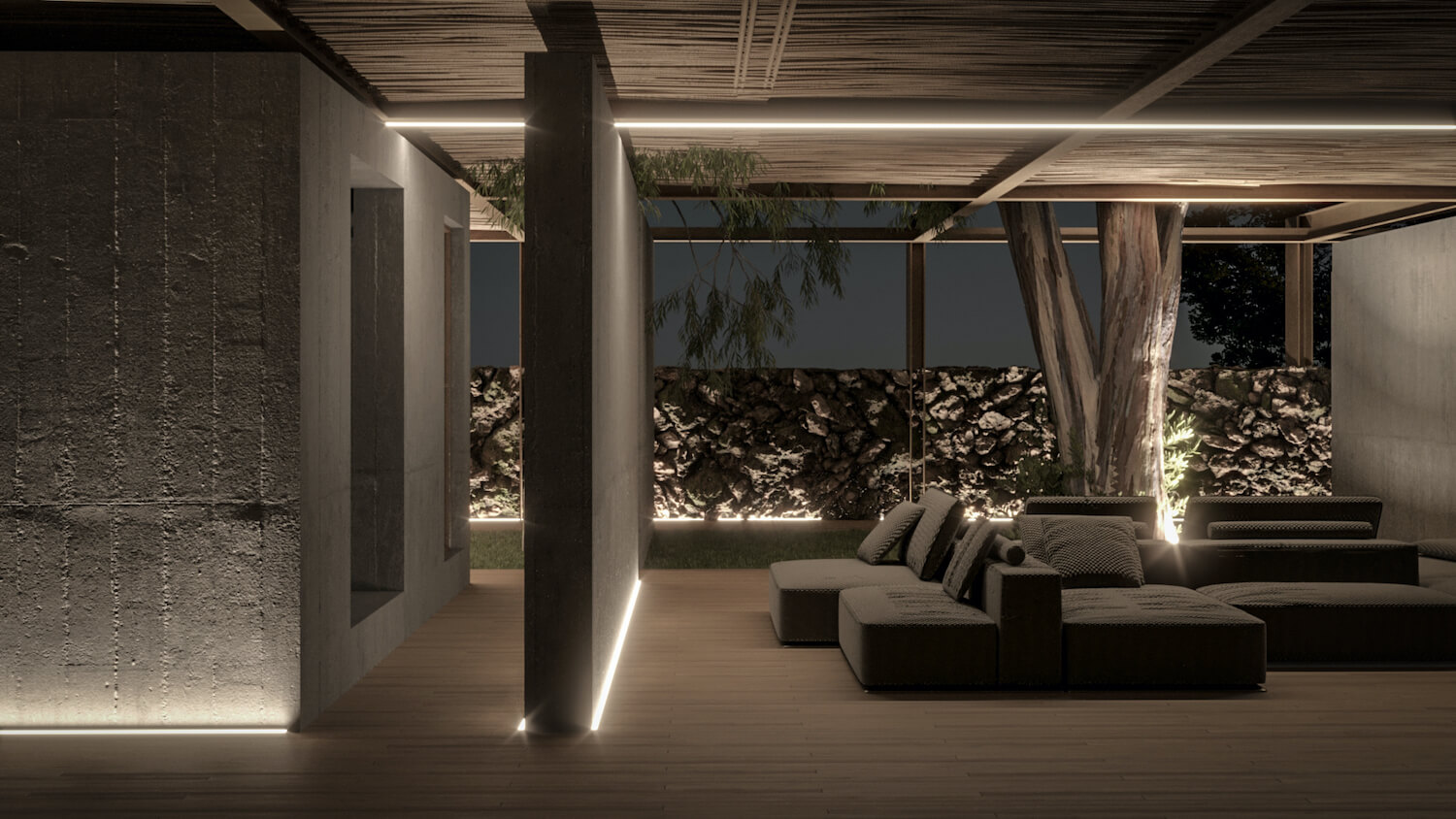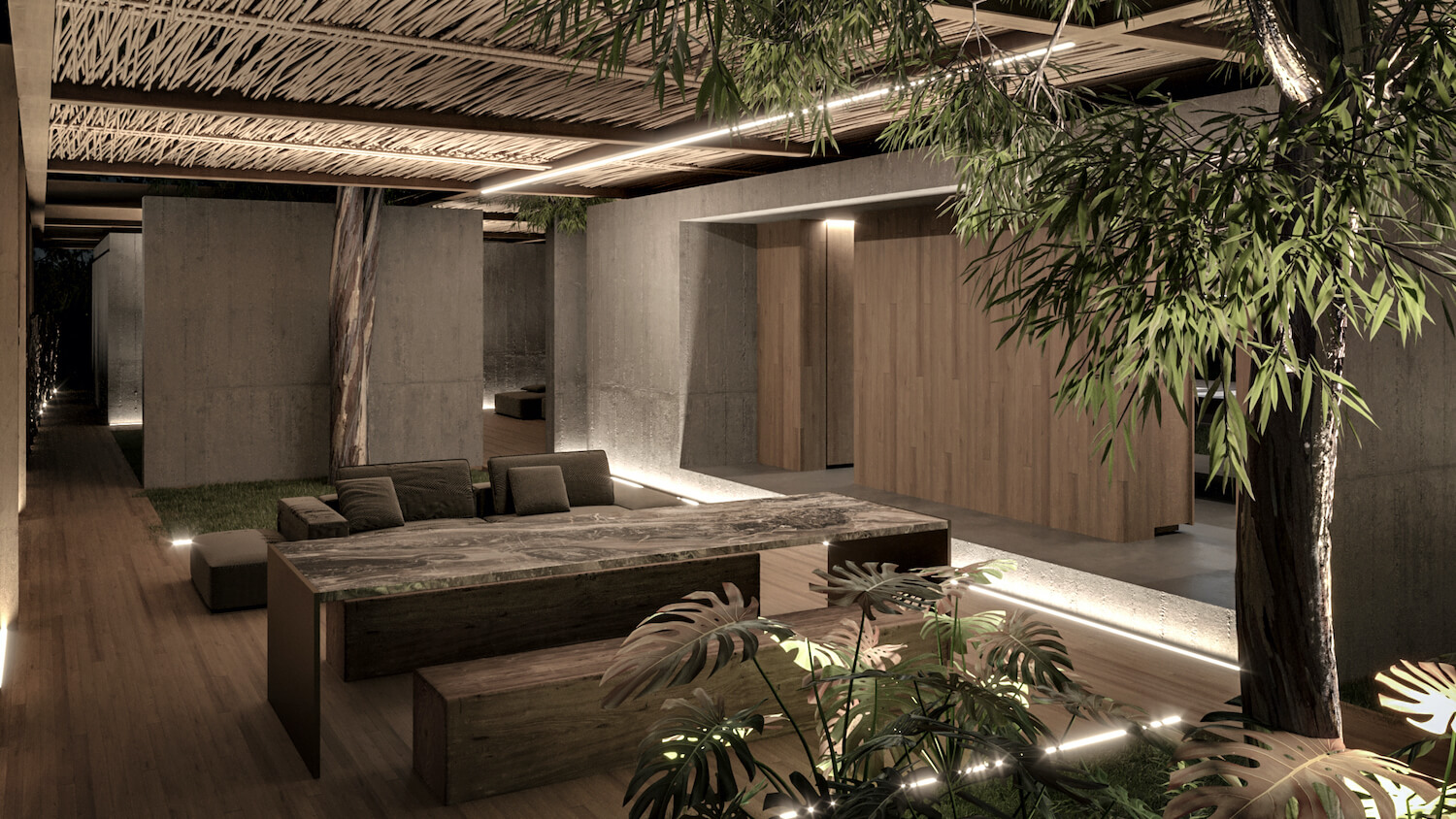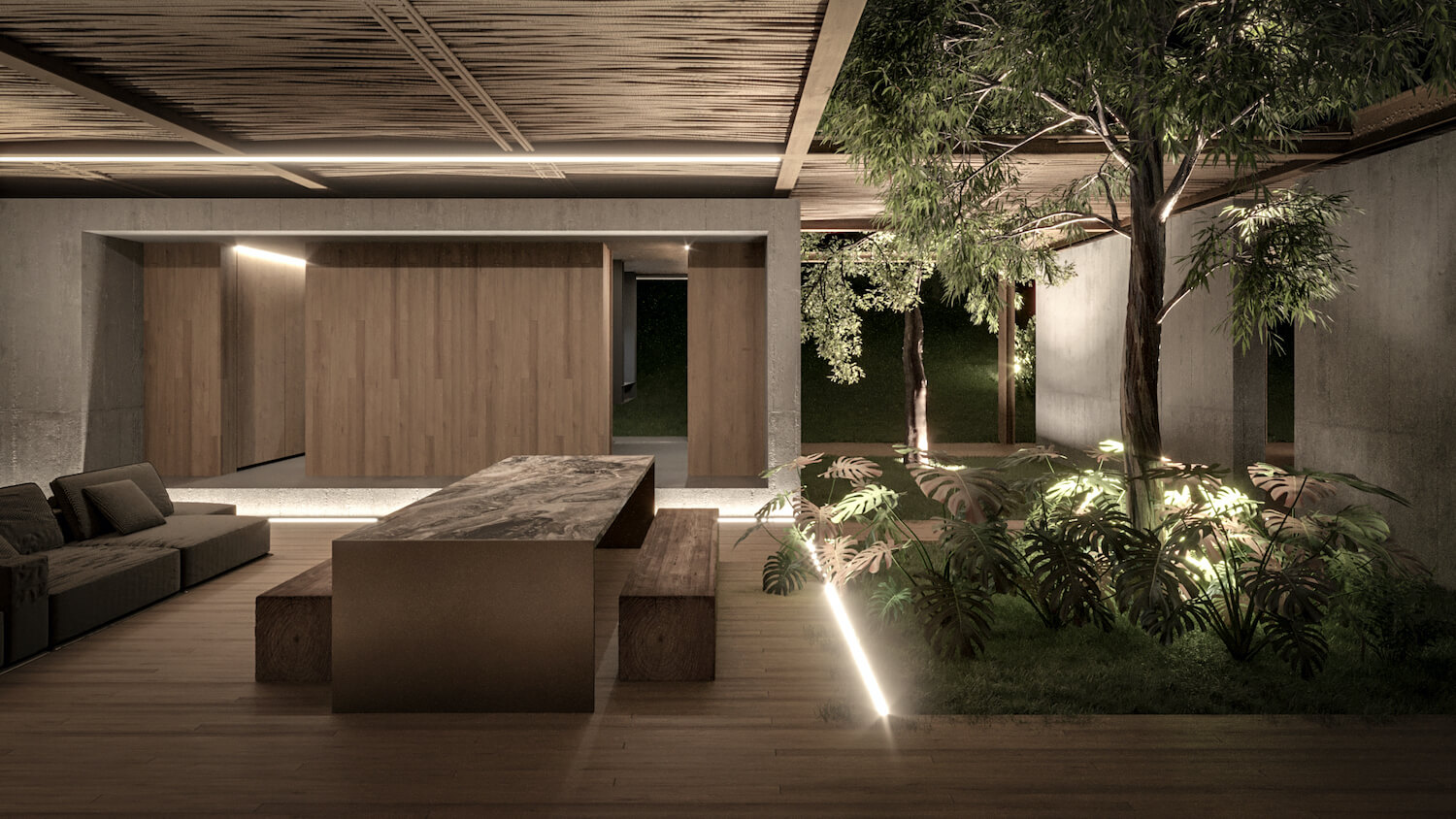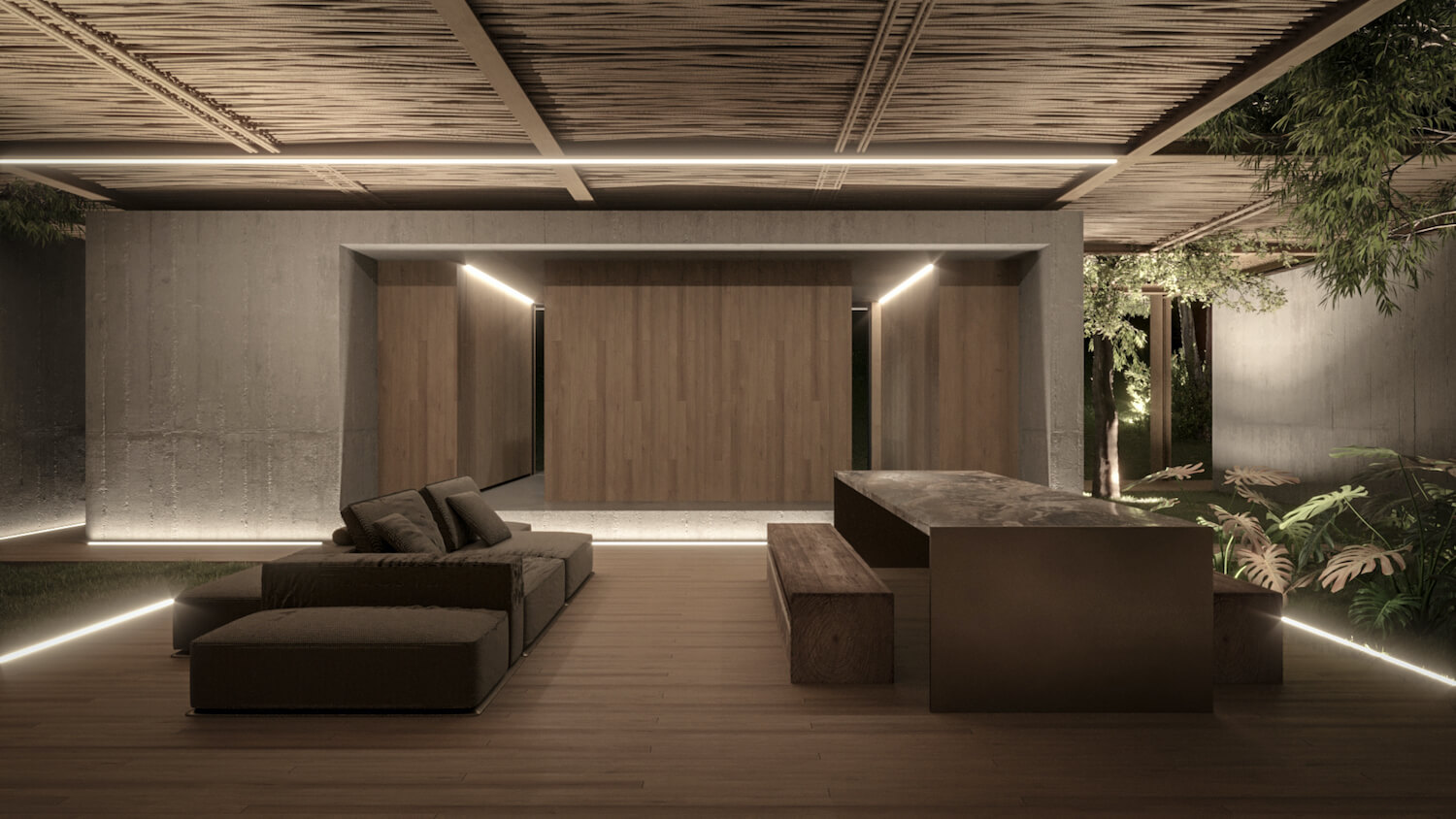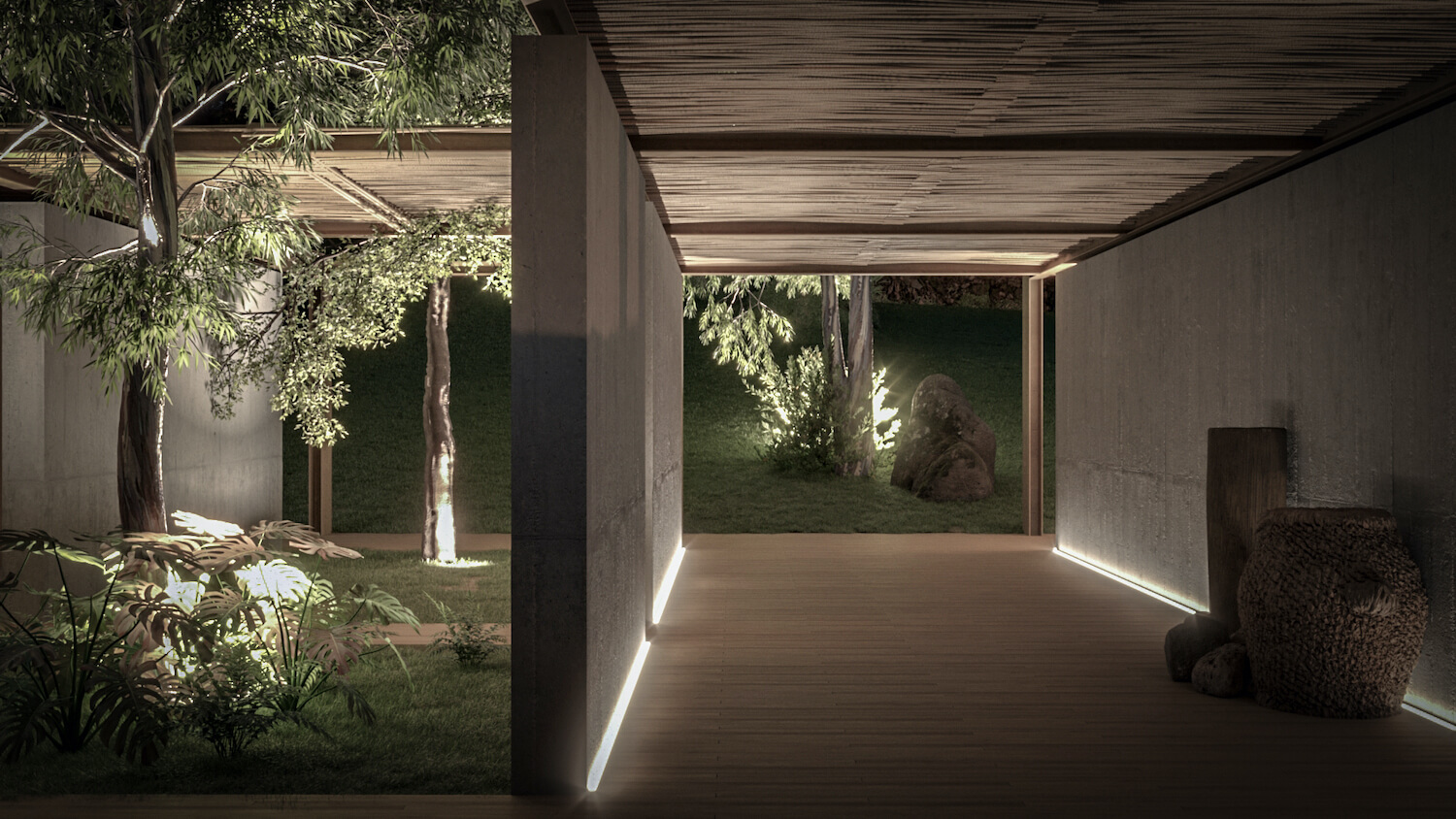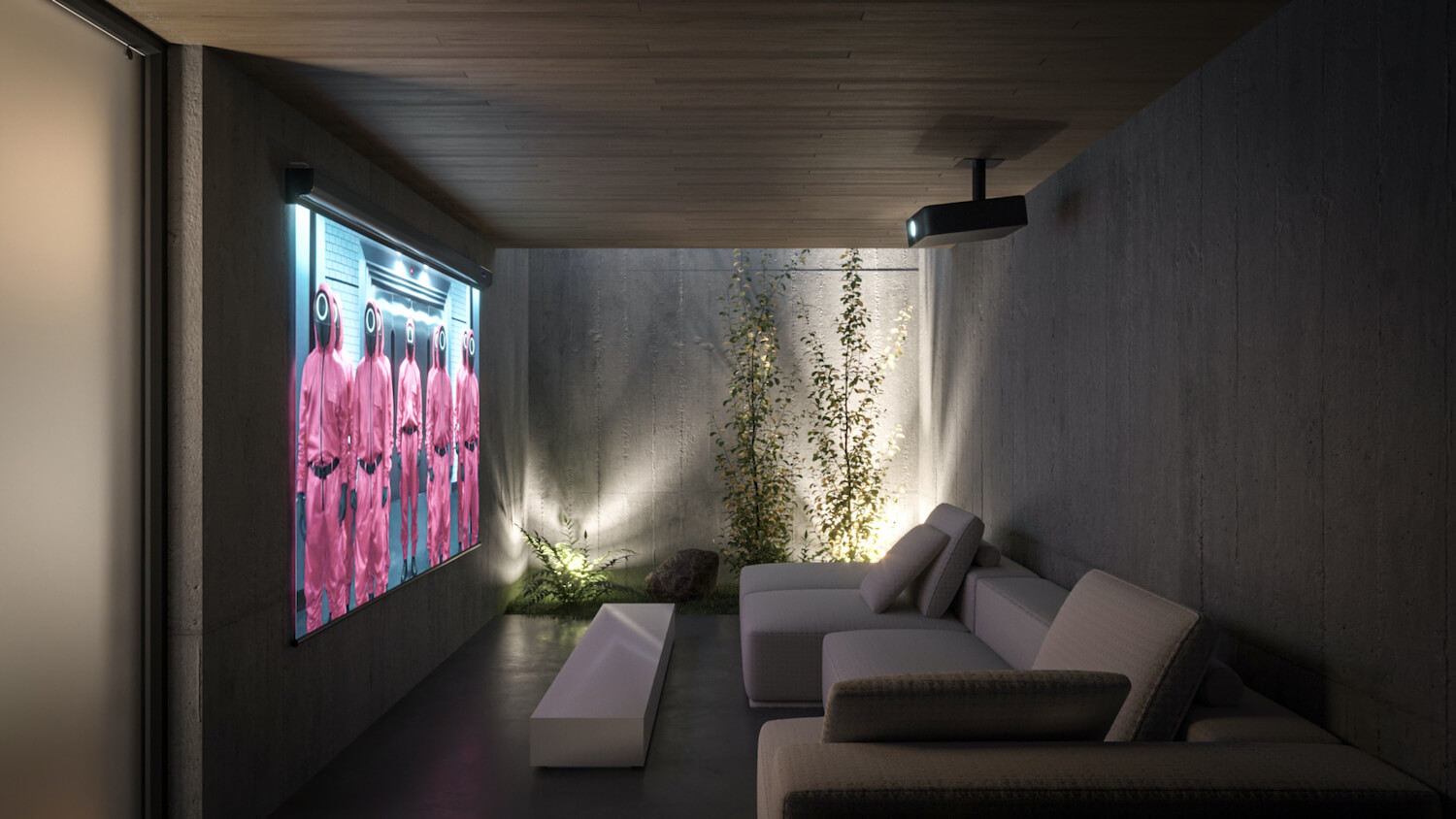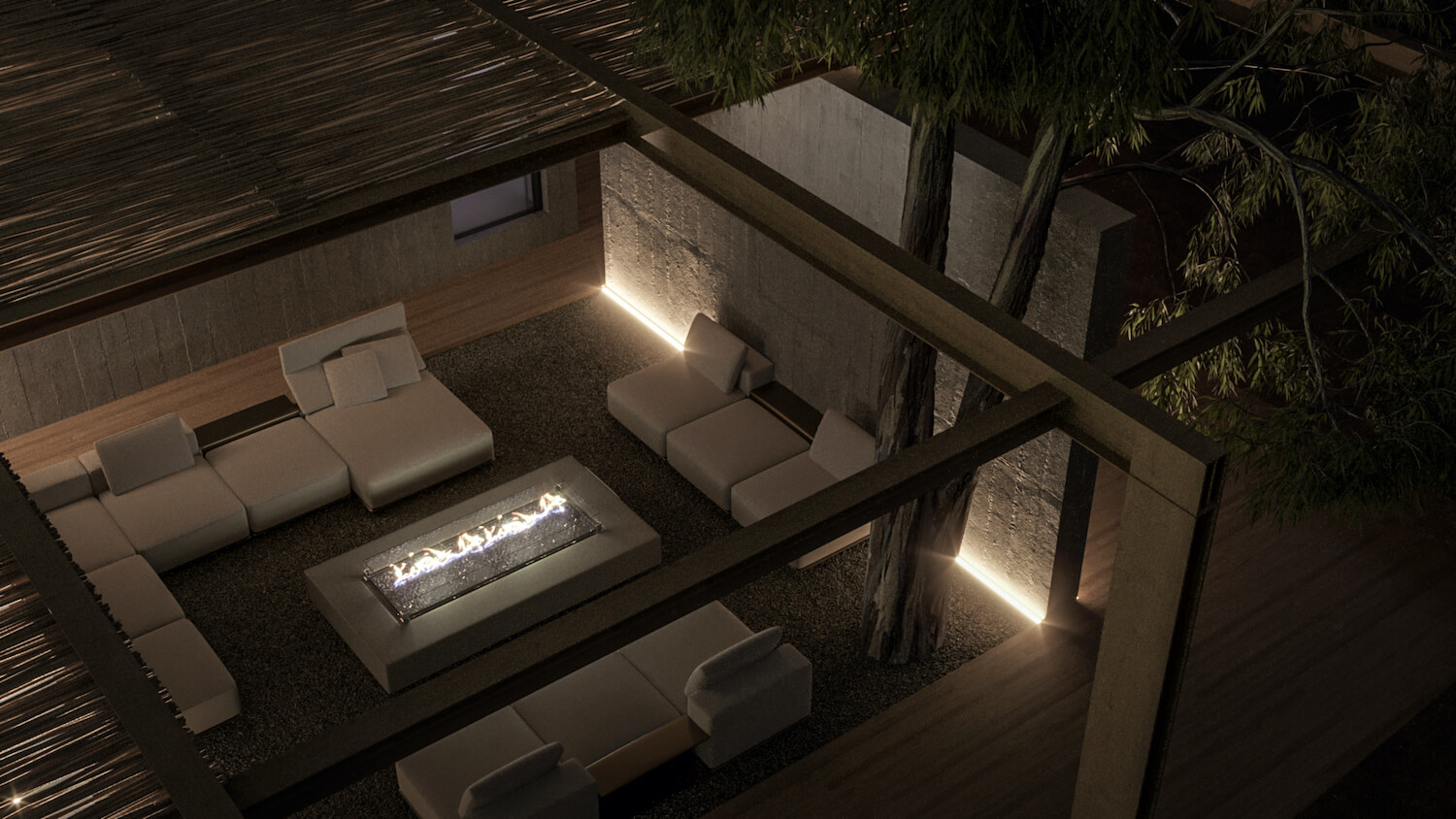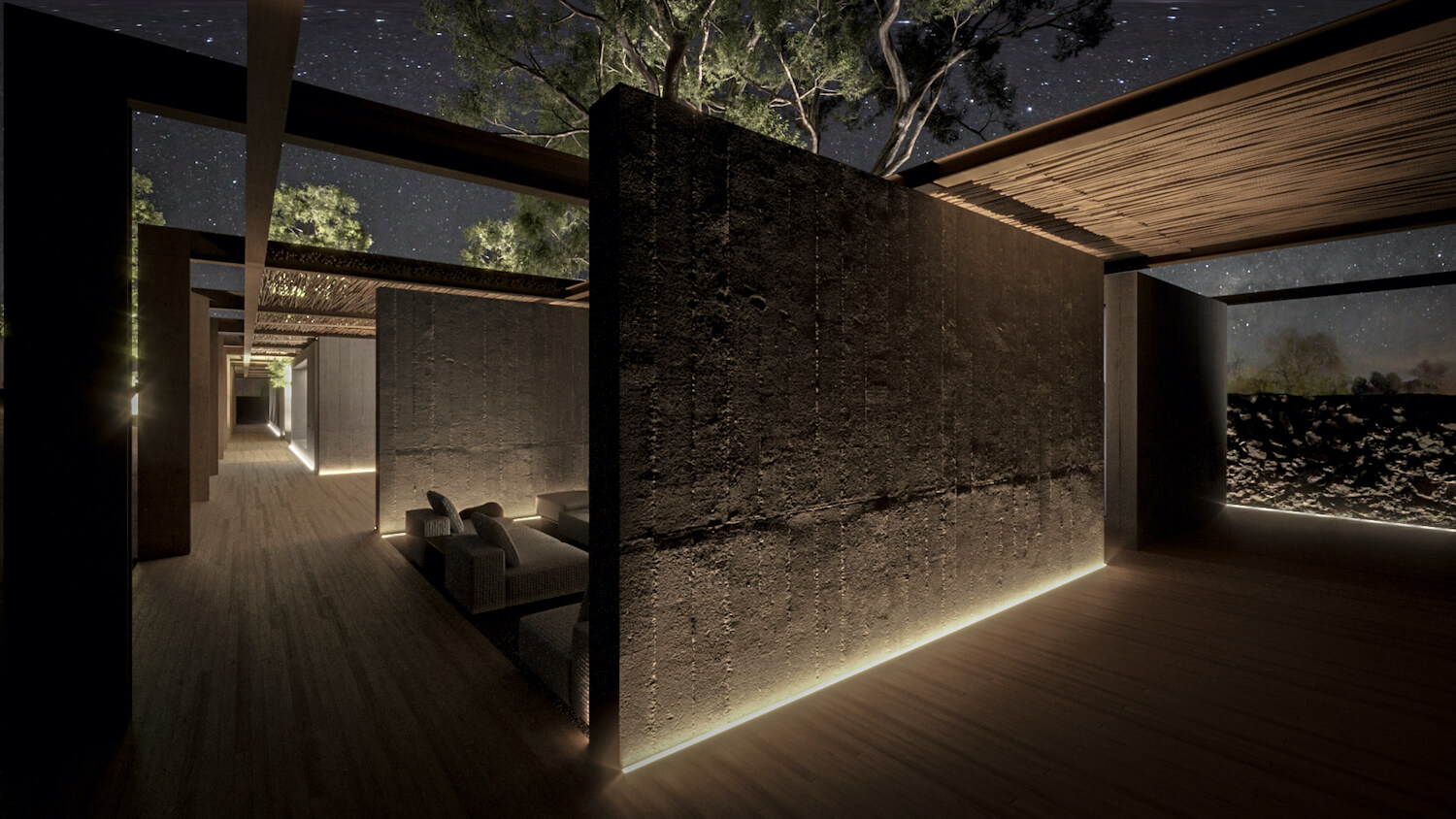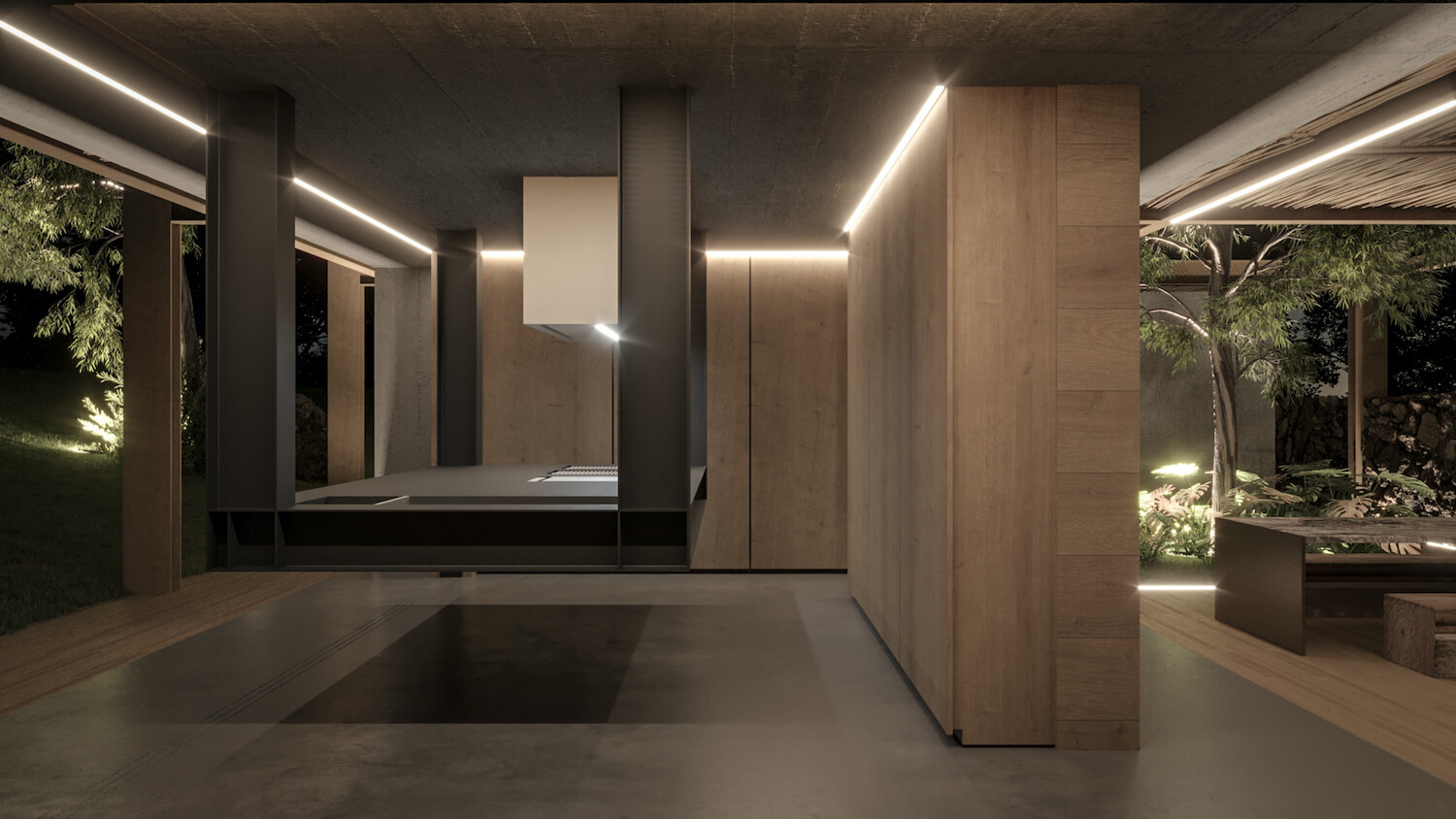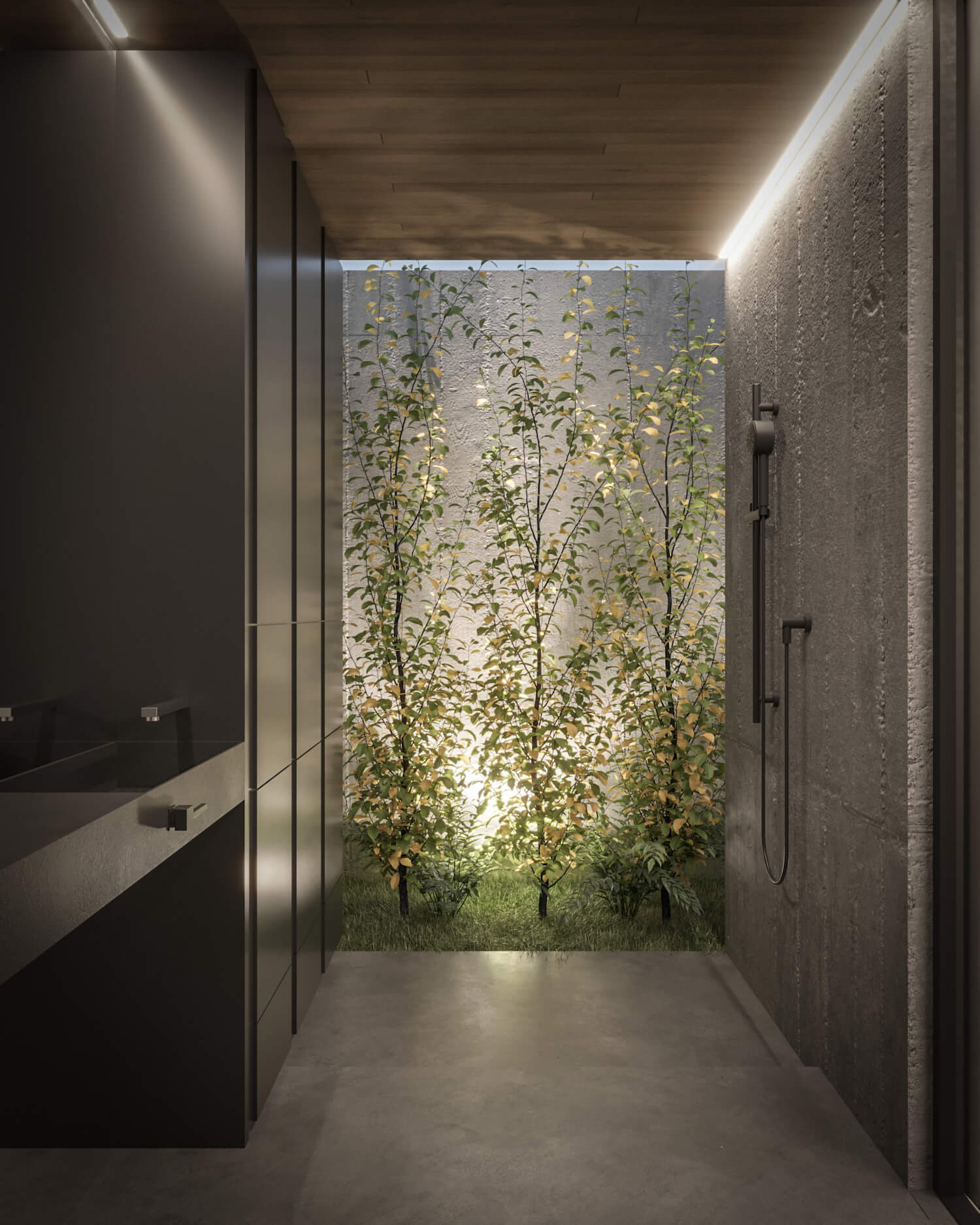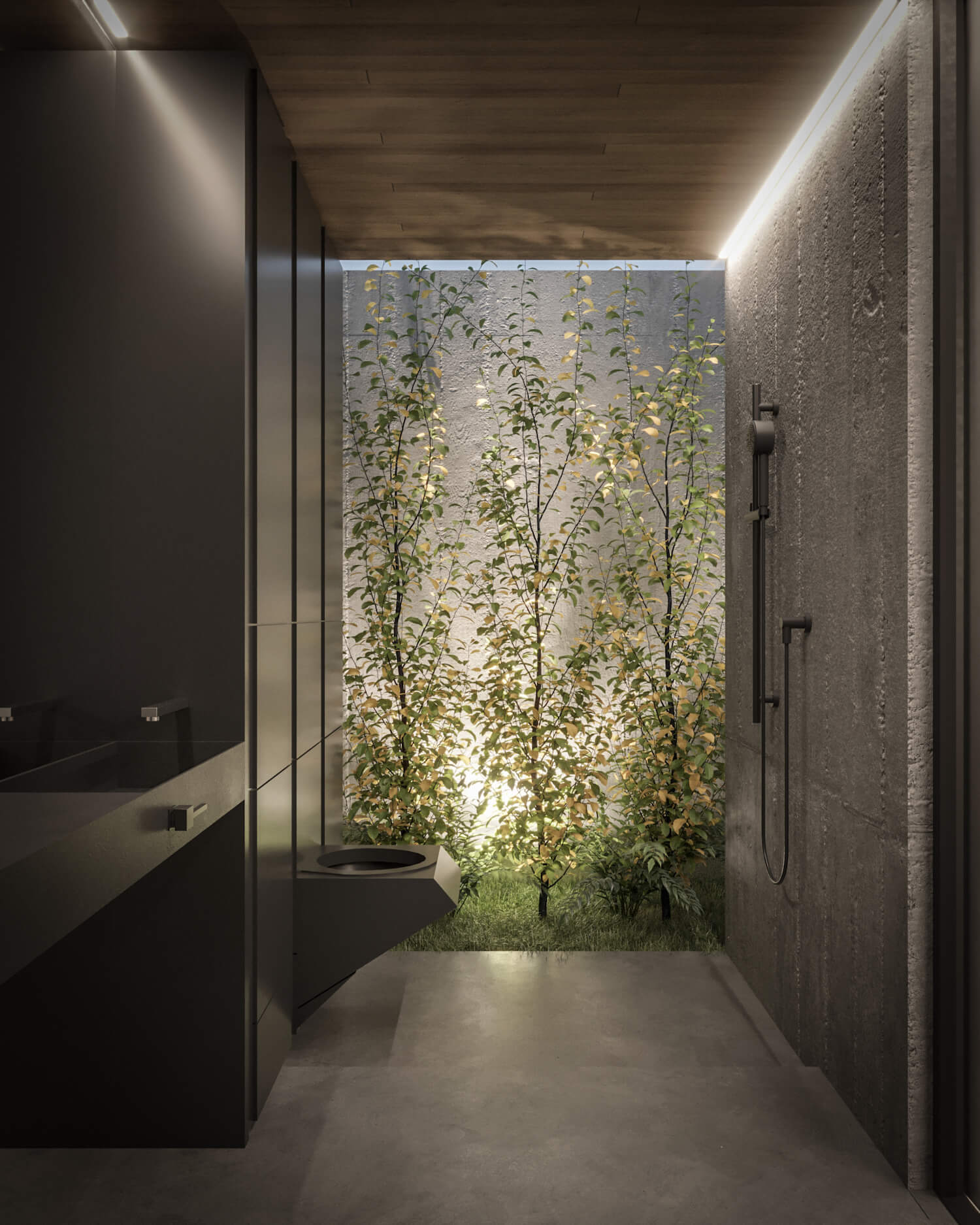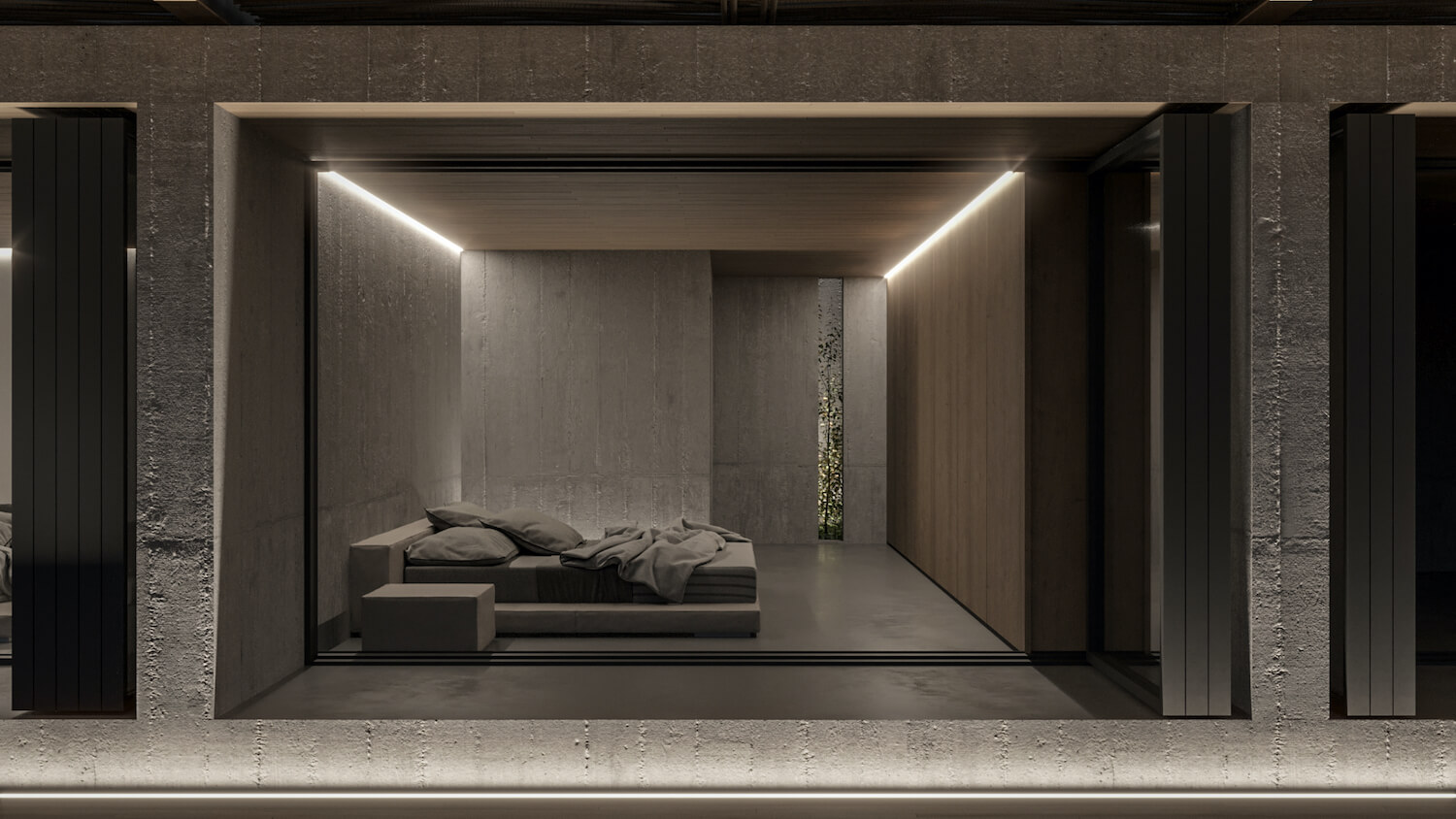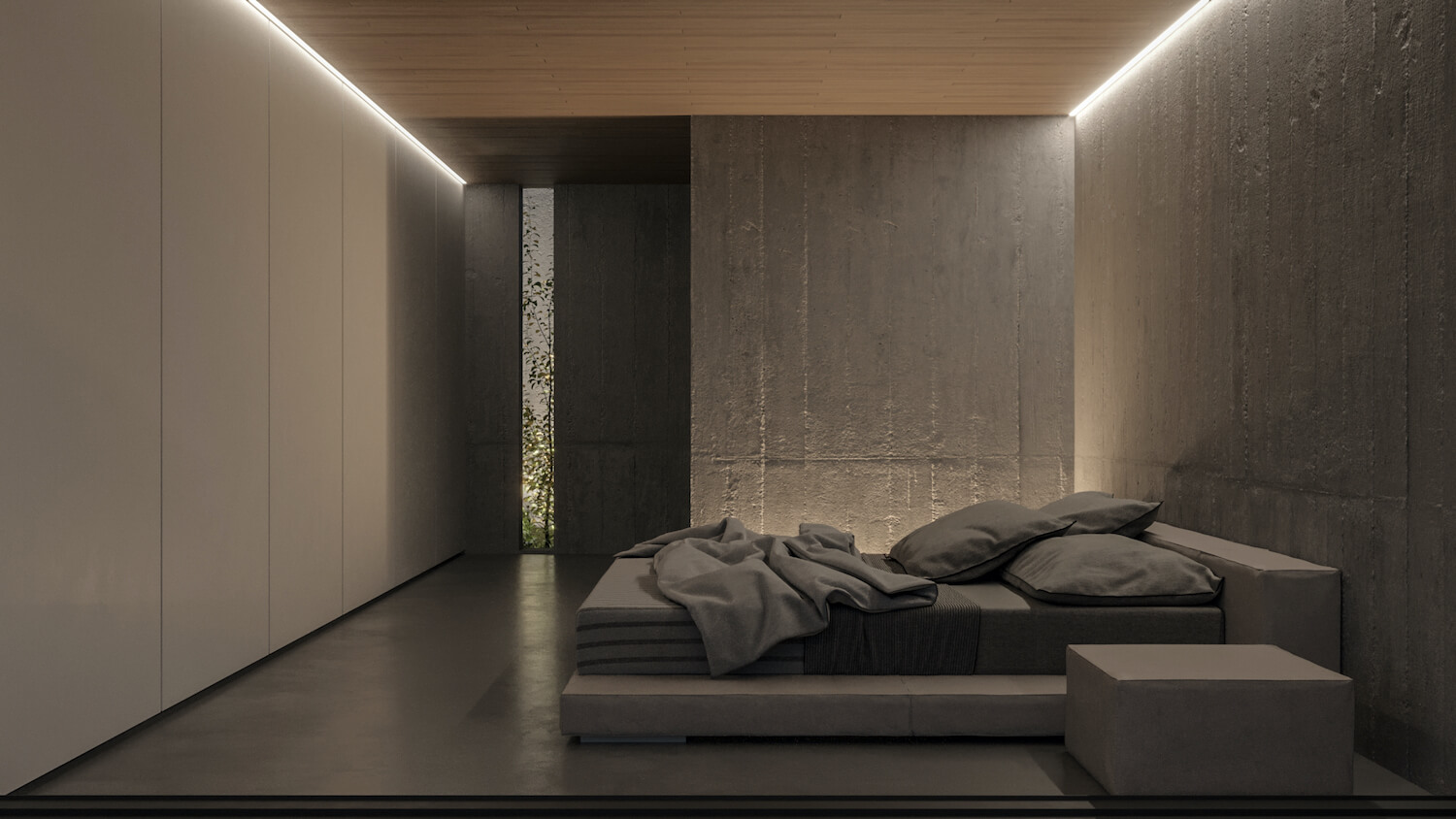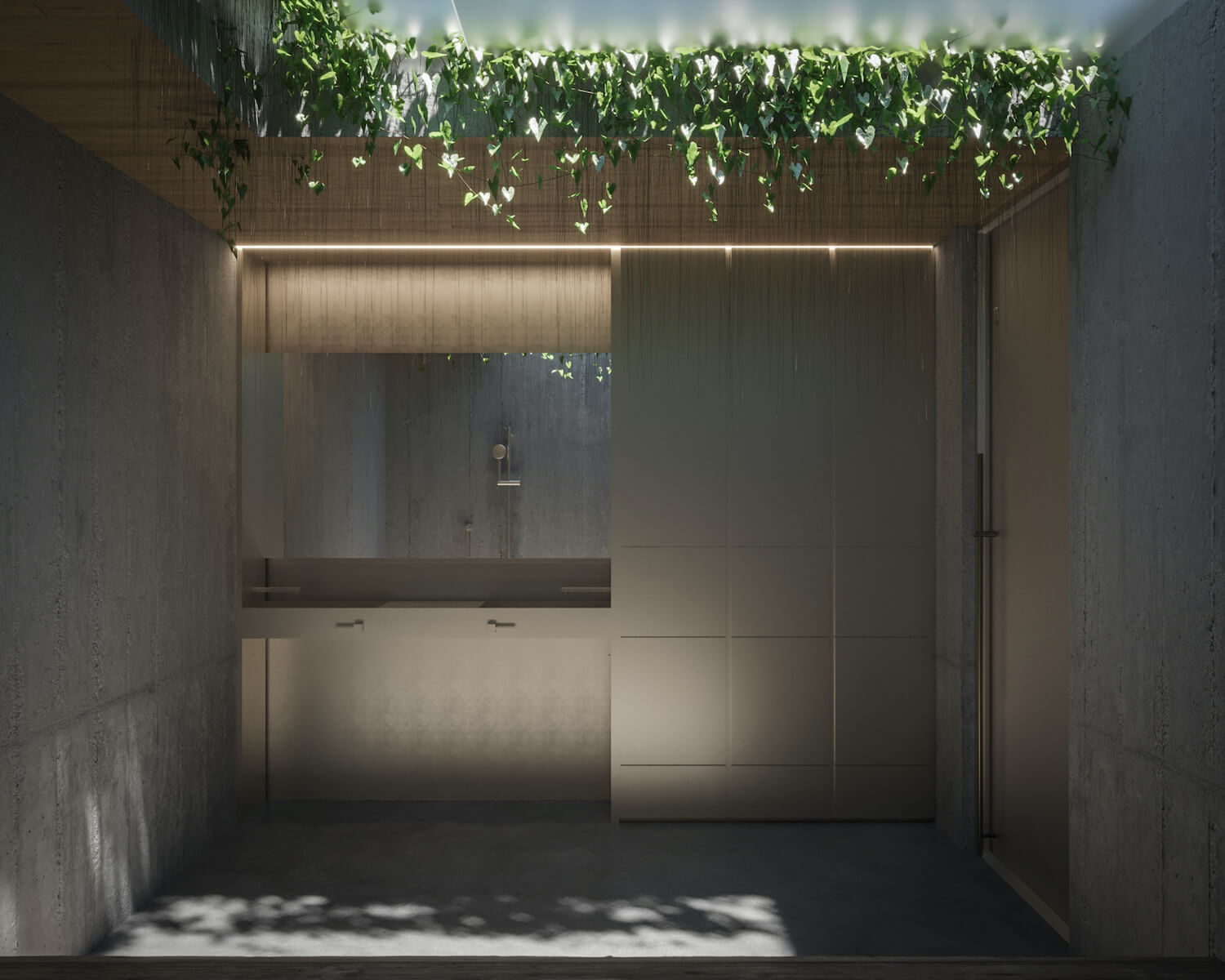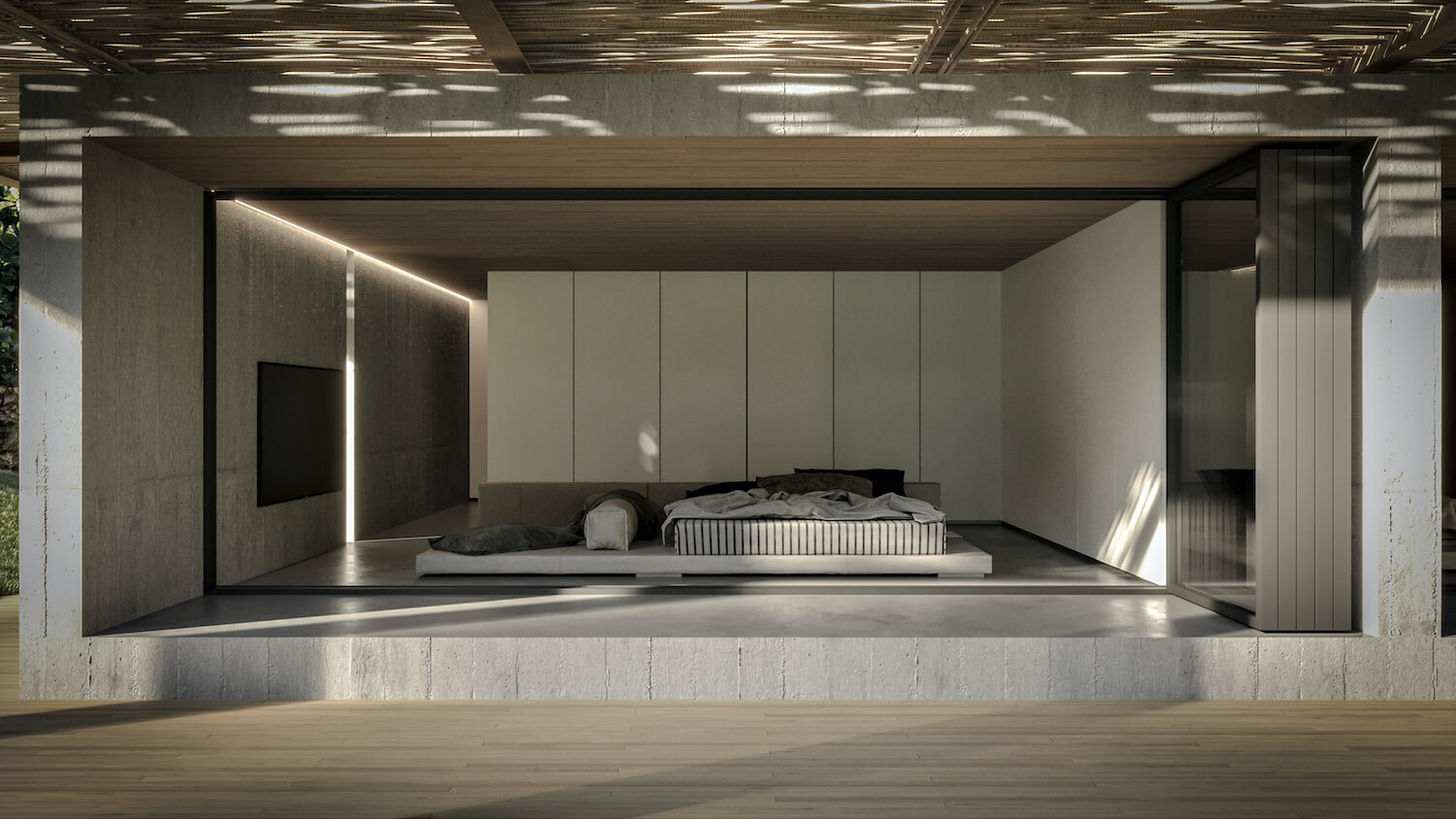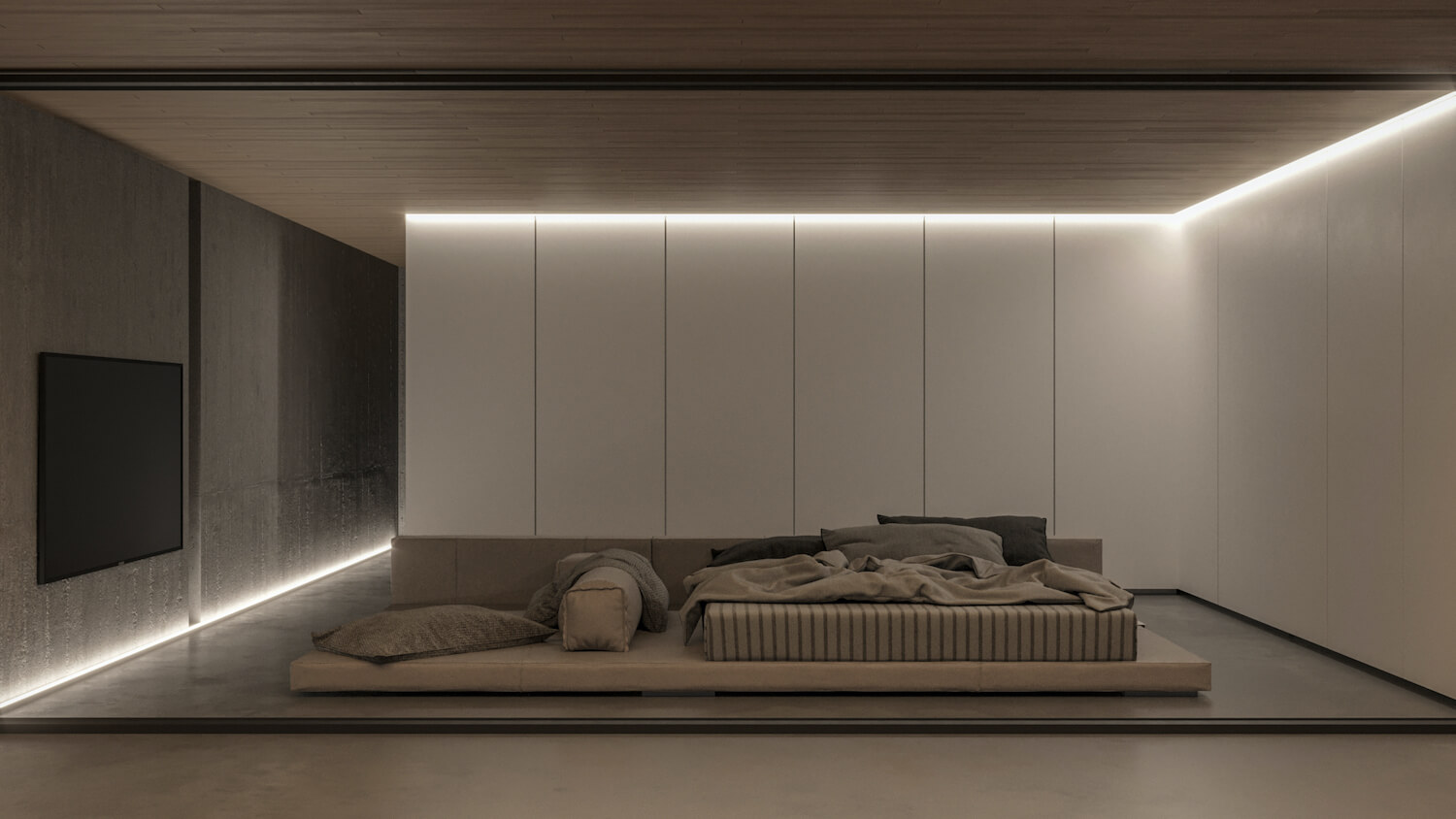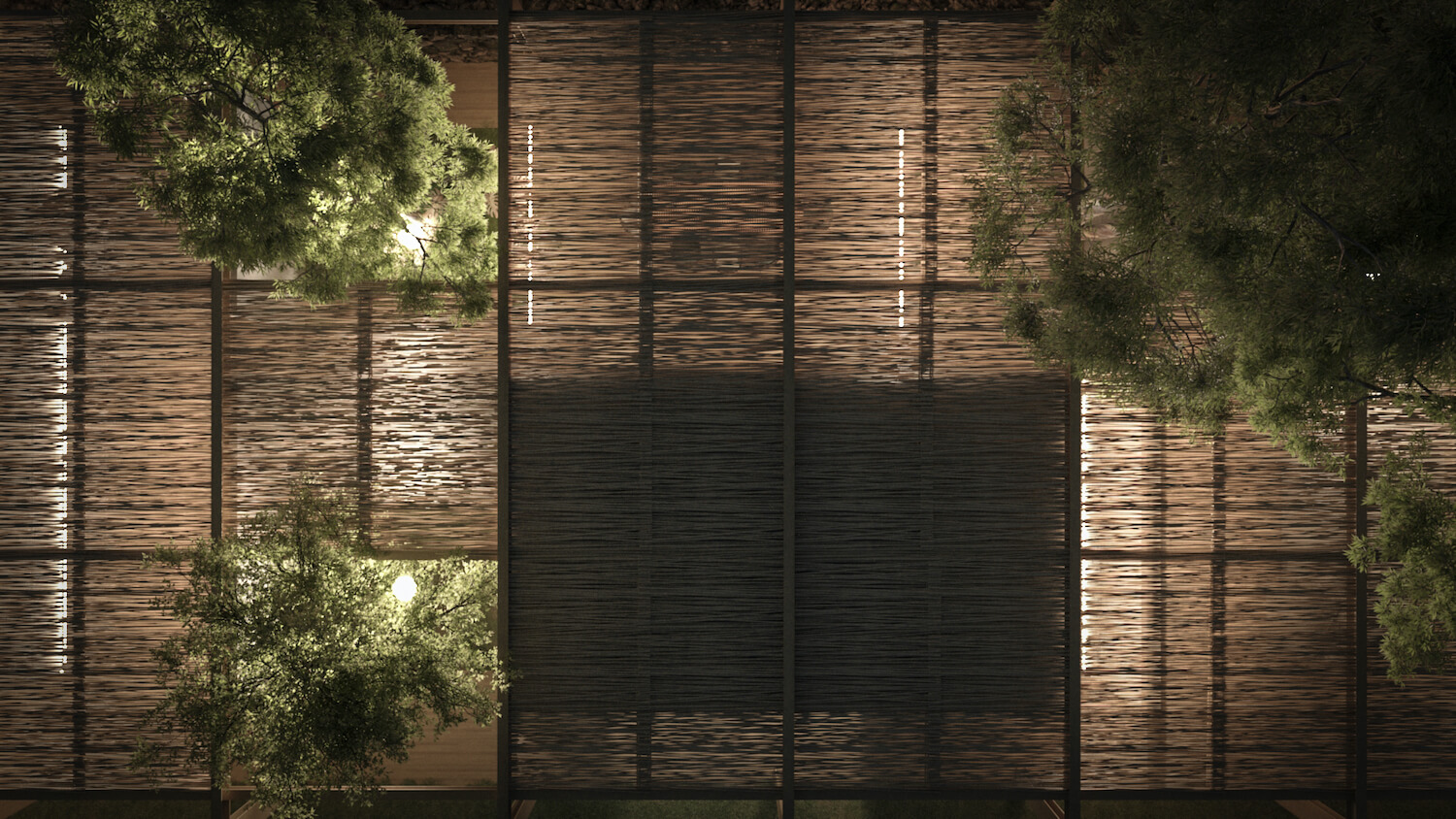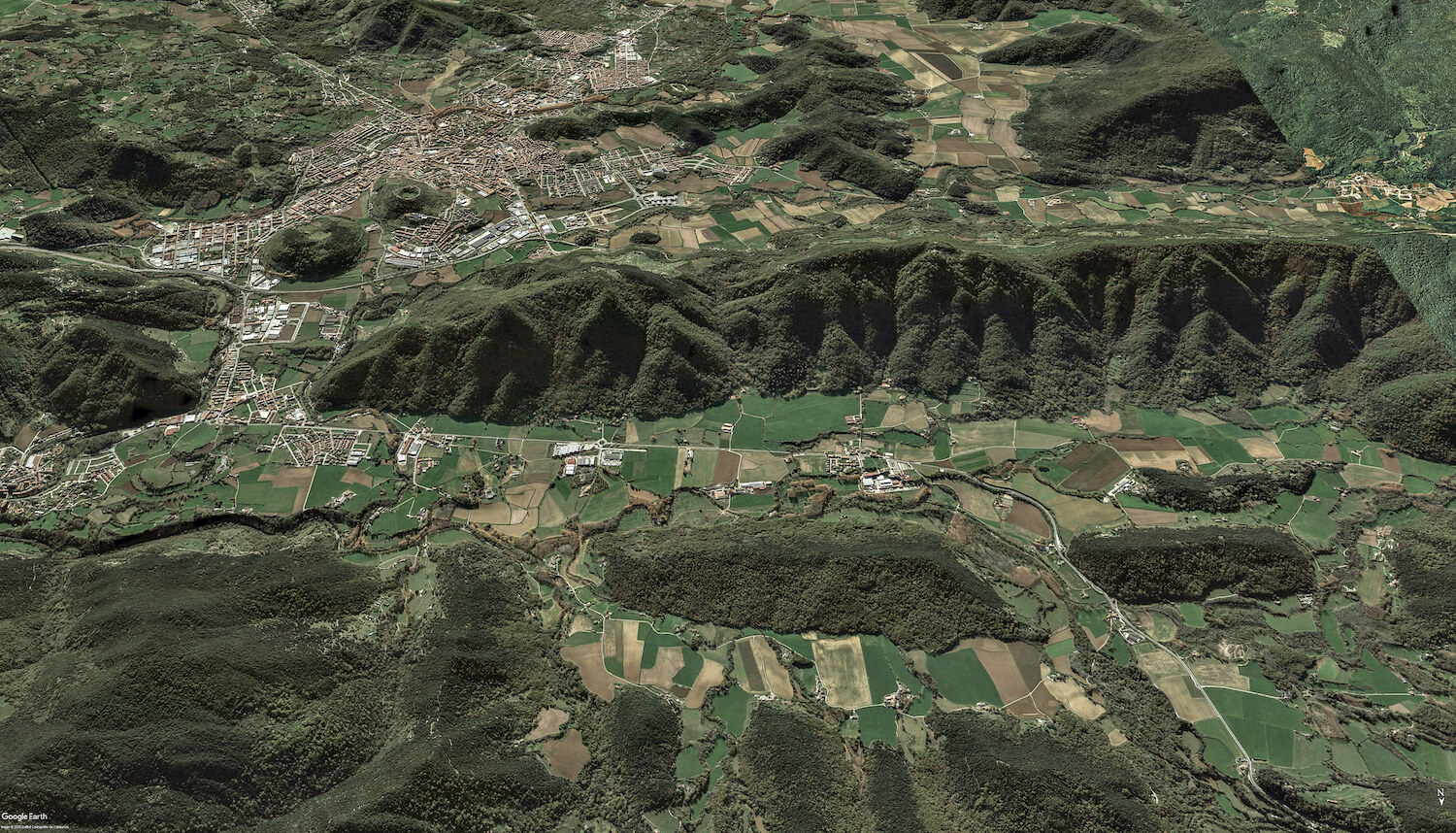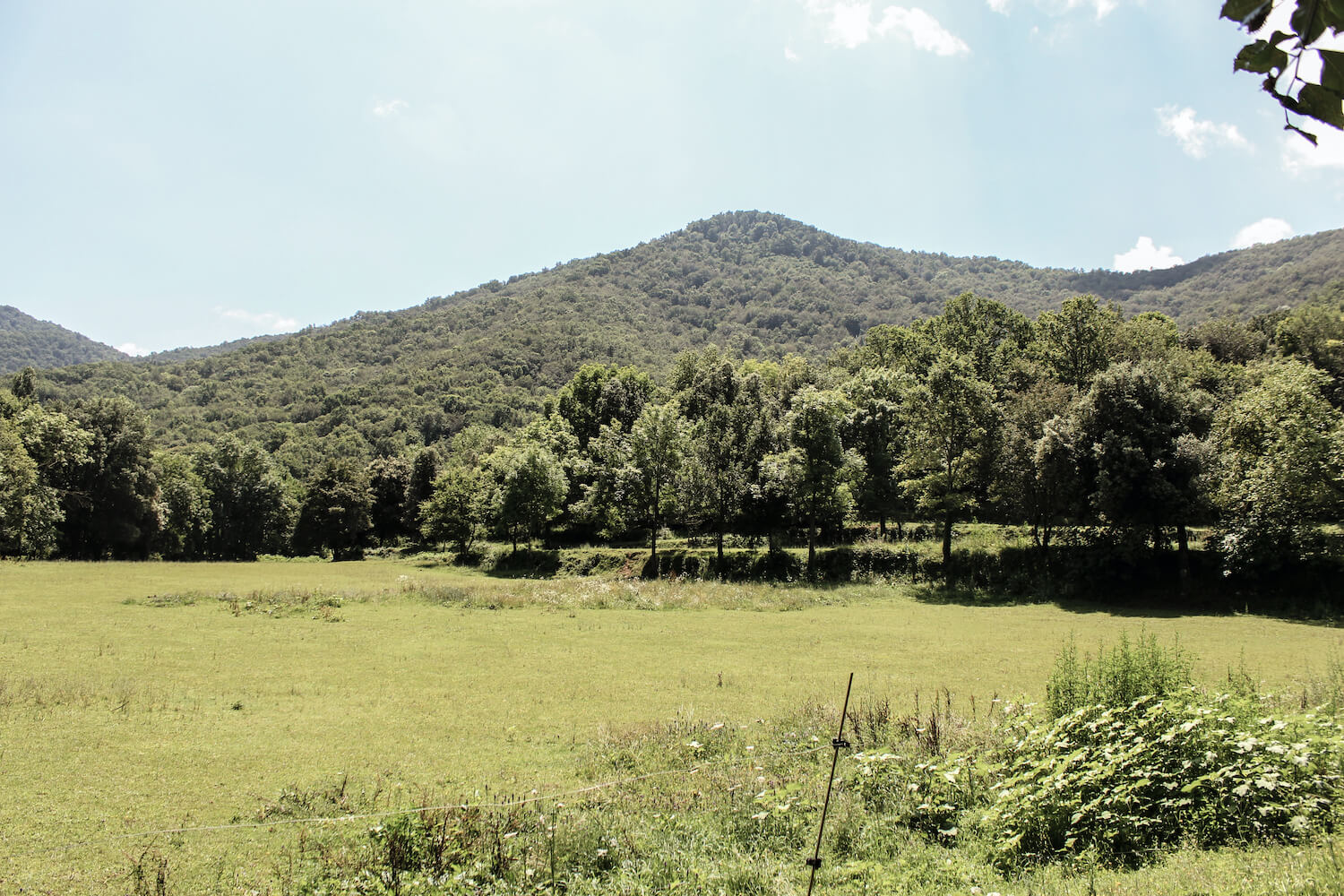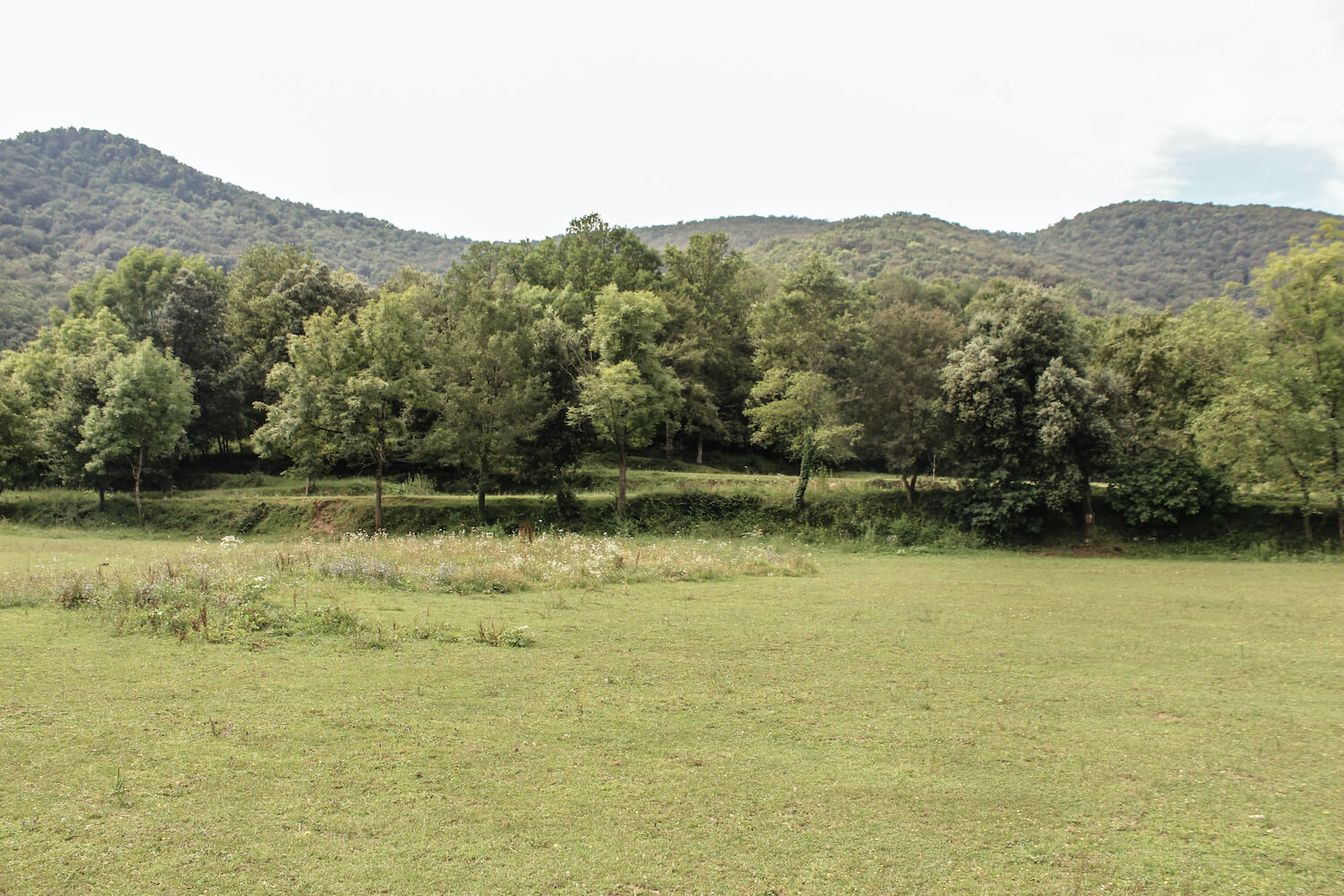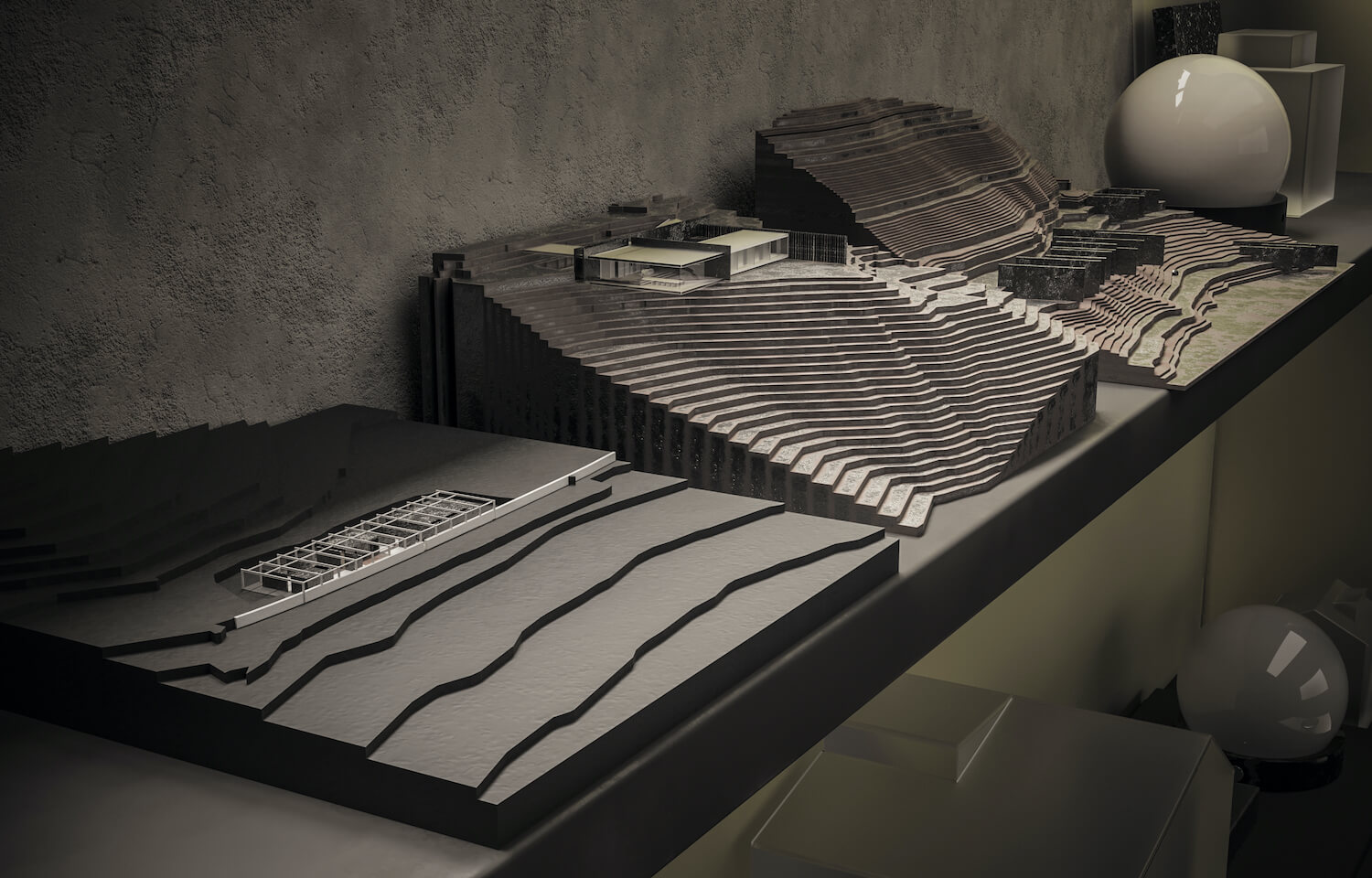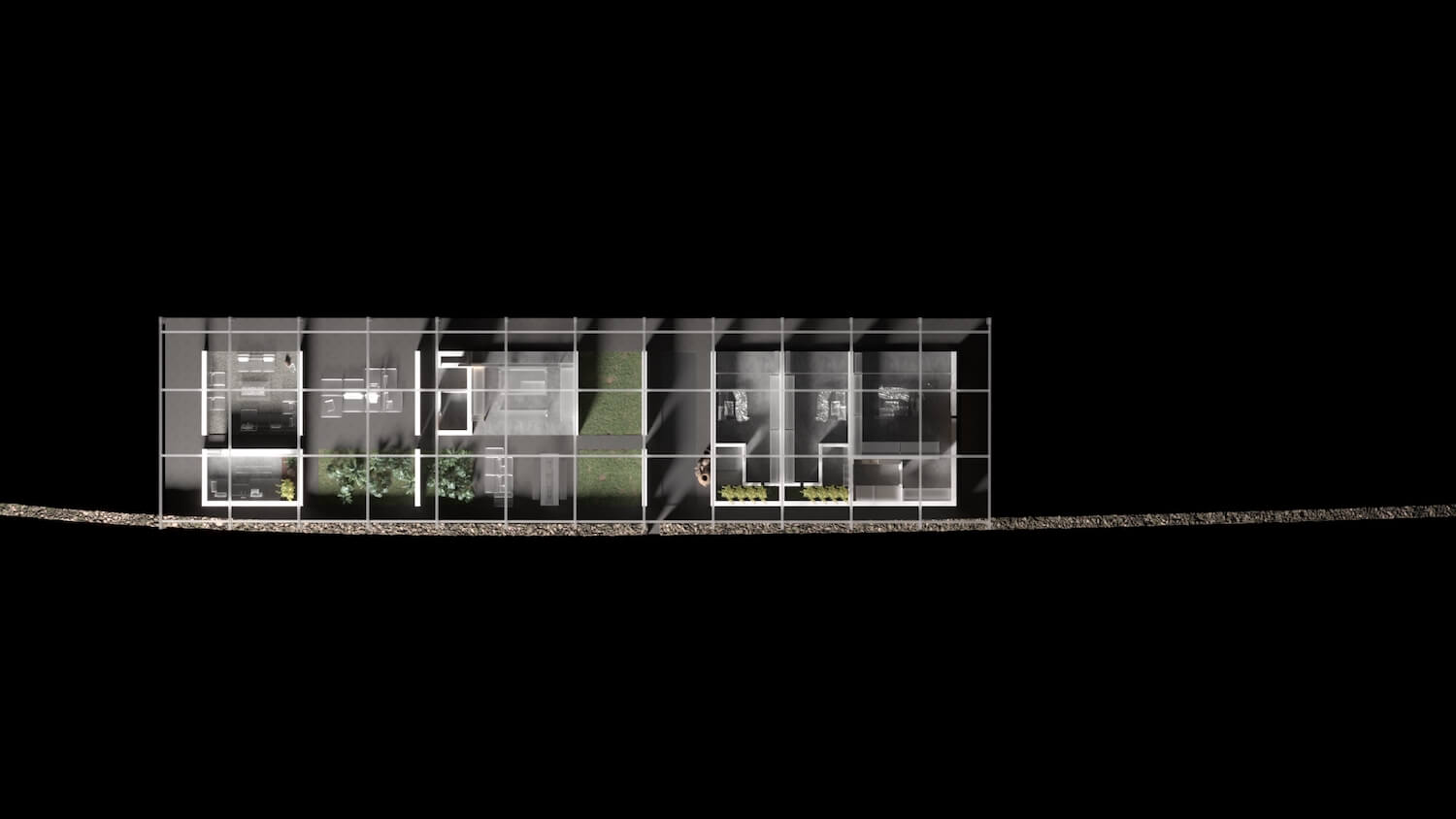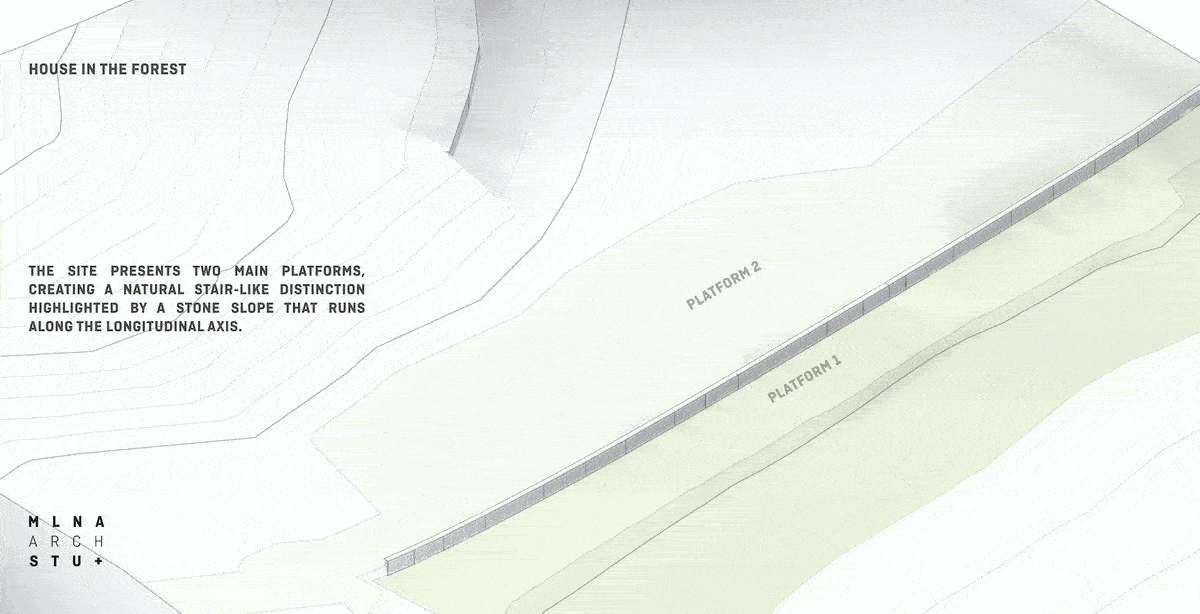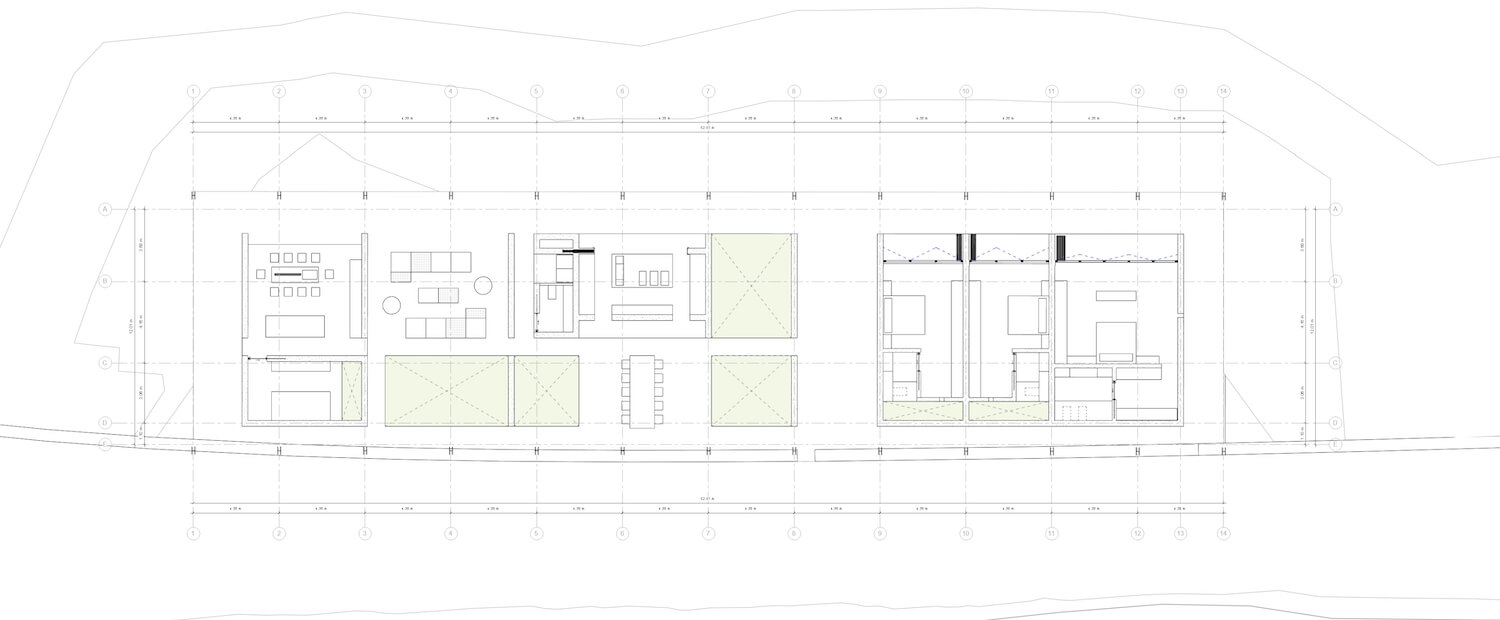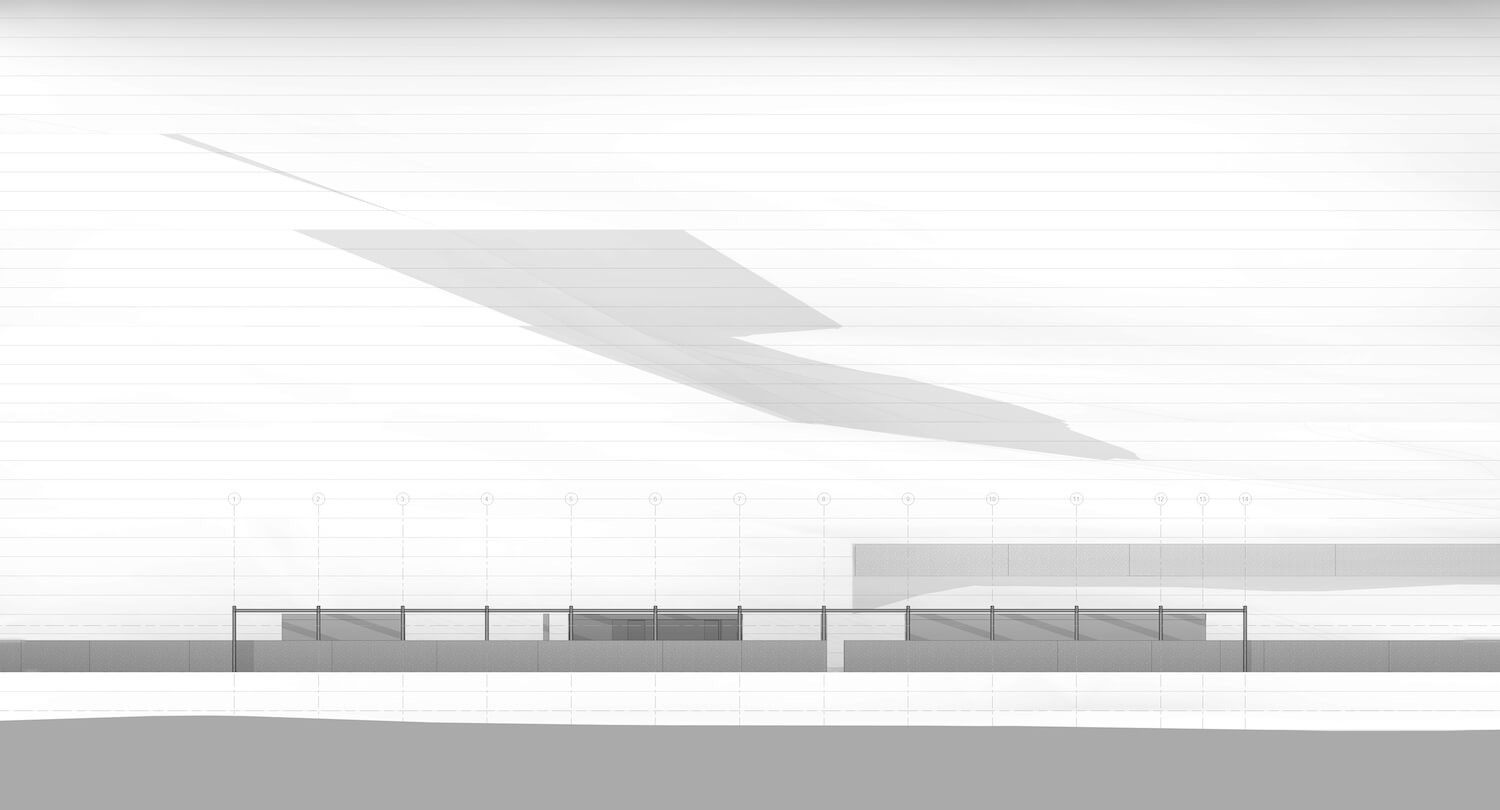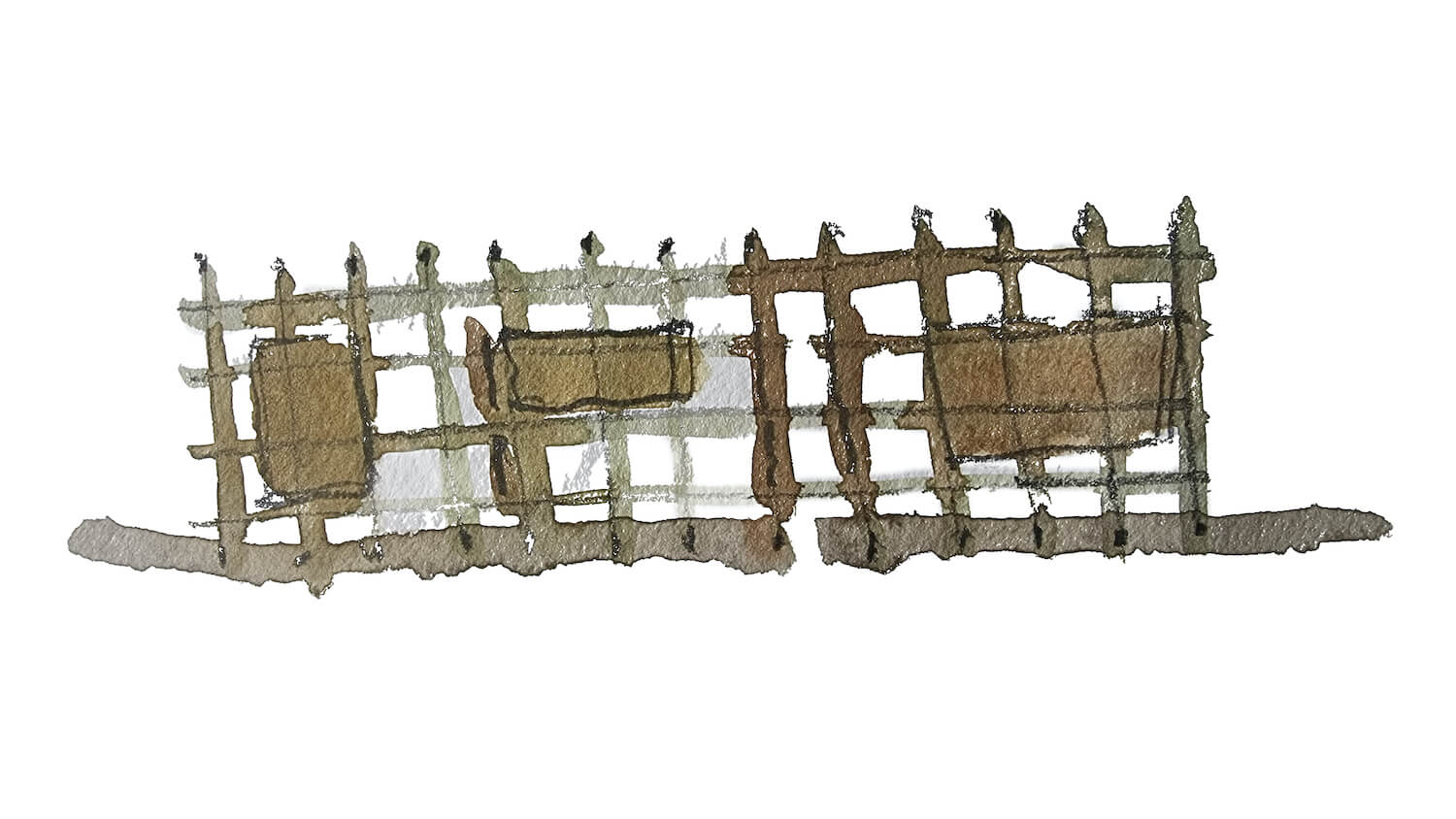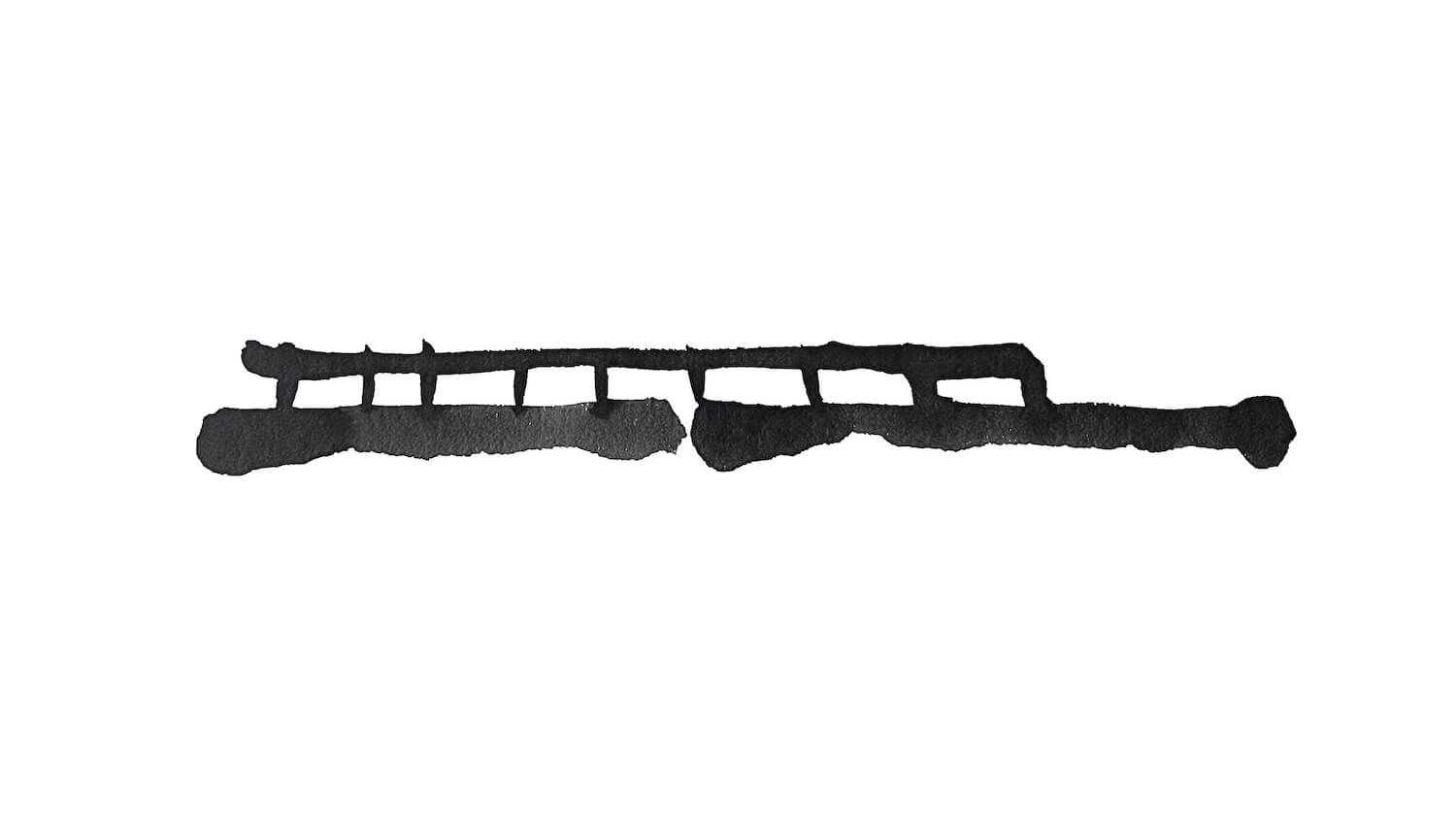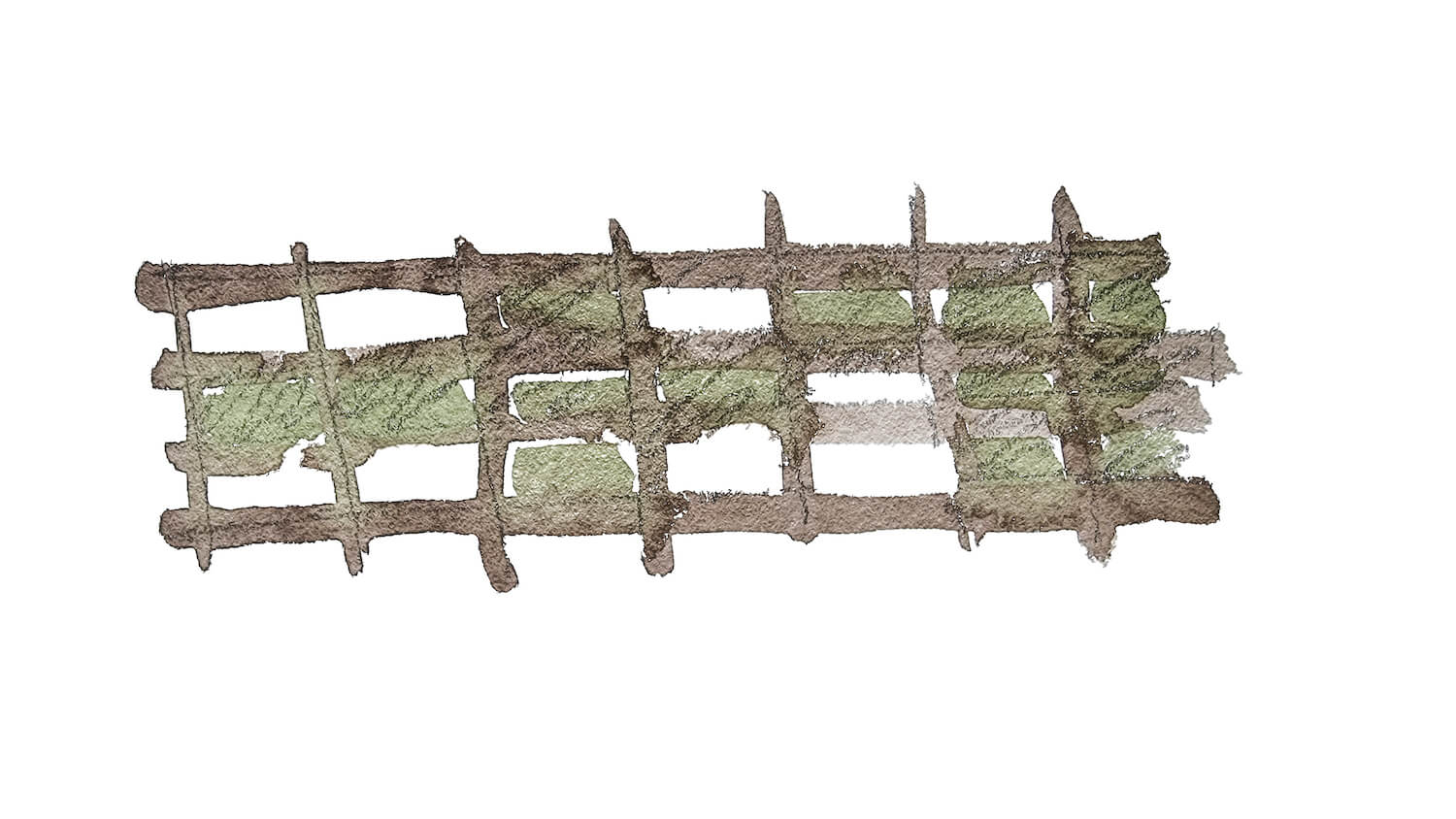 ---