Sarah Habib Designs: This breathtaking house mixes natural wood, marble, sweeping glass walls, sunlight and an abundance of greenery to create a fresh, arresting look.
The architecture and interior of this house embody the routine, which relaxes and at the same time delights the inhabitants of the house. Hidden in the forest that cut through the house and made a natural separation between the areas, where the pine trees exist in and outside the house and glazed to the maximum in order to bring to life the main metaphor – greenery inside out.
The house is divided into two levels. The ground floor contains a living area, dining area, kitchen, toilet and stair case. The 1st floor contains a bedroom, bathroom and a small living area, where it overlooks the ground floor as you walk through the hallway.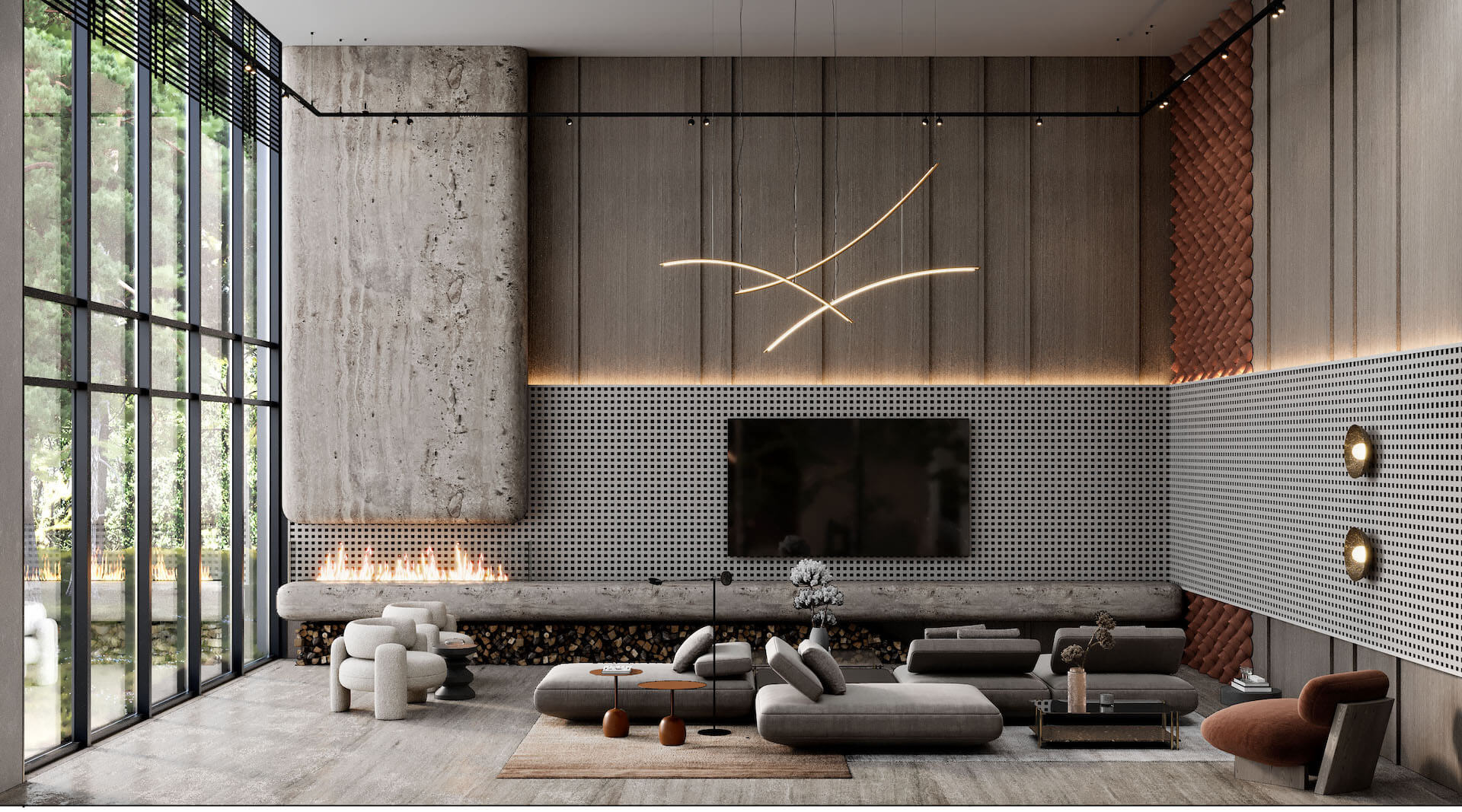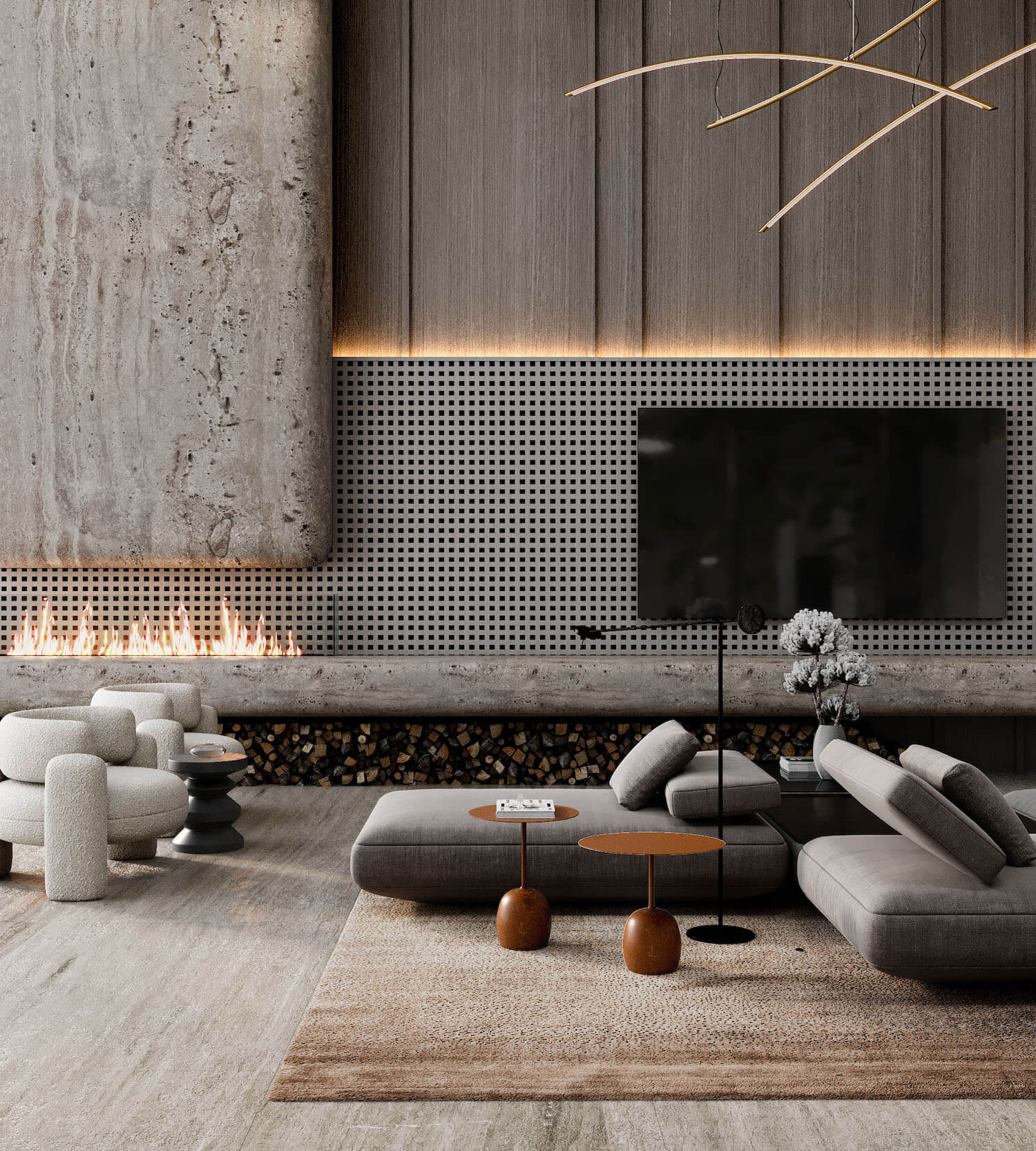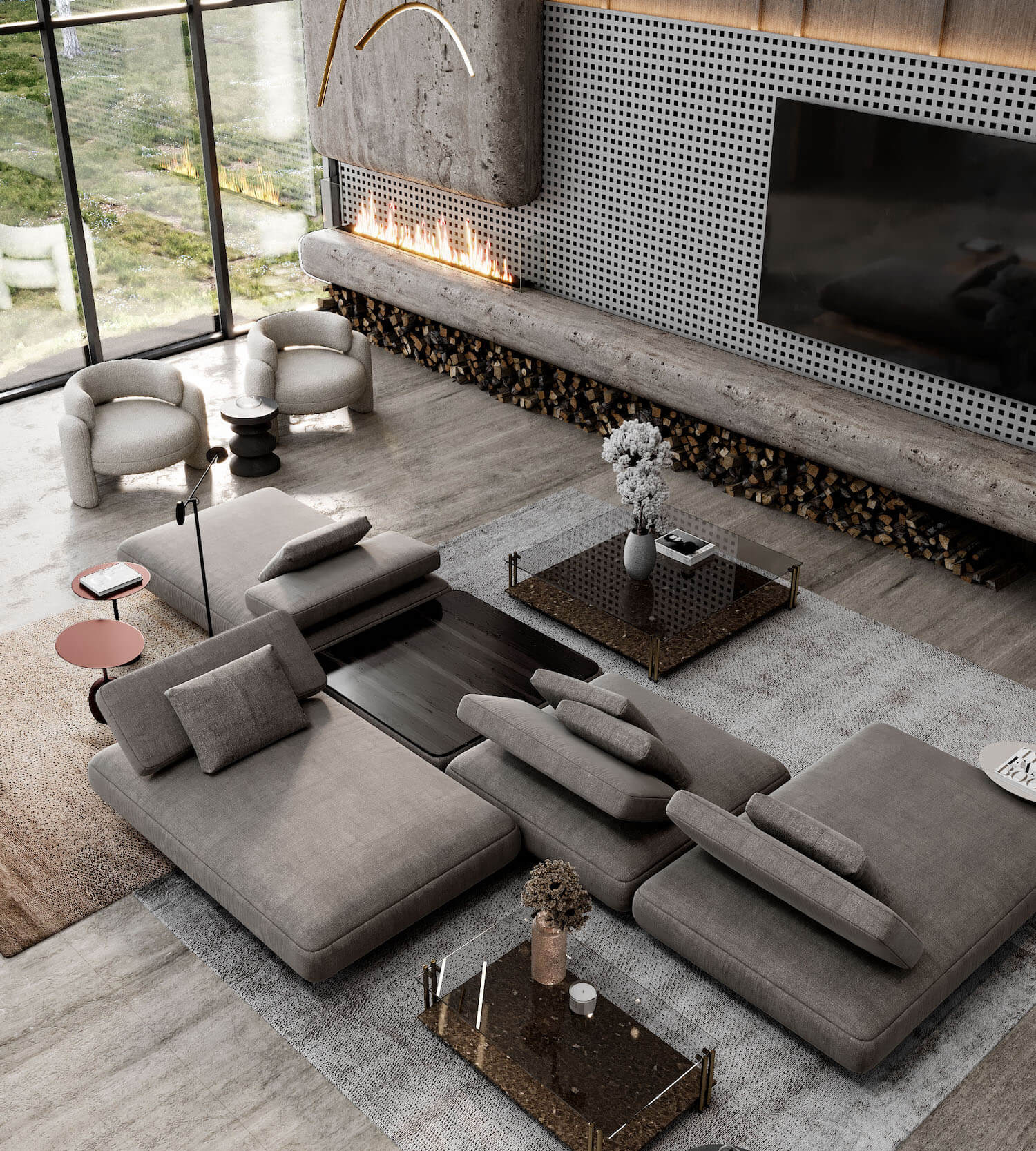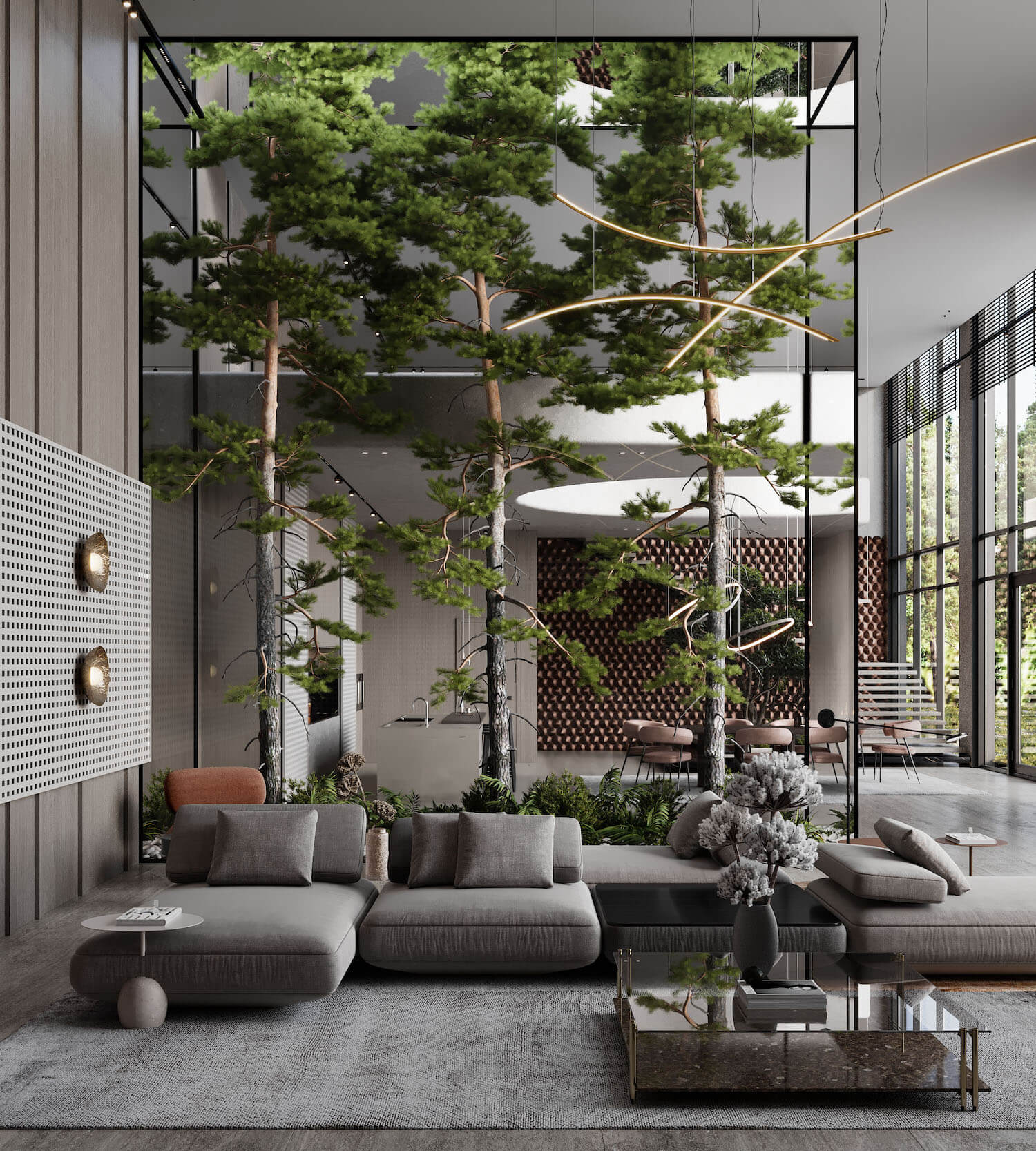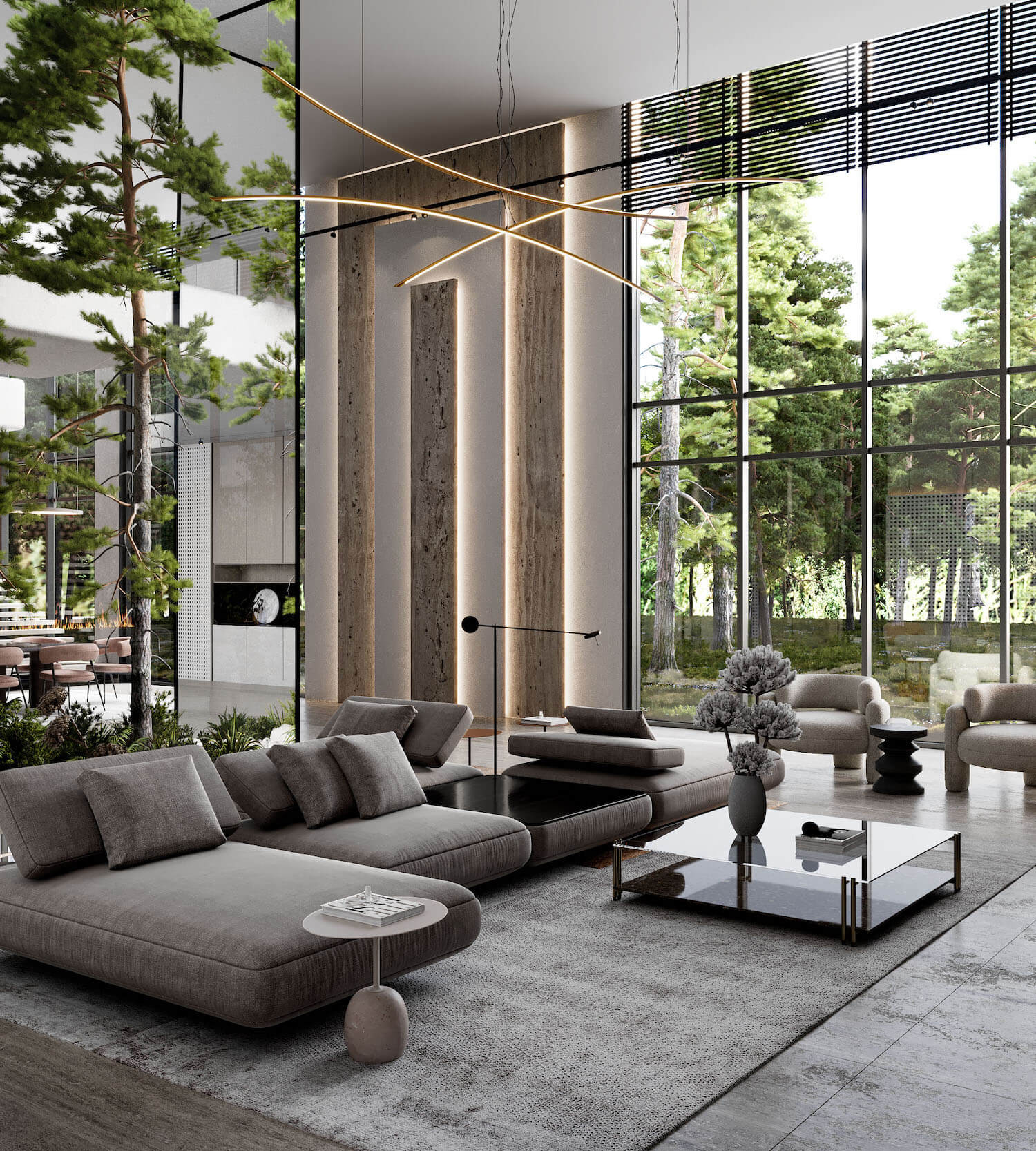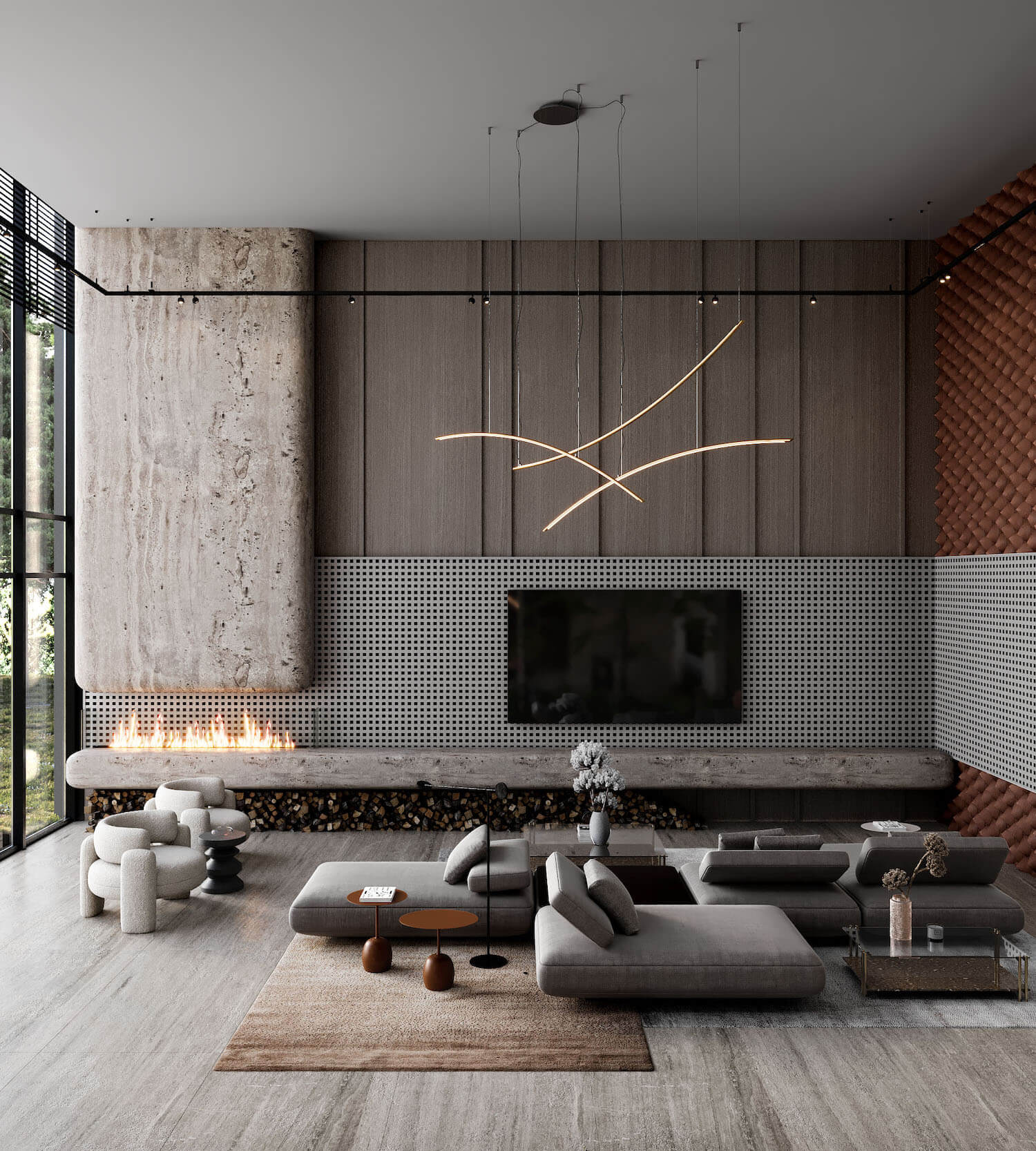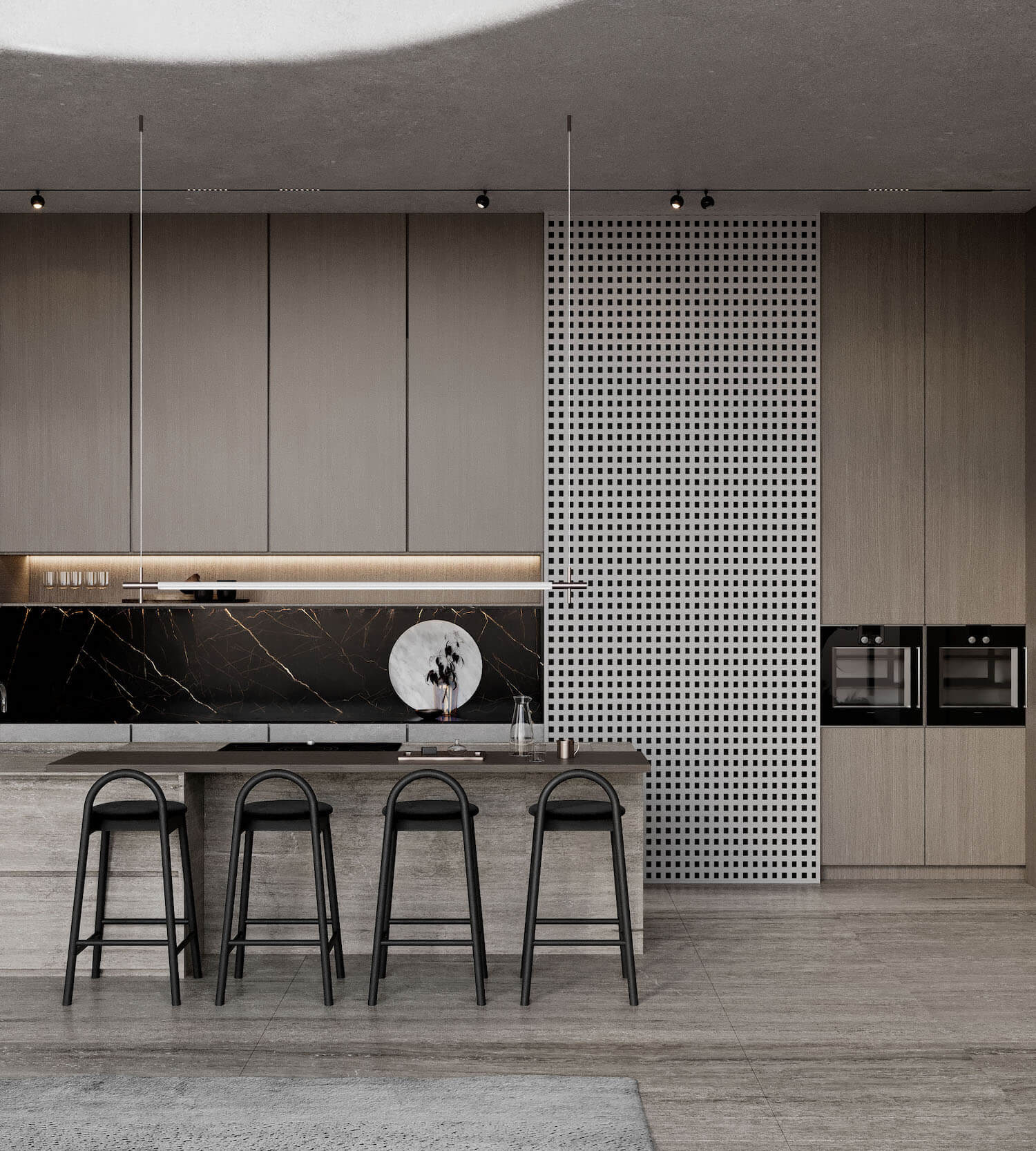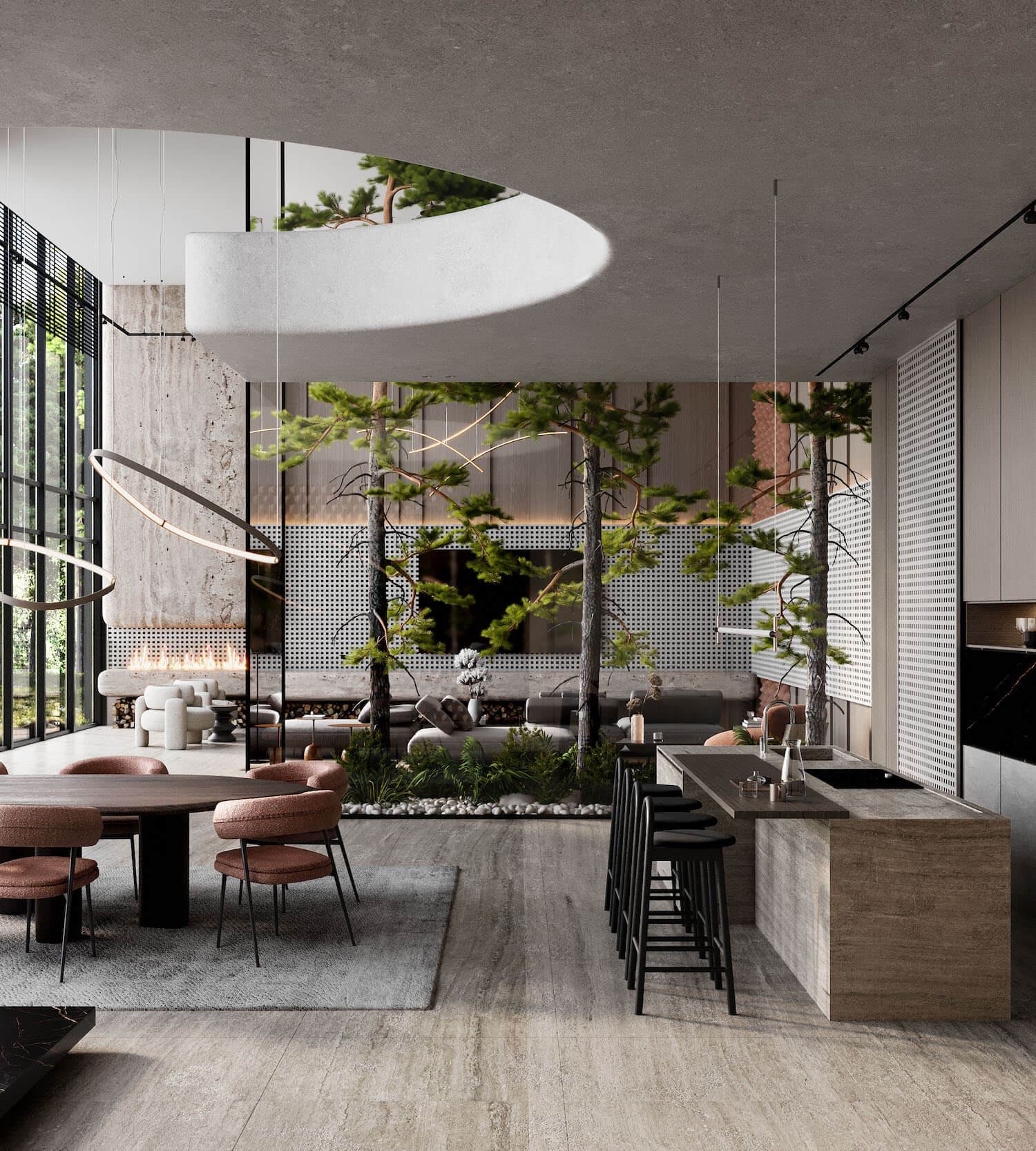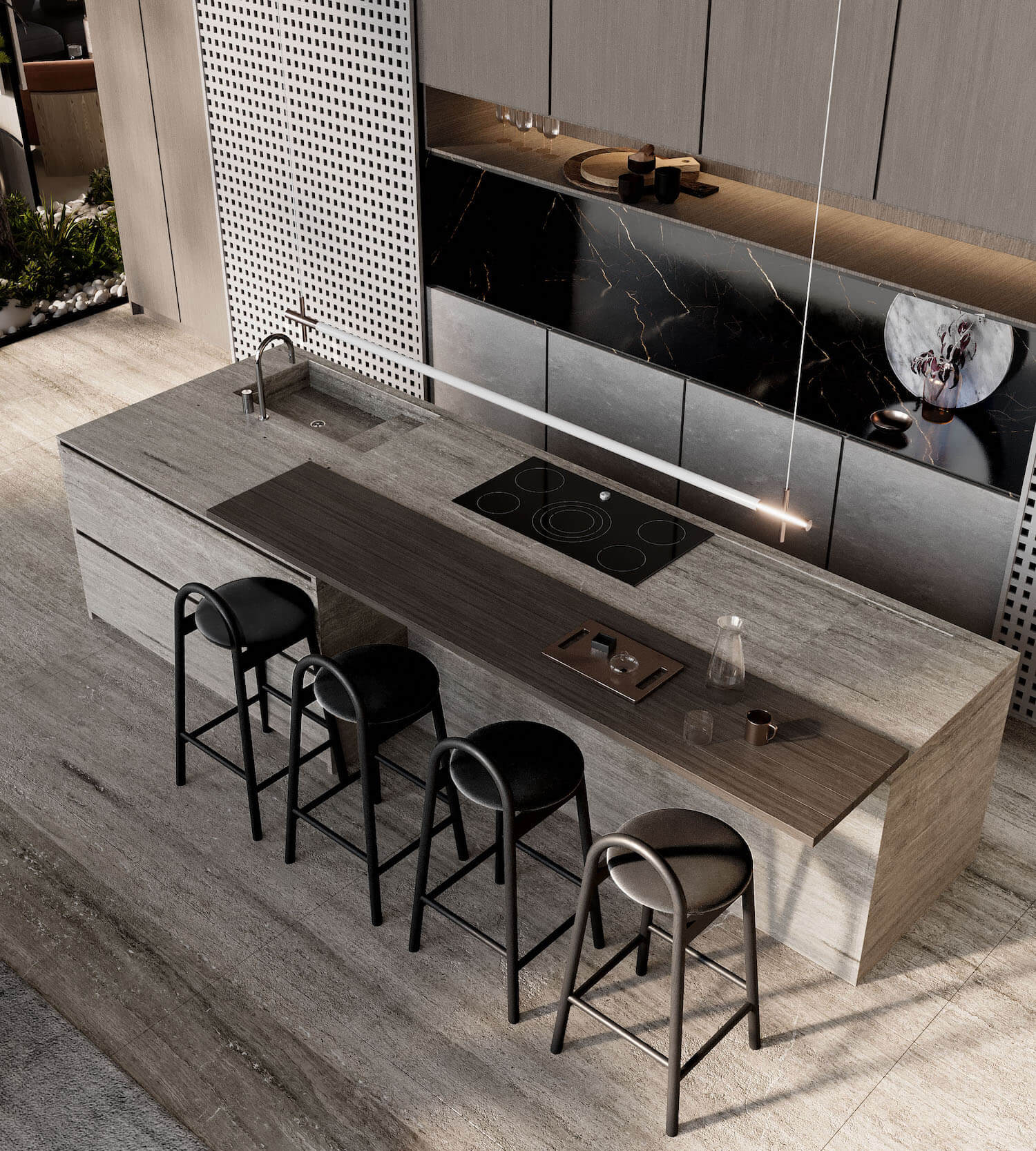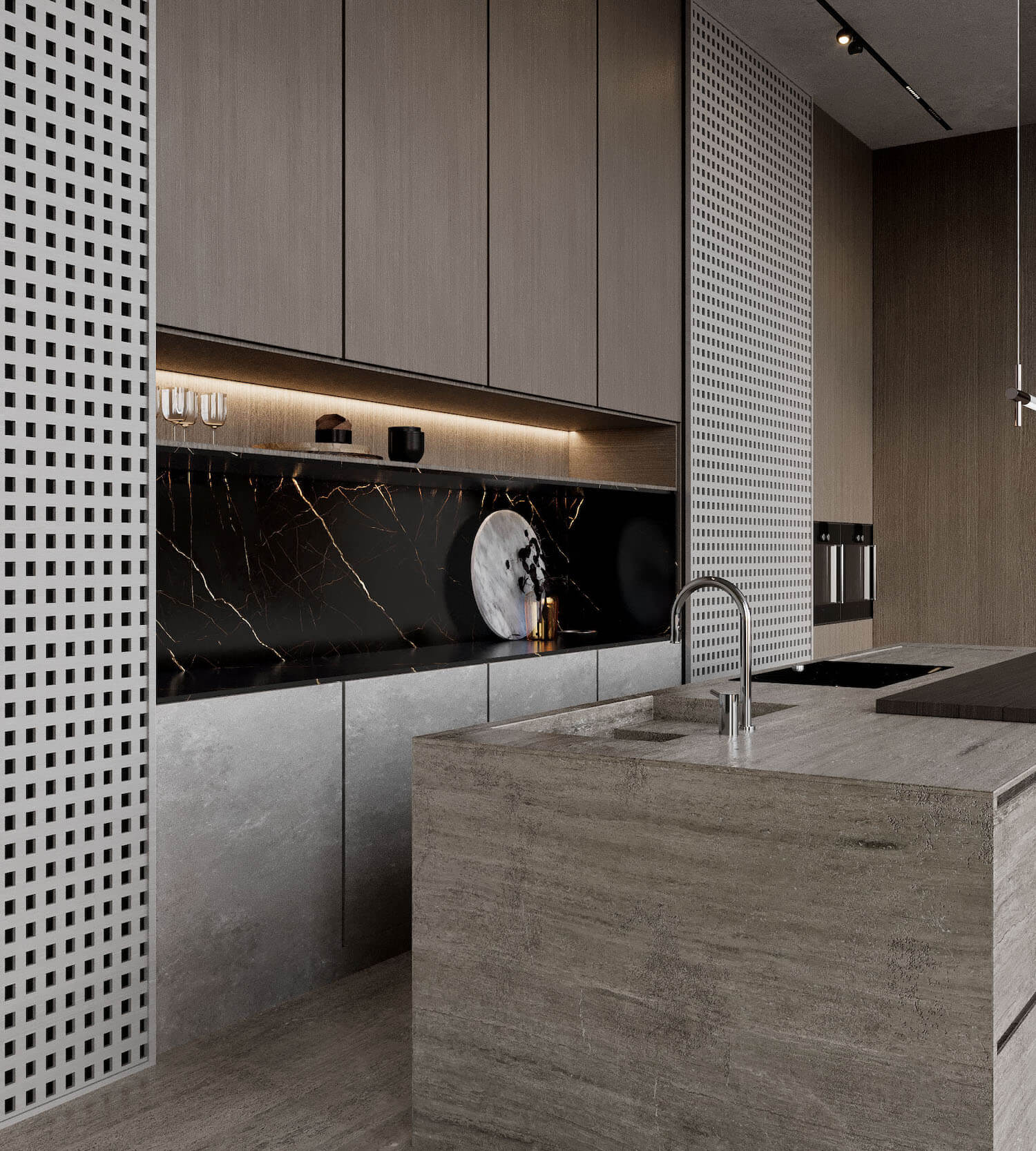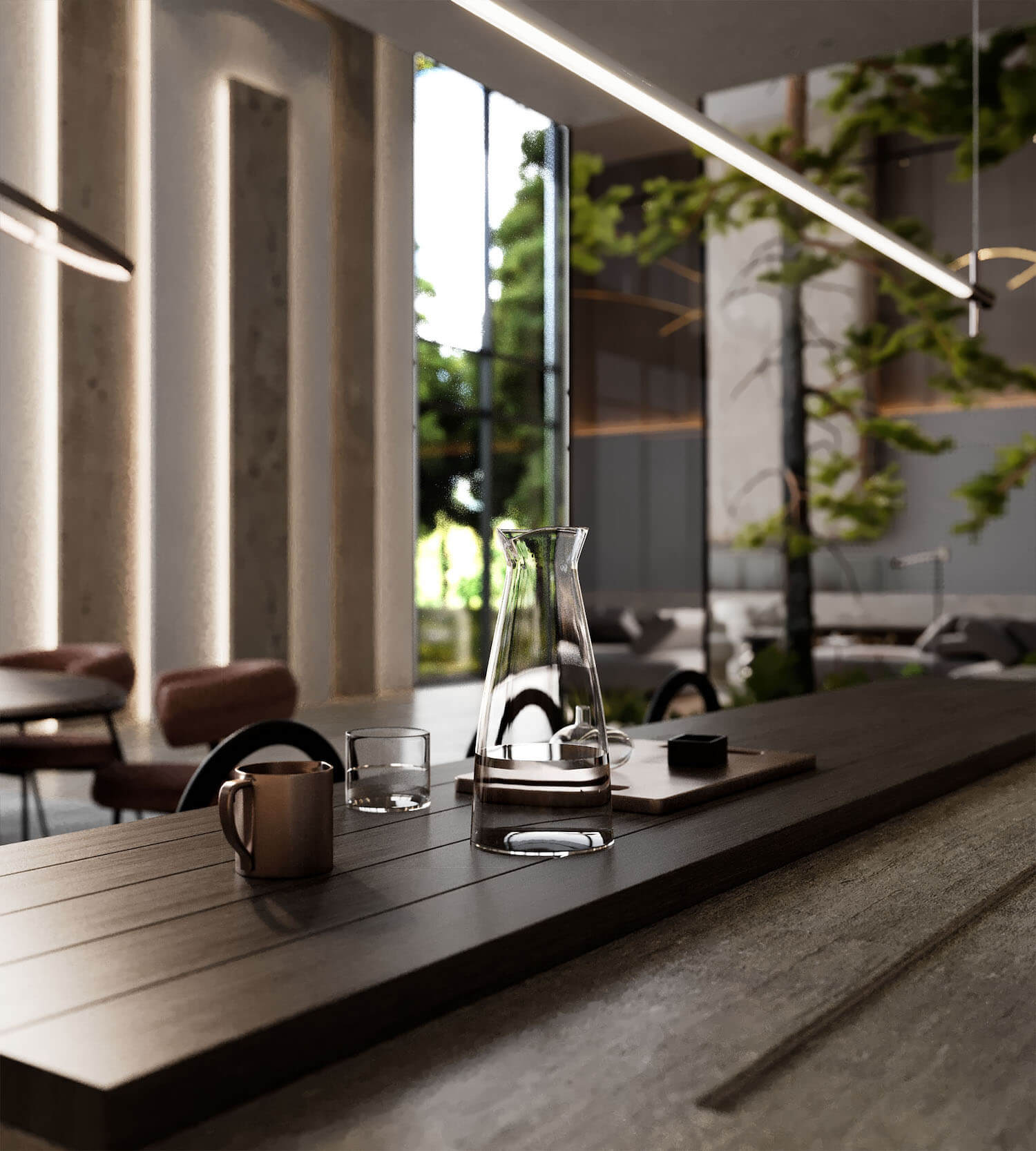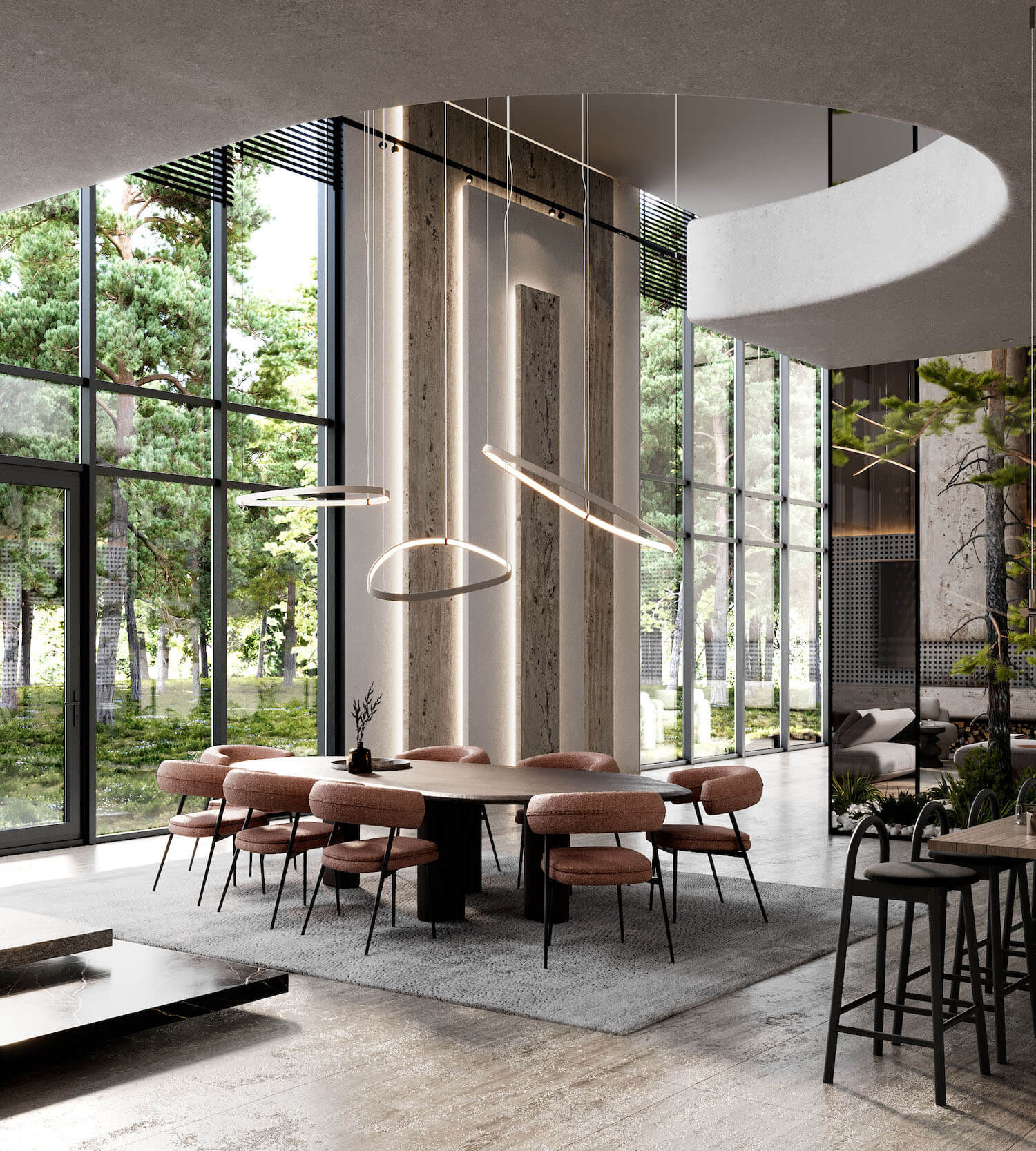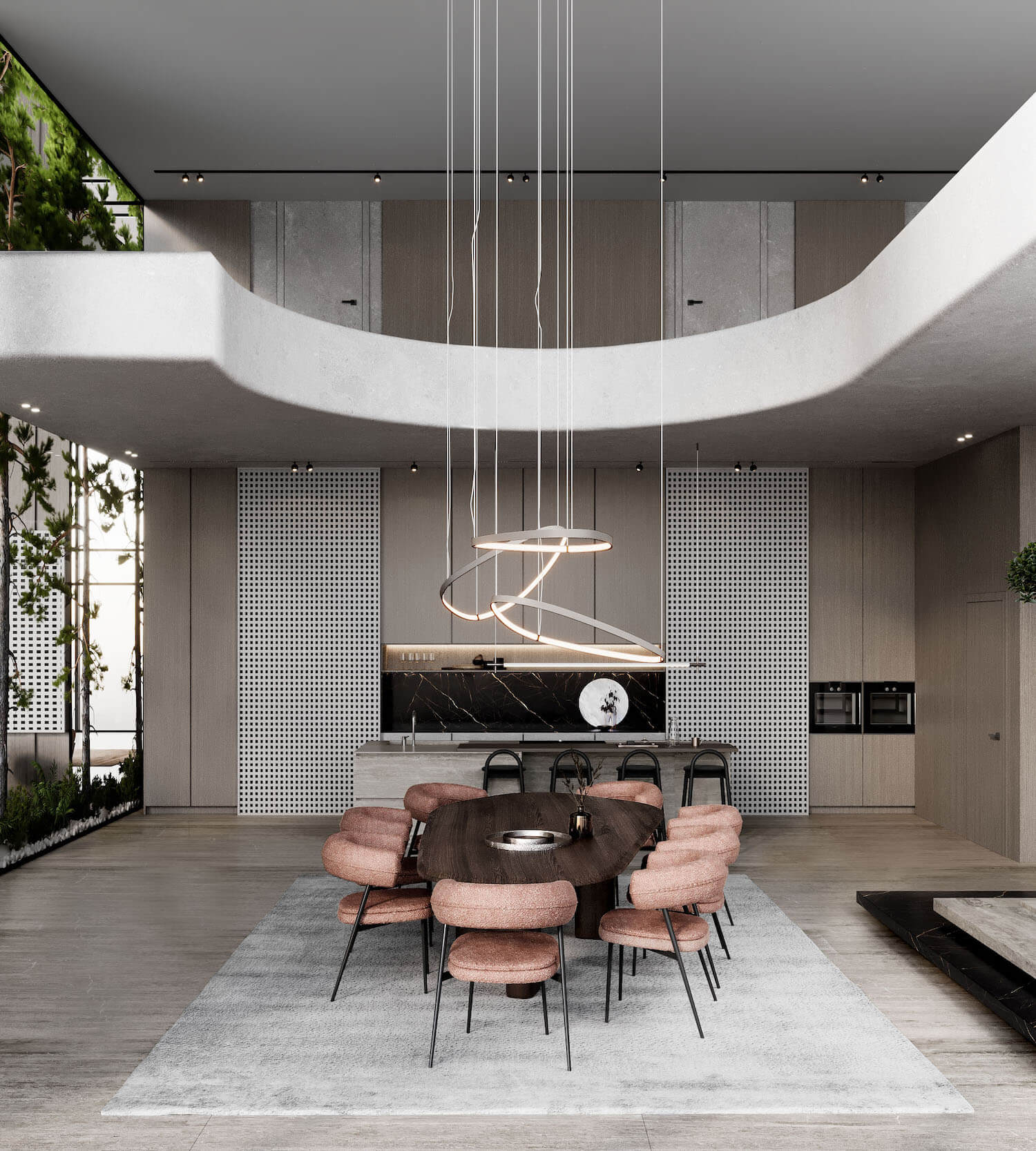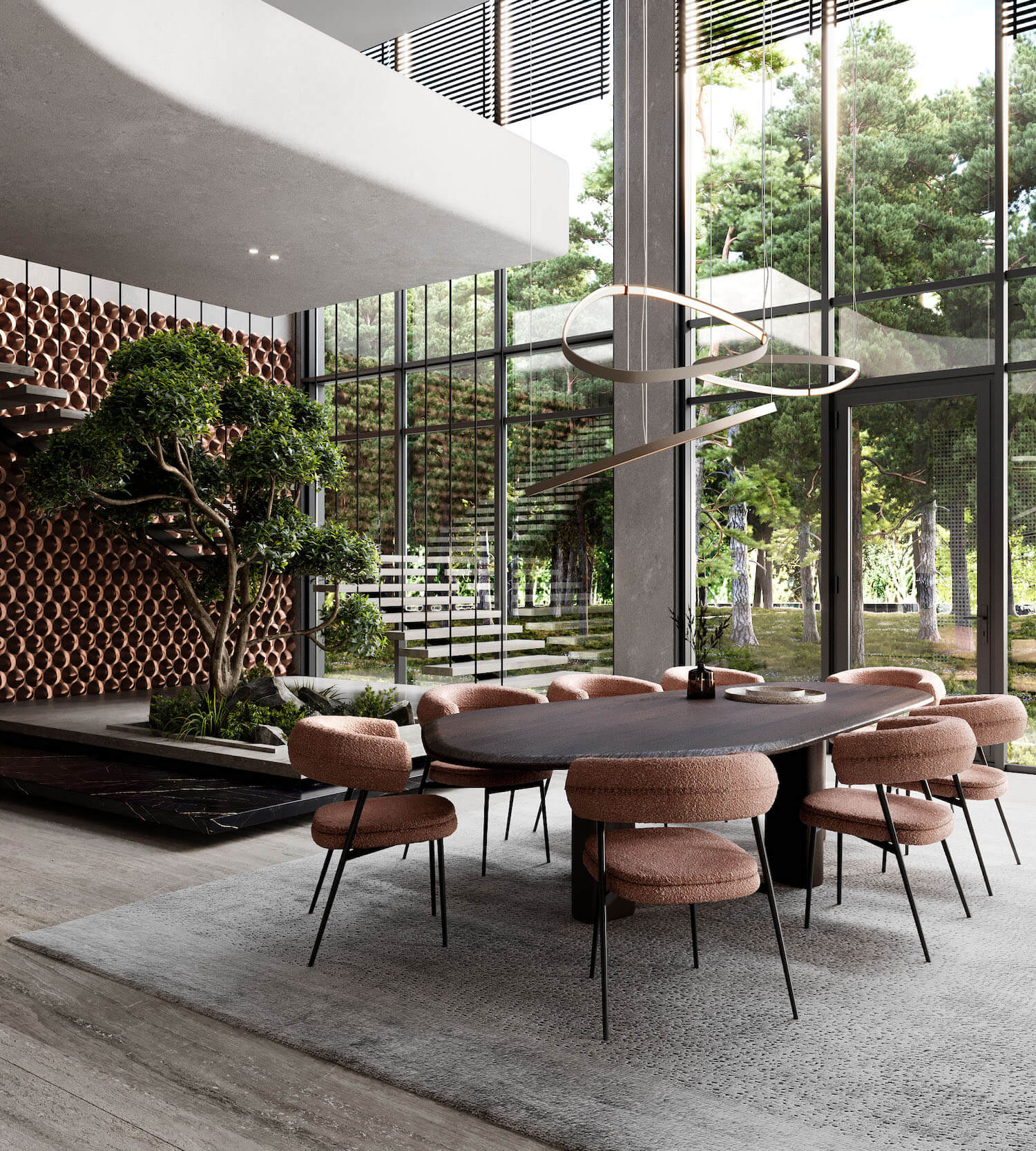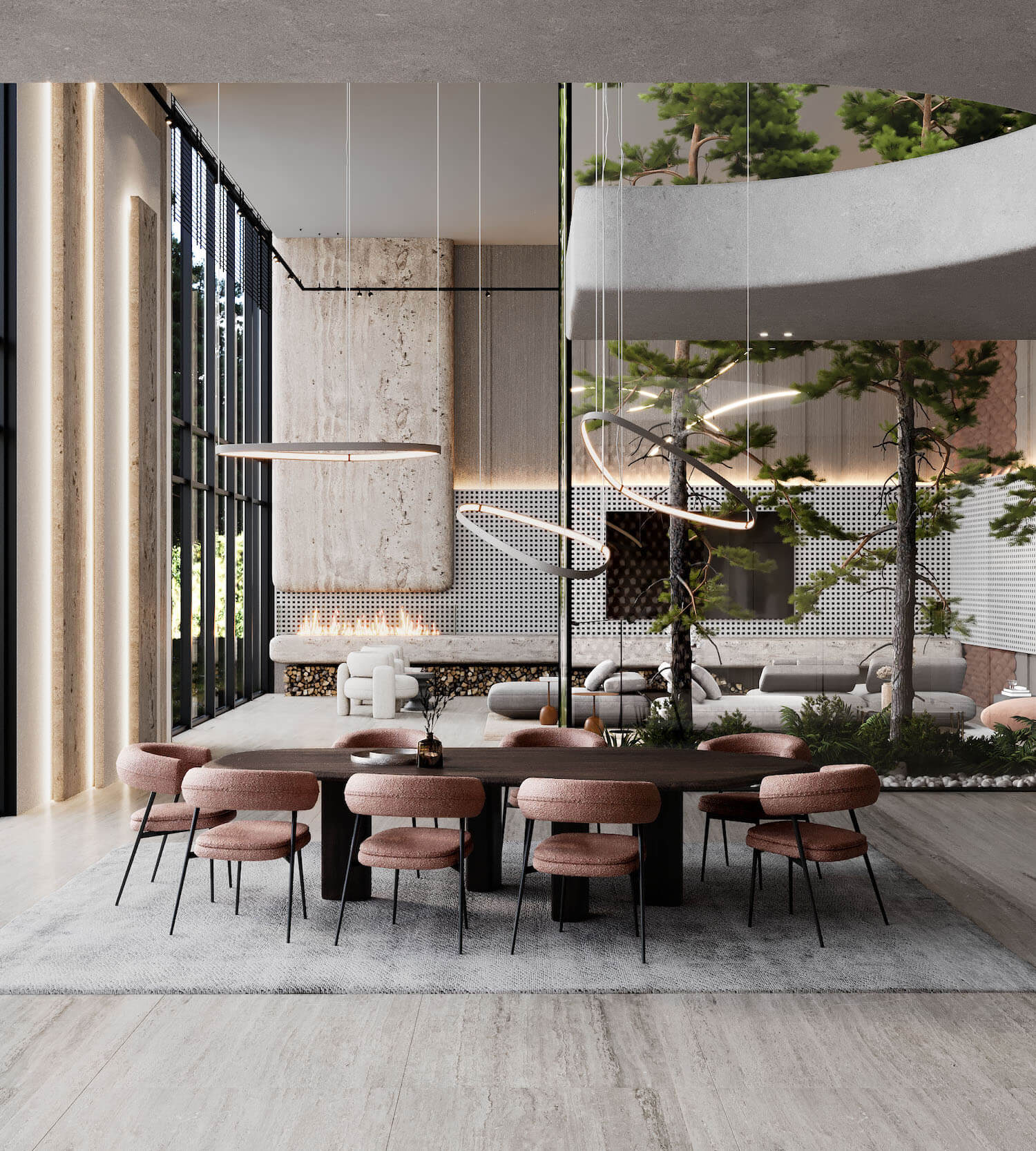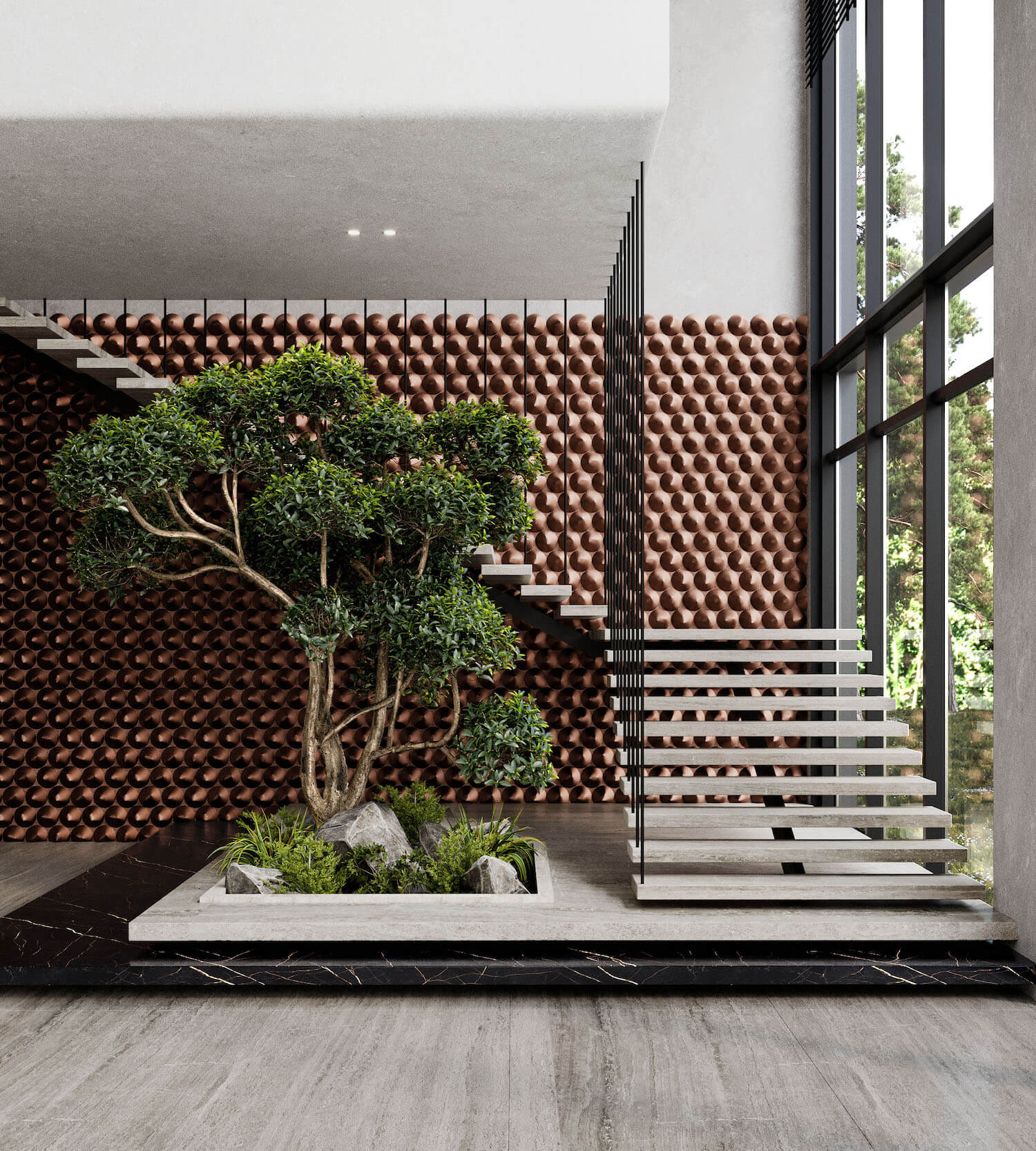 ---