MCORP: Elements House is a one-story, modern house that is in synergy with the environment. A house for a person characterized by minimalism and dark, muffled tones. The project aims to create a natural division and transition between interior and house areas, creating a sense of continuous spatial flow throughout the household.
Mirrored surfaces of polished stainless-steel sheets in the facade, in combination with fiber cement panels, allow you to partially dissolve the architecture in the environment.
The house has a complex shape in plan, where the main design idea was to ensure privacy. Thus, a cozy courtyard was closed on three sides, and the materials in combination with the architecture allow to establish an aesthetic and emotional exchange between the architecture of the house, its surroundings and people.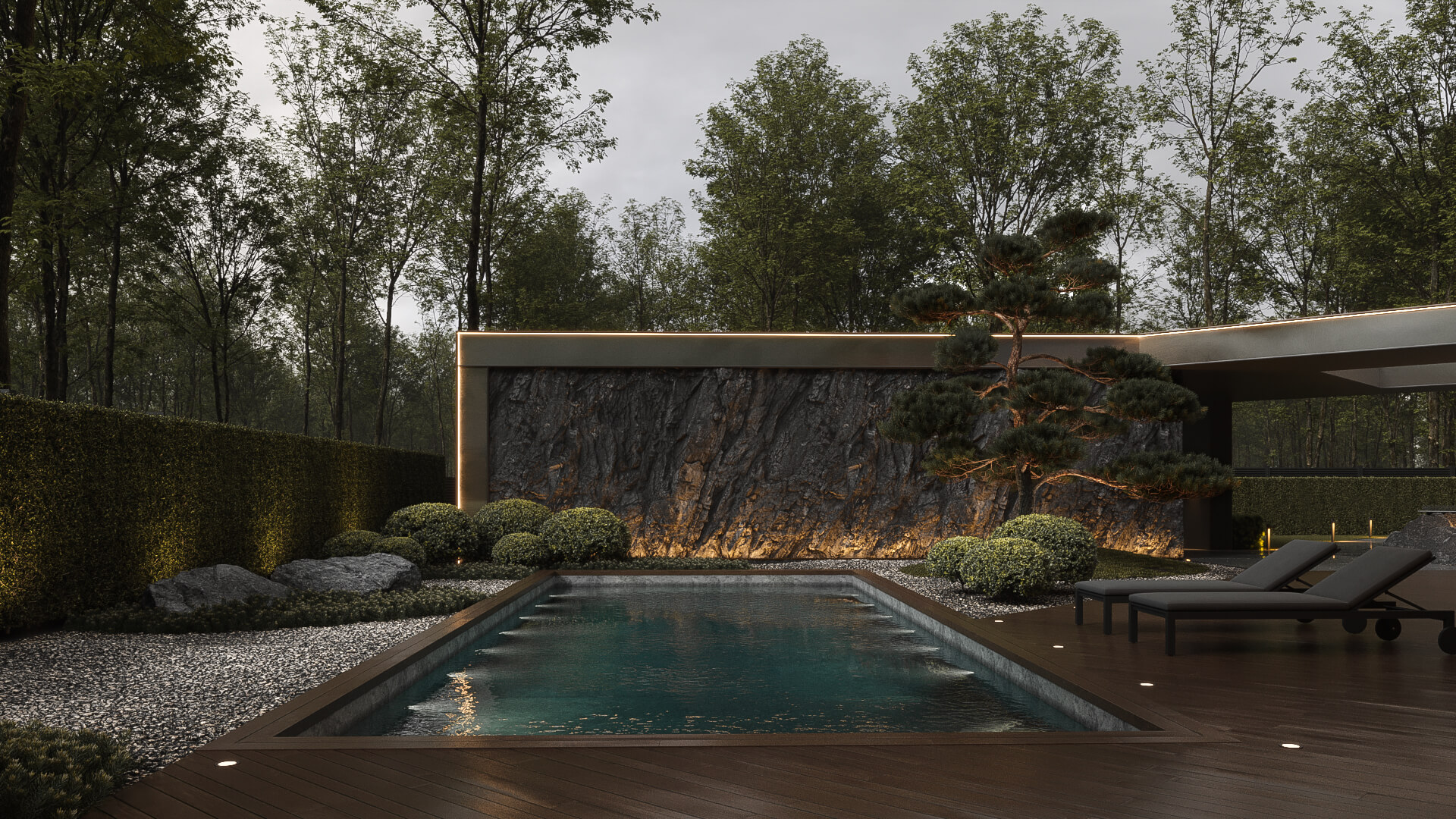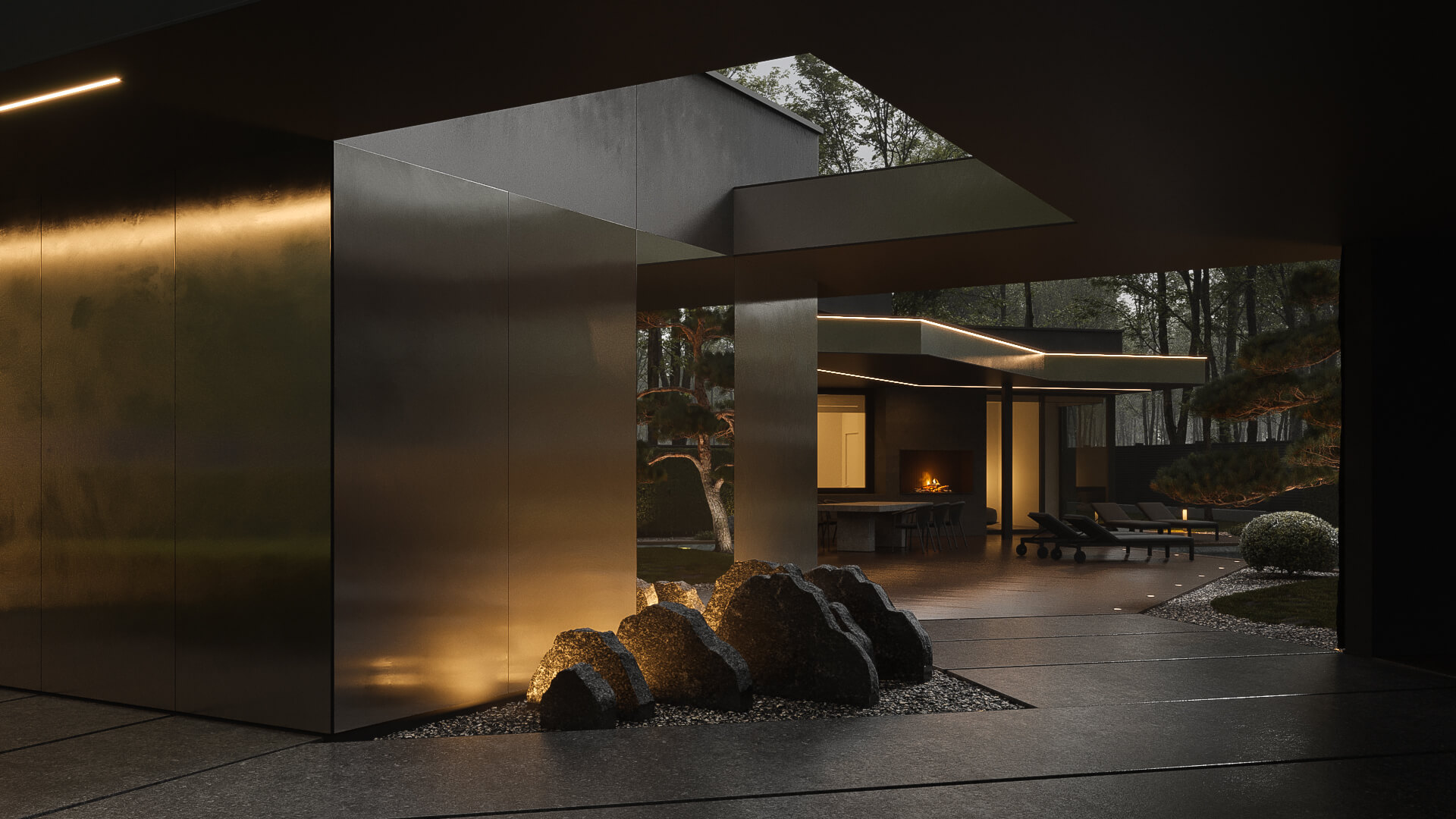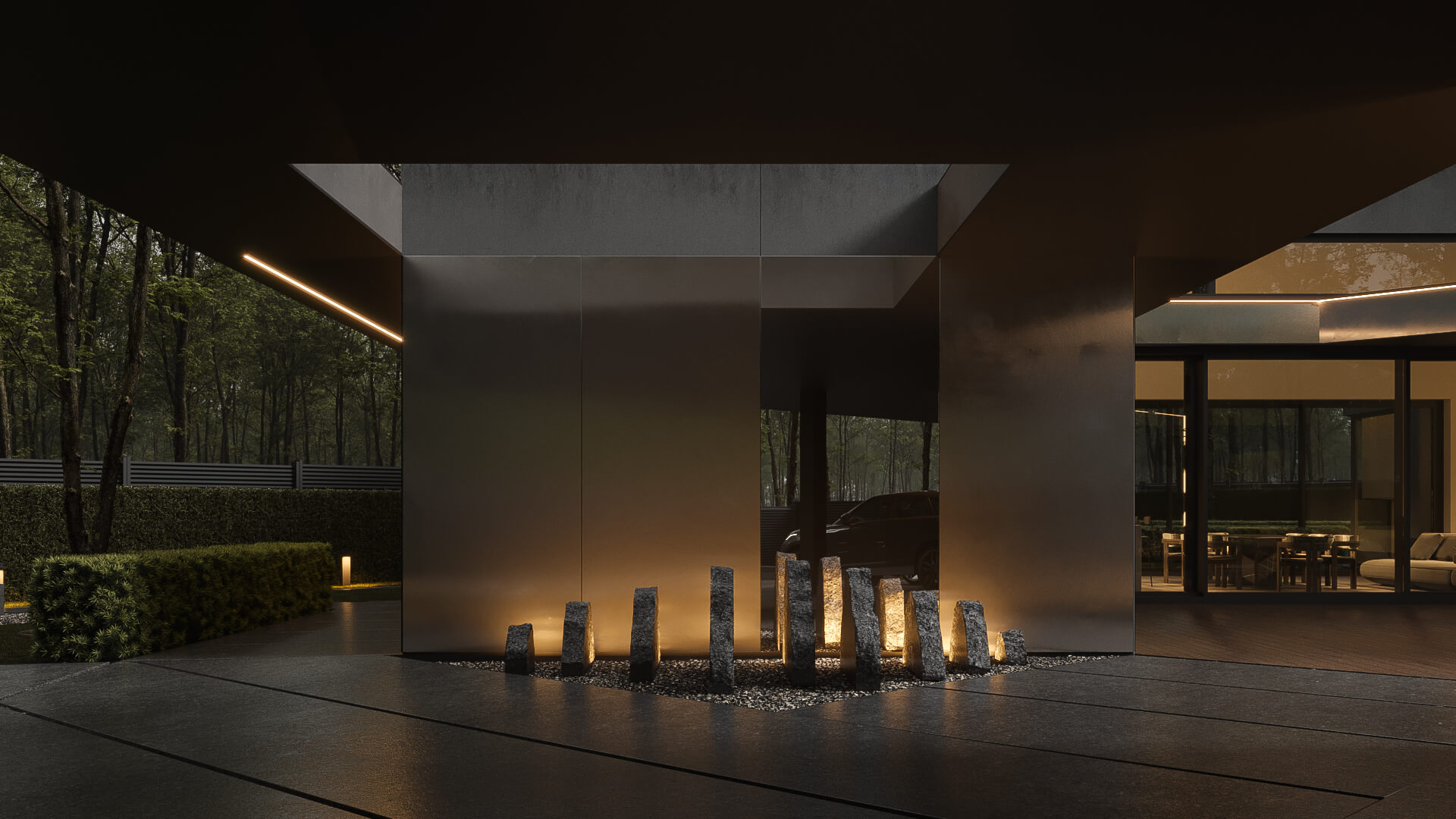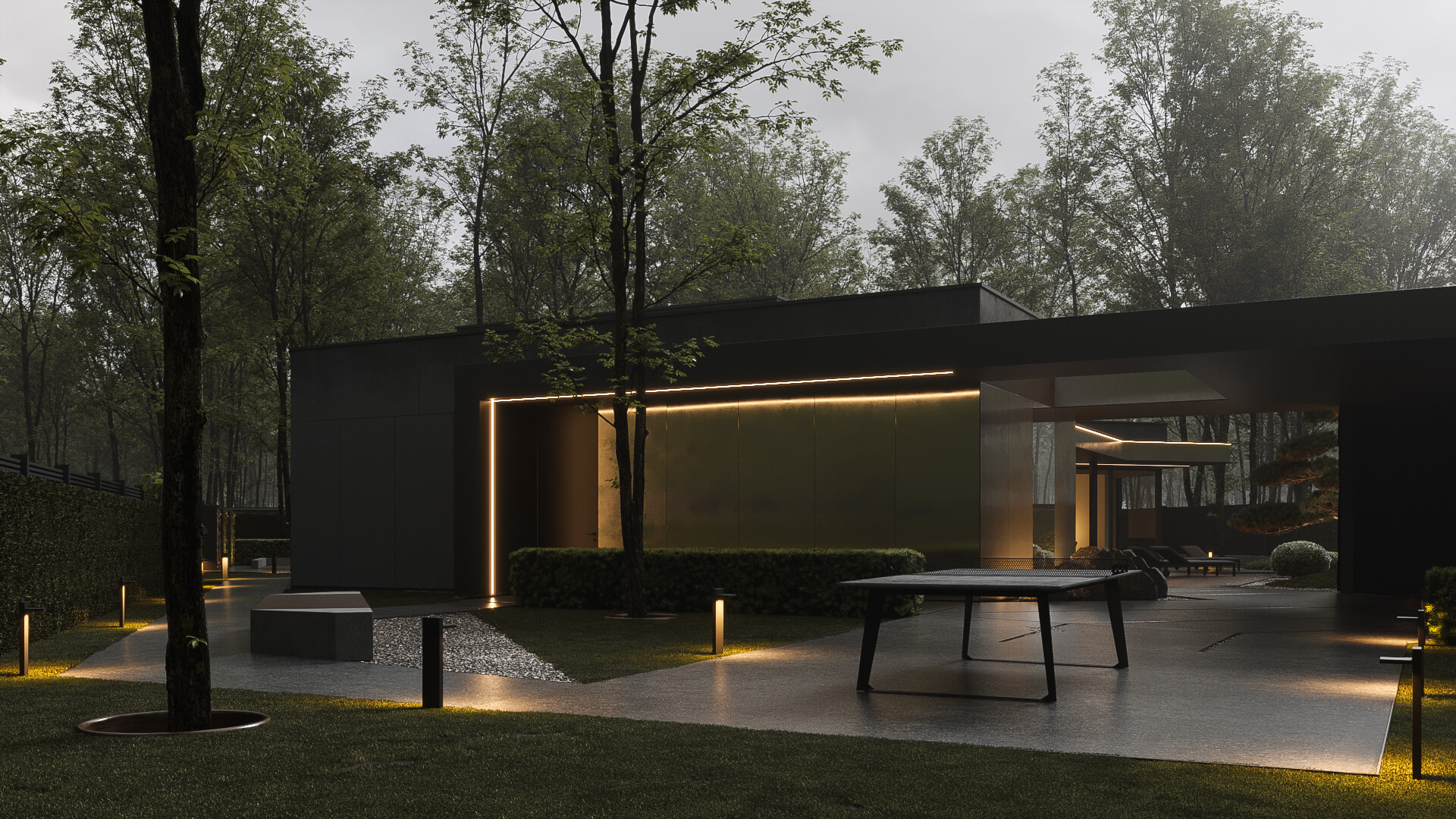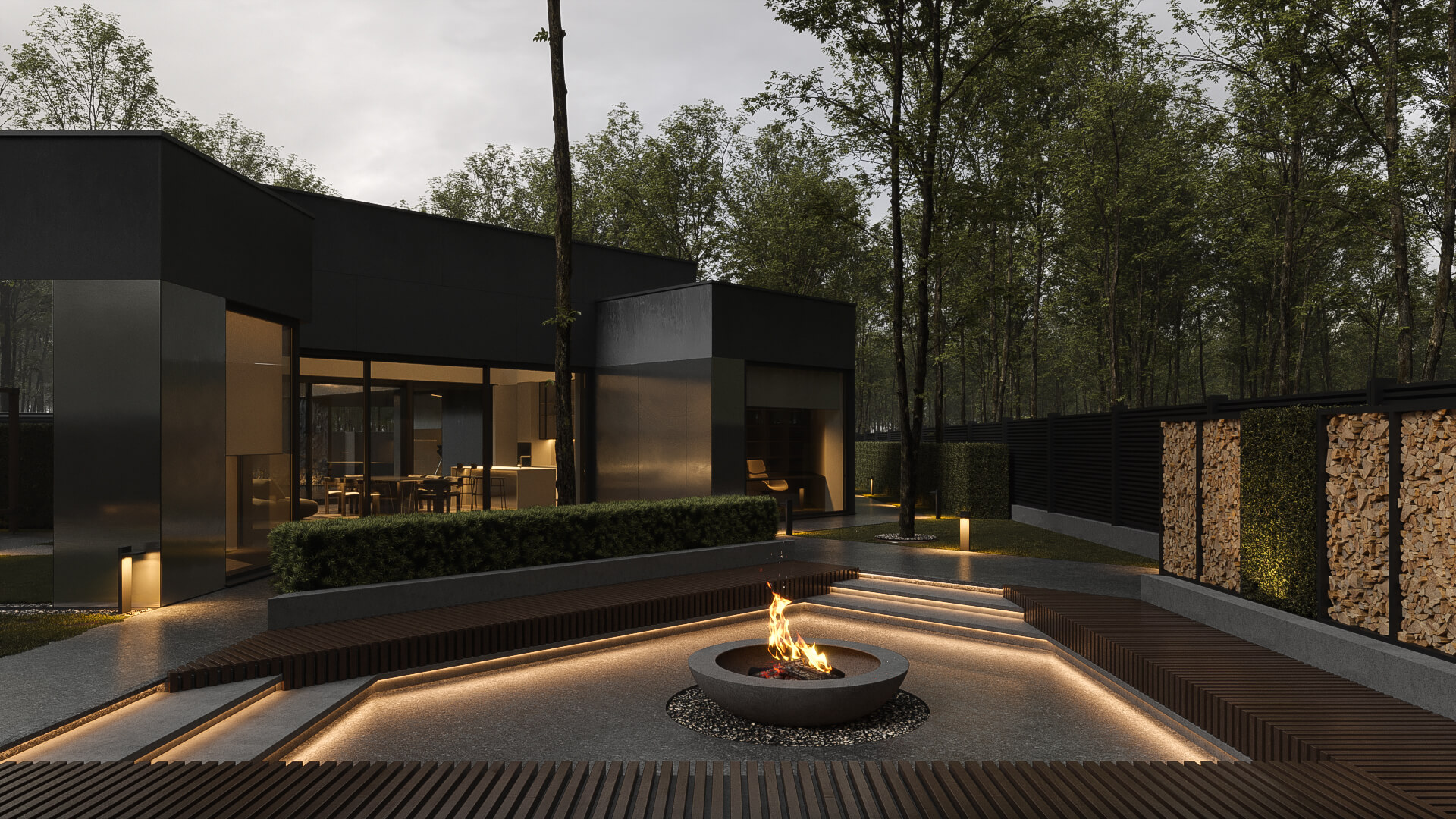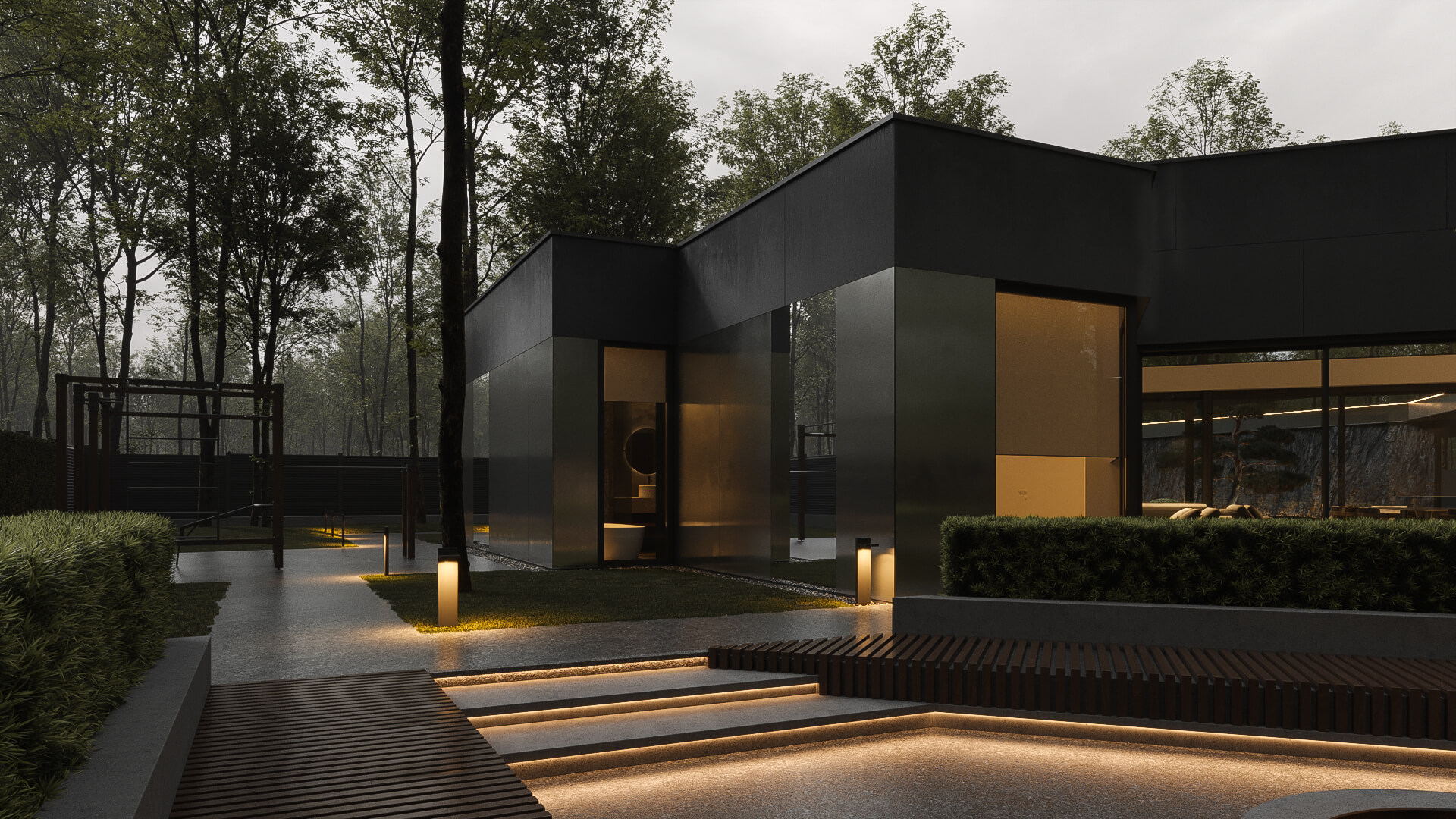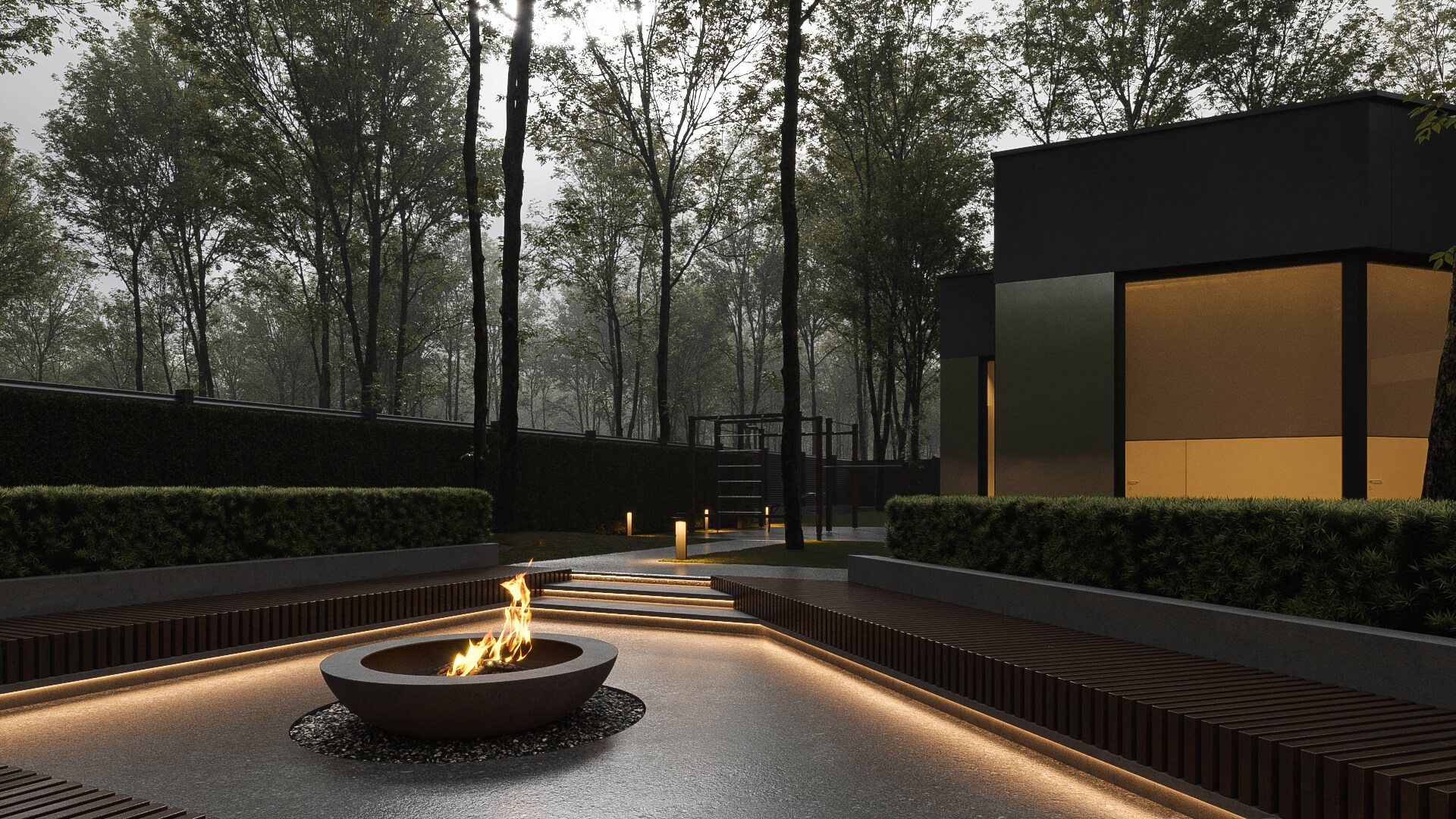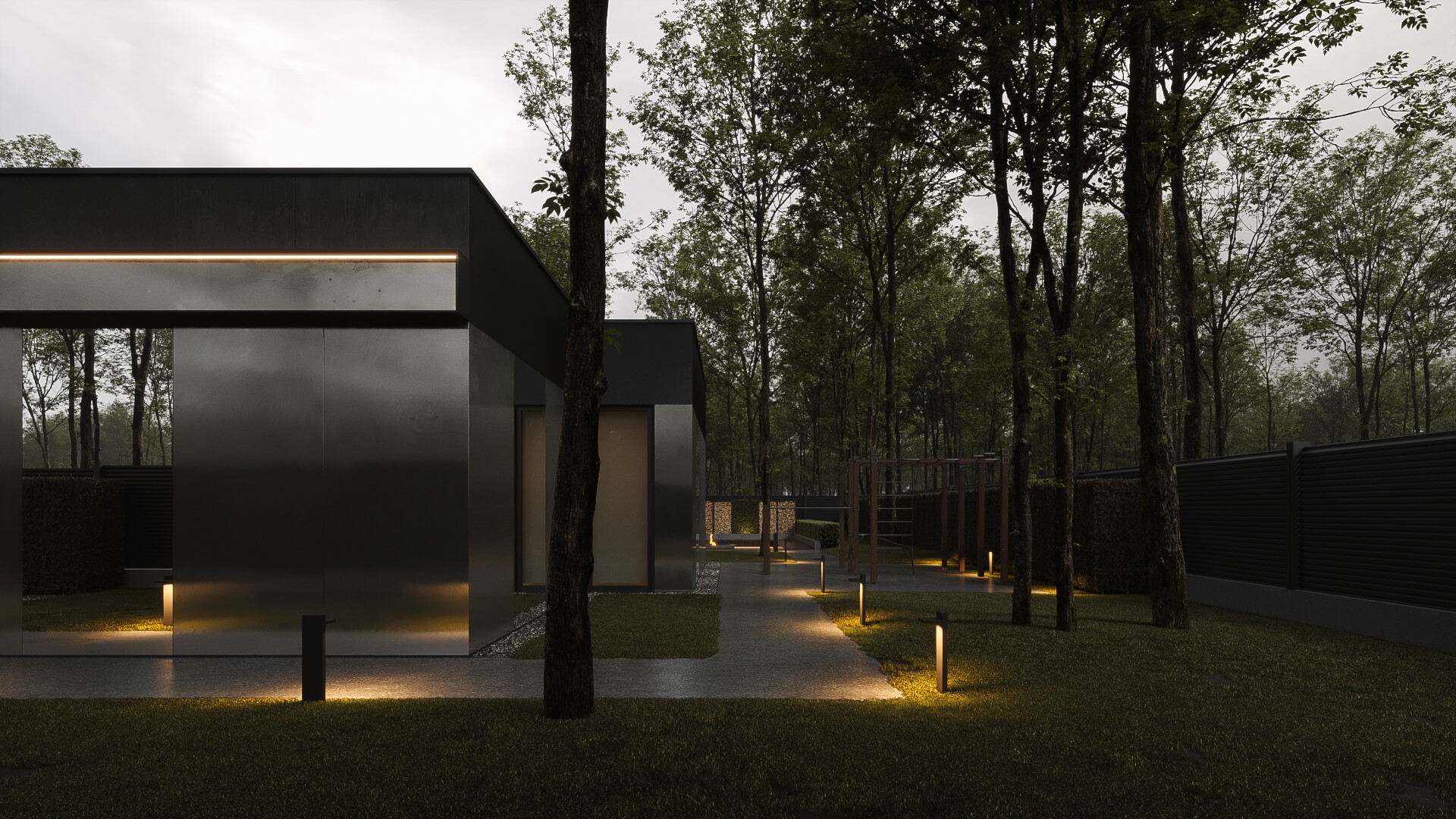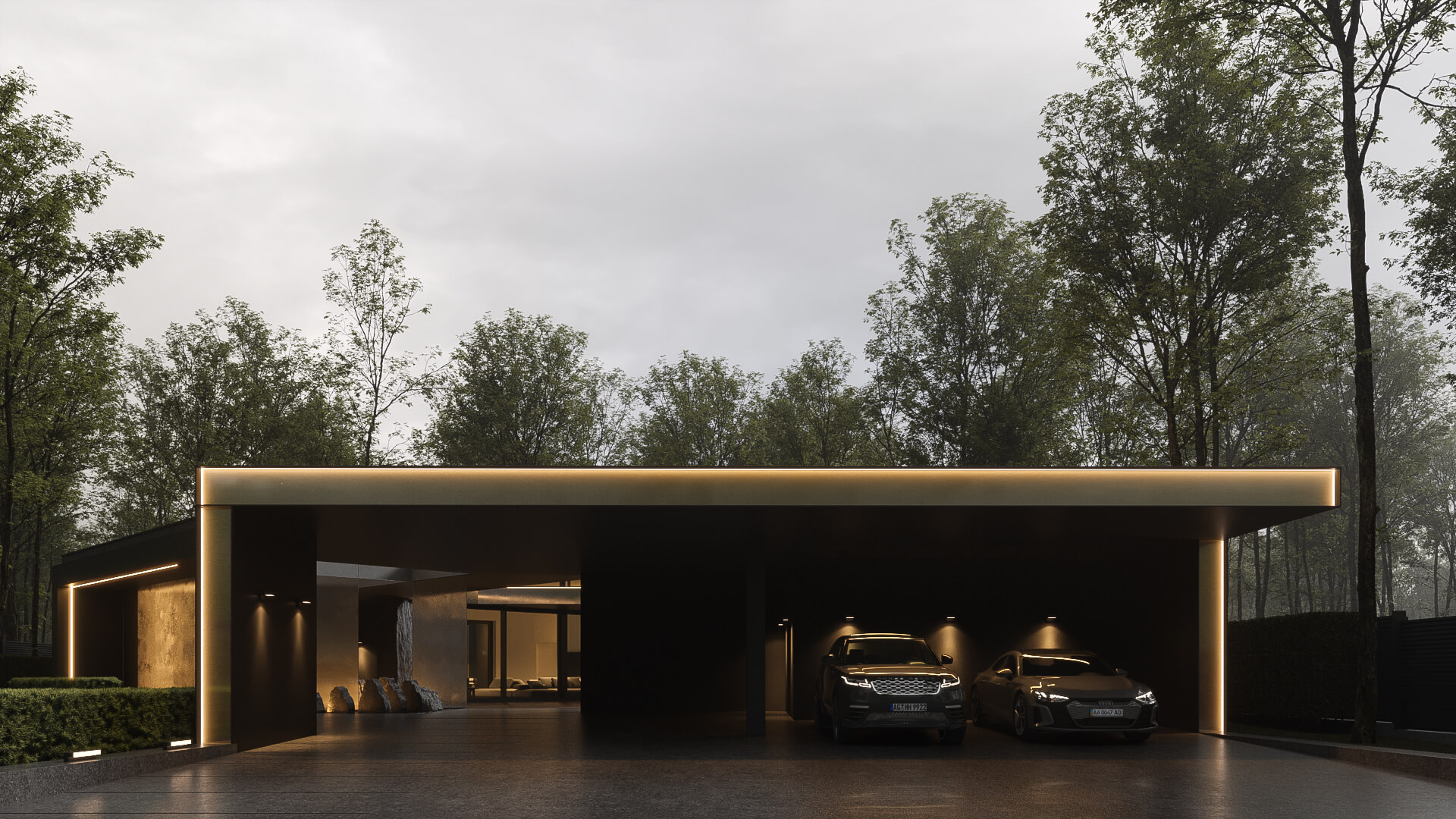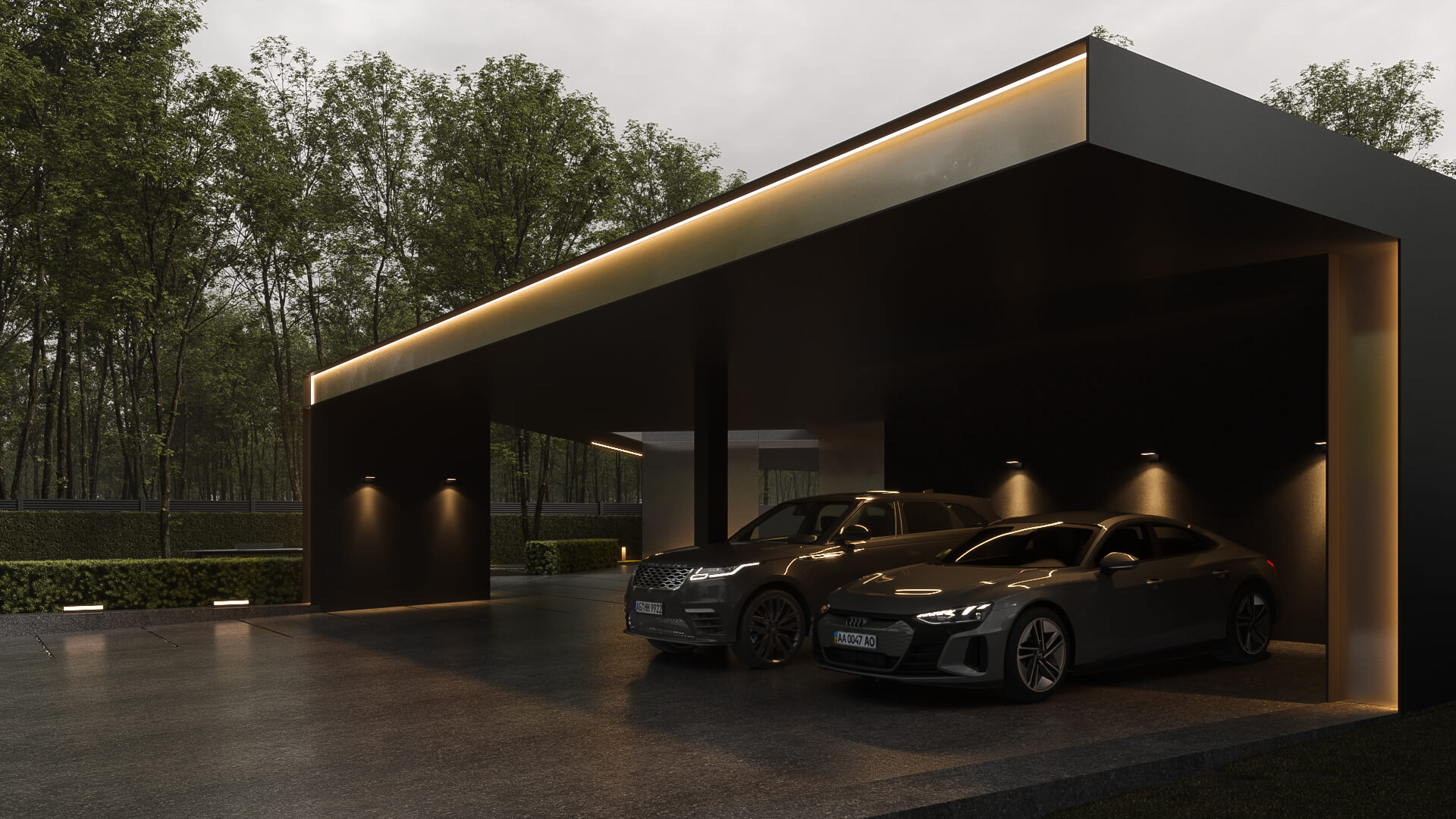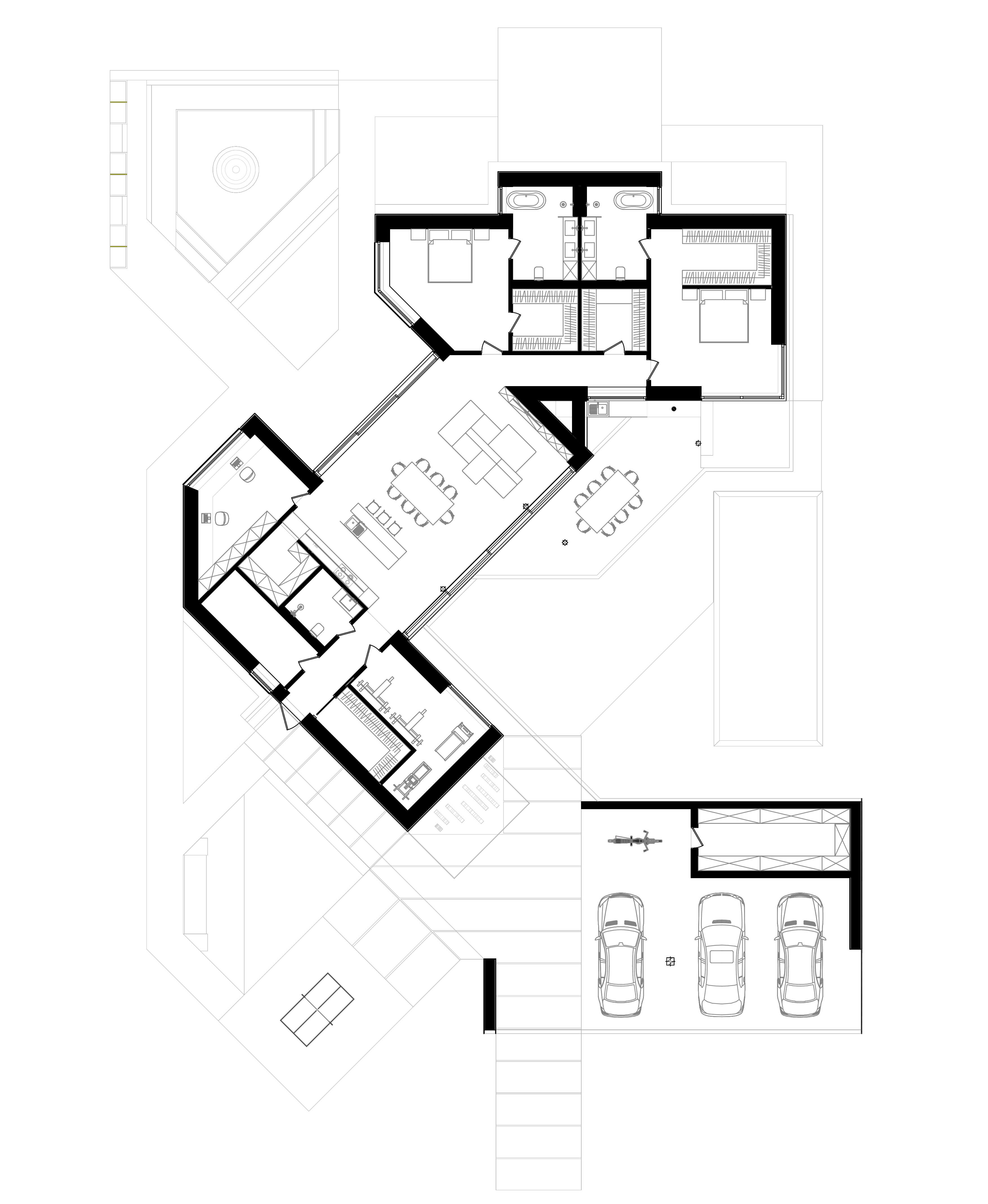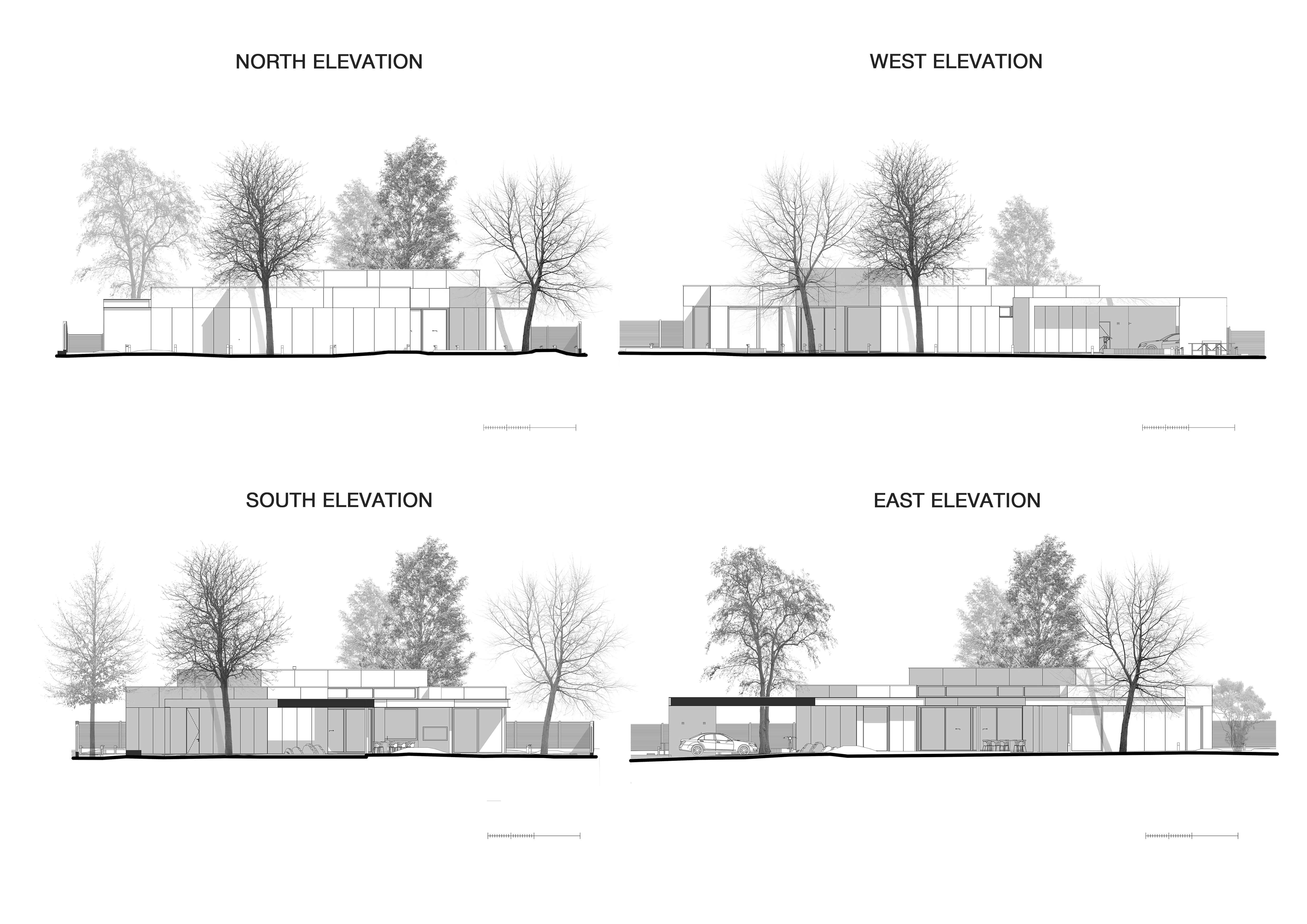 ---