CUUB's partners, C.Street, have successfully created Australia's inaugural off-plan passive house, featuring an array of energy-efficient technologies. C.Street has invested significant effort in meticulously investigating and managing the extensive technical requirements associated with Passive House certification. Consequently, the fortunate future residents of the Echo townhouses in Hawthorn can relish the benefits of dwellings that are meticulously designed for optimal performance. Moreover, these homes are expertly constructed utilizing the cost efficiencies achieved through a large-scale multi-residential development. By aiming for net-zero energy outcomes and employing sustainable construction materials, Echo exemplifies the pursuit of responsible choices that will have a lasting impact for generations to come.
The CUUB collaborated on a captivating visual narrative that effectively communicates the remarkable essence of this project. By highlighting the profound bond between the architecture, landscape, and the project's core values, the visuals serve as a powerful medium for conveying its significance. Furthermore, meticulous attention was given to crafting a detailed storytelling experience about Passive House, immersing viewers in the profound and meaningful aspects of the project.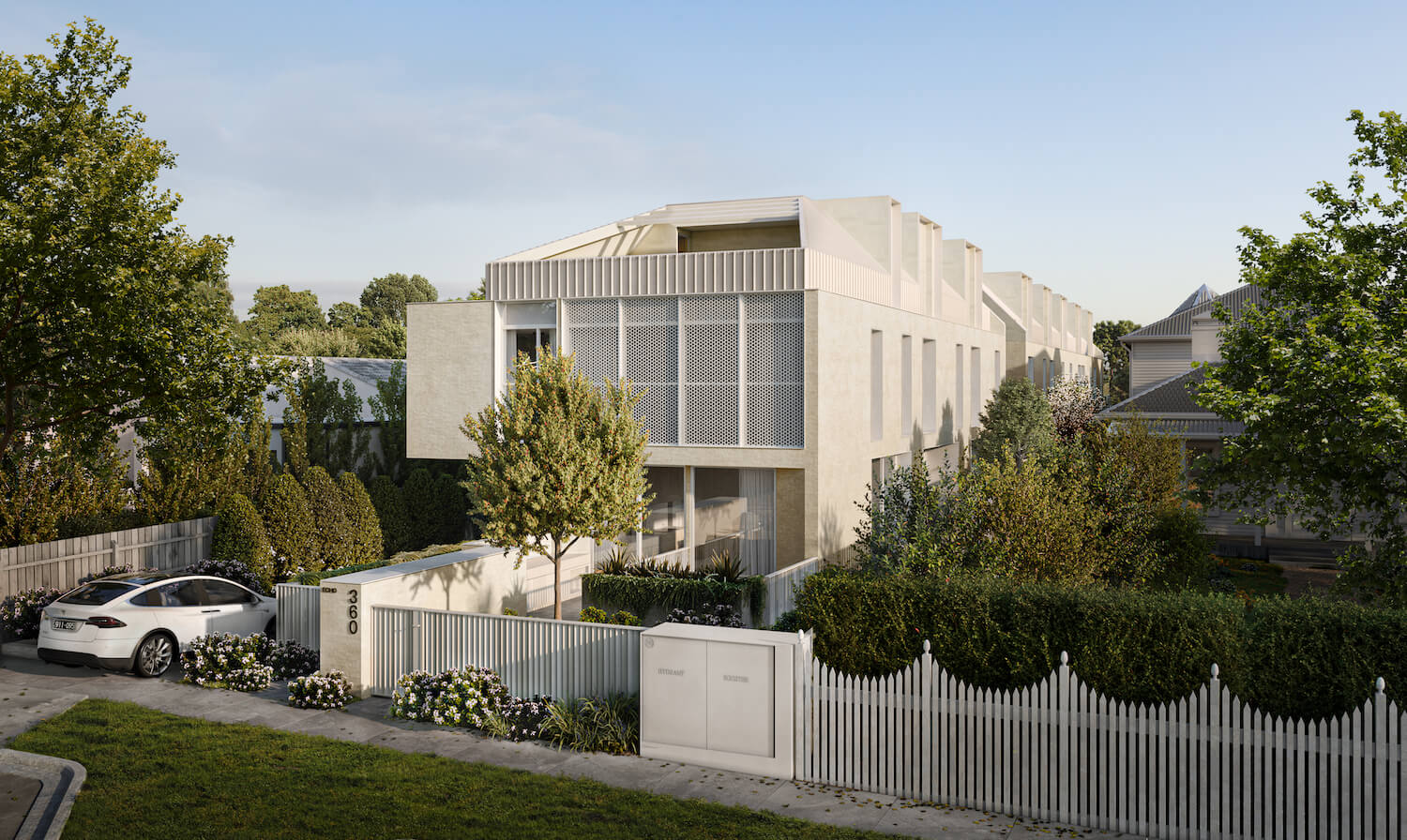 Also, the CUUB team faced a distinctive challenge of showcasing the seamless integration of the architecture into the charming historical context of Hawthorn. They achieved this through the skillful use of robust brick and elegant metal construction. Thoughtful selection of trees and shrubs ensured a smooth blend with the surrounding deciduous environment. The spacious floor plans effectively incorporate natural light and the landscape, while the use of brickwork maintains a strong and grounded presence.
"CUUB did an impressive job understanding the local context and our architectural specifications. CUUB's familiarity with Melbourne and the design culture here really does help. I think that CUUB is also able to bring its experience with other global projects to create its own style and interpretation of Melbourne designs," says C Street director, Kin Seng Choo.
A particular challenge for the CUUB team was to display the idea that the Echo incorporates passive house certification principles to deliver optimum performance in terms of thermal comfort, exceptional acoustics and superior air quality while minimizing energy consumption. It surpasses conventional building standards through effective insulation, minimizing heat transfer and condensation risks while reducing thermal bridges. Echo incorporates high-performance windows and frames sourced from reputable European manufacturers. Air sealing is a crucial aspect achieved through collaboration with experts. The use of Zehnder HRVs ensures a tight air seal and continuous supply of fresh, filtered air while exhausting stale air, reducing reliance on split systems for heating and cooling.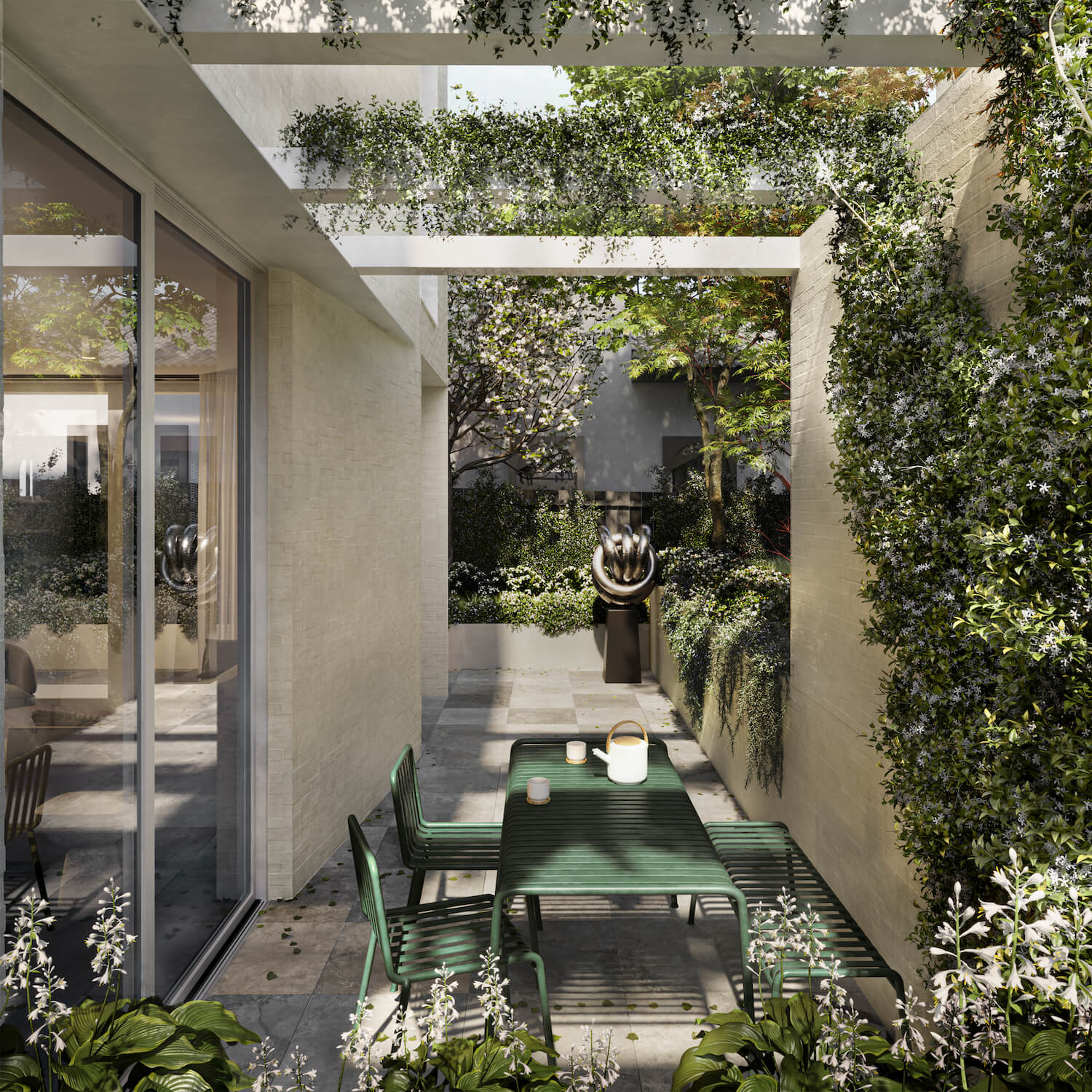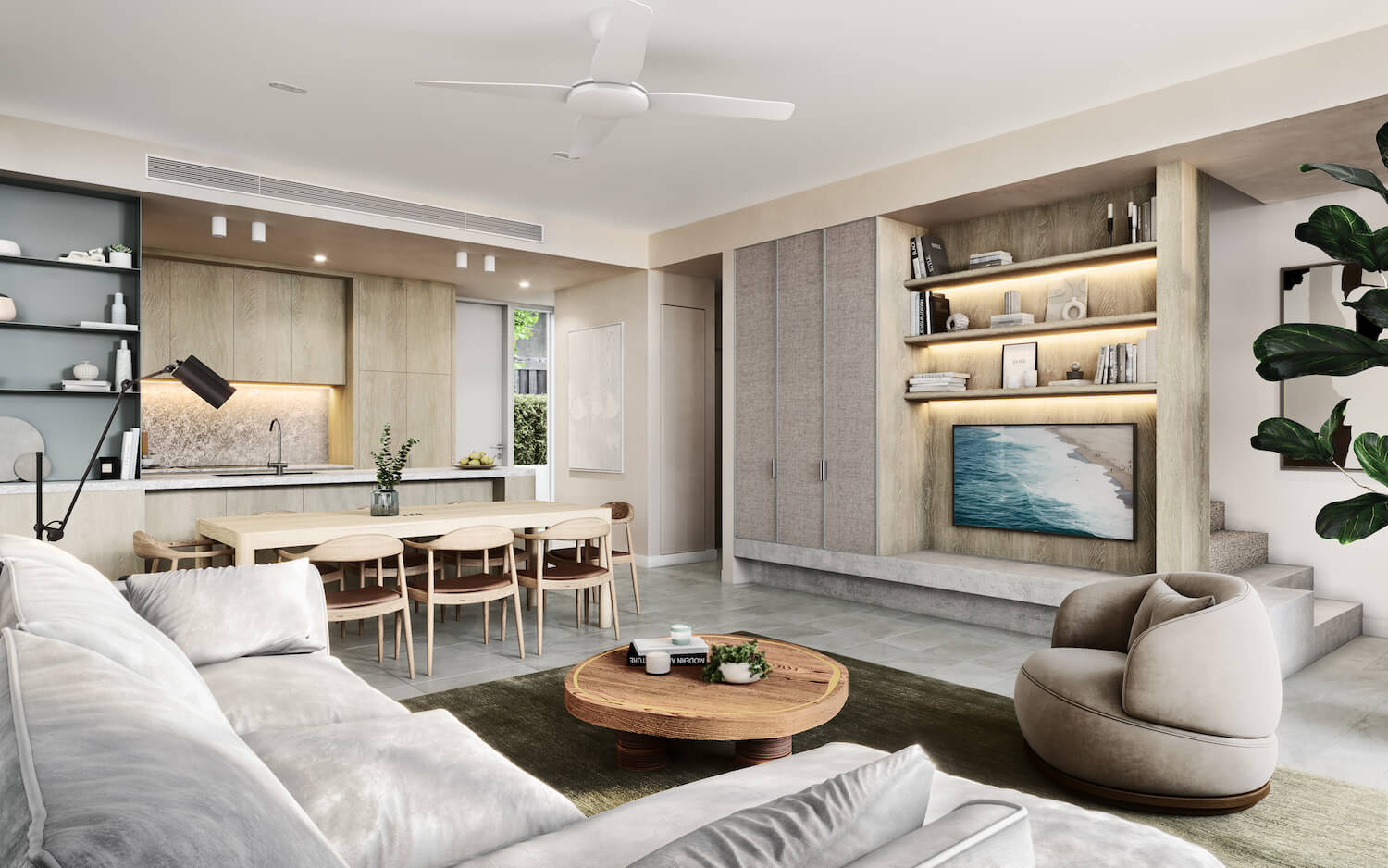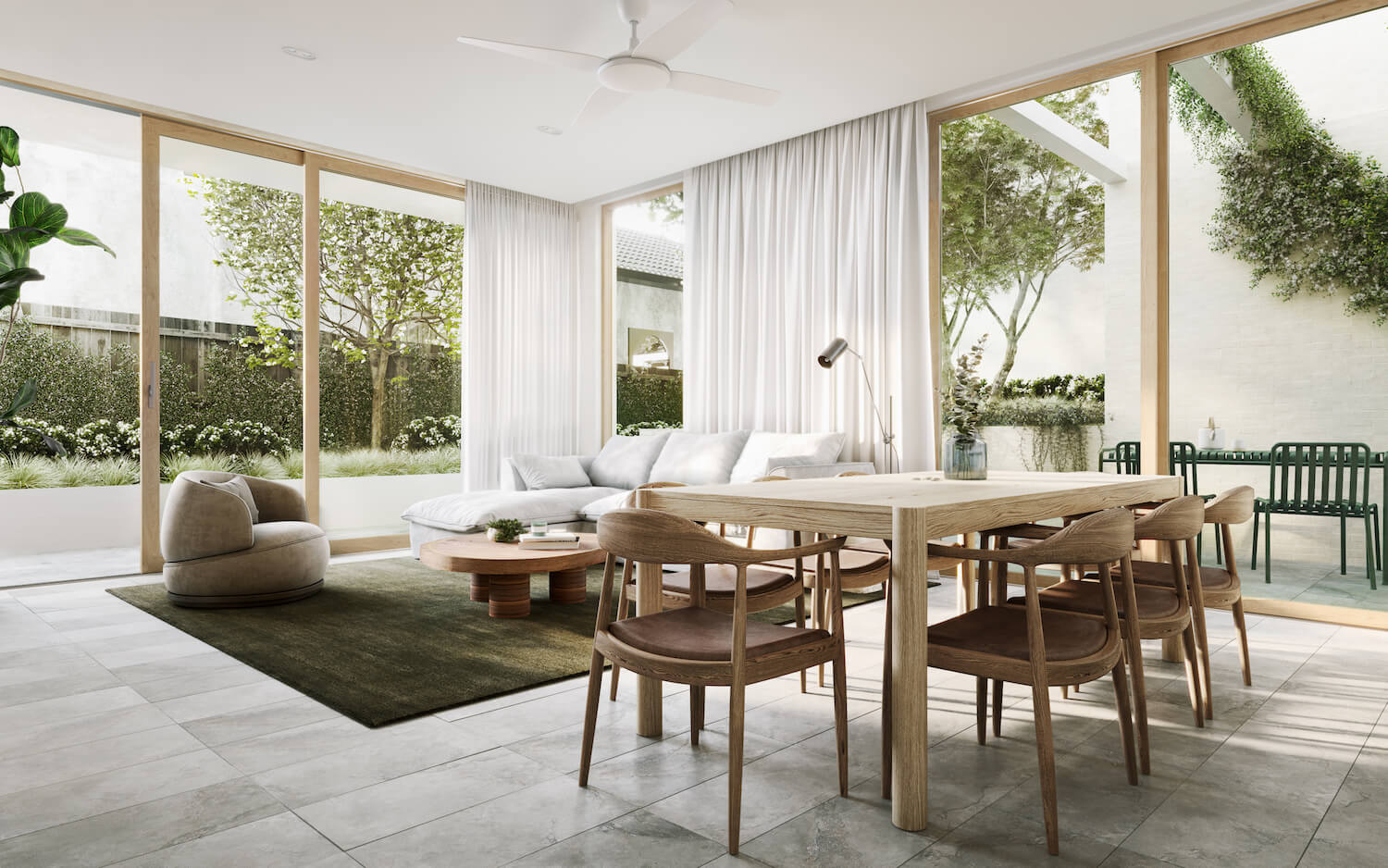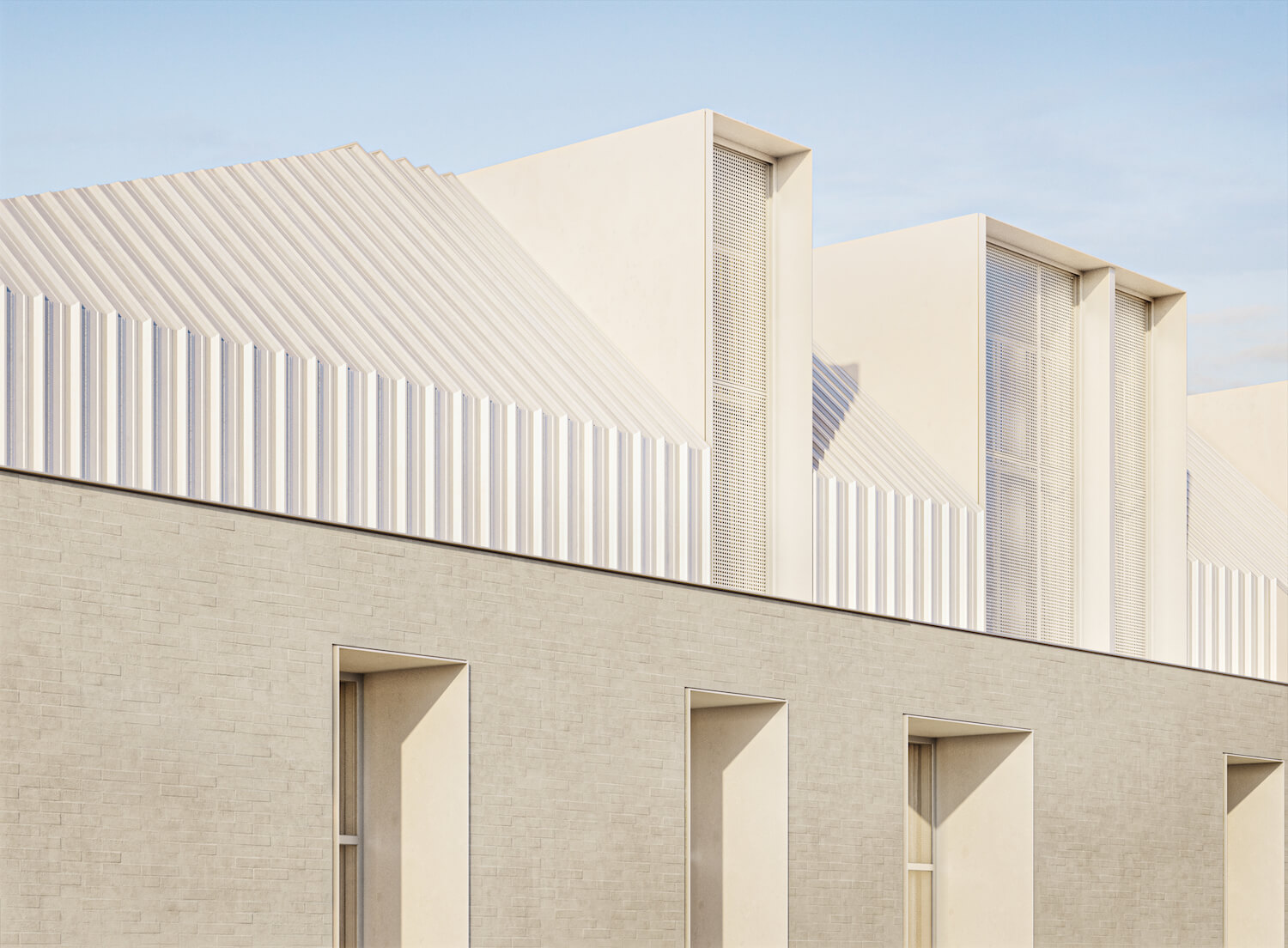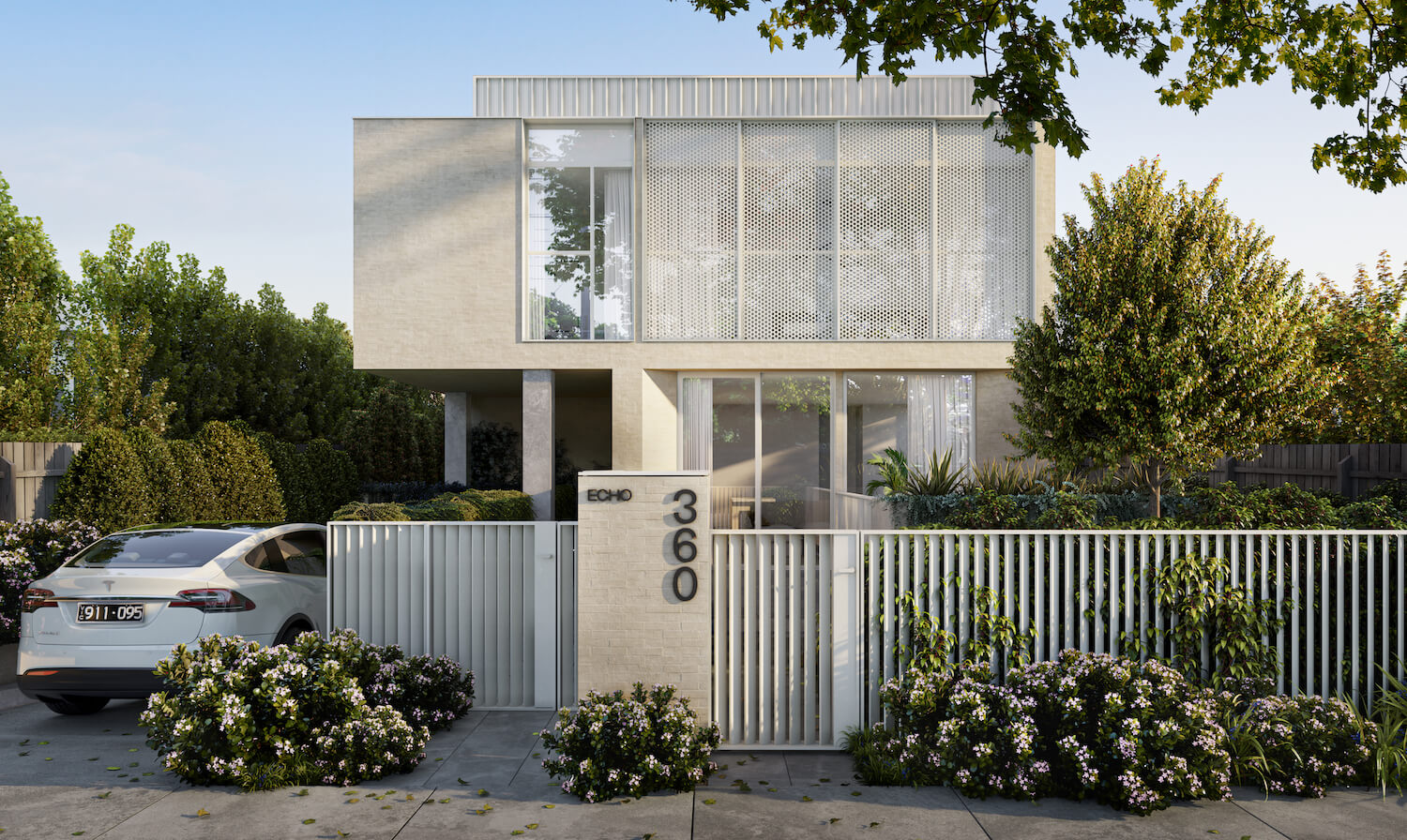 ---