Designed by Evgenii Kravchenko, The Children's Art School project is located in the city of Obukhiv, in the north of Ukraine, around 45 km from Kyiv.
A building plot is located in the administrative district of the city, in the park, along the Kashtanova street. The purpose of the location of the project in the park is to unite the micro-districts in a culturally significant place; refine the territory of the neglected park.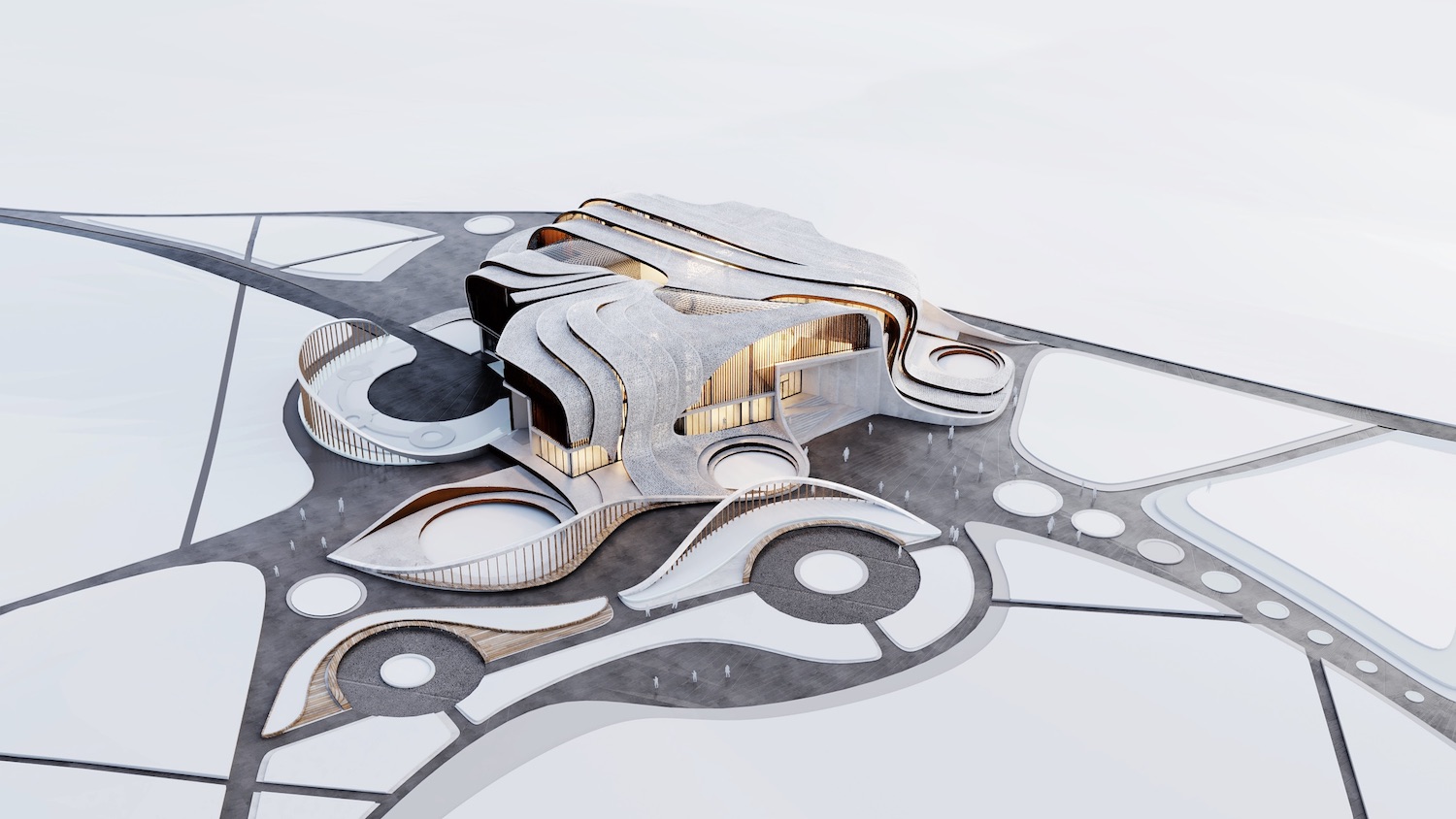 image © Evgenii Kravchenko
This building serves not only as an art school for children, but also it creates spaces for cultural activity, various events, and relaxation for residents of the city. The park itself can be divide into thematic zones. Each of them offers different leisure: markets, festivals, sports fields, botanical gardens.
image © Evgenii Kravchenko
The lobby of the building represents open atrium space, which includes cylindrical elements in the centre with the planting of greenery and trees growing from them. These cylinders are equipped with benches, rubbish bins, and act as recreation and waiting areas. The area around the cylinders is finished with a shock-resistant wooden floor to create the "natural island" effect and highlight the functional area. This technique used due to the desire to overcome the barrier between the outside and inside. The walls finished with wooden panels with a slit perforation, and cotton wool on the backside, which provides good sound absorption. The lobby includes a cafe area, which also separated from the main floor with wooden flooring. The first floor is made of ceramic- granite tiles, as it has a long service life and high wear resistance.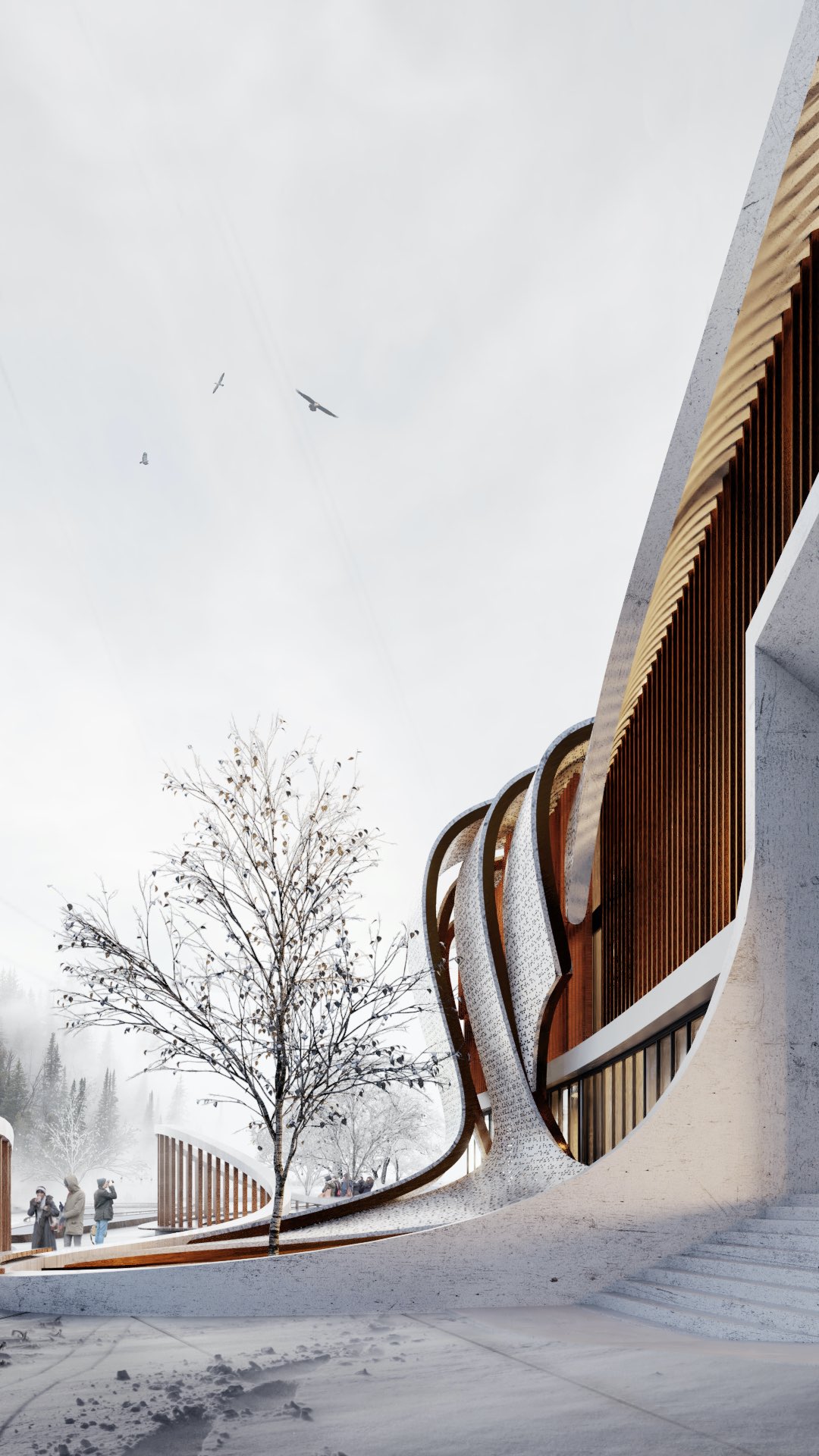 image © Evgenii Kravchenko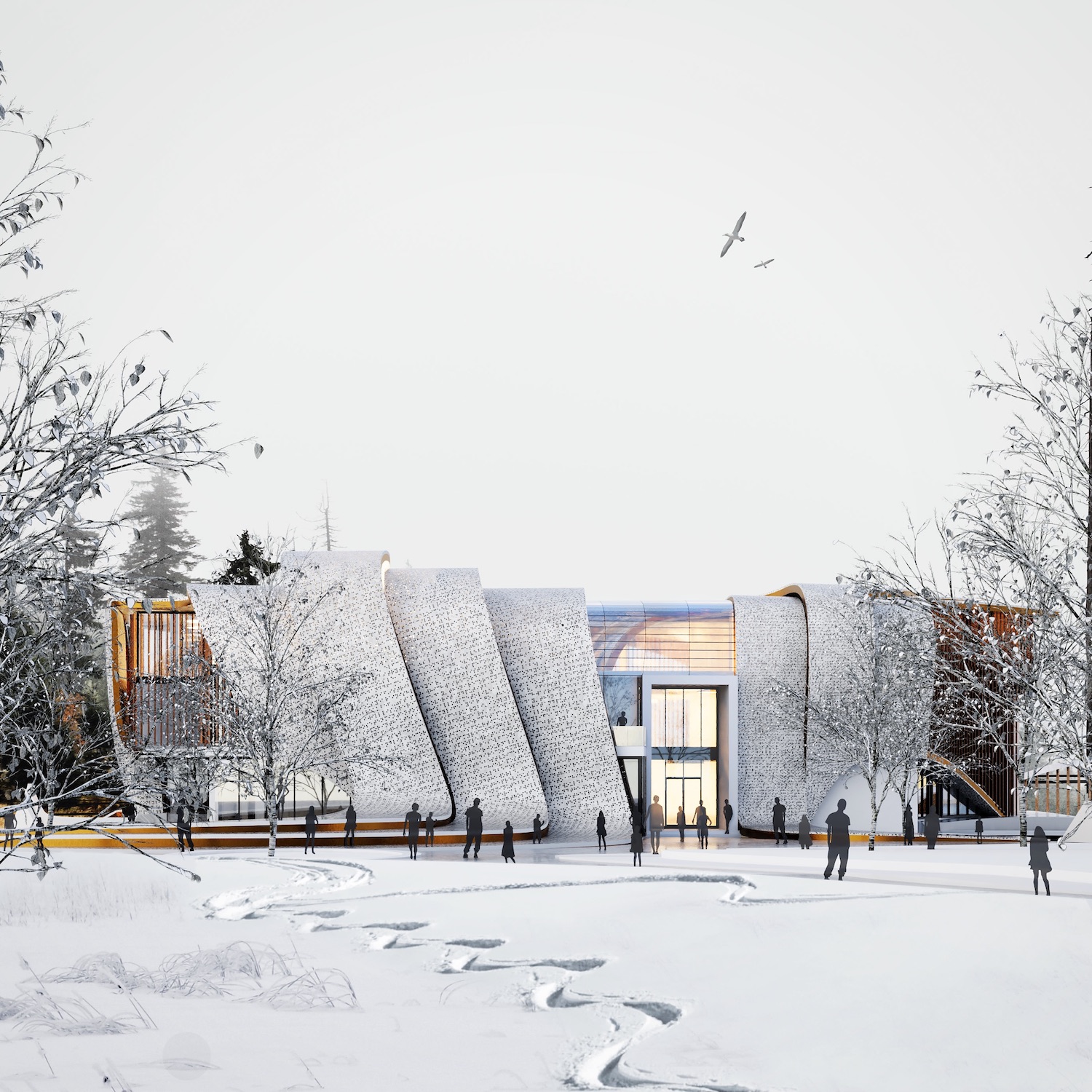 image © Evgenii Kravchenko
image © Evgenii Kravchenko

image © Evgenii Kravchenko

image © Evgenii Kravchenko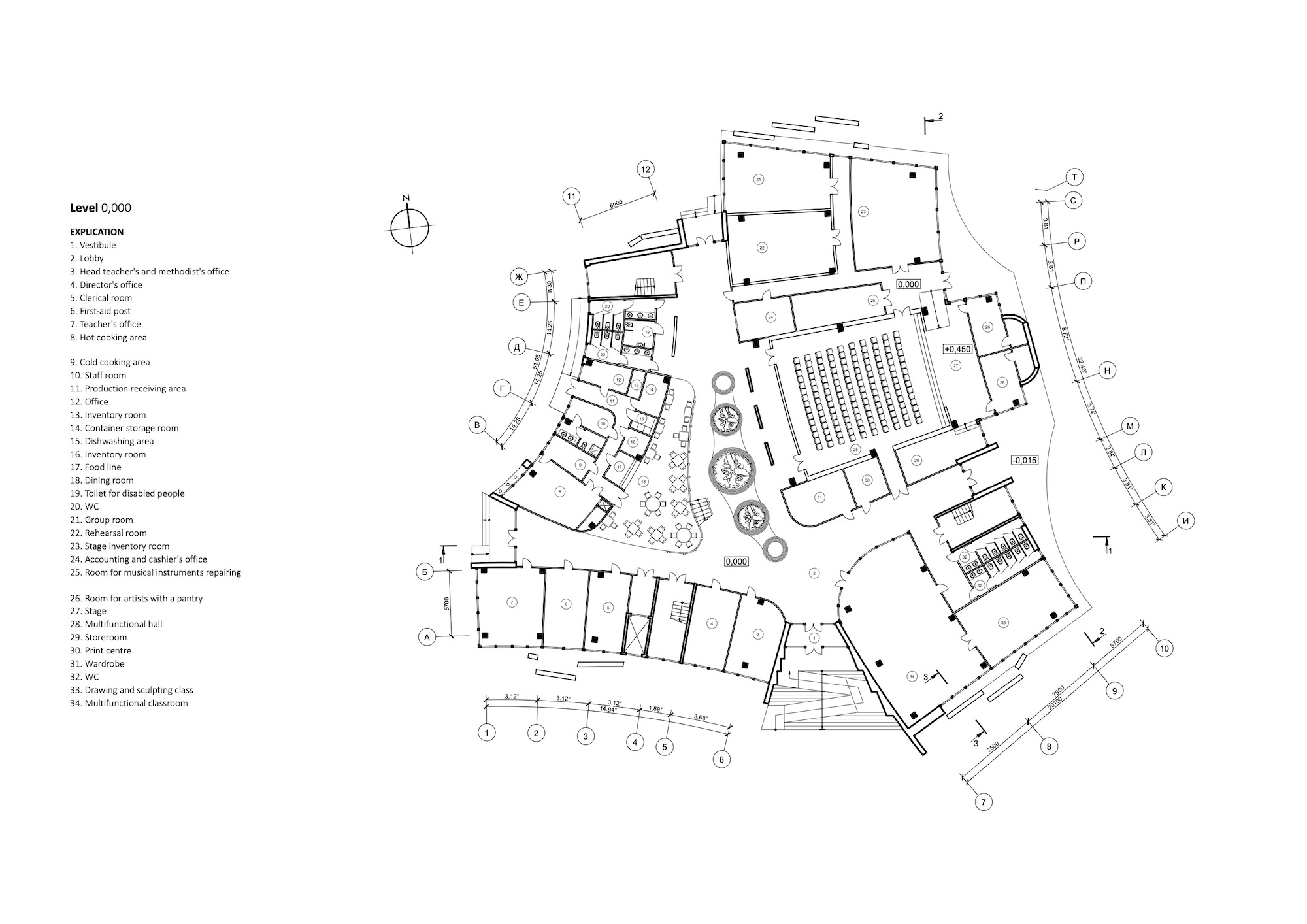 Plan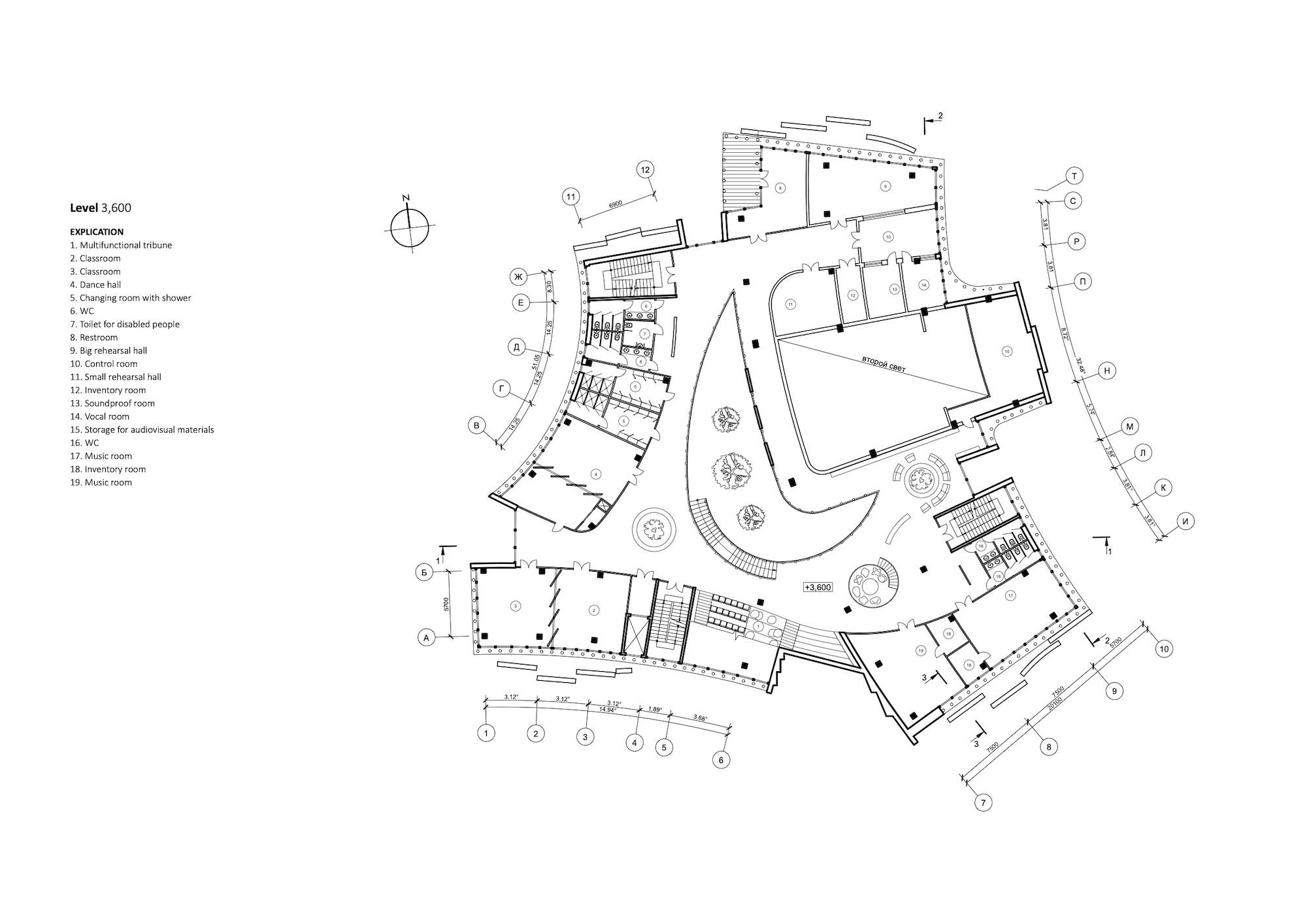 Plan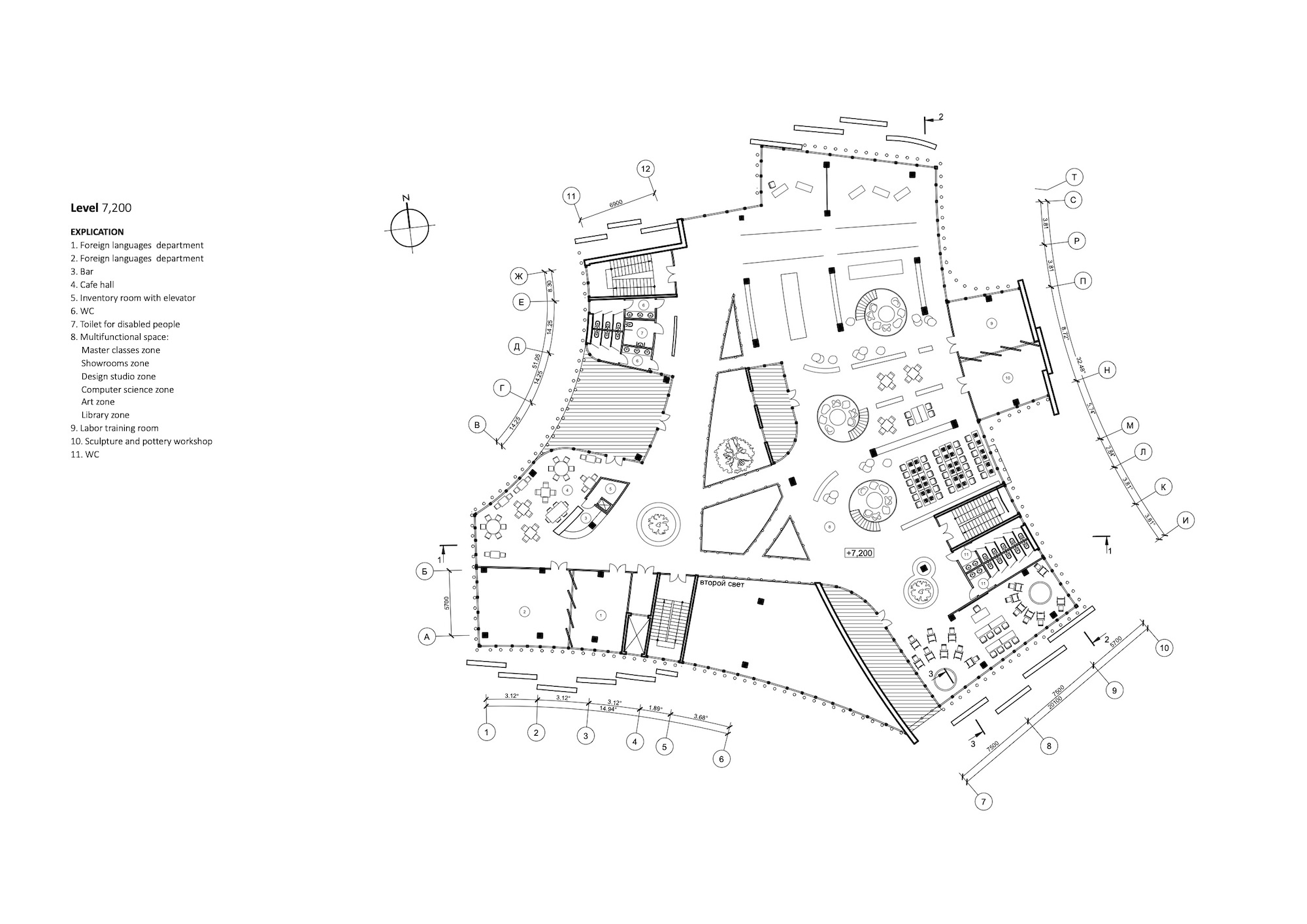 Plan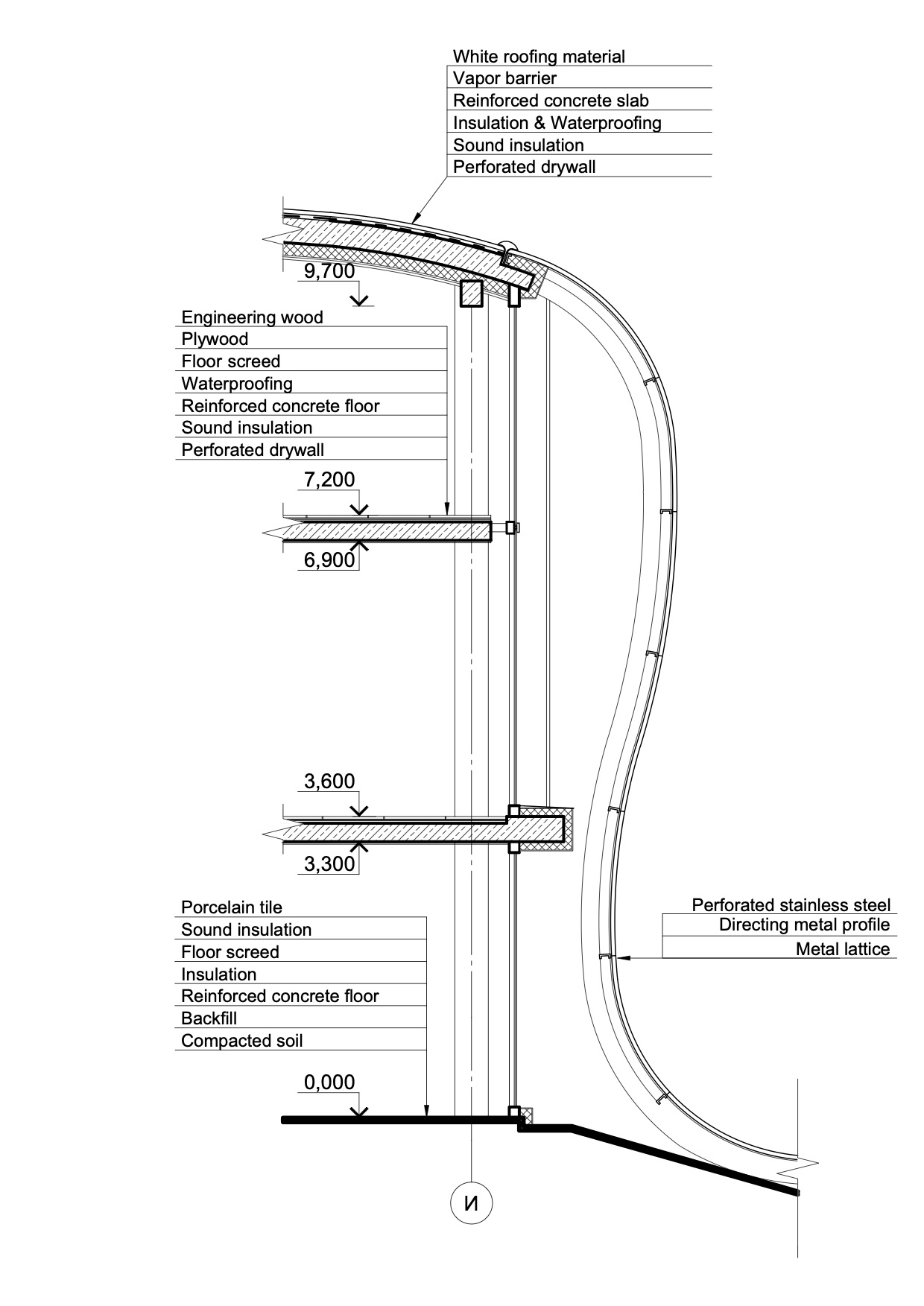 Section
---