Zomorrodi & Associates: Cave House Project, located in Dubai's Bluewaters area, is a project with a broad operating remit, offering visitors exciting game halls and special parties, restaurants, and a food court, as well as a variety of entertainment spaces catering to adults such as golf, an escape room, and laser tag. The key users of the space will be people aged 21 and over, with different tastes and preferences, and so the design process is aiming to make the Cave House Project equally attractive to them all.
The project space consists of two levels. The ground floor is very close to the main street on which it is located, where life abounds, and this dynamism is particularly beneficial to the excitement generated by the game space on that floor. The first floor is more of a playground, allowing visitors to leave the monotony of life behind them.
The contrast between the ground and first floors reflects the two key objectives of the project: to on the one hand provide comfort and peace, enabling visitors to get away from the hustle and bustle; and on the other hand, provide spaces full of excitement, warmth, and entertaining games. Whatever visitors are seeking, they can also order delicious foods and attractive beverages.
Indeed, the need to design different, unique spaces for users with different requirements while simultaneously maintaining harmony across the different spaces would be the most challenging part of the design process for the architect.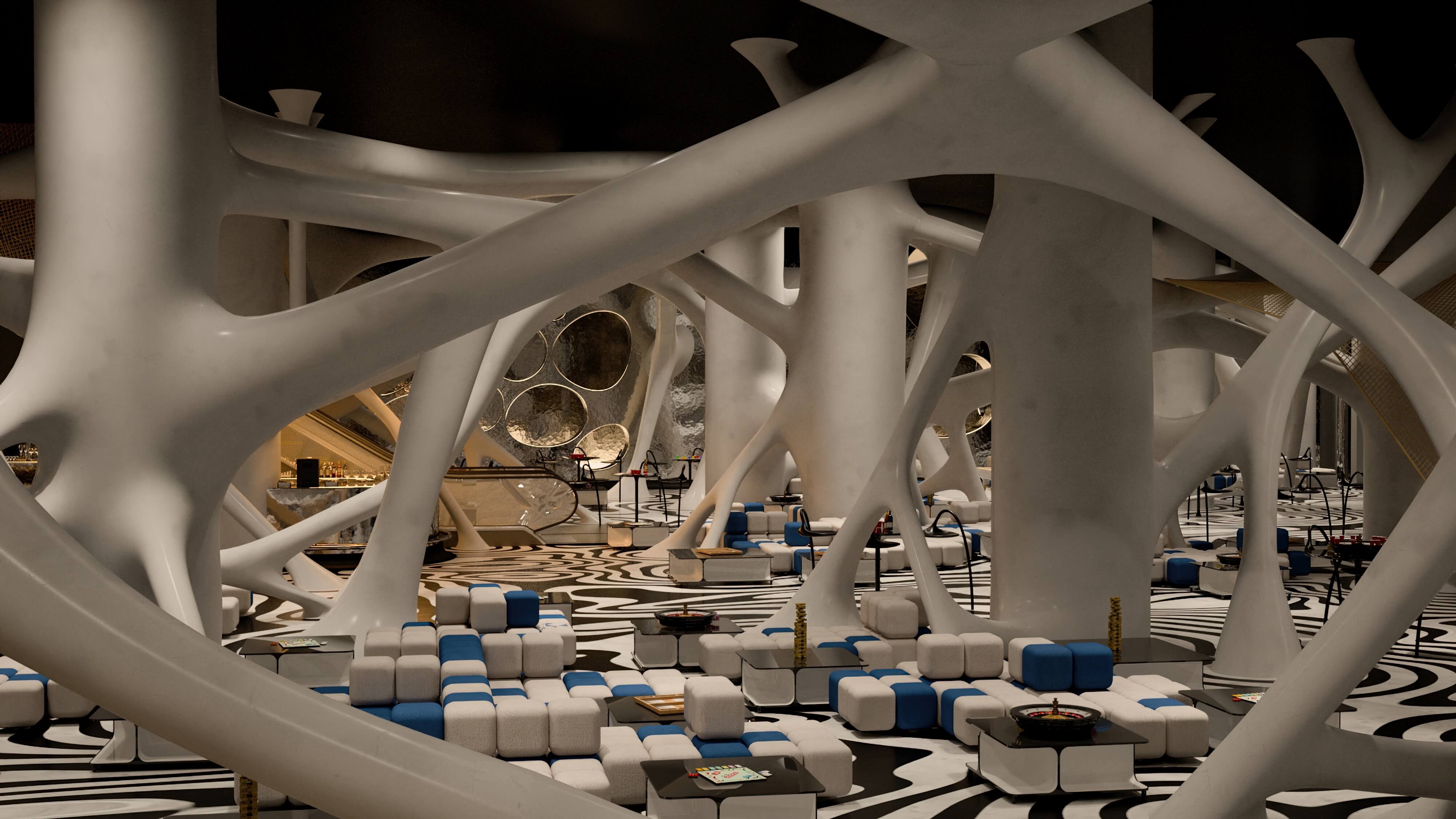 The architect managed to not only meet these seemingly conflicting objectives but did so while incorporating his trademark surrealist sense that is apparent in most of his designs. This sense is inspired by nature's lines and elements, and by microscopic cell structures and irregular natural shapes such as foam, sponges, spiders' webs, and coral reefs.
The architect and his team designed a number of surrealistic objects, which are among the wide range of unique elements incorporated into and scattered throughout the project environment. These include lighting elements, furniture, items with vivid colours, and topographic patterns, which are all used to achieve the dual goals of distinctive areas and a cohesive sense of unity in the whole space.
Ultimately, the architect's fascination with nature has inspired a highly distinctive and attractive space with a highly unusual yet visible, tangible sense of infinity and fantasy – a space in which visitors can happily lose themselves for many interesting hours.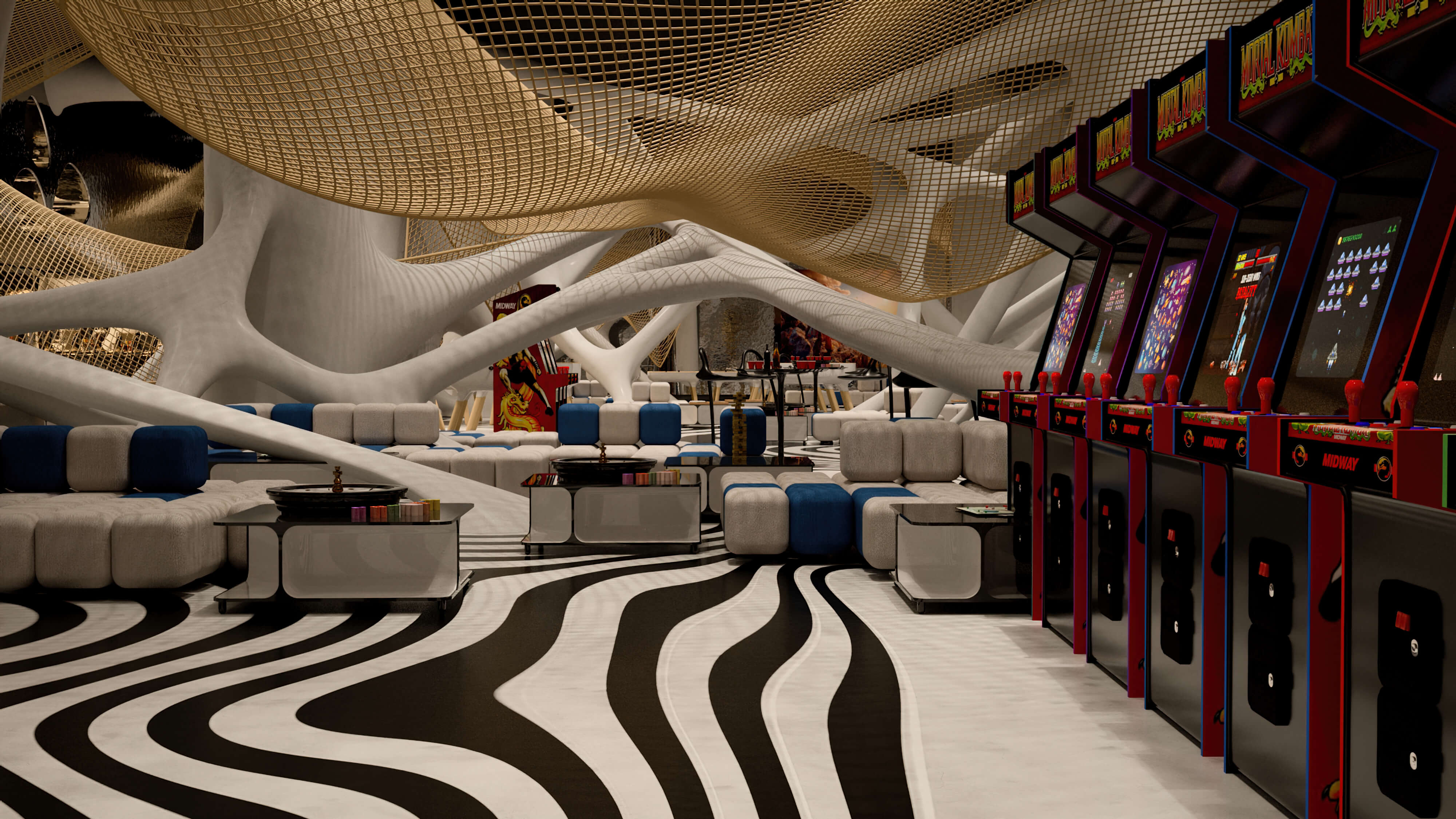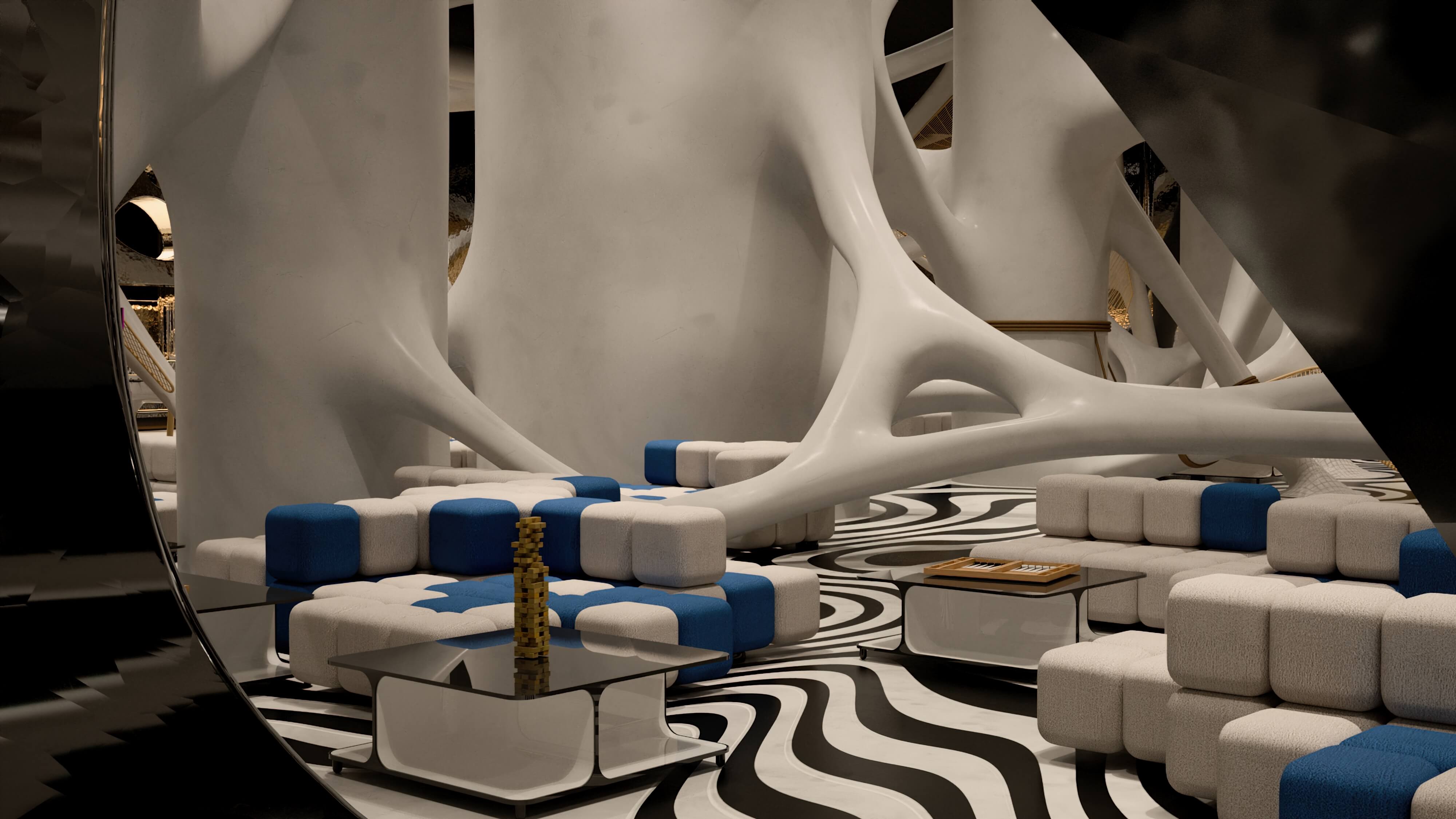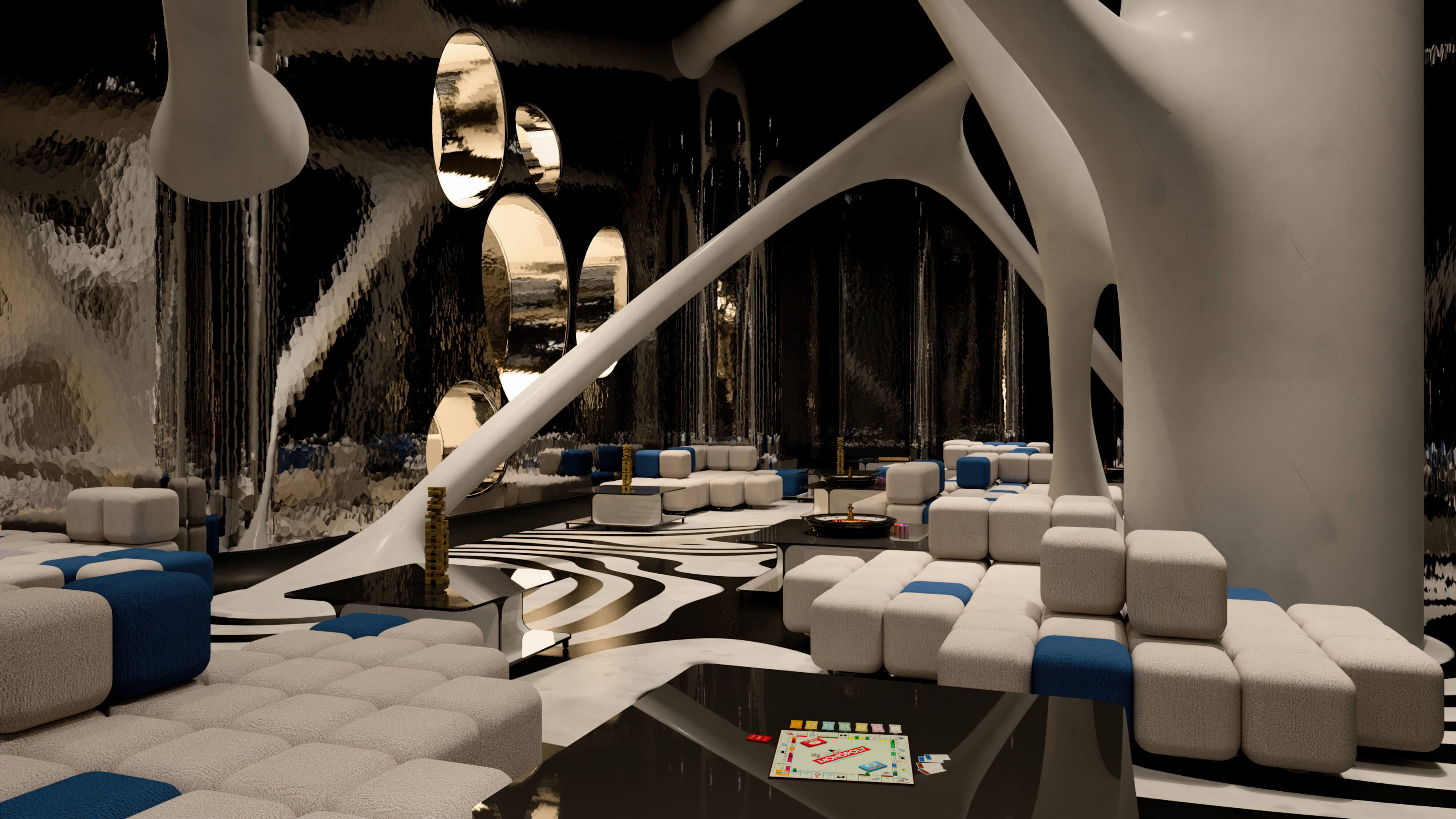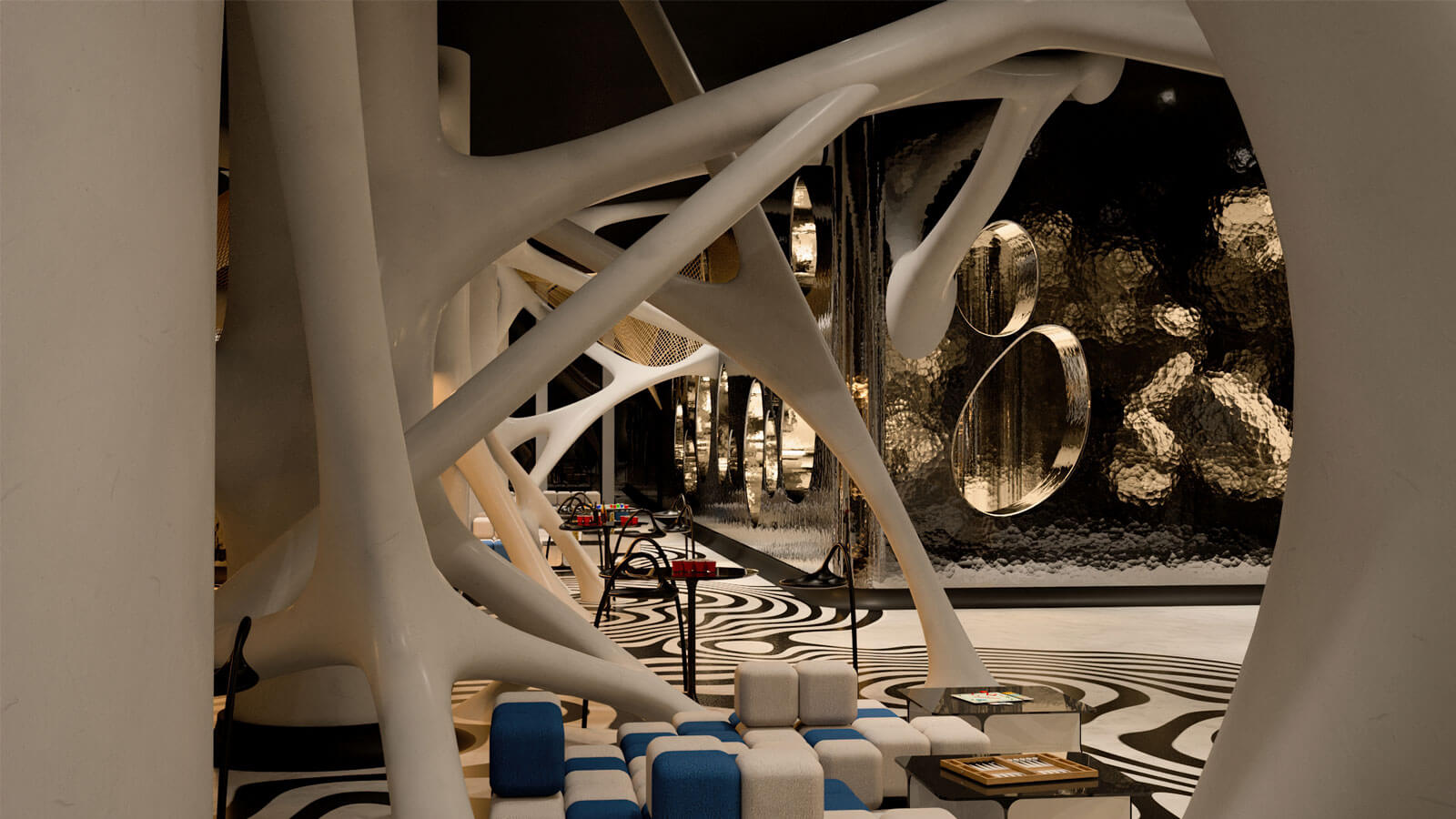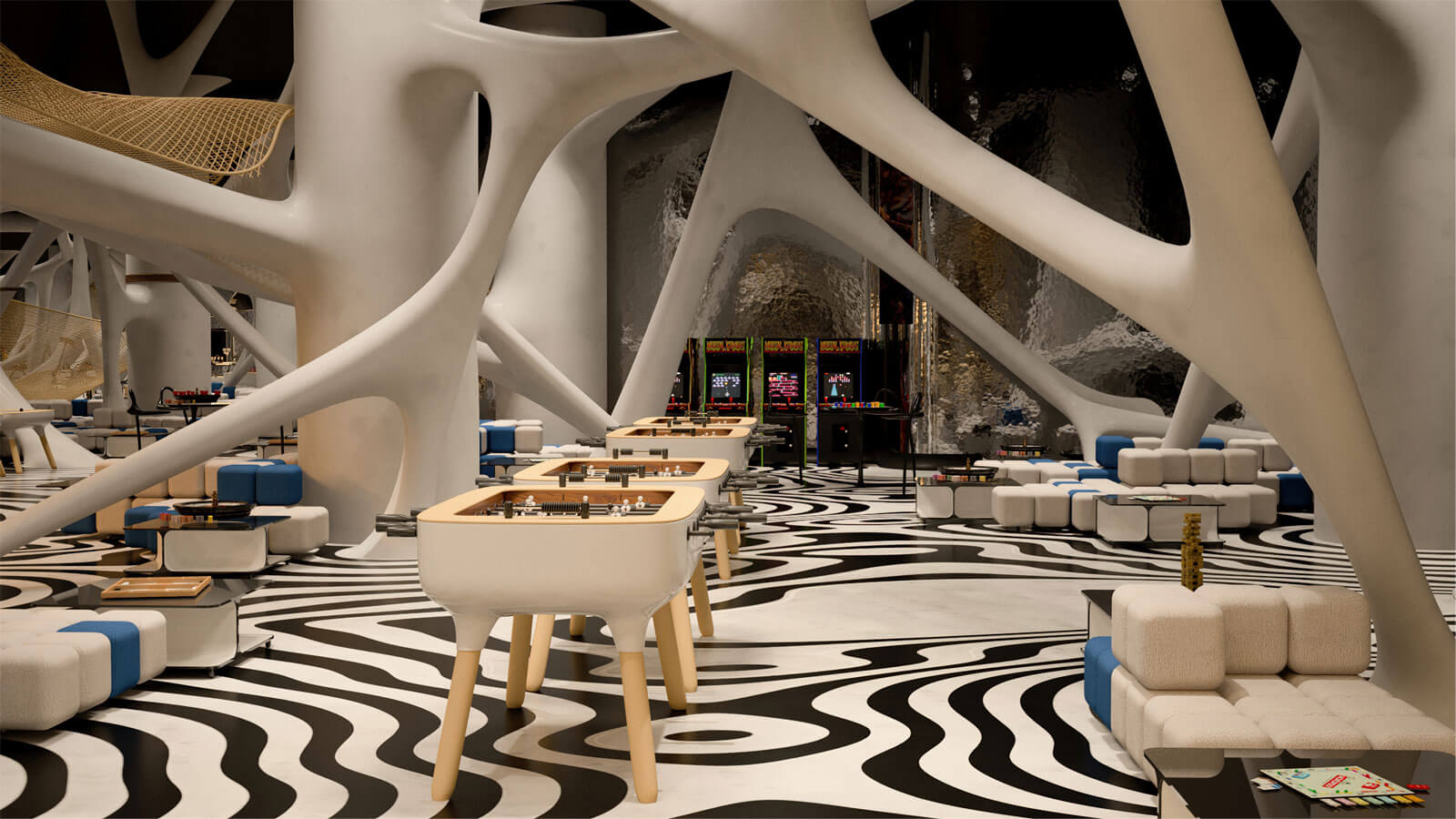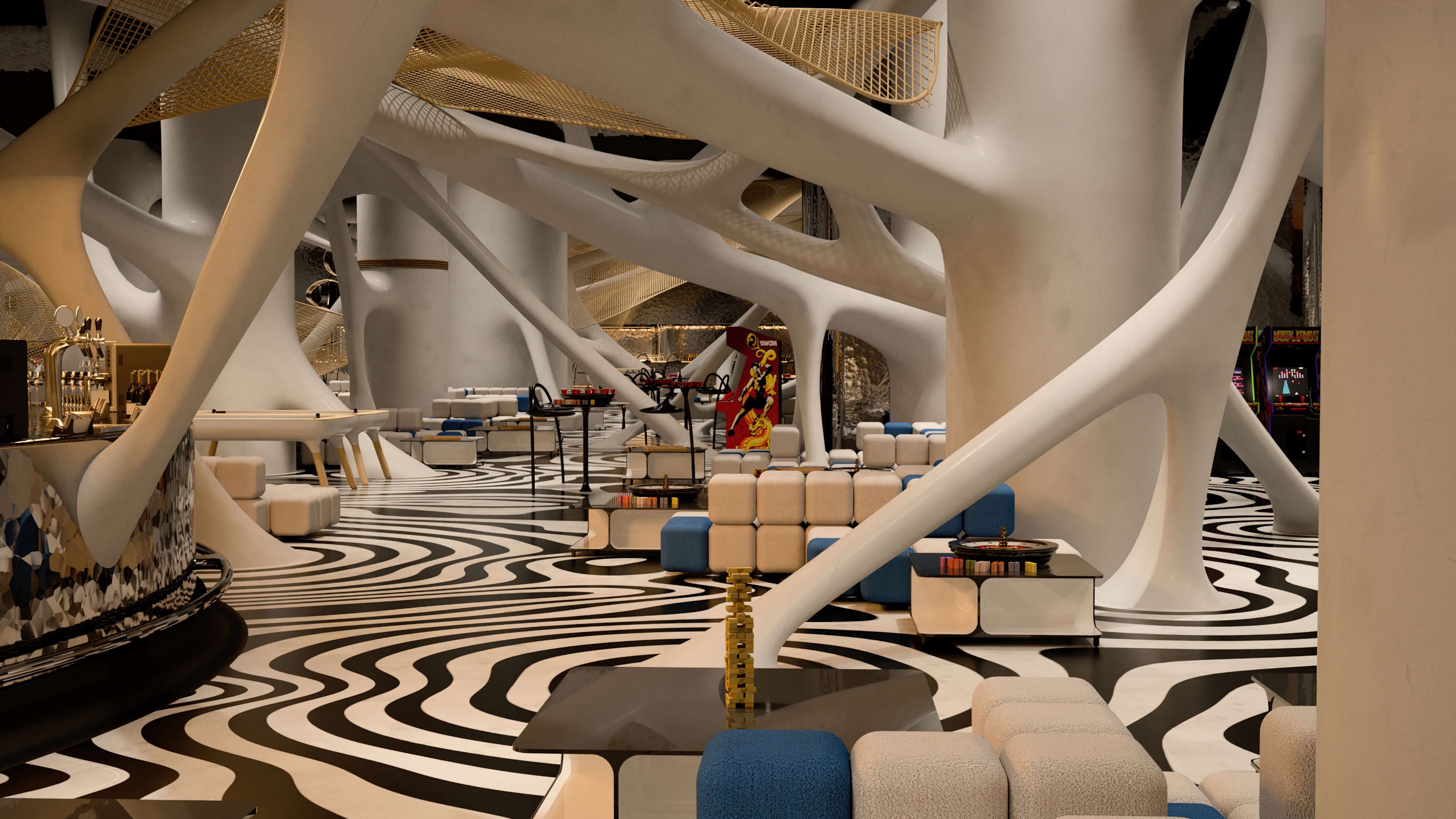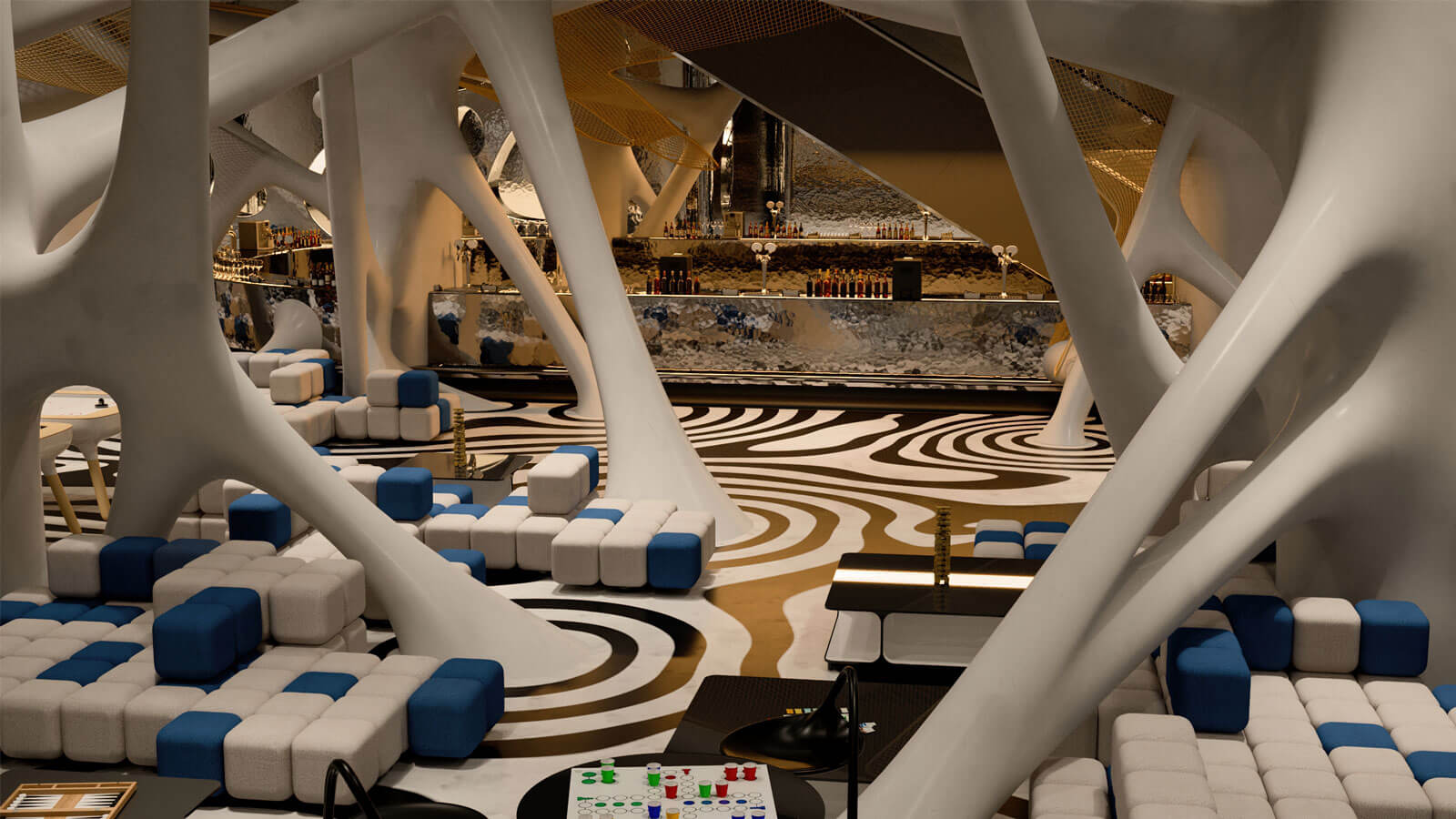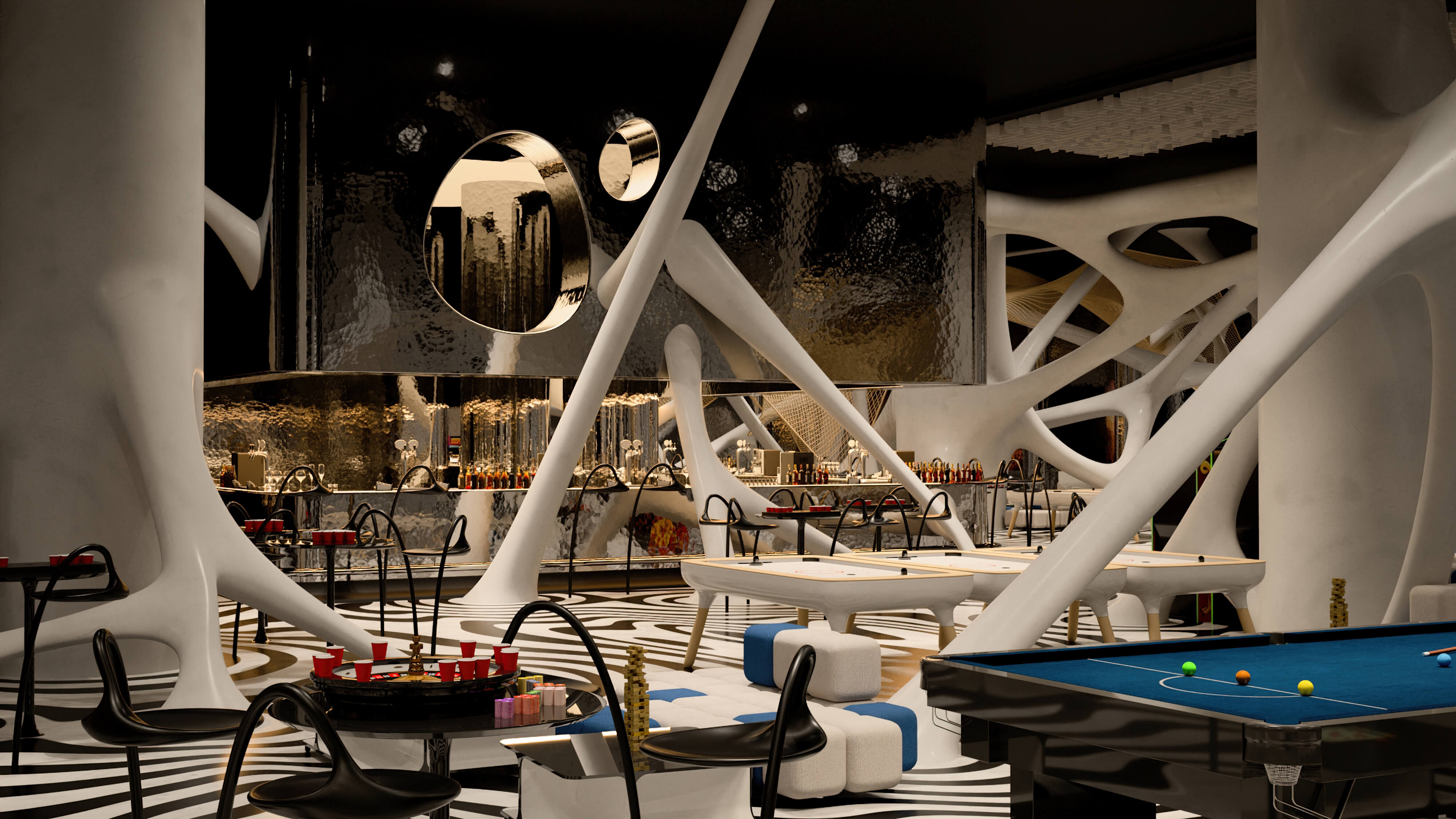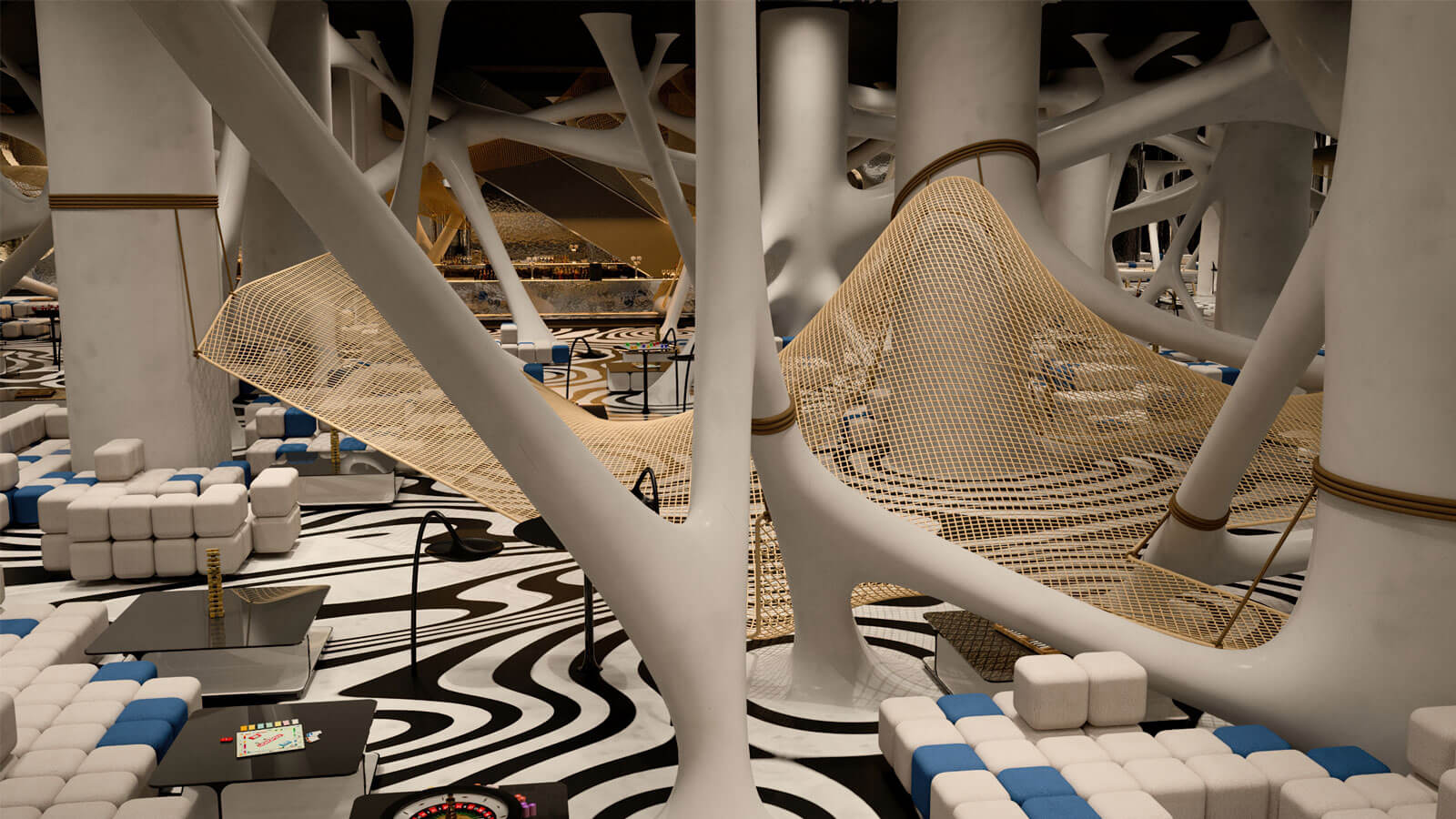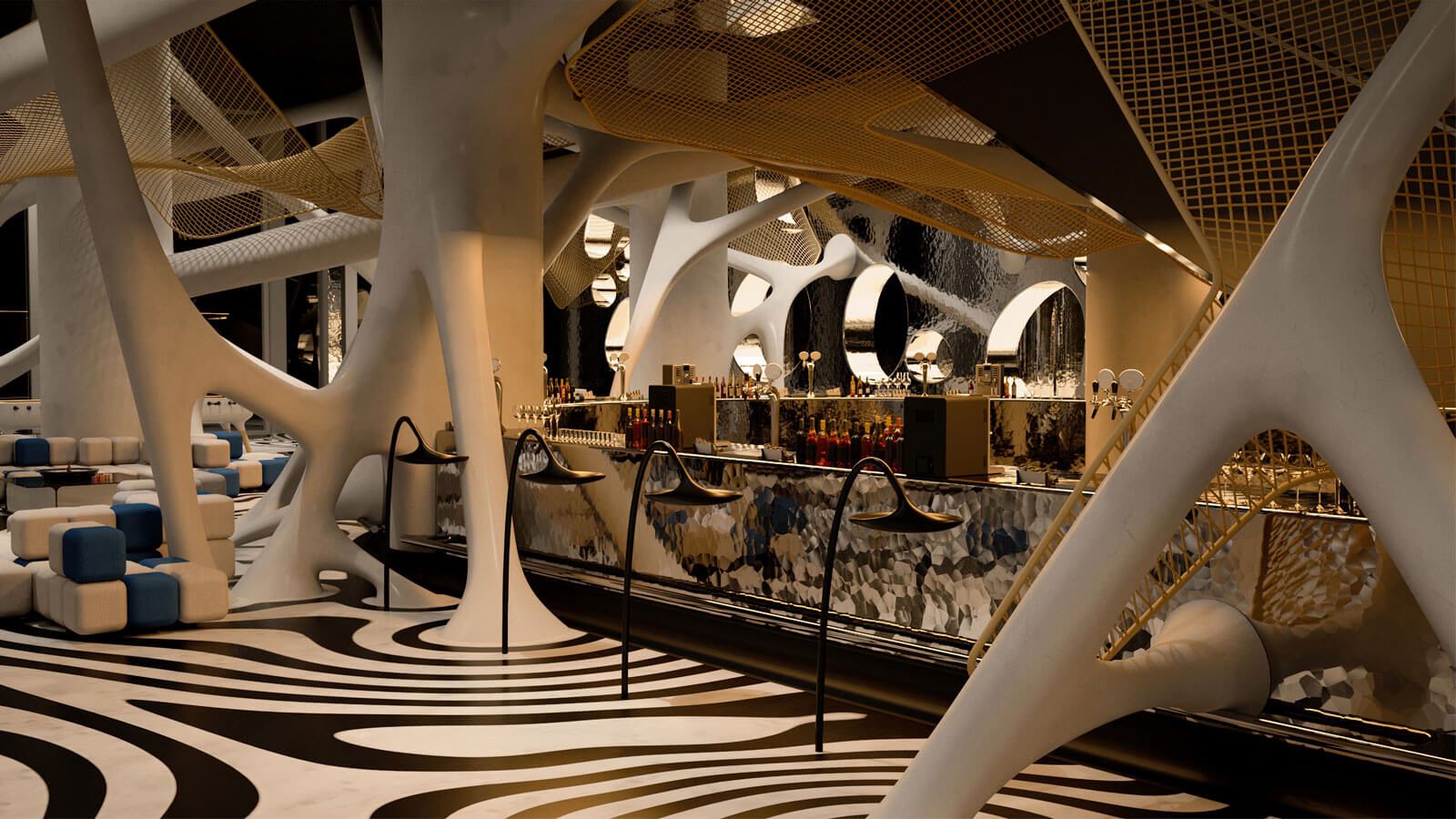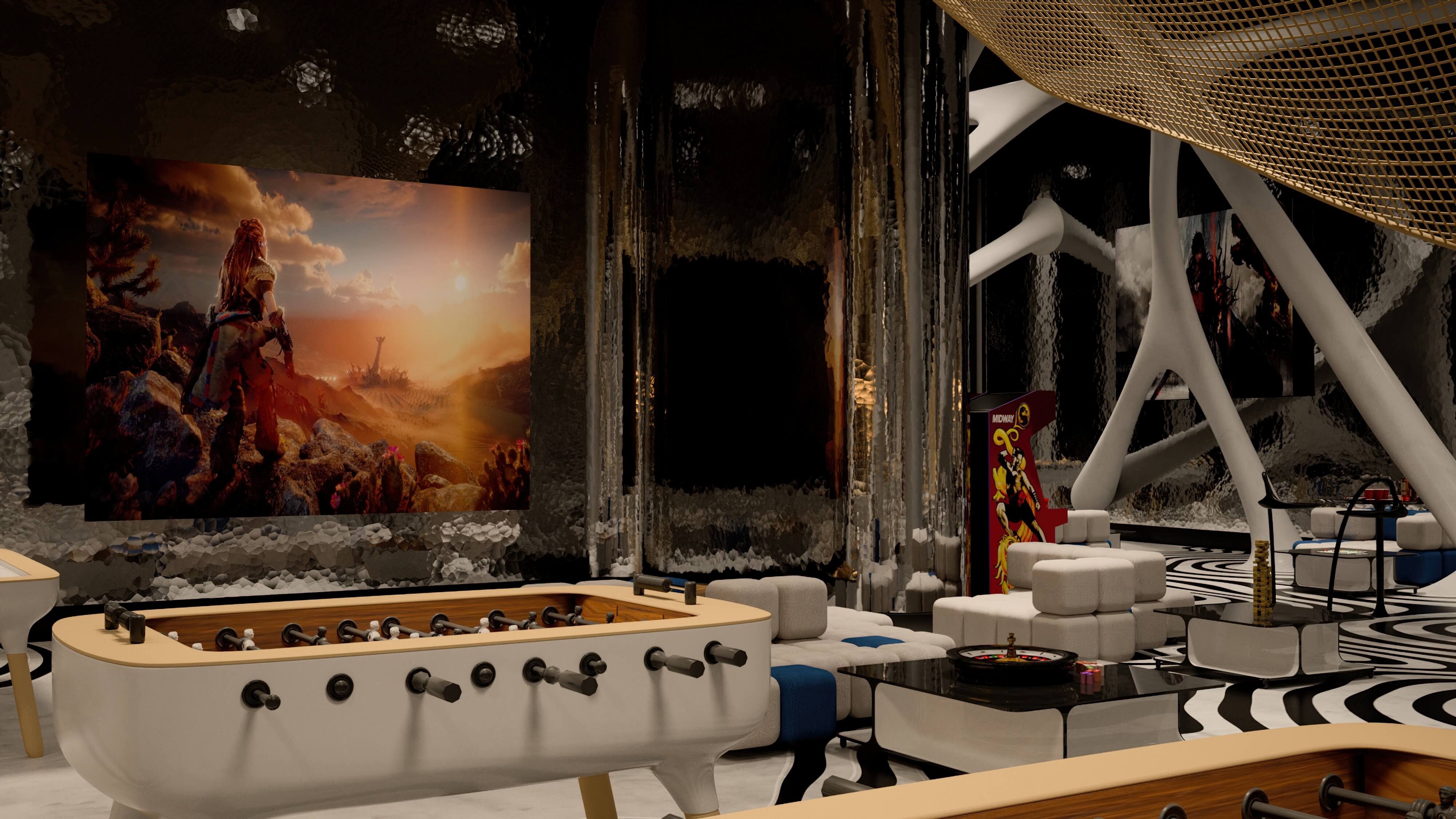 ---