Between The Walls: Many people are afraid of dark interiors, because there is a widespread belief that it is uncomfortable to be in such an atmosphere, the space seems narrow and gloomy. It is not surprising that dark interiors are much smaller than light and bright ones. With this project, we want to show that dark shades can be attractive, elegant and in no way repulsive.
We will start getting acquainted with Carbon not from the hallway, as usual, but from the kitchen. Here we see the real picture, not the usual cooking area. The combination of strict black and noble brass, which sounds loud throughout the room, creates a unique ensemble of tones. We decided to use such accent metal only in one place, so that it really owns the entire interior without competitors. There is just a slight reminder by the edging of Oleandro kitchen chairs from Archirivolto and the inserts in the glass partition between the loggia and the living room.
Despite the presence of such a captivating and dominant accent in the kitchen, we were still not afraid to add such a massive and wiry stone island. By functionality, the kitchen-living room was created based on the need to accommodate a large number of guests, that is why there are so many seats and a large sofa by Blocco. There is a Mantis BS2 lamp Over the sofa, designed by Bernard Scotlander back in 1951. In addition, future guests will be able to enjoy their meals looking directly out the window. Not every interior can boast with this.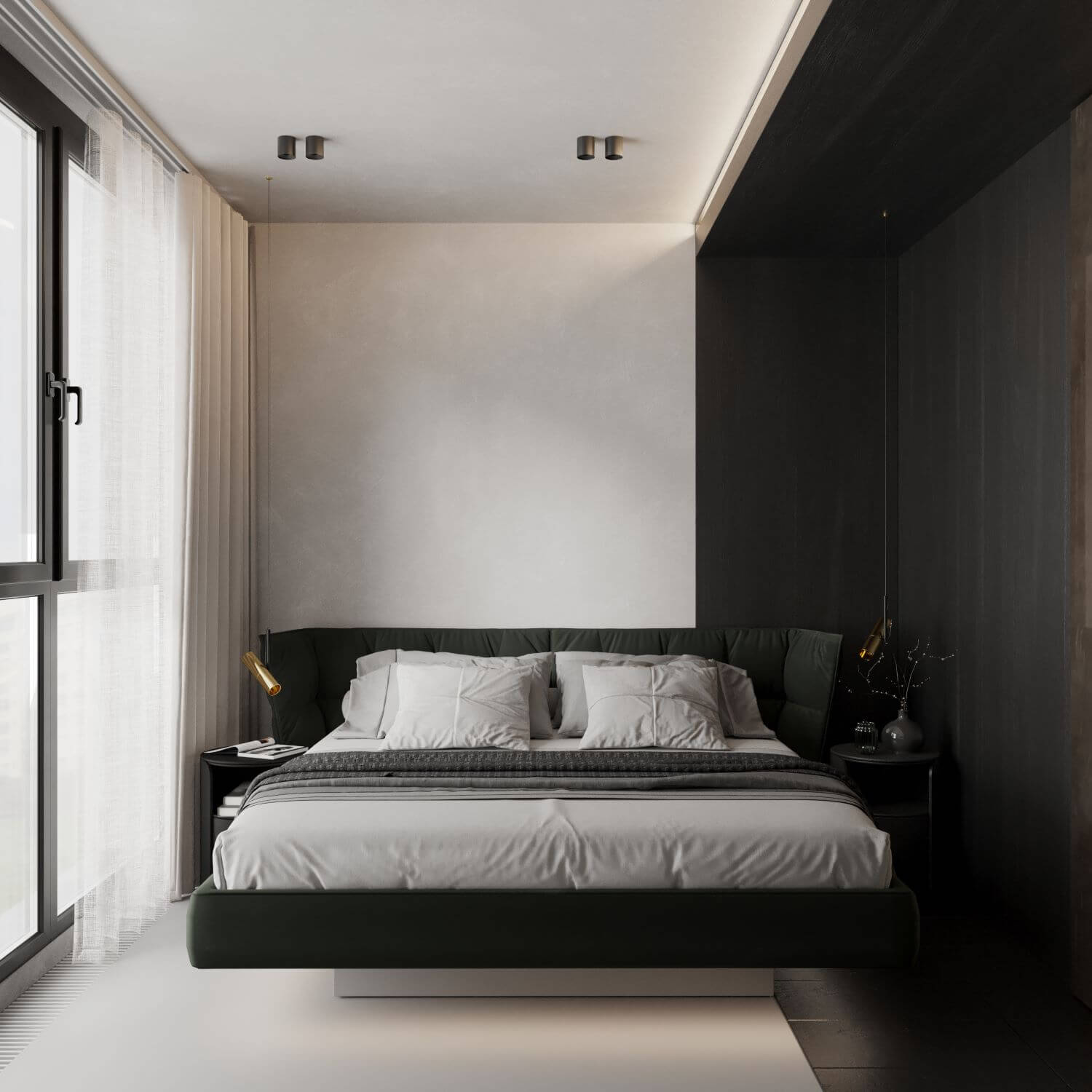 Also, taking into account the capabilities of the apartment, we managed to provide a lot of hidden storage space, which is definitely an advantage.
It is worth noting the loggia itself, which is not often given due attention in the interiors, but here it is a full-fledged workplace, combined with a sports corner. In addition, since our client is a collector, we have provided a large number of shelves where you can place exhibits and which will be viewed from the kitchen.
The guest bathroom with shower is also a sign that the apartment is very hospitable. When moving into a private area, we find ourselves in a bright room. It contrasts with the dark shades of the interior, while clearly demonstrating its dominance. Here we see a soaring bed, Anni Bedside Table from L.L Studio and a sconce from Astro, which is paired with a pendant lamp.
For a full-fledged master bedroom, there is a wardrobe and a spacious bathroom with exquisite black plumbing, which is emphasized by rich Marmi Maxfine tiles. It should be noted that near the two sinks we placed a dressing table, which fits perfectly into the space.
In general, each room of this apartment has its own accents and, mainly, it is contrasting flashes of light or dark tones. We wanted to create an interior where shades of black will prevail. No tyranny, with respect for other colours.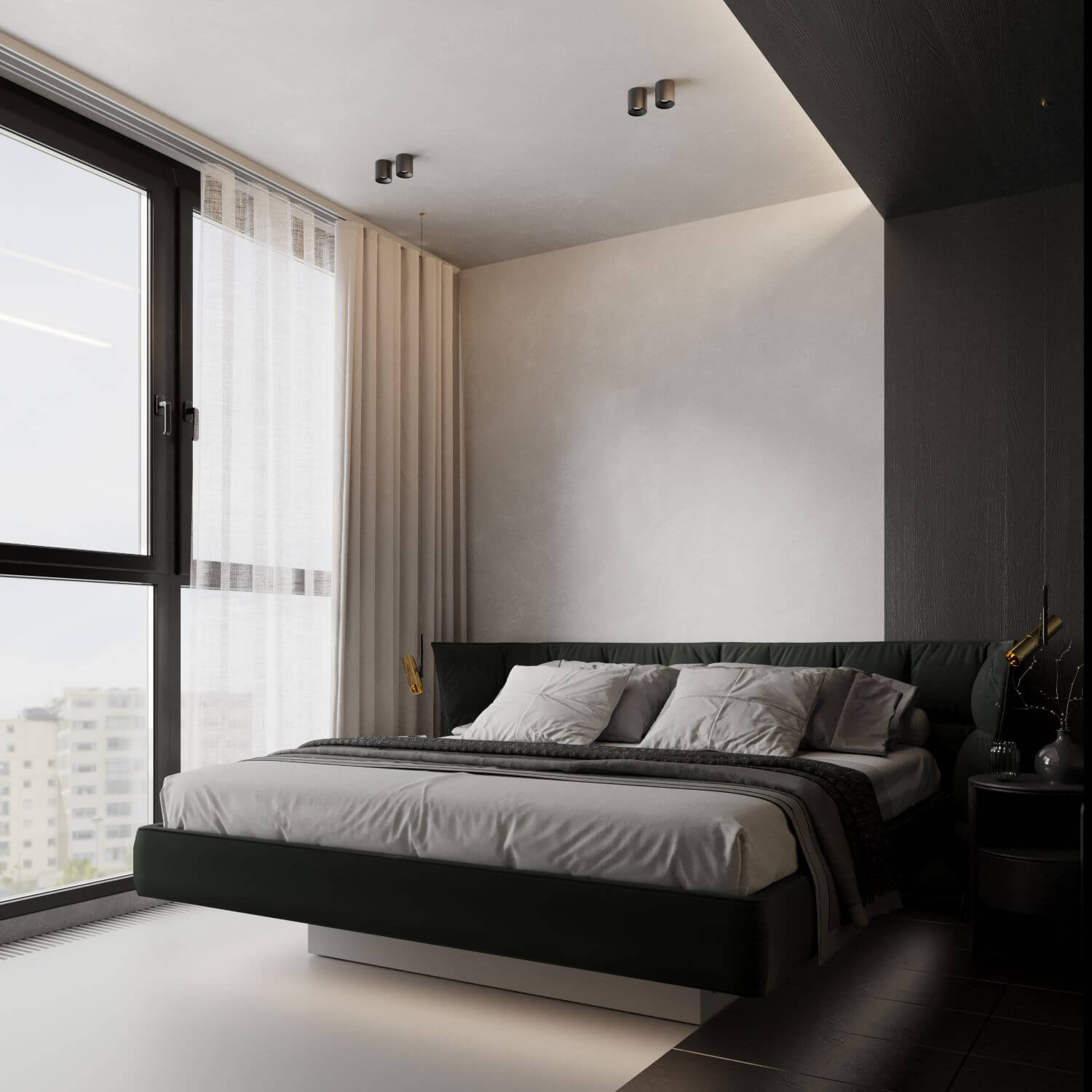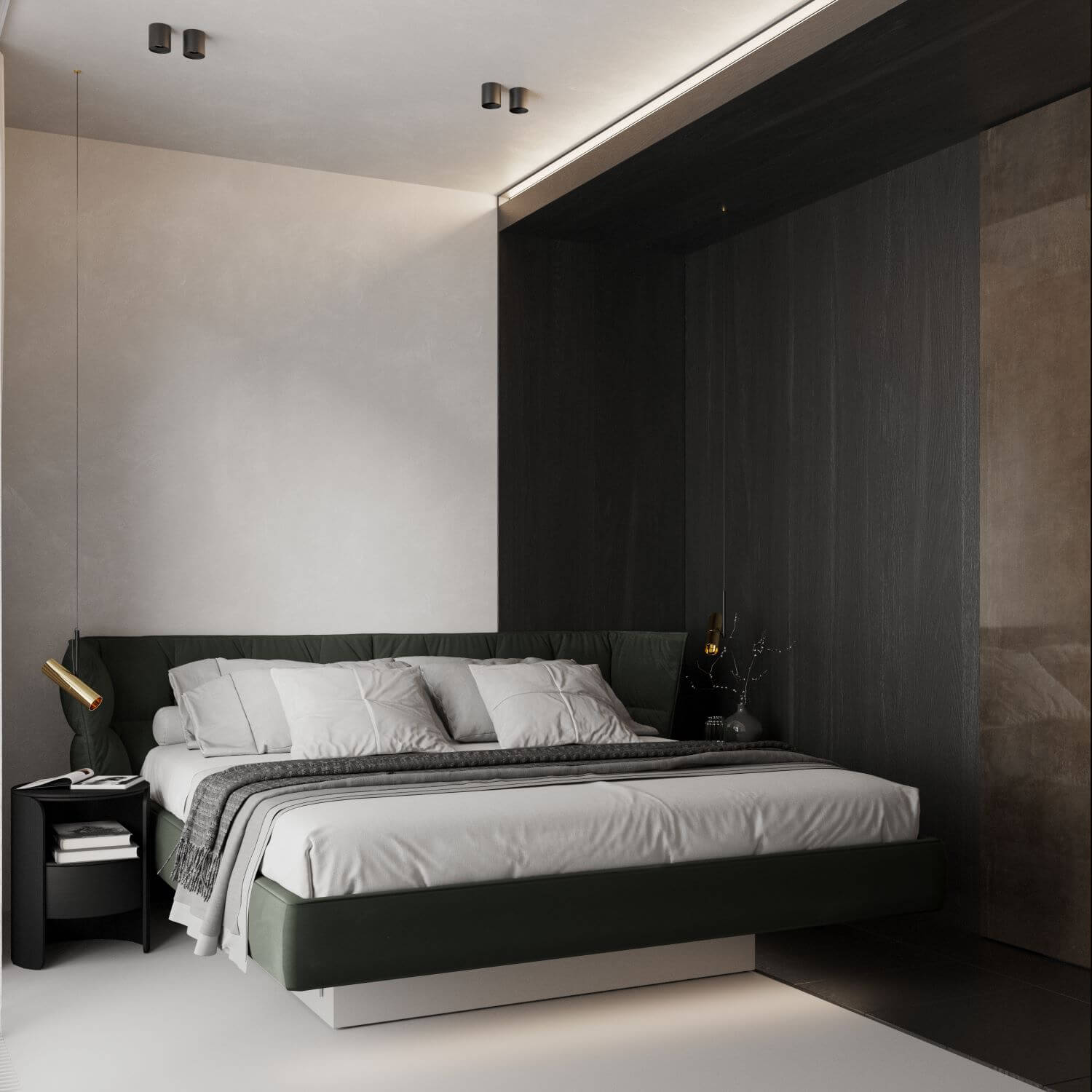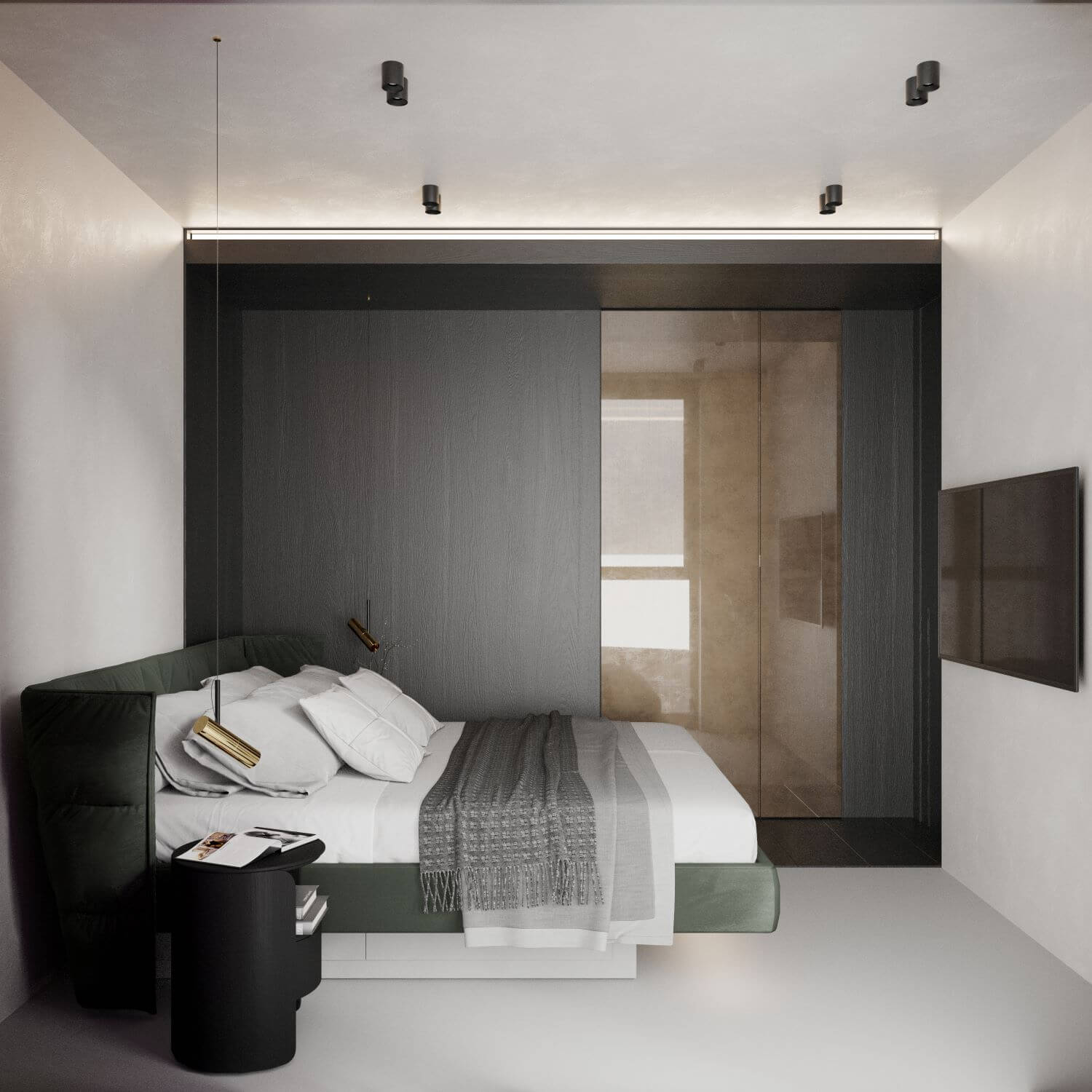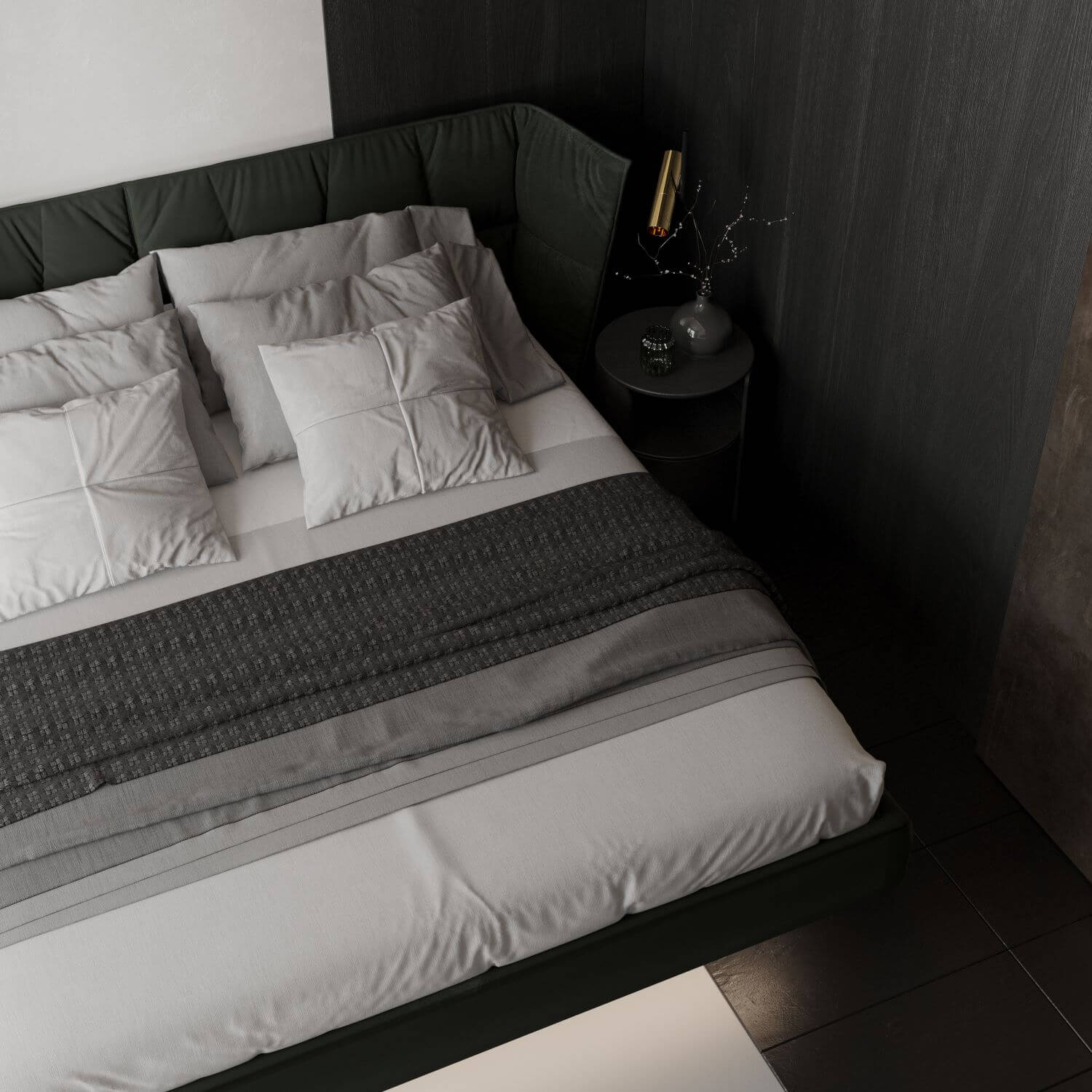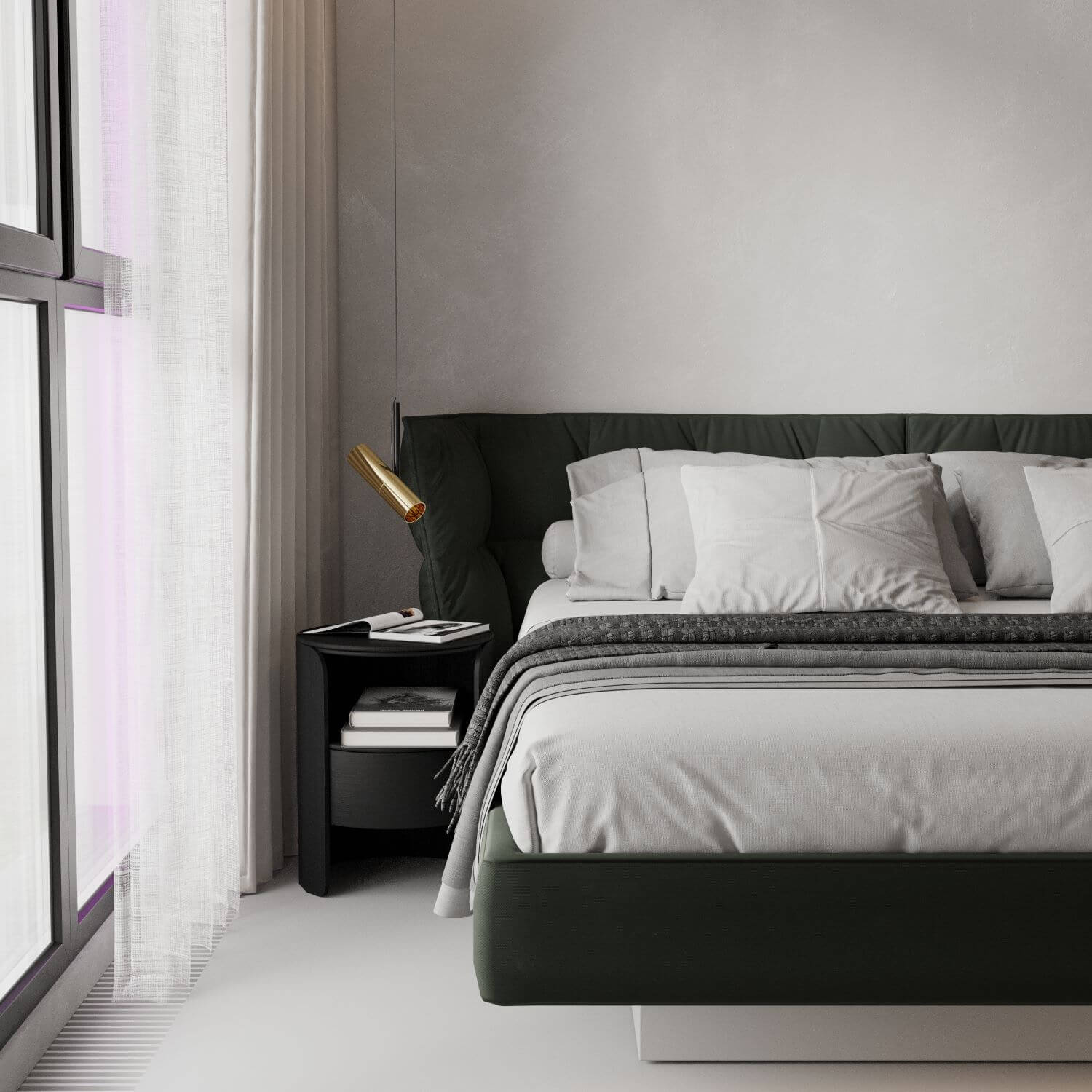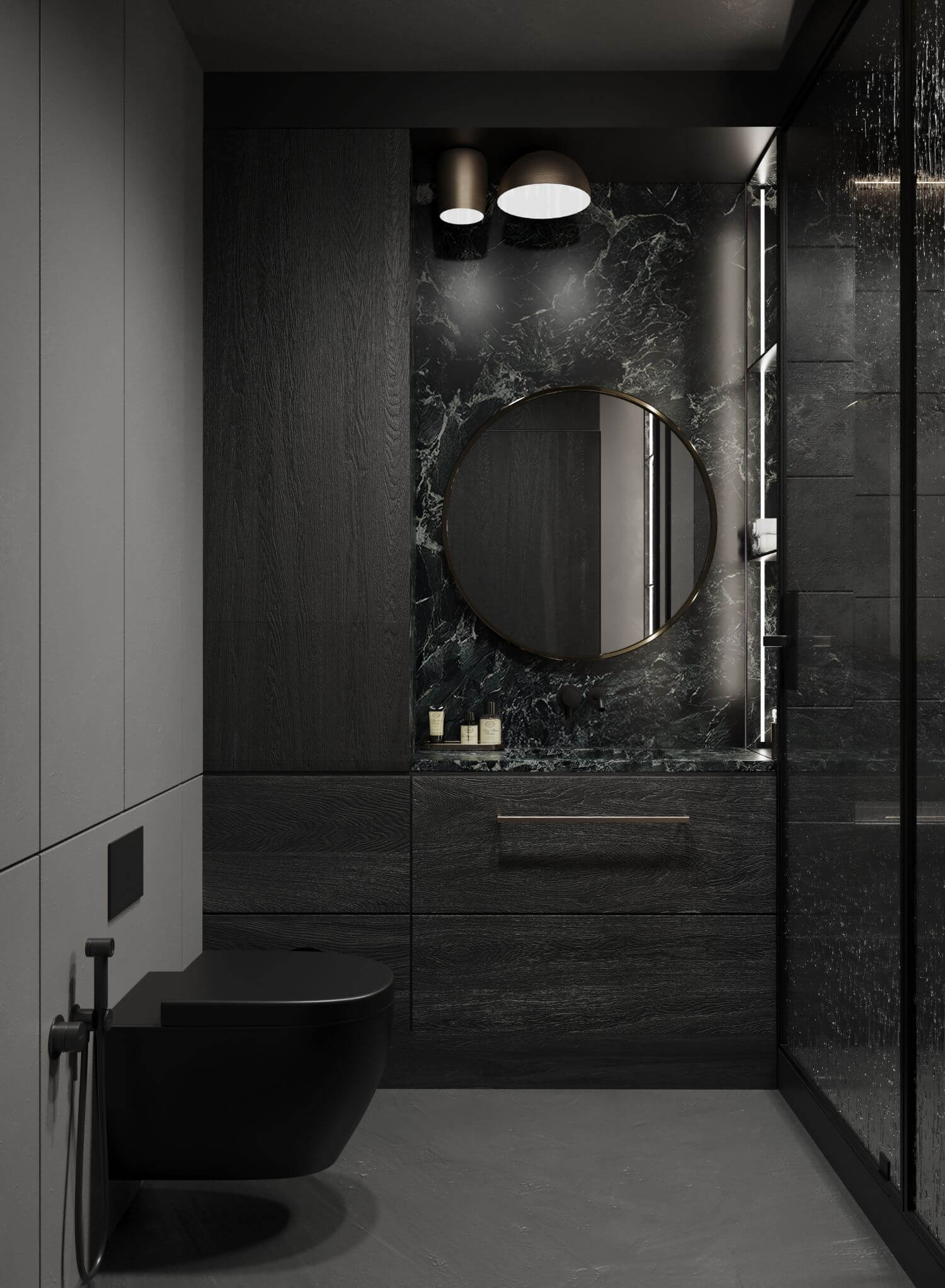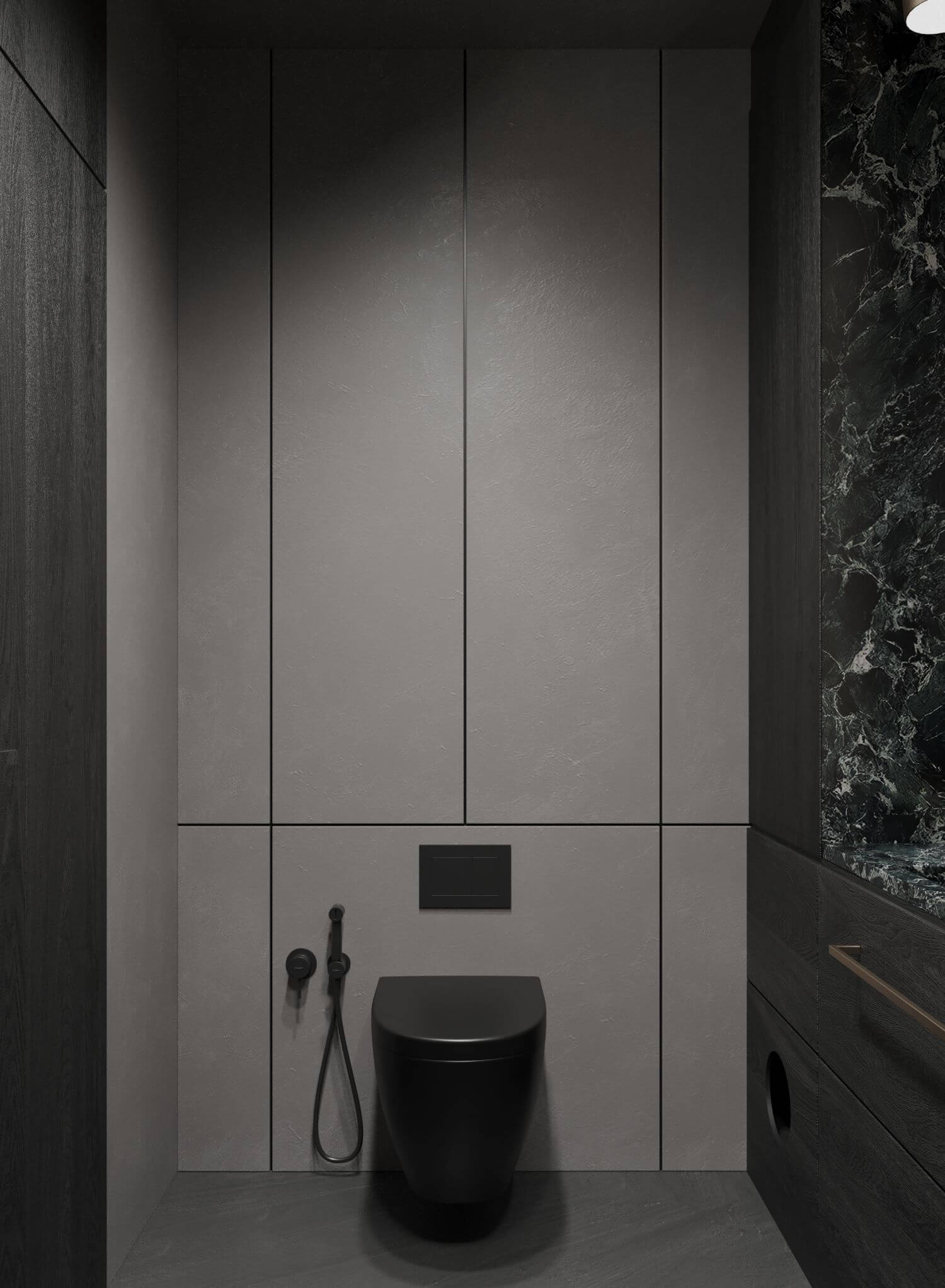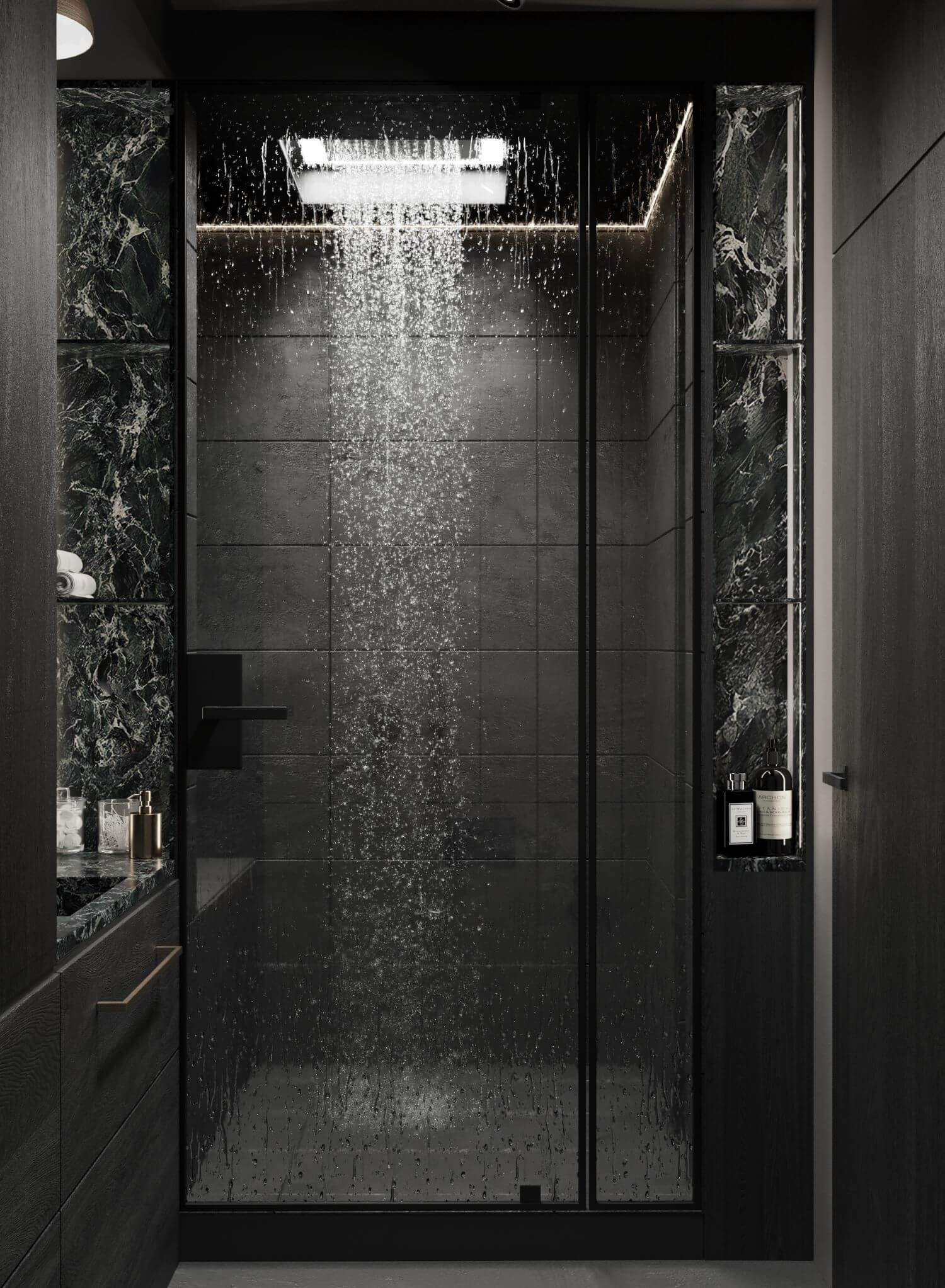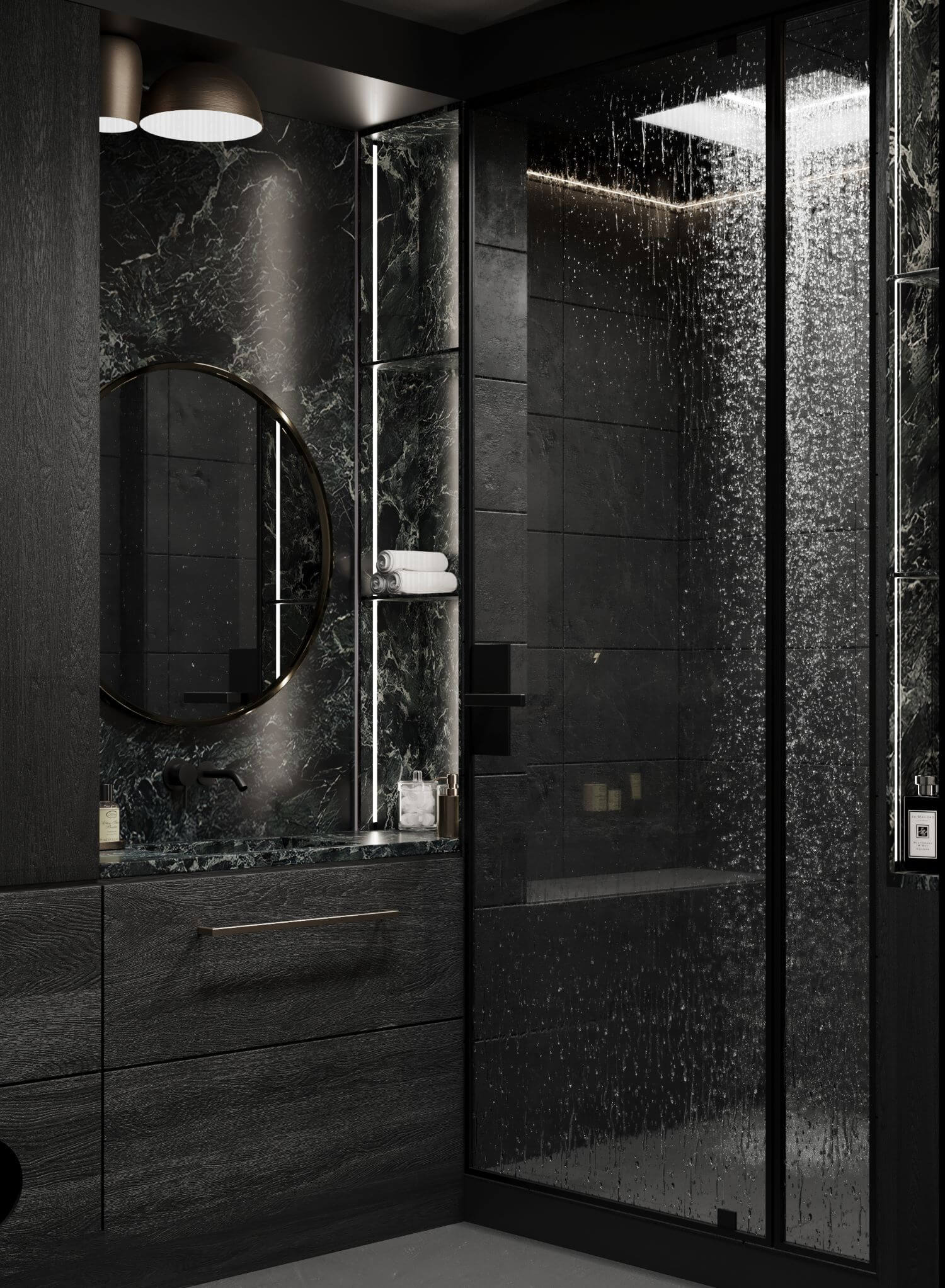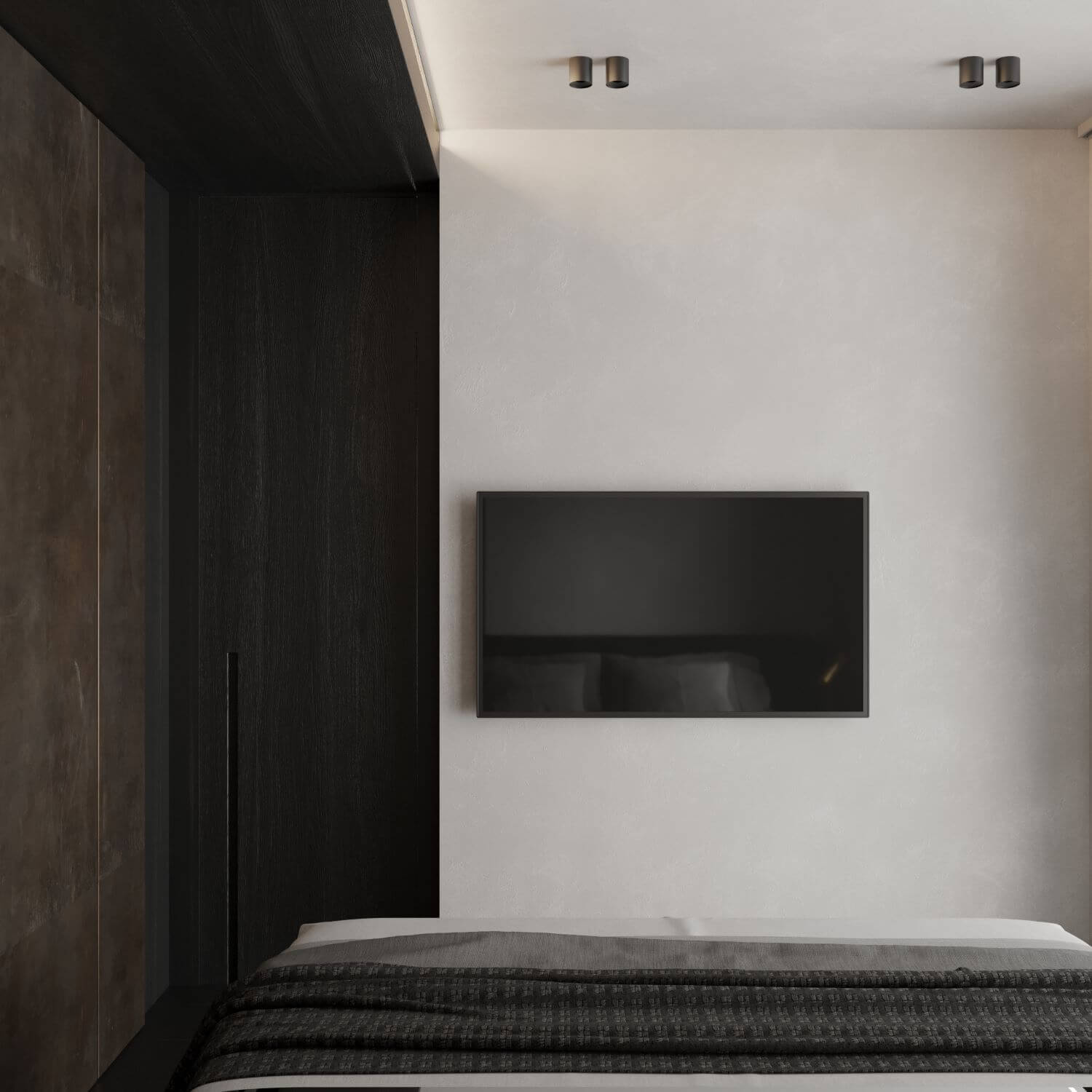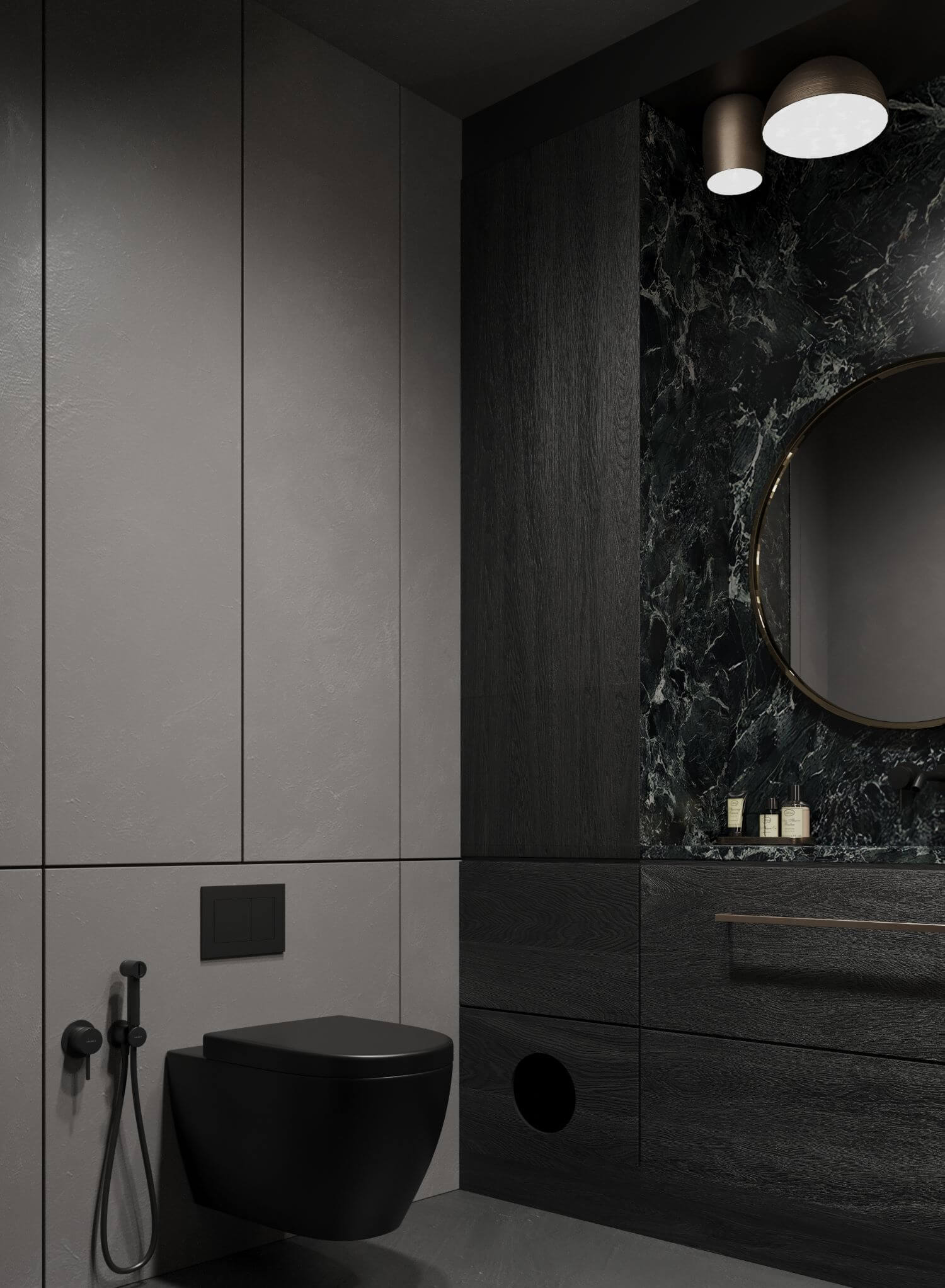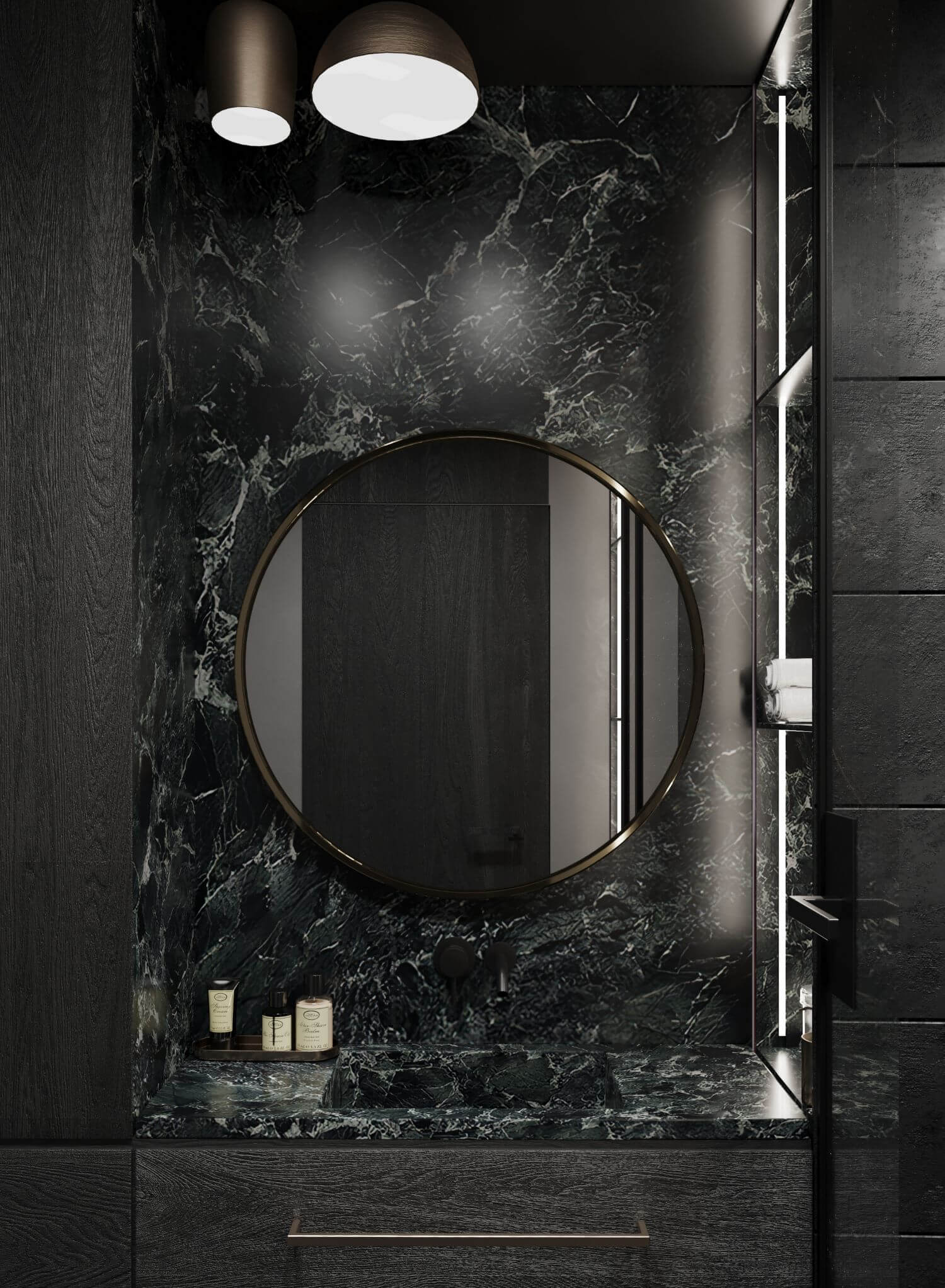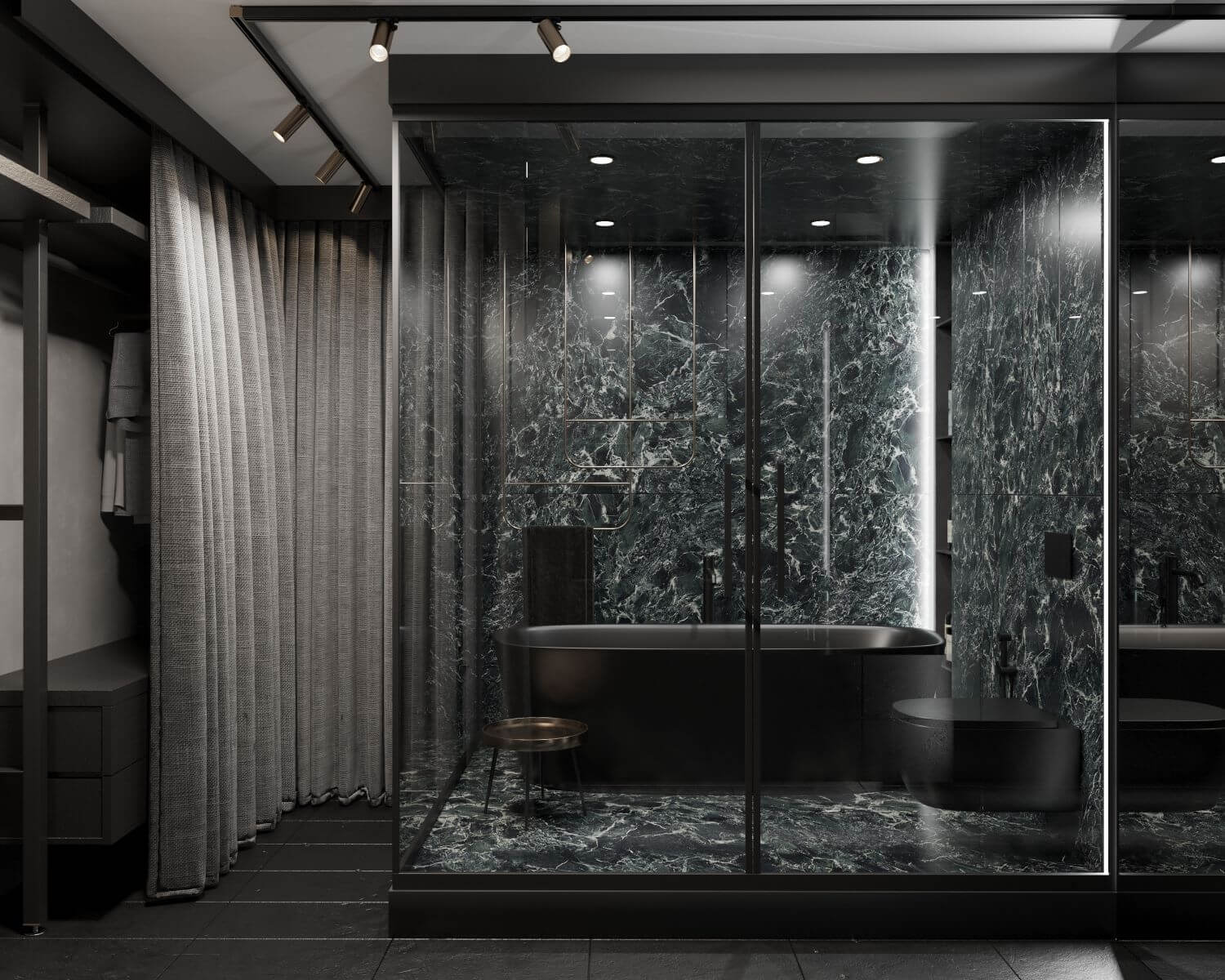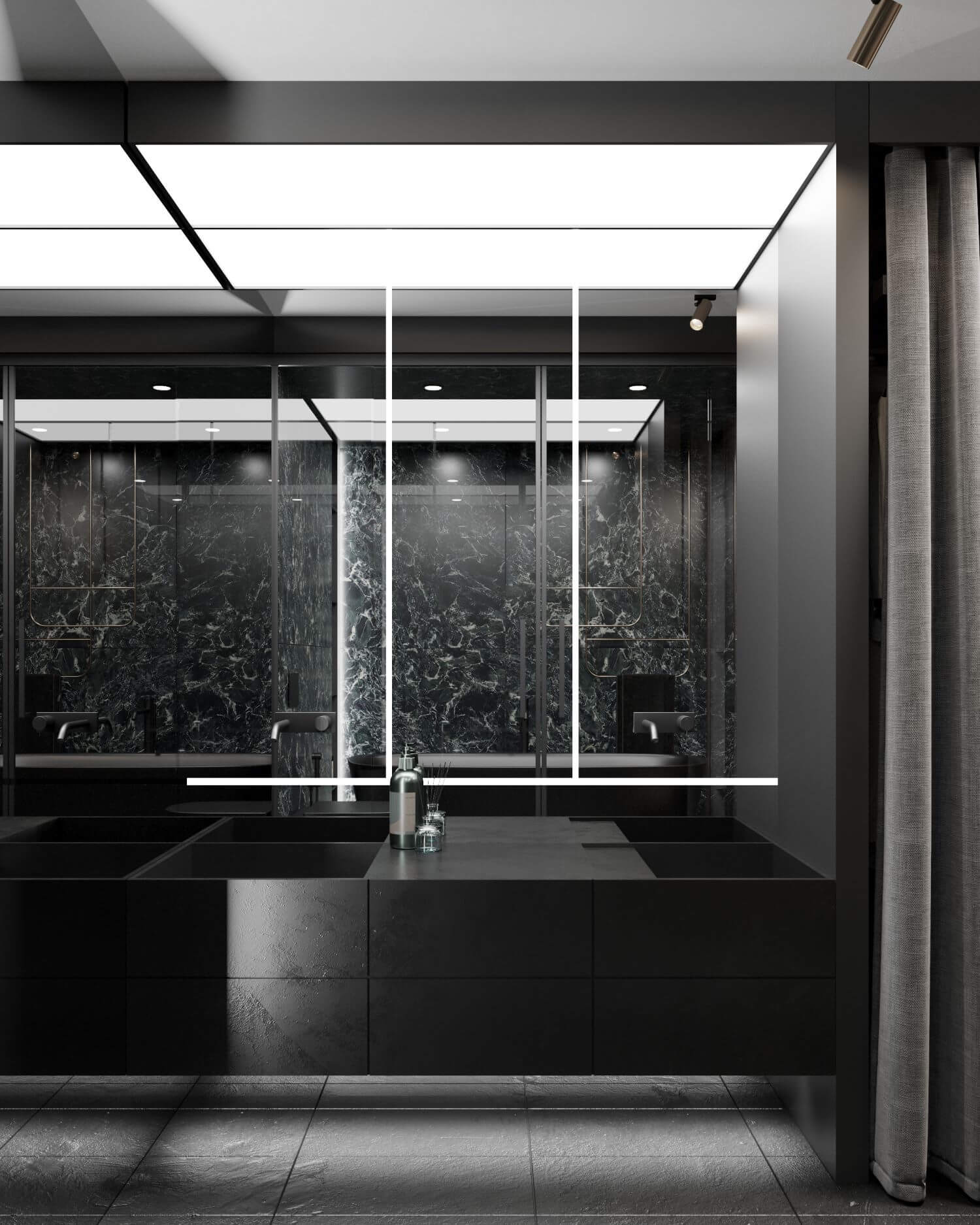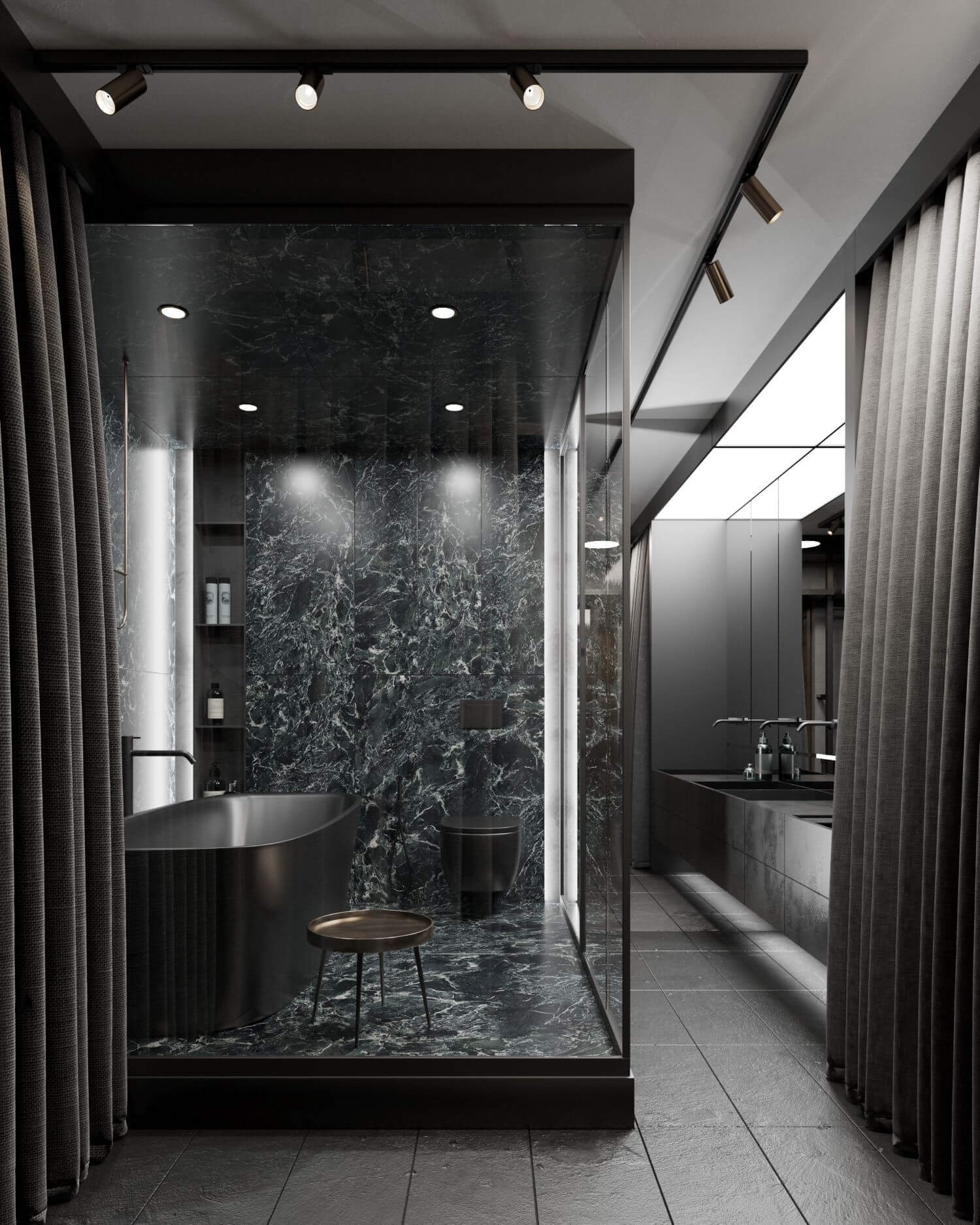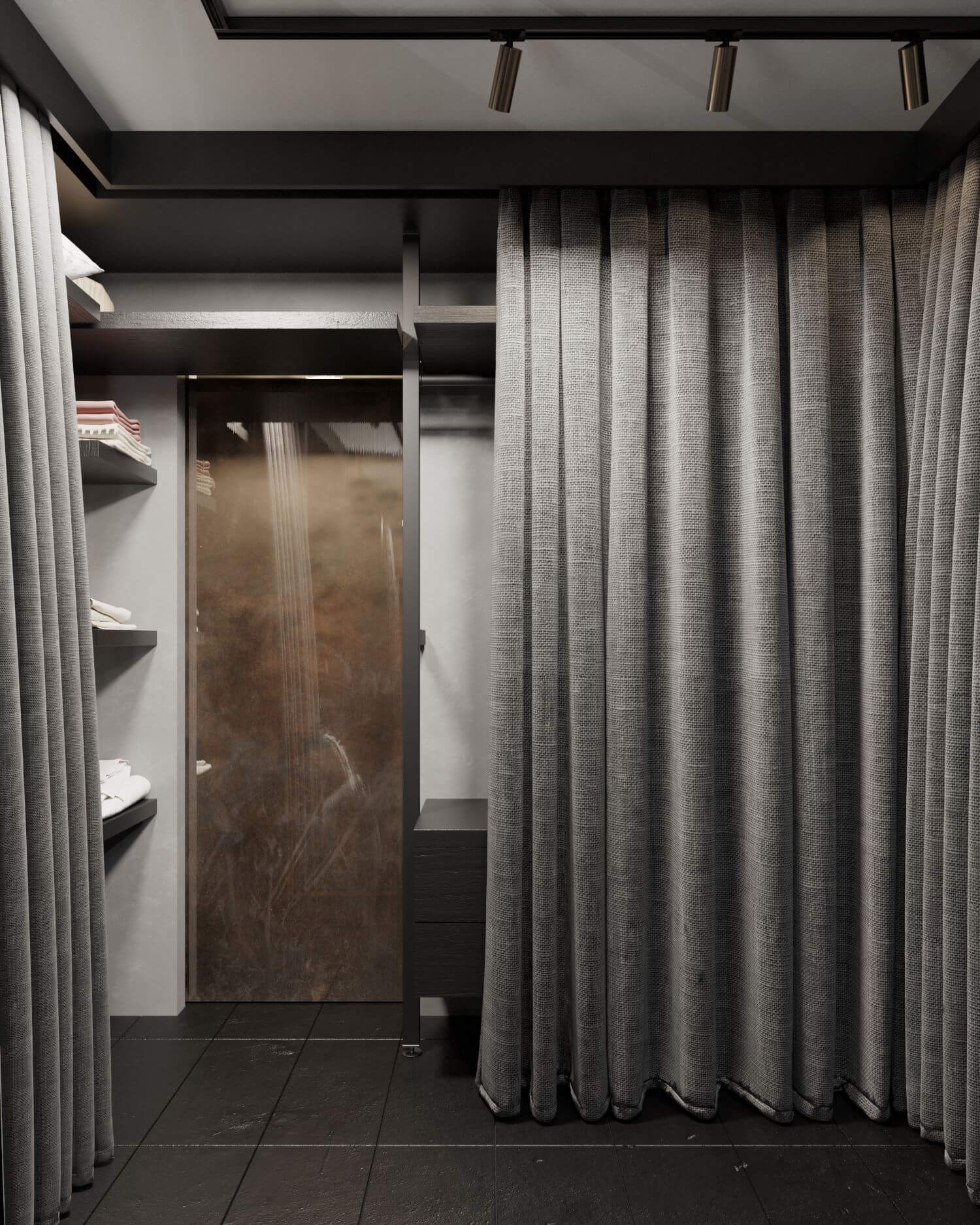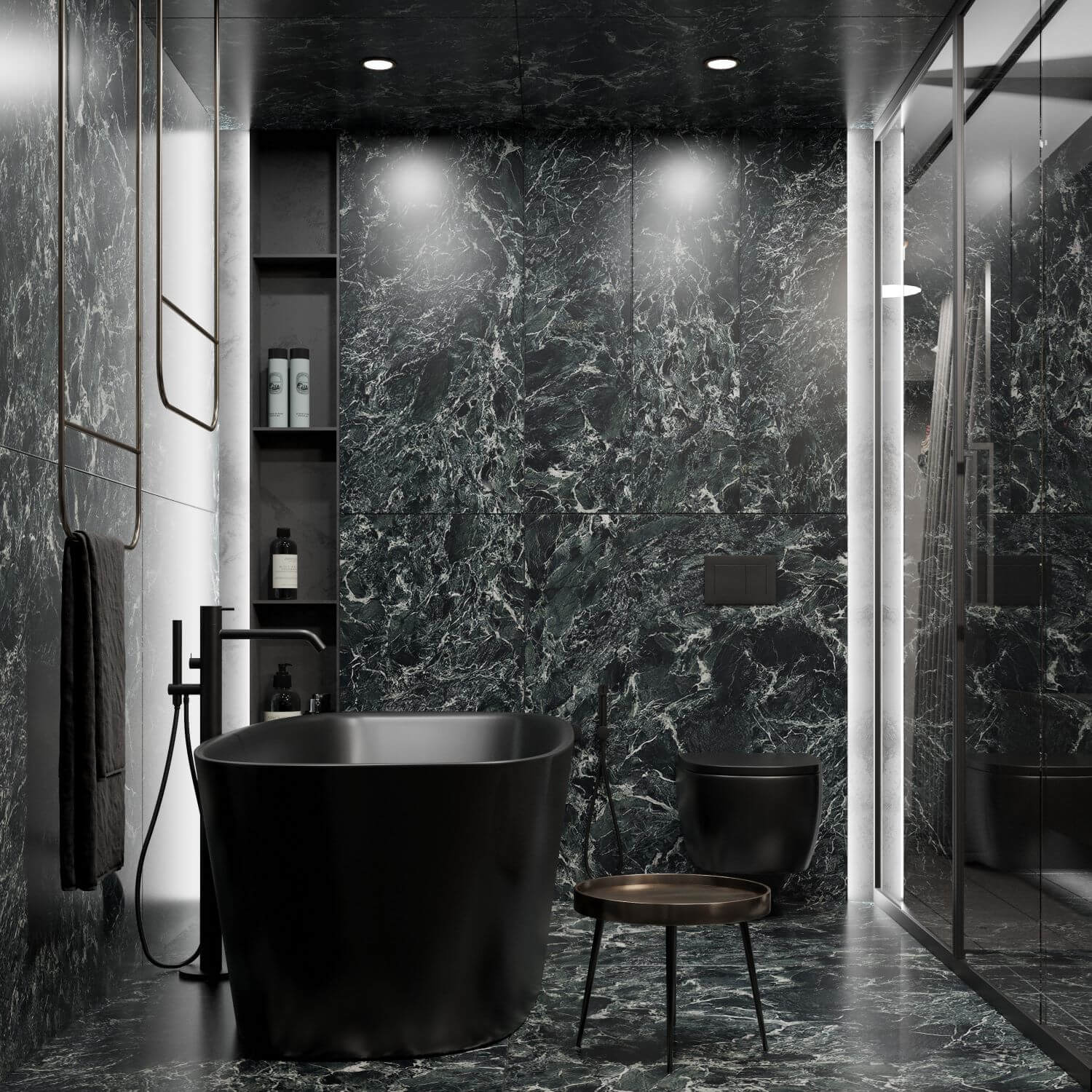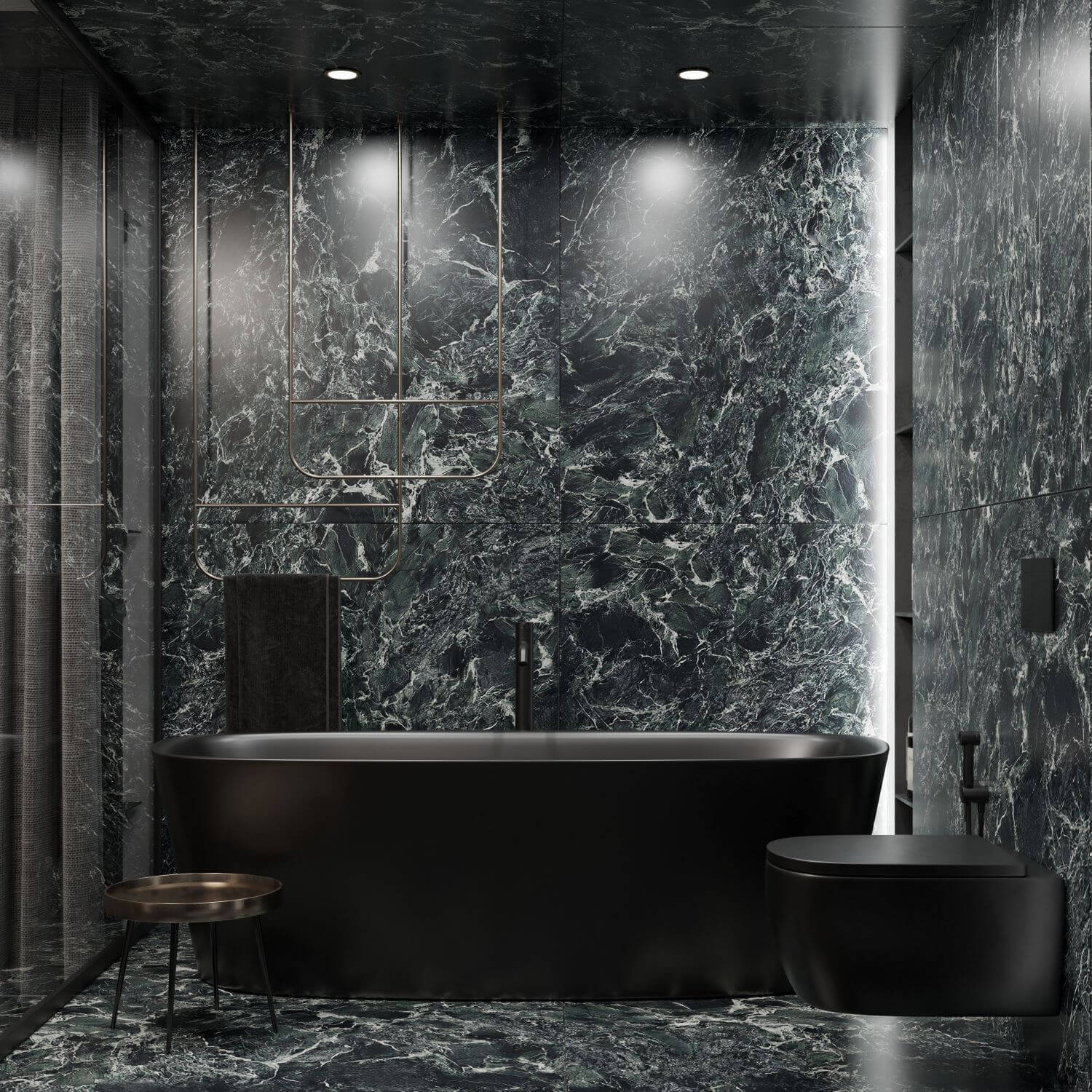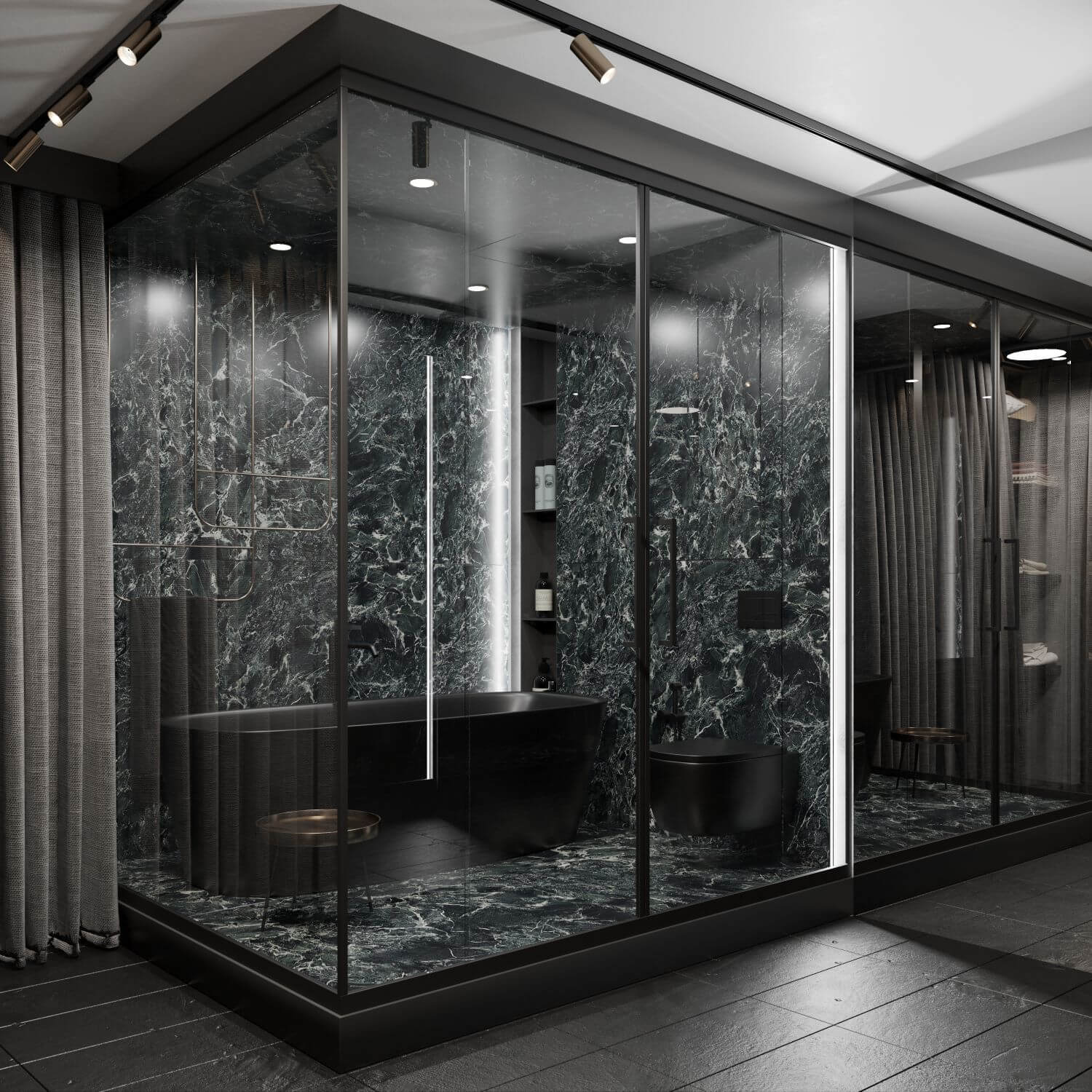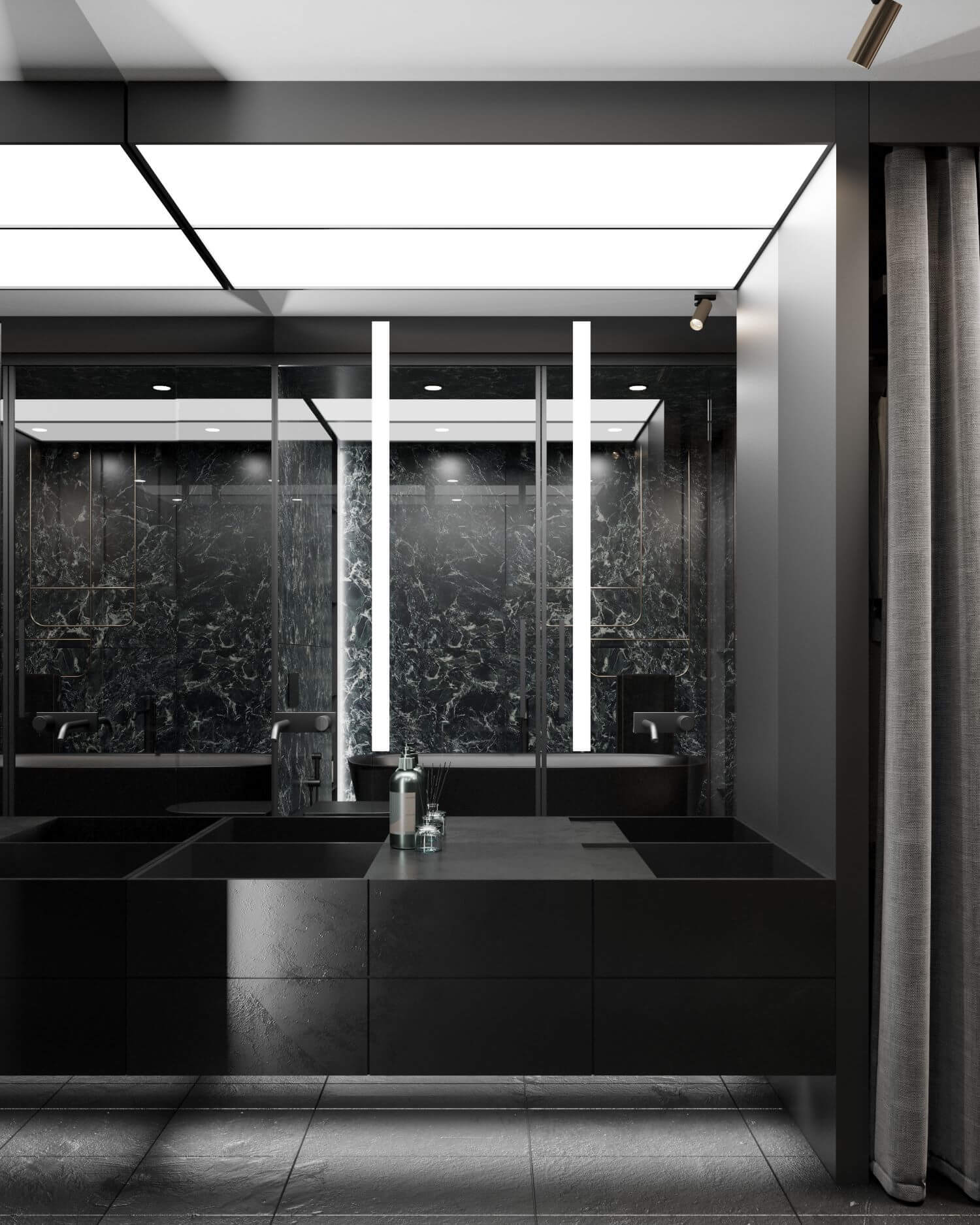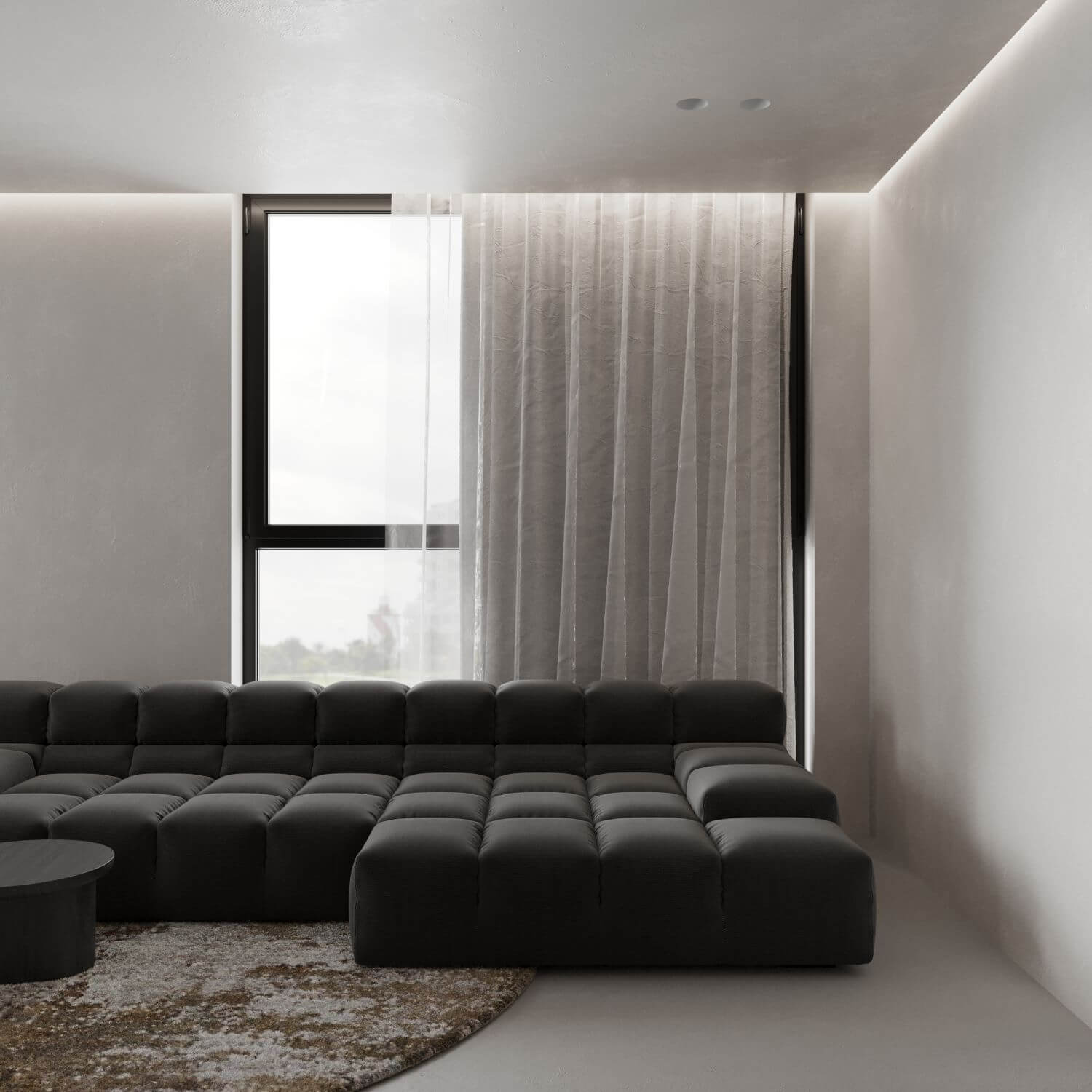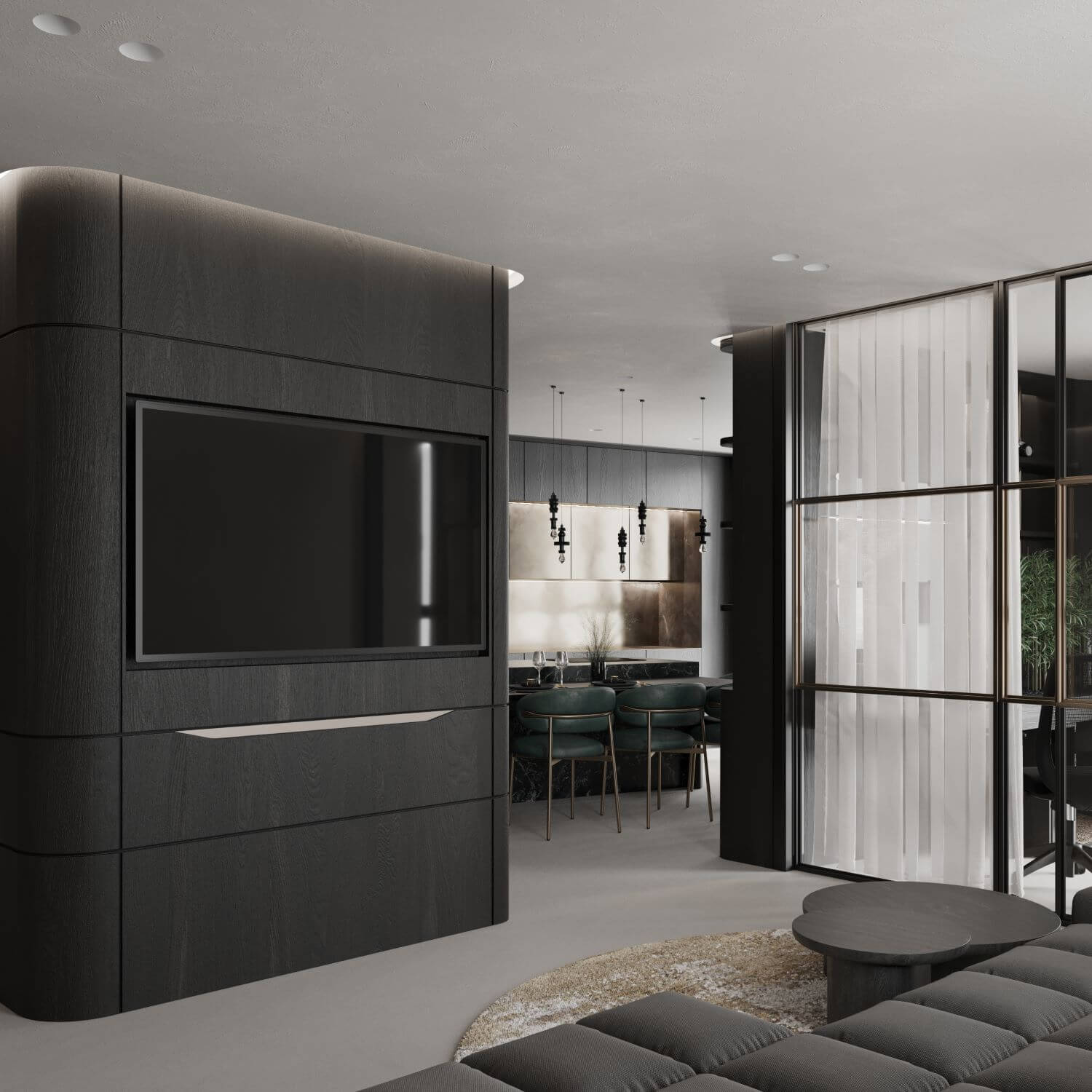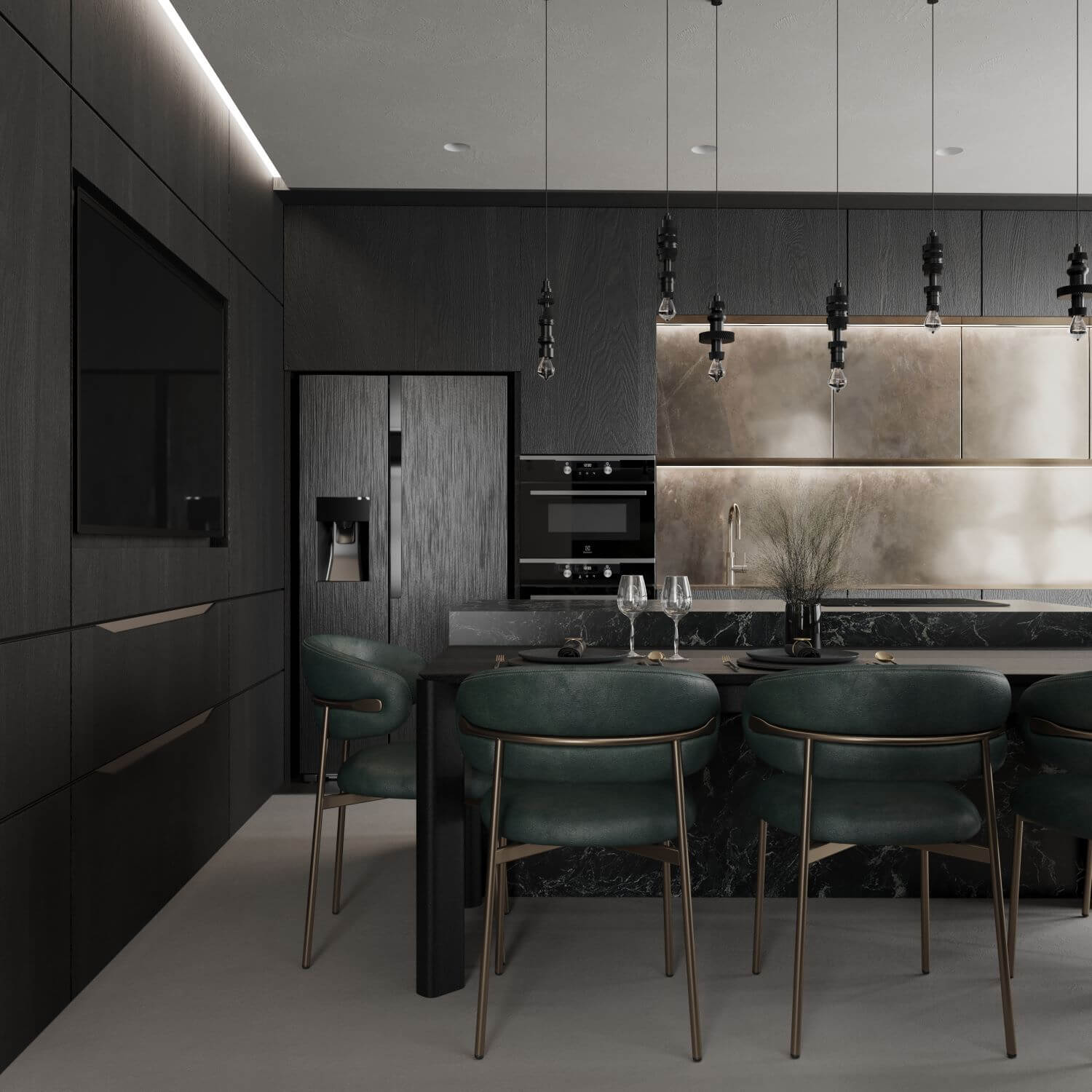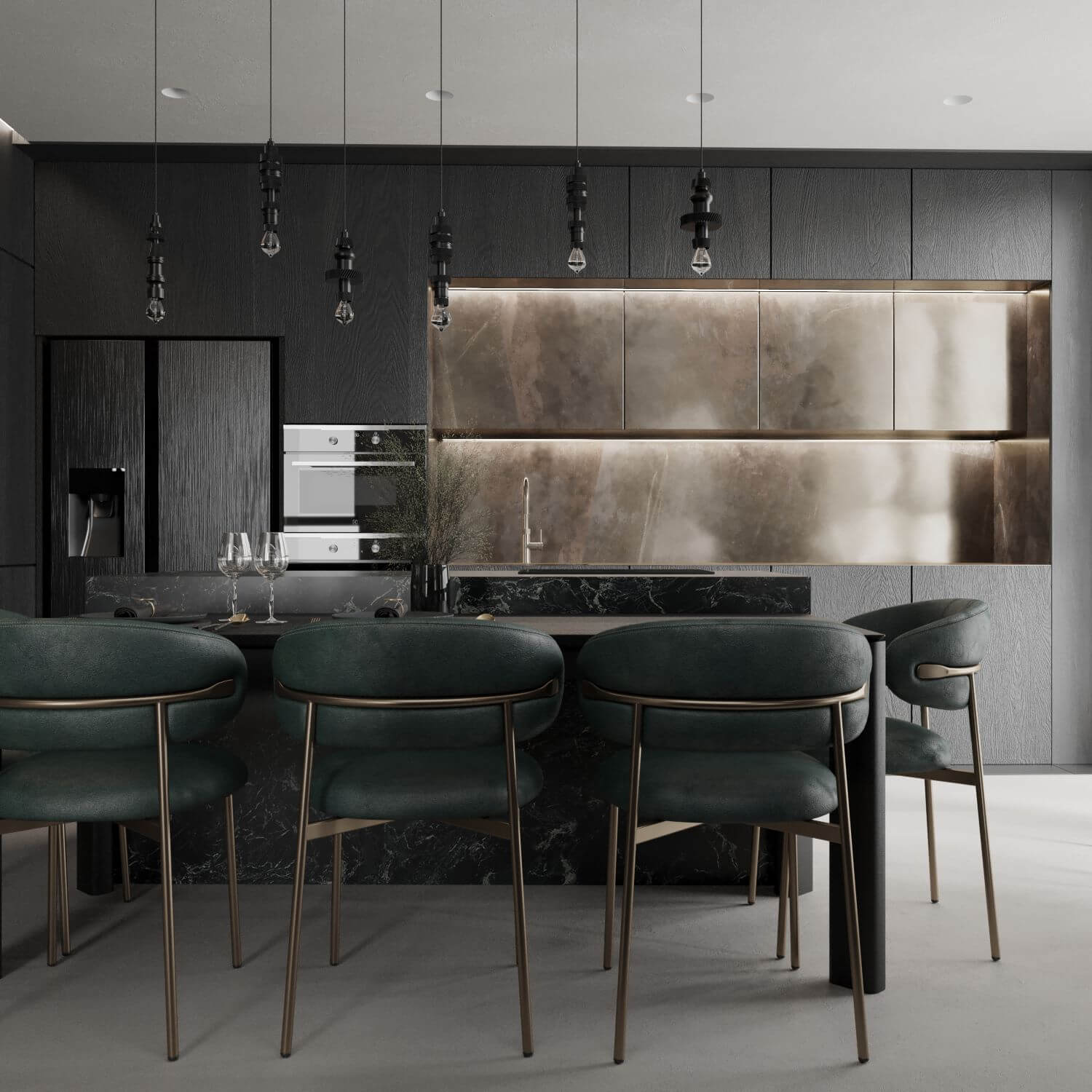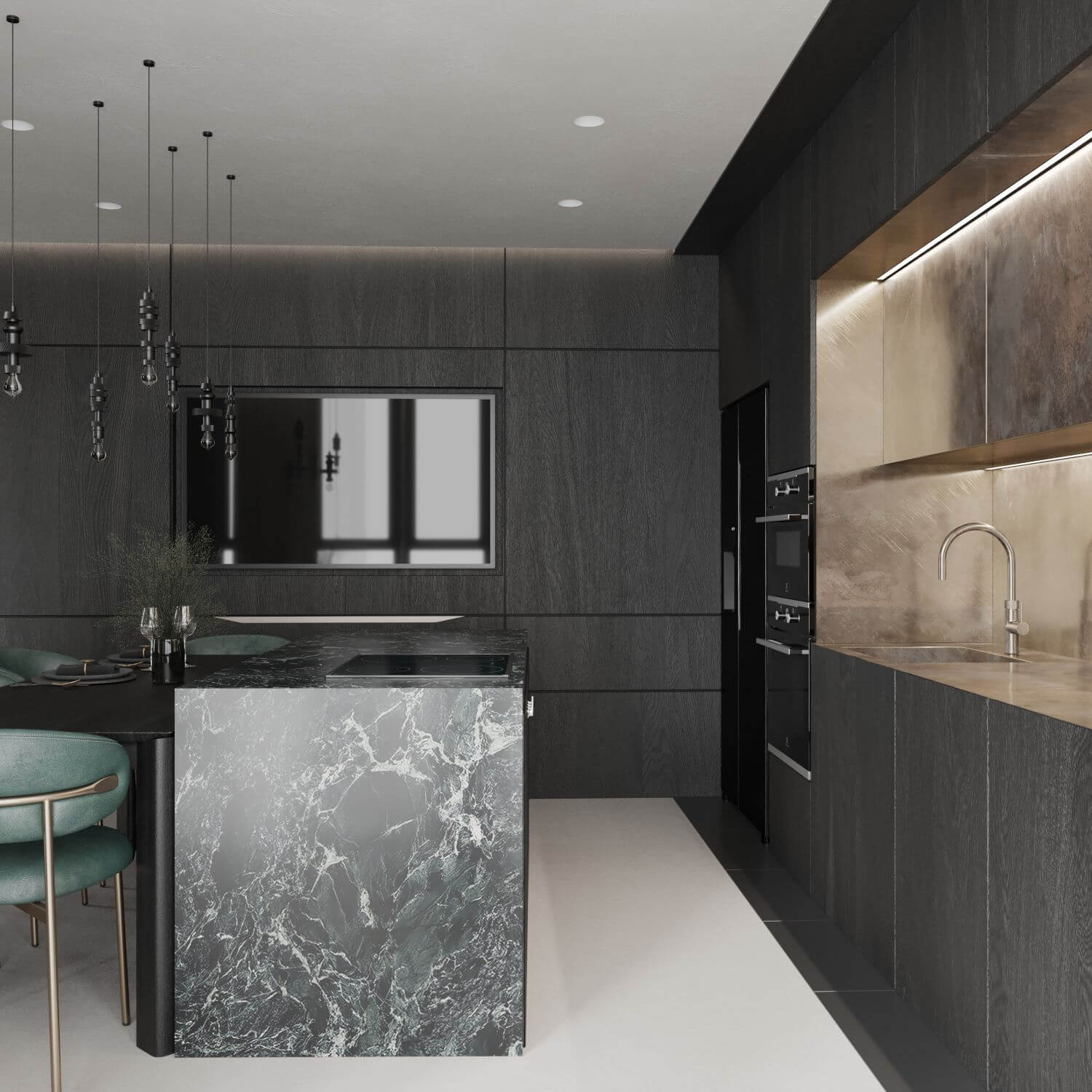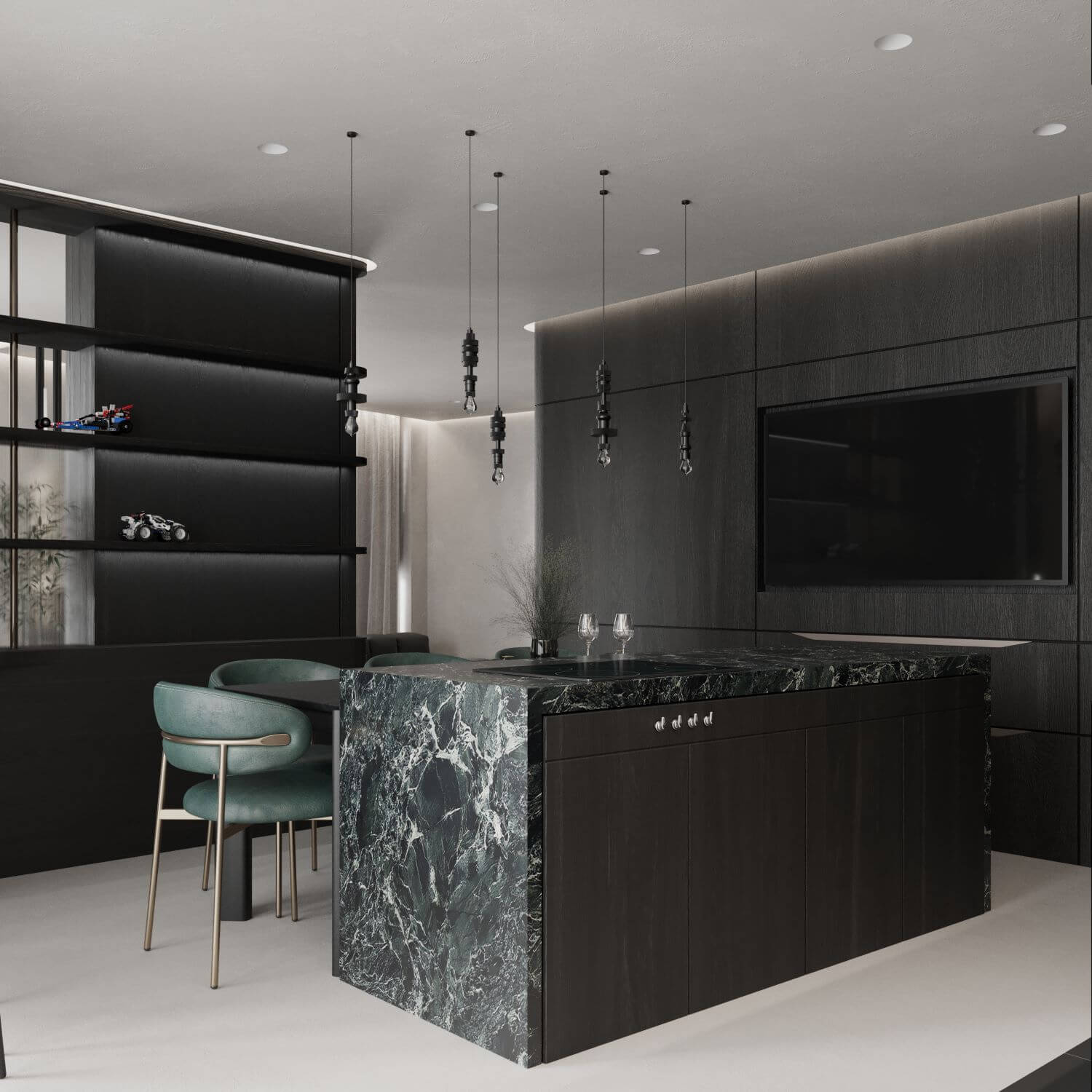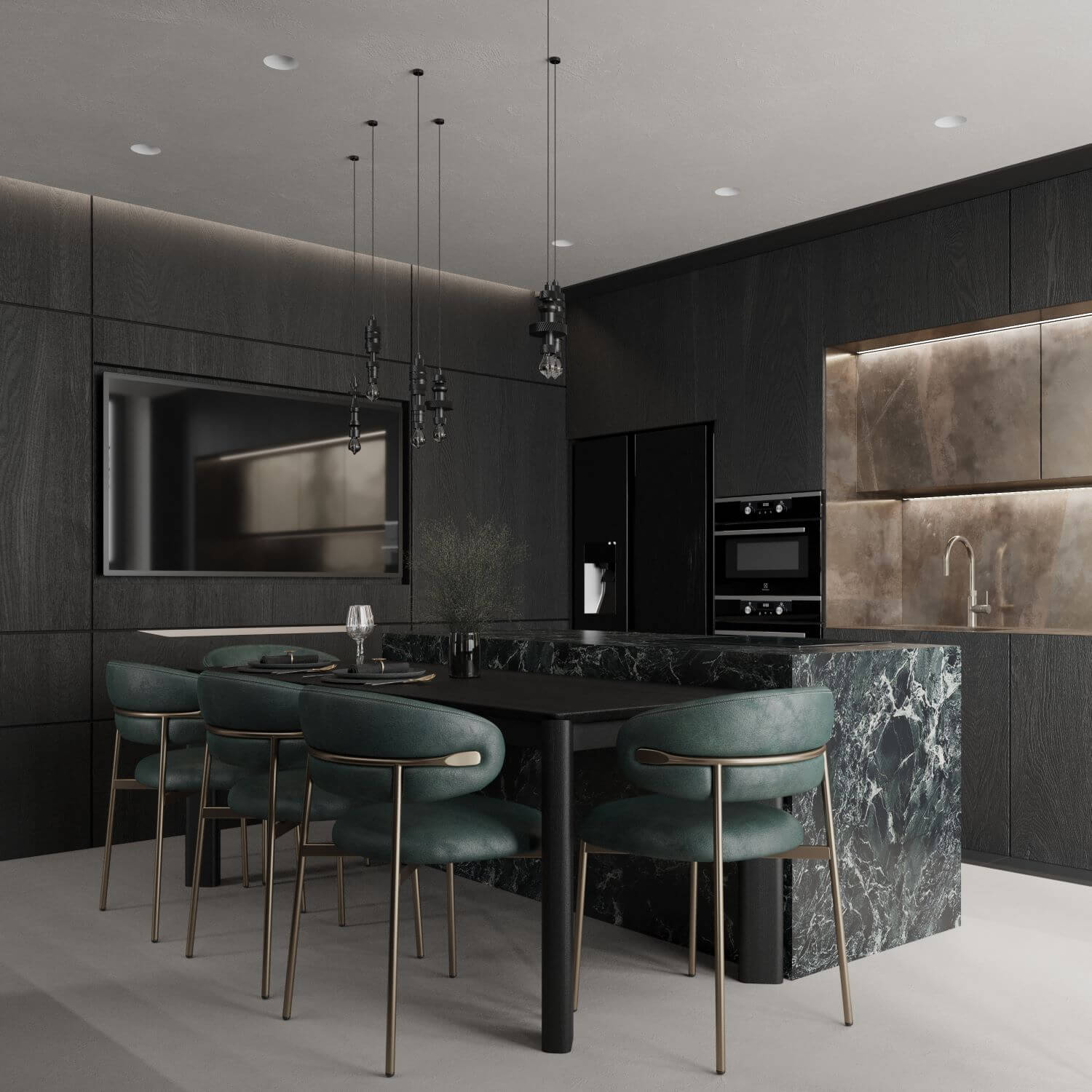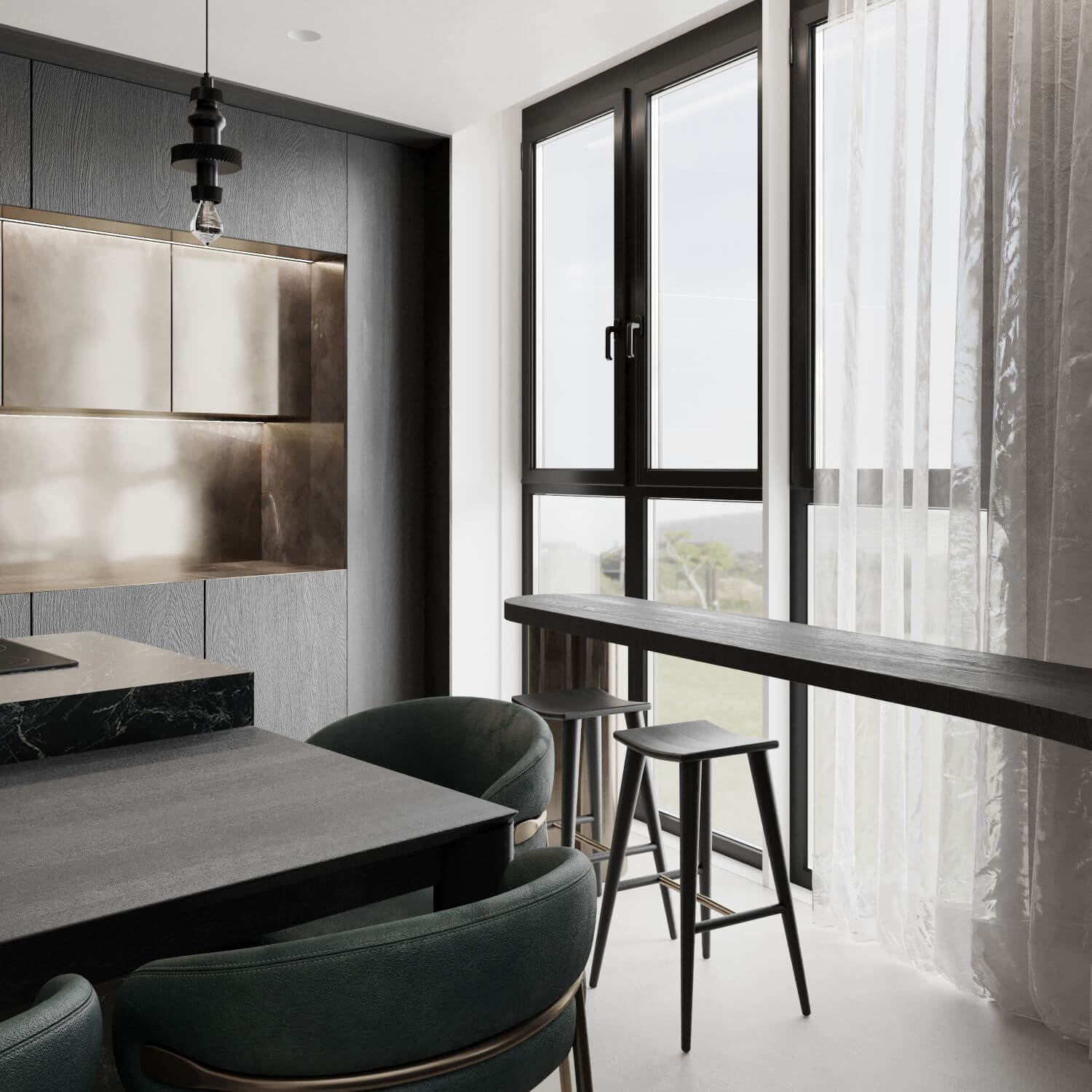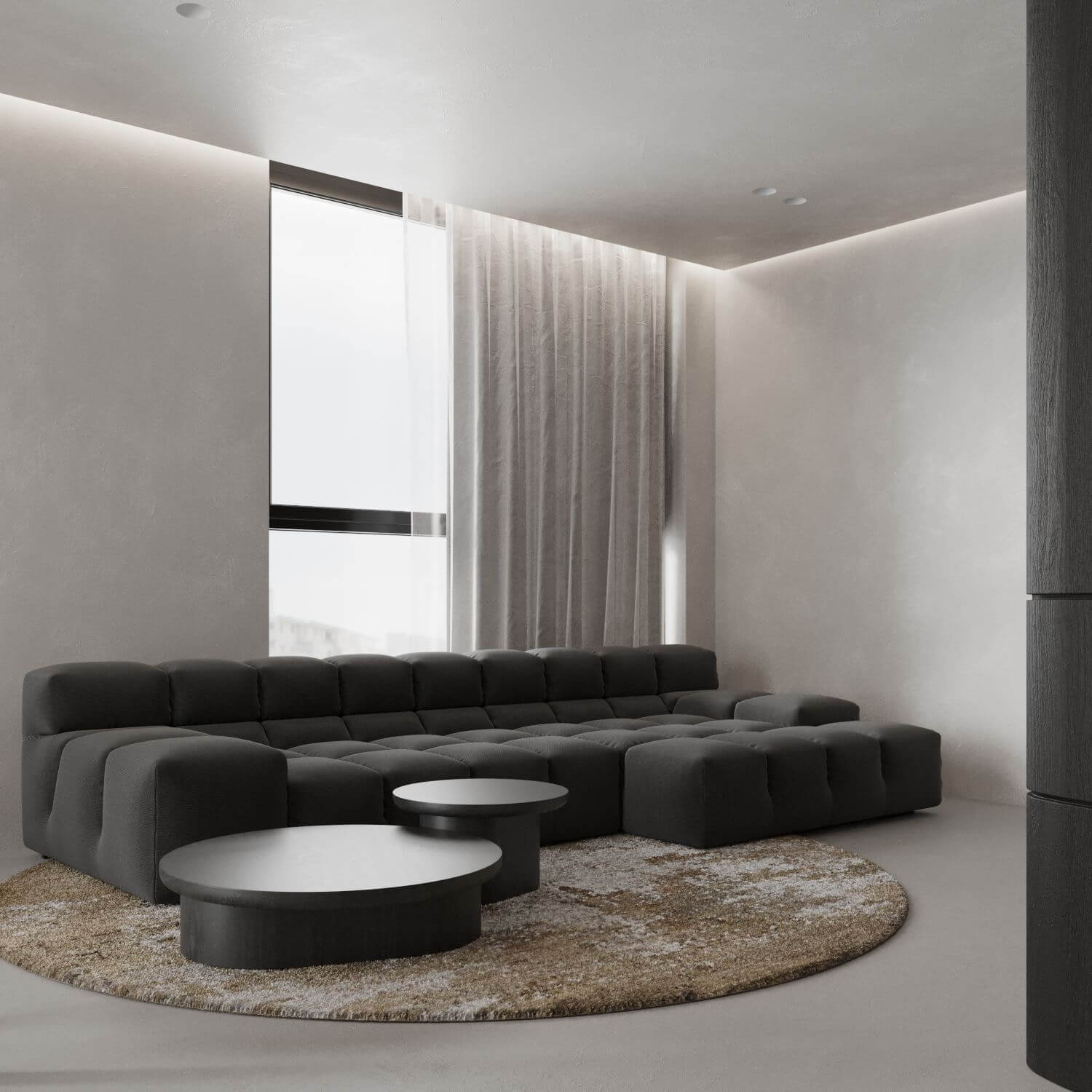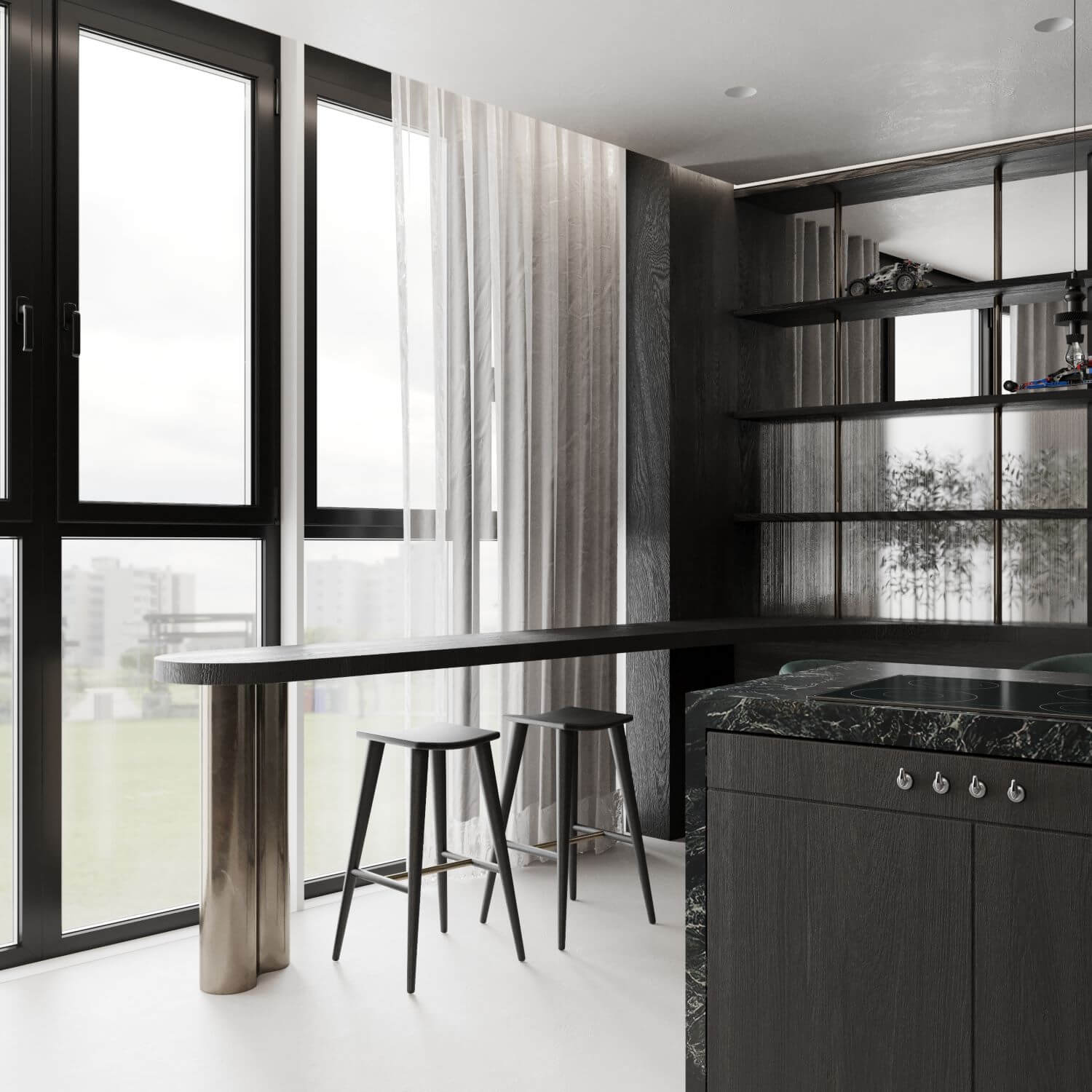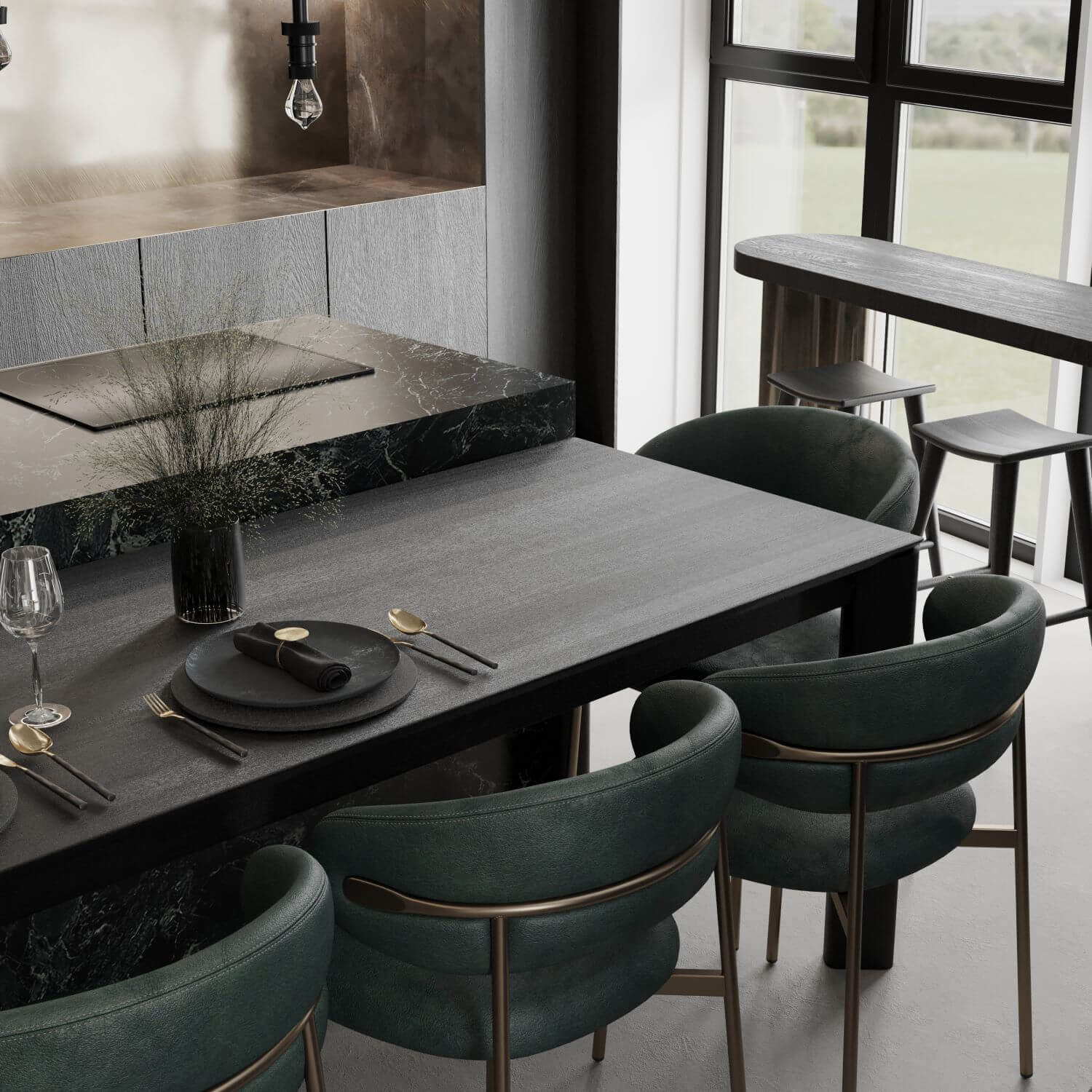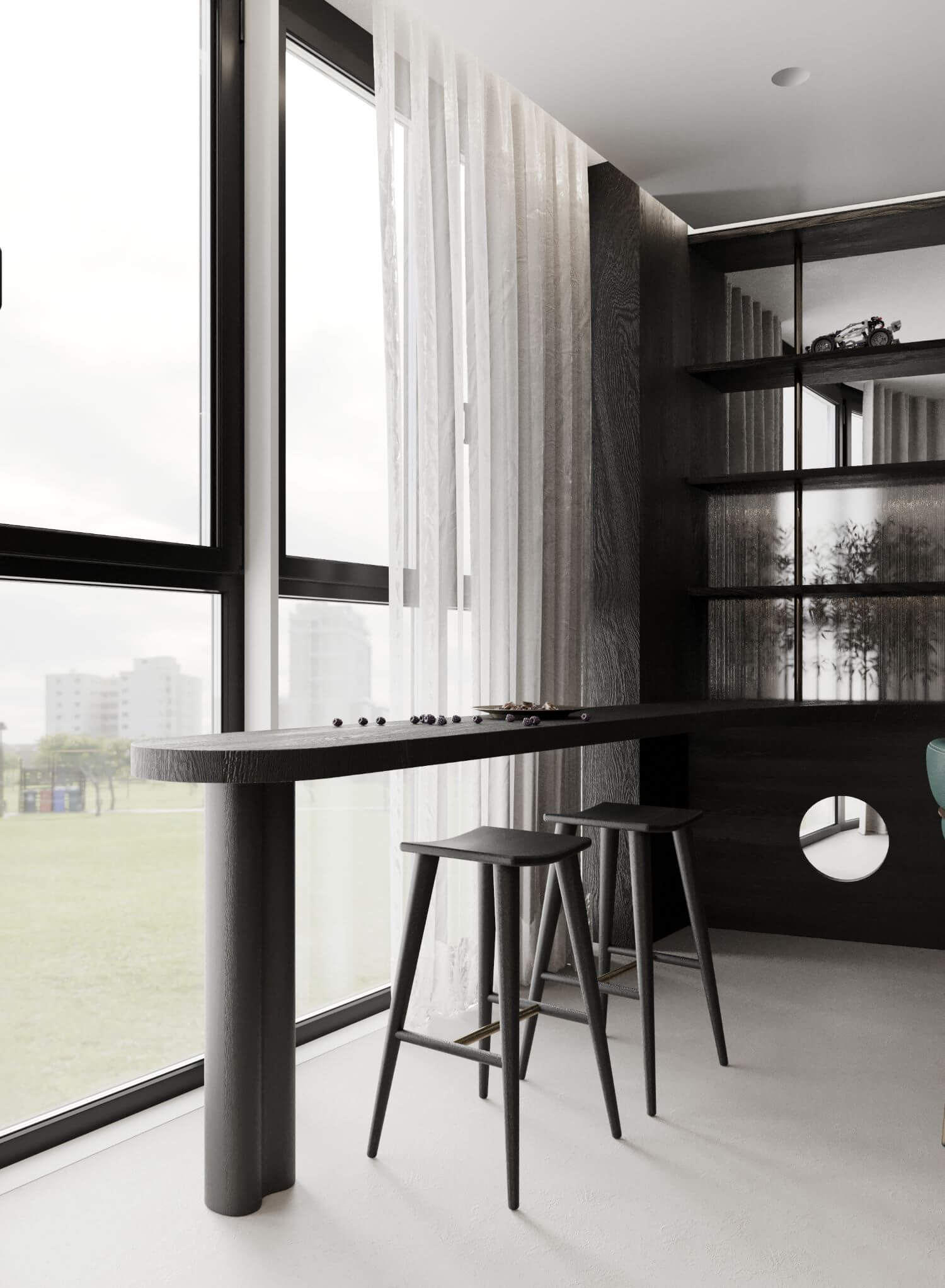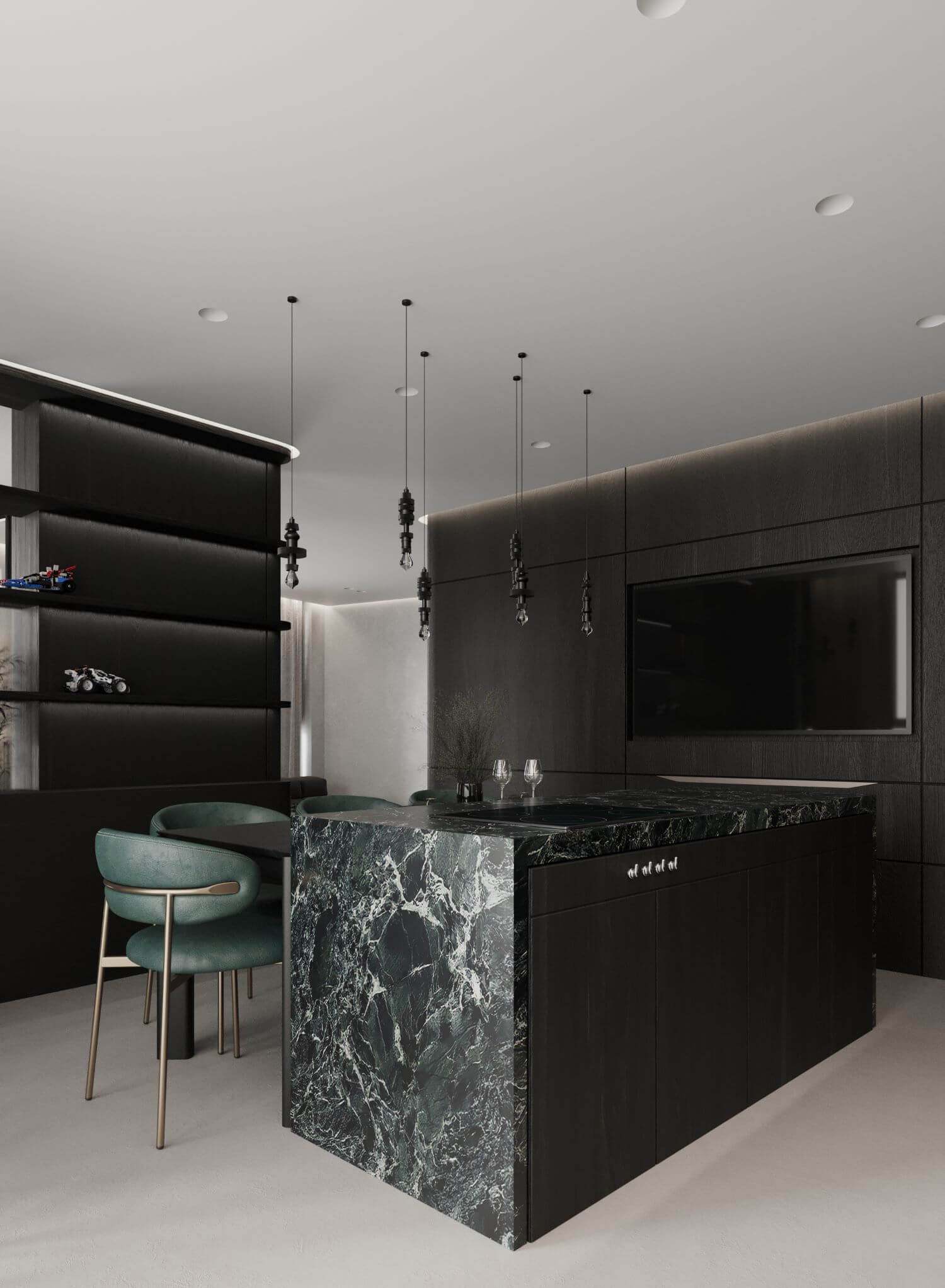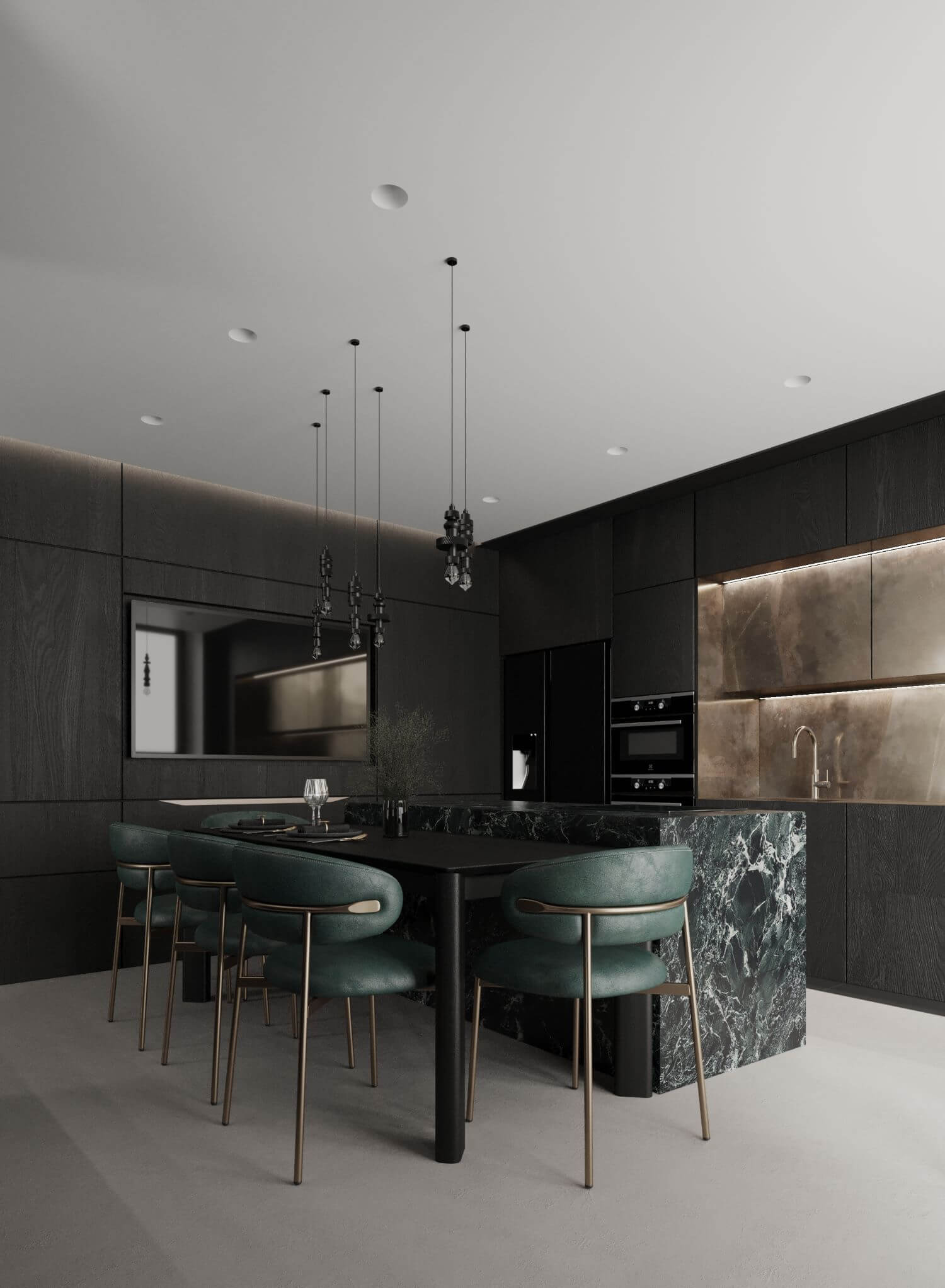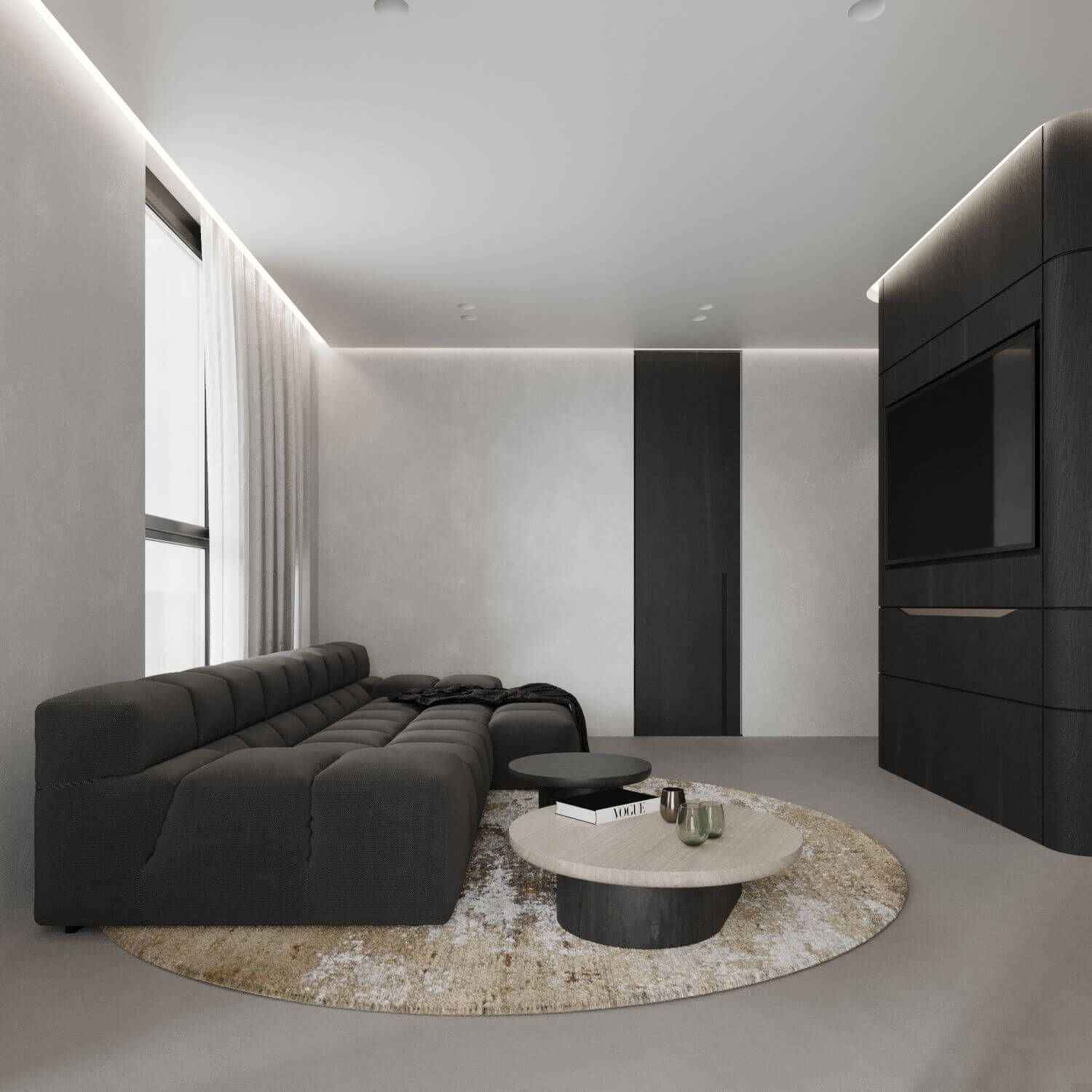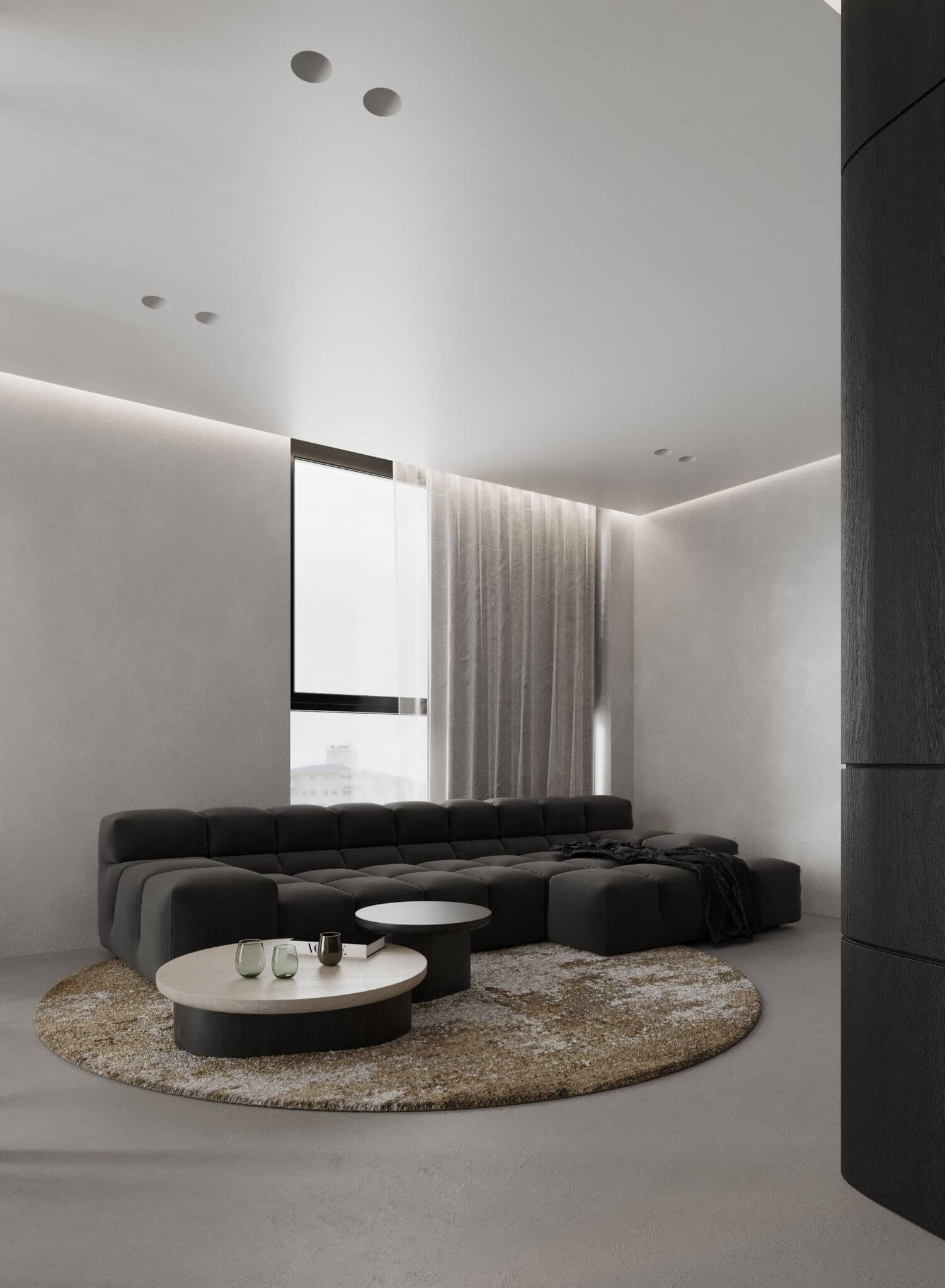 ---