Finalist at 2022 Golden Trezzini Awards (awards in progress)
Jan Toledo: Cable Hut is a residence that is directly related to wild nature, ideal for users who love the freedom of a simple life, for users who would love the experience of living all the sensations and emotions that imply residing in a space on the heights supported only by strings. Designed to accommodate a maximum of four people, Cable Hut features a large eat-in kitchen (hidden kitchen), a bathroom, a double bedroom, a small room that can be furnished as either a bedroom or a study depending on the needs of the users, and a large roof terrace.
Minimalist residence with the marked objective of contemplating and living, in each of its rooms, the entire environment that surrounds it through its large windows and sliding glass doors, which are arranged around the contour of the building and also allow abundant lighting and natural ventilation. The light tones of wood in a matte finish can be found both in furniture and in floor, wall and roof coverings, providing a feeling of warmth and shelter against the massiveness of nature. The floor of the terrace is covered in photovoltaic tiles and allows rainwater to be collected, which is filtered, purified and accumulated in containers located just below the bedrooms.
Cable Hut has sober furnishings in keeping with the concept of the building: Beetle chair designed by GamFratesi for Gubi, Moon dining table designed by Space Copenhagen for Gubi, Mobile Chandelier 13 designed by Michael Anastassiades, Mira lampa designed by Omar Carraglia for Davide Groppi, Florida sofa designed by Rodolfo Dordoni for Minotti, Sampei lamp designed by Enzo Calabrese for Davide Groppi and Braid coffee table designed by Jan Toledo.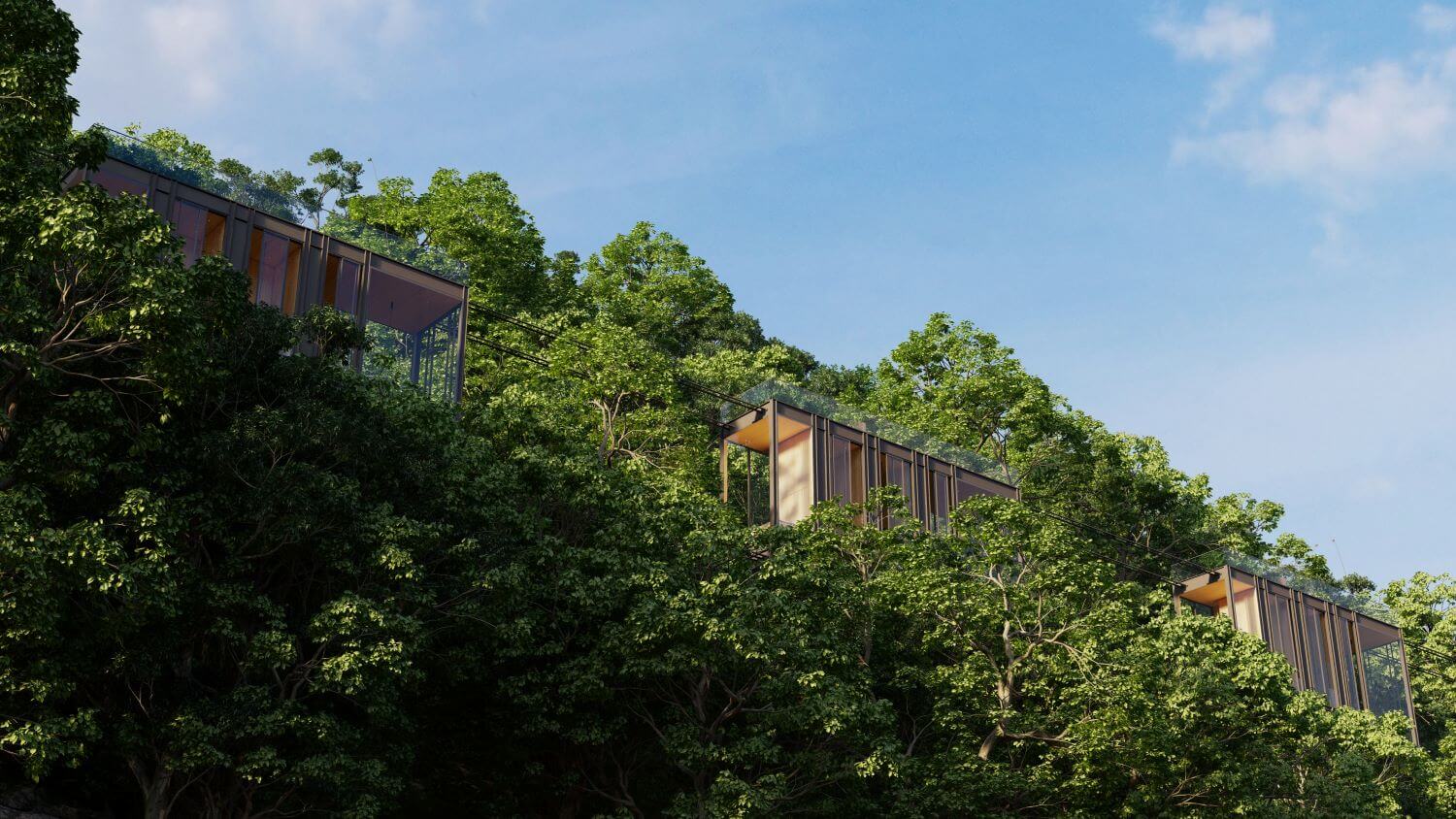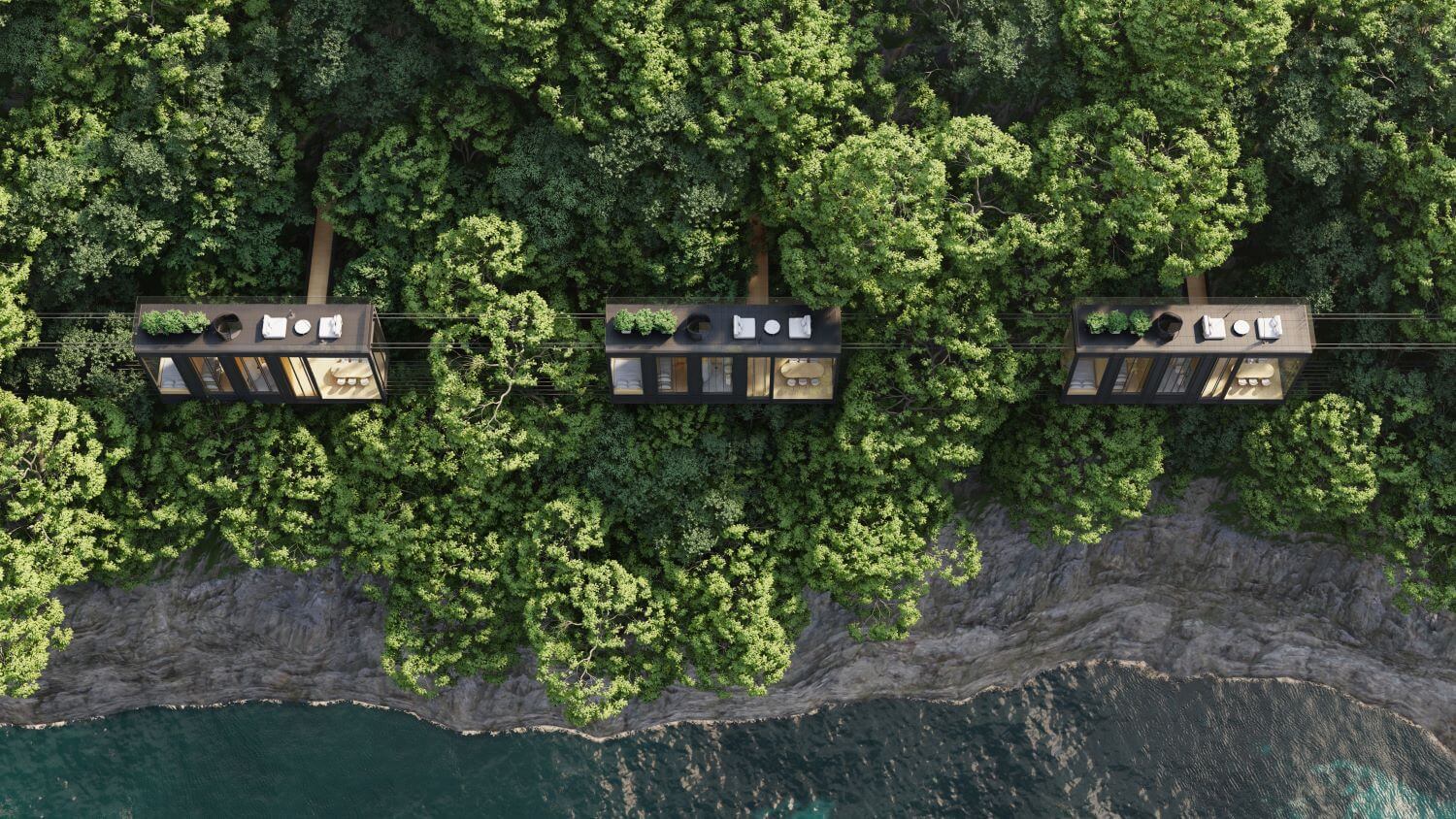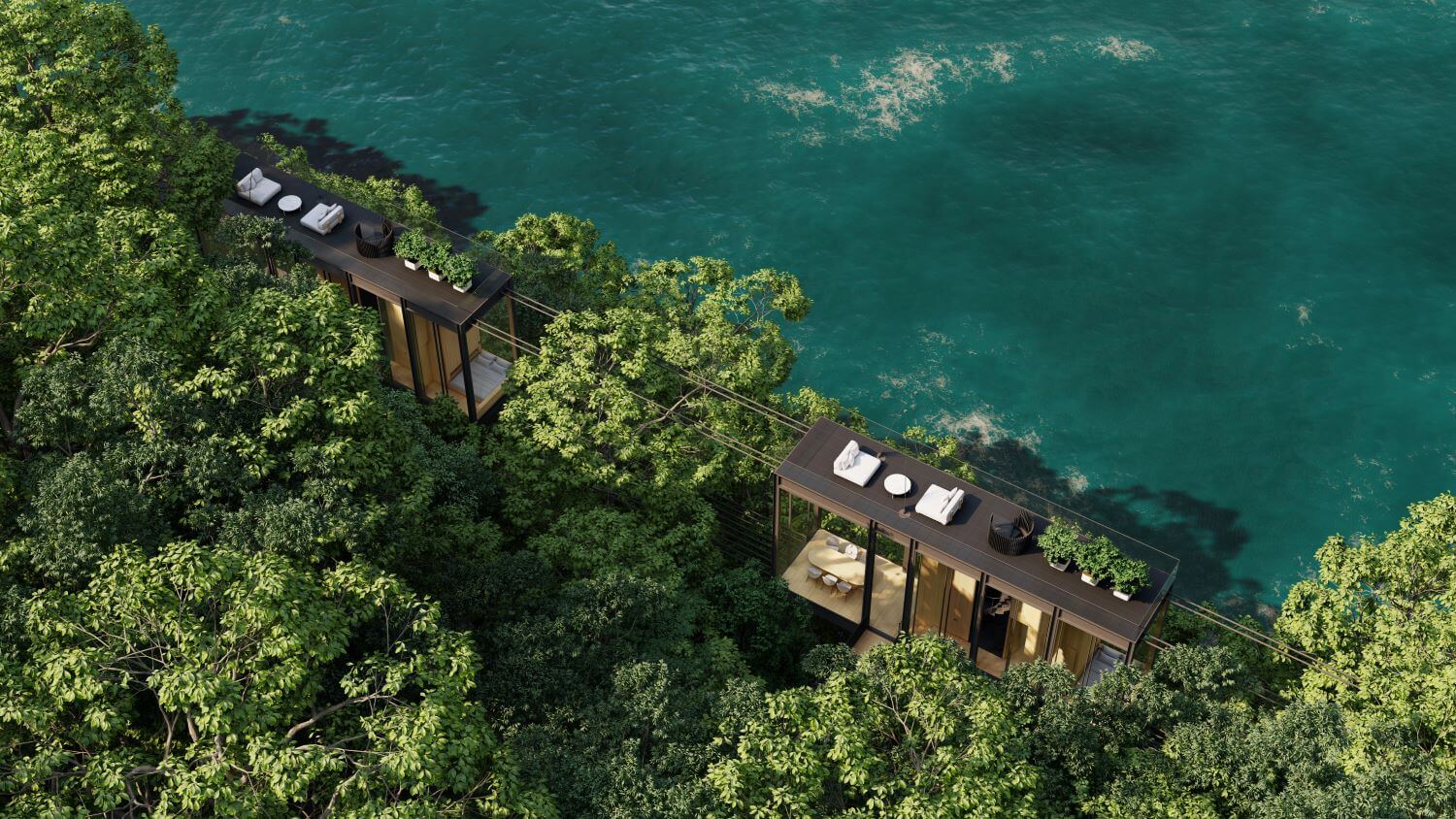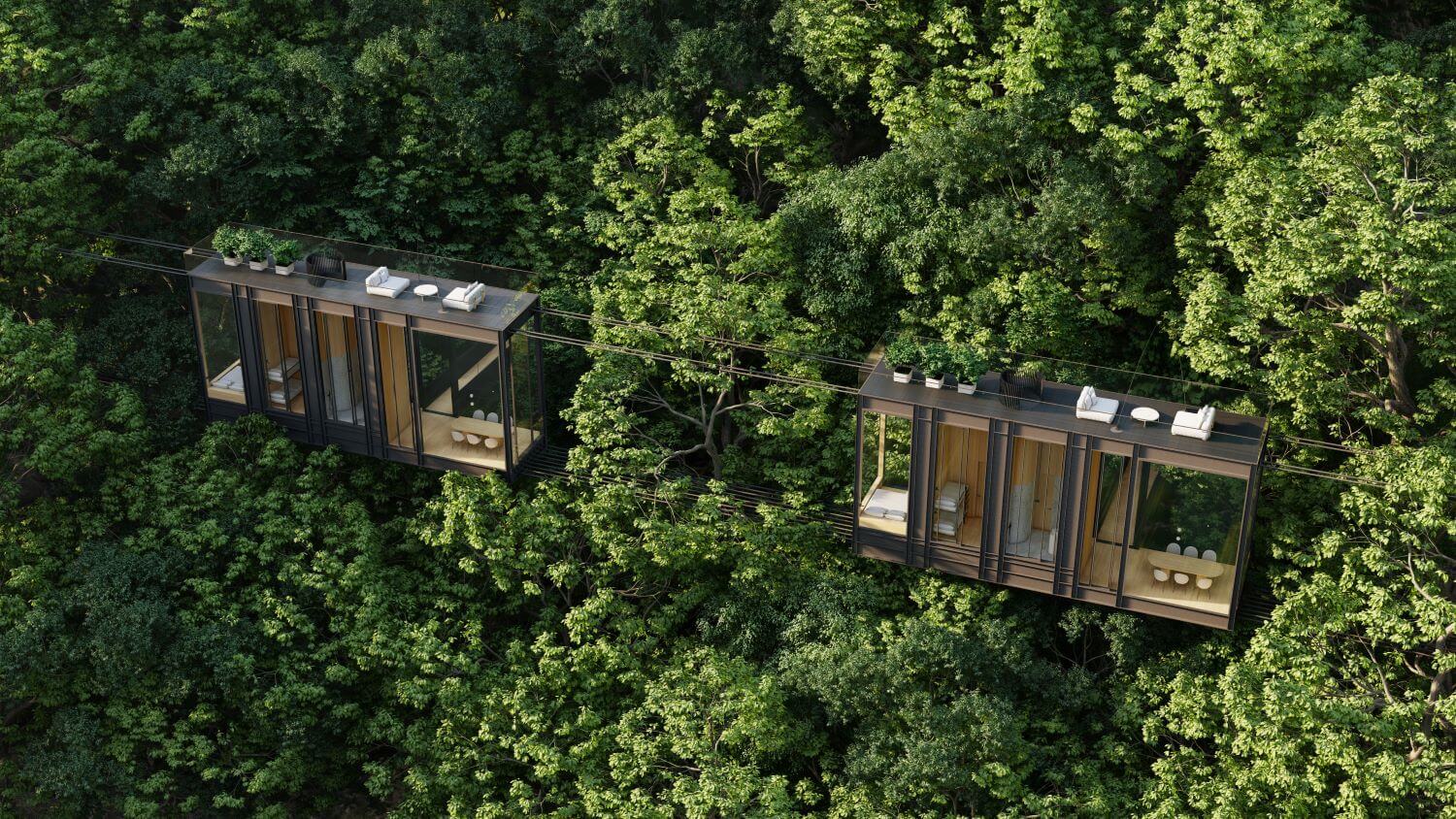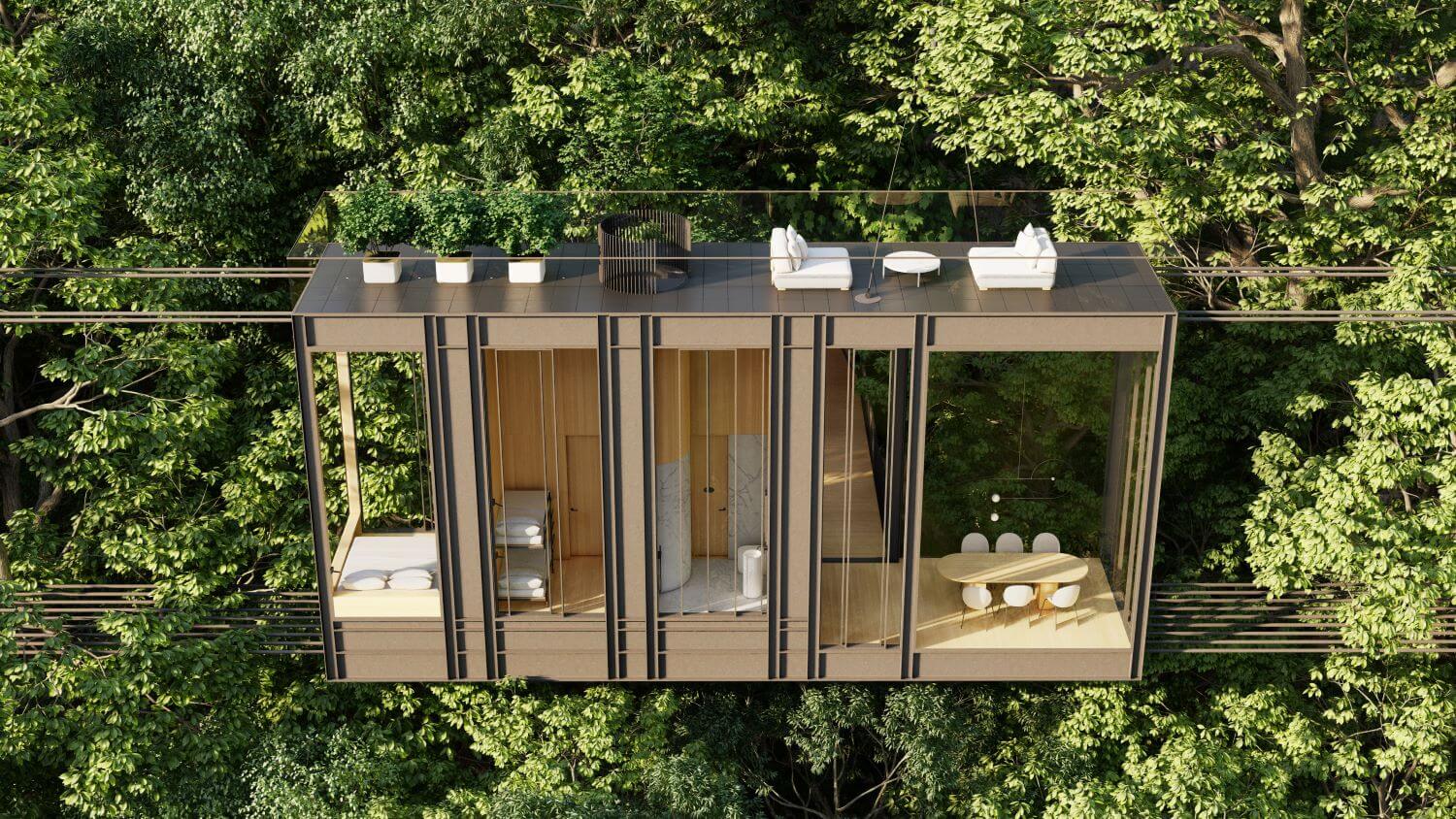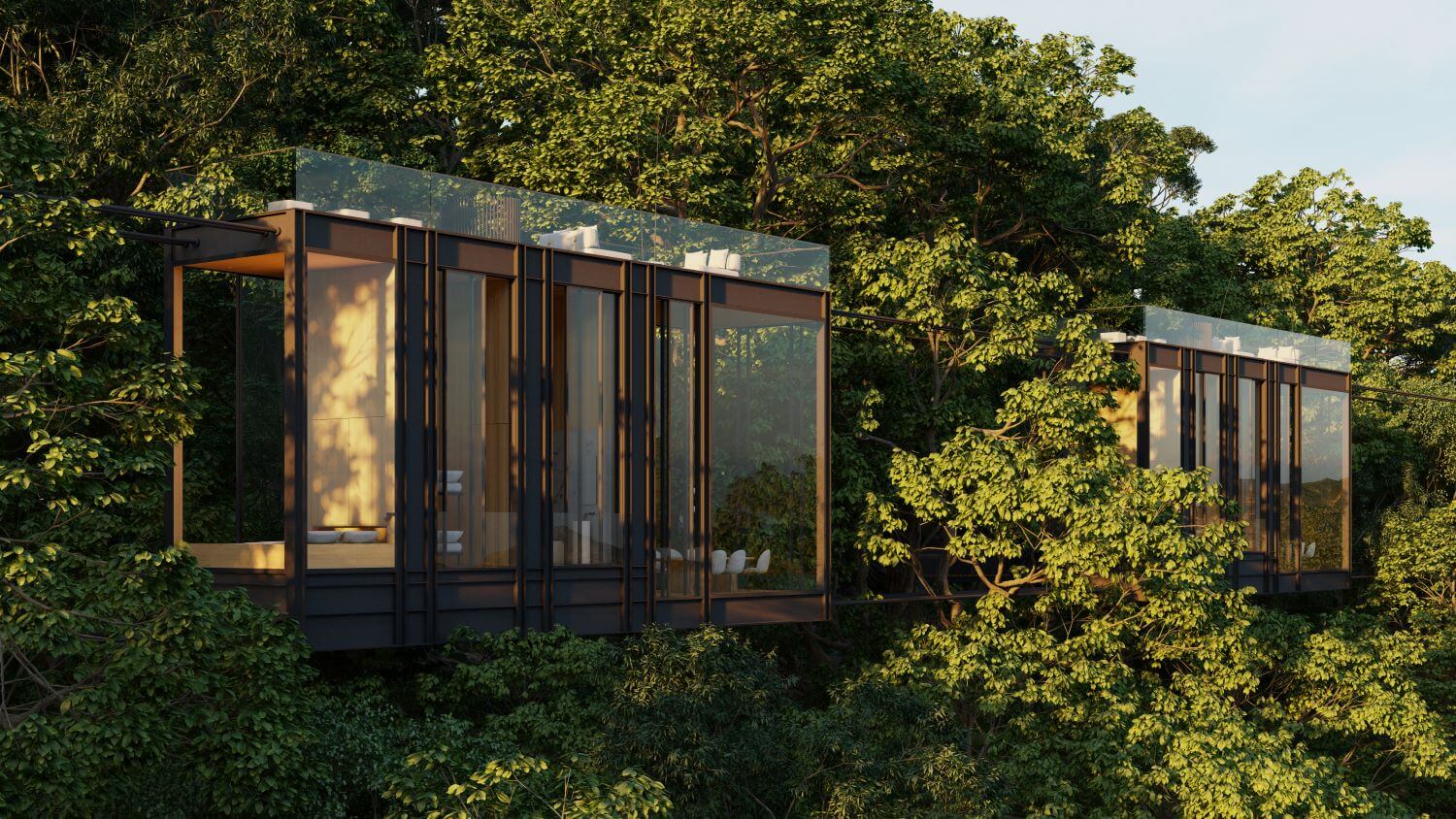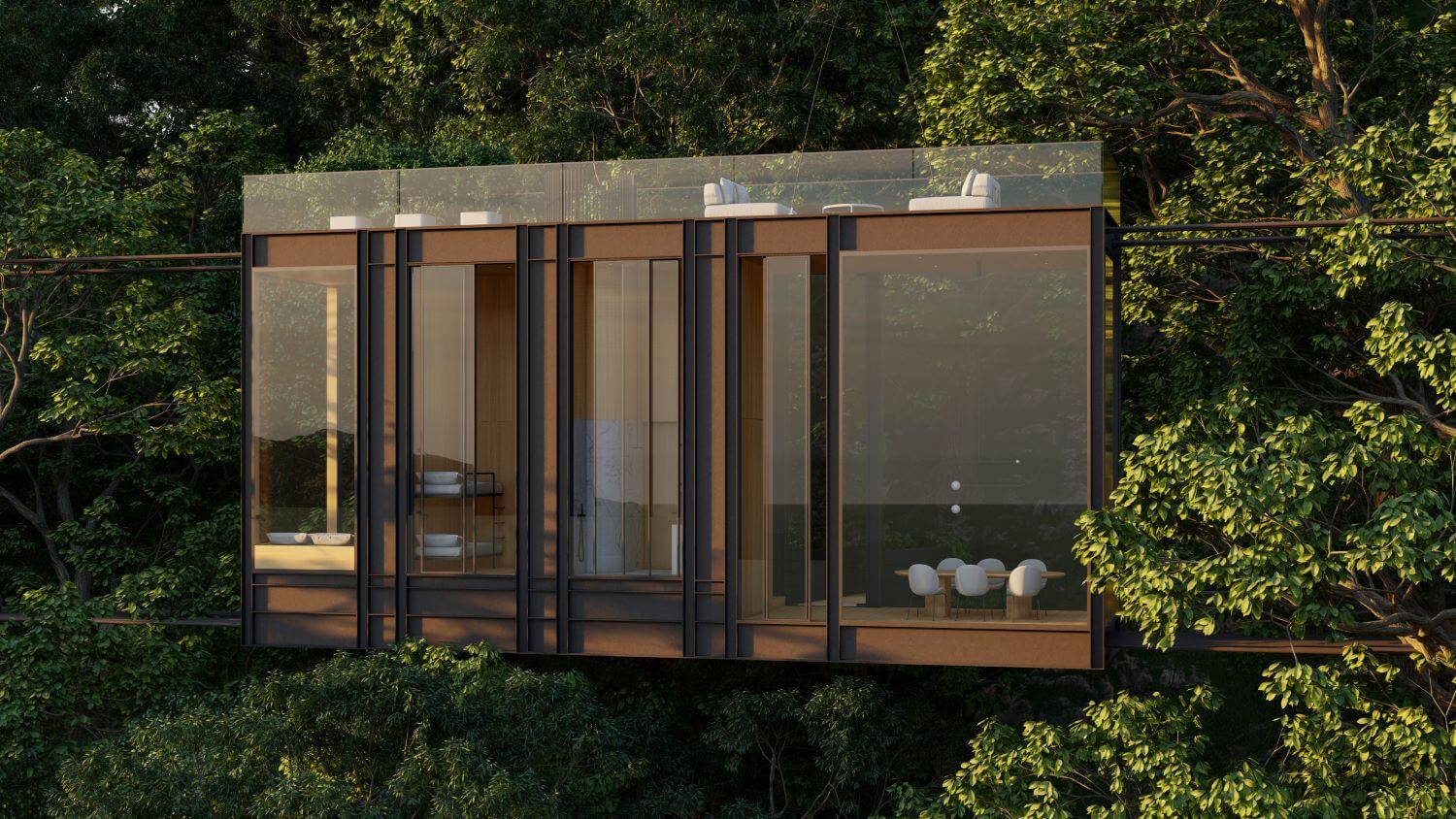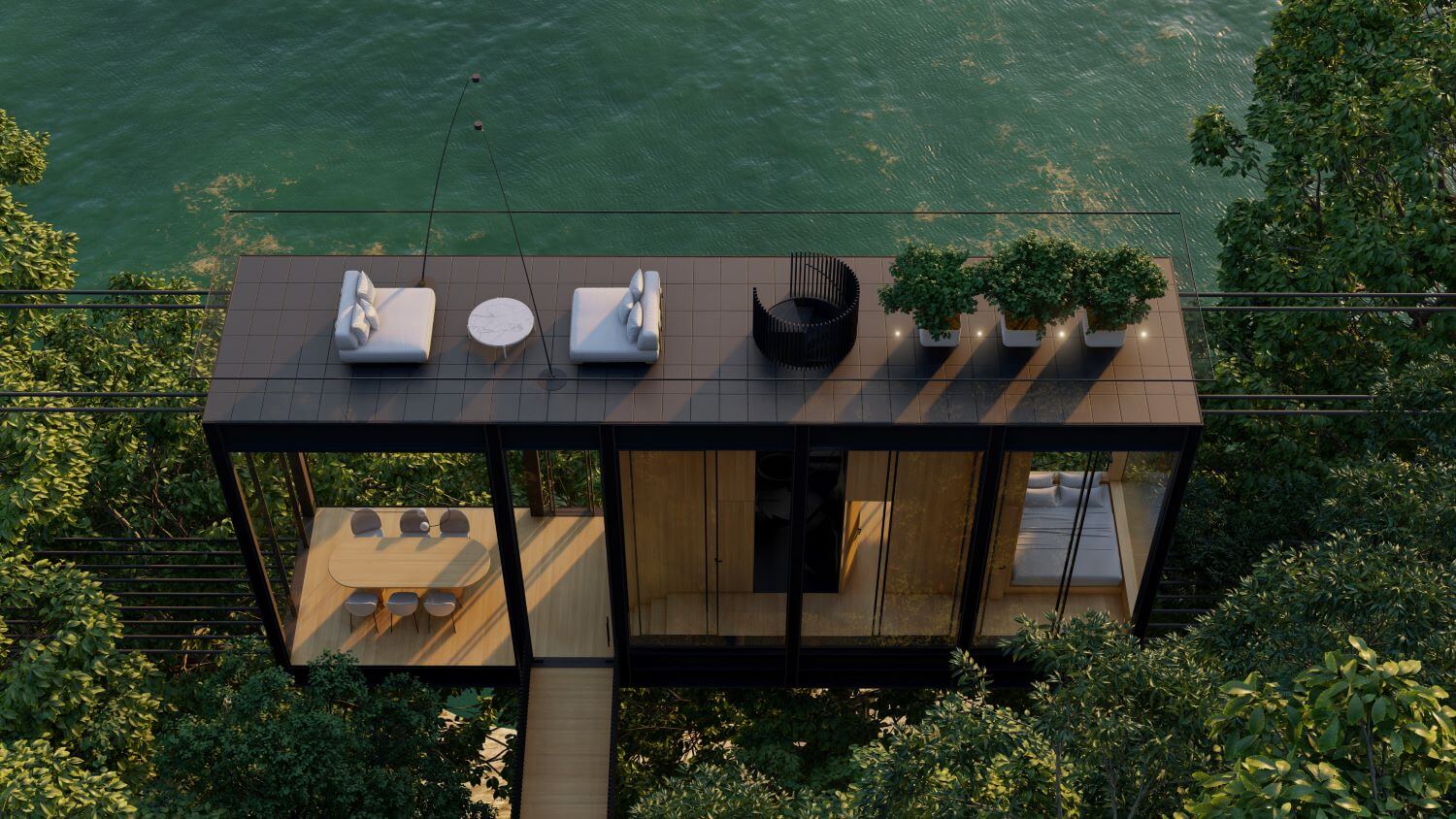 ---