Azimi Art: This structure is called "Bastoo" (means sharp standing oval). Its name has been chosen according to the form and shape of the construction because all the skylights (windows) are sharp oval arches. The general form of the structure is inspired by traditional Iranian architecture and the shape of its roof is inspired by one of the most important cognitive manifestations of ancient Iranian architecture called "Chartaghi".
References show that there were Chartaghi before the Sassanian empire in Iran, but during the Sassanian period, the construction of Chartaghi expanded and reached its peak. This architectural element was mostly used in the construction of fire temples and is still used today for valuable buildings.
Iranian architecture has special and unique features. Applying accurate calculations in the building, the creation of high porches, using of tall columns of various and functional decorations are some of its features. Furthermore, in Iranian architecture, special attention has been paid to the use of indigenous materials, light and illumination, as well as considering the climatic and environmental conditions of the location.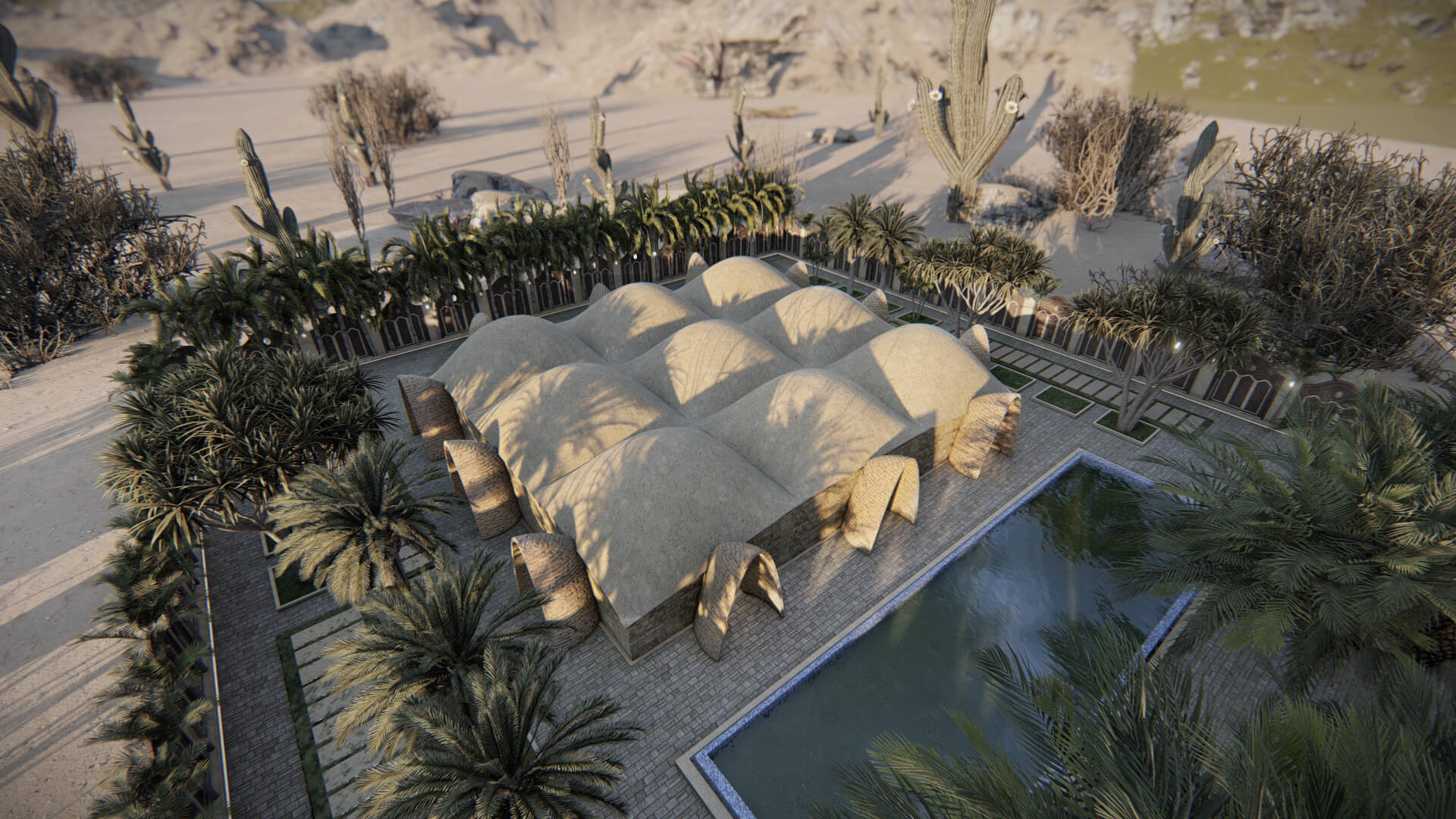 Overall, in addition to simplicity, Iranian architecture is magnificent and has a special beauty. In the design of Bastoo, the above points have been considered and an attempt has been made to use the elements of Iranian architecture and its aesthetic principles such as oval arches, the use of Chartaghi with a new and modernized form. In this construction, large windows with colored glass (taken from the old Iranian windows called "Orusi") are used, which is latticed and has several functions. First, it provides people inside the building with outdoor light and reduces the intensity of sunlight and heat. Second, in addition to creating beautiful and colorful combinations that lead to visual beauty, they also keep annoying insects away.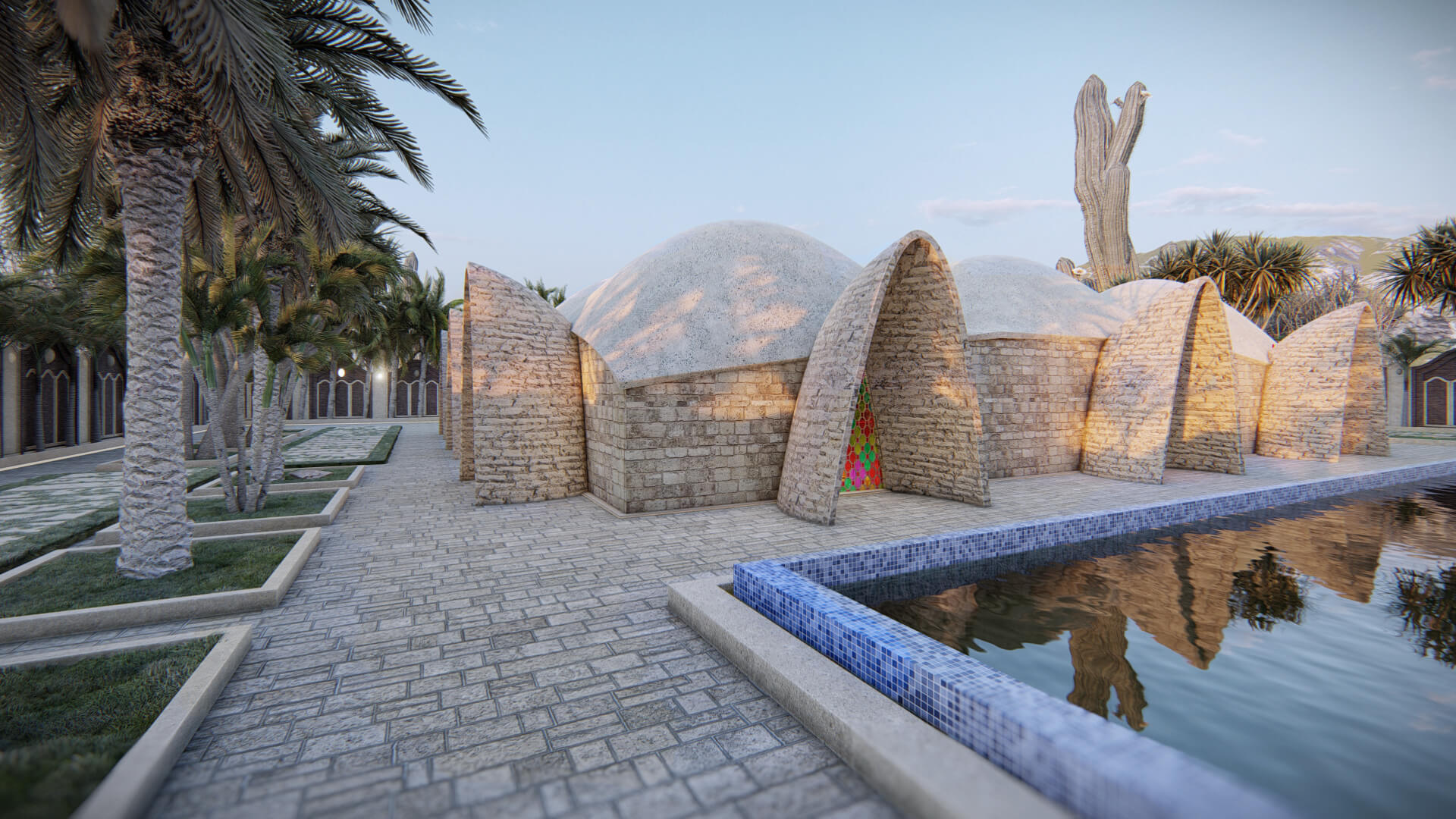 These glasses create a unique color contrast with the construction and make the space out of uniformity, which also has very positive effects on humans psychologically. In the design of Bastoo, the principles of symmetry and balance have been used. Besides, using of simple materials and avoidance of any additional decoration in order to create a completely relaxing and modern environment are its features. The use of bricks and stones, which are local materials in Iran, causes the space to have a suitable heat exchange with the environment, and also creates a beautiful visual view for the viewer.
The use of a modernized Chartaghi, columns and arches between them allowed the designer to both eliminate the uniformity of the interior space and create a proper separation.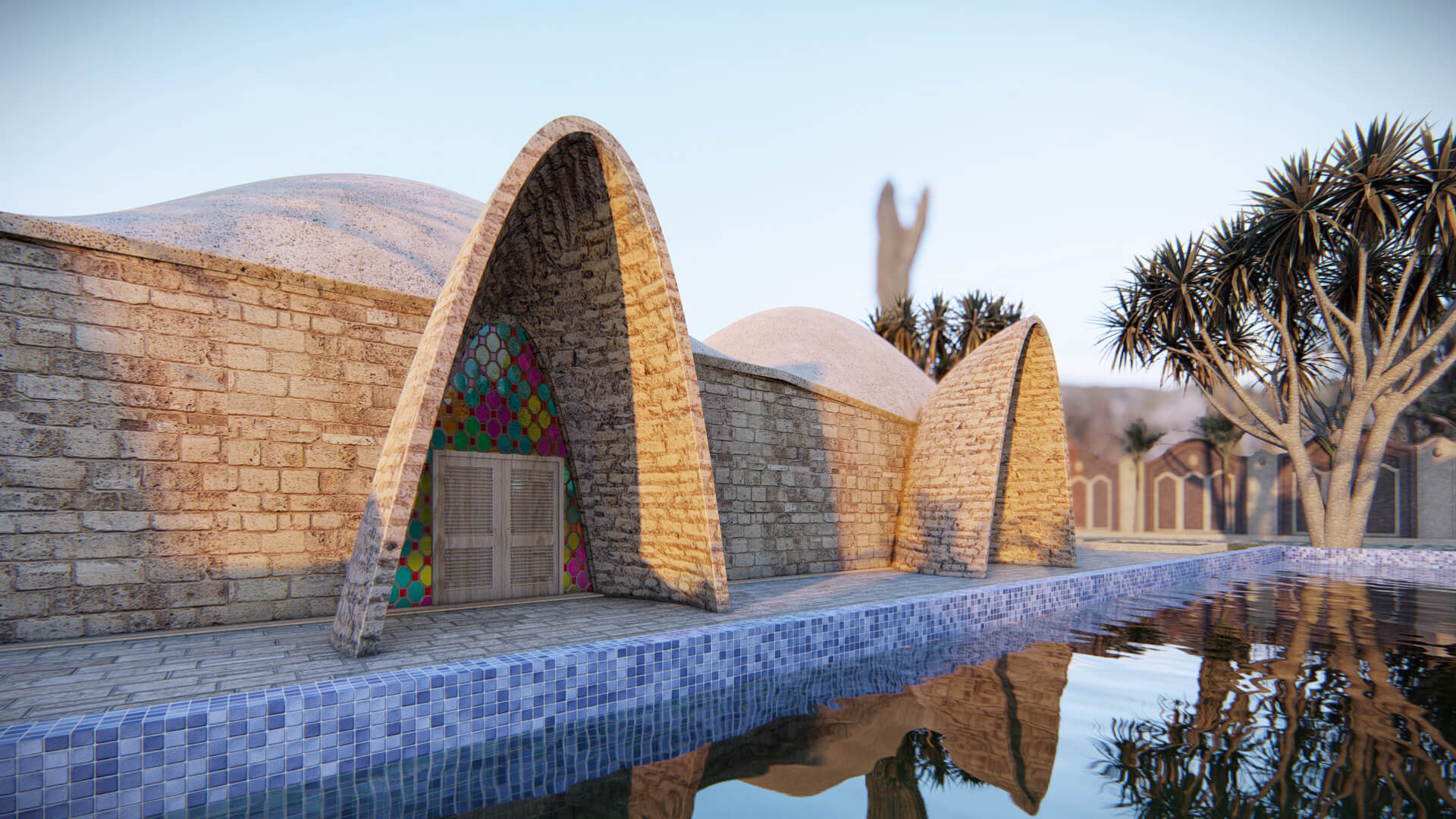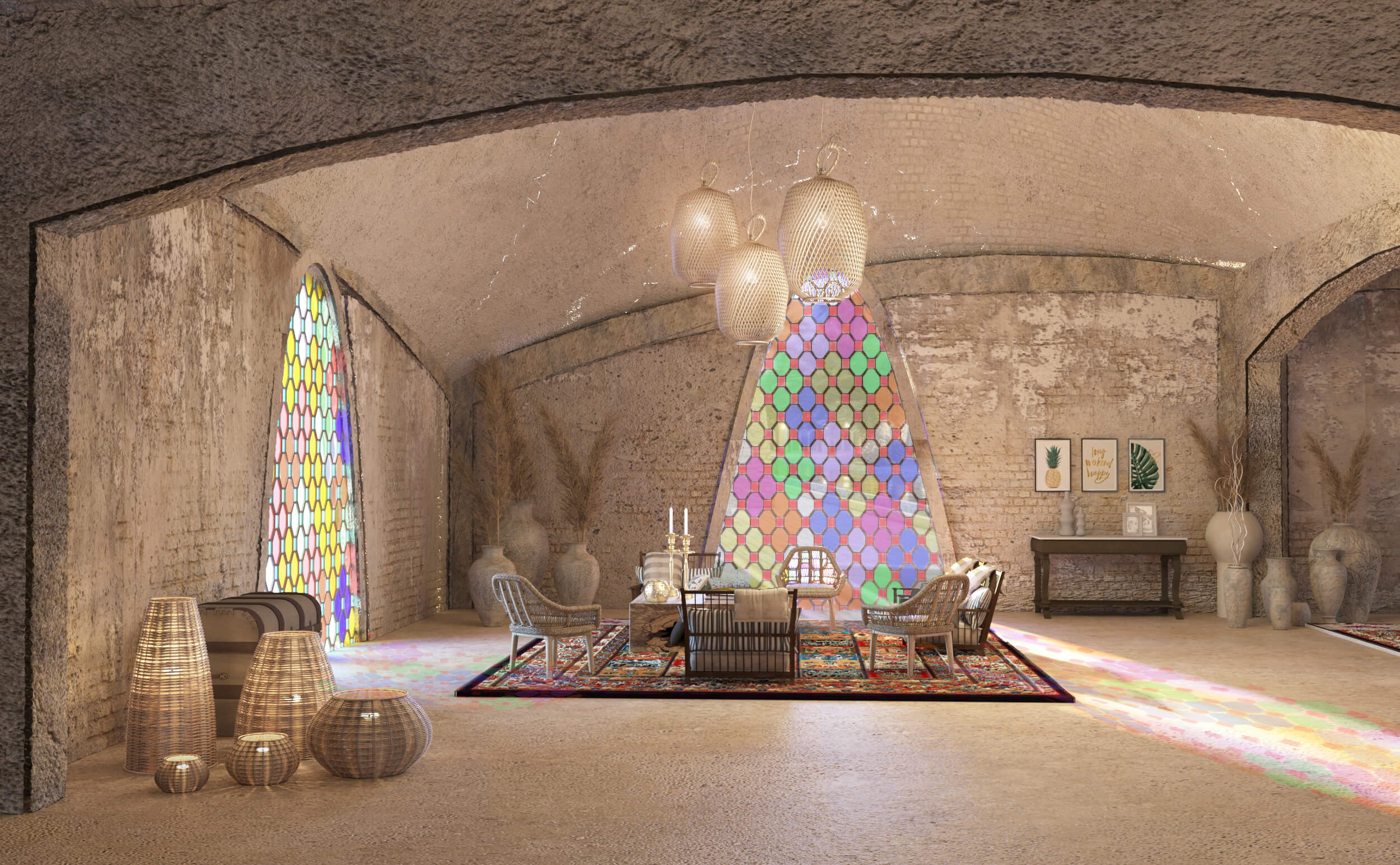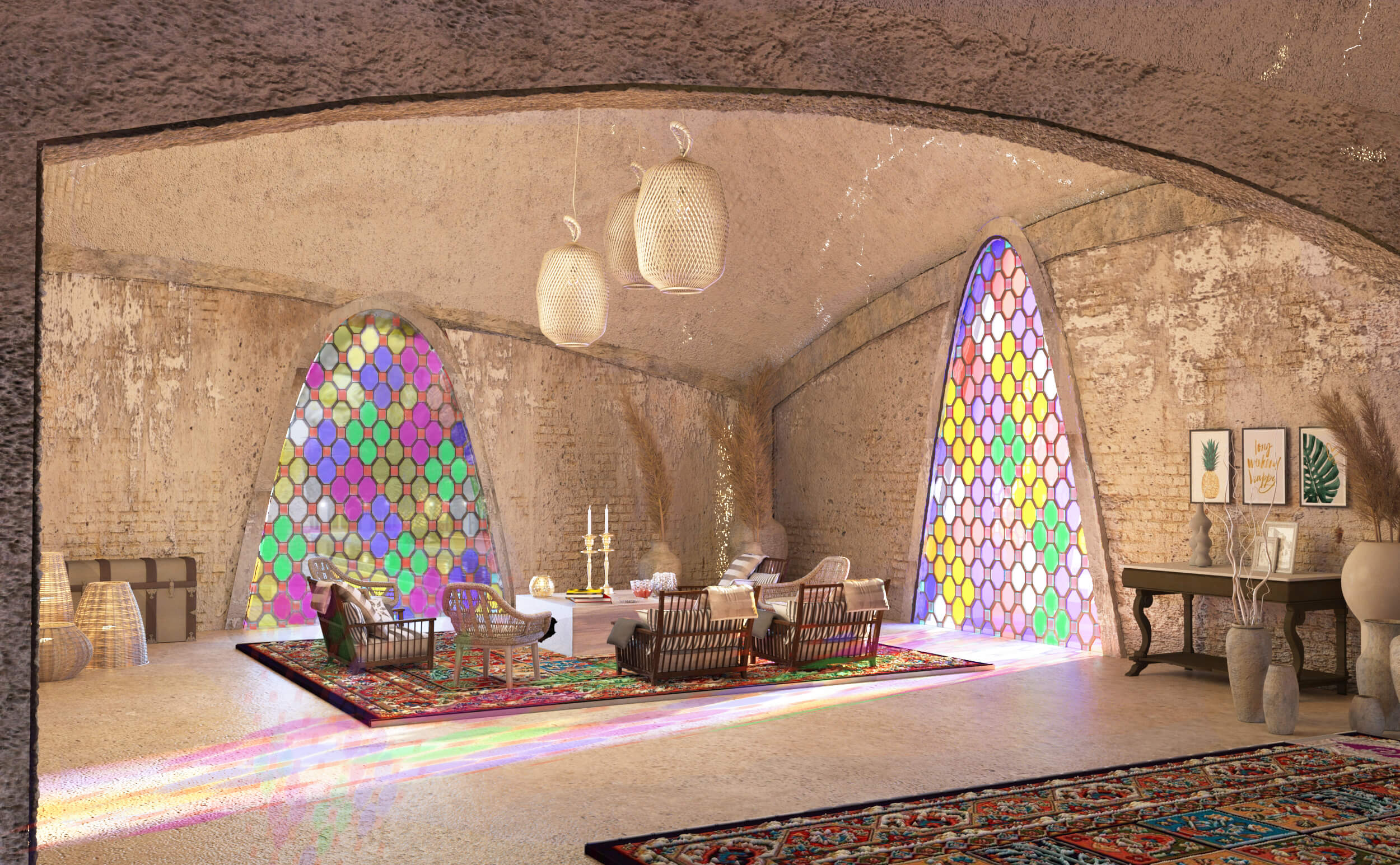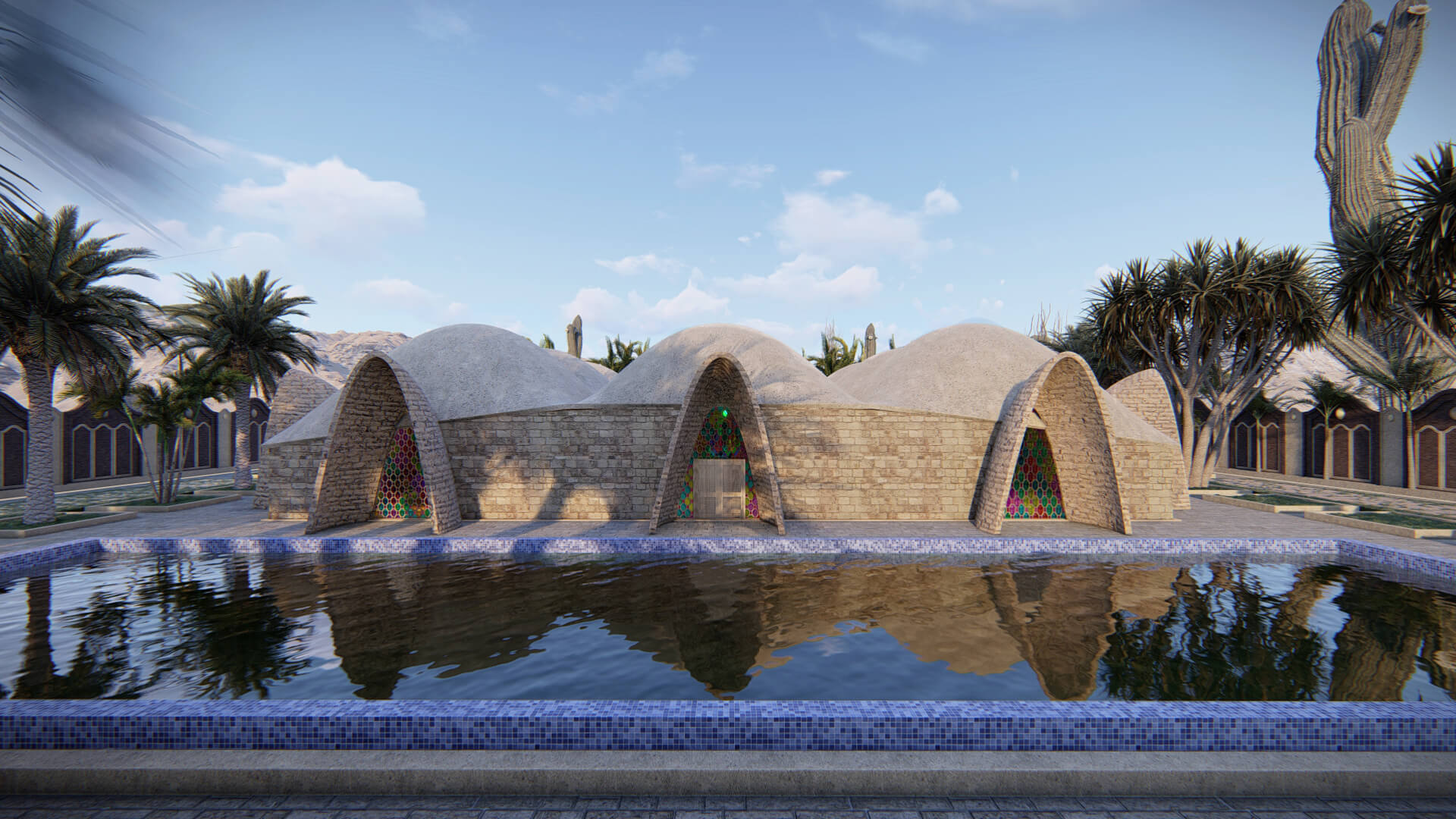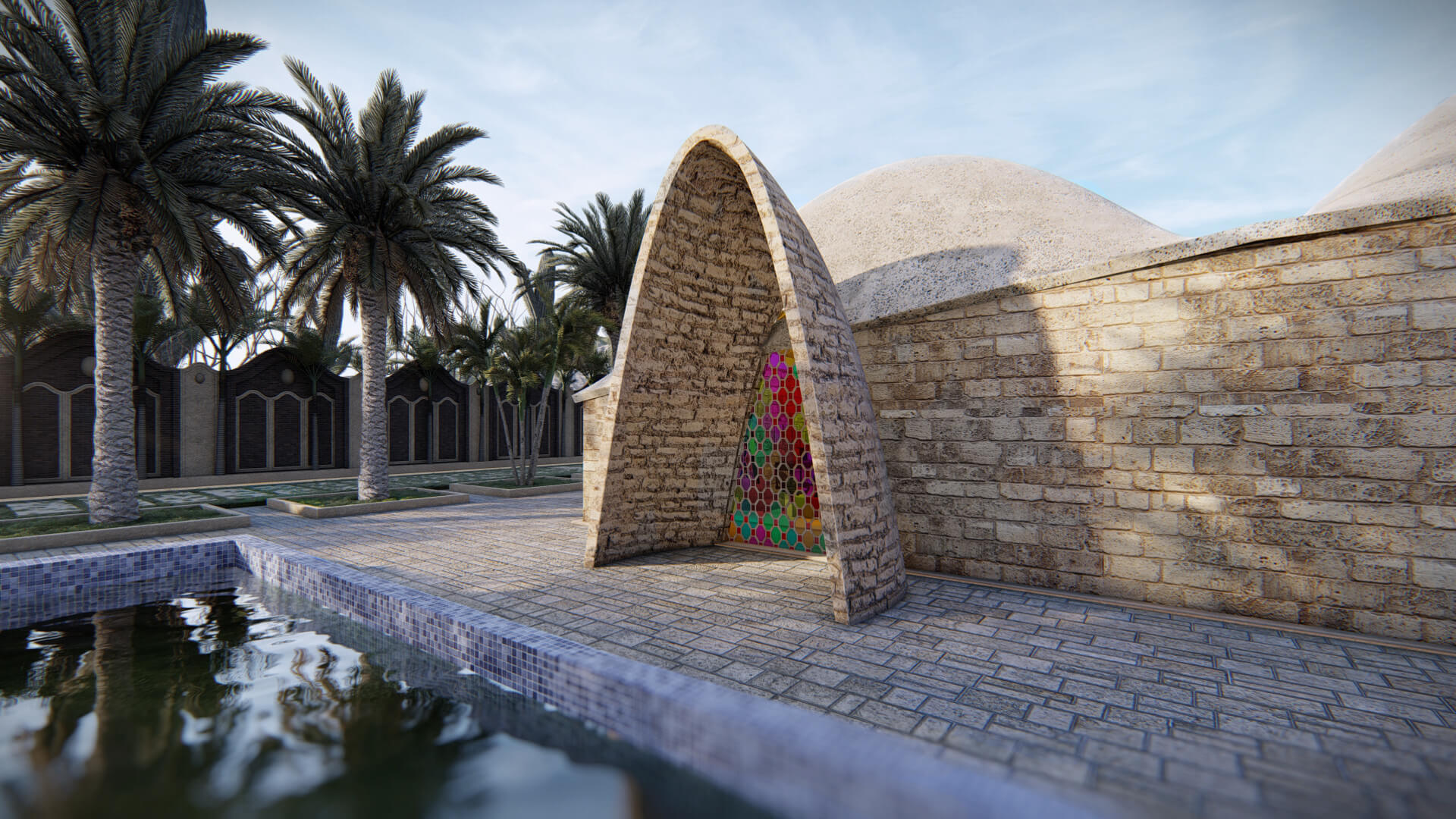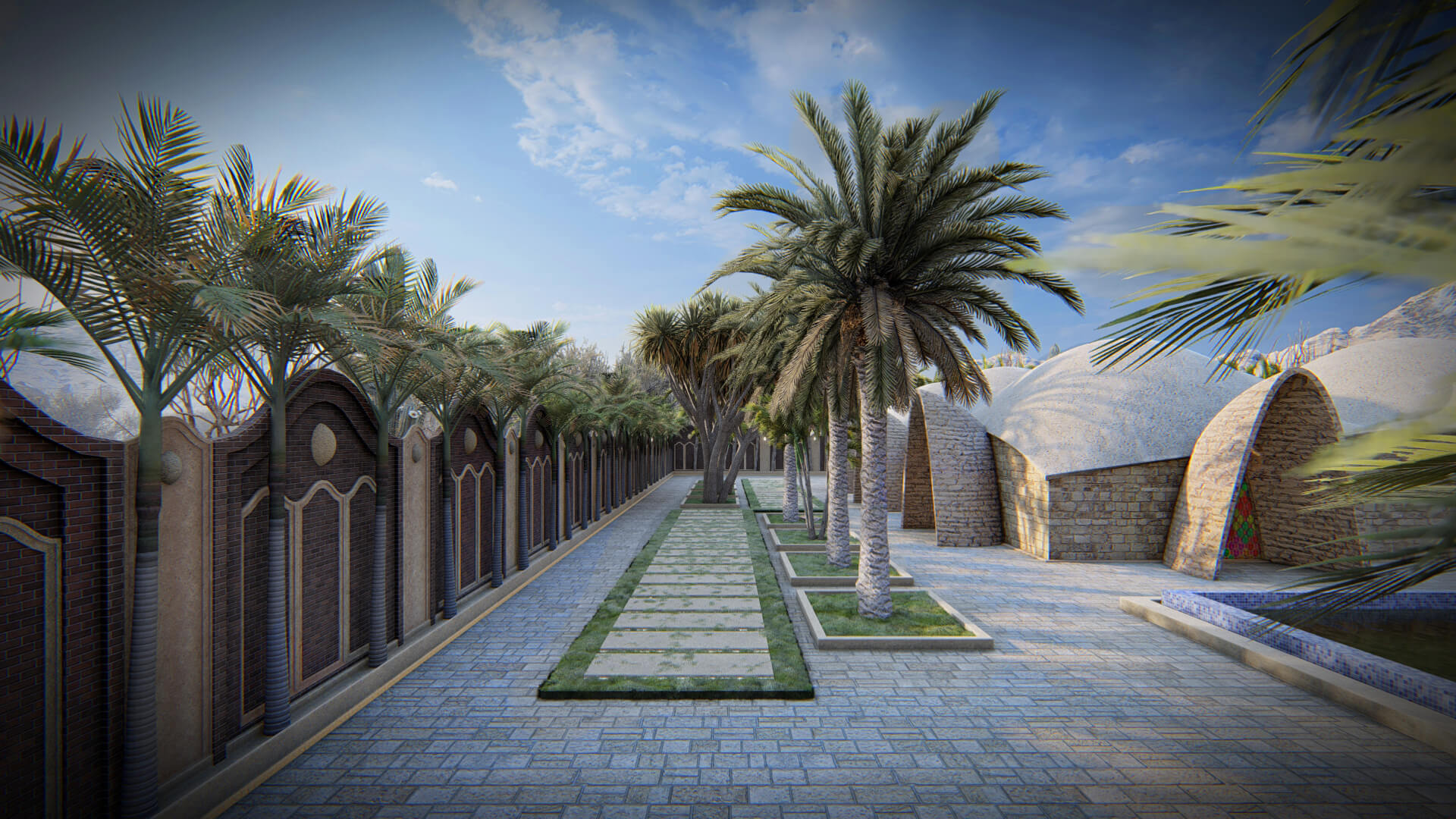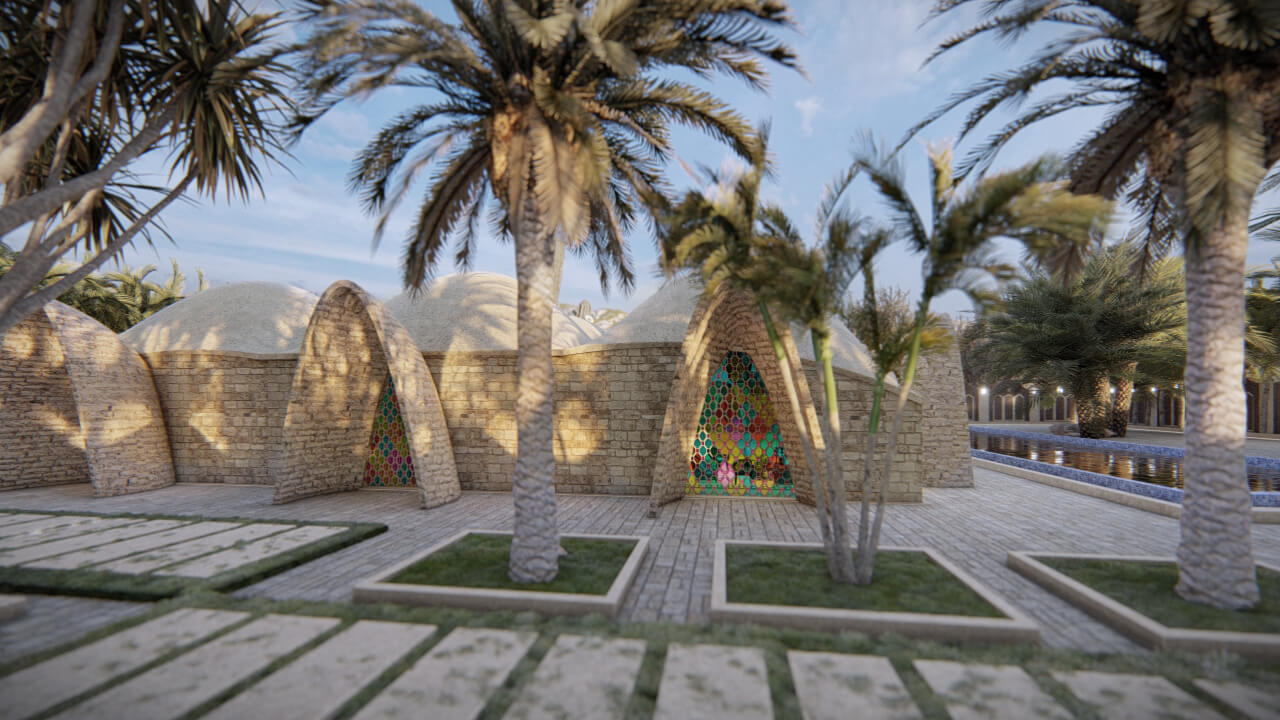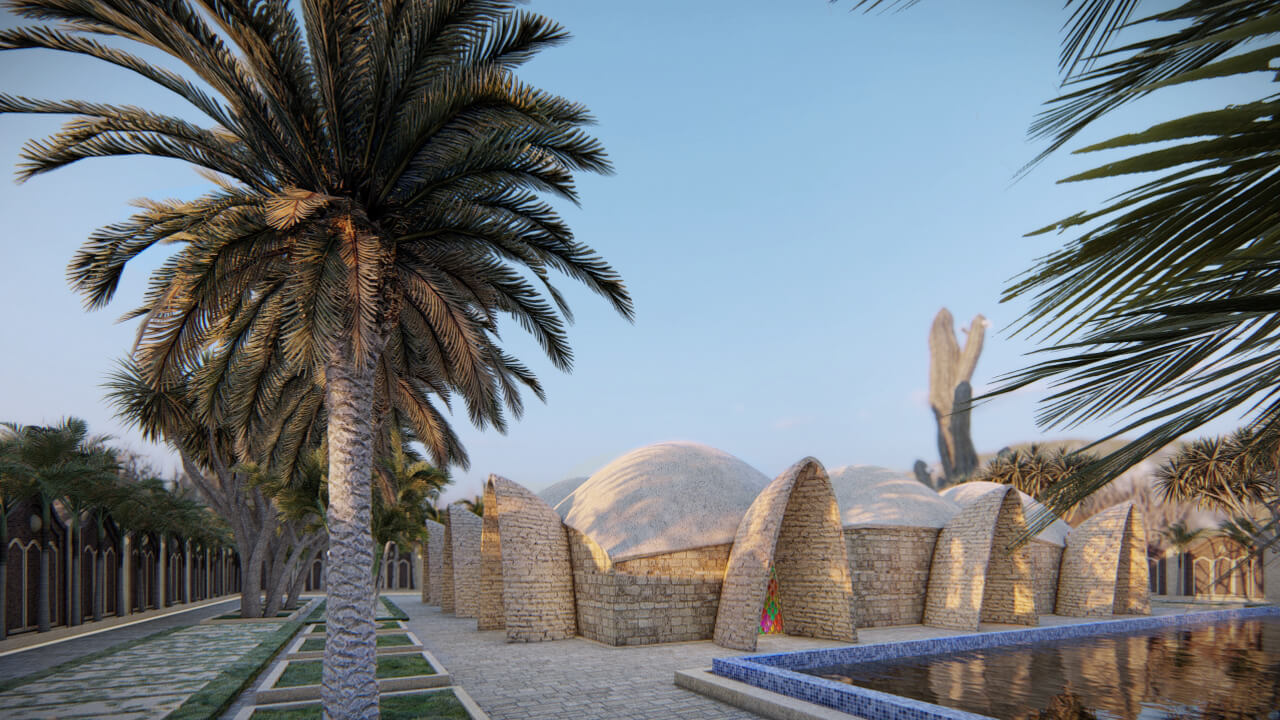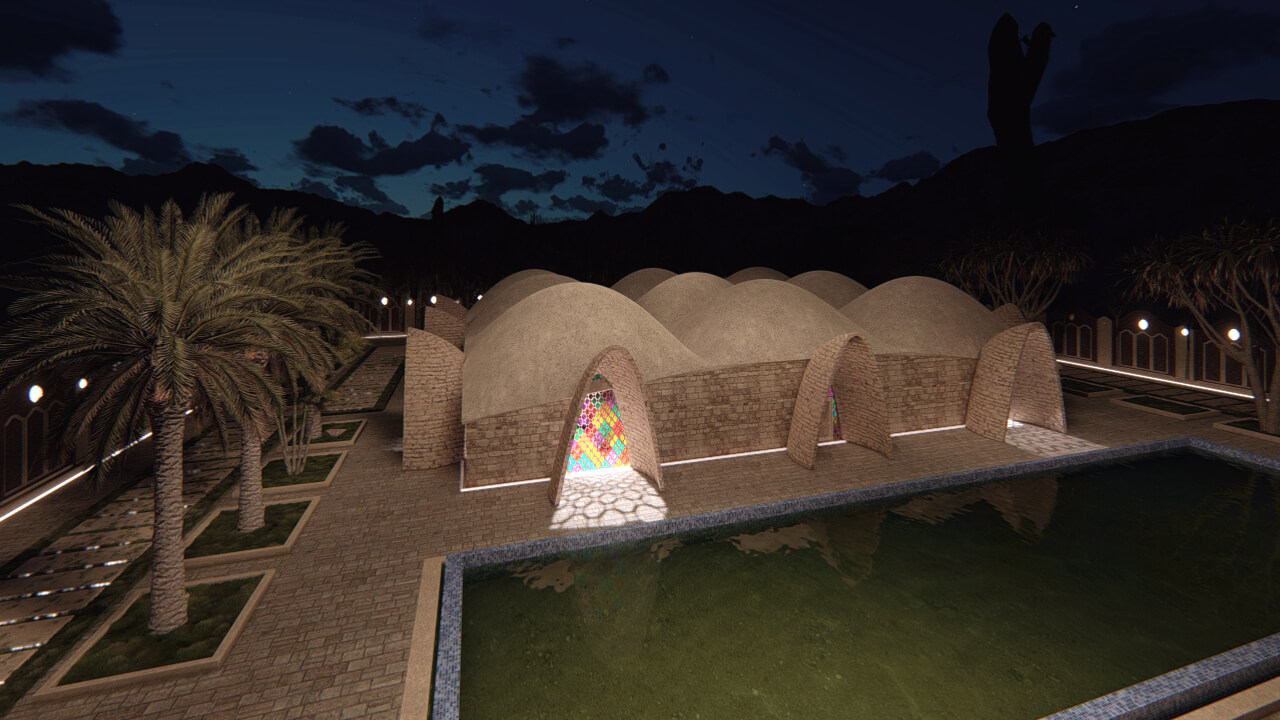 ---