MXTAD: "Casco Parque Mexico" is a clubhouse for a housing cluster located in one of the most important, and fastest growing residential areas in Puebla. The building was projected with two main objectives: to function as a coexistence and leisure center for inhabitants and visitors of all ages, and serve as archetype for future residences within the cluster.
The project is planned and located to serve both as the core of the complex, and main visual reference from the cluster's access. However, it takes advantage of the existing terrain levels and creates new natural barriers to maintain privacy within its spaces. The ground floor, half level below street level, holds the garden, children's area, common room and the pool; while the upper floor serves as a more private area, with a small gym, a coworking room and a contemplative terrace that seize and frame the best views of its surroundings.
Designed to be the iconic building inside "Parque Mexico", the project is inspired by the 19th century Mexican modernist architecture, where planes combine to form simple volumes that intersect and arrange between each other in order to create a solid-void interaction seeking visual continuity between exterior and interior spaces. The merge of all these elements, along with the use of color and natural materials provide identity not only to this building, but to the entire complex.
Rustic warm coloured plasters predominate along the project, combining with the use of natural stones and light wood intending to generate a feeling of serenity and disconnection within the building. Plants offer a variety of colors, foliage and flower types, designed to grow around the building over time. The pool terrace, a space where all these elements coexist with the water and endemic cacti, instantly became the project's favorite space.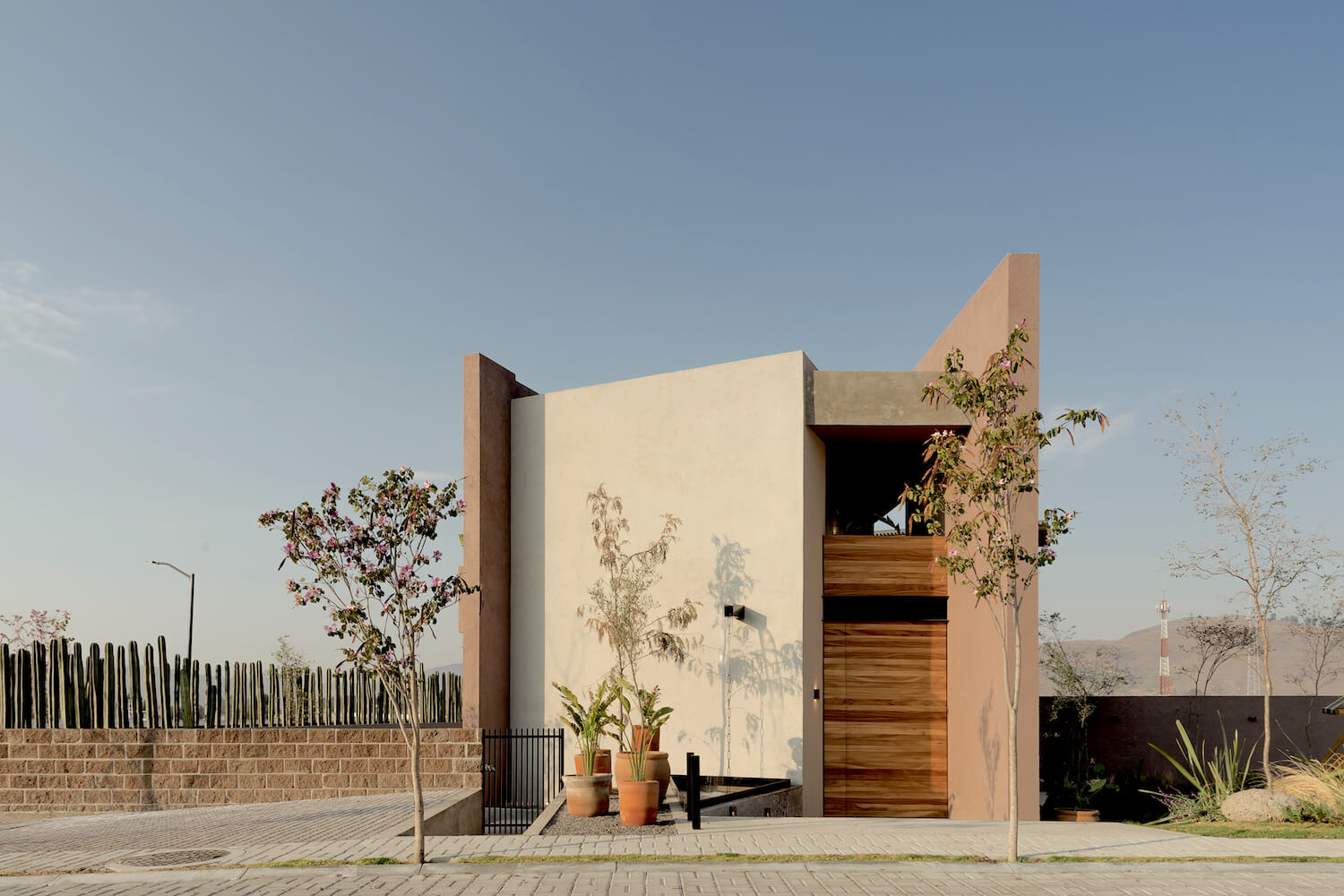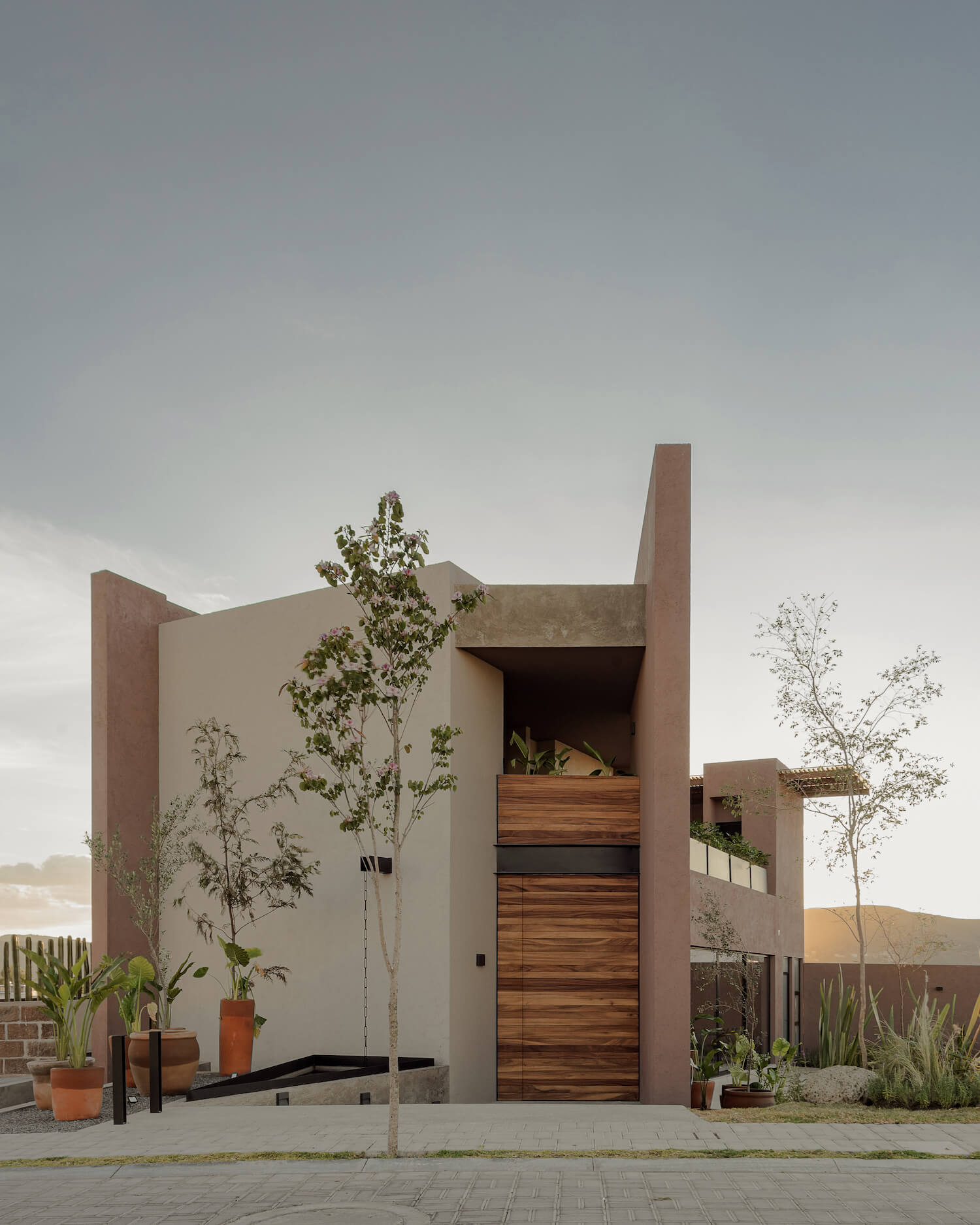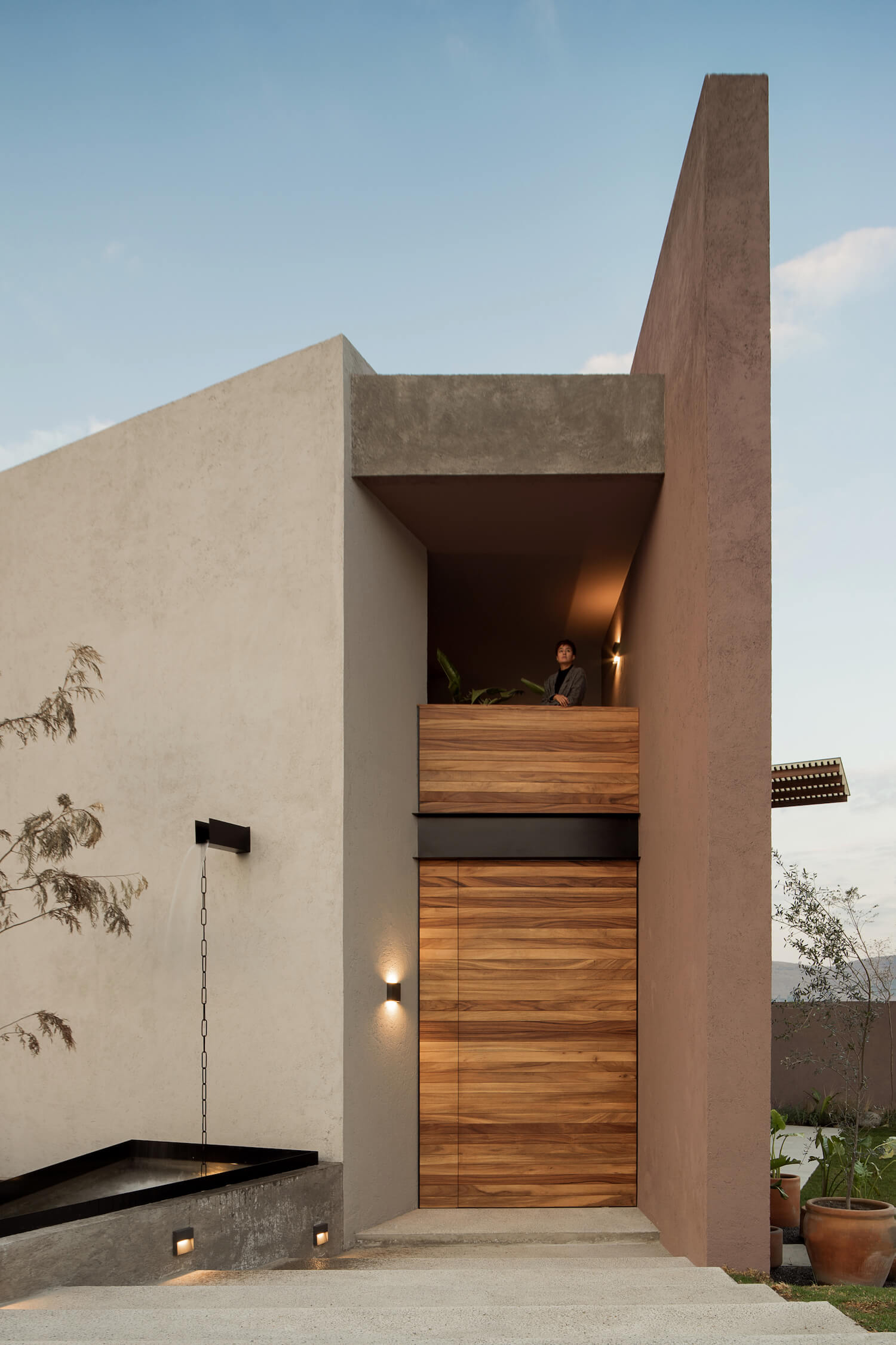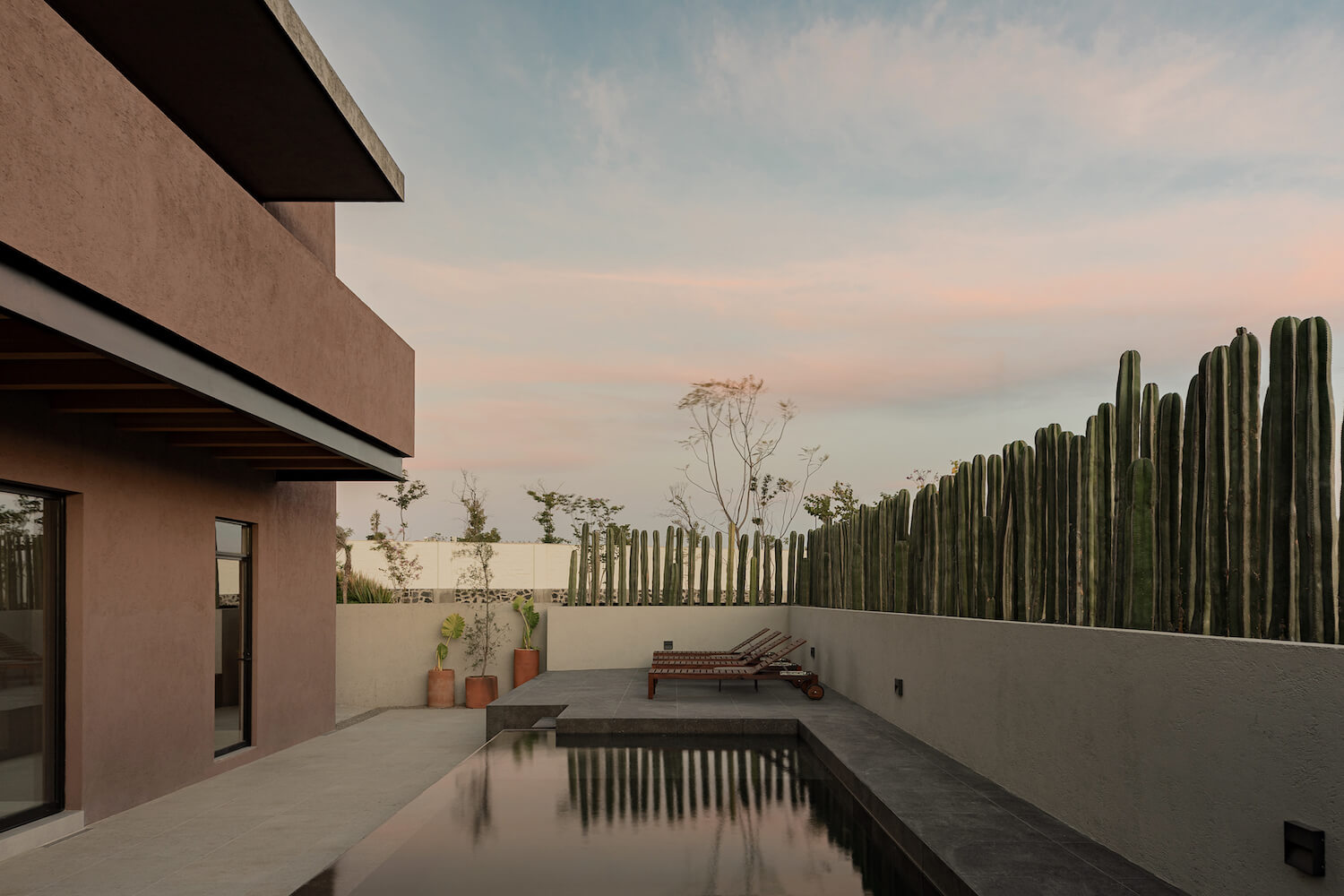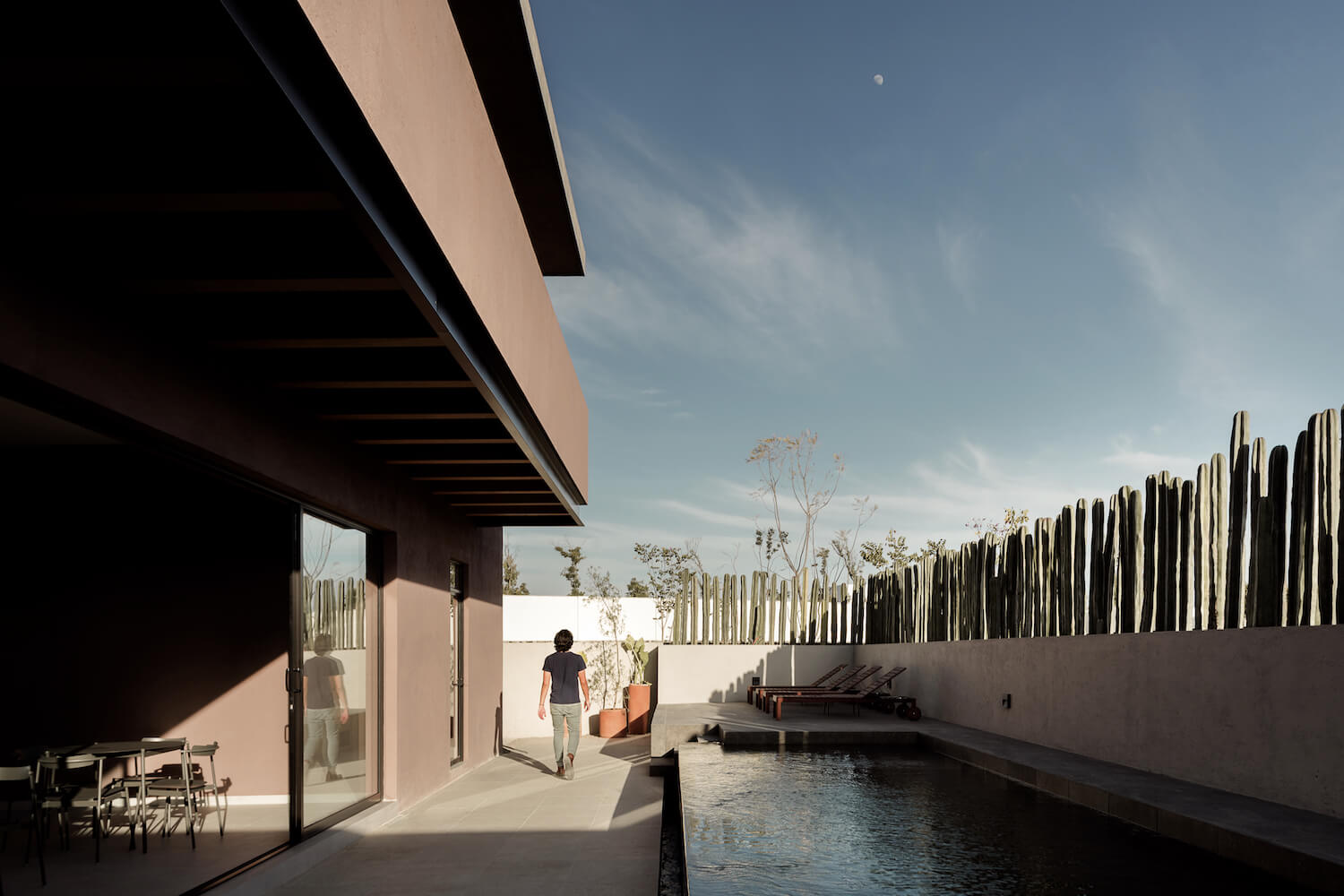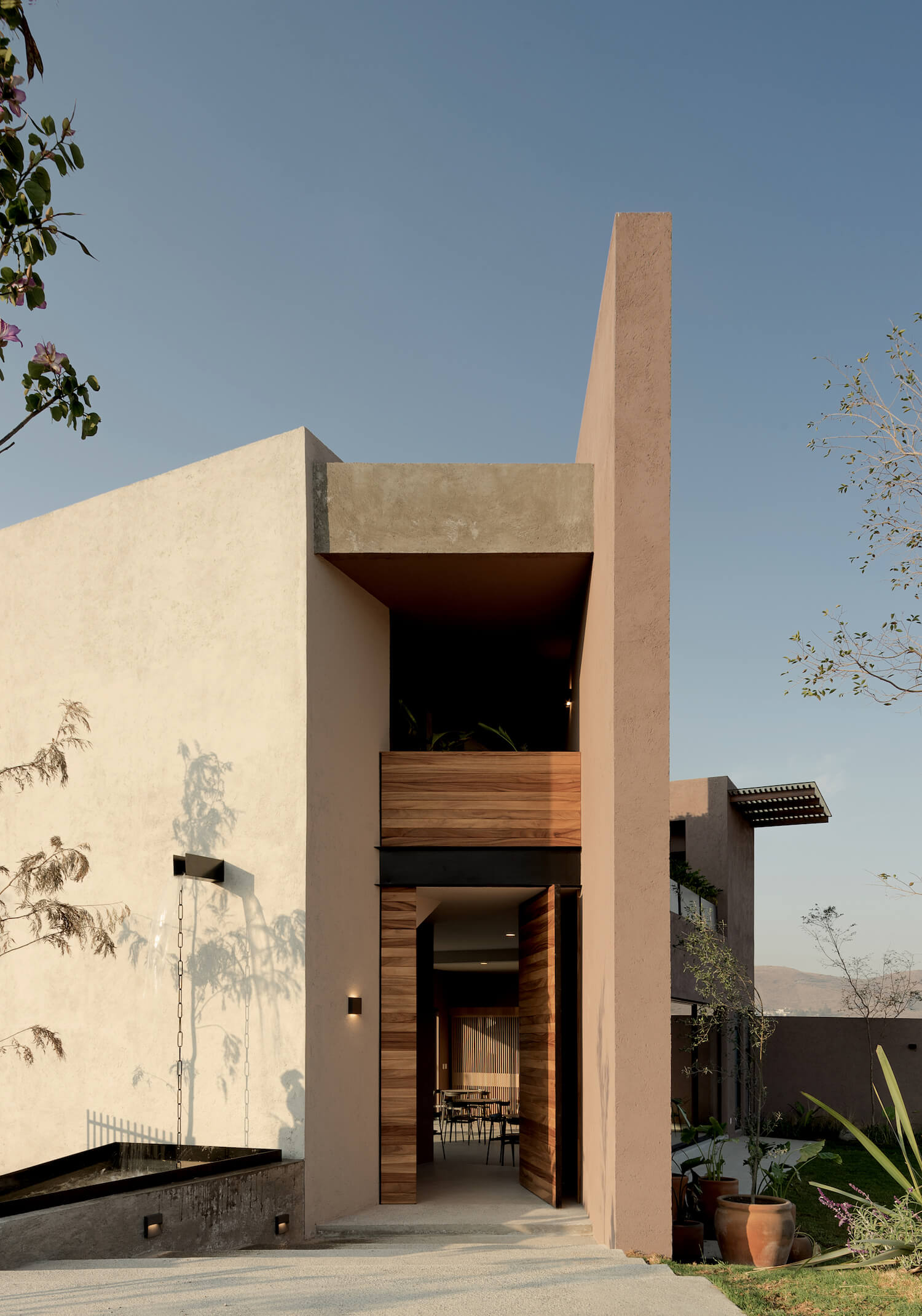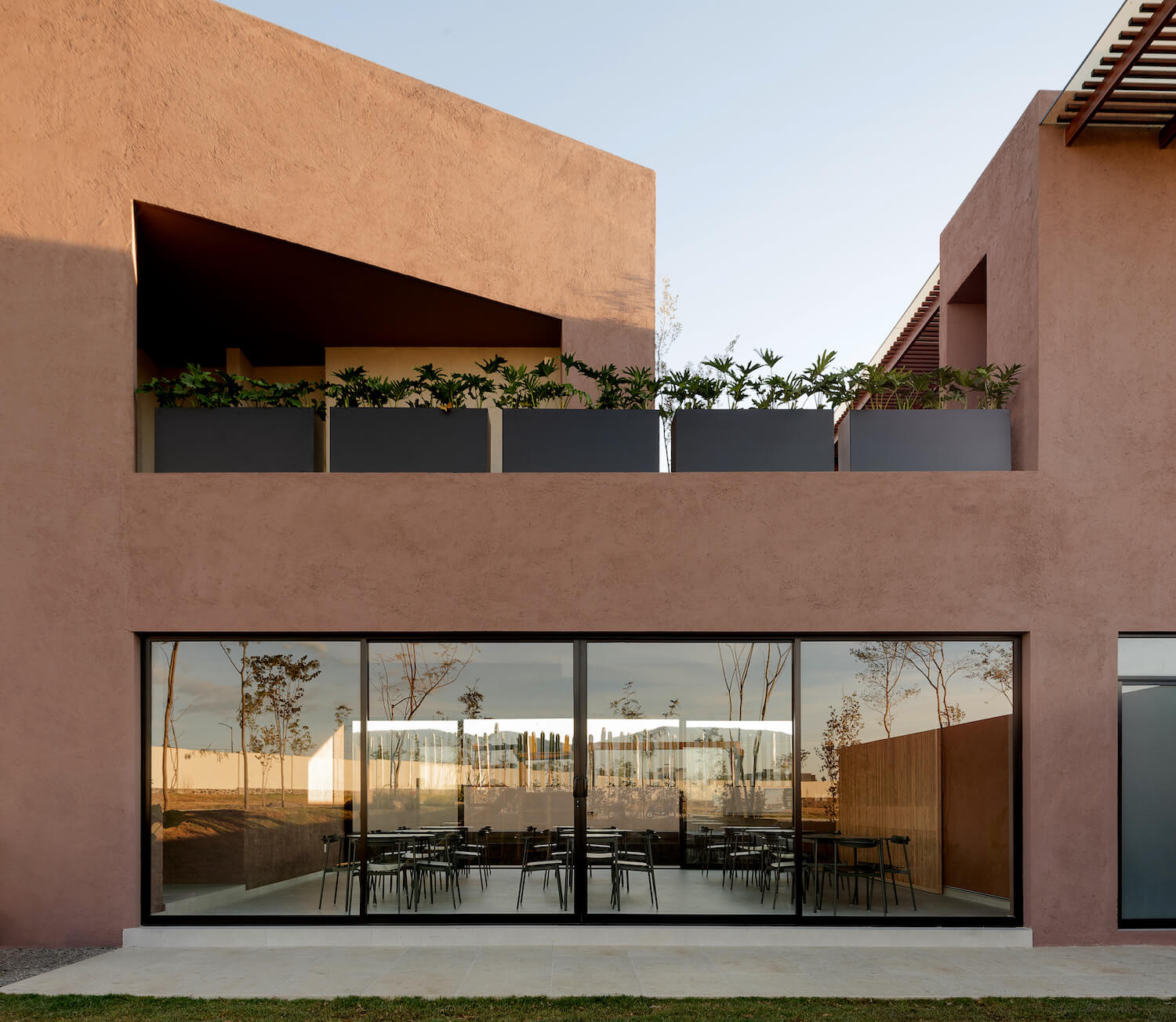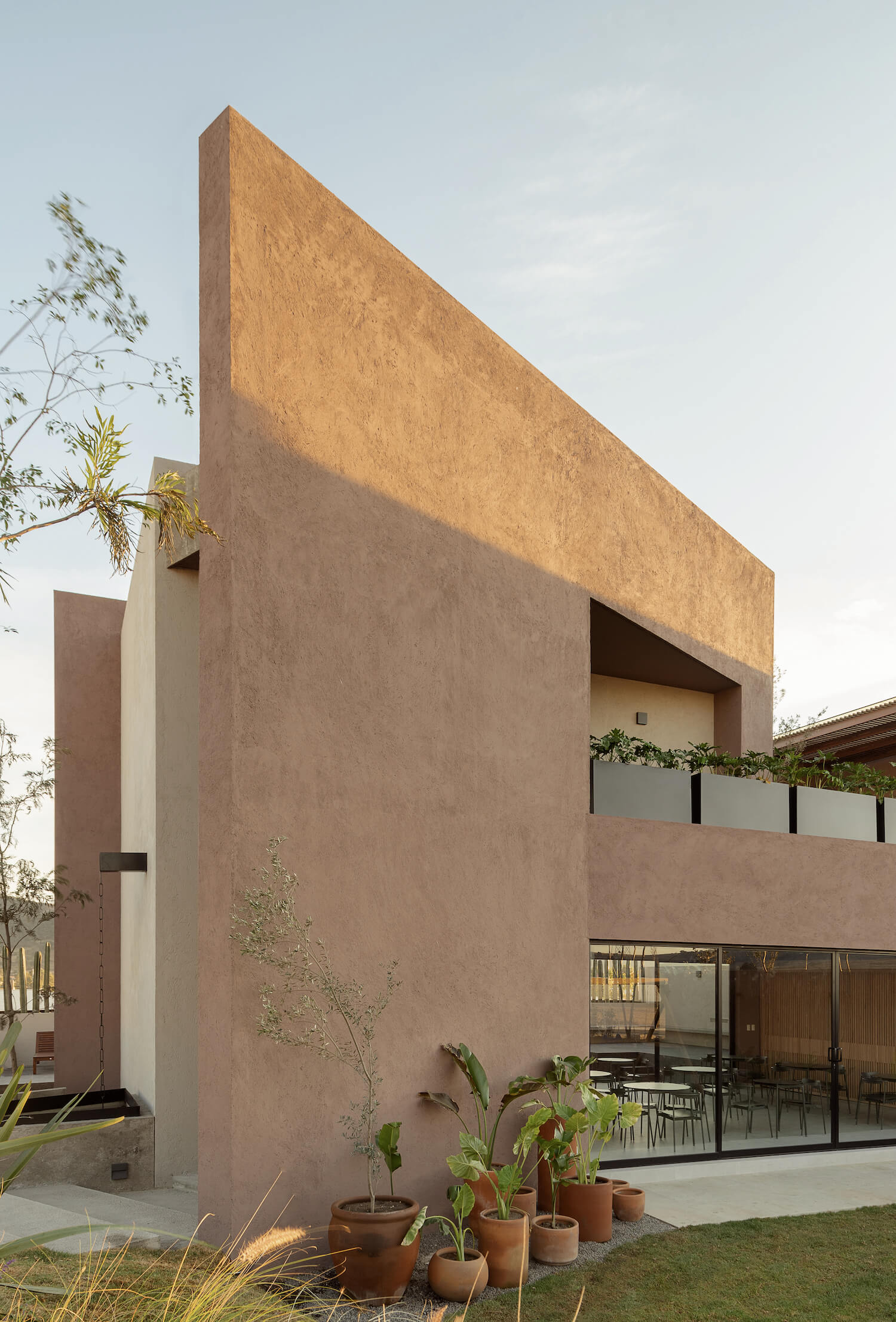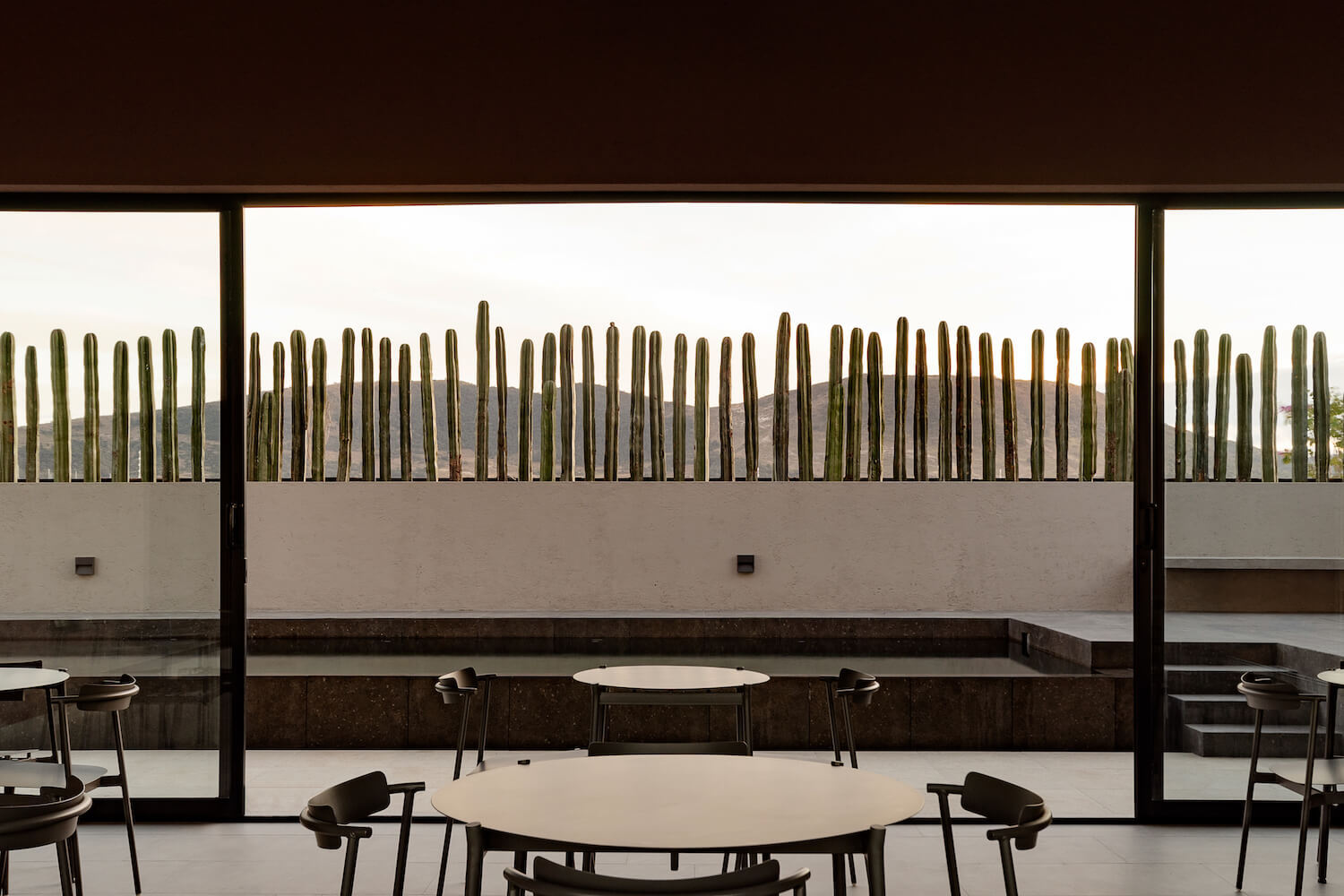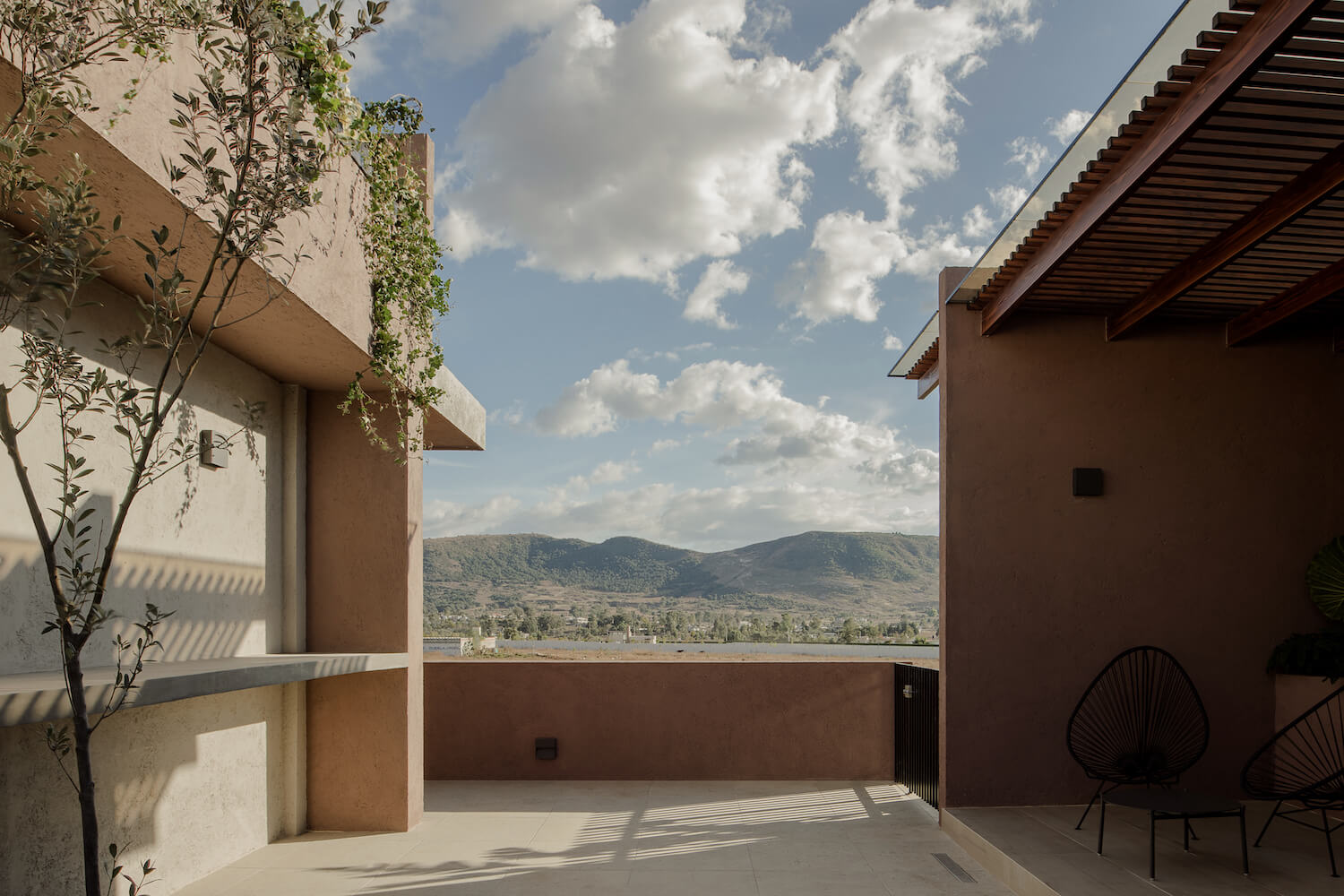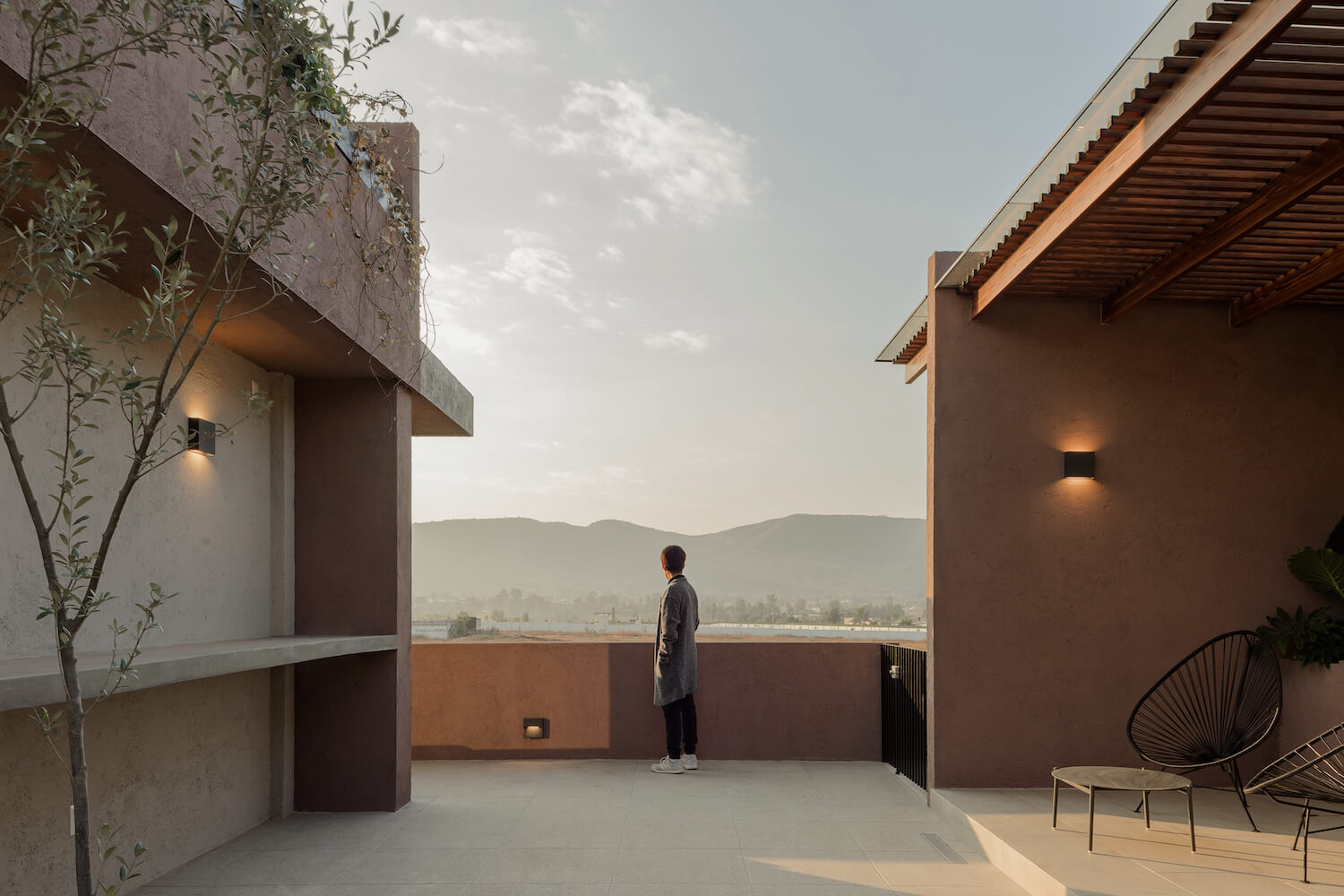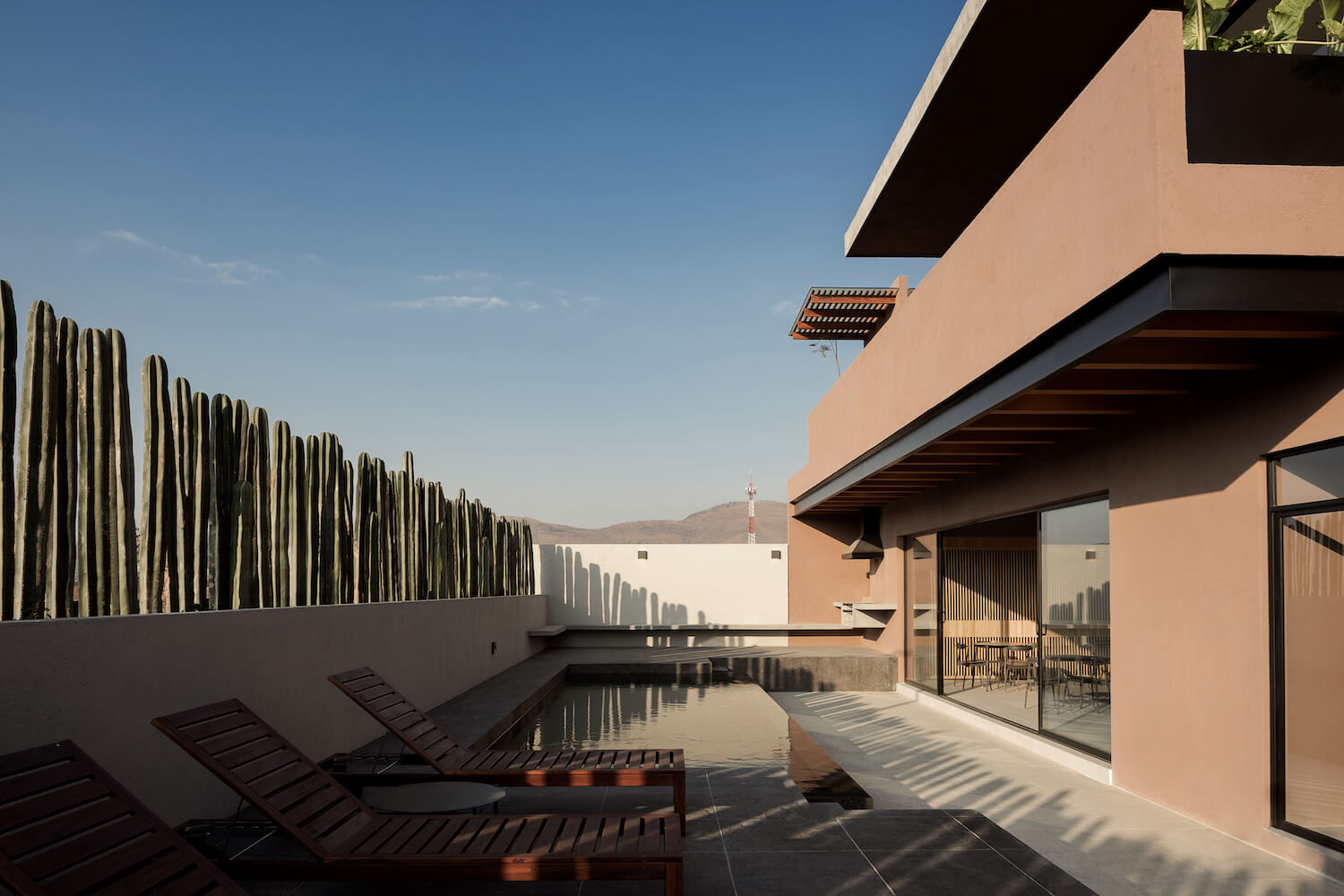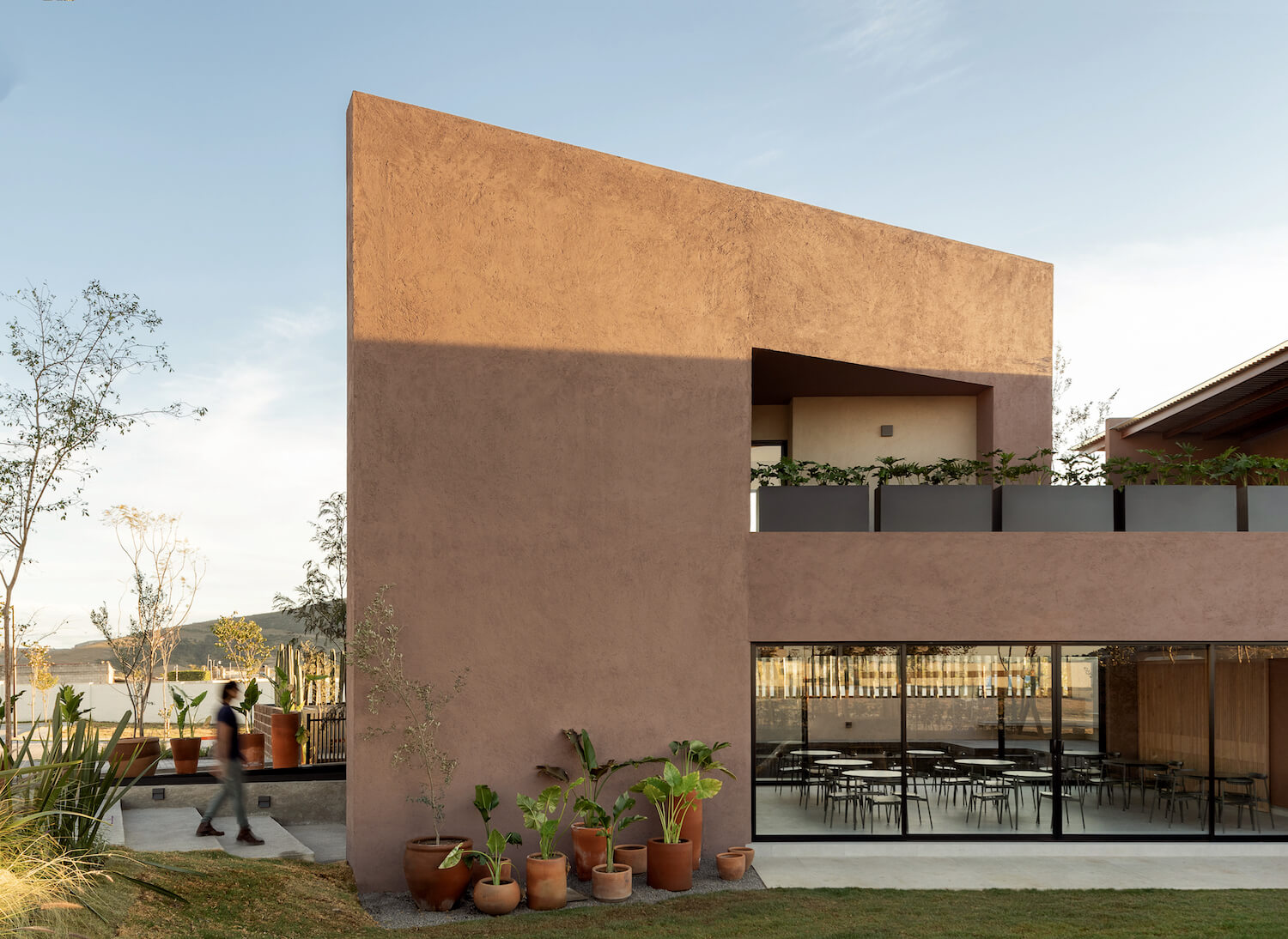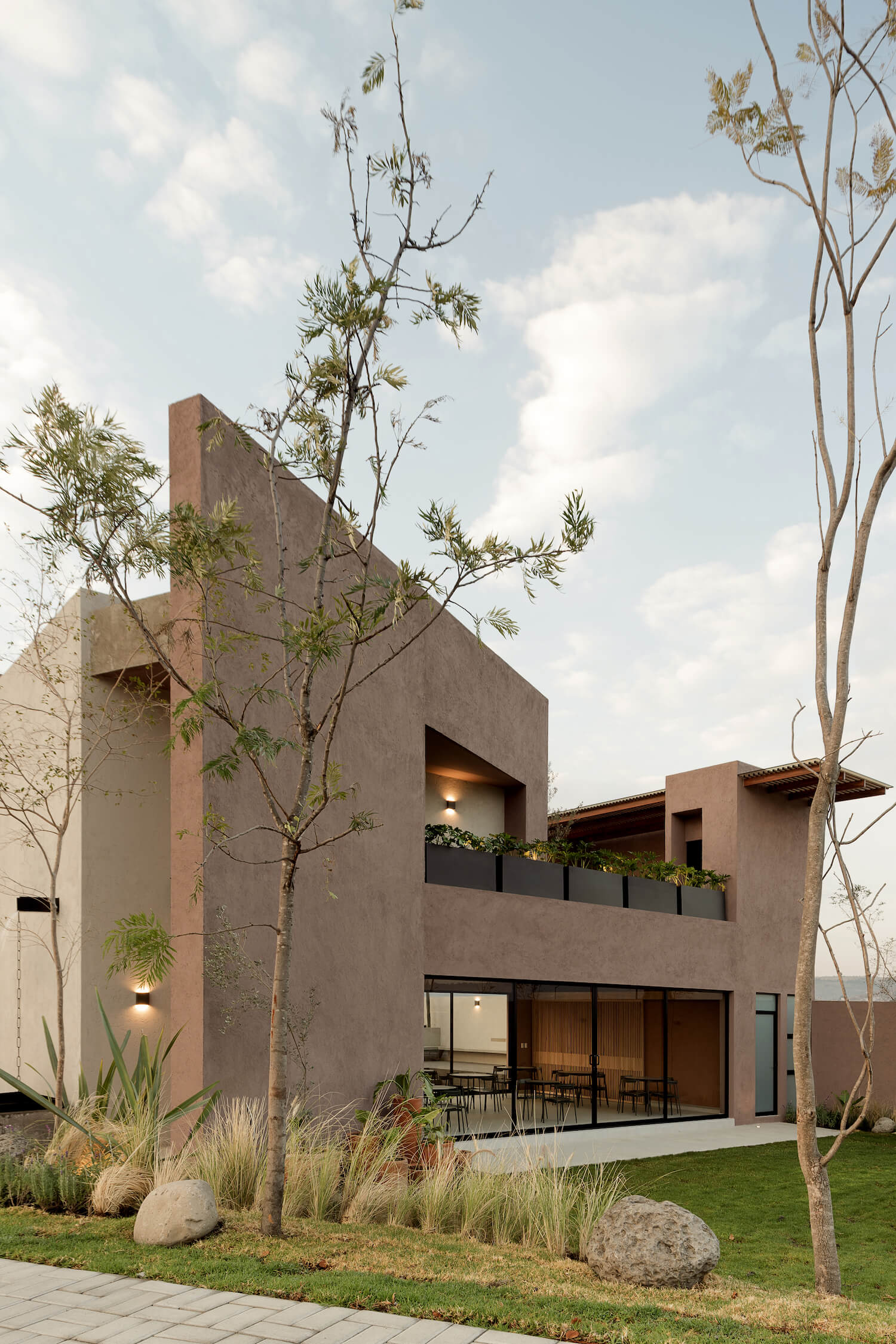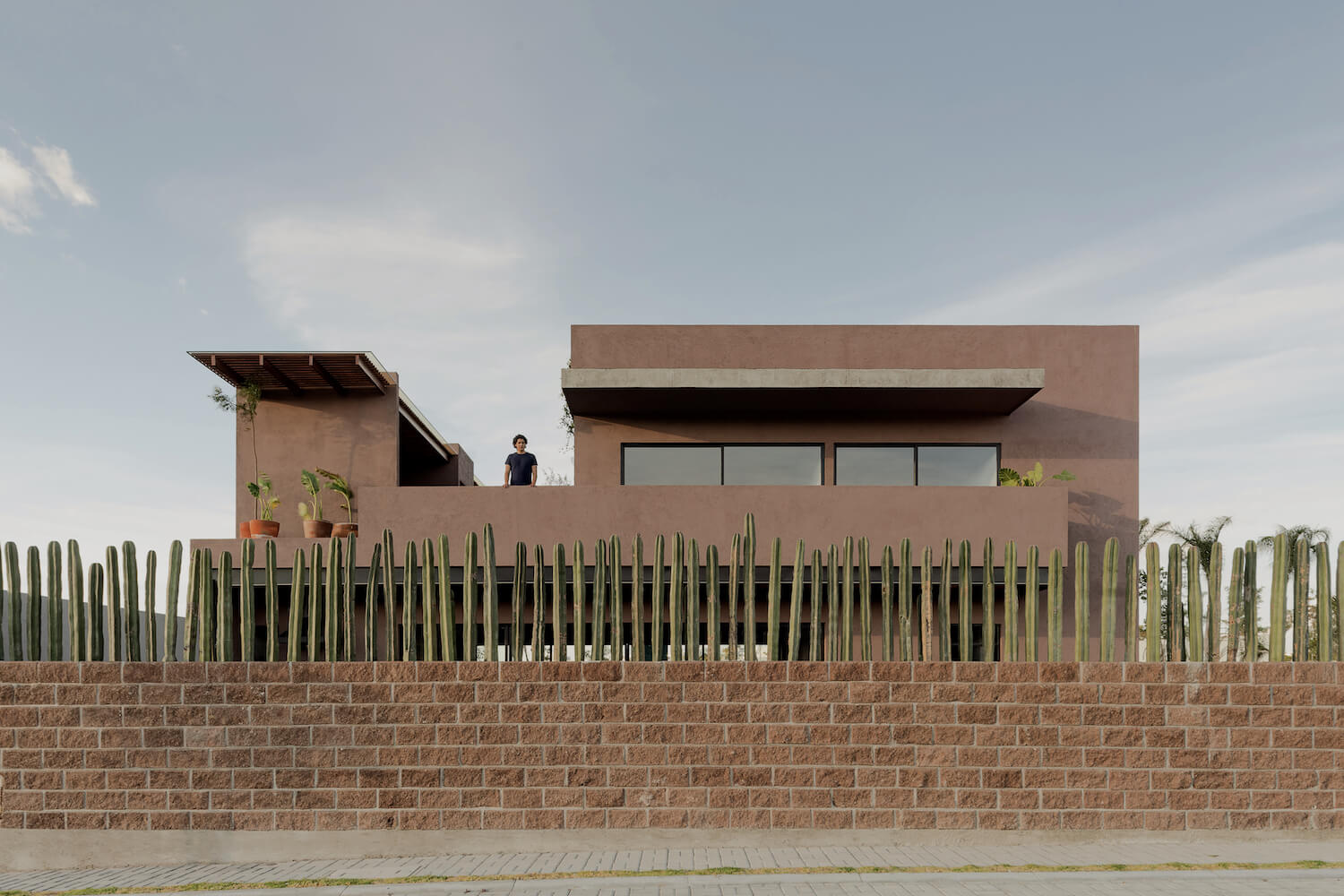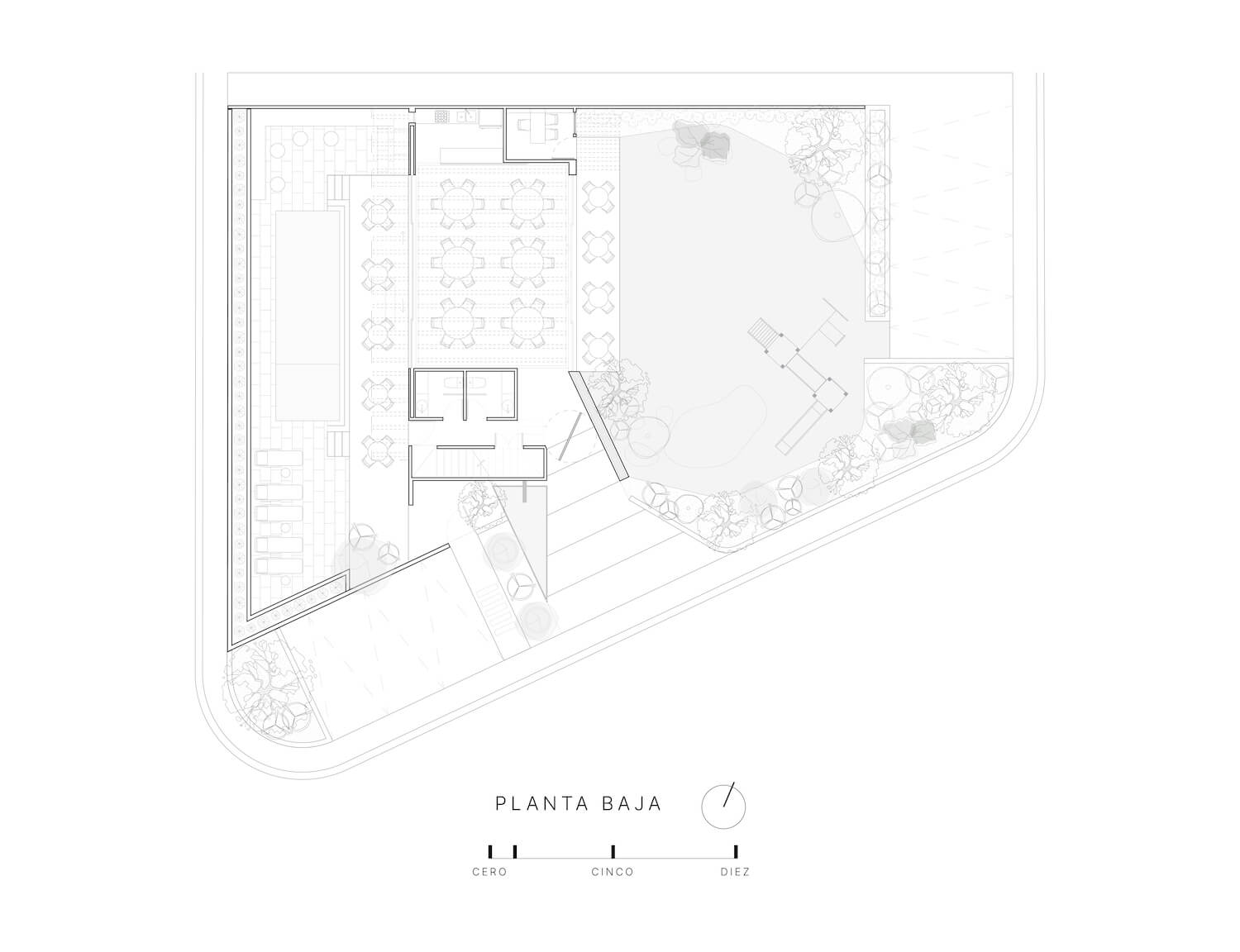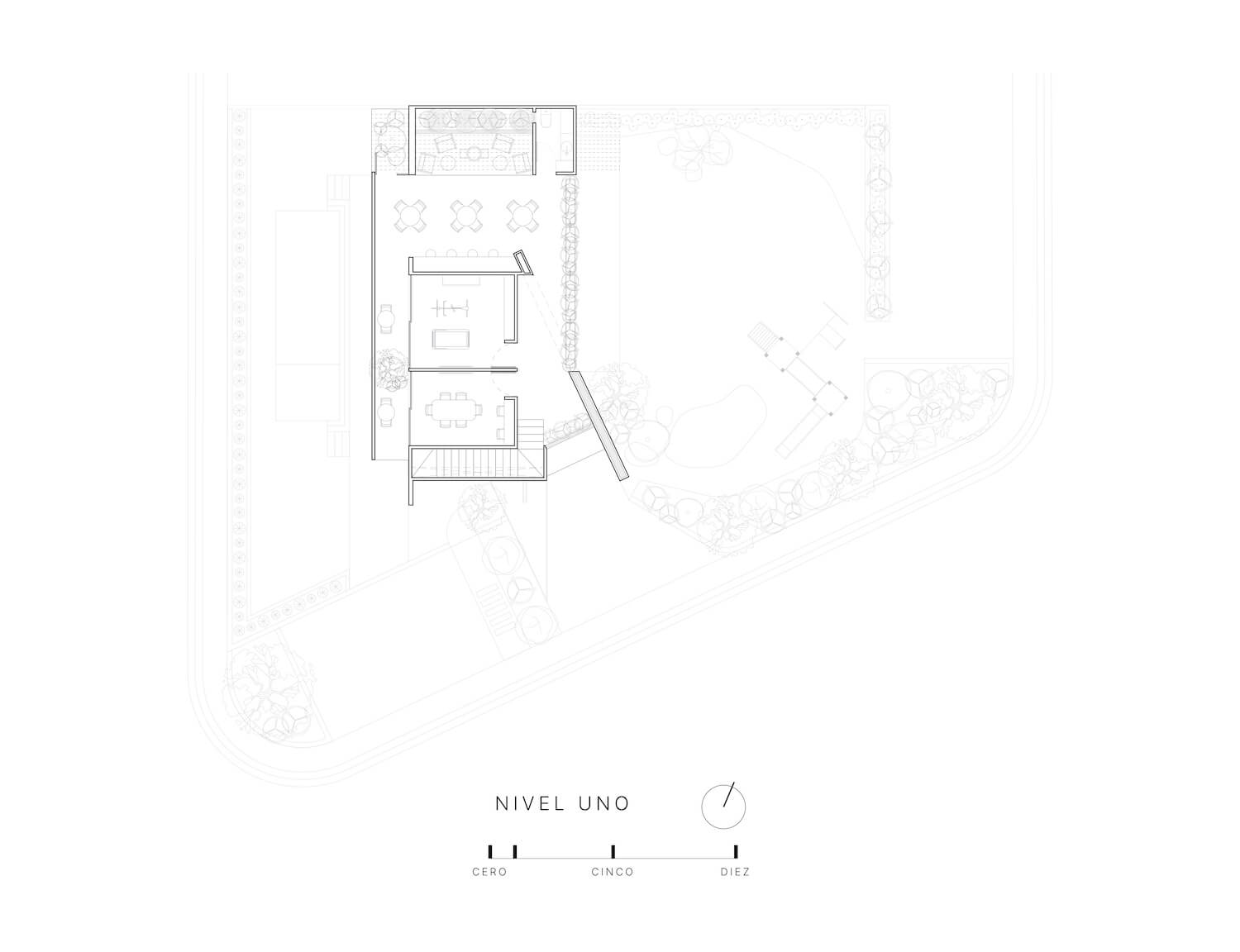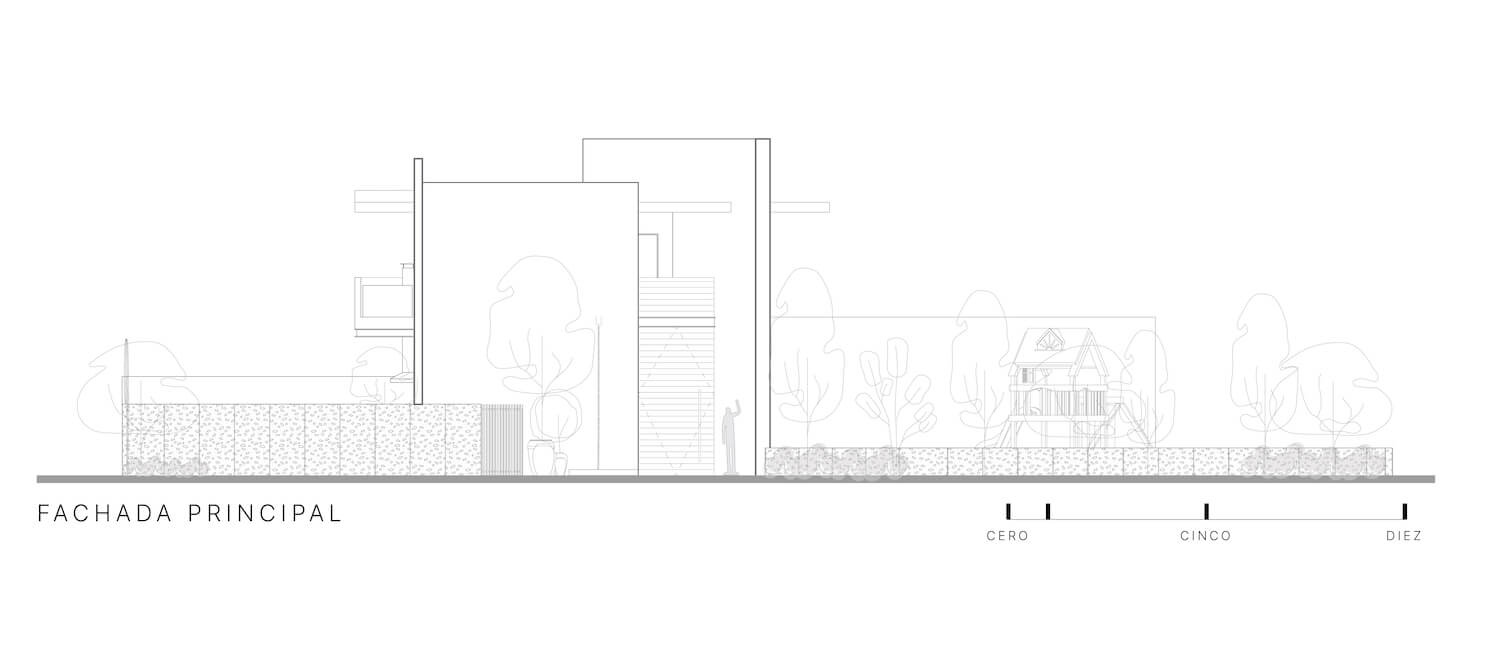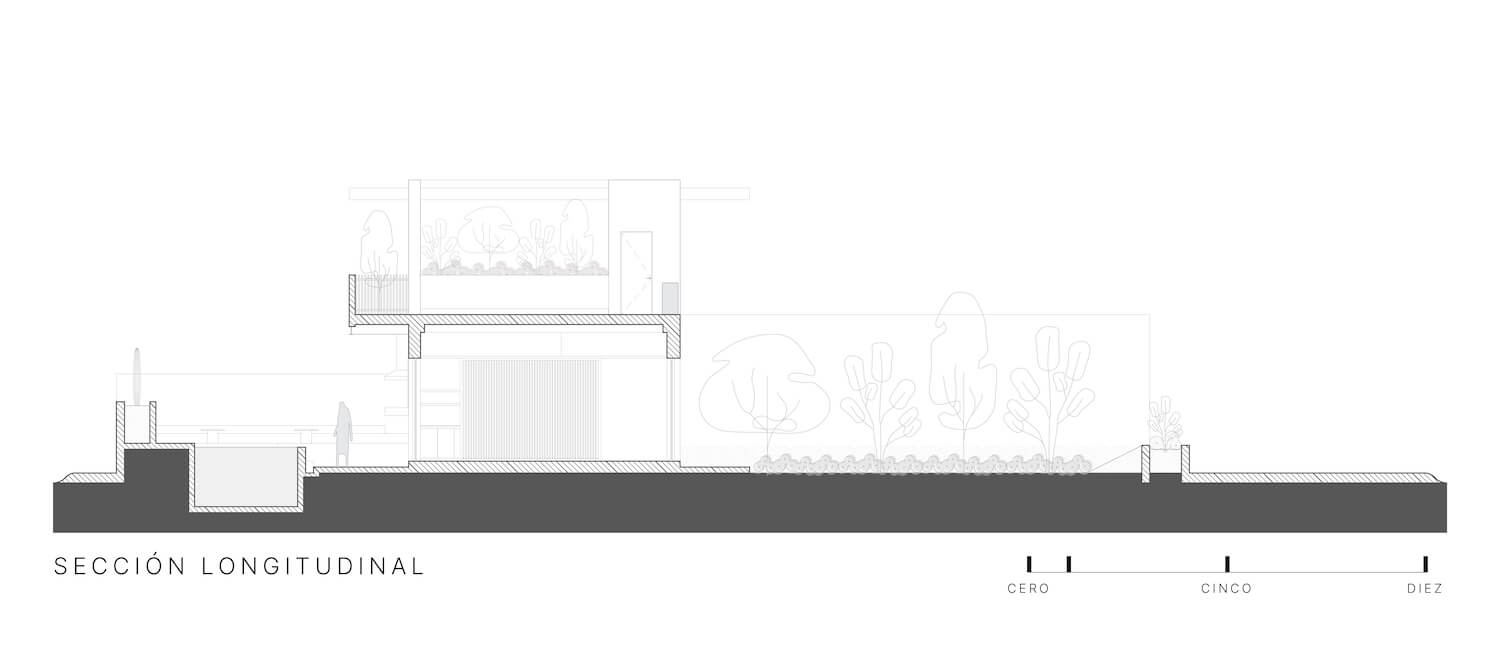 ---