Designed by Shohreh Rafatpanah, this amazing villa is inspired by the Vanna Venturi House, one of the first prominent works of the postmodern architecture movement that was designed by architect Robert Venturi.
Student's statement: As we`ve seen in Venturi`s house there are some rooms without a lot of circulation…. So, in our design we used this quality and there isn`t useless corridor in this villa. Some interior steps connect spaces.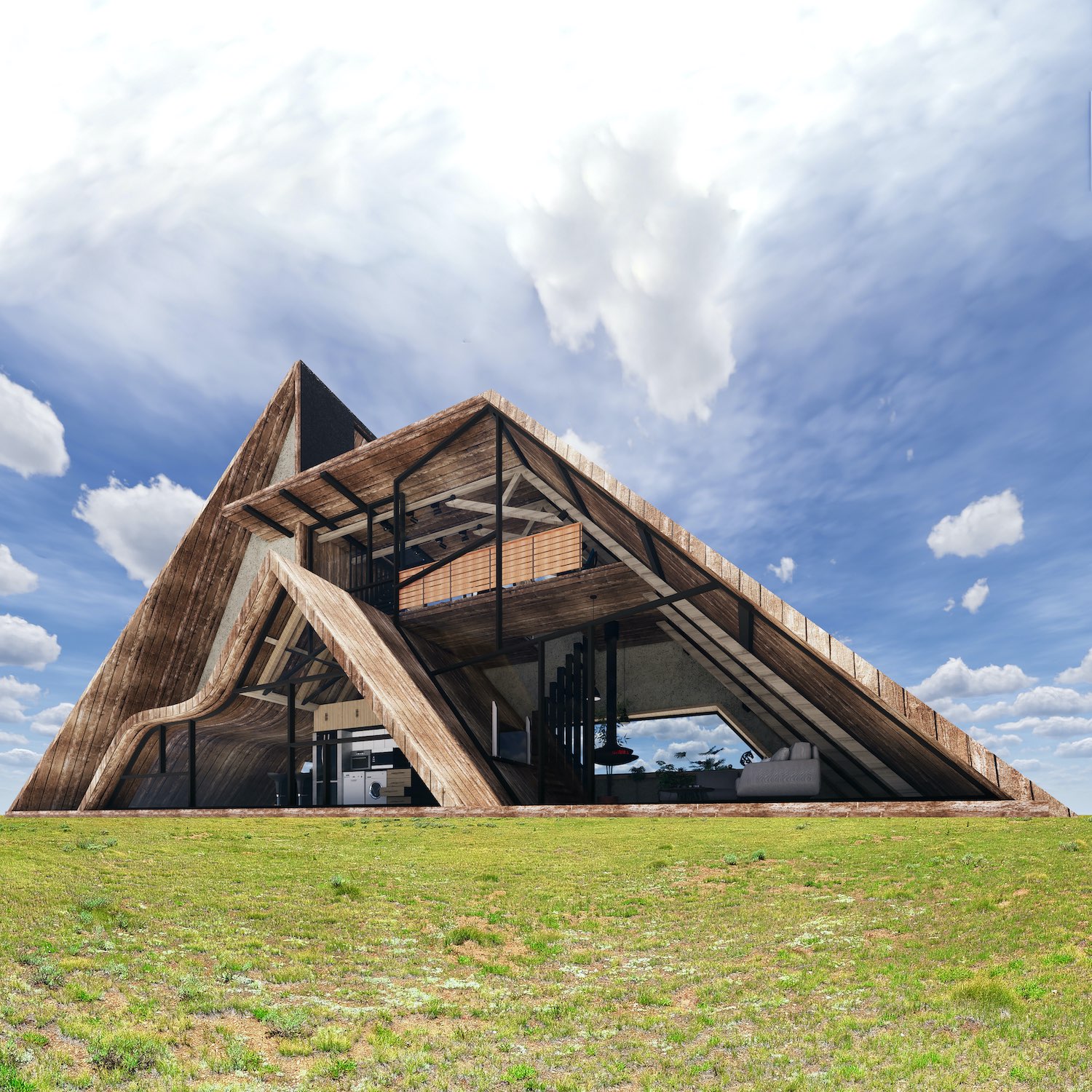 Some qualities of this house are:
Limited circulation
Limited dividing spaces
Some big rooms
Usage of rectangle. curve and oblique elements
Complexity and contrast
Look like an ordinary house
Different elevations
Aslant ceiling
Exaggeration
Different materials
Historical elements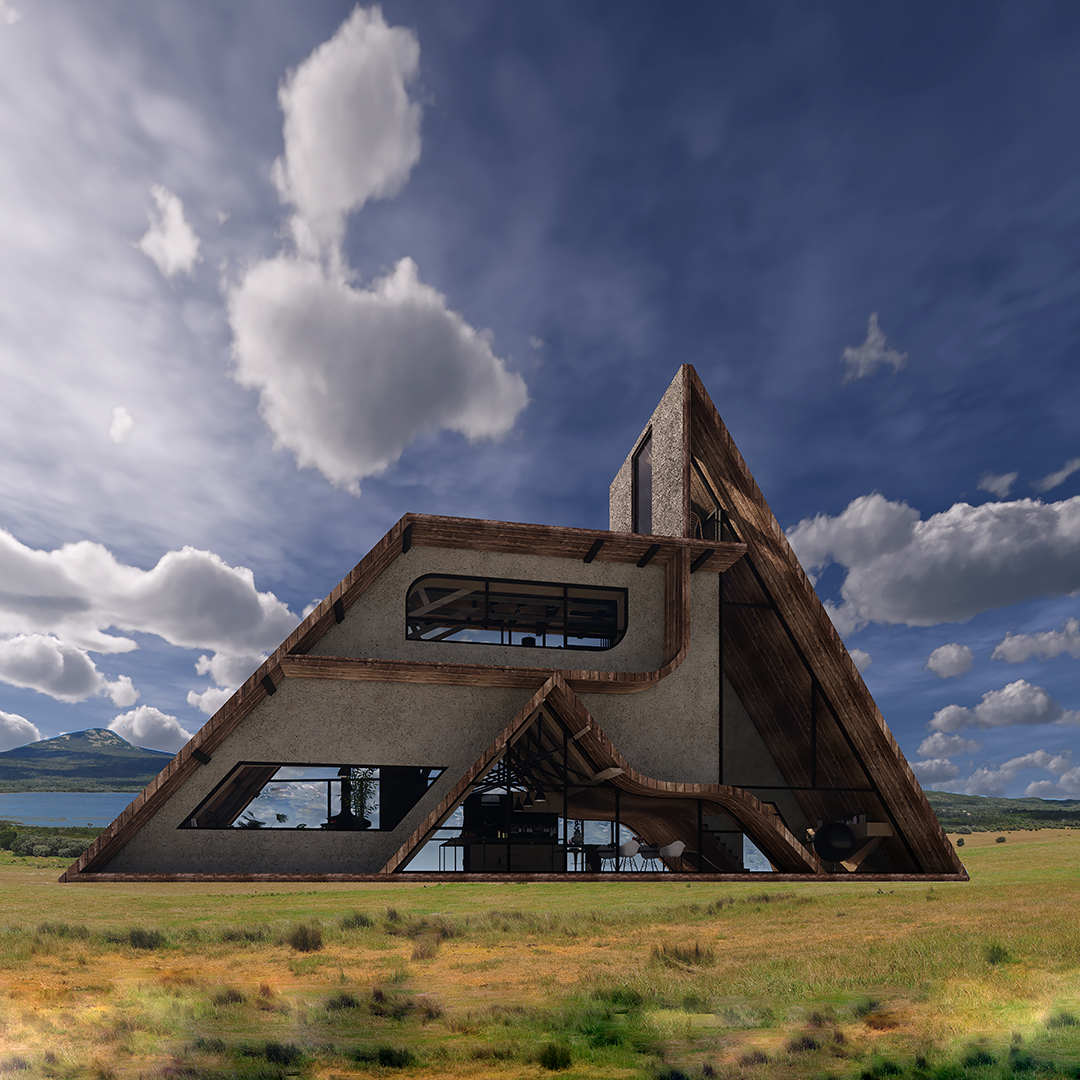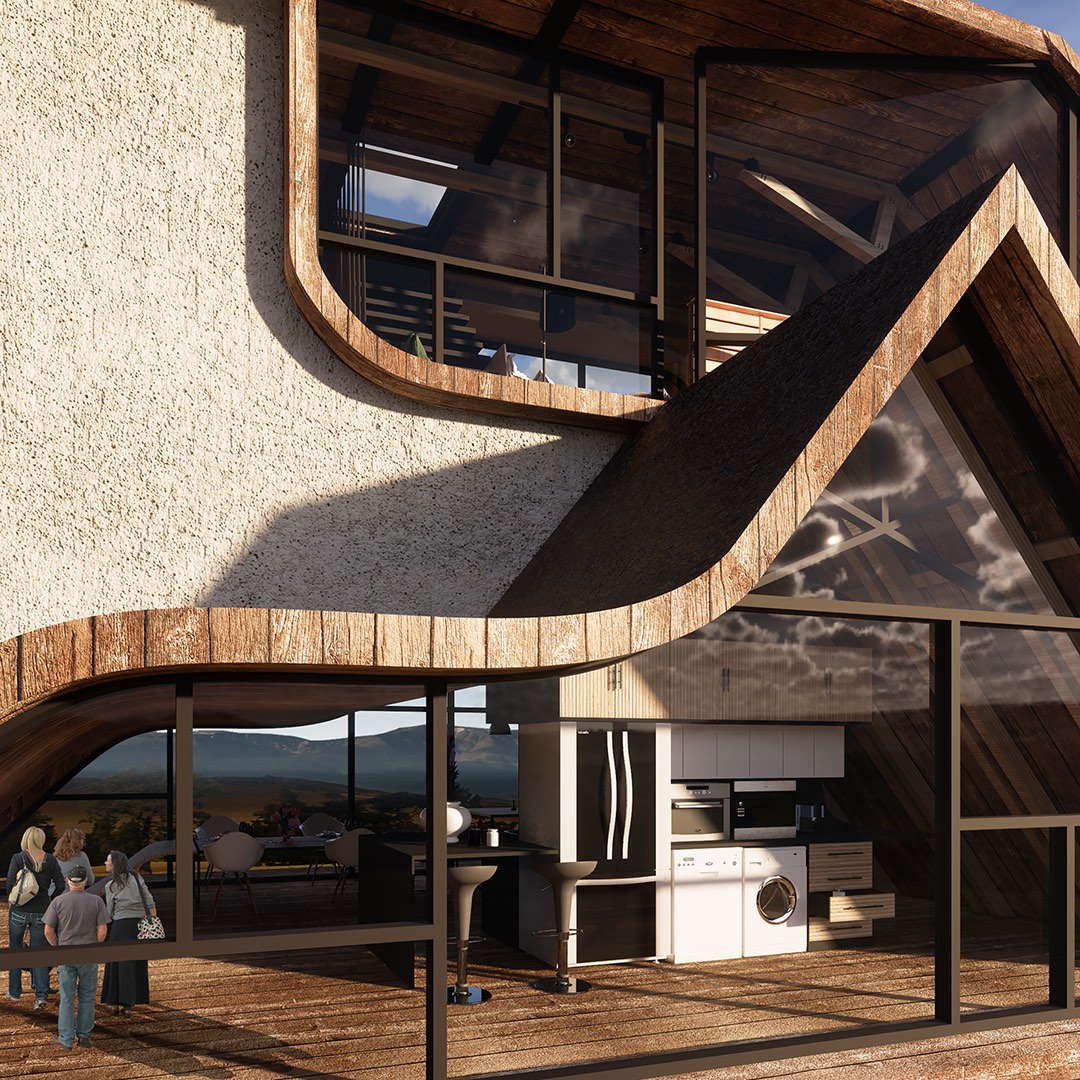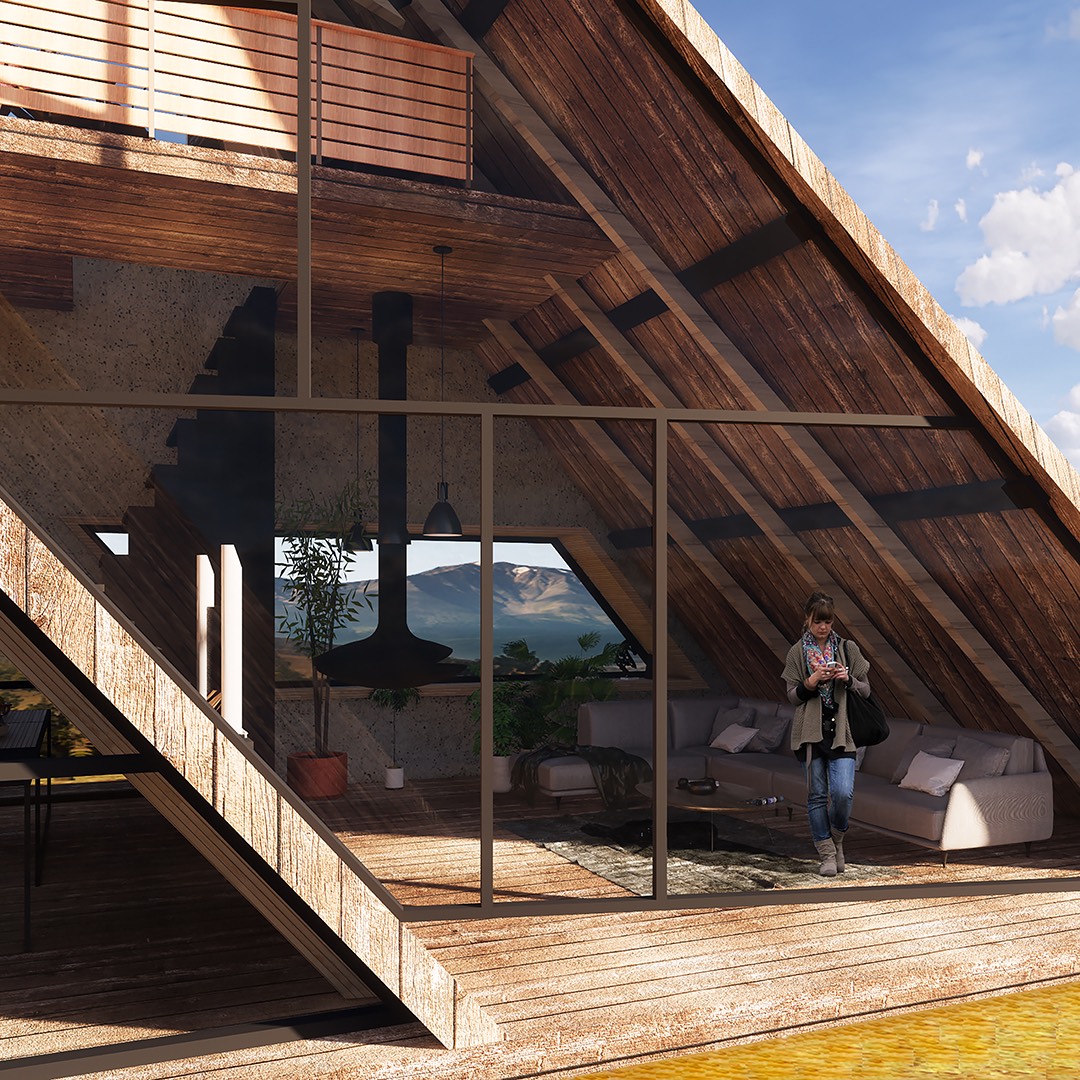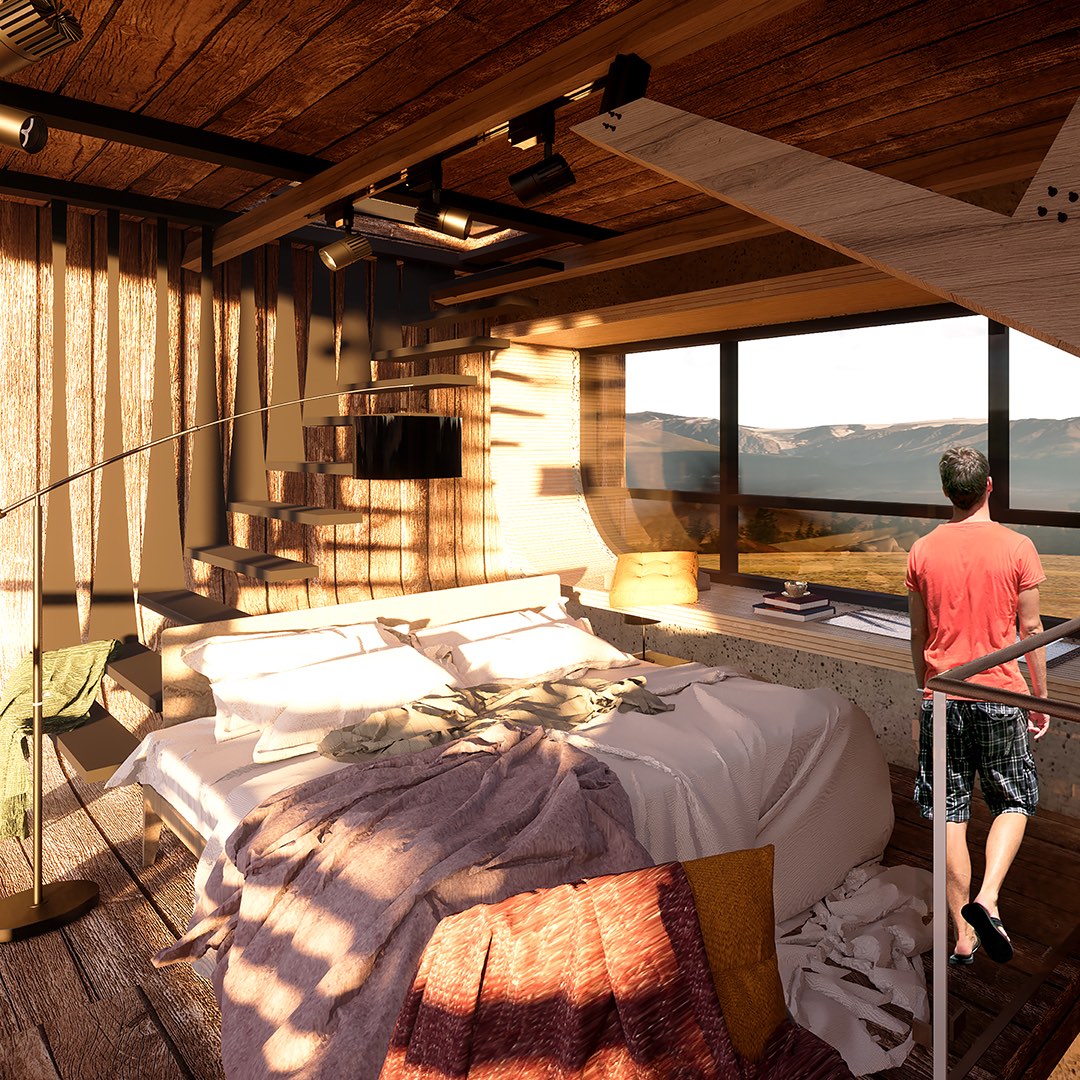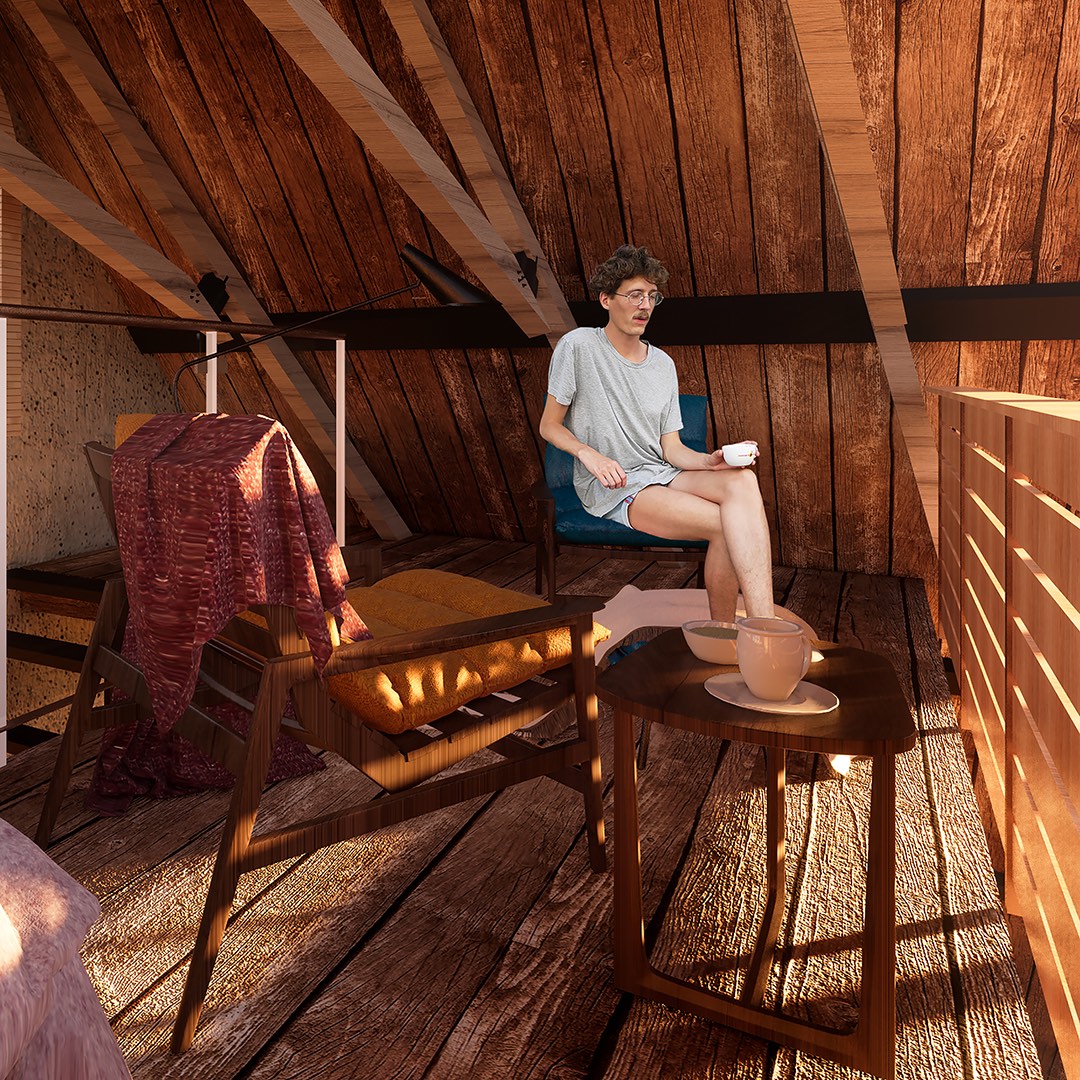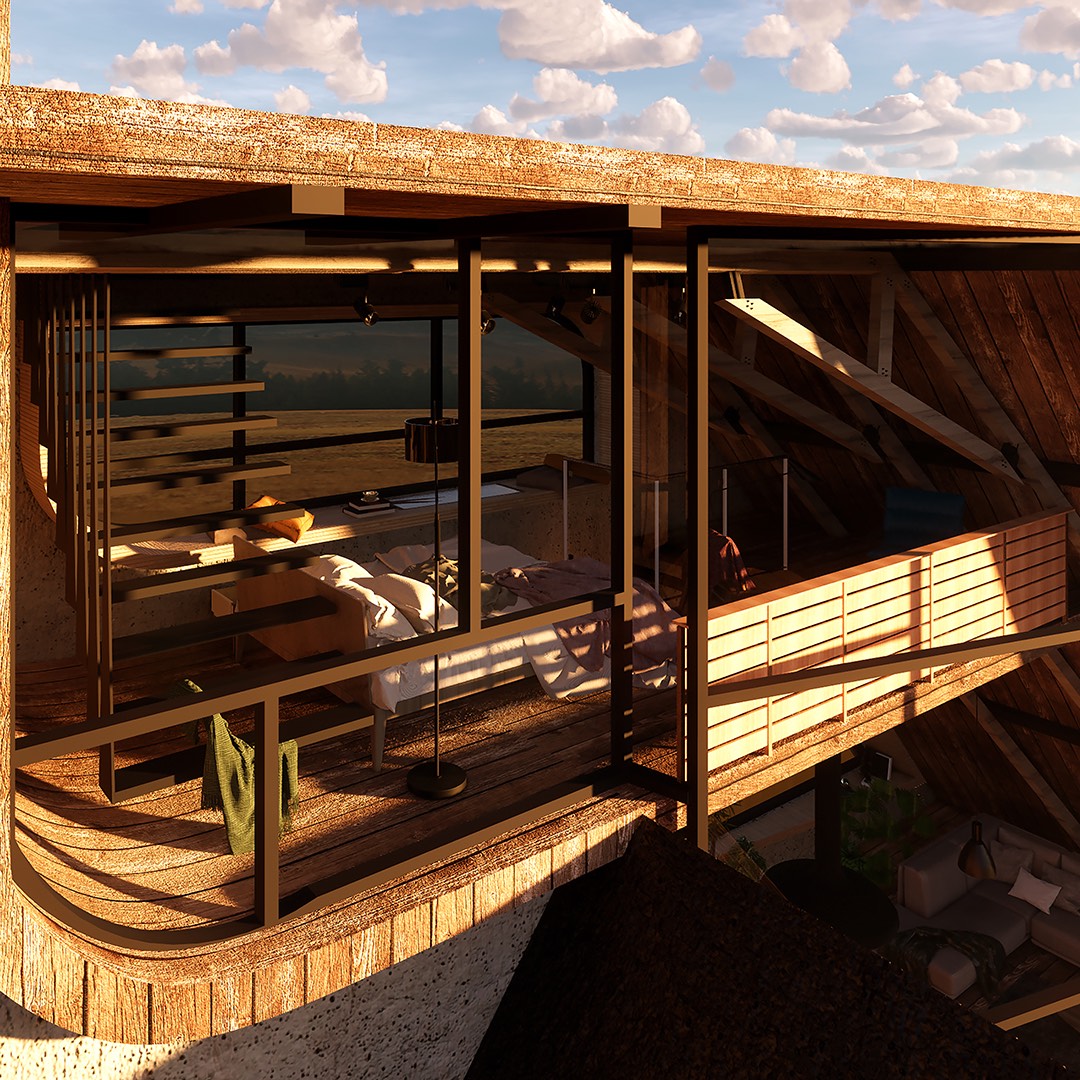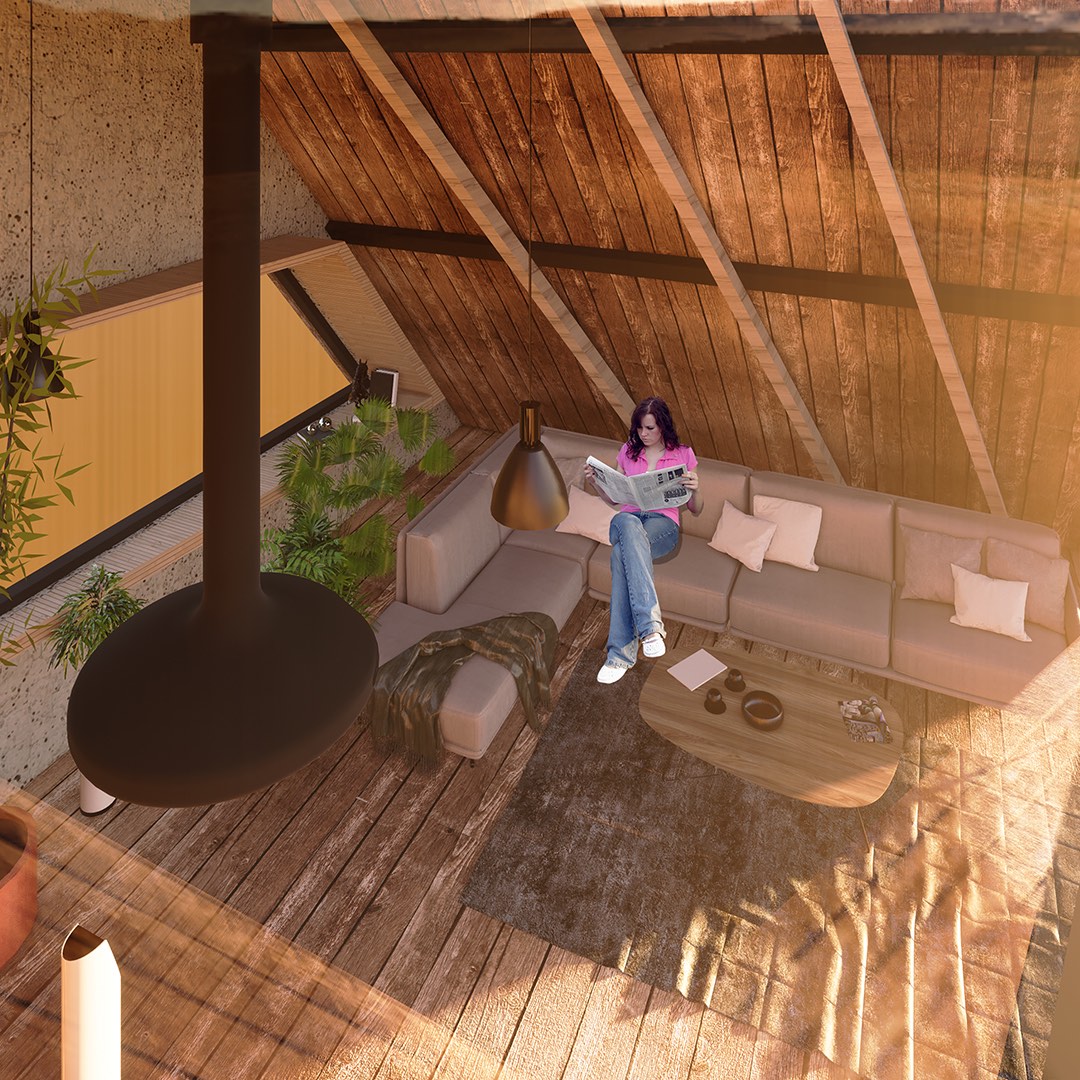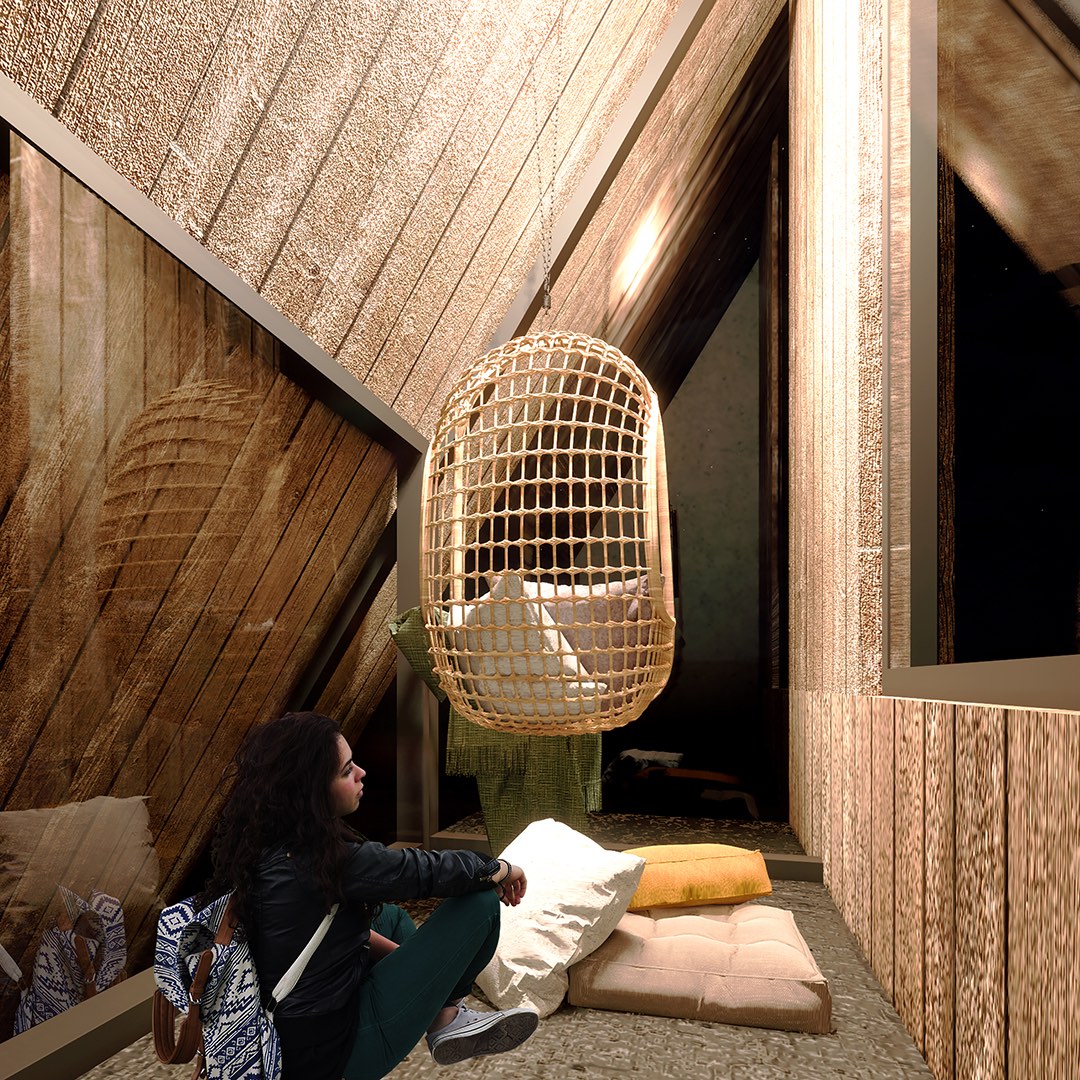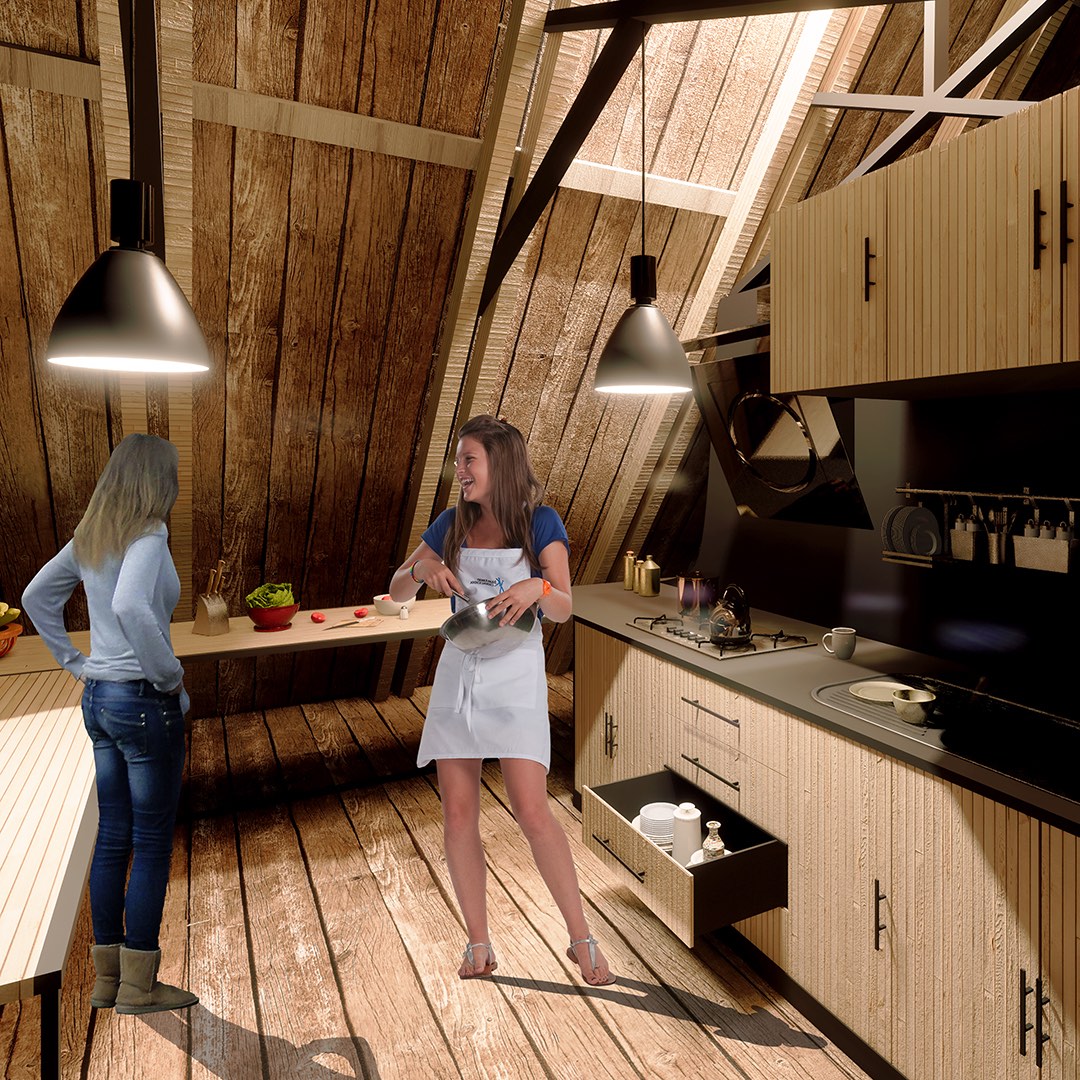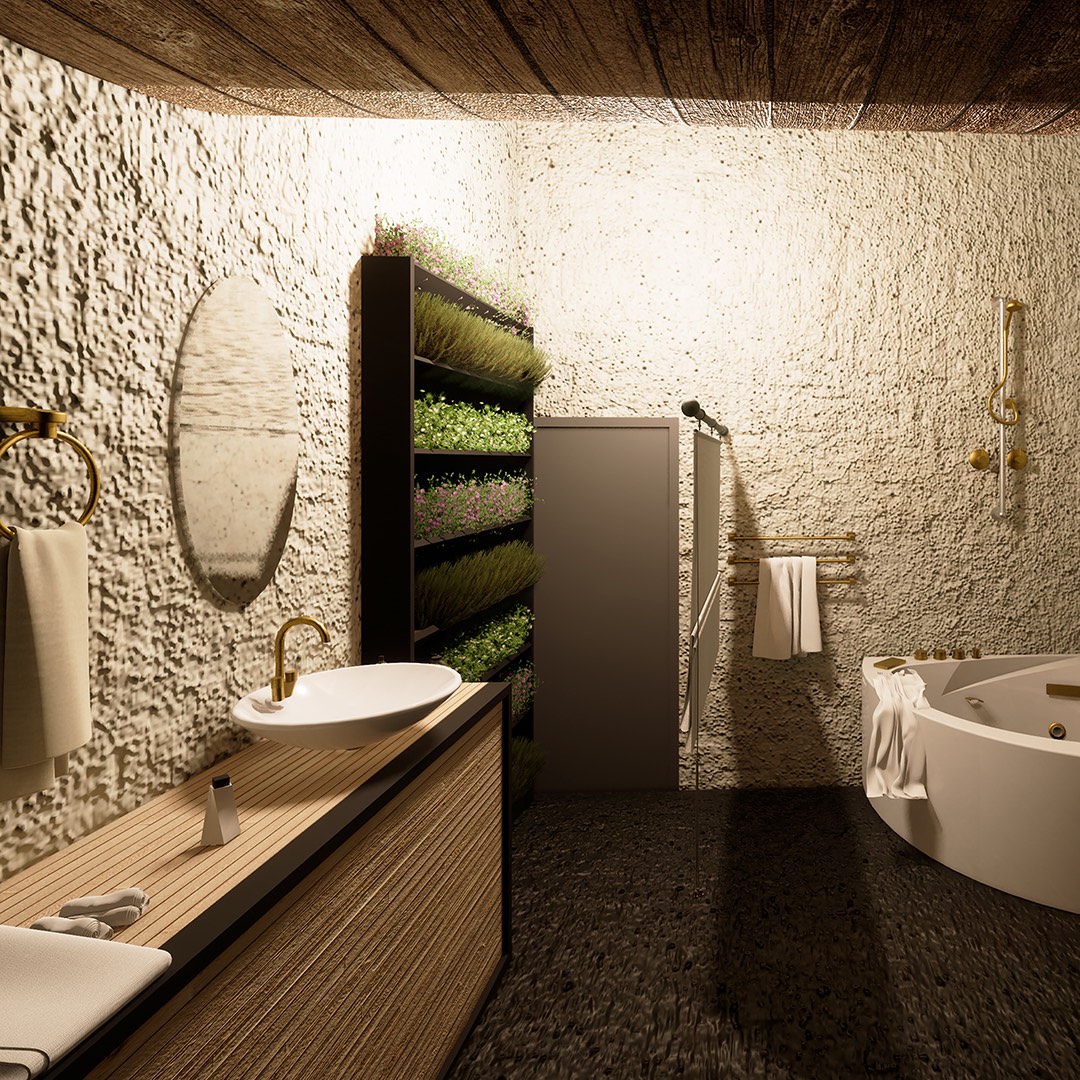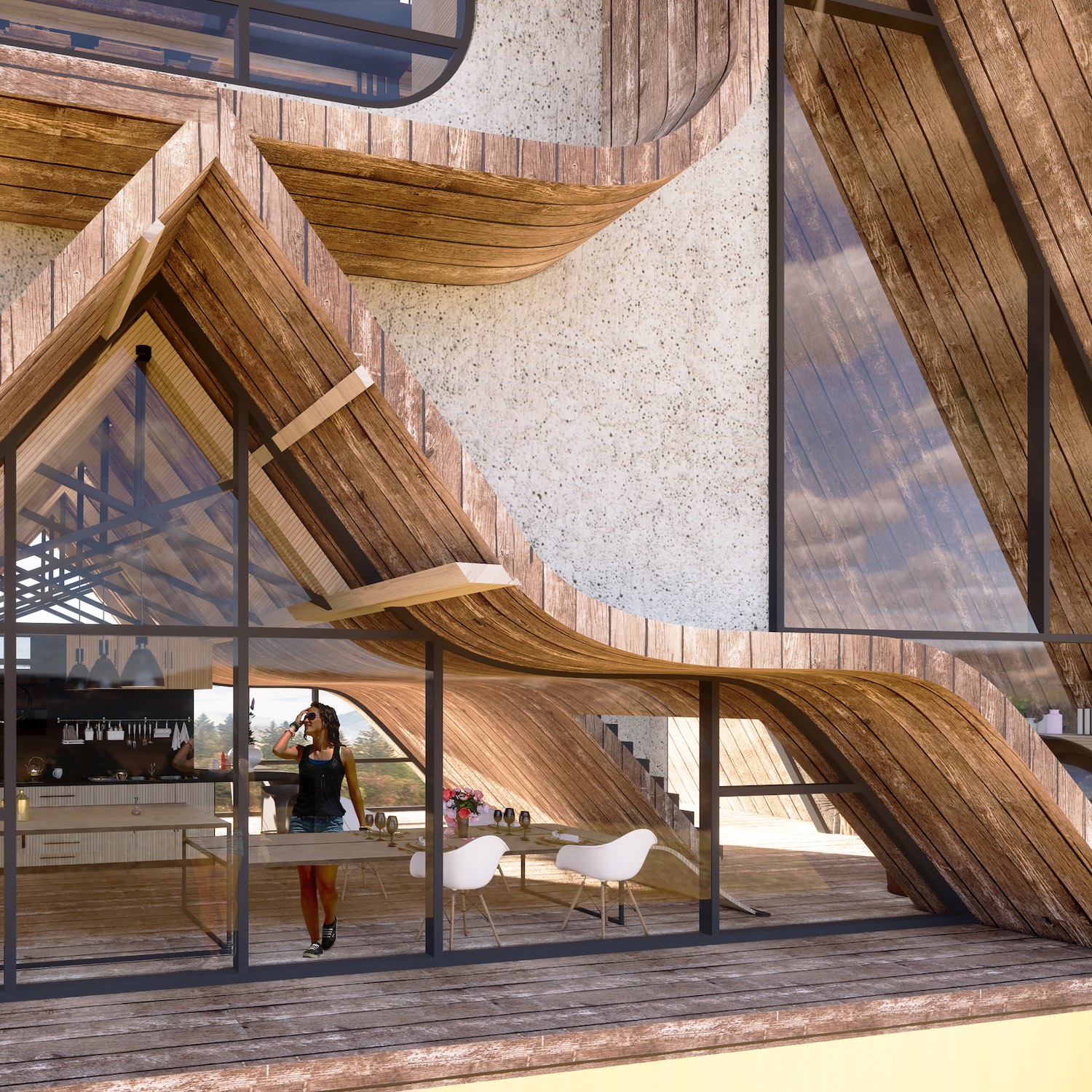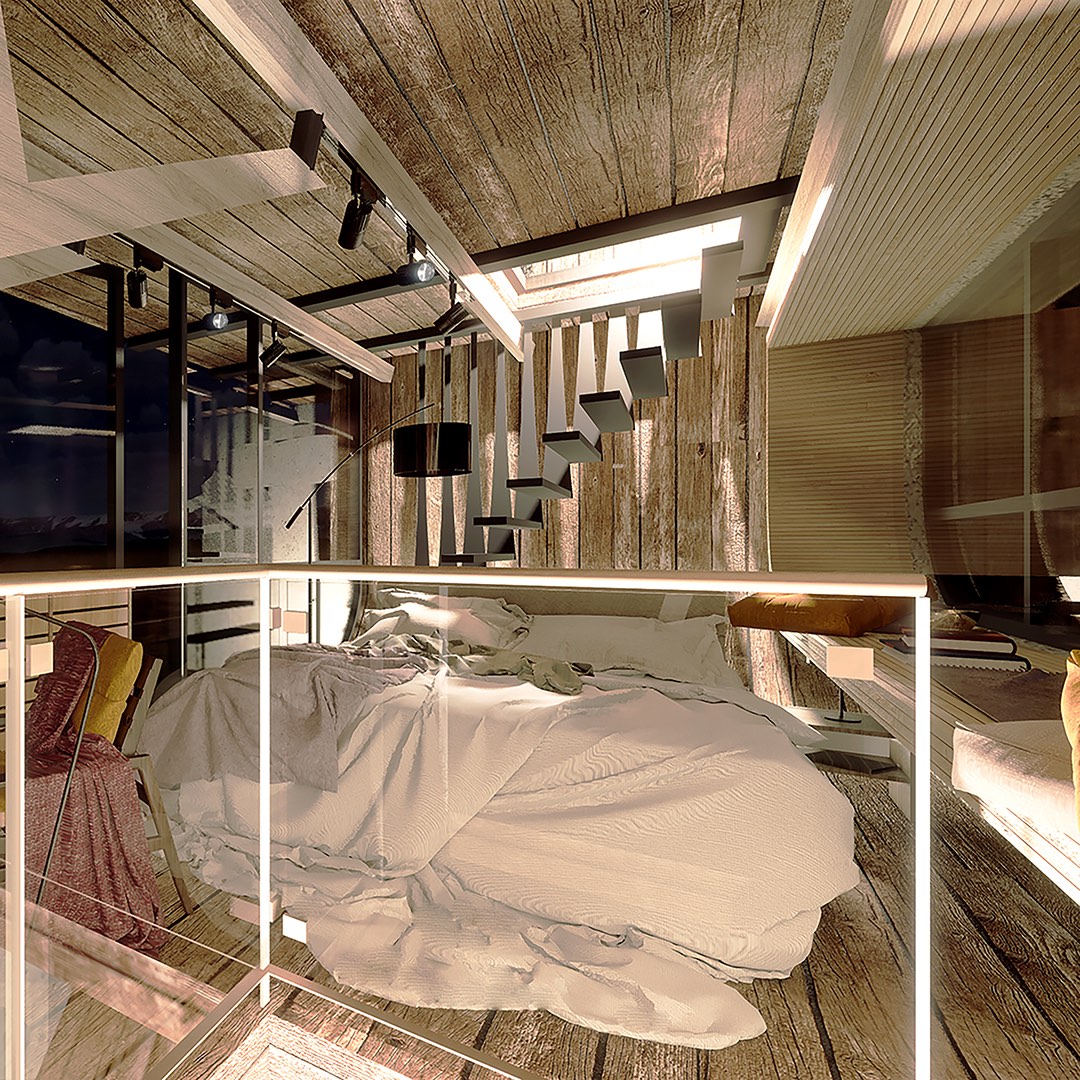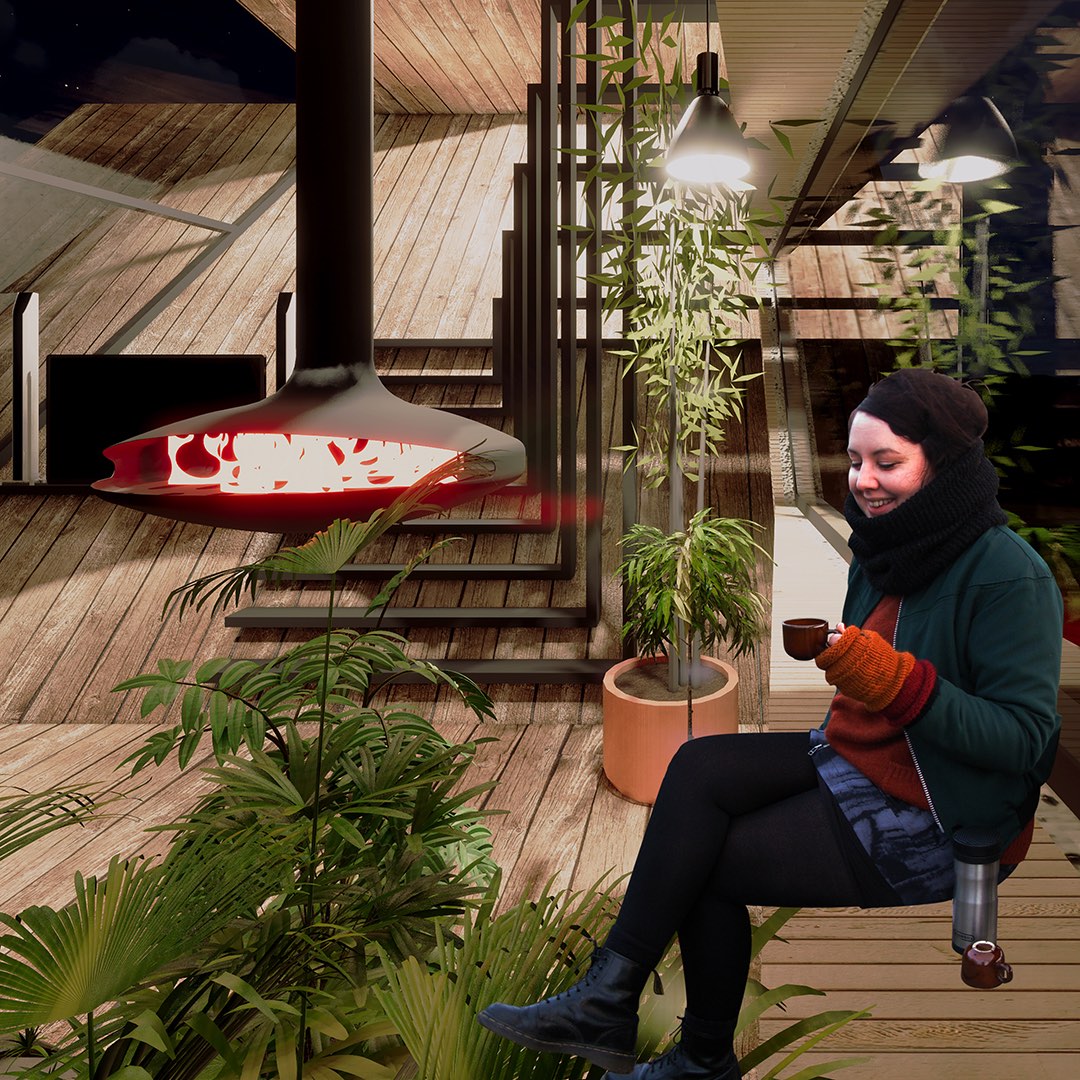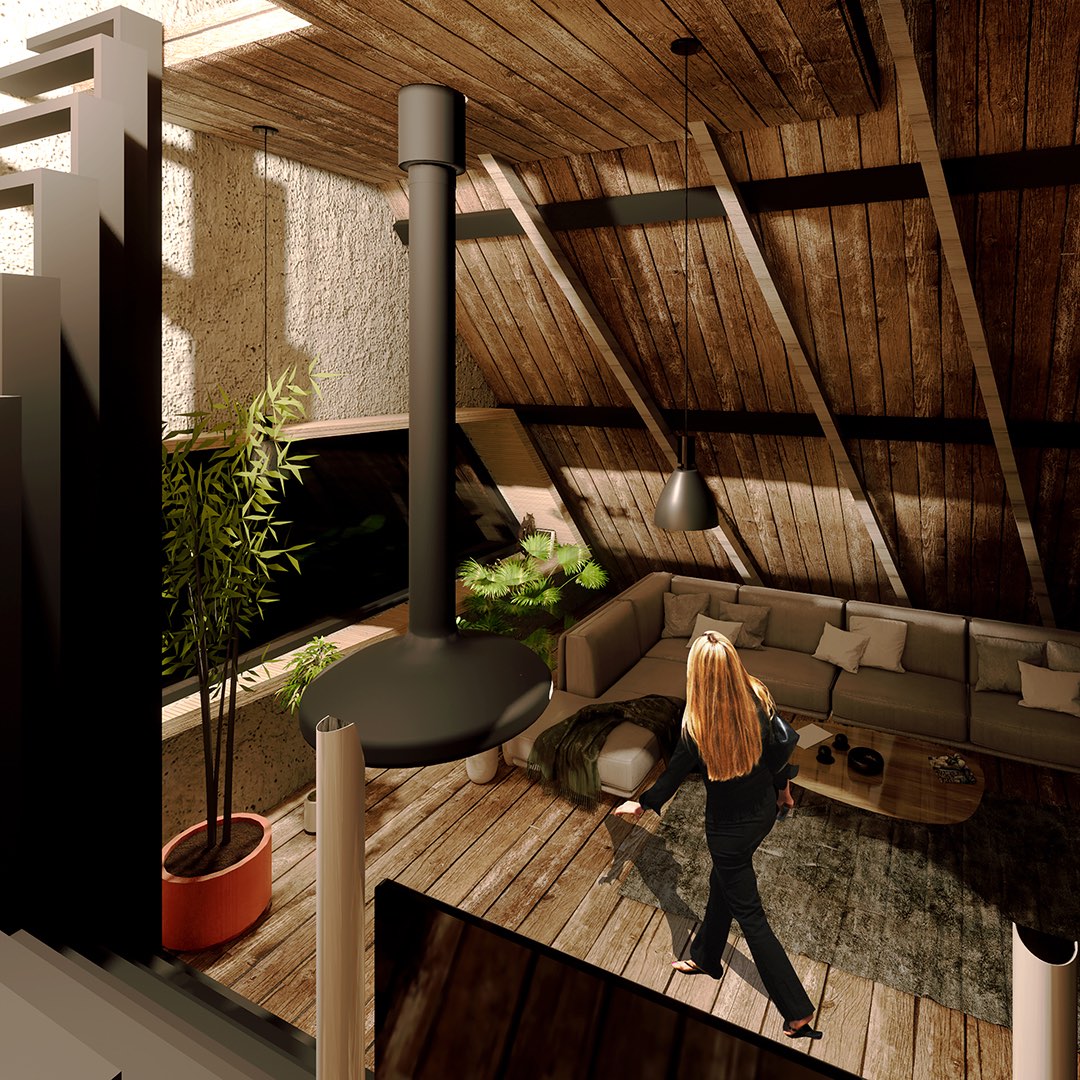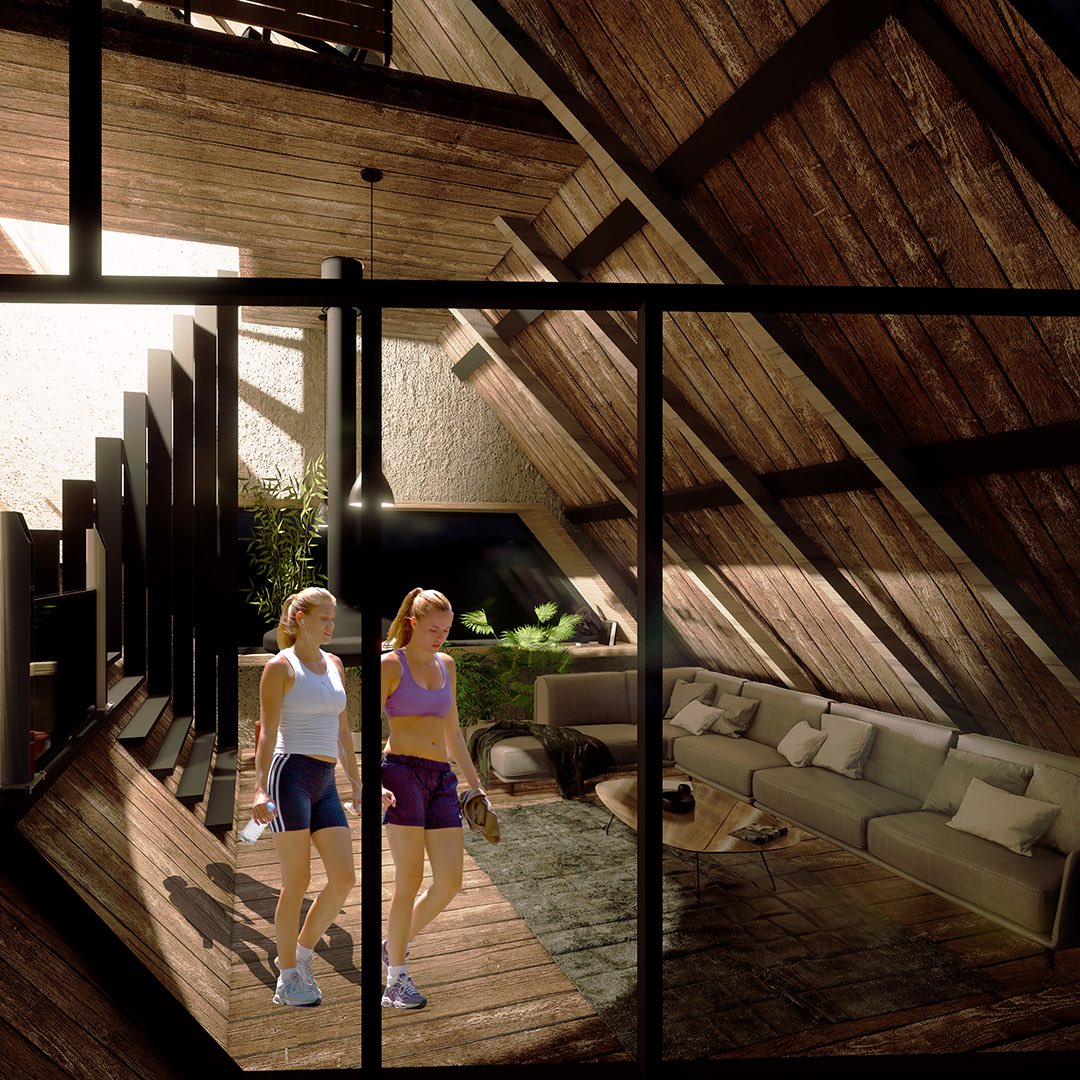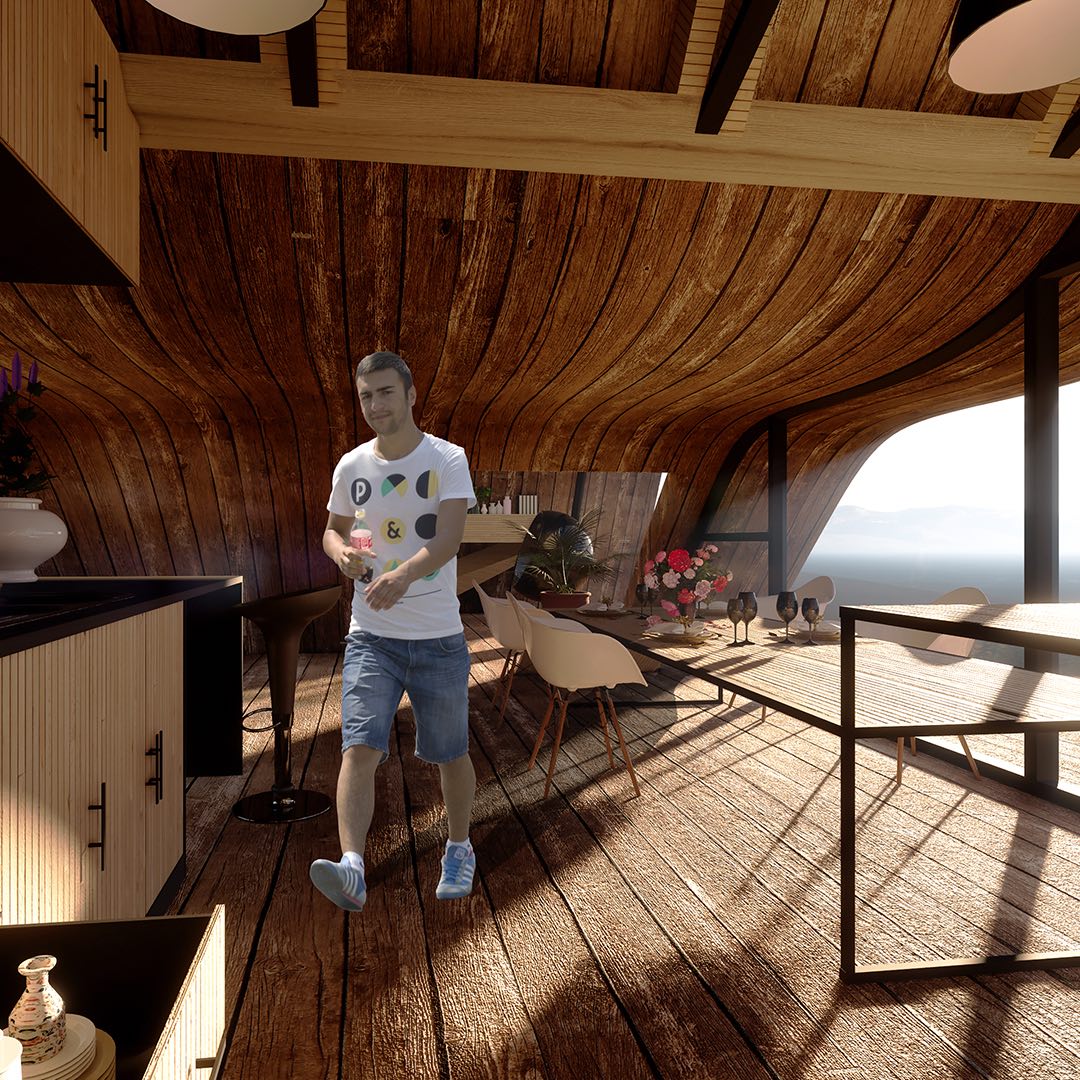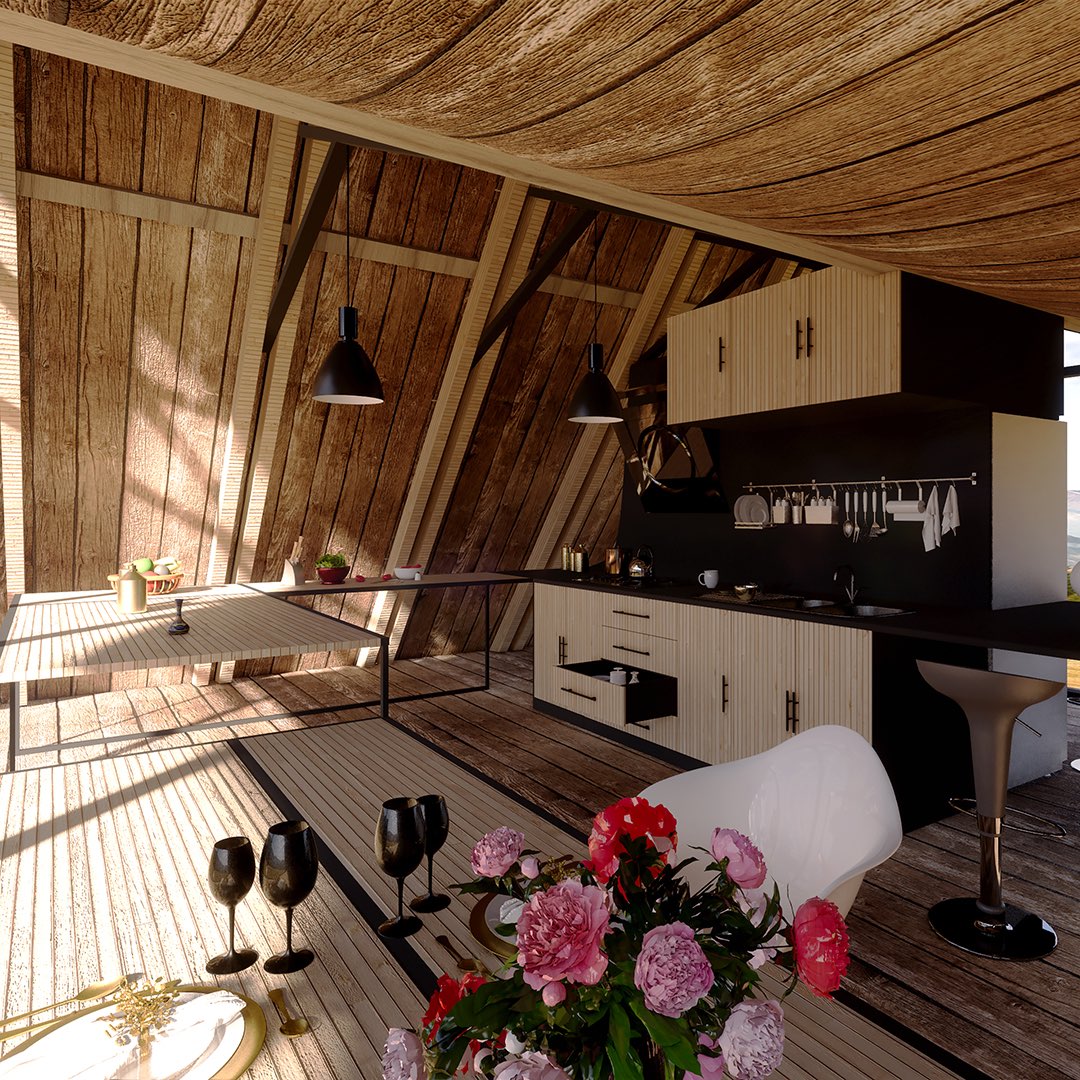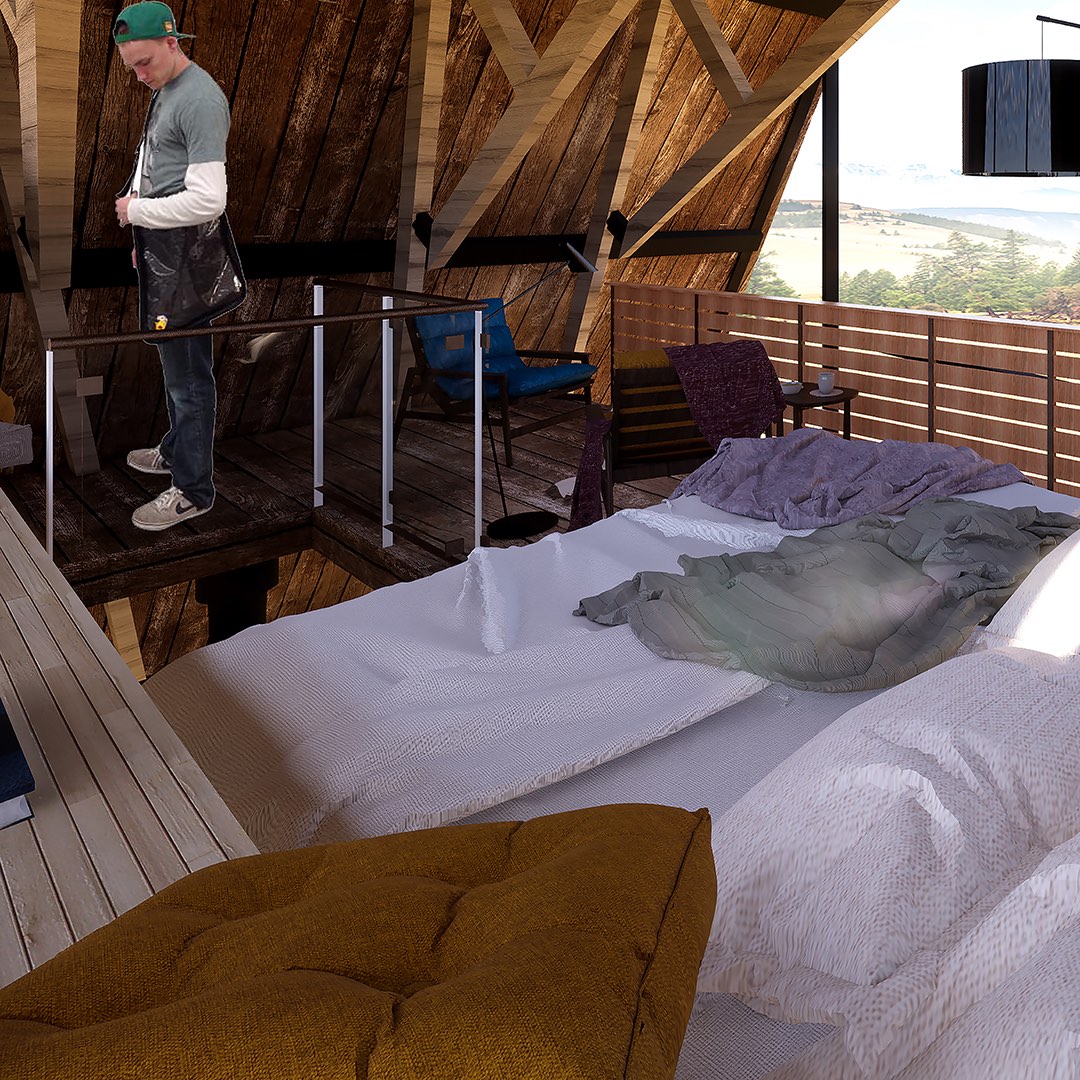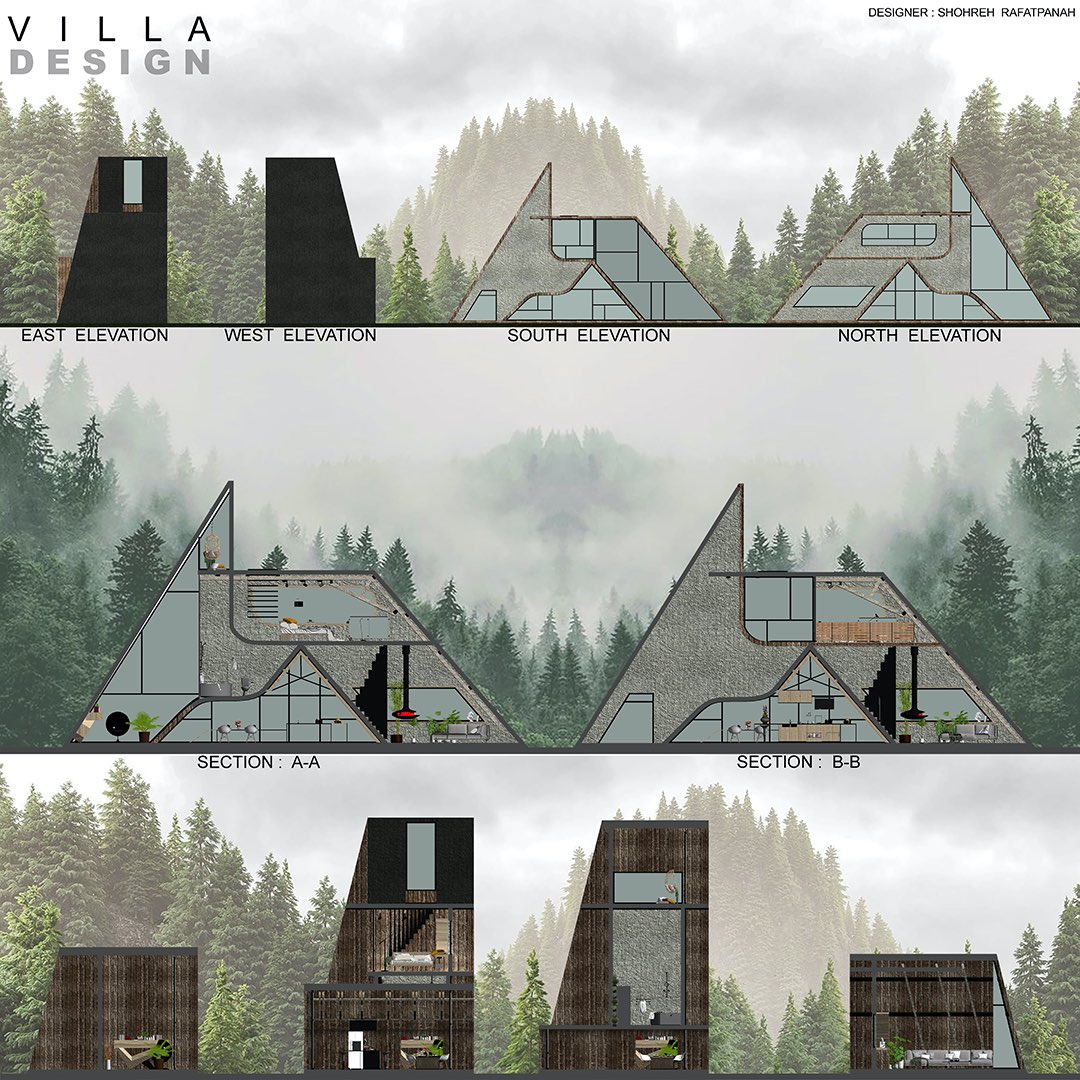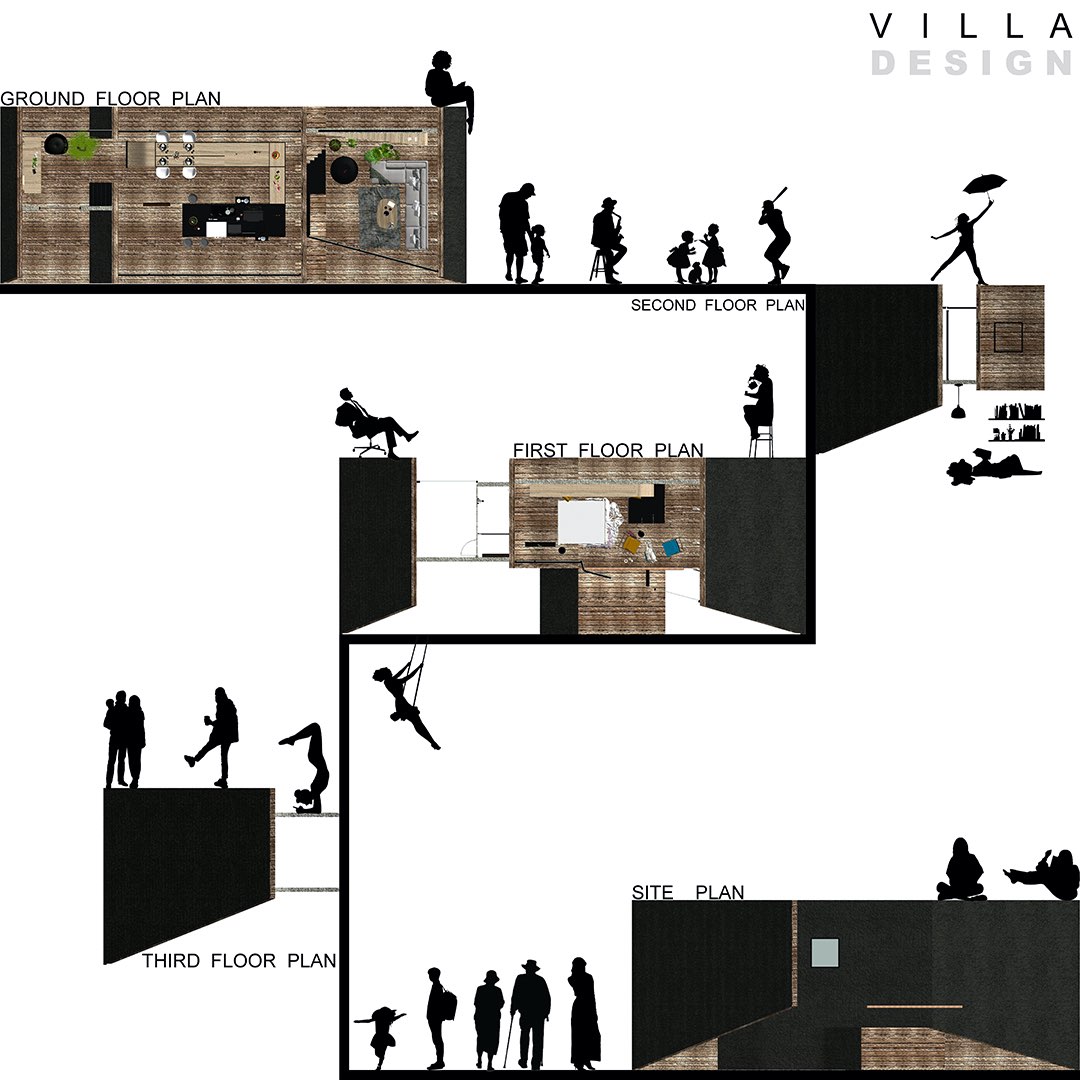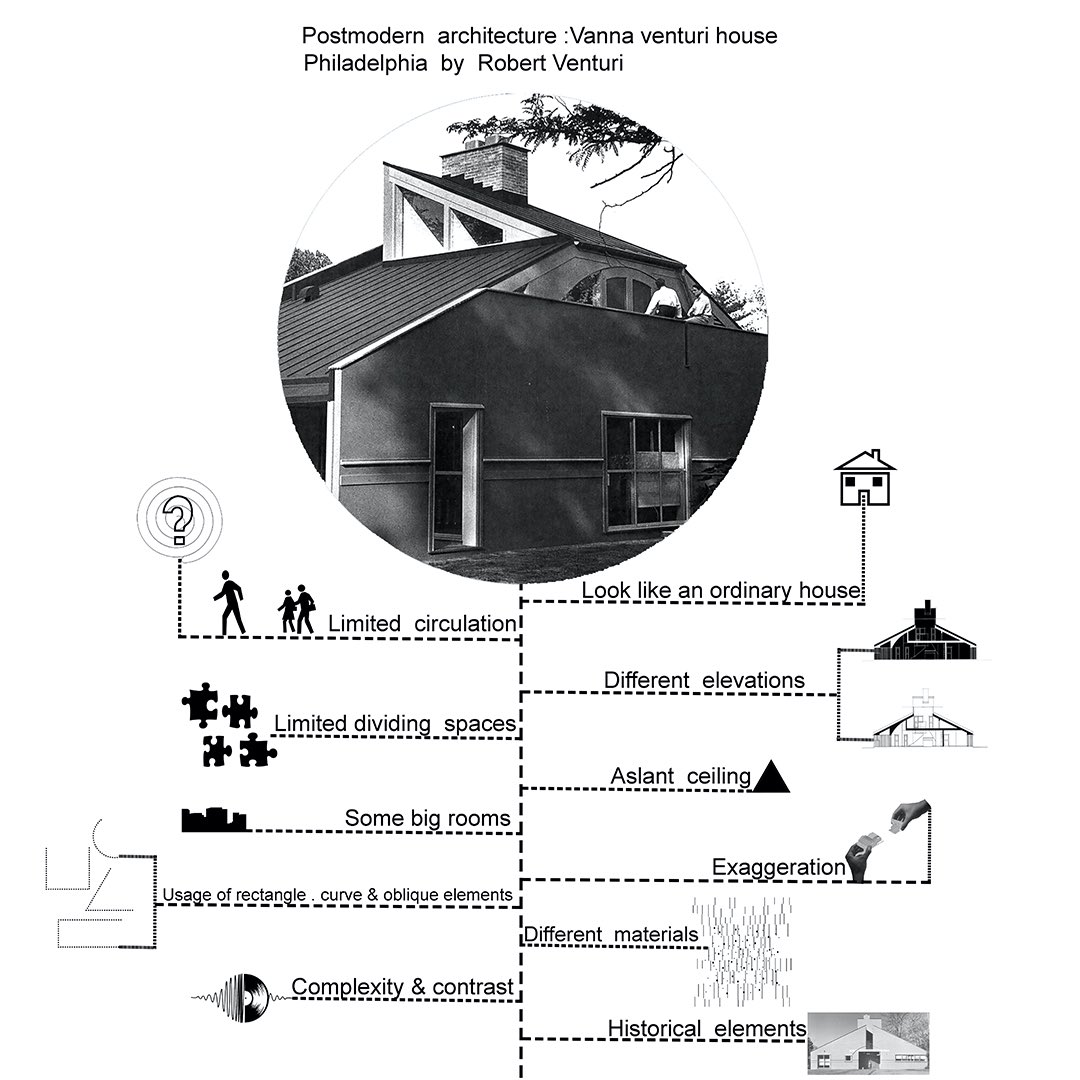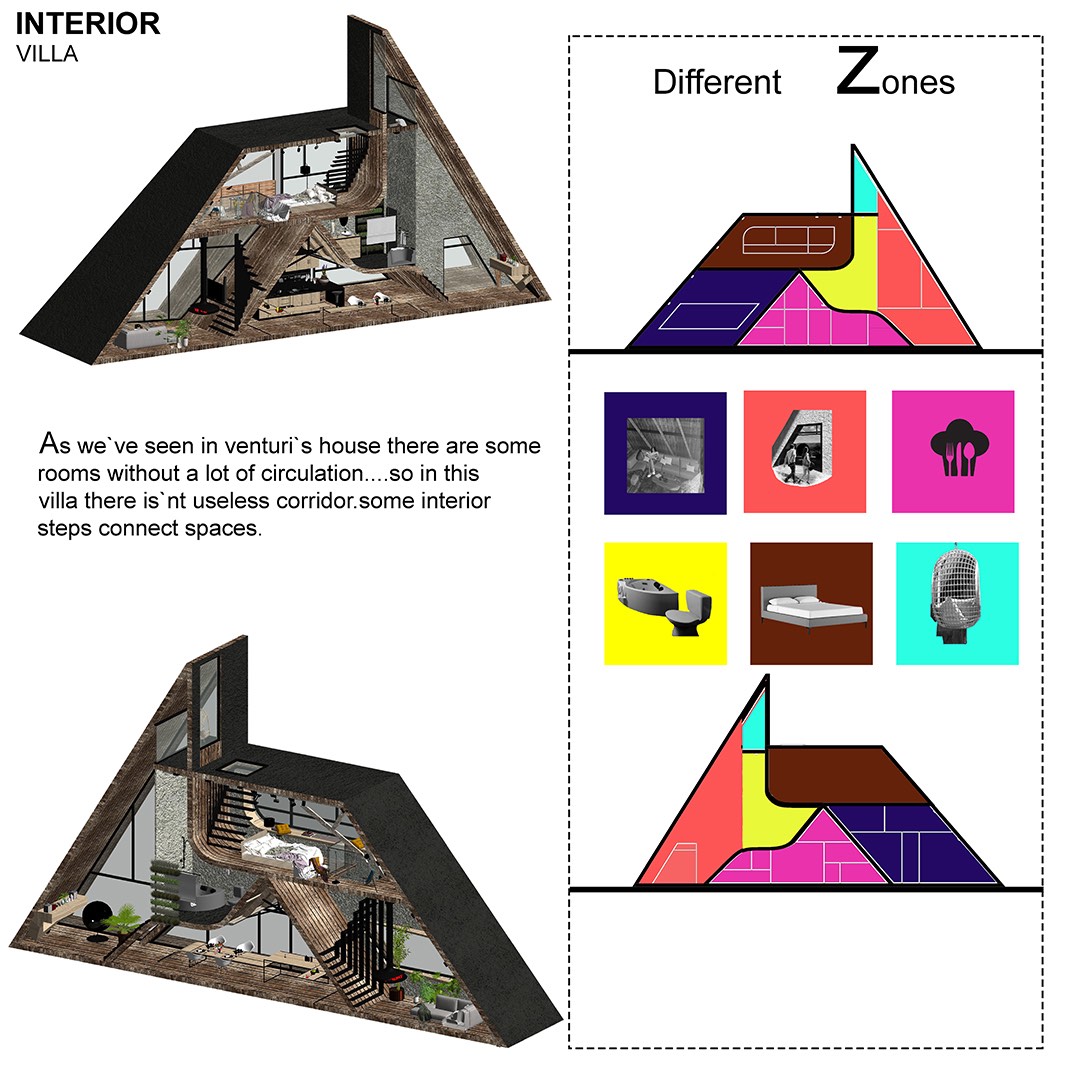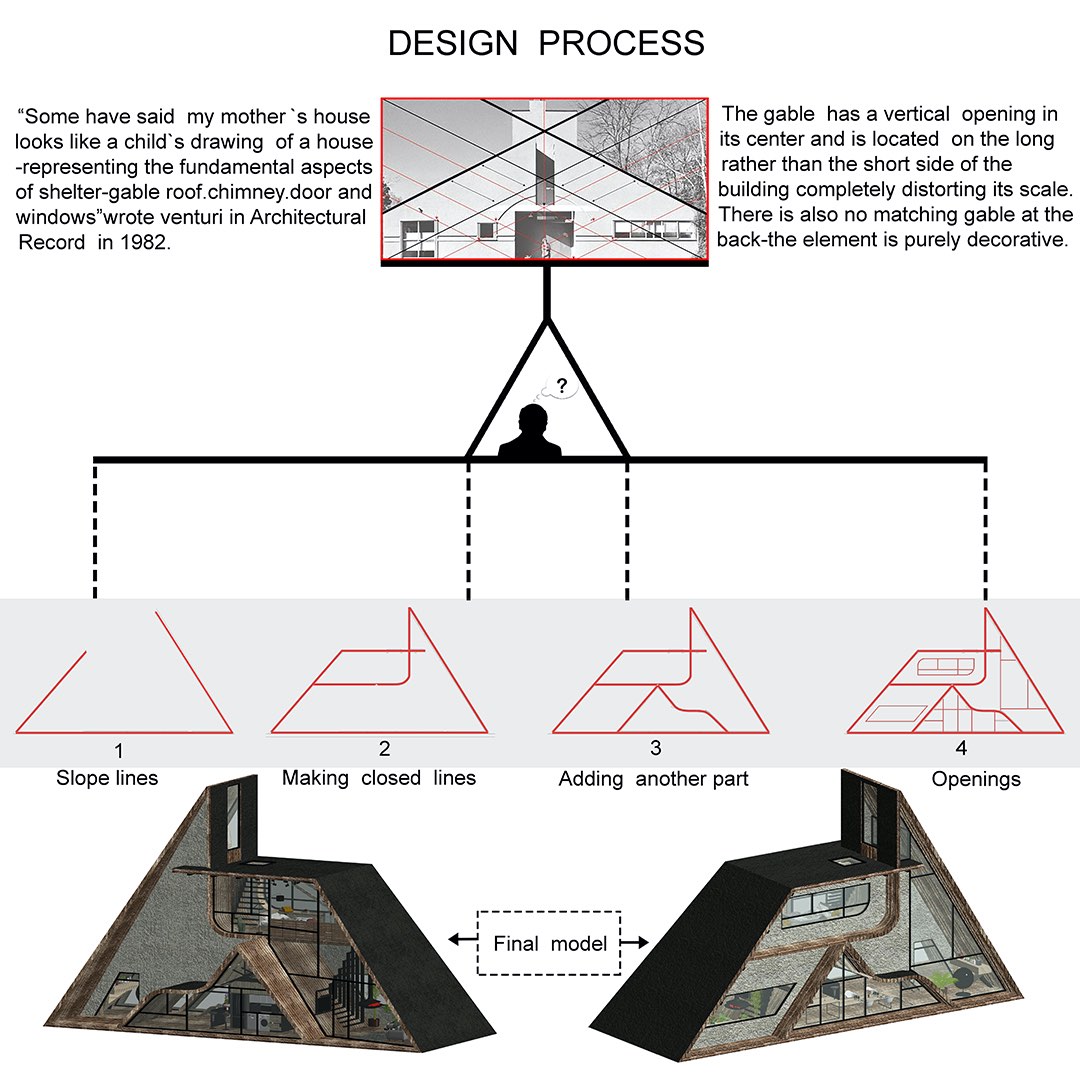 Project name: Villa design
Student: Shohreh Rafatpanah
University: Islamic azad university,centeral tehran branch "faculty of architecture and urbanism"
Design year: 2019
Area: 204 m²
Location: Islamic Republic of Iran
Tools used: Revit Architecture, Enscape 3D Real-Time Rendering, Adobe Photoshop
---