Graham Baba Architects: Travelers seek lounges as an escape from the anxiety, noise, and commotion of the concourse. Alaska Airlines sought to transform the lounge typology from an exclusive haven for business travelers to a warm, welcoming space where all guests can find refuge—to relax, work, refuel, and connect. The entry sequence begins at concourse level. A fifty-foot-wide window announces the lounge's presence and provides enticing glimpses of the spaces within. Oak frames march along the corridor, guiding guests to a threshold.
A porous transition with a beckoning view of the large central fireplace serves as an invitation to enter. Concierges greet guests from a gently compressed space that features a sculptural wood desk and an illuminated topographical screen. A wall of twenty-foot-tall windows presents views of the runways, downtown Seattle, the Olympic mountain range, and Mt. Rainier. Programmatically, the 15,800-square-foot lounge is conceived in four zones. Come In, an approachable entry, invites guests with a view of the large central fireplace and a porous transition.
Help Yourself, a casual bistro, serves food and drink from a monolithic bistro counter, spurring conversation with baristas for a flavor of Seattle's coffee shop culture. Leather banquettes, movable tables, and fixed counters offer flexibility for families or solo travelers. Moments of intimacy are possible, despite the 100-seat capacity. Take a Breath offers a haven for peaceful relaxation with low light levels, sound-absorbing elements, and custom-designed chaise loungers and tufted fabric banquettes.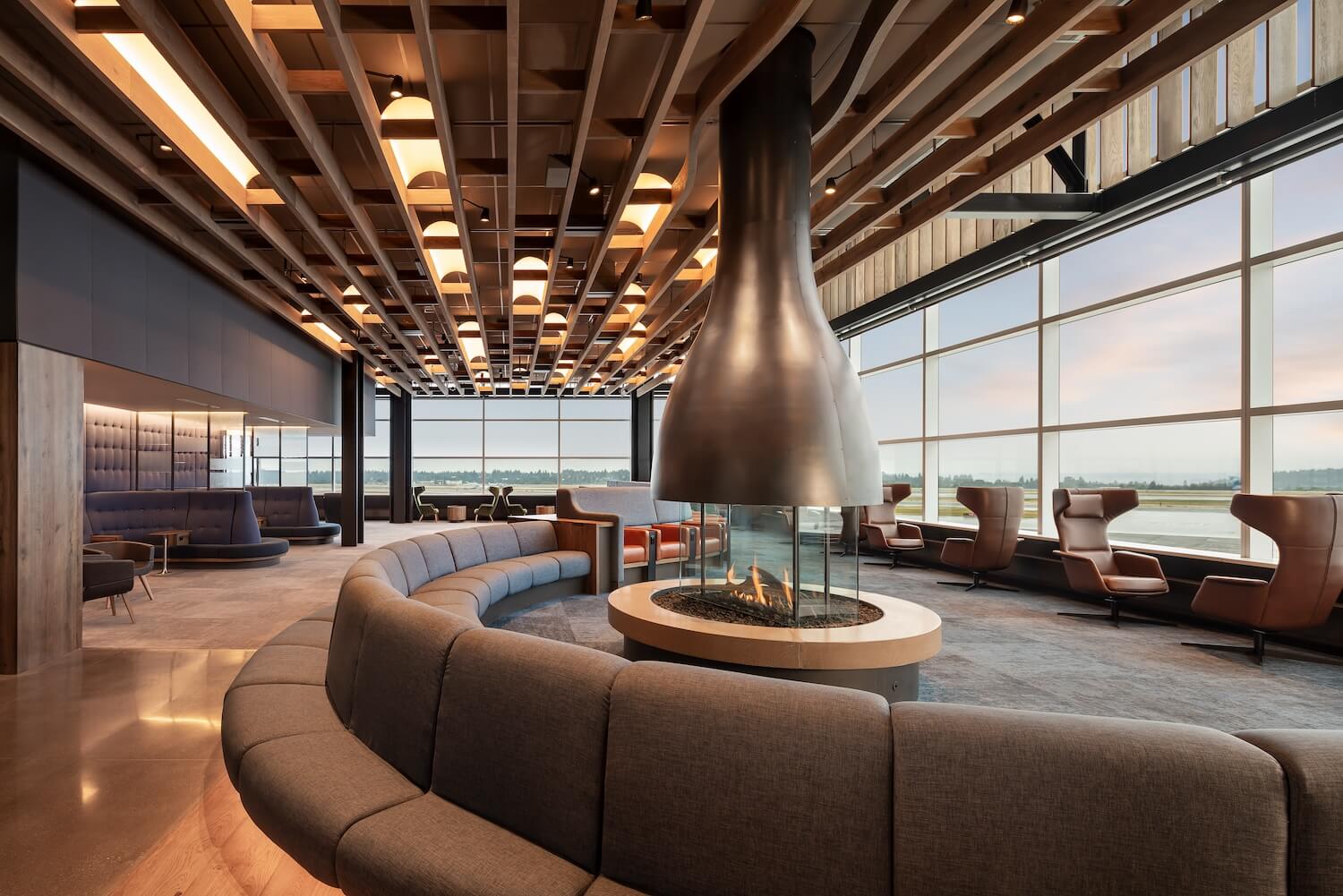 Cut Loose features a cozy atmosphere, where guests can unwind and connect with fellow travelers at the wood-wrapped bar. Lightly separated with semi-transparent wood and metal screens, the spaces flow together. Exploration of the space elicits surprise and discovery: each space has its own distinct furnishings, acoustic properties, floor and ceiling materials, and light quality. The lounge accommodates groups or individuals, businesspeople or families, and everyone in between. The various seating options overlook the tarmac, cluster around activity, provide a work surface, or recline for relaxation.
By providing a range of experiences, each guest will find a place in which they feel at home. Local fabricators created custom elements throughout the space, such as the light fixtures that recall jet engines and the recycled cardboard screens at the entry. By showcasing local fabricators and artists, Alaska Airlines honors their West Coast heritage and provides guests with a meaningful connection to the Seattle region. In this way, the Alaska Airlines Flagship Lounge offers travelers a home-away-from-home with a sense of place deeply rooted in the Pacific Northwest.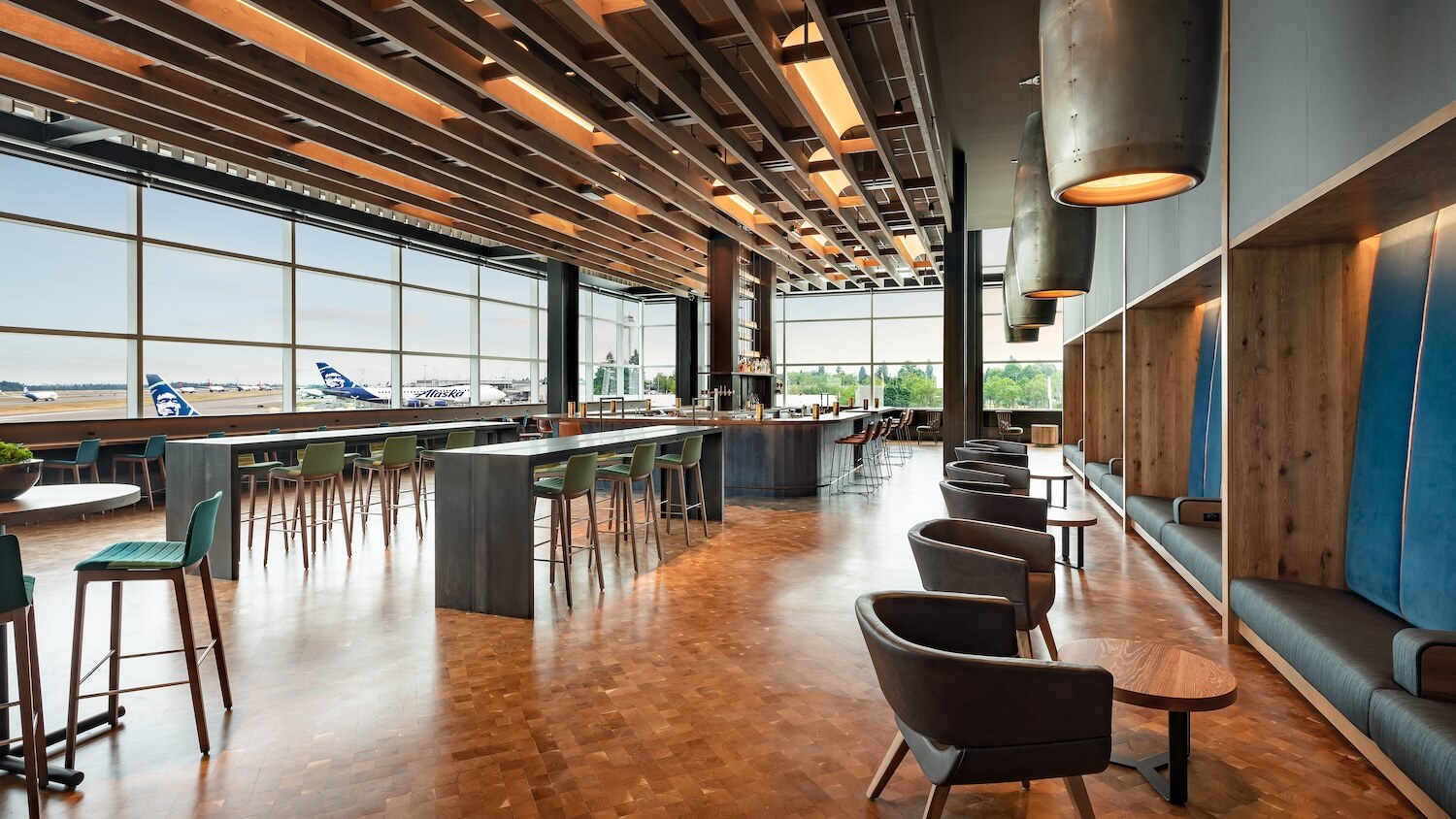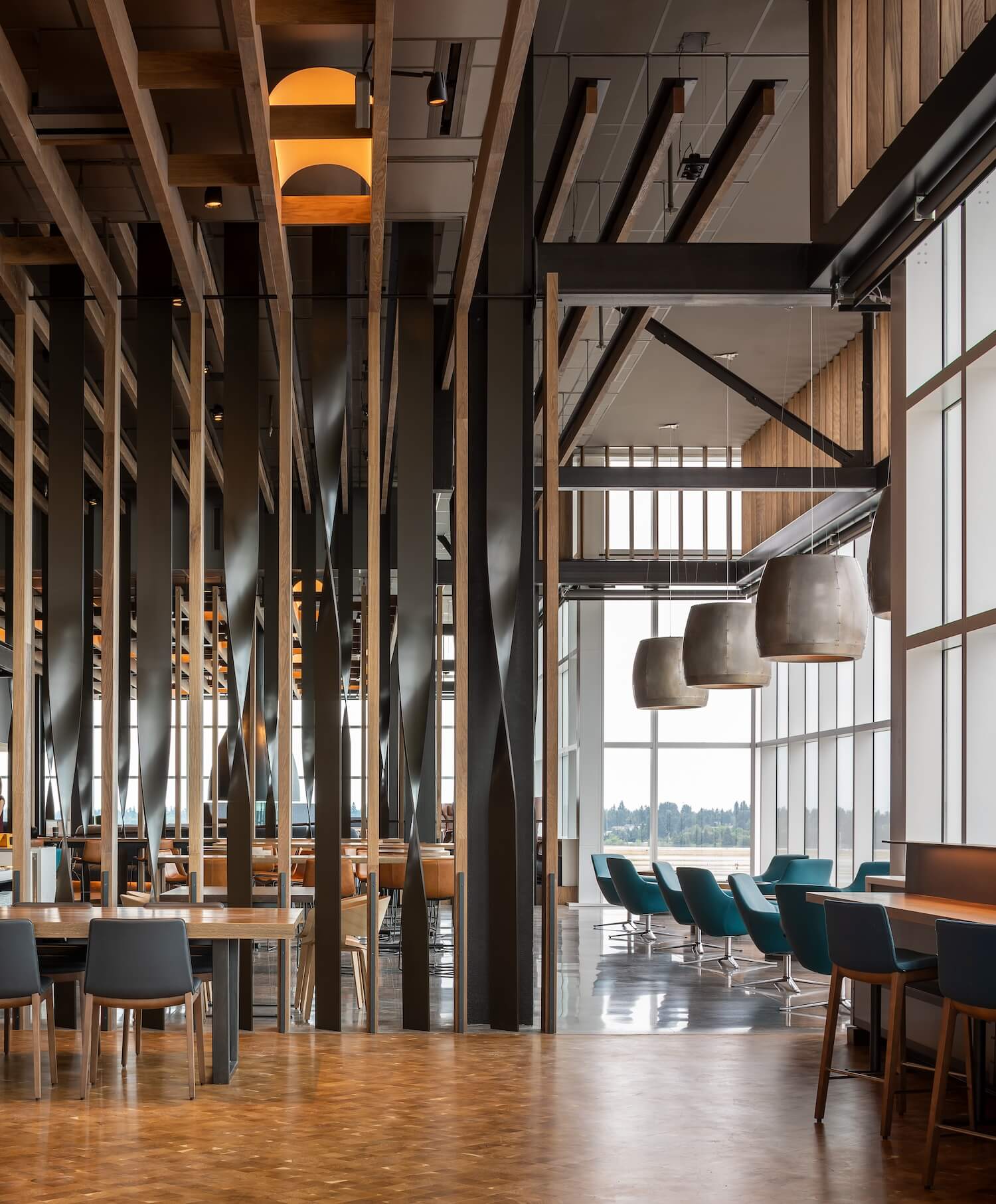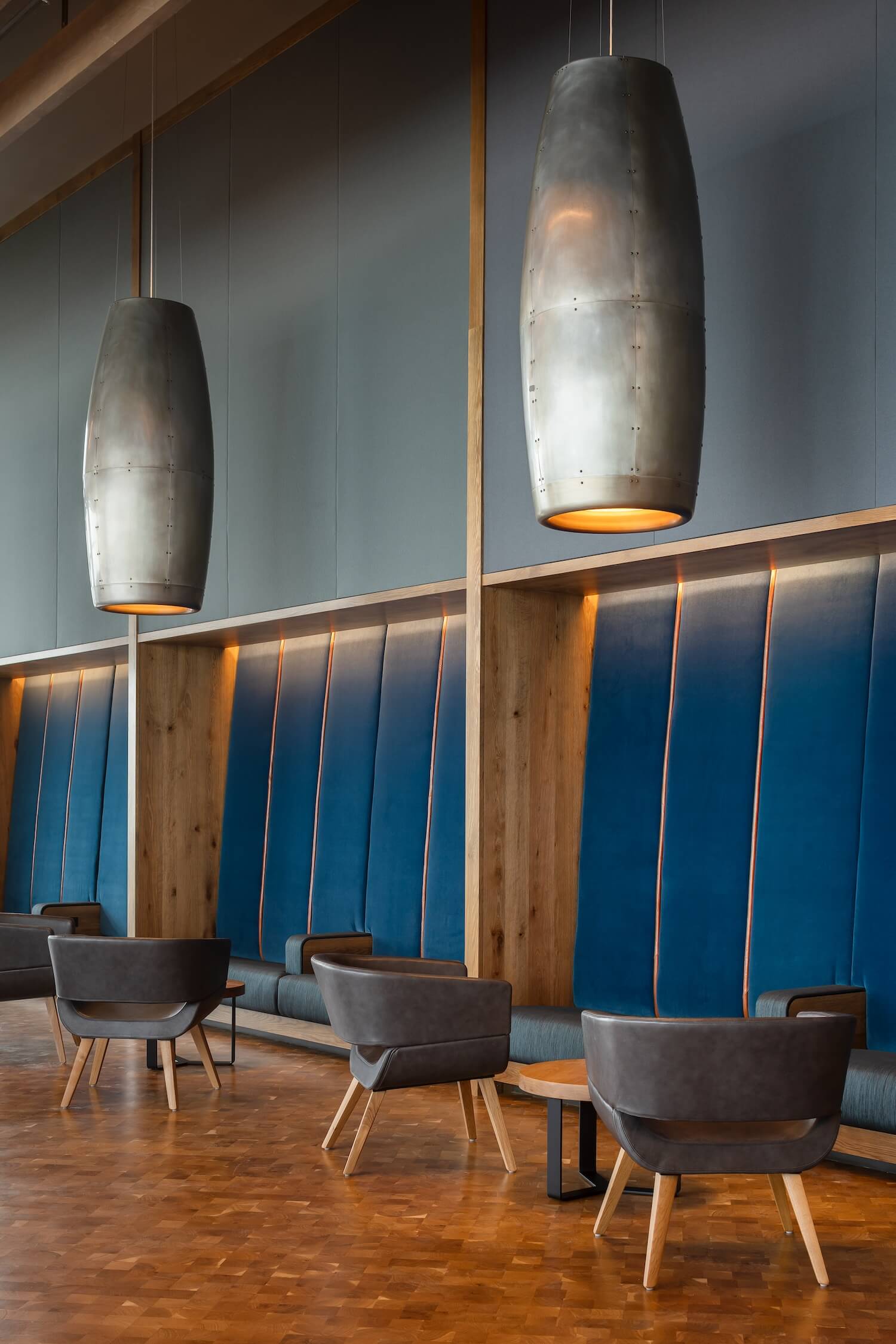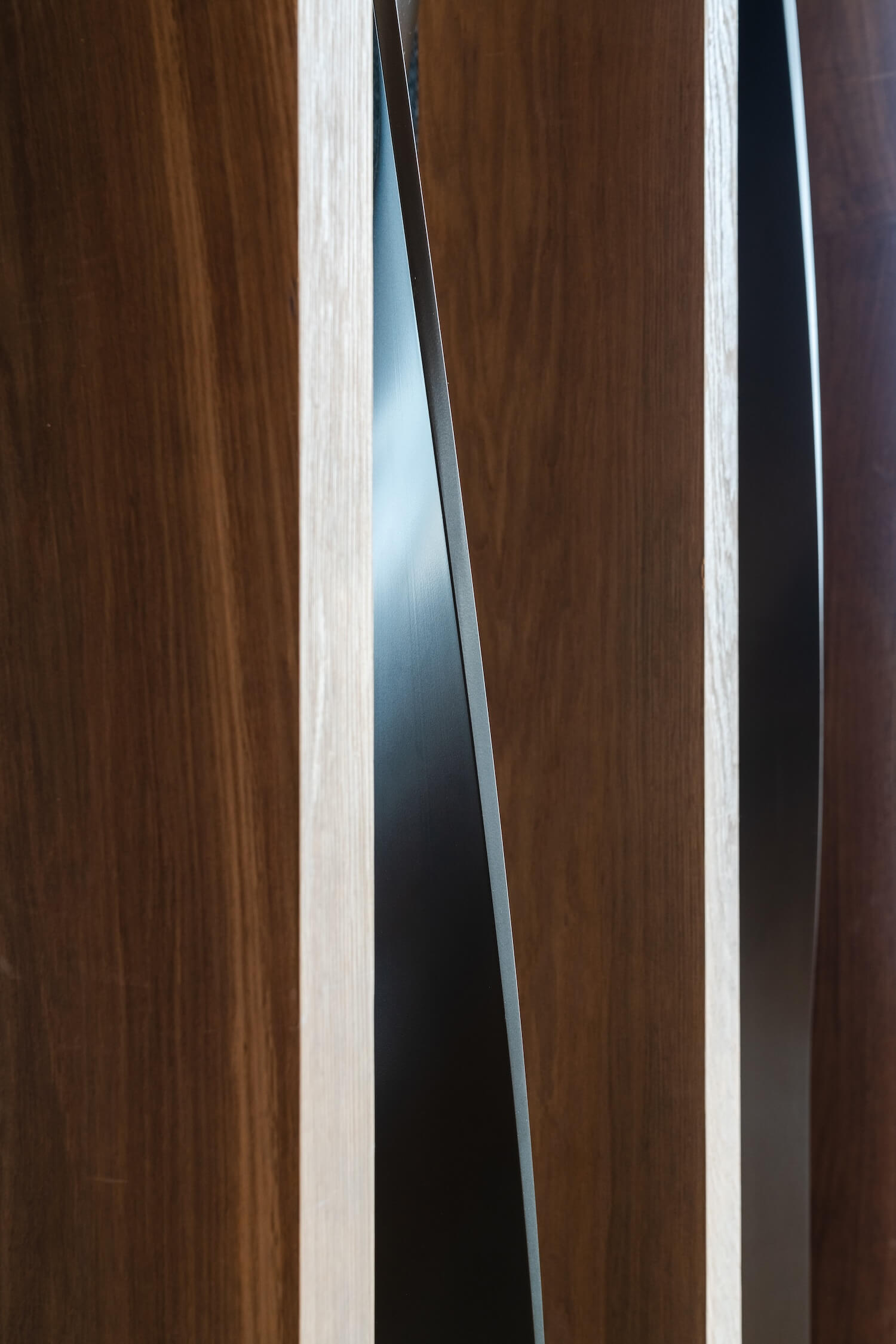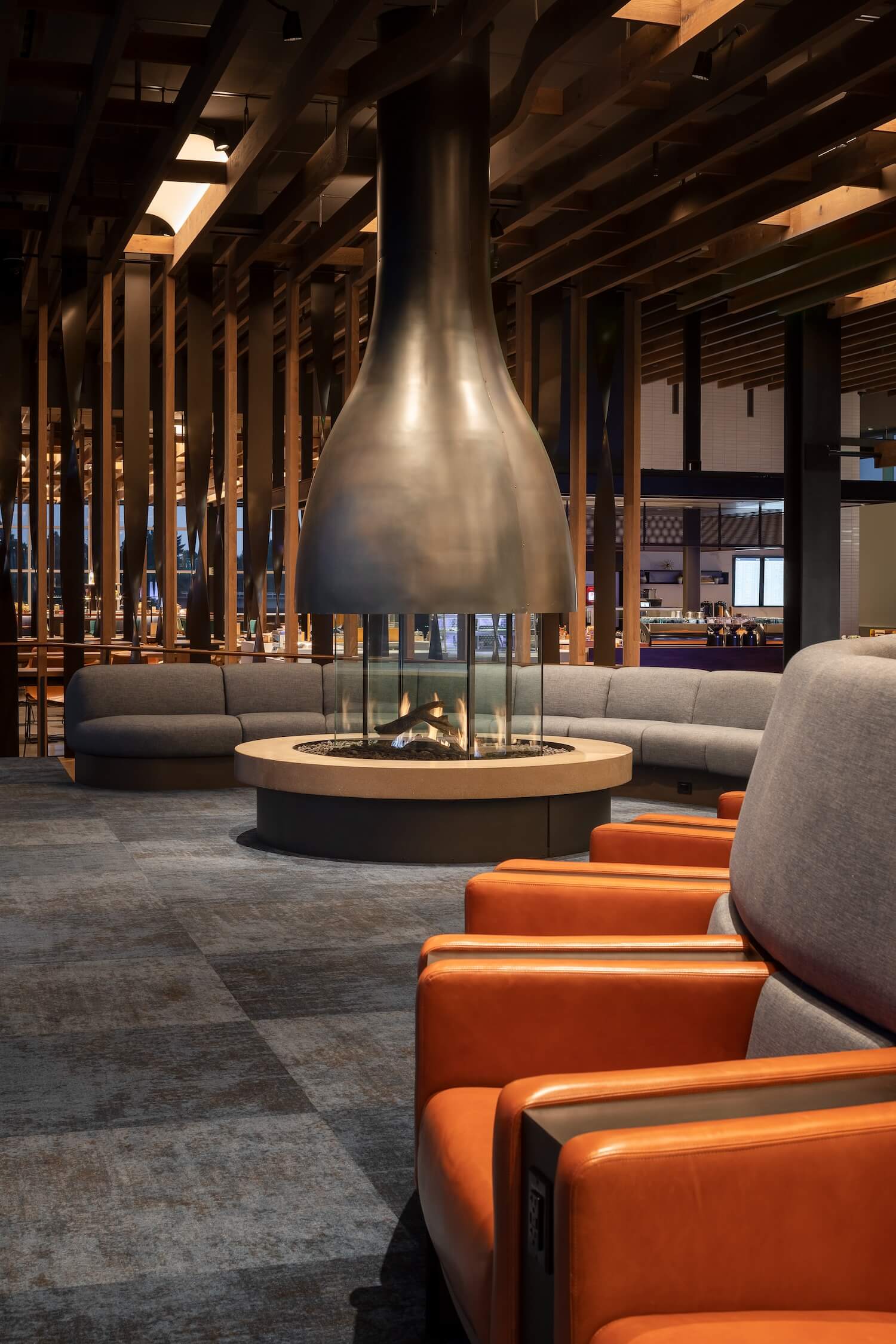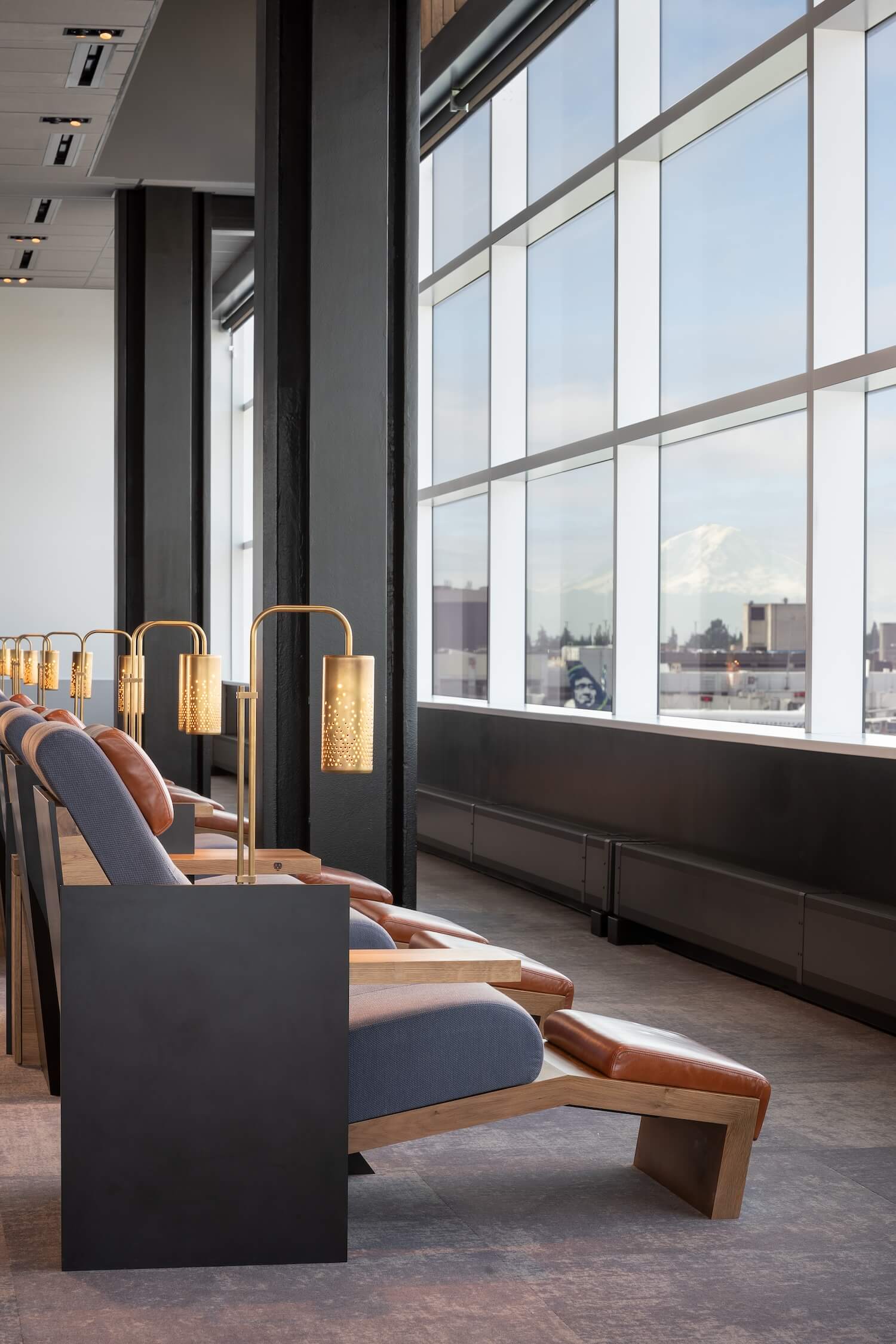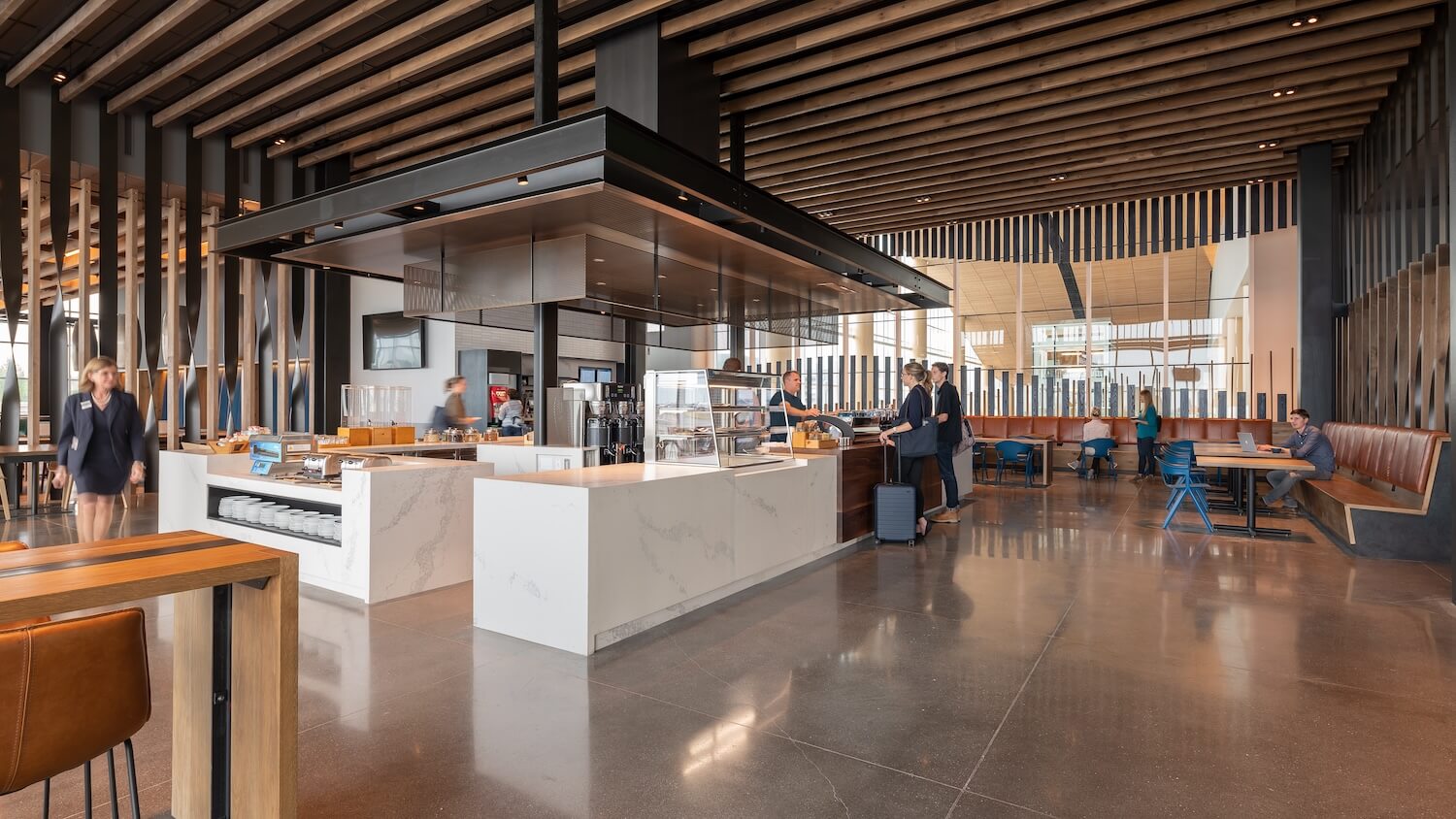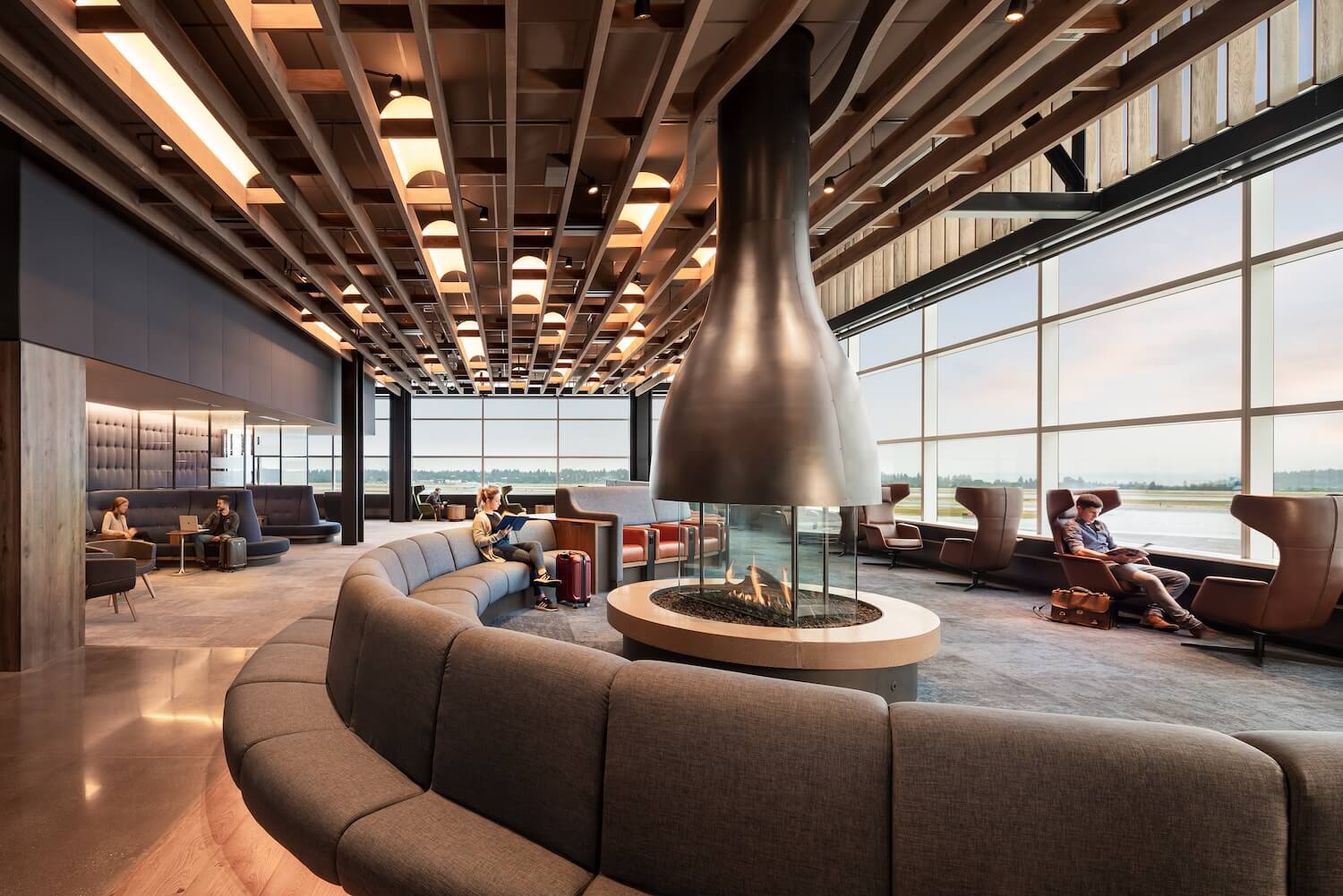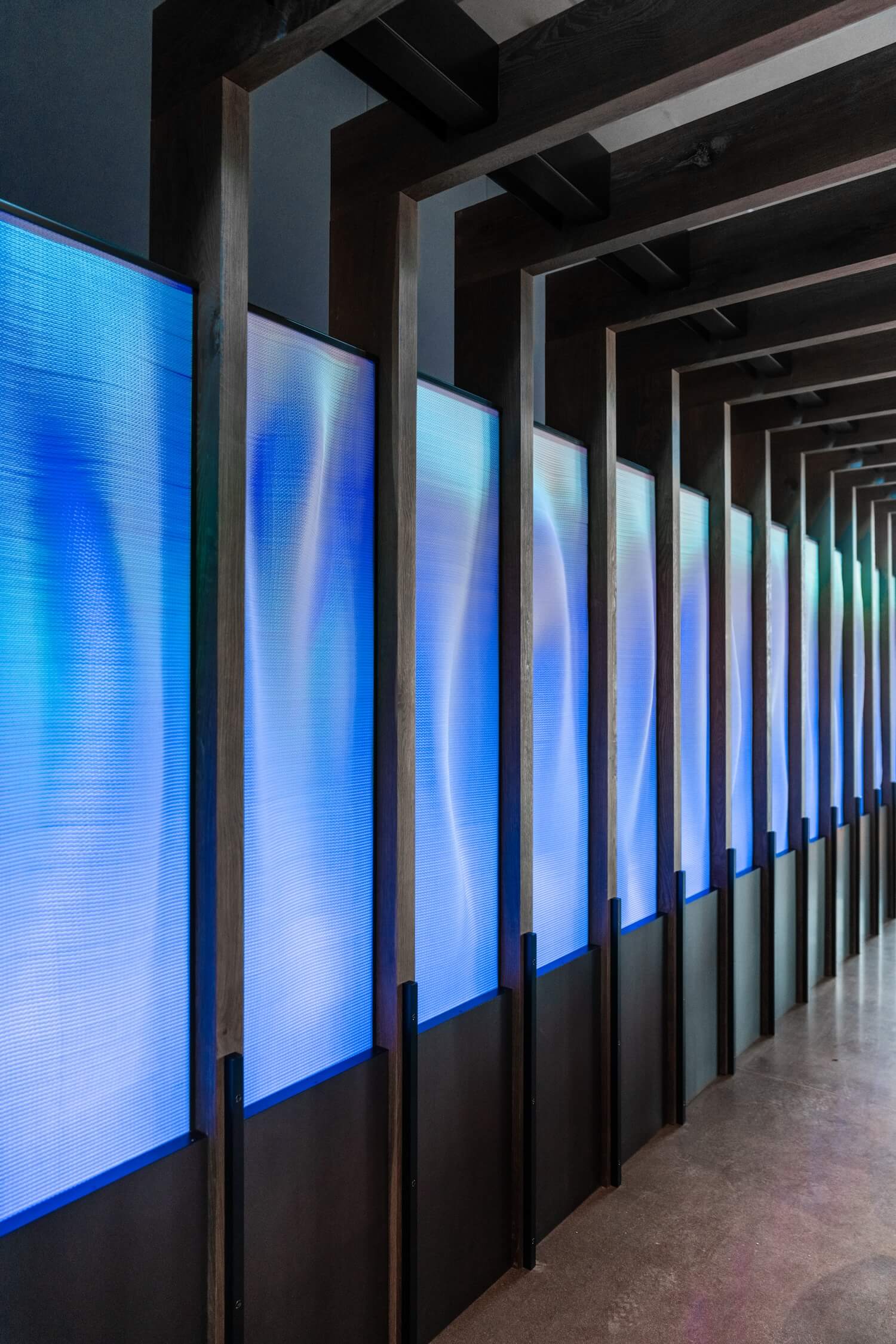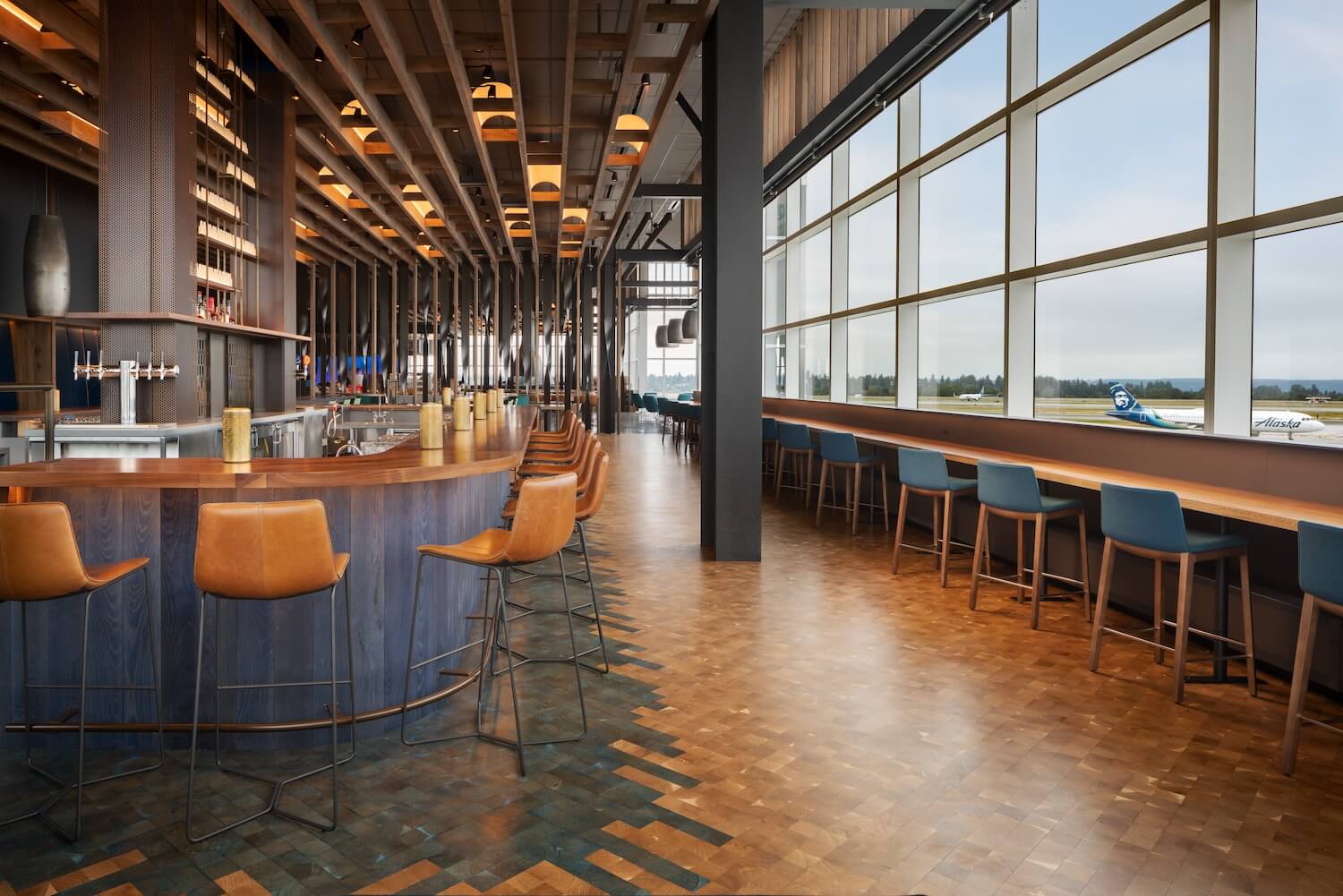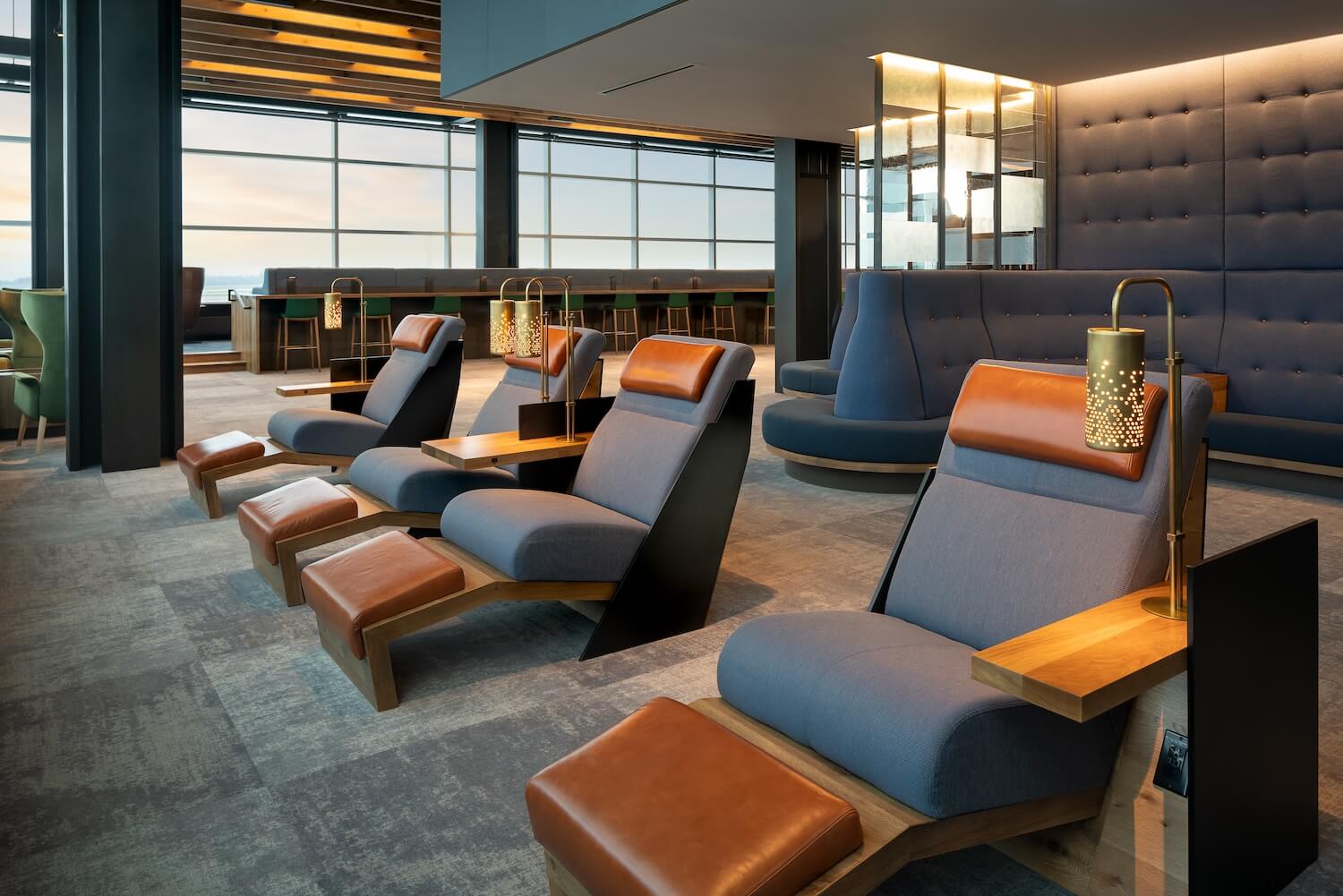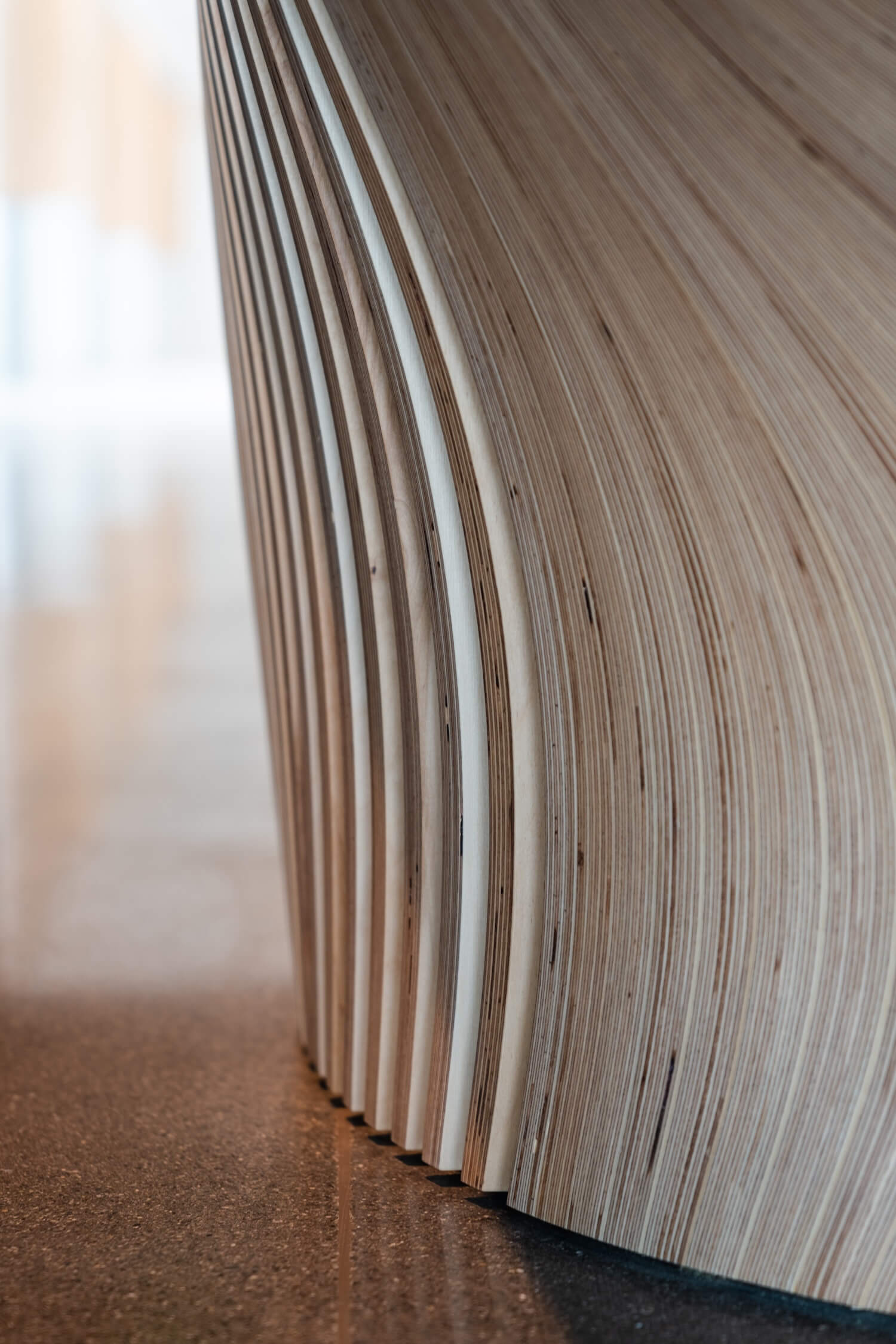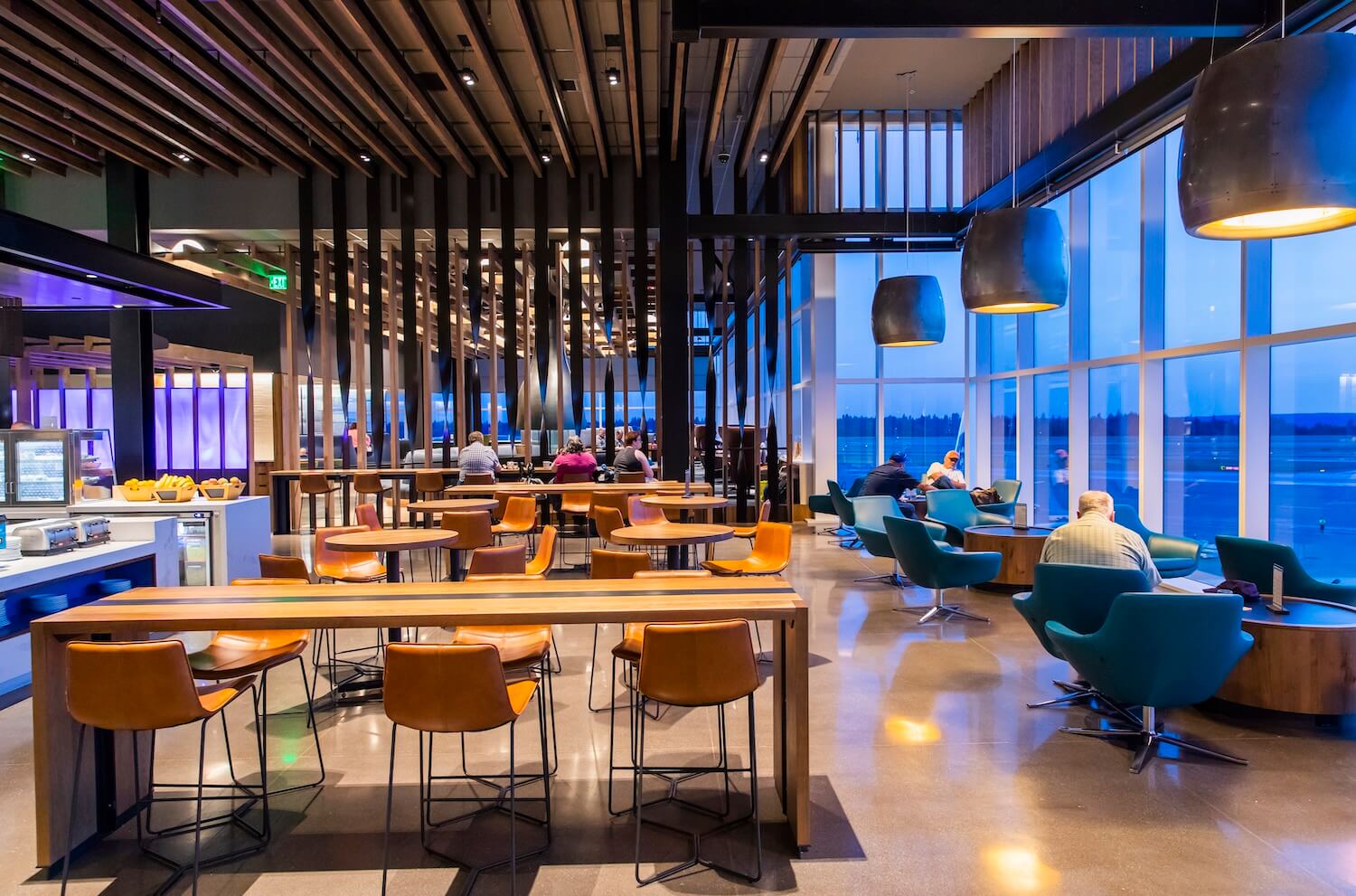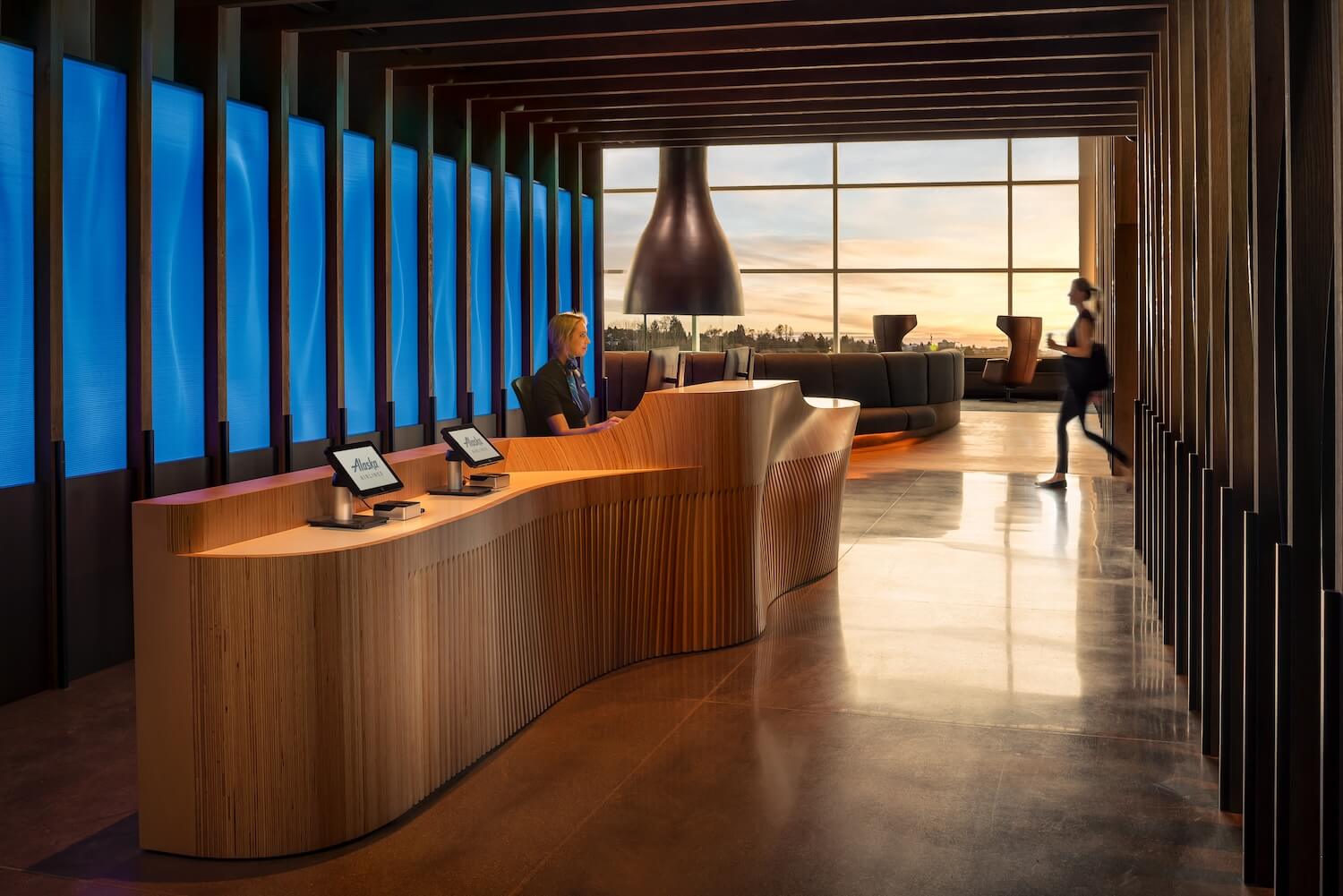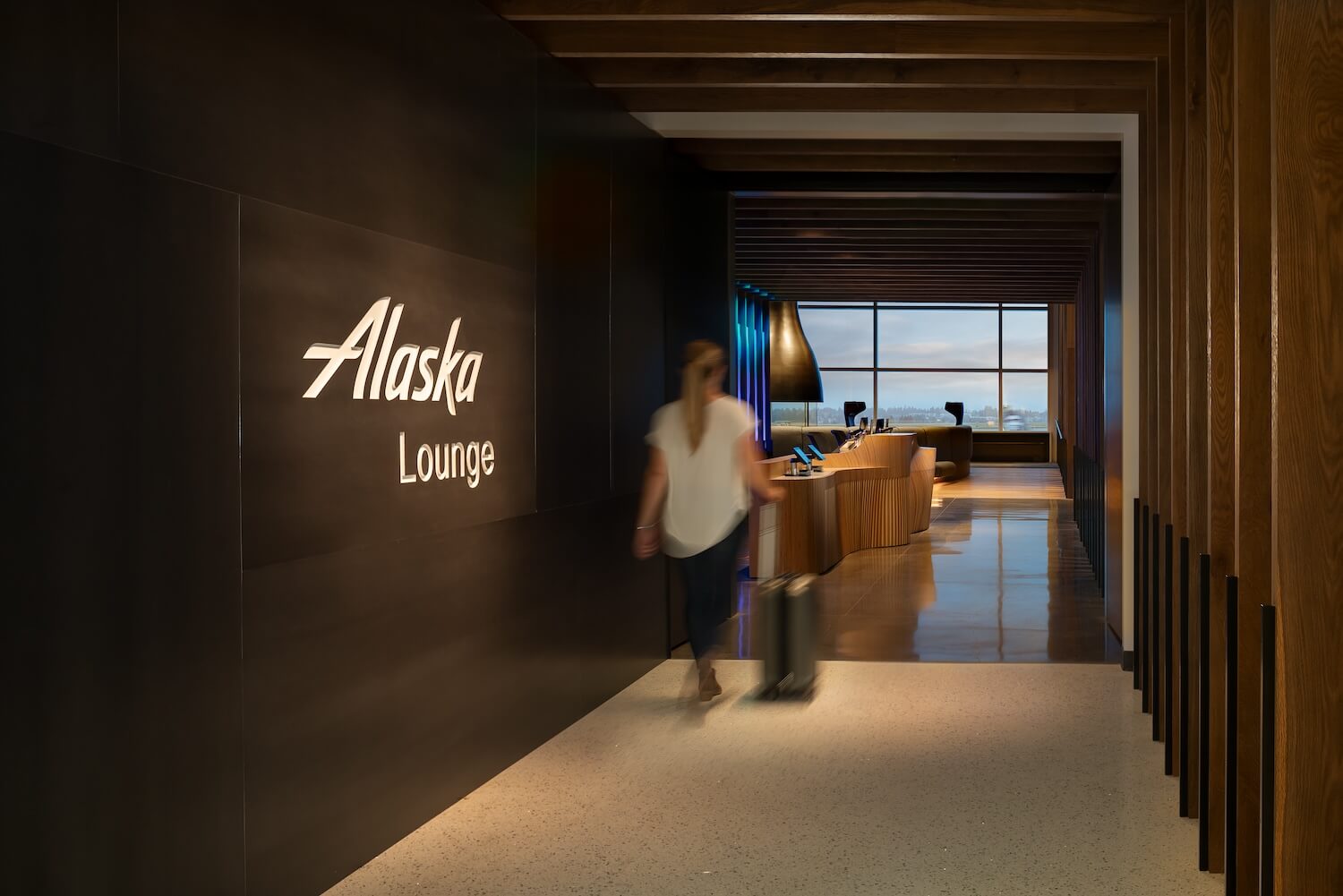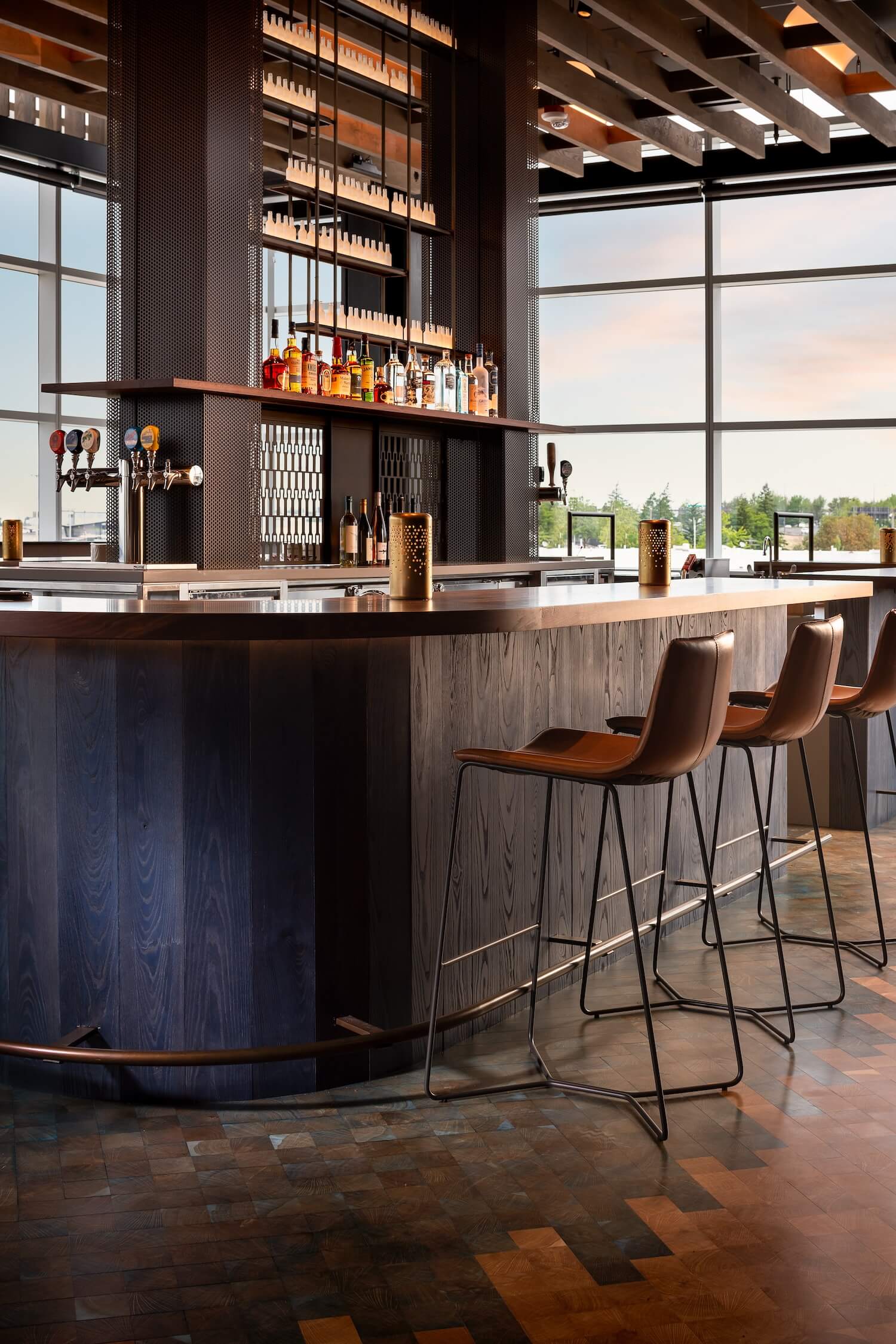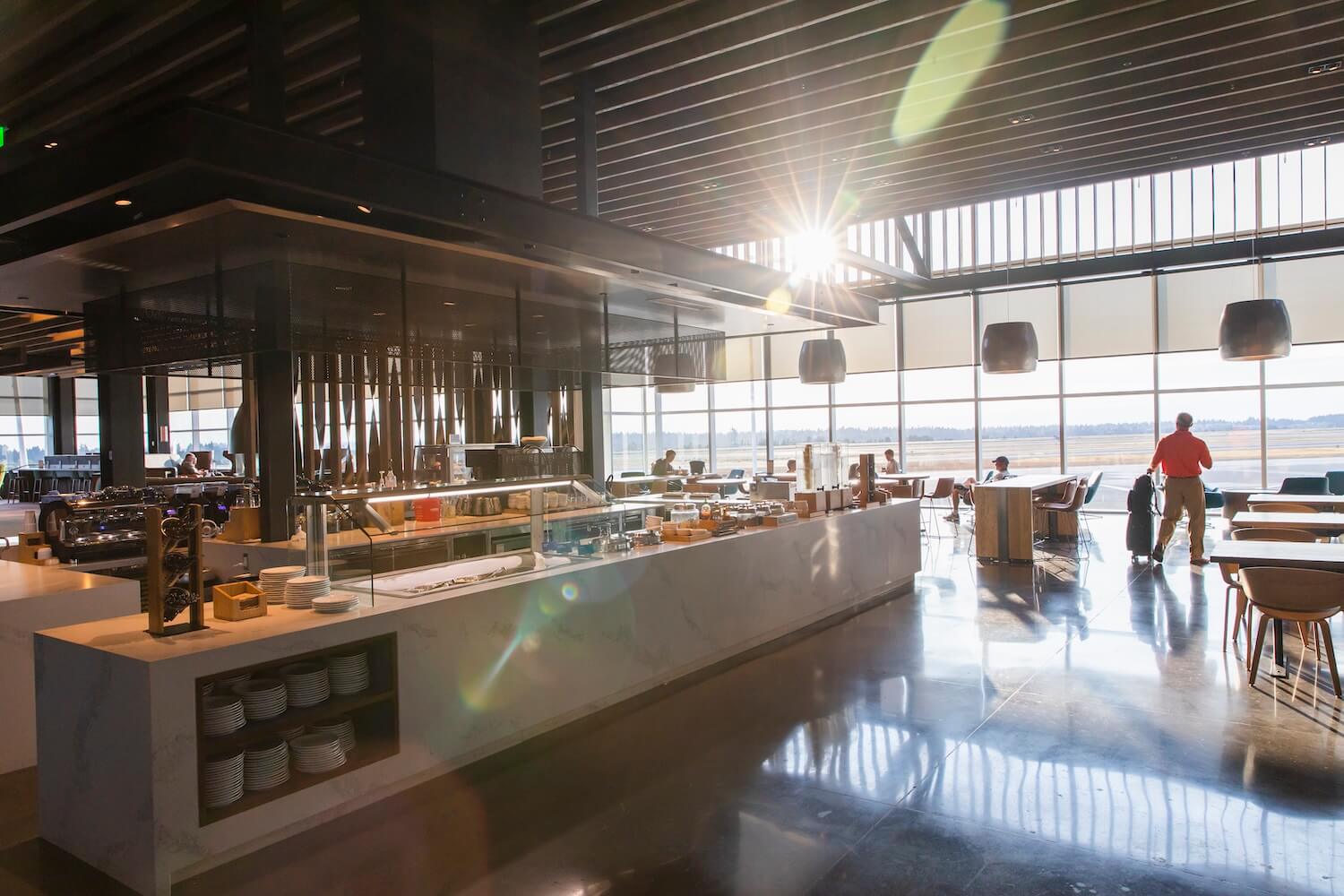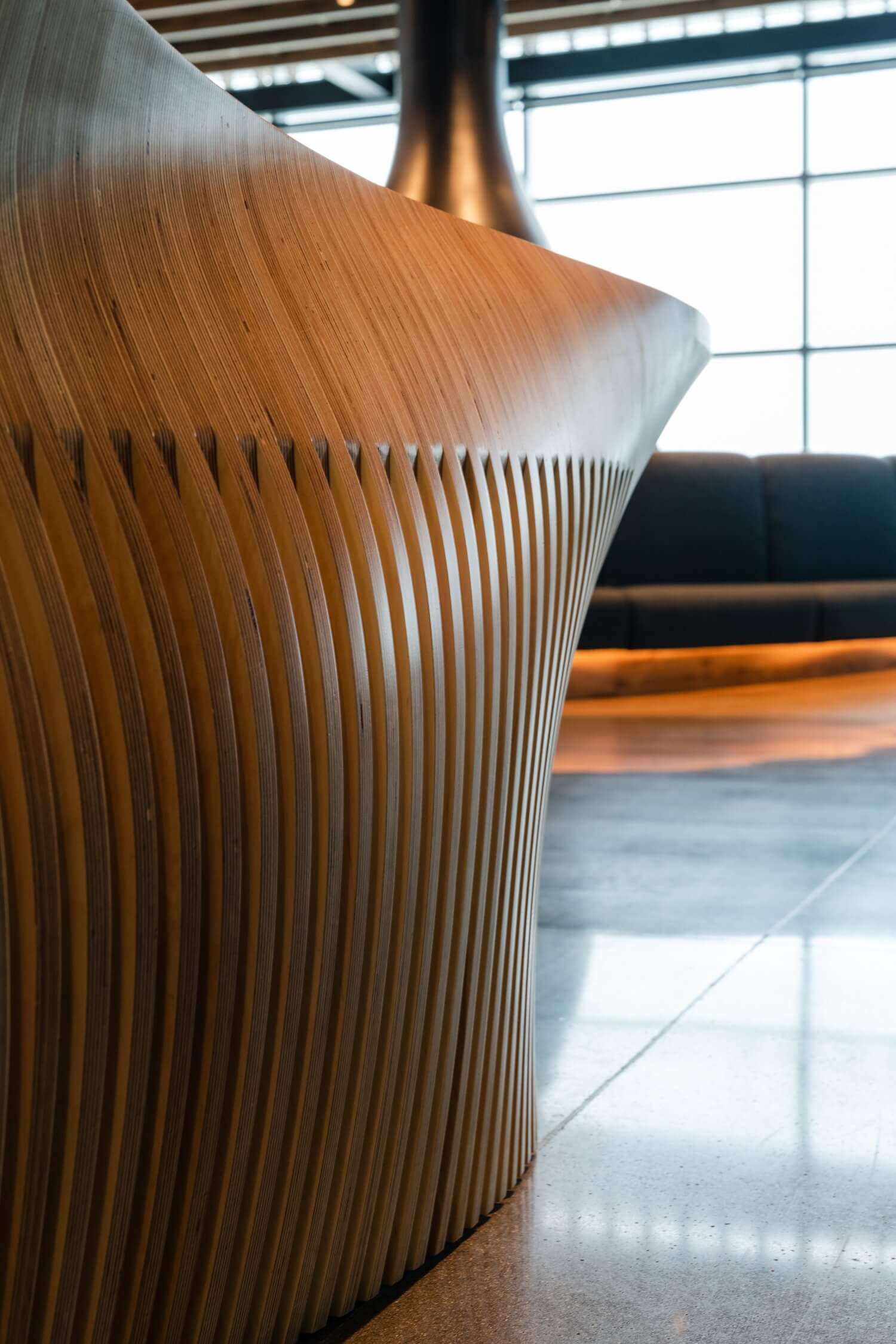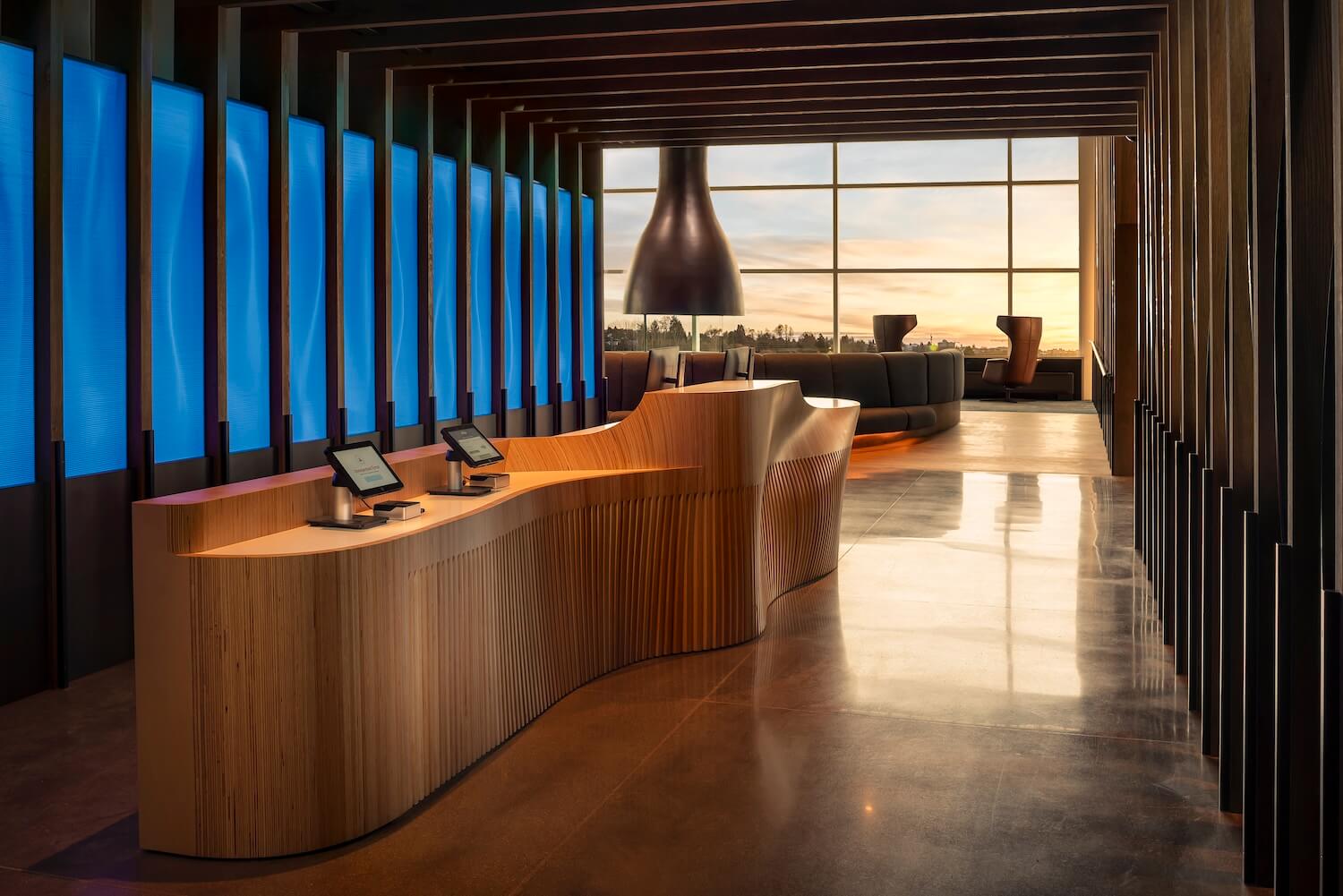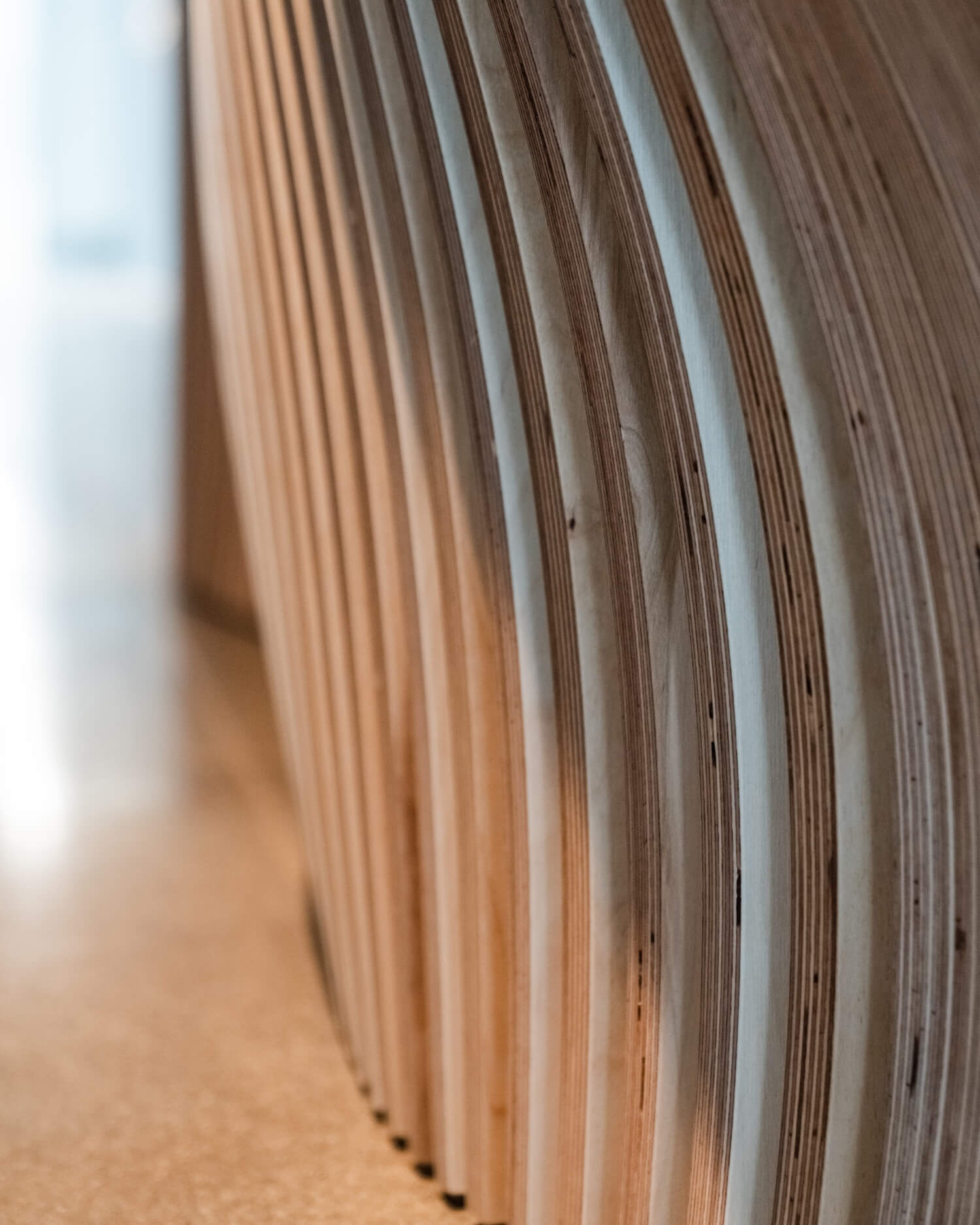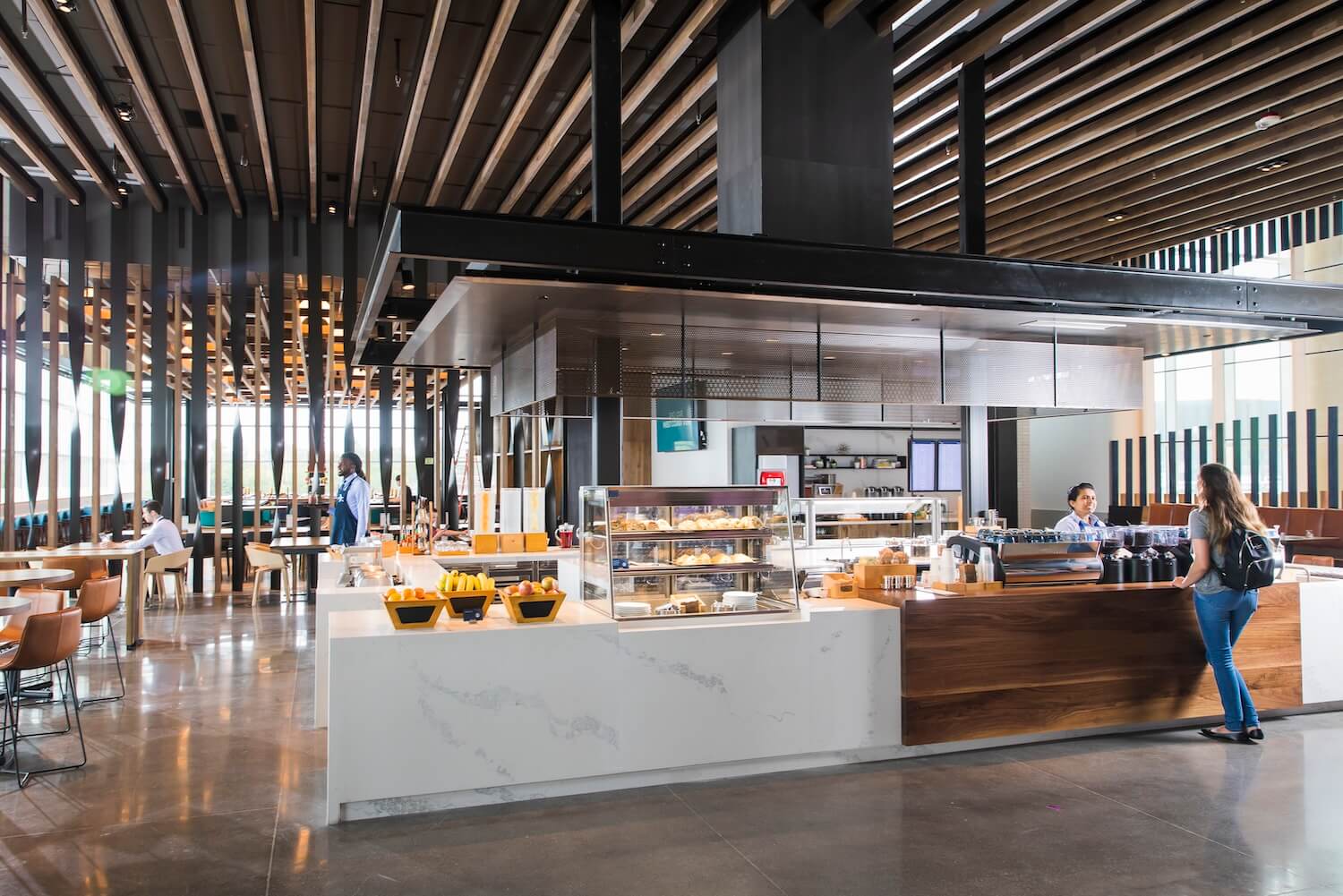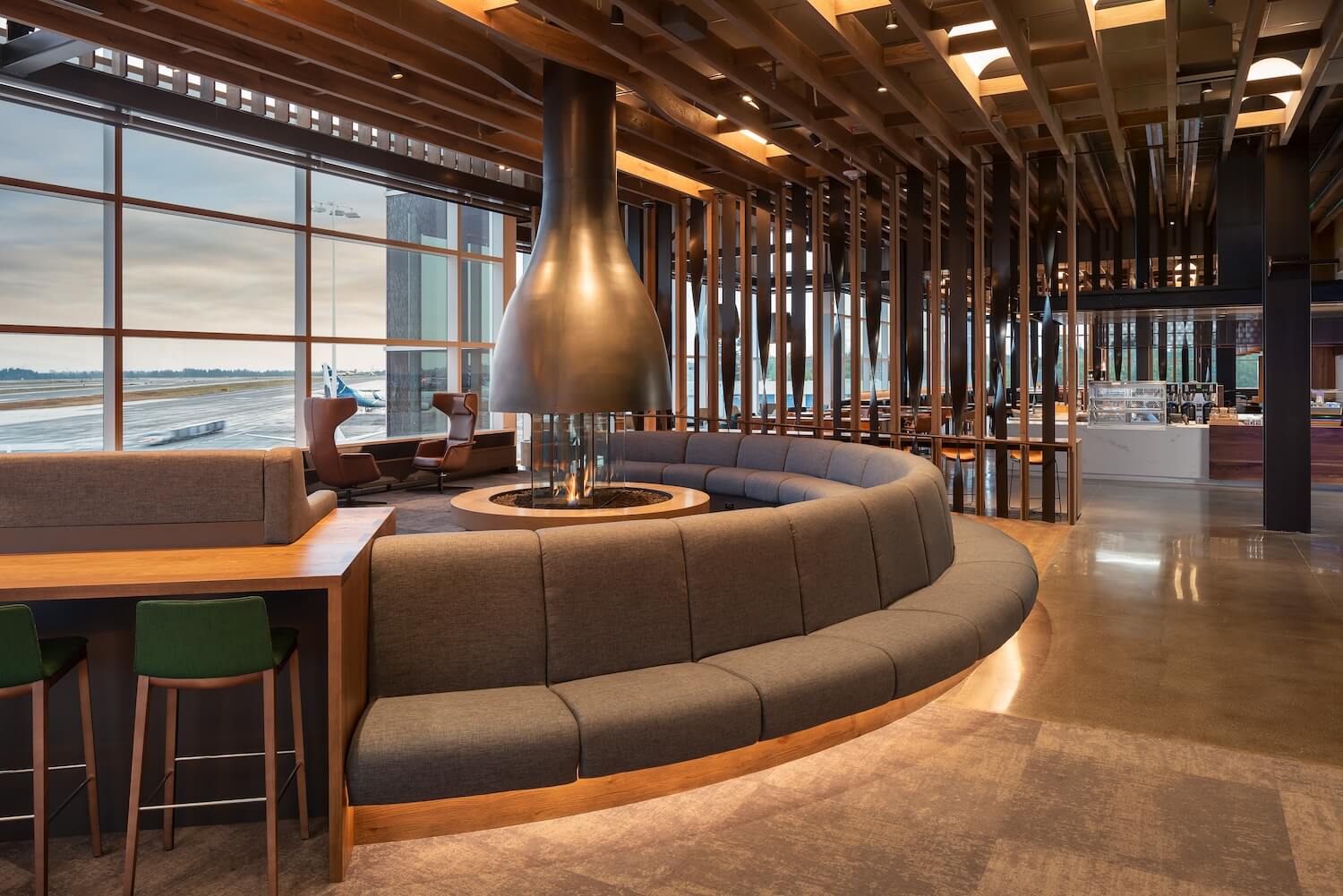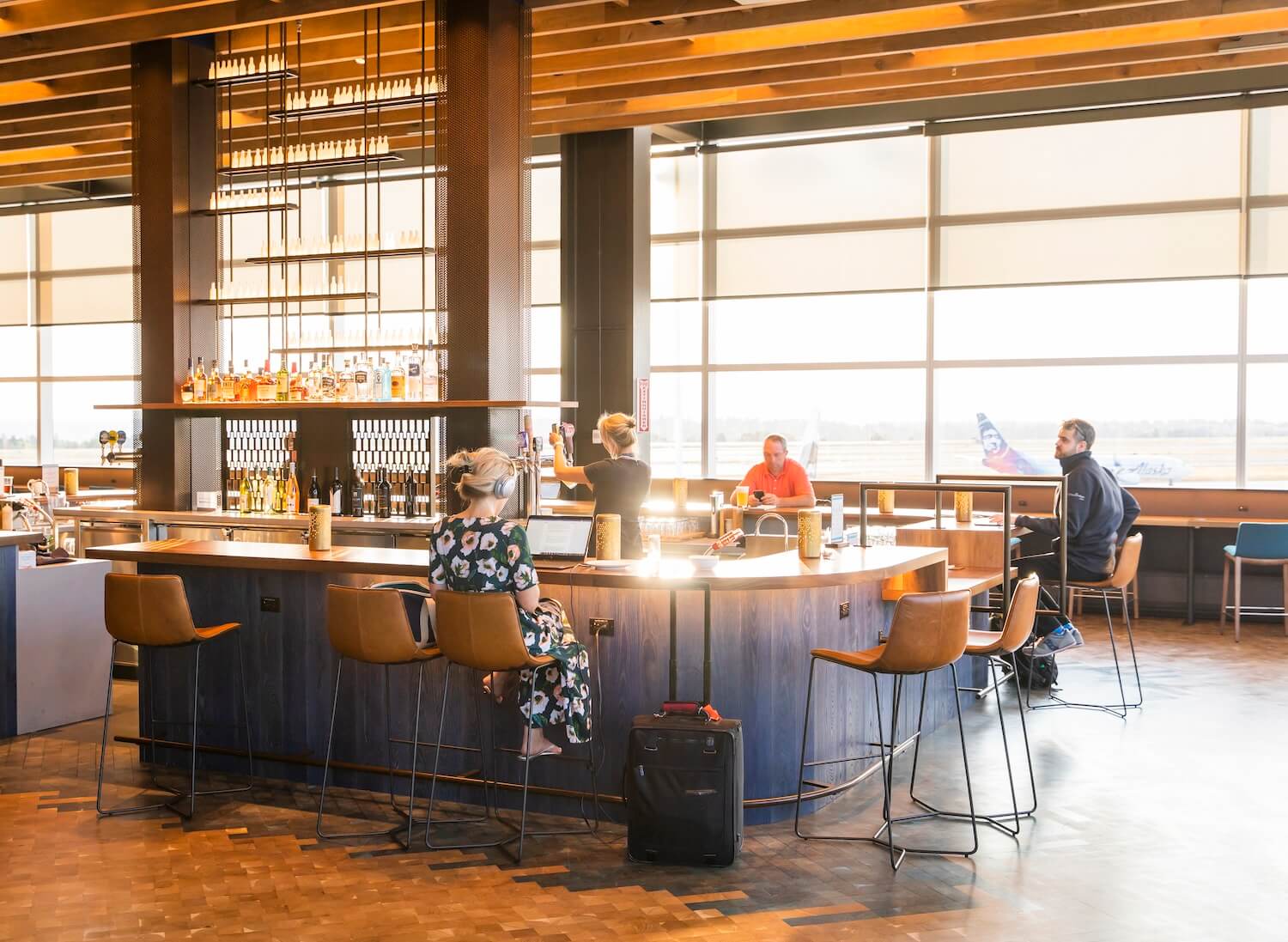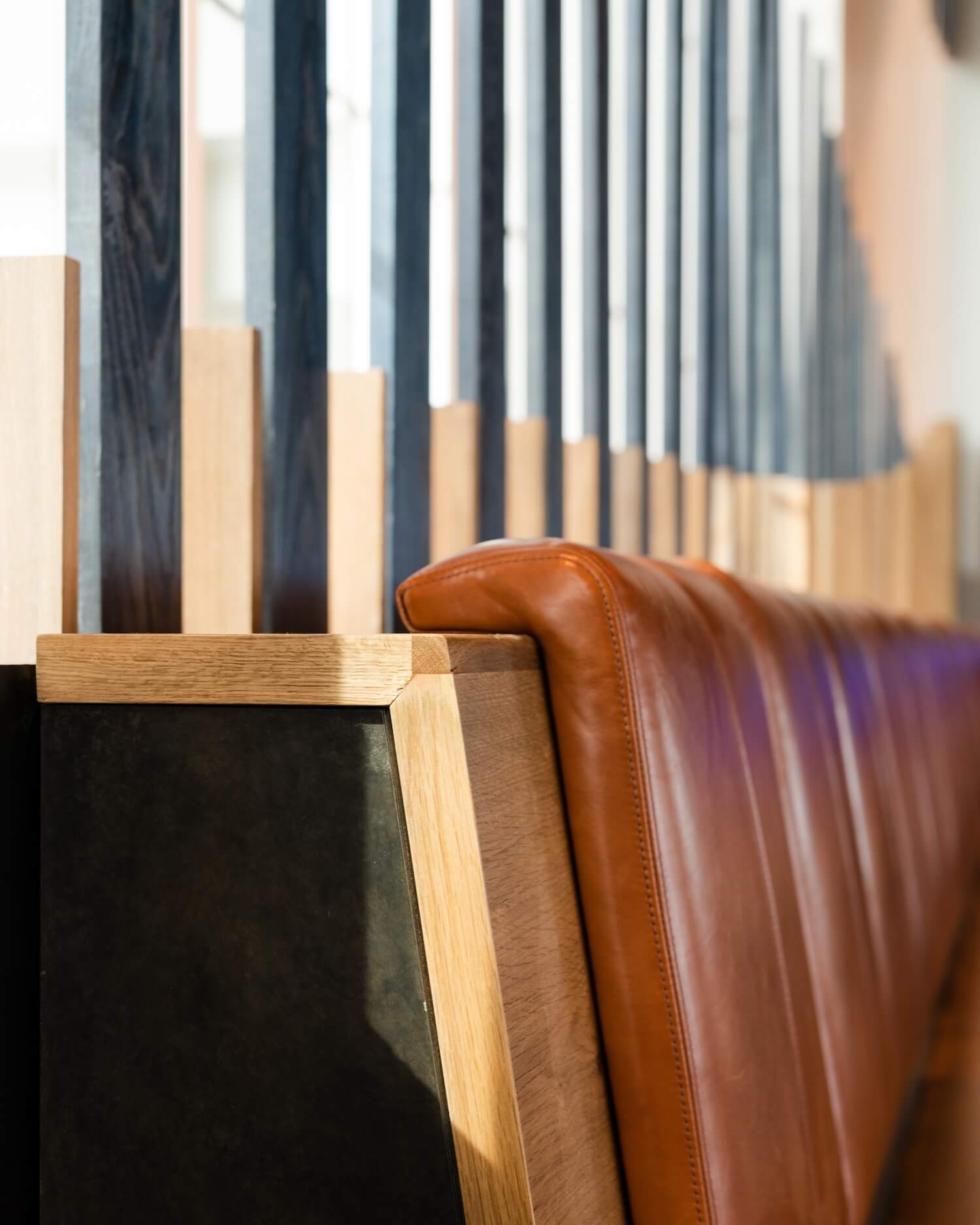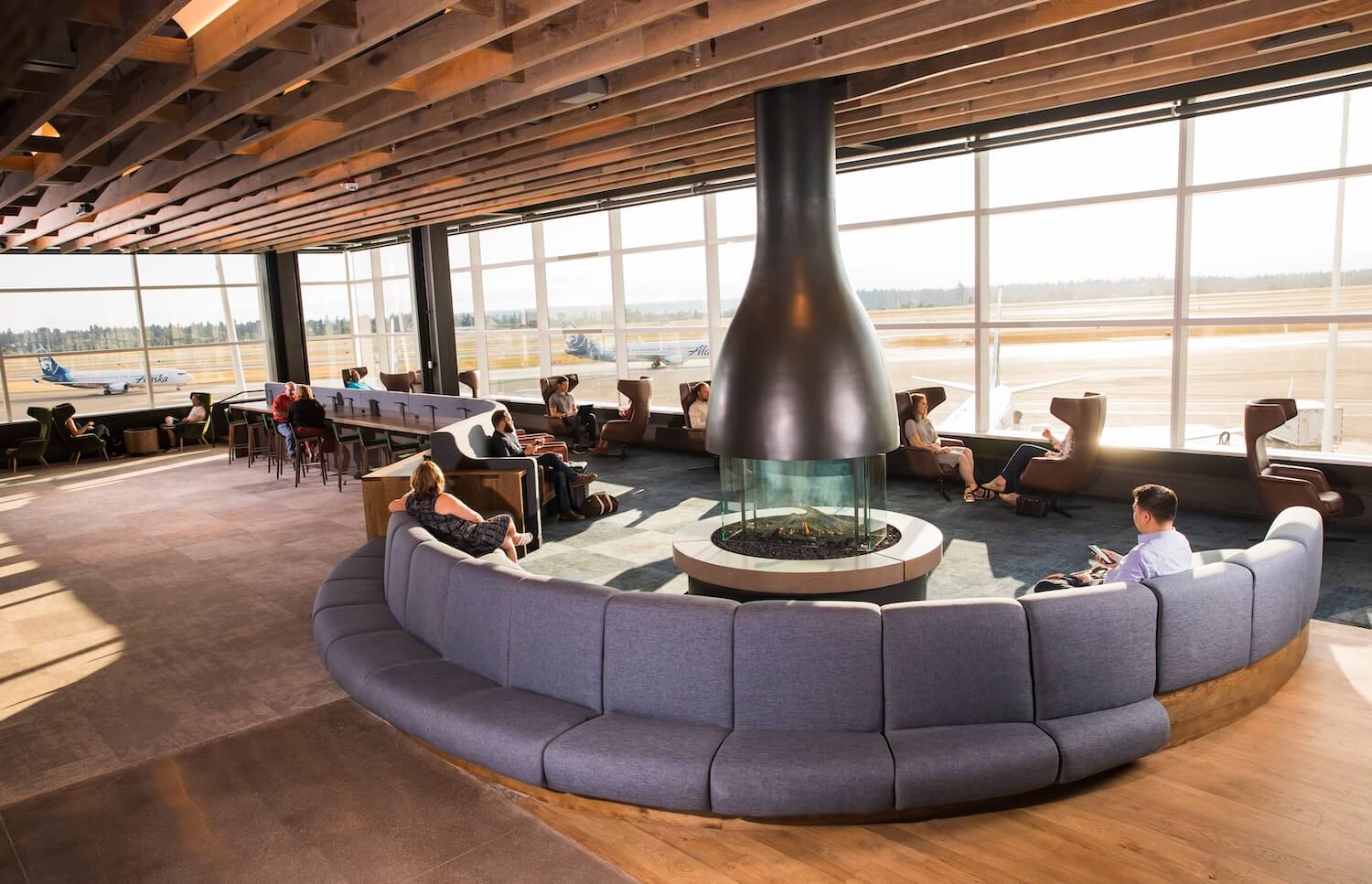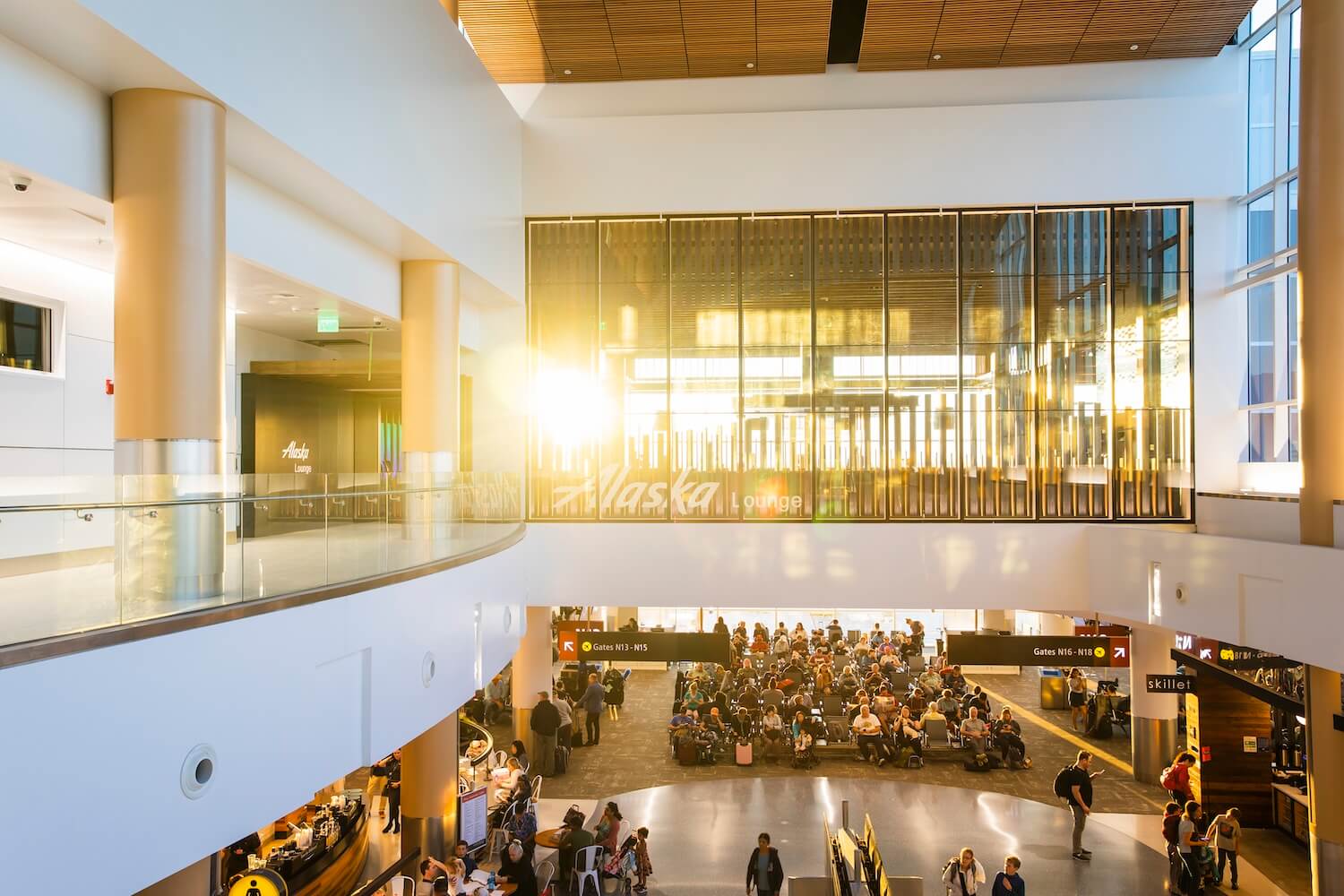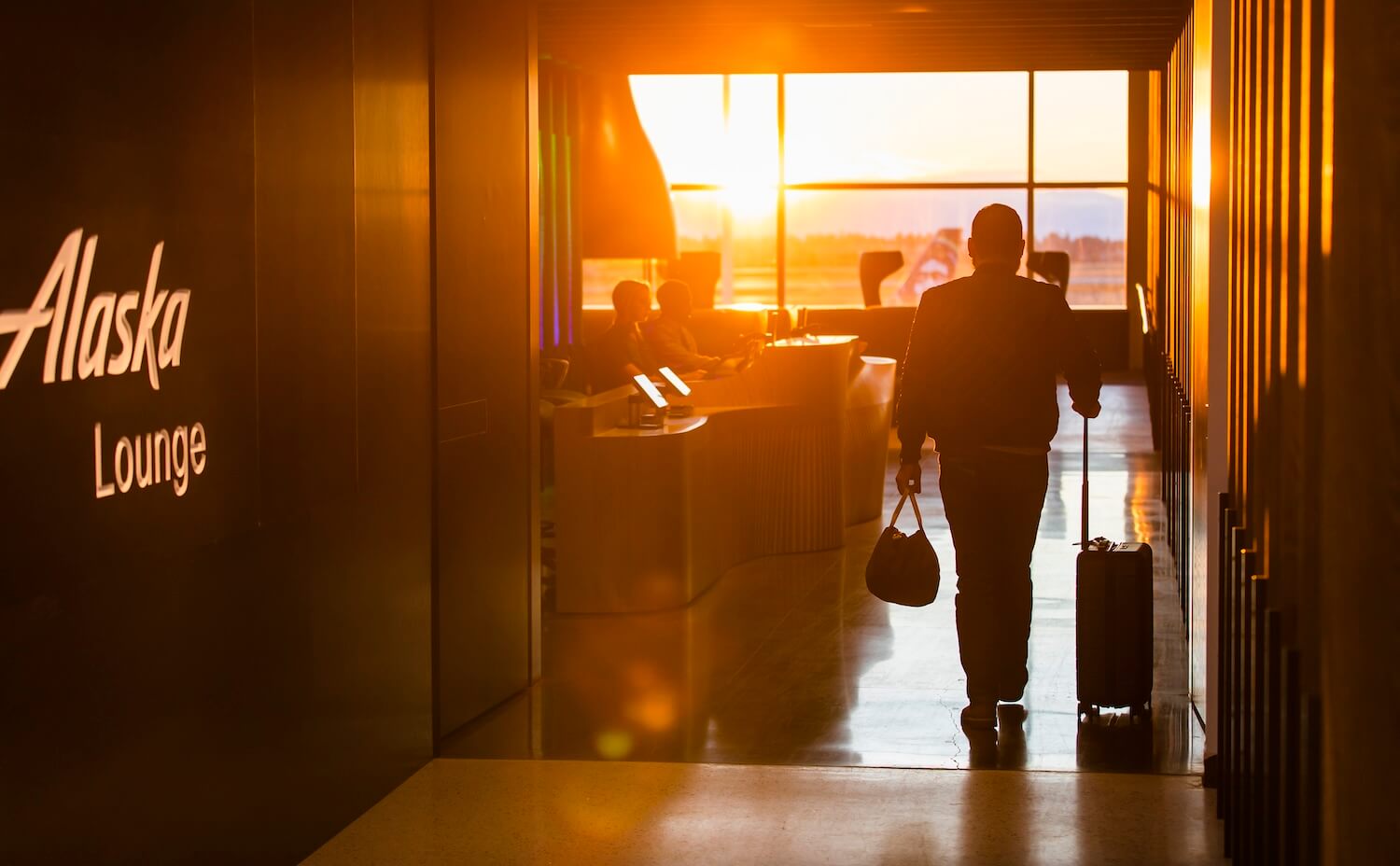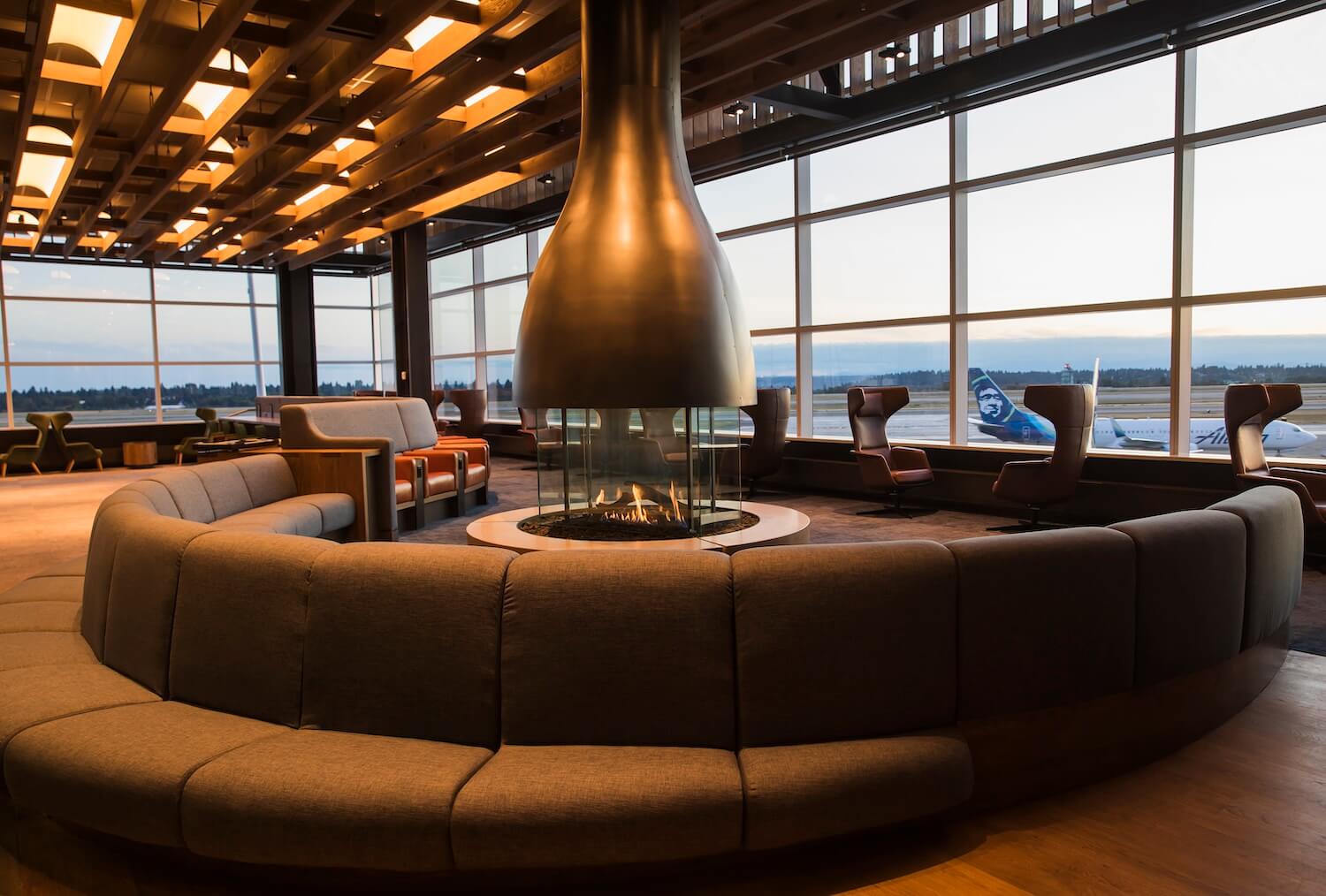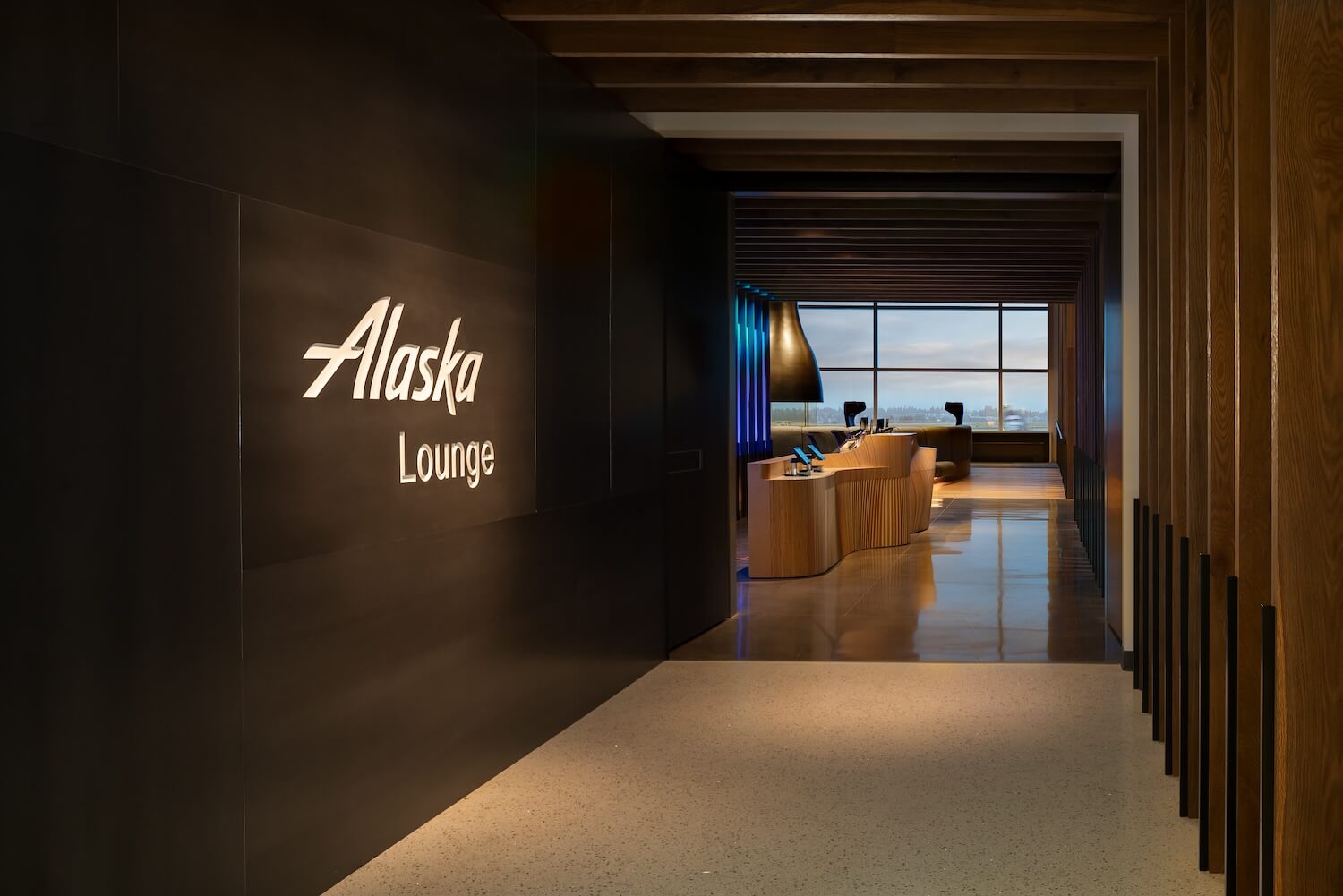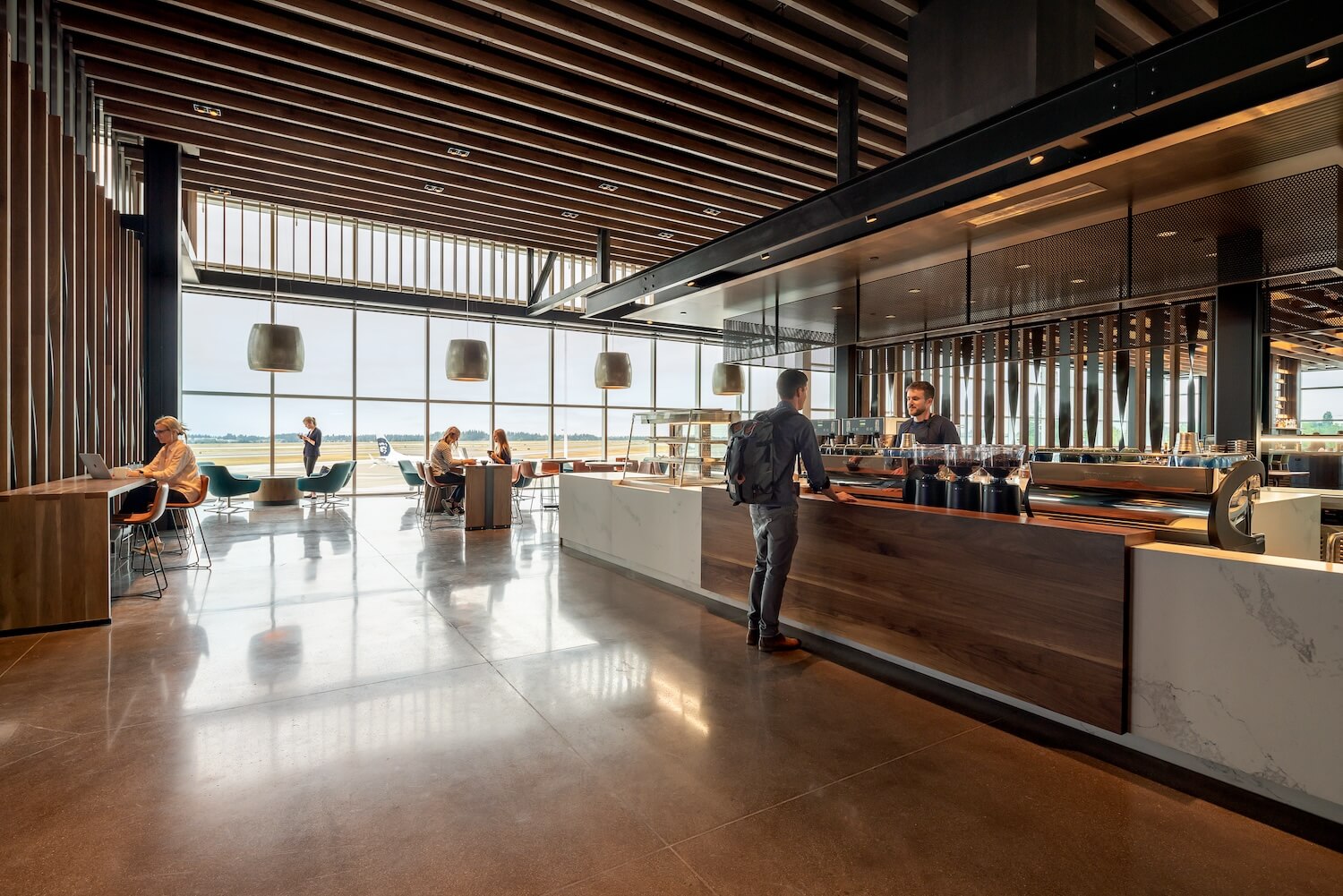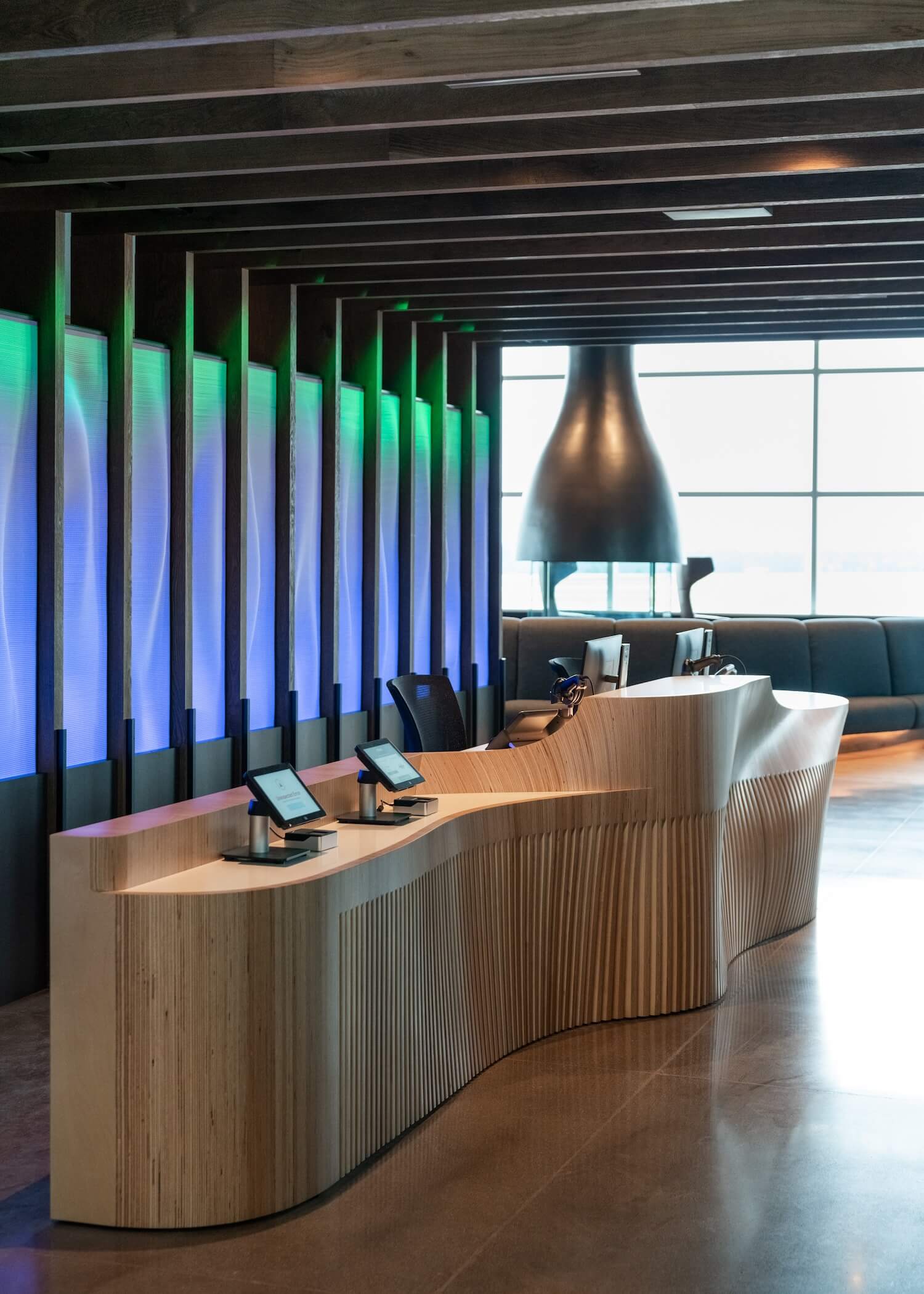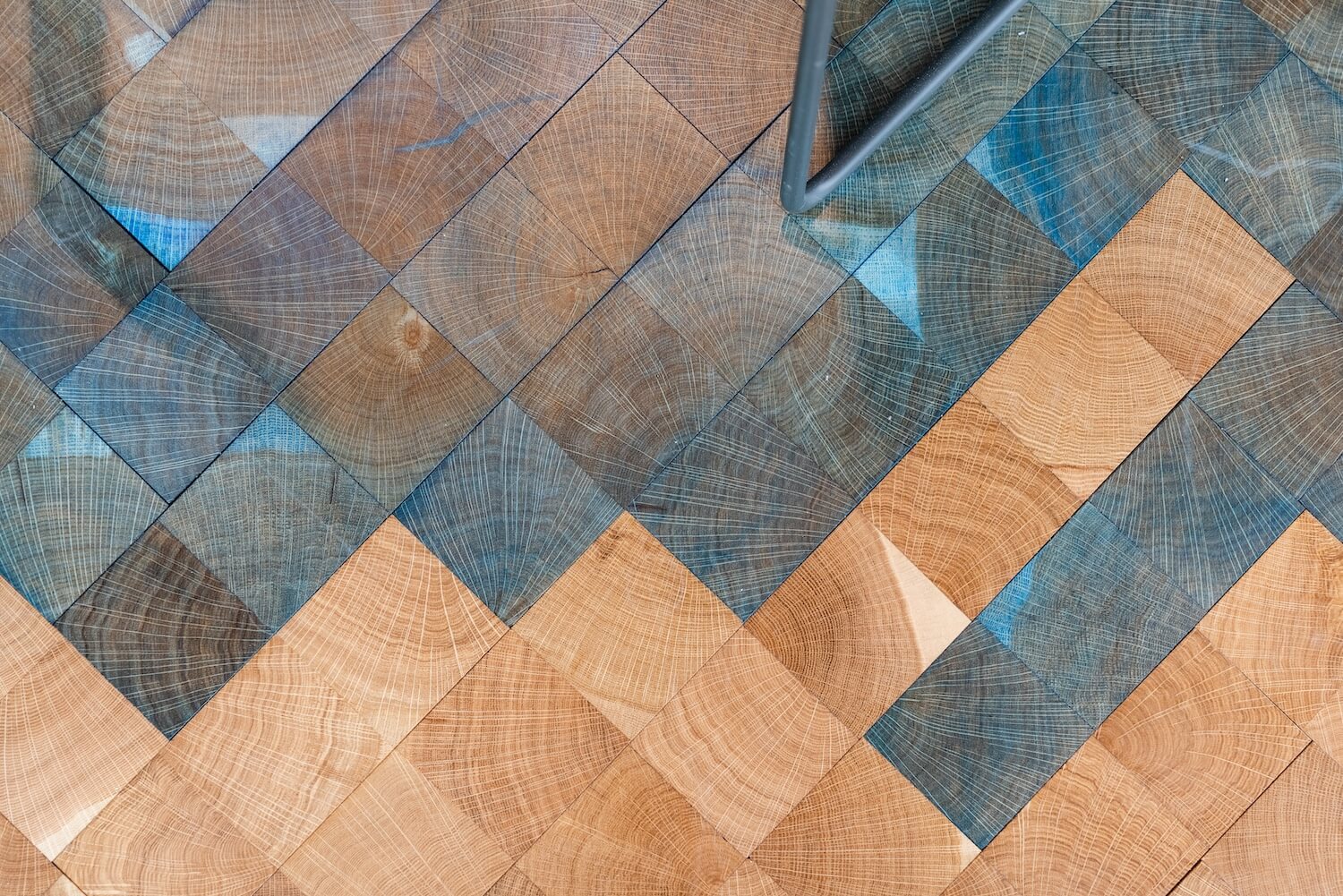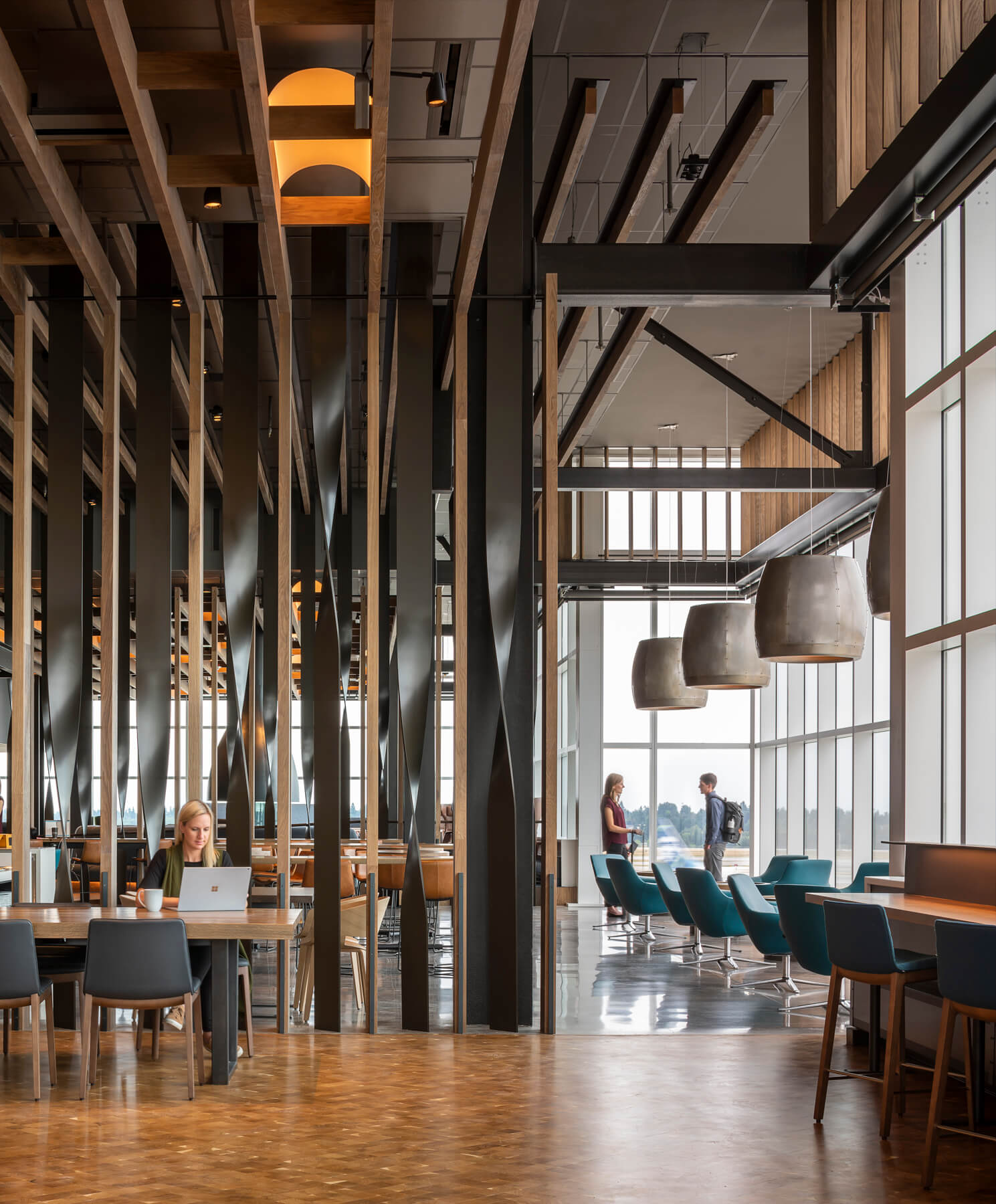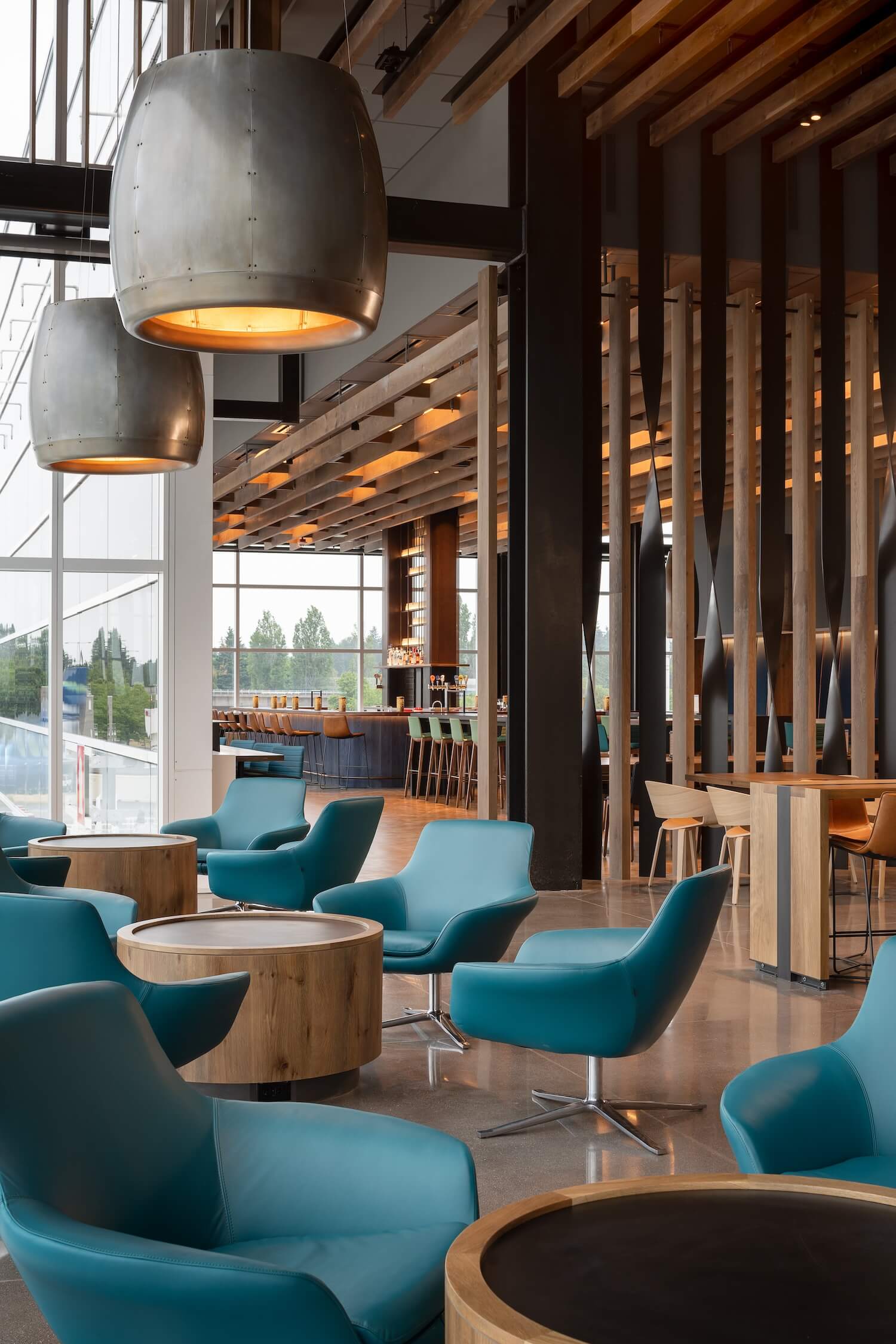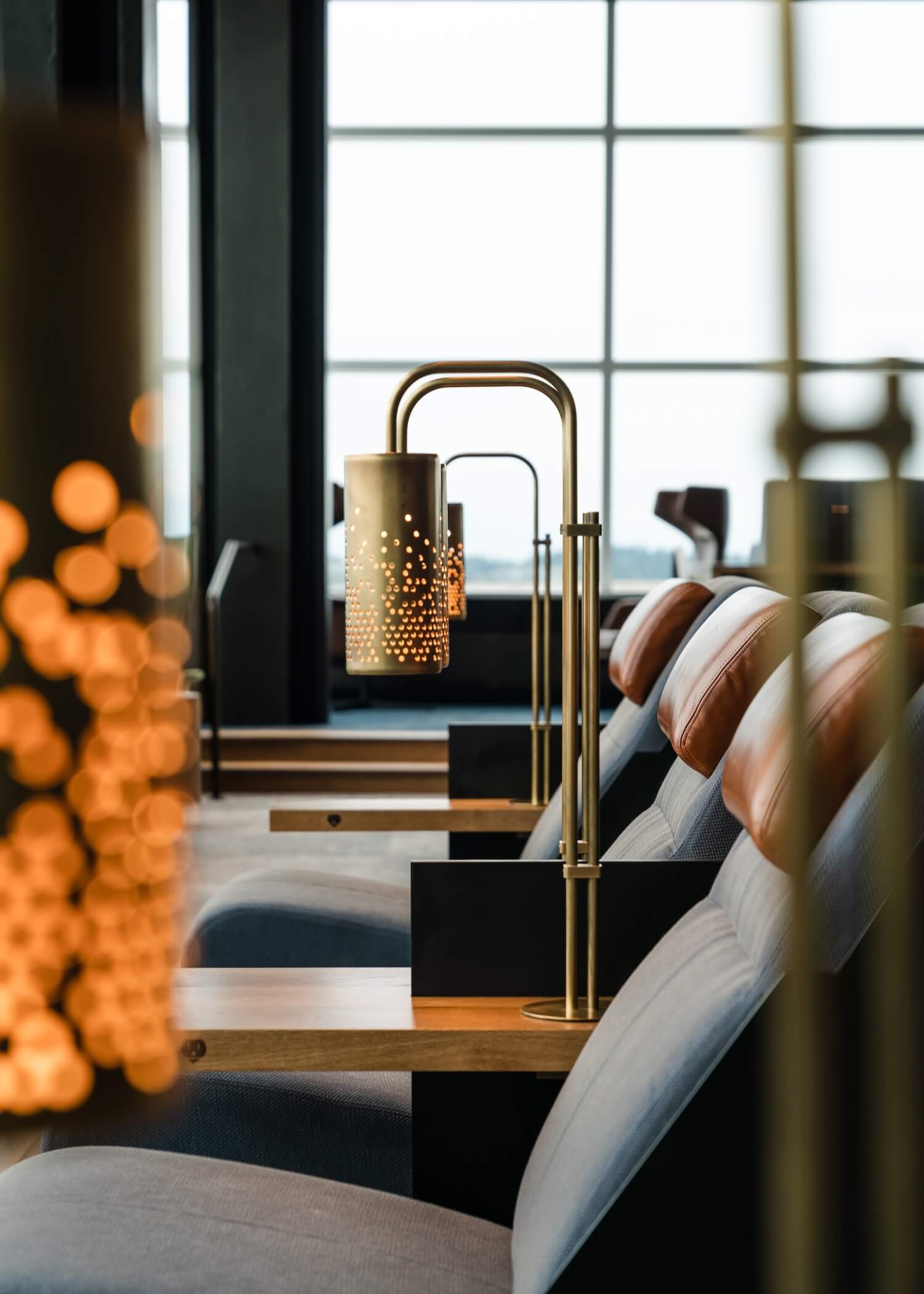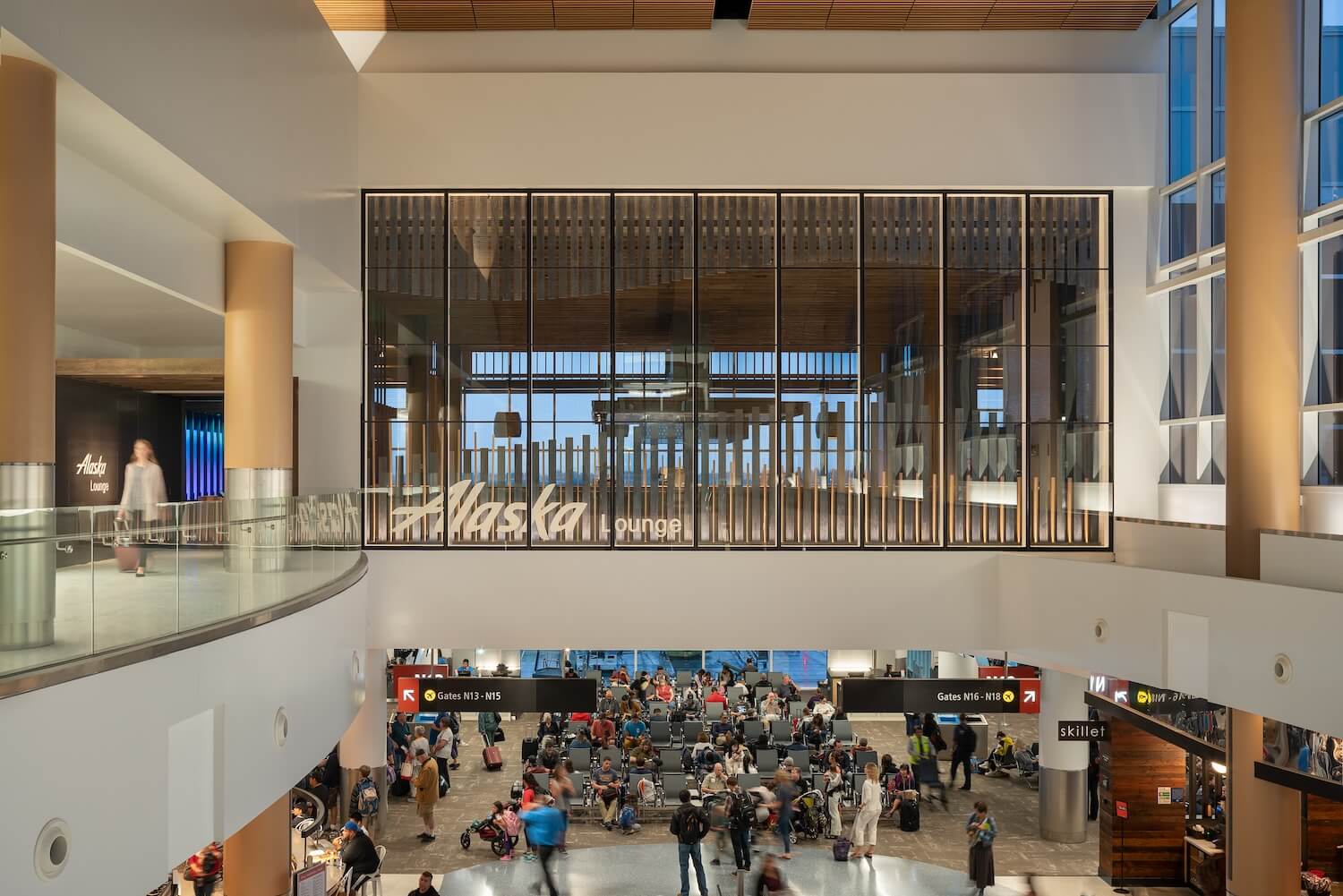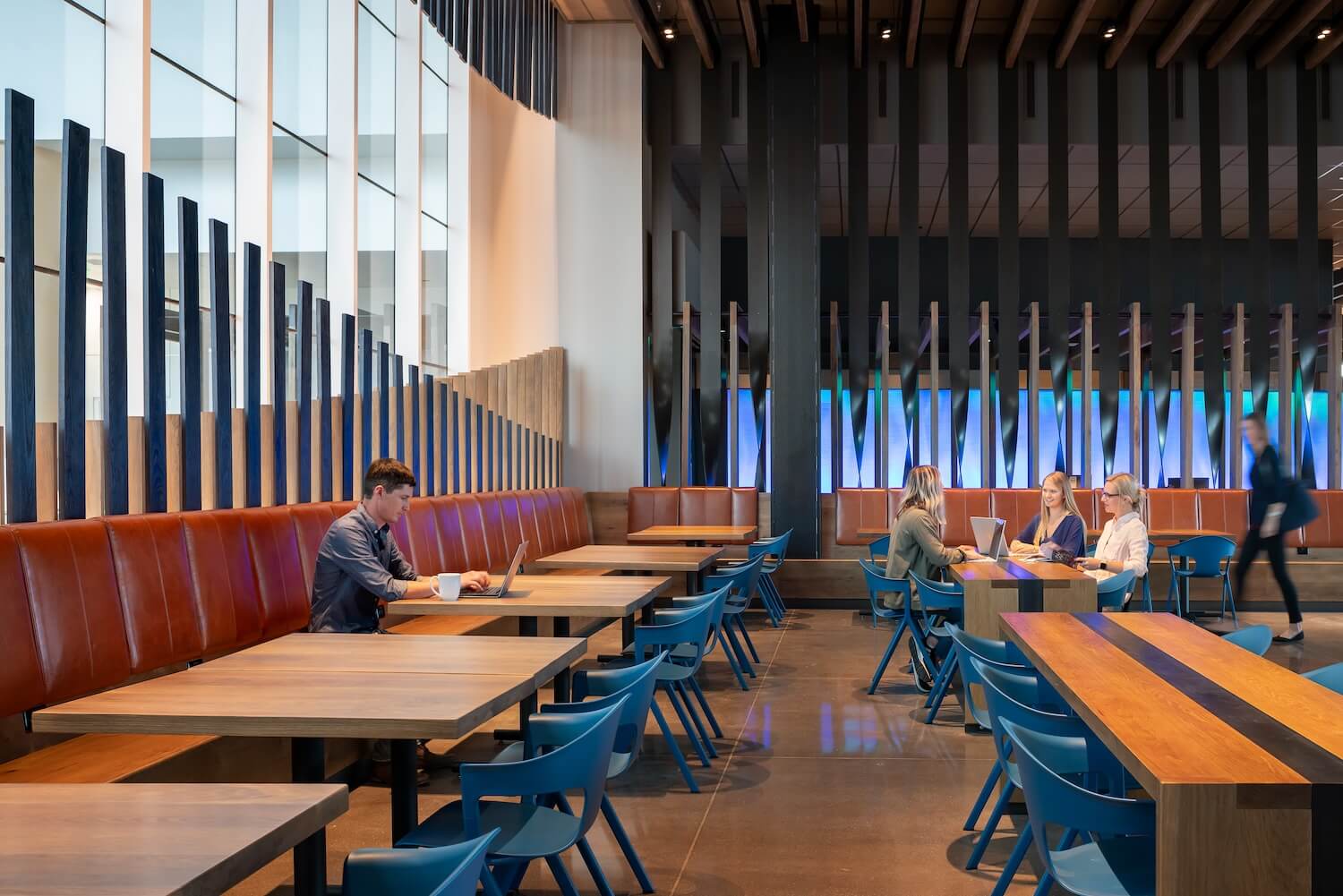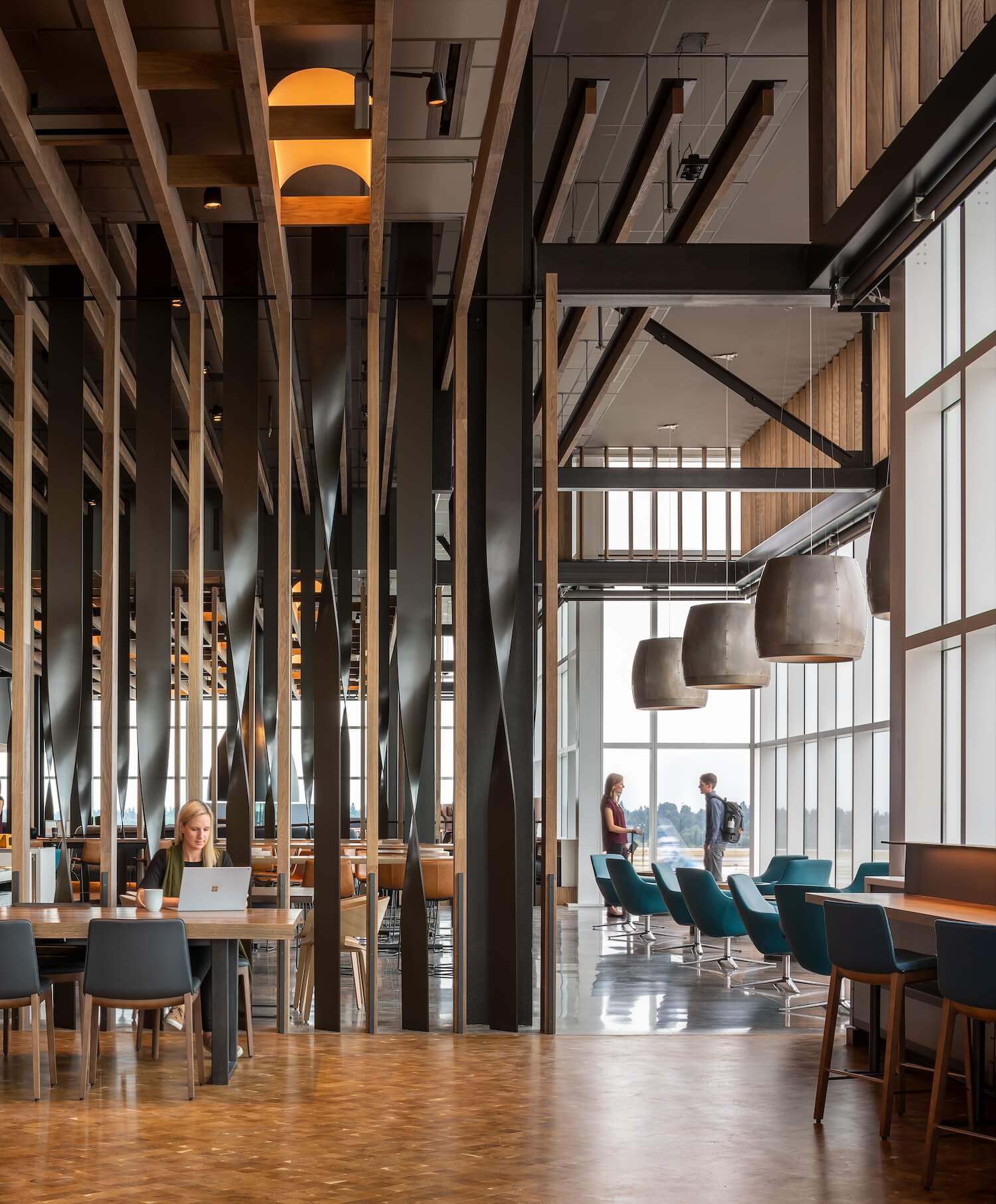 ---