German hotel & architecture photographer Vivien Renziehausen portrayed the newly built company building of Plangrad Architects in Bremen, Germany. The building was designed and planned by the respective company itself. The concept of an open office whilst still having the privacy of your own office space has been greatly achieved through large glass fronts both on the outside and inside of the building. Symmetry and clear forms and structures dominate the interior and exterior design what made it technically challenging to photograph. Still, Vivien skillfully managed to capture and showcase the light and airy atmosphere within the straight architectural concept.
Large, open social areas such as the foyer or the big kitchen invite to a chat over a coffee. Living walls and designer furniture accentuate the tasteful and exclusive interior design that can be found throughout the whole two-storey building. Special interest attends to the roof terrace with its umbrellas, greenery and barbeque area where the team can take a break from work, relax and socialize while enjoying a beautiful view.
Located just a stone's throw away from the river Weser and surrounded by both new and historic buildings such as the Stephani church, the new Plangrad headquarter is situated in the heart of Bremen and can easily be reached by public transport.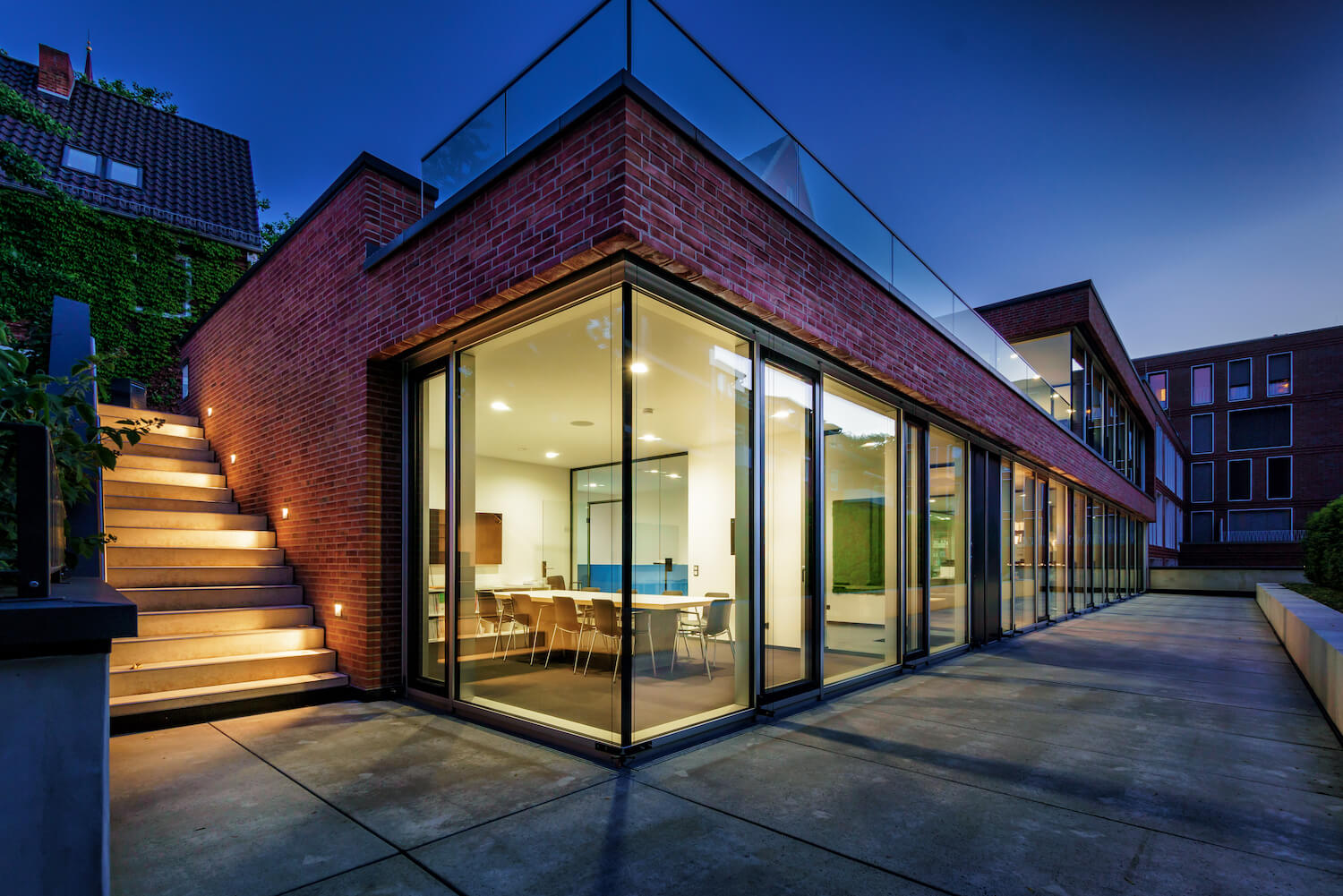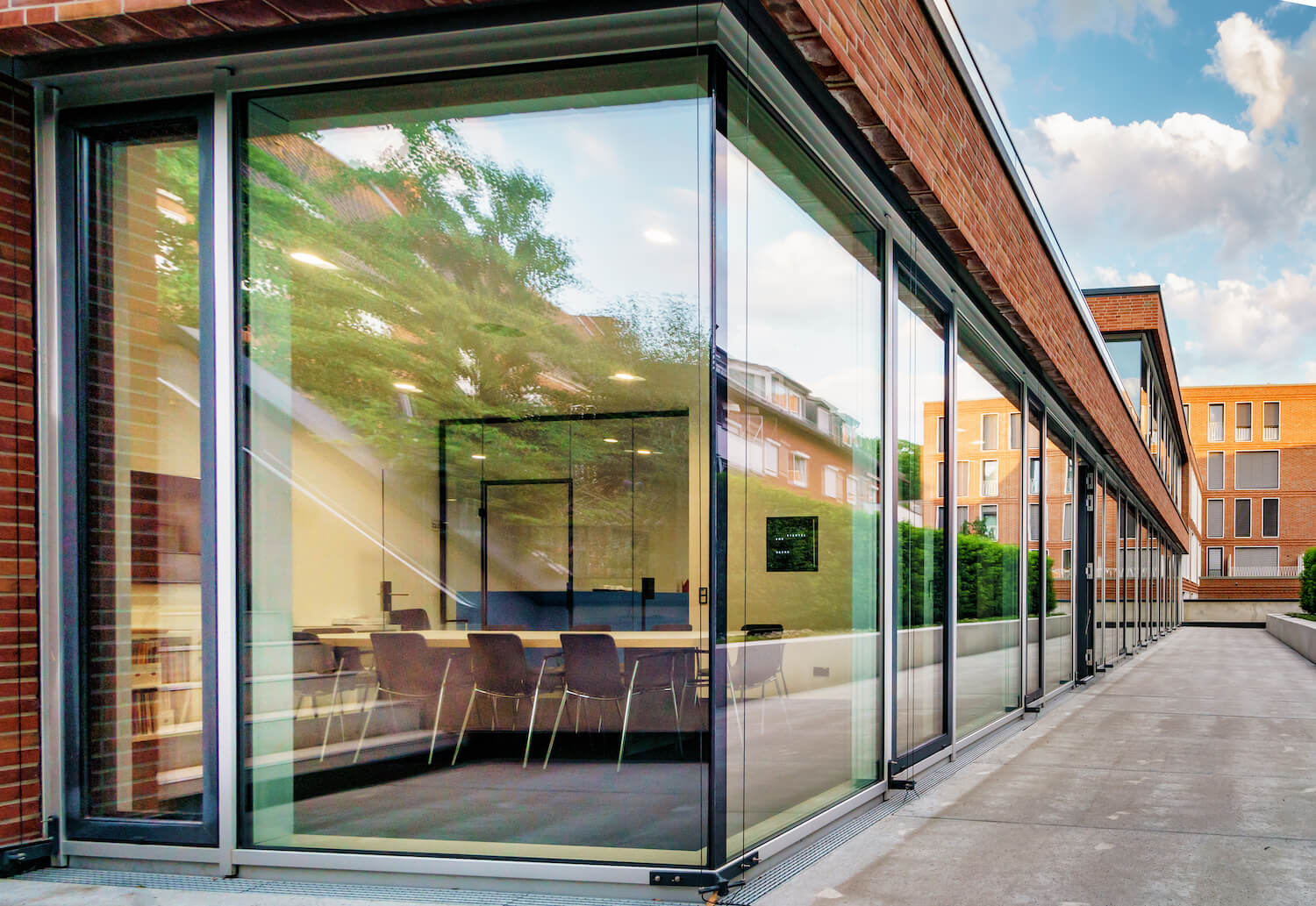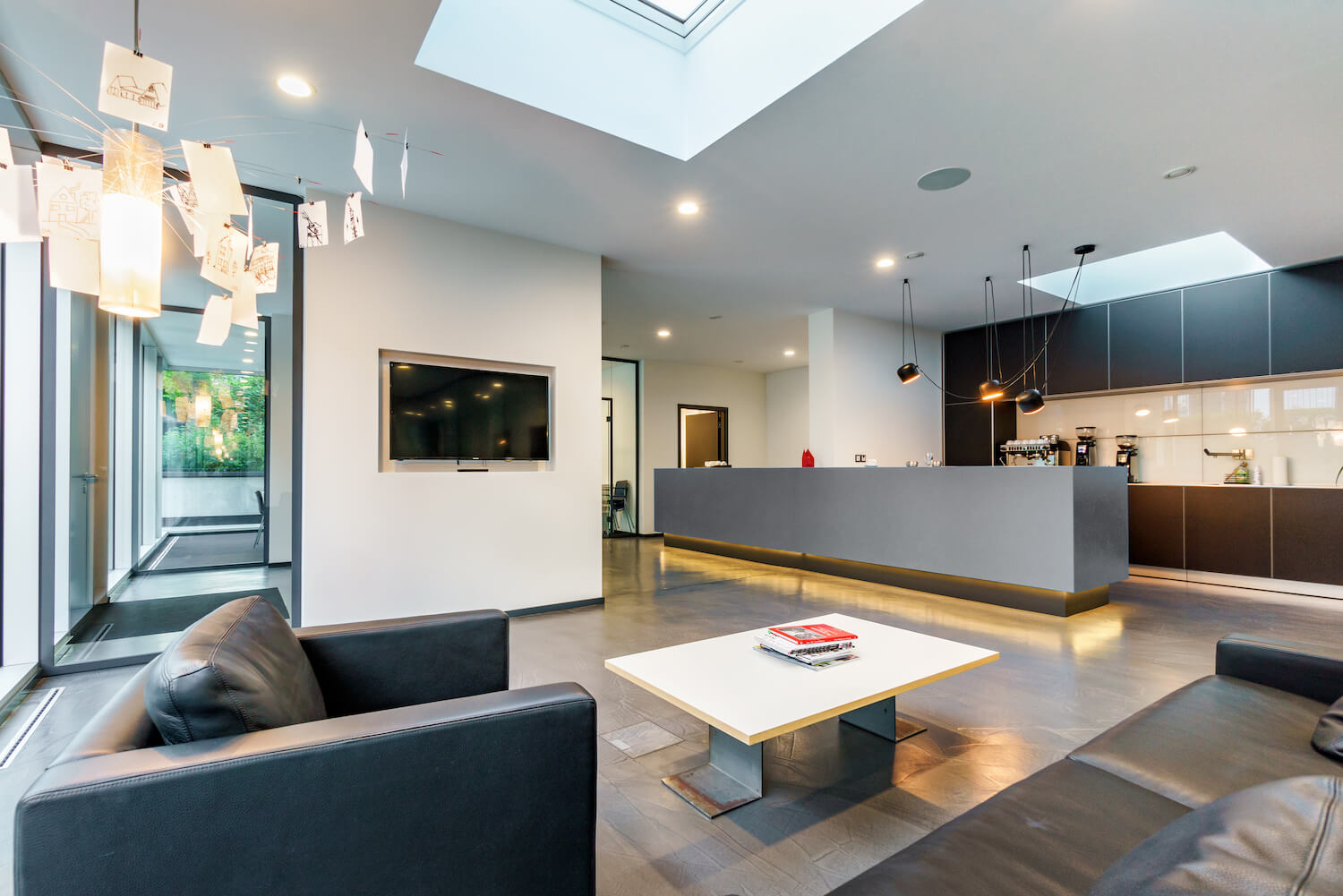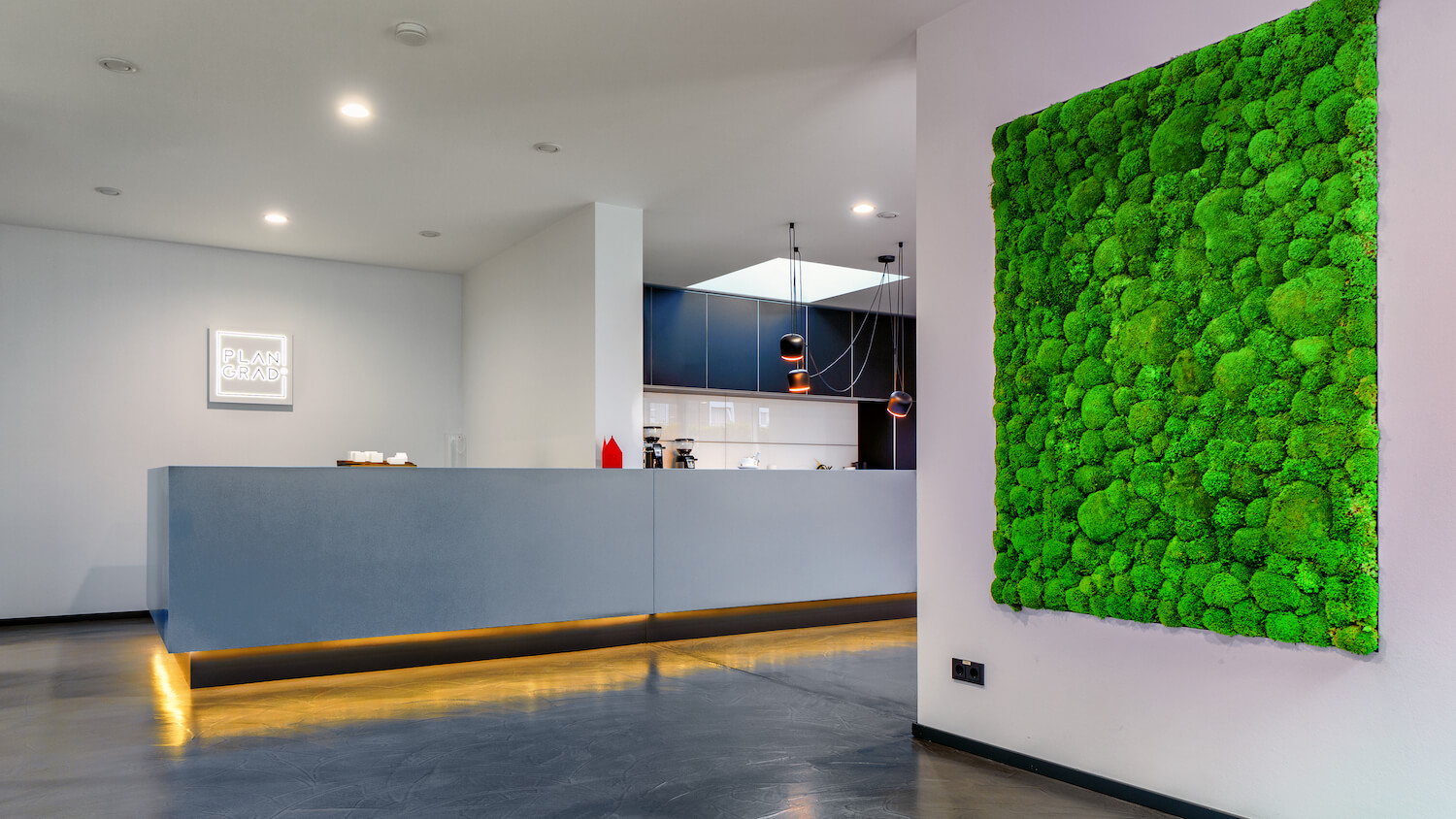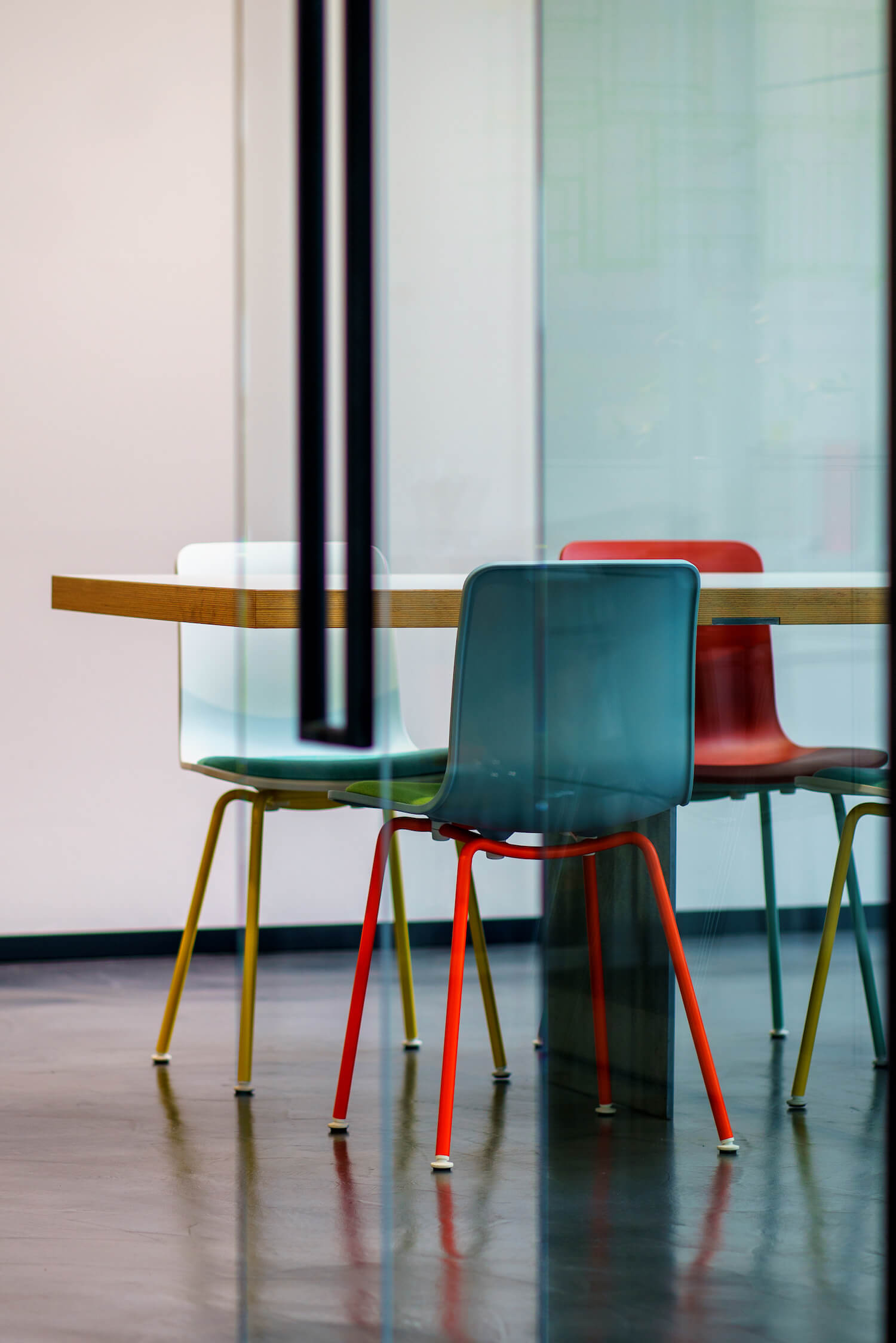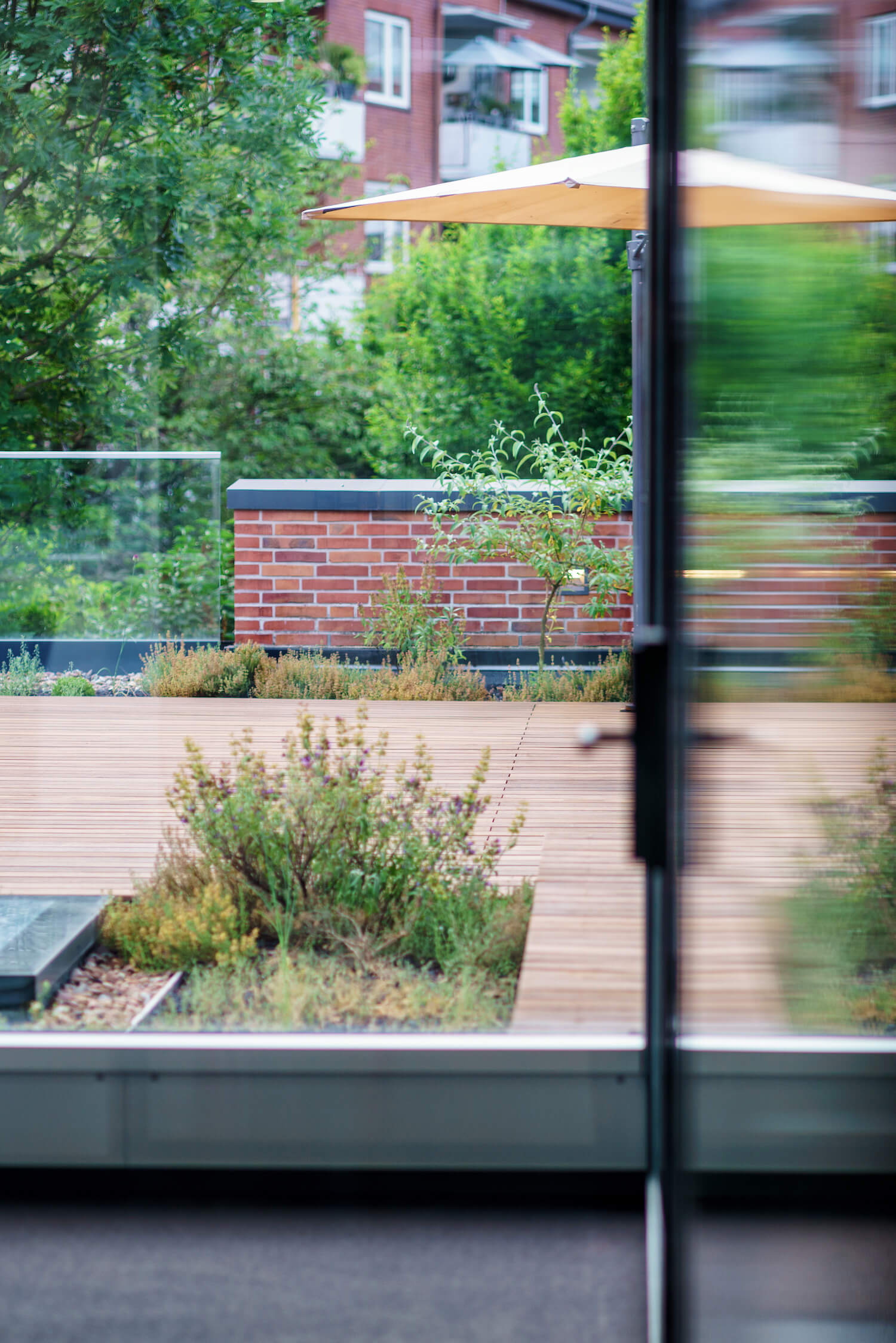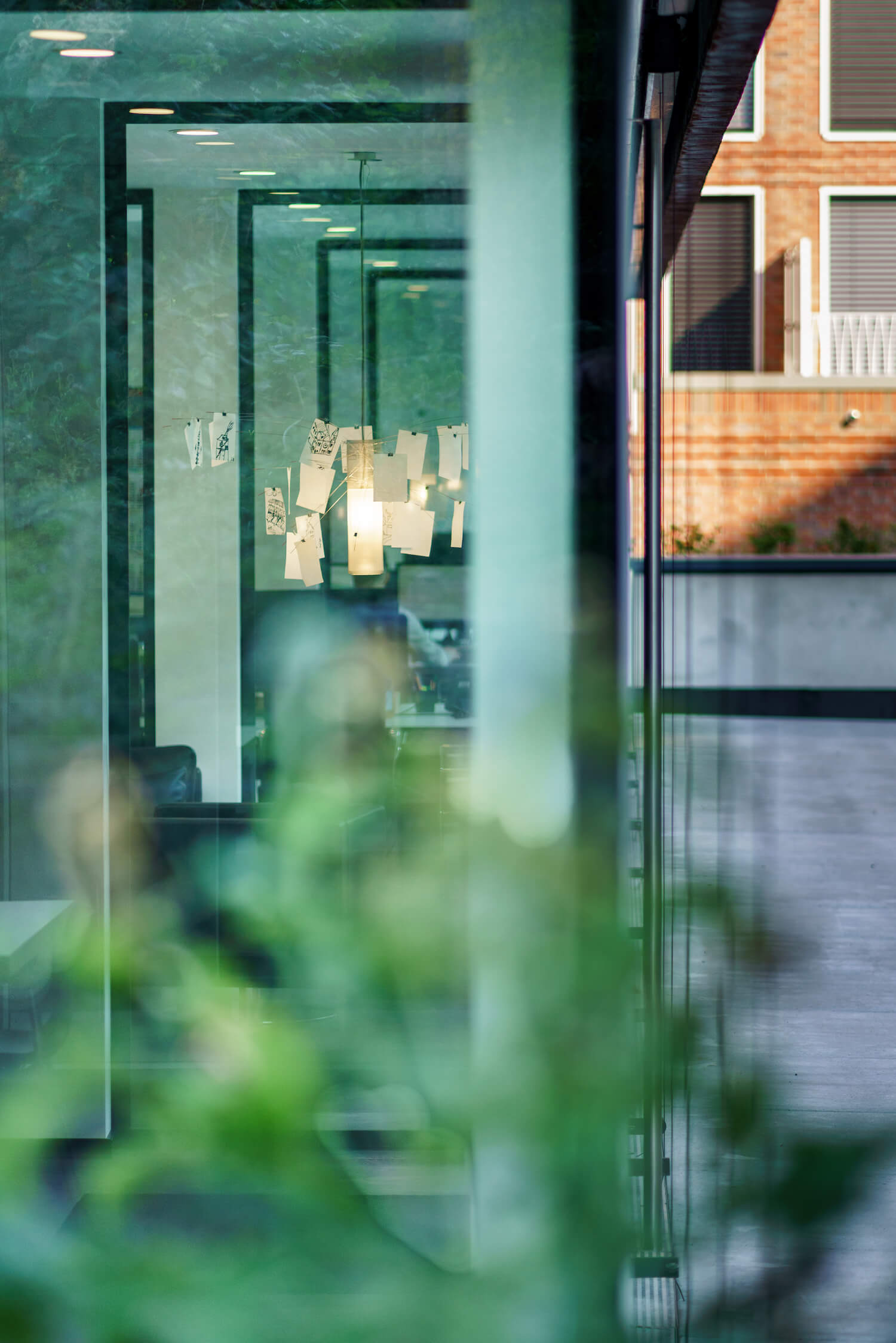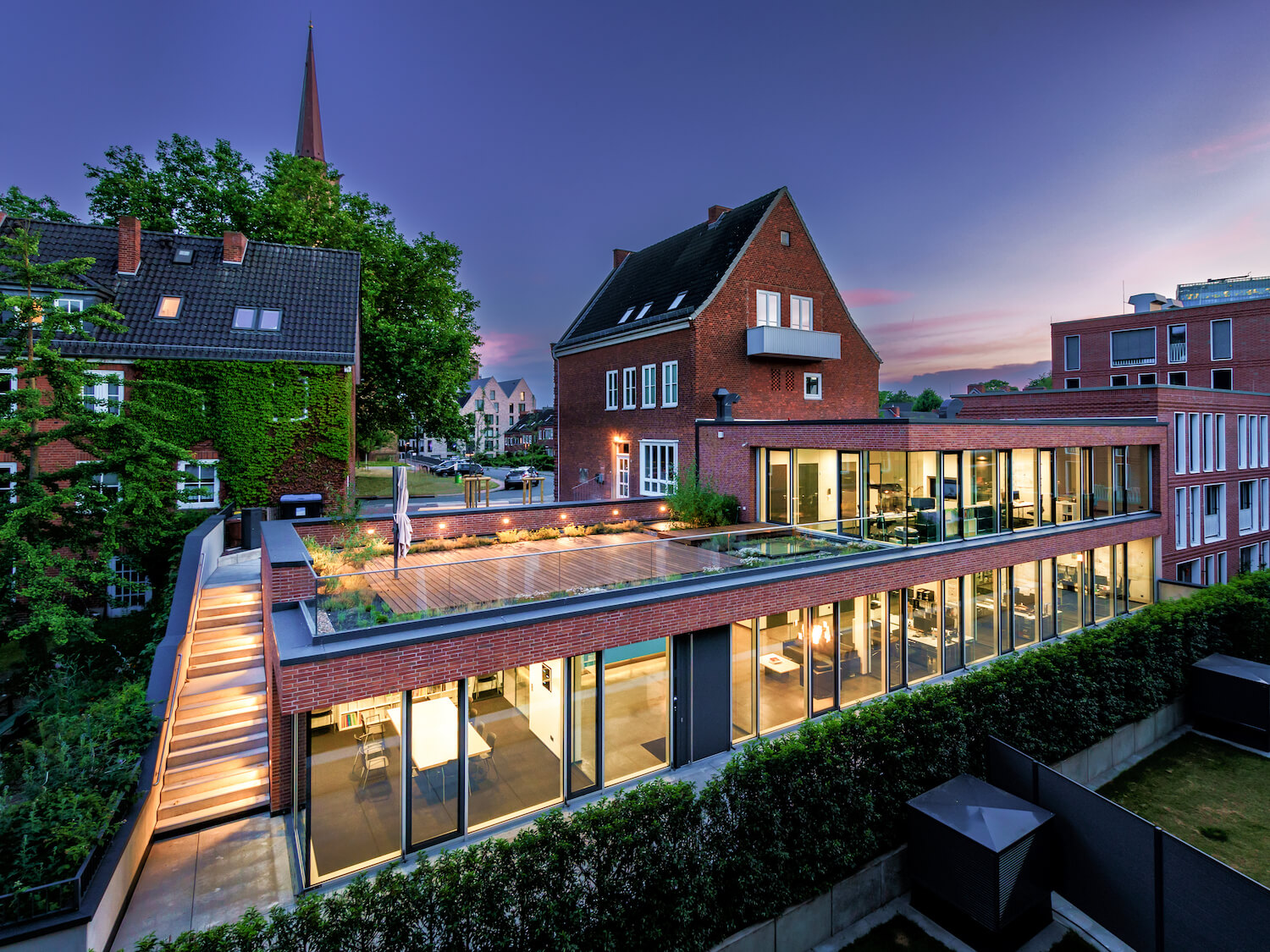 ---