A tree on the field was our only ceiling but oblivious as we were, we felt as the owners of life and the world.
José Alfredo Jimenez
Completed in 2012 by renowned Mexican architect Javier Senosiain, The Tree House located in Celaya, Guanajuato, Mexico.
Architect's statement: This house was built on a 15m X 15m area. Once the work was finished, it could be merged with another adjacent land having the same measures which allowed us to have a larger garden. A particular feature of the property was that we found a large pepper tree which we could integrate to the design into the main living room.
To be able to wrap the tree foliage, the living room took the shape of a large barrel allowing some of the thicker branches to get away through the walls towards the outer side. Moreover, some of the pepper tree roots, even though it seems paradoxical, were 25 to 30 centimeters above the sidewalk level; therefore, we I decided to raise the living room level, we cover with soil the tree roots and left a gap of about one meter between the ground and the living room floor. These adjustments led us to conclude that the living room should have a glass floor and, thus, an indoor garden could be placed there to bring freshness to the house since it is located in a dry heat area in the city of Celaya, Guanajuato.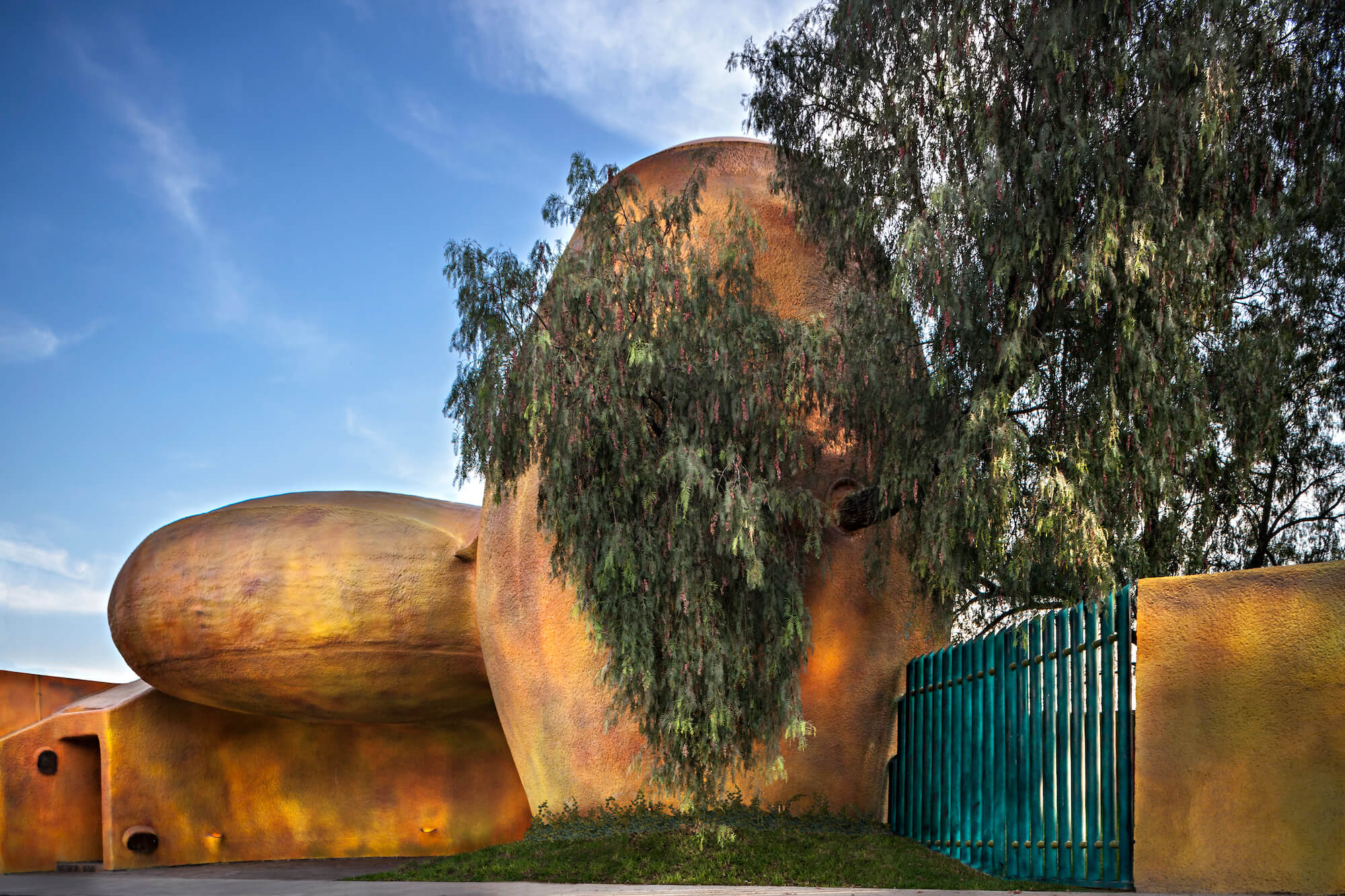 image © Francisco Lubbert
The street facade faces north and consists of two areas: the aforementioned barrel containing the triple height space for the living room, and another area on the top, looking like a flying saucer, where the master bedroom is located with its dressing room and bathroom. Below it, there was a parking space for two cars.
Upstairs, over the dining room, there is a natural green cover which can be accessed from the bedrooms or through a ramp connecting to the ground floor garden.
Finally, on the saucer shaped space, solar heaters were placed for the house water; the soapy water treatment cells and gray water treated cistern for the garden watering were installed under the parking lot.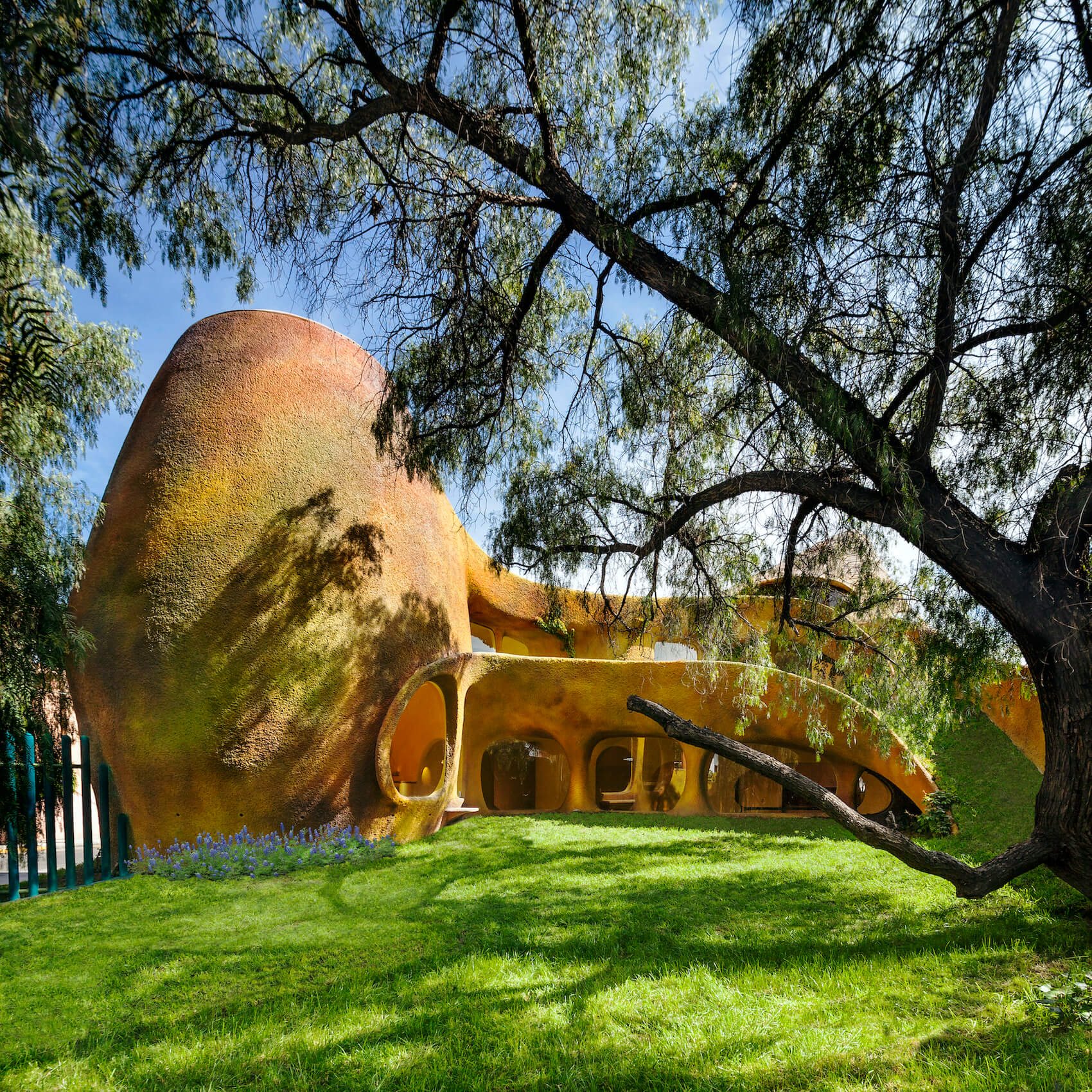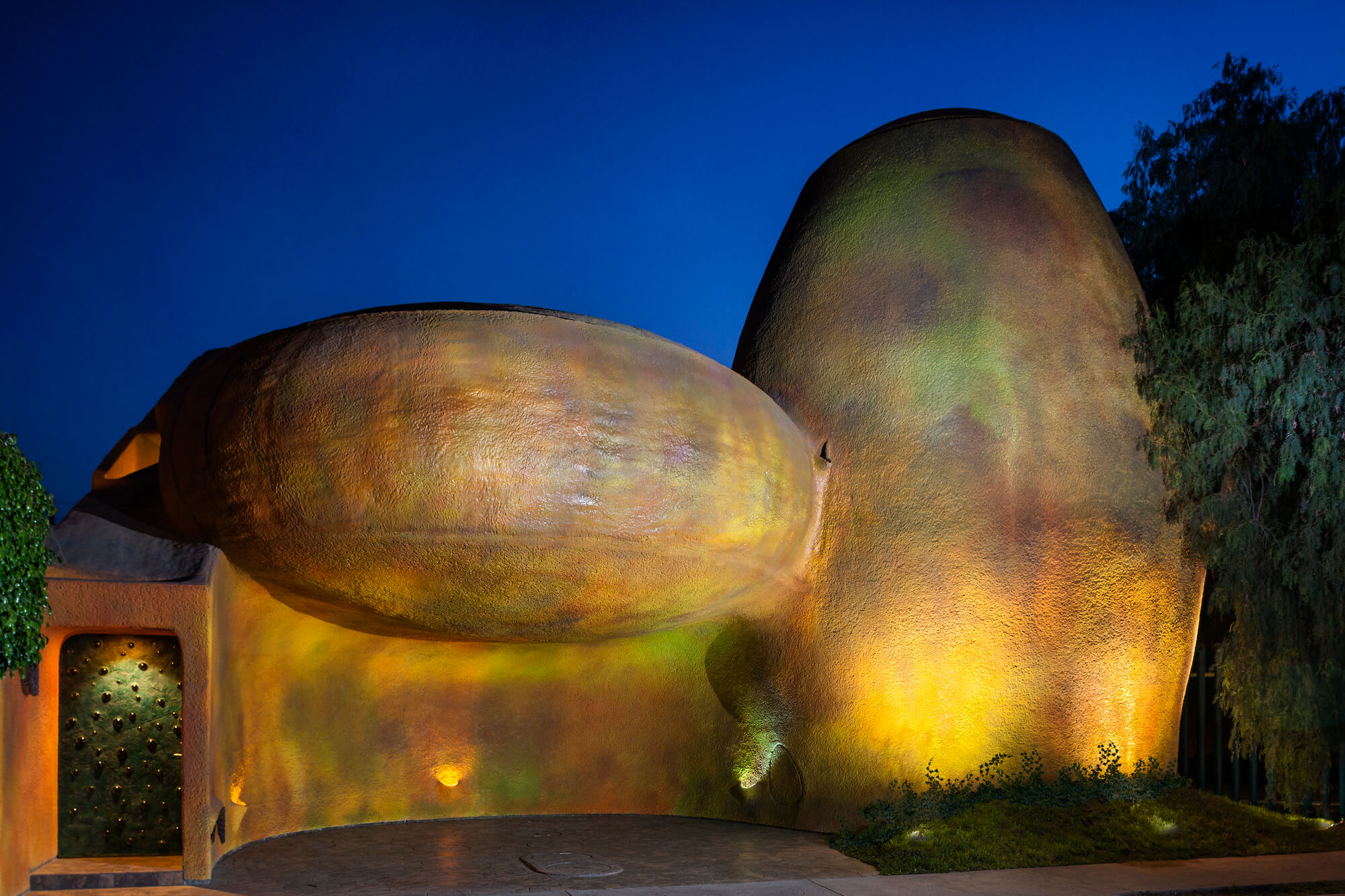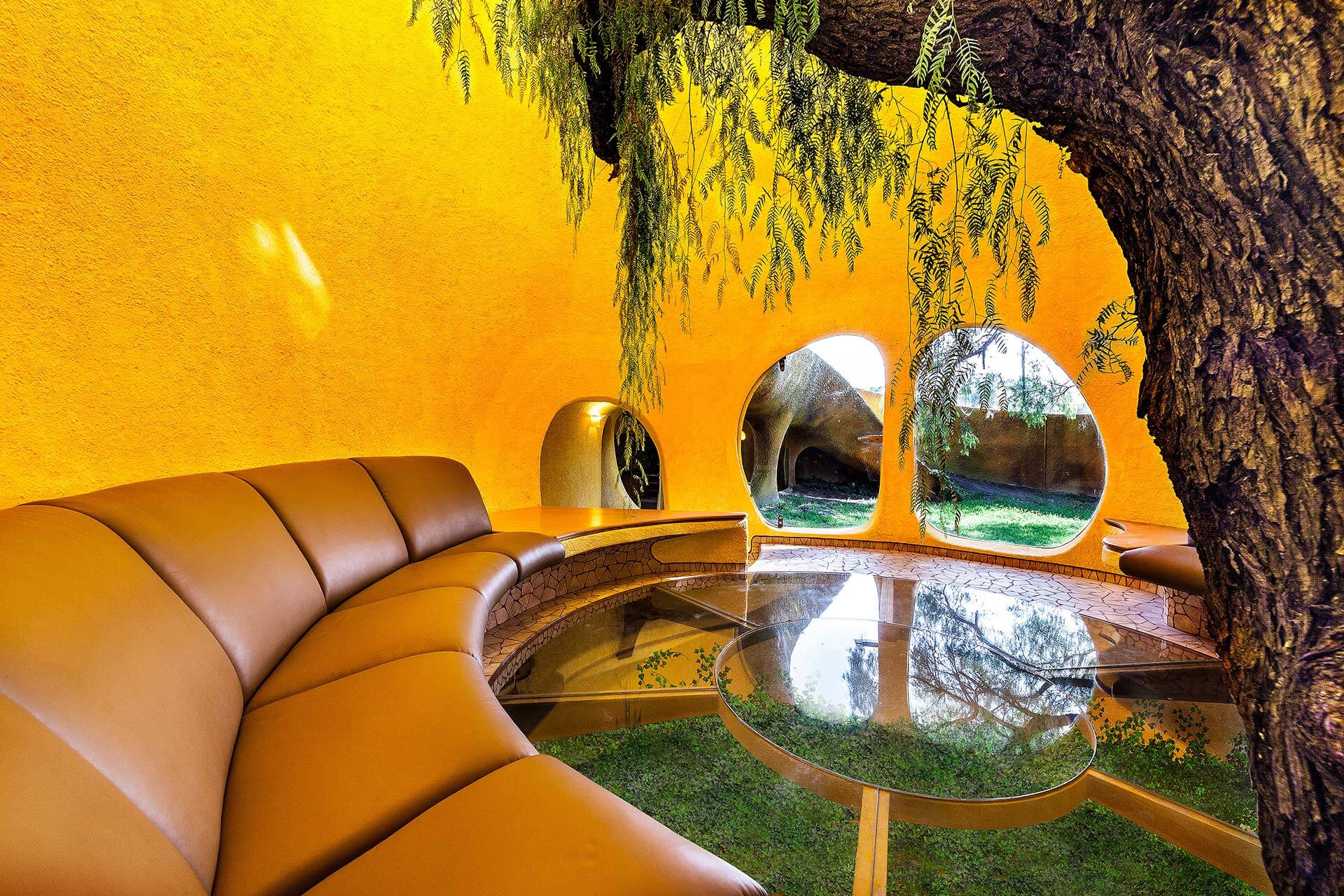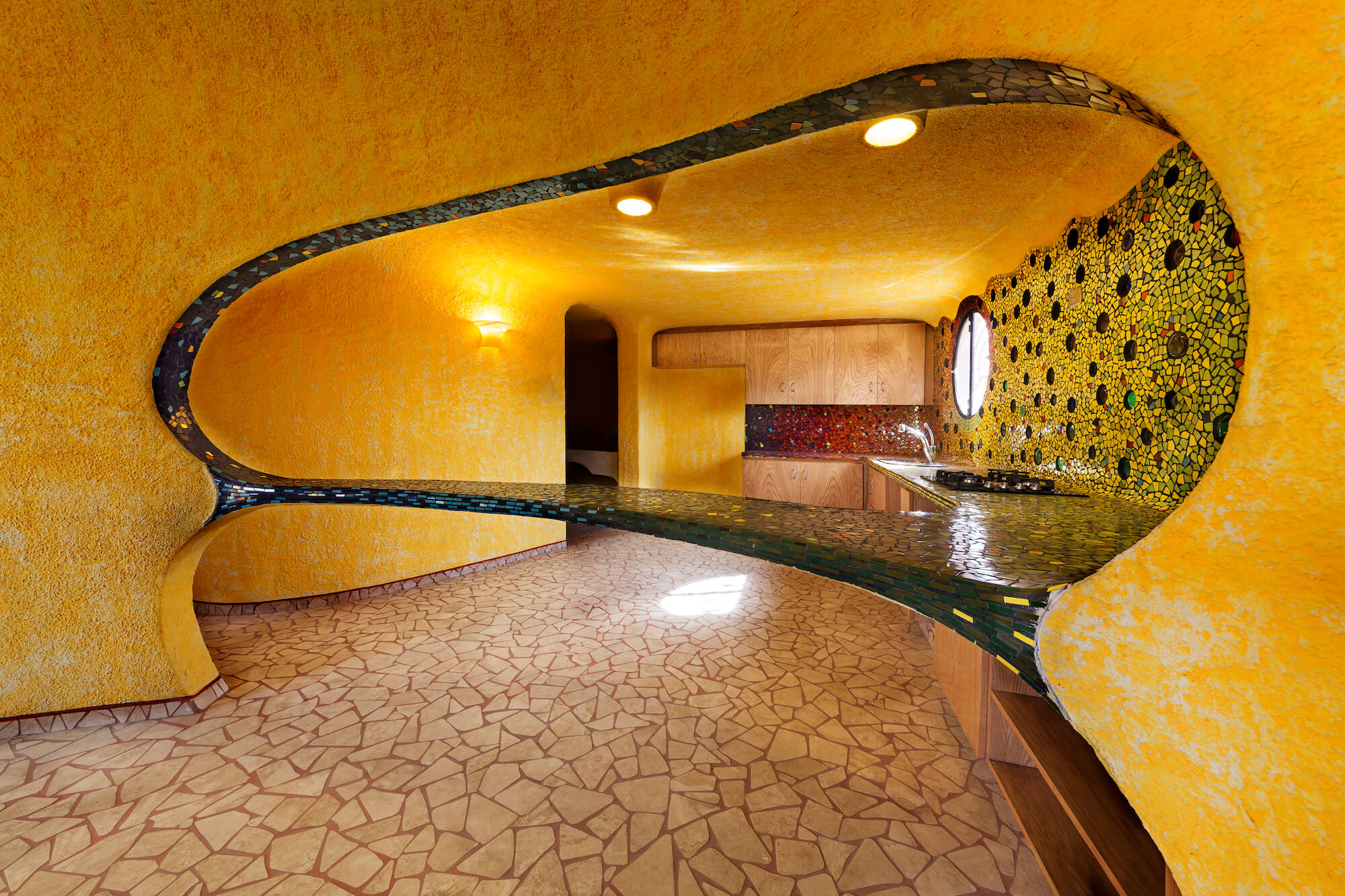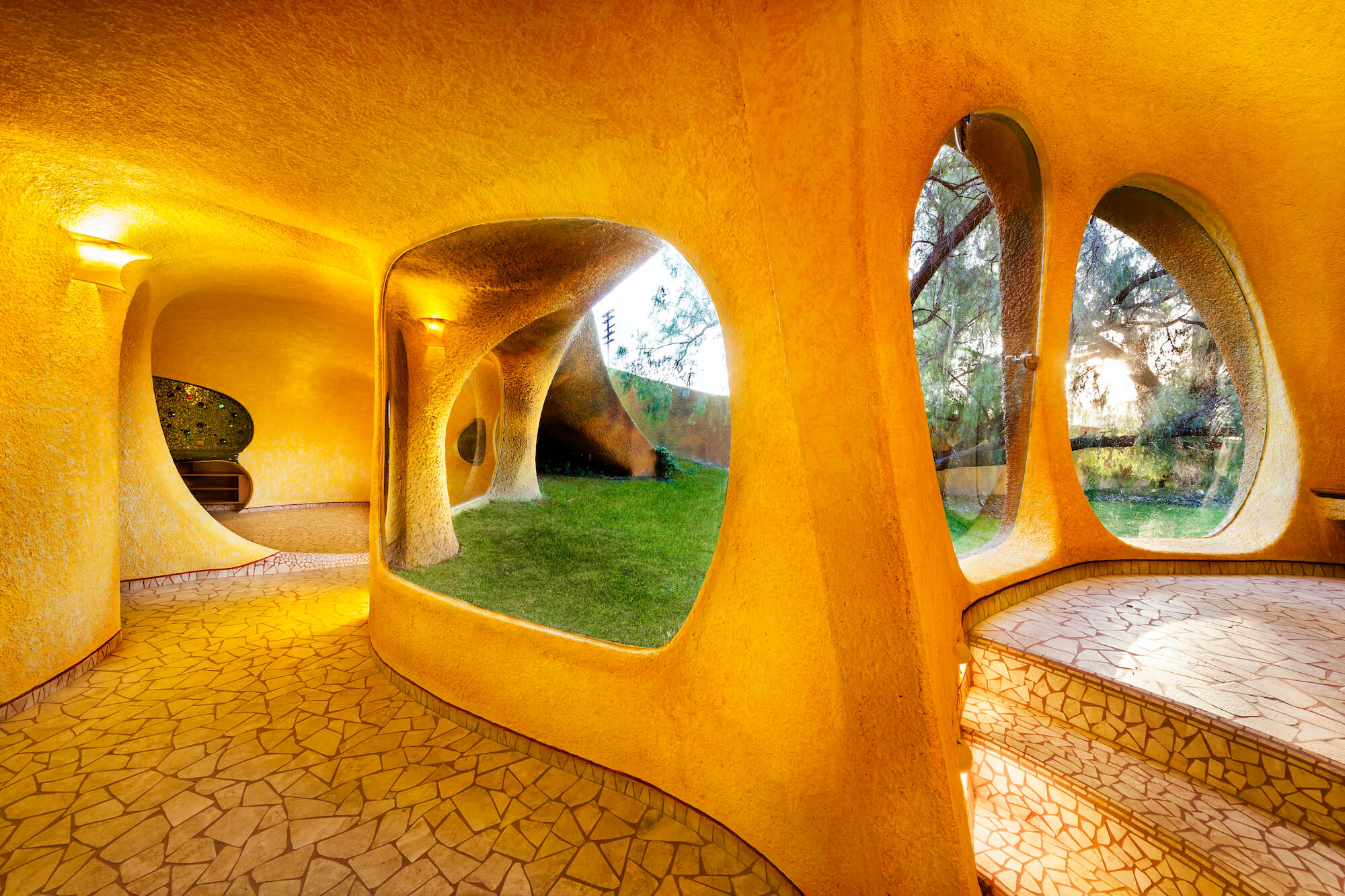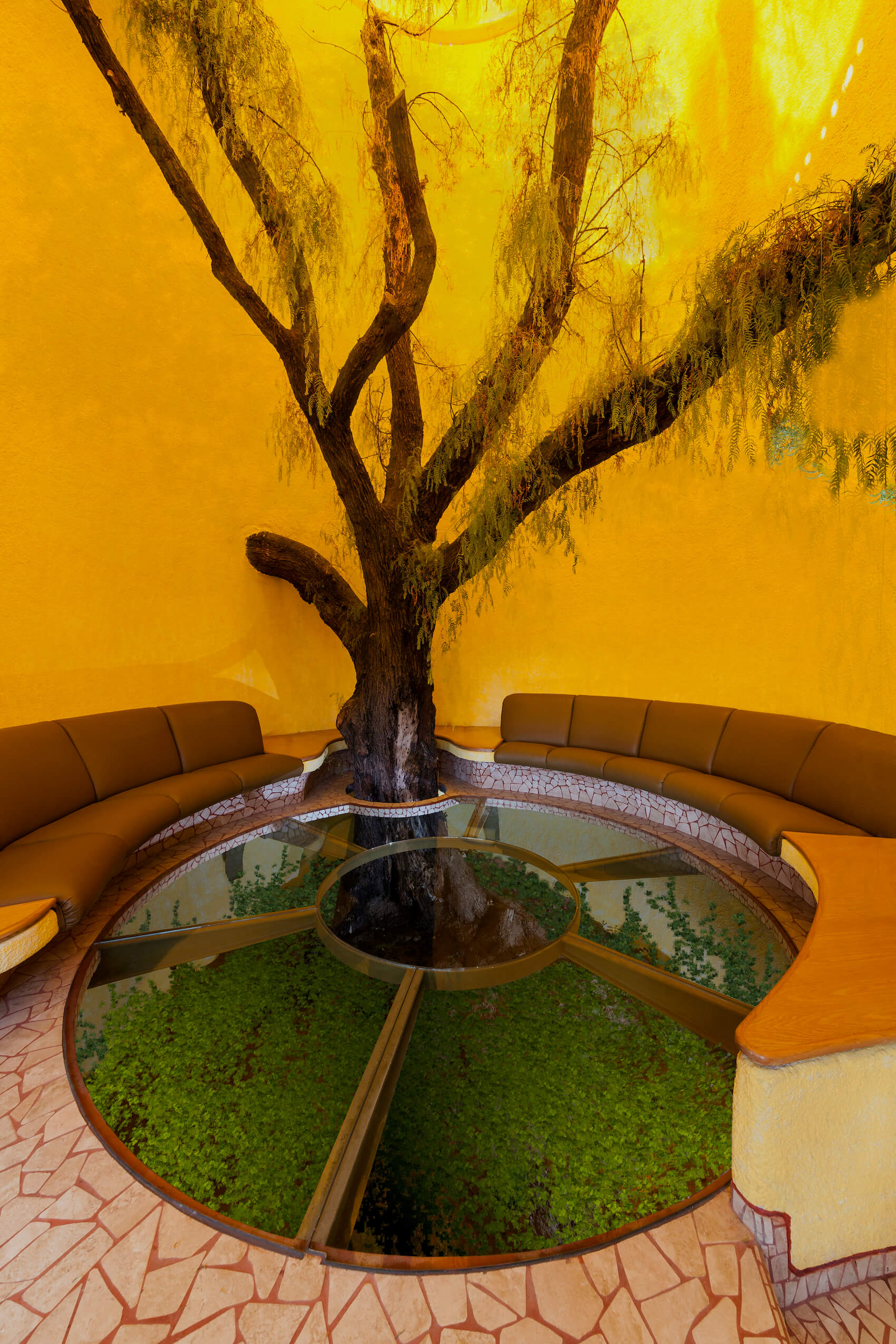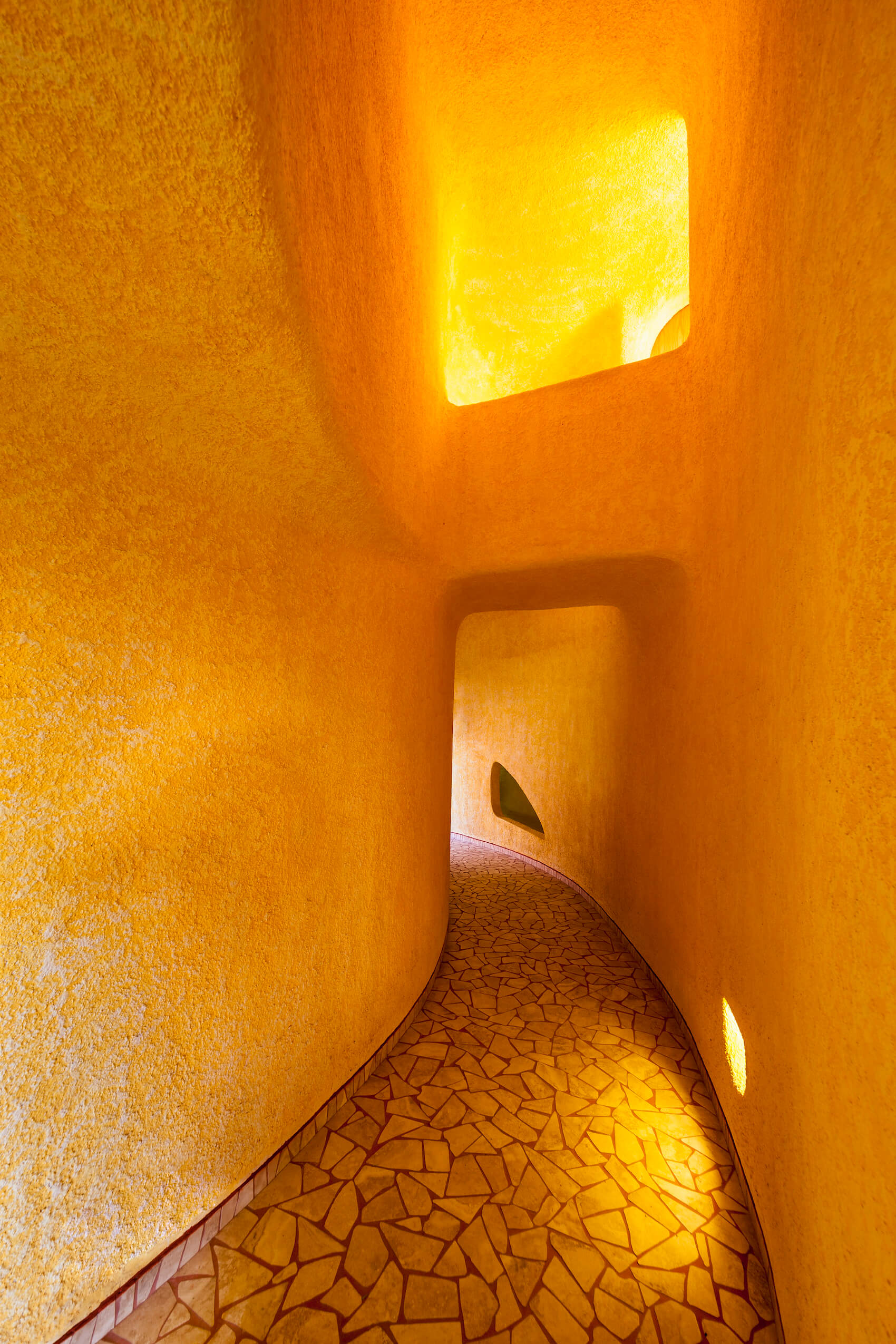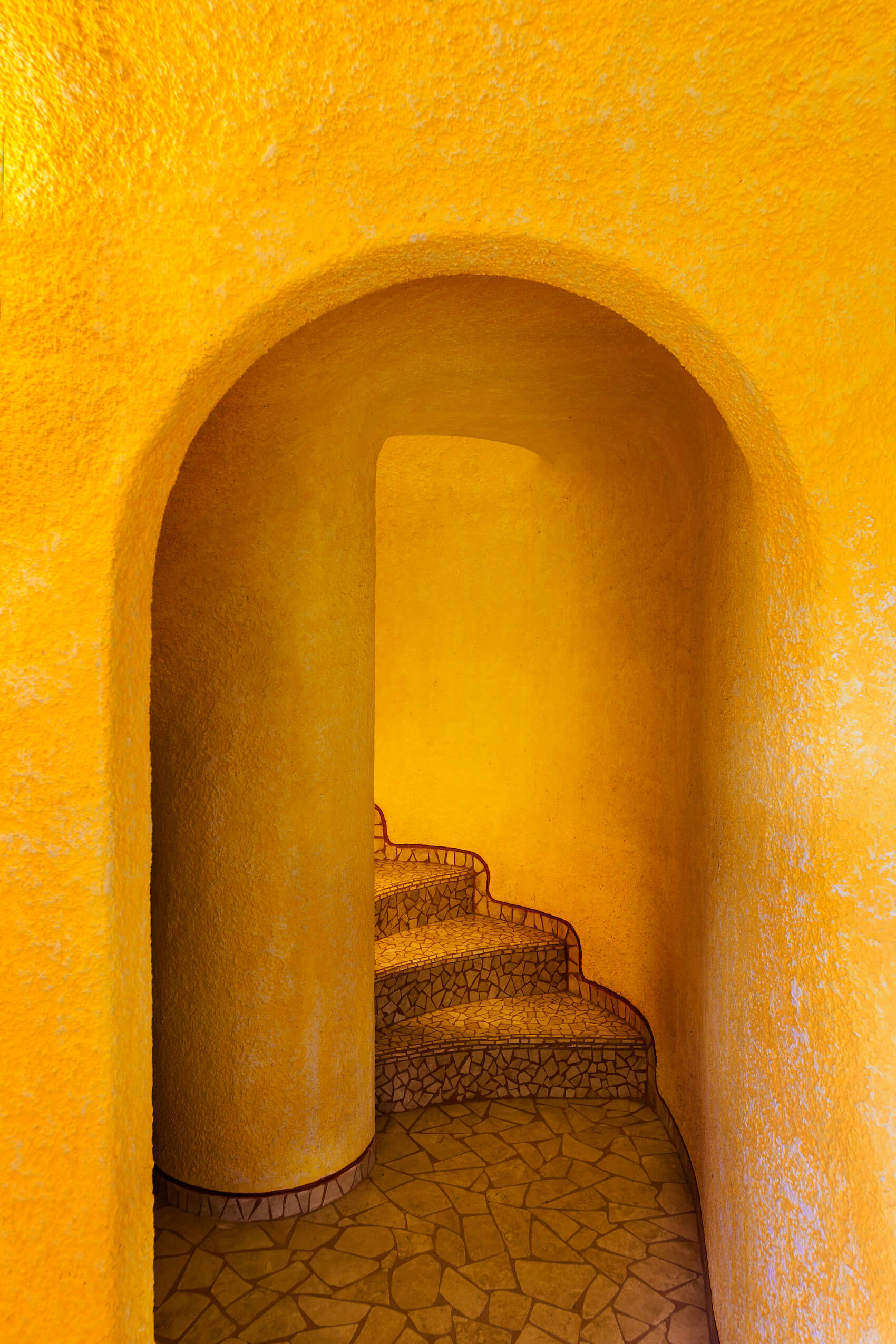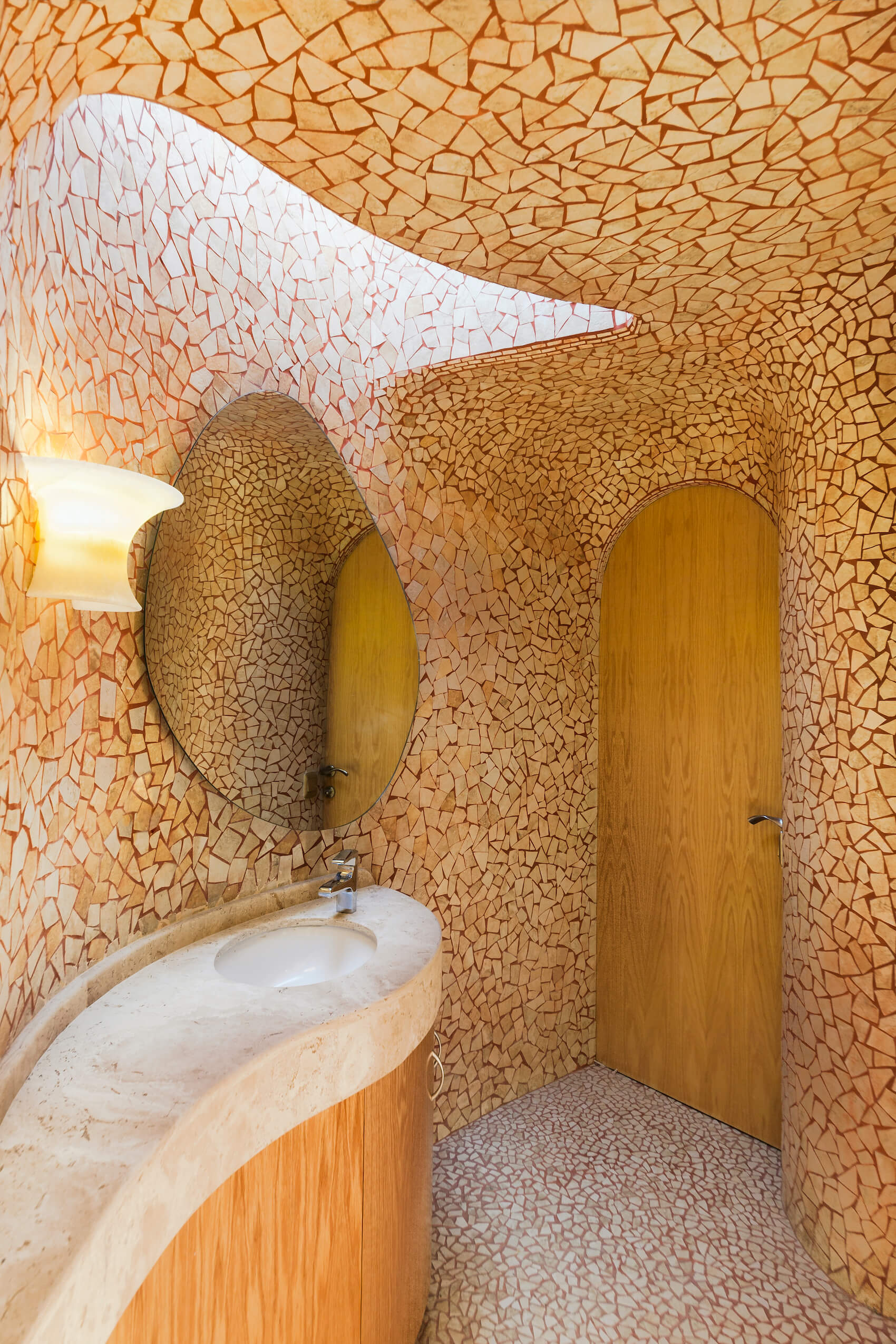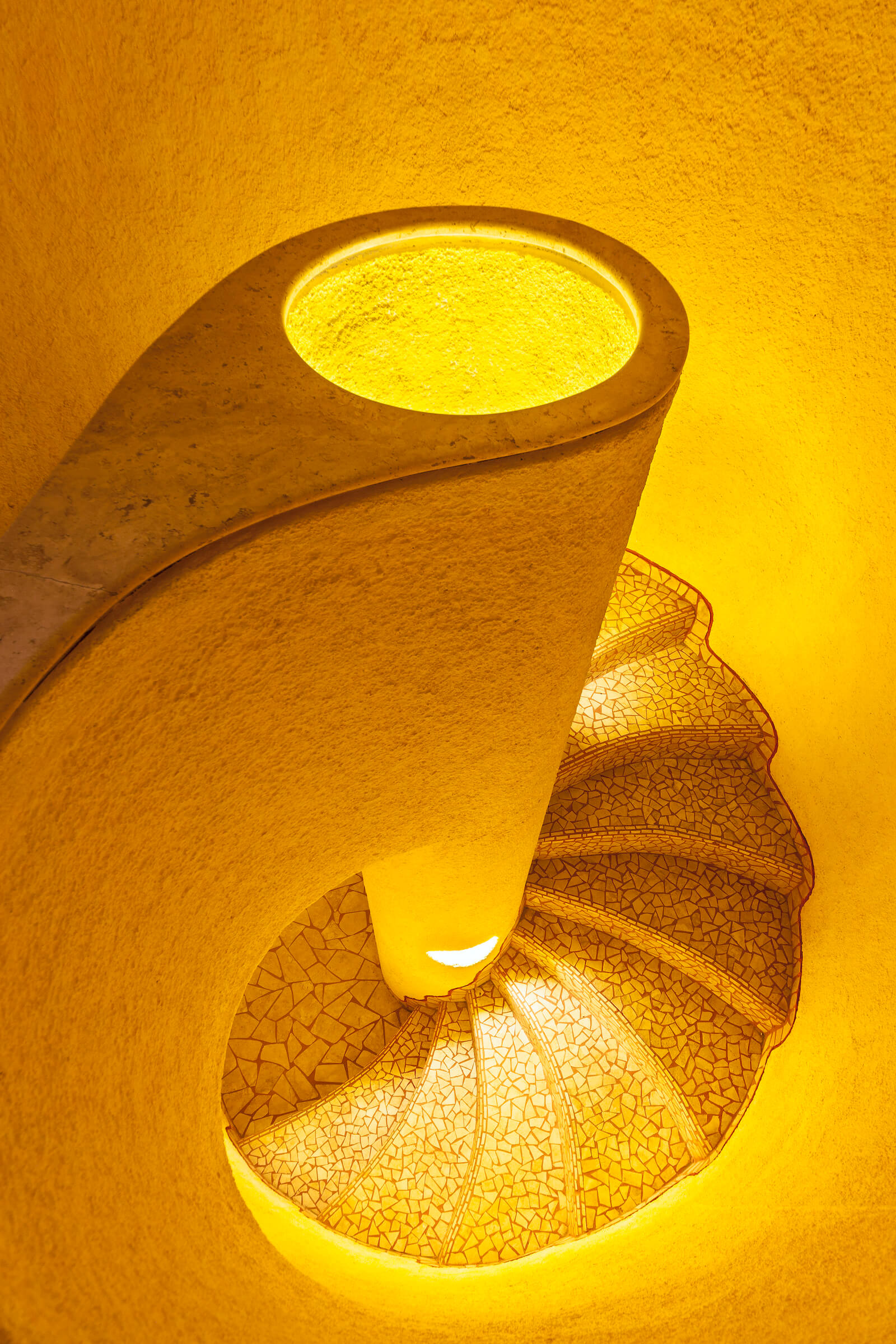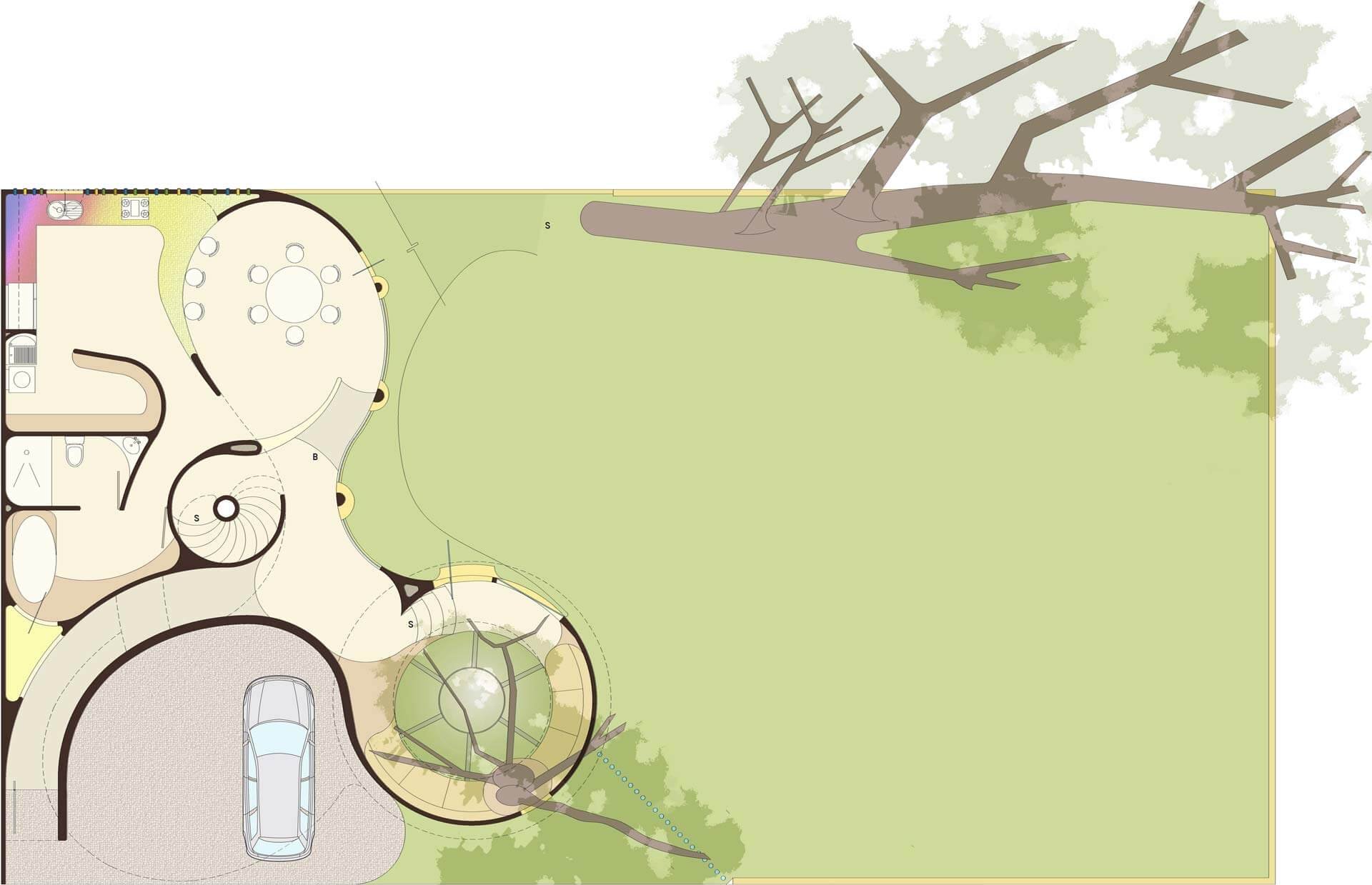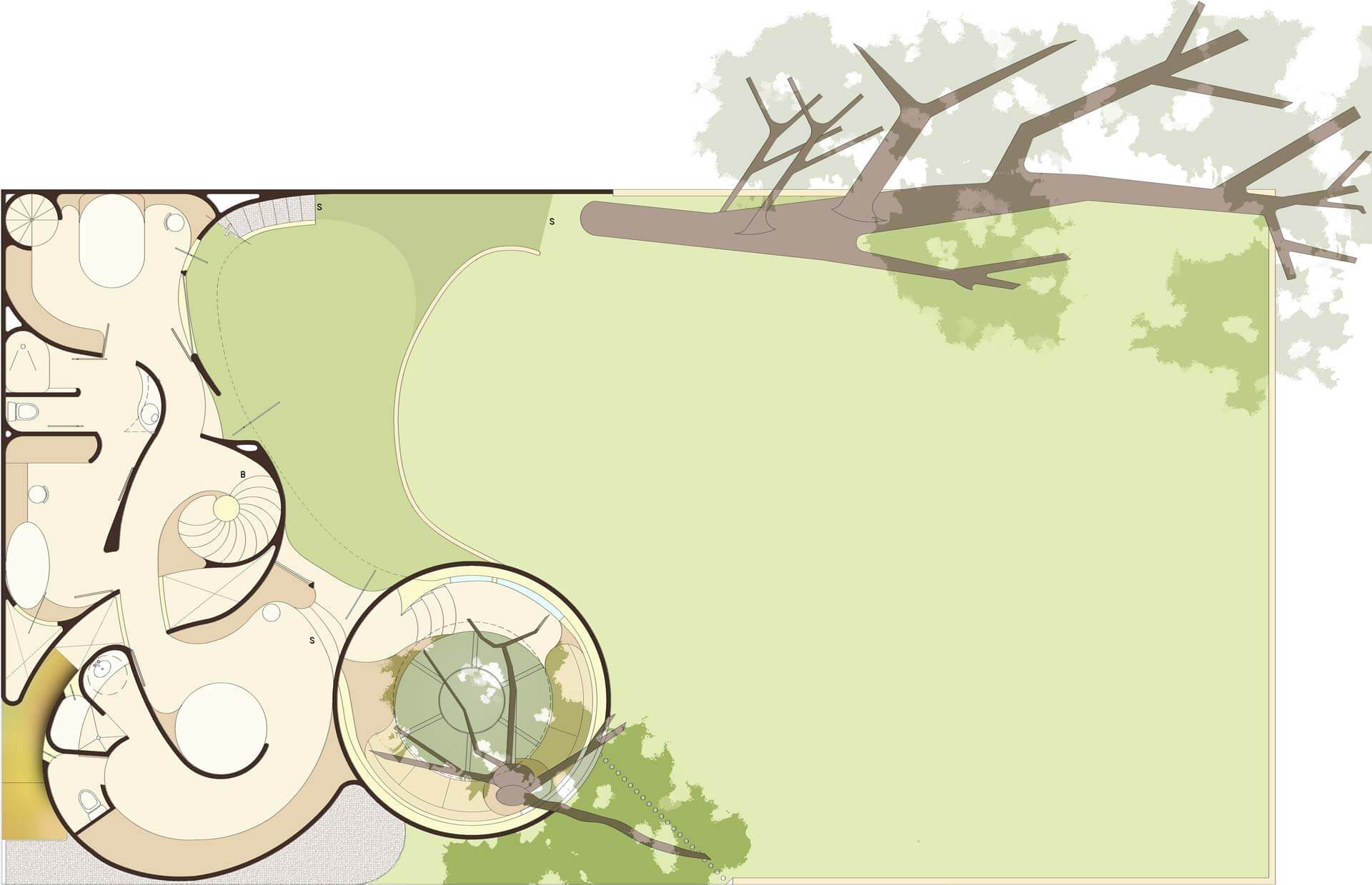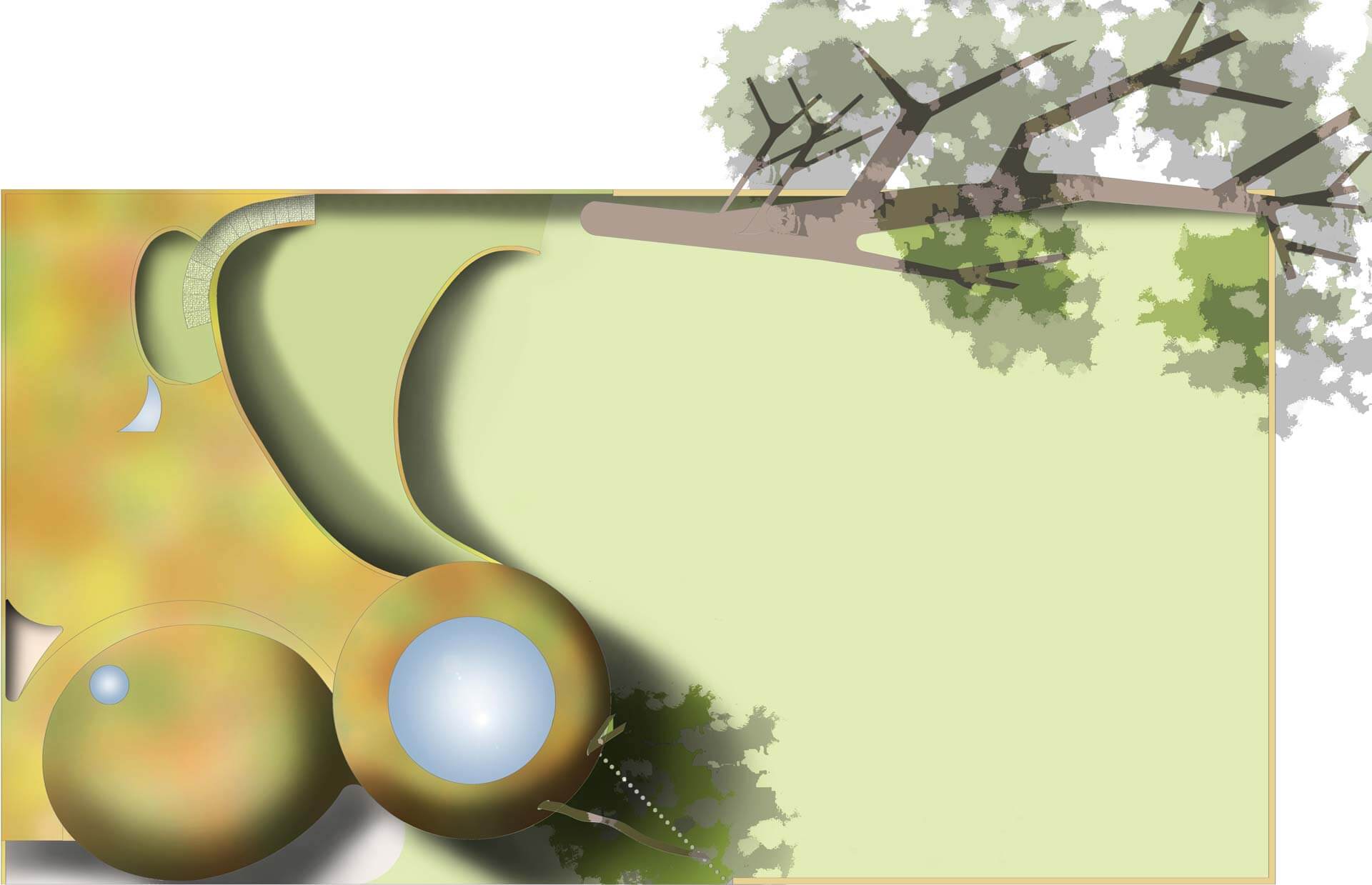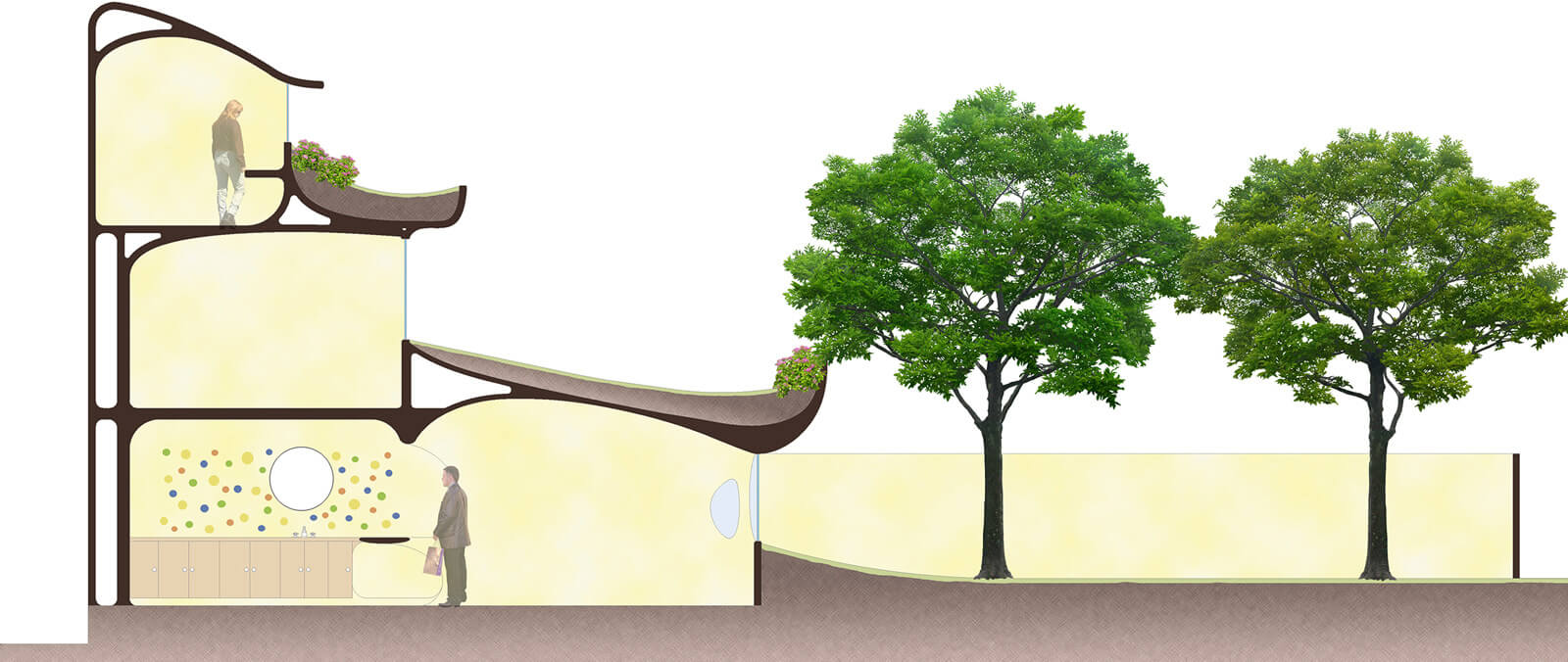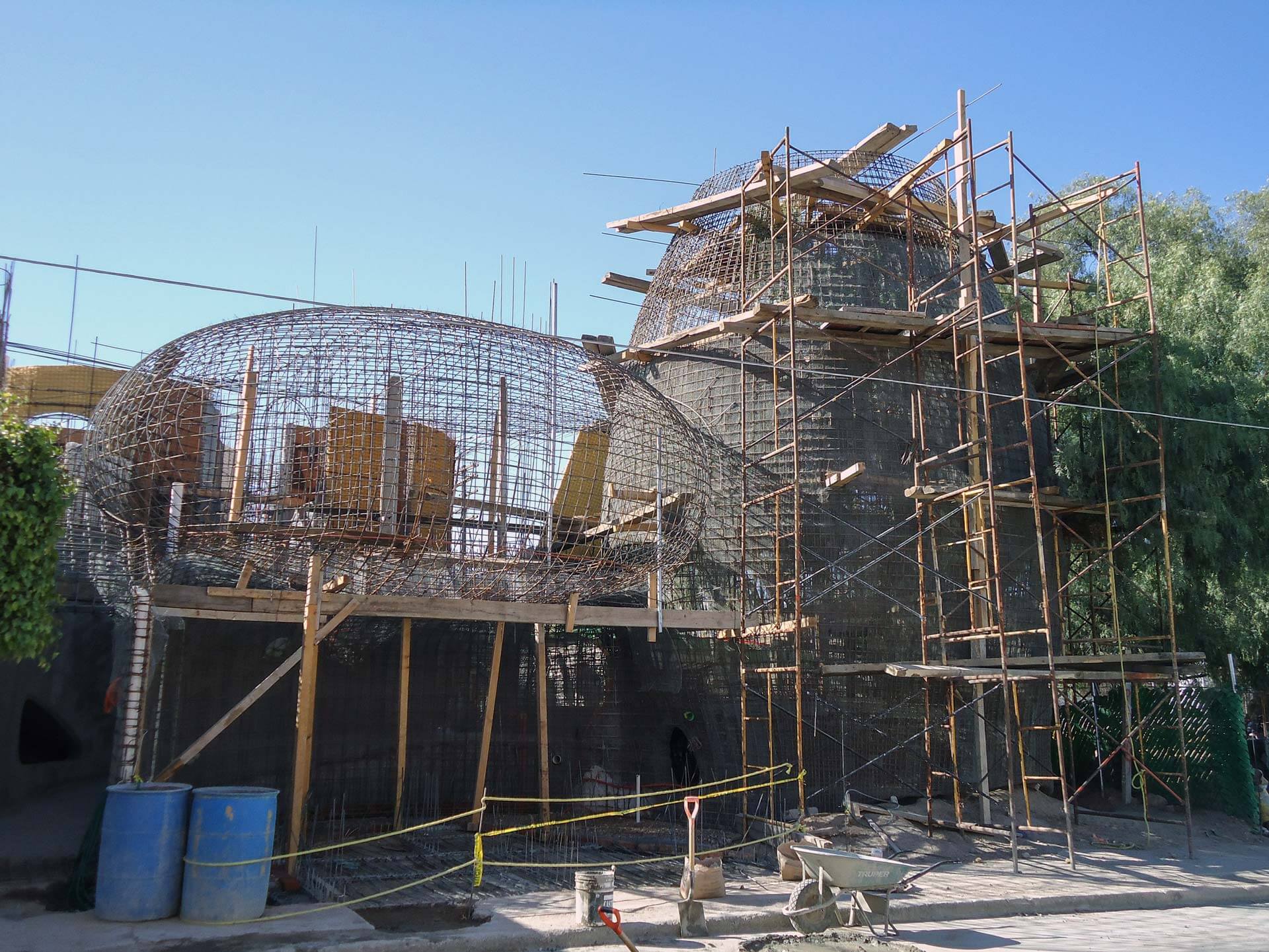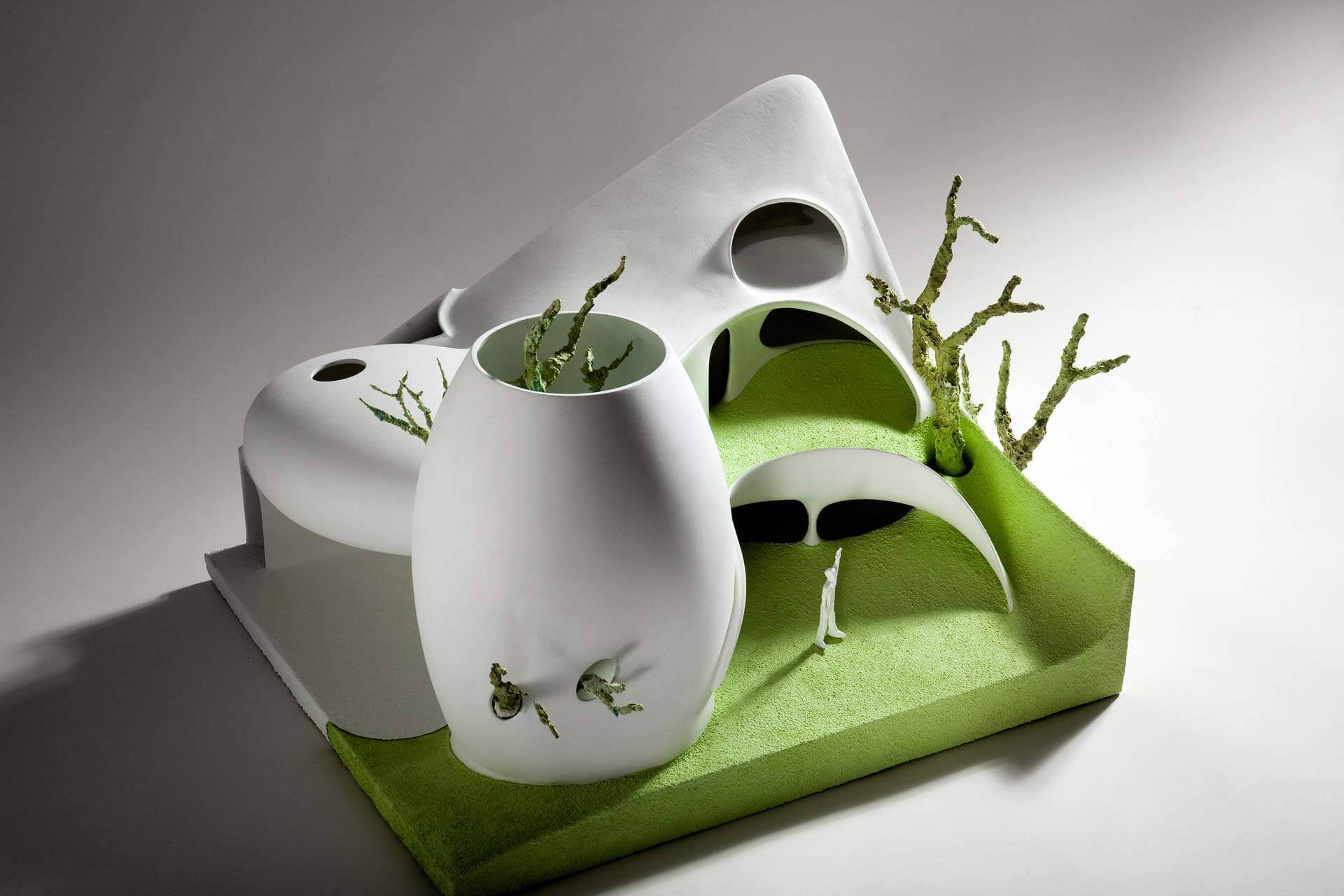 Connect with the Javier Senosiain
---