Studio VARA: This adaptive reuse project transforms the most banal of commercial box buildings into a light-filled courtyard office space specifically outfitted for a discerning, high-end residential builder with an exclusive clientele. Design for the building was driven by four main objectives: to embody the client's enigmatic brand, to embrace the industrial aesthetic, to strategically introduce natural day-lighting, and to execute the project efficiently via a well-detailed, judicious use of materials.
In response to the client's desire for anonymity, the exterior presents a quietly ambiguous face to the nearby highway. A thin membrane of weathering corrugated steel wraps the exterior in understated boldness and is raised away from the dark stucco base to express its autonomy from the building. Deep window apertures are punctured through this skin and articulated by steel shadow boxes offset by dark black metal panels. The main entry is reoriented from the highway to the parking lot facade to underscore the higher degree of privacy the company requires and provide the confidentiality expected by much of their clientele.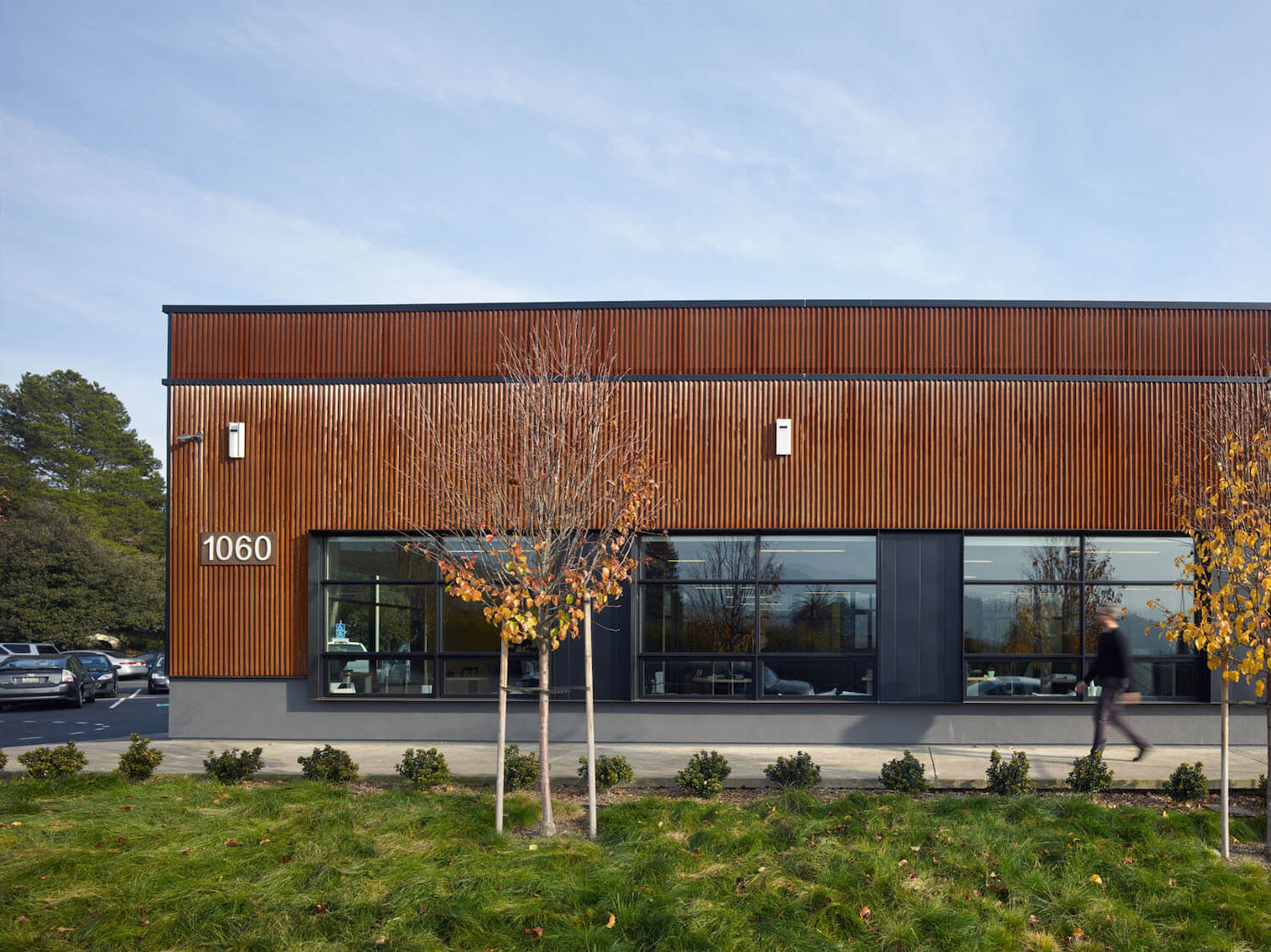 An unexpected surprise inside this large office space are two large atrium courtyards that wash the office with daylight and transparency and create a window-lined central conference room between them at the center of the building. The courtyards and a series of skylights define specific functions of the floor plan through natural daylight. Upon entering, a sense of transparency and a balance of raw materiality and finer details frame the office environment, leaving to the exterior the desire for a cool, anonymous feel. An understated boldness provides continuity in the overall building aesthetic, through elements such as the exposed, sandblasted wood roof structure, and the reception desk welded as a single volume of faceted steel with custom buoy fixtures above. Raw materials play off finer details and custom fixtures, and the overall industrial aesthetic is warmed by the color of the exposed, sandblasted wood roof structure and new wood floors.
The glass-walled, open-air courtyards and breakout rooms offer layers of transparency to maintain the feel of the large, open plan while their dark metal framing asserts the perimeters of those spaces with a masculine heft. Staff collaborations and productivity are organized in activity hot spots: each project team "bullpen" is delineated by a desk-height, steel clad partition wall with large skylight overhead, each containing teamwork stations and an acoustically sound, cork-lined "war room" at its heart.
Relaxing, modern seating areas and a well-equipped kitchen provide for more casual meetings and employee amenities, as well as client comfort. A healthy work environment is fostered by operable windows for natural ventilation and lighting, and the interior's climate is controlled through radiant heating and low velocity fans.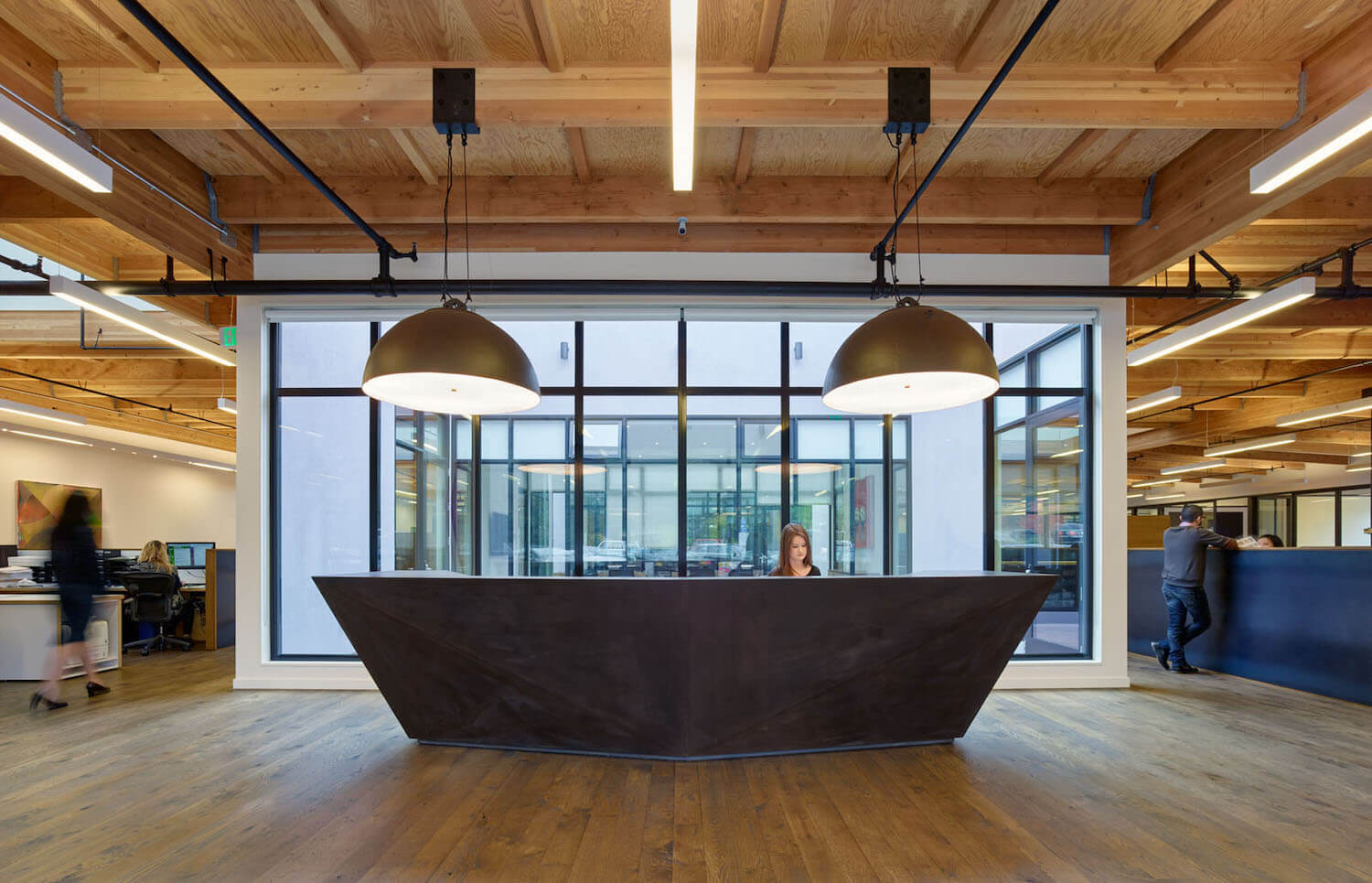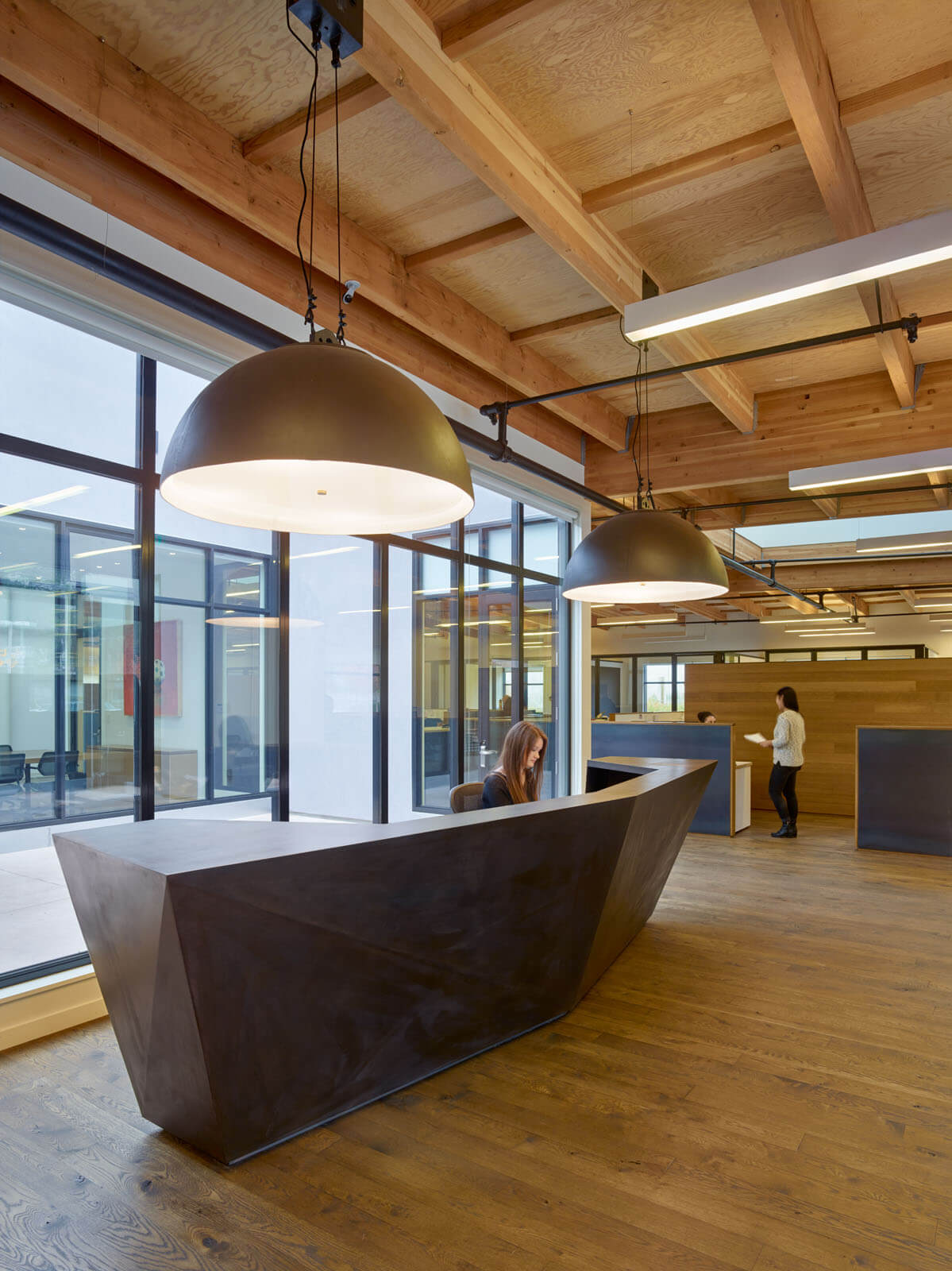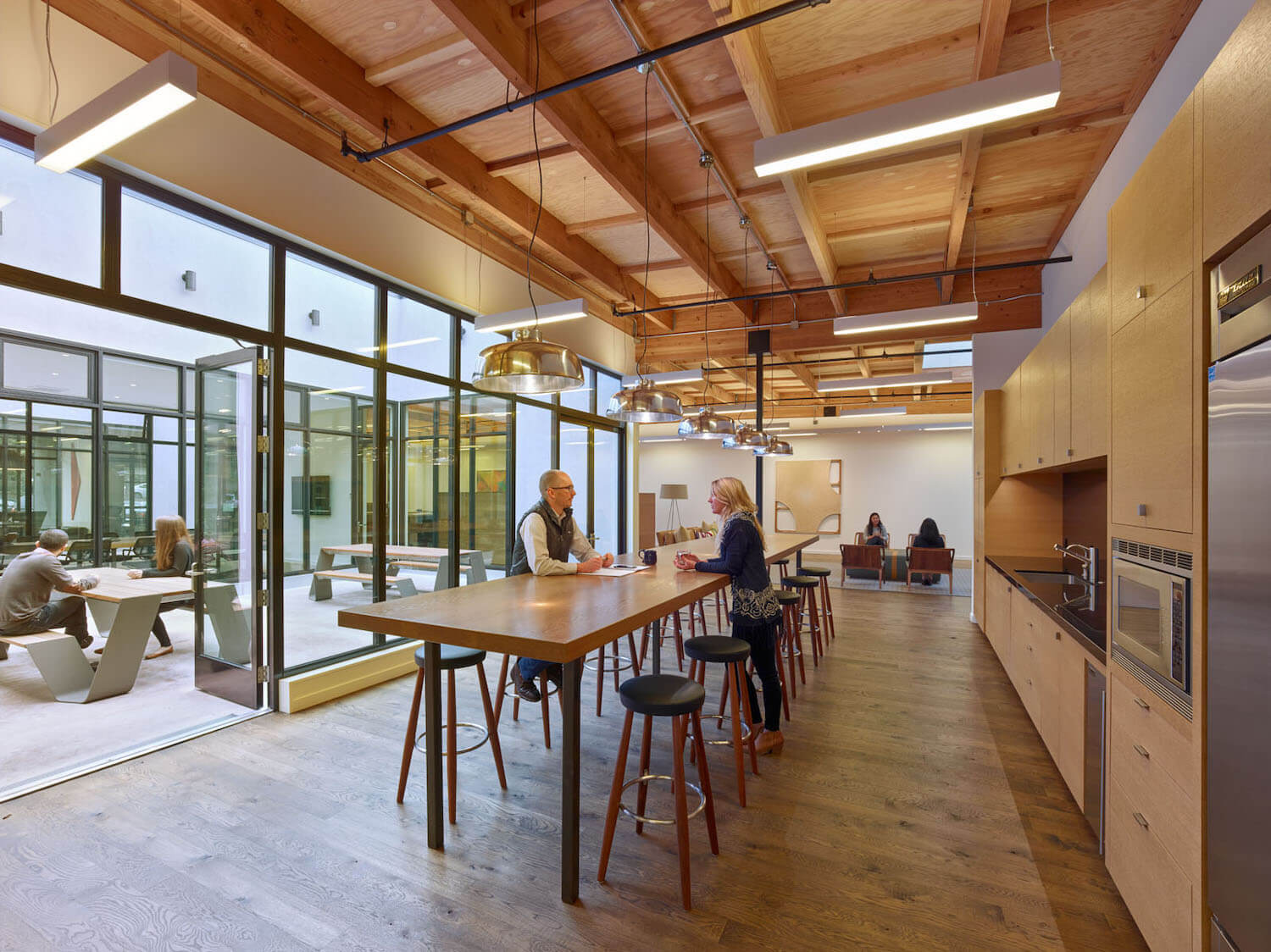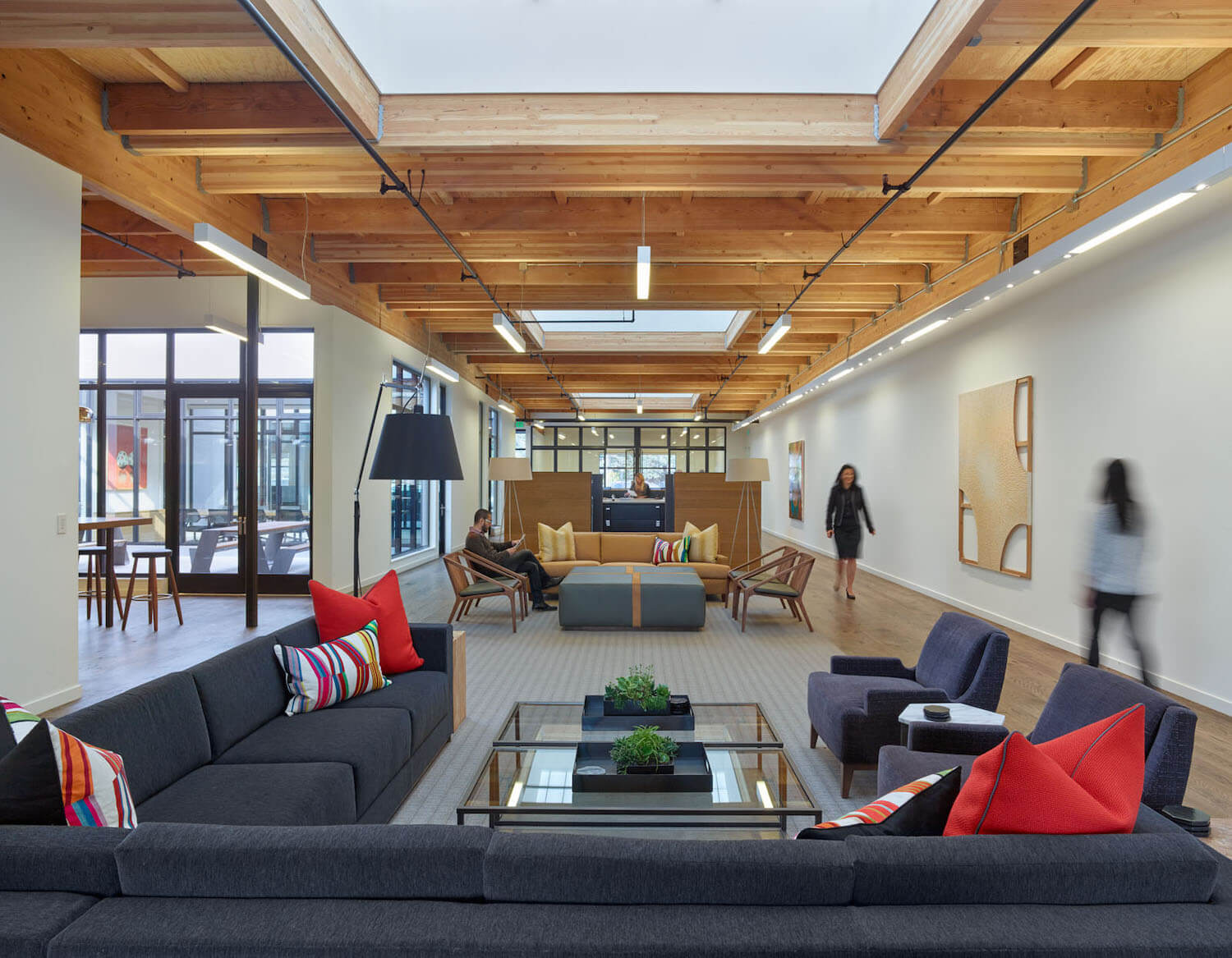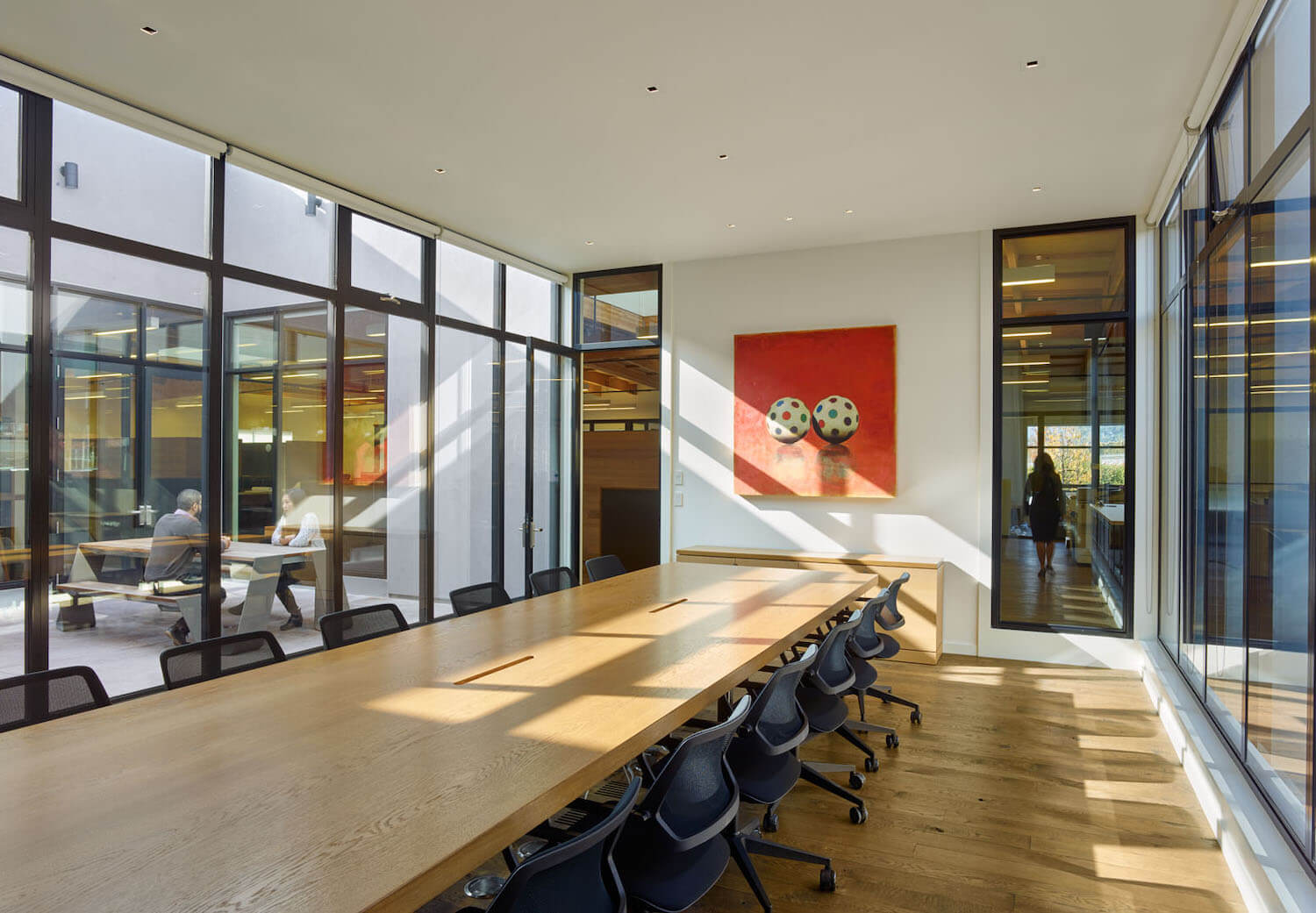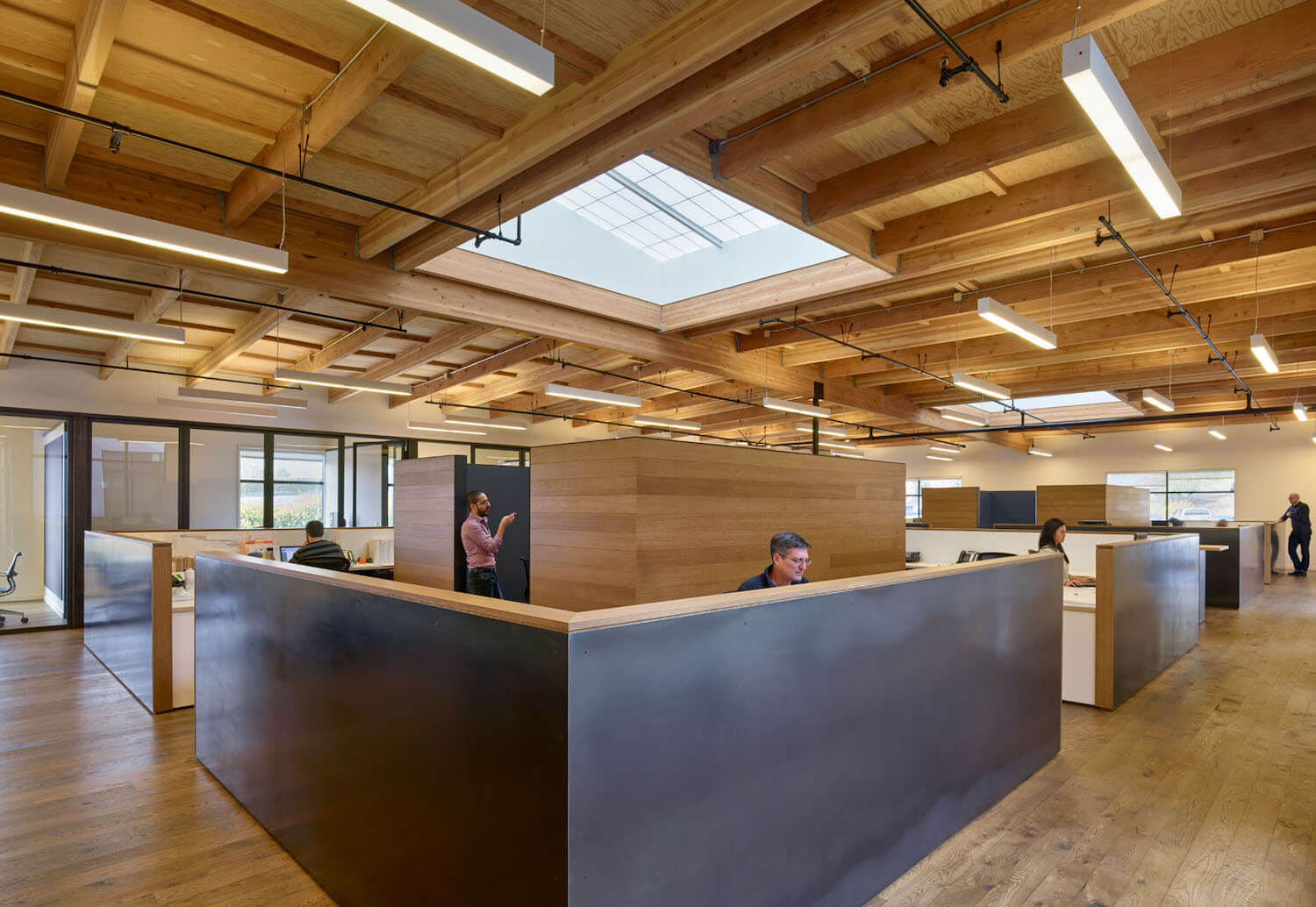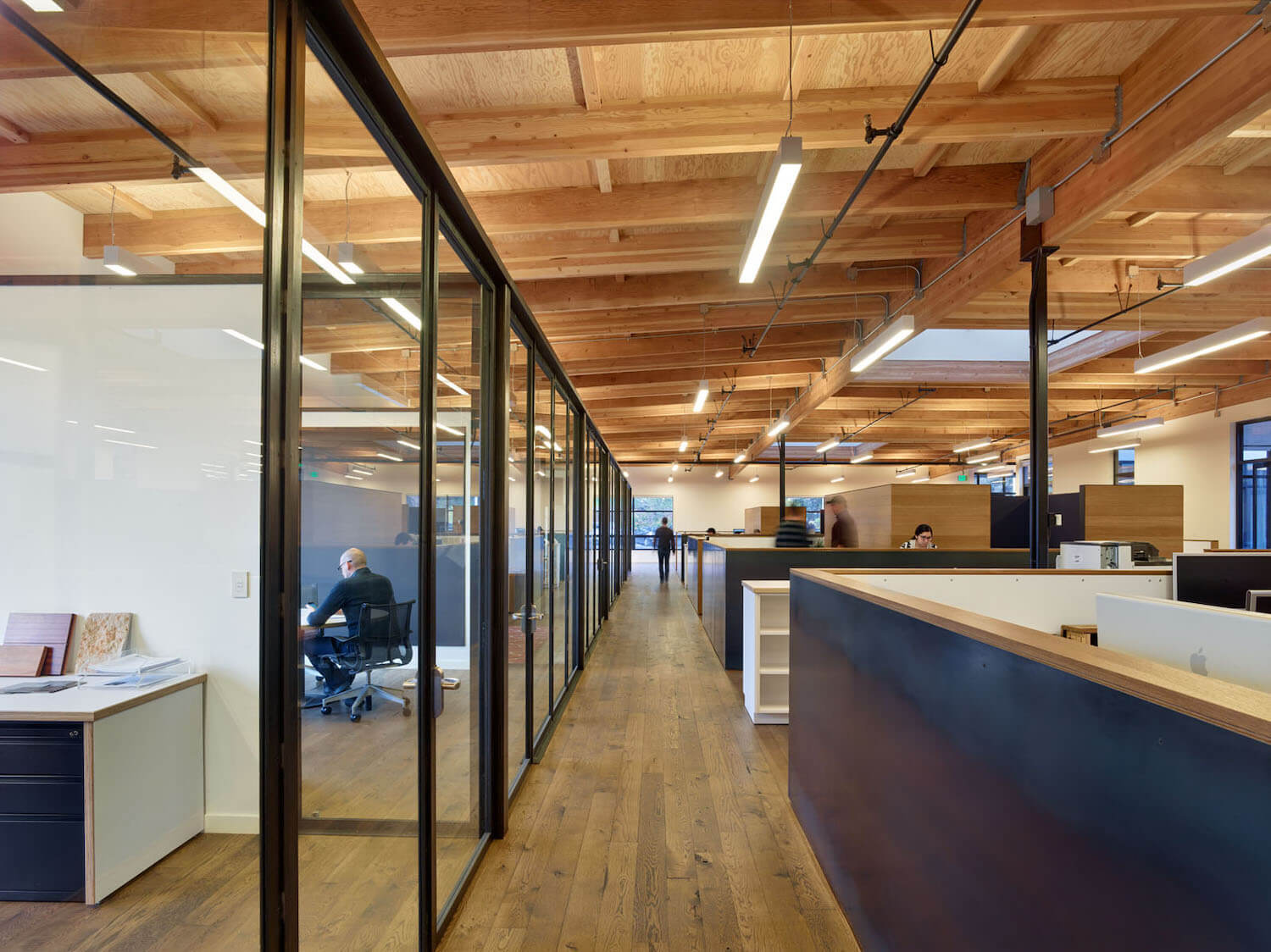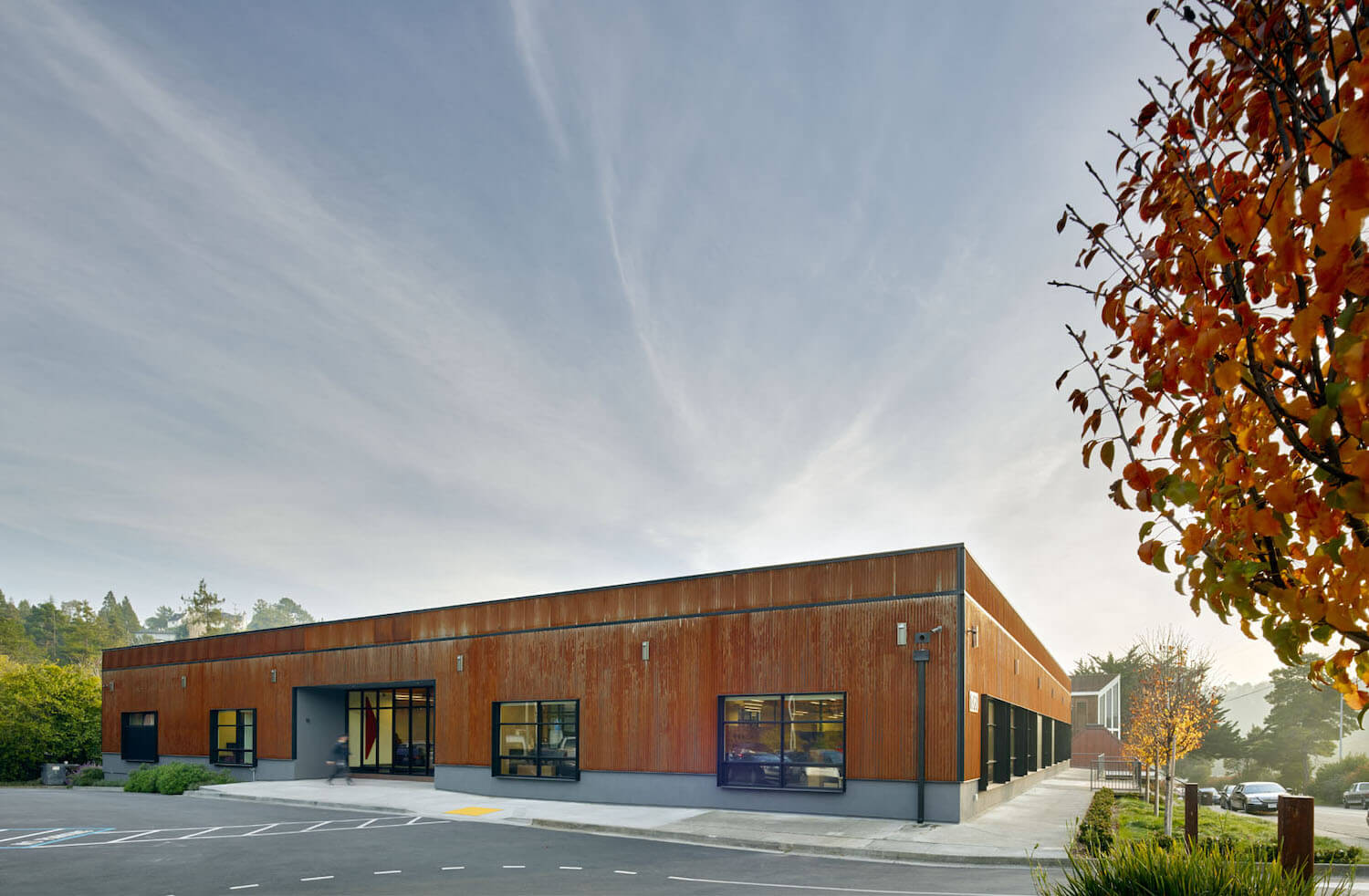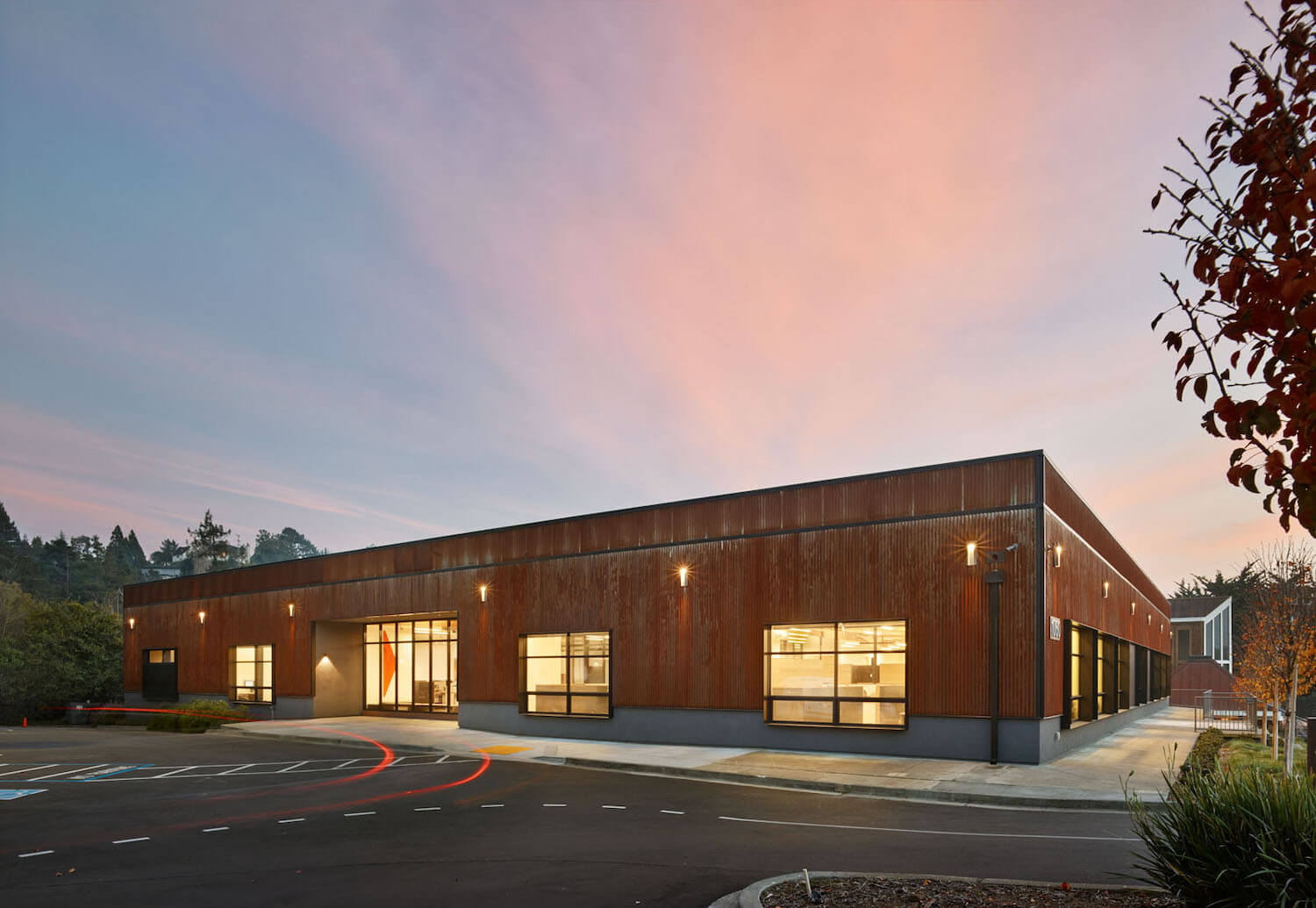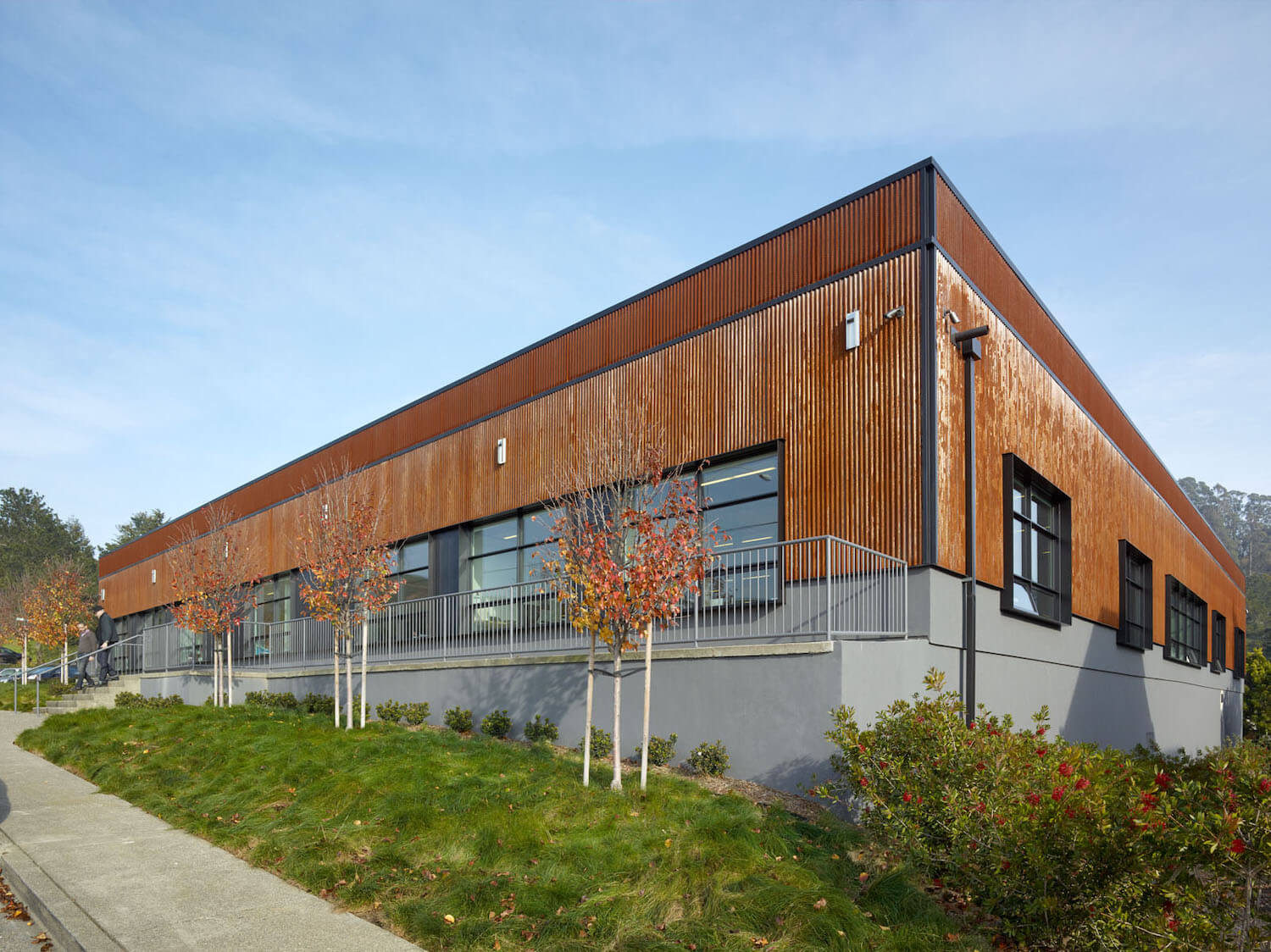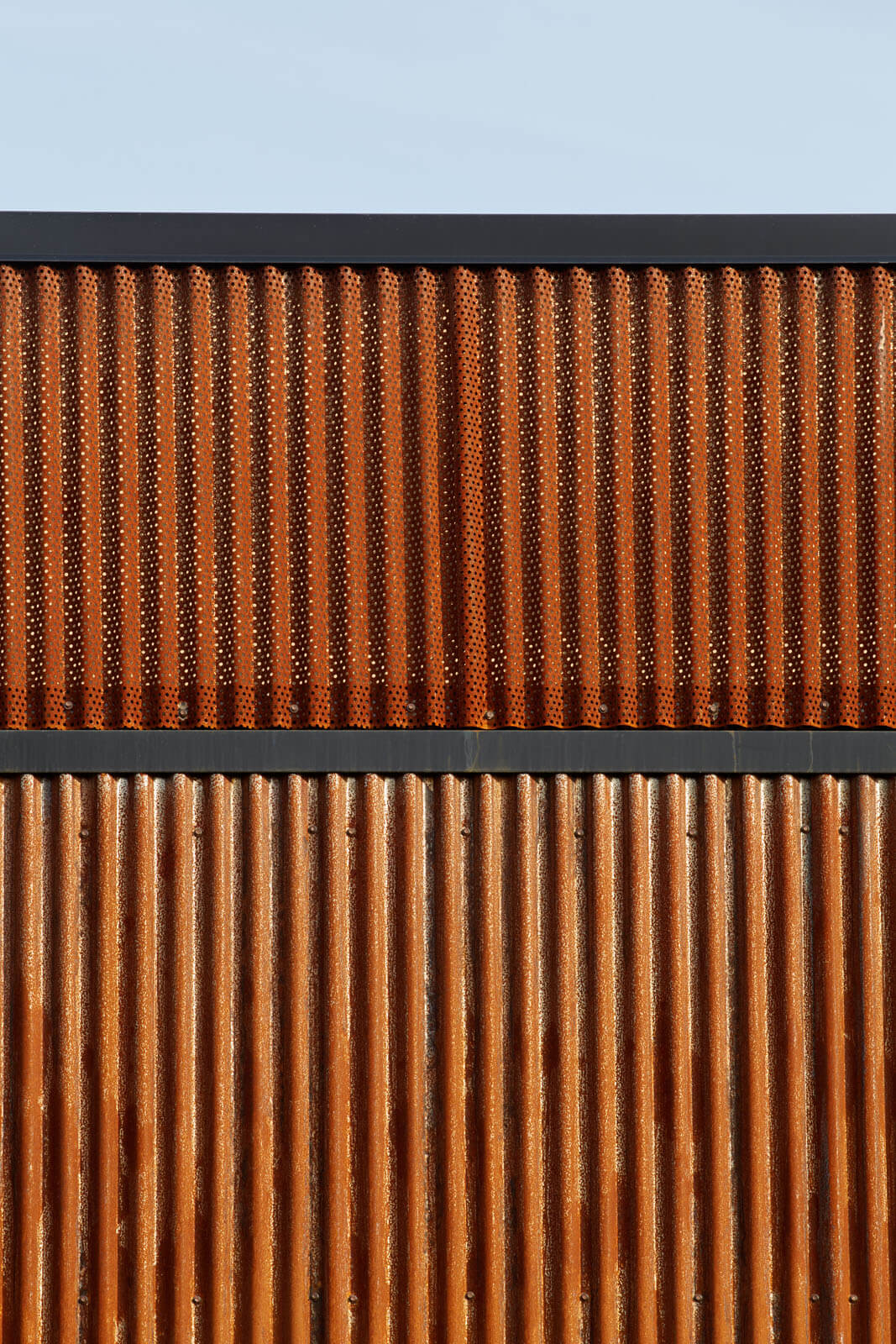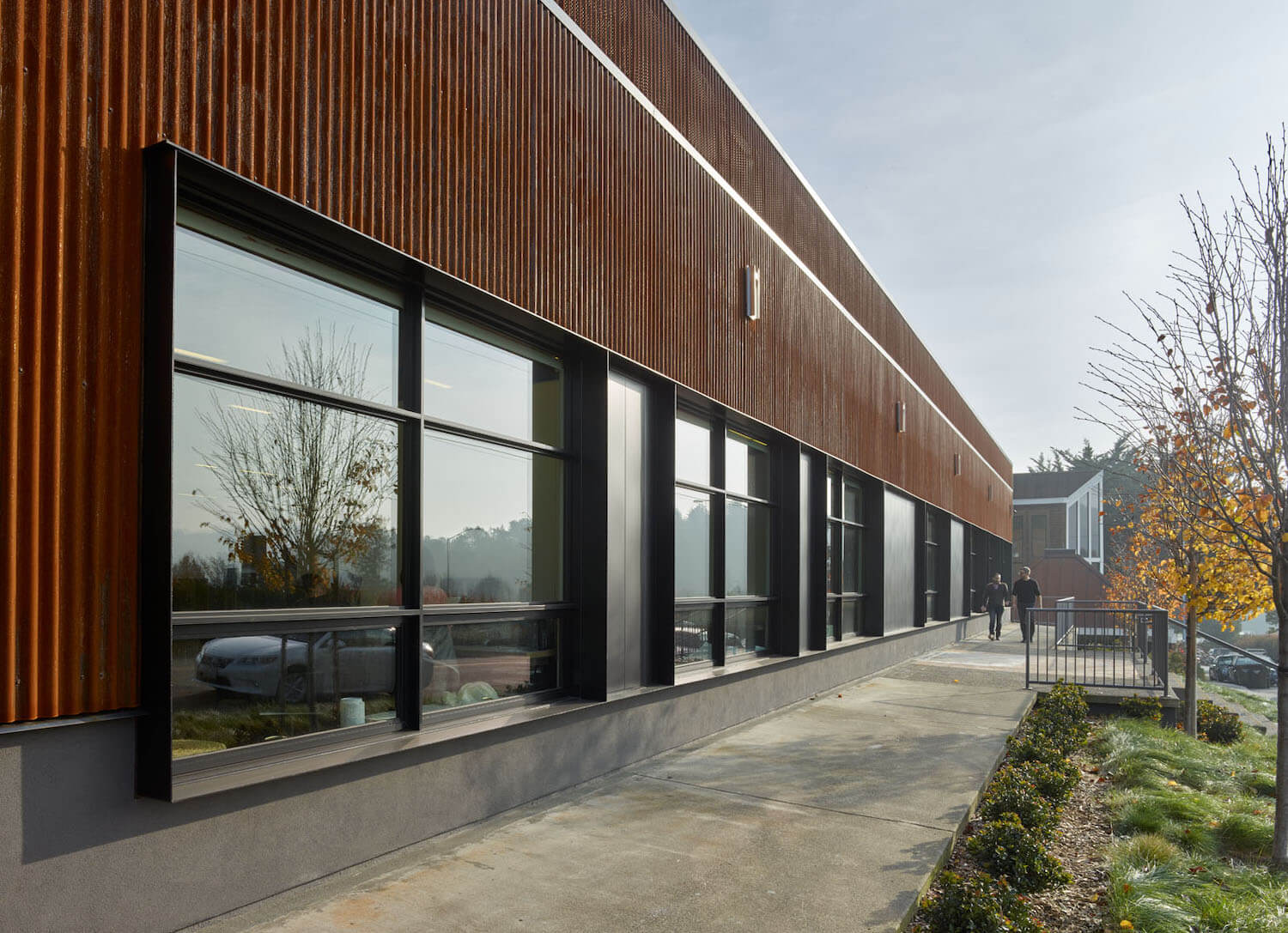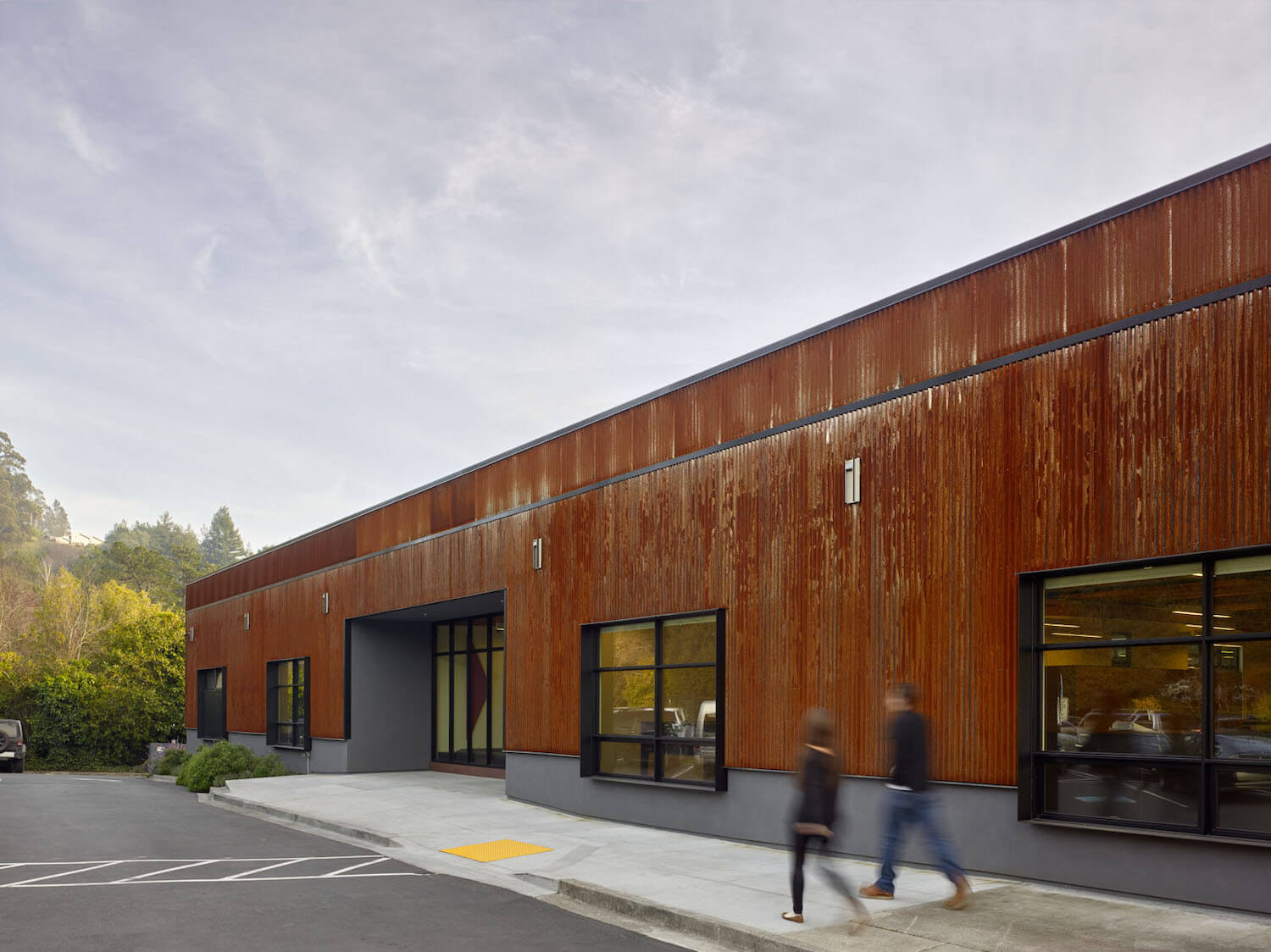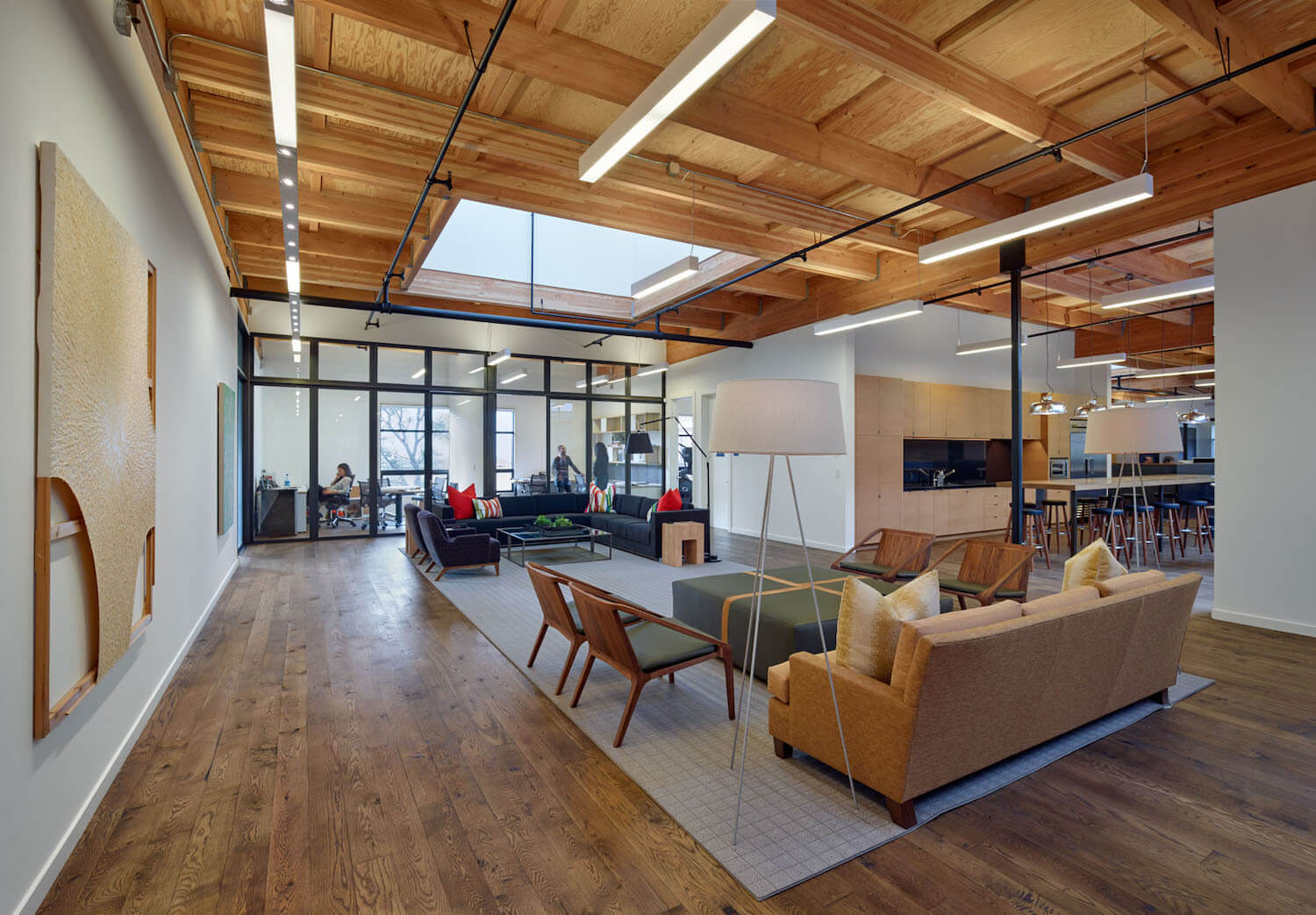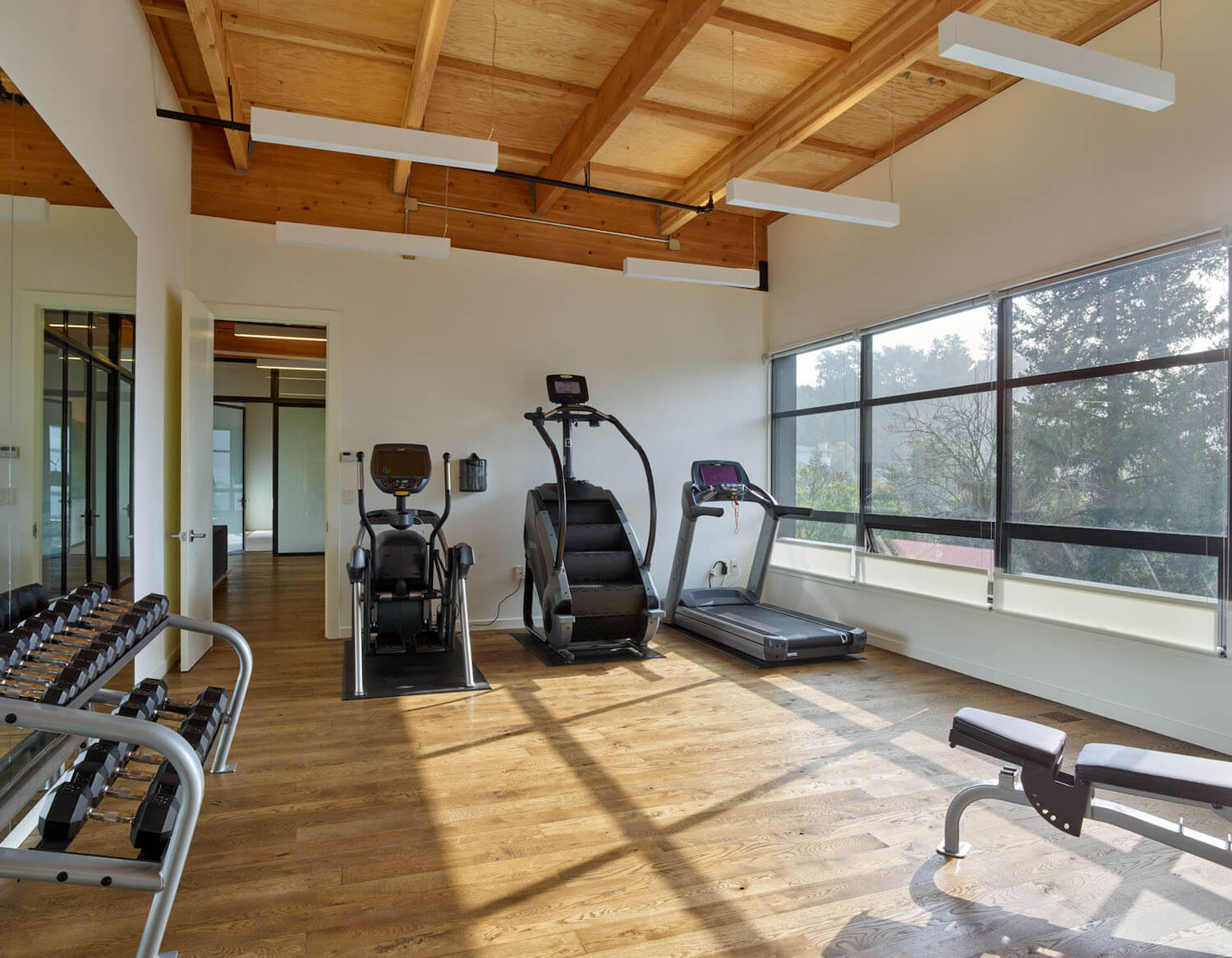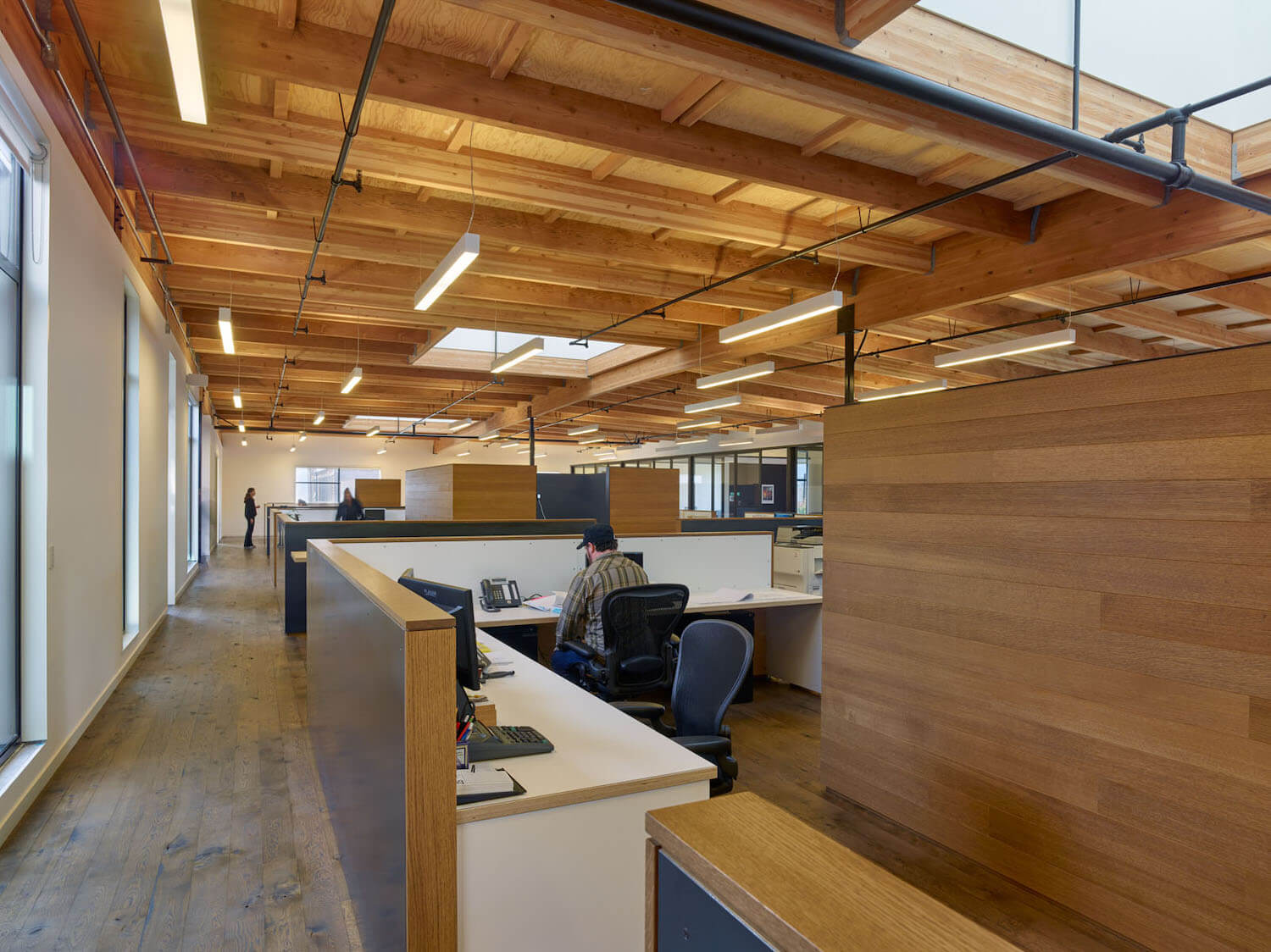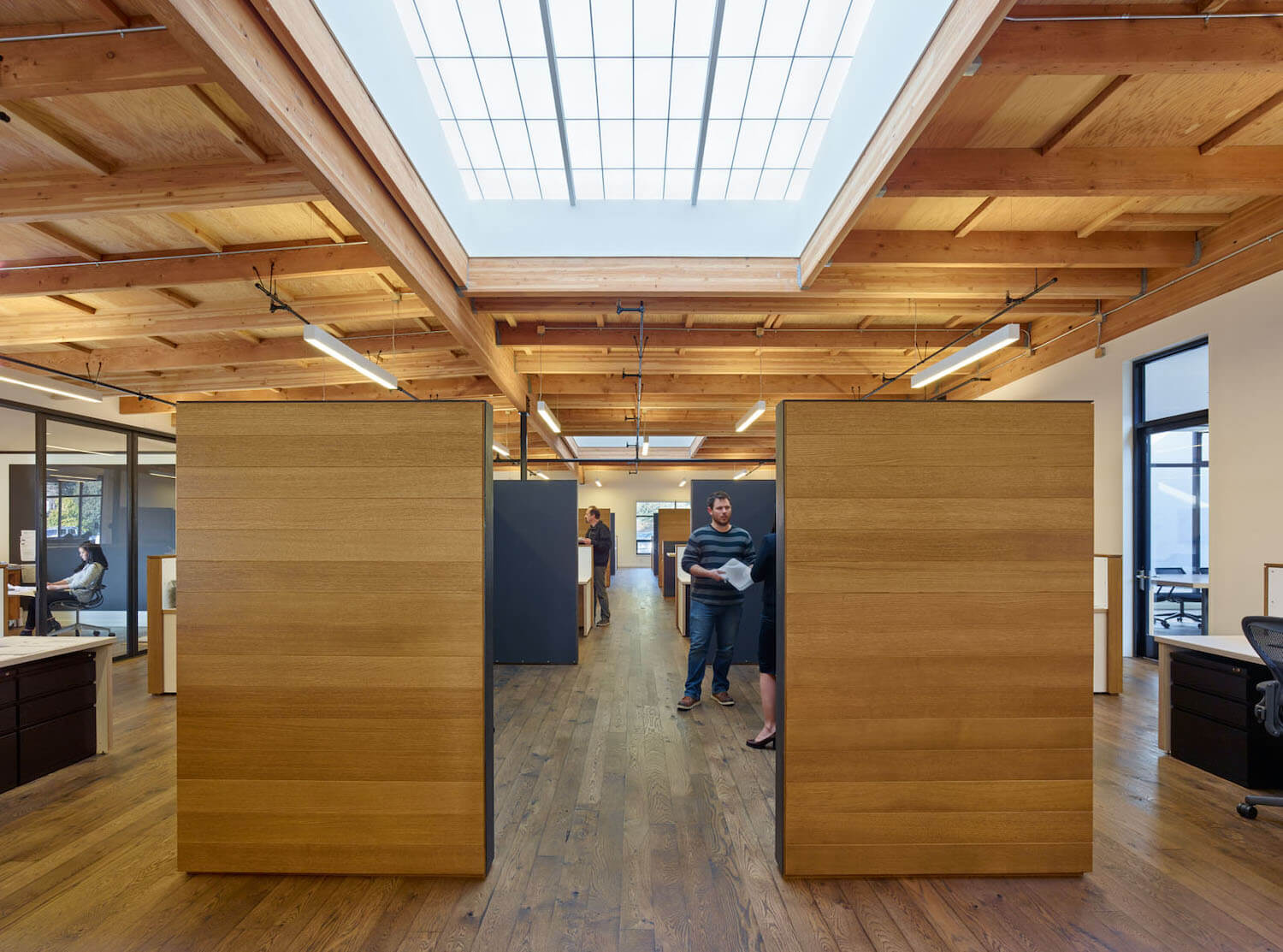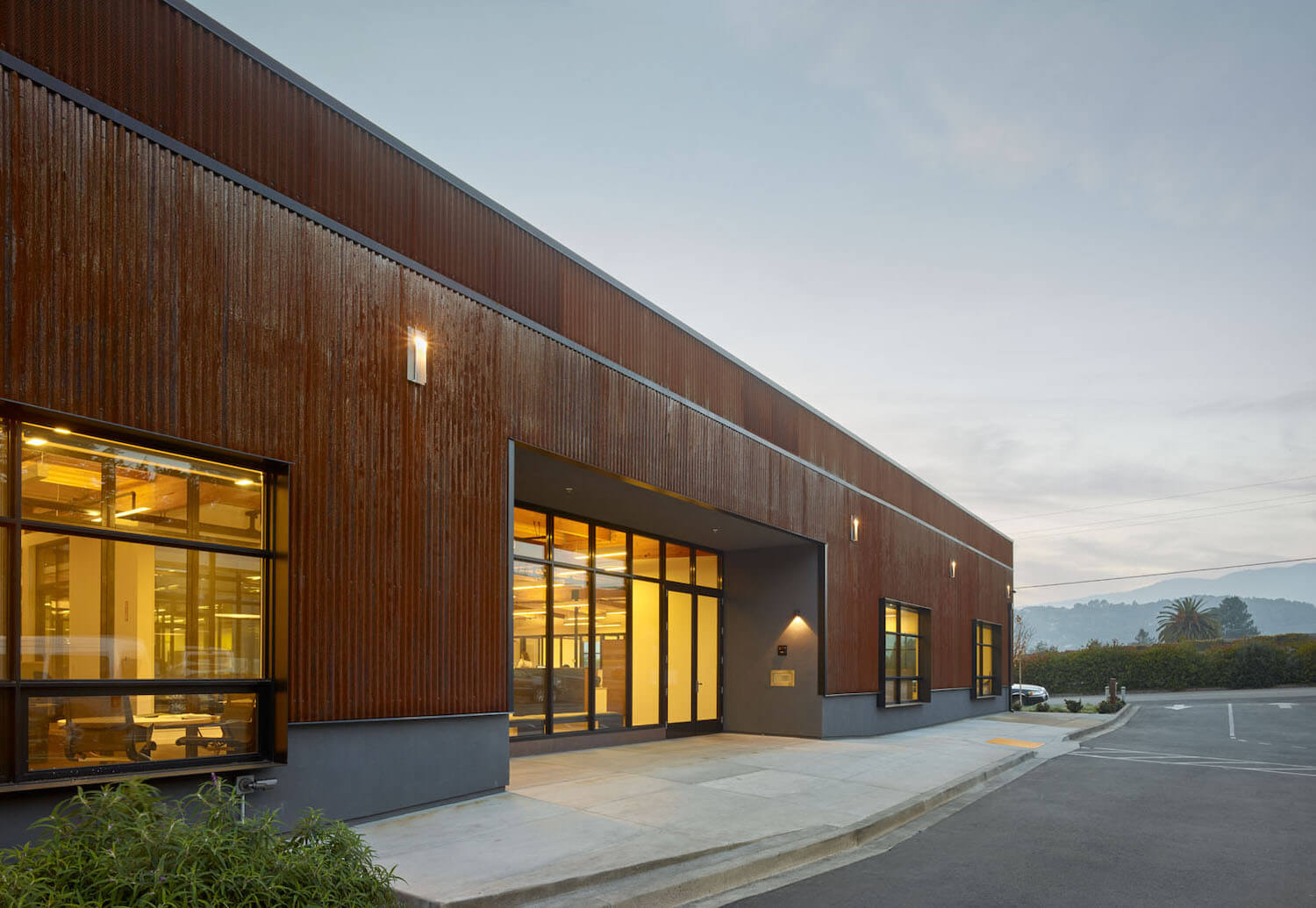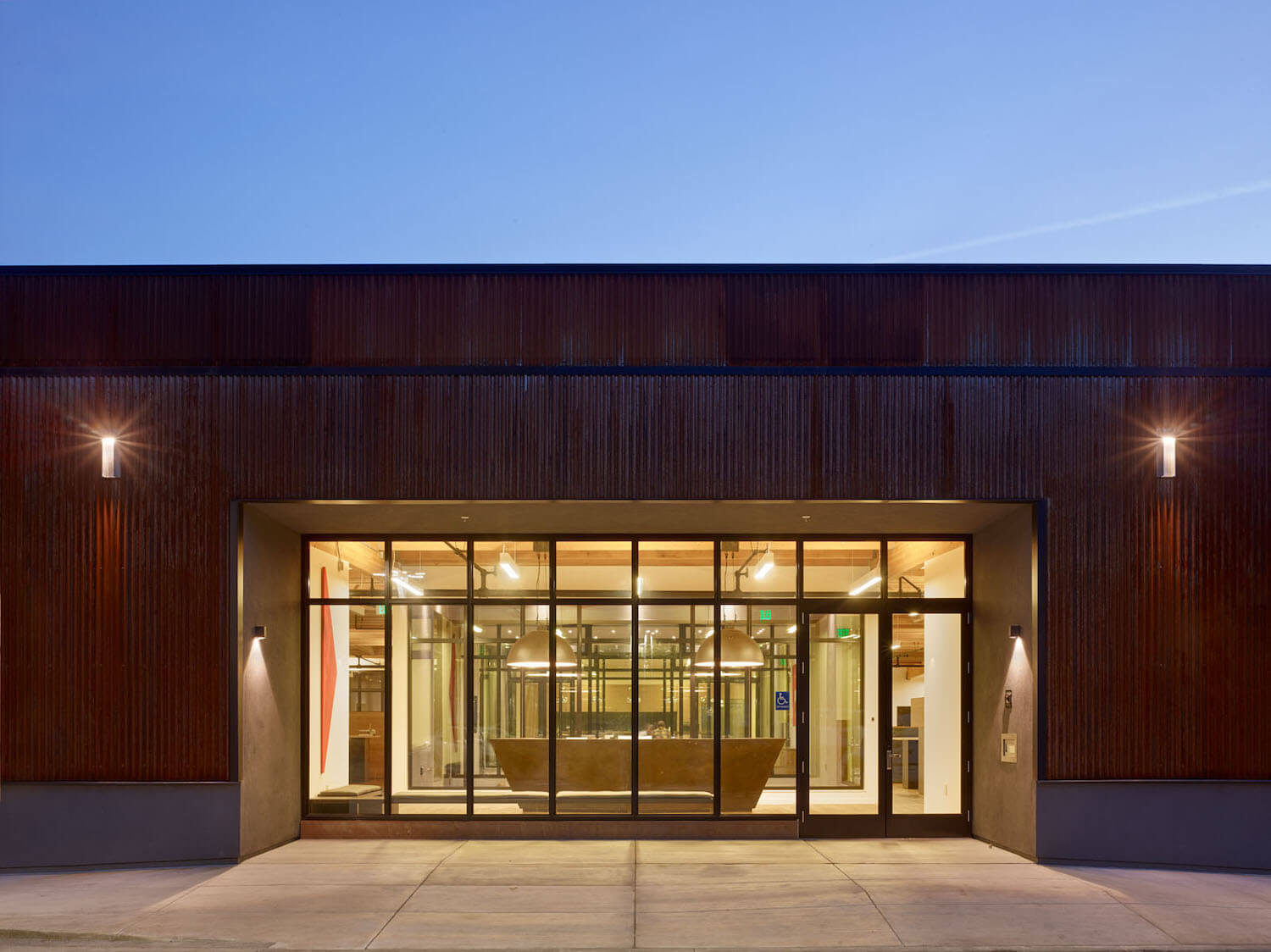 ---