AREA – a multipurpose and versatile space with an industrial aesthetic. Area is a design-led space for coworking and events in Madrid's Delicias neighborhood. Totaling 400 square meters, it has been designed to be able to offer both a relaxed working environment but also a space for film shoots, events and private parties.
Taking a building that was a power tool company's warehouse, Area's founders worked with architects Aleatoria to maintain its original aesthetics and industrial design. The layout provides room in 400 squared metres for 60 coworkers with dedicated desks along with 3 meeting rooms, a kitchen, chill areas, an events room, colorful bathrooms and showers, and multitude of plants whilst still keeping a spacious, open aesthetic.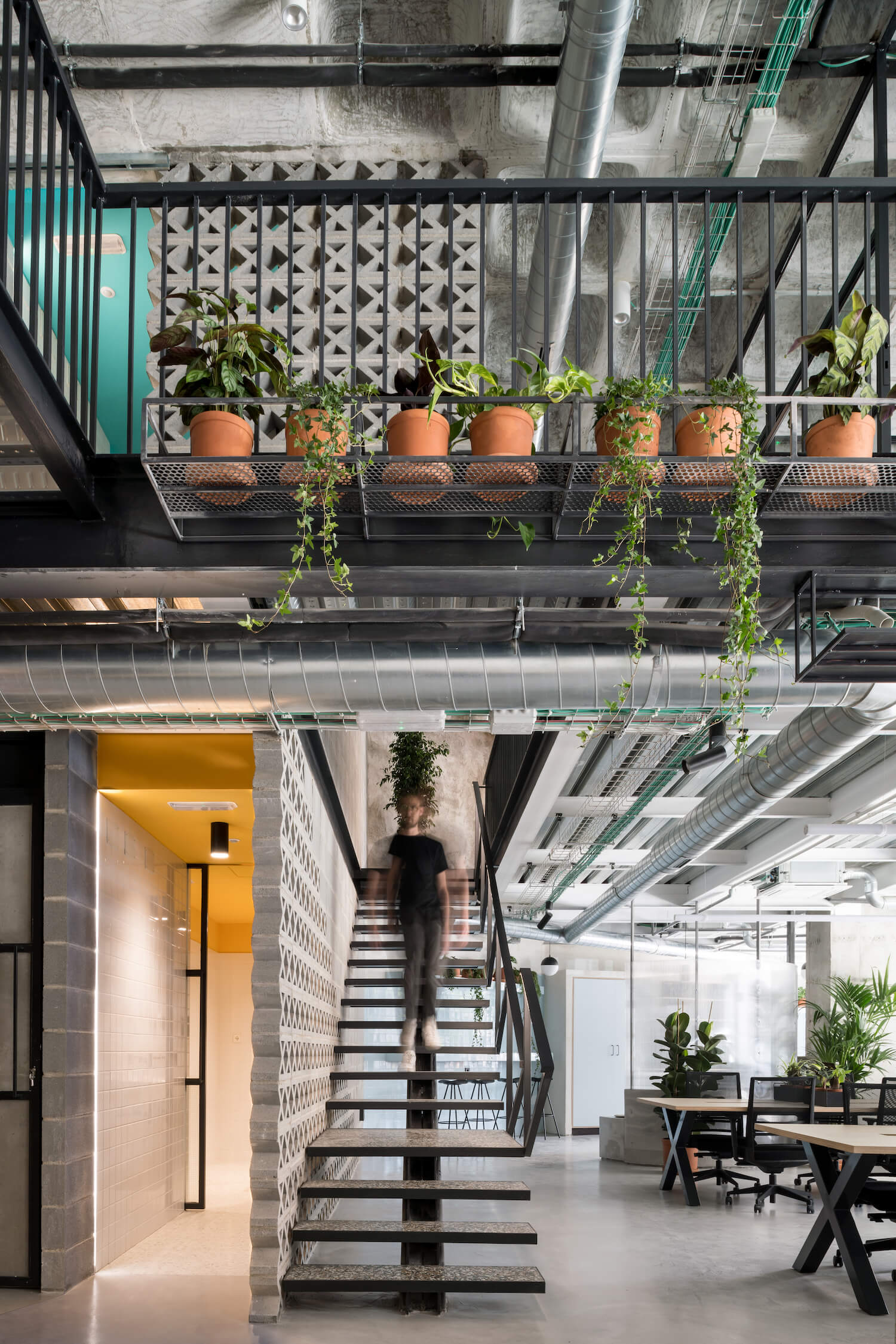 image © Javier de Paz Garcia
The industrial concept makes concrete the focus however some bright splashes of colour are added through the brightly coloured bathrooms, kitchen tiles, orange furniture and the plants -including a fully grown tree in the events hall. Constructing an entire glass façade with windows and sliding doors onto the street make the most of the natural light available while also providing additional air circulation to protect from covid-19.
The space has several highly versatile areas that allow adaptation to different uses. Large, motorized curtains allow for an enclosed, intimate environment in the events hall - or they can be tucked away and the folding doors opened onto the street for an open, spacious ambience. The events hall also has 2 'drawbridge' tables that lift against the wall using hydraulic pistons, which allows for a fluid transformation from workspace during the day to space for events in the evening.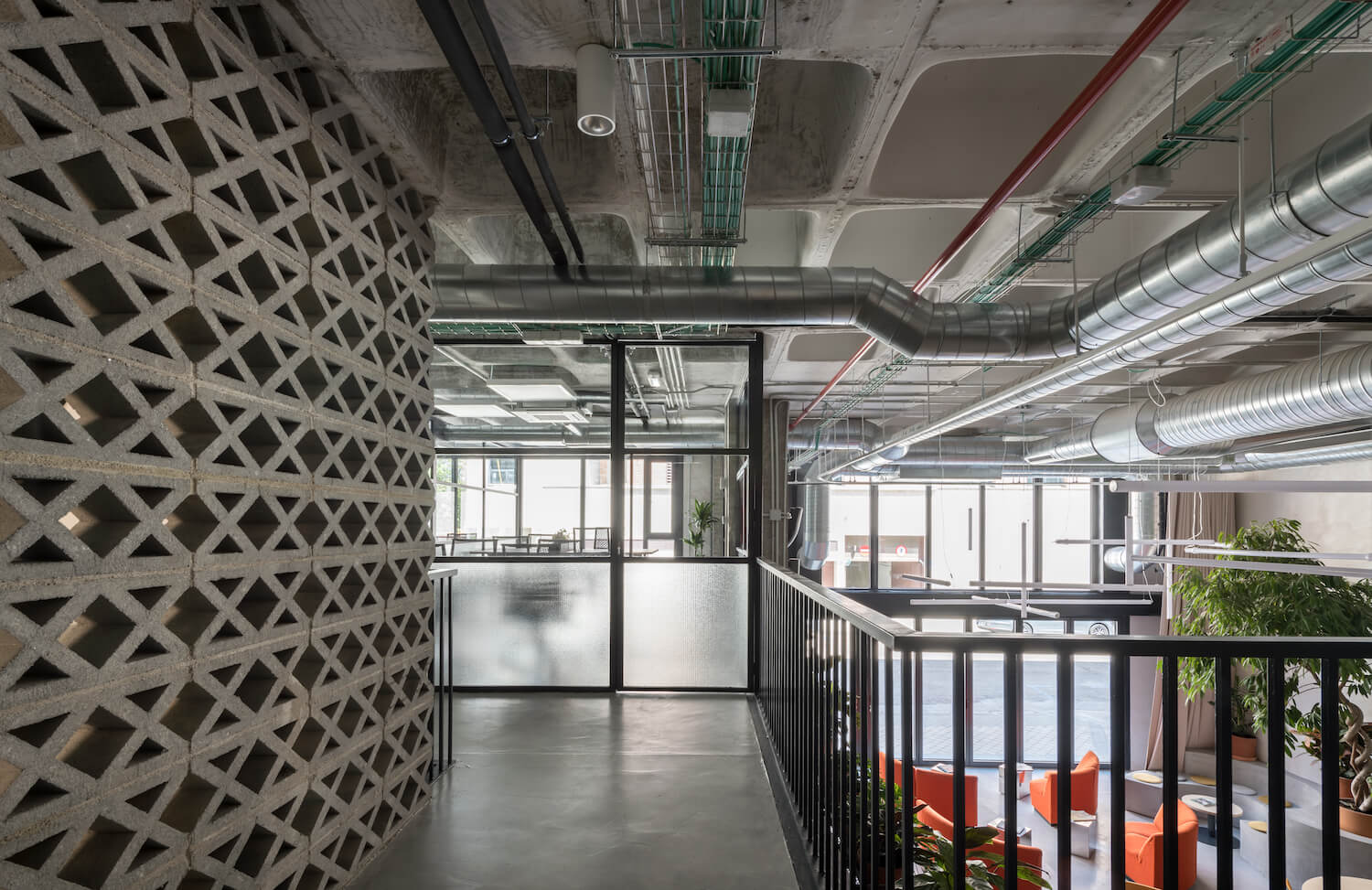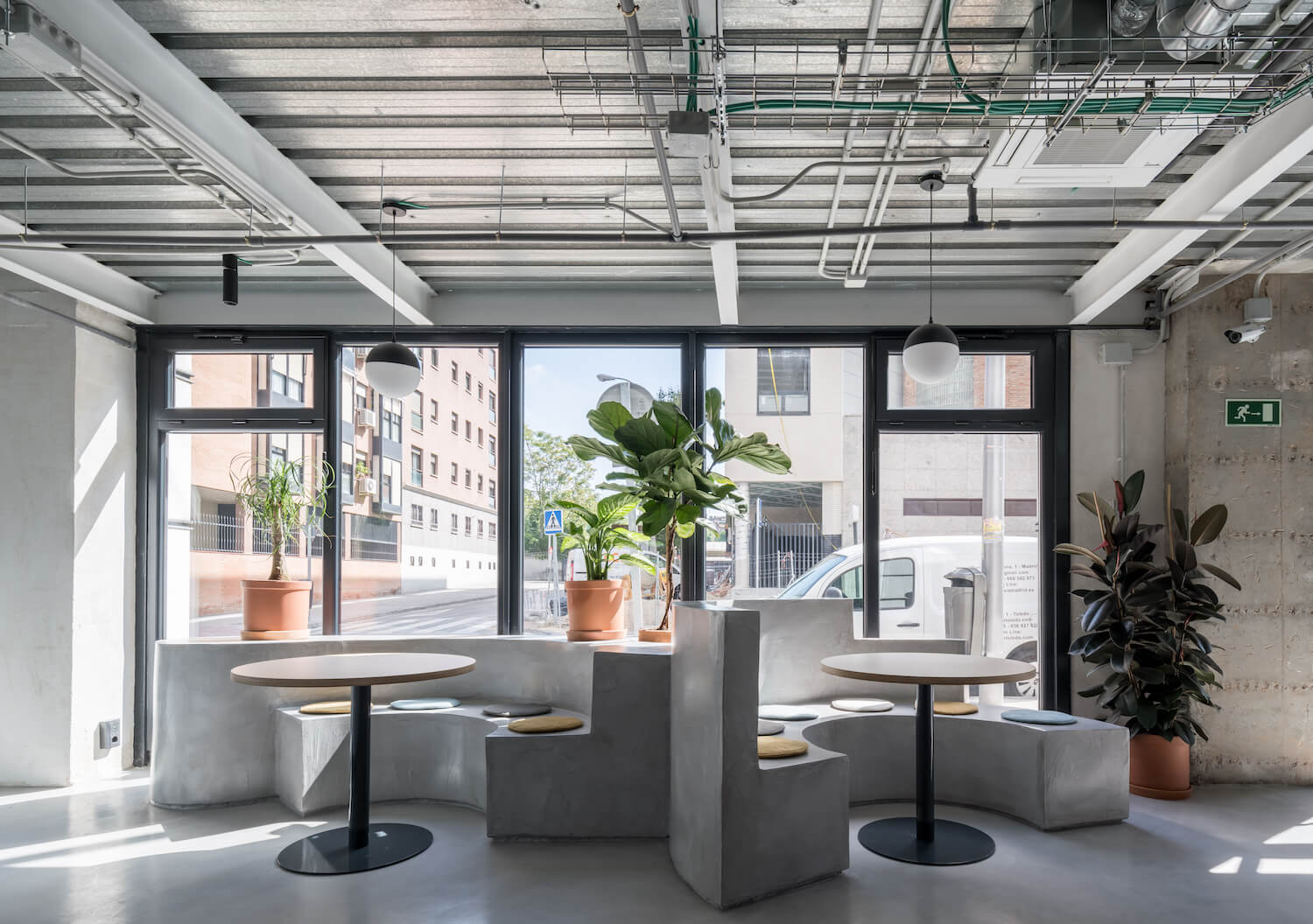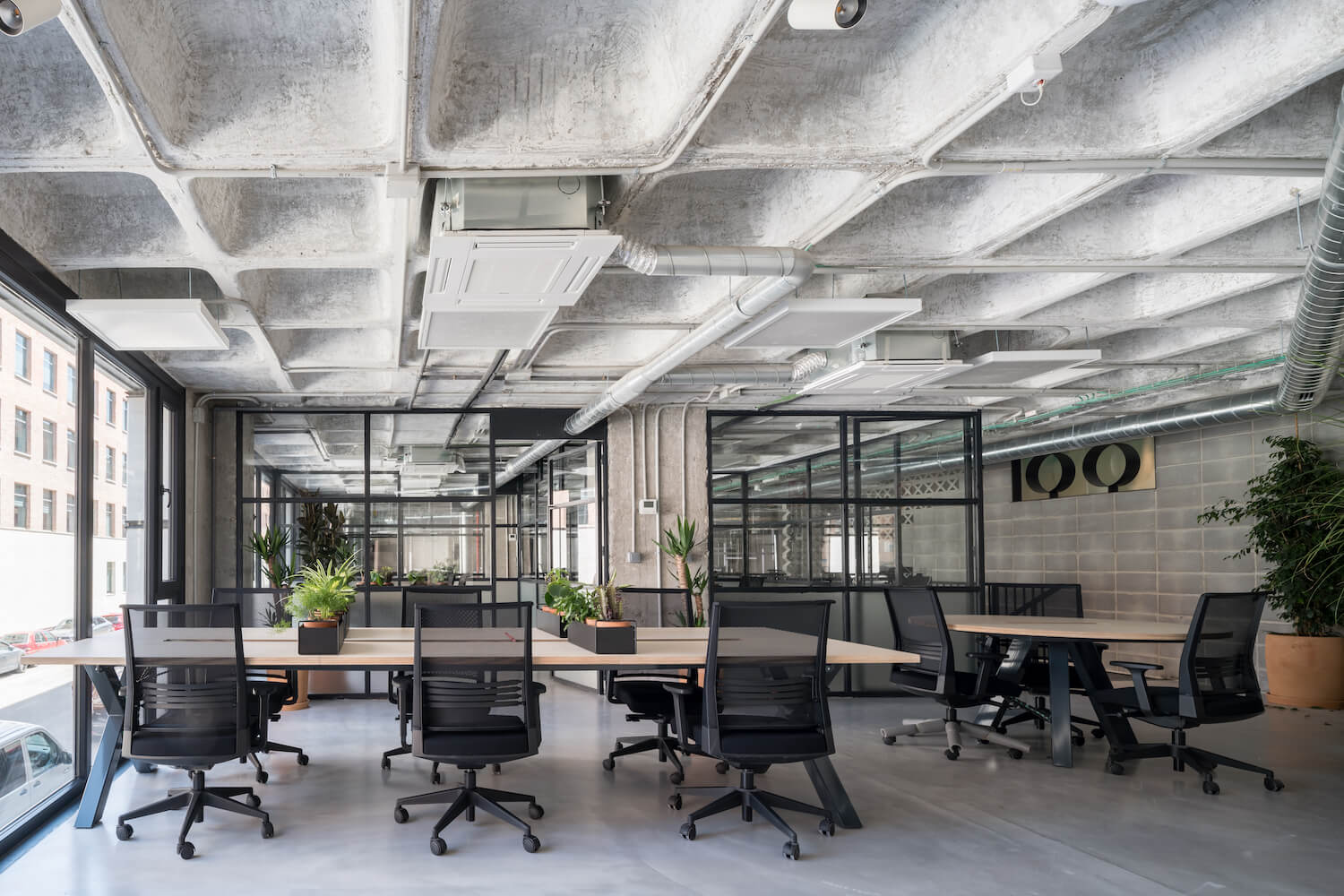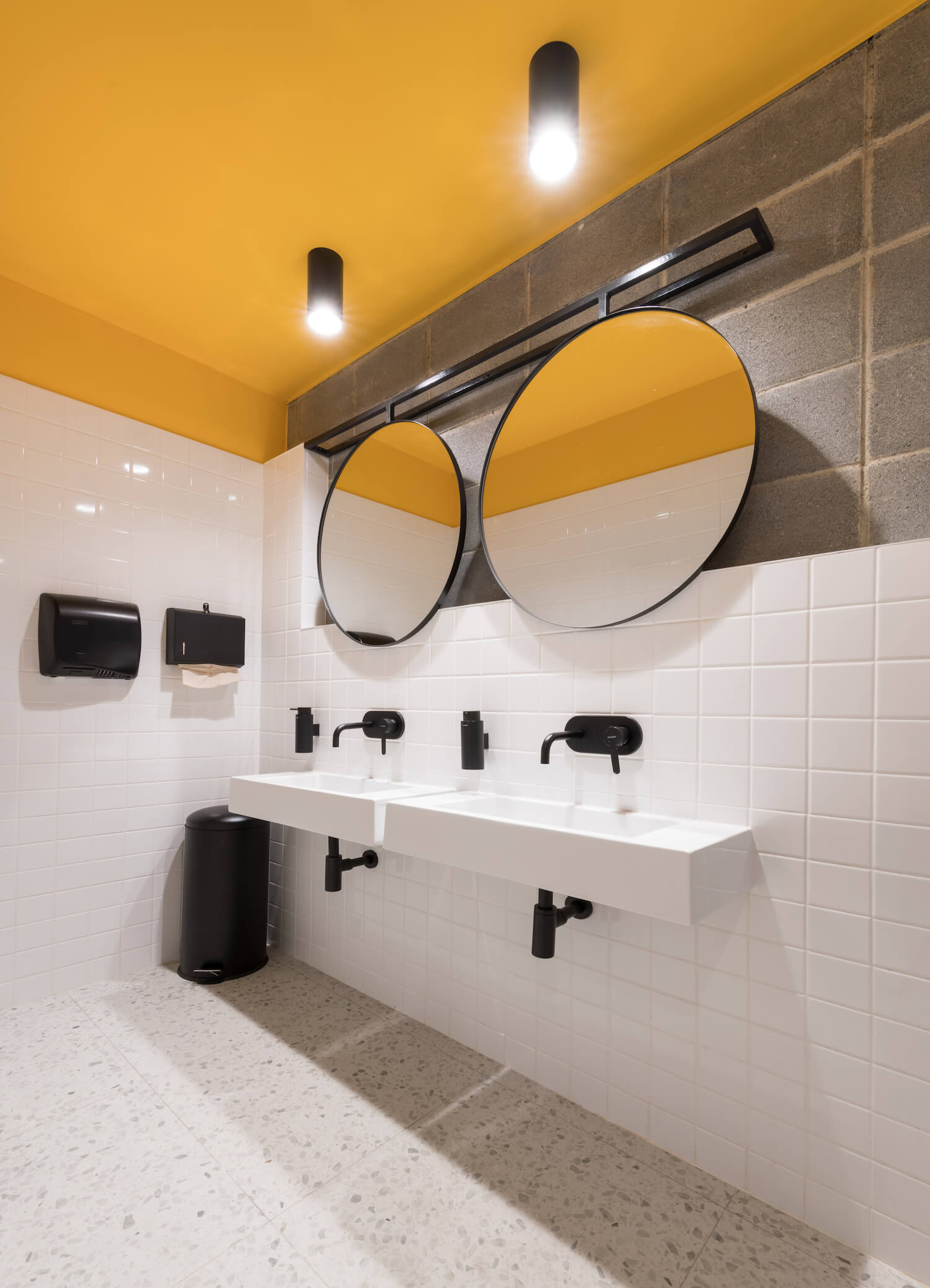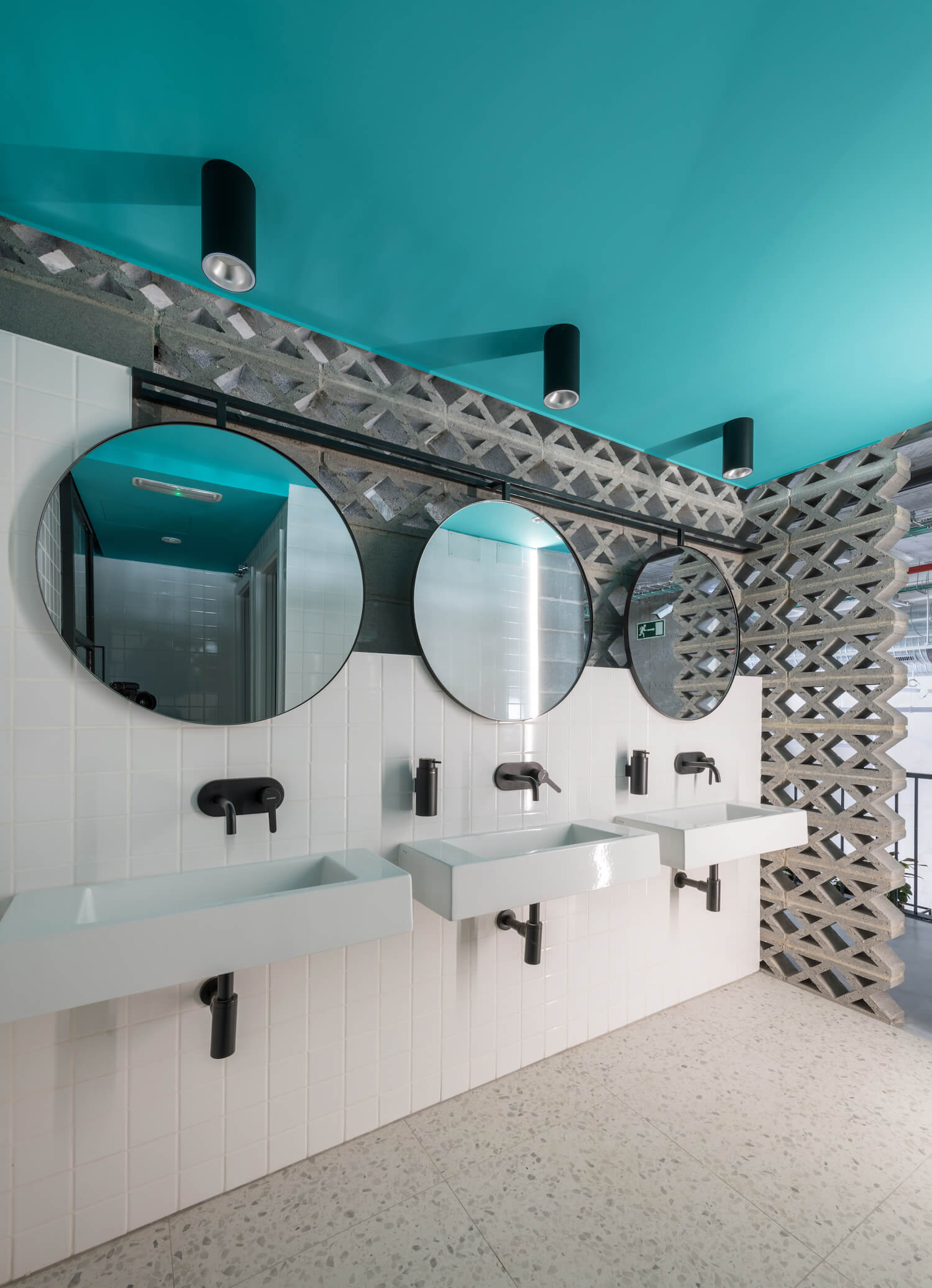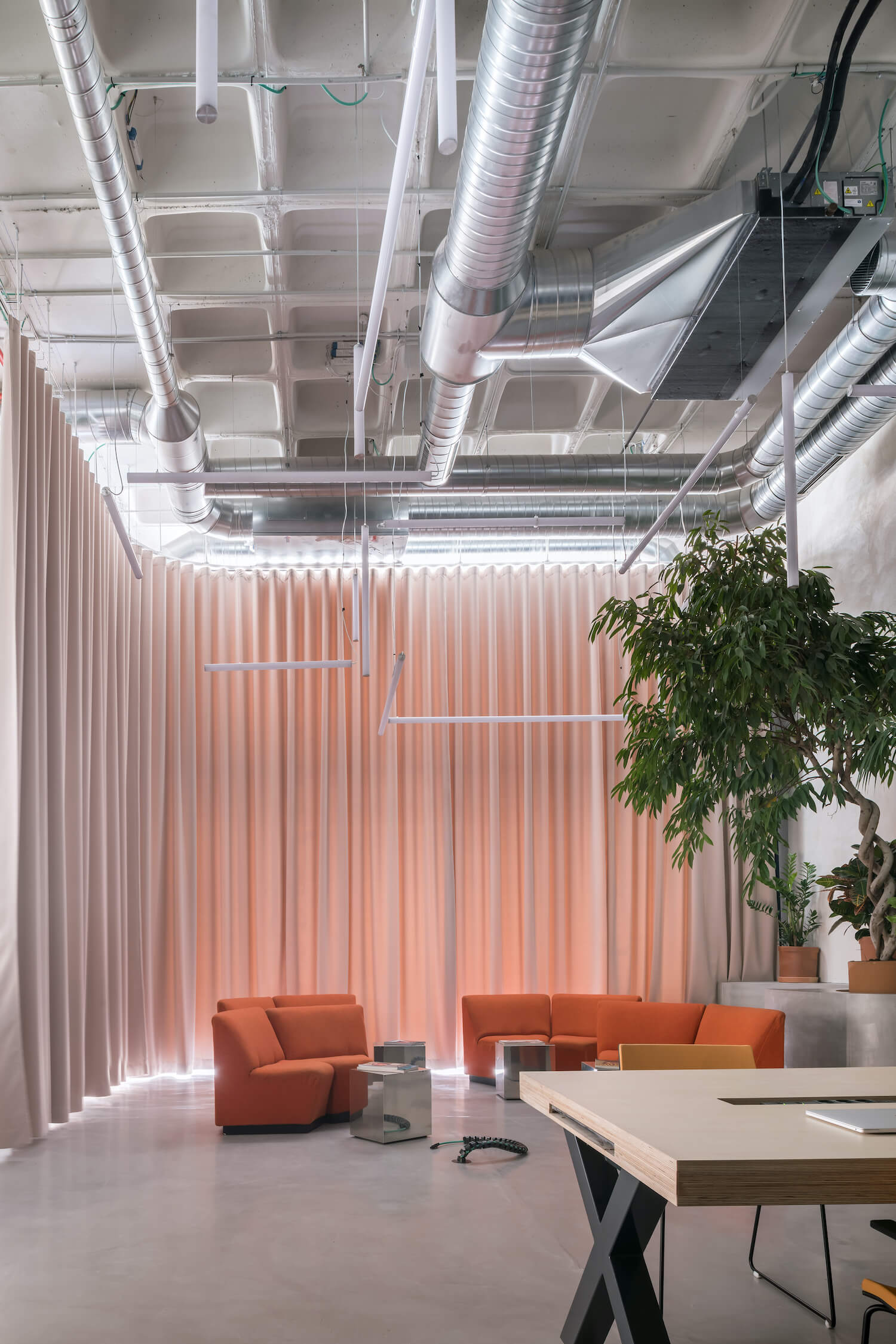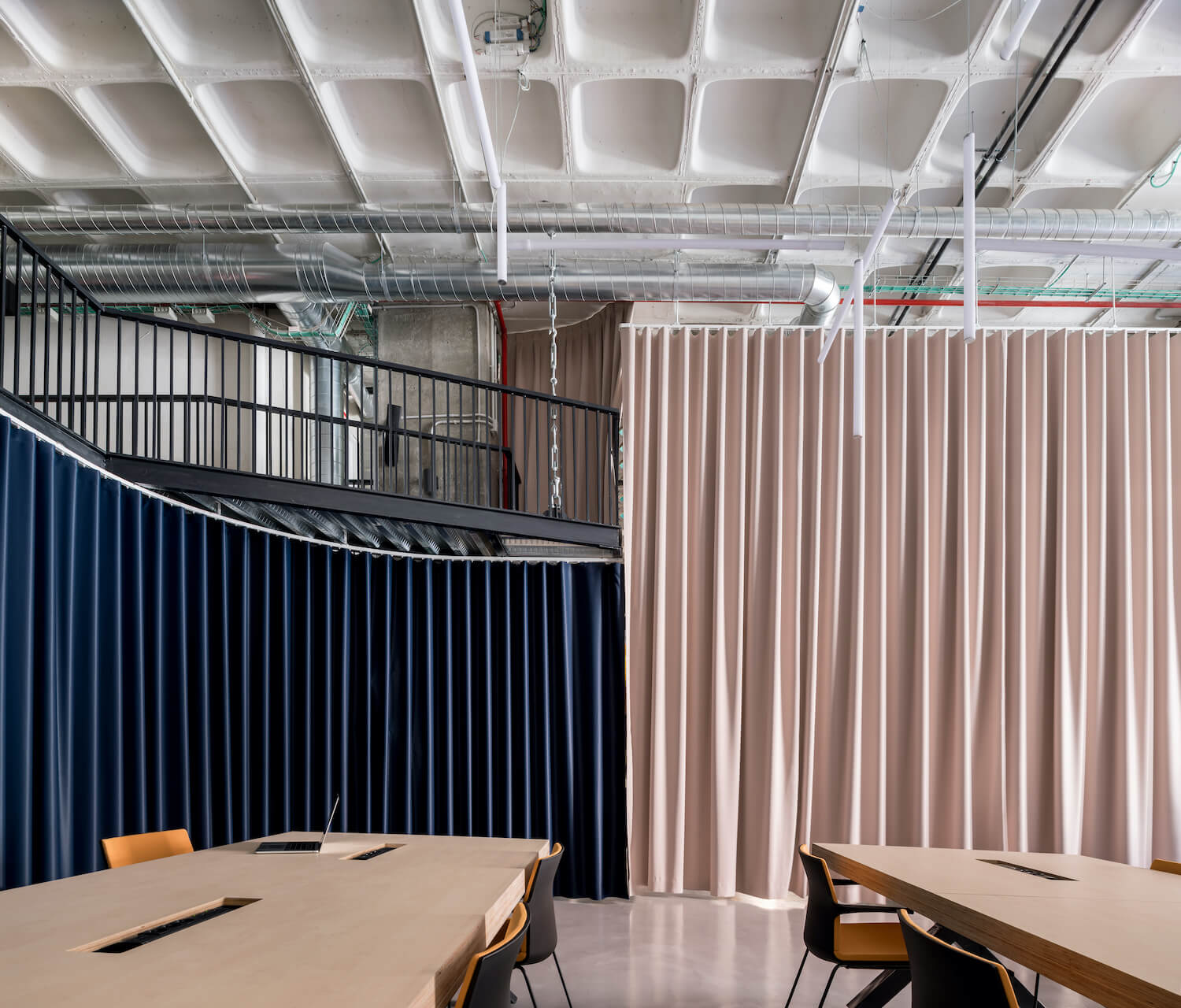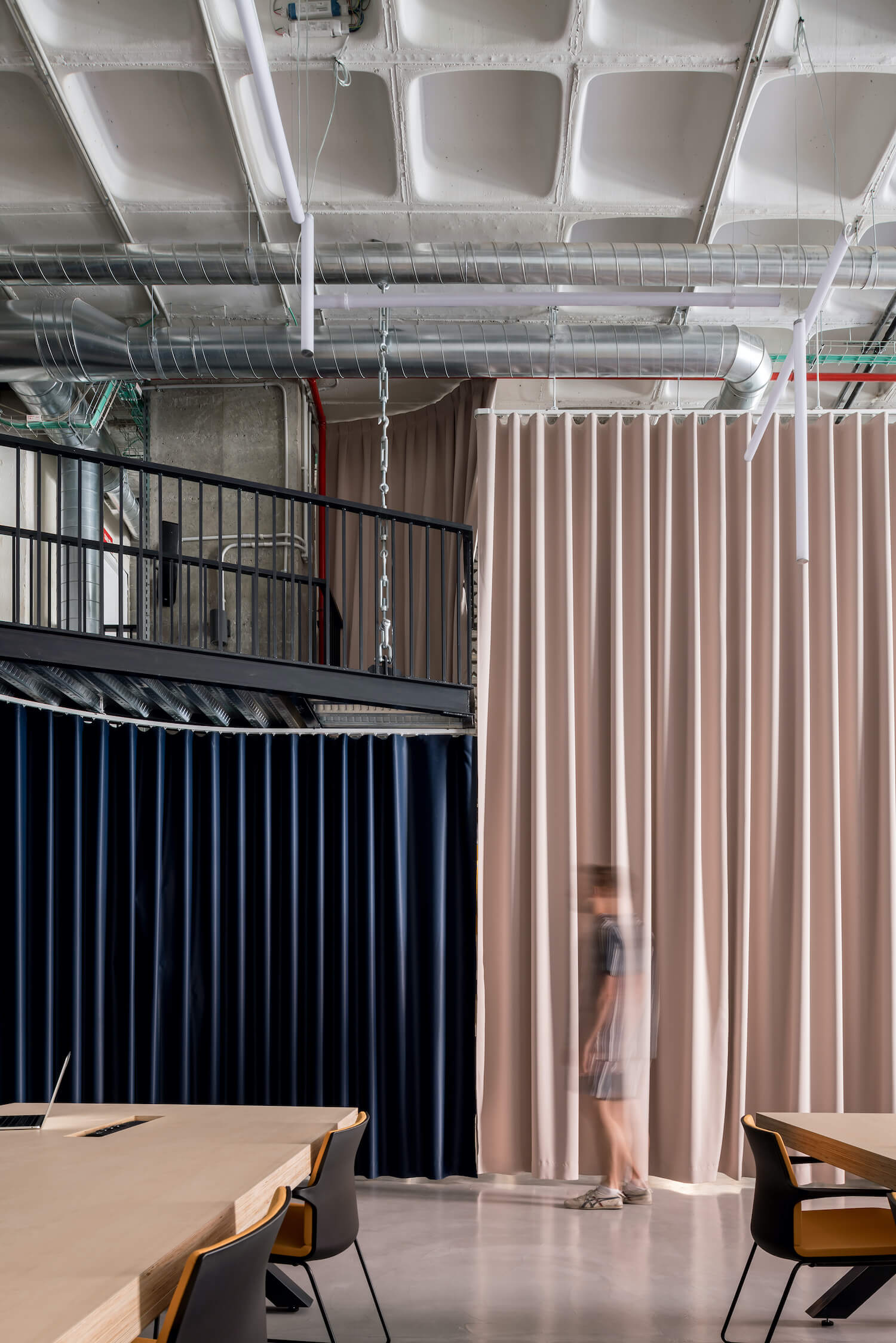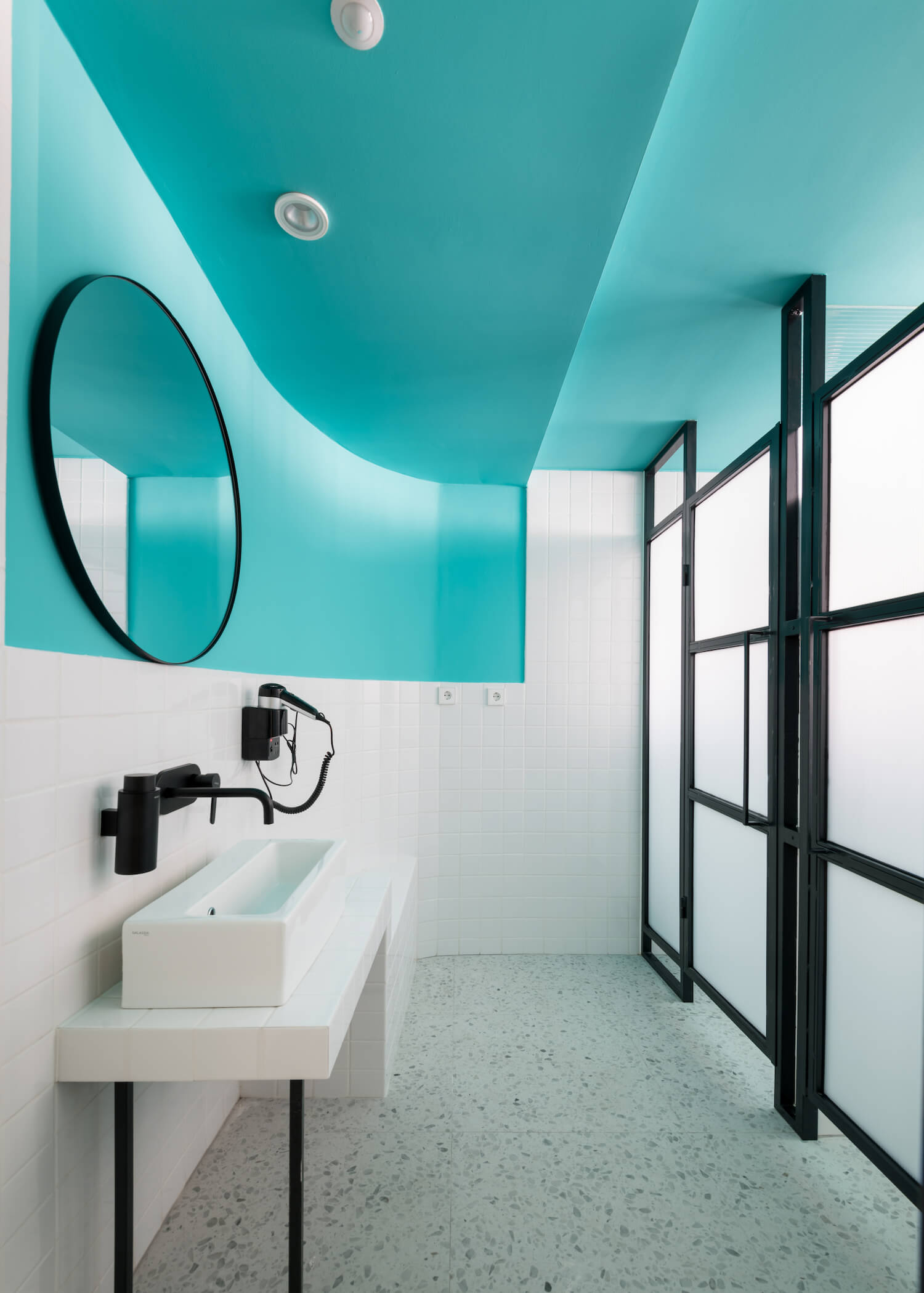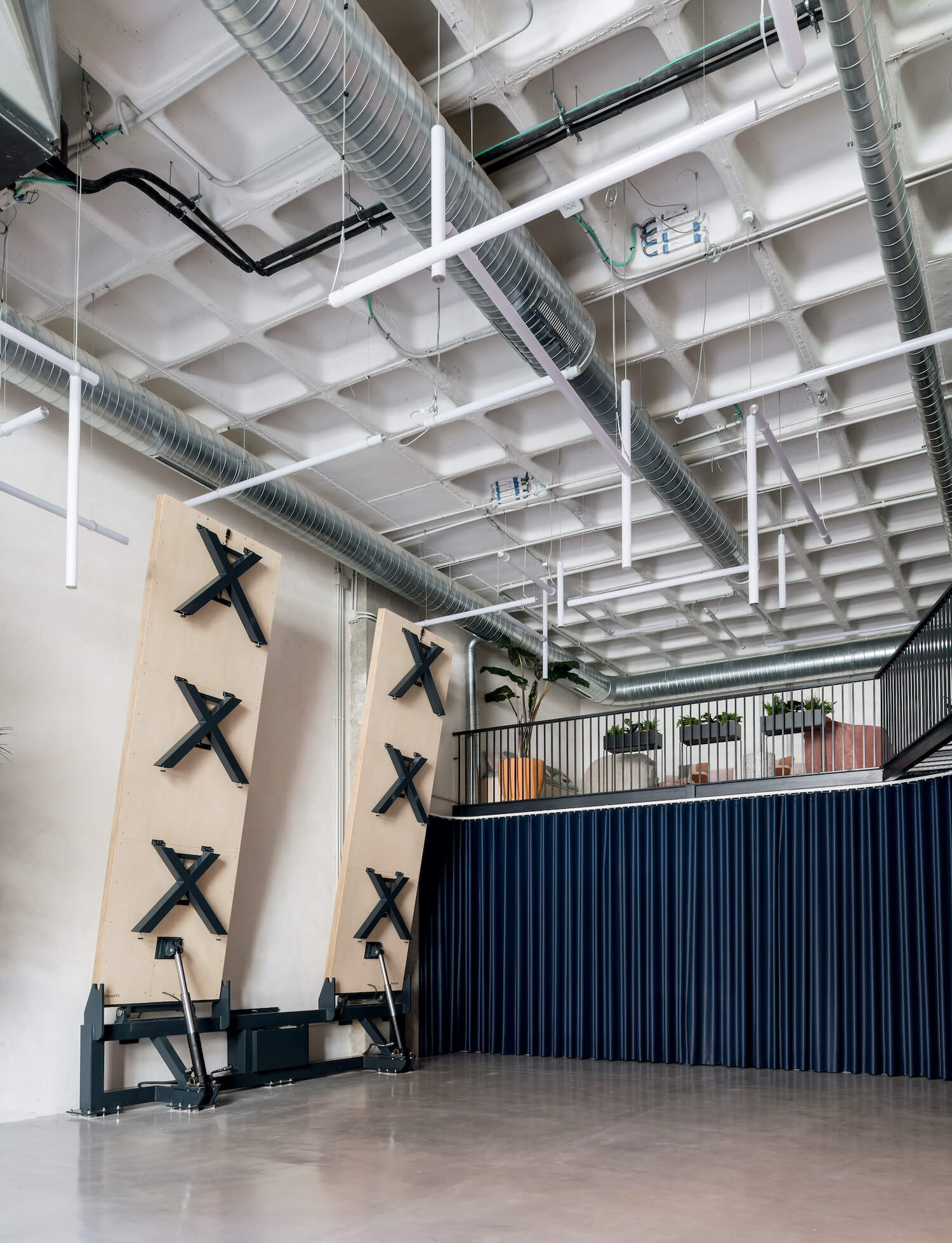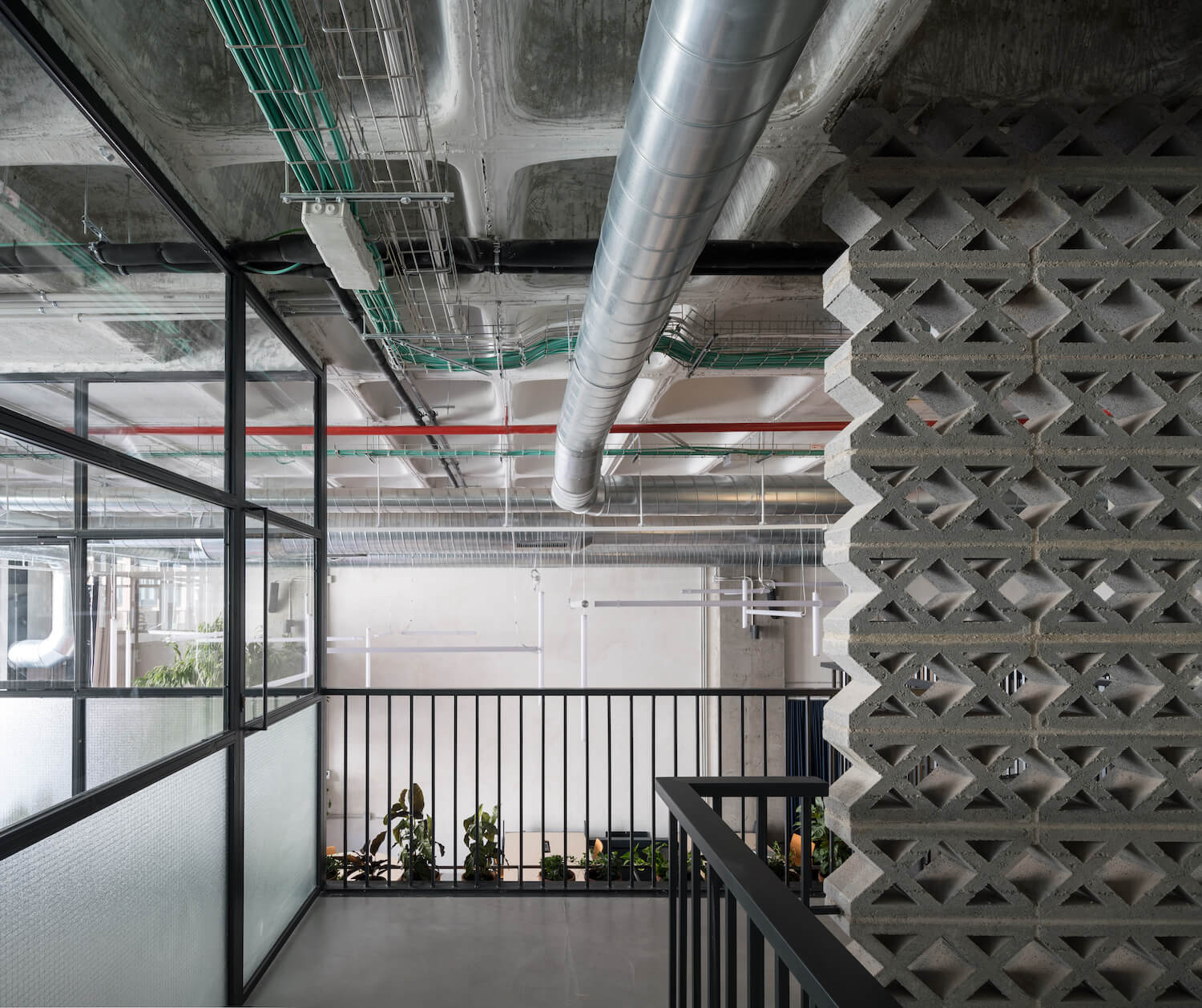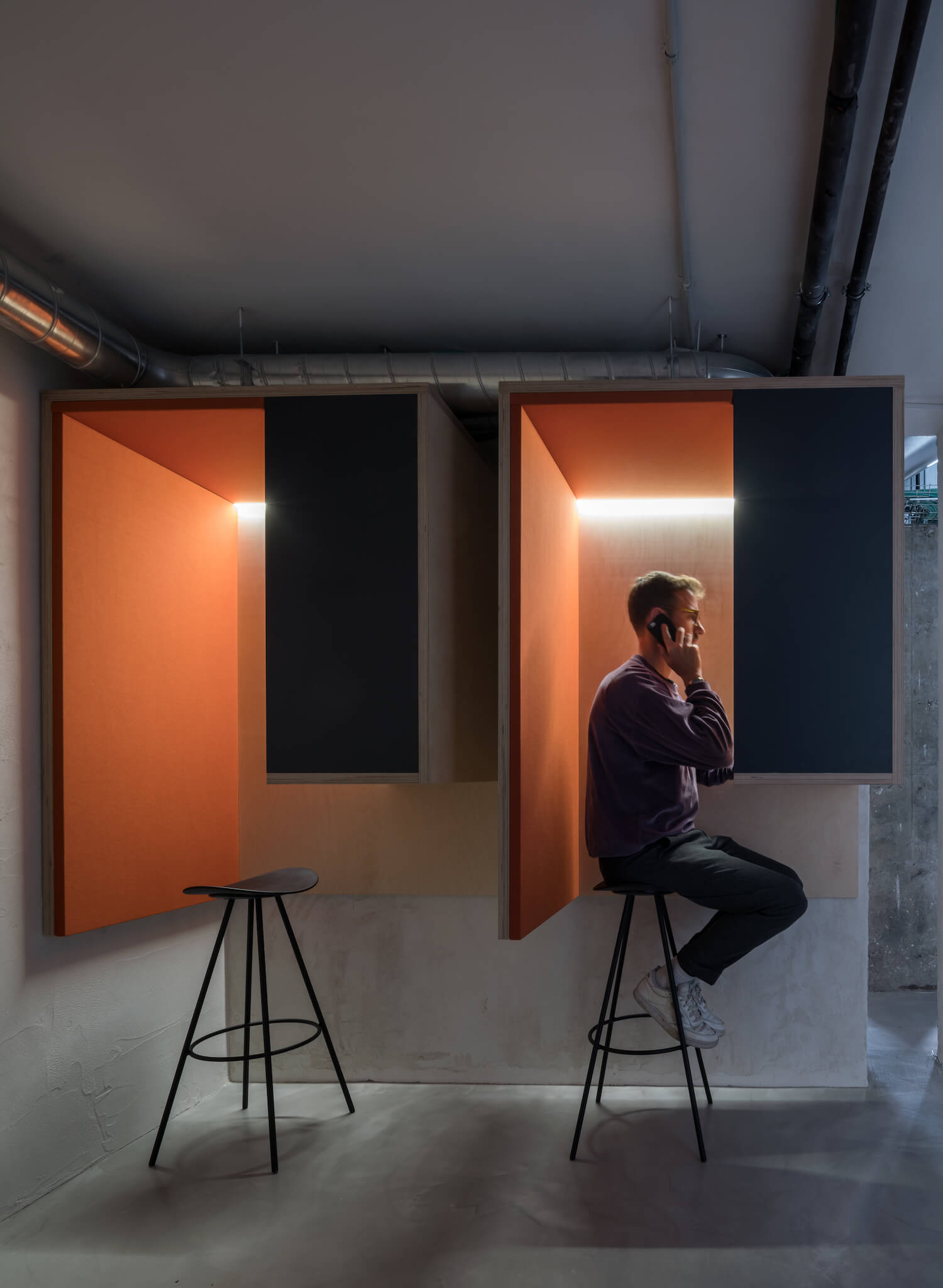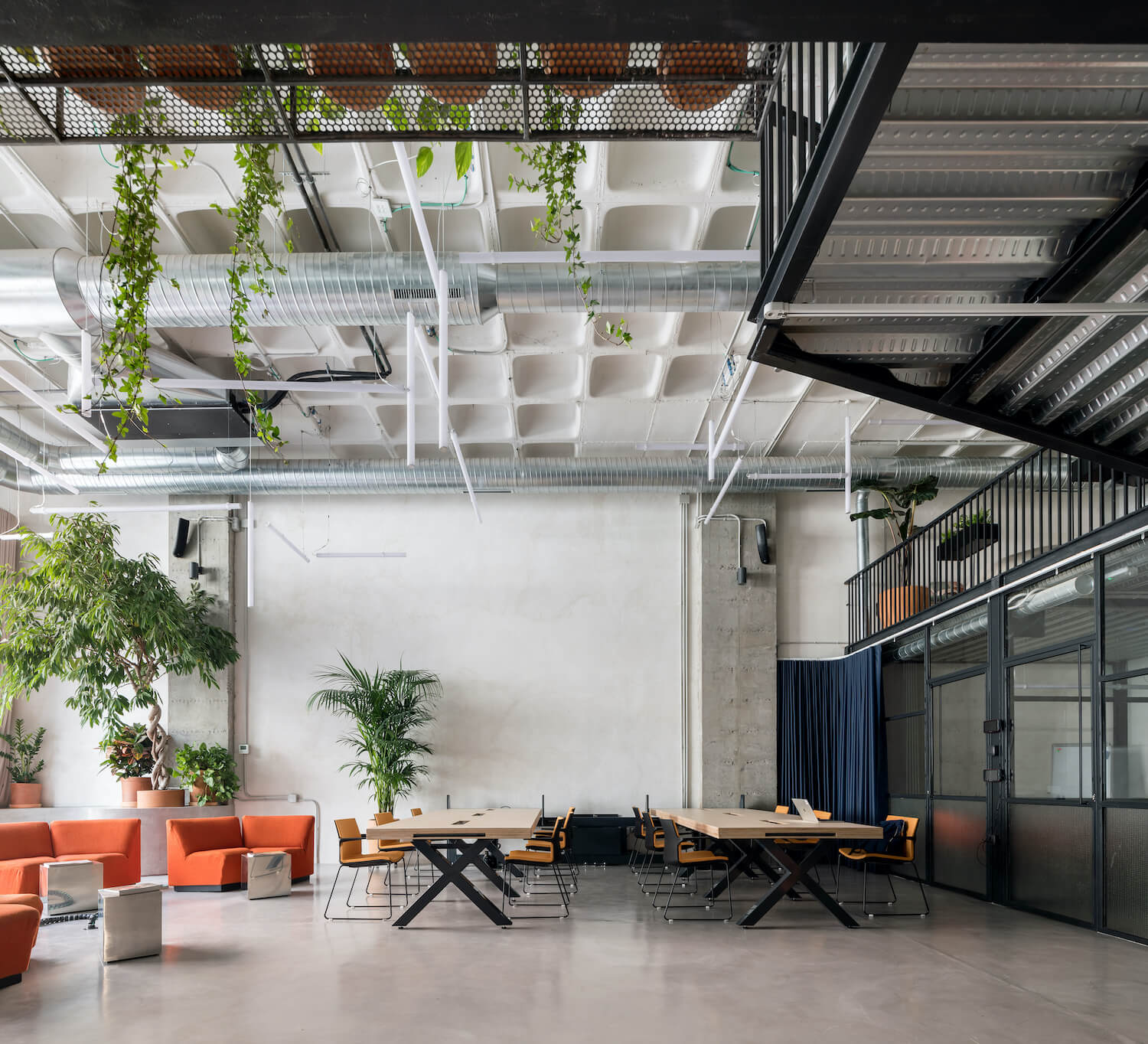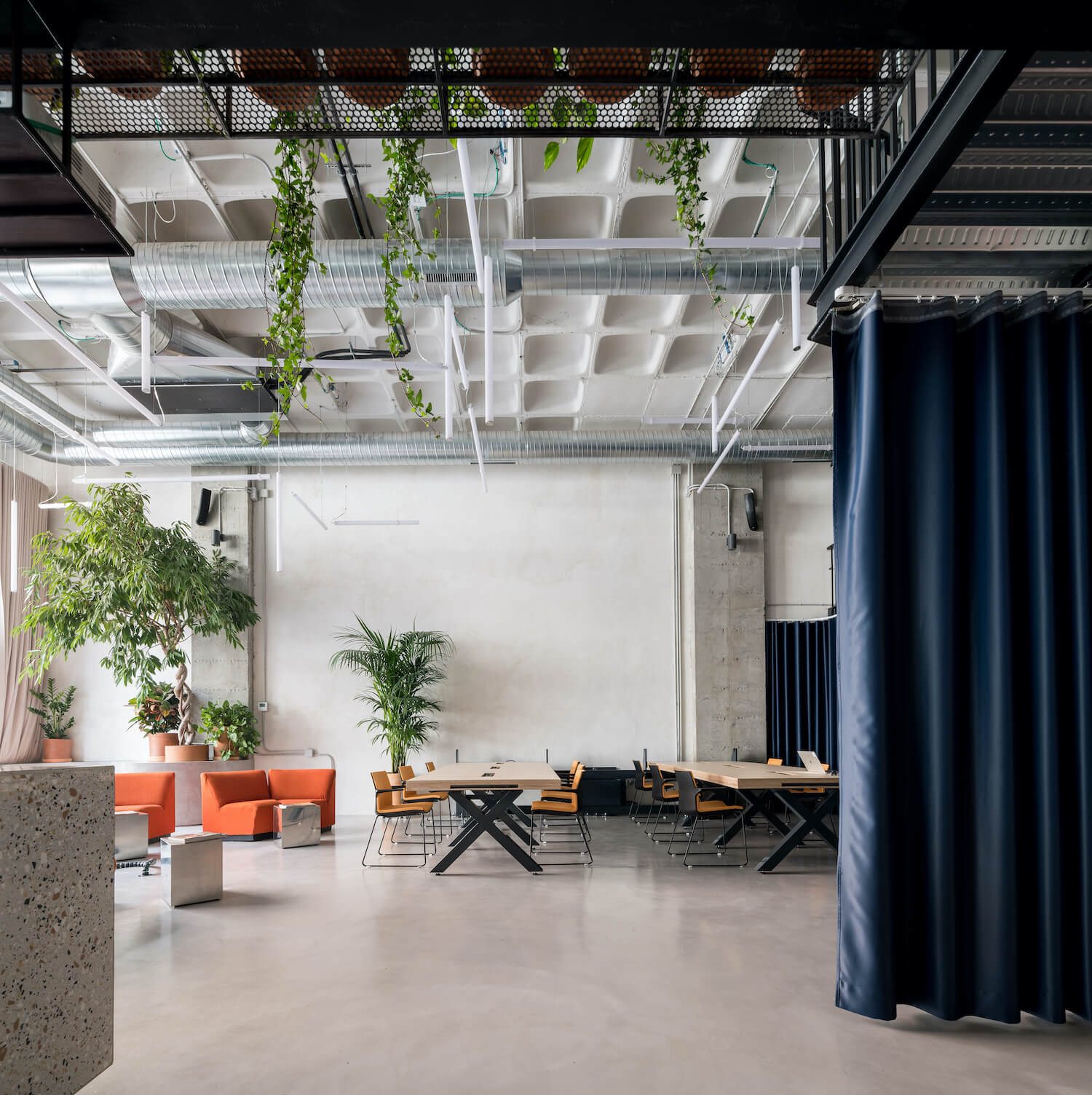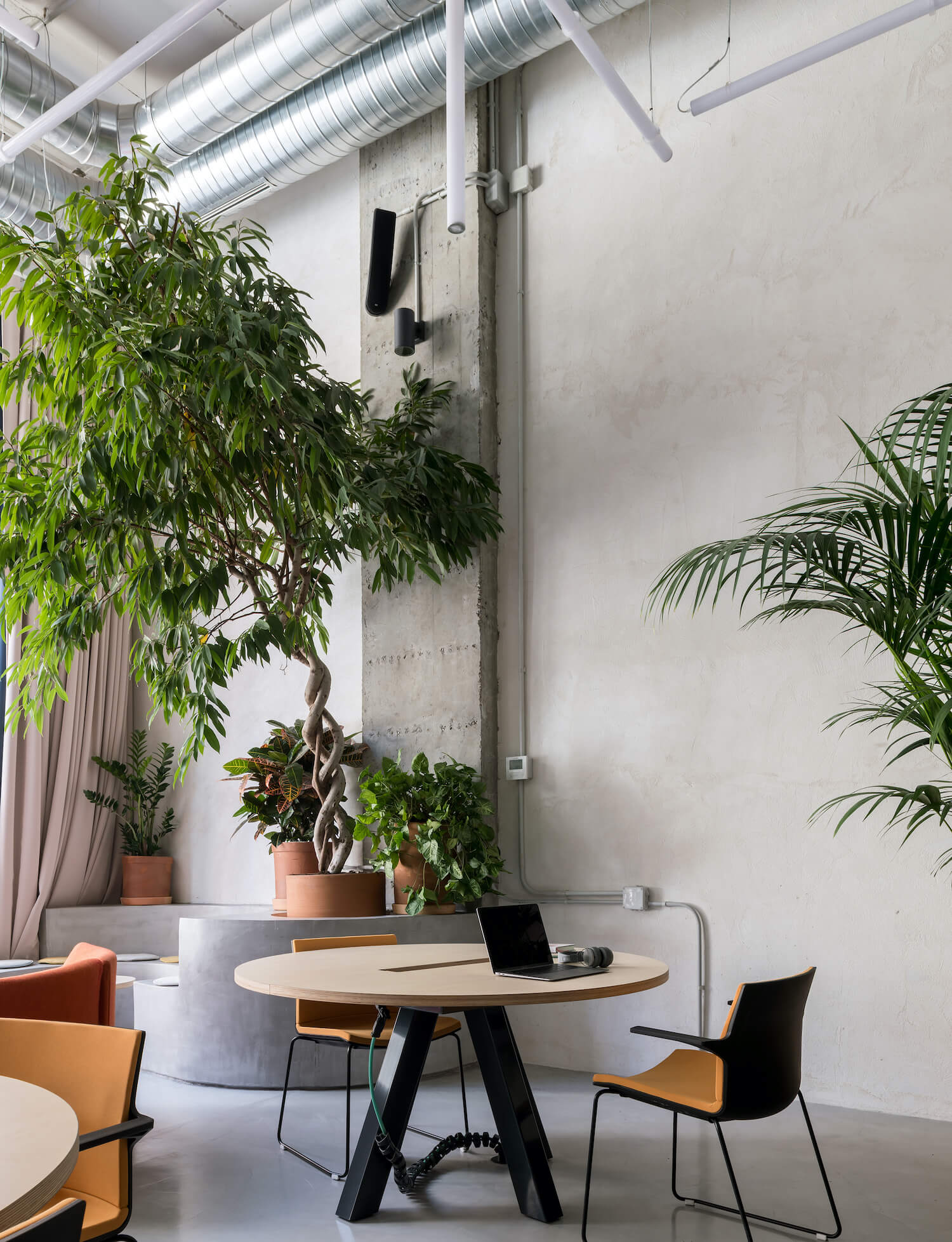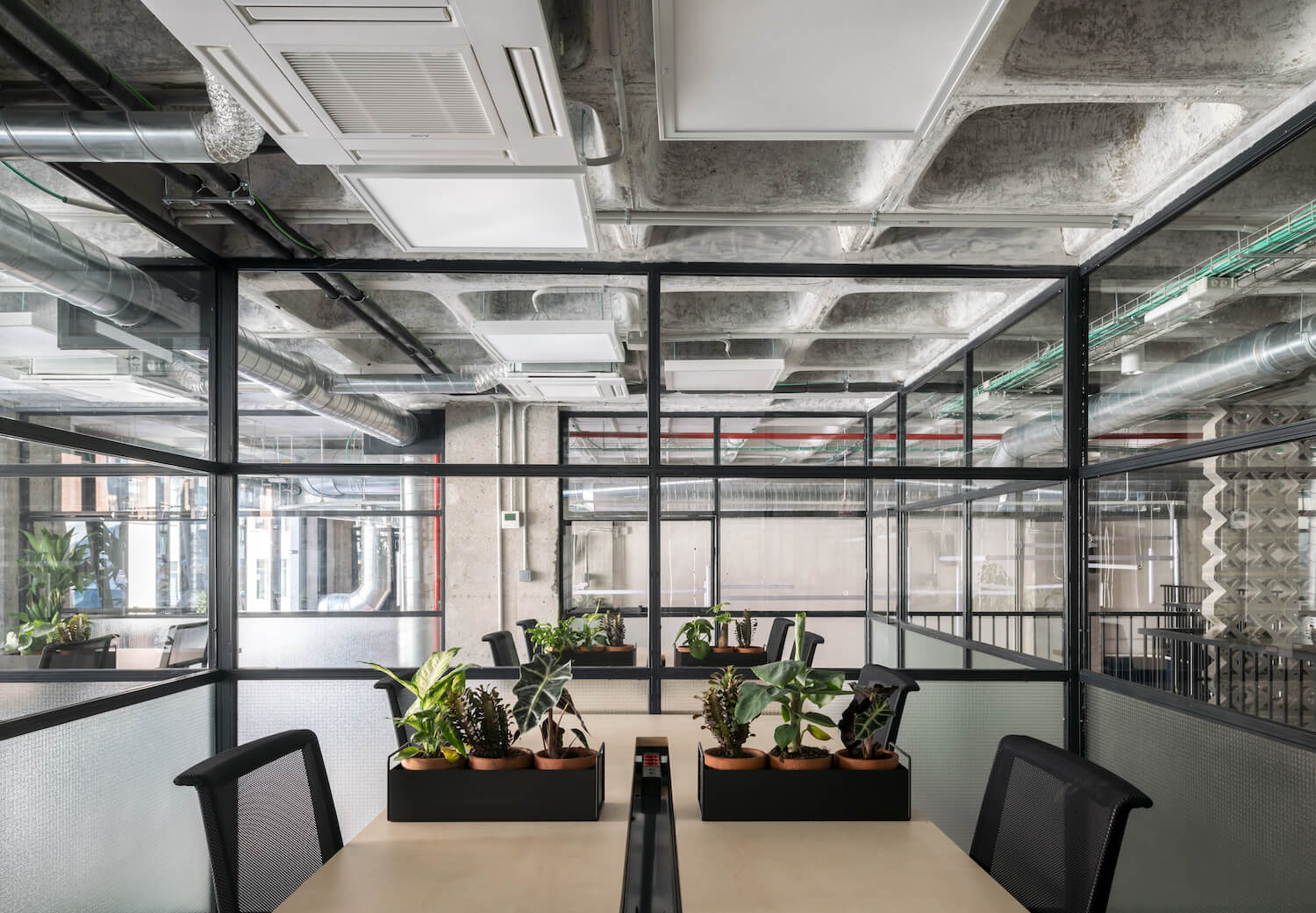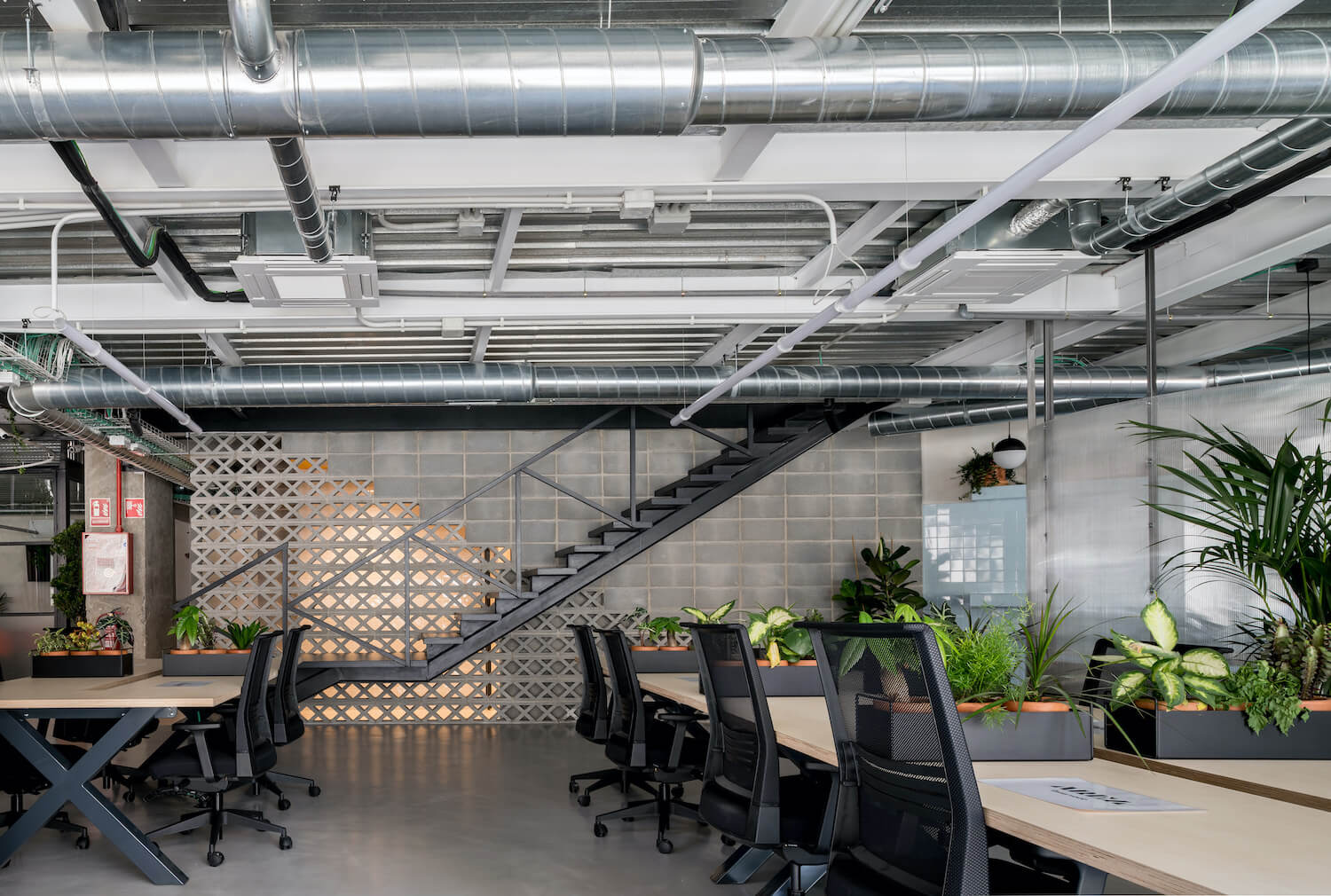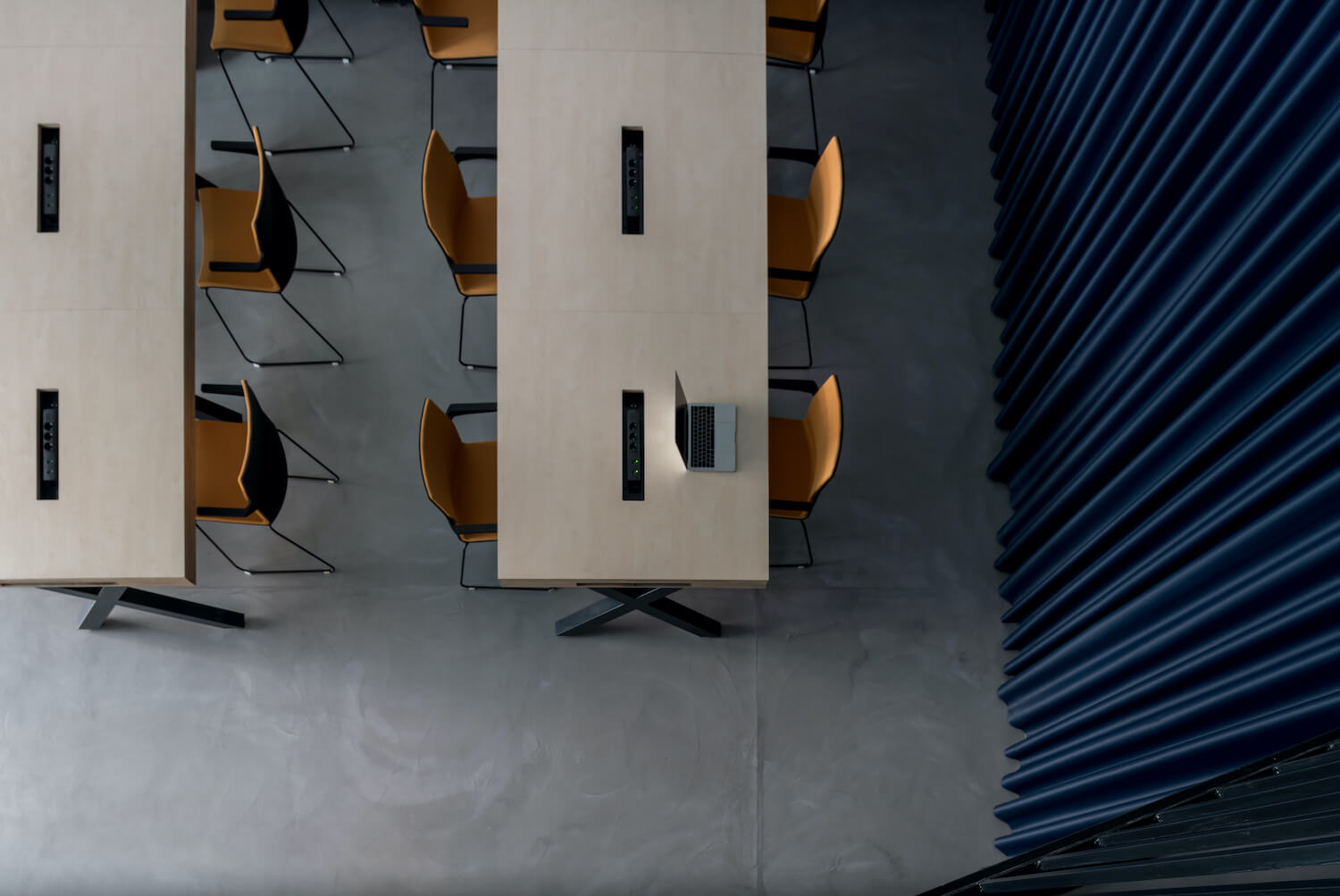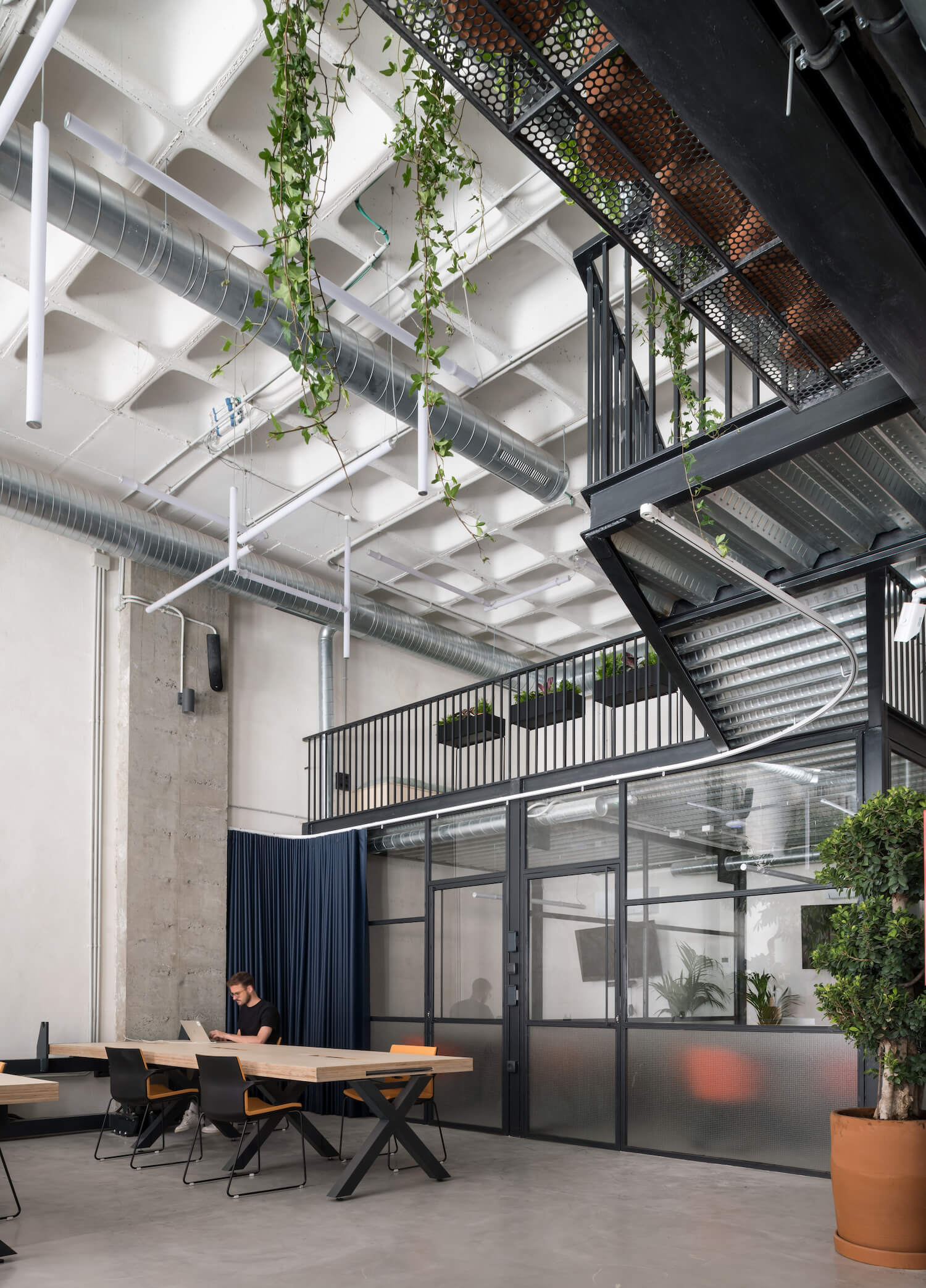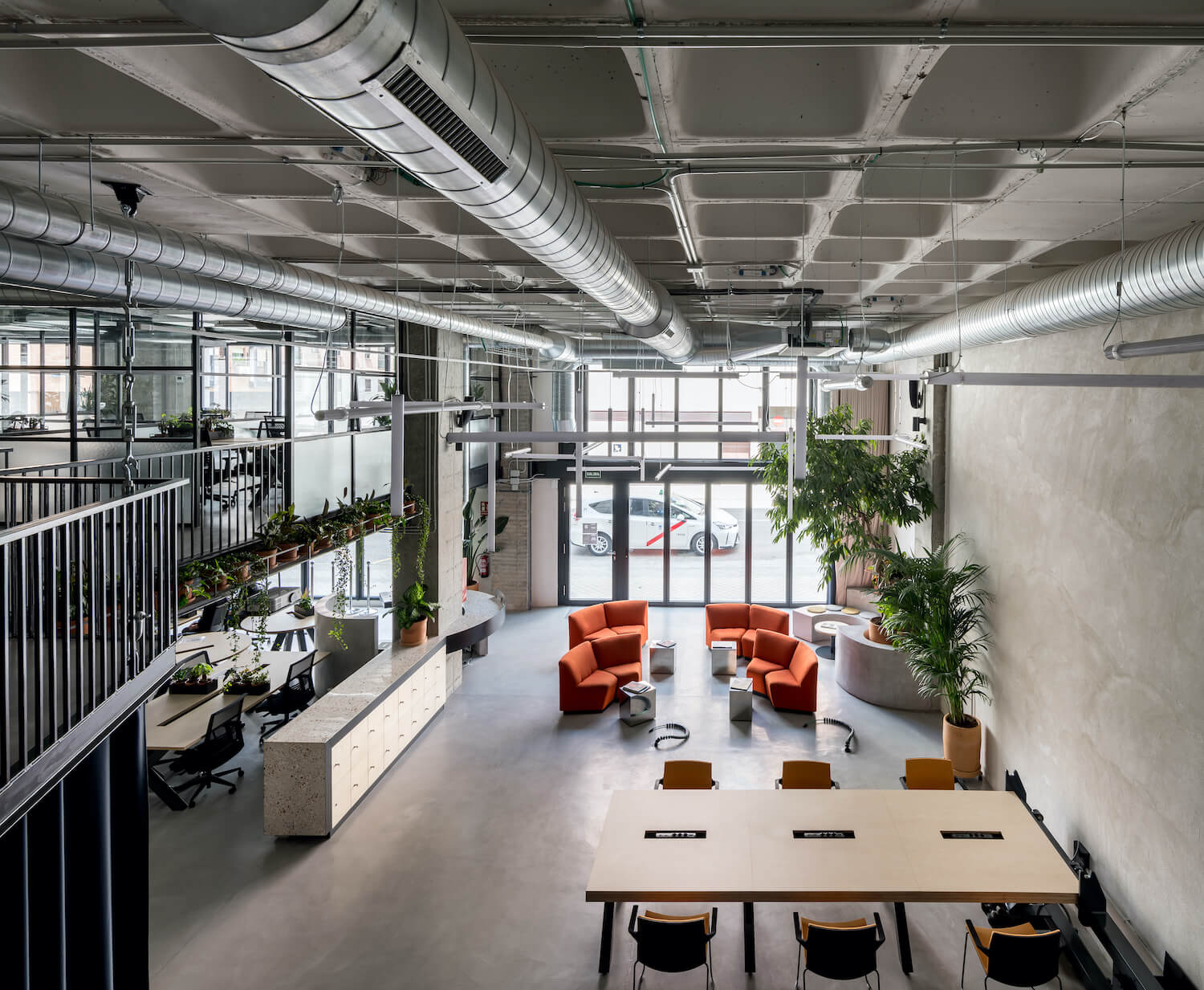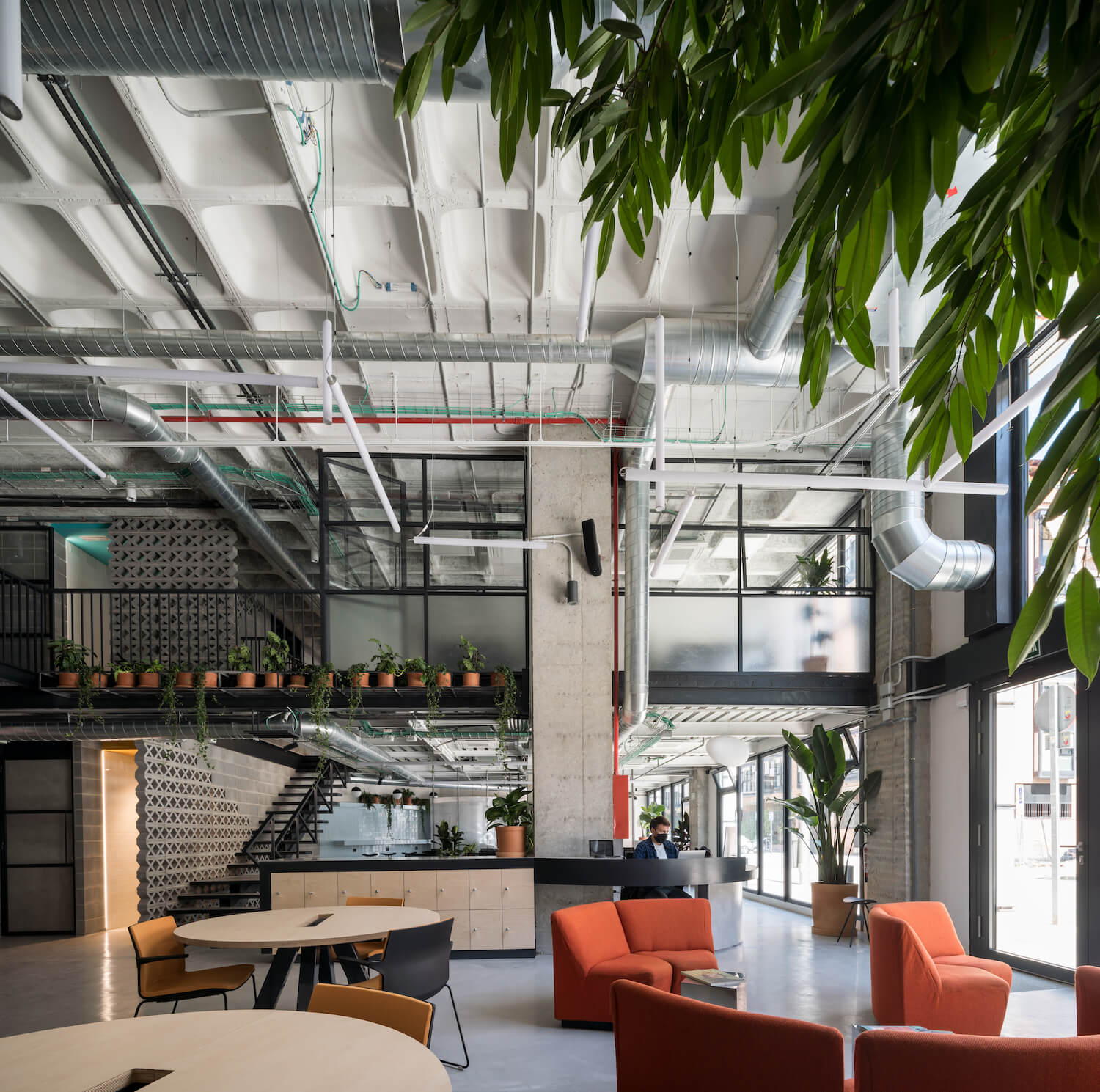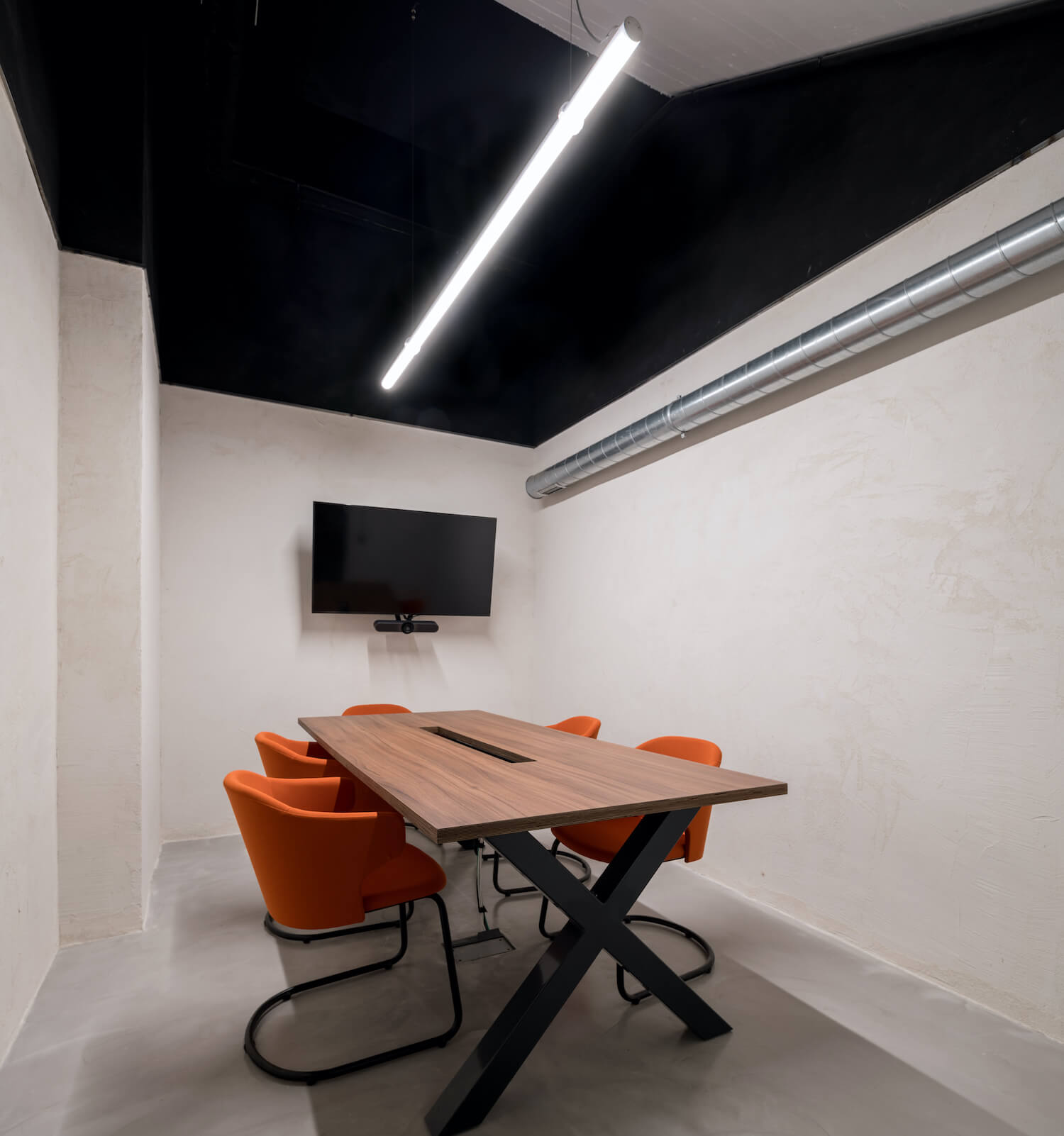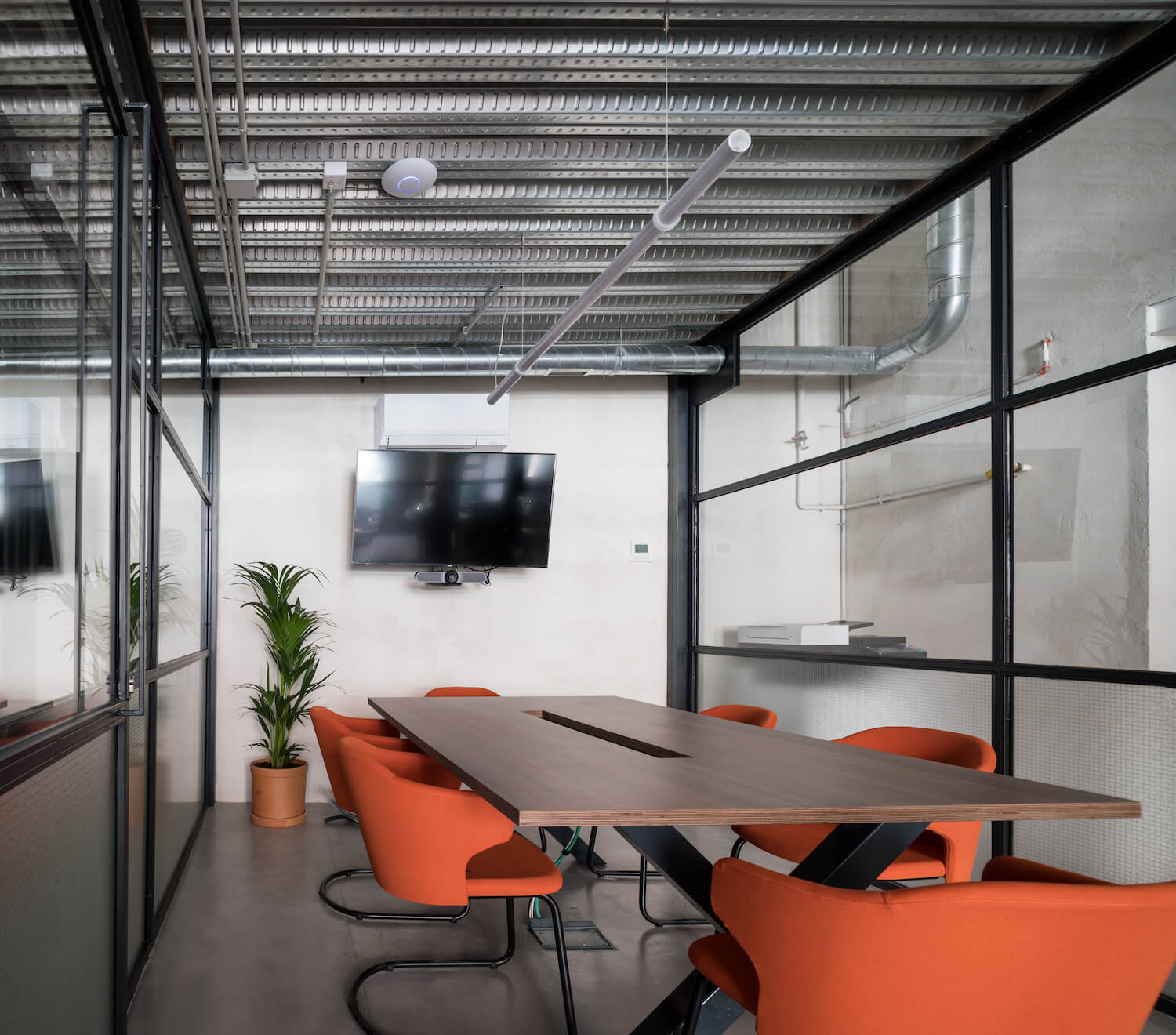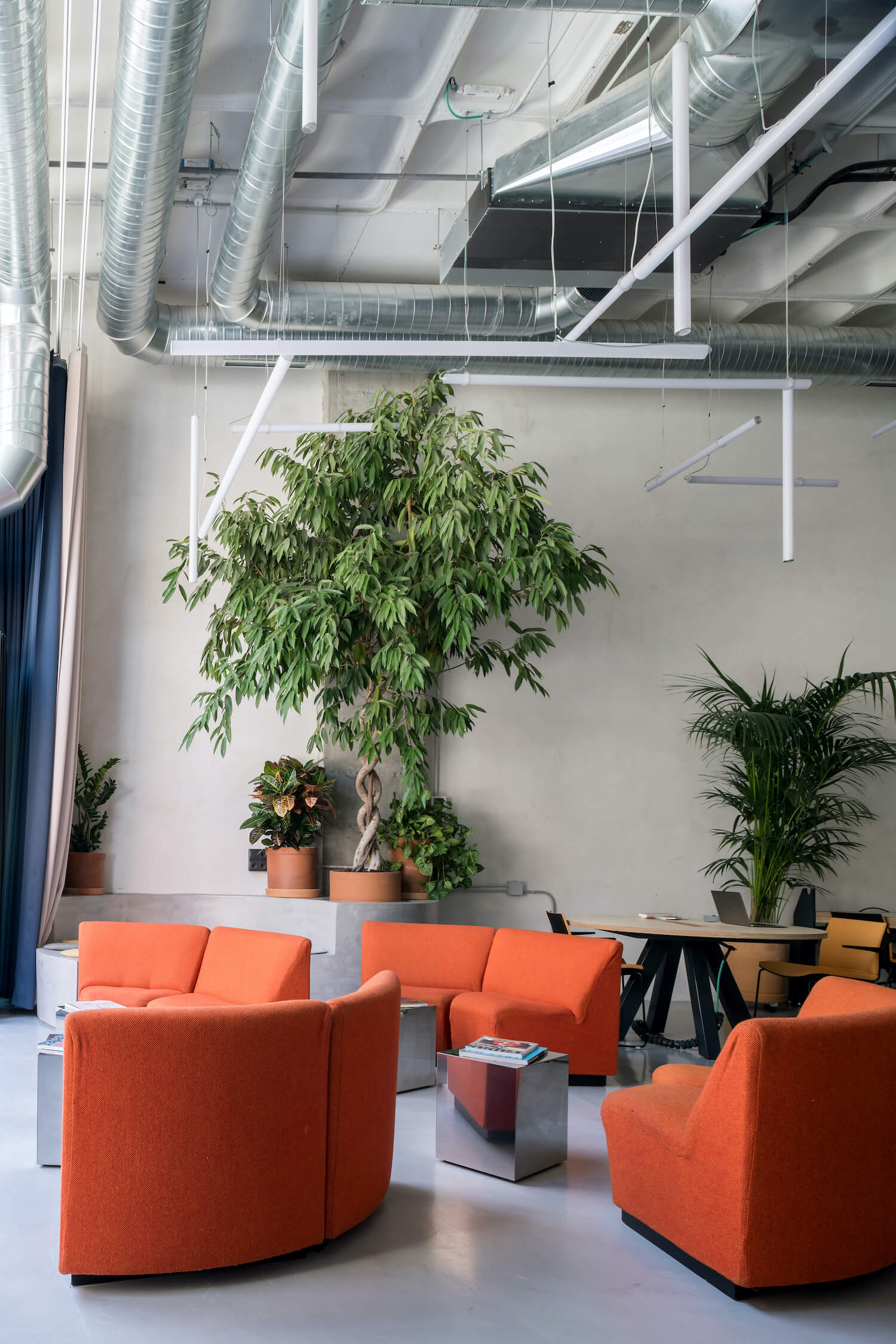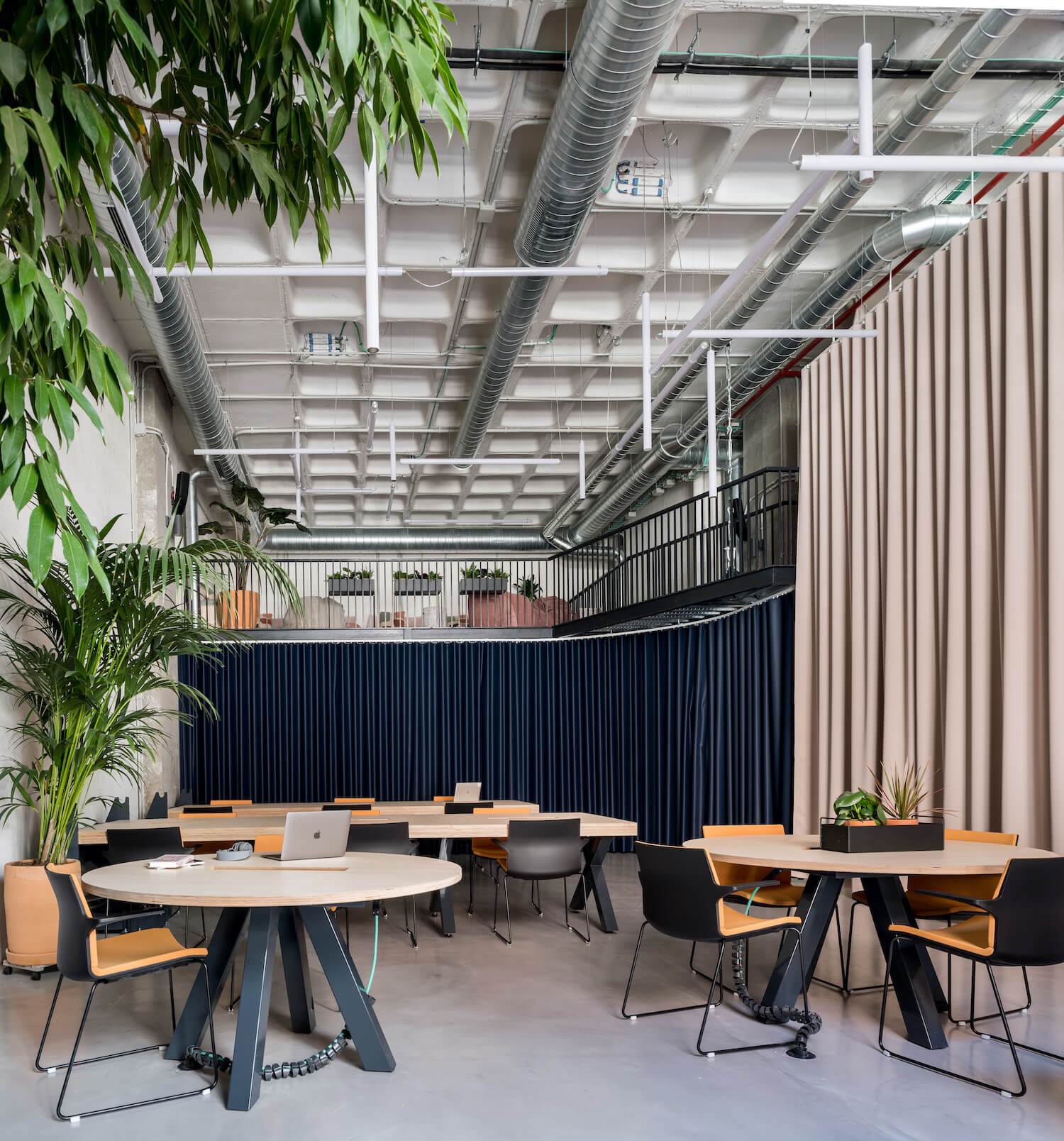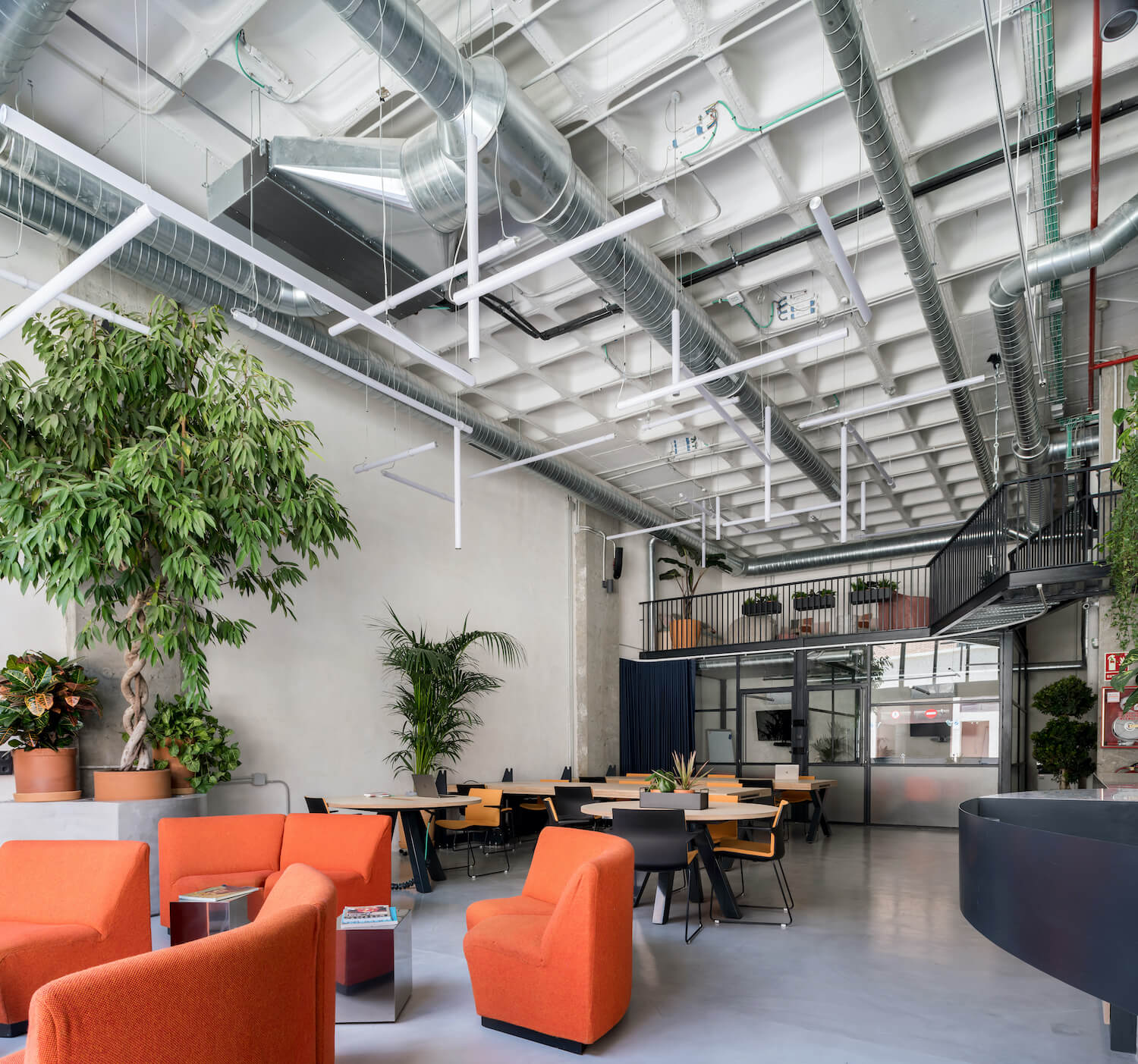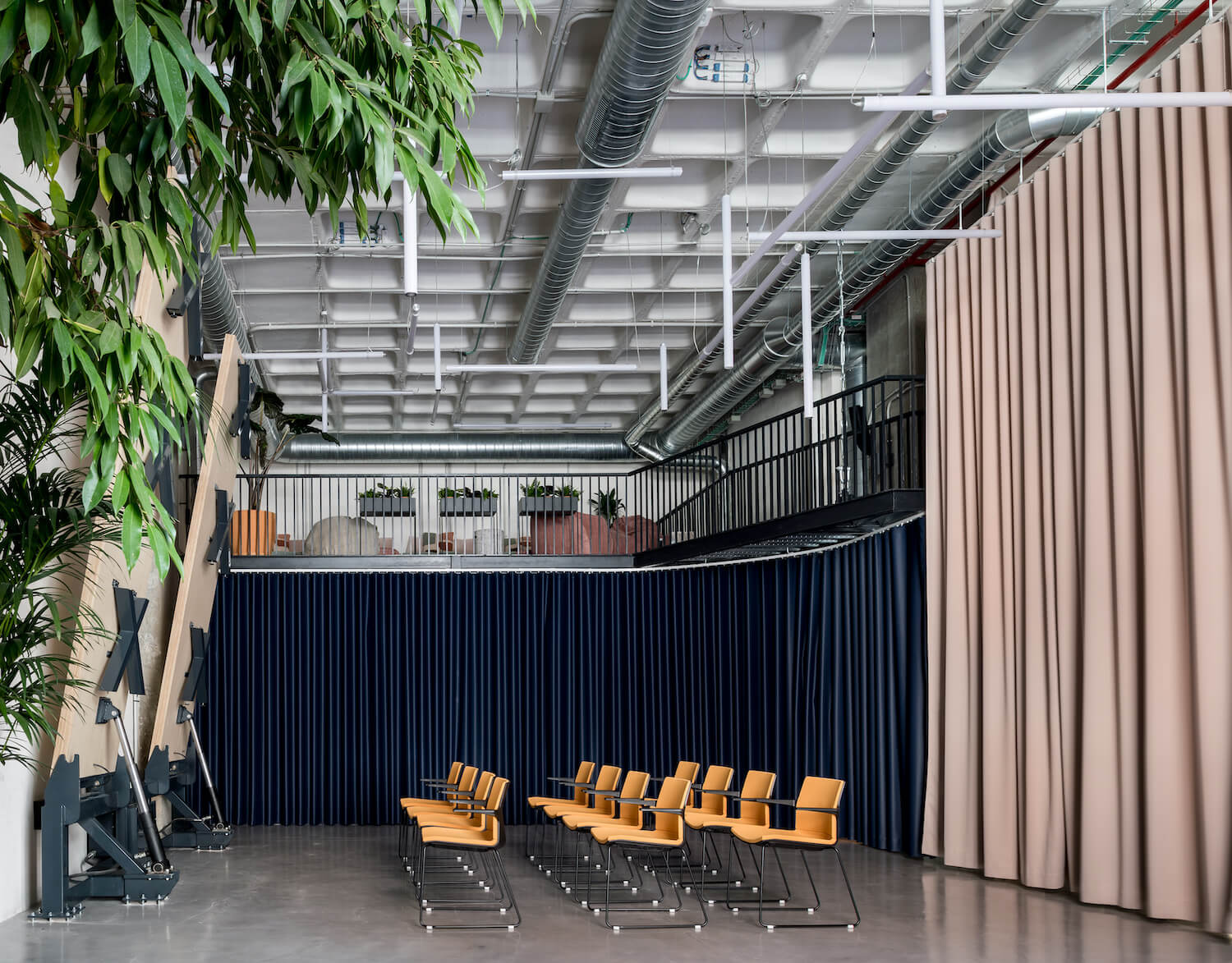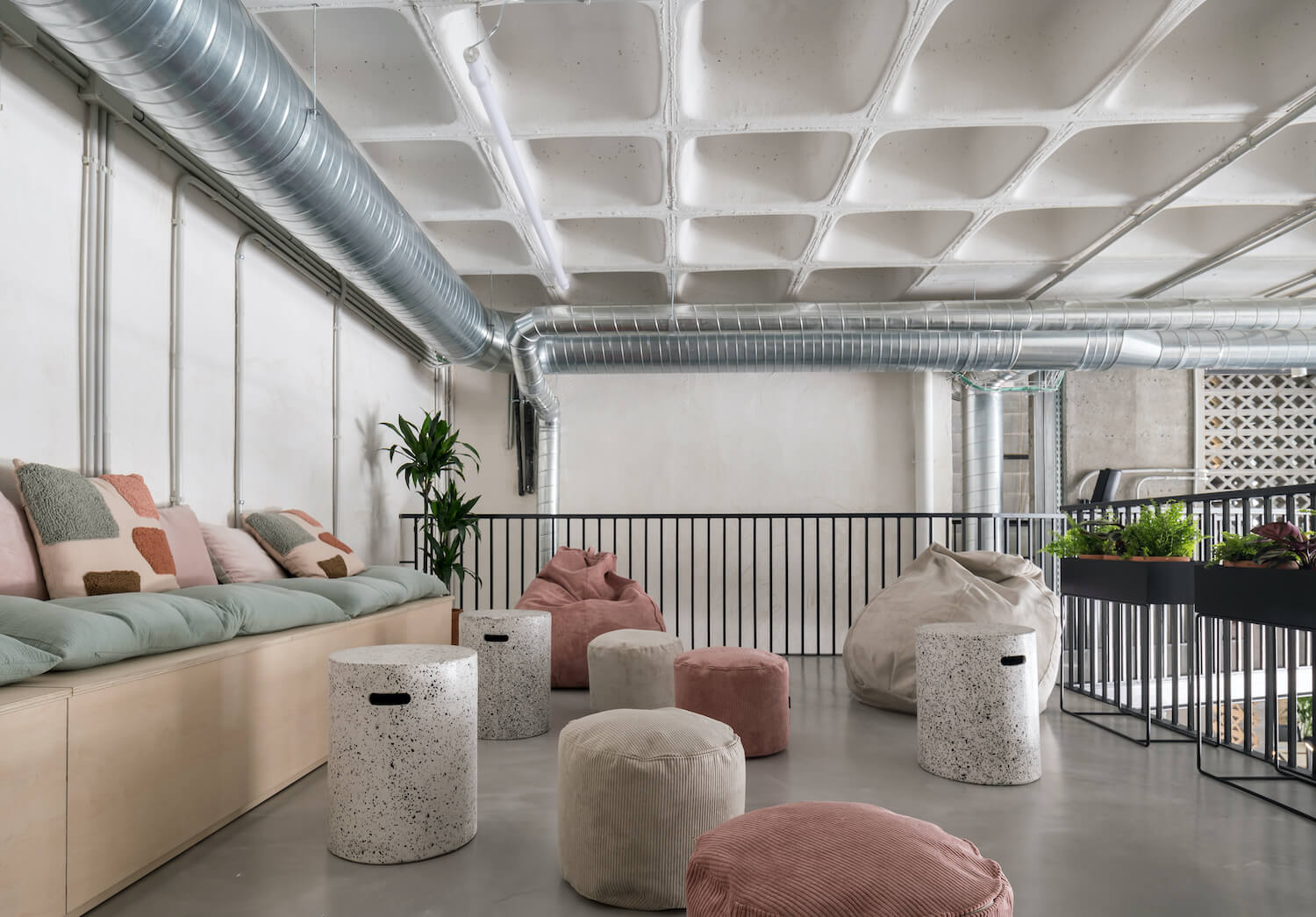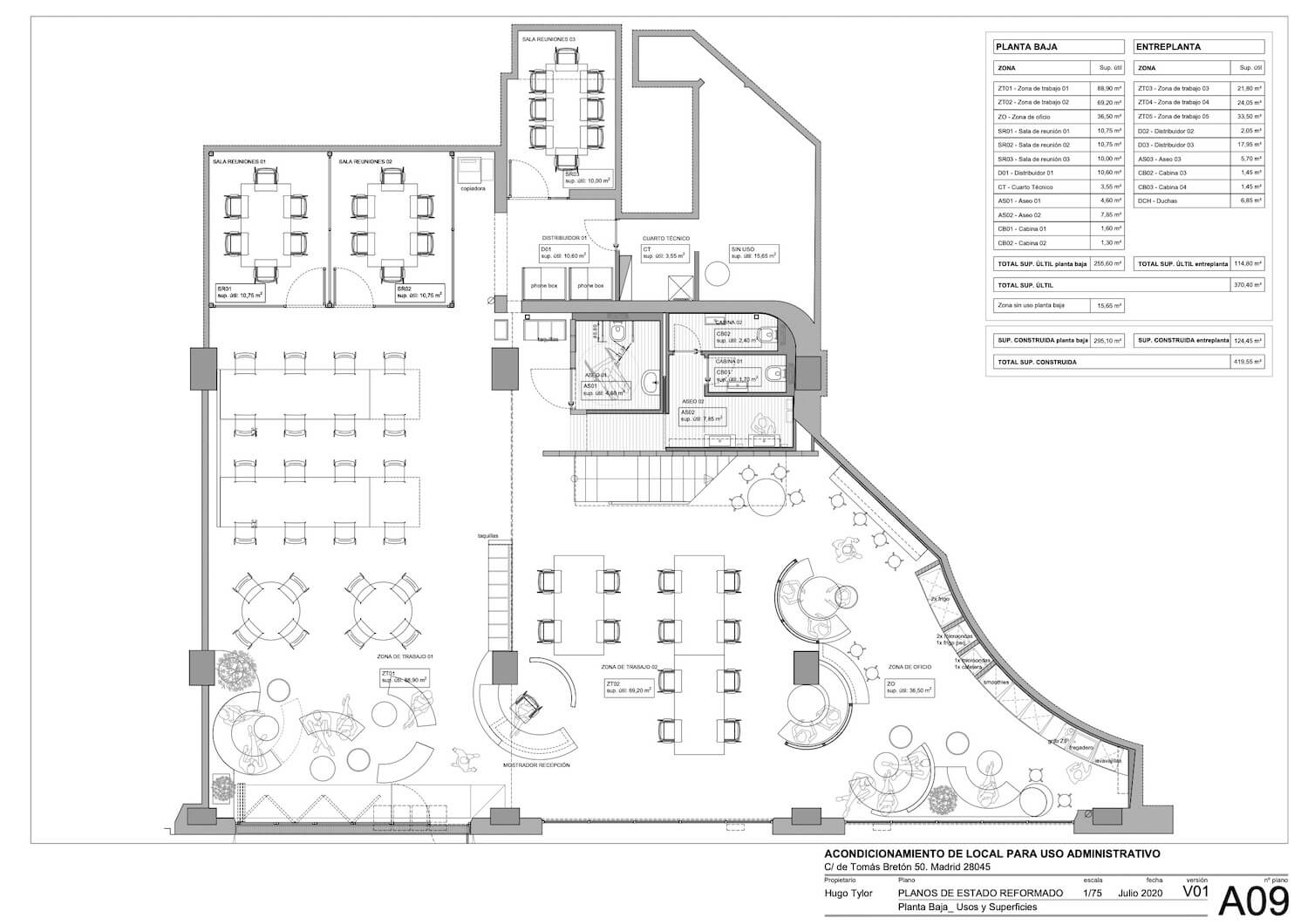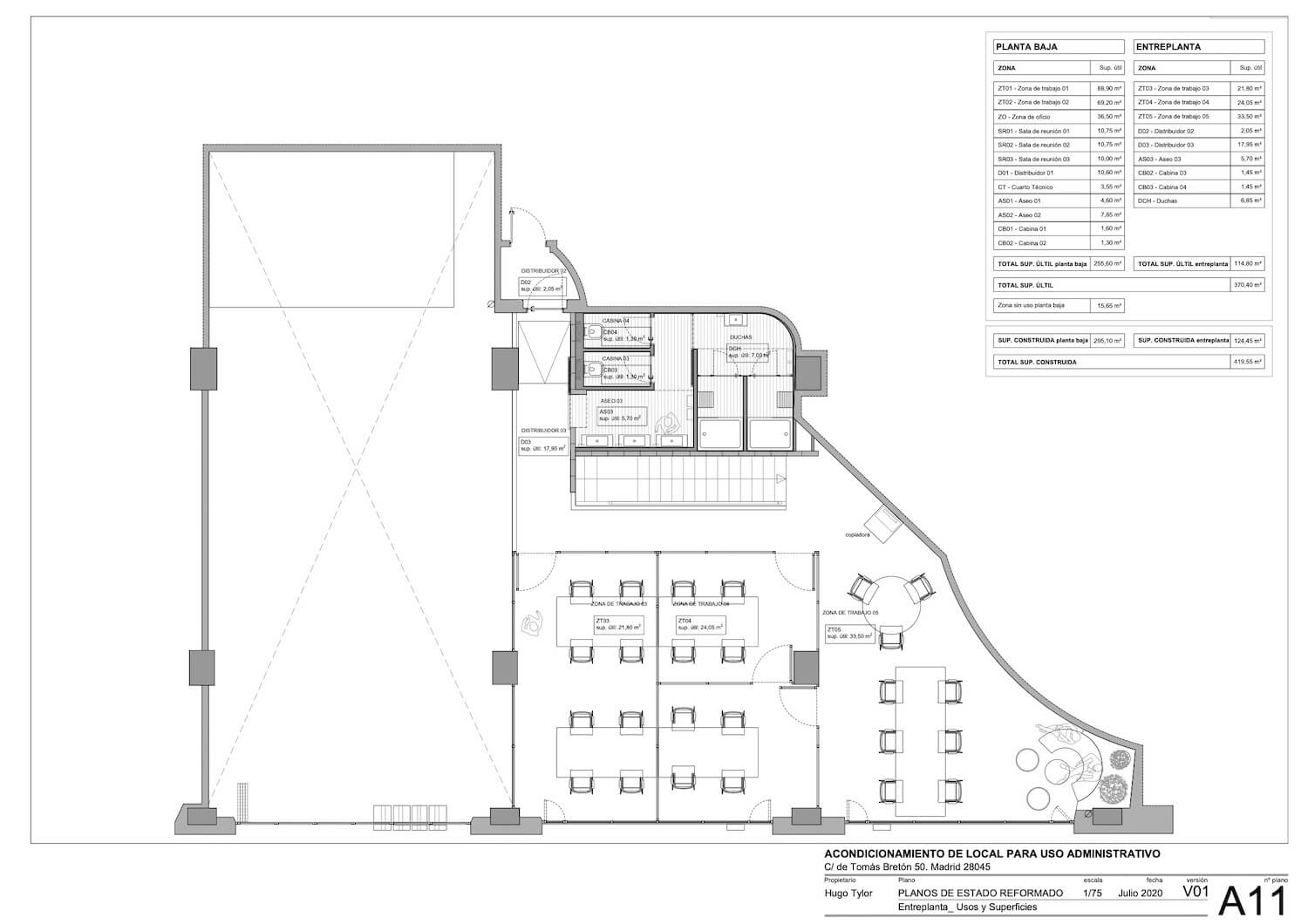 Connect with the Aleatoria and AREA
---