Designed by Mexico-based architecture studio Zeller & Moye, the Anfal Memorial is a silent but solid landmark amidst the mountainous desert of Kurdistan to commemorate the victims of the Kurdish genocide under Saddam Hussein known as Anfal.
The memorial is designed around an art piece of one thousand five hundred photographs portraying local survivors arranged along a one hundred and eighty meter diameter circular wall that defines the shape and size of the building. The absence inside the central void symbolises the devastating incident but likewise allows nature to grow a green oasis for visitors to use as a park. A variety of spaces for exhibitions, media archives and events are attached to the circular gallery. A perimeter wall made of local stones embraces all functions resulting in a softly curved silhouette that mimics the mountains of the horizon. Visitors can climb up to the roof to sight the mass grave cemetery in the distance and across the desert landscape.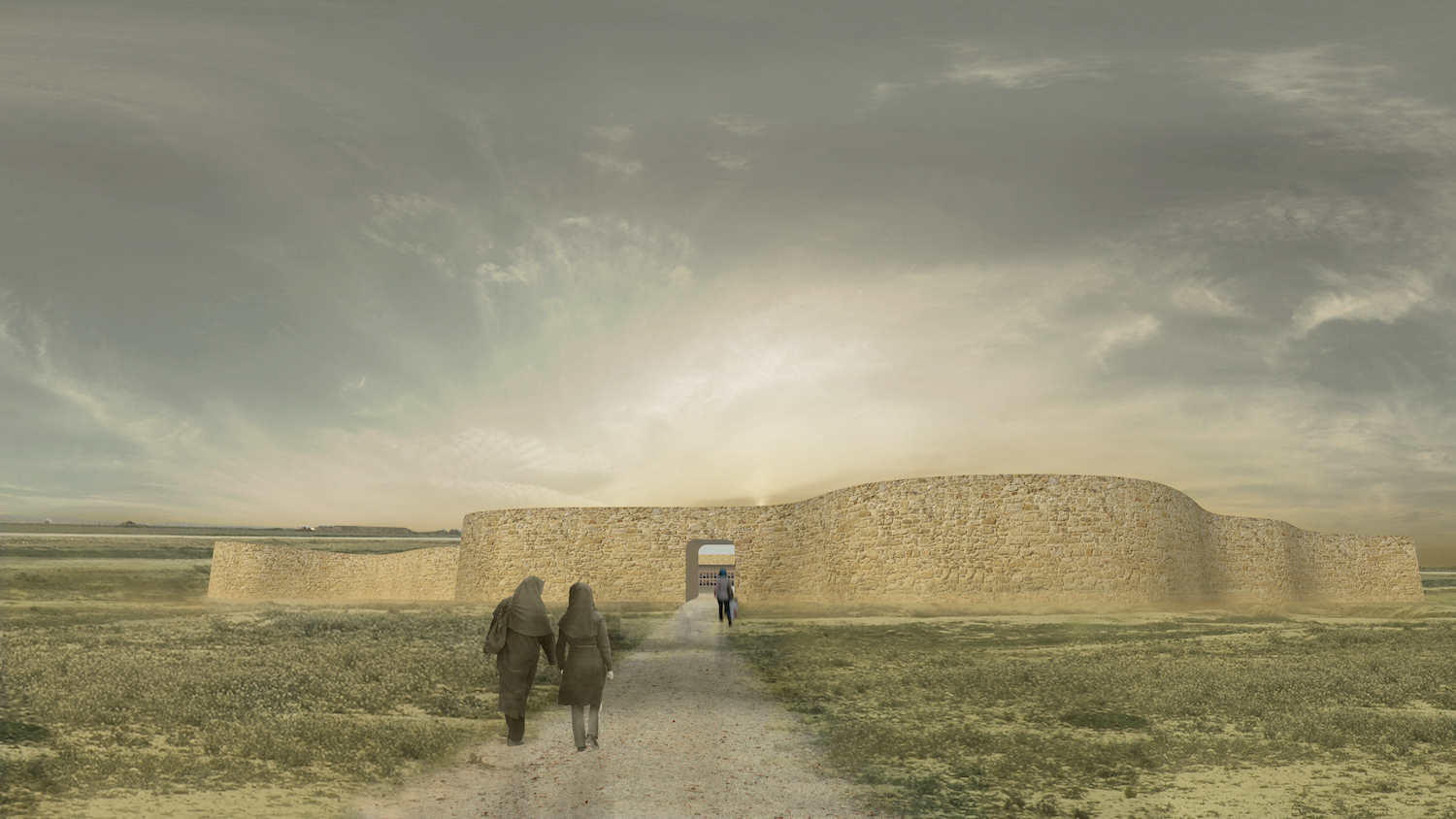 image © Zeller & Moye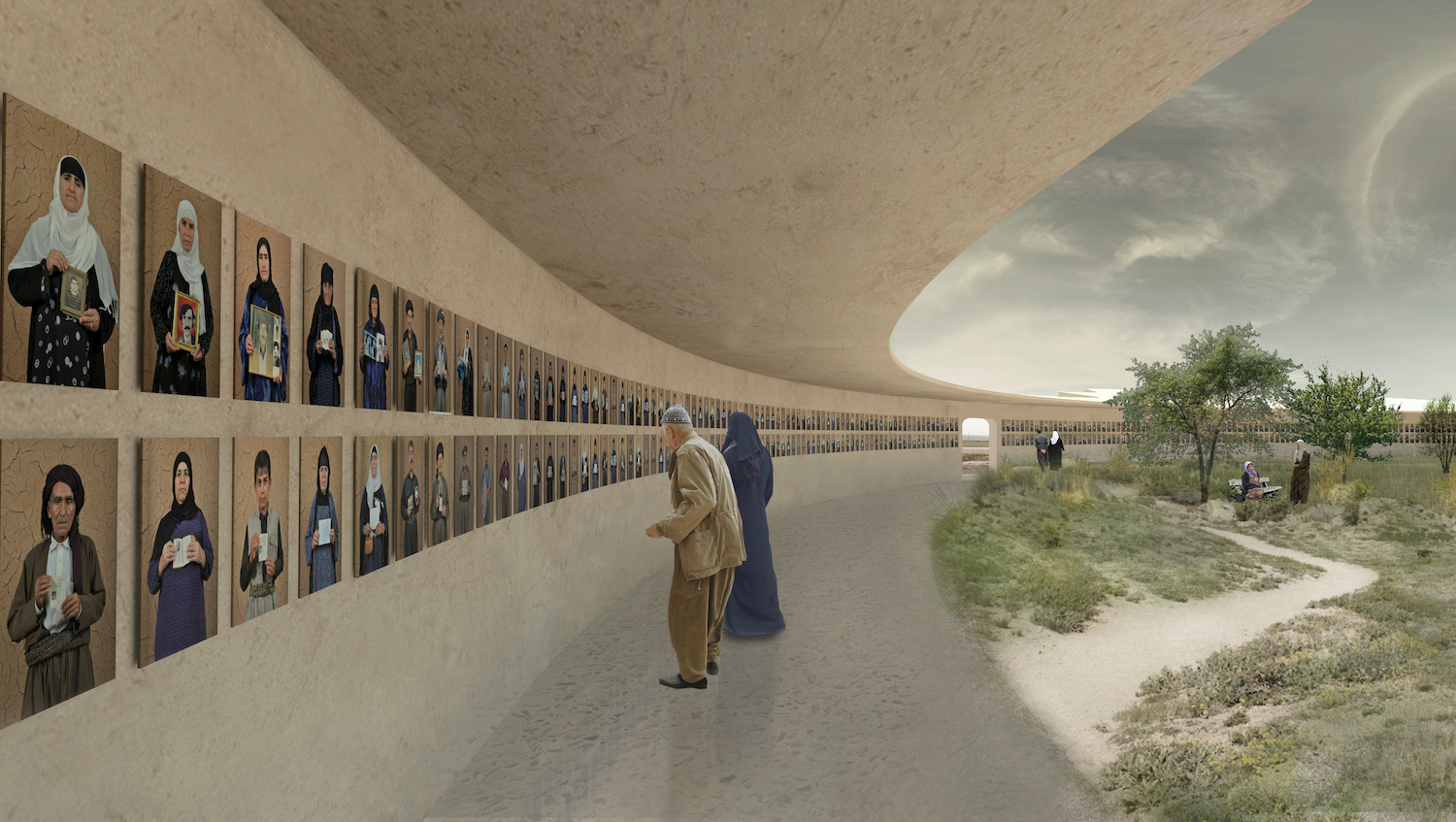 image © Zeller & Moye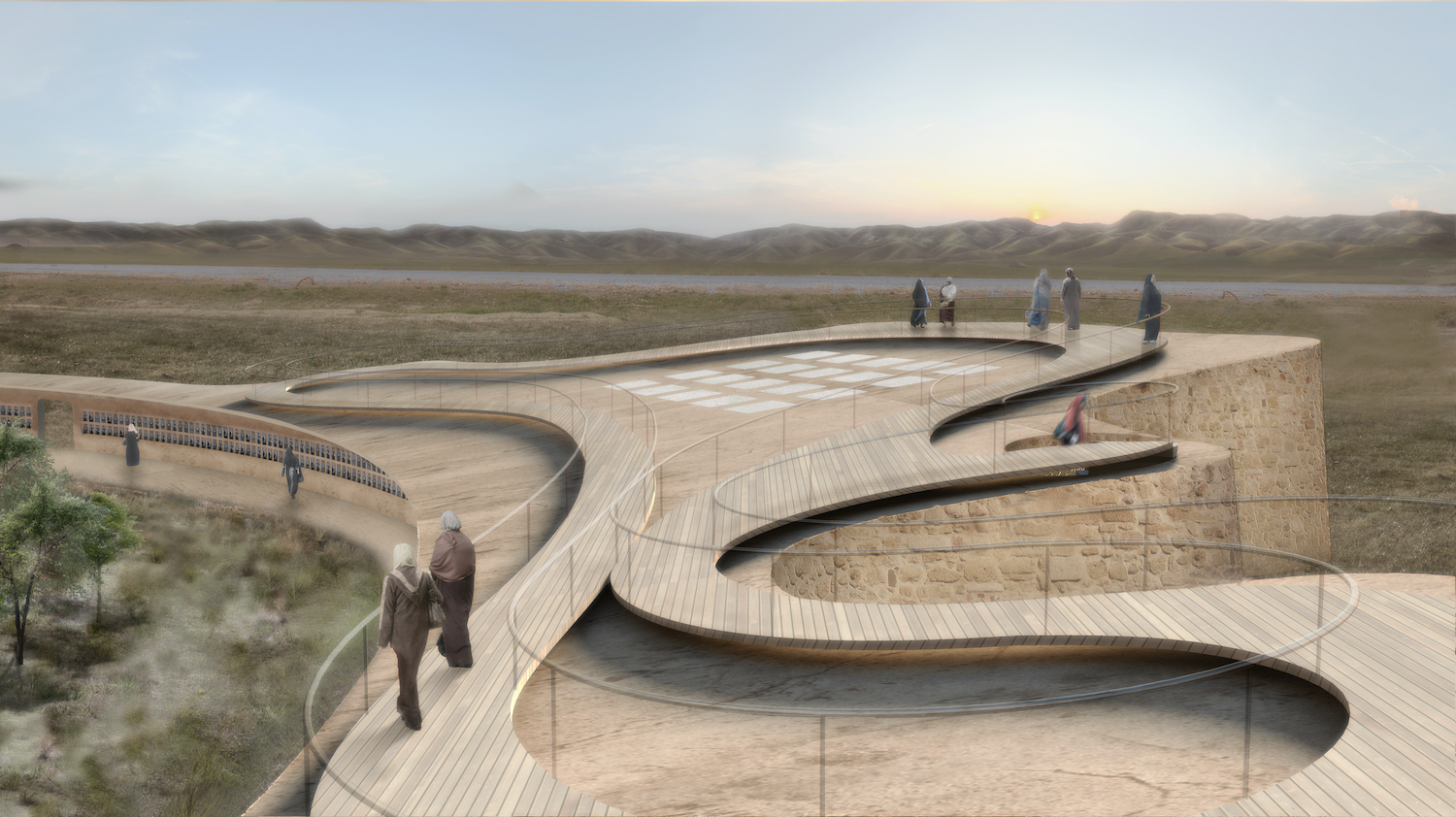 image © Zeller & Moye
image © Zeller & Moye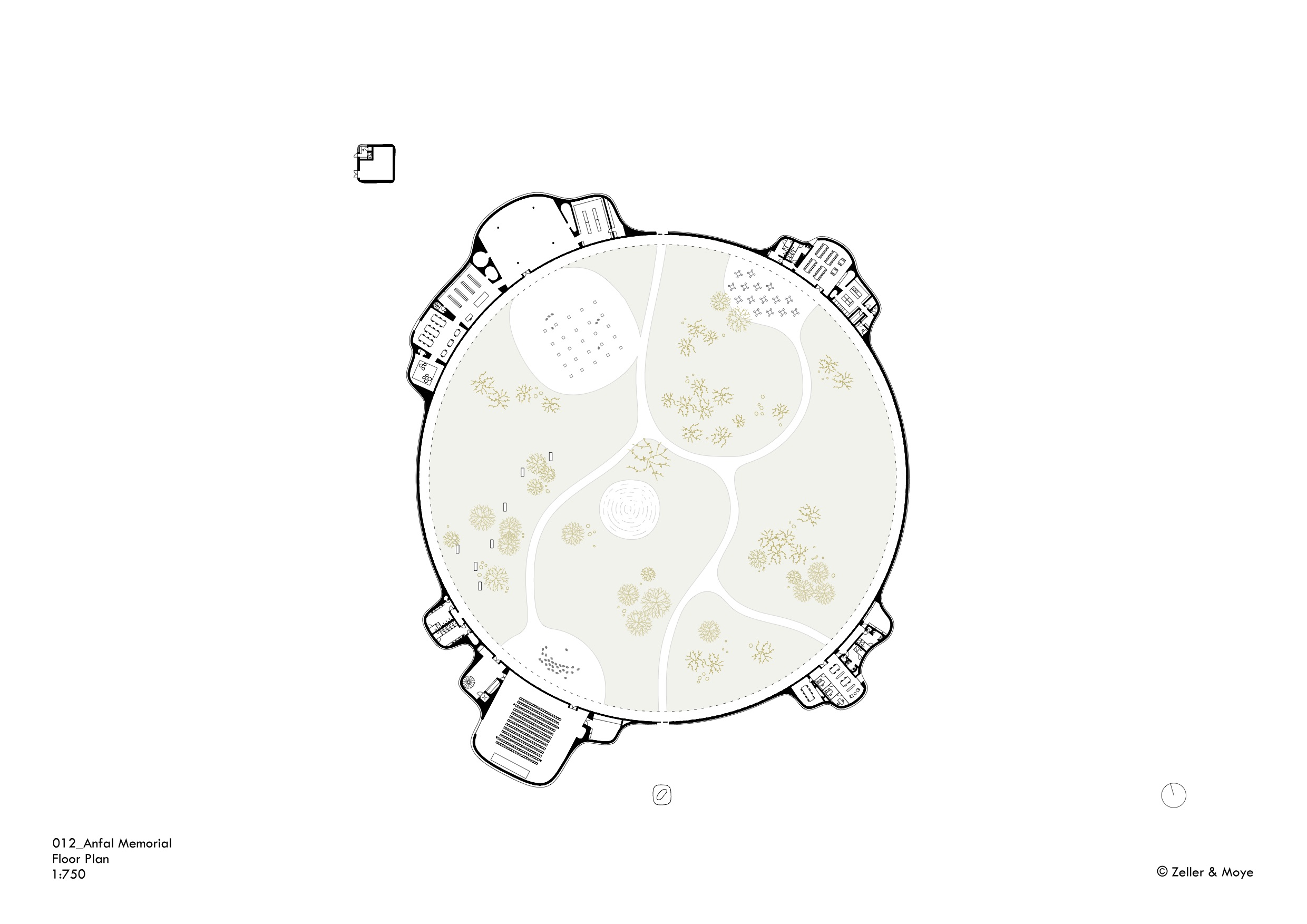 Floor Plan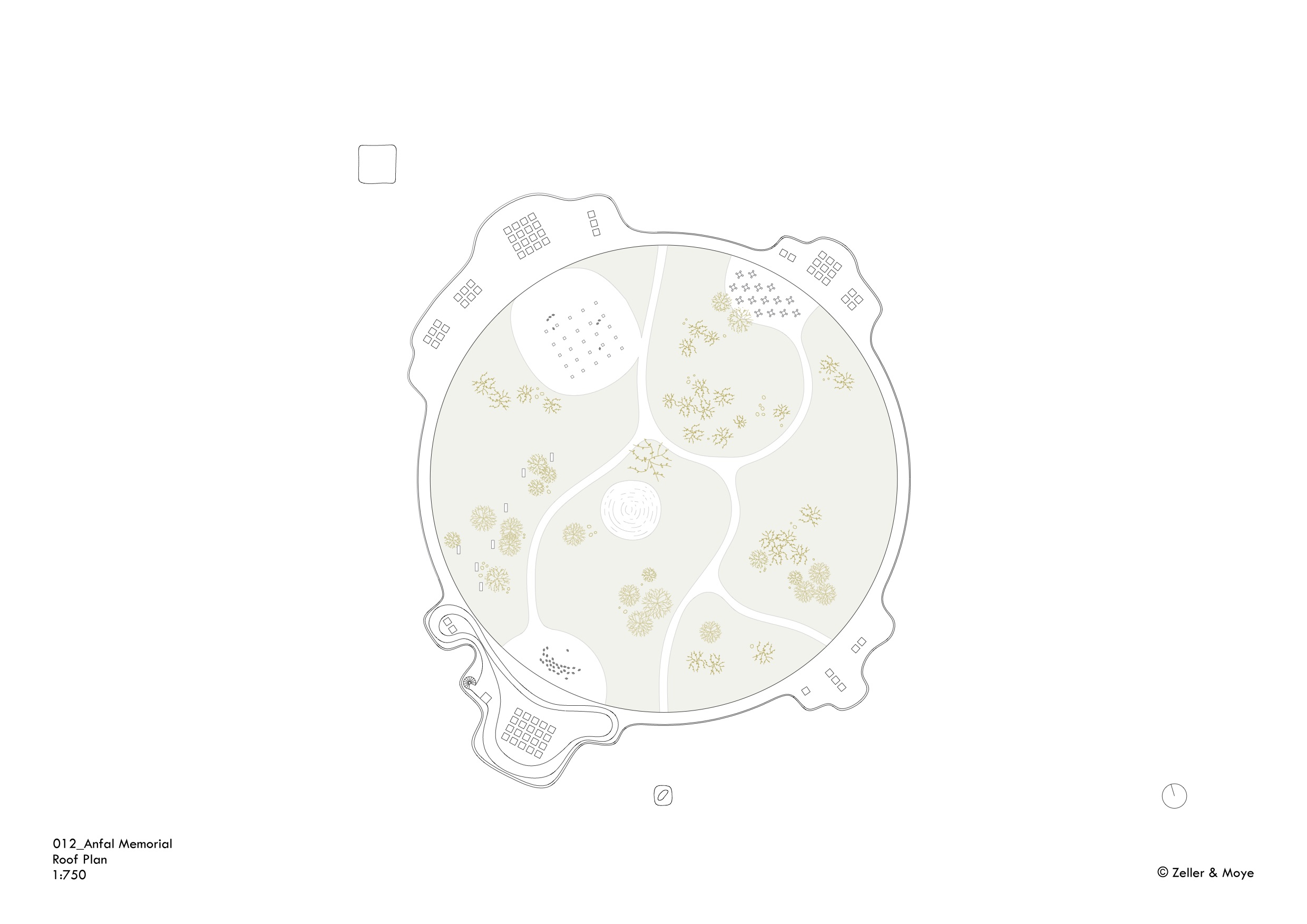 Roof Plan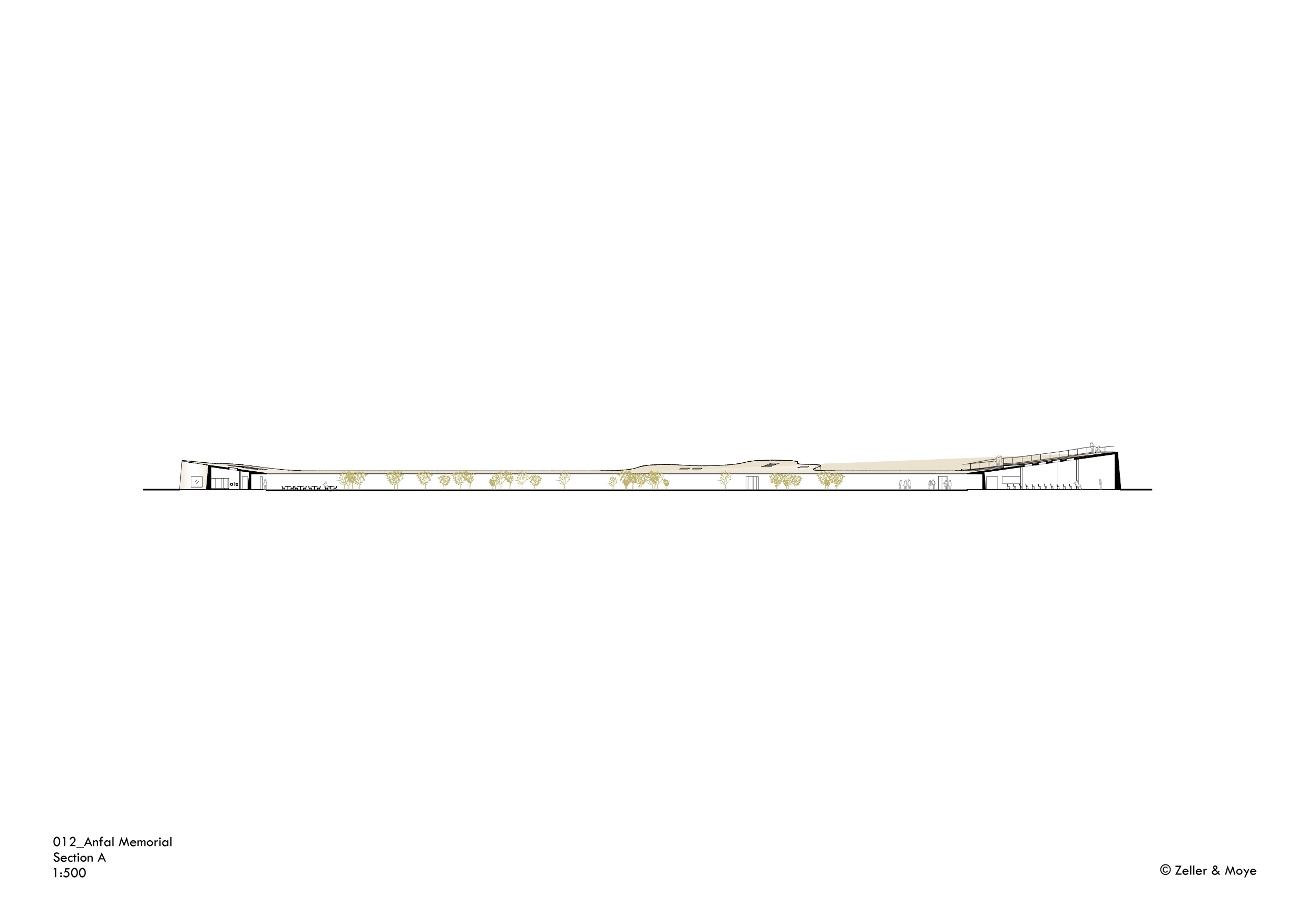 Section A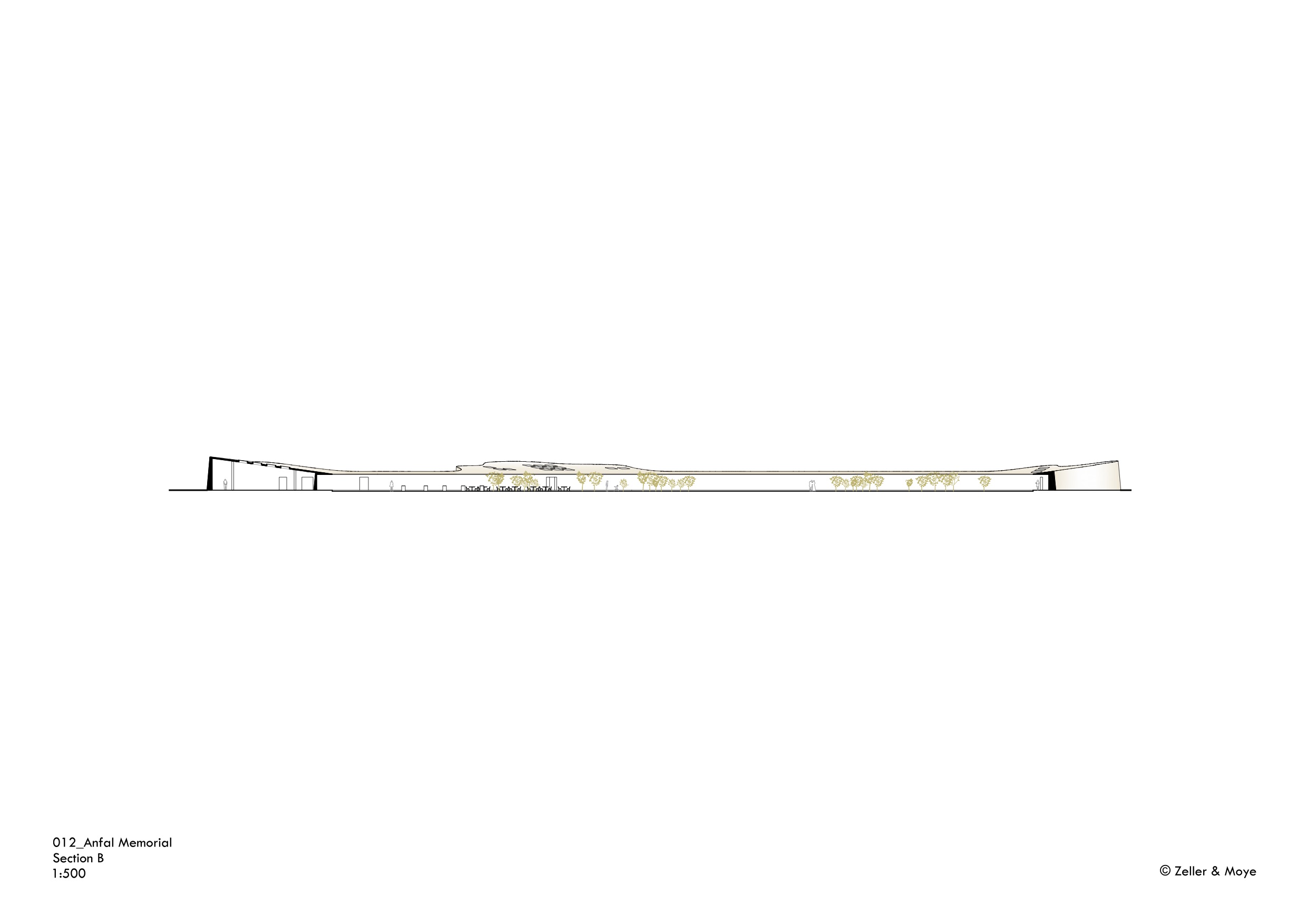 Section B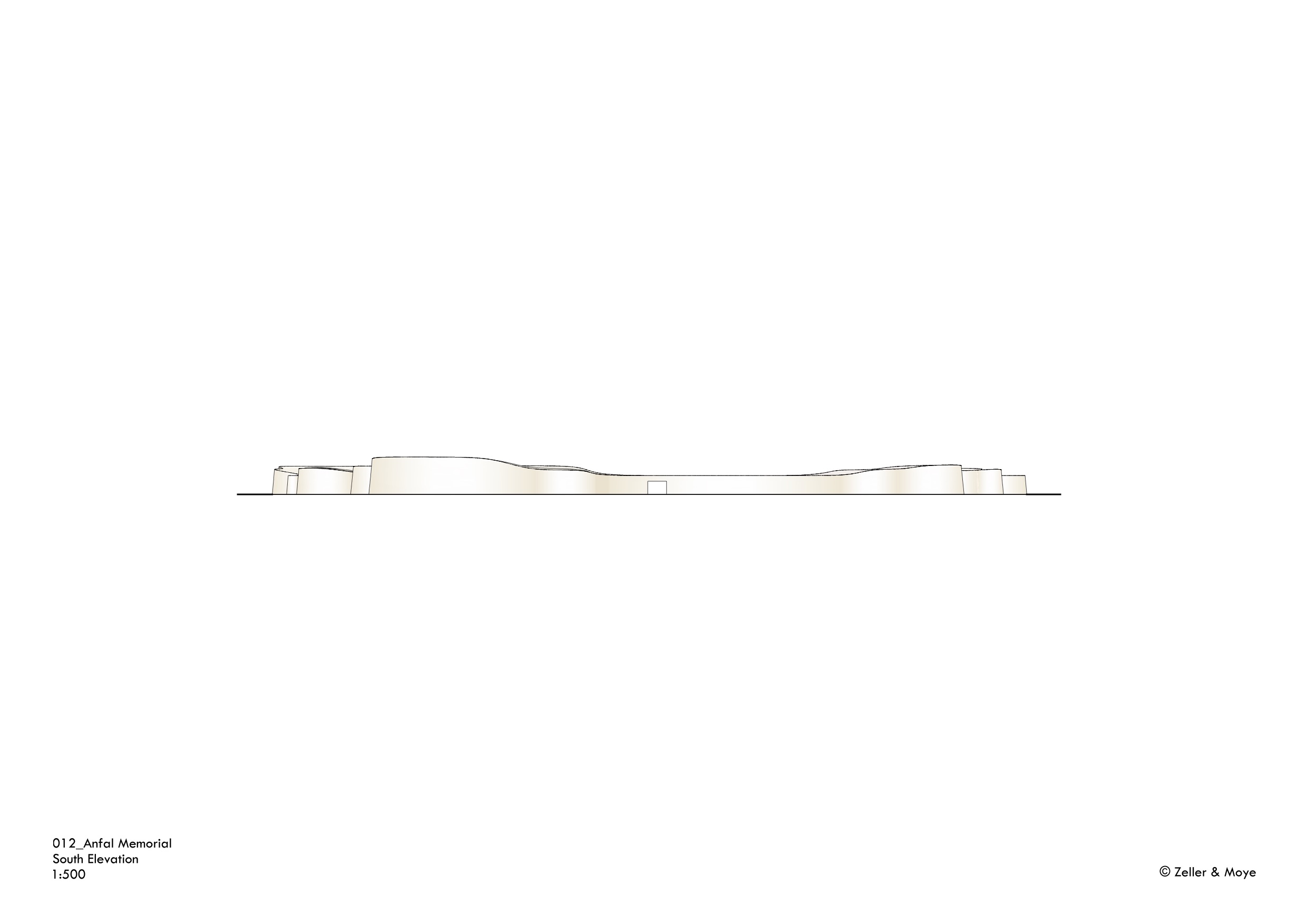 South Elevation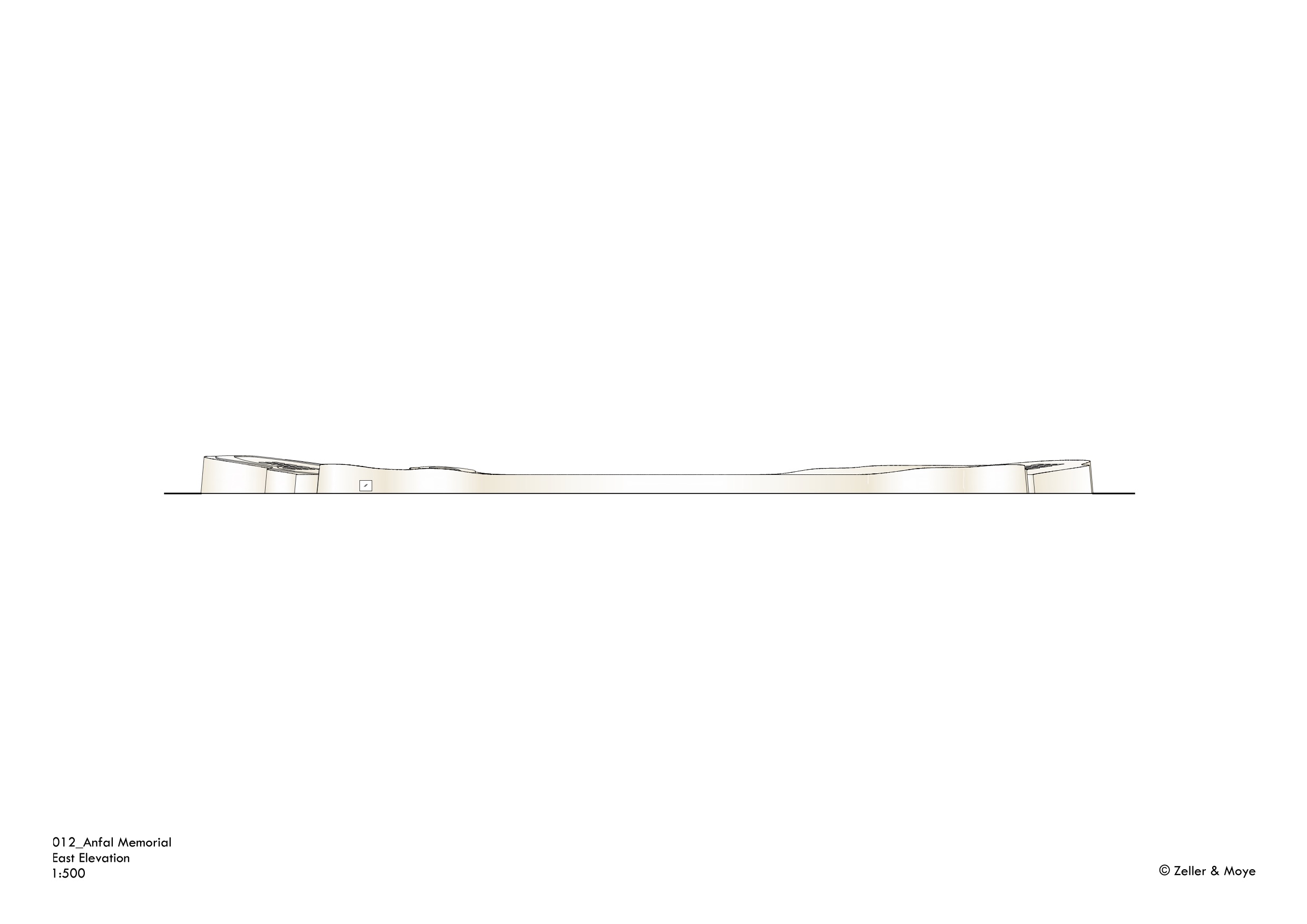 East Elevation
Project name: Anfal Memorial
Architecture firm: Zeller & Moye
Directors: Christoph Zeller, Ingrid Moye
Project team: Omar Muñoz, Marielle Rivero
Location: Rizgari, Kurdistan, Iraq
Size: 10000 m² / 107000 ft² (building: 3000 m² /32000 ft²; park: 7000 m² / 75000 ft²)
Curator: Dr. Michael Fehr
Supporters: Haukari e.V. (NGO); German Federal Foreign Office; ifa Institute for Foreign Cultural Relations e.V.
Program: Memorial, exhibition galleries, multi-use space, café, offices, services
Client: Ministry of Martyrs and Anfal Affairs, Kurdistan Regional Government, Iraq
Status: Under construction
Cost: USD$ 3 M
---