Co-life symbolizes the coaction of different aspects of life. The latest work by Karv One Design aims at creating a place where people's needs in life are met through the building where people have a close relationship with coffee. As a component of the diversified Co-life Experience Centre, the Coffee Museum offers a space for social interaction and serves as an interpretation of bringing people together.
A city cannot be without coffee. Just like what explained in its etymology "Kaweh", Coffee brings us "power and passion" . It connects people's work and life in many ways. The designer hopes to create the social scene of "coffee museum" to convey the experience of a beautiful slow life in the future community, where people can enjoy thinking, writing and talking with a cup of coffee.
The soft curve, combined with wood and metal elements, creates a quality living space that blends nature and art as a whole. The integrated design of interior and soft furnishing extends the warm and beautiful life style to people's overall perception of the brand and transforms into the user's specific and subtle imagination and perception of future life.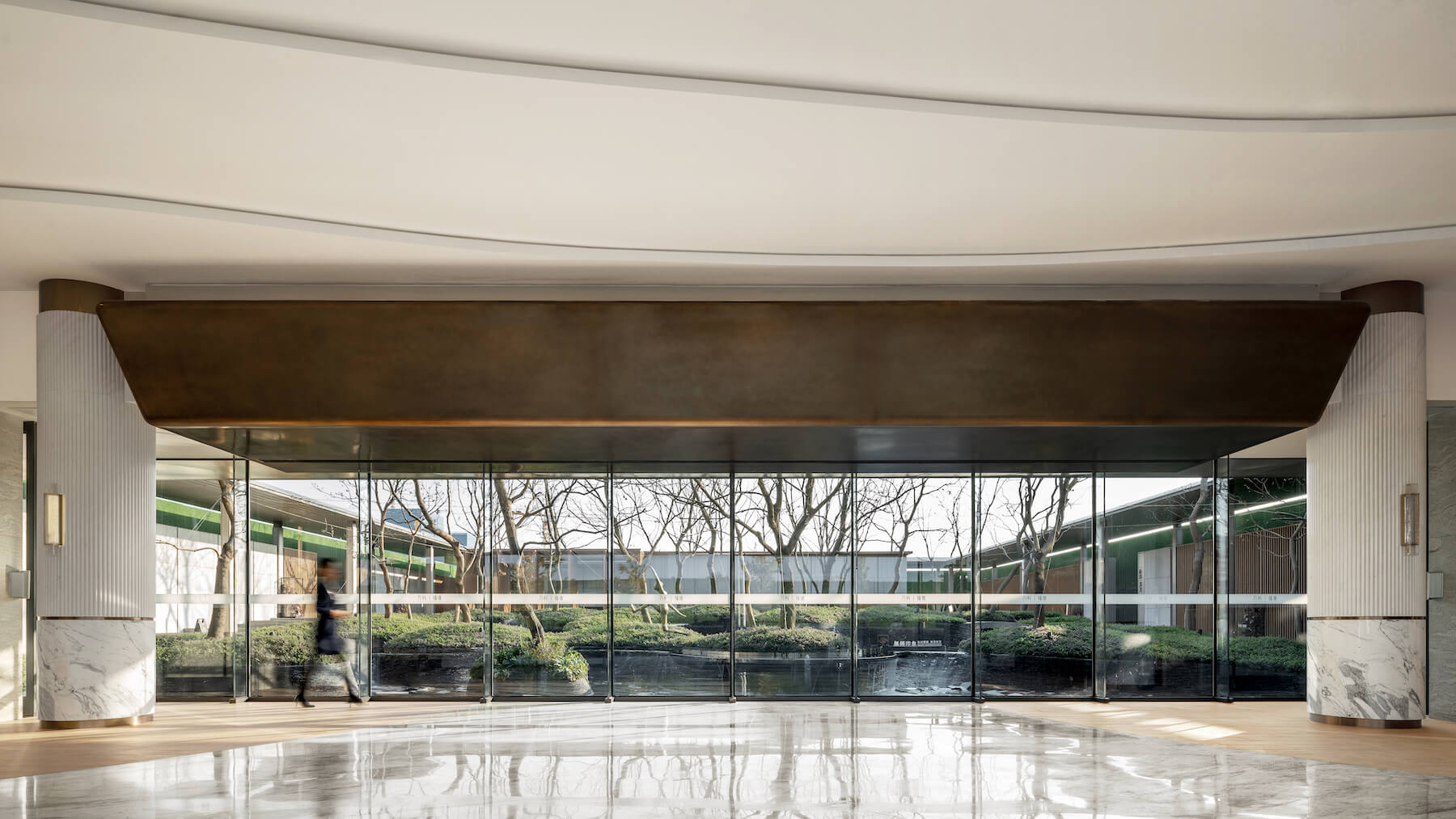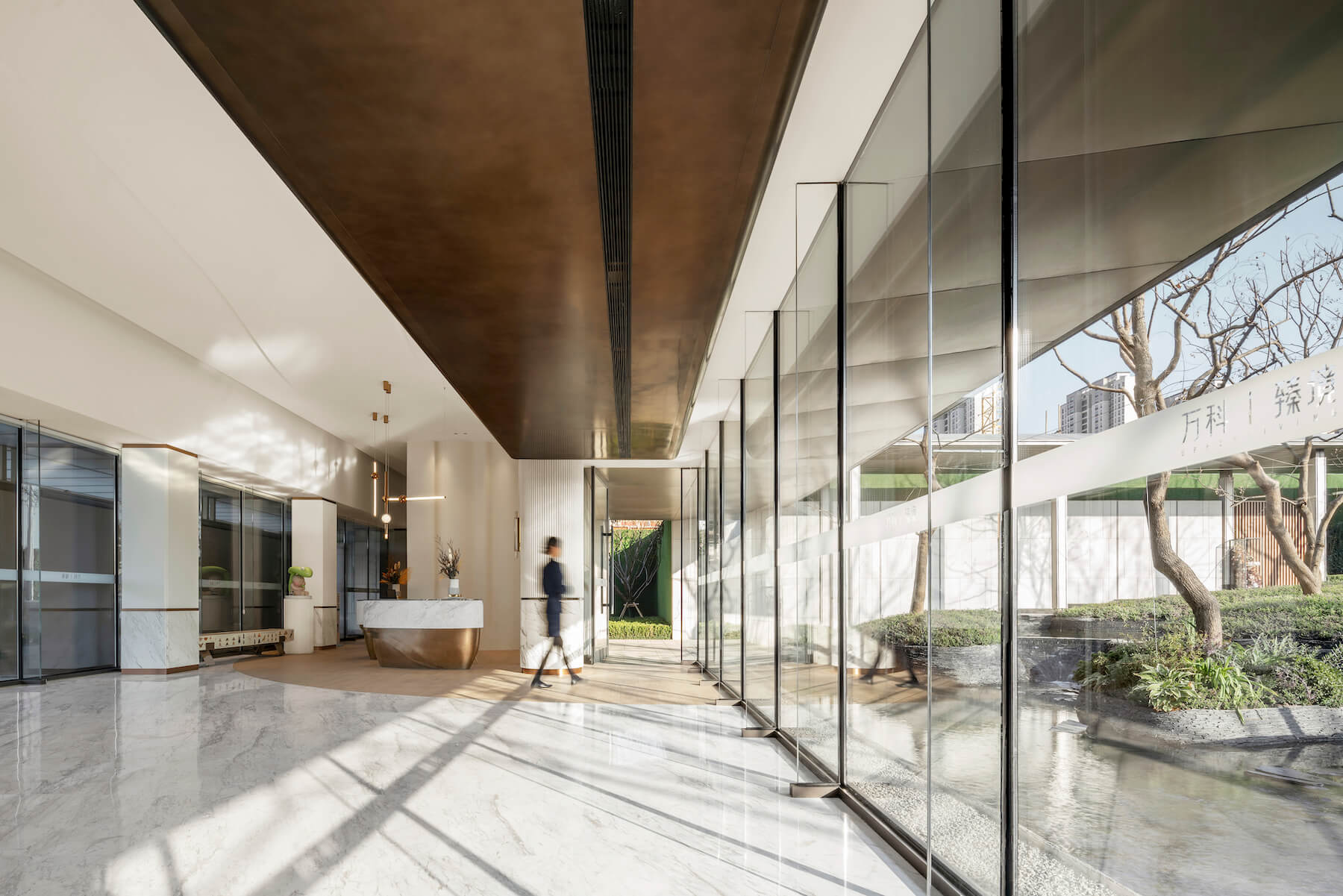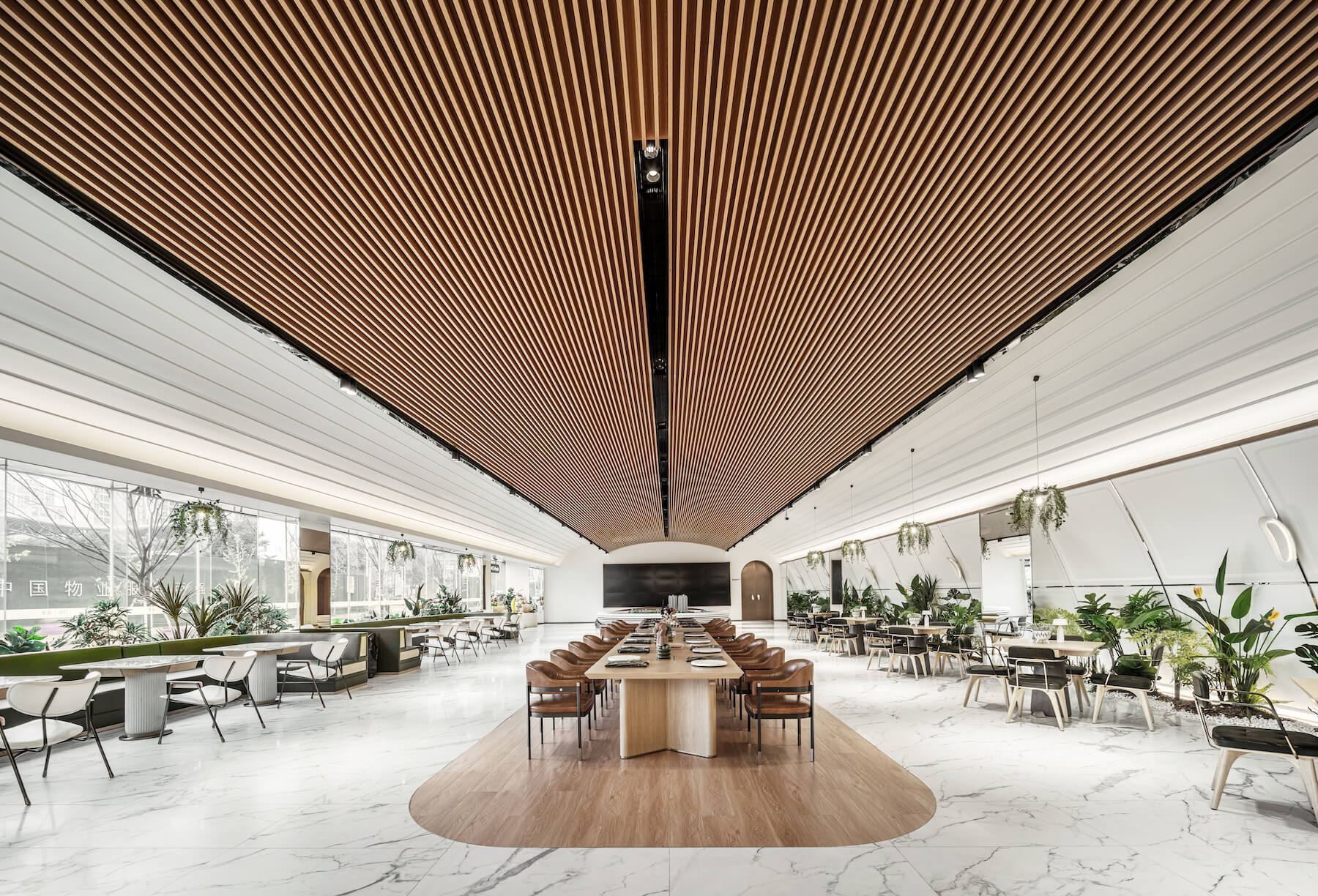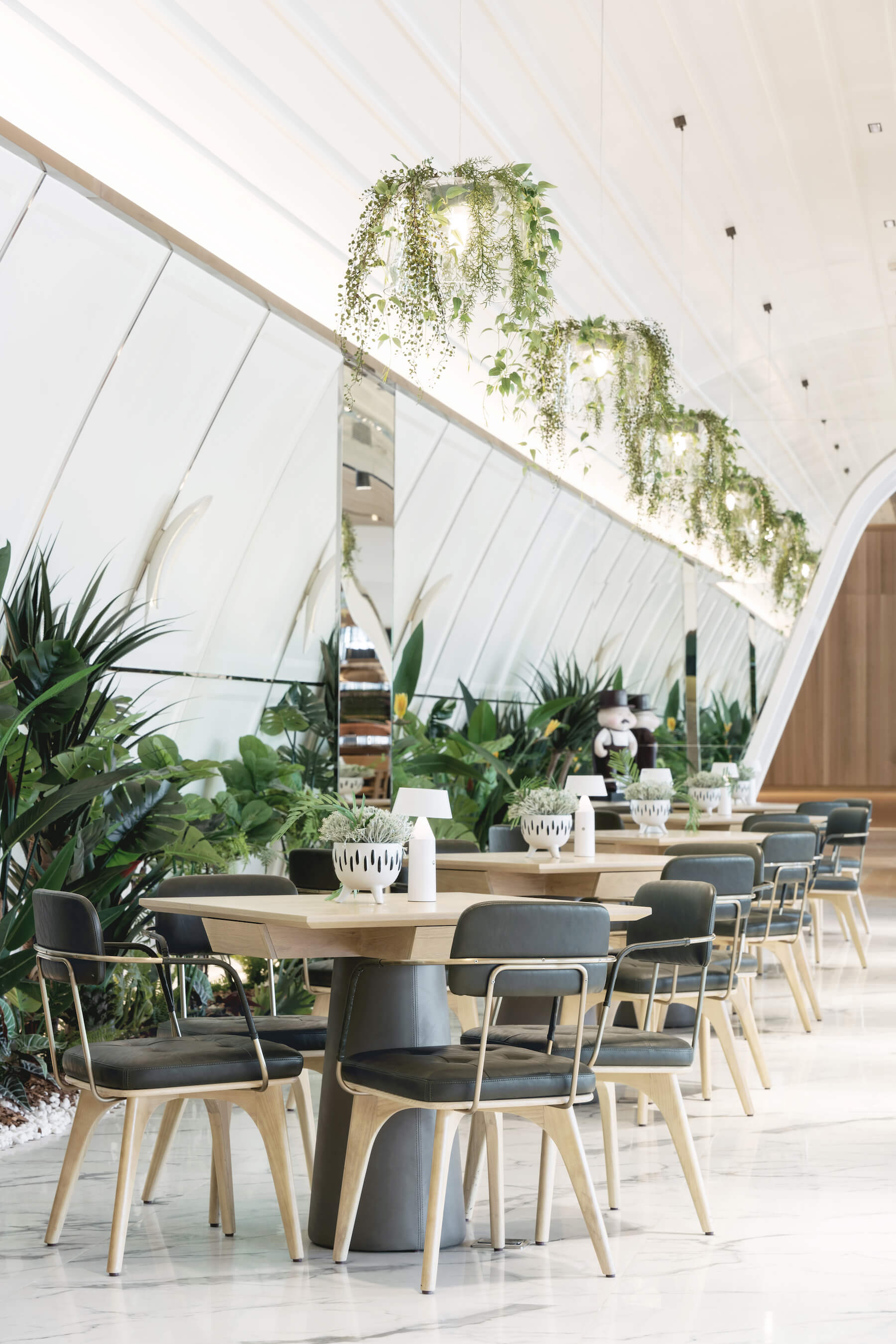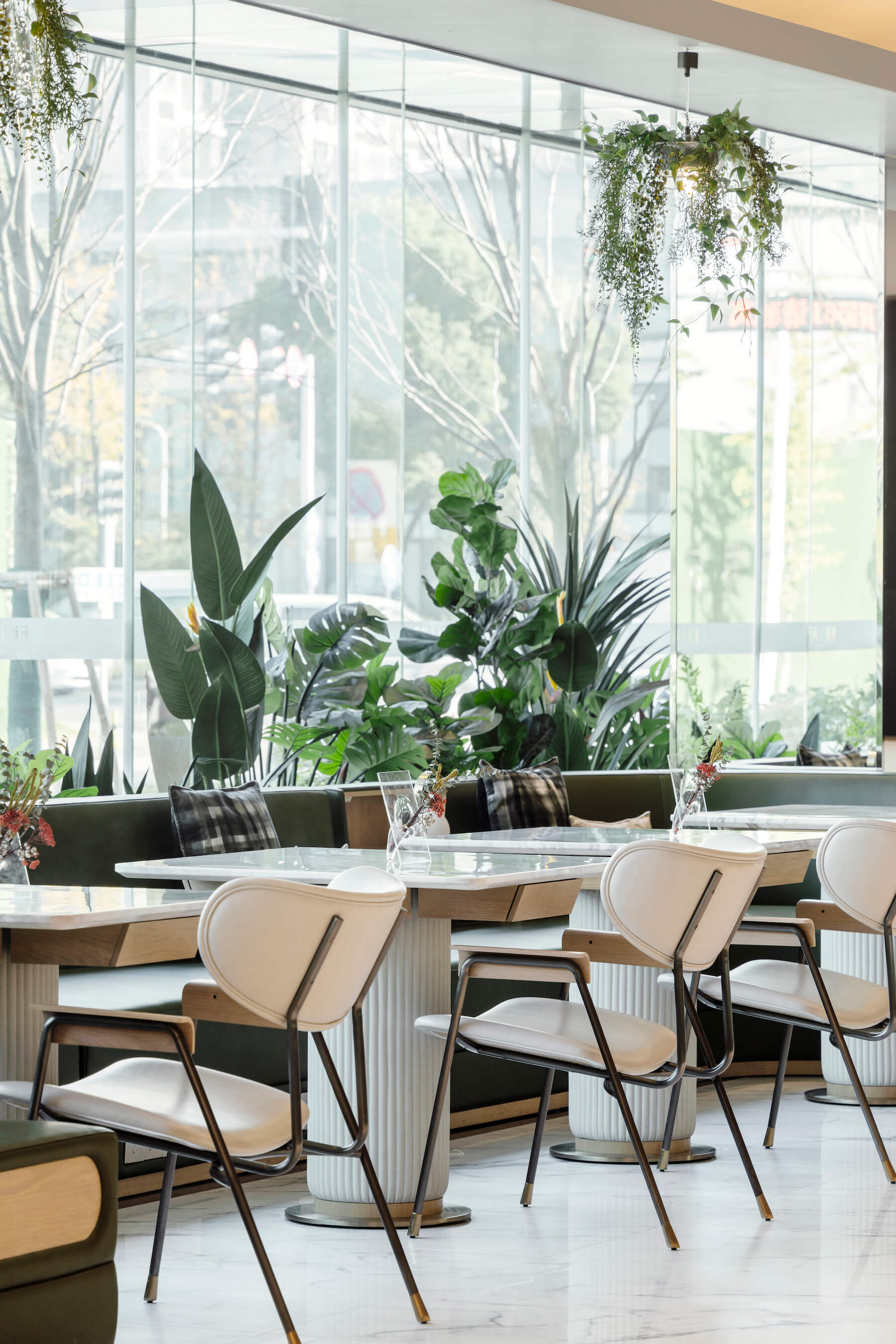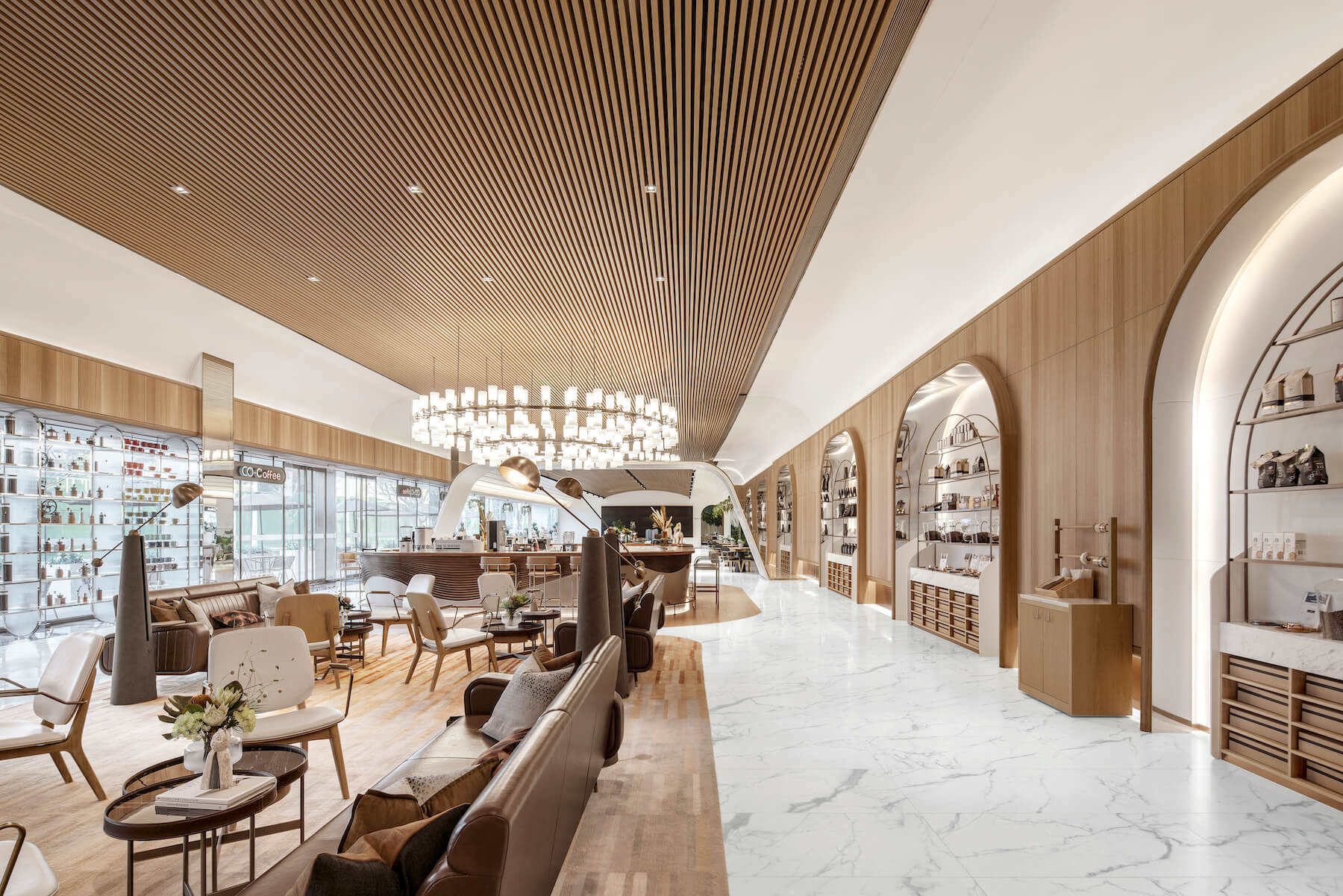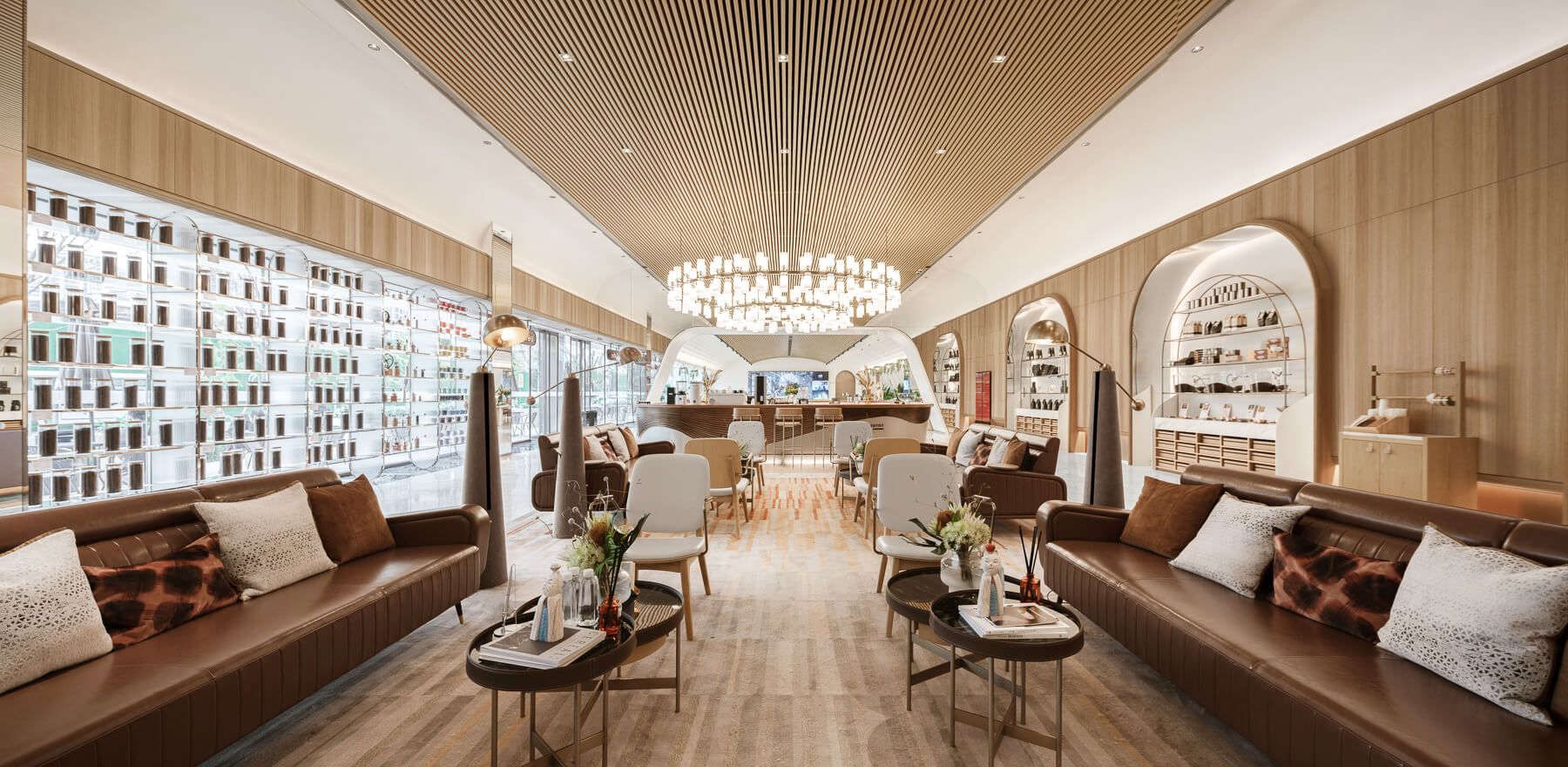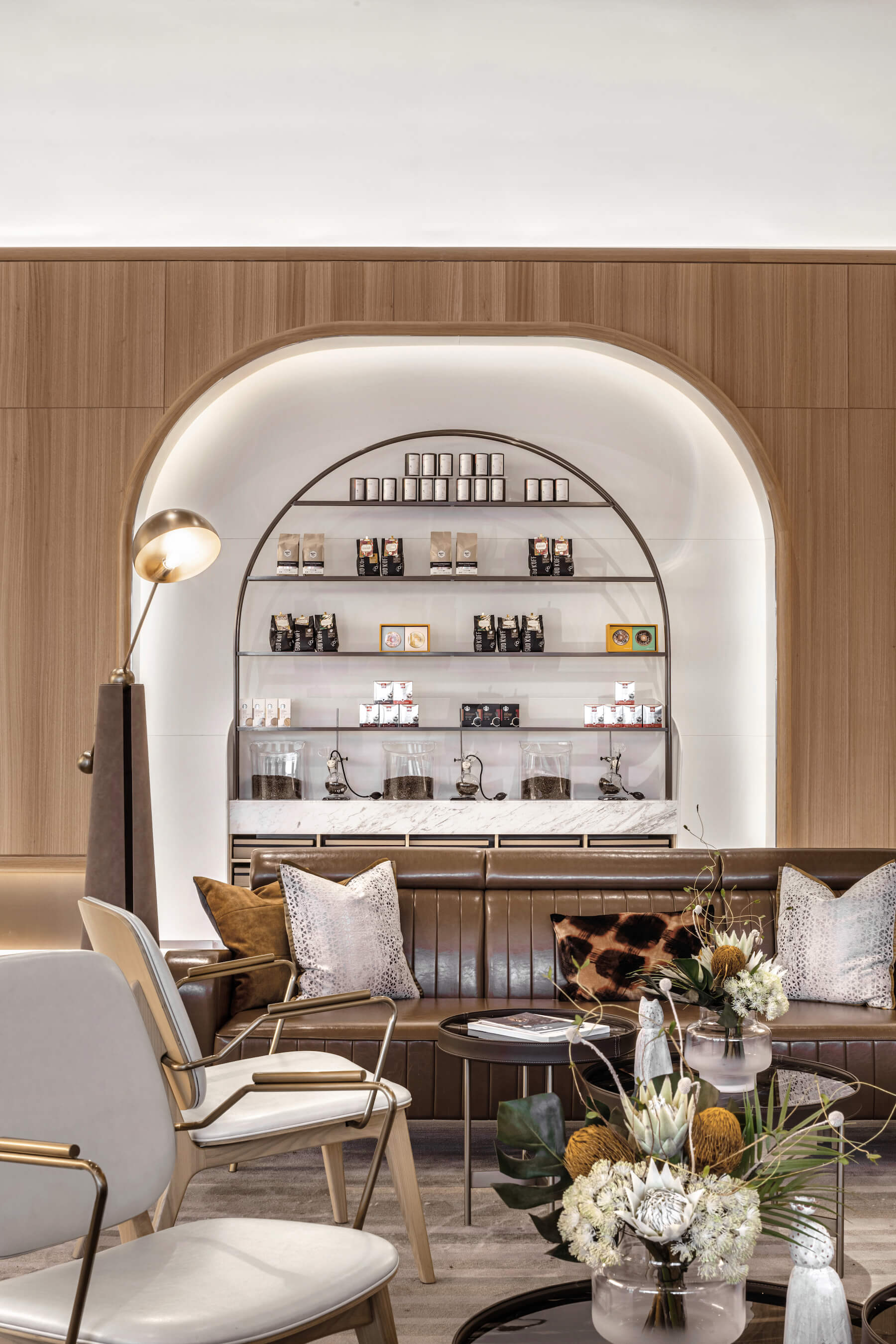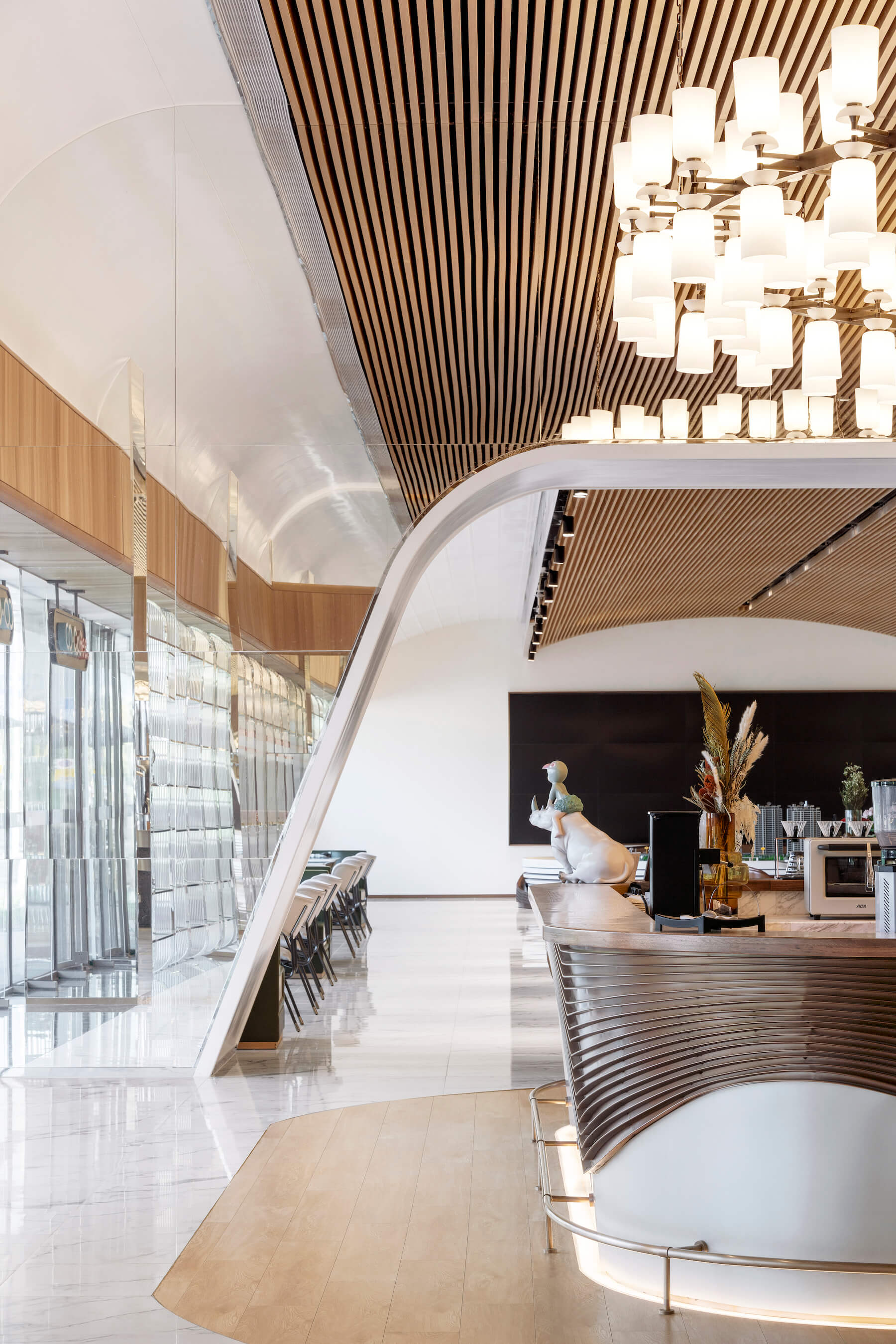 Connect with the Karv One Design
---